Spark London: November 2018
Spark 2018: the changing nature of attention and identity
Setting the scene for Magnetic's annual Spark event, Sue Todd, chief executive, focused her opening comments on the ongoing monumental change and disruption faced by the media industry in the past 12 months, highlighting the positive elements that were driving healthy debate.
Emphasising the role of magazine publishers in supporting the agenda around diversity and mental health, she cited magazine content examples that had generated both debate and helped change the law. "Closer to home we've seen changes including those of ownership, that show the positivity around the sector as an investment opportunity, and the launch of PAMCo has really moved things on for the whole publishing sector."
Introducing the first speaker, Oliver Feldwick, Head of Innovation at The&Partnership, she described attention as advertising's "gold dust" and invited him to share his insights on "the distraction economy."
Spark session #1 The Distraction Economy
Oliver Feldwick's presentation focused on the evolution of the attention economy into the distraction academy and provided some possible fixes to help reverse the trend.
His opening metaphor was of the gold rush and attention as a valuable commodity: "The idea that there's this attention out there that's valuable led to the creation of the commodity, and to an industry based on how we find attention, capture it, measure it, how we trade attention, and ultimately how we use it."
Feldwick described attention as a commodity market in which "it's down to us to decide how much value we're adding. It can seem crass to talk about a commodities market but a good, working, attention economy should be a win/win for both brands and consumers. Providing a fair and transparent exchange for attention."
When it works well the attention economy provides many benefits – helping brands to fund content that wouldn't otherwise exist, adding richness to the world, and shaping culture in positive ways. The problem is, according to Feldwick, "that something has gone slightly awry."
Citing Herb Simon, the media theorist who originated the phrase "attention economy", Feldwick pointed out that "a wealth of information creates a poverty of attention." This new "goldrush", including the rapid growth of digital channels, has created the distraction economy, "a world of limitless inventory, and the temptation is to just create more. The danger is that we're chasing gold that may not be there, because attention is obviously not infinitely divisible."
Feldwick said that several factors have tipped the balance from the previous win/win situation towards this new economy: persuasive design tactics; wringing out every ounce of attention (clickbait is a good example); optimising to the worst of us, preying on our insecurities; and chasing more minutes and encouraging us into endless scrolling.
This amounts, in Feldwick's view, to "fracking for attention – the underlying approaches are harming the environment we're in."
So what next? Feldwick says: "We must stop fracking for attention, squandering it when we get it. As marketers it's our responsibility to ensure we reward and respect attention. Ultimately, by choosing free-range attention, looking for 'Fair Trade verified' attention, not junk attention, that should help shape the industry in the way we want to go. Nurture it, respect it, value it, and reward it."
Oliver Feldwick, The&Partnership – Spark 2018 presentation
'Attention Please', commissioned by Magnetic and conducted by PHD in partnership with Bournemouth University.
Outlining that it's the job of agencies and publishers to "connect people to products and brands so clients thrive",
Florence argued that it's time to find "a better way to make connections through media."
Sharing the top-line research findings, Florence showed that cinema and print command more focused attention when consumers are asked "whether they are doing anything else at the time?"
More tellingly for brands, the research shows that claimed attention to advertising in those channels is also the highest and that the relevance of the advertising is key to driving this.
Advertising's role in enhancing the magazine experience emerged as a highlight – 57 per cent agreed that ads are part of the magazine experience, and less than one in five people said that magazines would be better without advertising.
So what does this mean? "That our industry is undervaluing channels with high attention to advertising," according to Florence.
He introduced a new attention planning tool underpinned by the latest theory and thinking on Attention which was developed in conjunction with Bournemouth University. This acknowledges there are different types of attention, and Smart Energy GB were cited as an example of an advertiser who has run a campaign that delivers against the four different types of attention – "Studying, Soaking Up, Skimming, Scanning".
Florence ended his talk with three pieces of advice for brands and planners:
Look out for high attention to advertising
Plan the right attention for your brief
It pays to pay for attention
Mike Florence, PHD Media – Spark 2018 Presentation
Spark session #3 Three top editors tell us what we'll be paying attention to in 2019The Spark audience then saw 10-minute presentations from three lauded magazine editors: Terri White, editor-in-chief, Empire; Claire Beale, global editor-in-chief, Campaign; and Phil Hilton, editorial director, Shortlist Media.
I fell in love with magazines through Just Seventeen at about nine and turned from a gang of one into a gang of many.
Thirty years on, the tangible, transformational experience is needed as much as ever in magazines.
They offer the chance to immerse yourself in a fully-crafted world. All the edges, corners, lines, are sculpted and smoothed – made from care, passion, and love. Genuinely, our readers buy with their hearts, with full, uncynical, purely optimistic, hearts."
Nobody wants to see a bad film, and I think magazines are the same. People are craving experiences more than ever, they'll put aside two, three, four hours of their time to purse their passions, their interests.
And we offer an unrivalled experience in terms of intimacy. Every issue of Empire should mean something, and readers should want to do something after reading everything. Not because we're awful corporate bastards, but because we believe magazines should mobilise.
I'm not naïve – is creating magazines expensive, and time consuming? Yes, but it's 100 per cent worth it in terms of what we're offering to the consumer. Magazines must do more, mean more, our excellence has to be higher than ever in our history.
Now is not the time to run scared, cut corners. It's time to double down, invest in great writing, illustration, and produce world class magazines to show to everybody that magazines have a place and that every penny they spend on a magazine is well spent.
And the future? More ambition – next year is our 30th anniversary, and we've decided to name the 30 most adventurous filmmakers of our lifetime and collaborate with them throughout the year, starting with James Cameron. It's a chance to tell a compelling story with huge talent, throughout the year."
Empire Deadpool Video shown at Spark
"Today's big theme is attention and there's no better way to get people's attention than to call out their name, criticise or praise them. I'm not saying that advertising is full of egotistical prima donnas but at Campaign we write about people, what they do for brands. It's our lifeblood, we're fascinated by it. Our readers are the people we write about, and also our commercial partners. We're locked into an incestuous, beautiful, relationship with our readers.
We've been doing this for five decades now, we've just celebrated our 50th anniversary – and this [special anniversary issue] helped us to generate over a quarter of a million in incremental revenue."
Our focus is serving a known audience with first-class news and insight into their world. This crosses a whole range of platforms – we've redesigned our print product, it's glossier, with more confidence, and it's made more money than in a long time. We're revamping our website, hosting more events, and conferences – in all activities we're trying to improve the attention dynamic. We've moved away from the total focus on the volume dynamic, we're much more interested in useful, or quality, attention.
It's proved to be a strong strategy for us to properly mine this attention because the underlying trend for our brand is generally very positive – including 10% growth in total revenues, and increases in magazine and online subscriptions. That's a really positive picture for your industry. As long as it's full of engaged, interesting people like you I think there will be a viable brand called Campaign sitting at the heart of that, hopefully for another 50 years."
Campaign 50th Anniversary Video presented by Claire Beale
"I'm going back now to when I was still a human being with a beating heart and developed a mad irrational love for magazines. This was me around the age of 16, in 1980. The love I developed for magazines was in this context – growing up in Gants Hill, and the grim mundanity of being a teenager waiting for buses and there being not many there people like you."
Then into this world comes The Face. It was more than a magazine, it was a complete window into another life. I wanted to be with these people, getting into the Blitz club, but I couldn't get there, and the Face took me there.
Spool forward to the creation of Stylist magazine – with [editor] Lisa Smosarski – it was created in another cultural context. Now everyone's a feminist, but they weren't then. We spoke to women and they were feeling a kind of nausea about this.
We found something that was right for its time, something that created – well, Lisa created – a similar mad, irrational love. We've had an issue devoted entirely to women's suffrage. And this weekend Stylist is live at Olympia with 41 tennis courts of space all from a magazine. We created an issue for the National Day of the Girl – 70 children were involved – which is a very sensitive and awkward operation. We've found ways to make the magazine happen, and of making the magazine live in other formats."

Shortlist Gender Pay Gap Video presented by Phil Hilton

Spark session #4 The growth of the Passion Pound and its role in the identity economy
Douglas explained how they first selected a number of 'identity' categories and kept these separate from all ONS (Office for National Statistics) household expenditure data. Enders then compared this to Nielsen adspend figures in the same categories.
He said that while household spend on the identity economy – everything that covers our passions from fashion, to fitness, to eating out, to pets – has contributed 80% to the £100 billion growth in discretionary spend in the last five years to 2017, this hasn't been matched by corresponding advertising spend: "The most culturally relevant media have seen a big decline where the big winners have been social and search advertising."
He went on to explain that the core of the research involved the idea that "we're social beings, not isolated IDs".
"It's a good time to be building brands in the identity economy. This is an opportunity that is untapped."
McCabe related this missed opportunity to the rise of short-termism and the rise of always-on marketing (the subject of a previous study, conducted in association with Magnetic). However, he concluded, "a primed audience in a culturally-relevant context improves effectiveness because advertising is experienced as overheard by the whole interest group providing legitimacy and word-of-mouth"
Douglas McCabe, Enders Analysis – Exec Summary – Identity Economy & Media Marketing
The pictures from the day can be viewed here
Speakers
Mike Florence
Chief Strategy Officer
PHD Media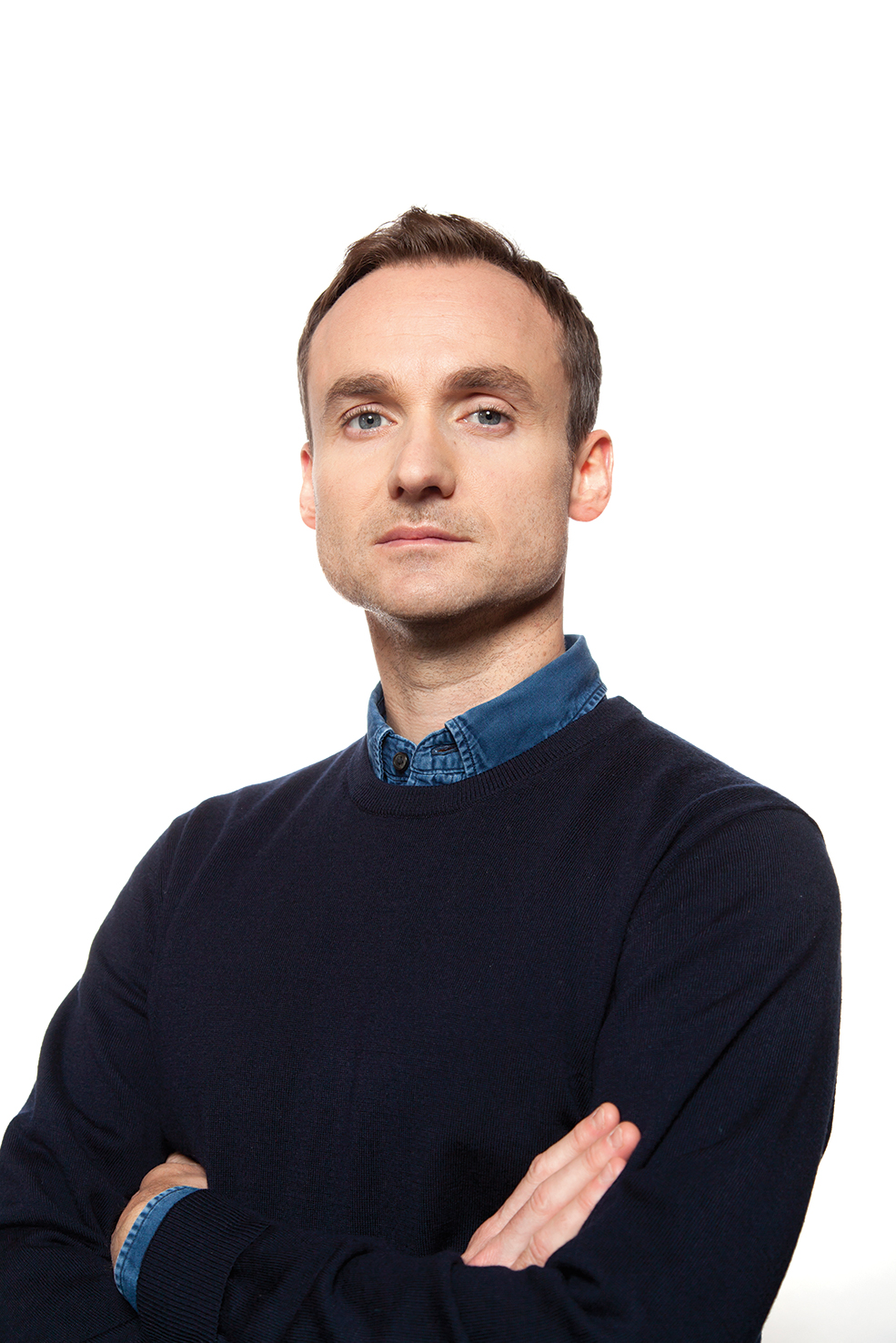 Mike Florence
Chief Strategy Officer
PHD Media
Mike is dedicated to making good ideas happen. He inspires people to be more ambitious in terms of thinking as he firmly believes that creativity is effectiveness. Mike has also introduced a new planning approach at PHD, called rhythms planning, and is a member of the Cannes Chimera, a 'super agency' of creative talent made up of winners of the Cannes Lions Grand Prix. He was named the UK's top media planner in the 2017, 2018 & 2019 Campaign Annual and won Campaign's Media Planner of the Year Award in March 2019 & March 2020.
@MrLoFlo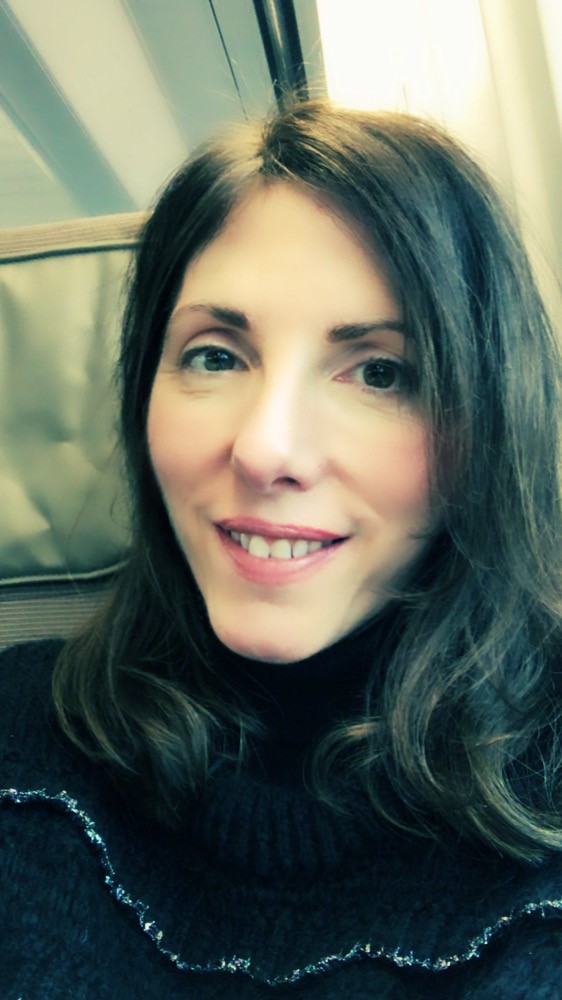 Claire Beale
Salonniere
The Creative Salon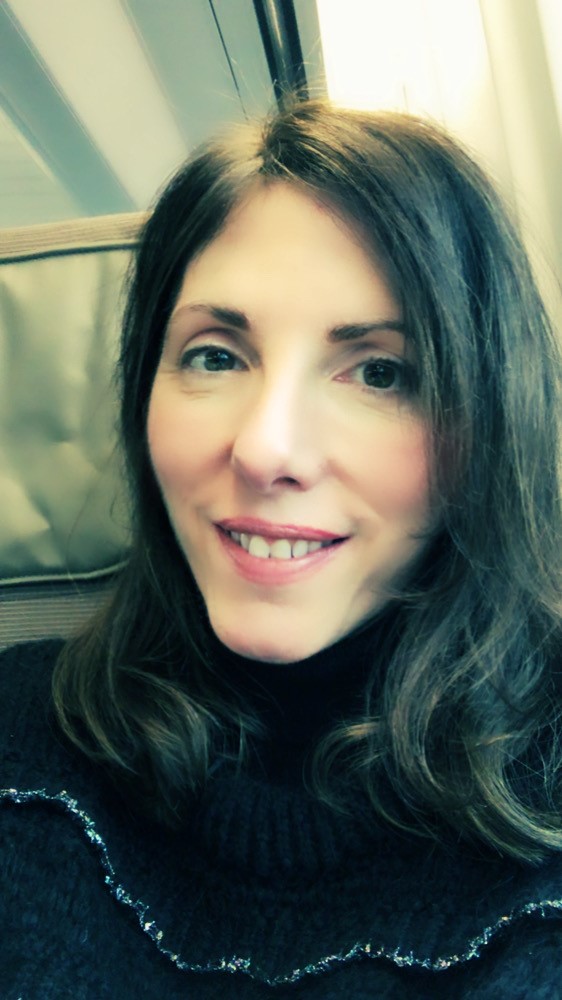 Claire Beale
Salonniere
The Creative Salon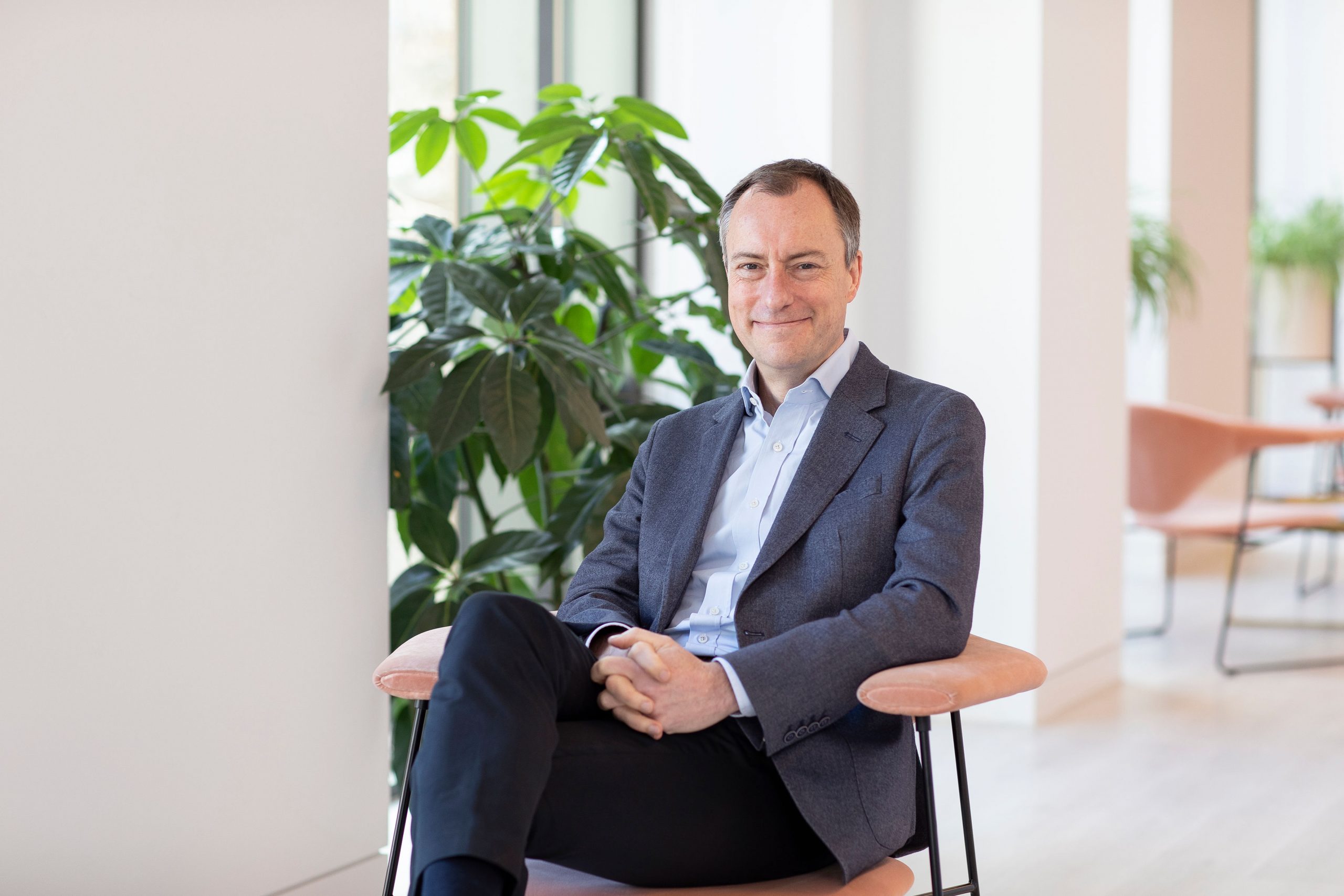 James Wildman
President and CEO
Hearst UK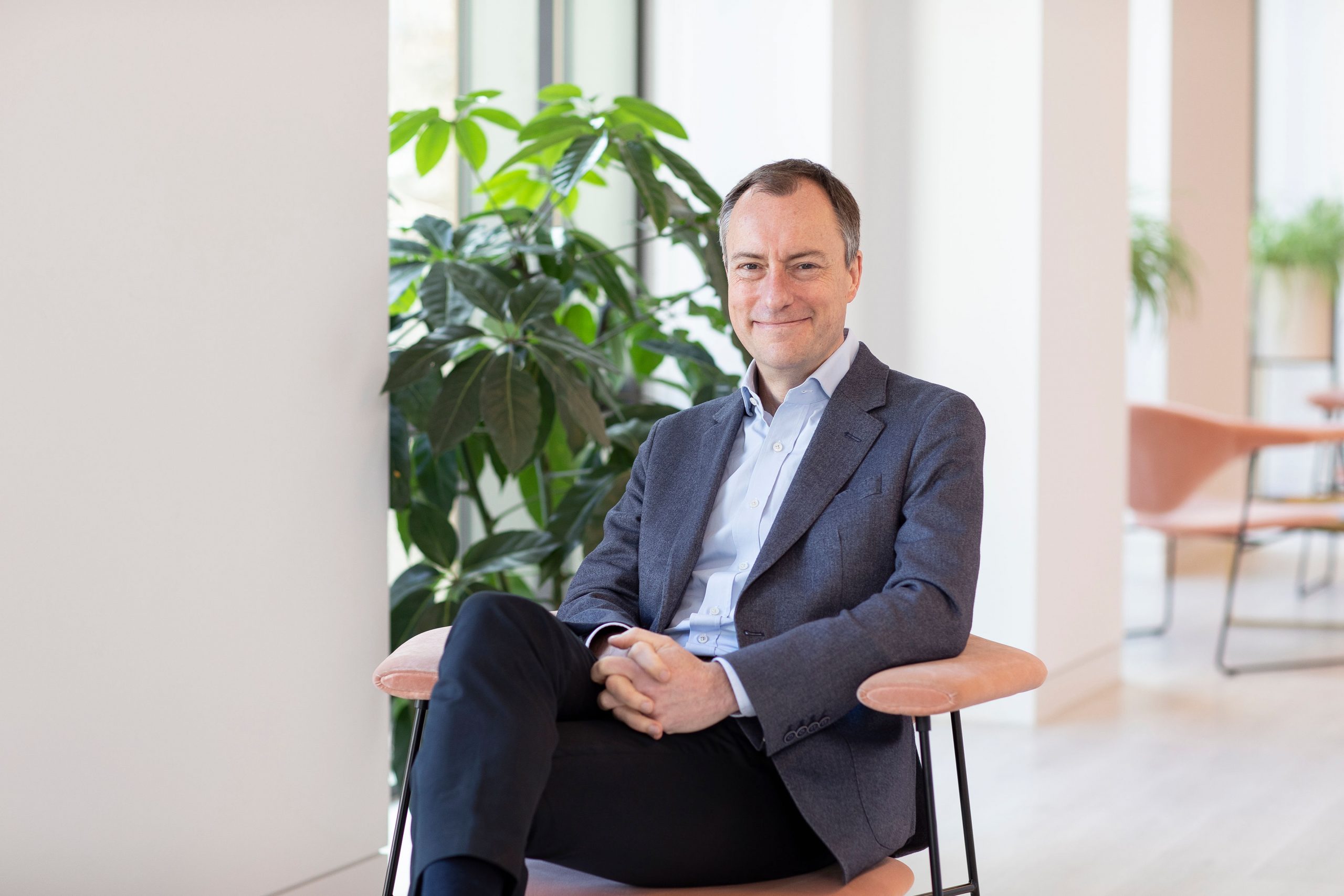 James Wildman
President and CEO
Hearst UK
James joined Hearst Magazines UK as its President and CEO in April 2017 and has overall management responsibility for the company. He has worked in the media industry for over twenty years and has a wealth of experience transforming media companies.
James joins Hearst from Trinity Mirror where he was Chief Revenue Officer from 2014 with responsibility for all national advertising revenue across the group. He led the commercial teams through transformational change and Trinity Mirror won Campaign magazine's 'Best Newsbrand and Magazine Sales Team' award in 2016 in recognition of the success delivered.
From 2011, James was Yahoo's Managing Director, UK & Ireland, responsible for leading Yahoo's biggest market outside the US. Prior to that, he spent six years as Managing Director of Virgin Media's television sales house, ids.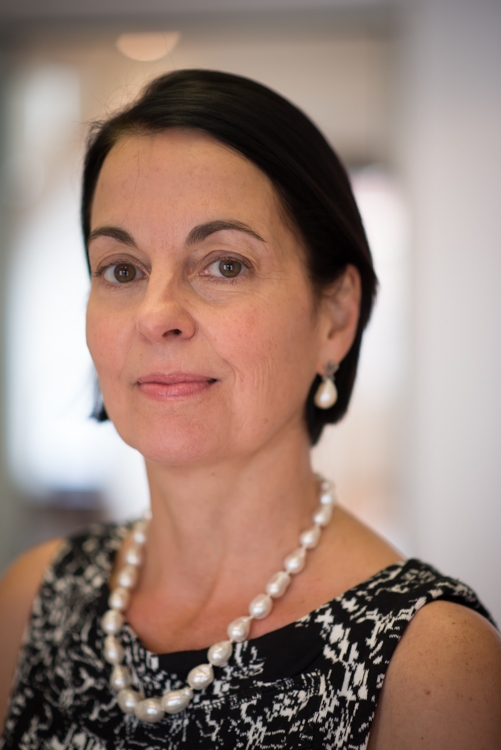 Claire Enders
Founder
Enders Analysis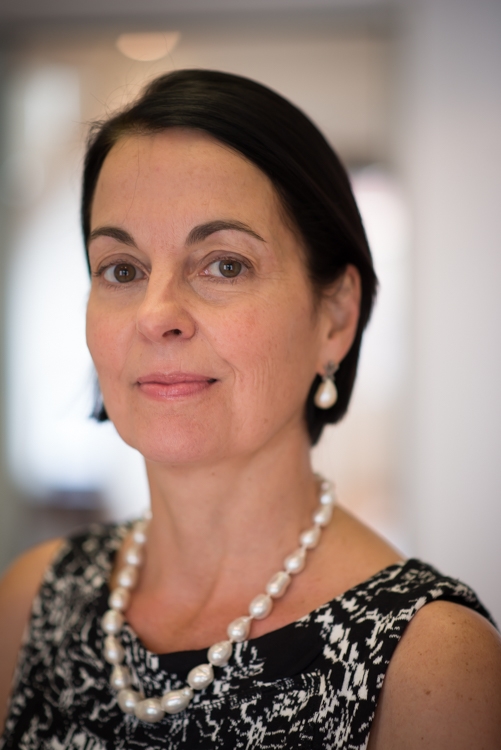 Claire Enders
Founder
Enders Analysis
After a successful strategy career in UK media, Claire Enders founded Enders Analysis in 1997. Today, Enders Analysis is the leading TMT research company in the UK, with over 170 corporate subscribers. Claire is the top independent analyst of the creative industries, the broadcast economy, content production and exploitation models in the digital age. Enders Analysis provides research, analysis and specialist expertise of major markets (USA, UK, Europe). The team of 25 is led by economists and analysts. The company is a leading authority in its sectors for the Financial Times, the BBC and The Economist. Enders Analysis supports a wide range of charities in the UK with which Claire is actively involved, including the NSPCC, and many cultural enterprises. Claire also supports the Scar Face Foundation, The Marie Colvin Network for Female Journalists and the Women's Equality Party. A Freeman of the City Guild of Entrepreneurs, Claire is on the Advisory Board of Glyndebourne, a Trustee of the Pitt-Rivers Museum in Oxford and a former Trustee of the NSPCC, Glyndebourne and the Natural History Museum Development Trust. Claire is a graduate of Yale and of the London Business School. In September 2016 Claire was awarded a Fellowship of the Royal Television Society for her significant contribution to television, presented to her by Sir Peter Bazalgette.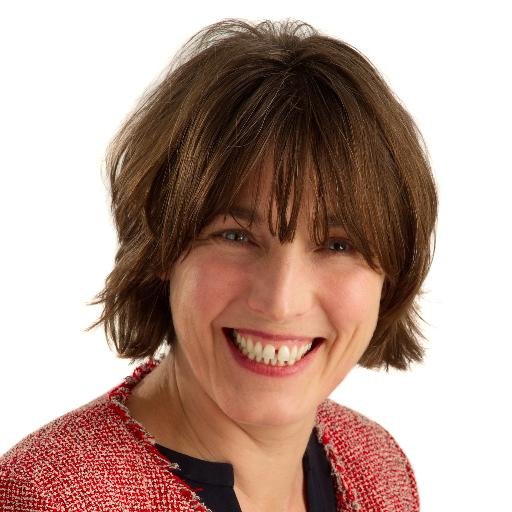 Merryn Somerset Webb
Editor-In-Chief
MoneyWeek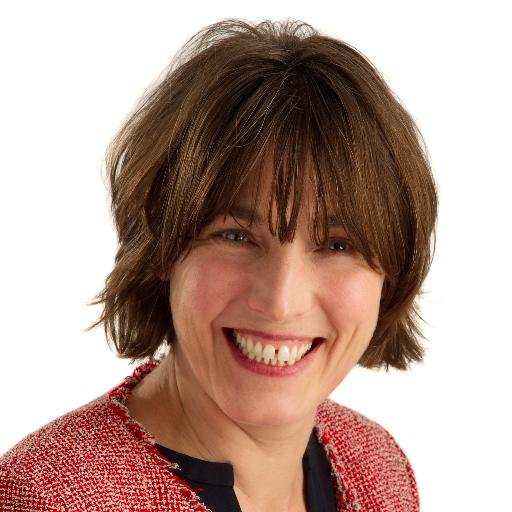 Merryn Somerset Webb
Editor-In-Chief
MoneyWeek
Merryn Somerset Webb is Editor in chief of Moneyweek magazine and a Financial Times columnist. She is also a regular TV and radio columnist on financial matters and a non executive director of two listed investment trusts.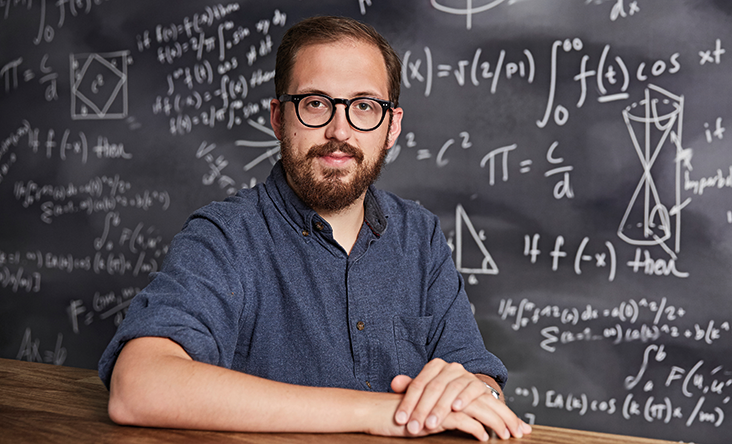 Oliver Feldwick
Head of Innovation
The&Partnership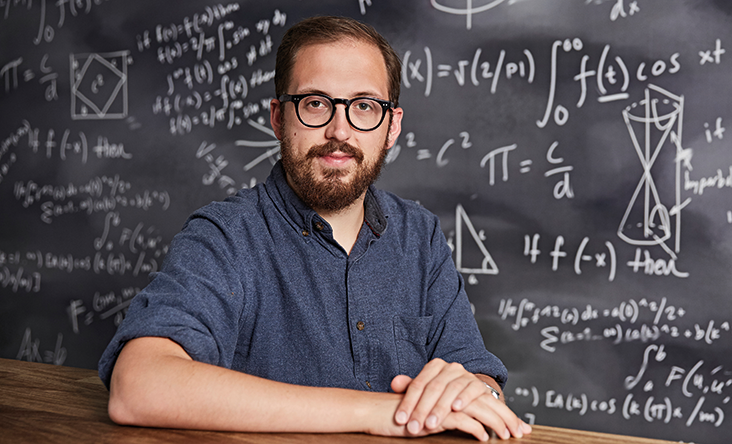 Oliver Feldwick
Head of Innovation
The&Partnership
Oliver is Head of Innovation at The&Partnership. His IPA Excellence Diploma on "Unleashing Cyborg Creativity" has been published by Admap and presented at the IPA and APG. He won the 2016 WARC Admap Prize, with his Essay, "The Uncanny Valley of Personalisation", which explored the pitfalls personalisation in advertising and how to avoid them. He also spoke at the Advertising Association LEAD 2017 on "Why Advertising's Big Questions Matter". When he's not worrying about our robot future, he's a London & transport obsessive, running his own walking tour of Wapping, and a recent finisher at the Virgin London Marathon. So if you want any tips of unusual London sights, give him a shout.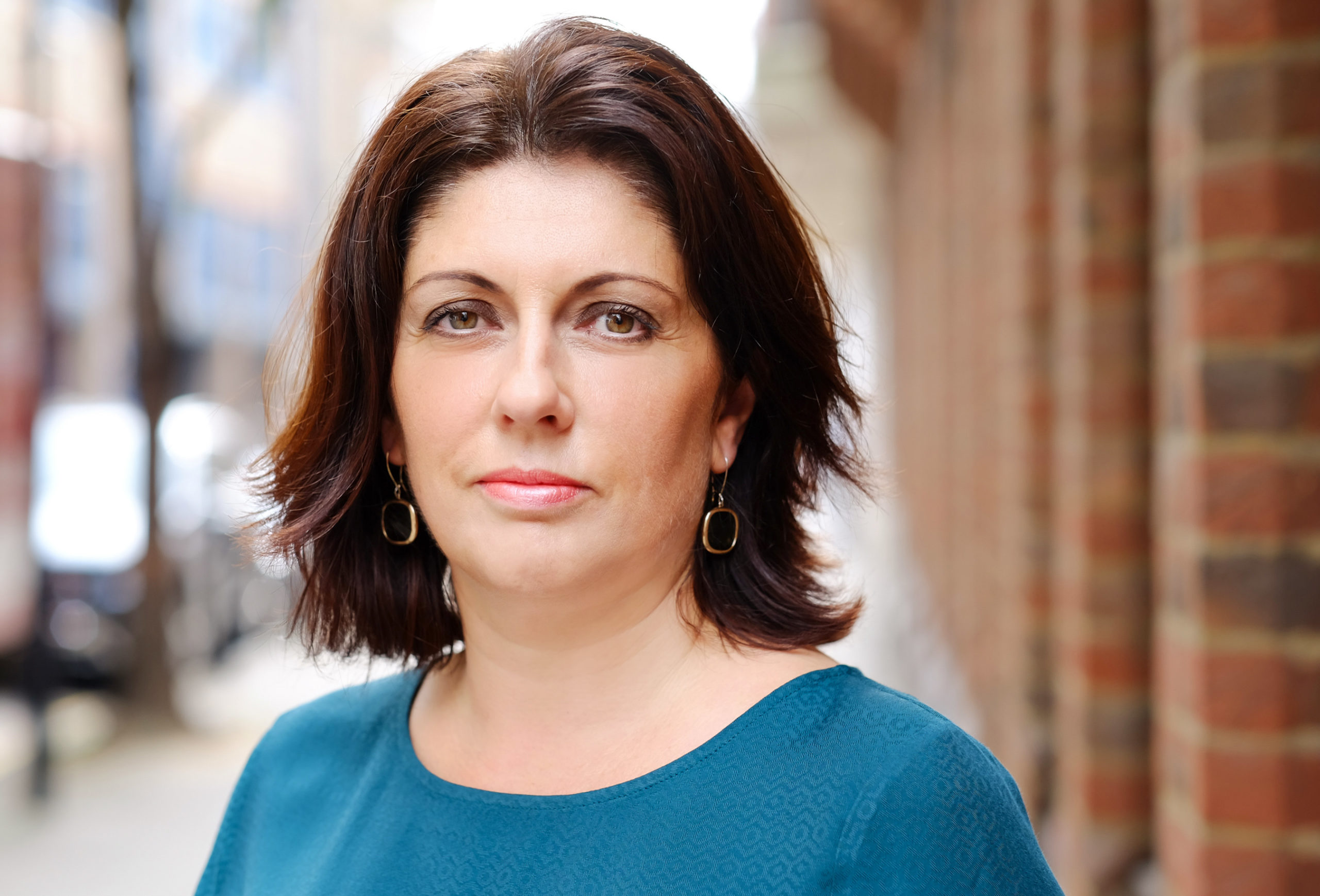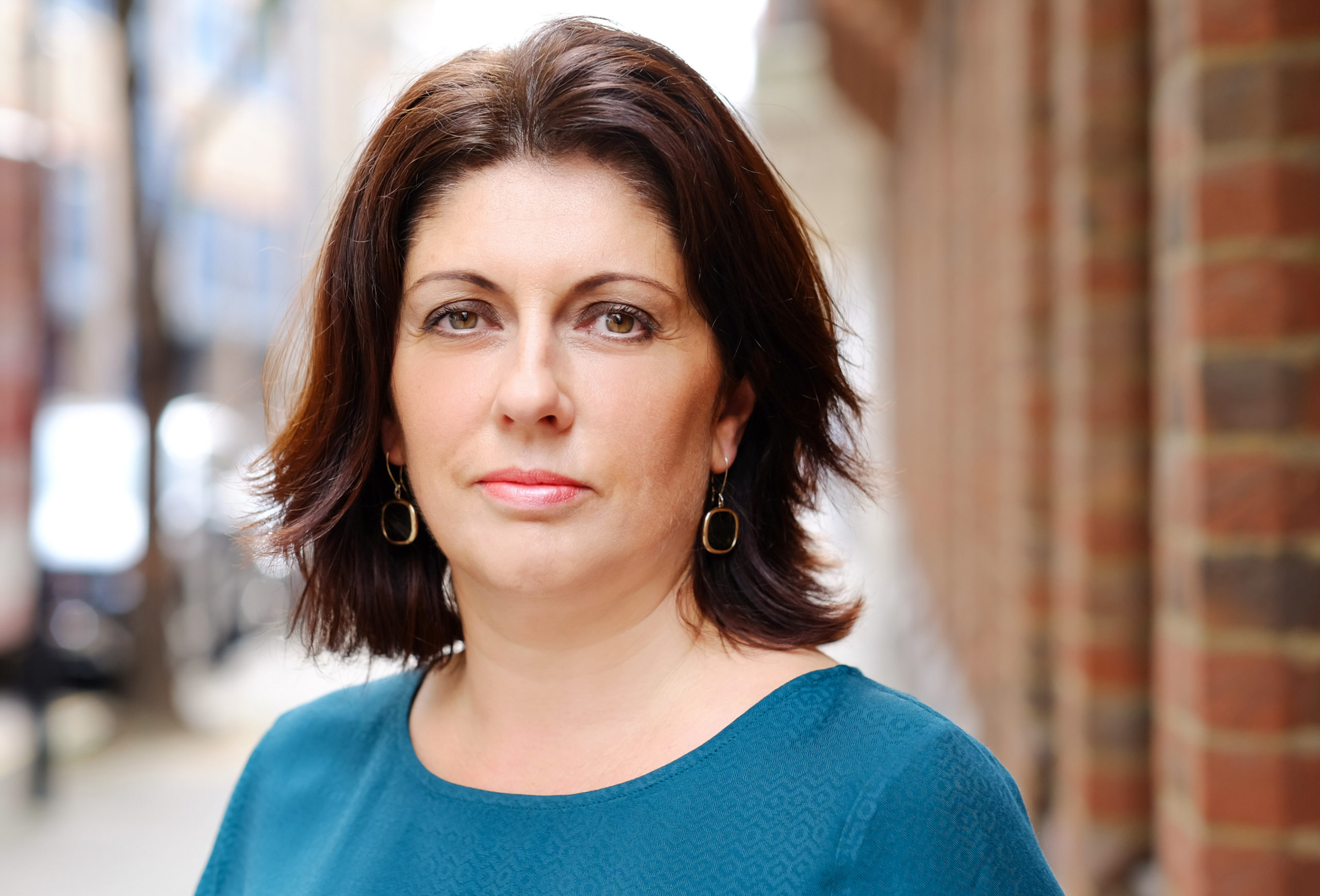 Sue Todd launched Magnetic, the marketing agency for magazine media, in March 2015, to help customers get the very best return from their advertising spend with magazine media. Working with the UK's largest consumer publishers, Sue and the Magnetic team have a remit to champion the power and vitality of magazine media in all its forms to the marketing and advertising community.
Sue began her career at EMAP in the research team, working through the ranks to become Marketing and People & Culture Director. From there she spent two years as Marketing Director at CBS Outdoor (now Global), before running specialist brand and culture consultancy Wonder for seven years, where her clients included Channel 4, Harrods, MEC, Primesight and Grey.
She is a non-exec Director on the board of The Big Issue and in her spare time enjoys the theatre, podcasts, singing and cycling.
@SueTodd2
@magneticmedia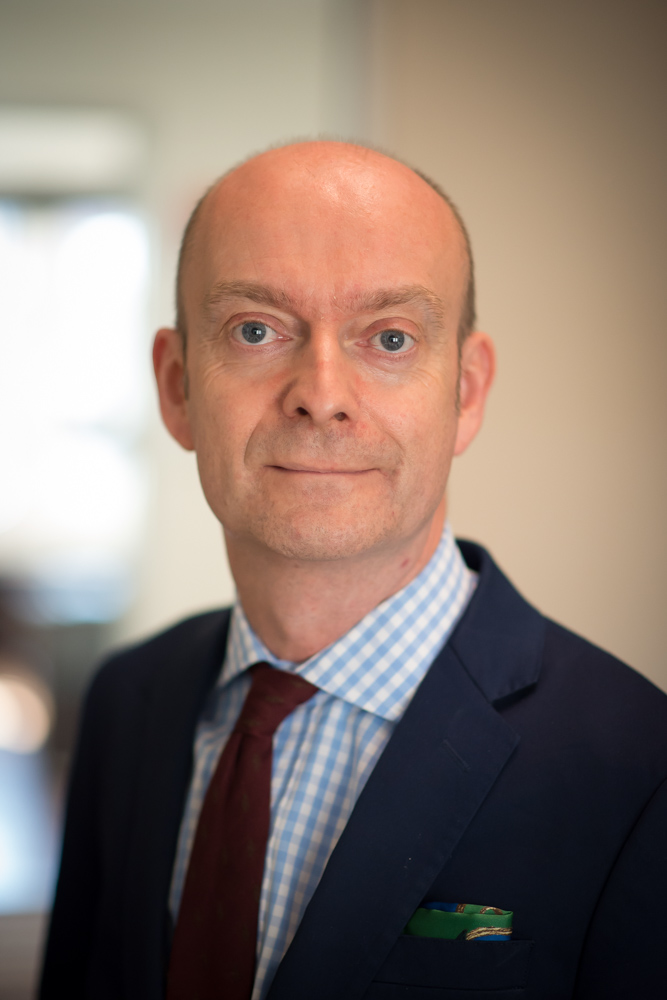 Douglas McCabe
CEO
Enders Analysis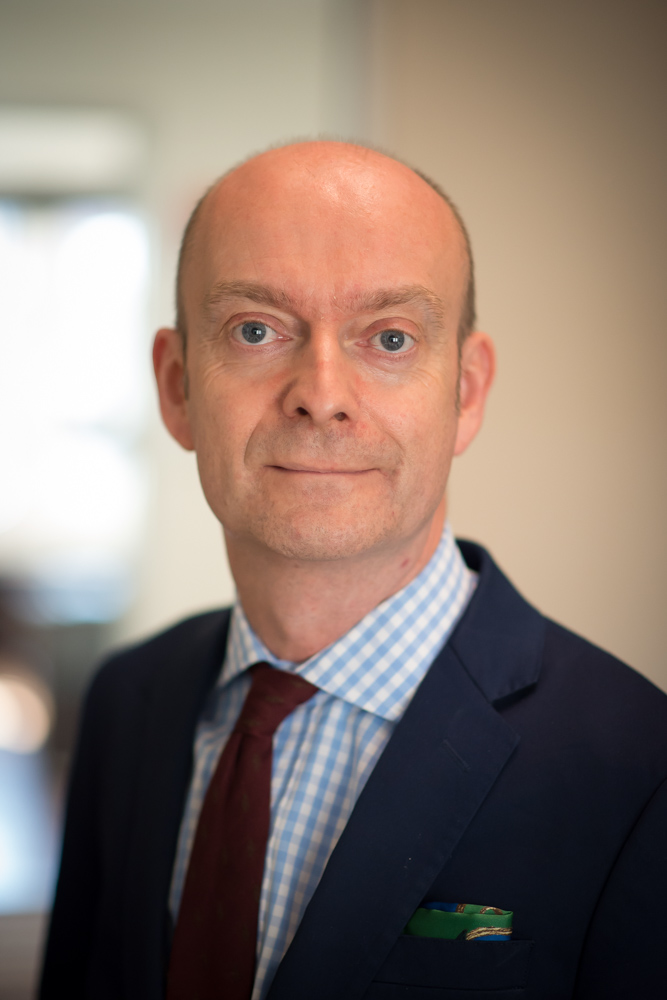 Douglas McCabe
CEO
Enders Analysis
Douglas is a leading expert on print and digital publishing. He analyses supplier strategies and forecasts consumption, revenue and advertising. He is a former director of Fish4, the online advertising portal, and was Director of Sales Development and market insights at the HMV Group. Douglas holds a degree from Stirling University.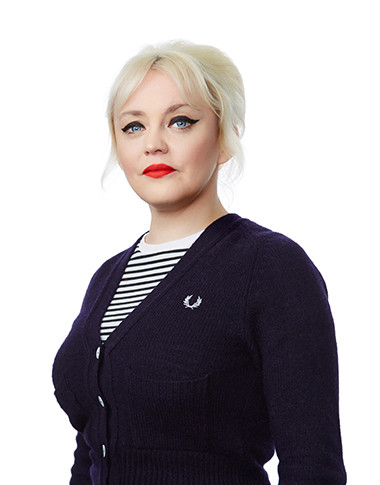 Terri White
Editor-In-Chief
EMPIRE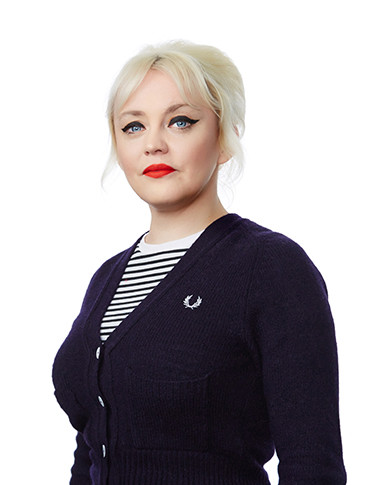 Terri White
Editor-In-Chief
EMPIRE
White is an award-winning editor with fifteen years' experience working for publishing companies on both sides of the Atlantic. She joined Bauer from Time Out New York where she worked as Editor-in-Chief, overseeing the brand's editorial direction and content across all platforms.
Under her leadership, Time Out New York won several American industry awards including Most Improved Publication, Overall Digital Excellence, Best Use of Instagram and Cover of the Year. White herself was named one of Folio's Top Women in US Media, 2015.
Prior to joining Time Out, White was Executive Editor at Life & Style and Editor of the freemium men's title, ShortList, where she was named BSME Men's Magazine Editor of the Year and PTC's New Editor of the Year. She was also Editor of Buzz, the entertainment magazine published with The Sun, and Deputy Editor of Maxim. She has written for Q, Red, Elle, Stylist, Grazia and The Observer magazine.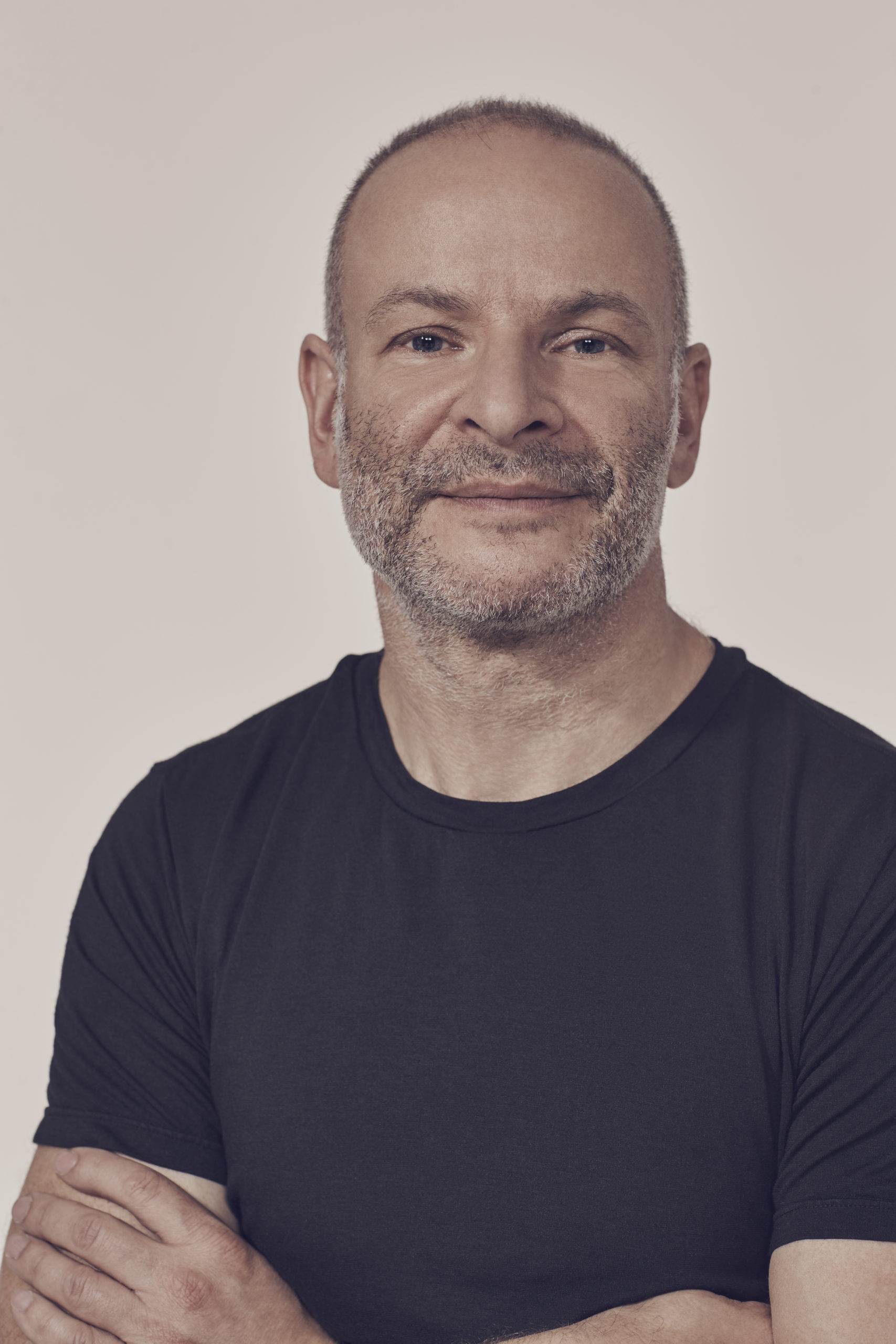 Phil Hilton
Editorial Director
ShortList Media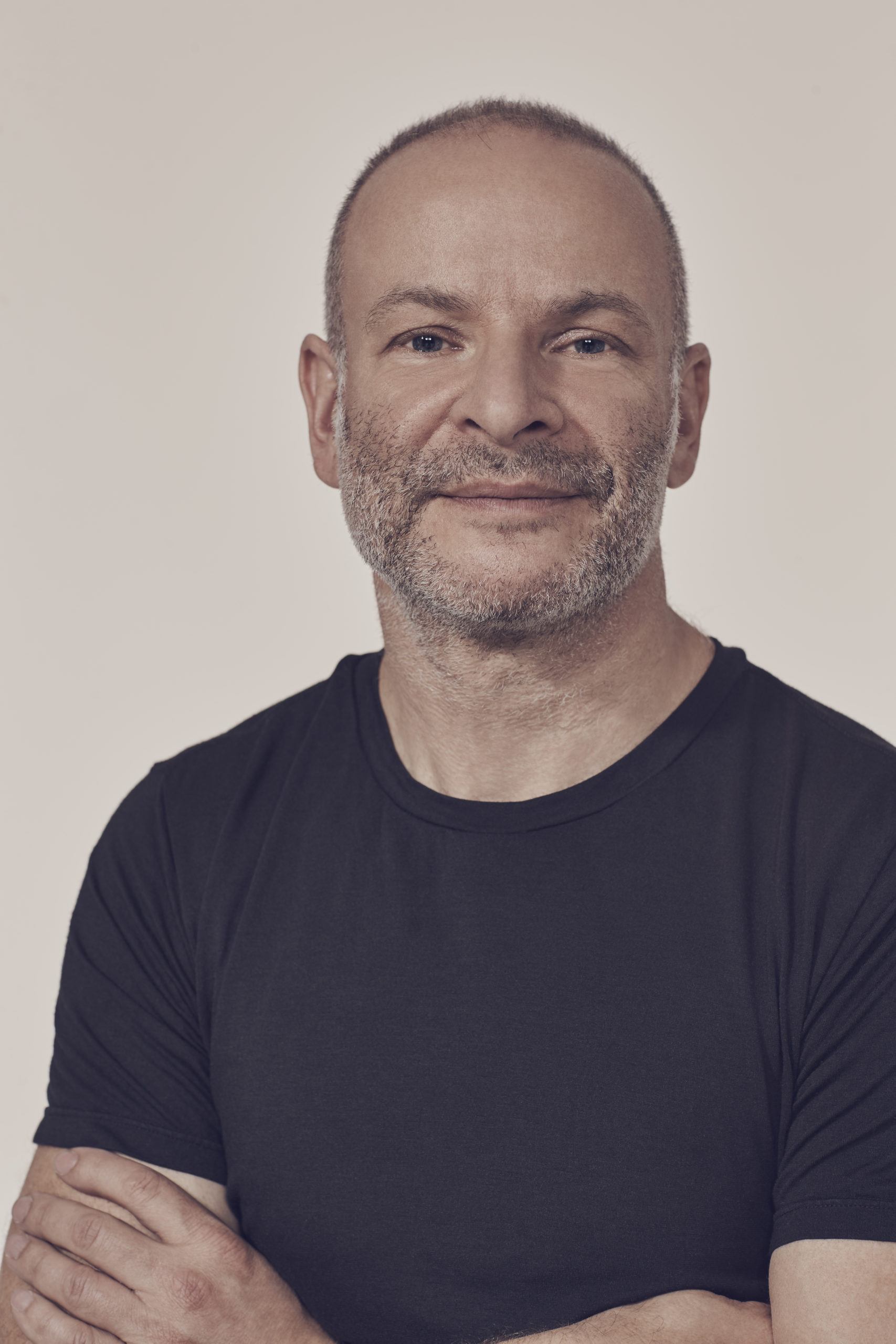 Phil Hilton
Editorial Director
ShortList Media
Phil Hilton has been working in consumer publishing since the mid-nineties. He began his career editing a number of men's magazines including Men's Health. He is a founding director of ShortList Media and oversees content across all the company's brands: ShortList, Stylist, Emerald Street and Mr Hyde. He is an occasional contributor to The Times and lives in North London with his wife and children.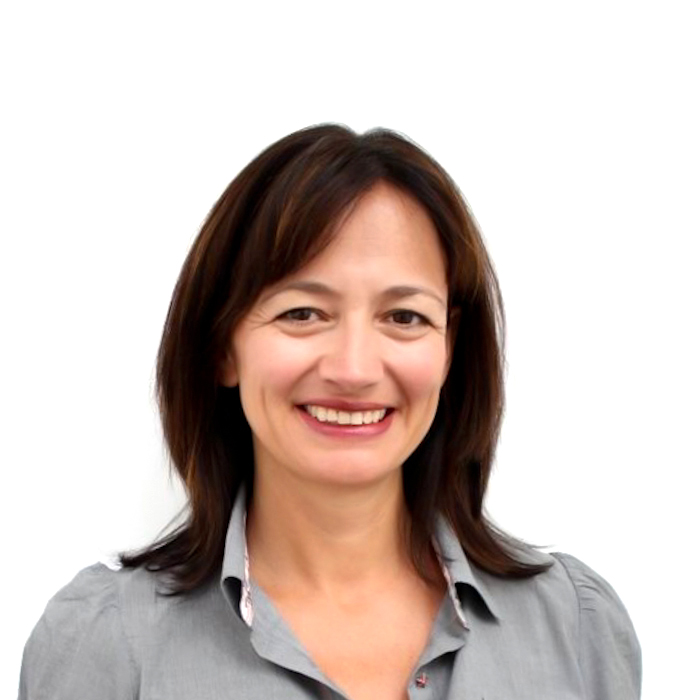 Jenny Biggam
Founder
The 7 Stars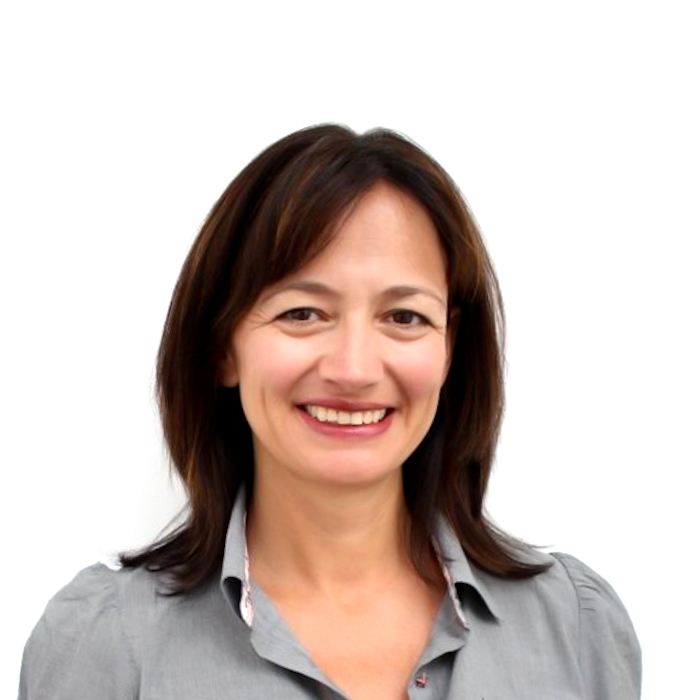 Jenny Biggam
Founder
The 7 Stars
Jenny set up the7stars in 2005 after a career in media agencies including Zenith and Carat. In the last 13 years the7stars has grown to be the UK's largest media independent agency with billings of over £350Million and over 200 people. The agency has been named Agency of the Year by Campaign Magazine (2015 and 2017), Media Week (2015), The Drum (2018) and Mediatel (2018). They have won numerous awards including golds at Media Week and an IPA Effectiveness Award. Jenny is particularly passionate about workplace culture and personally leads a number of diversity and inclusion initiatives at the agency. She is particularly proud that the agency has been listed in the Sunday Times Best Companies to Work For consistently for the last six years.

Jenny is a frequent judge at industry awards and a past chairman of the Media Week awards and Campaign Media awards. She is a member of the IPA Media Futures Group, the ASA Industry Advisory Panel and the IPA/ISBA Sustainable Working Relationship Group.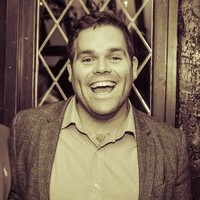 David Hall
Marketing Communications Manager
LG Electronics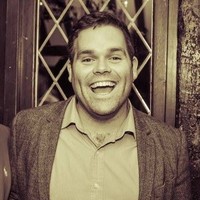 David Hall
Marketing Communications Manager
LG Electronics
David Hall is the lead Marcomms and ATL/Campaign manager for LG UK with over 10 years of experience in delivering targeted marketing communications in B2B and B2C industries. Having worked on several multi million pound campaigns over the last 3 years, he has a good understanding of the modern media landscape and how best to leverage the diverse range of channels available to brands to get great ATL results. Working in such a dynamic industry, understanding consumer passions and how to speak to those passionate consumers is vital in the highly competitive and aggressive consumer tech world.