Magnetic's Spotlight Awards are a celebration of the very best advertising campaigns in magazine media from the last 18 months.

They recognise and reward the most effective ideas, insight and diversity of commercial work, across dynamic digital campaigns, creative print partnerships and live brand events.

The awards also shine a light on the teams and individuals whose passion for magazine media and smart thinking delivers results for the clients they represent.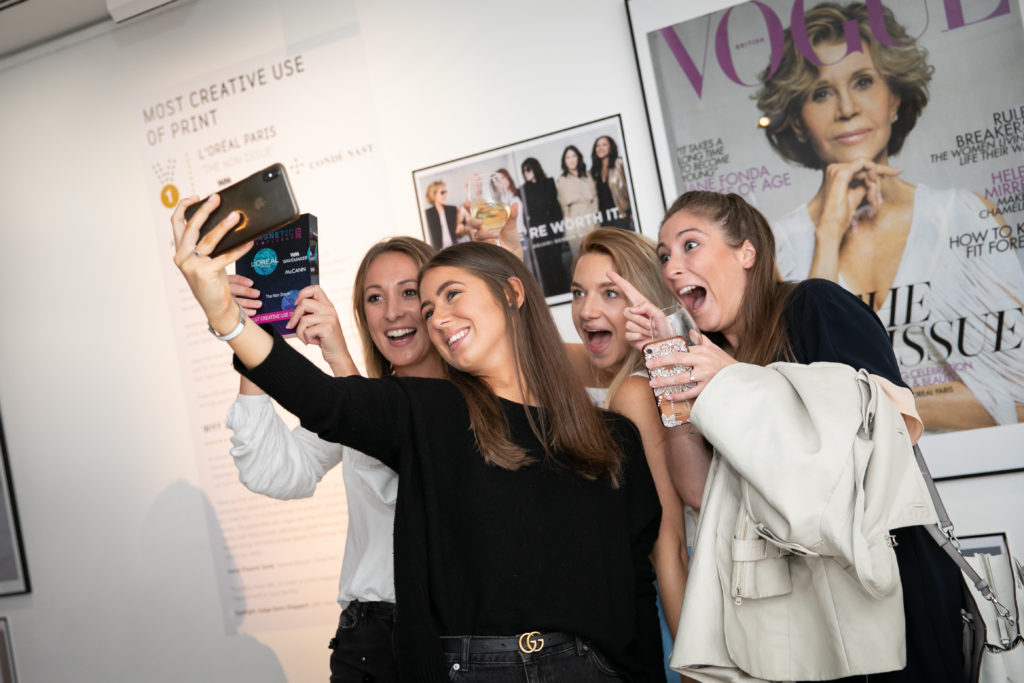 Key dates
Open for entries: NOW
Entry deadline: October 3, 2022
Shortlist announcement: October (date tbc) via Magnetic's company page on Linkedin
Winners revealed: November 23, 2022
The Spotlight Awards 2022 are free to enter.
The categories
Content Partnership of the Year – large (£100k+)
Content Partnership of the Year – small (under £100k)
A truly great content partnership will deliver both the goals of the advertiser whilst providing a seamless and beneficial experience for the consumer.
These two awards – for both large and smaller budgets – will recognise brand campaigns where smart thinking, audience insight and sector knowledge has realised the advertiser's objectives.
The winning entry must be able to demonstrate delivery of results for the advertiser and show how this partnership effectively used magazine media to further the client's goals.

Best Use of Digital
Getting people's attention, pushing them to websites, and converting them to customers or subscribers is at the heart of every digital marketing plan.
This award is looking to recognise the most effective use of online magazine media, created as part of a brand campaign.
The winning entry will be able to show how the digital element of a campaign was used effectively to further brand goals. *Don't forget to also enter Best Use of Print if this was a strong component to the overall campaign.

Best Brand Experience
Events create exciting, shared experiences and connect customers with brands in a highly tangible way.
This award celebrates an event – live or virtual – in which advertiser and magazine brand came together to engage a specific audience.

Judges will be looking for evidence of a carefully thought out brand extension that was both creative and brought real value and delight to the consumer.
Best Use of Print
Print magazines create a lasting impression. Their content is captivating and engaging around topics their readers are passionate about, and consumers welcome the advertising alongside the articles.
This award recognises memorable print campaigns that are both effective and a creative component of a brand campaign.
The winning entry will demonstrate how a brand has made the most of a combination of context, position, striking imagery and creative copy, and ultimately captured the attention of the reader. *Don't forget to also enter Best Use of Digital if this was a strong component to the overall campaign.

Media Planner of the Year
Are you the go-to magazine media champion in your agency? Passionate about magazine media? Do you champion the benefits of digital and print magazines within your agency? Do you strive to get magazine media on the schedule for your clients? If so, we're looking to shine the spotlight on you.
To enter, send us the following:
300 words to show how you get your agency and clients to pay attention to magazine media.
150 words about your favourite magazine brand
Two testimonials – one from your agency and one from a client
A profile photo
Send through to Spotlight@magnetic.media subject 'Media Planner of the Year'

Campaigns for Good
With a trusted editorial voice sitting at the centre of a community, magazine brands have long provided the perfect platform for highlighting worthwhile causes and championing important societal issues.
This award recognises and celebrates using magazine media as a way of reaching key audiences with important causal messages. This could be a social, diversity, environmental or health issue that was championed using magazine media to build an awareness campaign, share a key message and ultimately drive change.
The winning entry must be able to show how the use of magazine media aided the campaign's cause for the better, as well as demonstrating smart thinking and engaging ways to capture attention.

Client of the Year
Some brands are simply a pleasure to work with. They understand the benefits of the channel and are an enthusiastic user and supporter of the sector.

The Client of the Year award will go to an advertiser who has run successful campaigns across a number of magazine media publishers, returning time and again because they see brand engagement and results.
This category cannot be entered and will be awarded by a special panel of magazine publishers.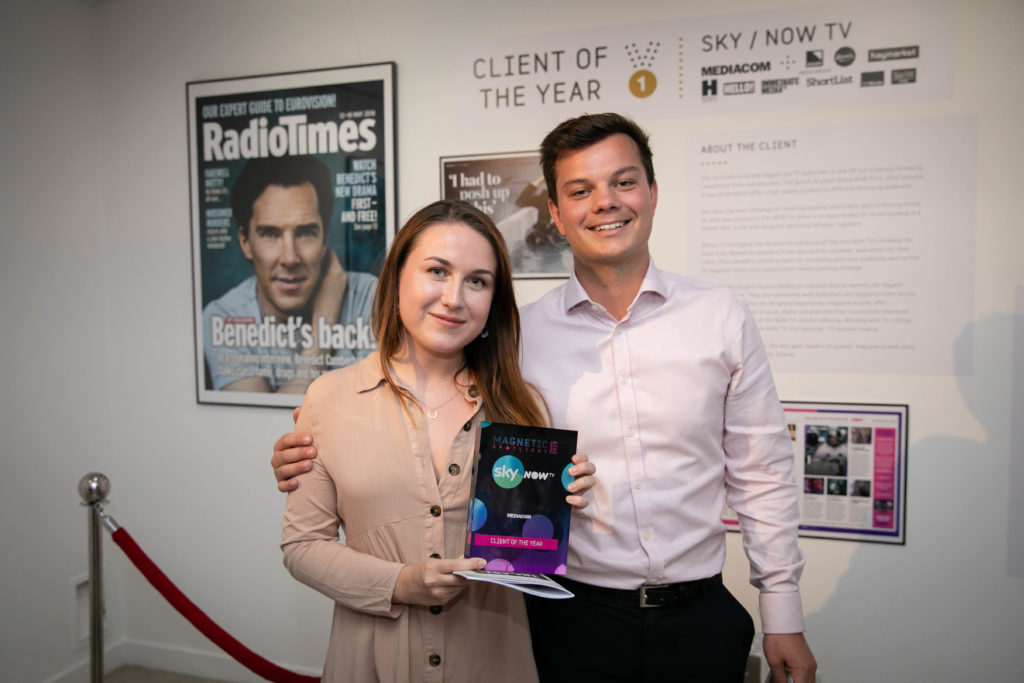 How to enter
Submit your entry by completing the entry form at the end of this page or by clicking "Enter now" on the left of the page. Please note the word count for each section. The entry should show clearly how you have met all of the criteria in your chosen category
Please submit any helpful supporting images (max. 8 images at a minimum of 300dpi)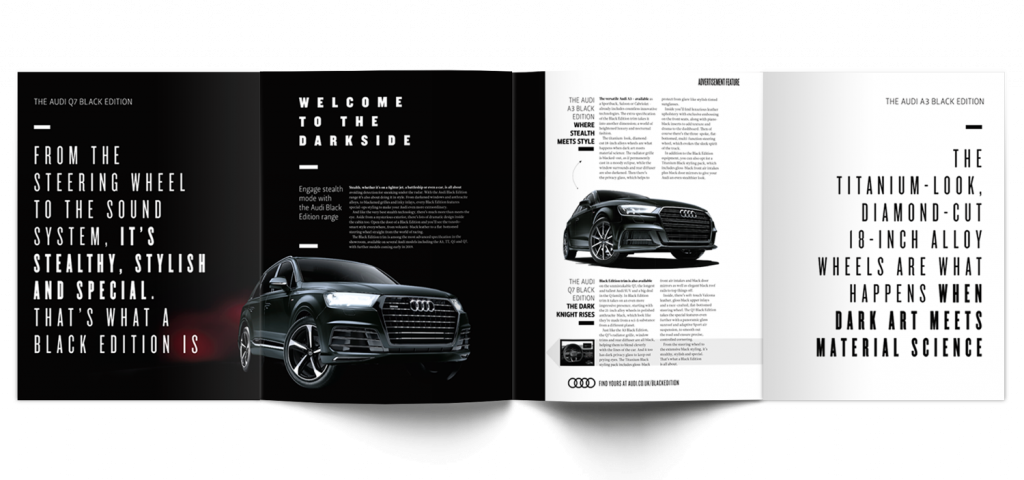 All entries MUST include agency and client logos (a minimum of 300dpi)
If appropriate, please also submit relevant video content, URLs and links
We hope you will enter more than one category. If so, simply submit your first entry then refresh the page and start your next one.
From experience, it is always wise to write up your copy in Word first, then cut and paste into the boxes provided. That way, if the internet is having a bad day, you won't lose all your hard work.
Eligibility and confidentiality
The eligibility period for submissions is magazine media campaigns that ran Jan 2021 – June 2022.
Please note that descriptions of submissions from winners will be published in connection with the Awards. Please state if certain information is commercially sensitive.
Campaigns that only ran in newspaper supplements are not eligible.
Hints and tips
In all categories, judges will look for evidence of commercial success and innovation, including figures and evidence of ROI. It also helps to explain the basis of a successful ROI for a campaign, project or business success story.
Be aware that the judges may not have detailed knowledge of the particular project or business that has been entered, so try to put the entry in the context of the wider market, or campaign.
Follow our company page 'Magnetic Media UK' on Linkedin to find out the shortlist in October. Updates and reminders will be on Twitter @magneticmedia in the interim.
If you have any queries about your application, please get in touch via spotlight@magnetic.media
For inspiration and to see previous winning work, click here

Entry form