the7stars wins Agency of the Year
Audi wins Client of the Year
Nicorette takes the Grand Prix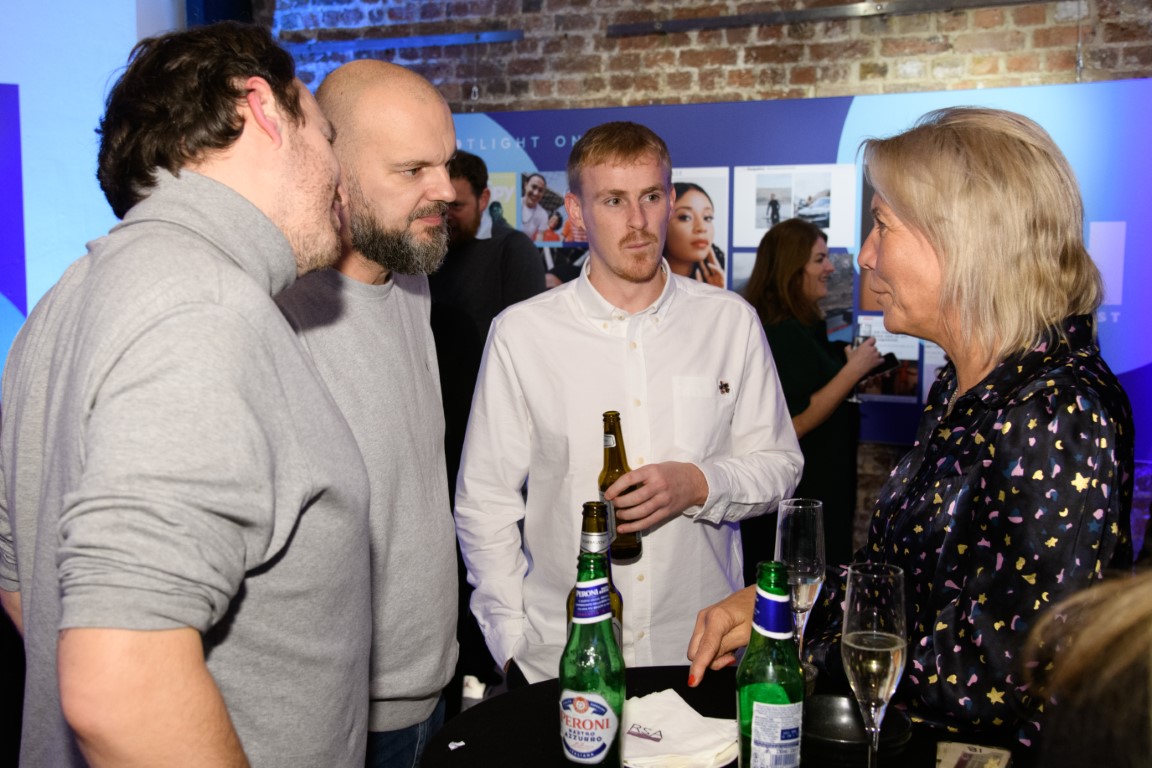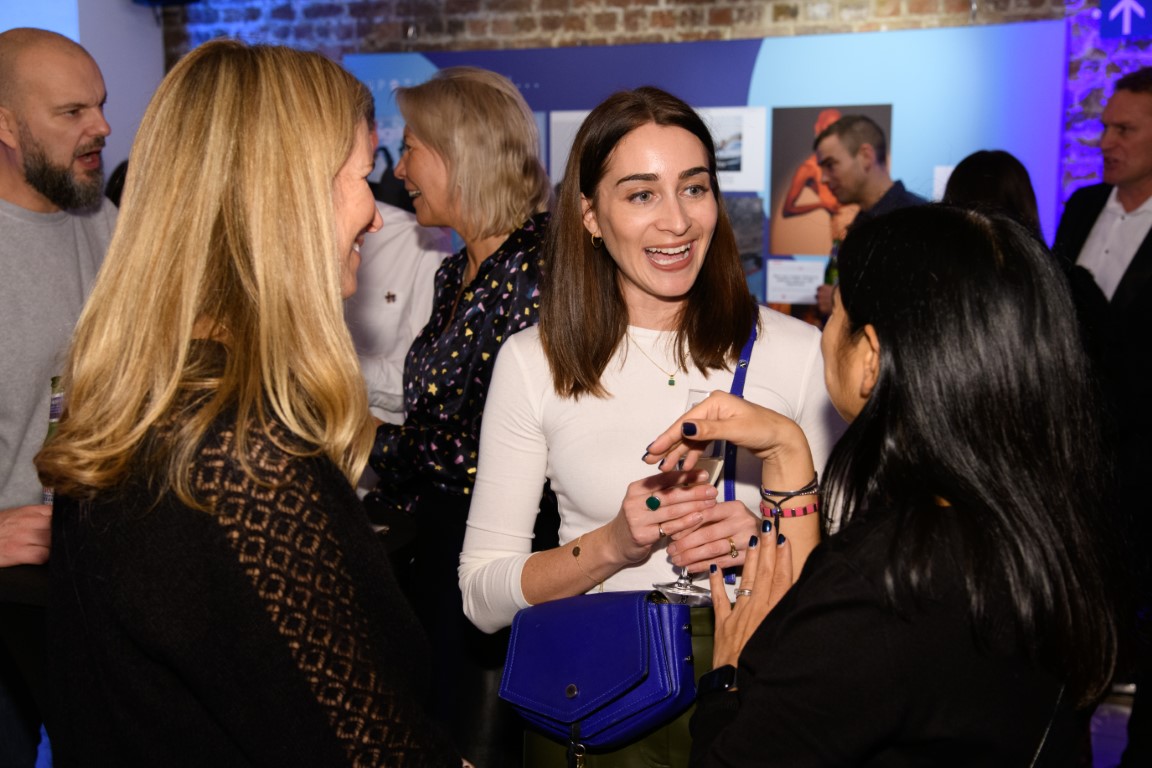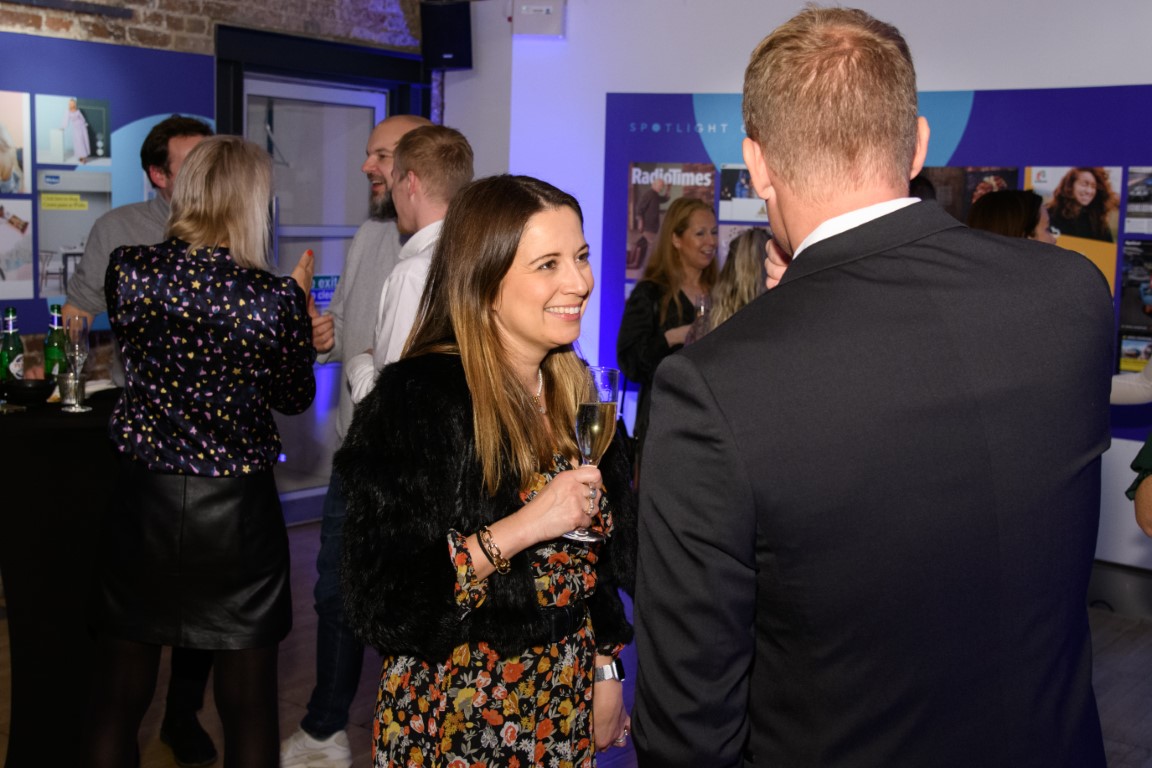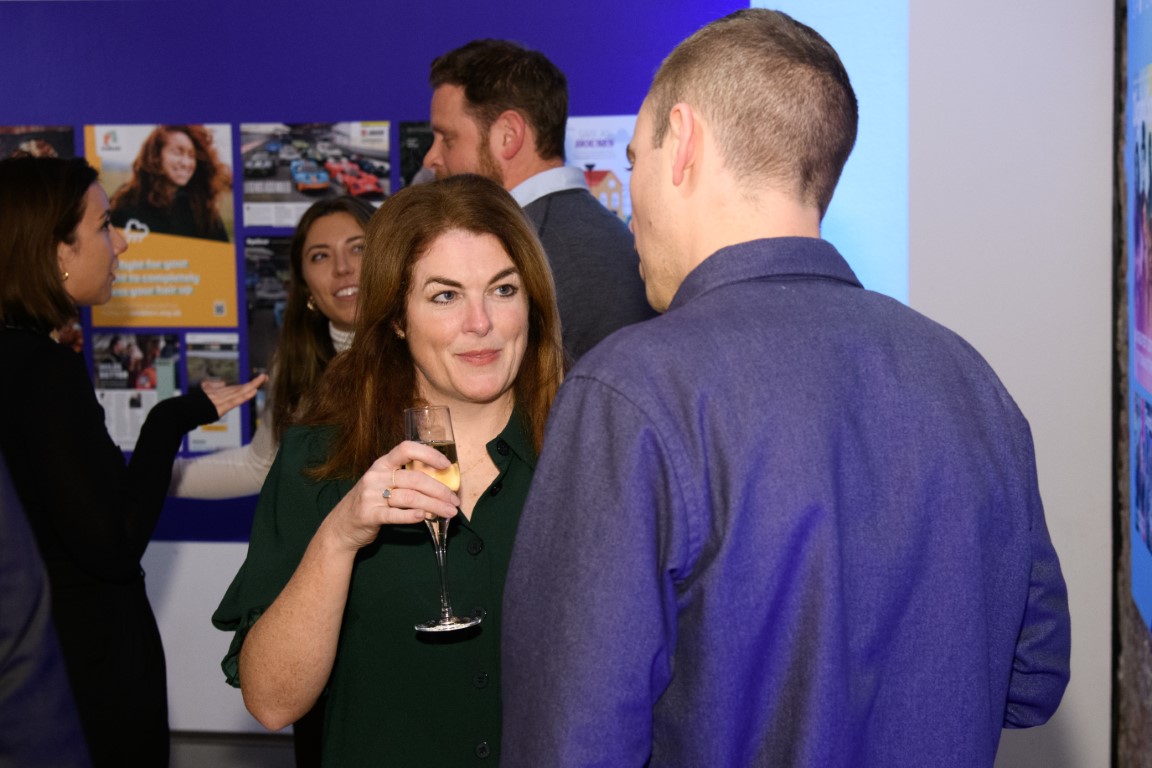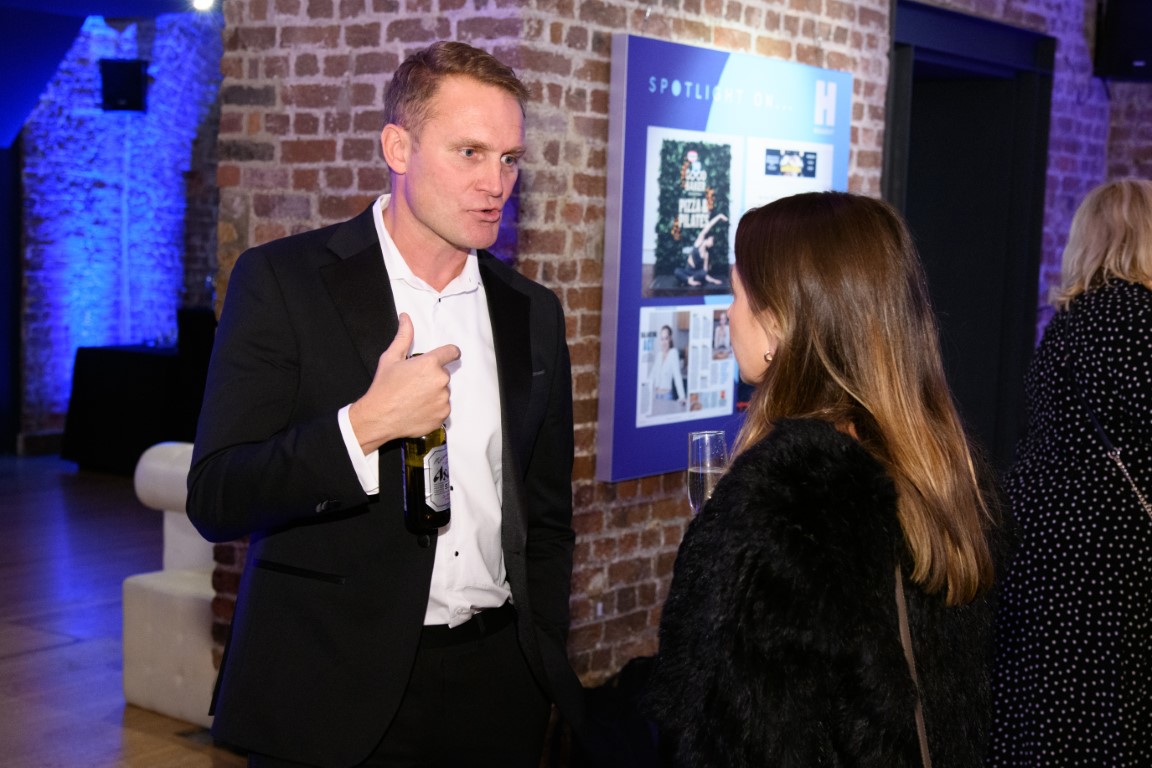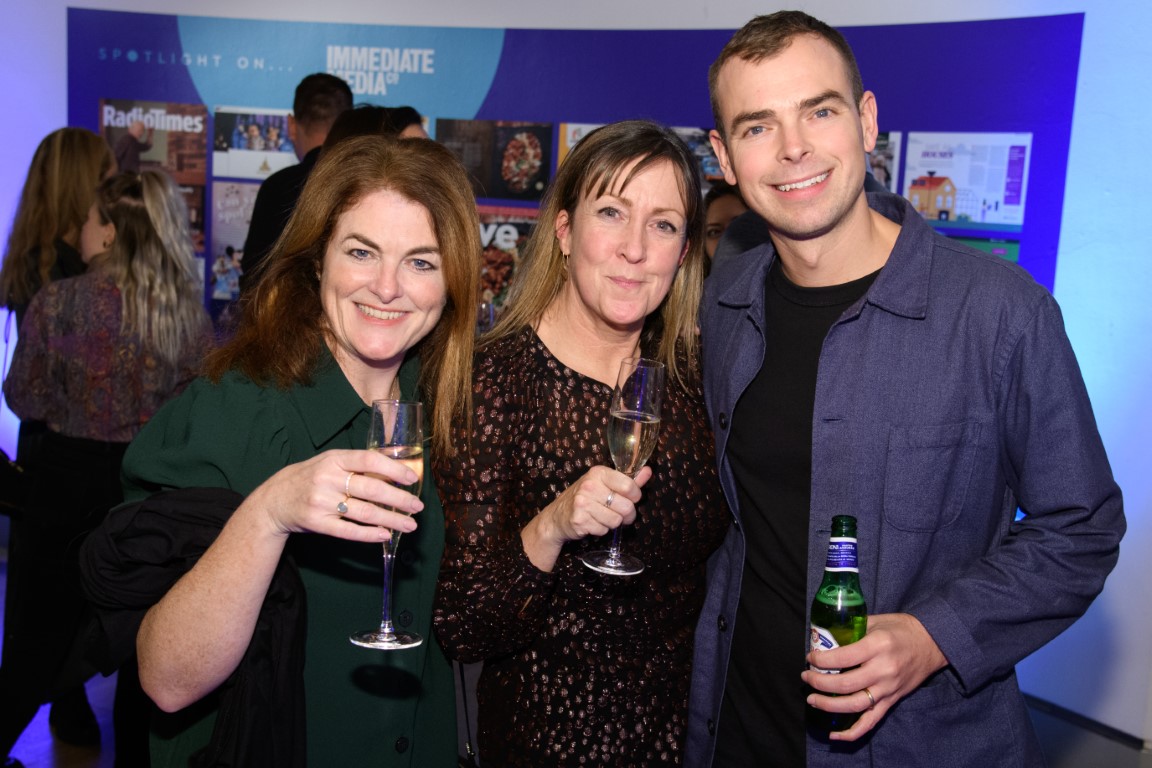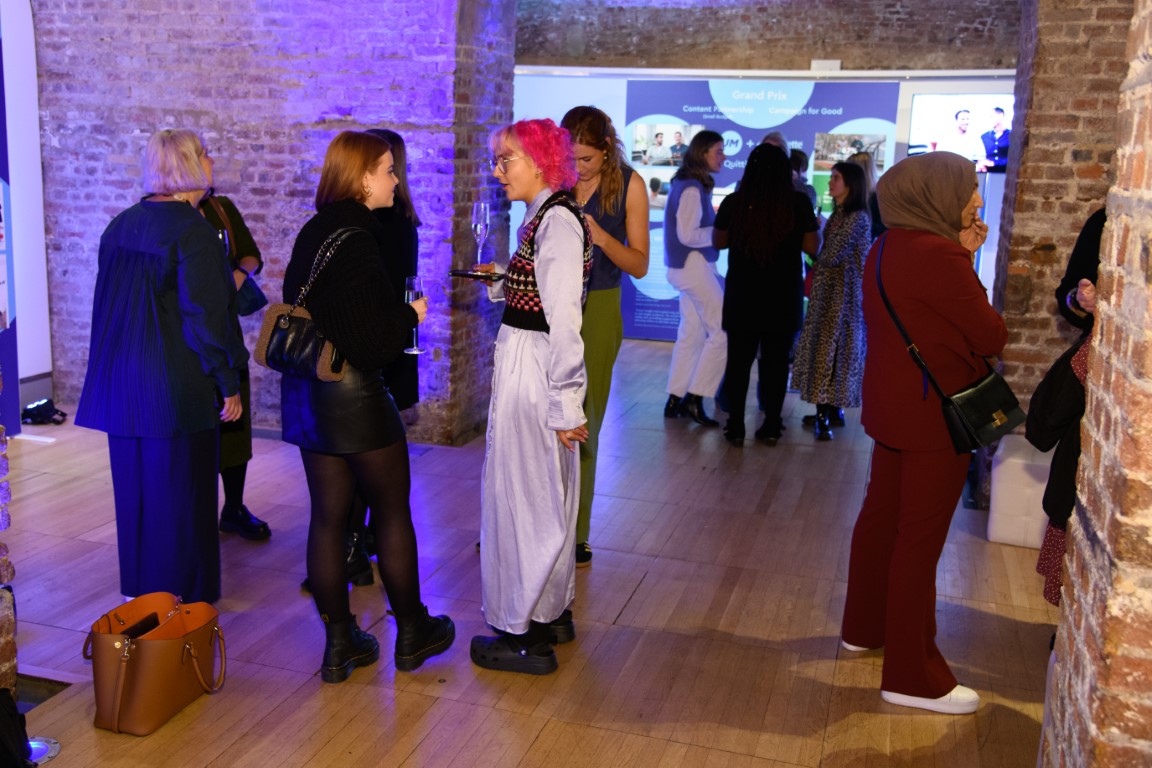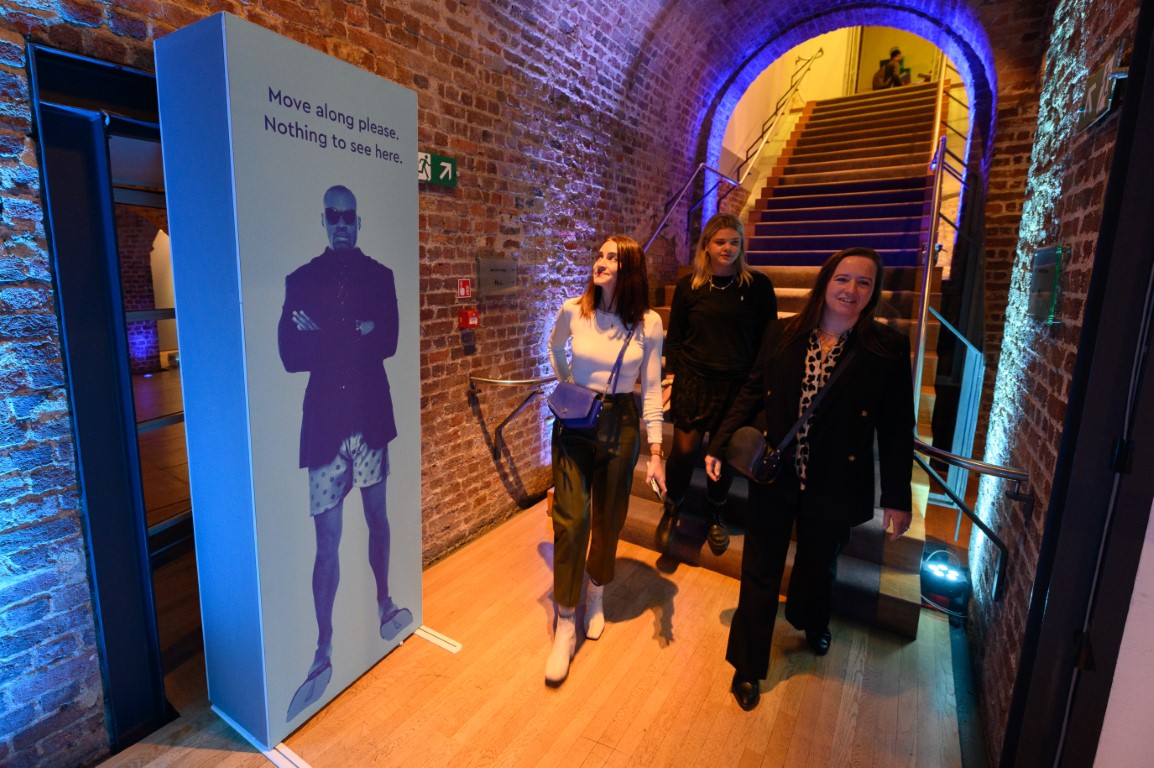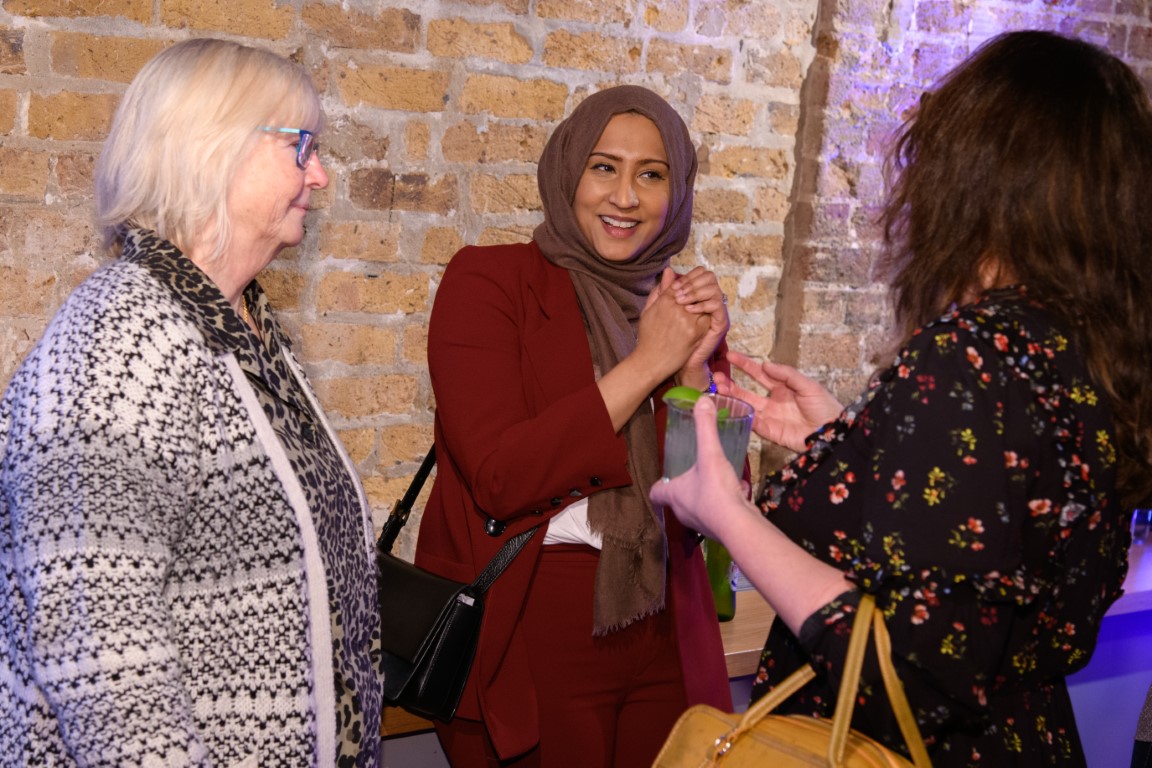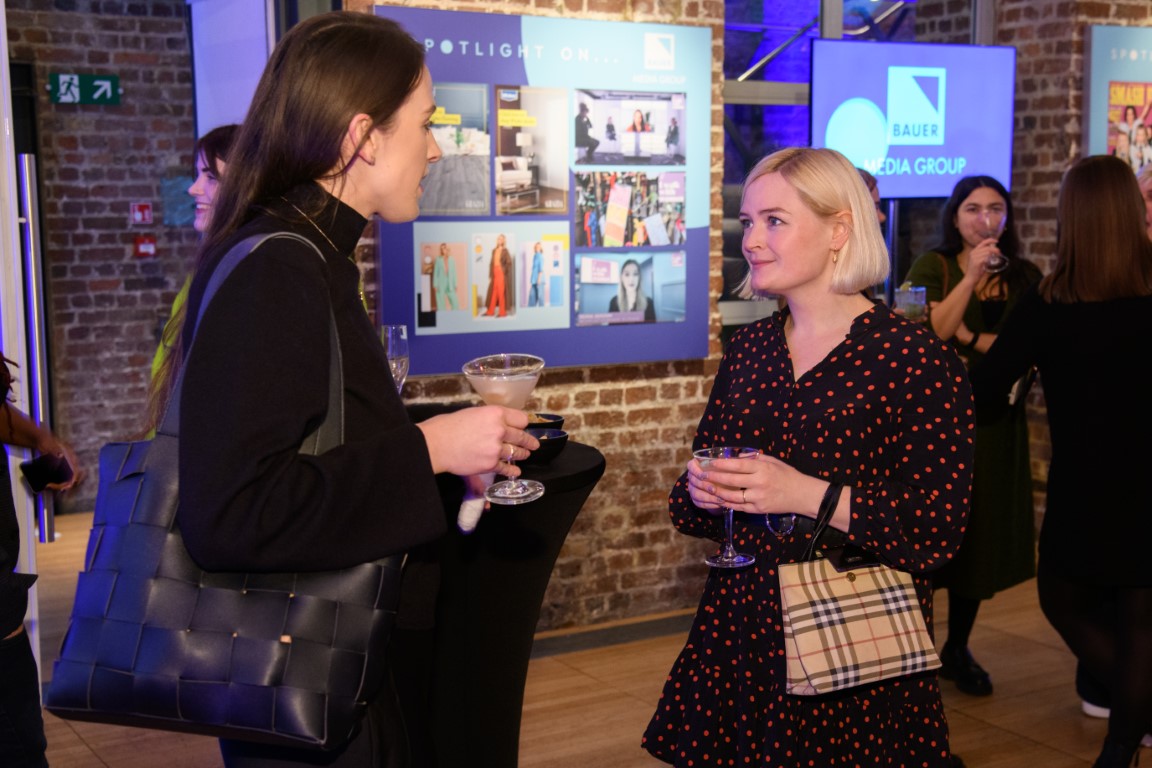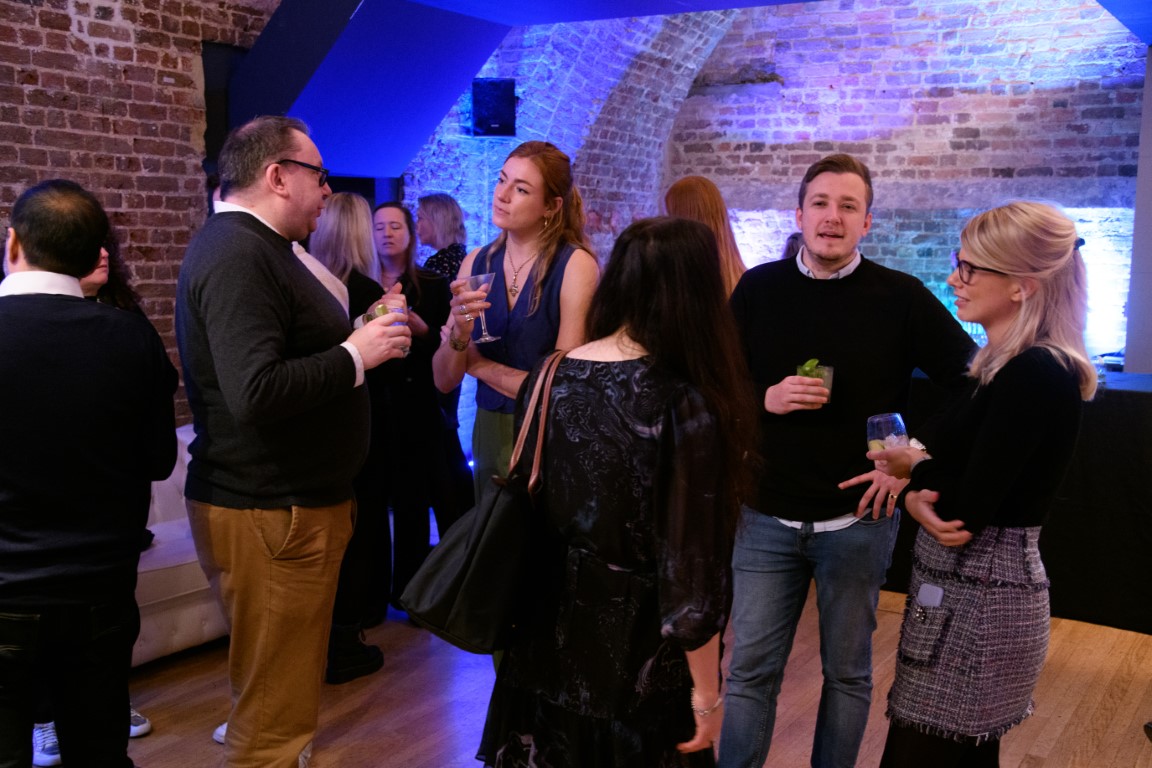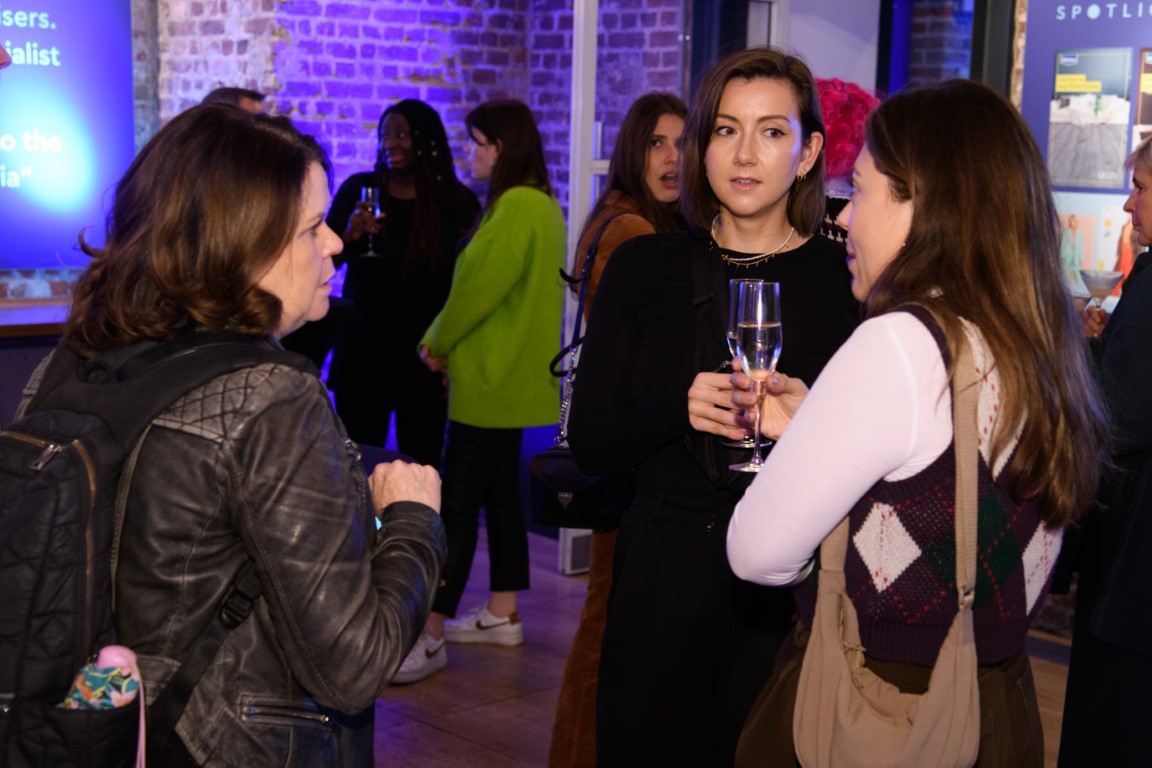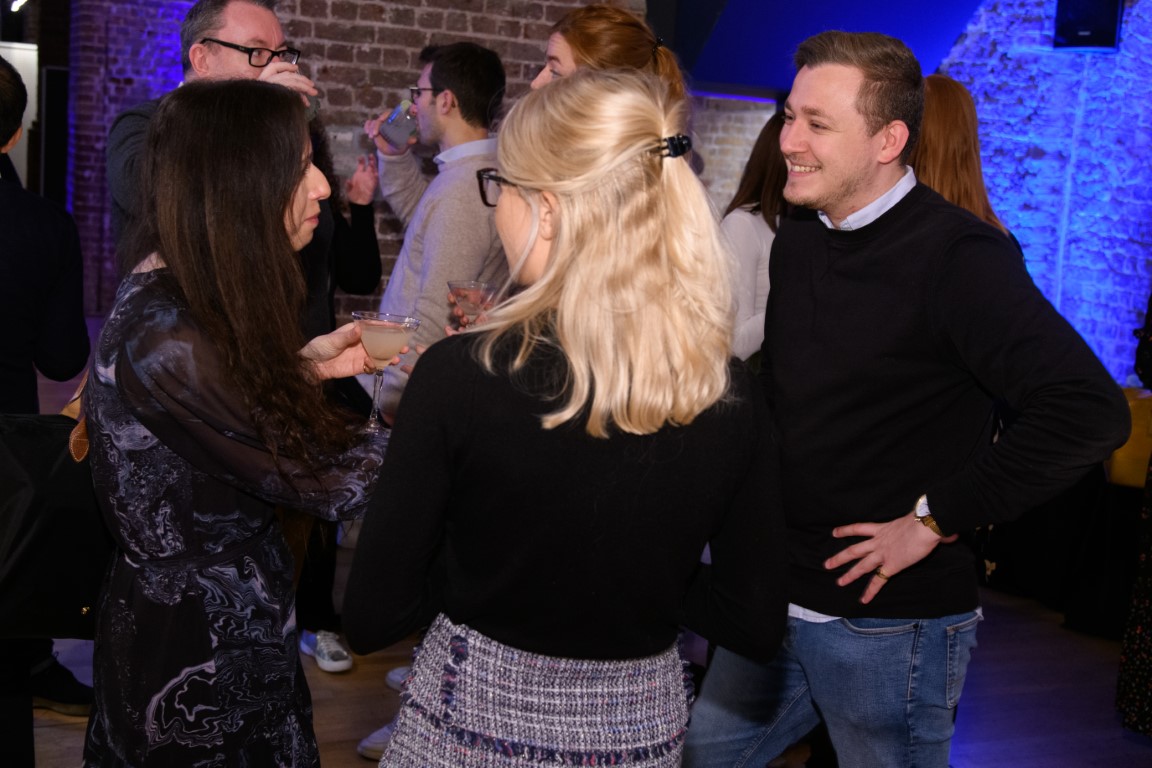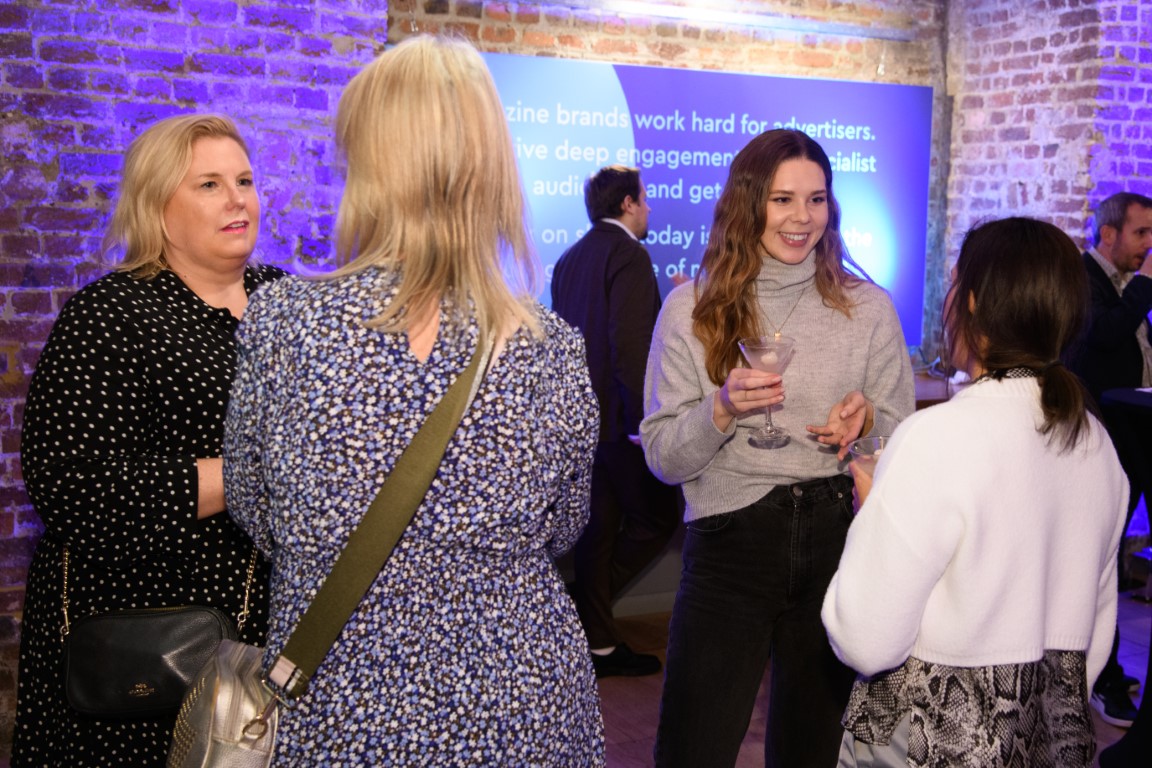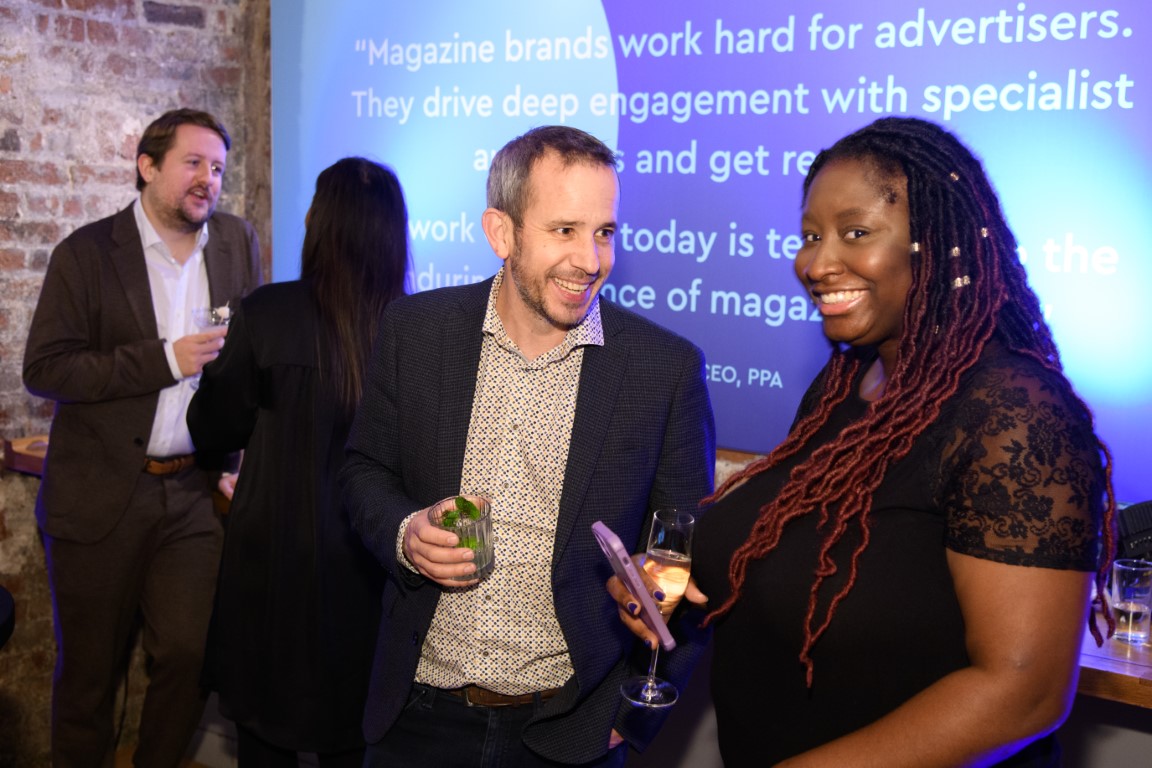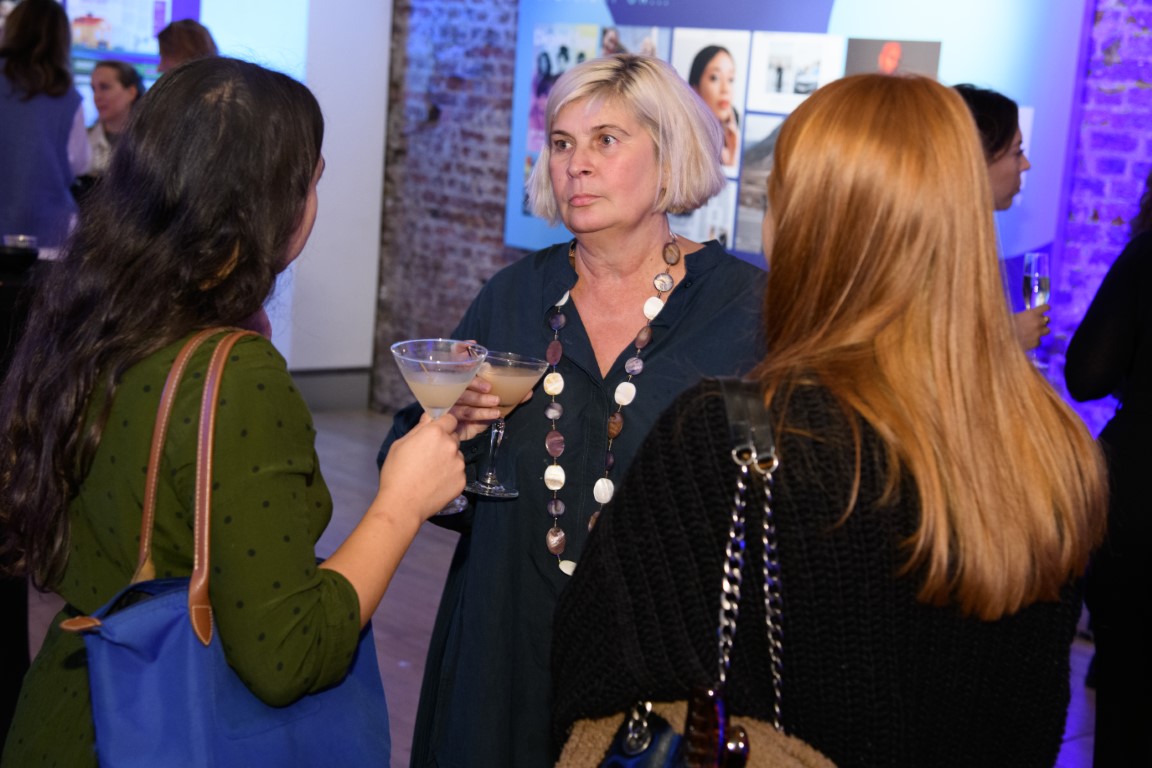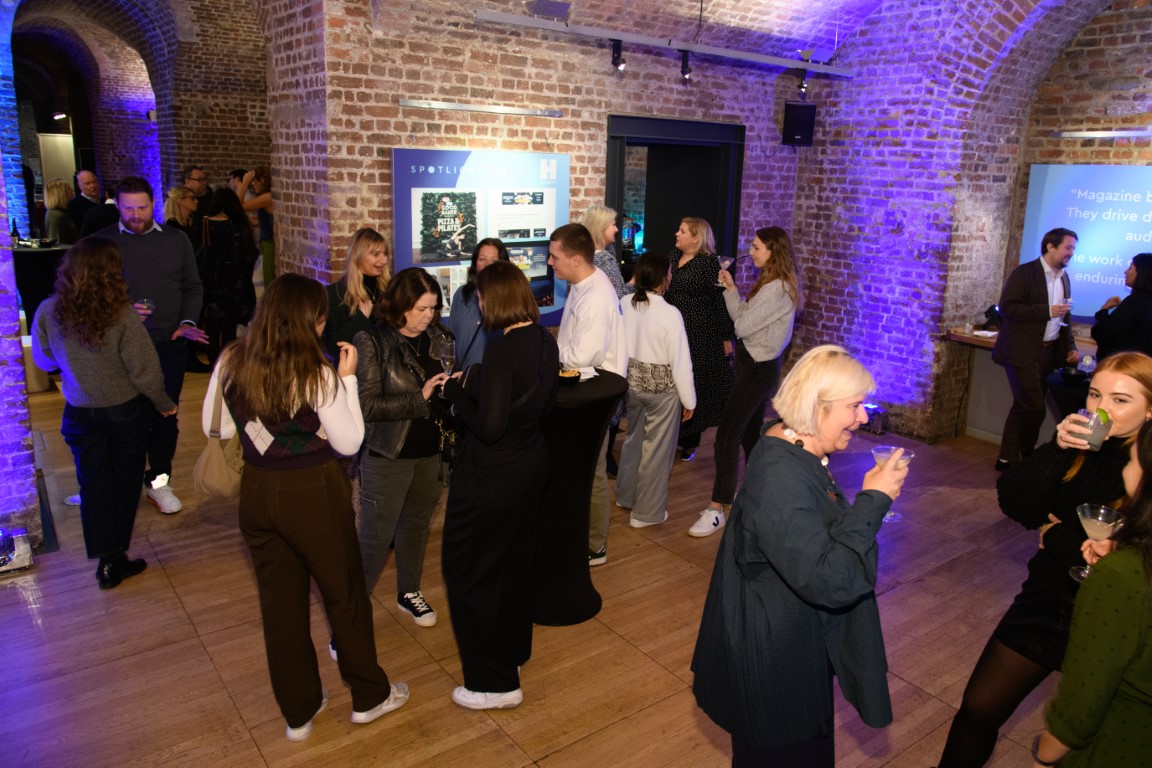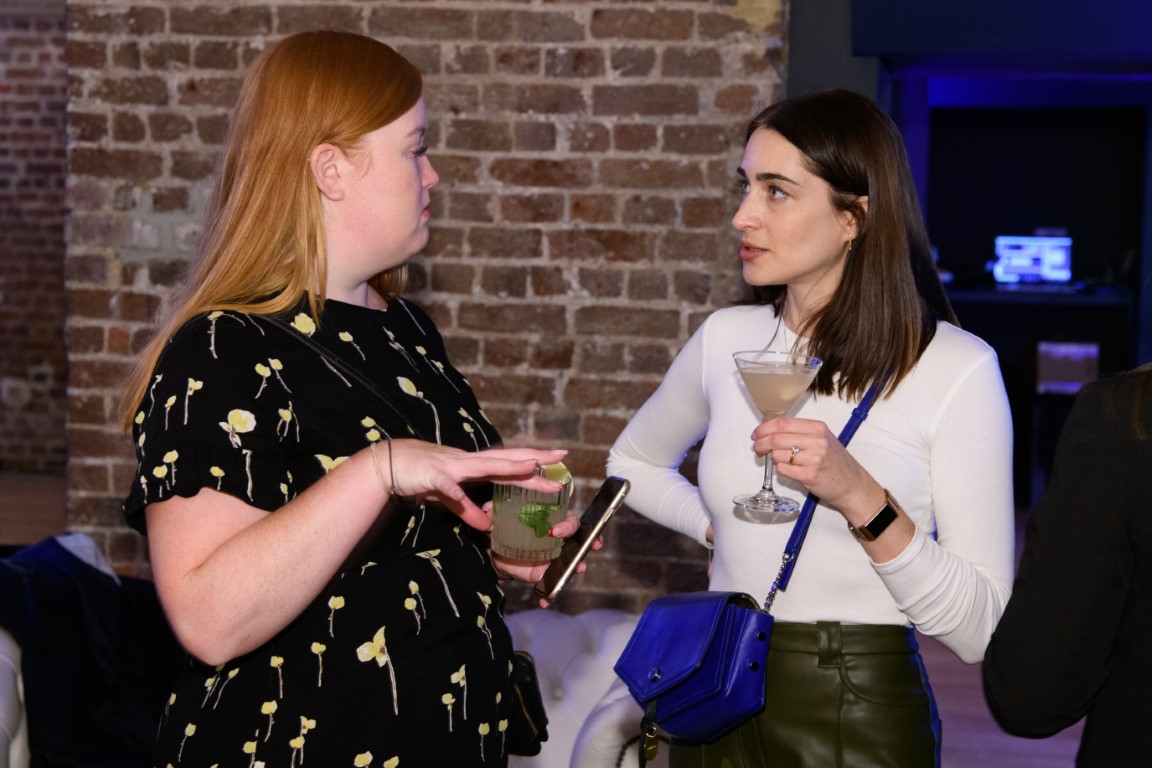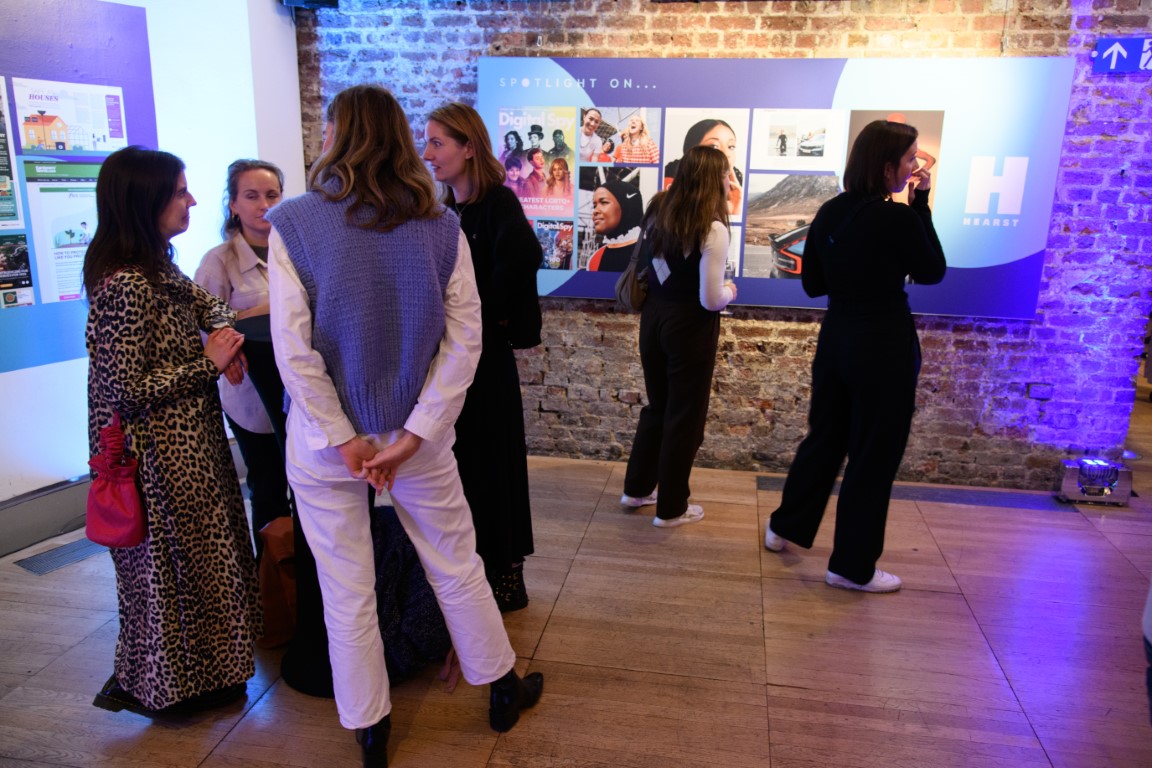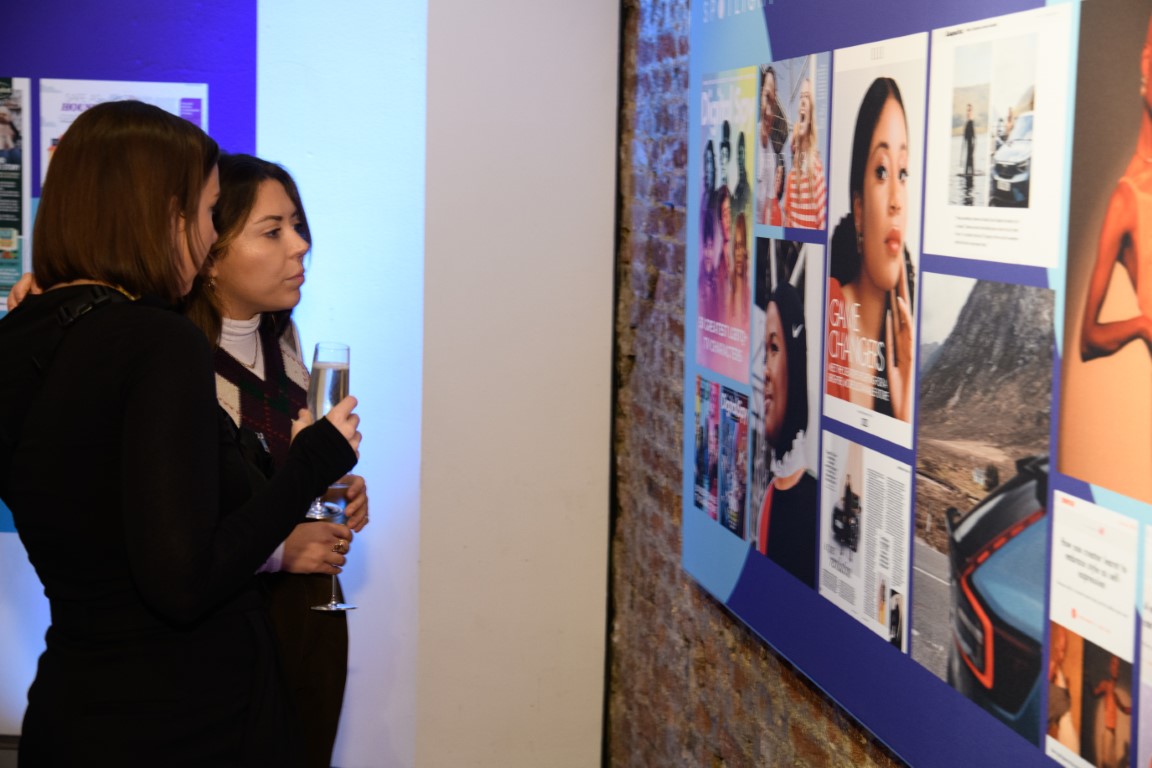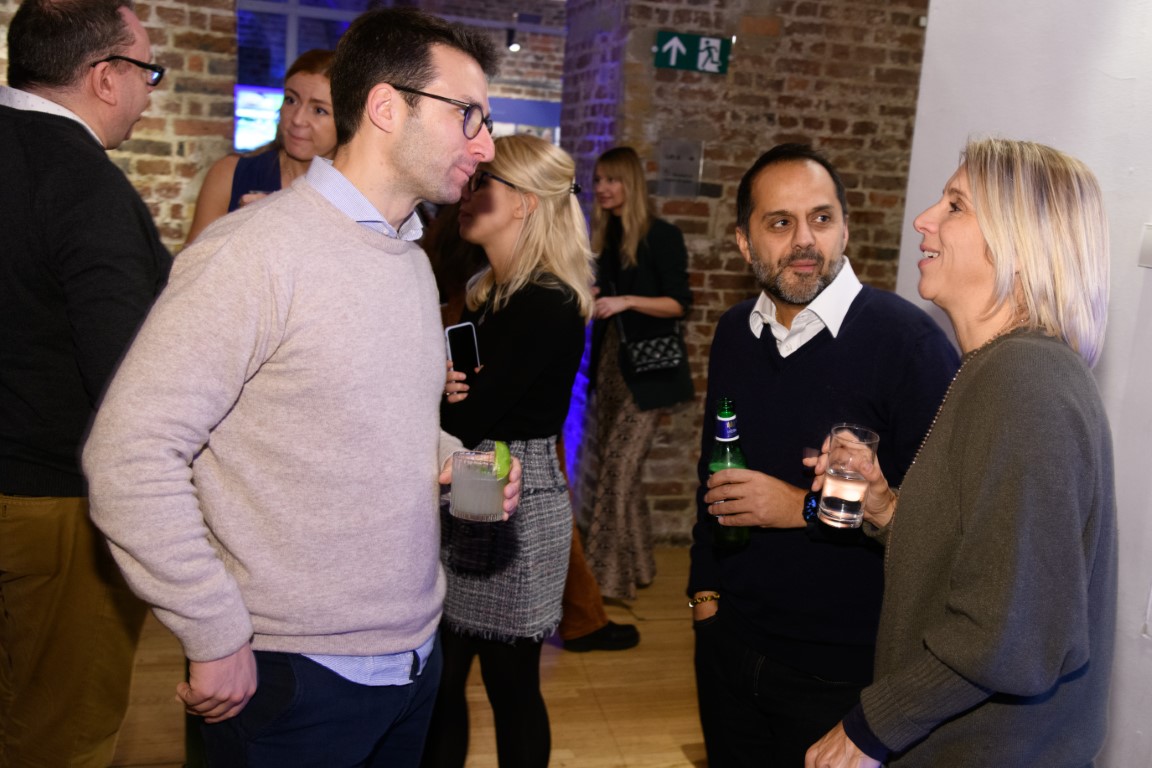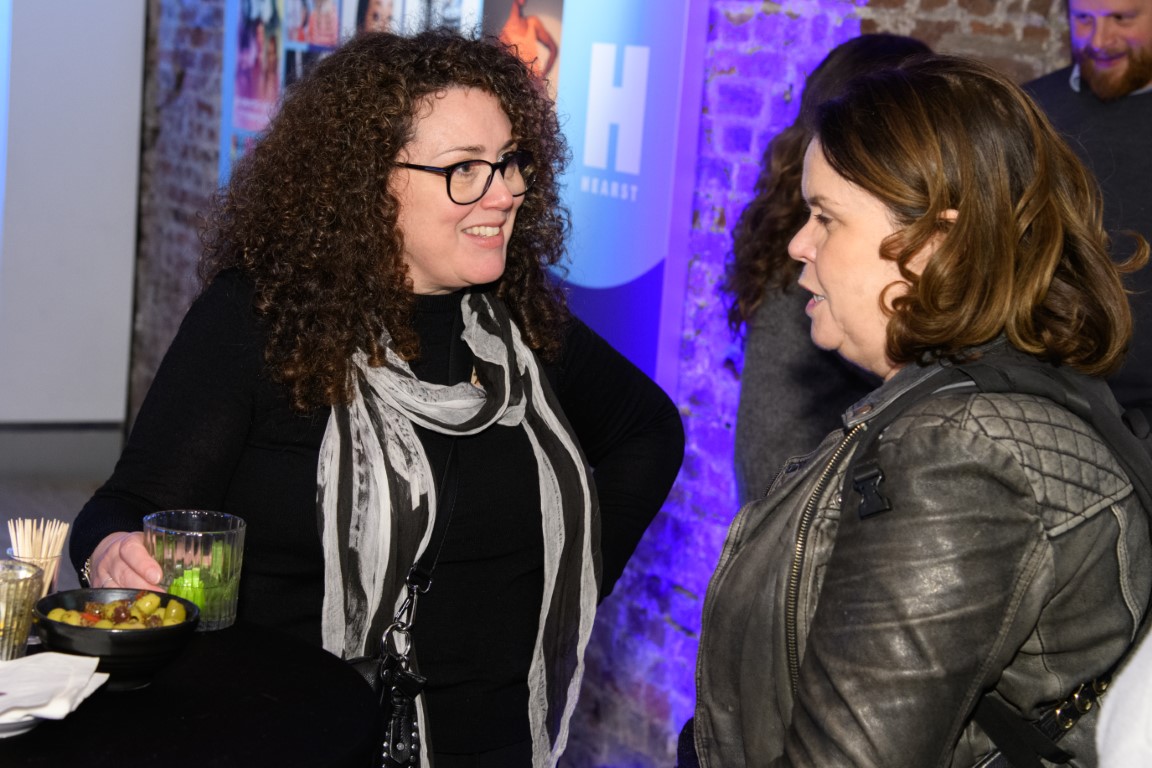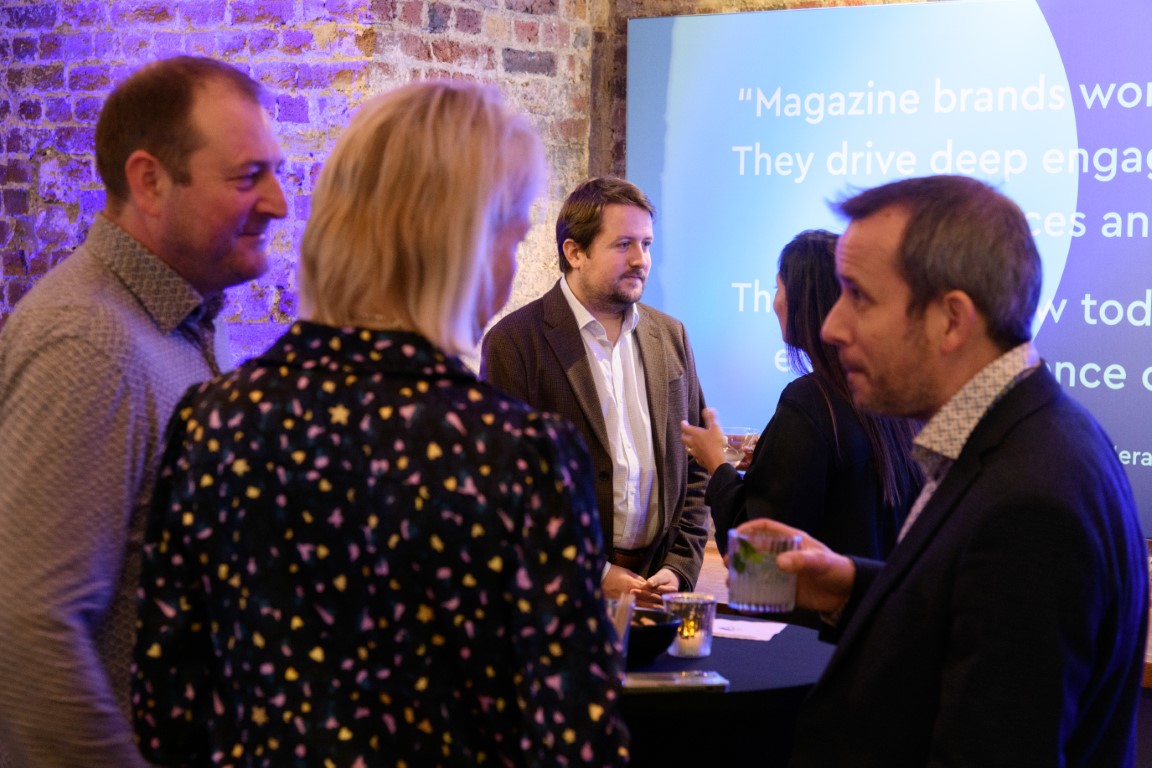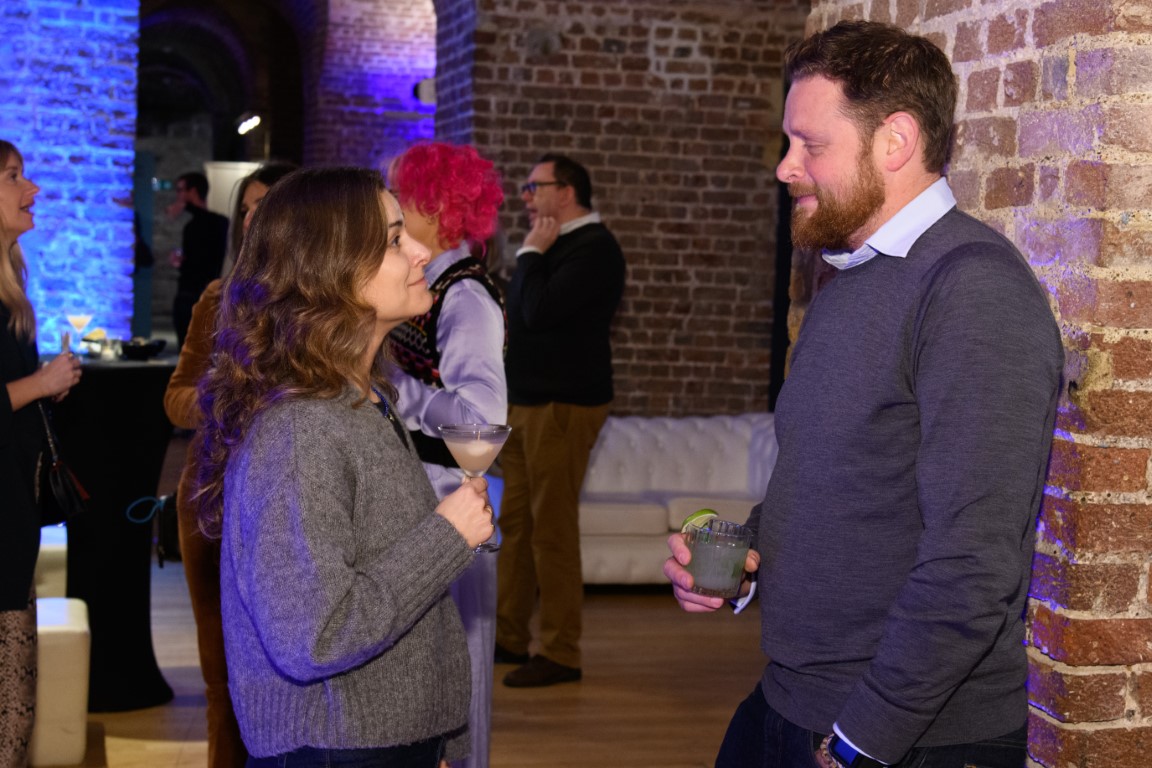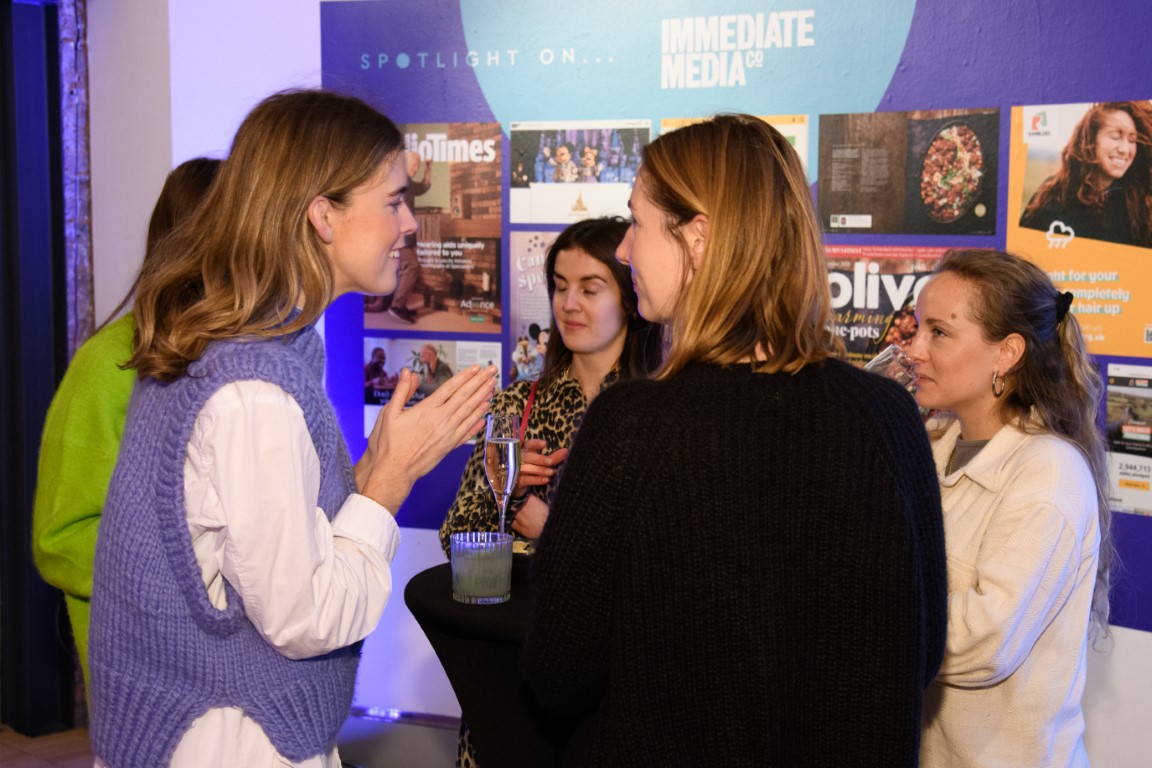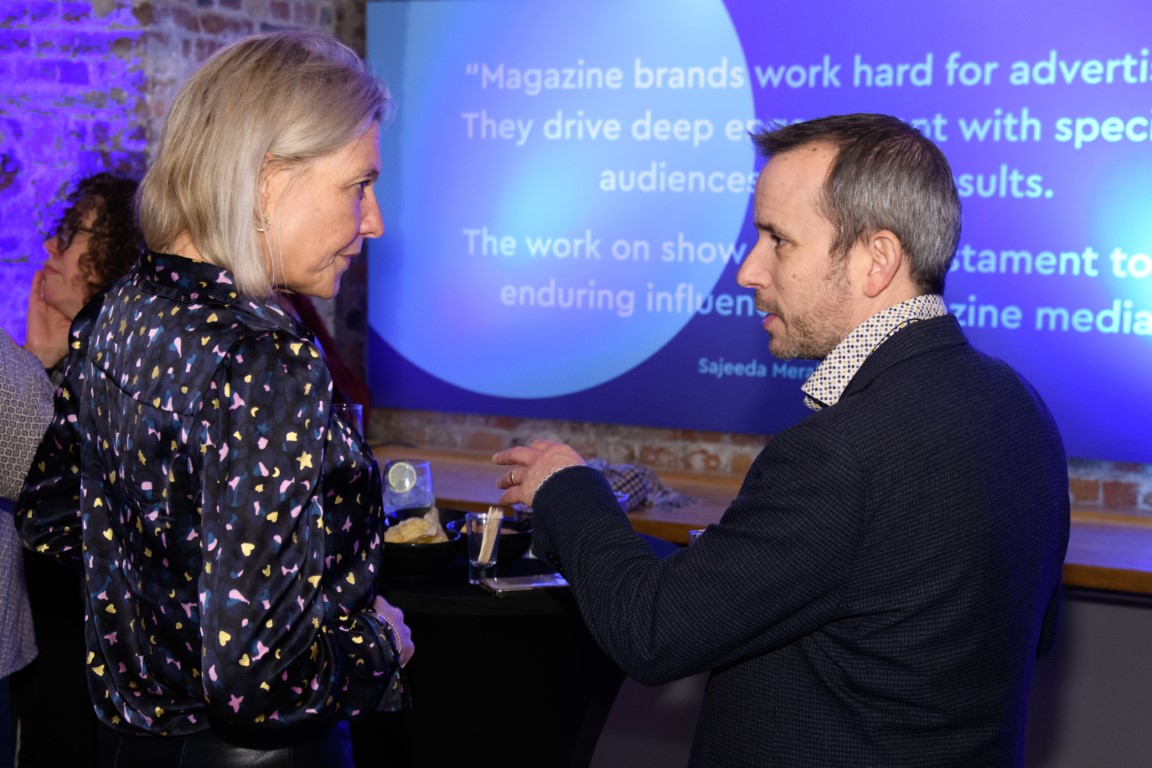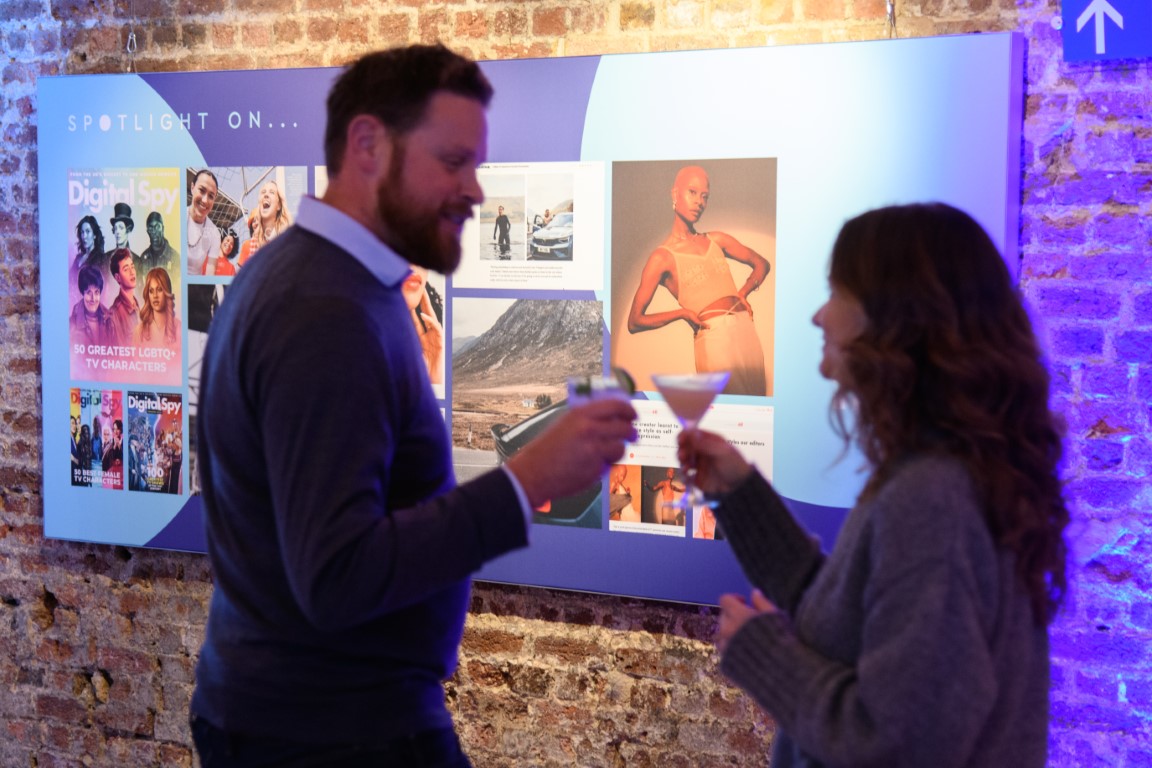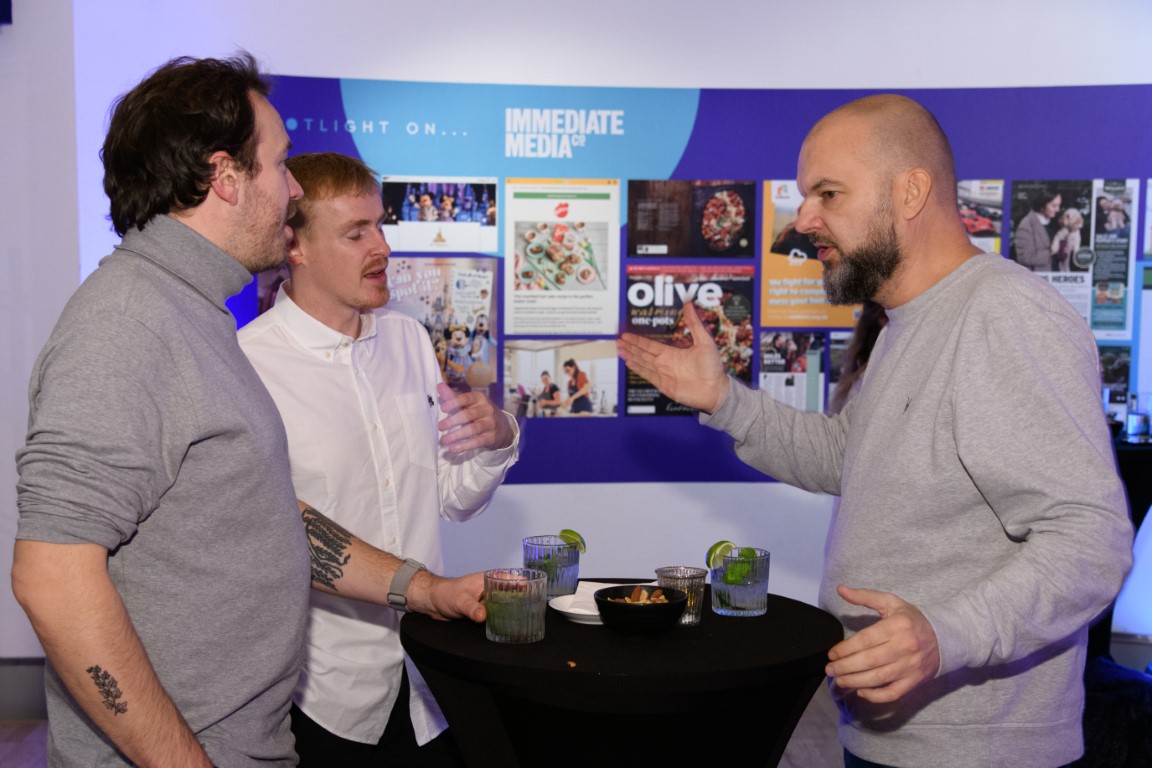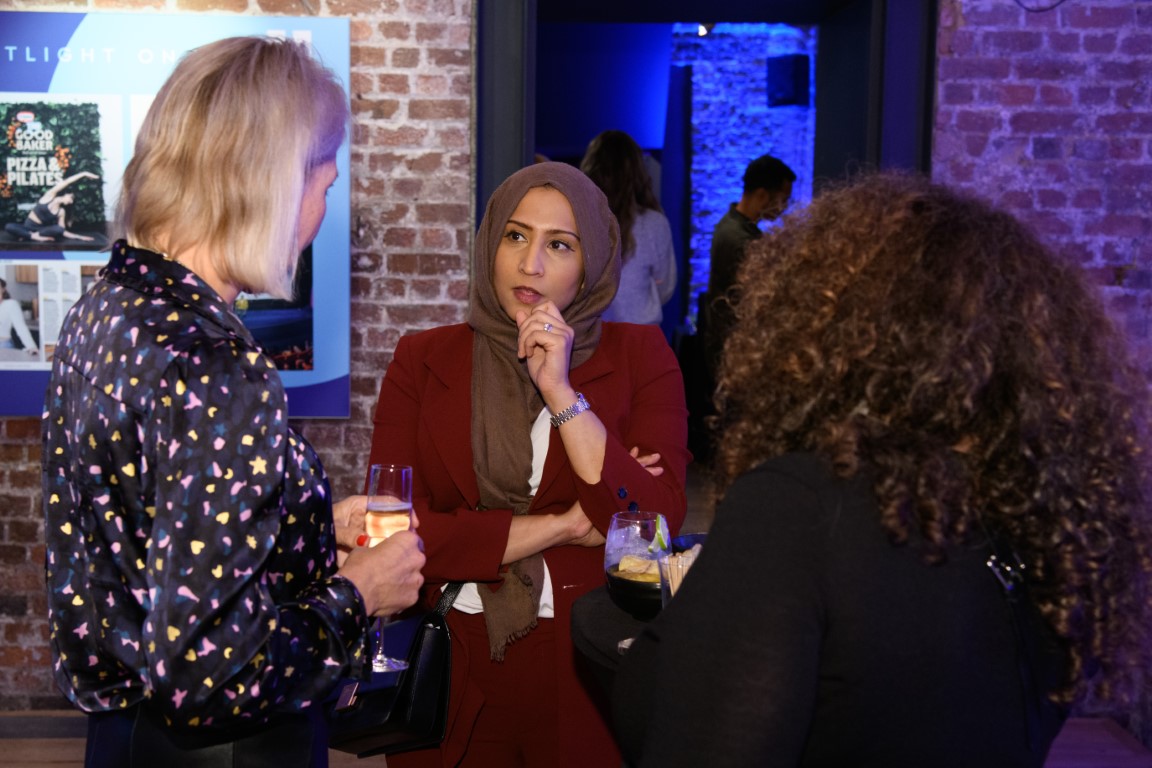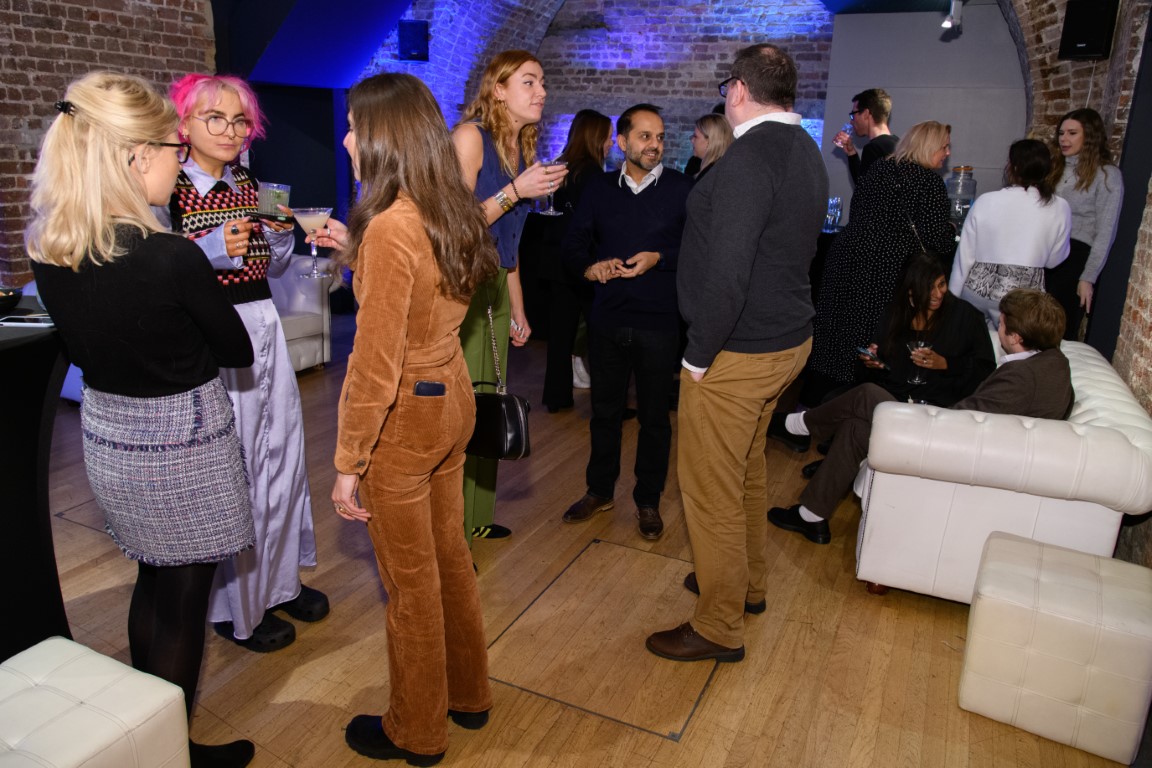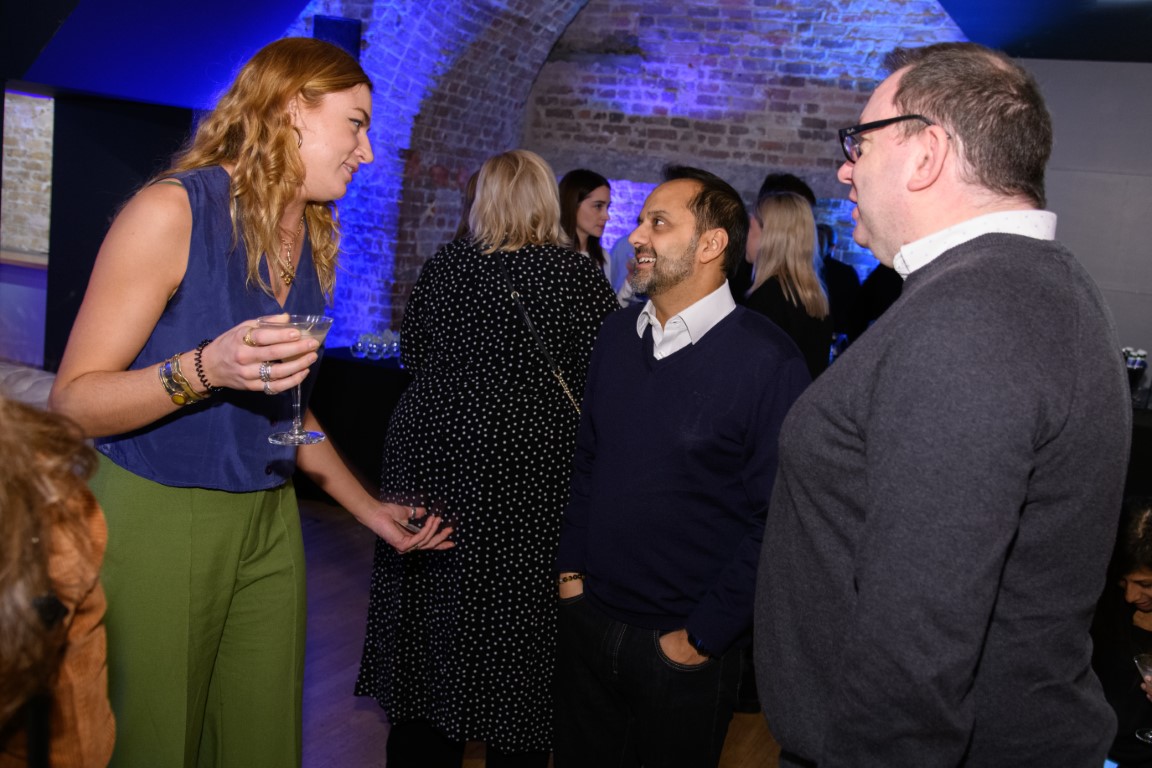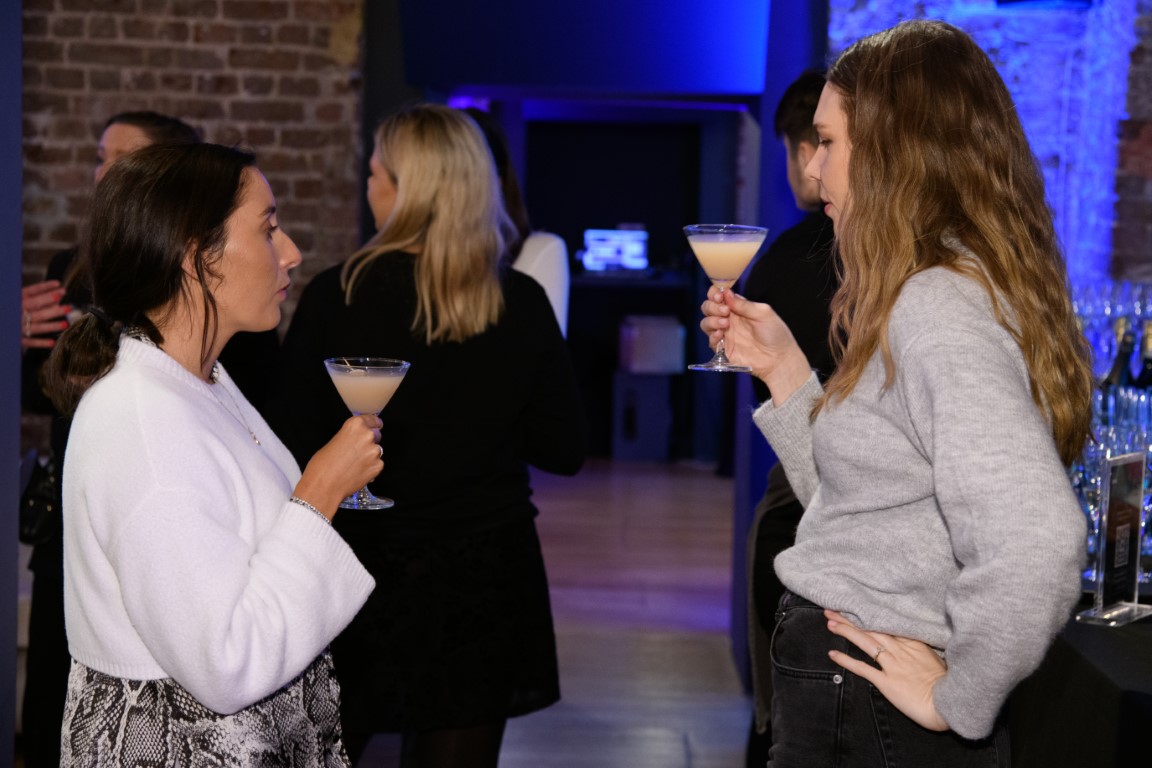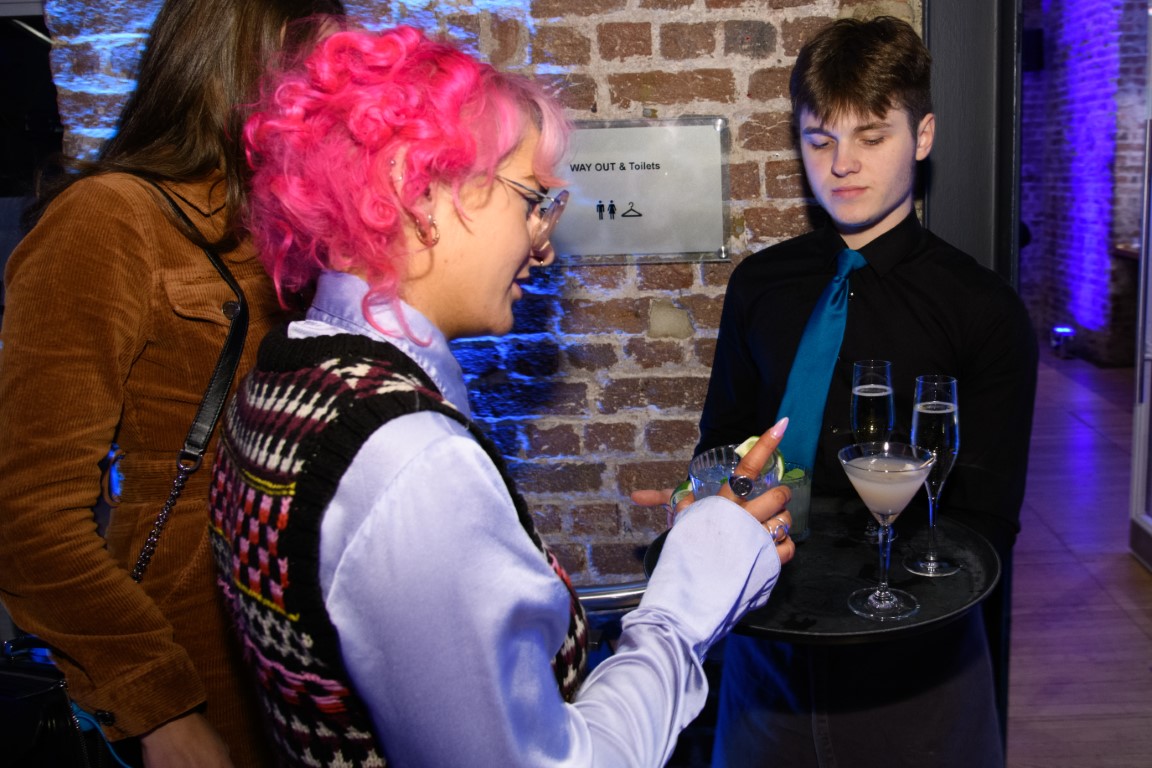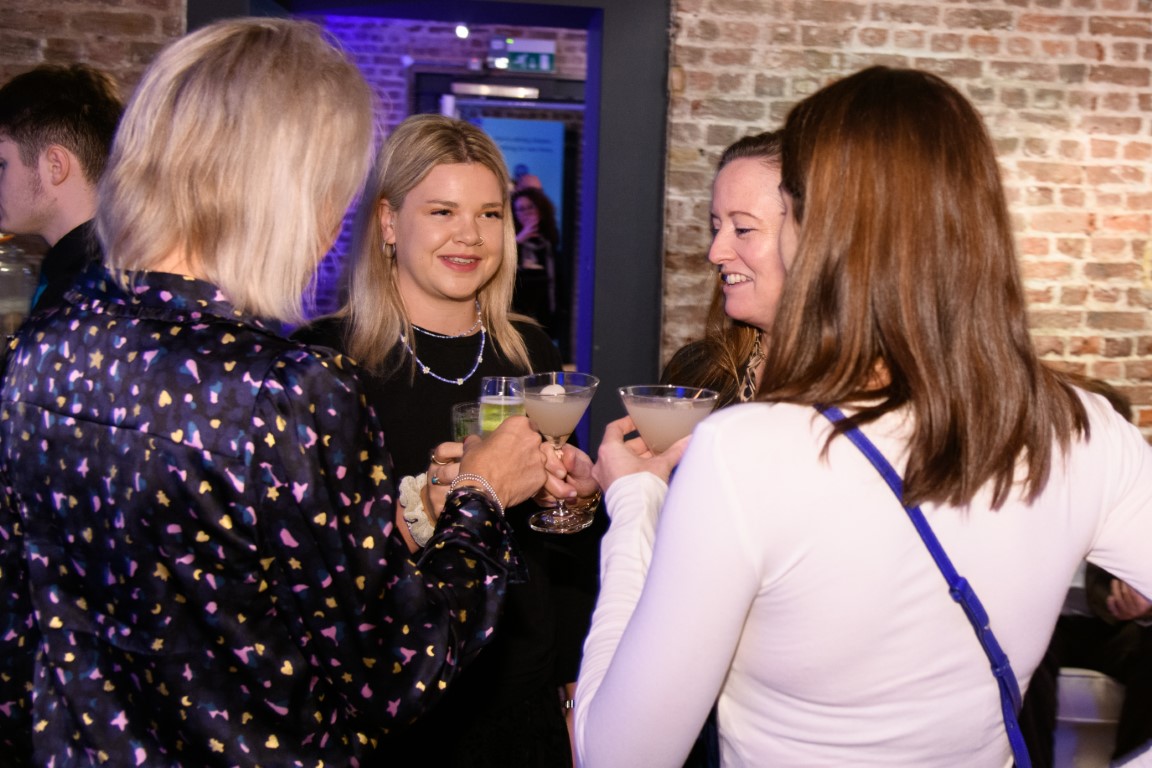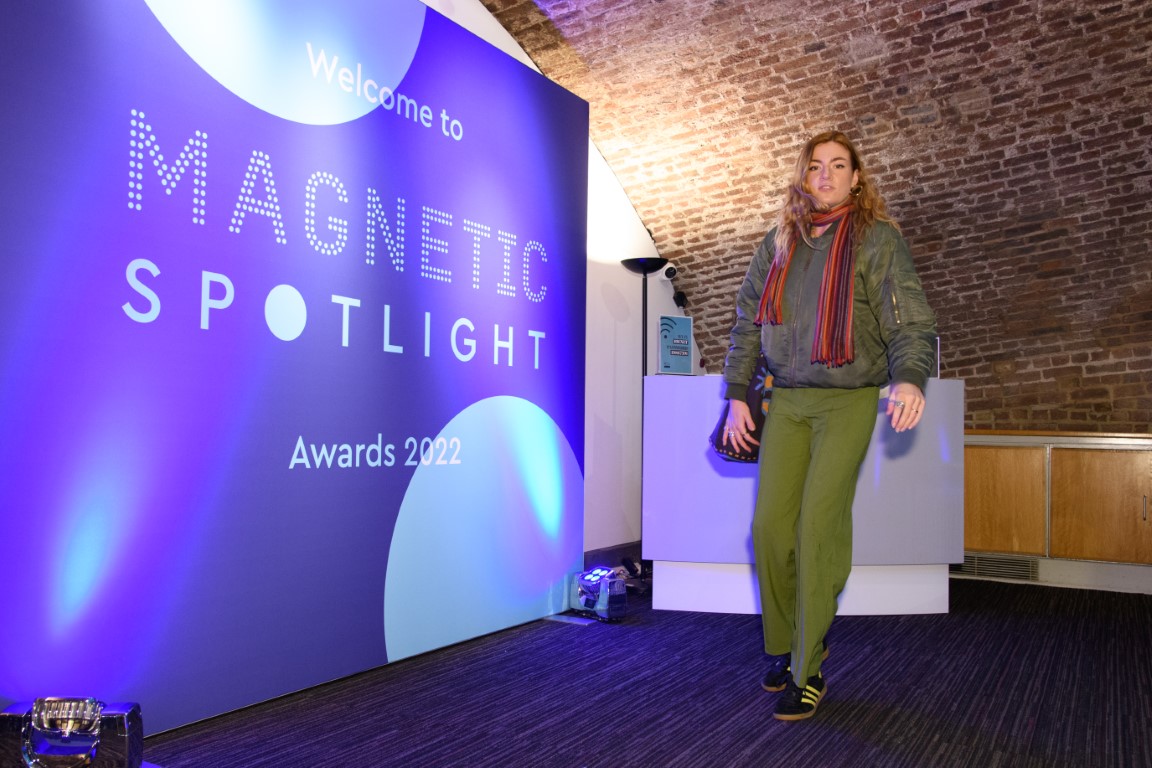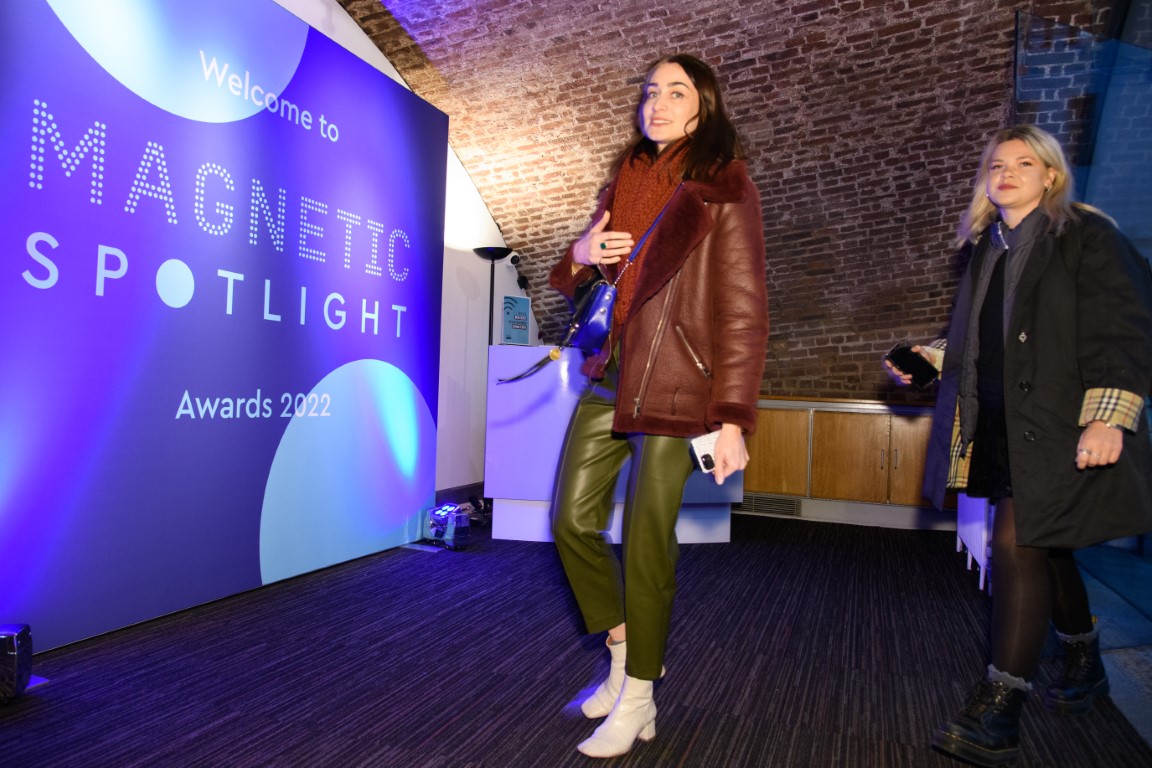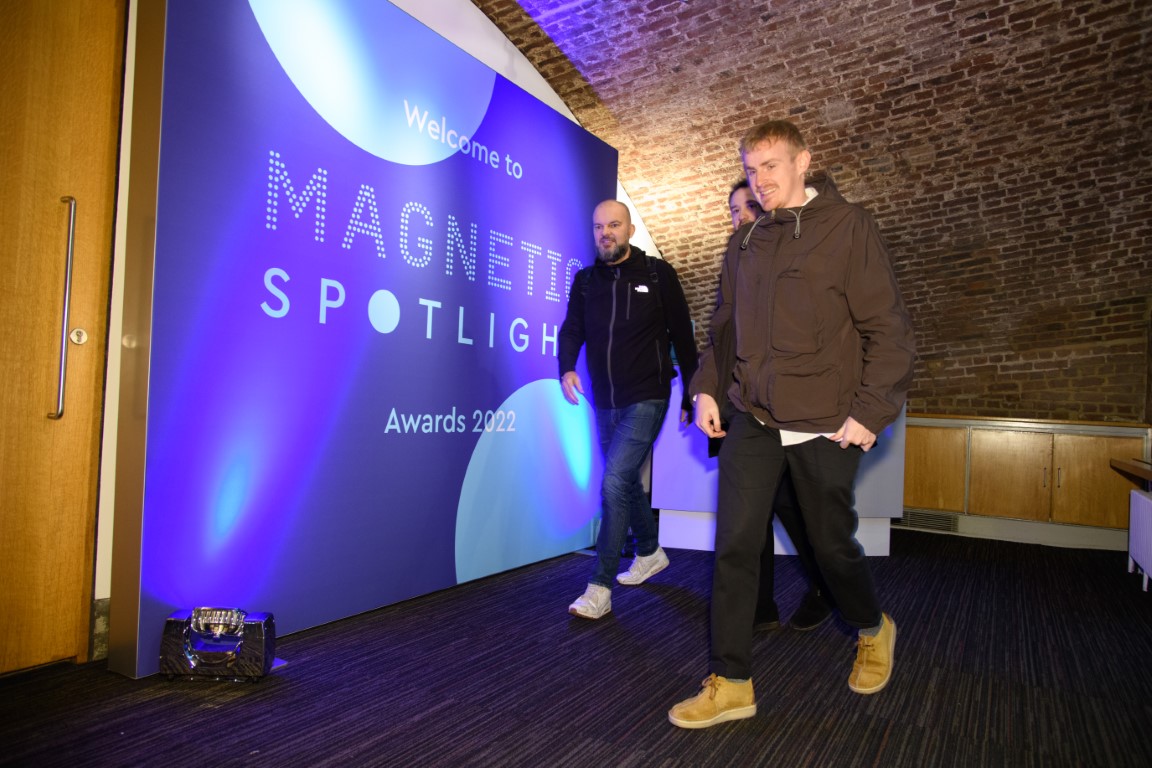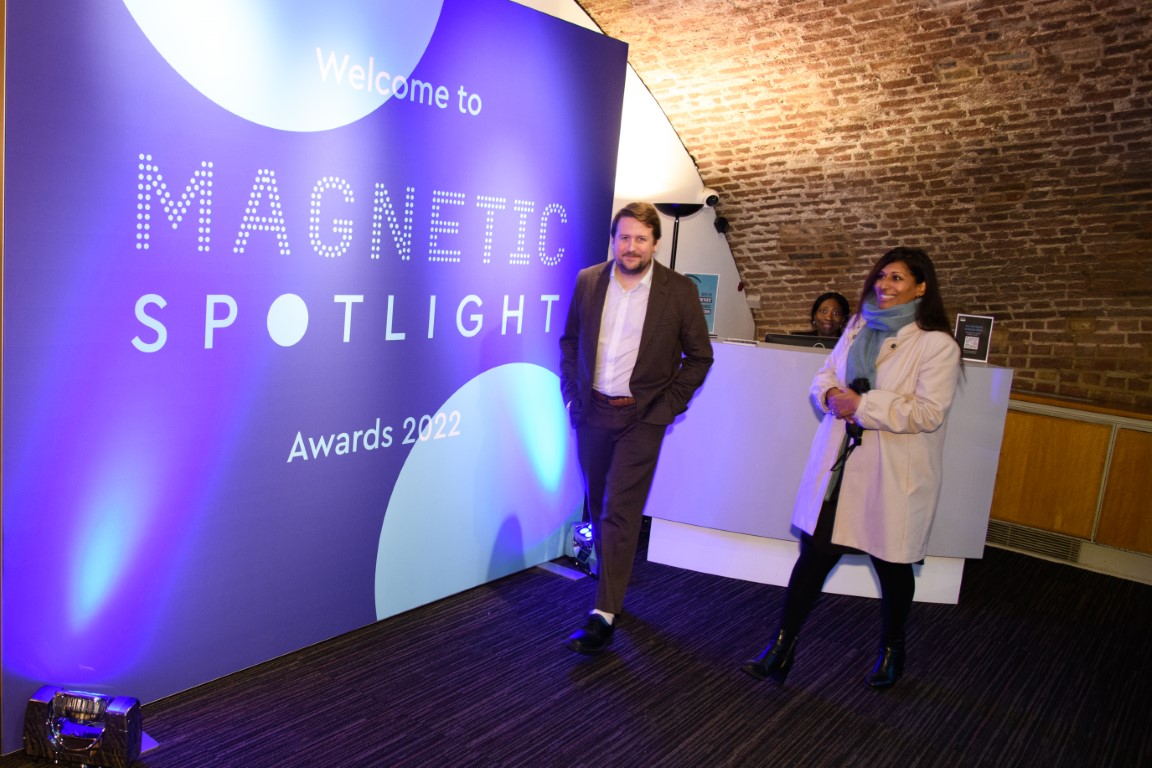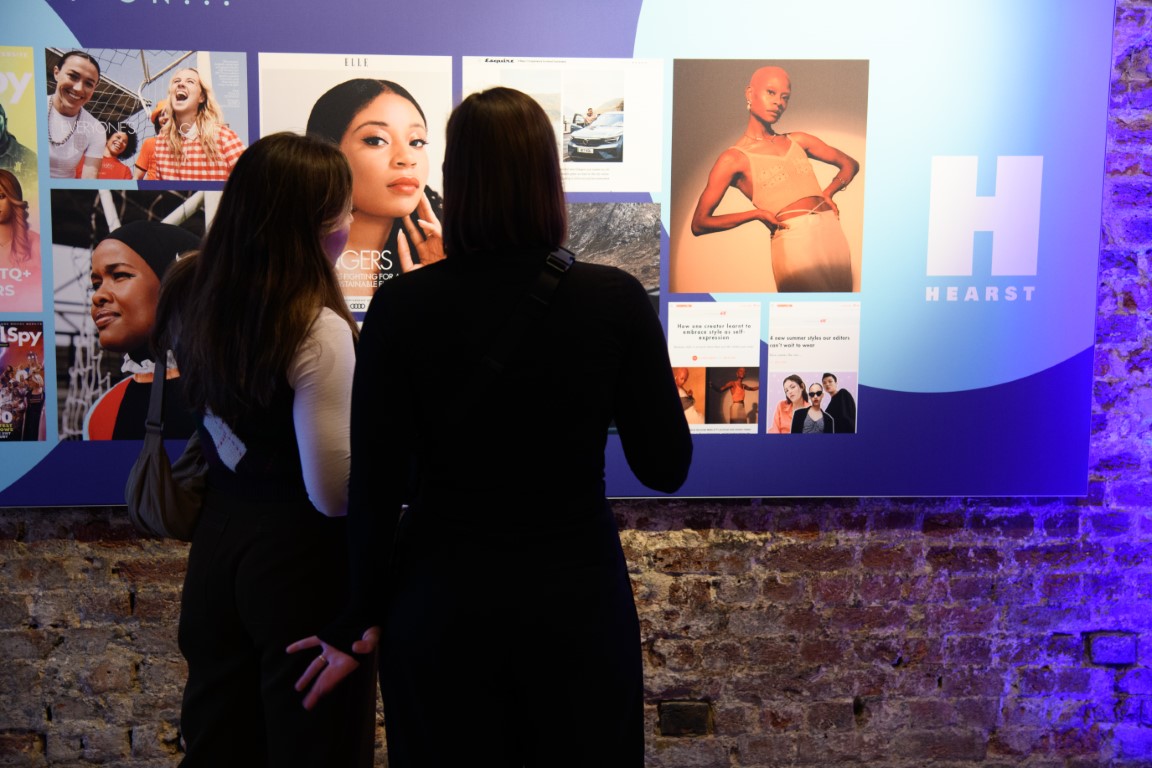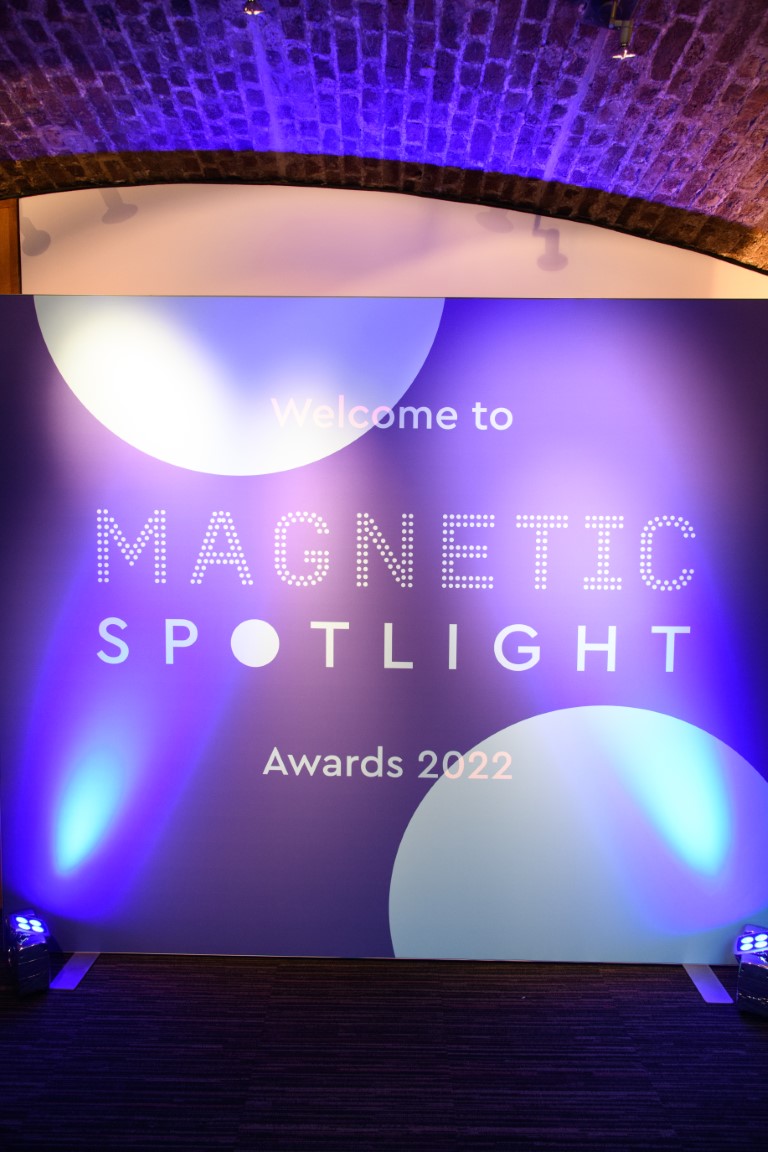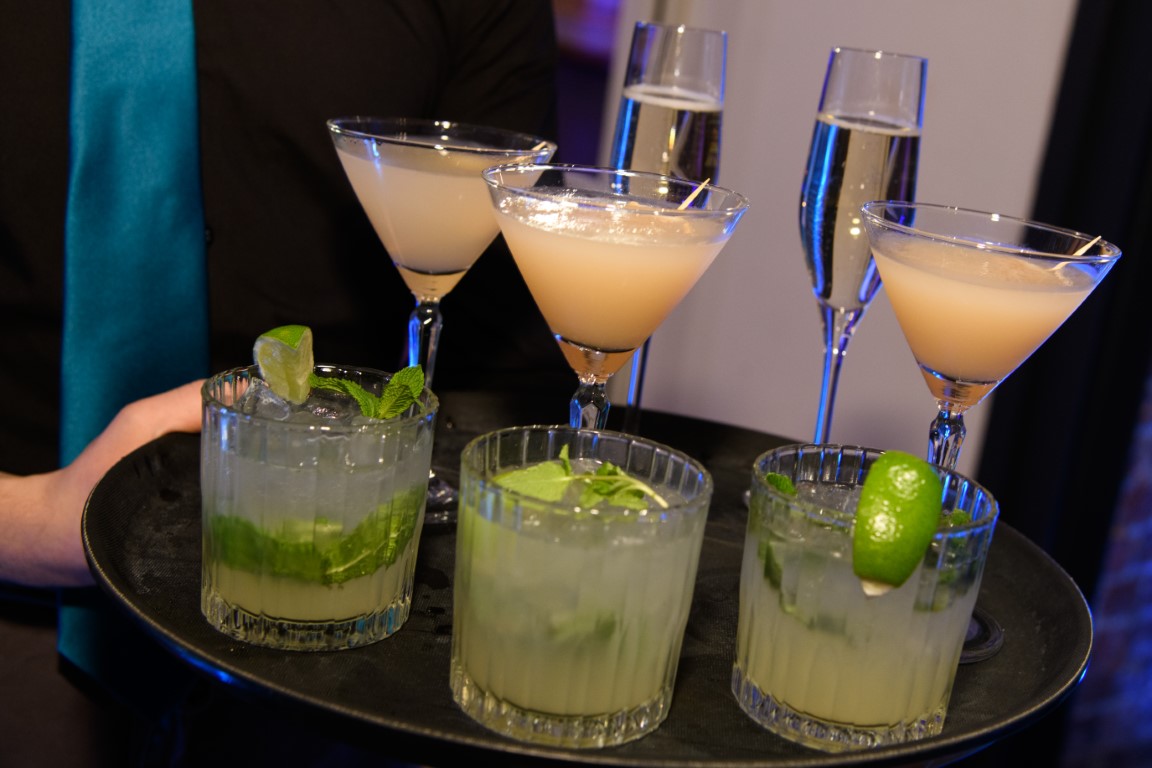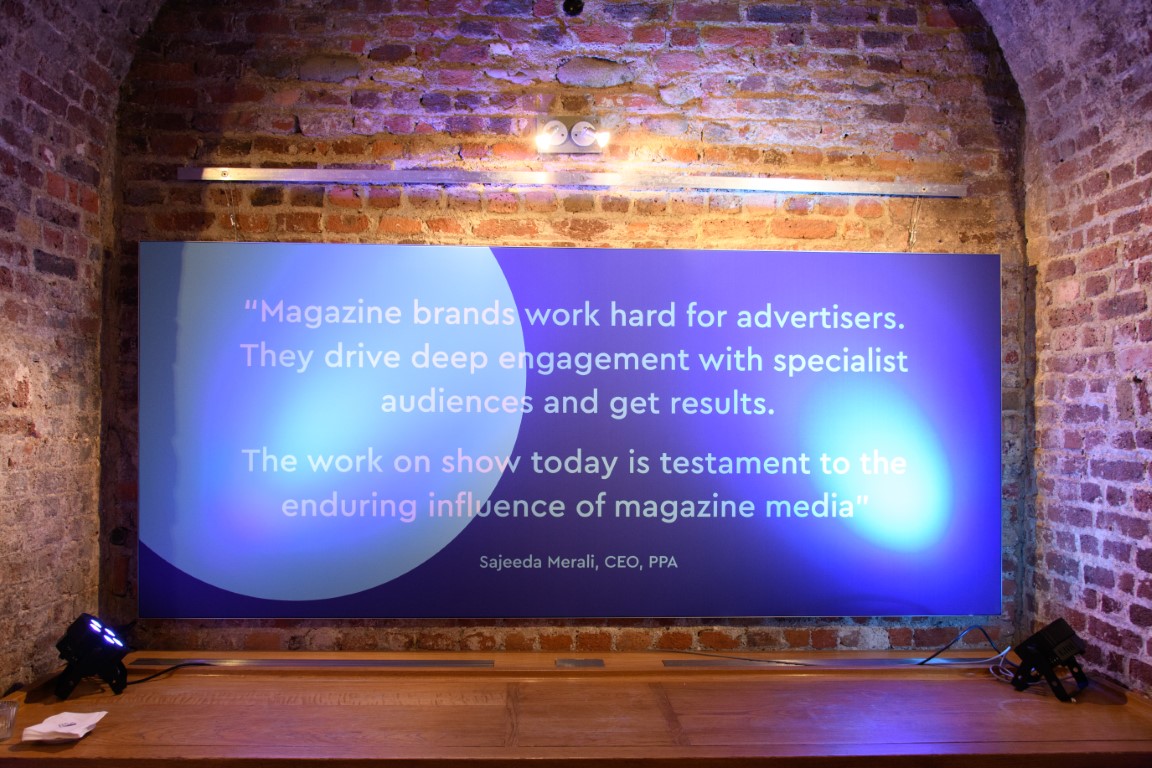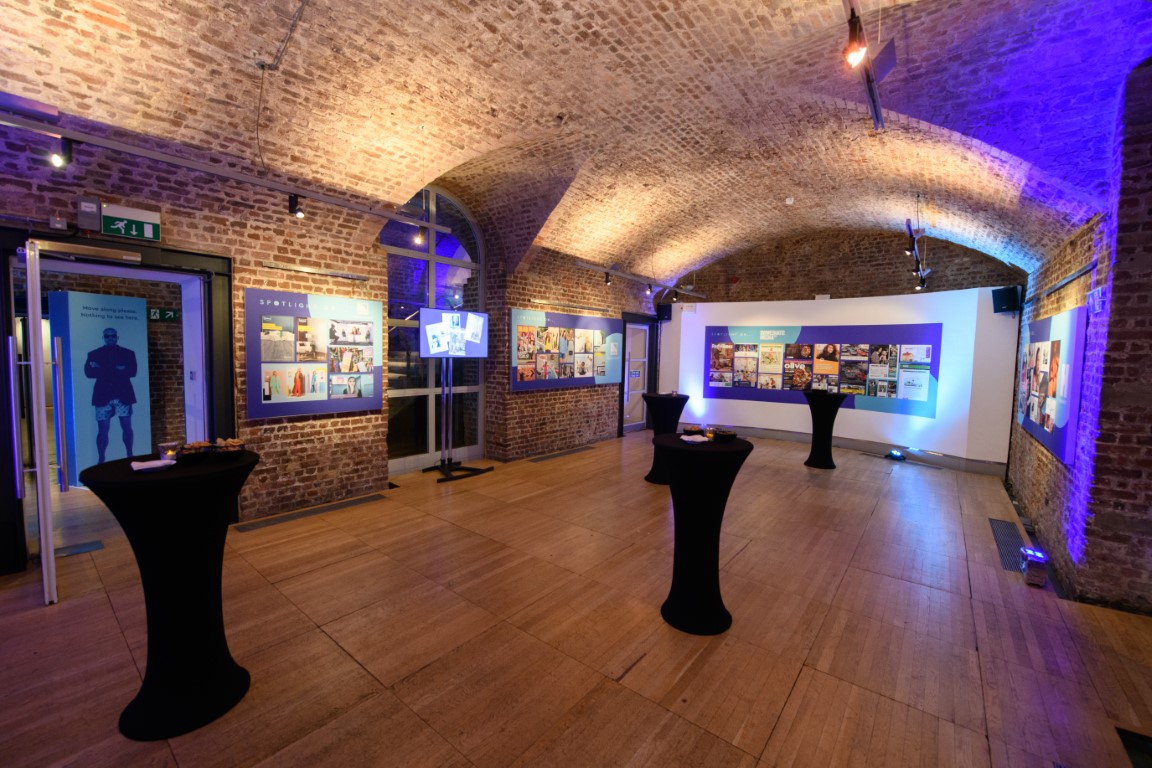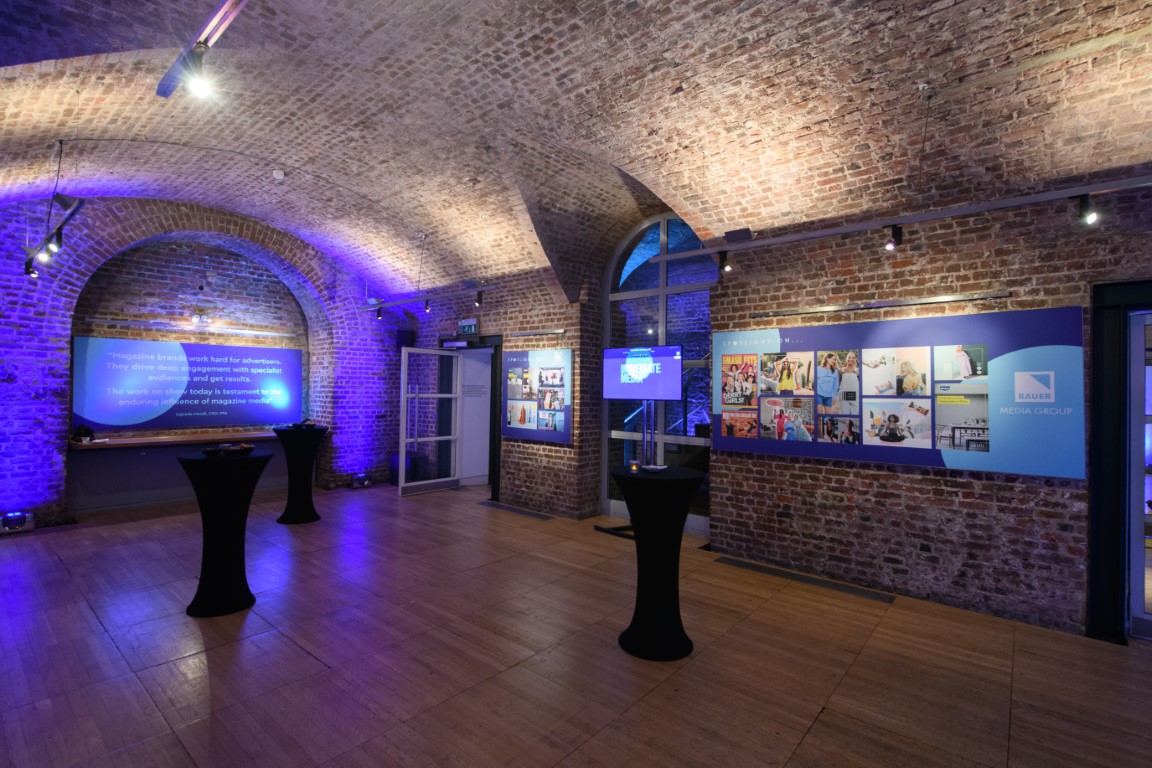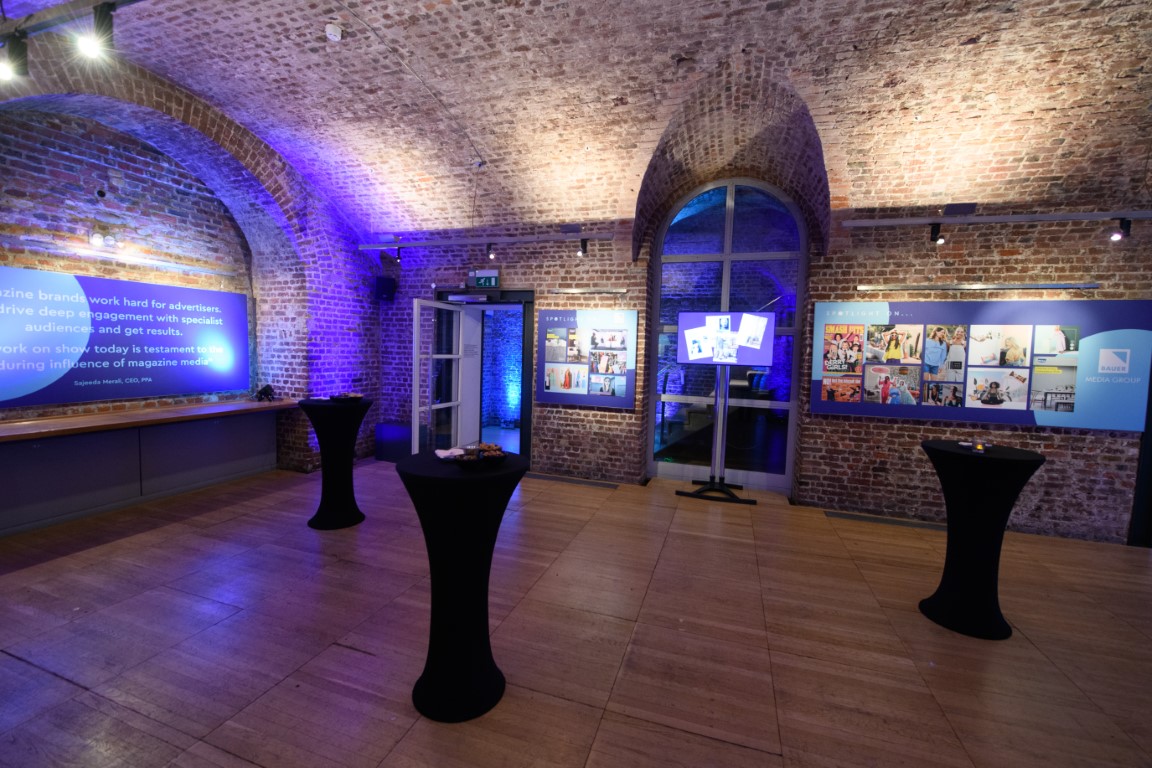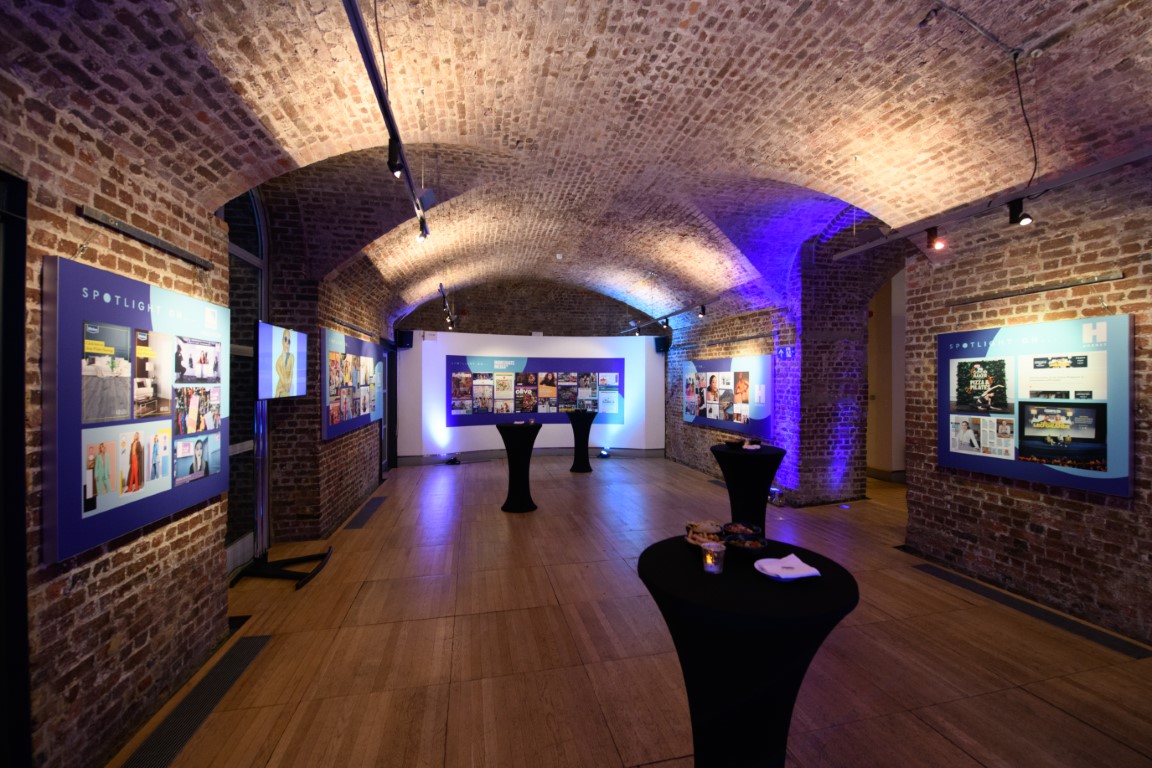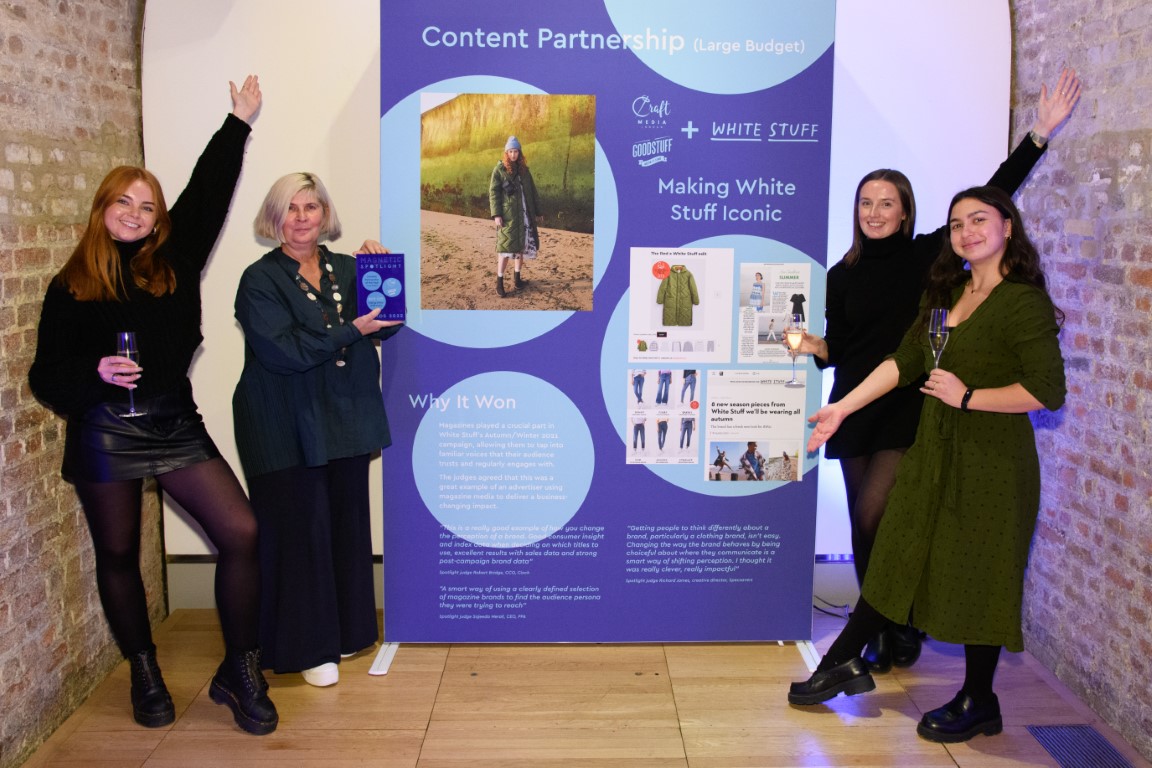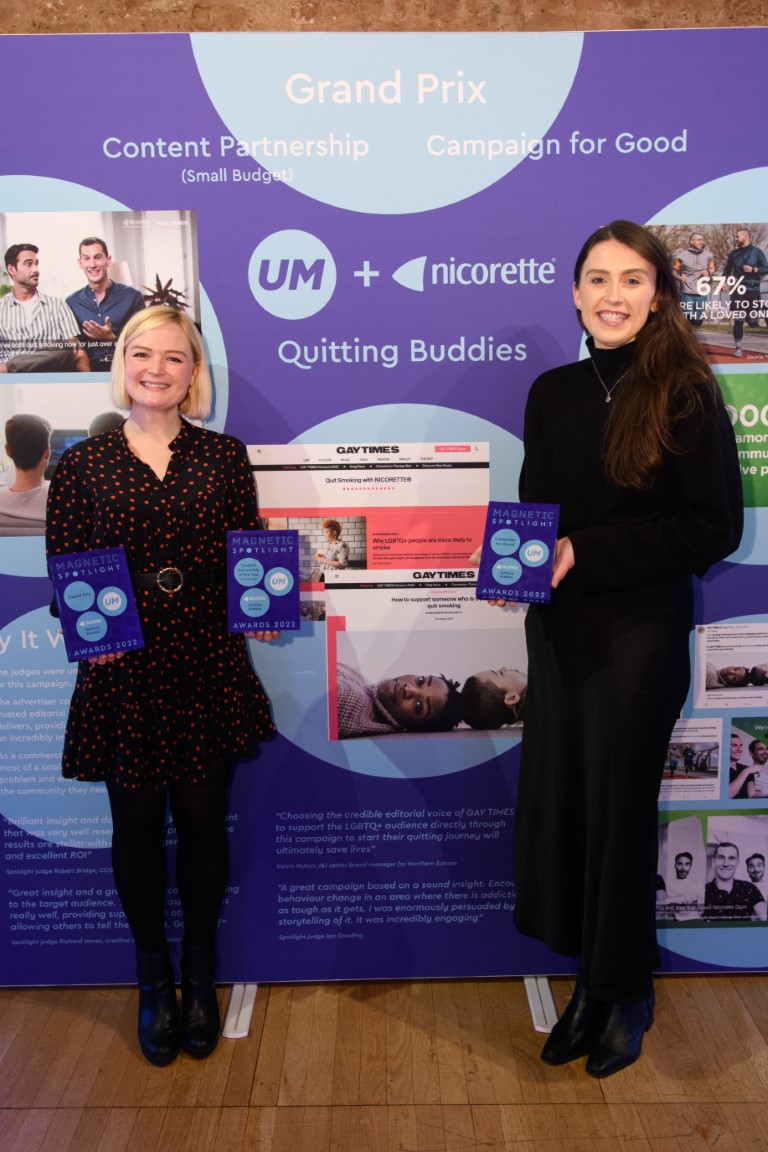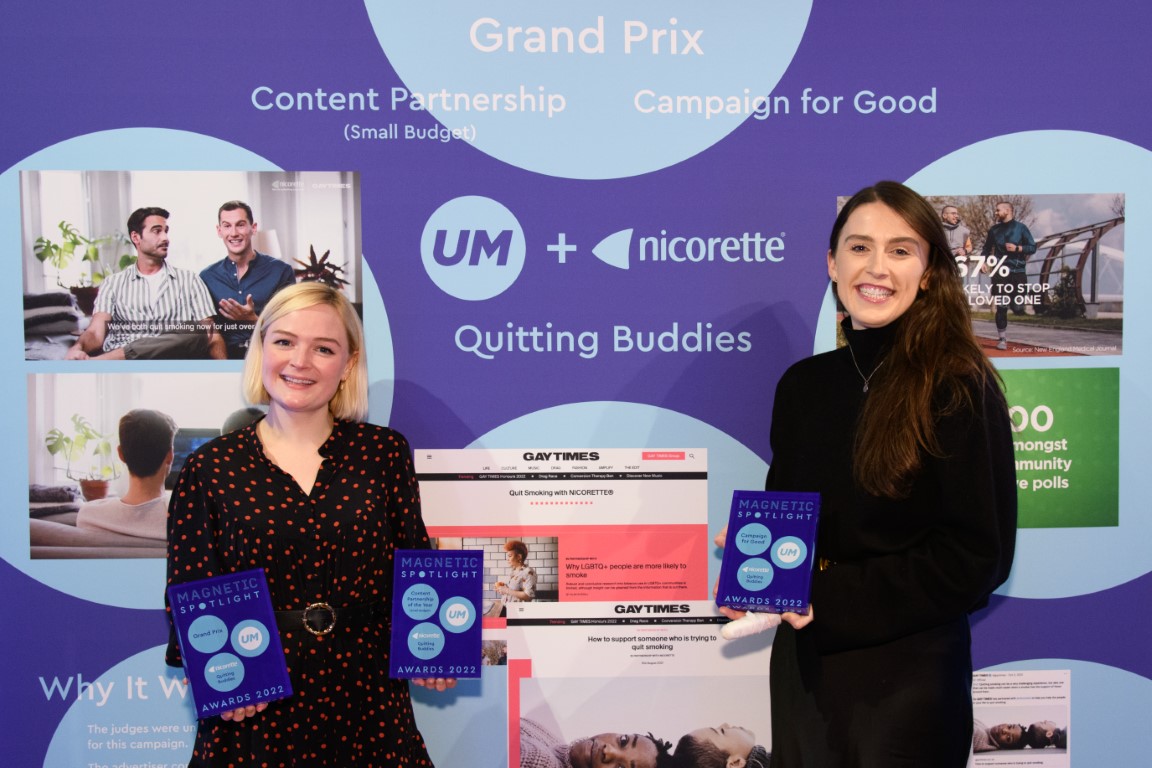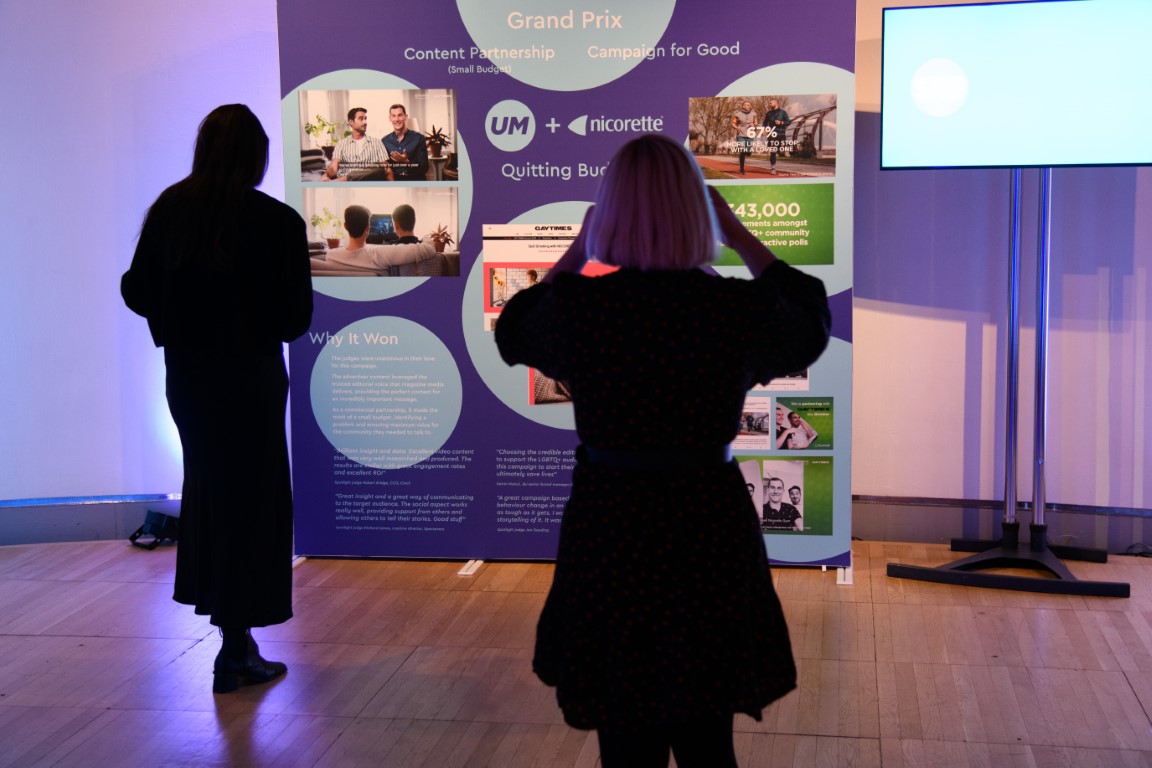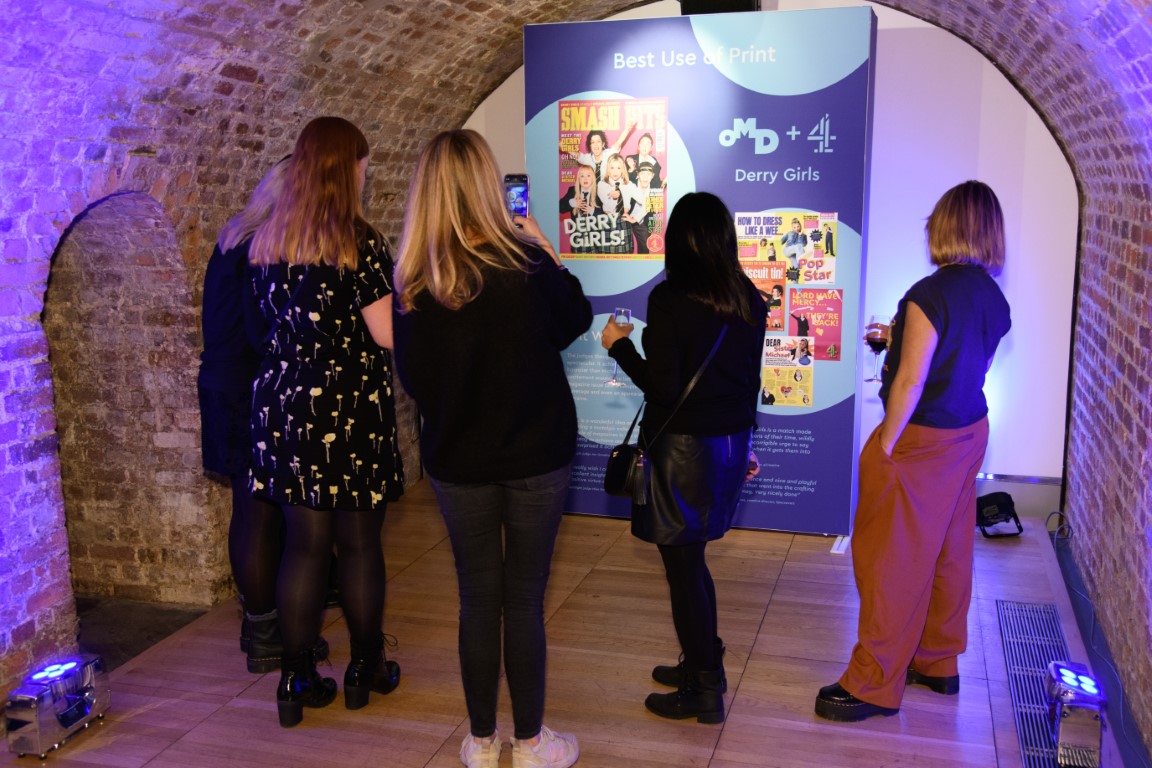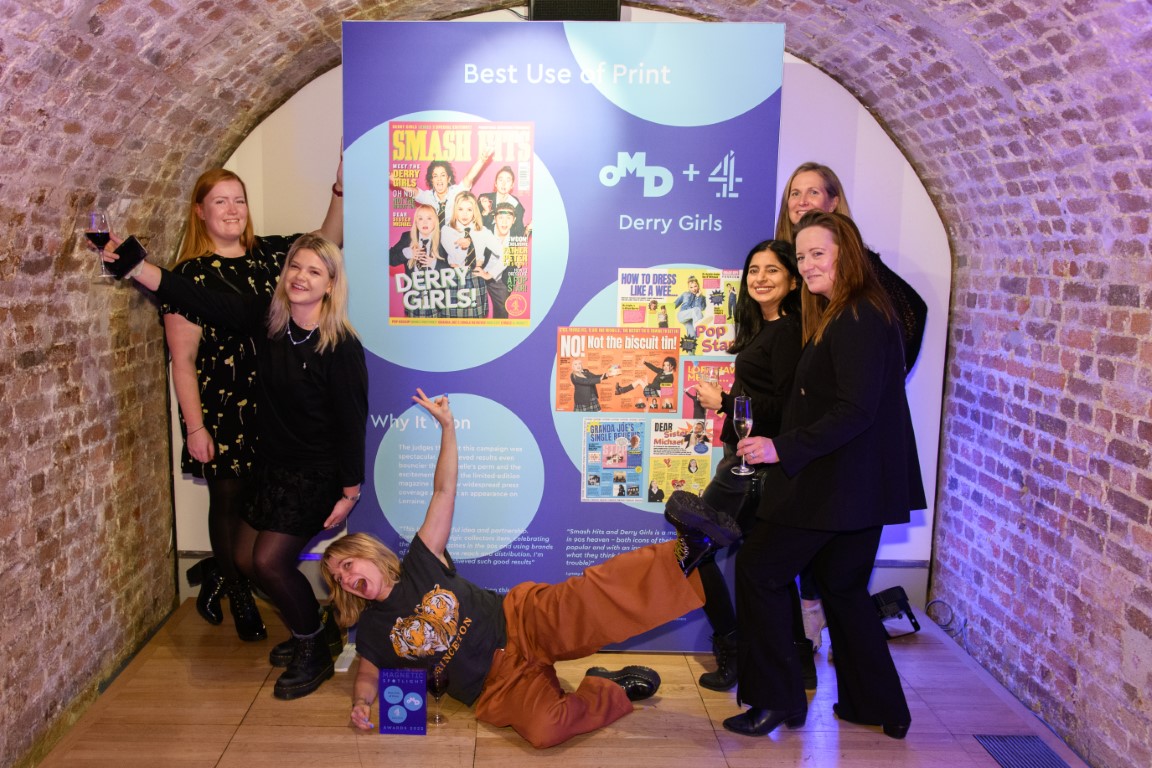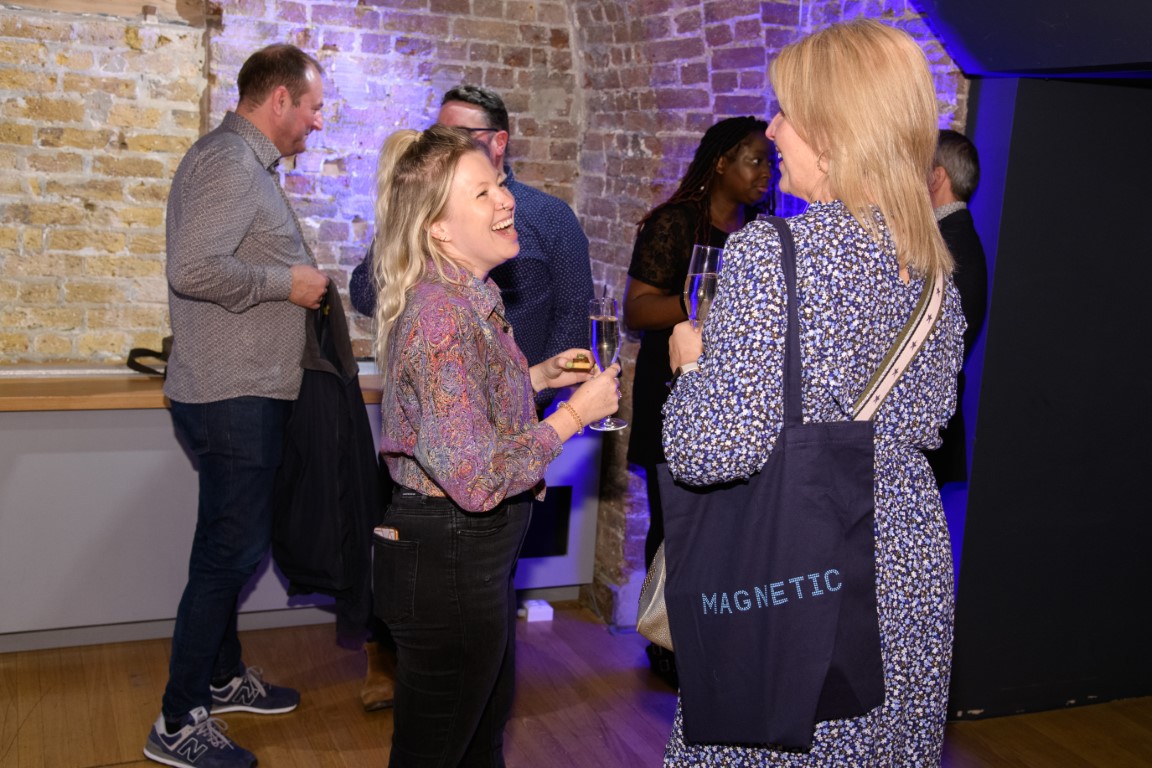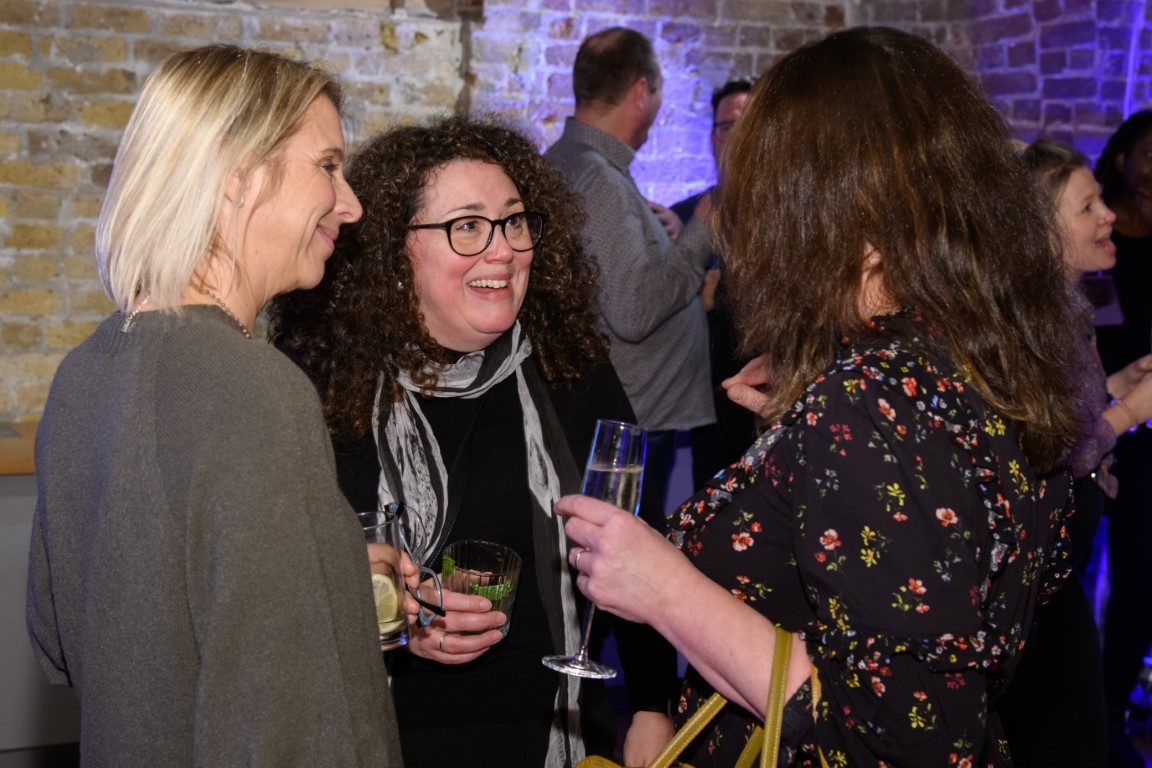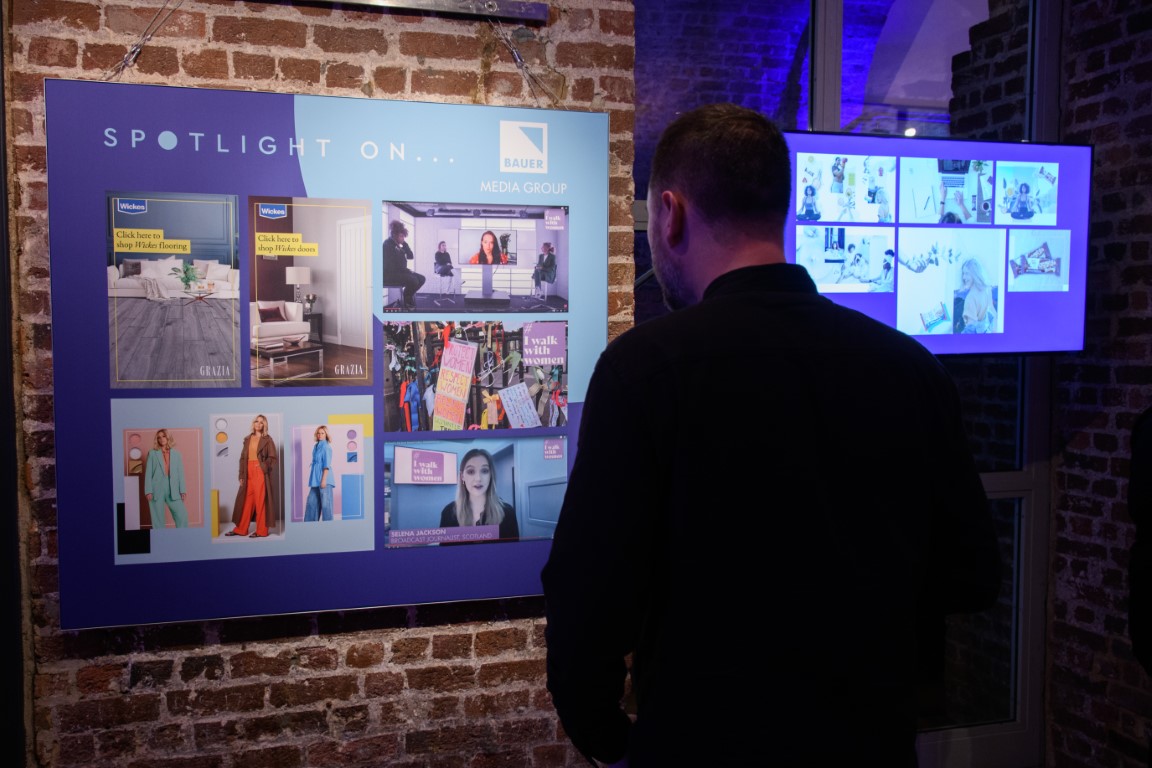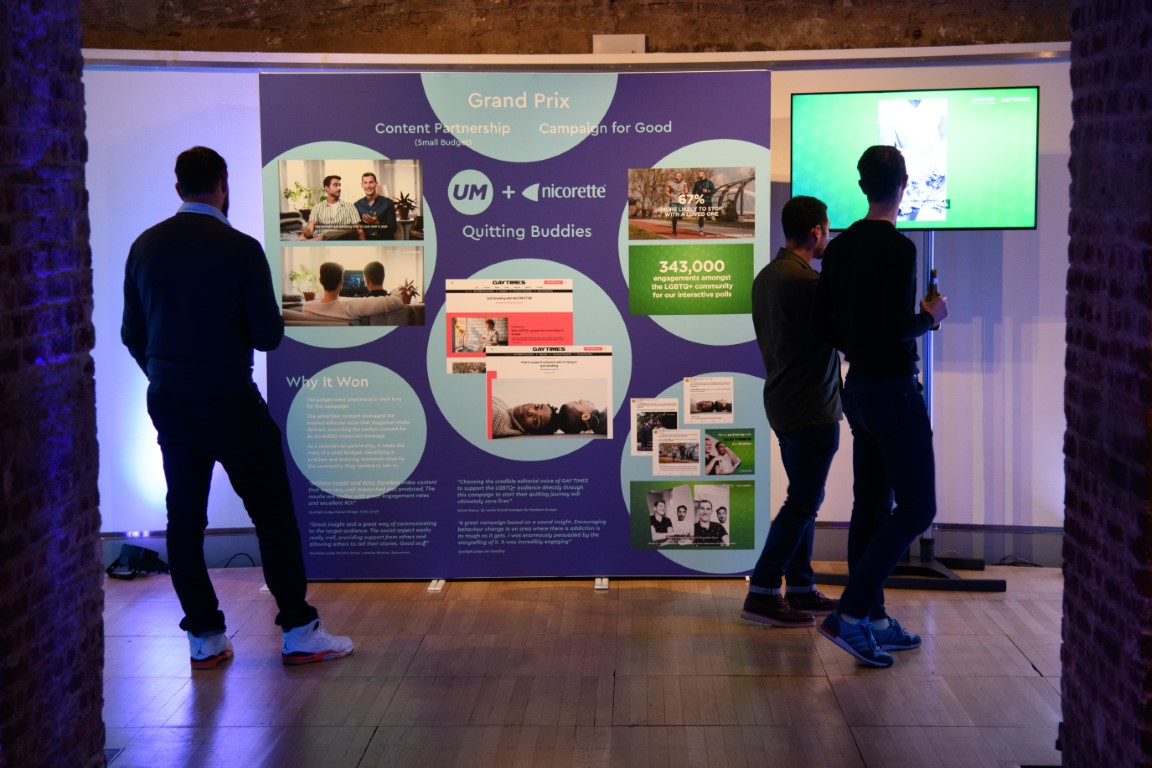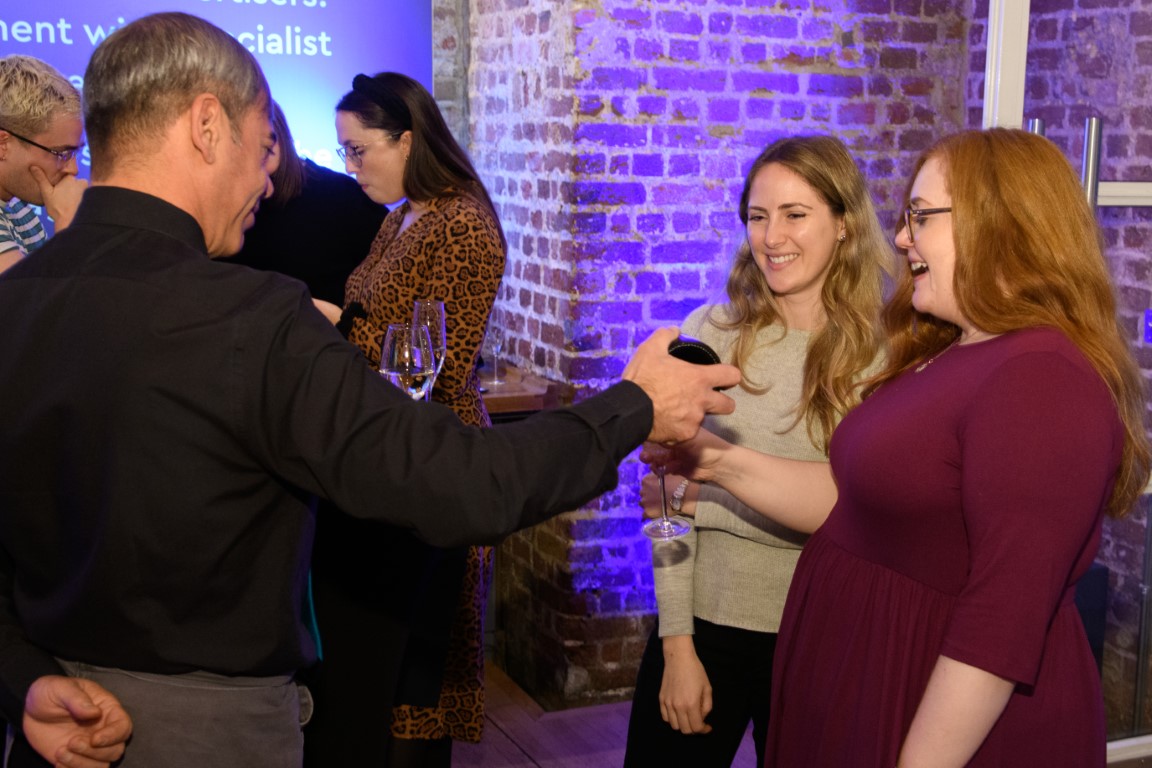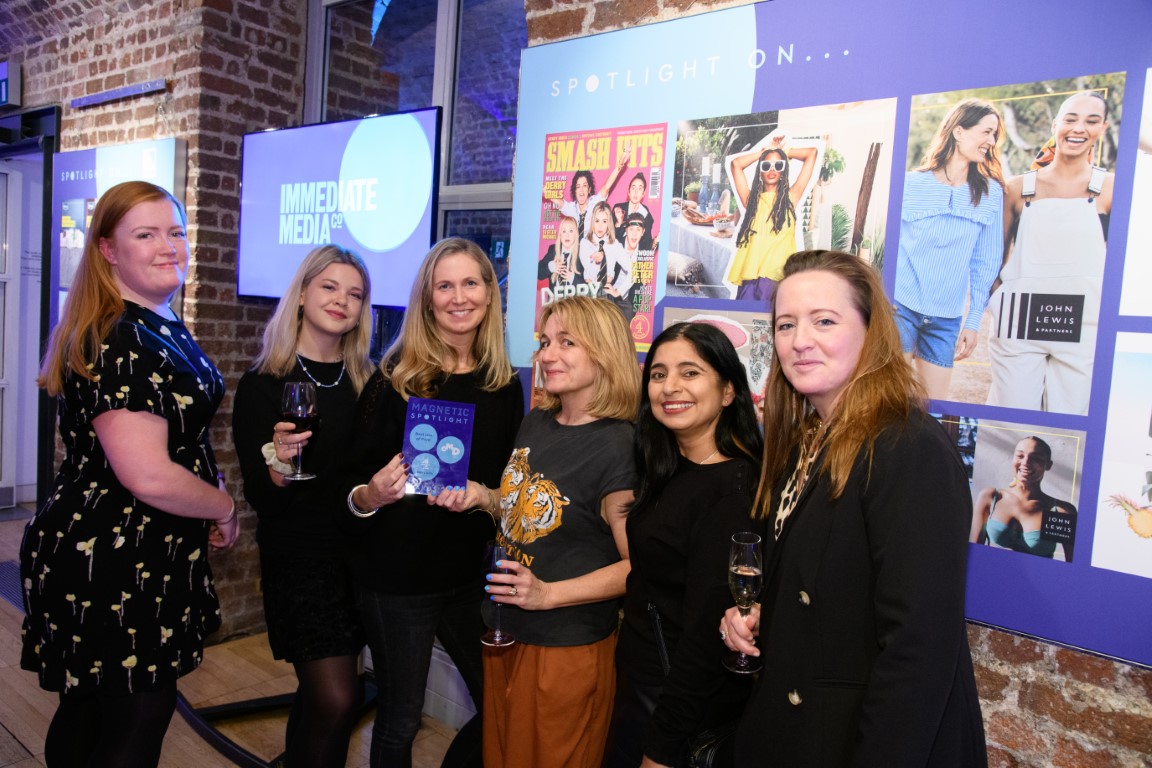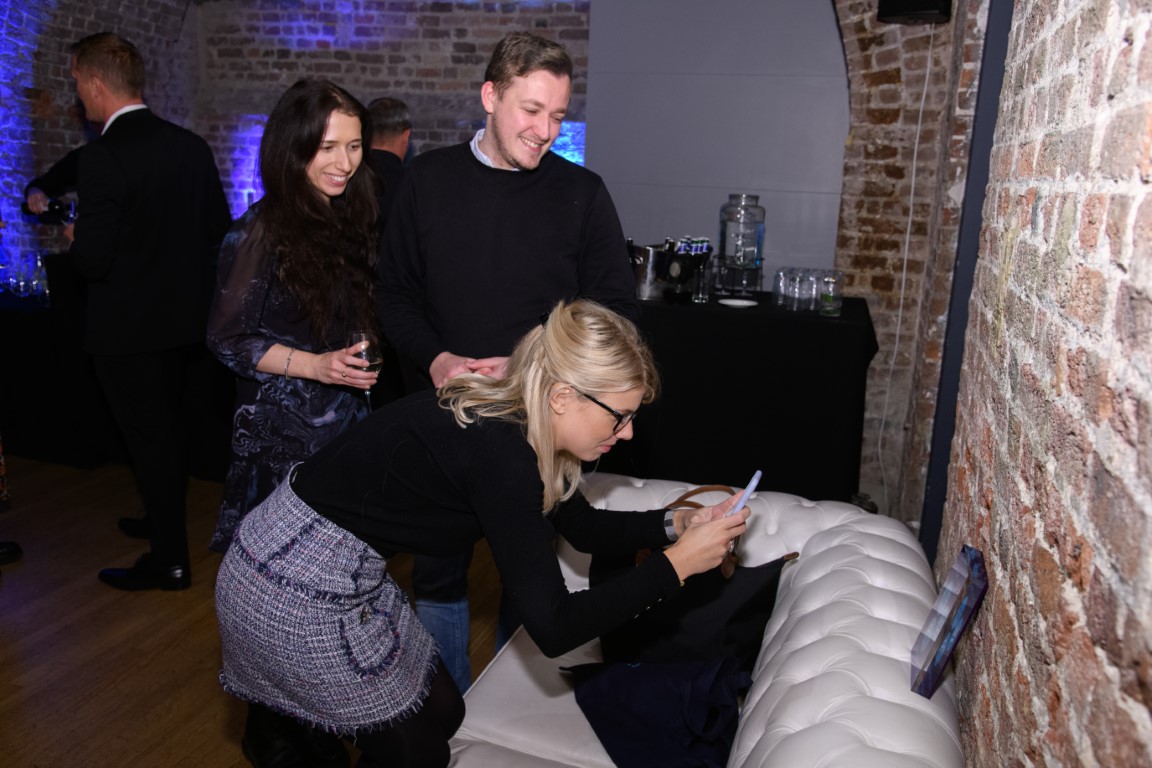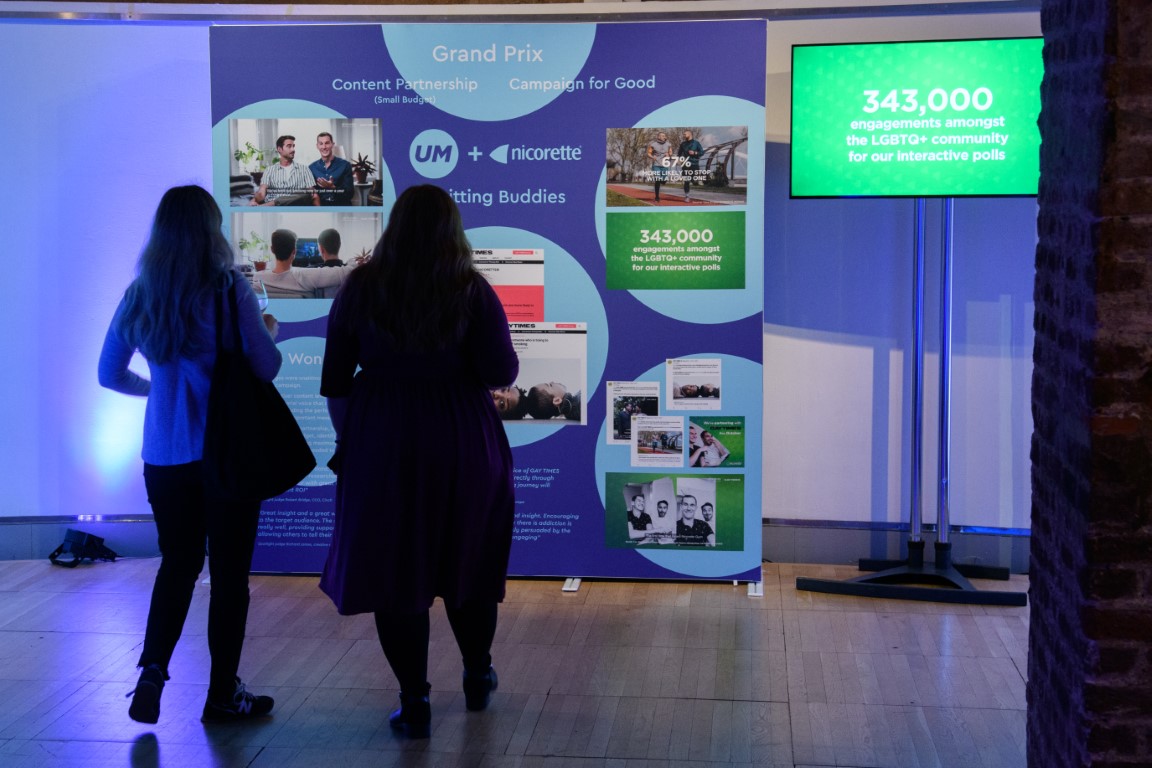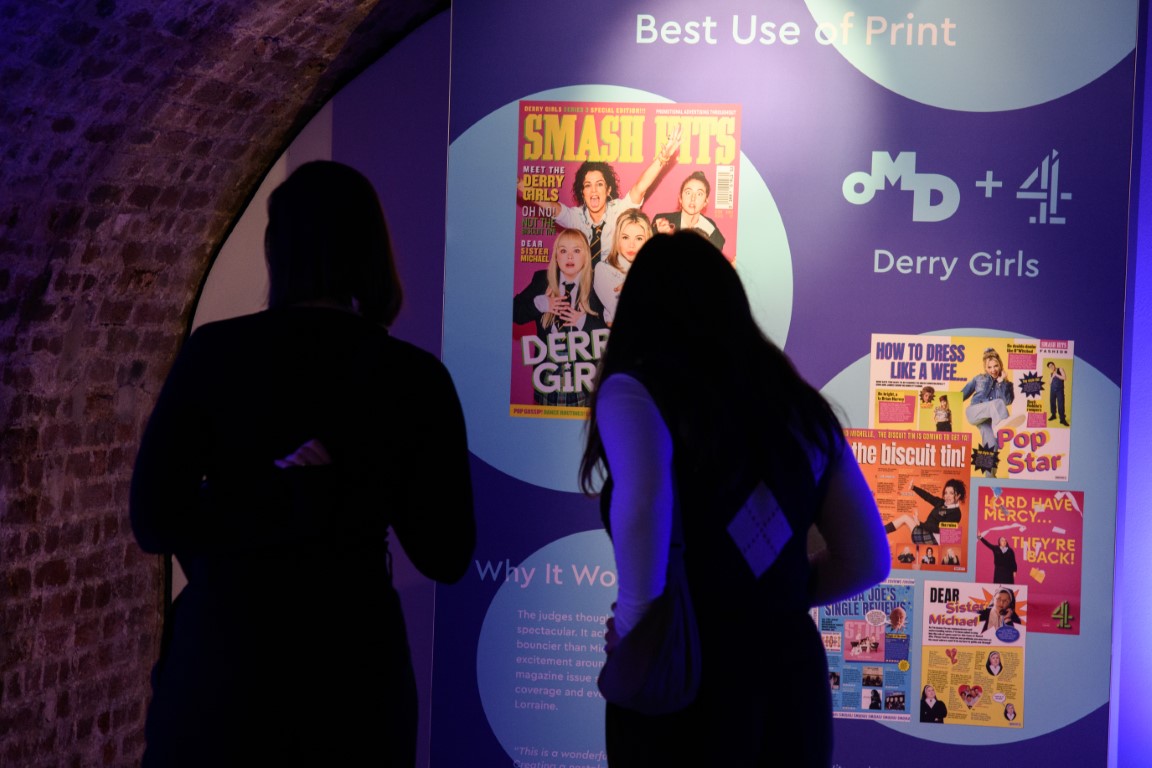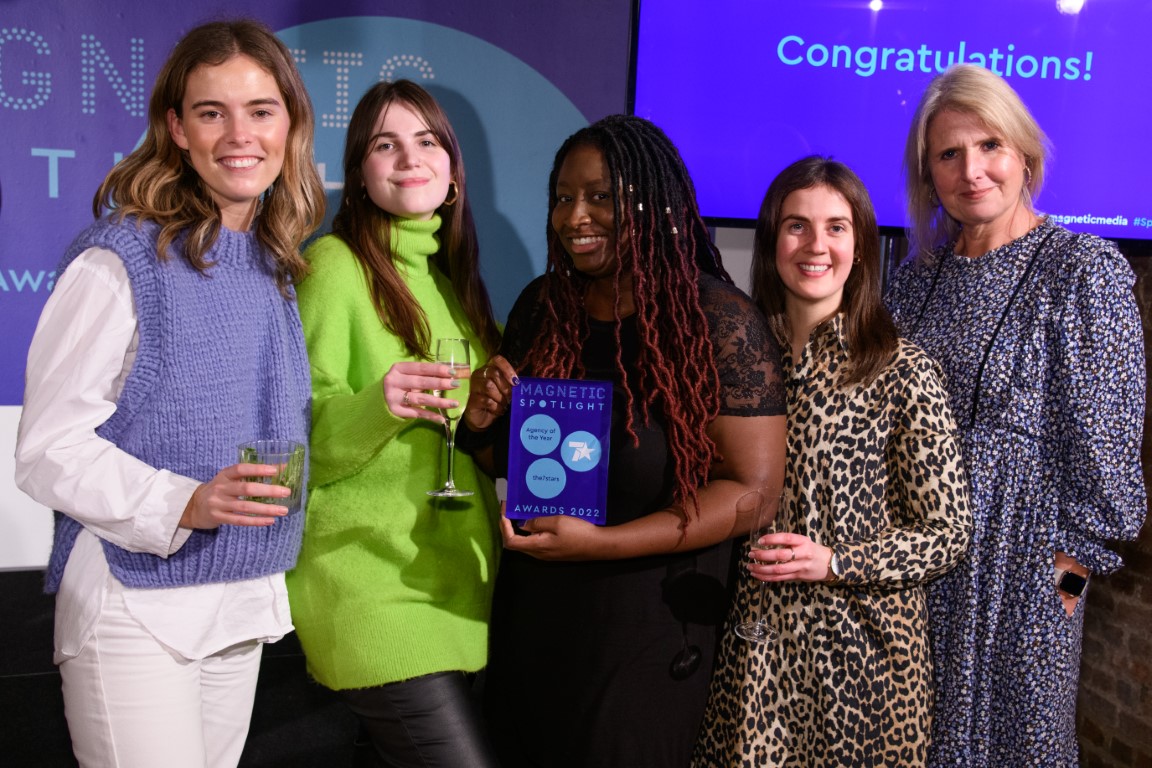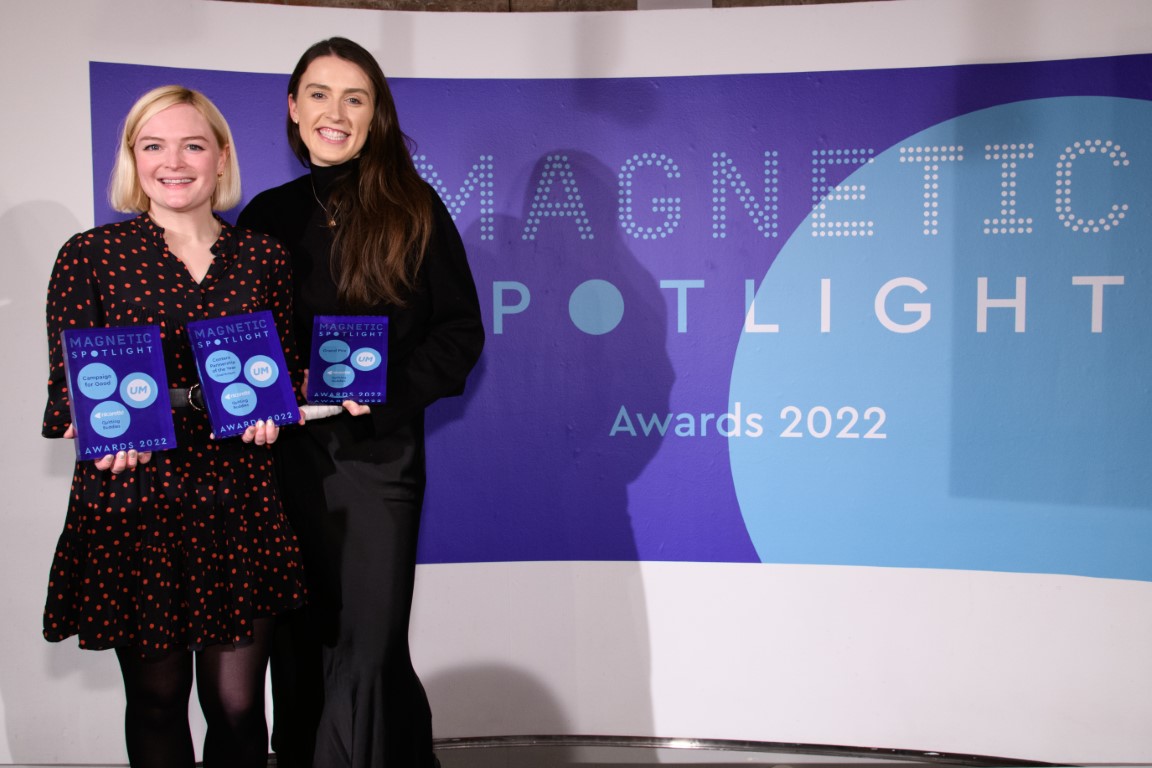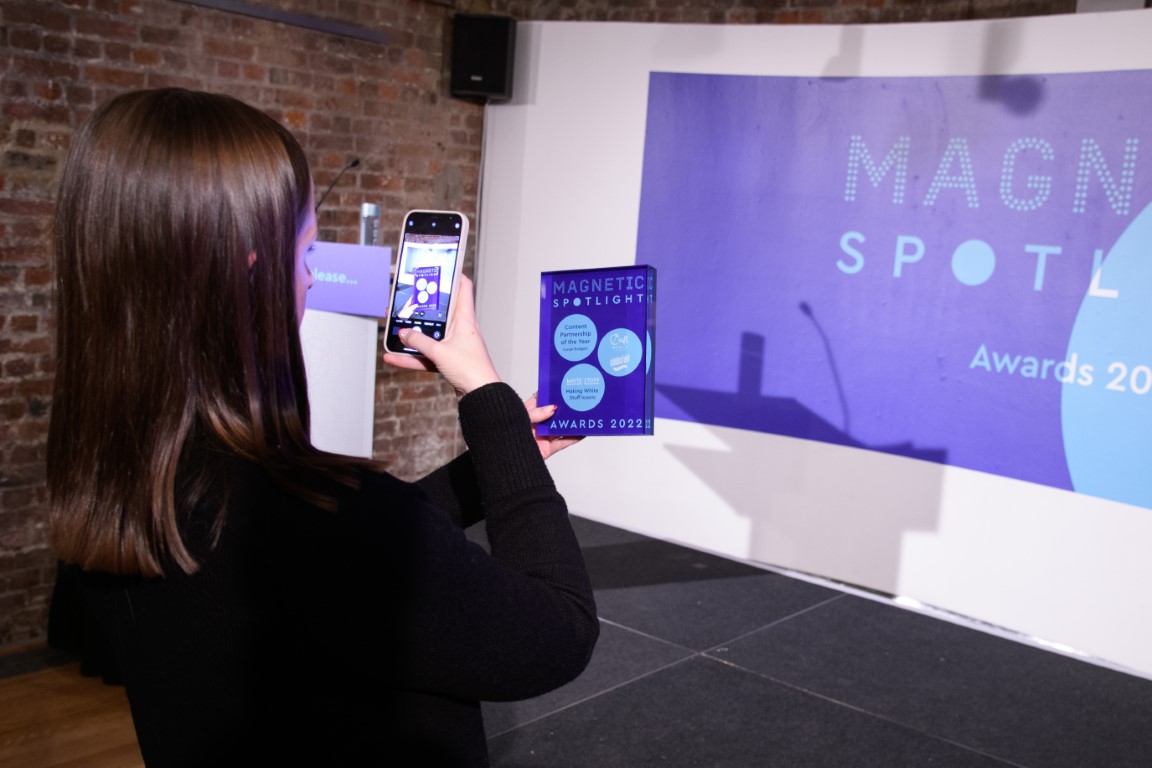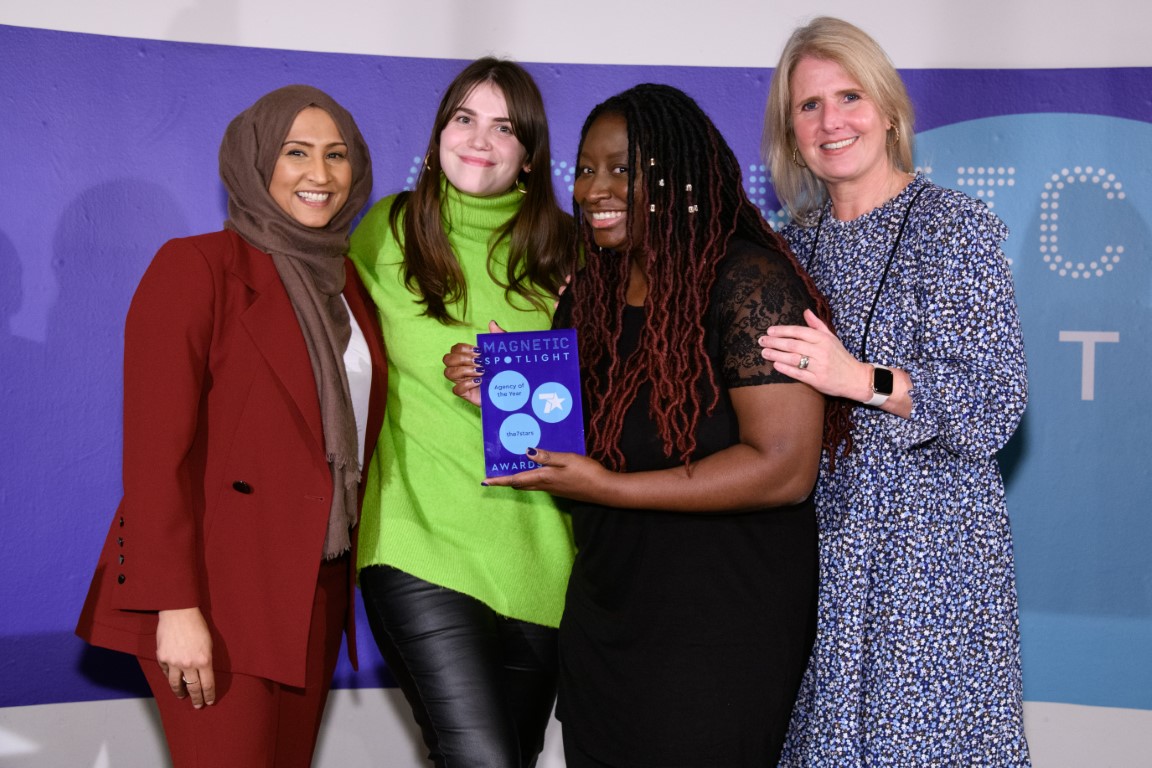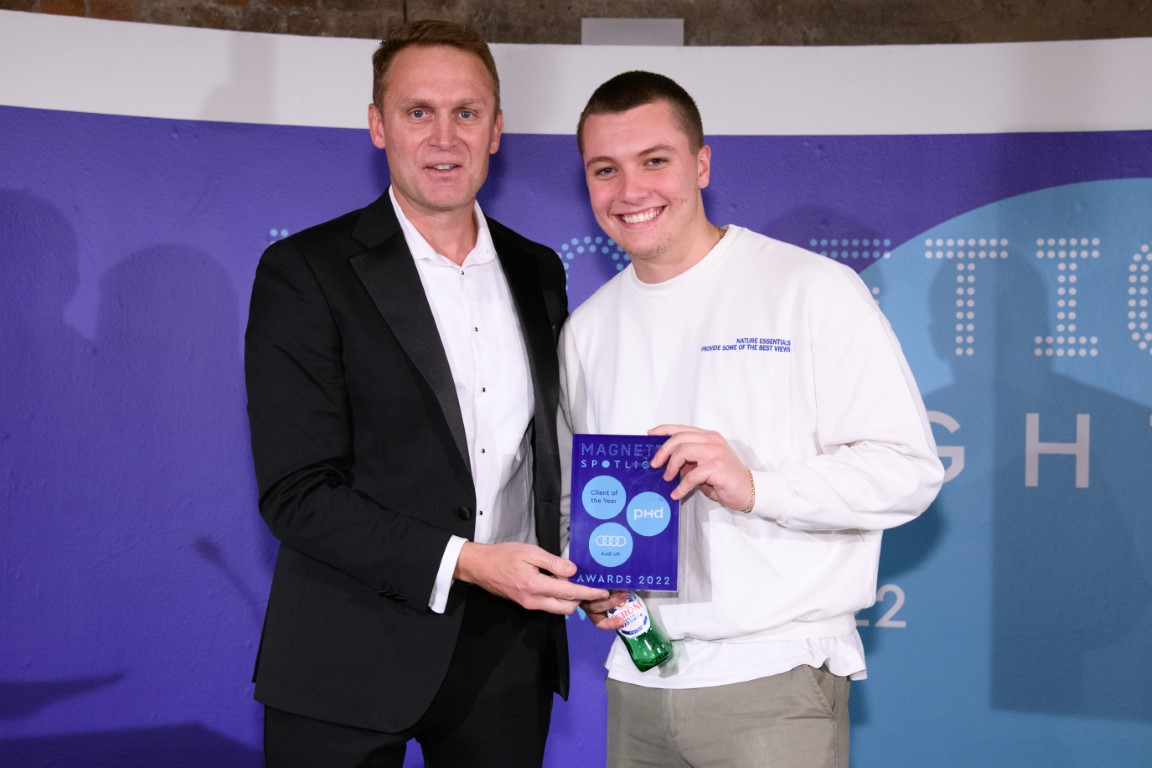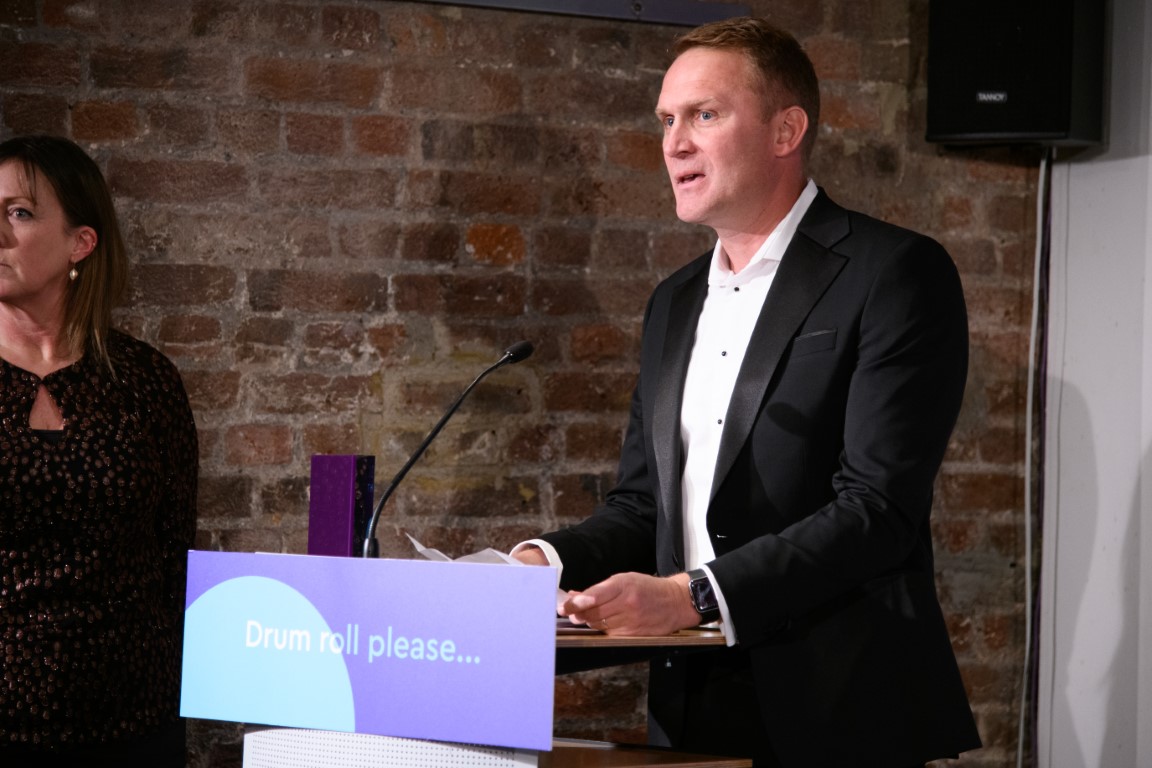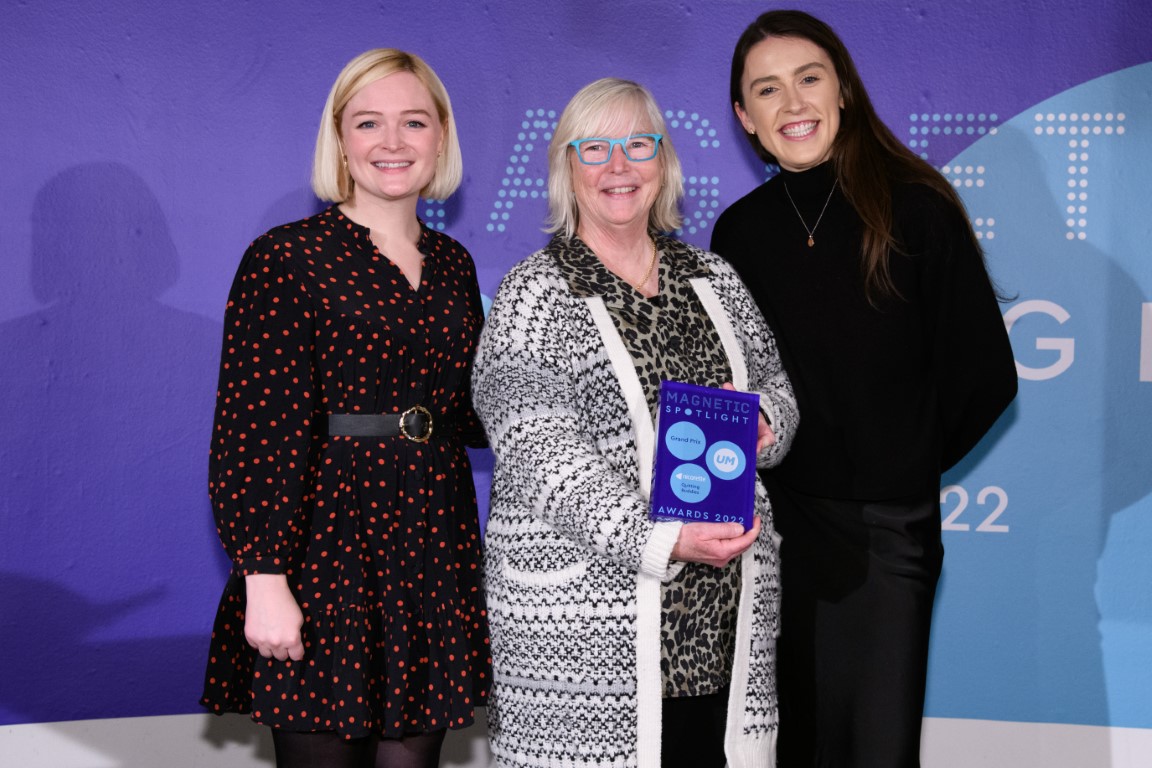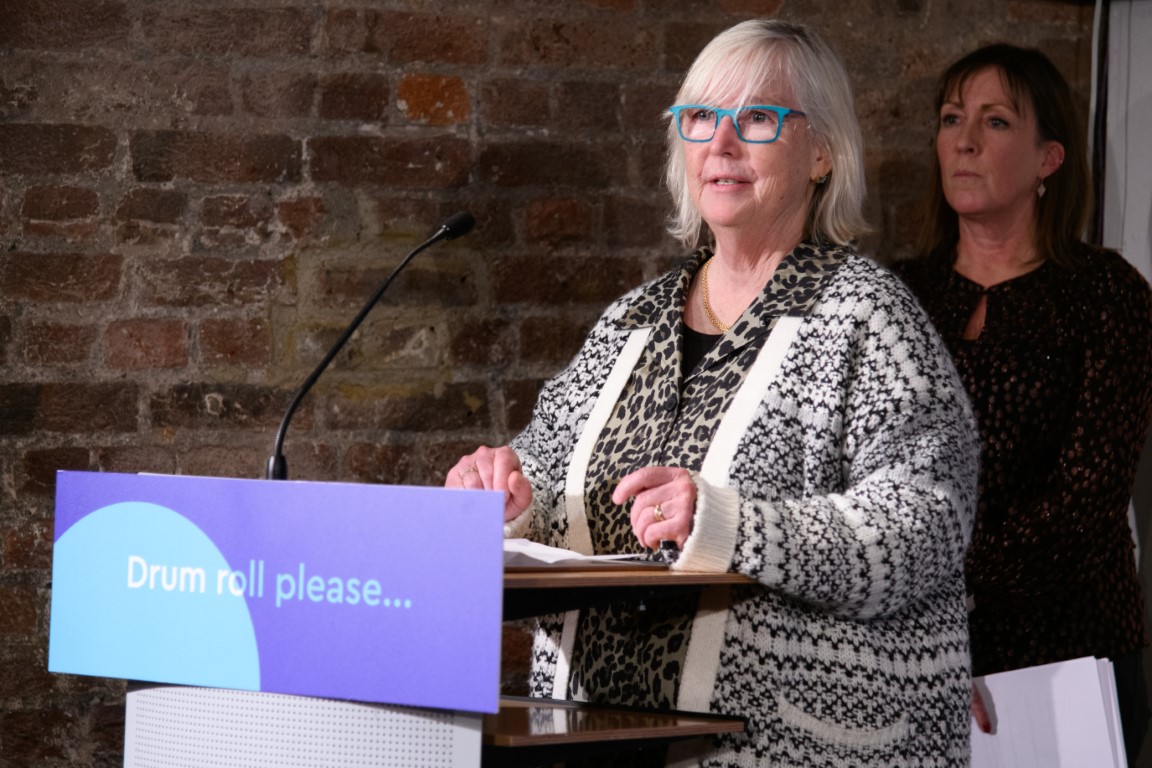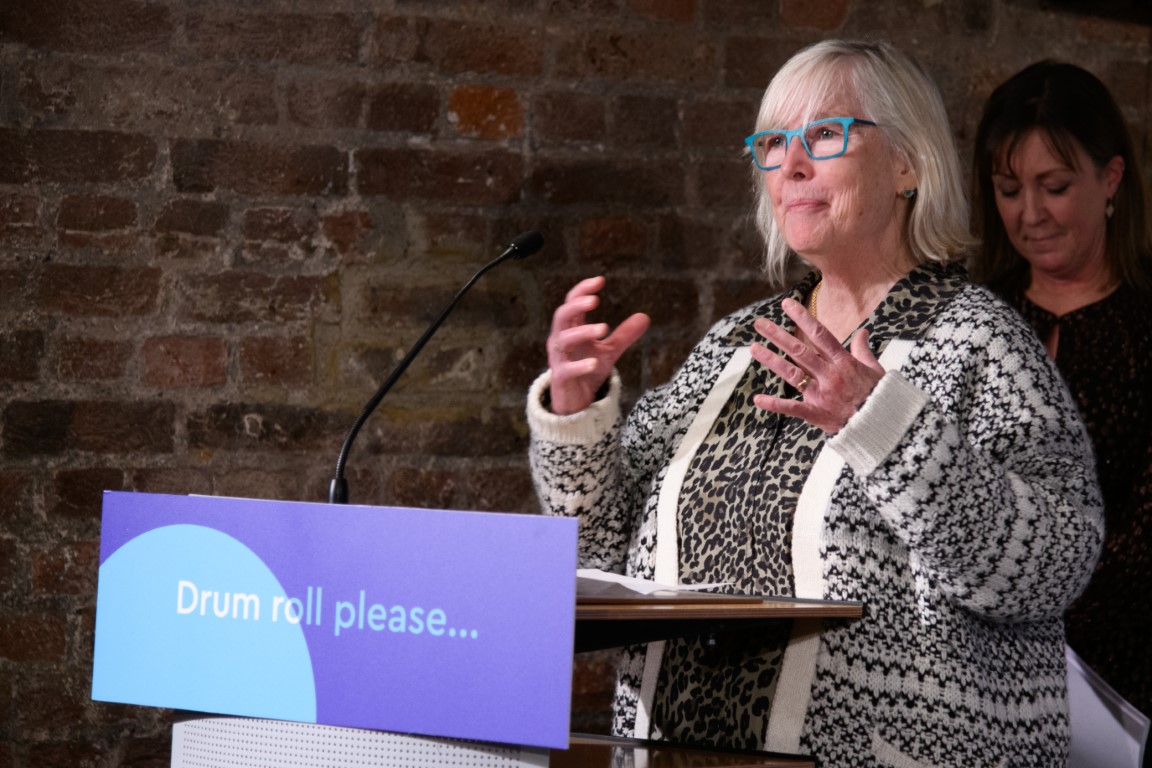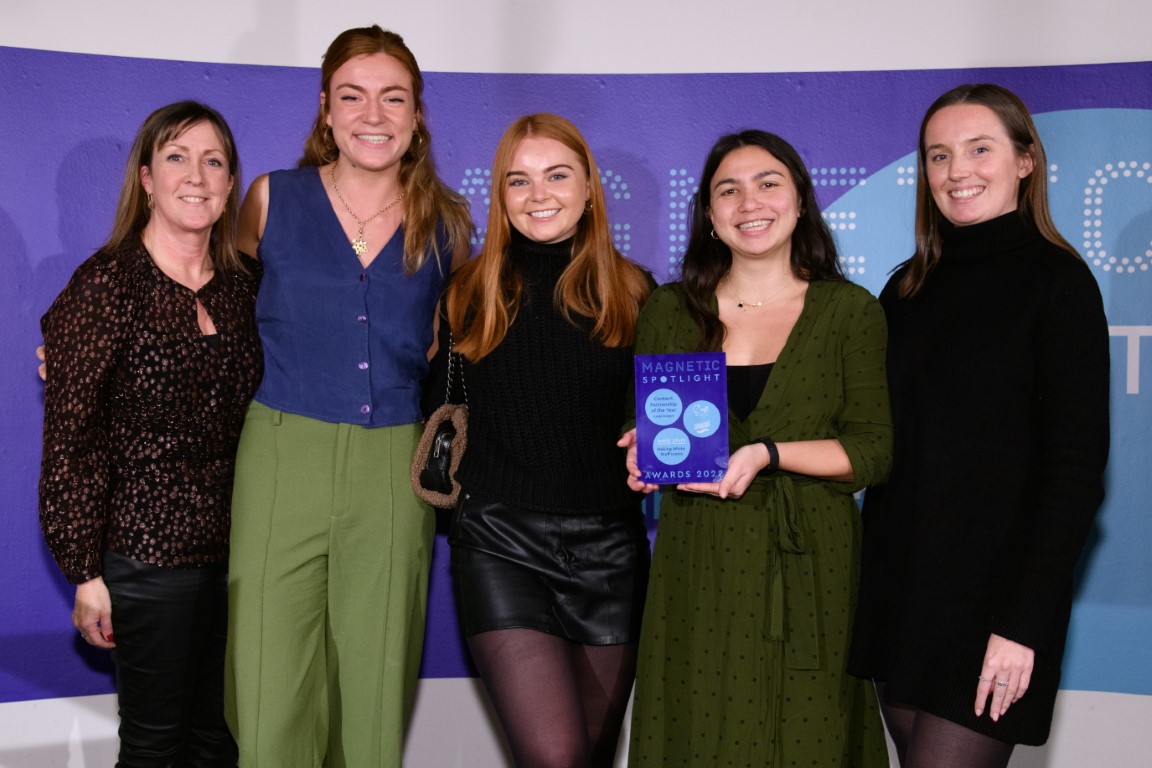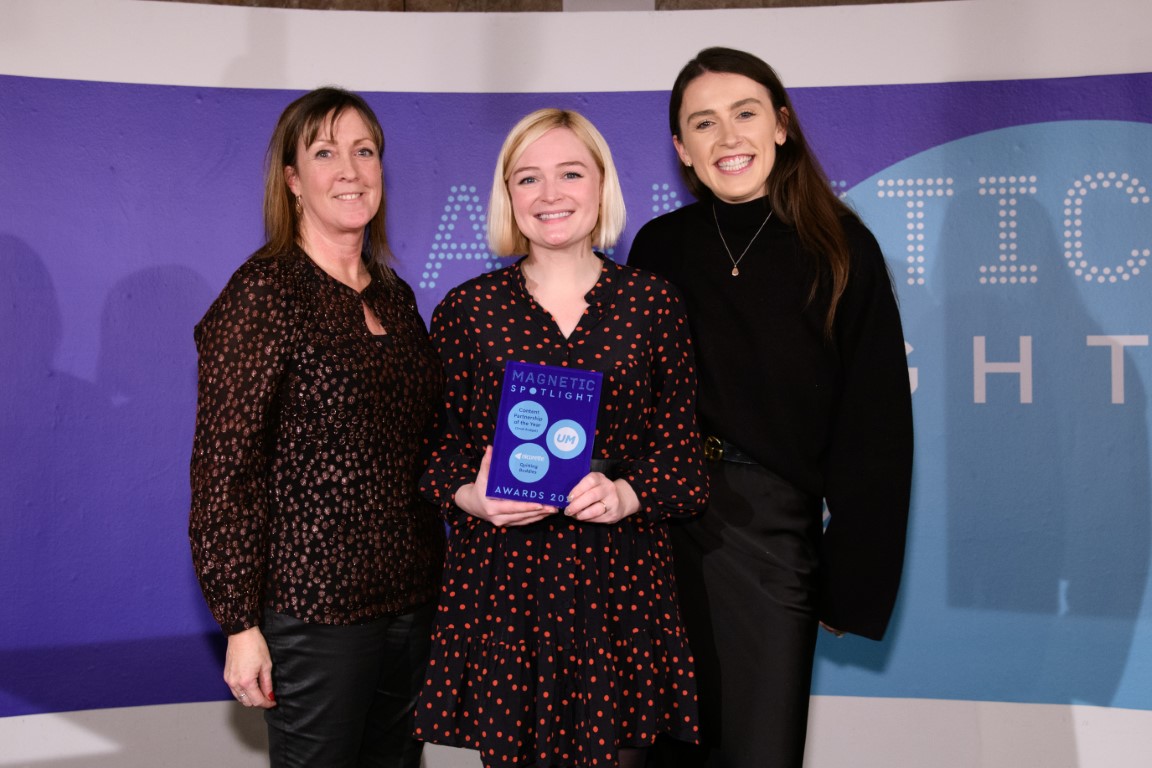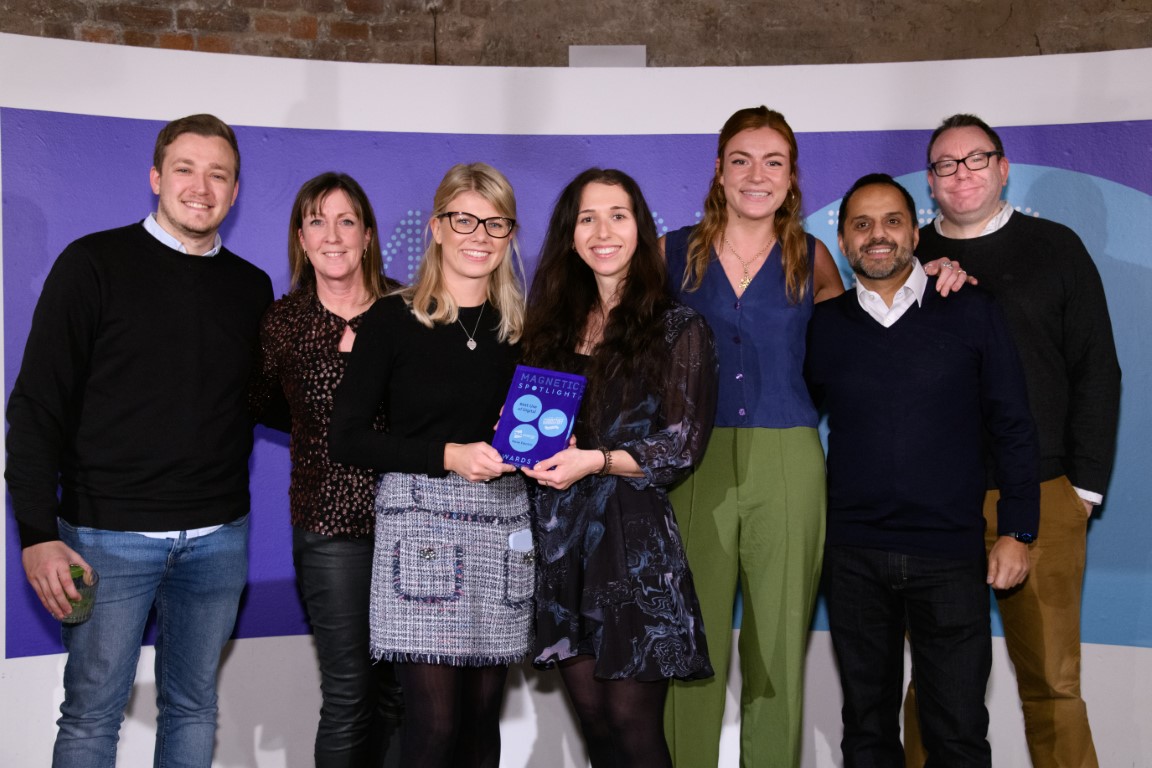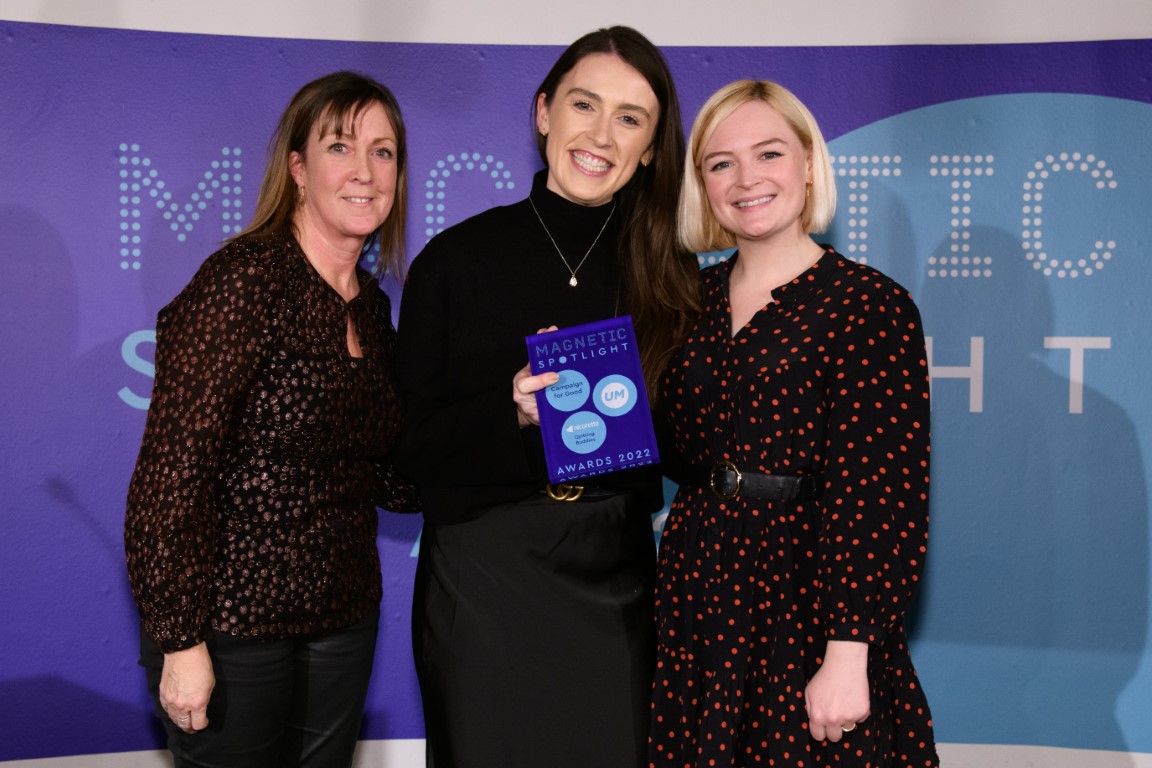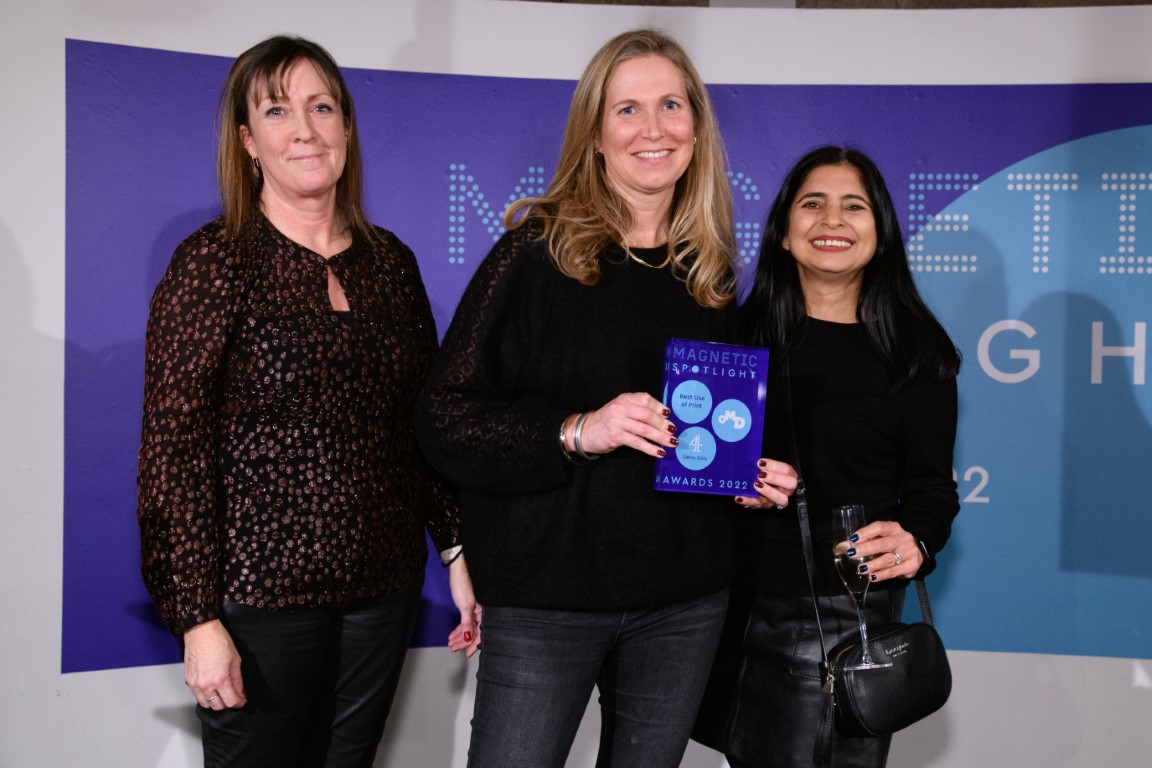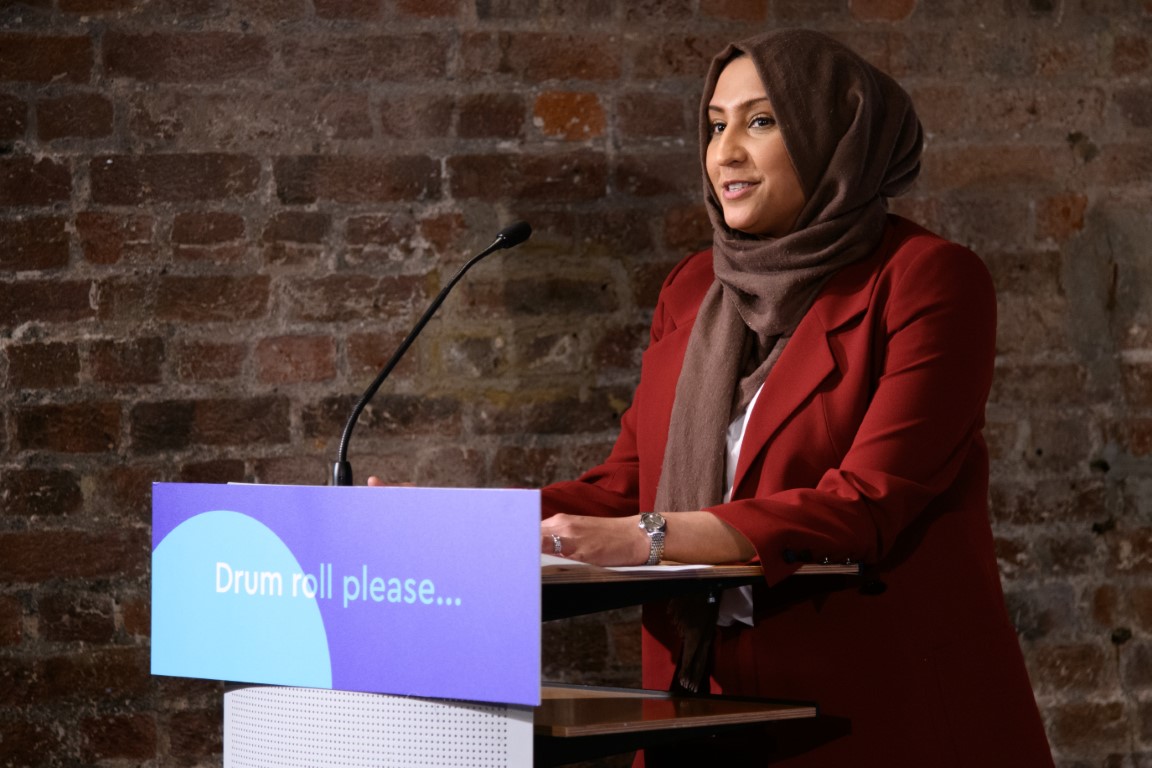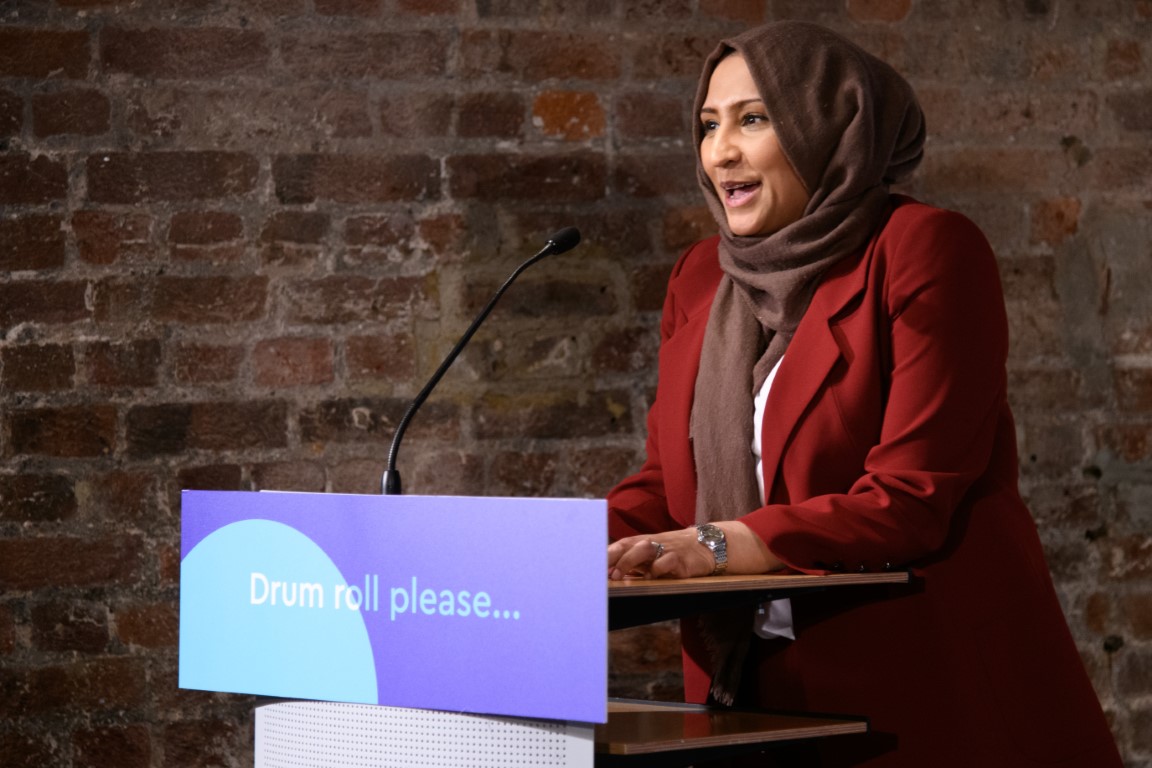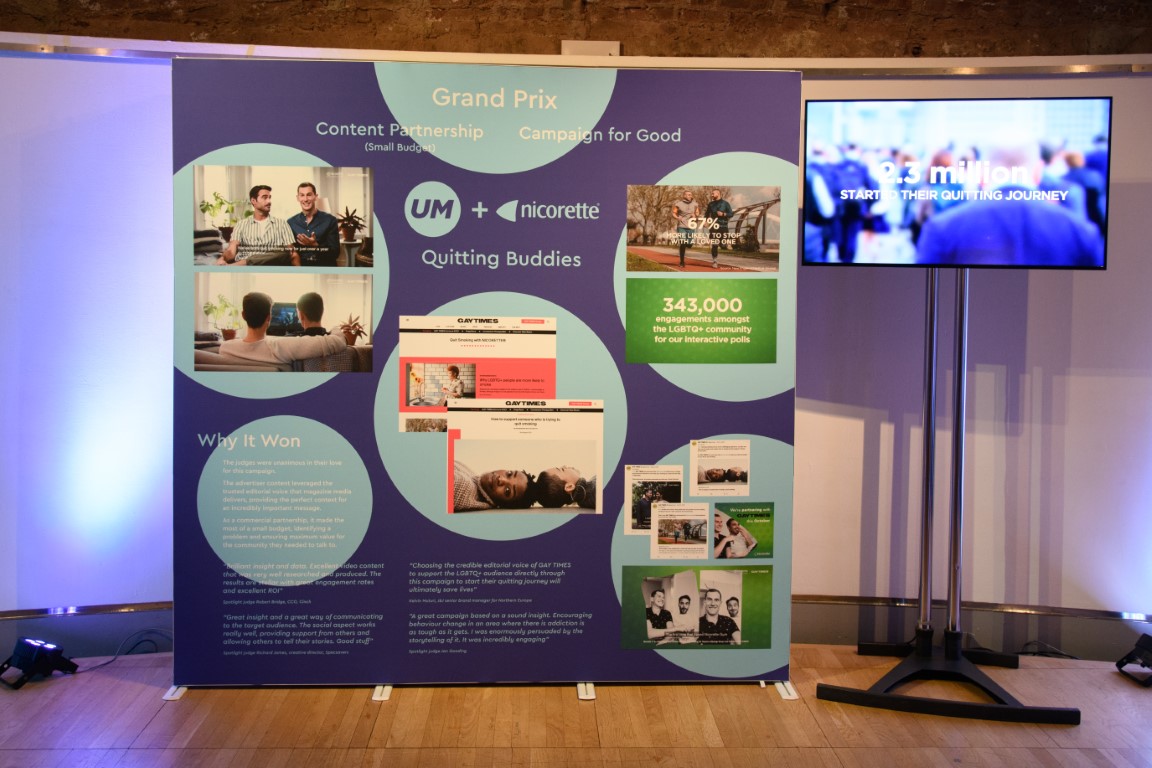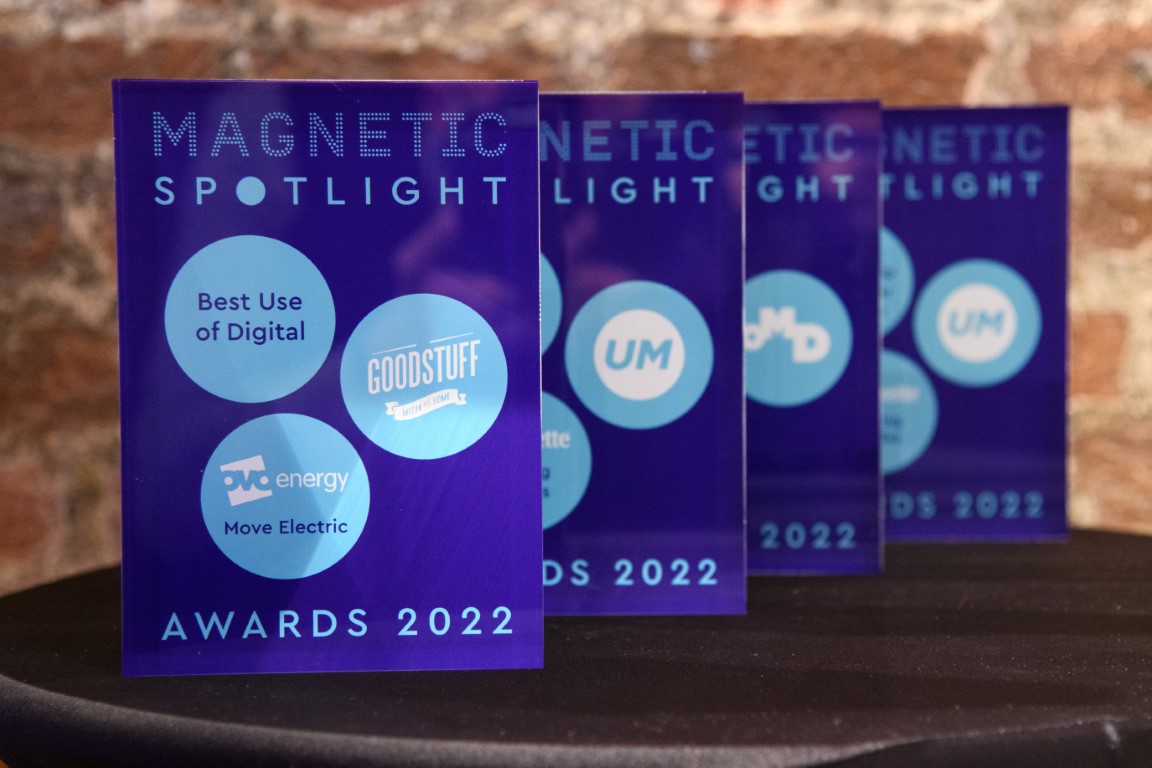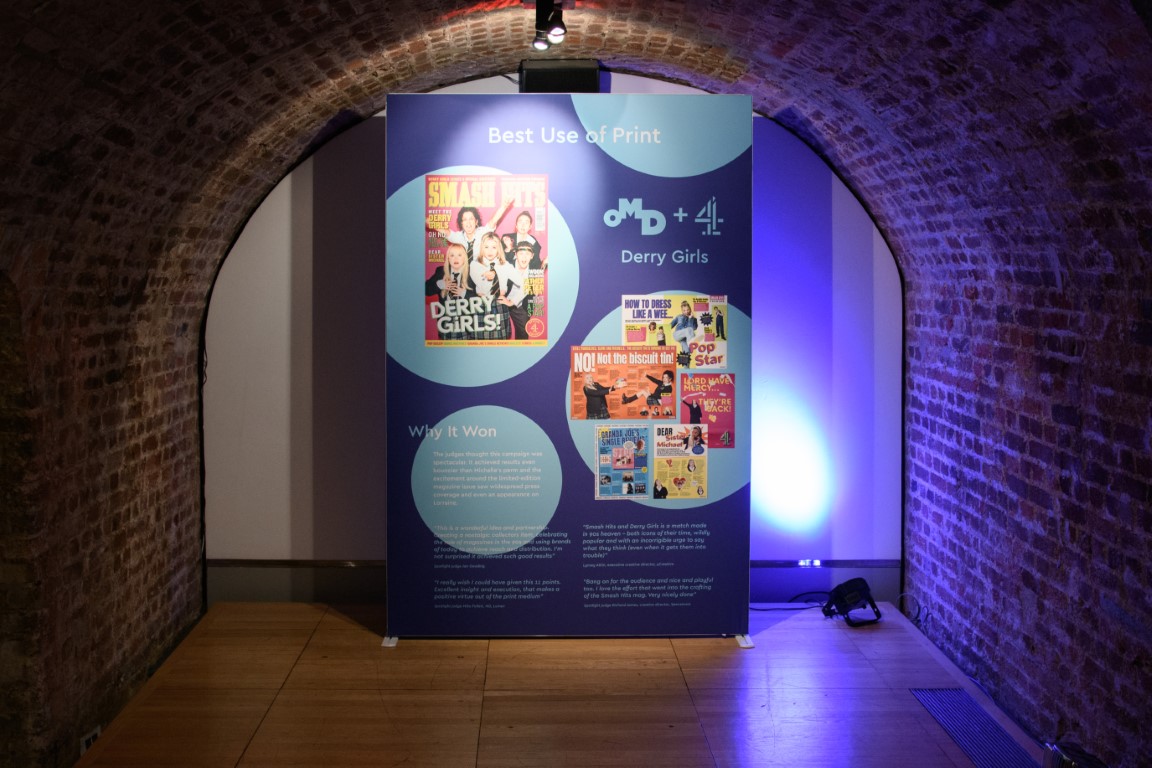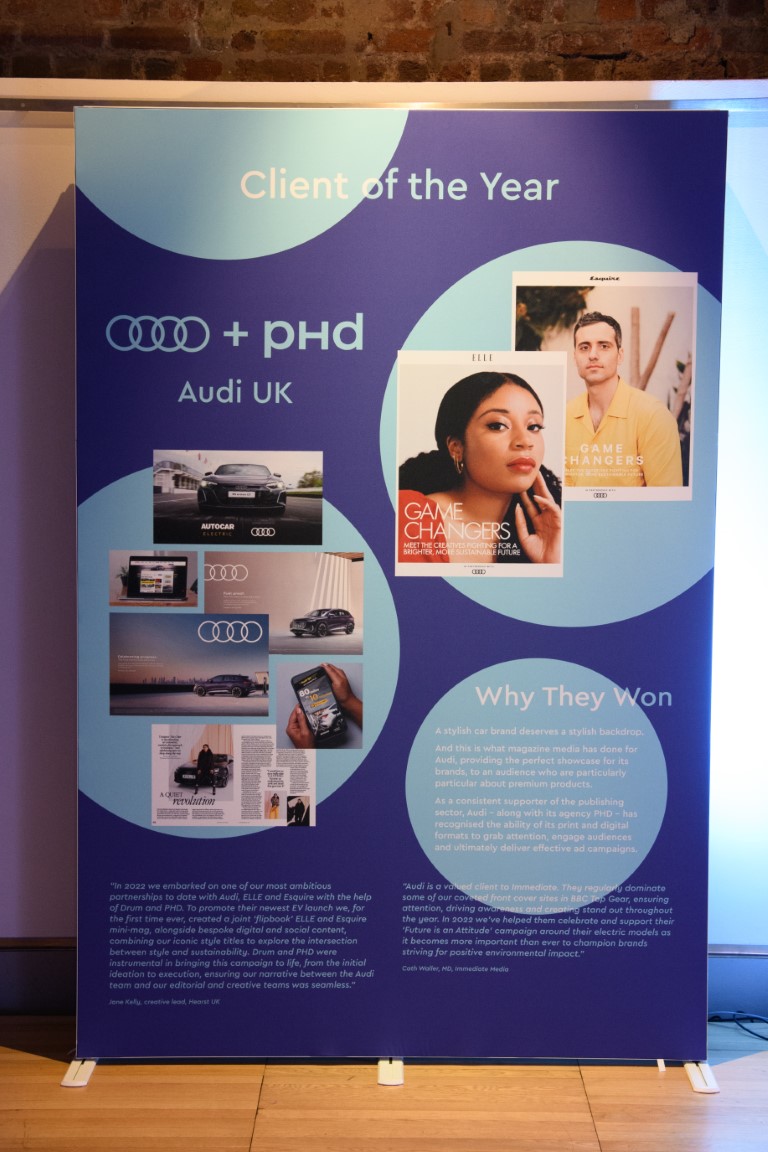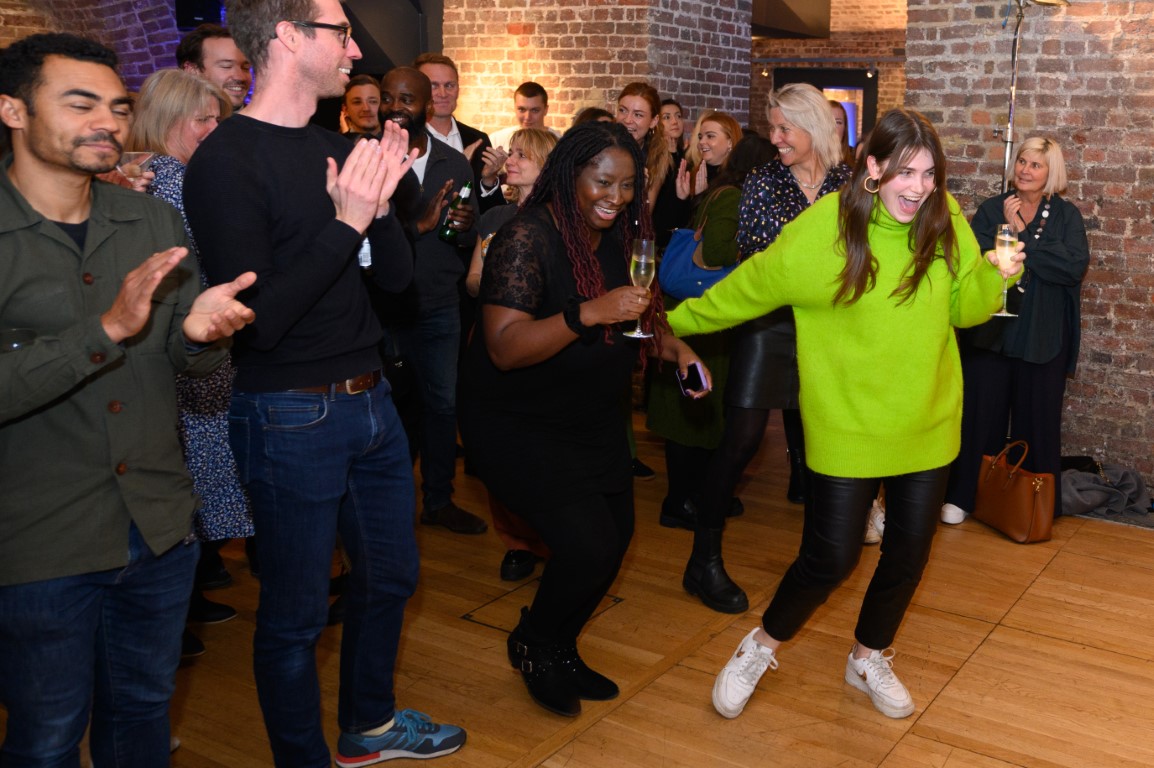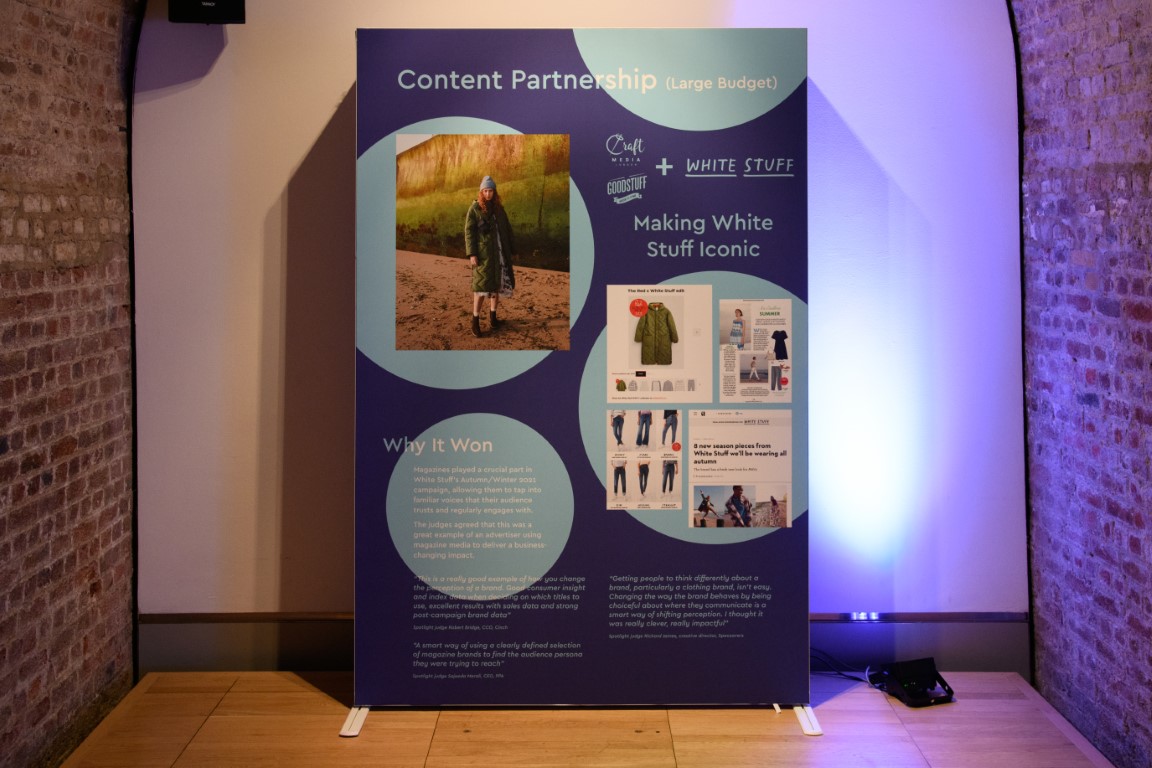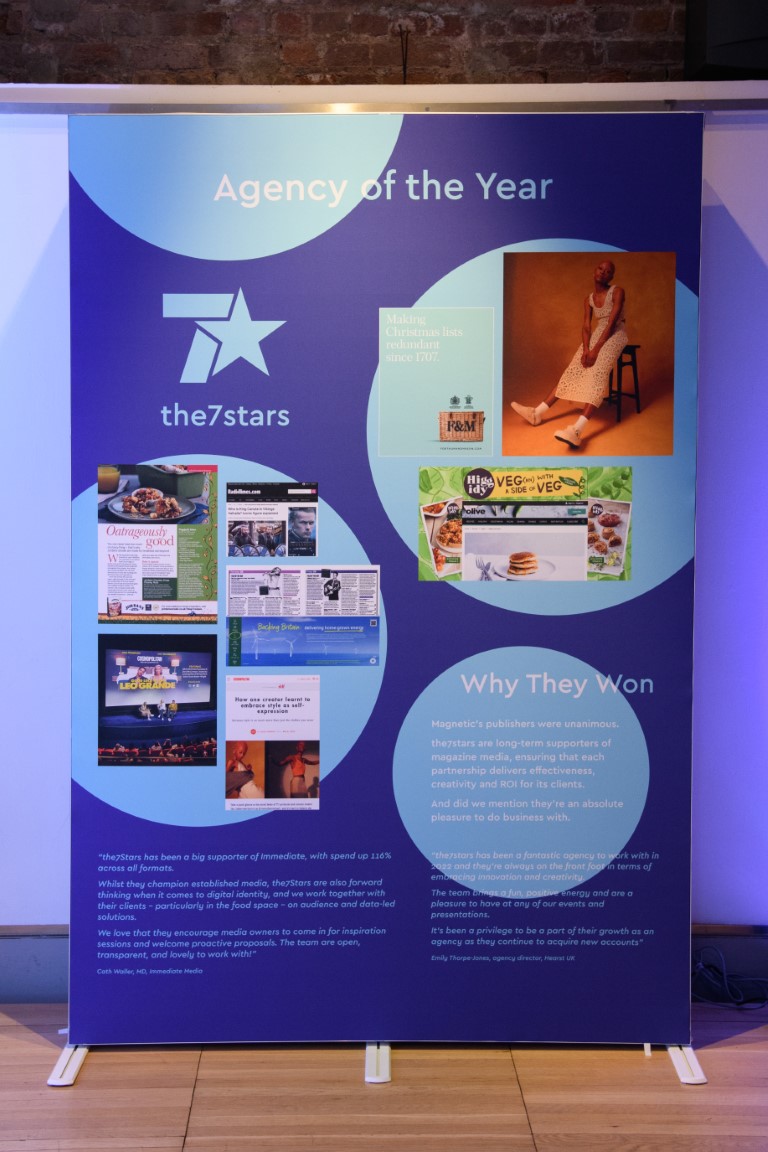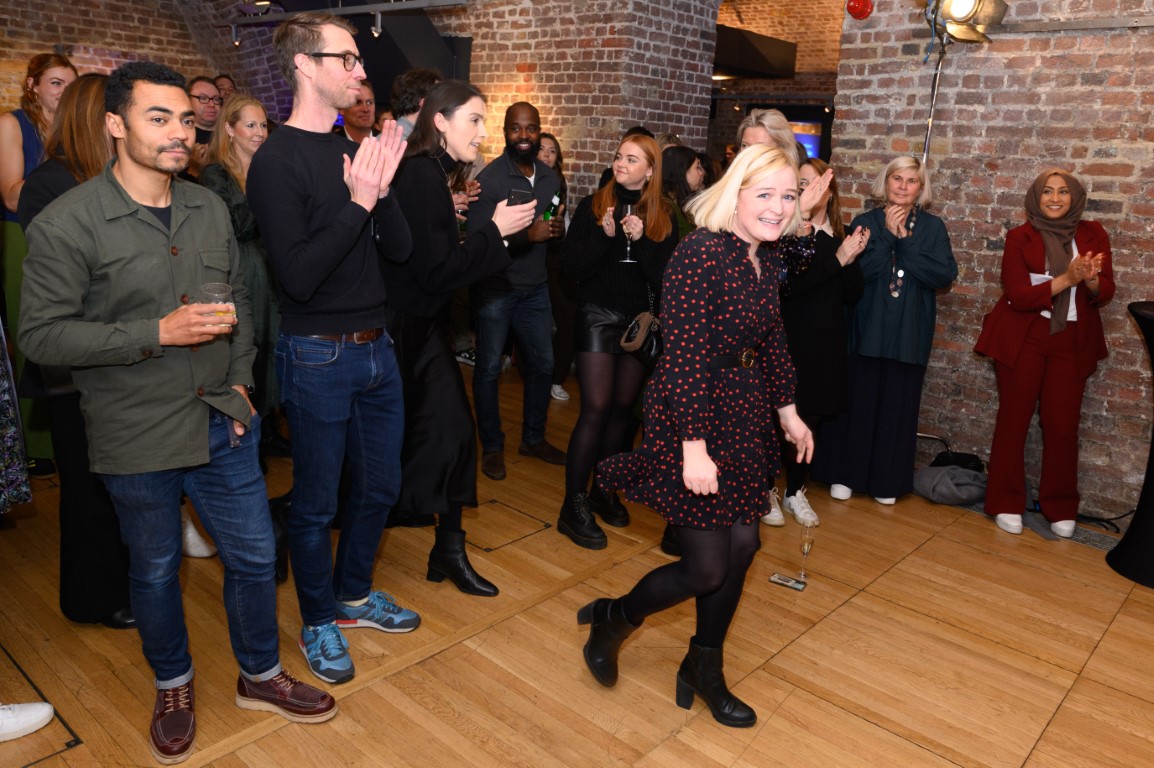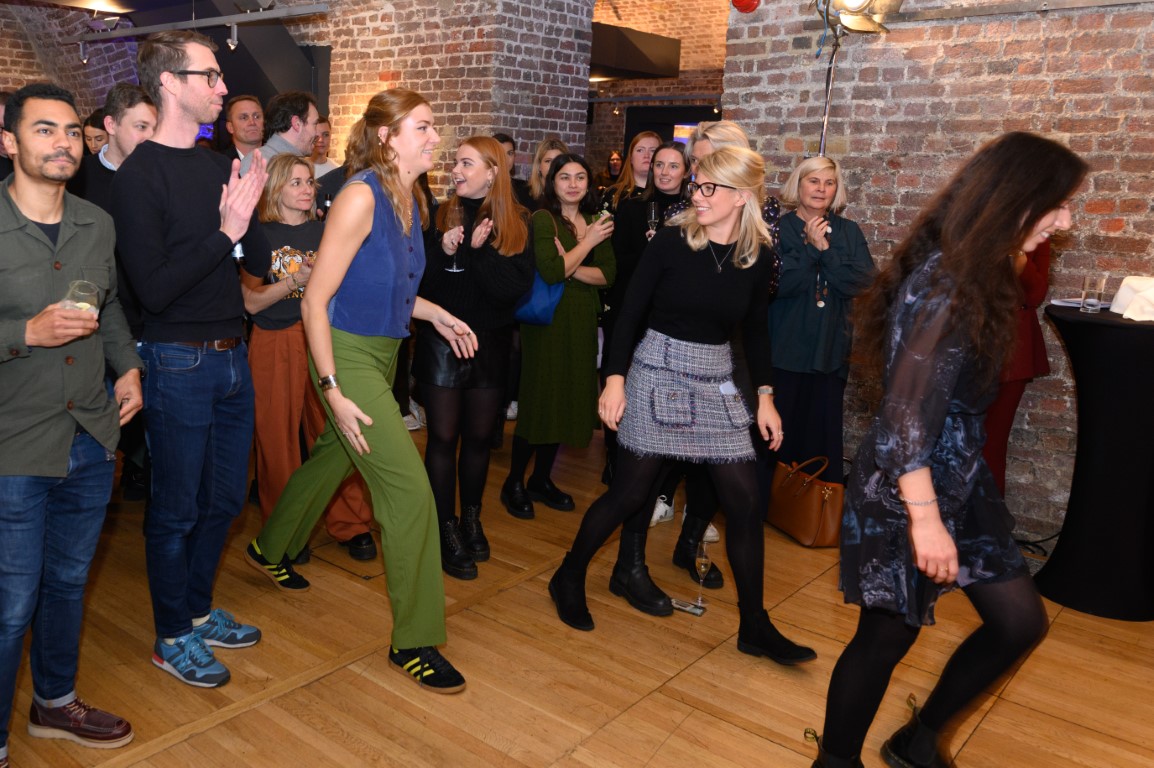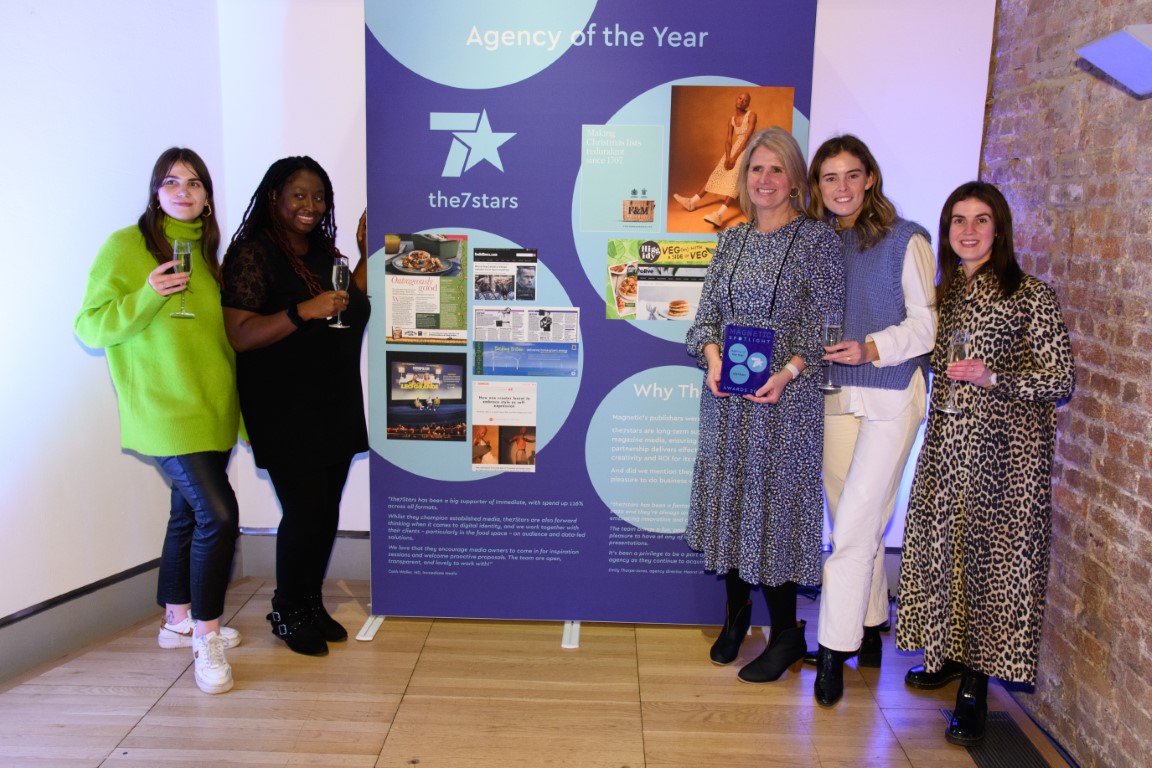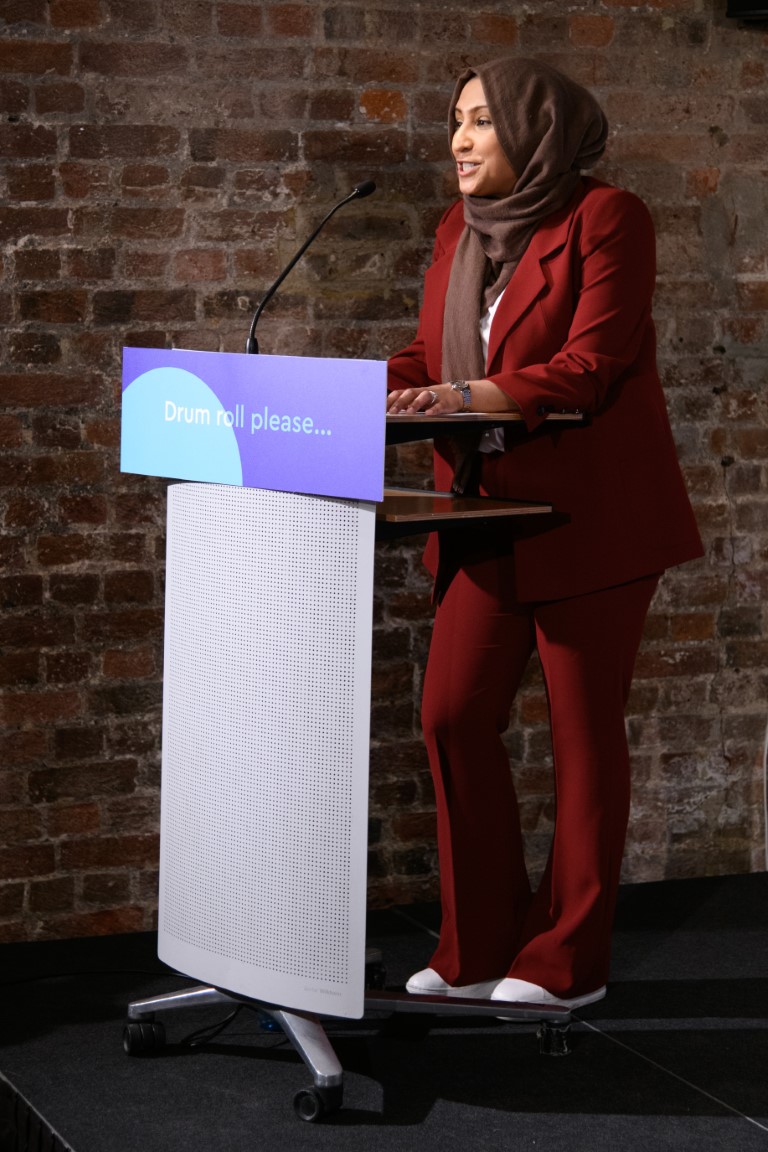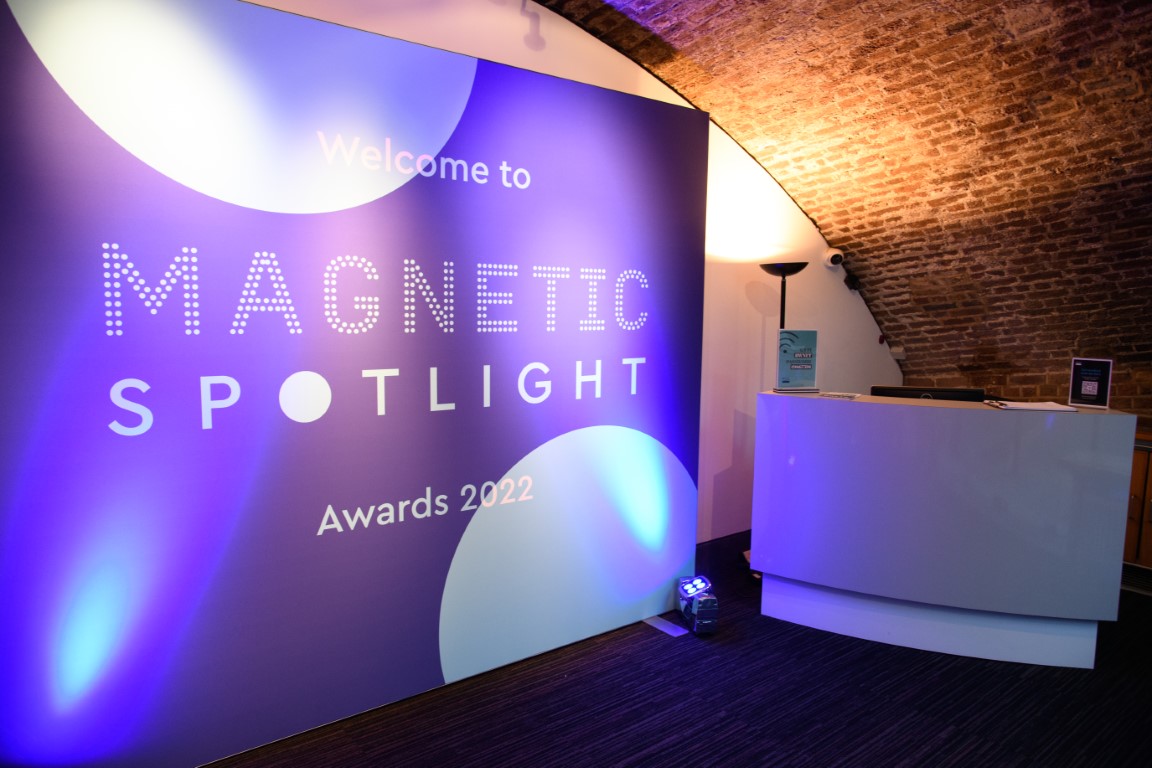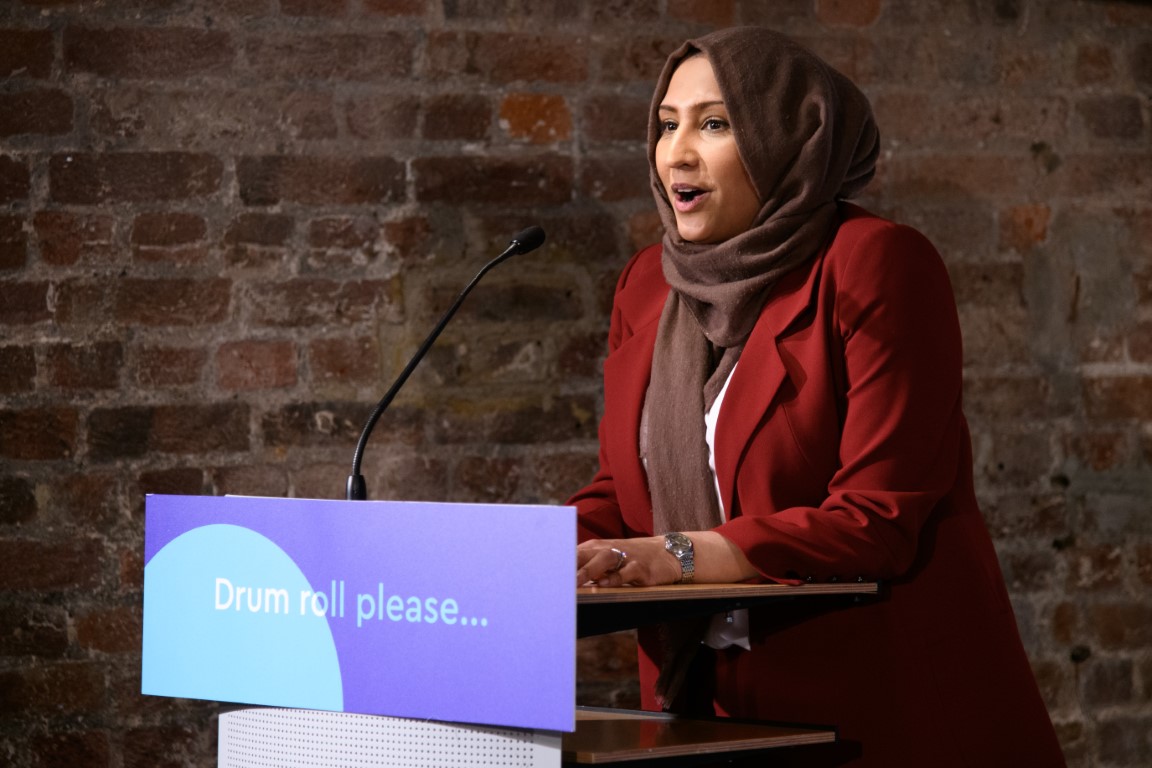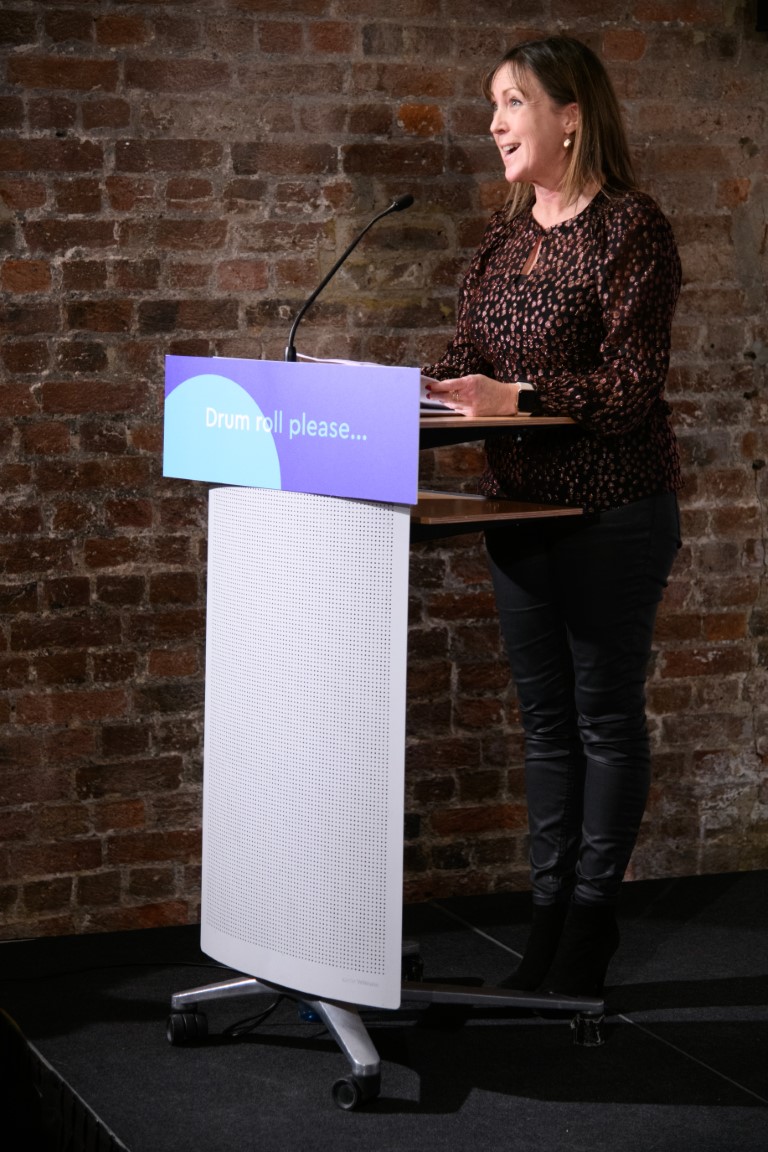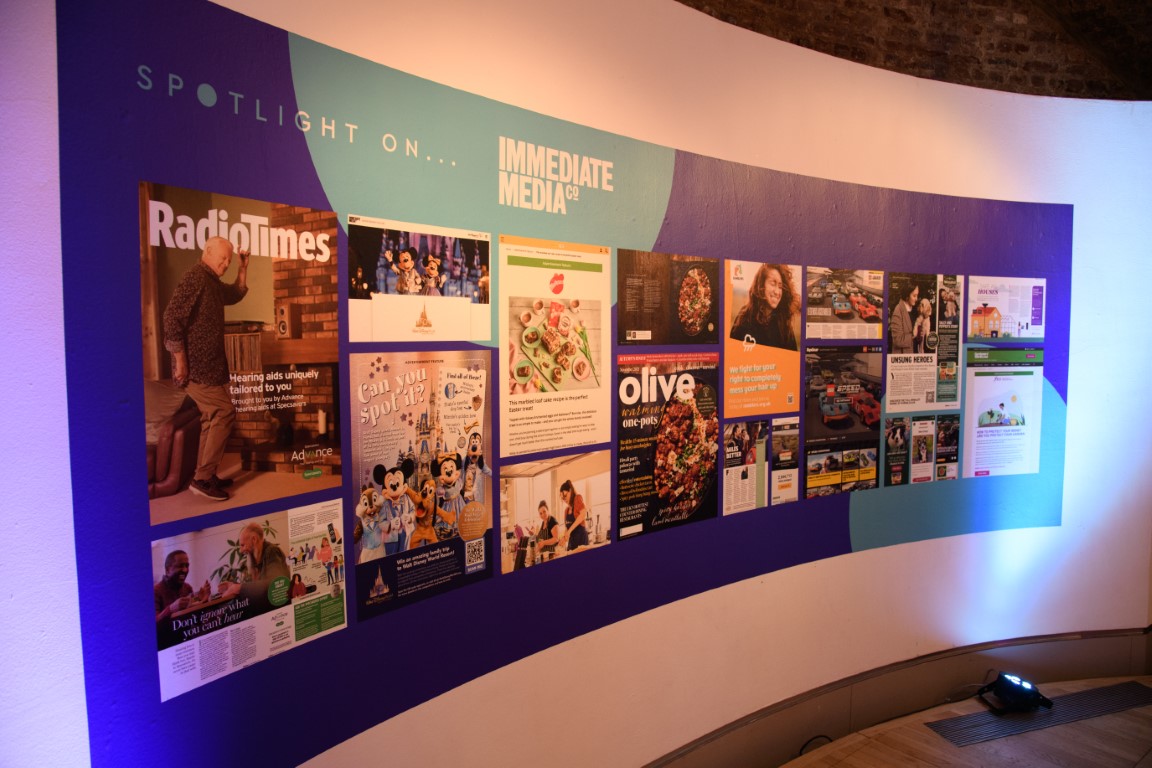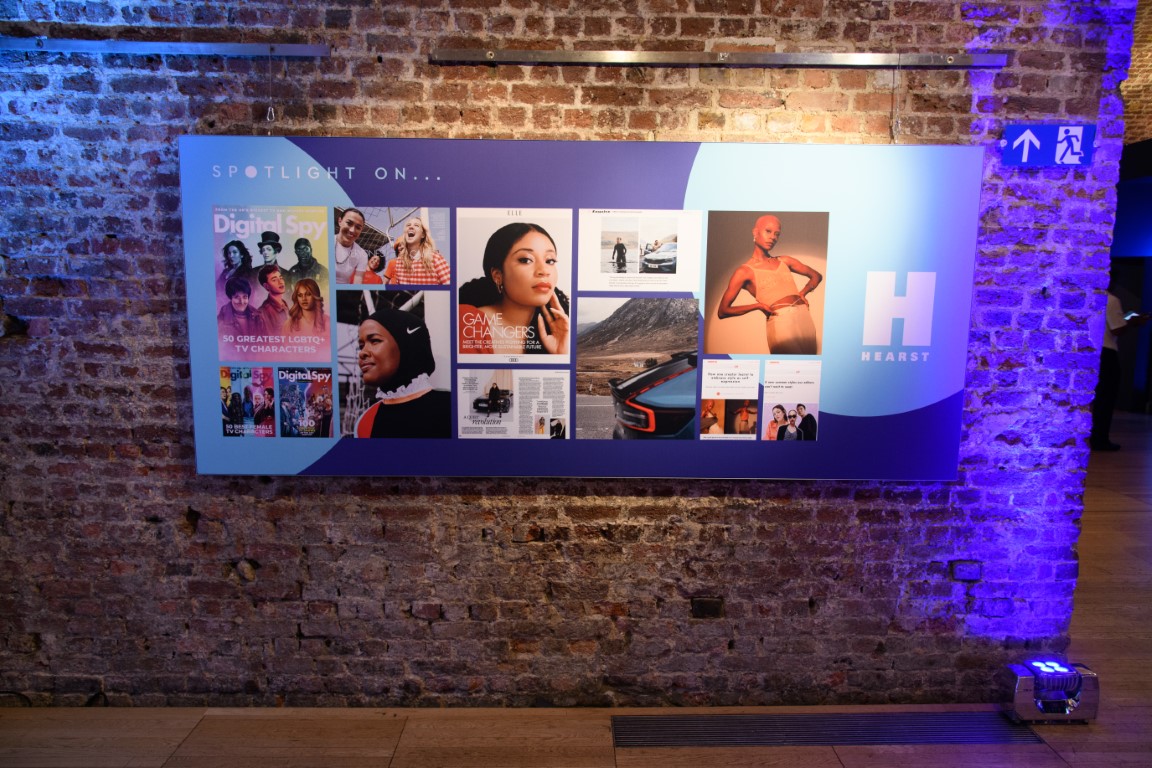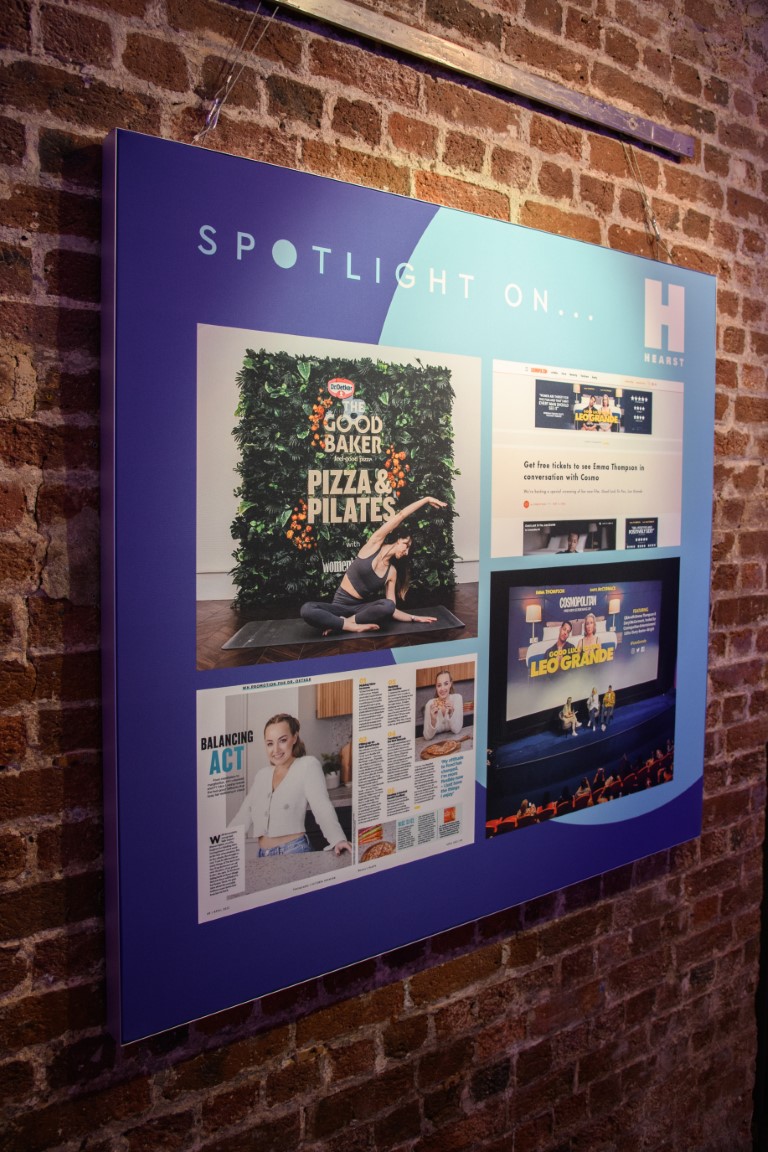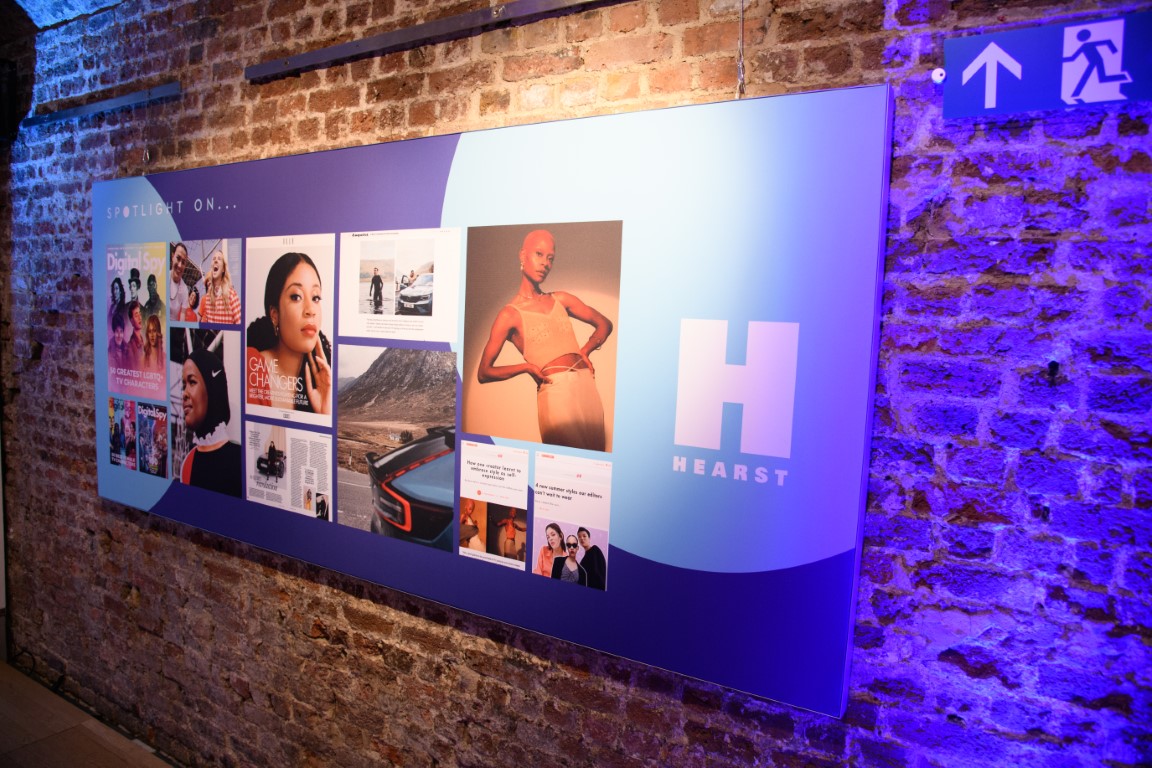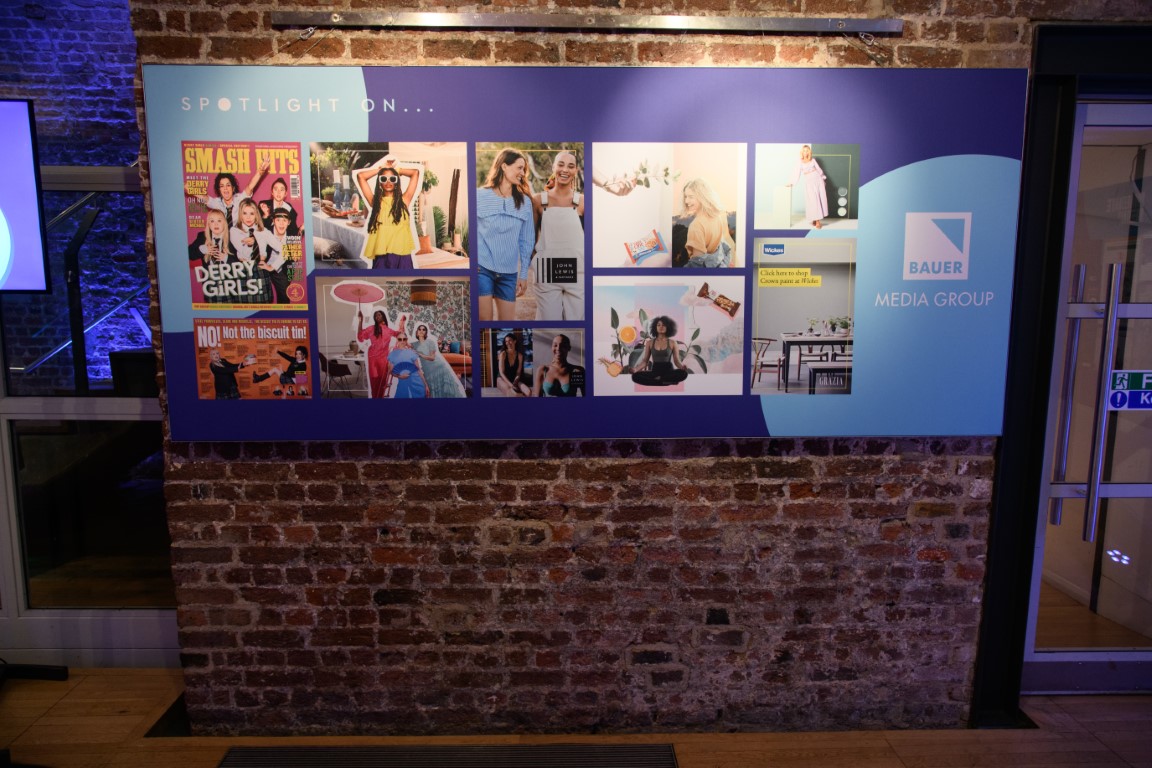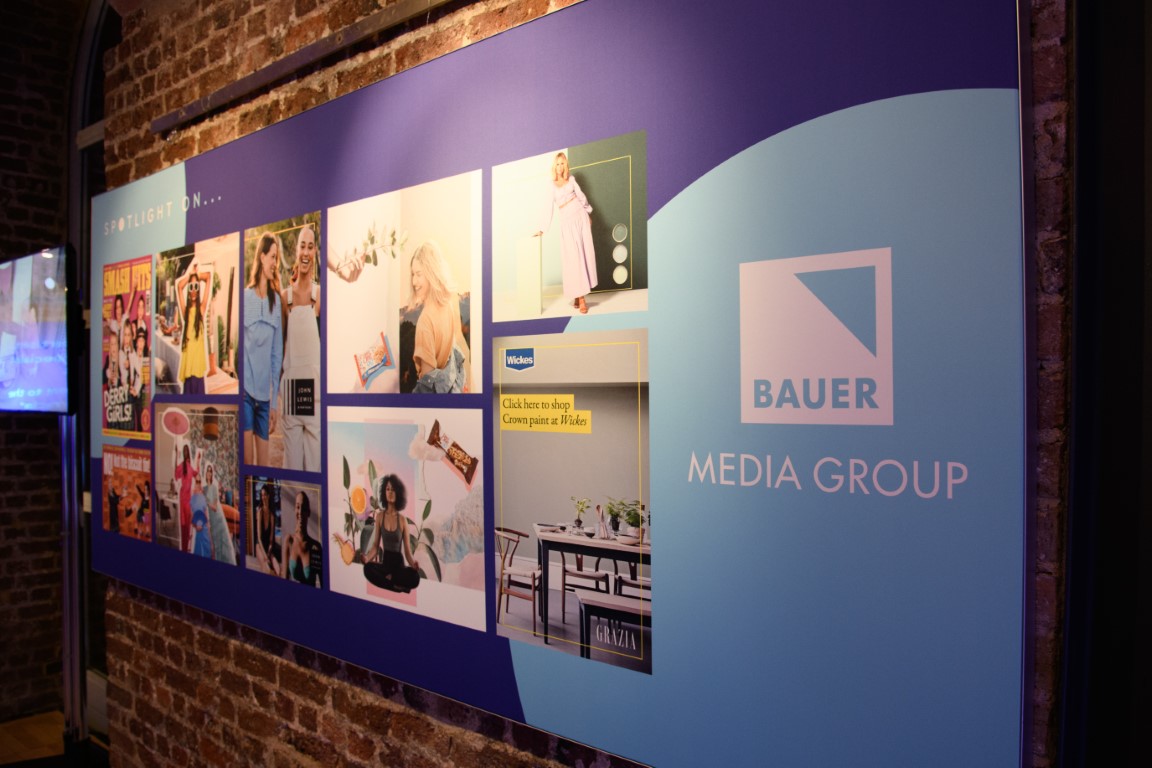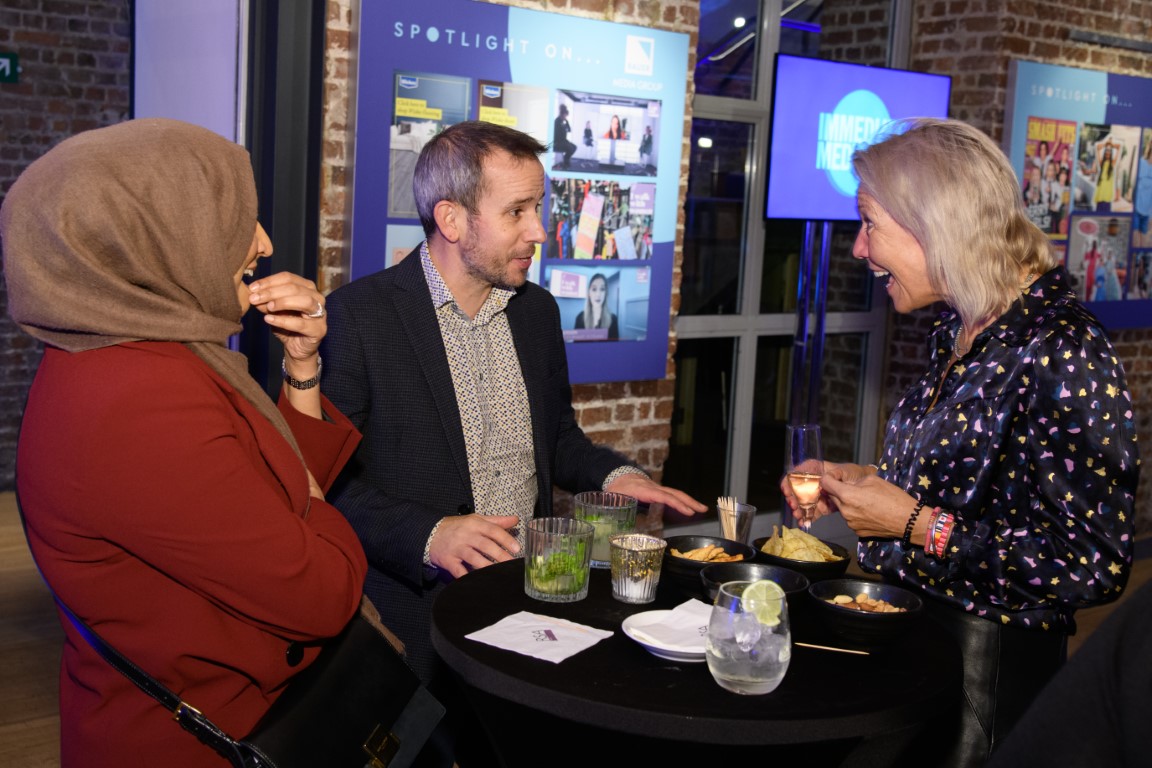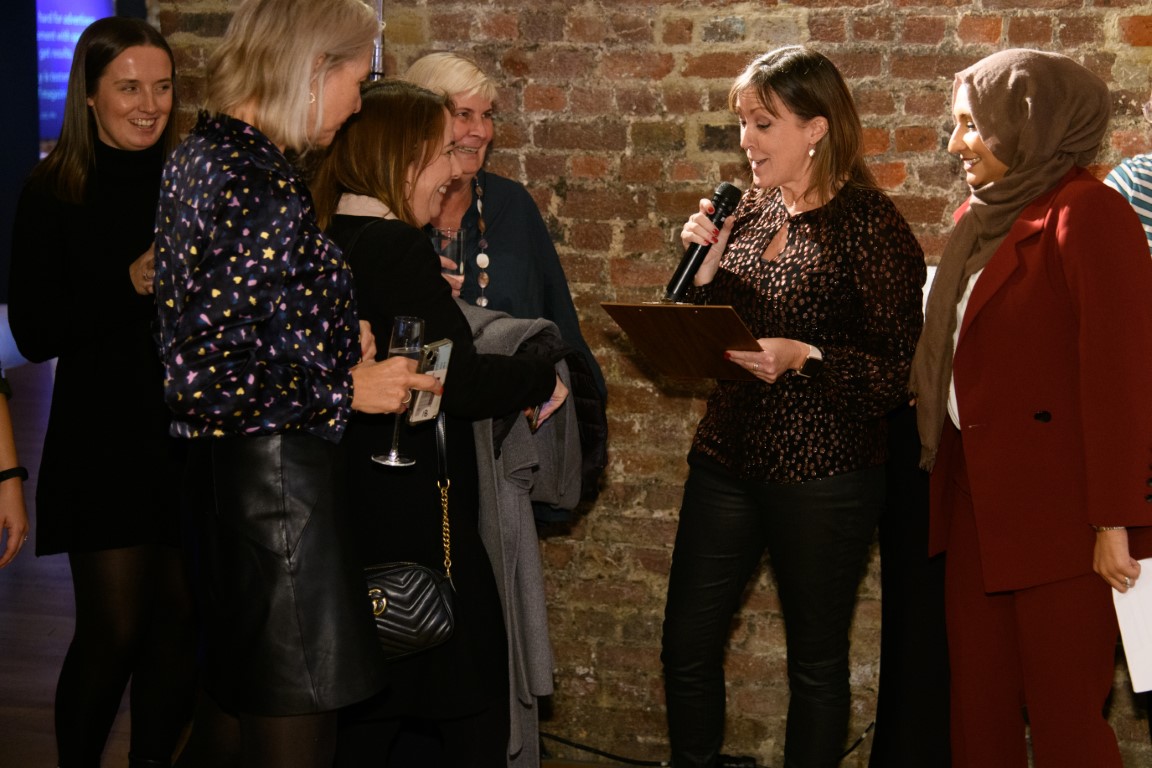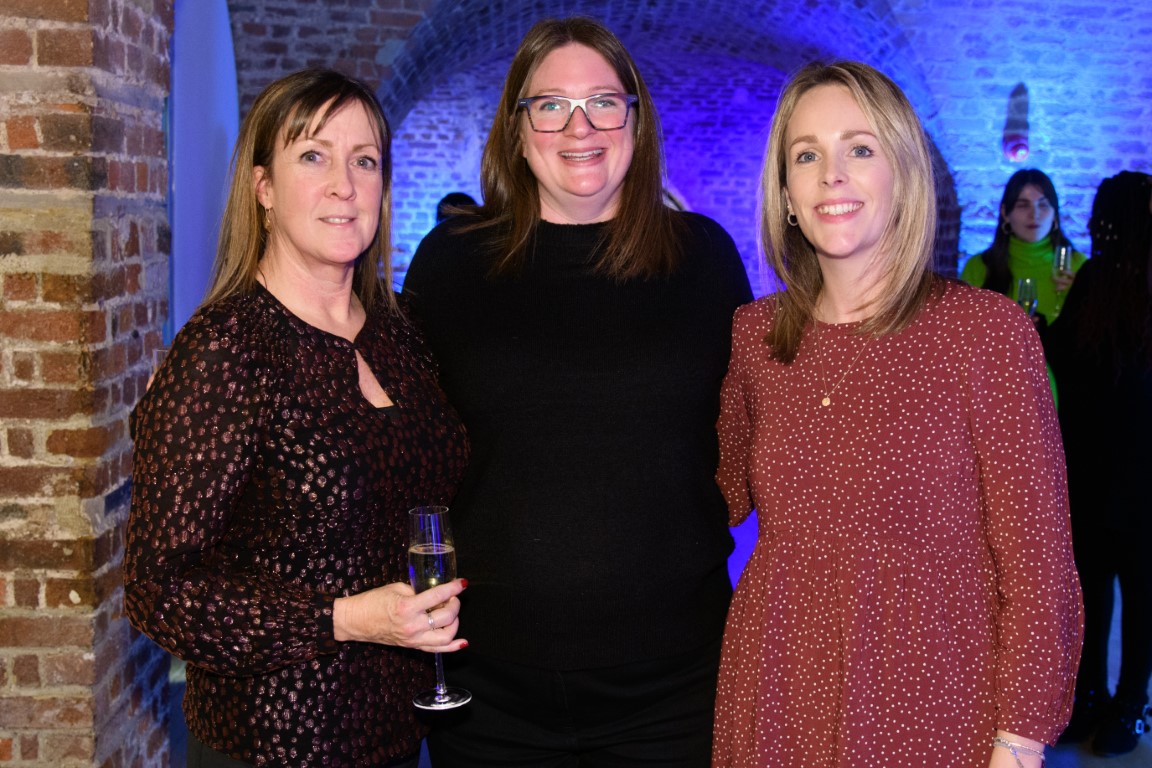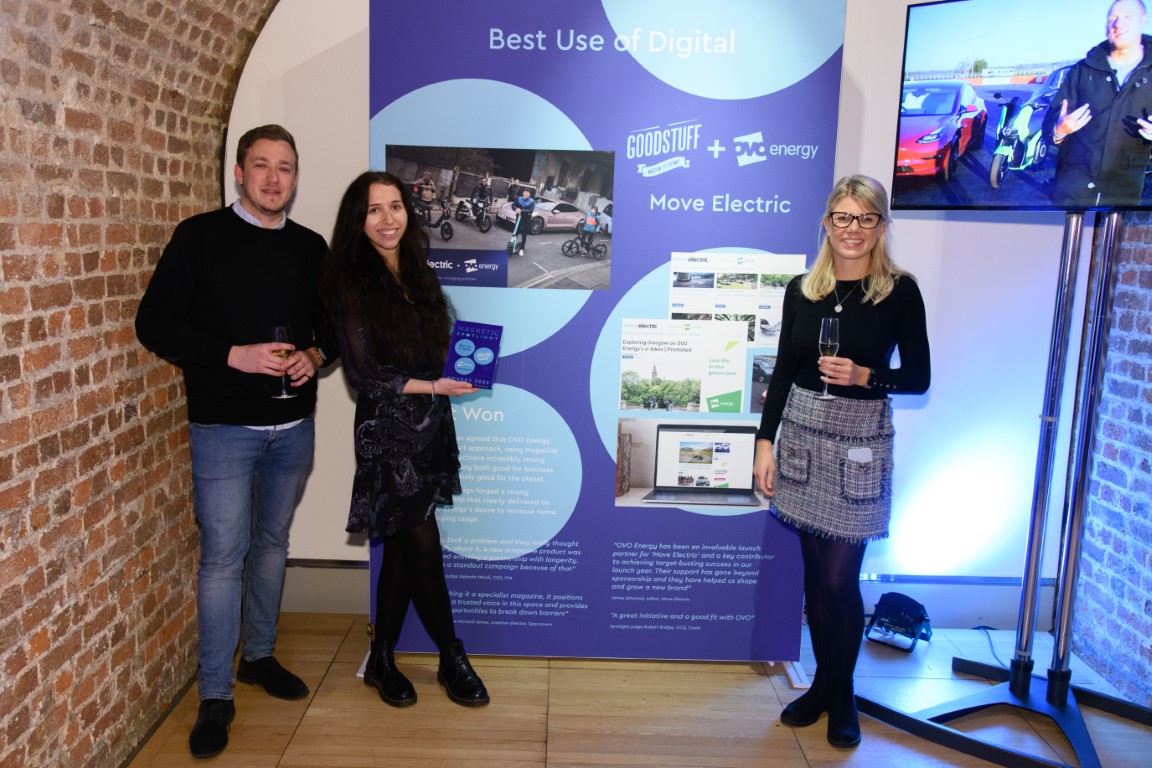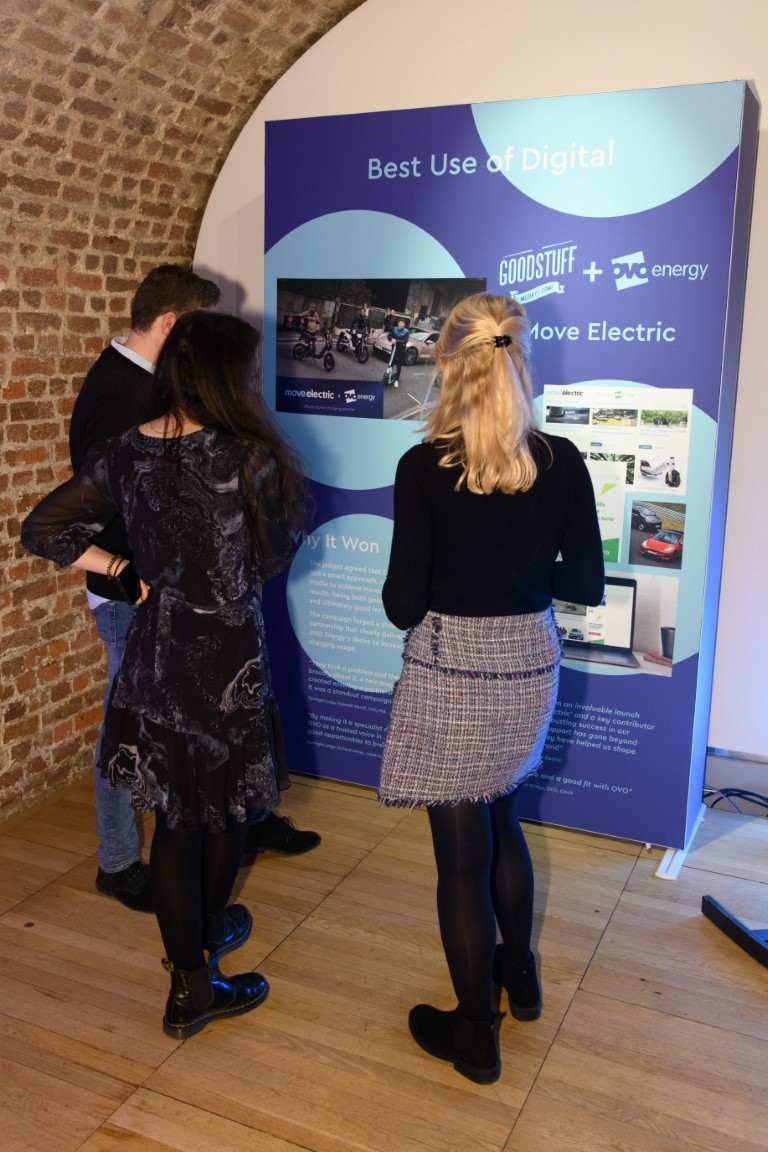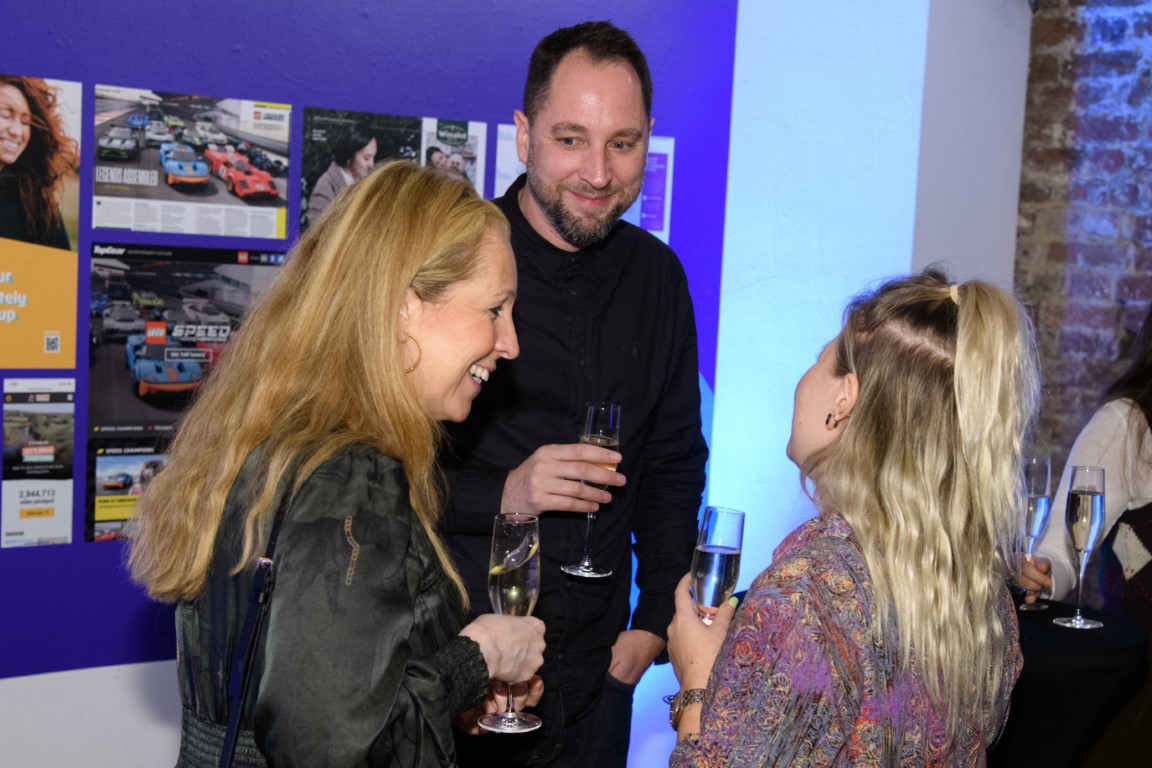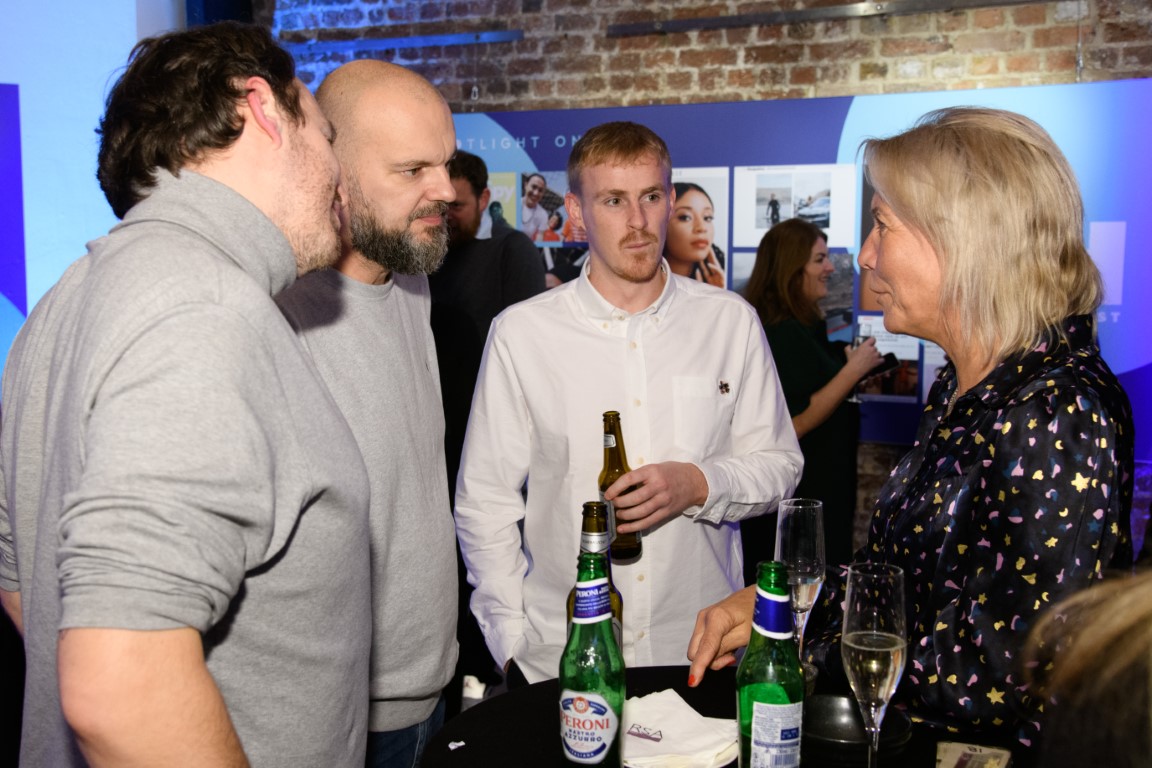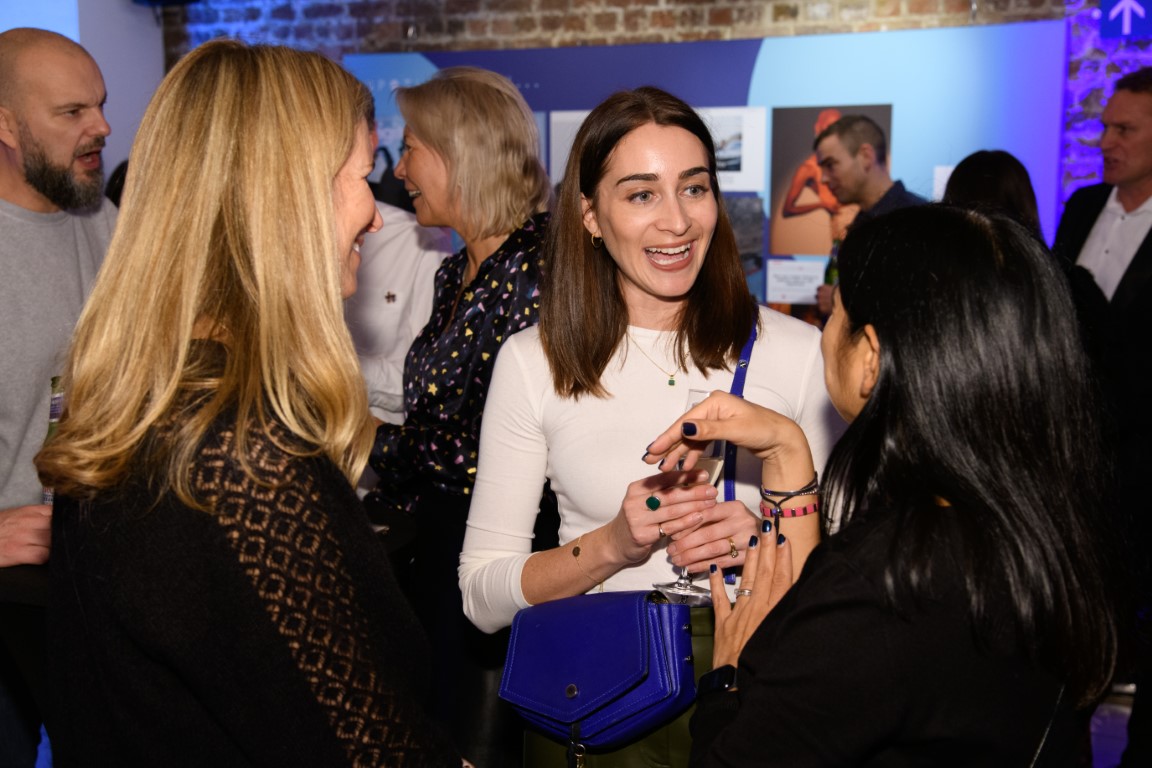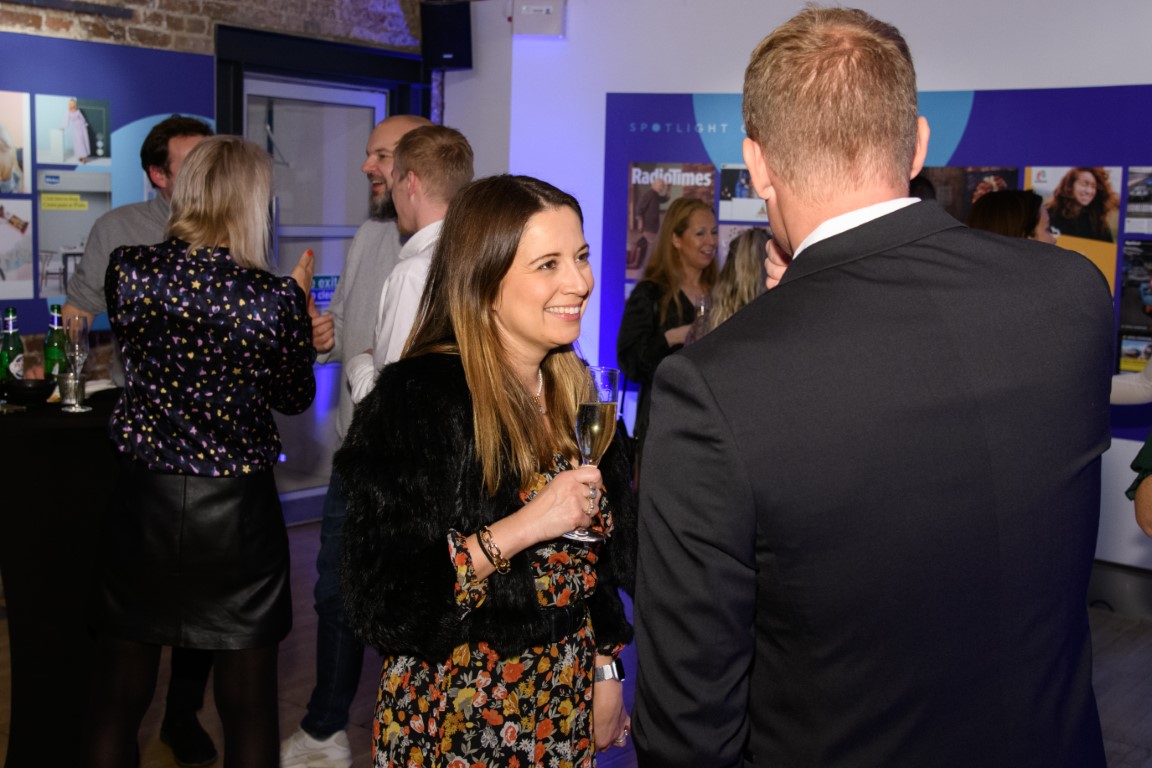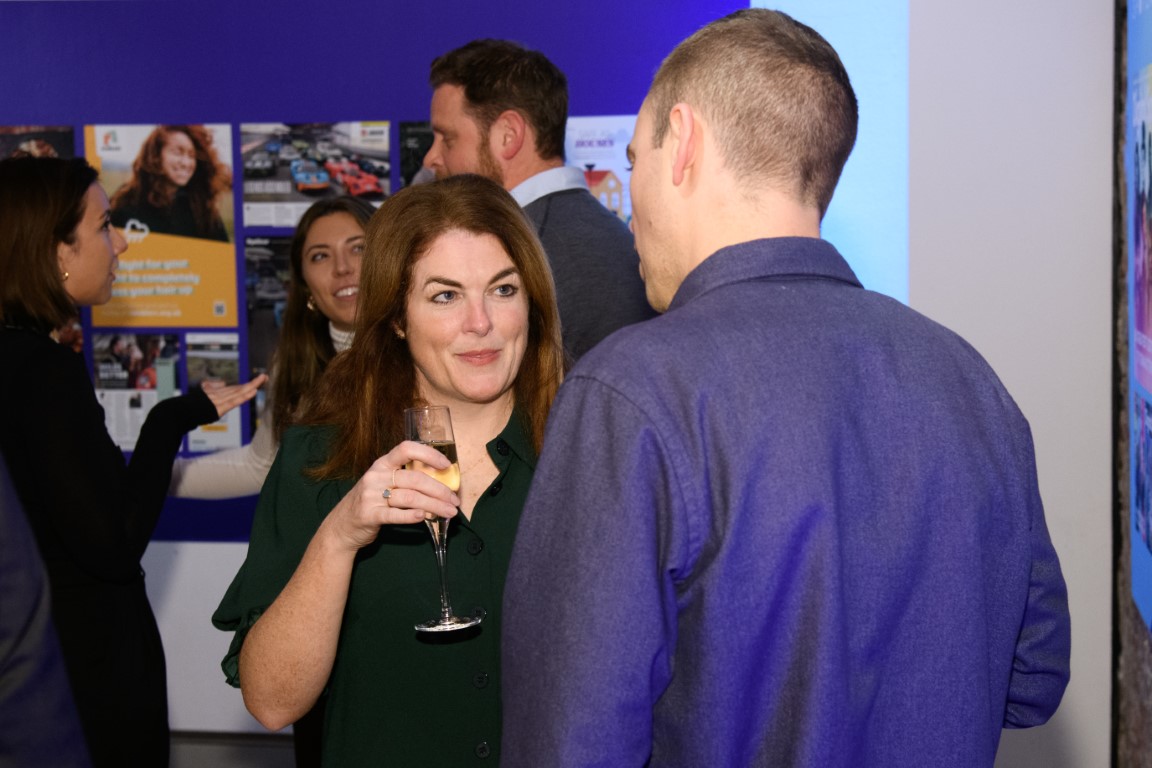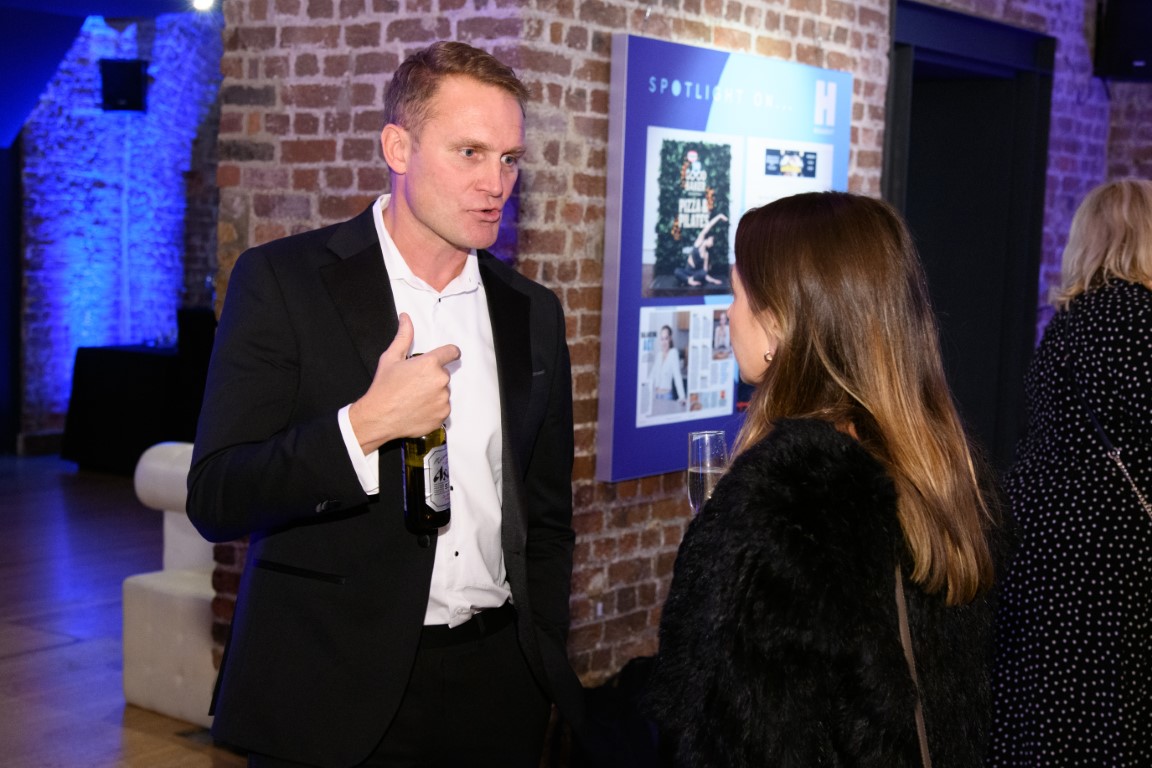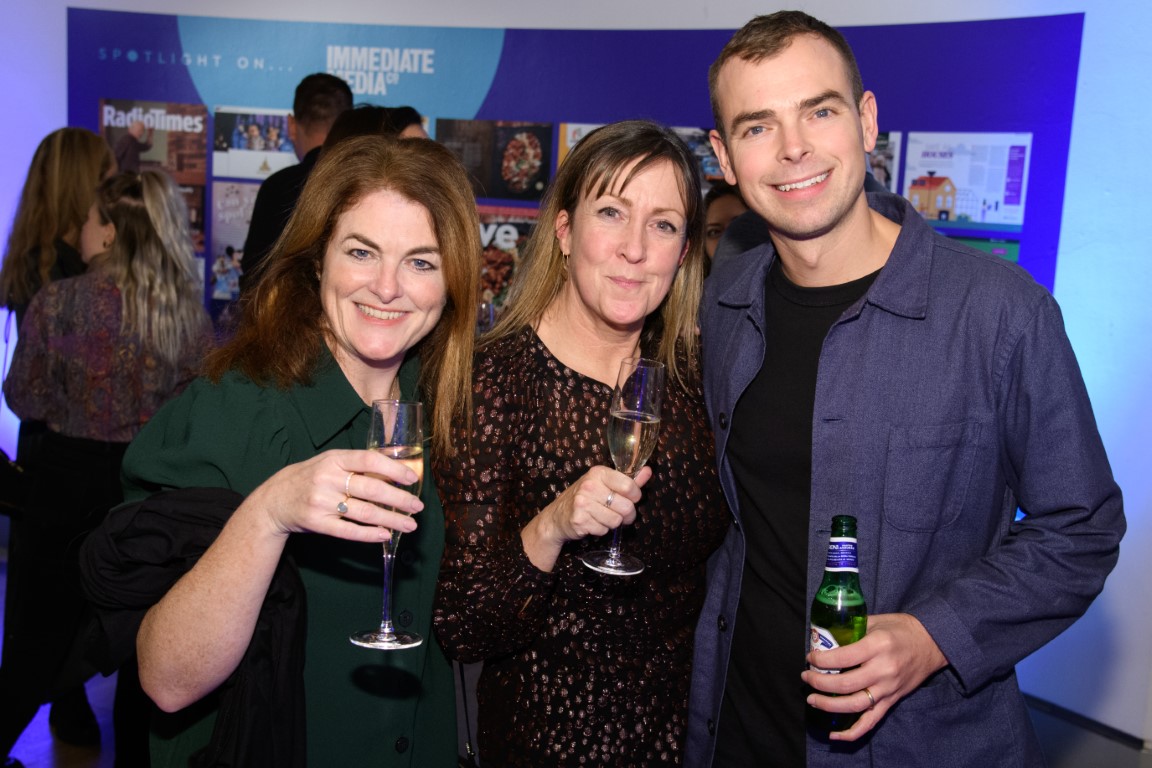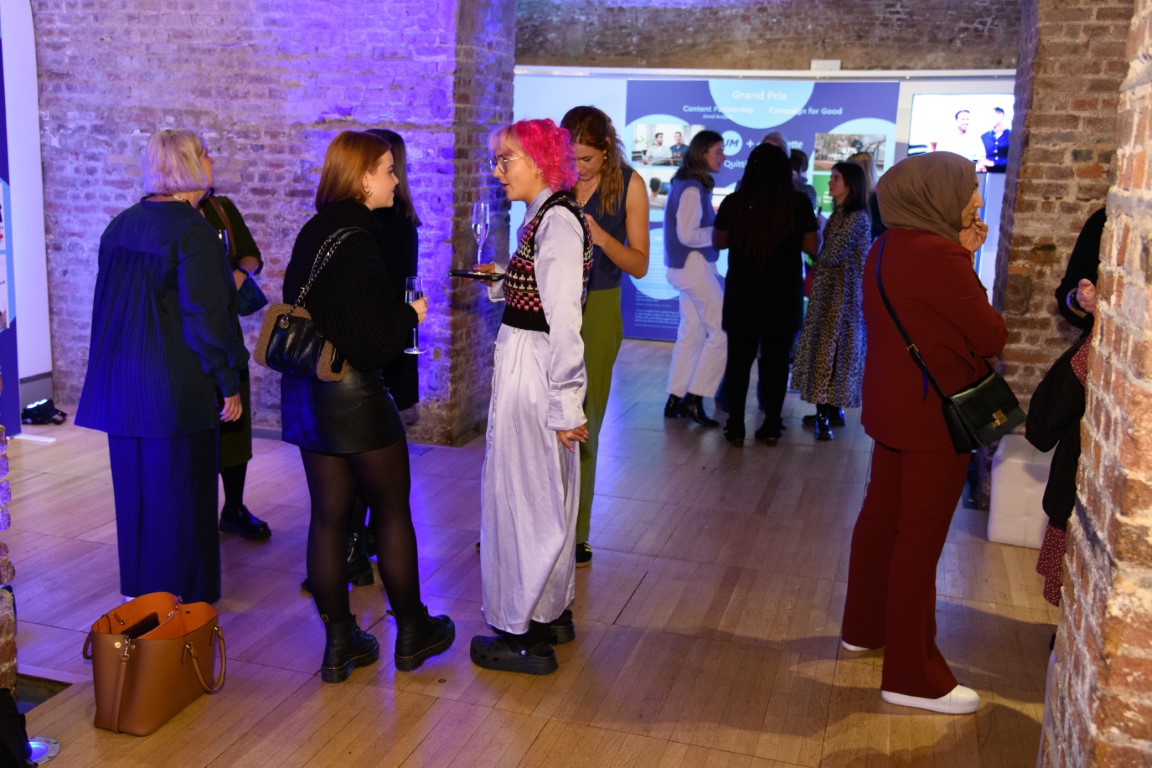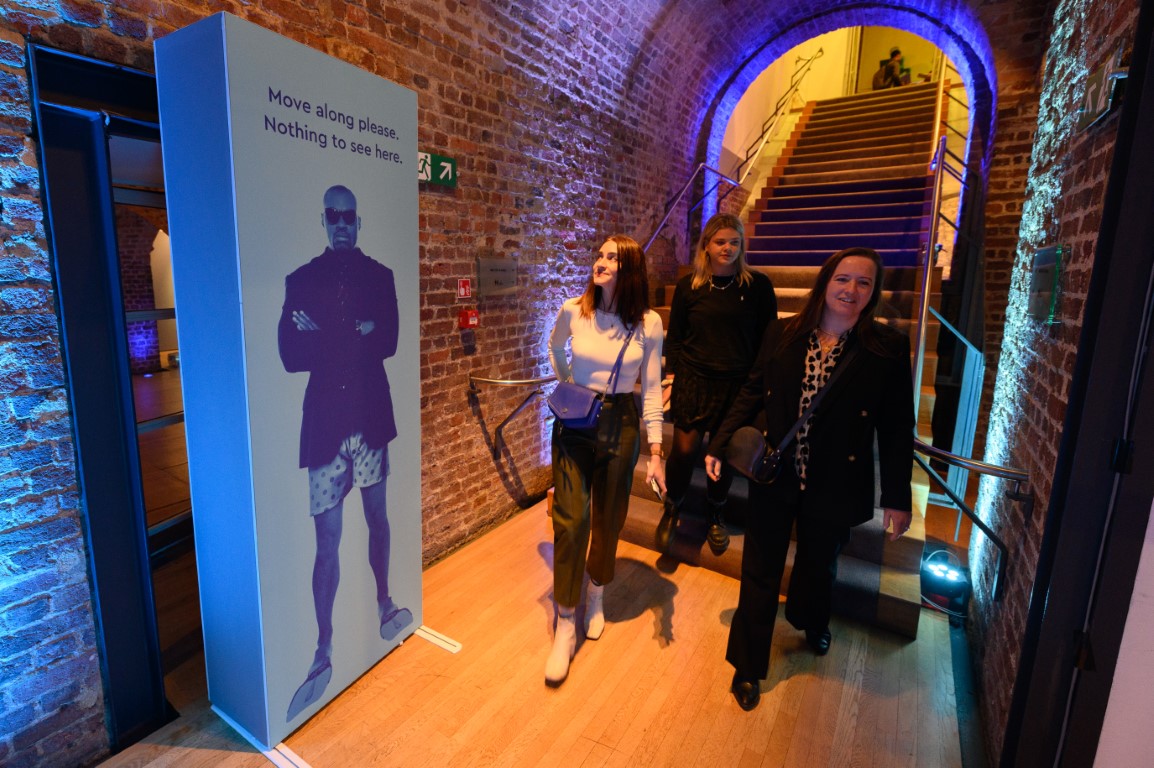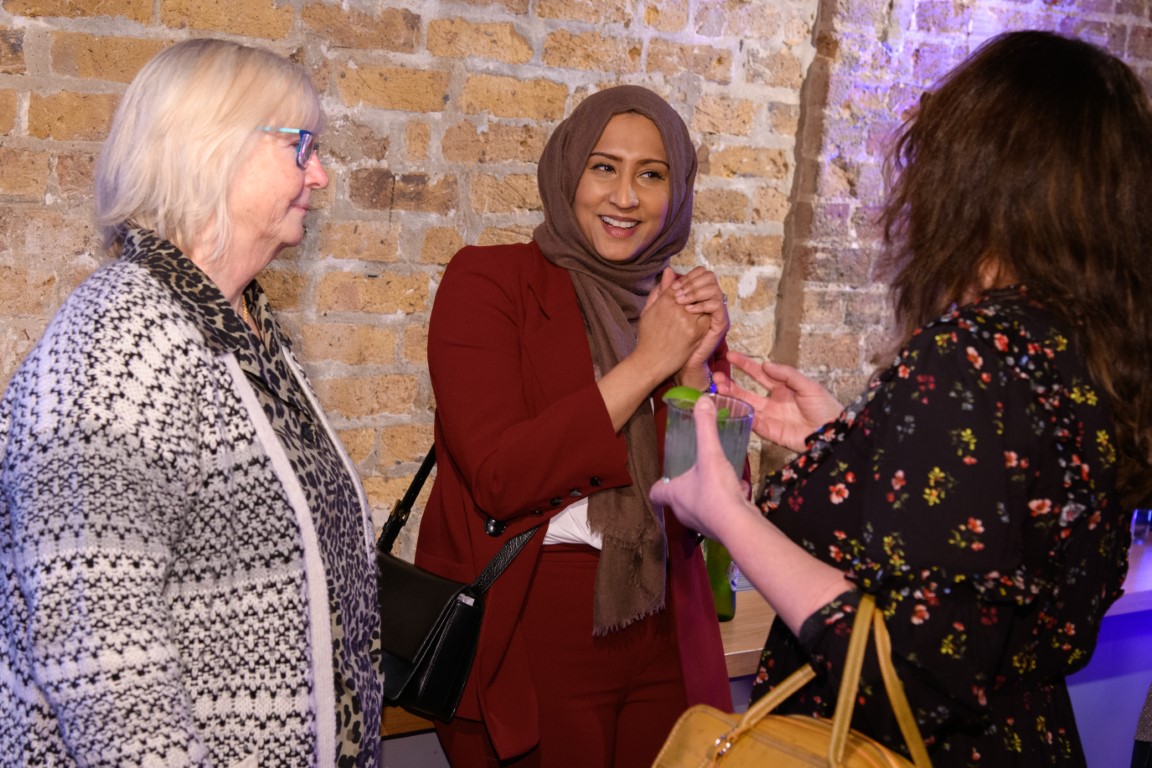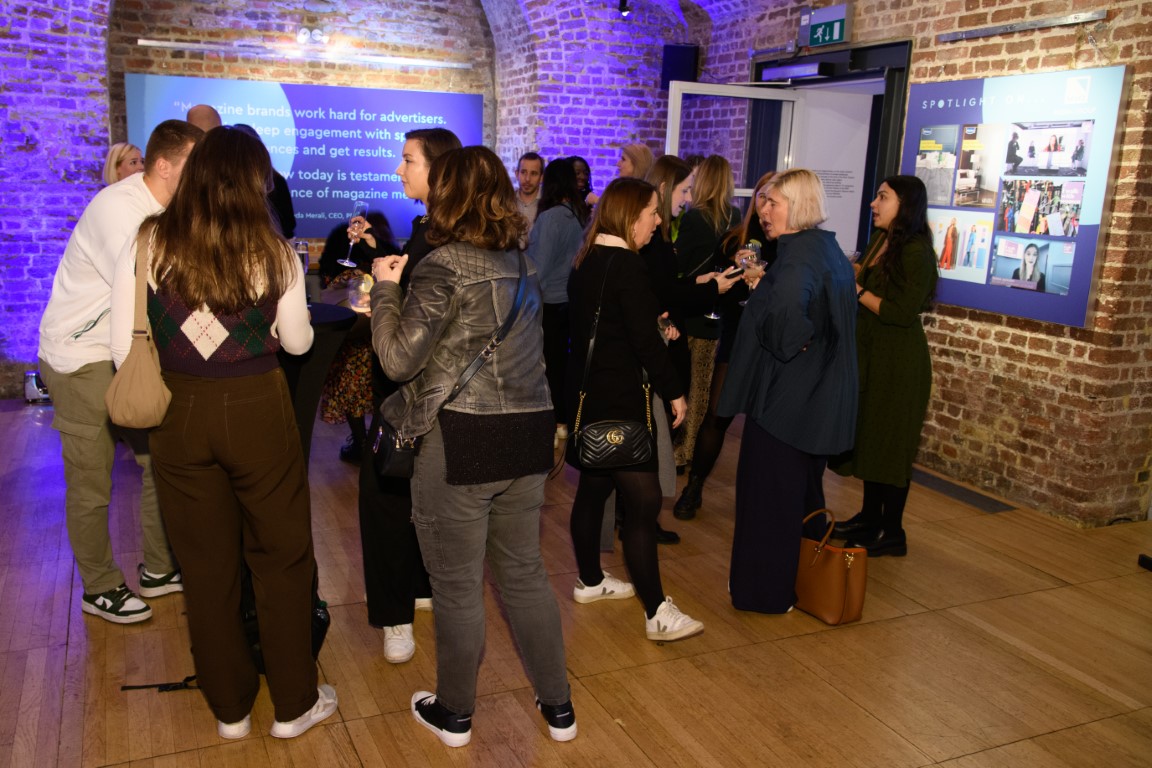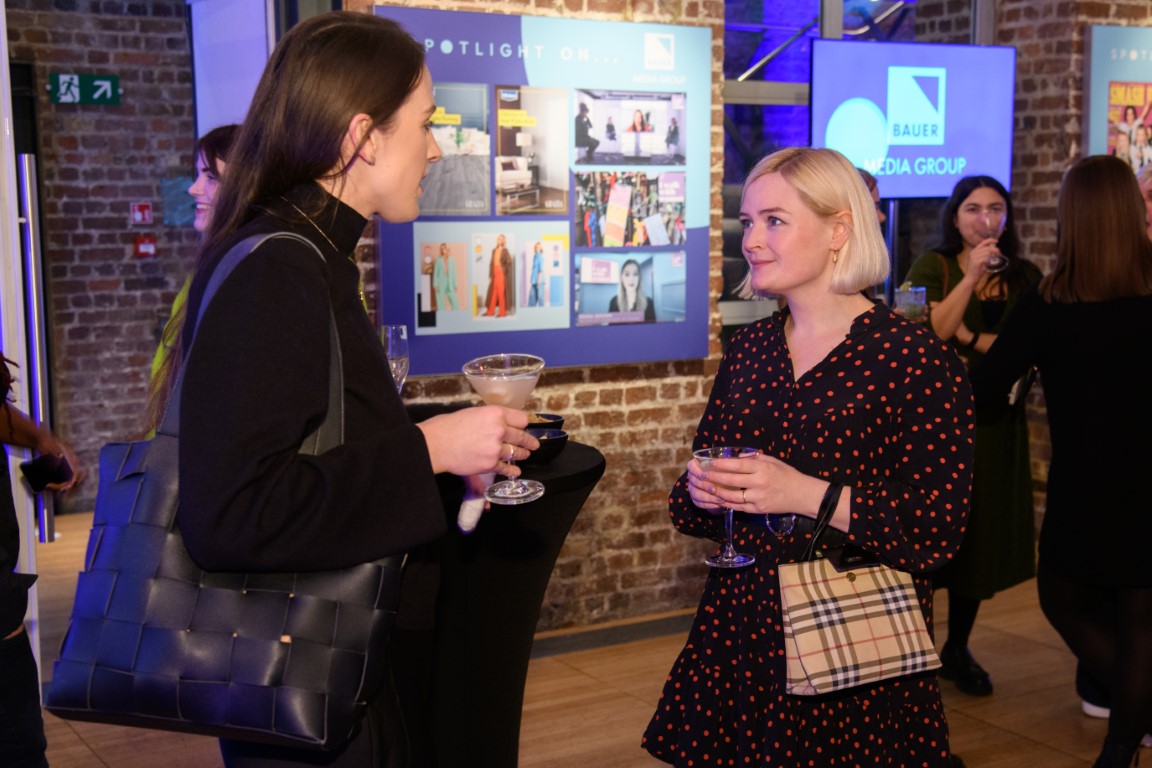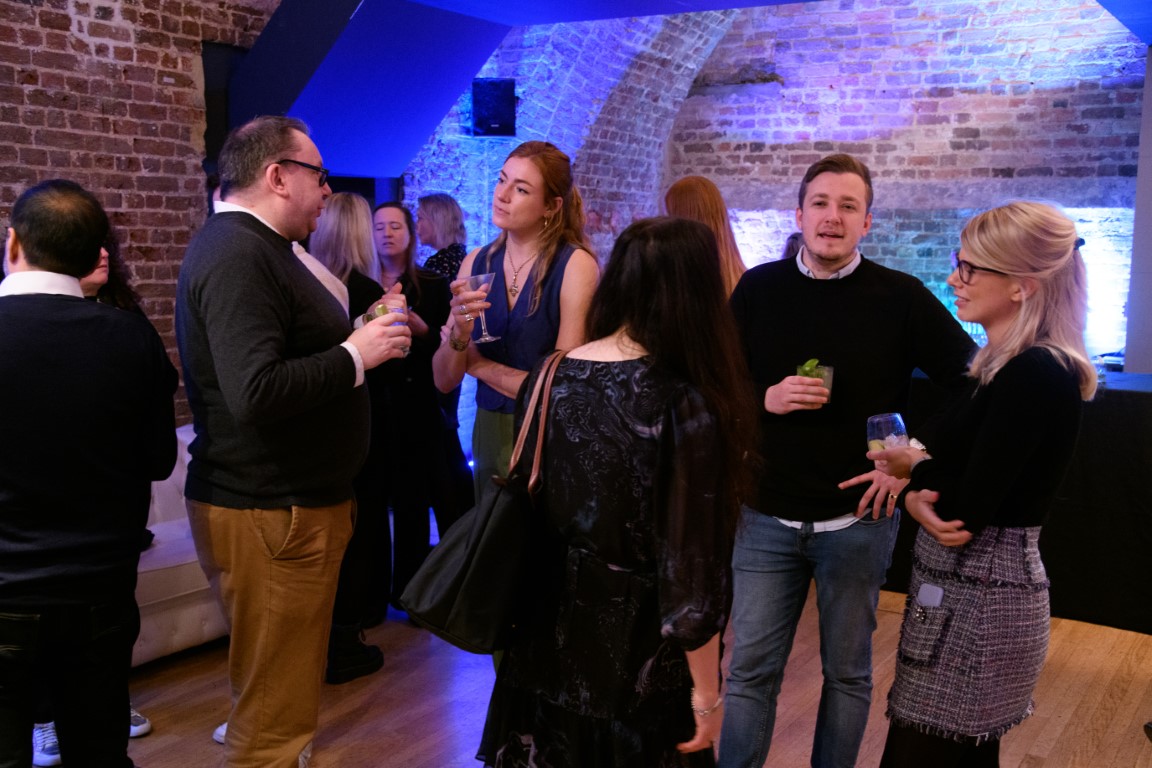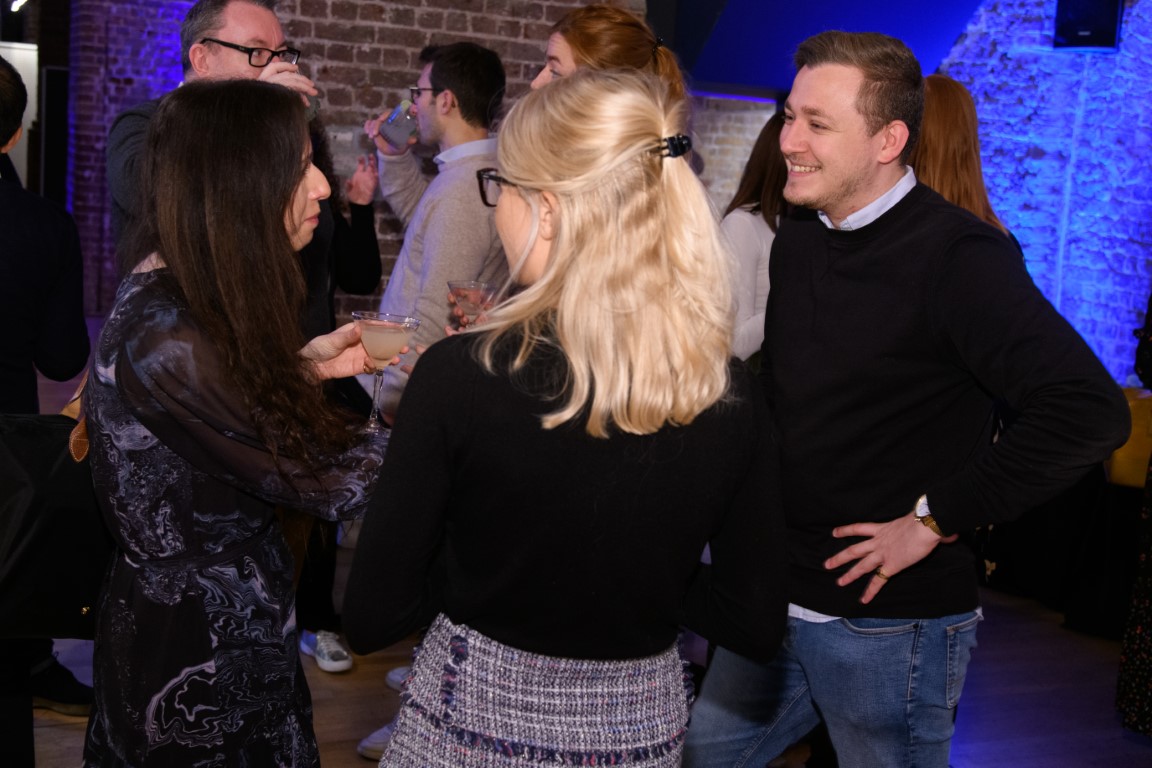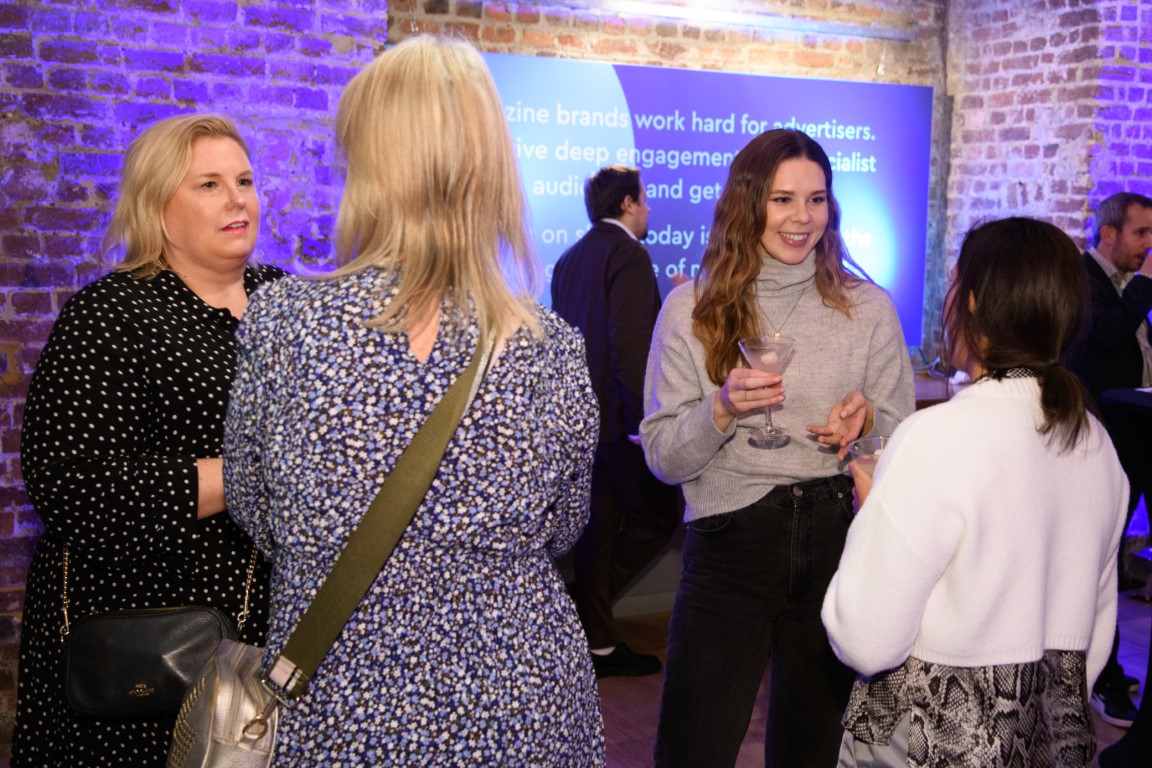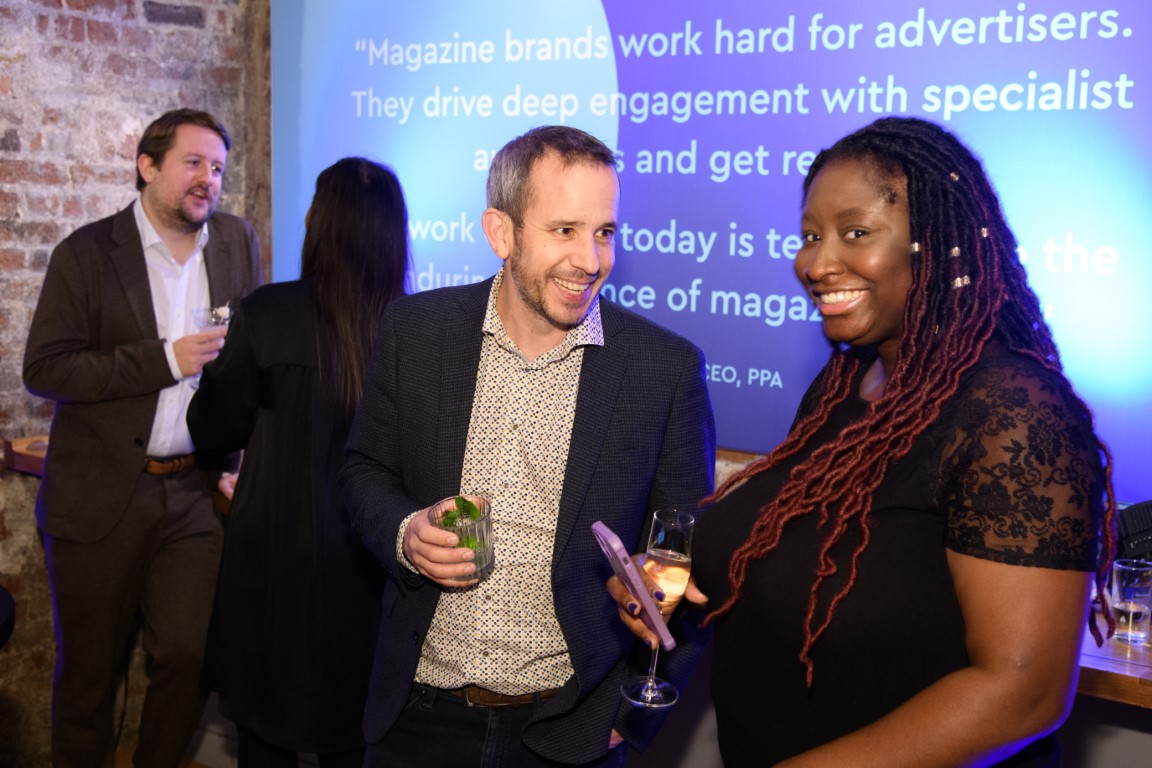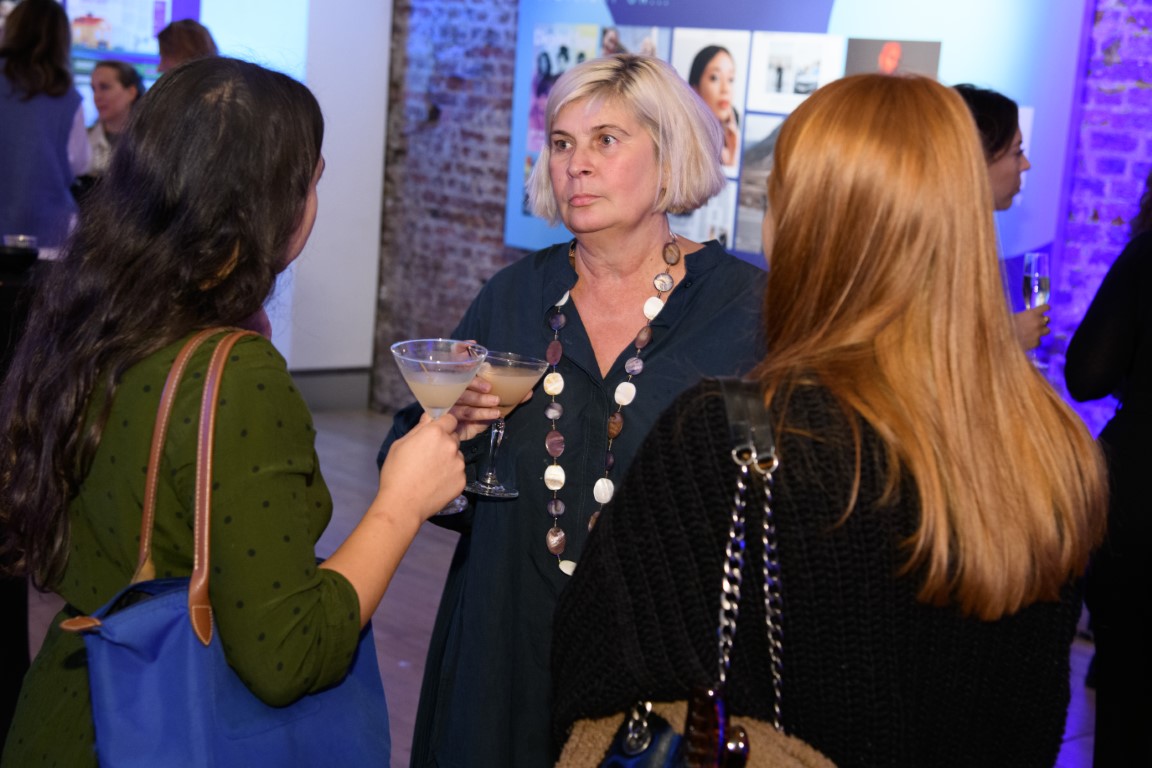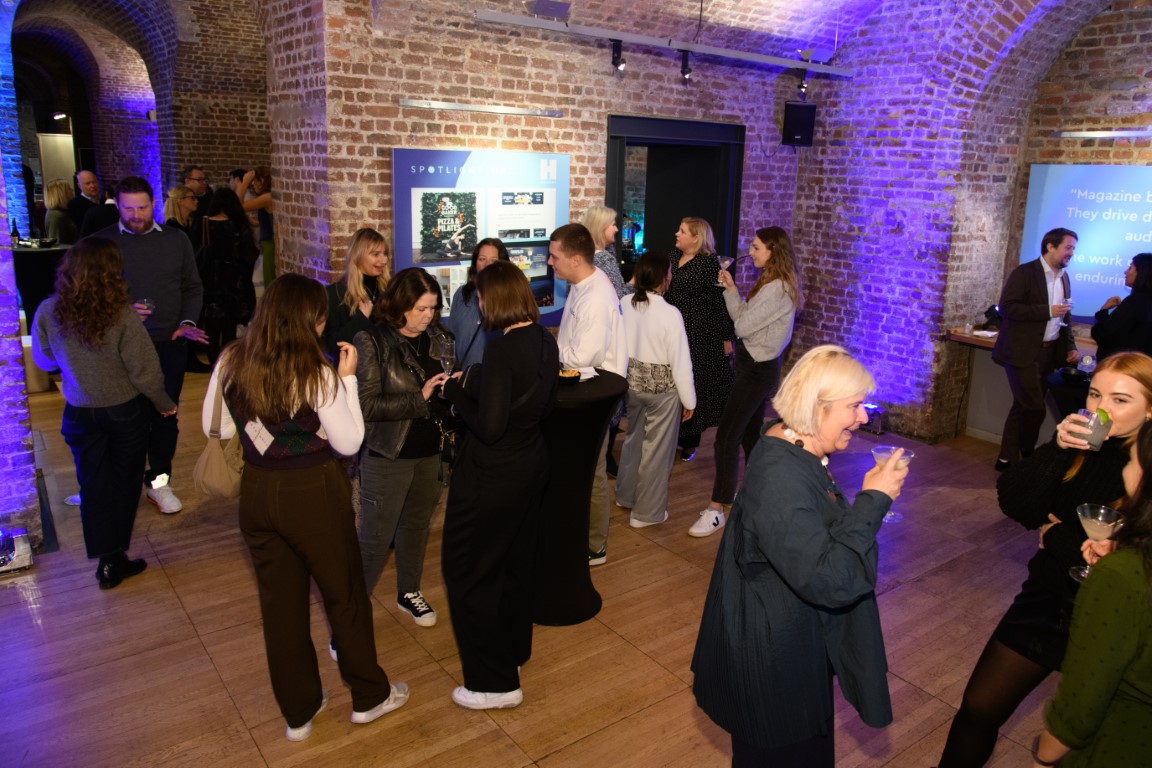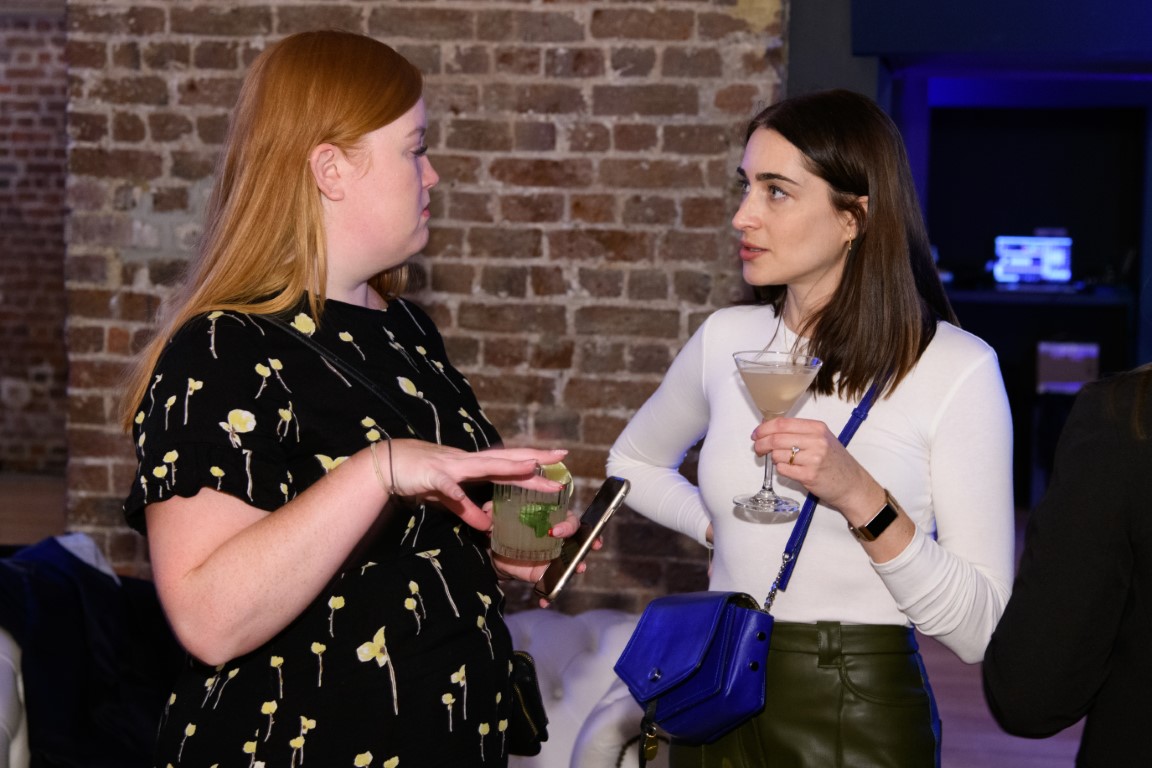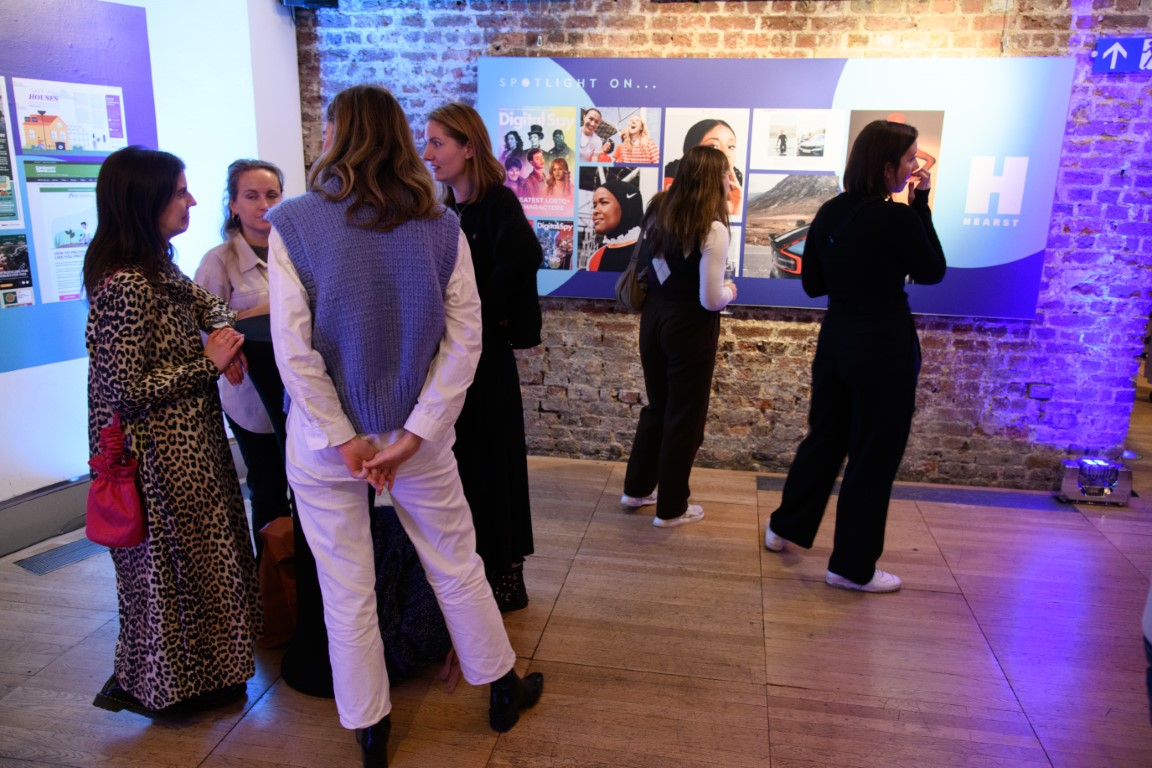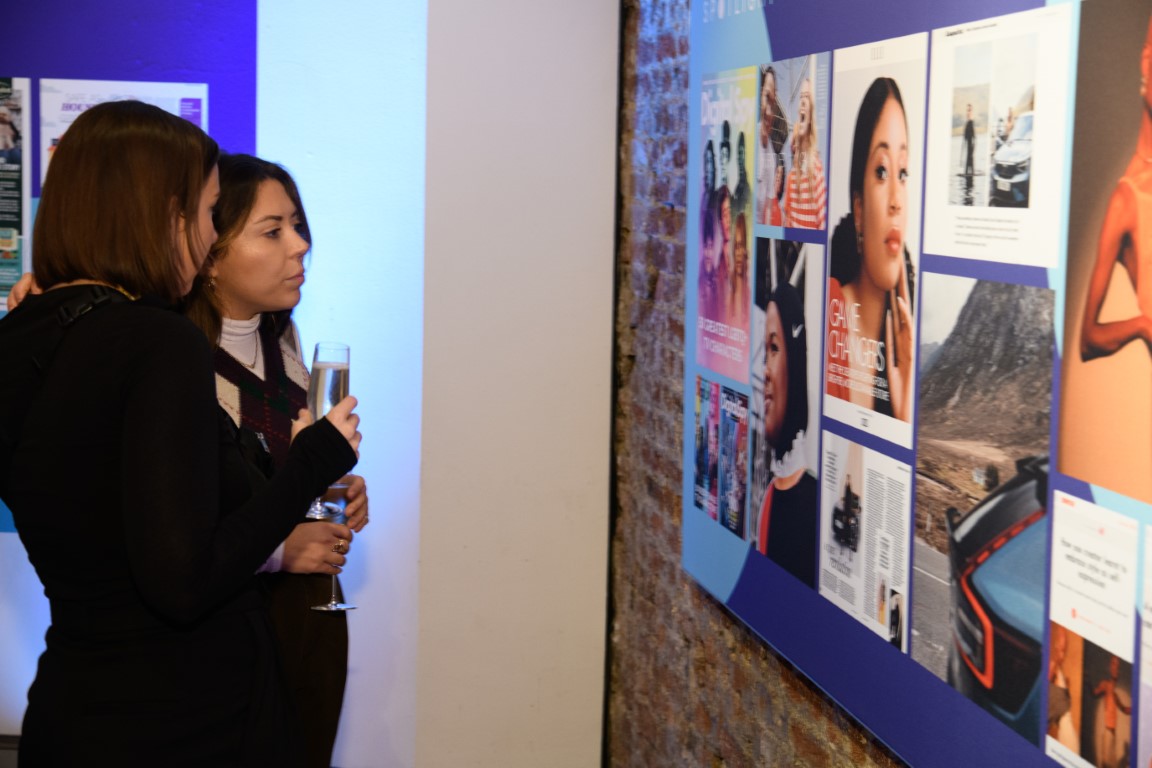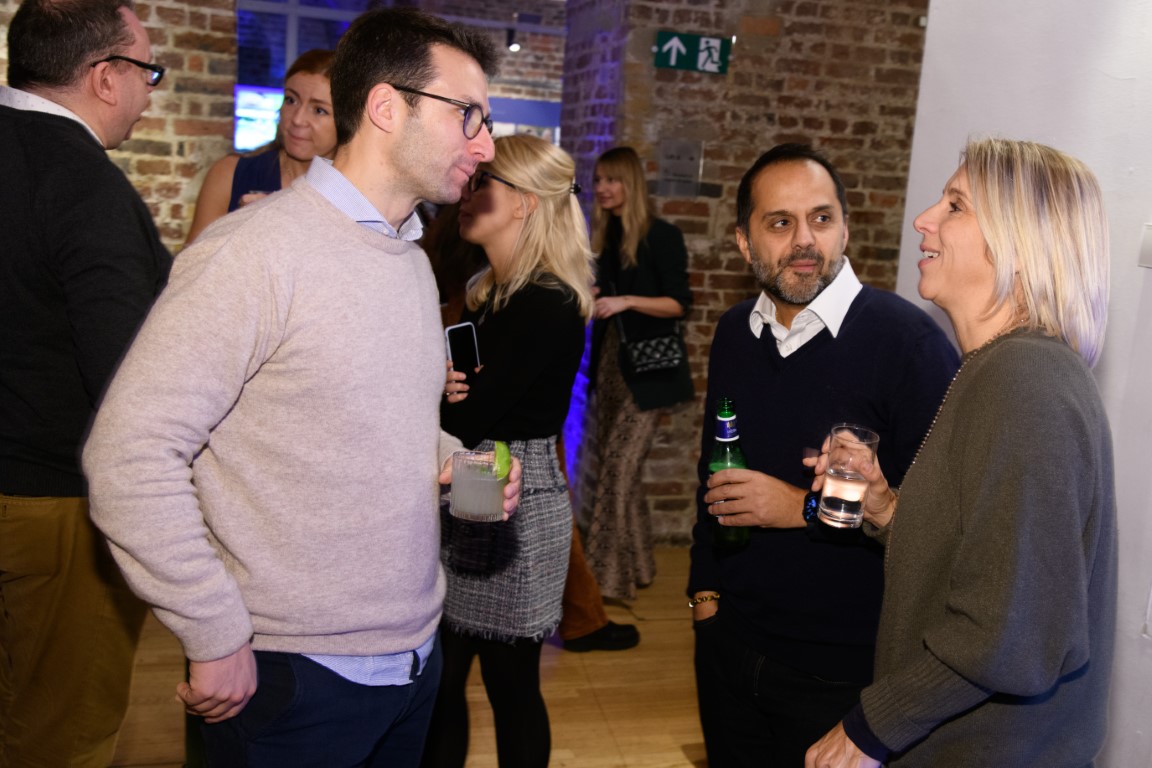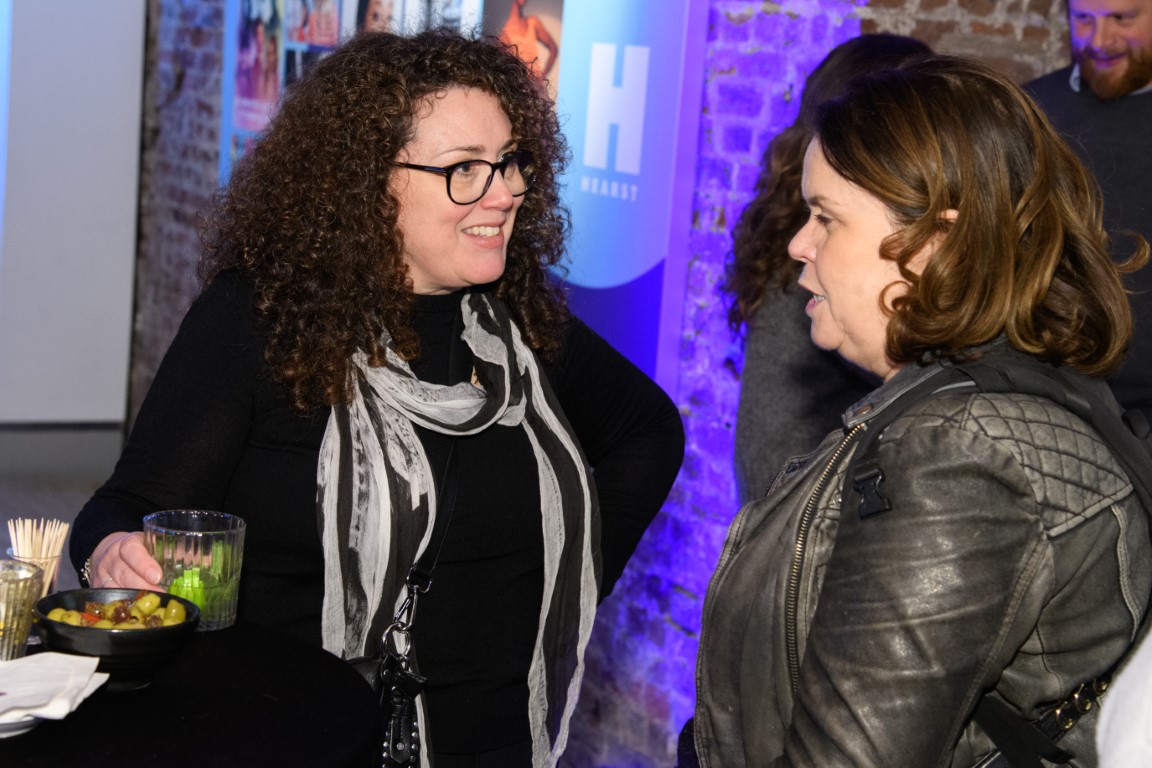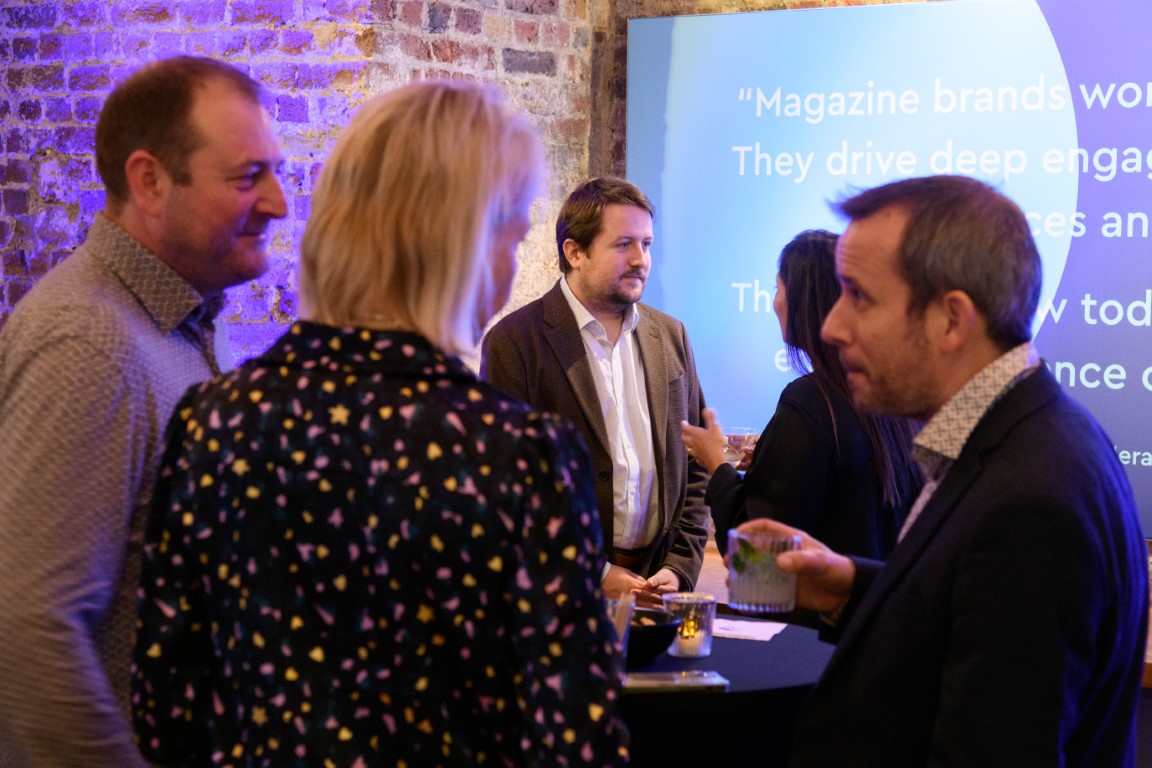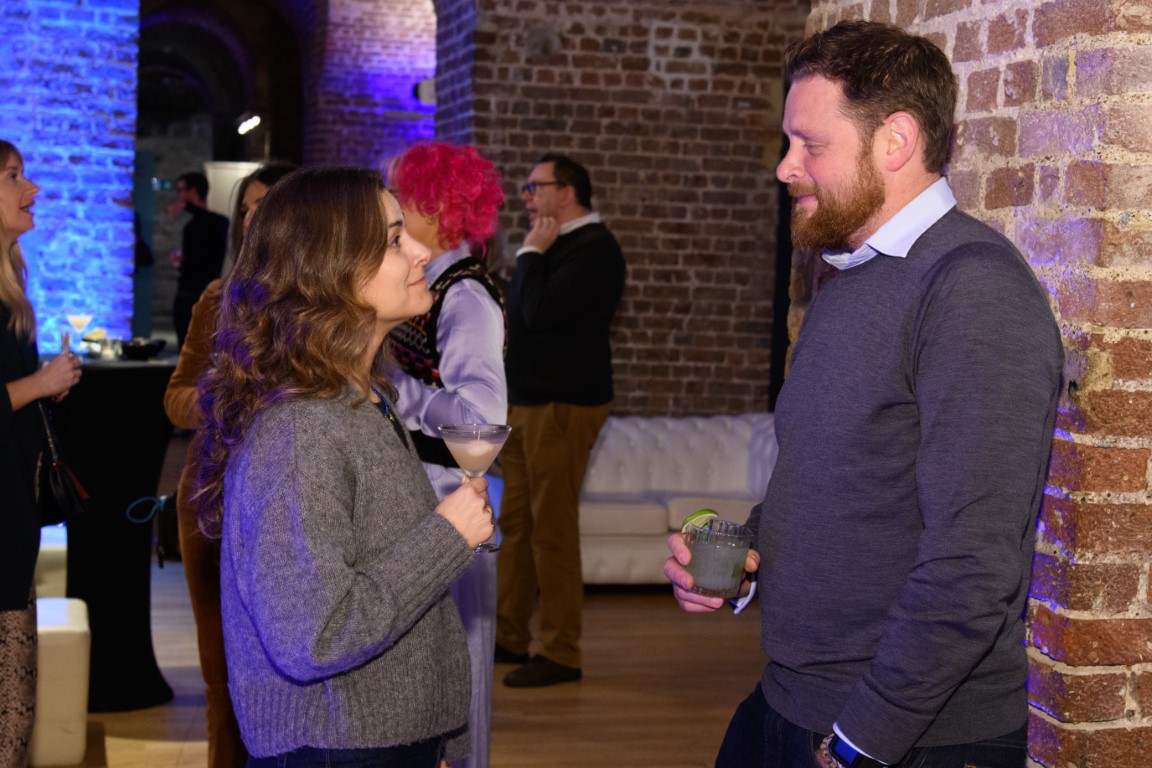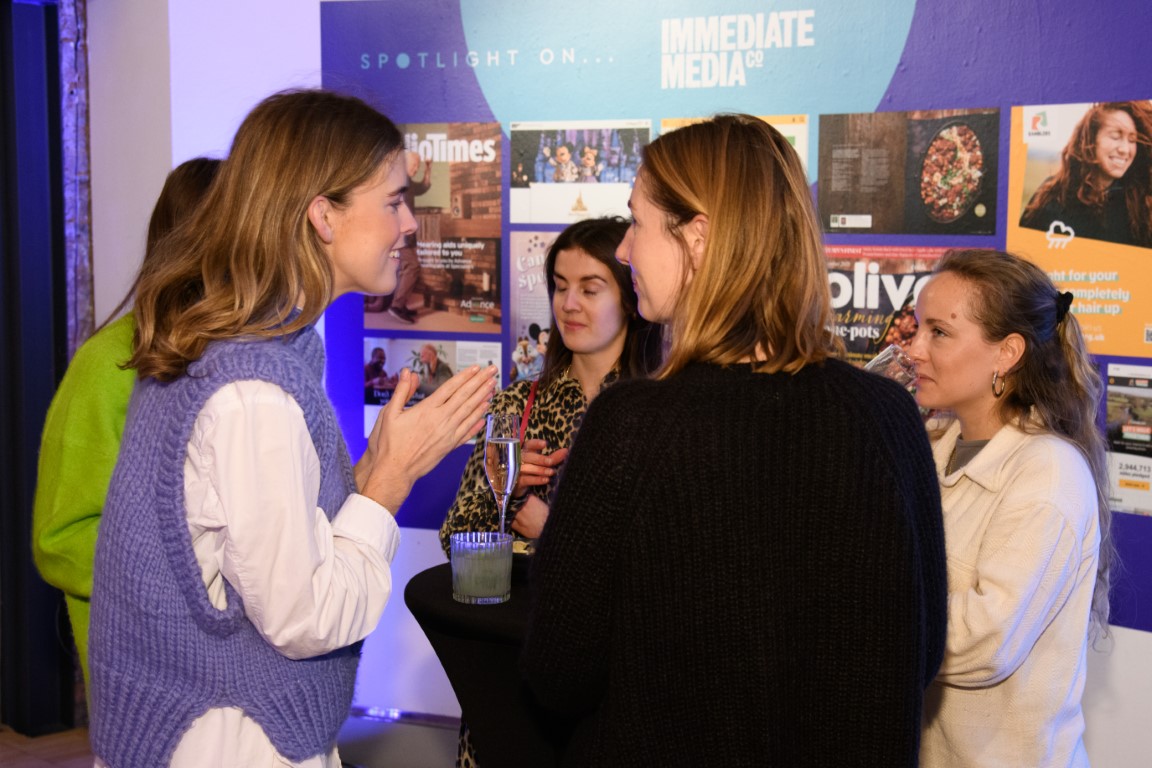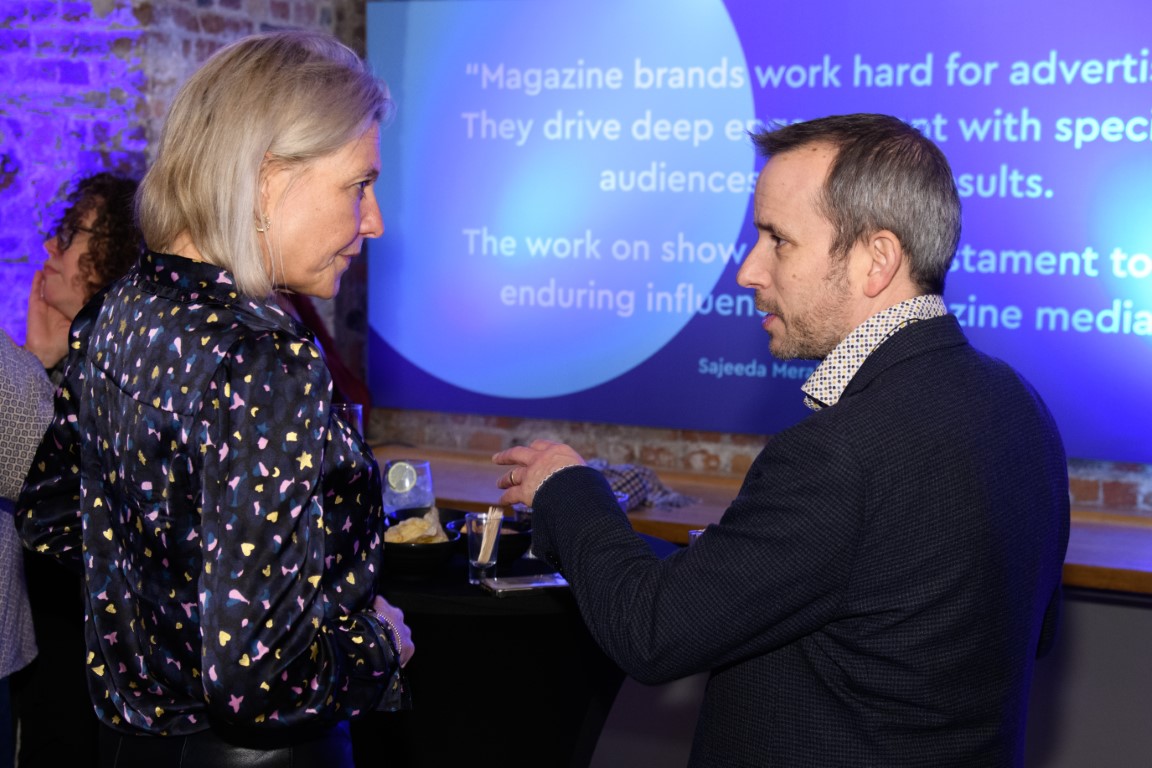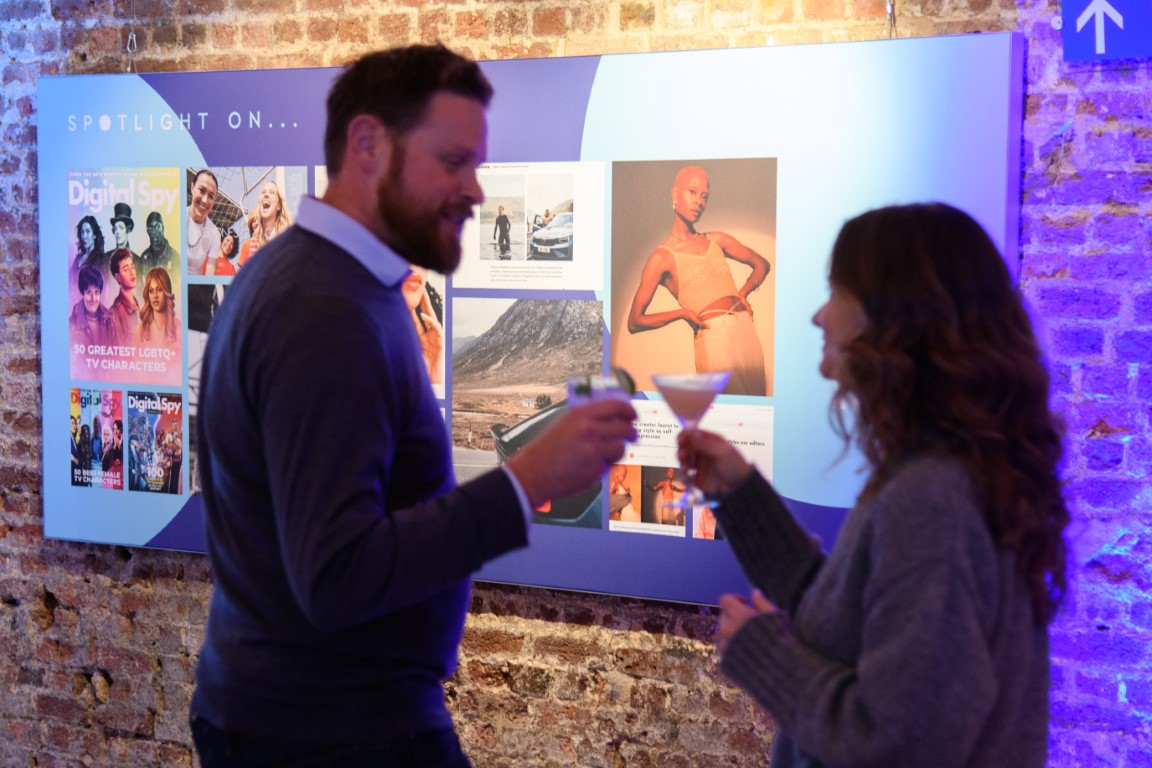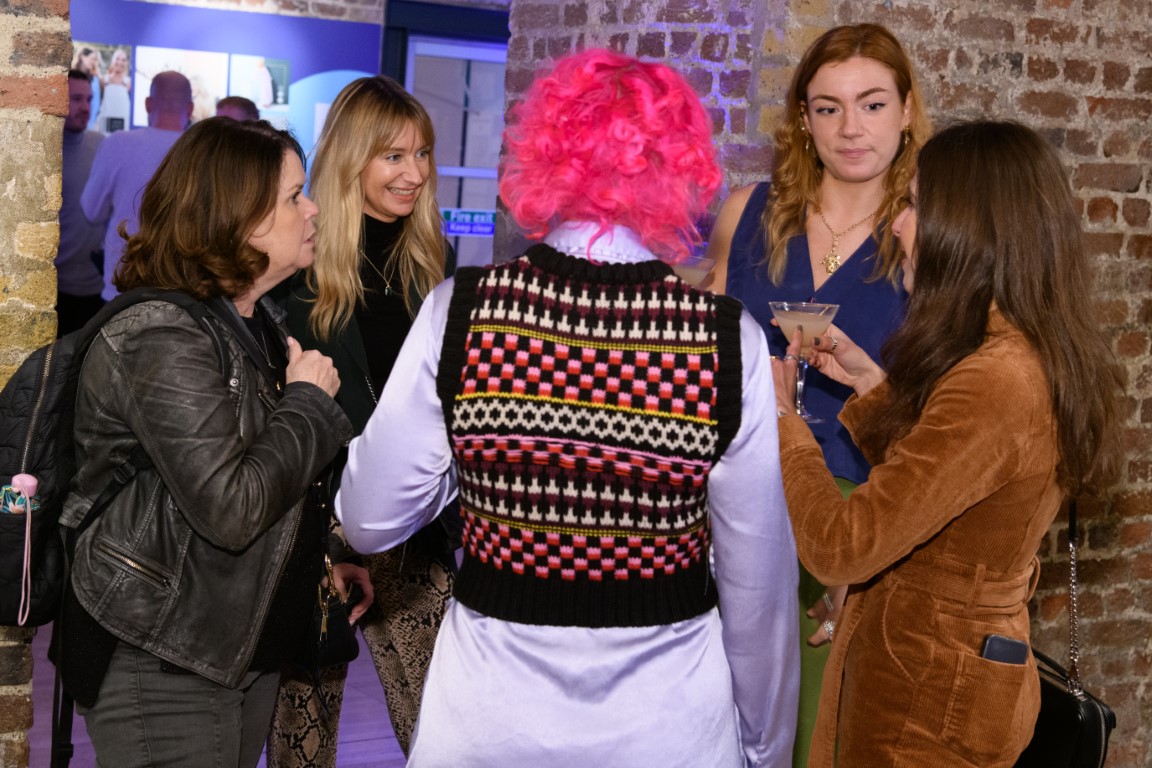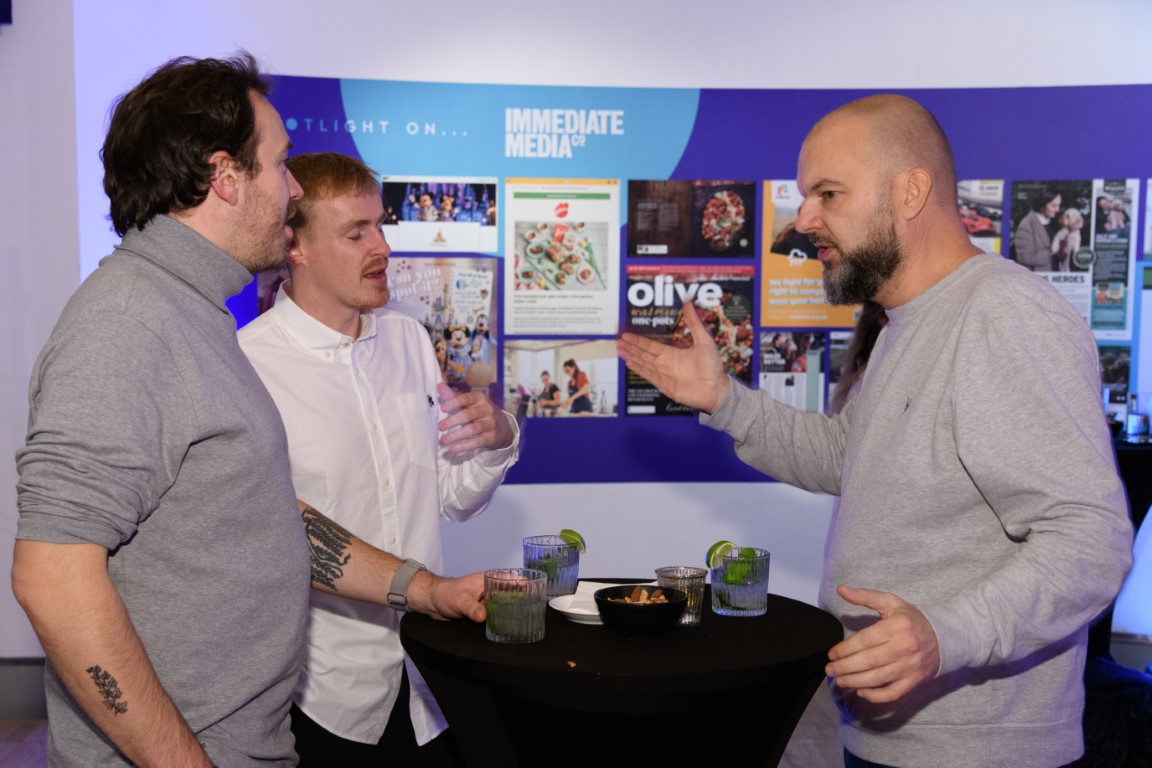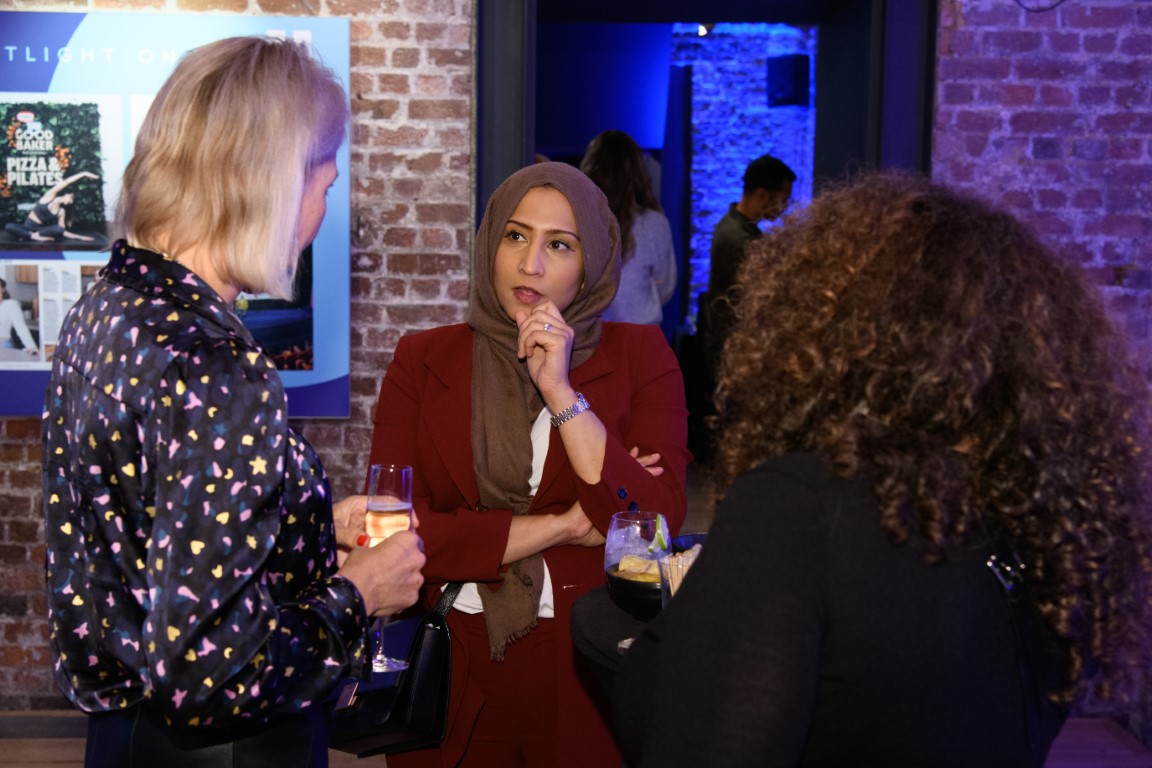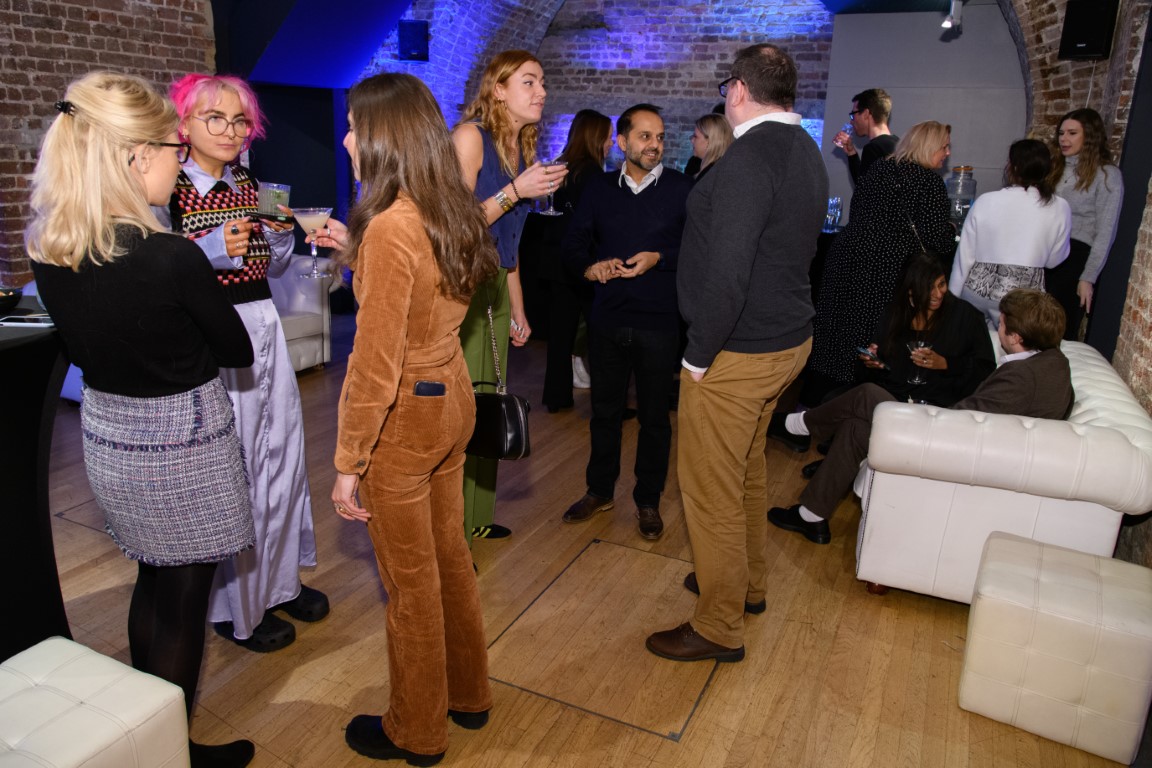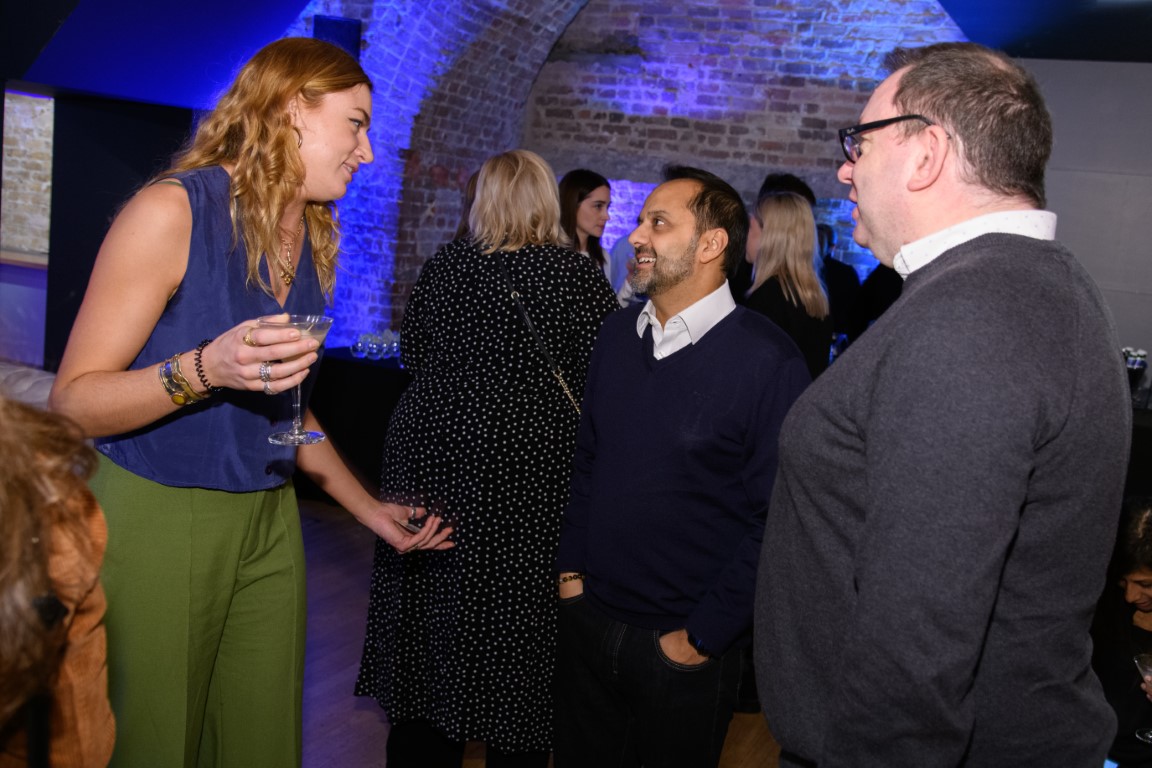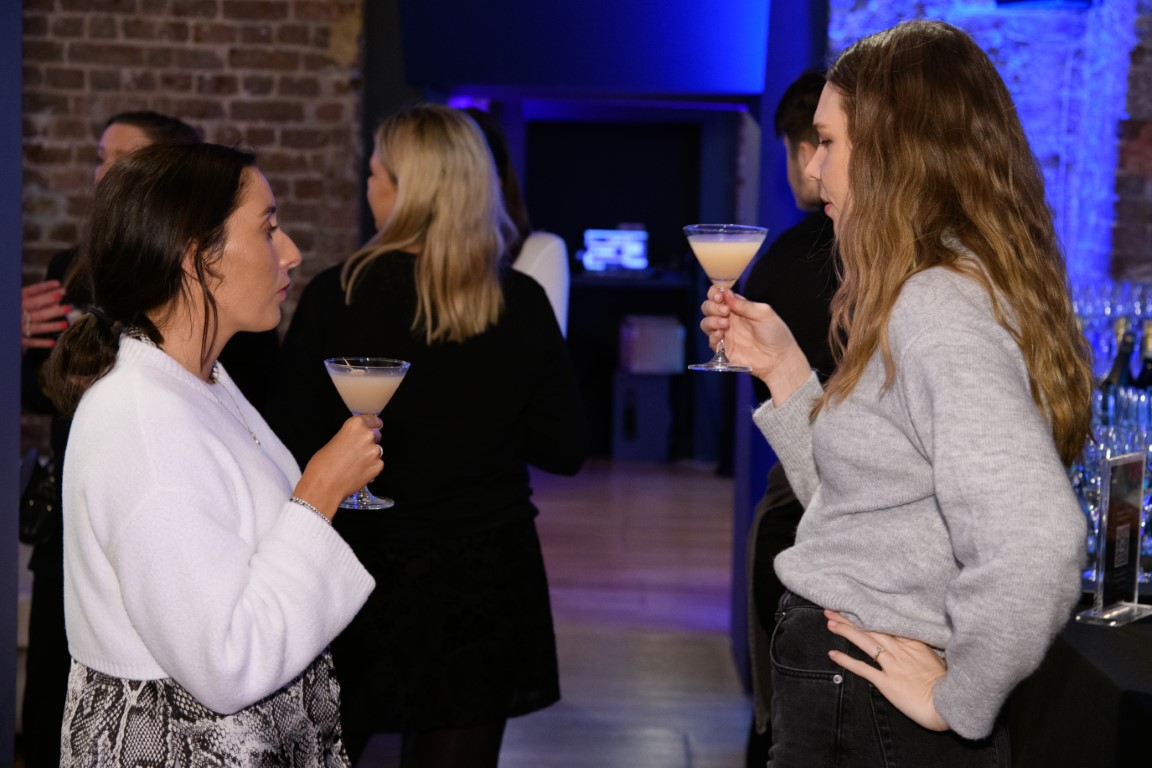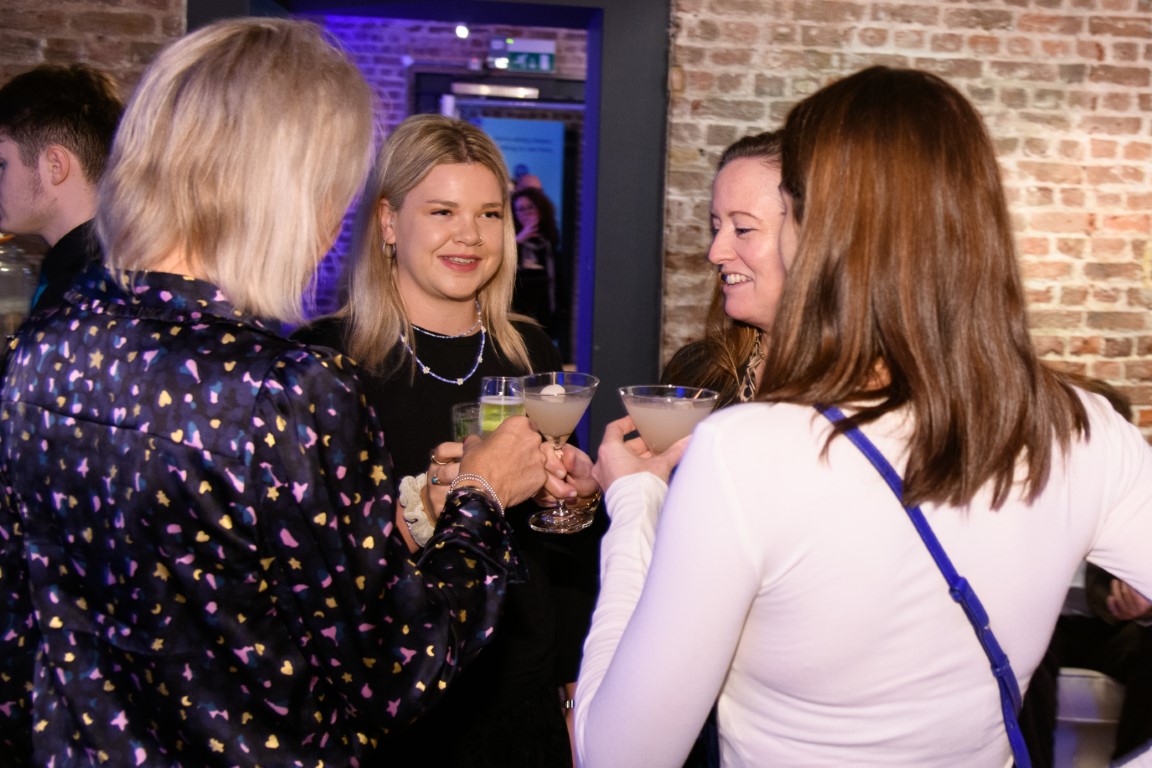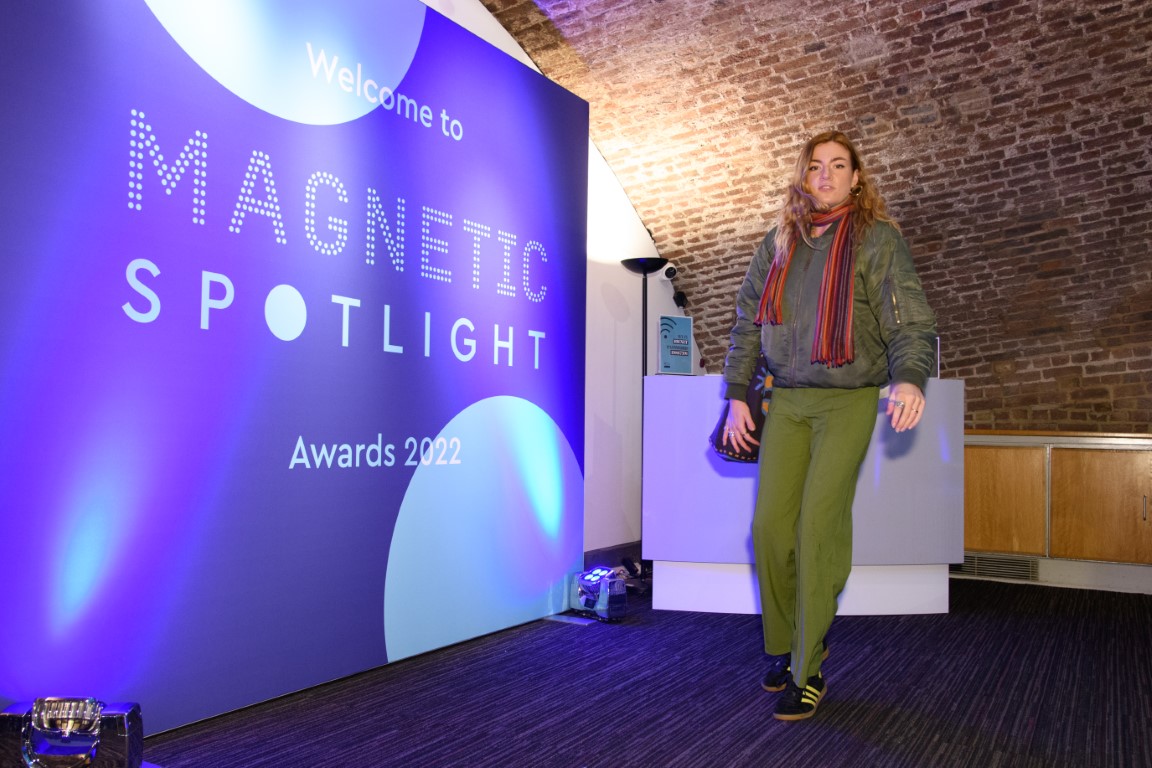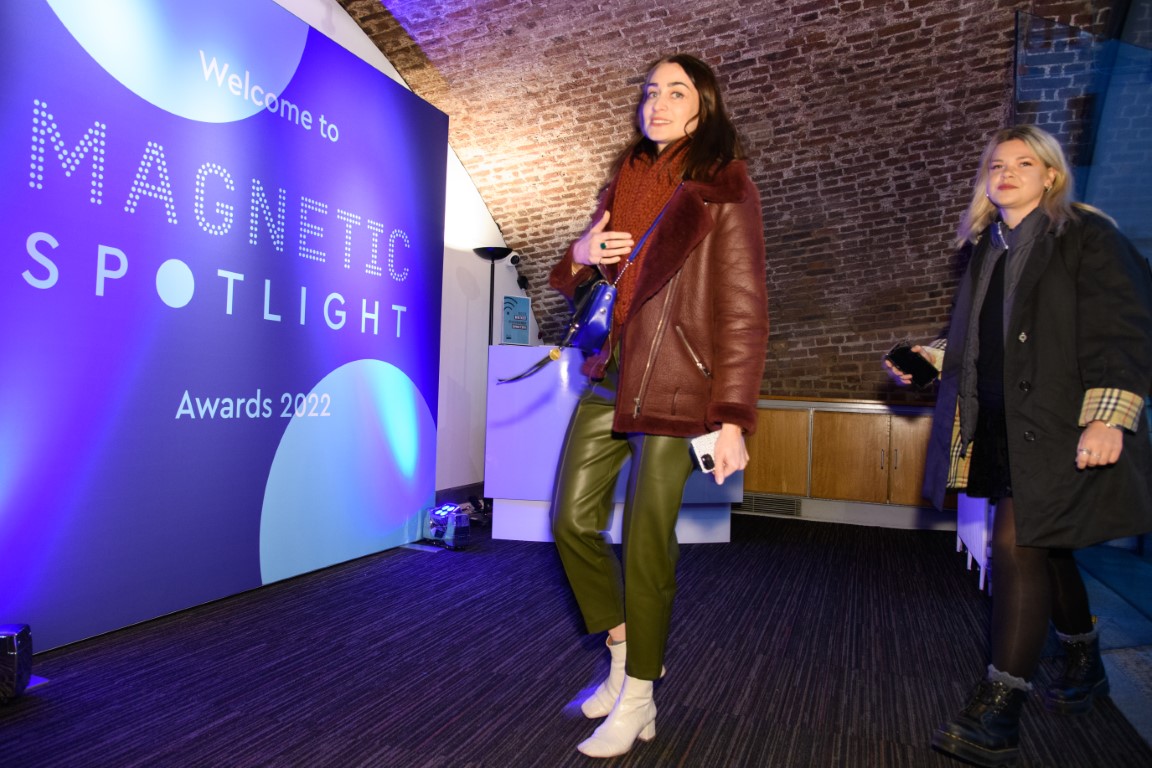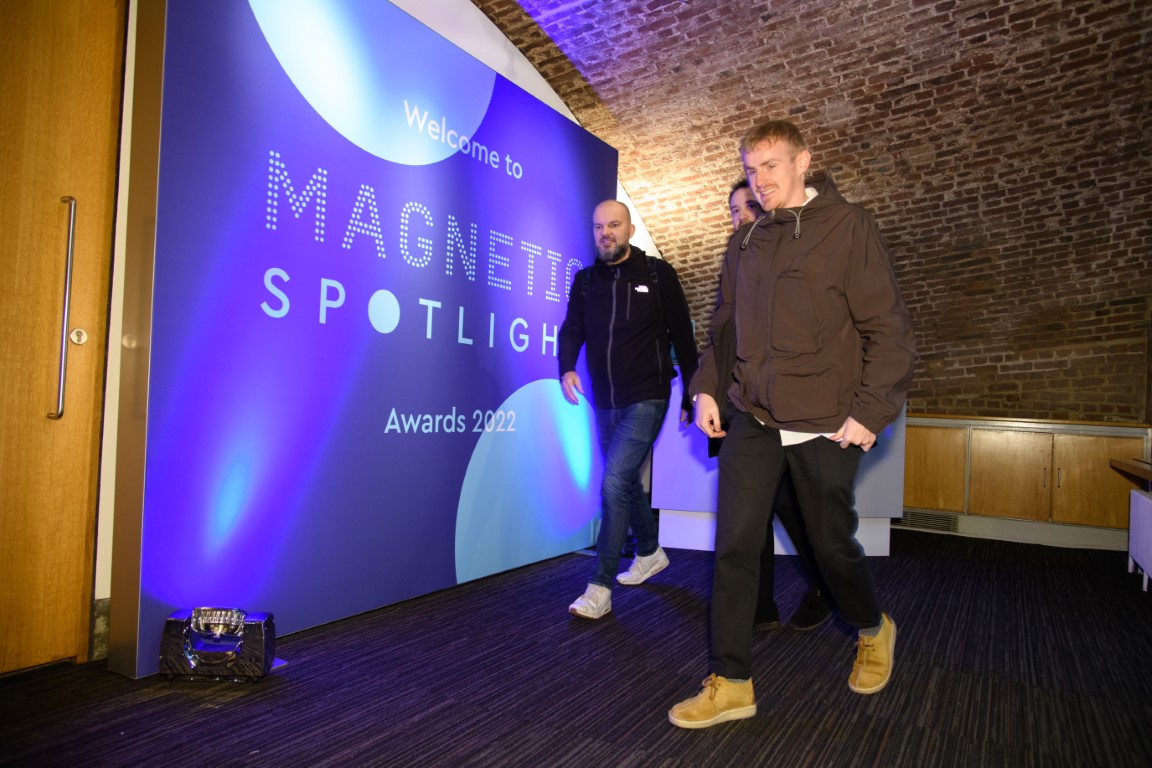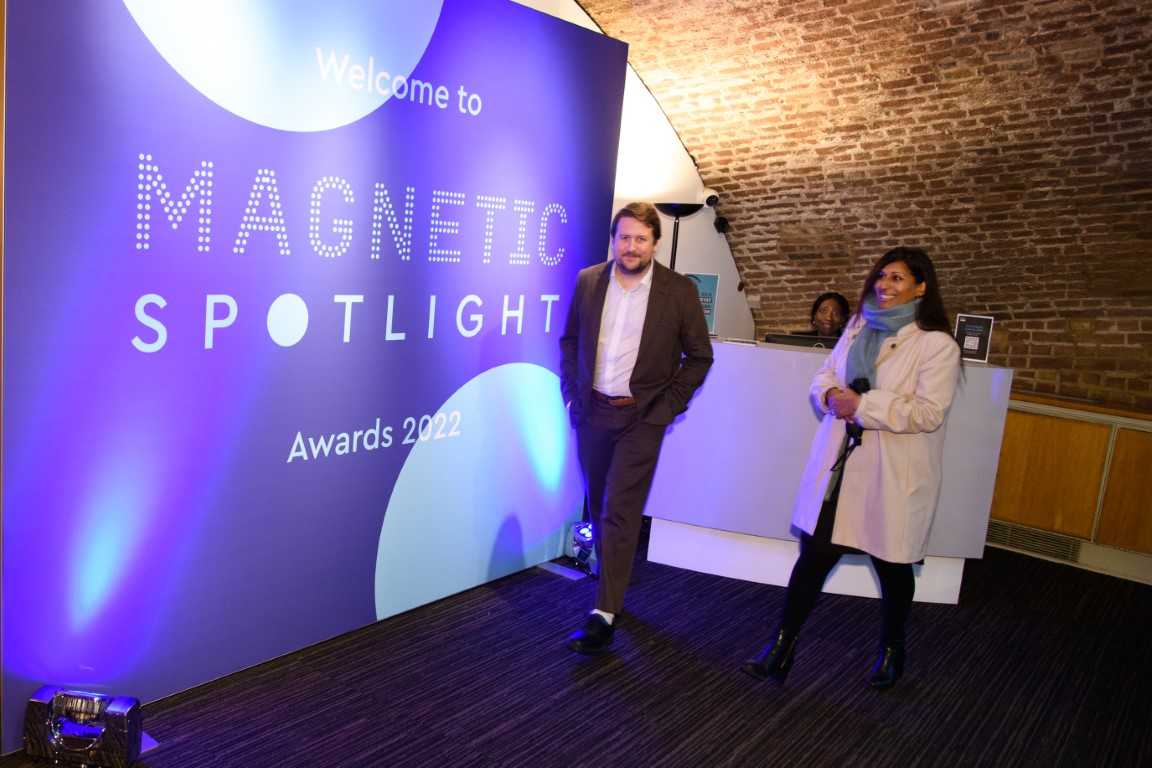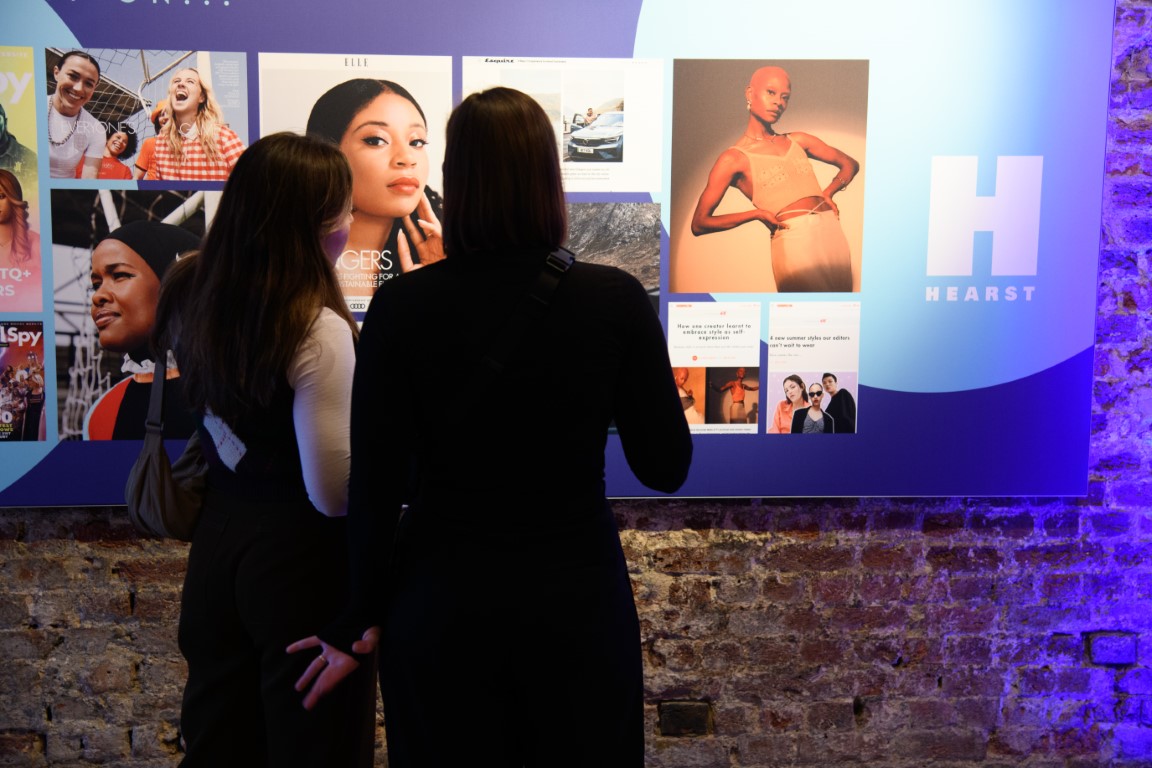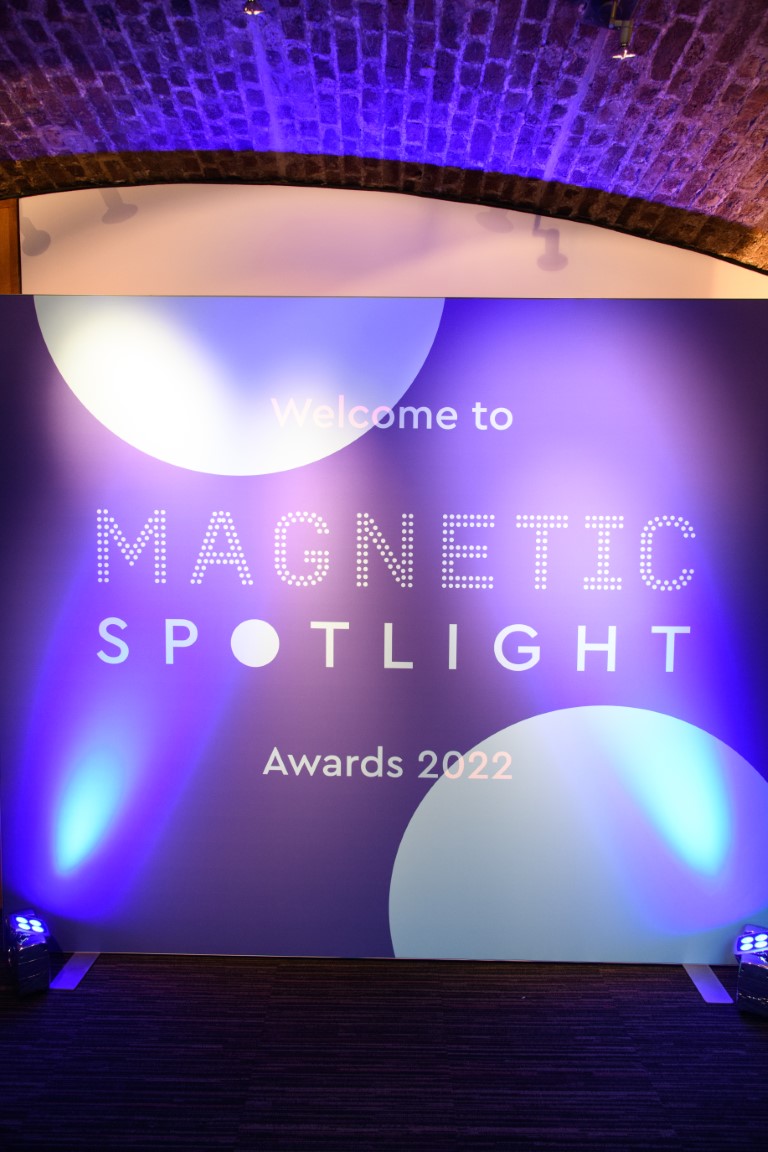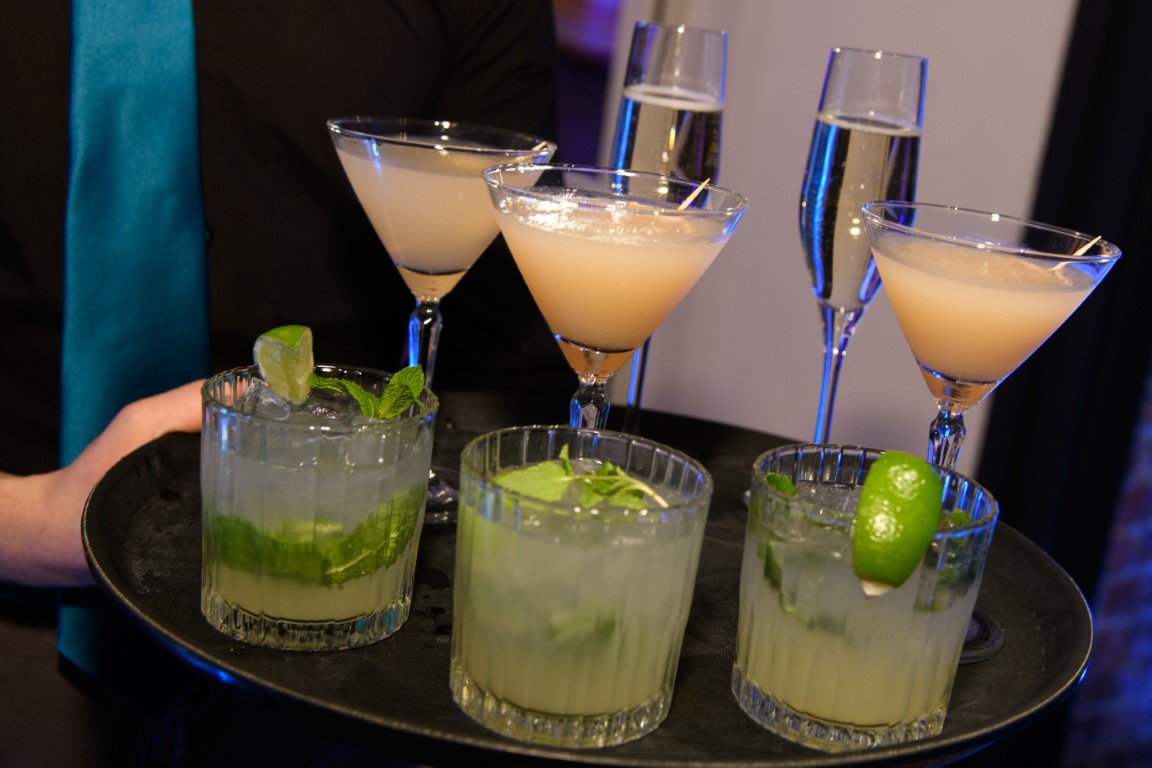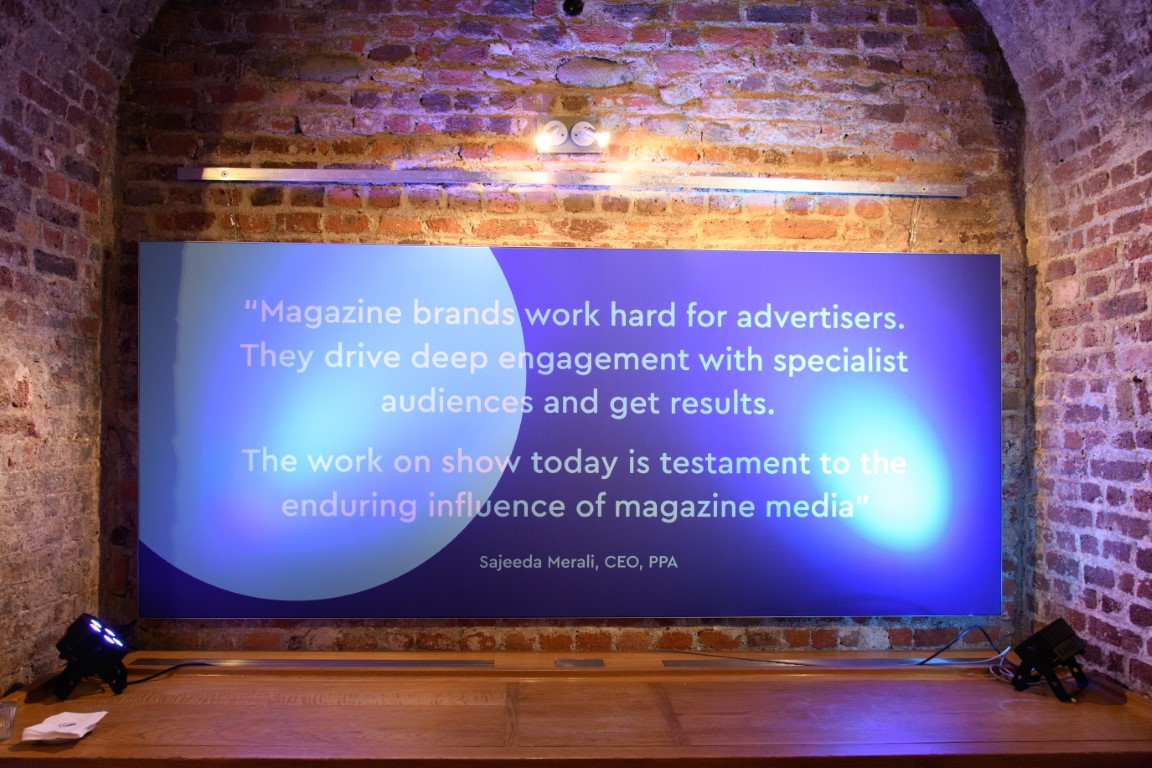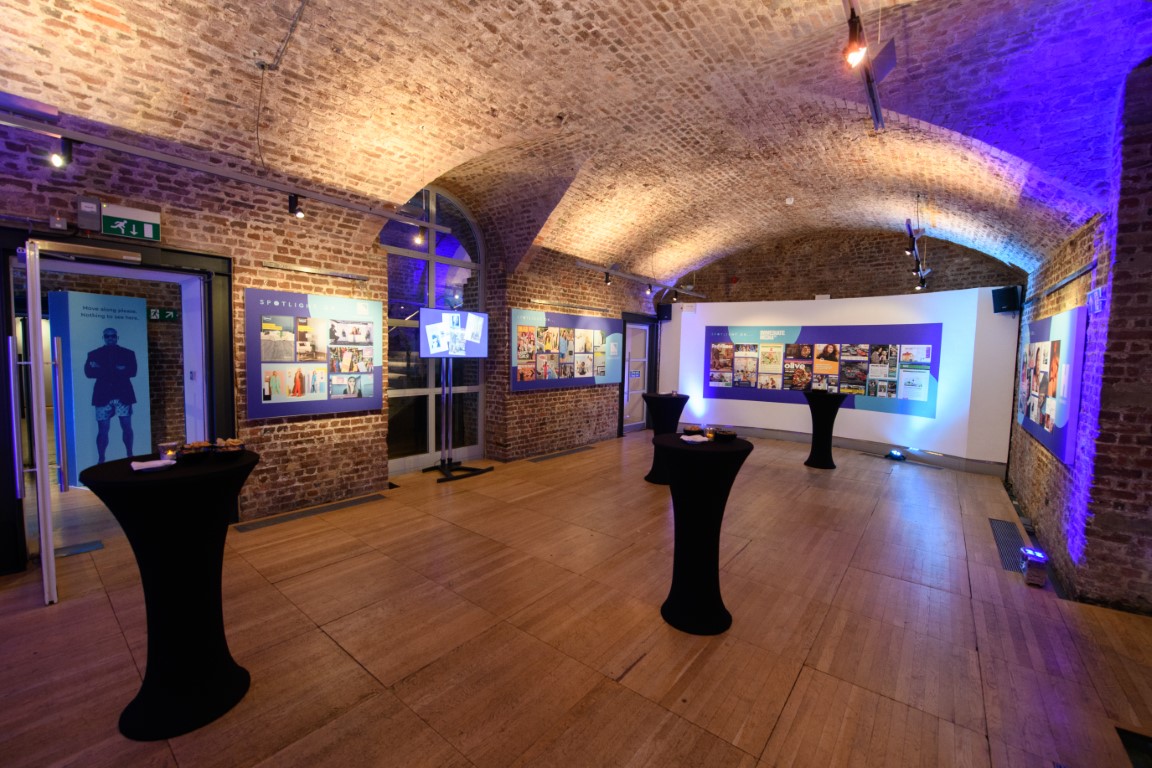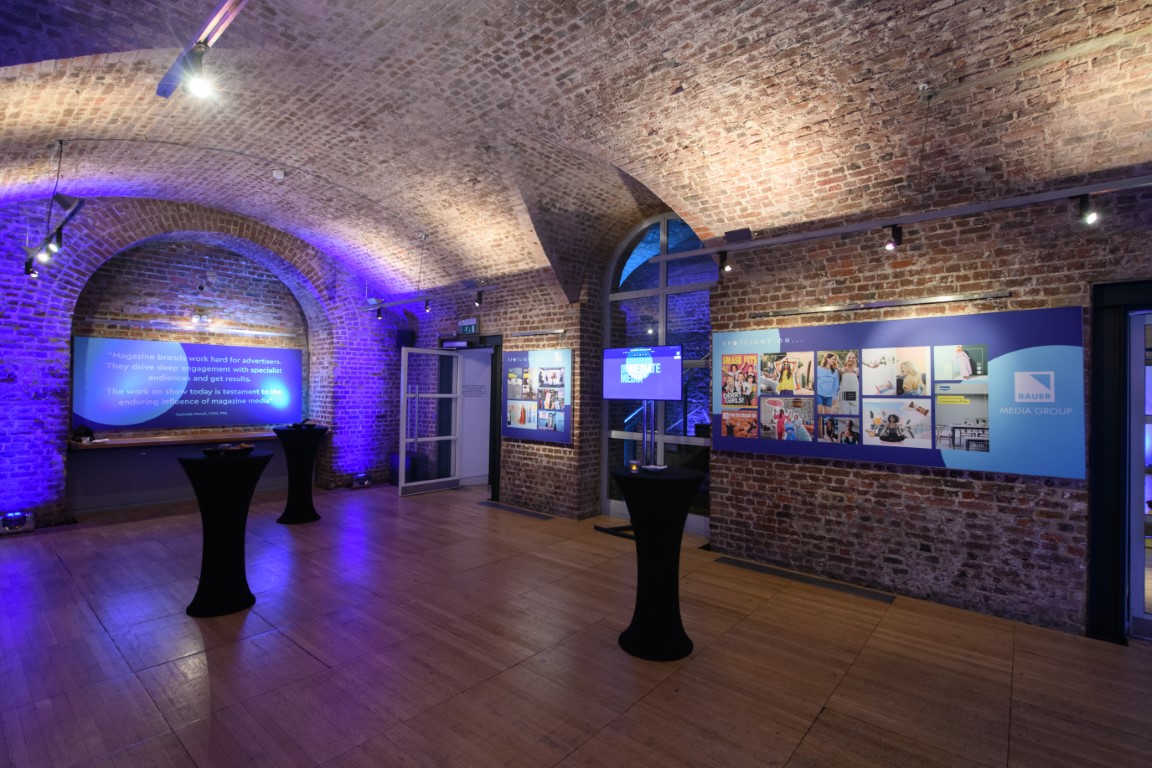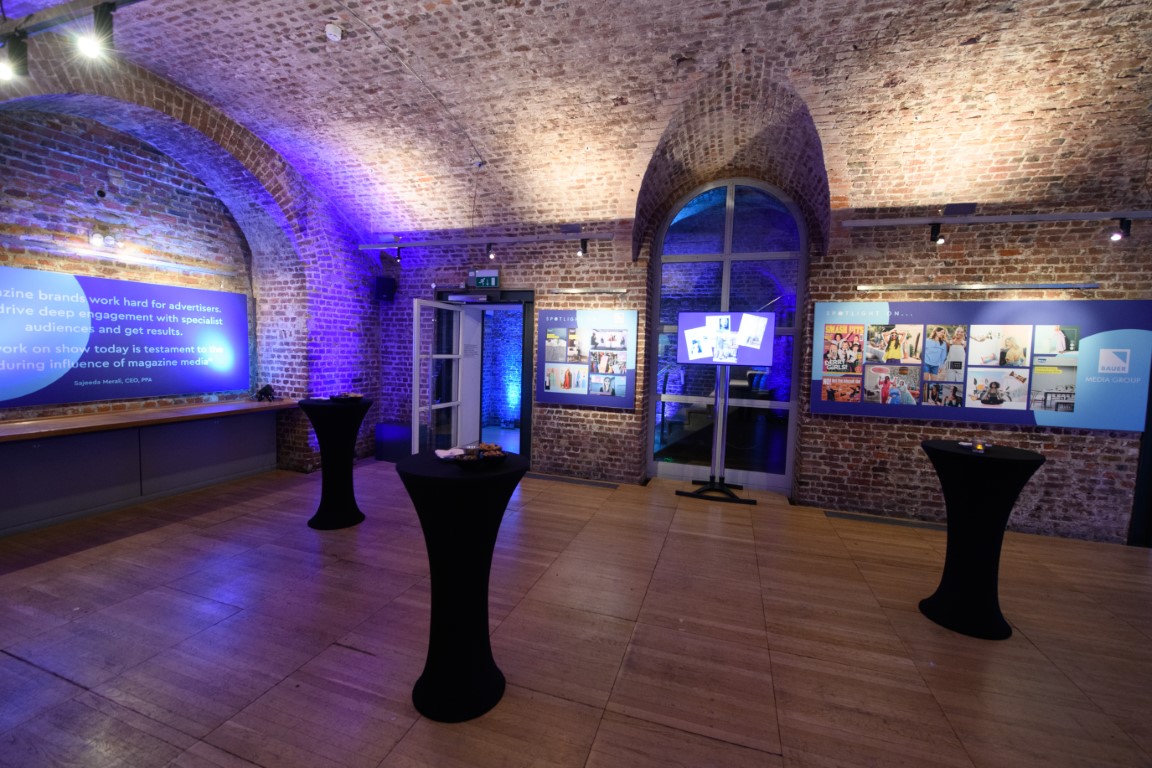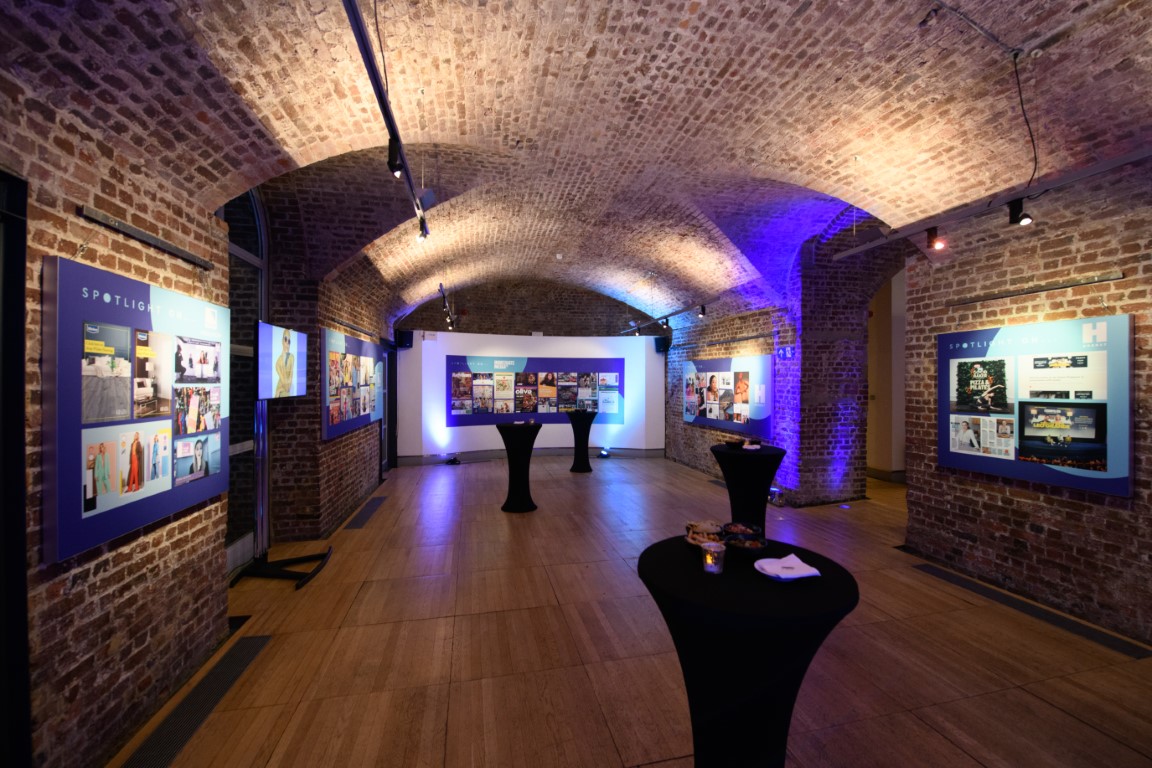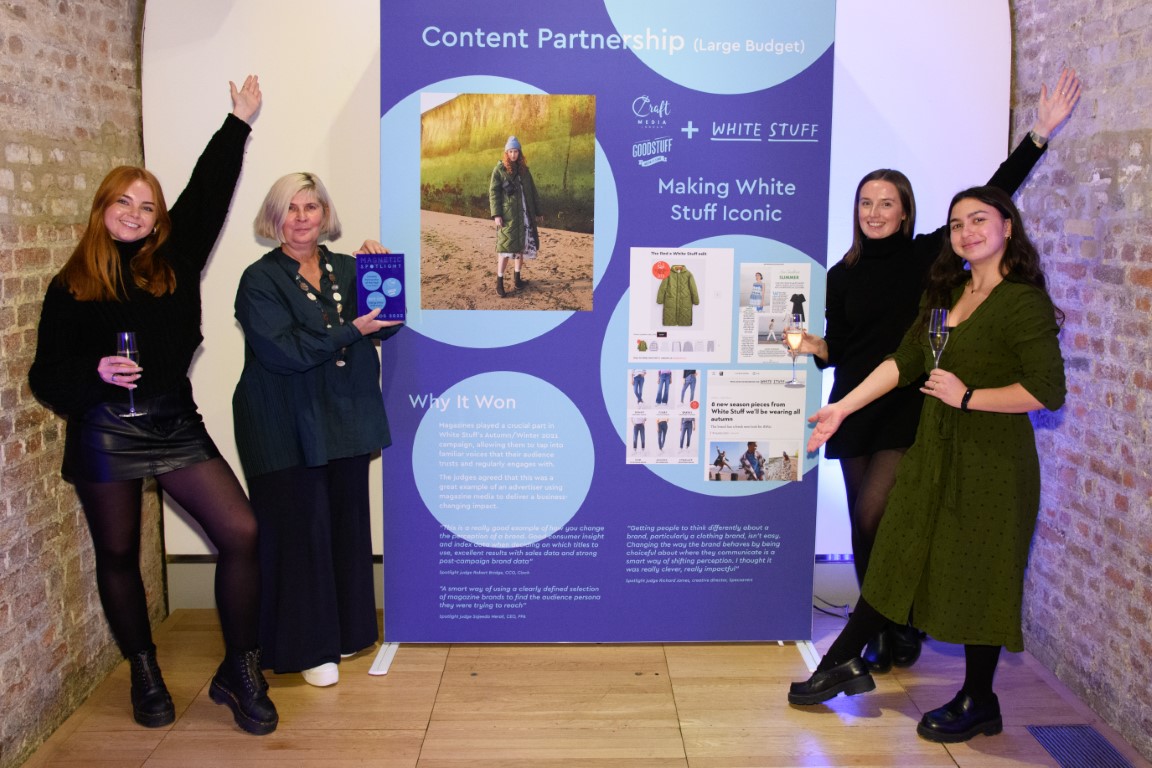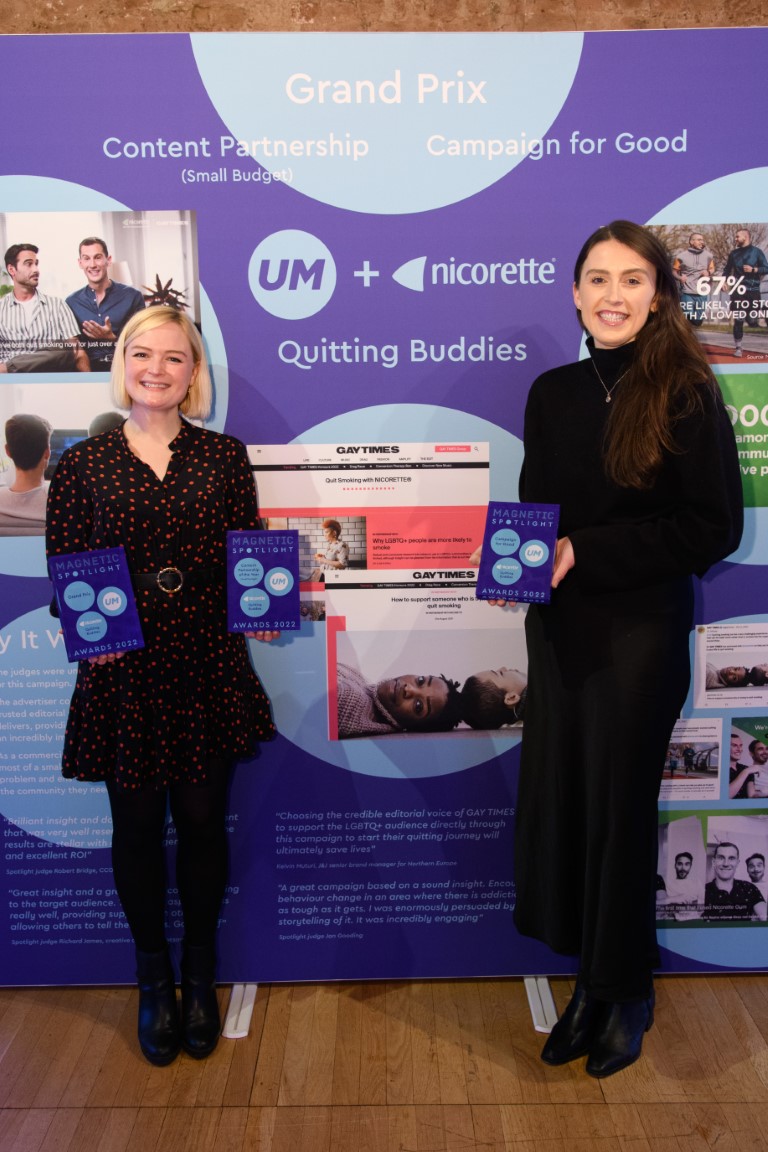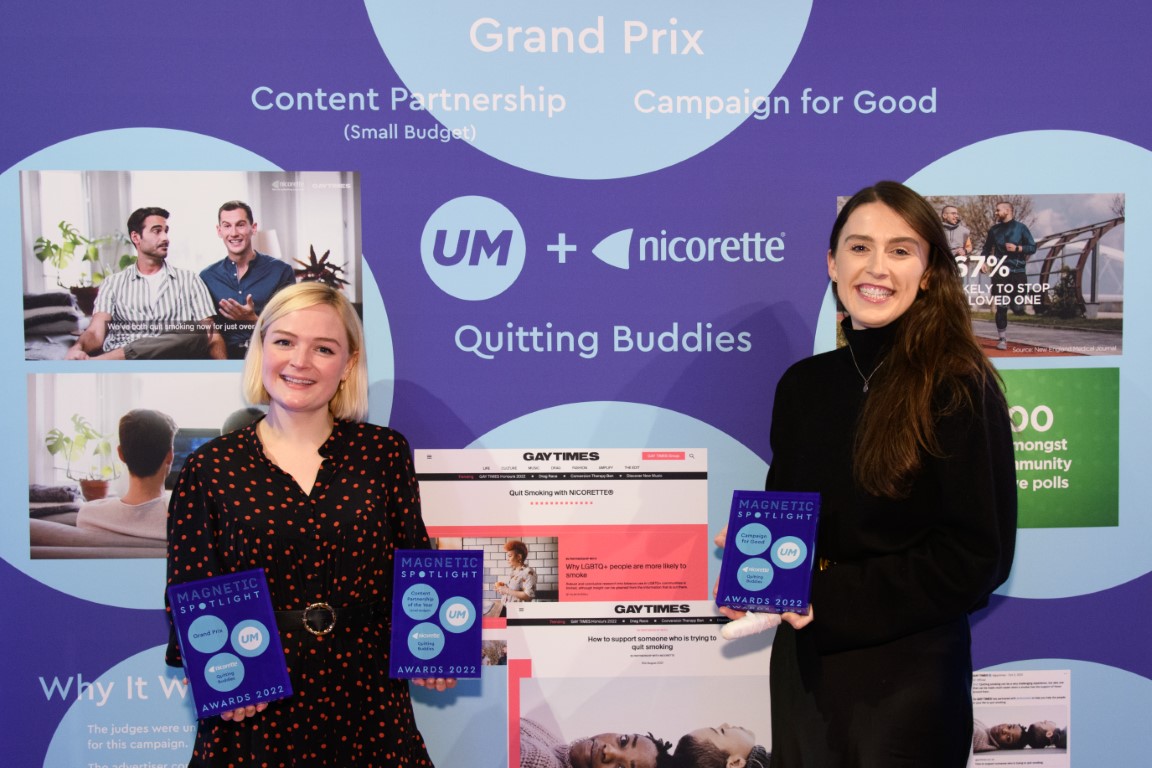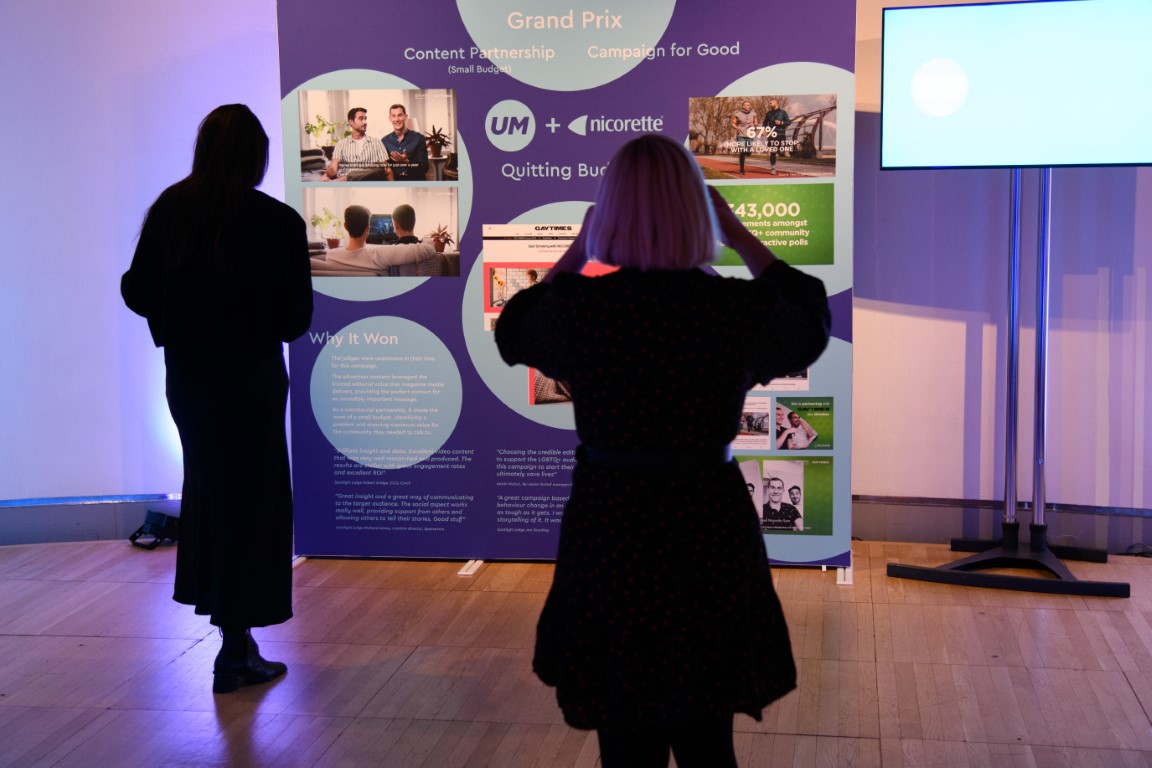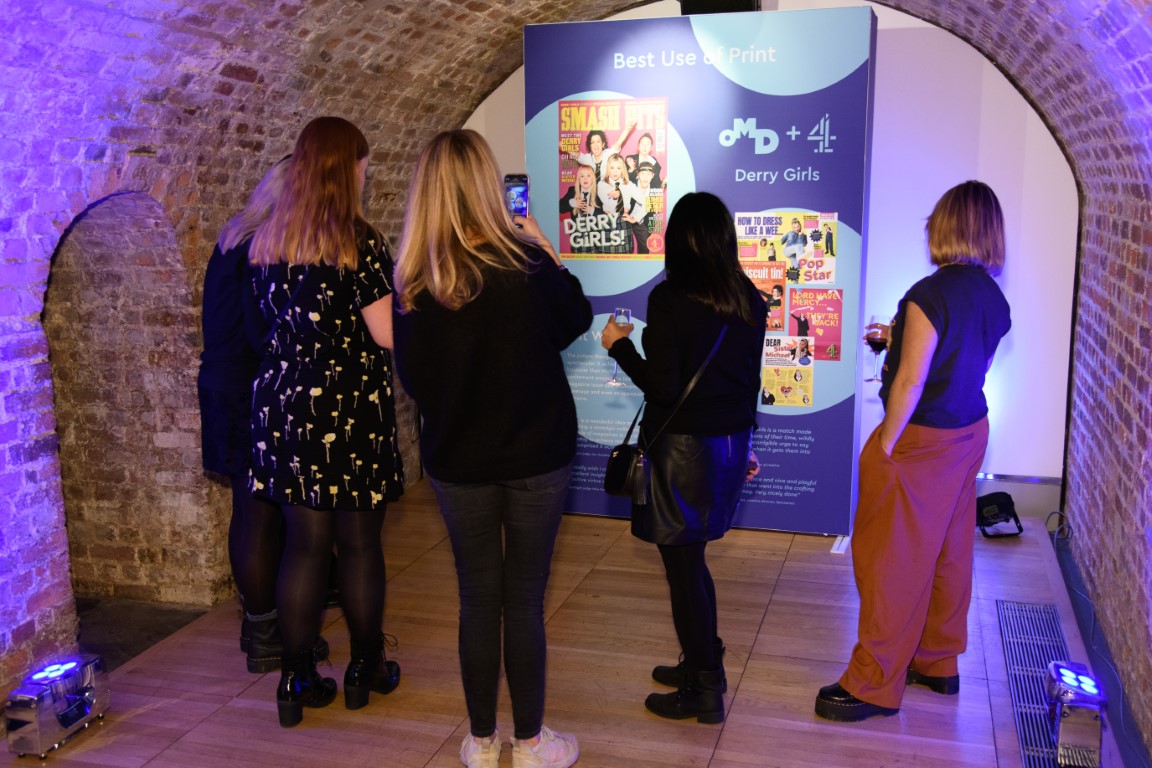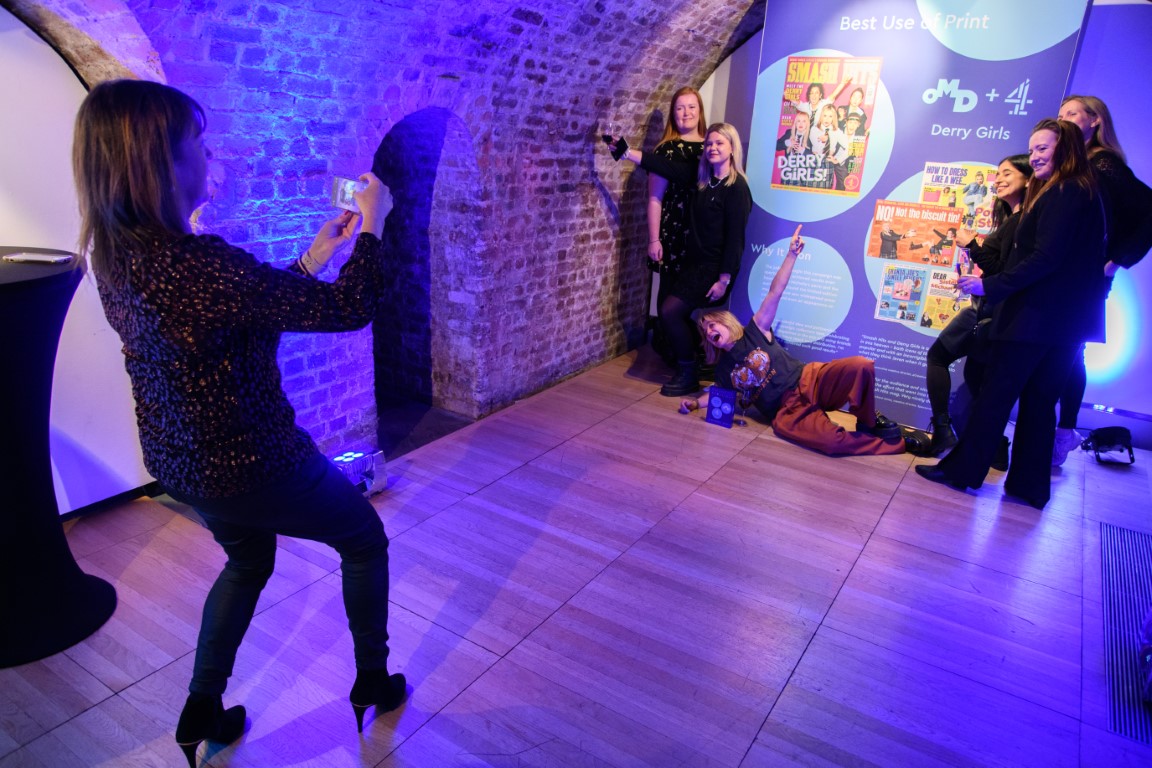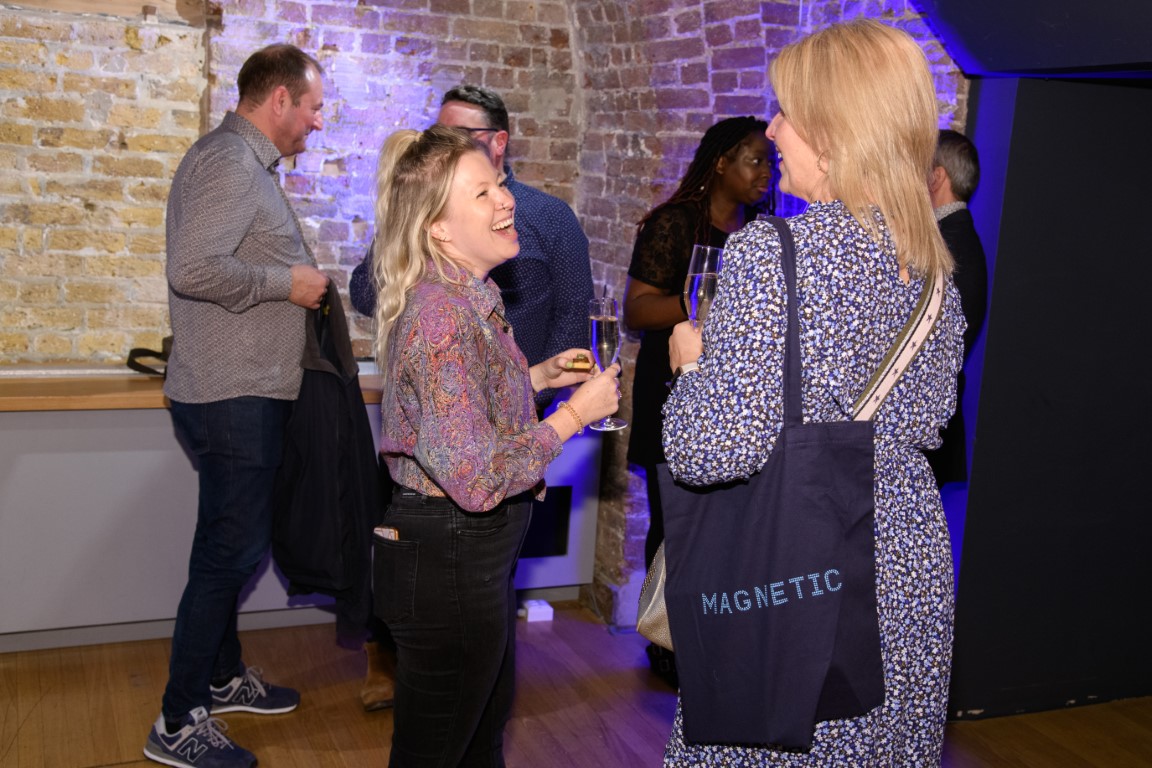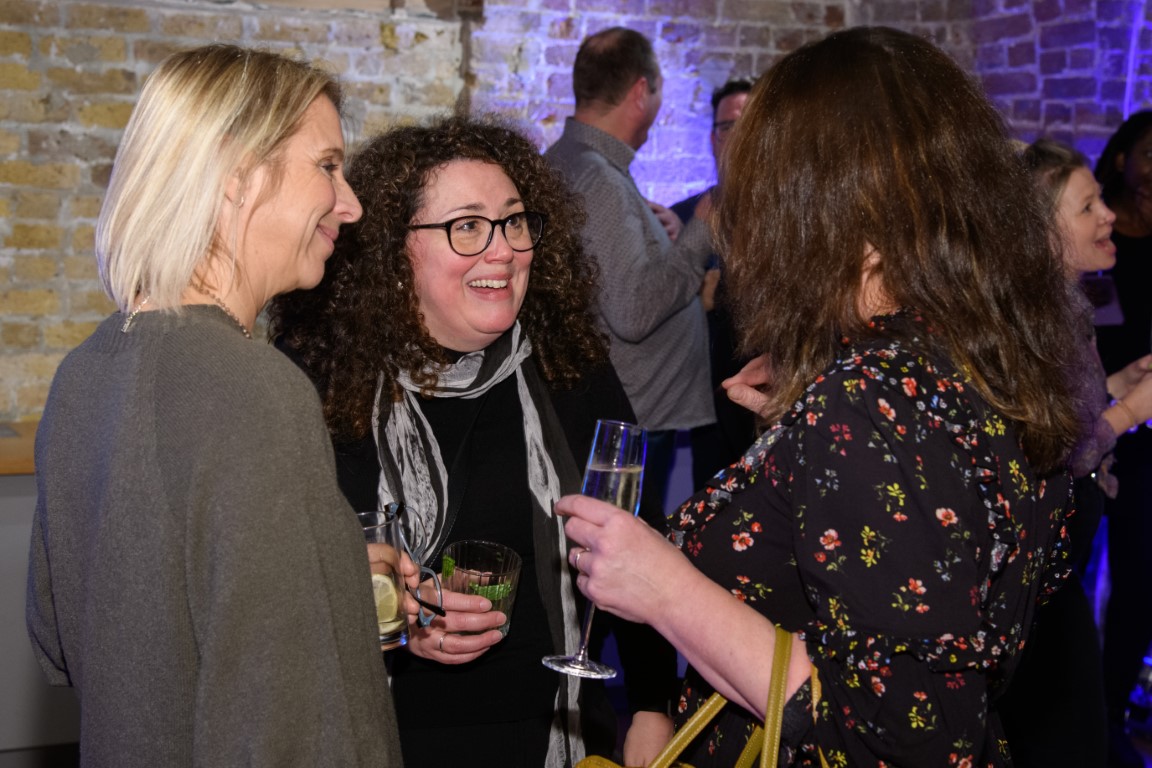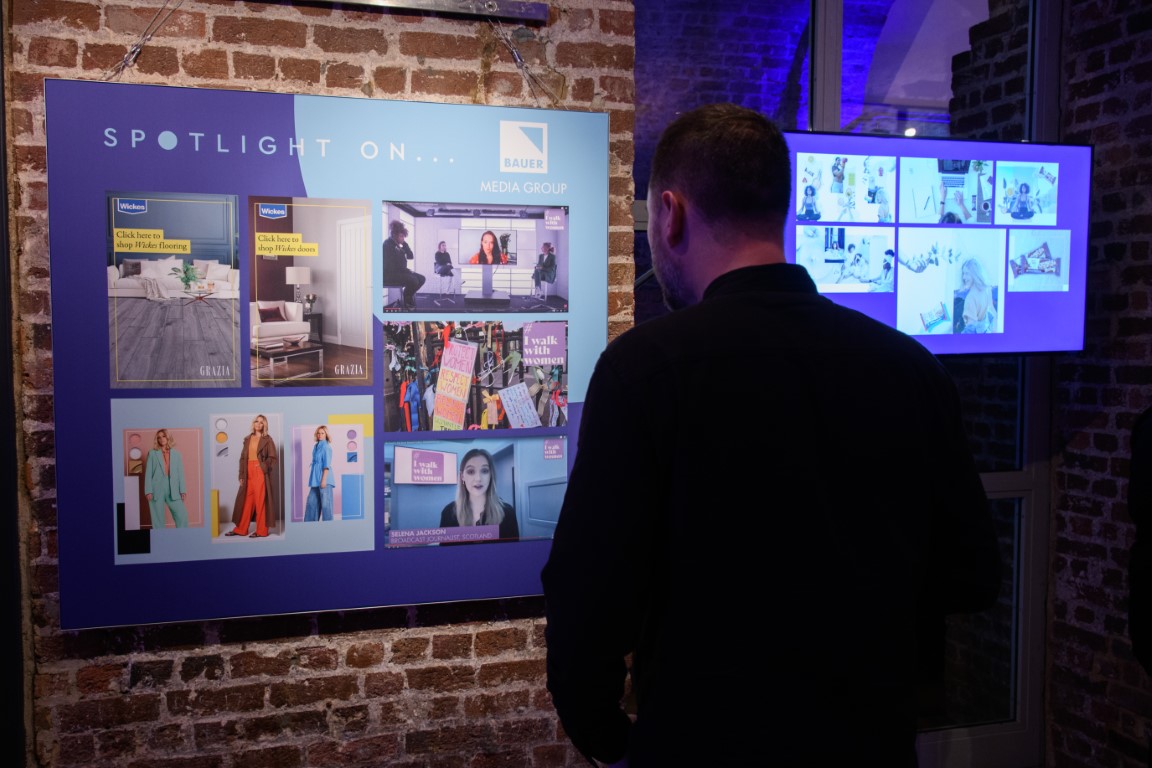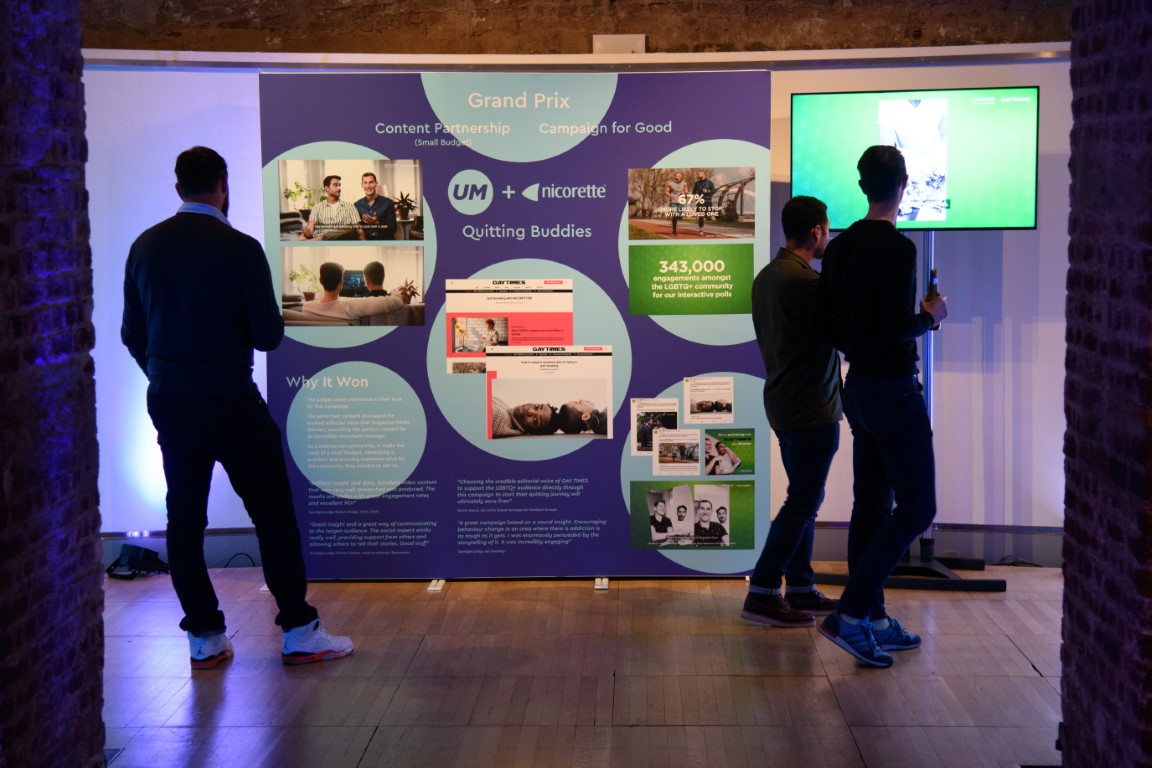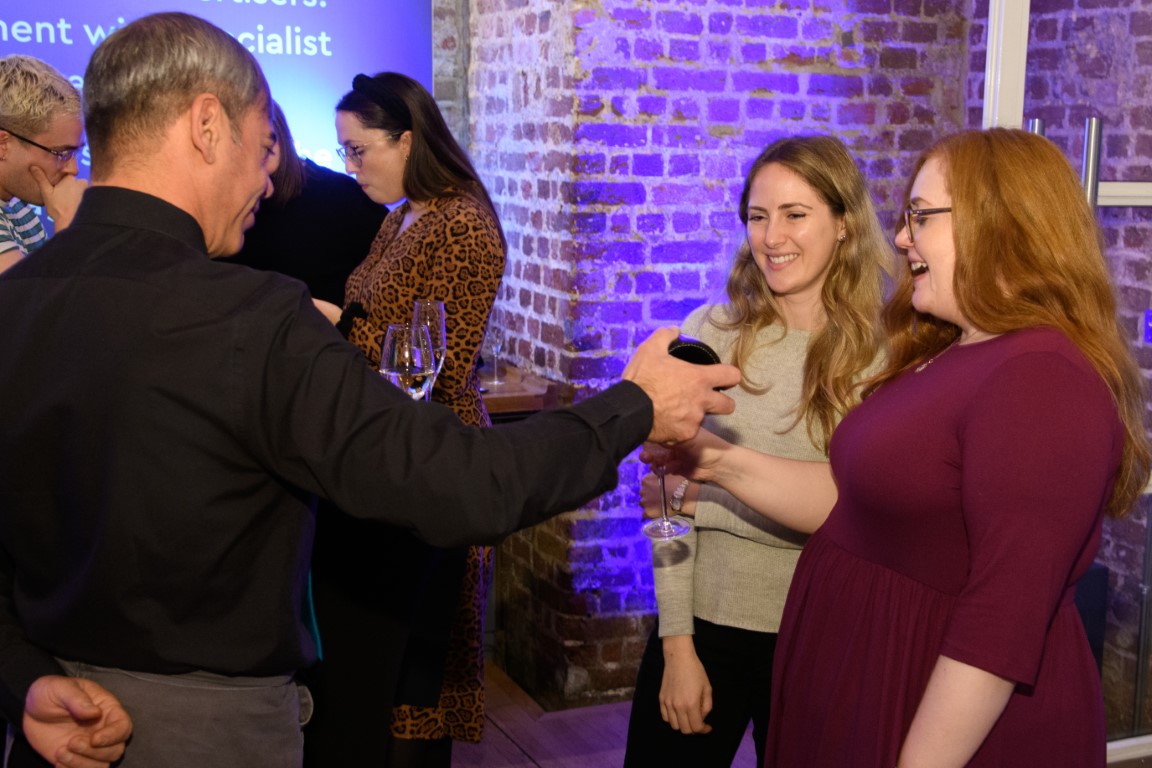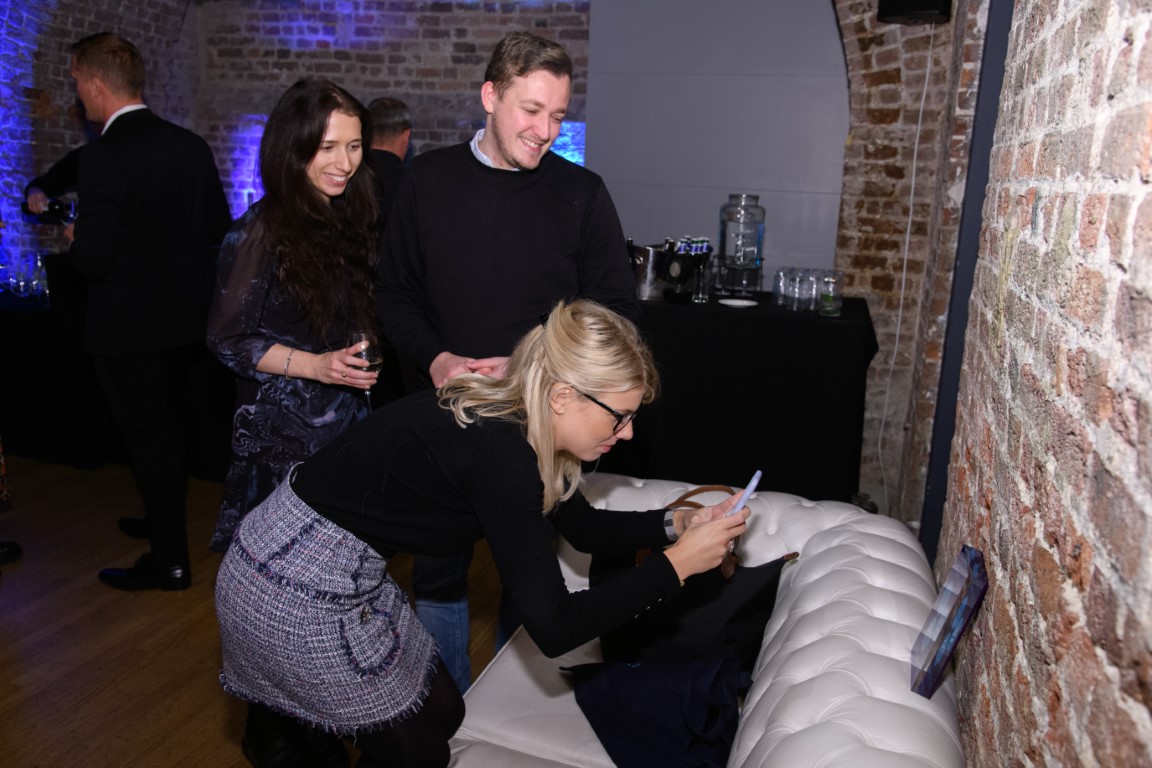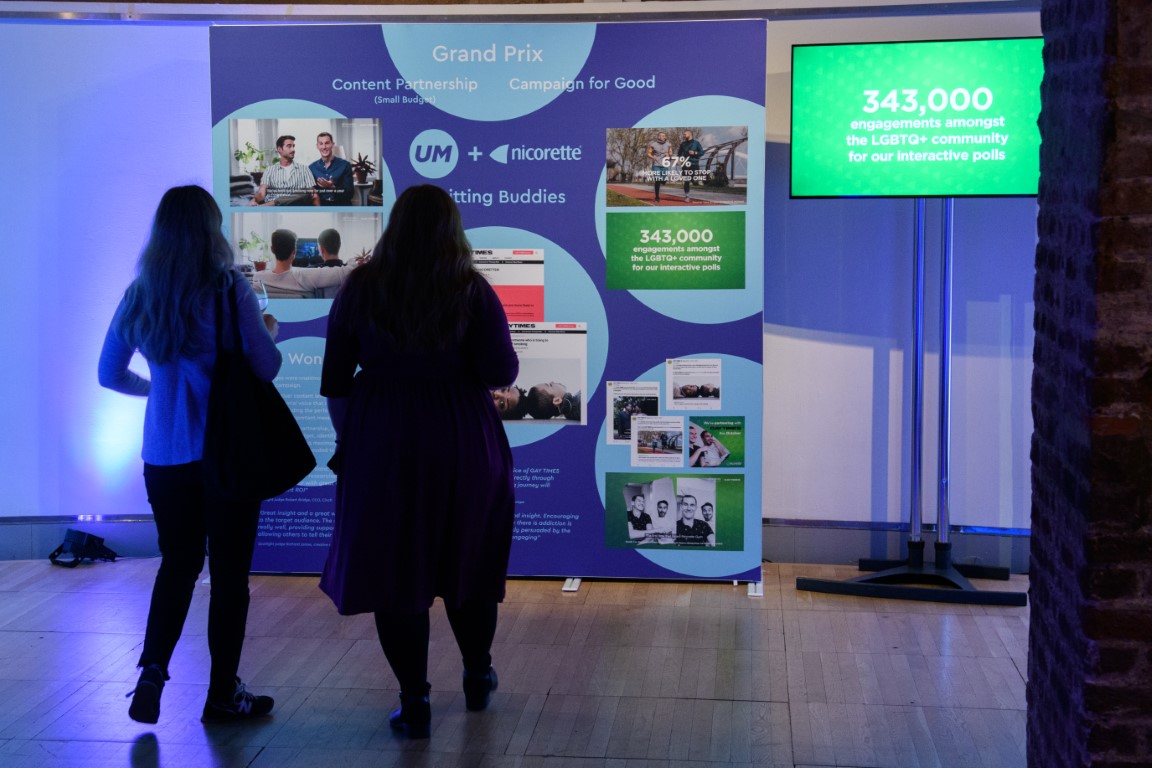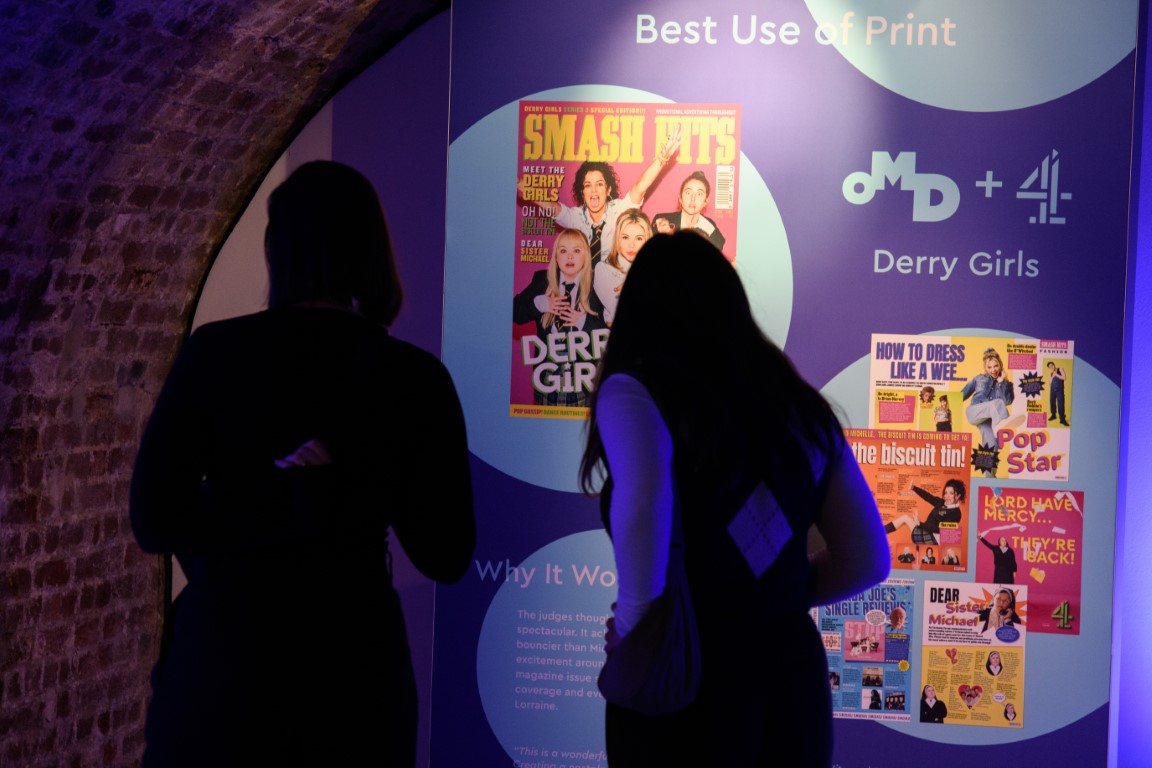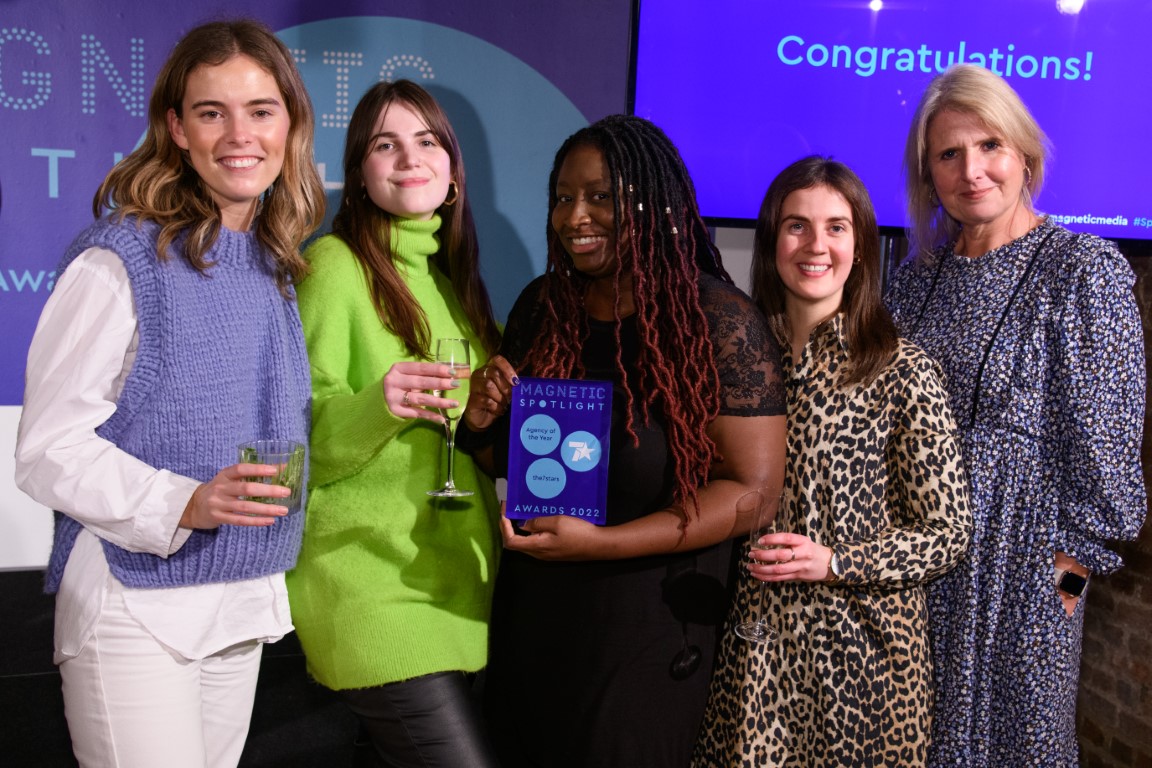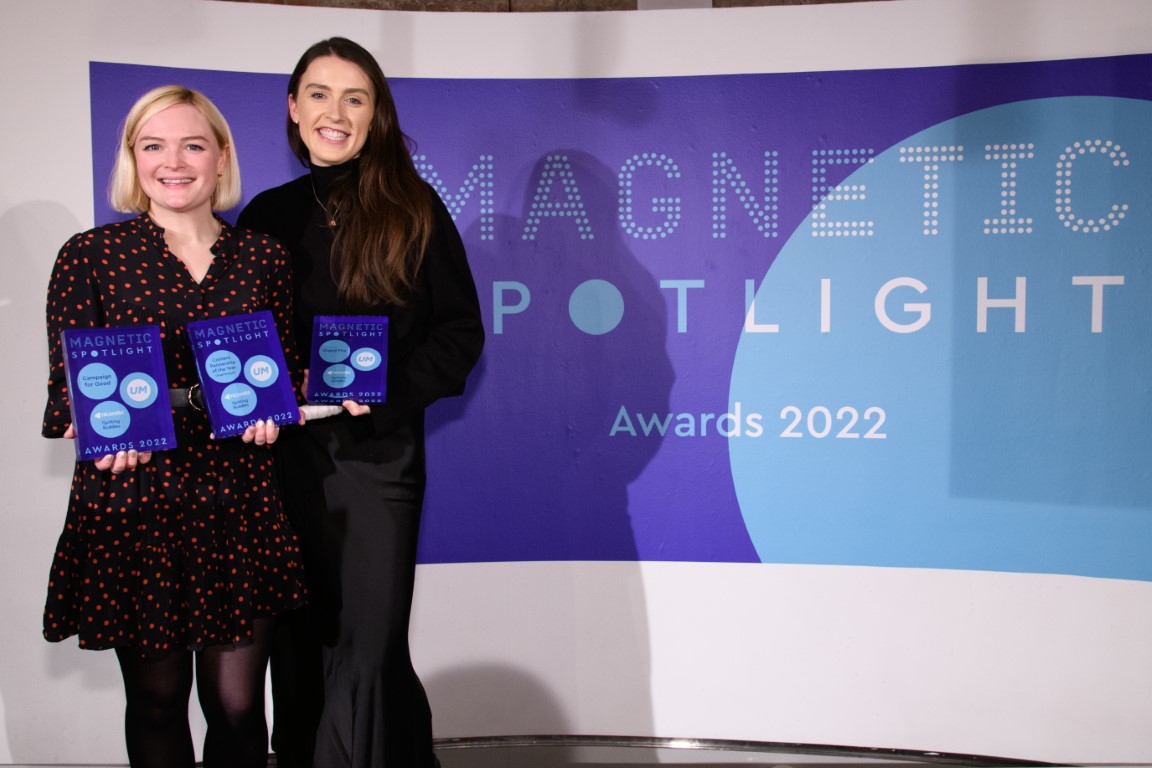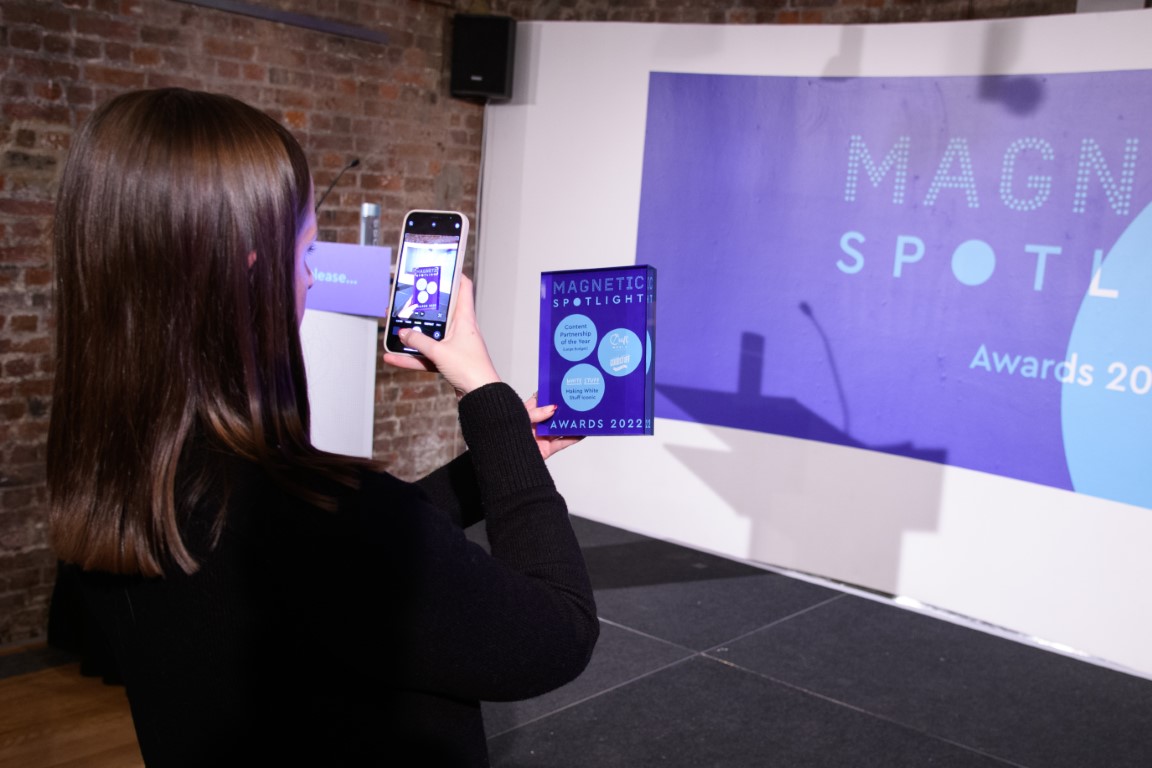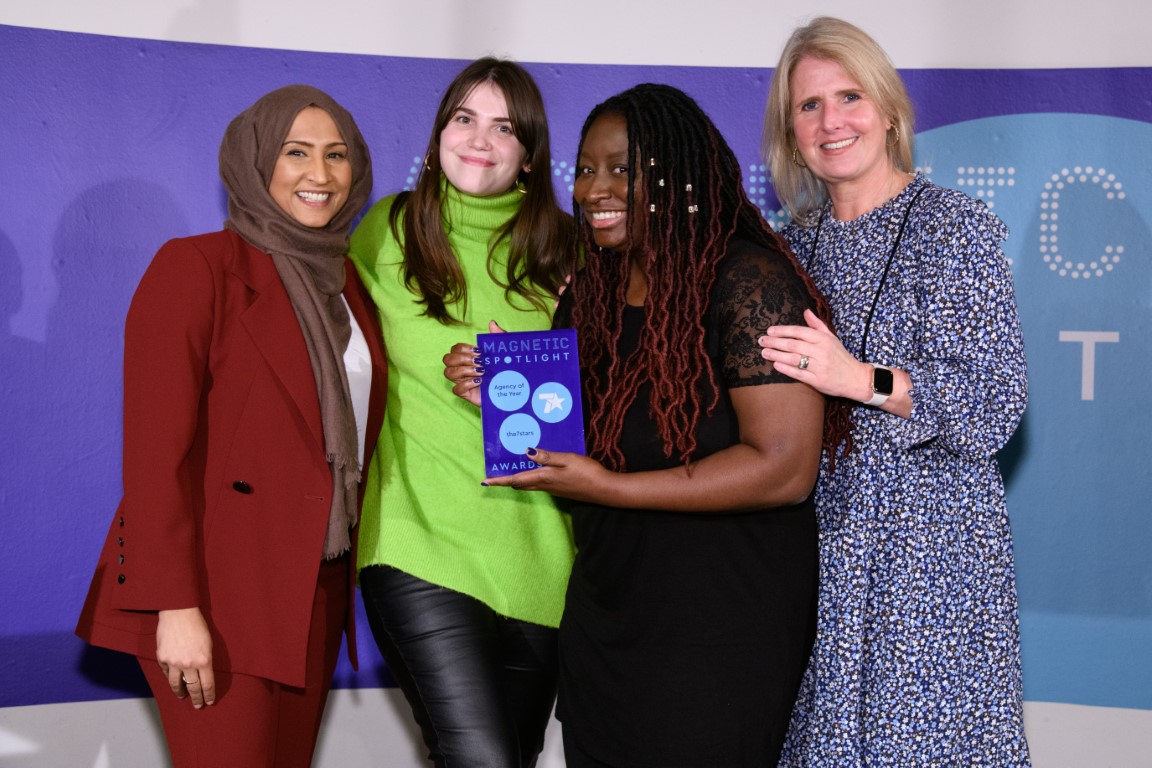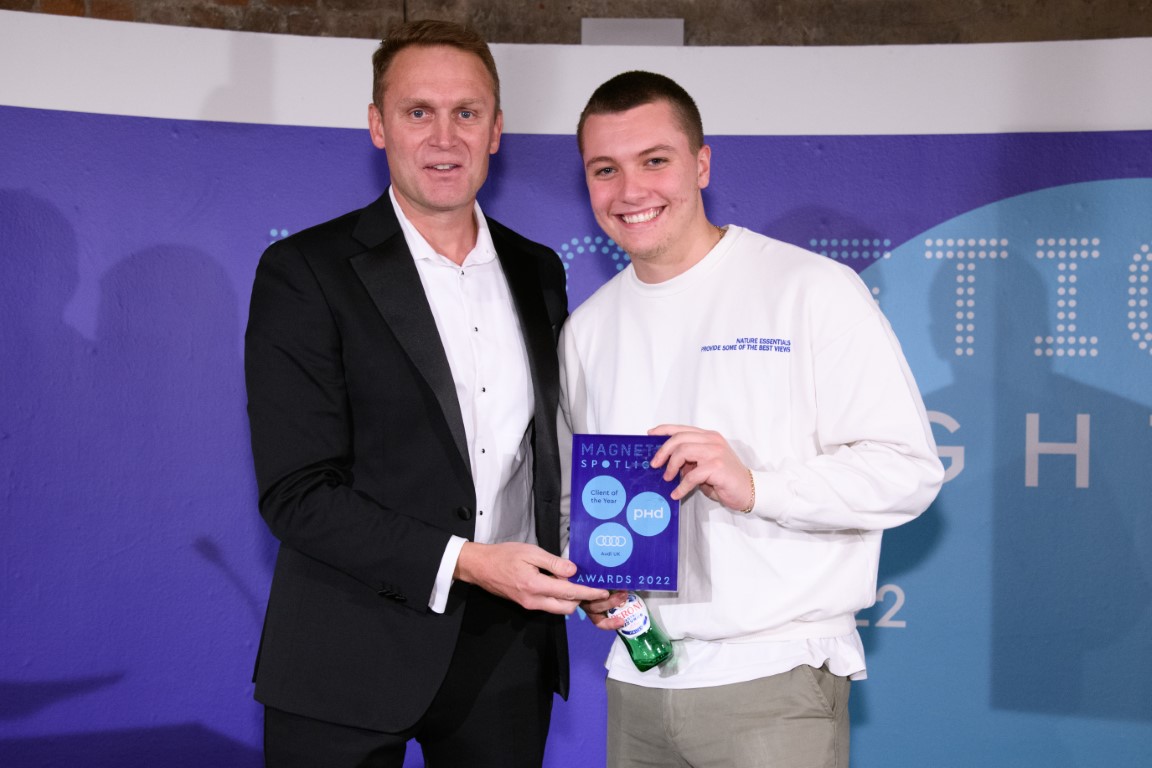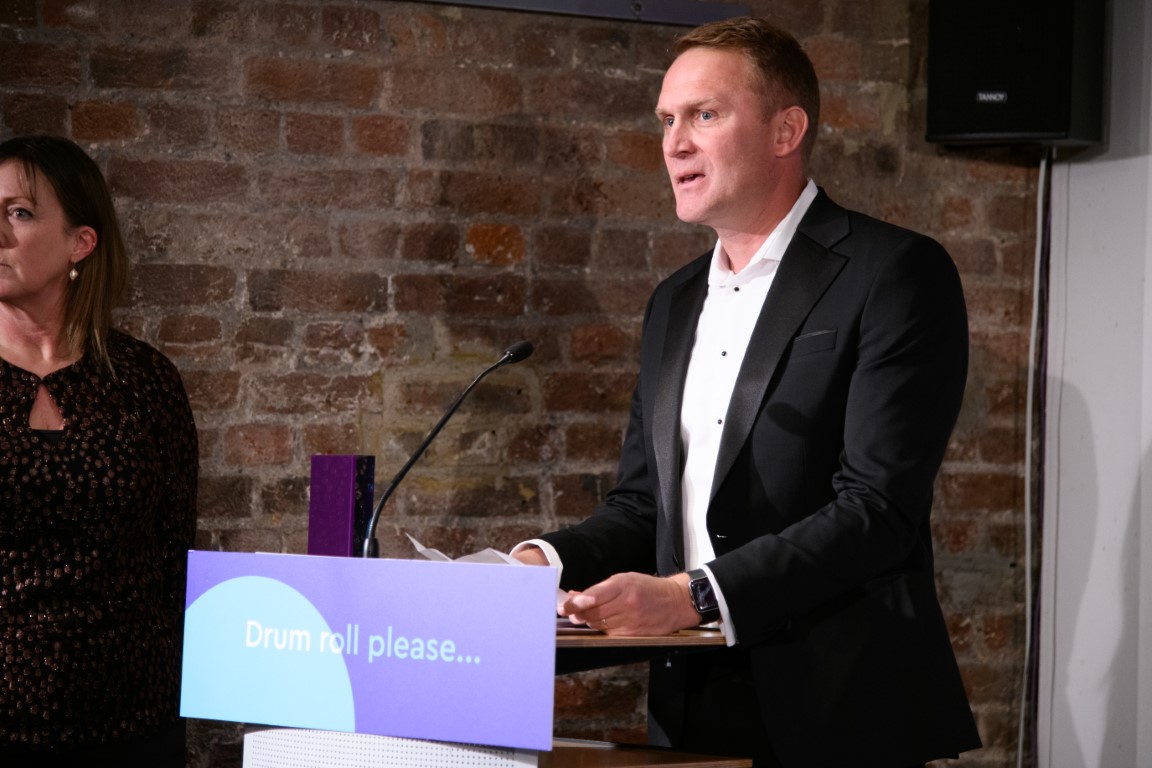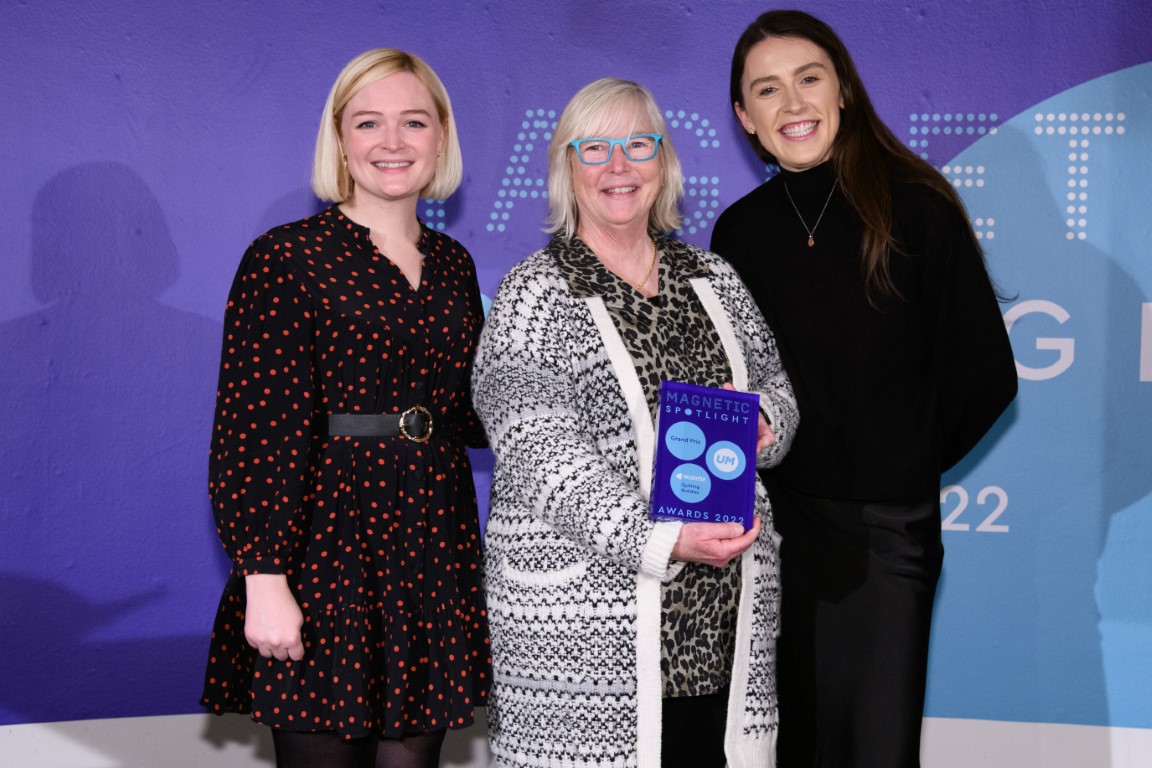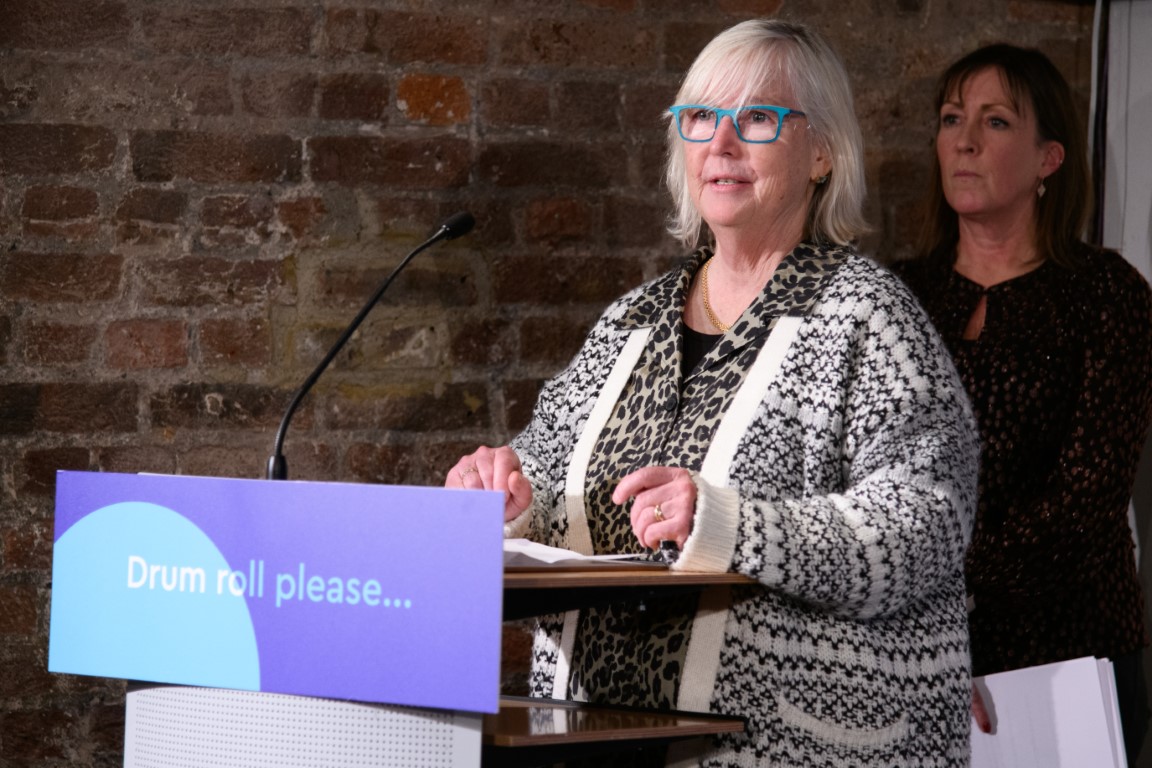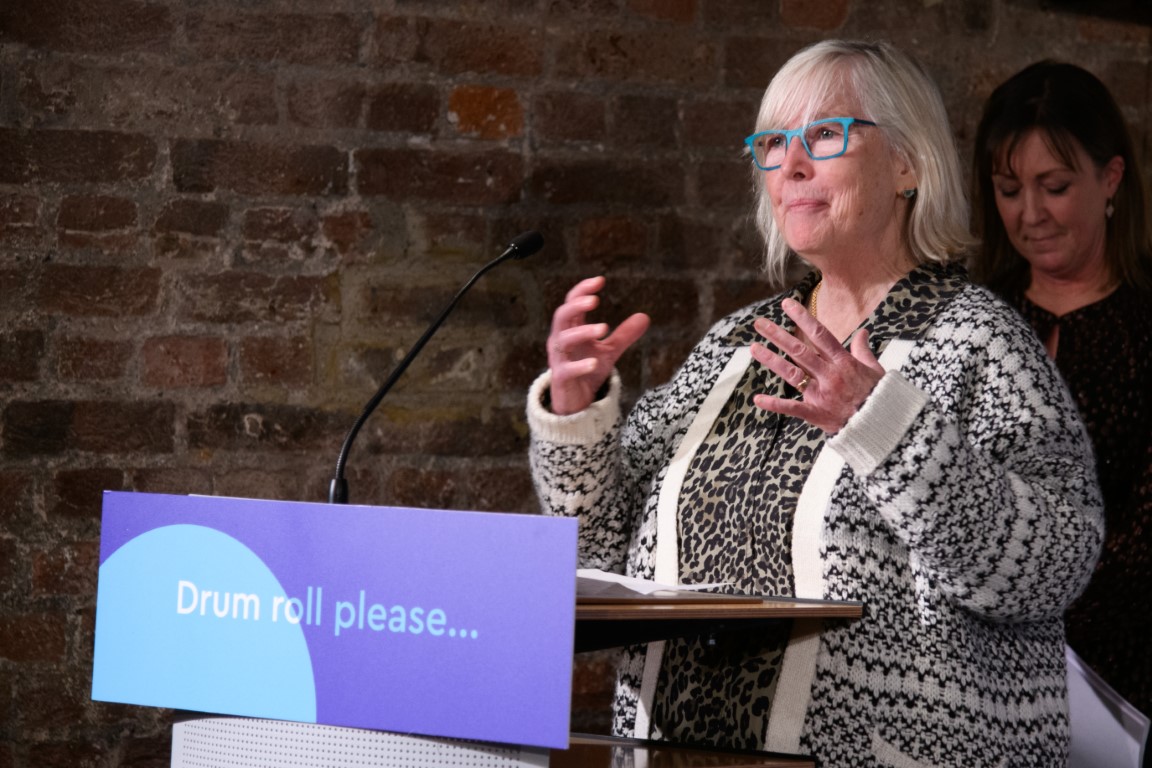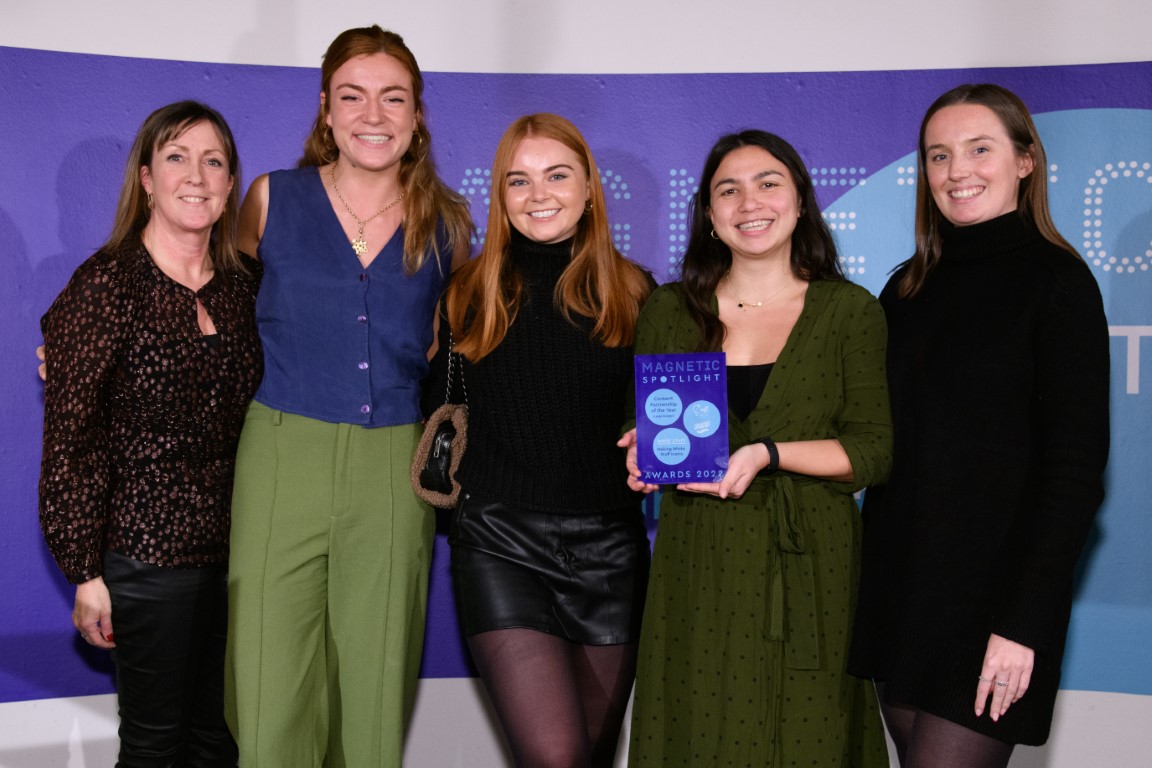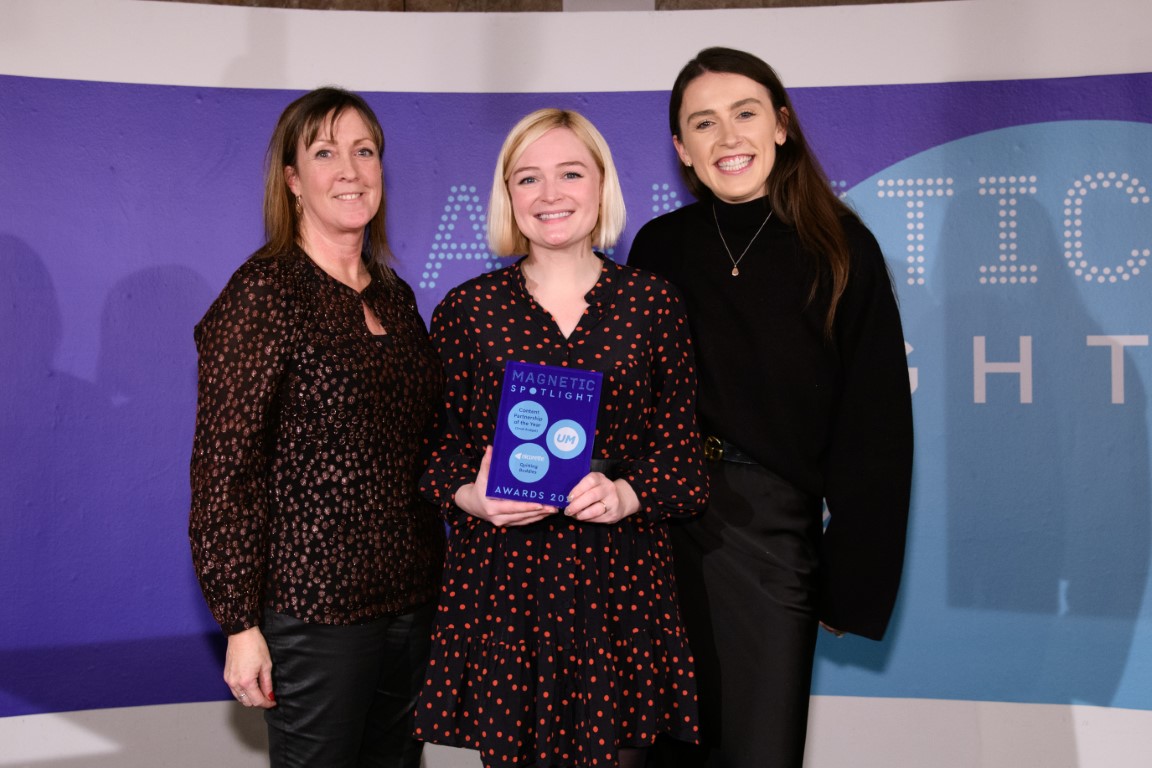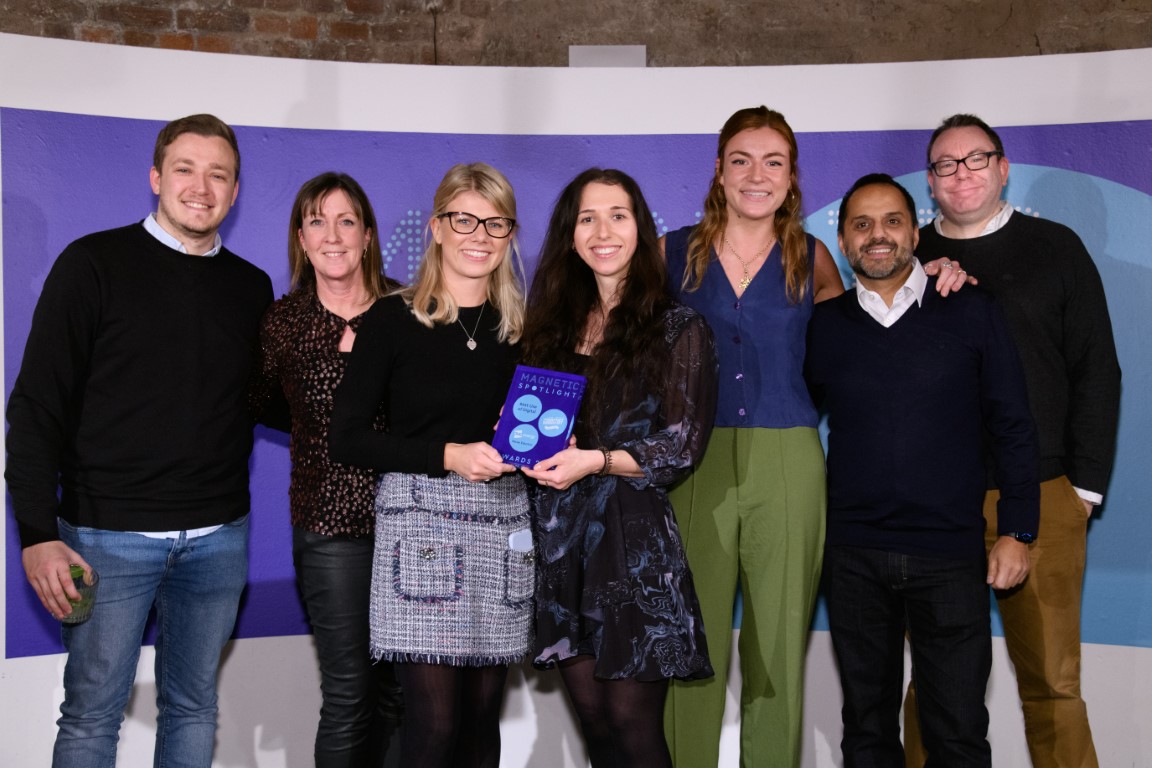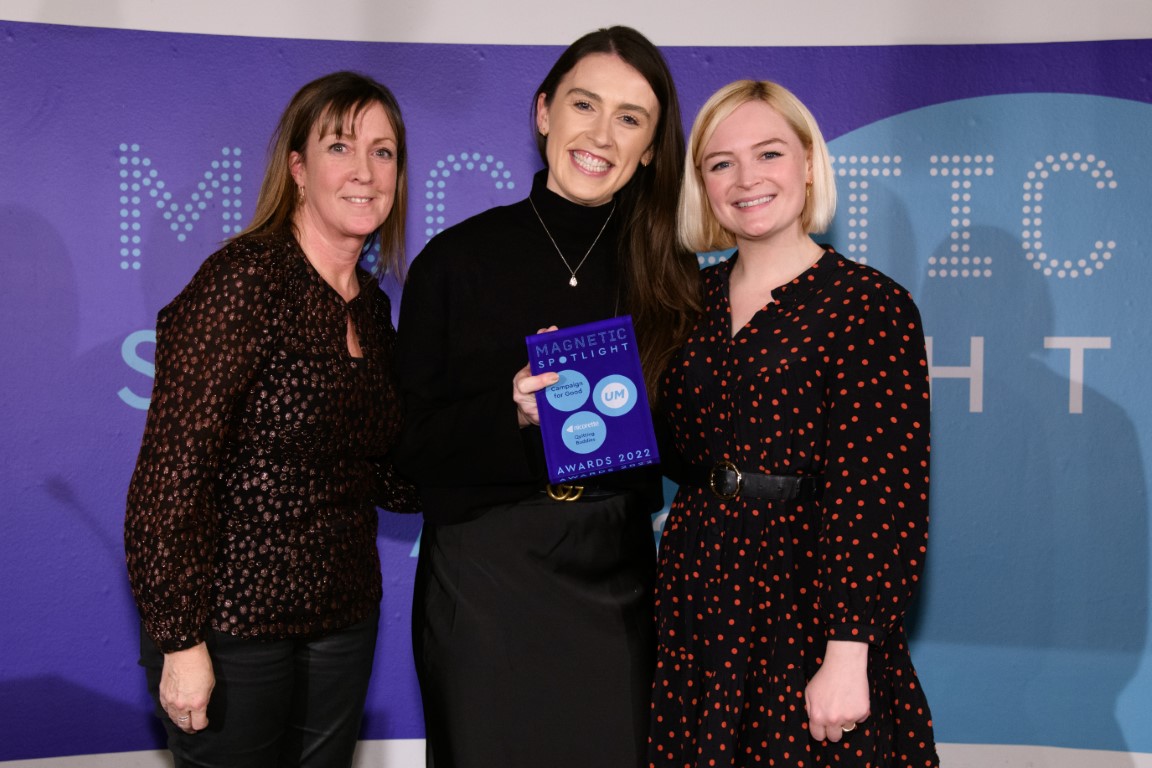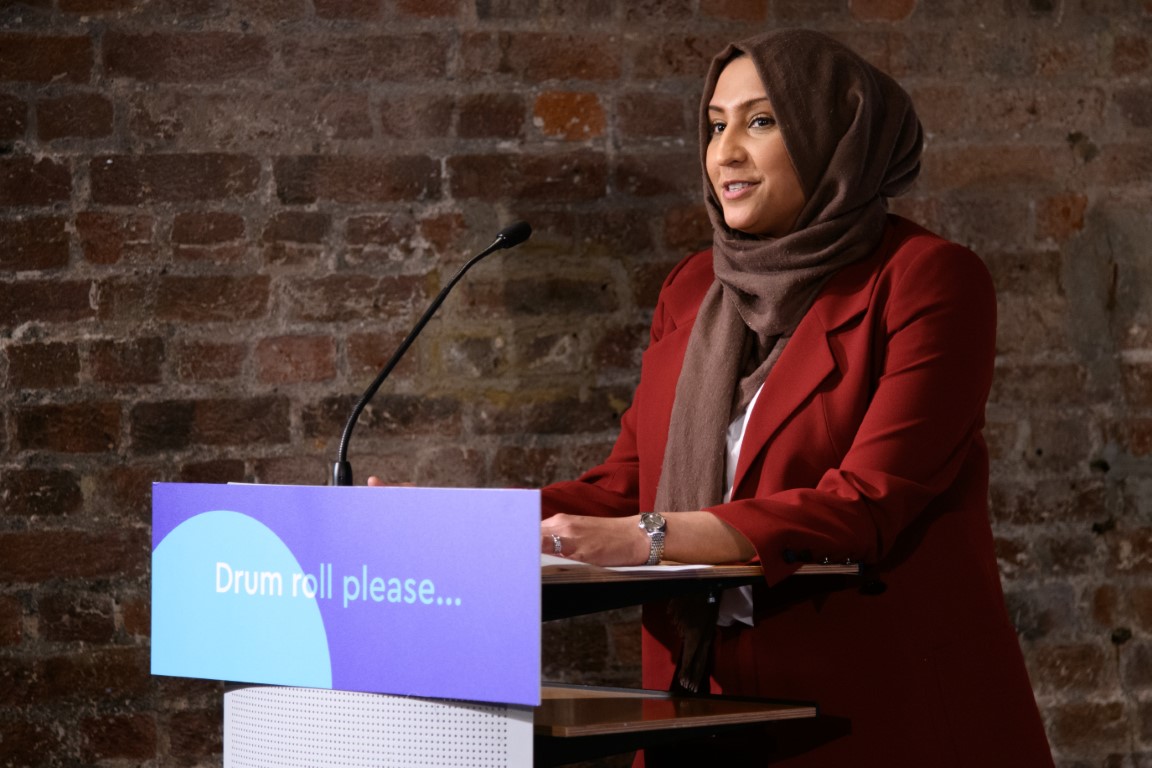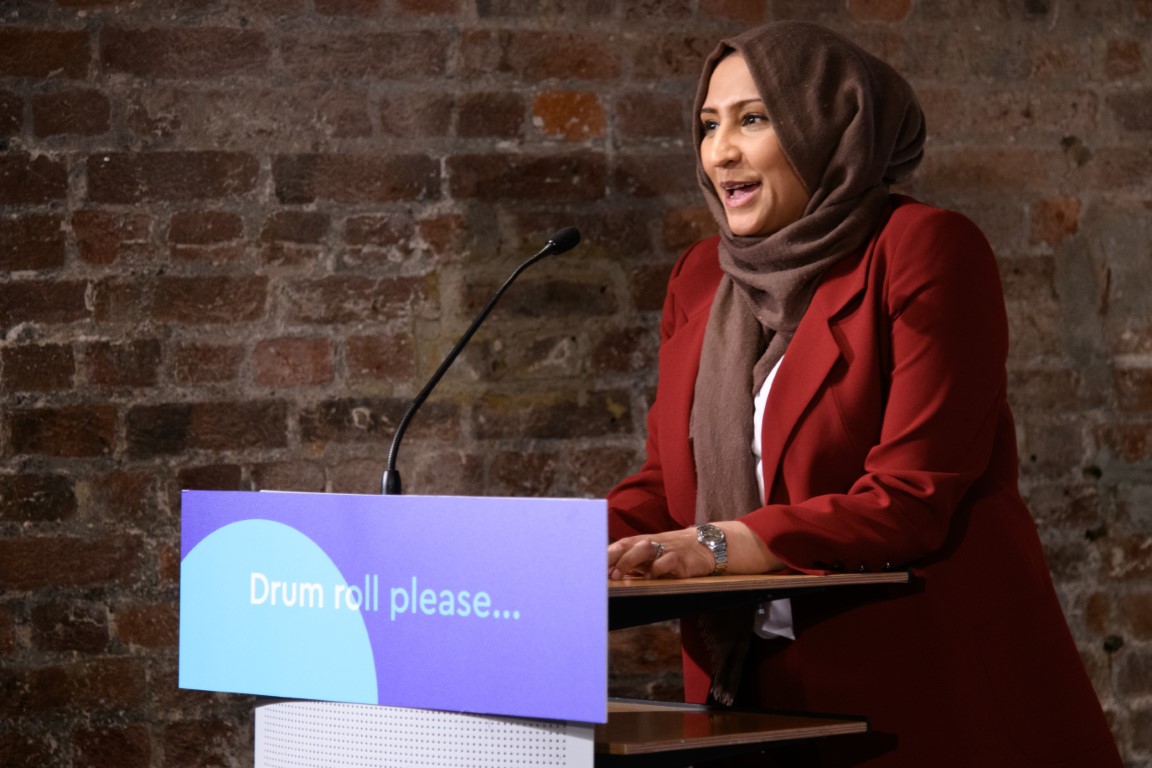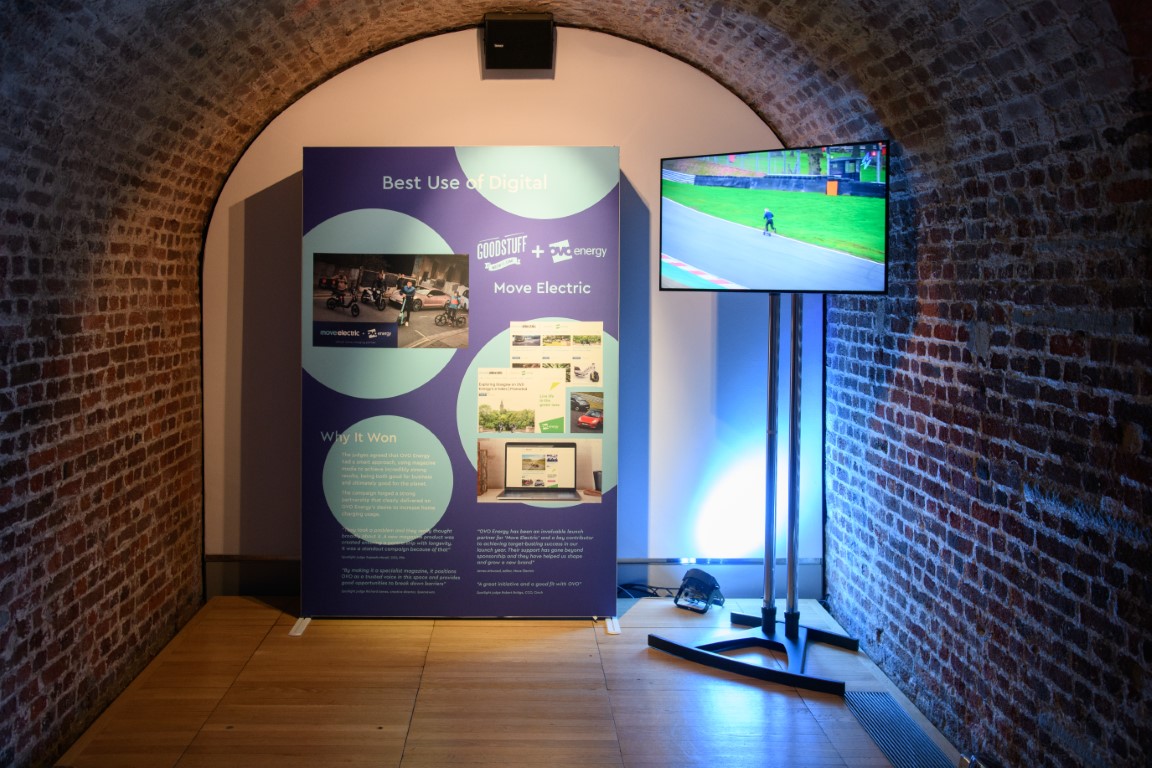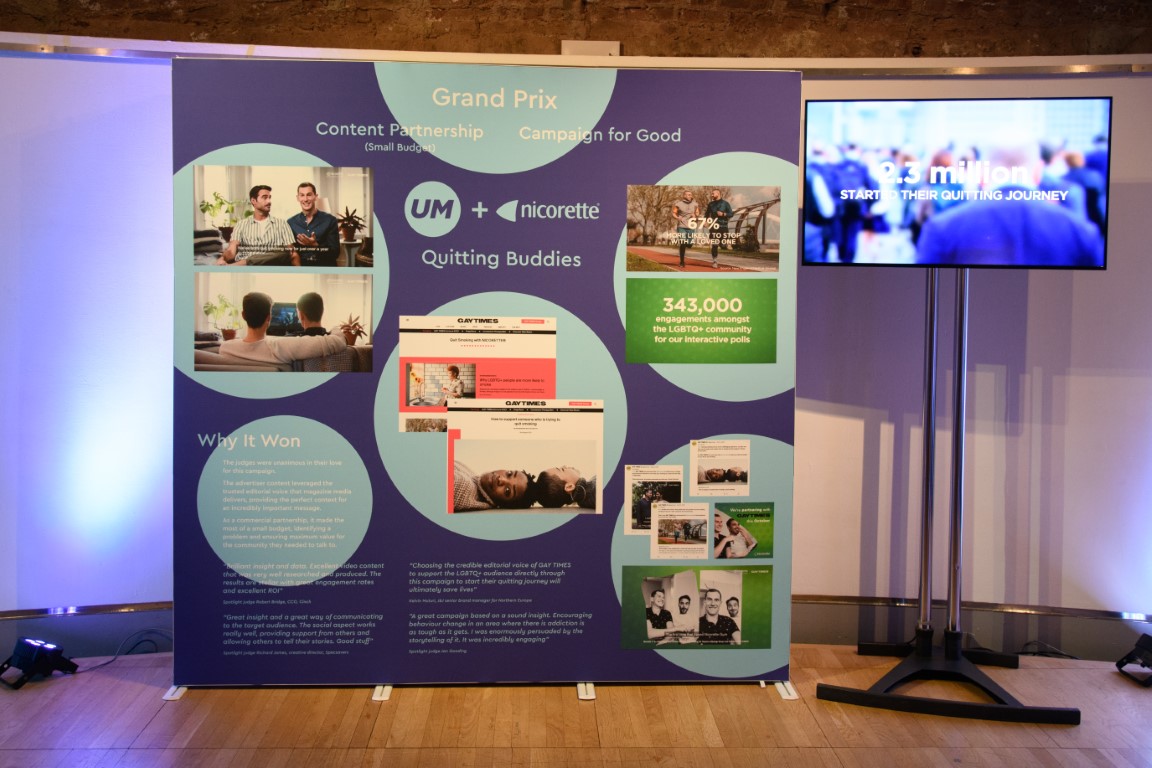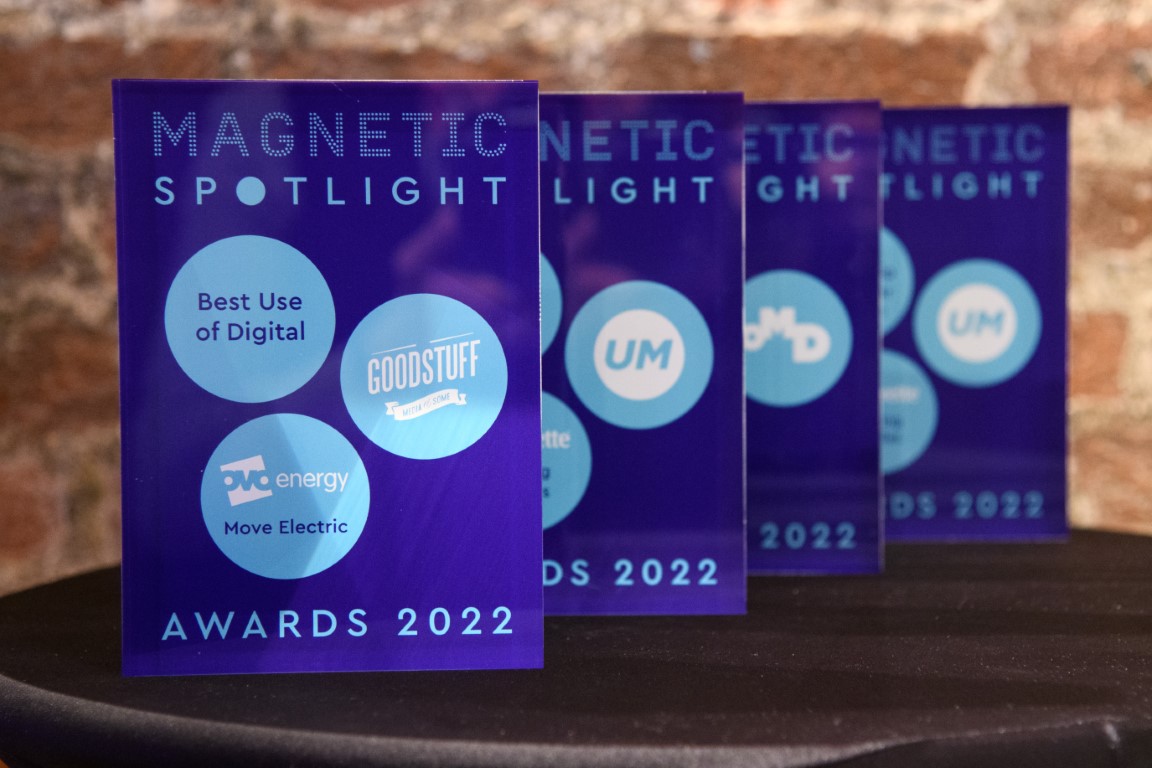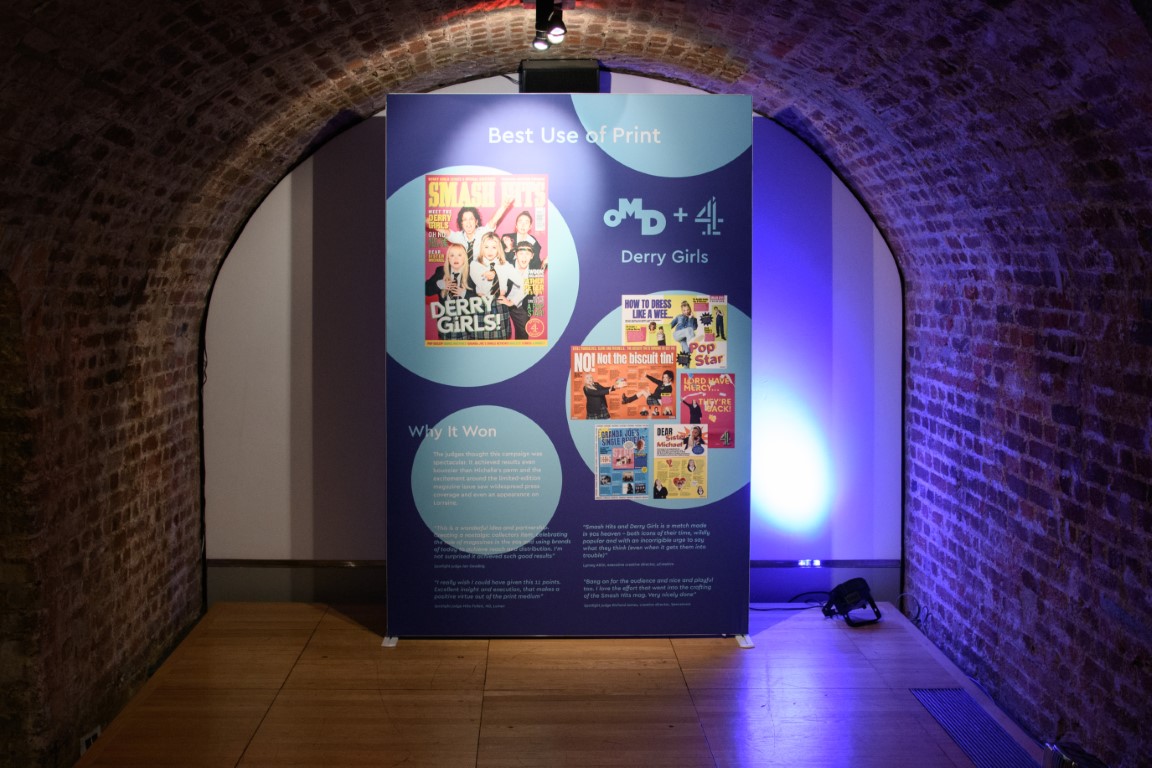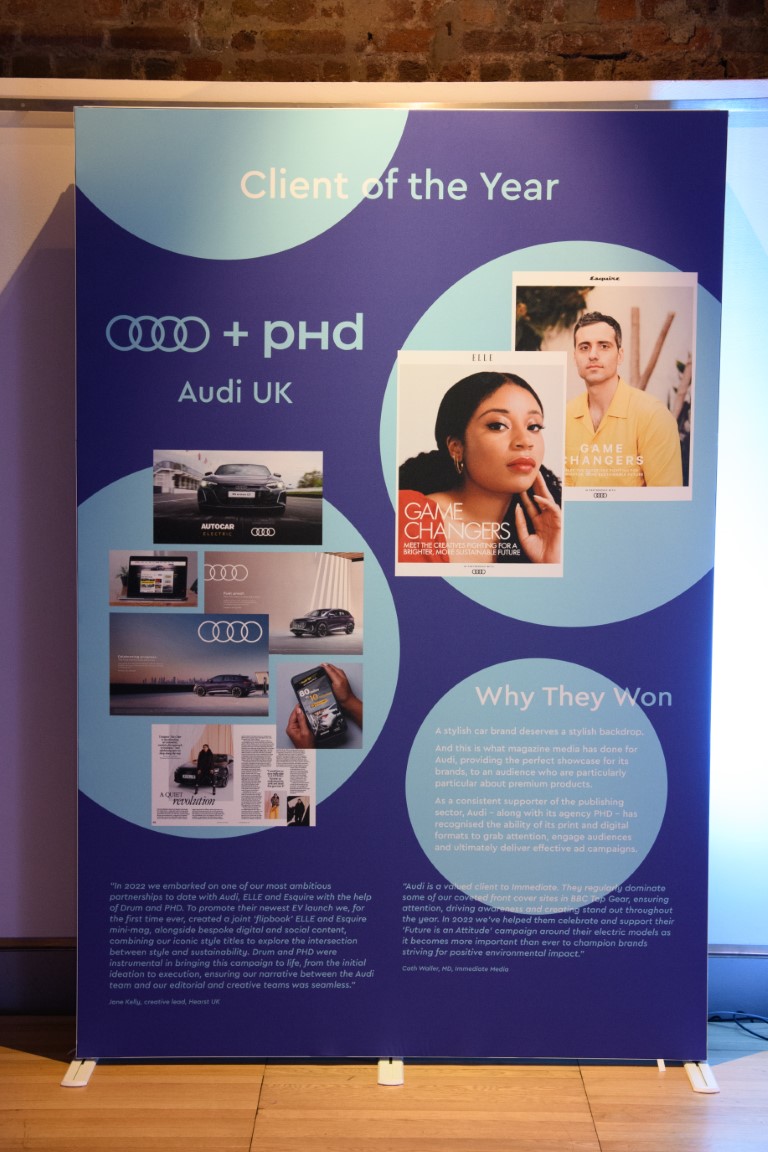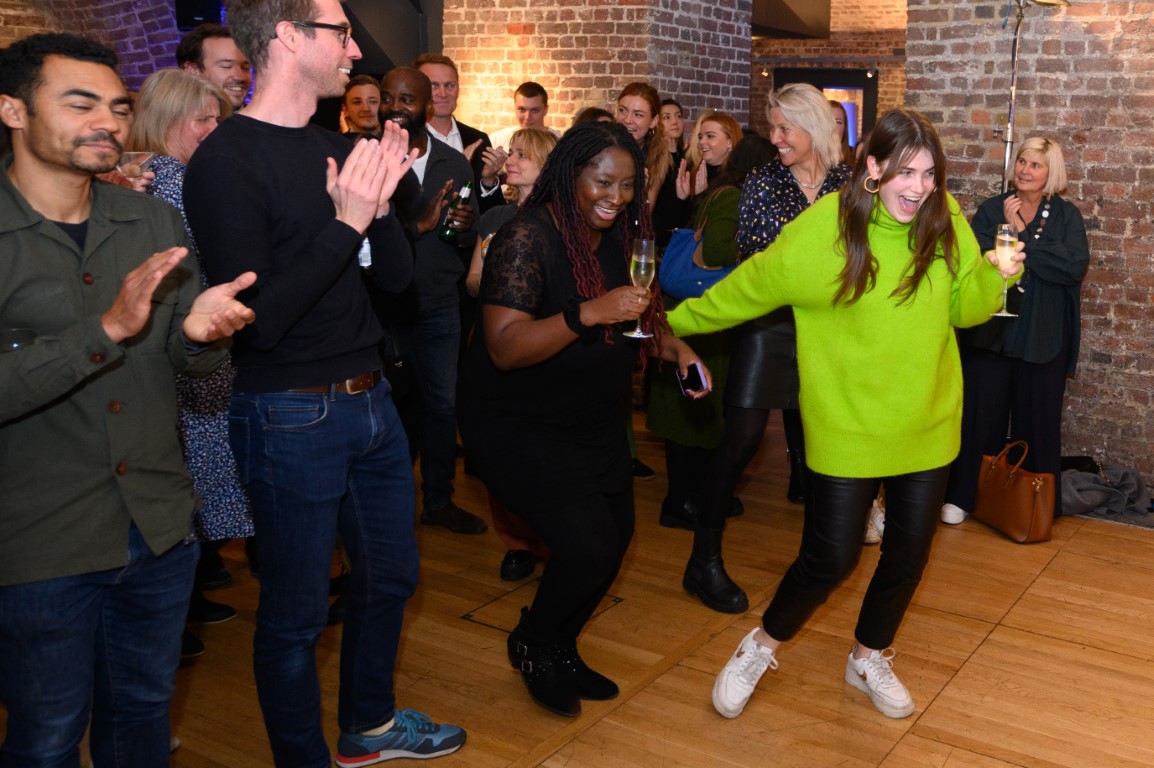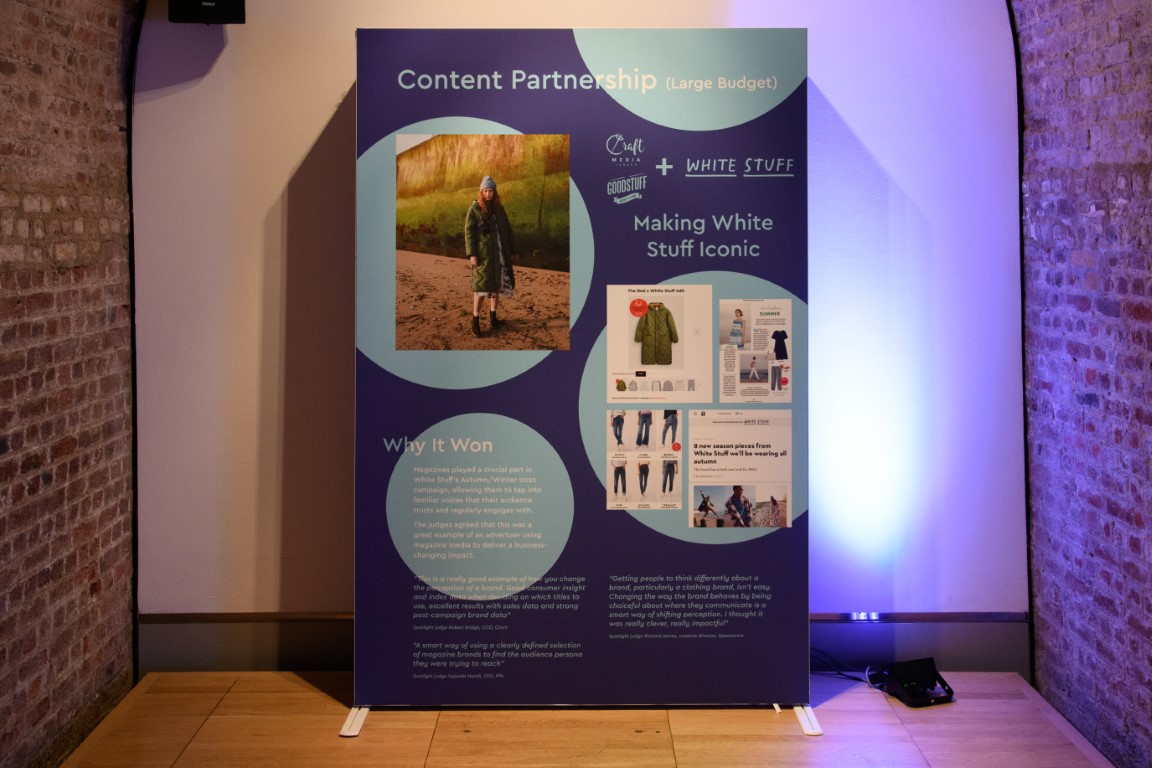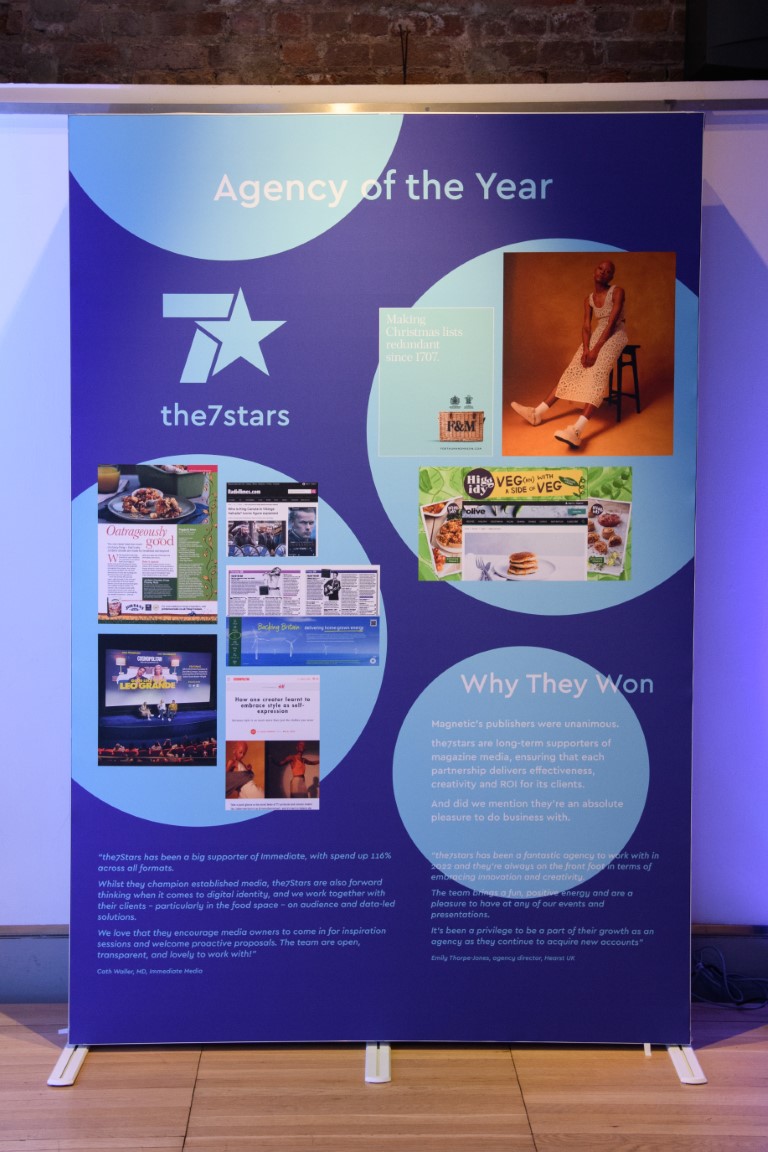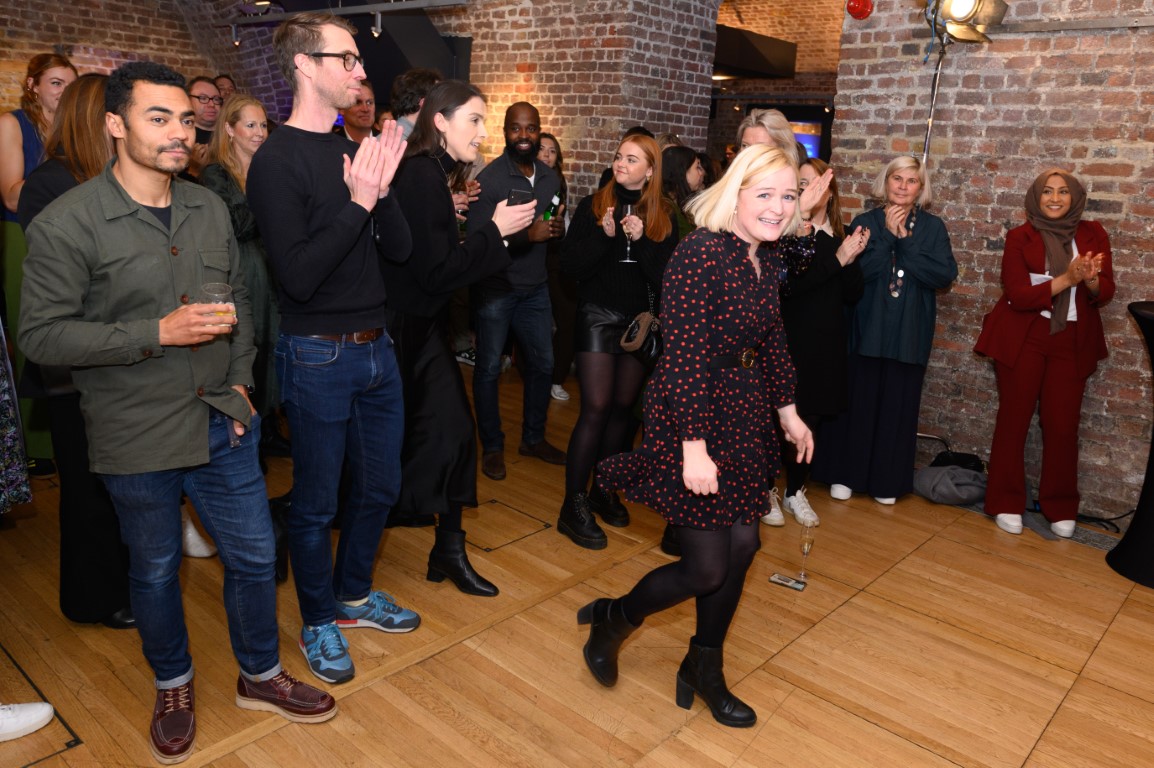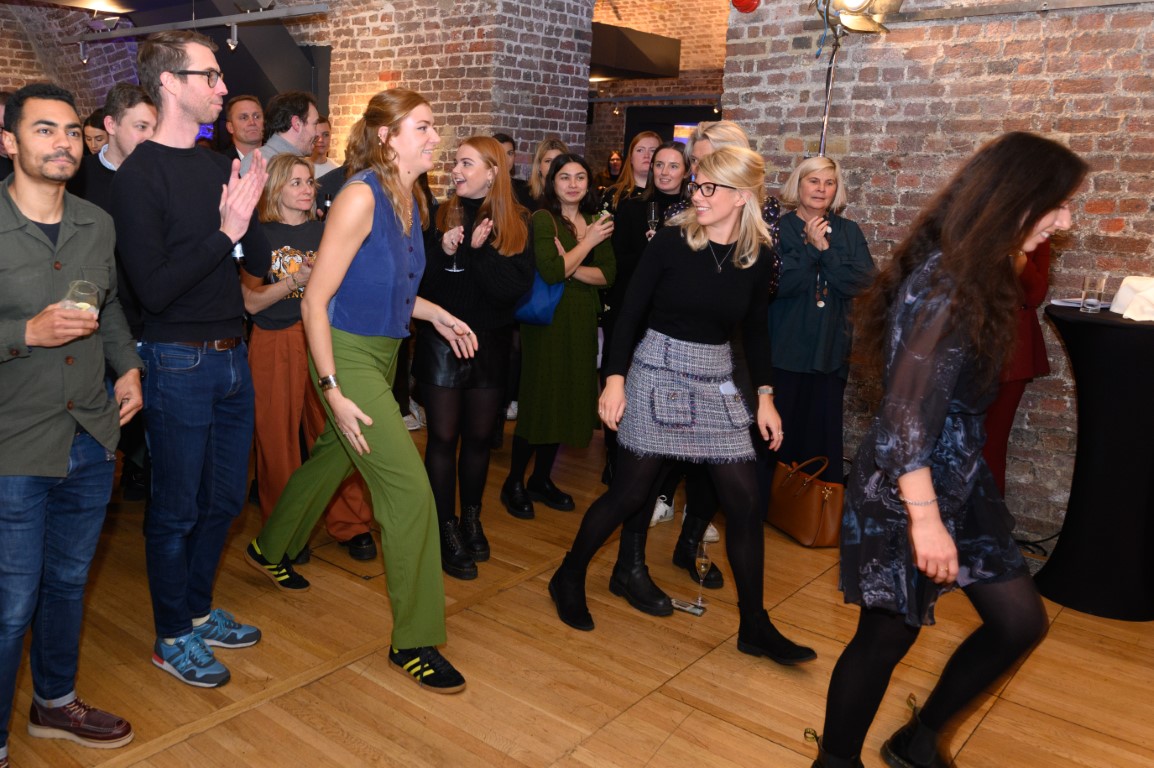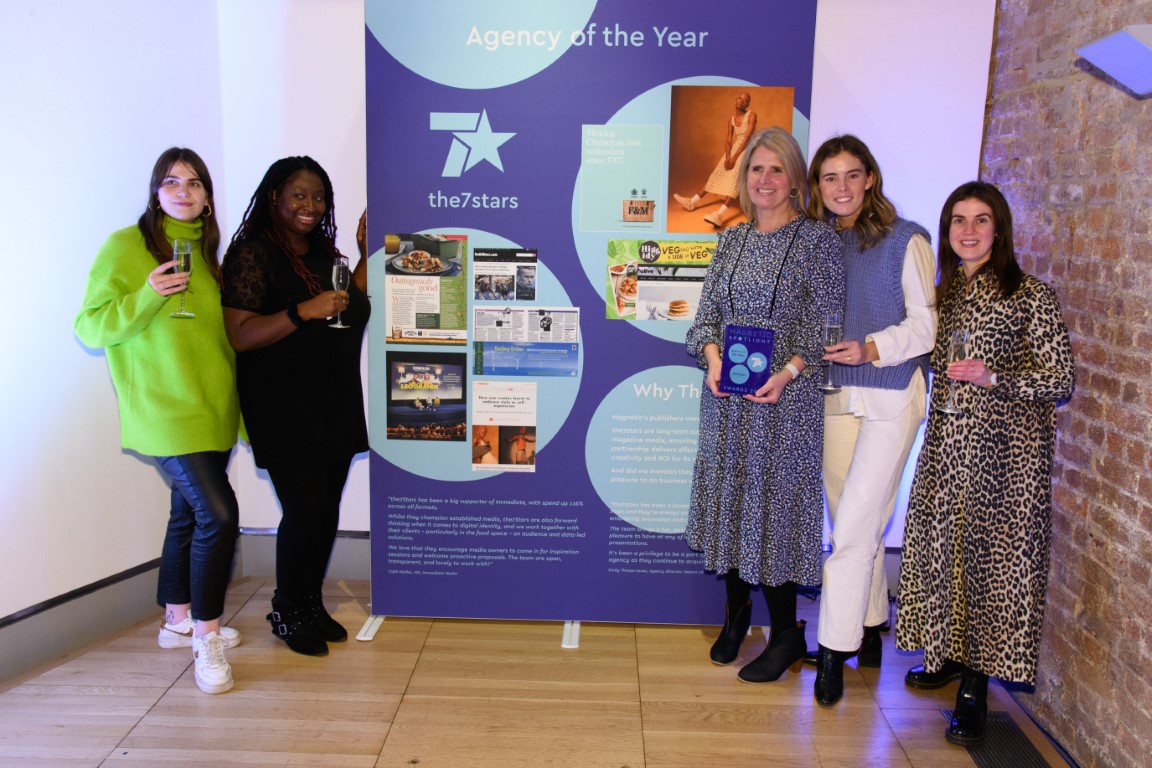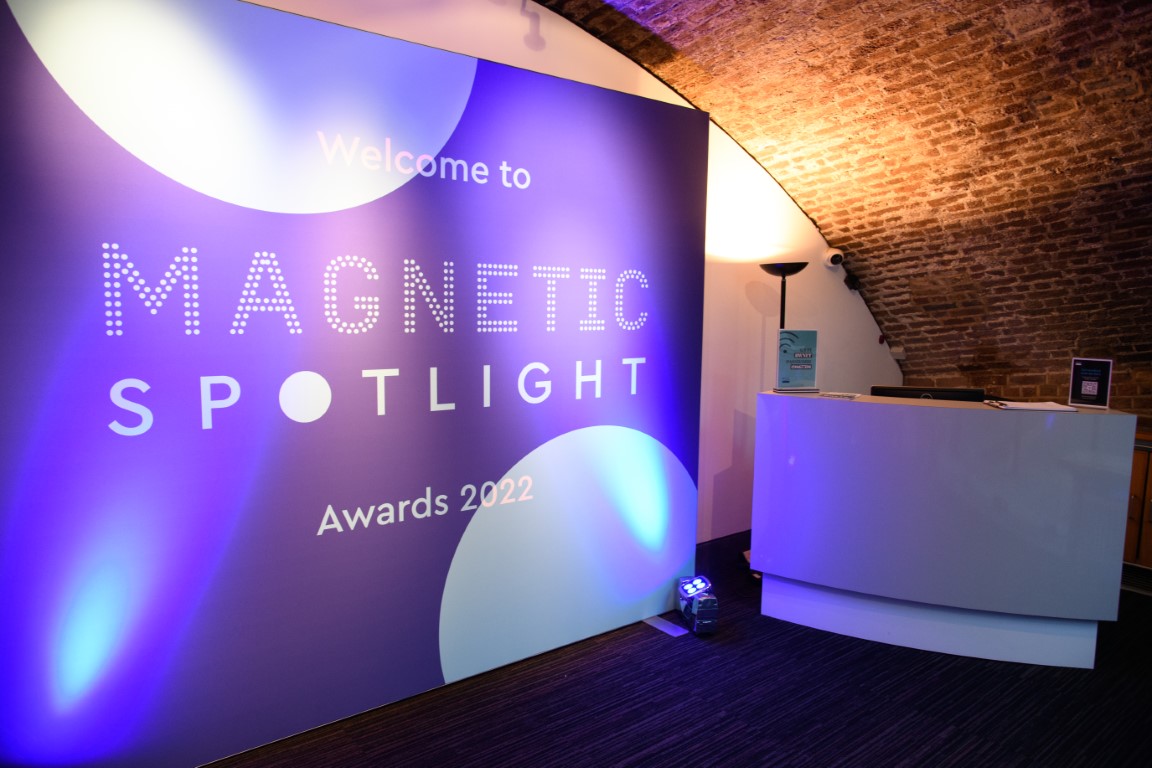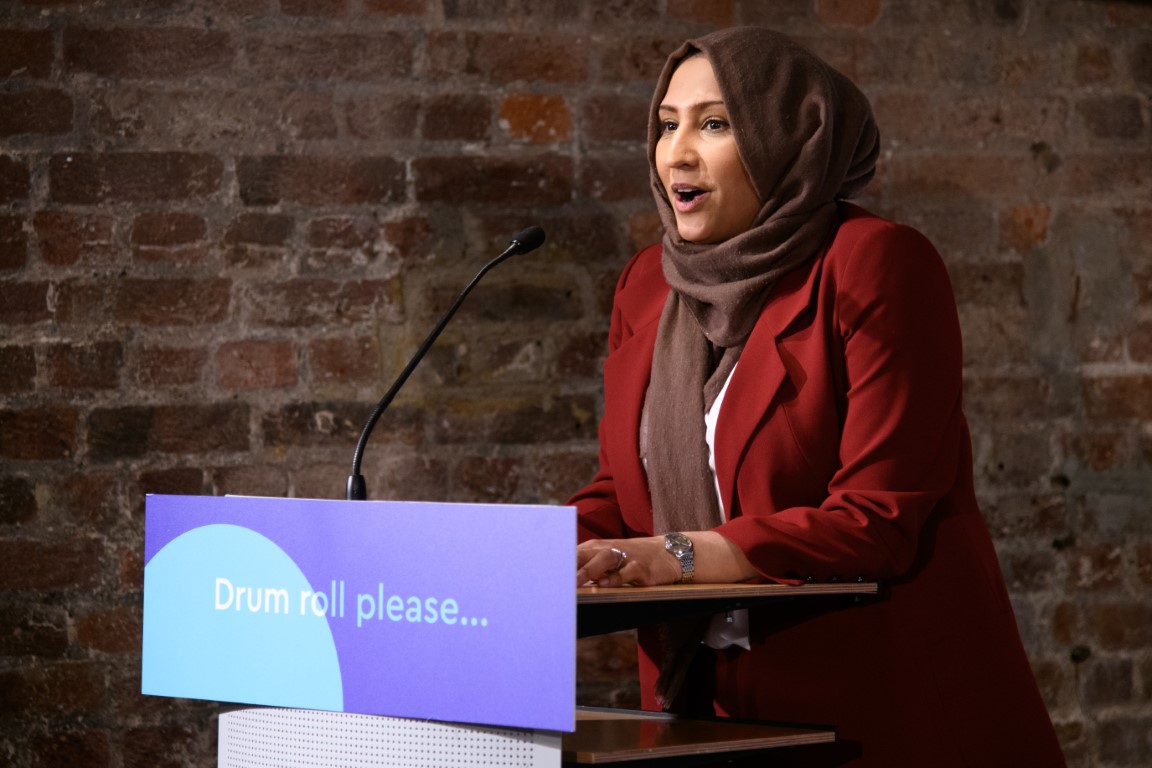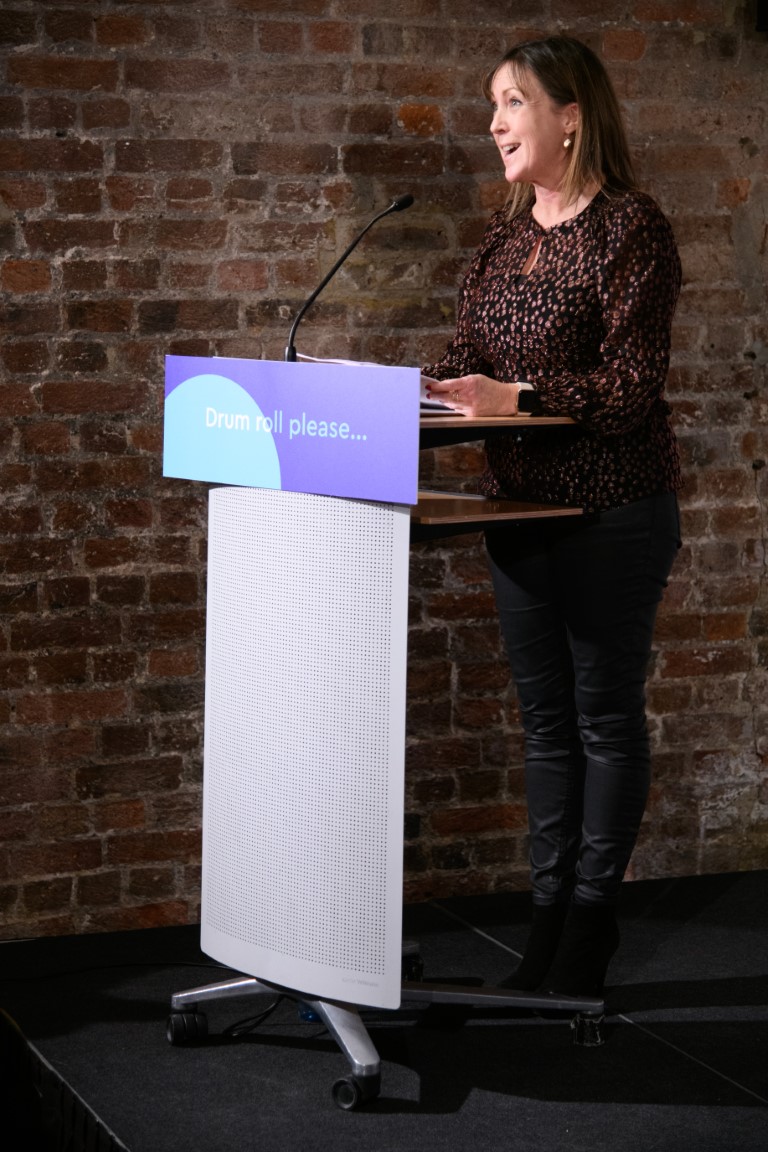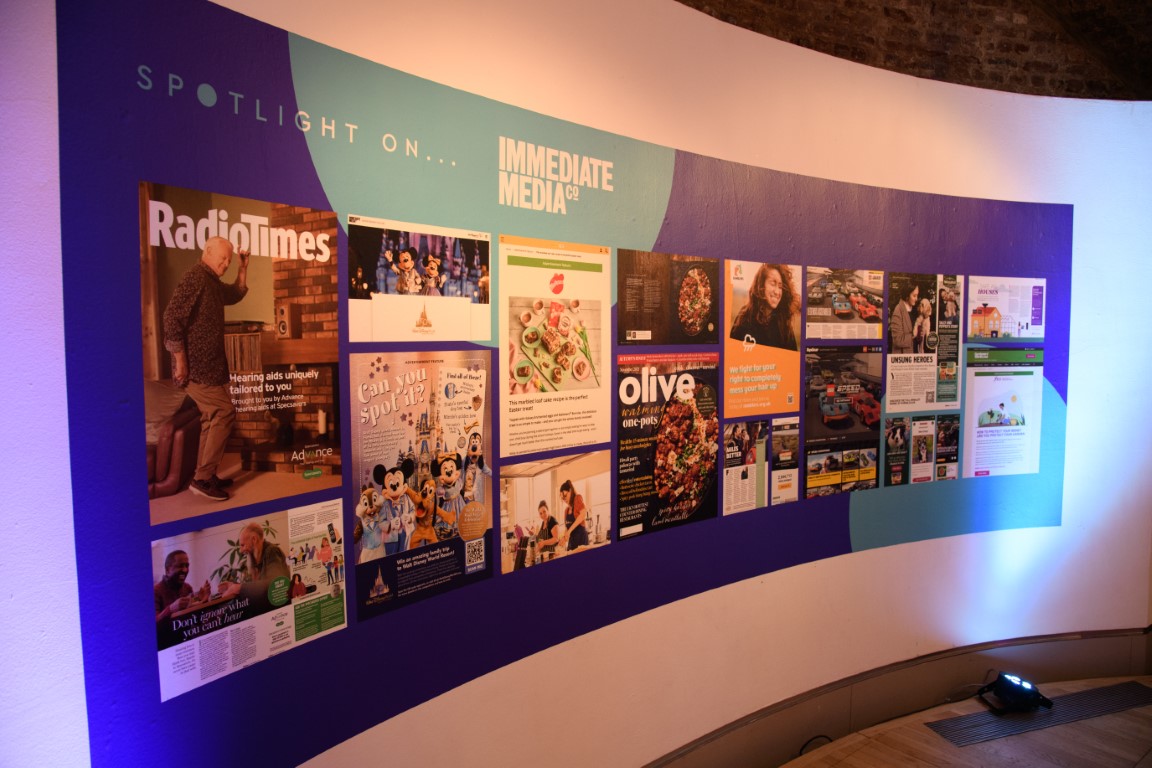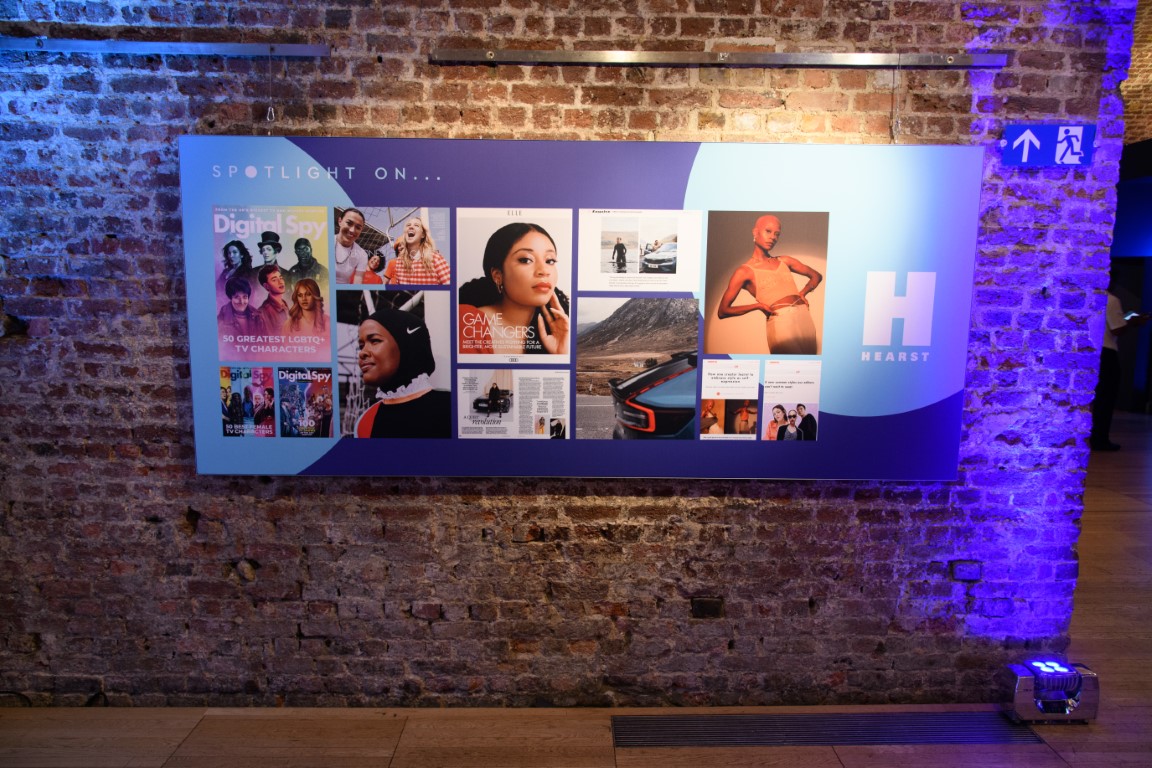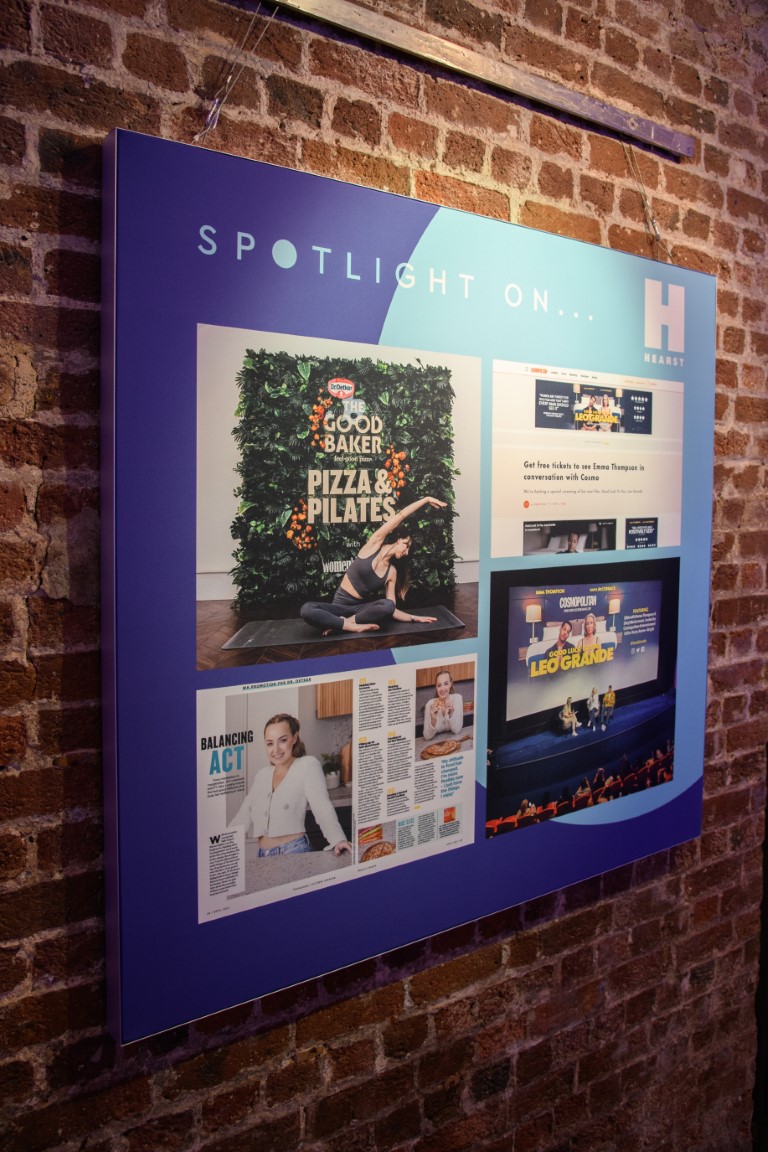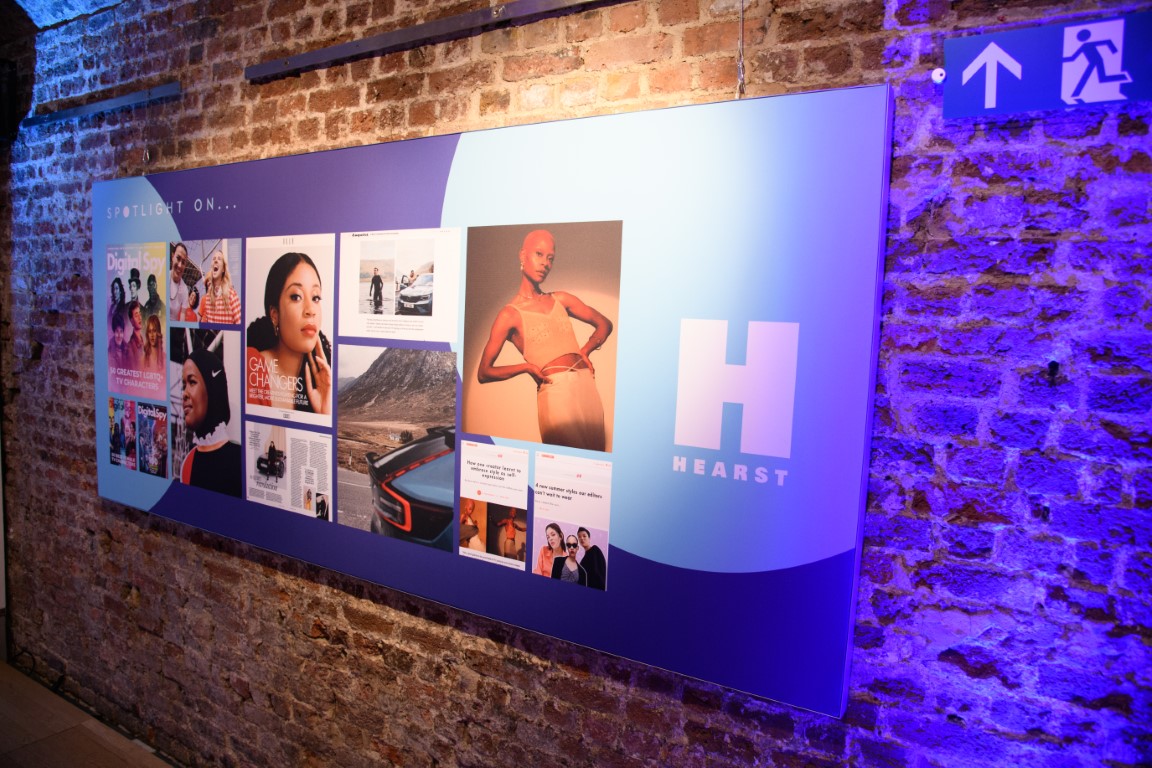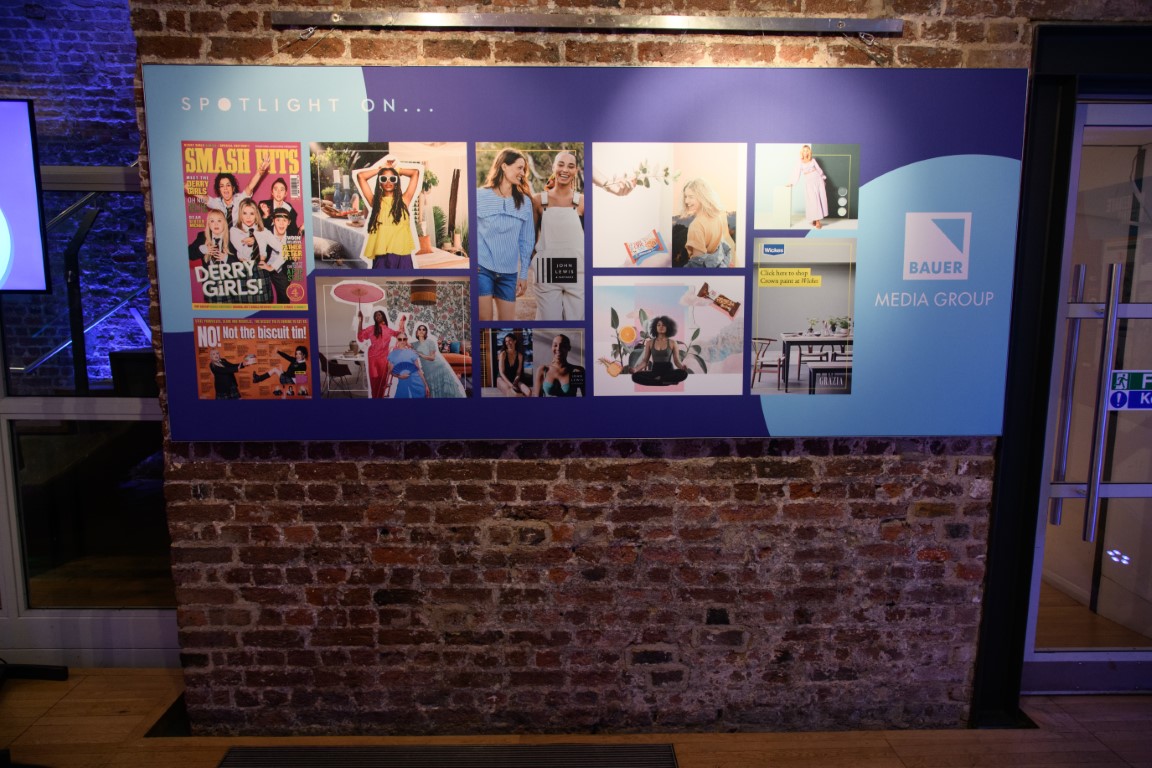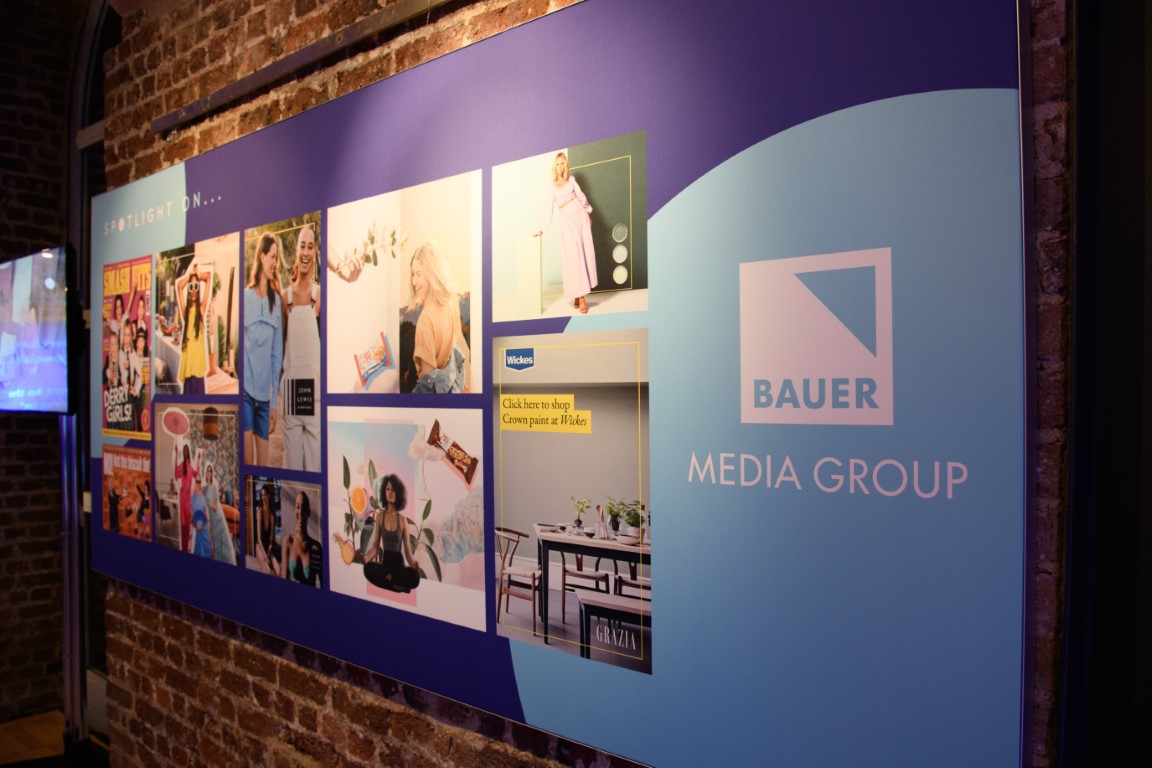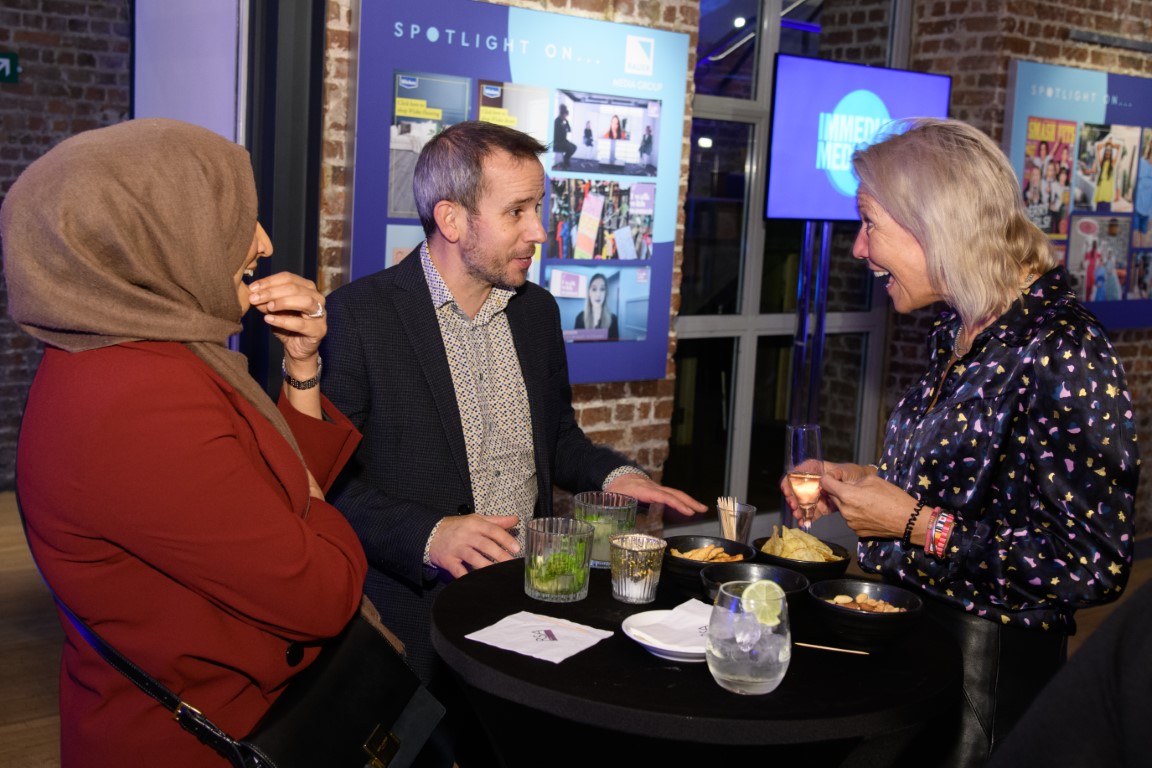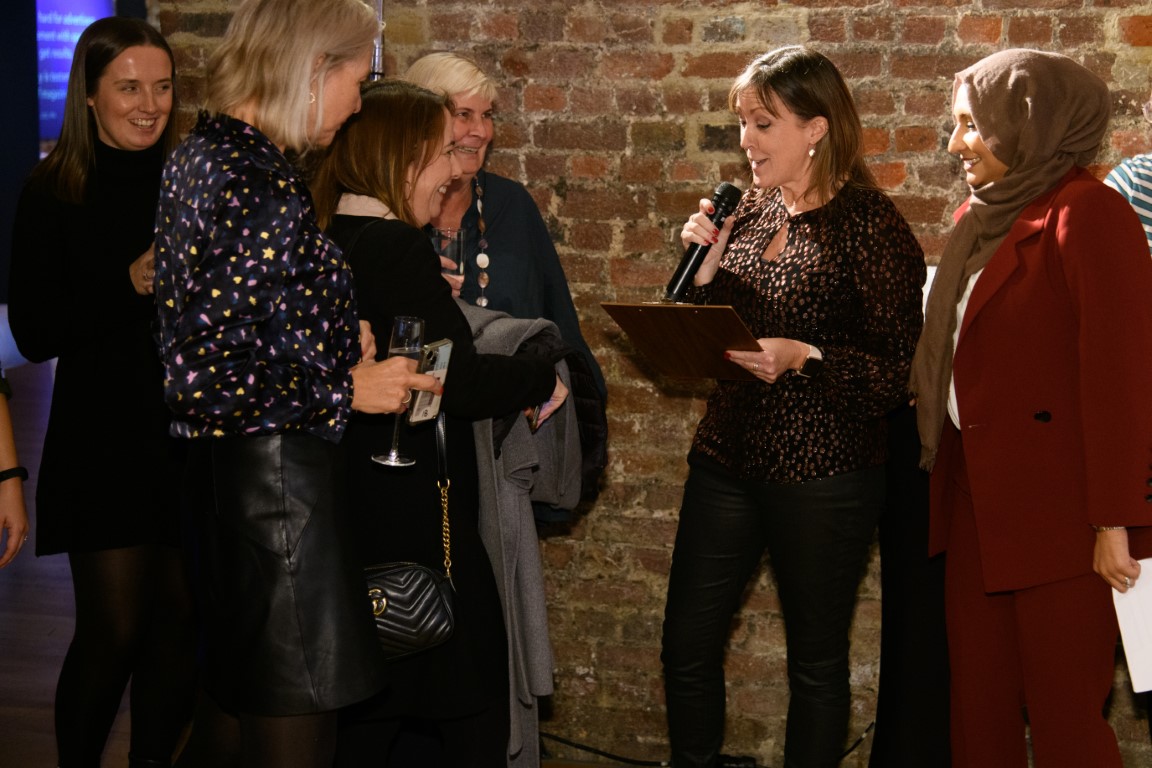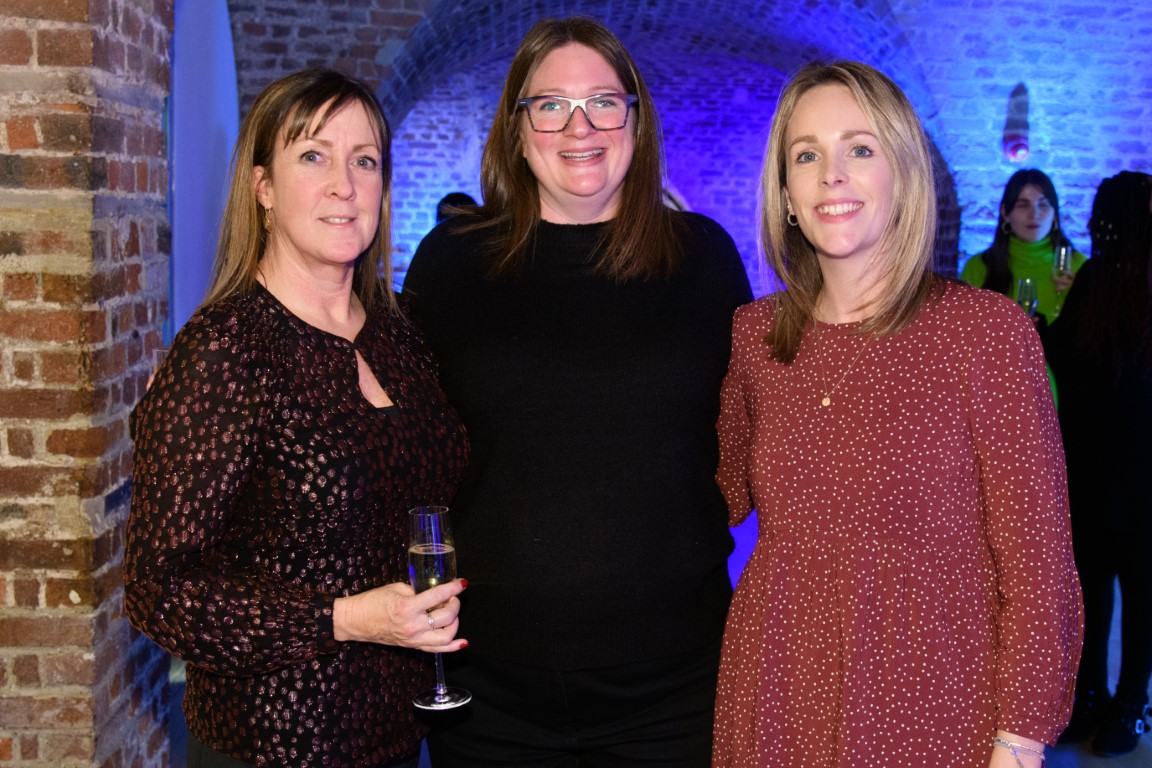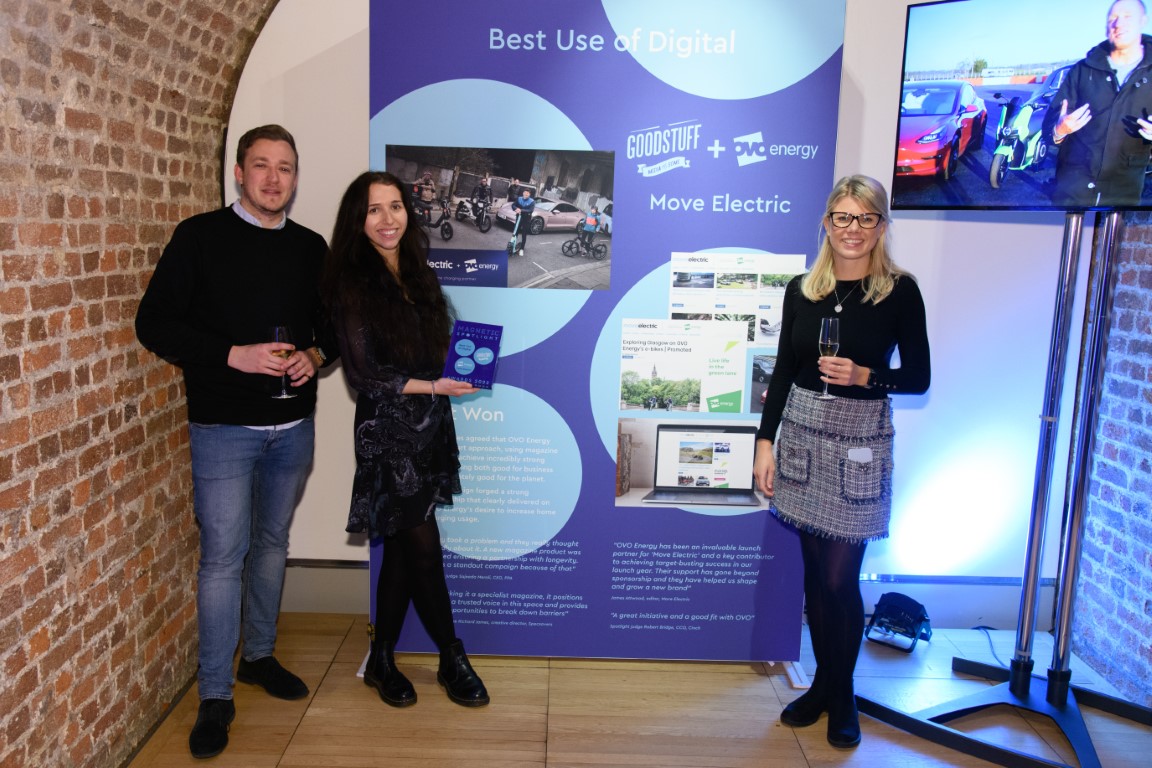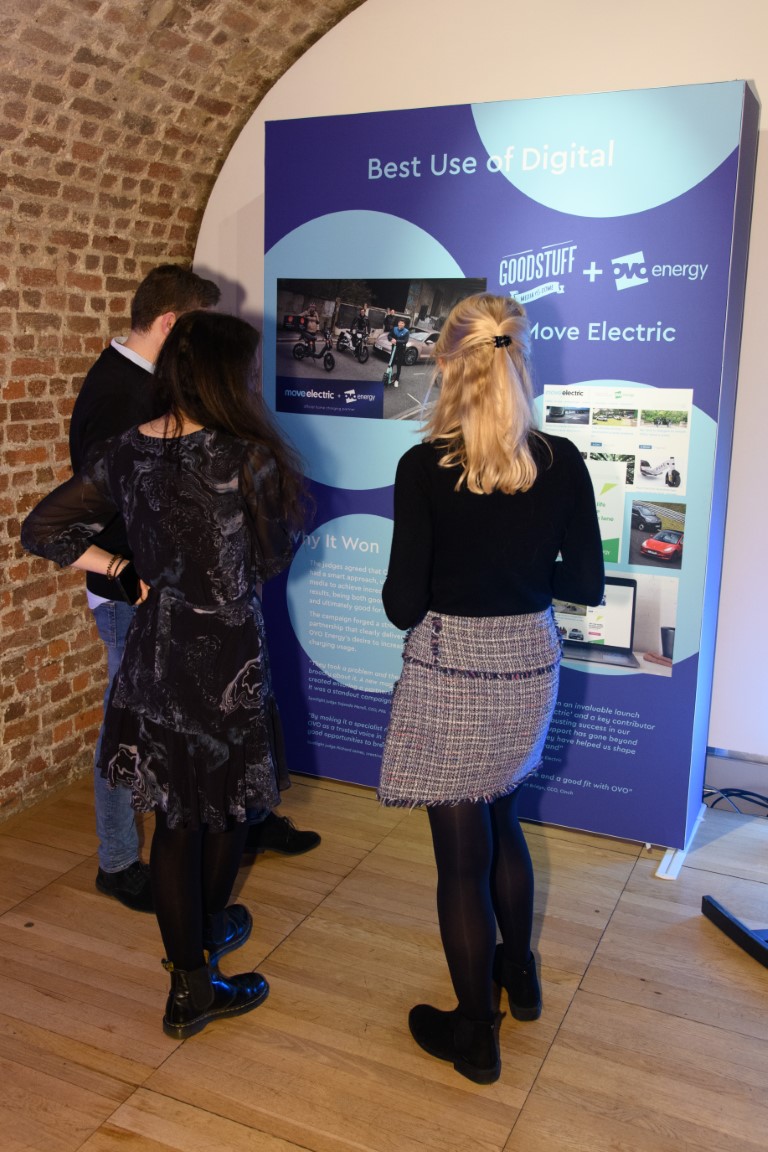 Advertisers, agencies, and publishers gathered in London for the annual Magnetic Spotlight Awards, where the industry celebrated the most effective campaigns that have run in partnership with magazine brands over the last 18 months.
The awards recognised winners across all formats, using magazine media as a platform for good, celebrating the most effective content partnerships, as well as naming a client and agency of the year.
Audi was named Client of the Year. In partnership with its agency PHD, Audi was recognised for its innovative use of magazine media in both print and digital formats to grab attention, engage audiences and ultimately deliver effective ad campaigns throughout the year.

the7stars won Agency of the Year for their significant understanding of how magazine media can work hard for their clients, ensuring that each partnership delivers effectiveness, creativity and ROI for its clients and with their general forward-thinking approach to magazine media.
OMD took home the Best use of Print award with its work for Channel 4 and the hit series Derry Girls.
Best Use of Digital was awarded to Goodstuff and Ovo Energy with Move Electric.
In the category Campaign for Good, UM London won with Quitting Buddies for Johnson & Johnson brand Nicorette.
Content Partnership of the Year (large budget) award went to Craft Media London and Goodstuff won with Making White Stuff Iconic for White Stuff.
Content Partnership of the Year (small budget) saw UM London win again with Quitting Buddies for Johnson & Johnson brand Nicorette. The judges were unanimous in awarding Nicorette a Grand Prix for its campaign that had diversity and inclusion at its core and identified a real issue affecting a specific audience.
The entries were judged by Robert Bridge, Chief Customer Officer, Cinch; Jan Gooding, chair PAMCo, marketing leader and executive coach; Richard James, Creative Direct – The Agency at Specsavers; Mike Follett, MD, Lumen Research; and Sajeeda Merali, CEO, PPA.
Sajeeda Merali, PPA CEO comments: "Magazine brands work hard for advertisers. They drive deep engagement with specialist audiences and get results. The winning campaigns highlighted how the execution of ideas, supported across various channels, resulted in significant engagement metrics, clicks, perception shifts and ultimately sales.
They sold clothes. They drove footfall into dealerships. They helped people stop smoking. They helped people start walking. They suggested paint colours. They discussed the menopause, D&I and women's safety. Whatever your message, whatever your product, there will always be a relevant magazine environment with receptive readers."
The full shortlist and winners
Best Use of Print
WINNER: OMD with Derry Girls for Channel 4
SHORTLIST:
OMD with Jeans and a nice top for Levis
the7stars with Bursting with nature for Jordans
The Story Lab and Carat with Painting up a storm for Wickes
UM London with Protect the things you love for The Financial Services Compensation Scheme
Best Use of Digital
WINNER: Goodstuff with Move Electric for OVO Energy
SHORT LIST:
PHD with Audi e-tron for Audi UK
the7stars with Bursting with nature for Jordans
UM London with Quitting Buddies for Nicorette
Wavemaker with MINI community: Maximum impact for MINI
Campaign for Good
WINNER: UM London with Quitting Buddies for Nicorette
HIGHLY COMMENDED: Love Sugar Science, Let's walk together, the Ramblers
SHORT LIST:
Havas Jump with Acts not ads for O2
#Iwalkwithwomen for GoFundMe
Content Partnership of the Year
WINNER (large budget): Craft Media London/Goodstuff with Making White Stuff iconic for White Stuff
Content Partnership of the Year
WINNER (small budget): UM London with Quitting Buddies for Nicorette
SHORT LIST:
Goodstuff with Move Electric for OVO Energy
OMD with Derry Girls for Channel 4
Spark Foundry with It's high time for Clarins
The Story Lab and Carat with Painting up a storm for Wickes
Wavemaker with MINI community: Maximum impact for MINI
Wavemaker with A road less travelled: supercharging positive change, BMW
Grand Prix
WINNER (small budget):UM London with Quitting Buddies for Nicorette
Client of the Year
WINNER: AUDI
Agency of the Year
WINNER: the7stars
Judges