Department for Education: Get into Teaching
WINNER: Magnetic Spotlight Awards 2019 for Best Use of Print
SHORTLISTED: Magnetic Spotlight Awards 2019 for Best Content Partnership (<£100k)
"Hearst delivered a holistic, insightful and diverse campaign using a strategic range of channels and publications to reach our target audiences. Outstanding account and project management made for a fun and thorough partnership, whilst passionate editorial helped to deliver engaging and creative content. Hearst used their unique tone of voice to shine a light on a career in teaching and it's benefits to their audience, and built consideration of teaching as a career option through regular prompts across the breadth of the campaign. An absolute pleasure of a campaign to work on!"

Louis DaSliva, Partnerships Campaign Manager, Department for Education
The Challenge
The decision to teach is a long and protracted one, often littered with barriers that communications can help to overcome, for example 20% of people do not teach due to encountering negative opinions from friends and family.
We also know that teachers have a huge influence on those that are considering a teaching career. The ATL campaign Teaching Shapes Lives' and the campaign idea of 'Every Lesson Shapes a Life' remained an important part of the overall strategy, but the Department for Education were keen to drive increased relevance and positivity, translating desire to teach into action, pulling people through to registration.
The Idea
Now more than ever, we are reflecting on our careers not just as a means of income but as a source of purpose and meaning. Insight shows that 50% of UK adults would take a salary cut to do work that matches their values and 60% are open to a different career opportunity (The Purpose Collective, Stylus).
Hearst's 'Real Influencer Network' was designed to reach an audience who want to make work matter, unlocking potential candidates who are driven by purpose and connection.
A campaign was created to demonstrate how the influence of one teacher can cause a positive chain reaction that is passed on to peers, family, future family, future friends, and future colleagues, and to show how good teachers not only shape individual lives, but future communities.
The idea was brought to life through three content strands:
Back to school – showcasing the true influence and creativity of teachers in real environments leveraging passions of younger readers.
The teacher who… – building on the emotional connection readers have with editors to reveal how teachers have shaped their success.
Why I teach… prove that we all have something to offer teaching and how teachers made the switch and the impact it has made on their lives.
This activity ran across Cosmopolitan, ELLE, Digital Spy, Men's Health and Red with tailored executions designed to increase positive sentiment and audience relevance.
The 'Back to School' content strand was led by a celebrity influencer video series across four of brands. Maya Jama (Cosmo), Clarah Amfo (ELLE), Gareth Thomas (Men's Health) and Naomie Ackie (Digital Spy) went back to school to show how teachers can have such a significant impact on the people we deem to be influential.
The videos were distributed socially, built for IGTV (Instagram TV) and supported by an interview with the celebrity in article format.
In print: a thank you letter series from the Editors to their teachers was created, as well as interviewing inspirational teachers themselves on how and why they got into teaching. Print advertorials were designed to sit as naturally as possible within the career sections of each magazine title for maximum impact and engagement.
Socially led video content was also created to support the print features, bringing each of the stories to life and to drive further engagement. The relevance and flexibility of this activity was thoroughly tested when mid-way through the campaign activity was paused due to the Covid-19 pandemic, but was adapted and restarted.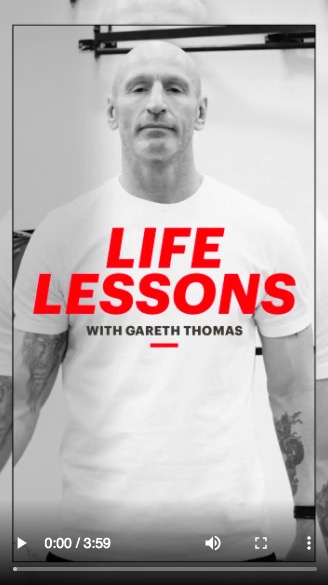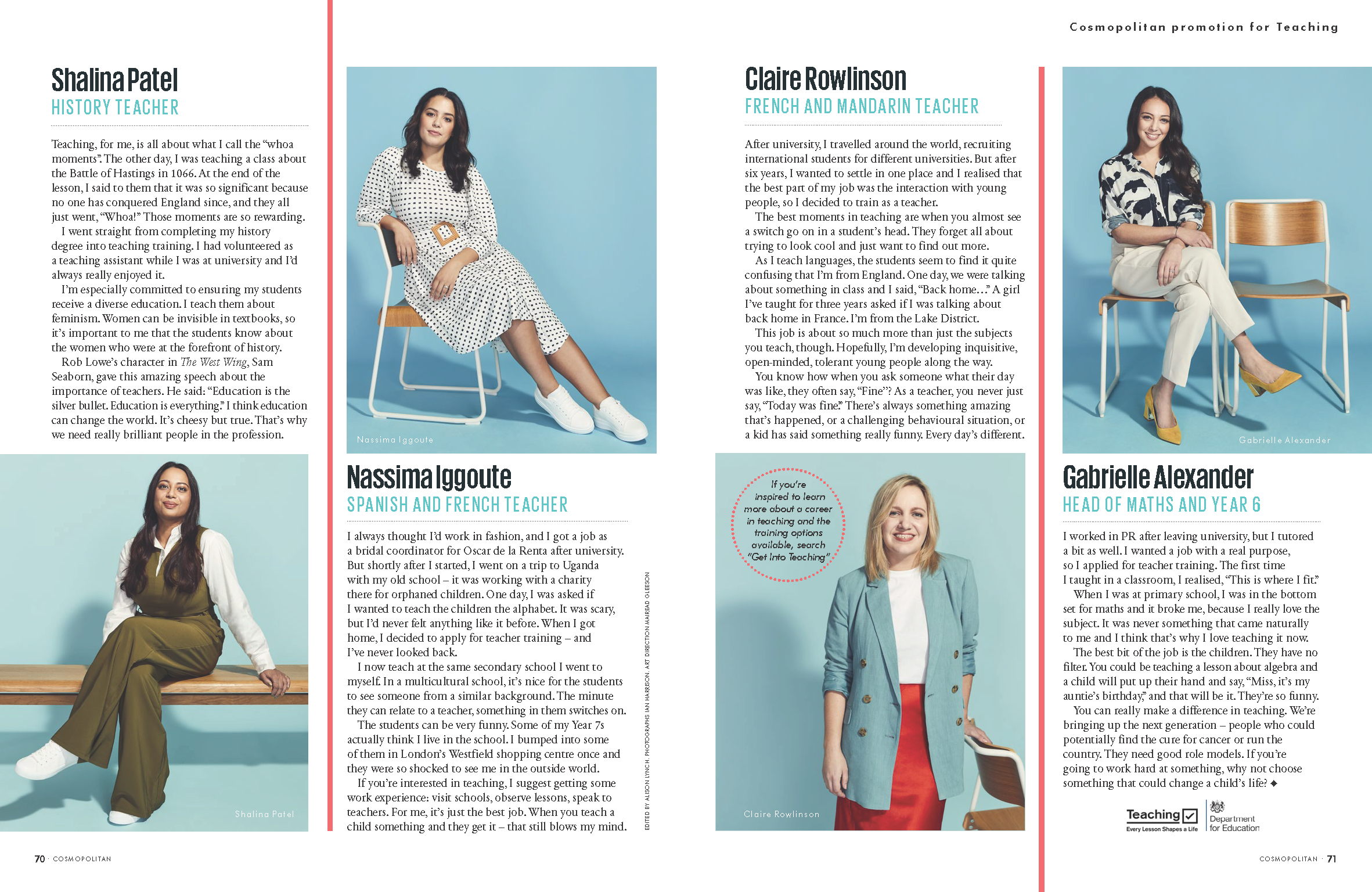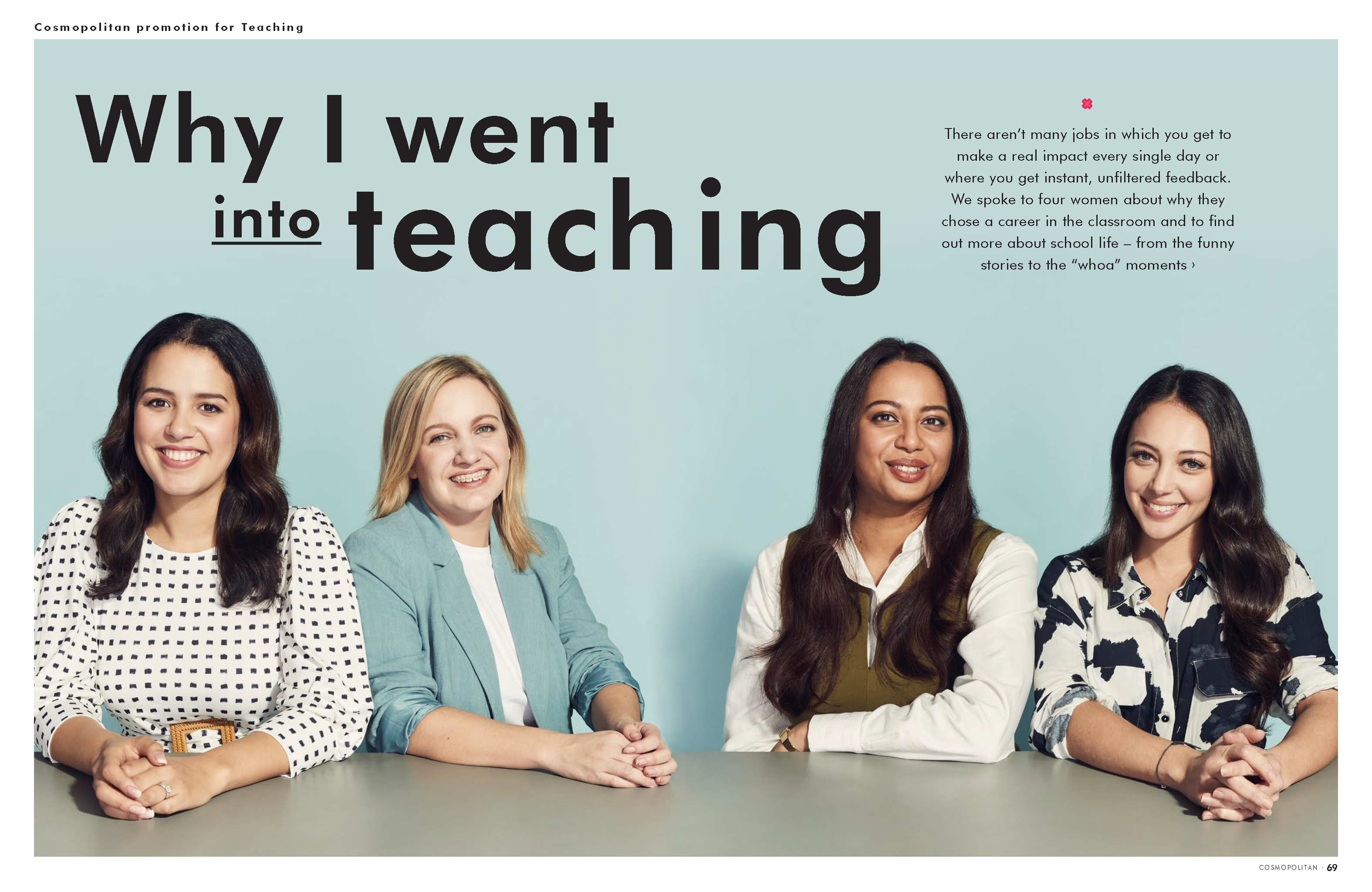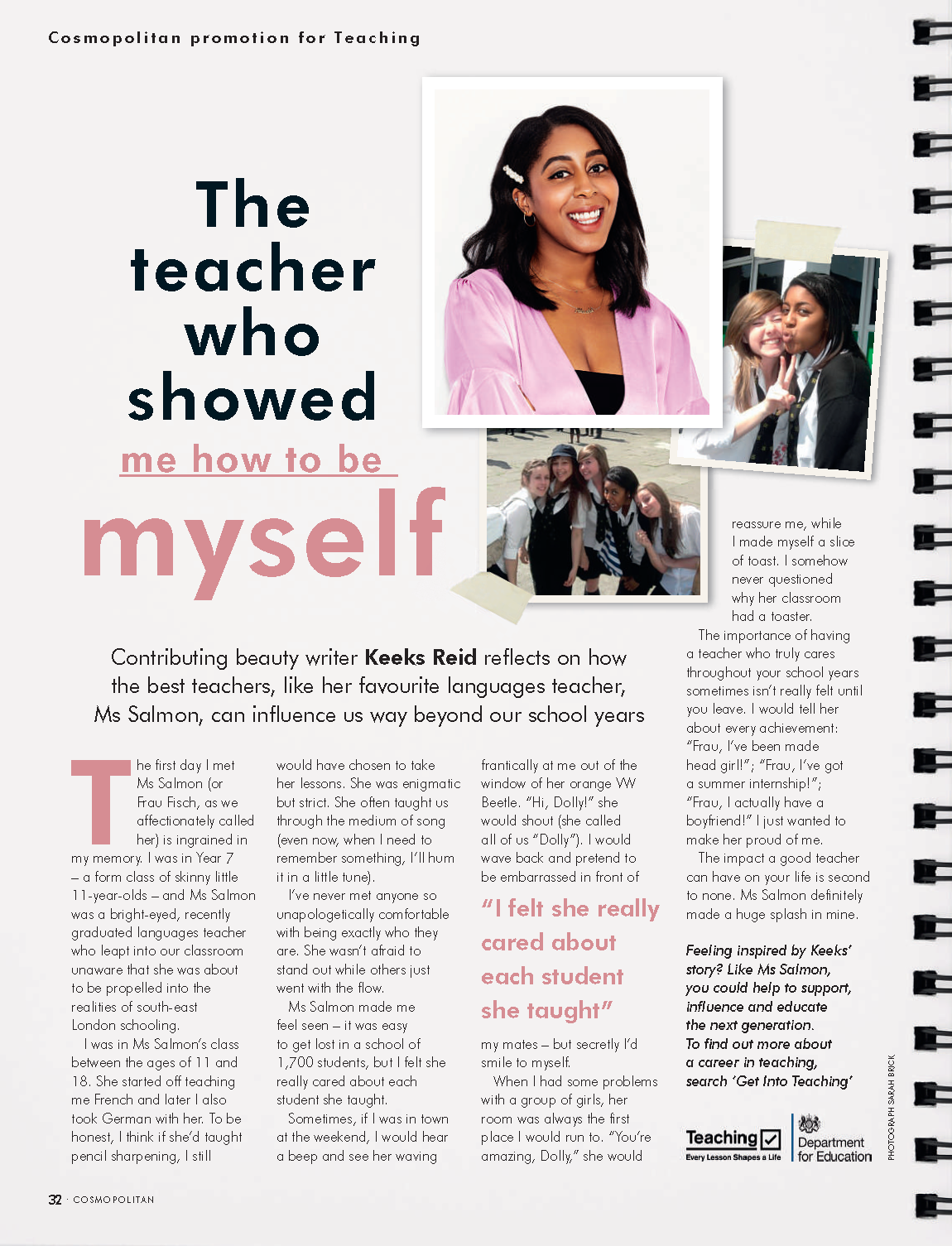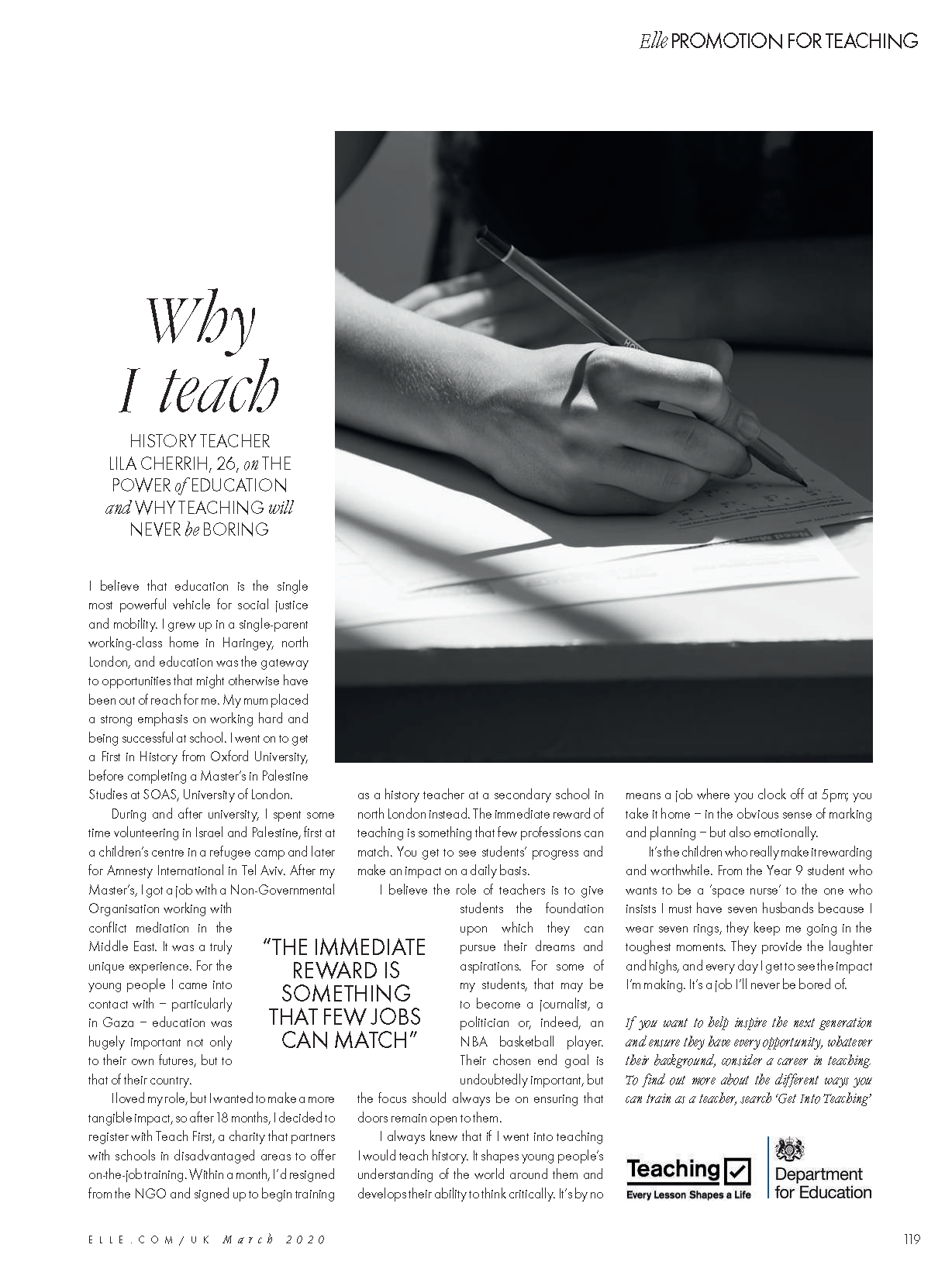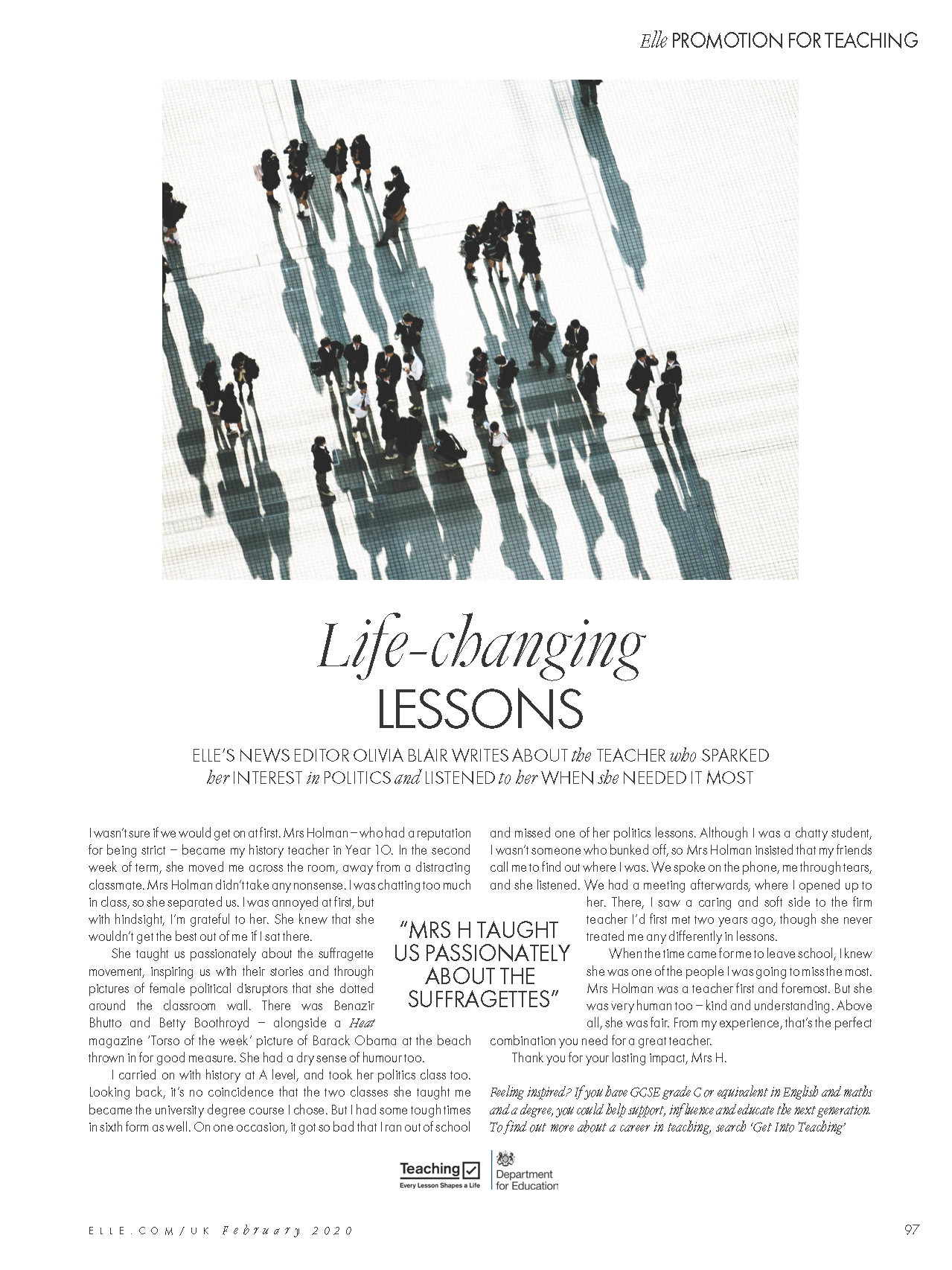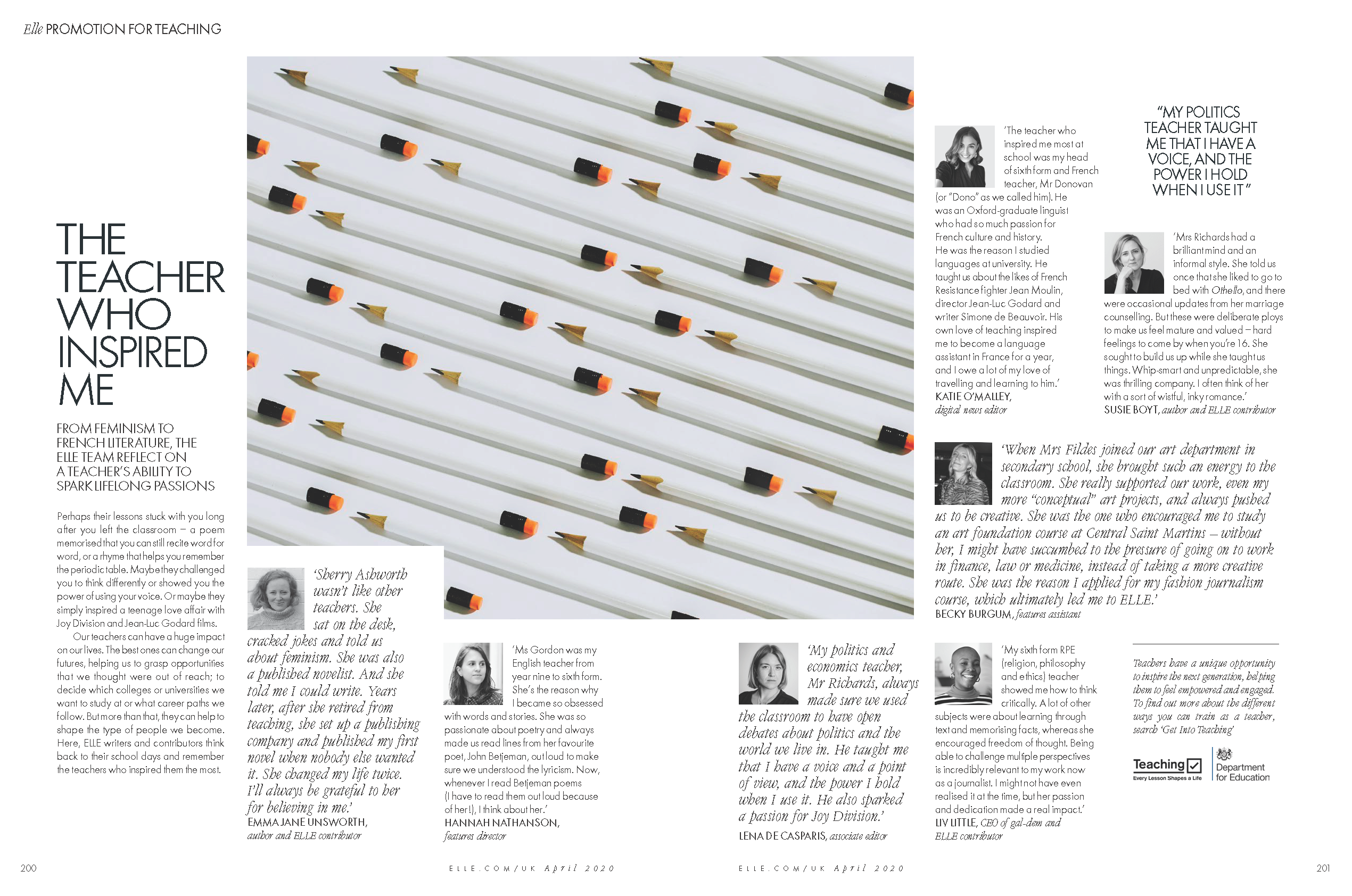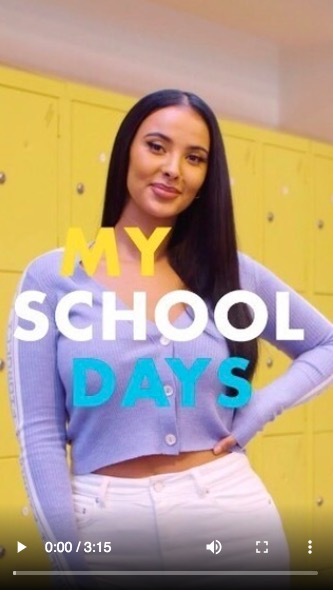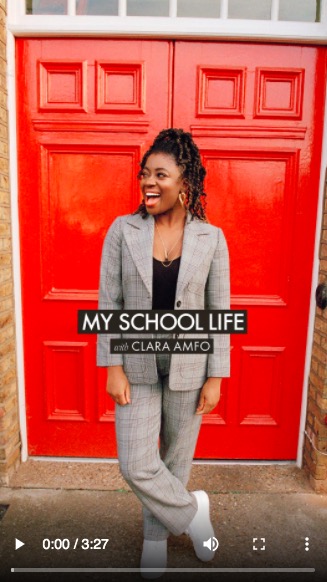 The Results
Post-campaign research with Hearst's reader panel found a significant impact on consideration and direct action as a result of seeing the campaign
51% took a direct action as a result of seeing the campaign – including 13% immediately registering at the Get into Teaching website.
5000 clicks to the client's website from the digital articles
27% of all respondents said that they would consider a career in teaching for themselves, with a further 24% claiming that they 'might' consider it.
The campaign was particularly successful among the 18–34 audience. Of those who recalled seeing the activity, consideration of teaching as a career rose from 31% to 41% and likelihood to recommend to friends or family rose from 28% to 41%
Furthermore, the content achieved high levels of engagement
Branded videos achieved a social reach of 2.35M with an average VCR of 20% Vs 12-18% benchmark.
Articles excelled dwell time benchmarks with an average of 02.59 Vs 02.42 benchmark.
All Snapchat activity overachieved against Hearst benchmarks with the Snapchat run of channel achieving an average screen time of 2.09 Vs 1.19 benchmark.
Digital display activity overachieved by 118% against guaranteed ad impressions achieving 4.49M and an average CTR of 0.53% Vs Hearst benchmark of 0.26%.
Engagement with the campaign was significant, with over 620 positive comments, over 20,000 positive reactions, 2000 shares and over 4500 saves.