If you missed your chance this year and you'd like to register your interest for The Lab 2018, get in touch at thelab@magnetic.media
To keep up to date with upcoming Magnetic events and the latest magazine media insight you can subscribe to our newsletters and follow us on Twitter @MagneticMedia and LinkedIn
Take a look at our pictures from The Lab 2017 and watch the video below to find out why you should register your interest to be a part of this exclusive experience.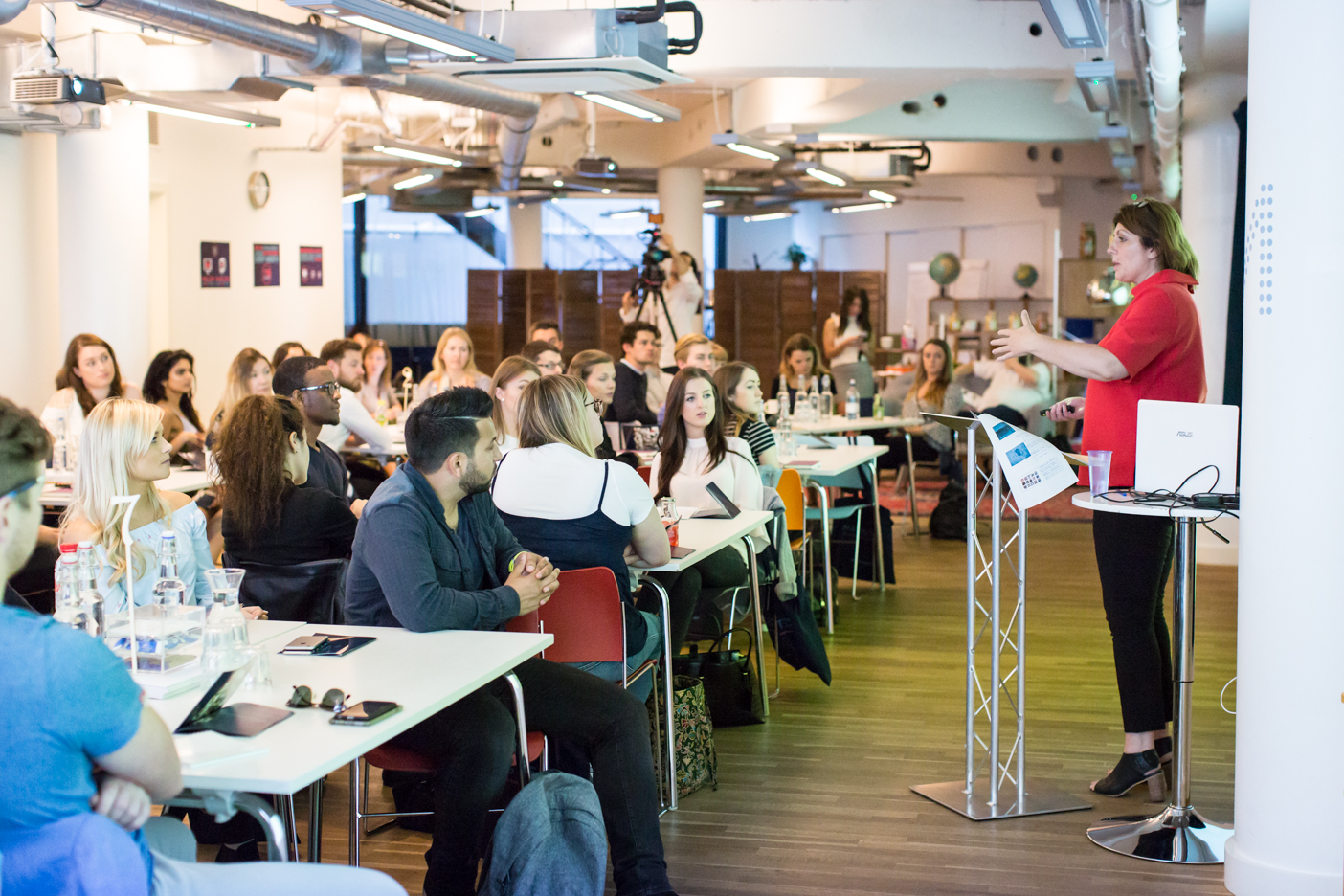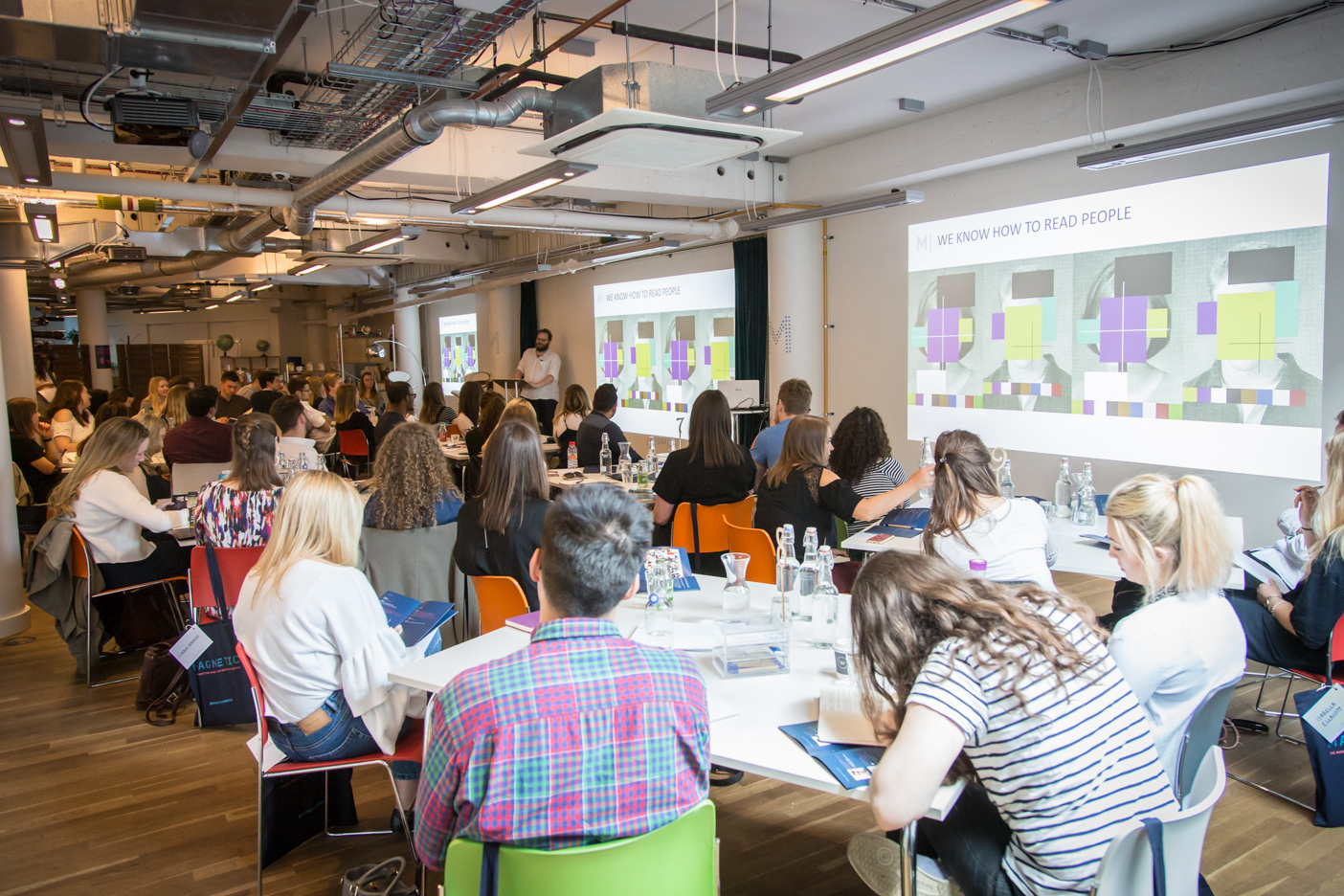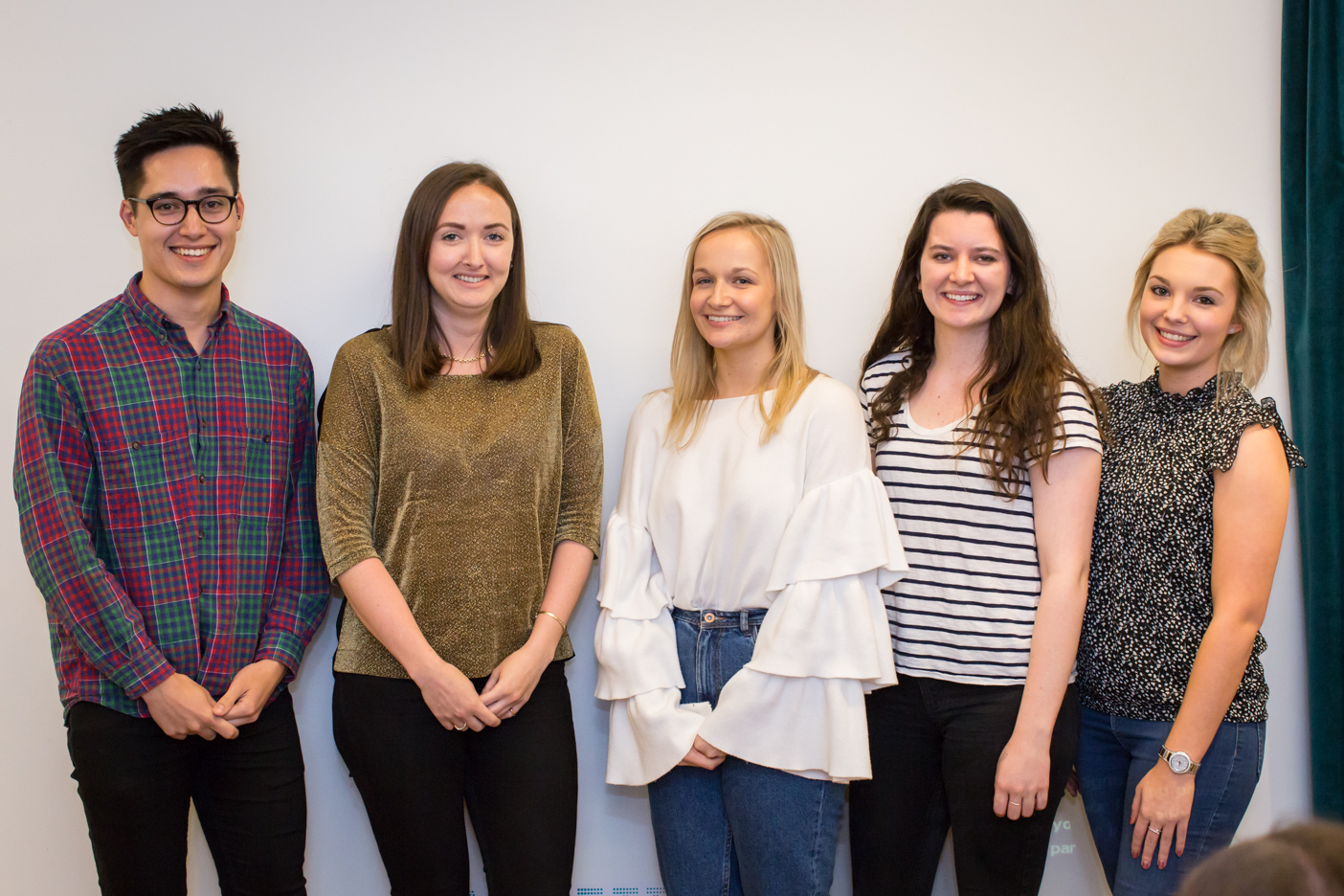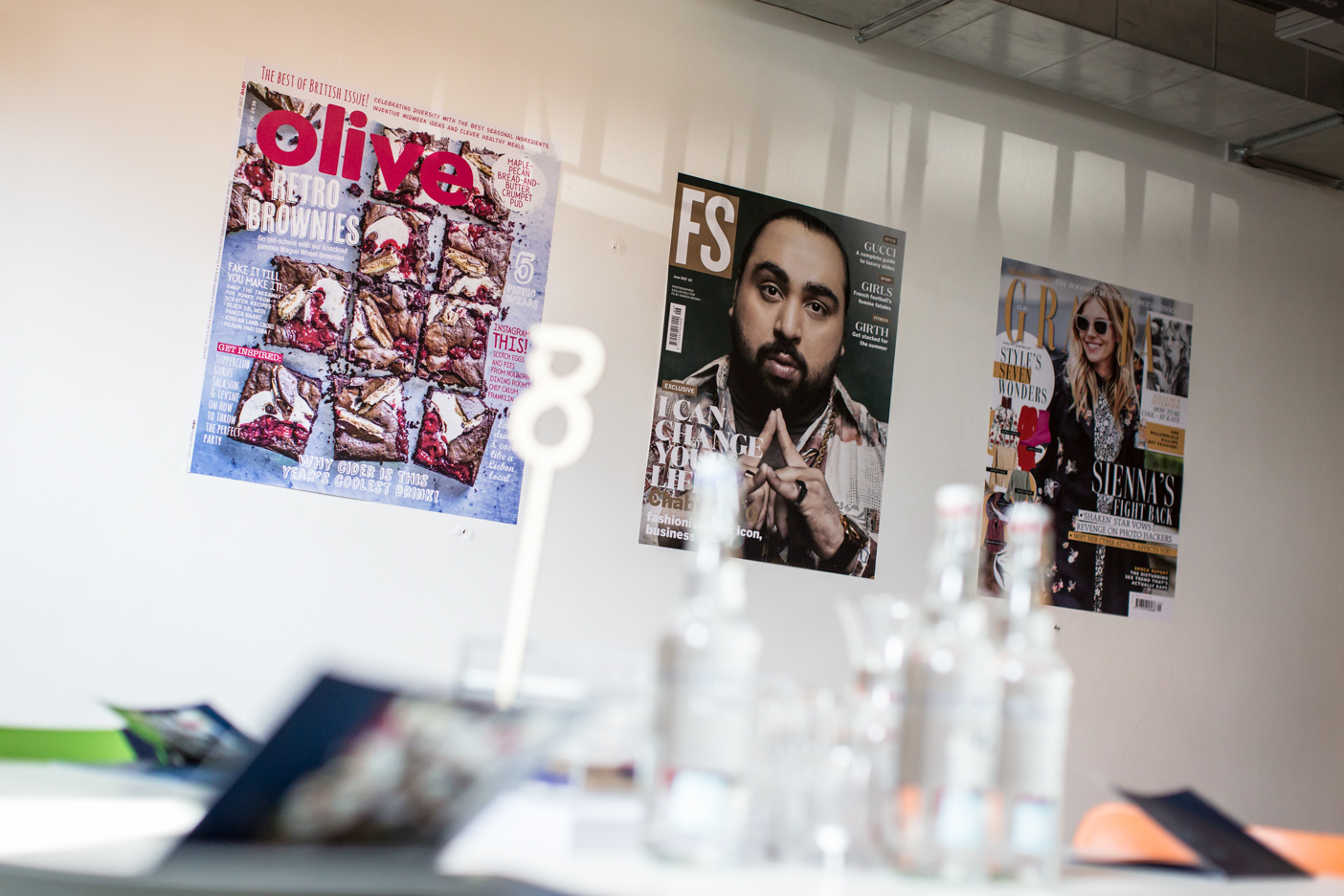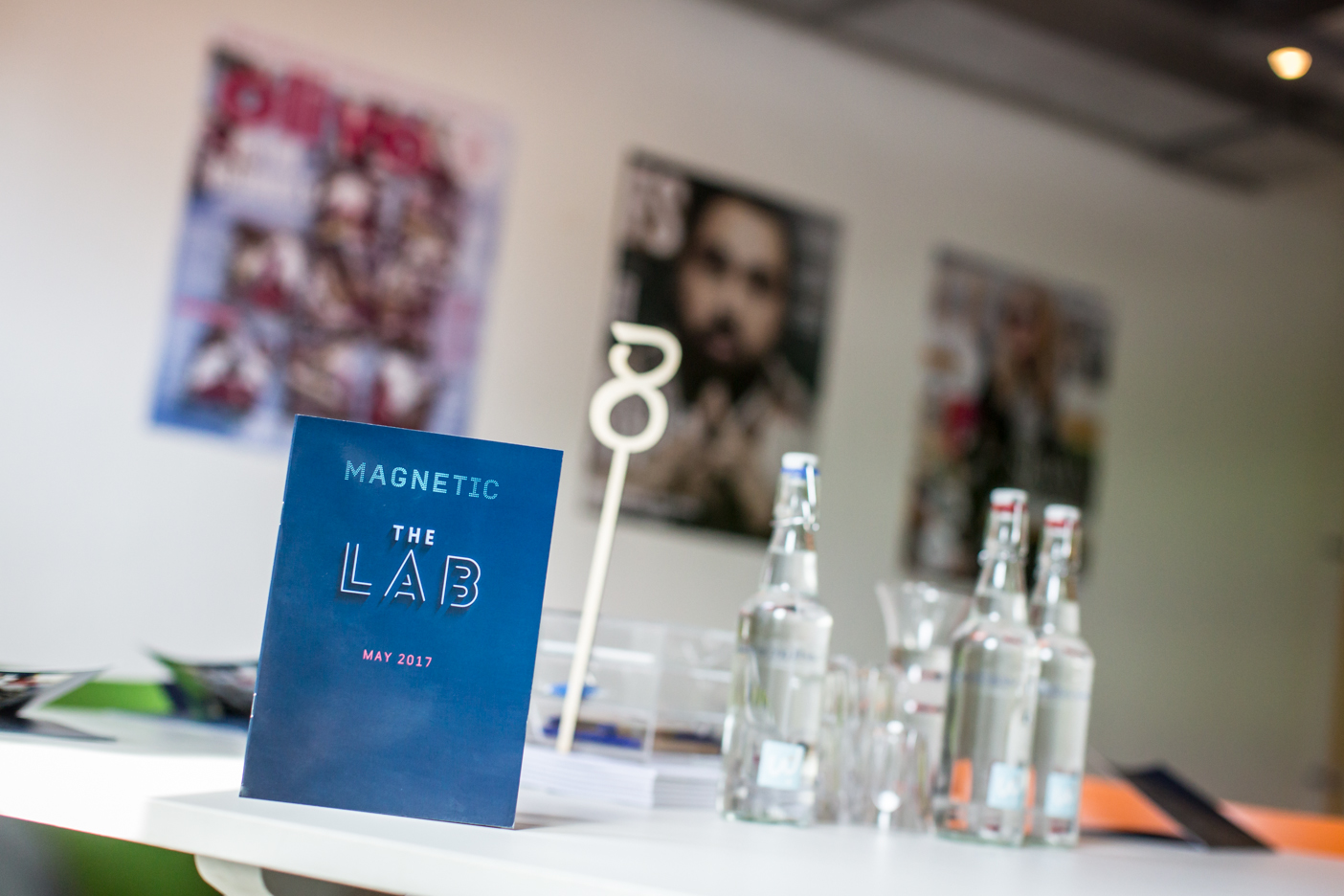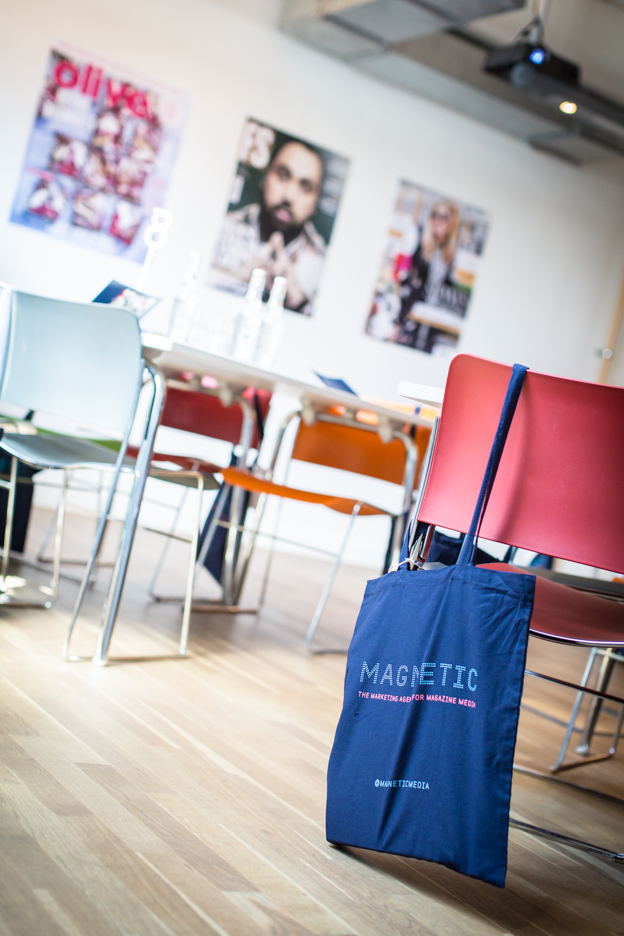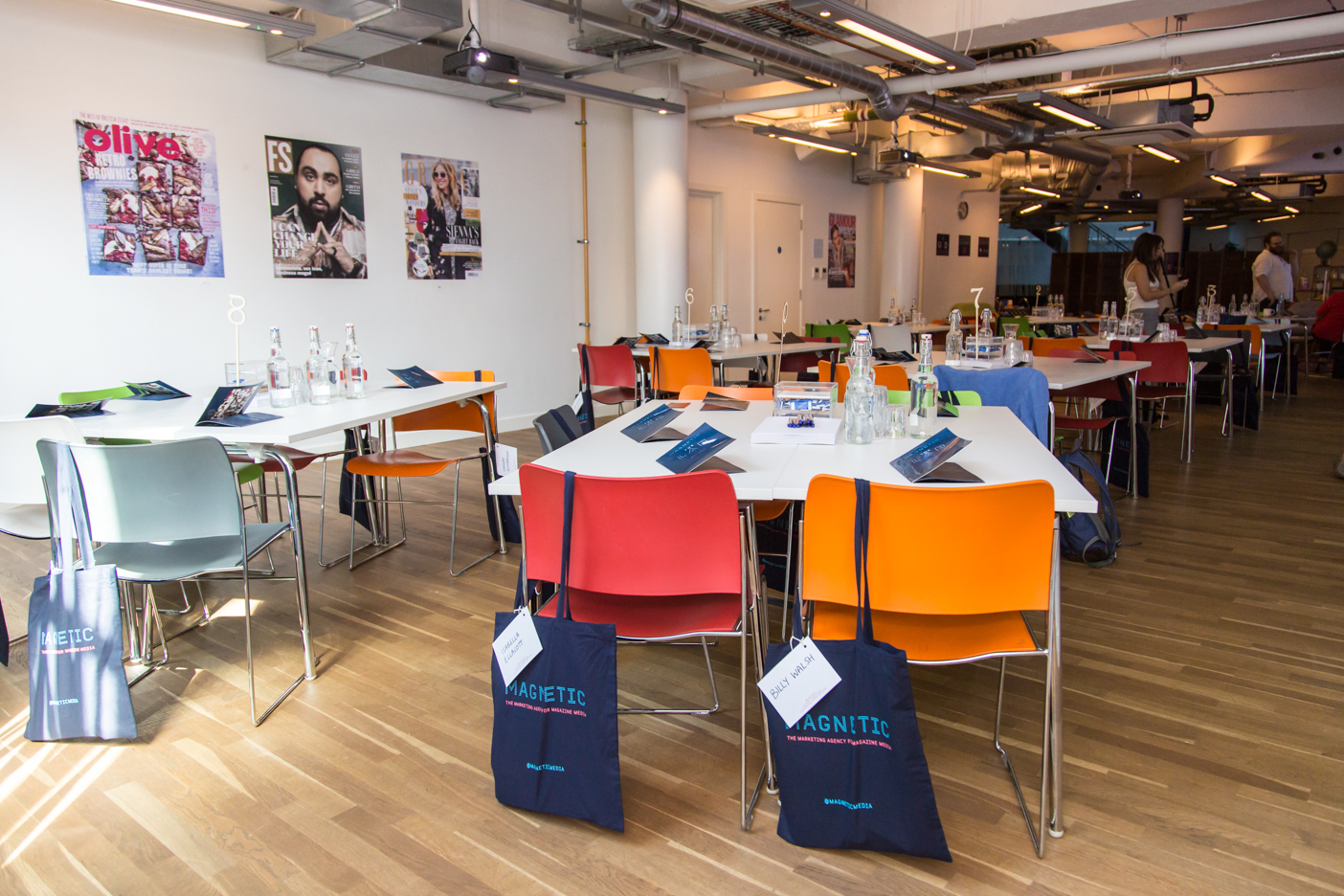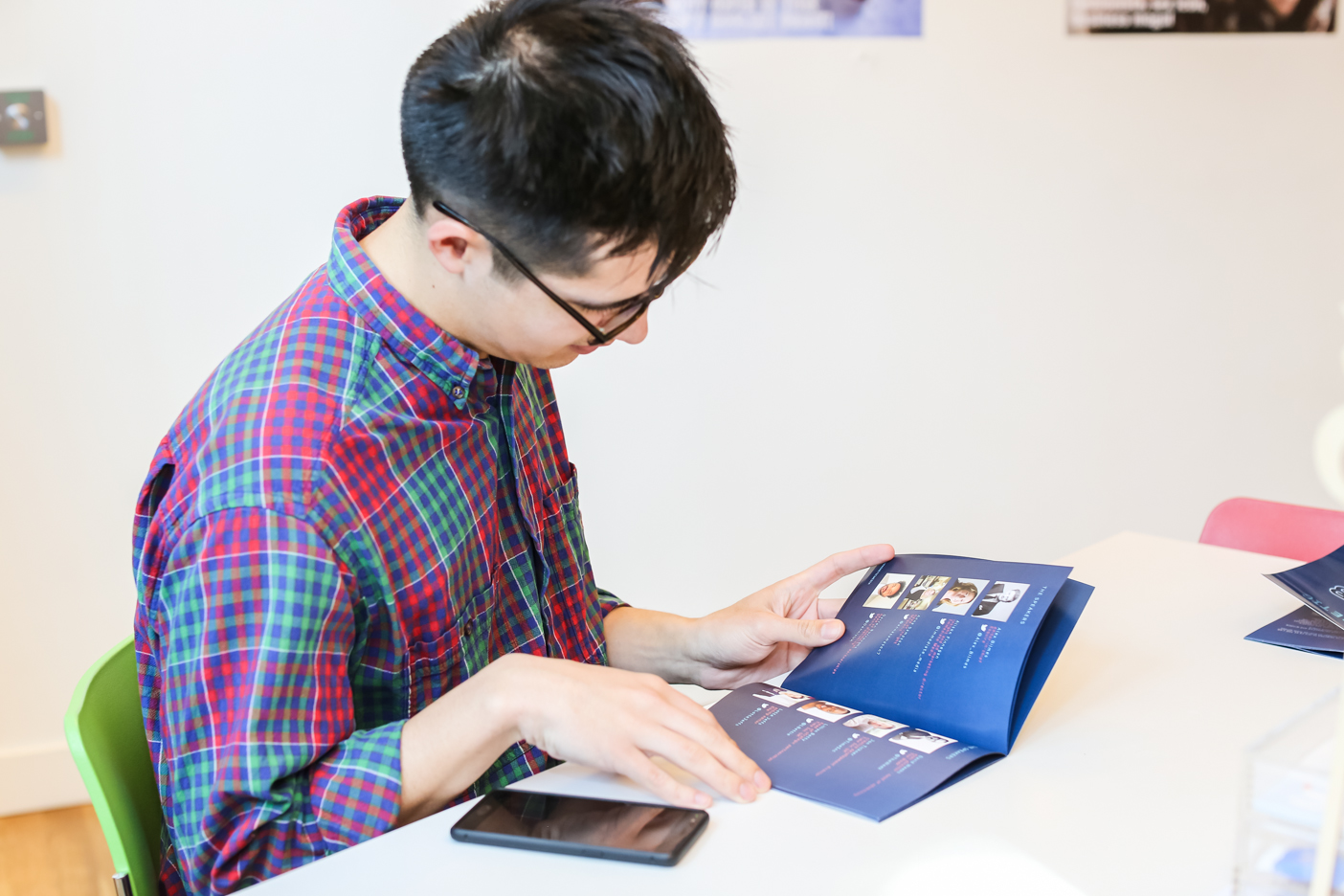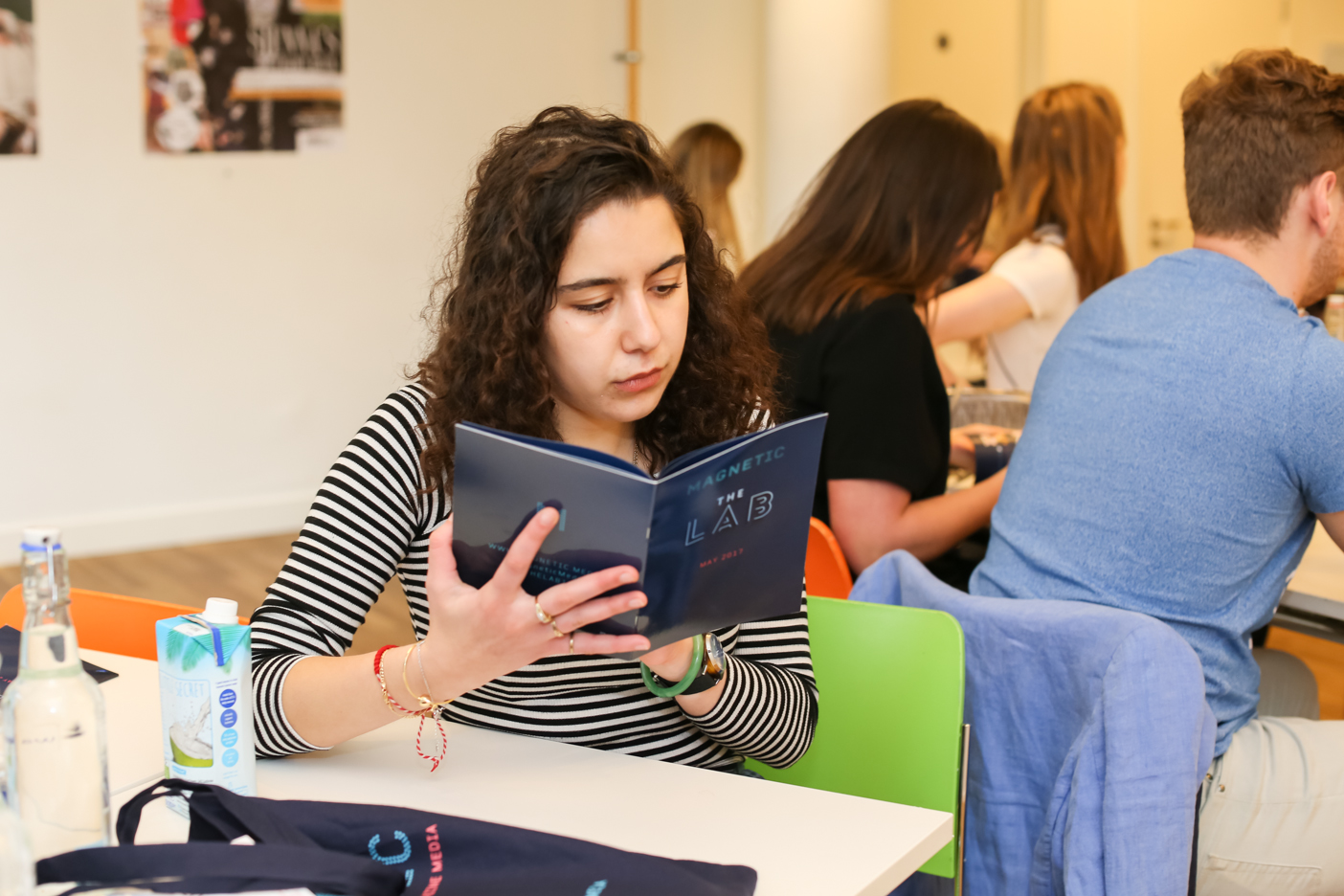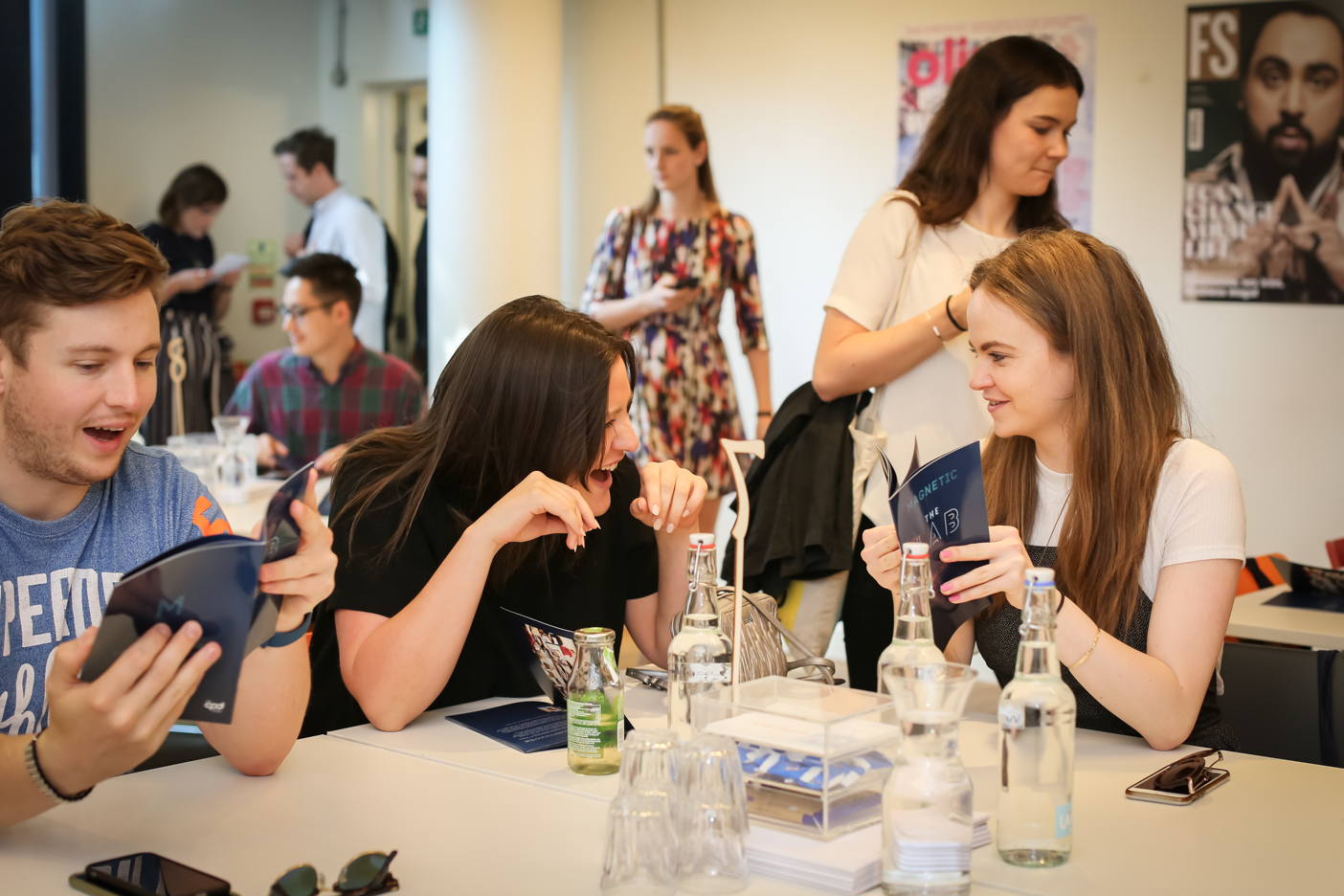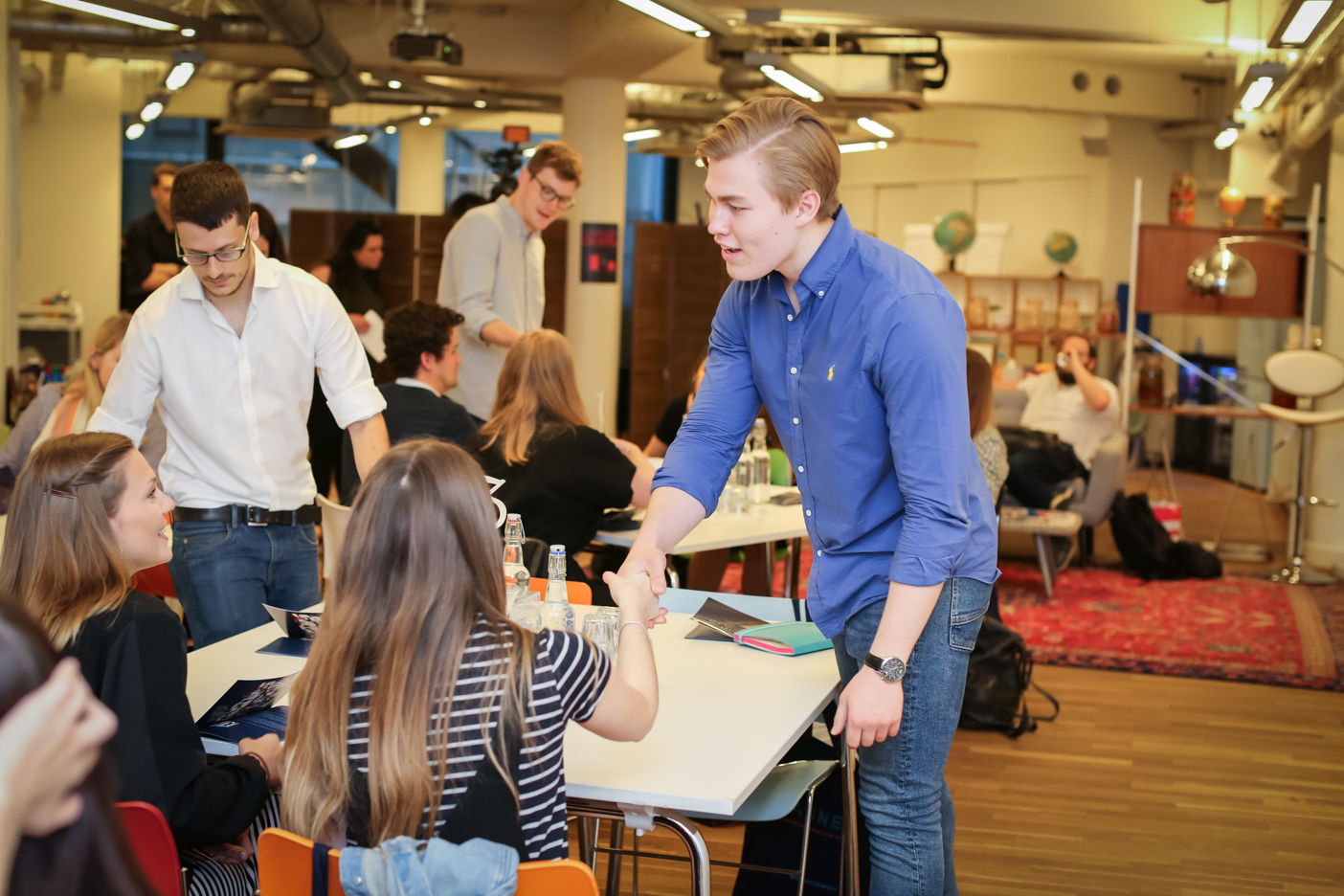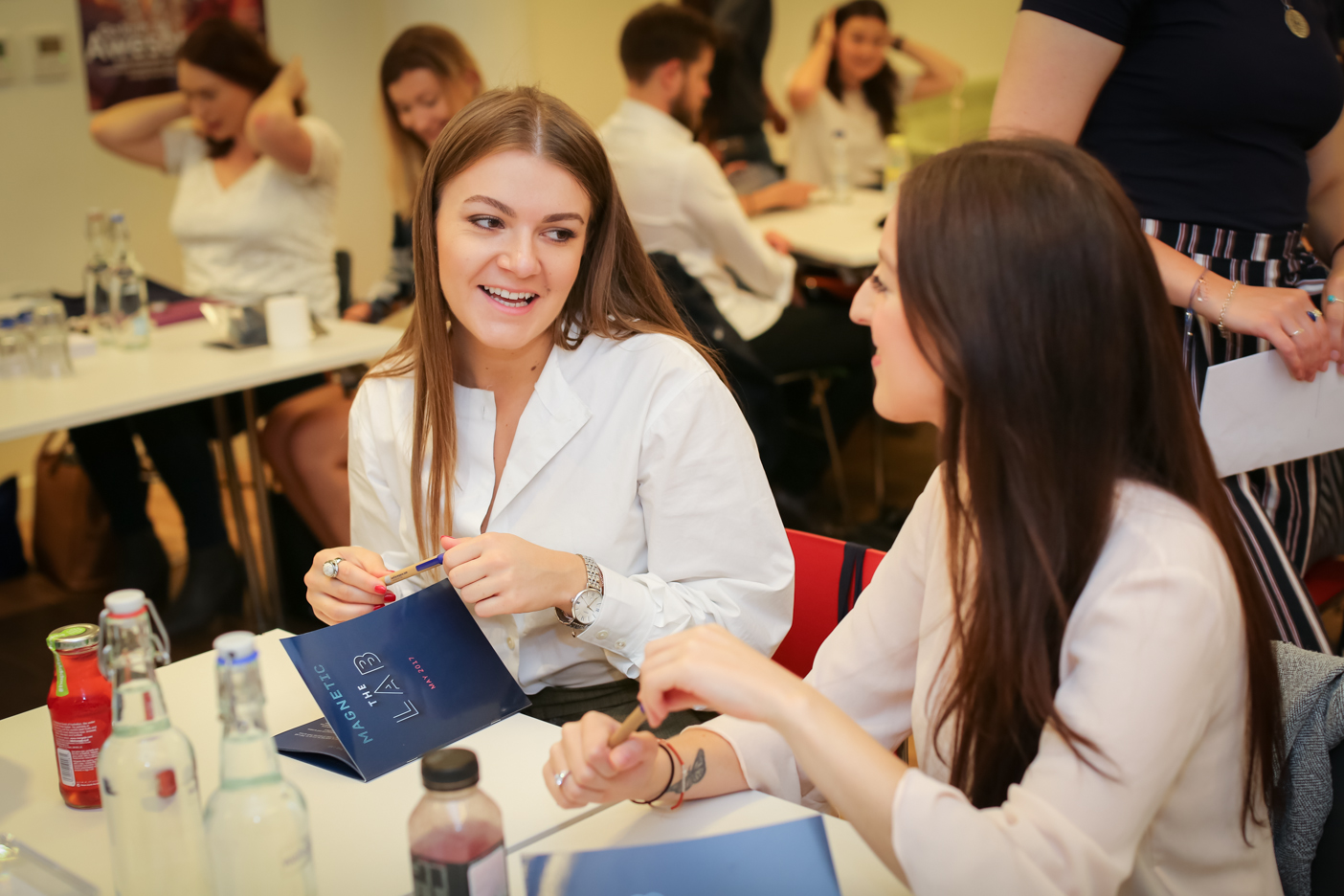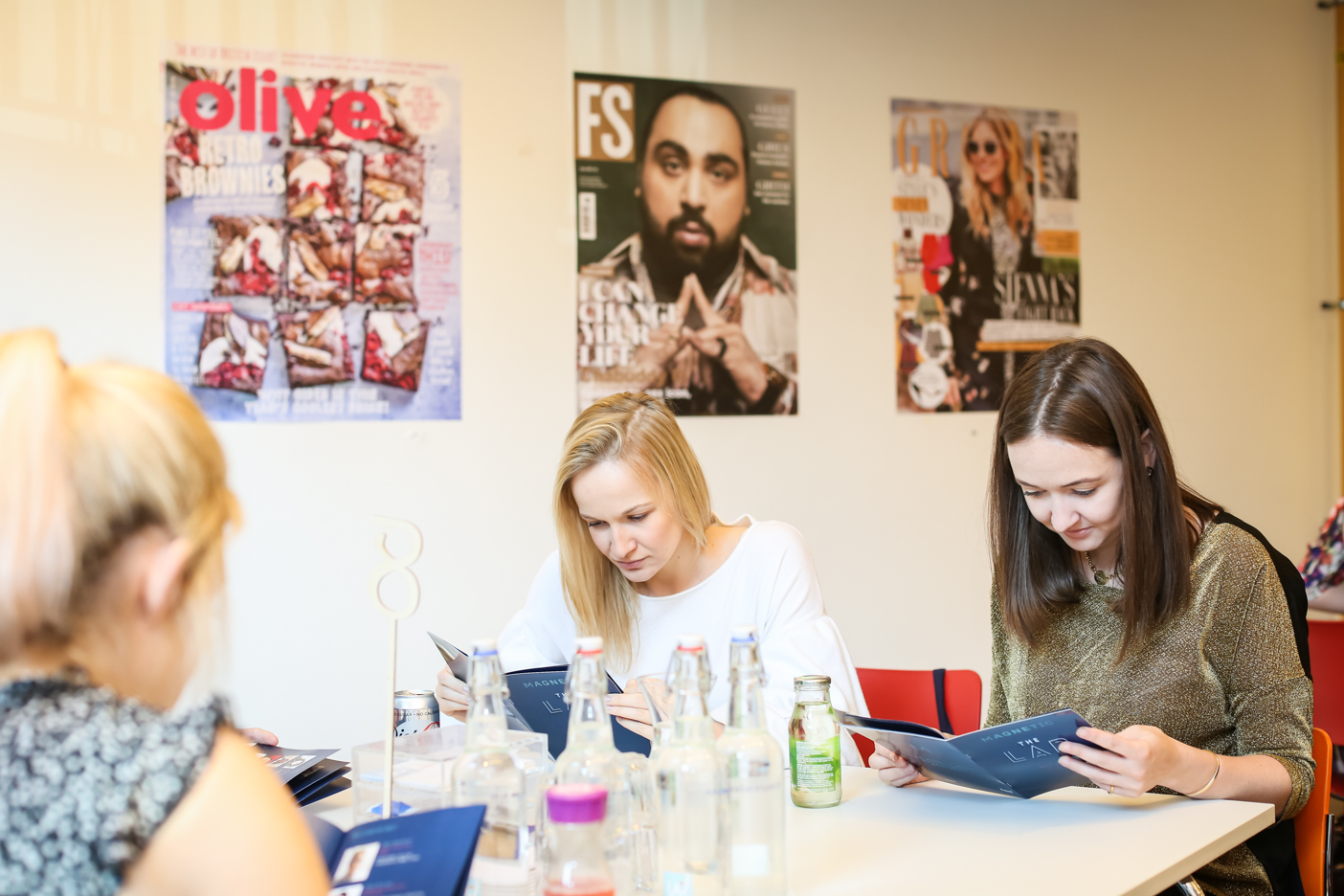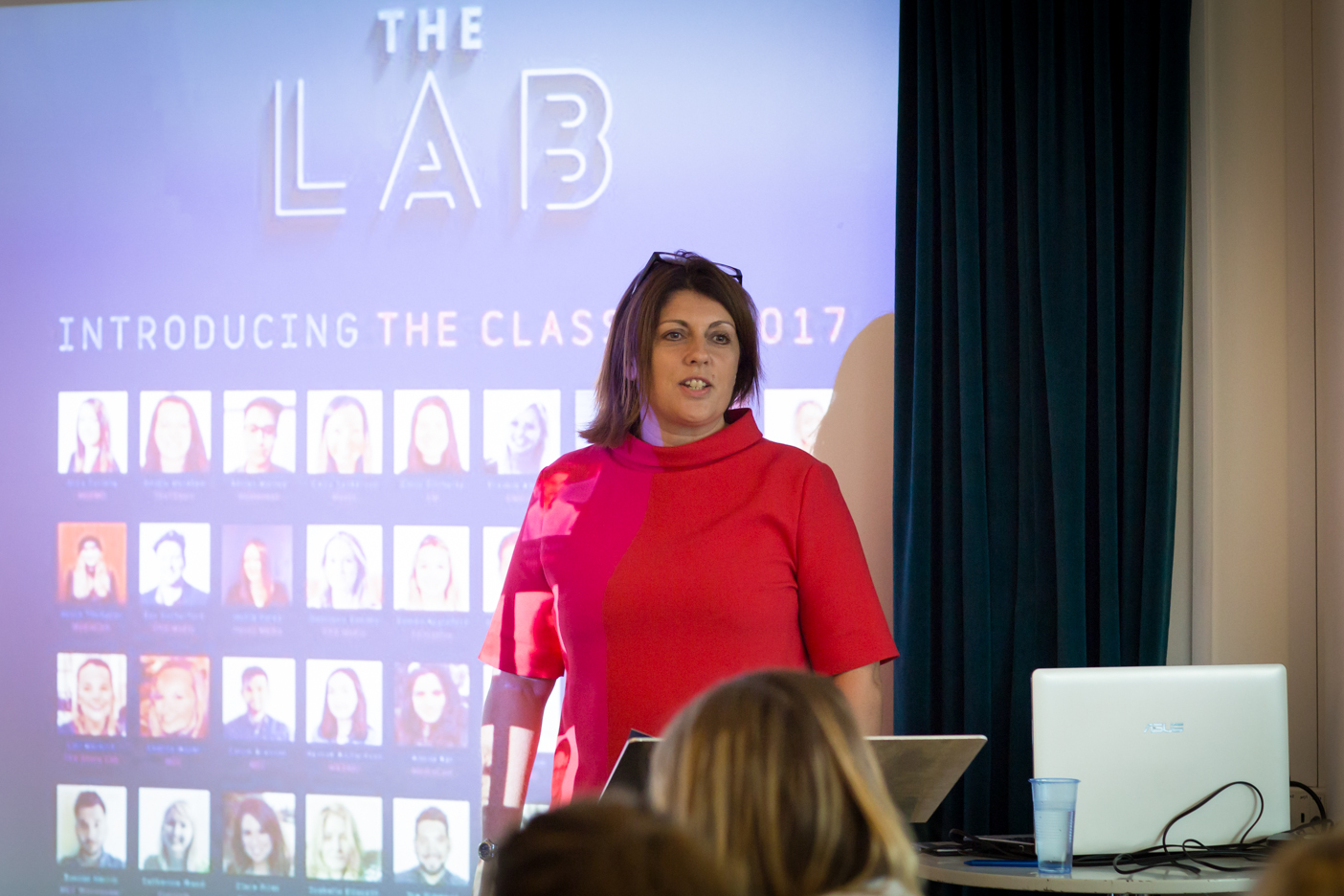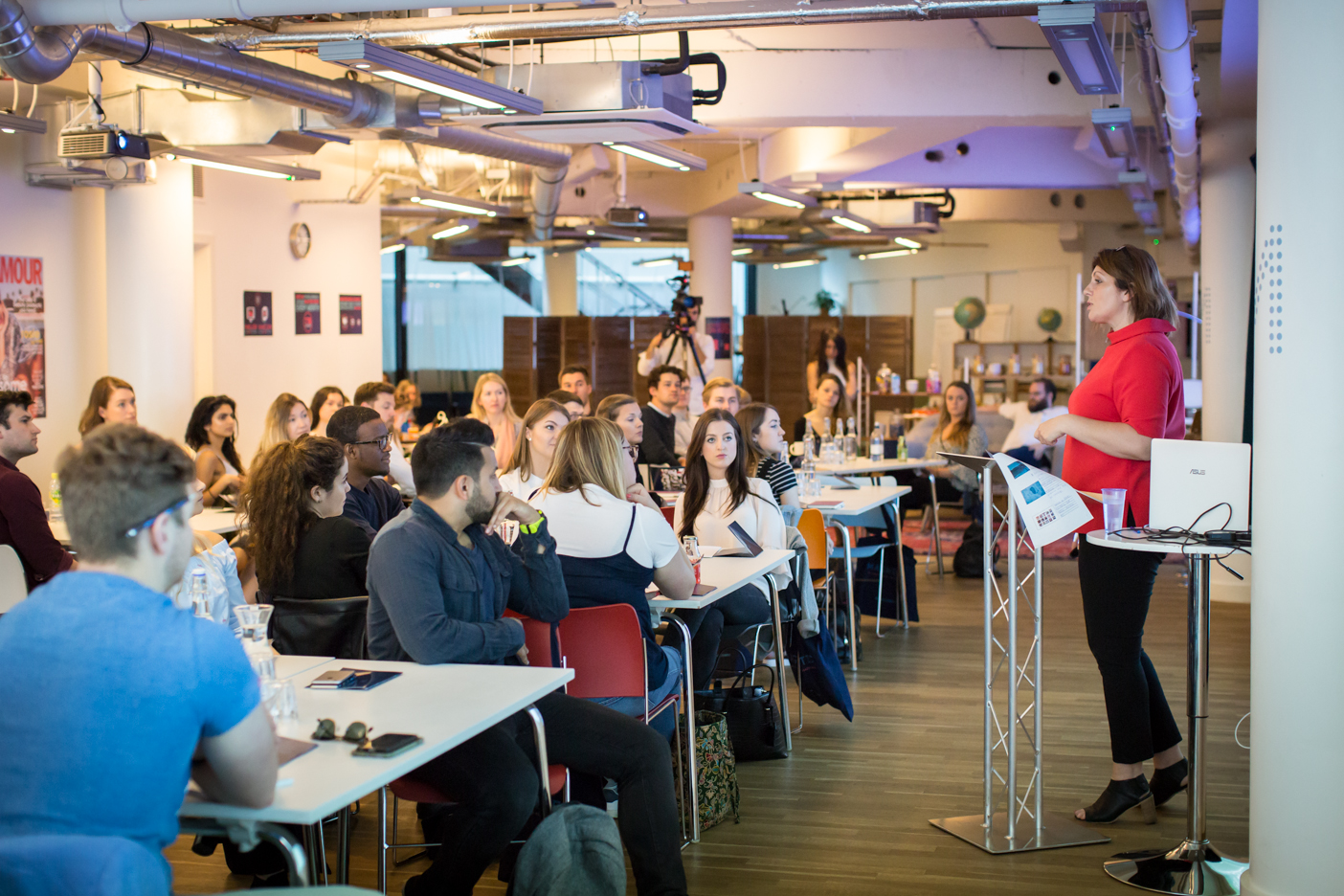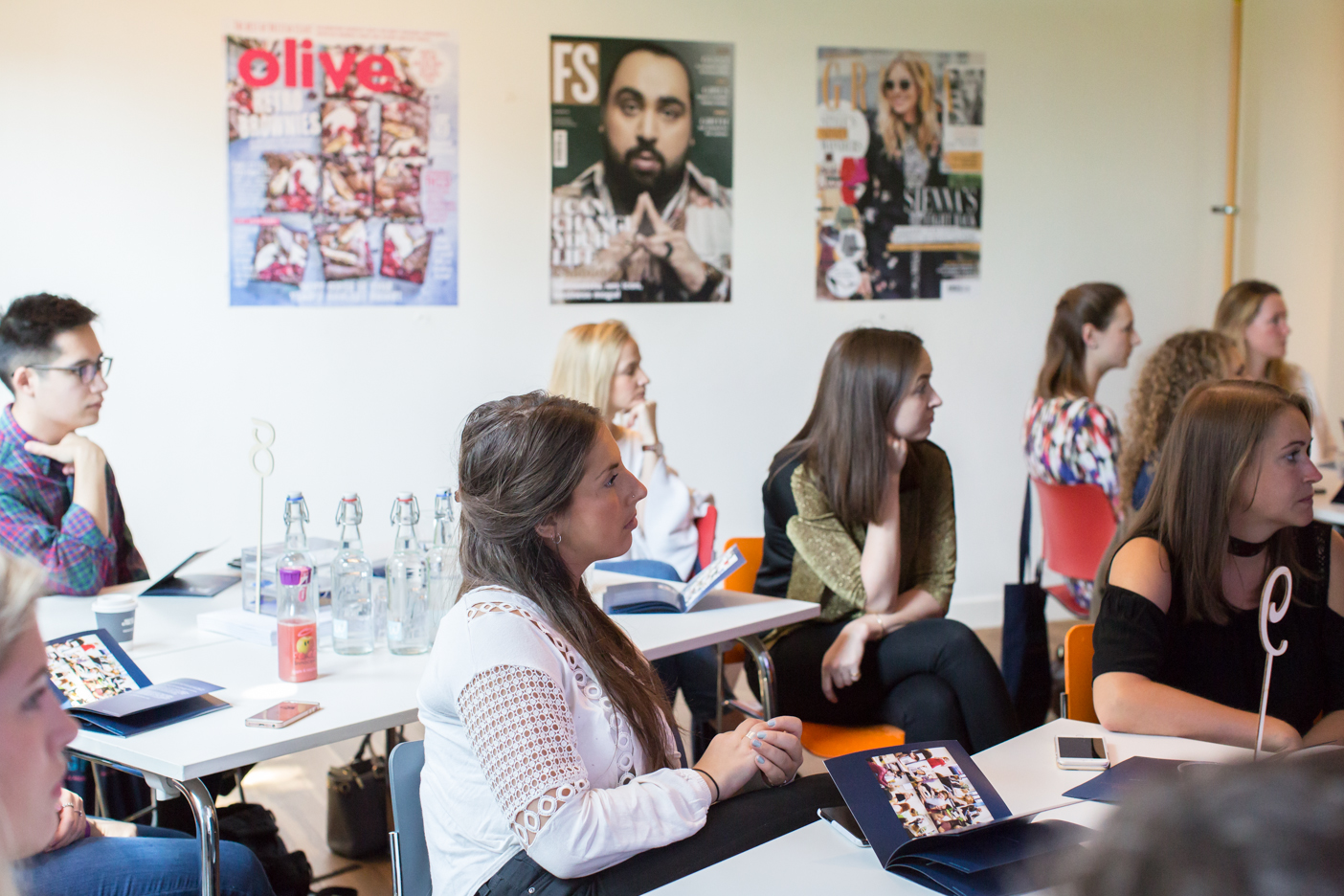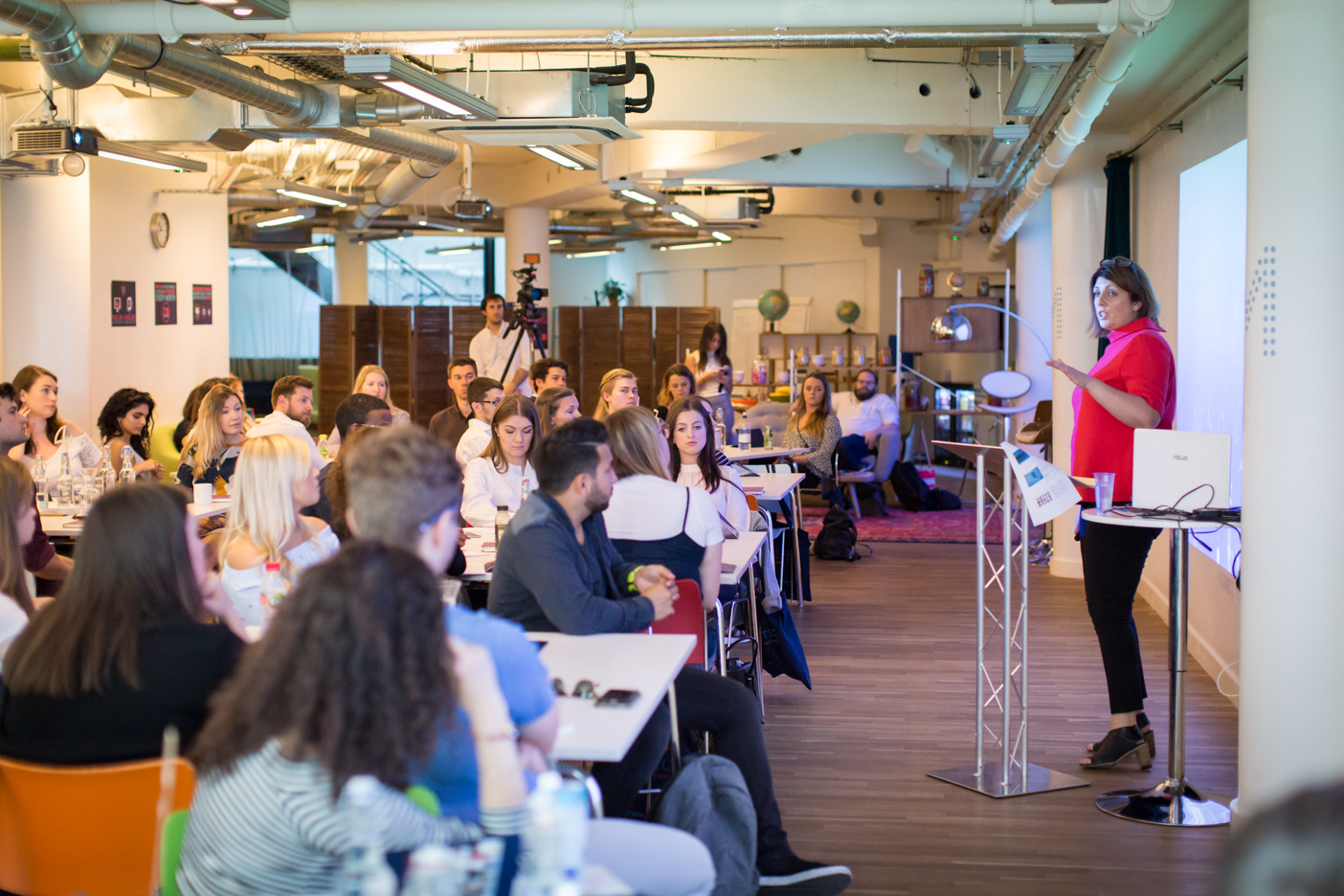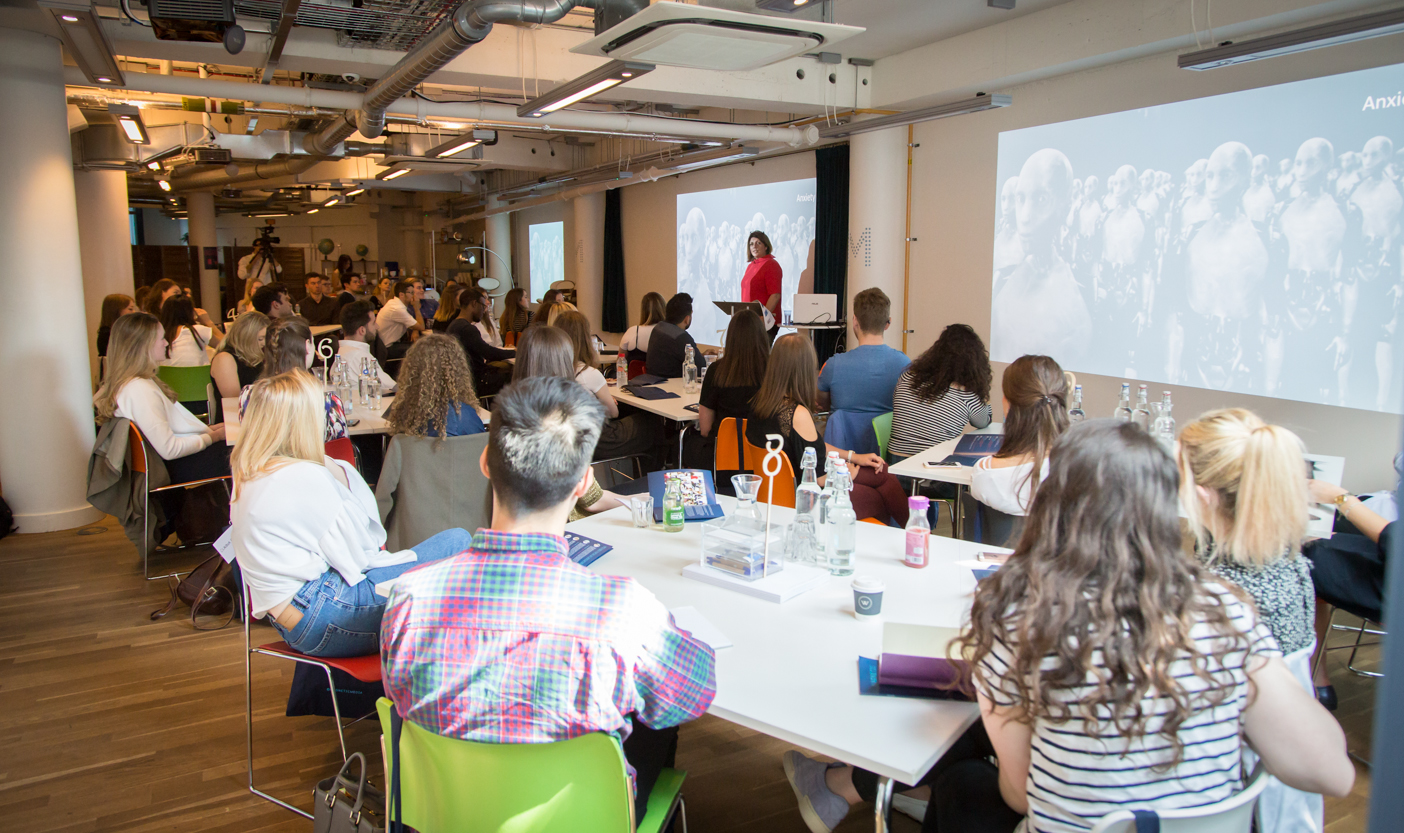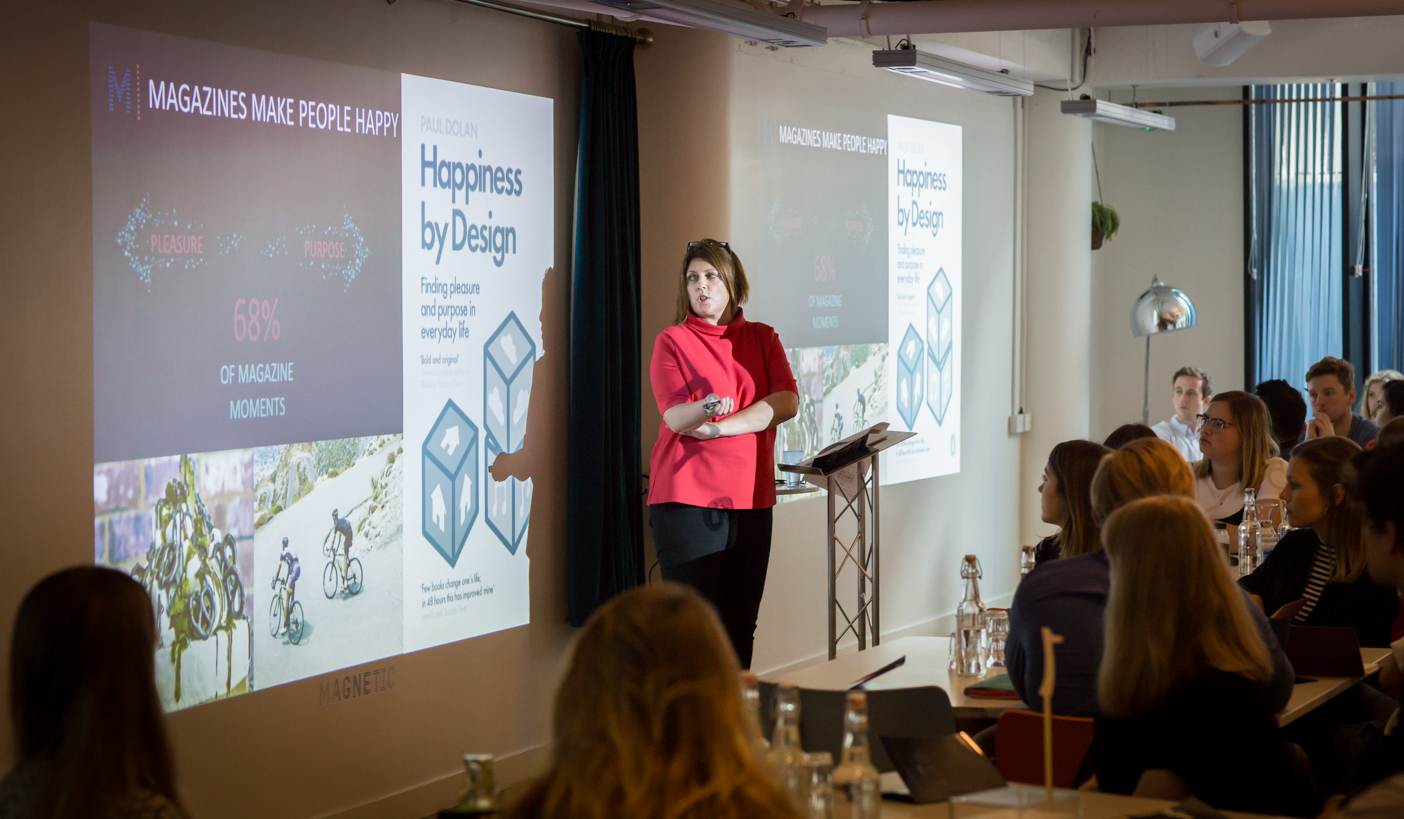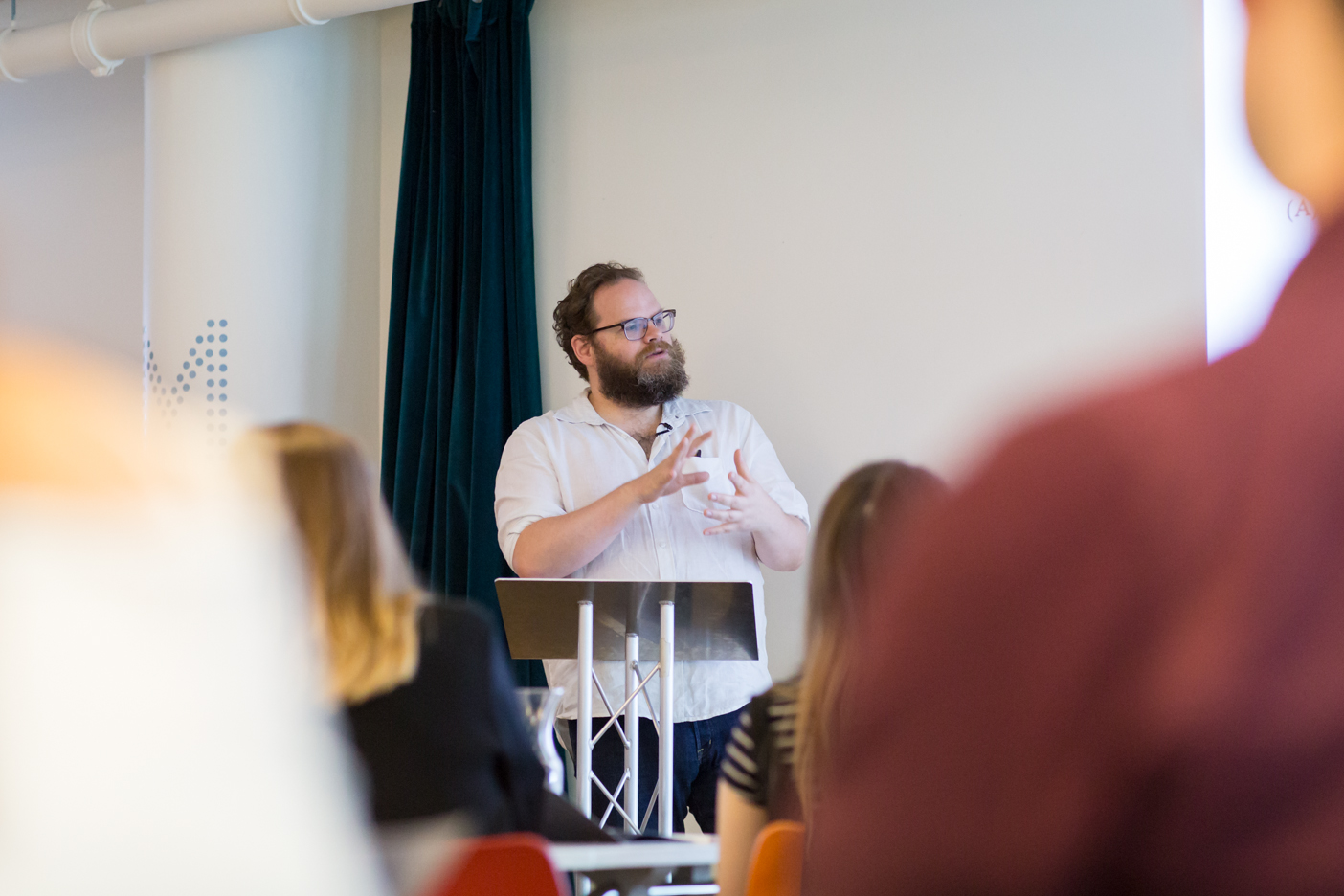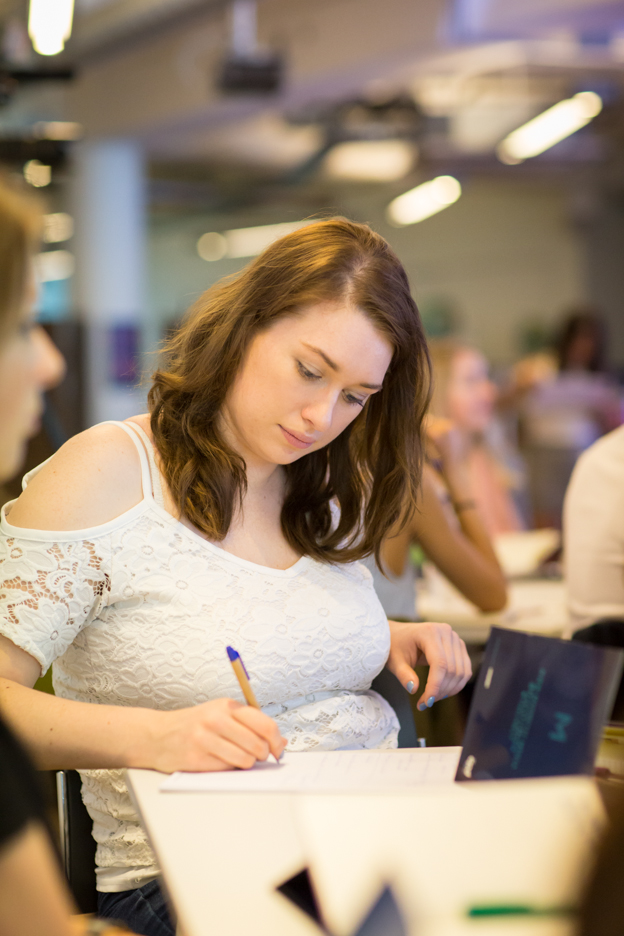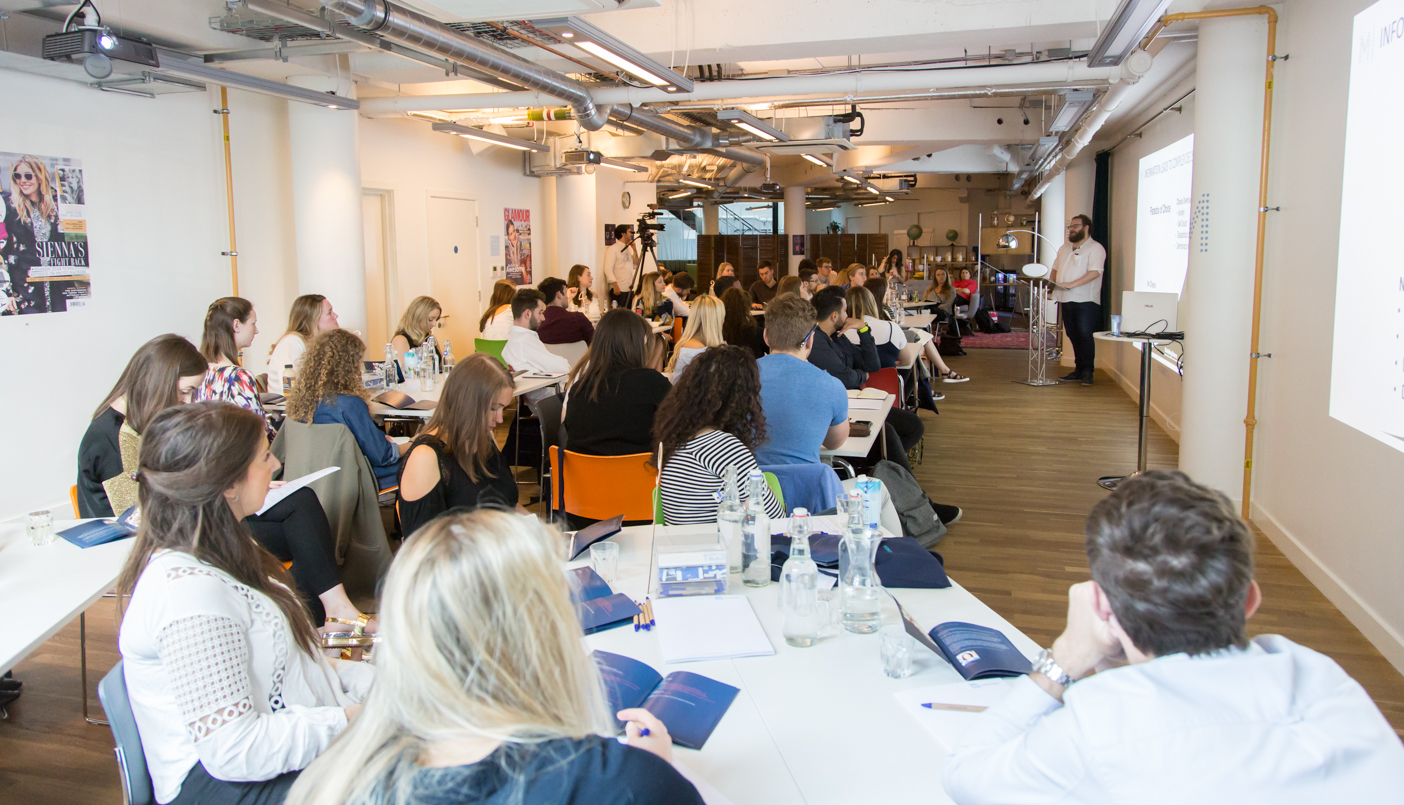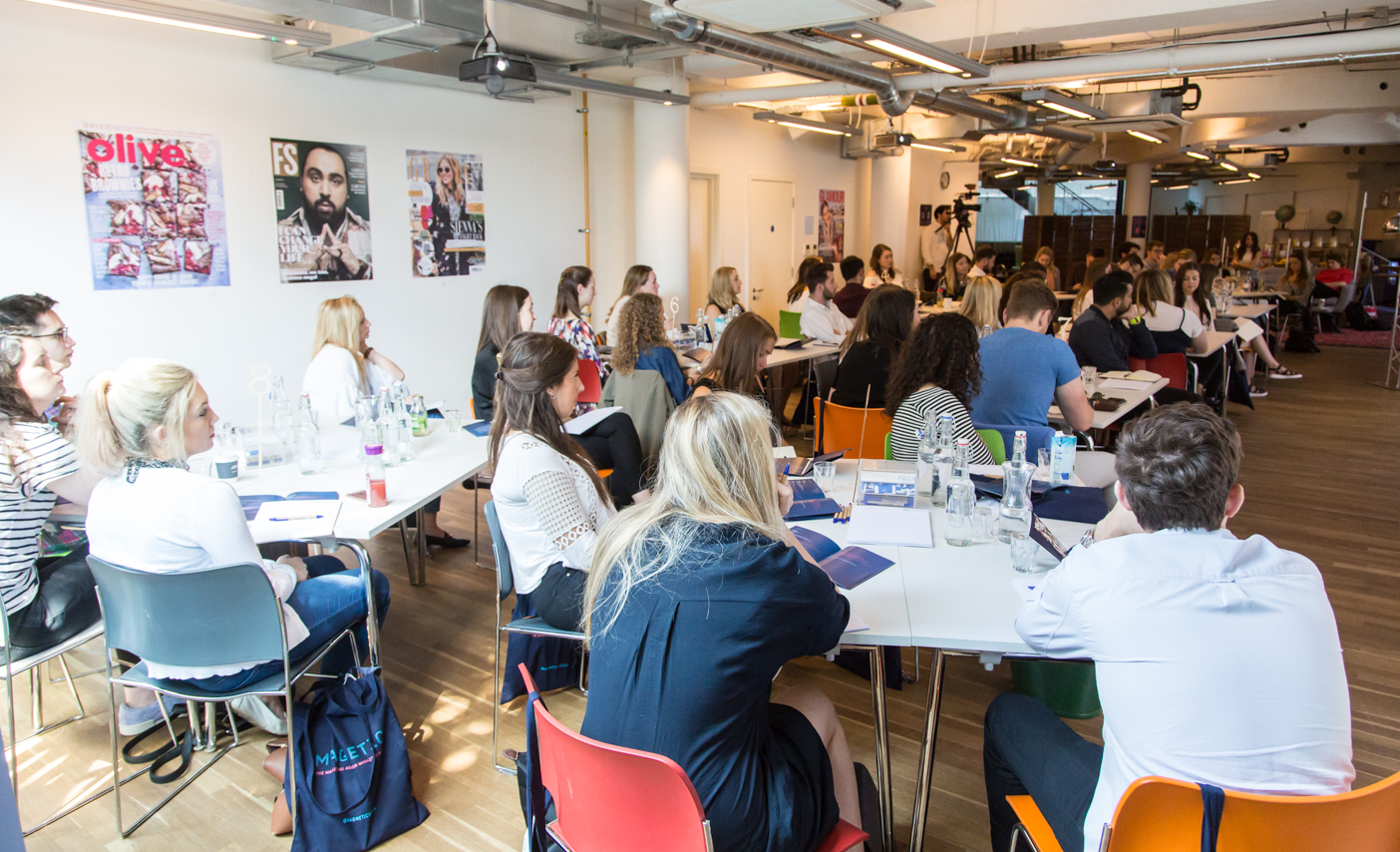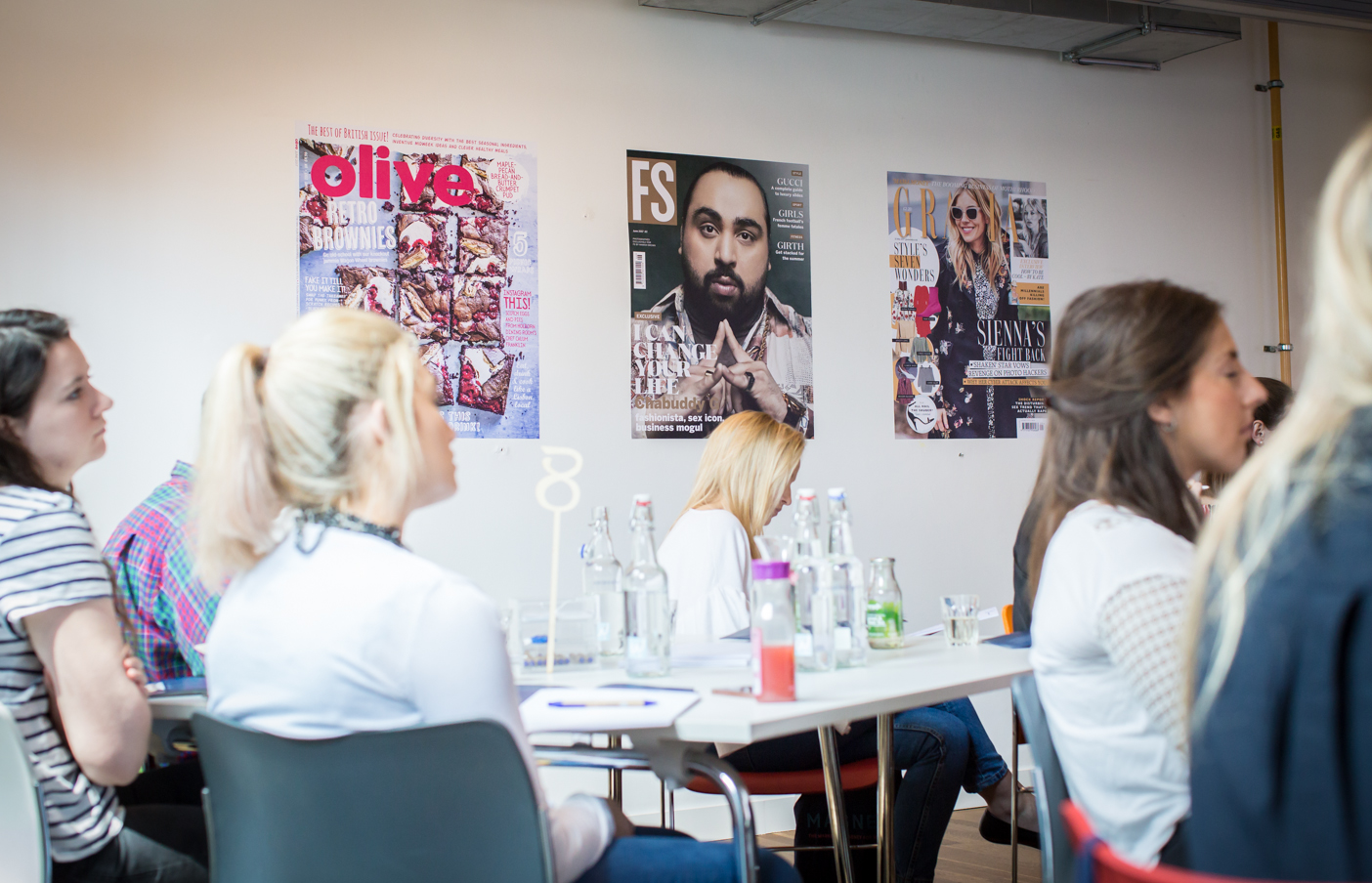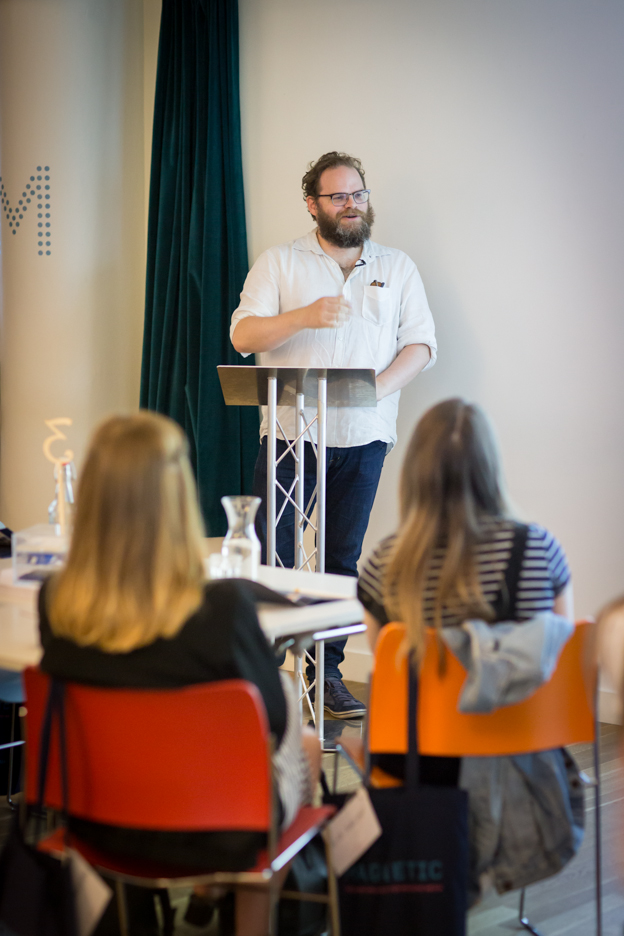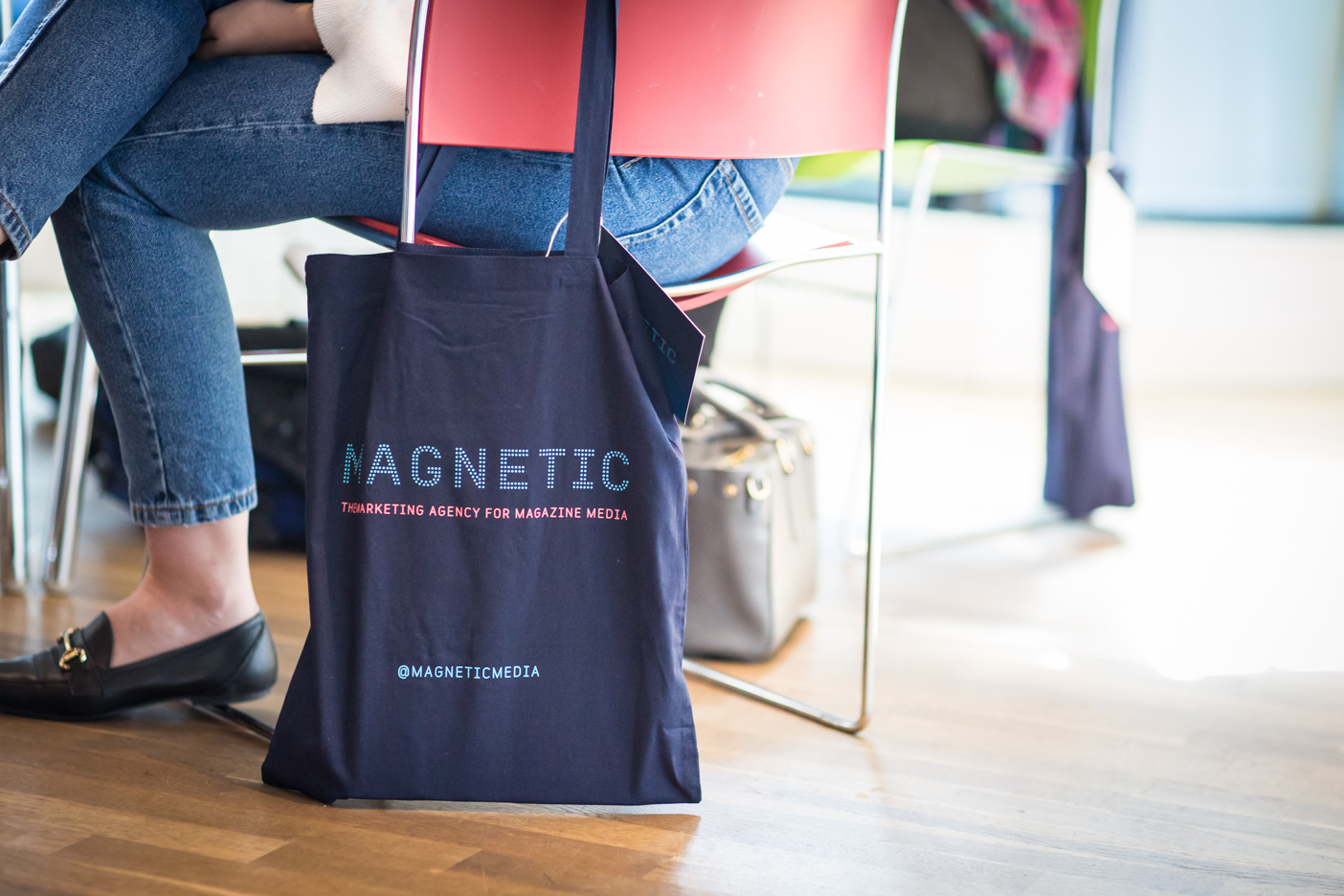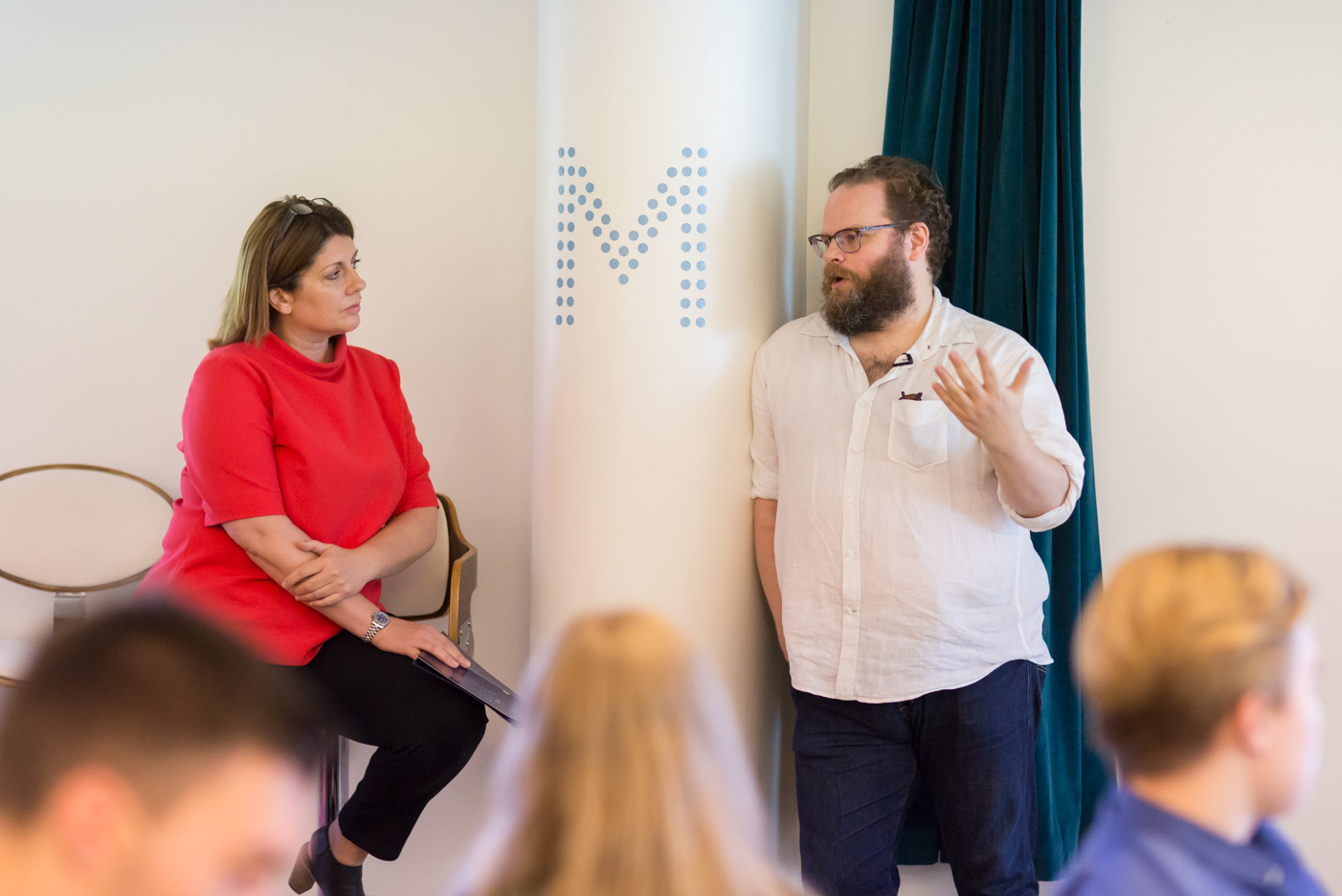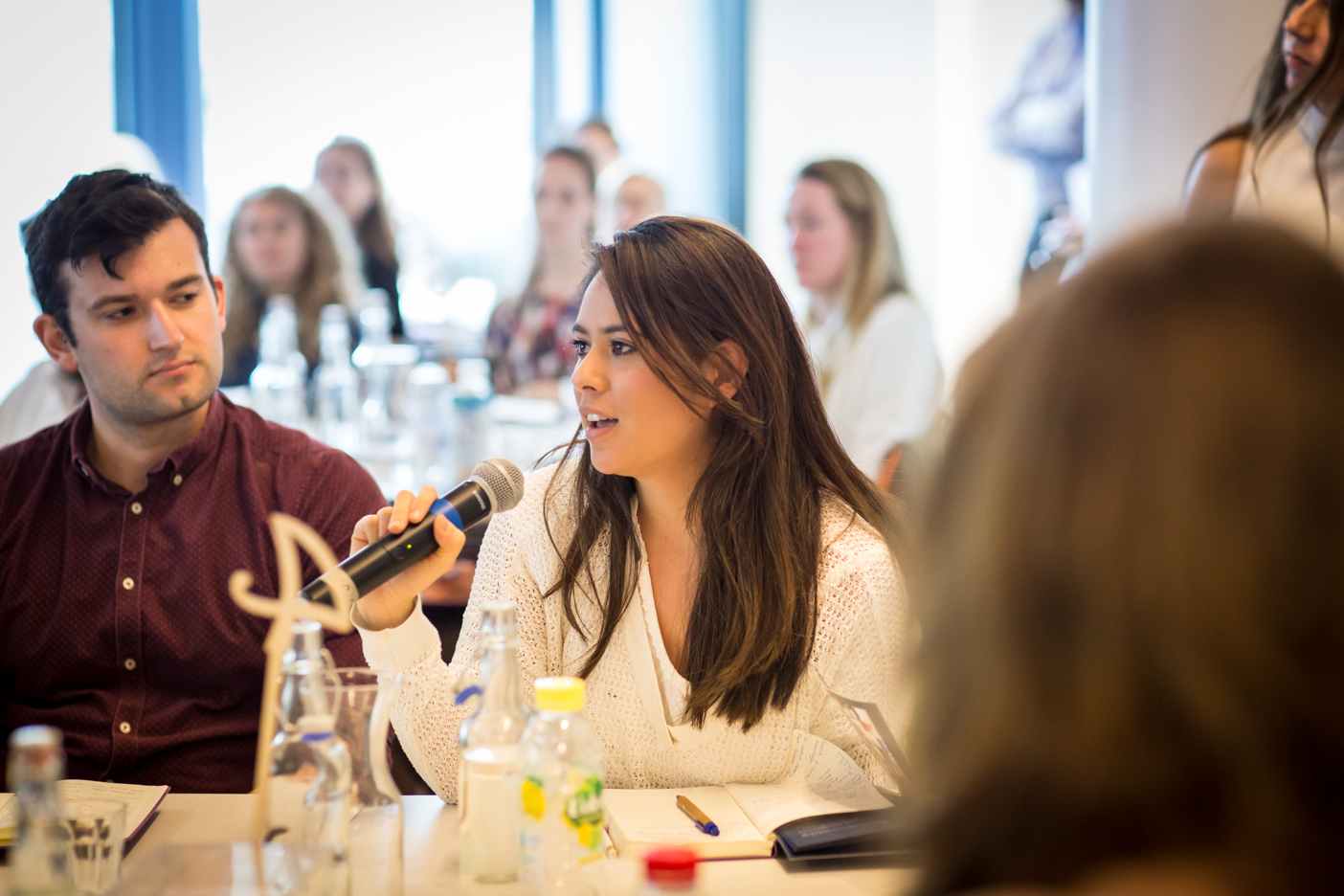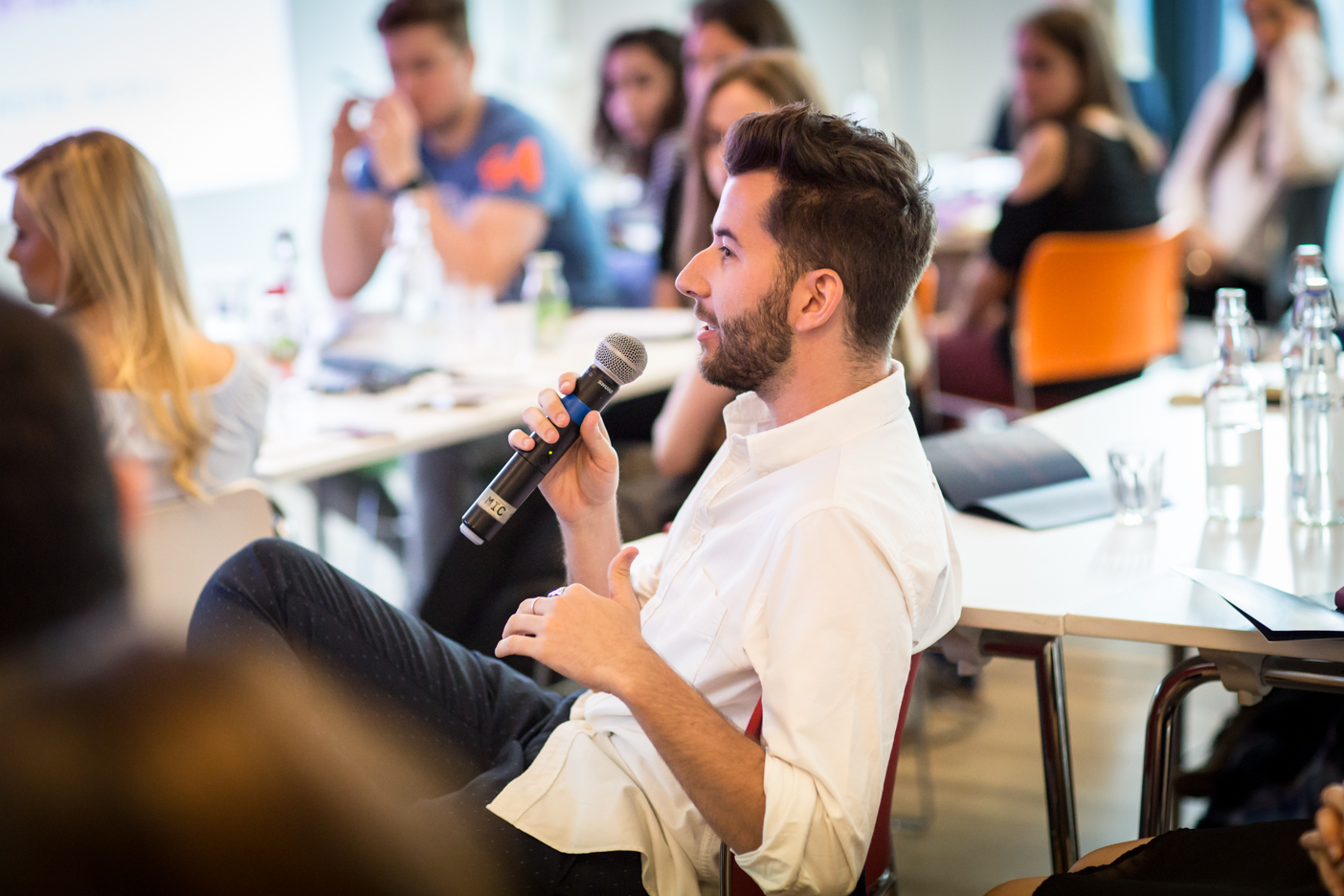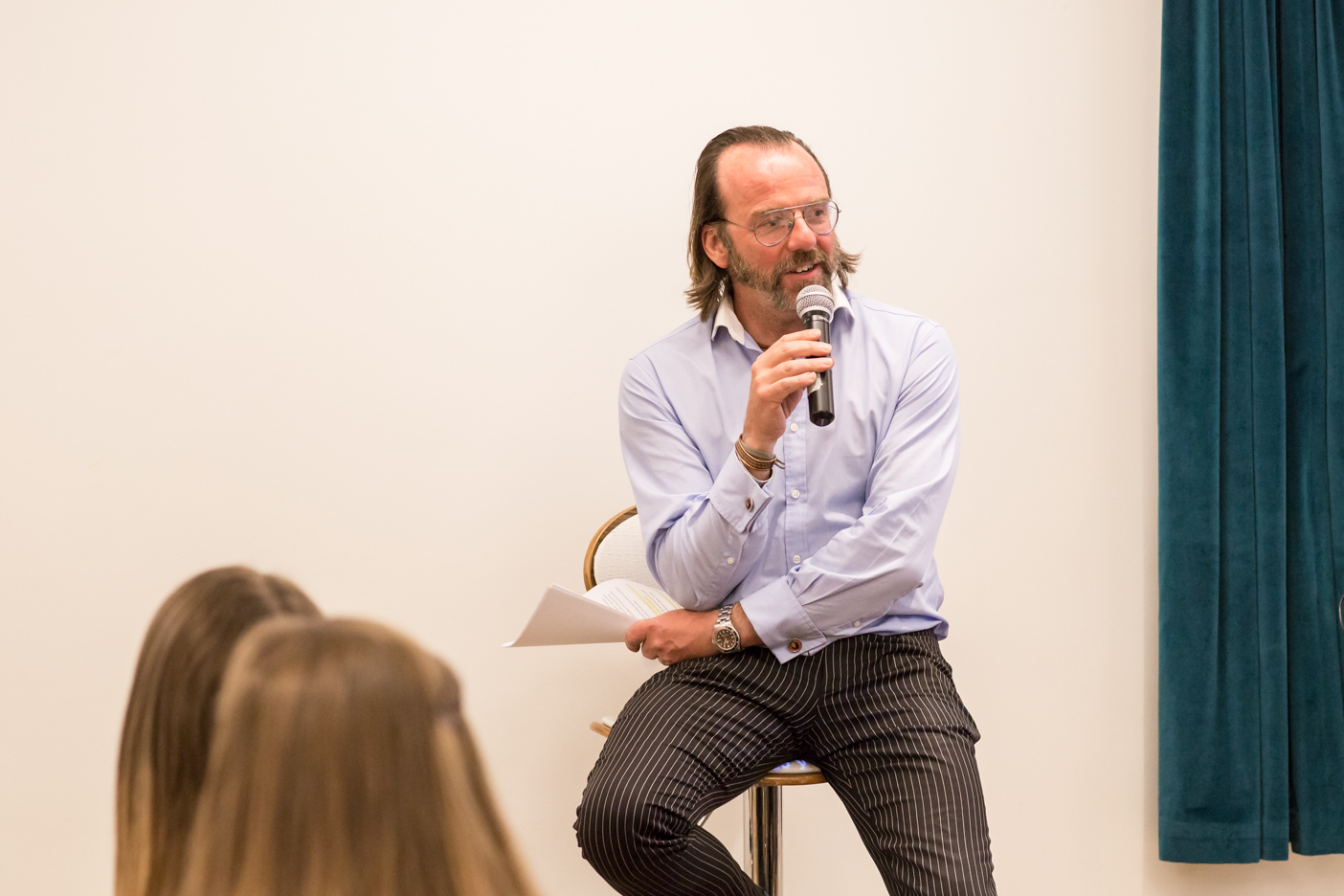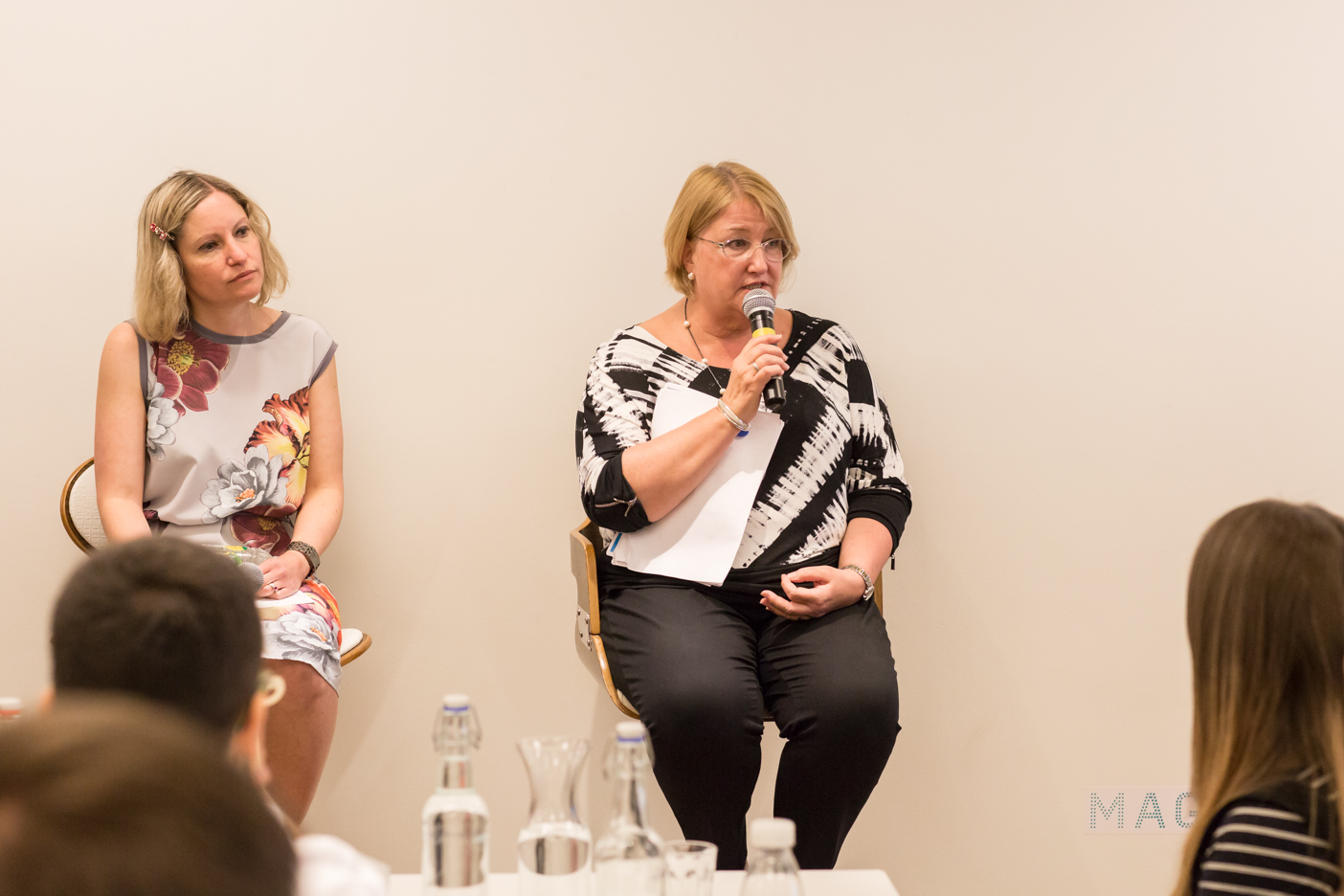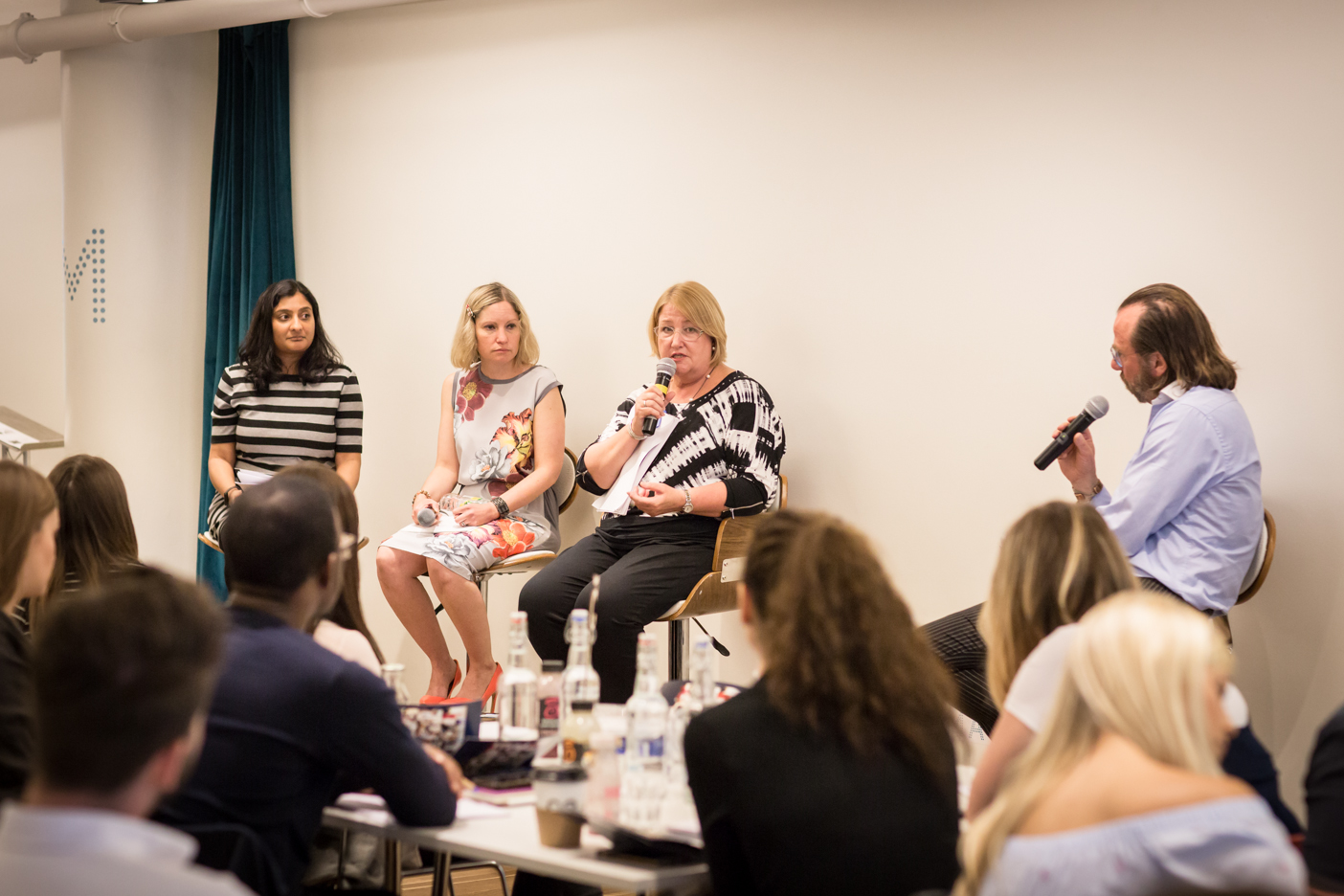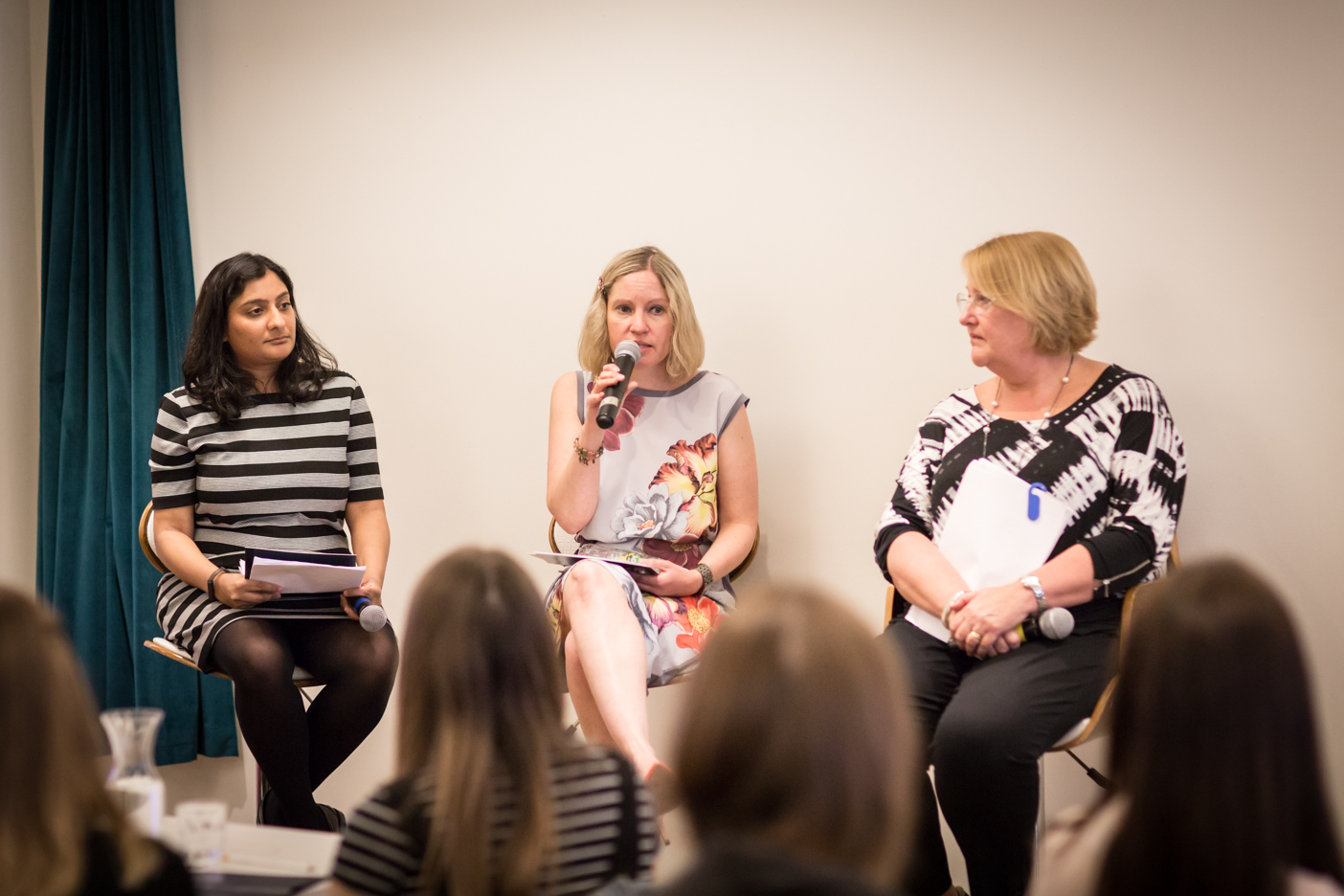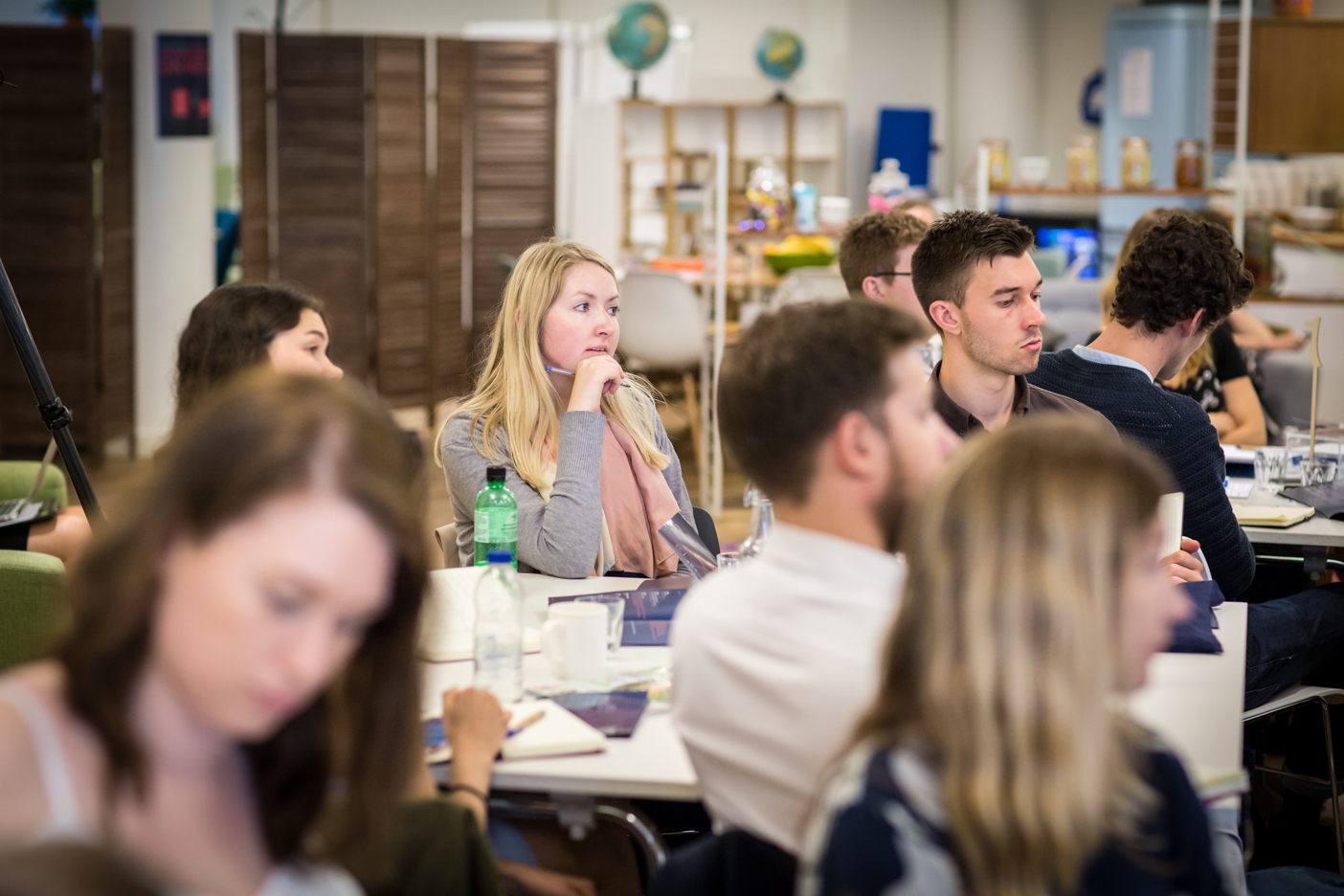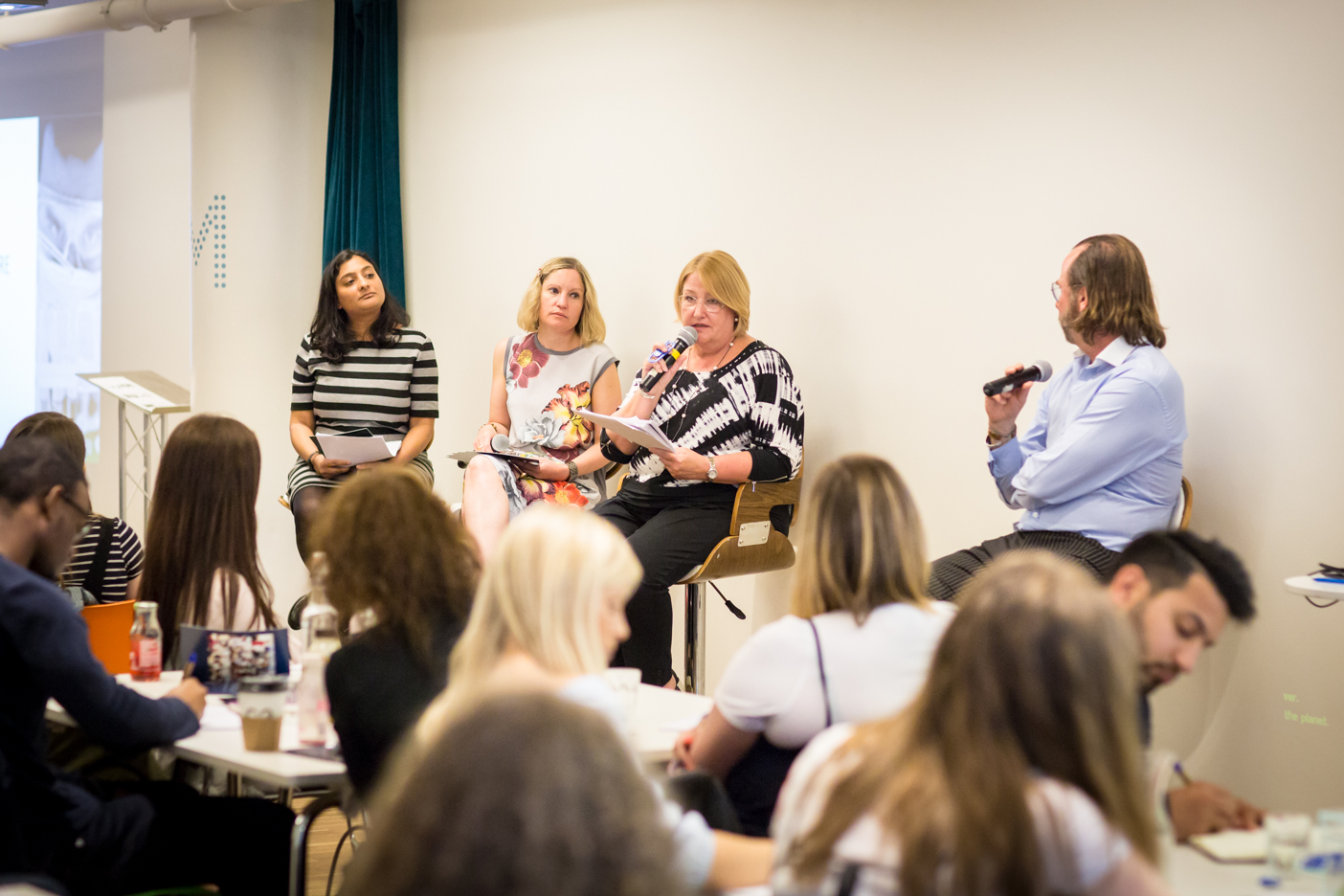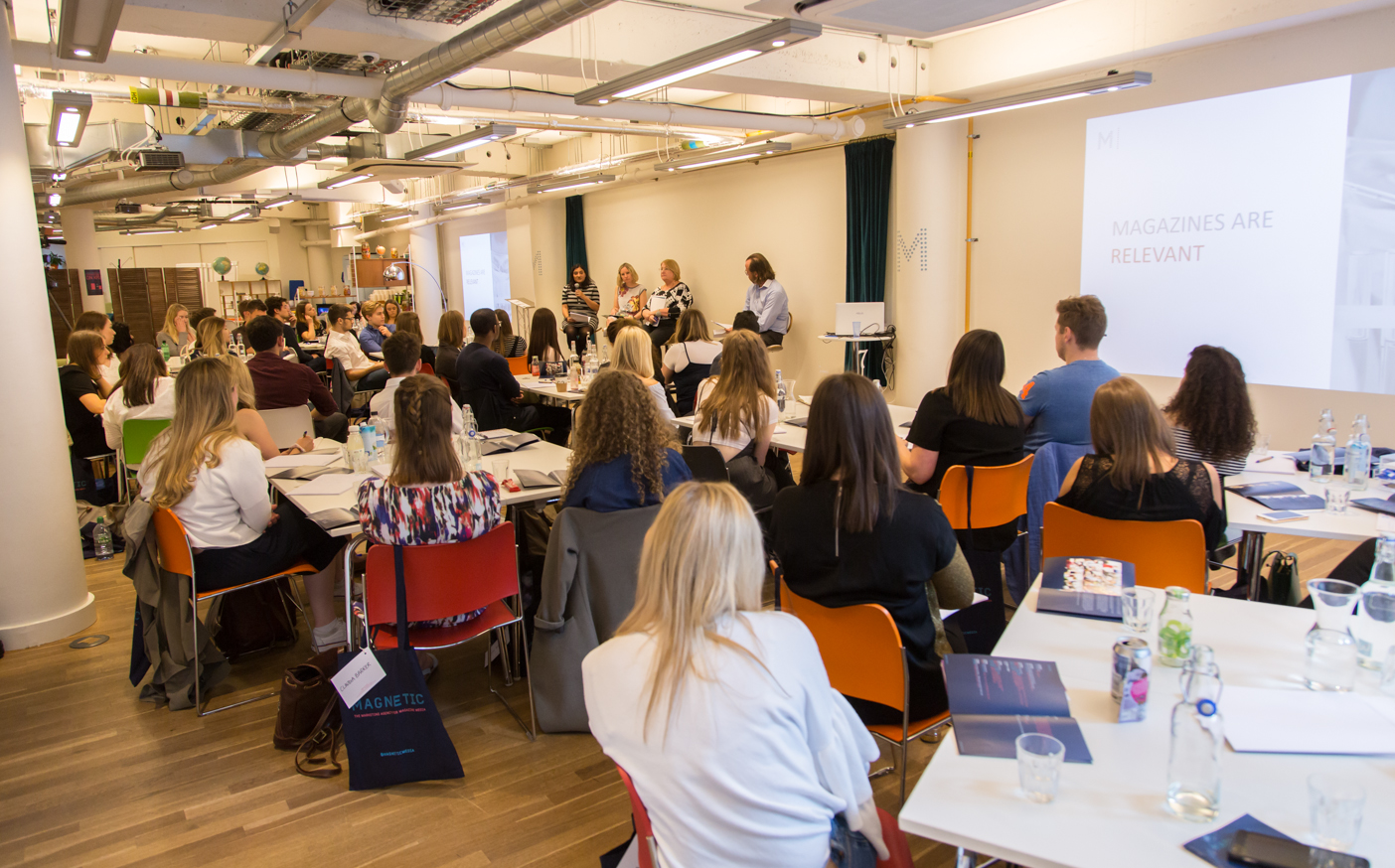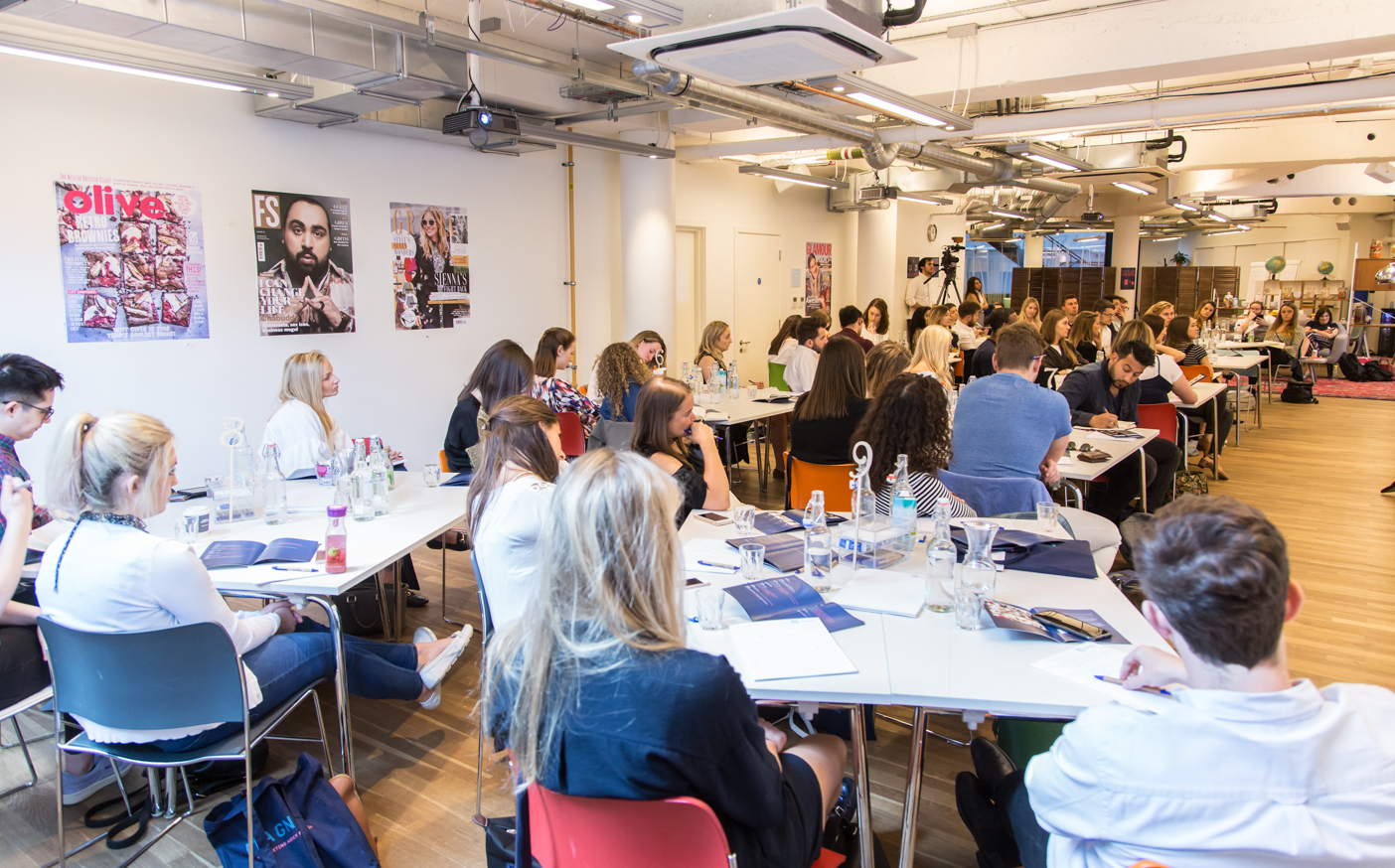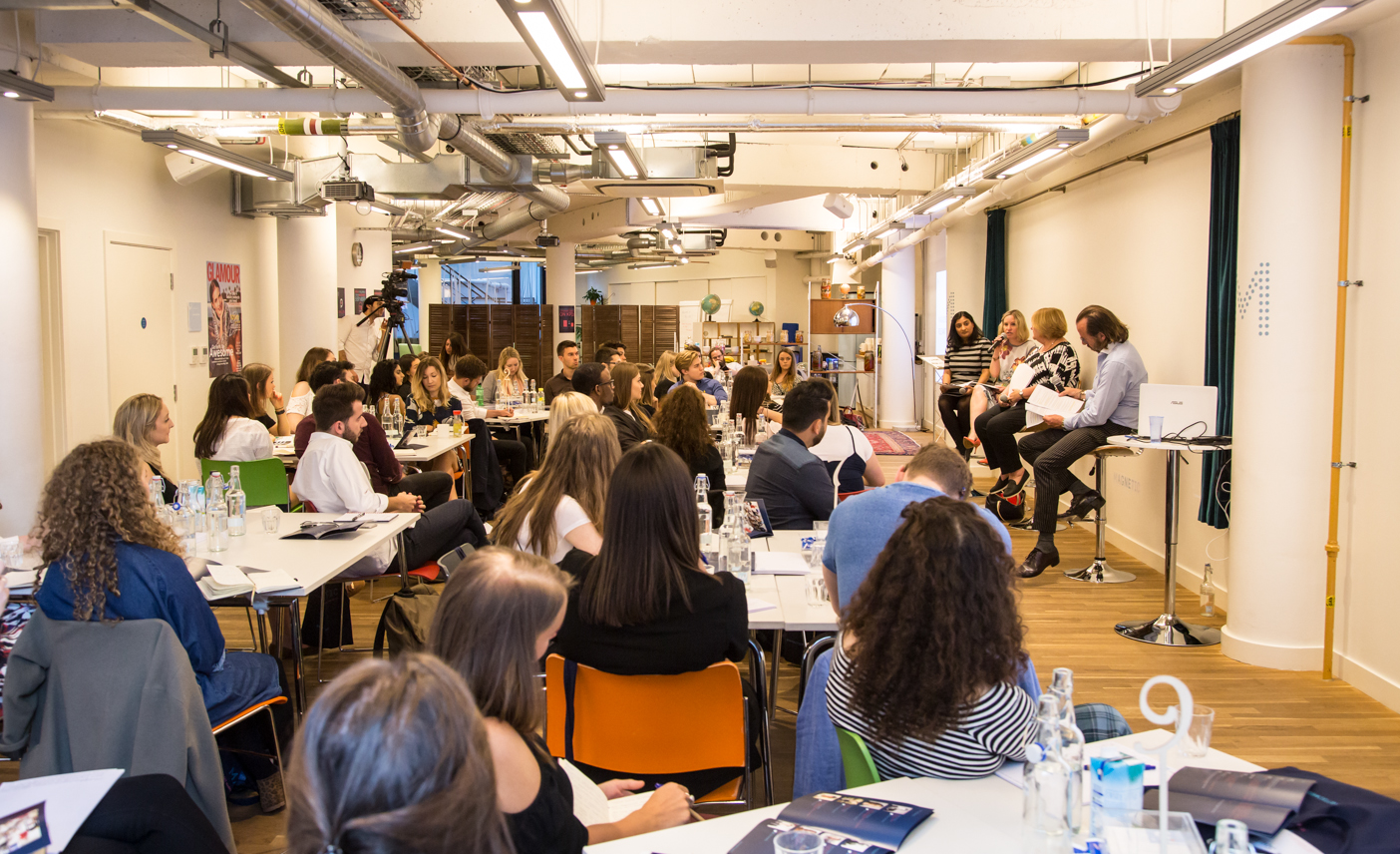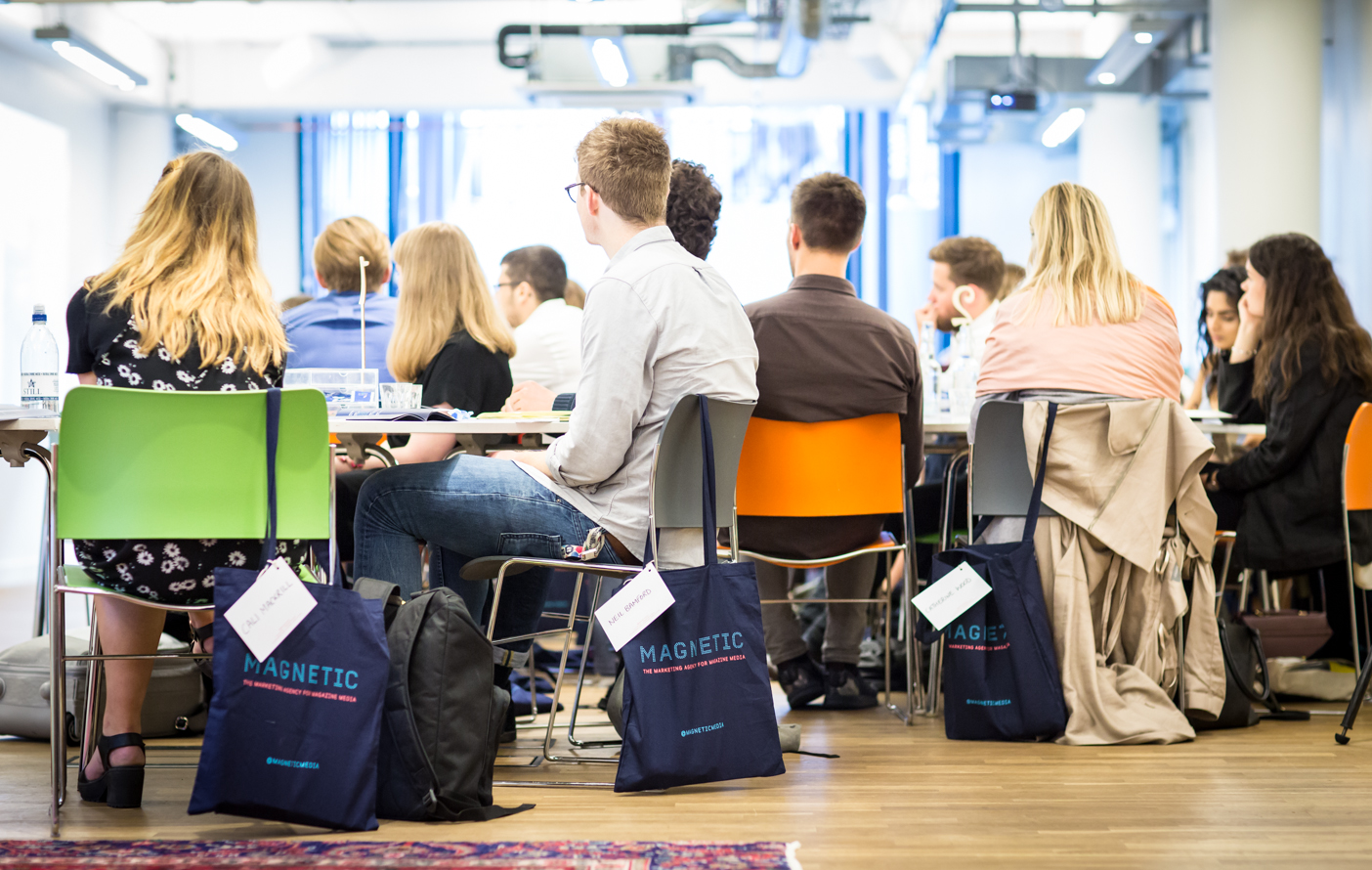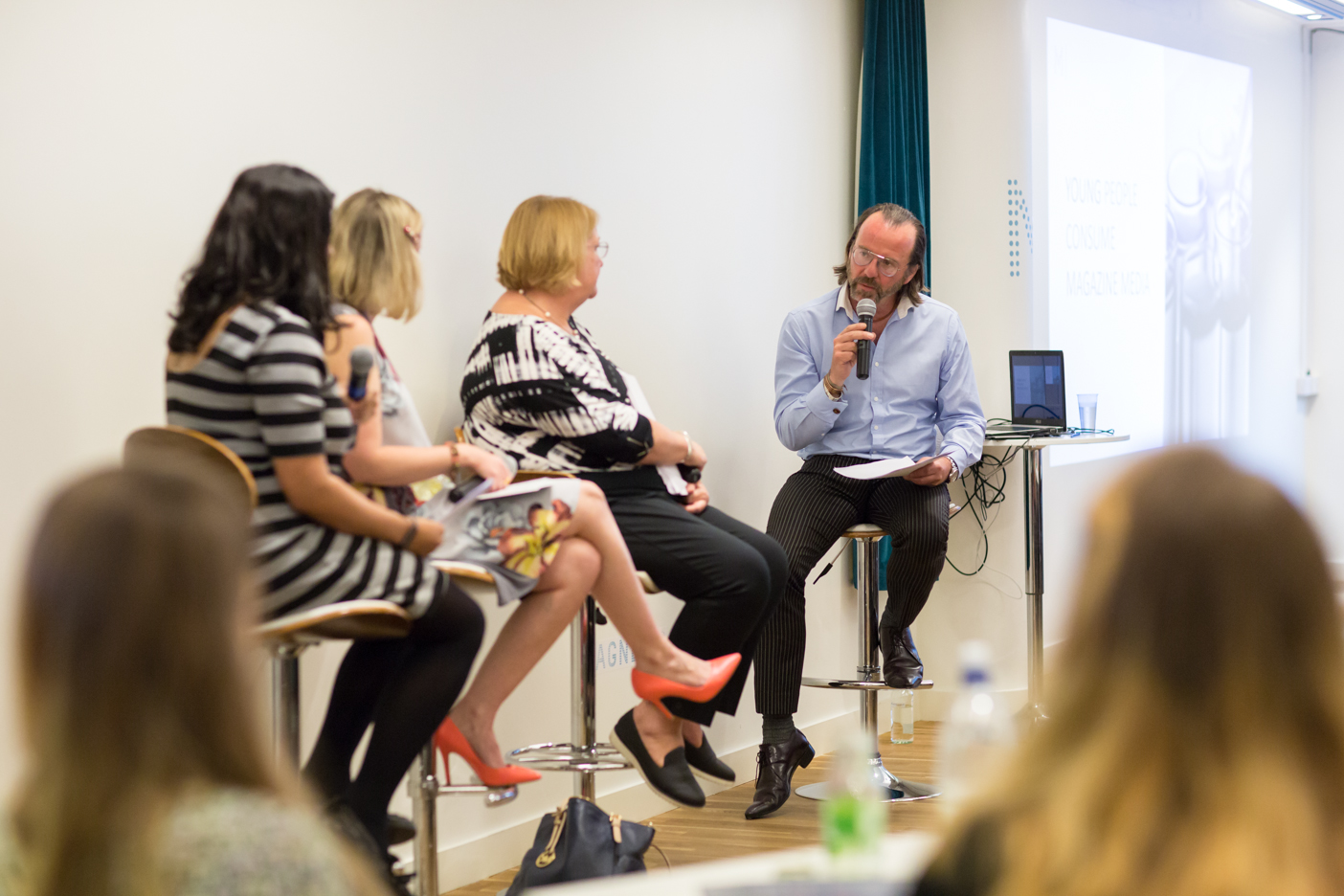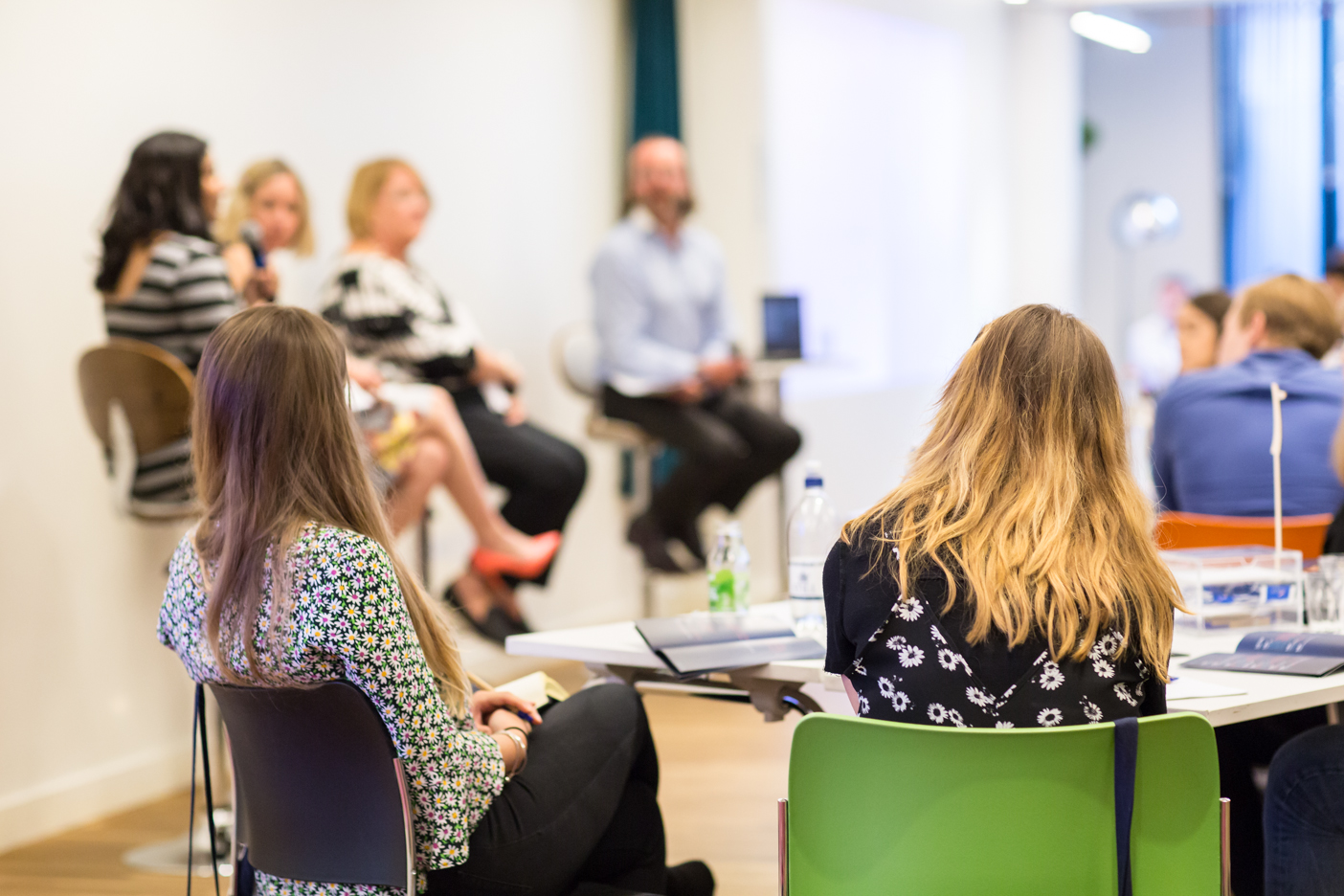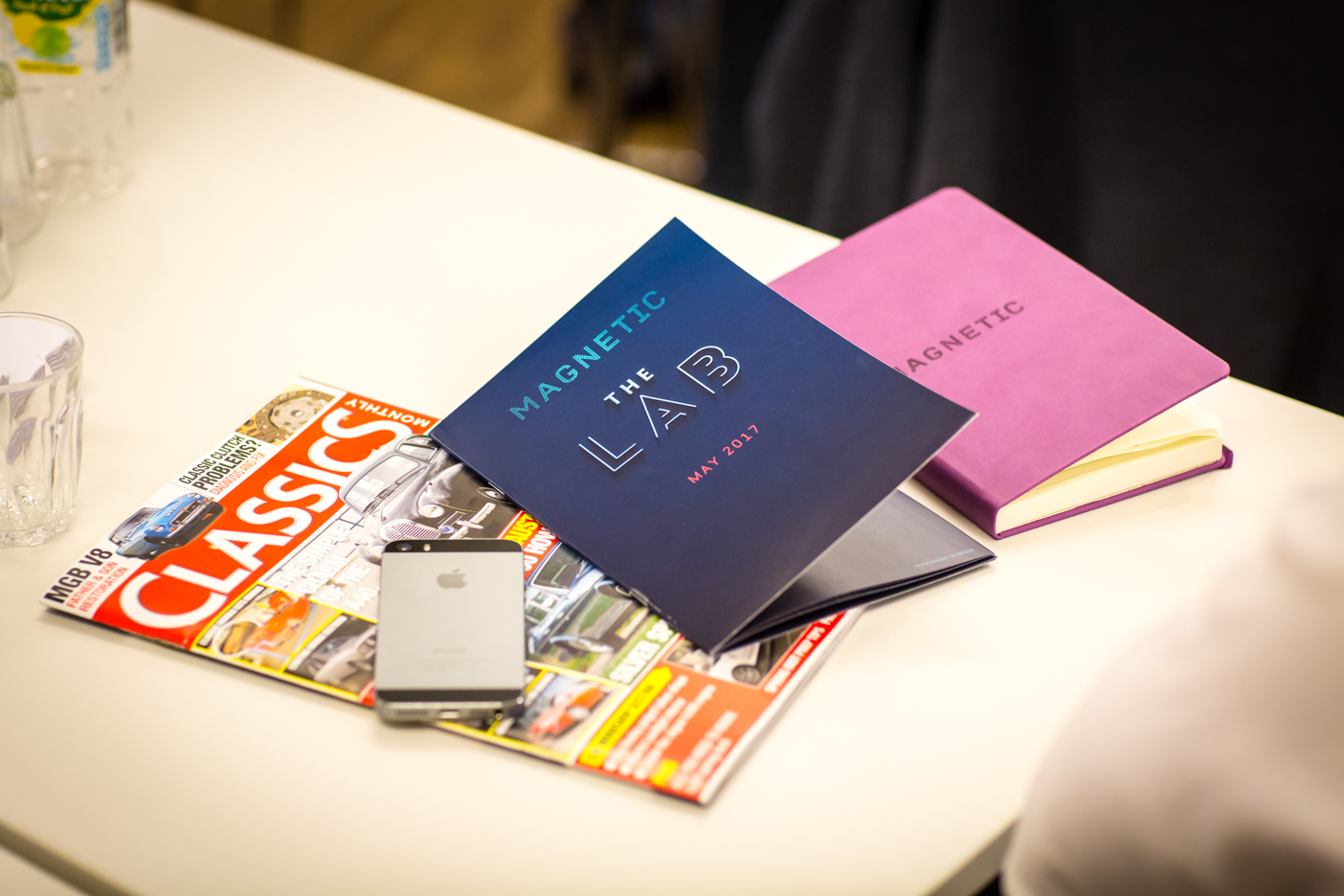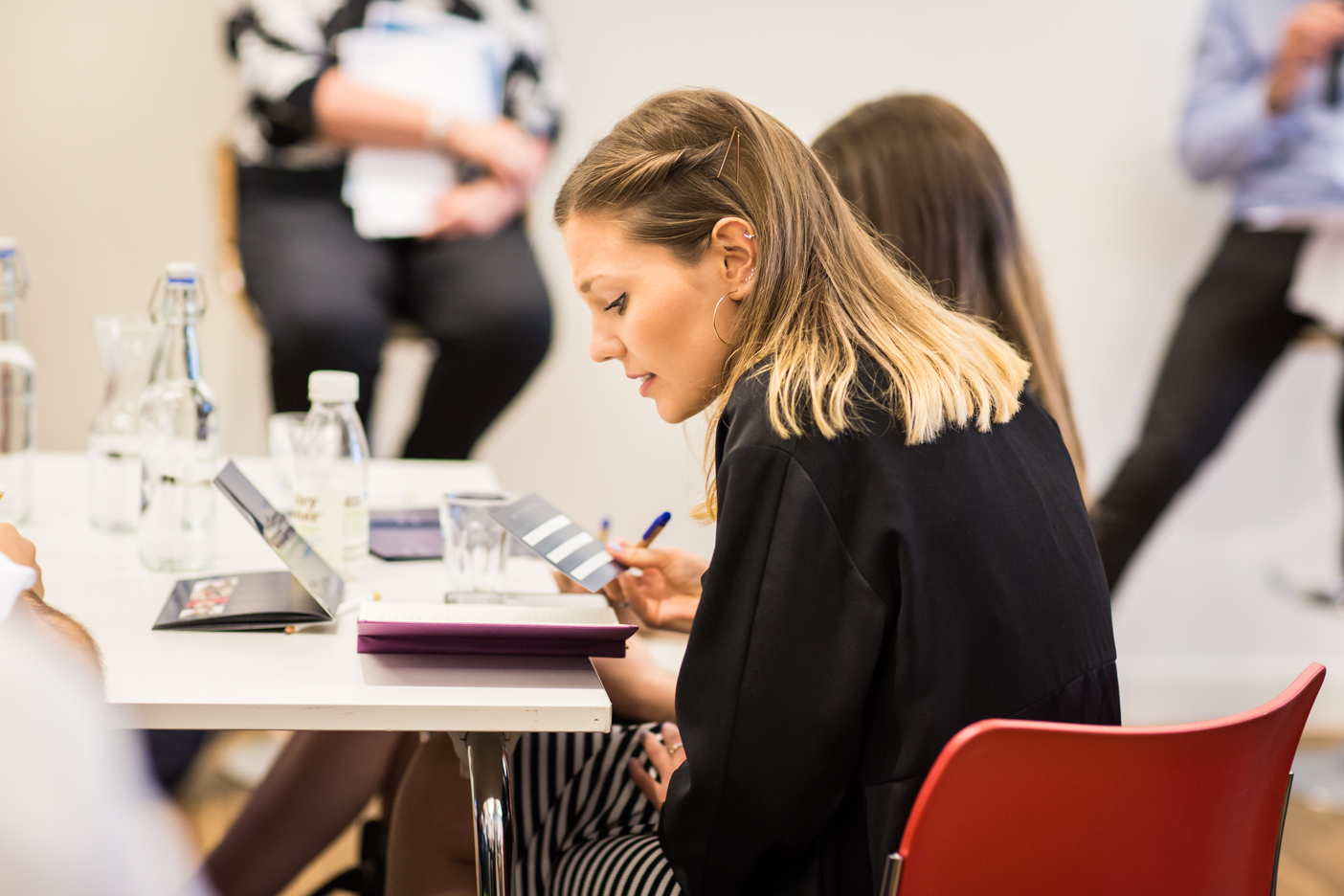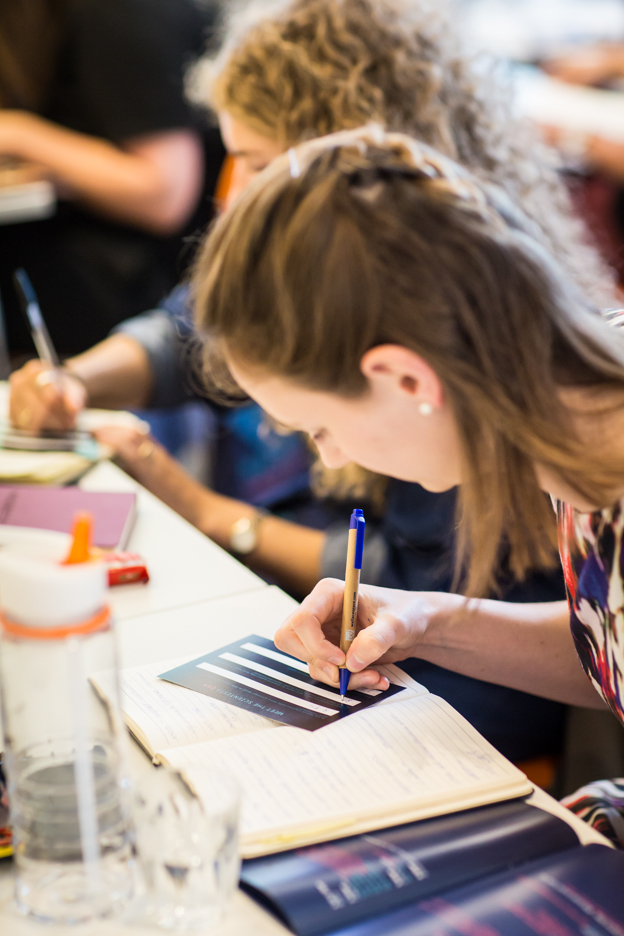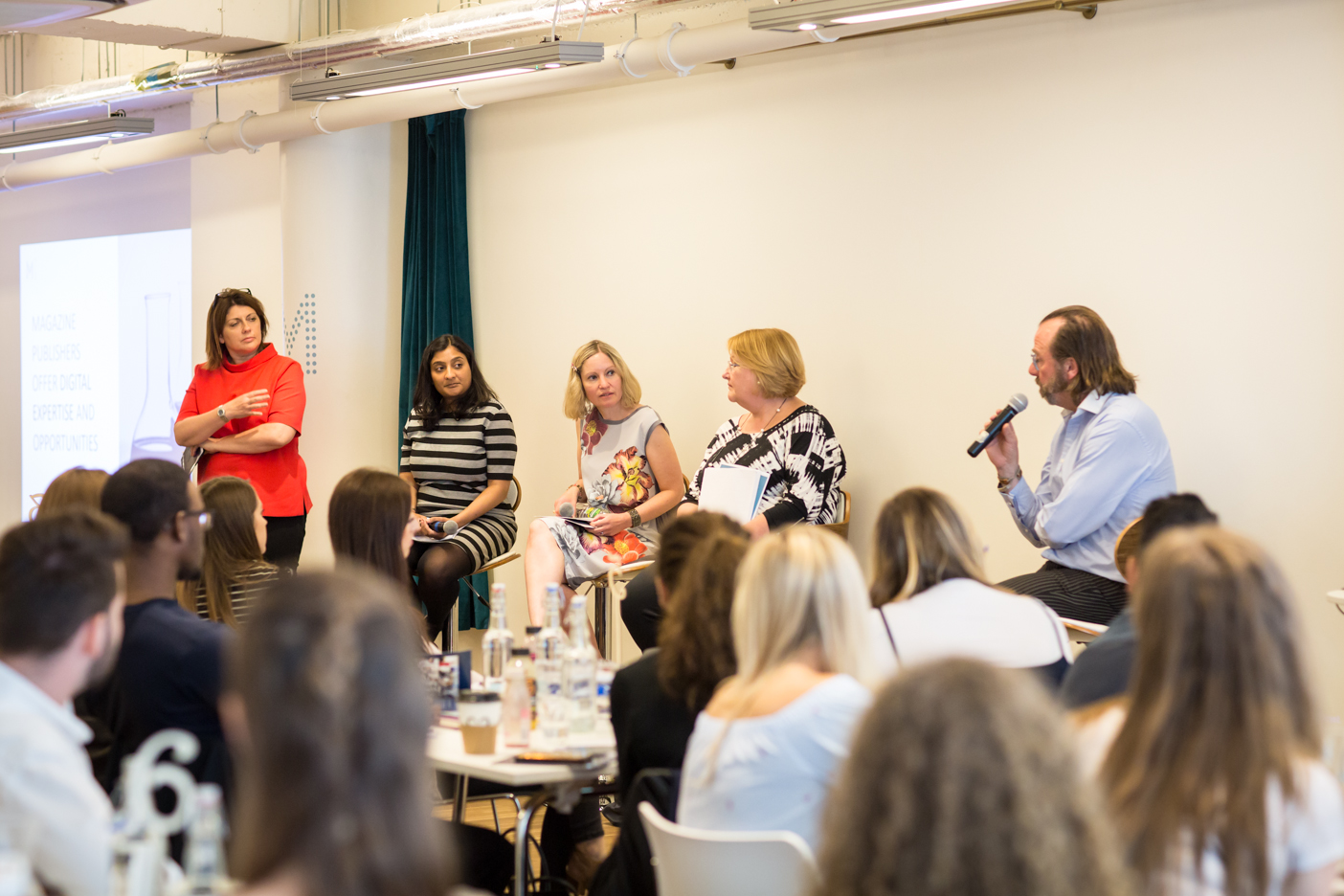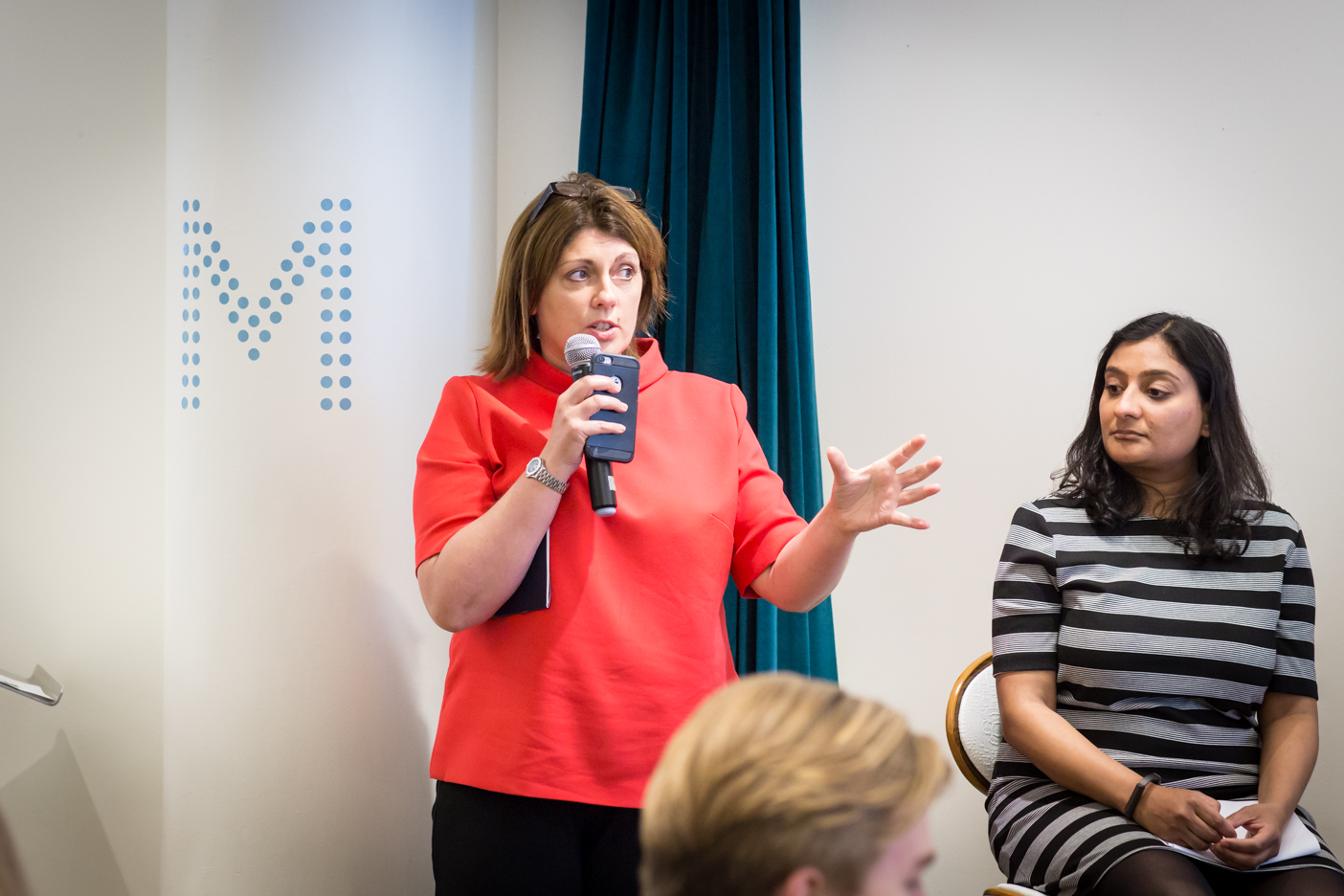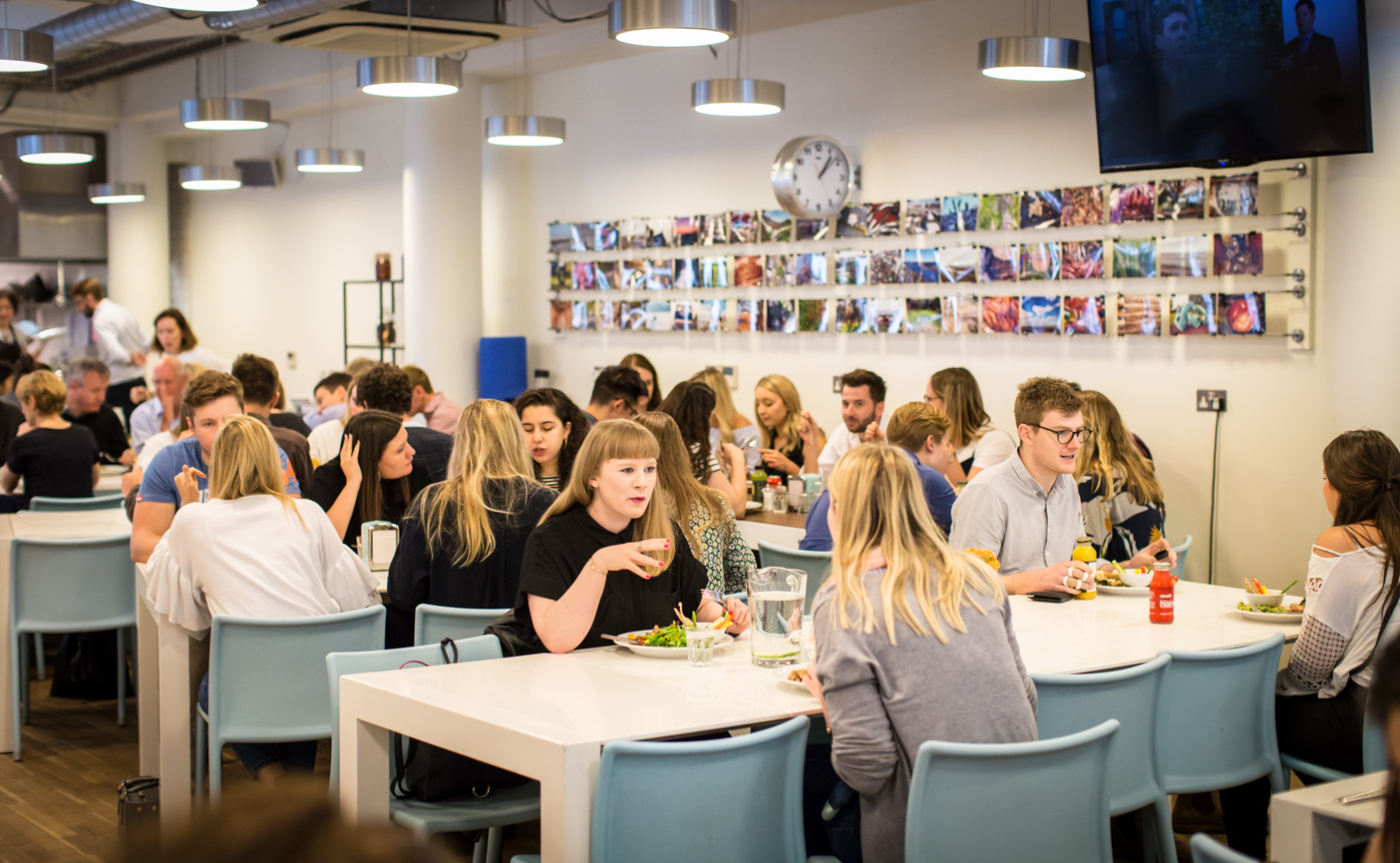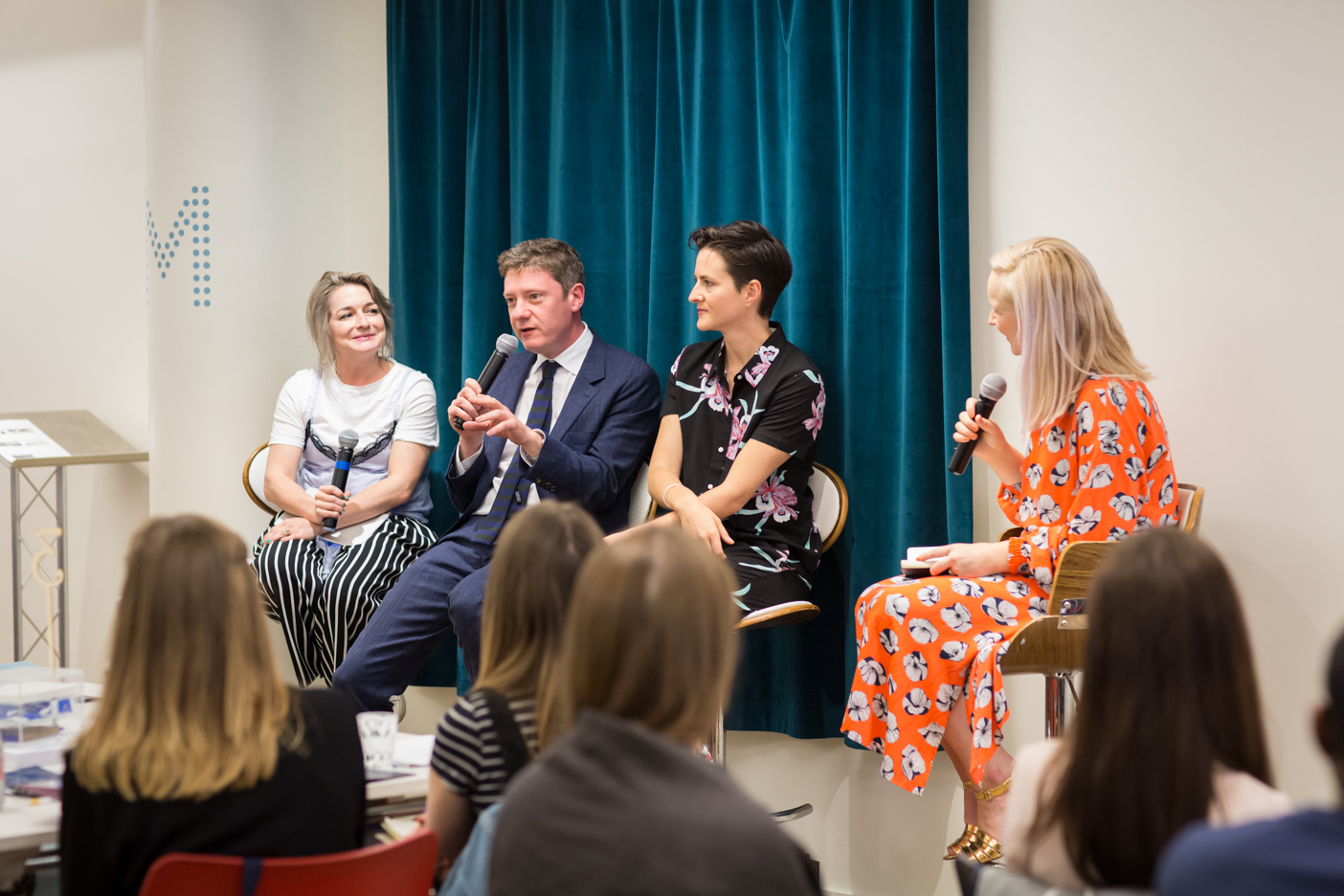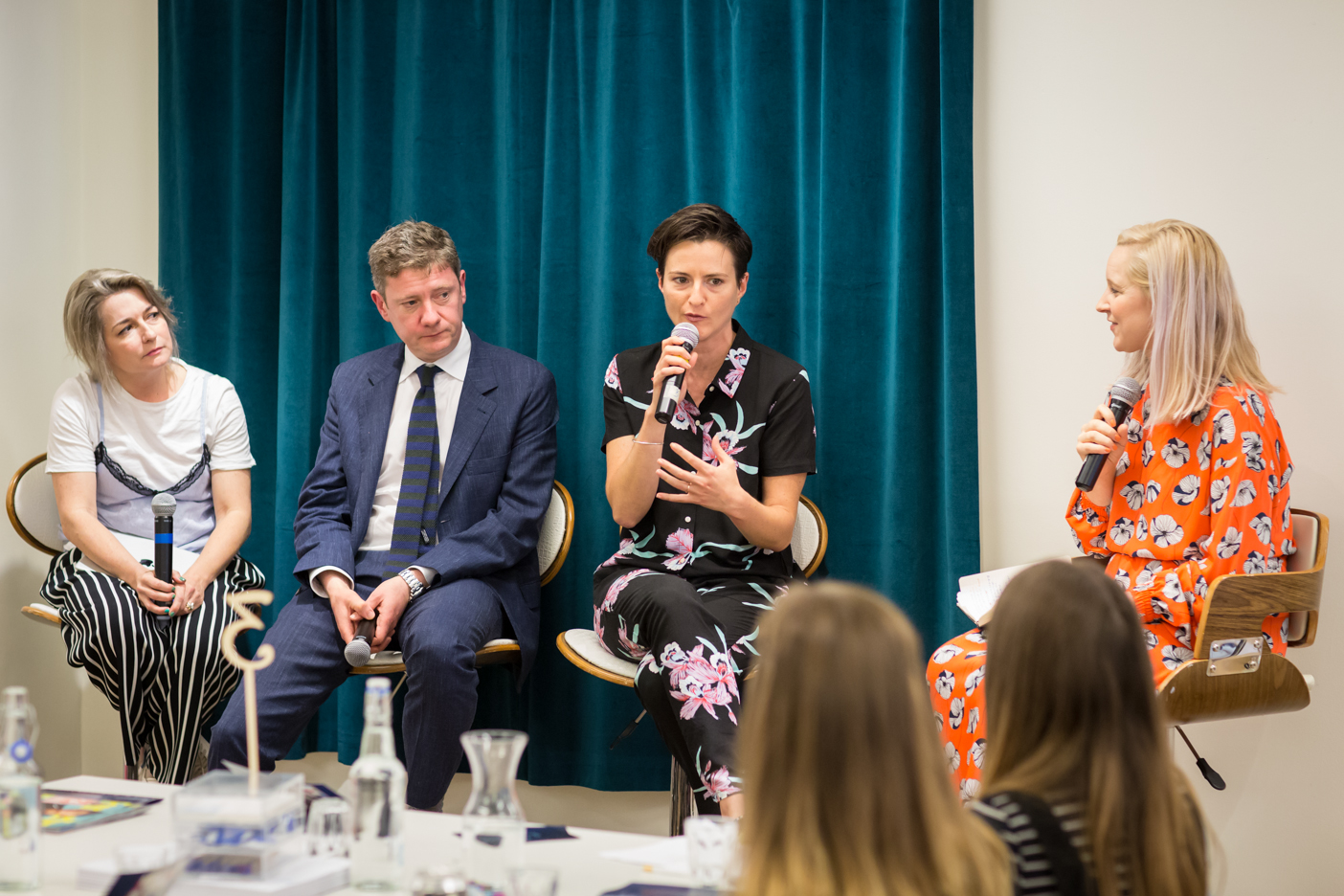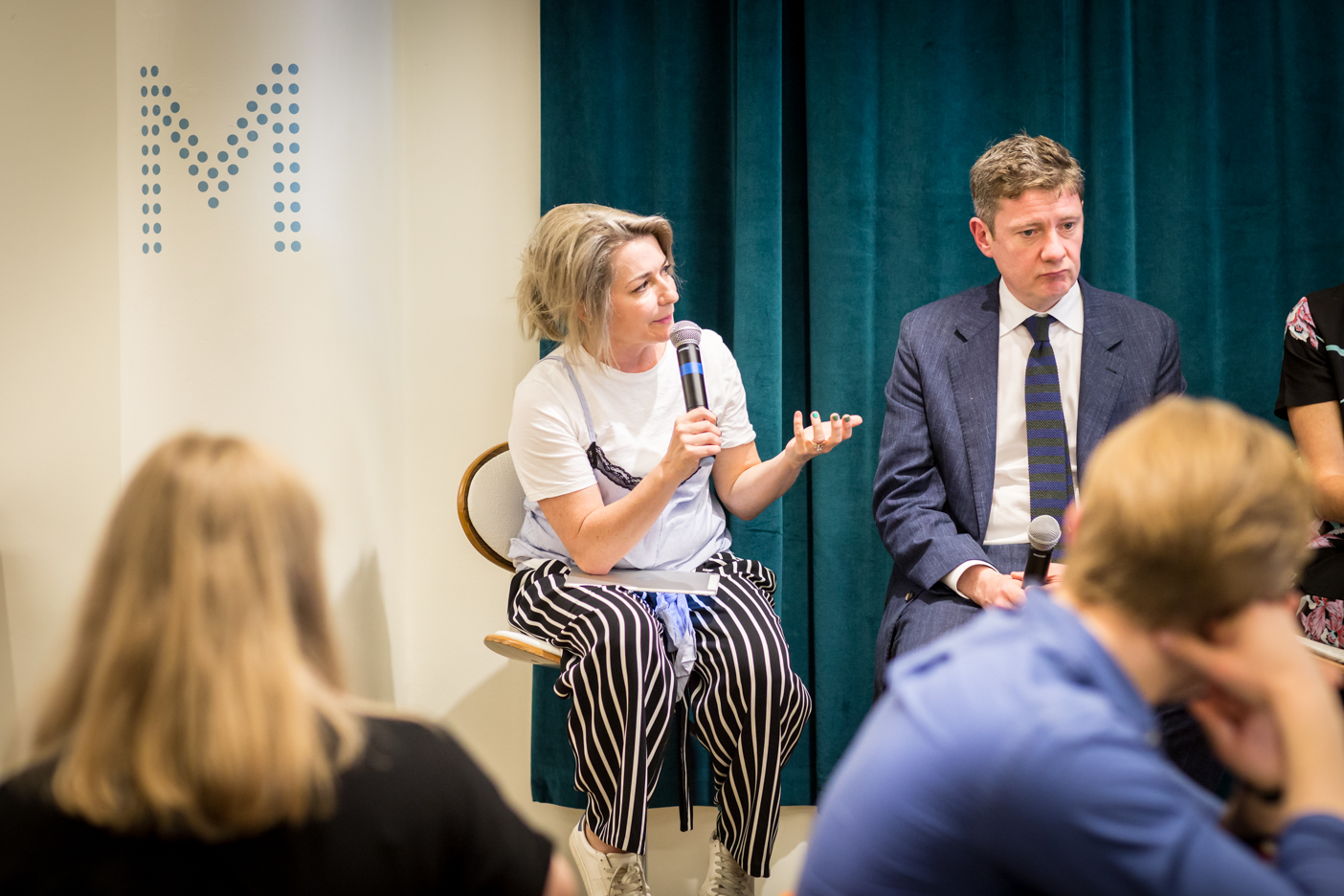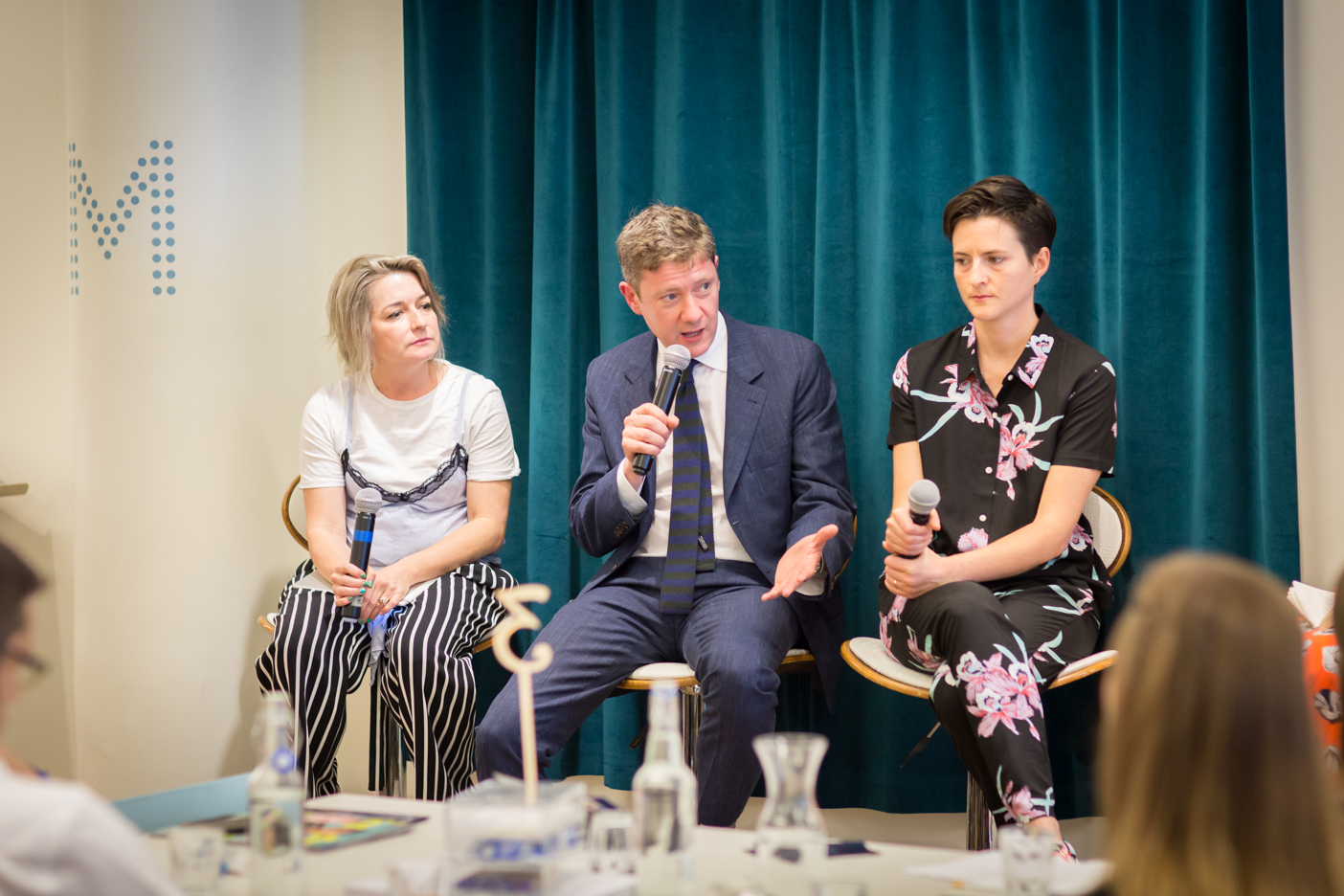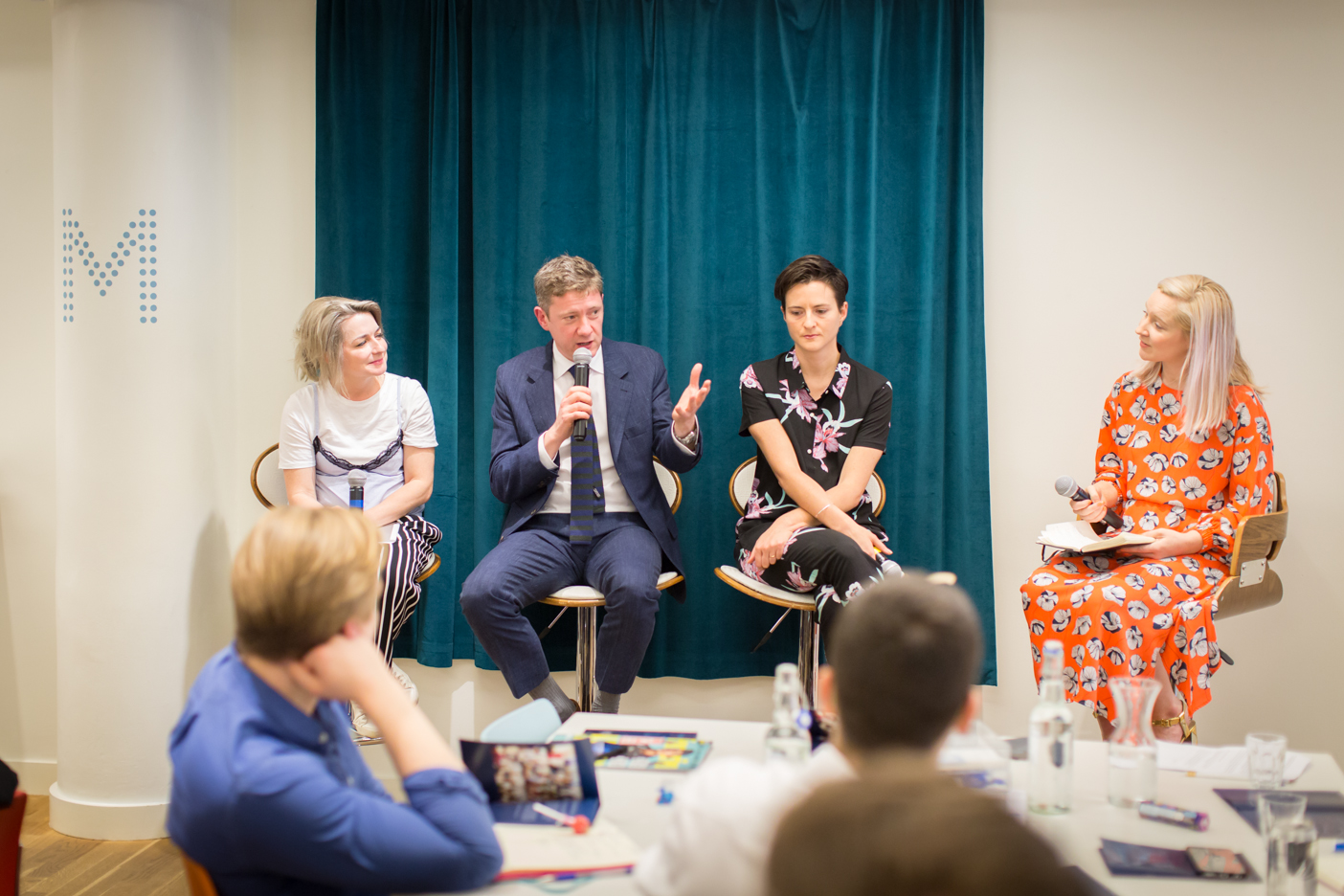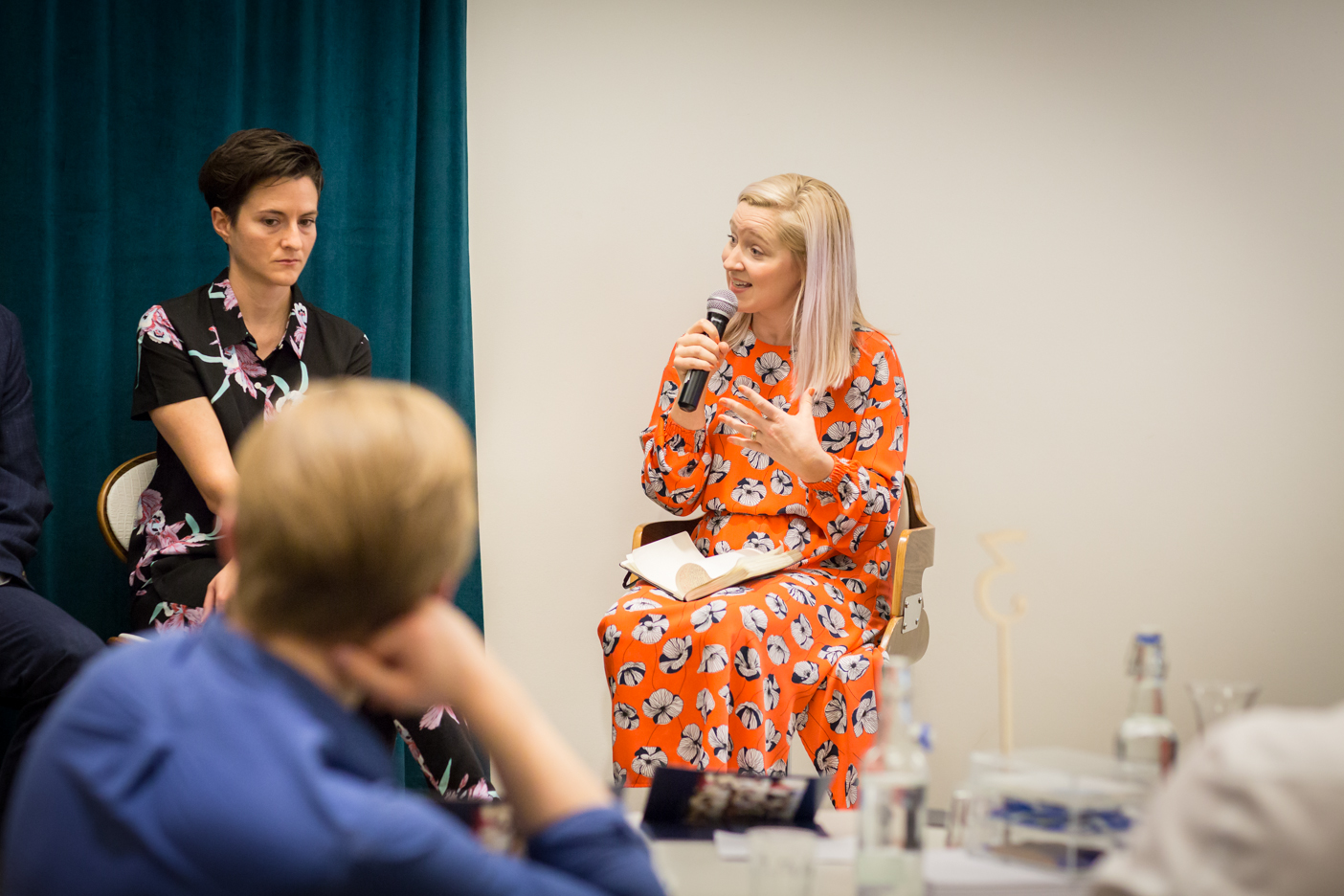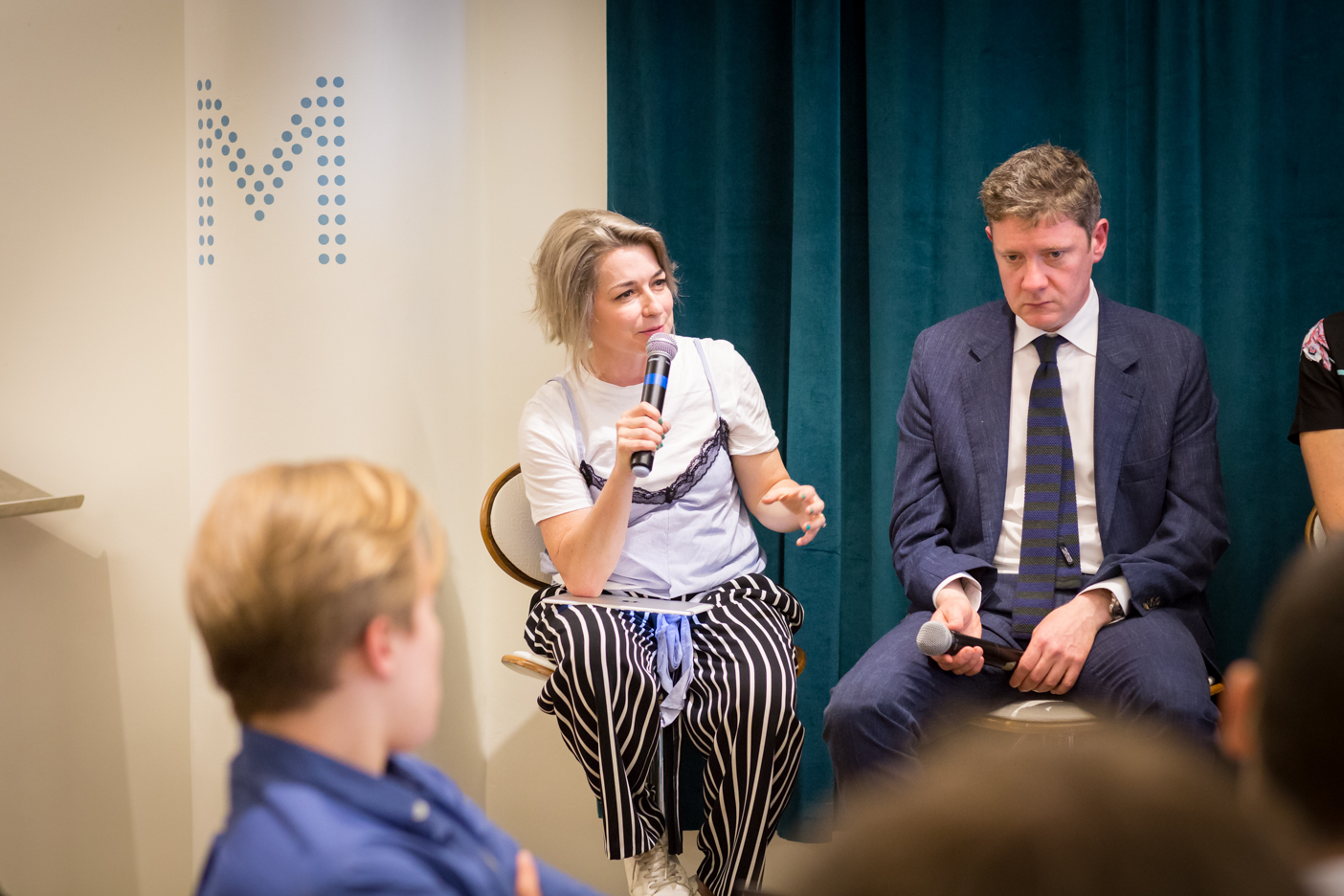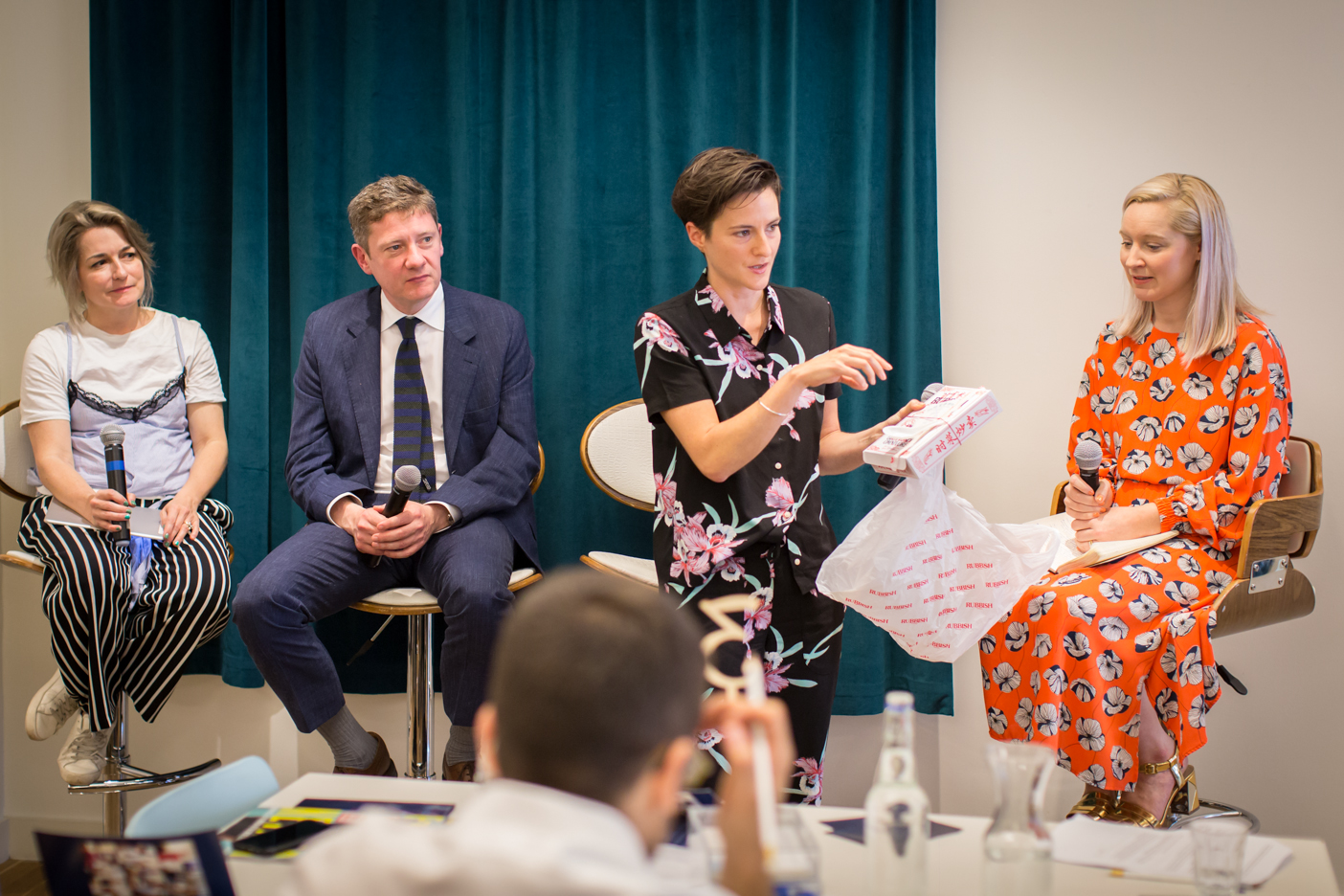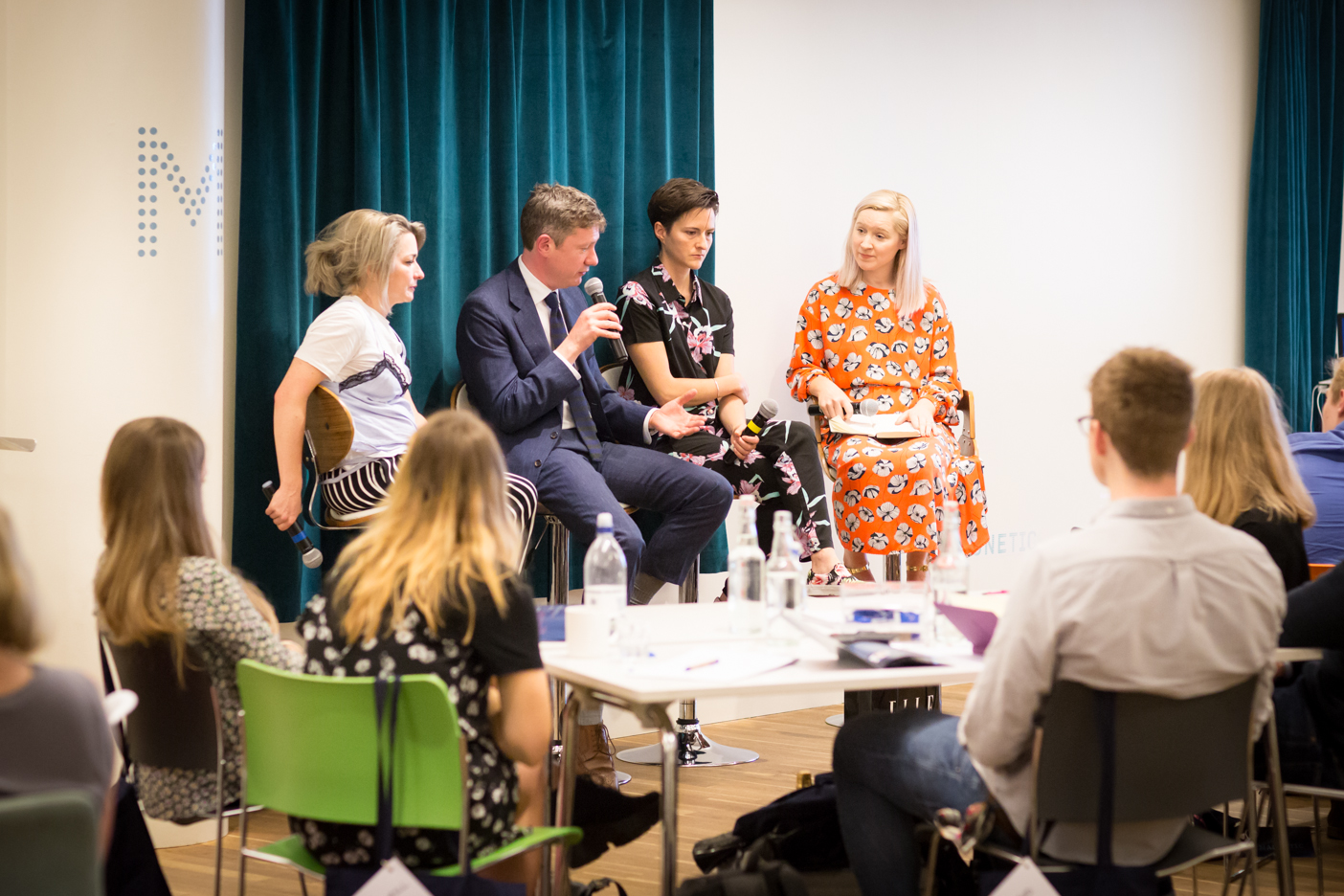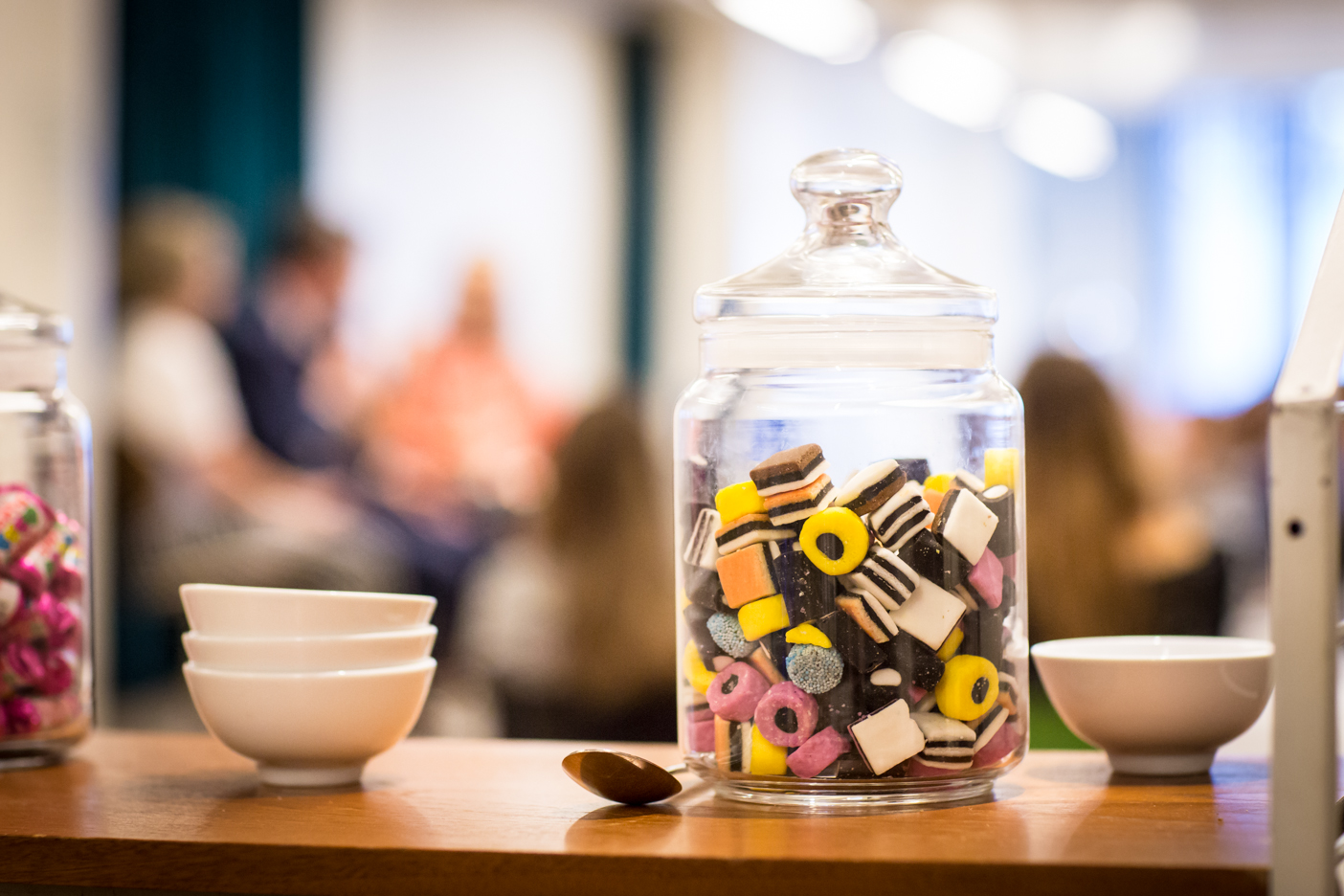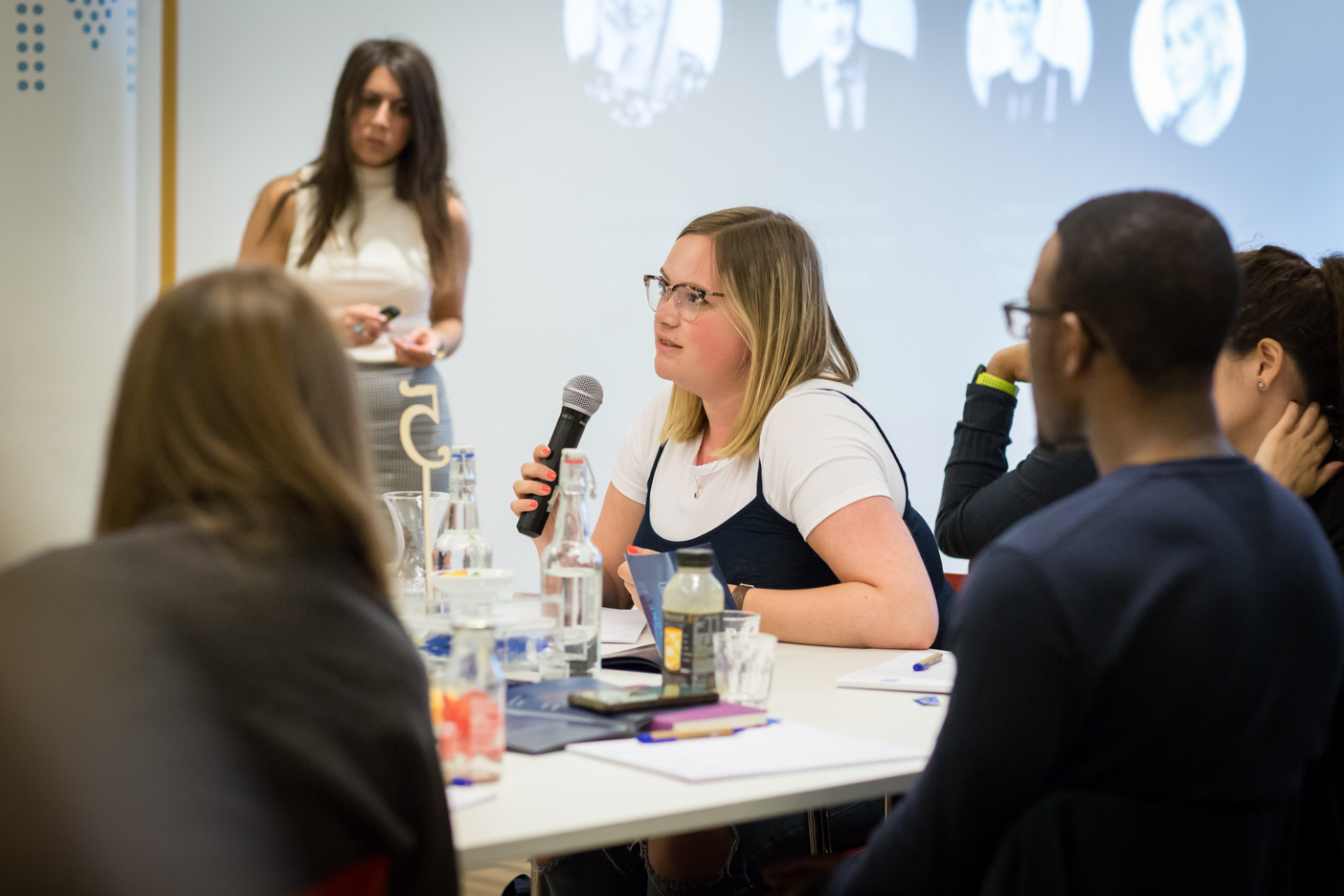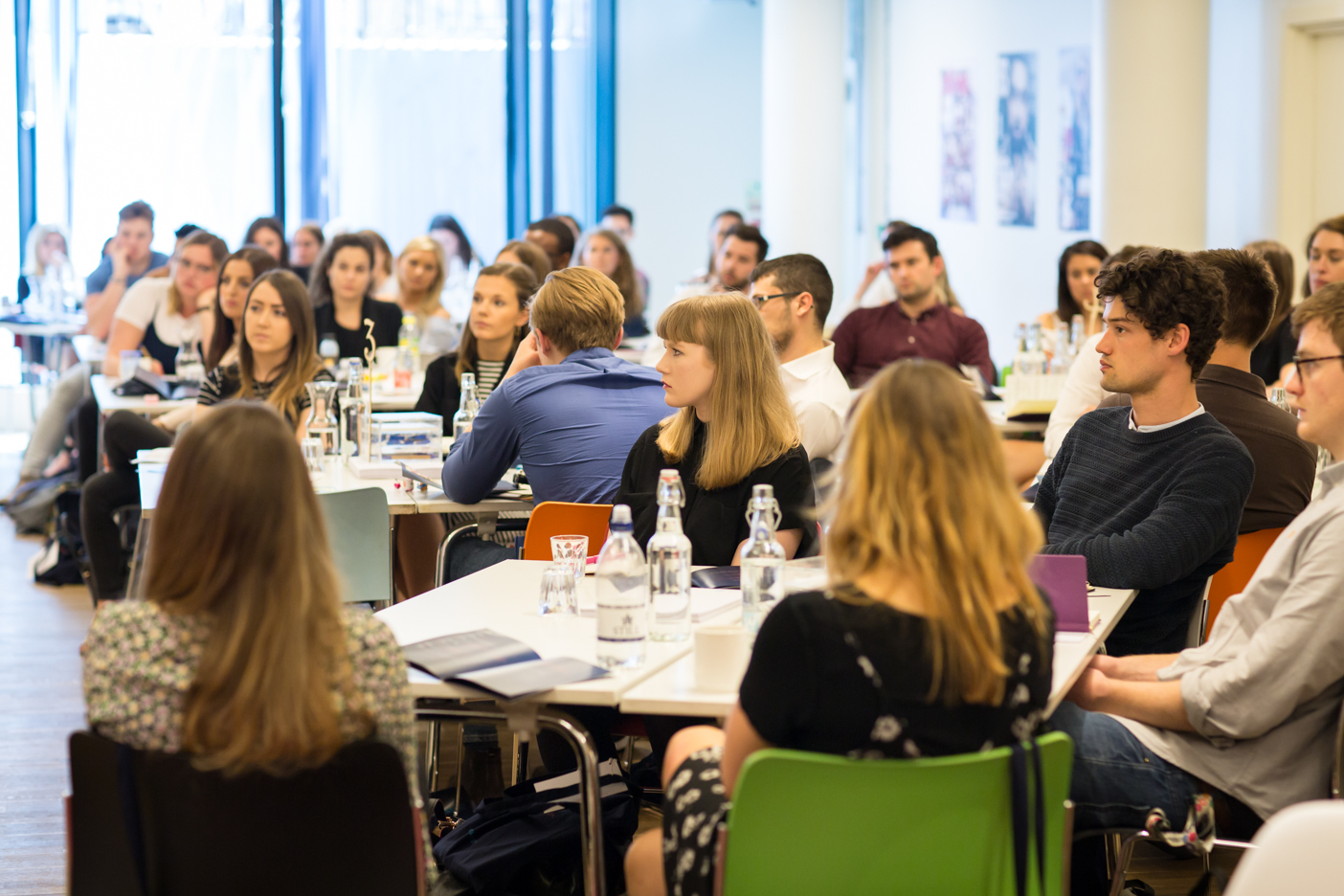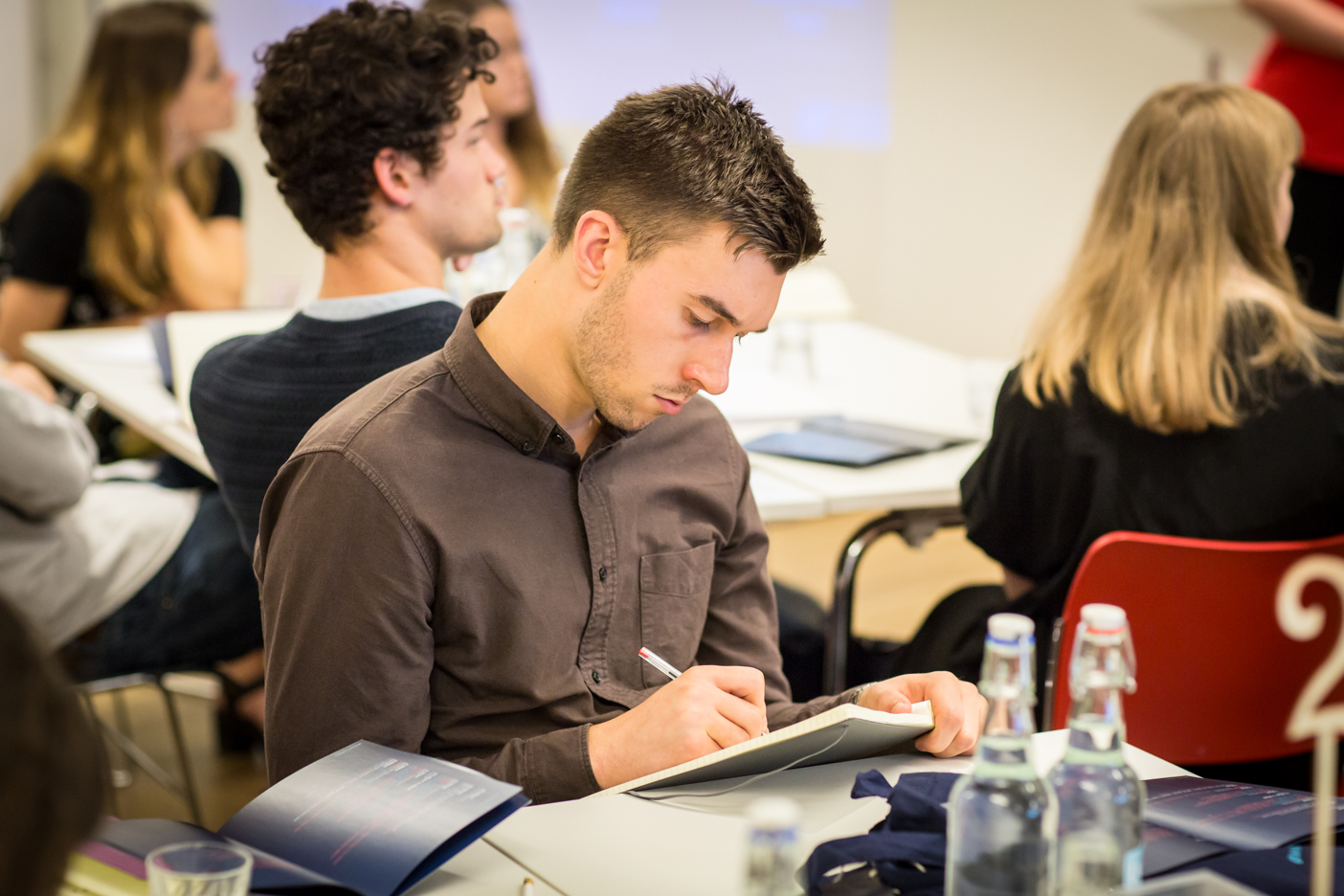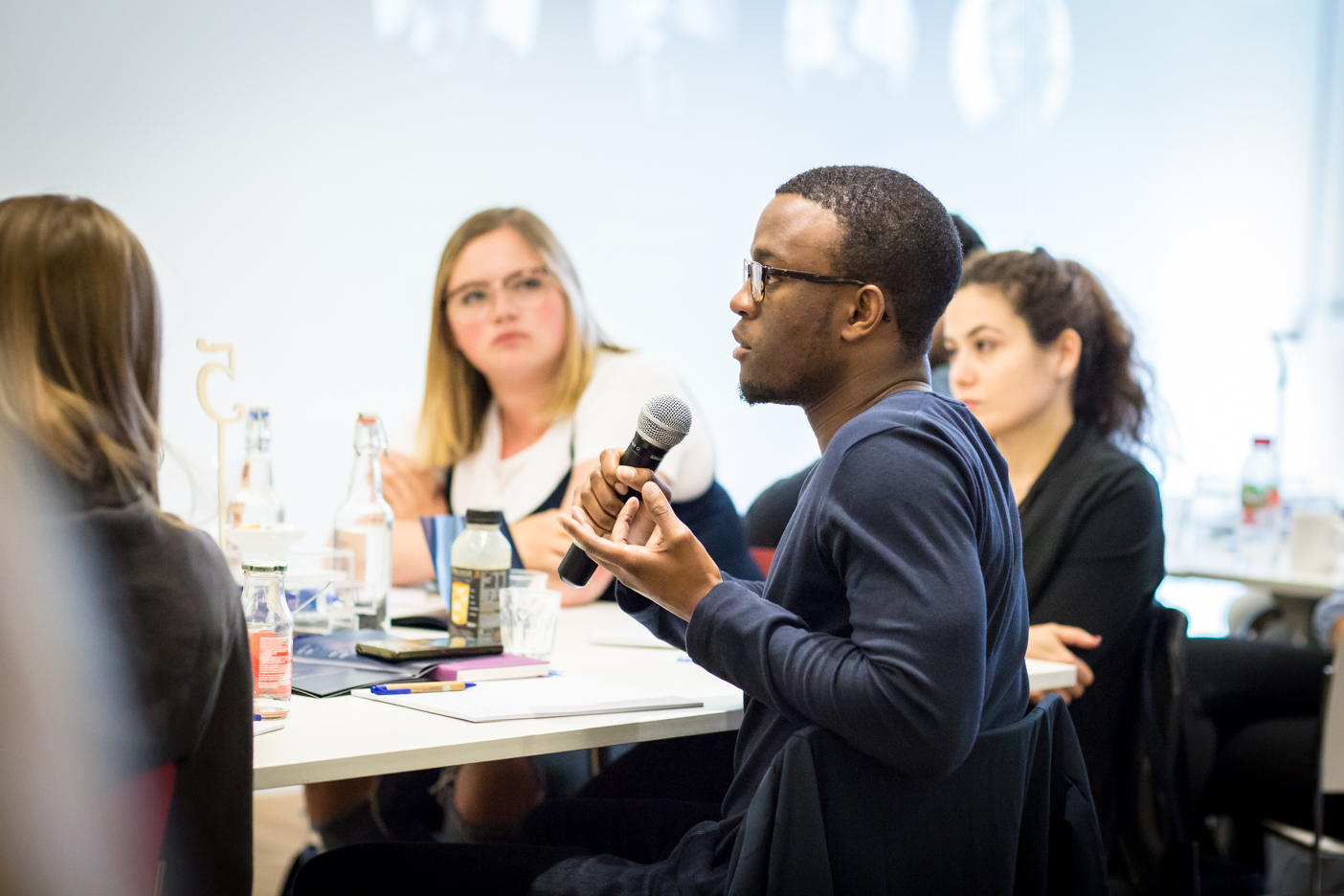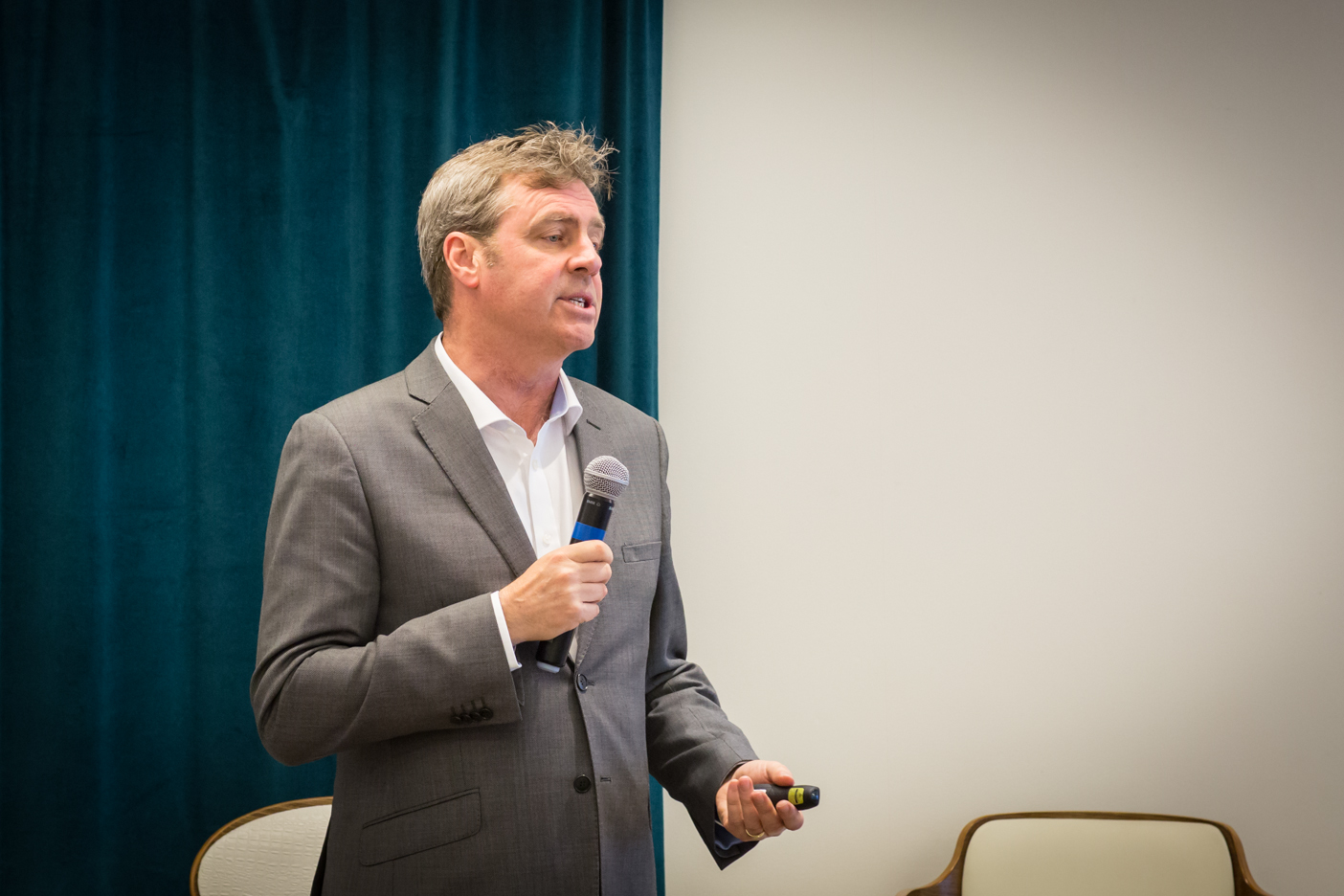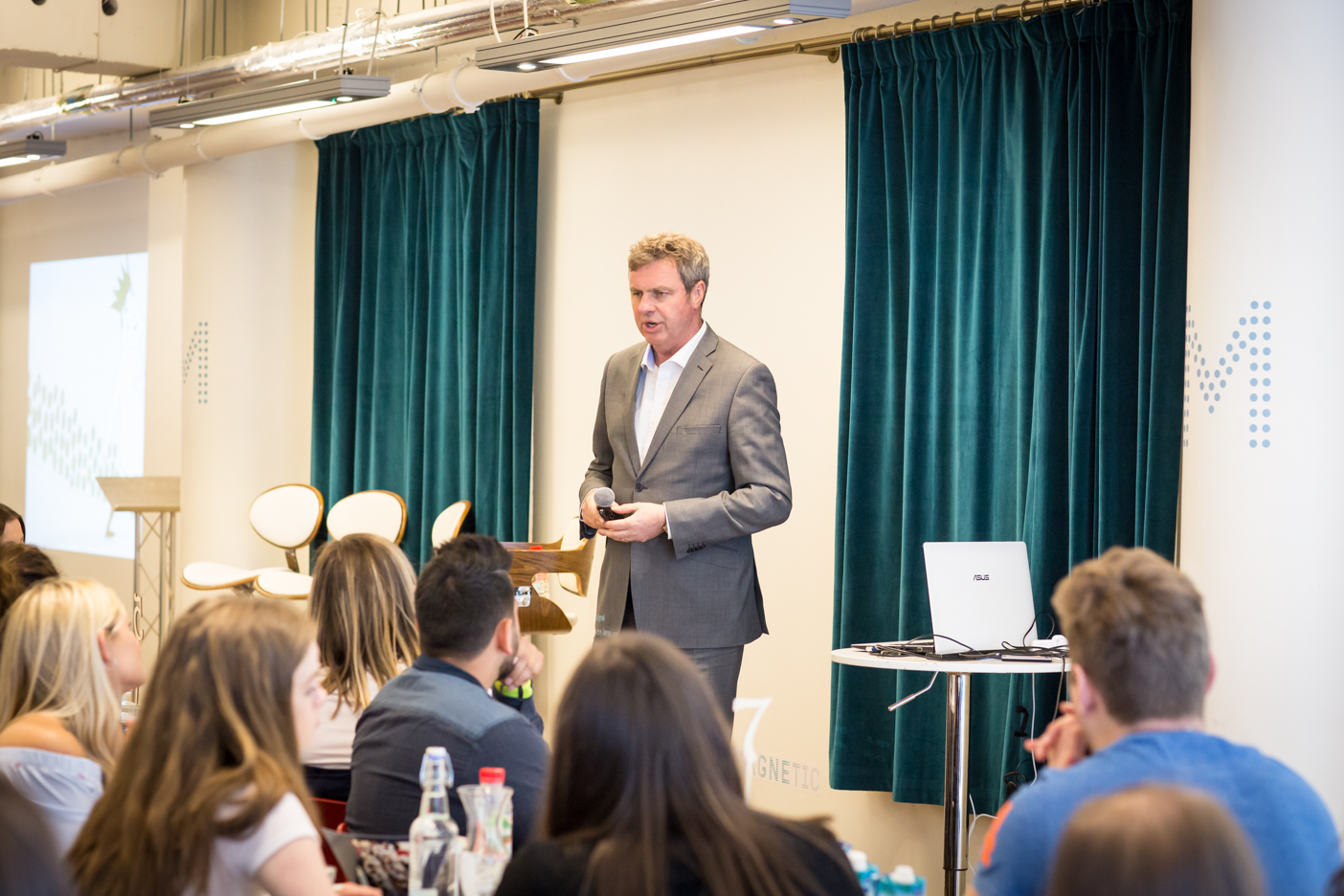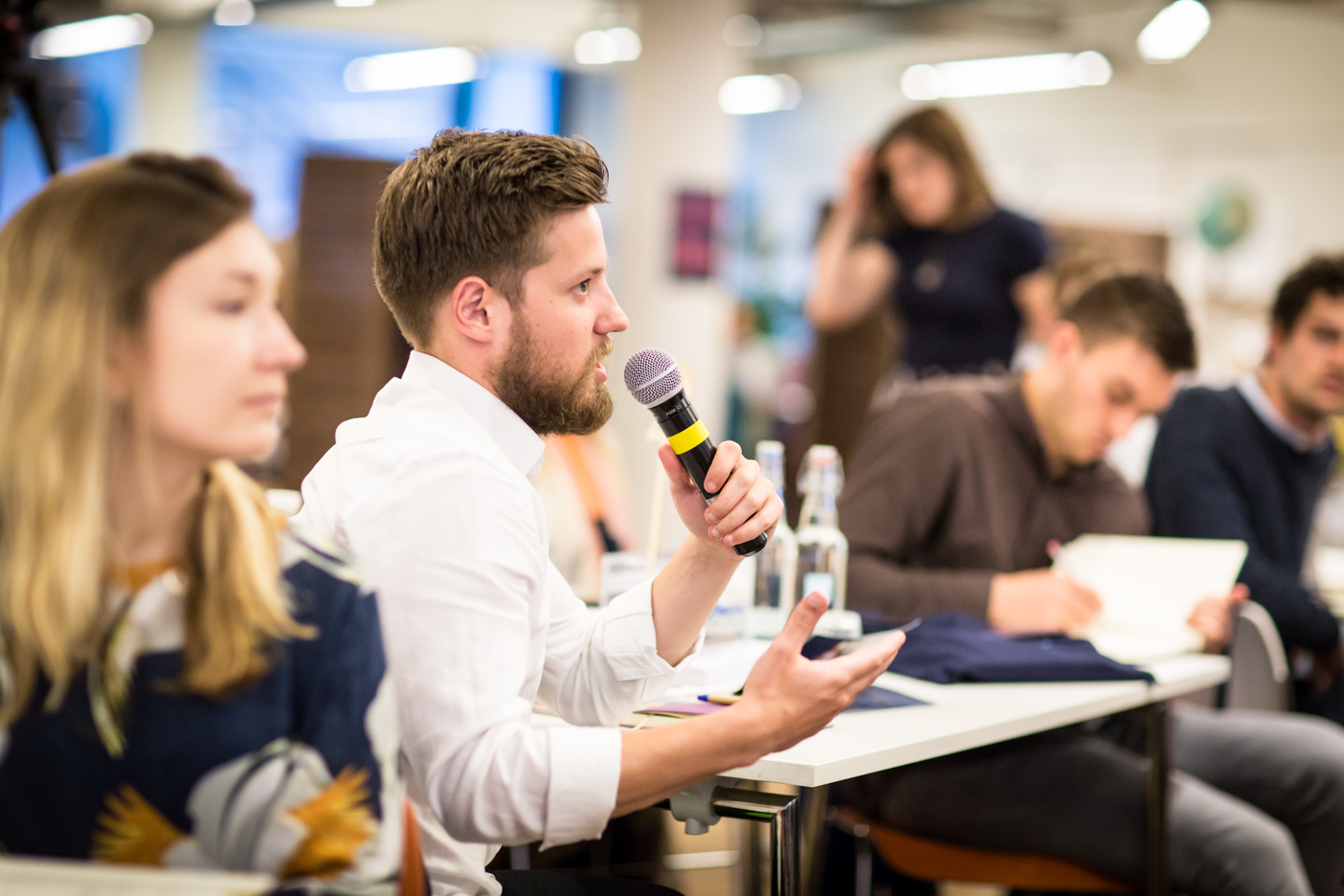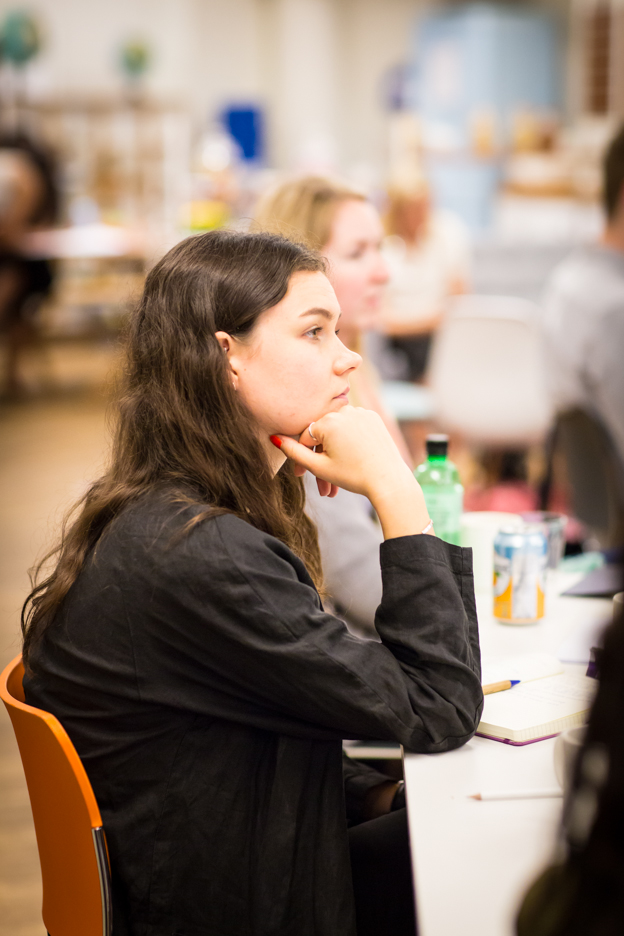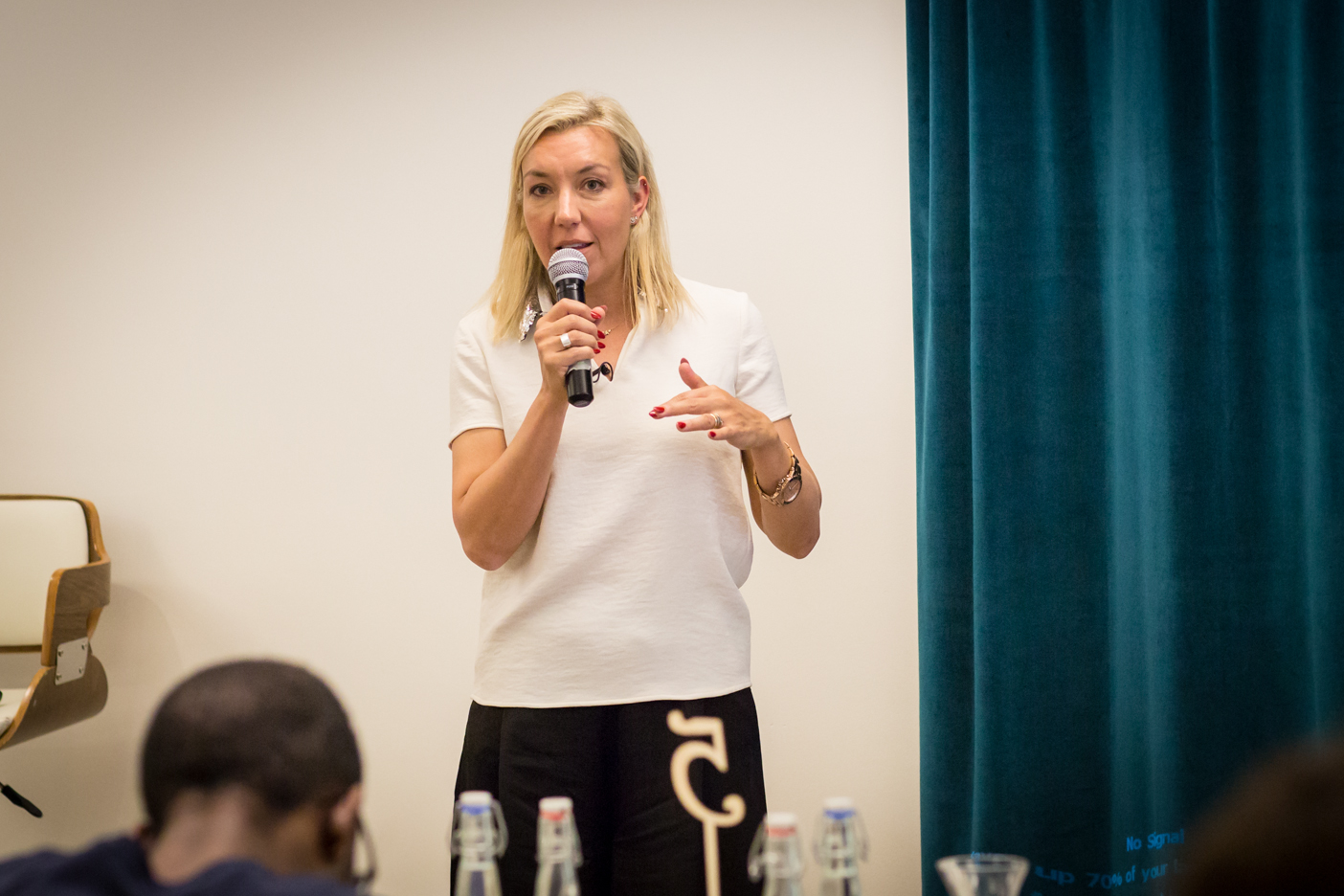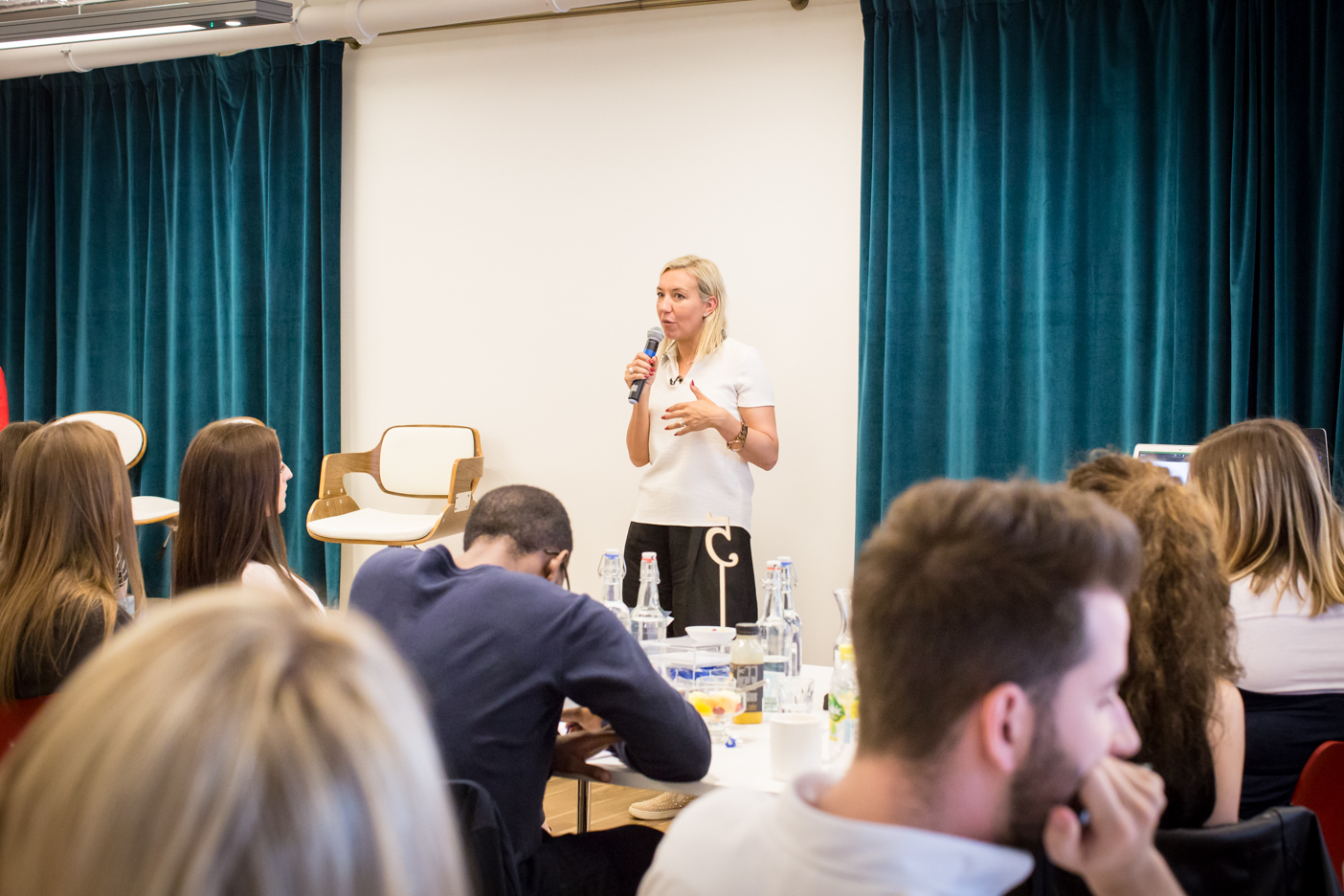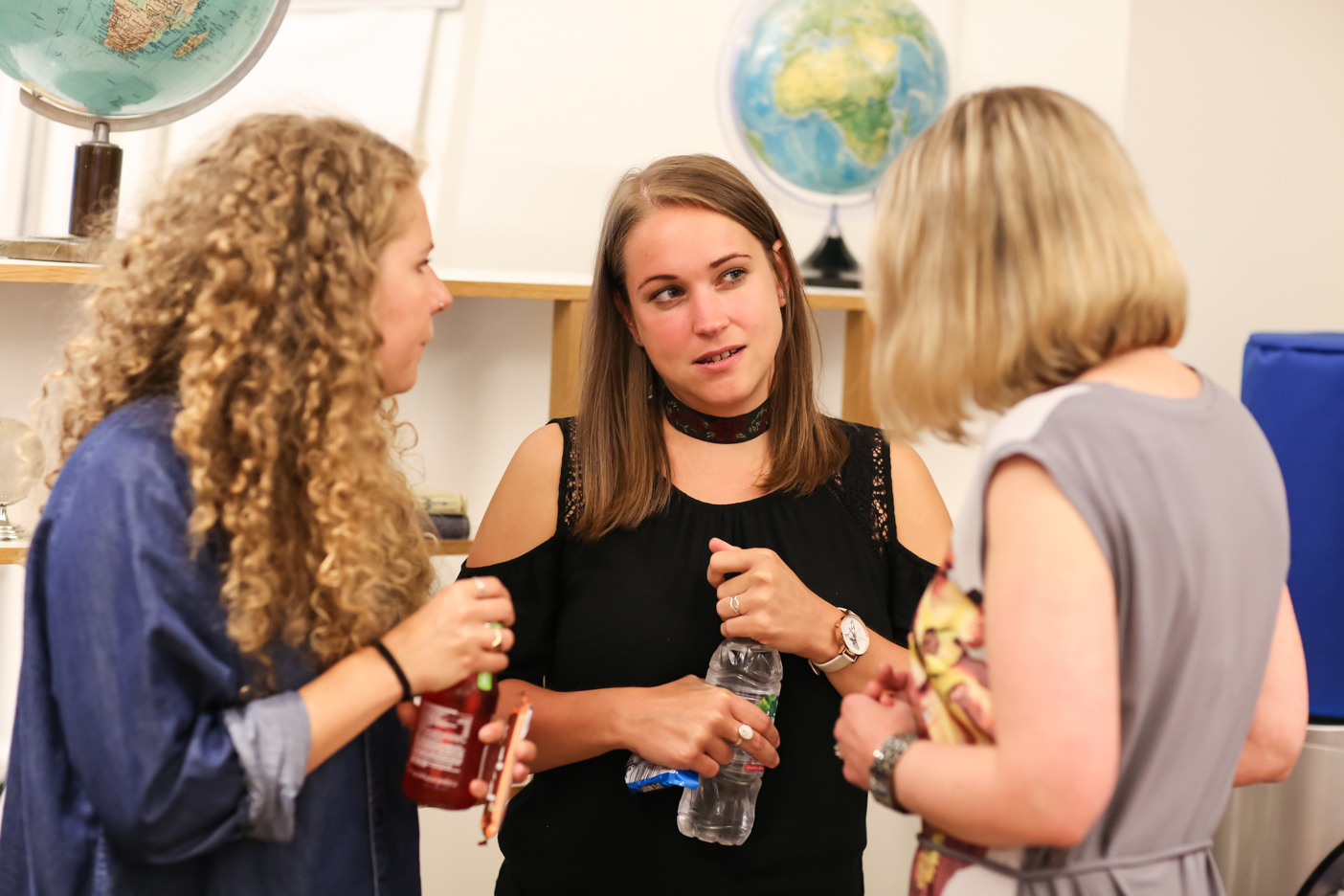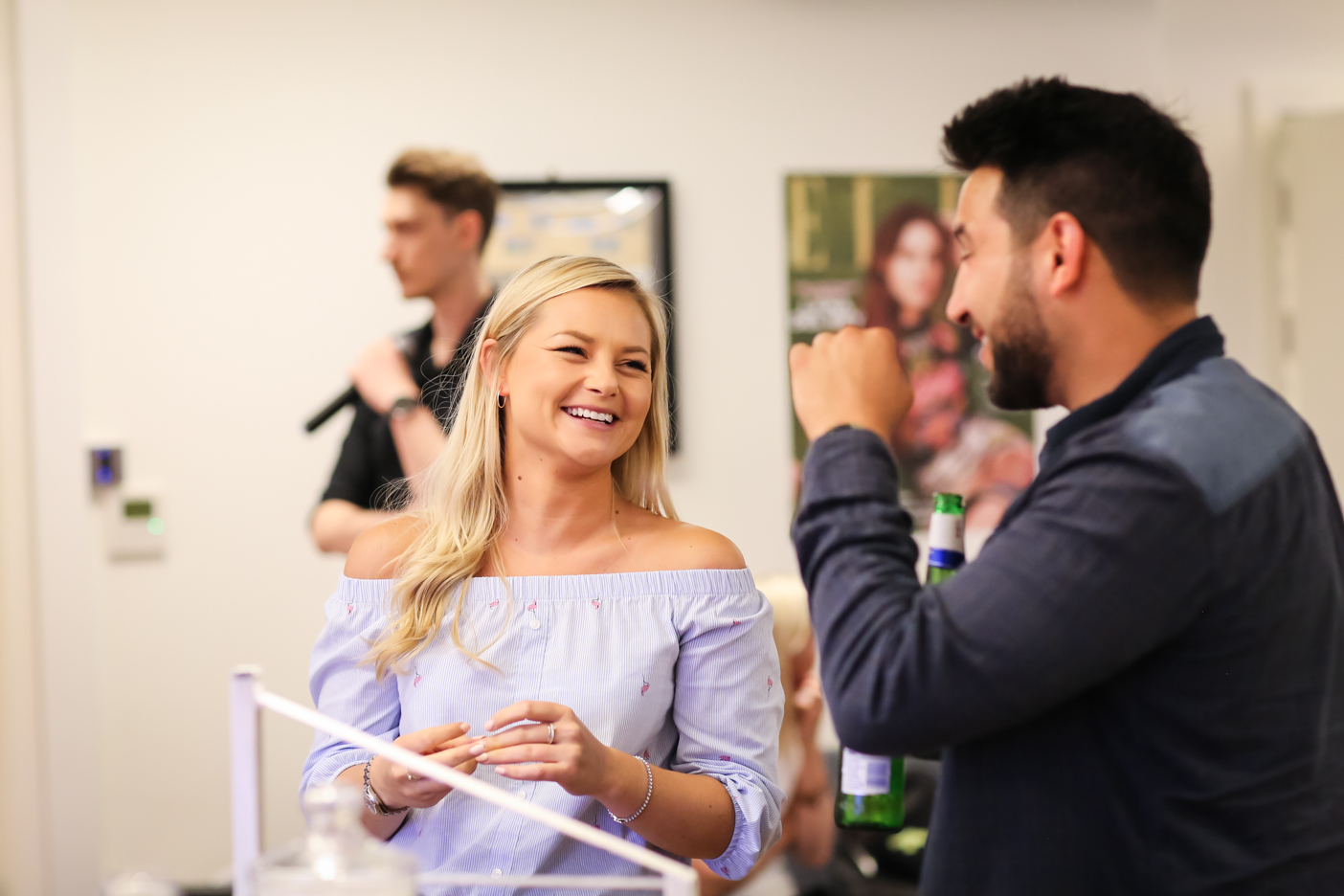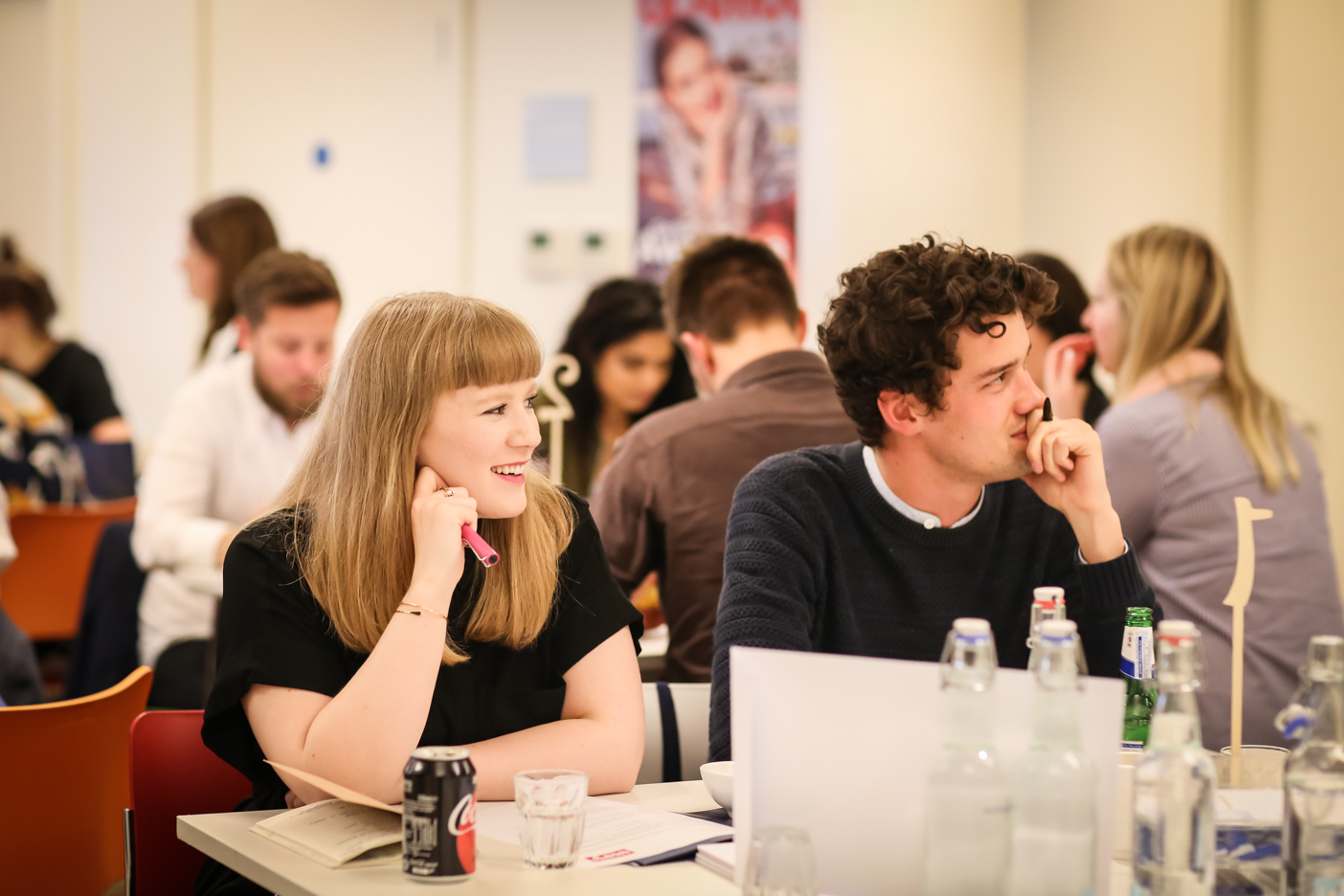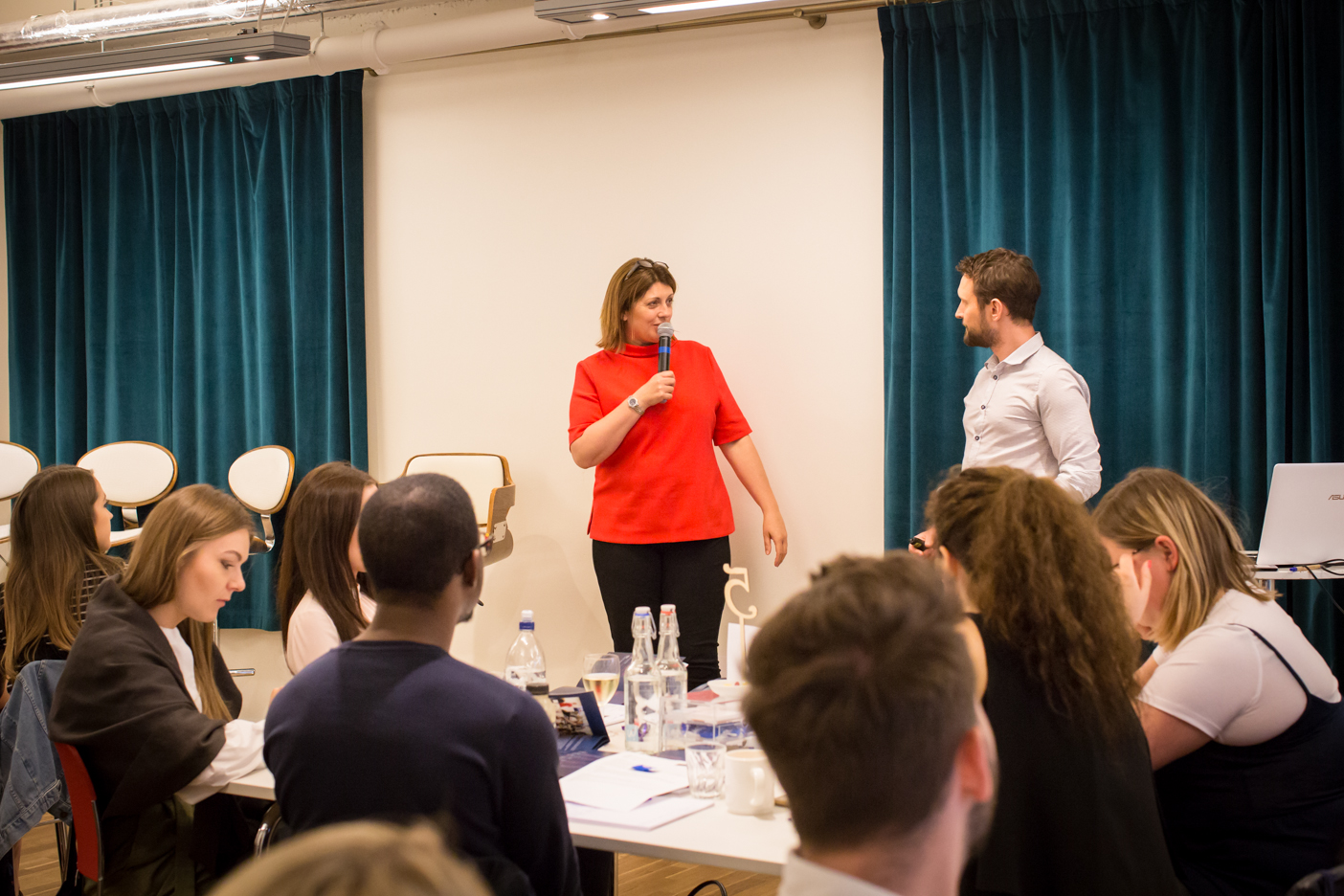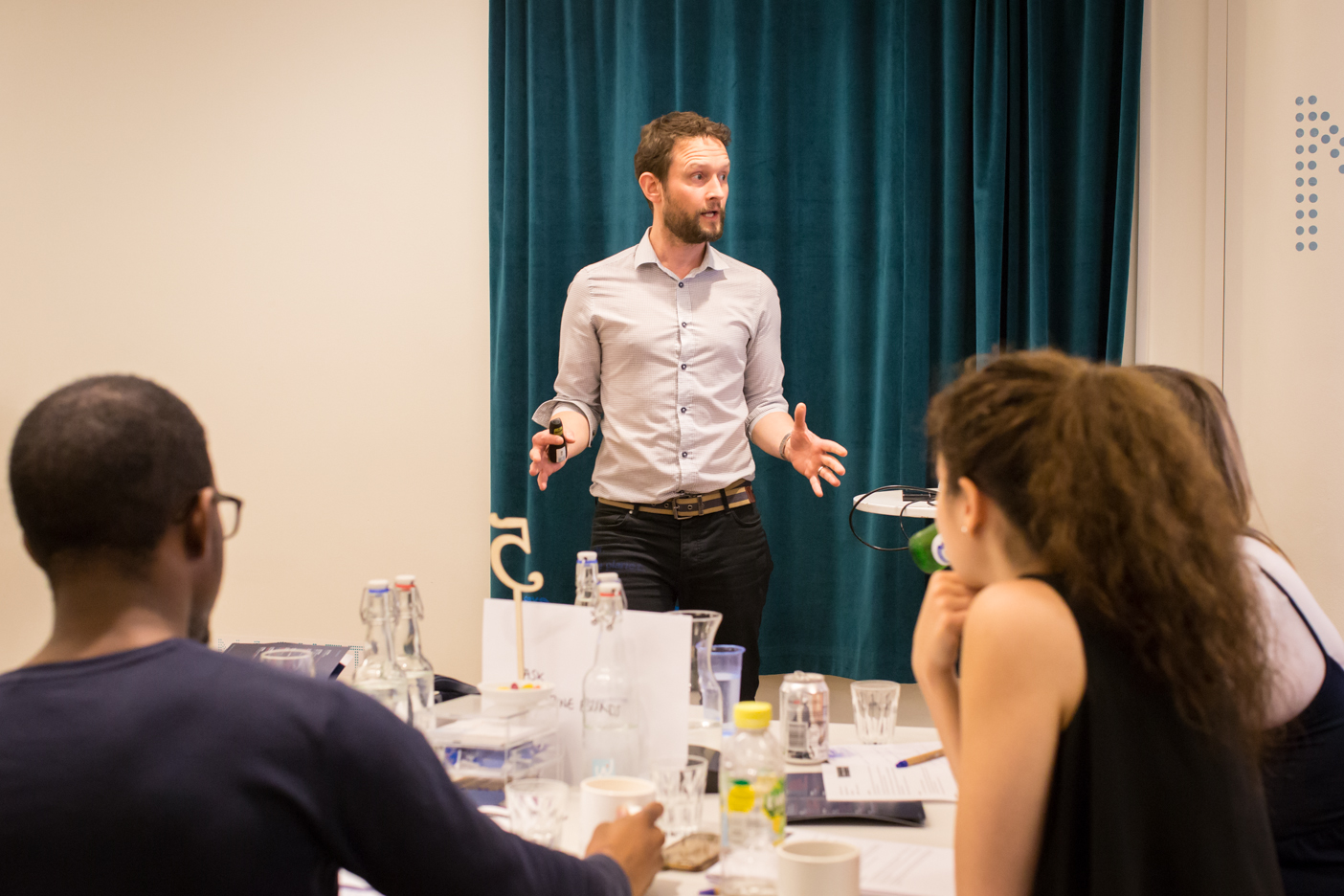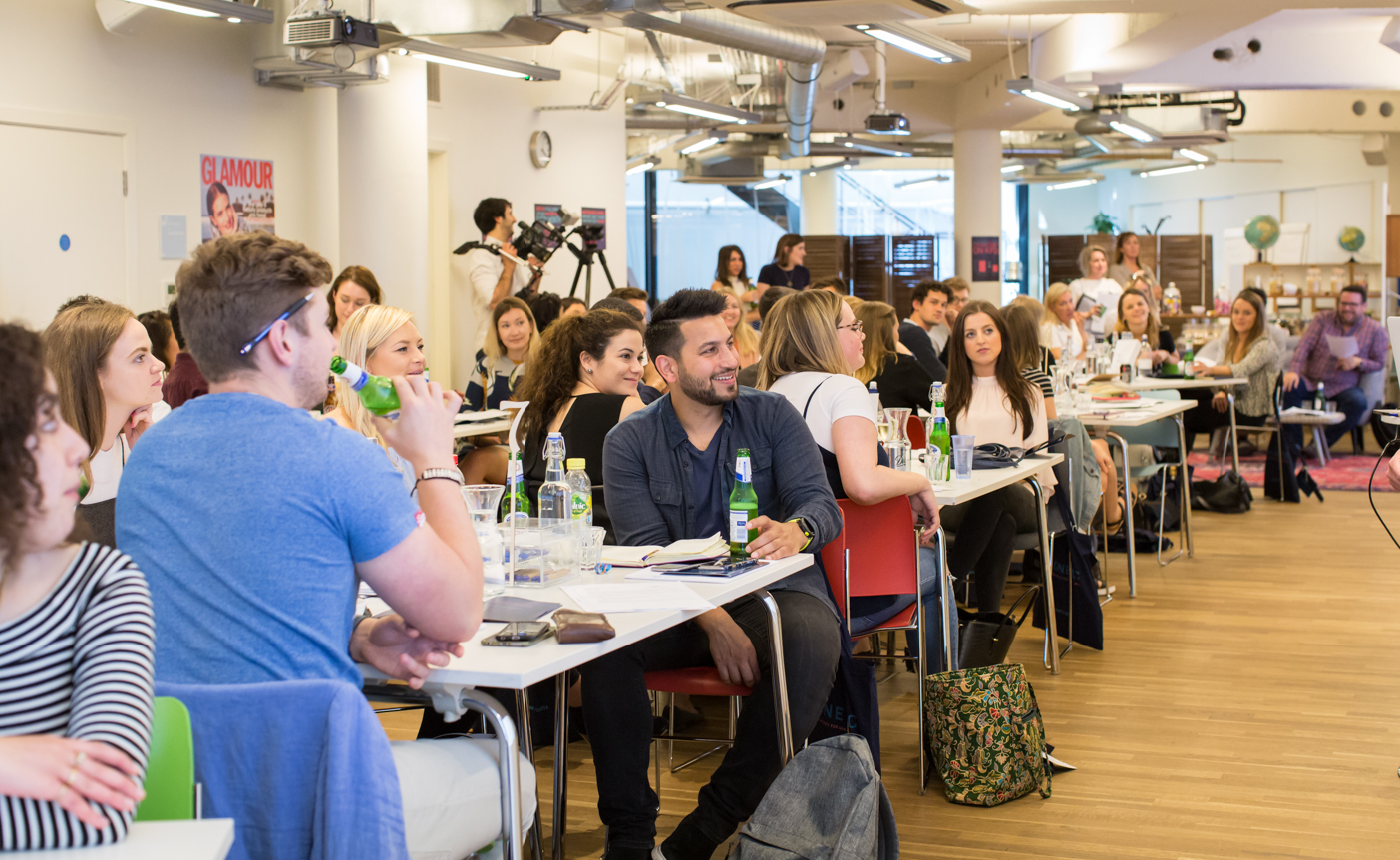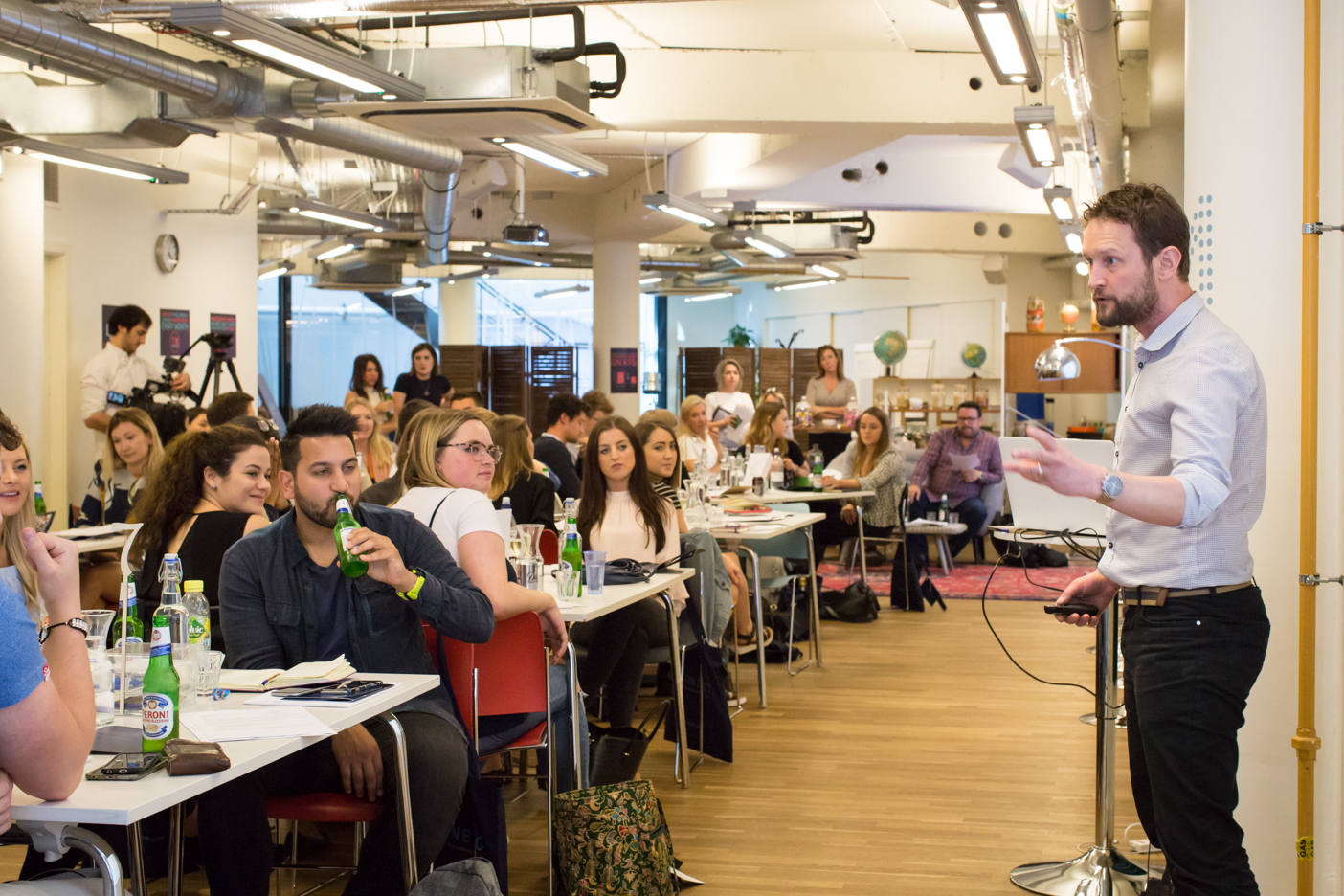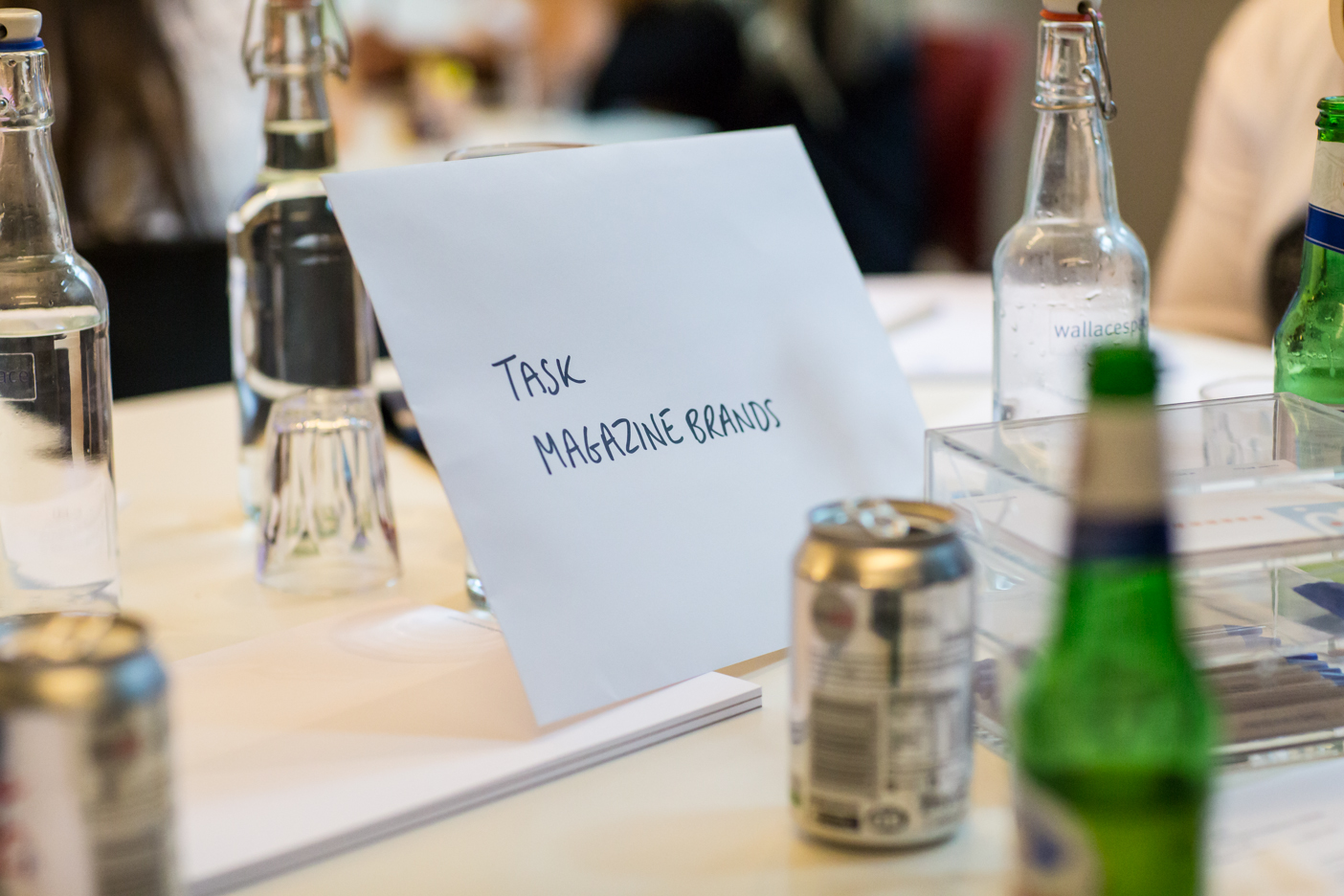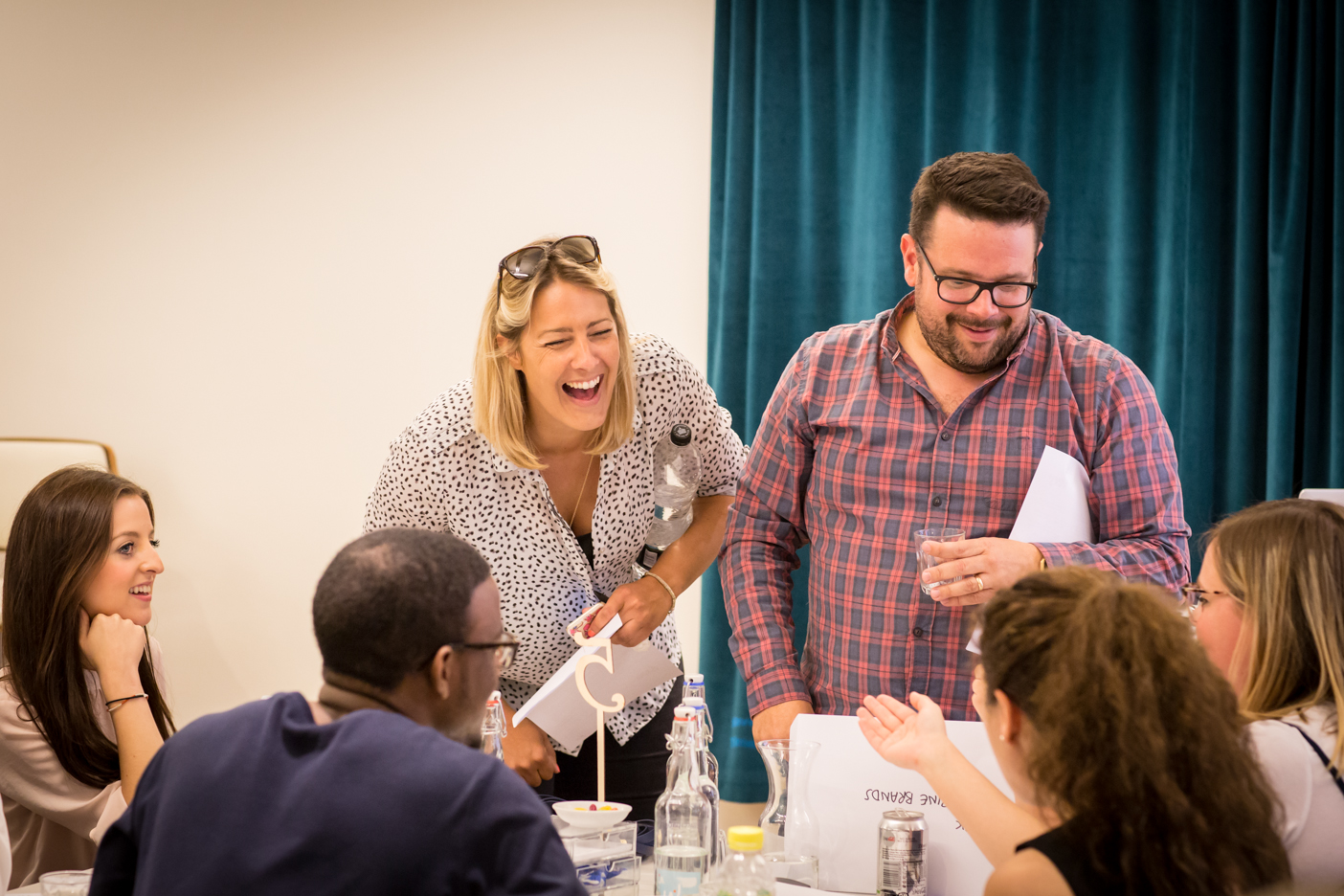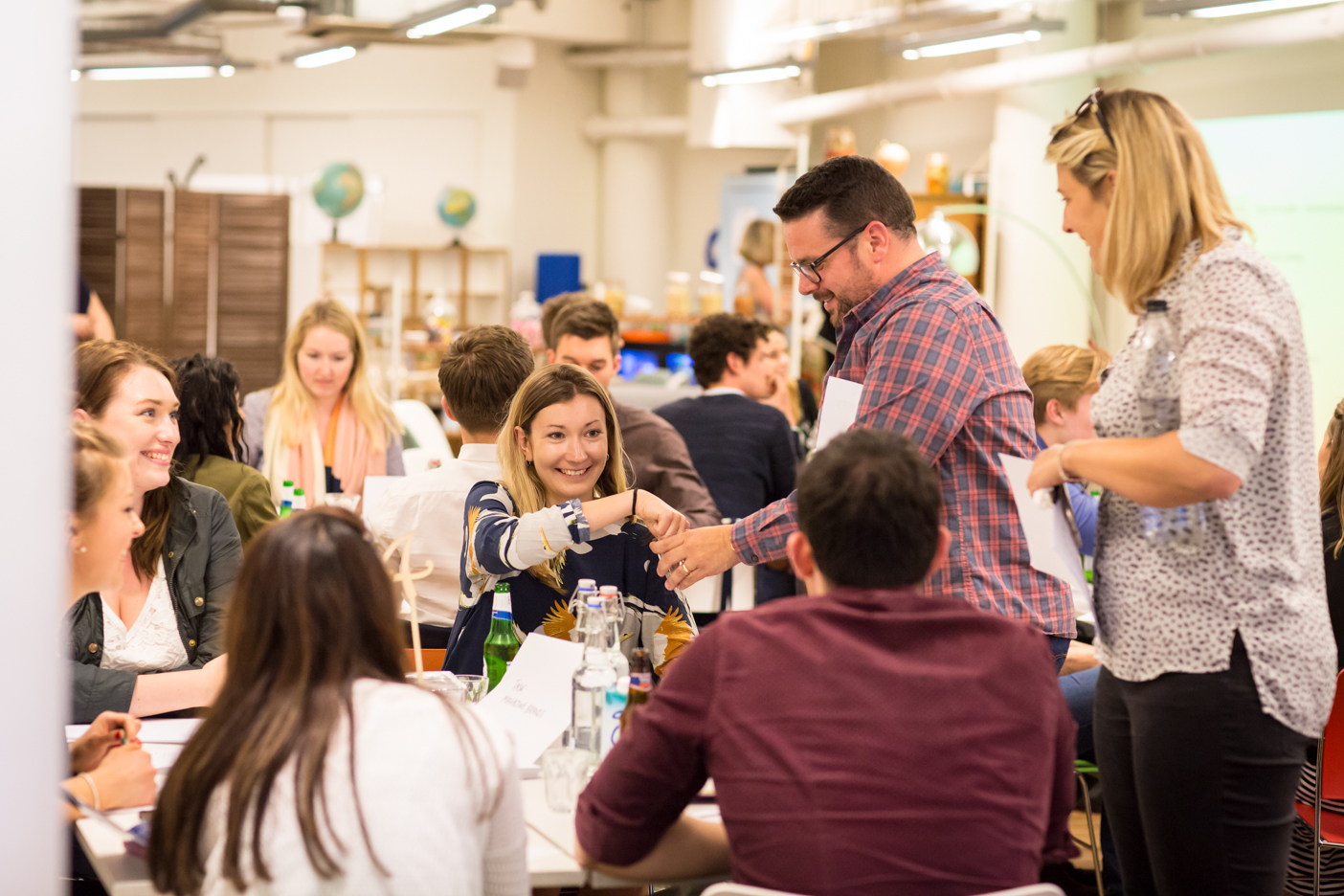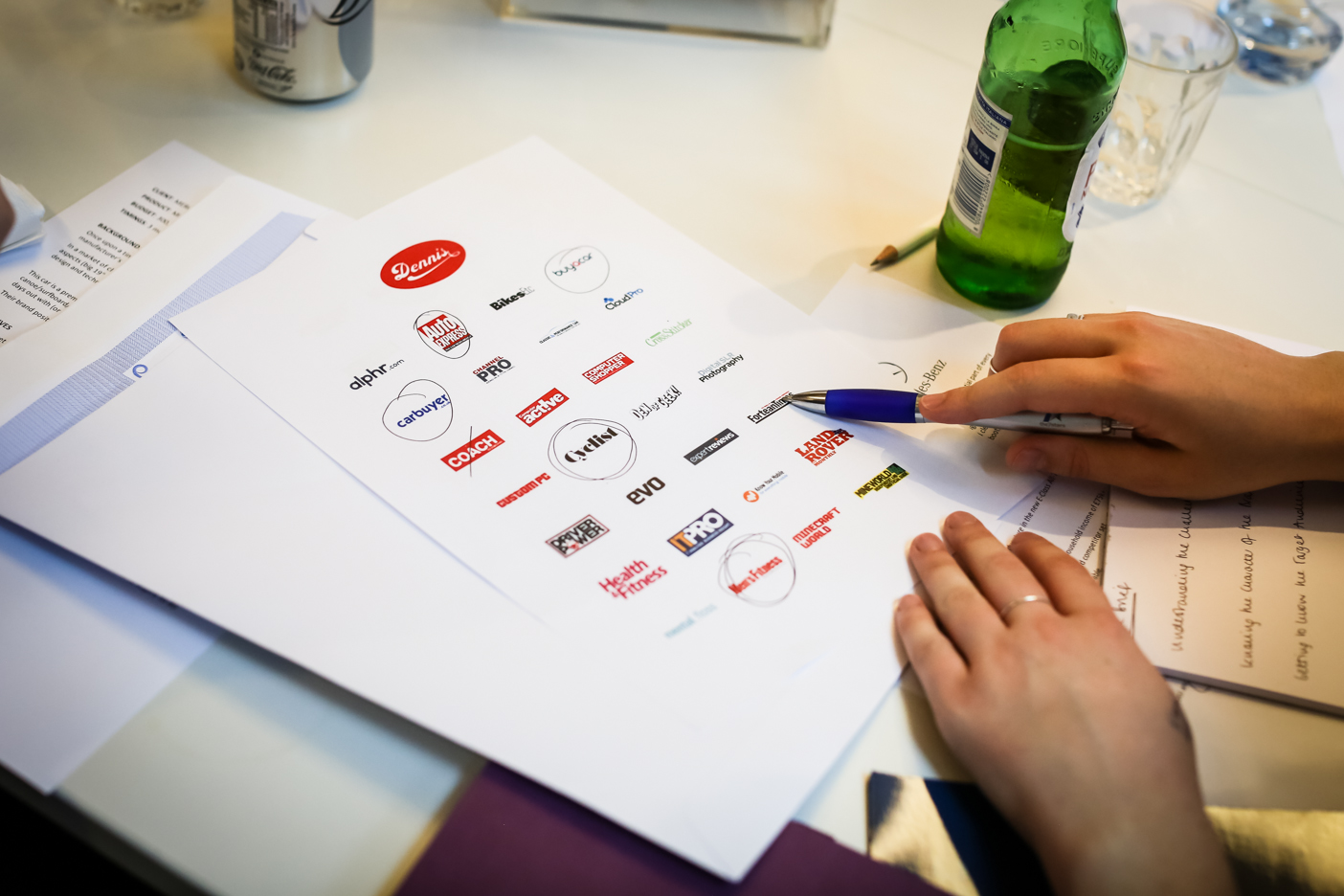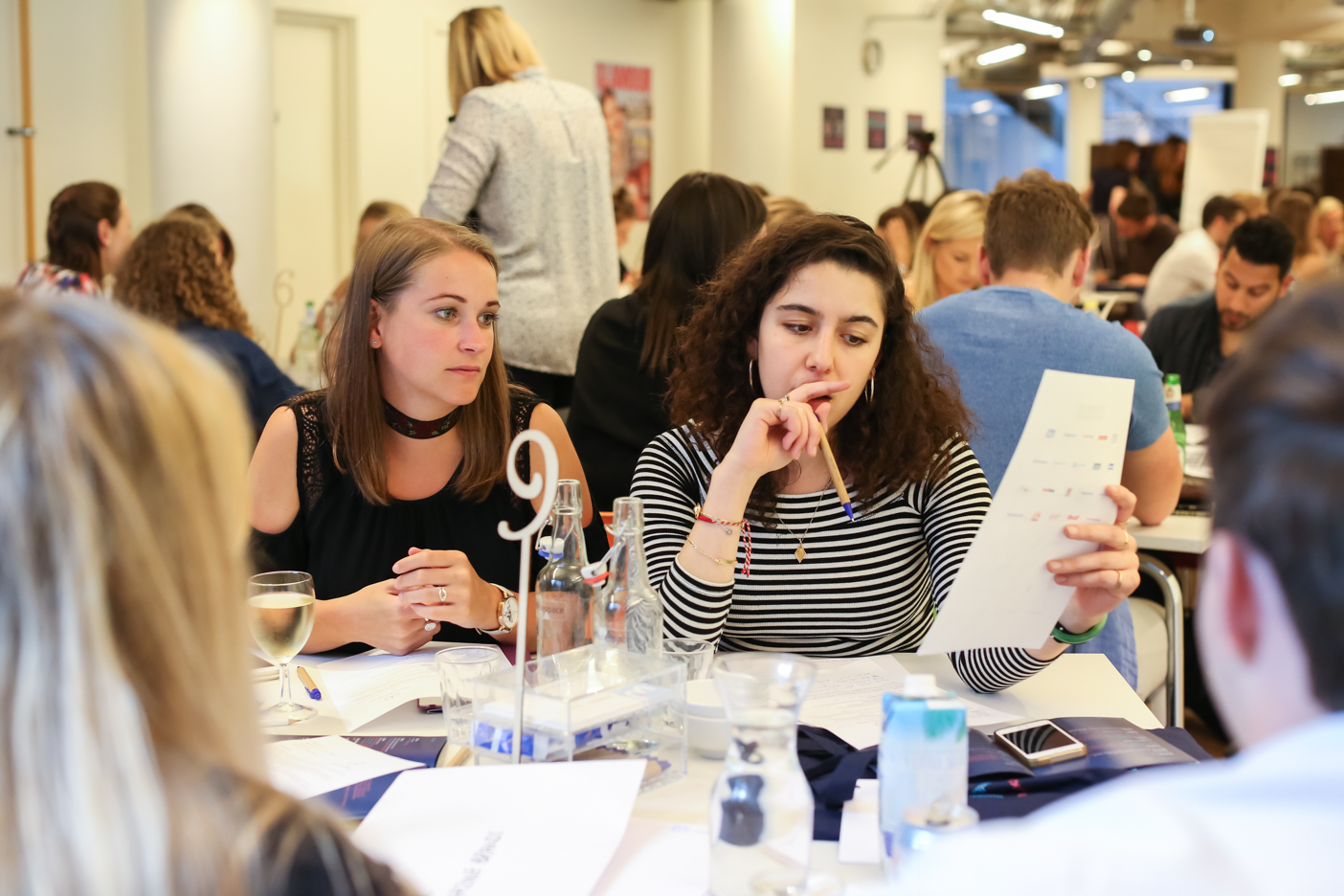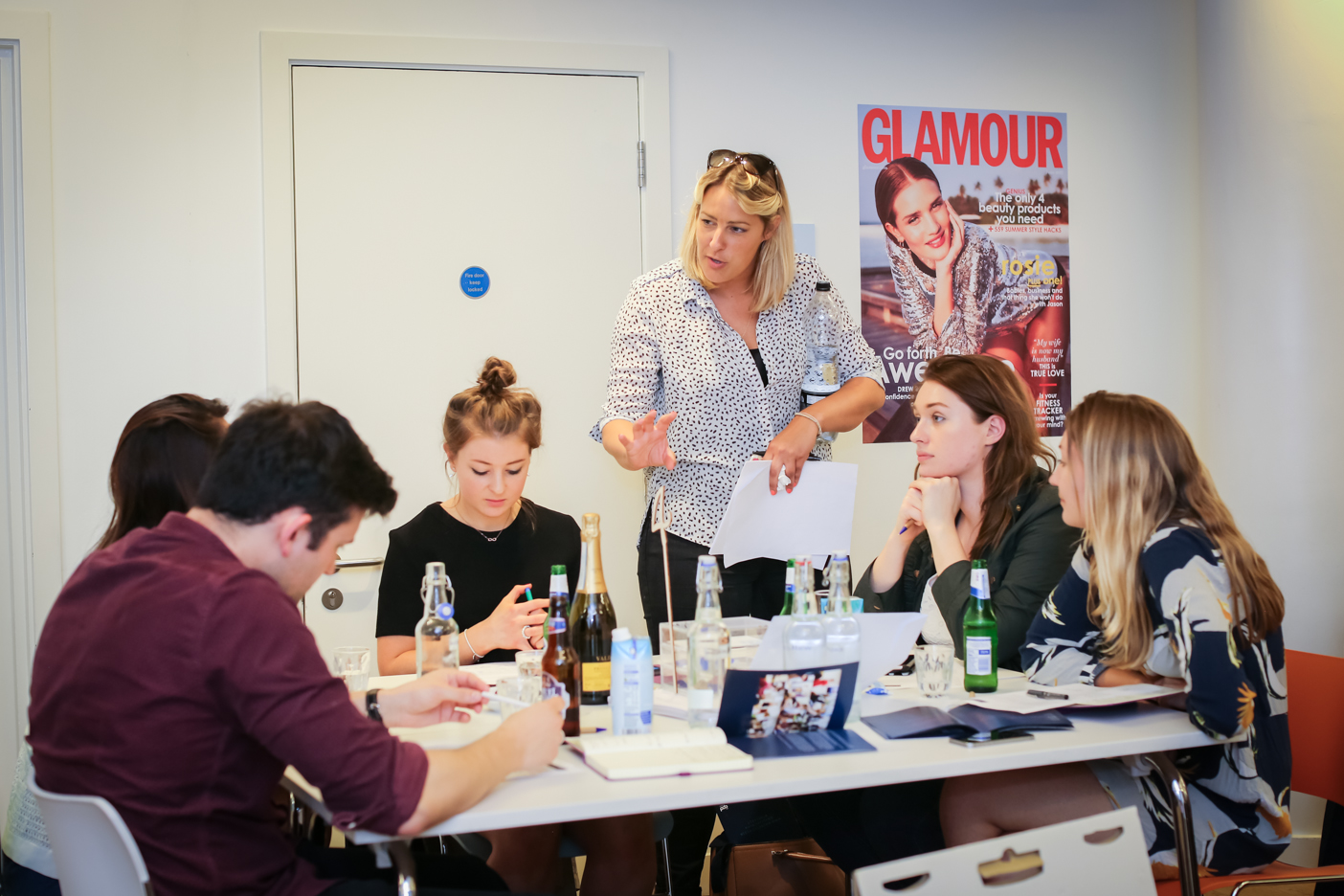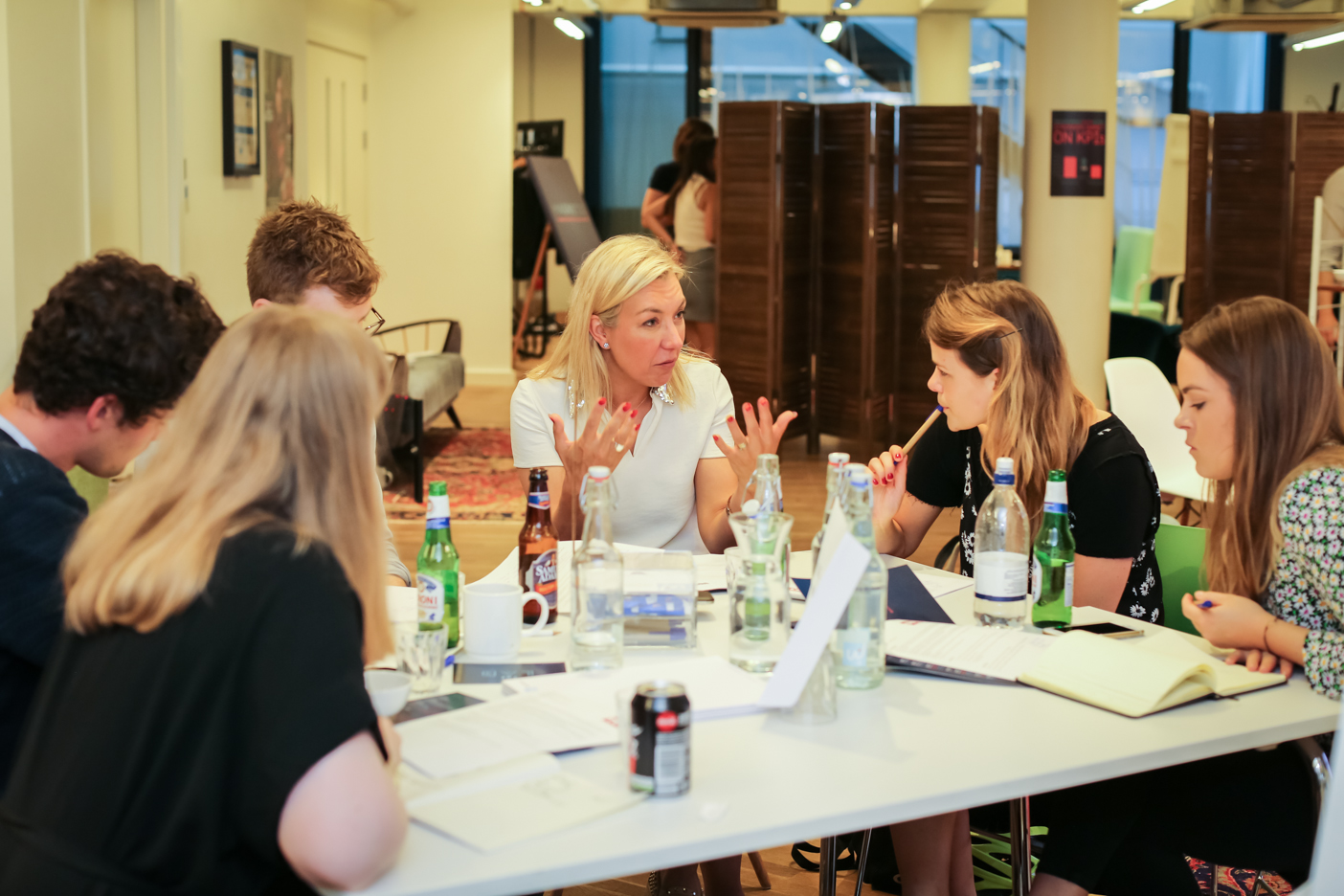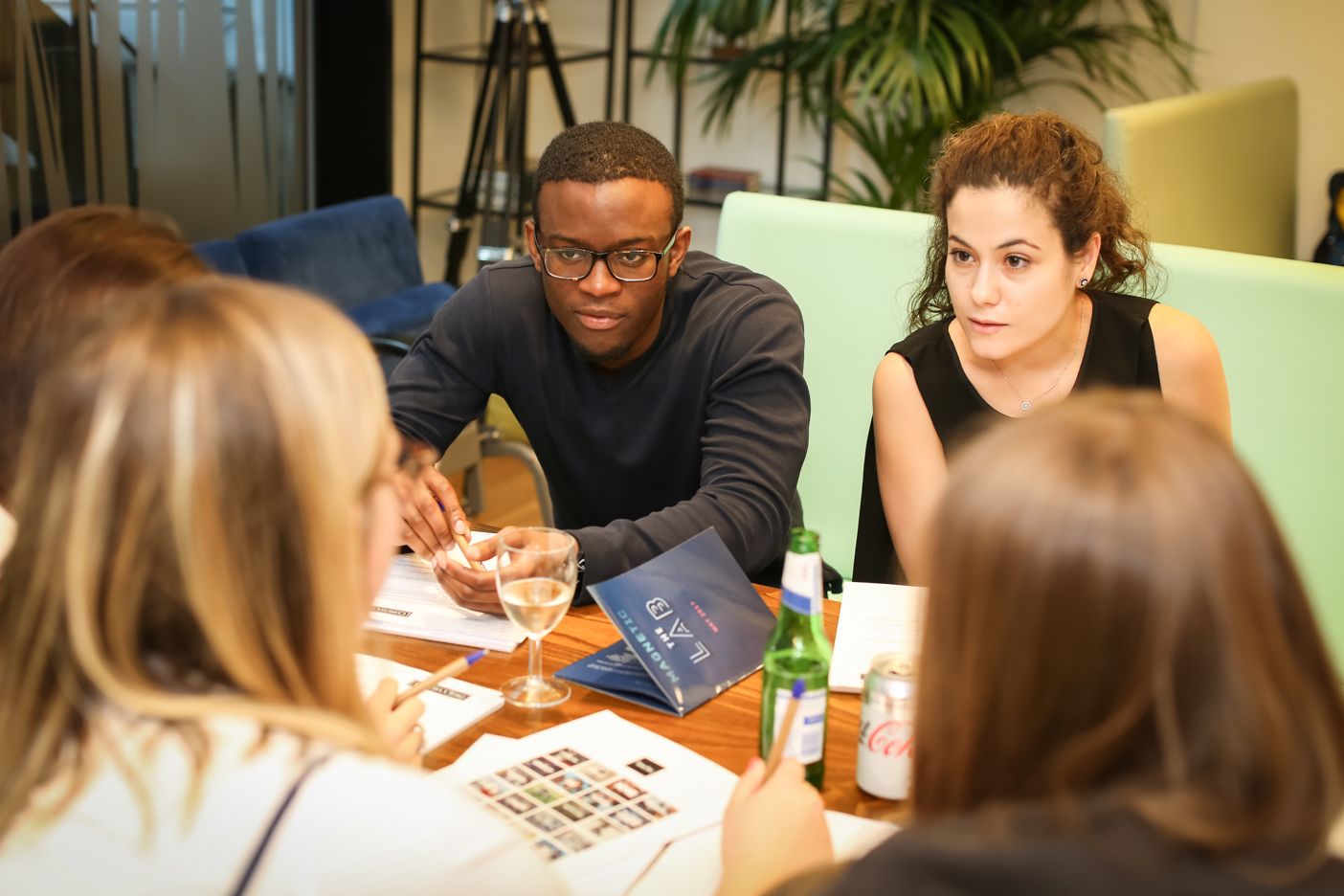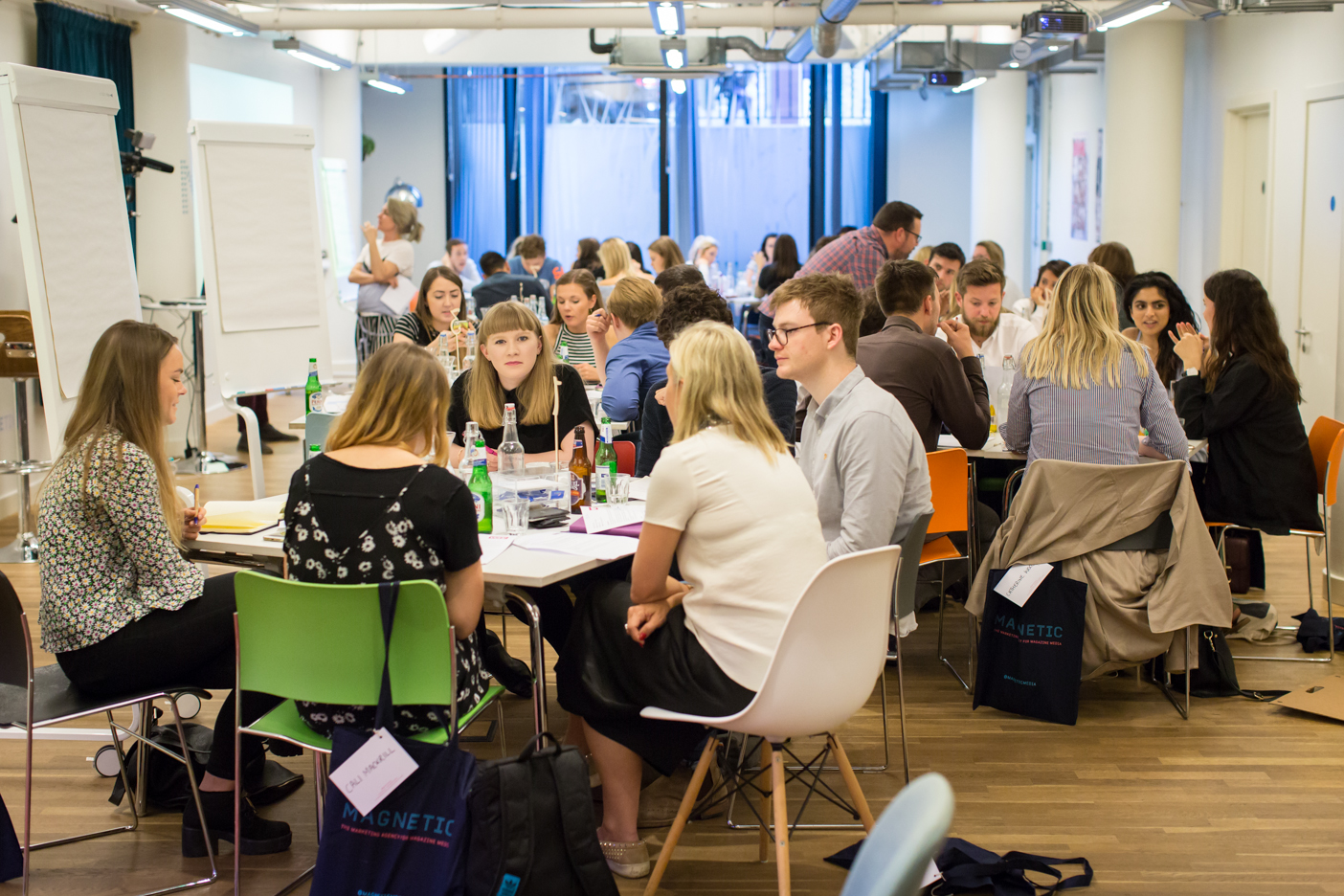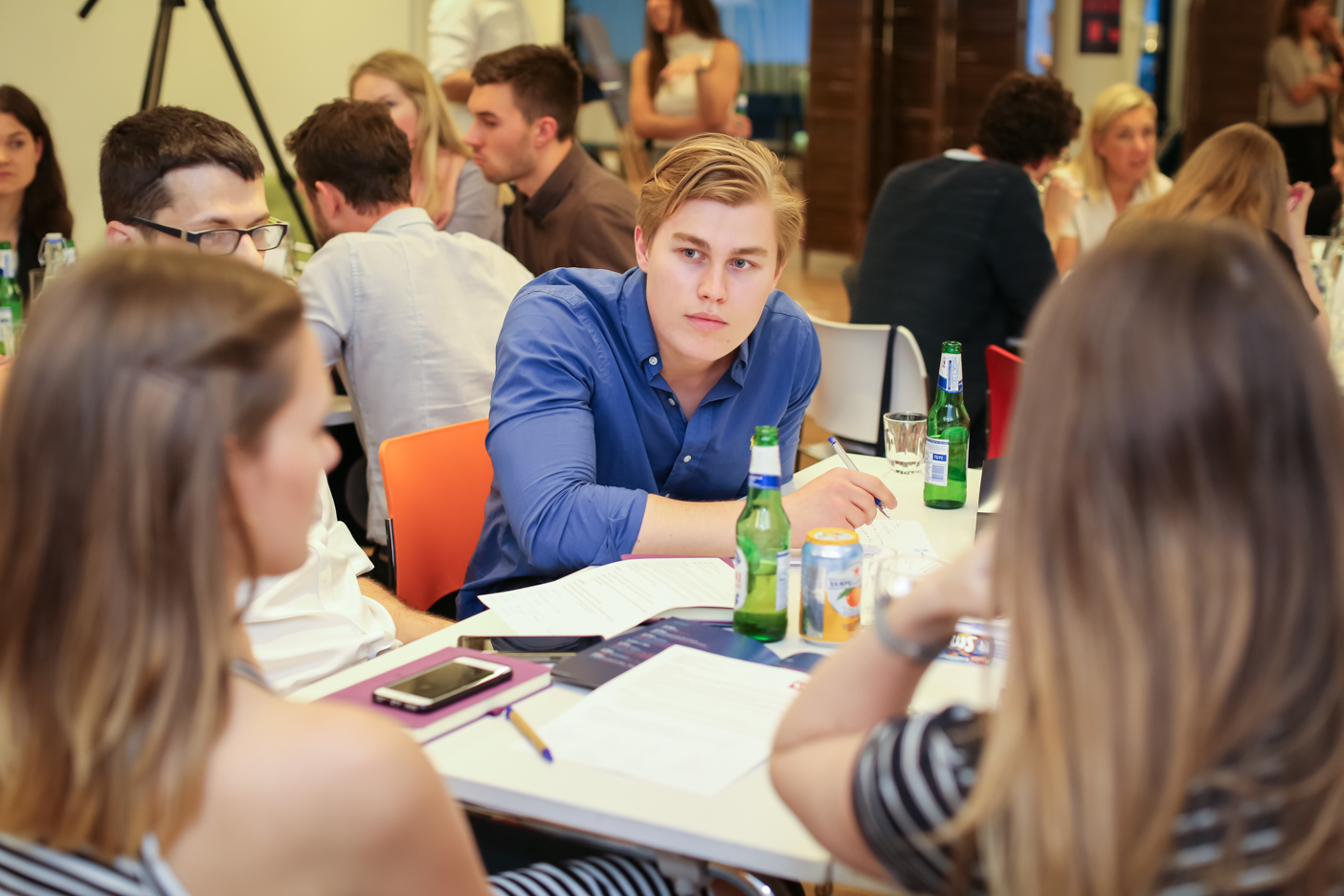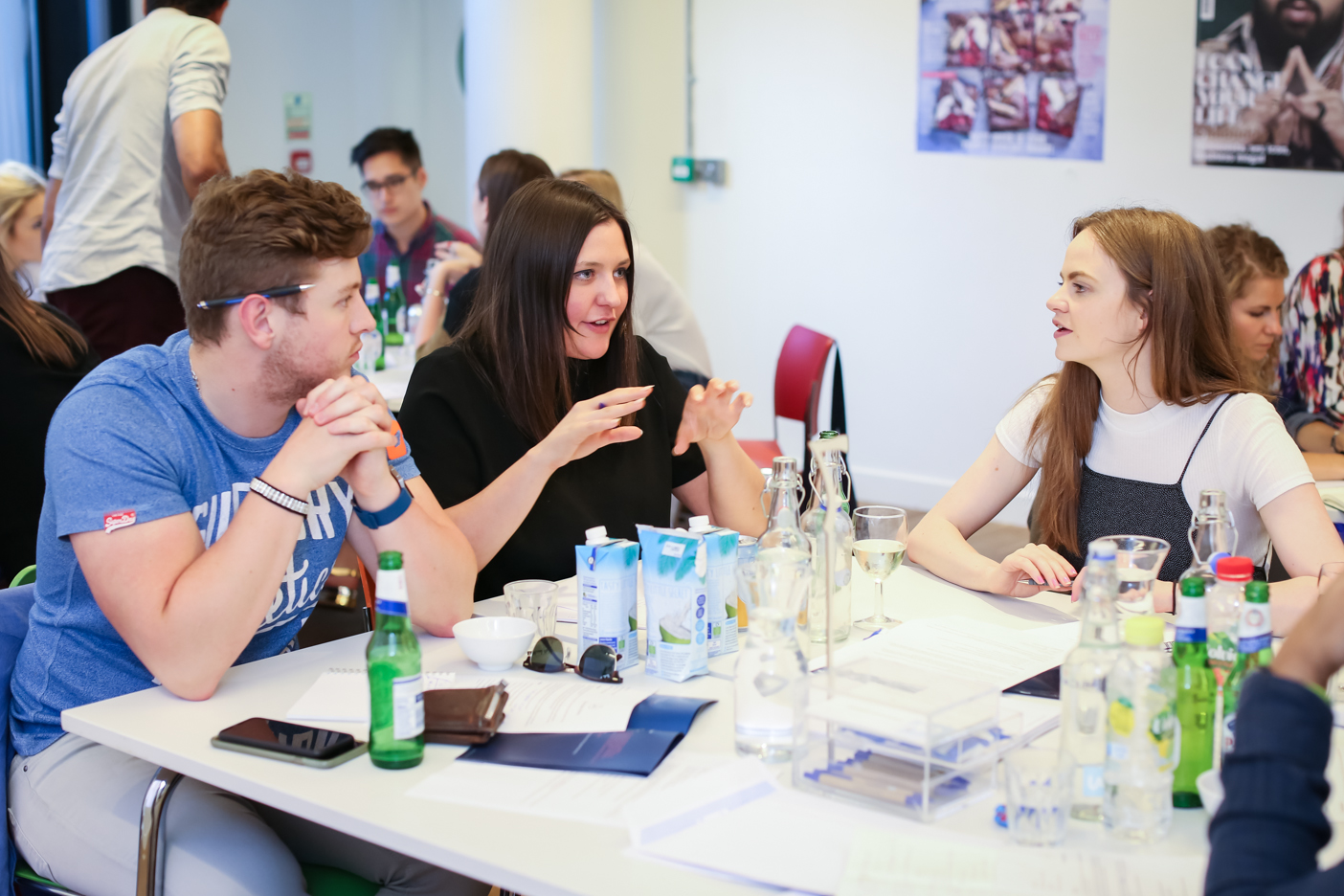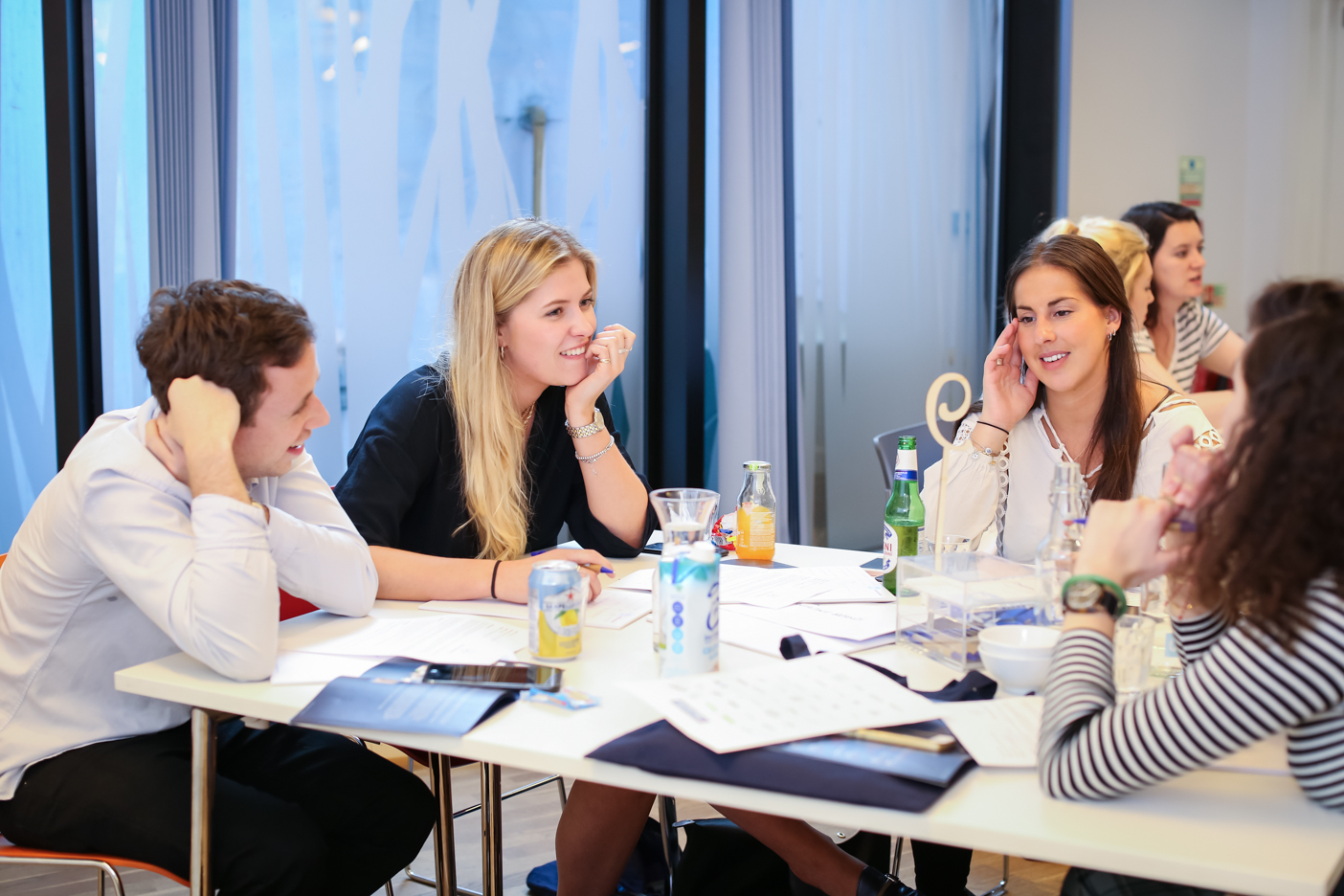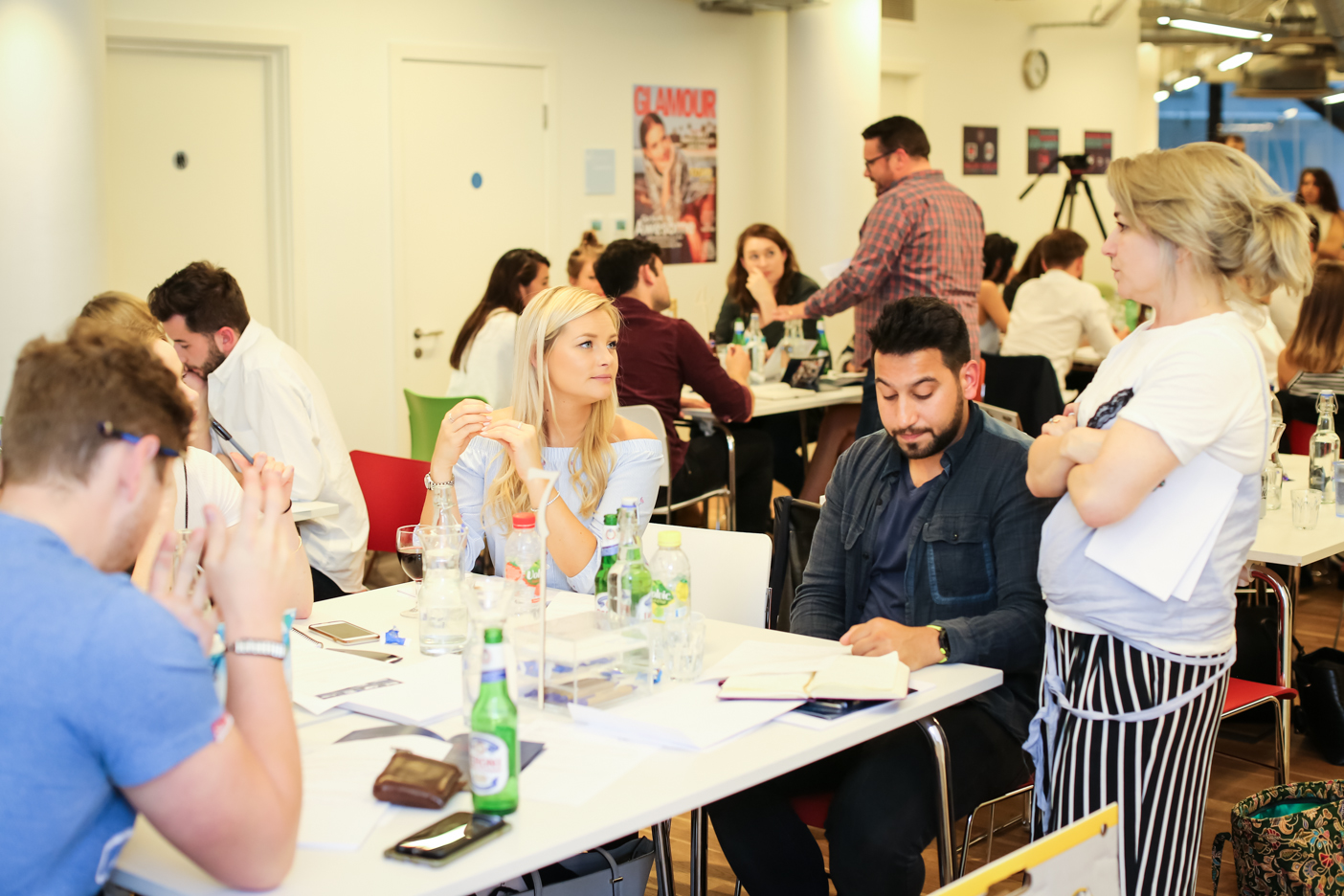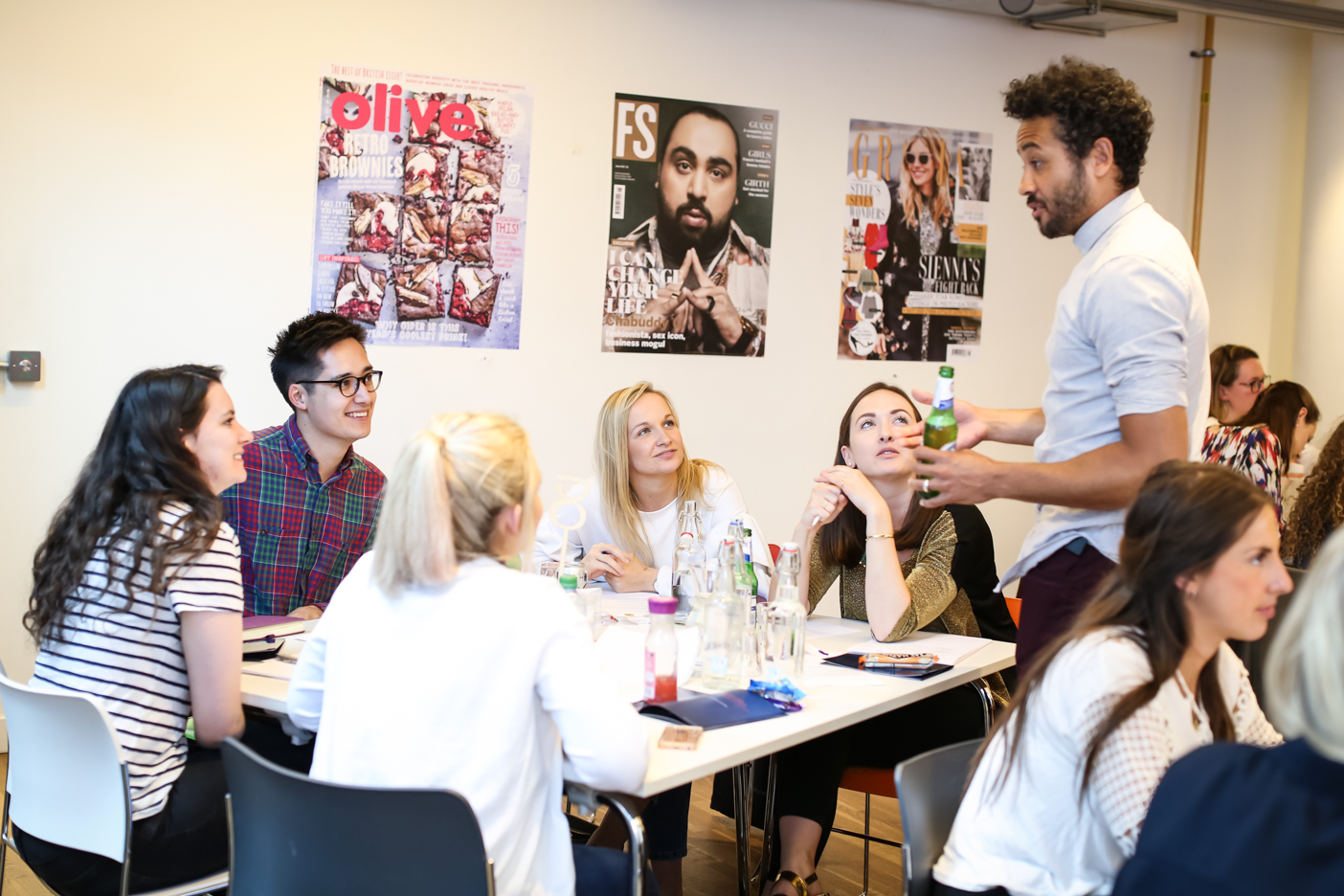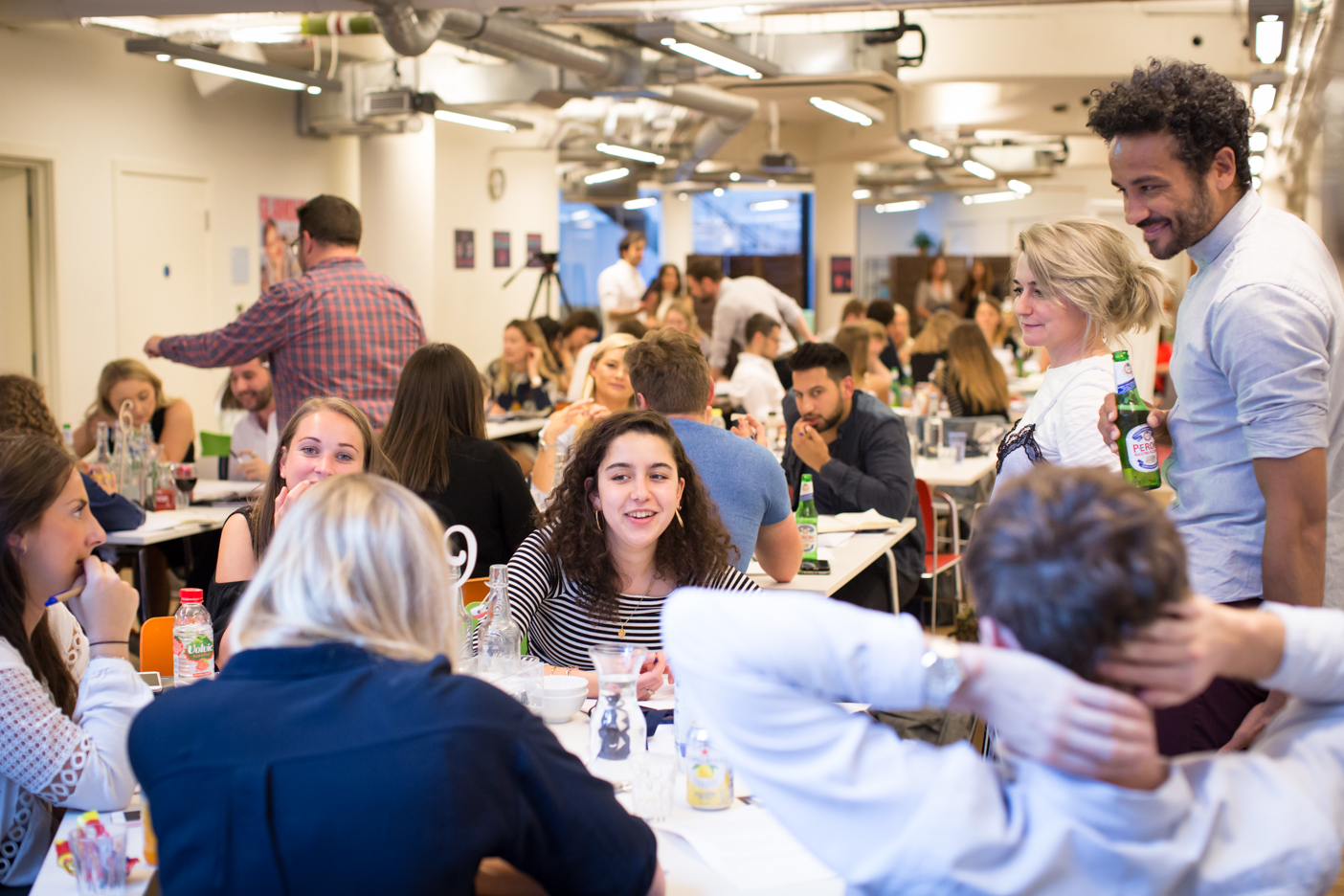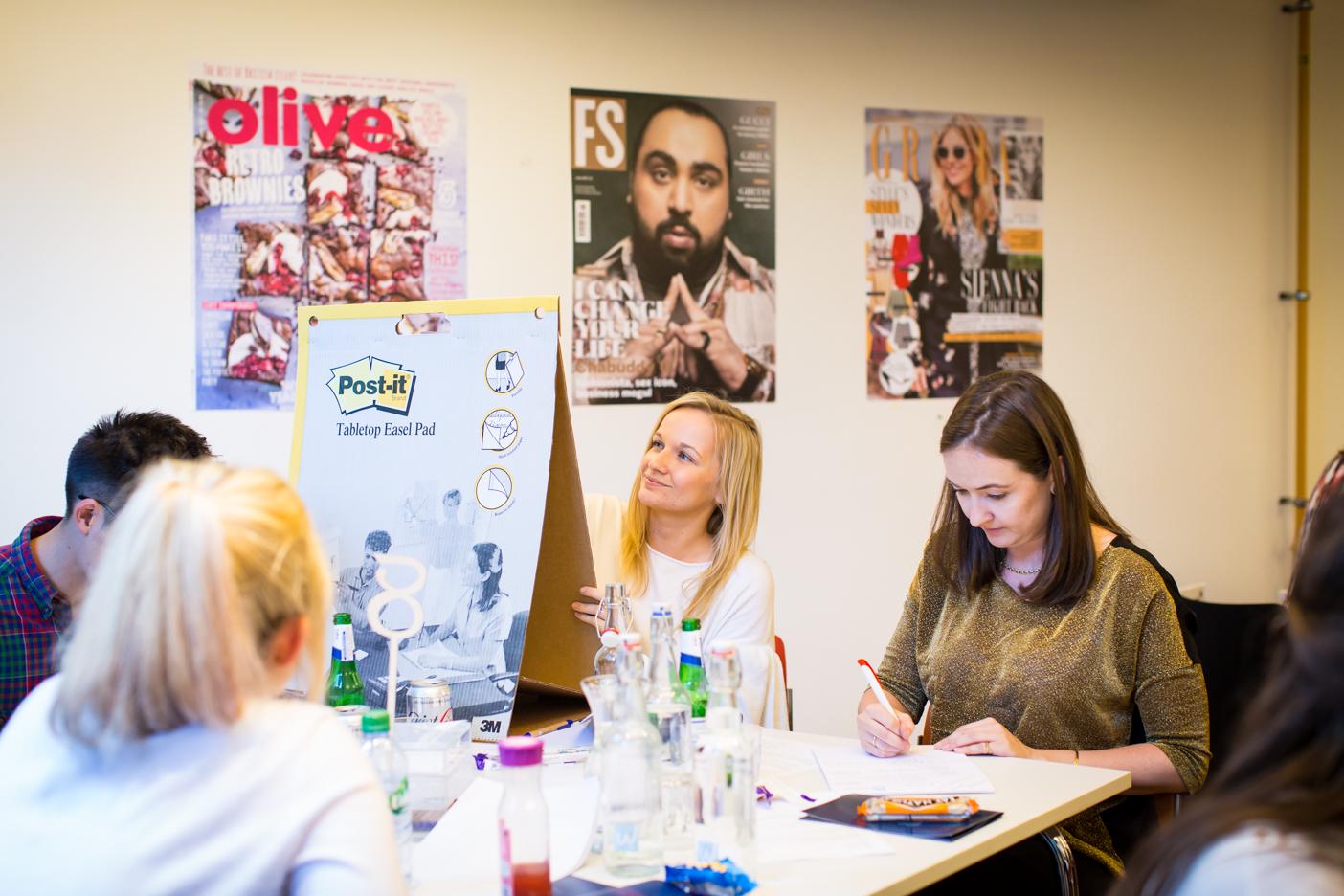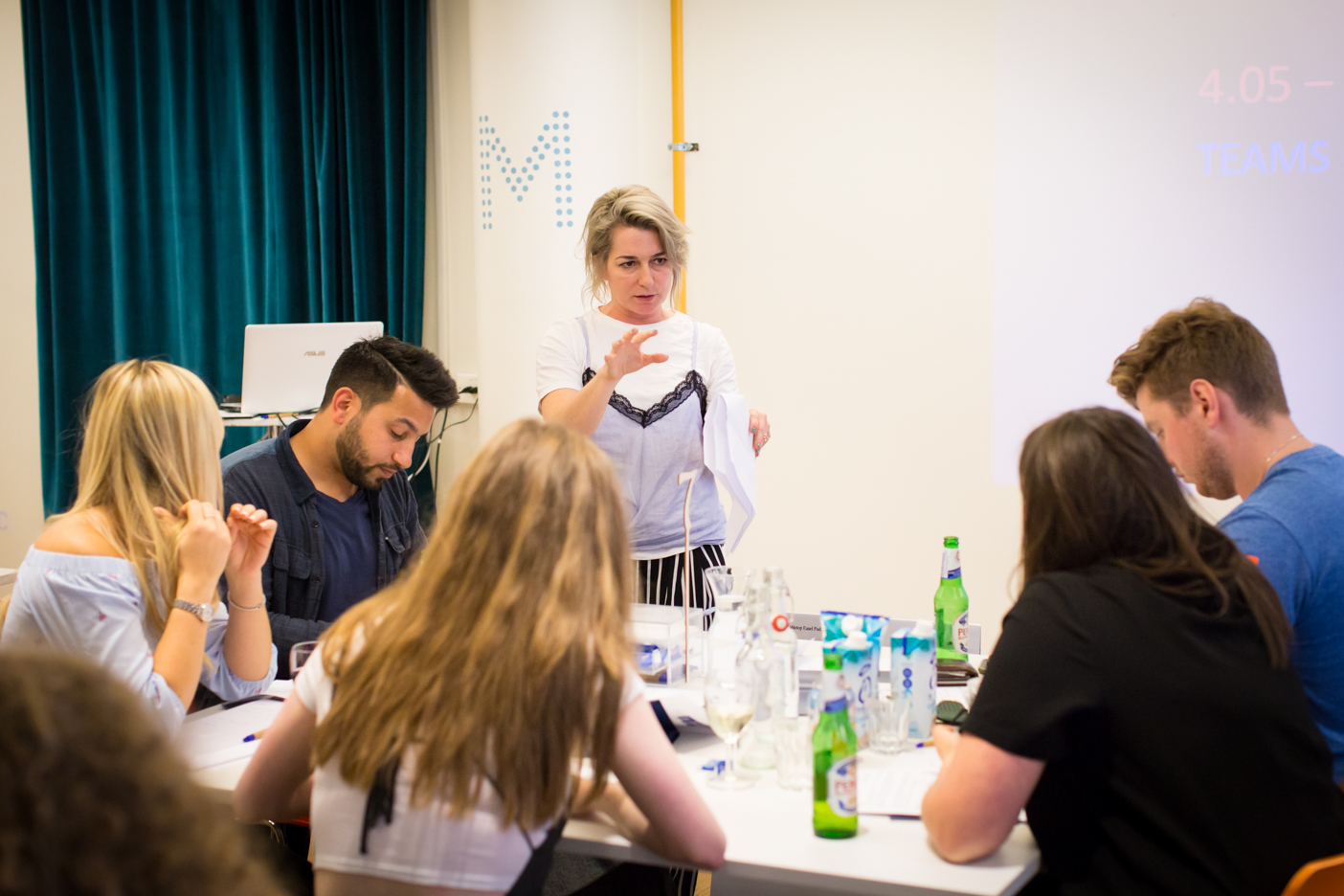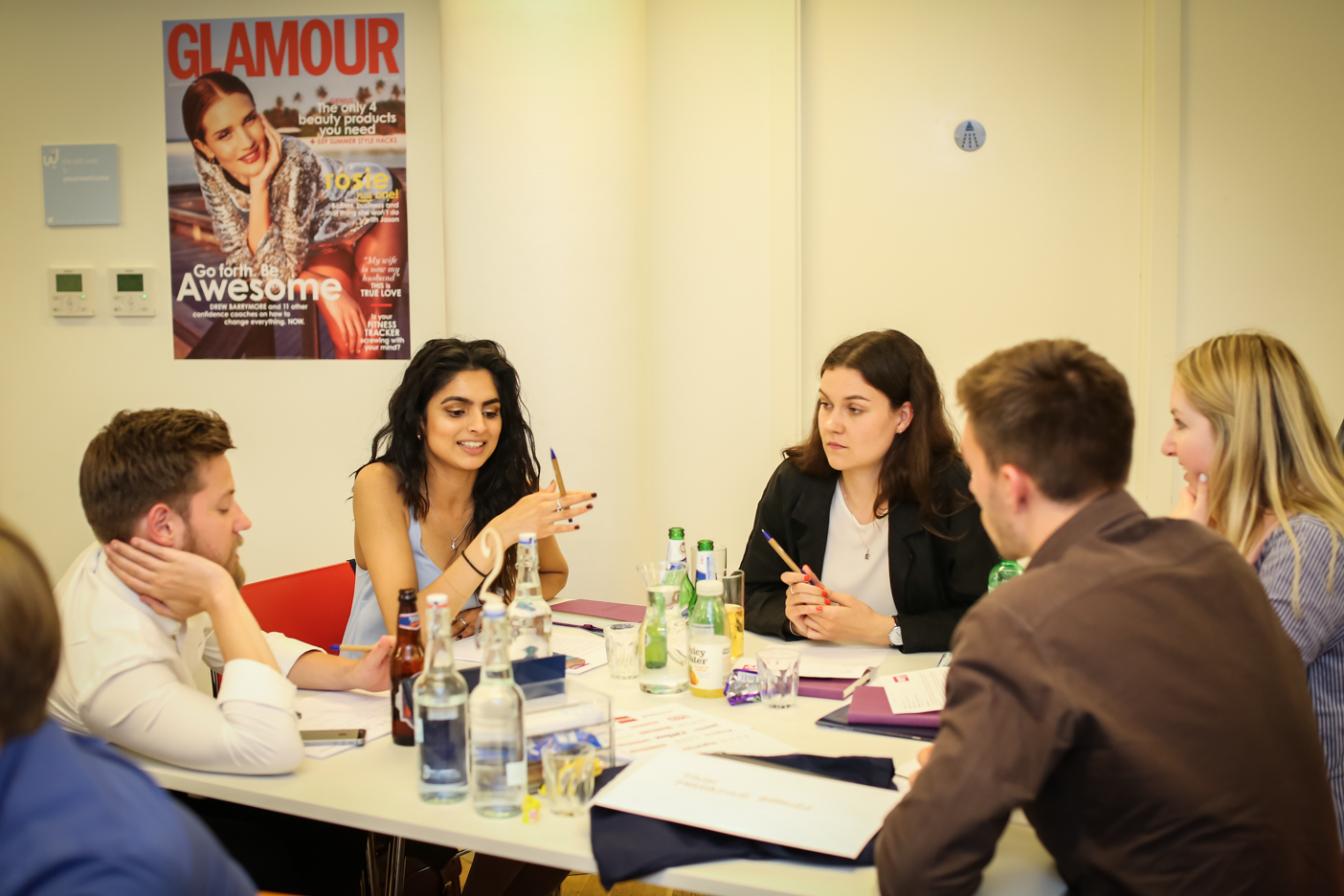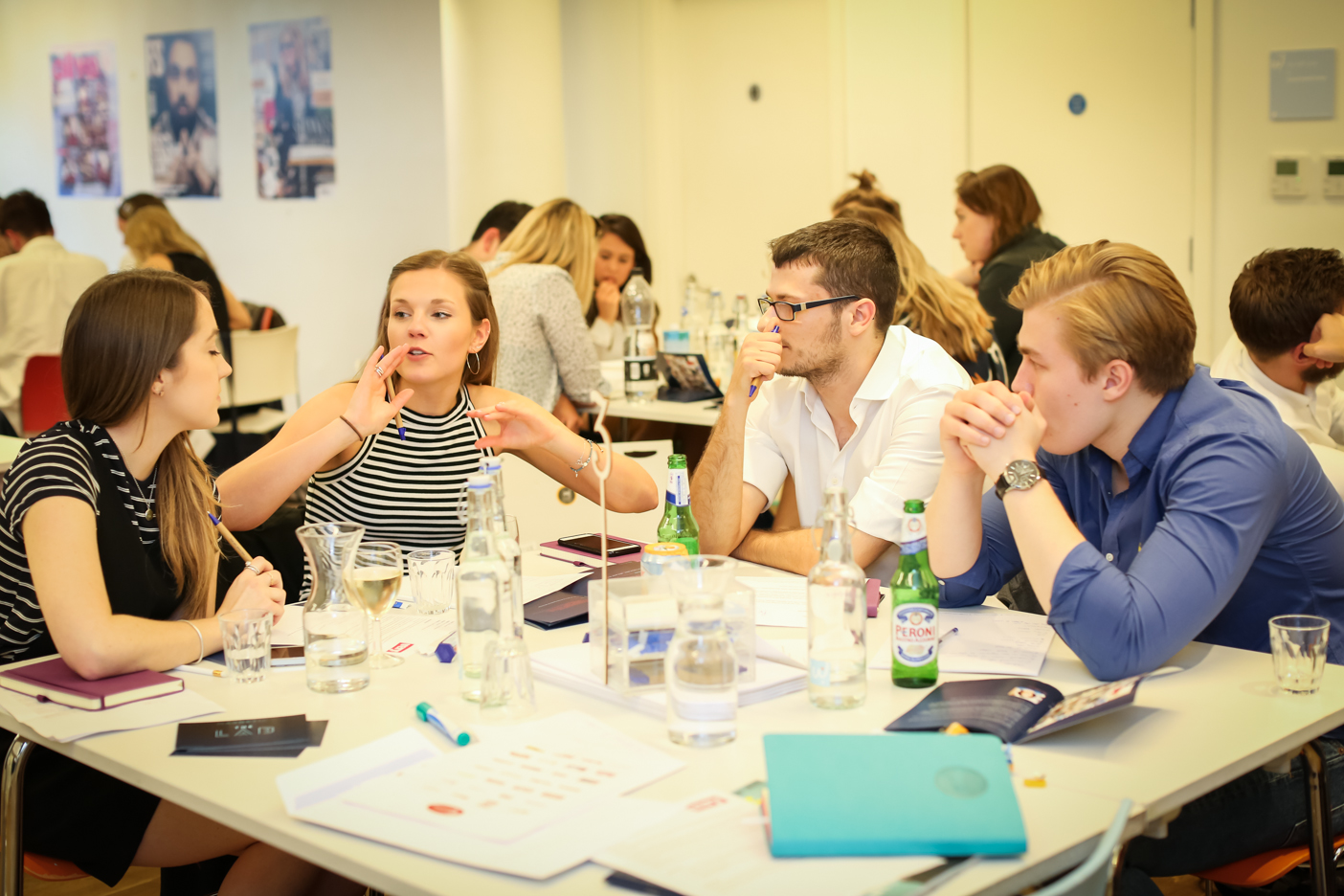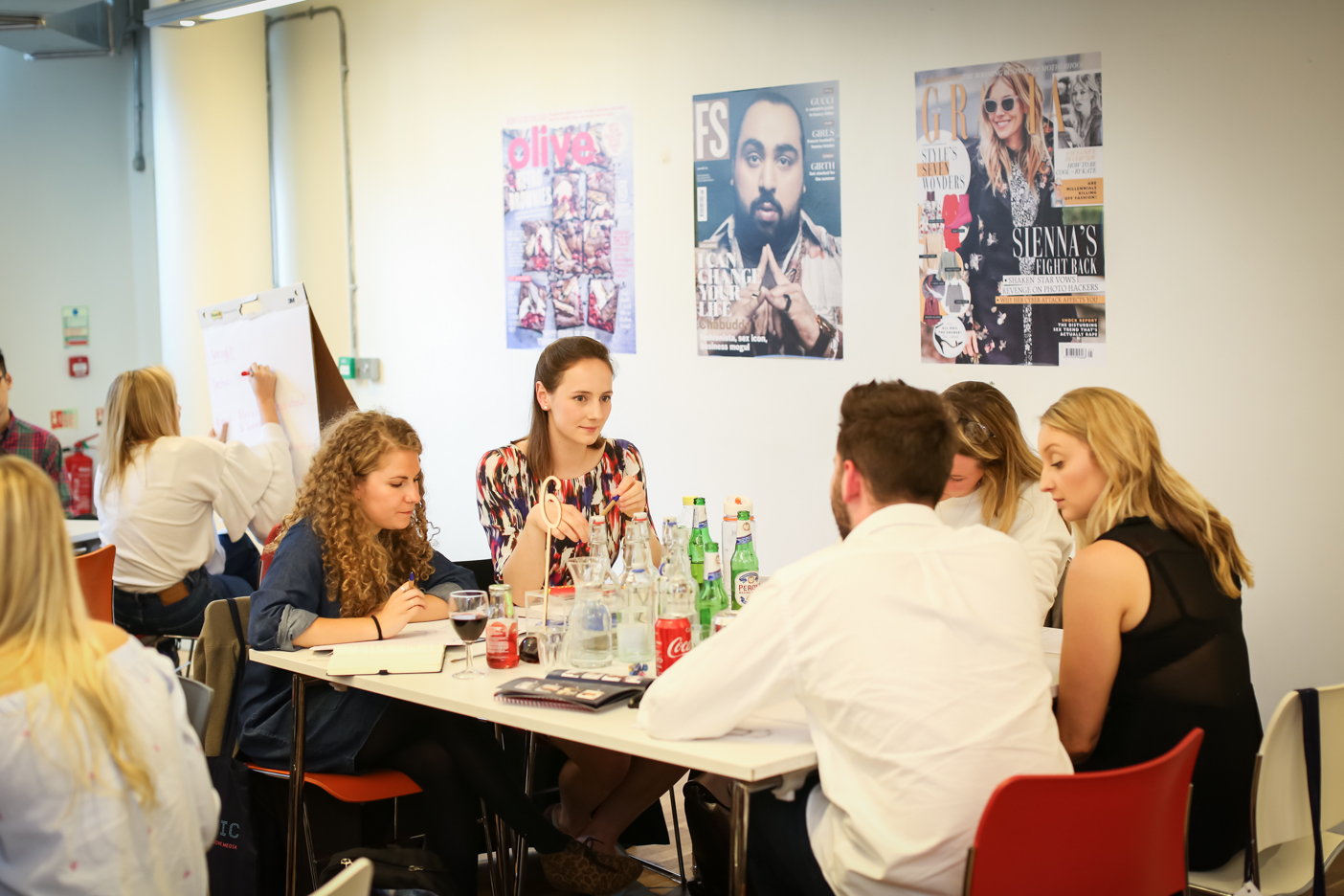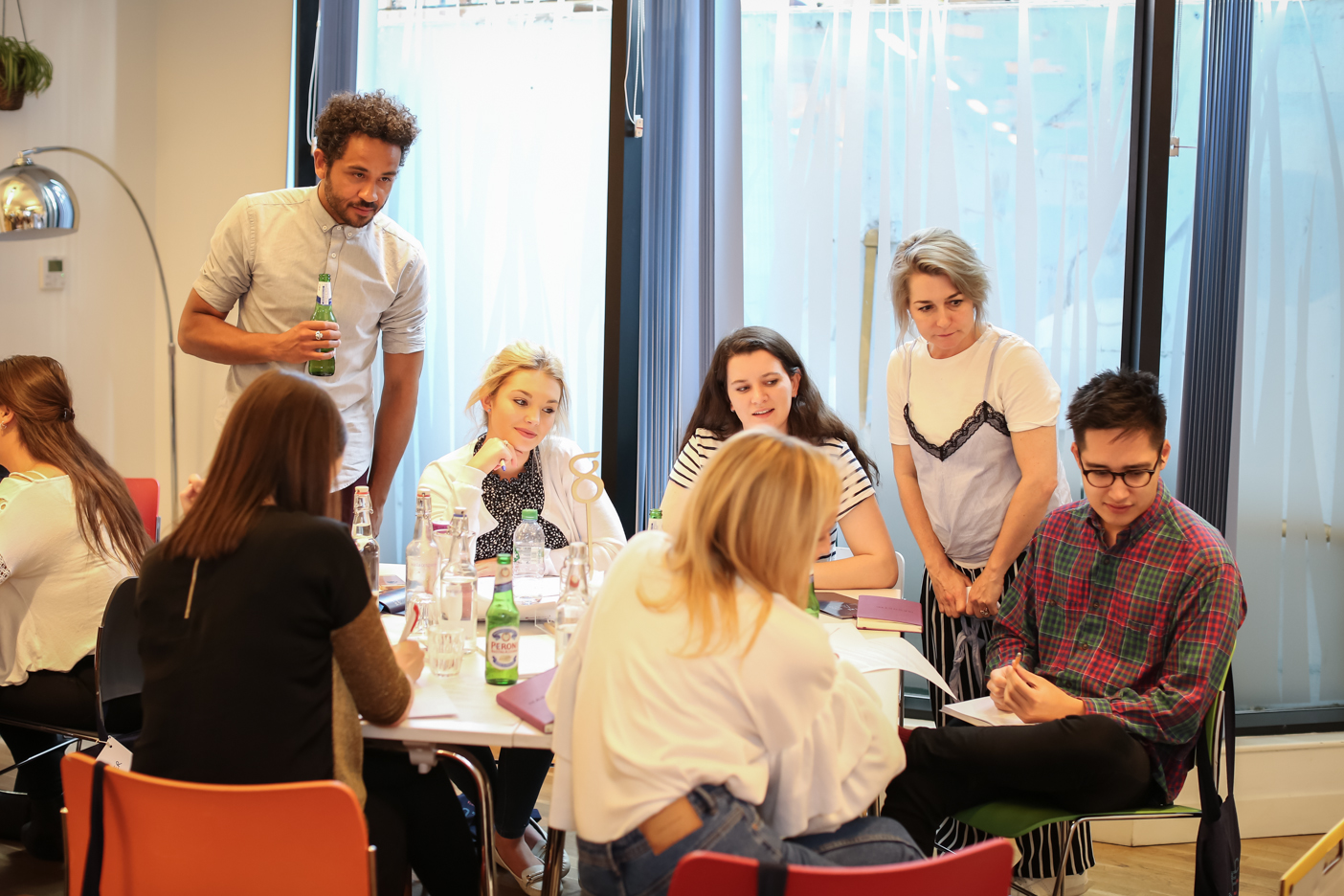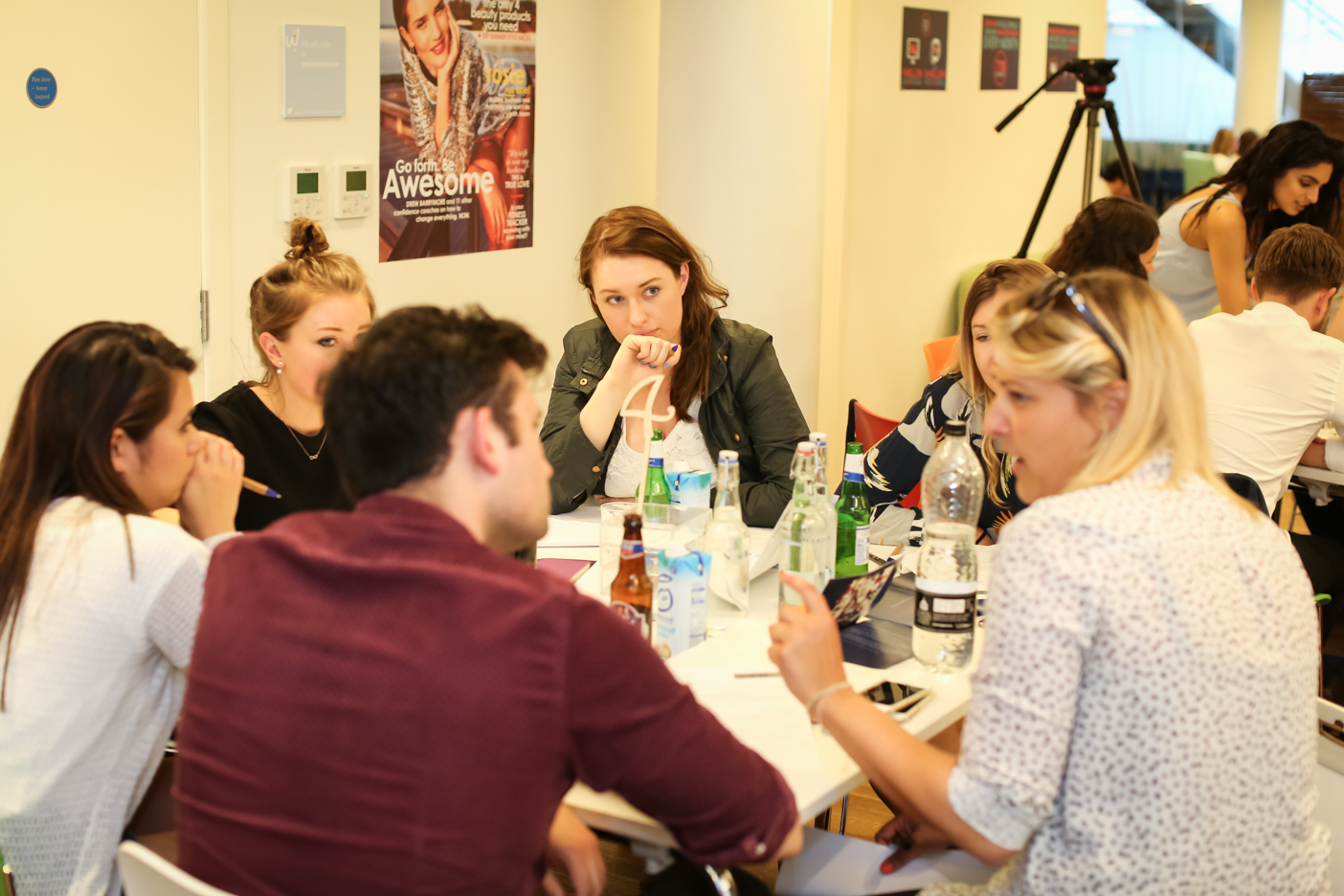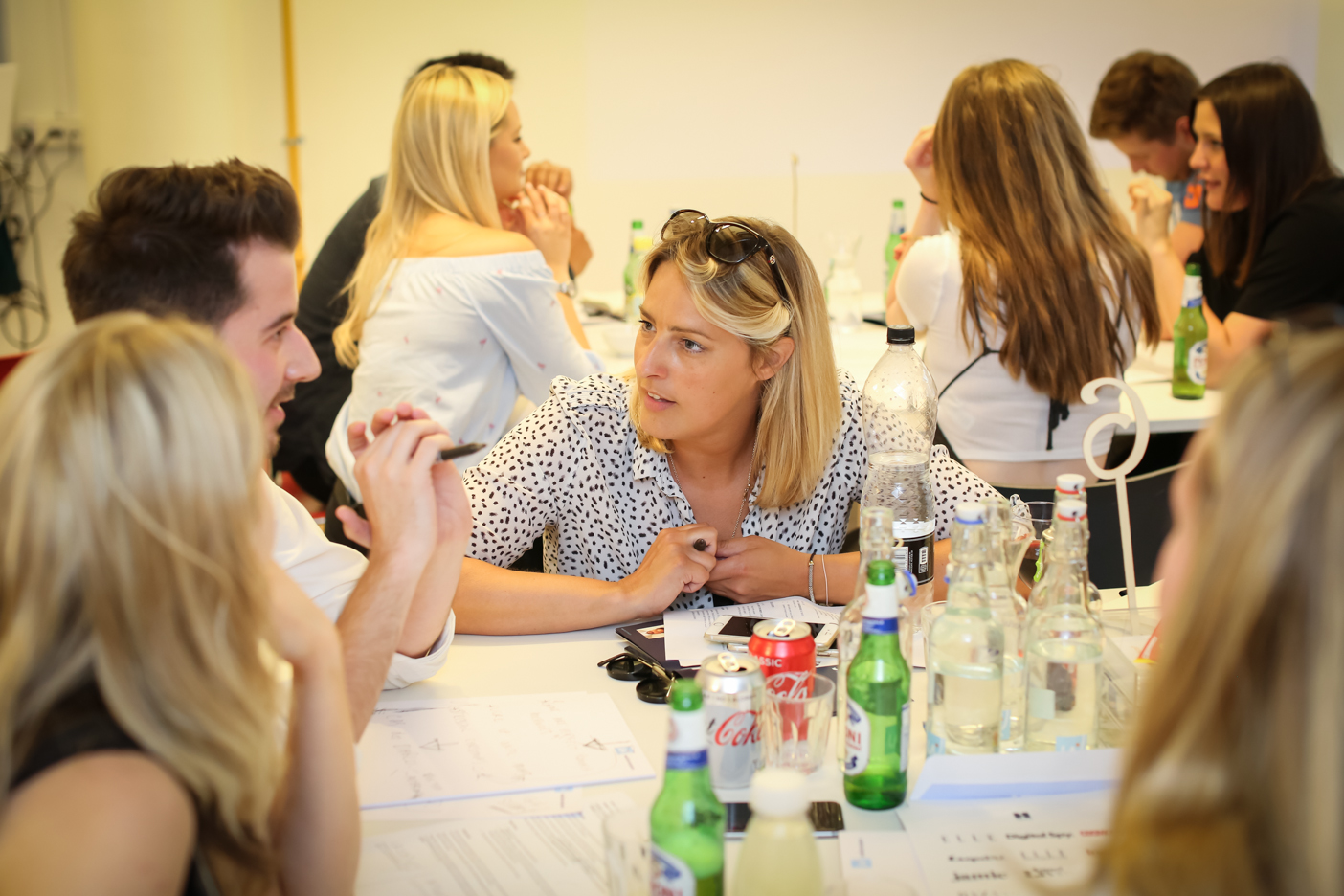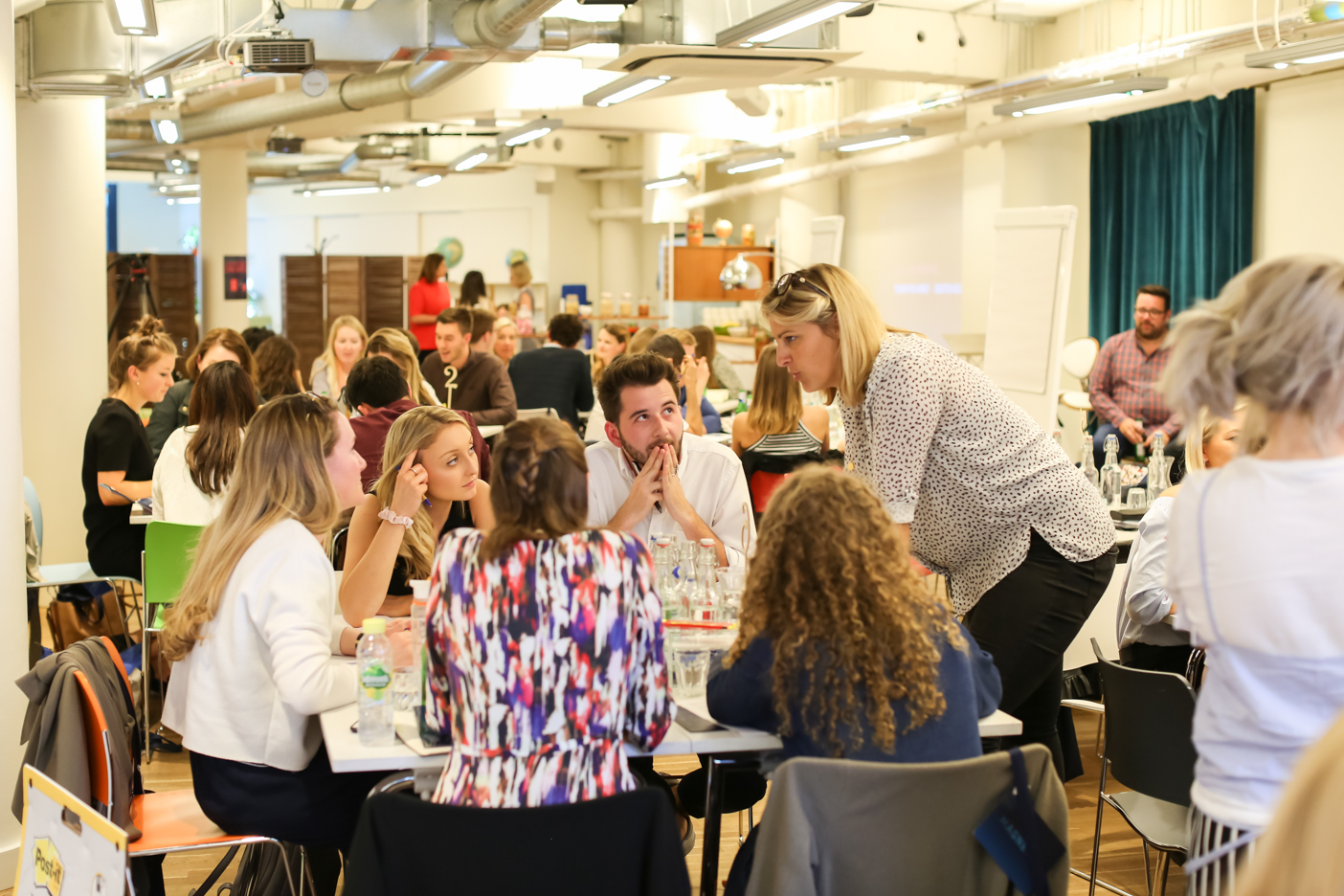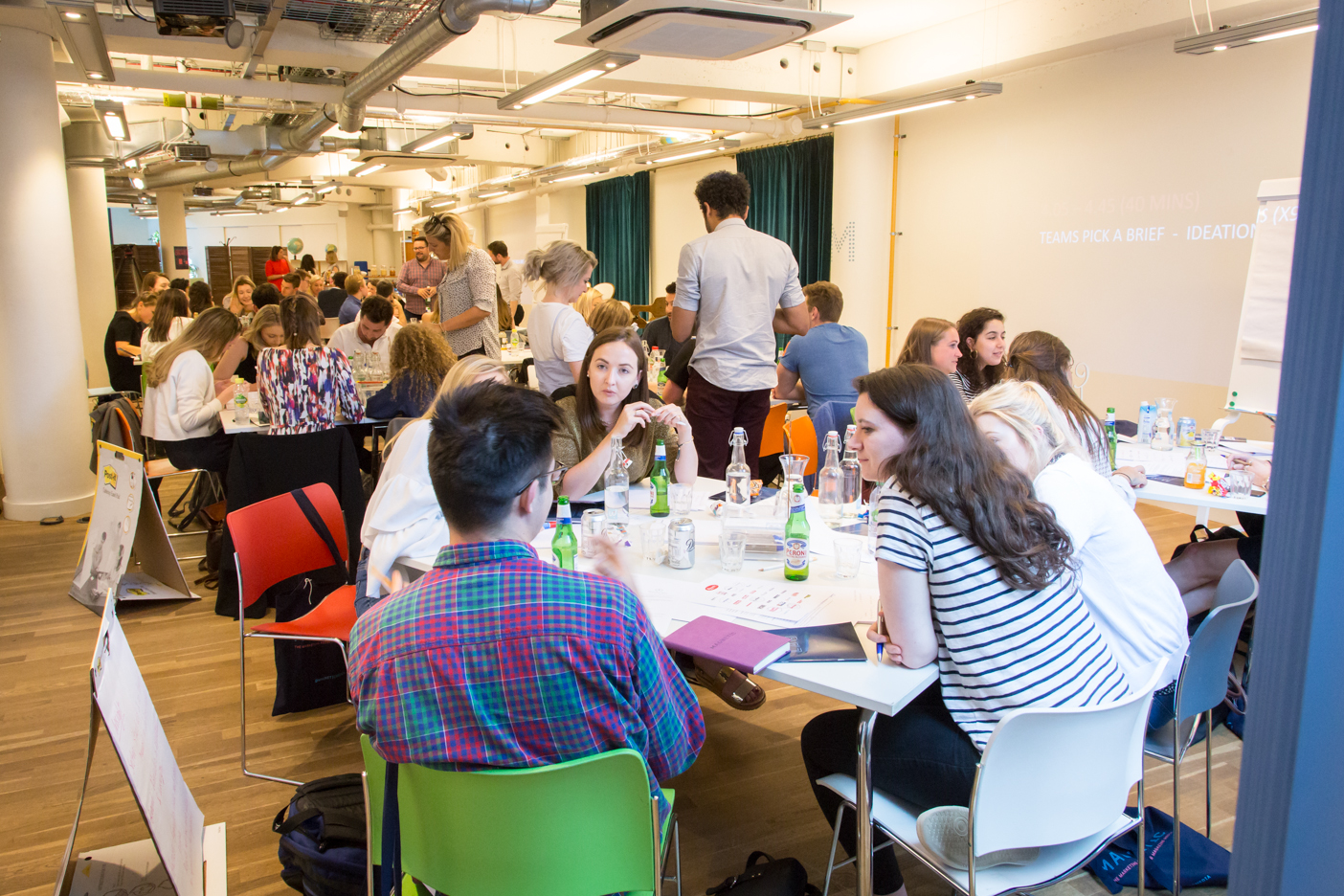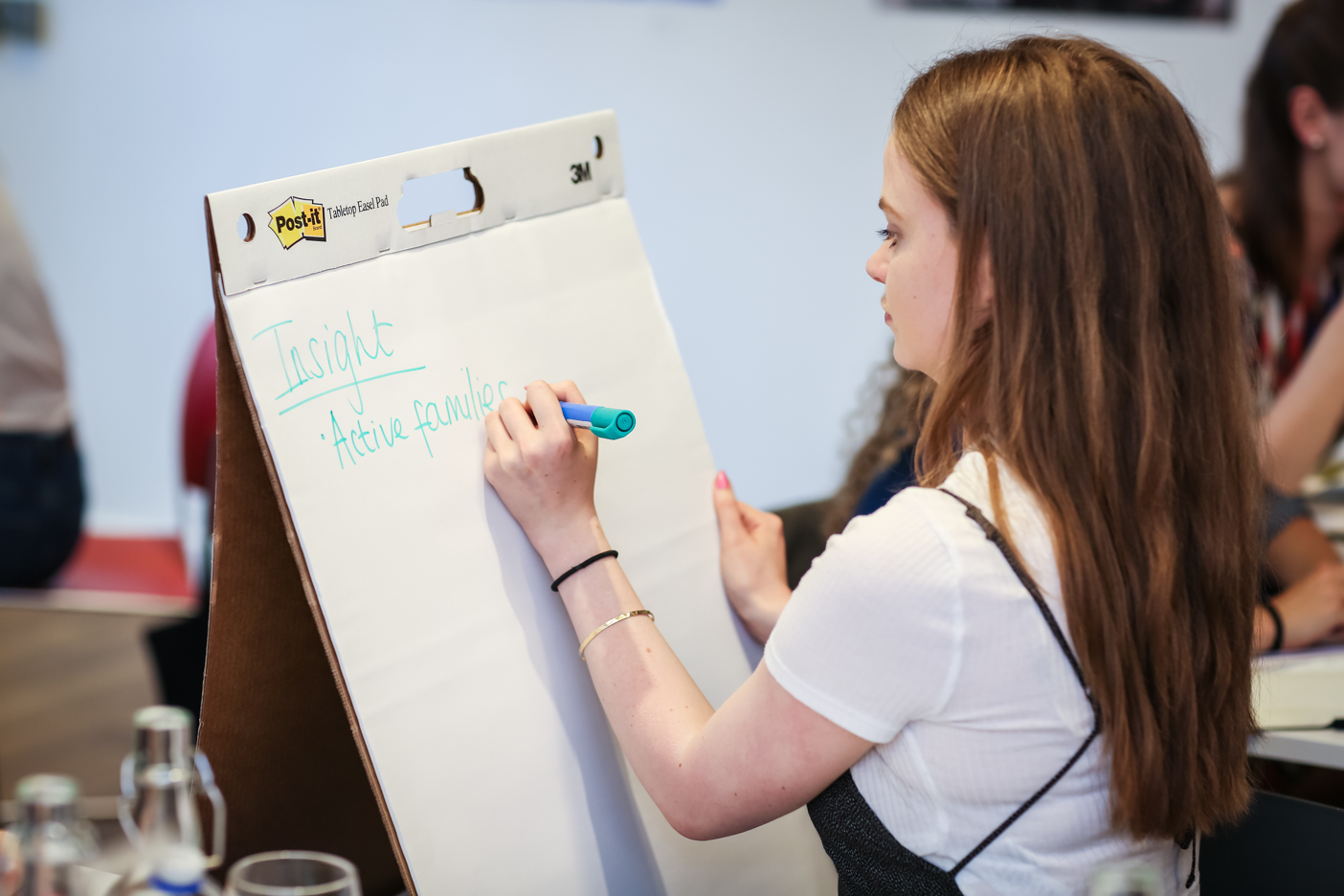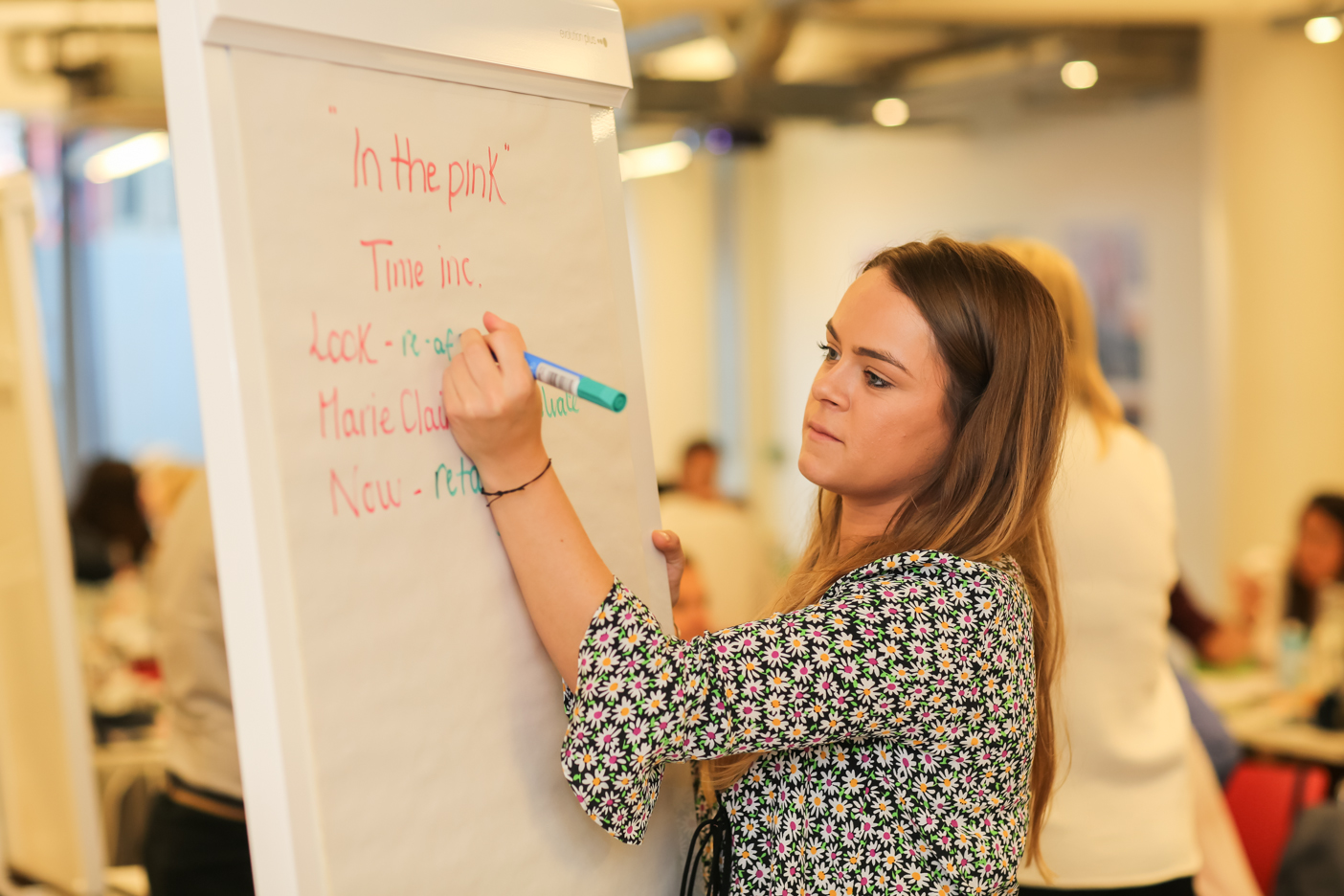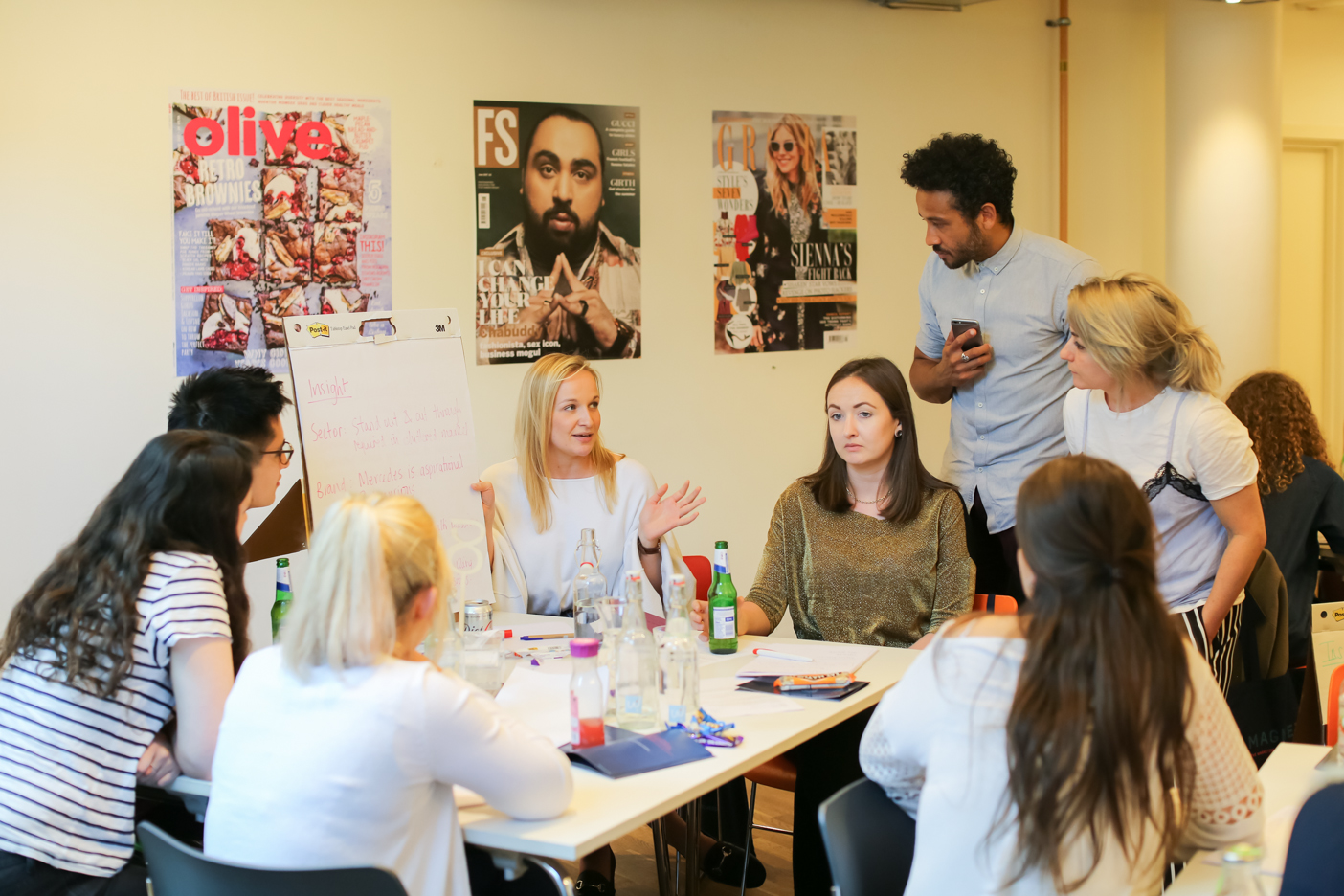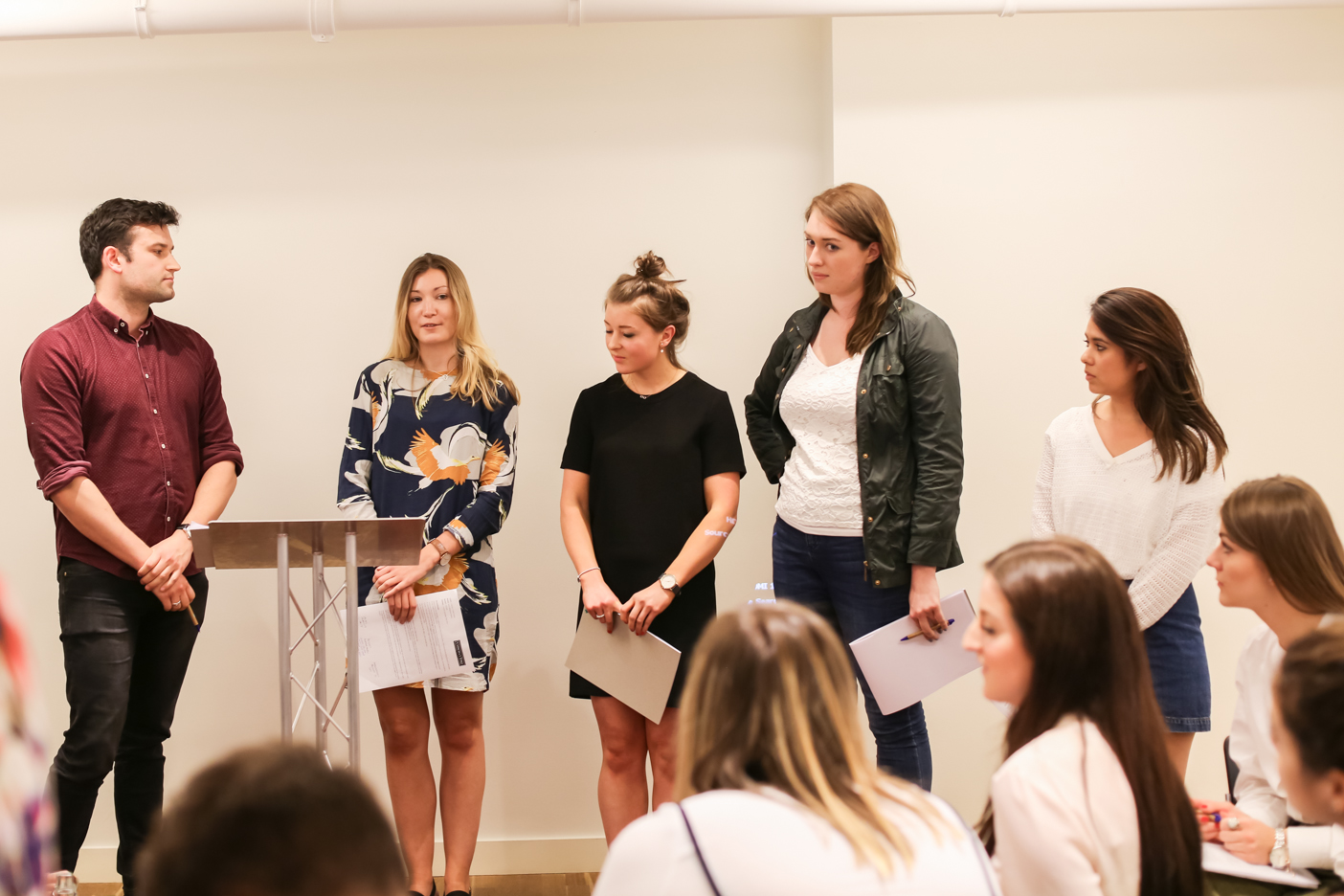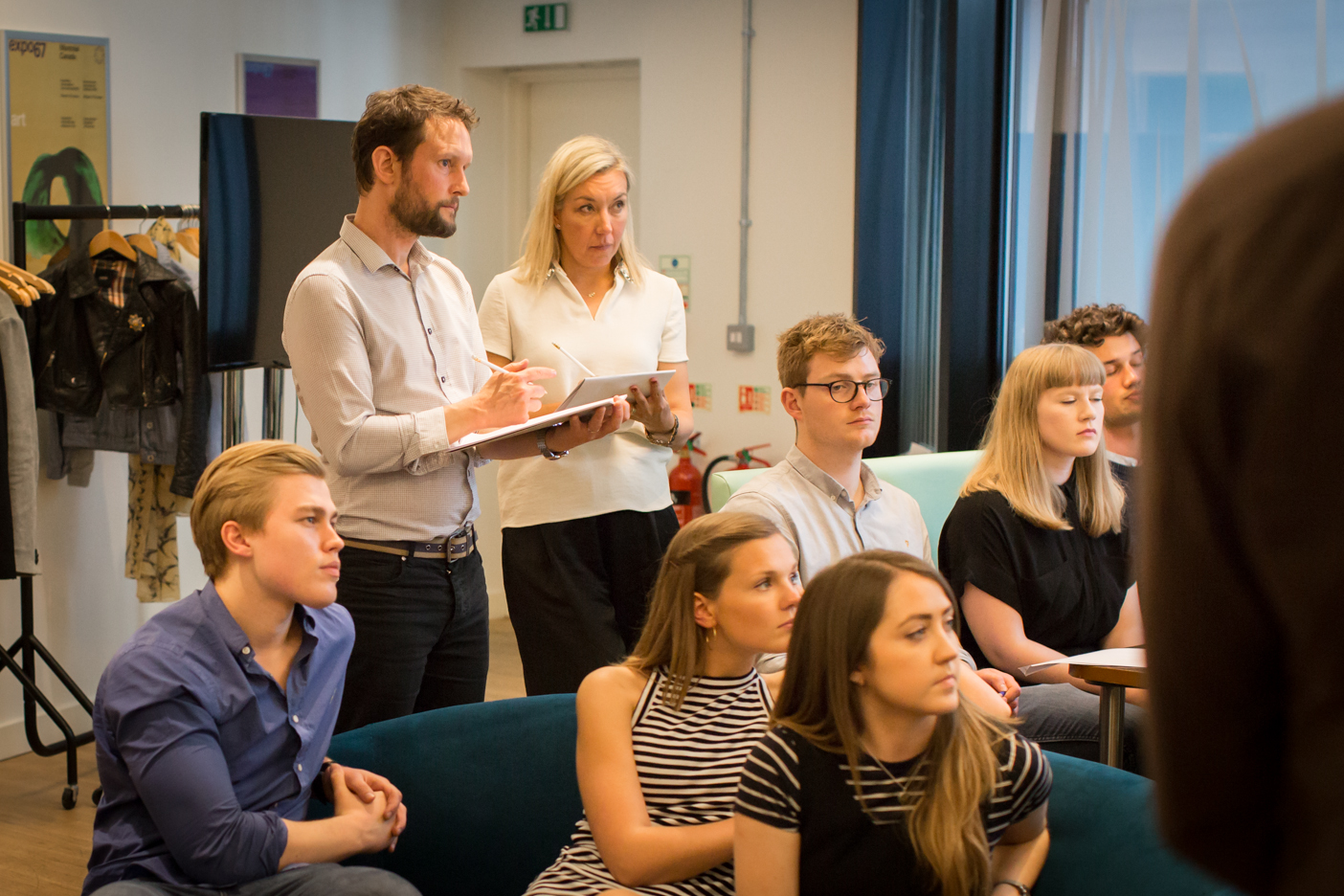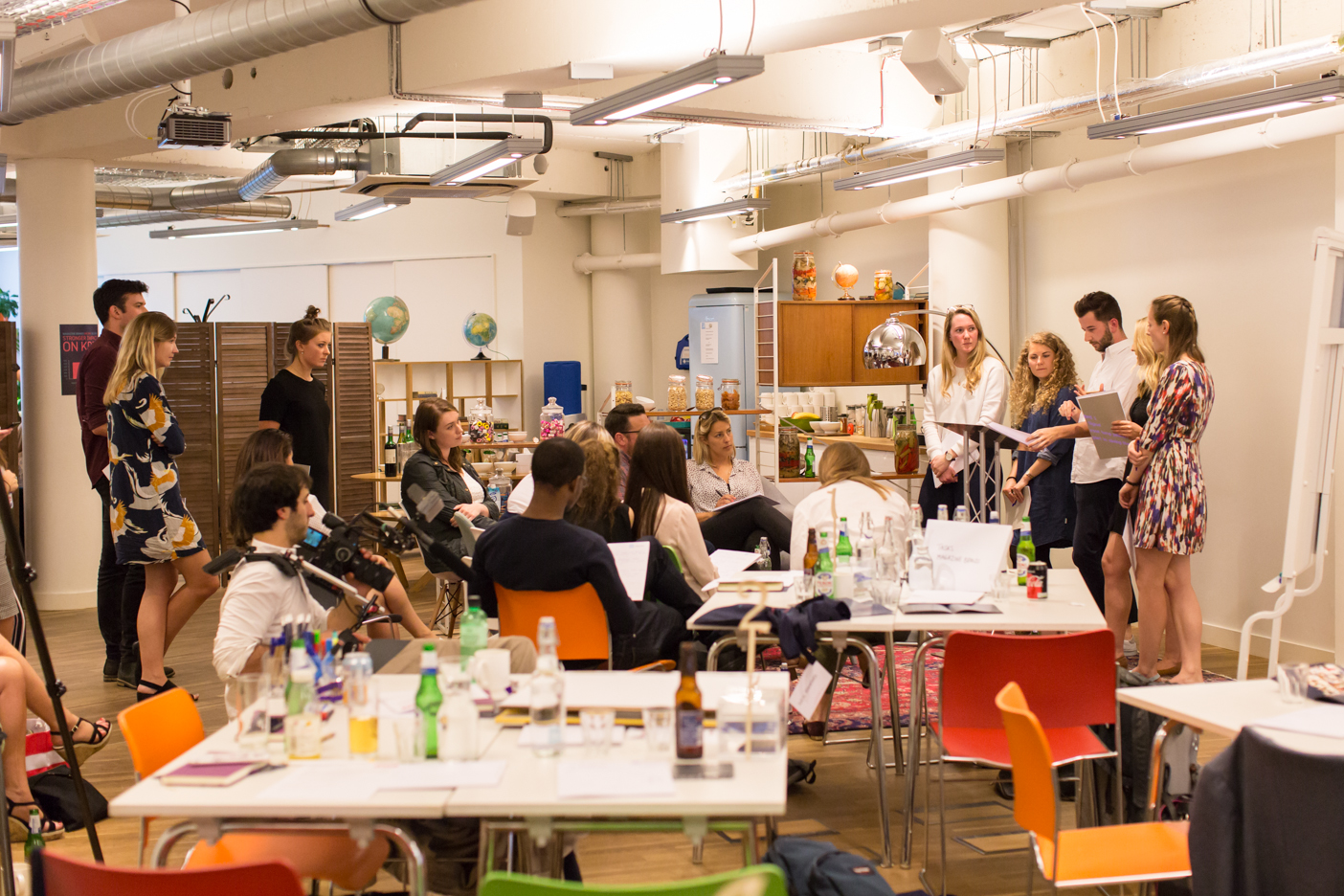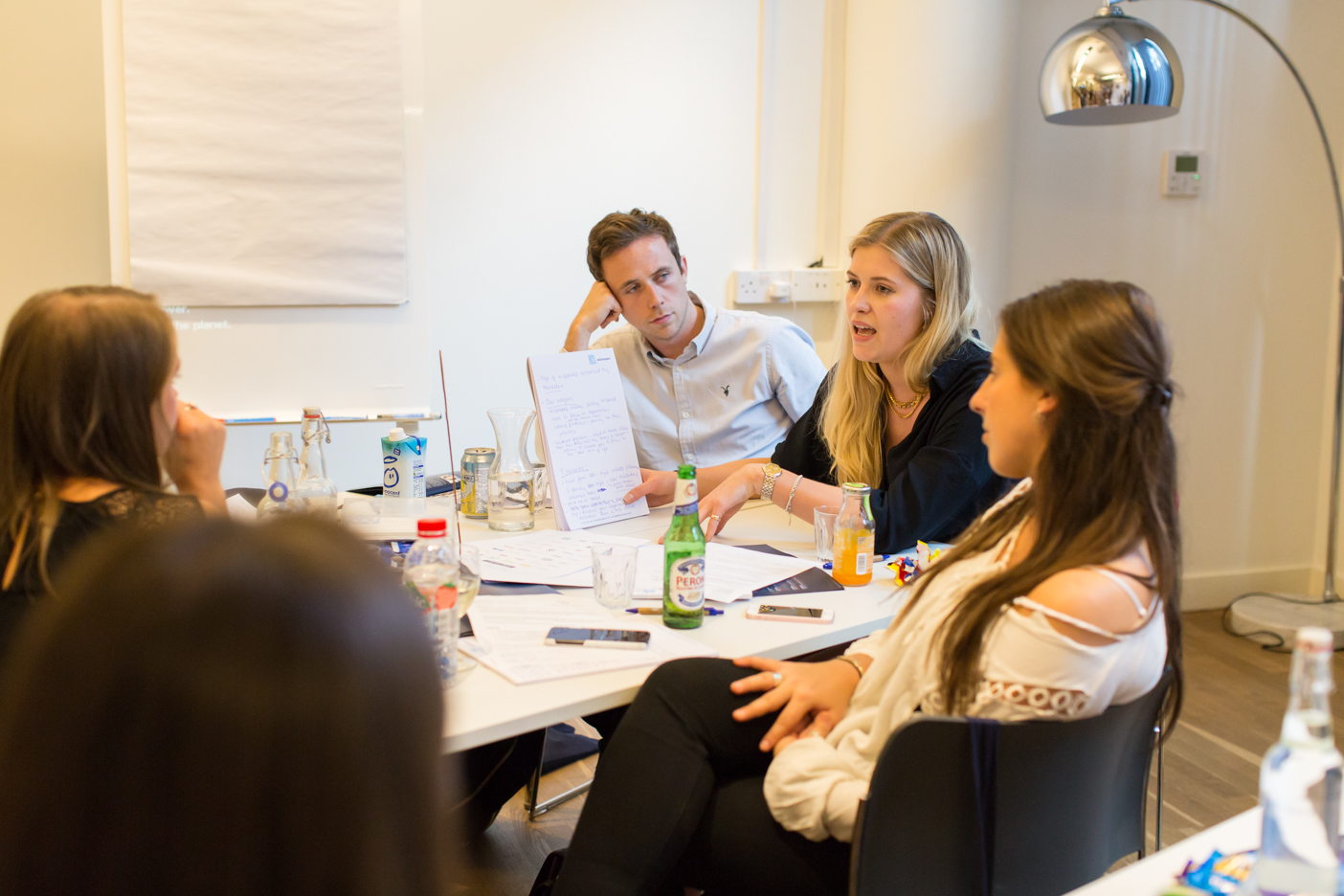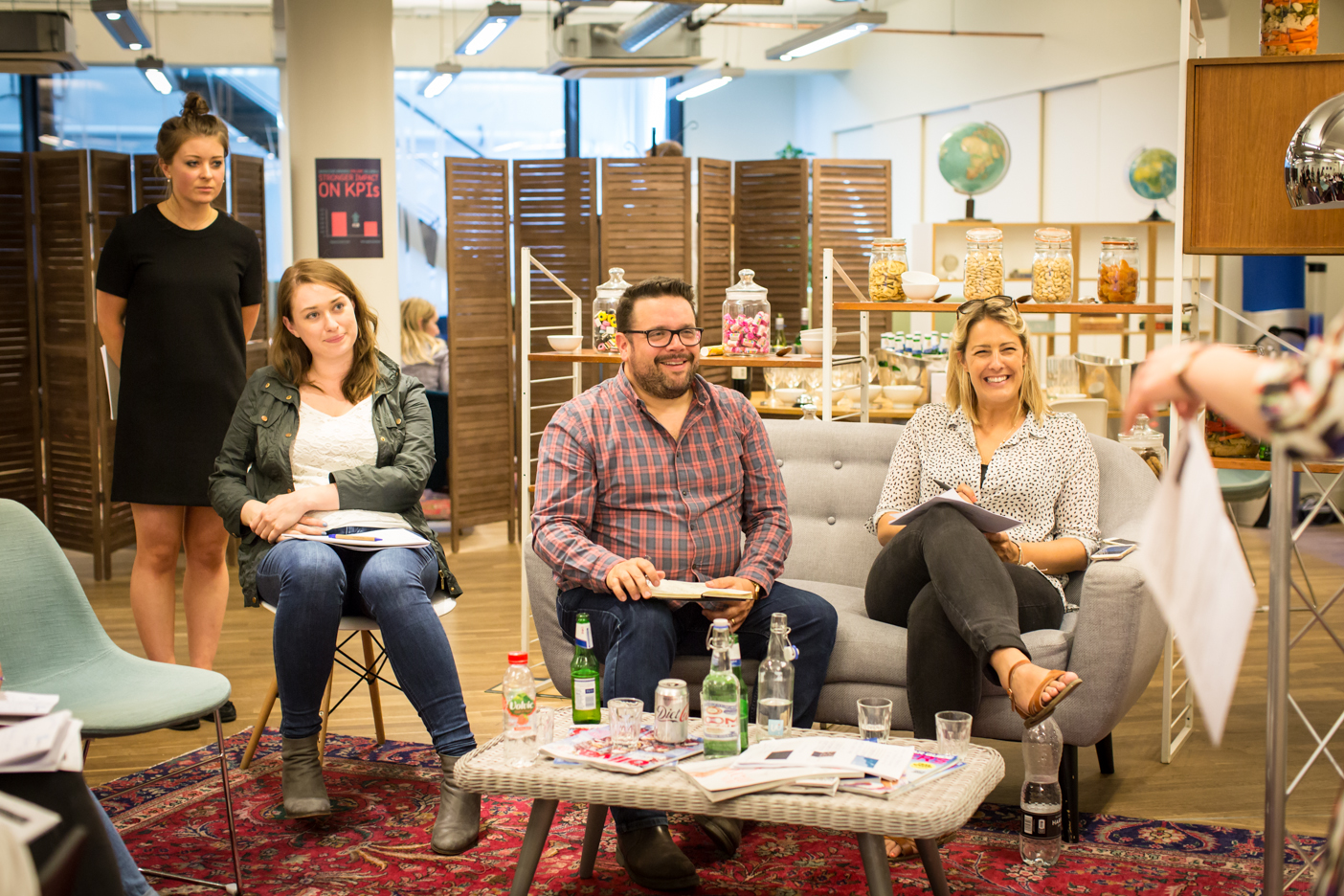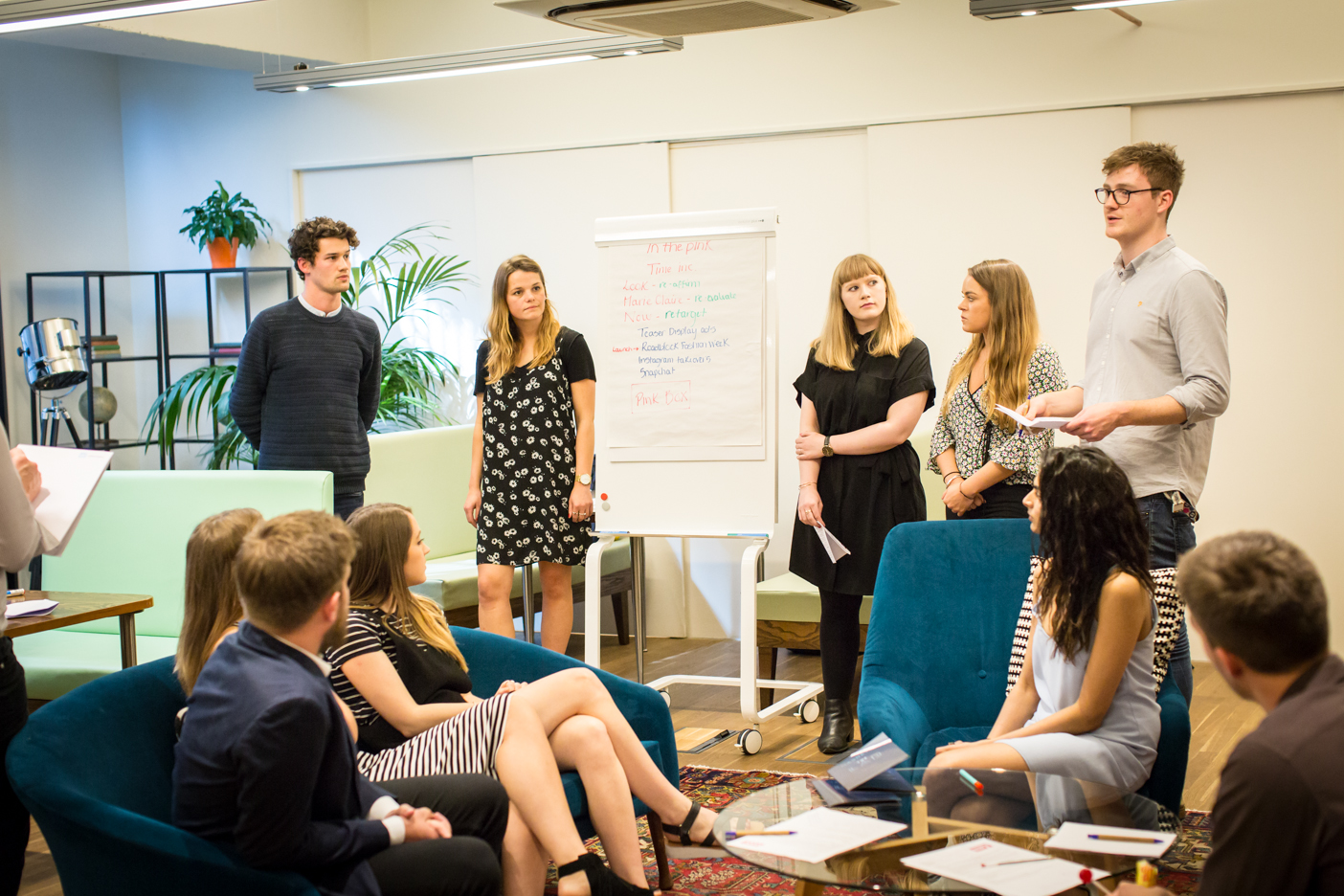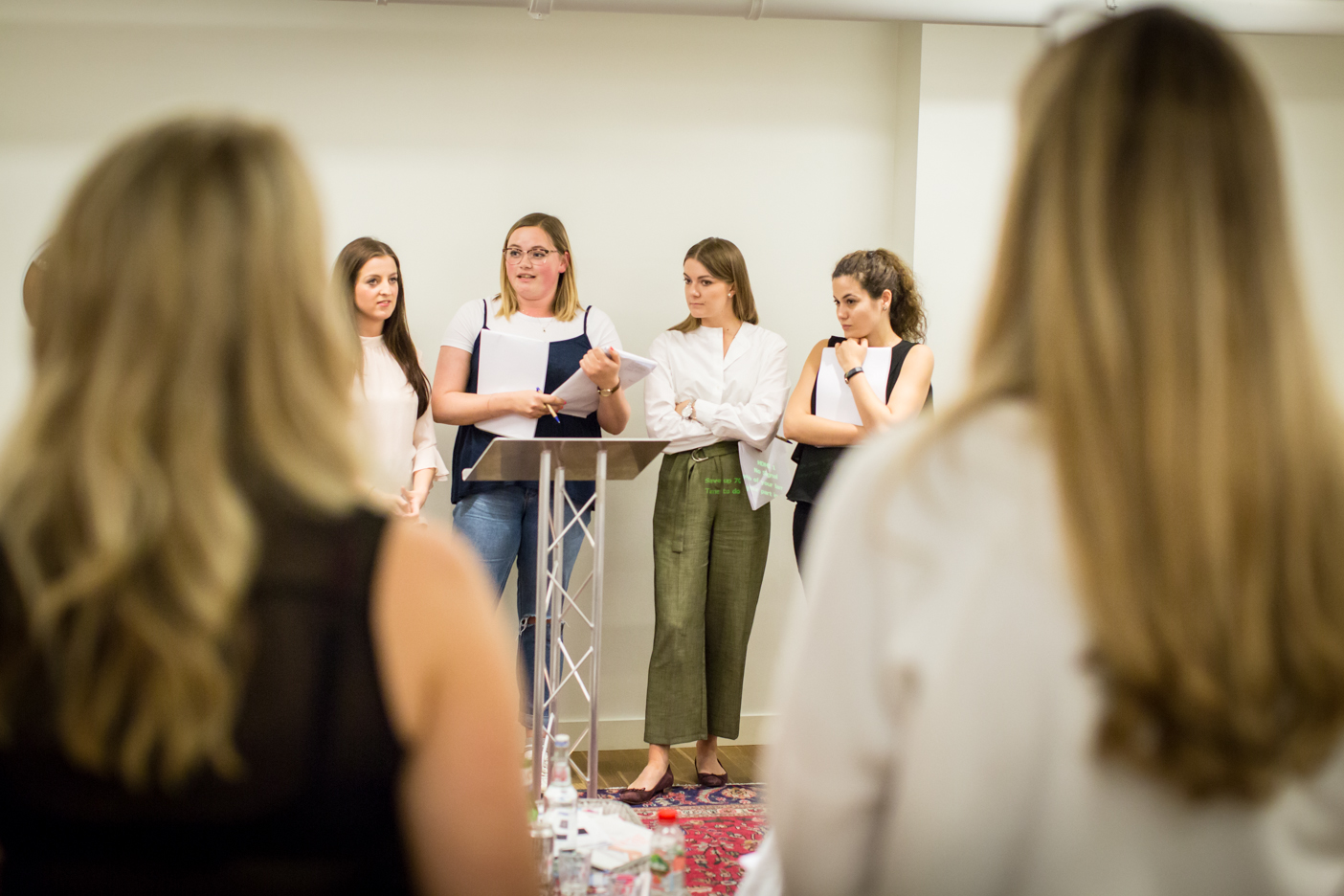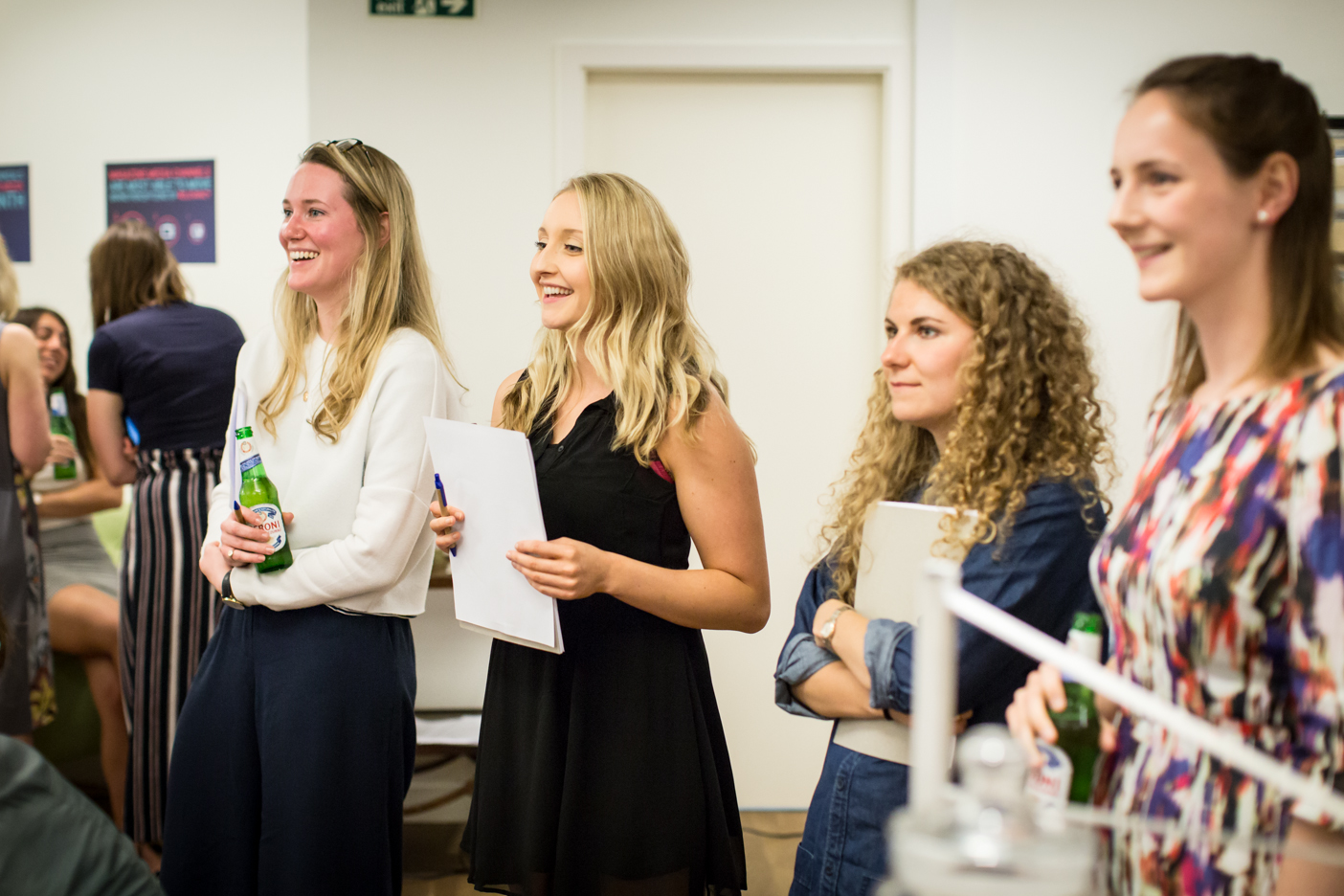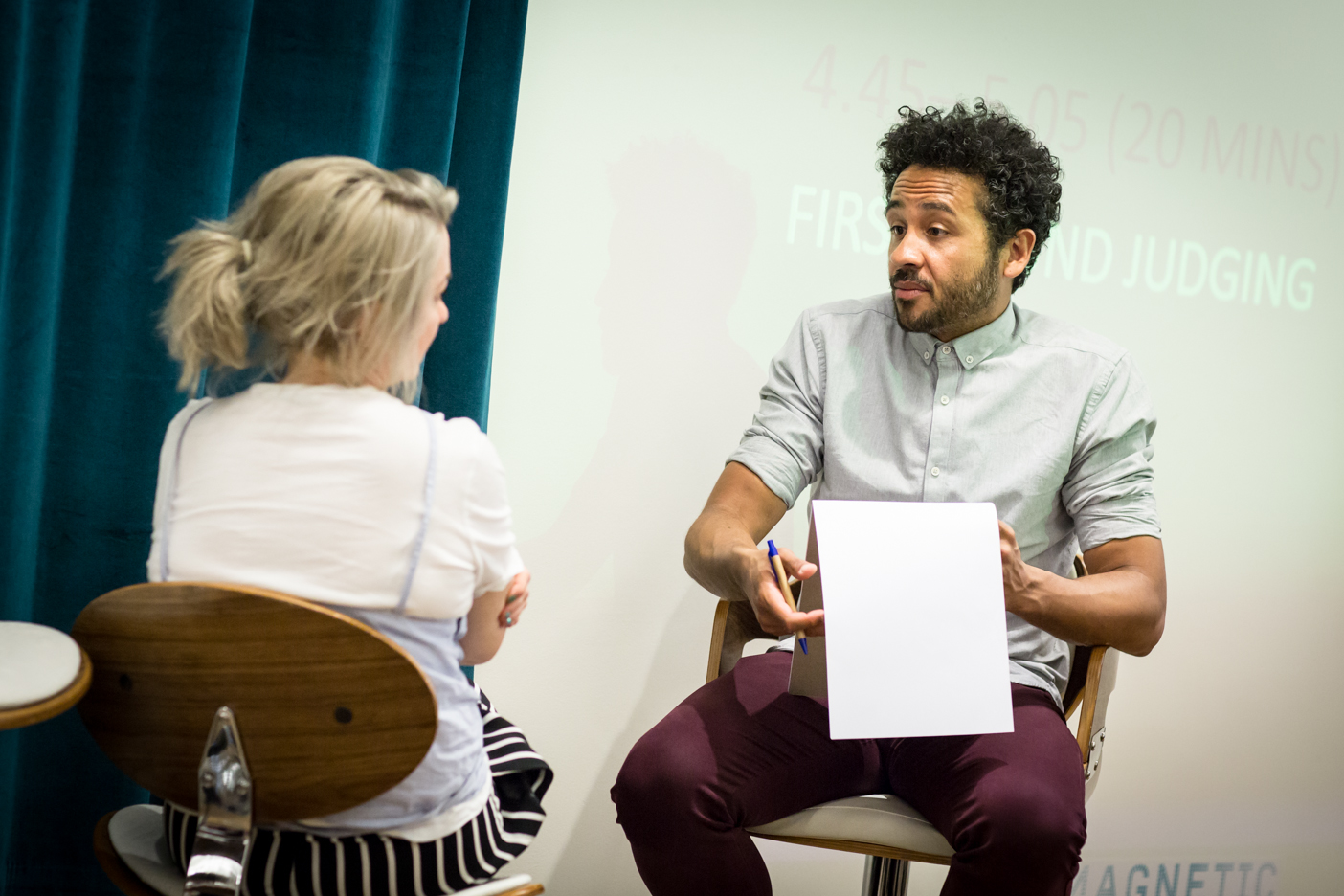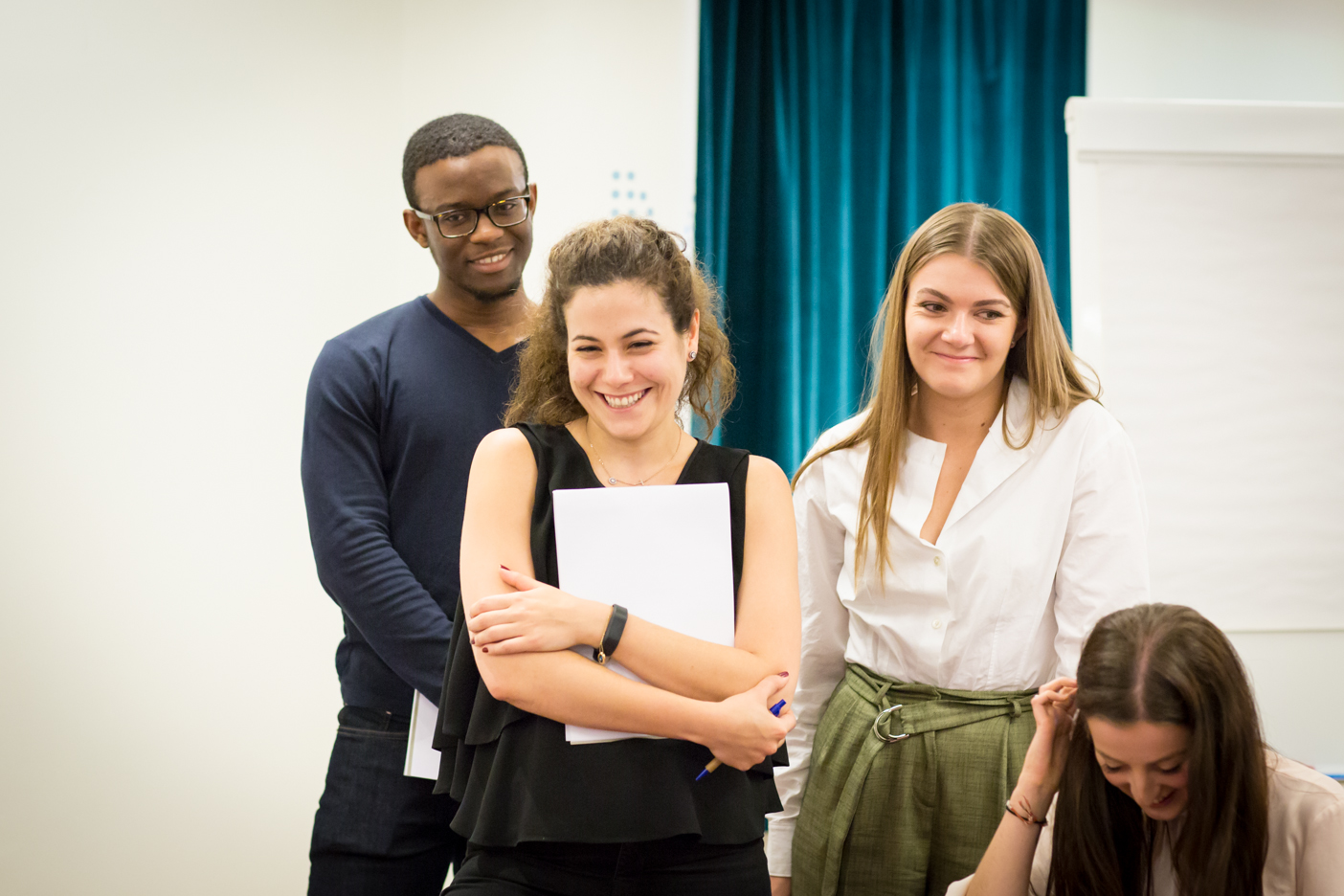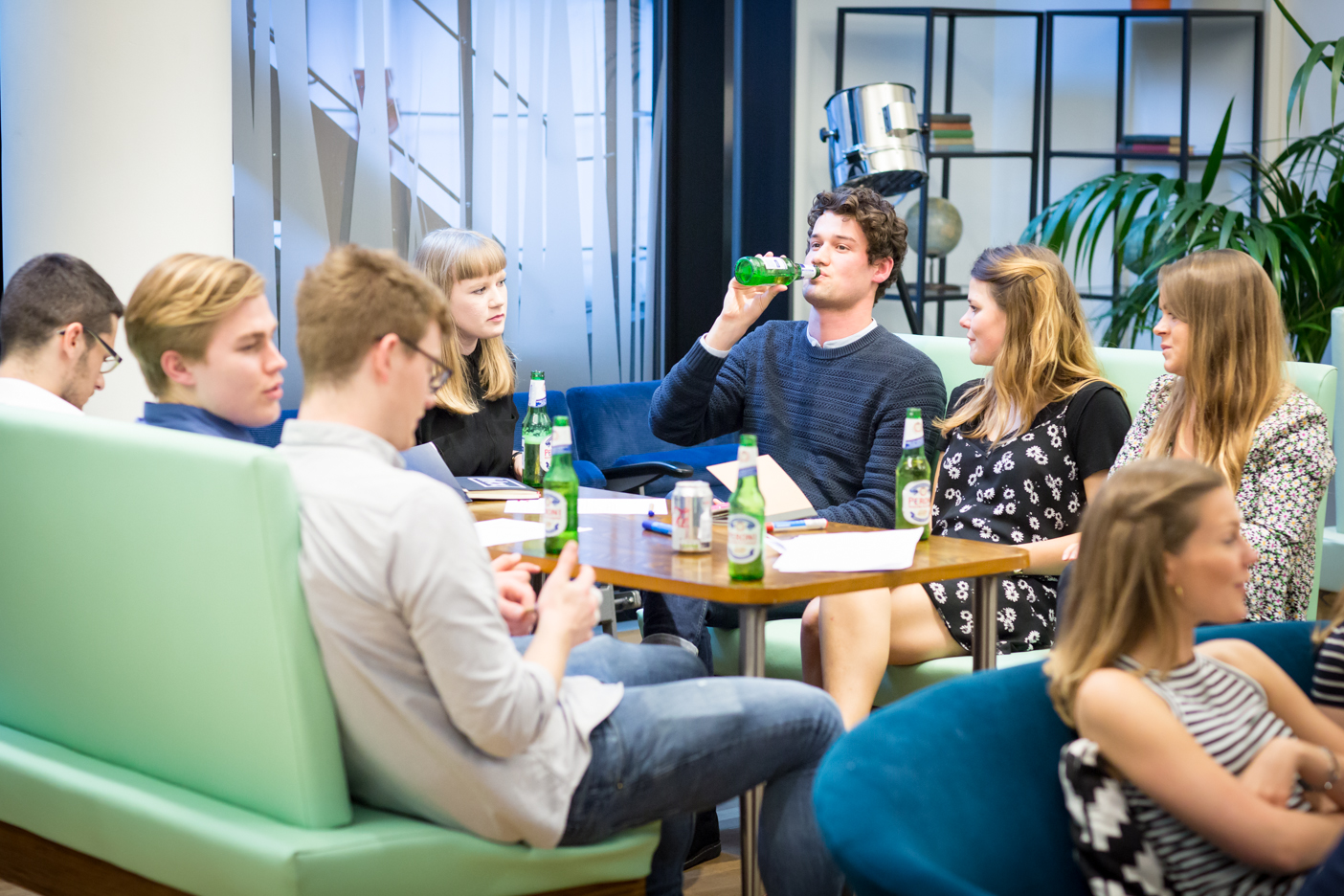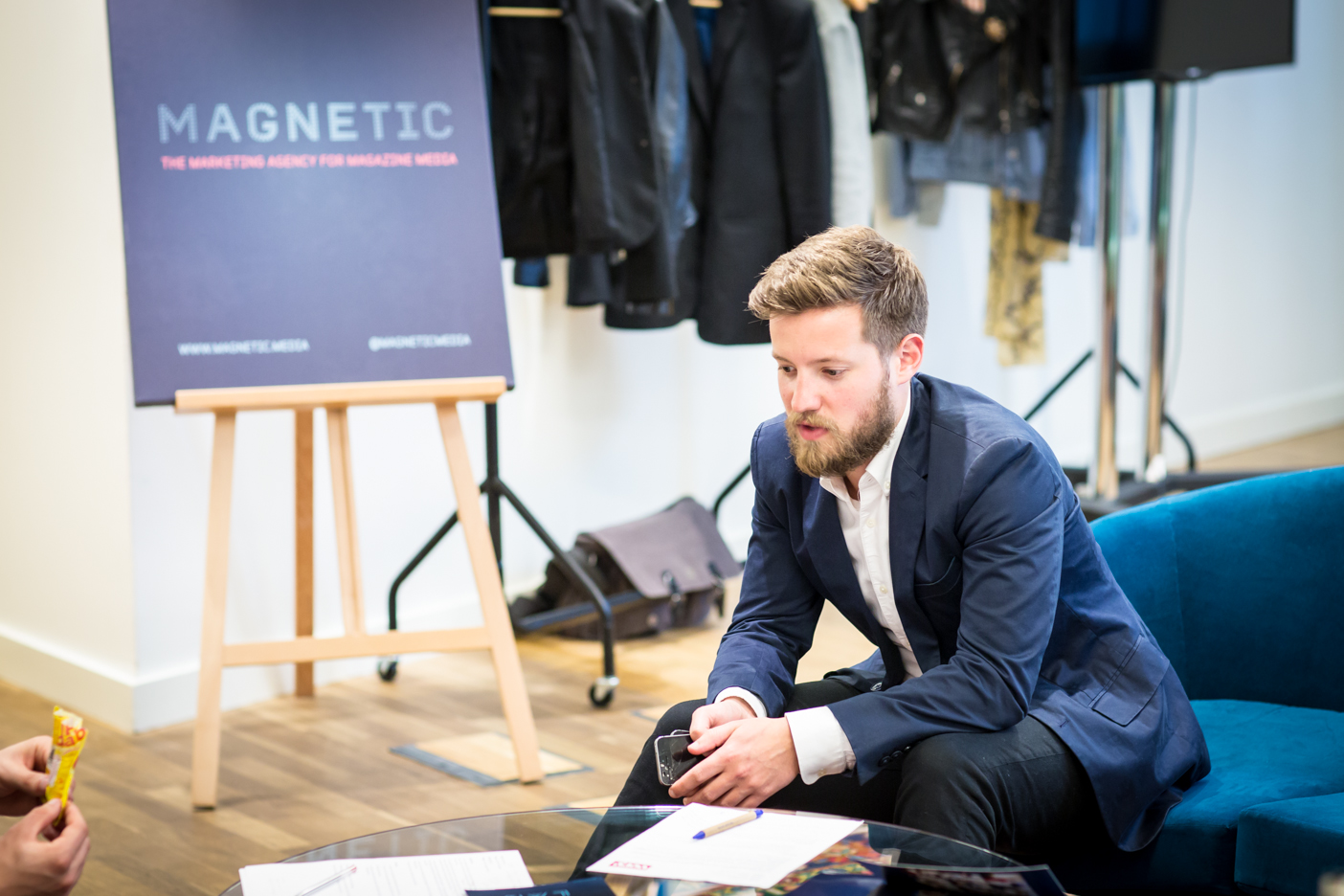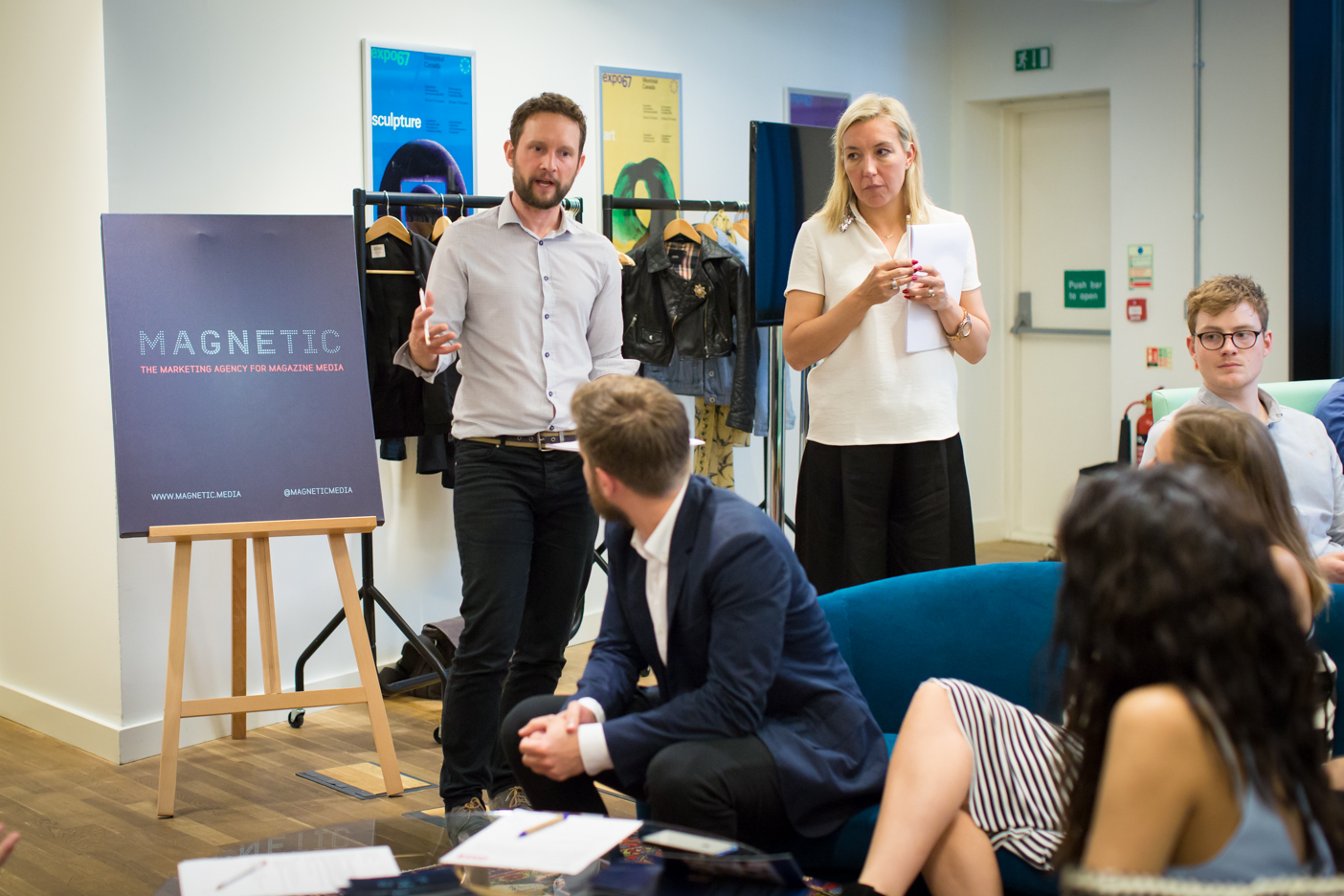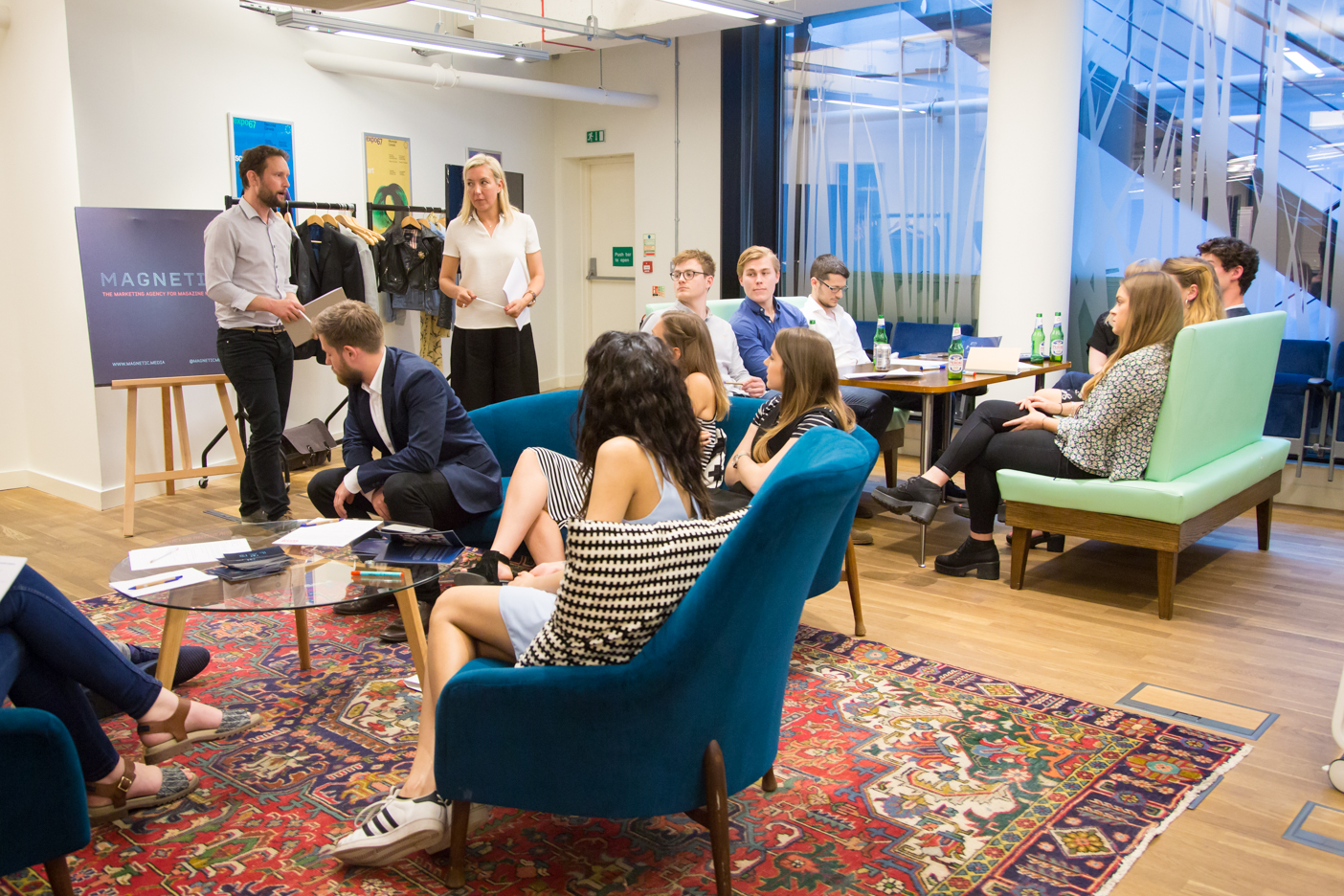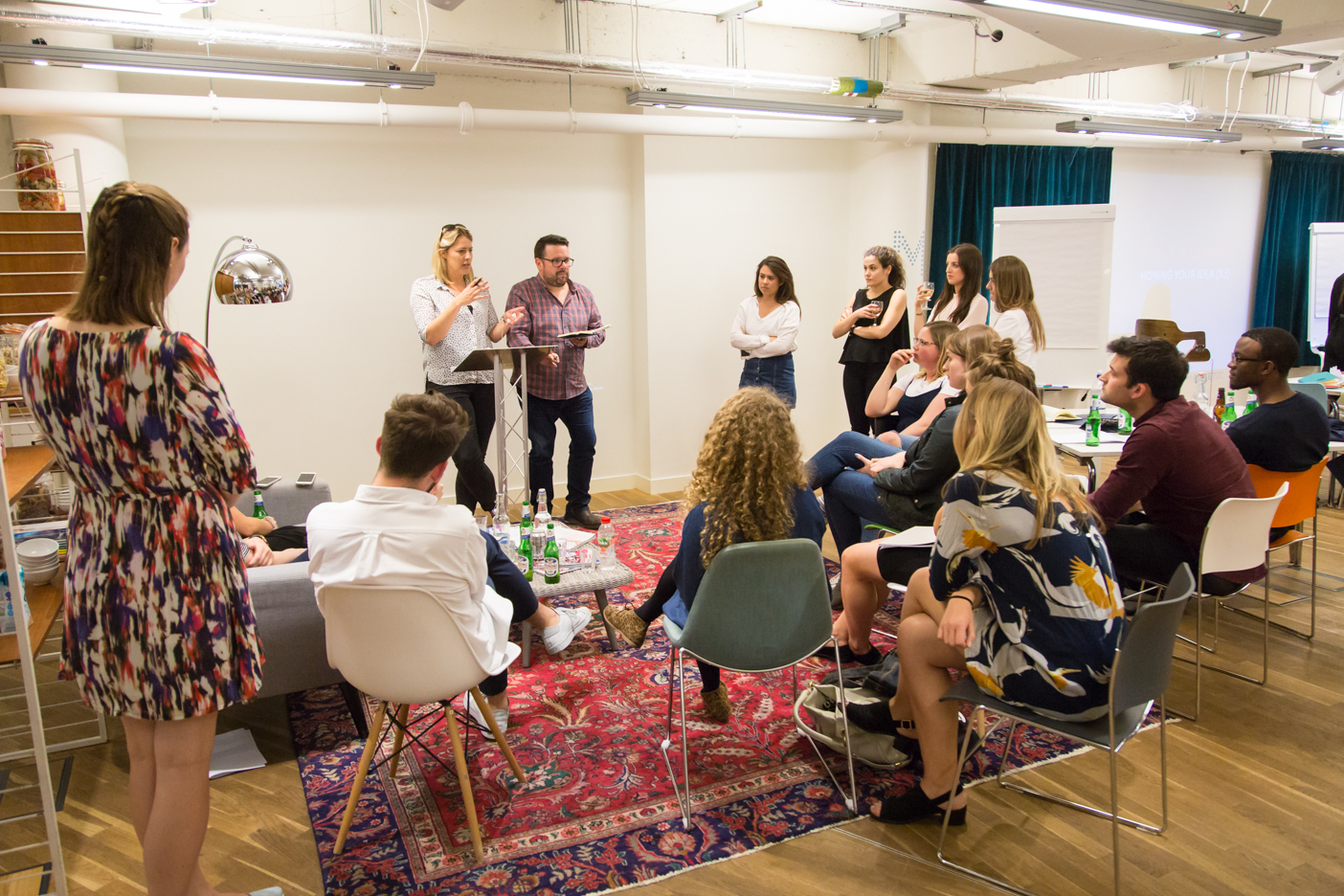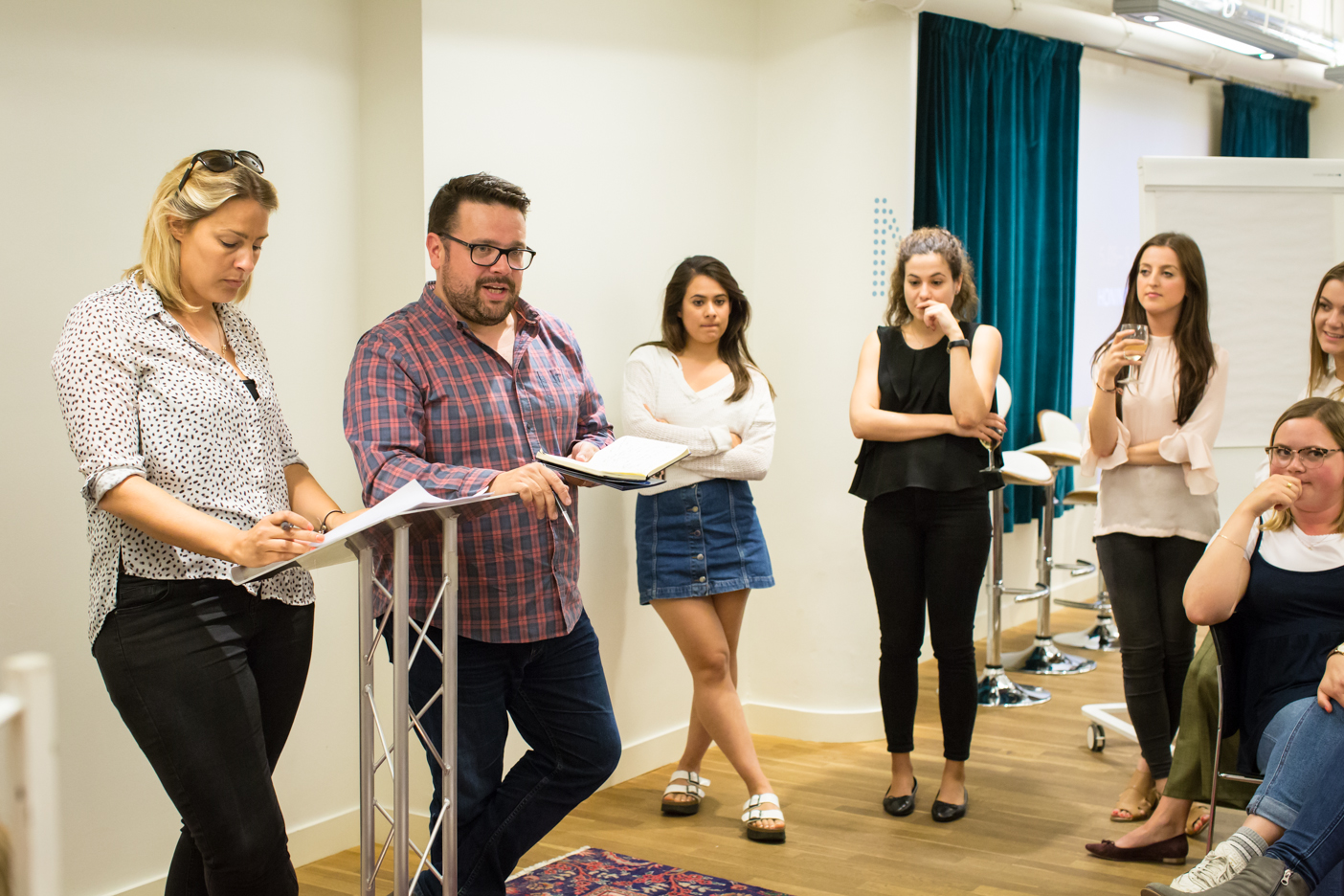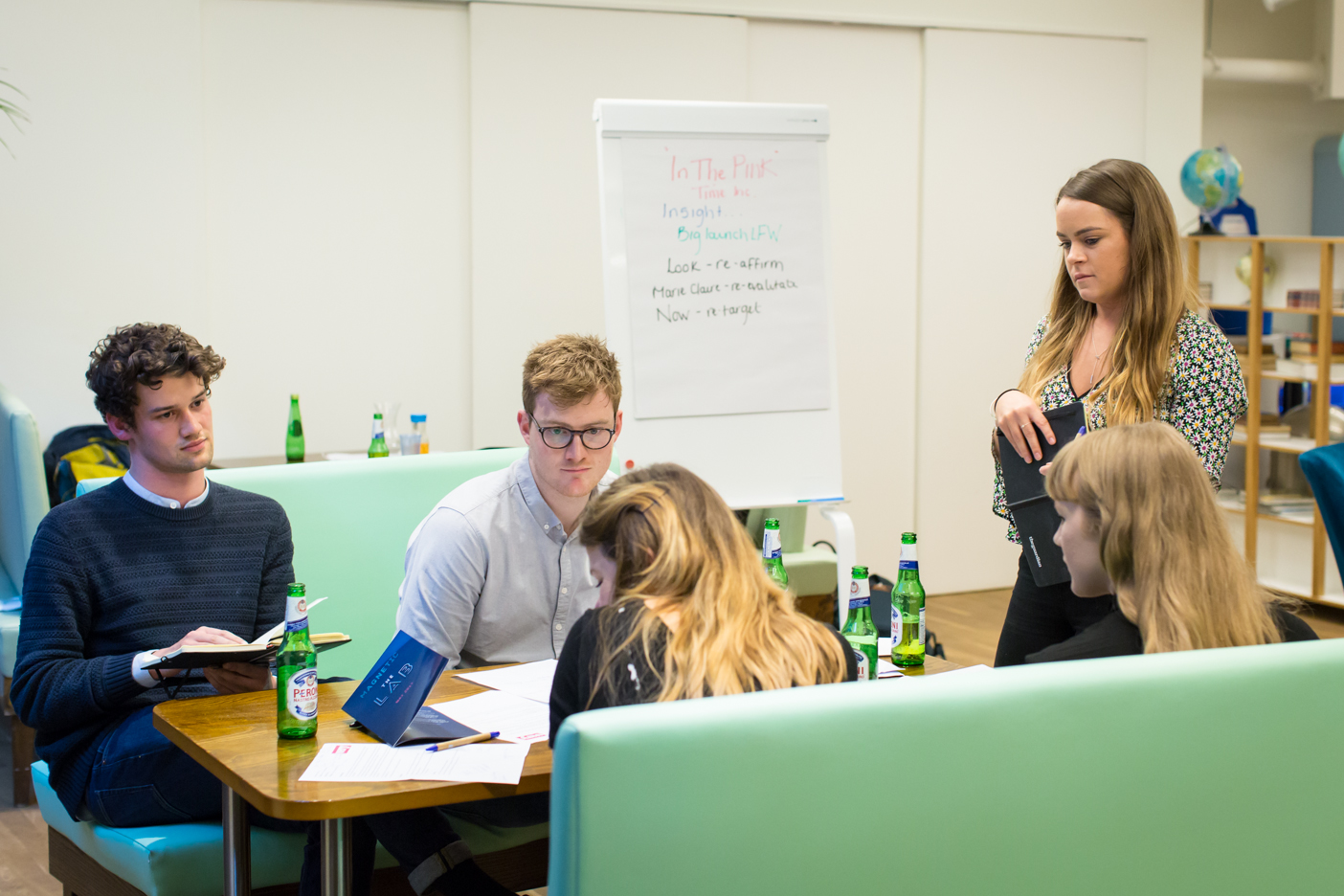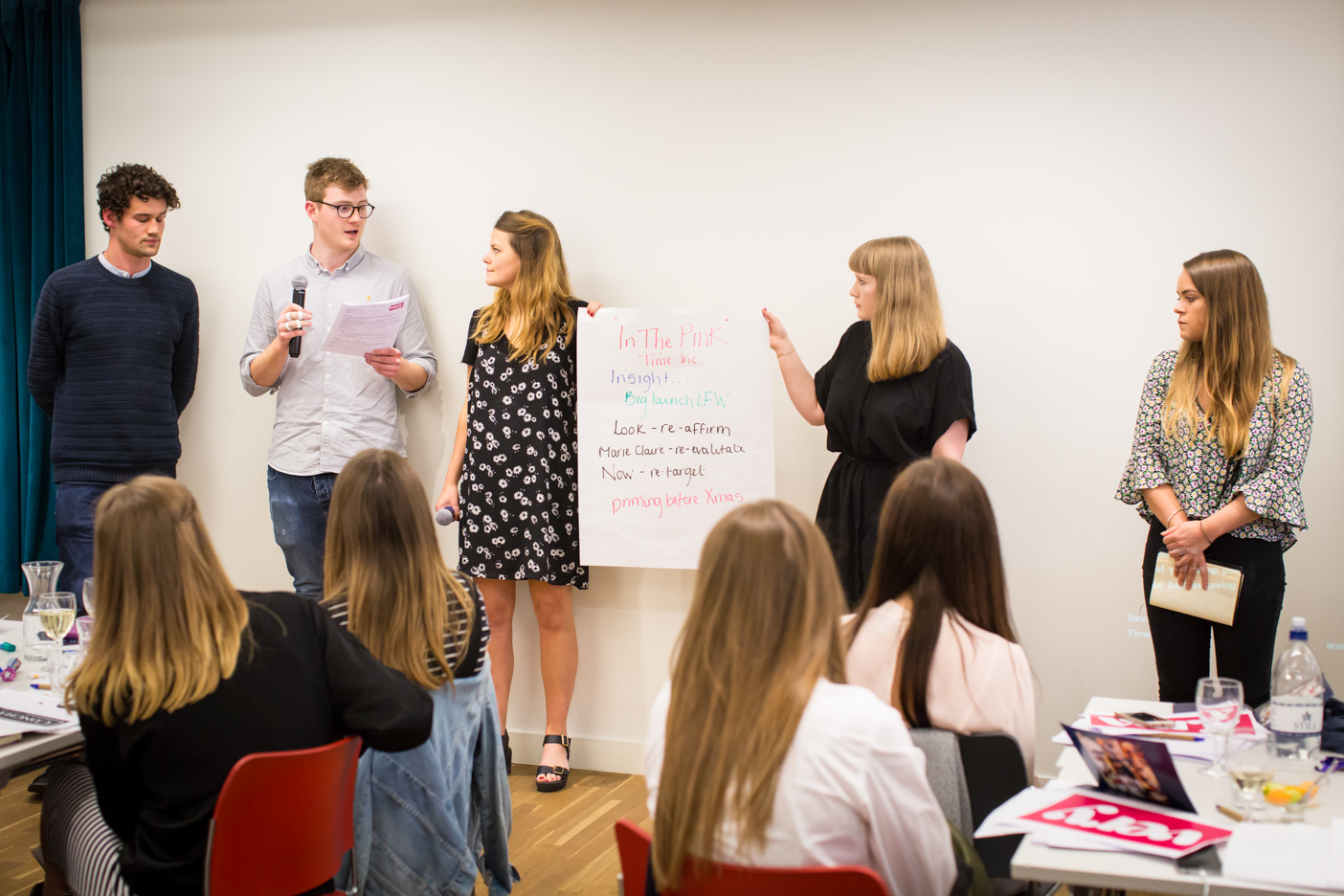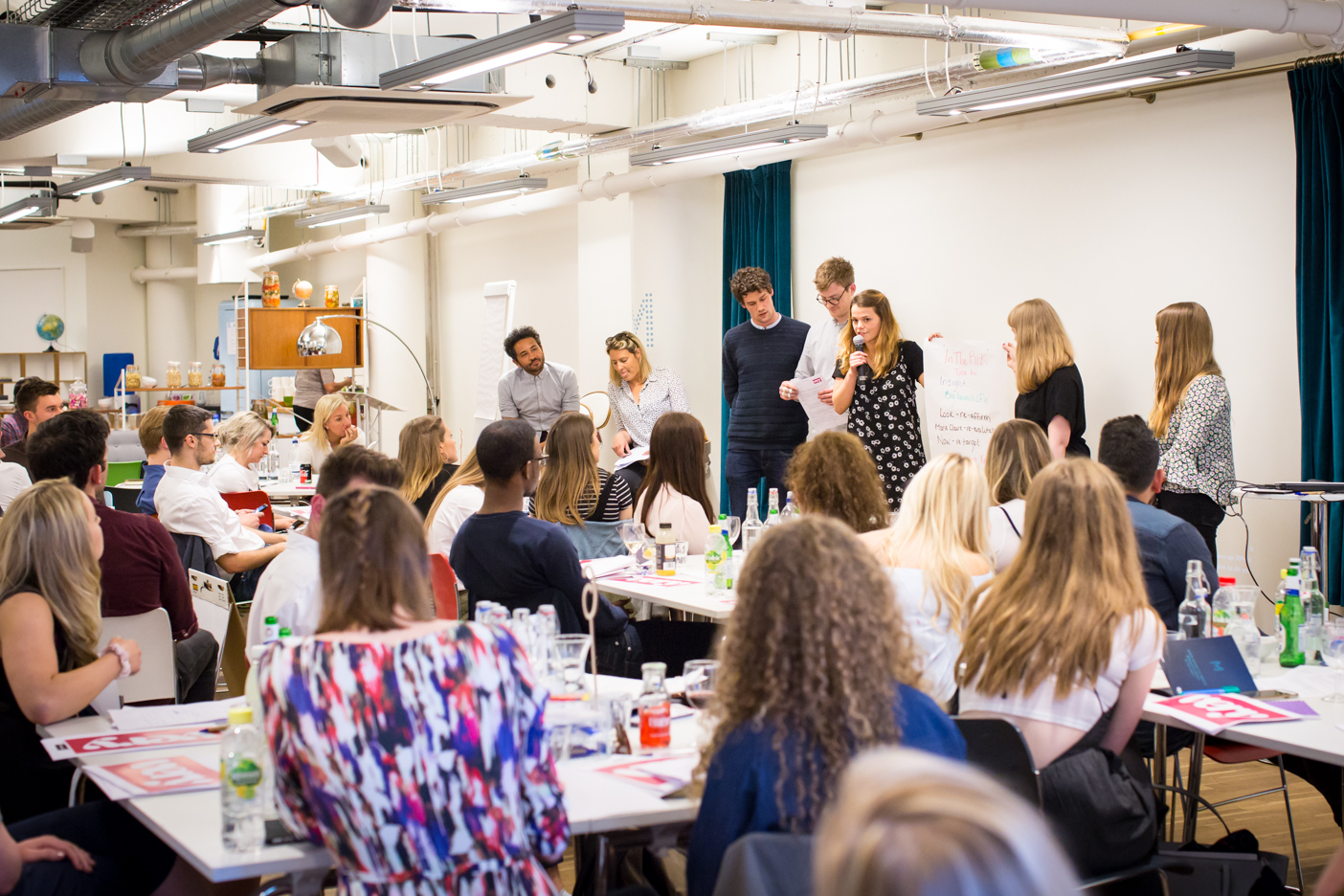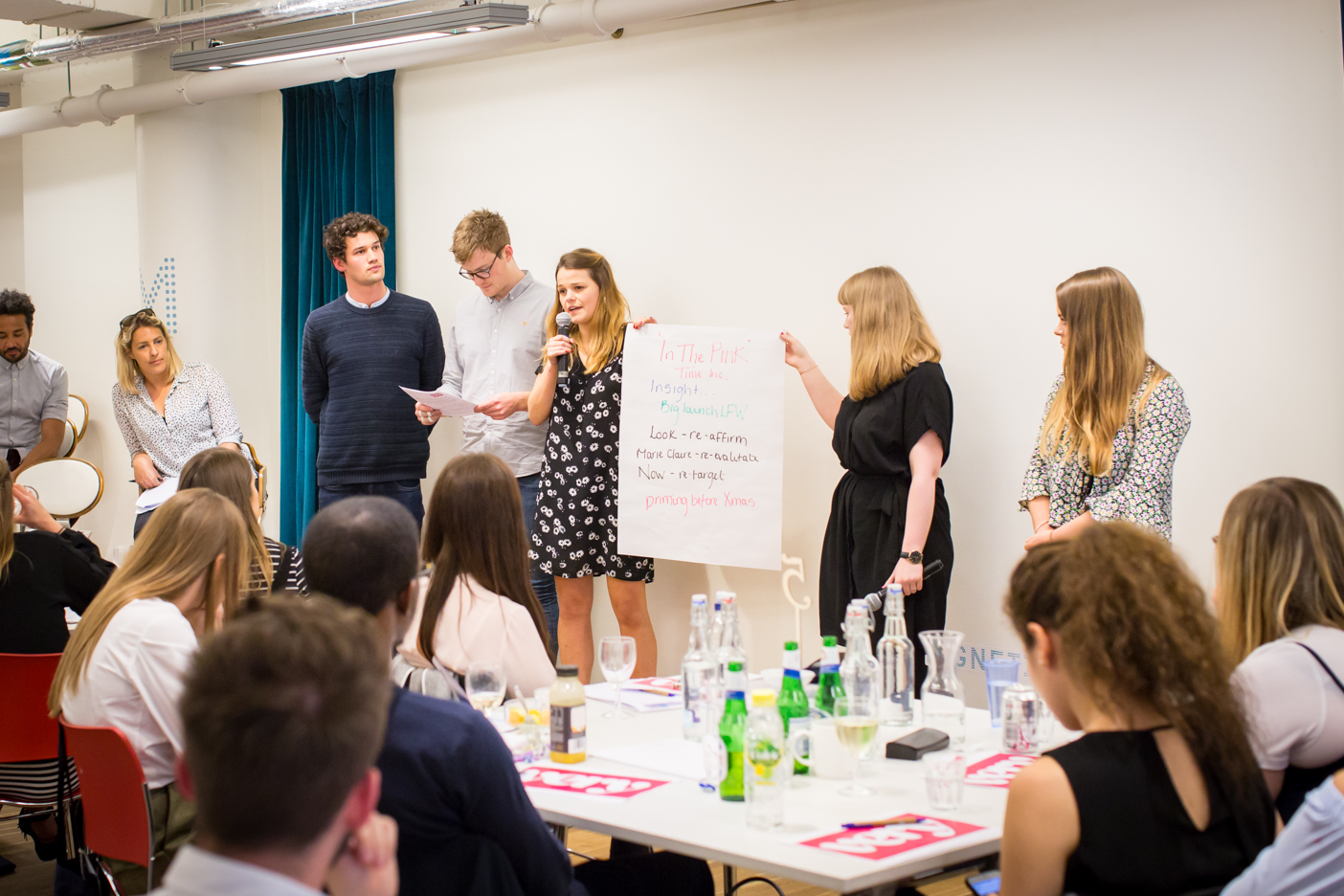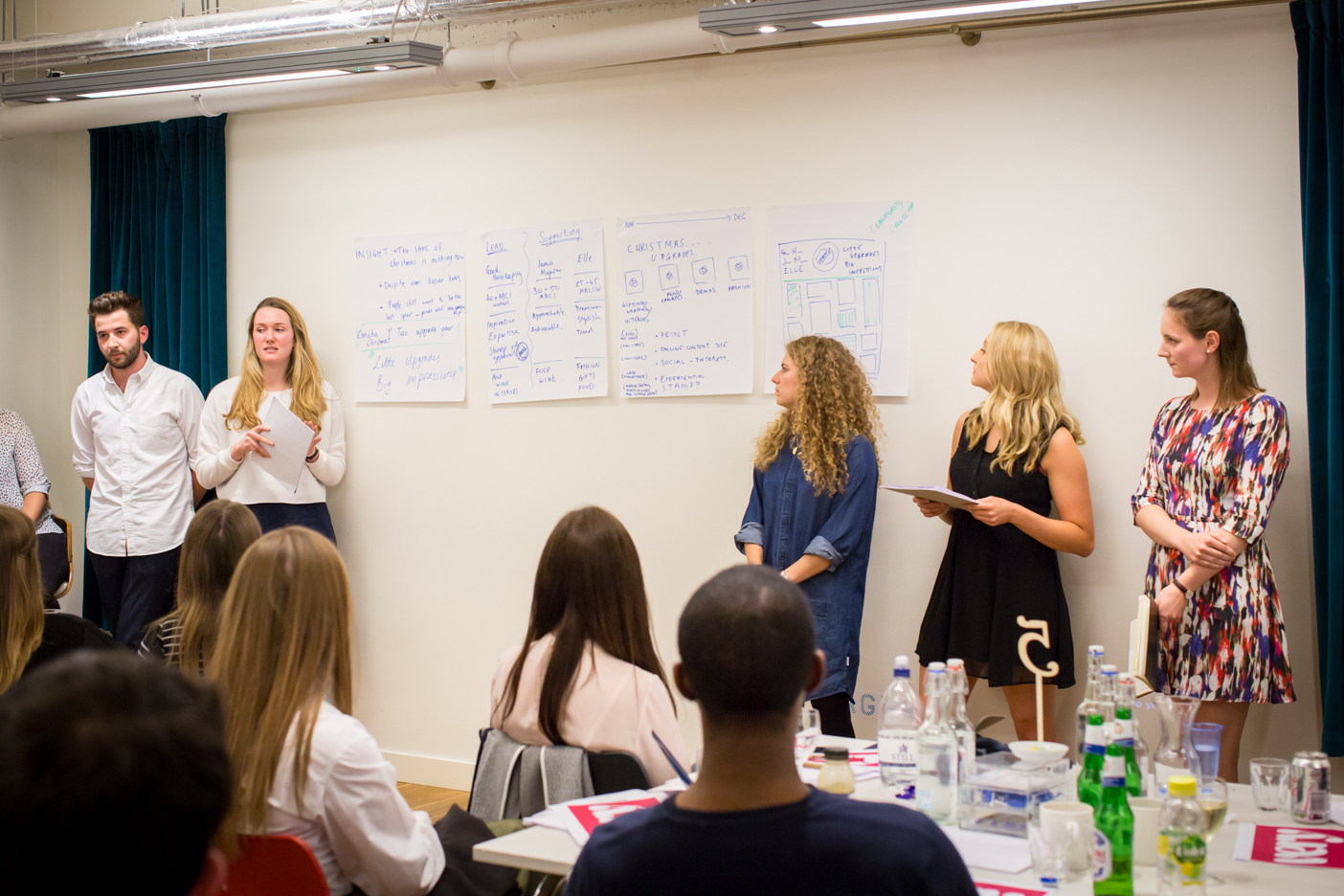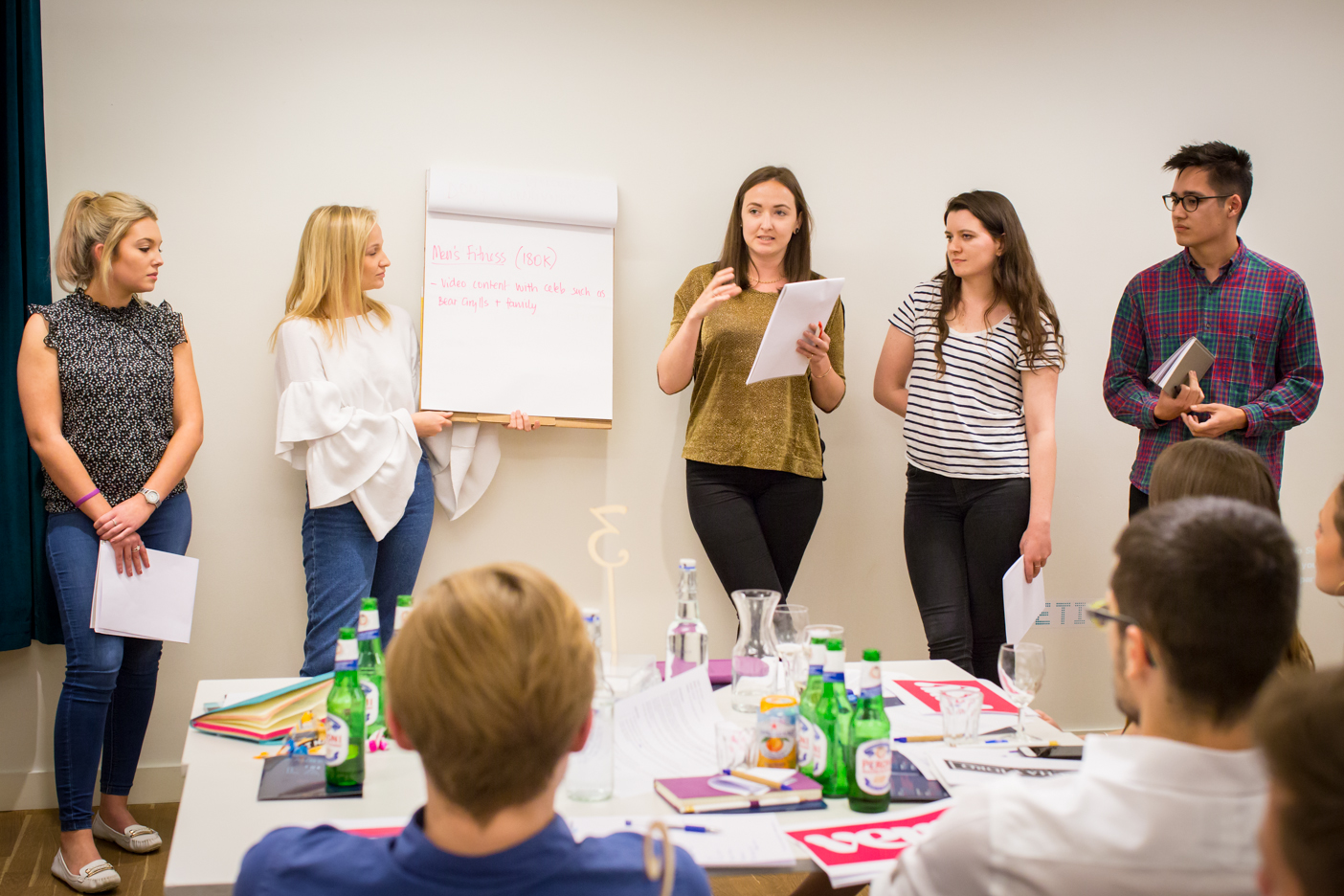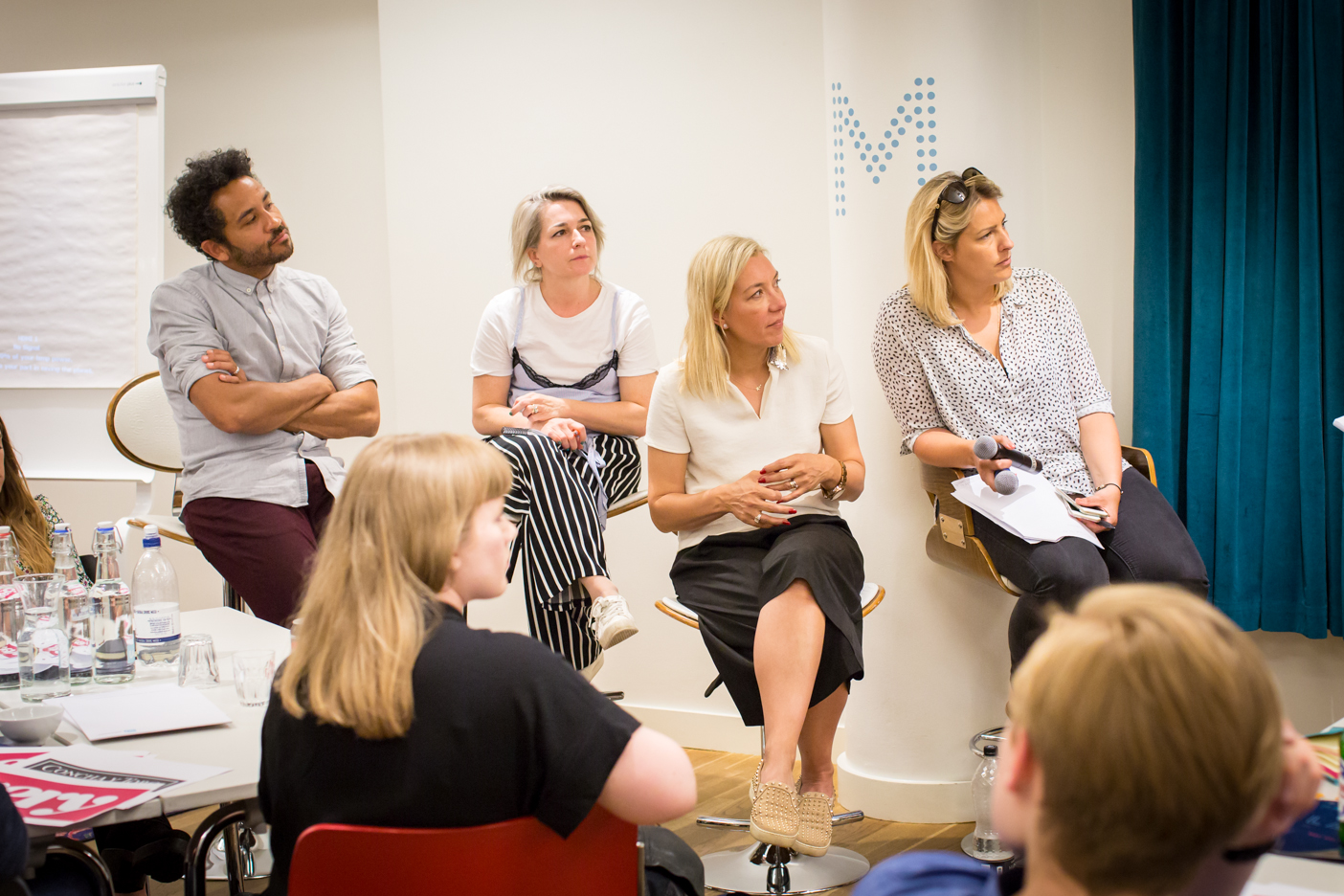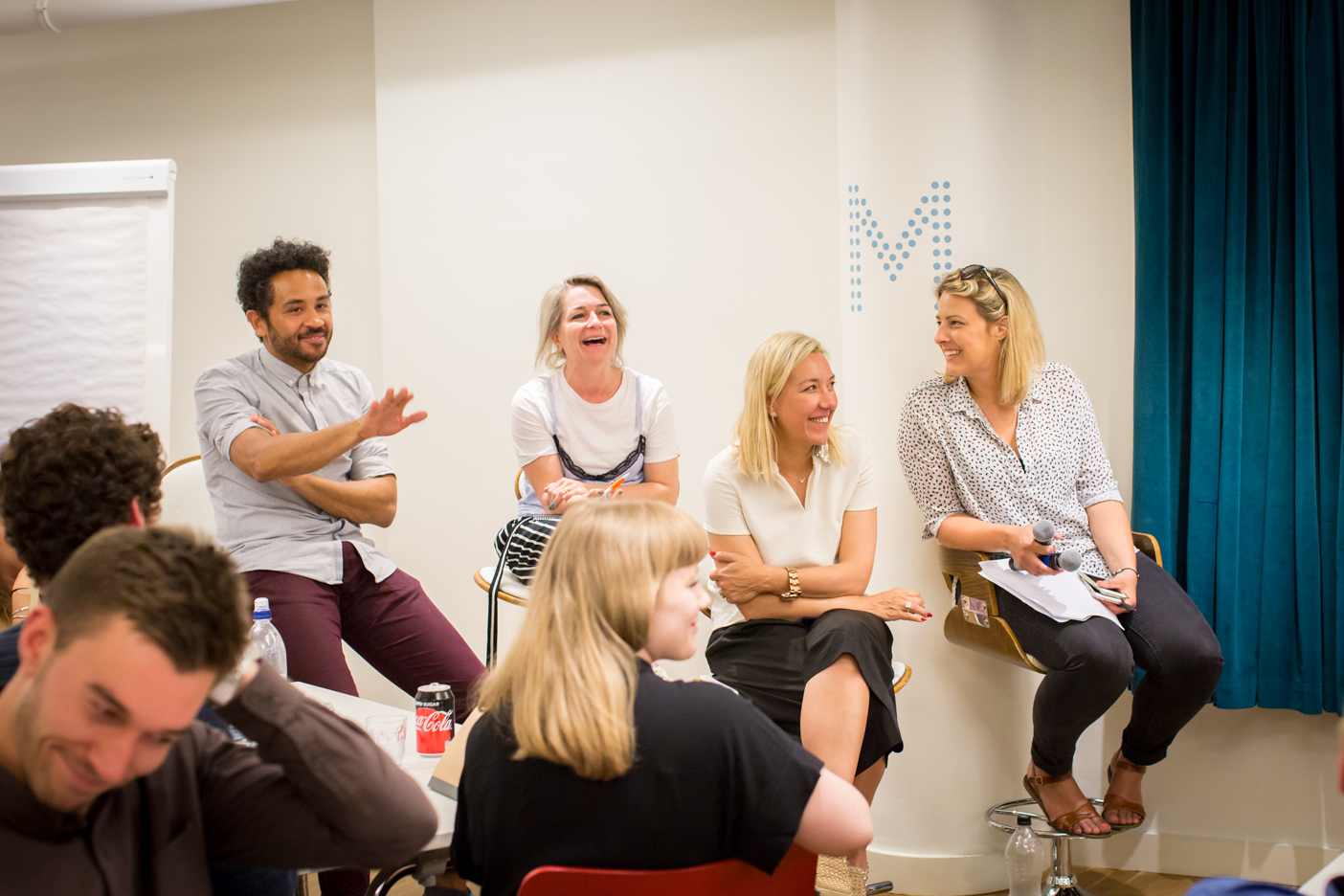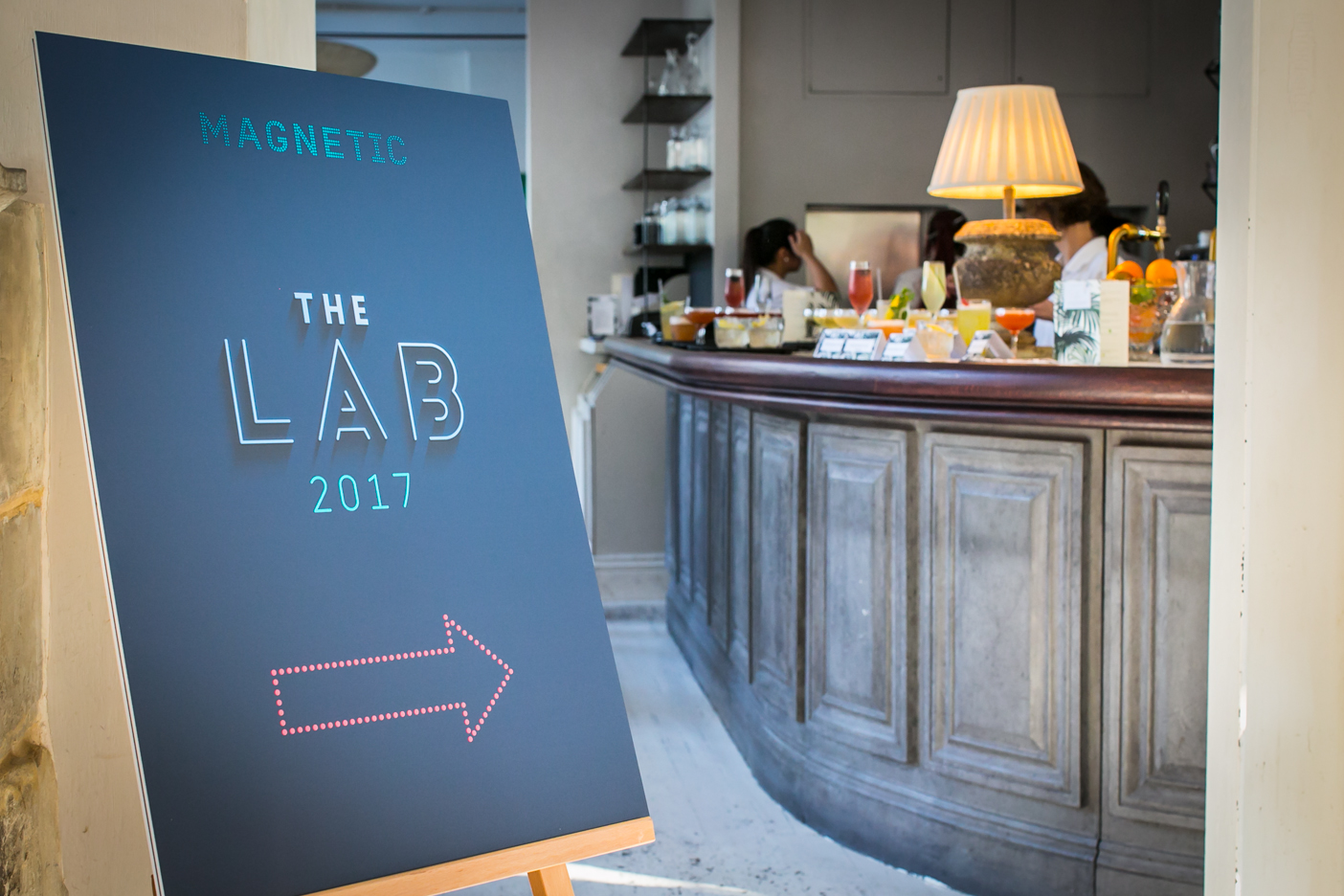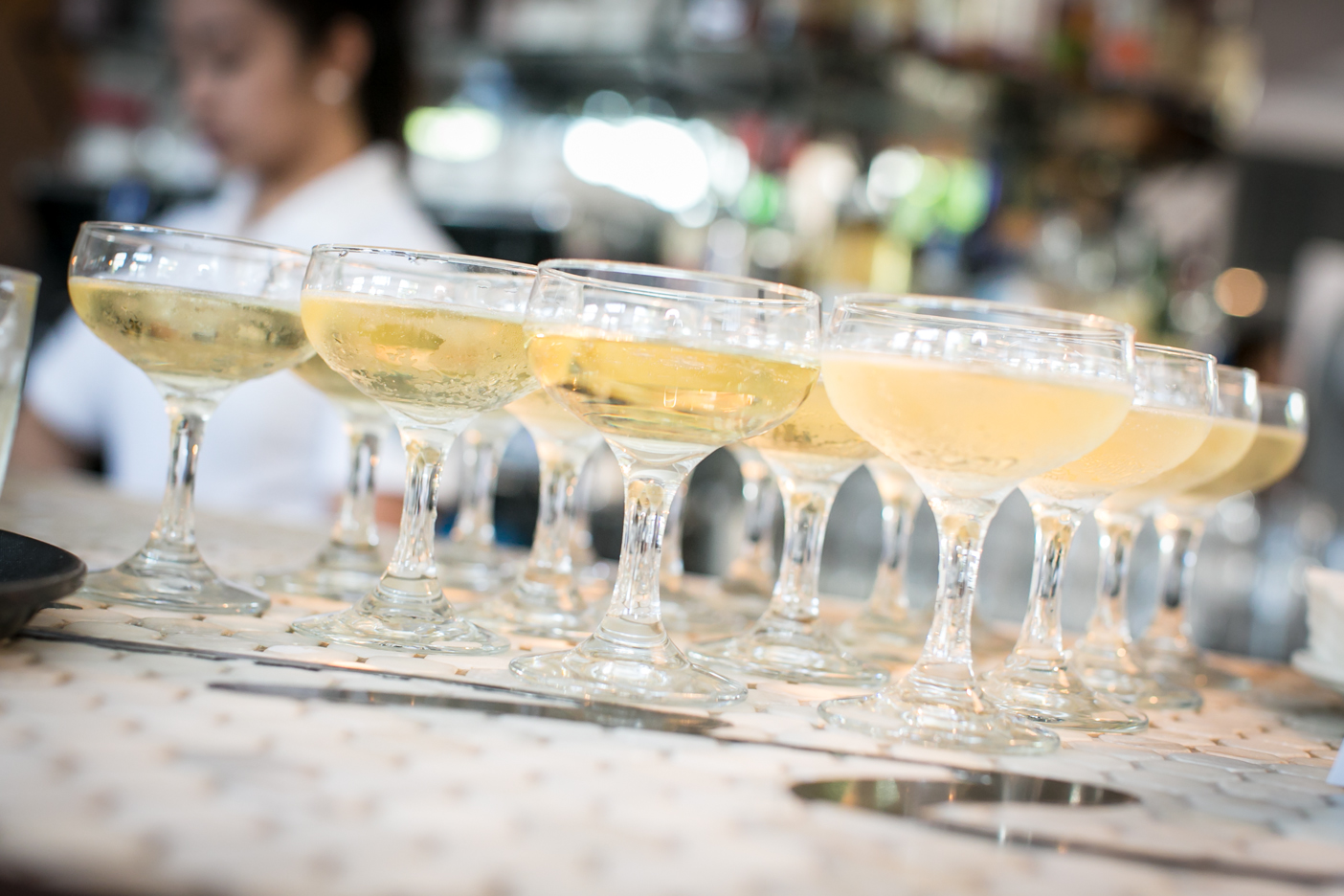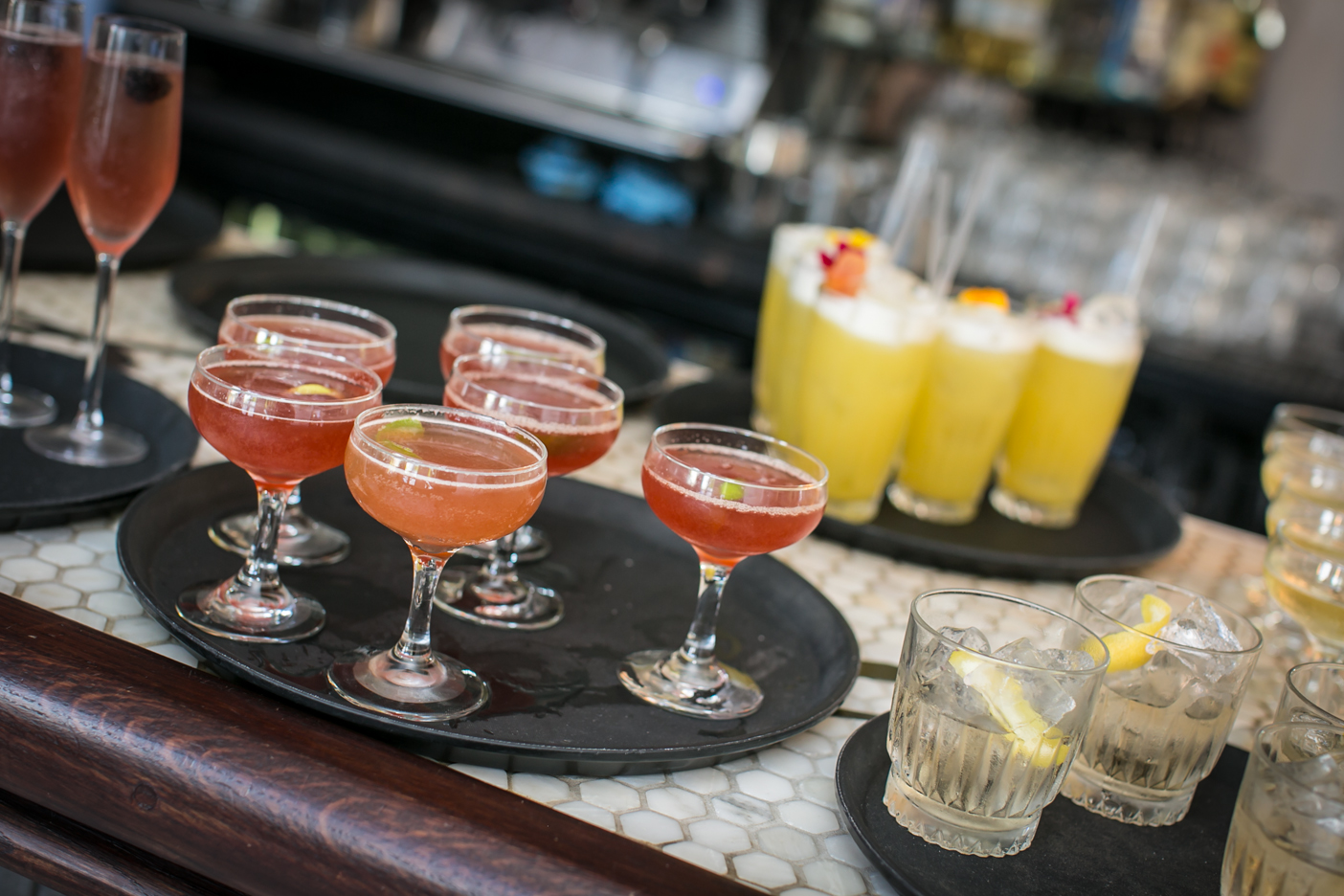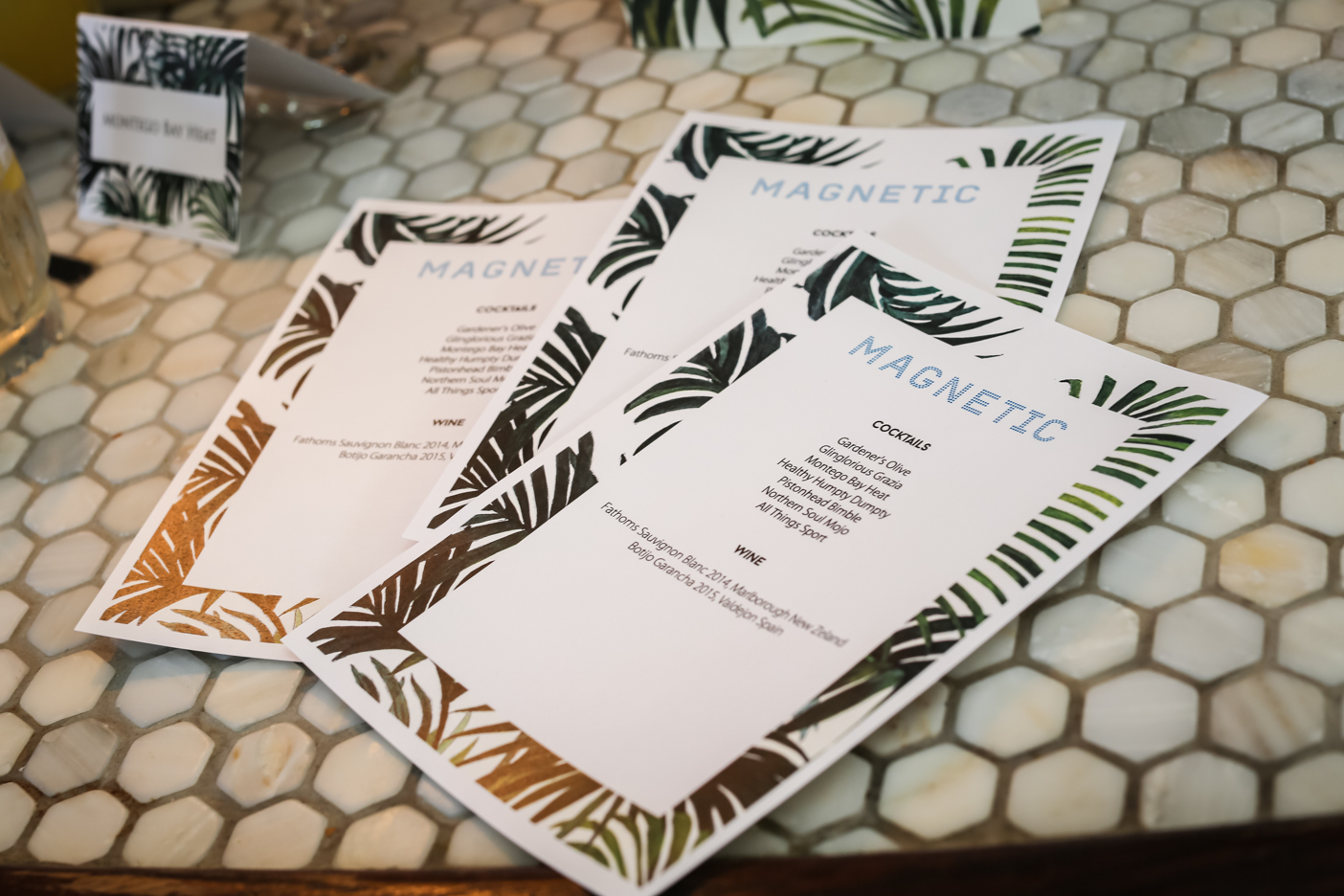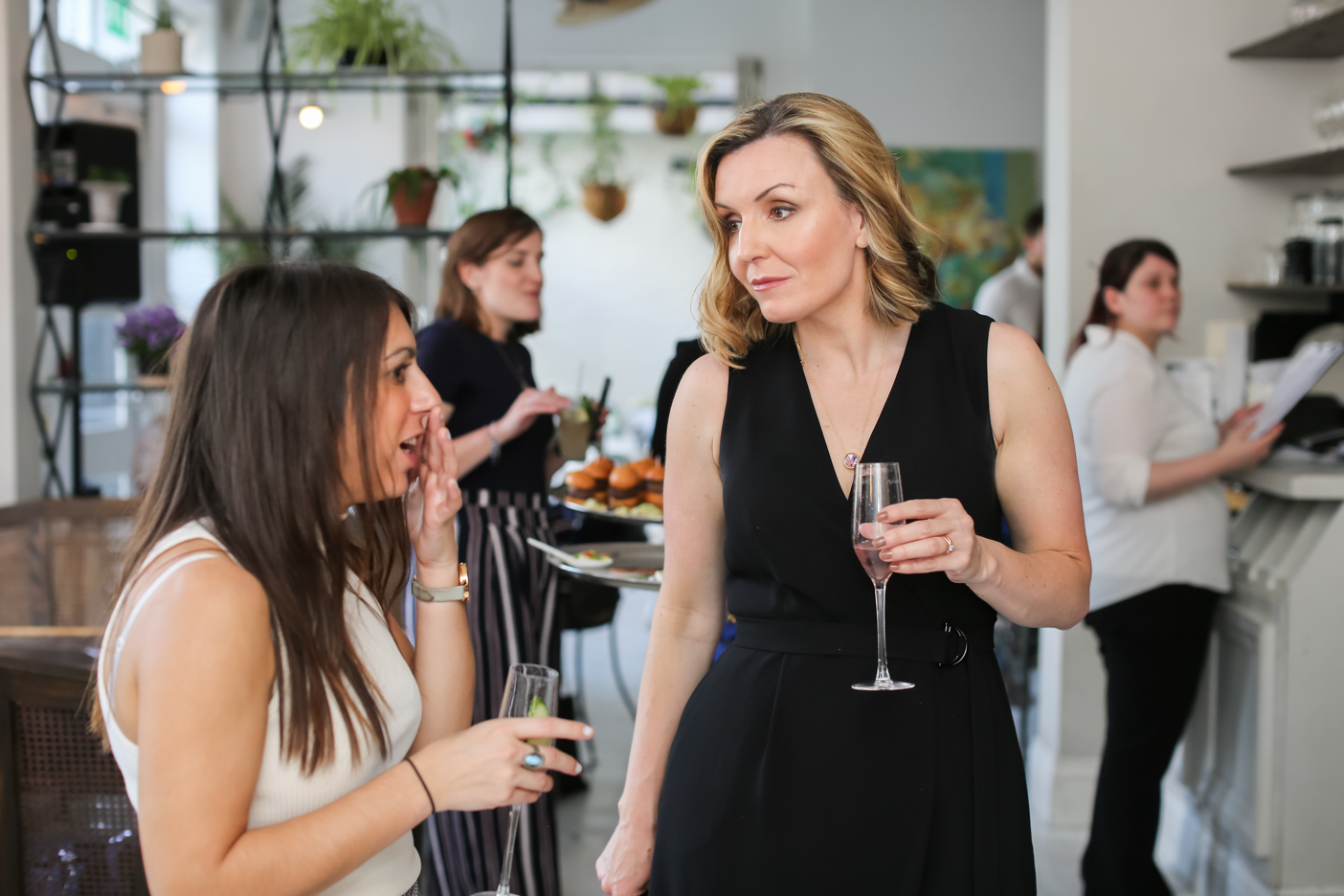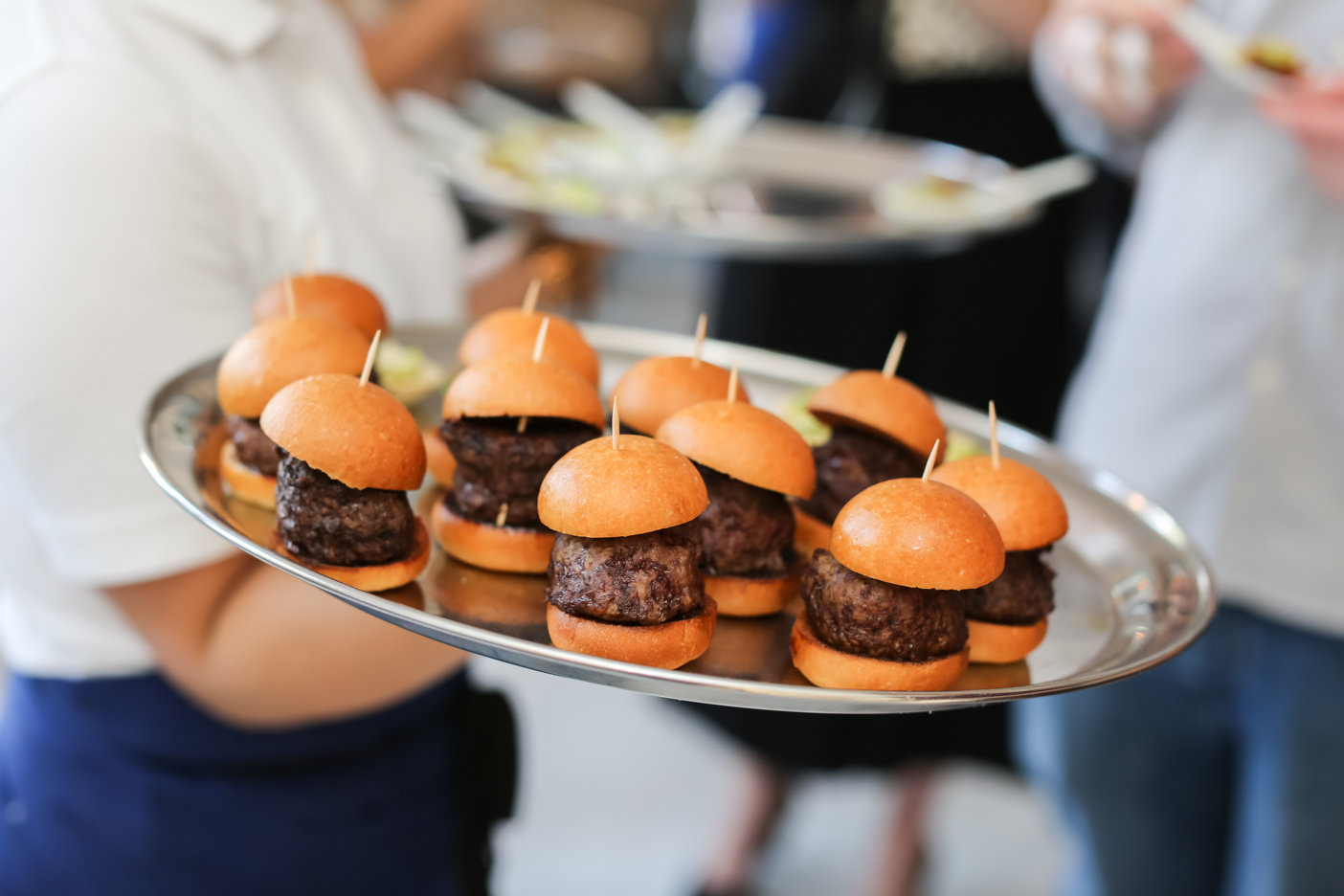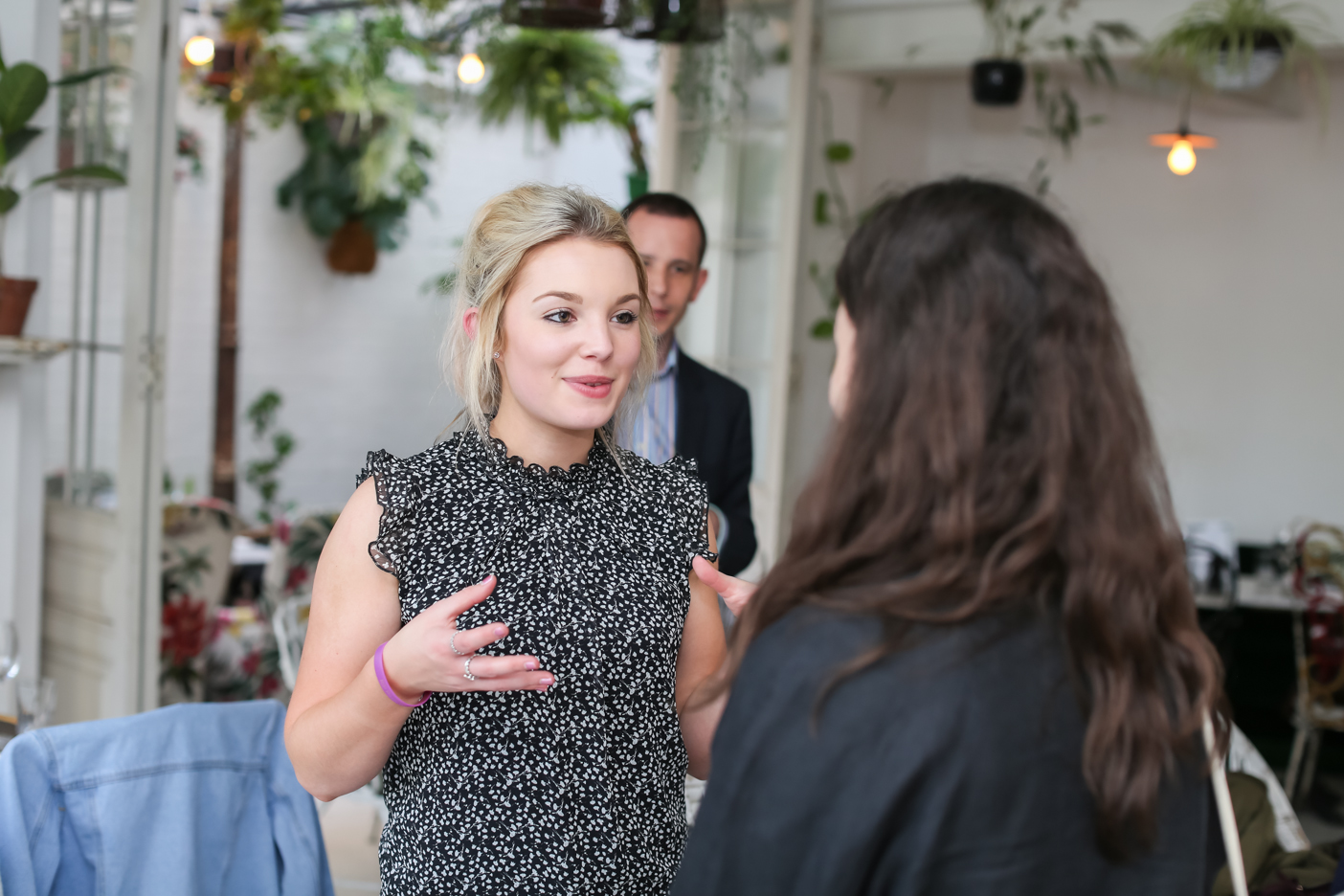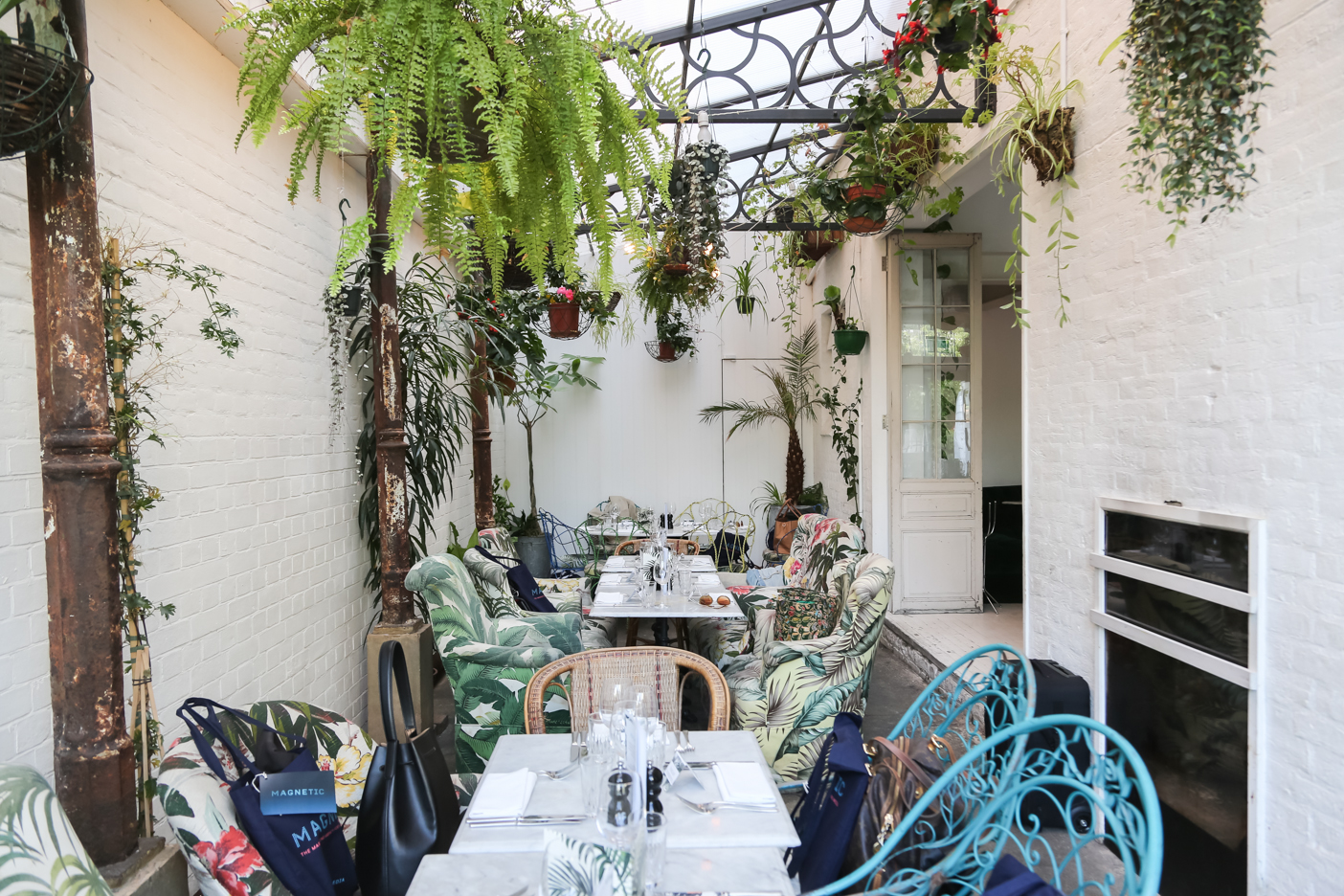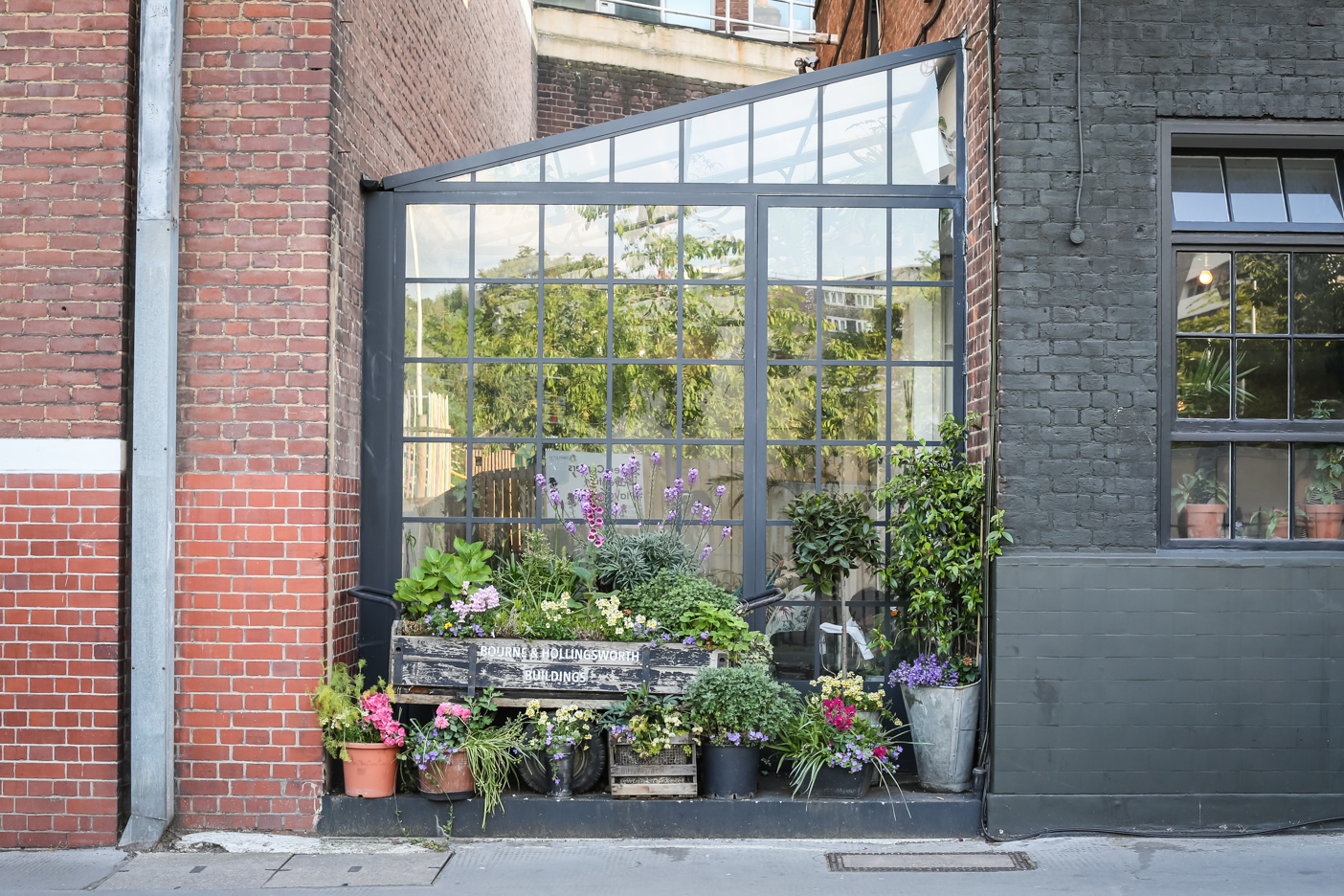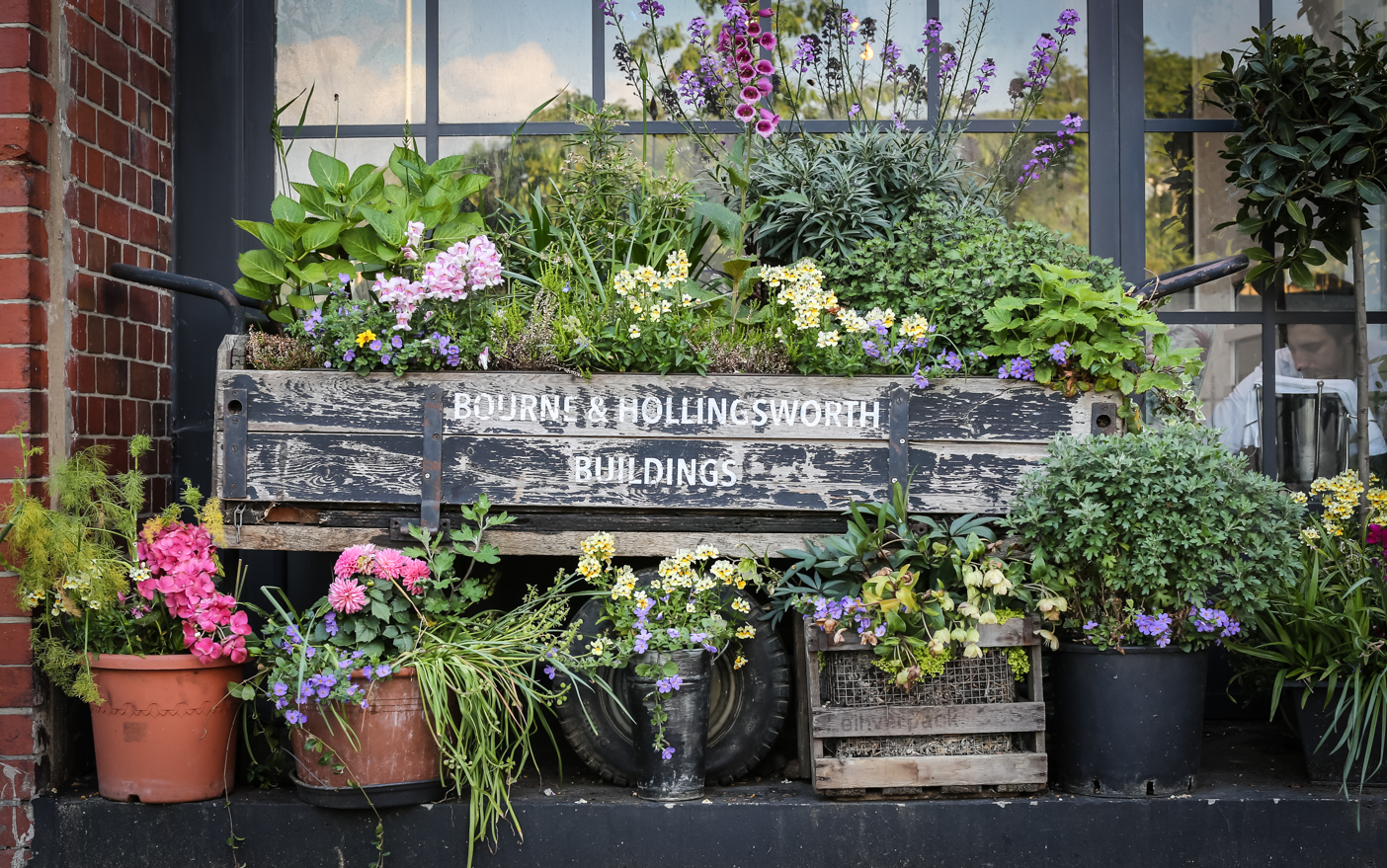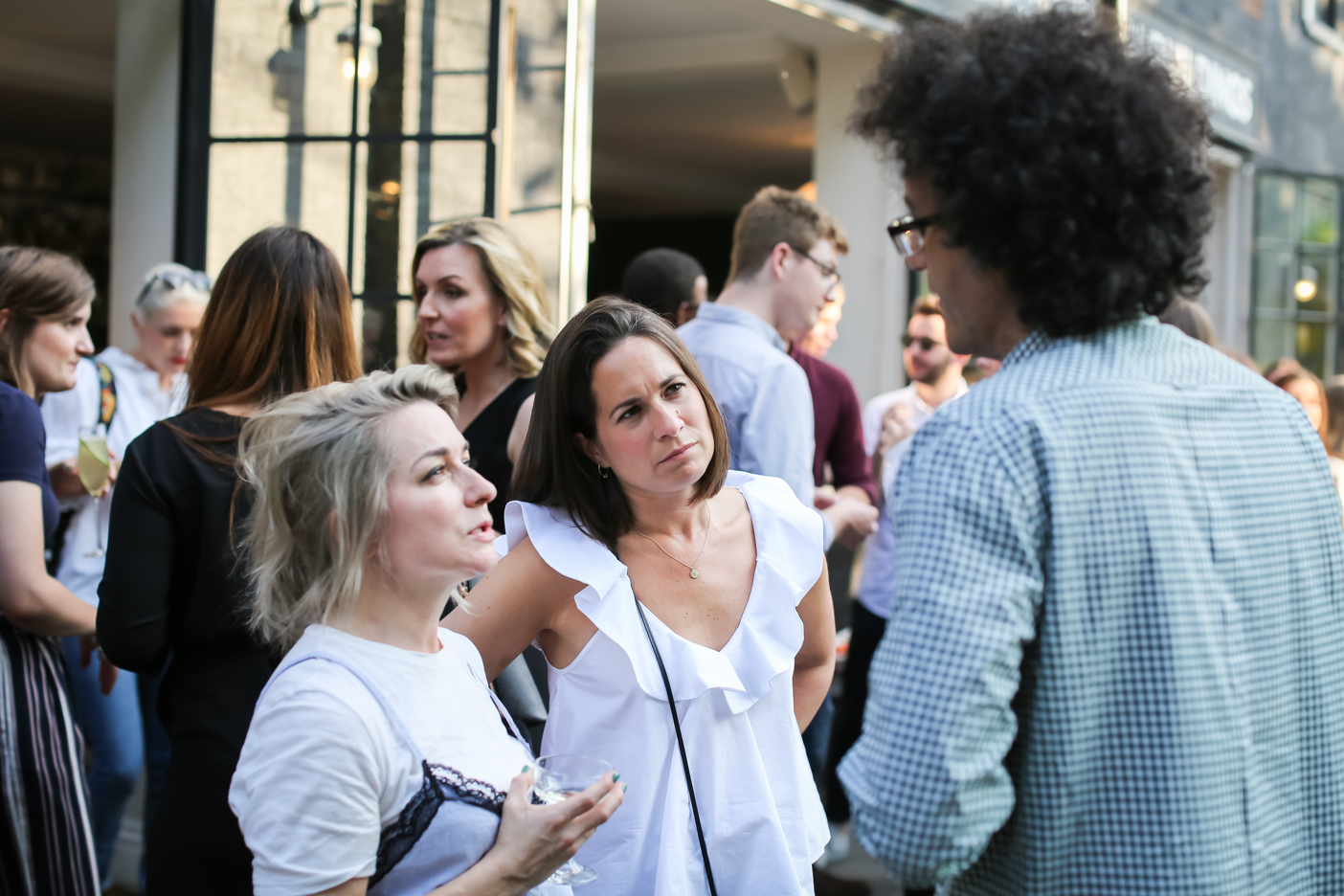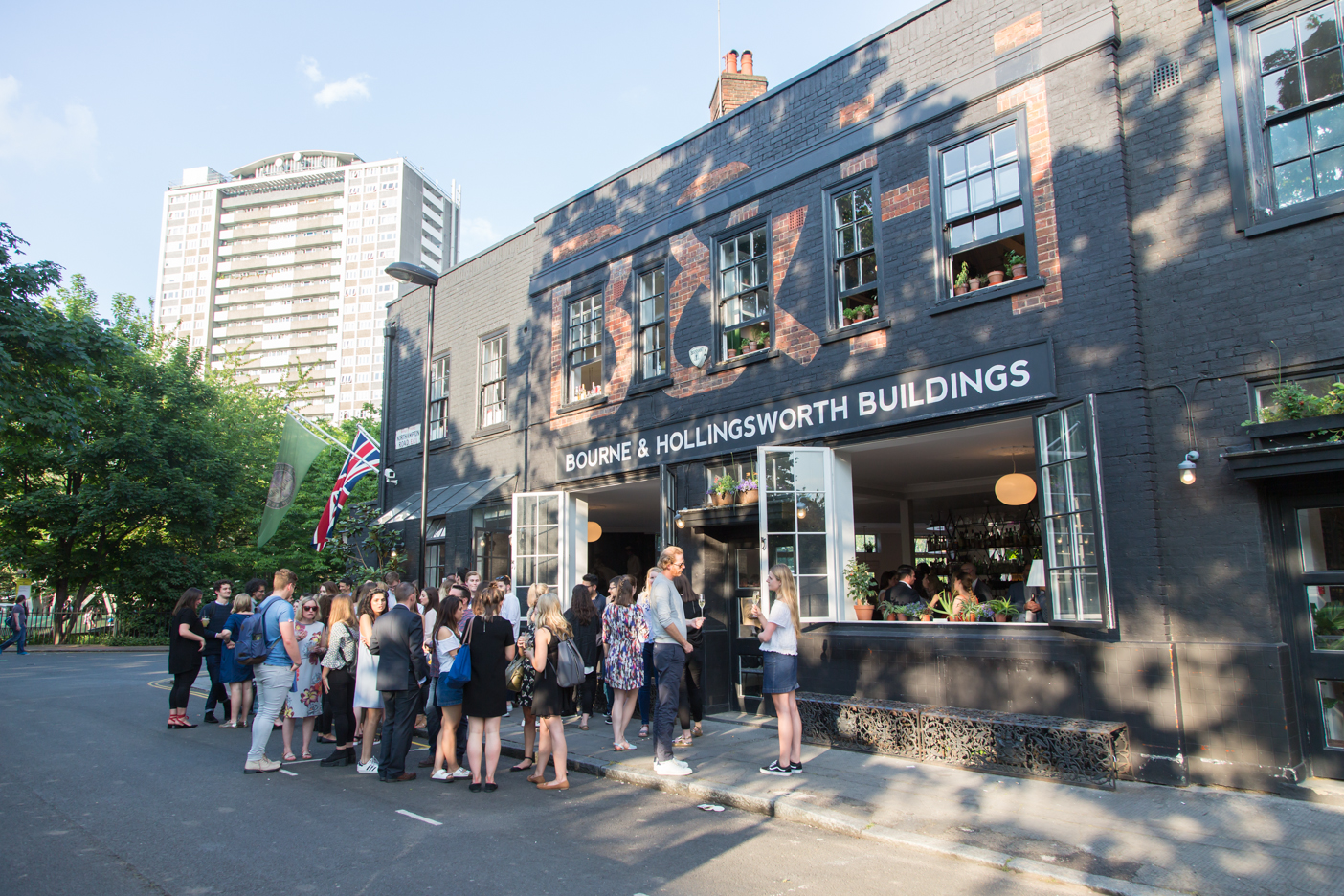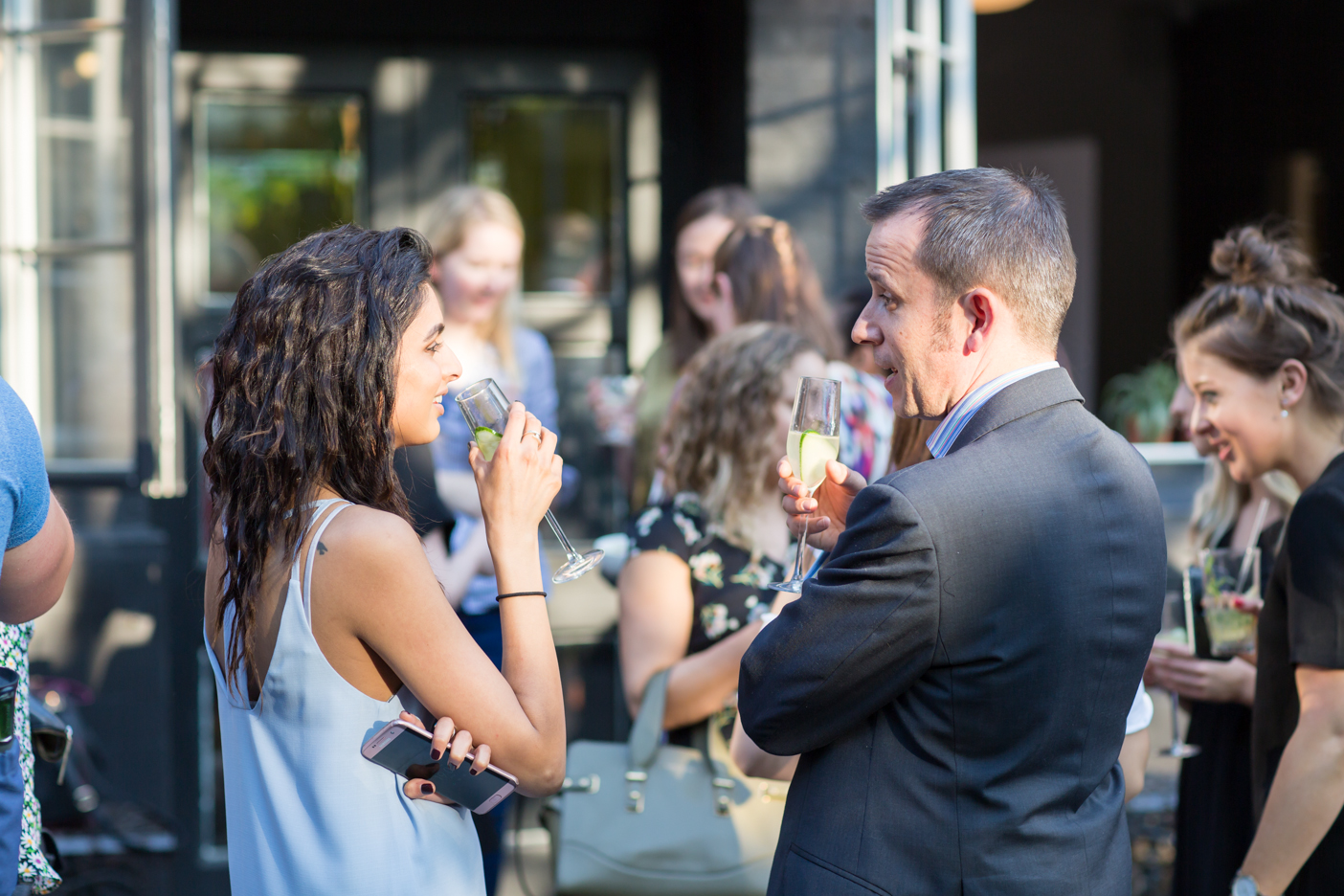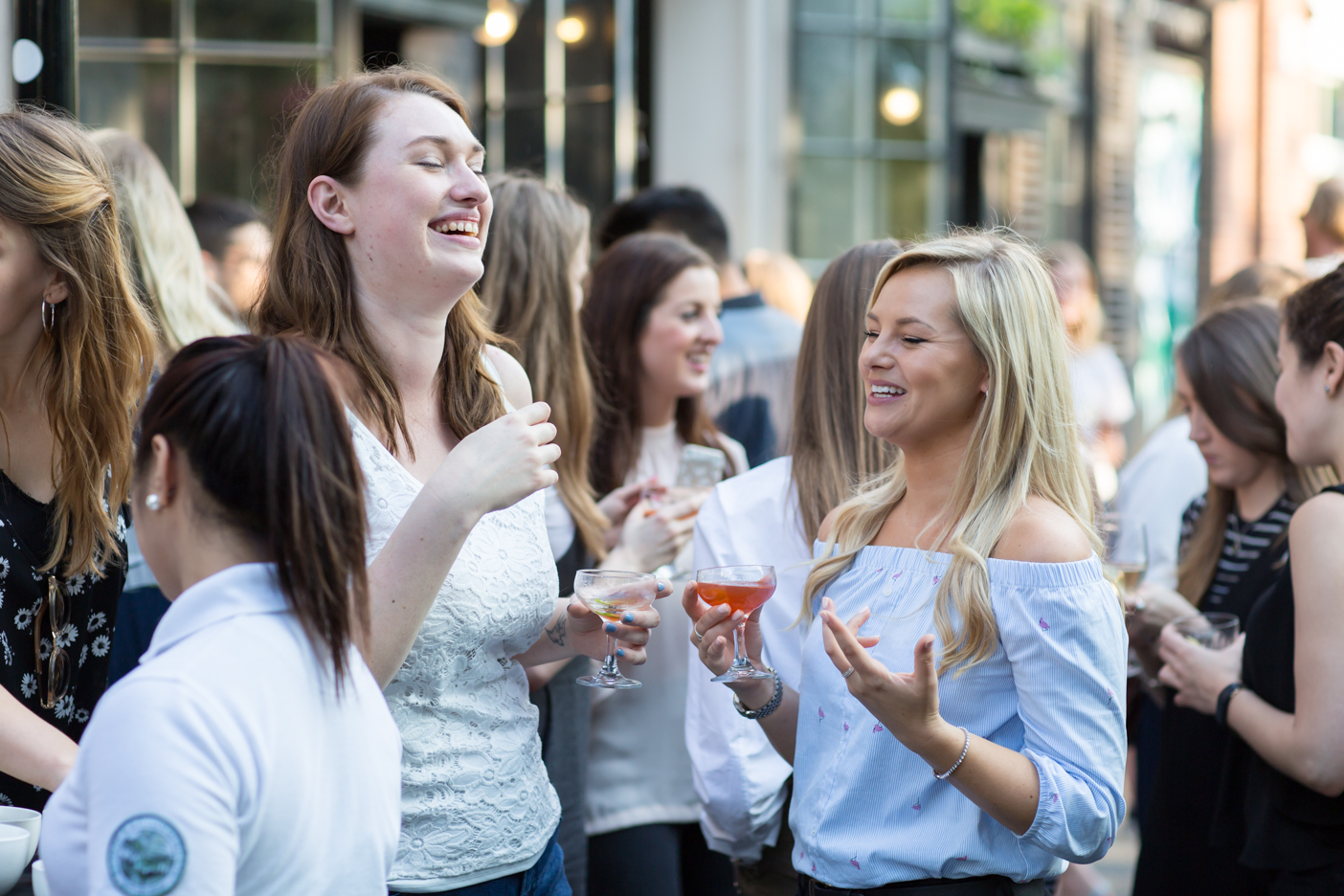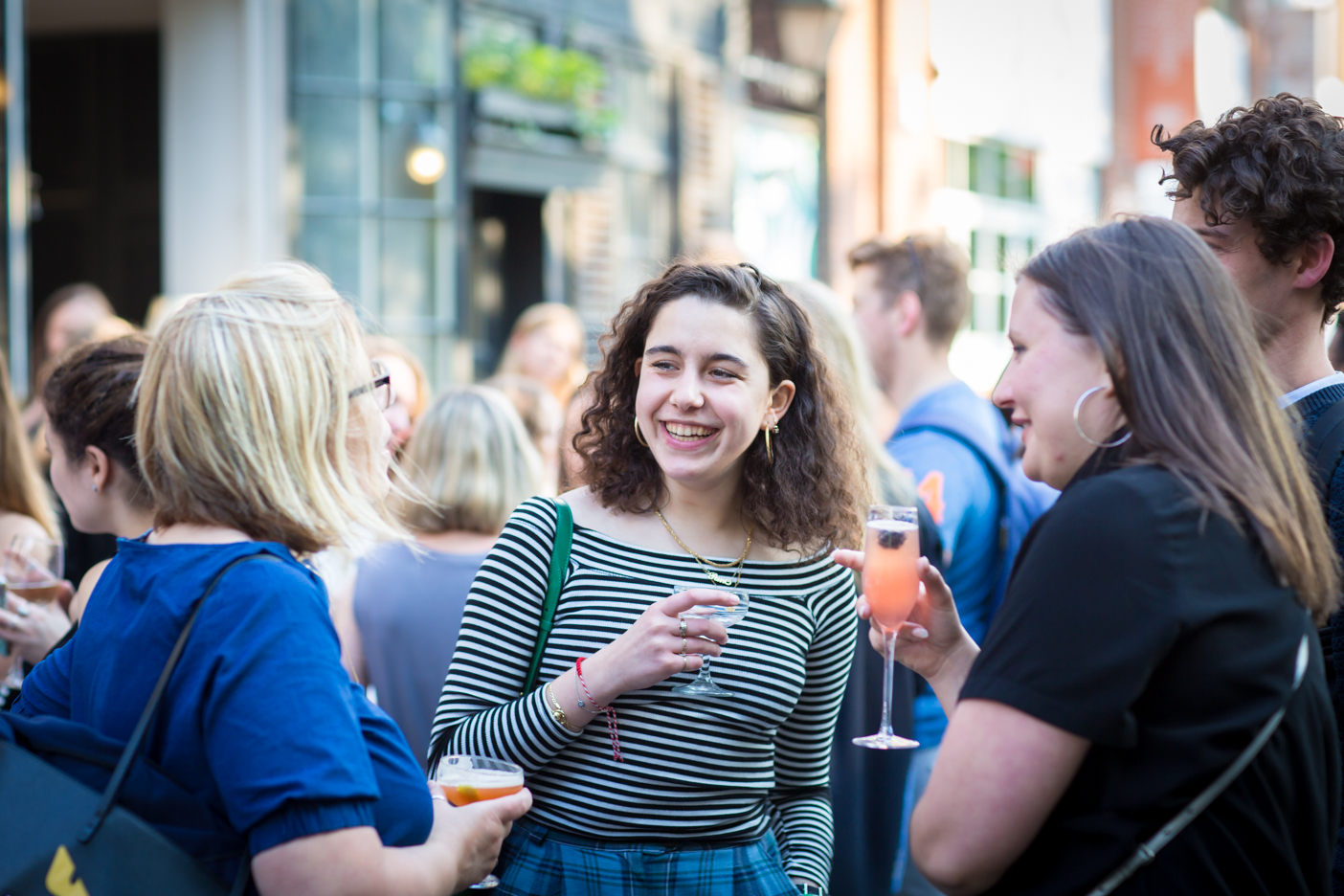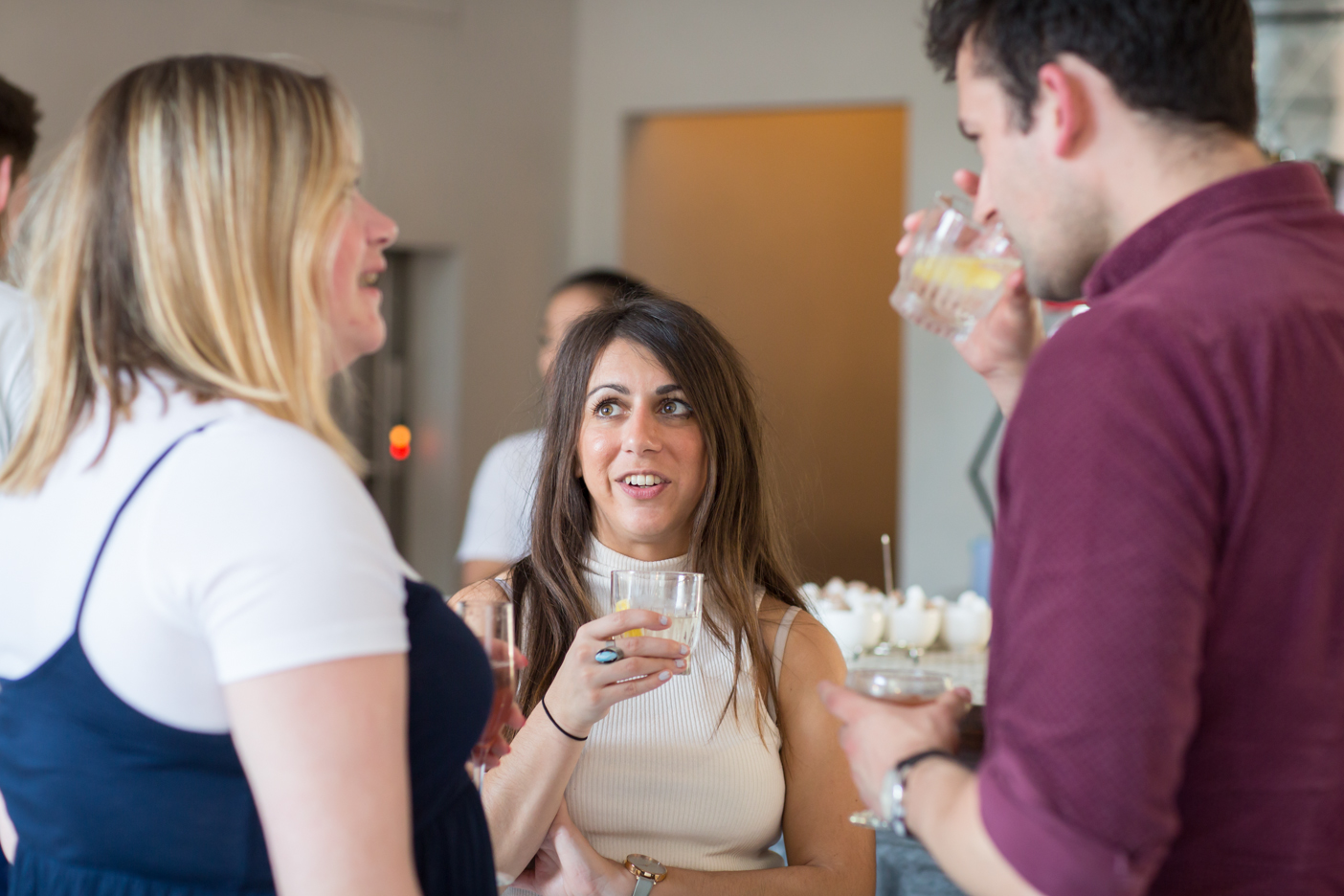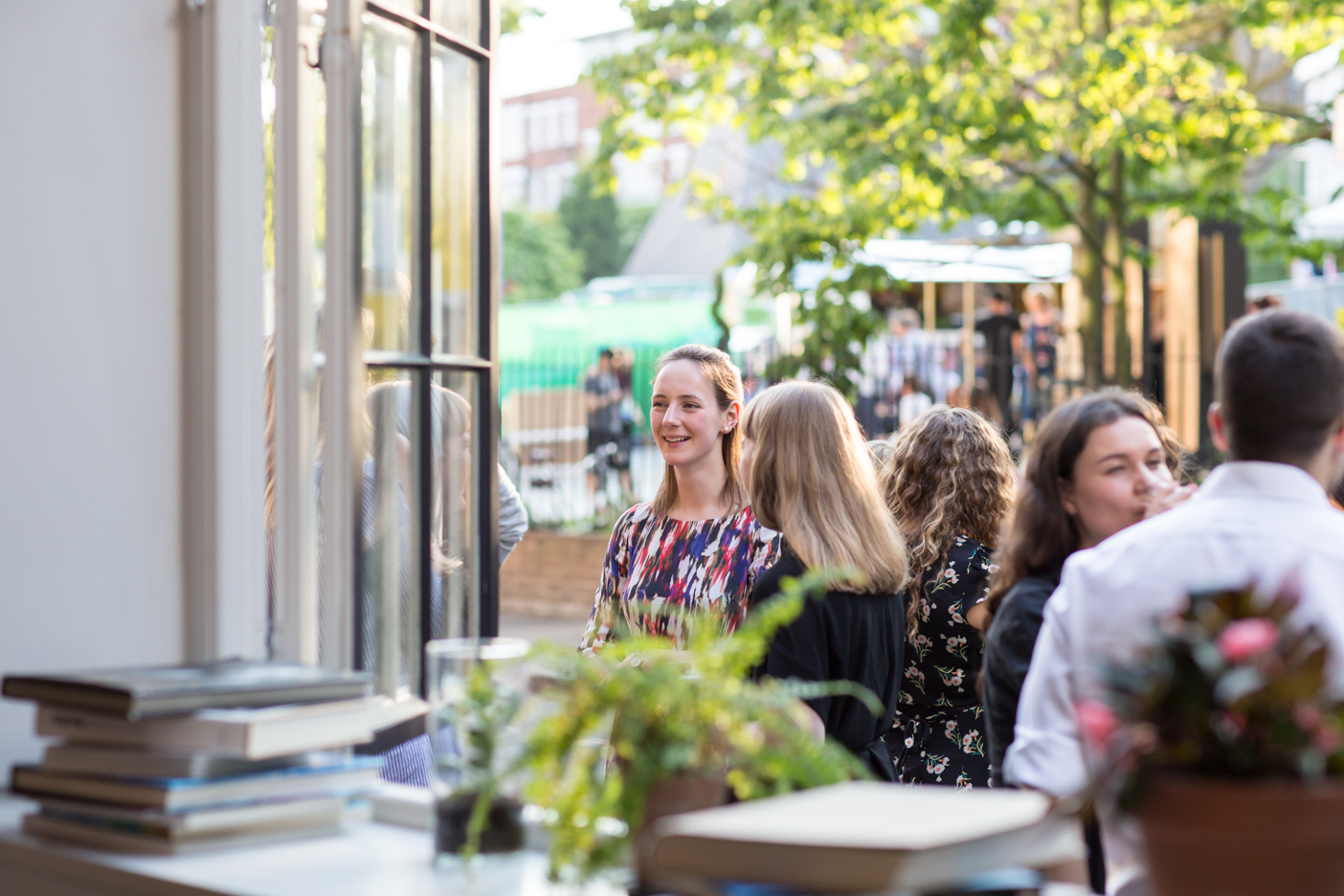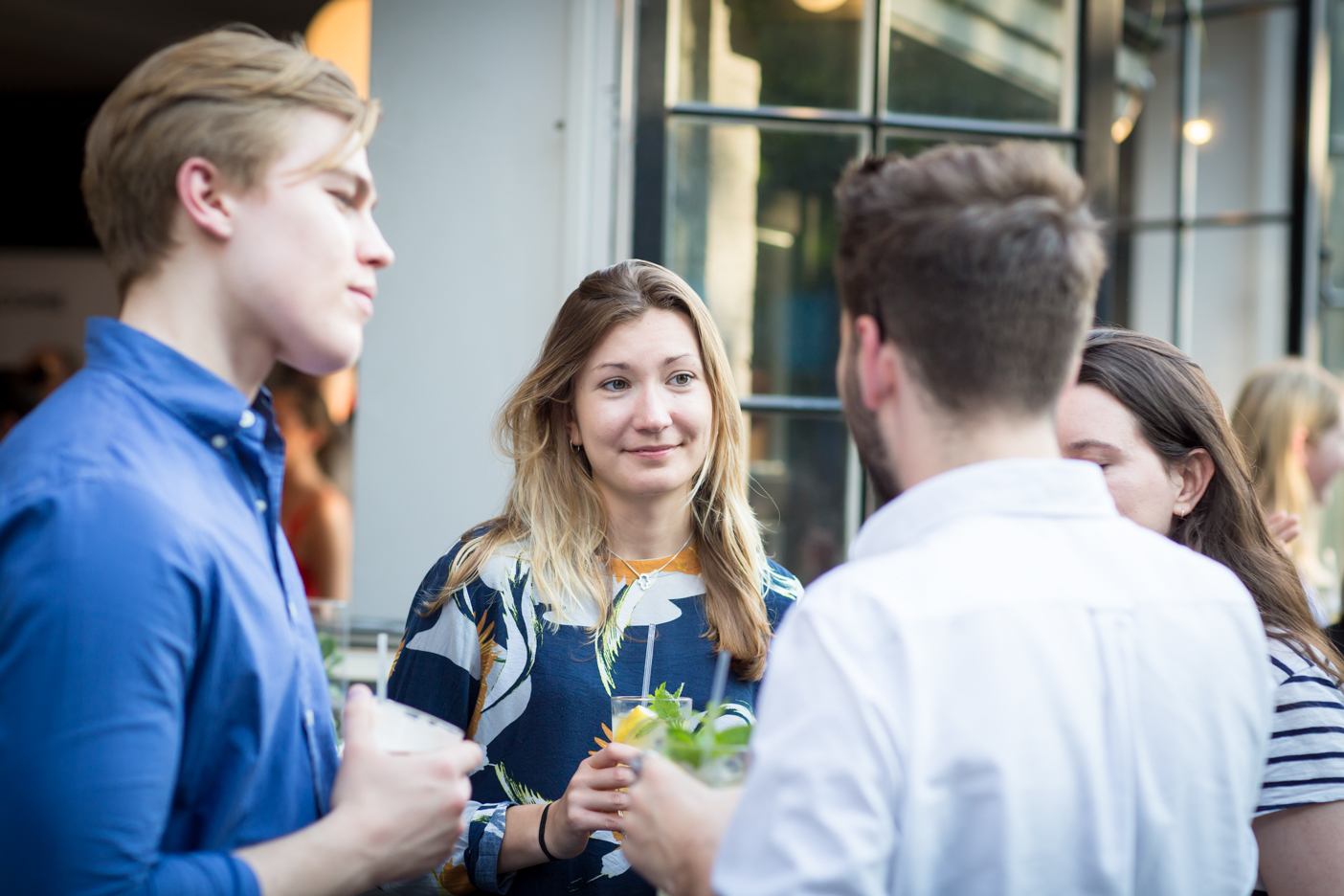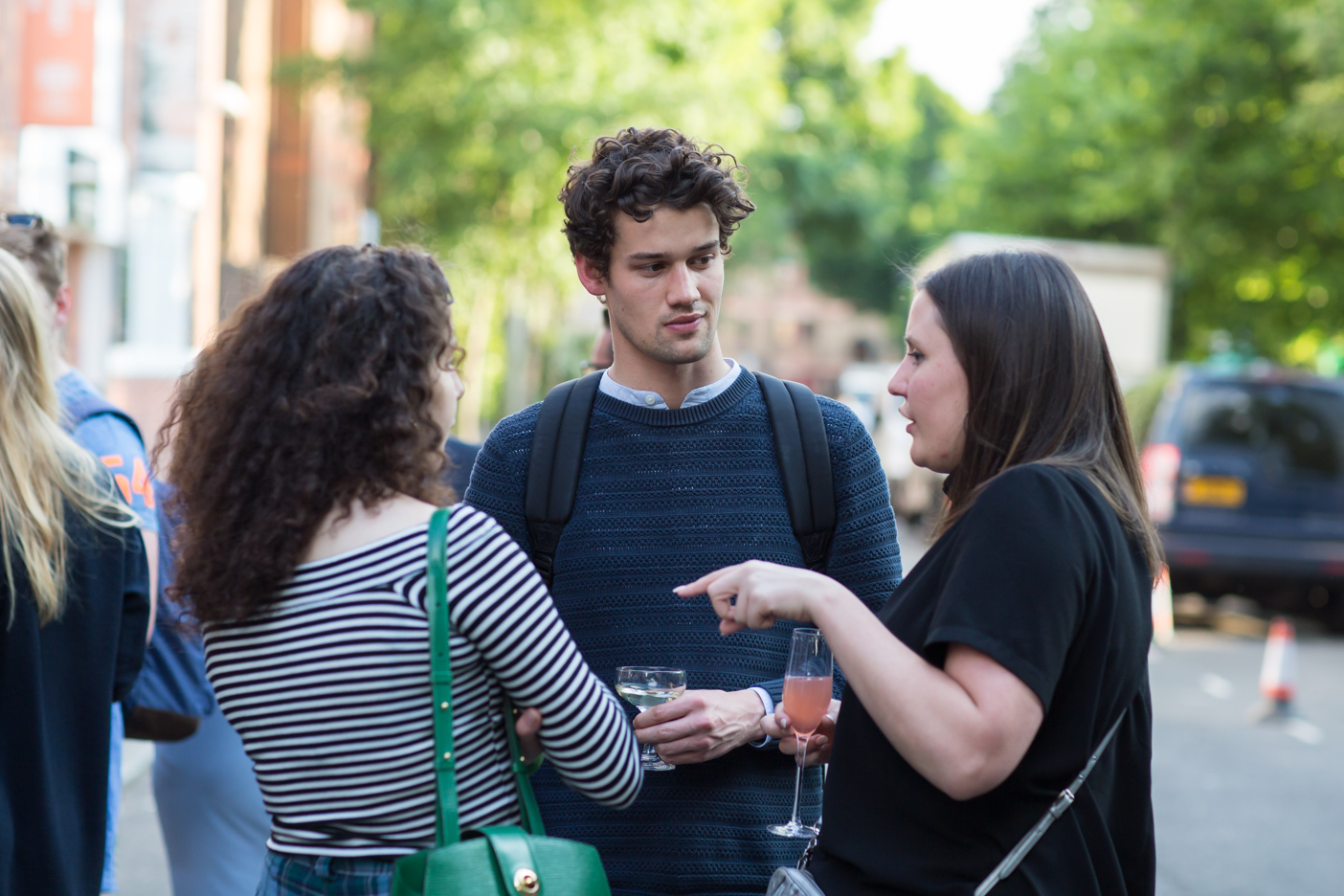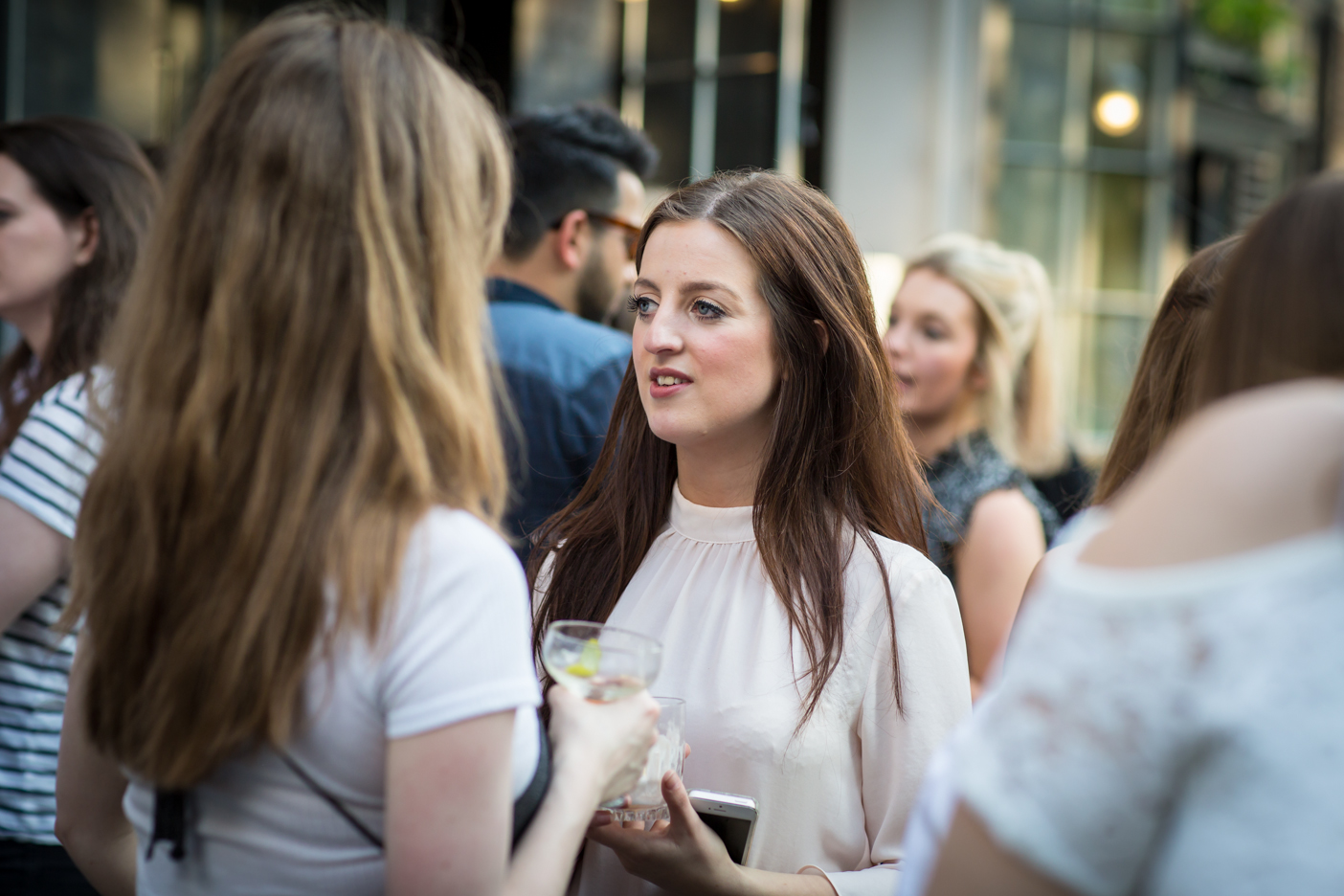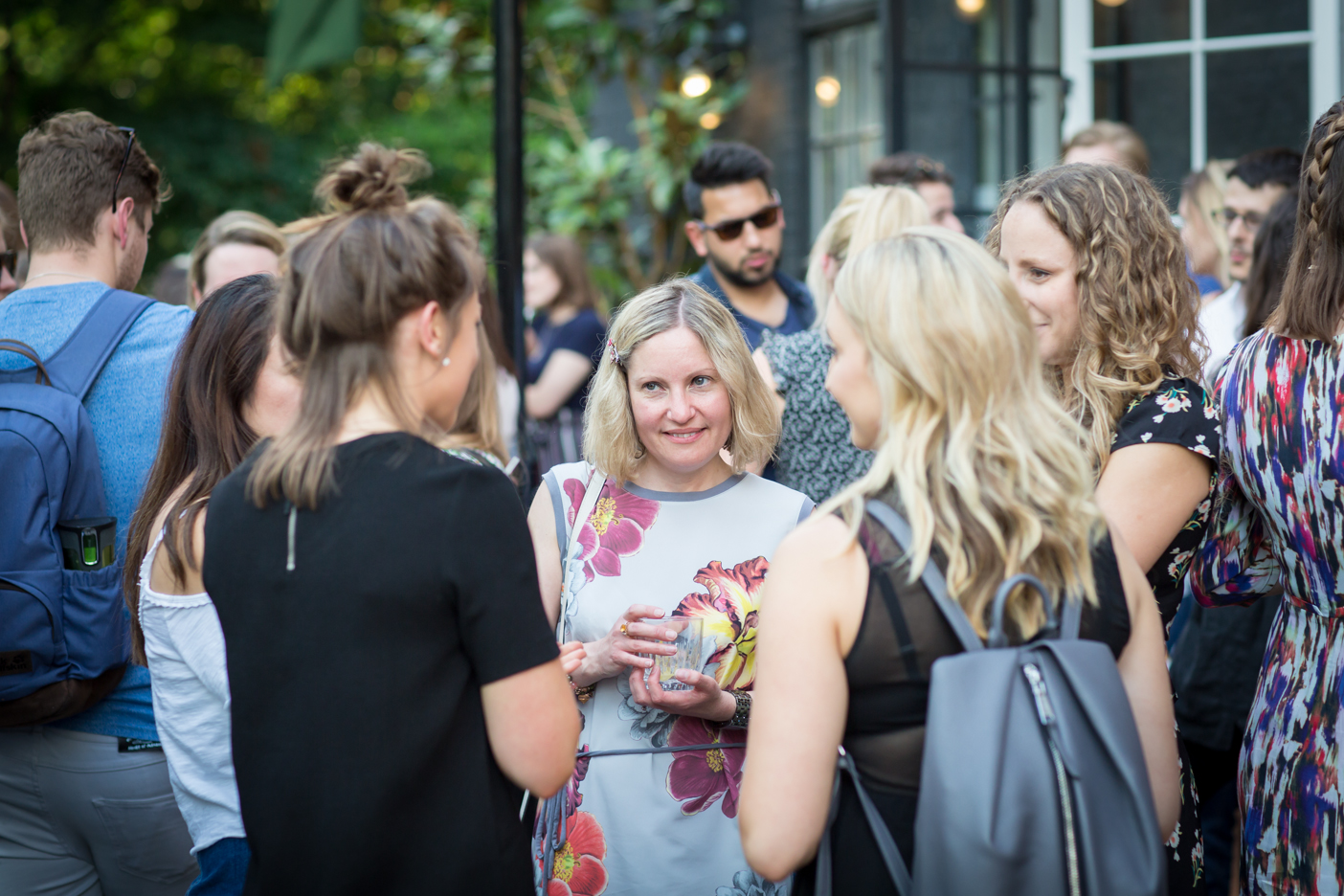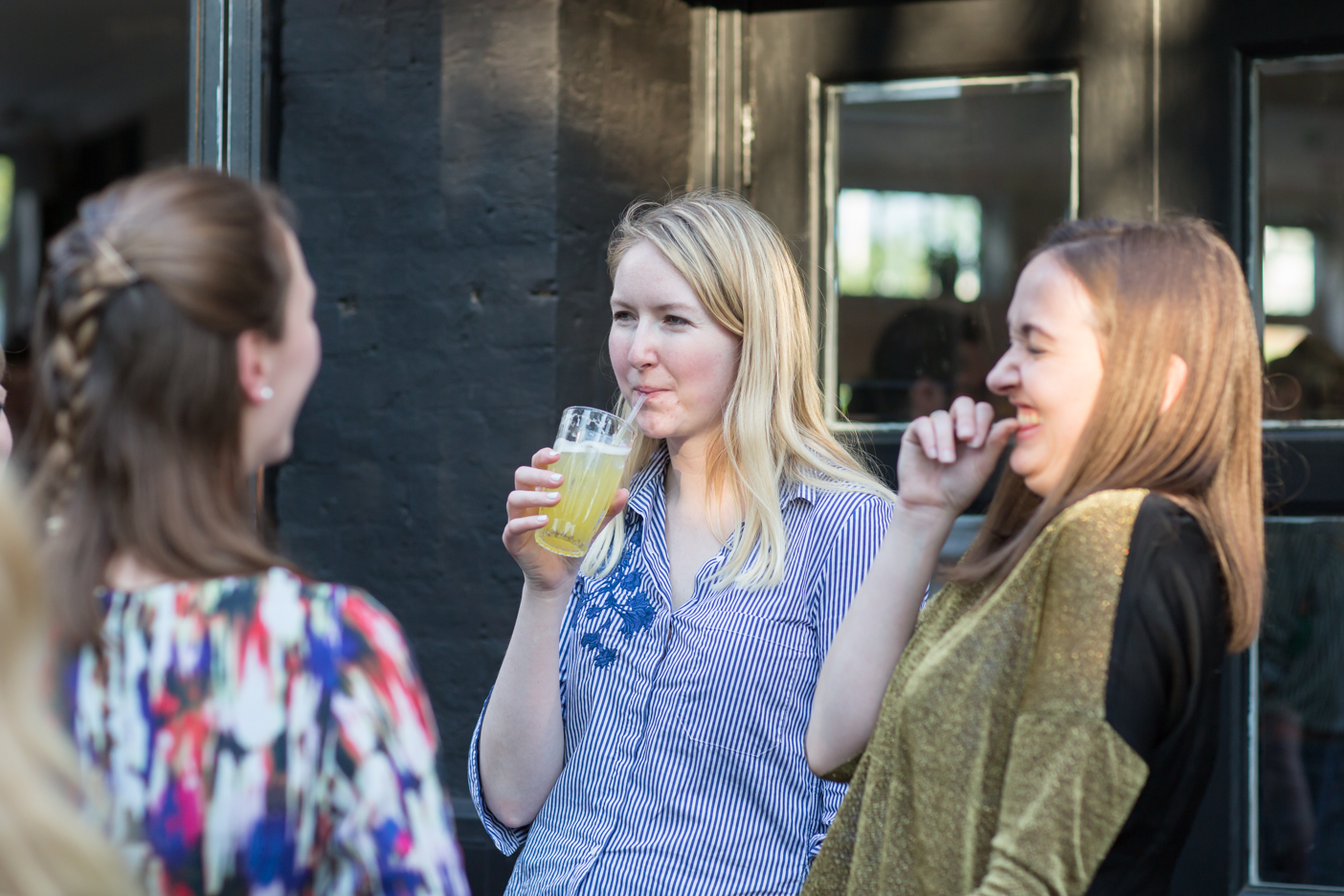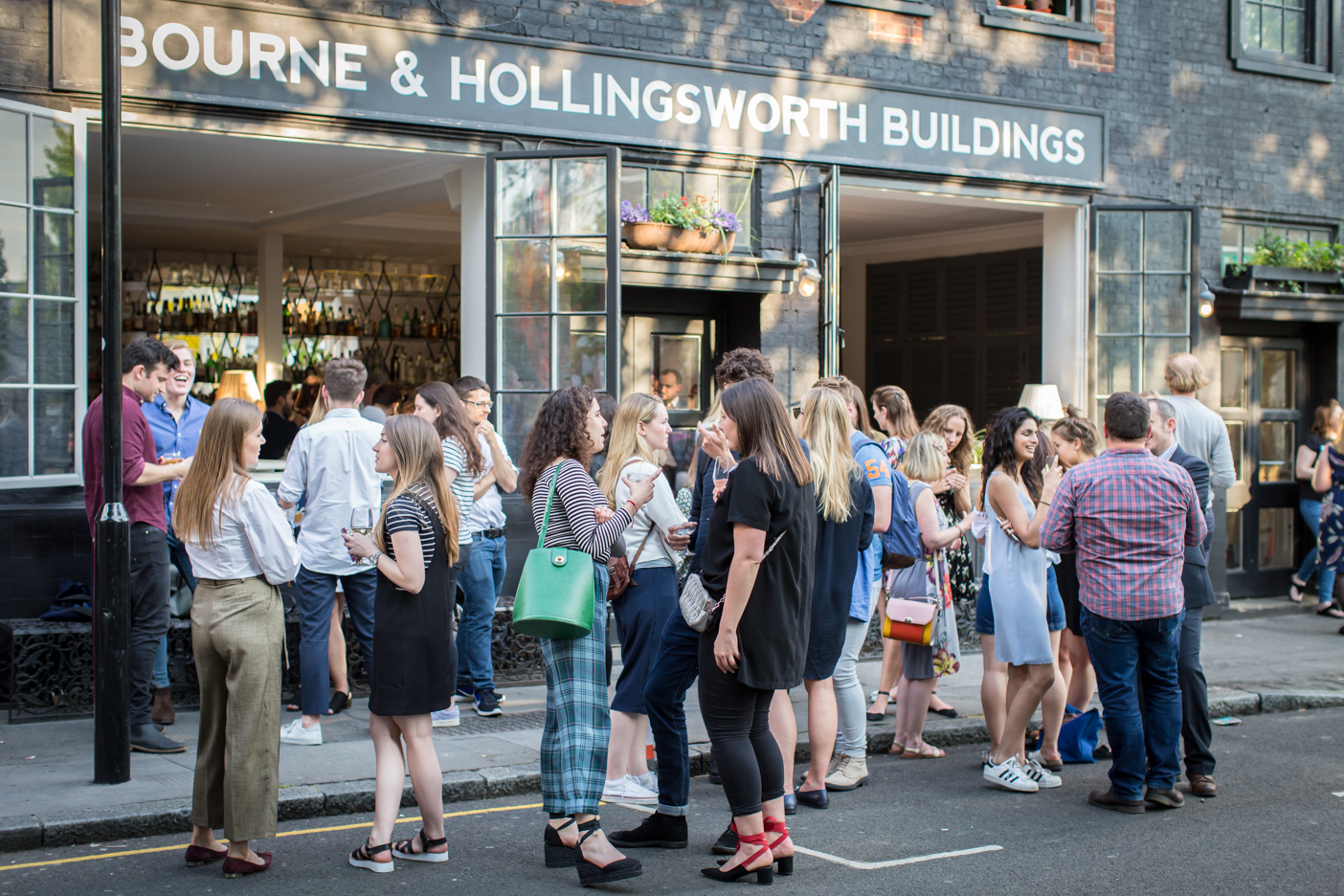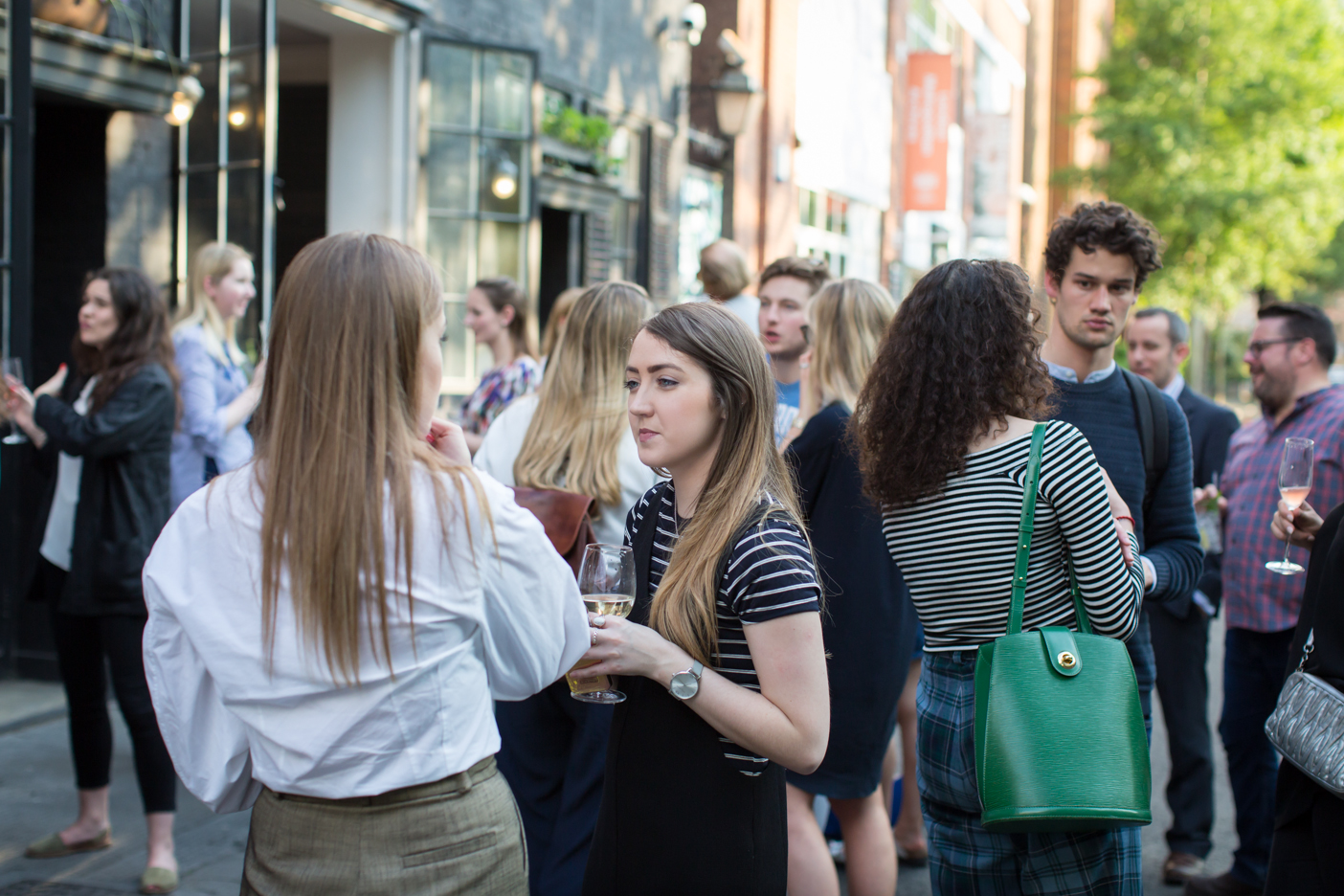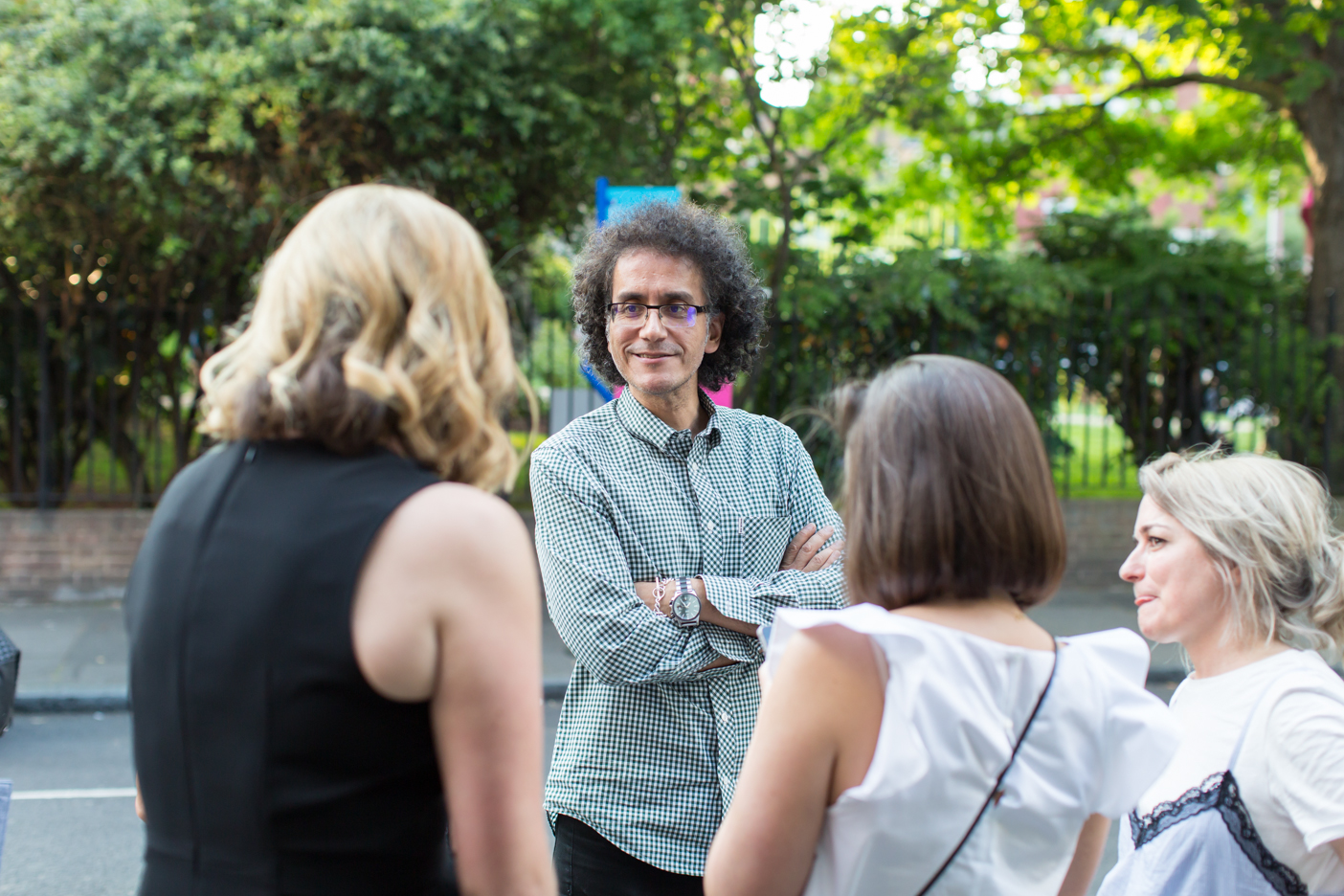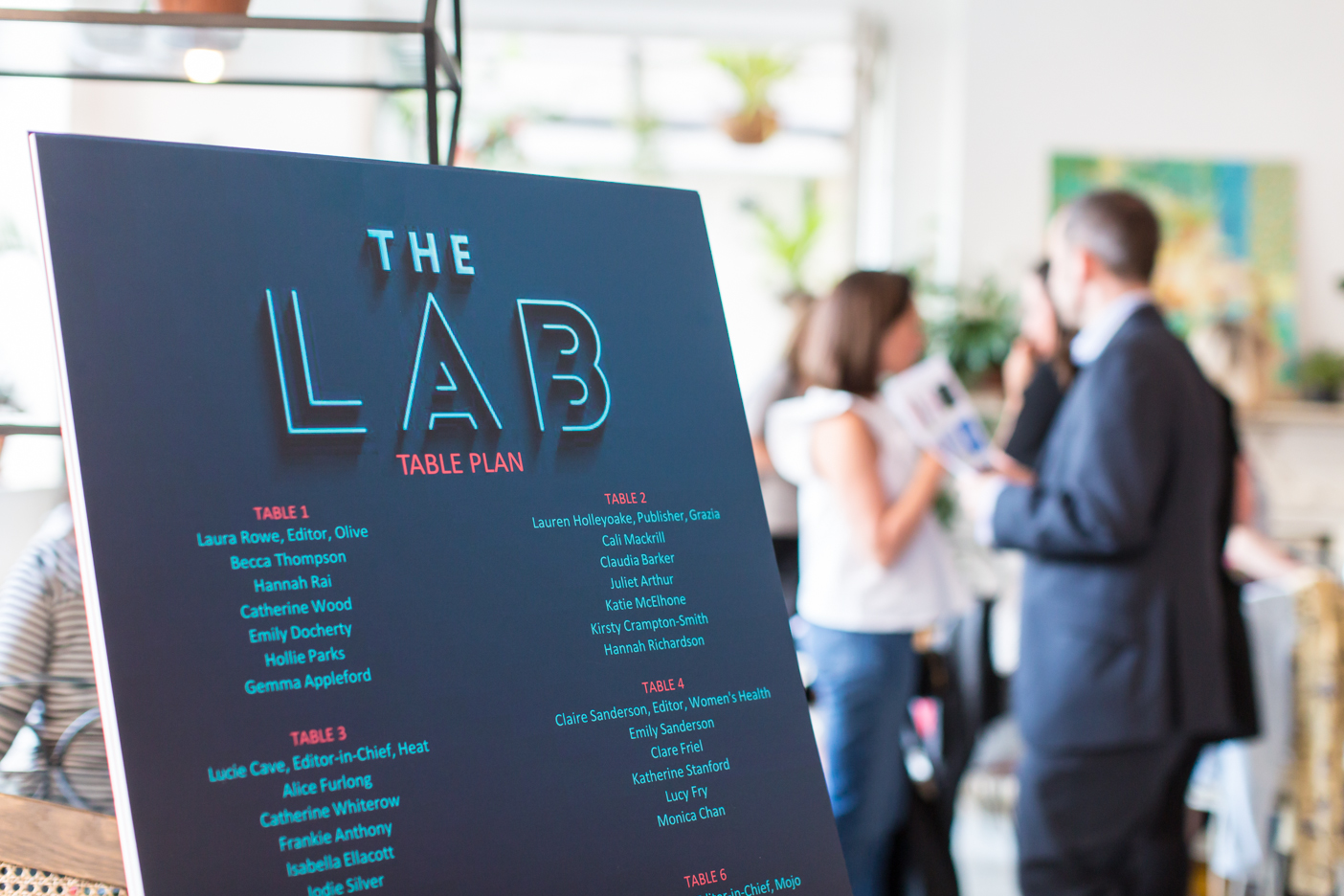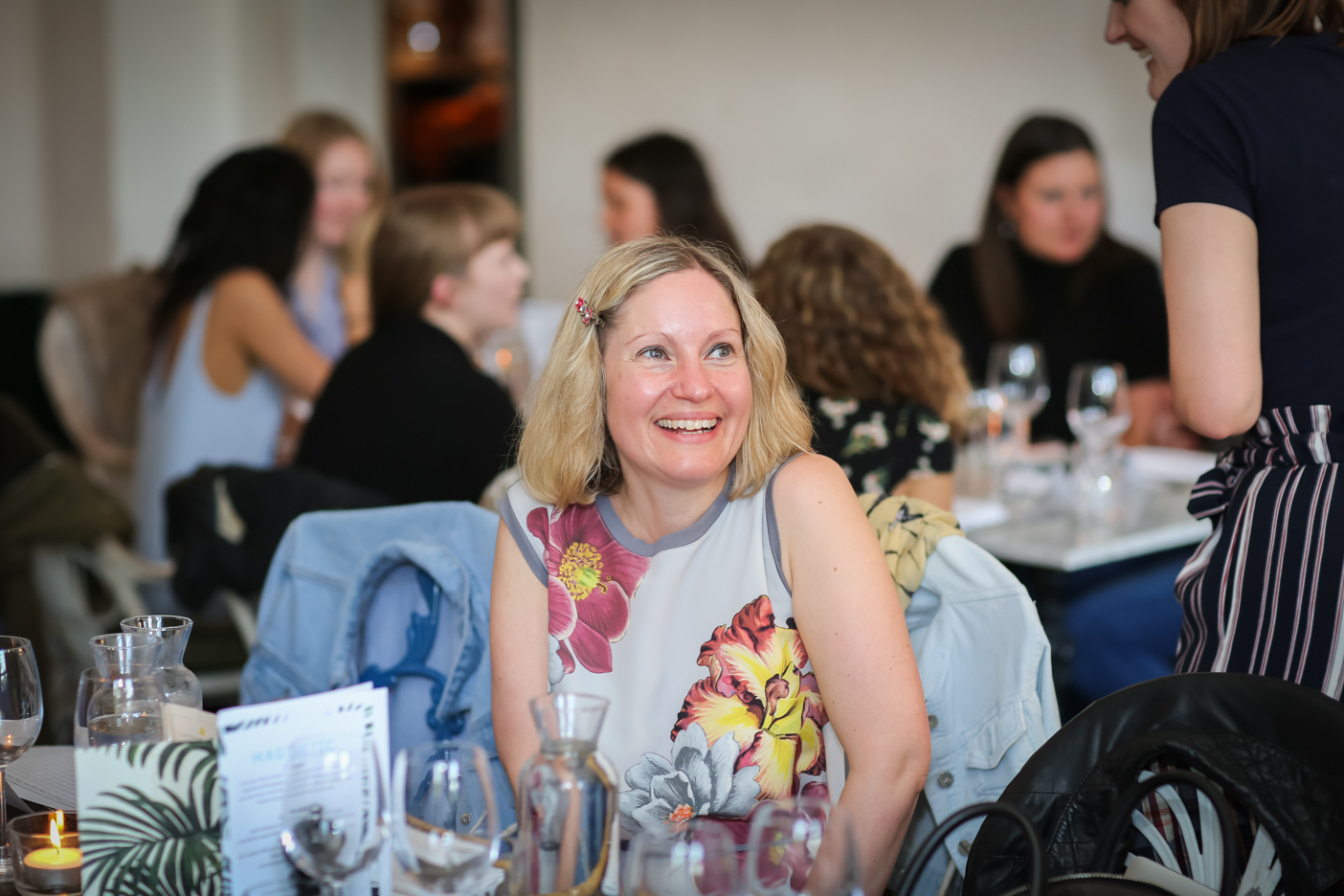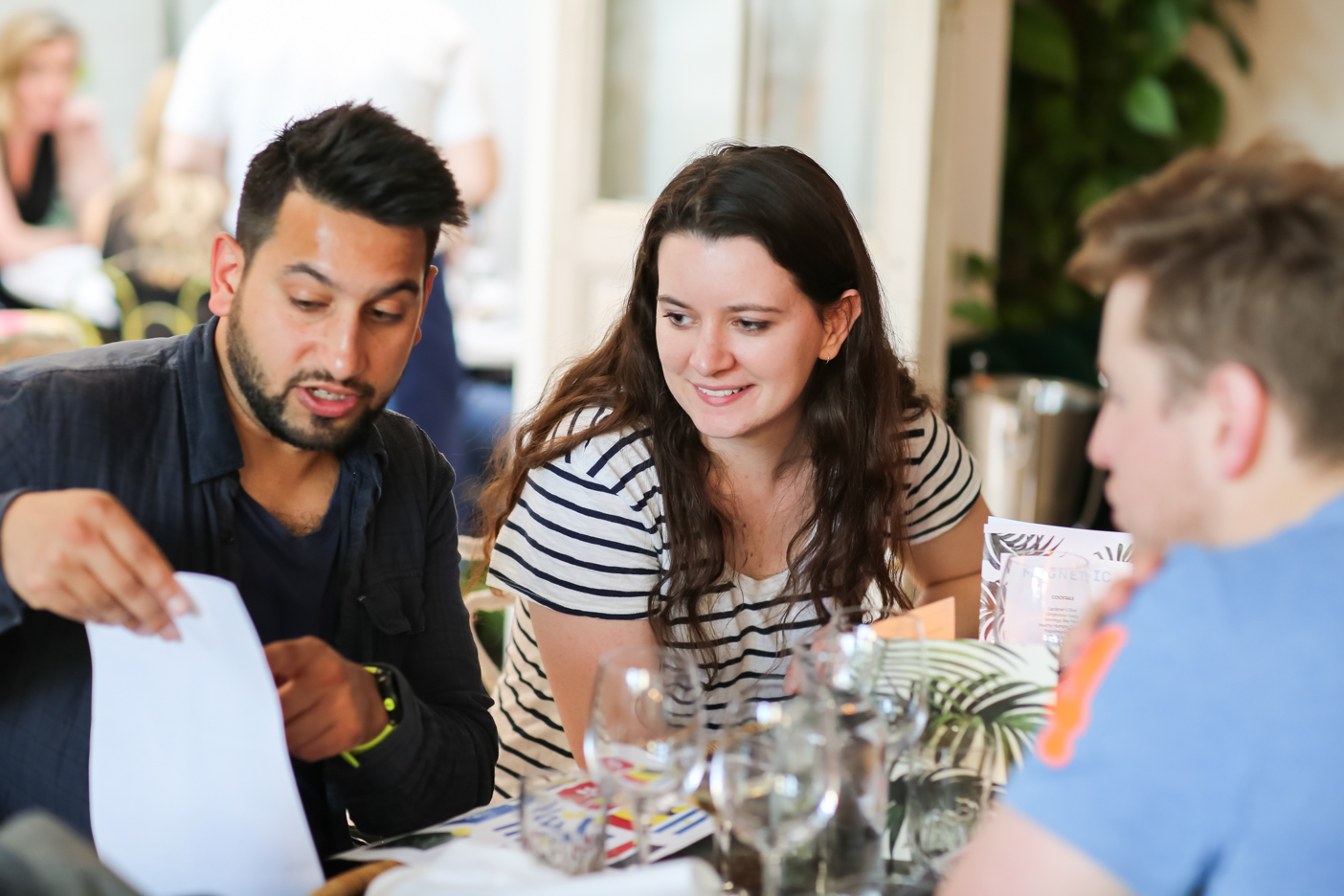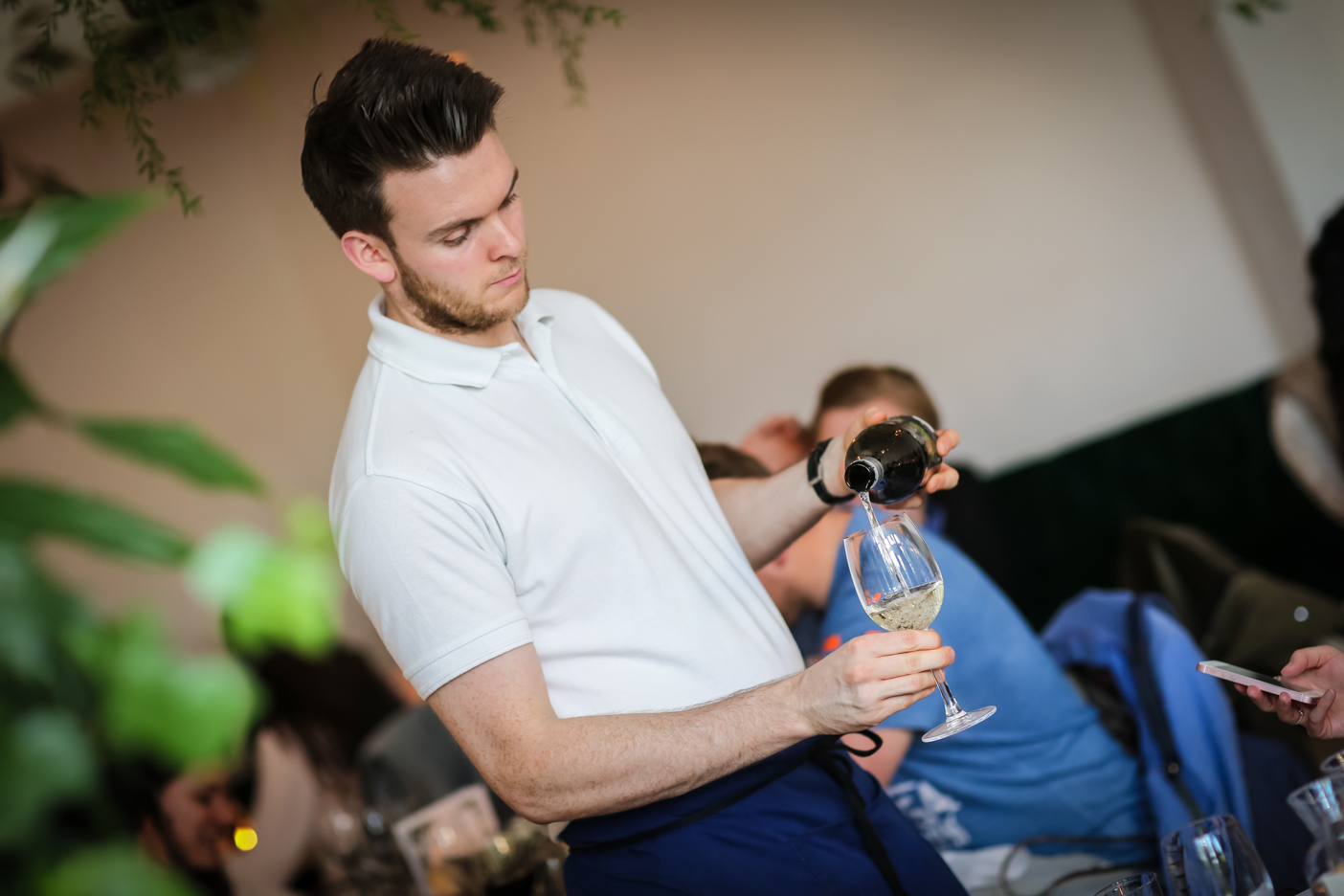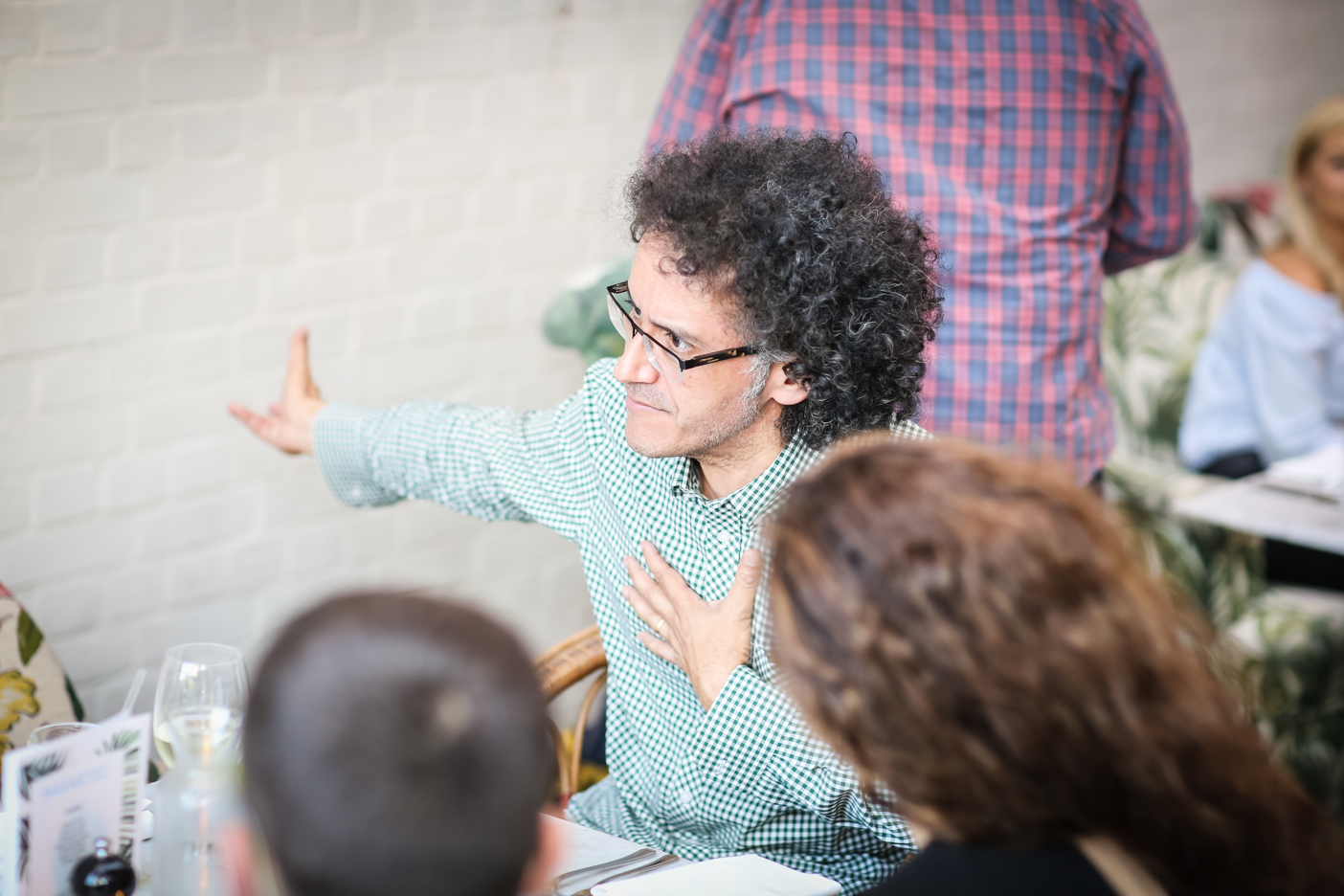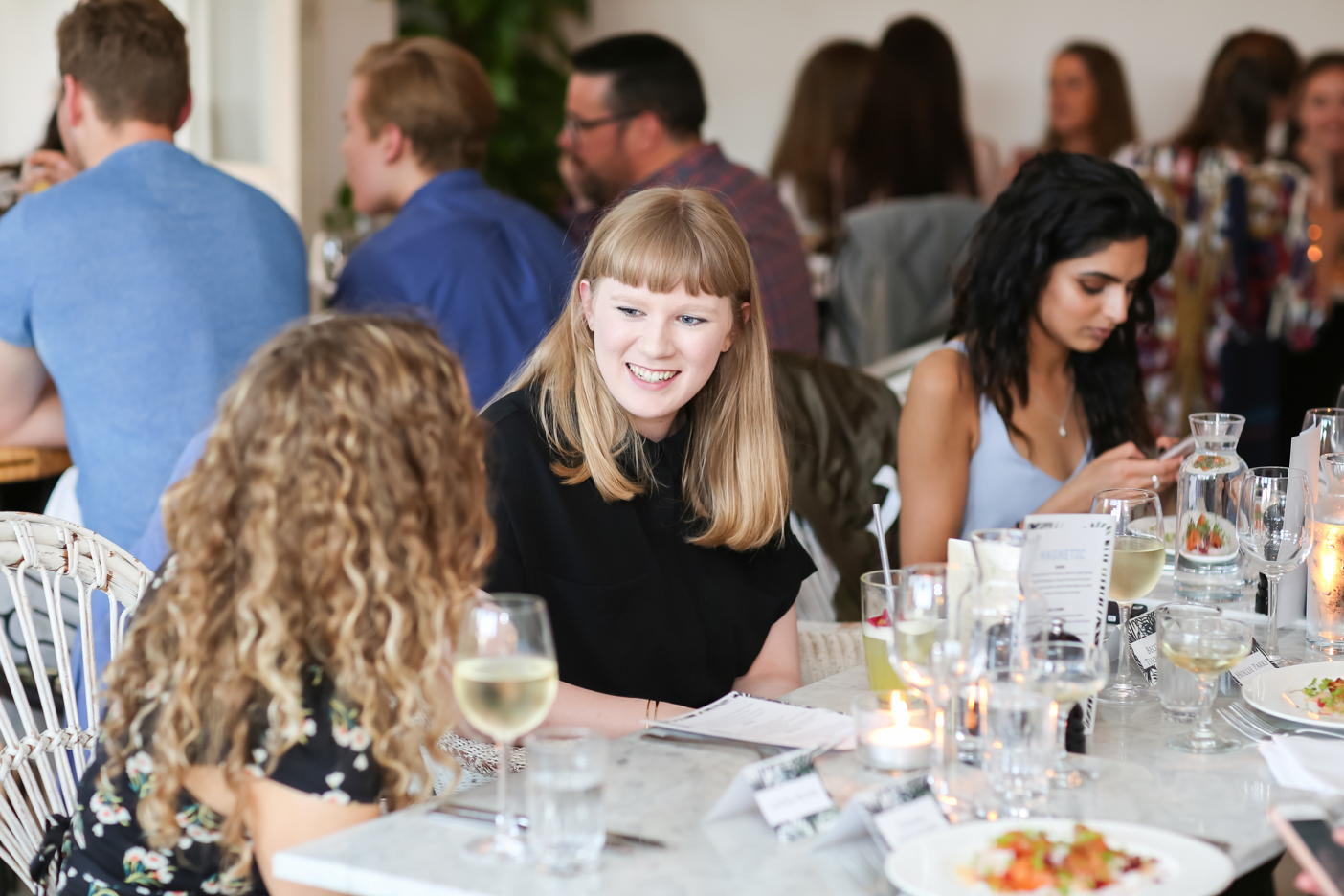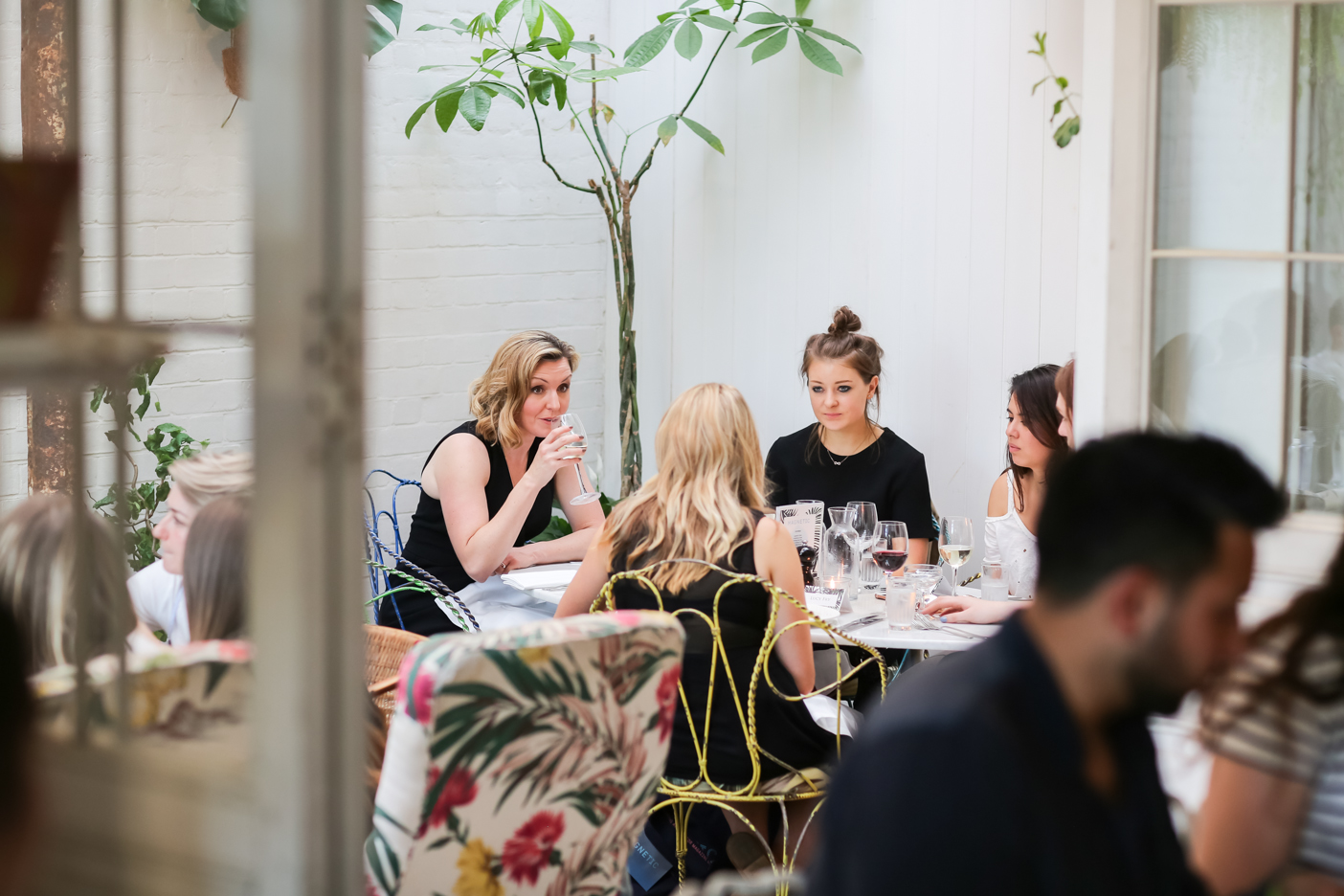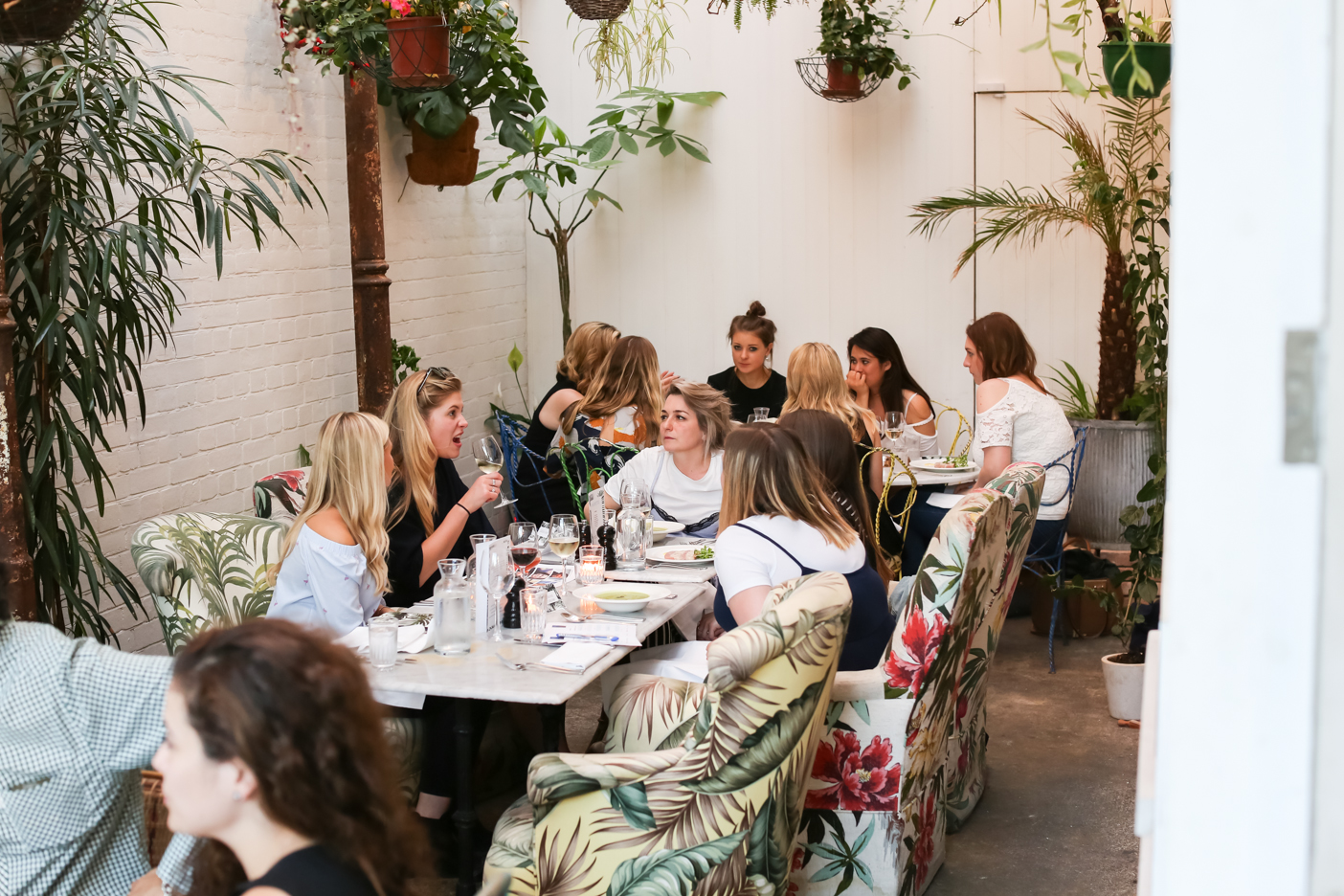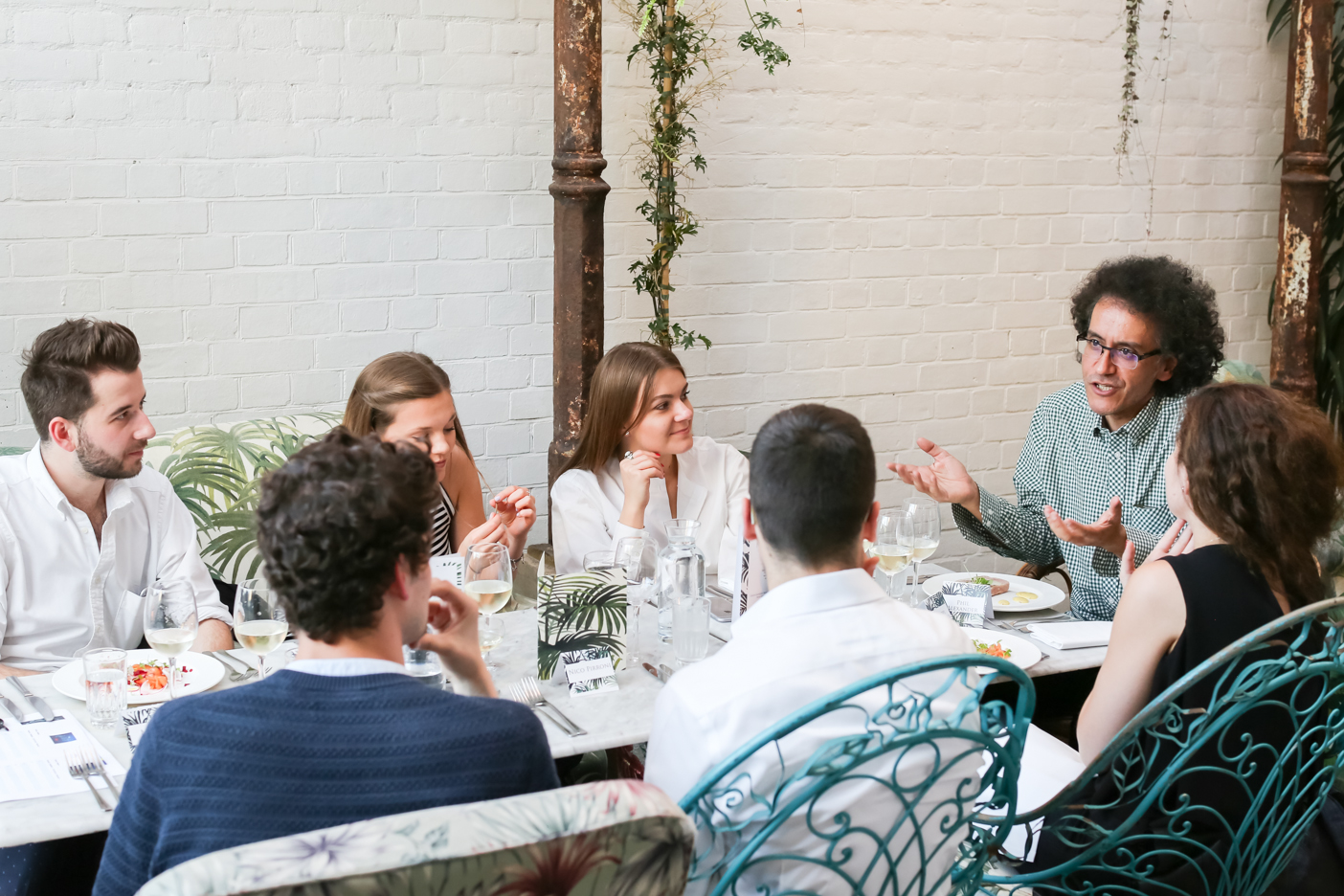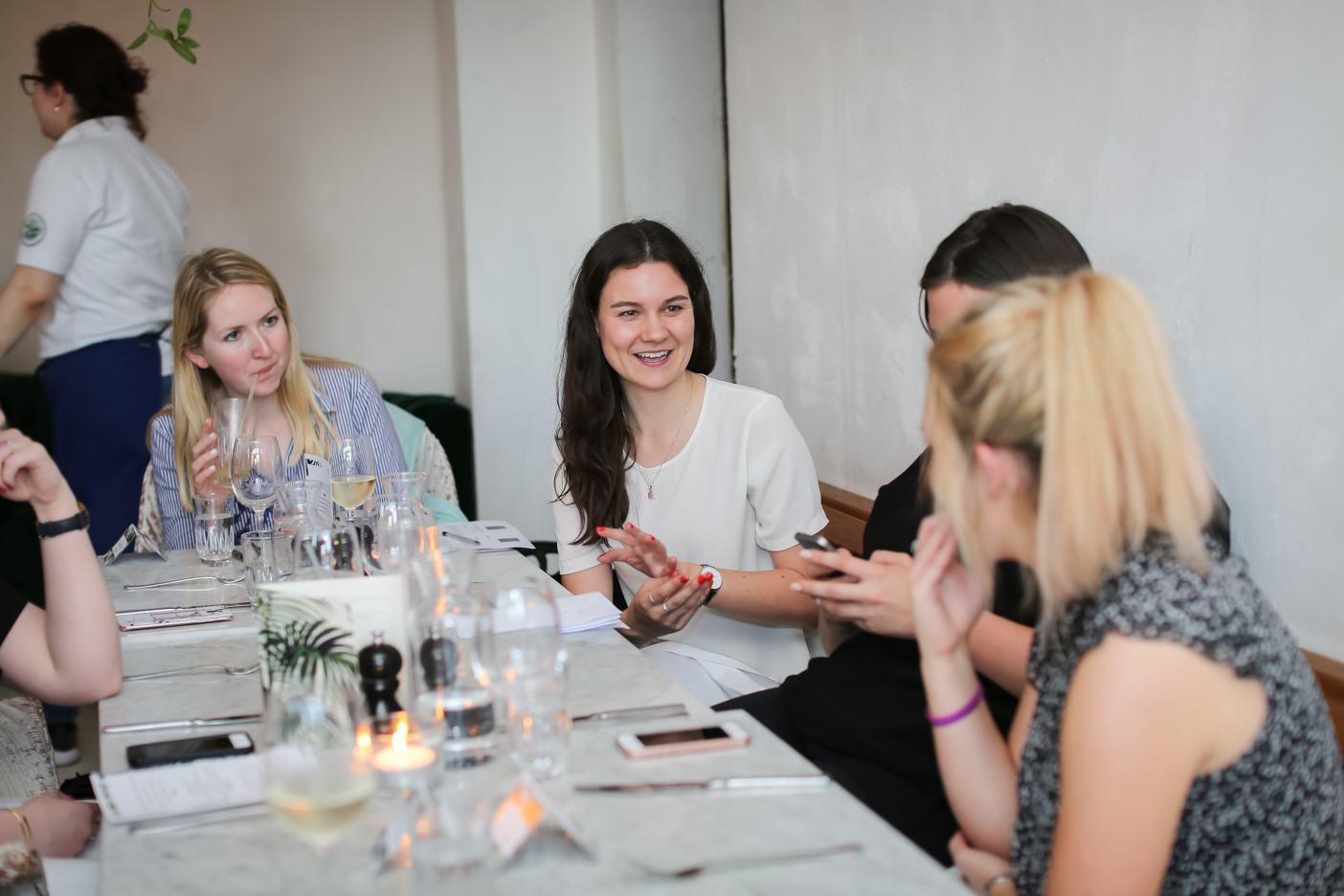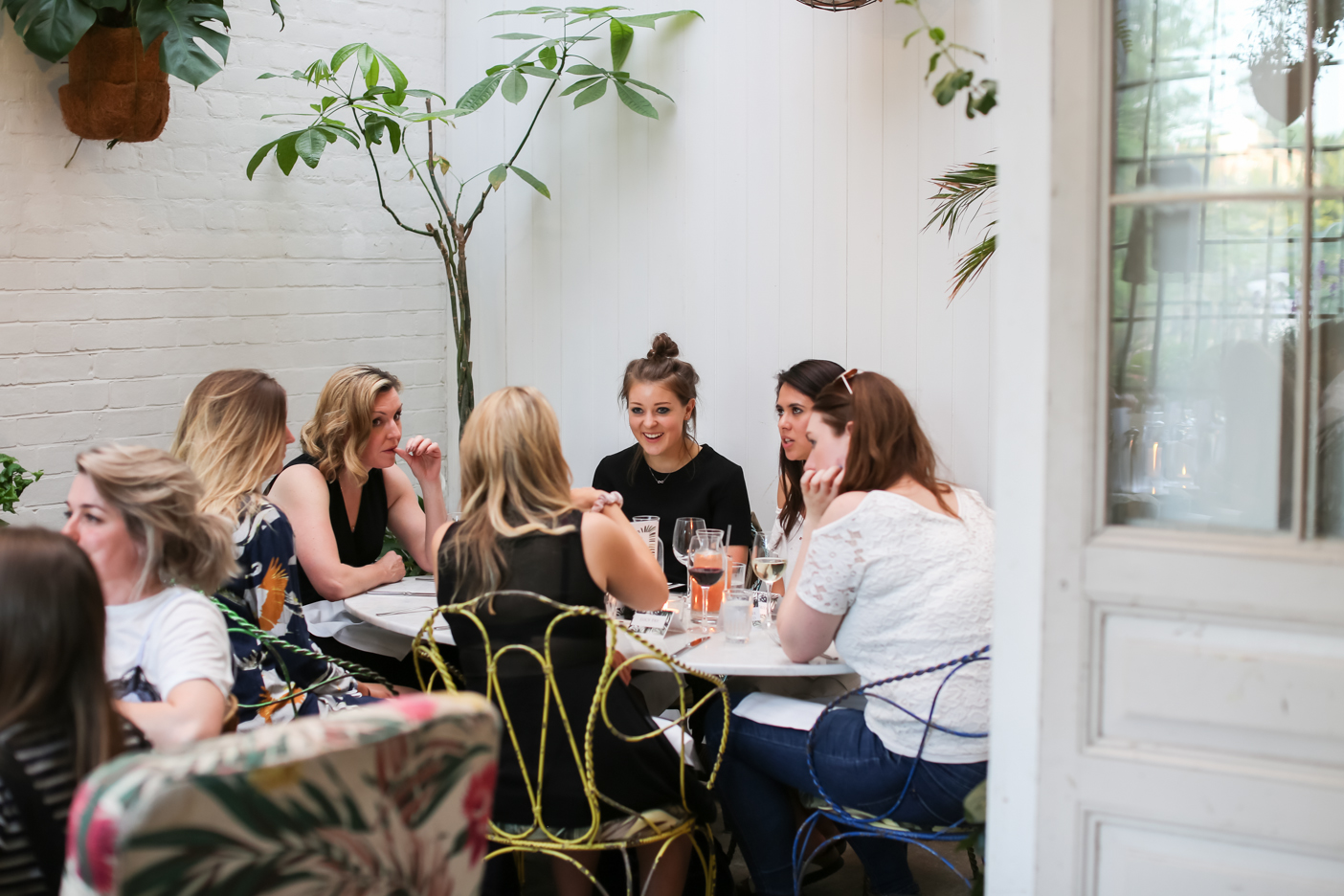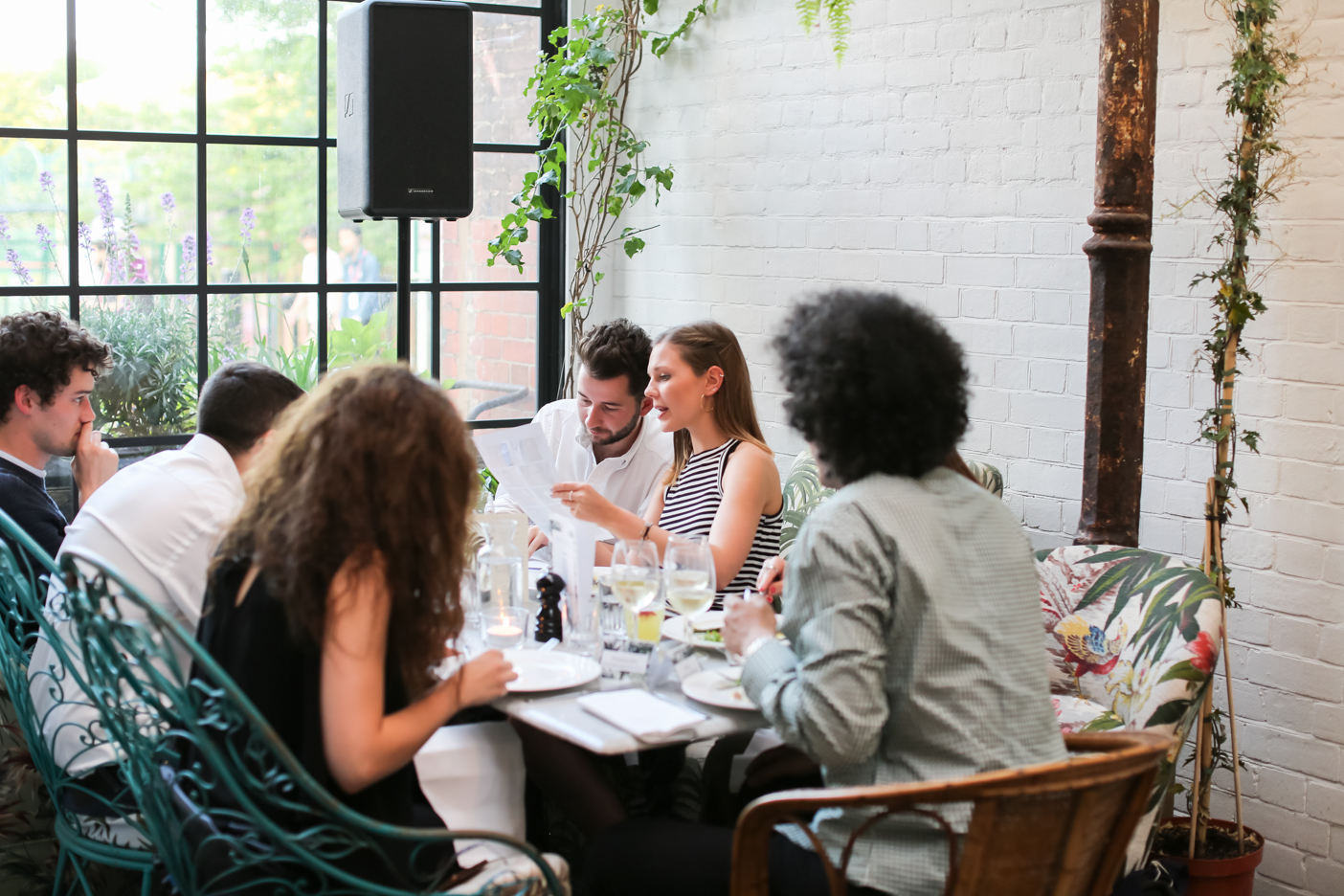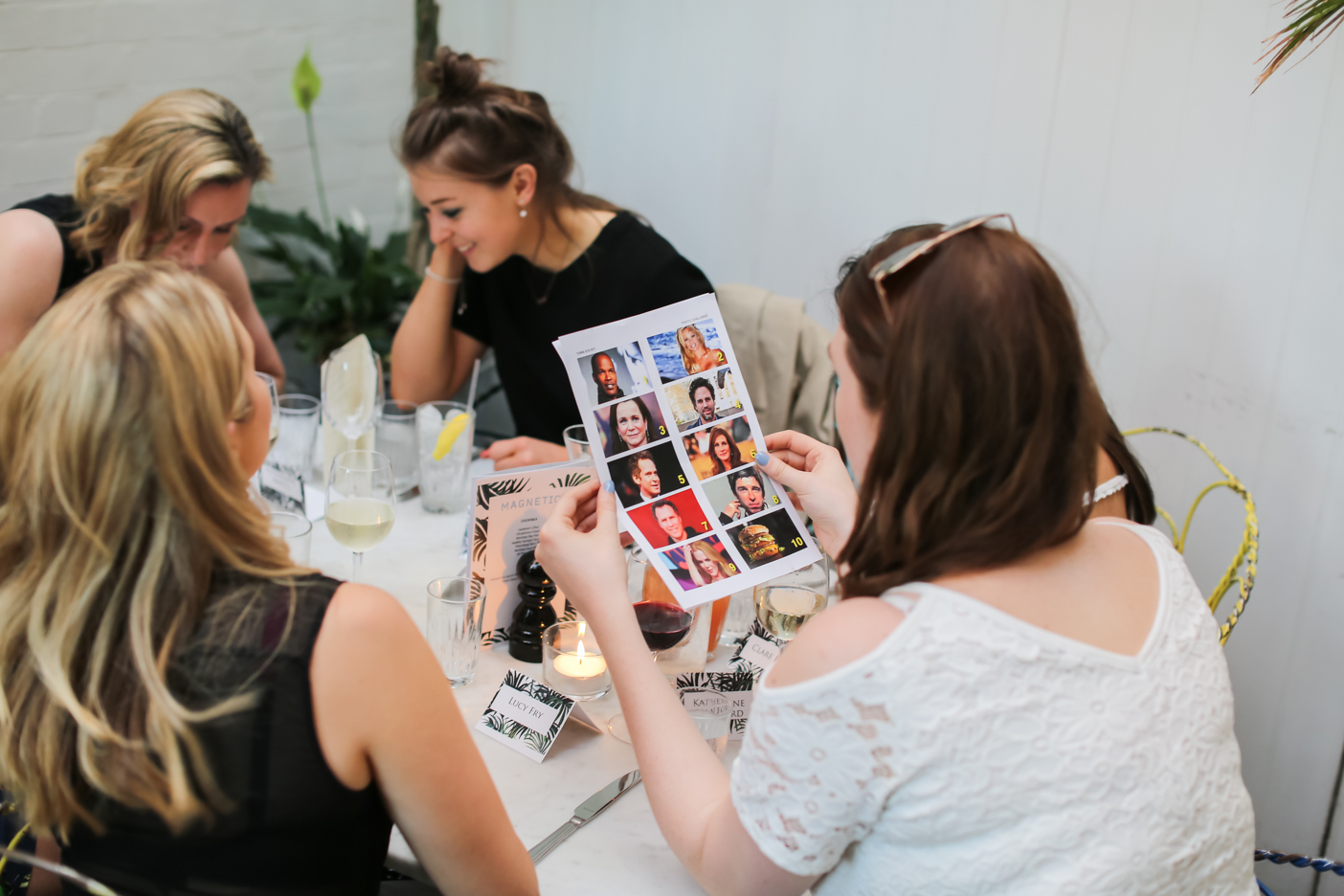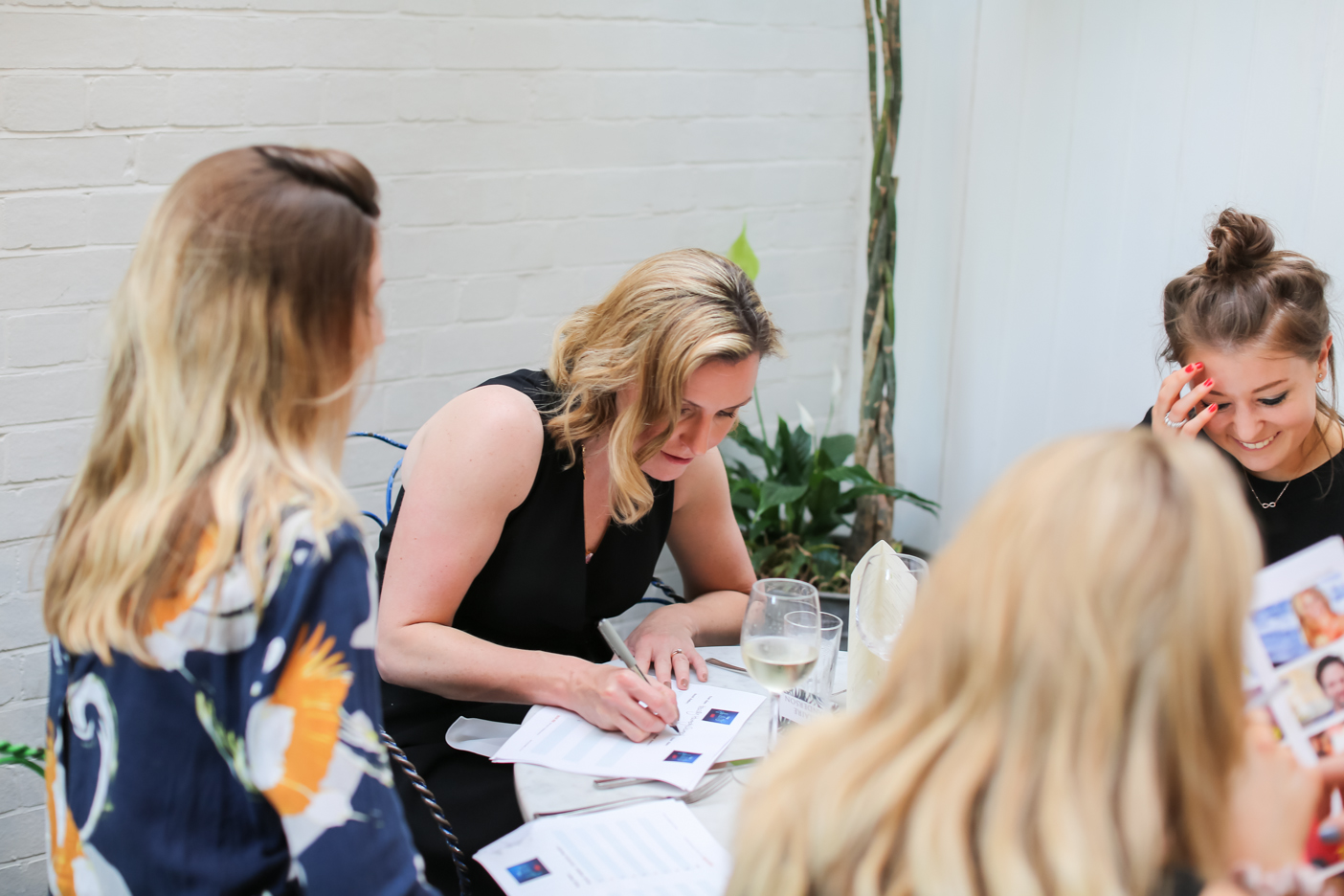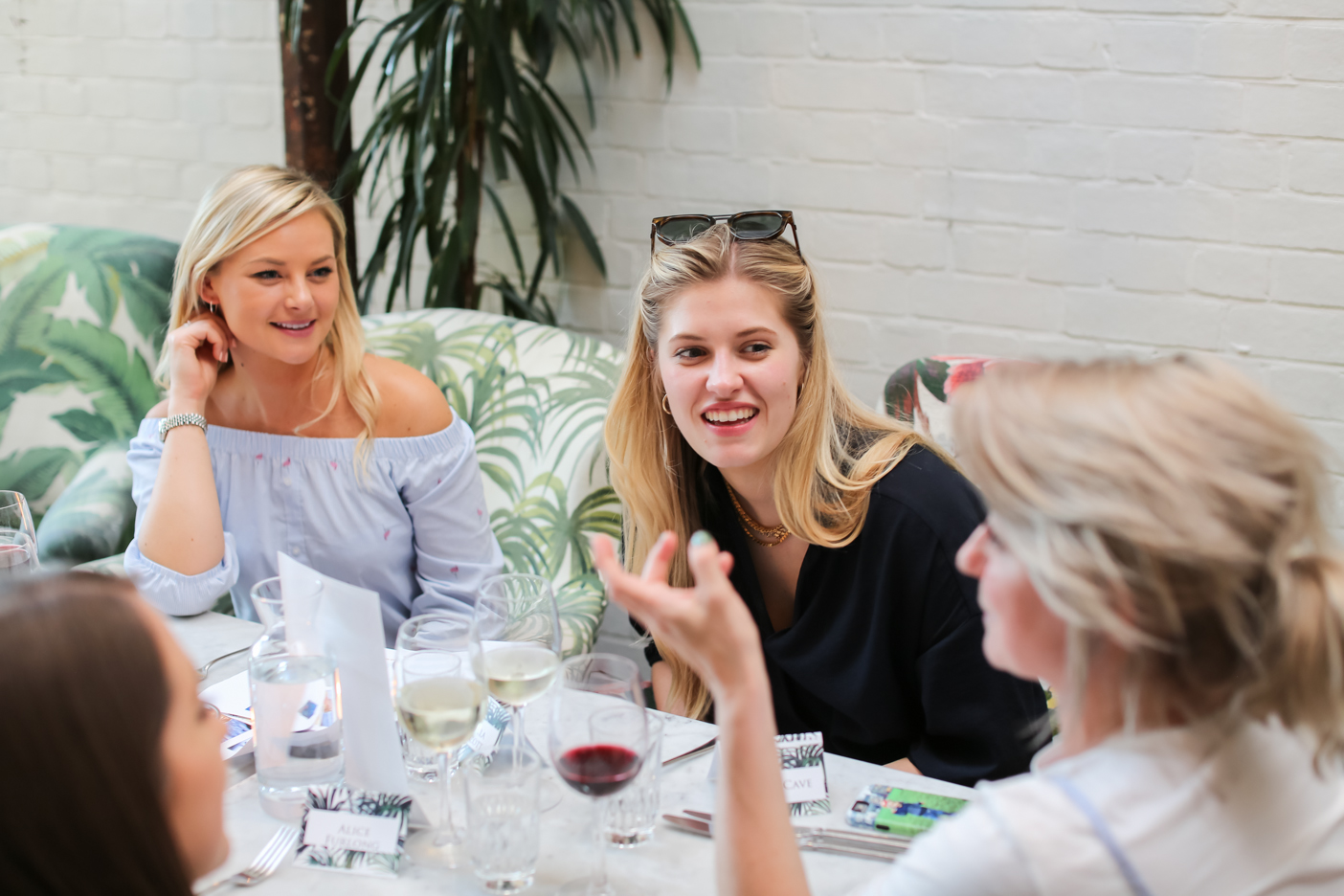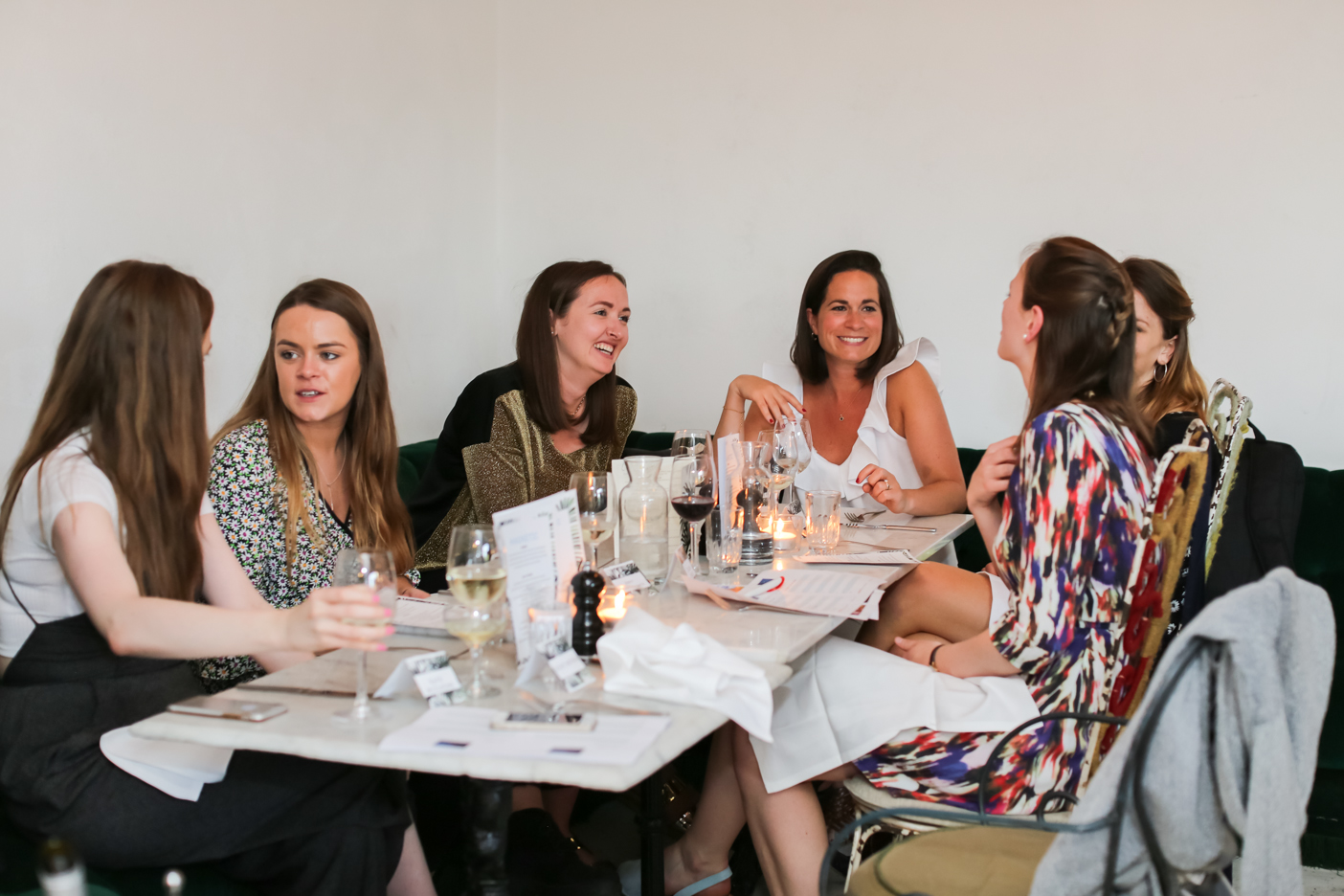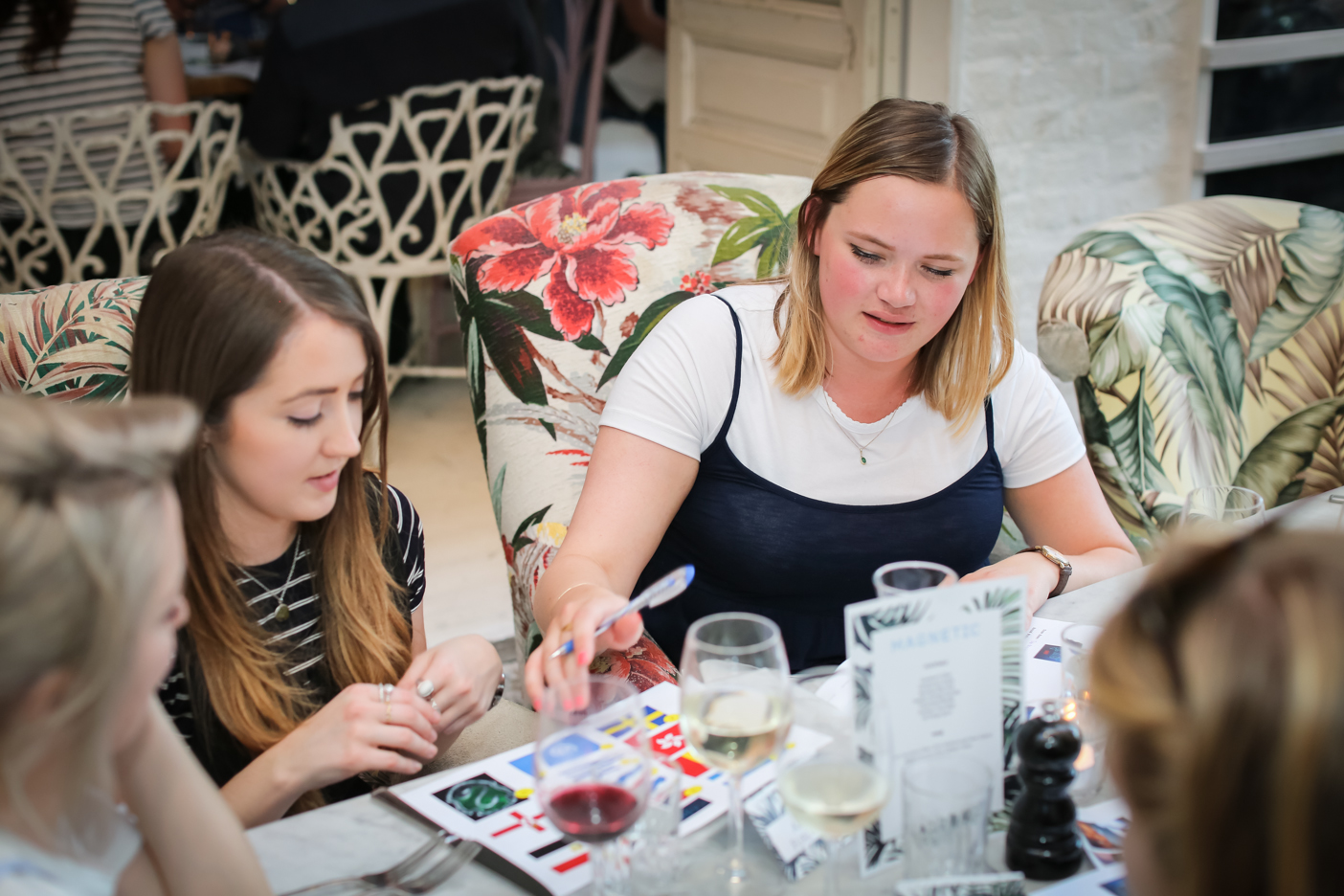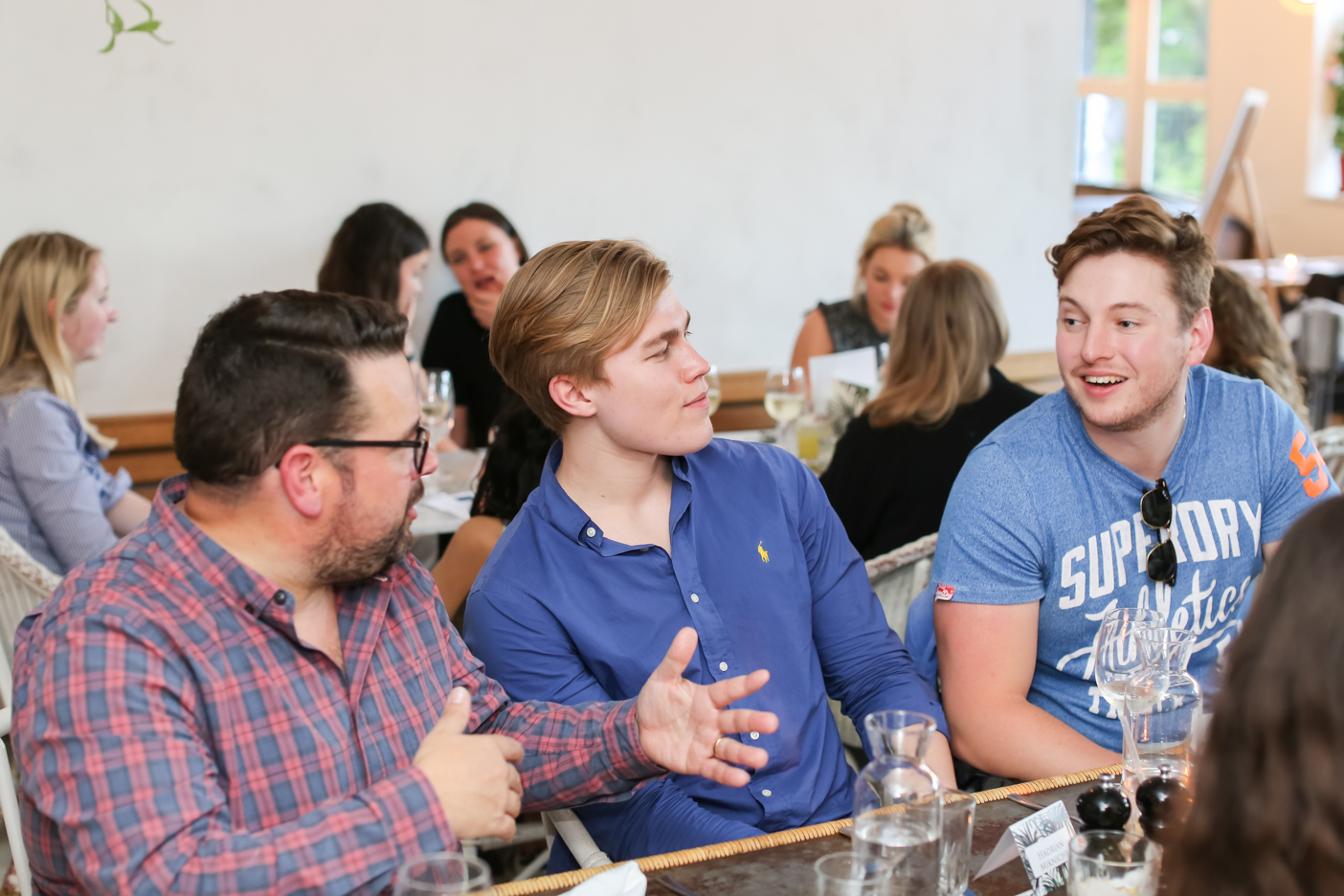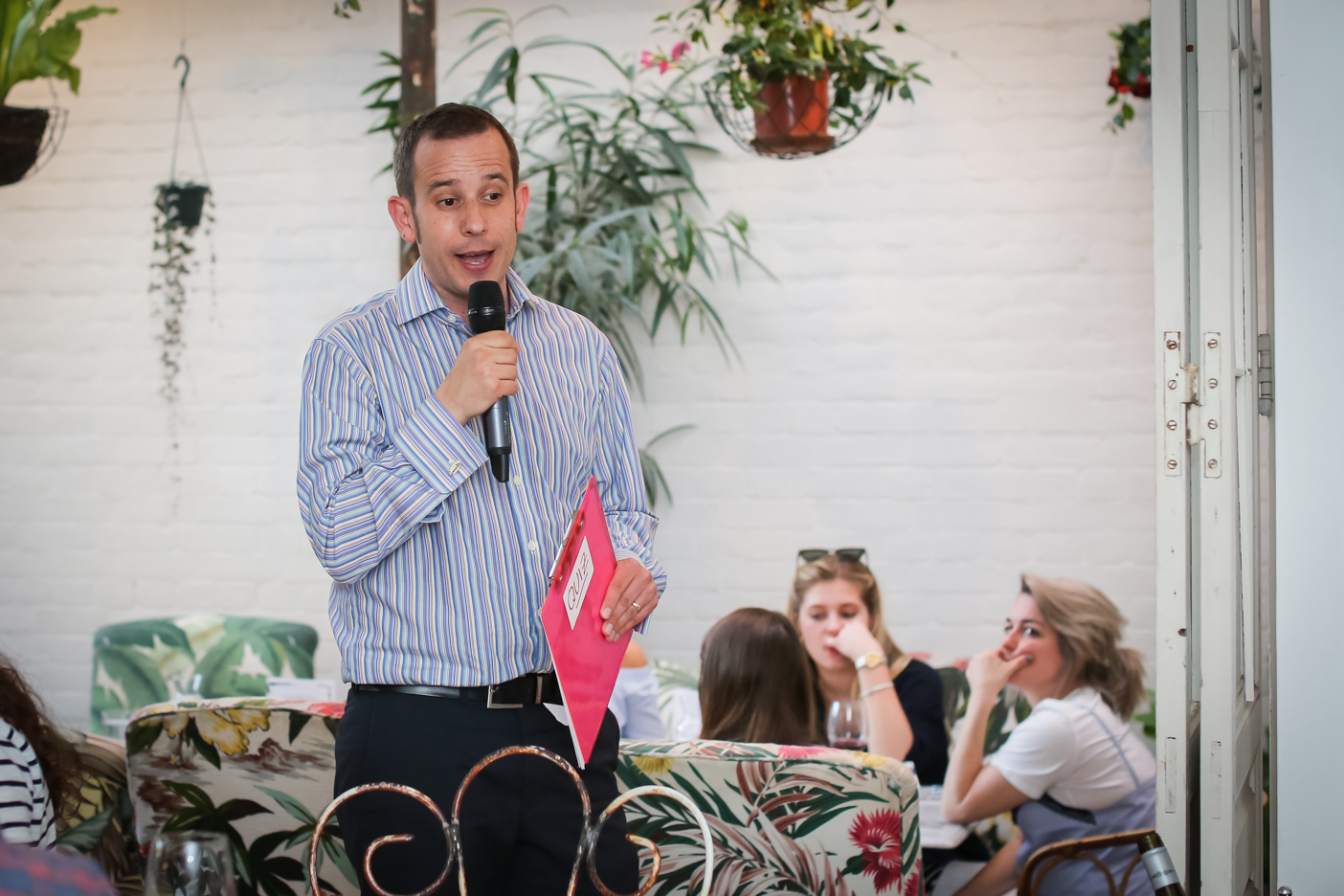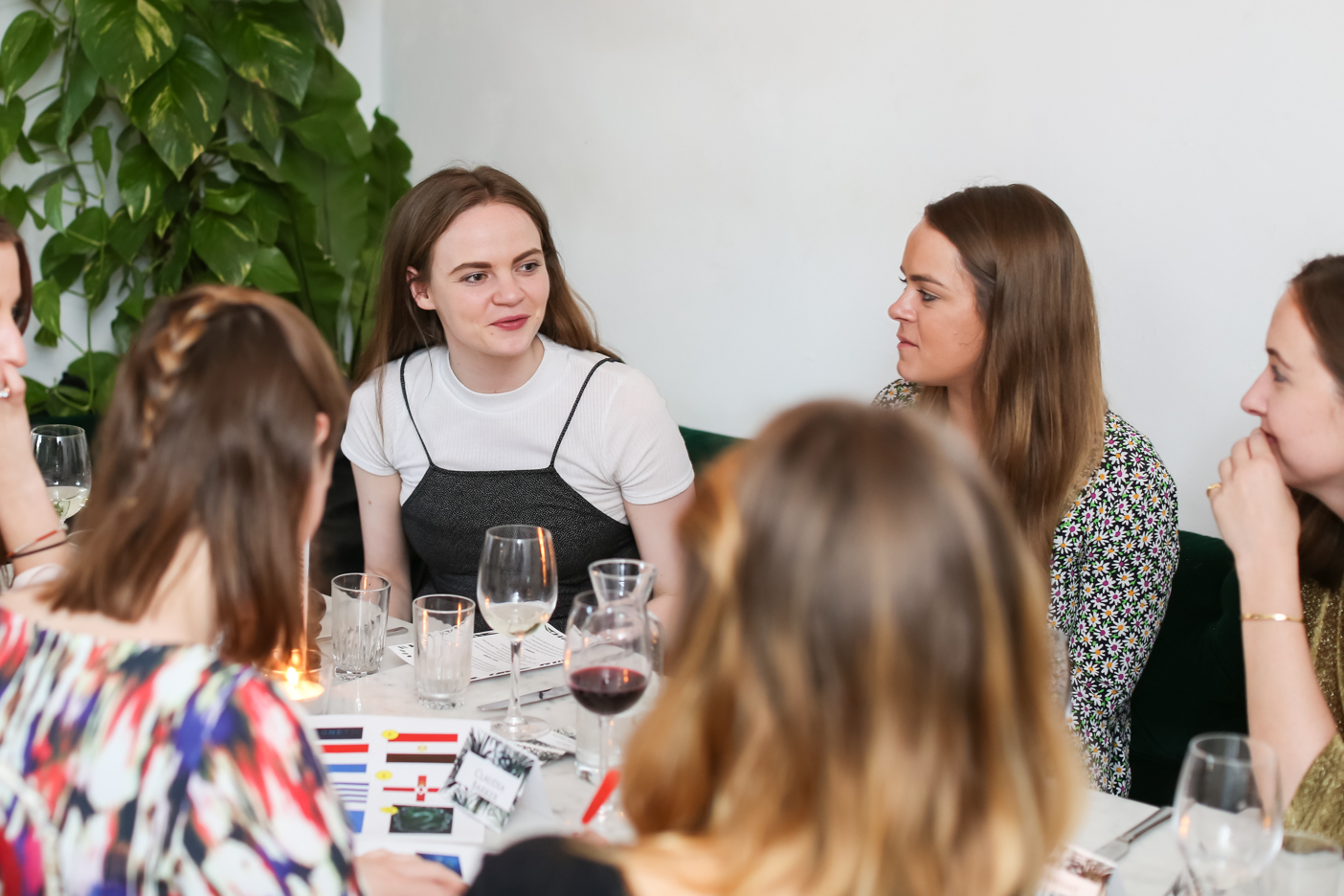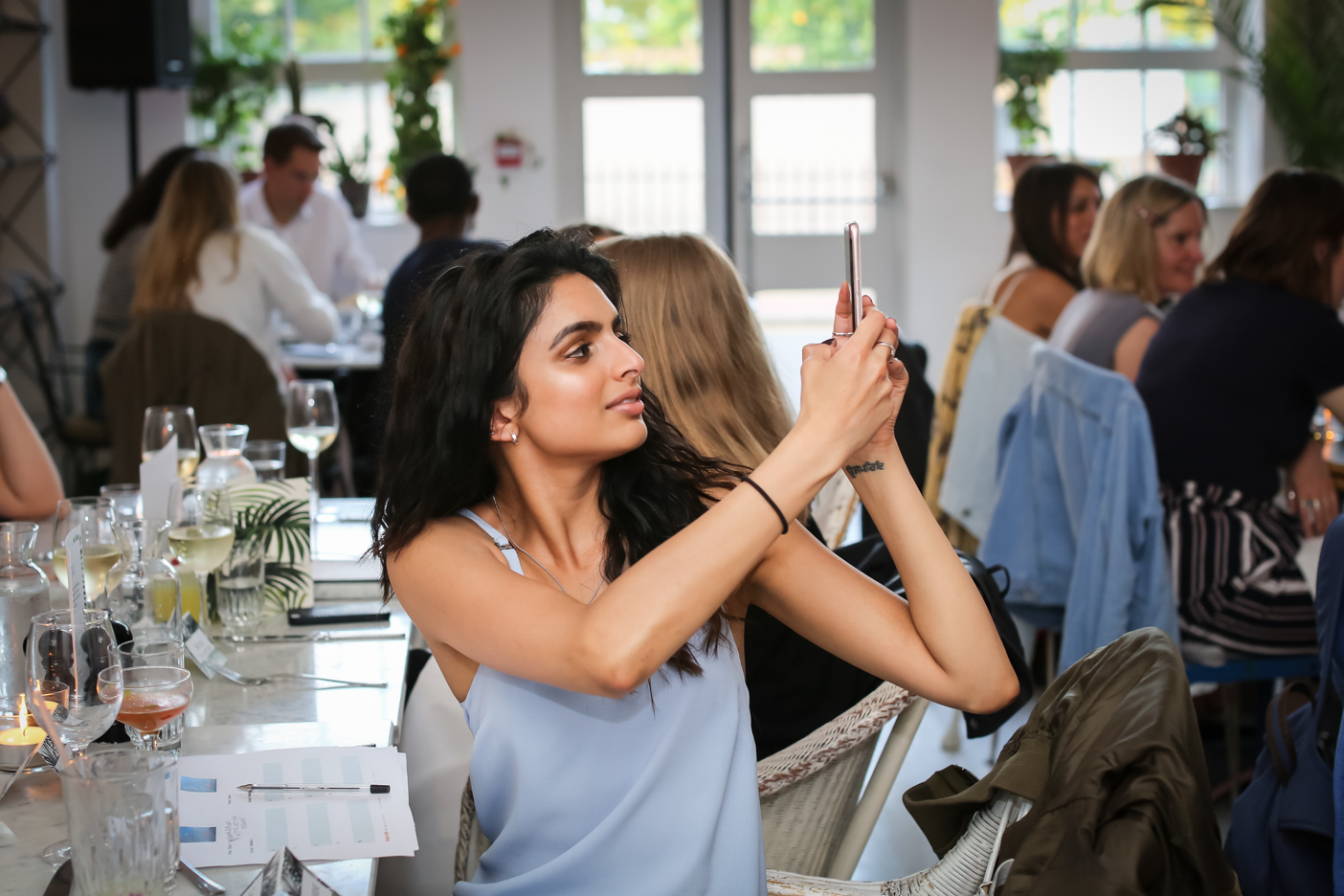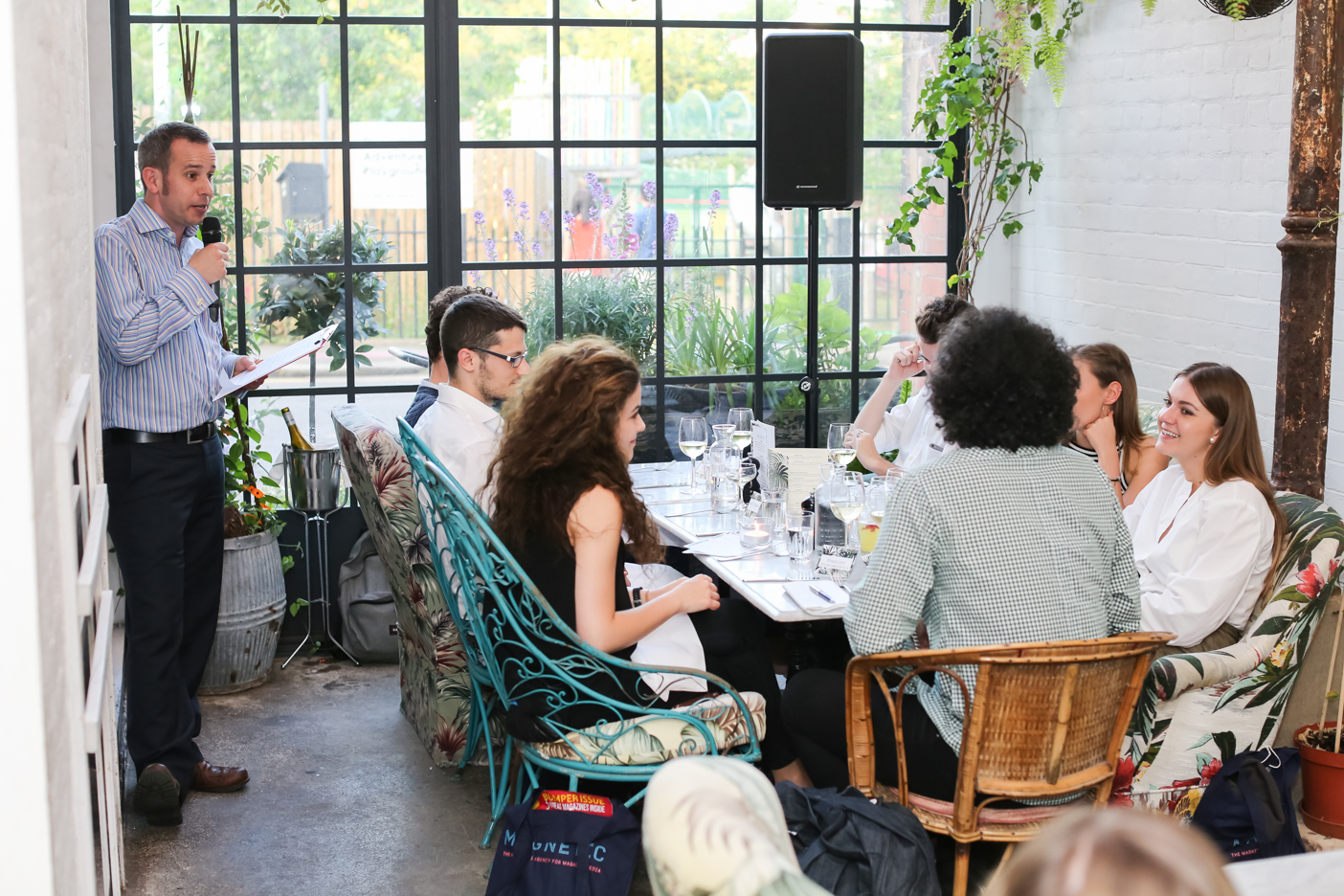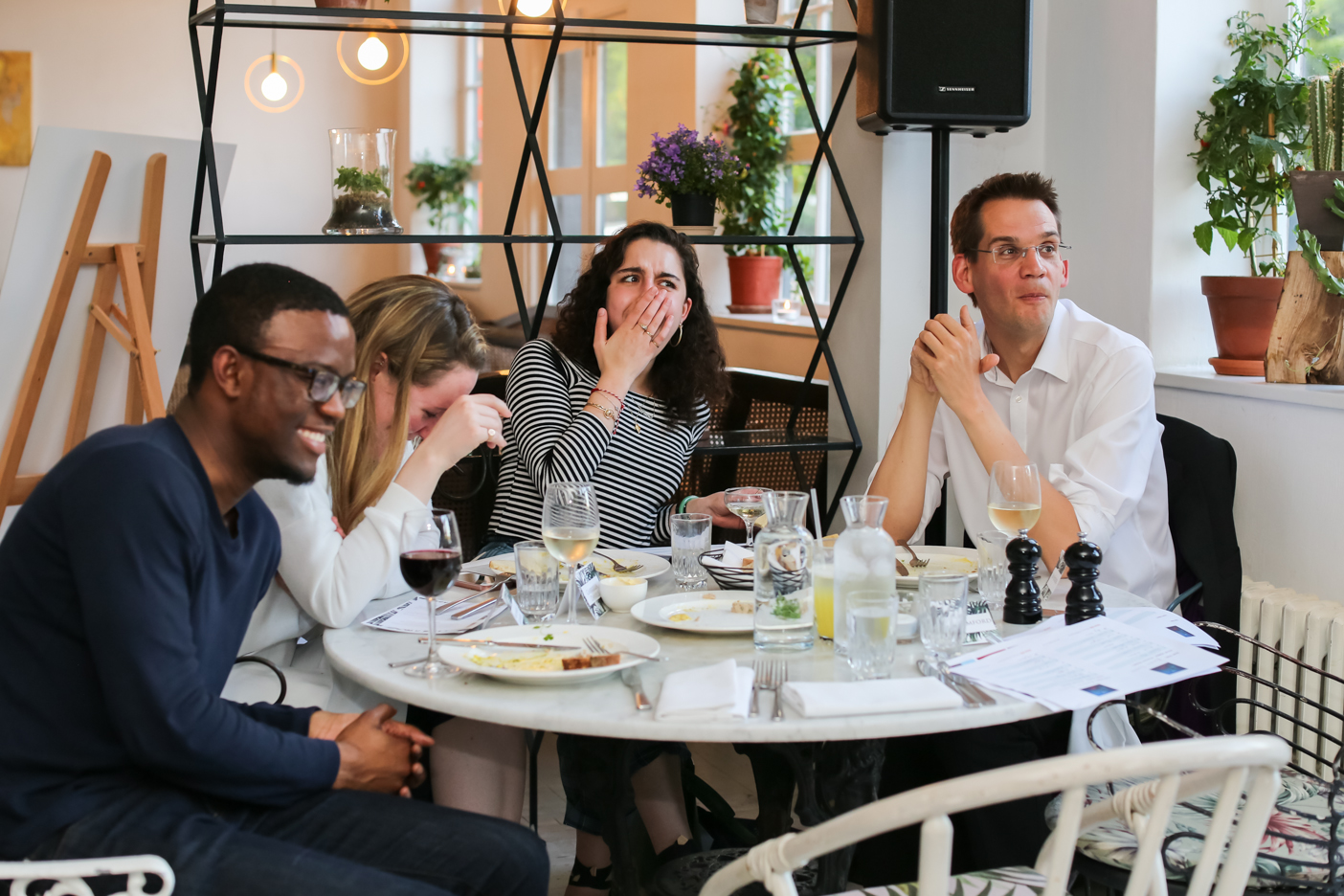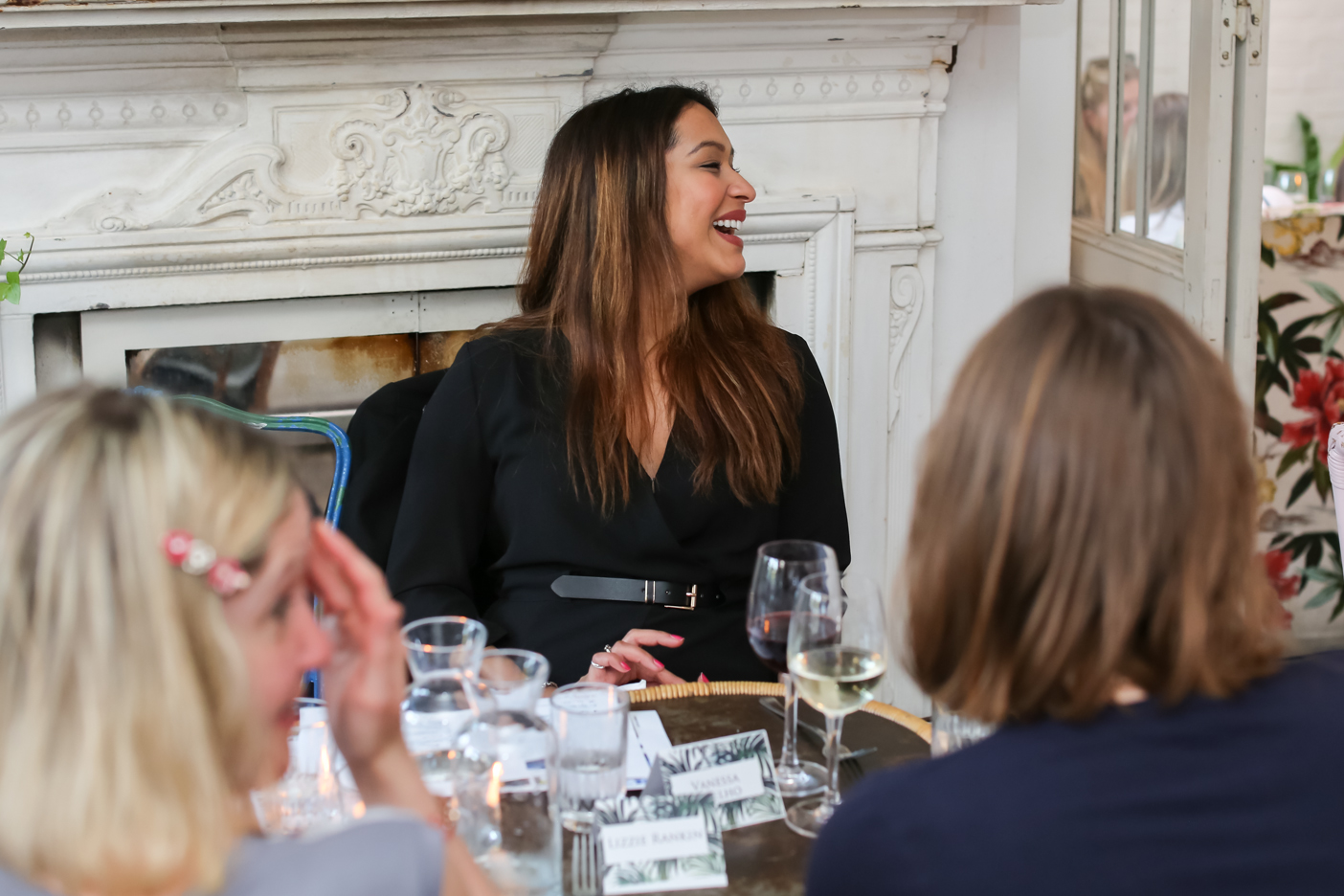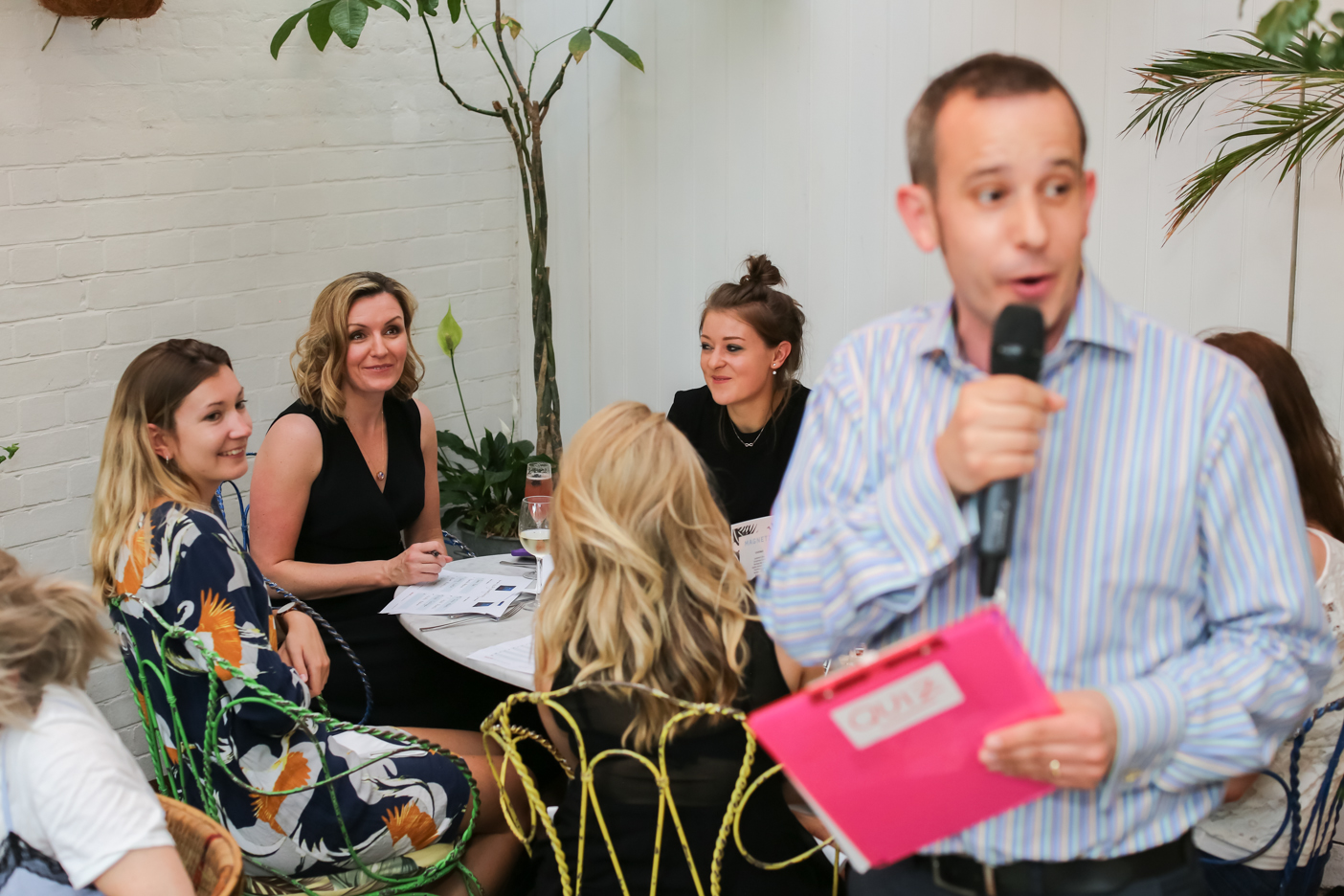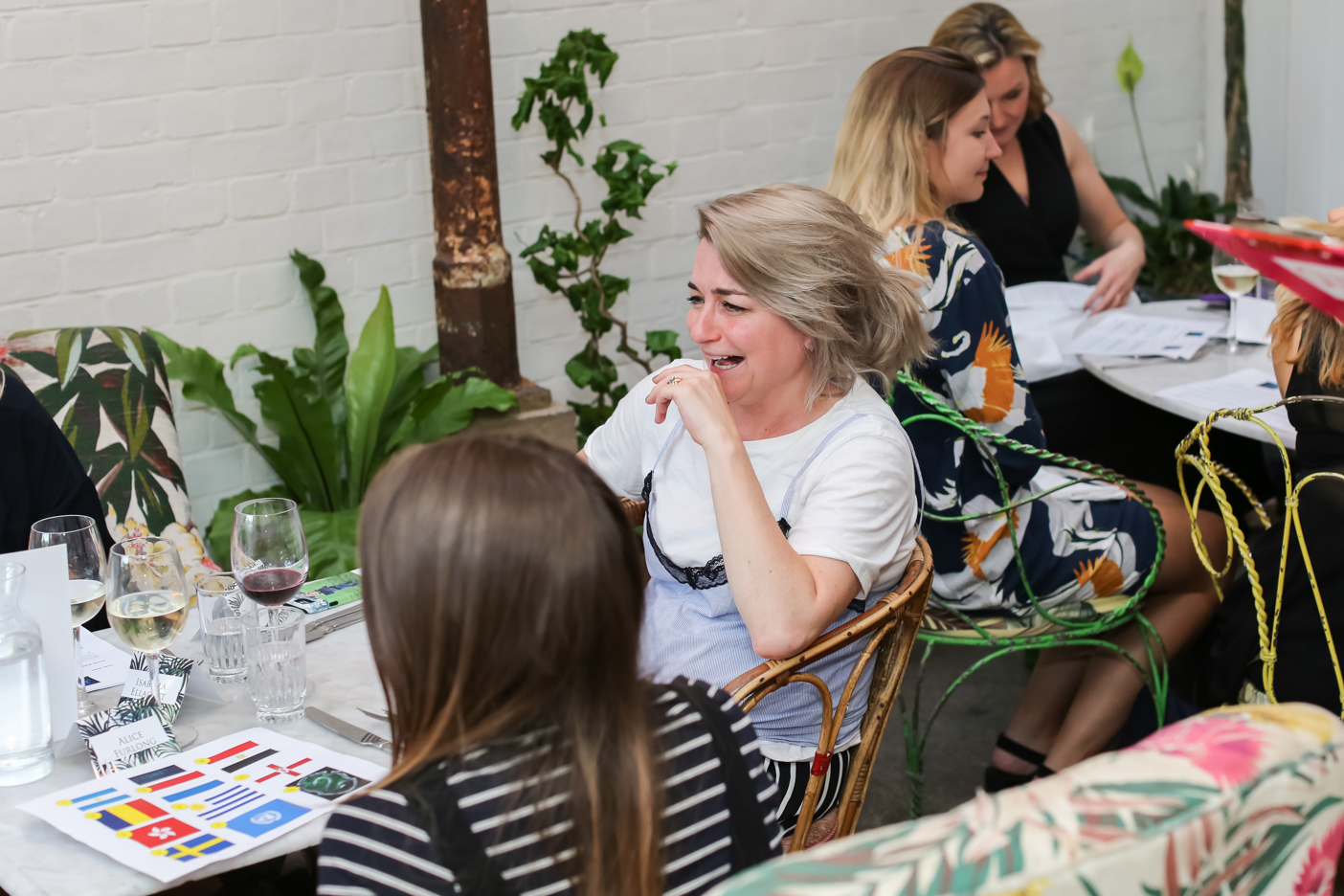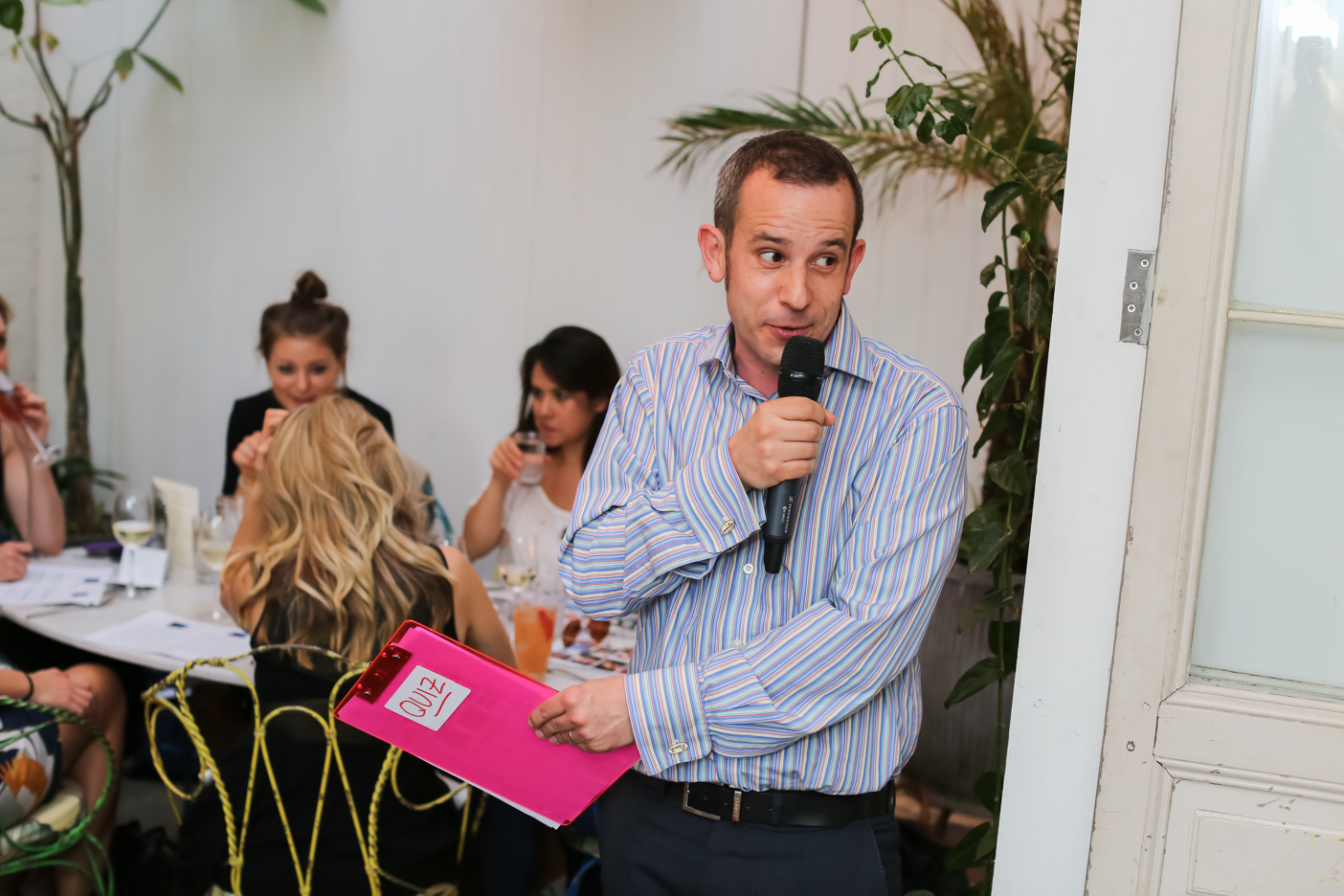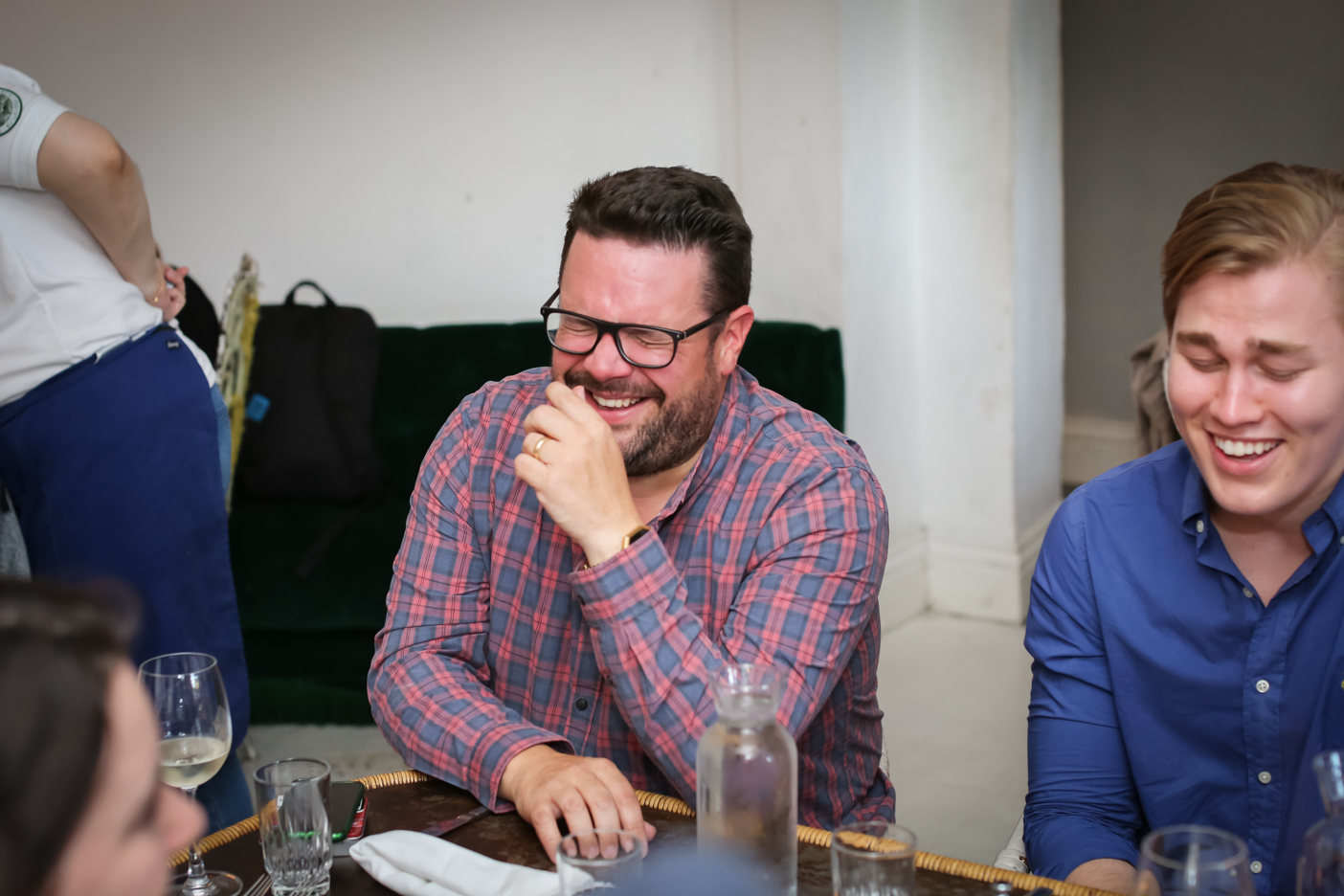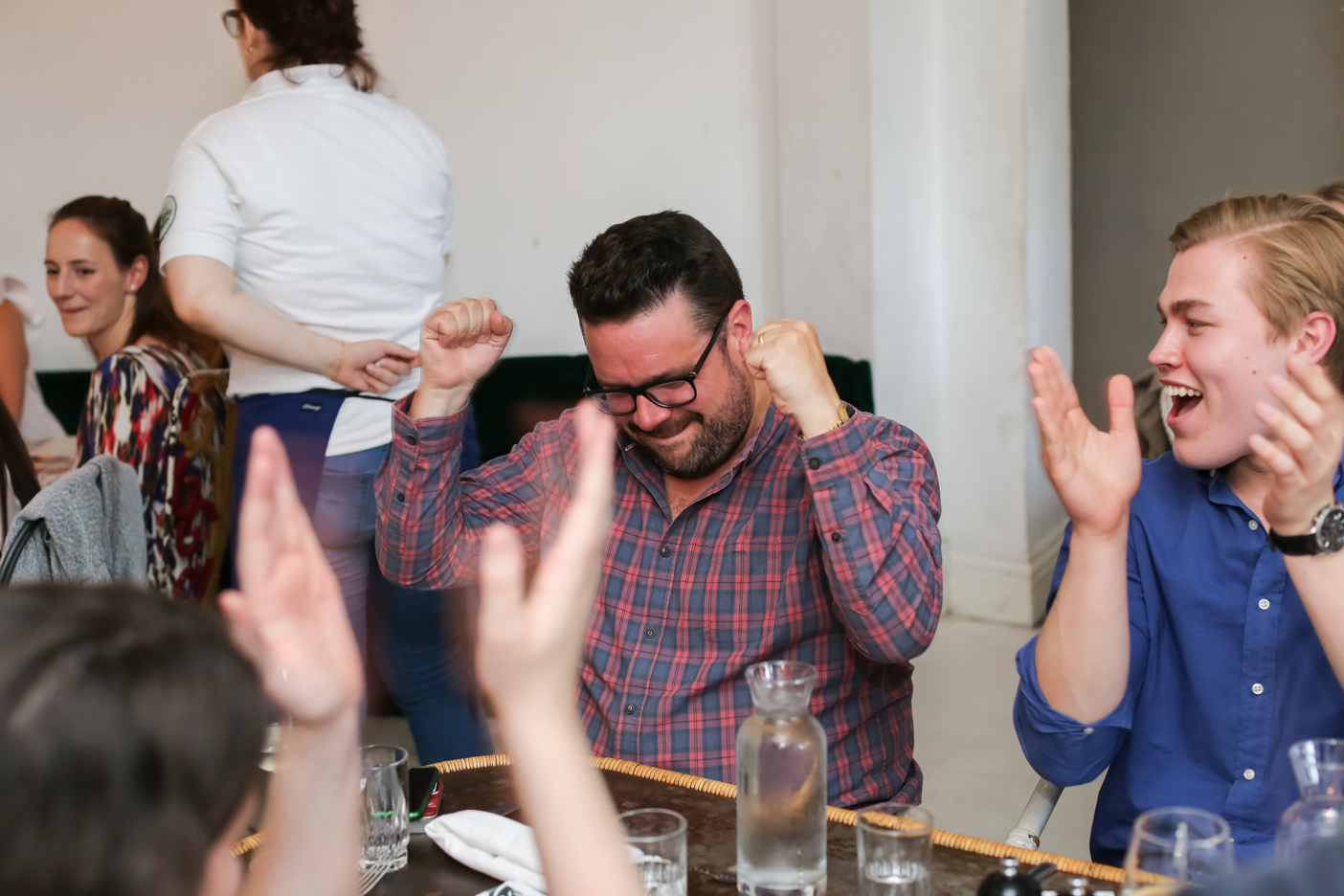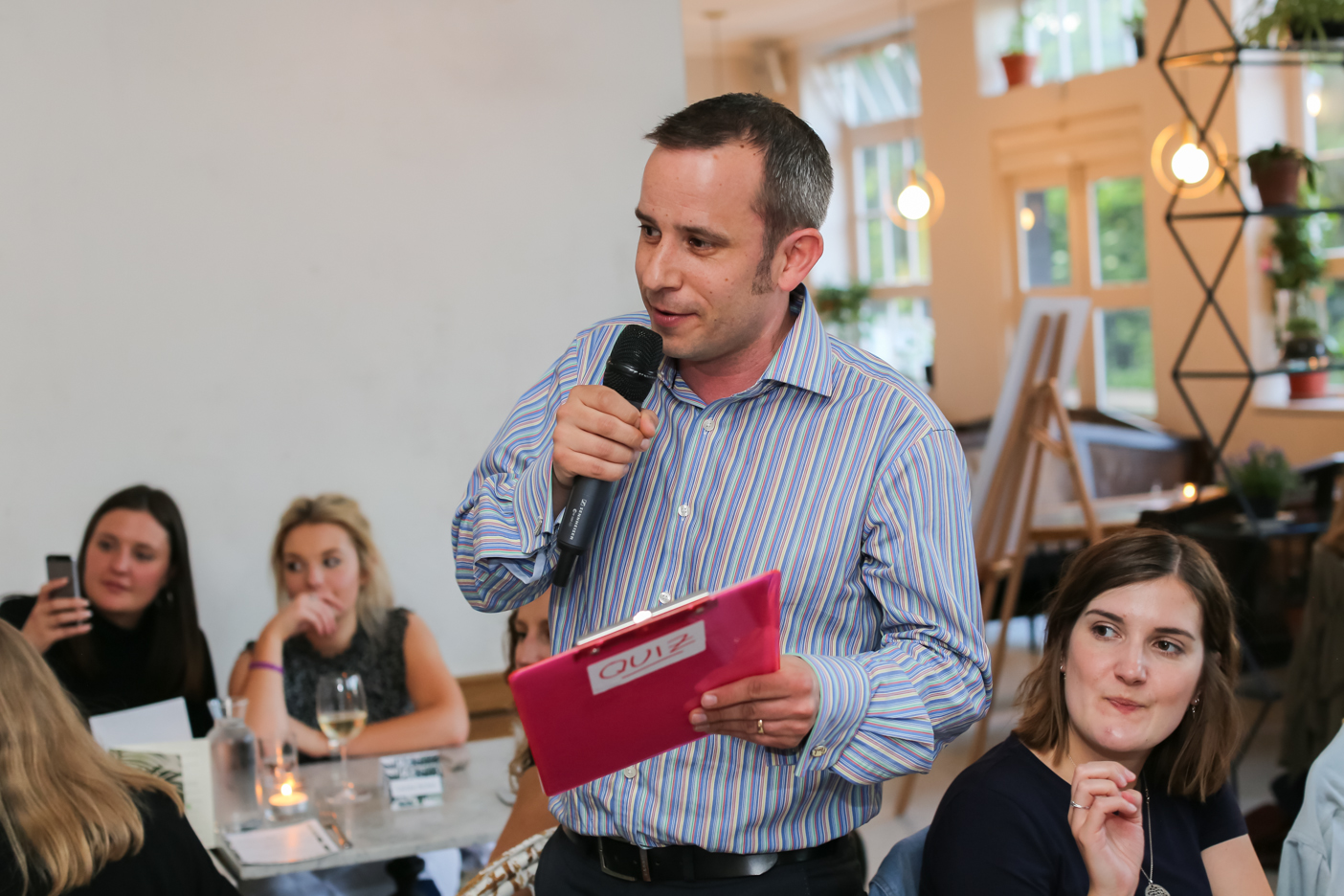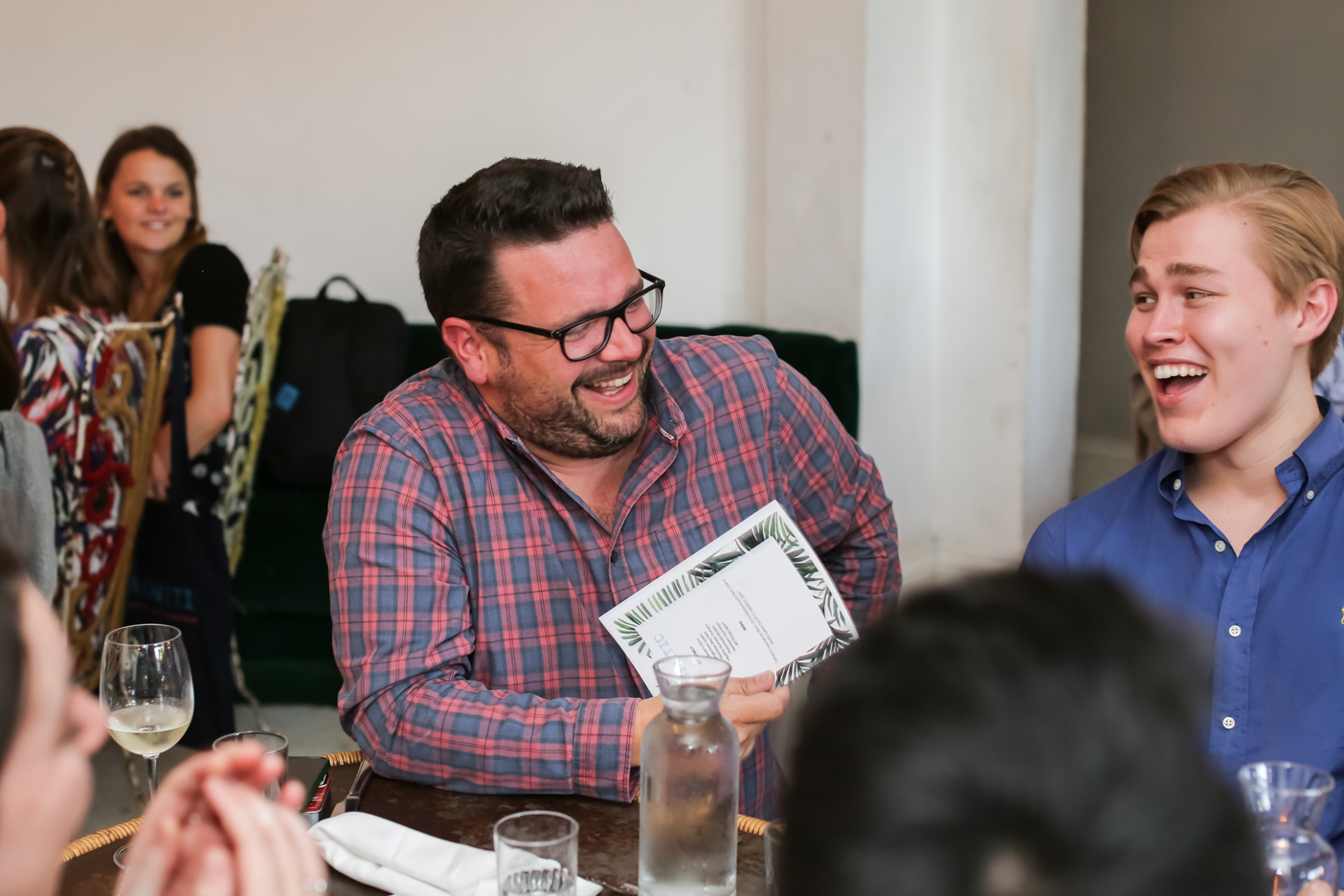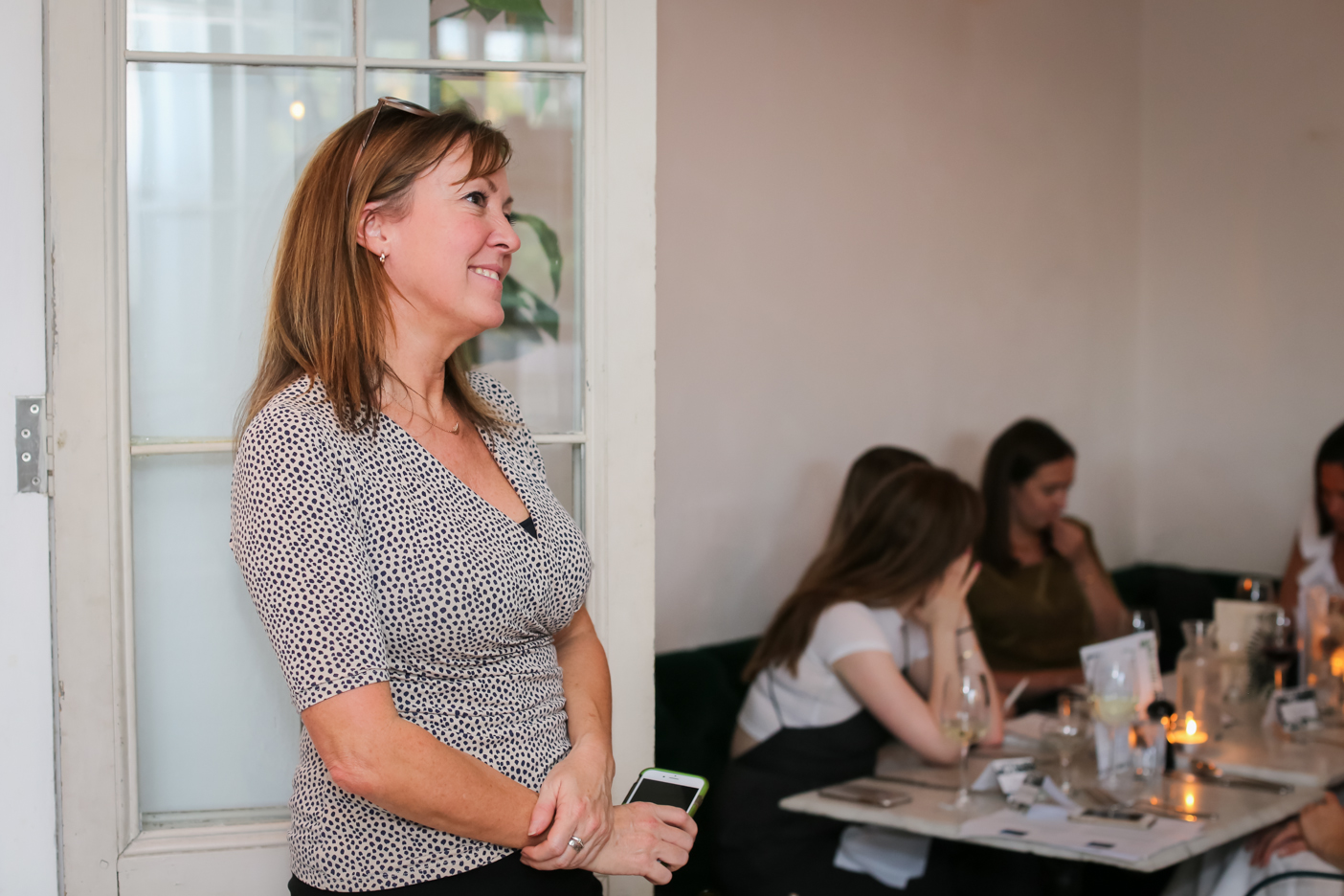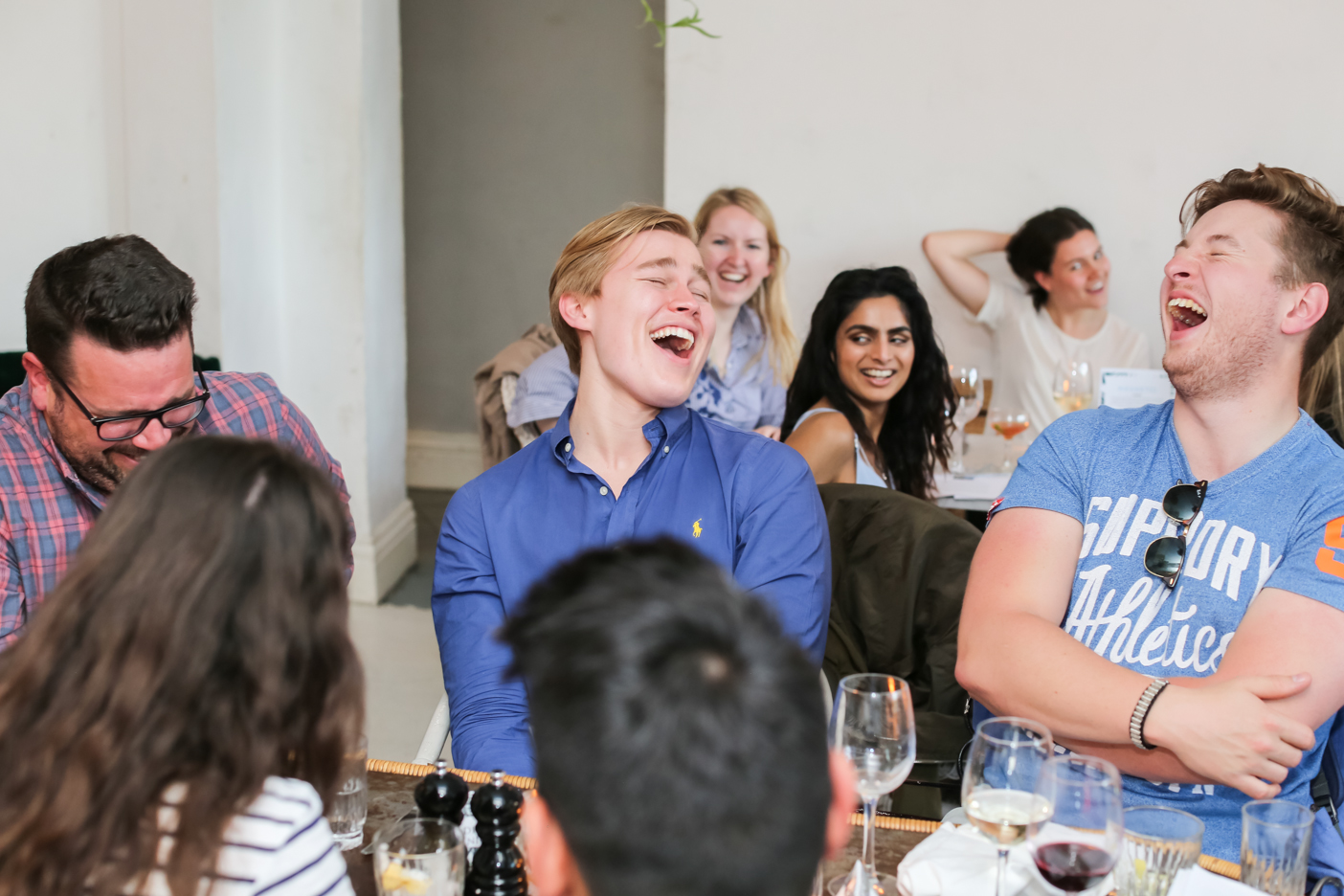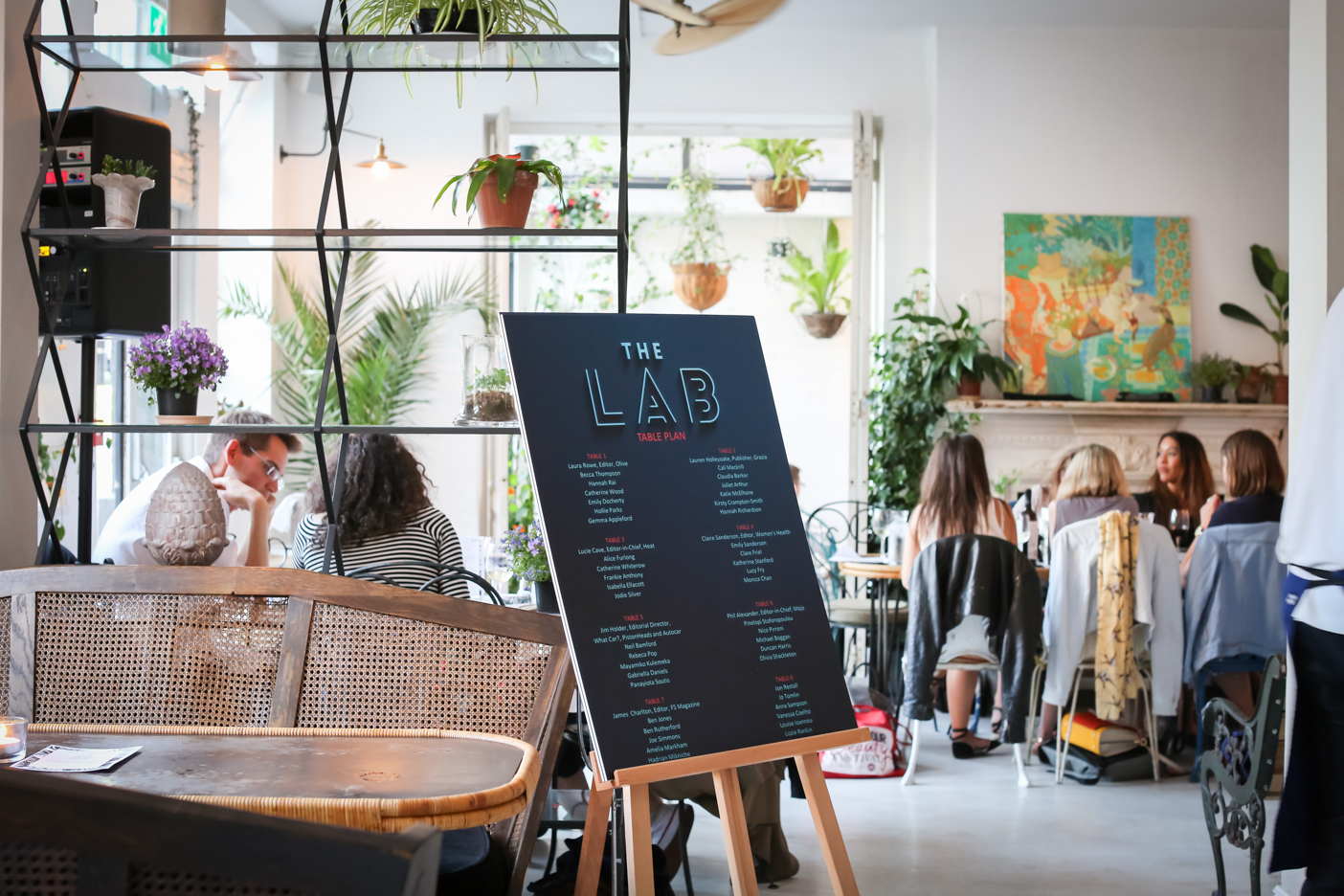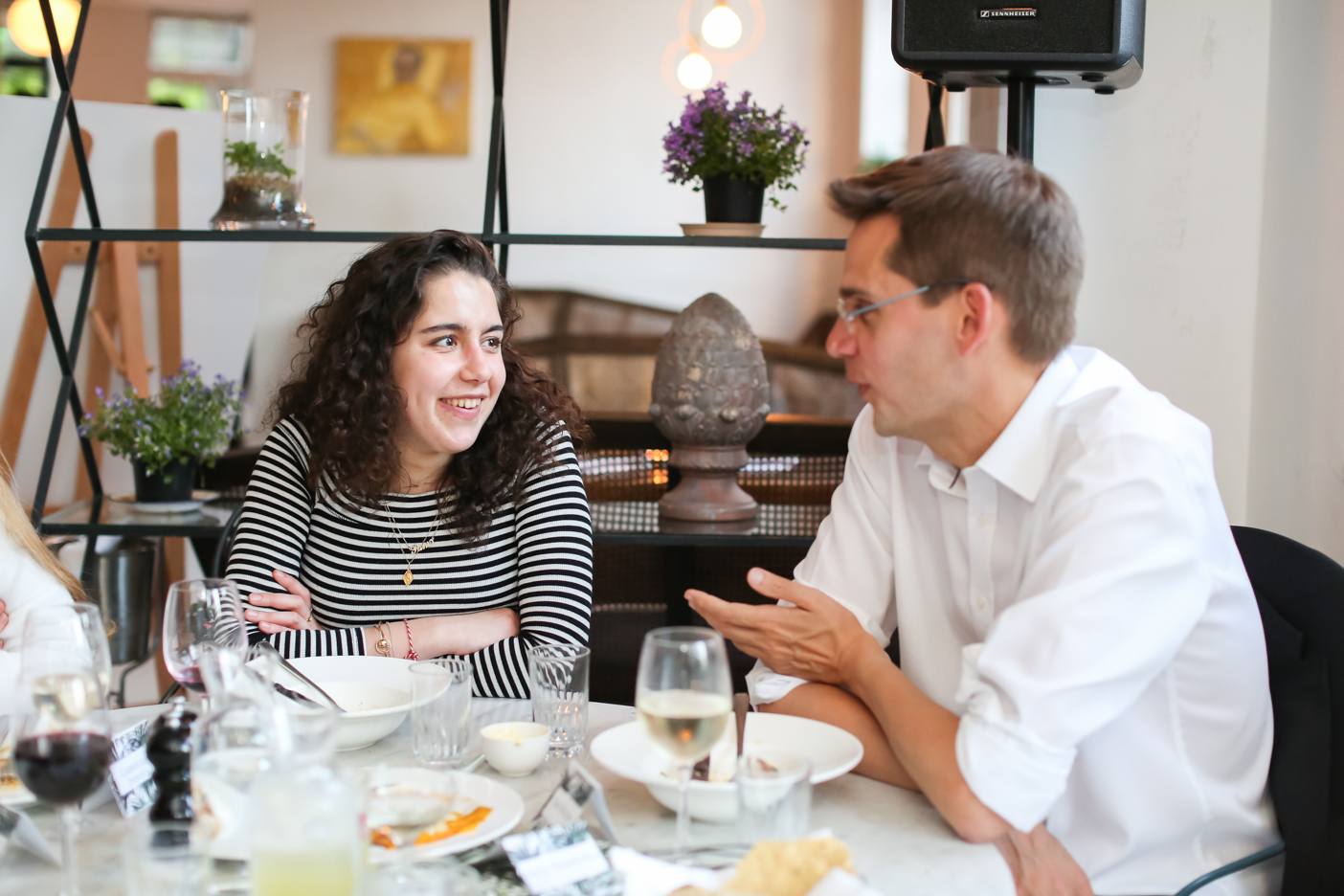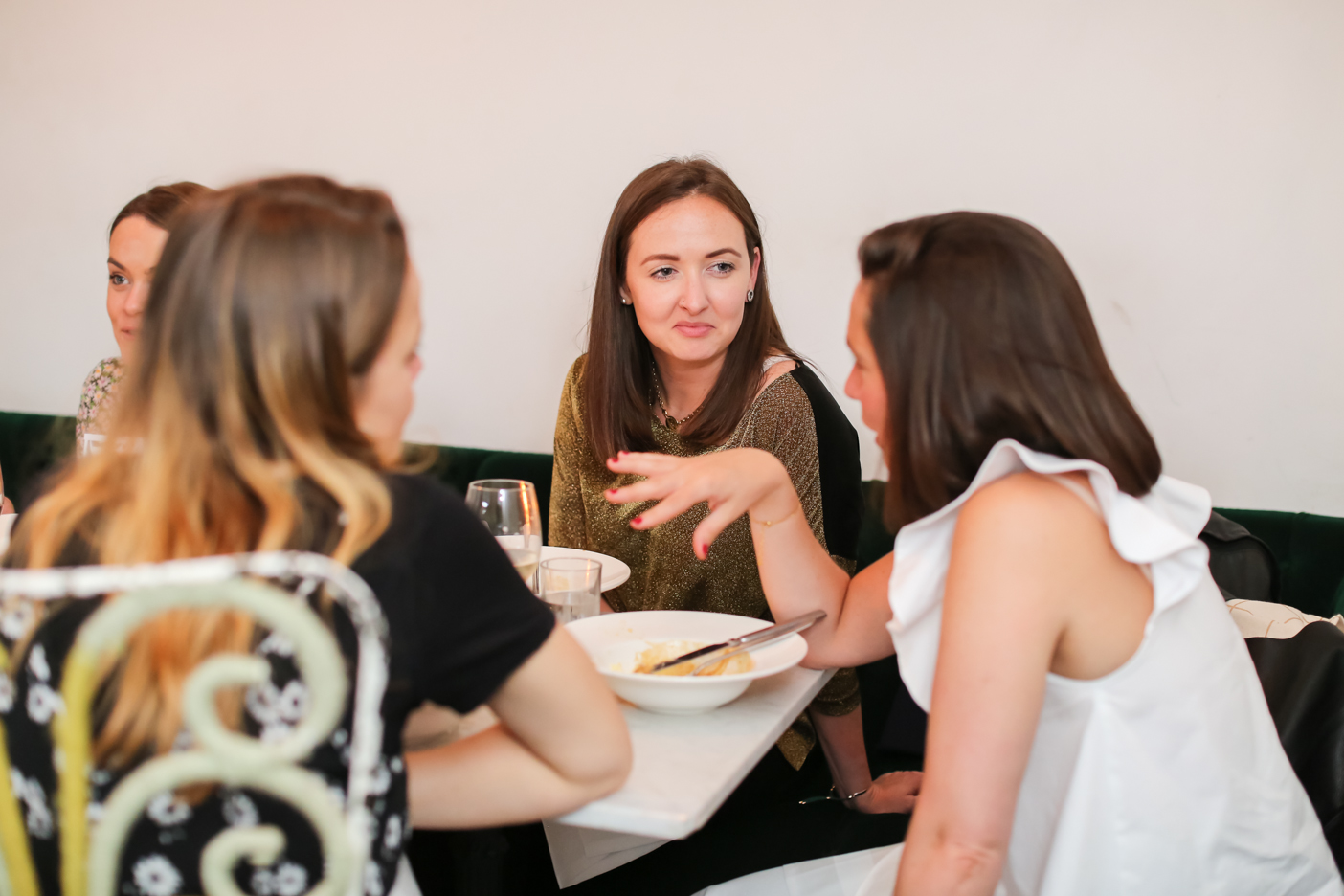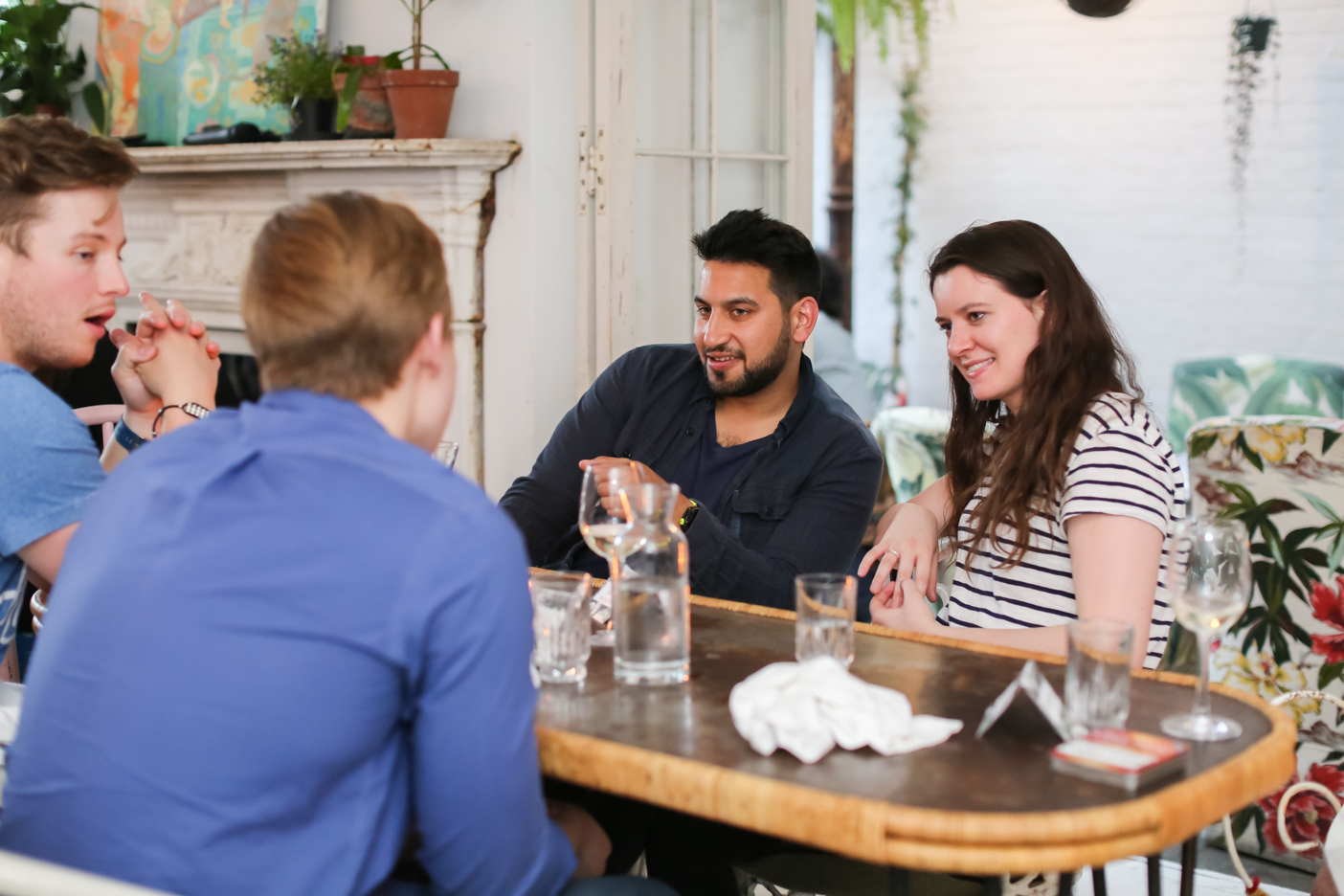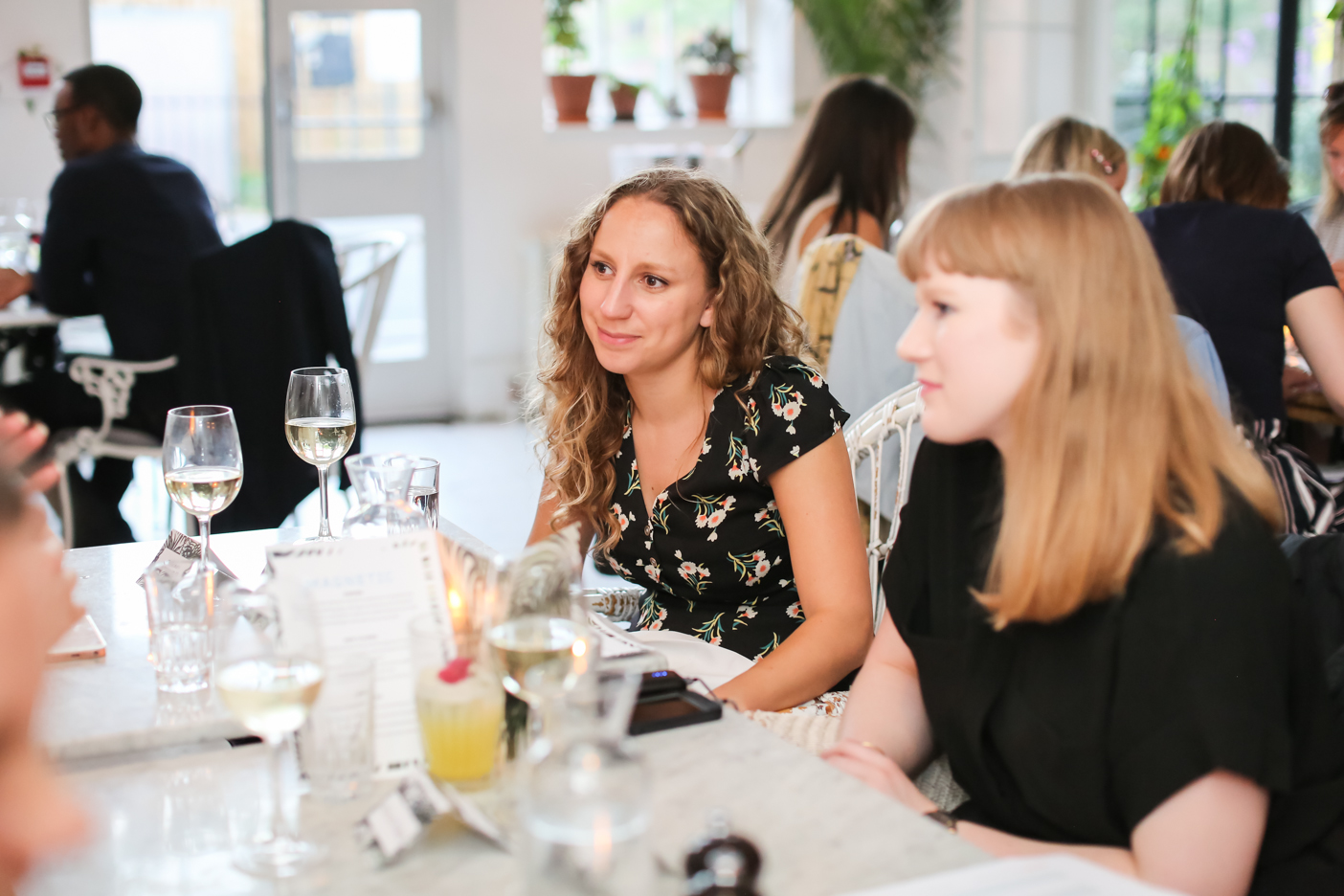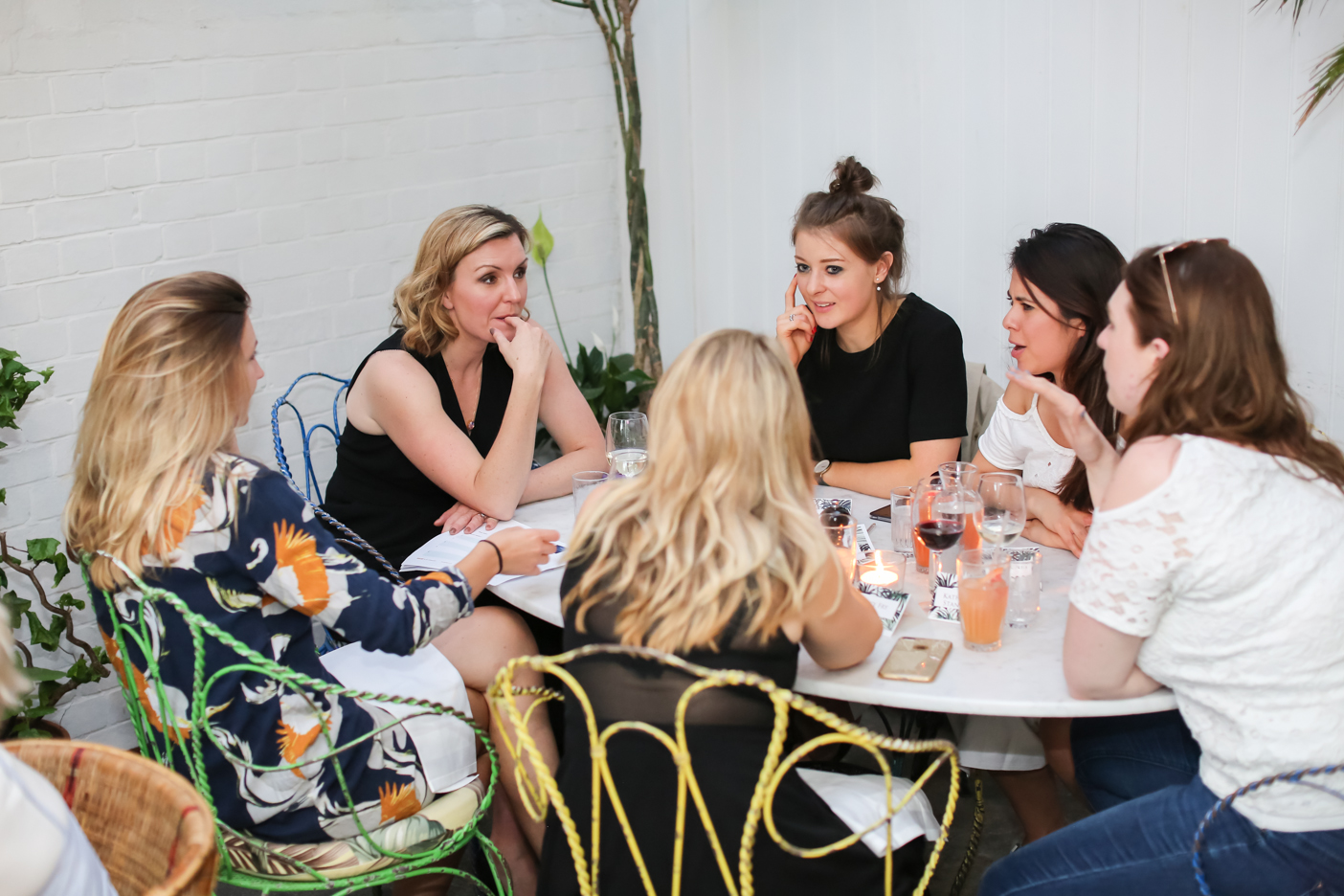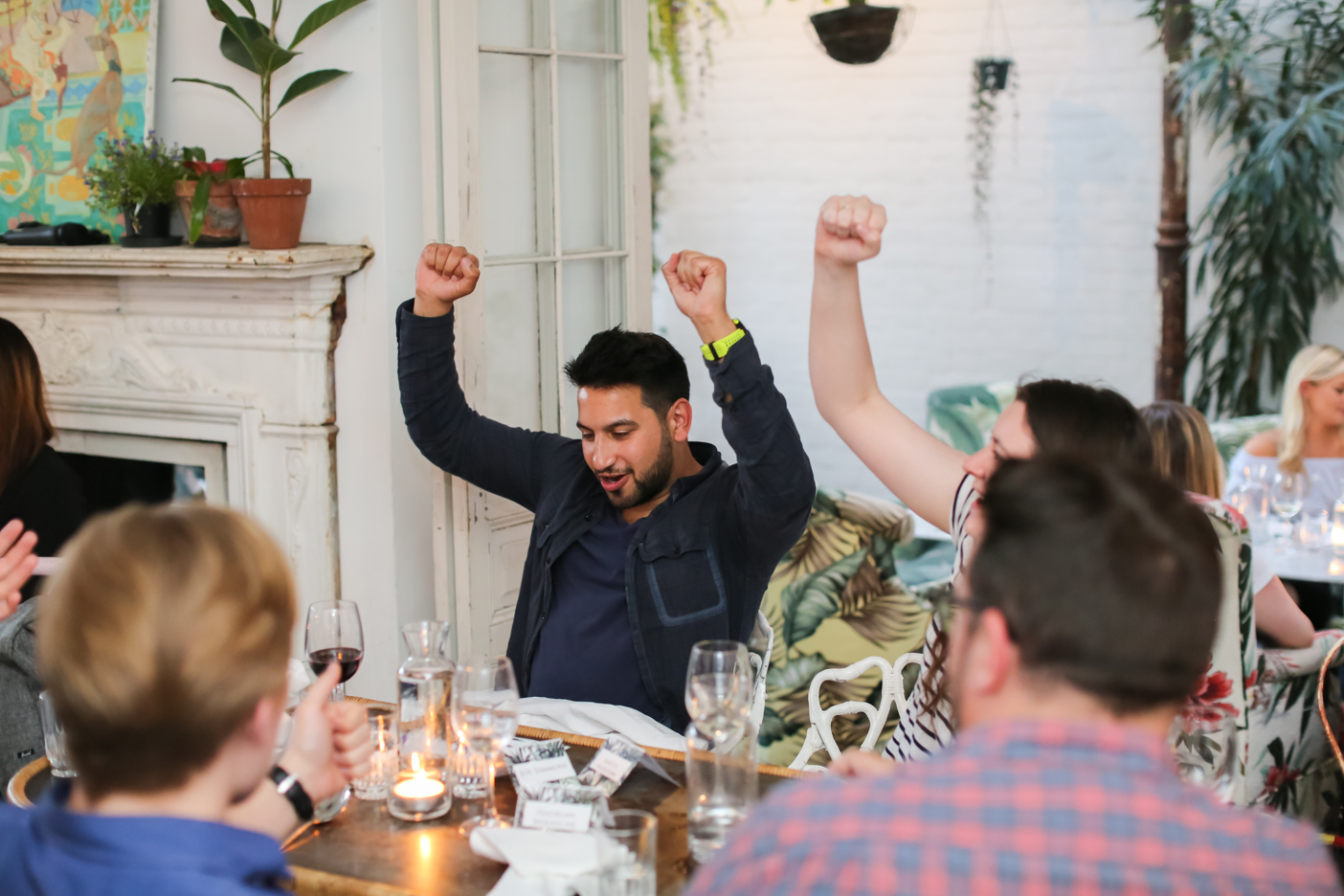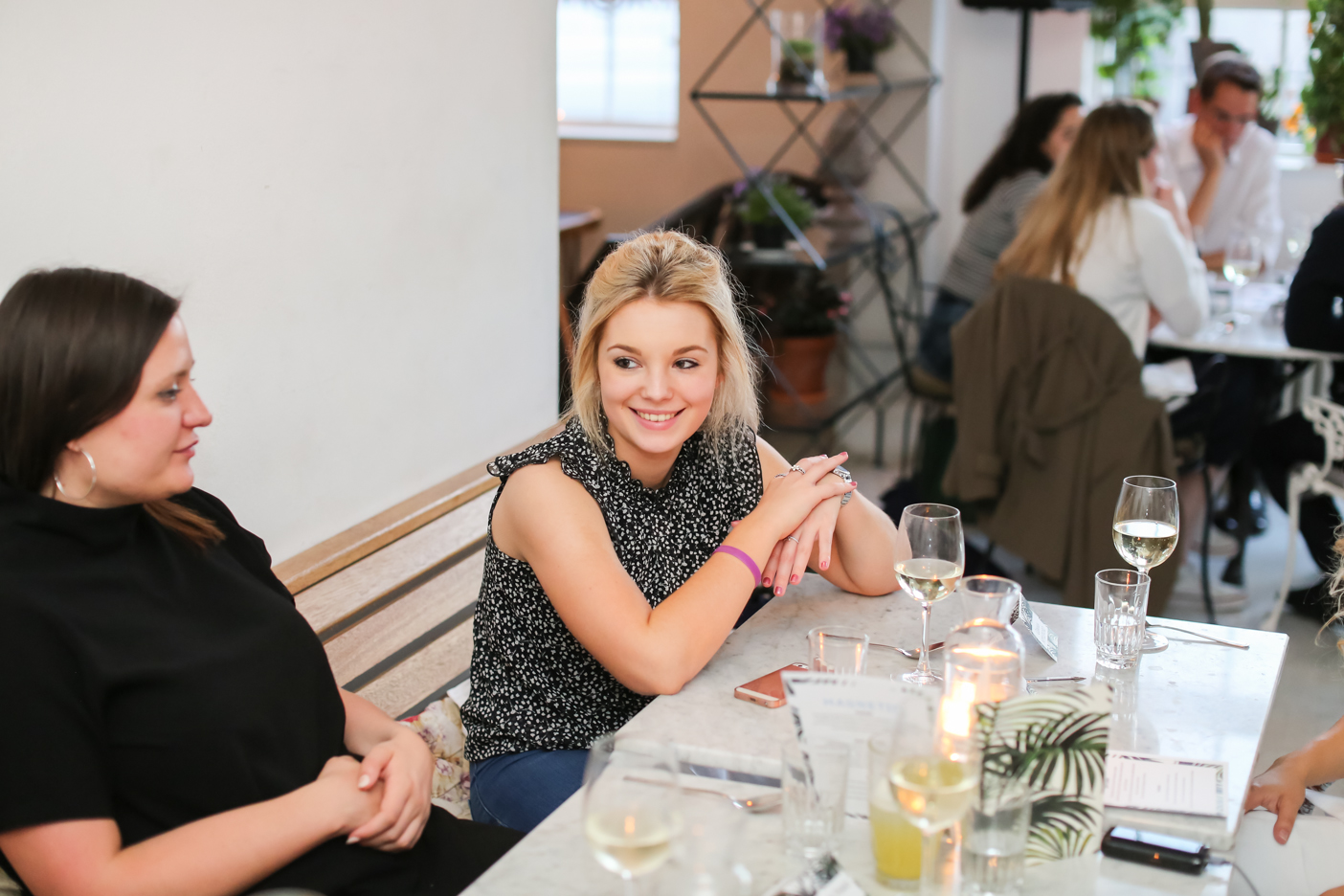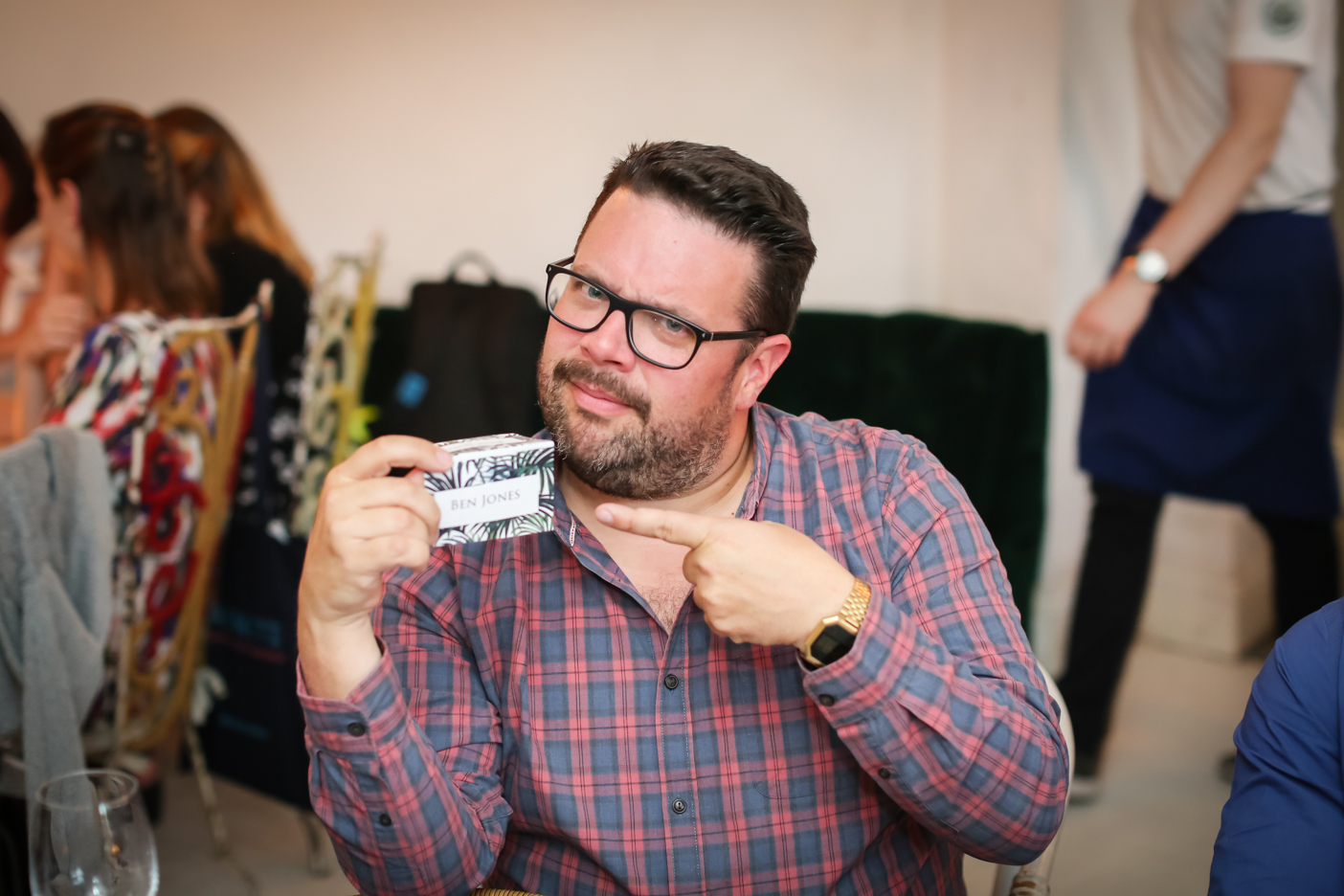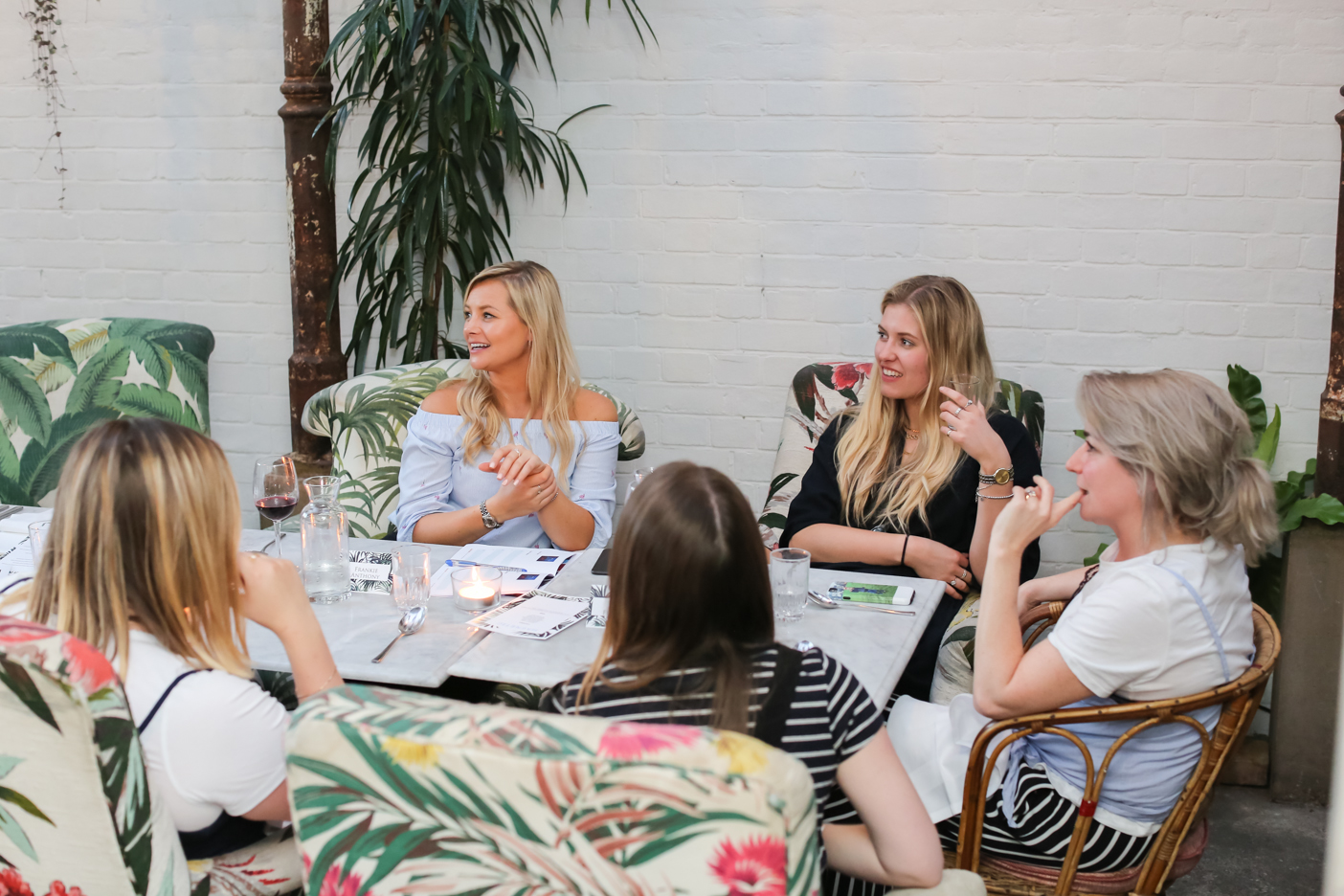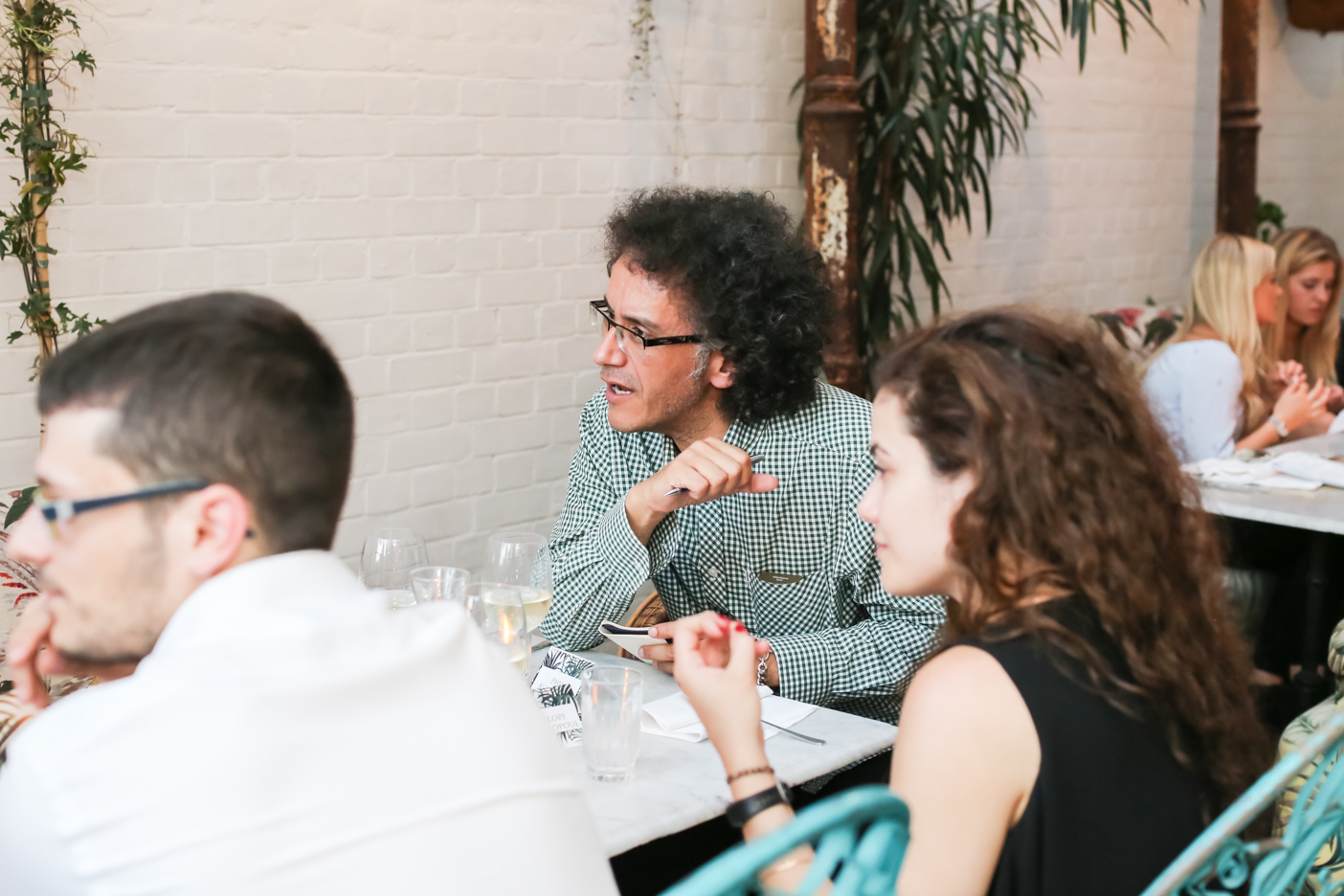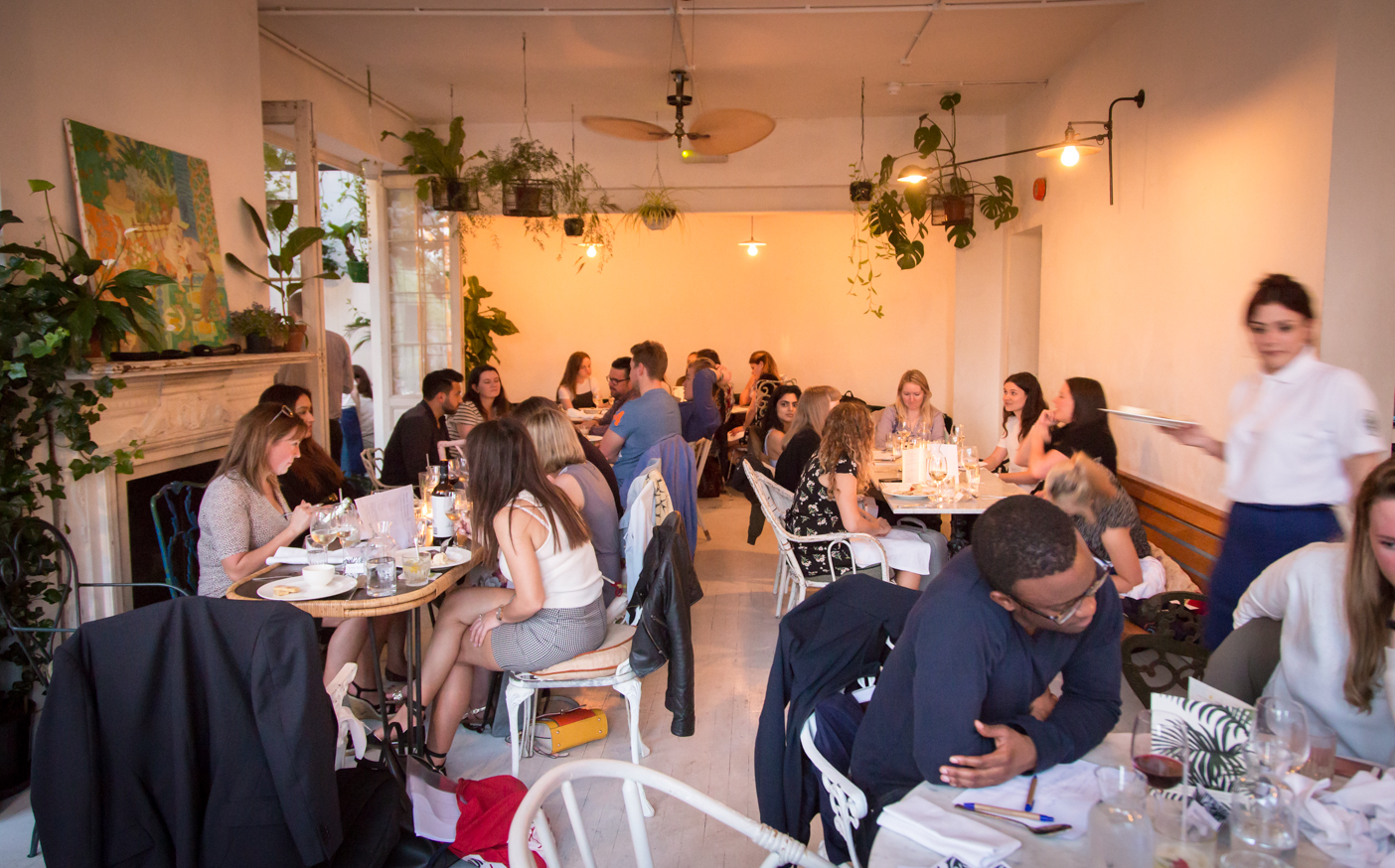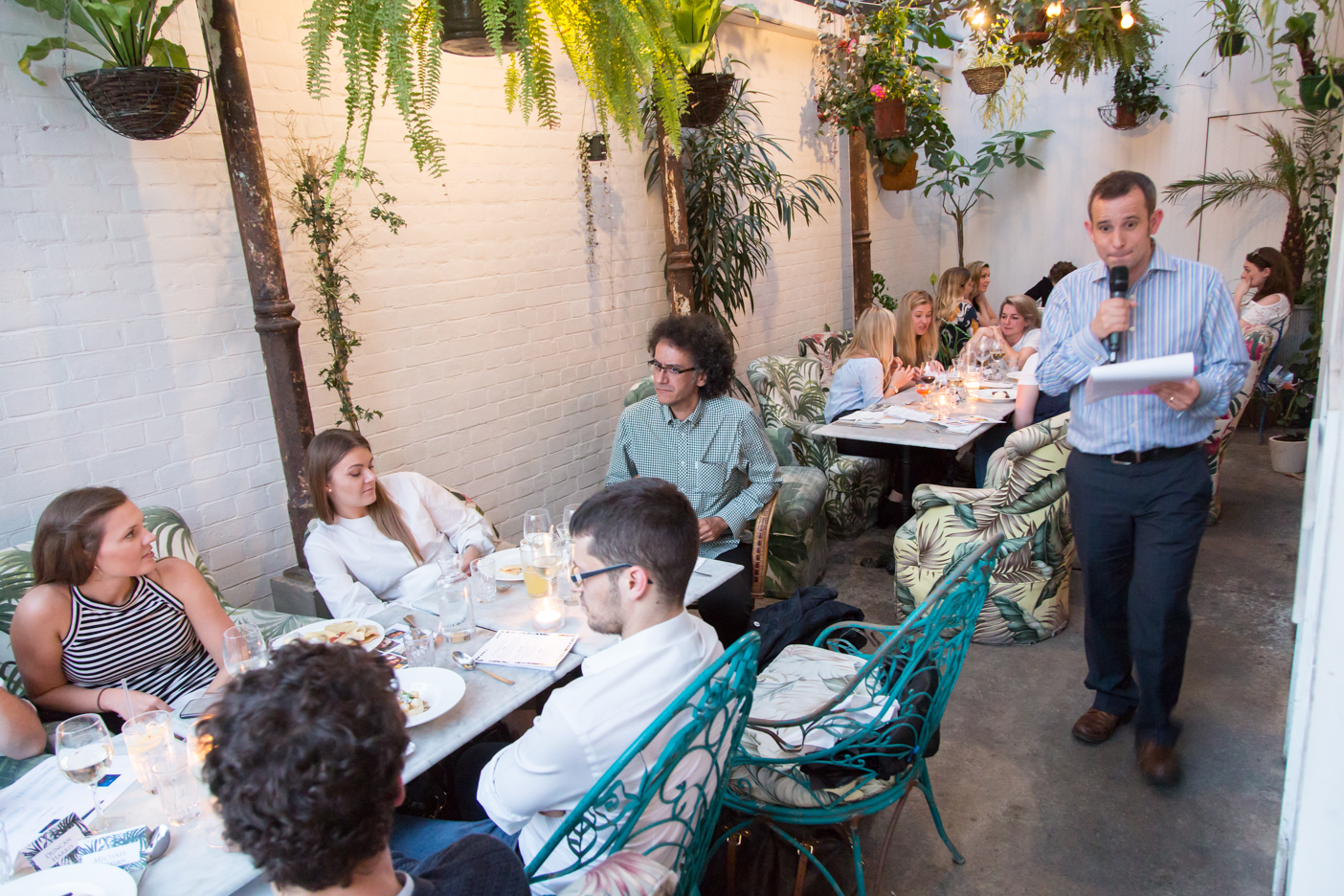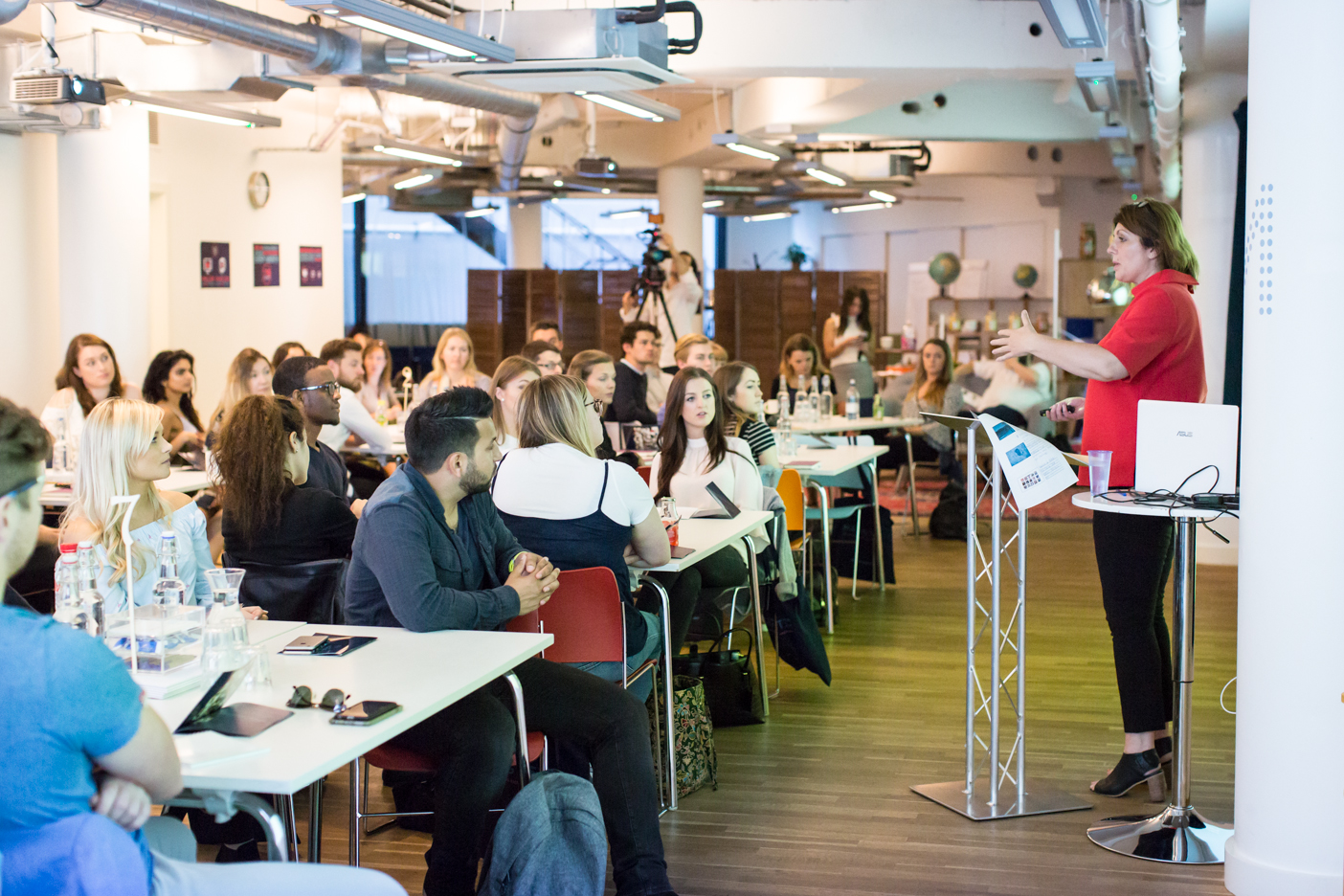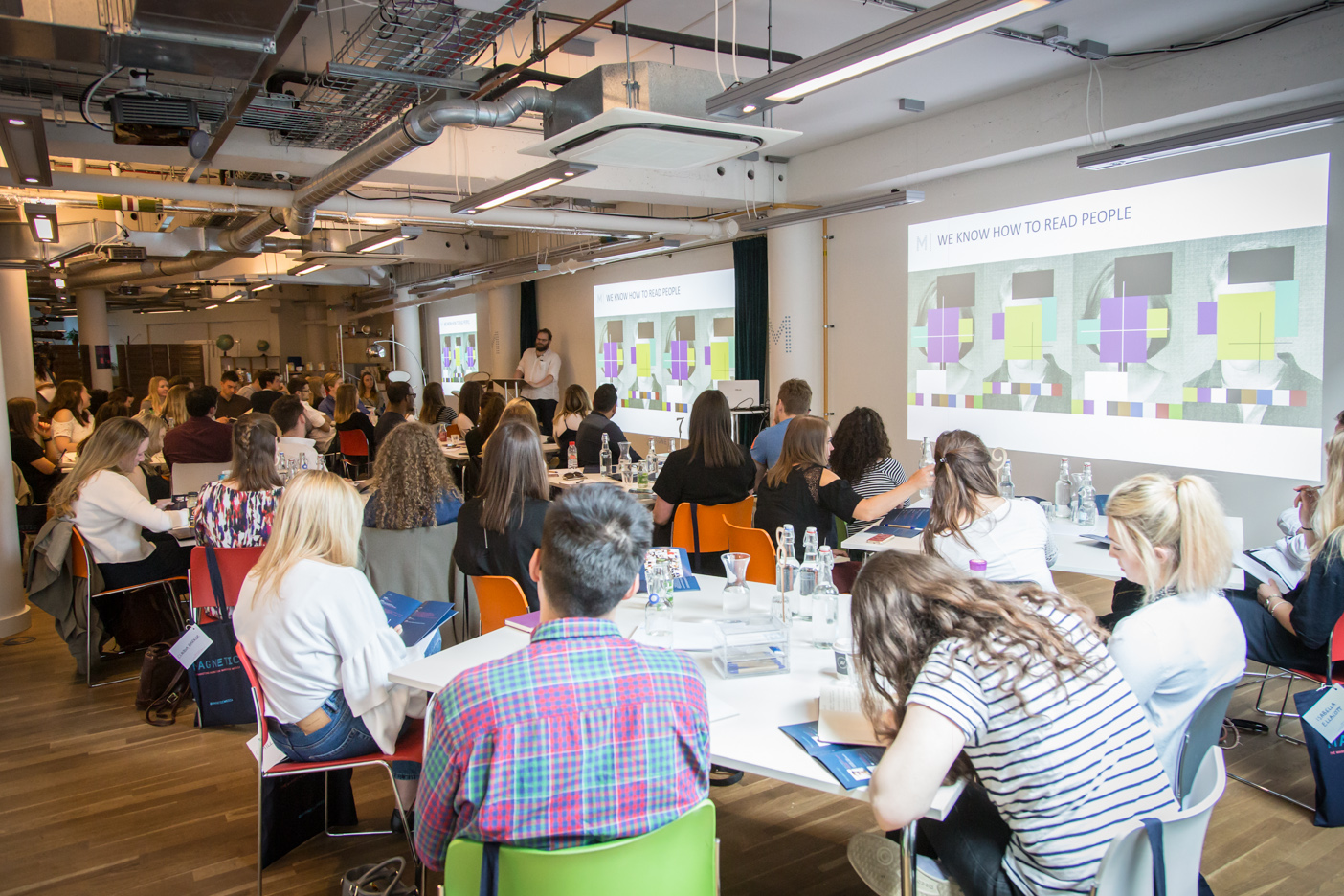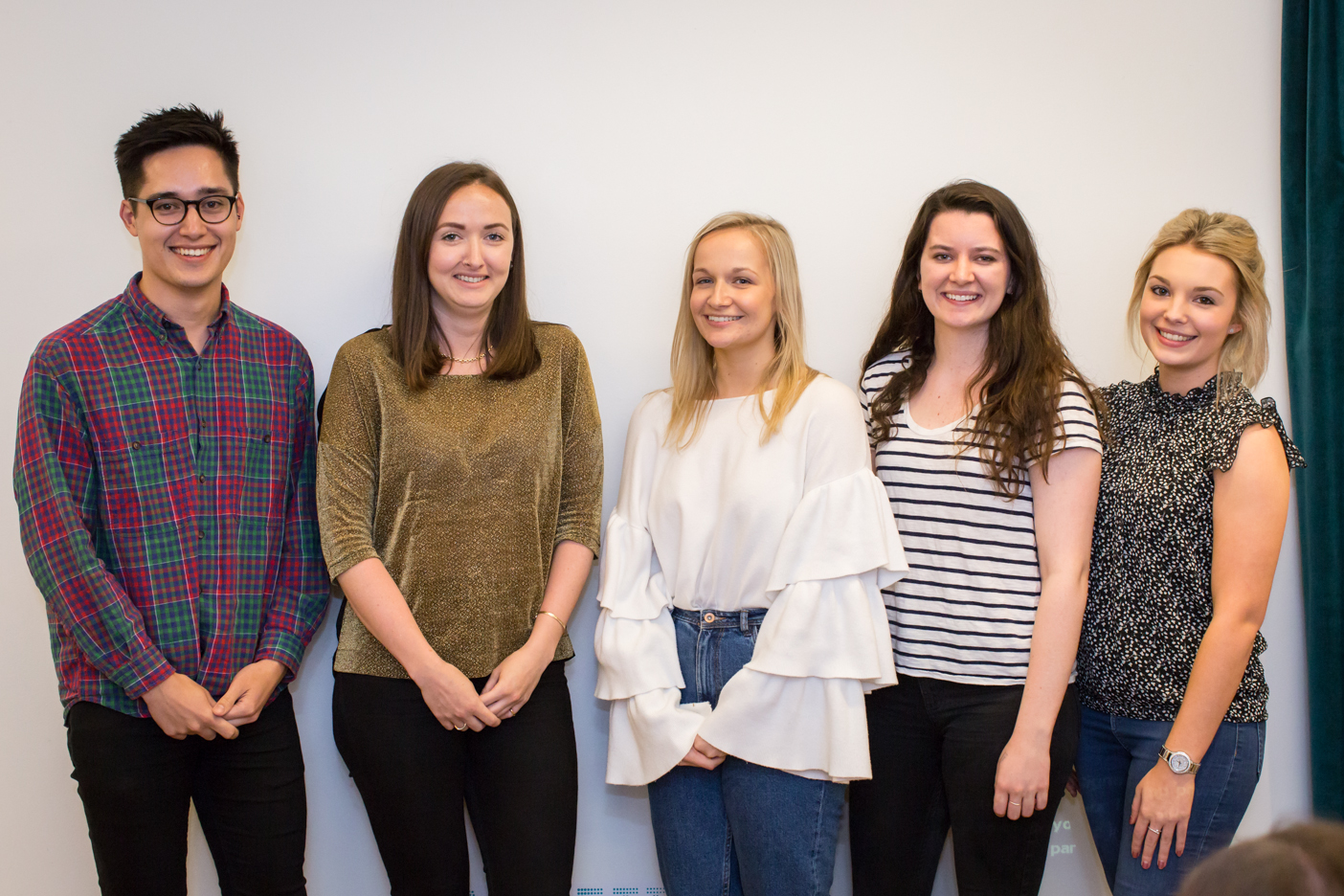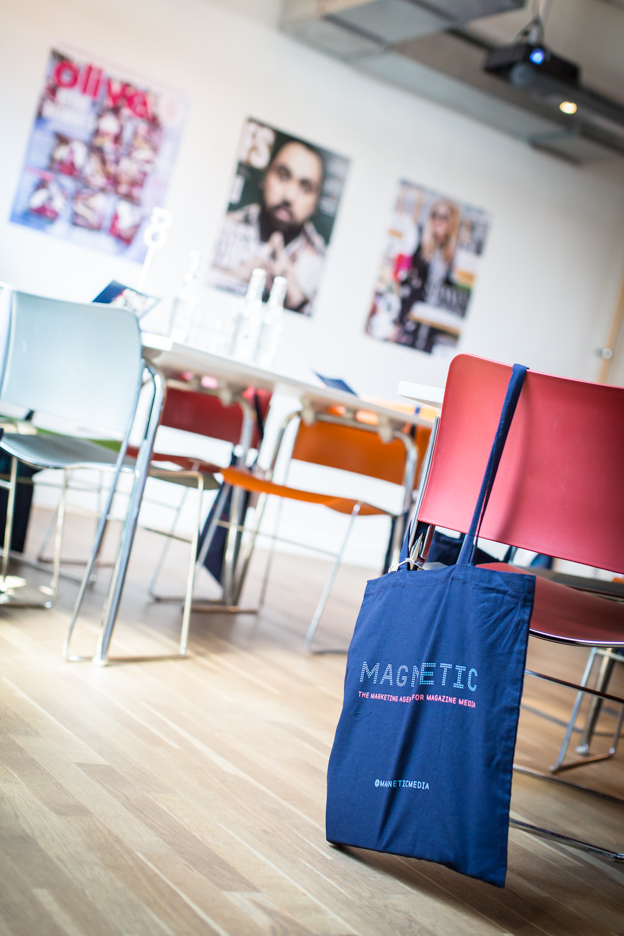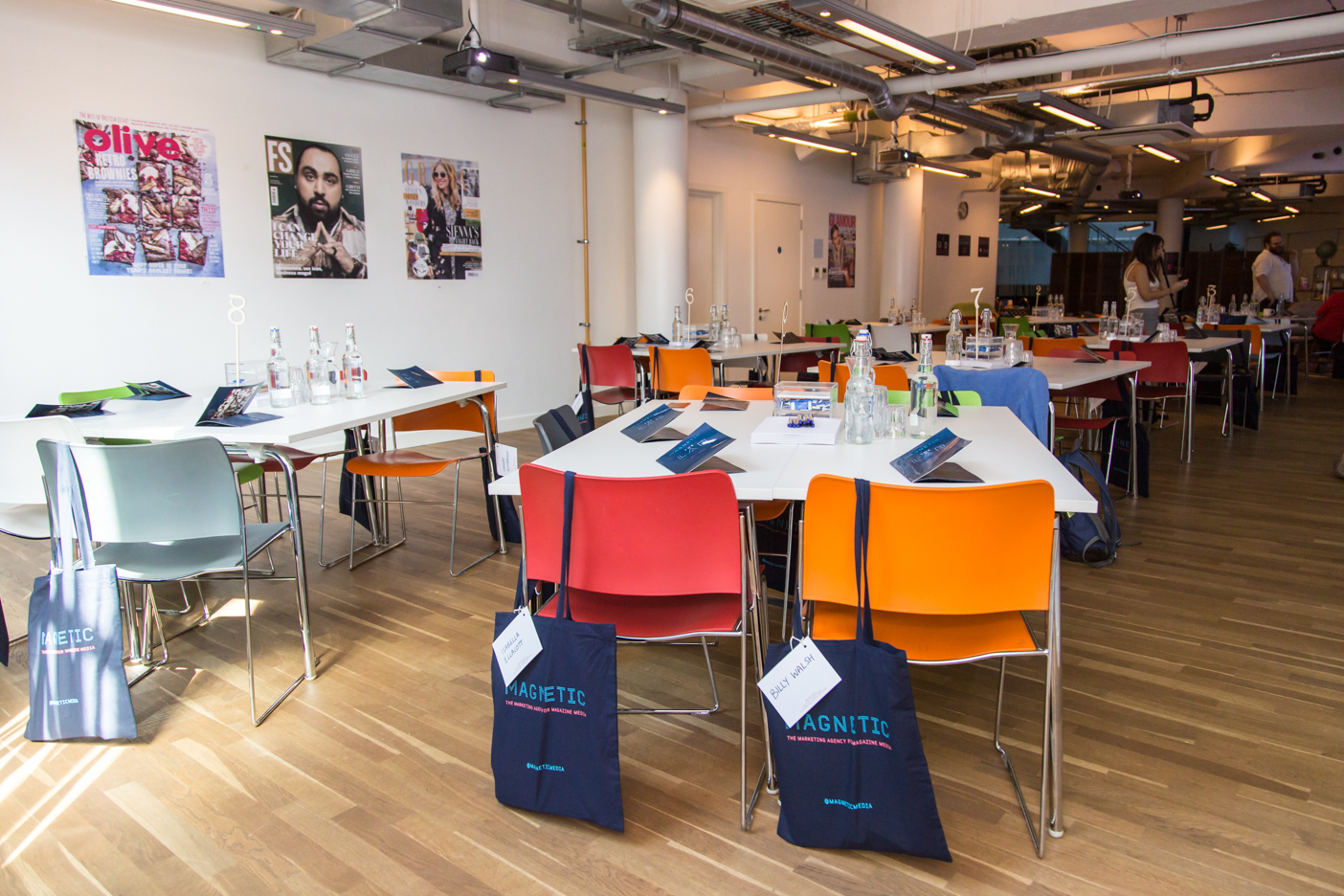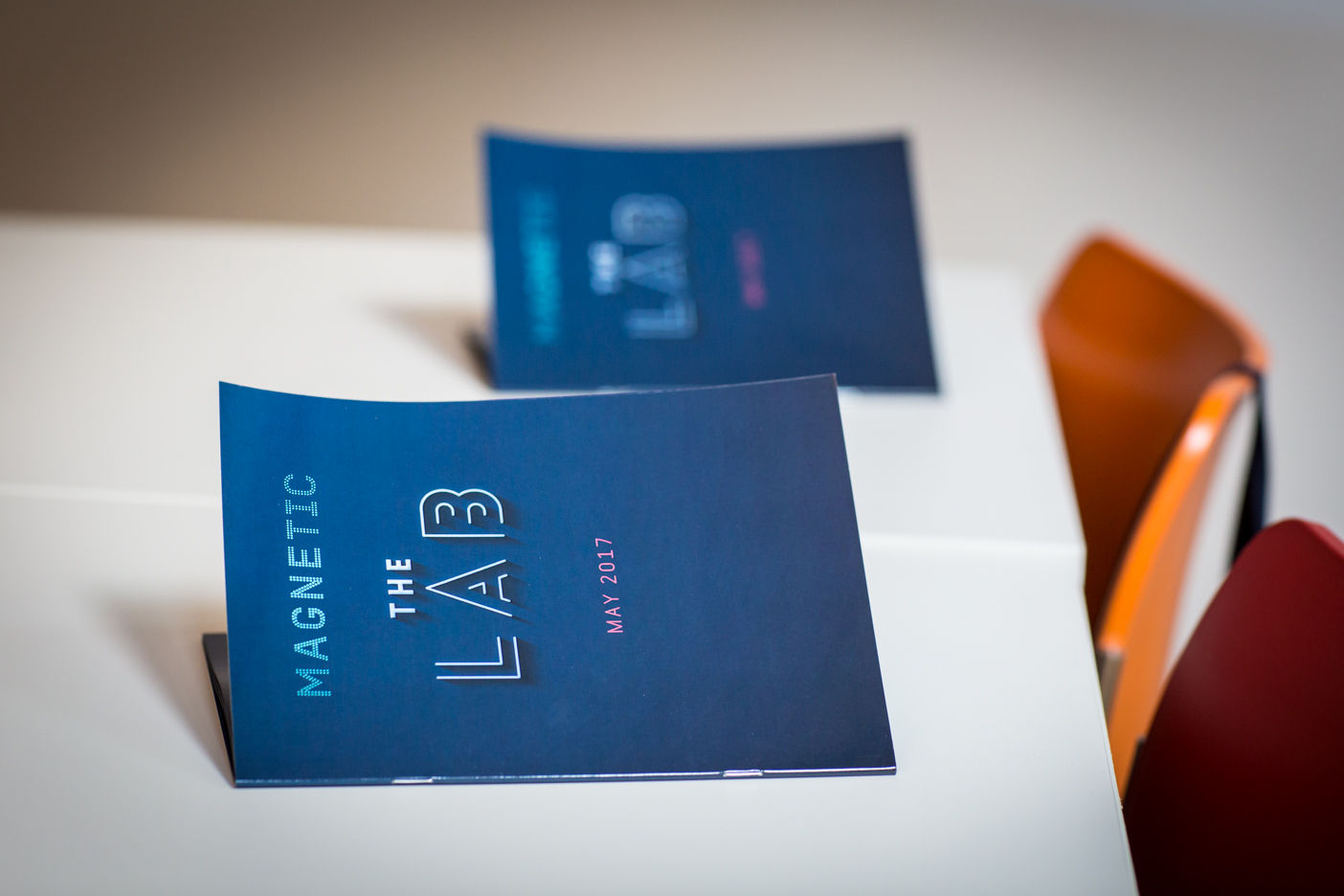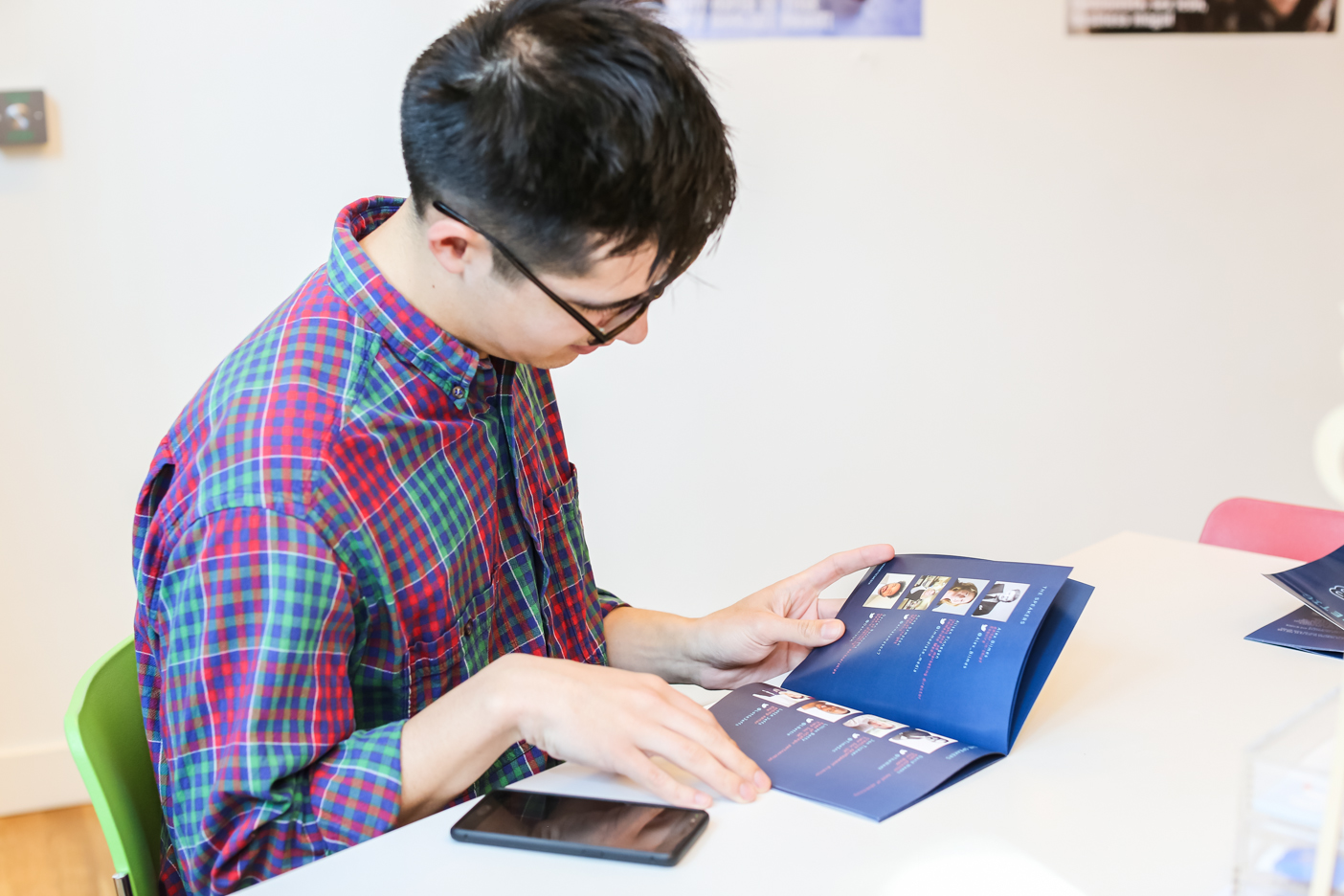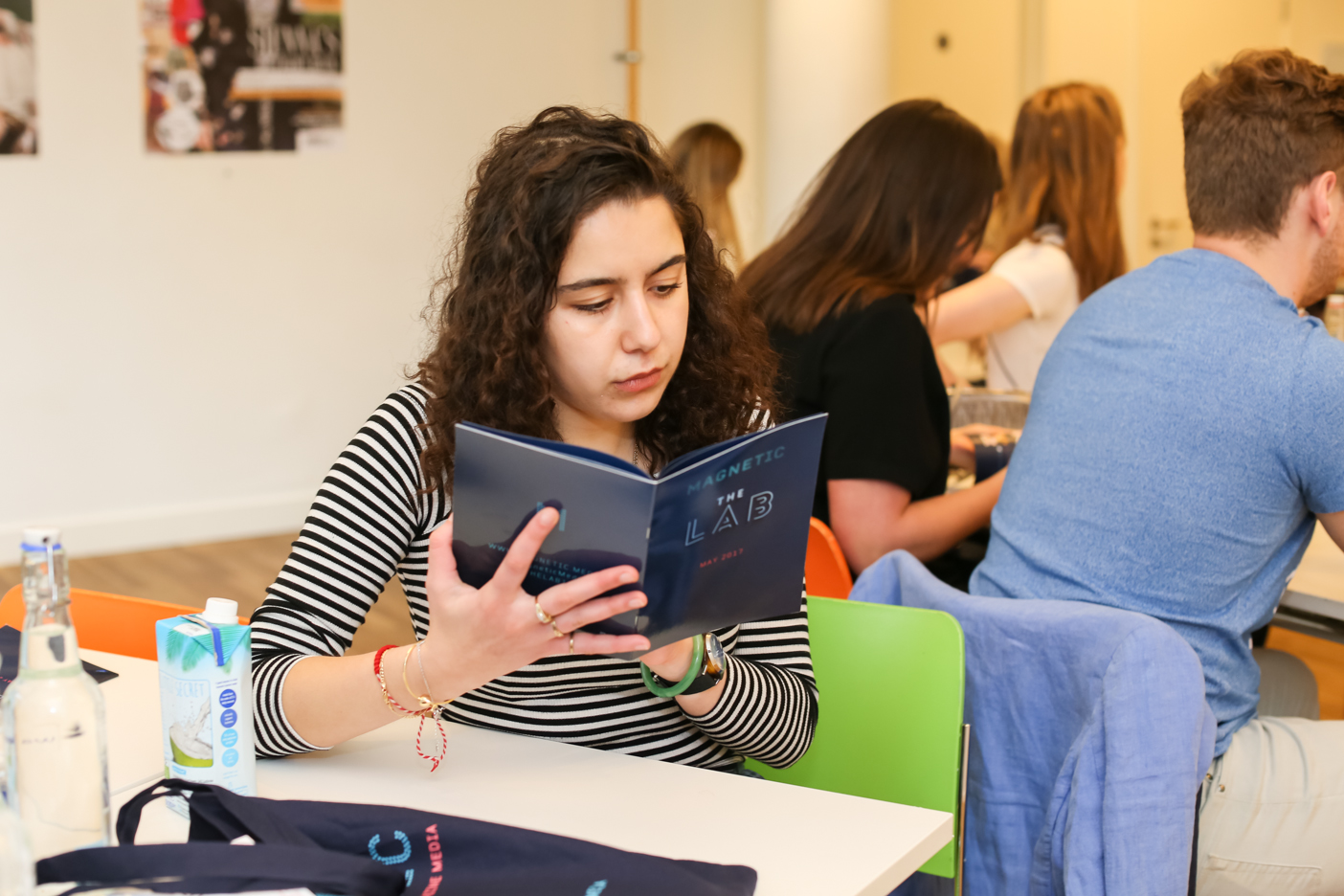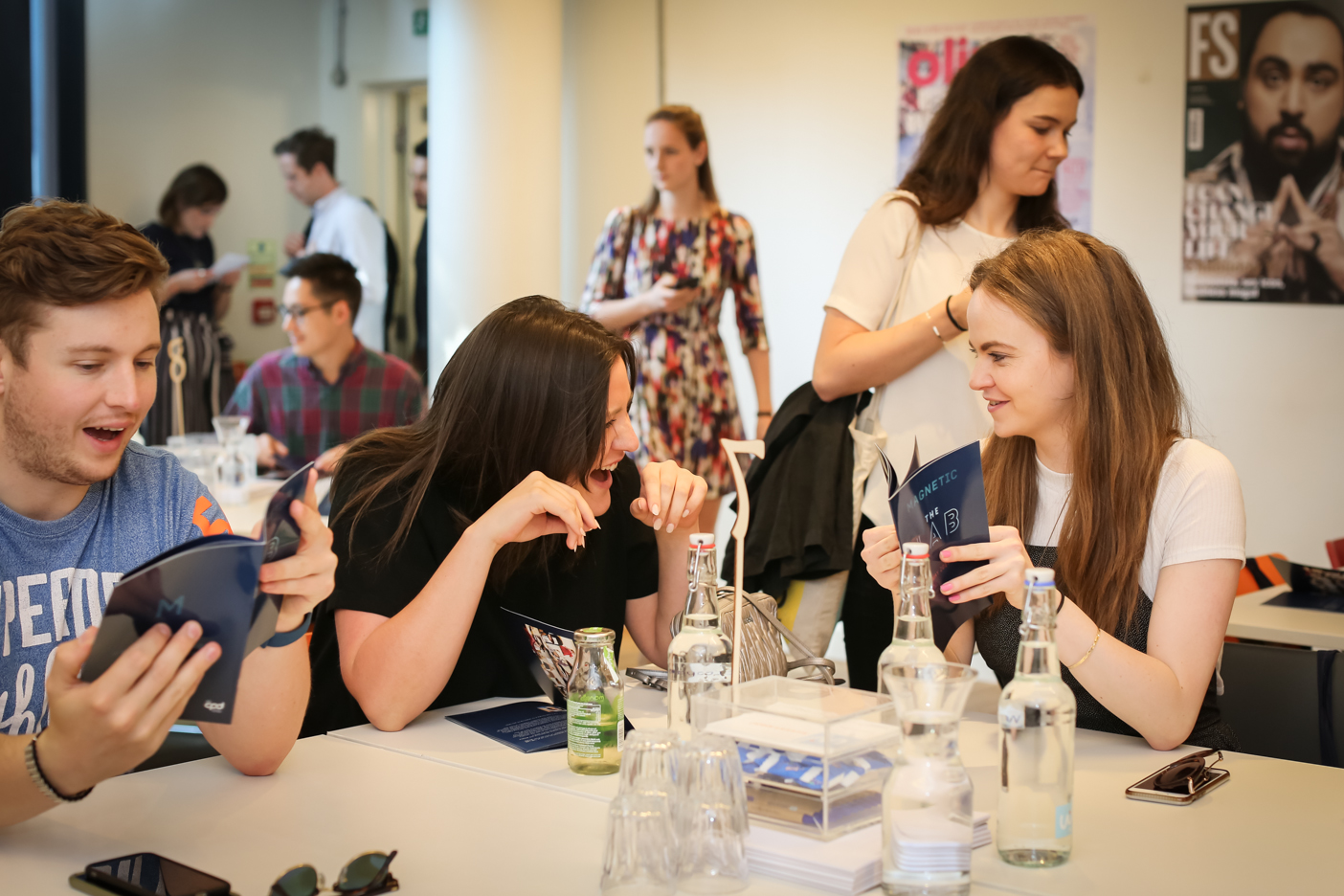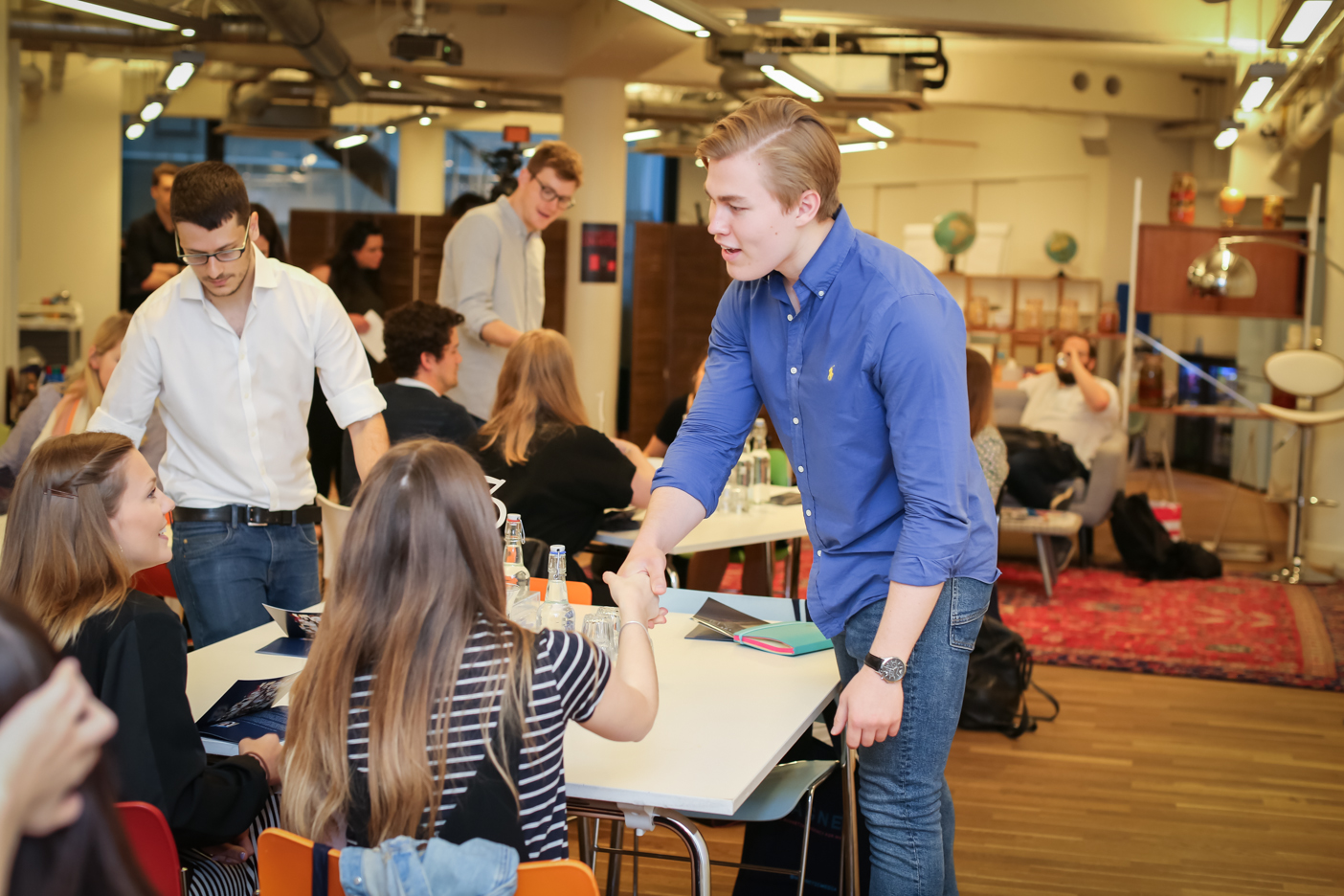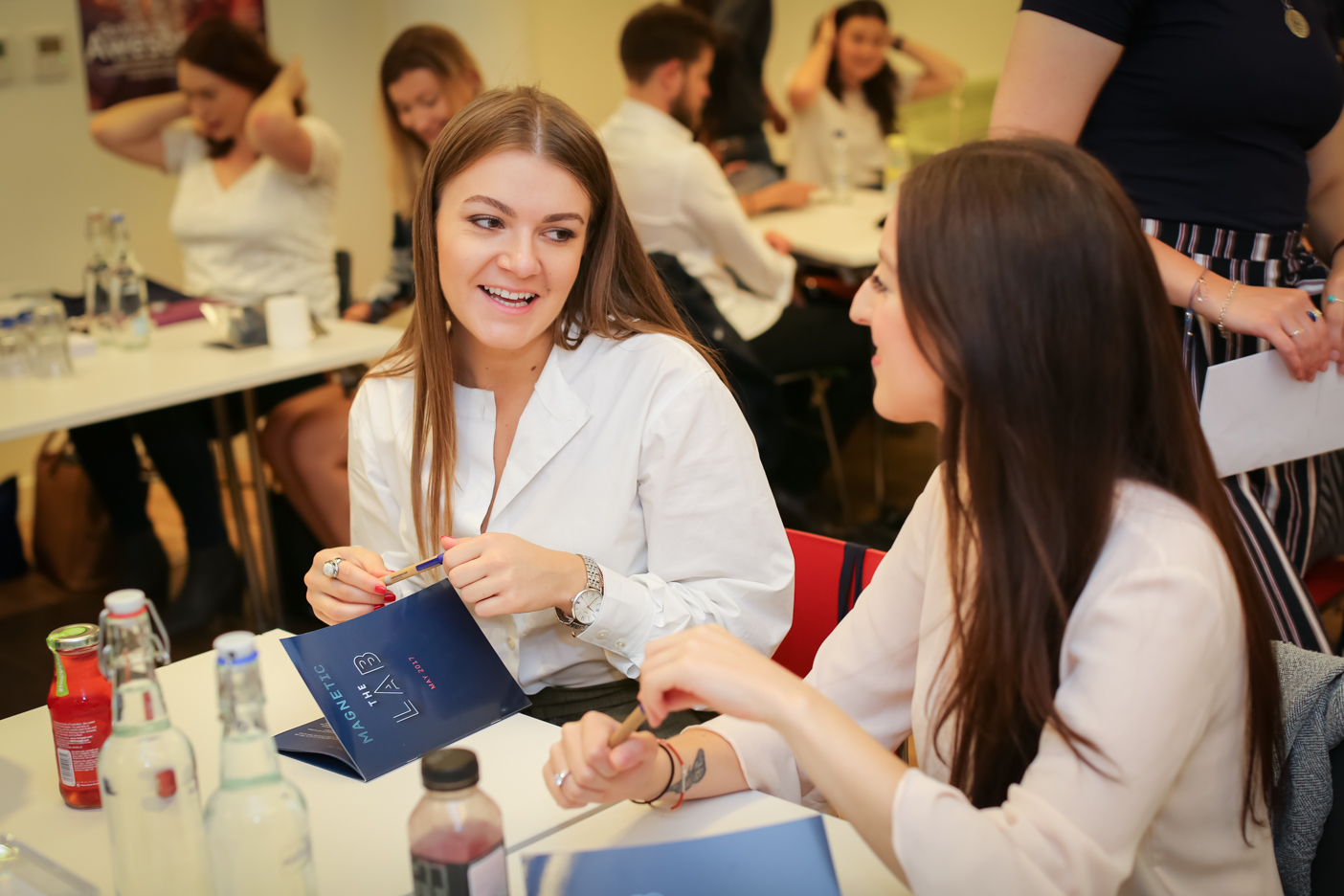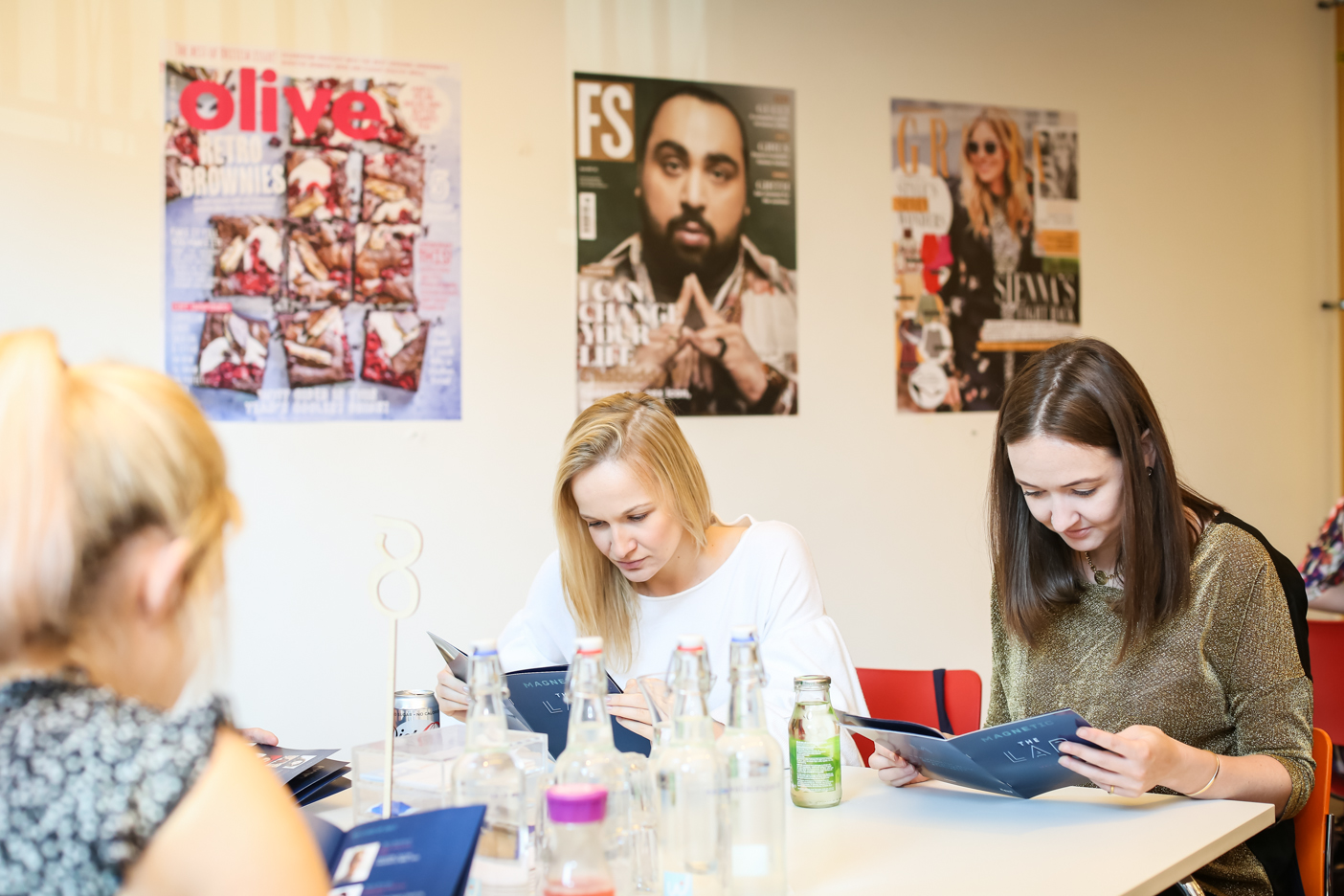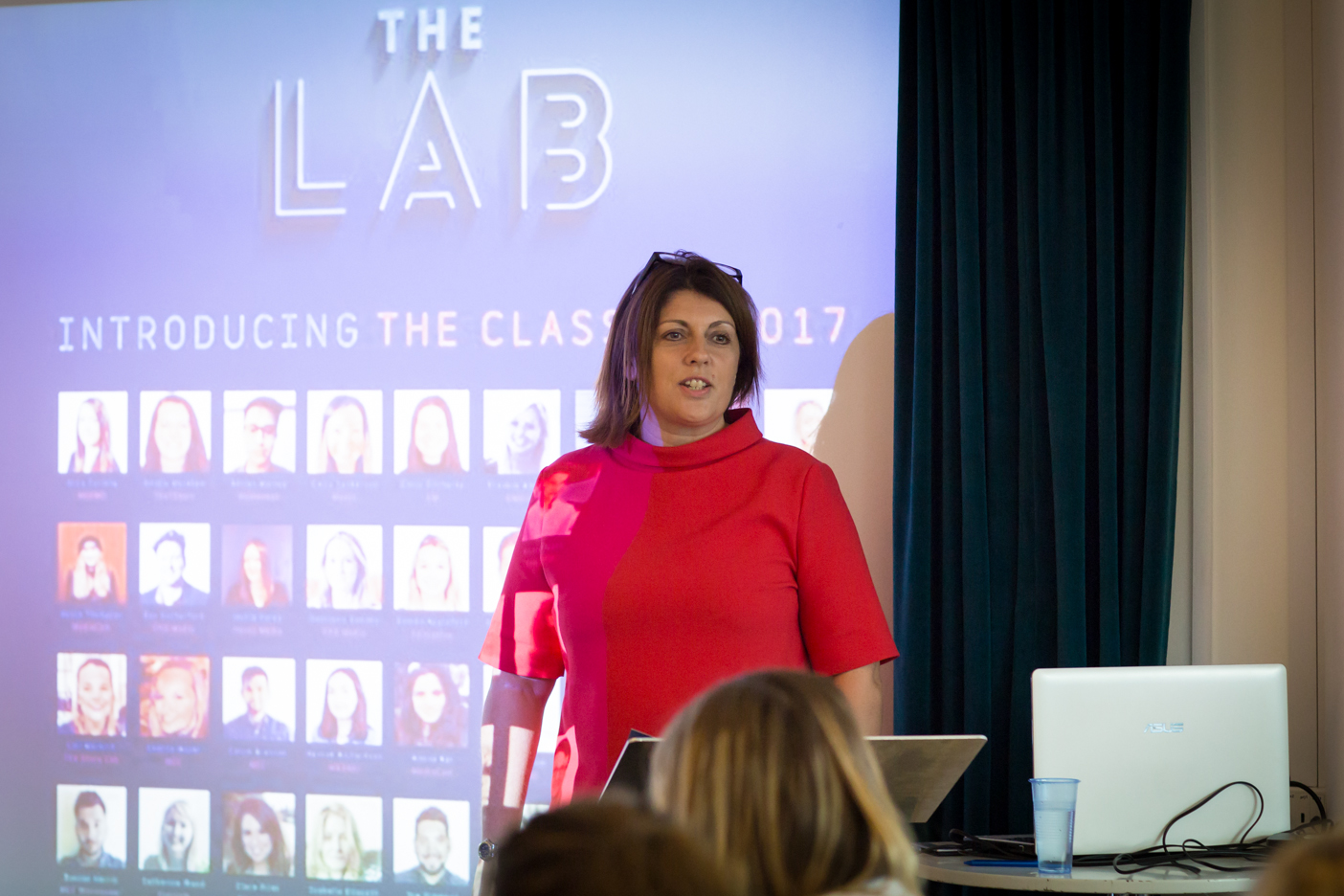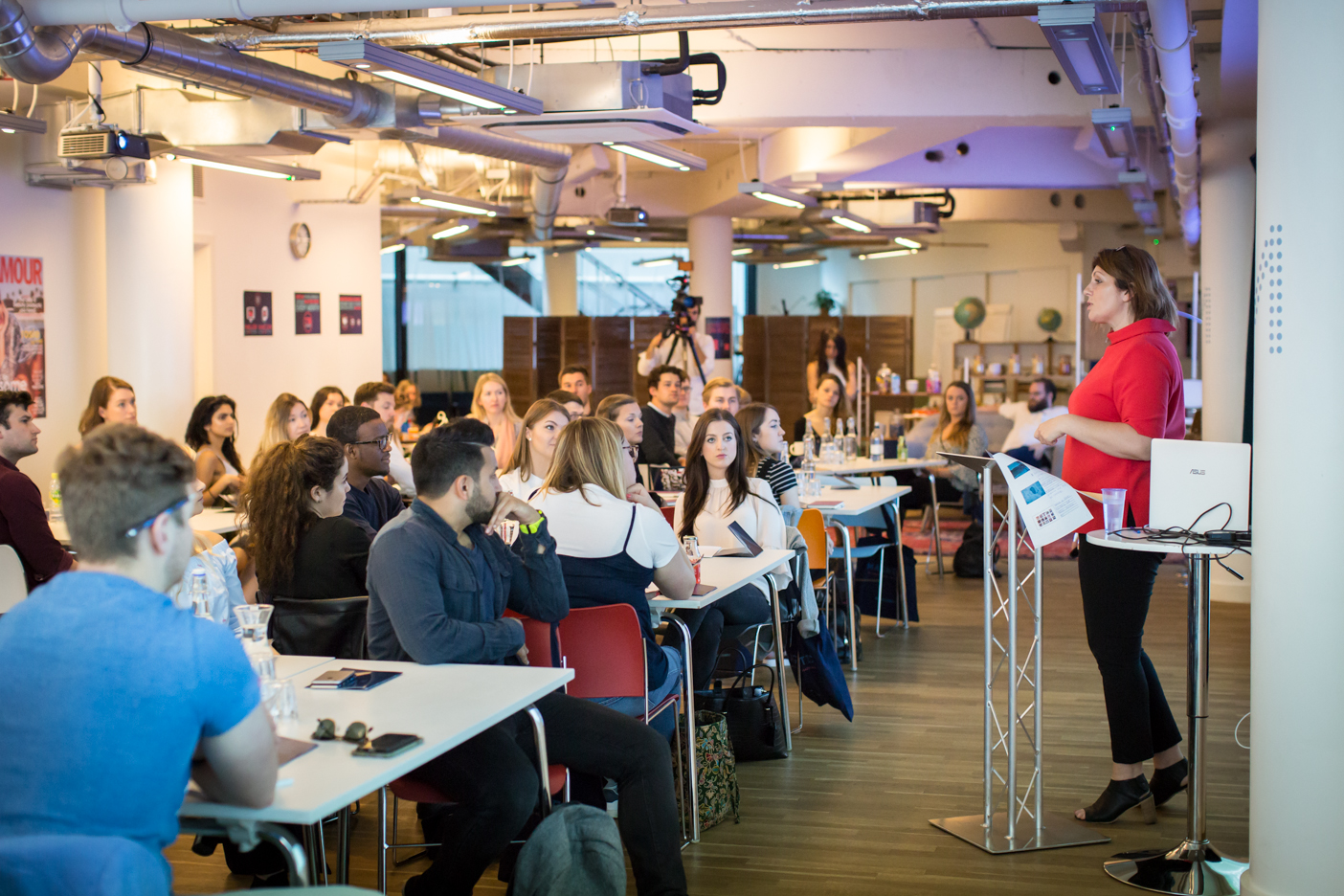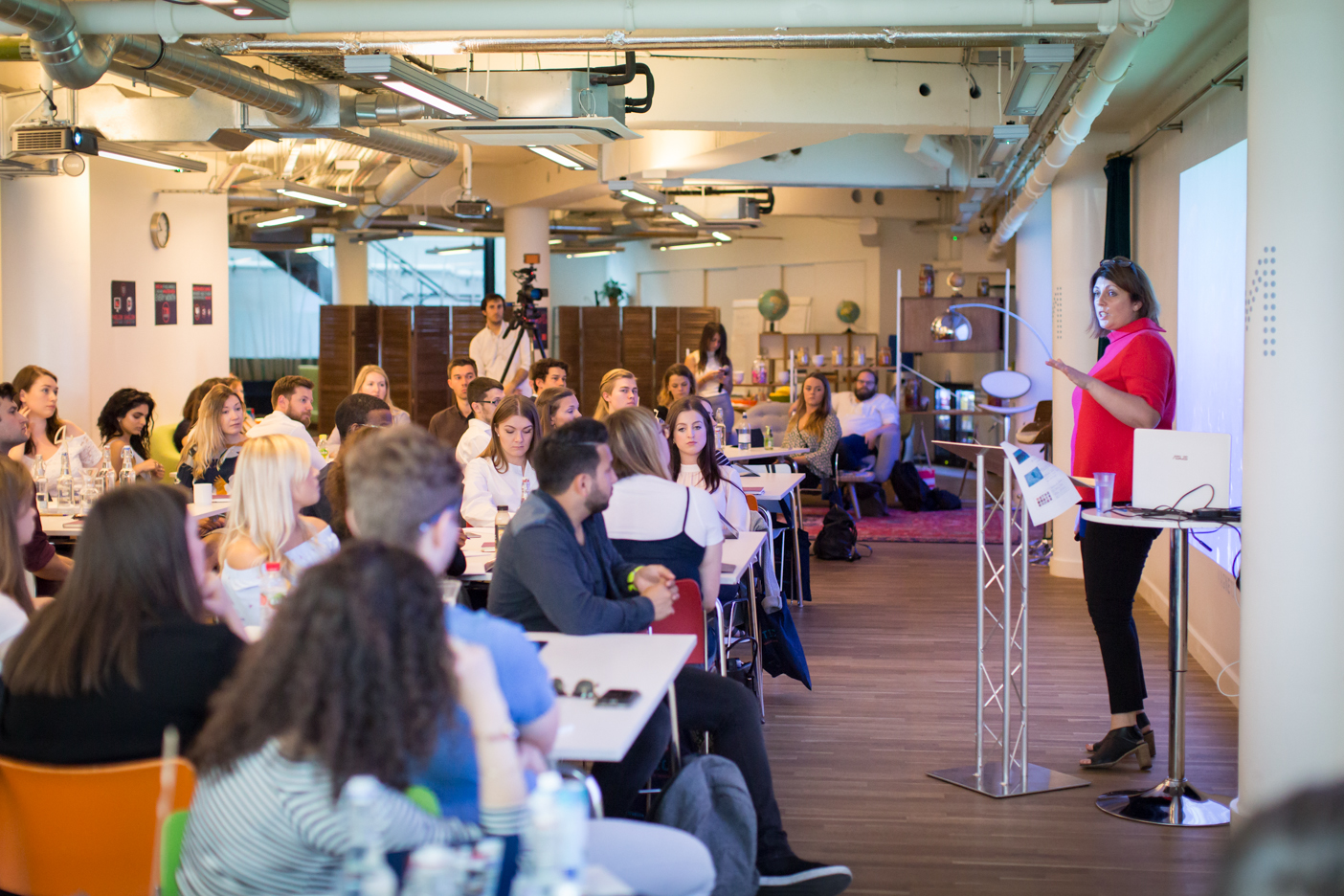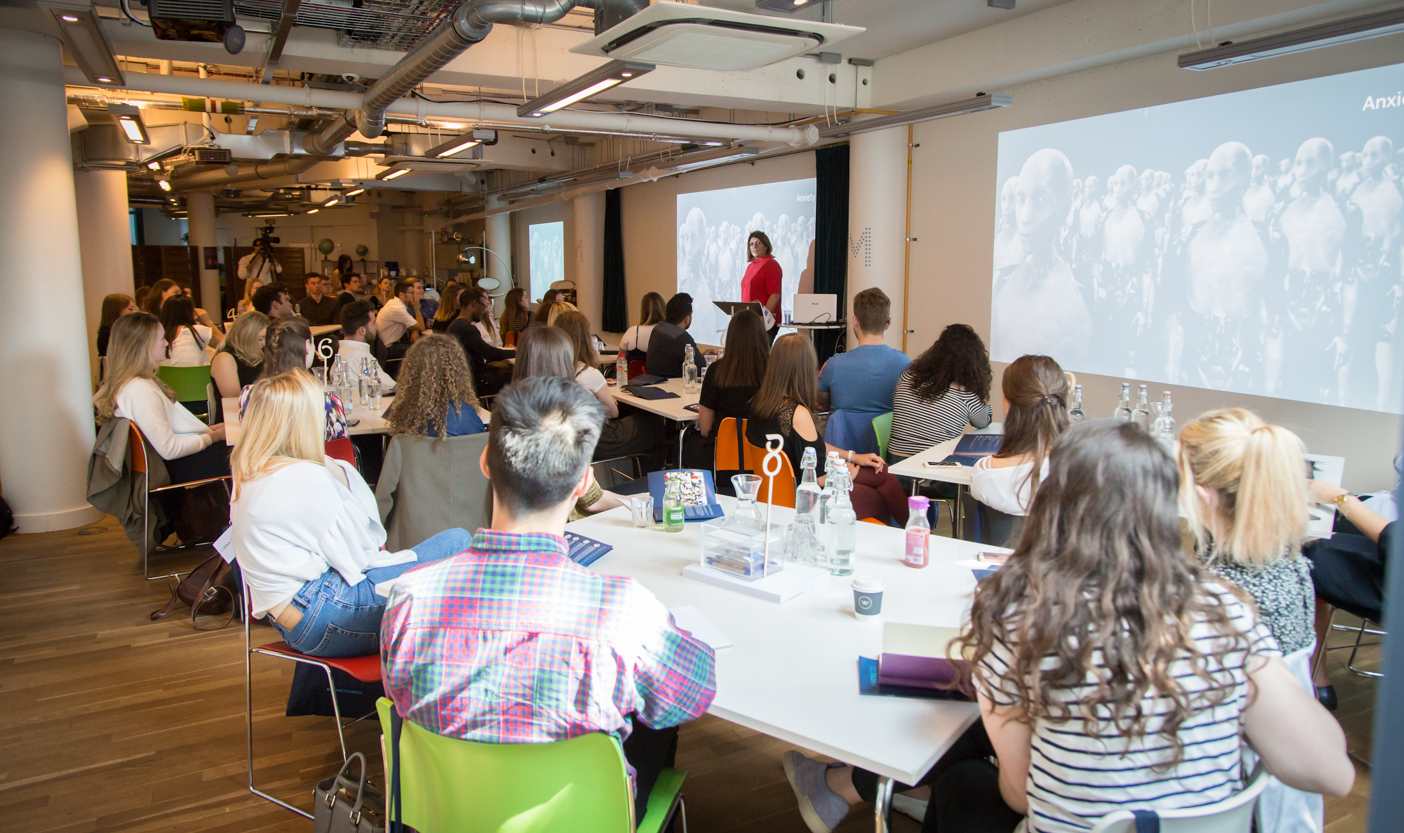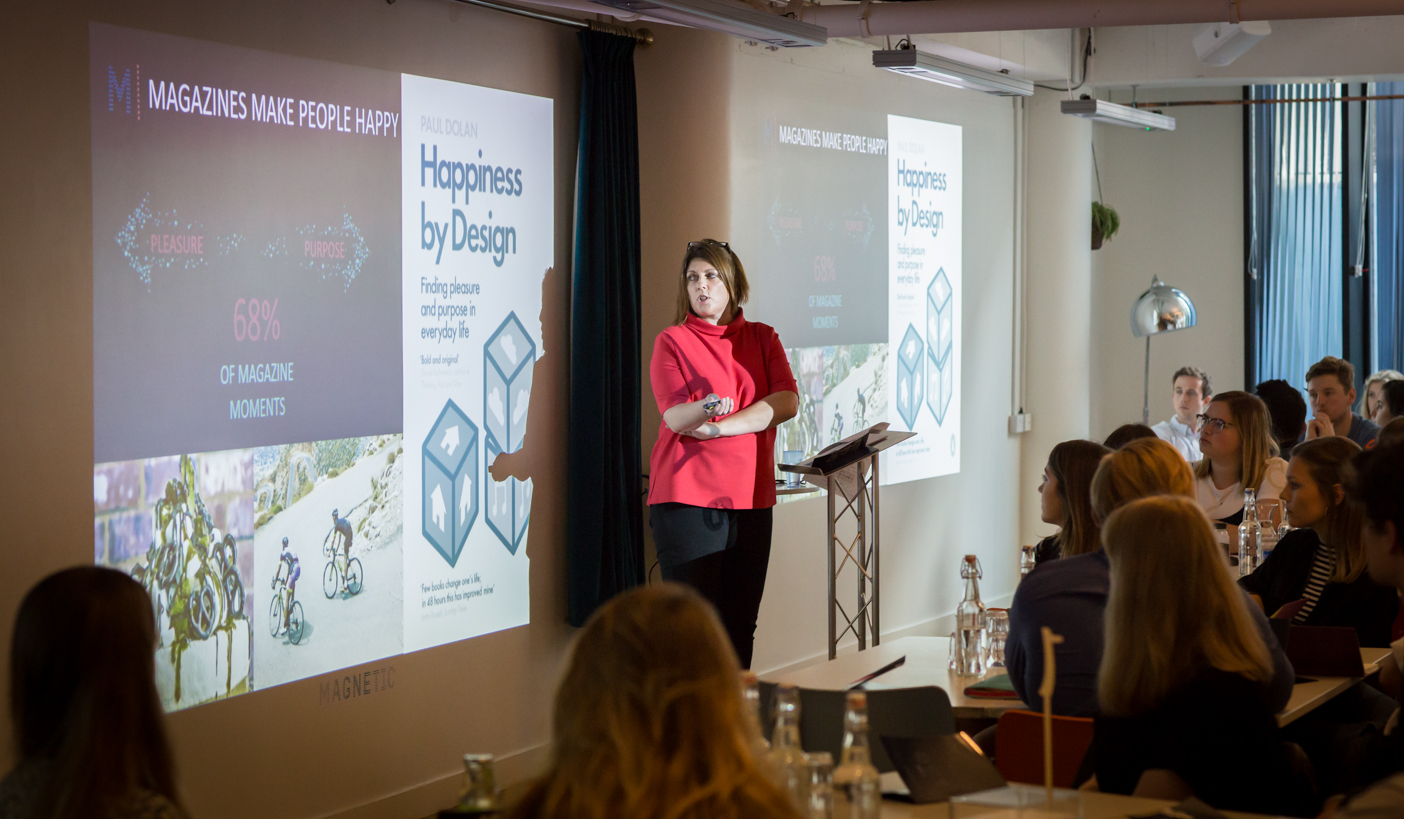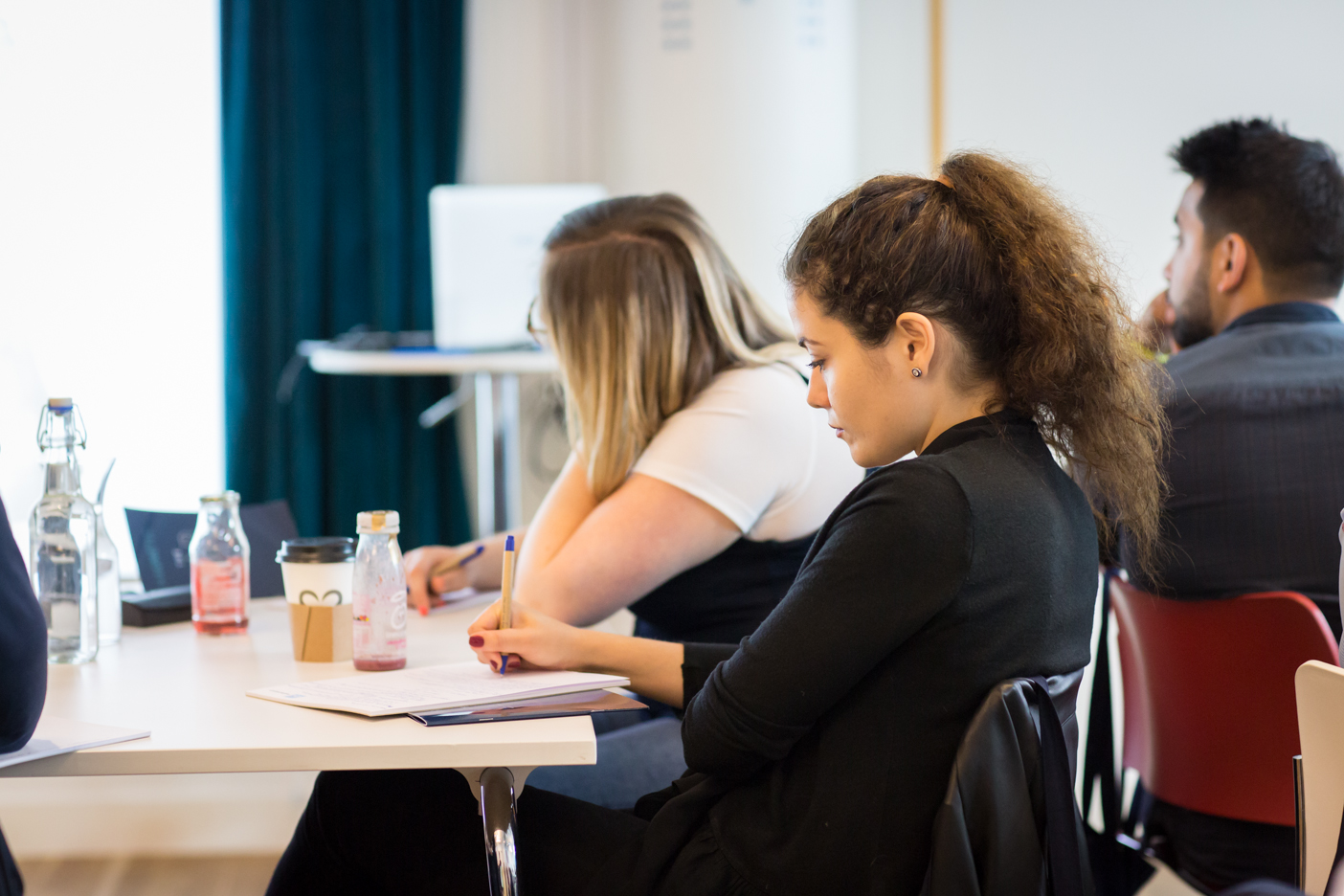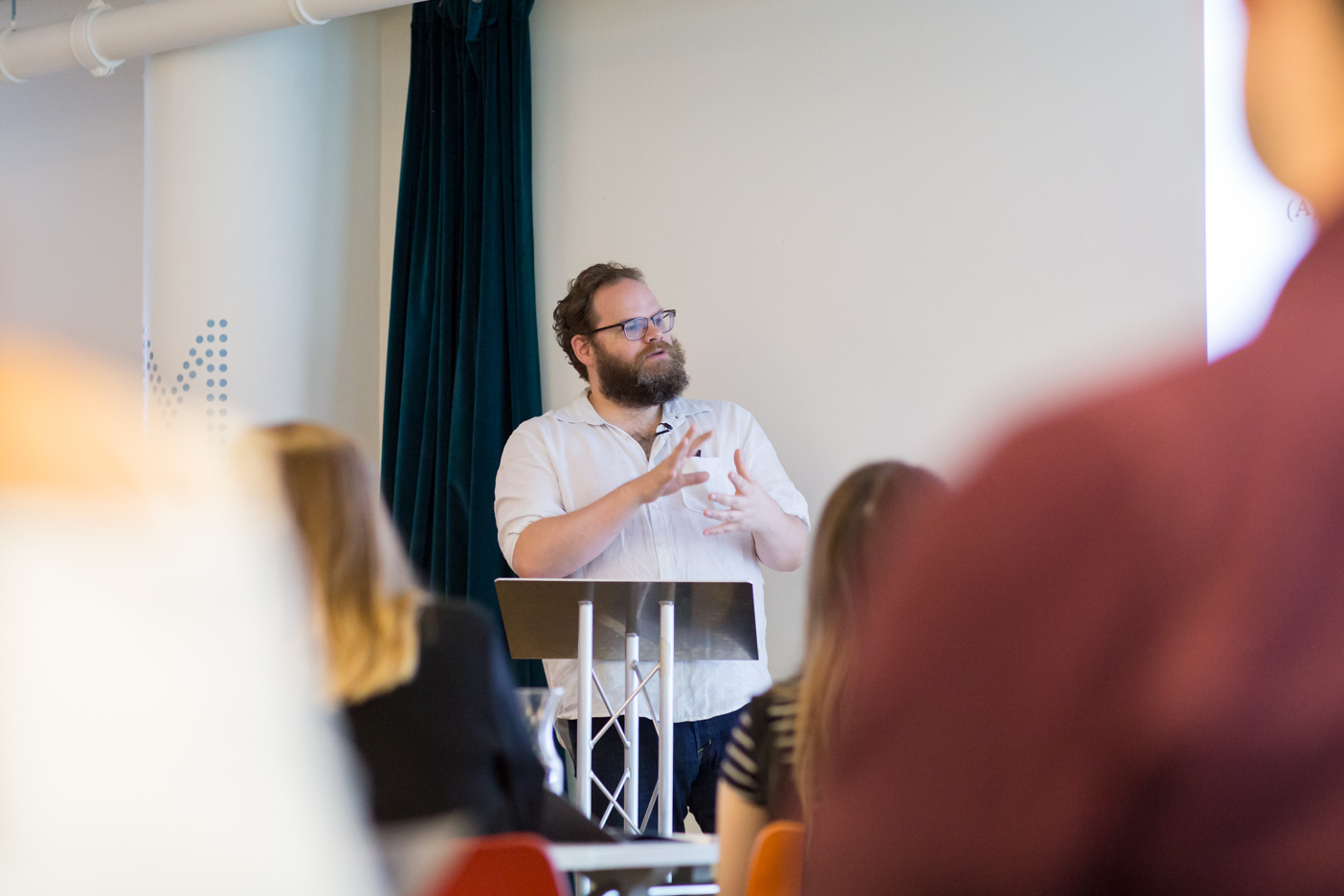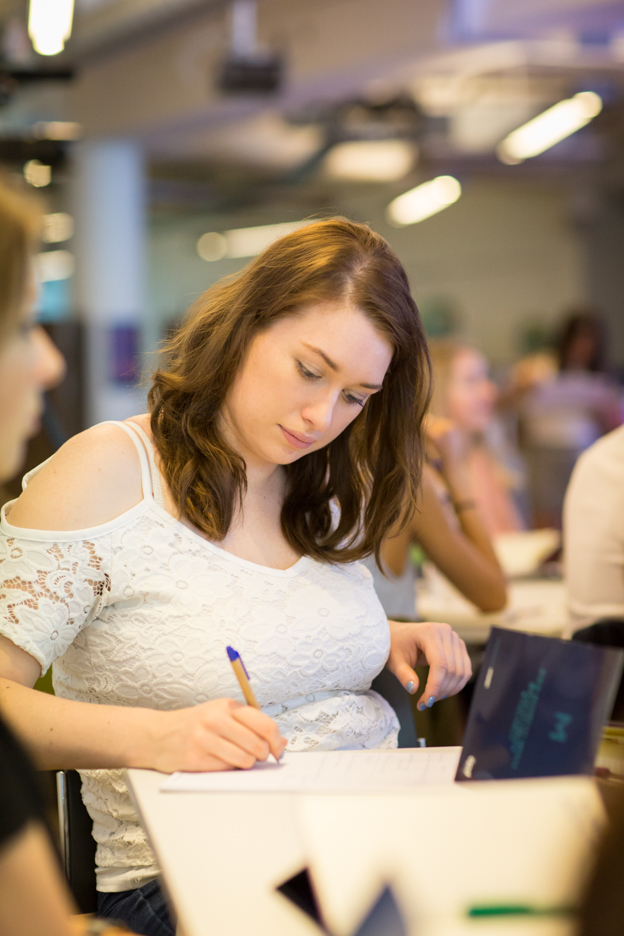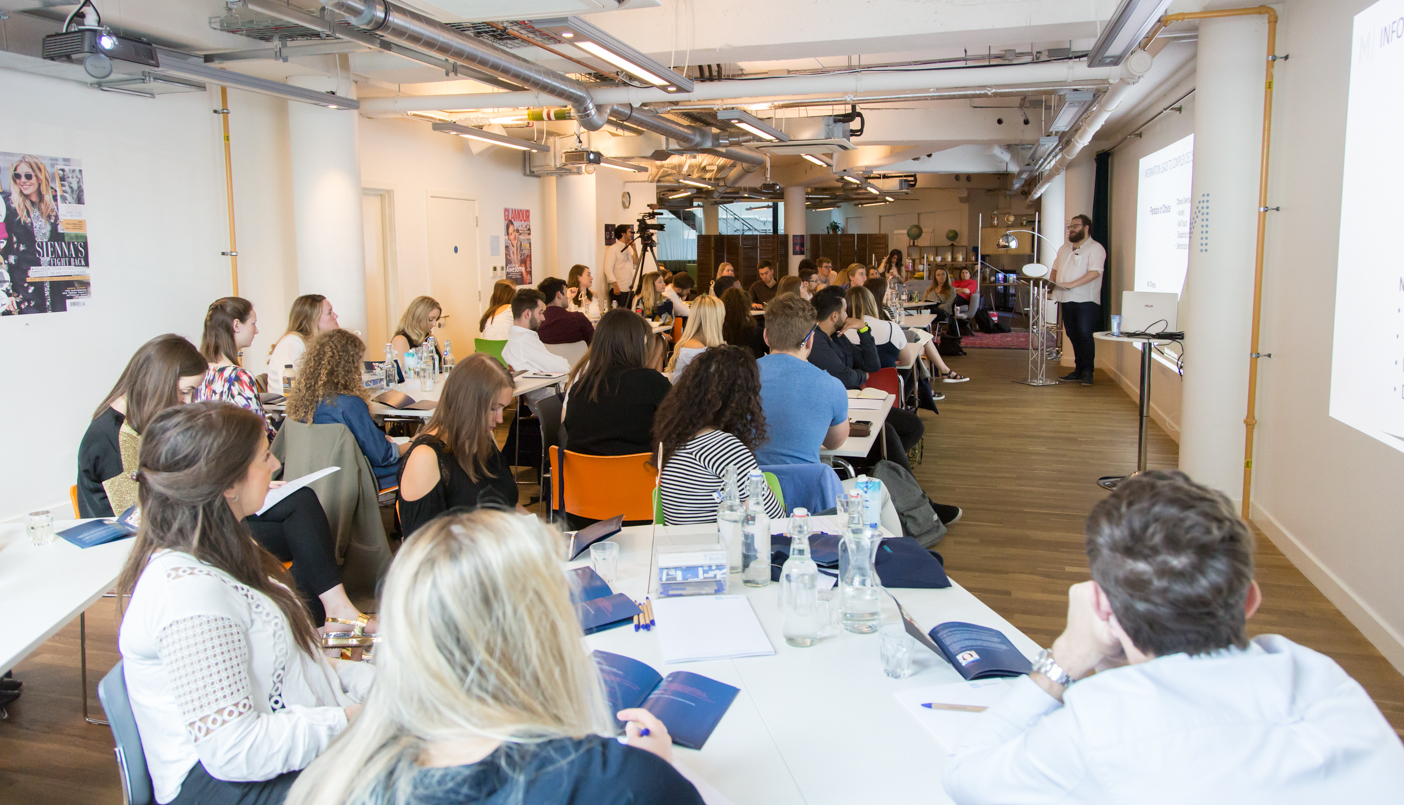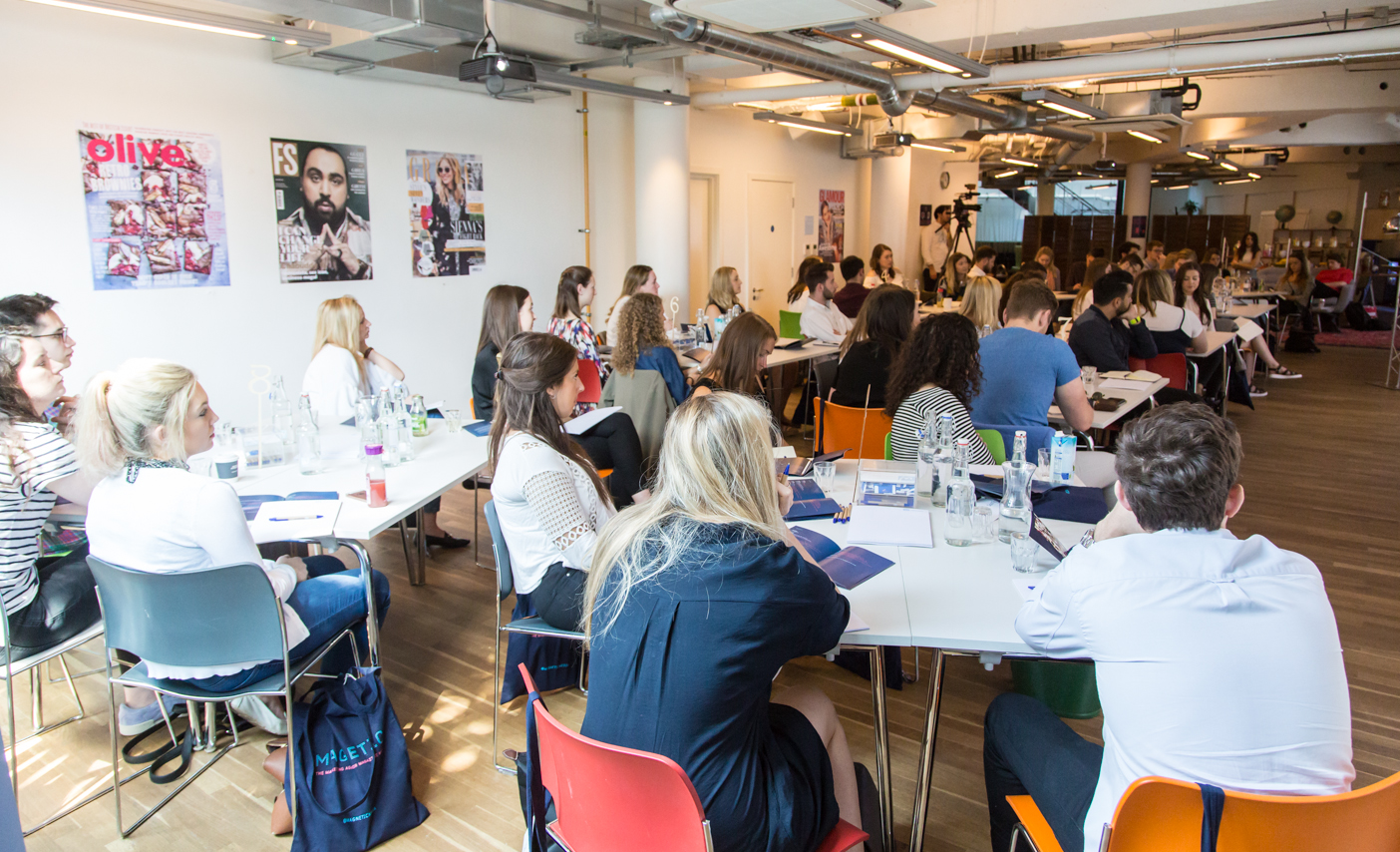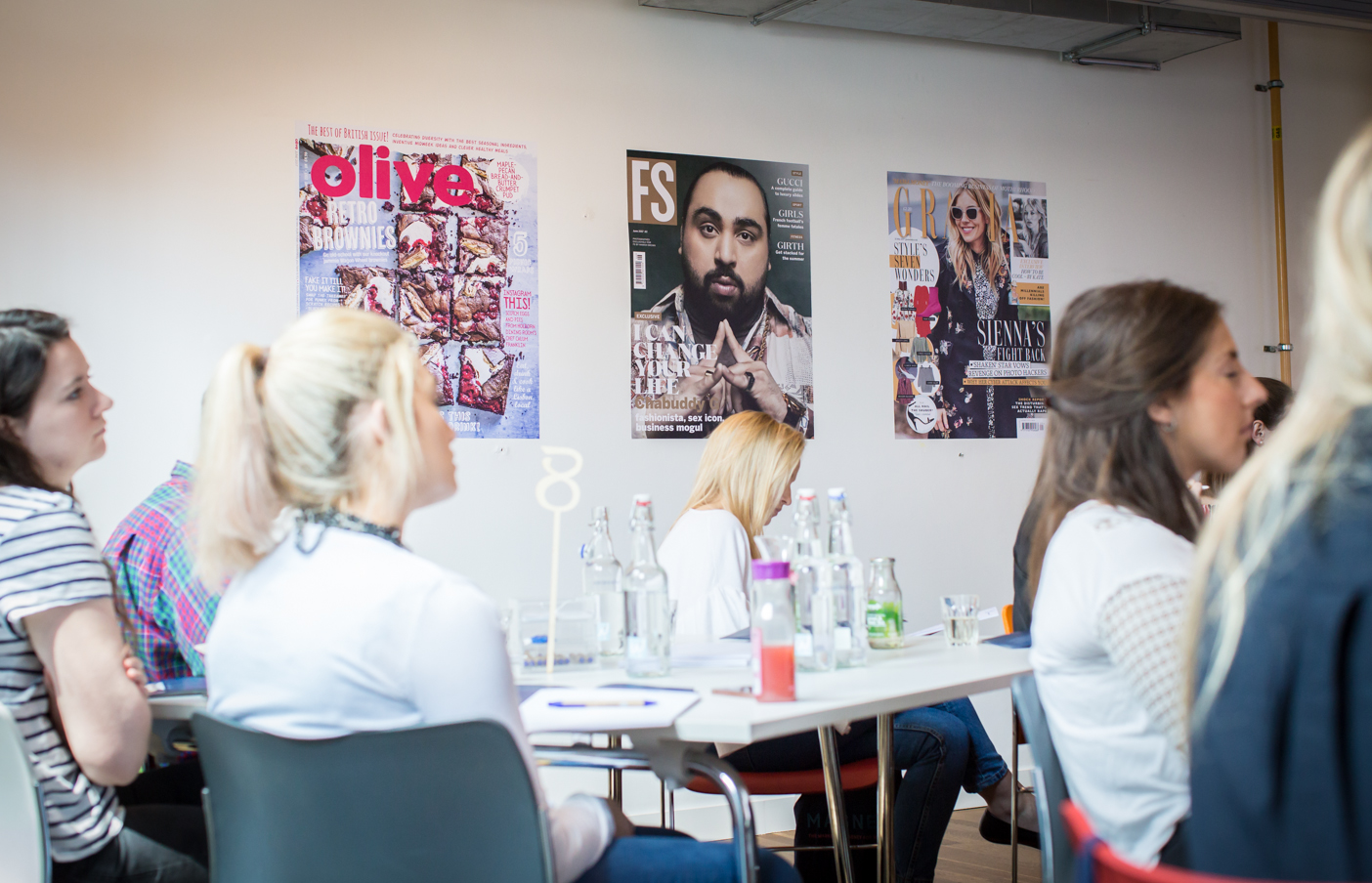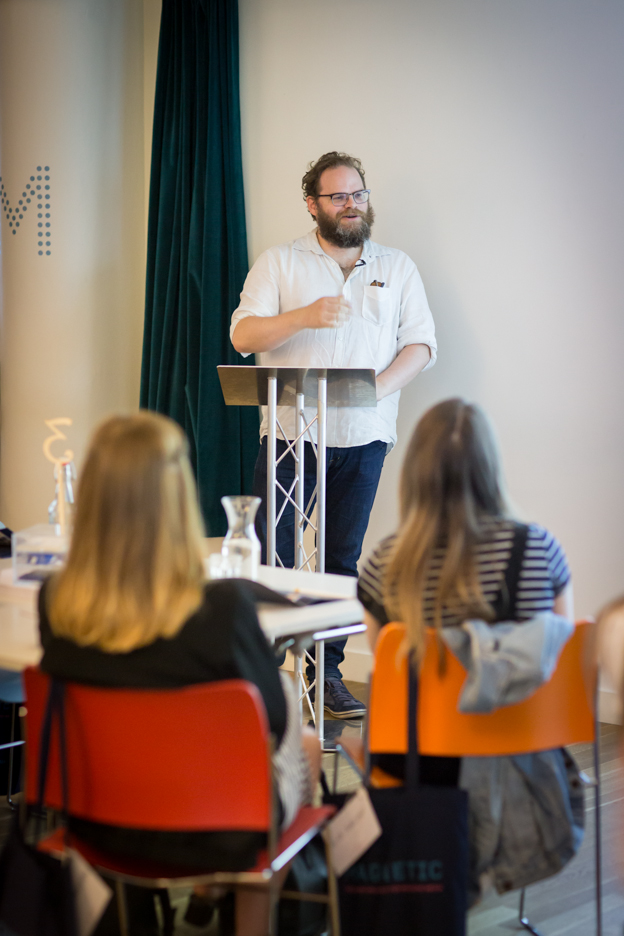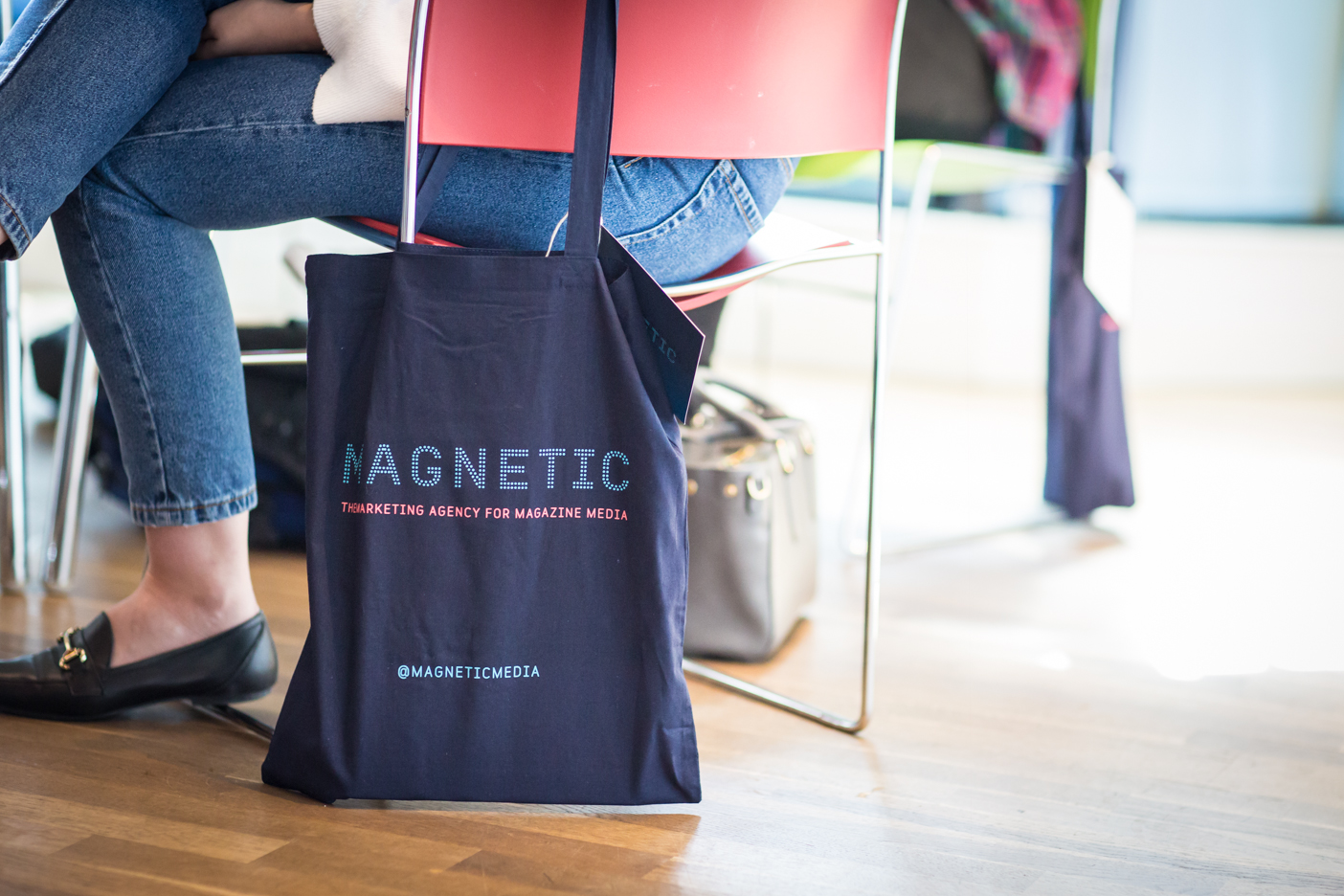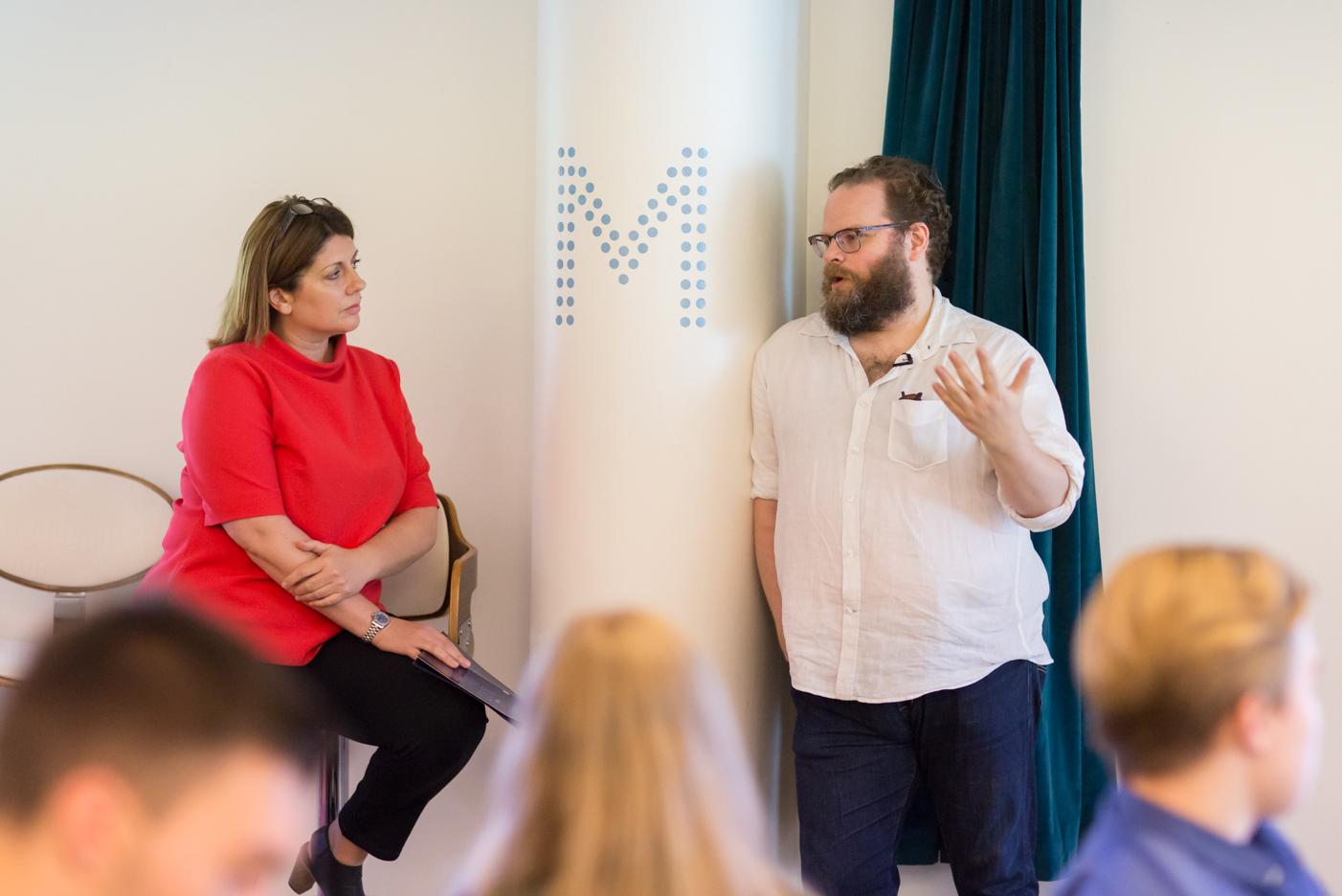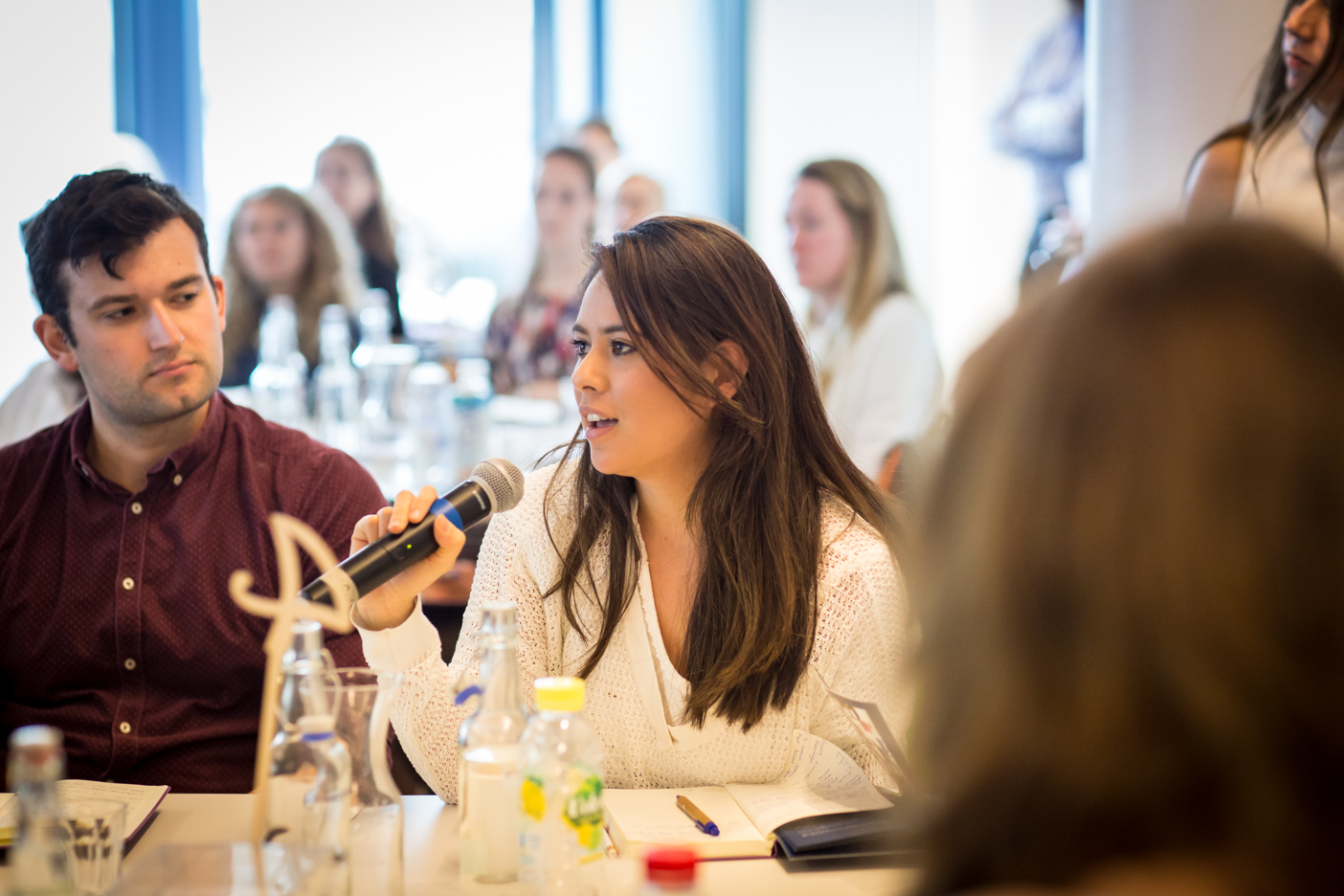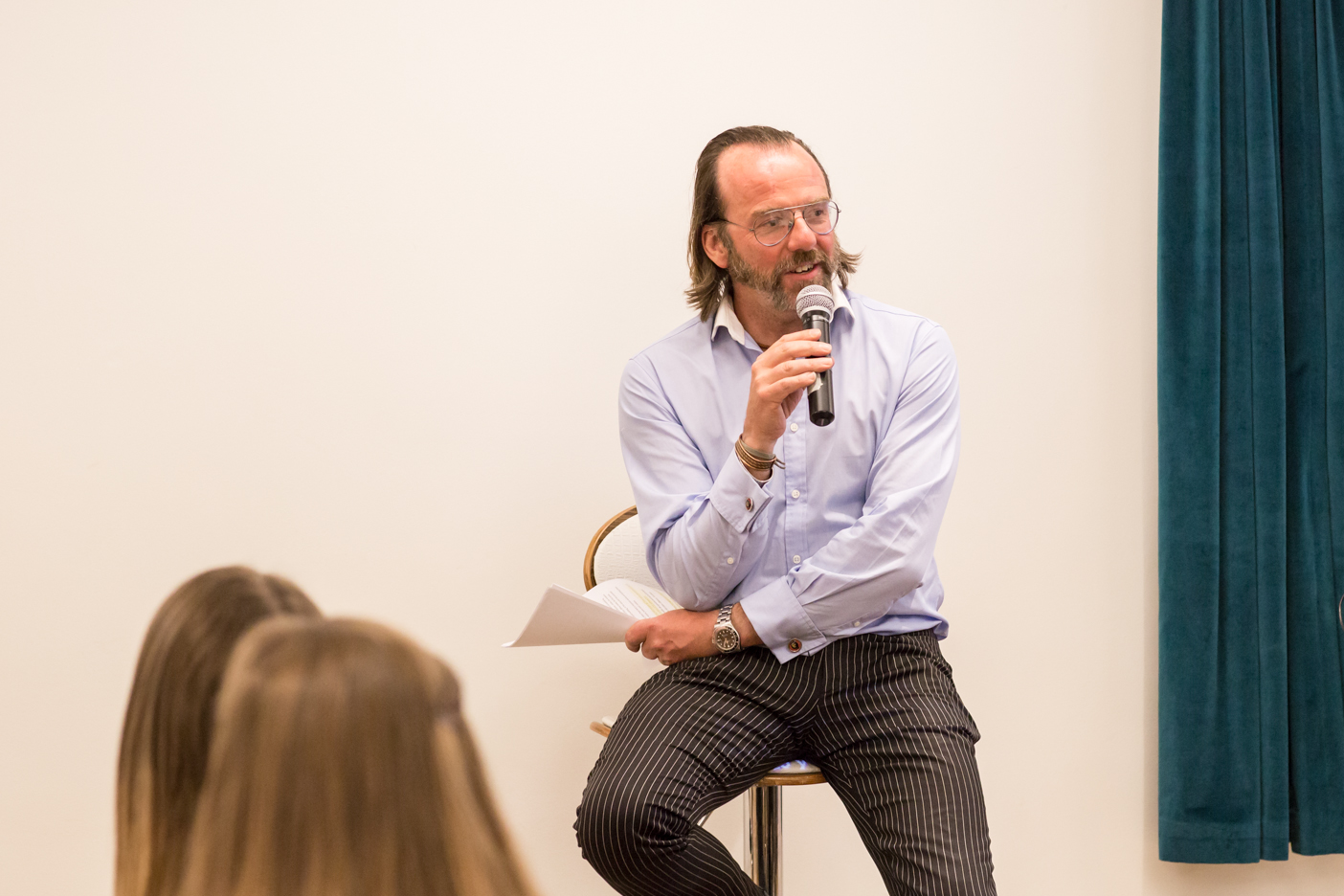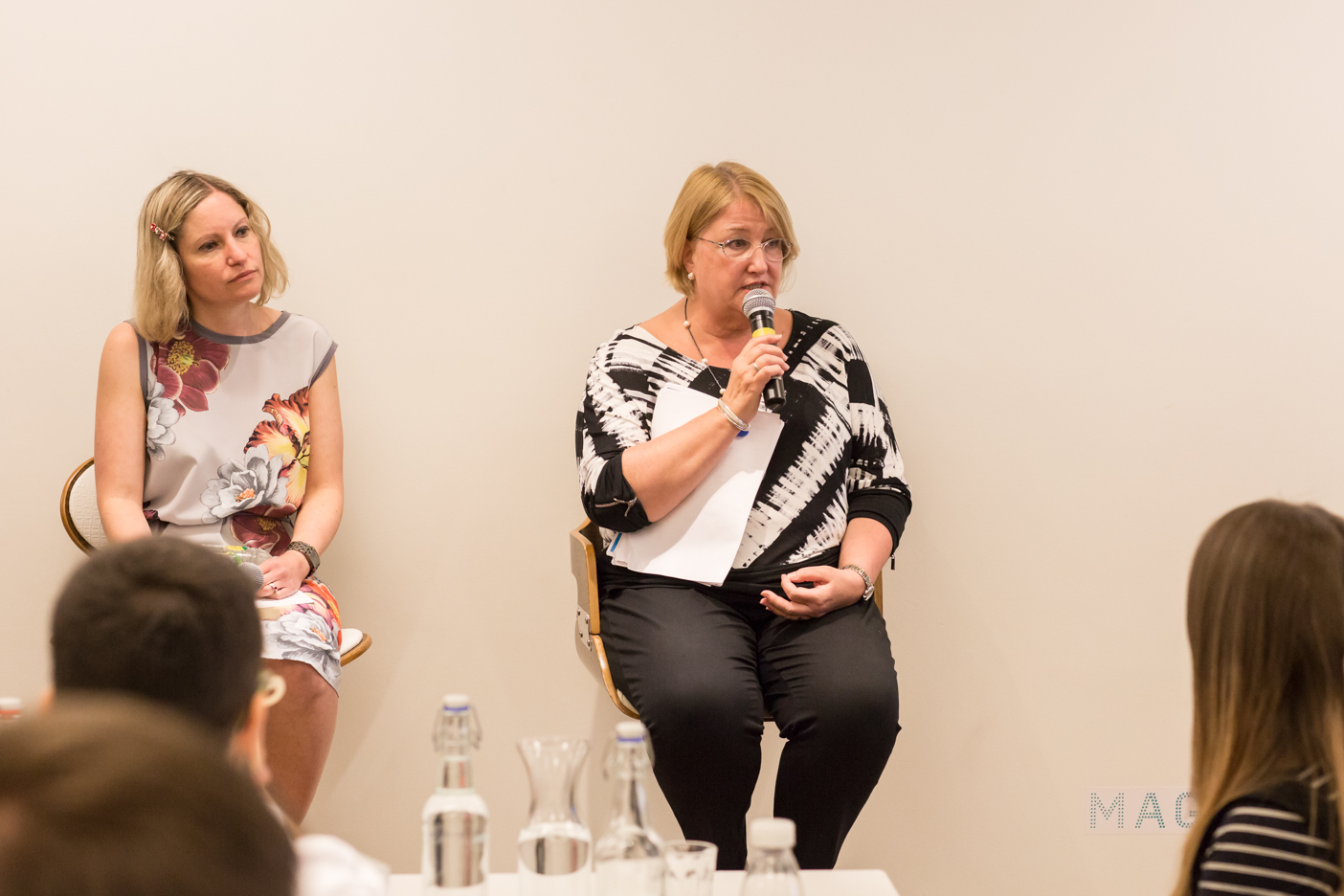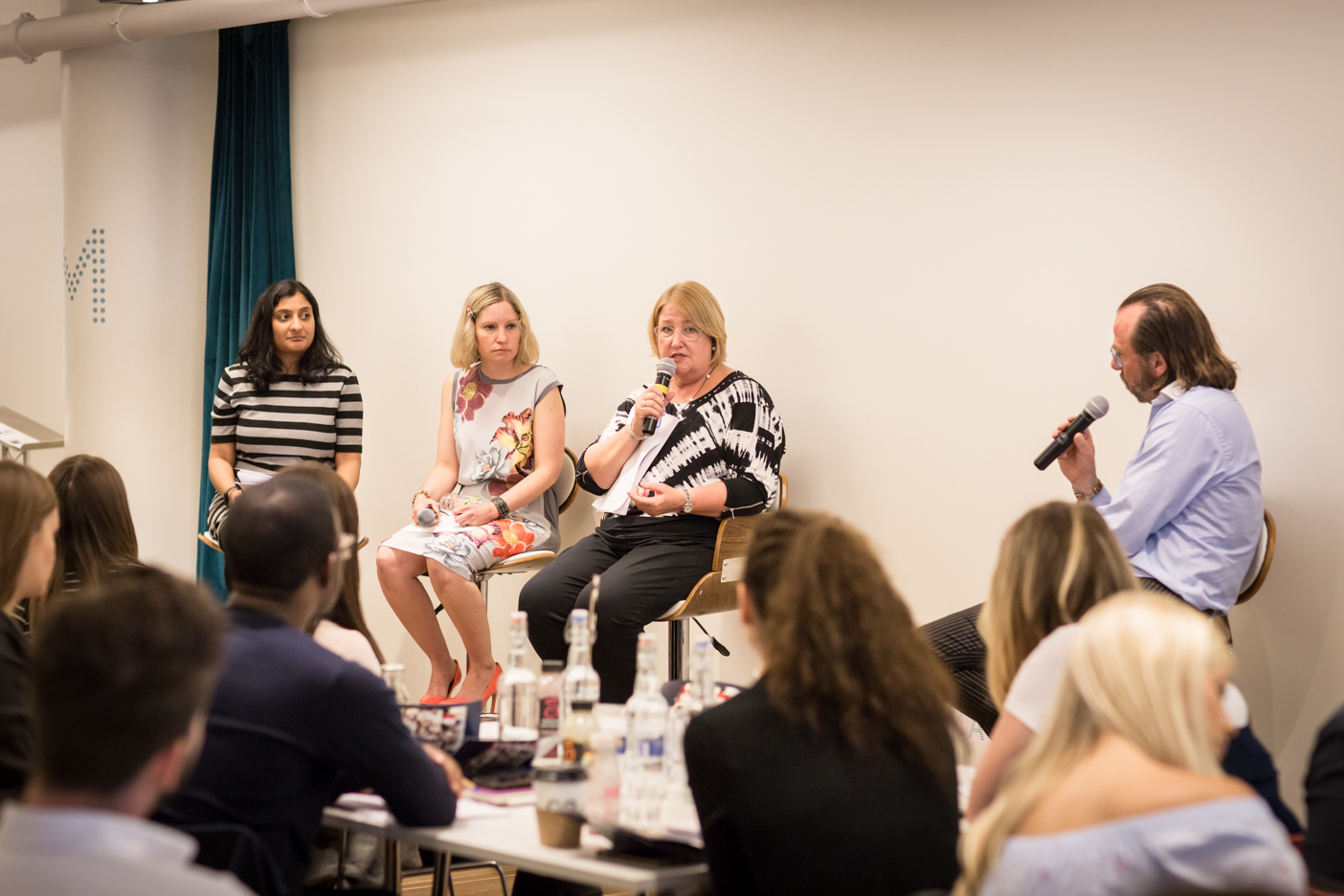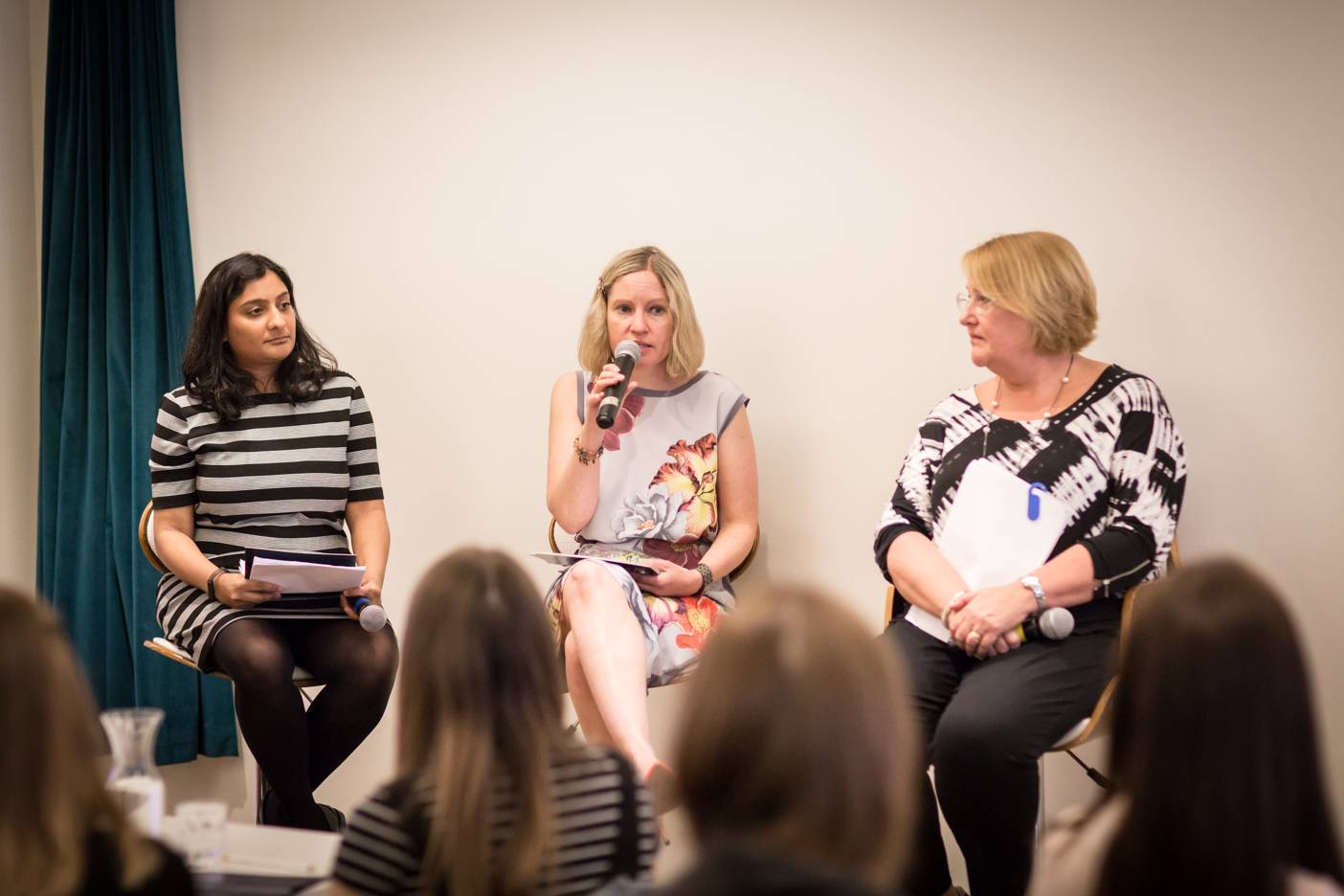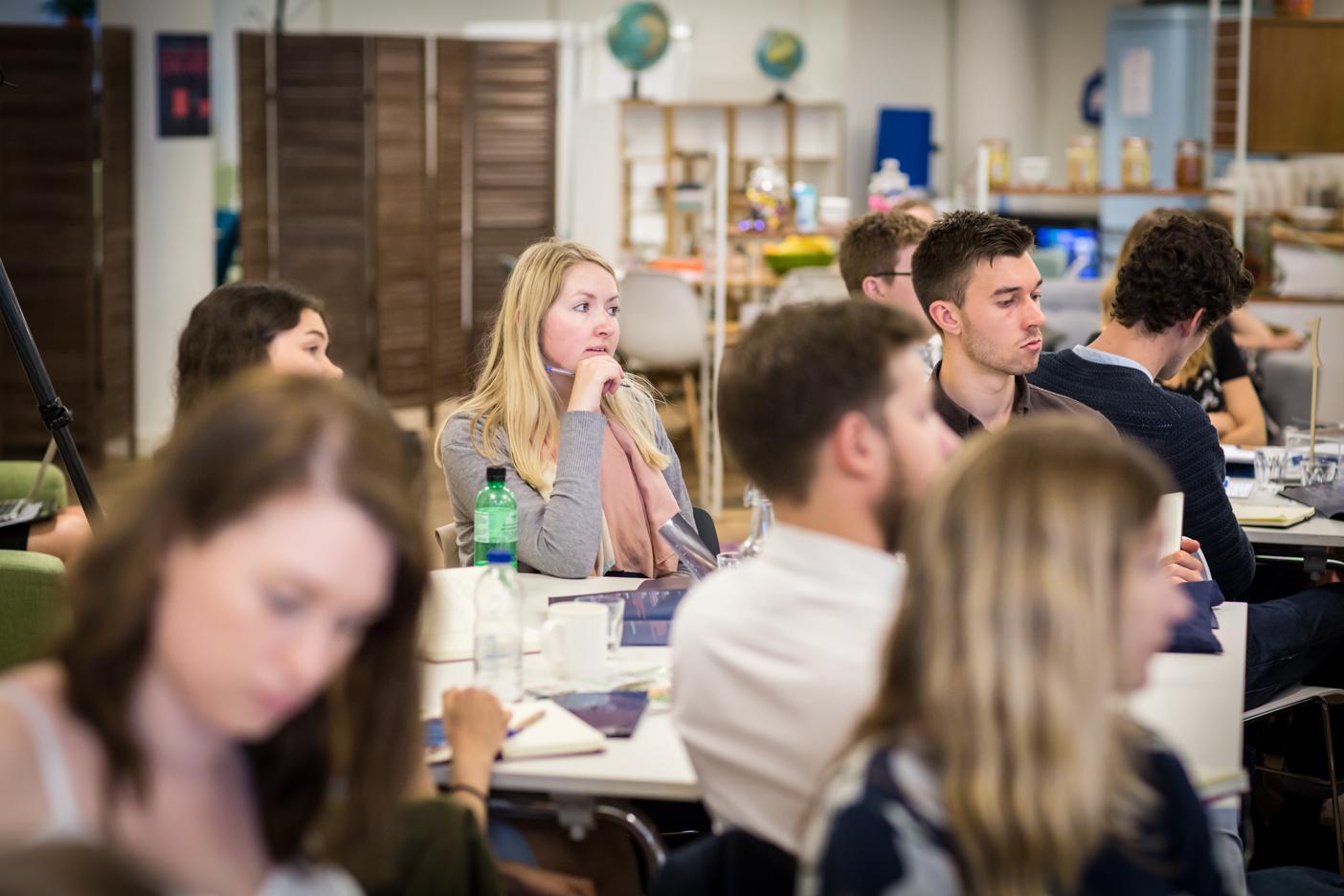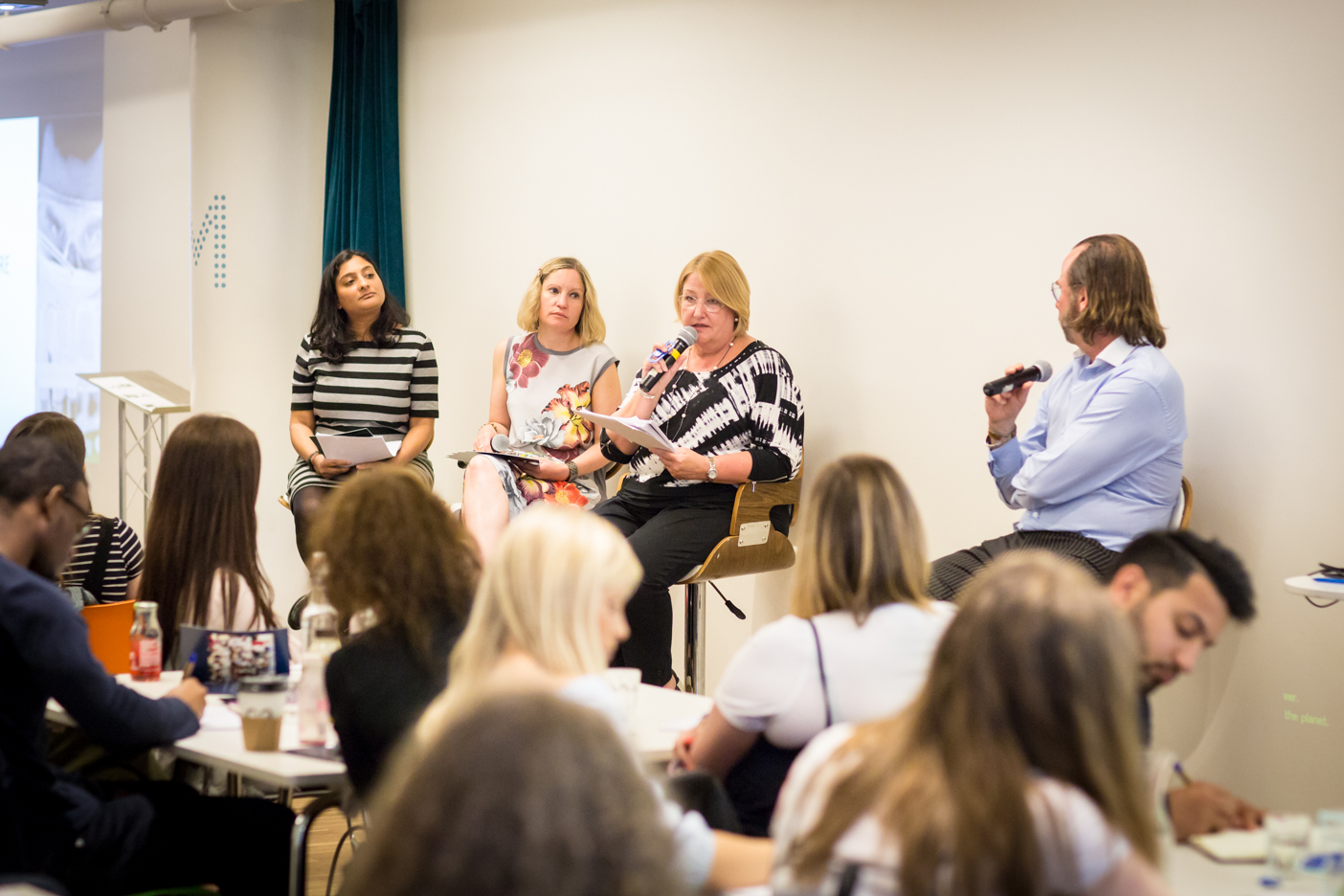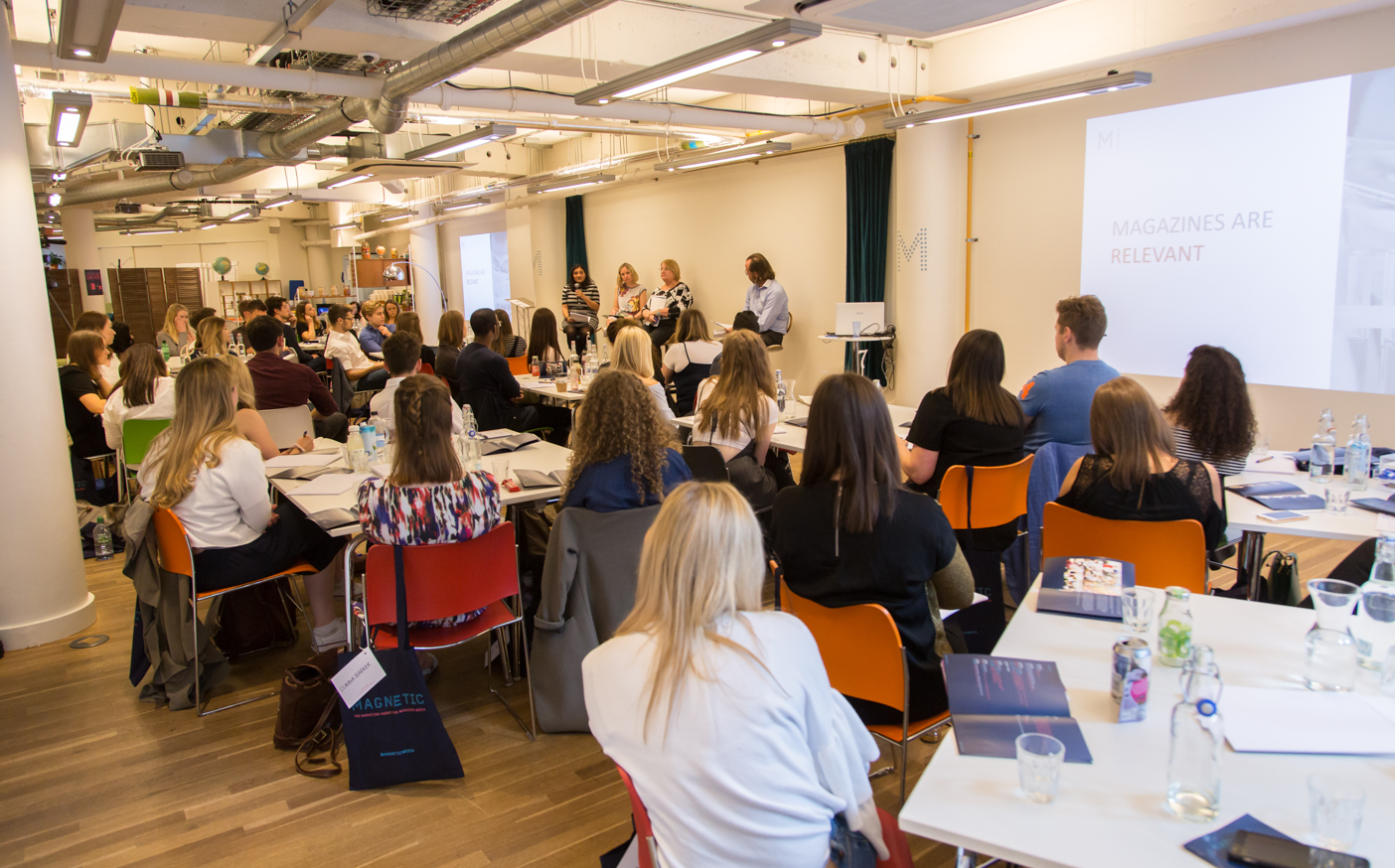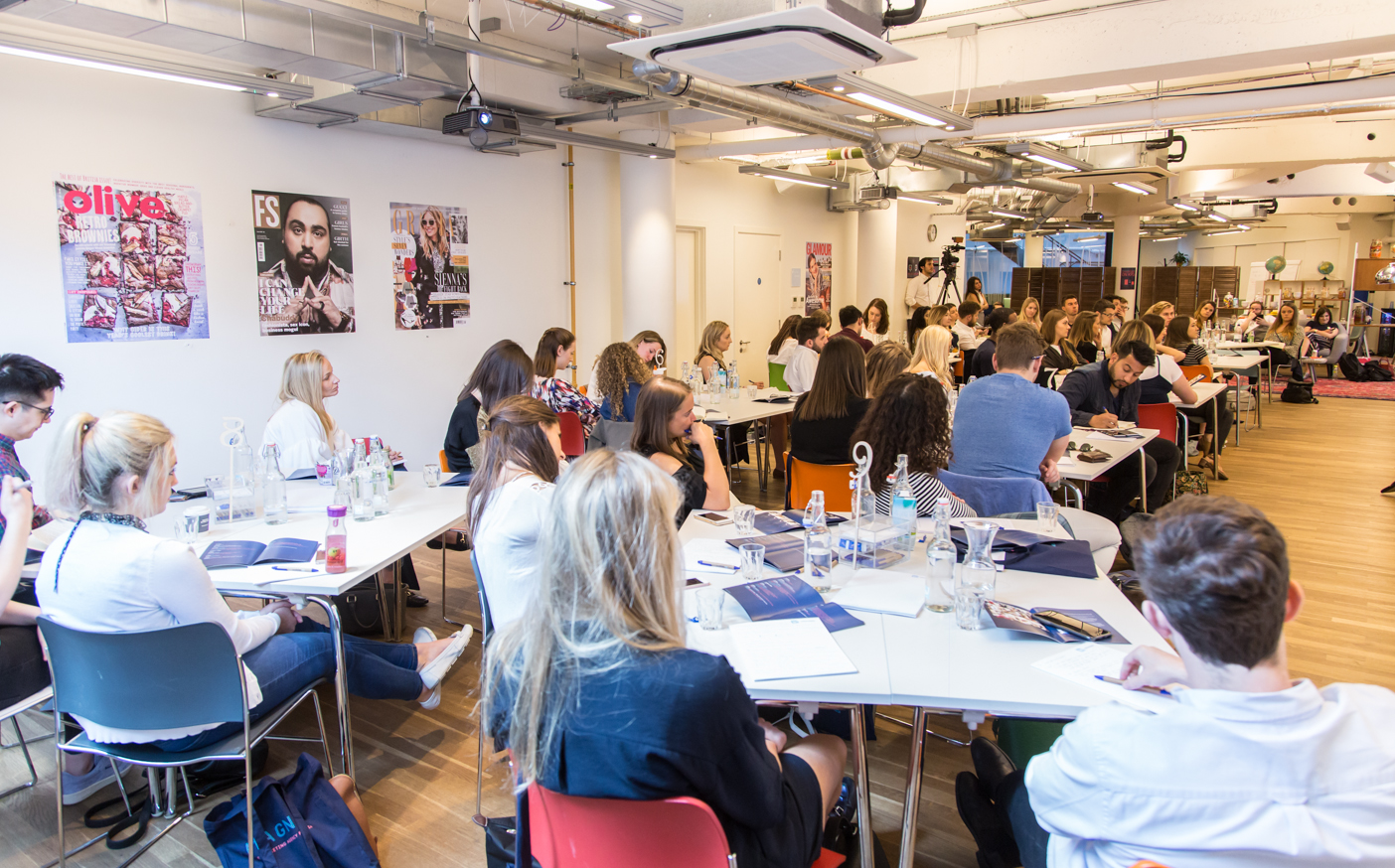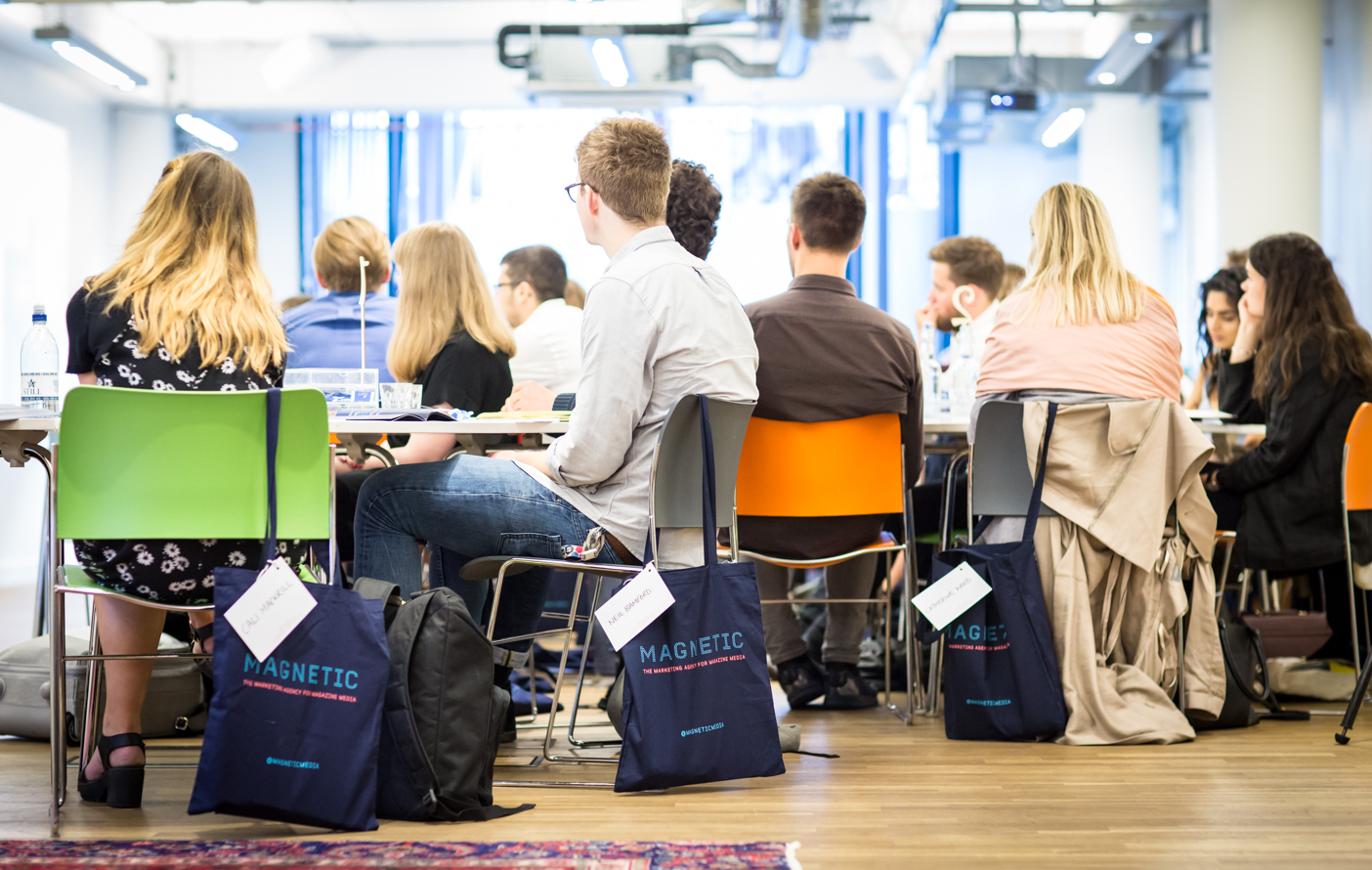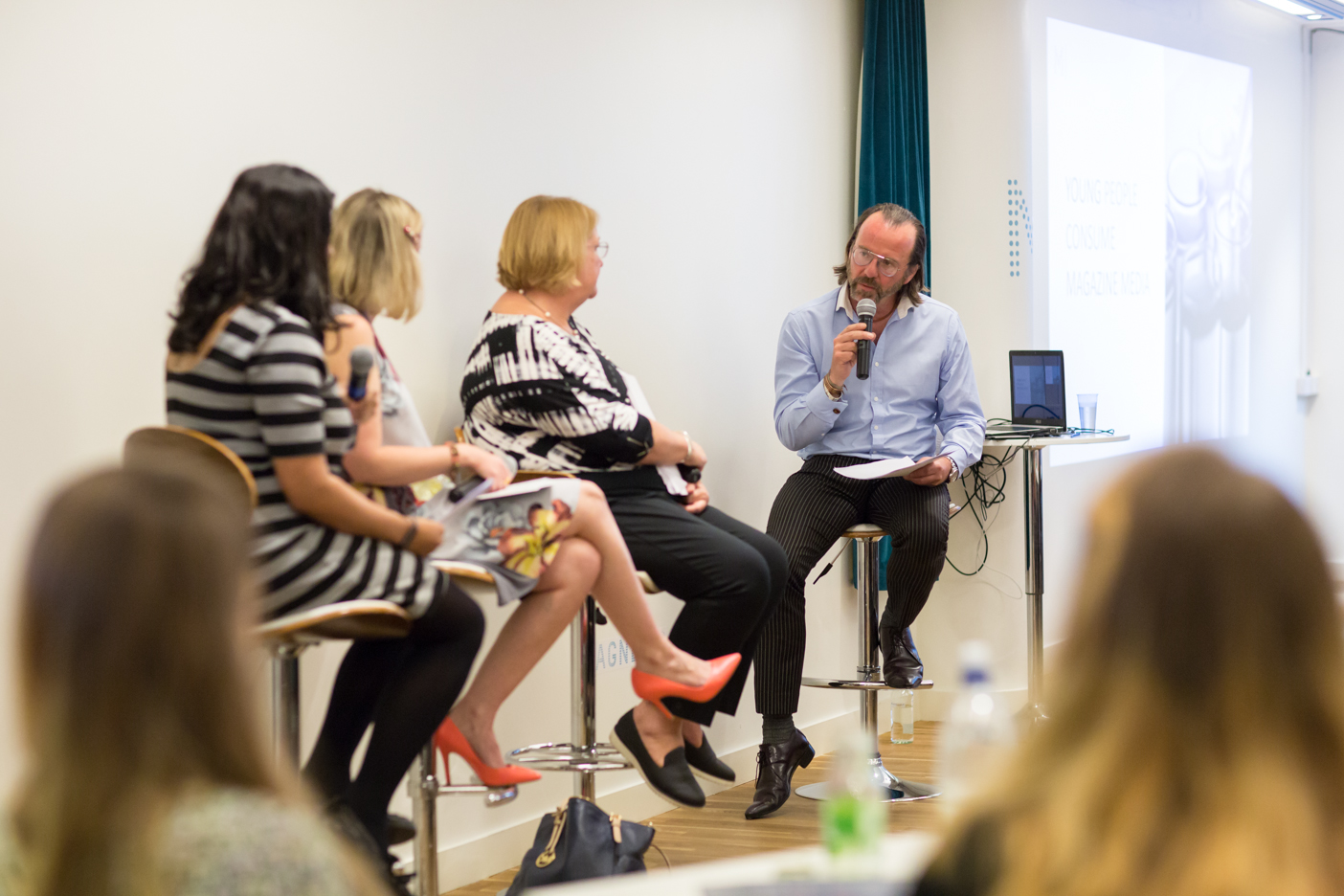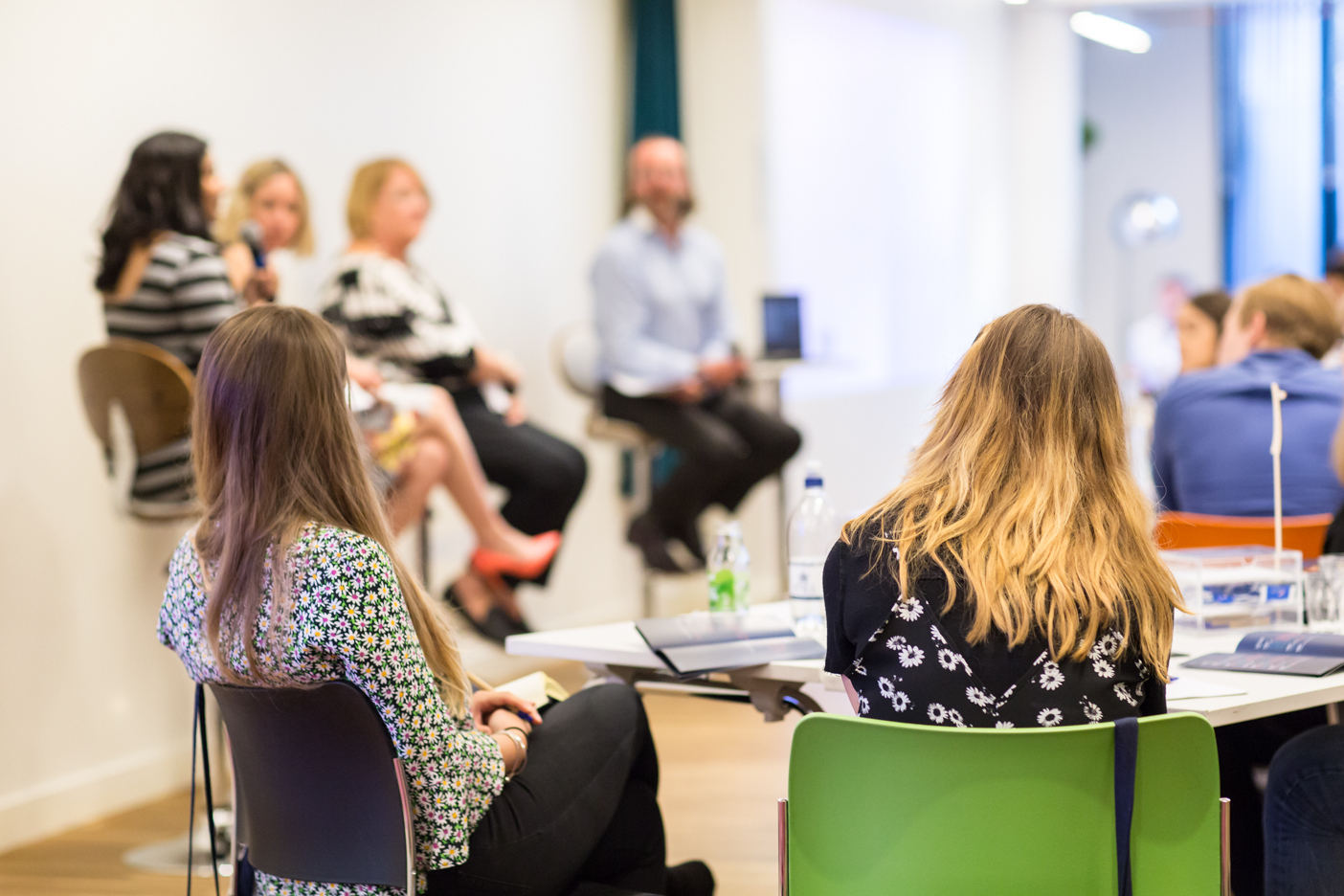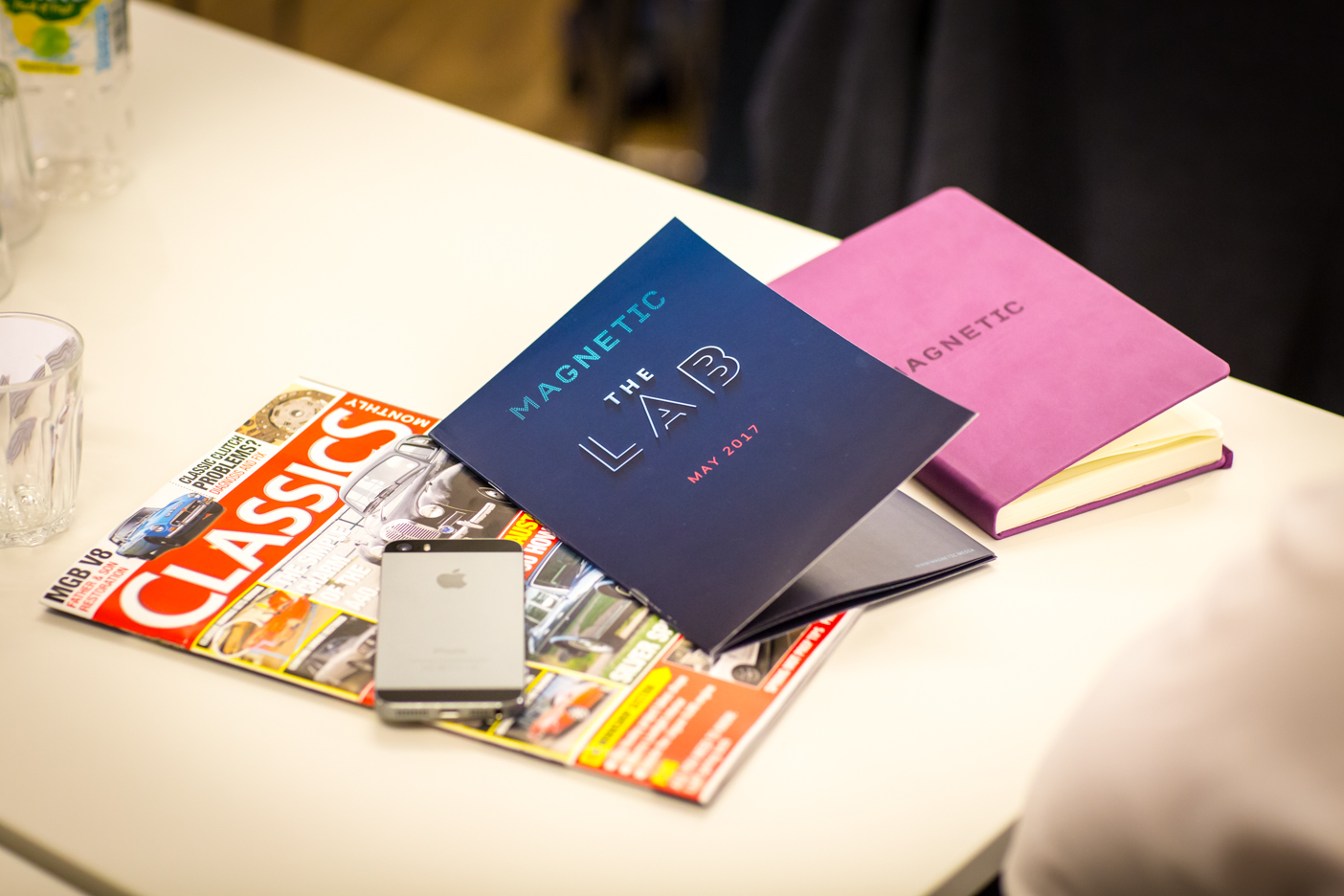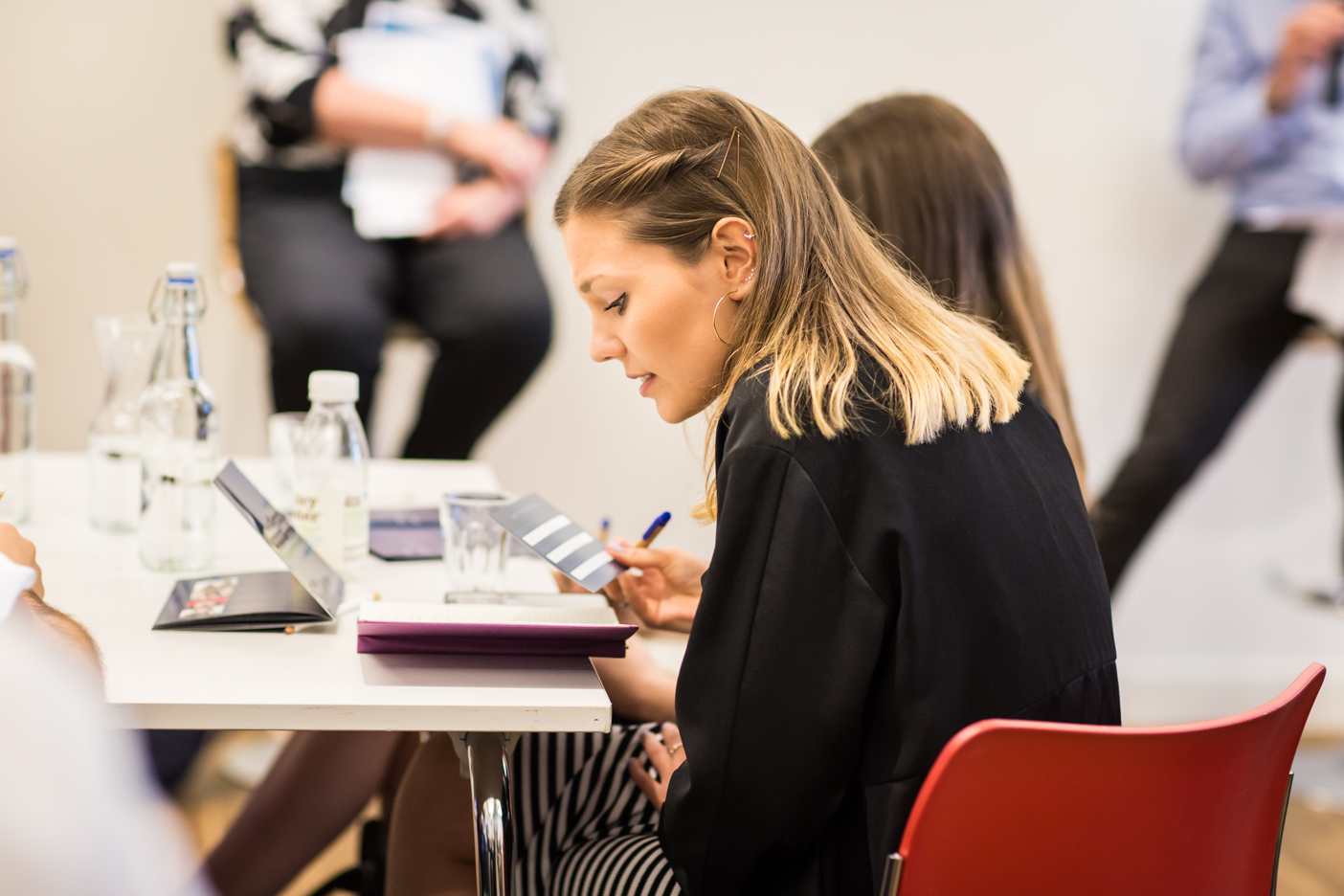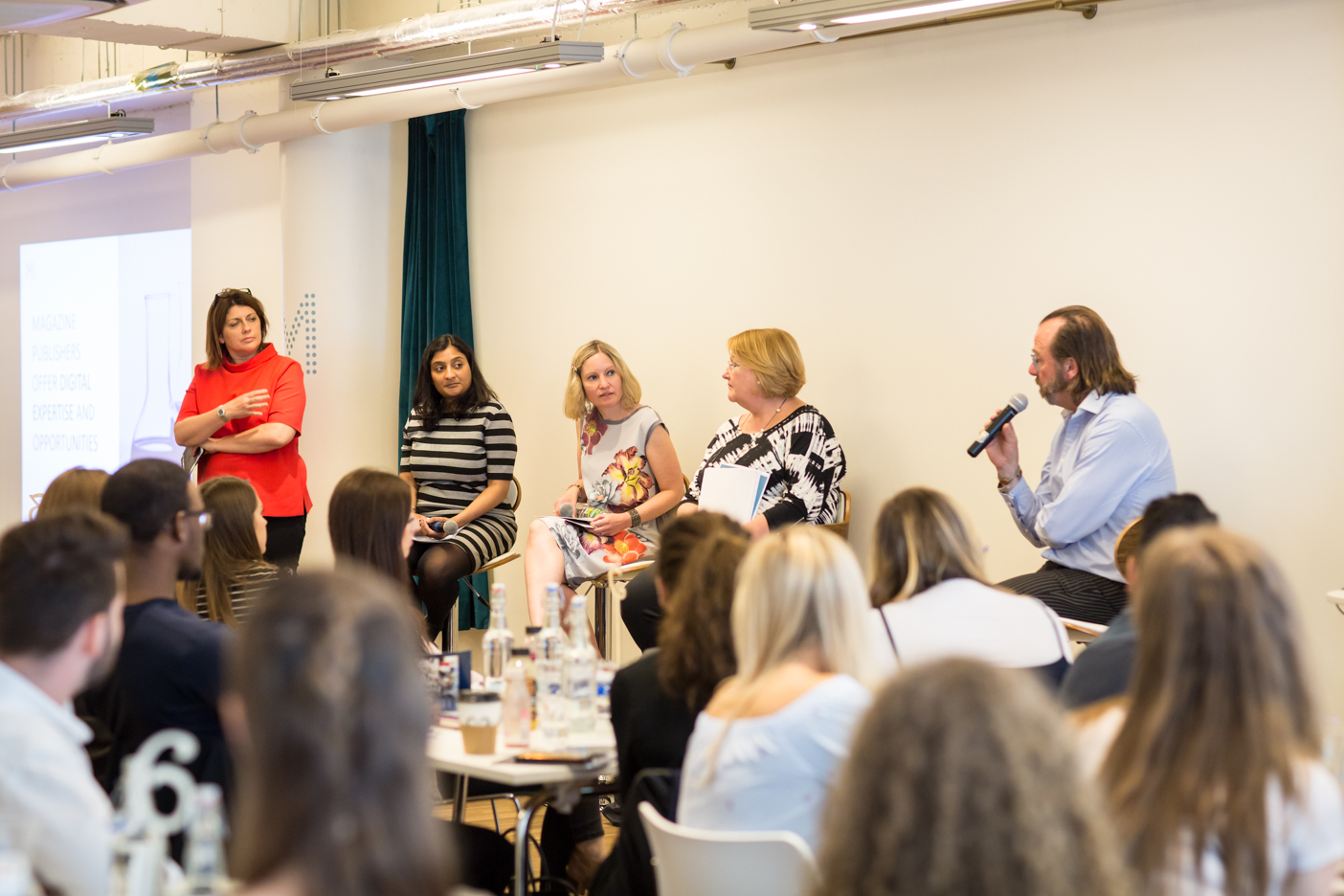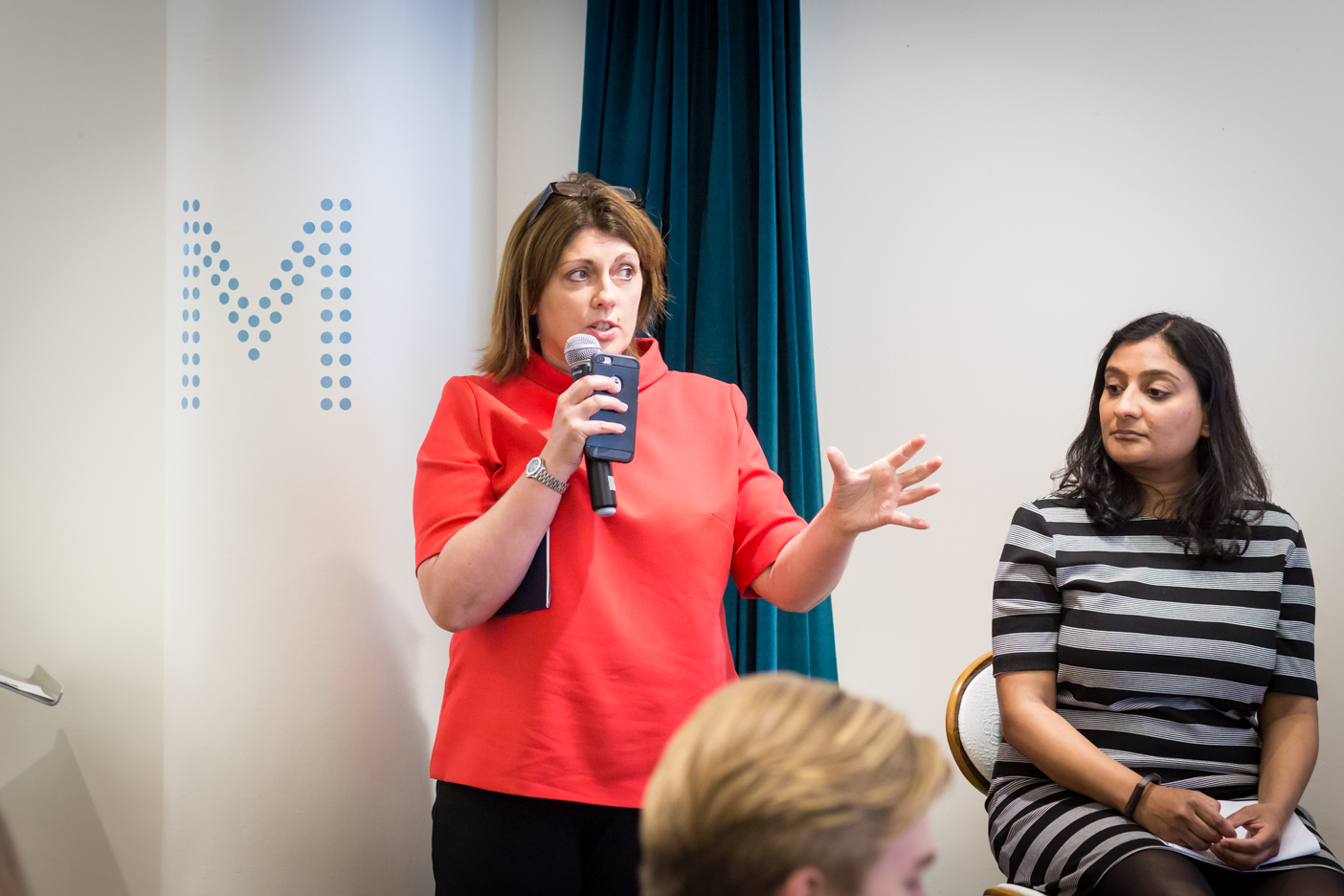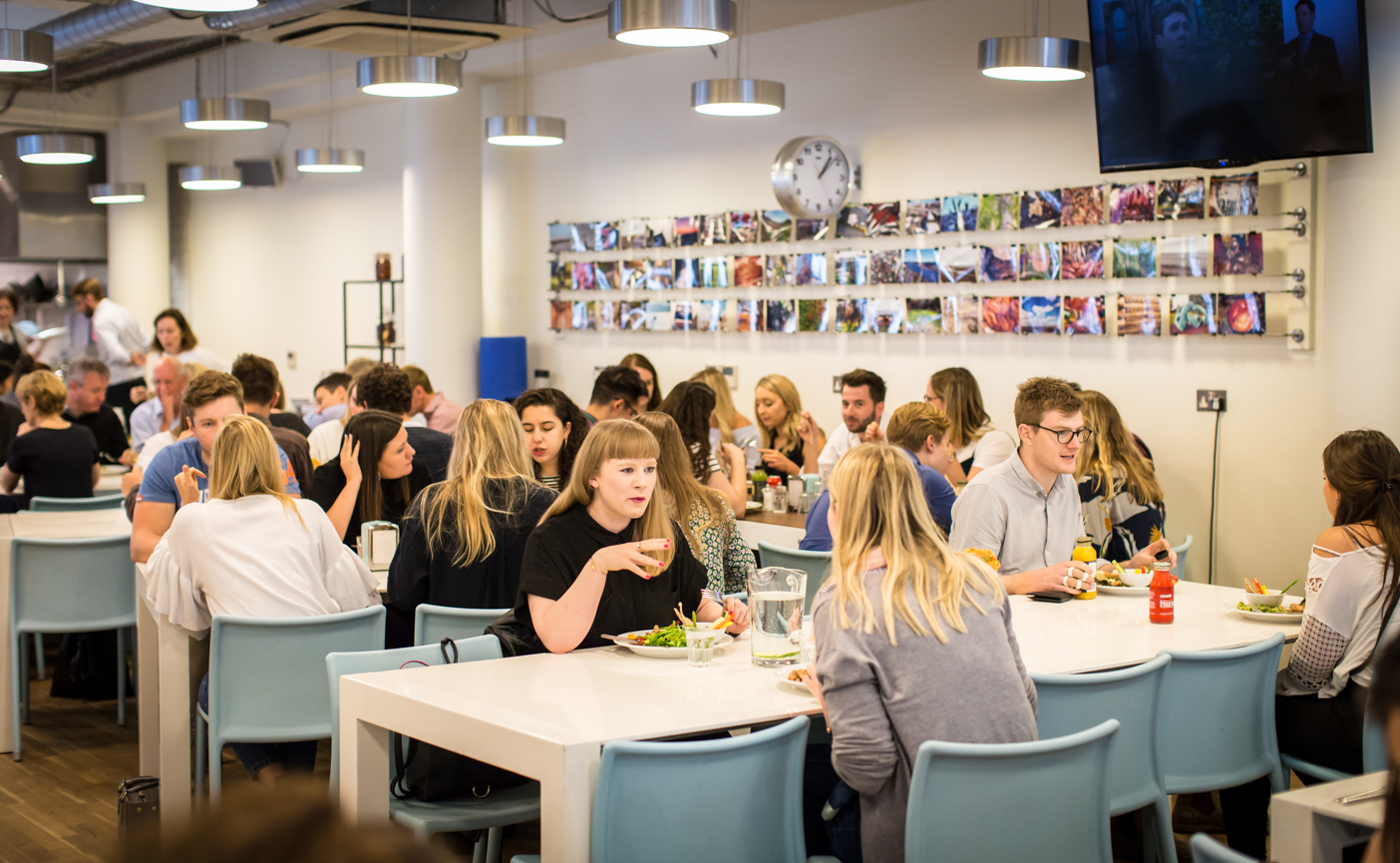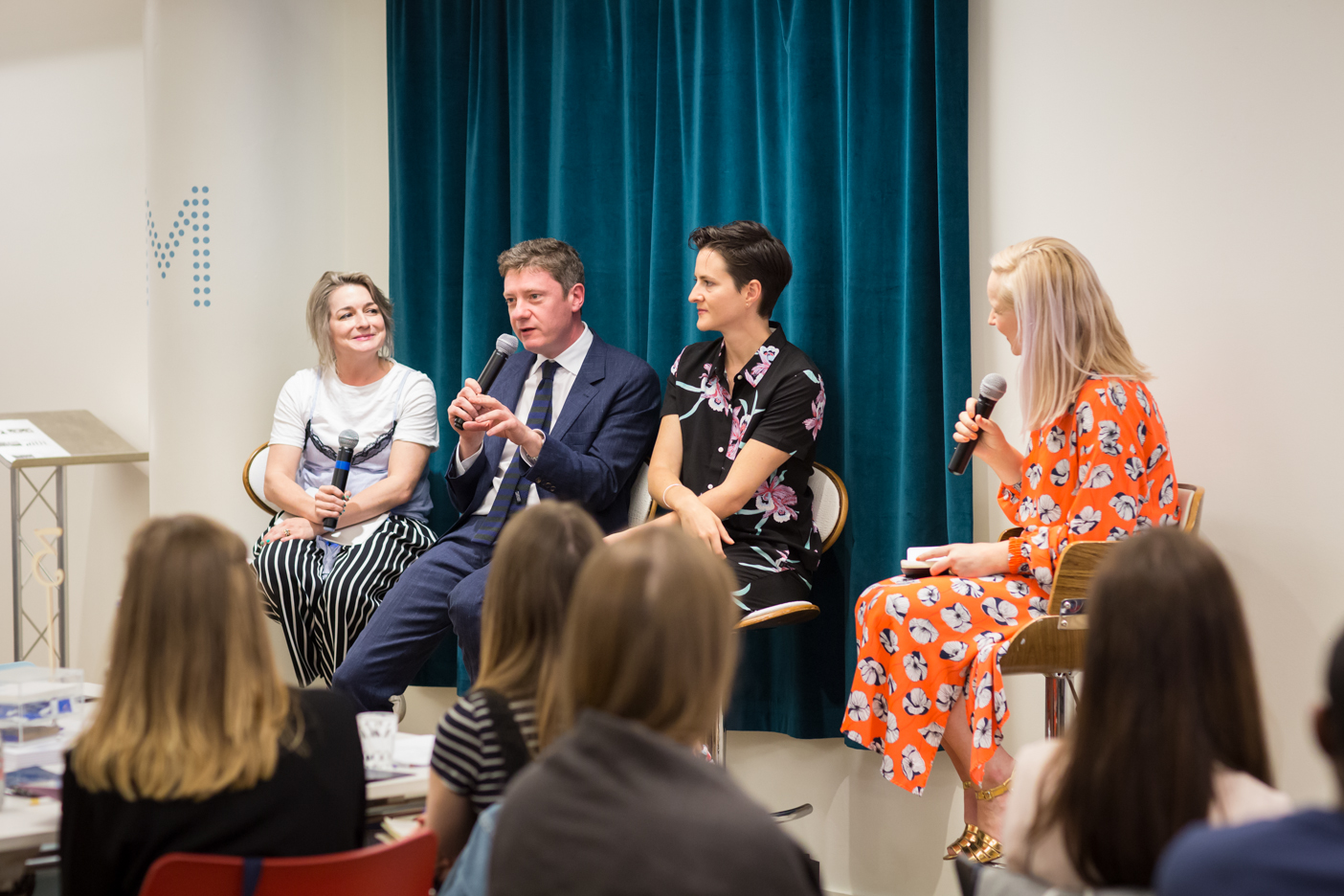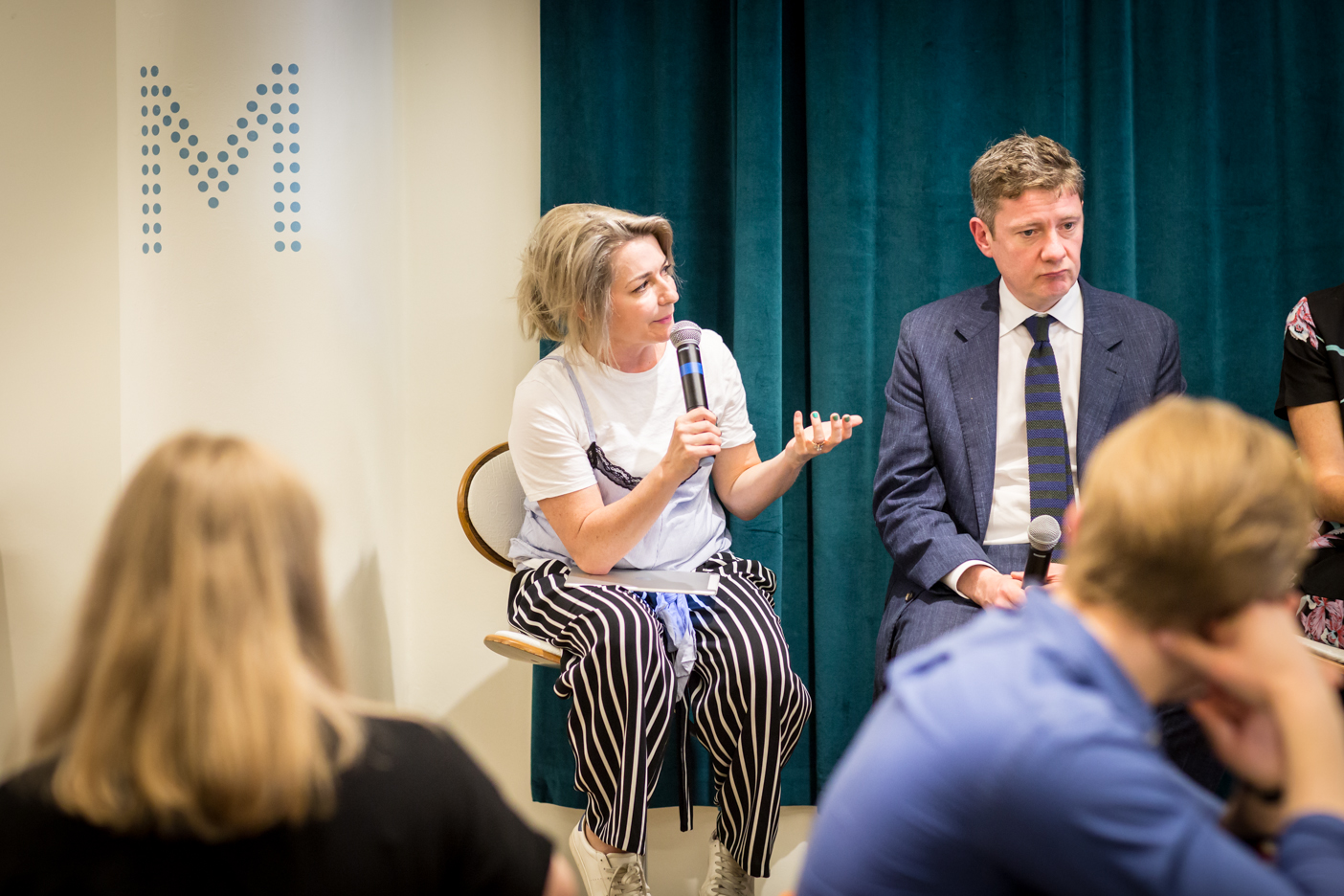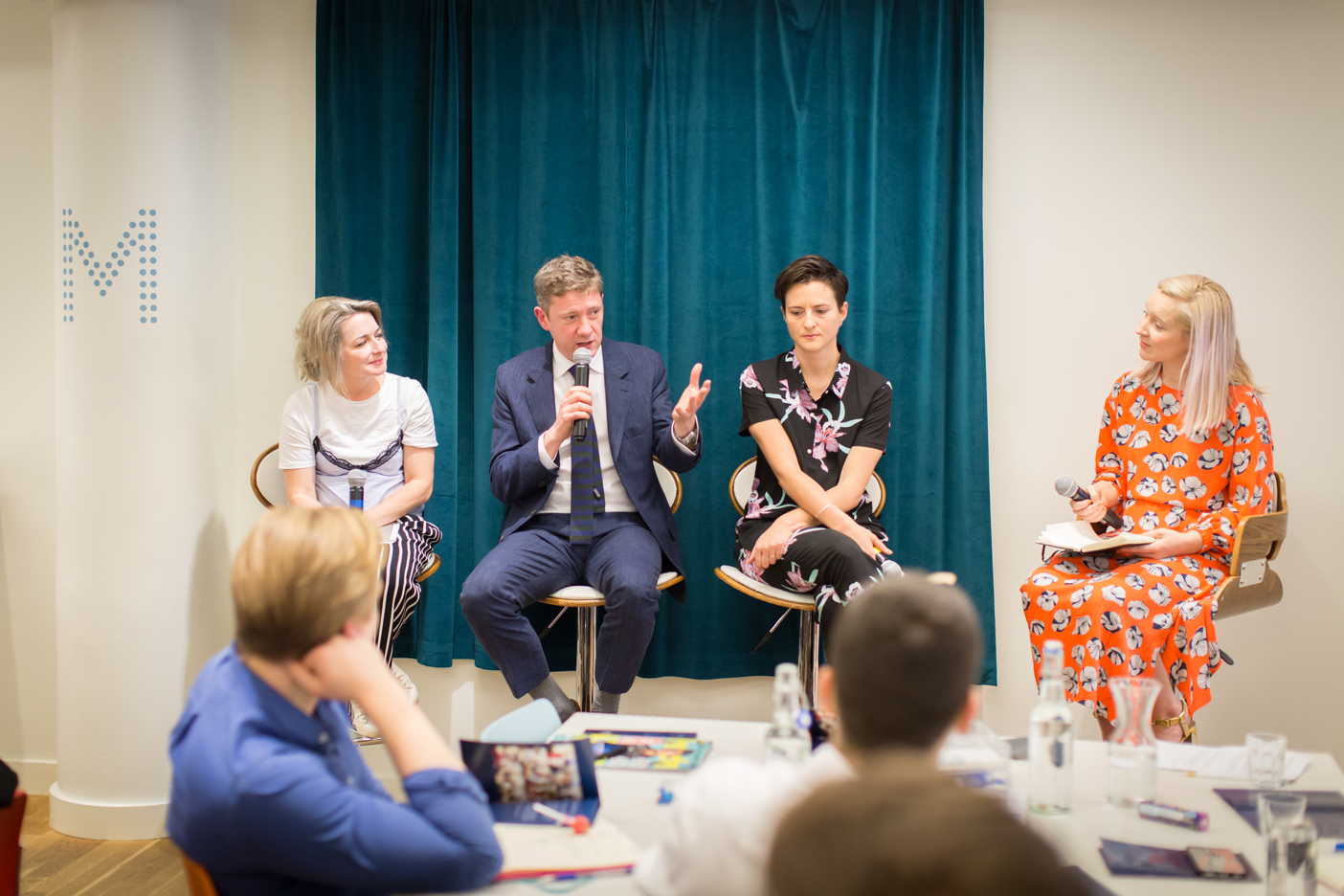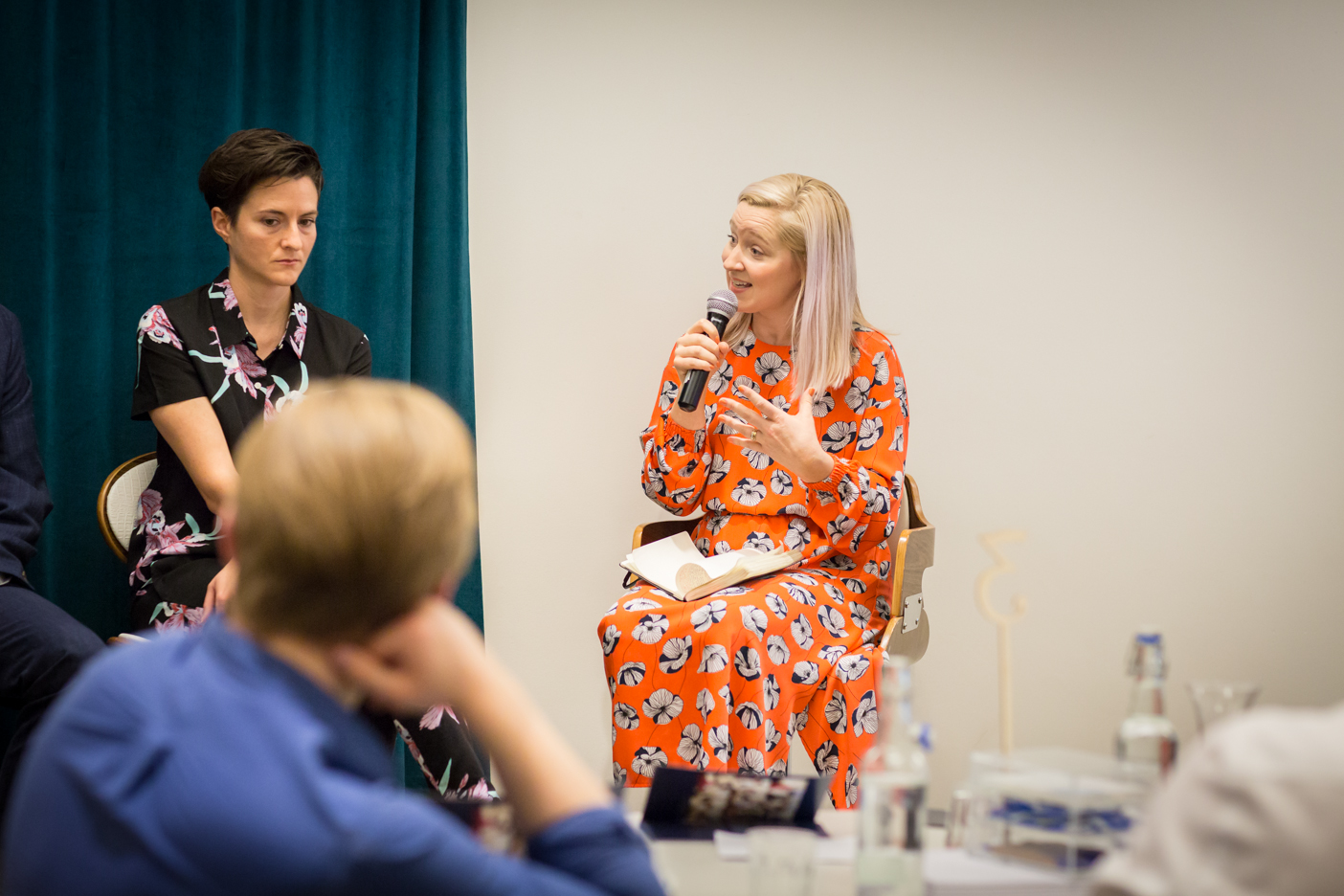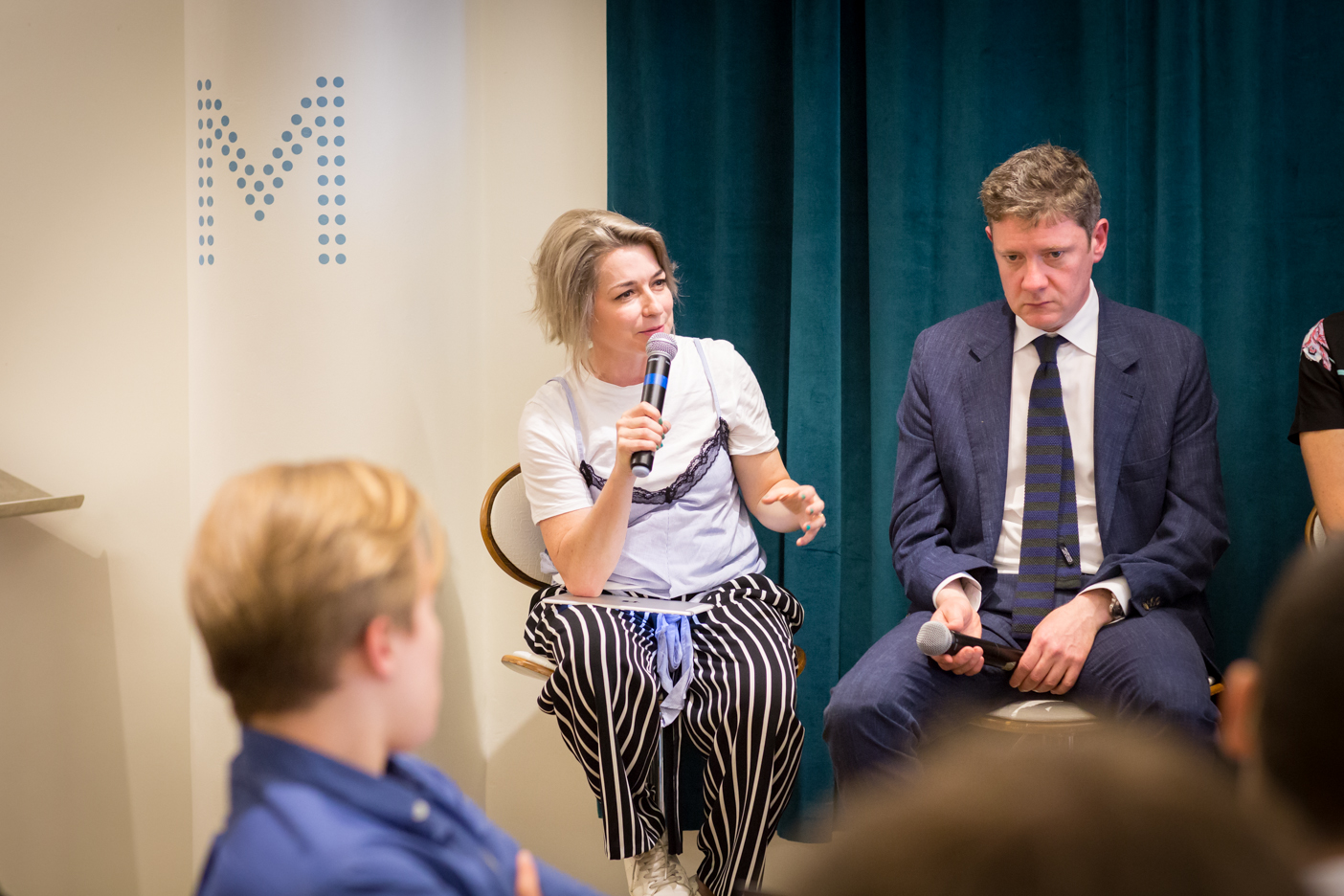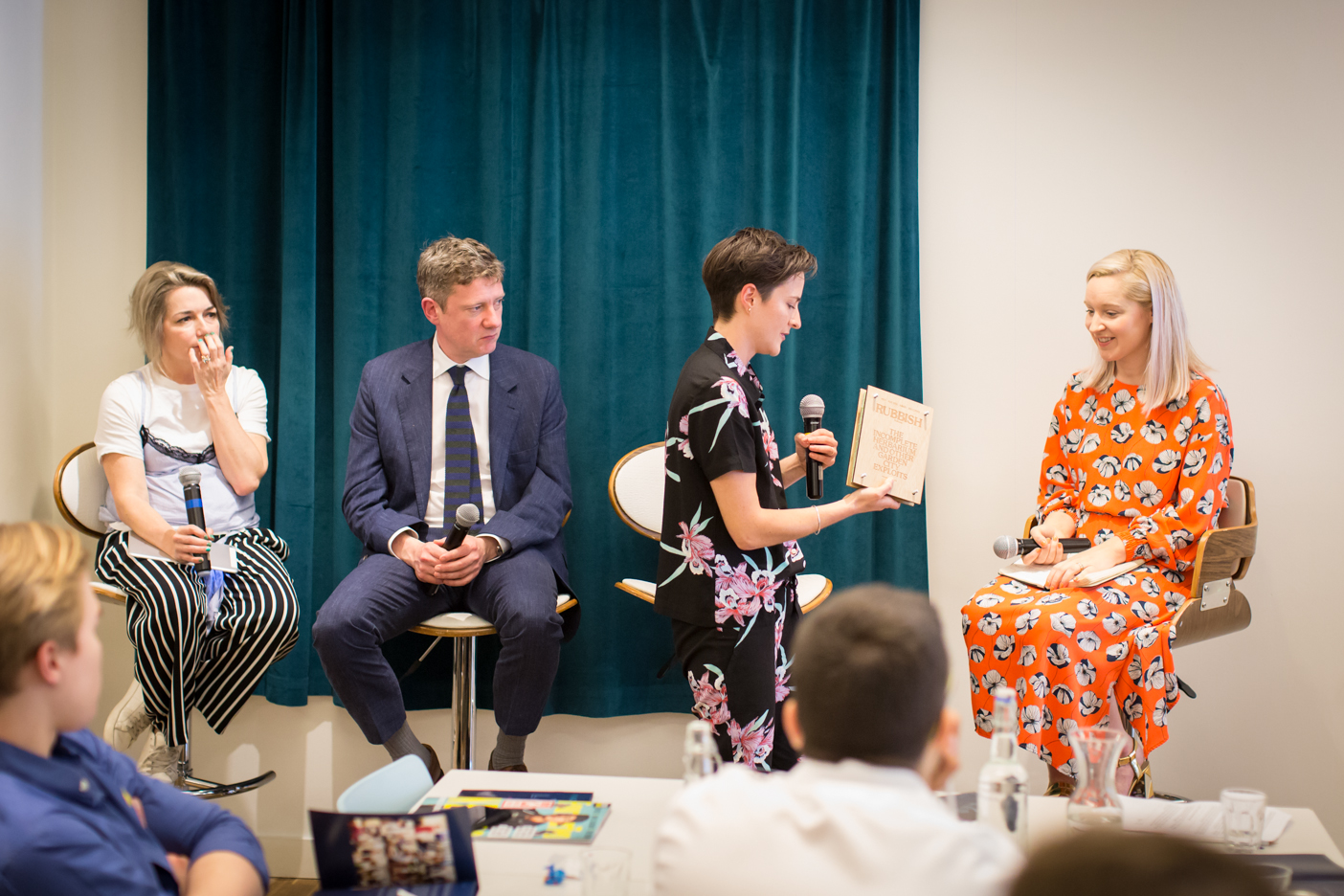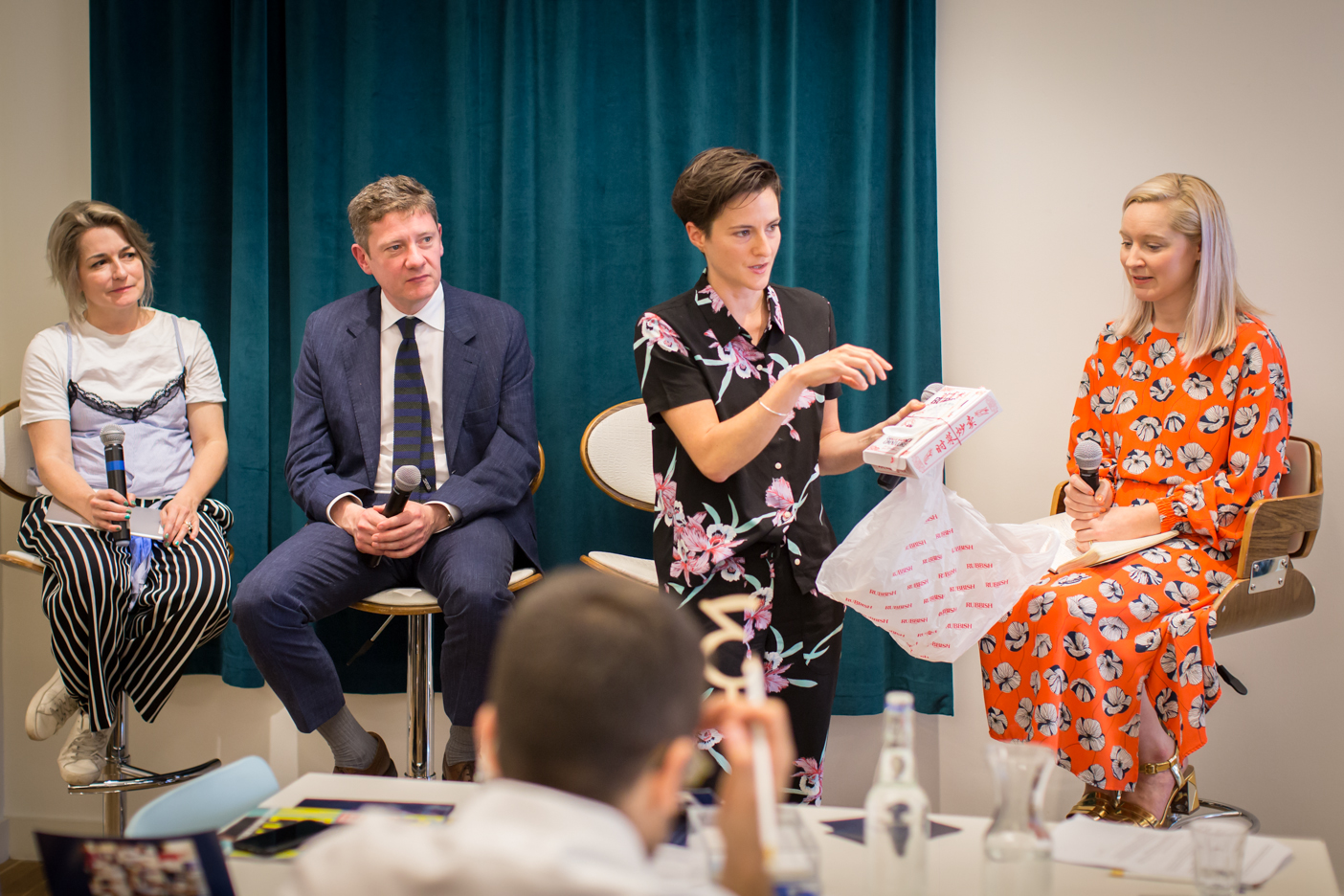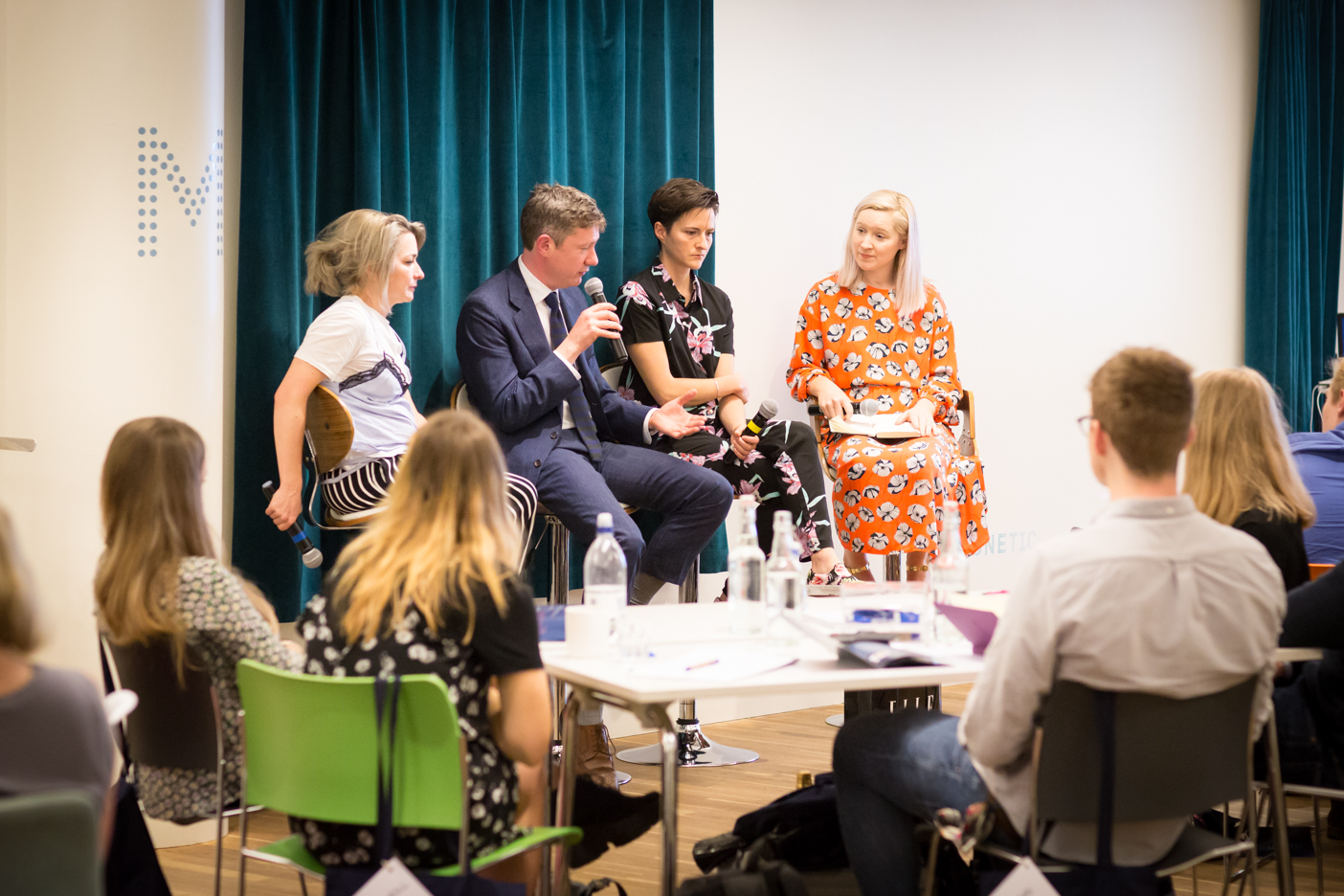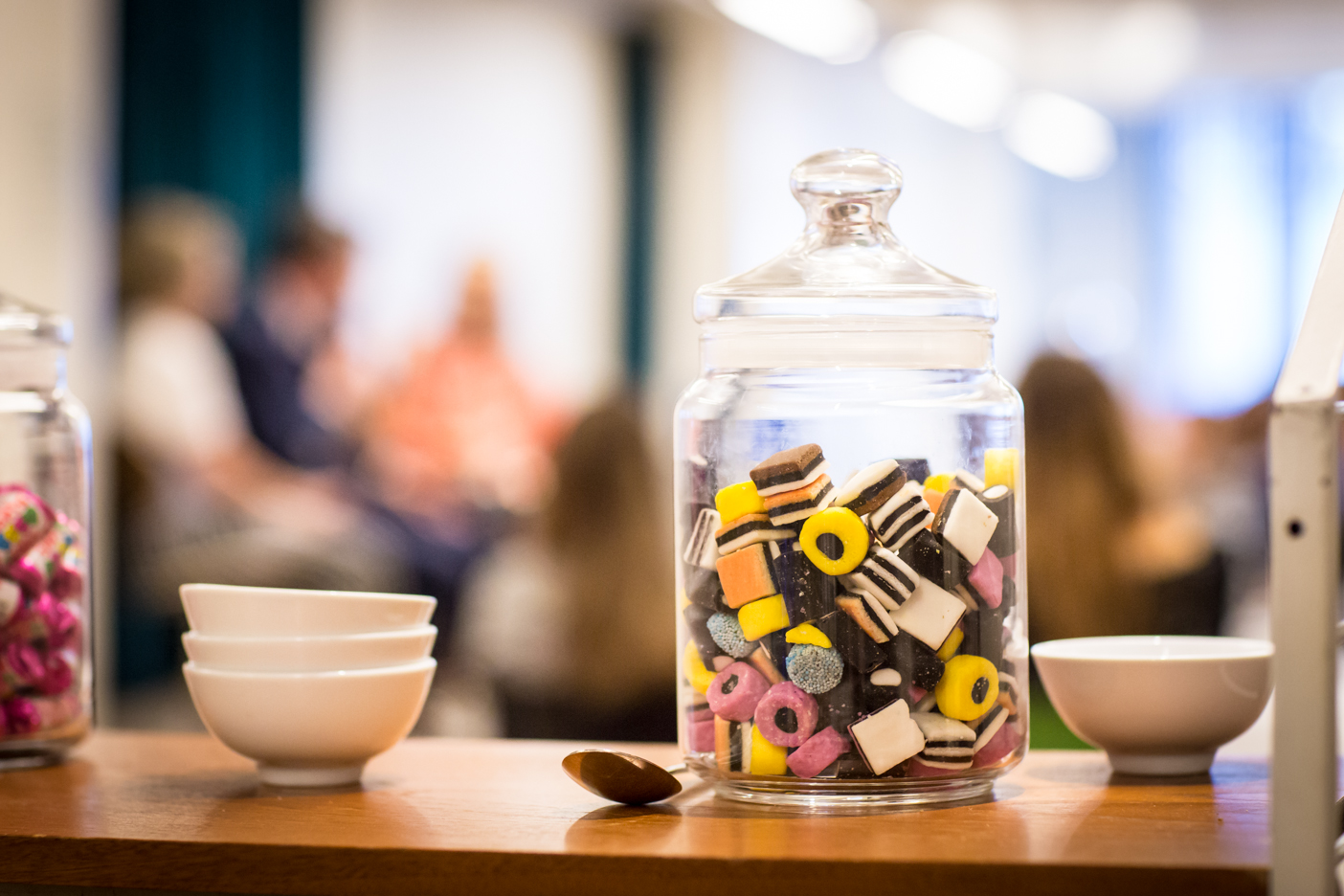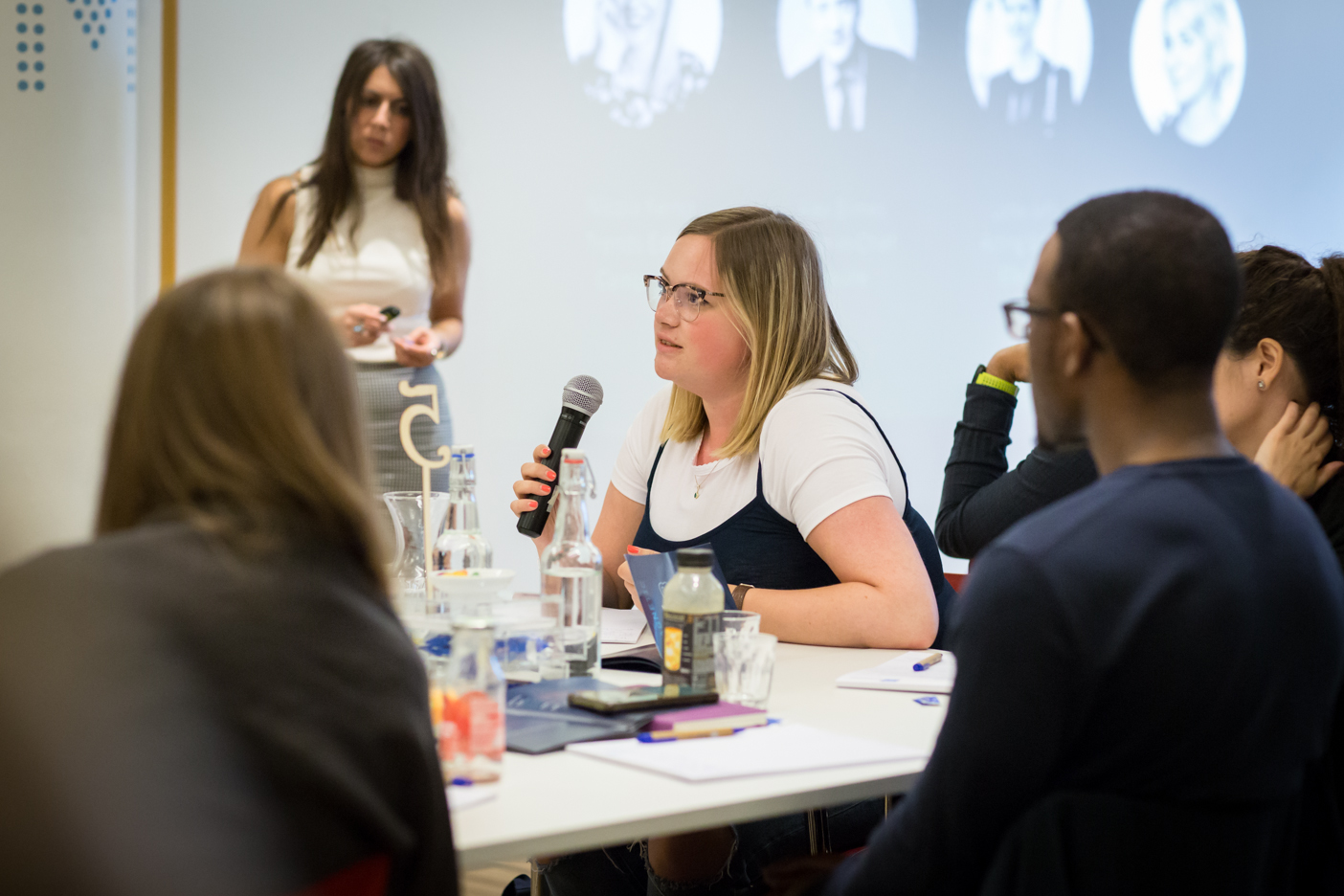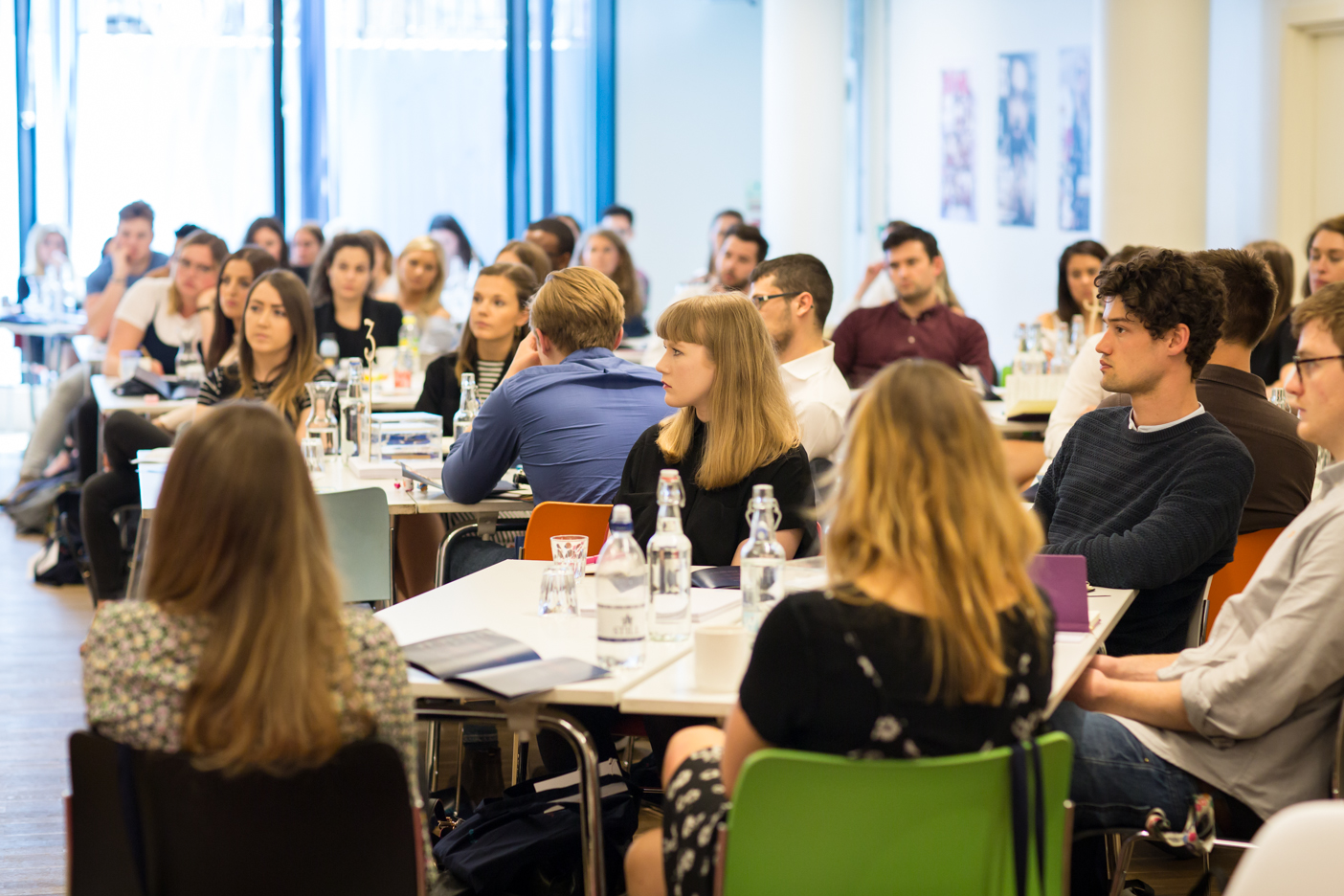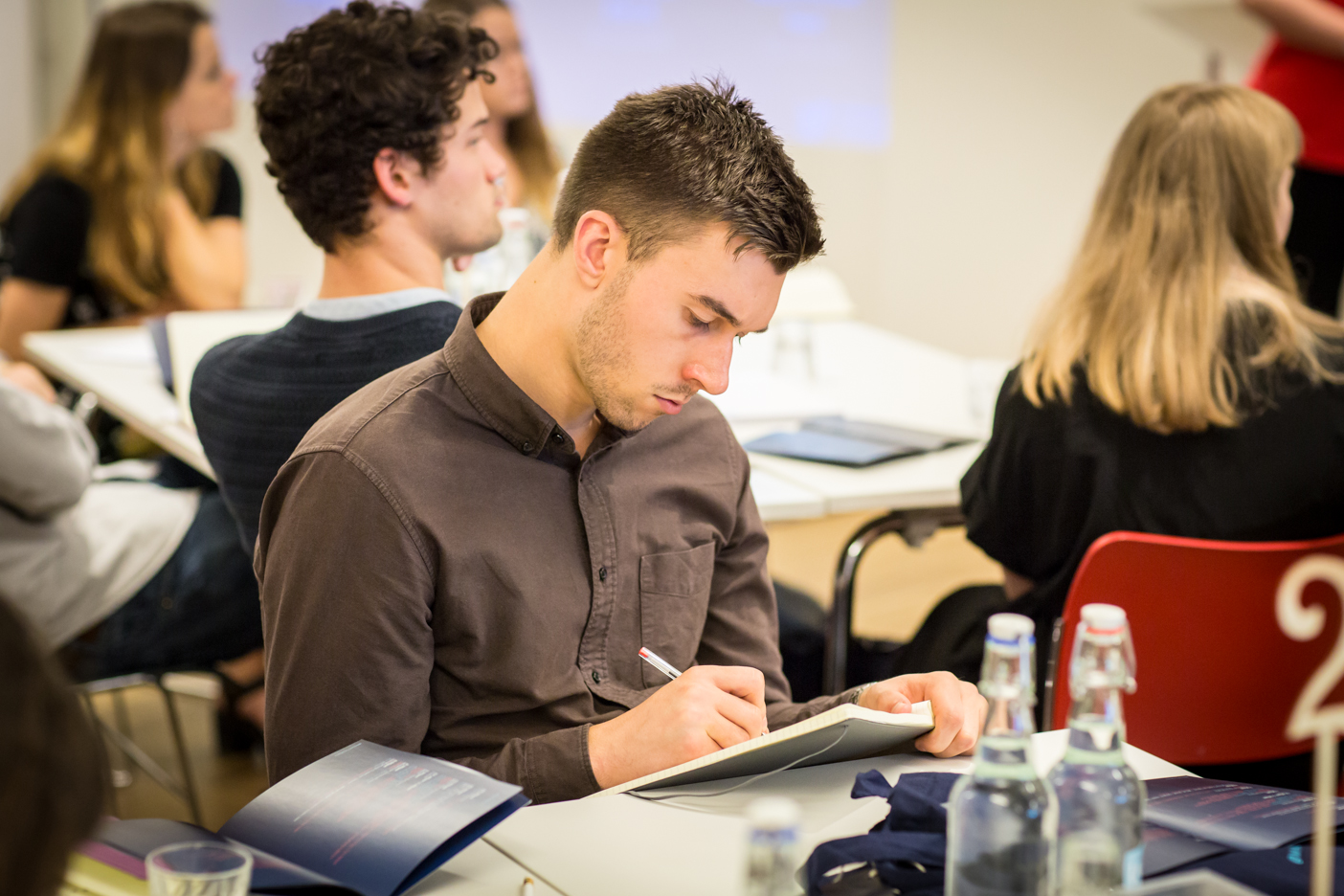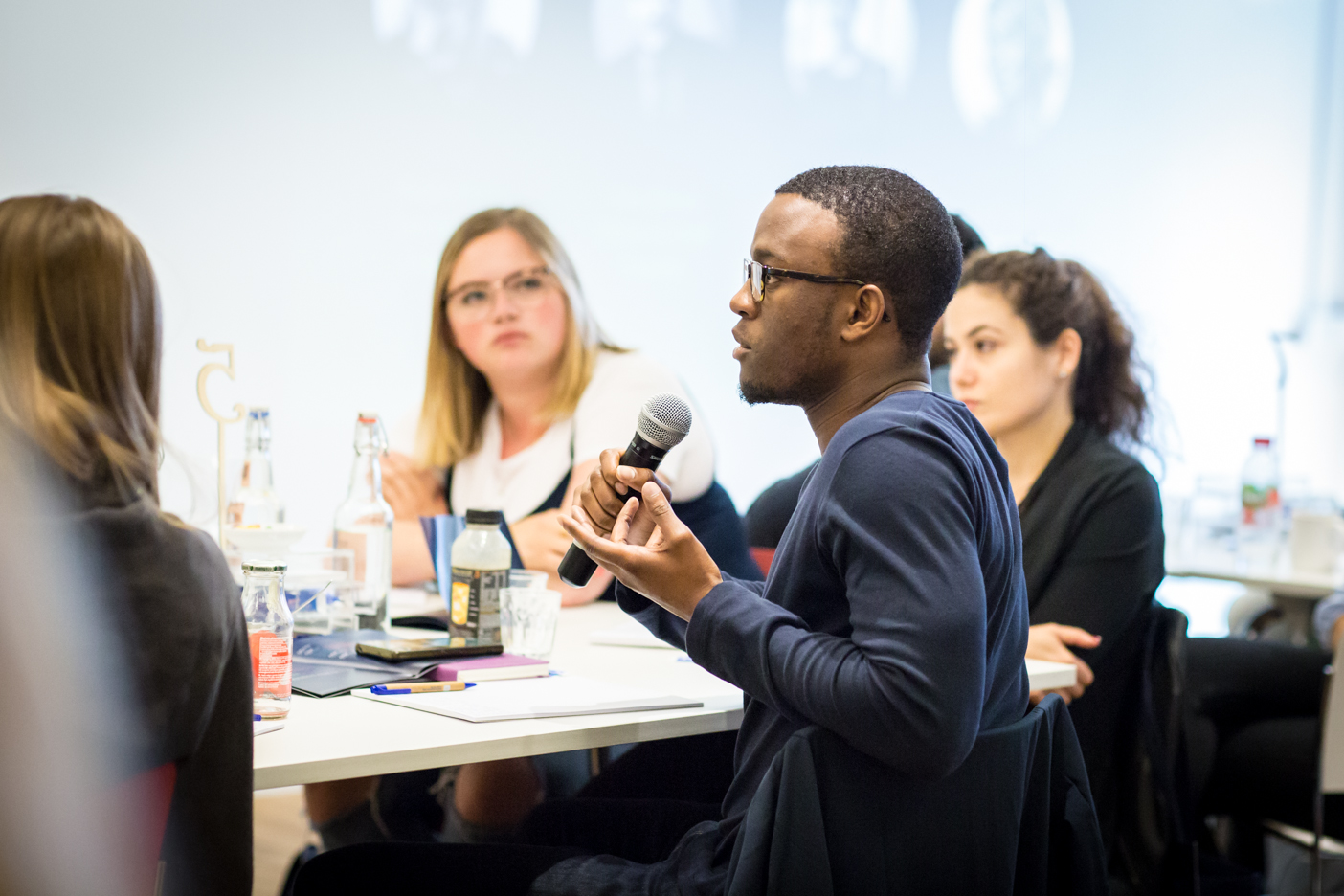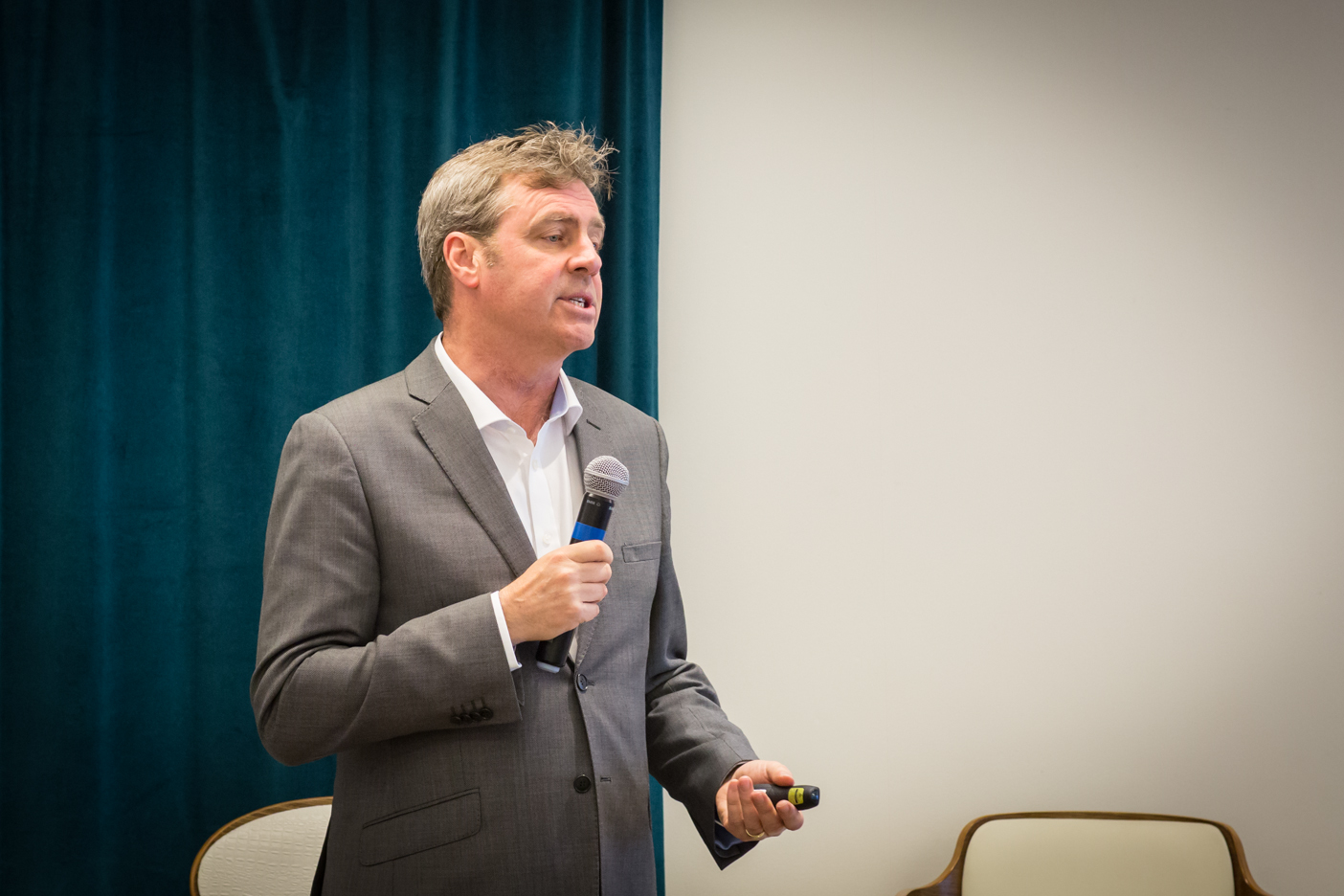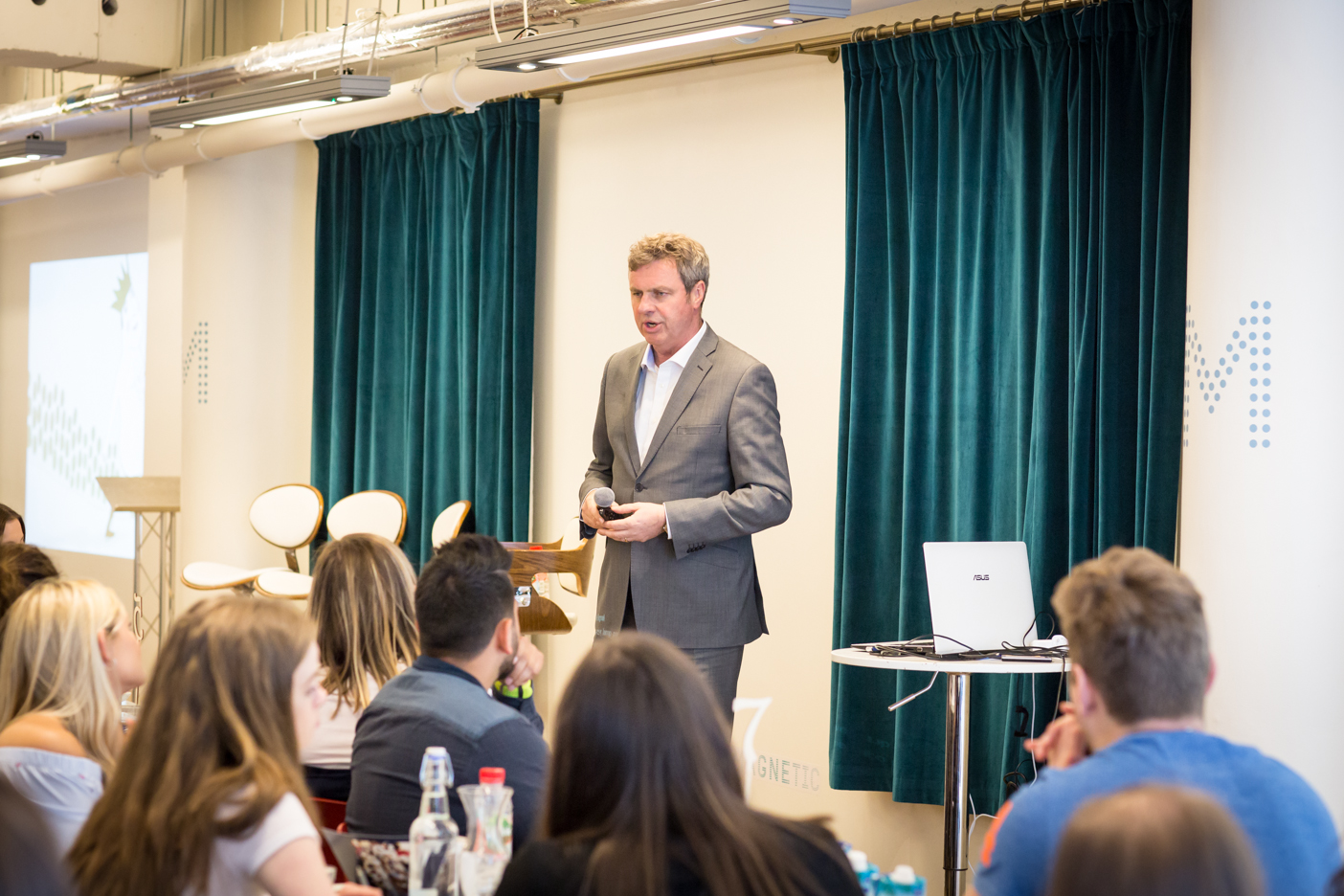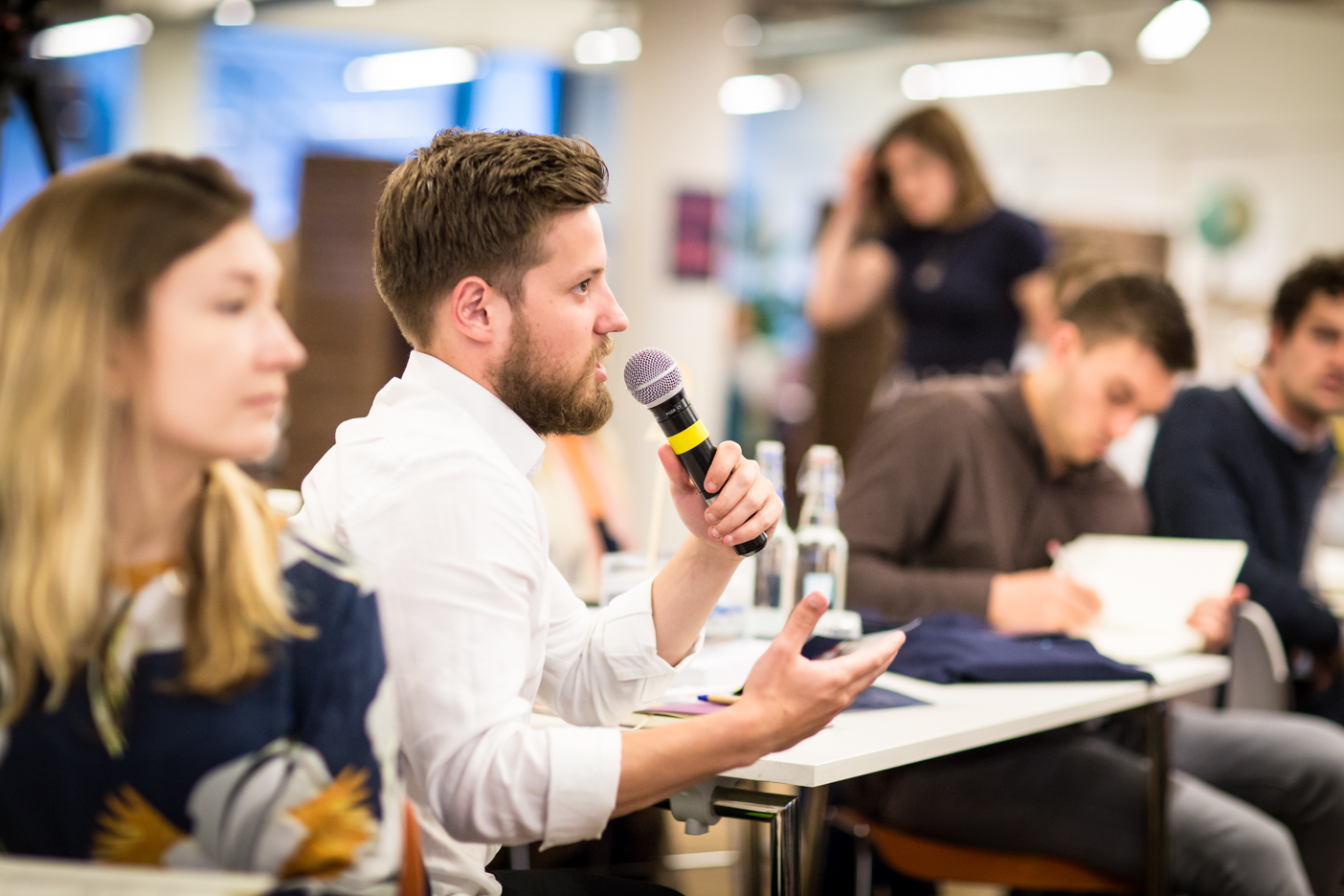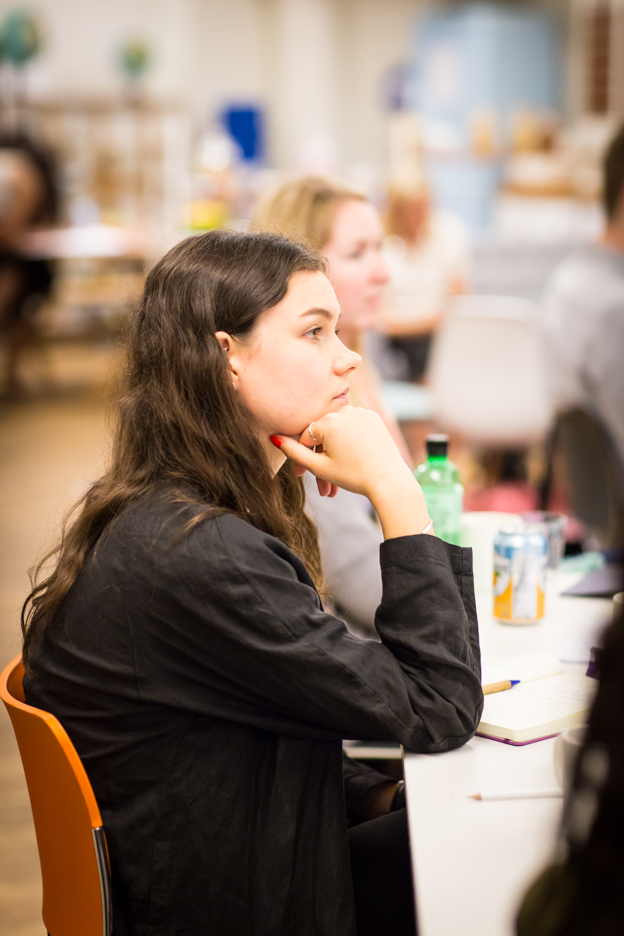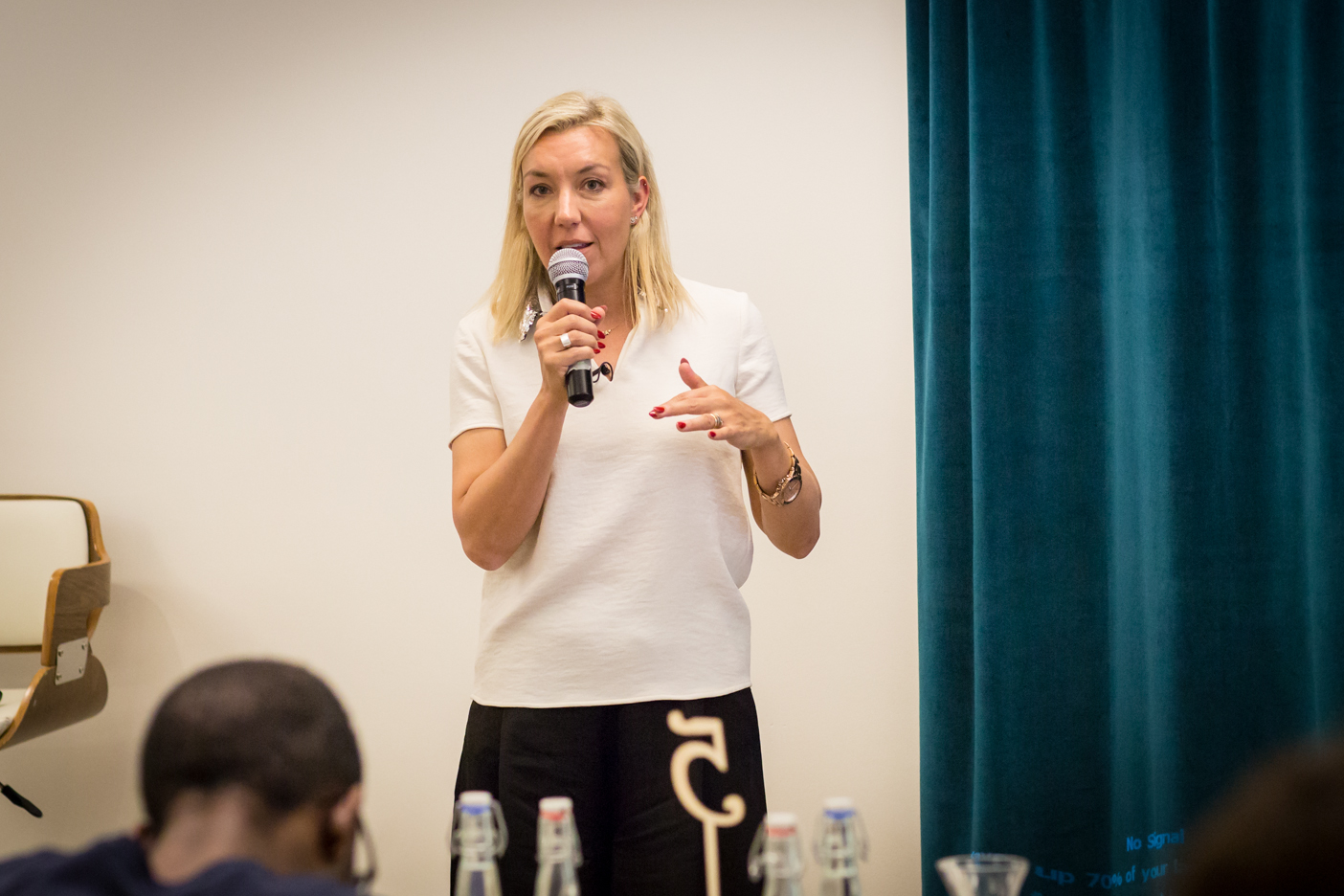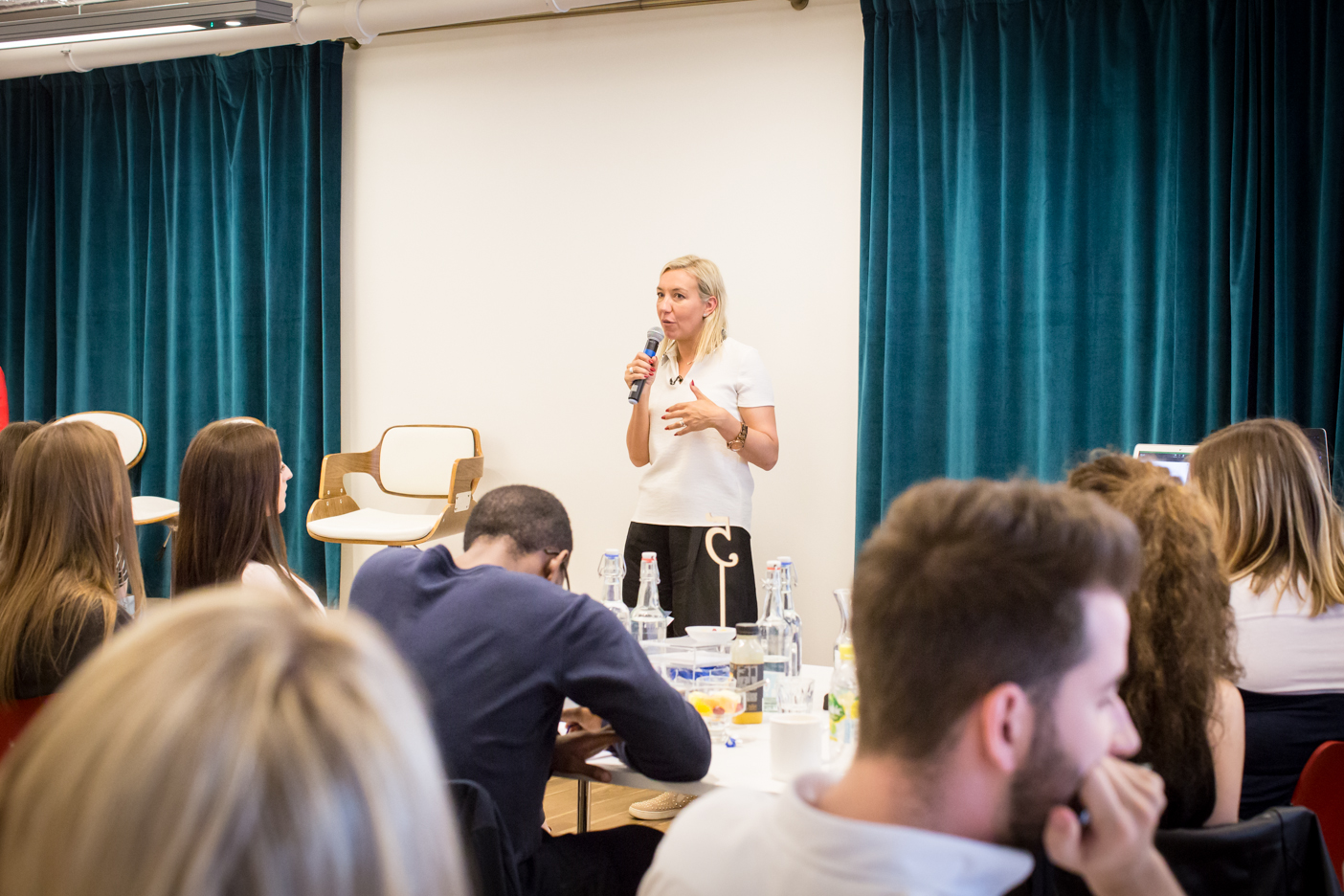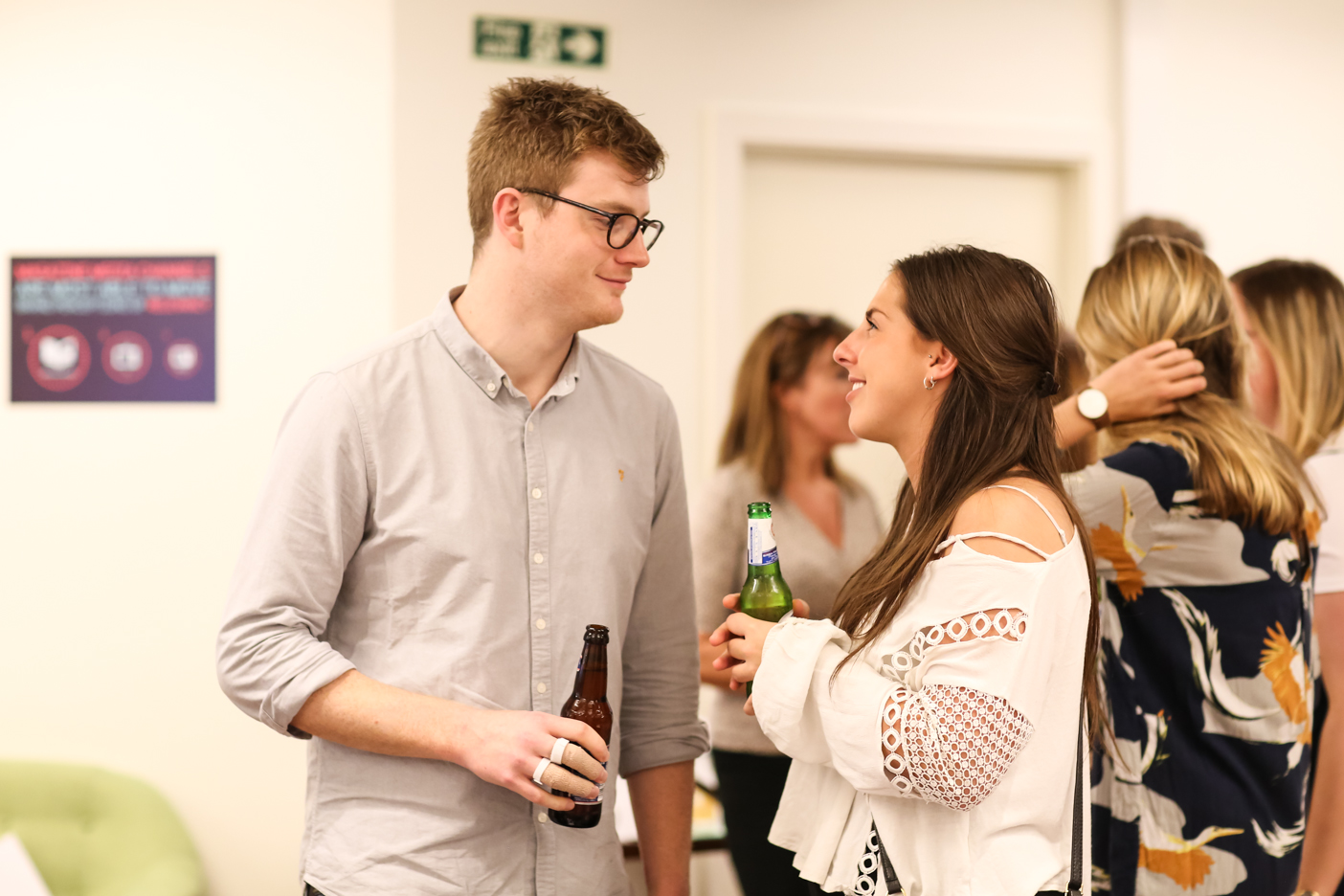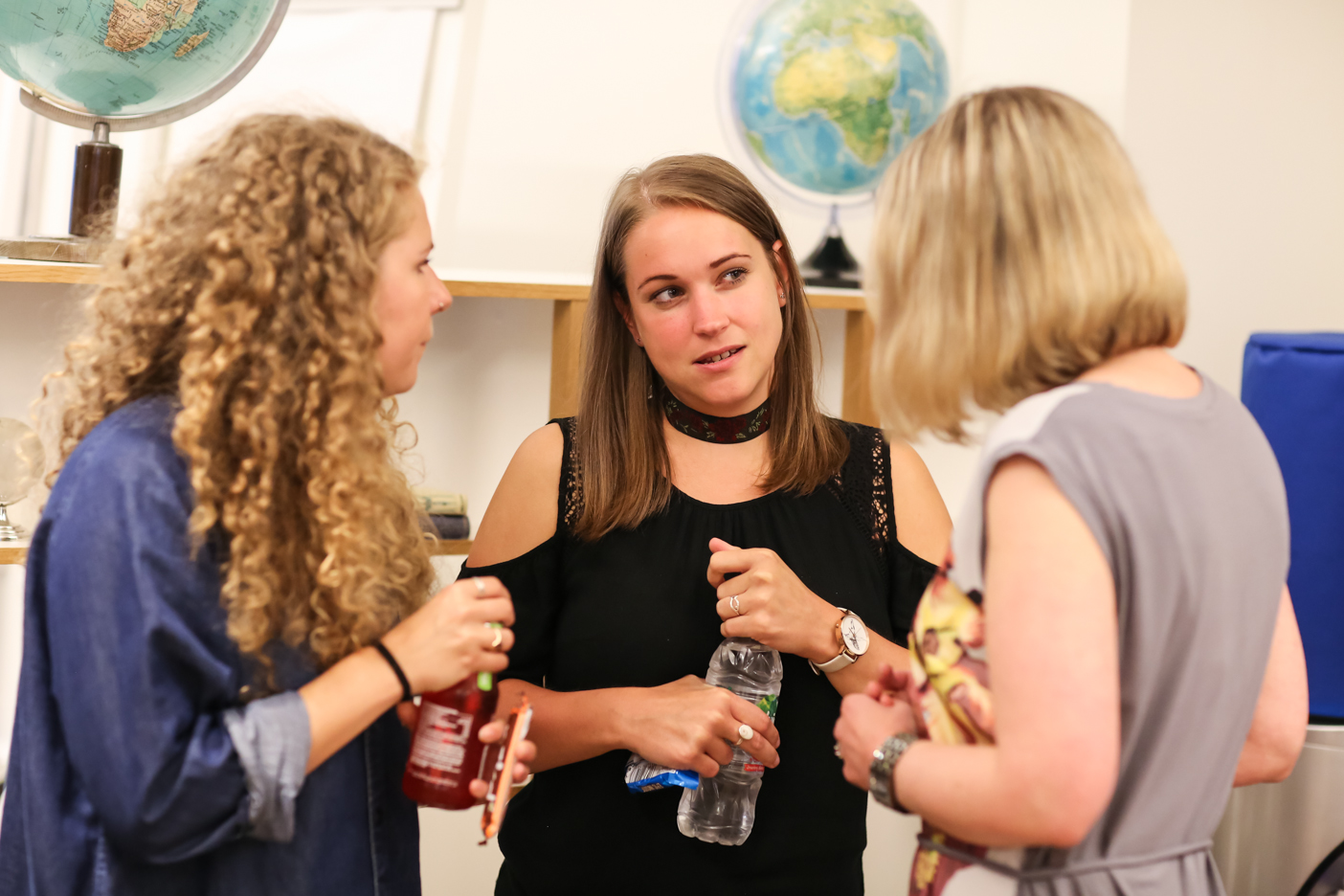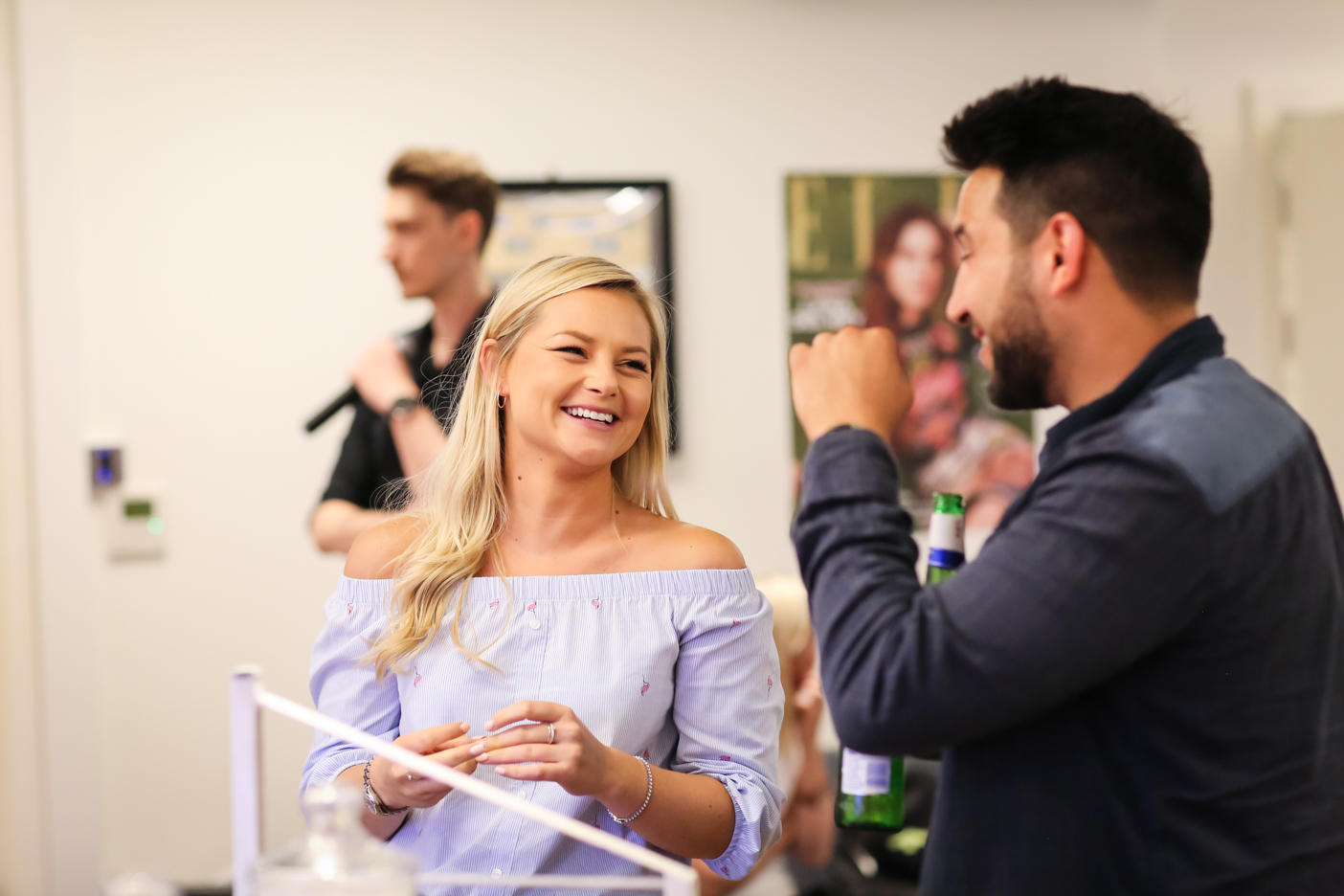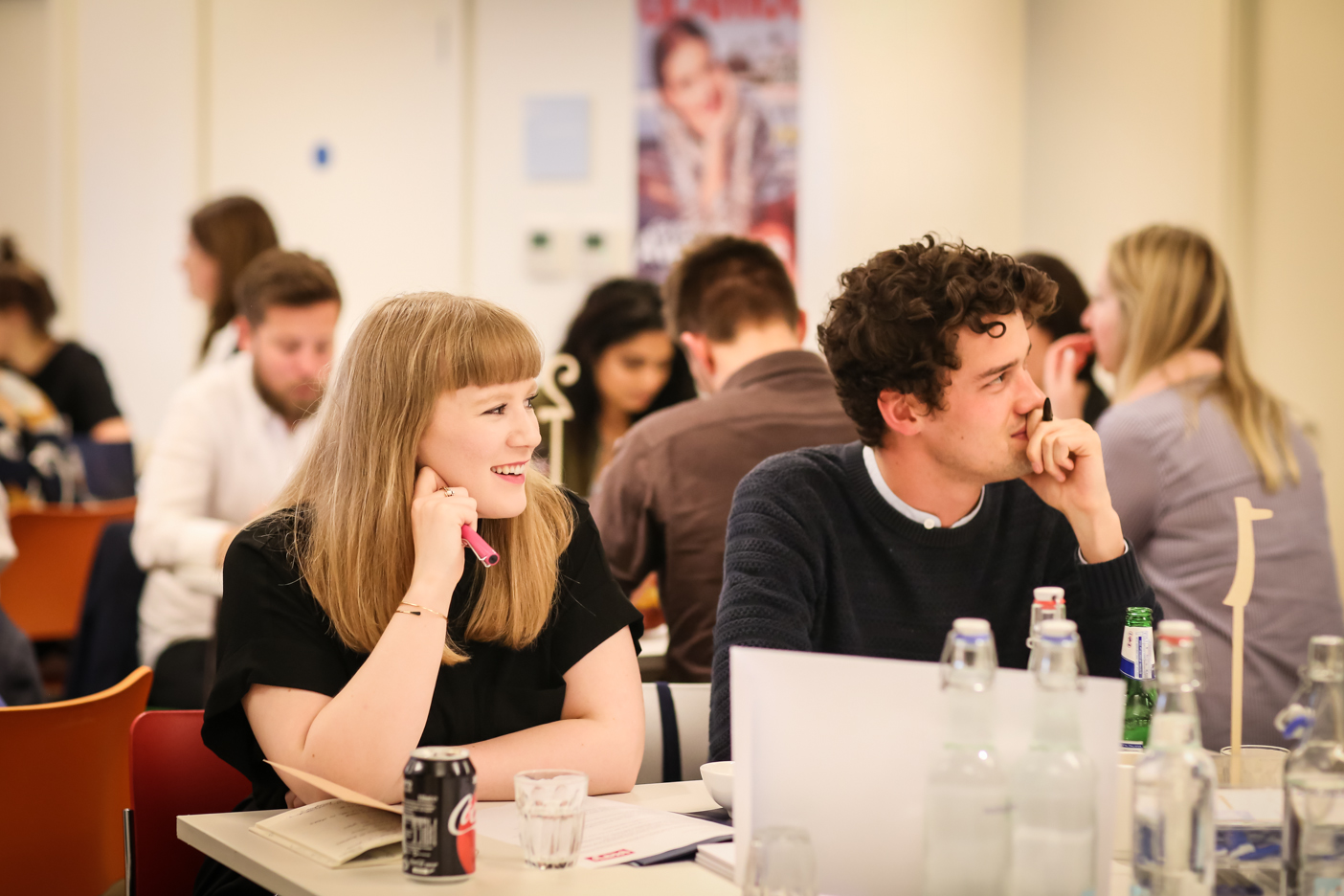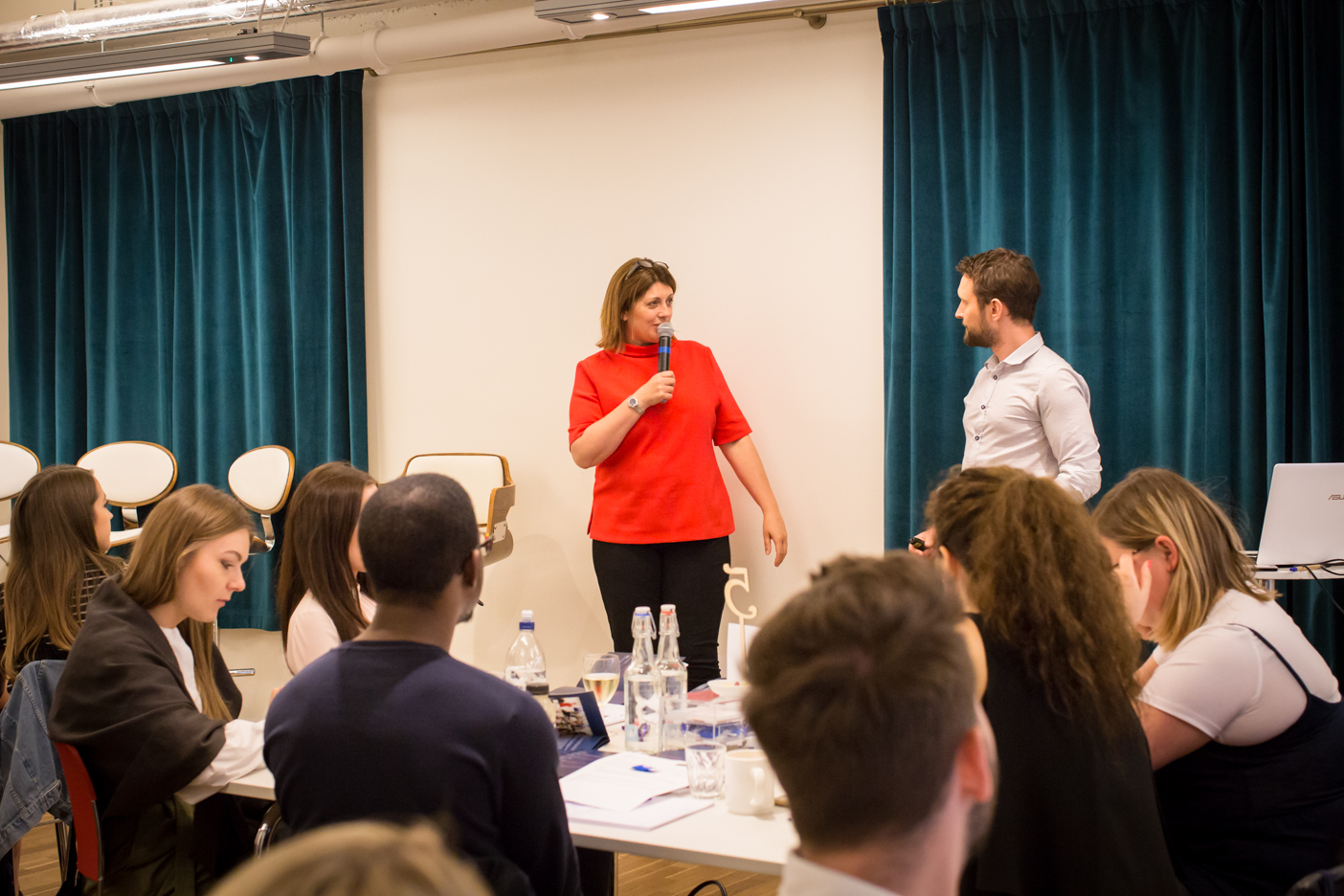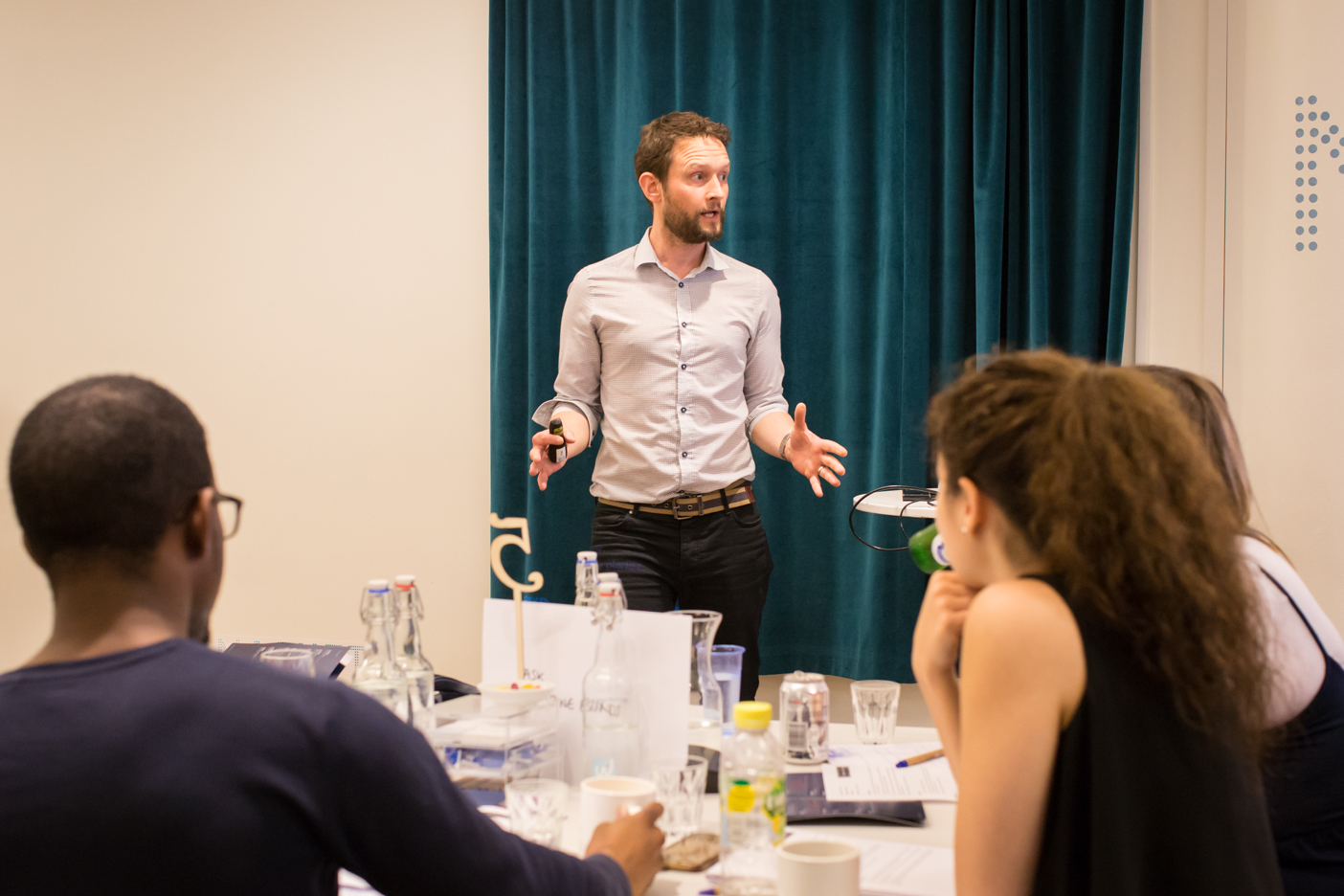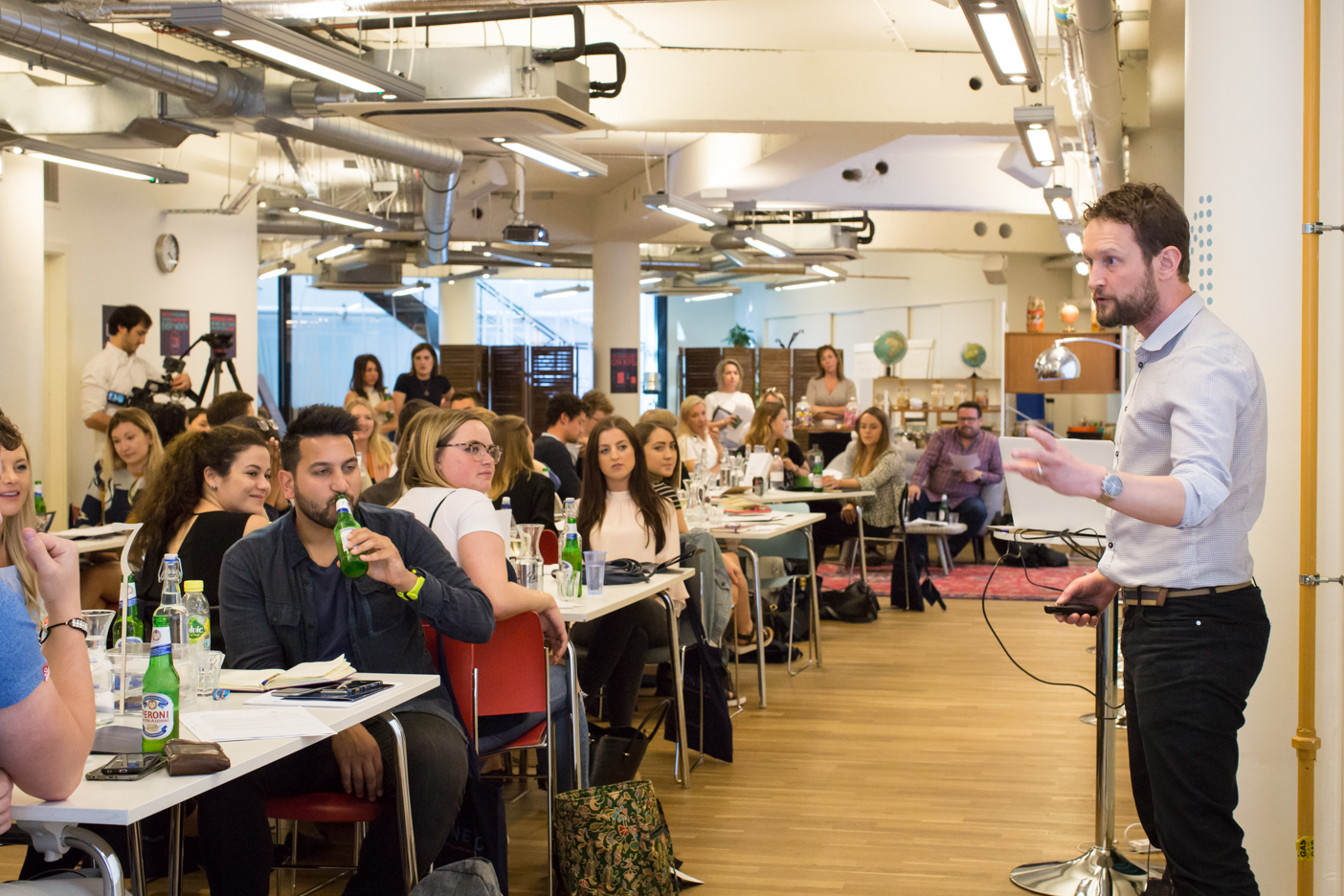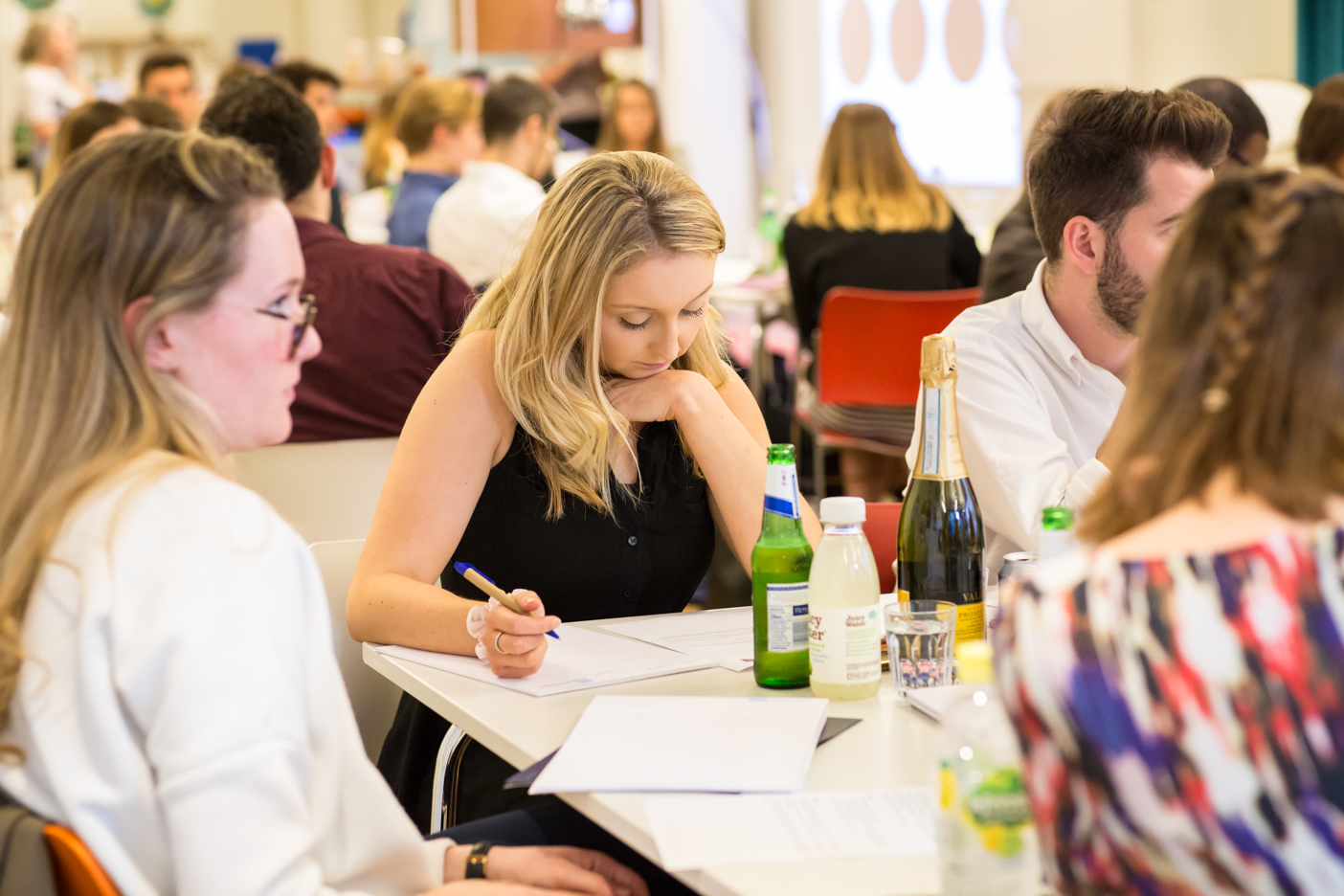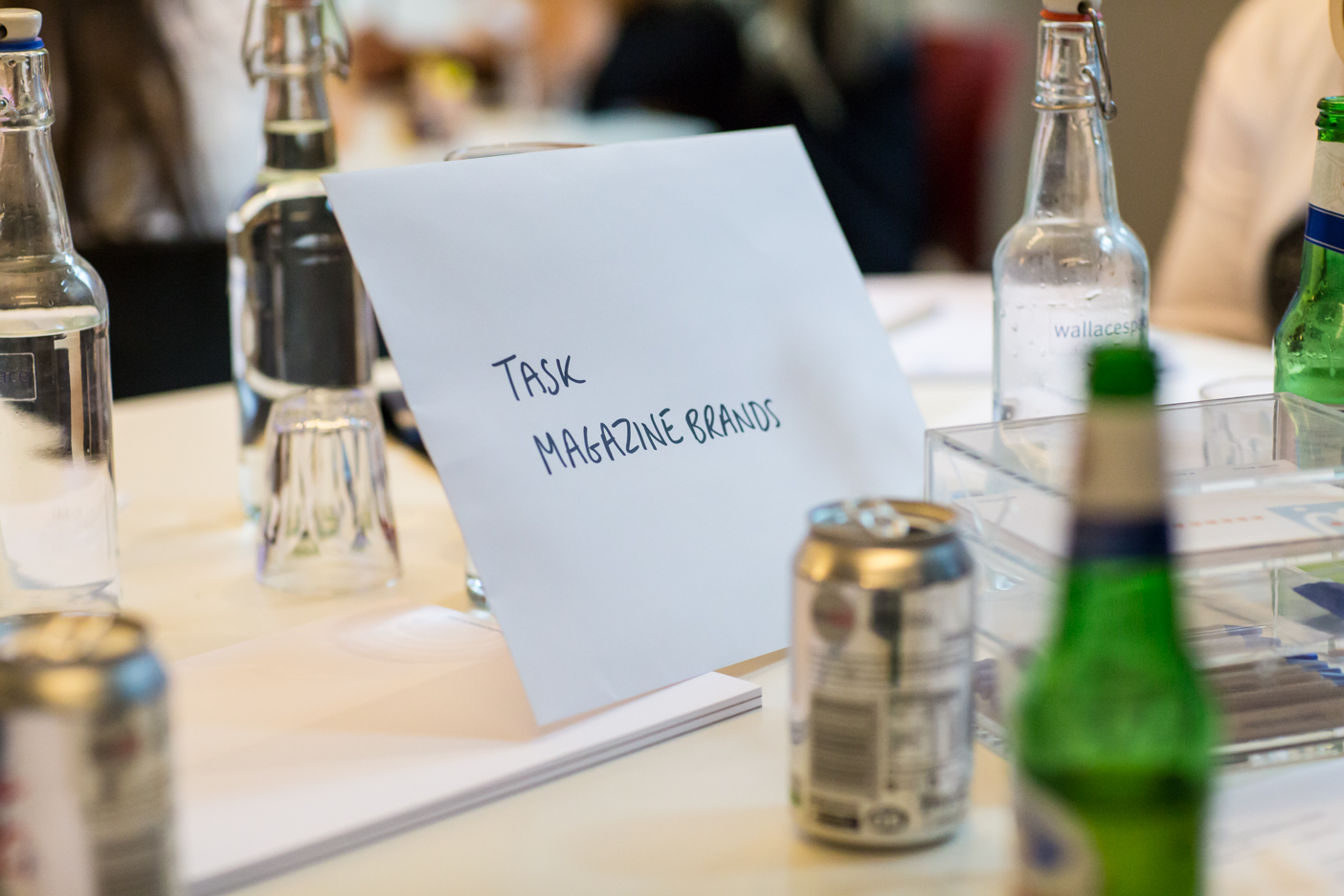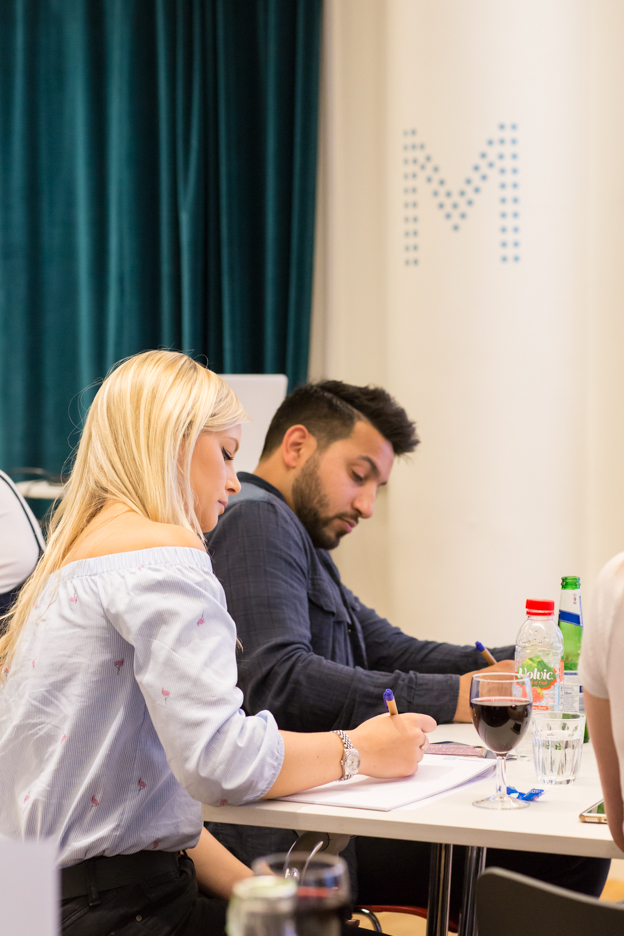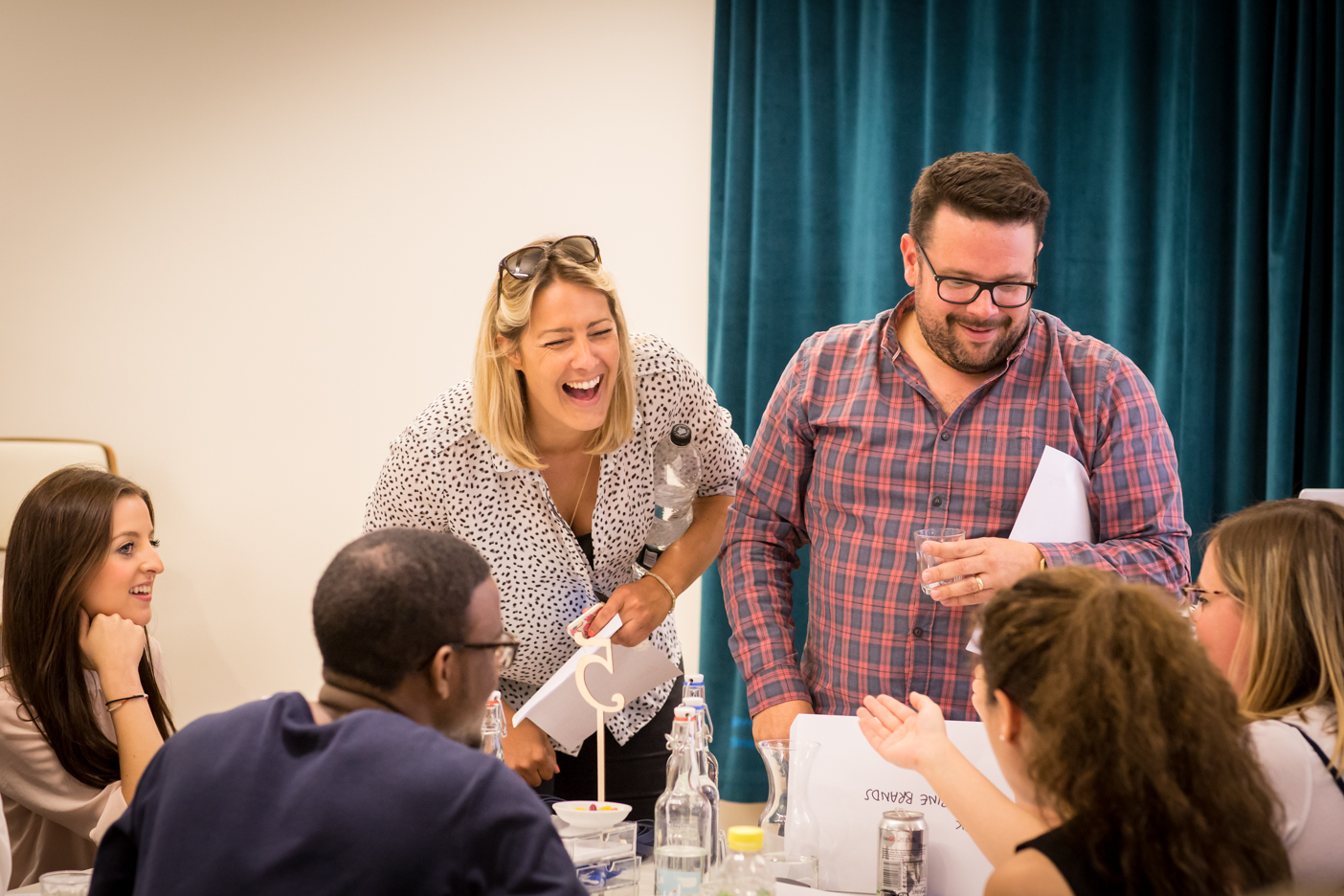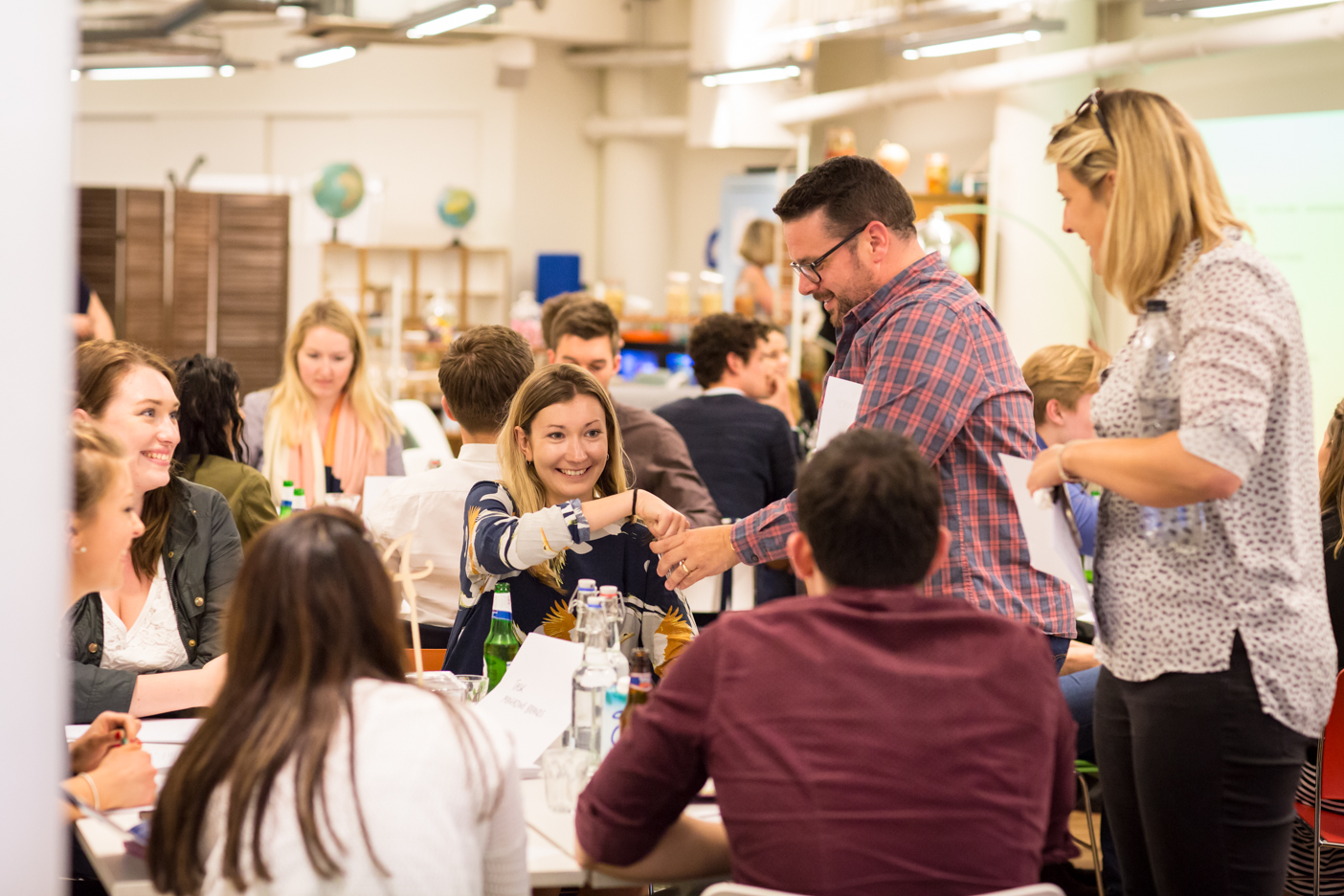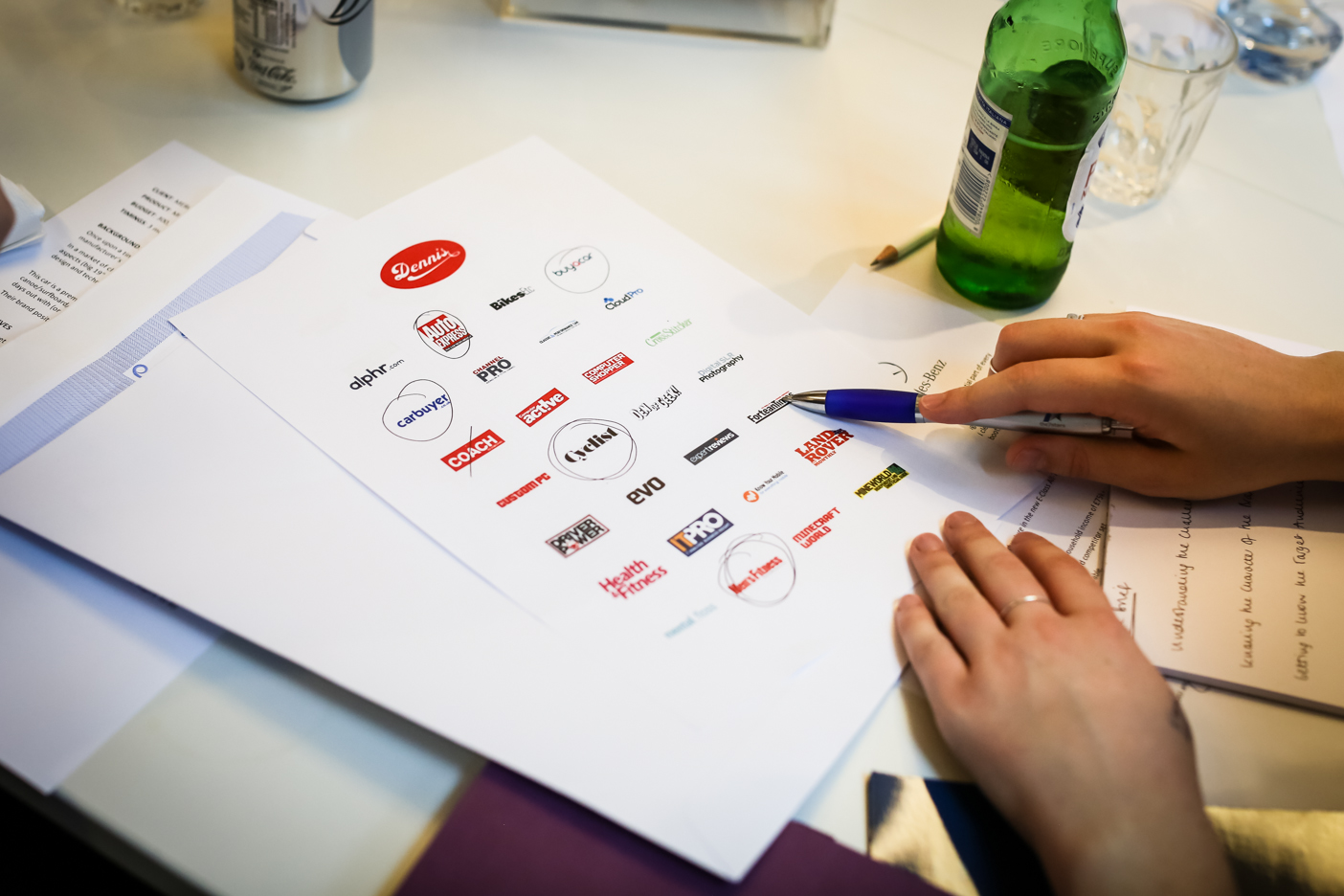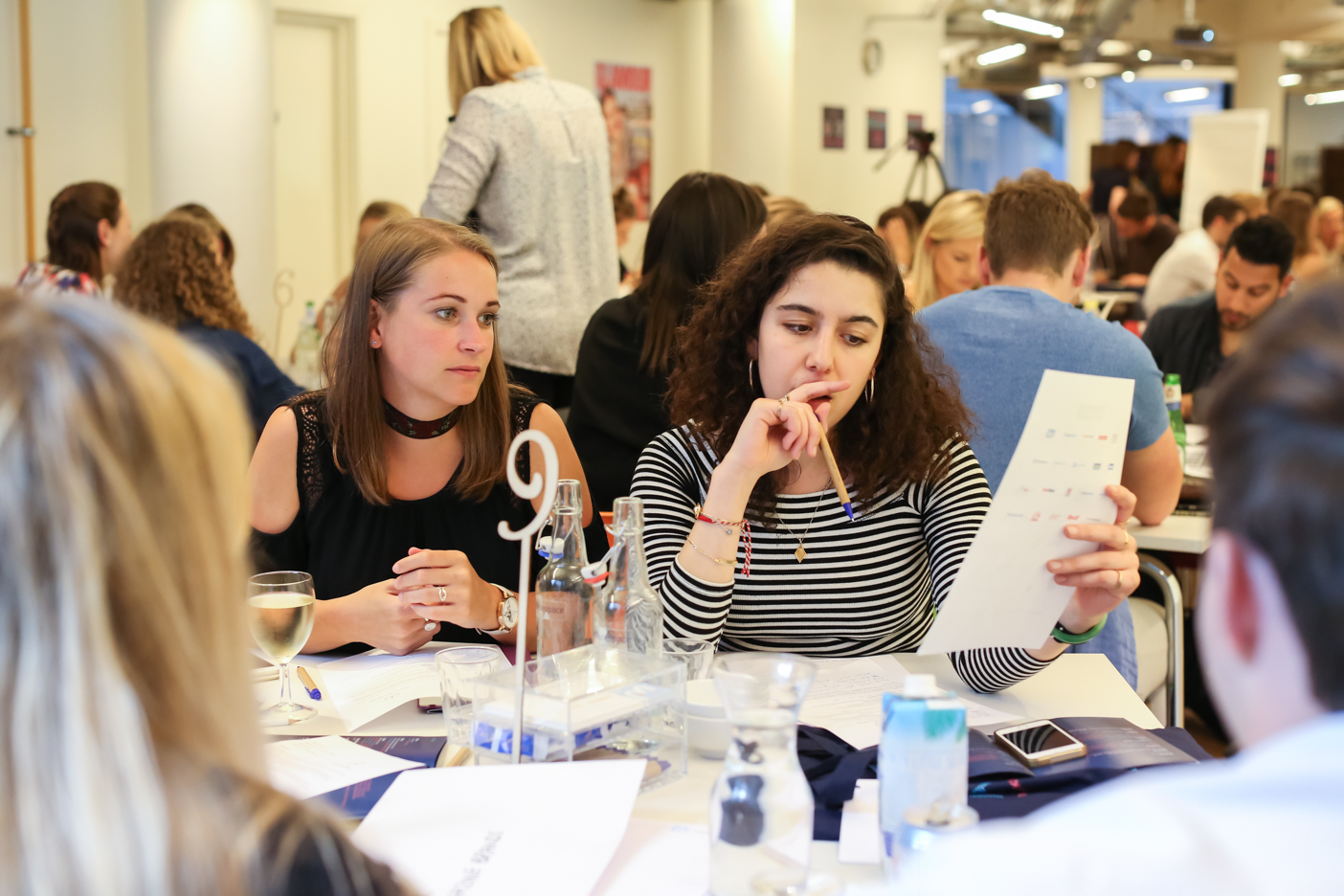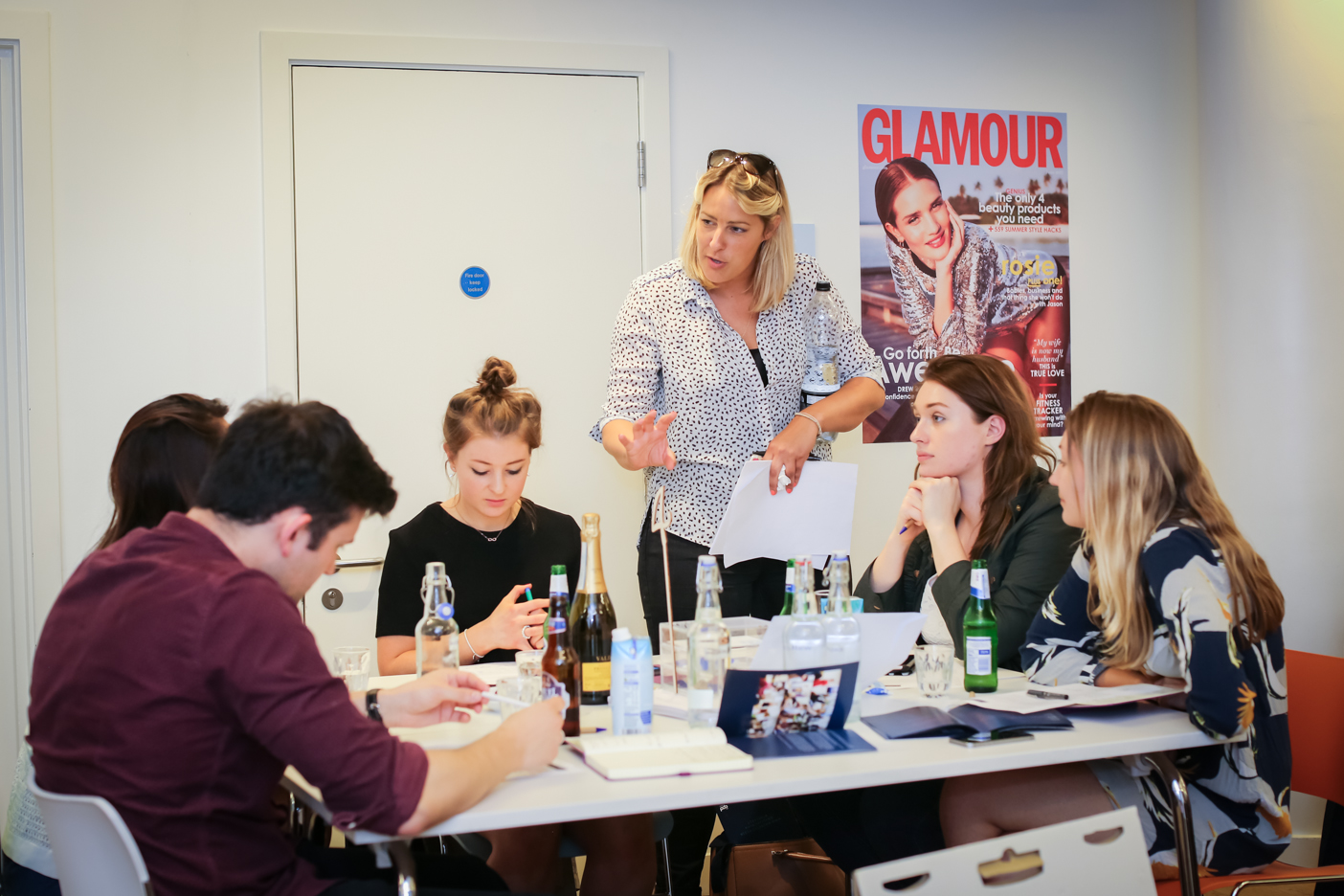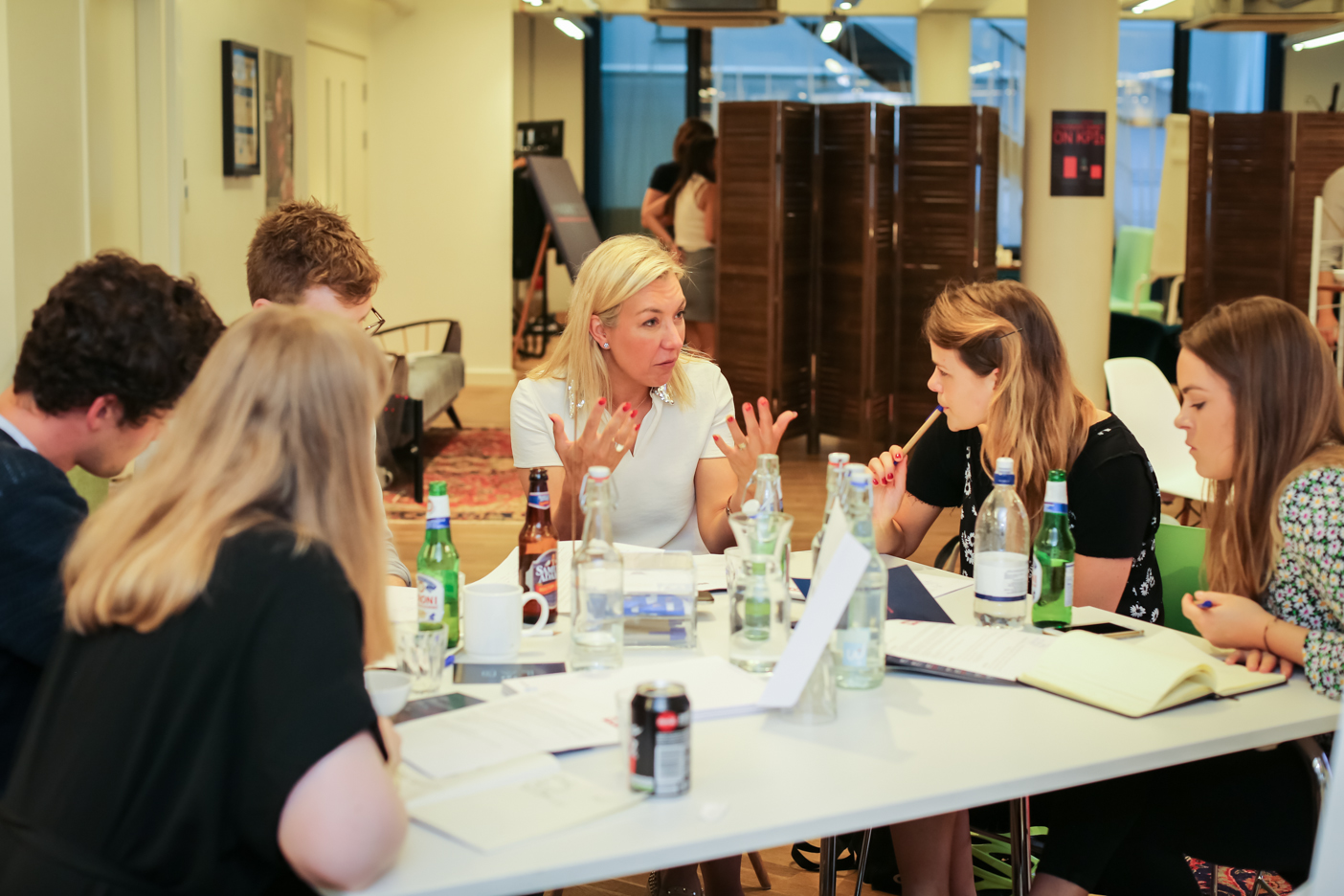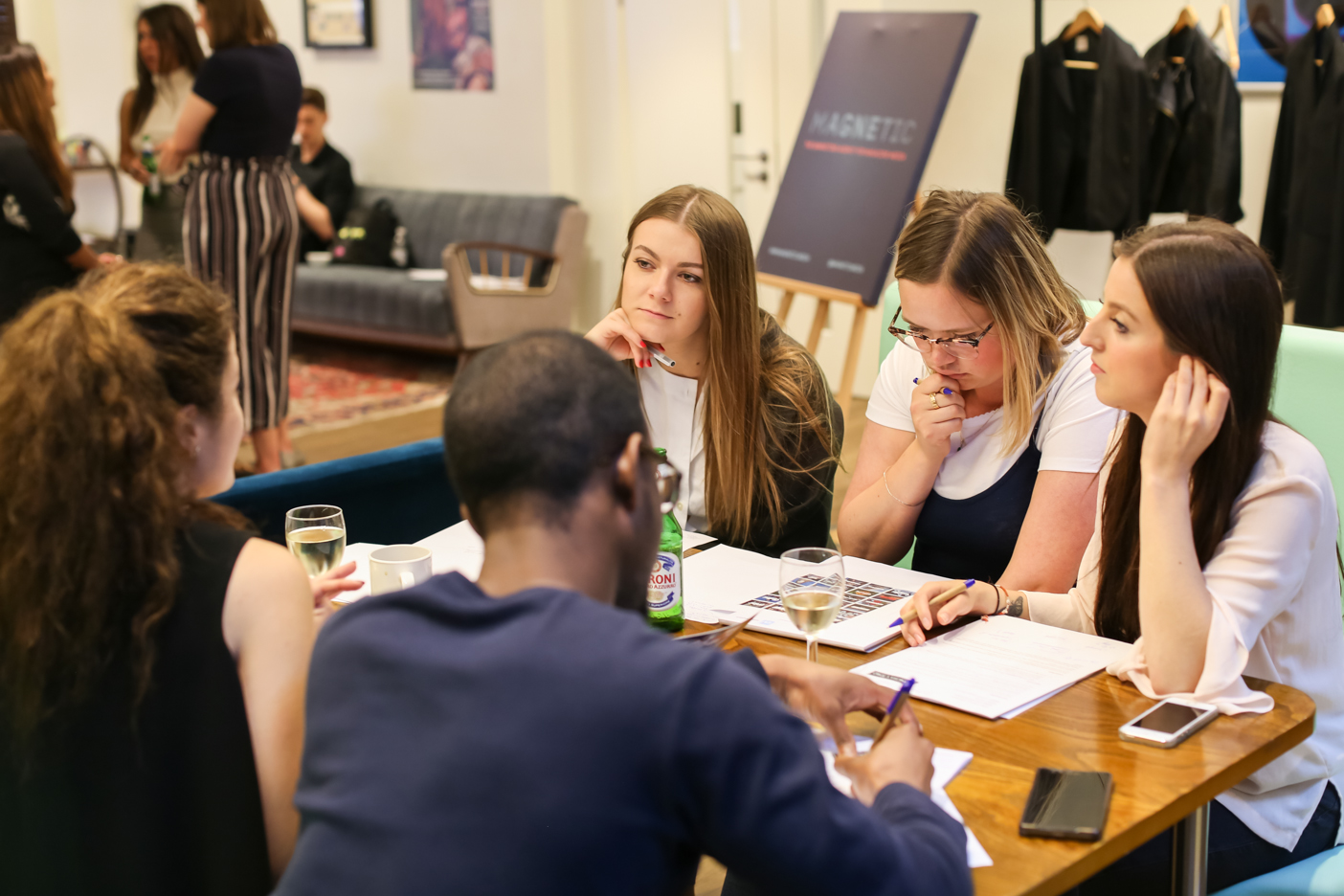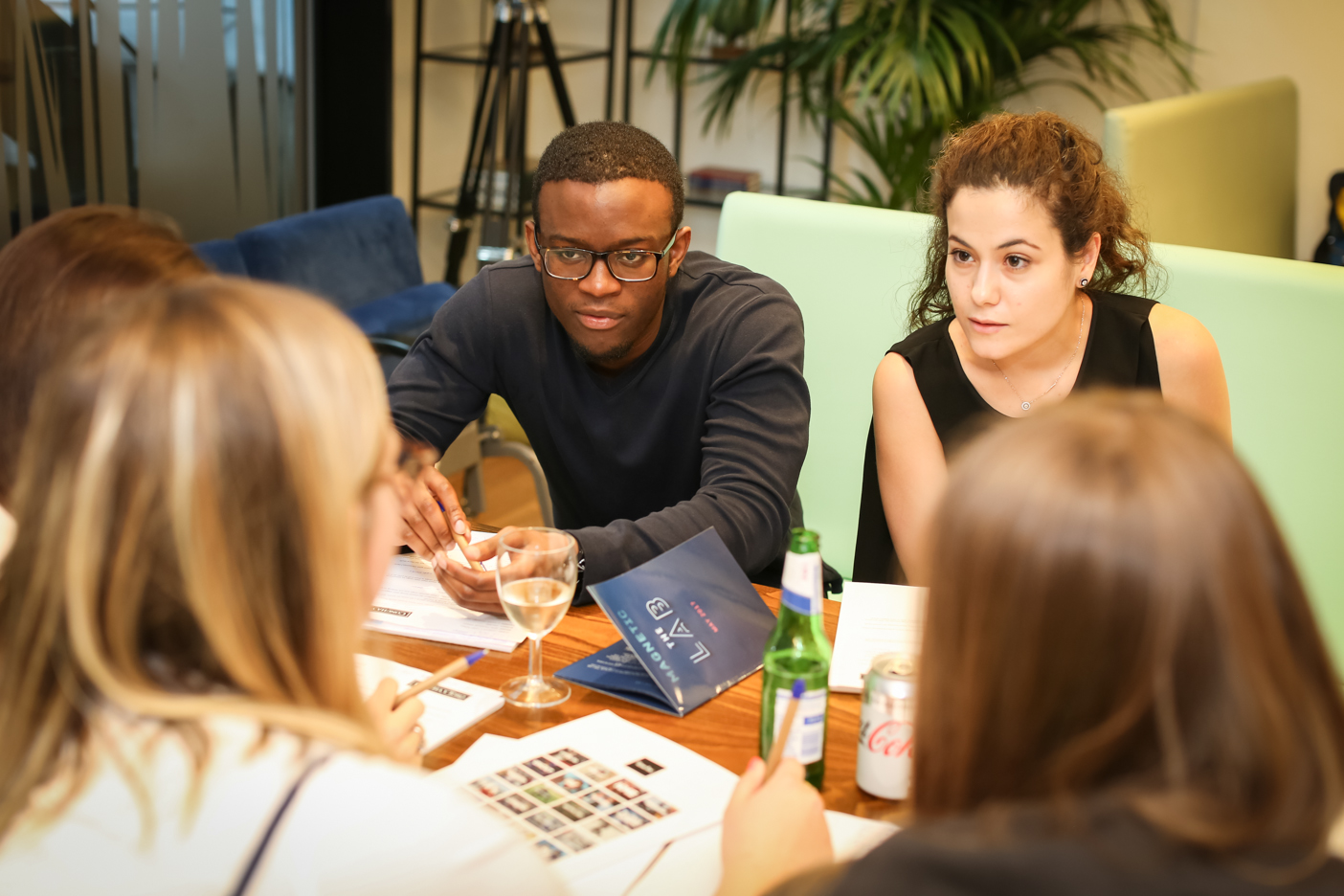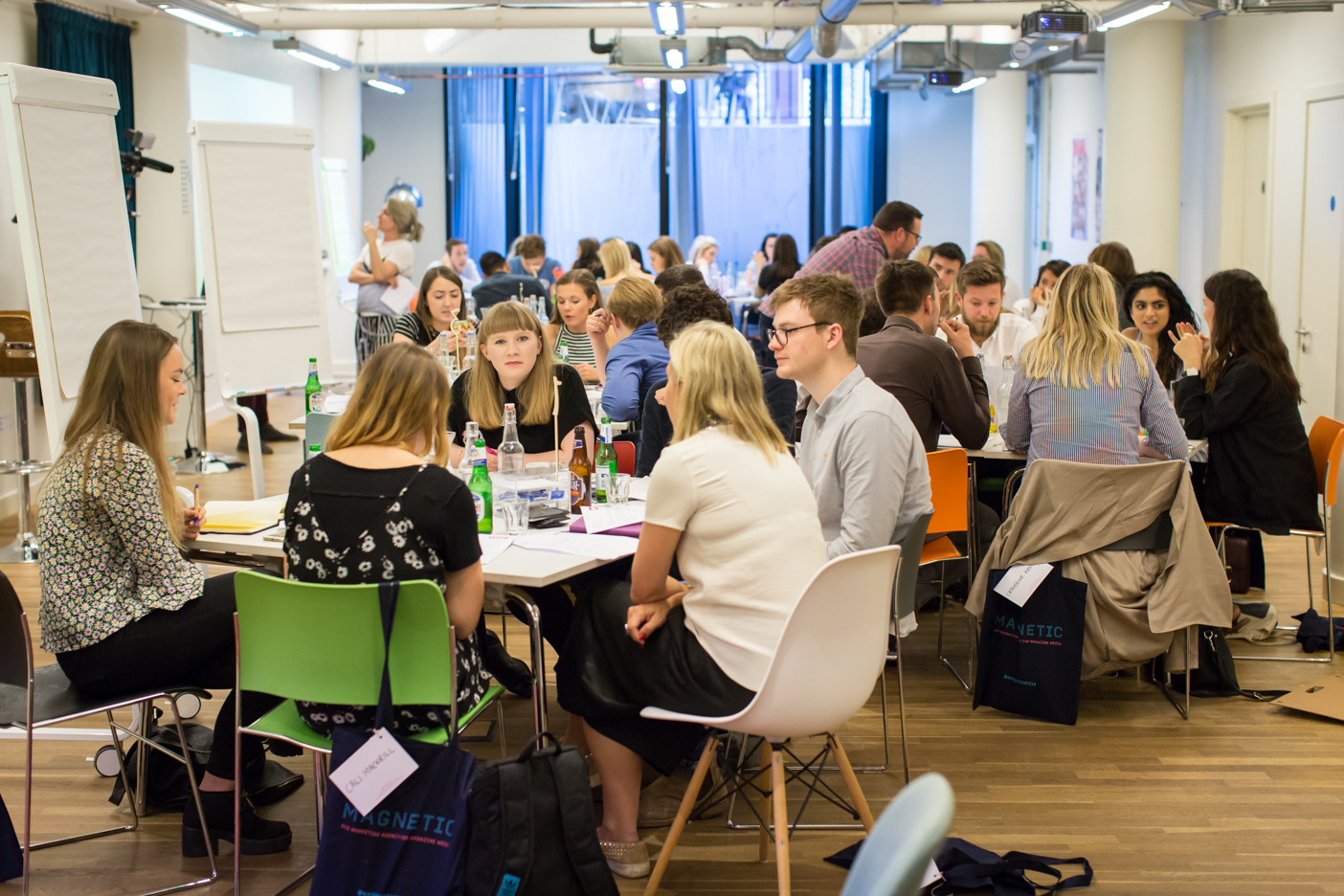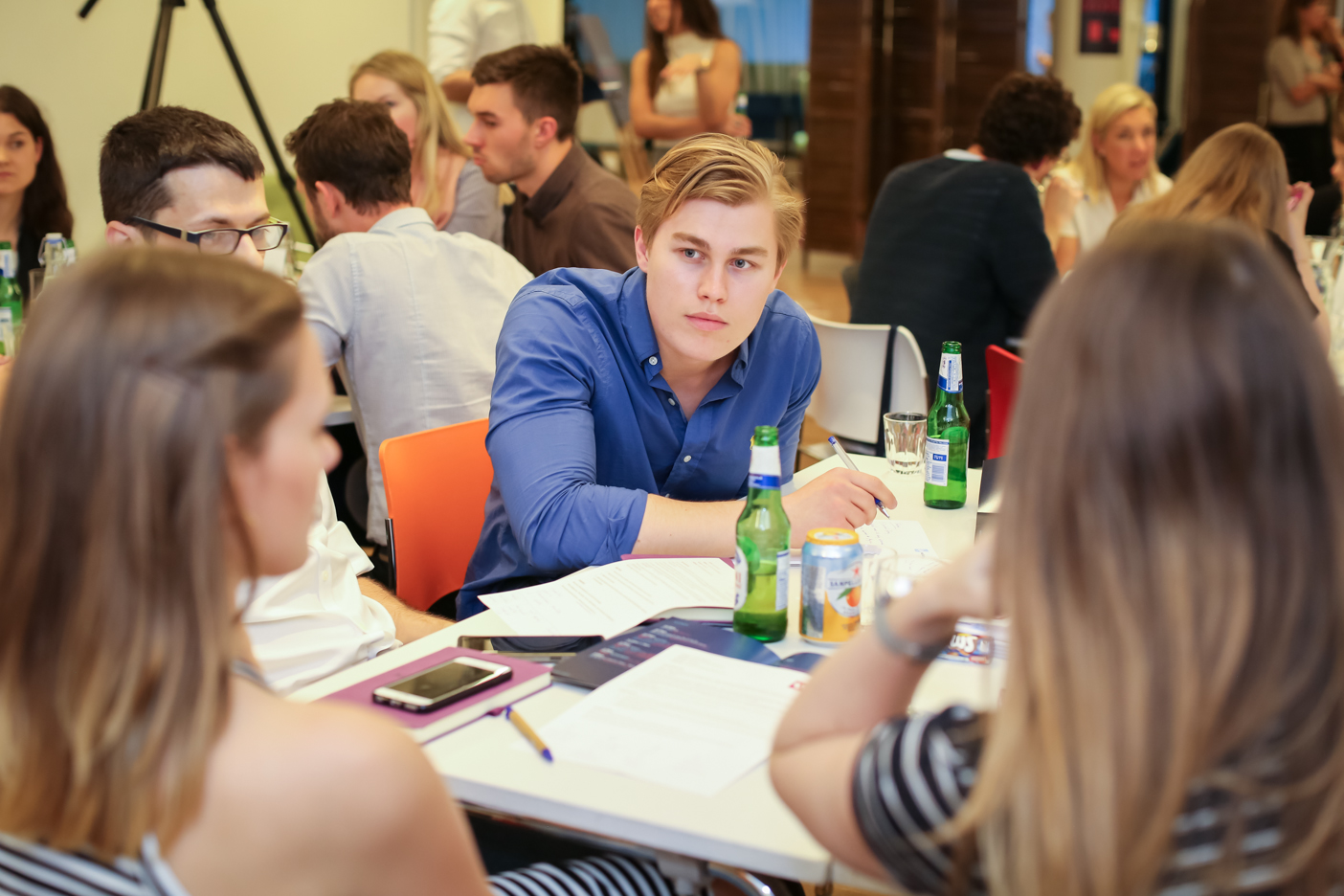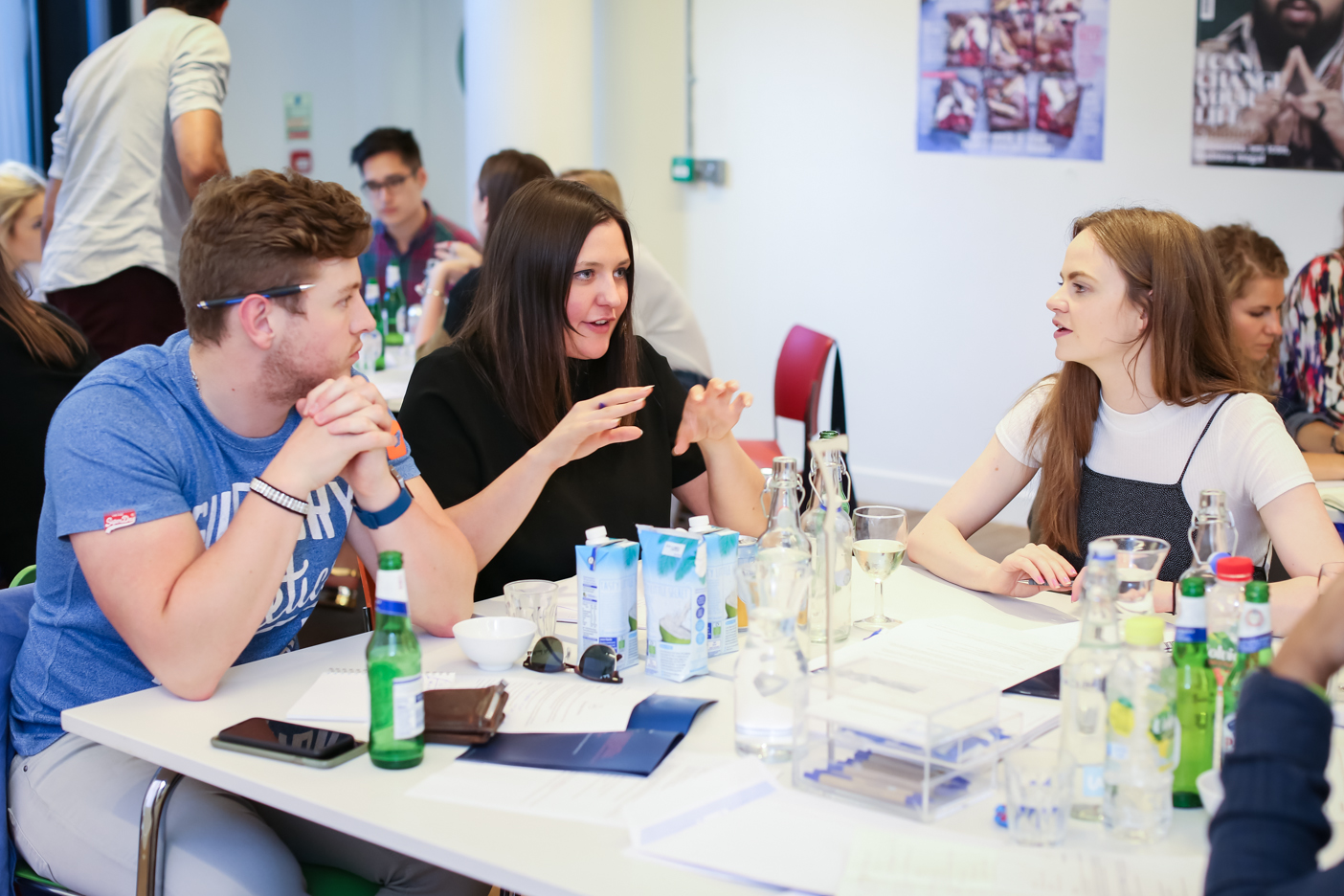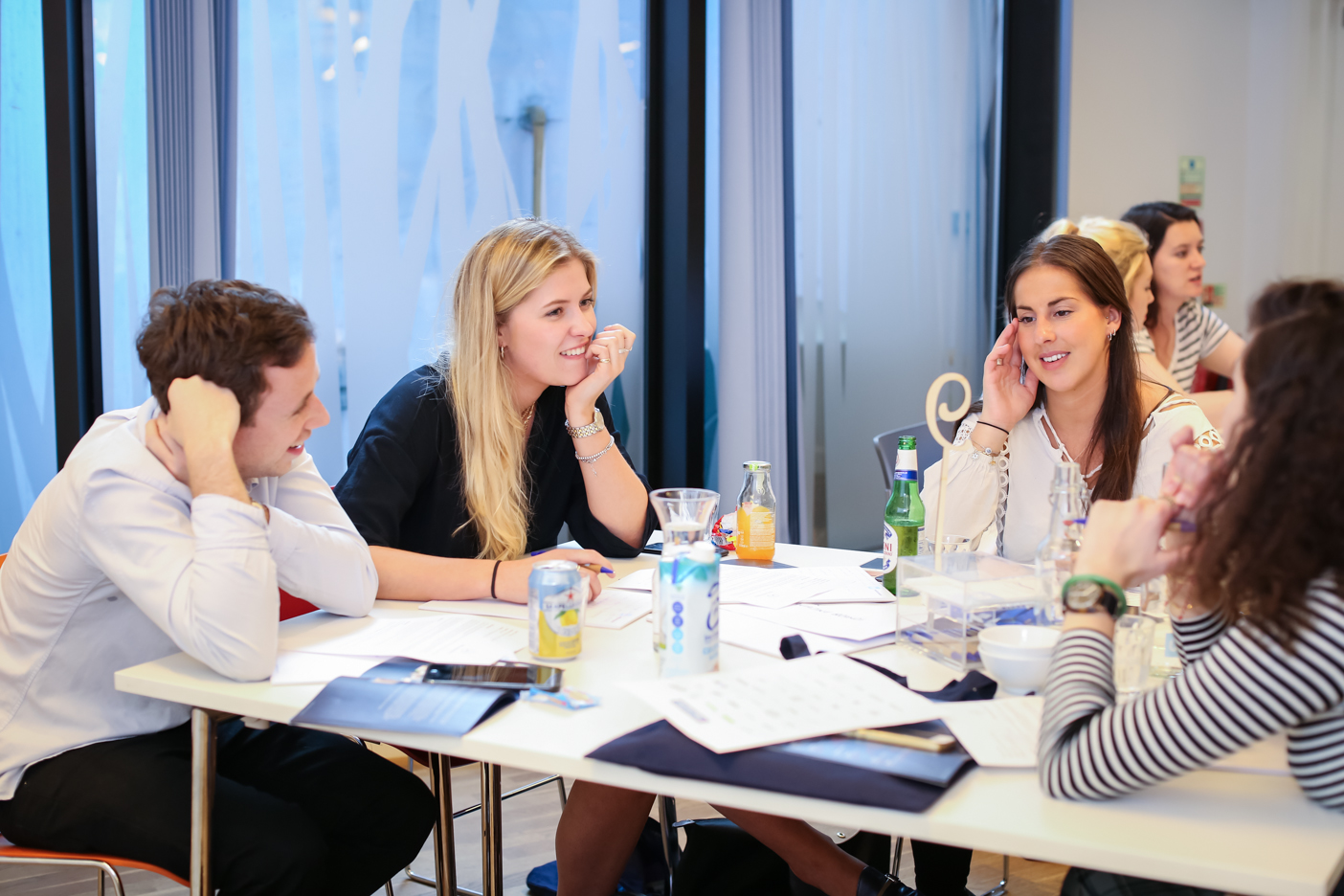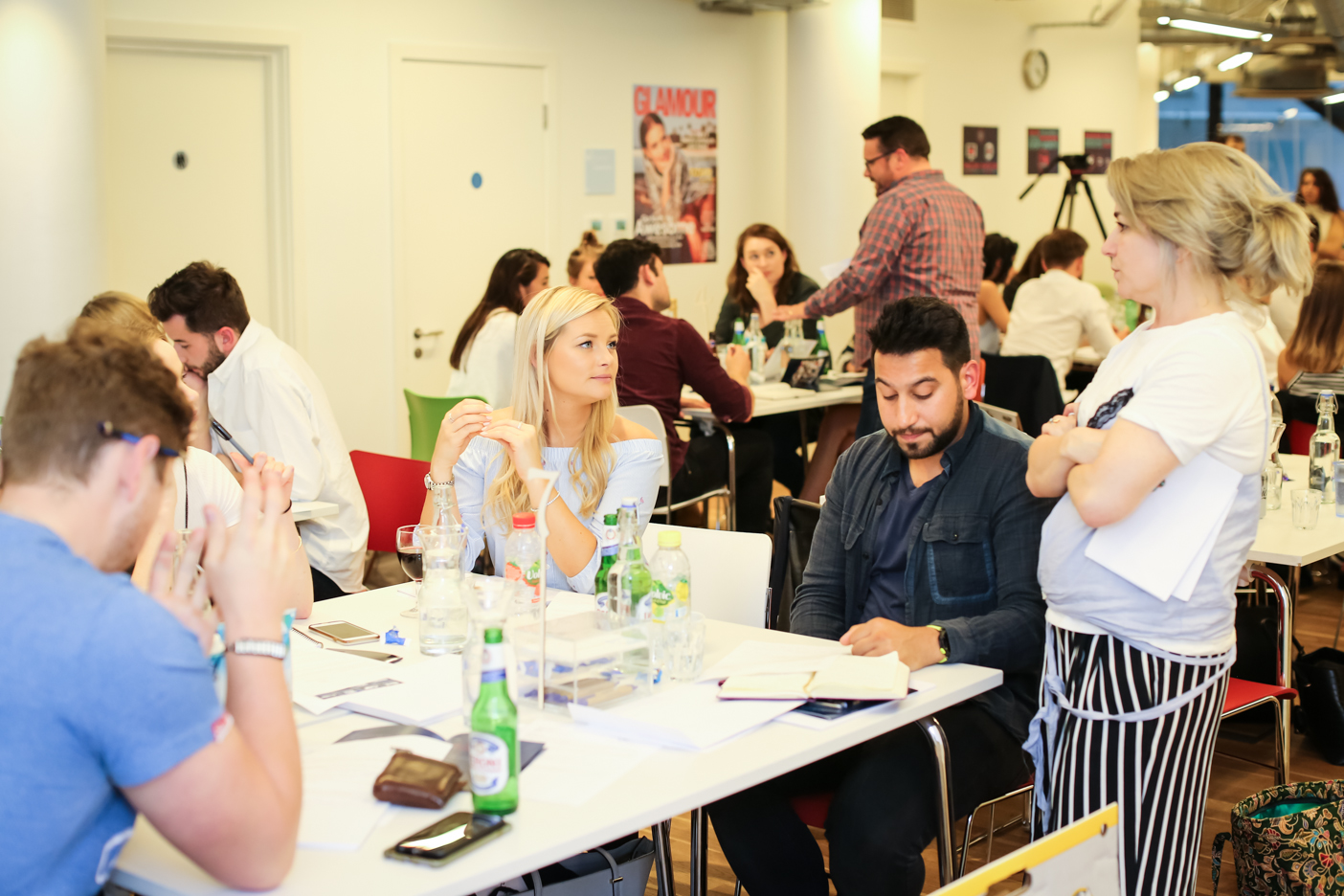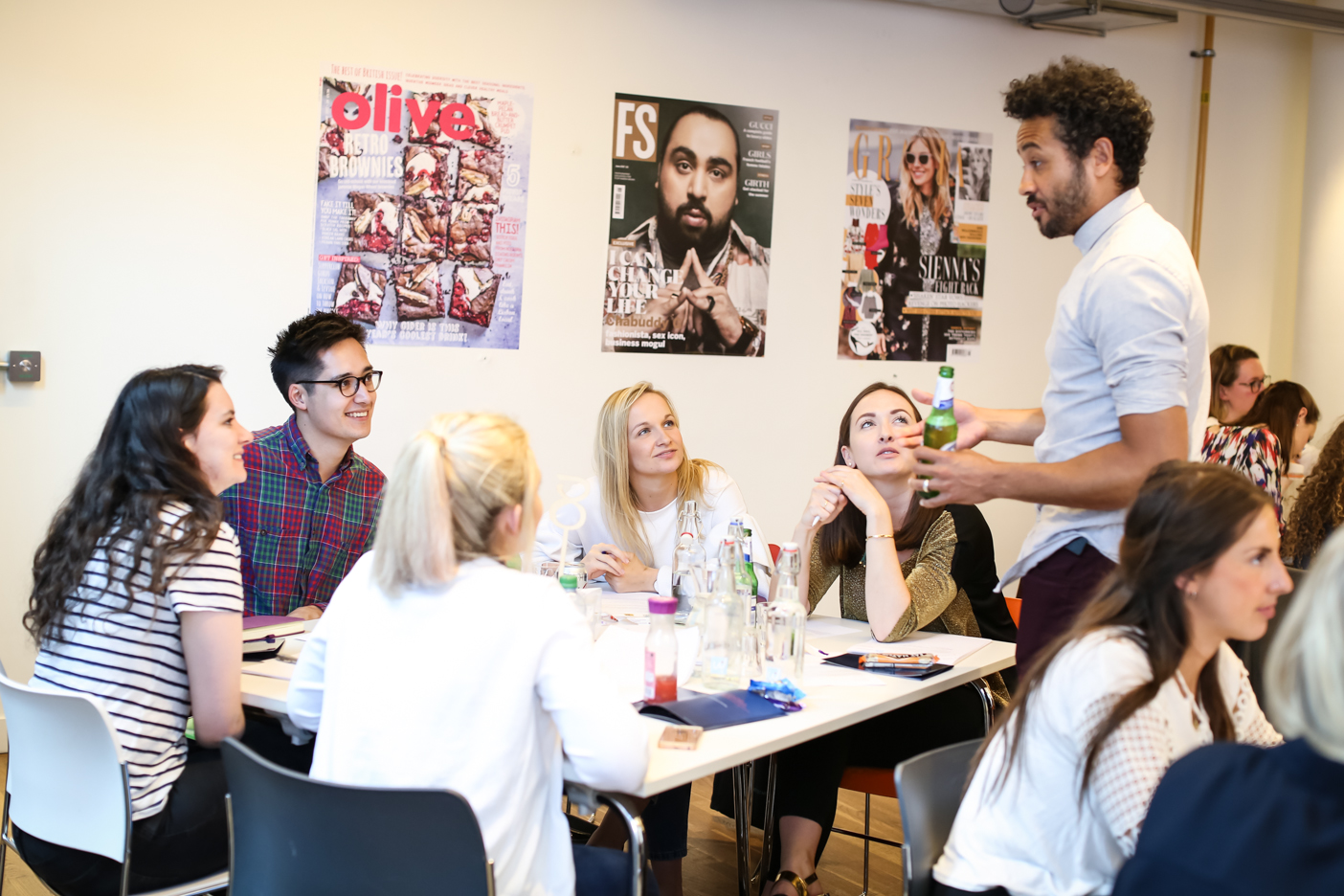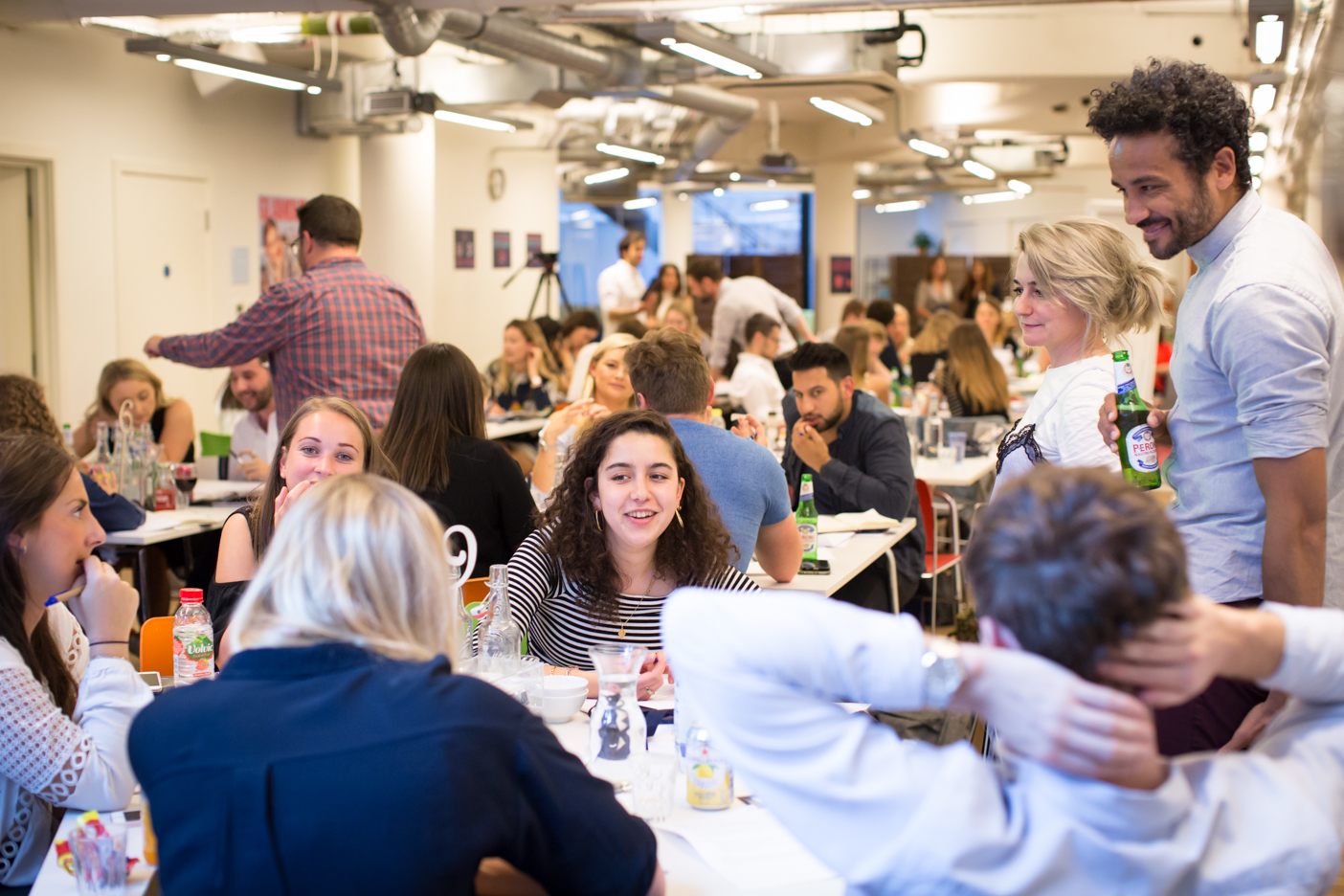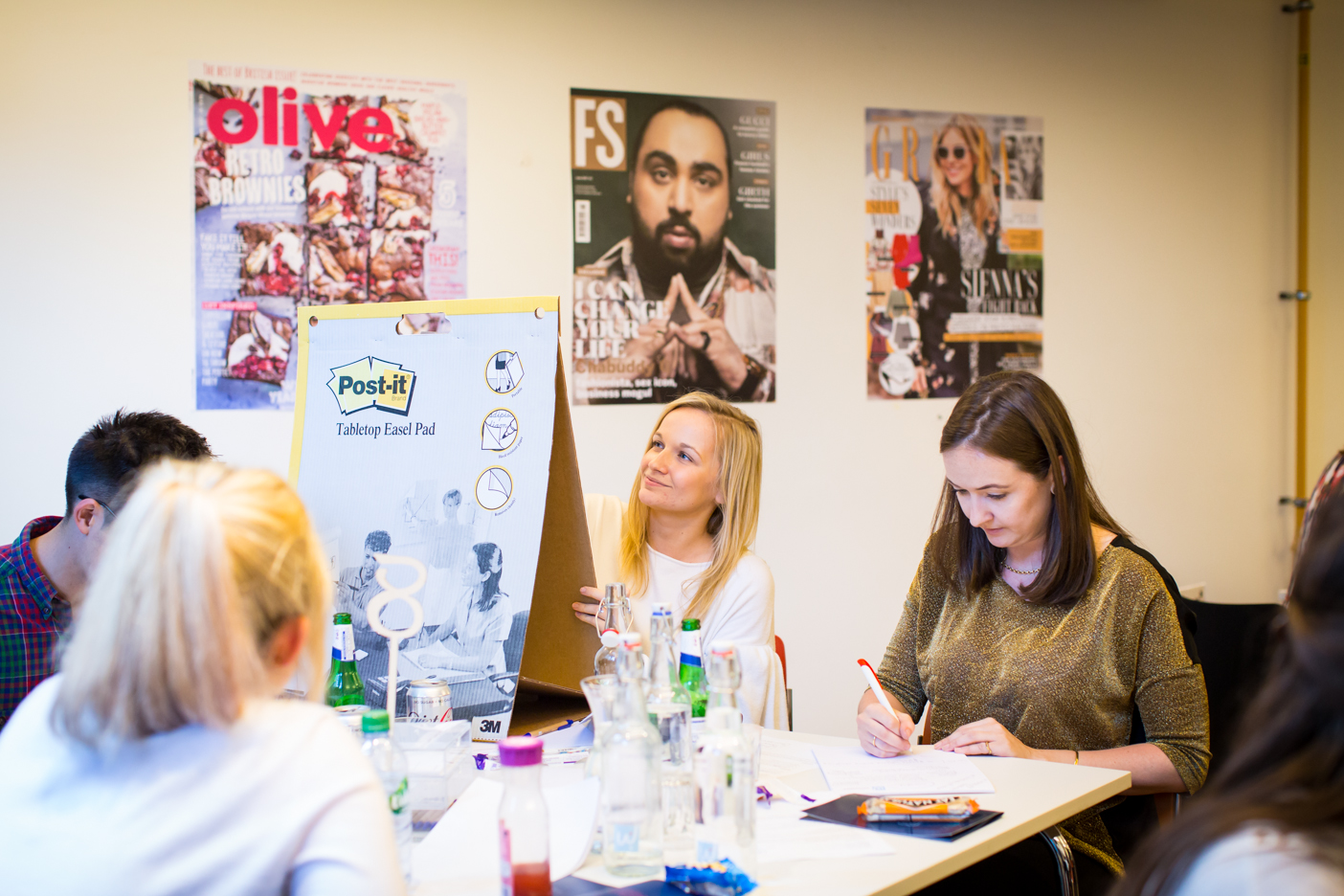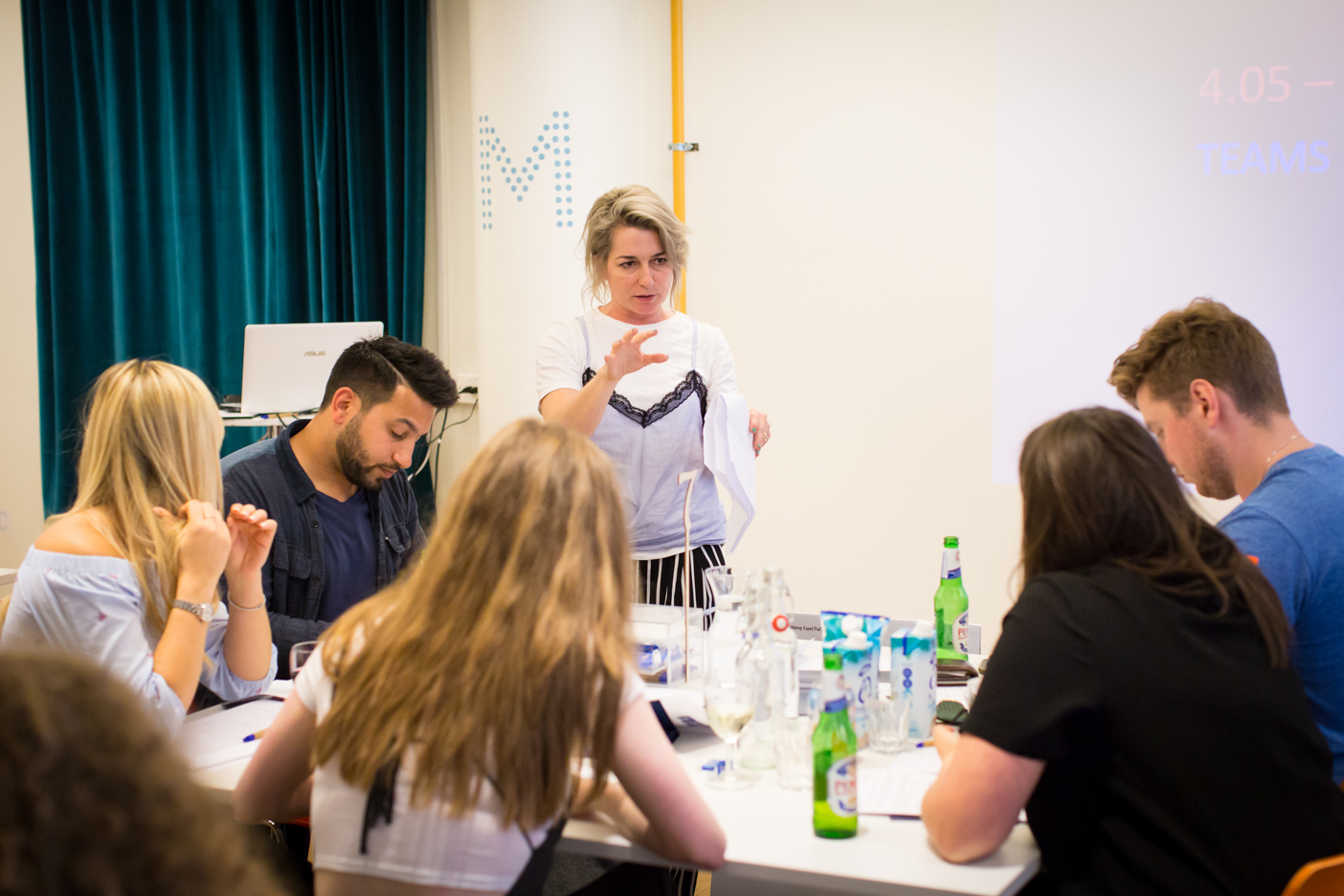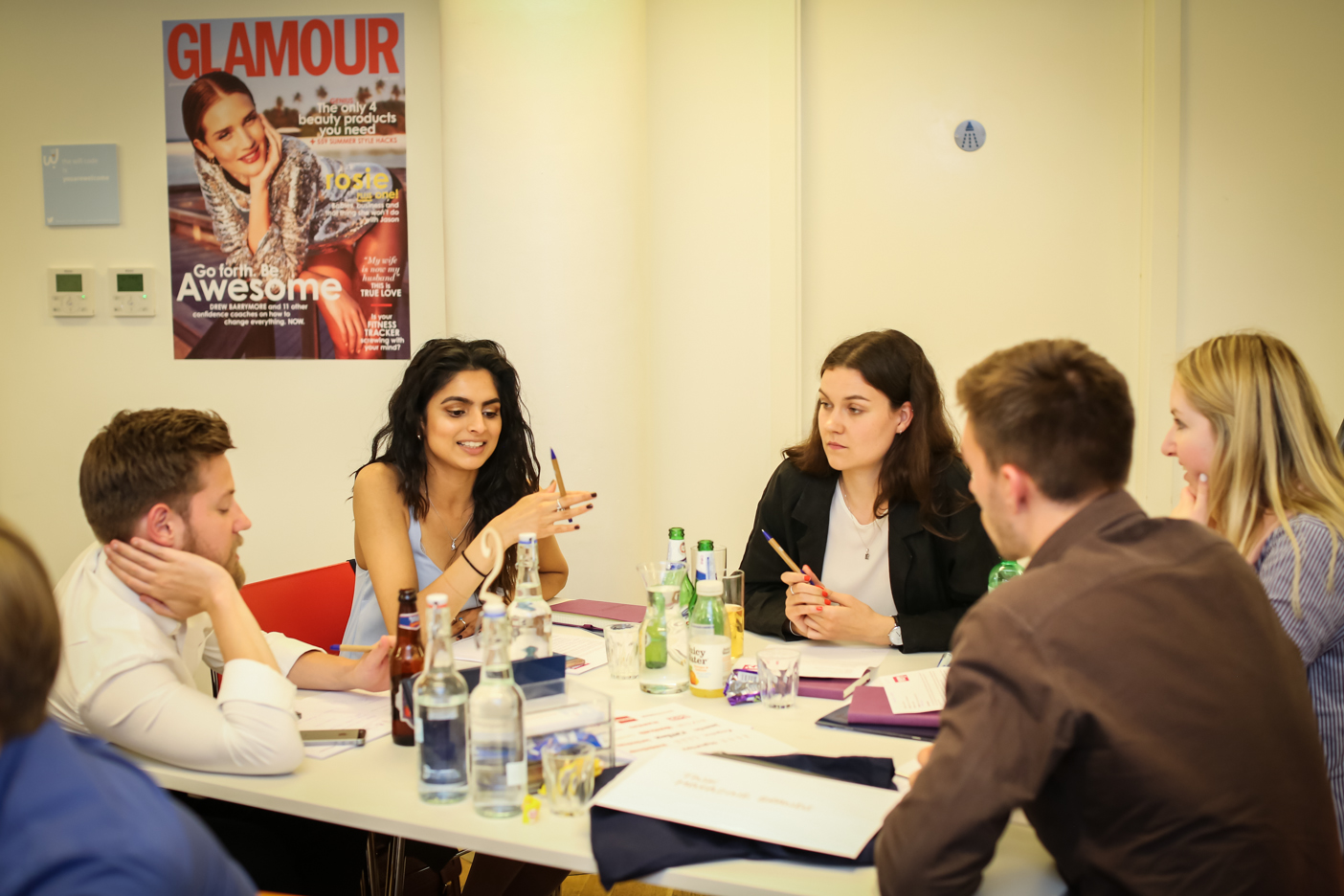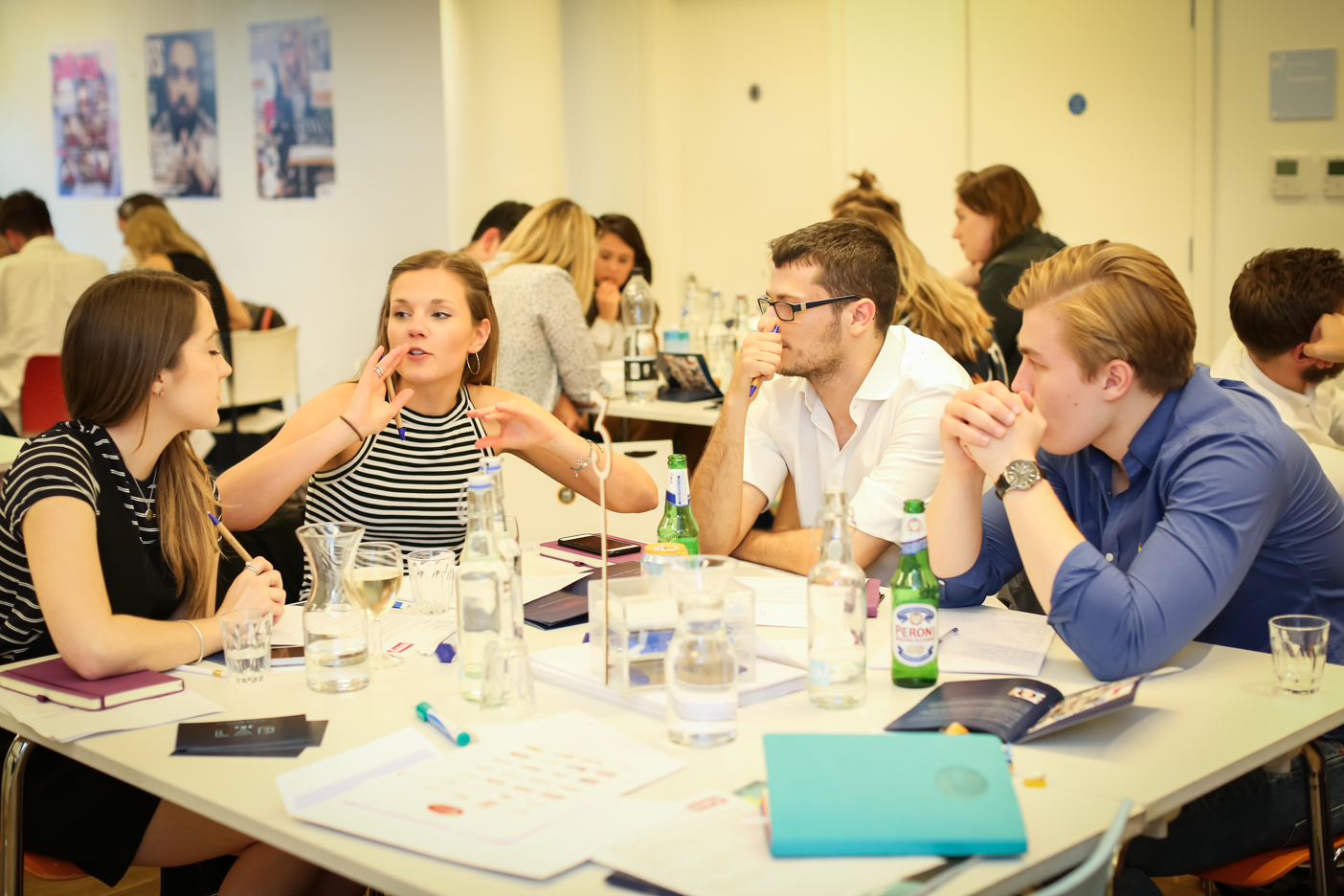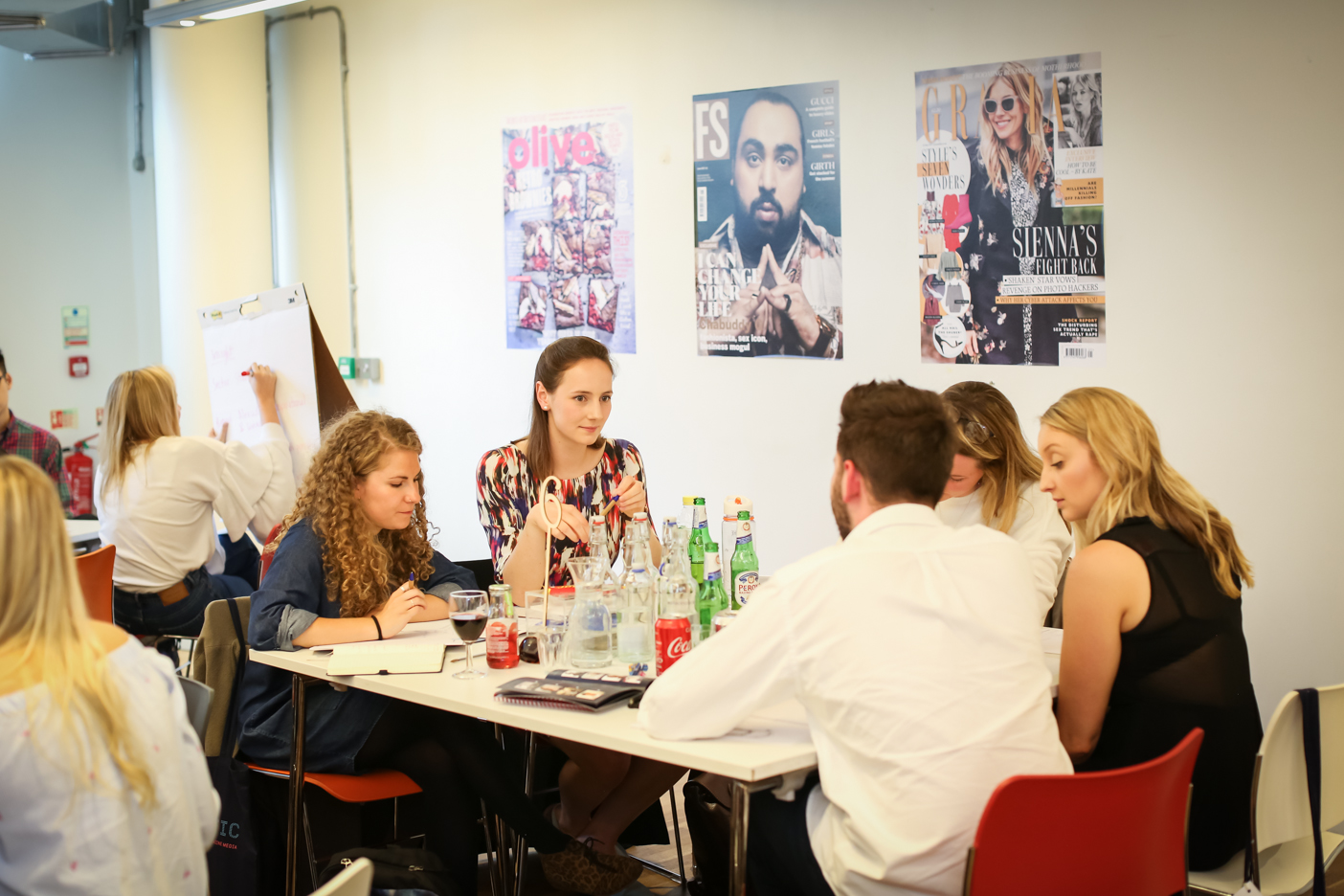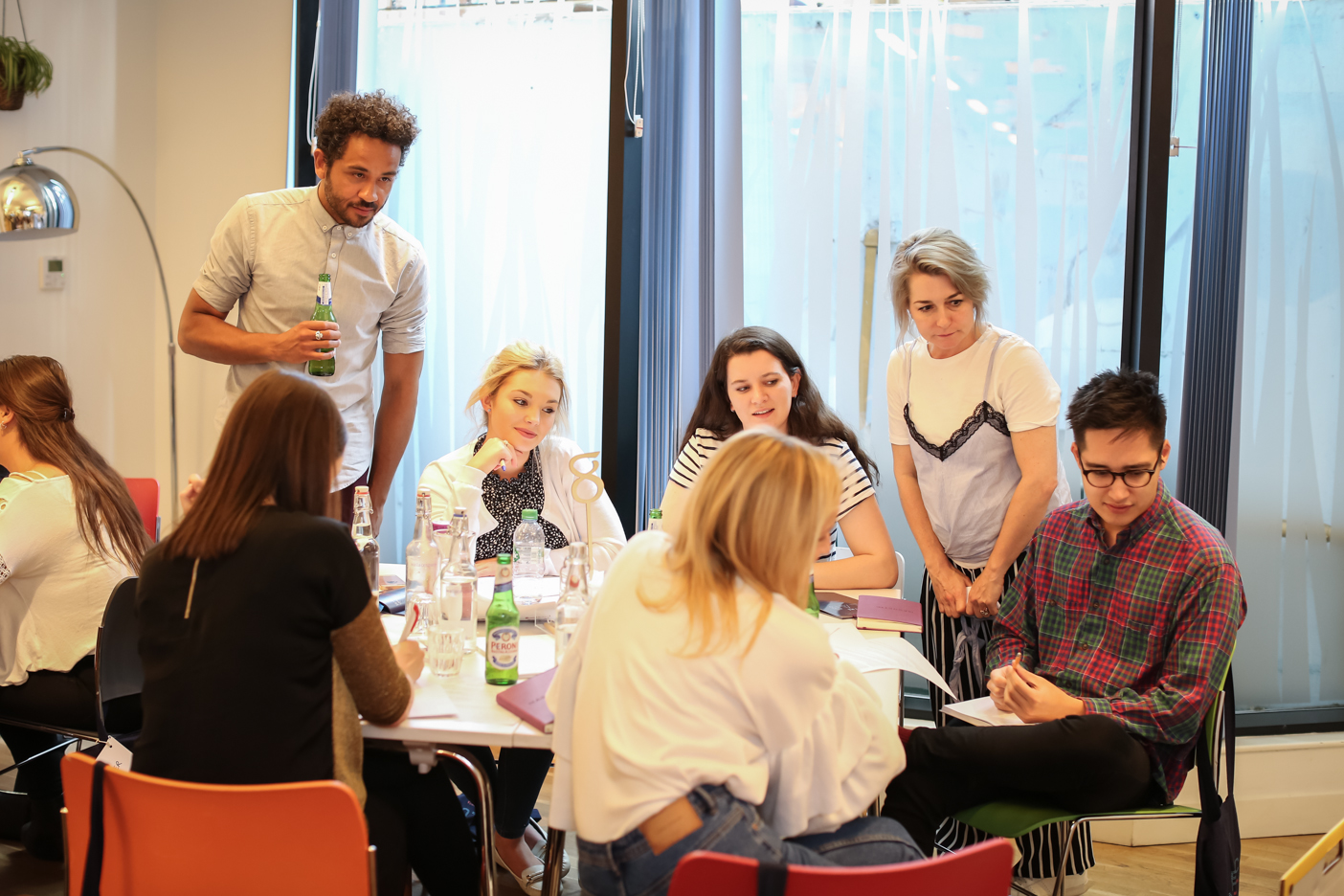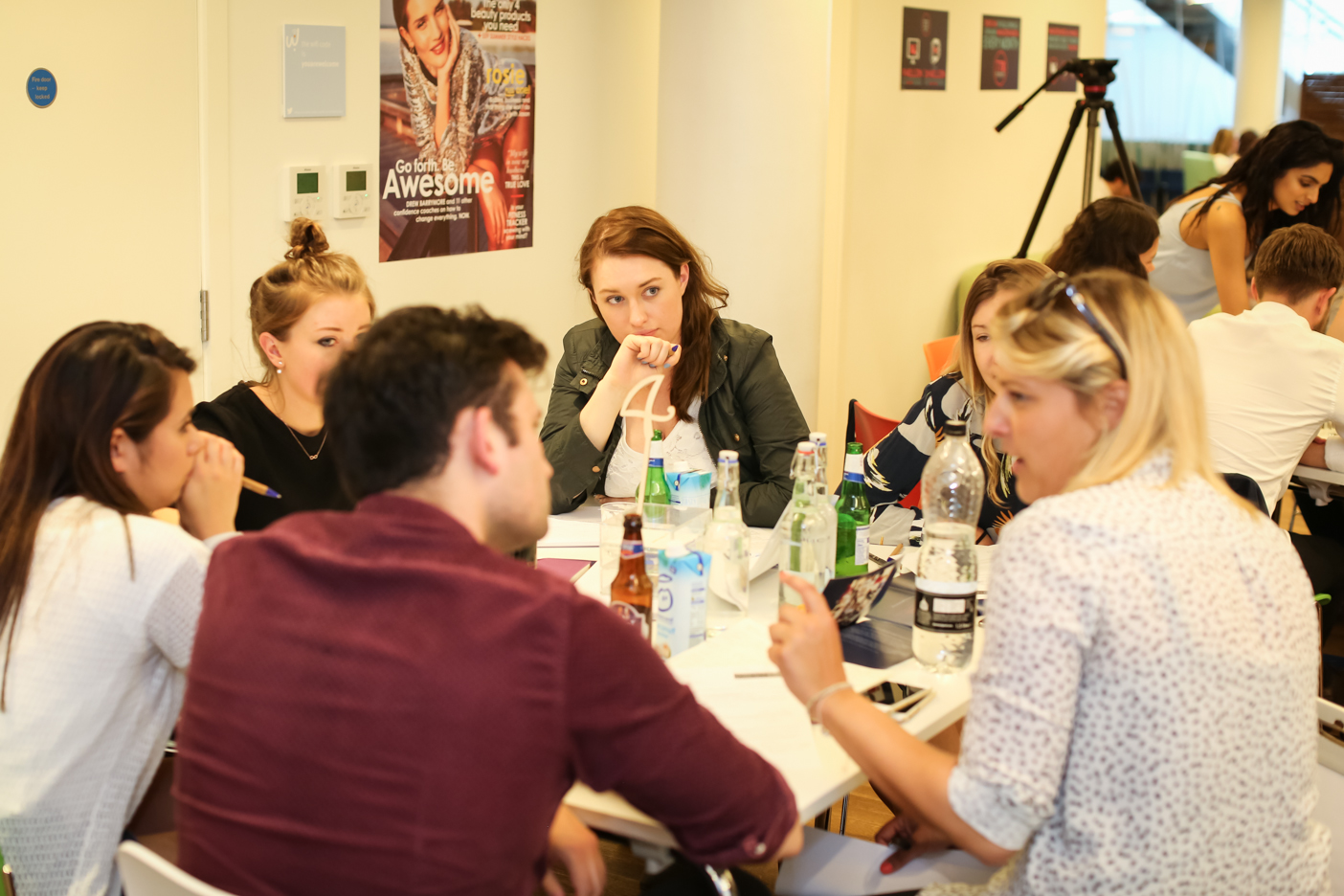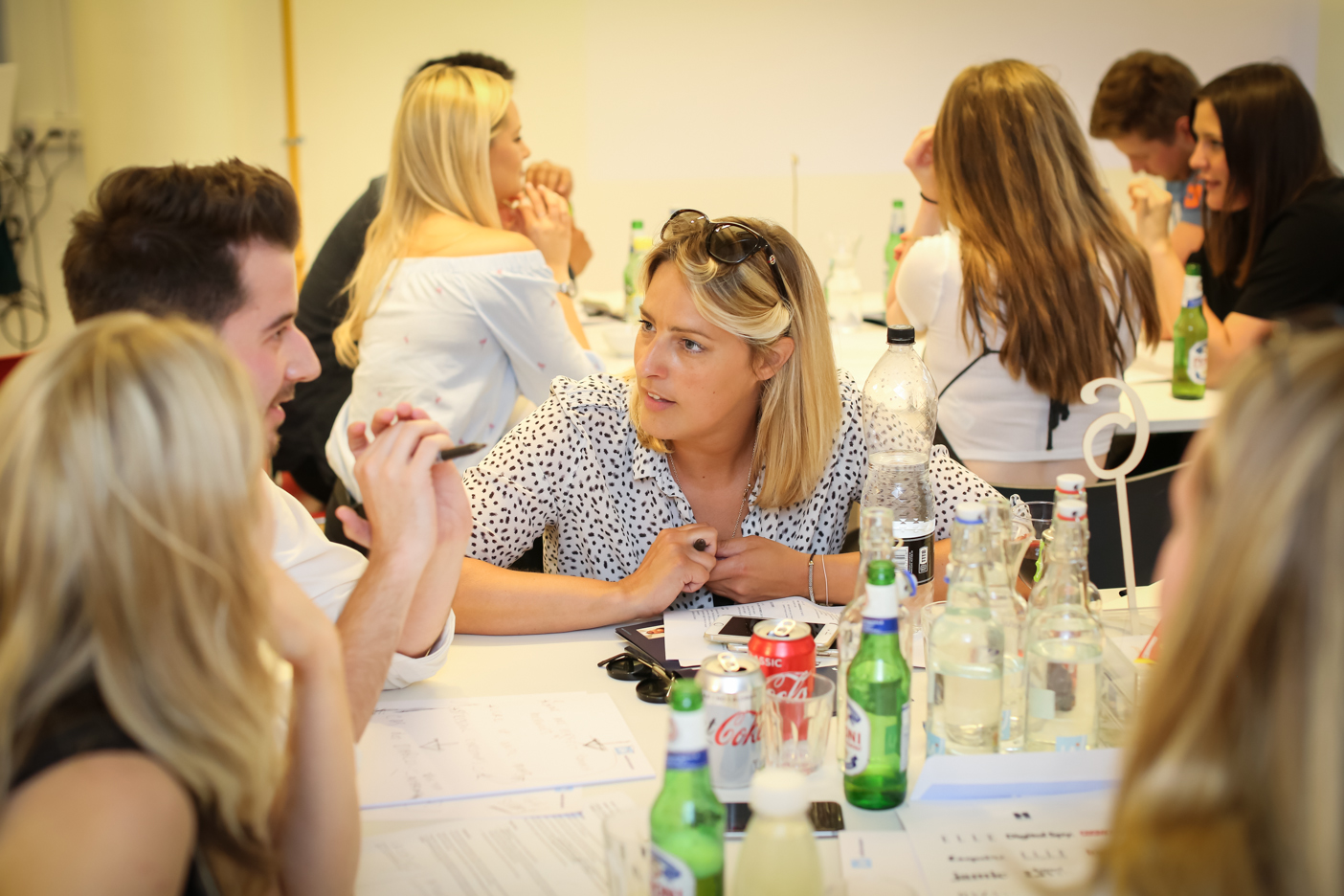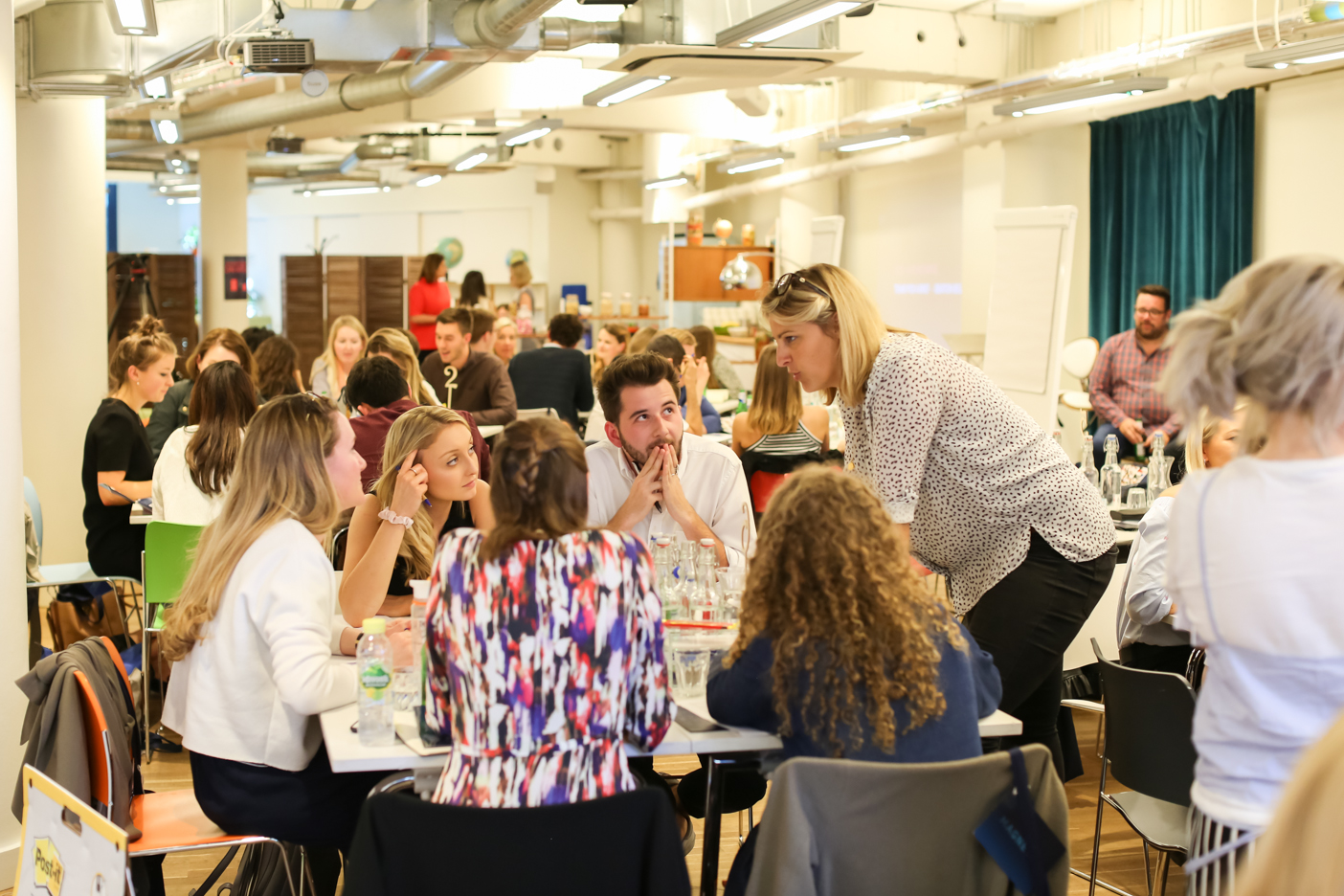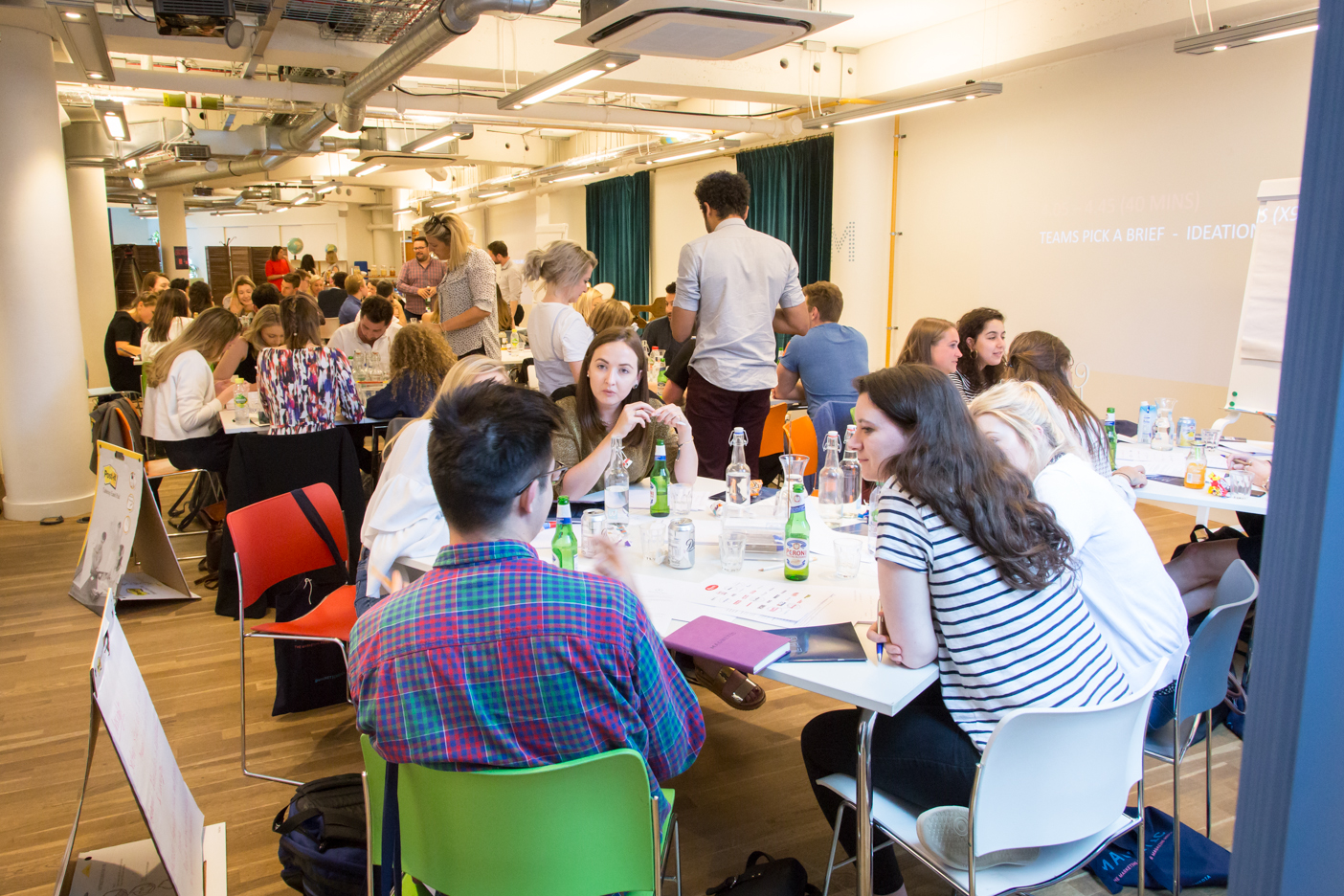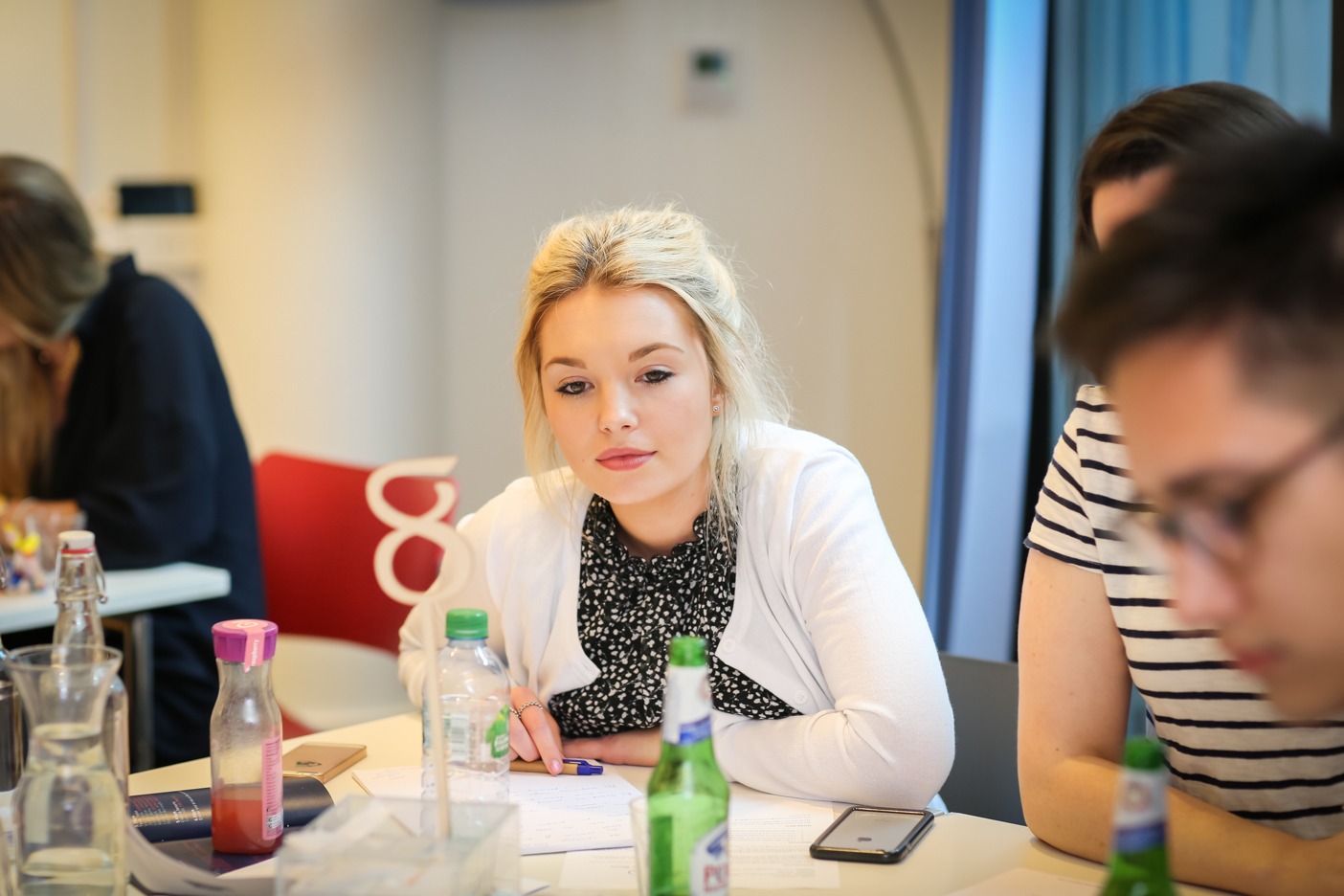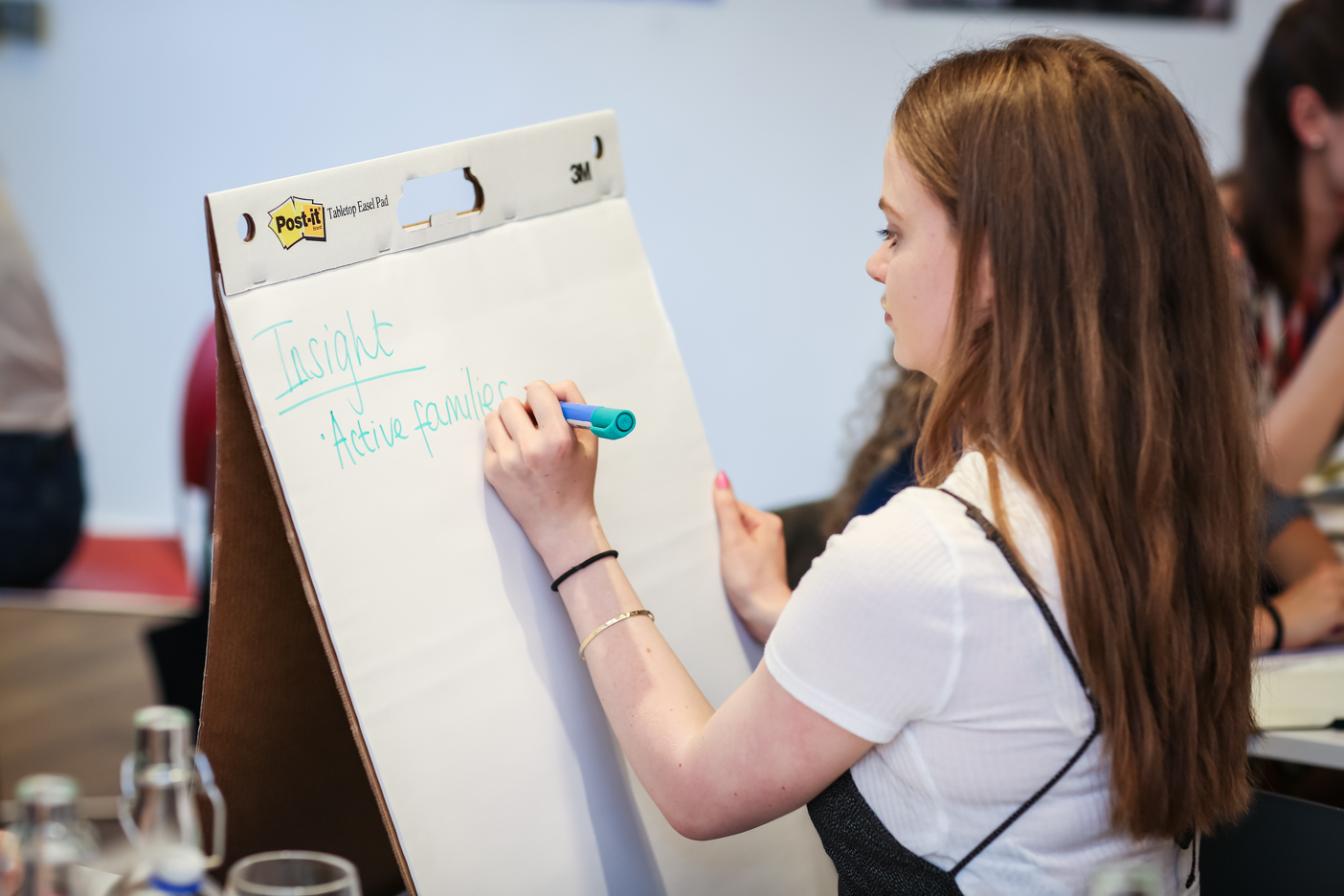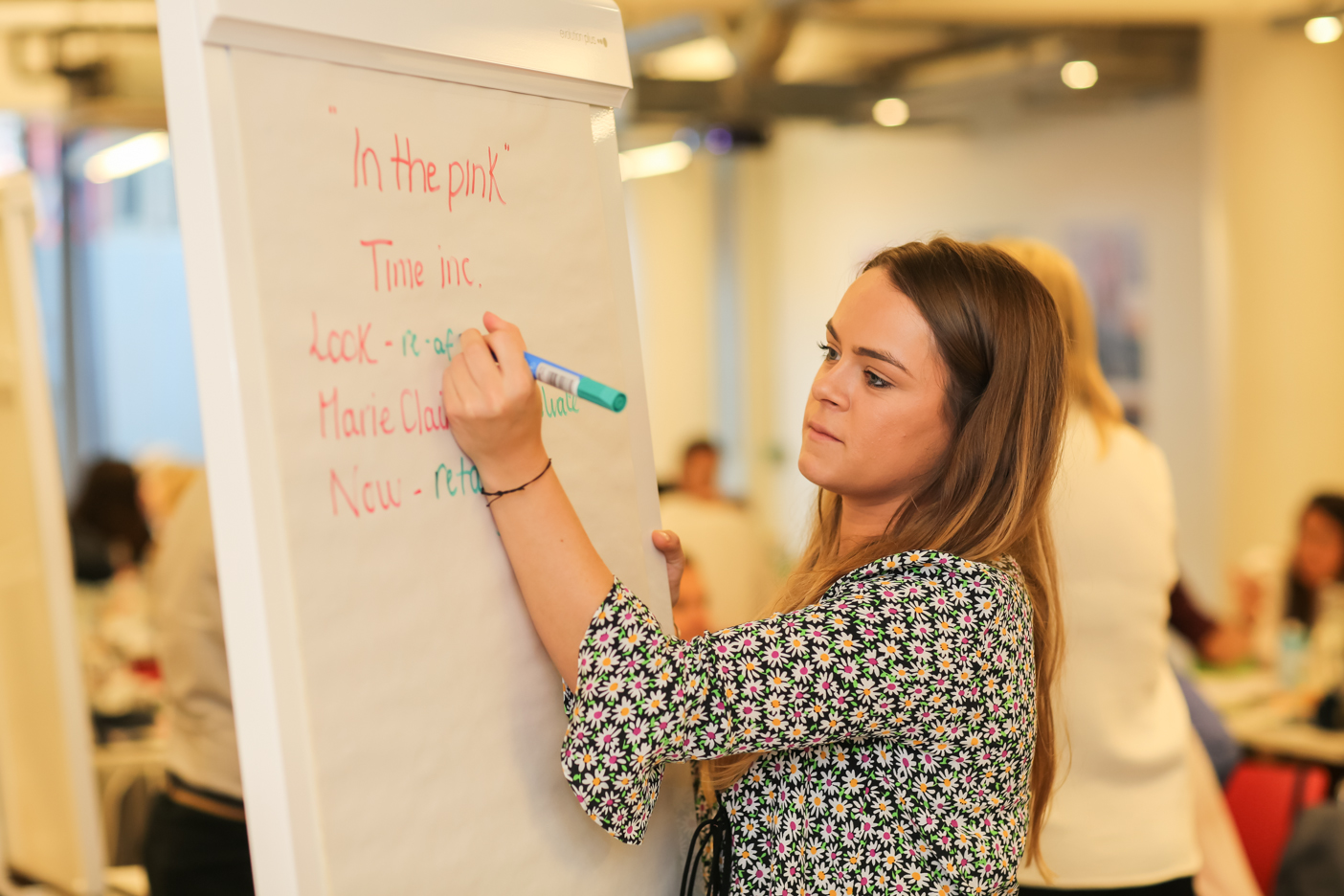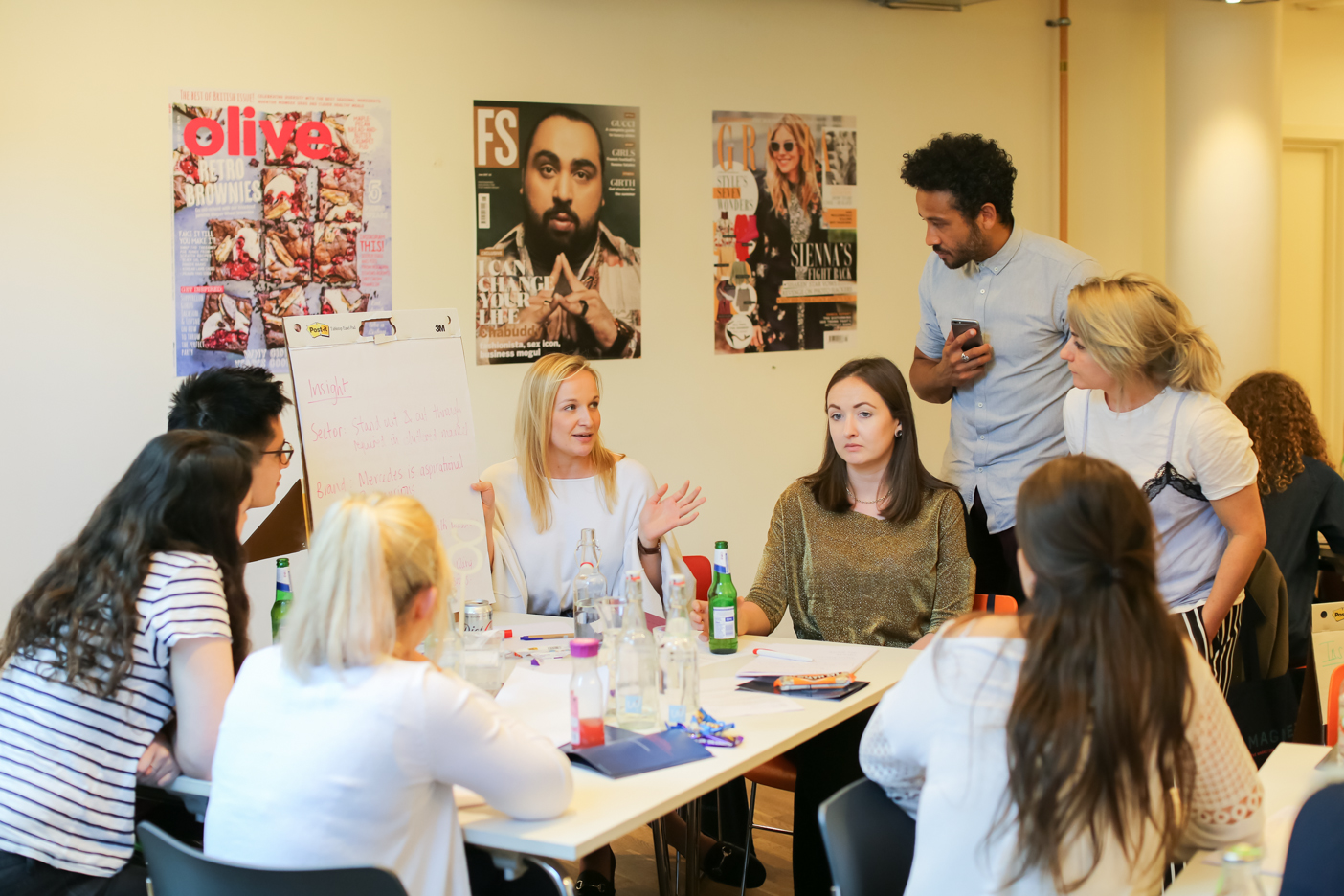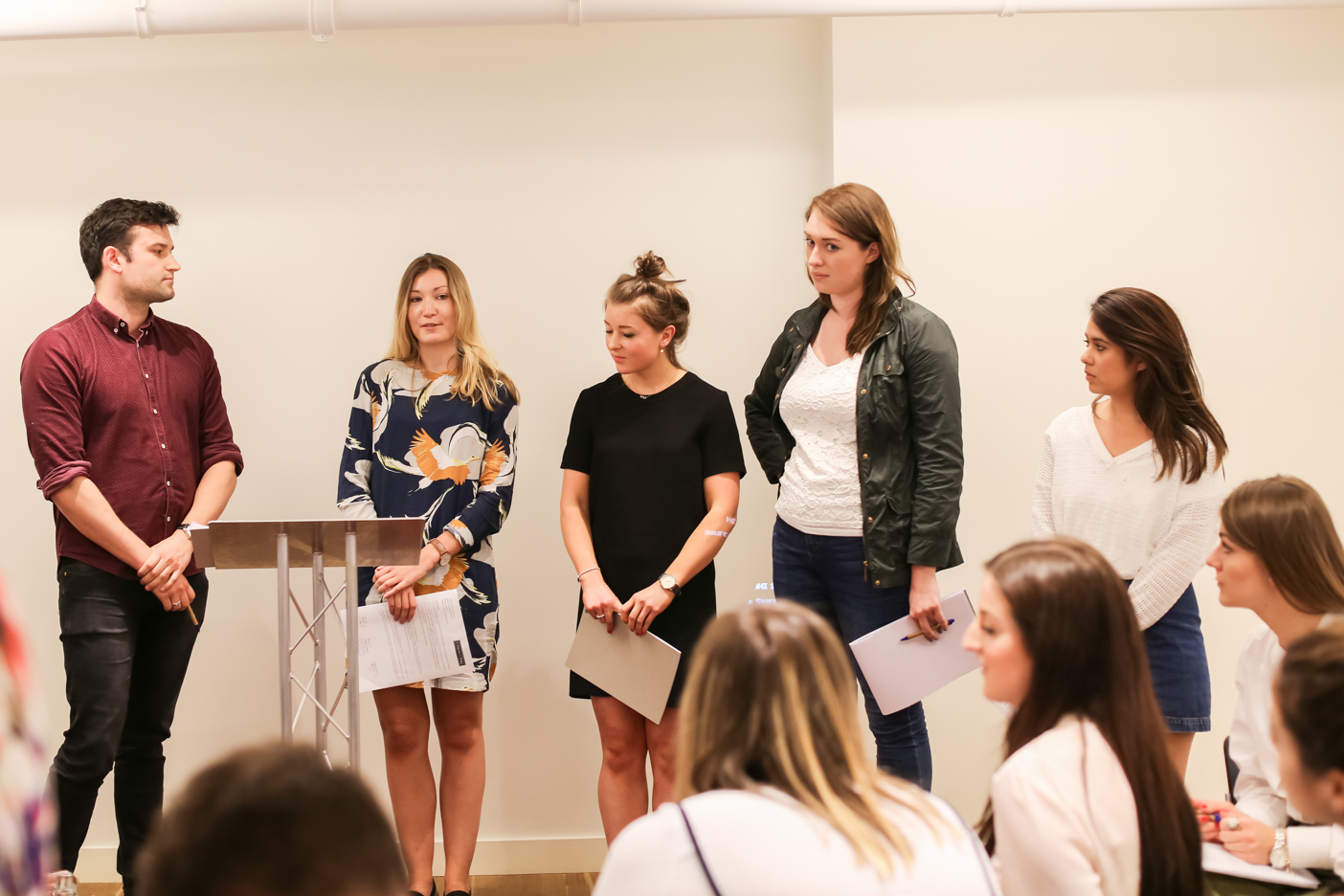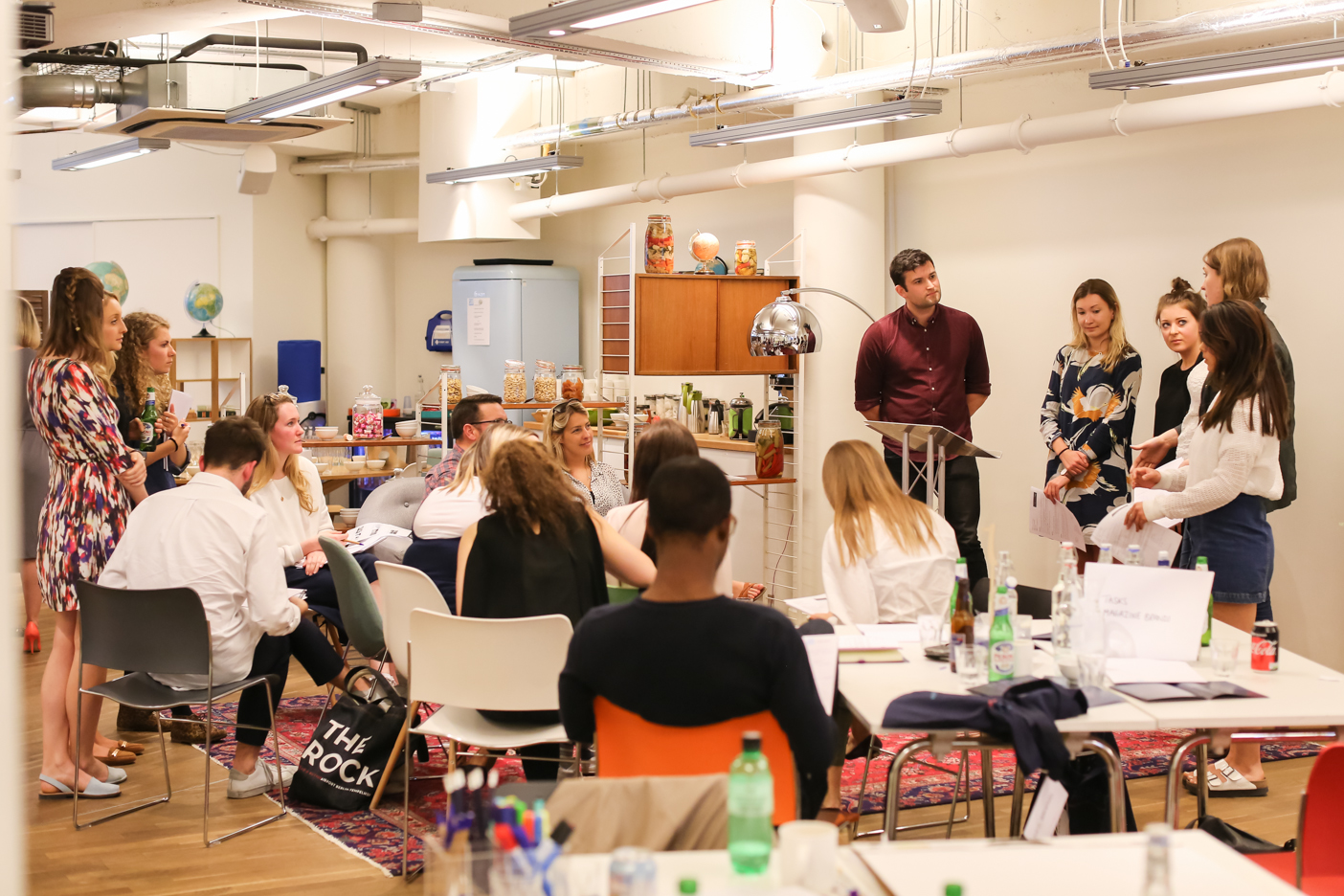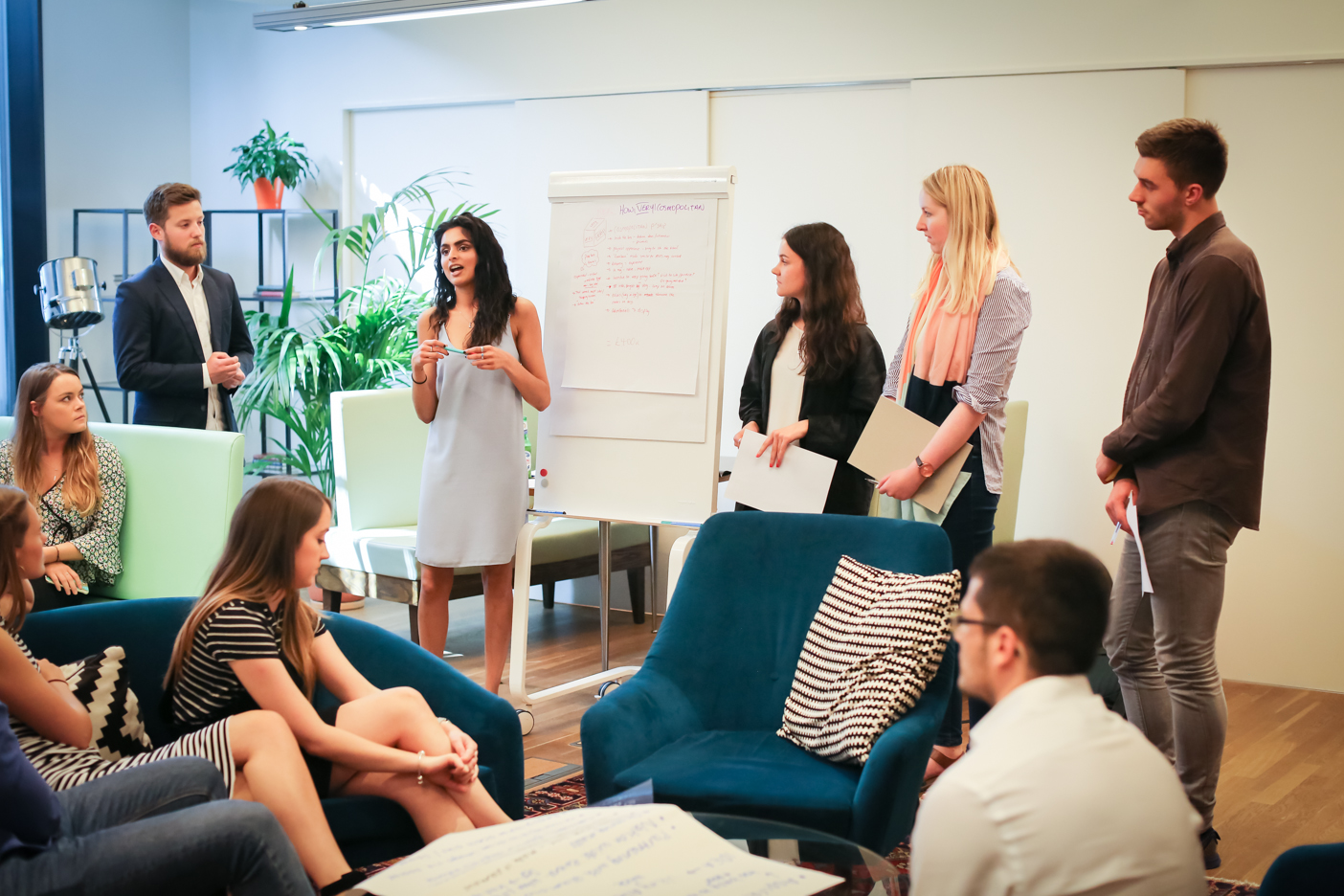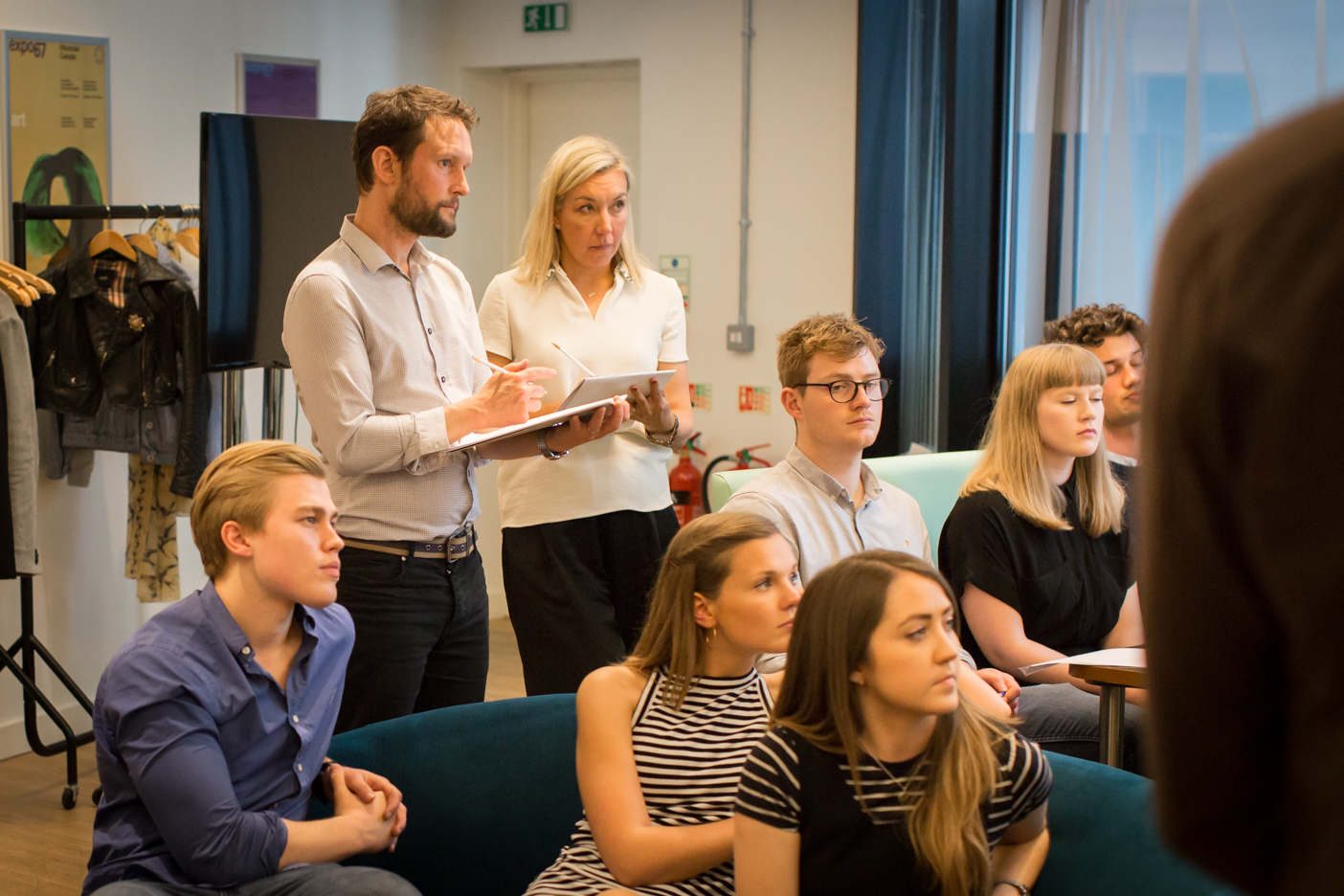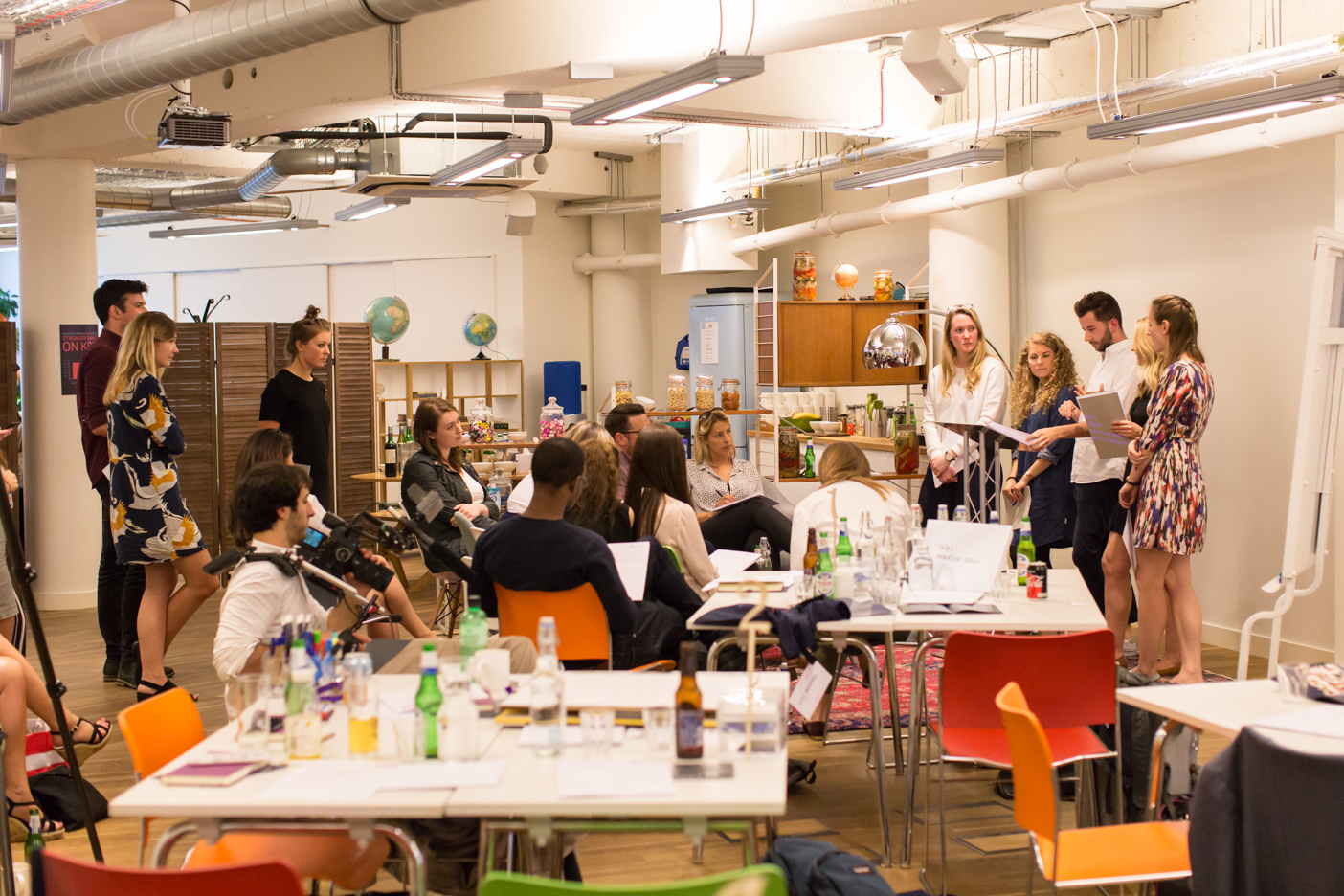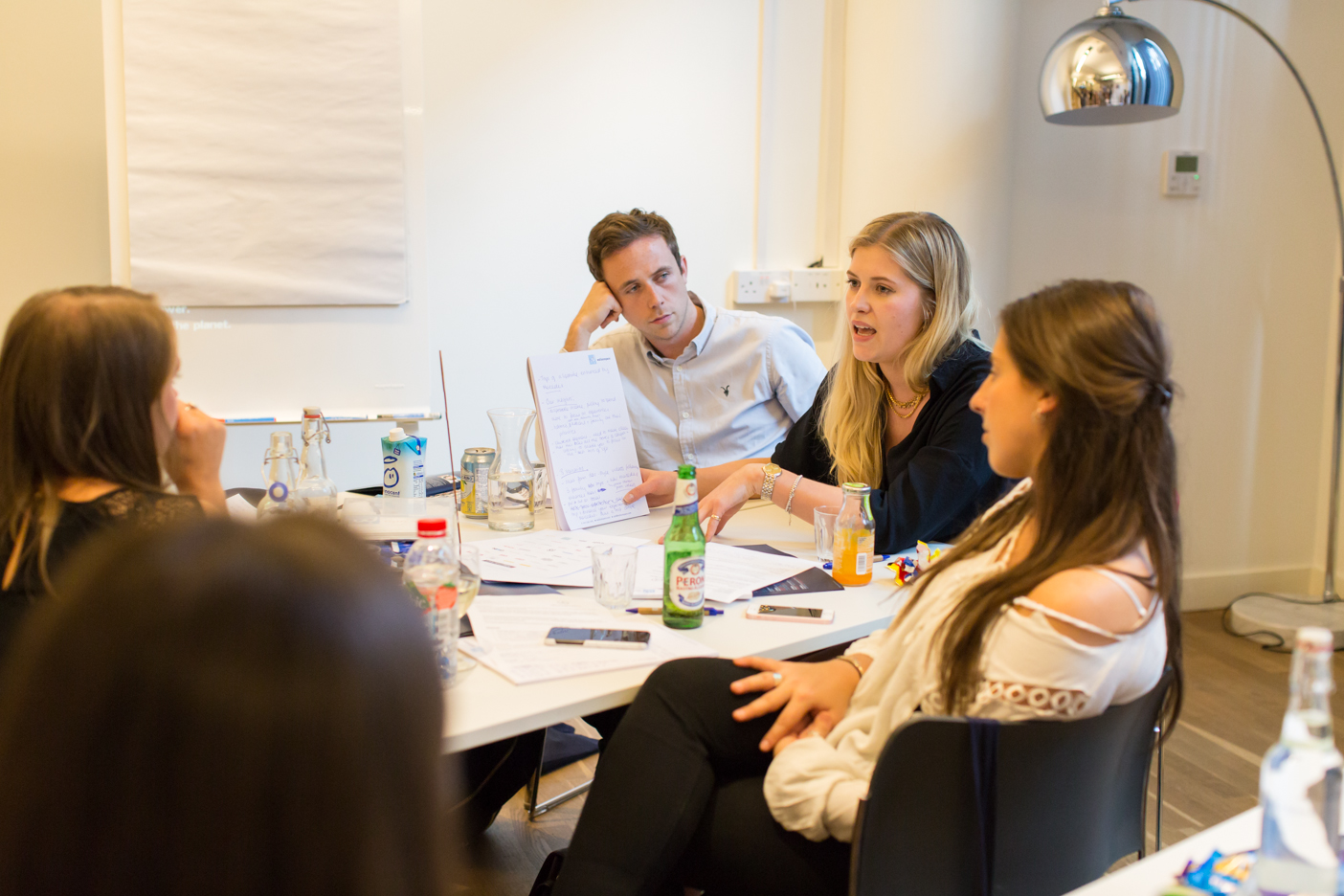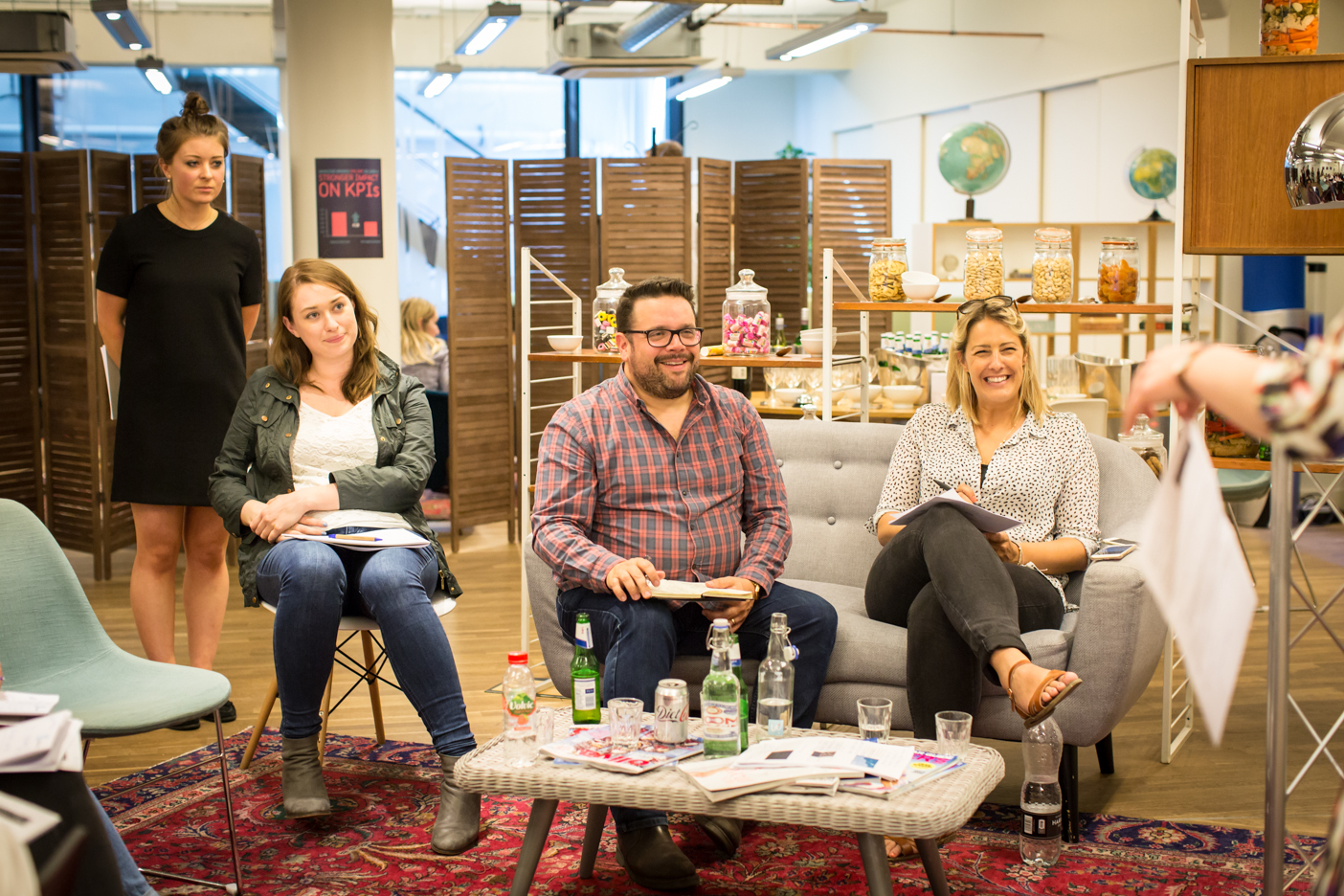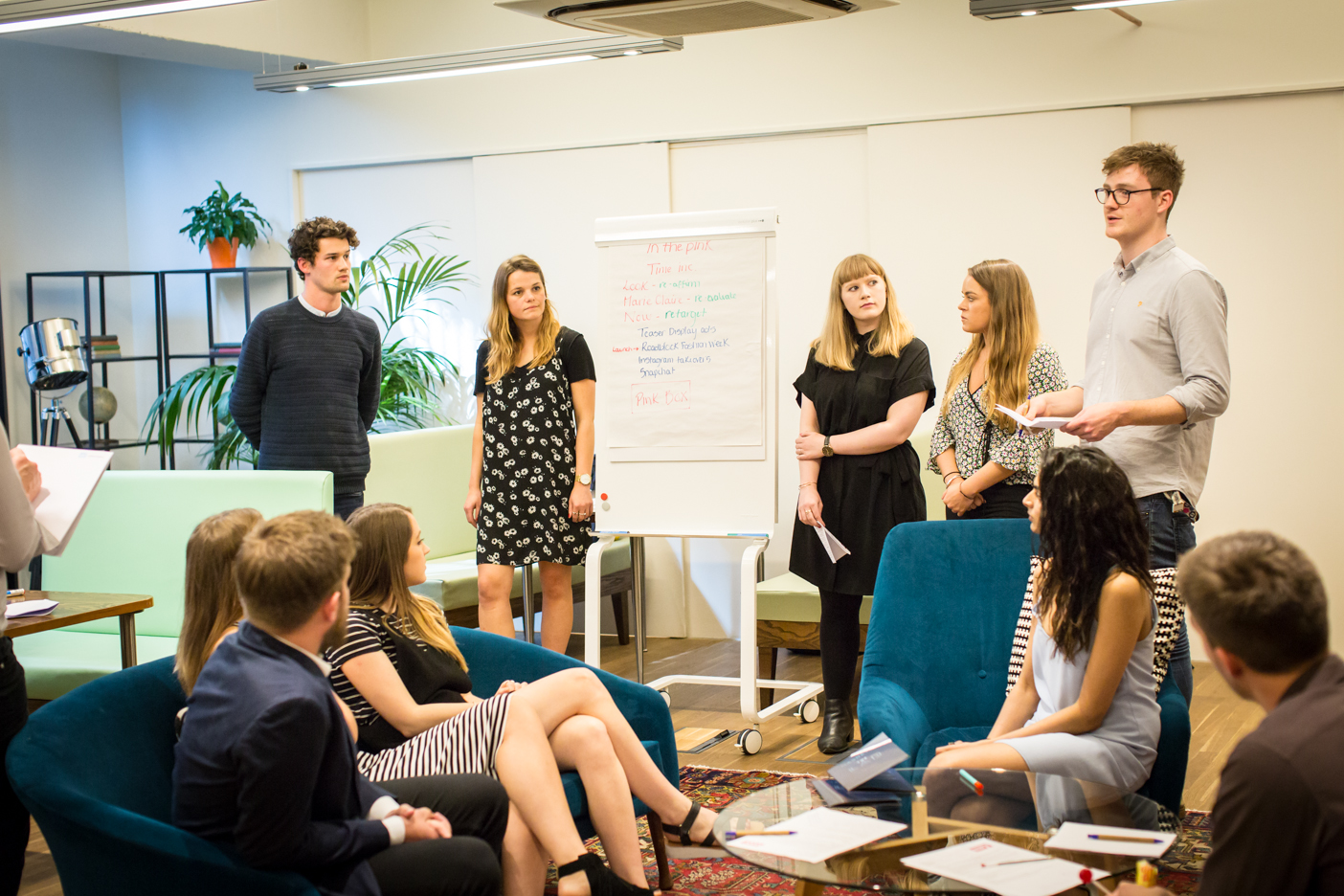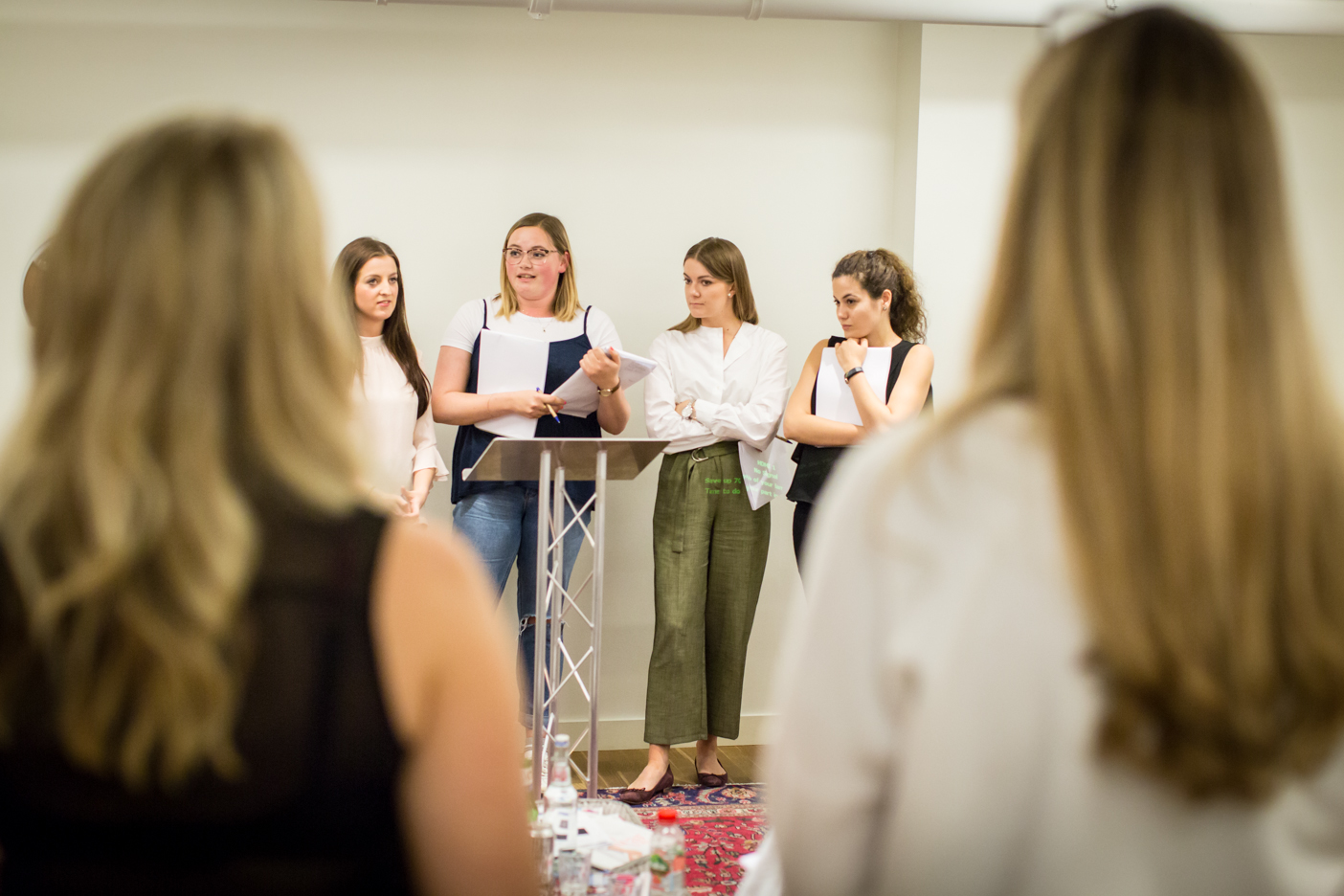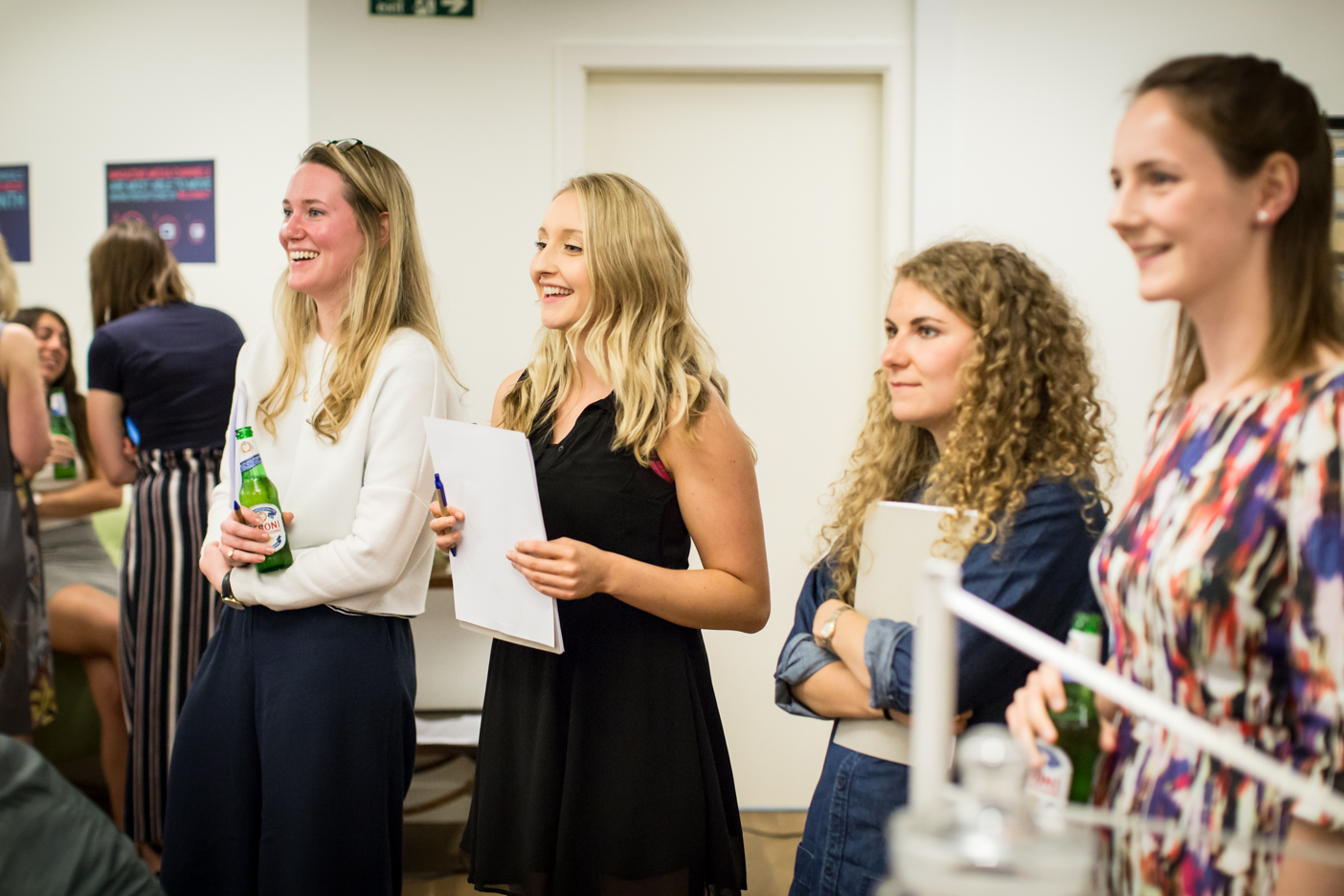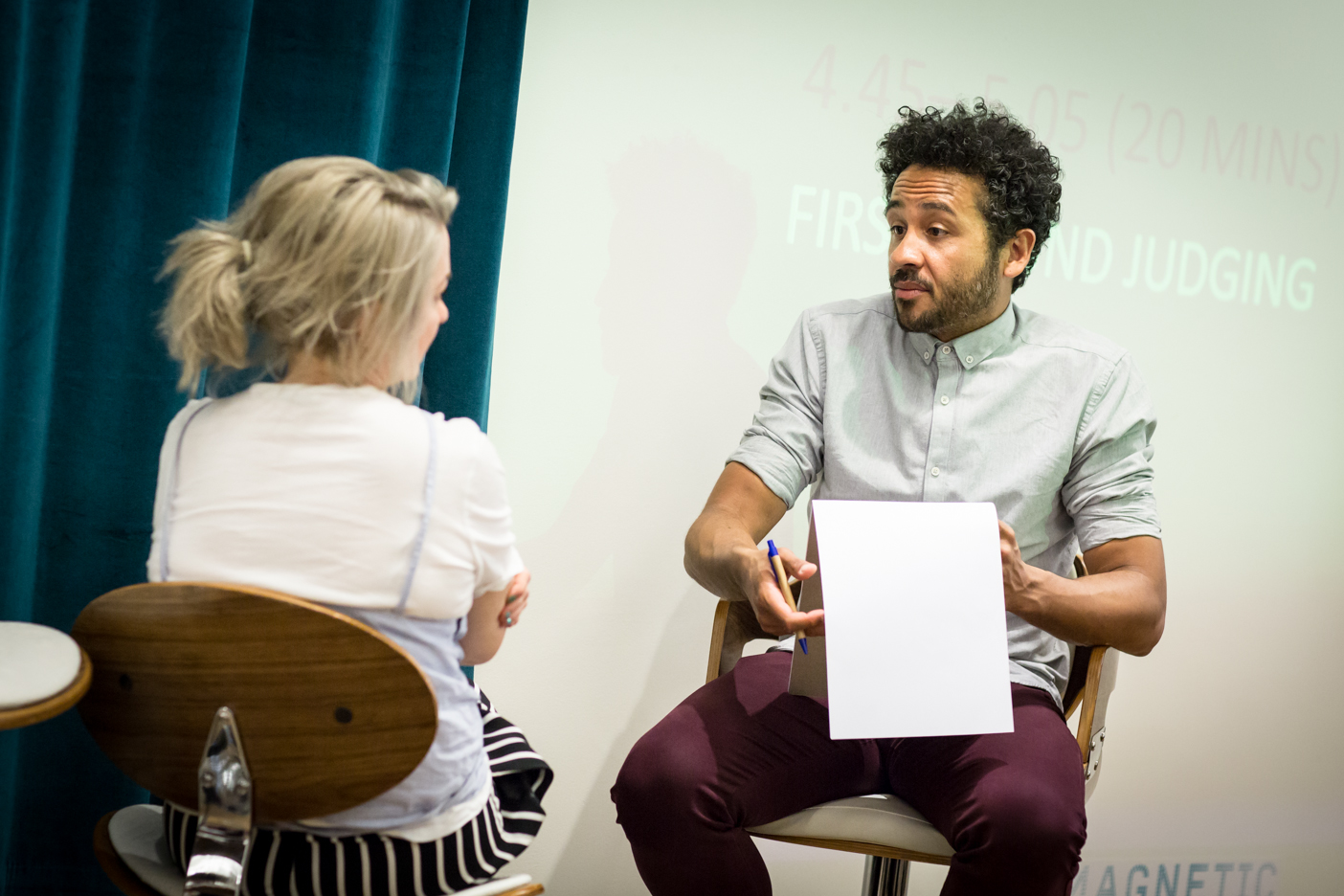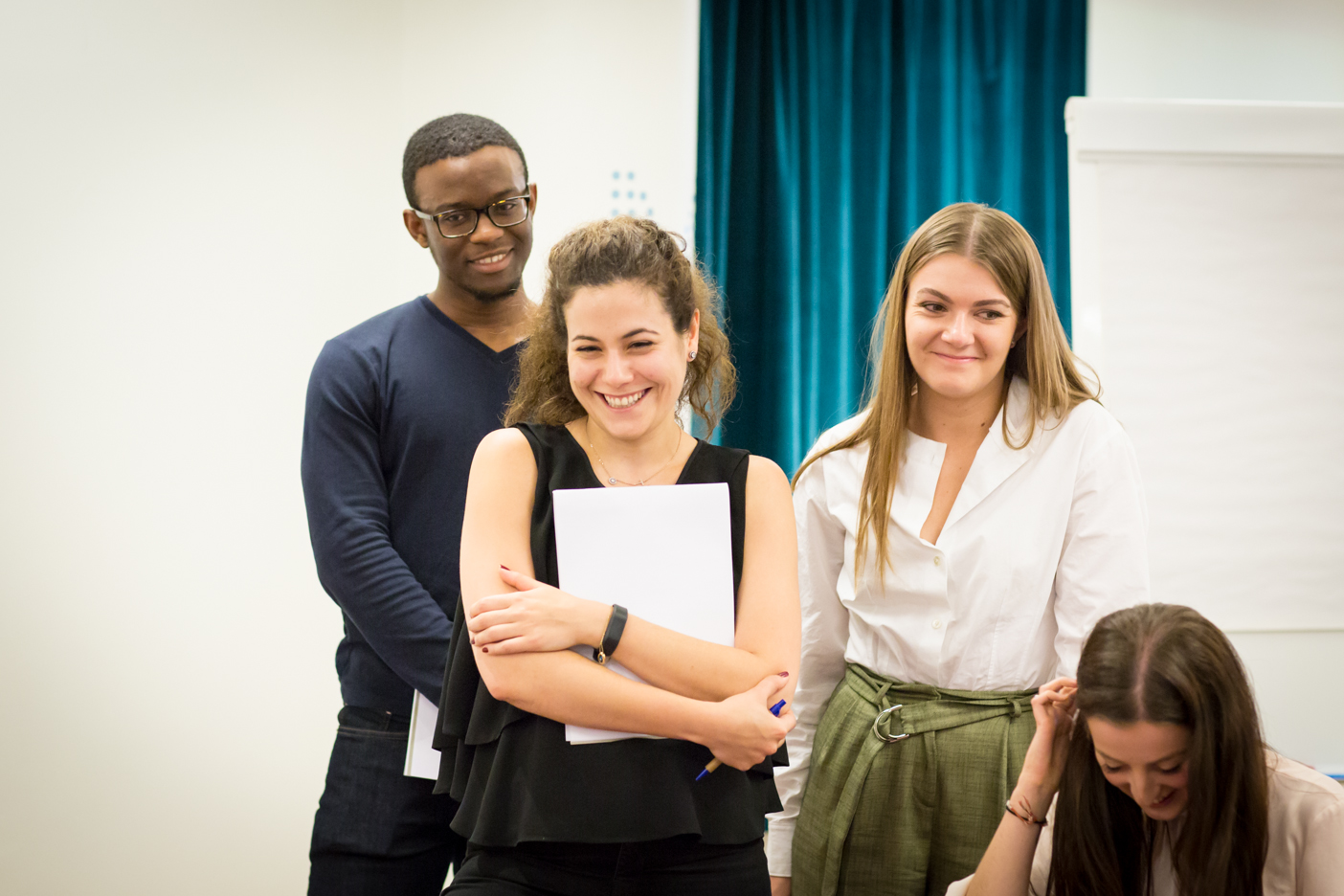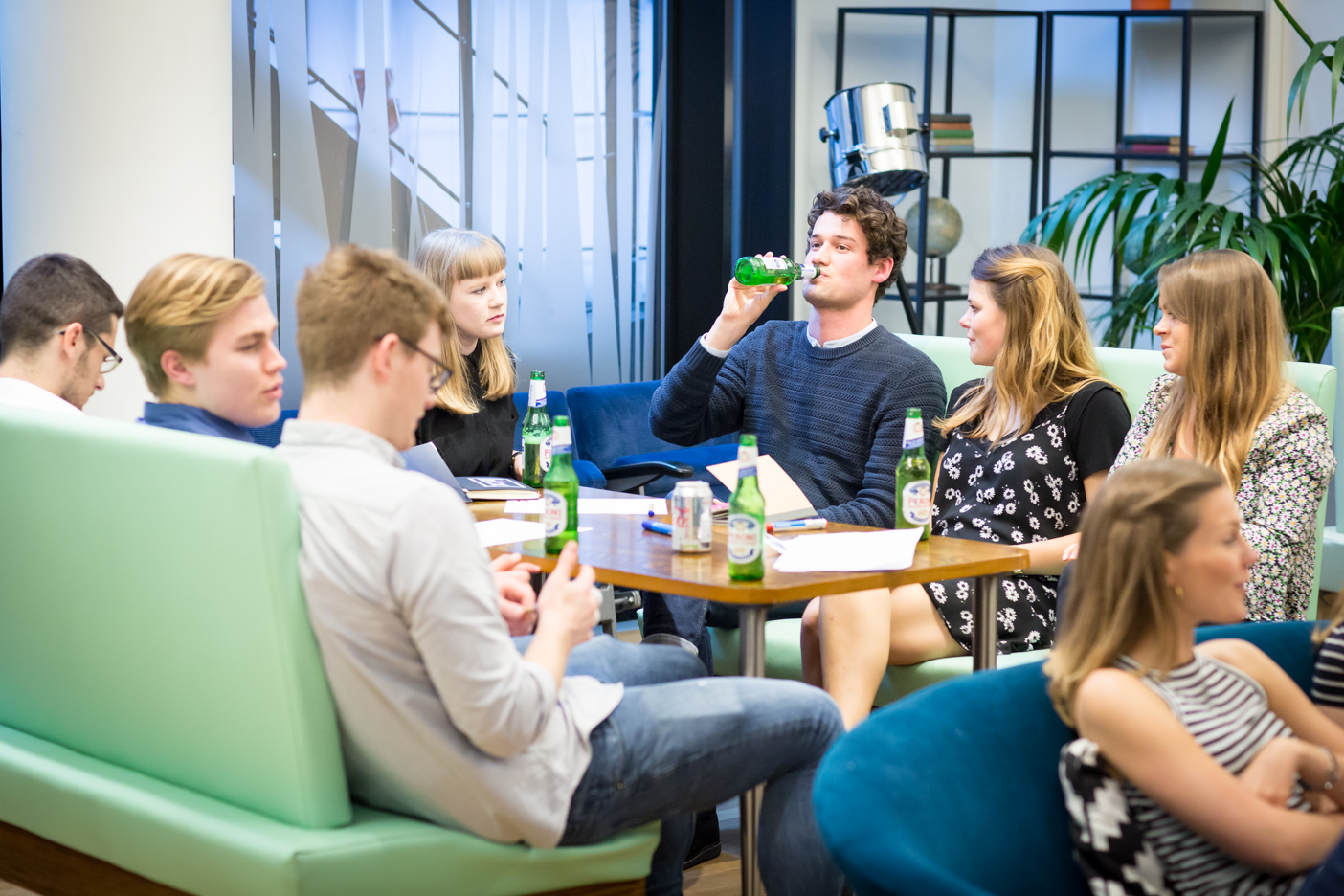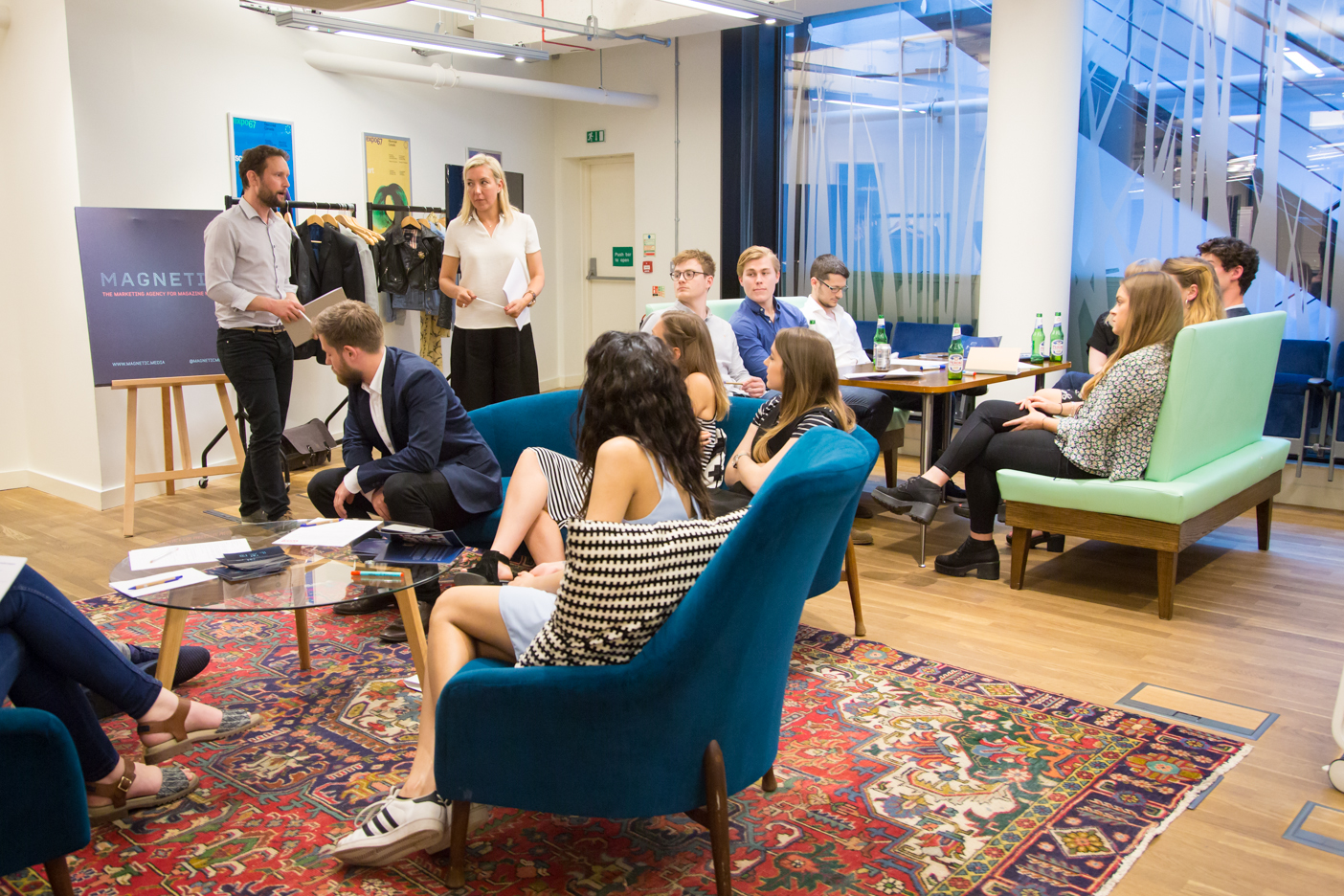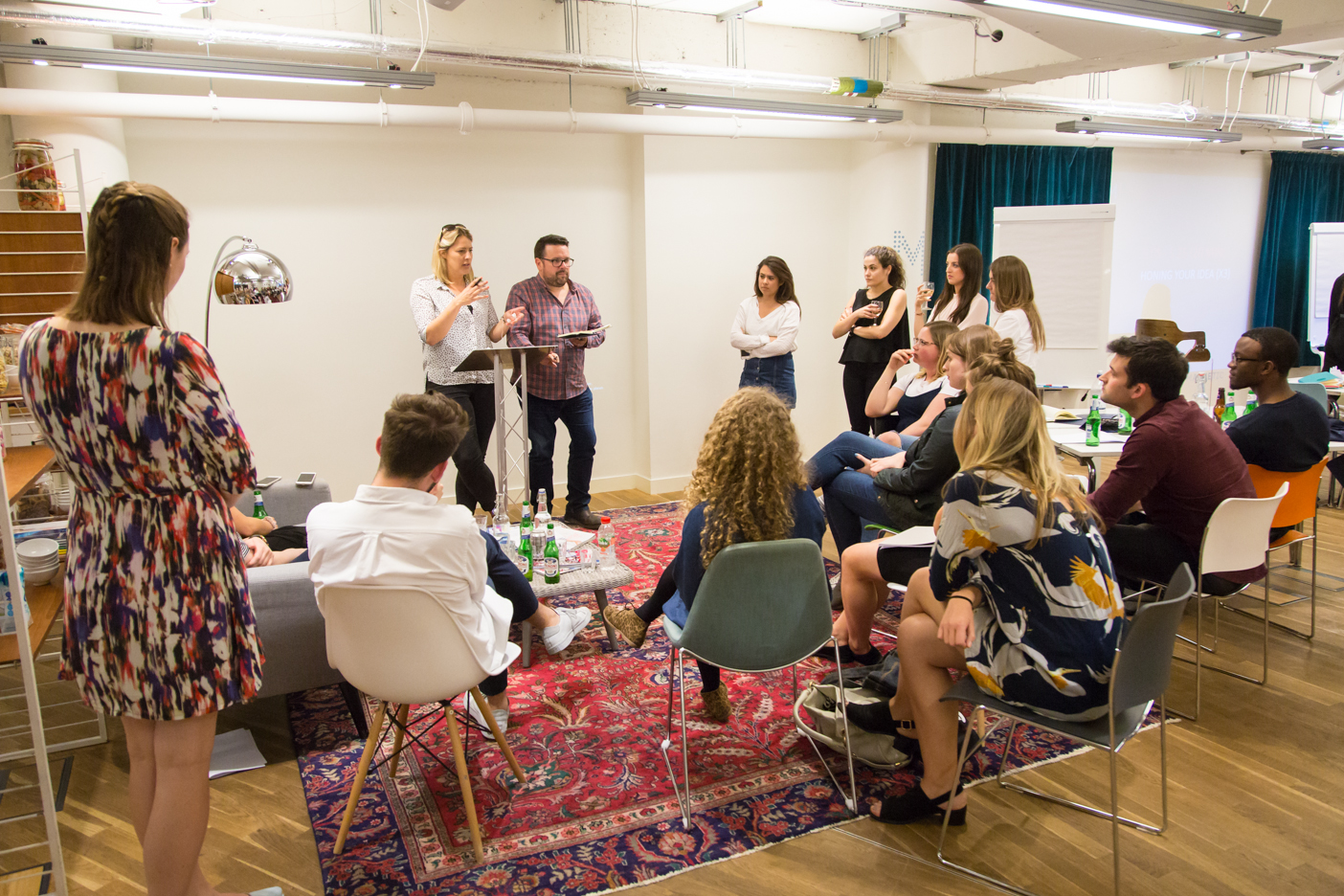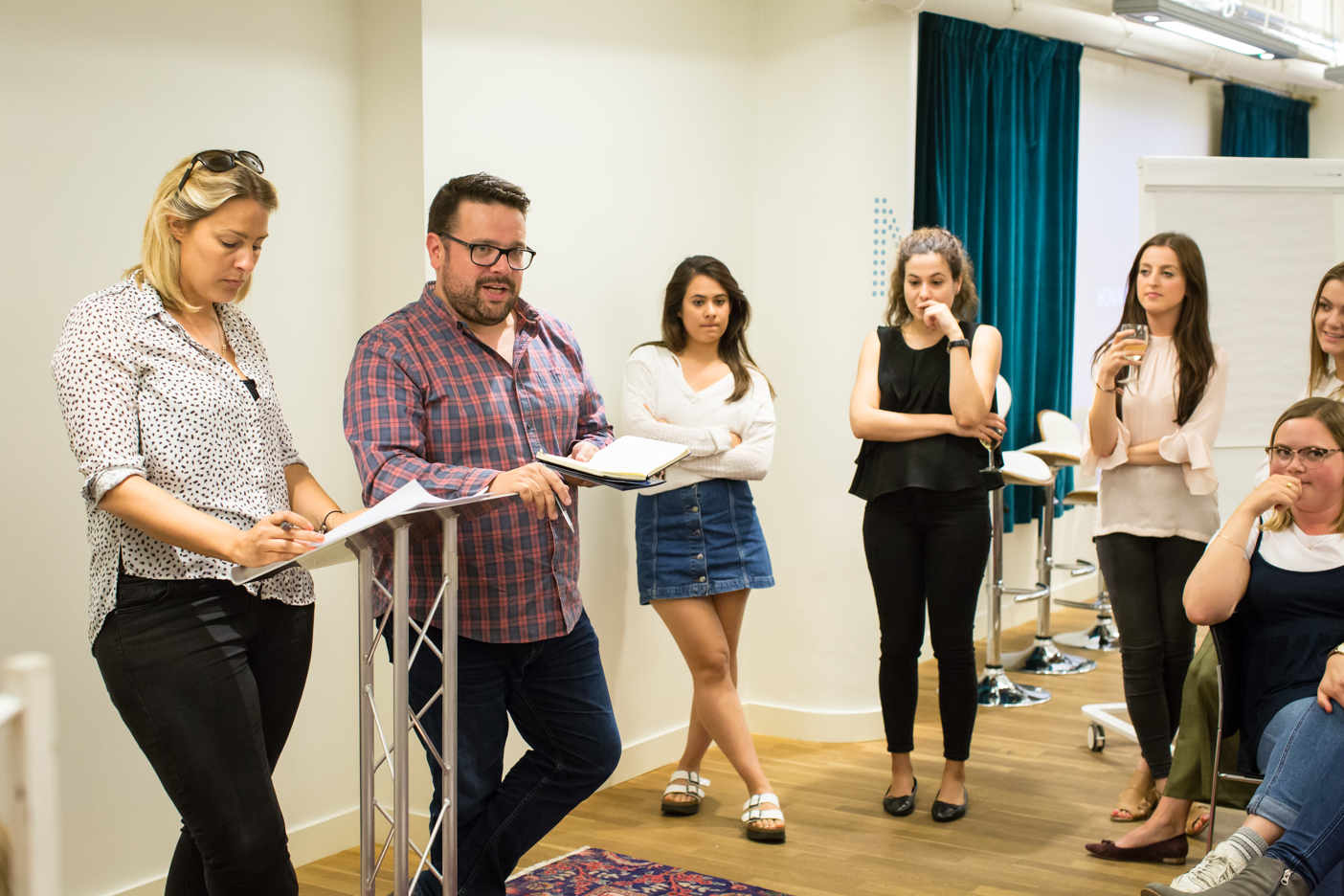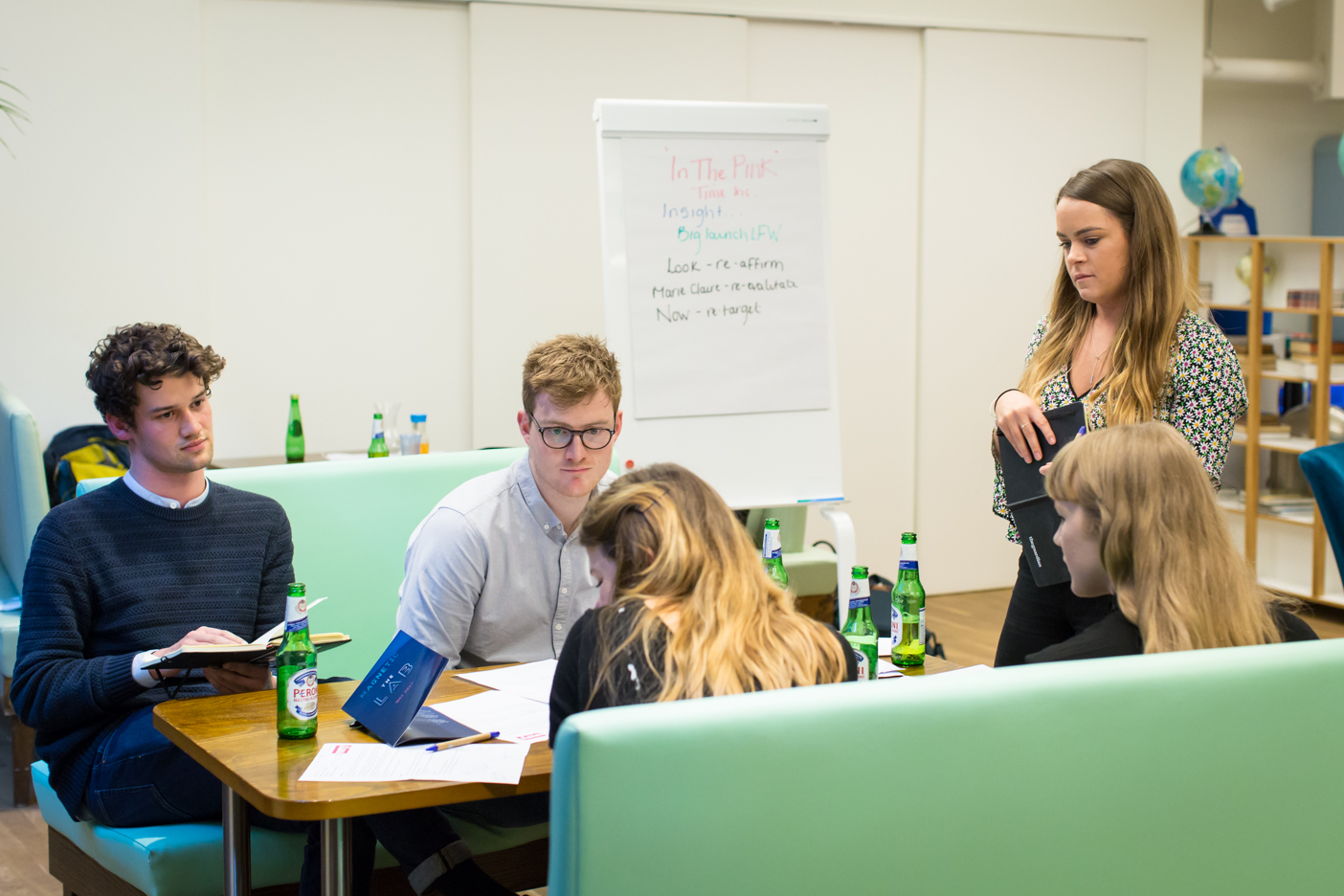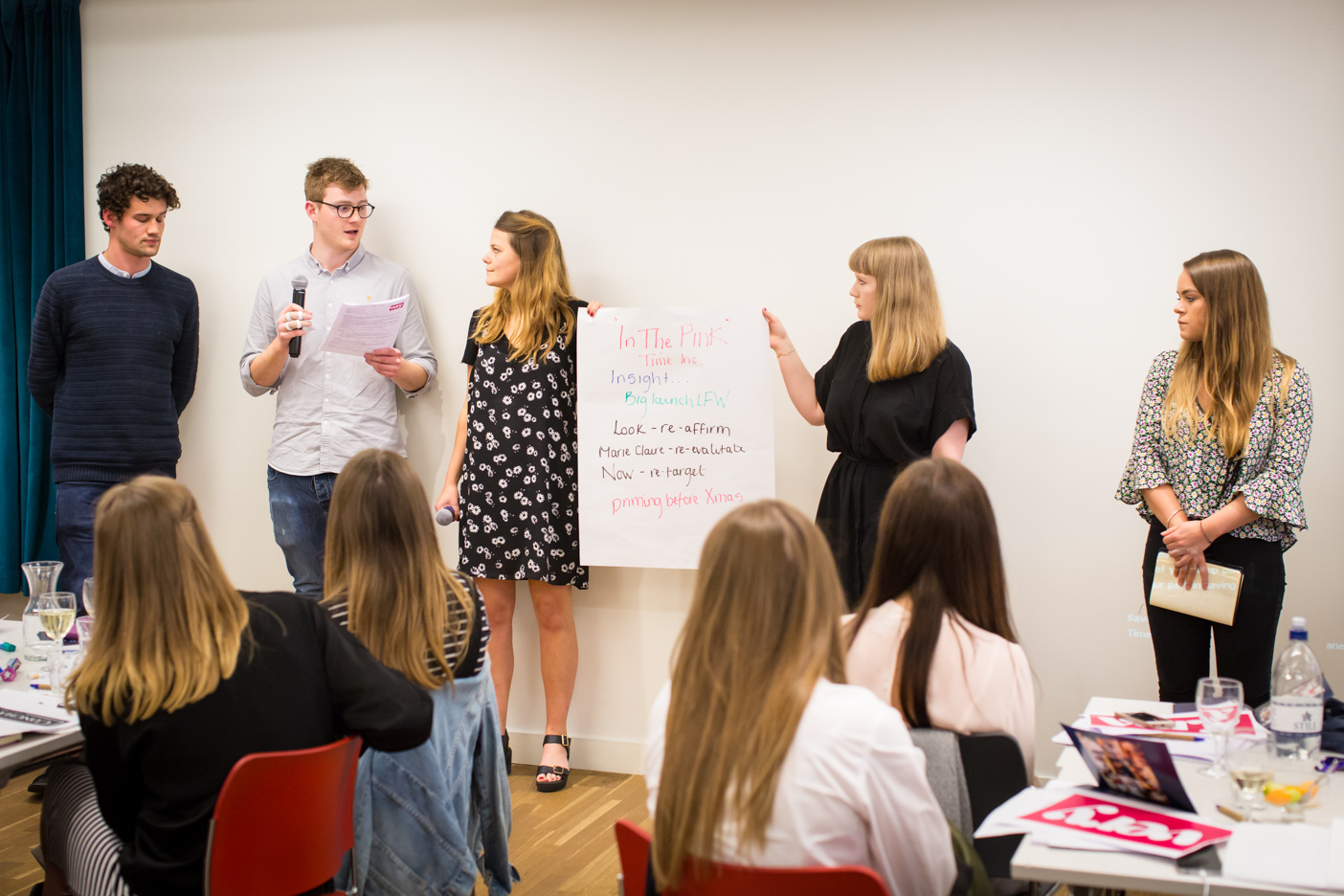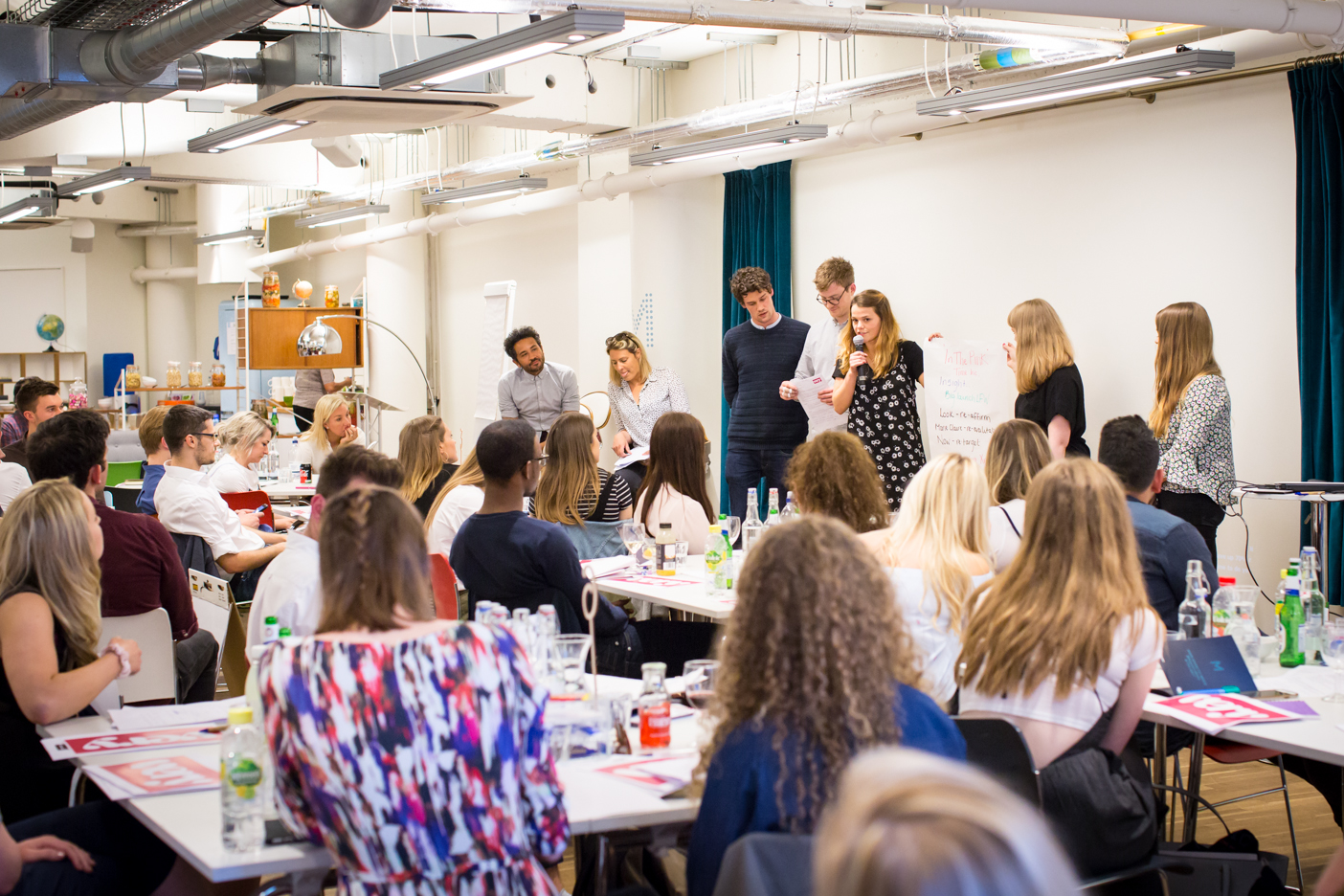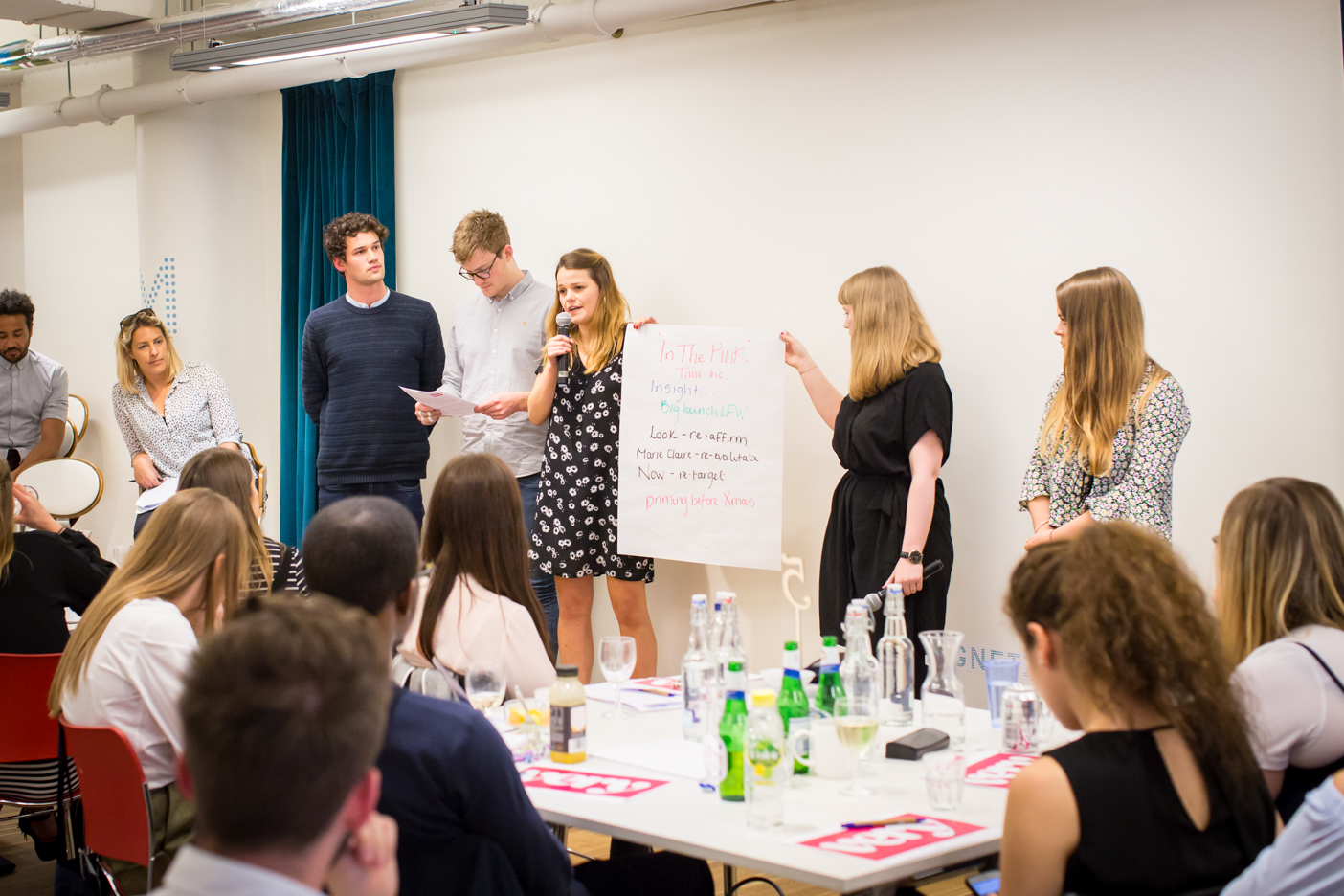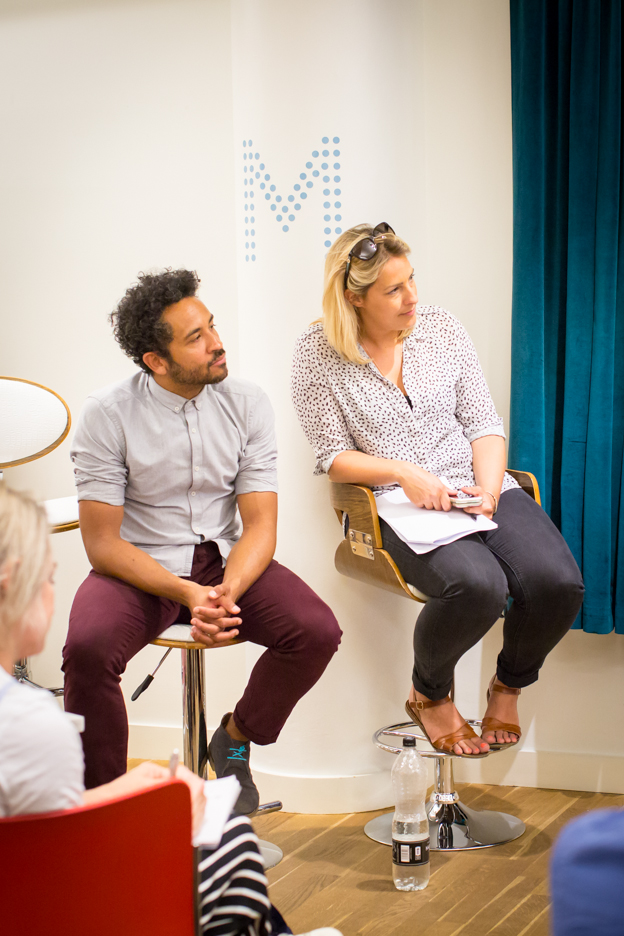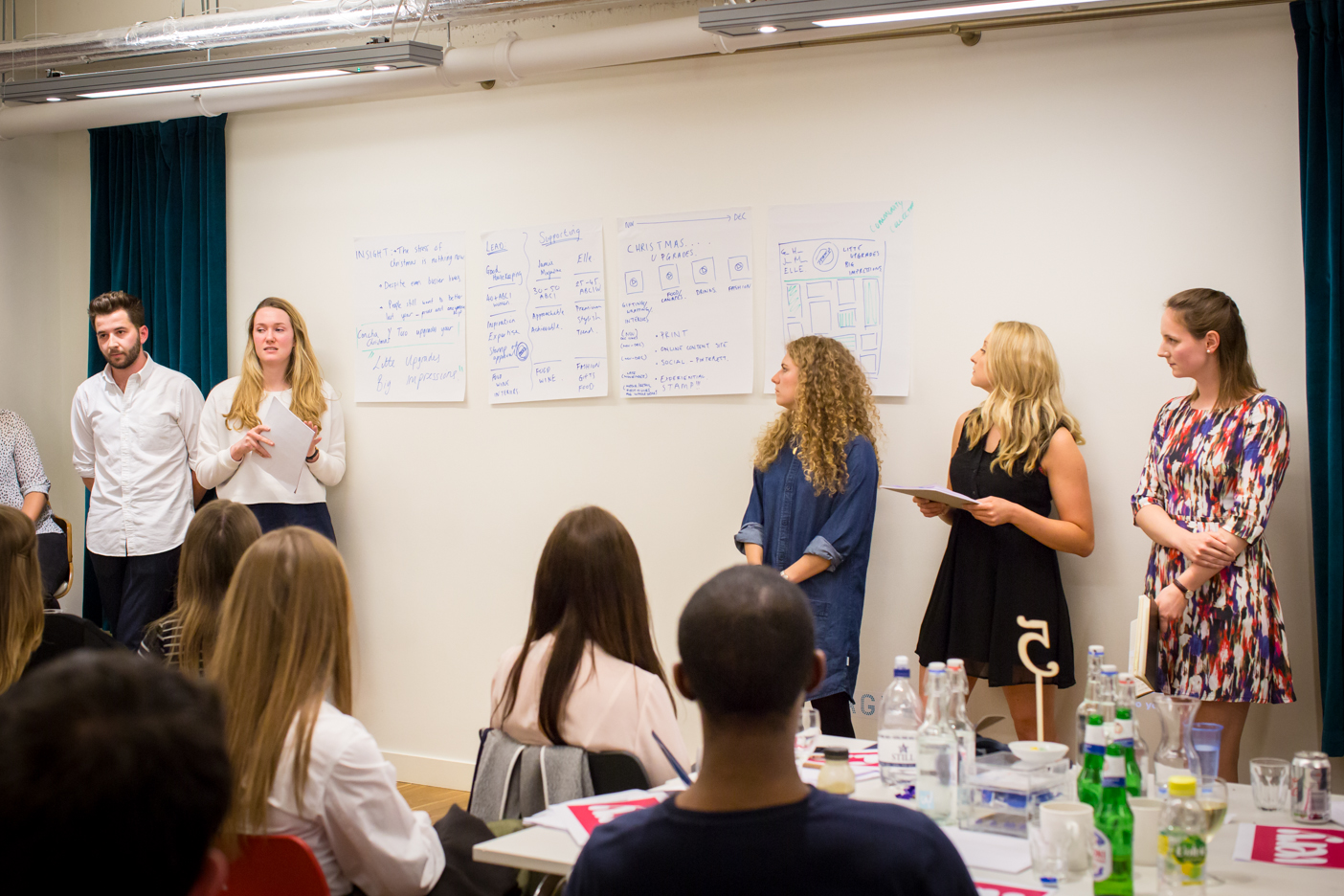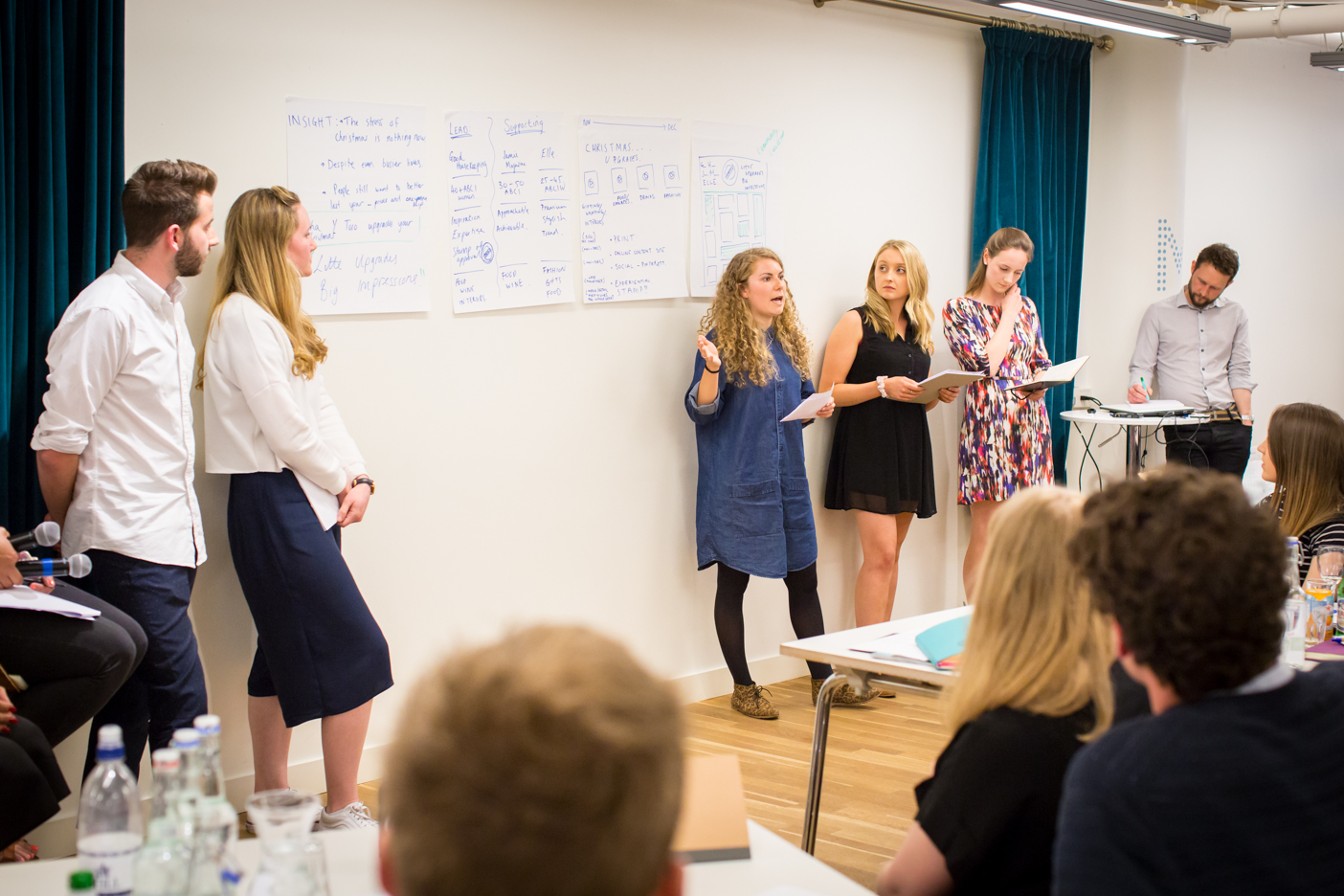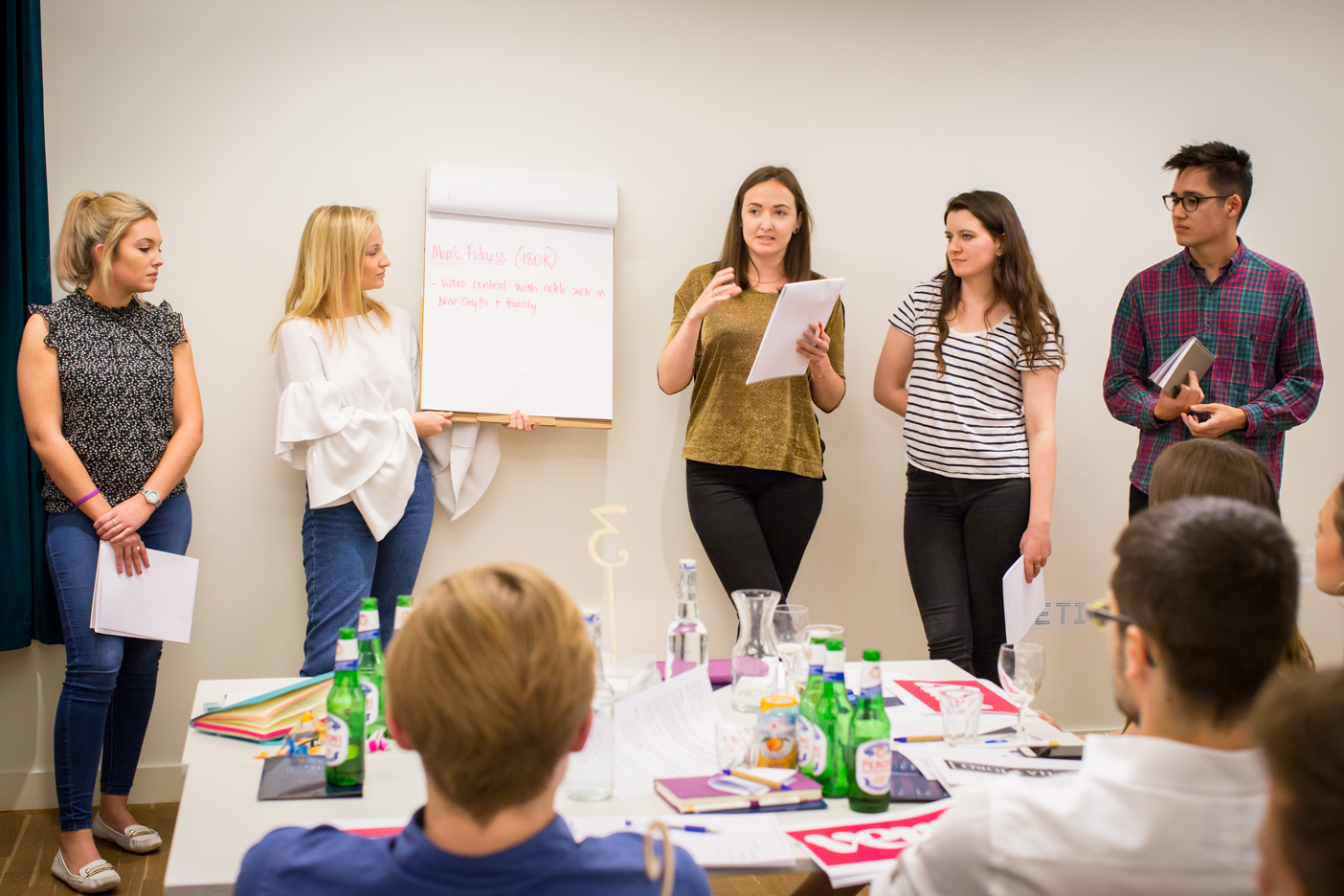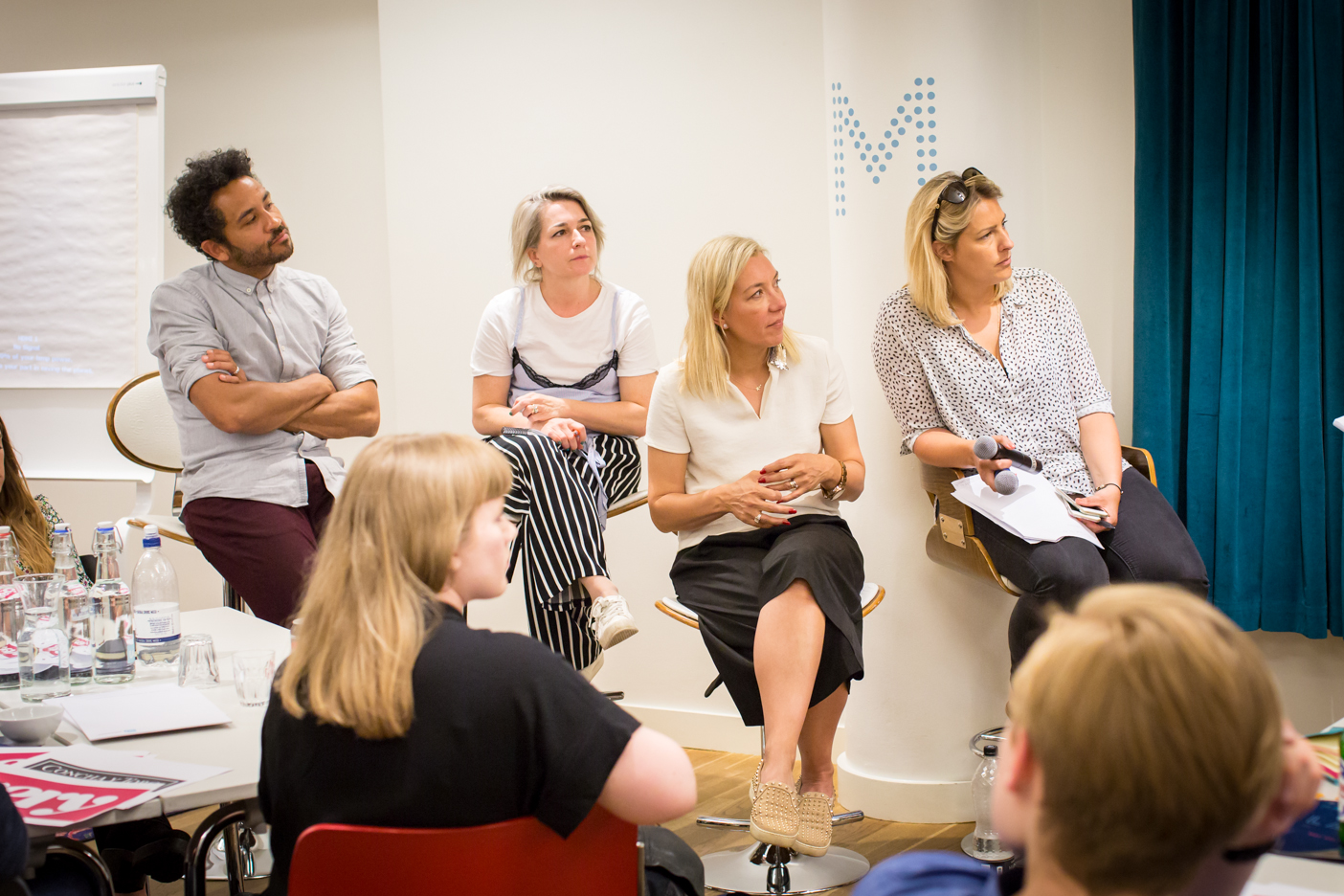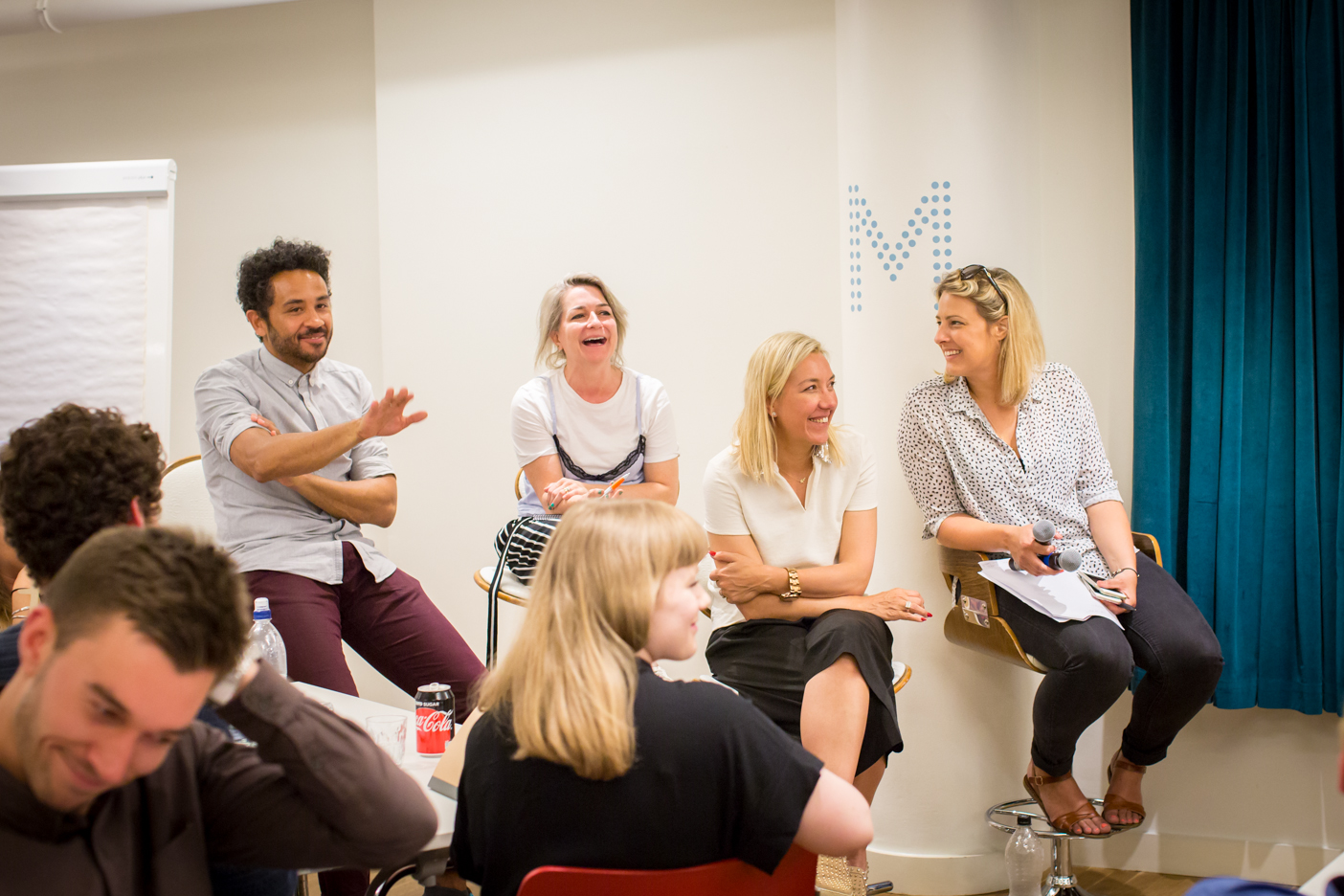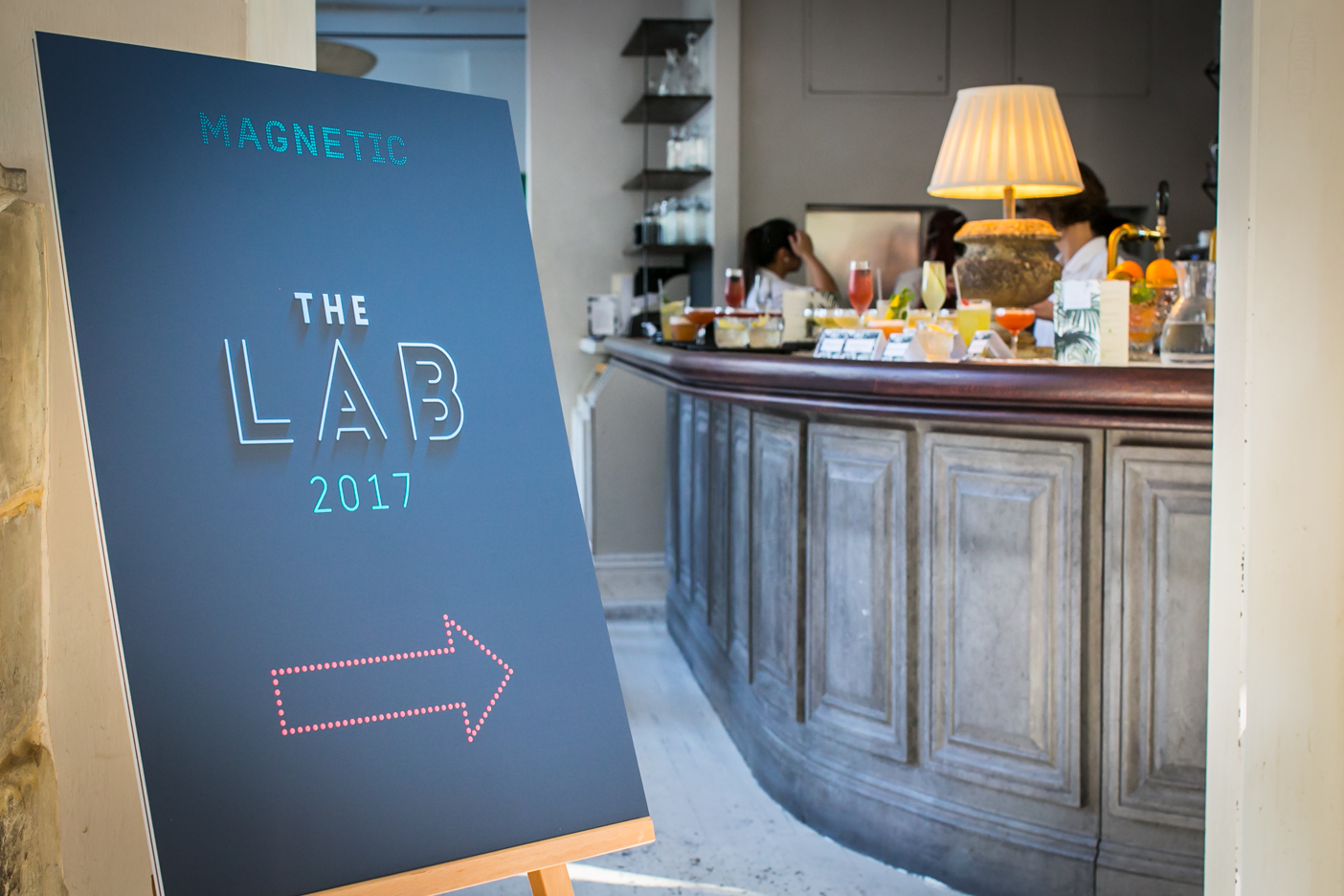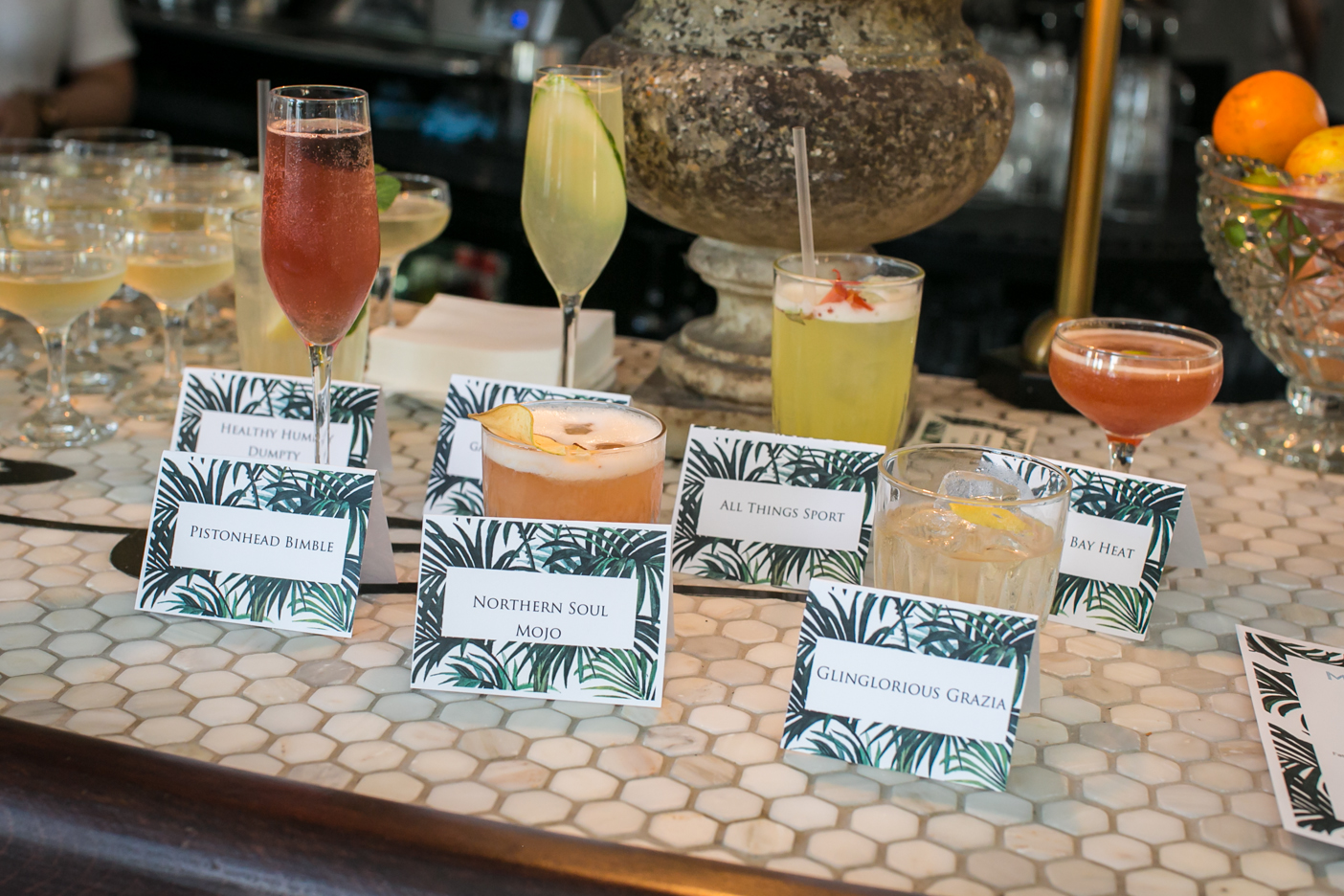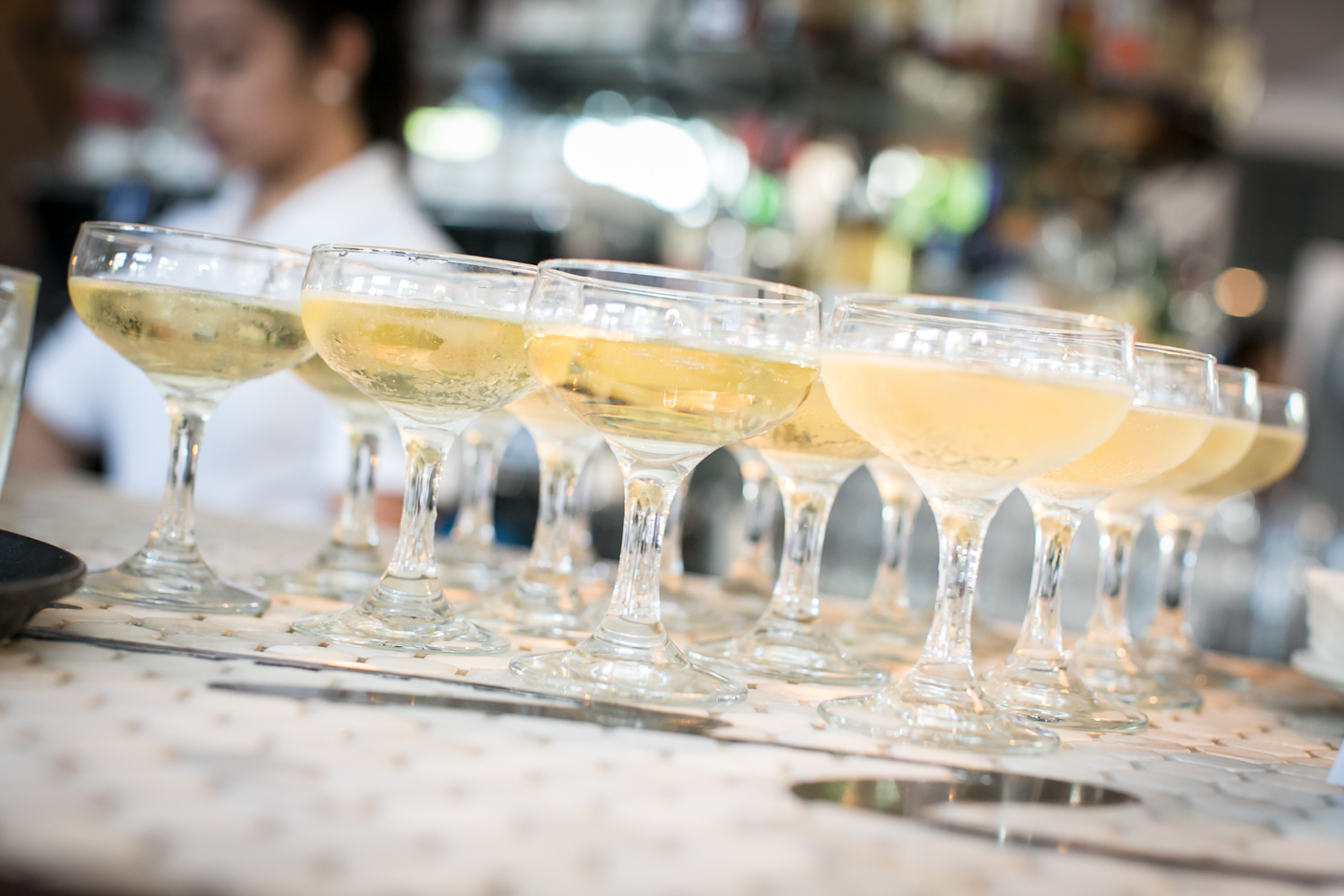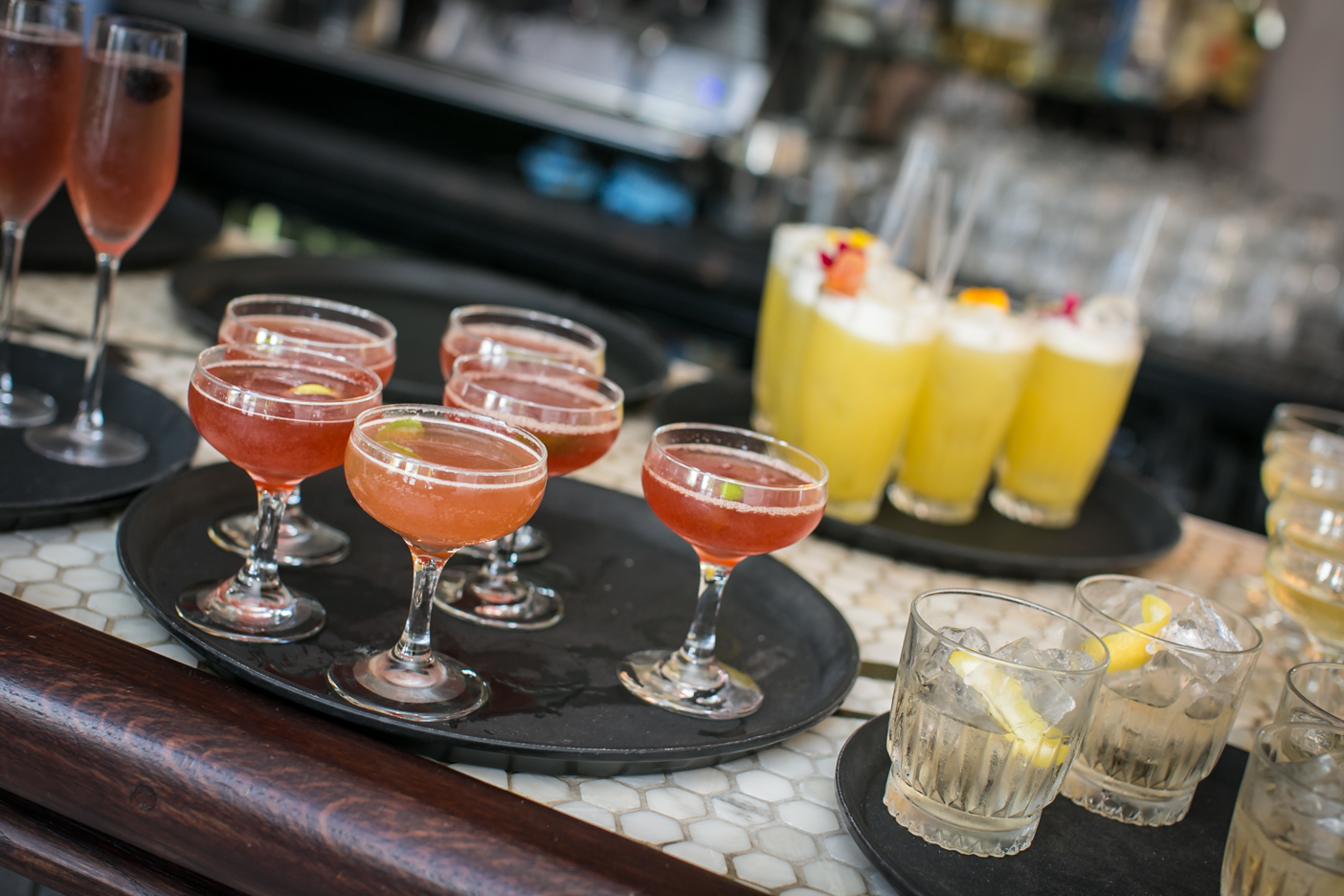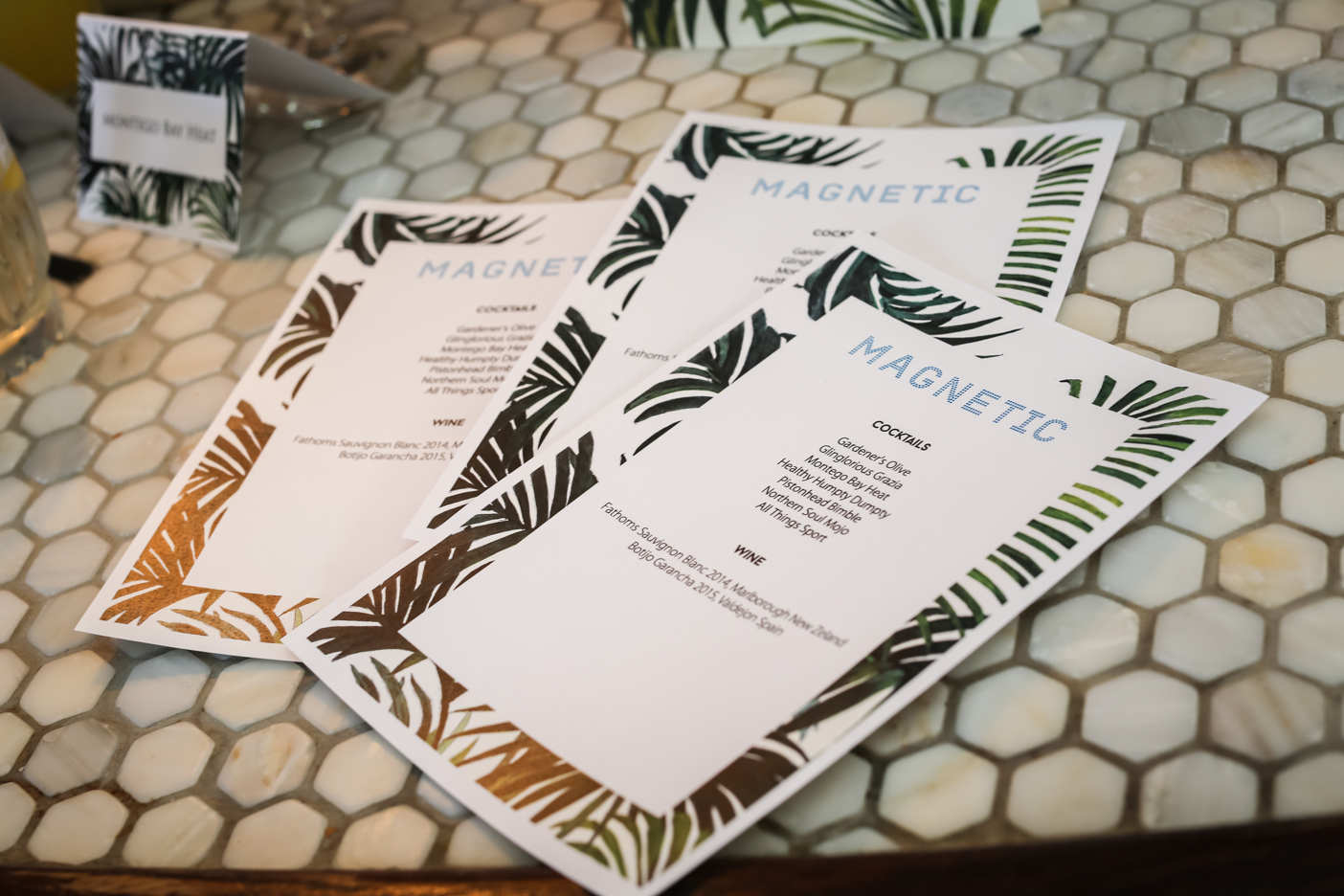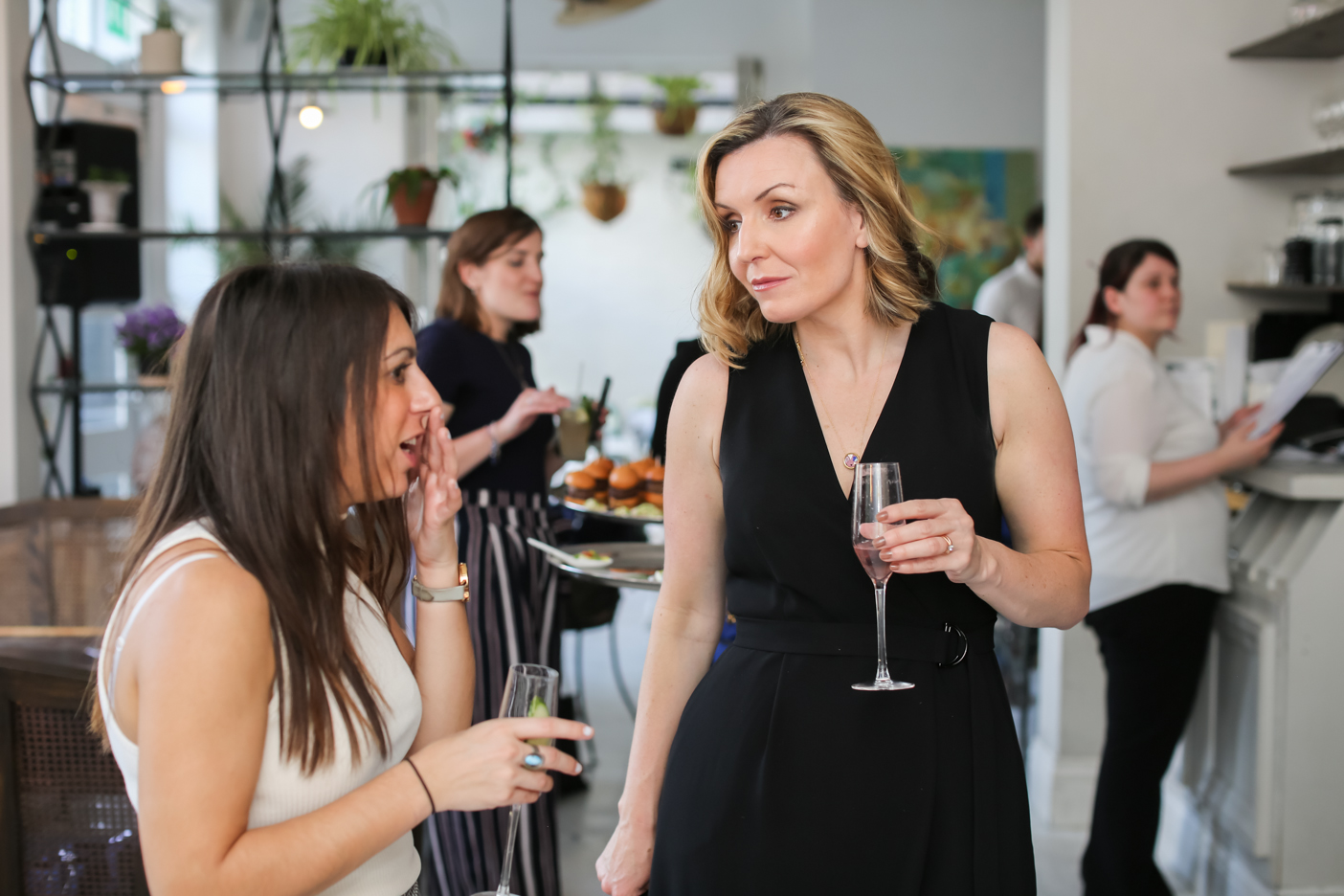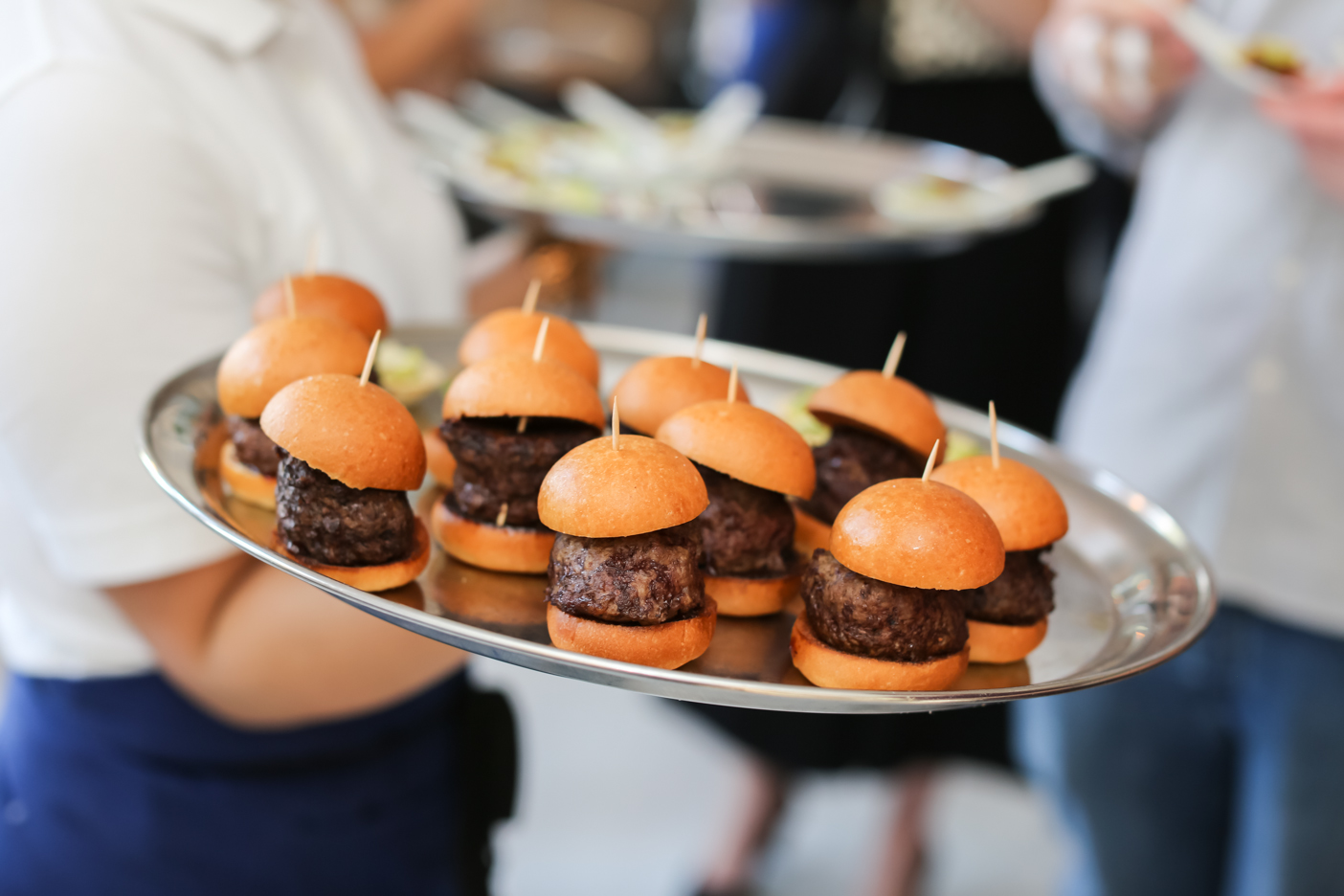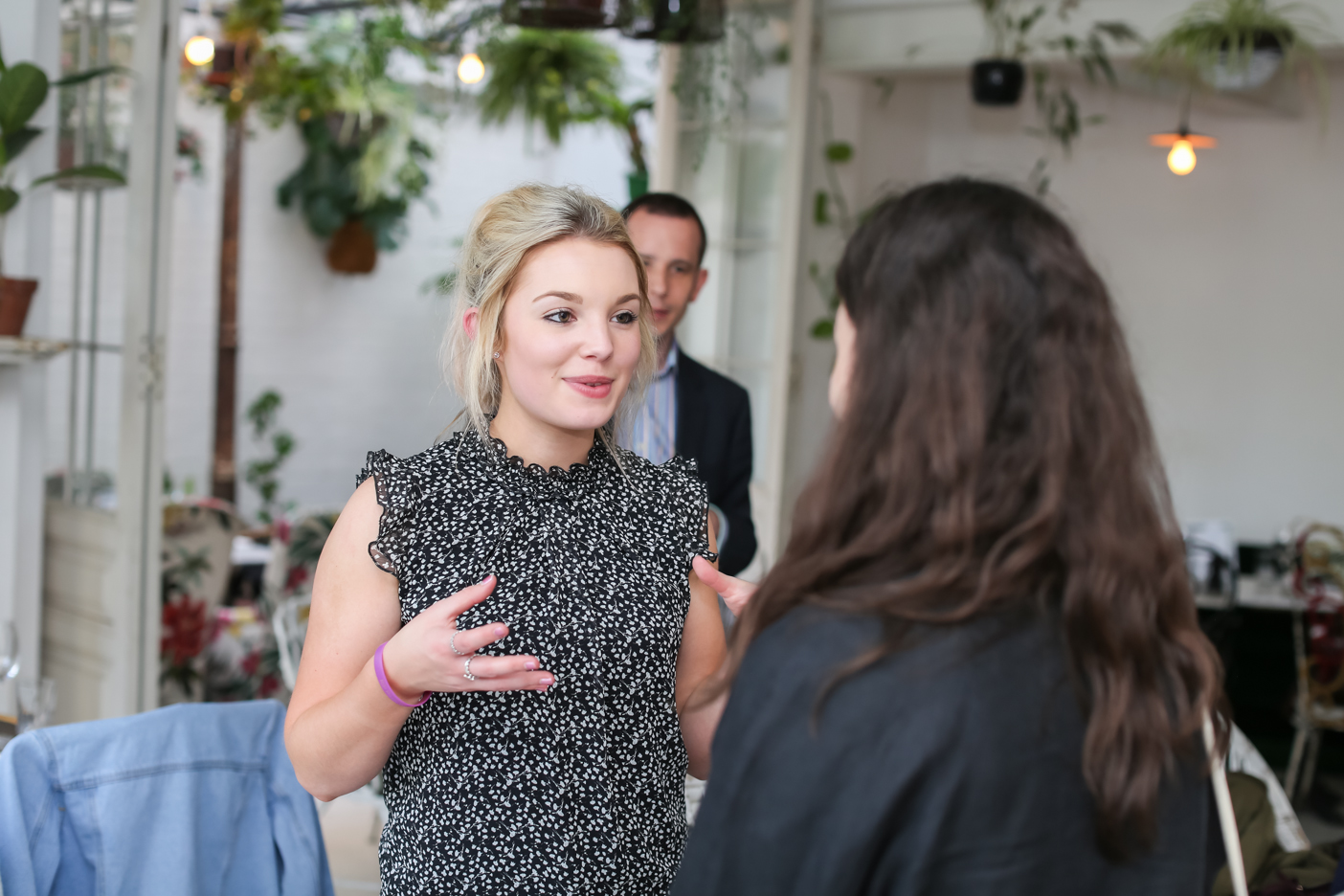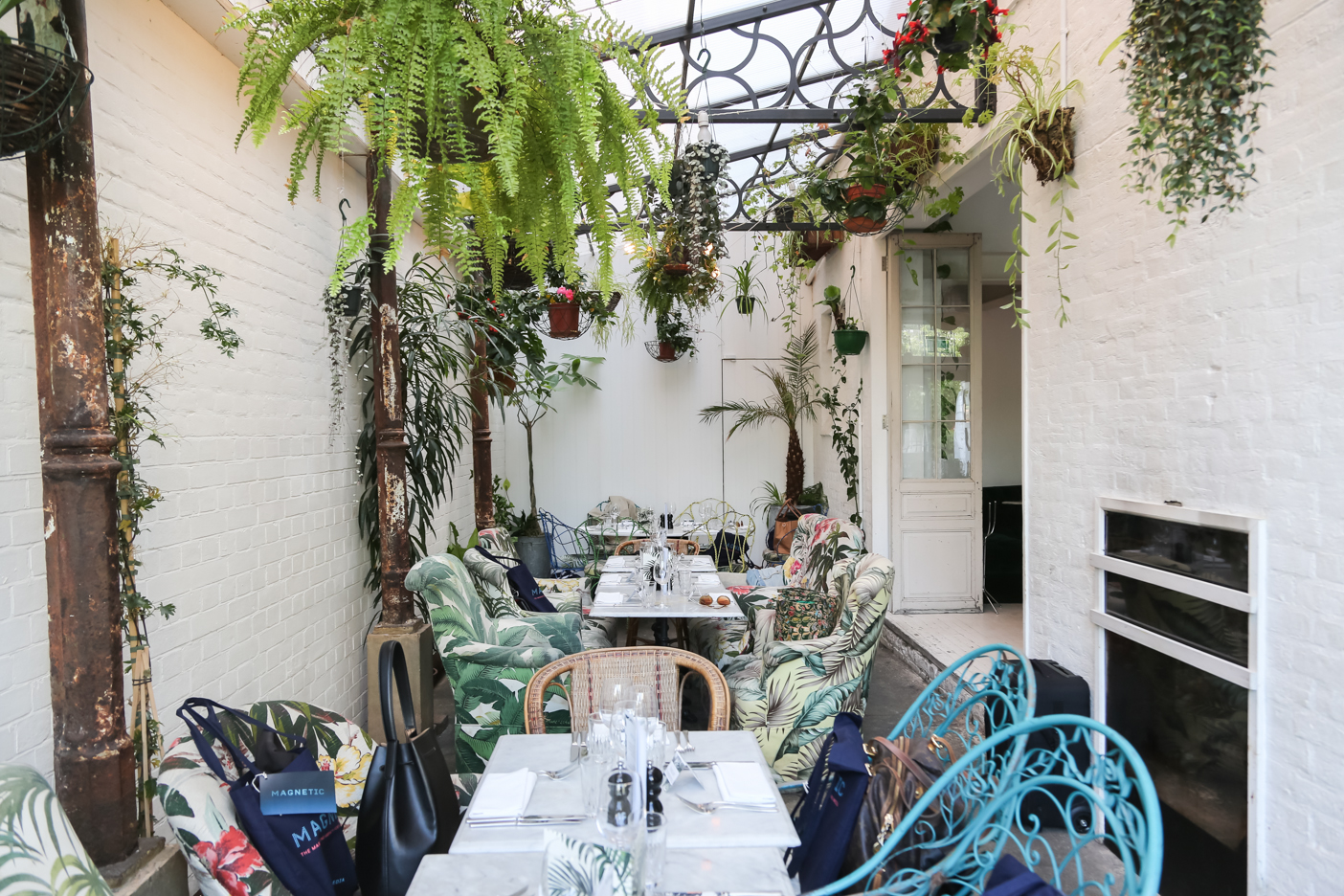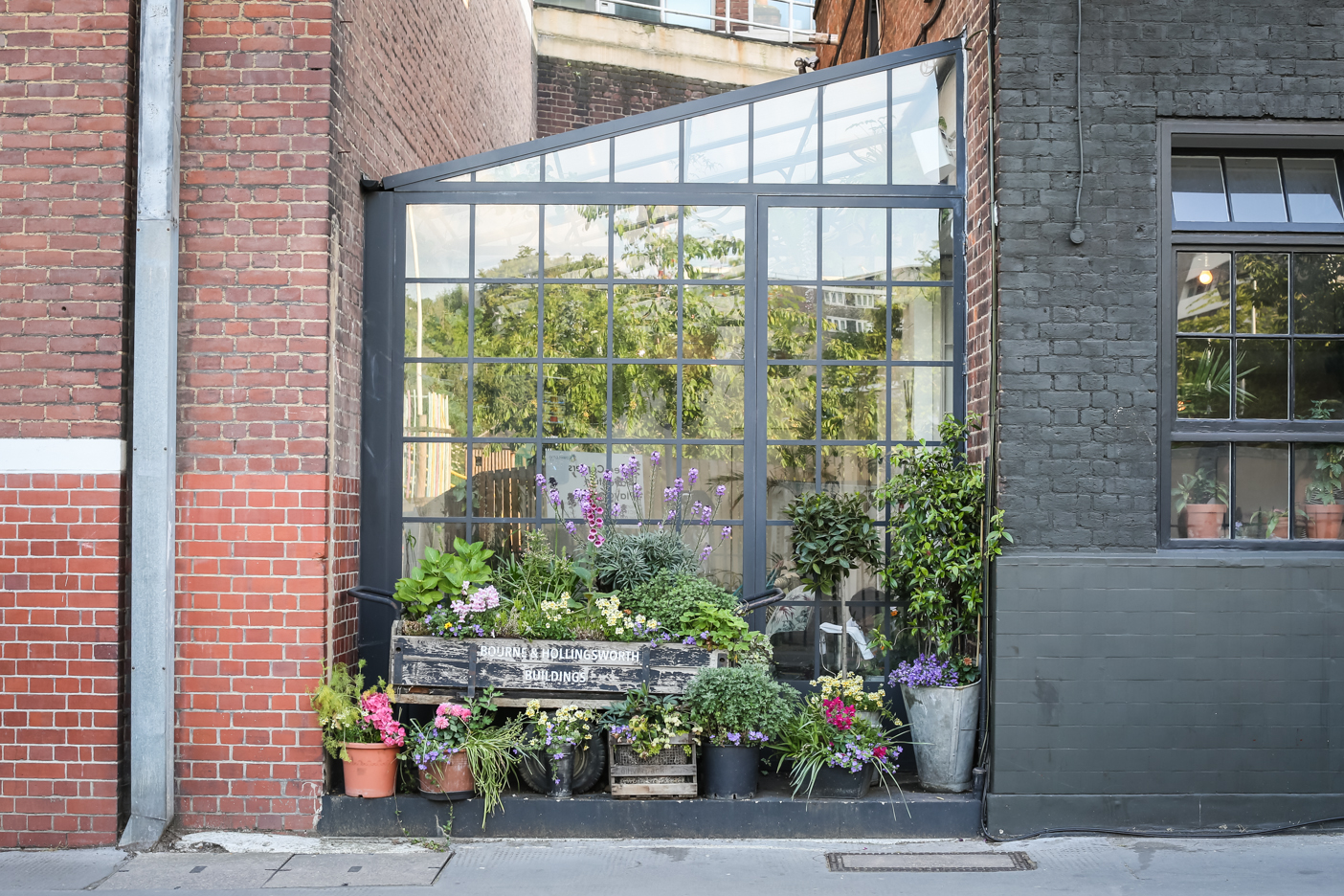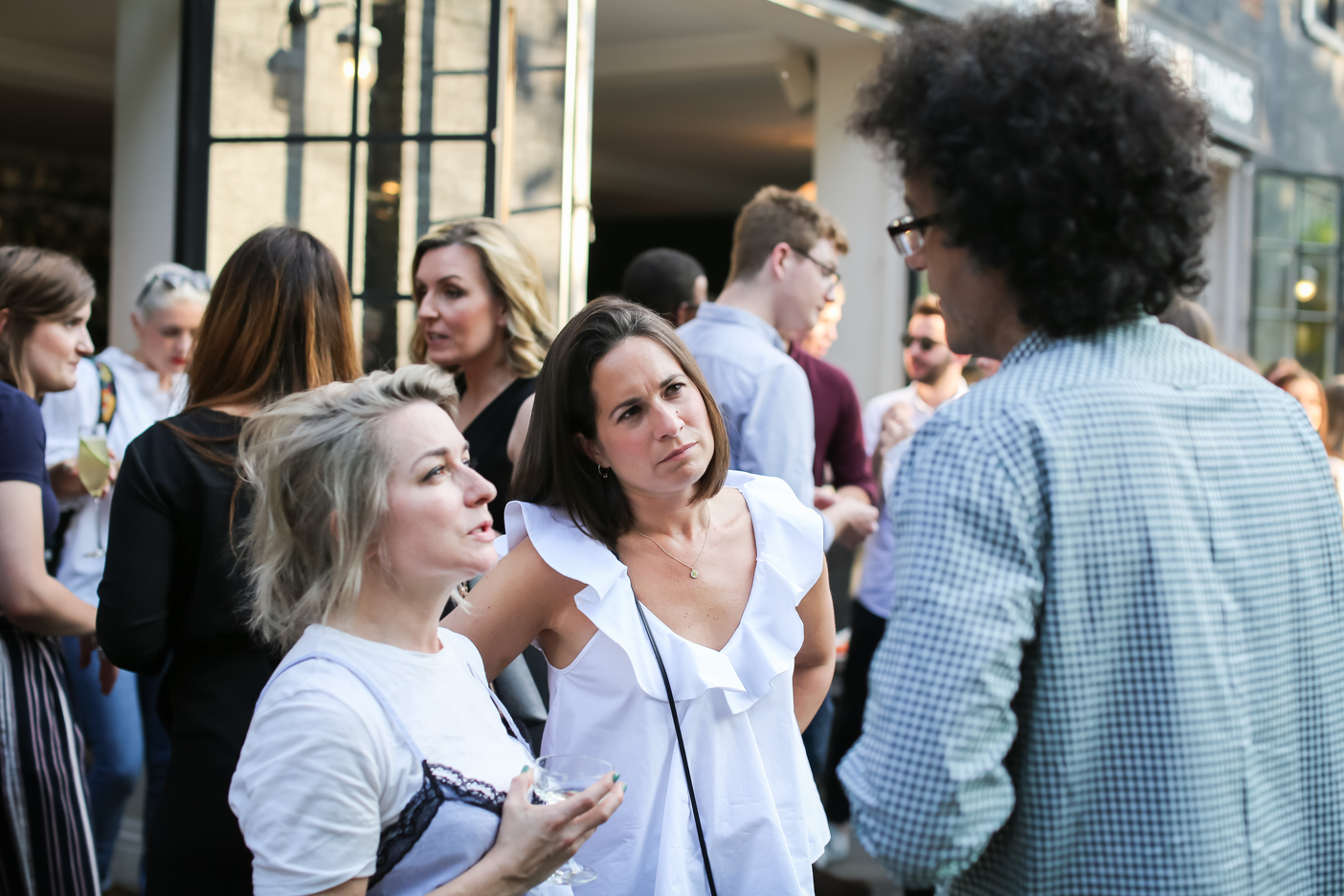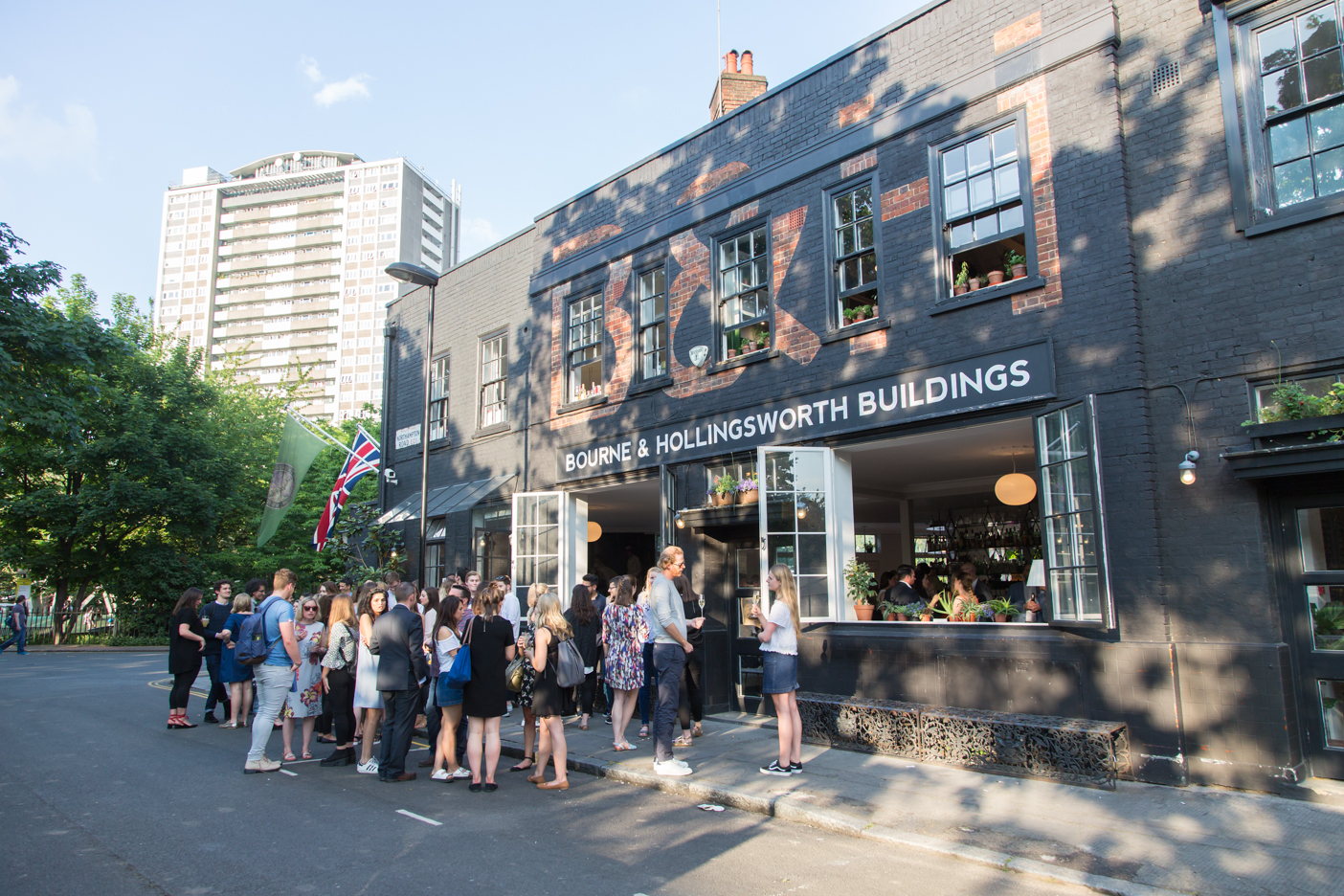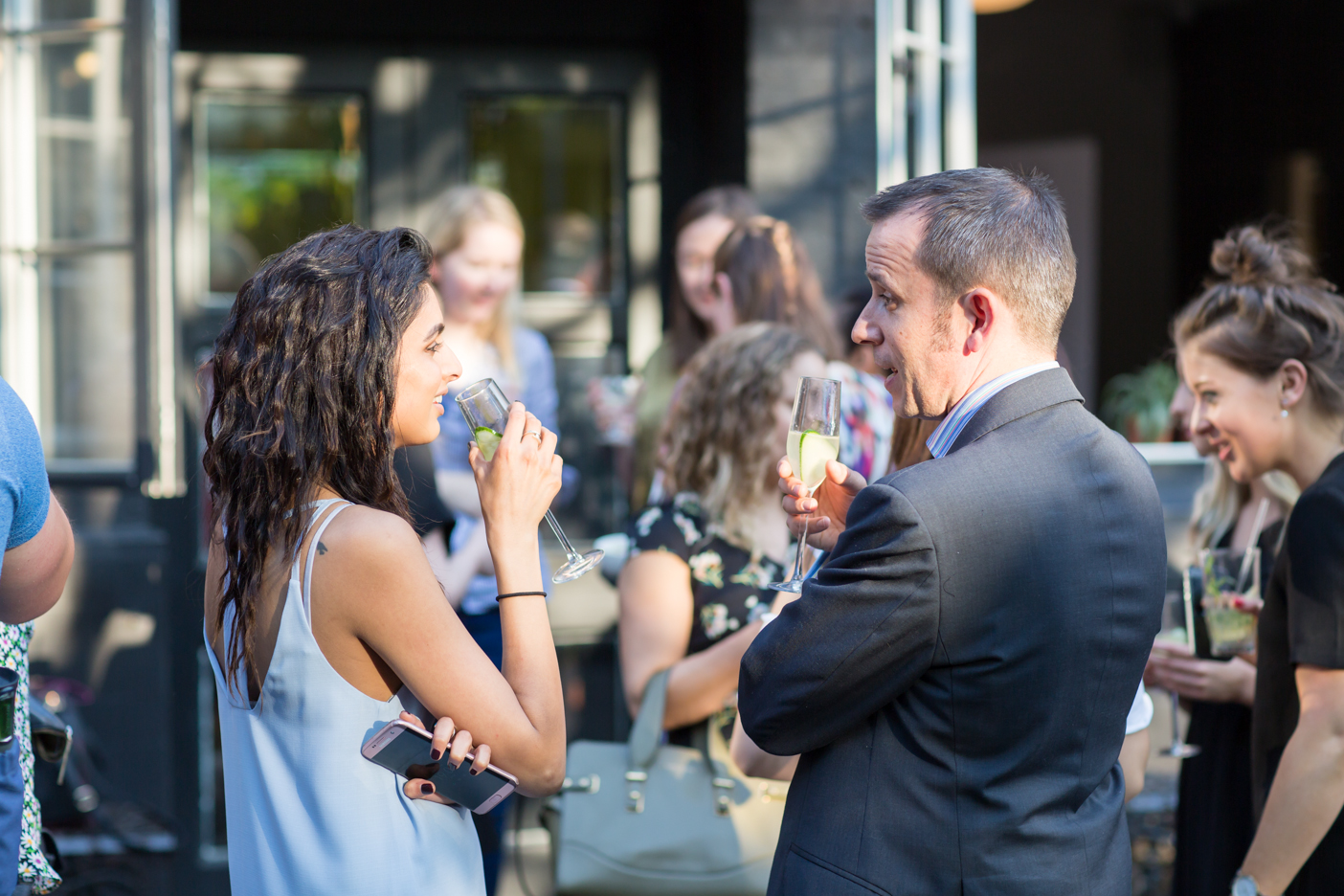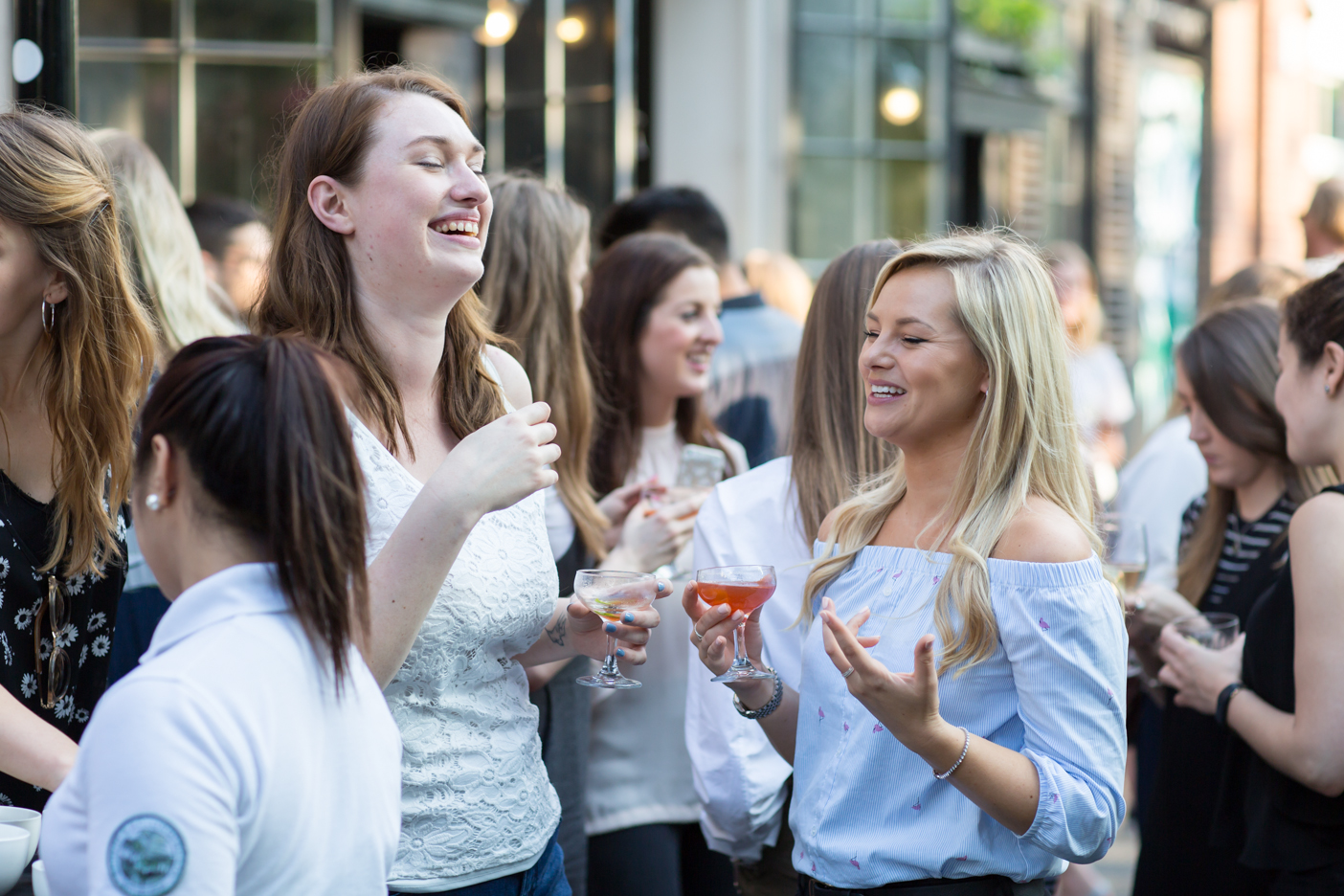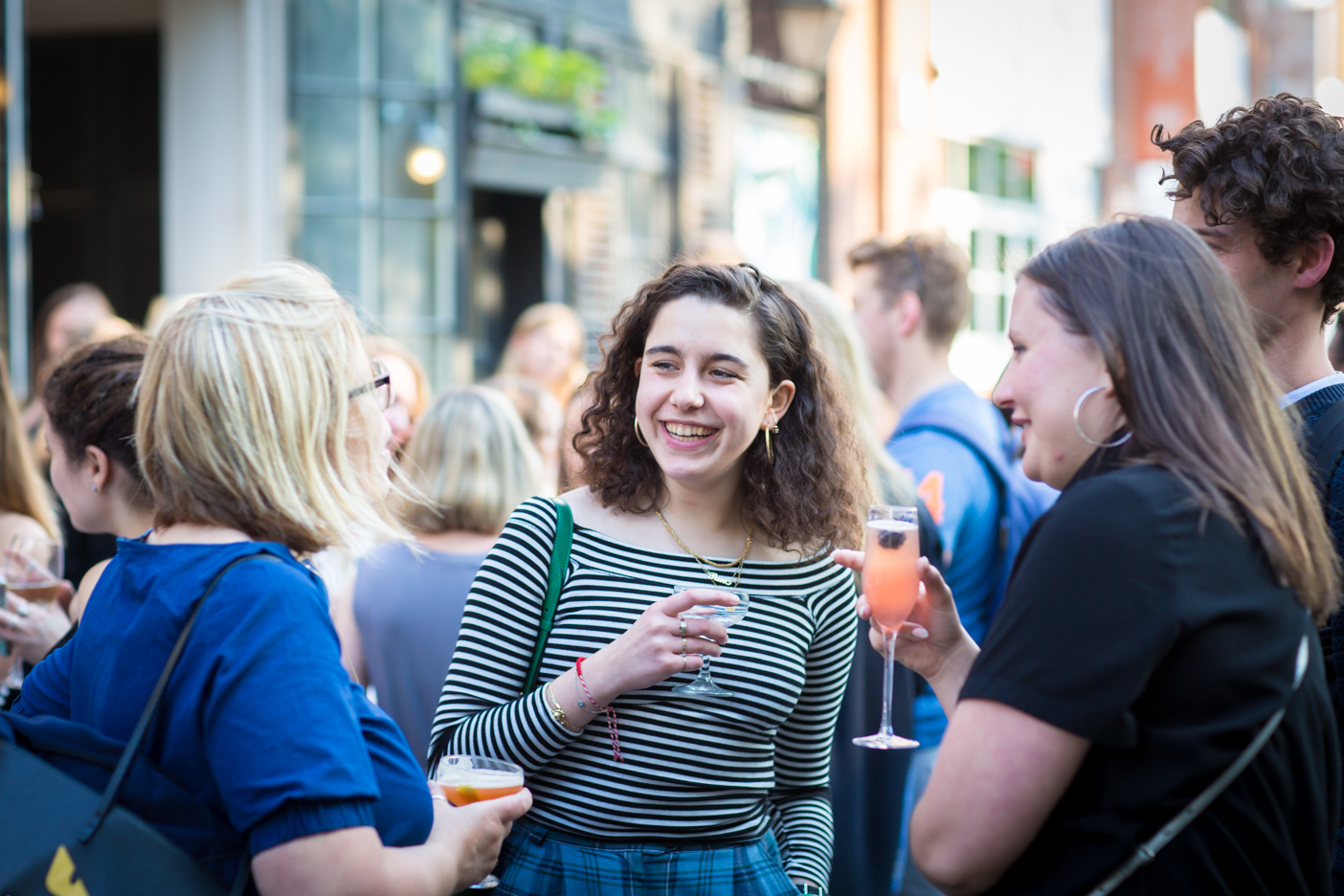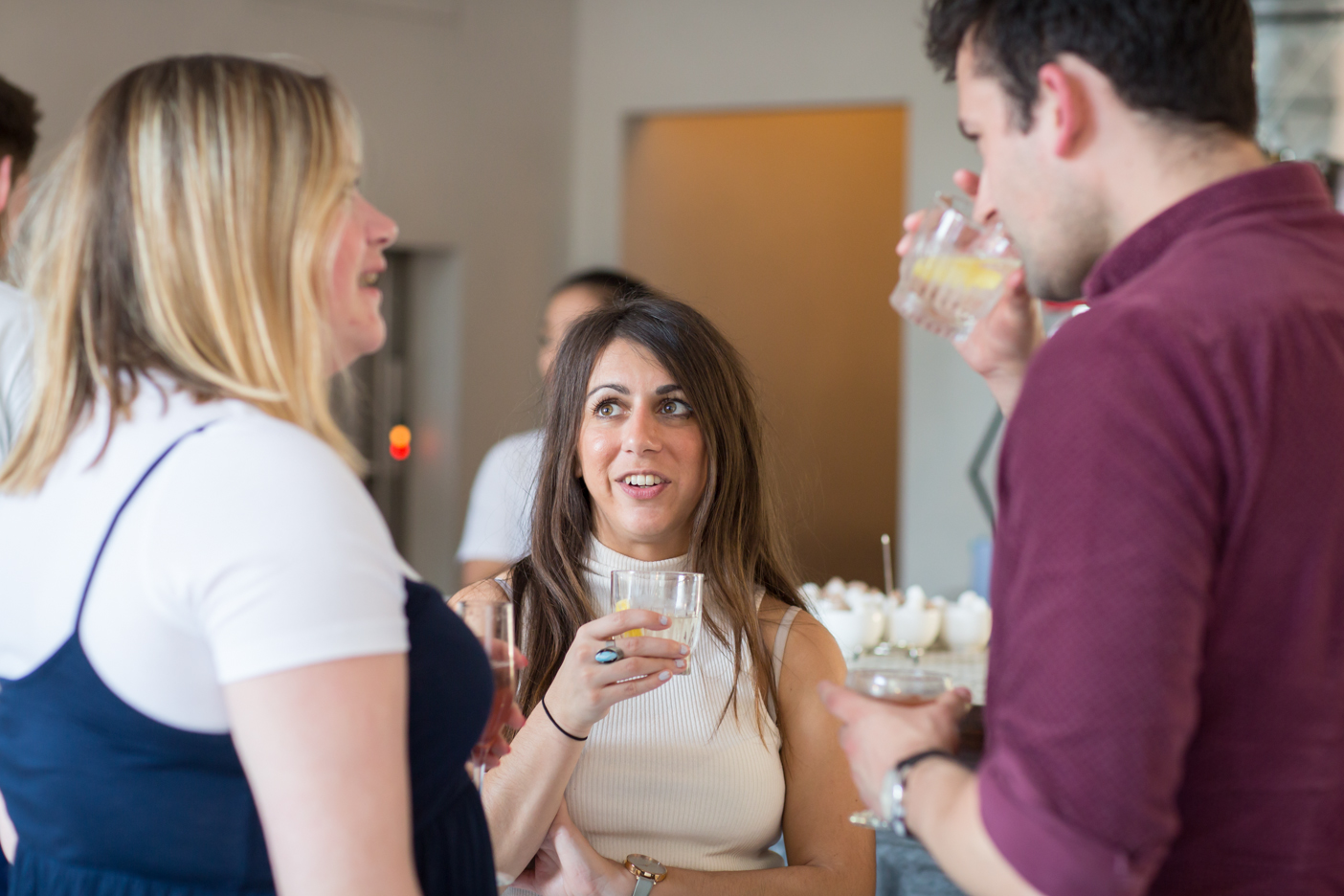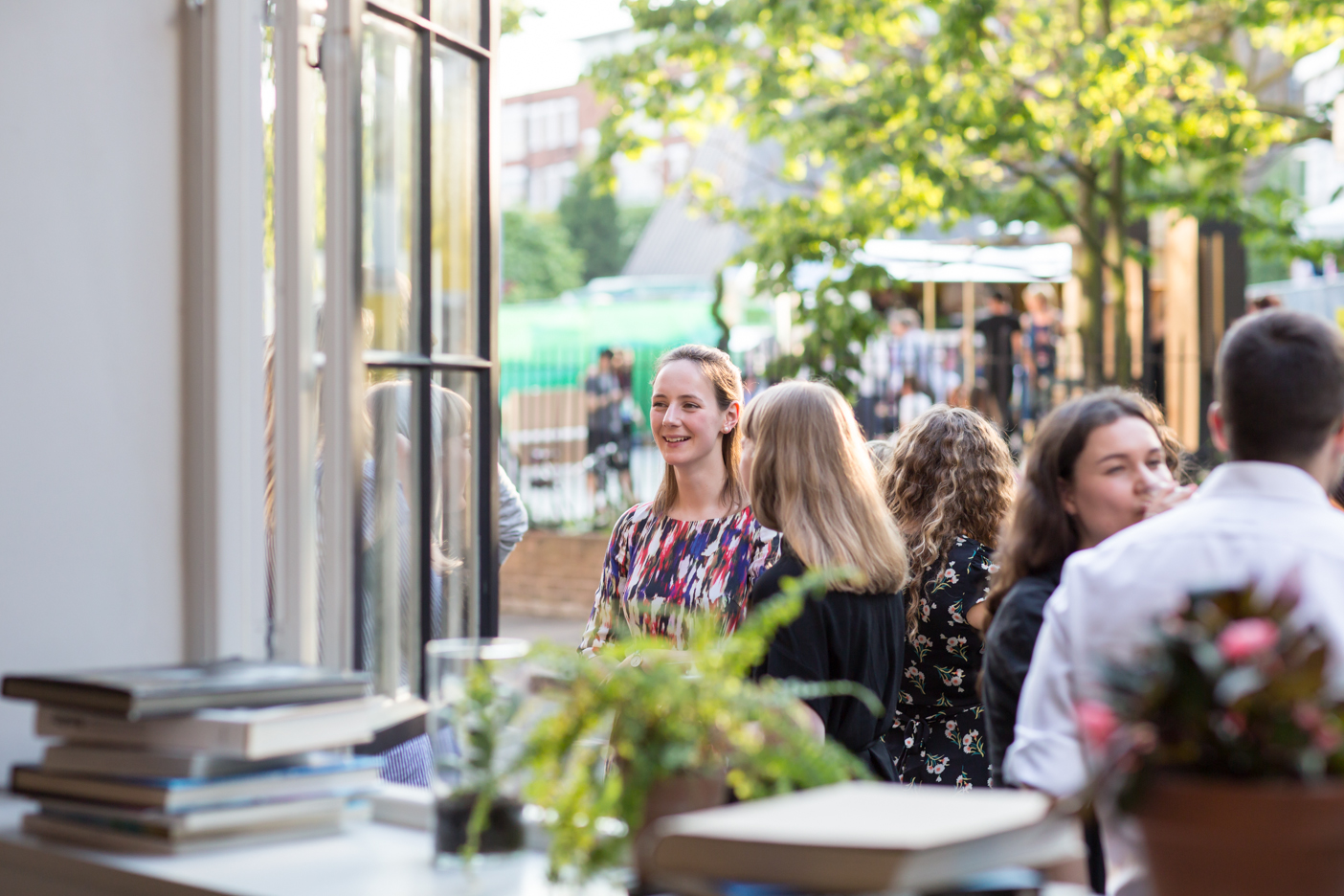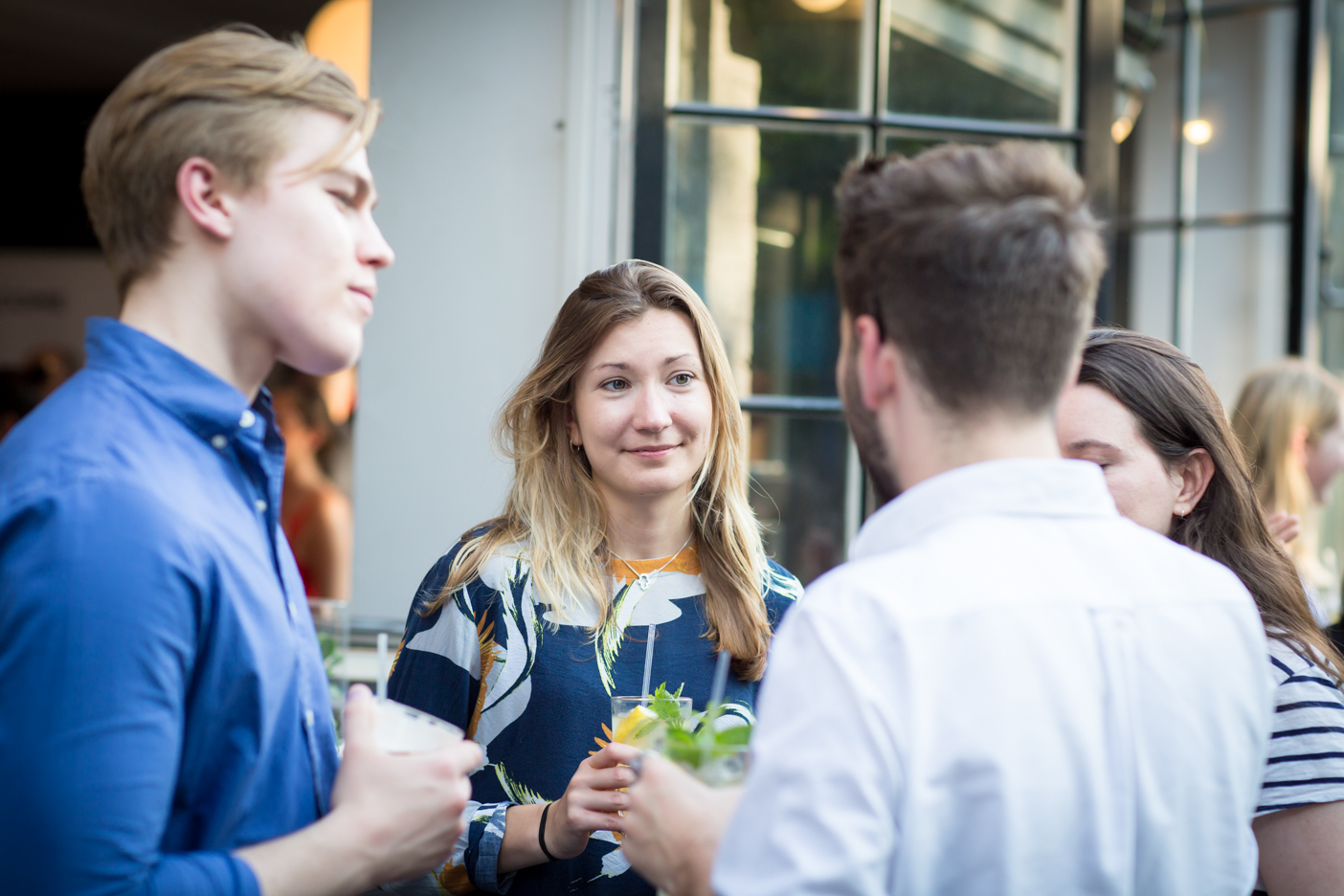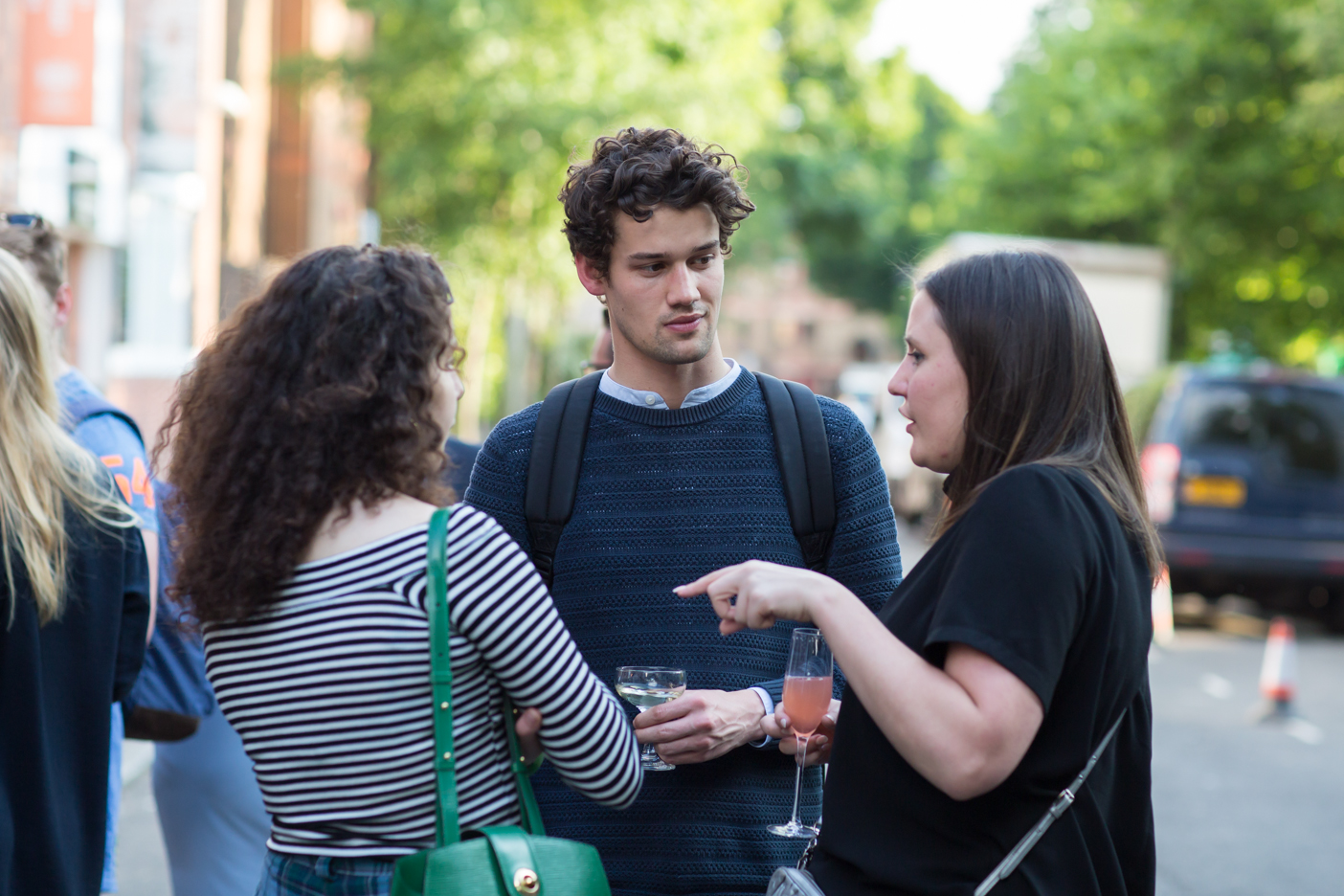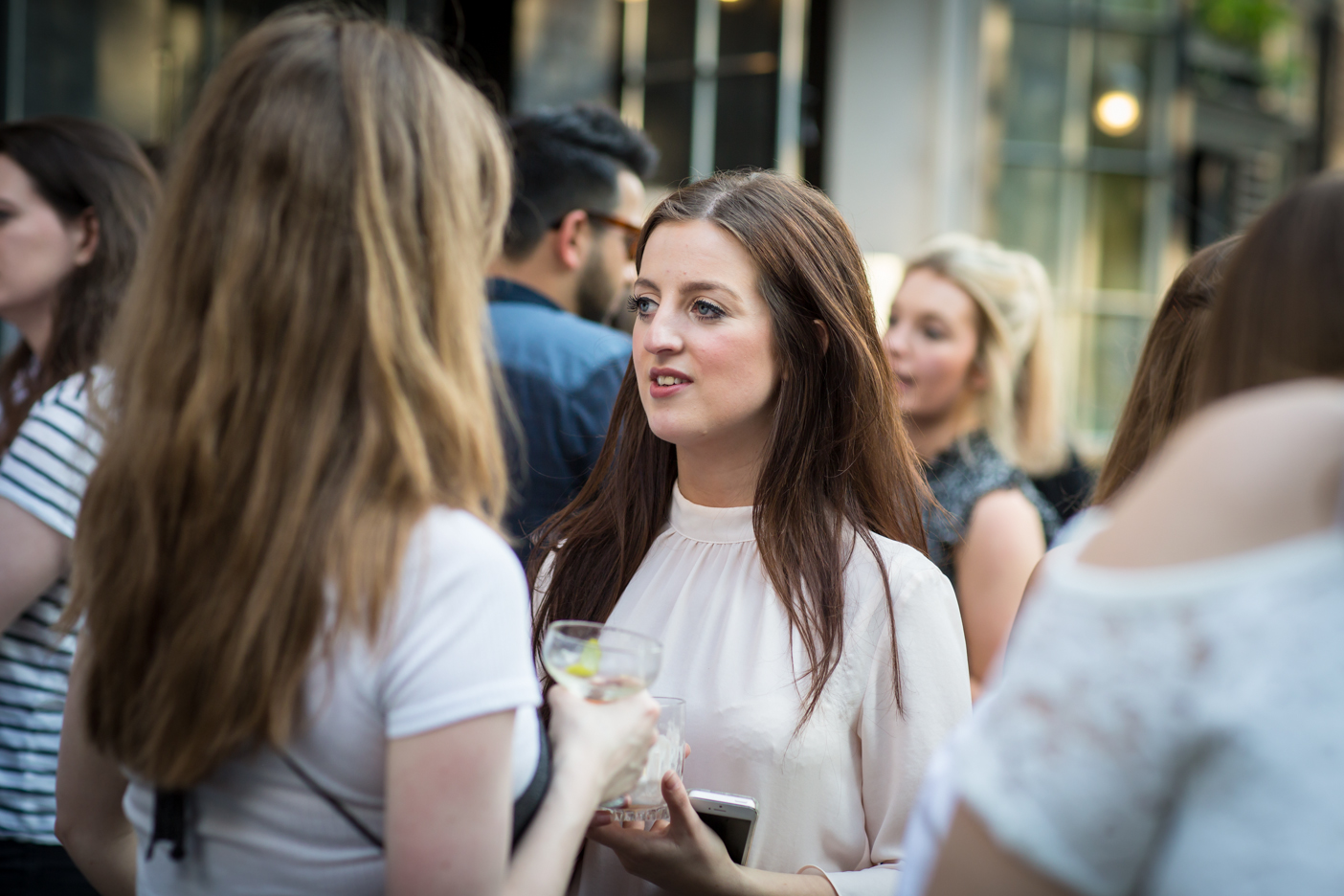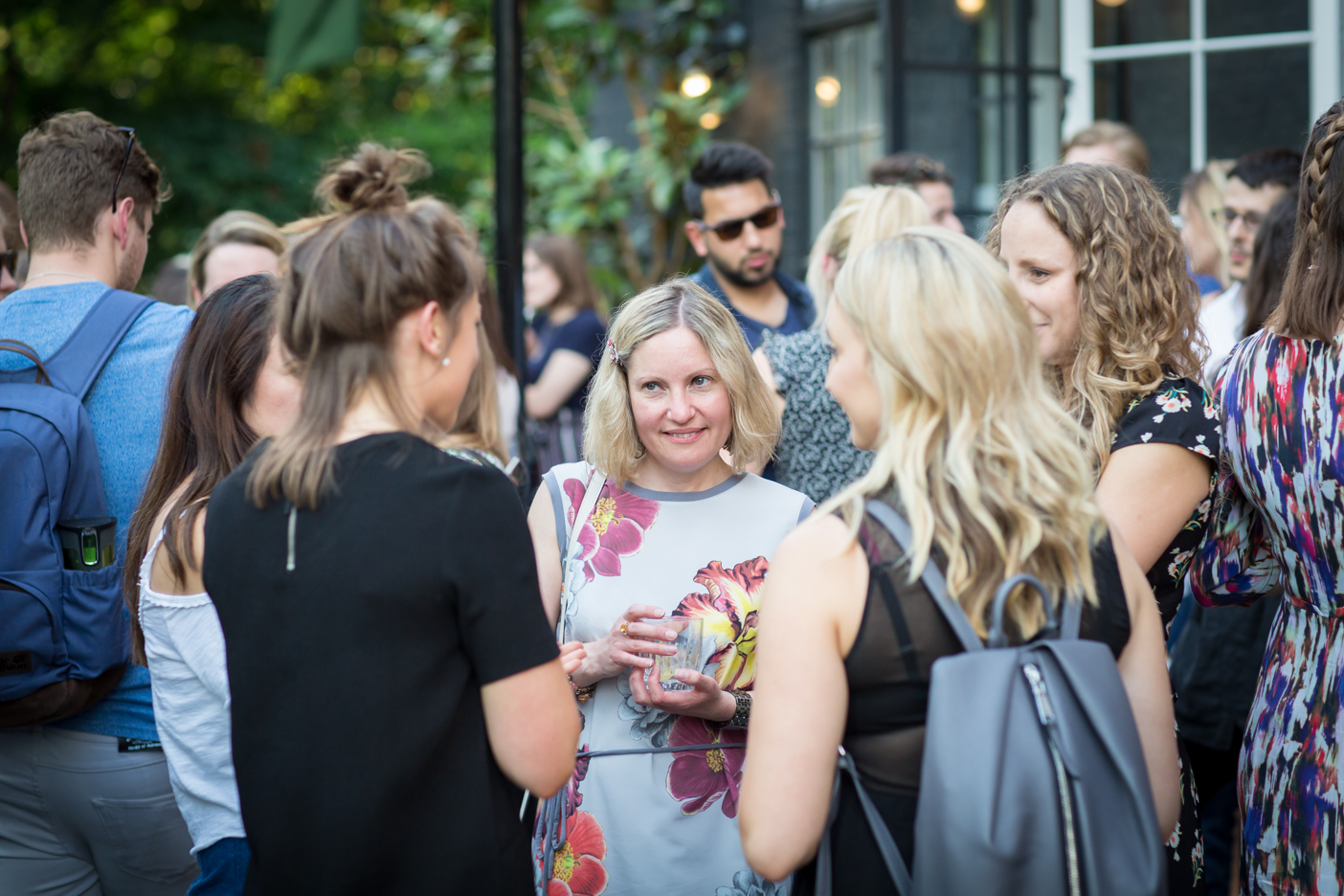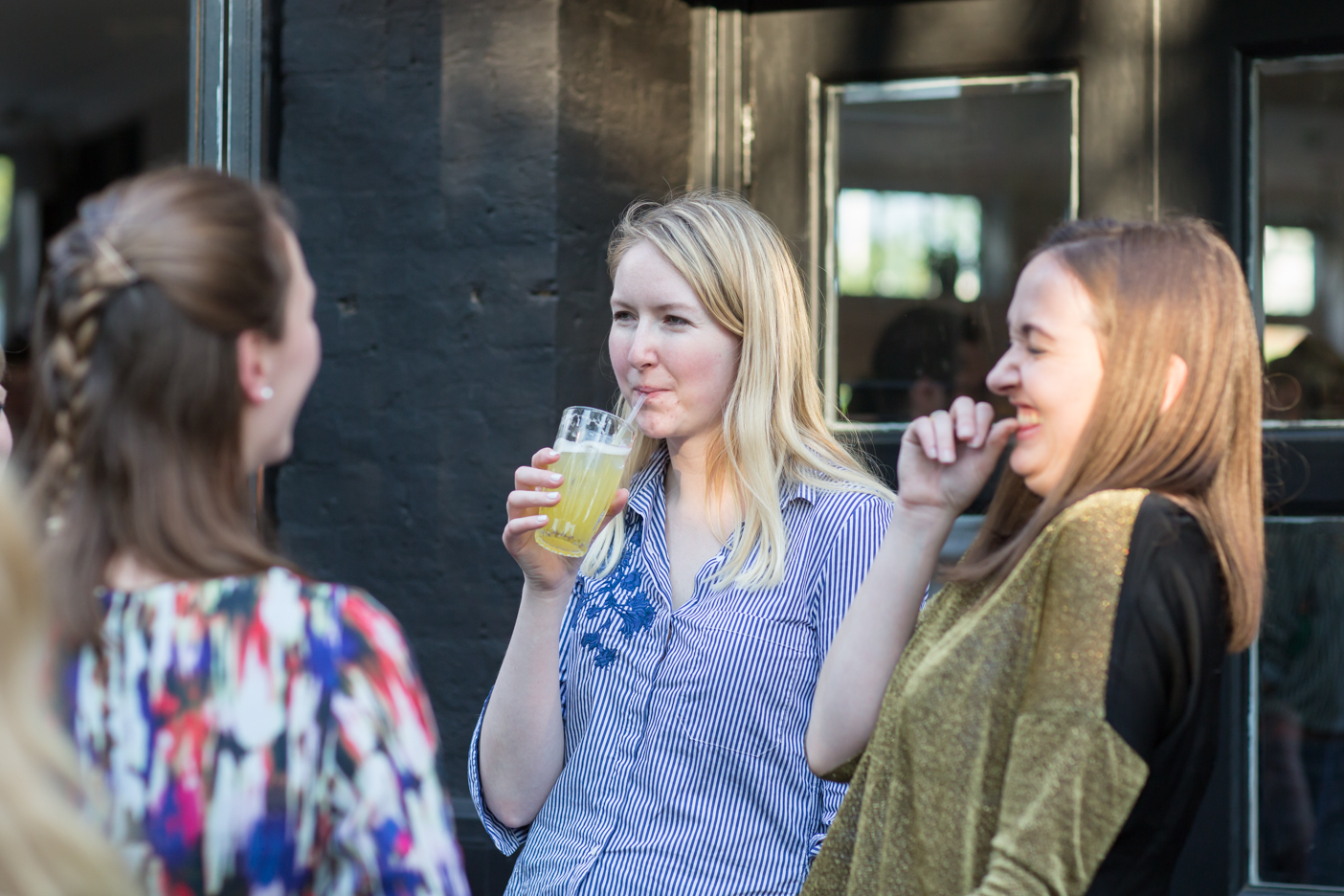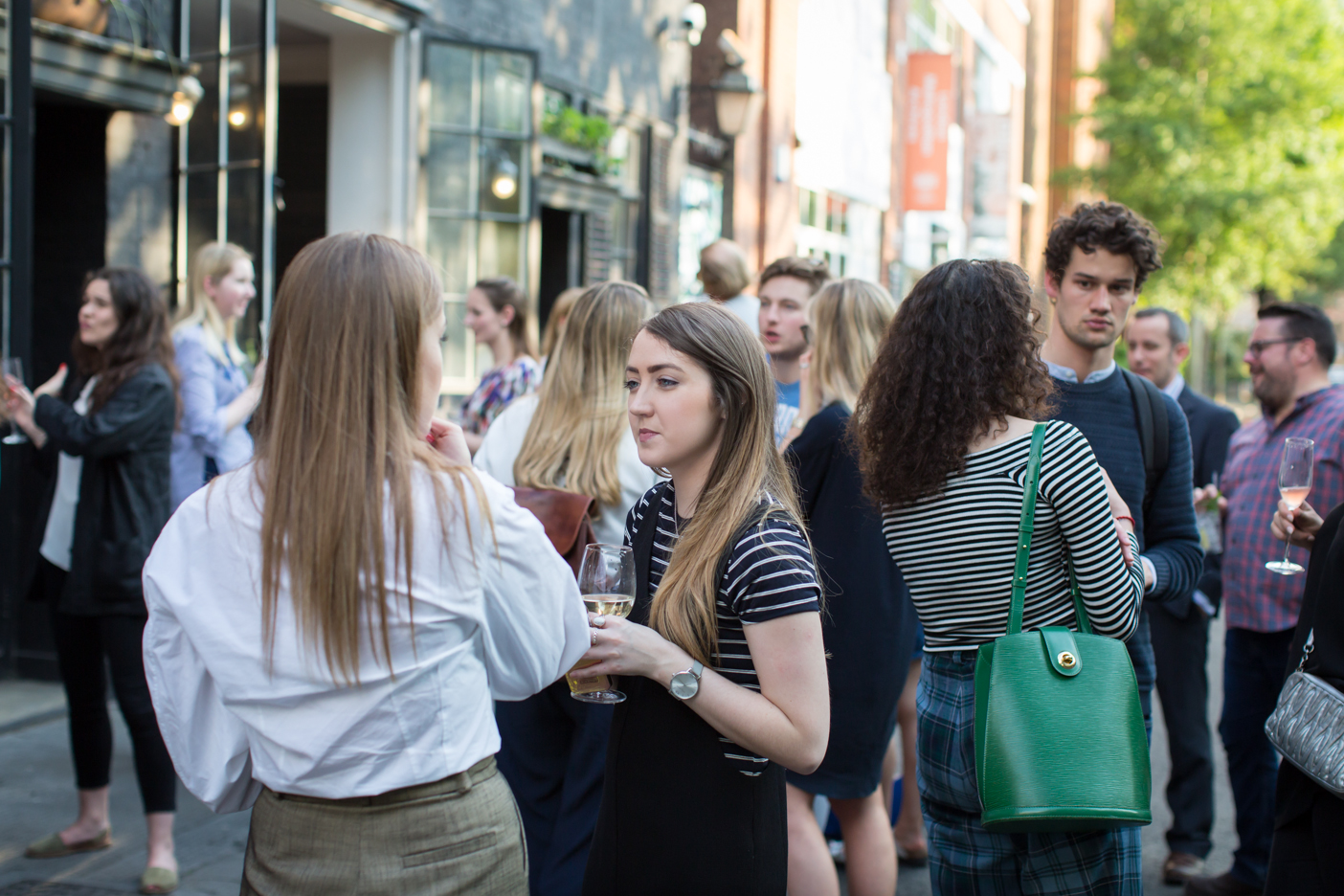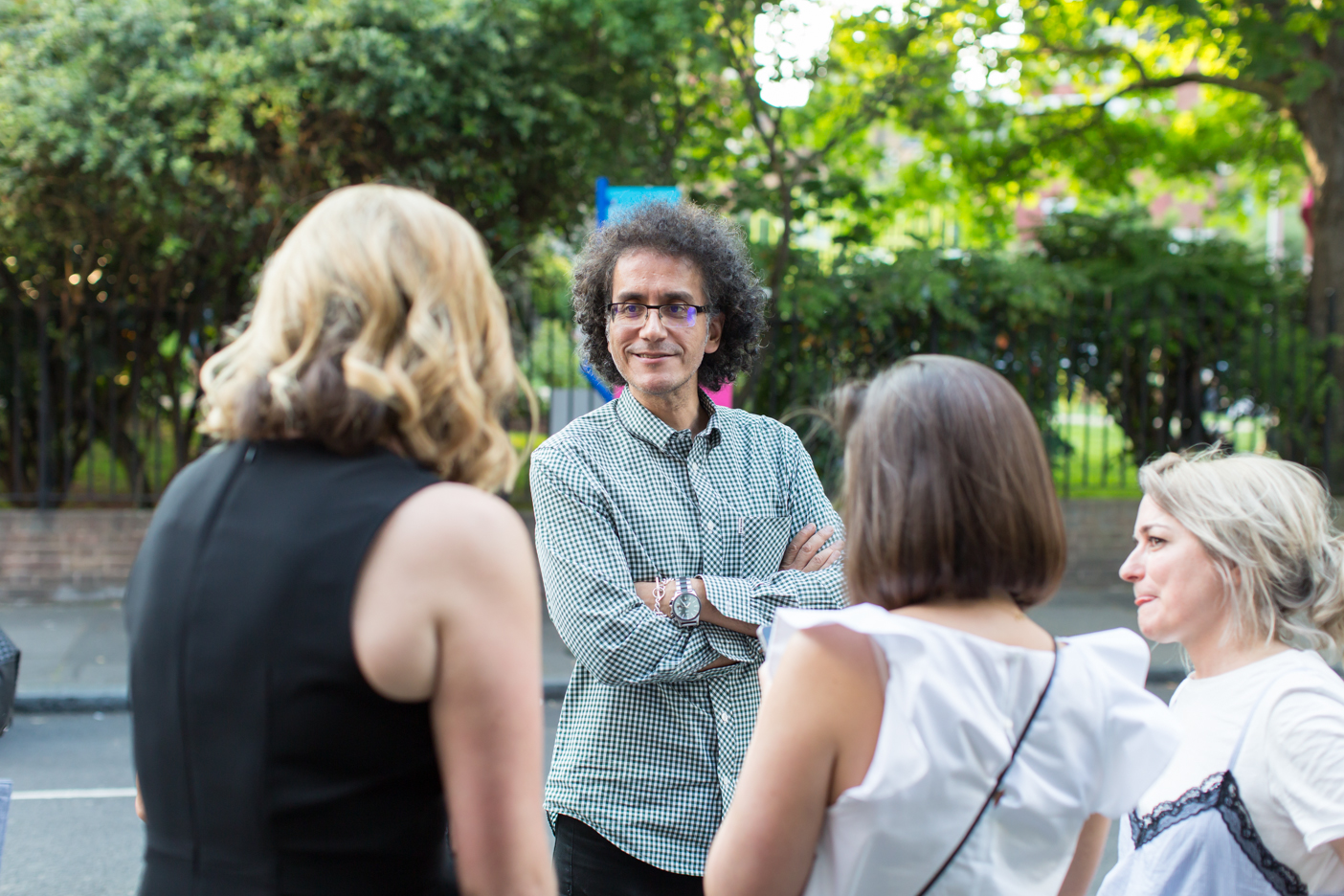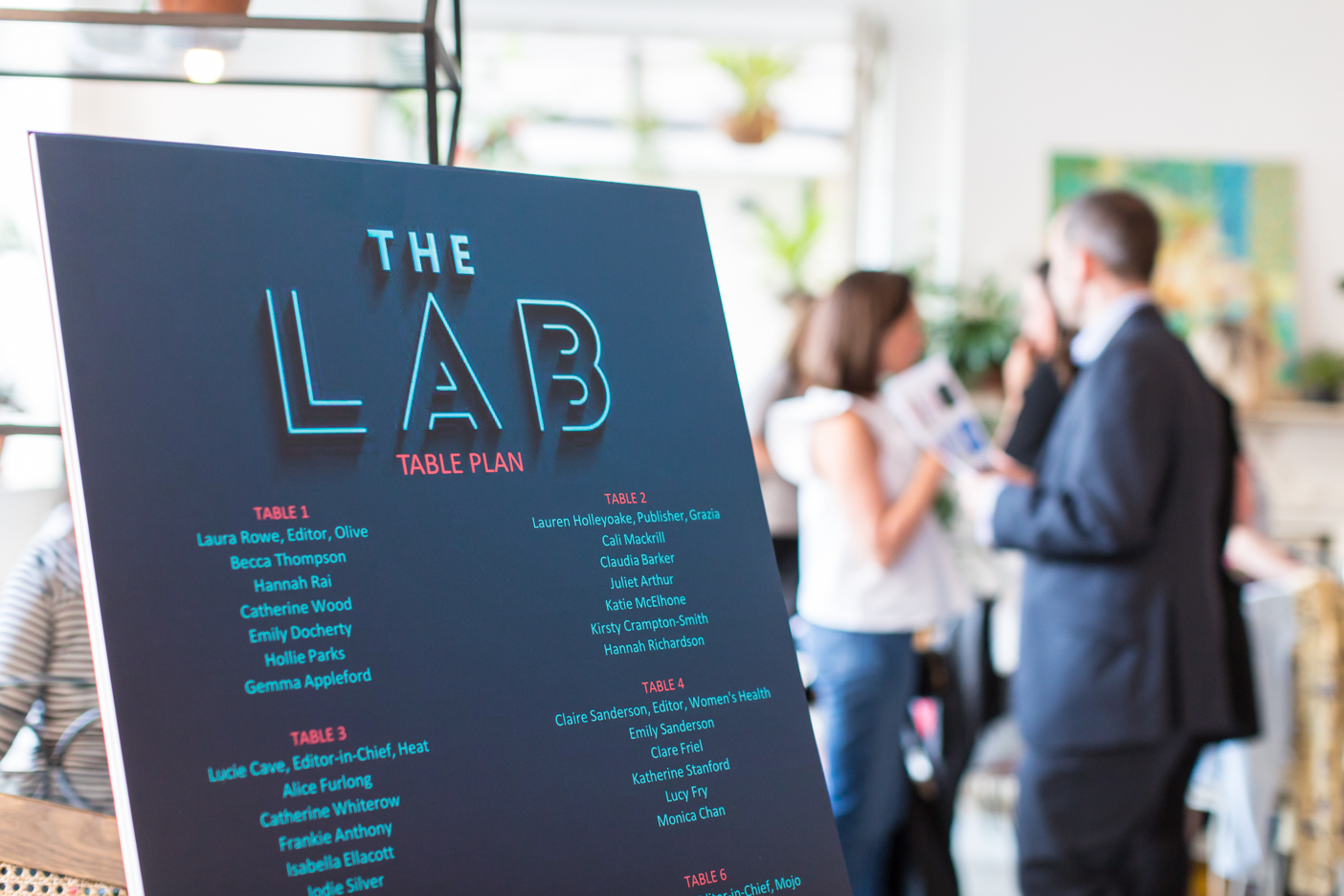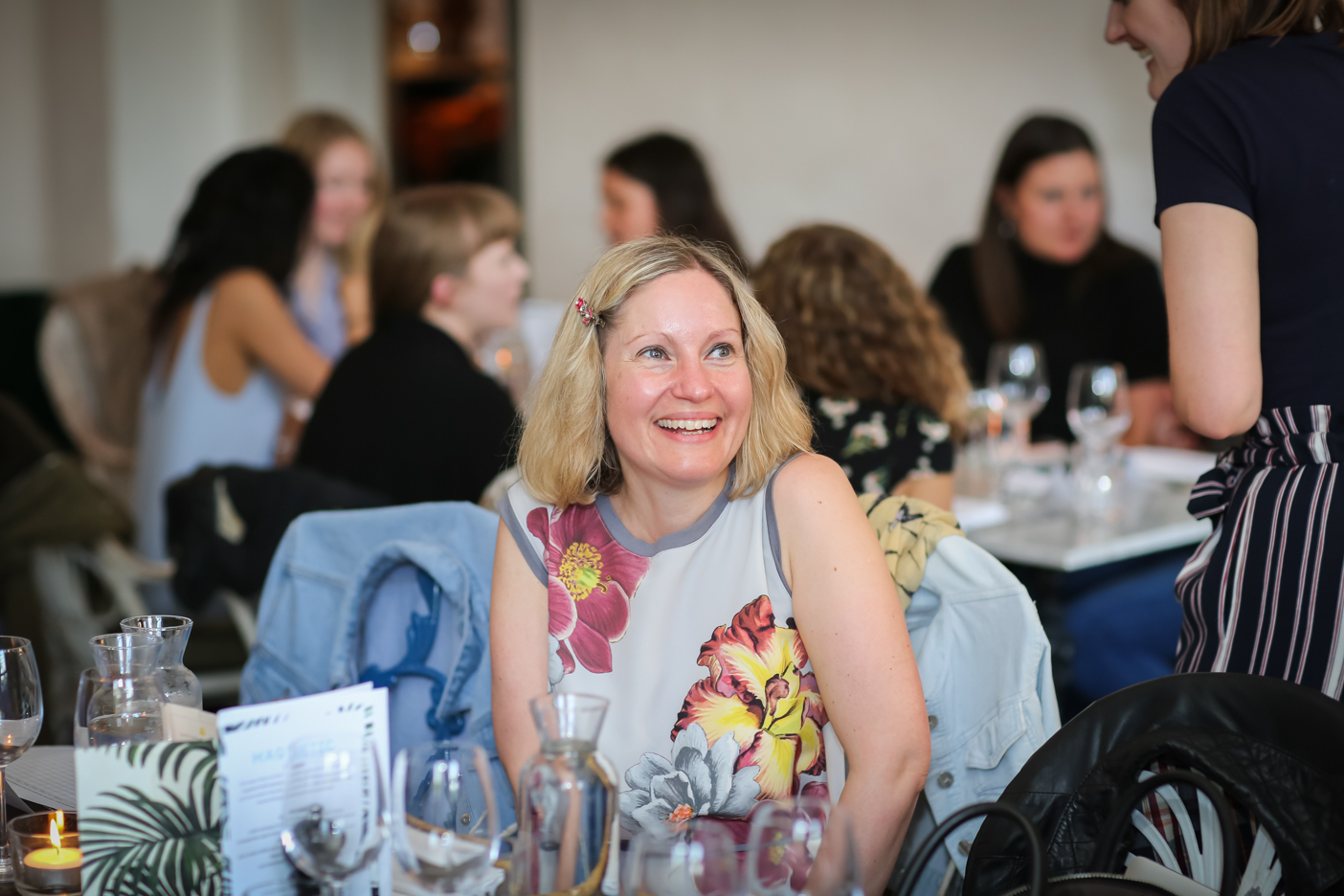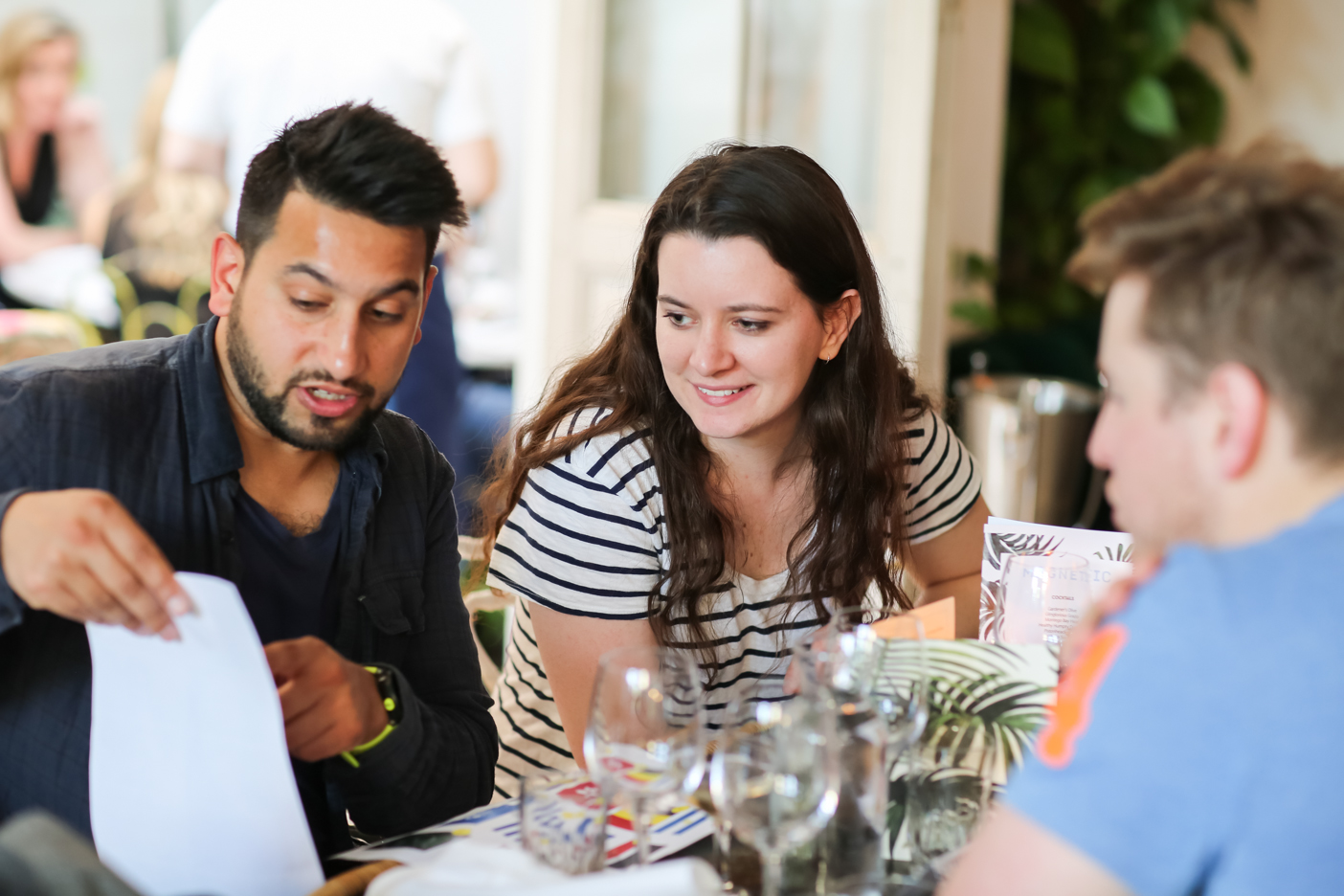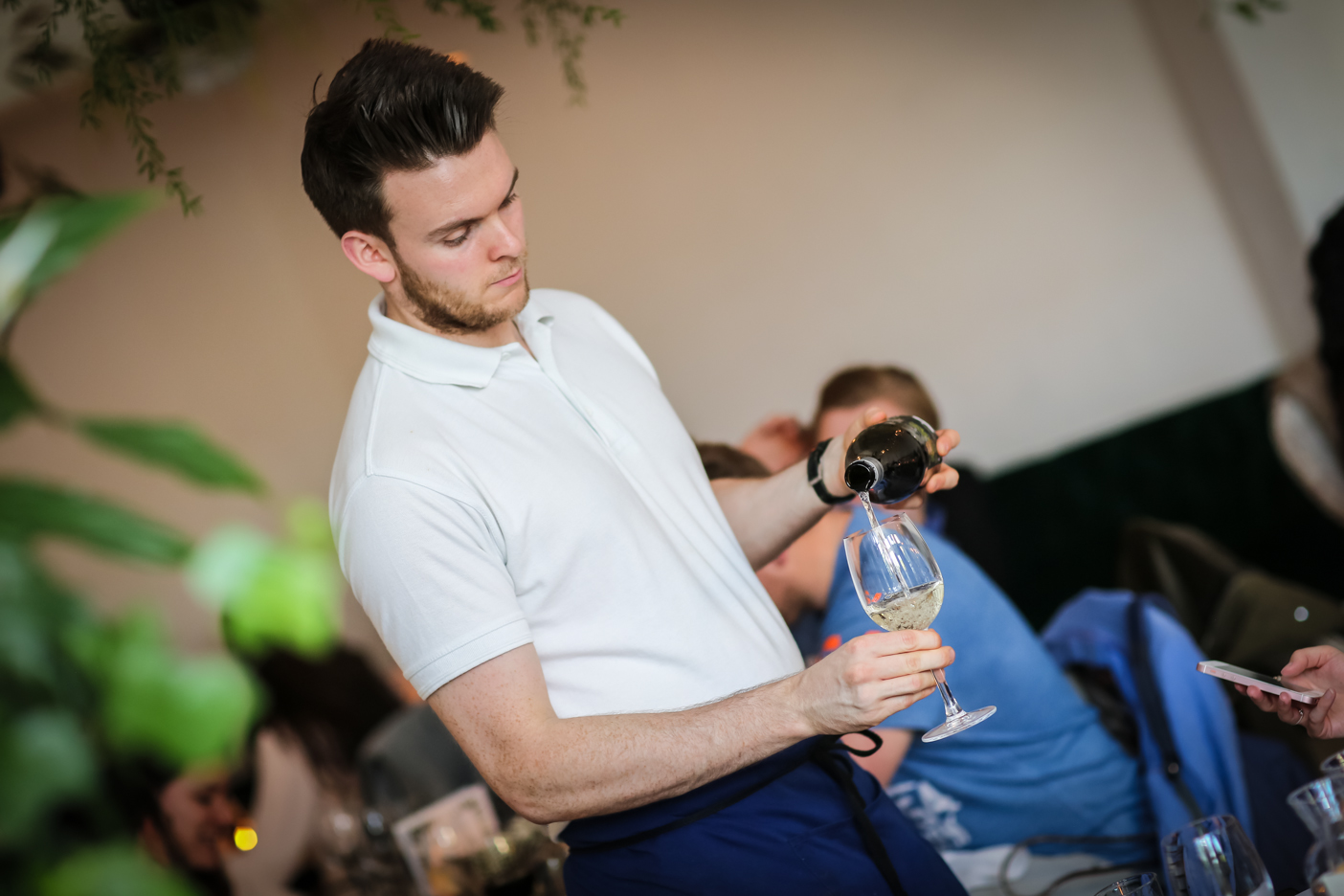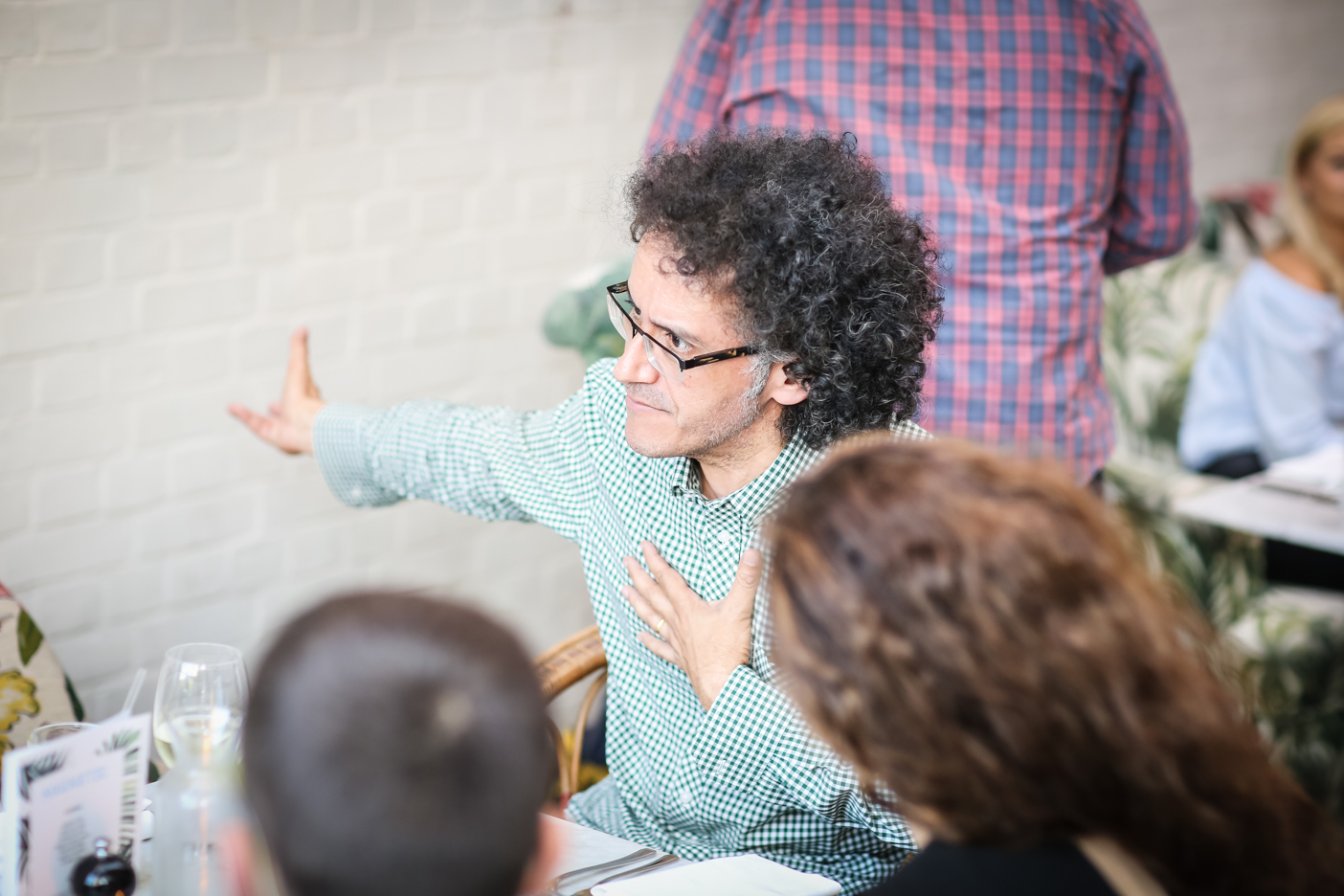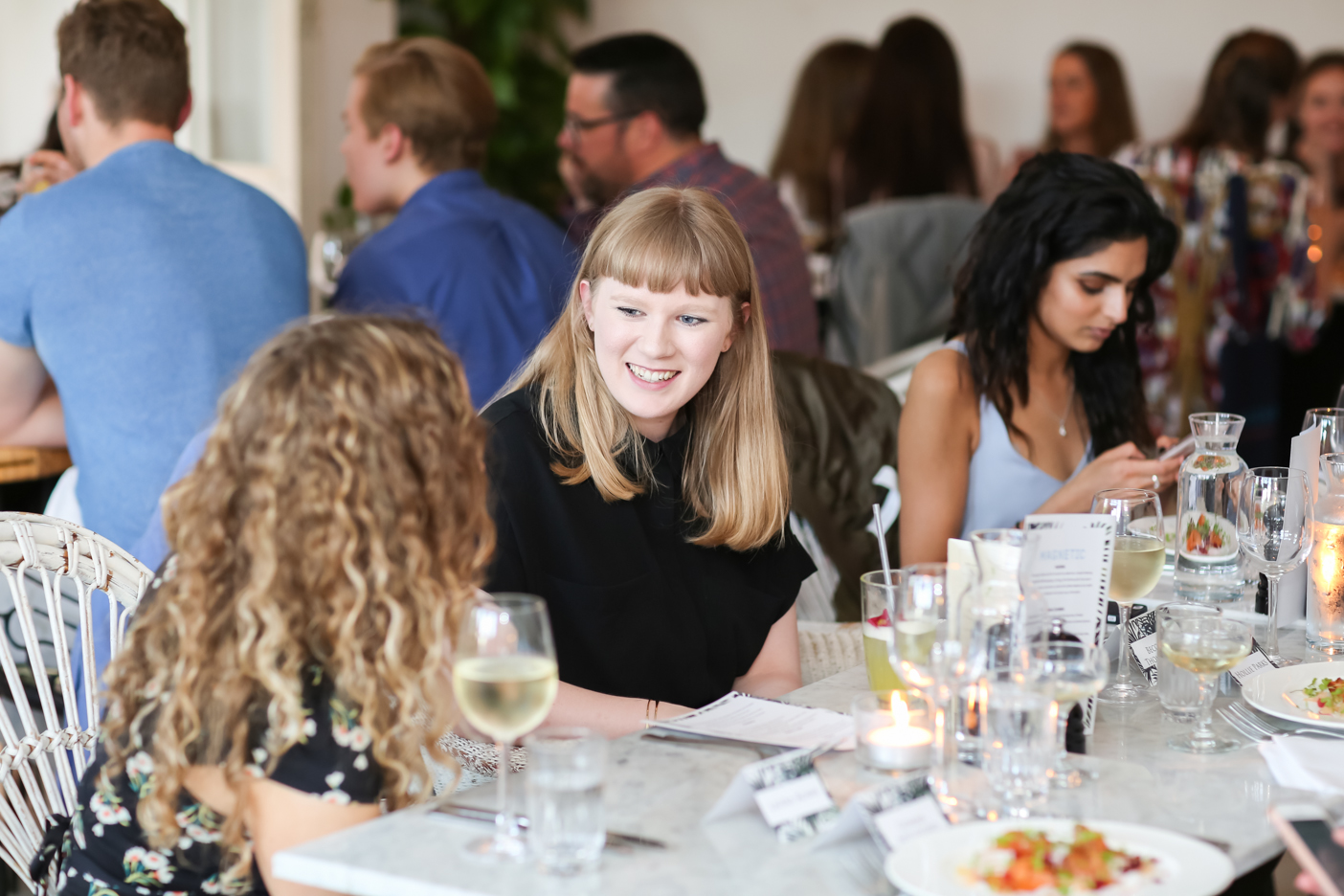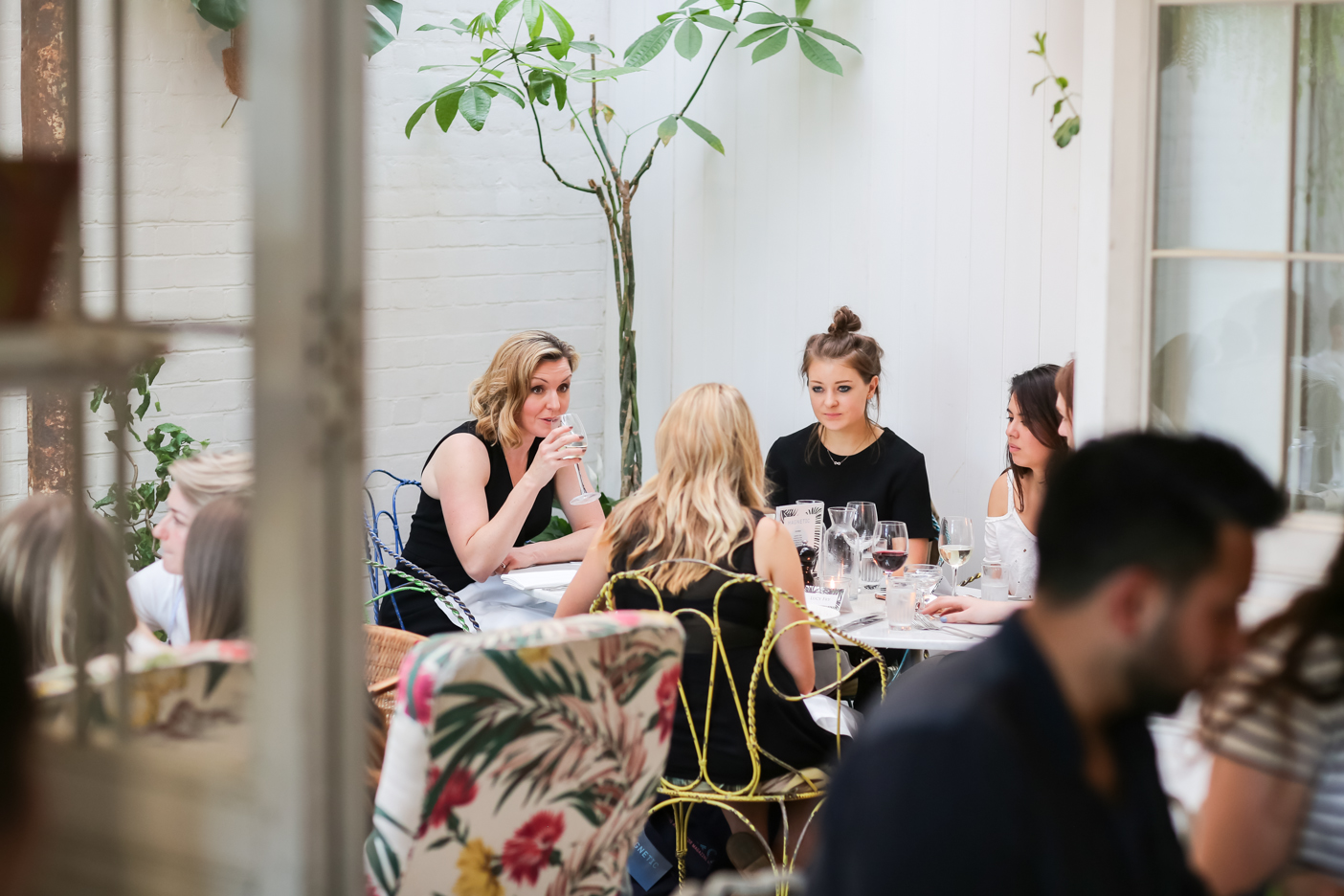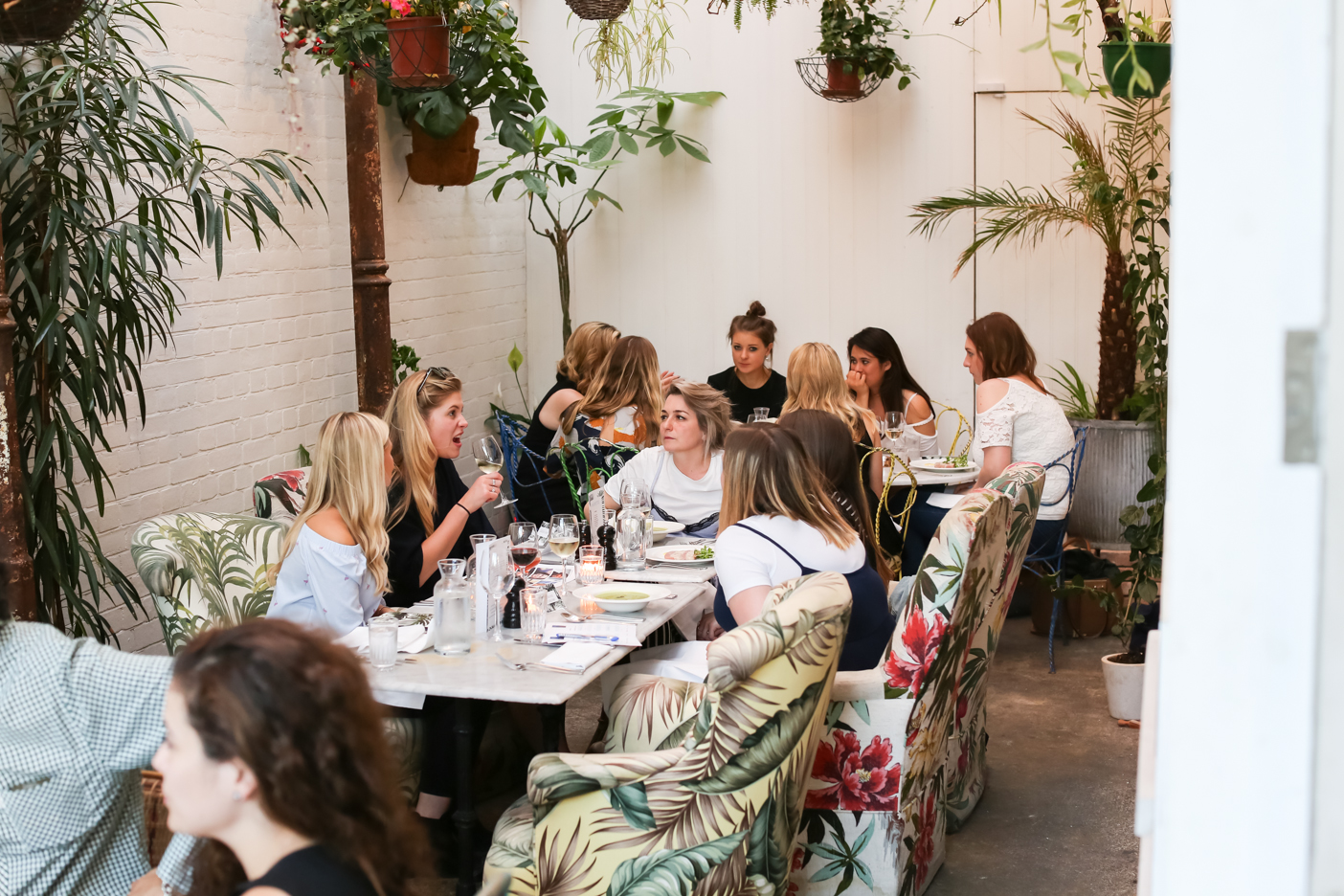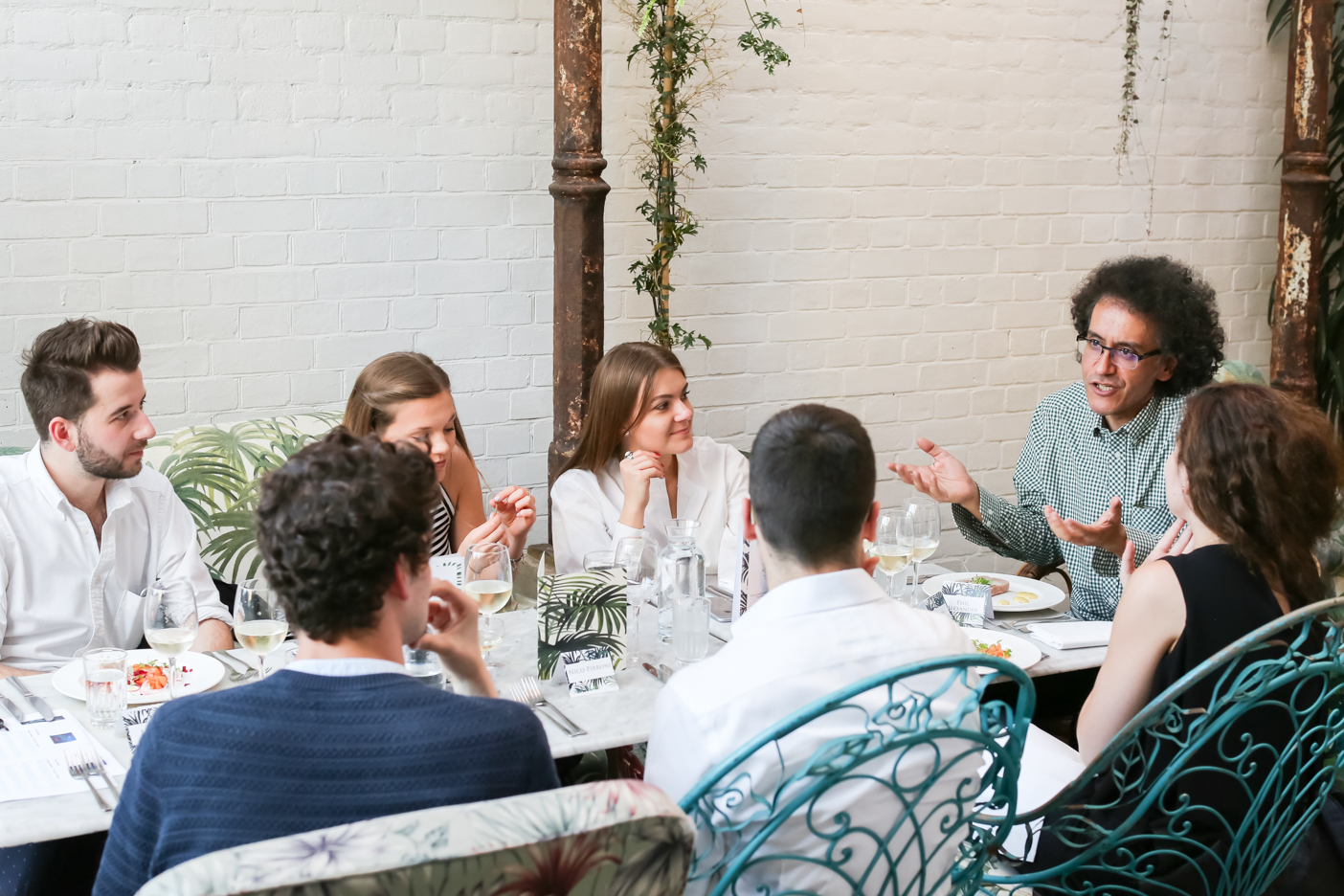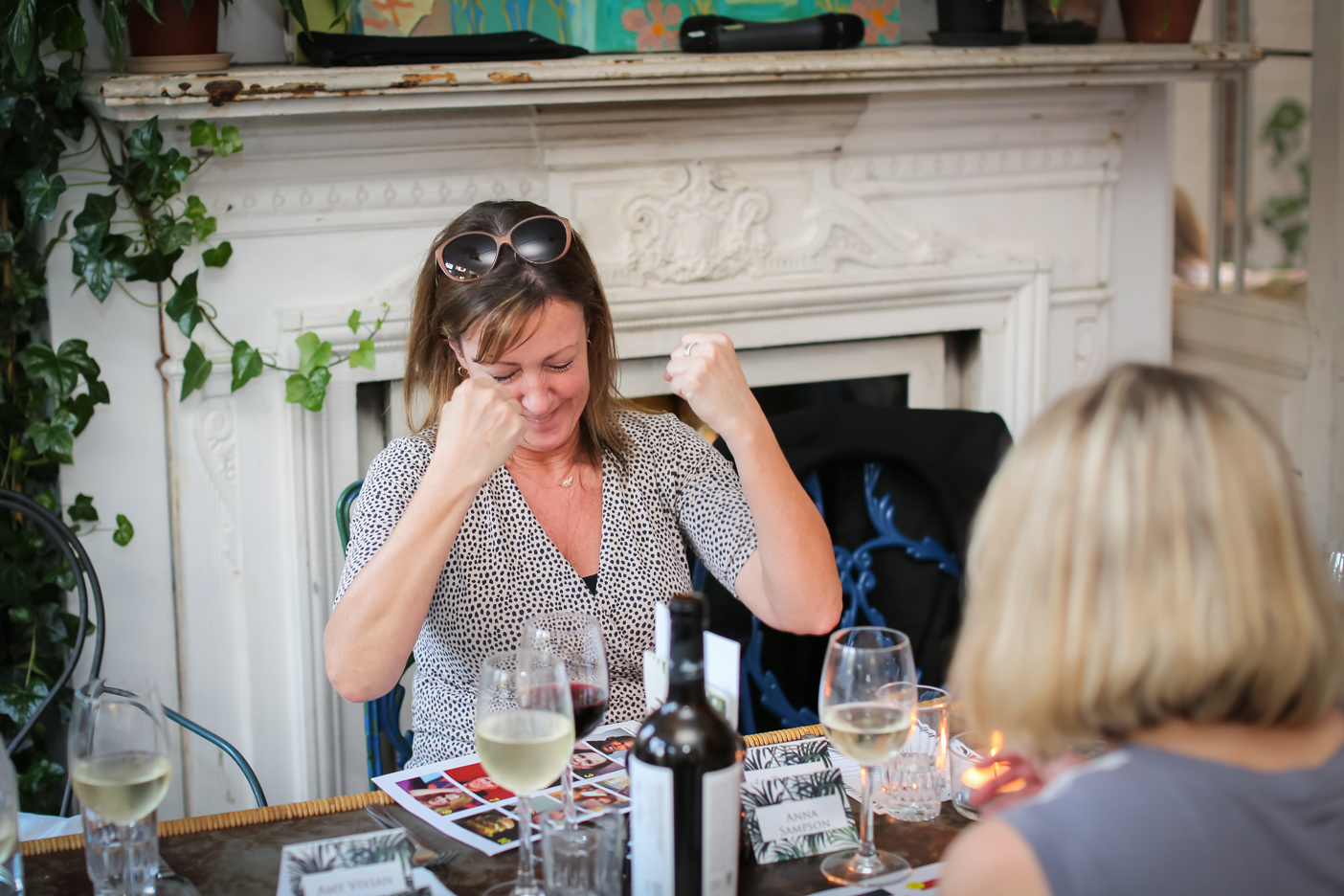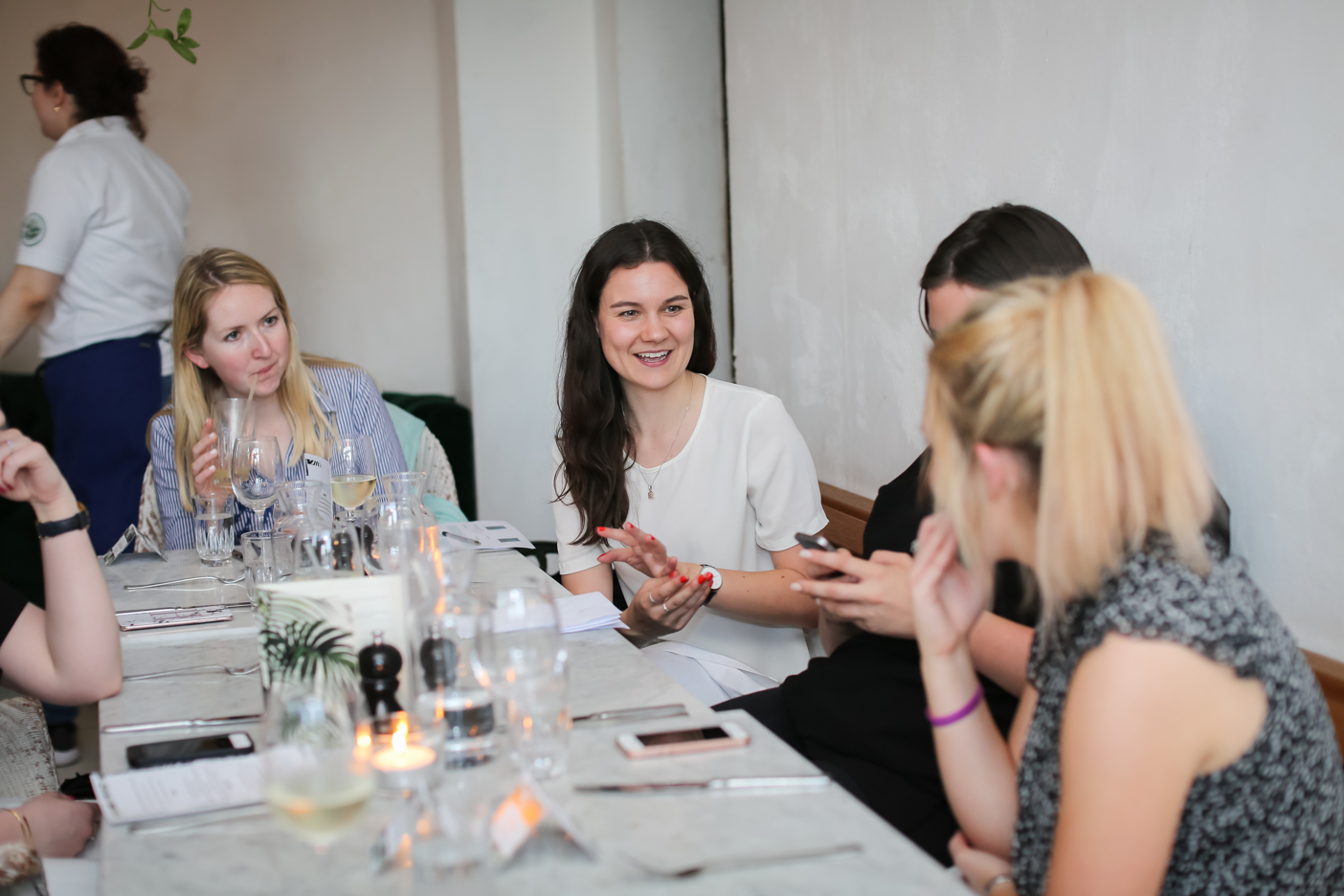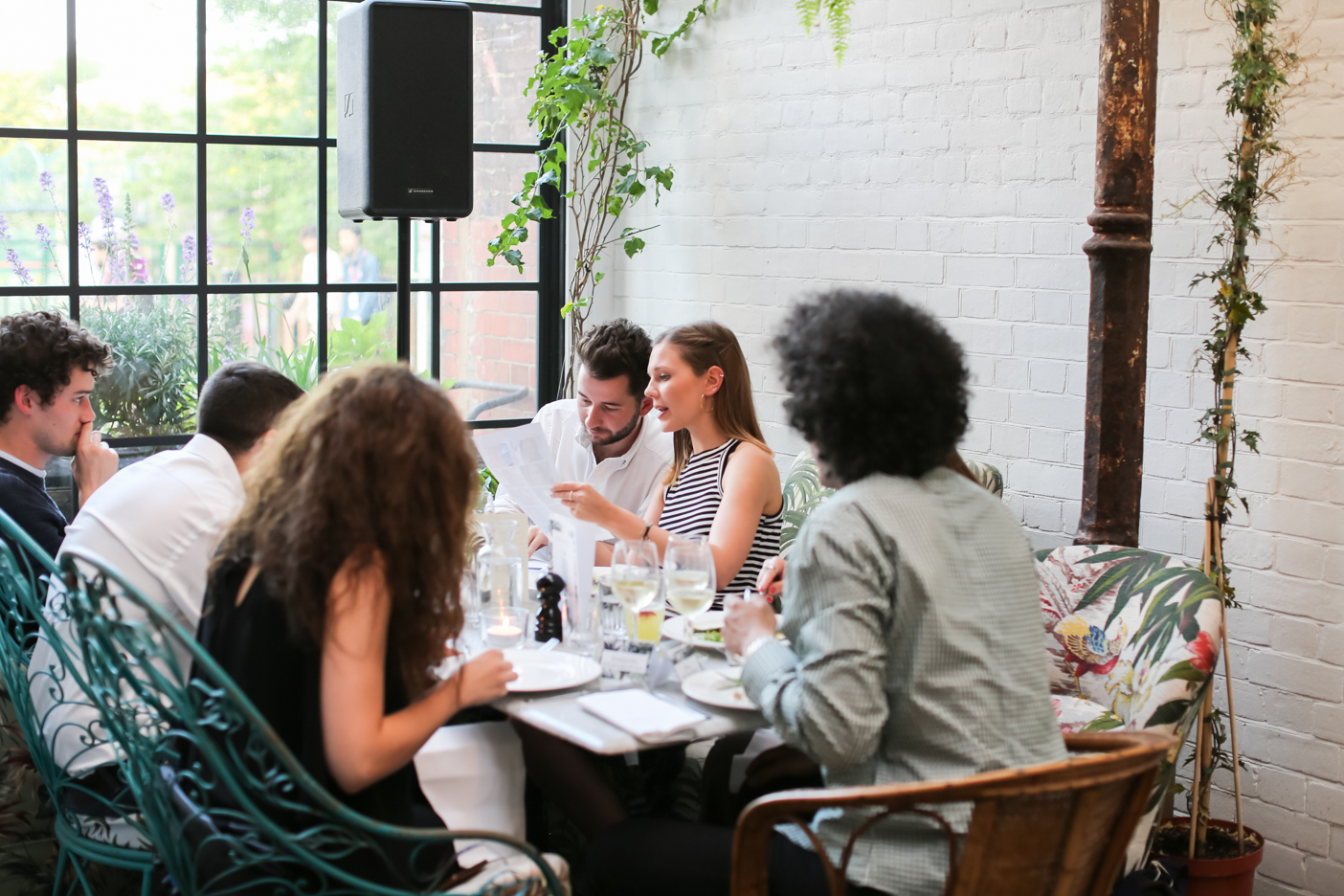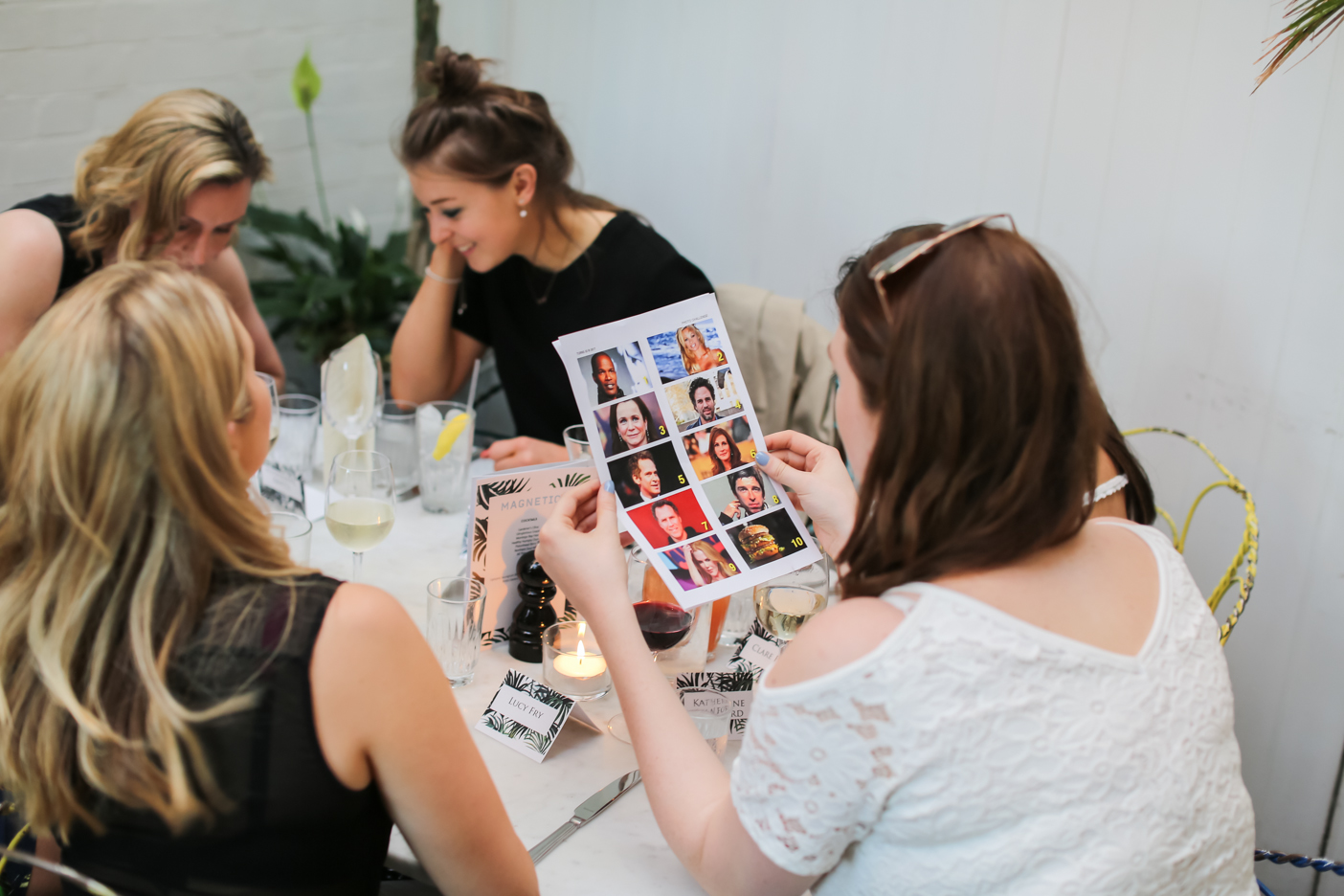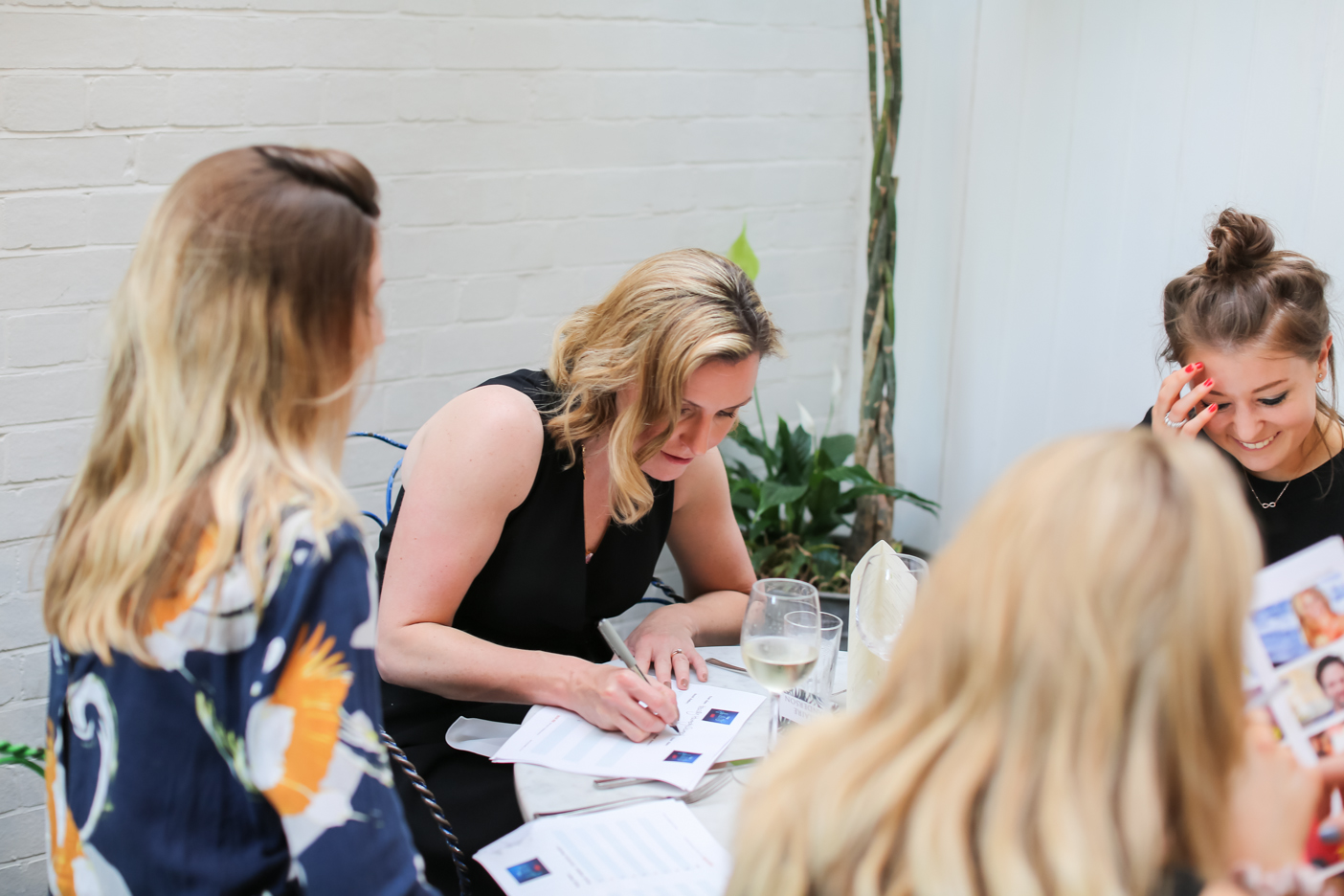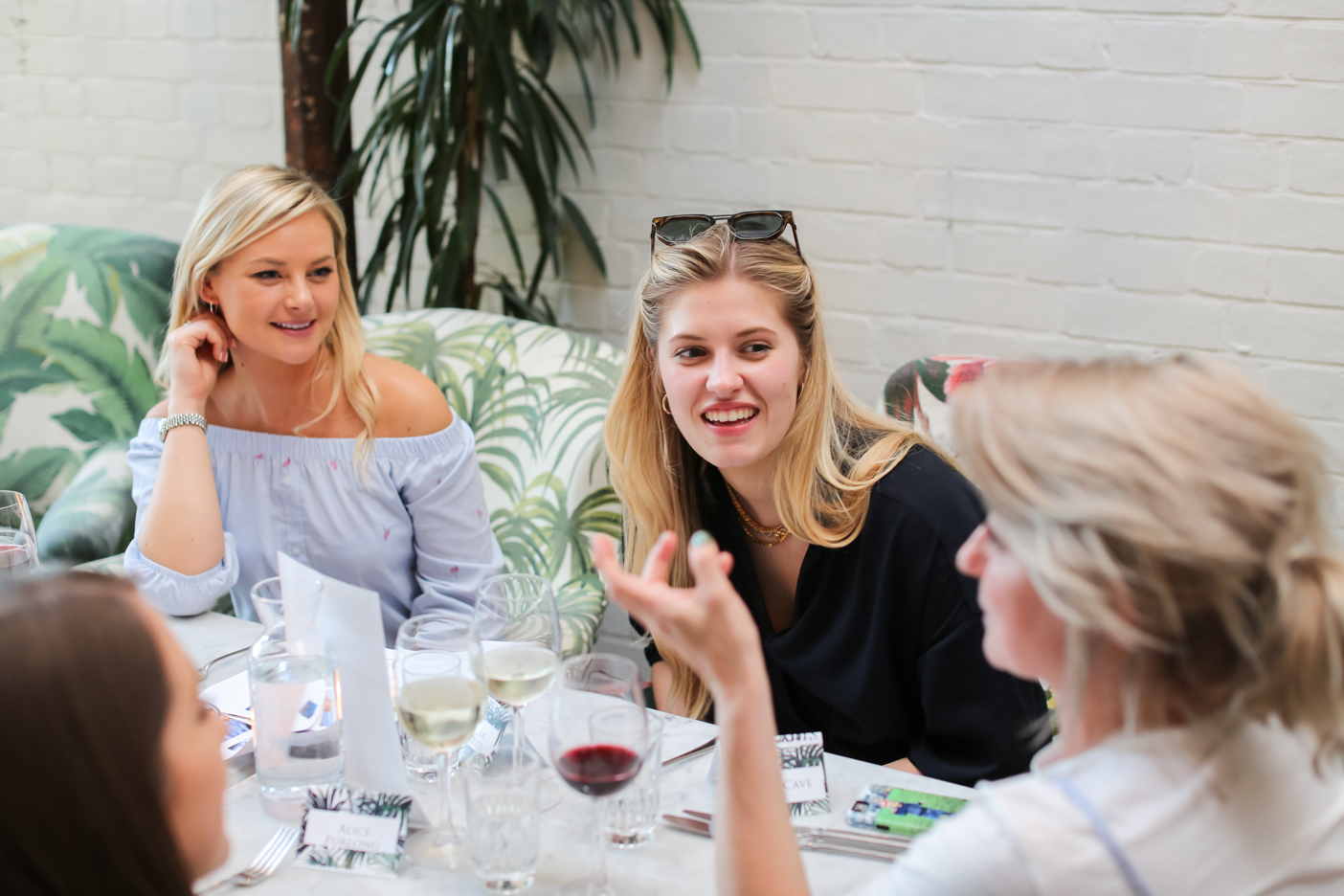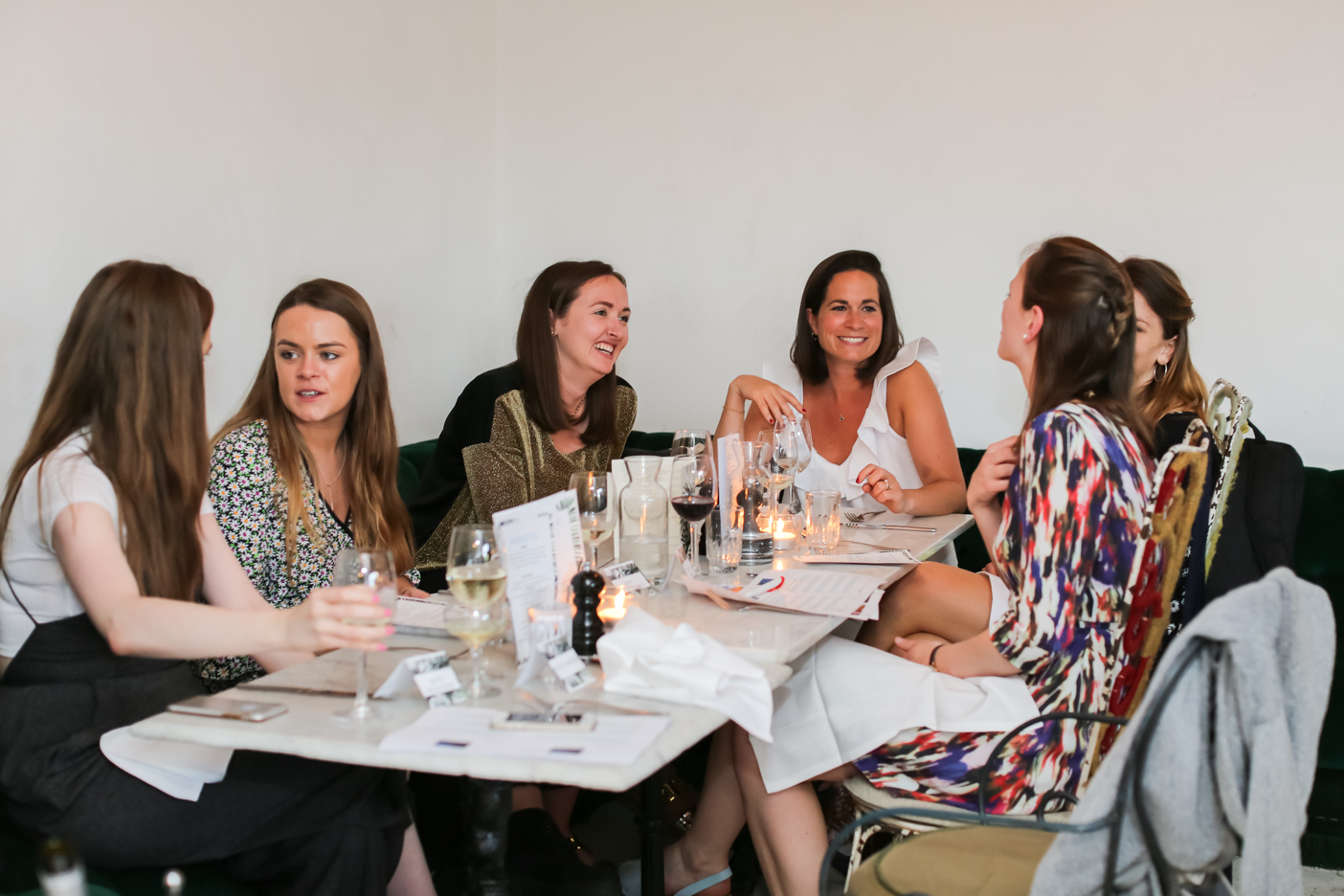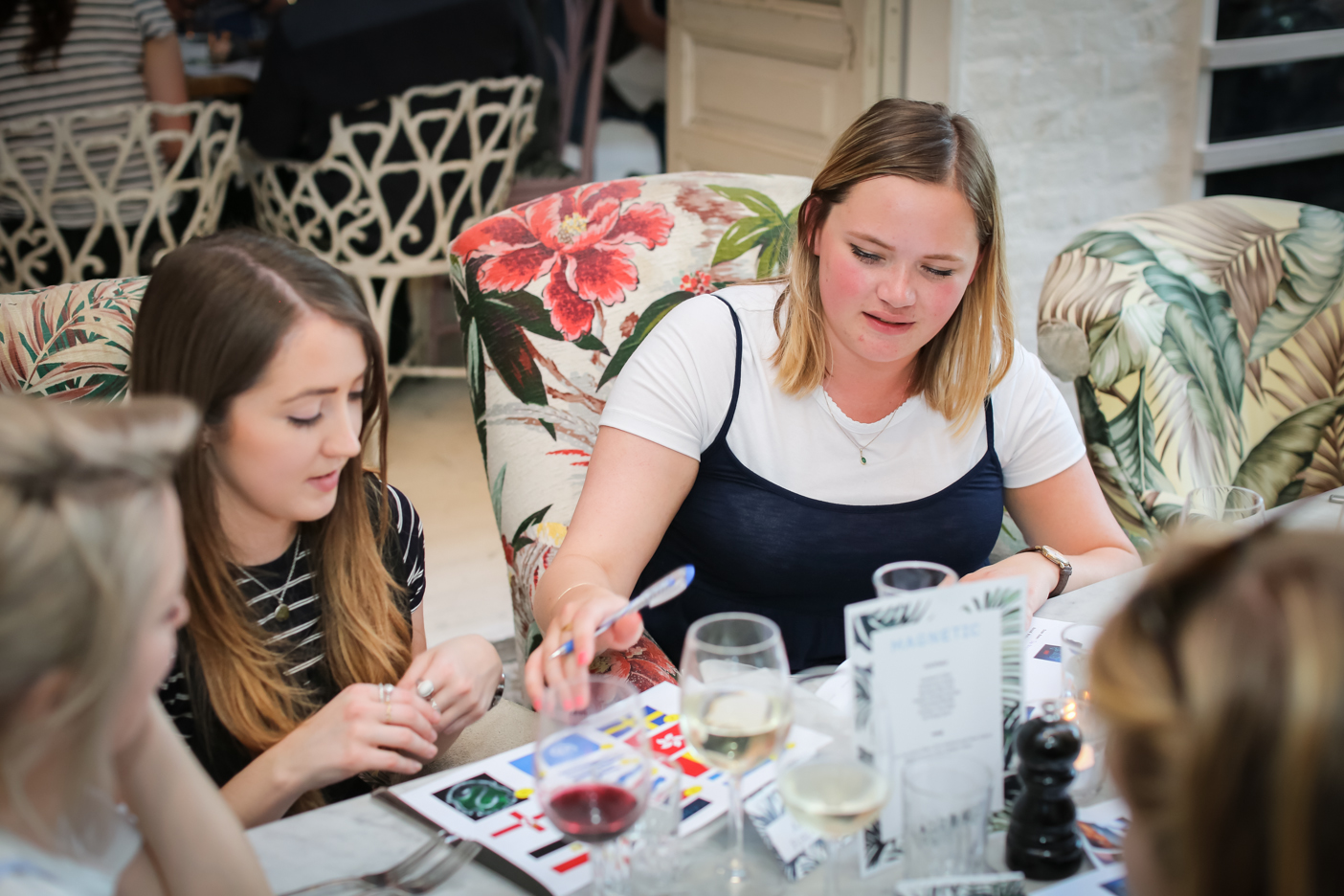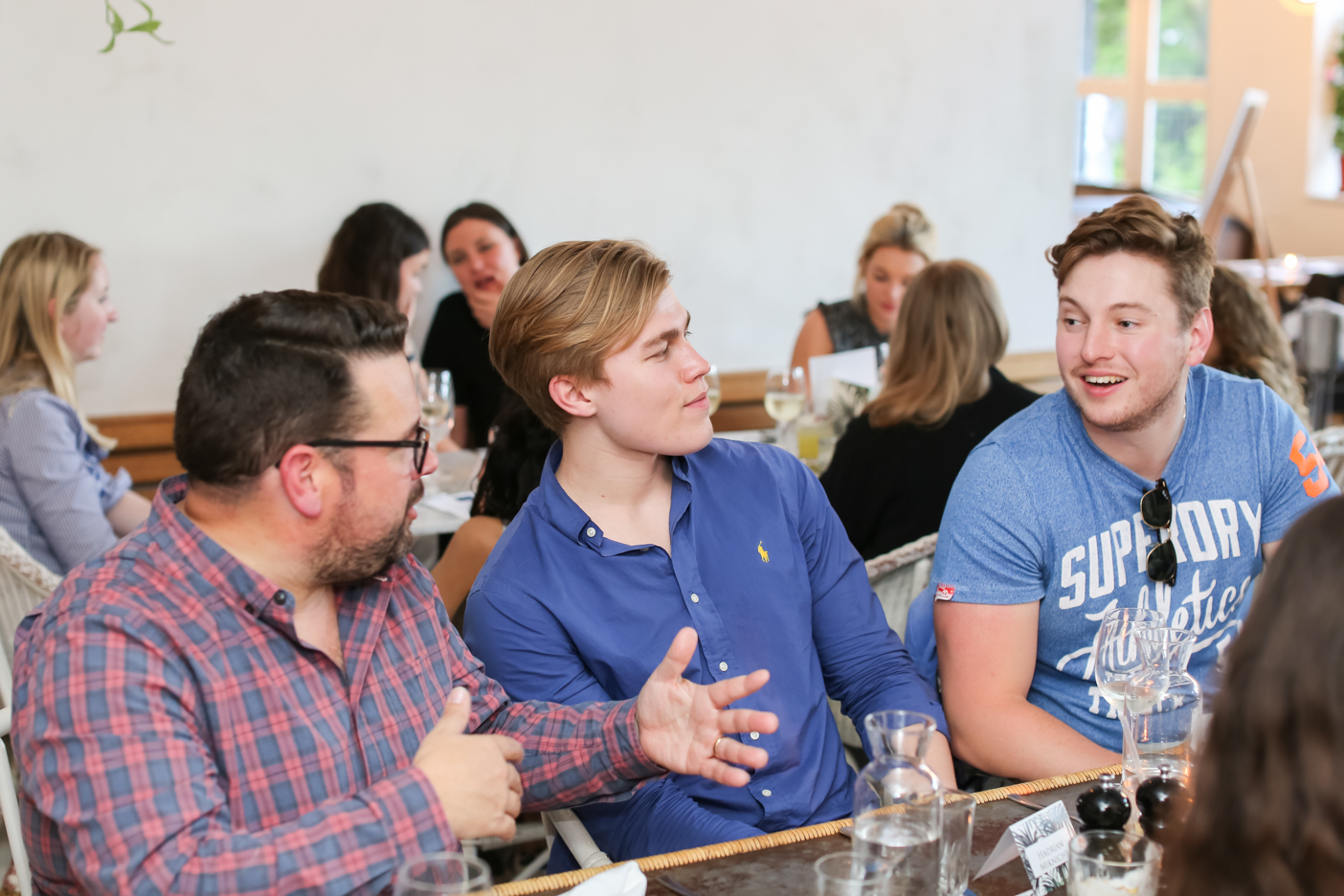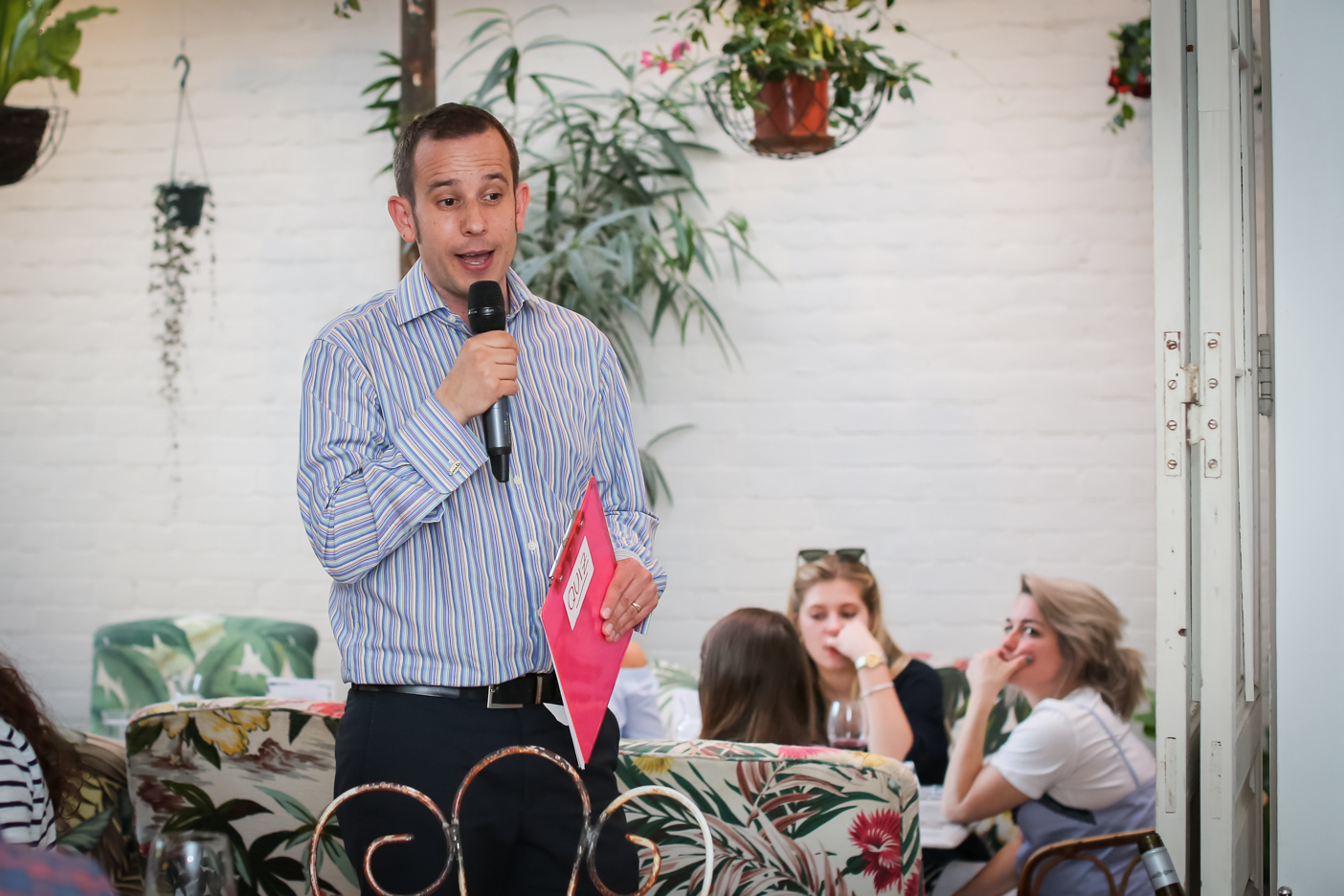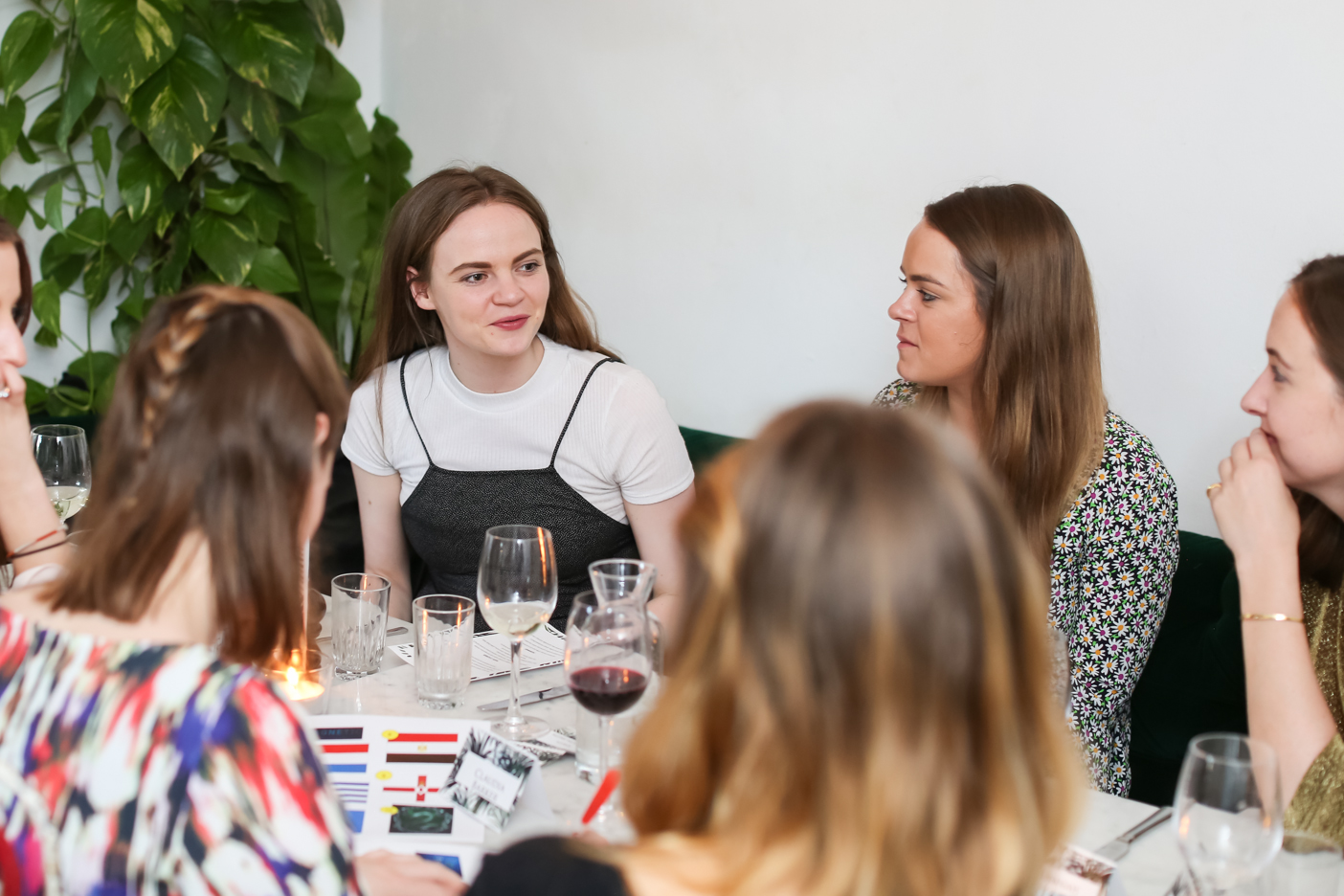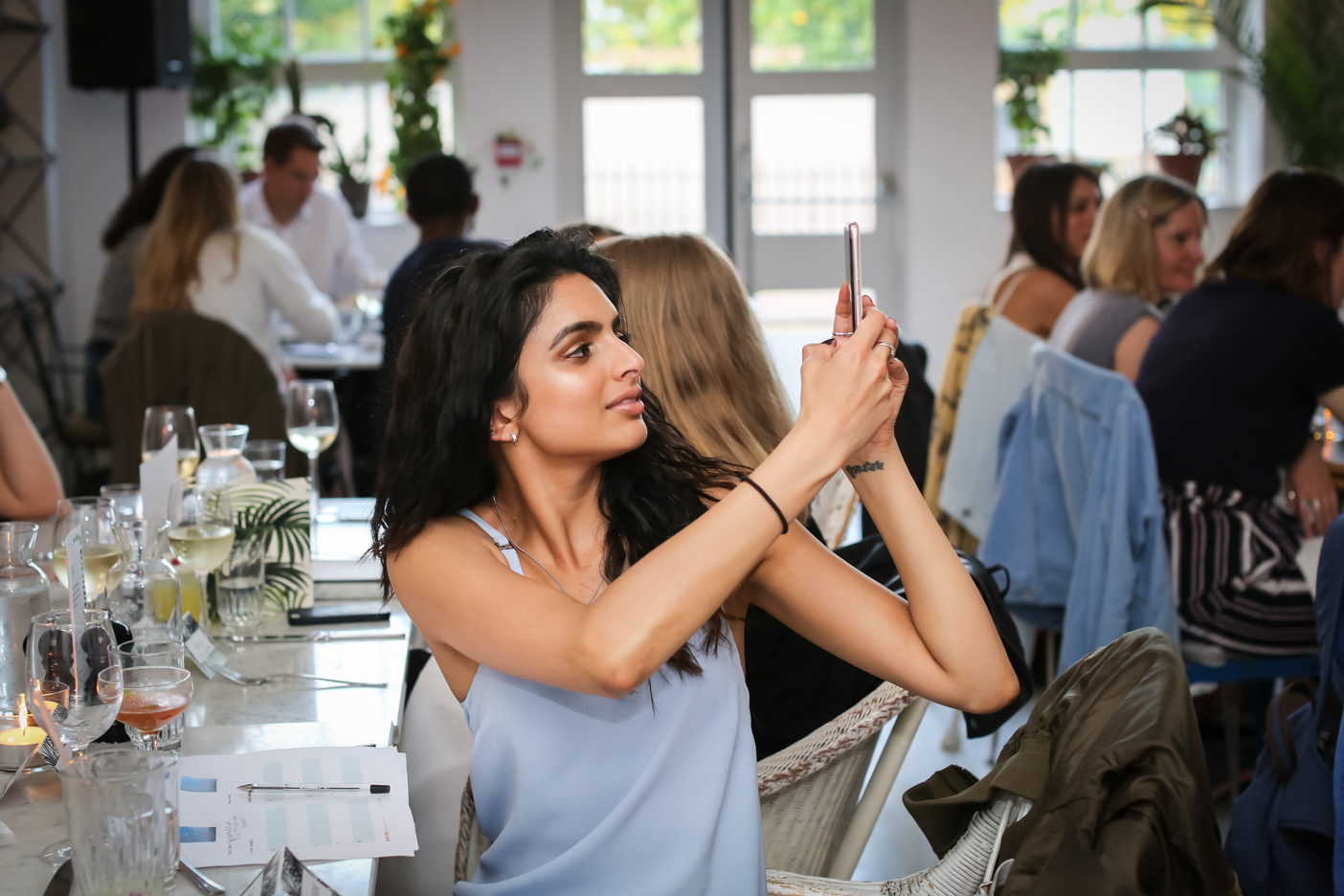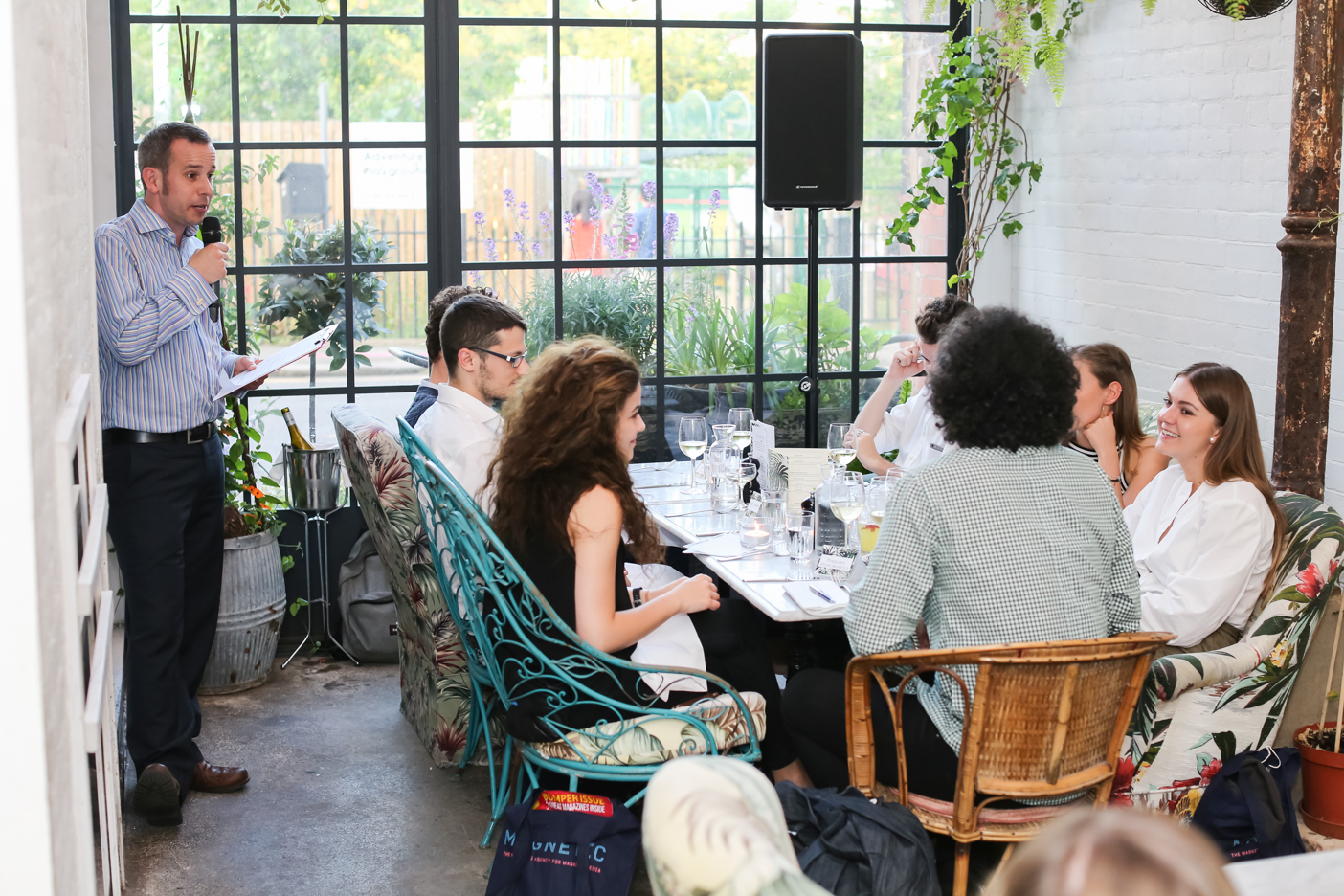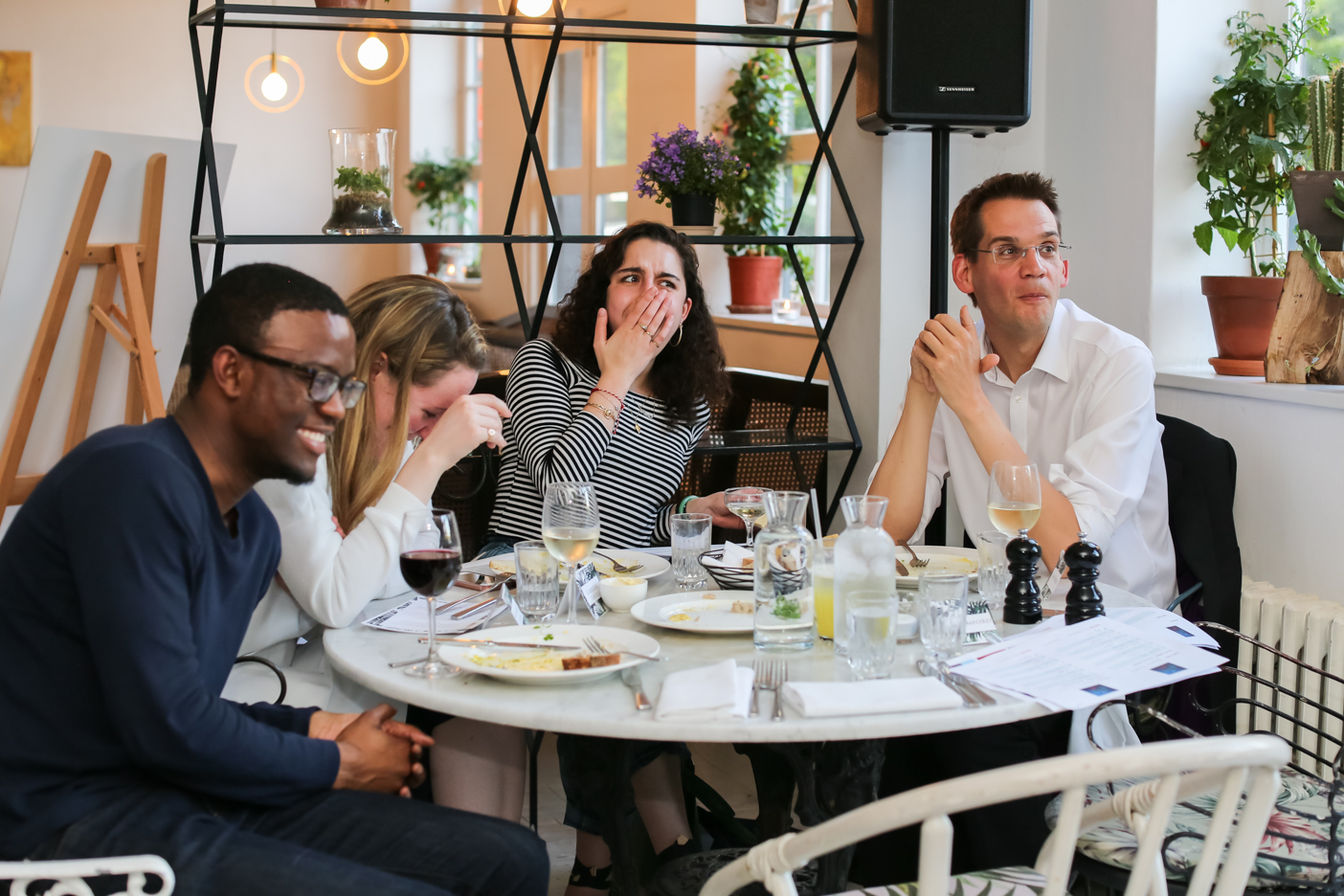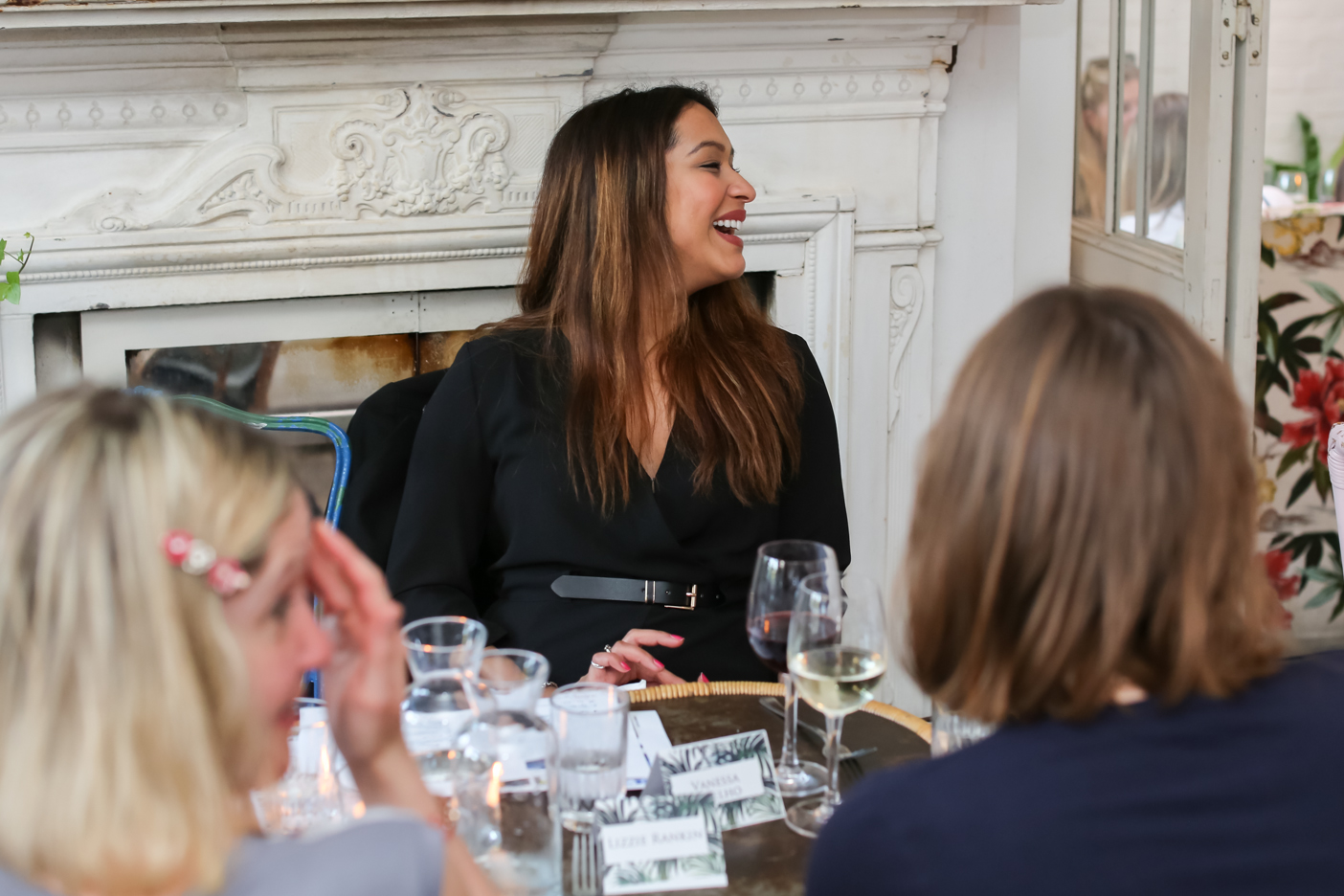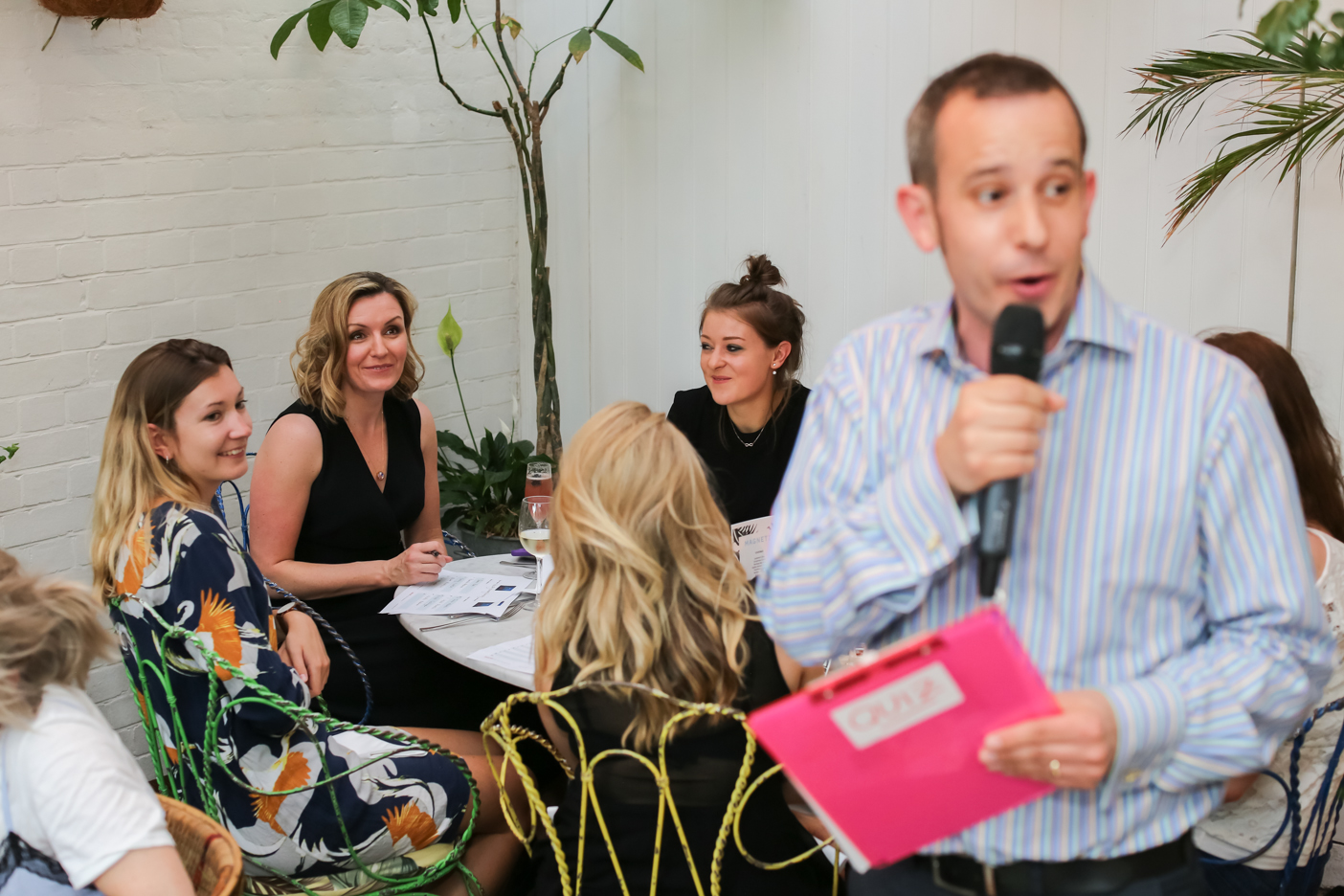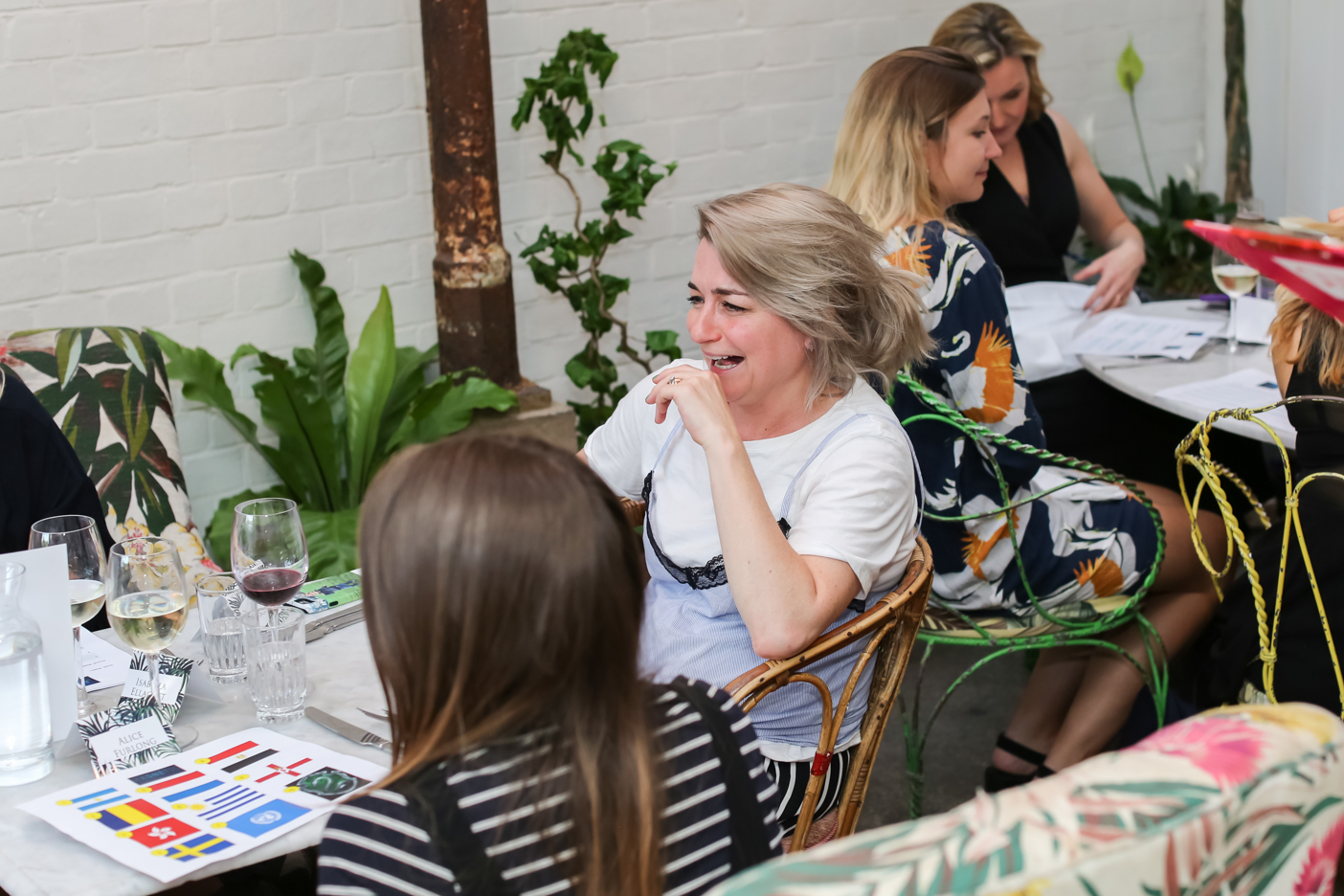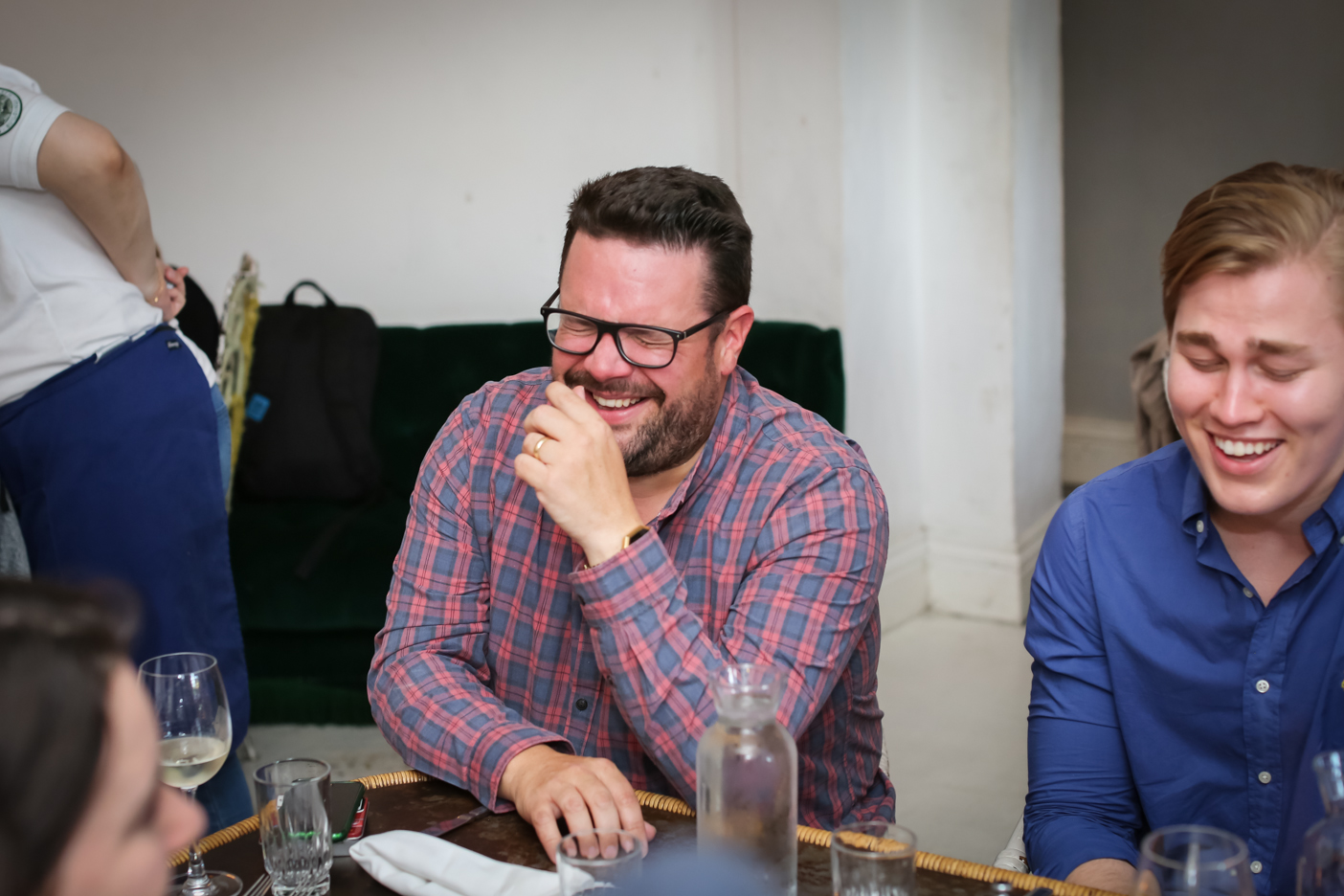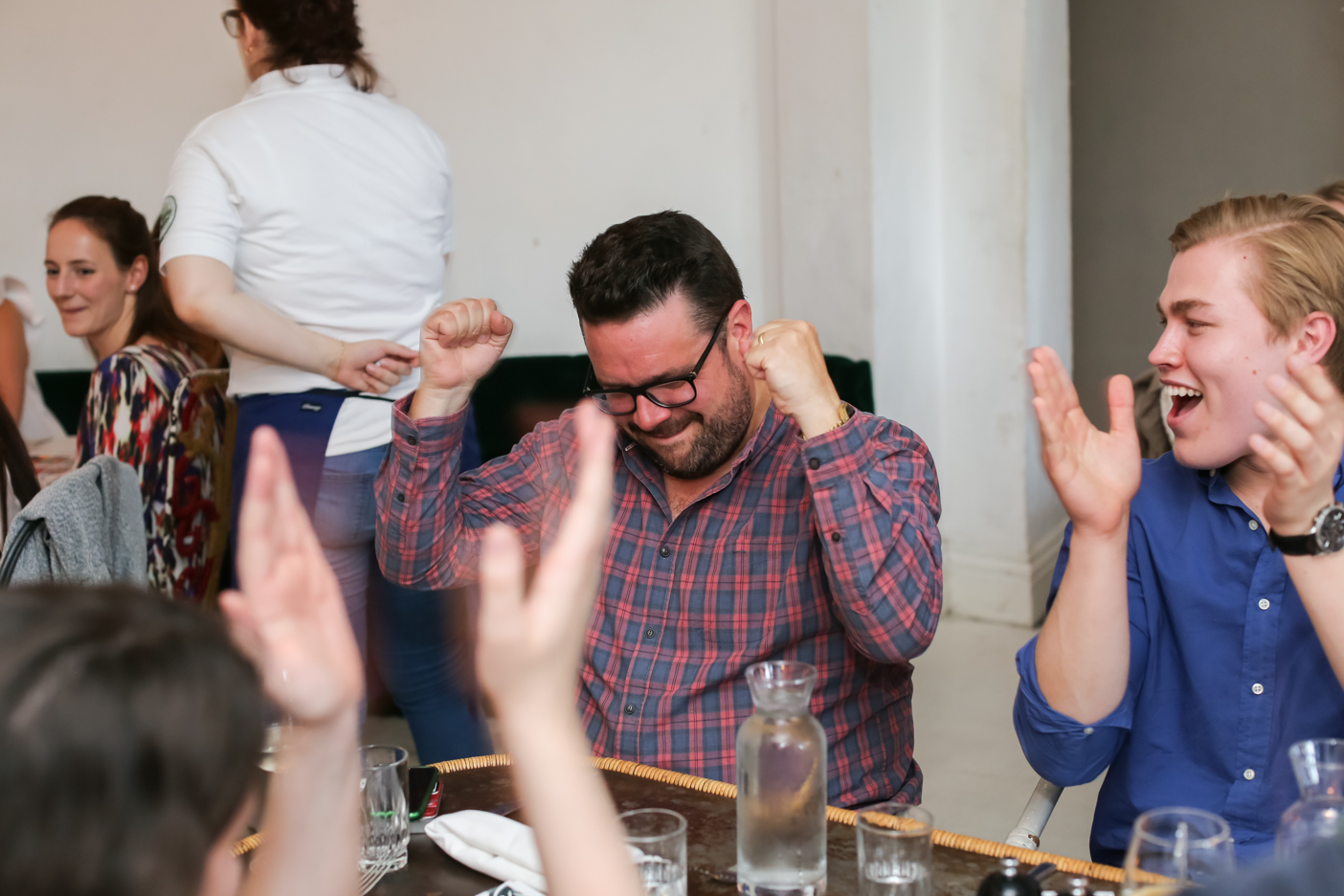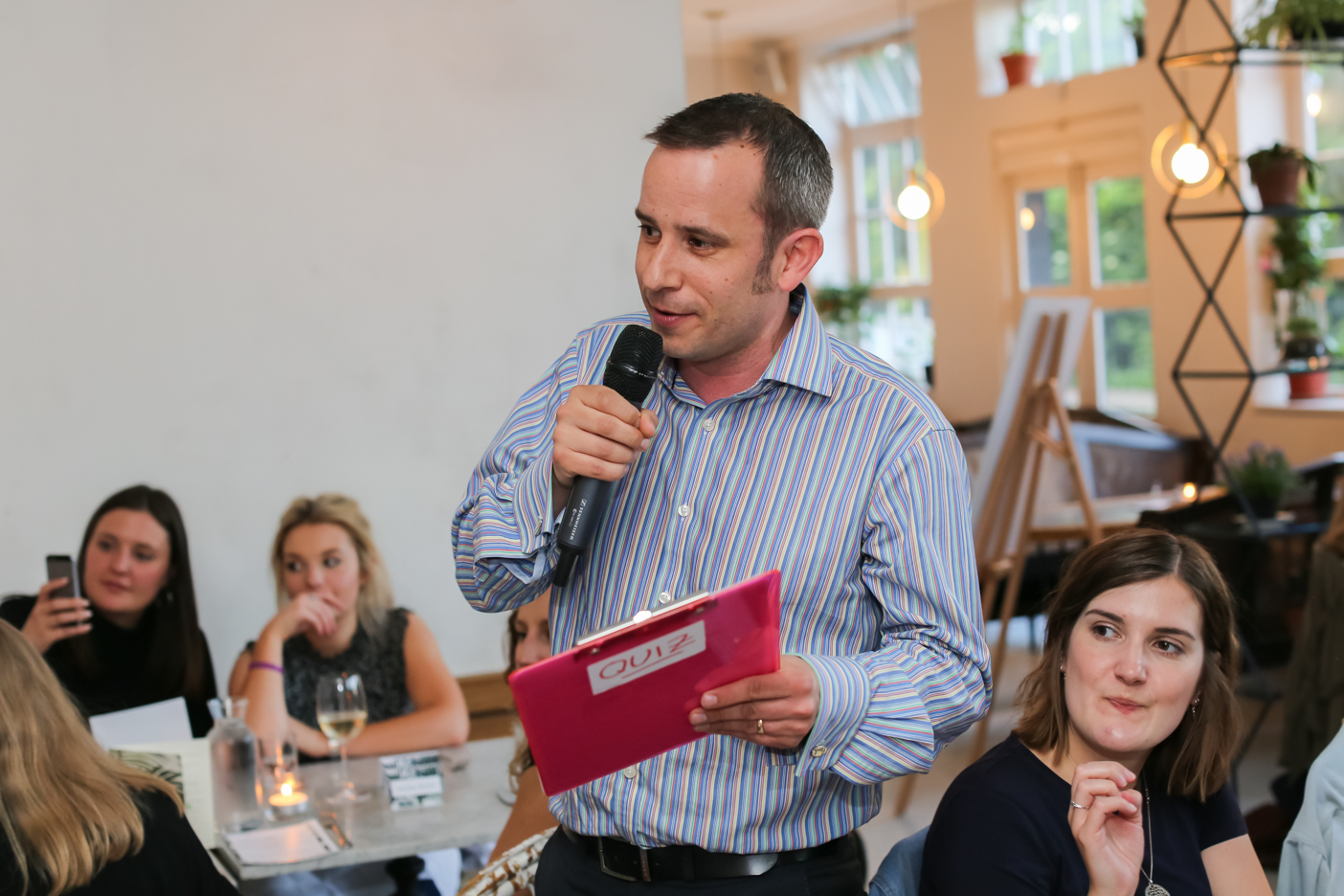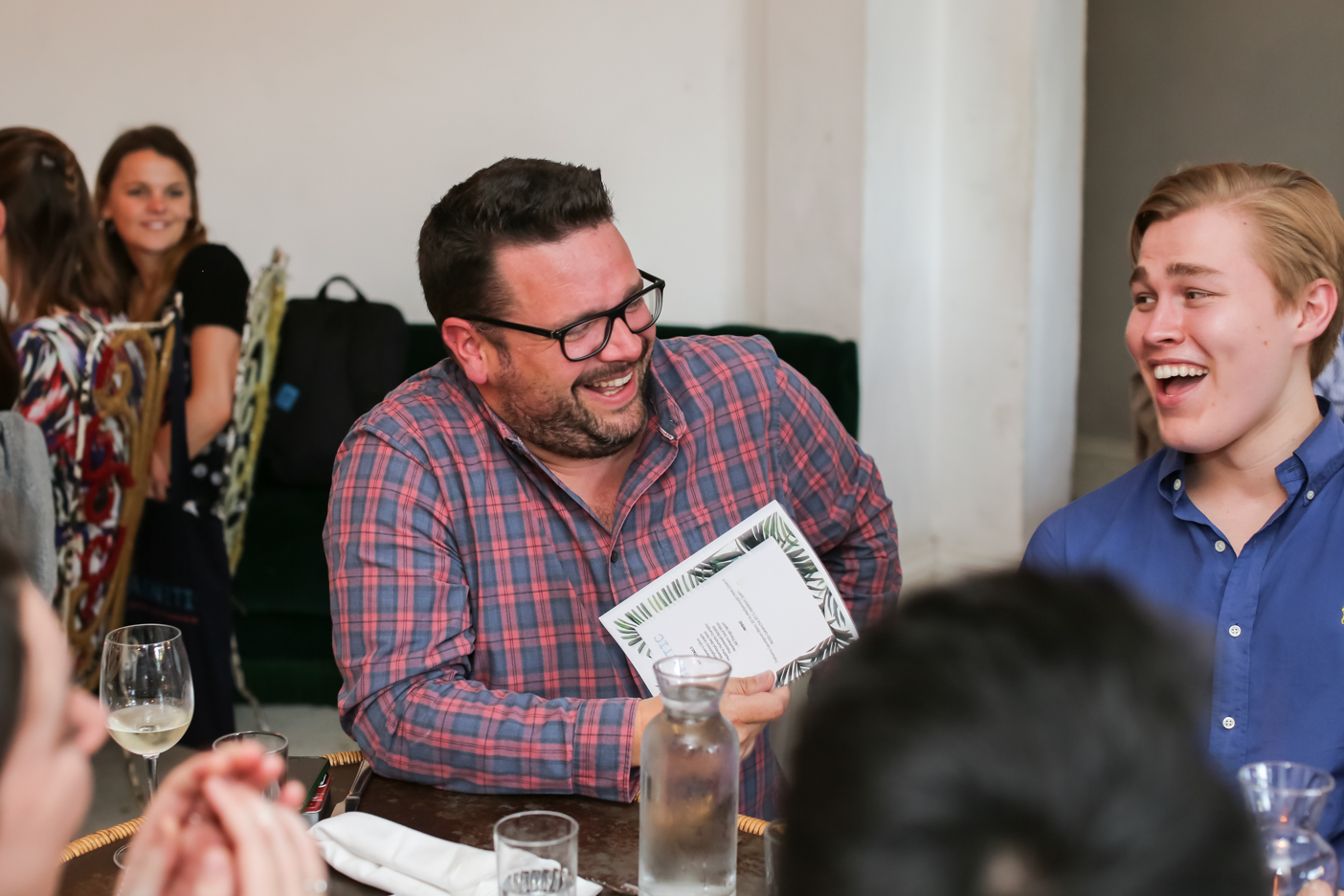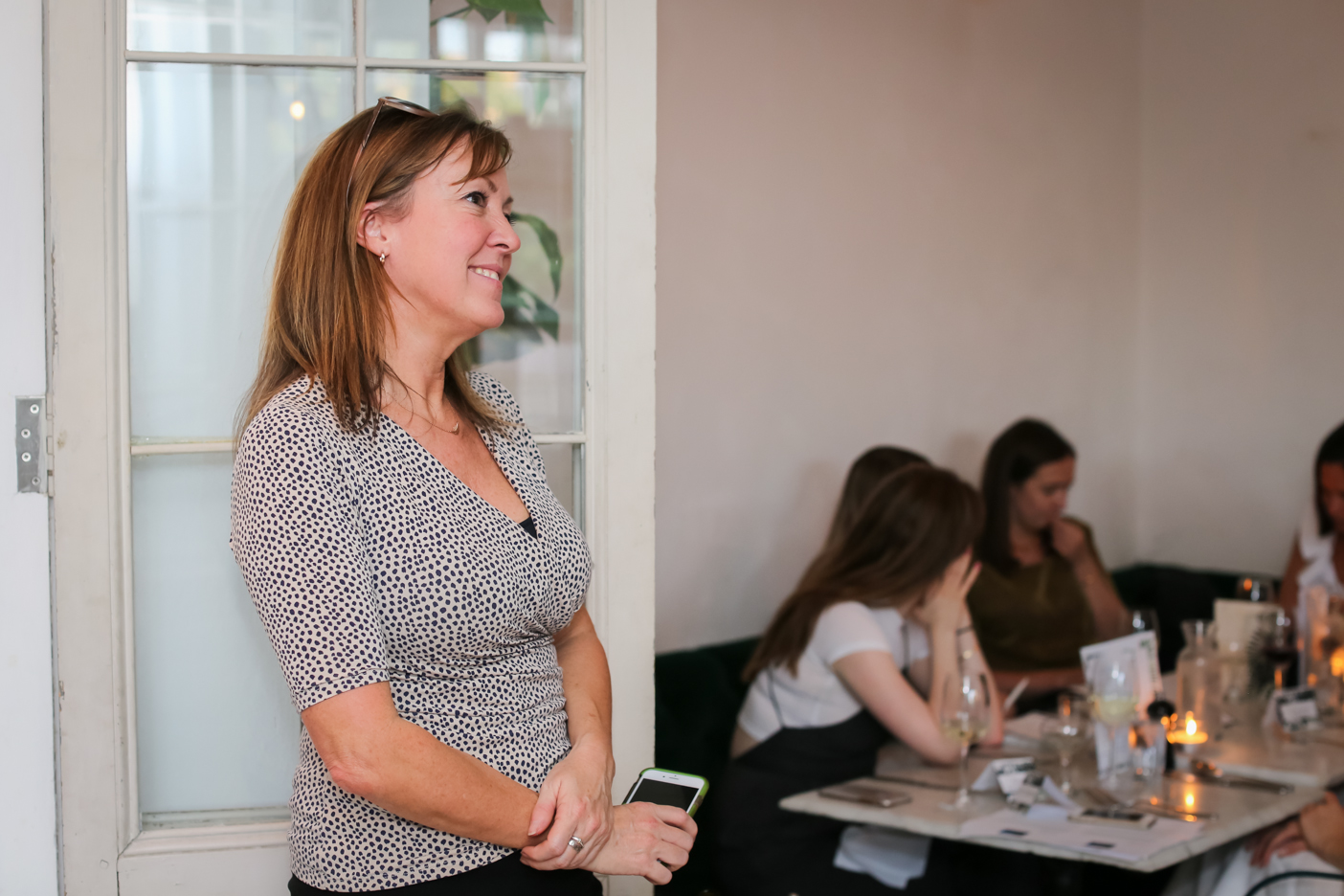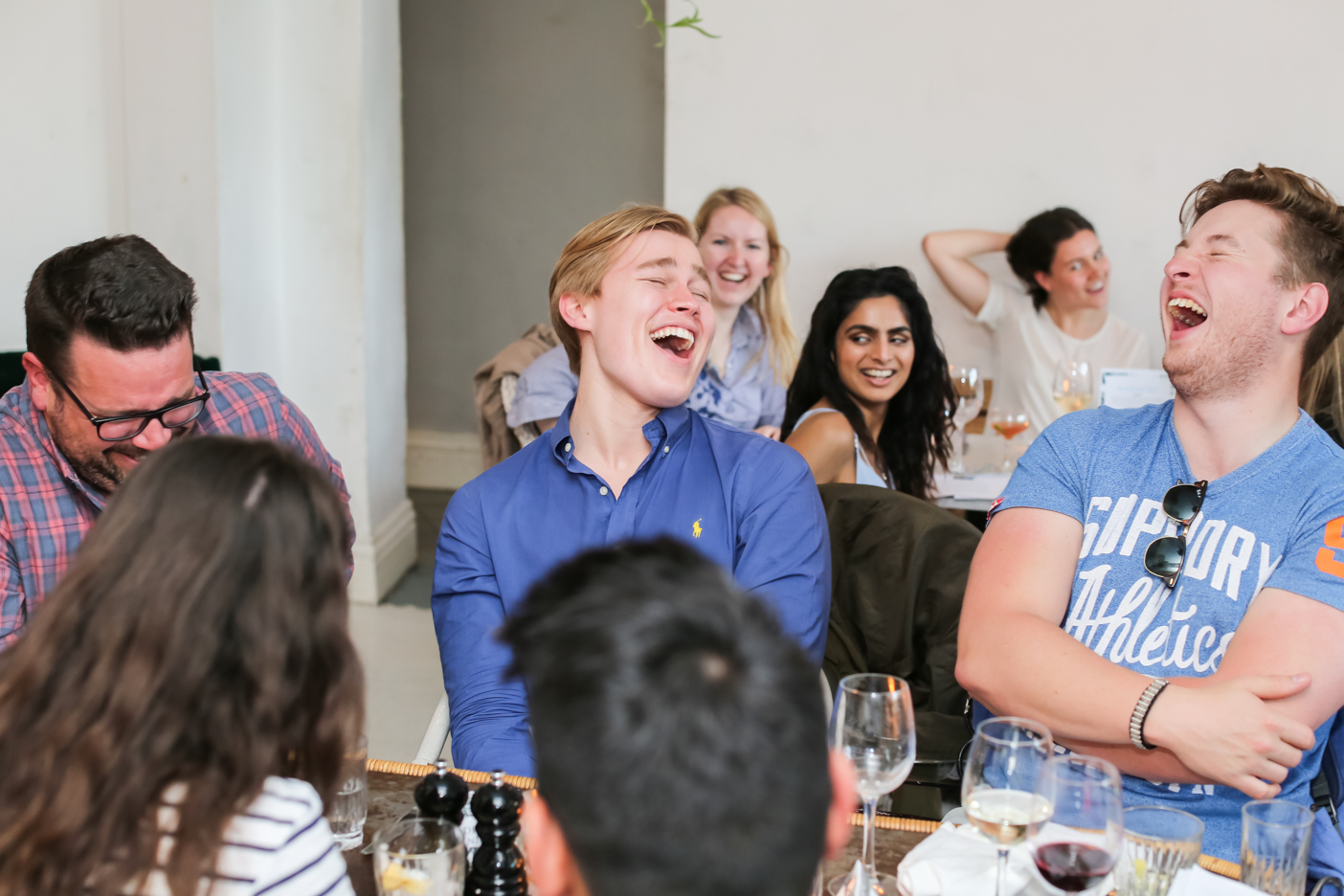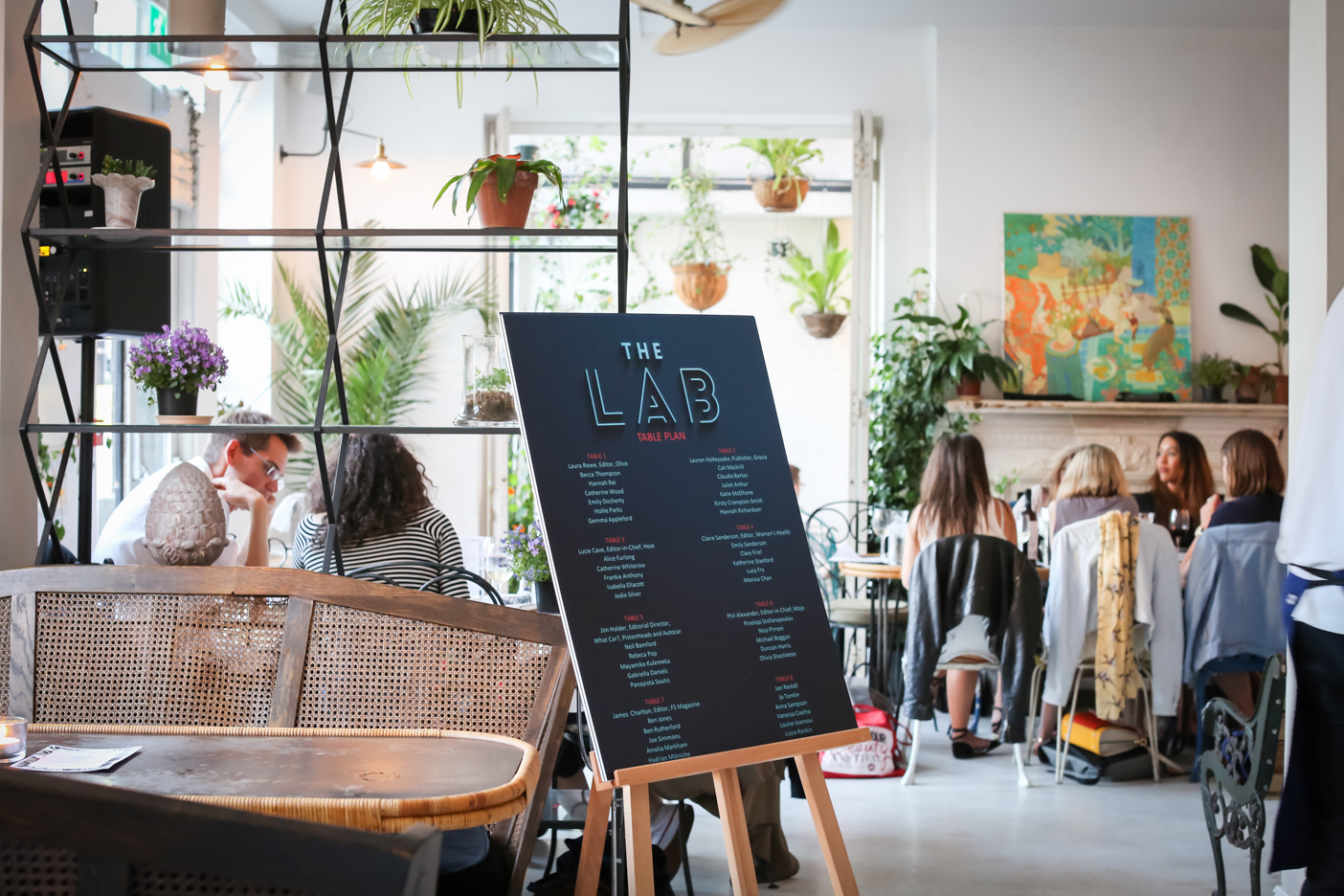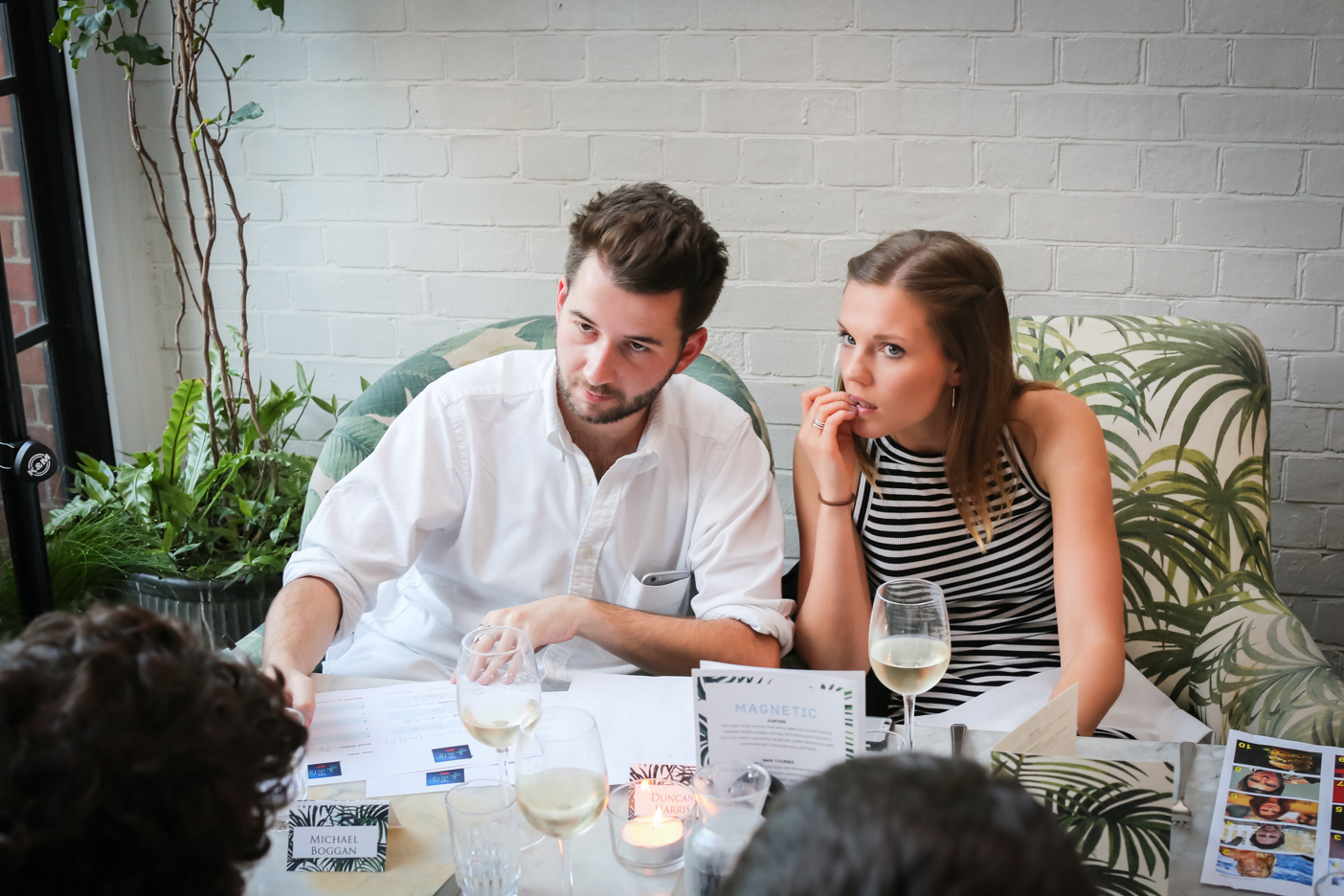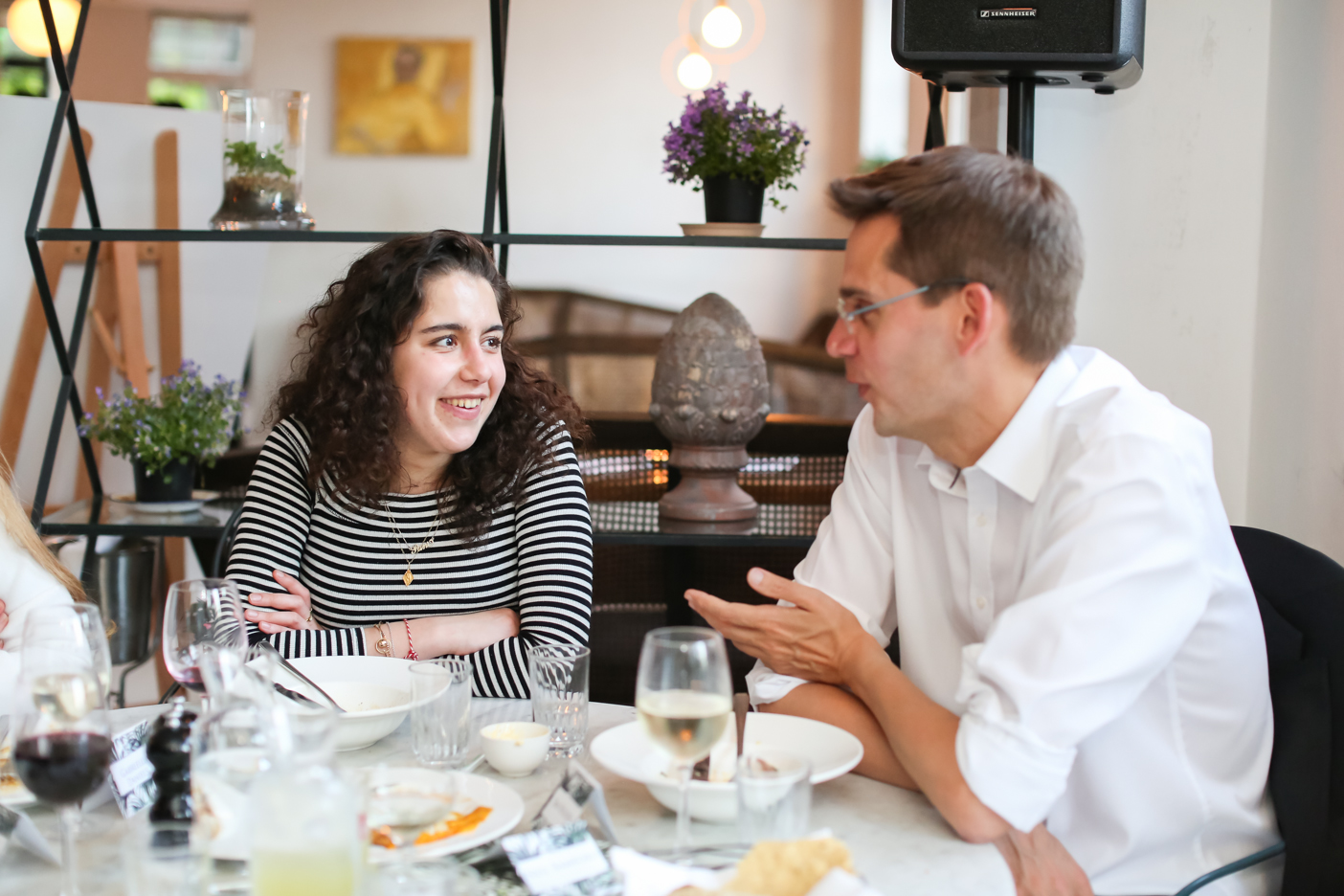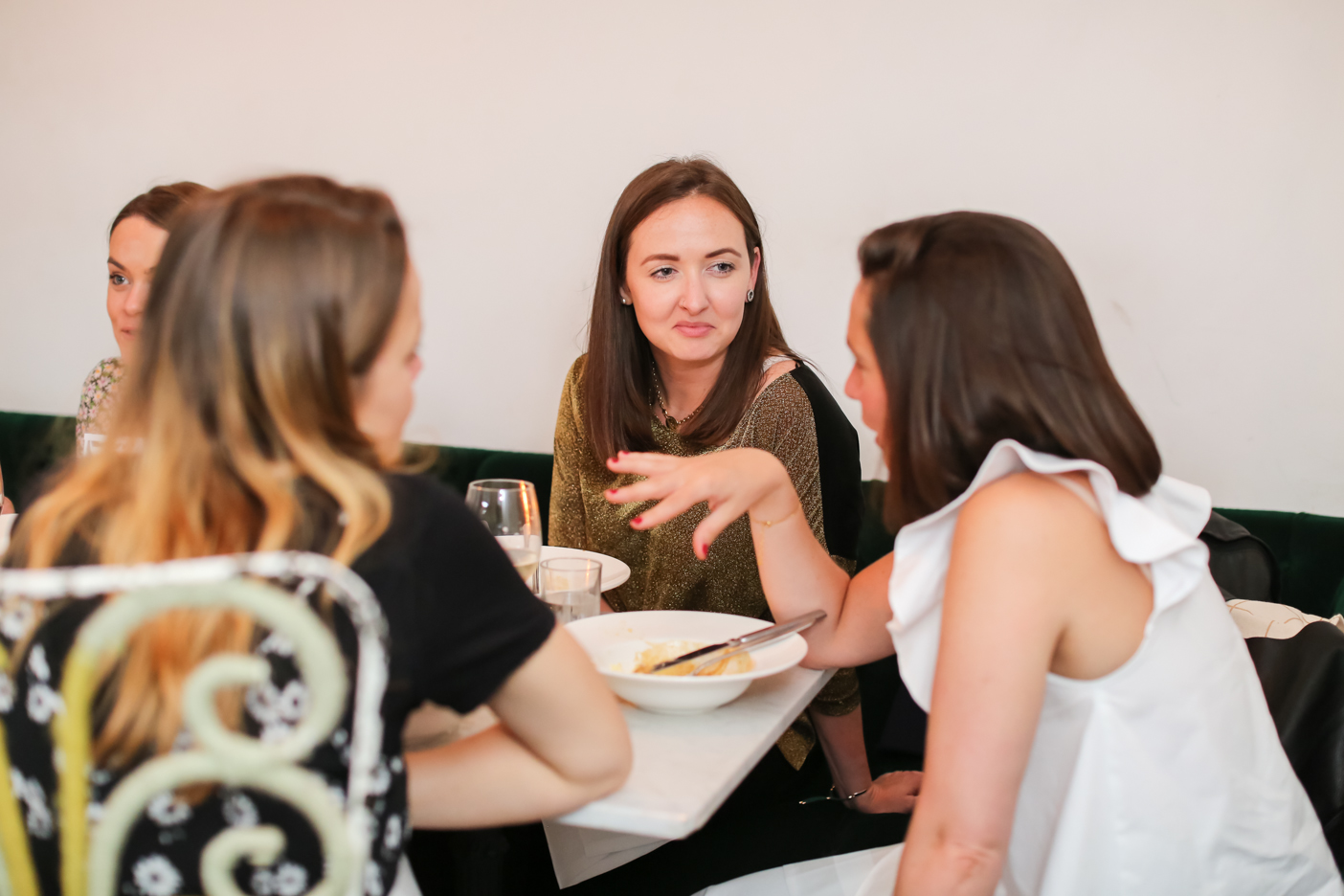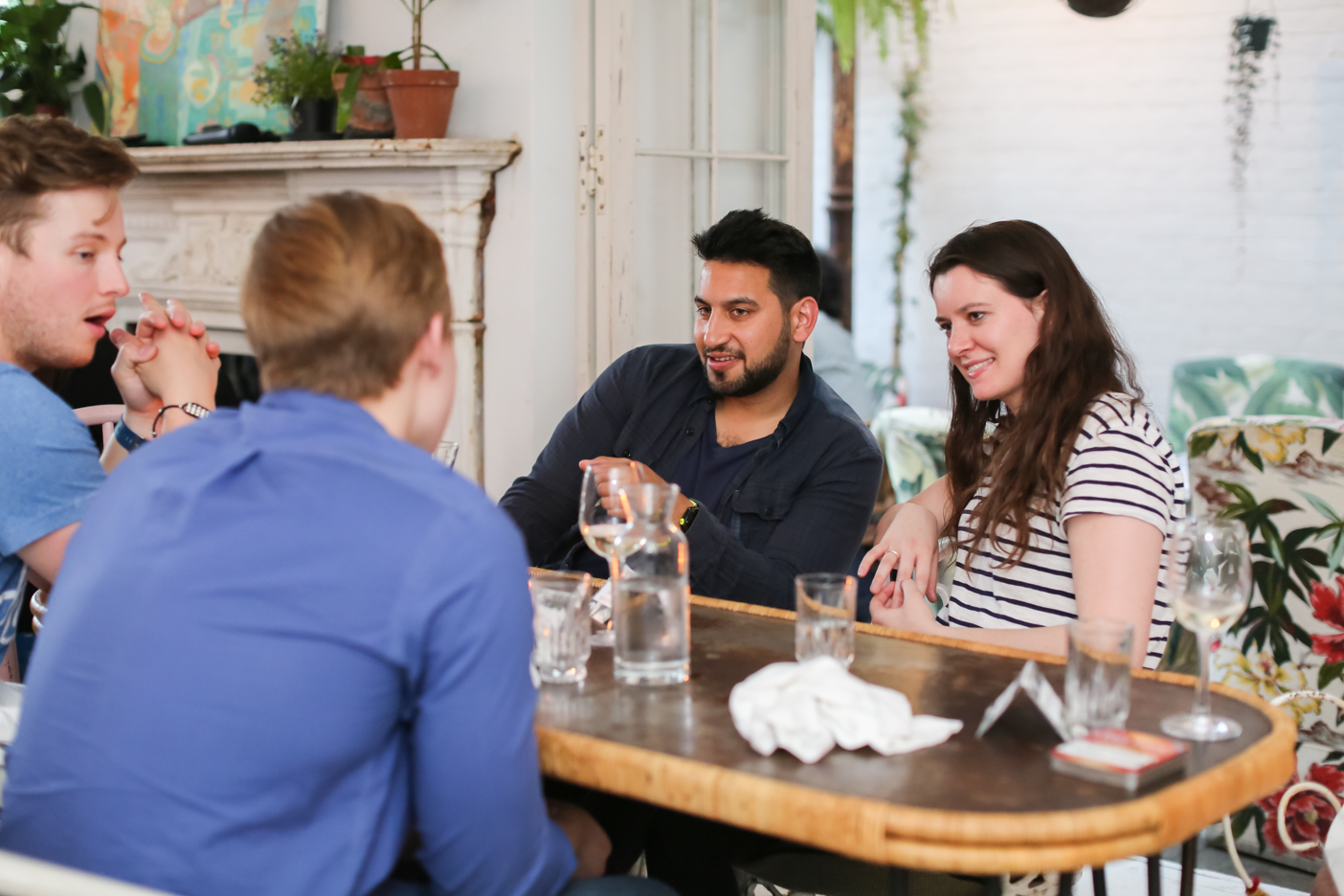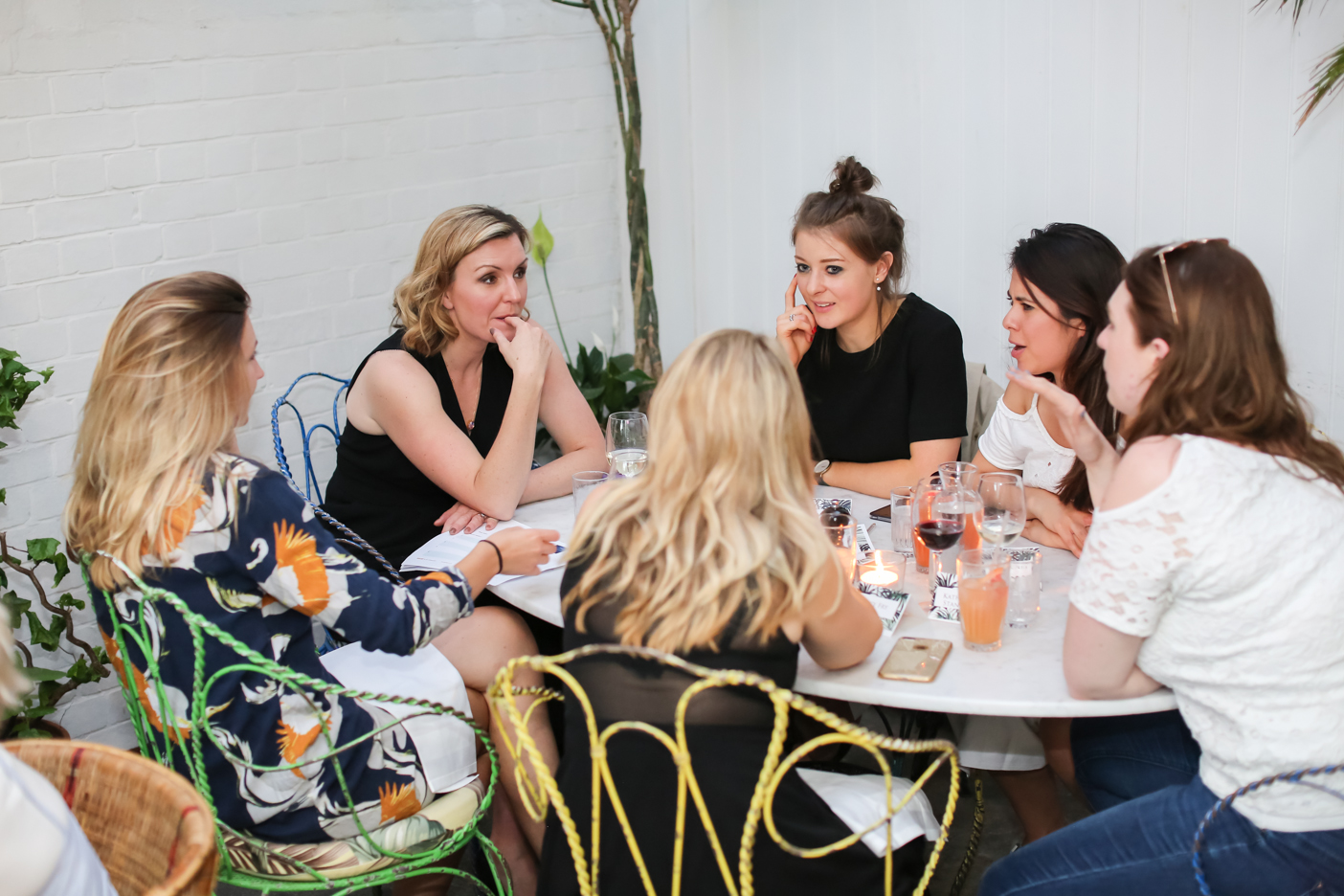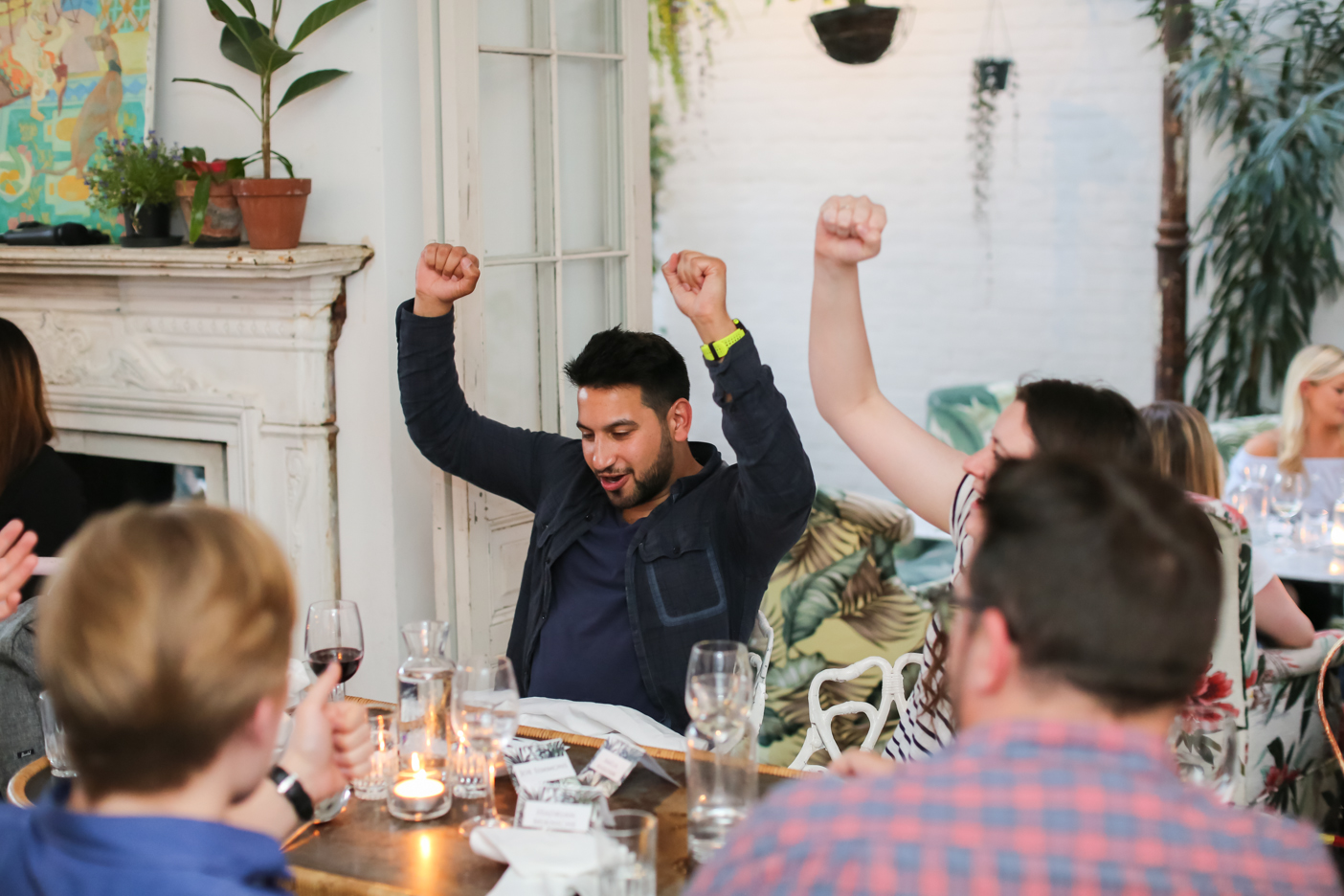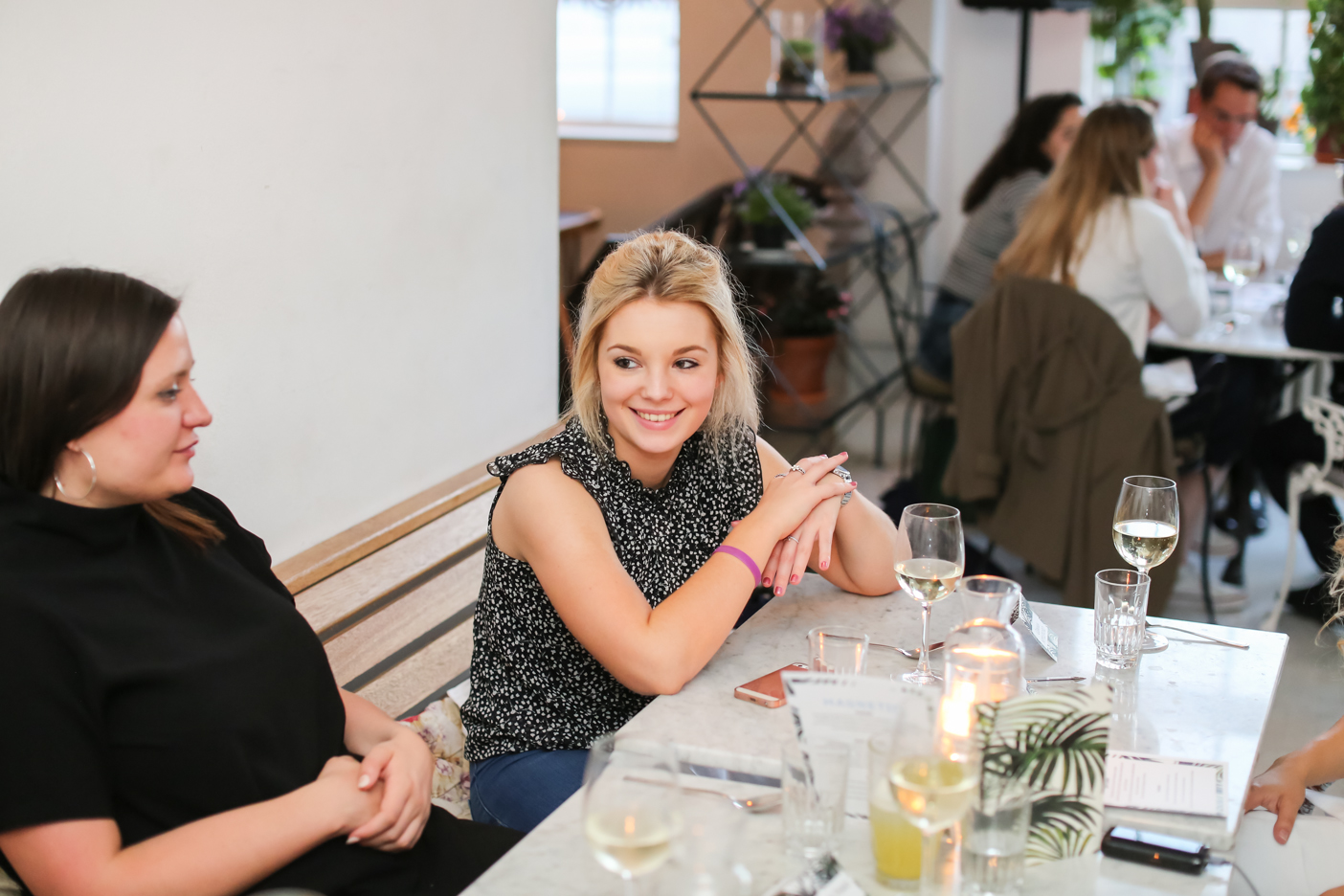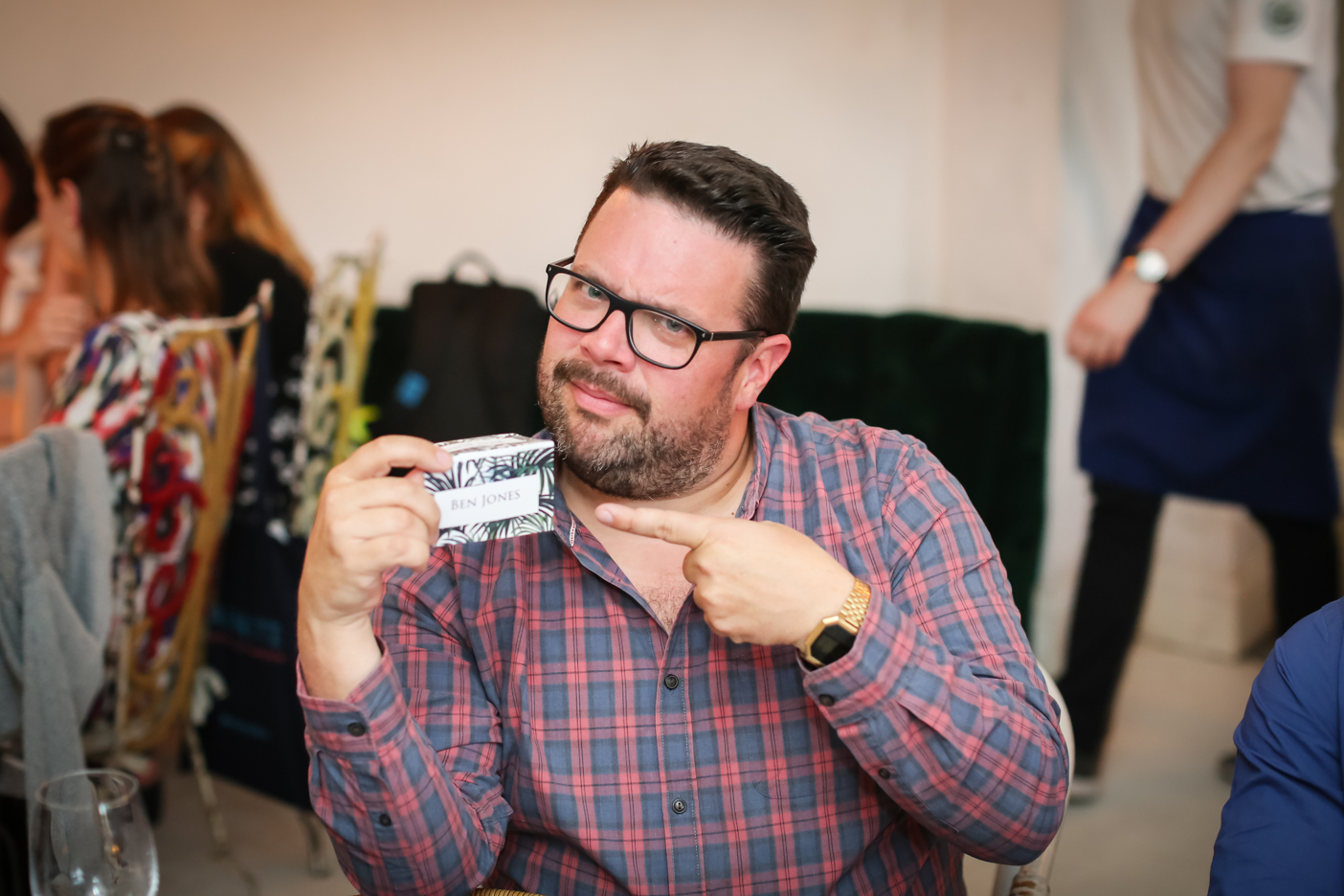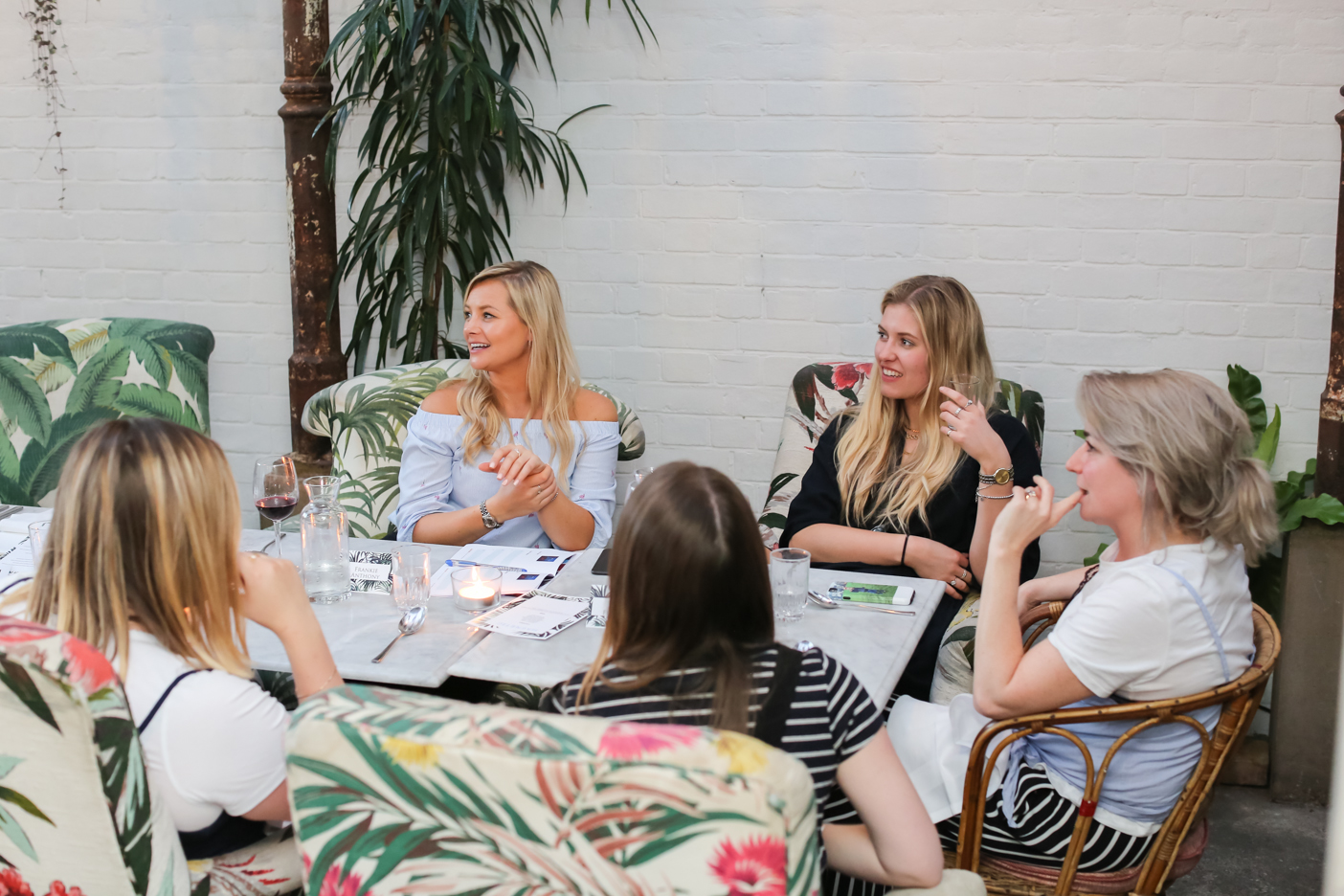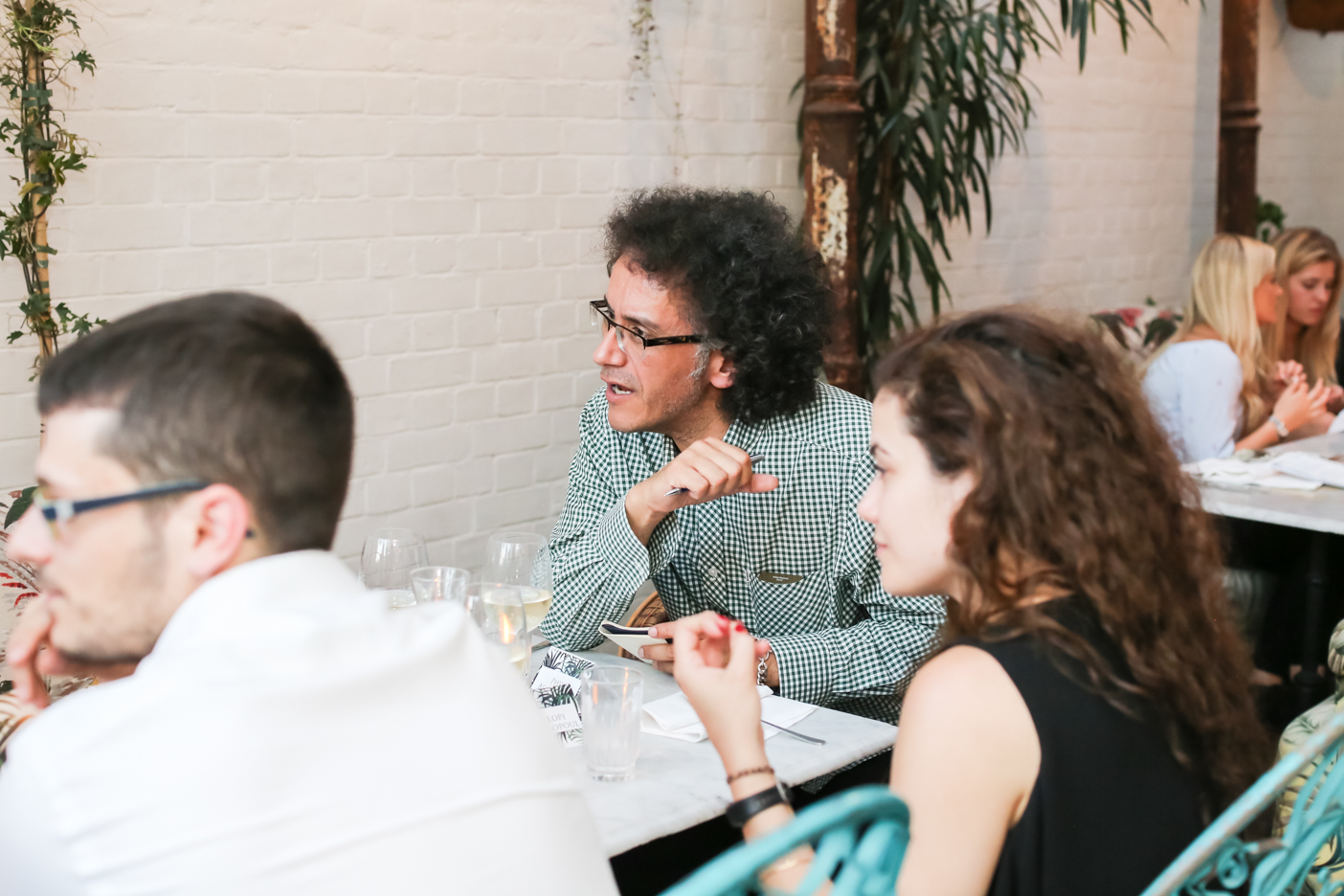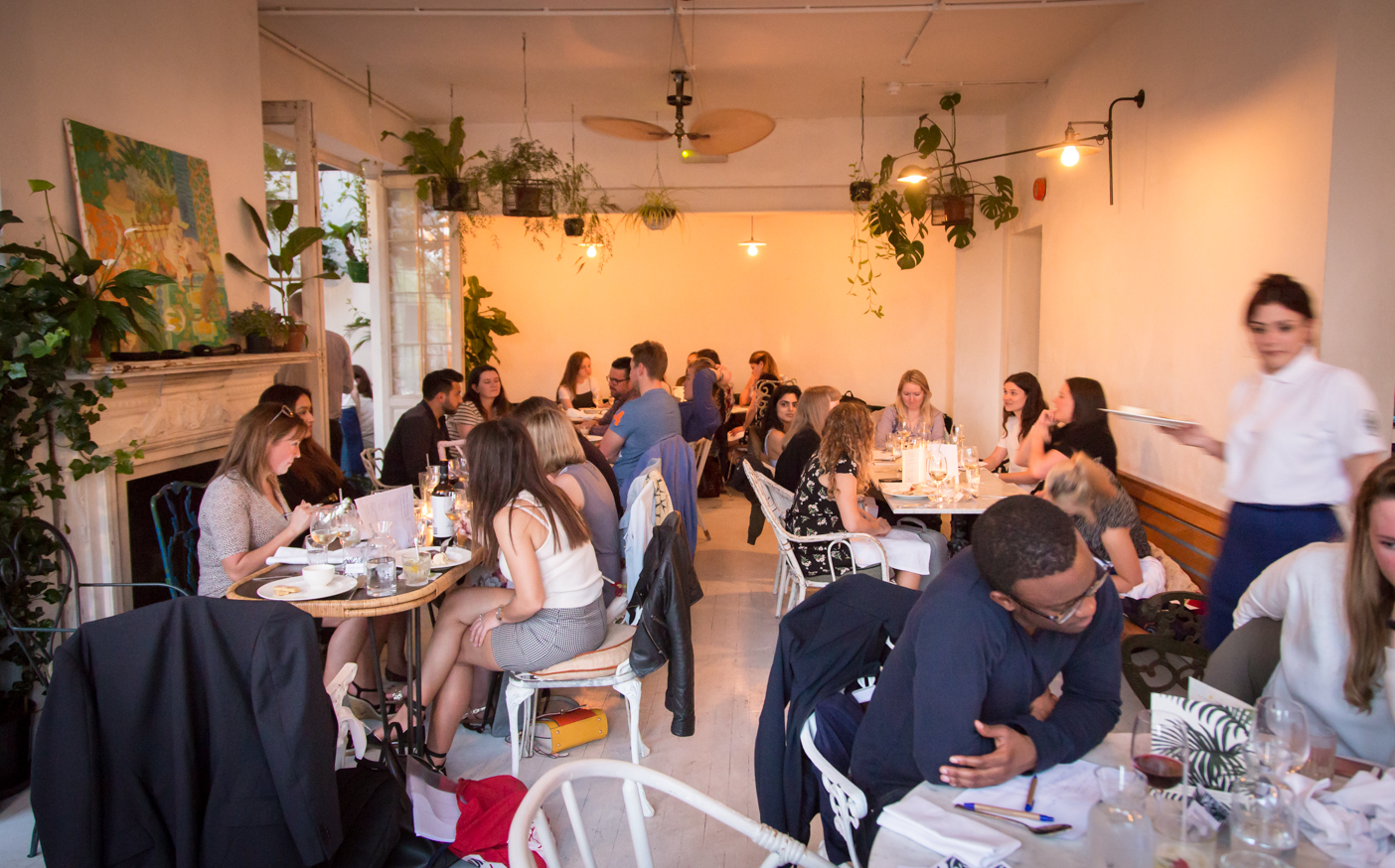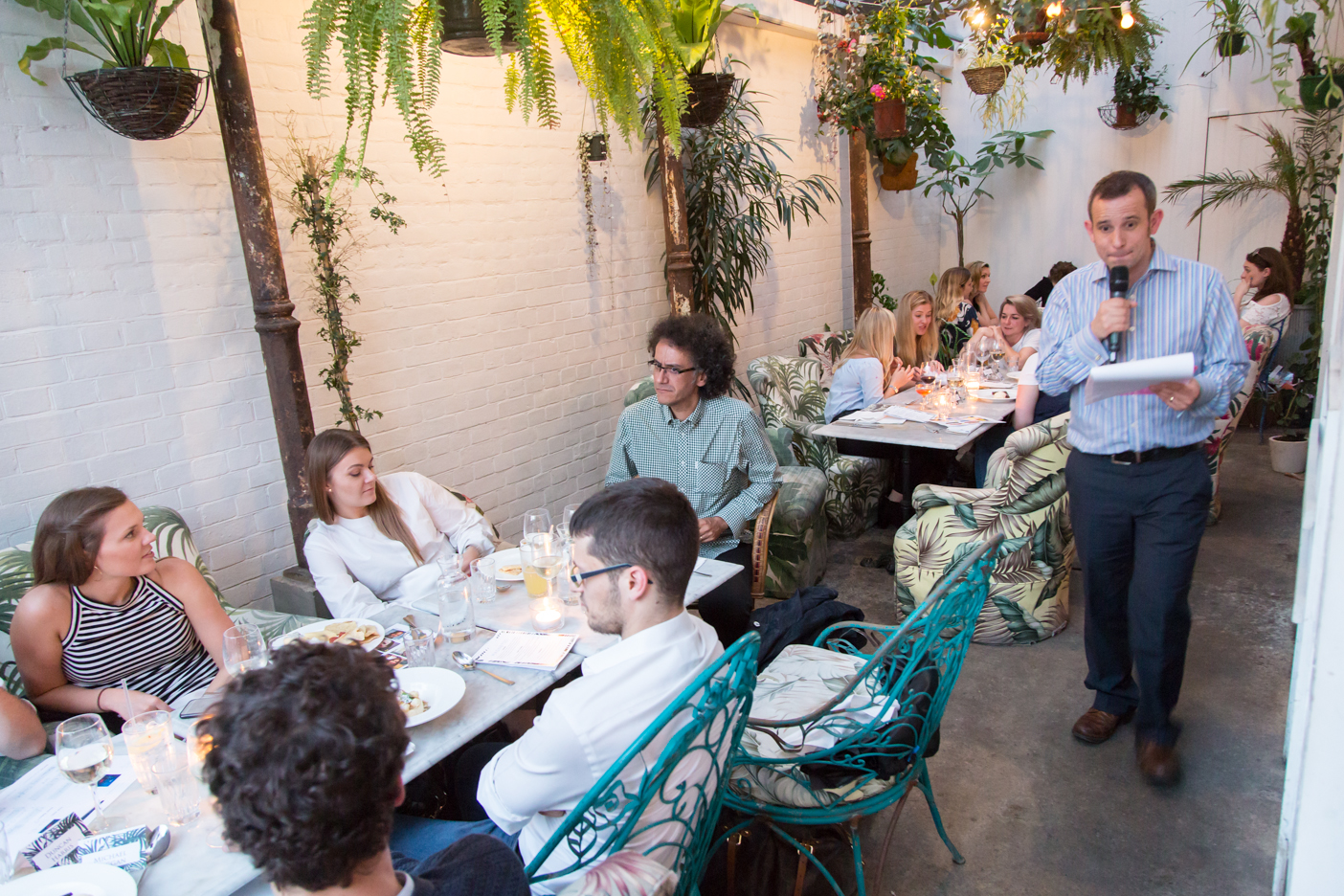 Speakers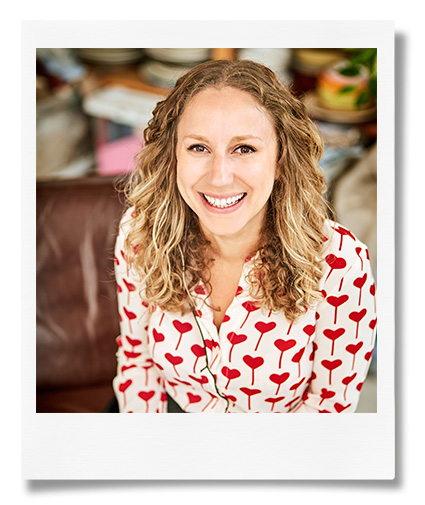 Laura Rowe
Editor
Olive Magazine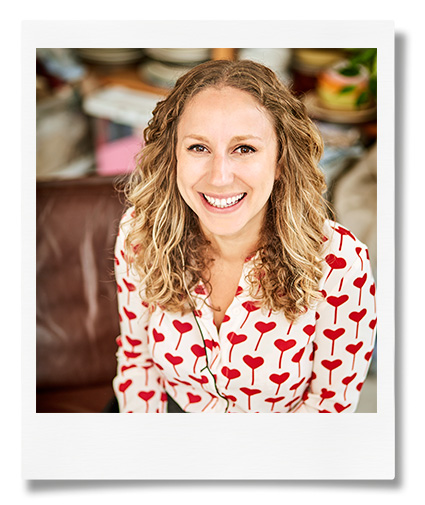 Laura Rowe
Editor
Olive Magazine
Olive magazine editor Laura Rowe has been writing about food for more than a decade and, most notably, is author of 'Taste: the Infographic Book of Food'. Since becoming editor, she's orchestrated a redesign of the magazine, overhauled the website, launched a weekly podcast and olive's first beer, and helped drive Olive to have its most successful financial year, ever! She's also beaten her Diet Coke addiction but is yet to give up Percy Pigs…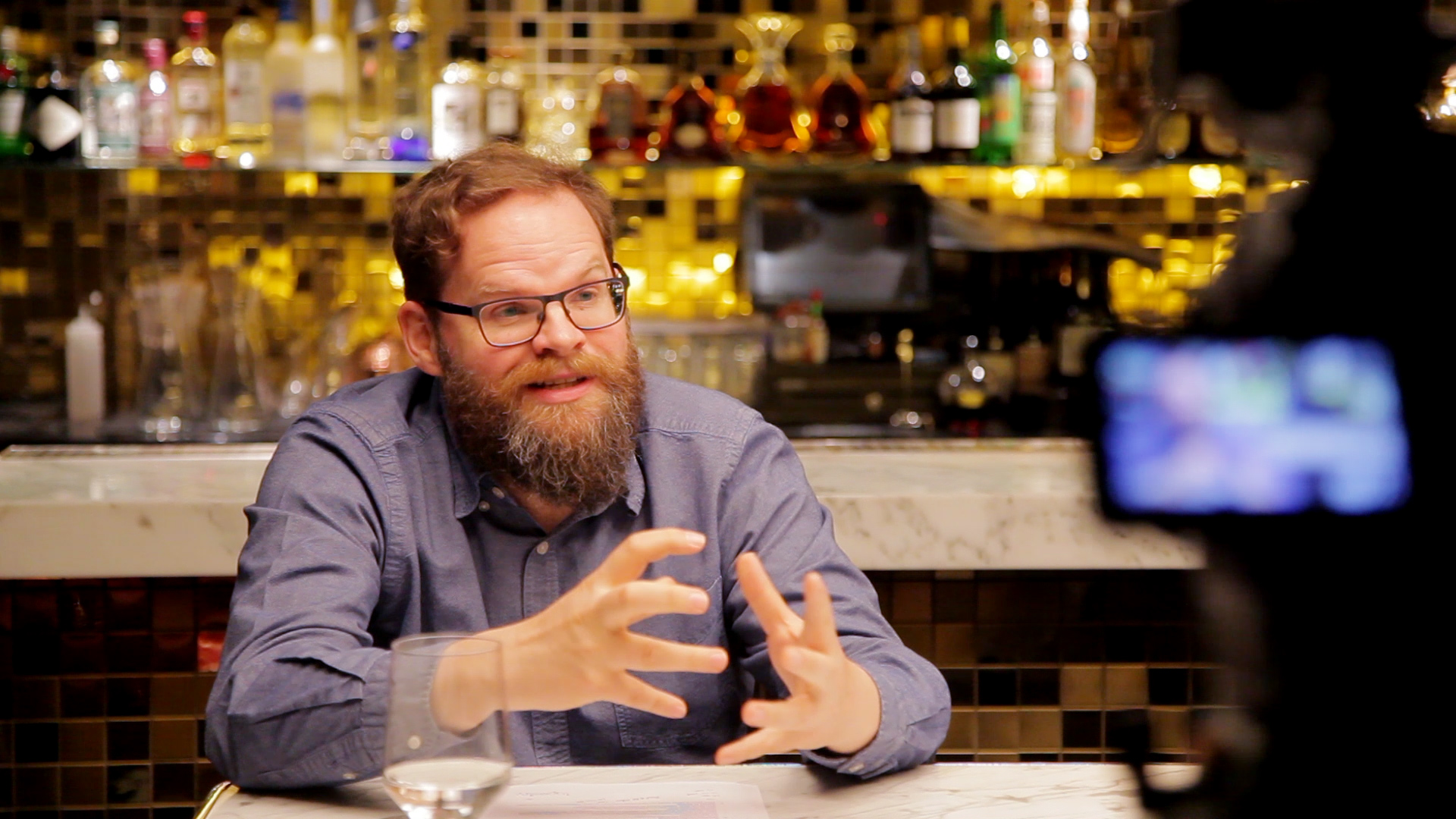 Dr. Nick Southgate

Applied Behavioural Consultant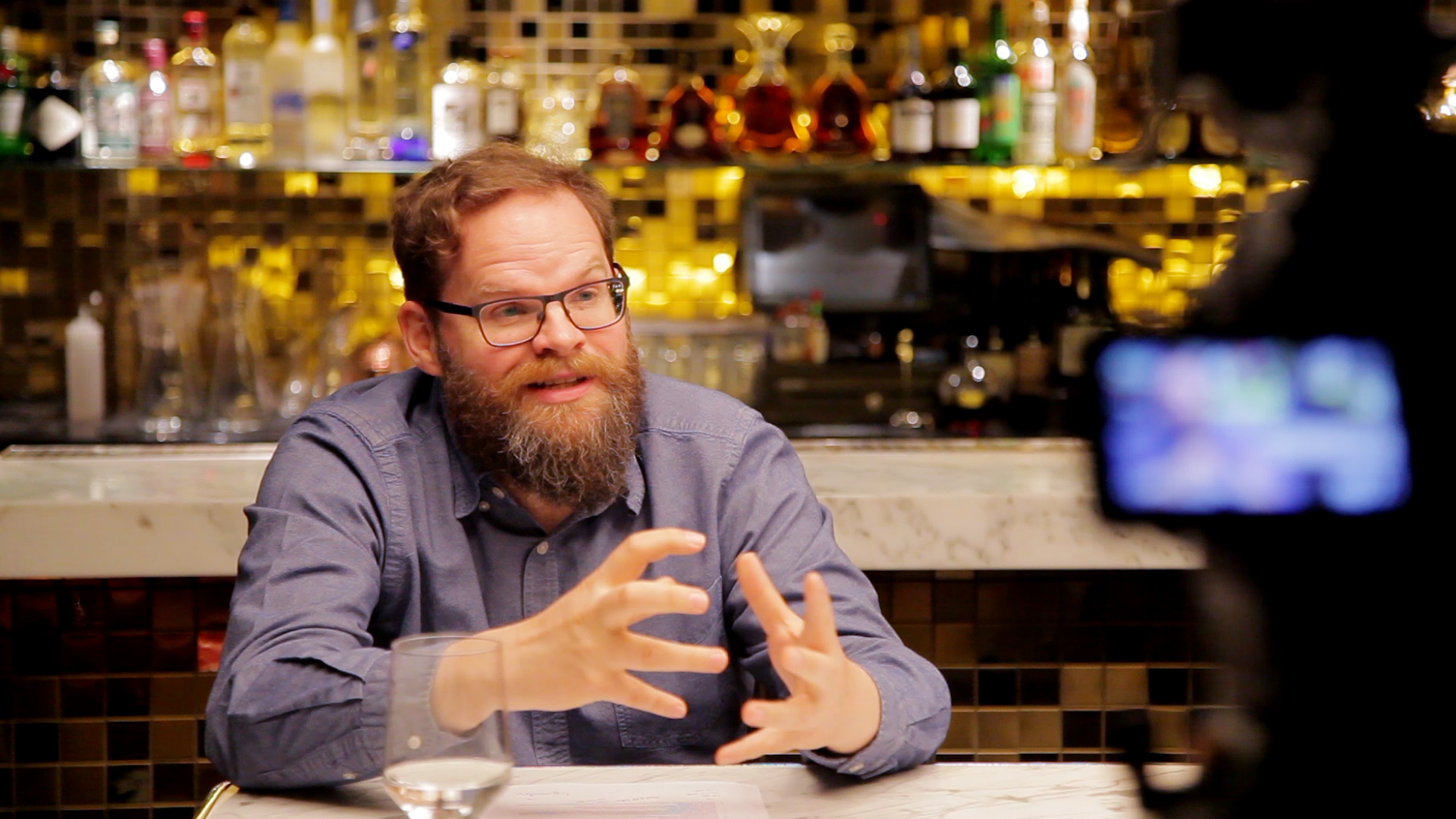 Dr. Nick Southgate

Applied Behavioural Consultant
Nick Southgate is one of the leading practitioners in the emerging field of applied behavioural thinking. He looks to use the insights and understanding being gained in behavioural sciences in combination with the creative and communication expertise of a marketer and advertising thinker.
Nick is currently the Institute of Practitioners in Advertising's Behavioural Economics Consultant. This role was created in 2009 to embed the insights of Behavioural Economics in the UK advertising industry and to complement then IPA President Rory Sutherland's agenda for the industry.
In this role Nick has edited and authored five IPA publications on Behavioural Economics, run training events for IPA Members, developed the IPA's Behavioural Economics Energizer, run workshops for the UK Cabinet Office at 10 Downing Street, prepared the IPA's submissions of evidence to the House of Lords Enquiry in to Behaviour Change including a specific submission on Transport issues and helped establish the IPA's Fast Track Behavioural Sciences Course with Prof. Nick Chater at Warwick Business School in 2011. In 2014 he worked with the IPA's Healthcare Group to explore how creative thinking can change the way people look after their own health and adhere to medical treatments. In 2015 he authored Behavioural Economics in Action a survey of best practice in the application of Behavioural Economics to marketing and communications.
Outside of the IPA Nick has worked on Behavioural Projects with Boots, Kraft, GSK, Aegon, The City of London, Hiscox, Drinkaware, The Alcohol Academy, Roche, The Royal National Lifeboat Institution (RNLI) and others. He has also run training sessions for clients, advertising agencies, and market research agencies and collaborates with #ogilvychange, the first dedicated behaviour change unit within a global advertising agency. In 2012 he worked with PHD Media to develop a behavioural planning process within media and is currently working on a global project with TNS to apply behavioural thinking to qualitative market research. In 2014 he has worked with Hey Human (formerly Billington Cartmell) on a new creative process and creative brief format designed to embed behavioural thinking in the creative process.
He chaired the Market Research Society's Conference Session on Behavioural Economics in 2011 for which he was nominated for Best Contribution to Conference and chaired interviews between Rory Sutherland and two of Behavioural Economics founding fathers, Prof Daniel Kahneman (2002 Nobel Winner) and Prof Richard Thaler, author of Nudge.
Nick's interest in bridging the divide between academia and commerce is longstanding and was the subject of his awarding winning contribution to Market Intelligence & Planning 'The academic-practitioner divide: finding time to make a difference' published in 2006. He is also keen to promote publication and learning within the industry and is a longstanding judge on the Market Research Society Excellence Awards and in 2012 an Industry Judge on the internationally respected IPA Effectiveness Awards. He publishes regularly in trade journals including Research, Market Leader and The International Journal of Market Research.
Nick is also a seasoned public speaker giving keynote speeches for Mercer, The Danish Post Office, The Netherlands B2B Forum, the British Healthcare Business Intelligence Association and chairing Conferences for organisations such as the Food & Drink Innovation Network, IPA, MRS and WARC. His public speaking is noted for its wide-ranging references and examples, candour and humour.
Before working in advertising Nick obtained a PhD in Philosophy at Durham University. He continues an interest in philosophy by teaching at The School of Life, the educational institution founded by Alain De Botton. There he teaches 'How To Find A Job You Love', 'How To Balance Work With Life', 'How To Make Better Decisions' and 'How To Be Cool'. The last class has become an international sensation with coverage in The Toronto Globe & Mail, Brazil, Belgium and Germany as well as Elle, Grazia, The Sunday Express and Monocle. He was even one of Queensland Museum's 'Curators of Cool' helping put together an exhibit installed in July 2014. Nick regularly contributed to the School's 'Life Class' column in The Evening Standard until its demise in 2011. He also writes regularly on adventures in modern music for The Wire.
He has worked at advertising agencies Ogilvy & Mather, Cogent Elliott, dfgw and Grey. He has been independent since 2009. His previous clients include the BBC, Unilever, Kerrygold Butter, Expedia, HMRC, cahoot, Horlicks, Sensodyne, Toshiba, Eagle Star, Arriva Buses, East Midland Trains, The London Development Agency, London Green Homes, Sprite, Lucozade and many more.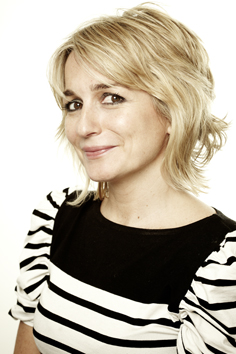 Lucie Cave
Chief Content Officer
Bauer Media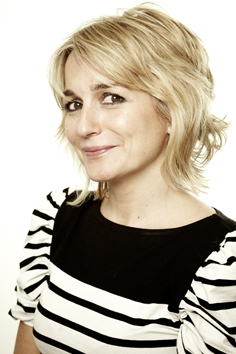 Lucie Cave
Chief Content Officer
Bauer Media
Lucie is an award-winning editor and journalist with over 12 years' experience in the media industry. As Editorial Director for heat, Lucie has grown the iconic title to become a multi-platform brand spanning radio, online and print. As Creative Editorial Director for Bauer Media, she uses audience insight and instinct to drive client solutions across leading brands including Grazia, Empire, Kiss and Absolute Radio and she is the driving force behind Bauer Media's mental health campaign wheresyourheadat.org.
Not just an innovative and talented journalist, Lucie is also an experienced broadcaster. Her first on-screen presenting was on youth channel Trouble and since then has presented and produced for 4music and heatworld.com, as well as hosting her own heat radio show. She is a sought-after media pundit and a regular showbiz correspondent – with slots on This Morning, and NTA's and E! to name a few.
She is famed for her range of exploits – all in the name of heat – such as becoming Simon Cowell's most diminutive bodyguard for the day, appearing in The Only Way is Essex and co-writing an Episode of Hollyoaks. Lucie is also the ghostwriter behind several Sunday Times best-selling autobiographies including Joey Essex's 'being reel' and Charlotte Crosby's 'me me me' and Dani Dyer's 'What Would Dani do?'. She is also an influencer in her own right with over 47K followers on social media.
Claire Sanderson
Editor
Women's Health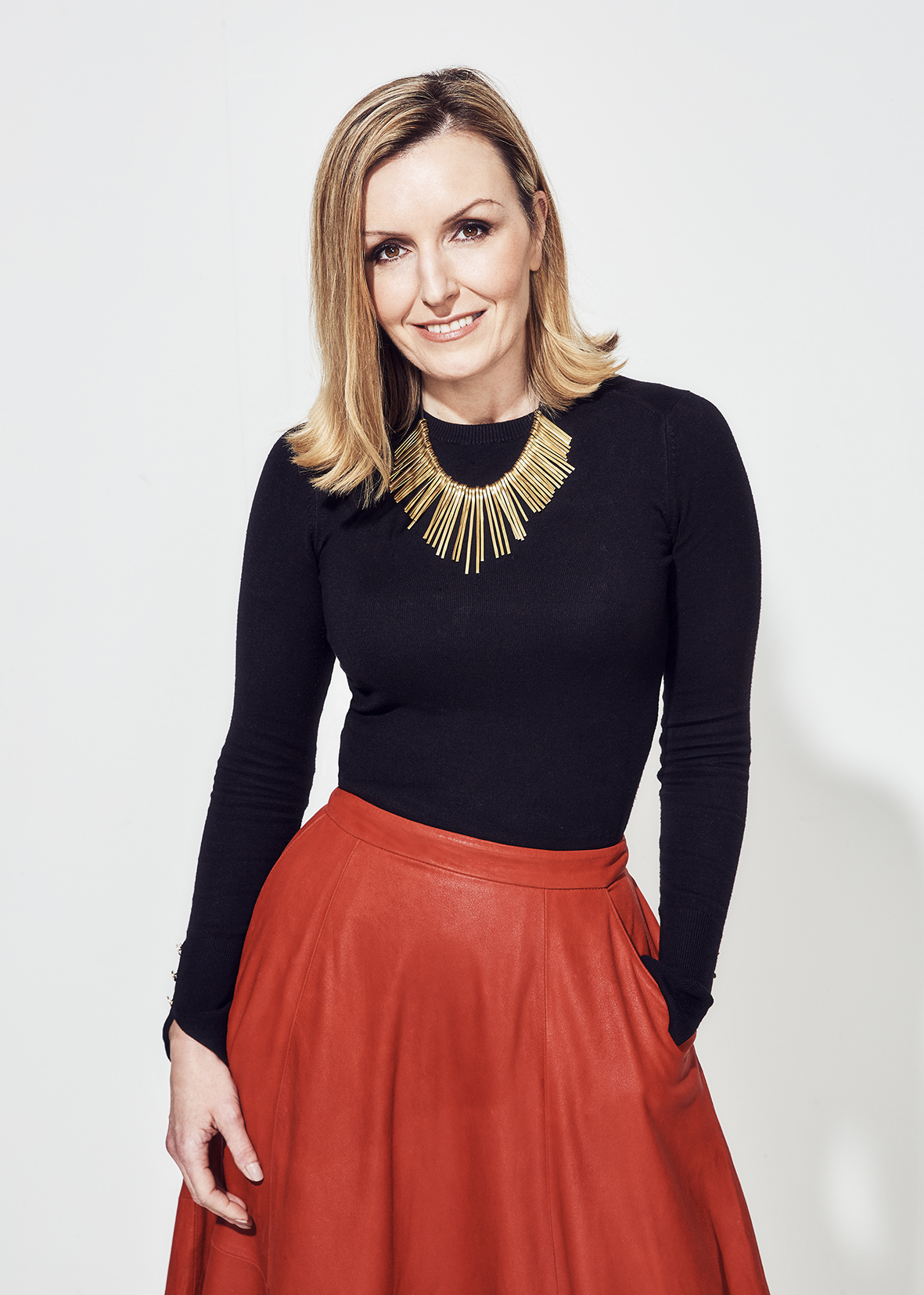 Claire Sanderson
Editor
Women's Health
Claire is the Editor of Women's Health; overseeing the editorial strategy and execution of the brand. She joined in January 2017 from The Sun.co.uk where she was Associate Features Editor.
With over 17 years of editorial experience, Claire has held a number of senior roles at high-profile media brands including Assistant Editor of Look and look.co.uk, Acting Deputy News Editor of Grazia and Senior News Writer of First Magazine.
Claire has a proven track record of developing media brands and working across different platforms. During her time at Look she helped pioneer its Digital First strategy and significantly increased the total reach of its social media platforms.
Claire is an avid fitness fanatic and Orangetheory convert.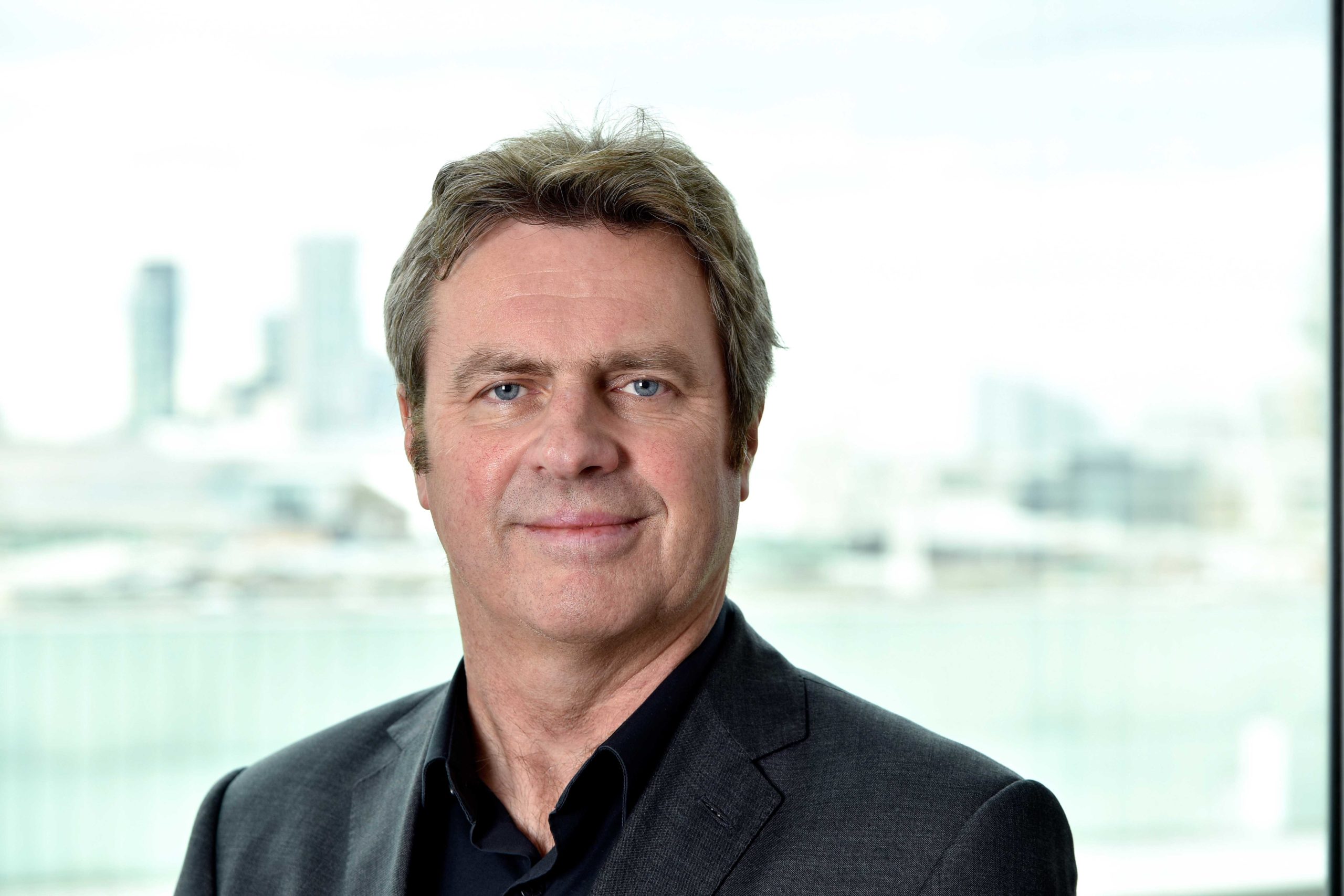 Marcus Rich
CEO
Time Inc. UK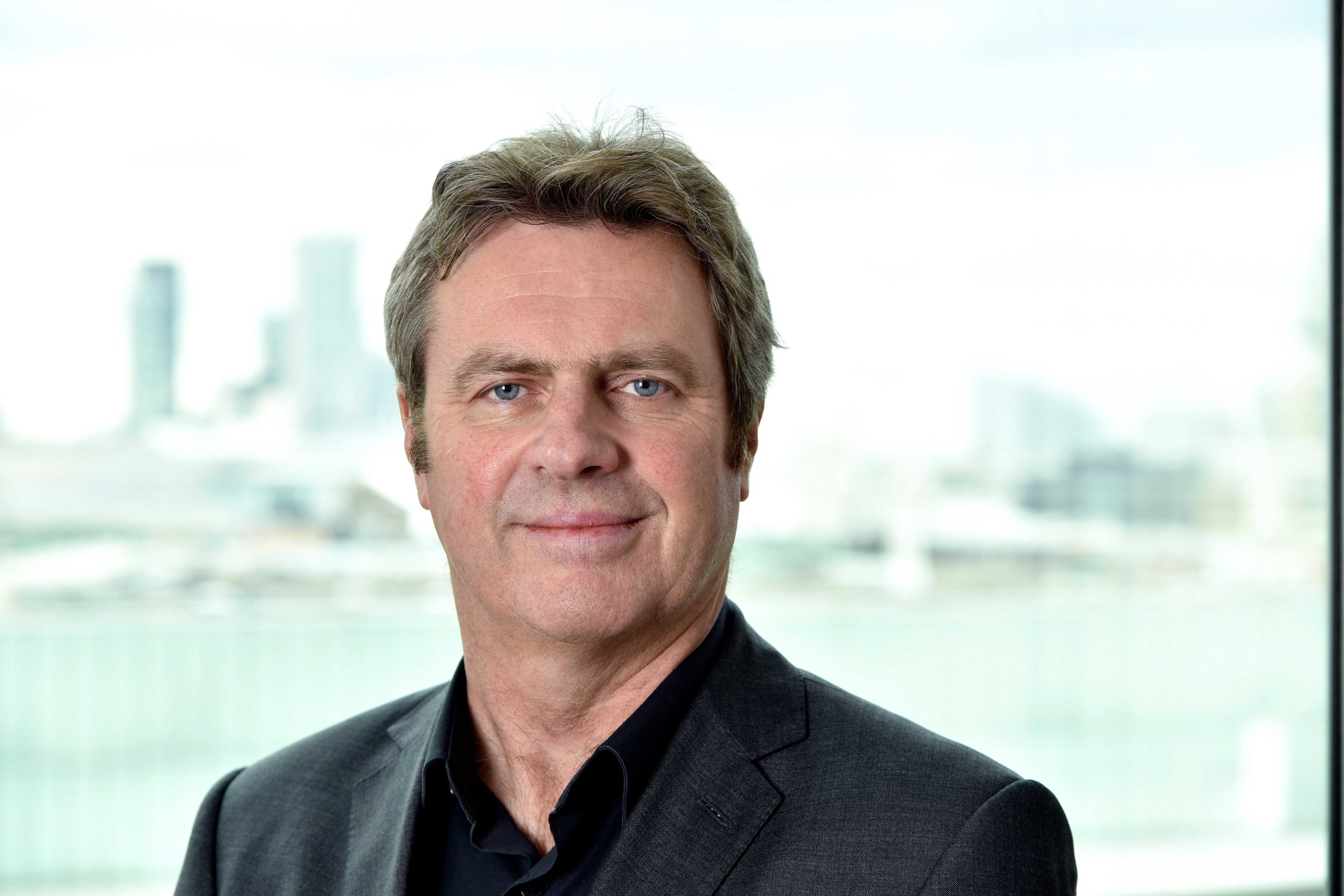 Marcus Rich
CEO
Time Inc. UK
Marcus joined Time Inc. UK in March 2014 as CEO.
Prior to taking up his role at Time Inc. UK, Marcus worked at Associated Newspapers from February 2009 as managing director of The Mail on Sunday and deputy managing director of the Daily Mail before taking up the role of commercial managing director, DMG Media, publisher of the Daily Mail and Mail on Sunday, Mailonline and Metro.
Previously, Marcus worked at Emap for 16 years and in that time was the group managing director of Emap Lifestyle Magazines and Emap Advertising. He also ran Emap's Australian and US businesses. Before Emap, Marcus worked in advertising as a group account director at McCann Erickson and ran Optimus Communications.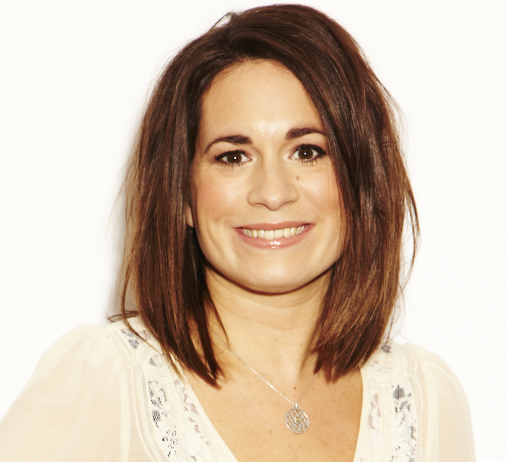 Lauren Holleyoake
Publisher
Grazia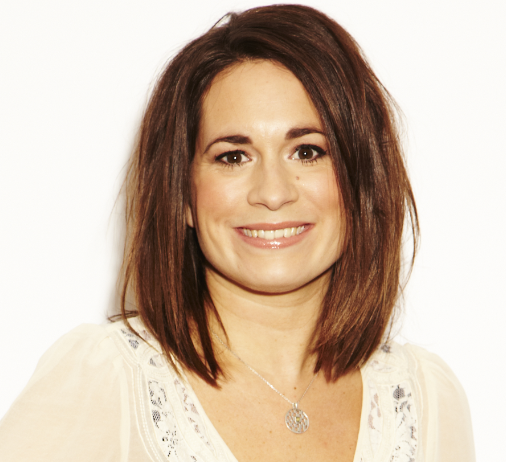 Lauren Holleyoake
Publisher
Grazia
Lauren Holleyoake is the Publisher of Grazia and launched The Debrief – Bauer Media's first digital only brand targeting 20-something females – in February 2014.
Lauren has been instrumental in the success of the award winning digital brand The Debrief which now reaches over a million Millennials every month. She also led the development of marketing-leading innovations on Grazia including the launch of the shoppable Grazia app and the influential 'Mind the Pay Gap' campaign which helped change the law, paving the way for equal pay for women in the UK.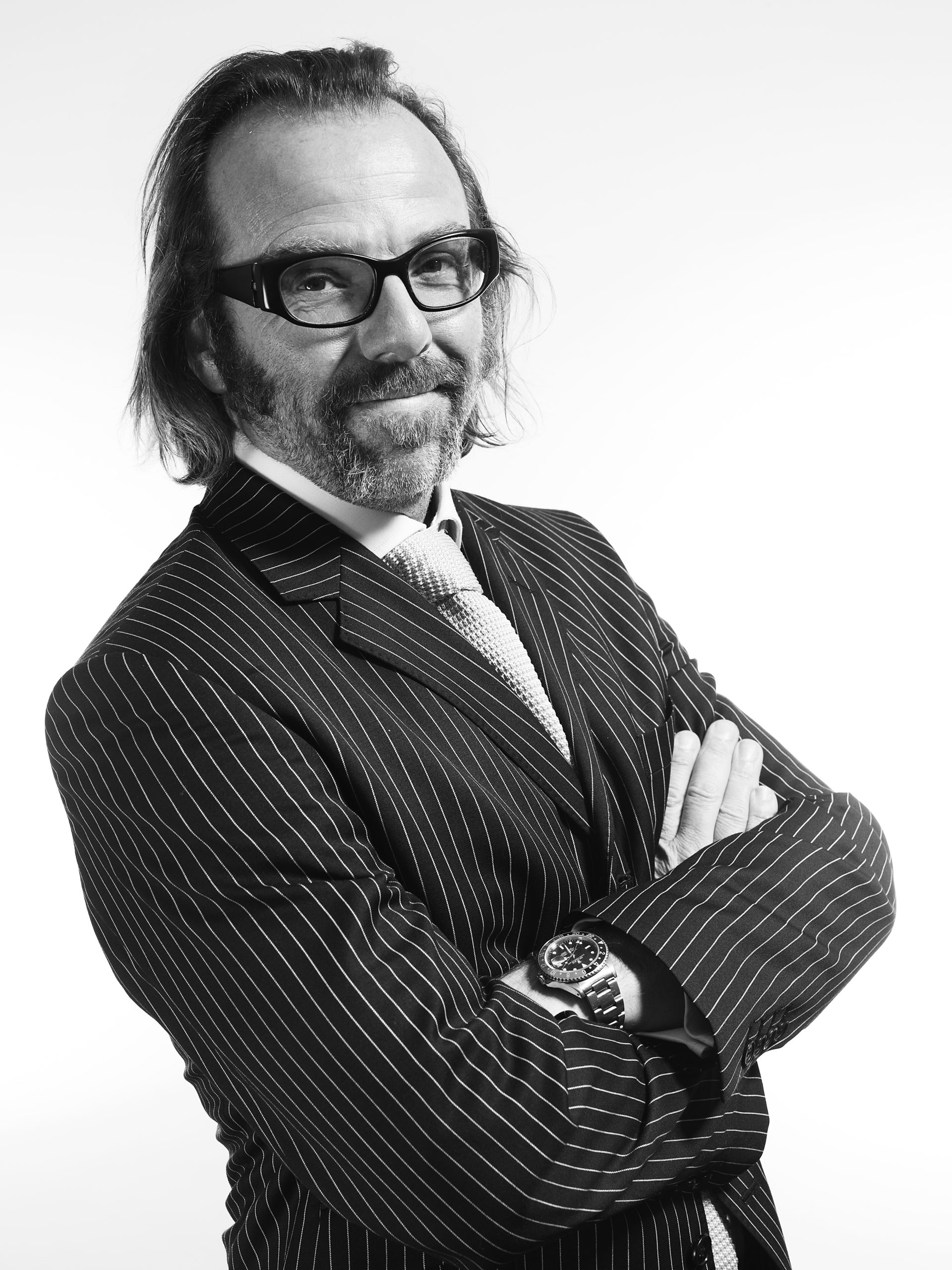 David Weeks
Executive Director - Head of Advertising
The Week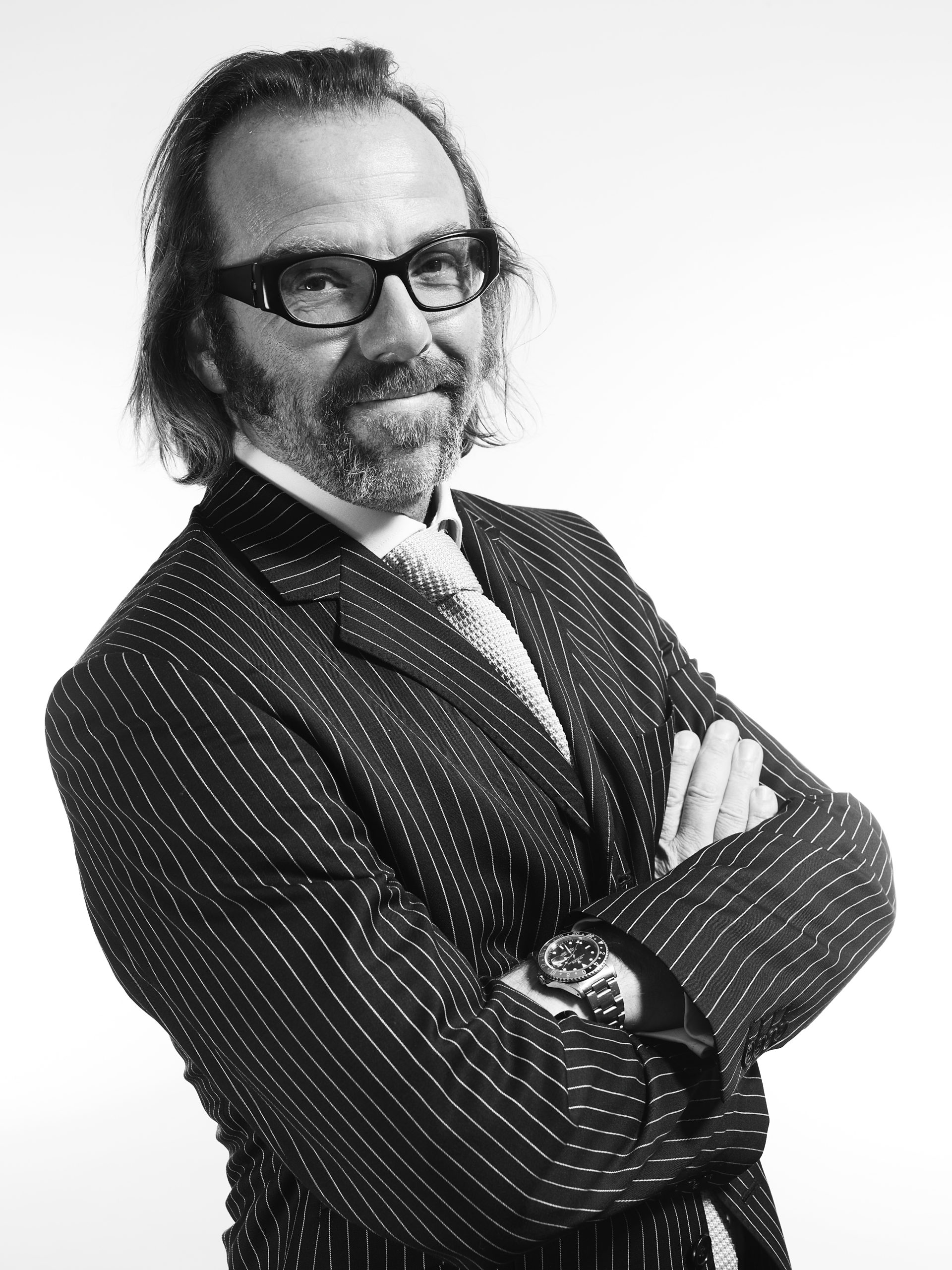 David Weeks
Executive Director - Head of Advertising
The Week
Aptly named for his current role of Executive Director at The Week, David Weeks has over twenty years experience in UK and International media sales.
A self confessed 'frustrated creative' David has a reputation for applying original thinking to winning business; his recent successes include an award winning partnership with Rolex and an exclusive iPhone project with Coutts.
Applying his 360 account management mantra David has worked with a wealth of senior client and agency contacts across all sectors – from luxury to finance and corporate campaigns.
Prior to joining The Week, David was the EMEA Advertising Director of The Economist. He is a Board Director of the International Advertising Association.
Sue Elms
Consultant
Skin the Cat Ltd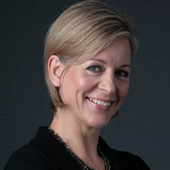 Sue Elms
Consultant
Skin the Cat Ltd
Sue has 30 years of expertise in Brand, Communications and Media, in UK and Global roles spanning insight and evaluation, media technology, marketing and innovation.
Sue operates at the leading edge of consumer intelligence, with a passion for ensuring it genuinely helps brands make real life decisions; ultimately to deliver more meaningful connections and better ROI.
Working through the independent consultancy, Skin the Cat Ltd, she helps businesses successfully maximise the decision-making power of their consumer intelligence resources.
She is also co-launching a disruptive new Intelligence Design and Technology company, that will help clients get significantly more for their market research money.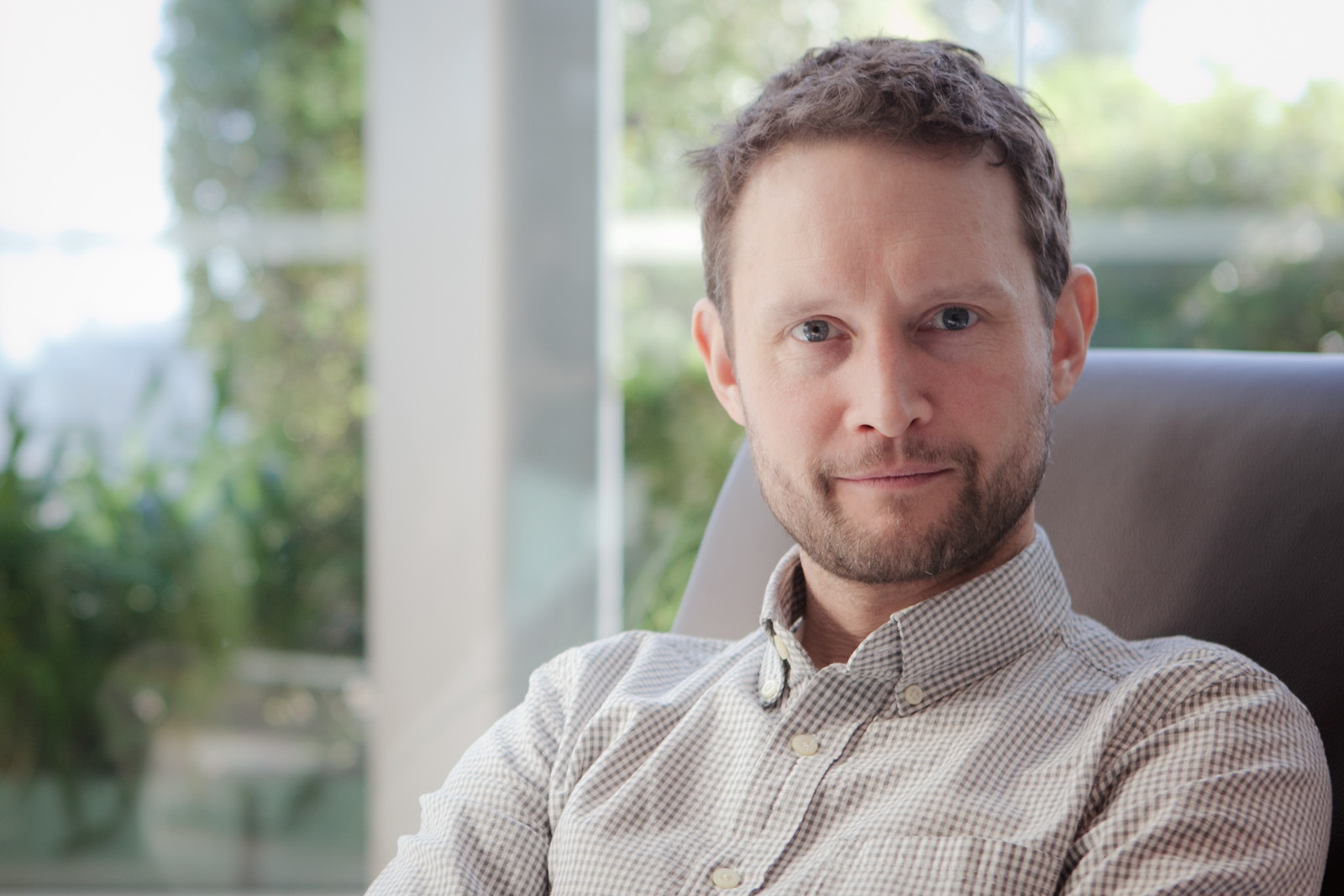 Jon Tickner
Creative Development Director
Time Inc. UK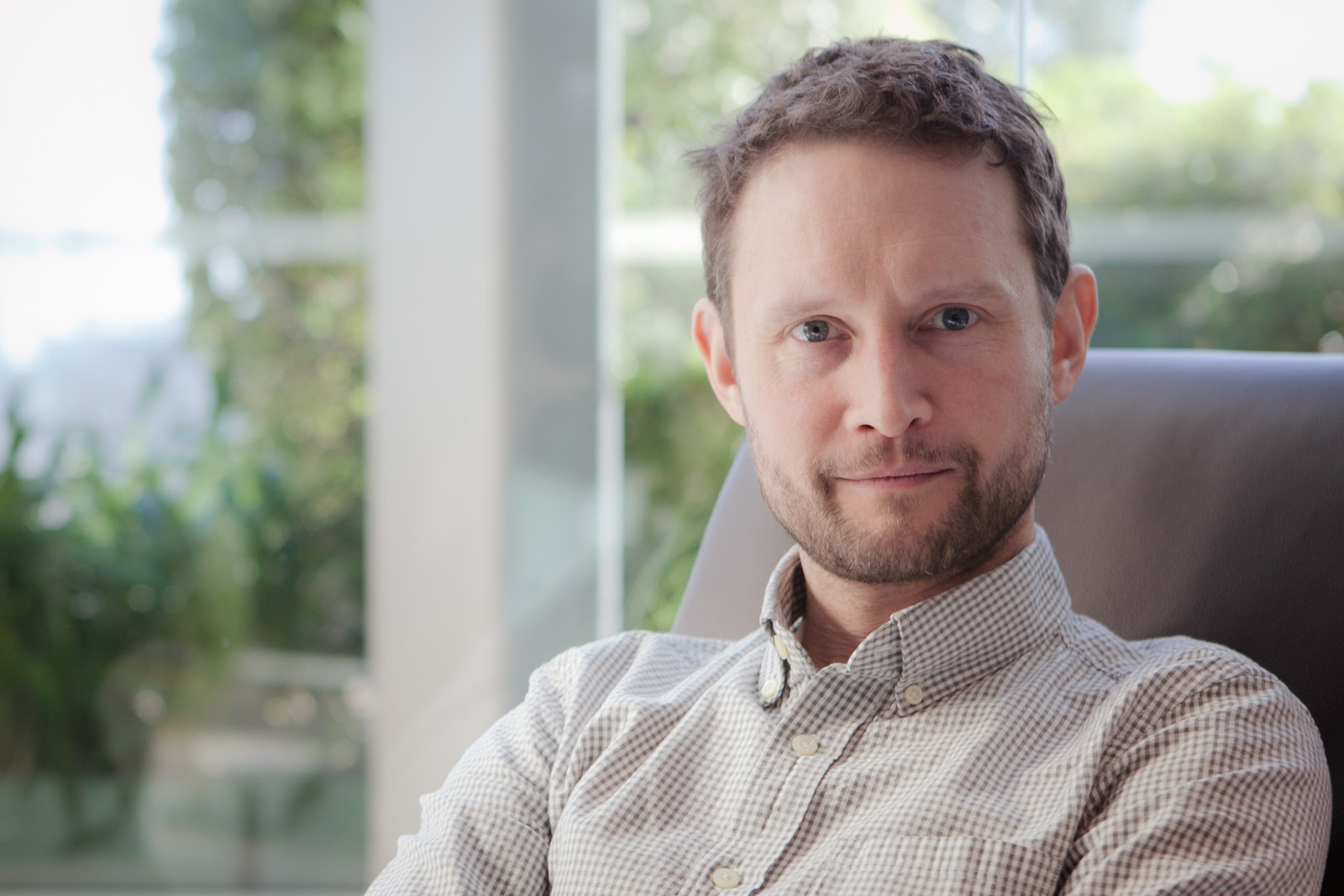 Jon Tickner
Creative Development Director
Time Inc. UK
Jon Tickner is Creative Director for Time Inc. UK. A creative solutions & content marketing practitioner for around 15 years, he launched and runs Time Inc. Content. He provides creative and strategic leadership for Time Inc. Creative Media. Jon was previously Head of Creative Solutions for Telegraph Create.
Lynne Robinson
Research Director
IPA
Lynne Robinson
Research Director
IPA
As Research Director of the IPA Lynne represents agencies' interests on all the industry media currencies (eg. BARB, RAJAR etc.) at both a board and technical level. She is also responsible for the development and operation of TouchPoints – the IPA's consumer-centric, cross-media insight study – which is produced on an annual basis in the UK and has now been licensed in a further 18 countries around the world.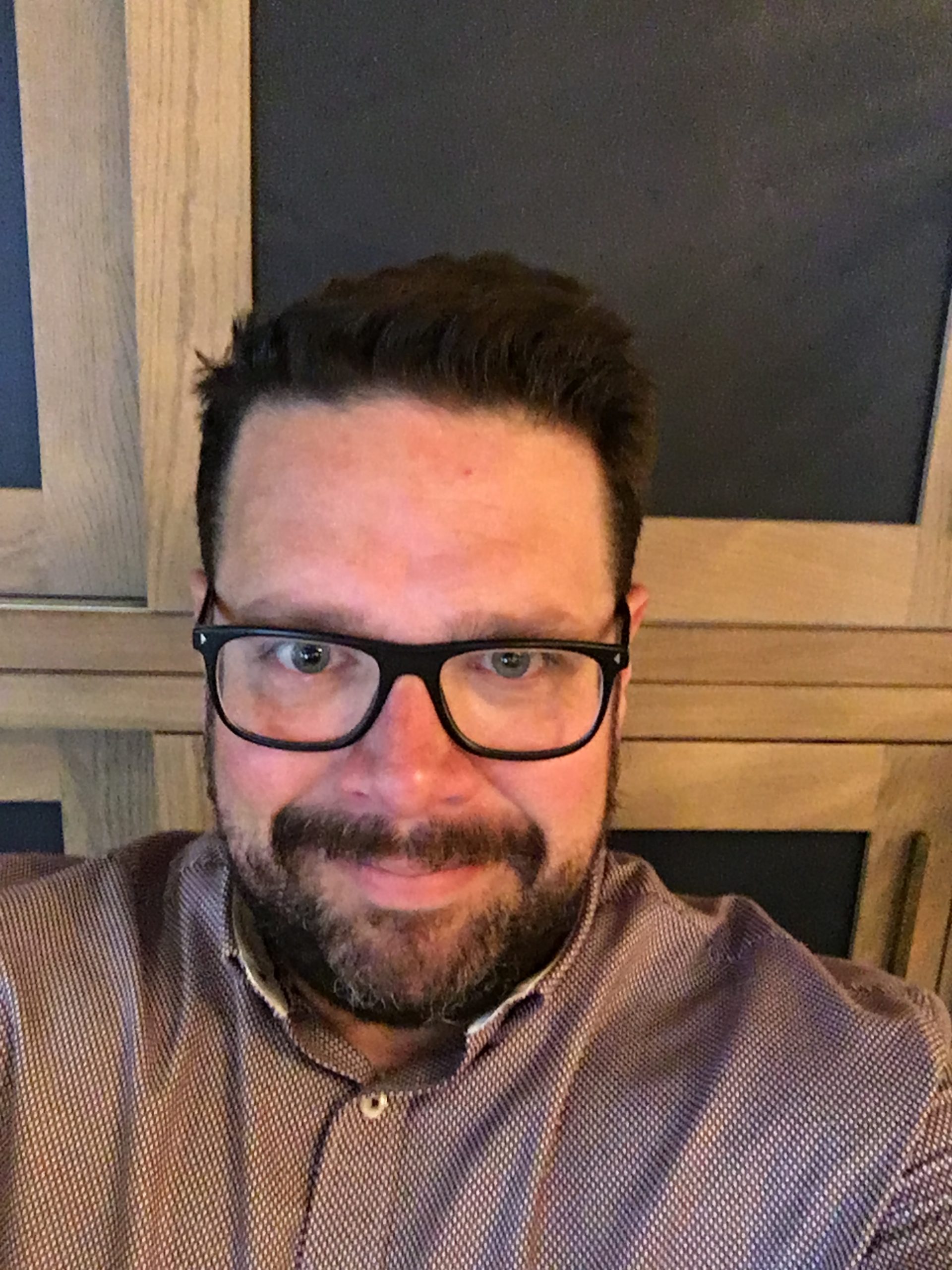 Rob Hunt
Partnerships Manager, Imagine
Immediate Media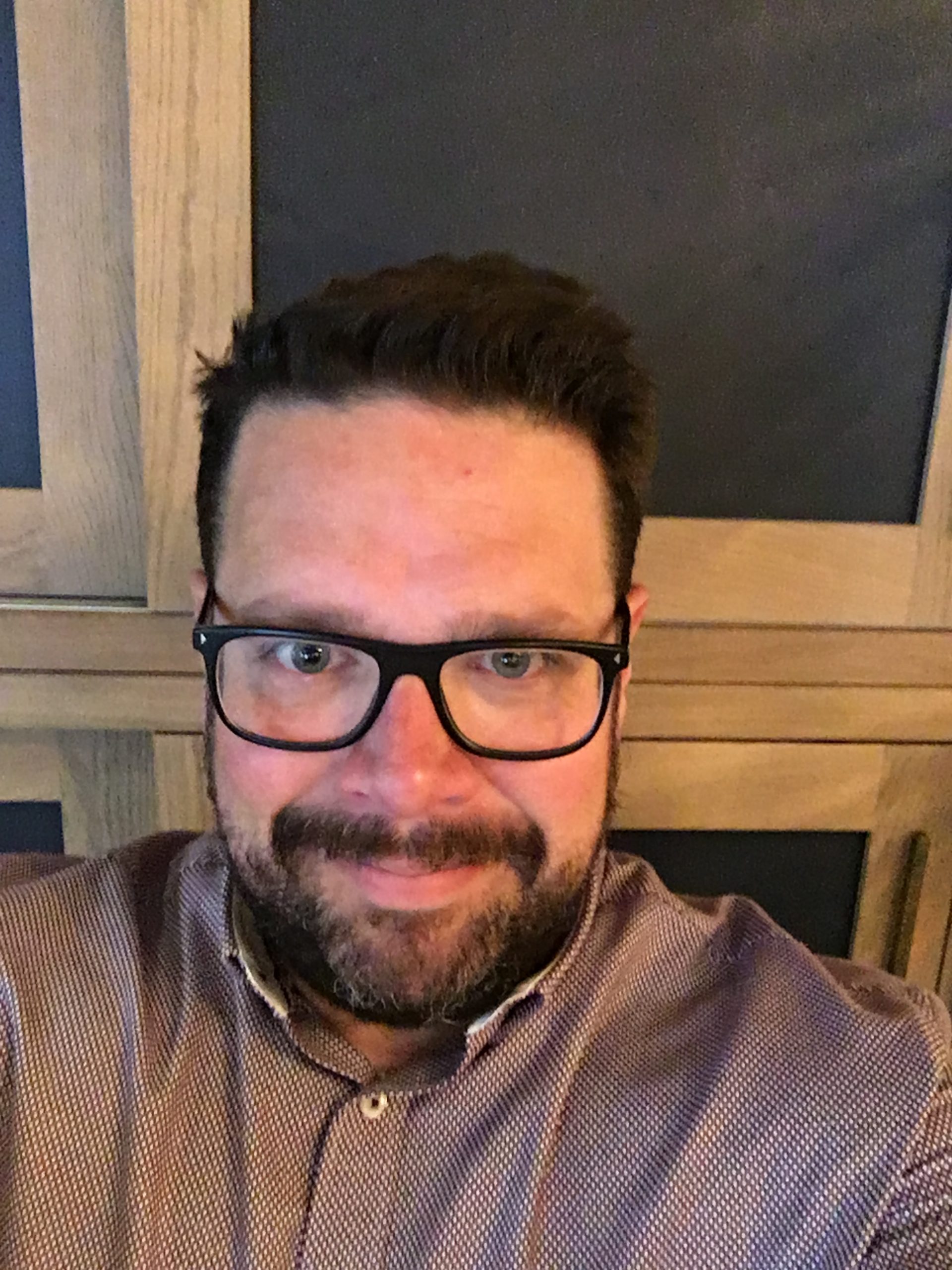 Rob Hunt
Partnerships Manager, Imagine
Immediate Media
Rob is Partnerships Manager in the Imagine team at Immediate. They sell creative solutions across the whole Immediate portfolio from BBC Top Gear to Radio Times, via madeformums.com and of course, Cross Stitch Crazy!
He's been in media sales for far too long and has worked at A LOT of the big publishers. Career highlights include selling the headline sponsorship of the NME Awards to a city (Austin, Texas,) giving away a Fiat Punto at Liverpool Street Station whilst at the Evening Standard and two trips to Germany for Chartered Banker magazine to meet a client that he never actually met! Personal highlights include holding Slash's hand aloft whilst dj'ing Sweet Child of Mine at the Ally Pally and beating his dad at squash last year.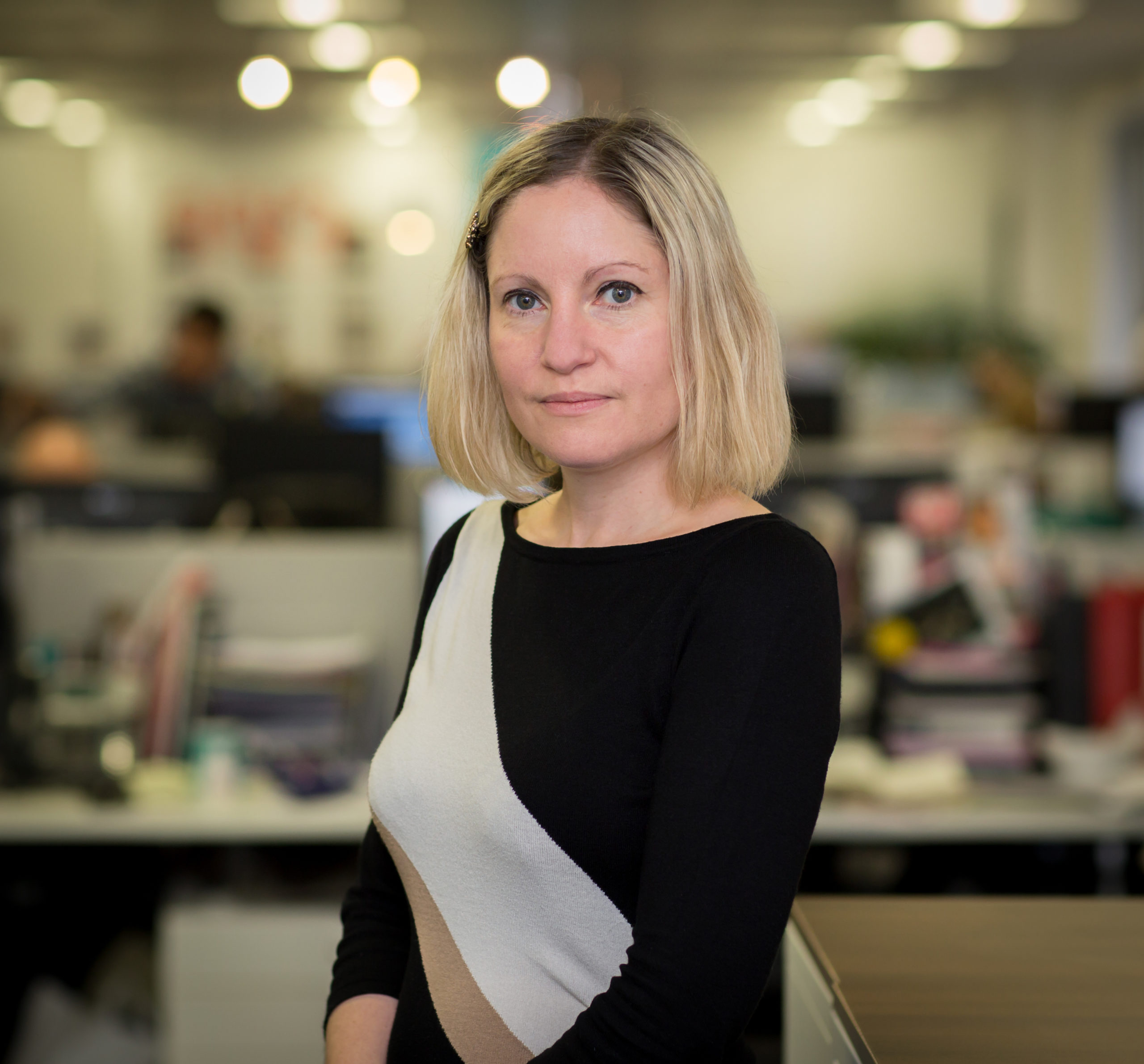 Anna Sampson
Insight & Strategy Director
Magnetic
Anna Sampson
Insight & Strategy Director
Magnetic
An insight practitioner with sixteen years' experience spanning start-ups to big agencies, Anna started out as a research executive at Carat before moving onto Rise Communications and then MediaCom.
She now fronts the insight narrative for Magnetic and prides herself on telling compelling stories with all sorts of research, data and evidence. Anna believes insight starts with curiosity but really delivers when it is successfully applied and observation matches up with opportunity.
@annasampson7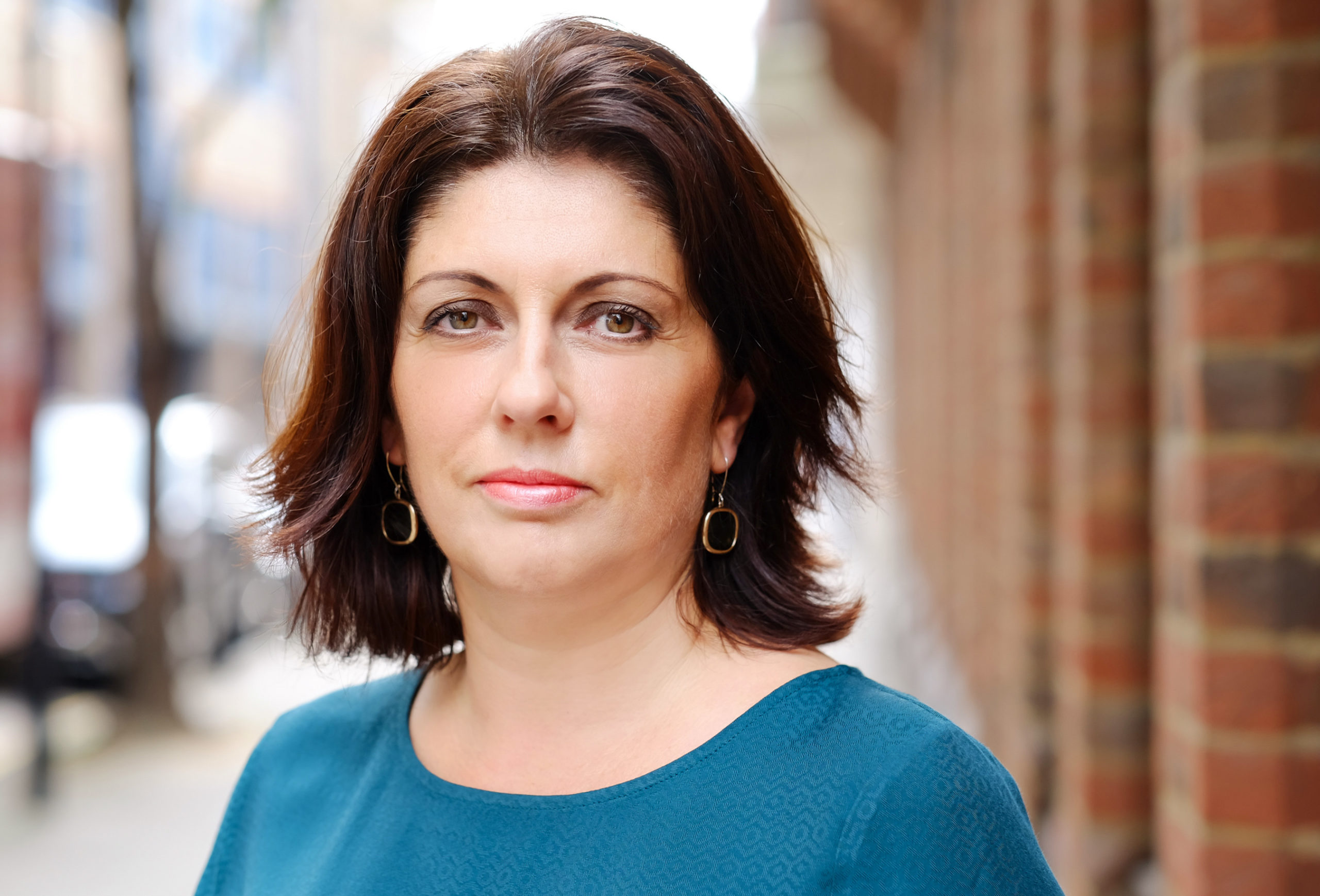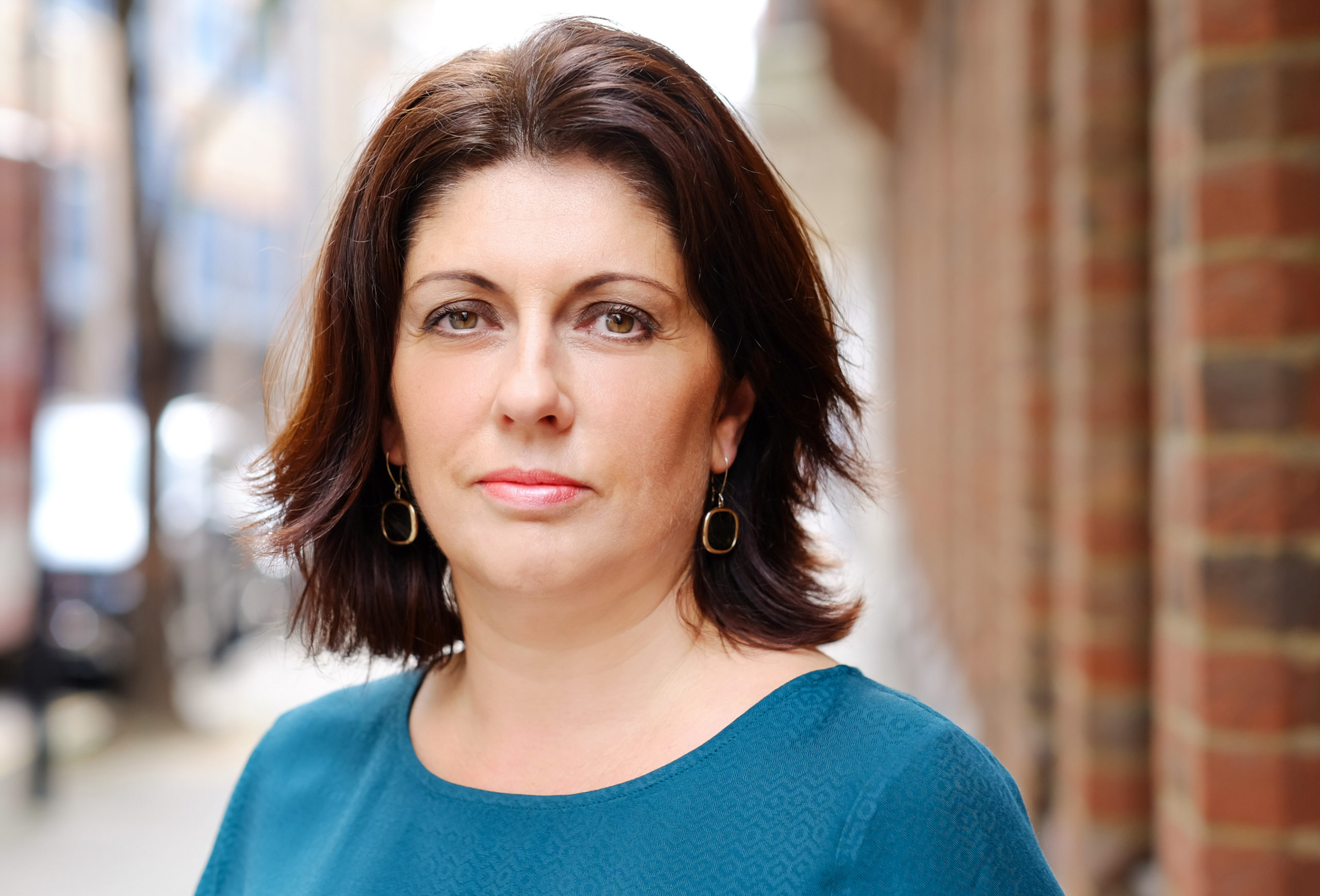 Sue Todd launched Magnetic, the marketing agency for magazine media, in March 2015, to help customers get the very best return from their advertising spend with magazine media. Working with the UK's largest consumer publishers, Sue and the Magnetic team have a remit to champion the power and vitality of magazine media in all its forms to the marketing and advertising community.
Sue began her career at EMAP in the research team, working through the ranks to become Marketing and People & Culture Director. From there she spent two years as Marketing Director at CBS Outdoor (now Global), before running specialist brand and culture consultancy Wonder for seven years, where her clients included Channel 4, Harrods, MEC, Primesight and Grey.
She is a non-exec Director on the board of The Big Issue and in her spare time enjoys the theatre, podcasts, singing and cycling.
@SueTodd2
@magneticmedia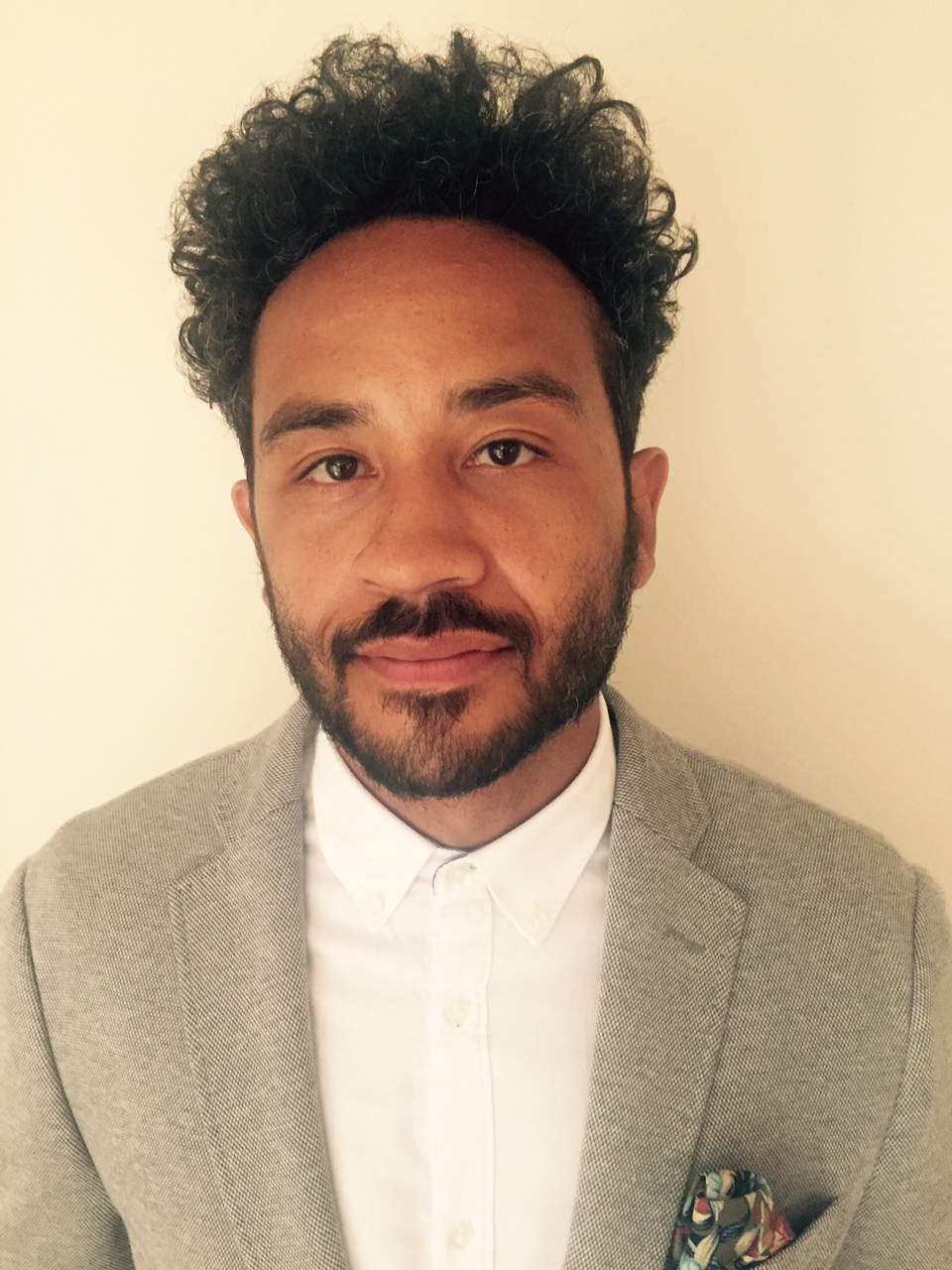 Darren Burroughs
Director of Content Studio
Dennis Publishing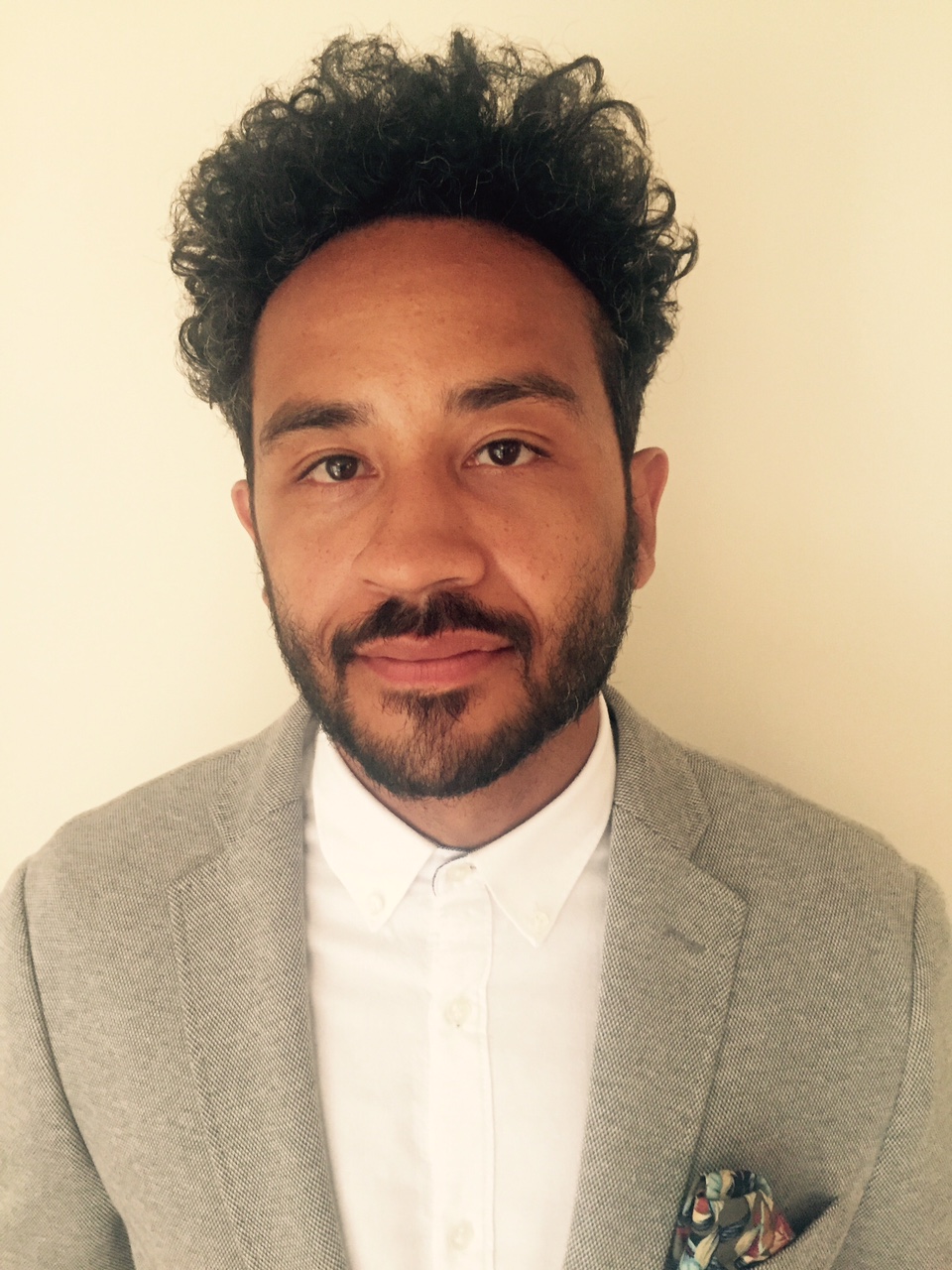 Darren Burroughs
Director of Content Studio
Dennis Publishing
Darren has 18 years of media experience on both sides of the fence. His career includes nine years print buying and planning at ZenithOptimedia and five years as an integral member of the award-winning Telegraph Create and Spark team, before moving to Dennis in 2016 to launch and lead their creative solutions division.
Dedicated to delivering insight-led ideas for clients, Darren now oversees the Dennis Content Studio and is ultimately responsible for the commercial success of the group's on-platform and white-label content offering.
Alison Finnegan
Insight and Ad Marketing Director
Immediate Media
Alison Finnegan
Insight and Ad Marketing Director
Immediate Media
Alison is Insight and Ad Marketing Director at Immediate Media, where she leads the team responsible for delivering editorial and commercial insight across all of Immediate's brands, across all platforms.
She was responsible for delivering the award-winning research, Generation Wealth.
Prior to Immediate, Alison worked in research and marketing at The Guardian, and prior to that spent many years in Australia working for Fairfax newspapers on The Sydney Morning Herald, and the Australian Financial Review.
Alex Bilmes
Editor-in-Chief
Esquire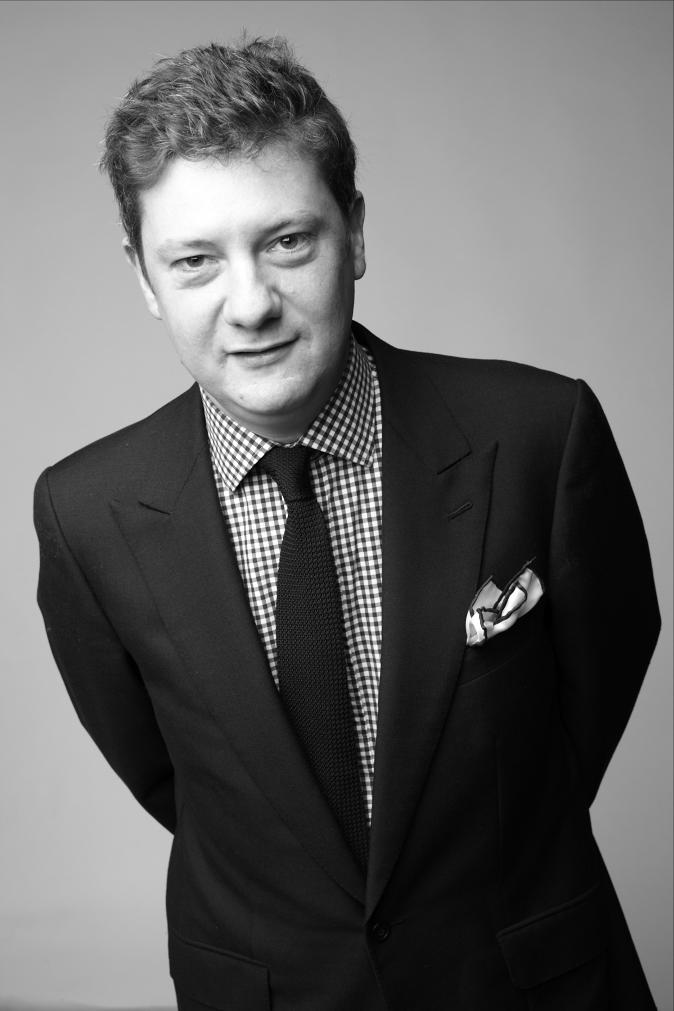 Alex Bilmes
Editor-in-Chief
Esquire
Alex Bilmes is the editor-in-chief of Esquire and editor-in-chief of the Big Black Book, Big Watch Book and esquire.co.uk. Formerly features director at British GQ and contributing editor to British Vogue, he has been published in most of the leading British newspapers including The Guardian, The Times, The Independent, The Daily Mail, The Spectator and The Observer.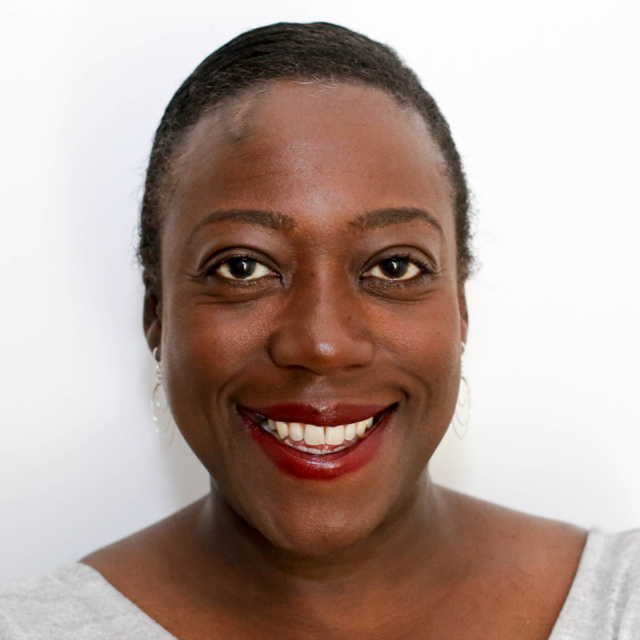 Lillian Betty
Head of Strategic Partnerships
Time Inc. UK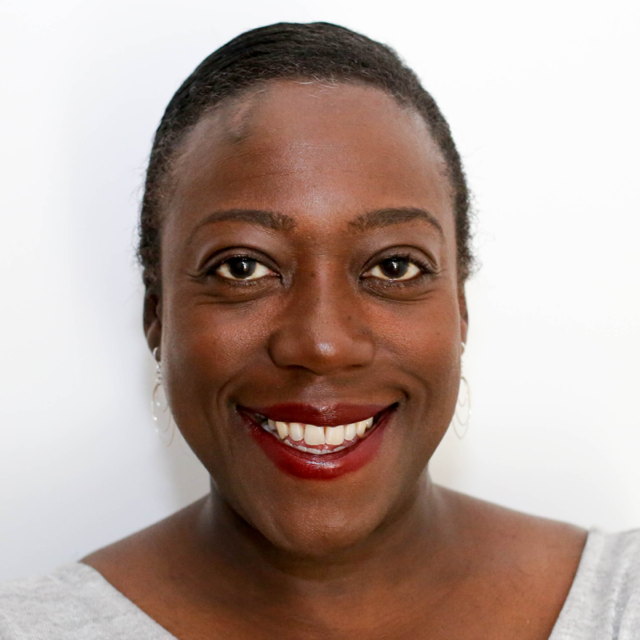 Lillian Betty
Head of Strategic Partnerships
Time Inc. UK
Lillian Betty joined Time Inc. in June 2015 and is the Head of the Strategic Partnerships division, responsible for all relationships with media owners and suppliers outside Time Inc.
With the ambition to build richer, multi-layered partnership opportunities for clients, brands and complementary businesses, Lillian and her team have recently generated media partnerships with ITV, Universal Music, Live Nation and ITN
Prior to joining Time Inc. Lillian spent 10 years at Bauer Media, in a number of senior management roles. During her time there, she successfully transformed the creative departments into high performing commercial businesses, famous for creating and delivering market leading projects. She was responsible for leading creative campaigns across the portfolio of Bauer's 53 magazines, 23 radio stations and online brands (including Kiss, Magic, Heat and Grazia) successfully creating award-winning campaigns for COI, Channel 4, O2 and Matalan.
Previously Lillian held commercial roles at BBC, Hearst and The Independent group, she has experience of running multi-platform businesses in key sectors including fashion, entertainment and lifestyle.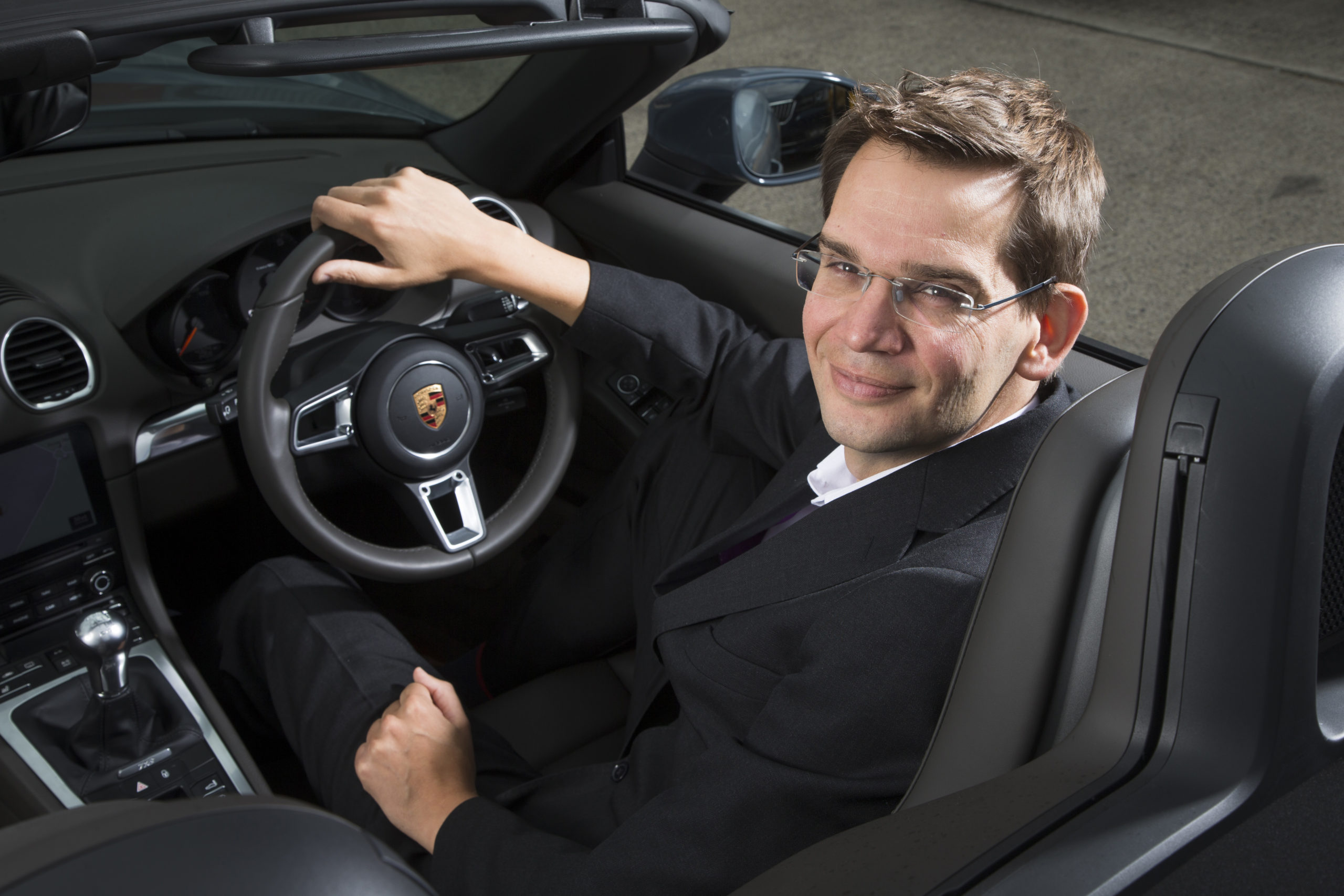 Jim Holder
Editorial Director
What Car?, PistonHeads and Autocar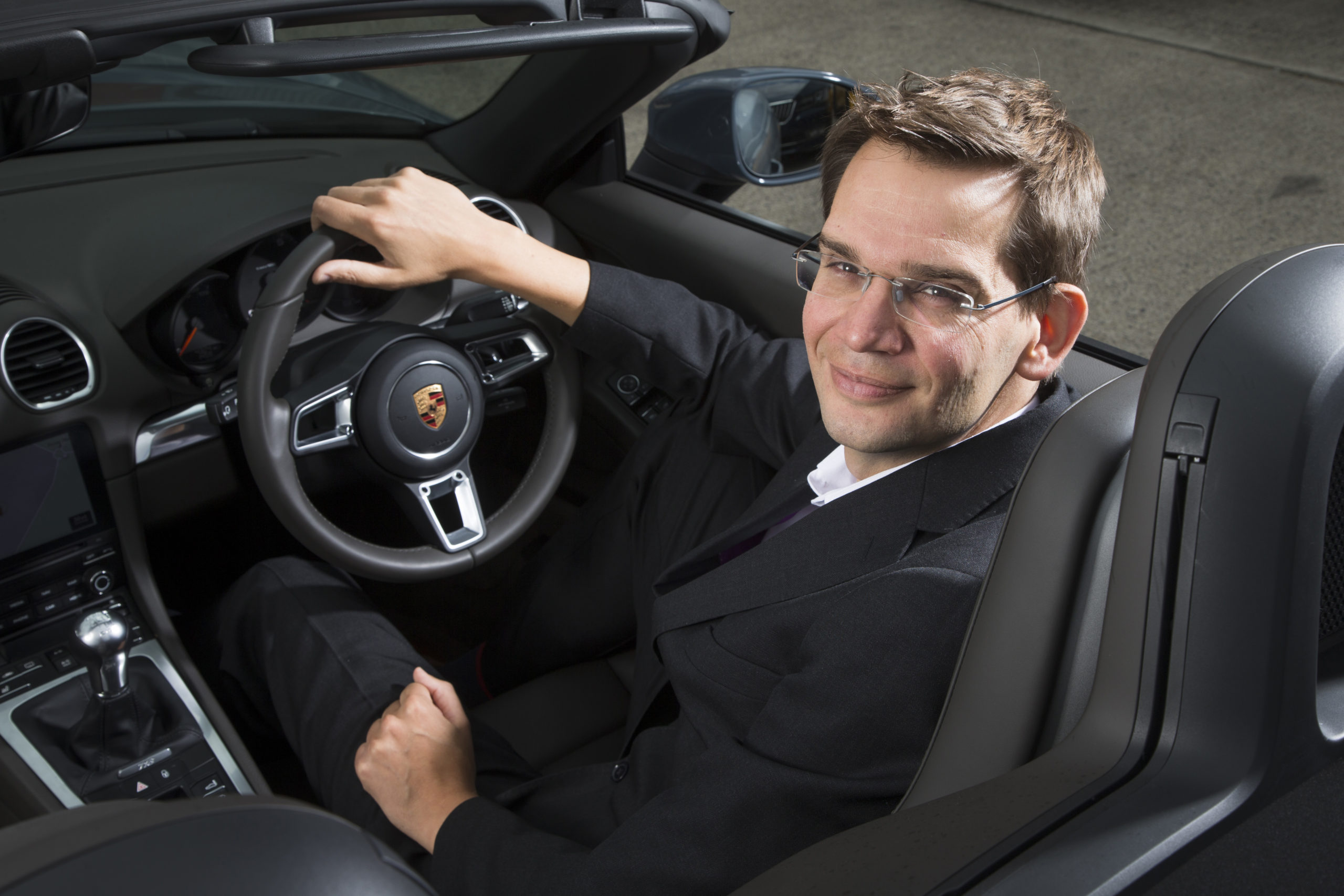 Jim Holder
Editorial Director
What Car?, PistonHeads and Autocar
Jim Holder is the Editorial Director of Haymarket Automotive, which comprises What Car?, PistonHeads and Autocar. Between these three brands – each with a website, two with a printed magazine and all with numerous spin-offs from apps to international editions – Haymarket Automotive covers the market from every angle, from straight-talking consumer buying advice for people who don't know where to start the car buying journey to dyed-in-the-wool reviews of supercars for enthusiasts. Jim previously edited Autocar and What Car? and has 20 years of experience in journalism, including working for Reuters, Daily Telegraph and Daily Star. He is also a motoring expert for the BBC, ITV and CNN regularly.
Lotte Jeffs
Creative Director
Ogilvy & Mather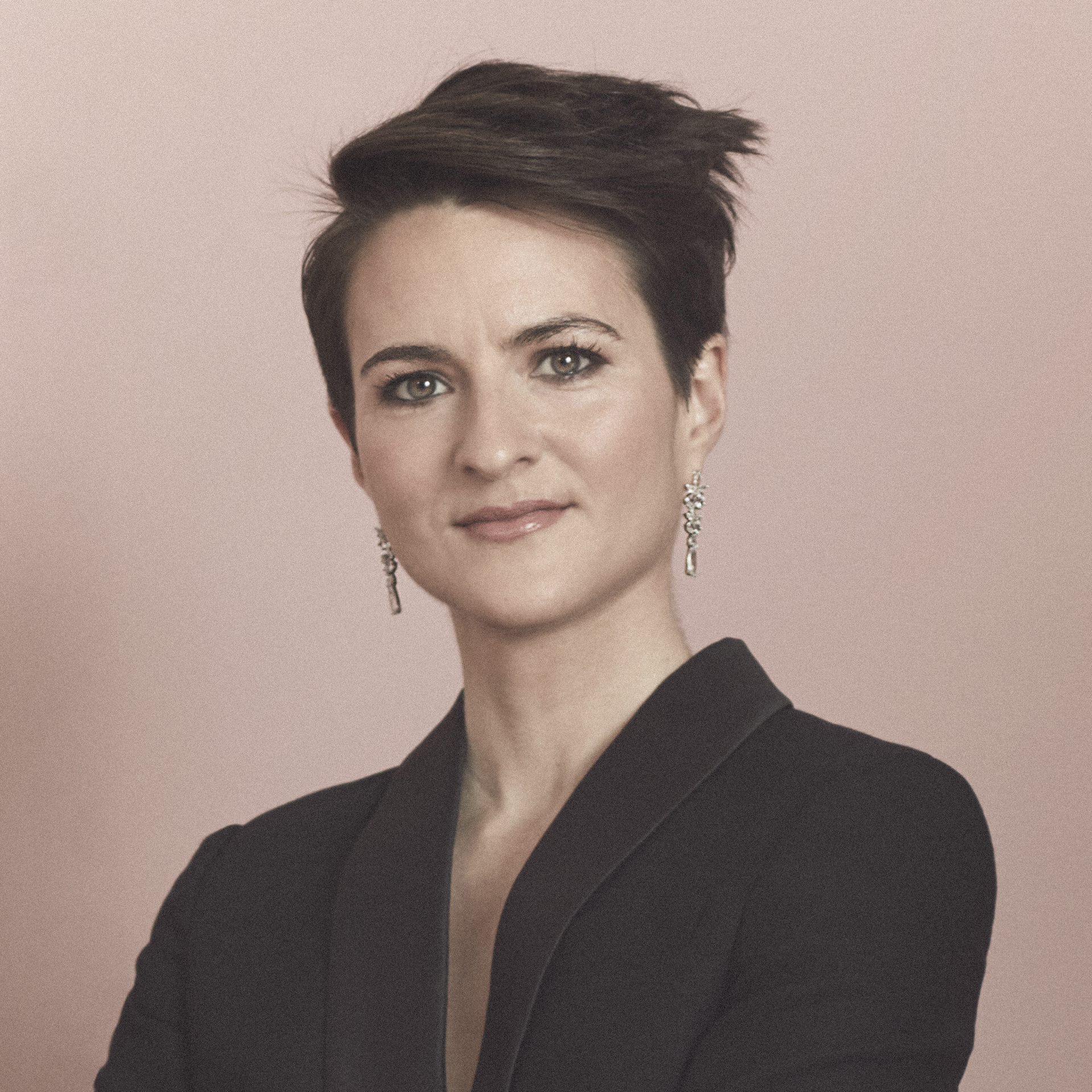 Lotte Jeffs
Creative Director
Ogilvy & Mather
Lotte Jeffs is a Creative Director at Ogilvy & Mather. Prior to this she was the Acting Editor-in-Chief and Deputy Editor at ELLE. In 2016 Lotte won the PPA Writer of the Year Award and continues to write freelance for the national press.
@LotteJeffs
Phil Alexander
Editor-in-Chief
Mojo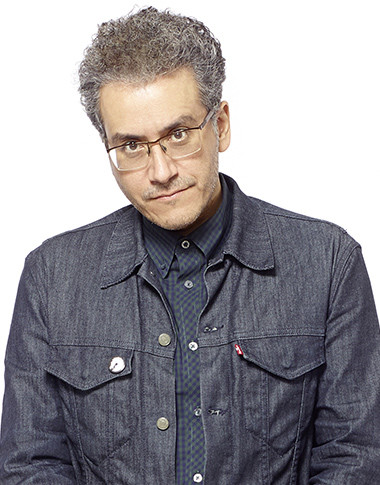 Phil Alexander
Editor-in-Chief
Mojo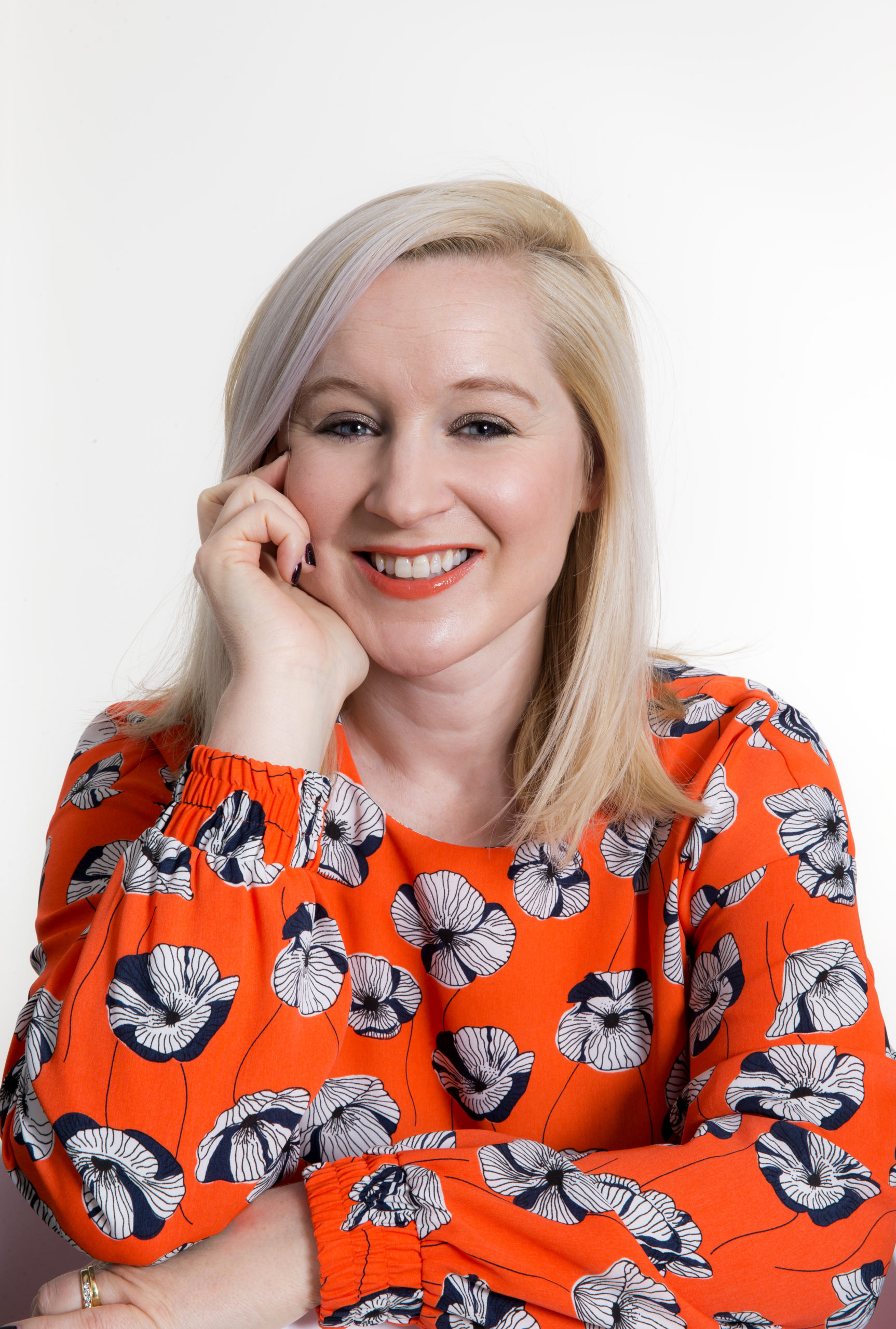 Nicola Kemp
Trends Editor
Campaign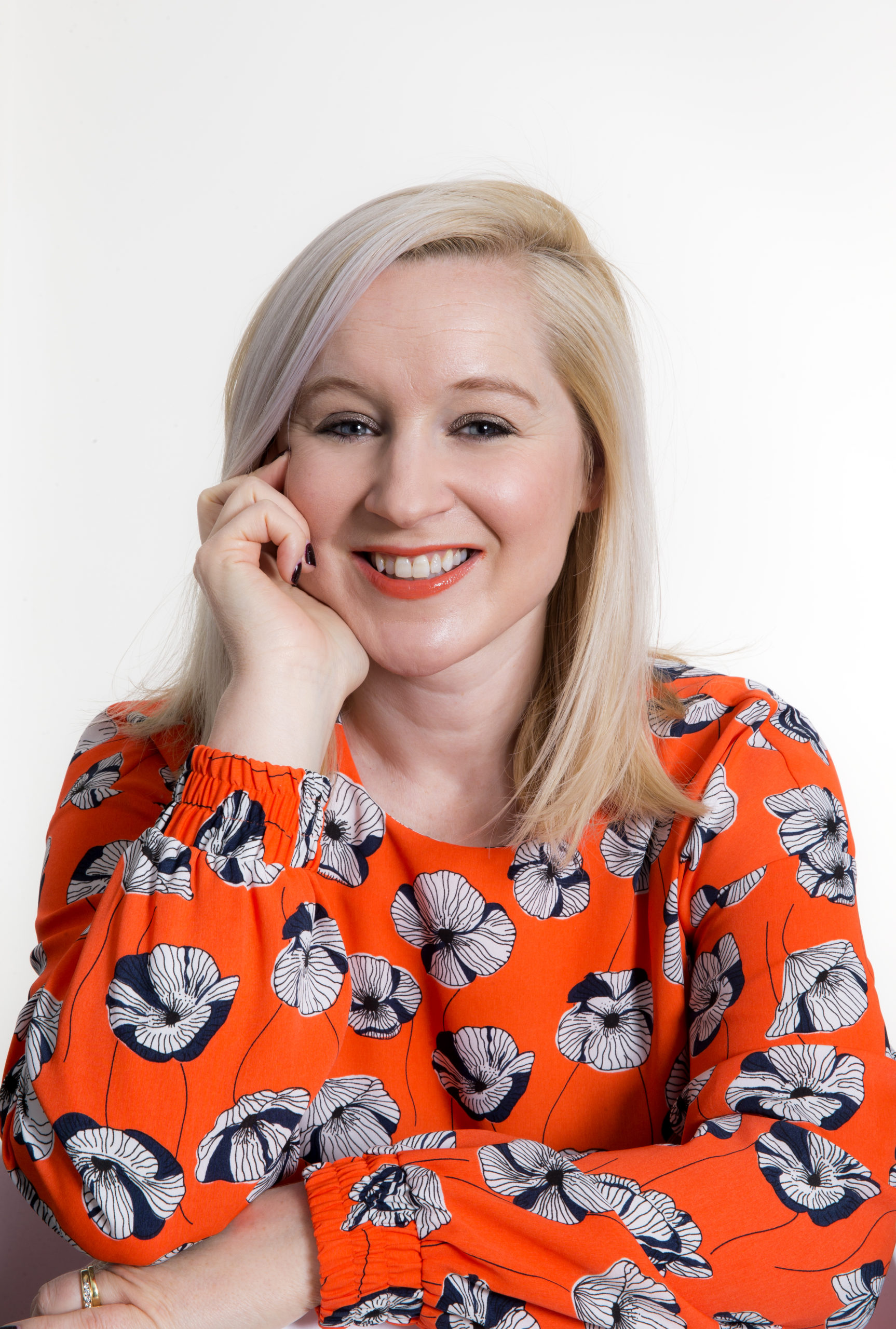 Nicola Kemp
Trends Editor
Campaign
Nicola Kemp is the Trends Editor of Campaign magazine where she oversees consumer trends and innovation across the creative industries for Campaign and is deputy editor of the global quarterly Campaign IQ. She started her career as a financial journalist before specialising in technology, social trends and marketing. Her work has appeared across titles including WGSN, M&M Global, Reuters, Bloomberg, The Guardian and The Observer.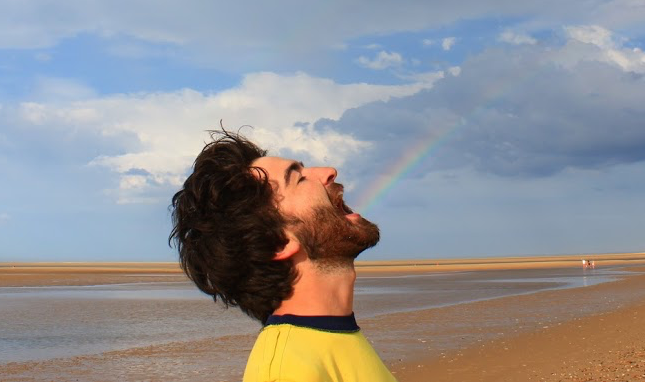 James Charlton
Editor
FS Magazine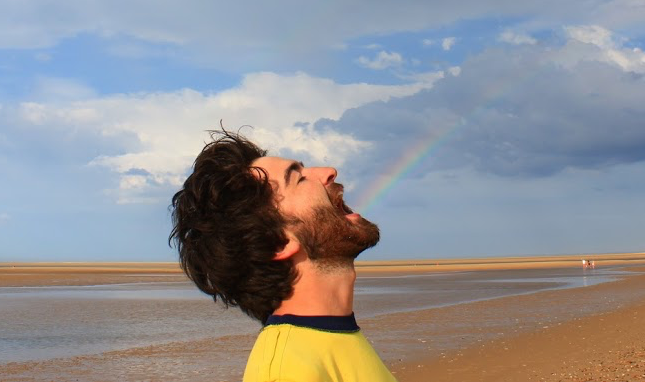 James Charlton
Editor
FS Magazine
James was a paperboy who worked in a furniture shop. He was alone in the store room completely unawares when Sir Paul McCartney came in with Heather Mills to buy some bedsheets. Remains devastated by this.
He then worked as a lobbyist in Westminster, used ratlike cunning to get a few bylines in the Guardian and later won a competition to work for Haymarket Media Group (for free!). Six years on, he's still there but now they pay him, to edit FS: the best magazine for style and sport in the world.
Still yet to meet his Macca.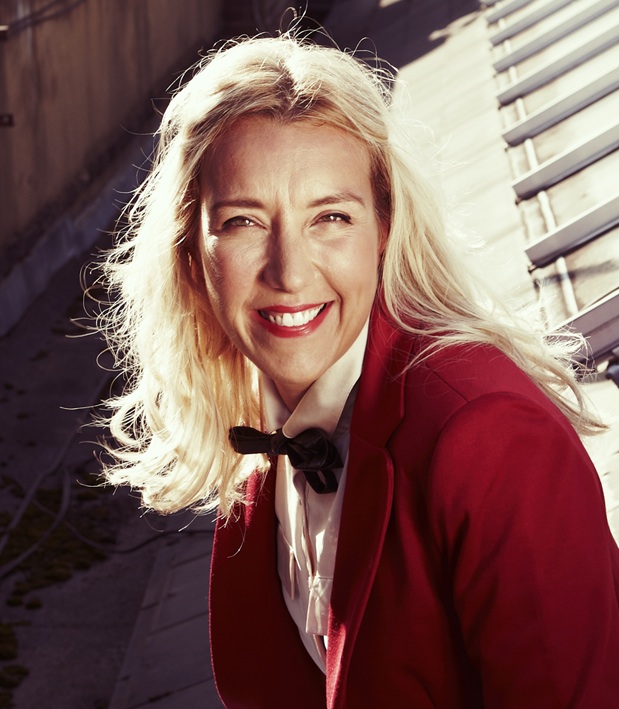 Victoria White
Commercial Content Director
Hearst Magazines UK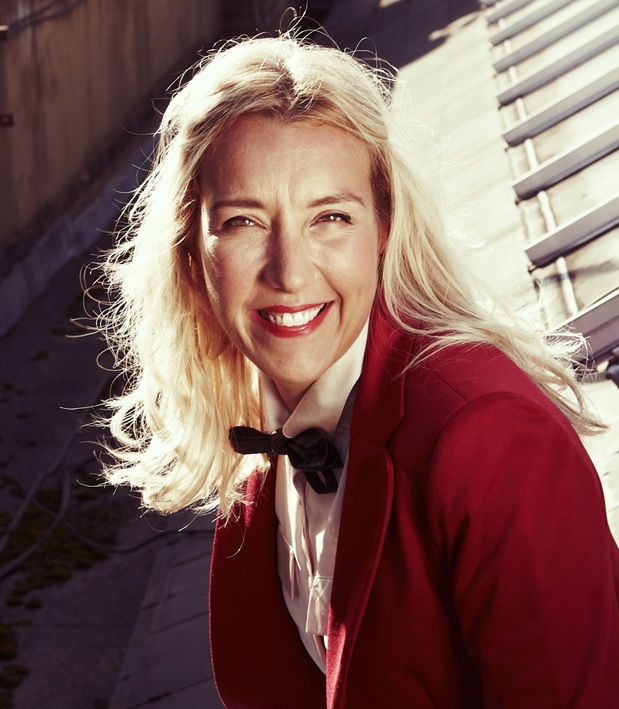 Victoria White
Commercial Content Director
Hearst Magazines UK
Victoria White has been an editor for almost 20 years – she launched a TV magazine in Australia aged 24 before moving to LA to spend a few years as a Hollywood reporter (interviewing George Clooney being a particular highlight).
On her return to the UK she worked on young women's magazines B and Company – and became editor of Company in 2003. She relaunched the brand in 2011 to critical success and won several industry awards for the redesign. She spent six months advising Good Housekeeping on their digital strategy and now holds the role of Commercial Content Director for Hearst UK.