In light of continued debate around the value of online environments and the increasing acceptance that content is more important than channel or device, this years' Spark event looked at the role magazine brands play alongside other digital environments.
We revealed brand new insight 'Metrics that Matter' which looked at the impact of the full range of magazine media assets across both print and digital, including display, advertorial and native solutions and heard from industry experts on the changing nature of influence.
We looked at;
The Psychology of Influence in An Age of Information: Nick Southgate, Behavioural Economist
The new influencer ecosystem – a unique perspective on the role that passions play in determining behaviour and how best to influence key audiences: Emma Presley, Starcount
Insights from the new influence economy – a panel discussion featuring: Kerin O' Connor, The Week; Sarah Hennessey, MEC; Carla Faria, The Foundry; Richard Shotton, ZenithOptimedia; Jack Wilson, 2CV and Lucie Cave, editor-in-chief, Heat
Editor vs Algorithm – The evolving and enduring role of magazine editors: Claire Beale, editor-in-chief of Campaign chats to Lorraine Candy, editor-in-chief of Elle
Beyond Clicks – what is the value of human connections? – a panel discussion featuring: Dominic Mills, media commentator; Guy Jones, Immediate Media; Jane Wolfson, Hearst; Anna Hickey, Maxus; Jourdan Loffredo, Moat; John Paul Cadman, Carat
The Cyber Effect: How human behaviour changes online: Dr Mary Aiken
Check out the event pictures below and contact us at insight@magnetic.media for more information.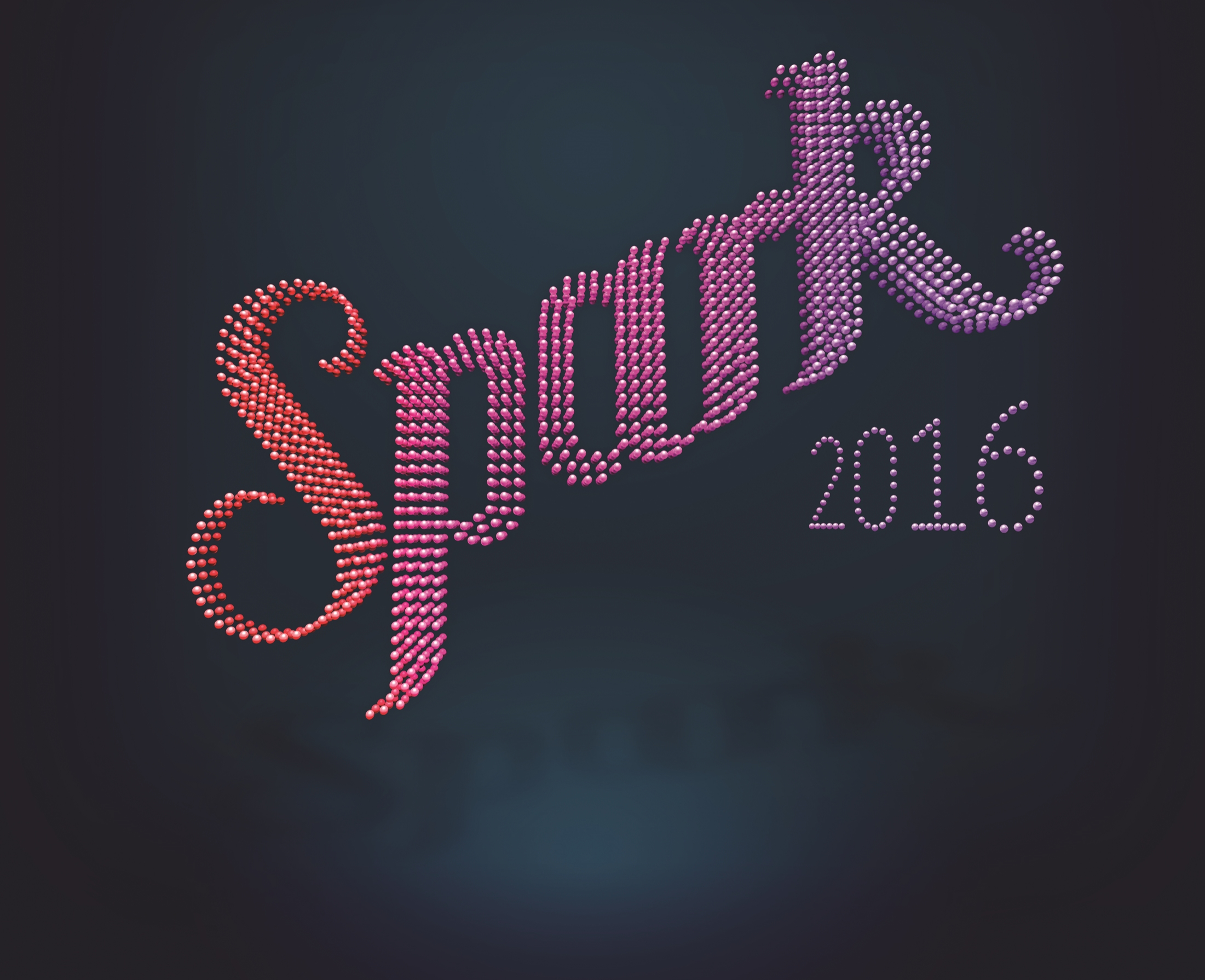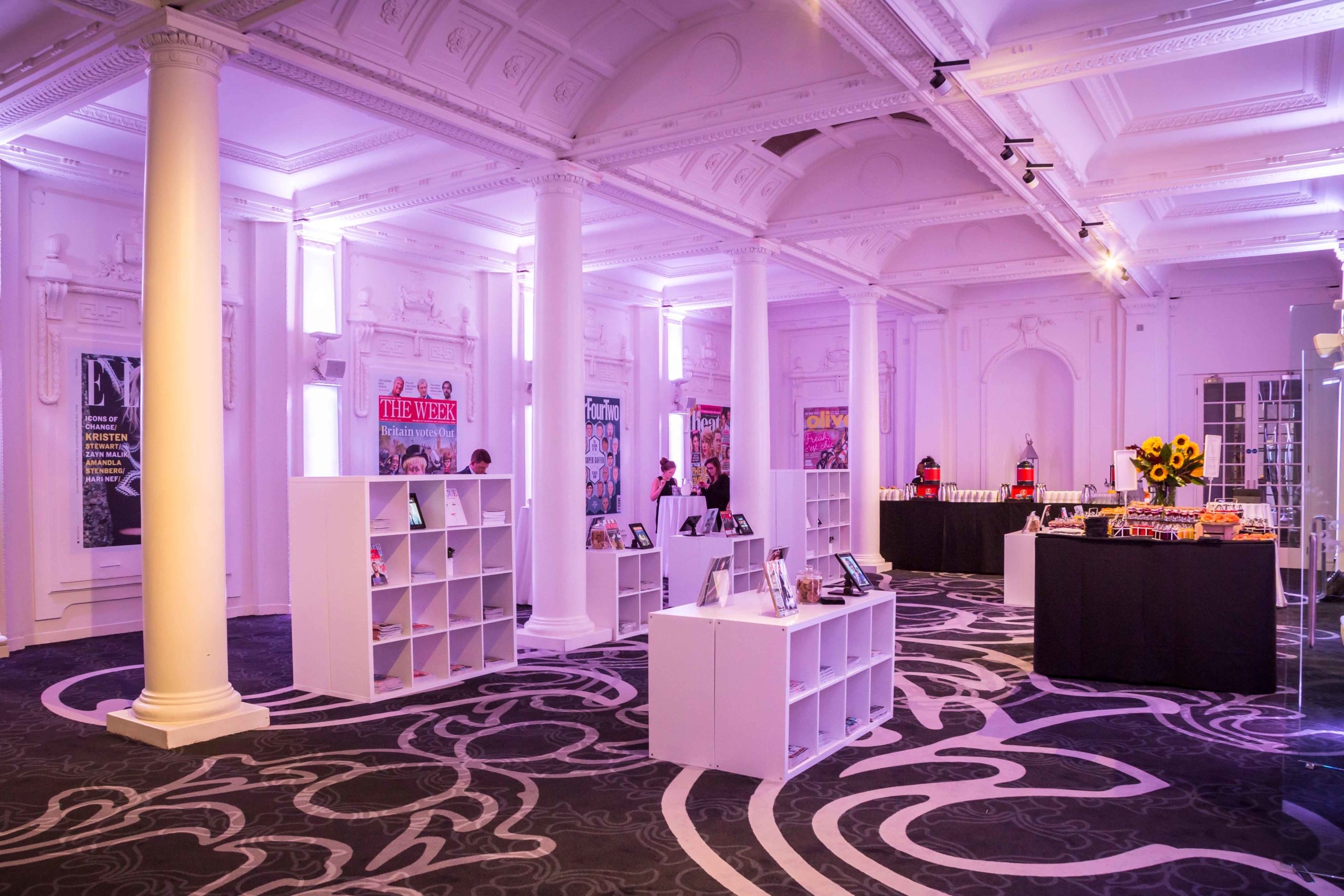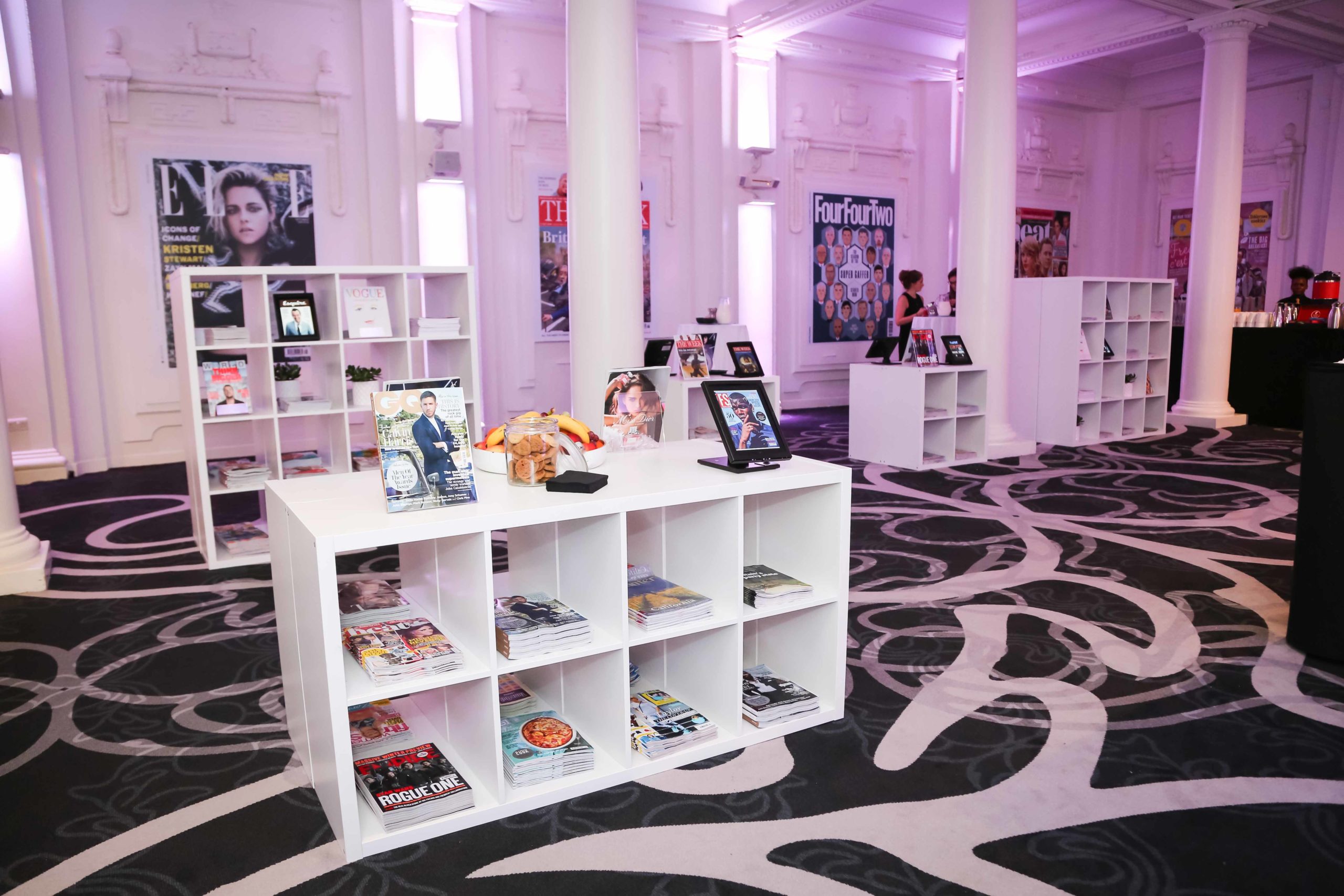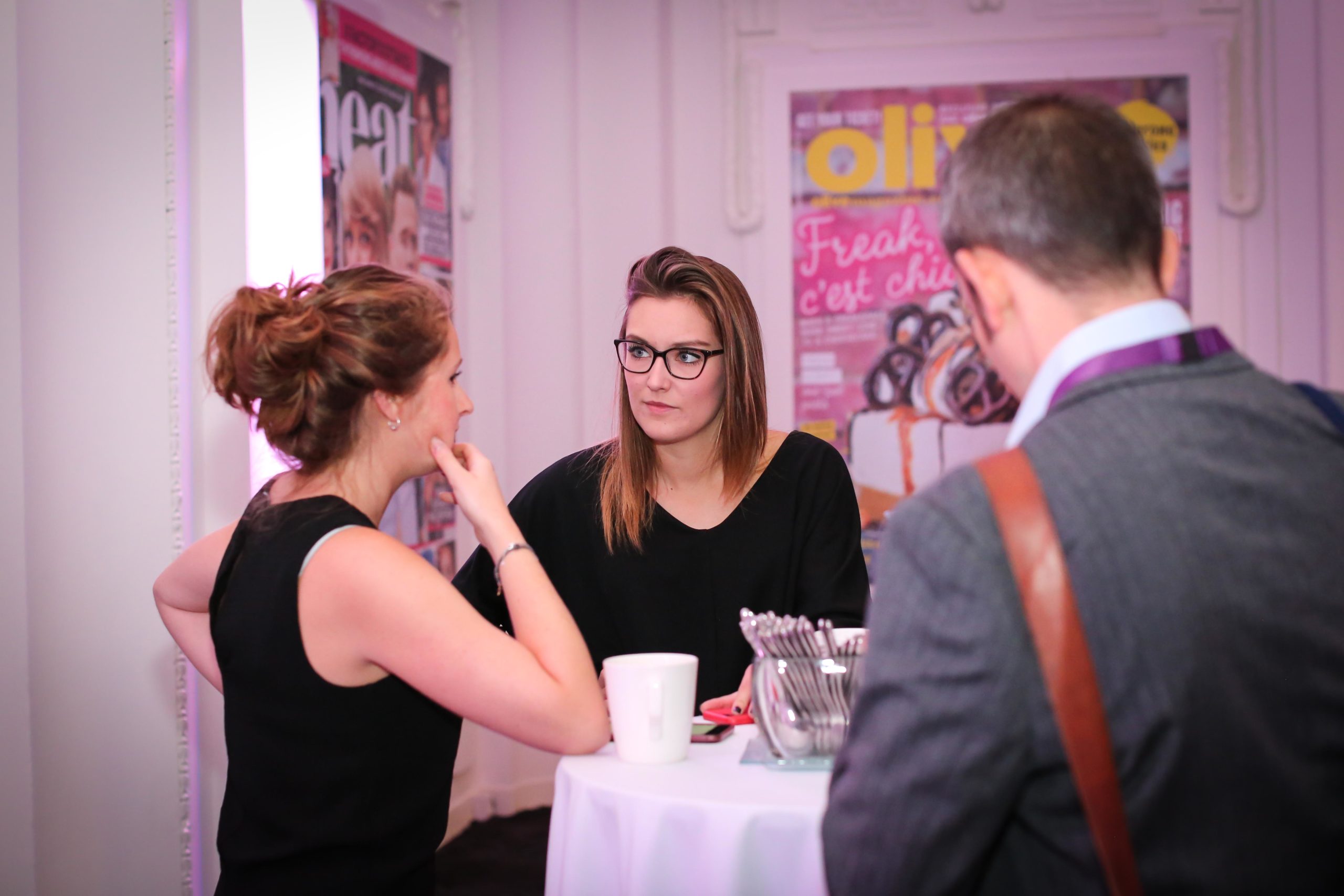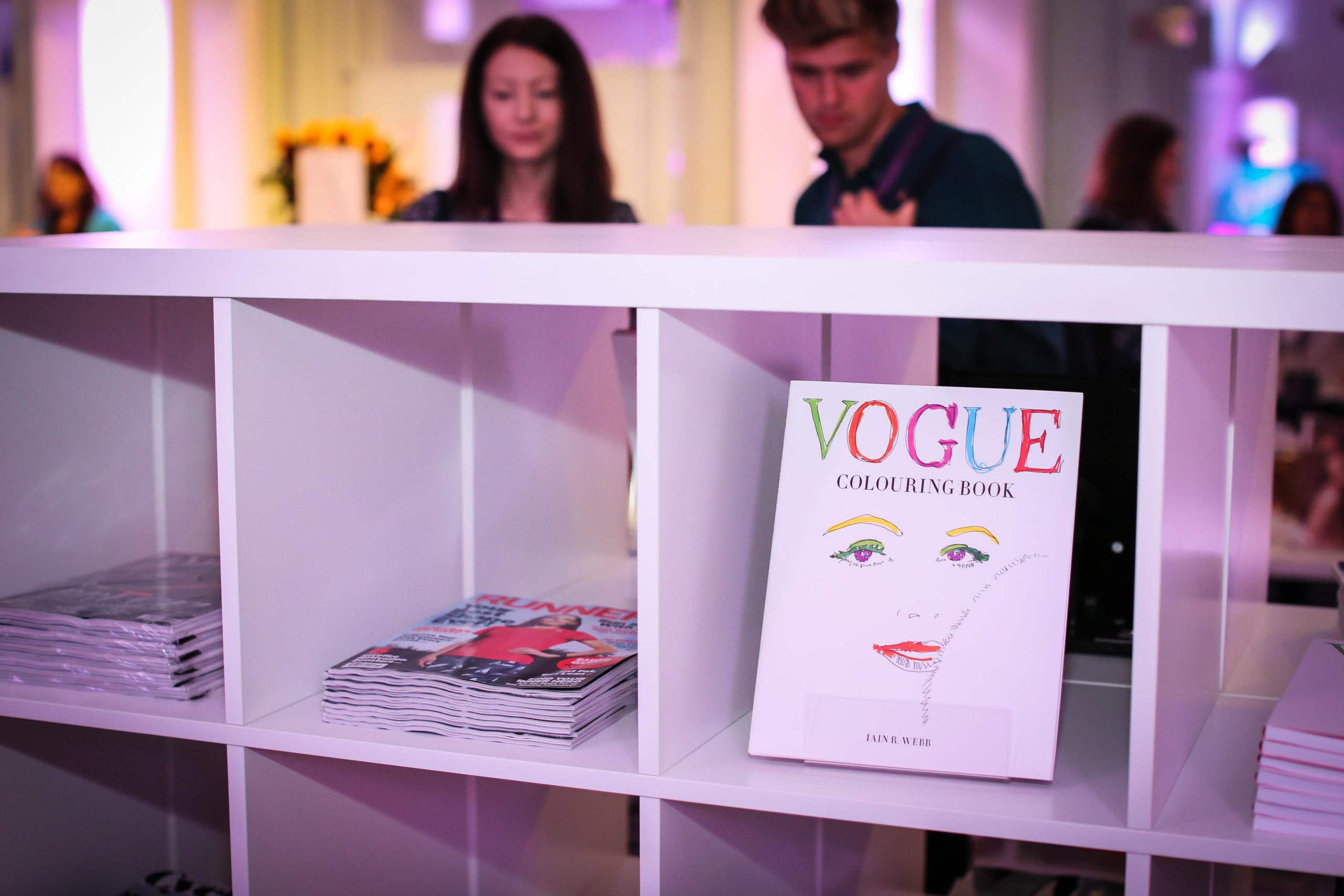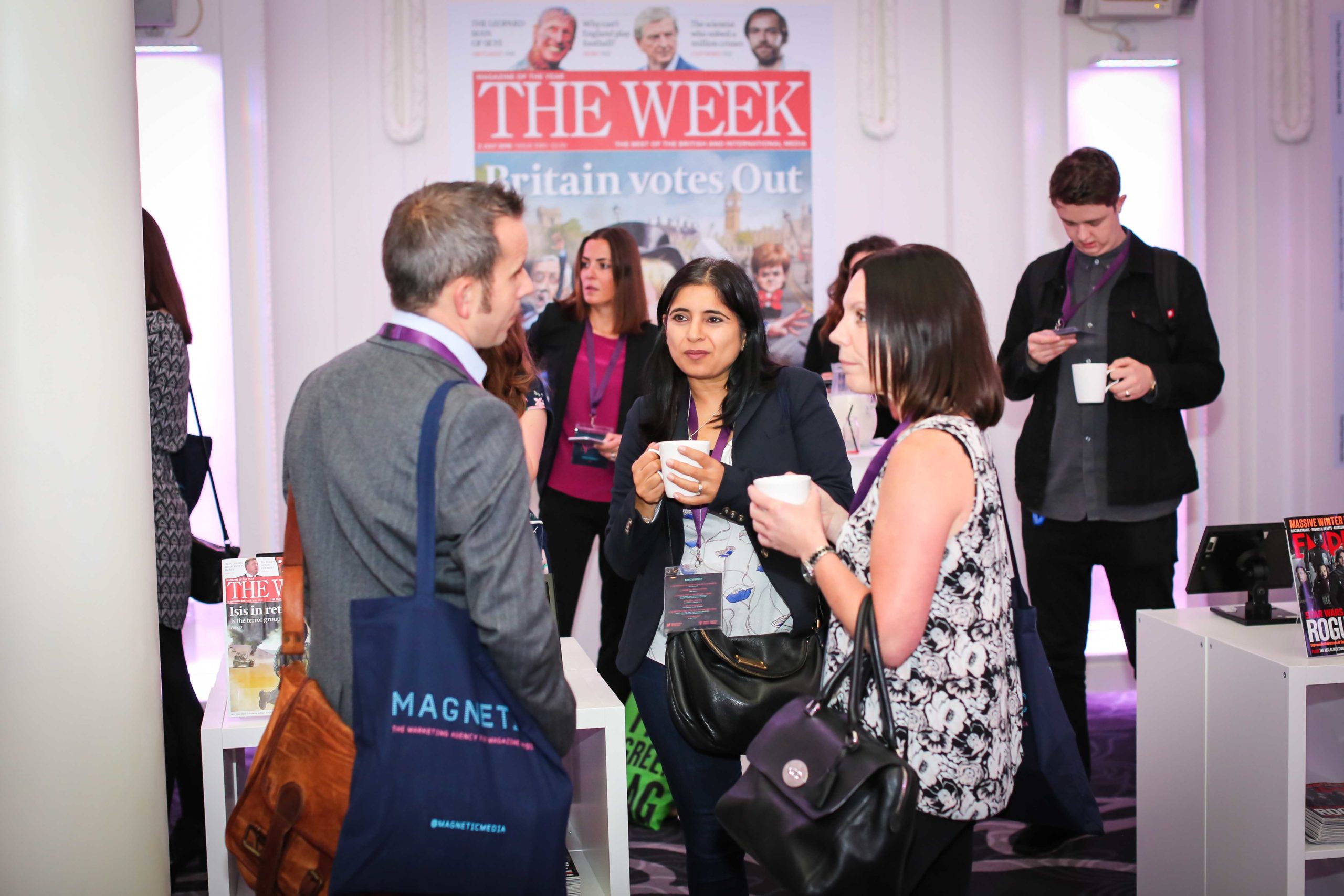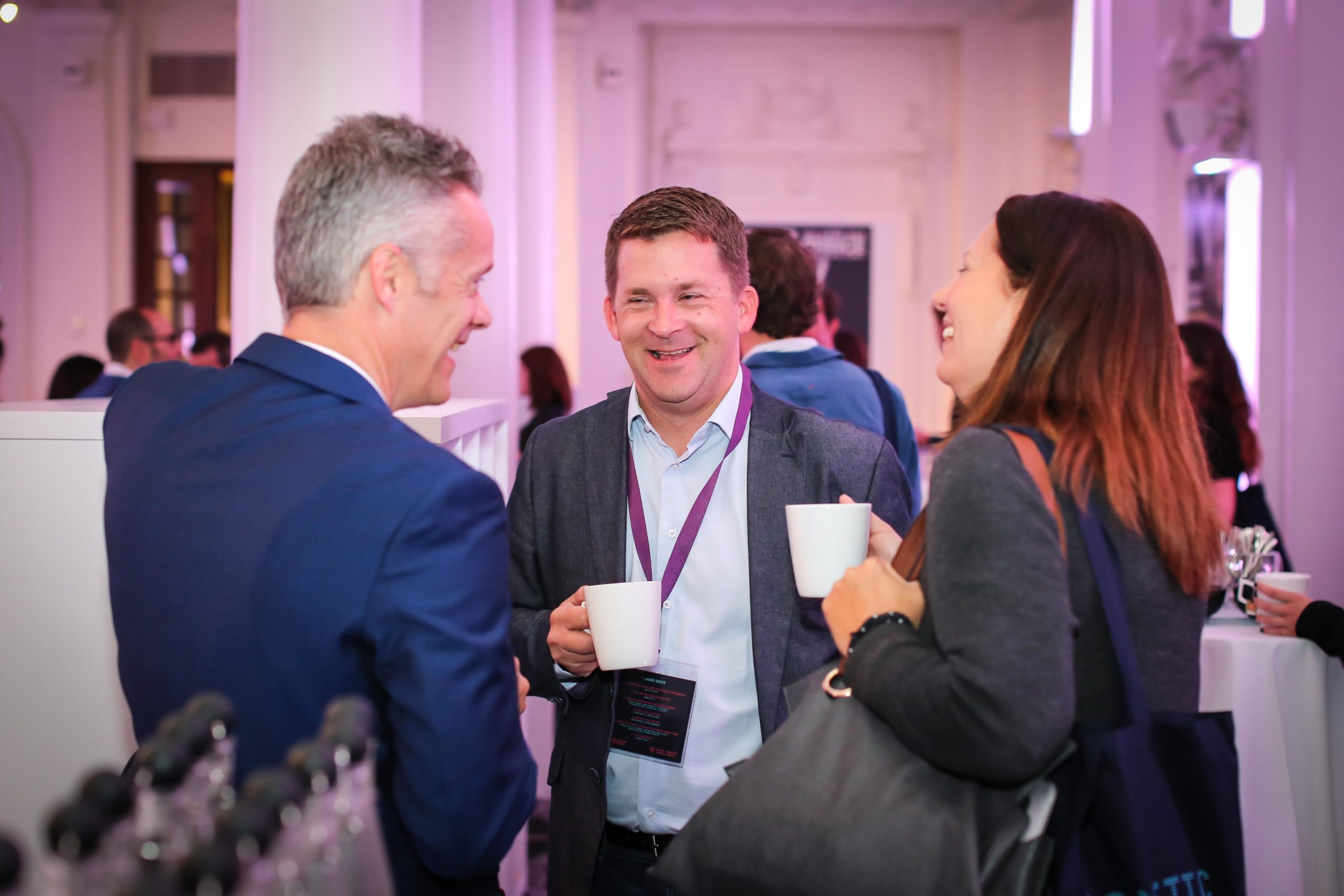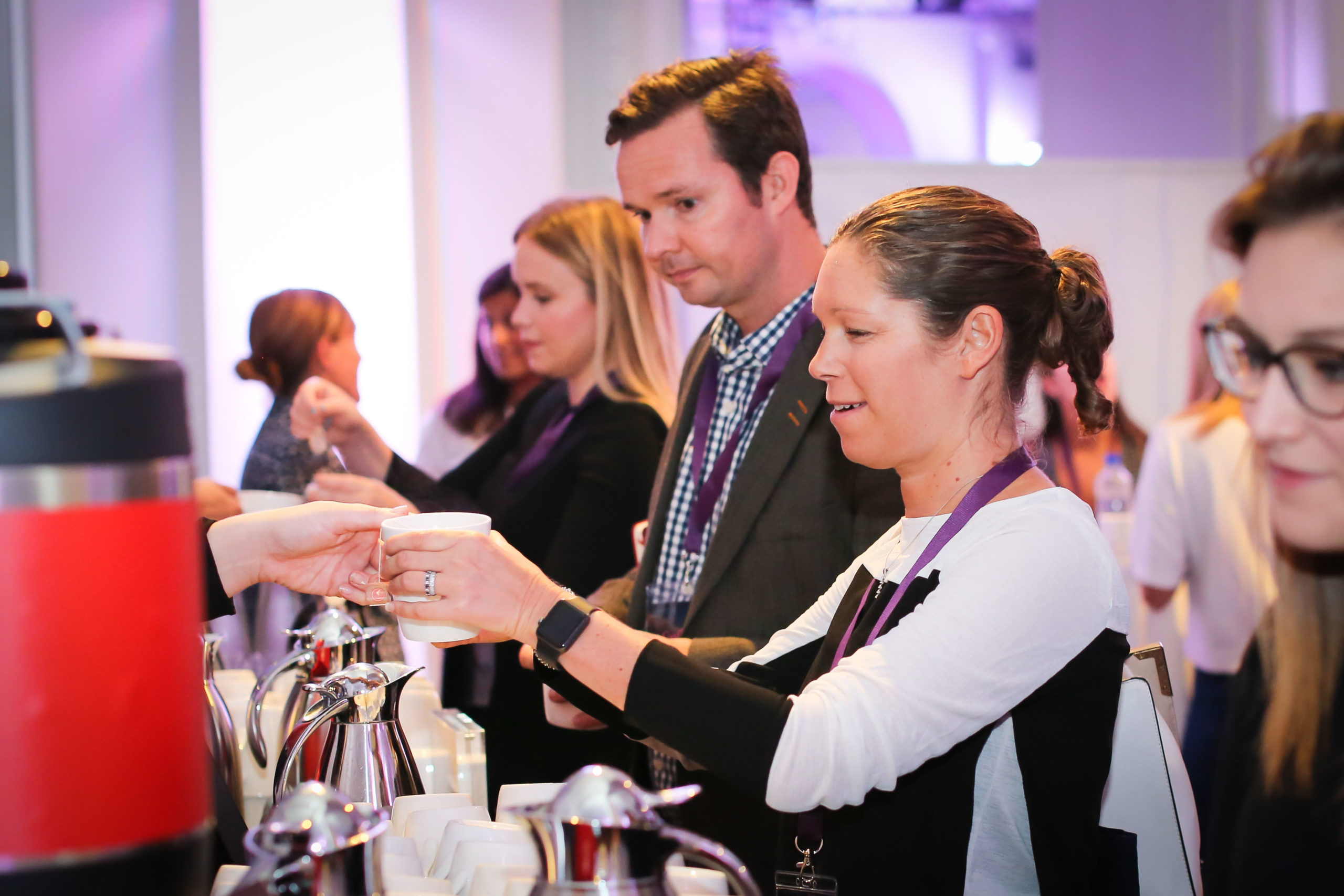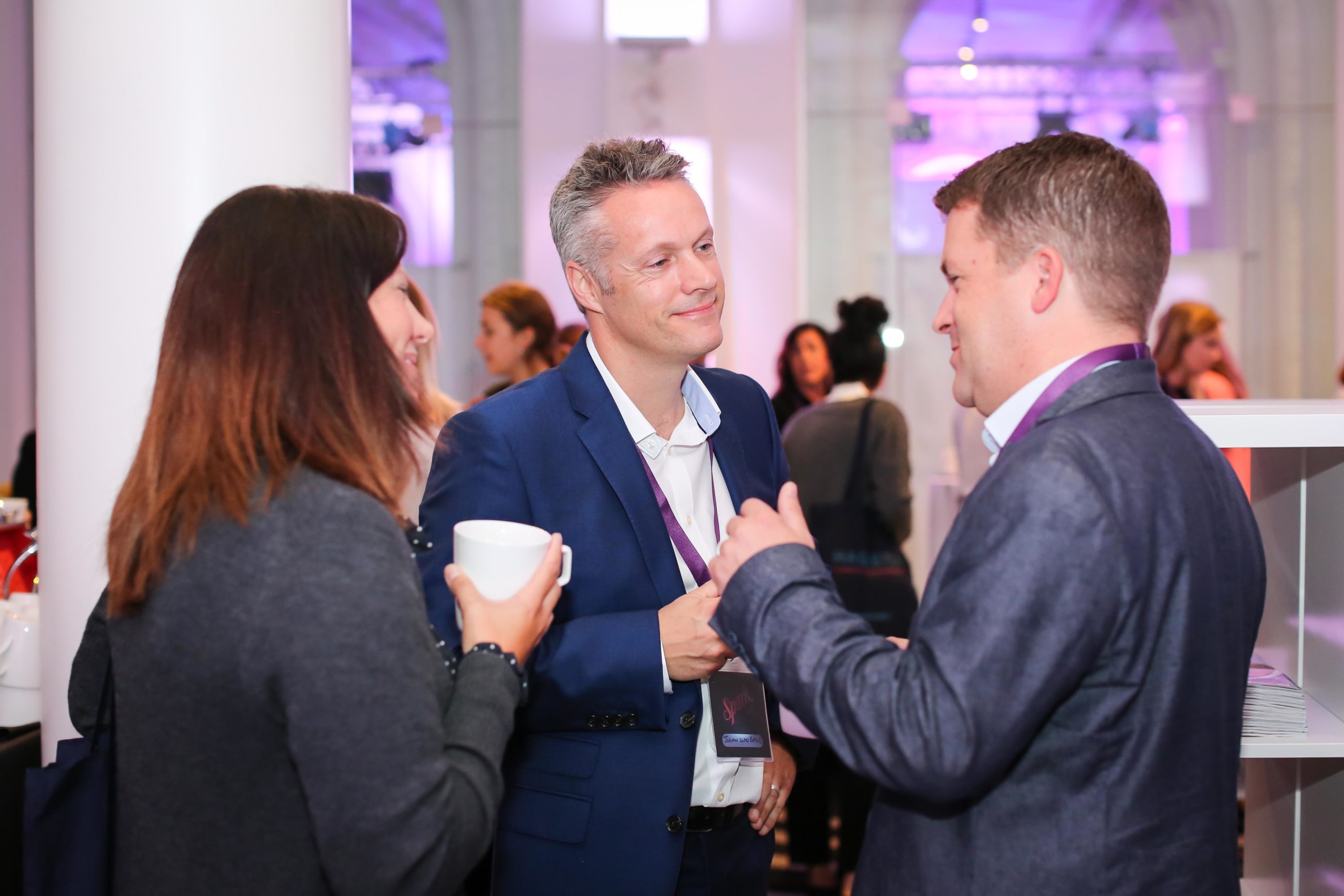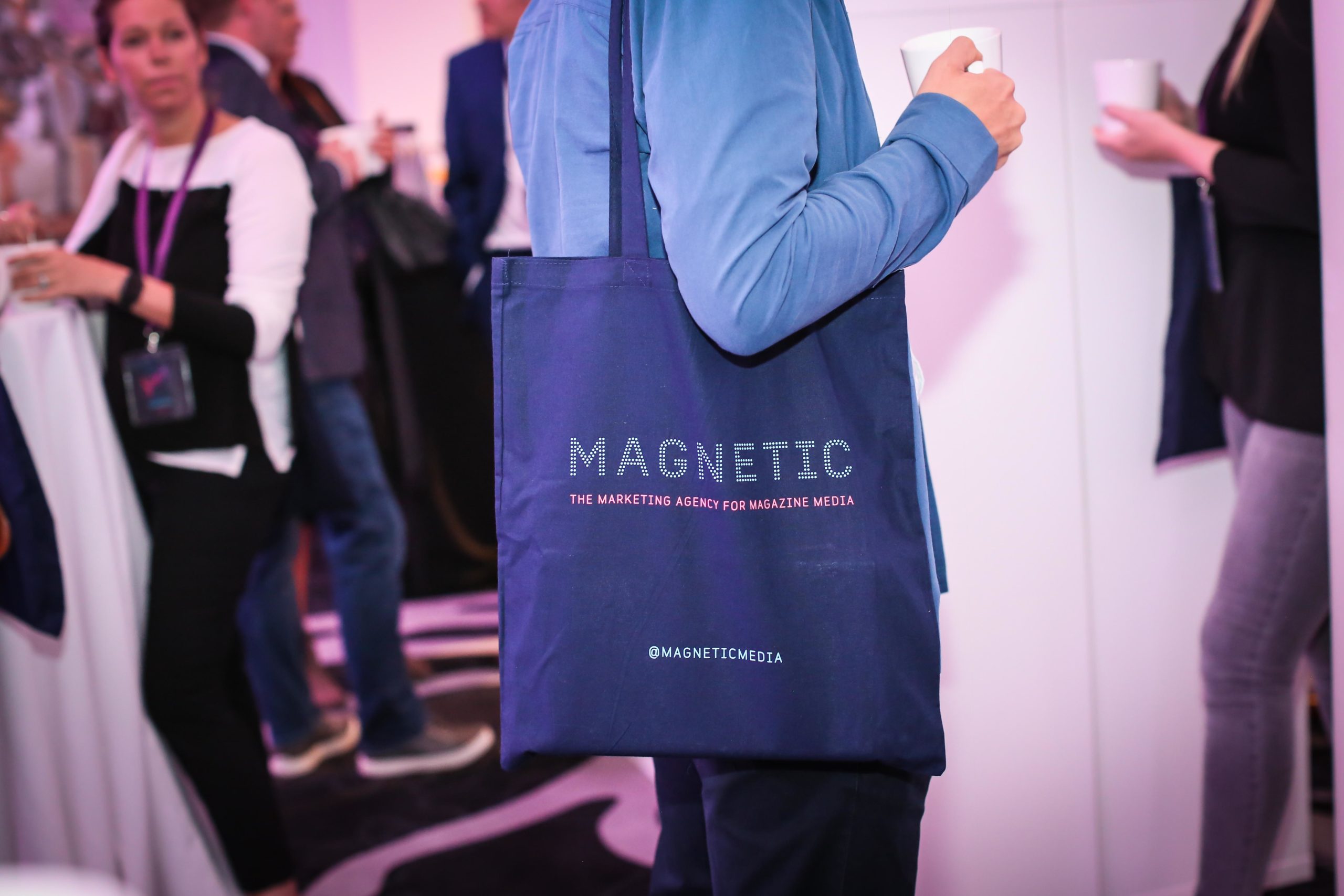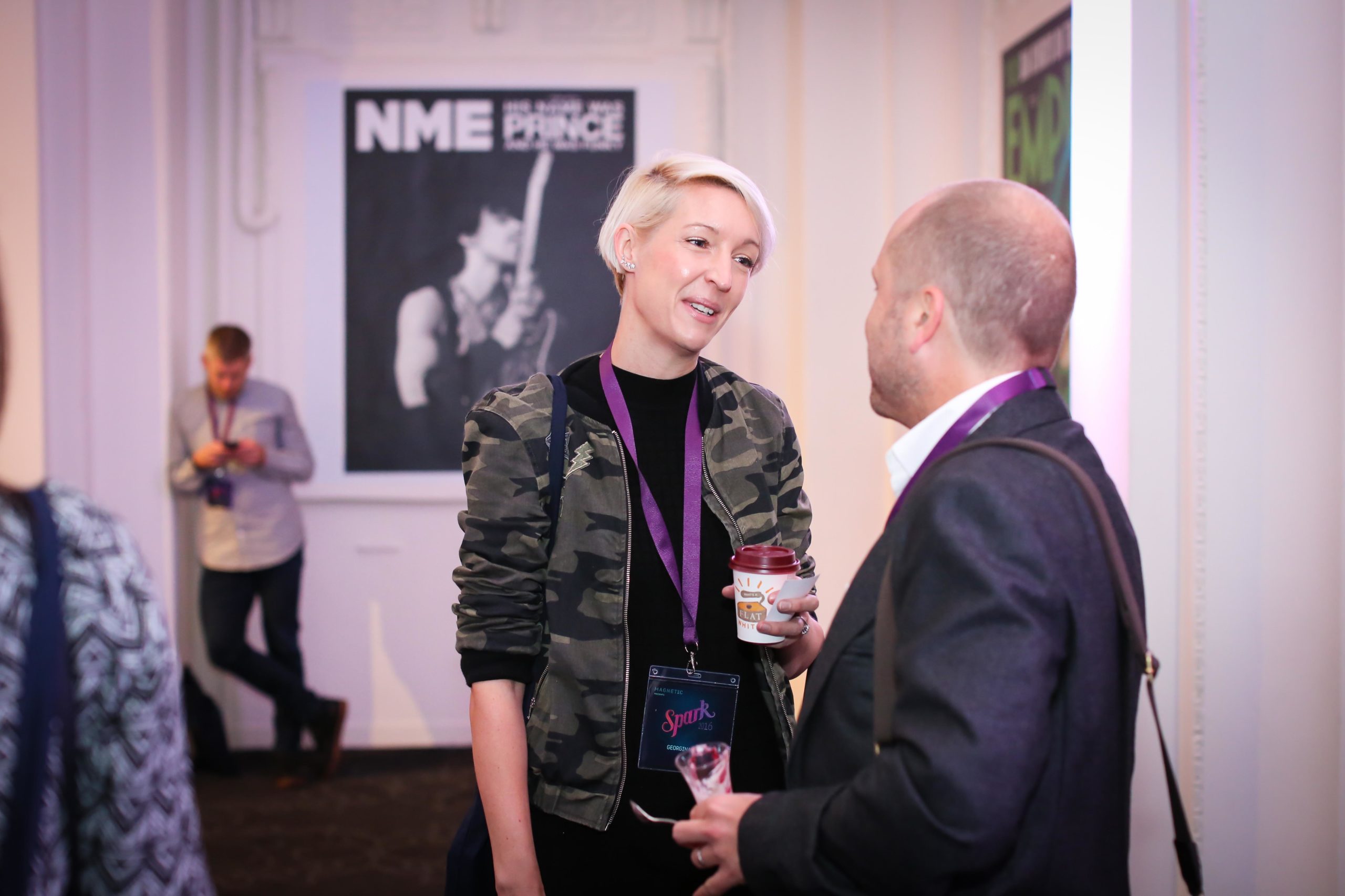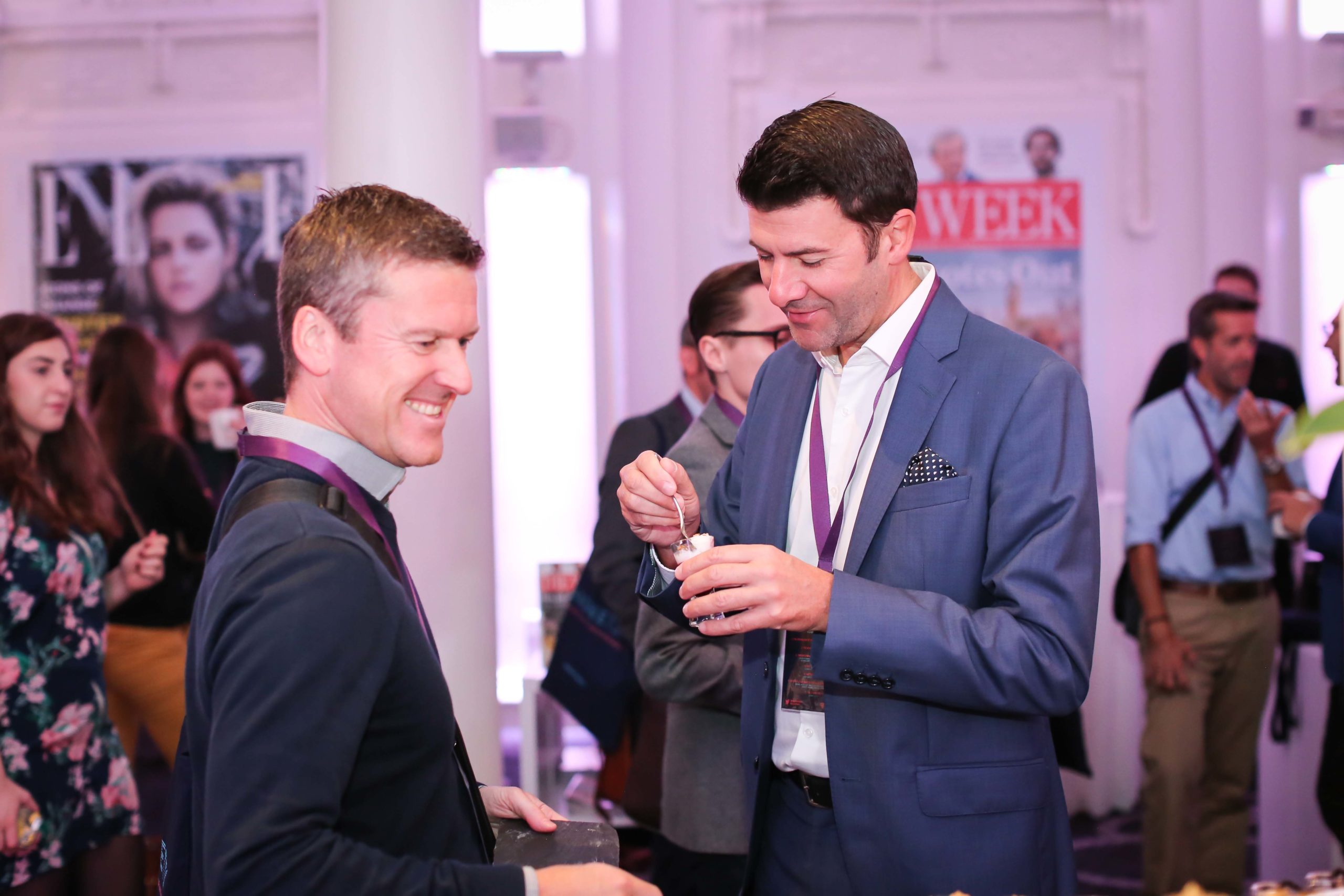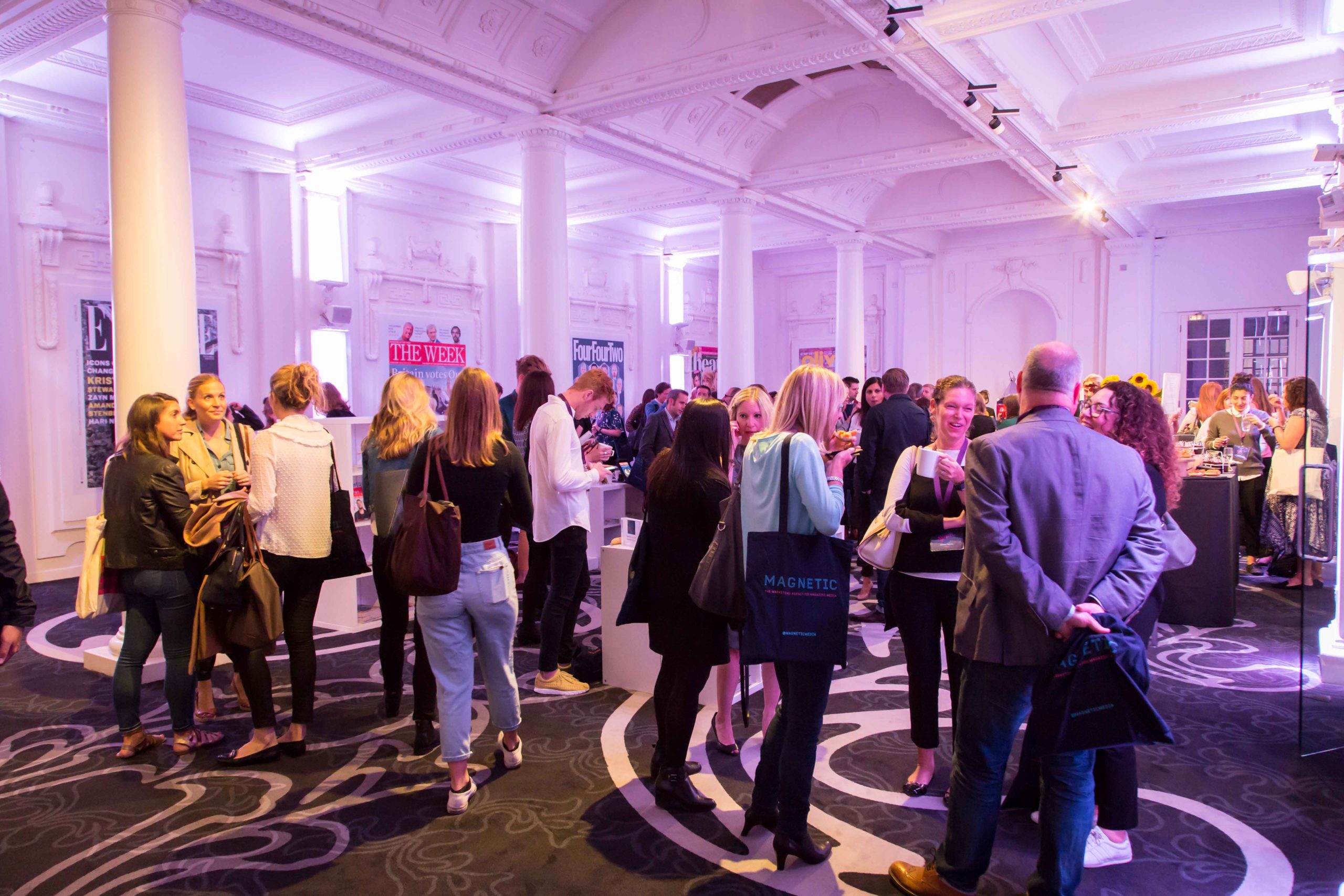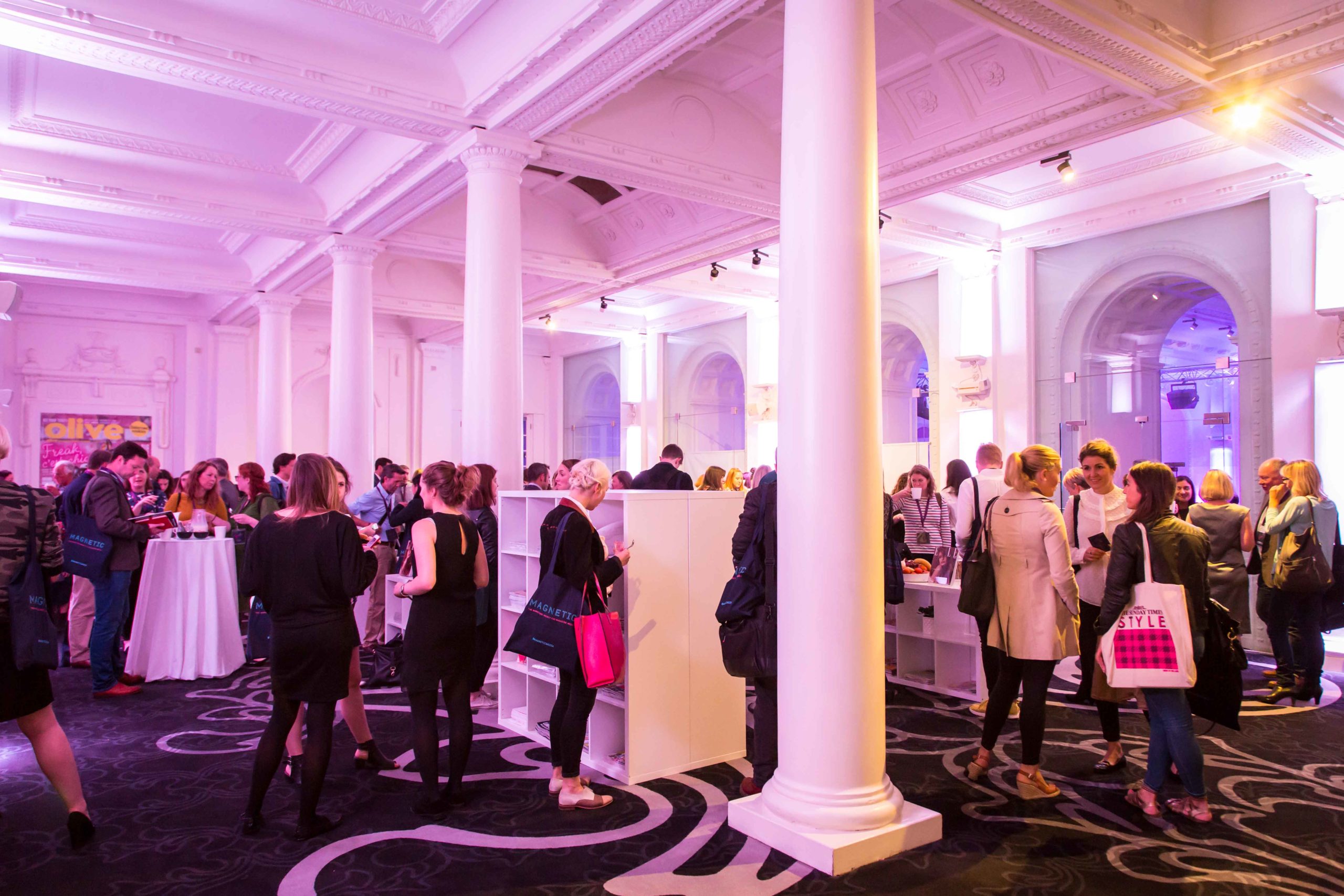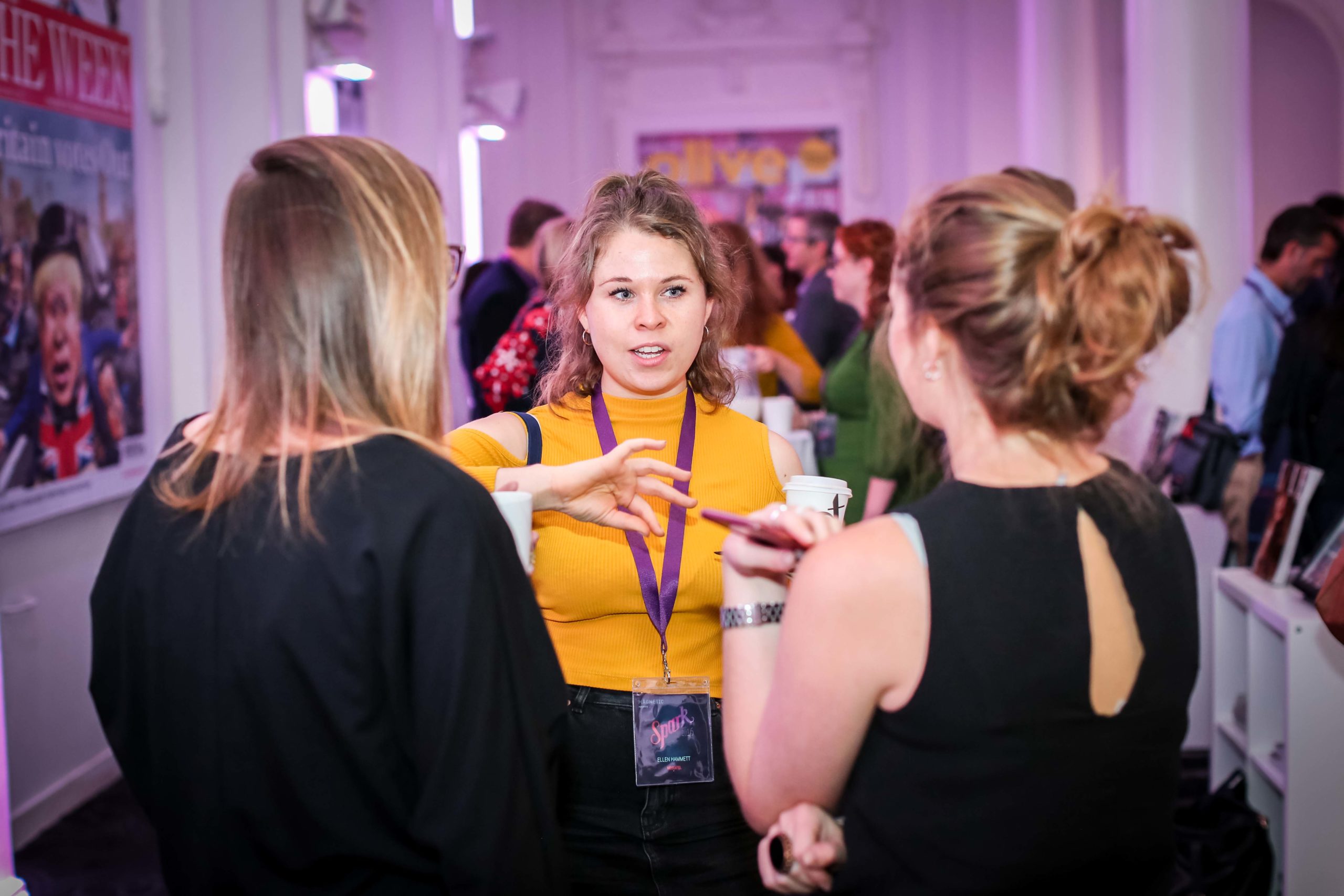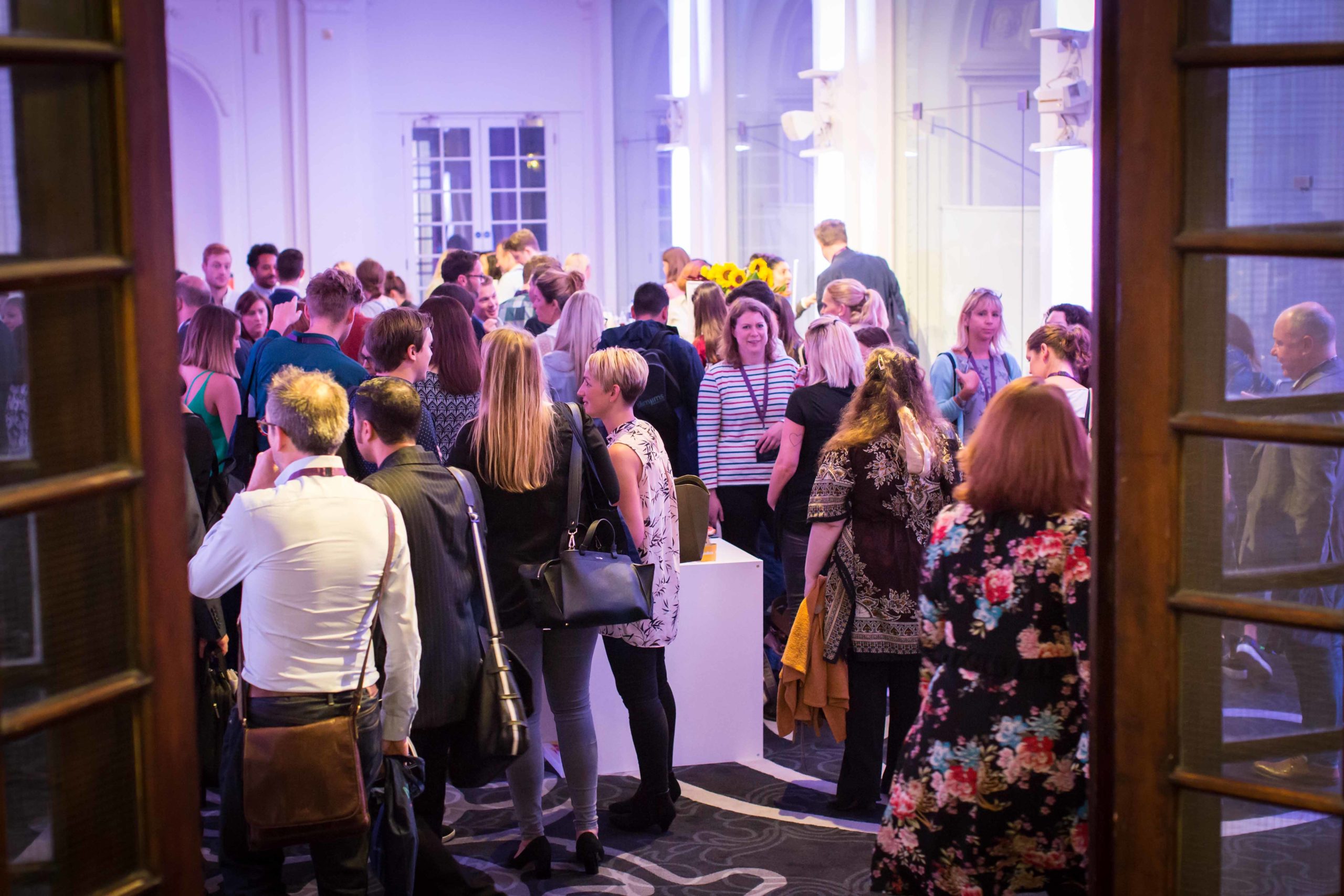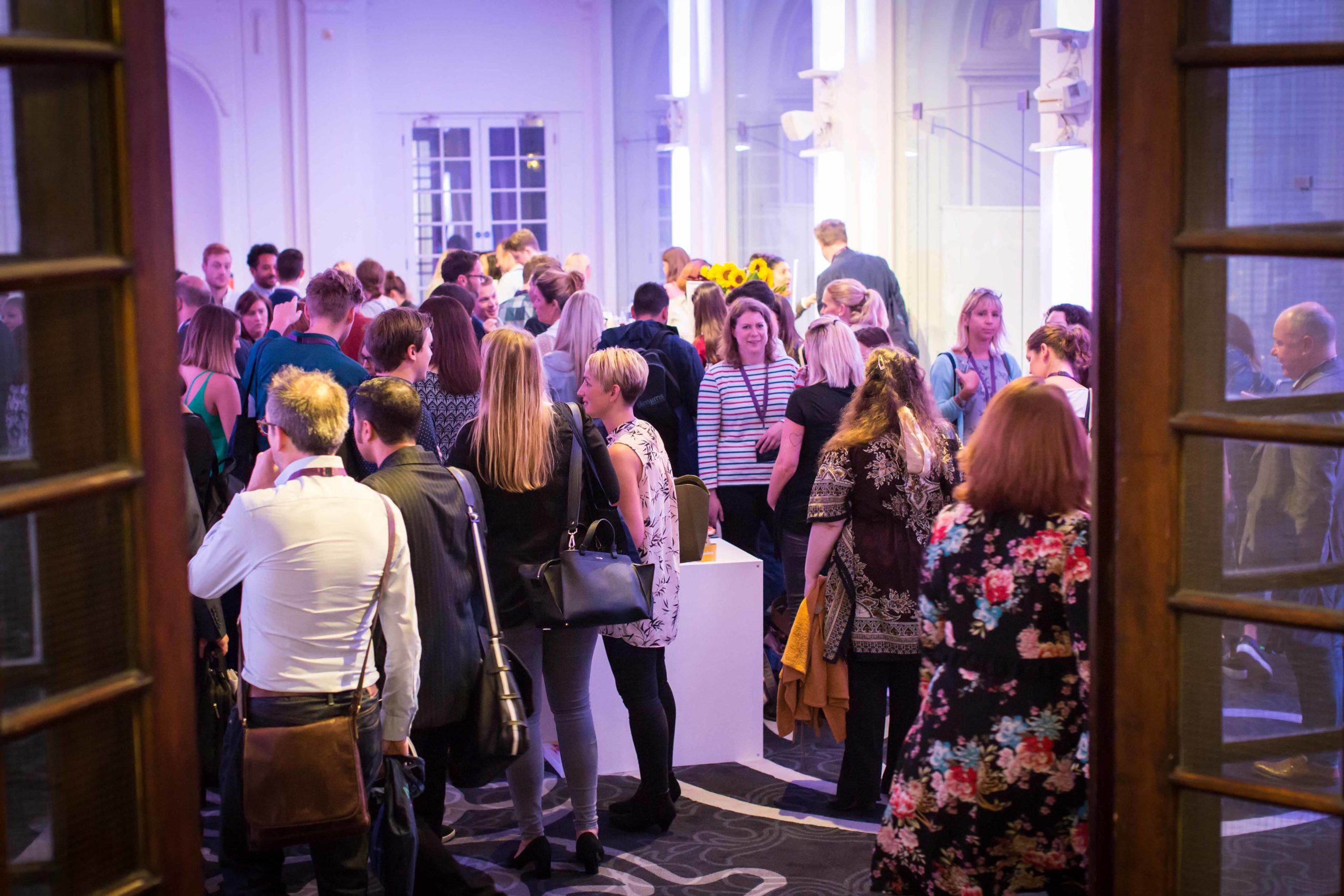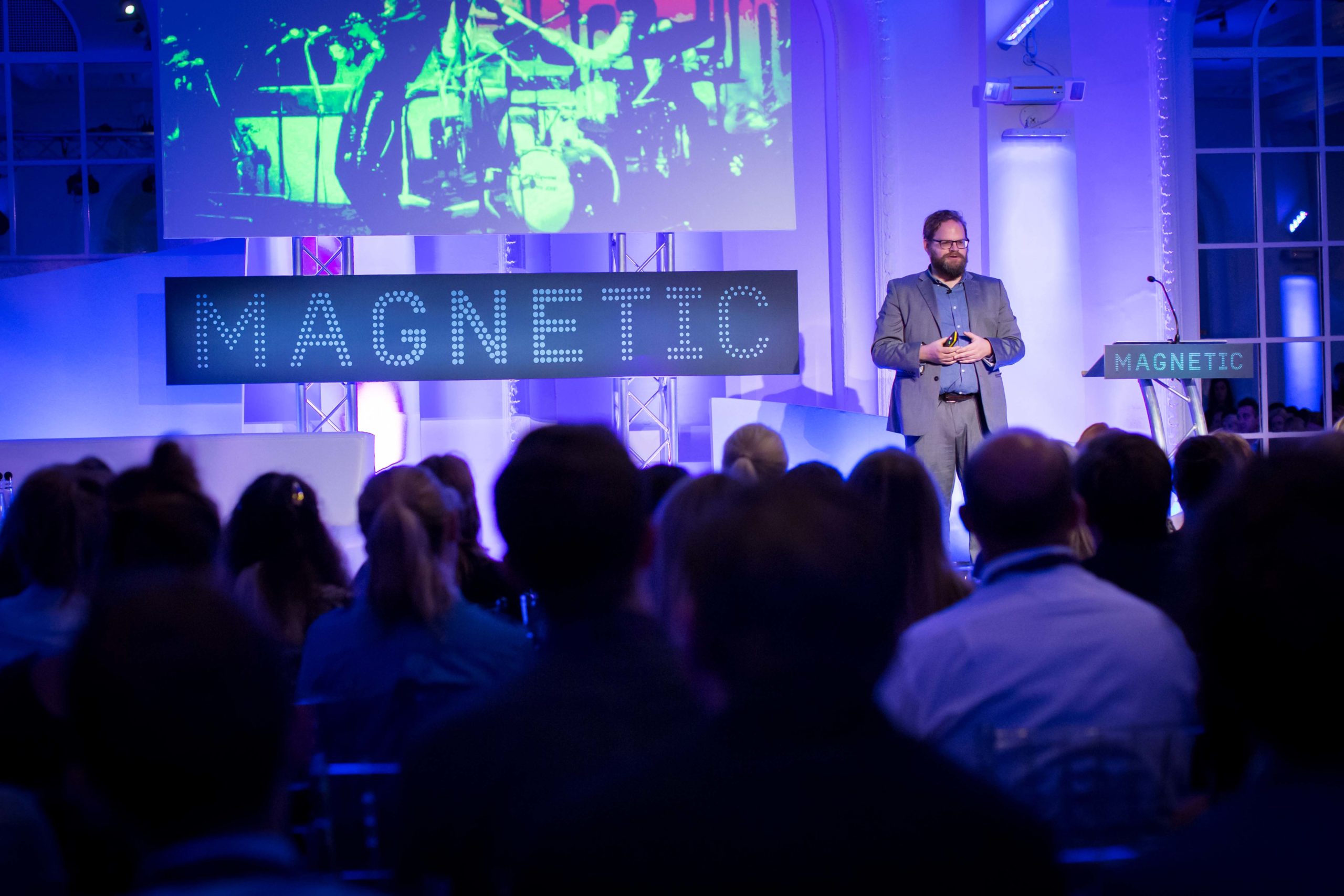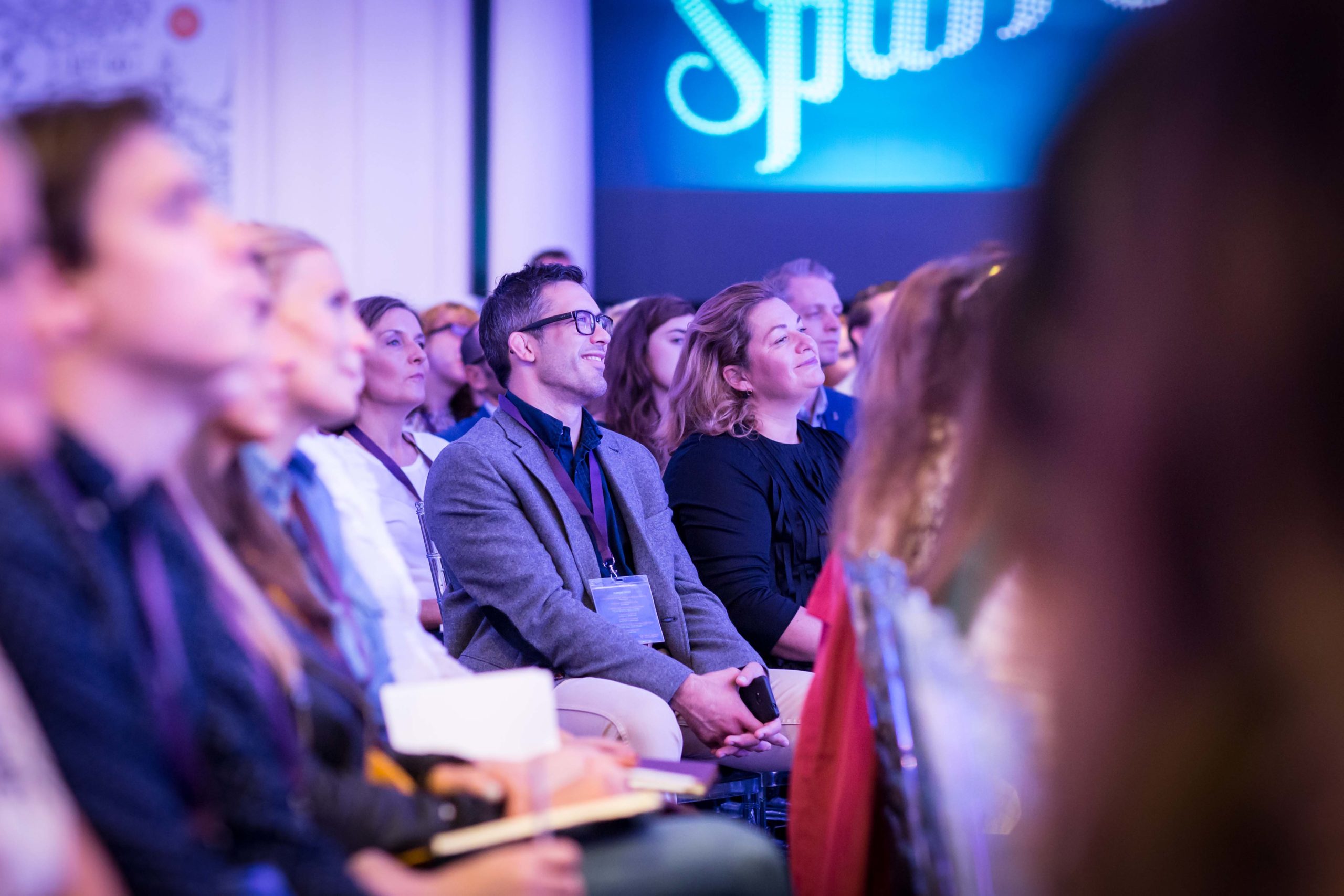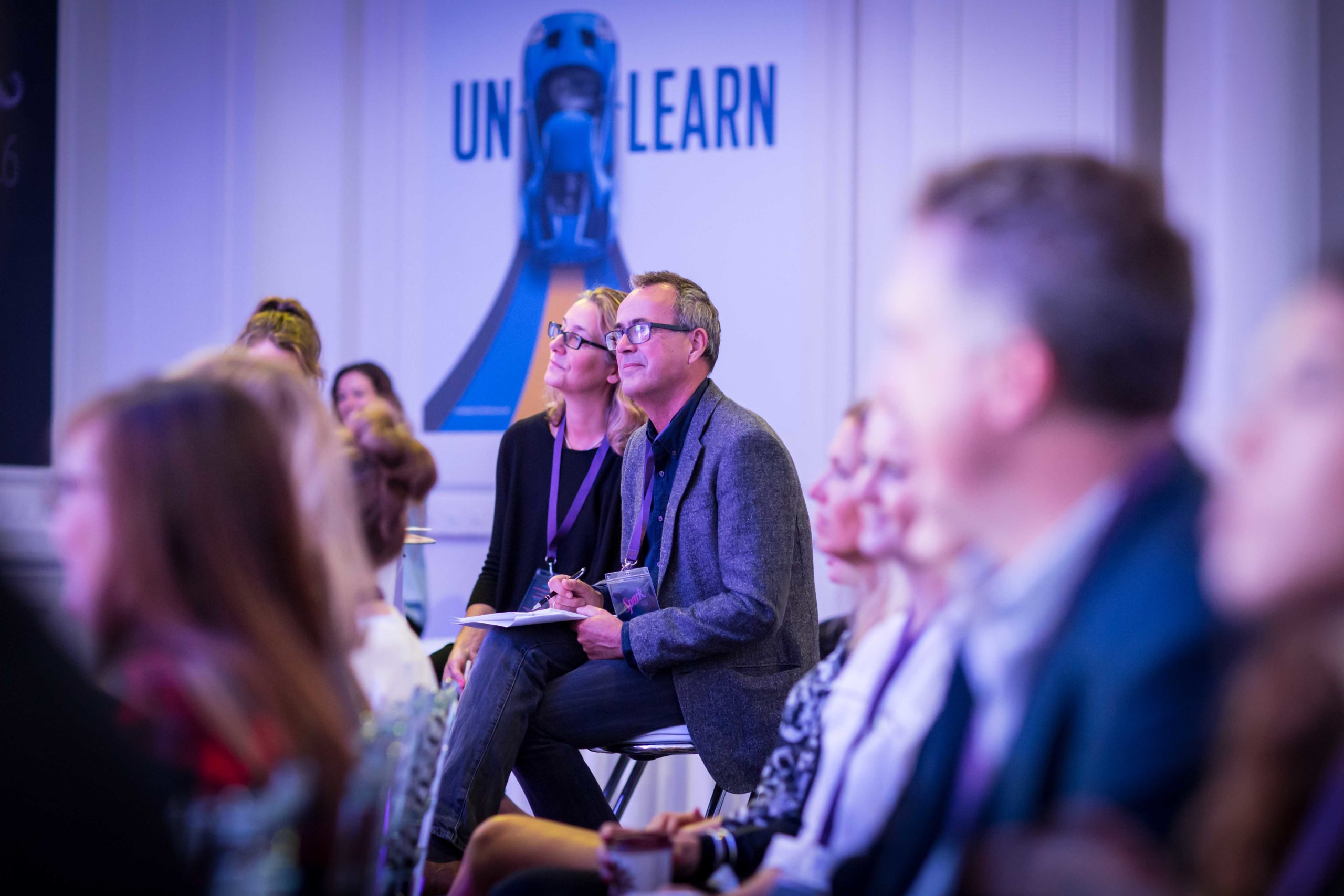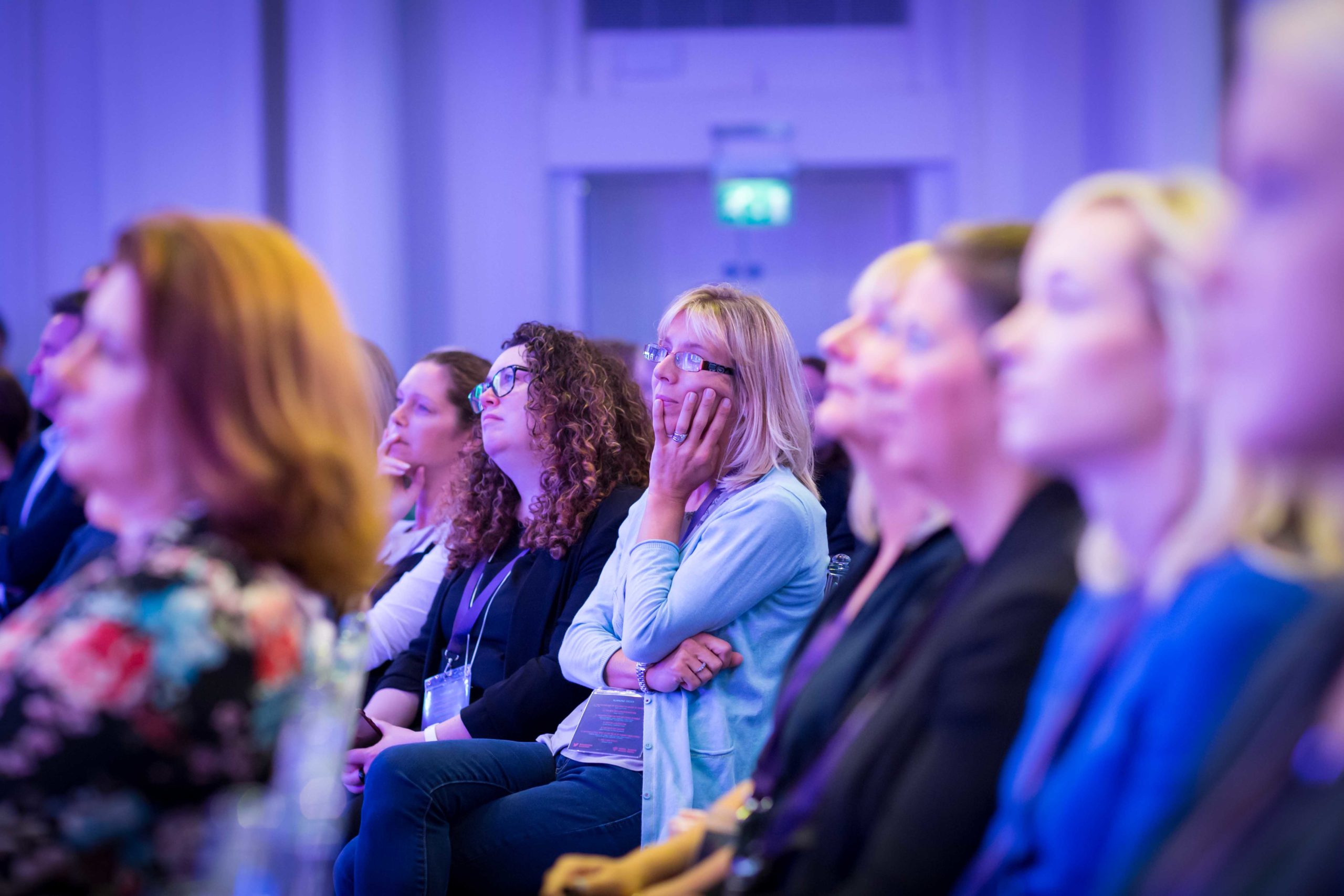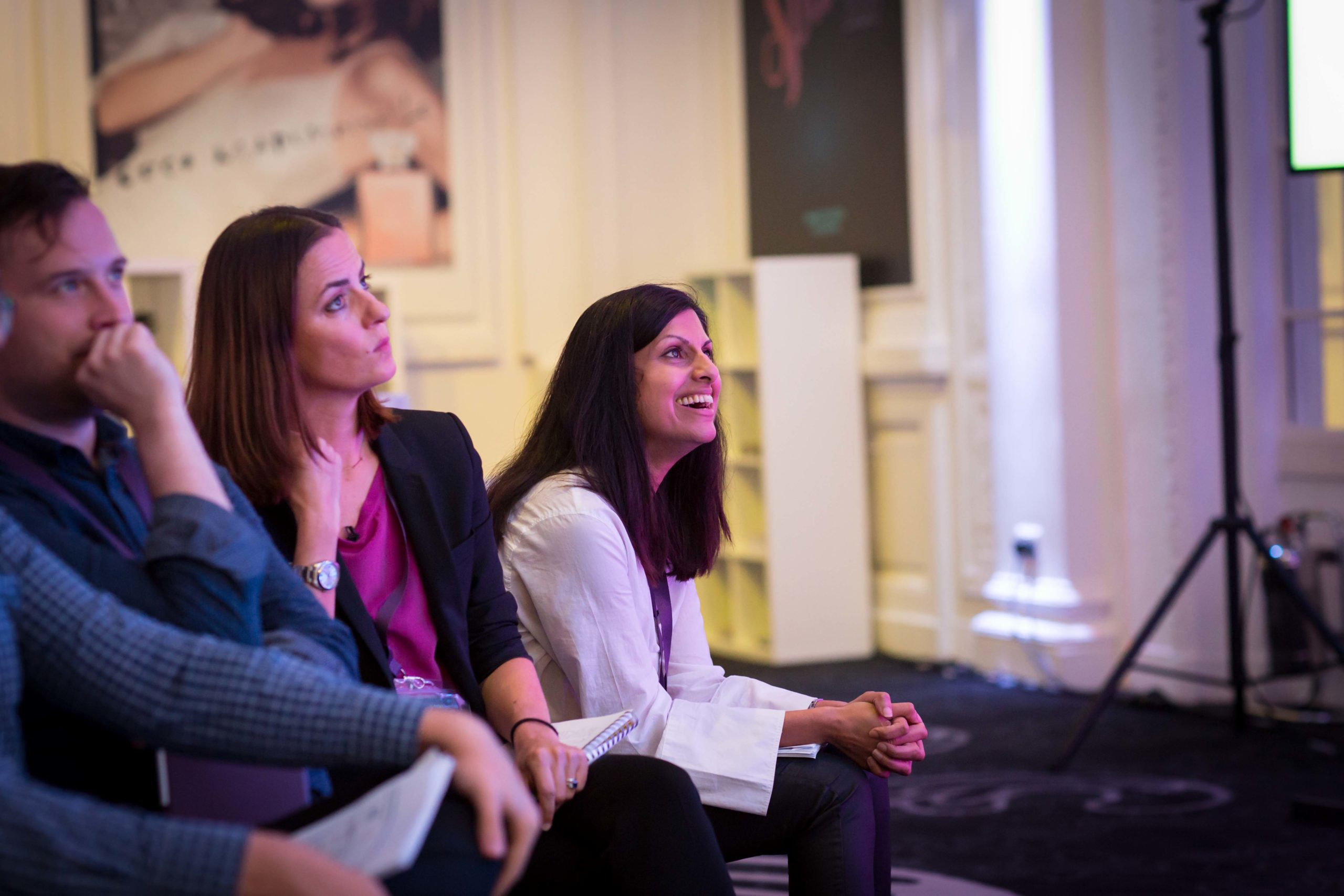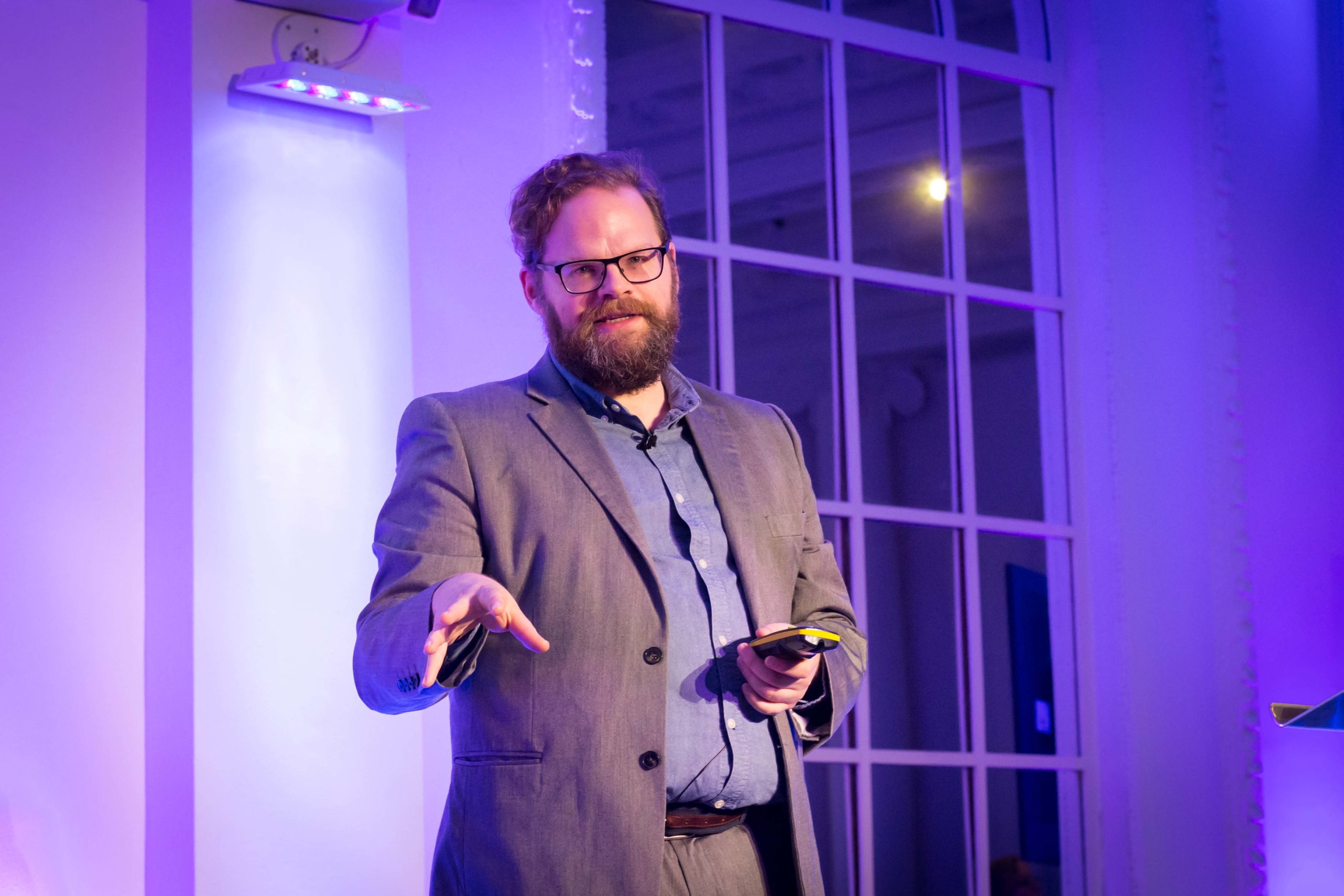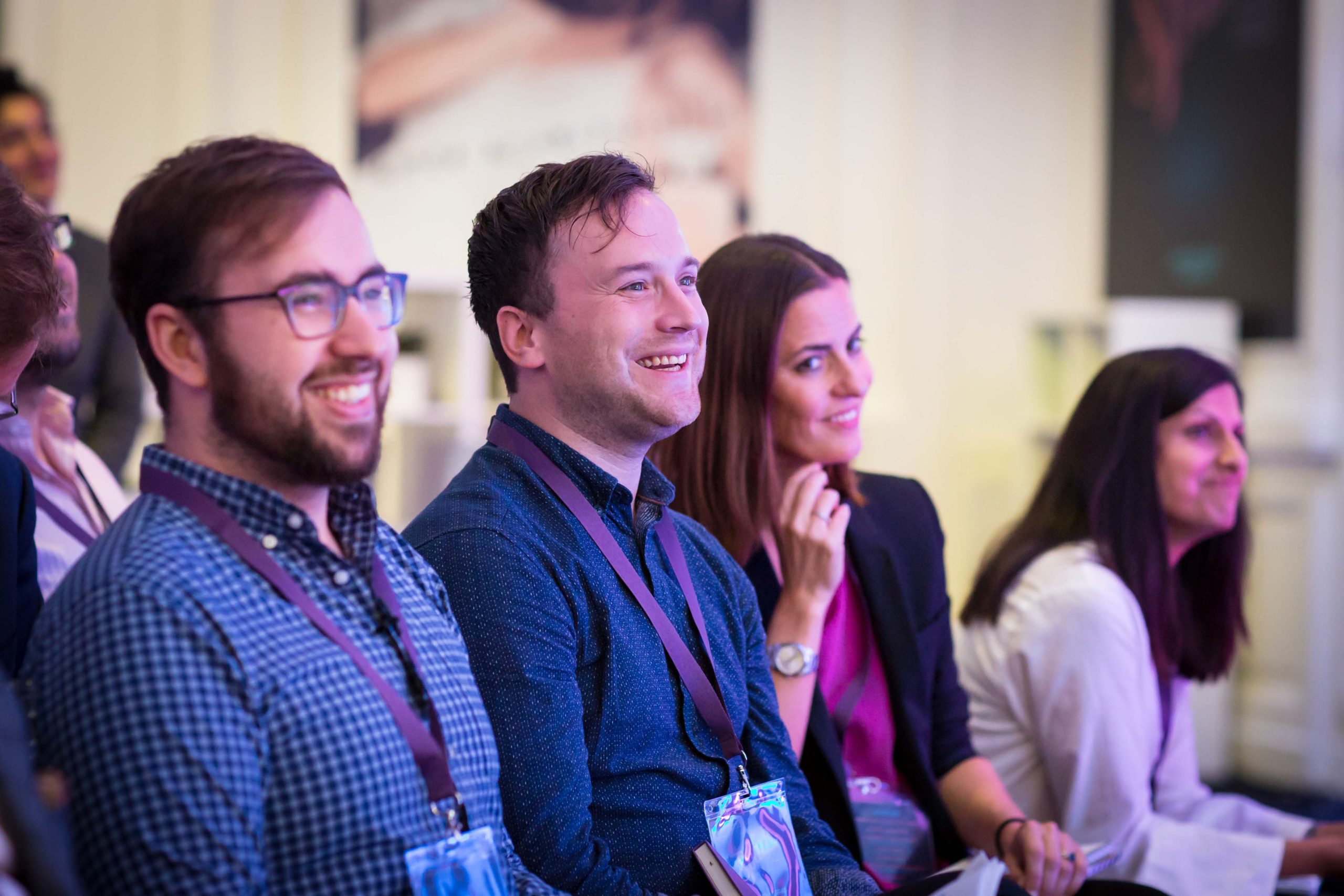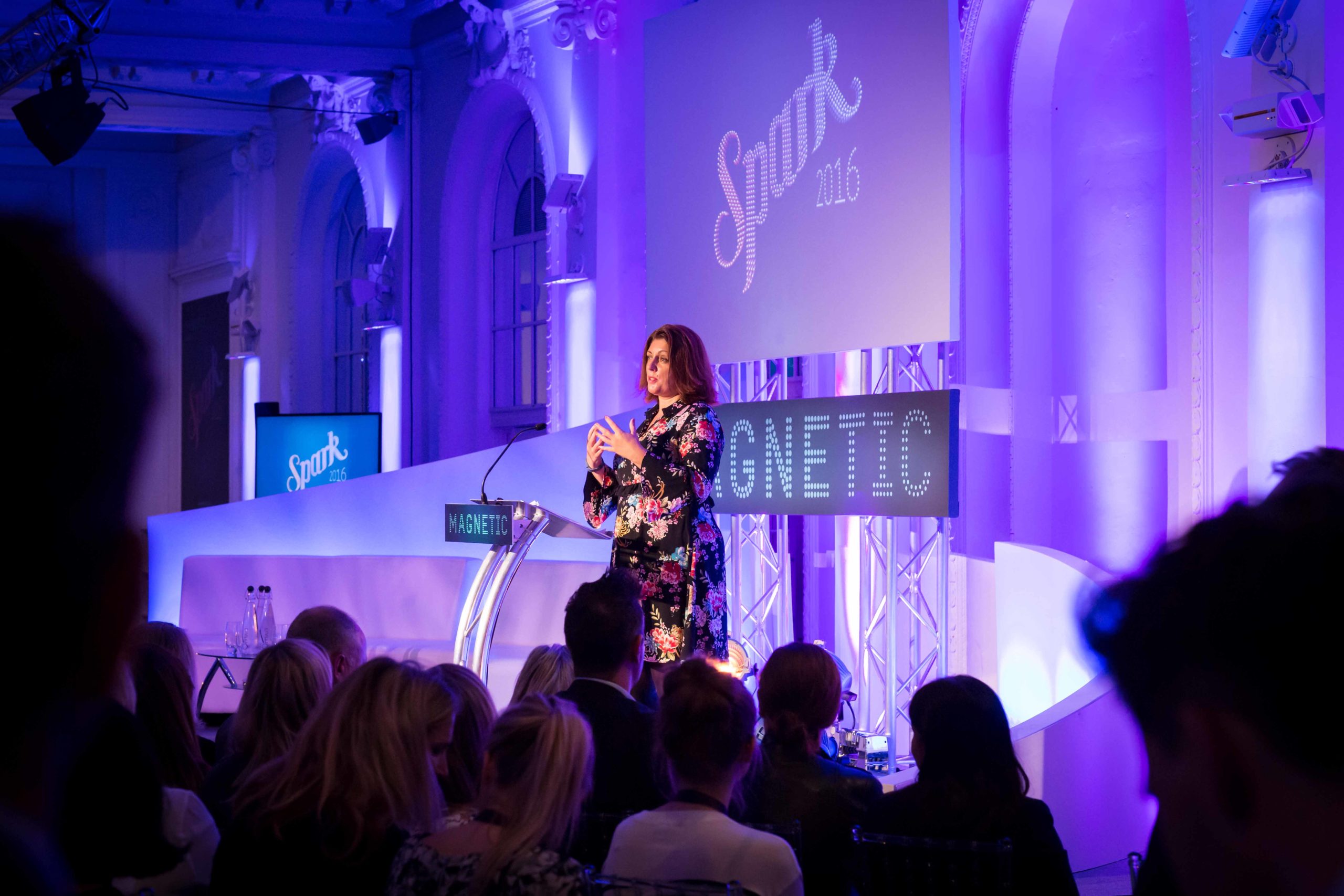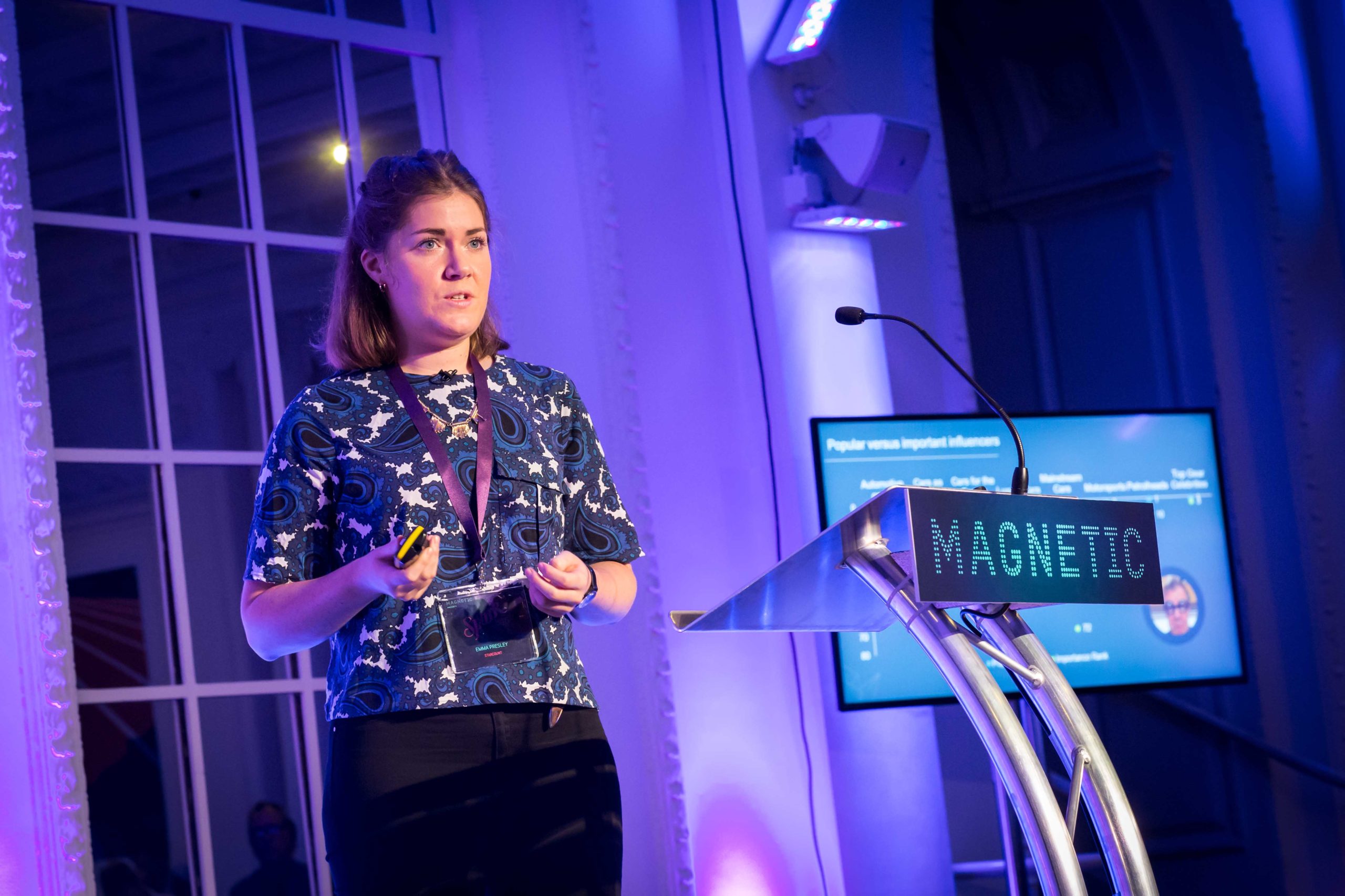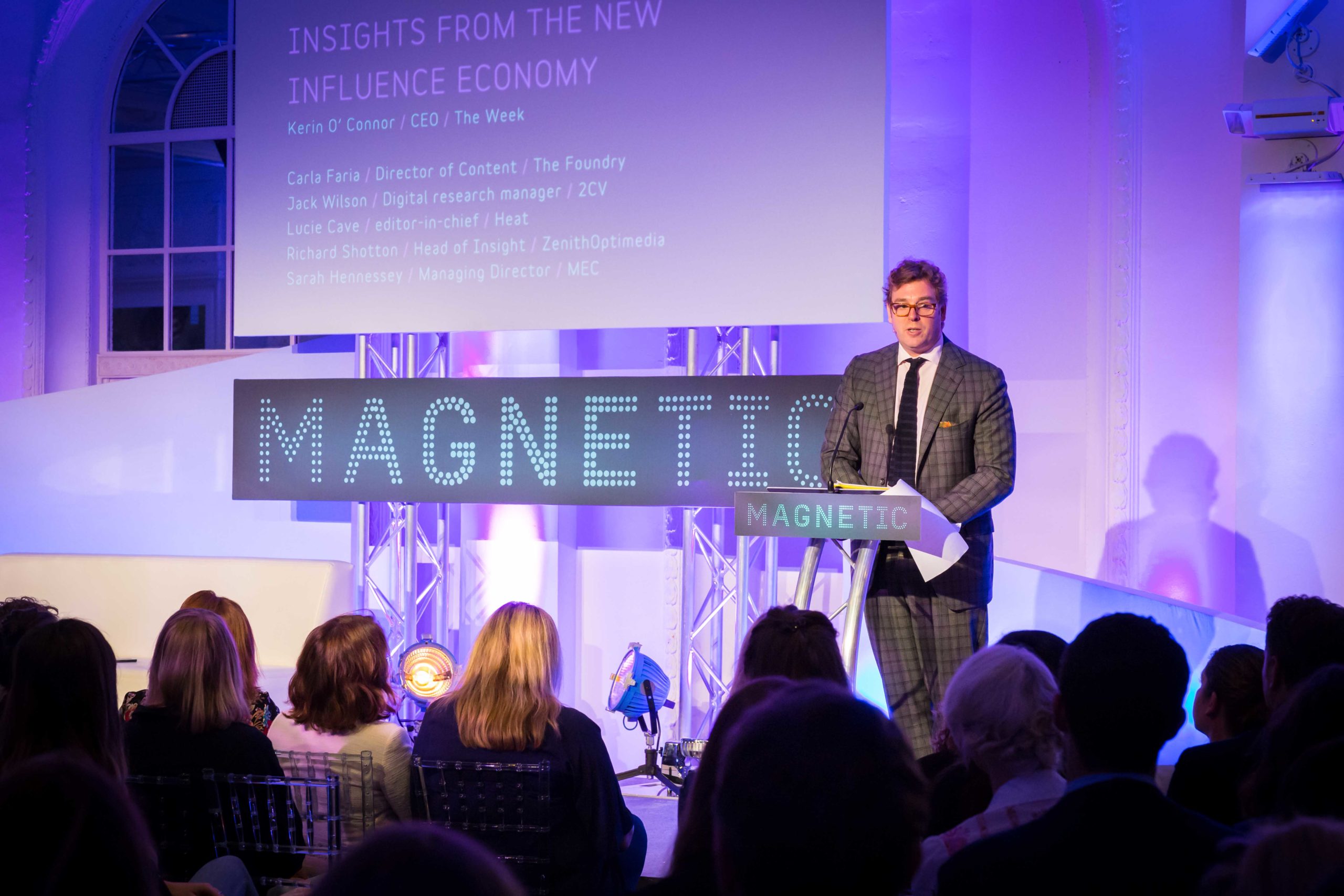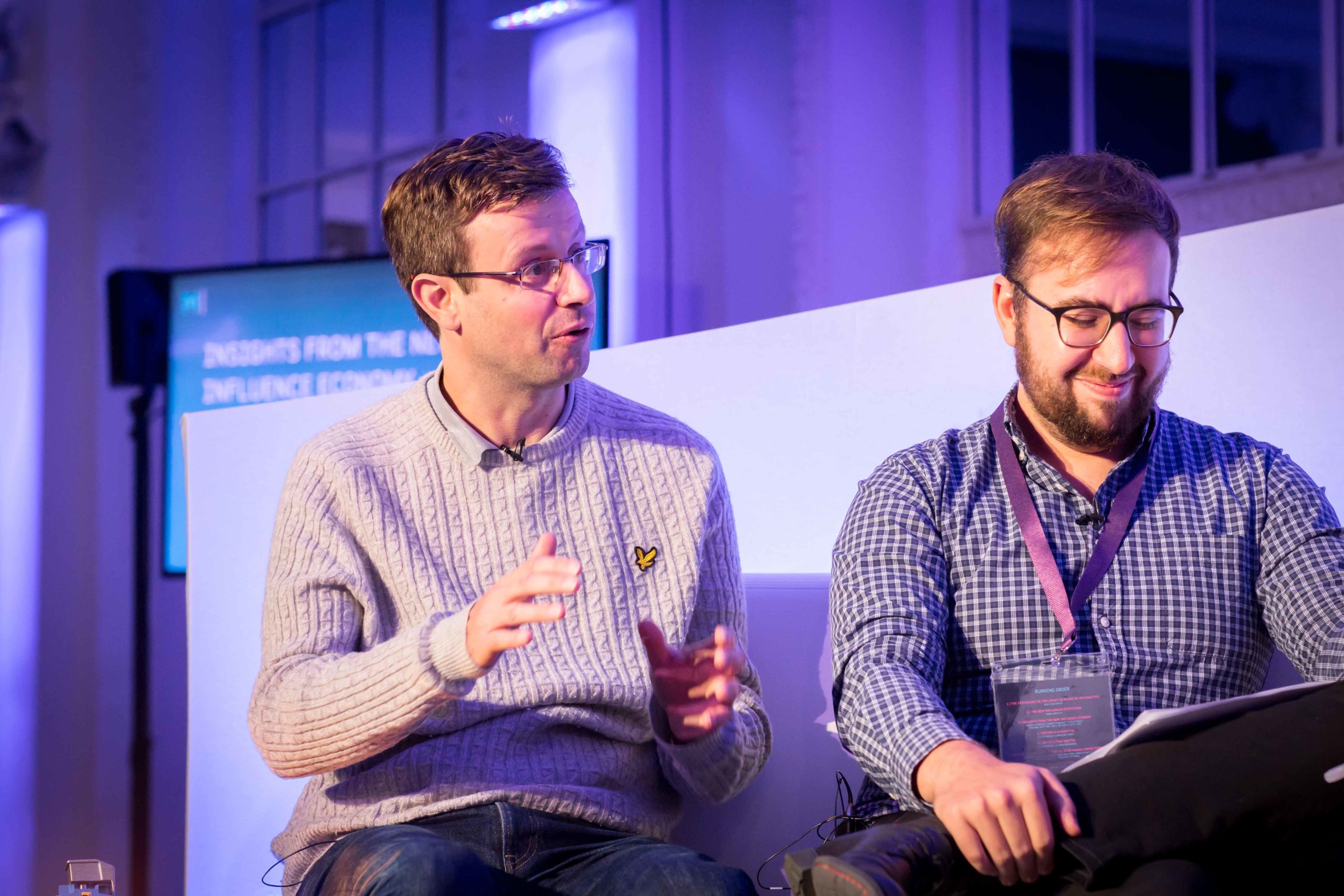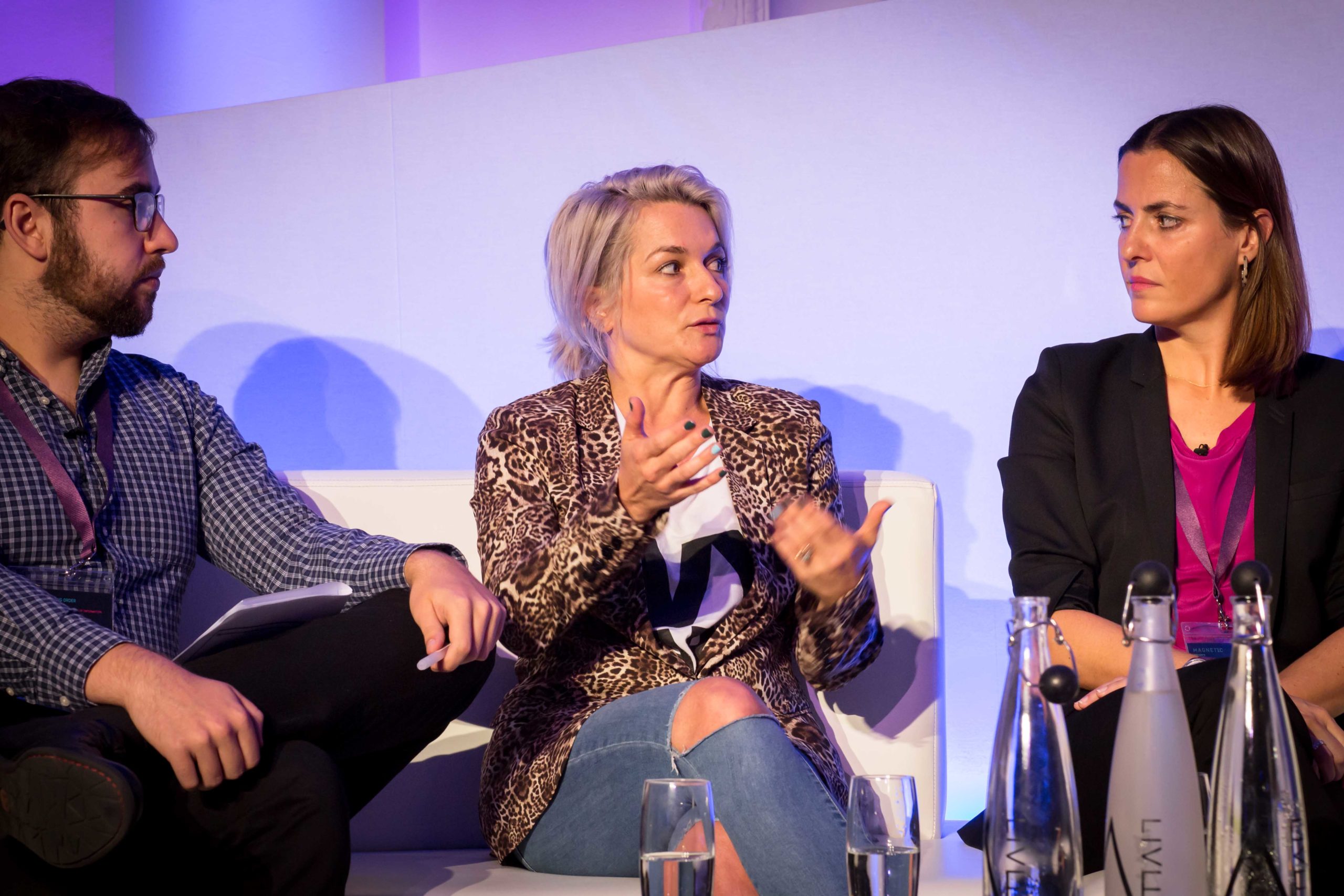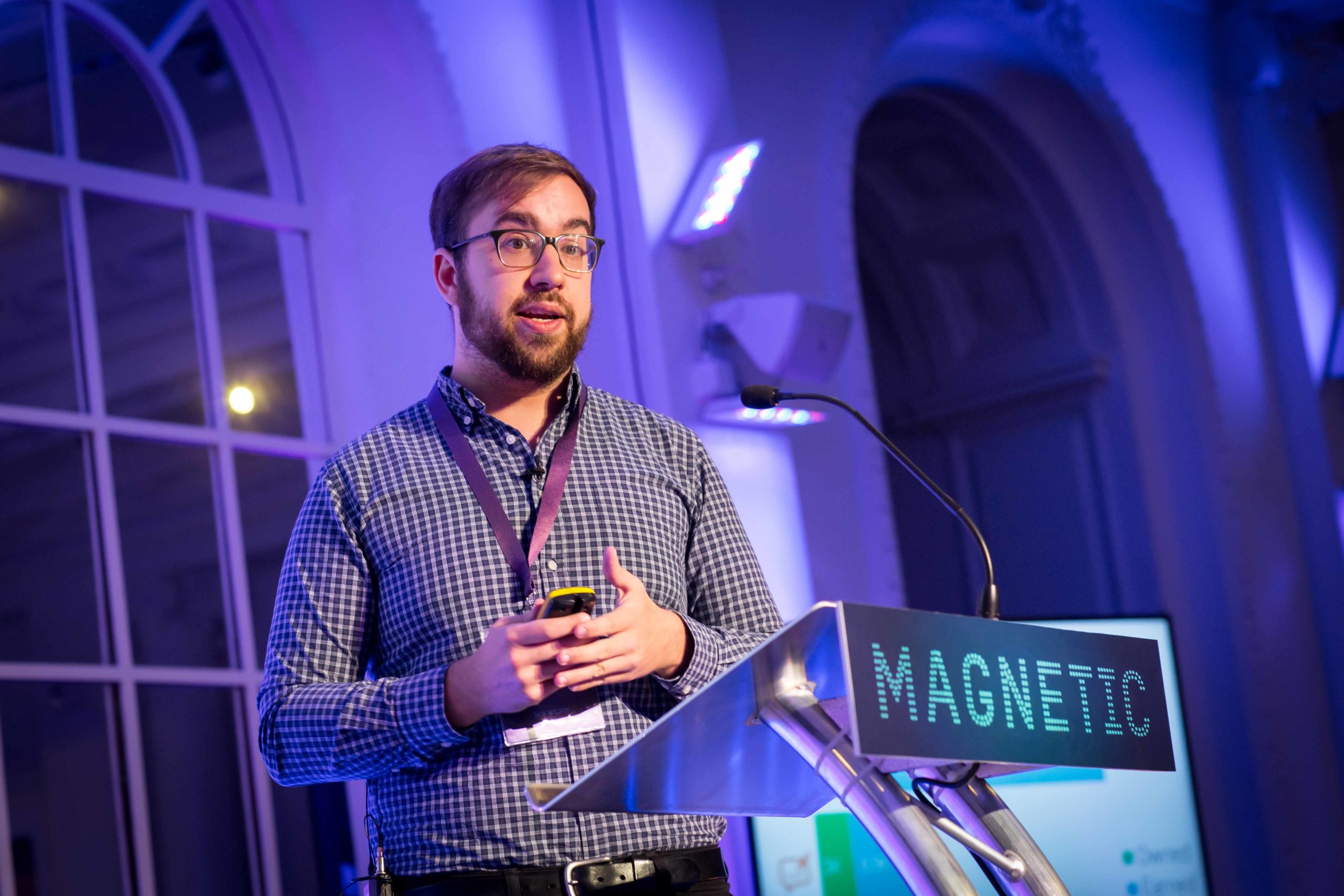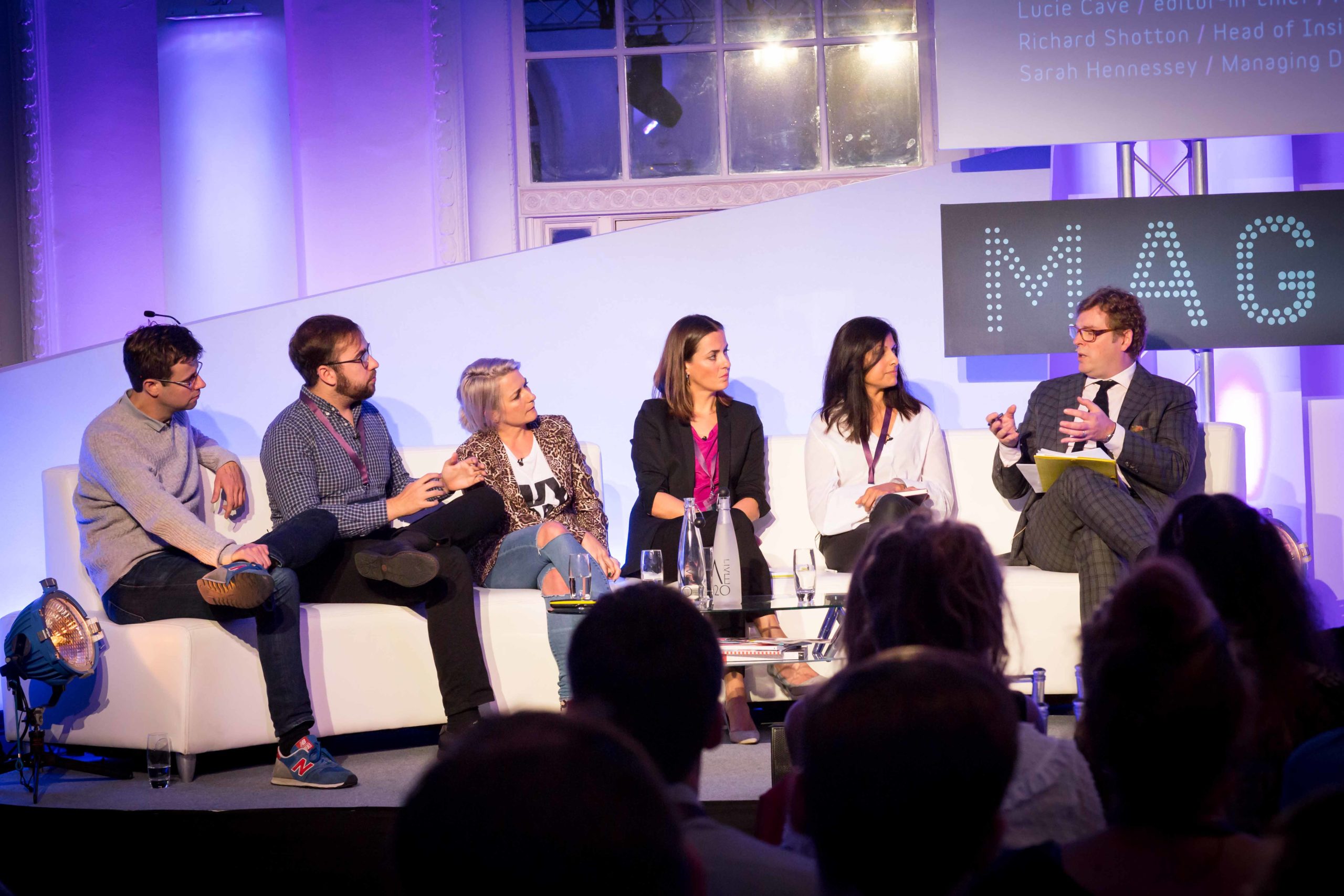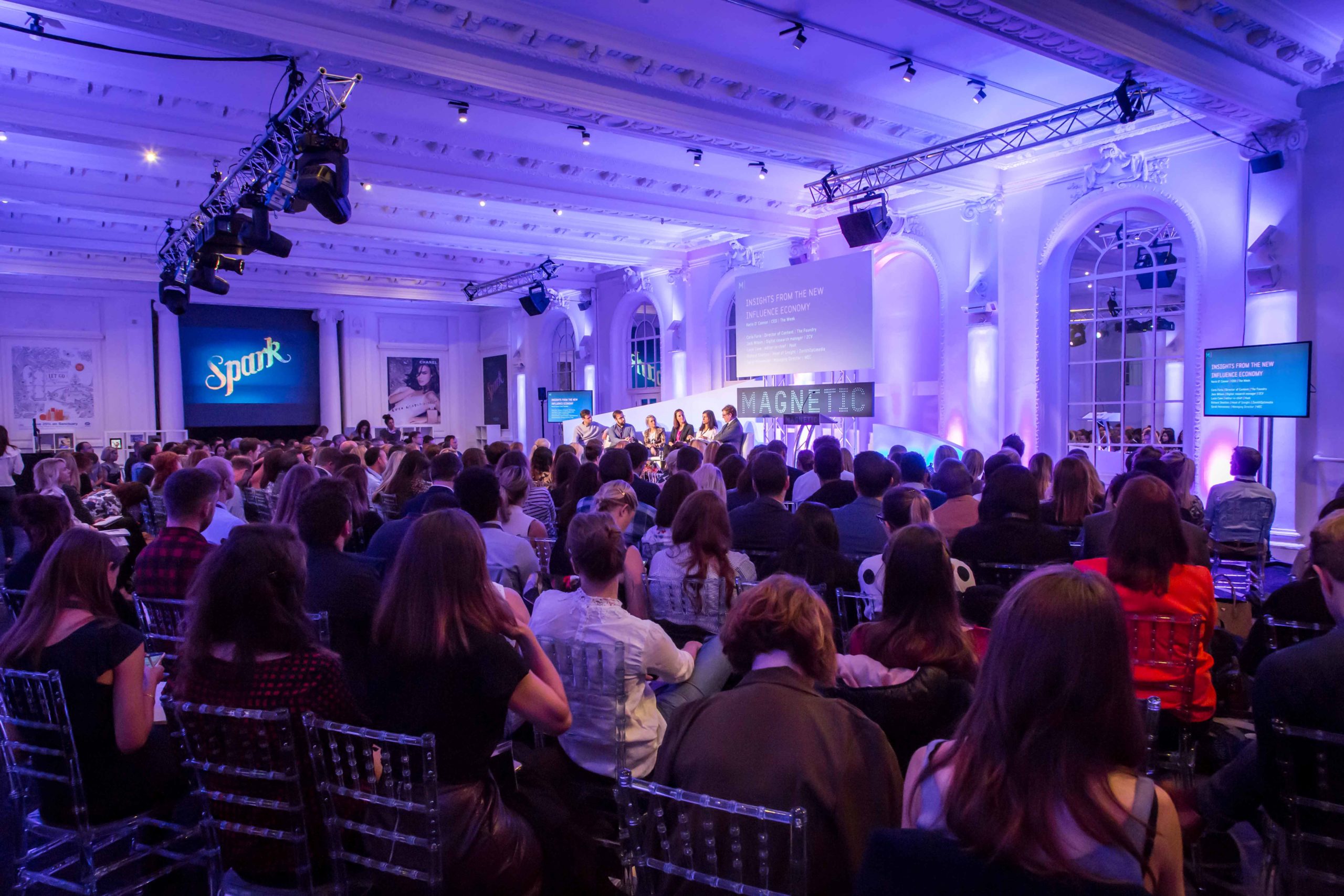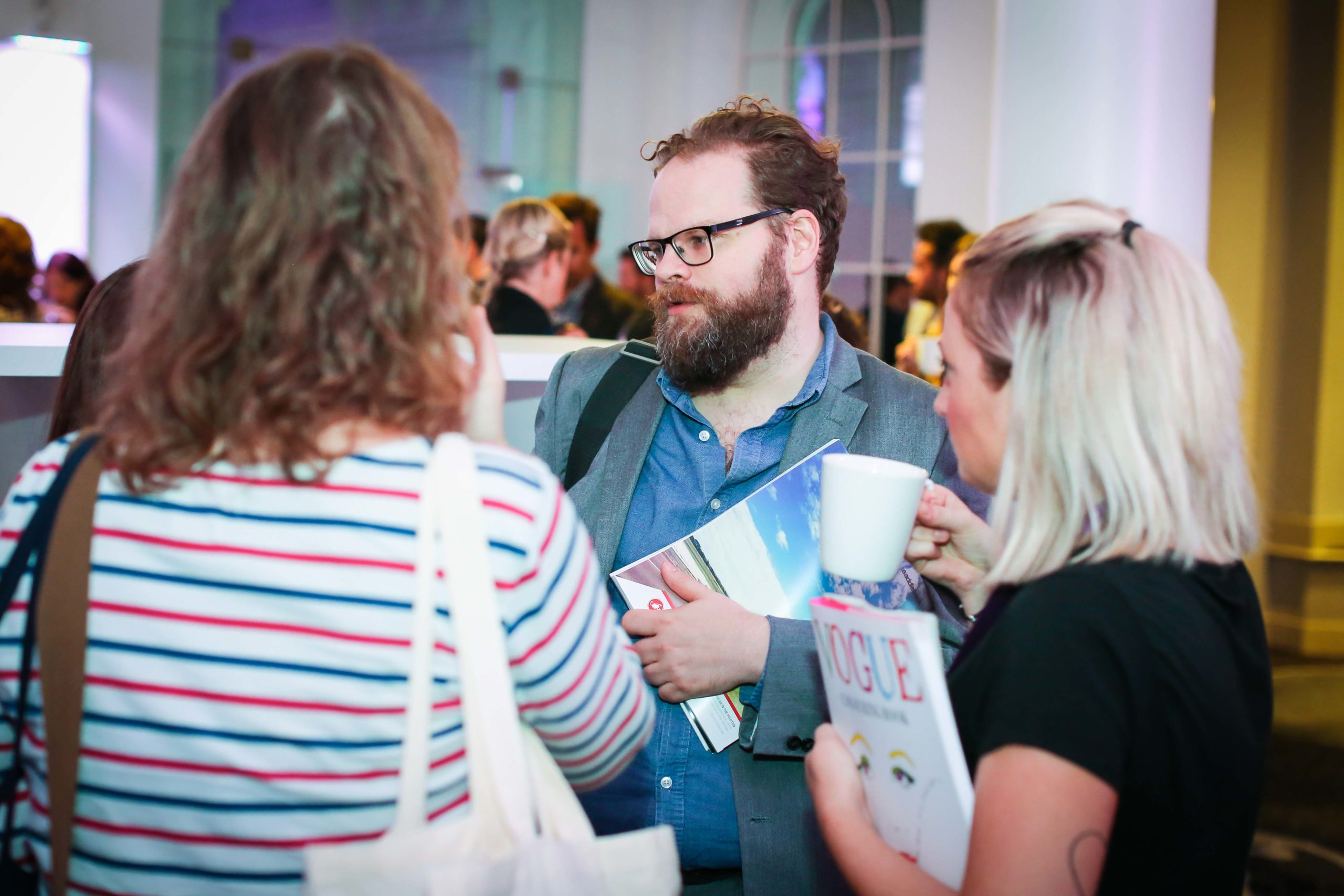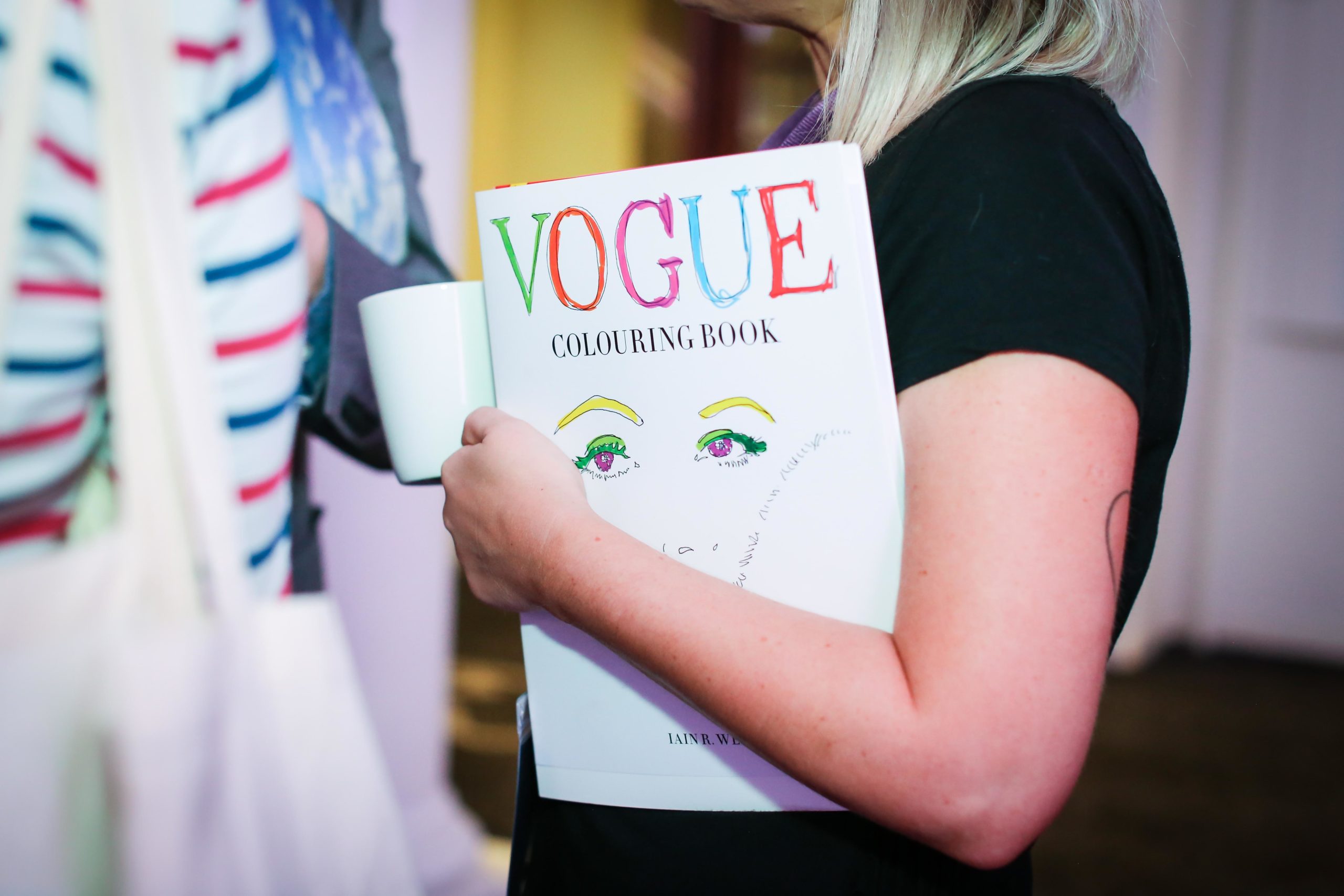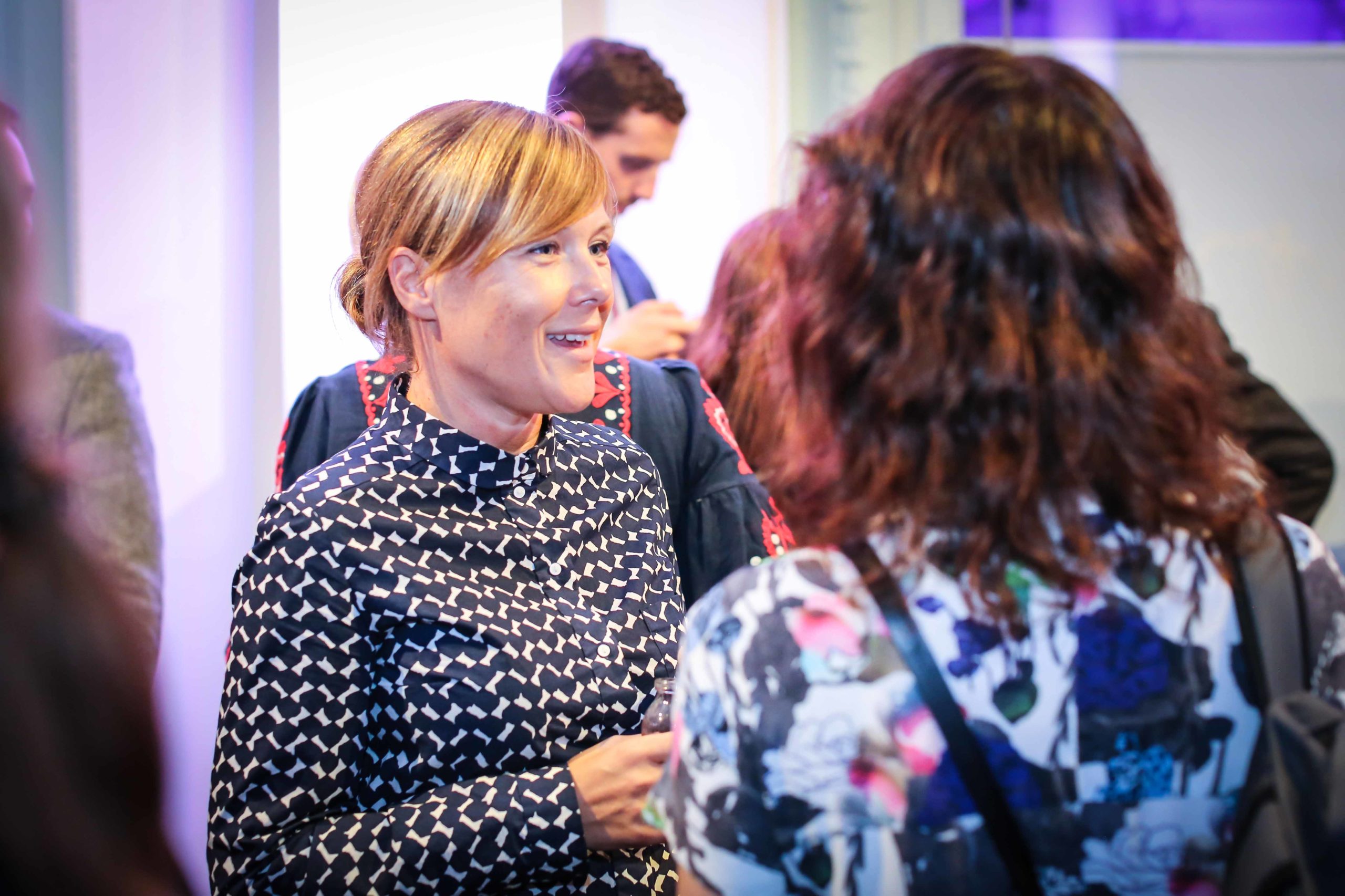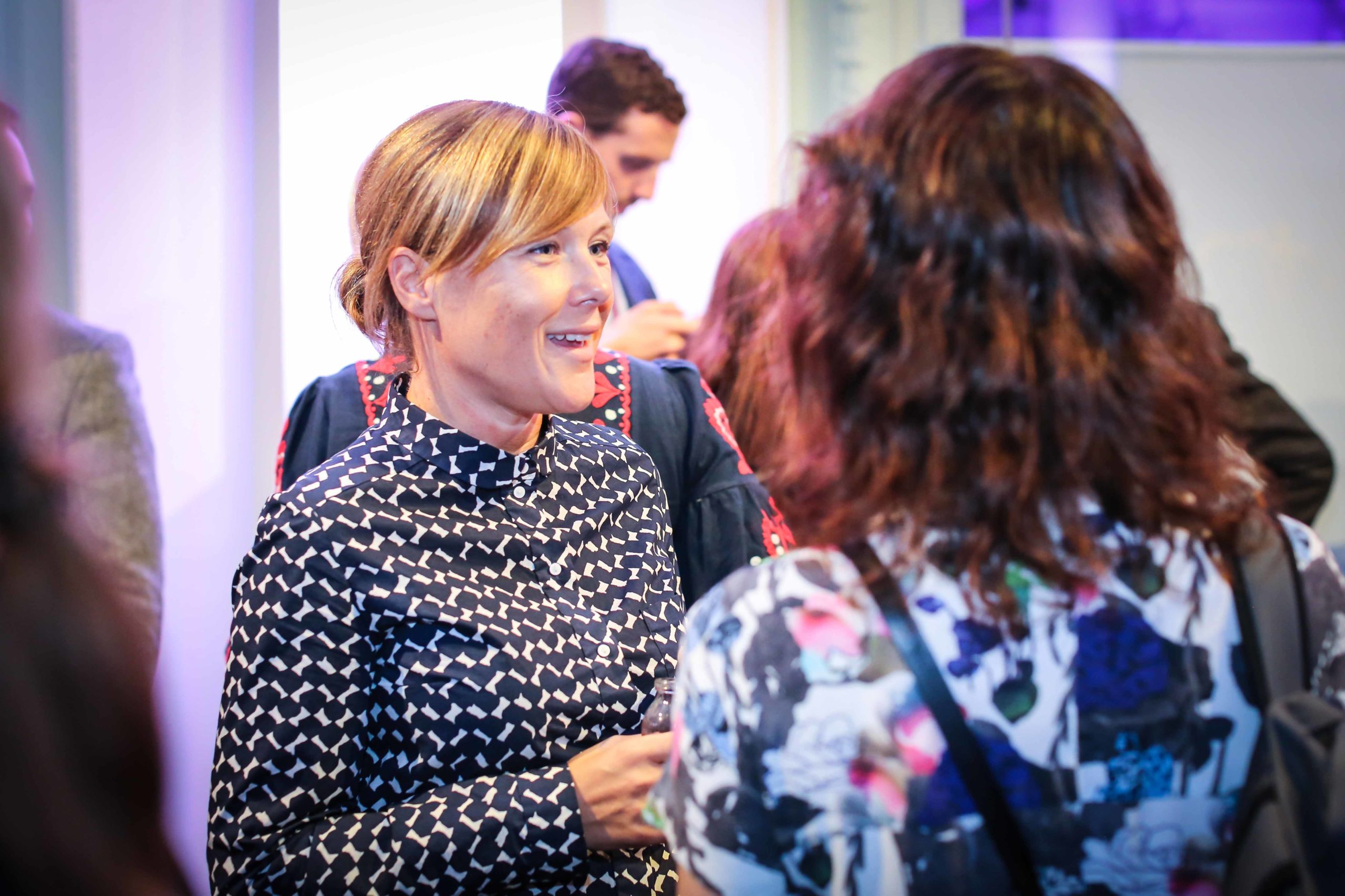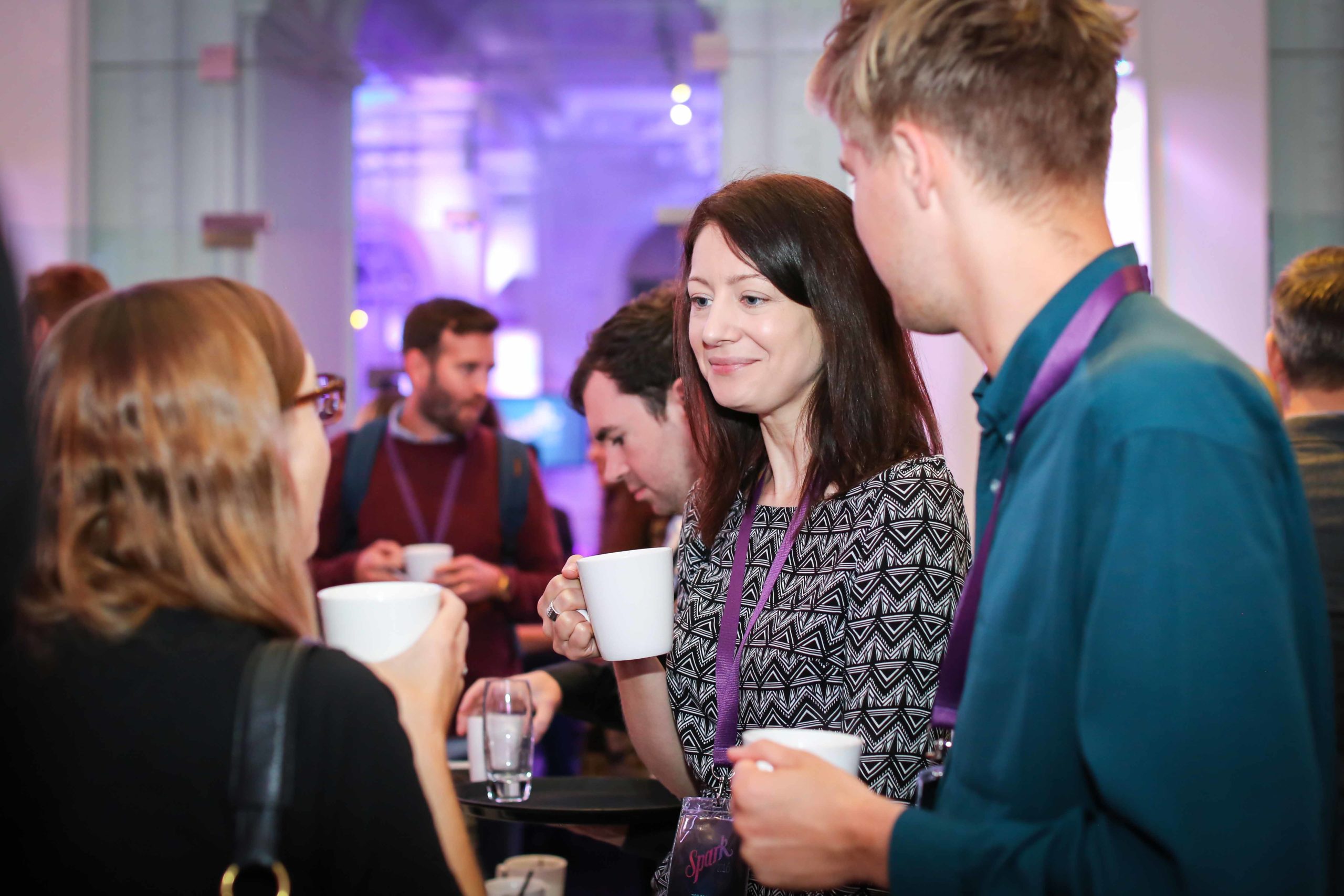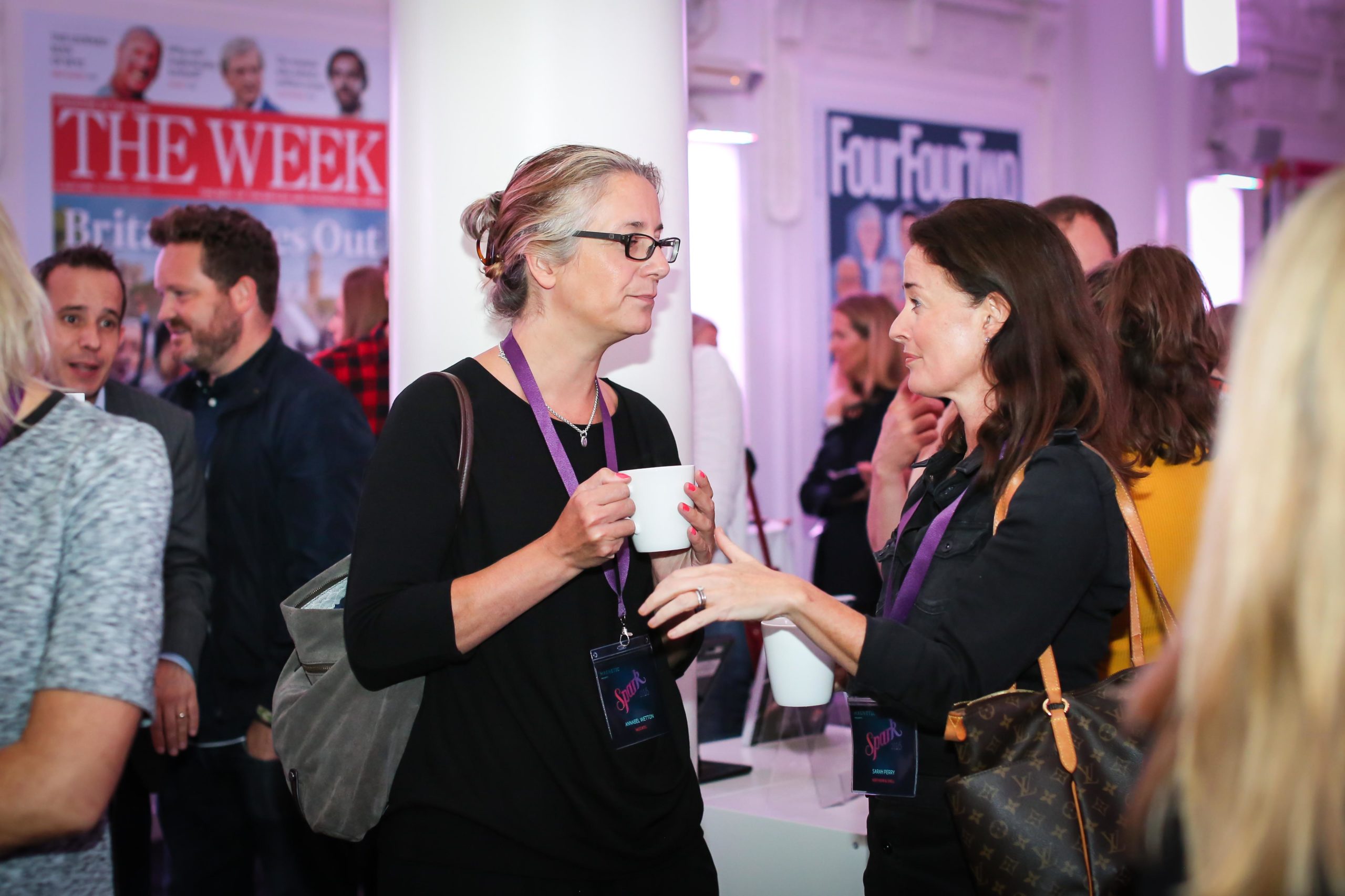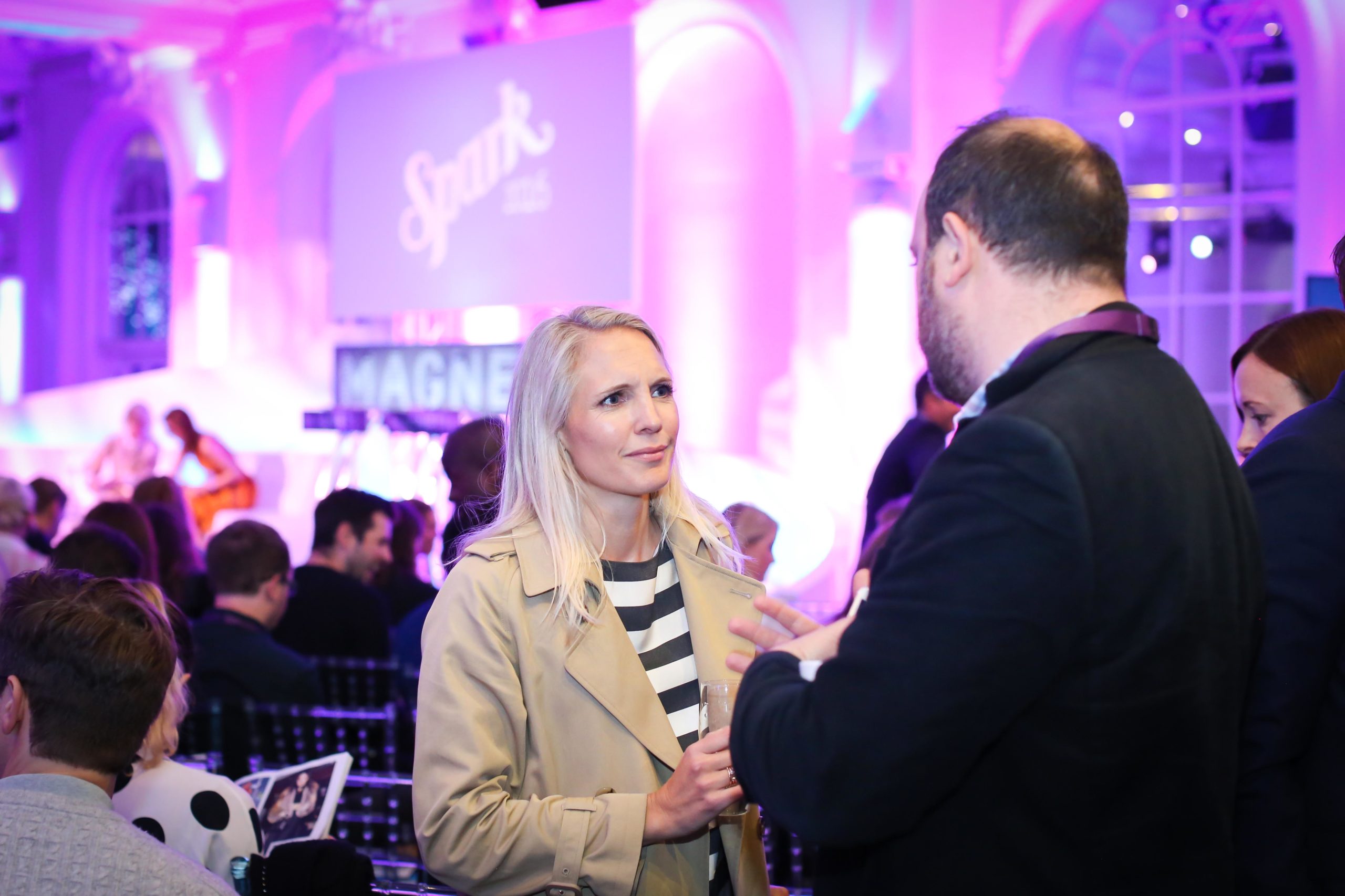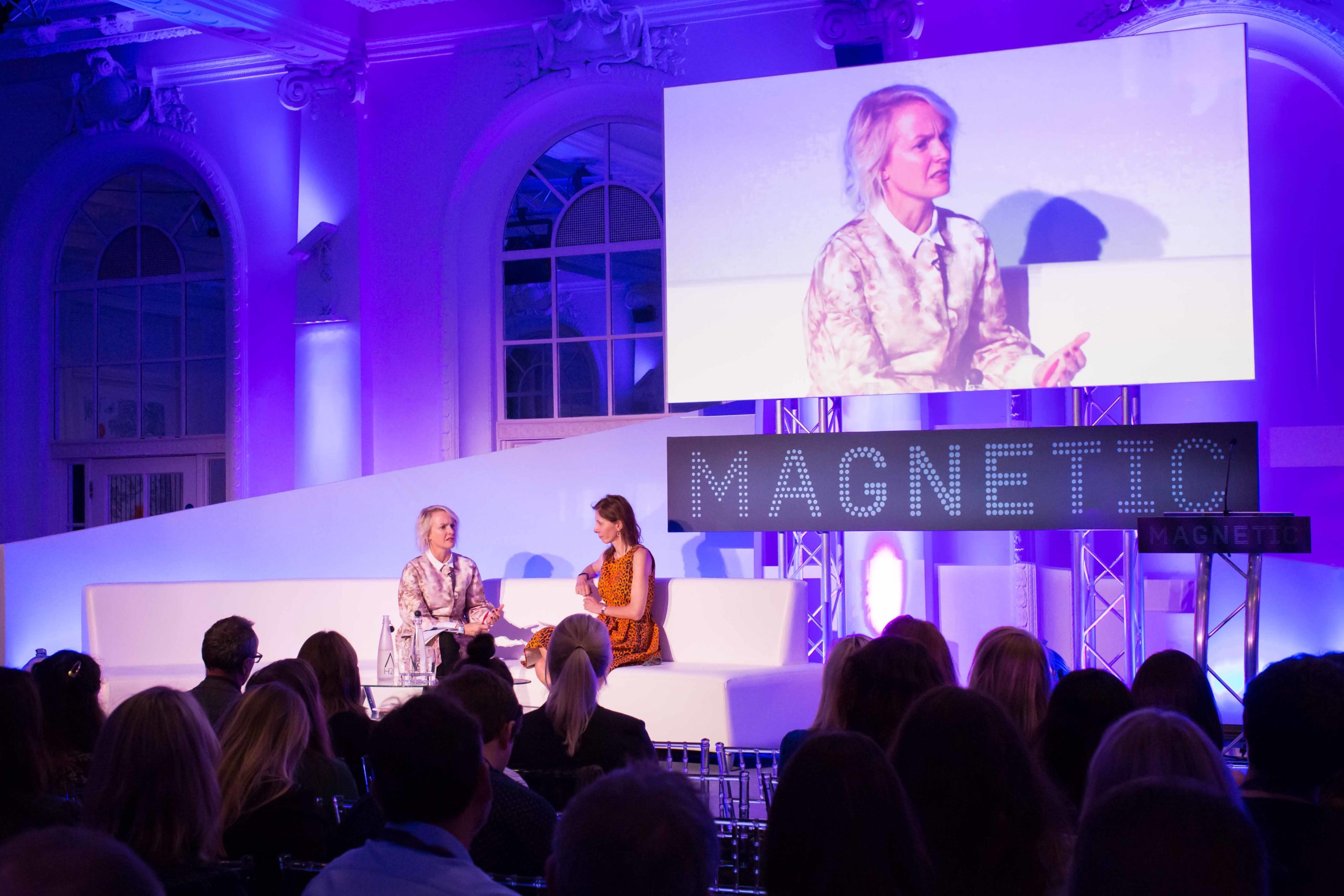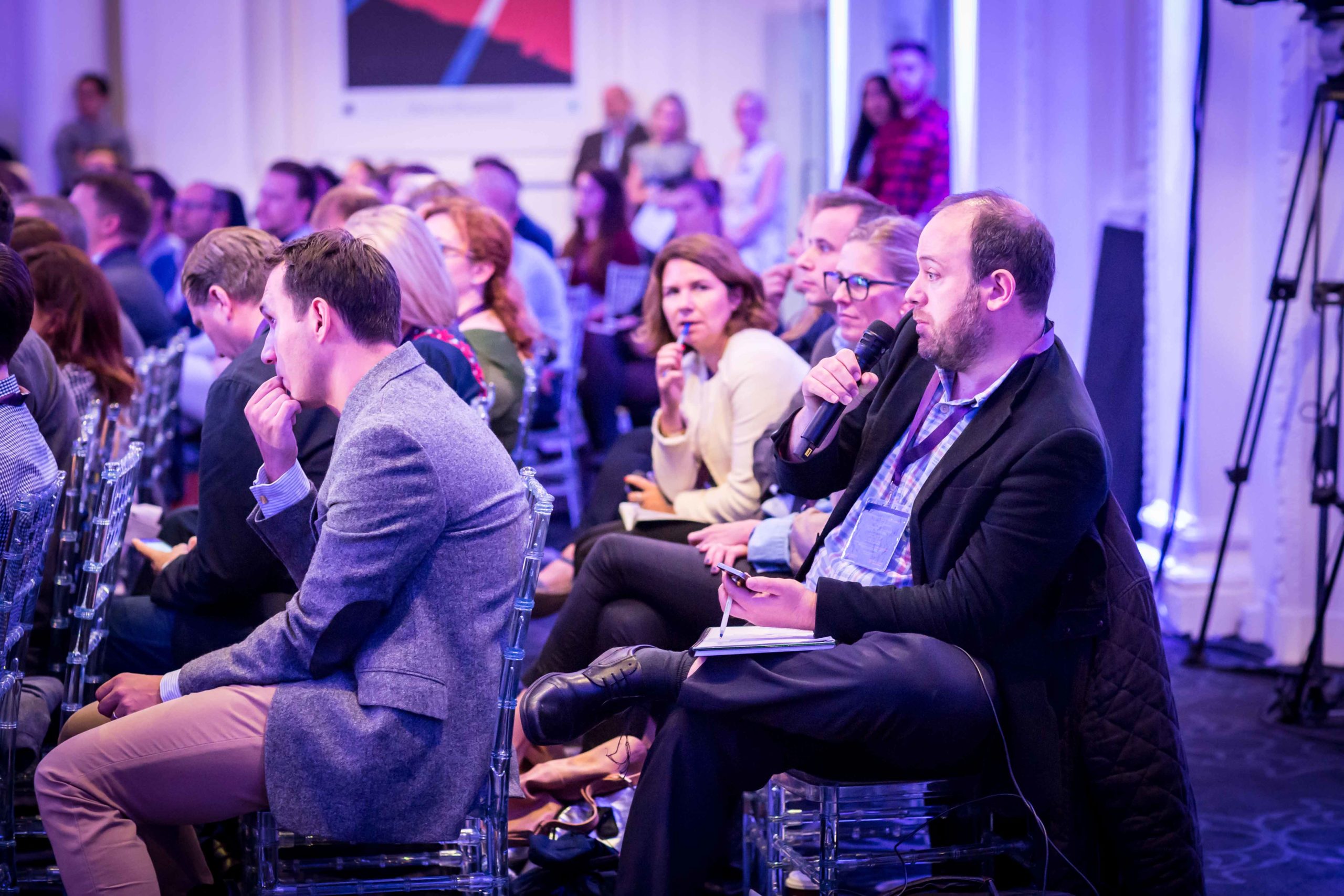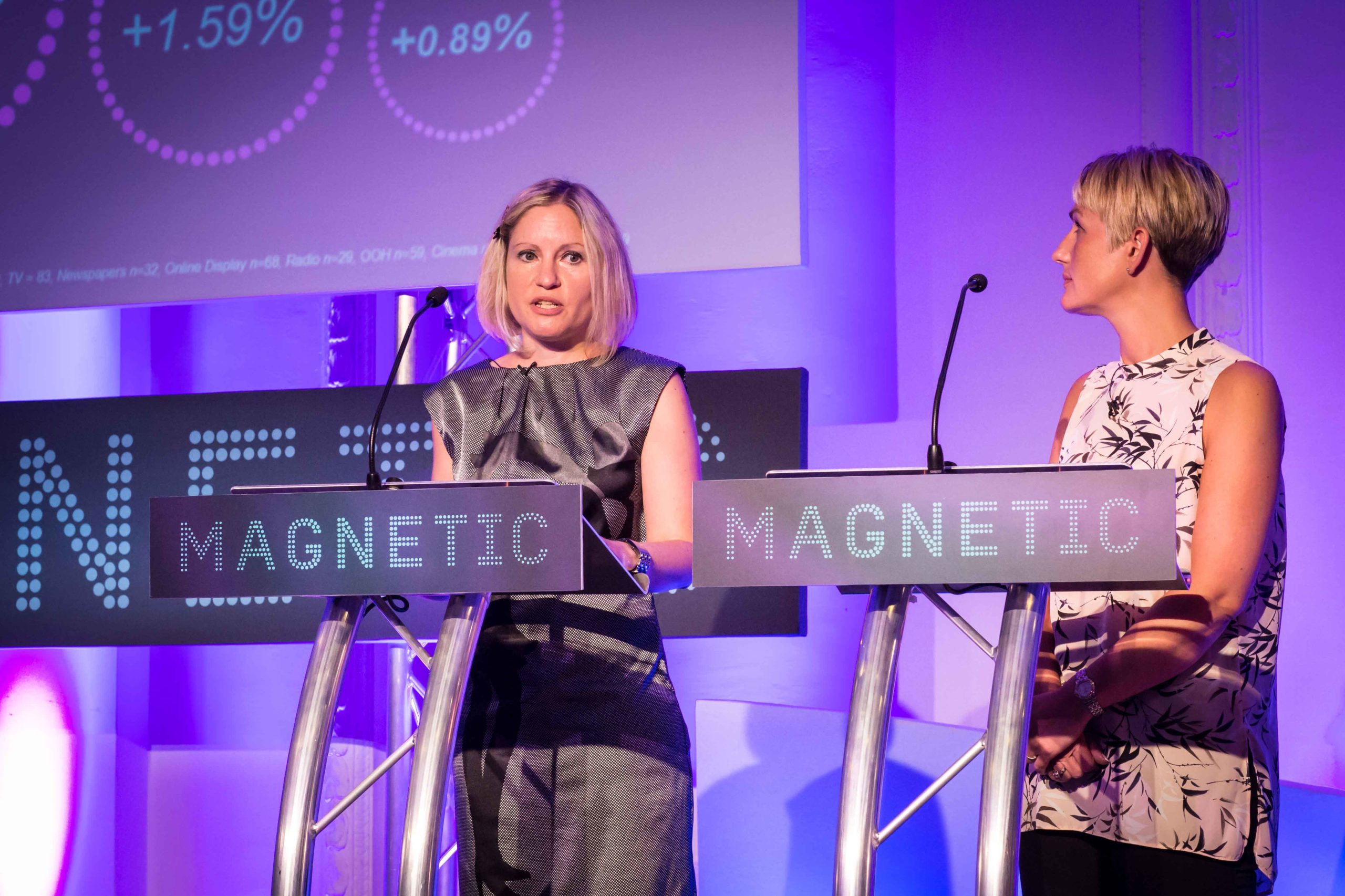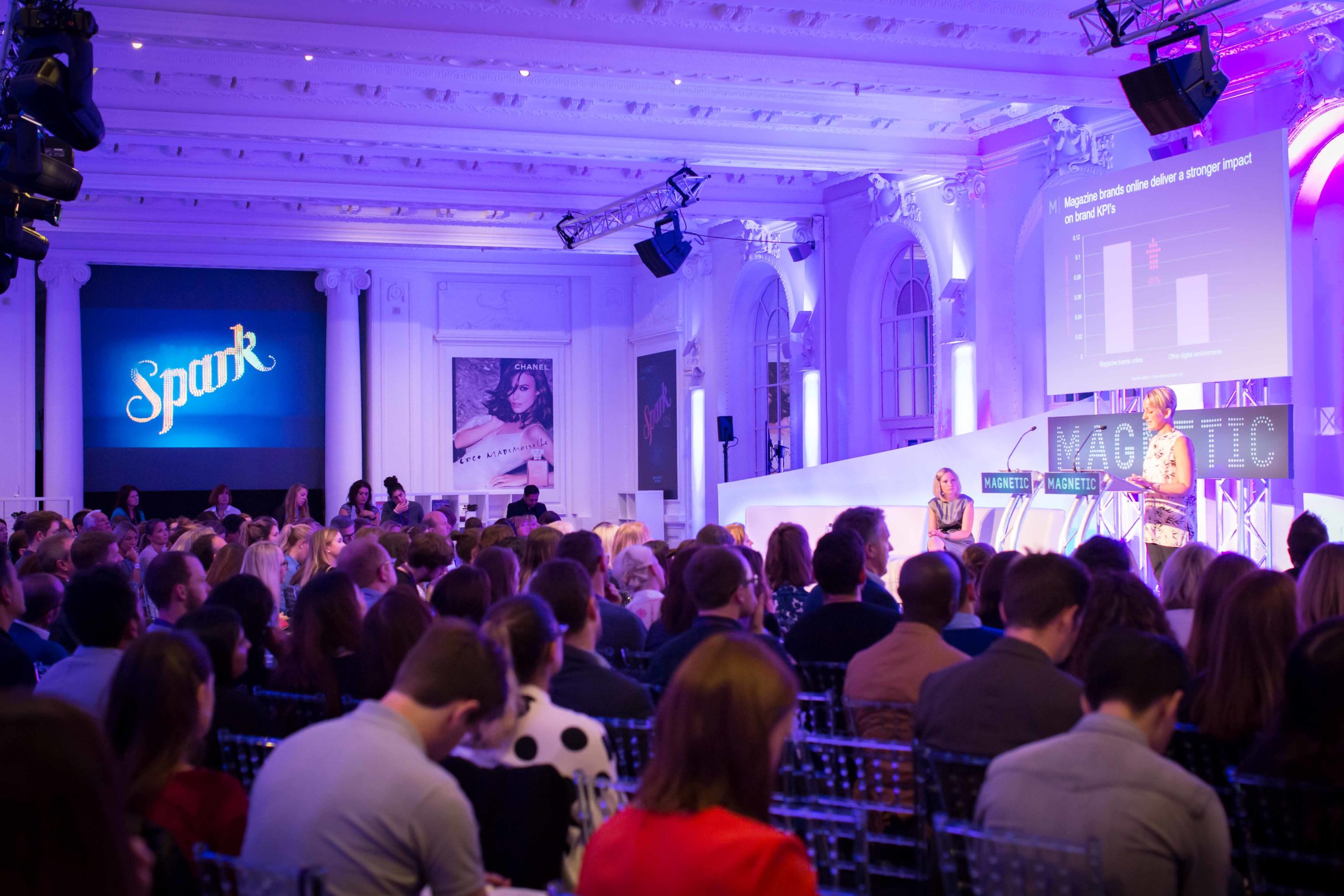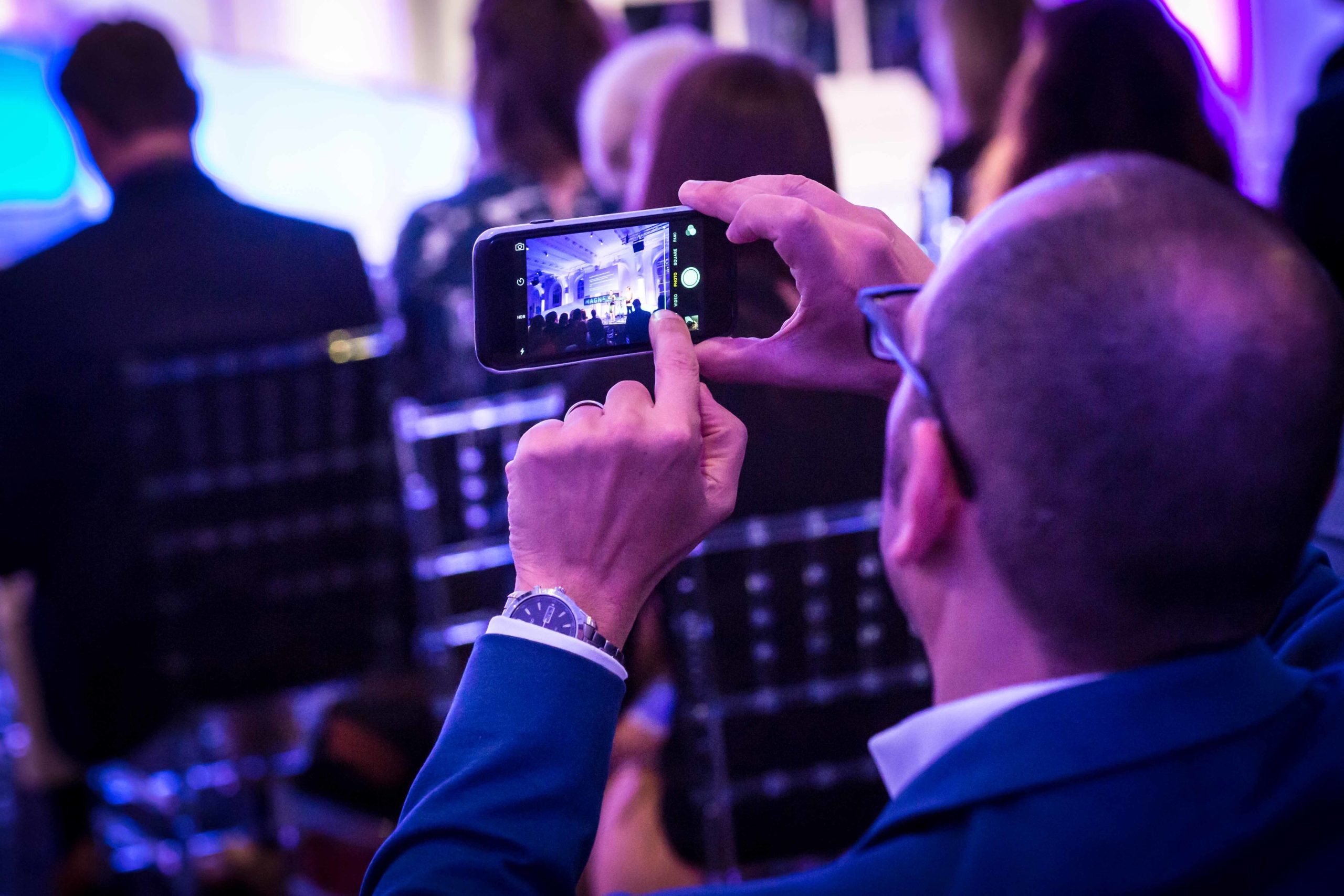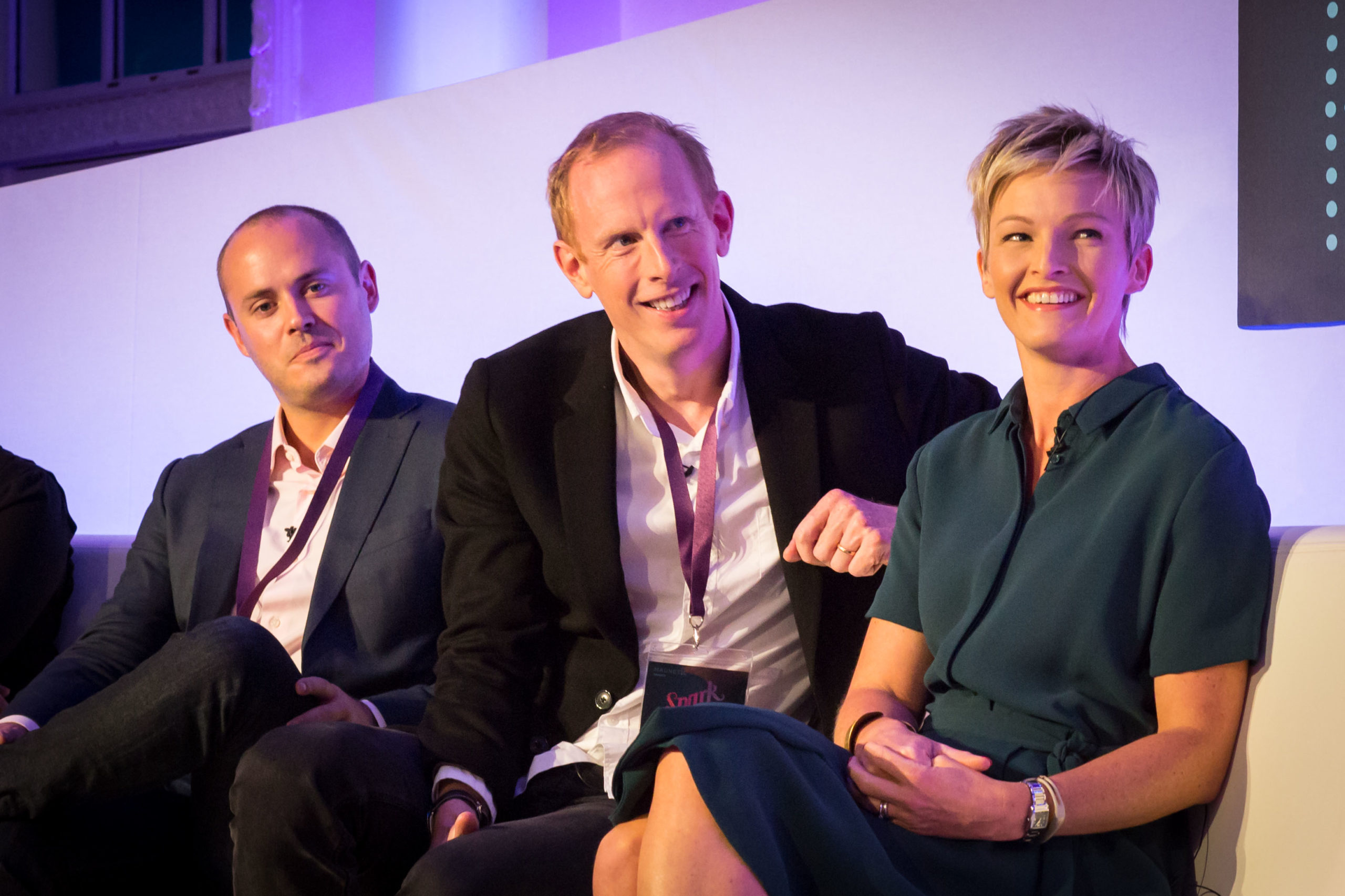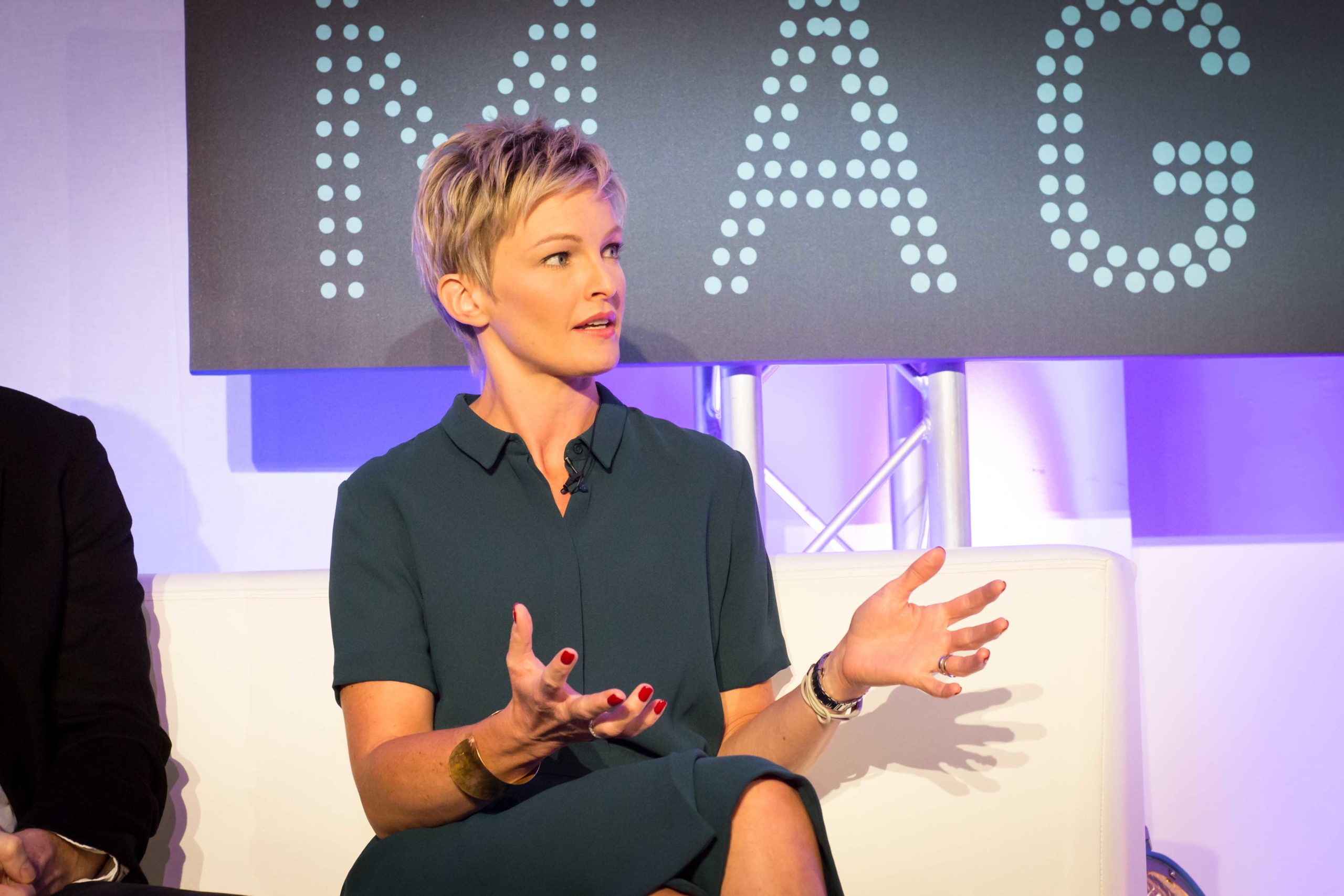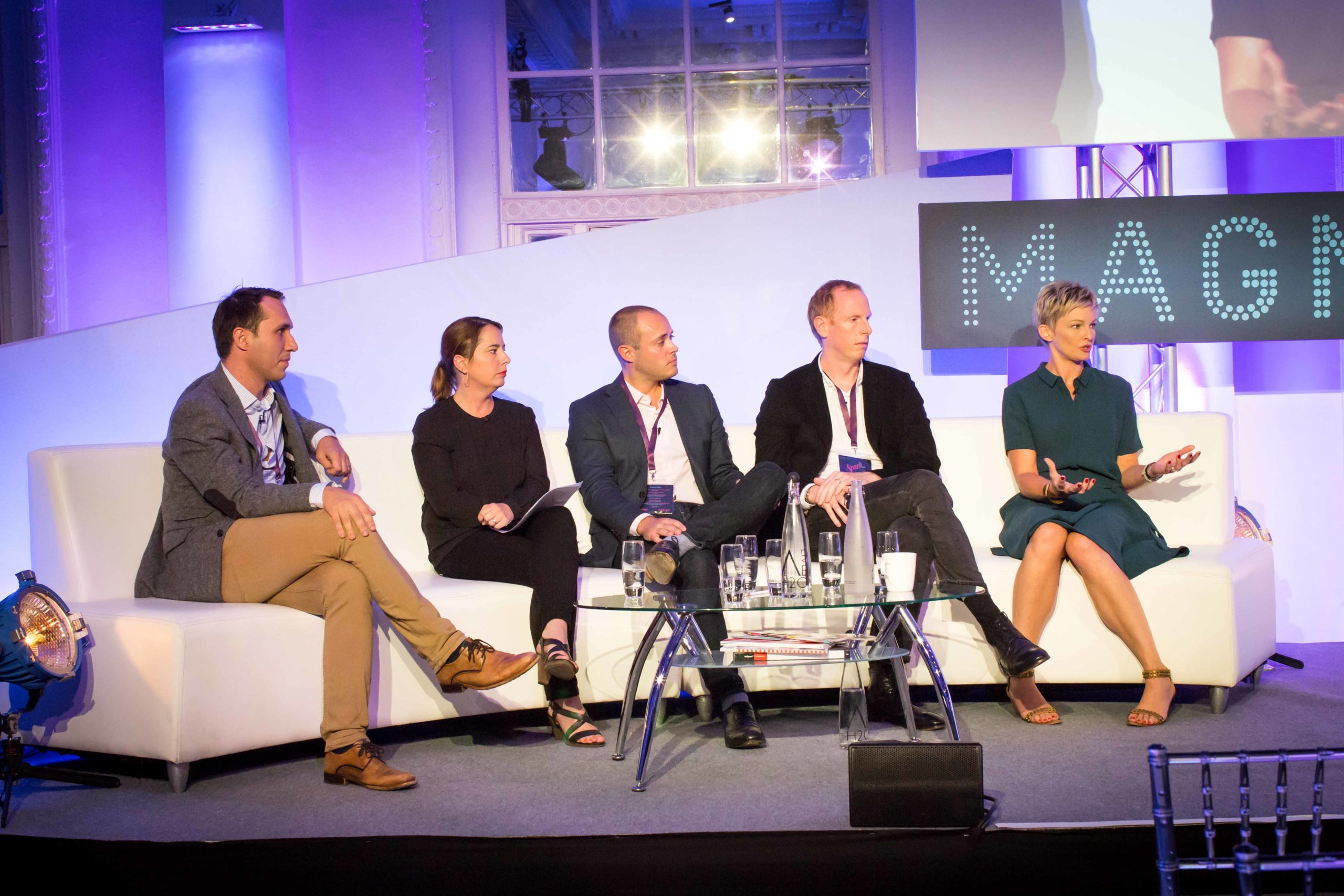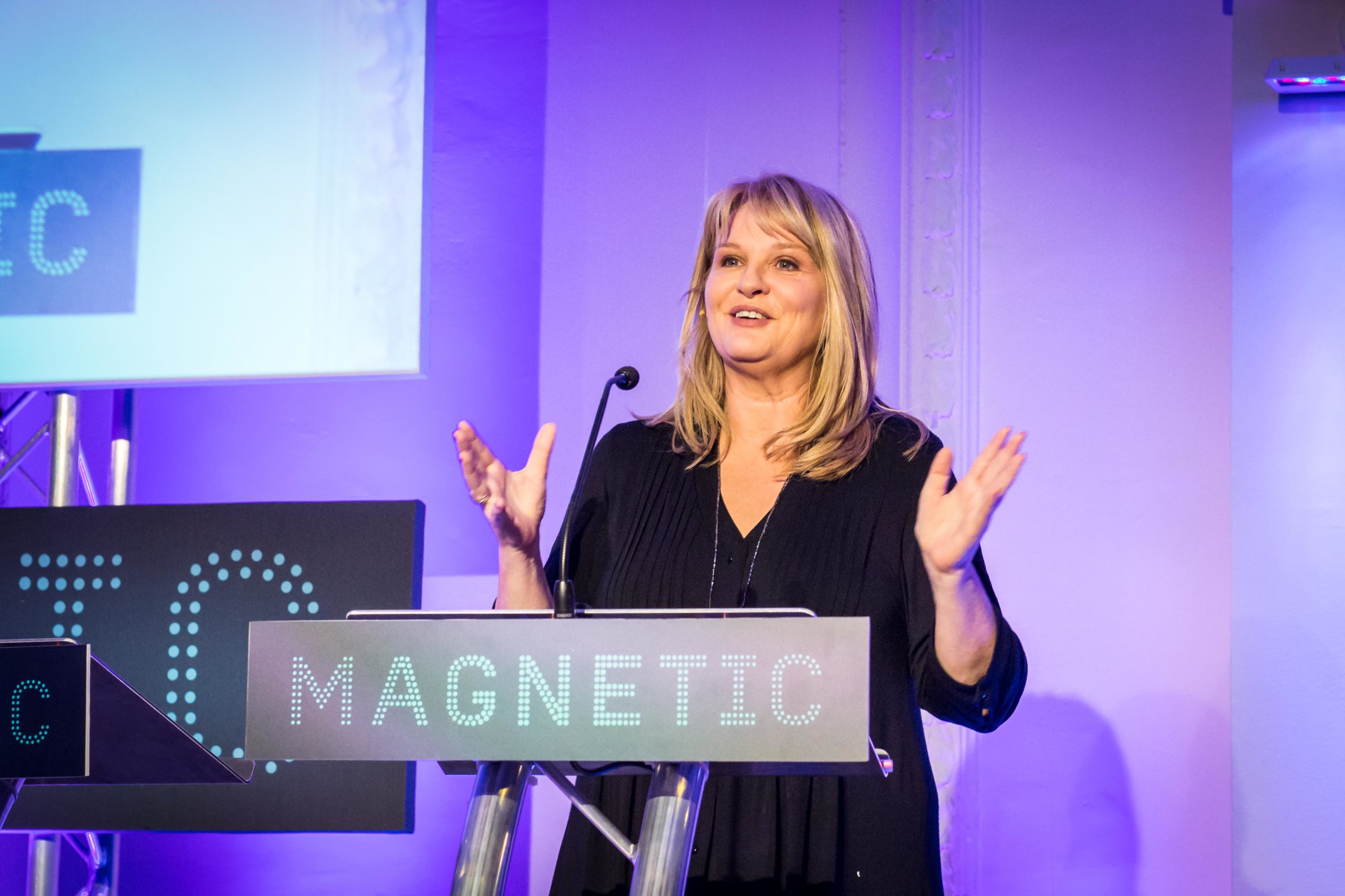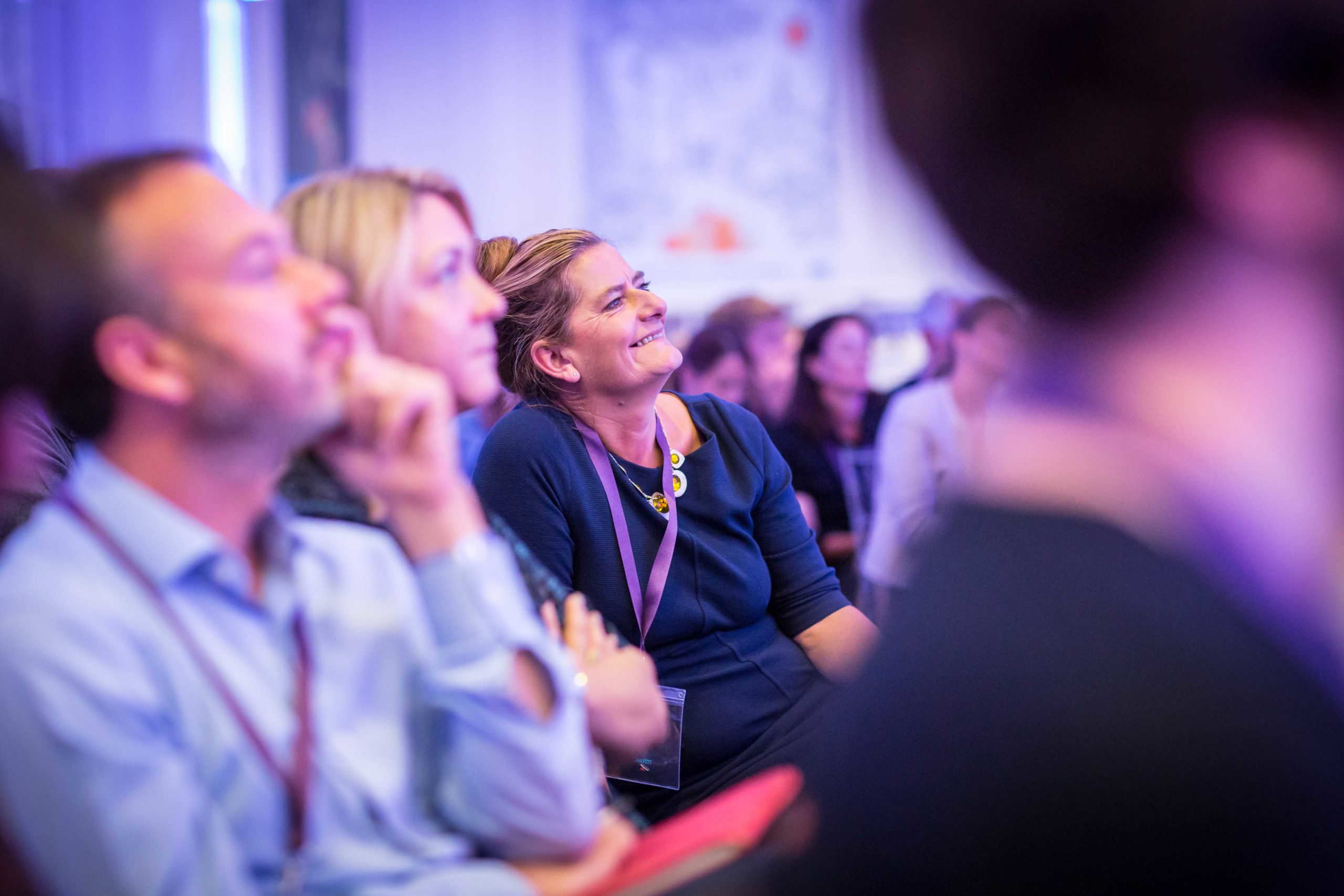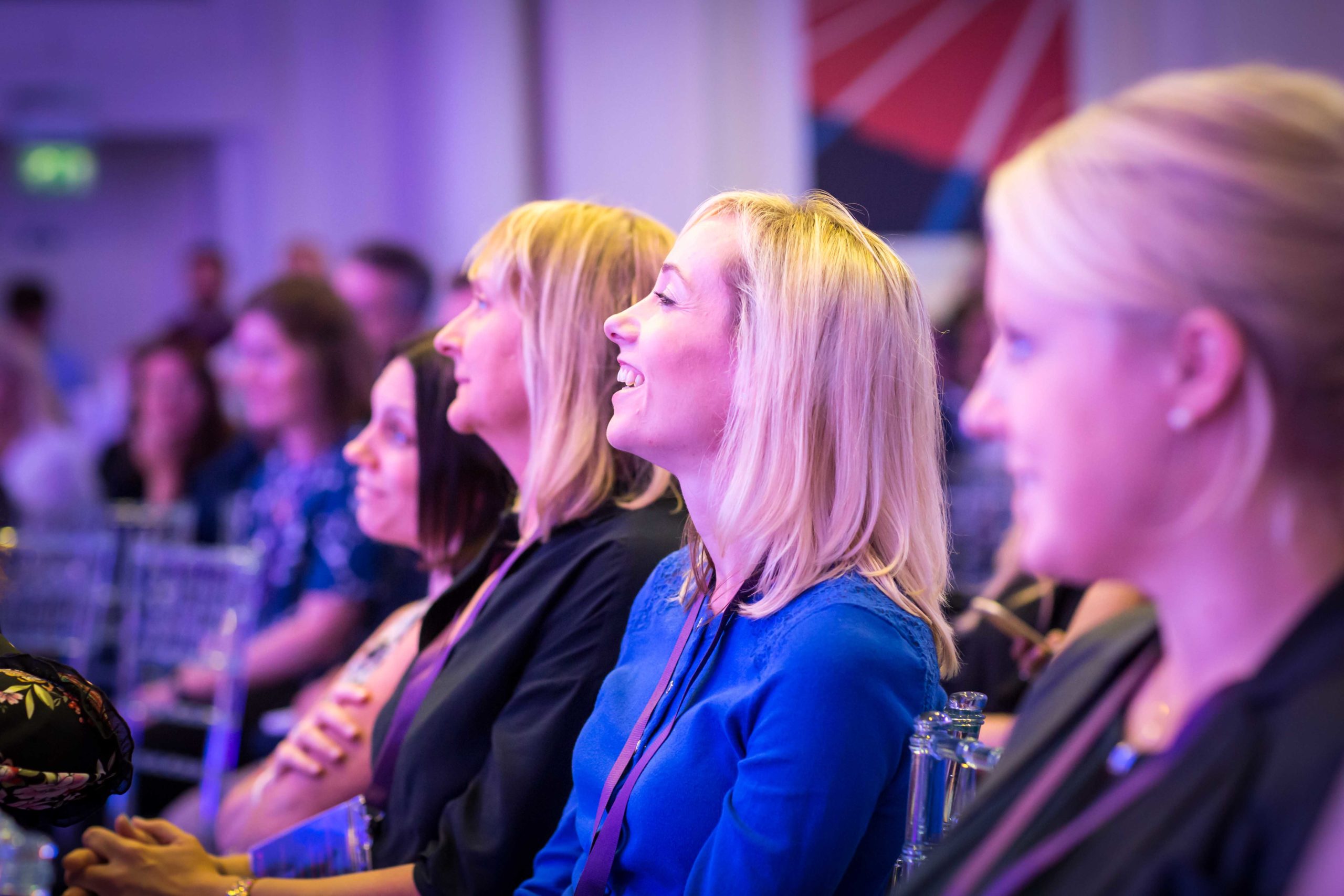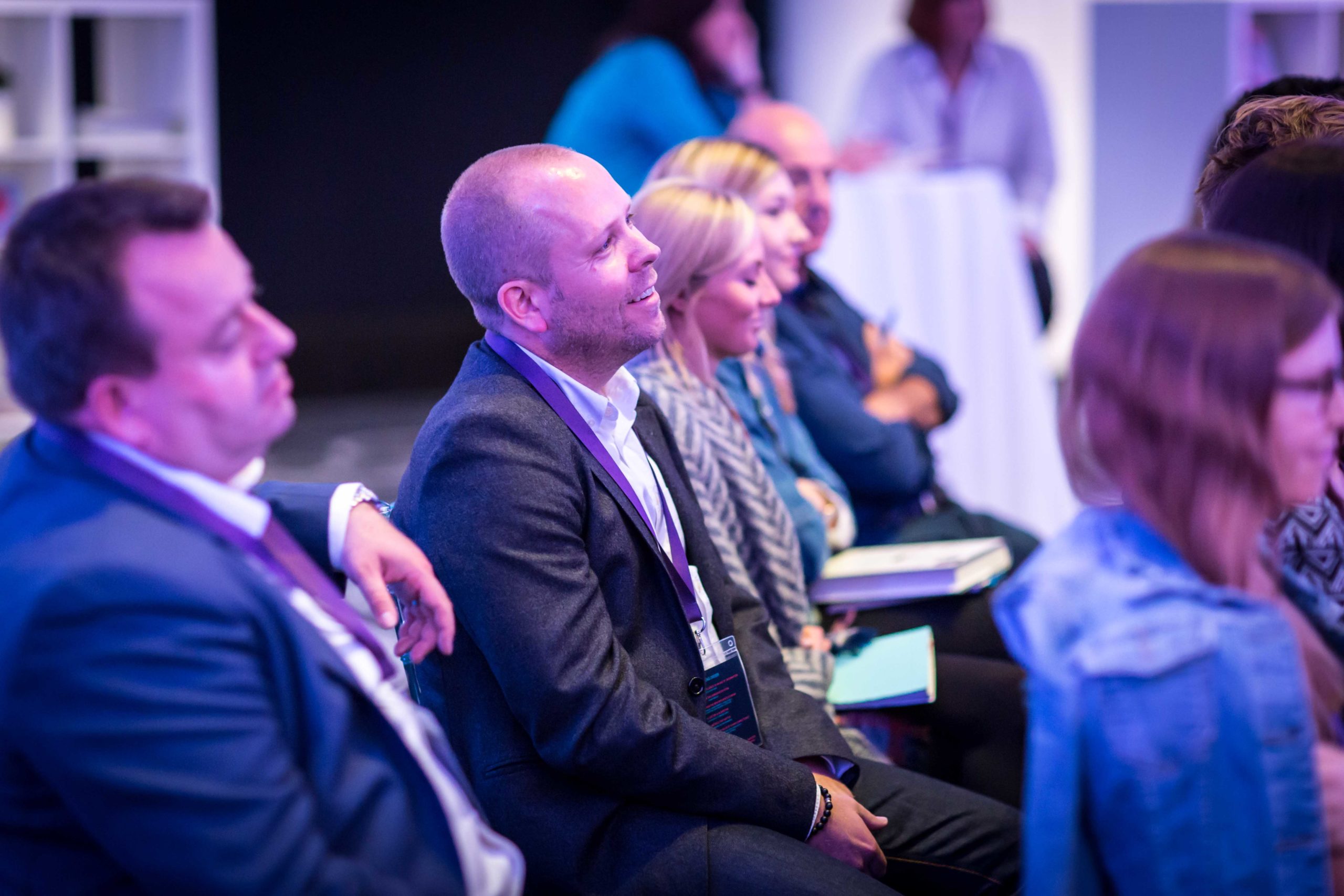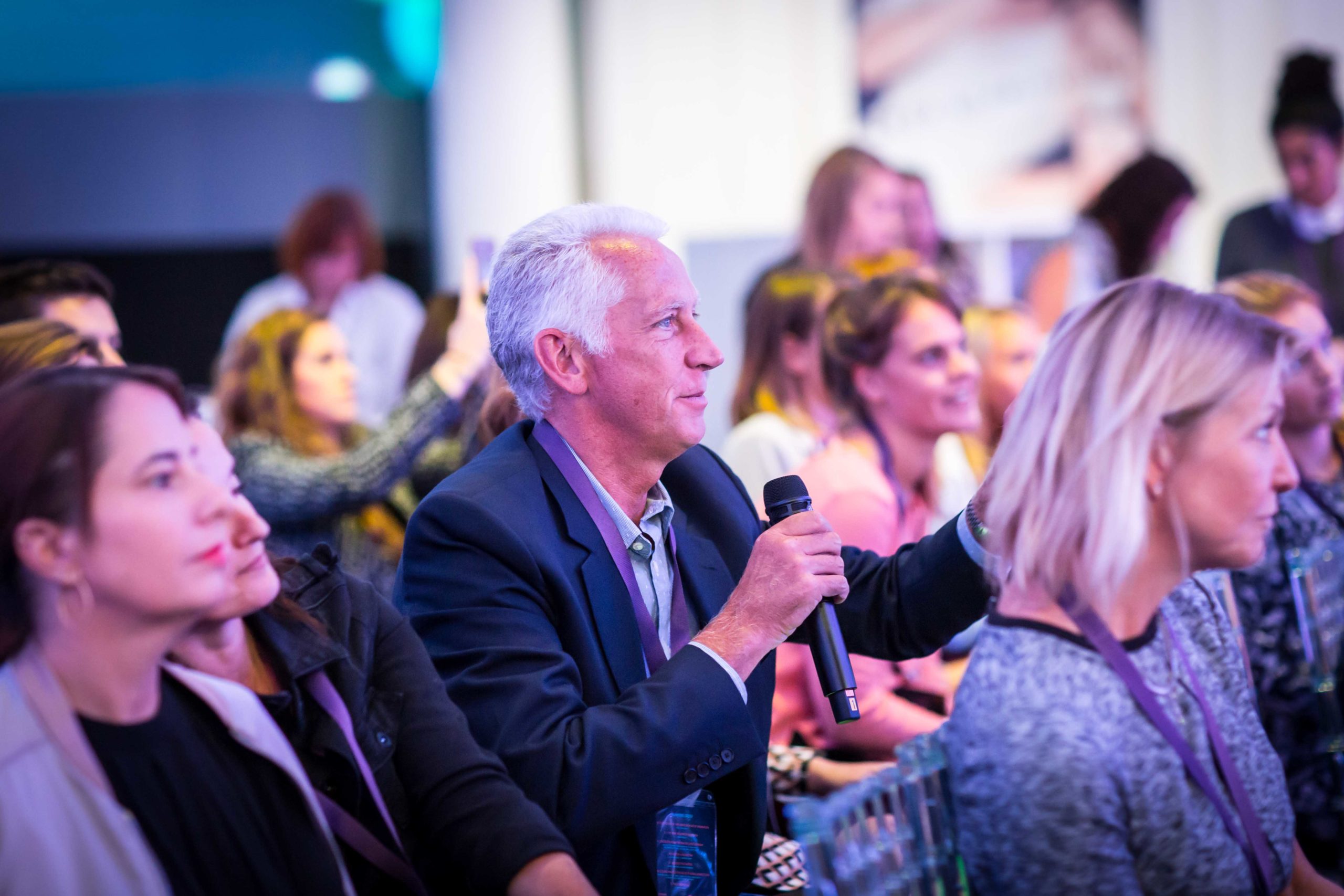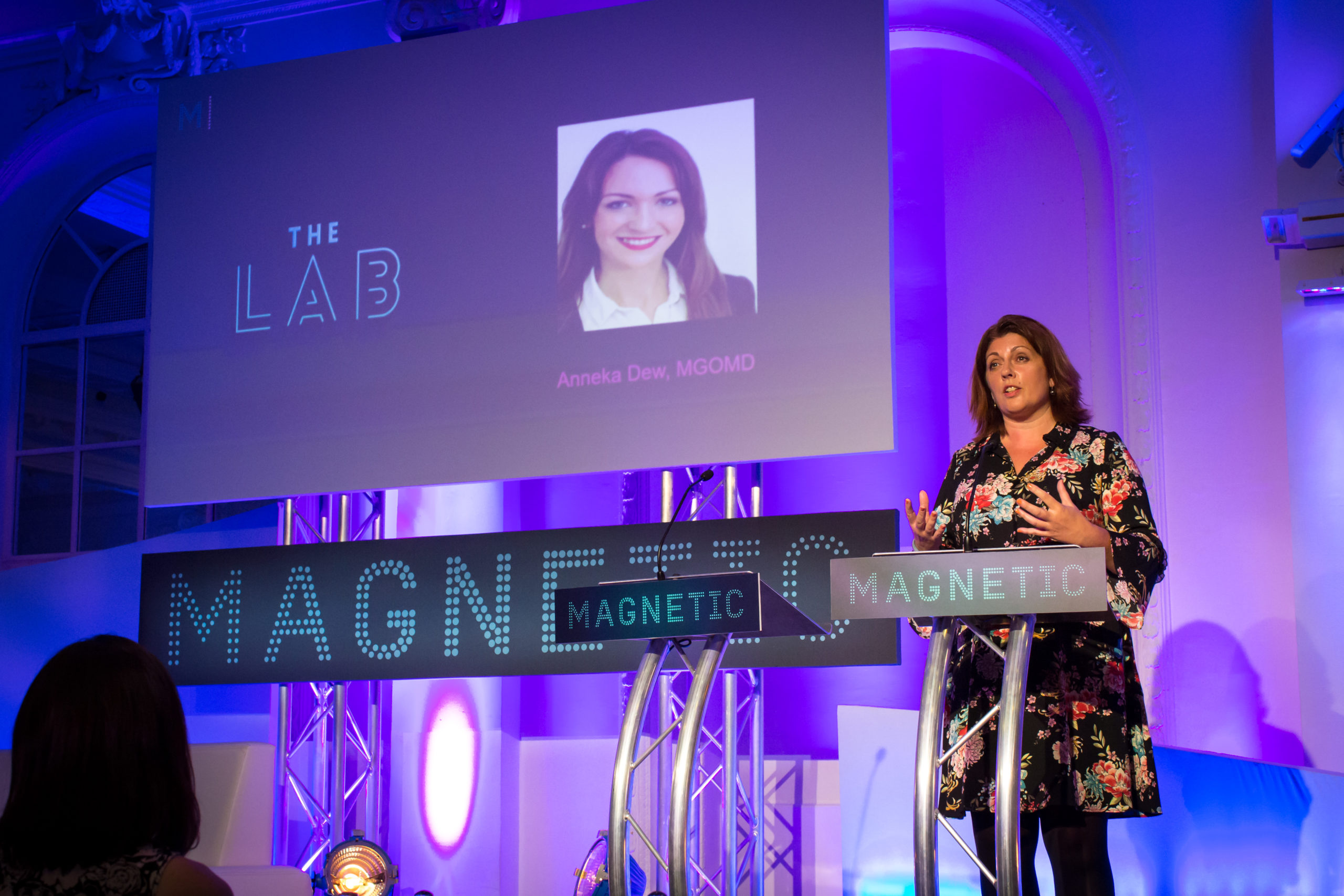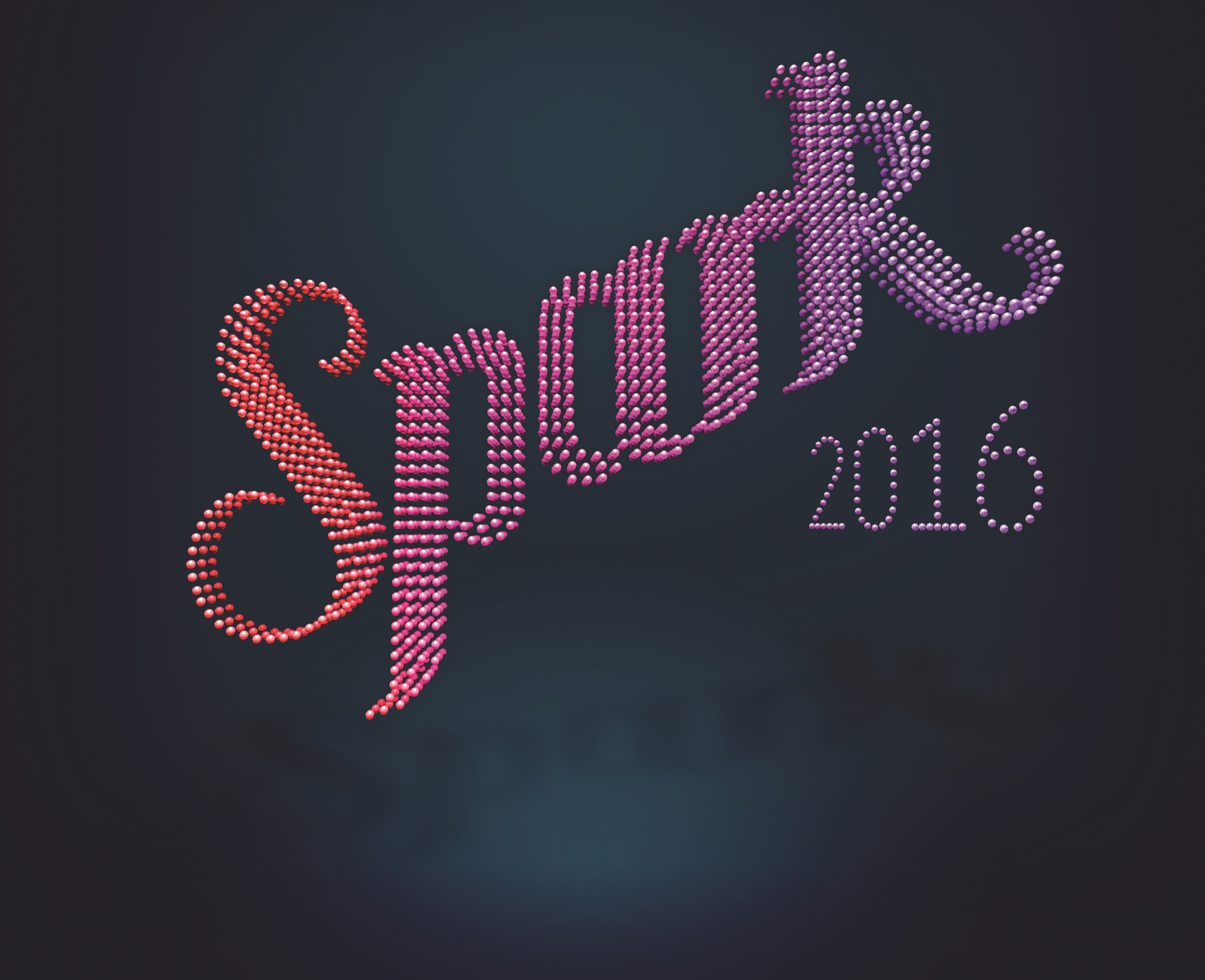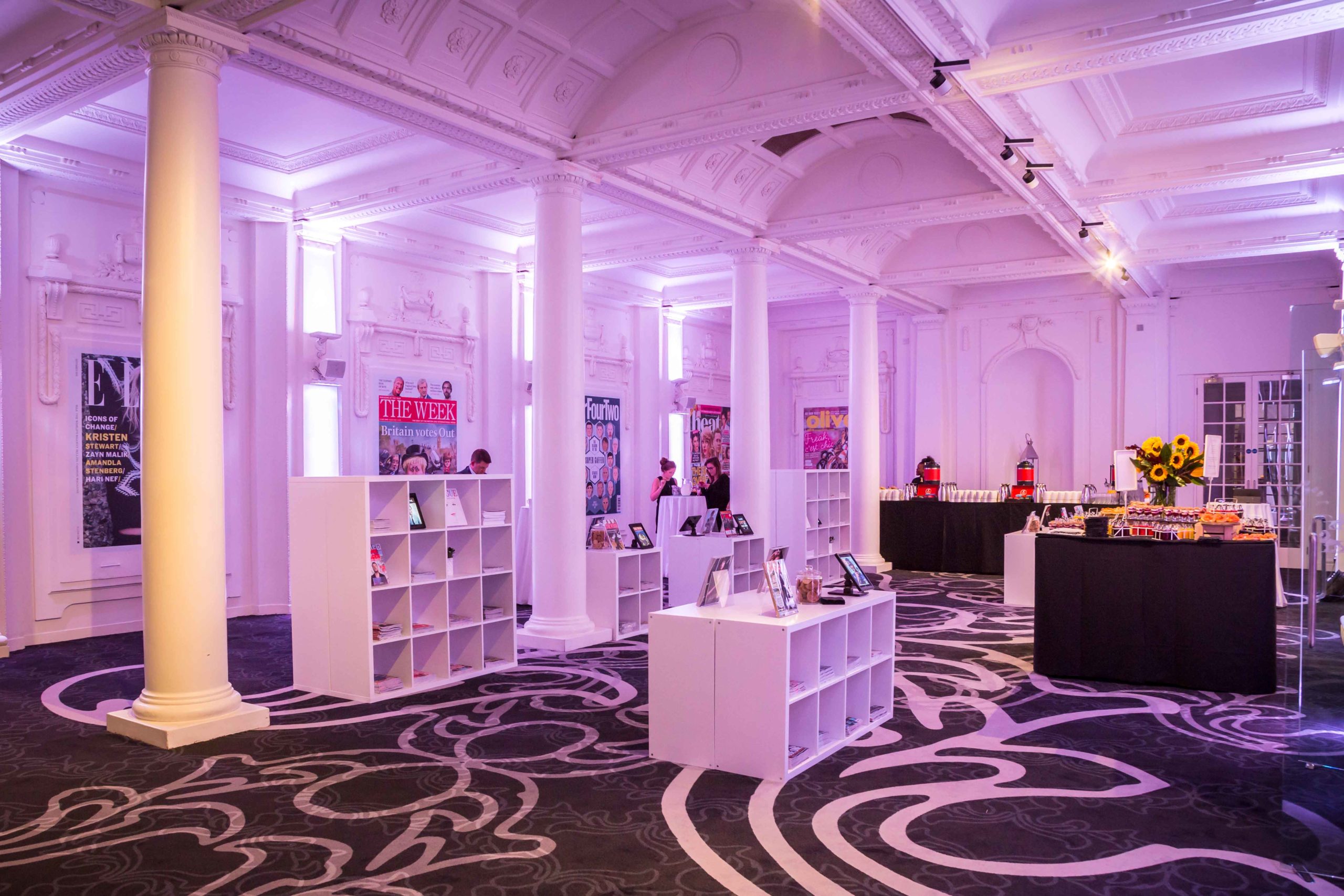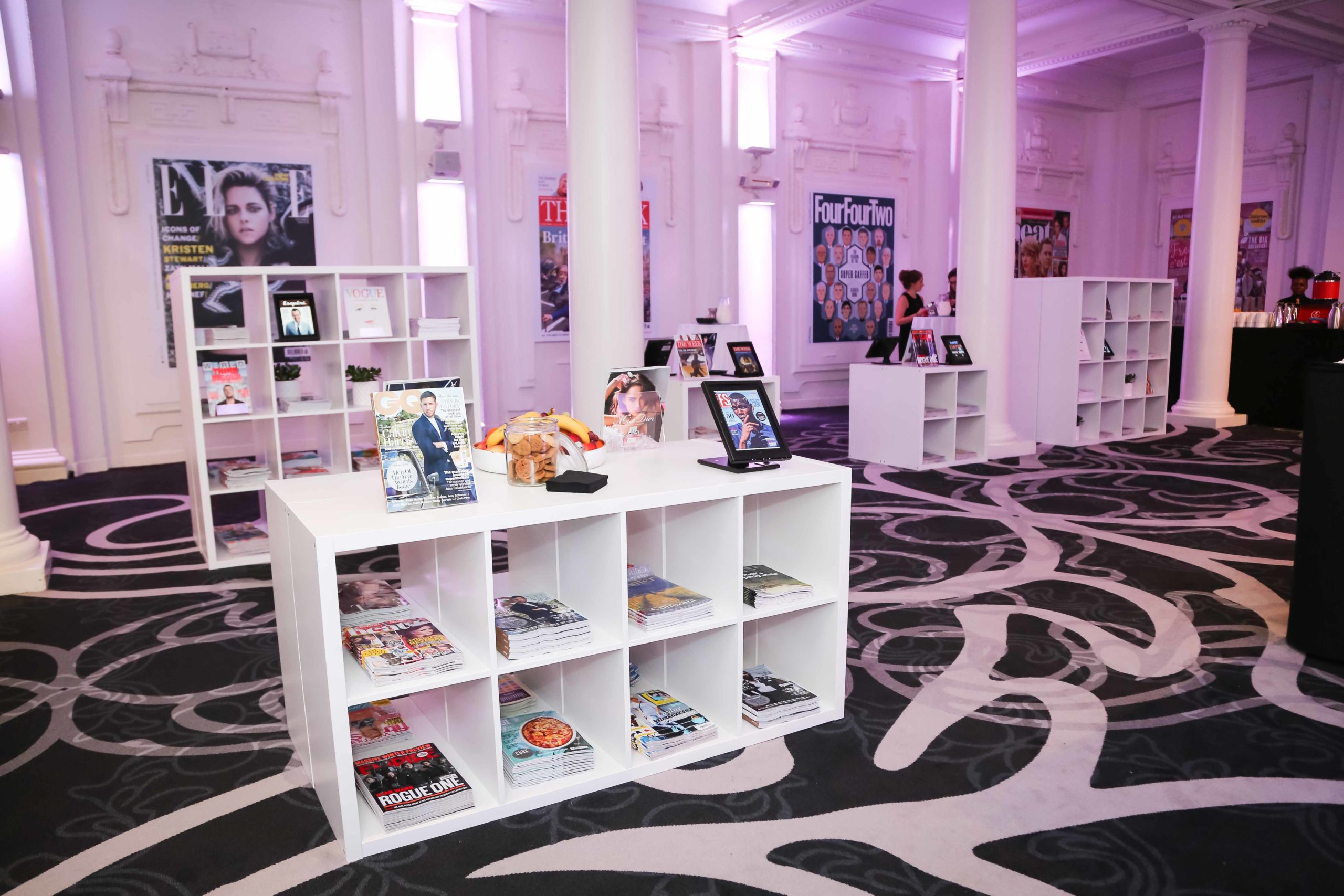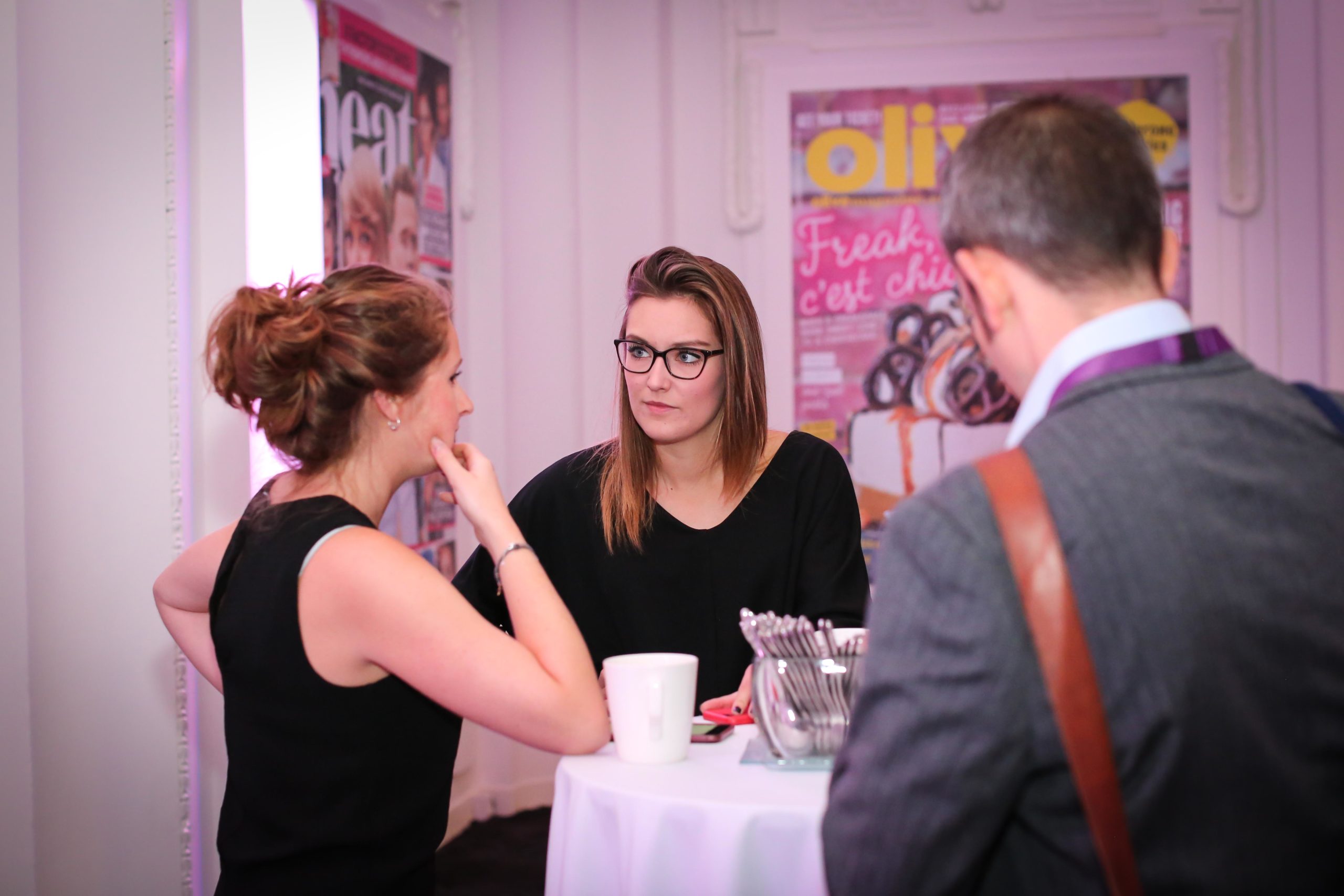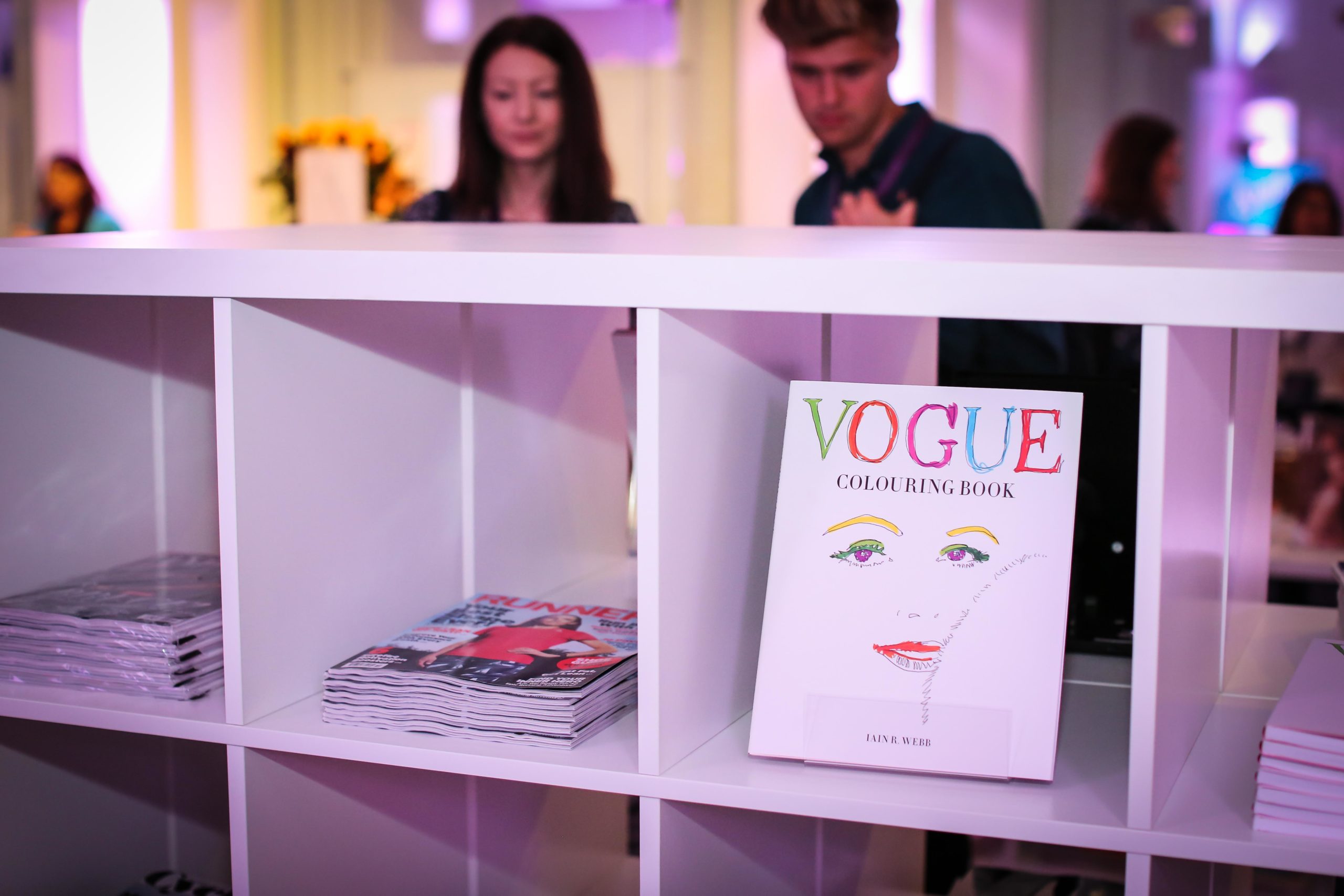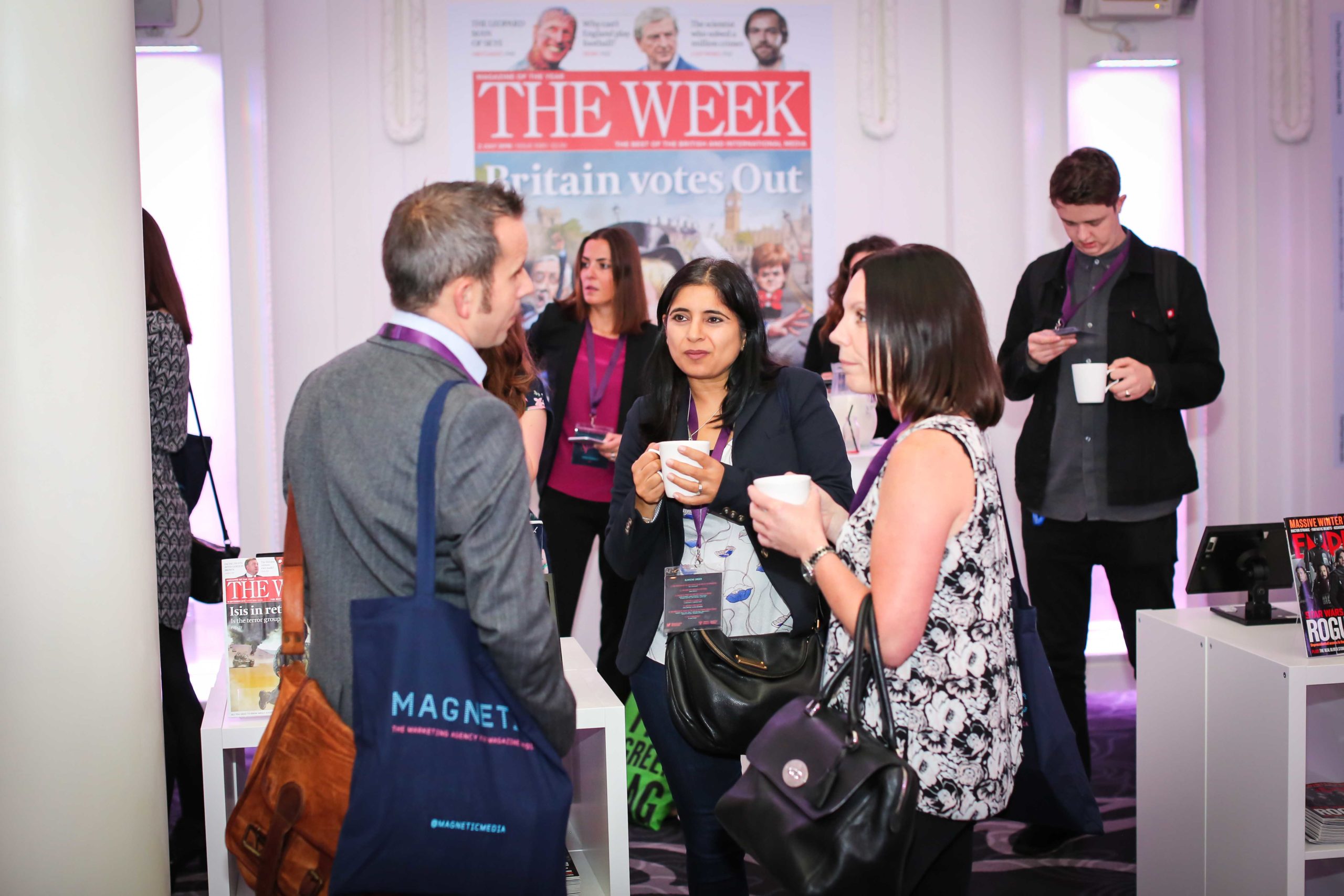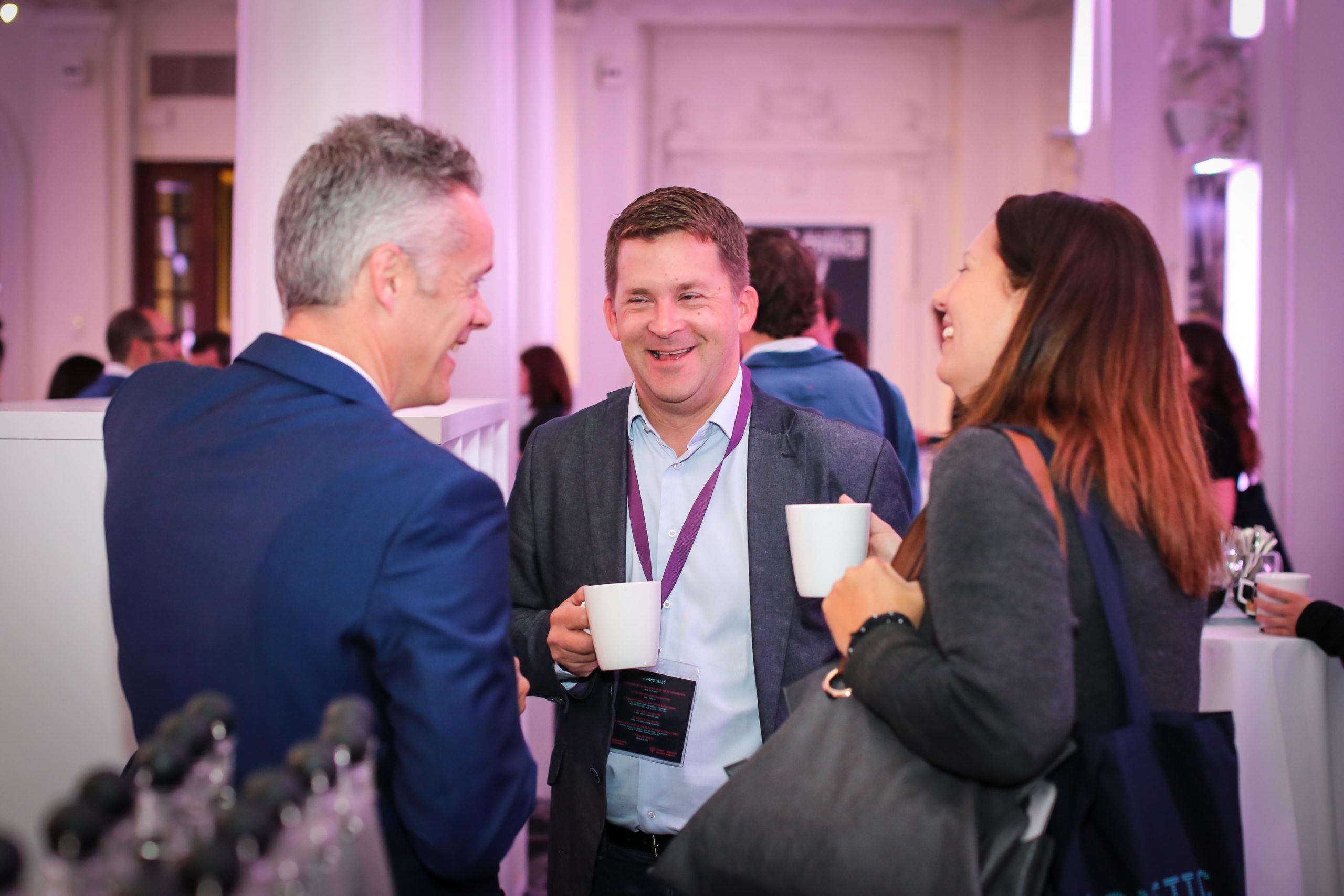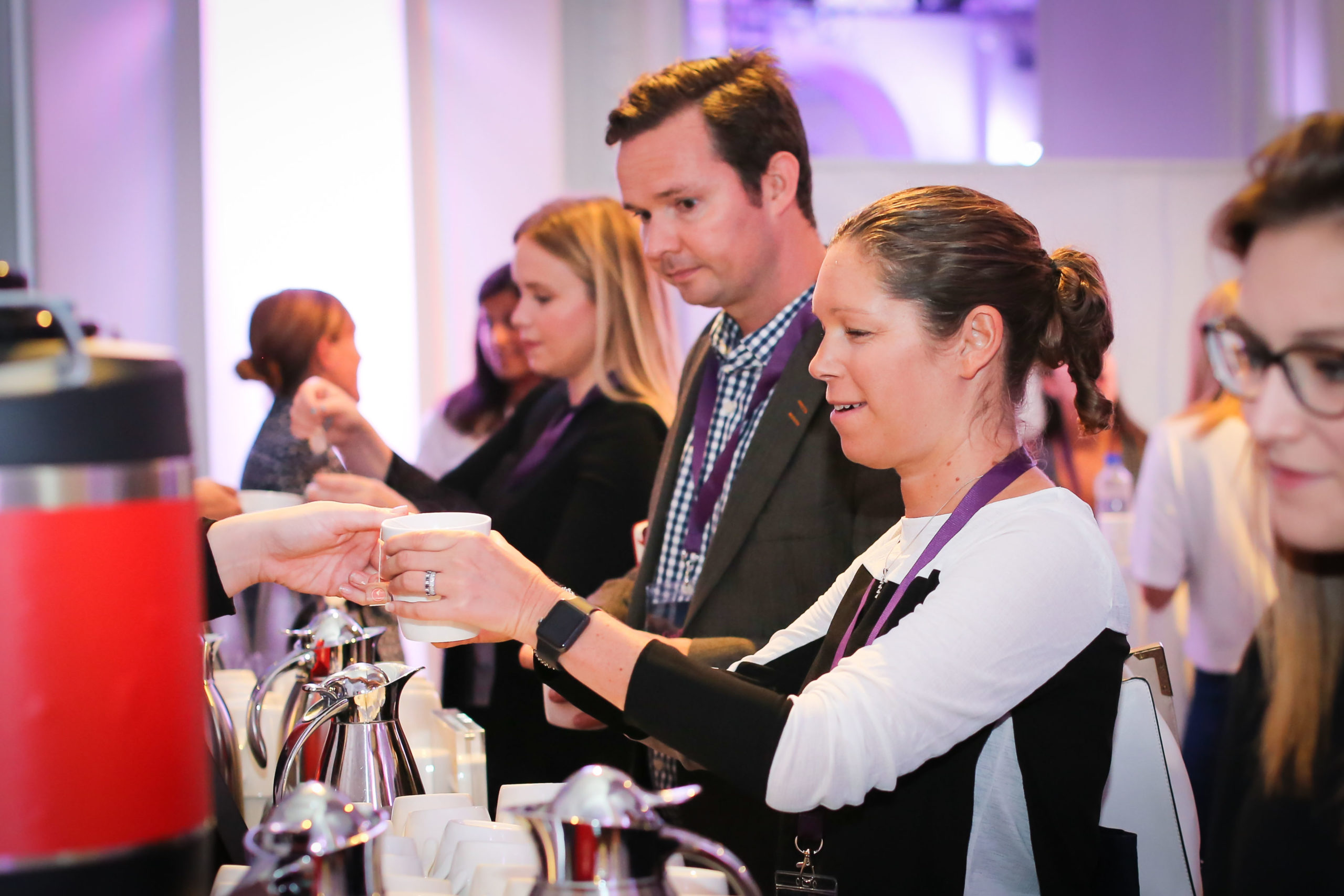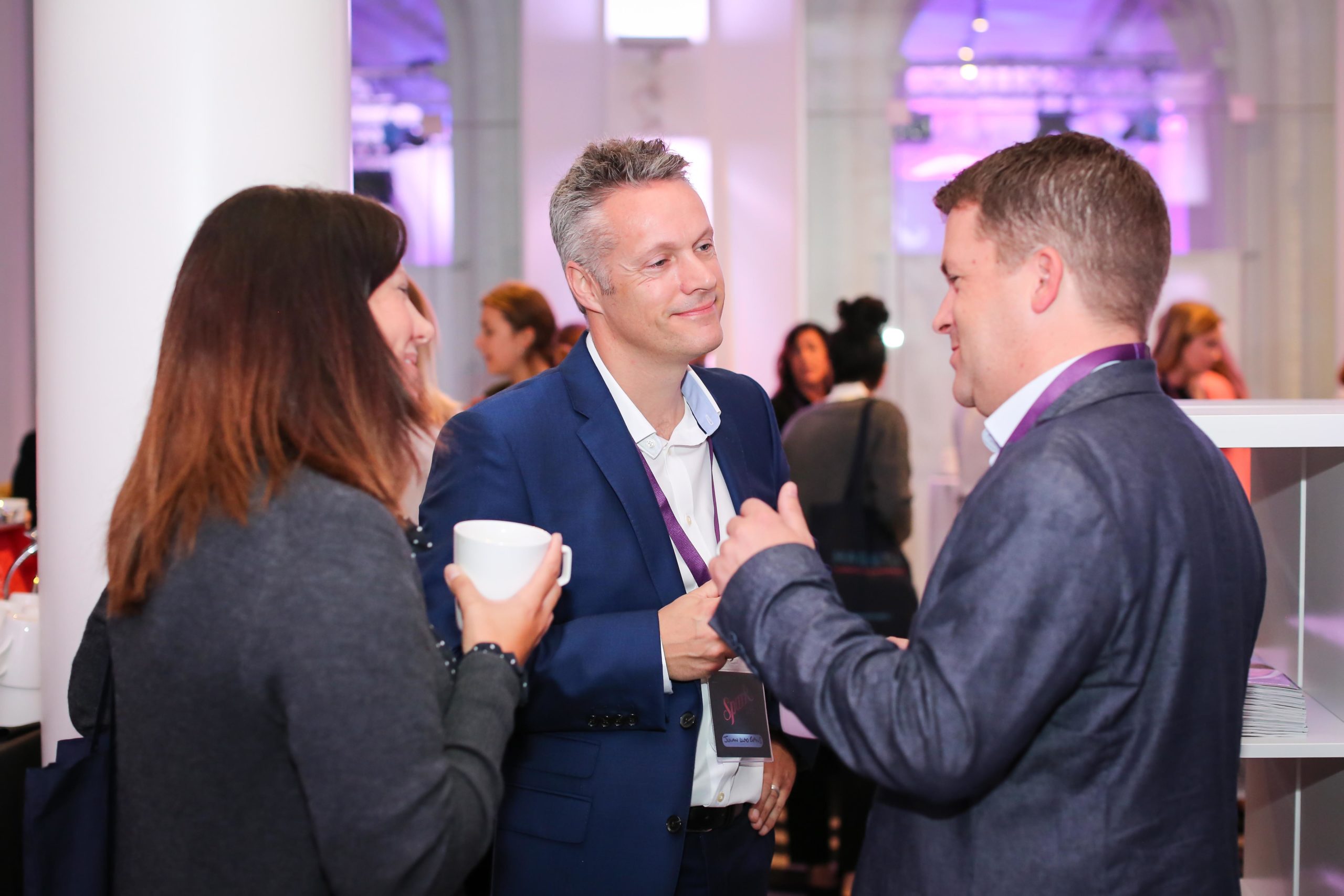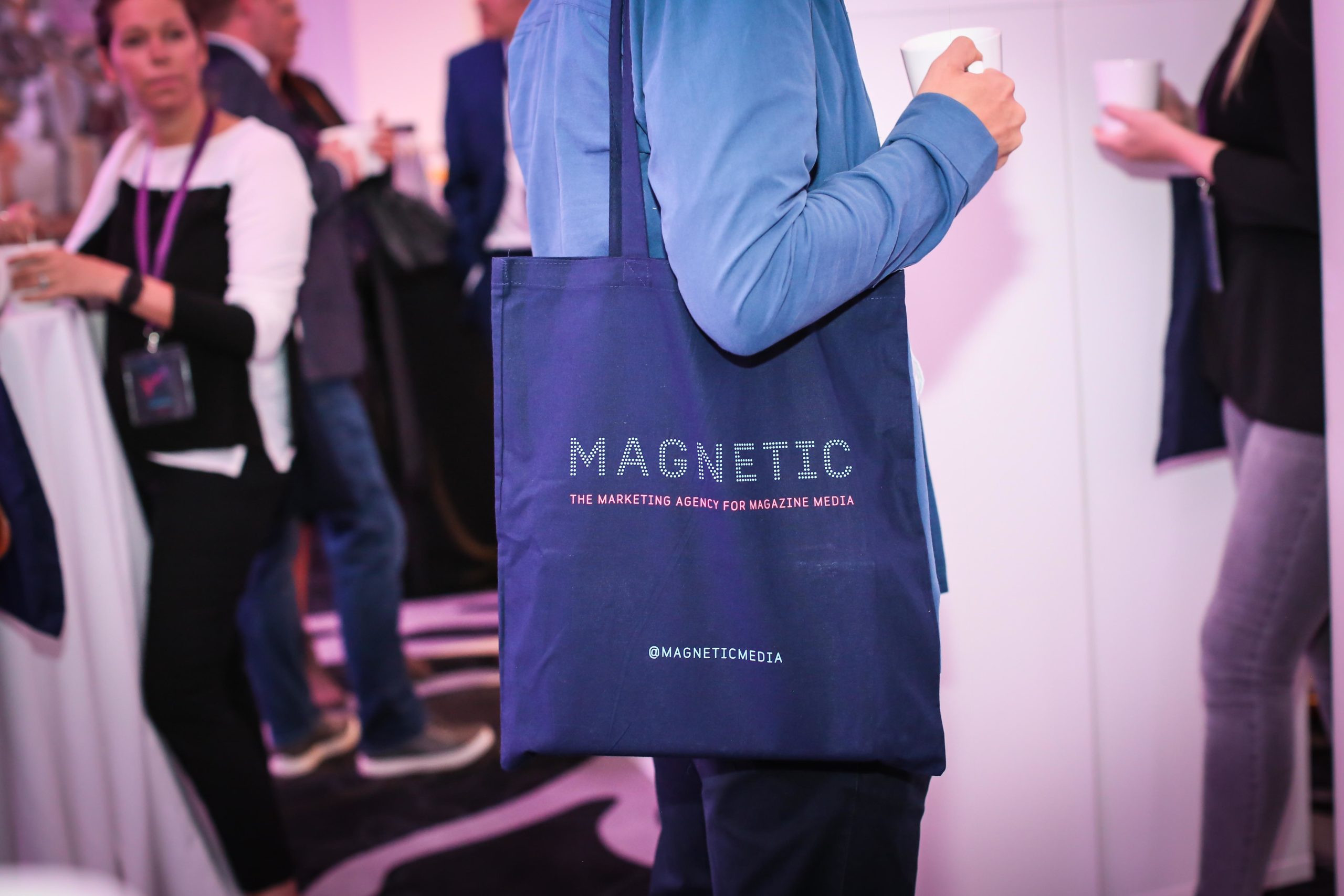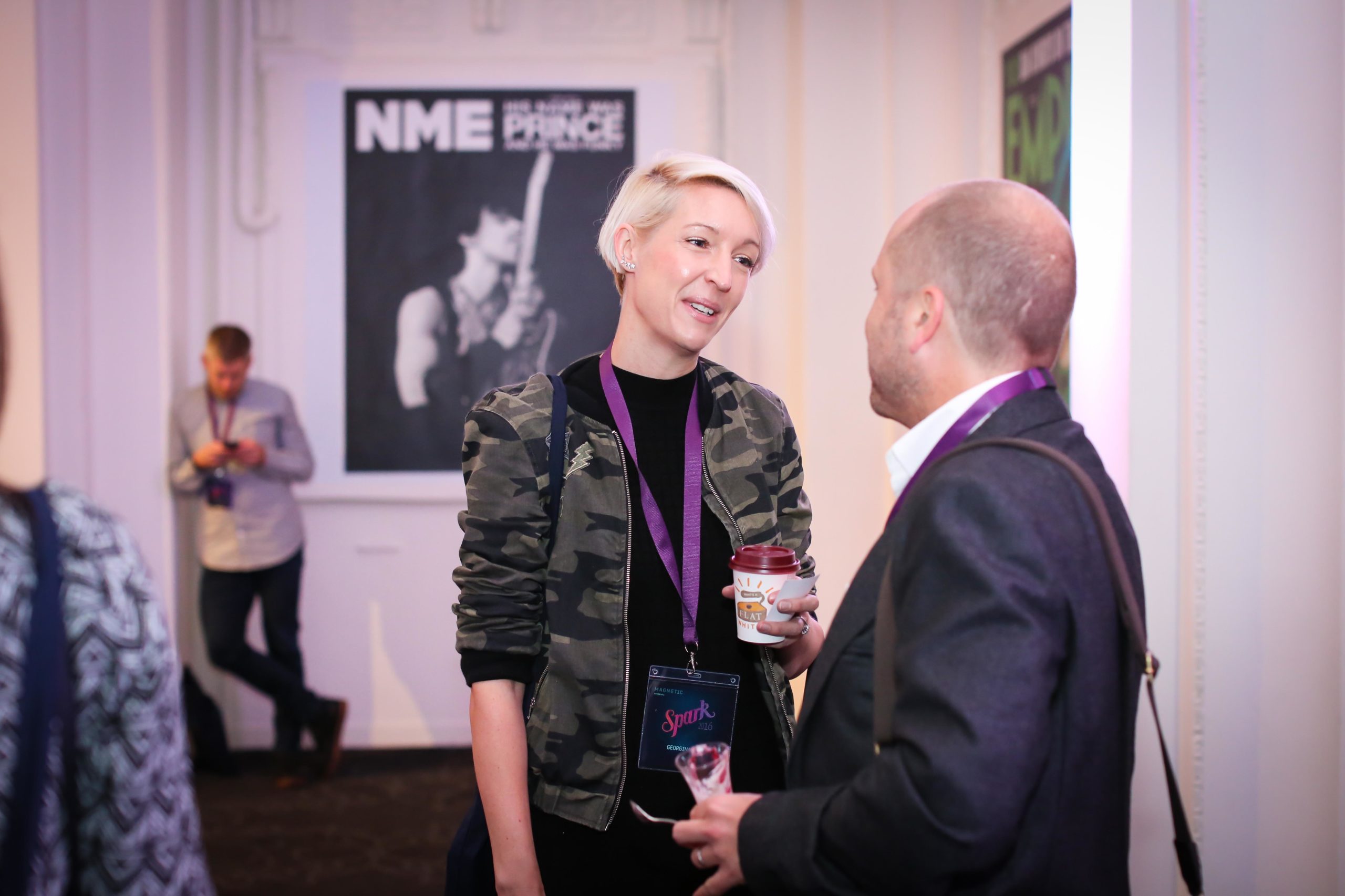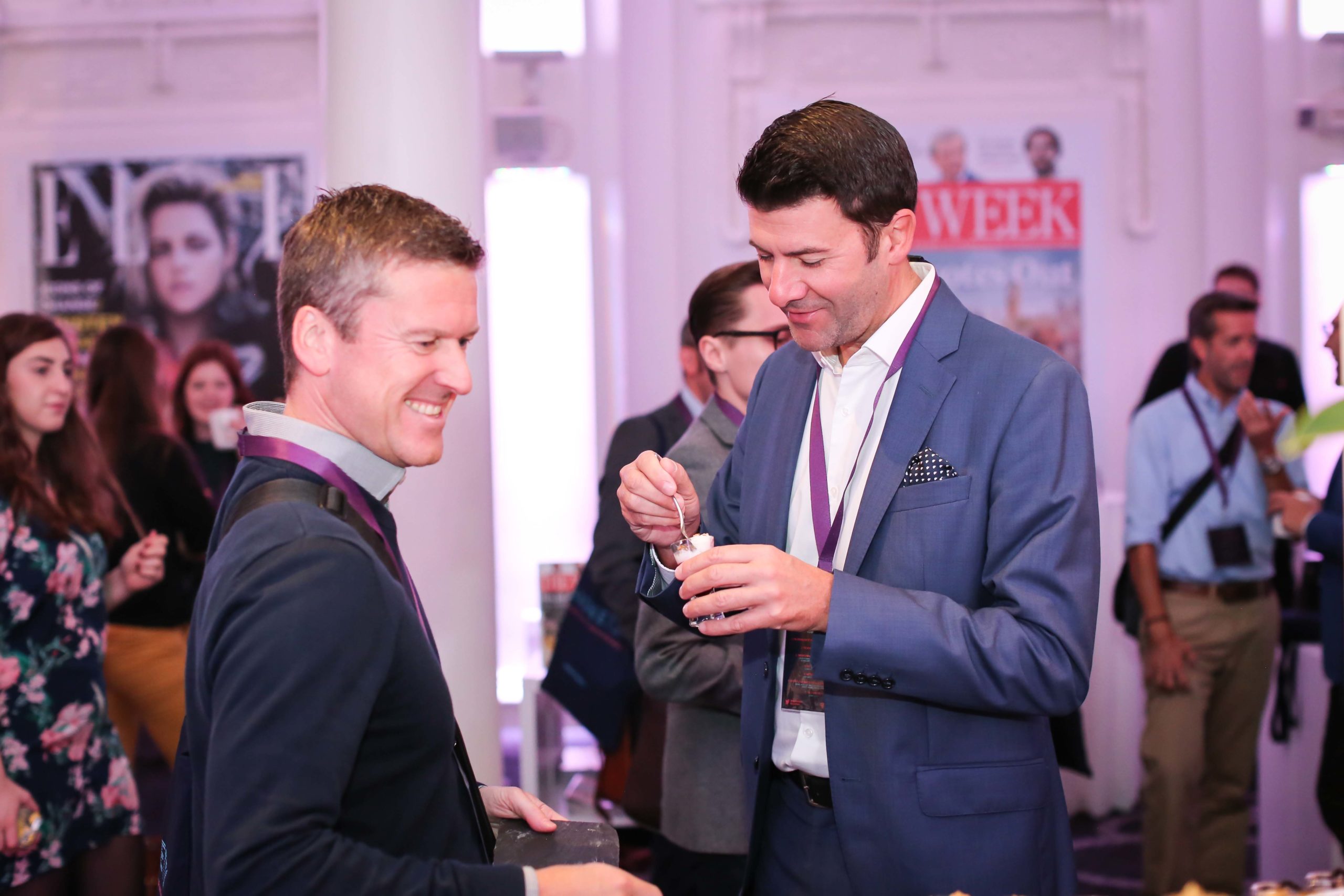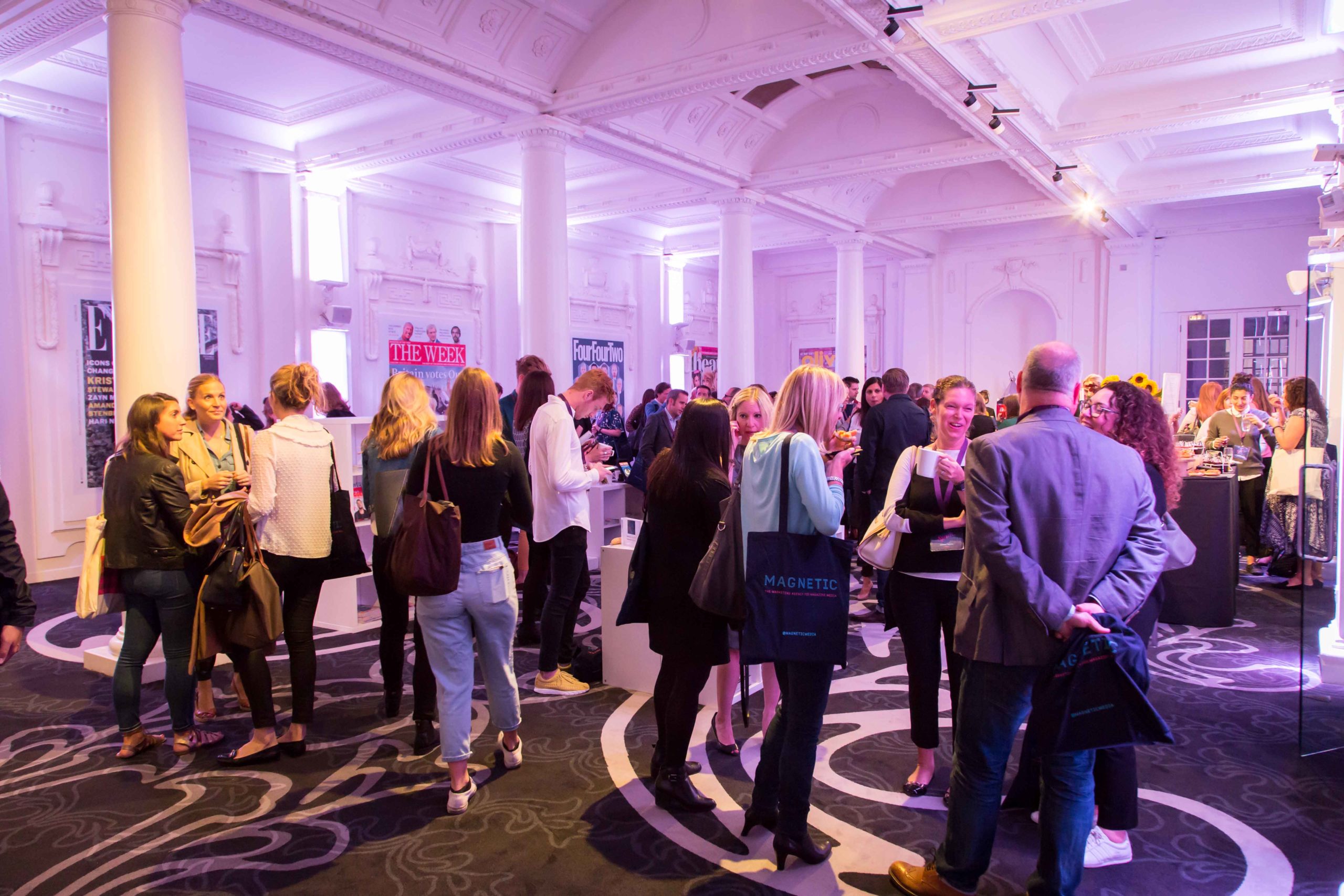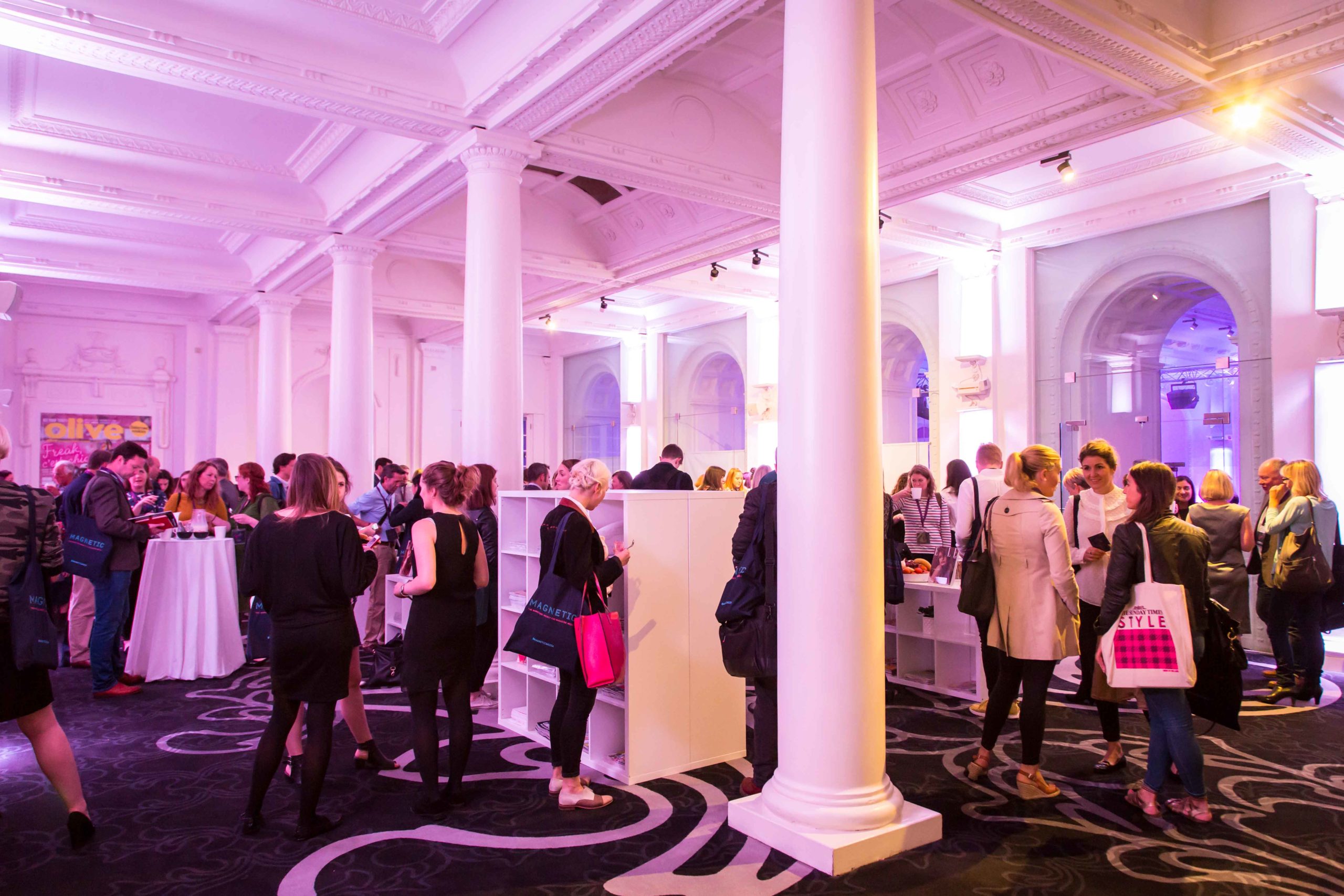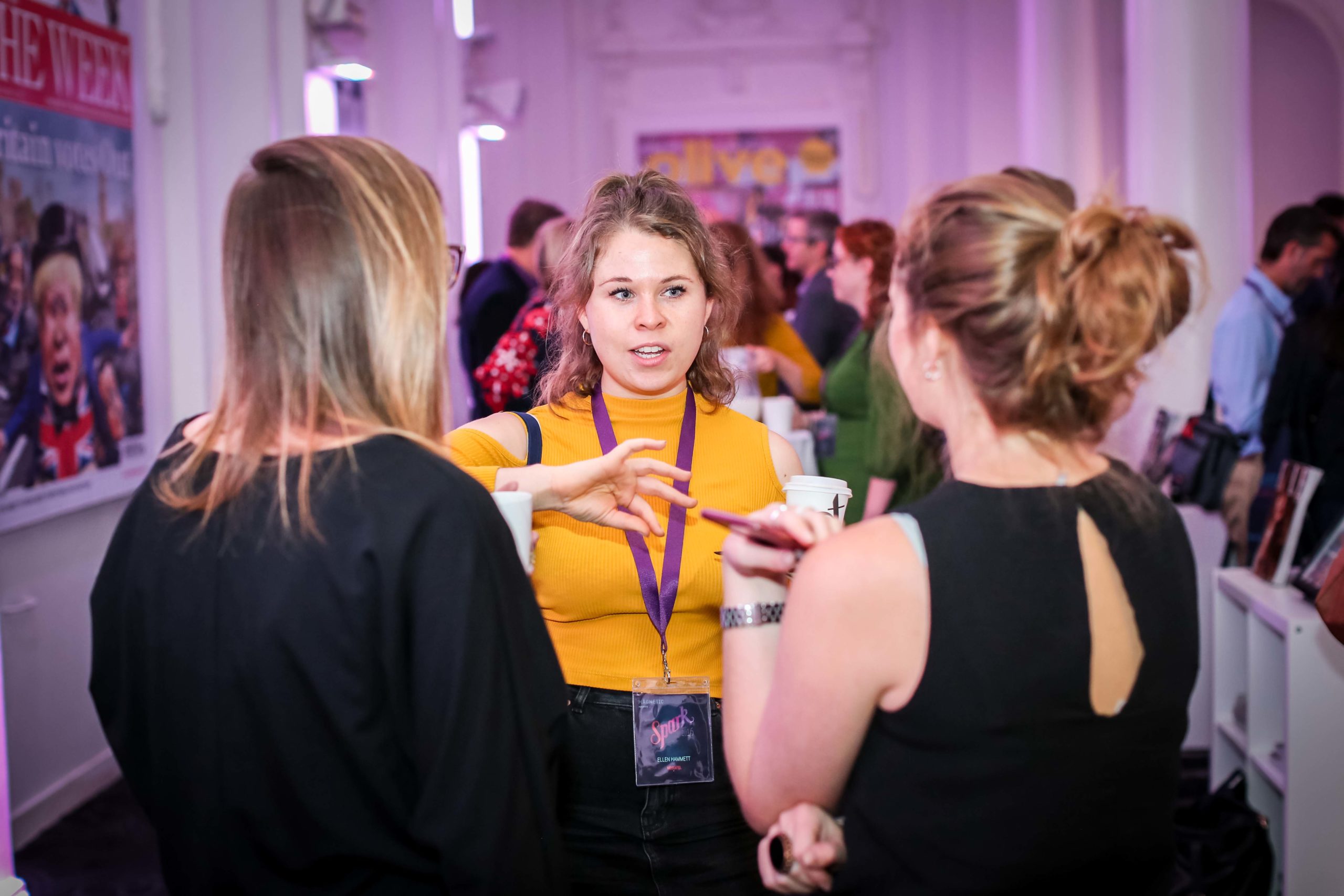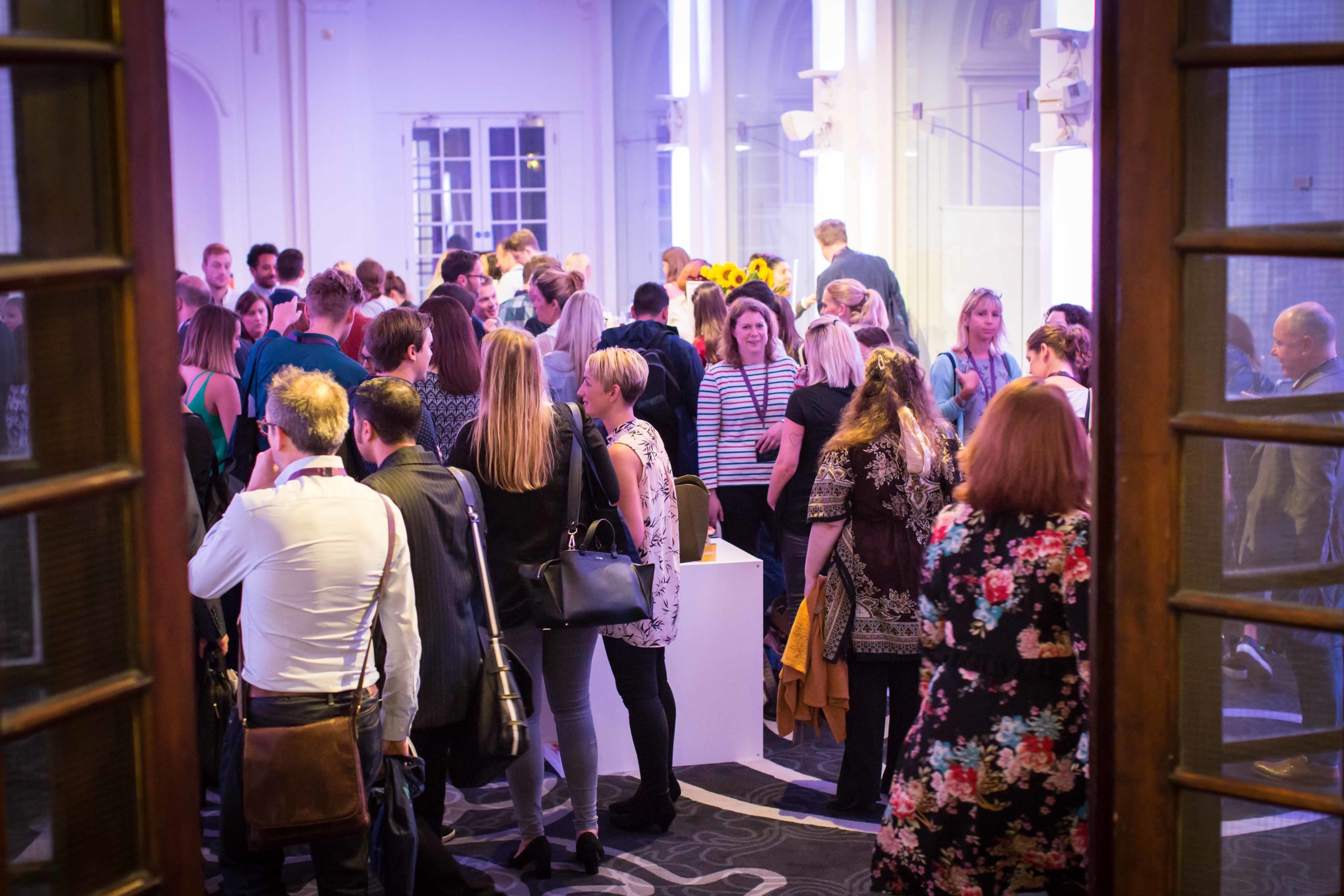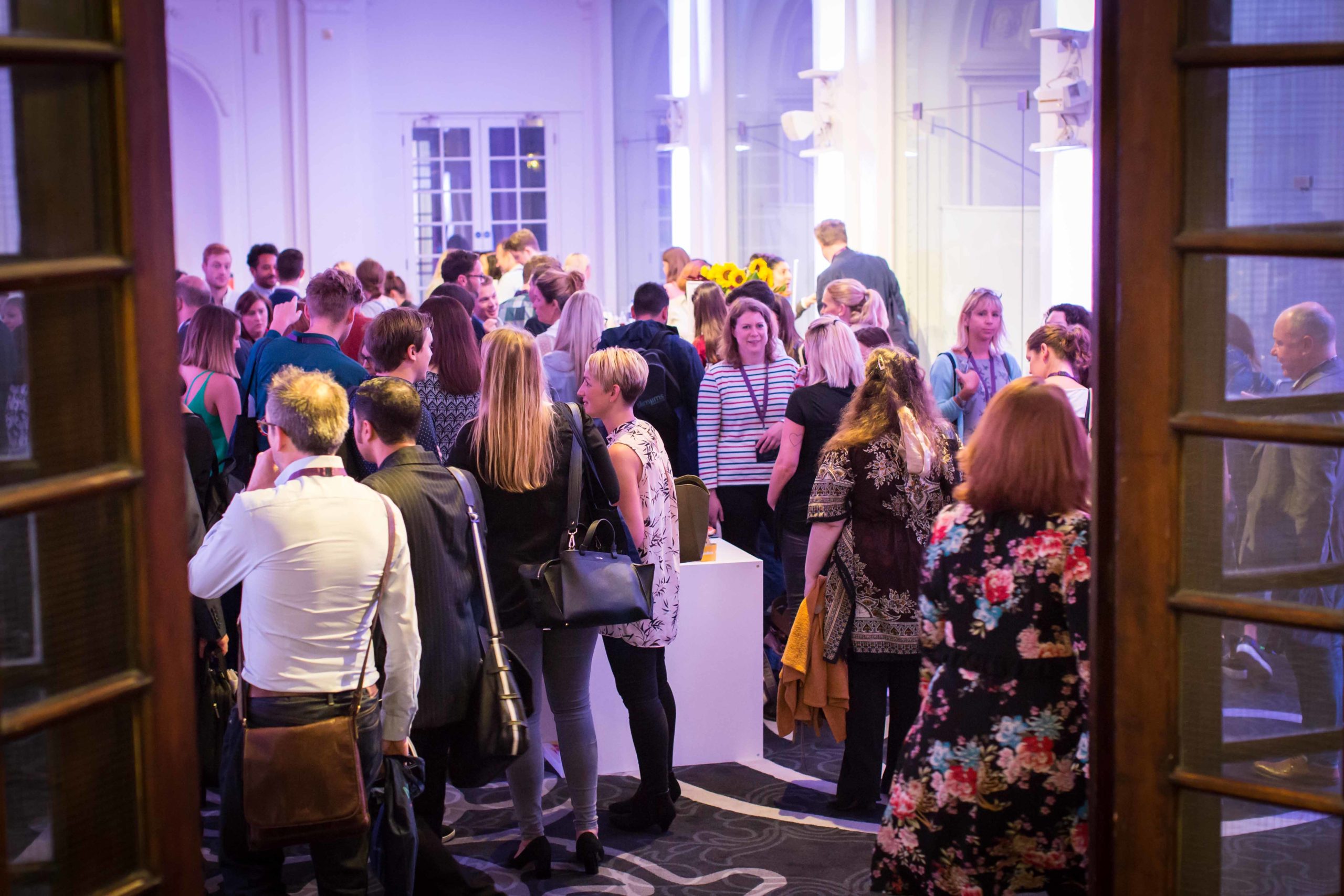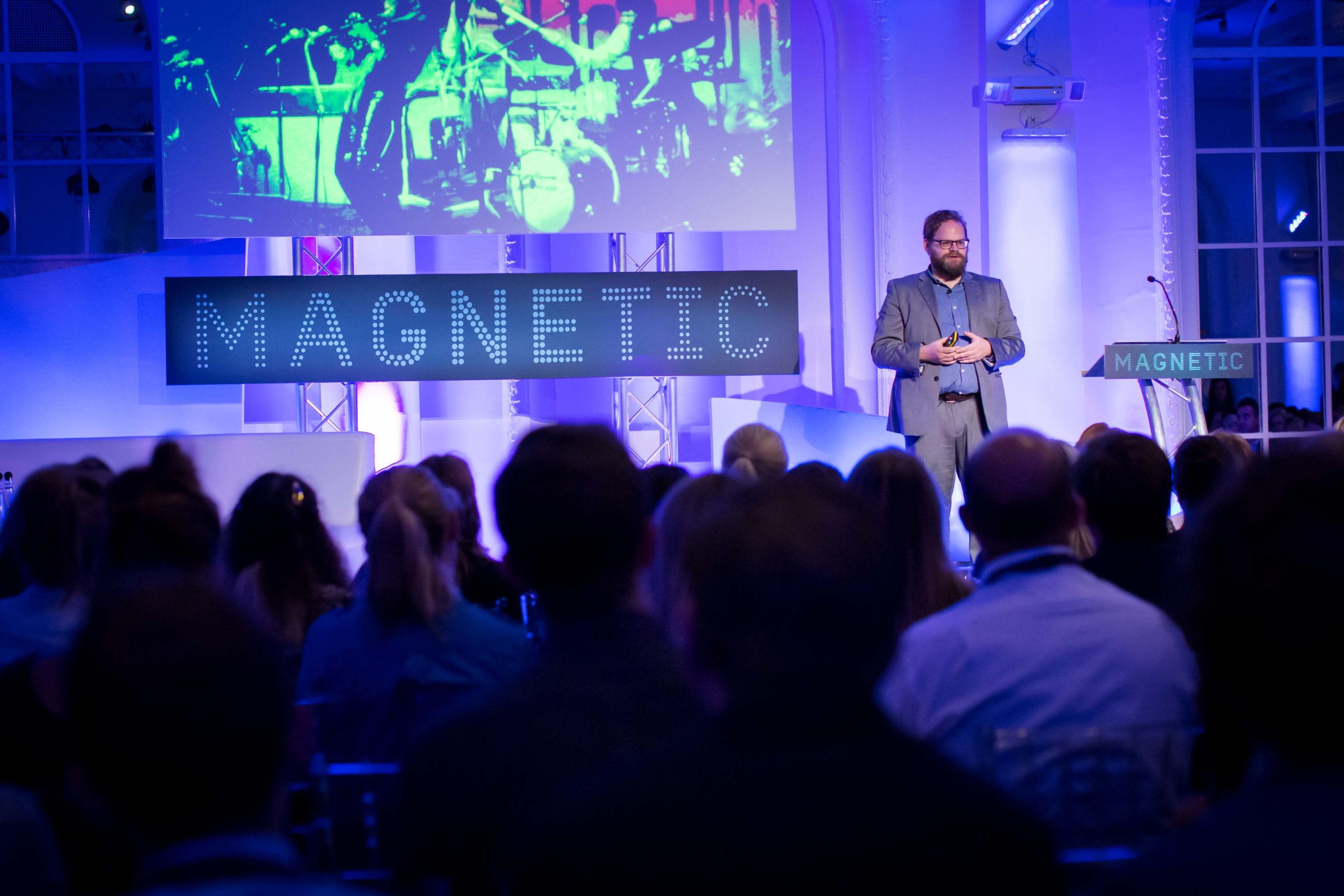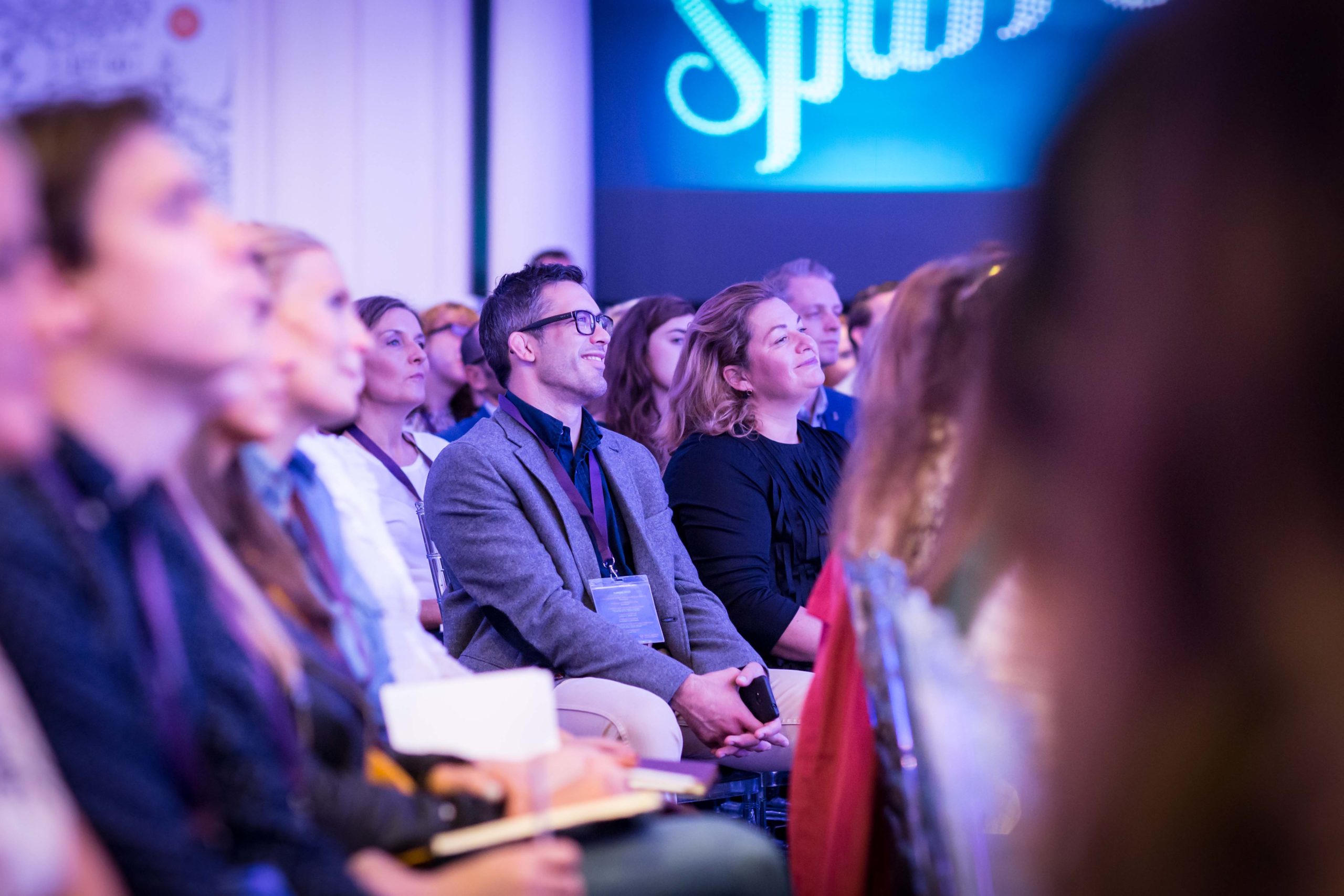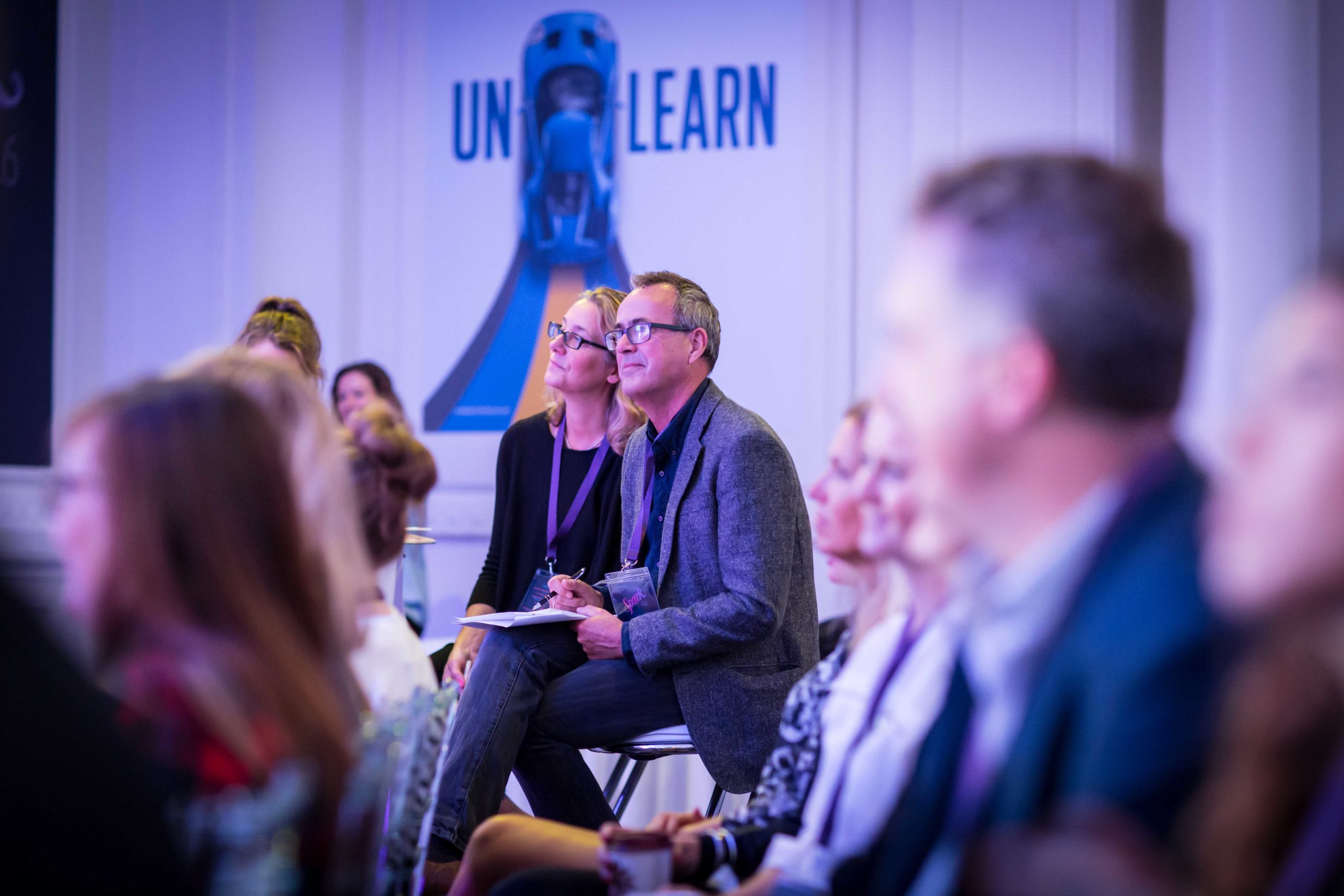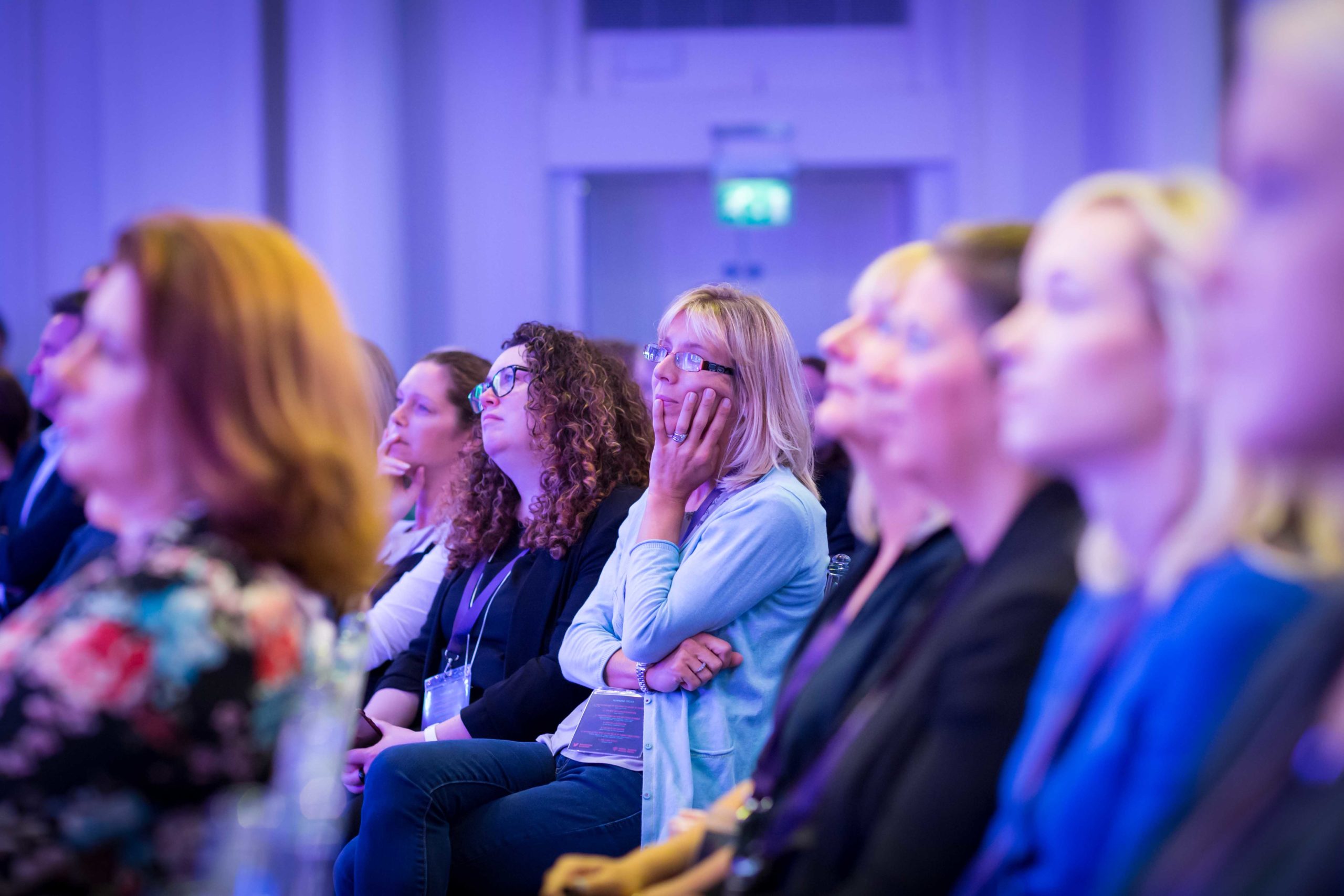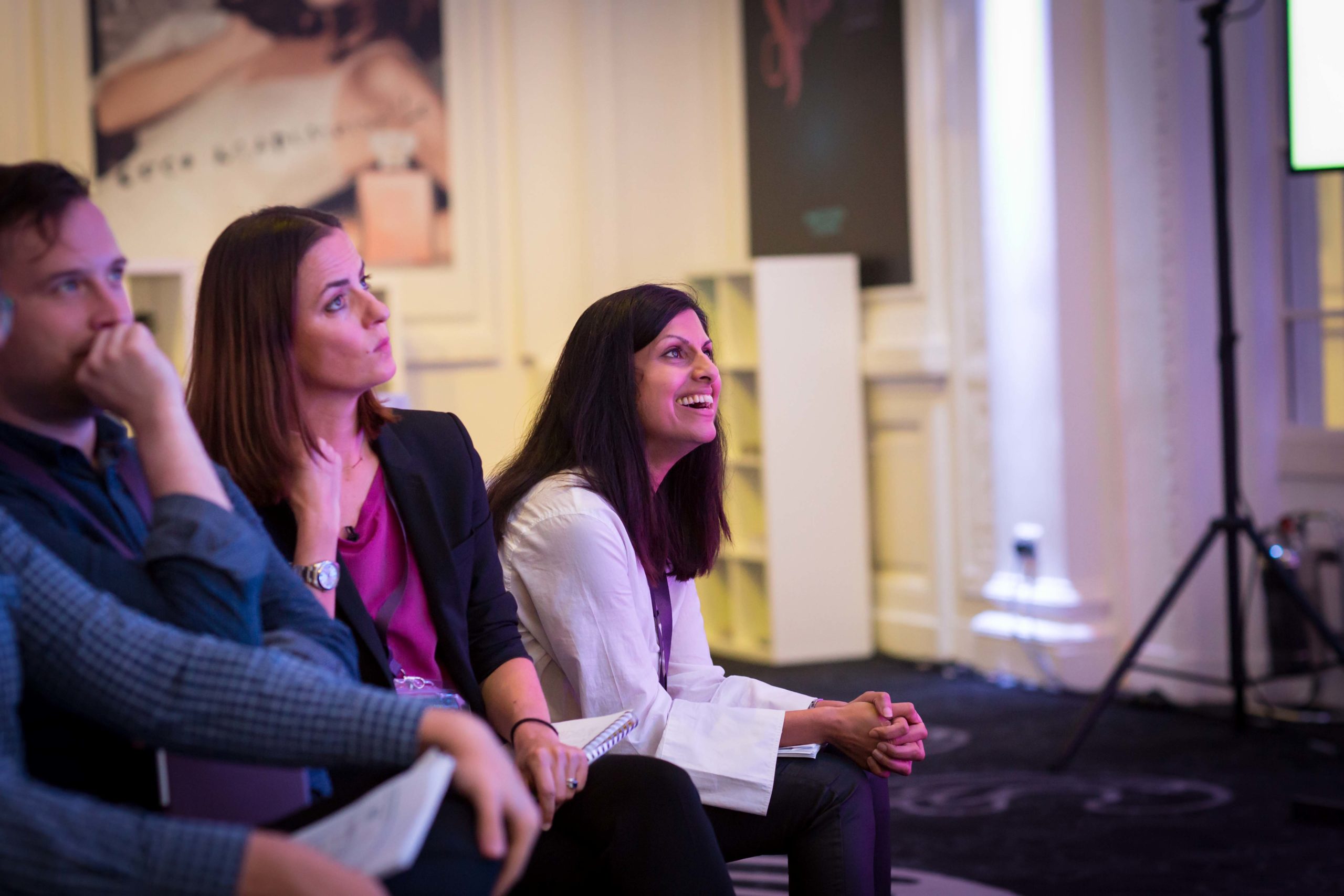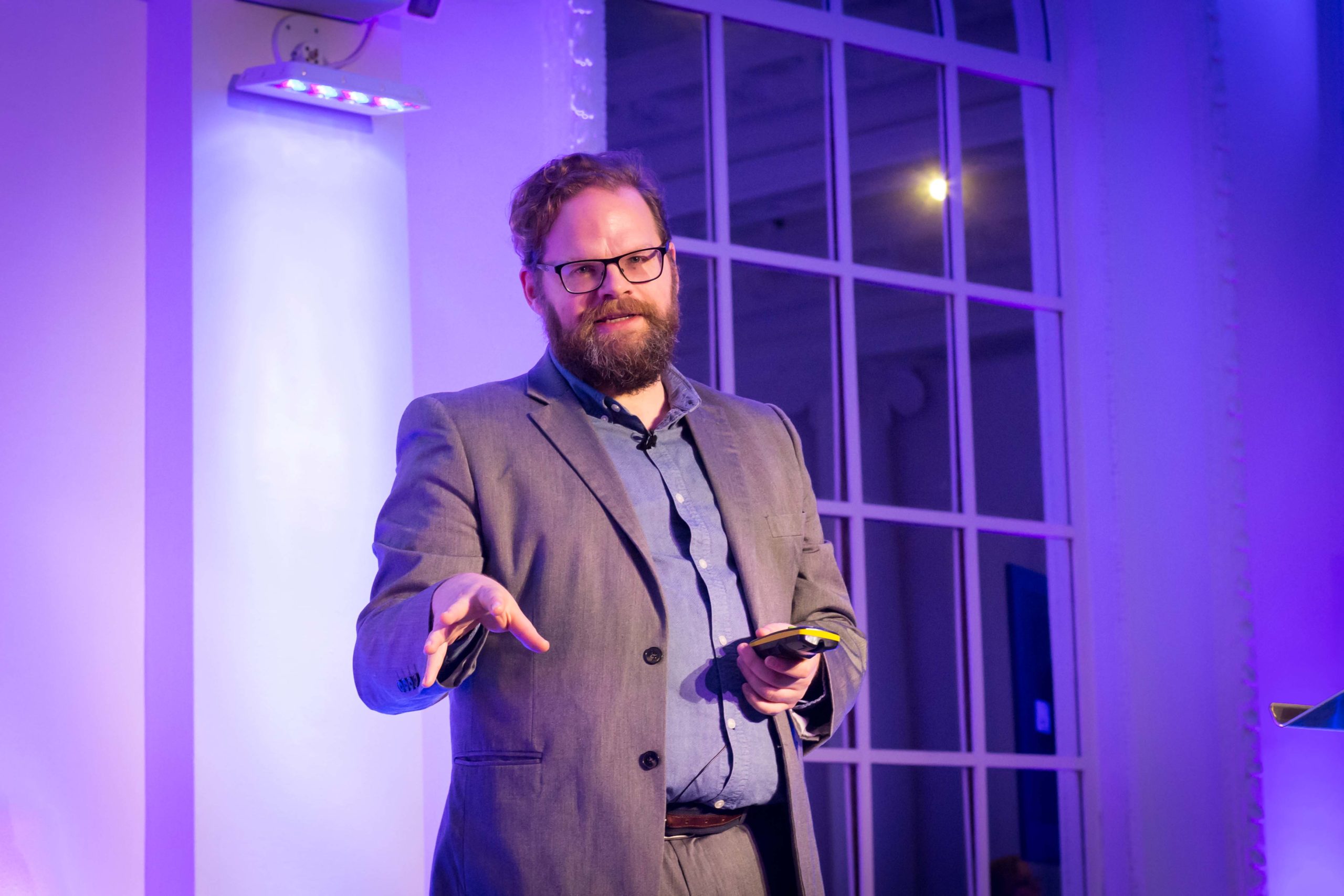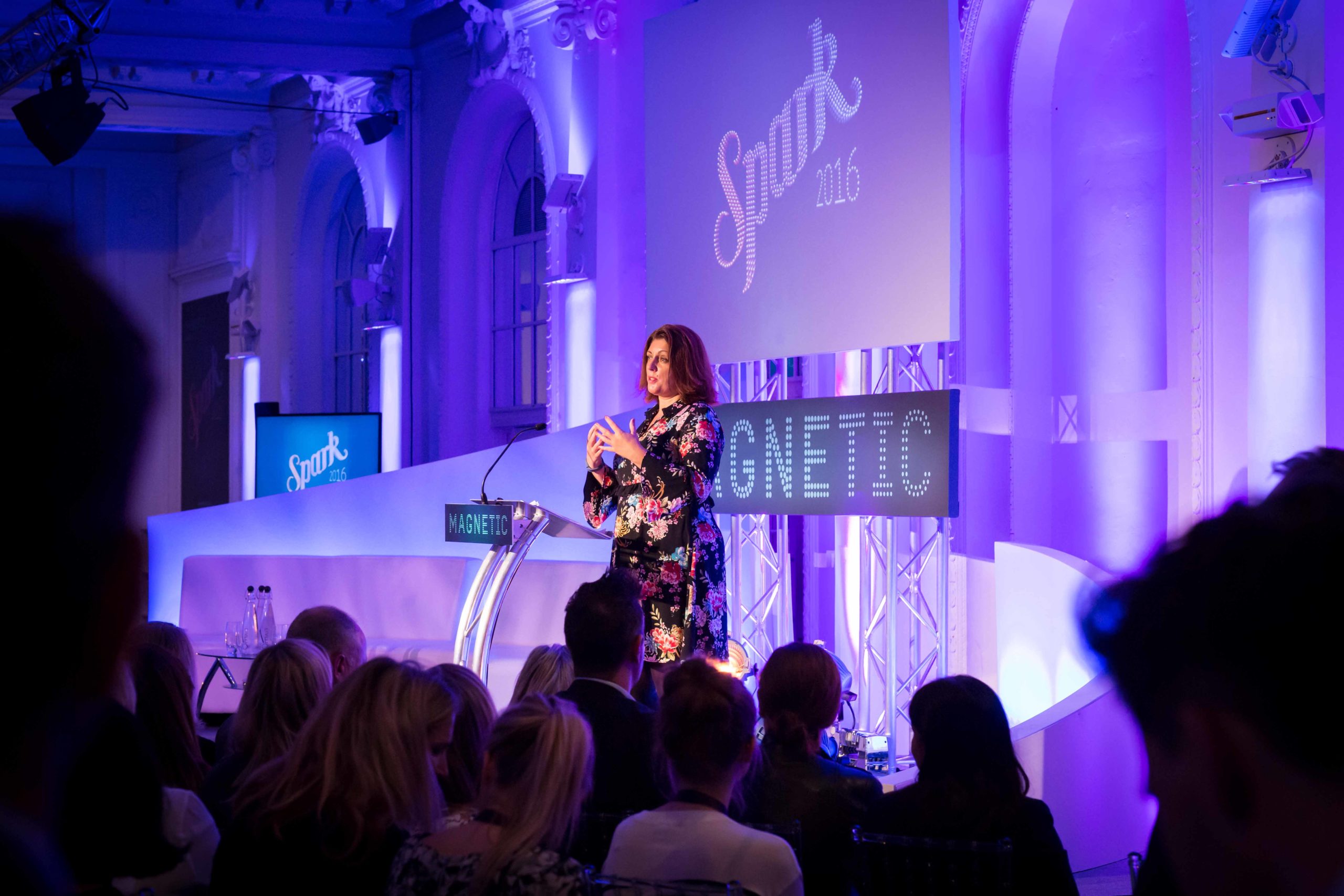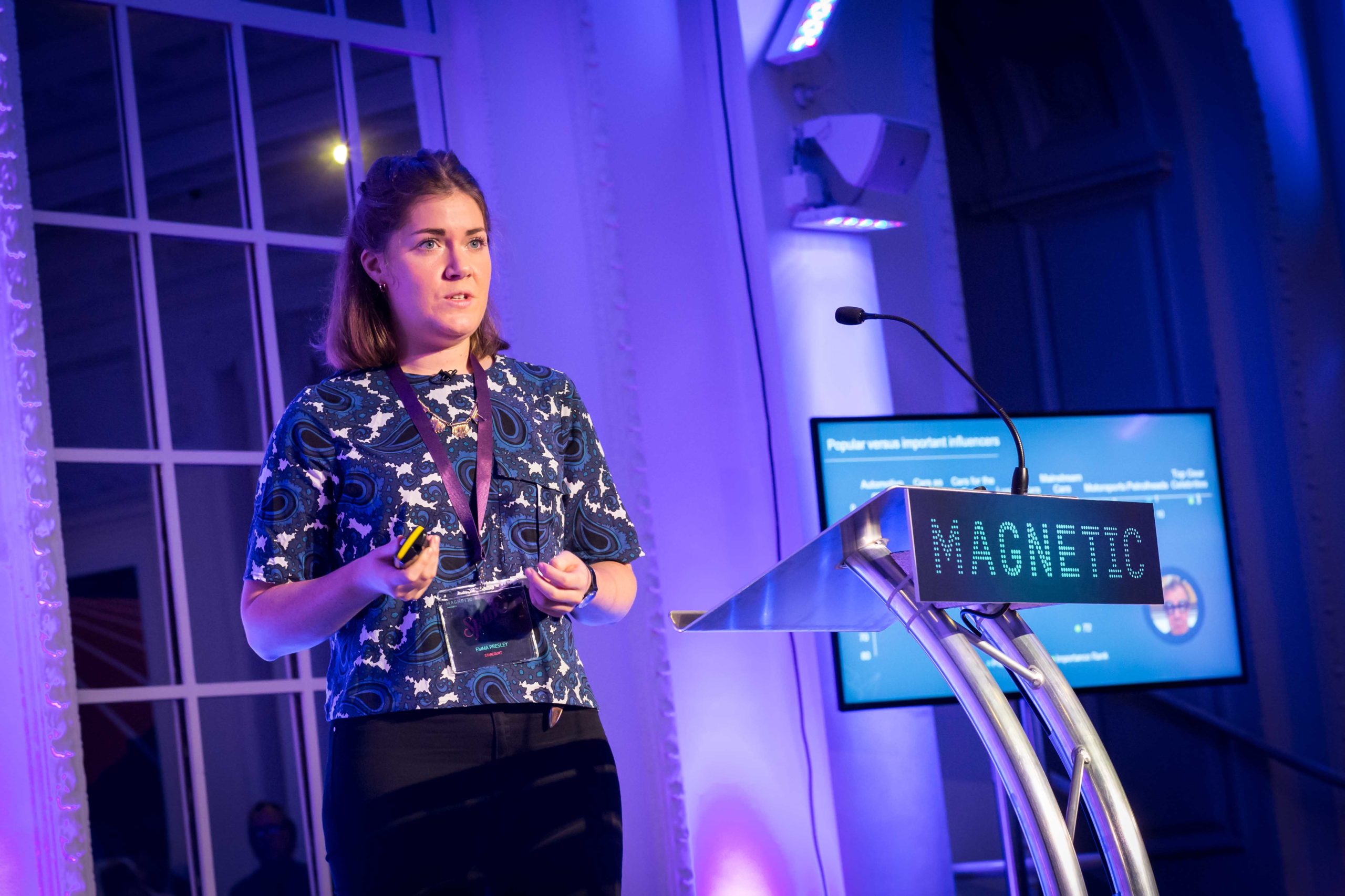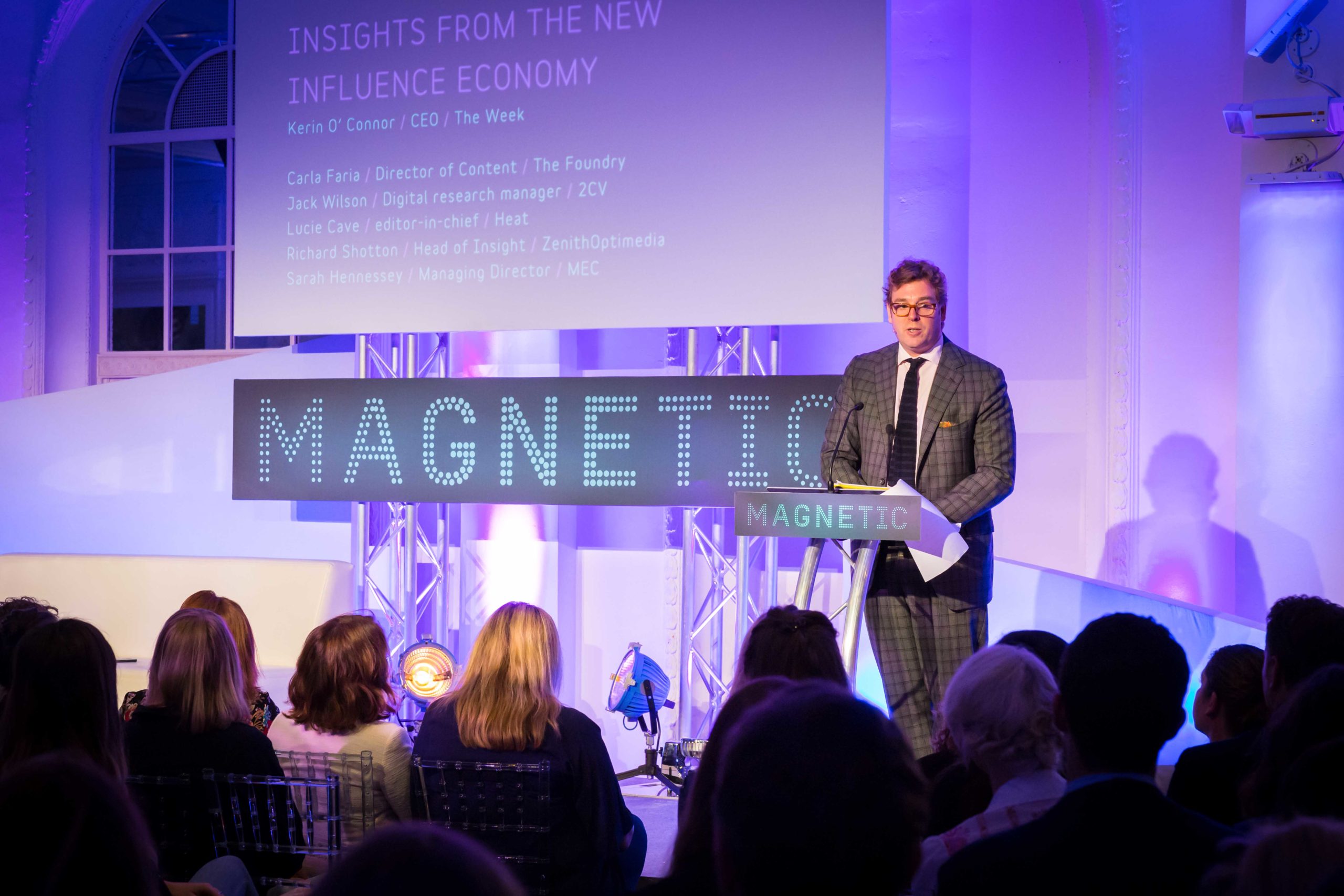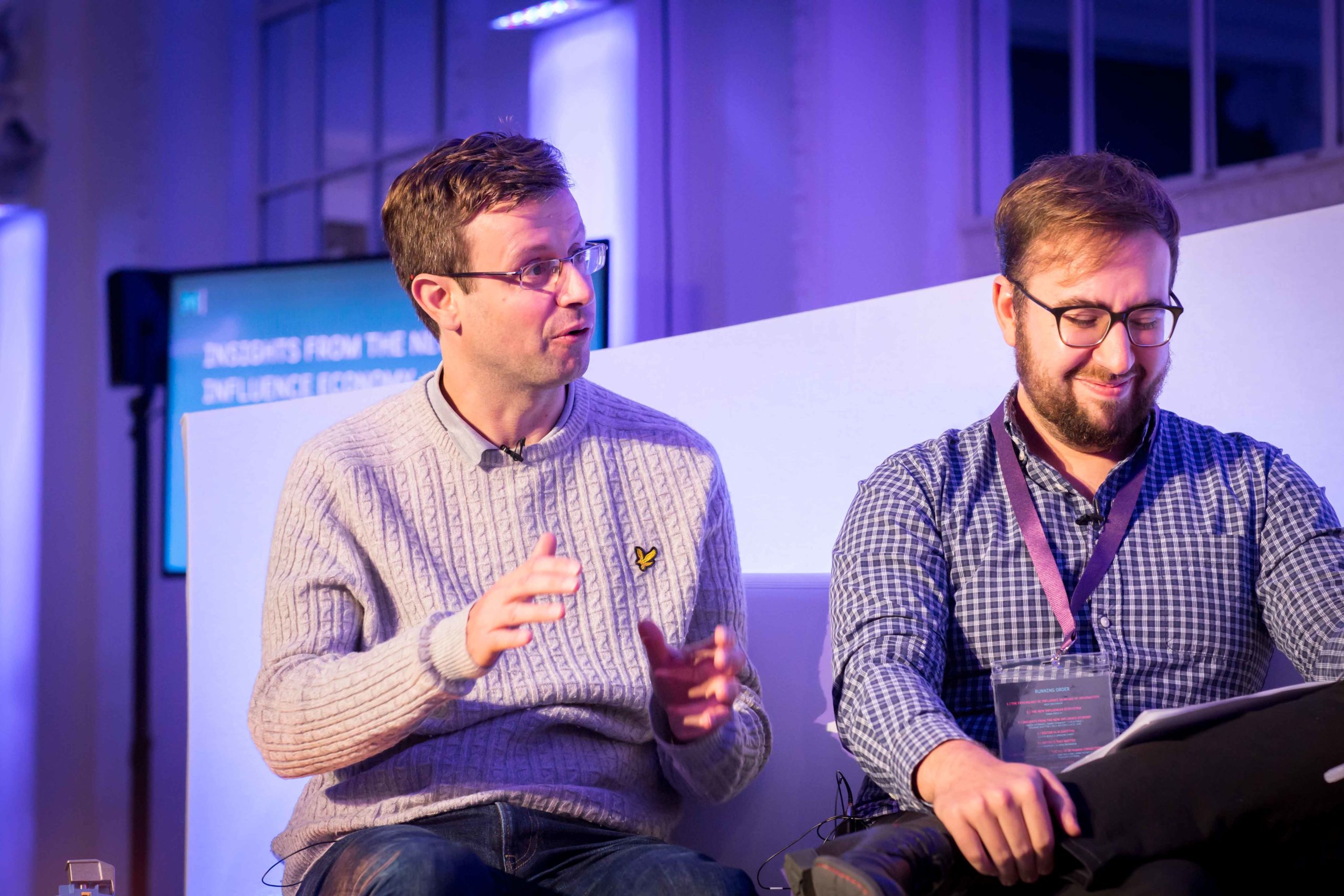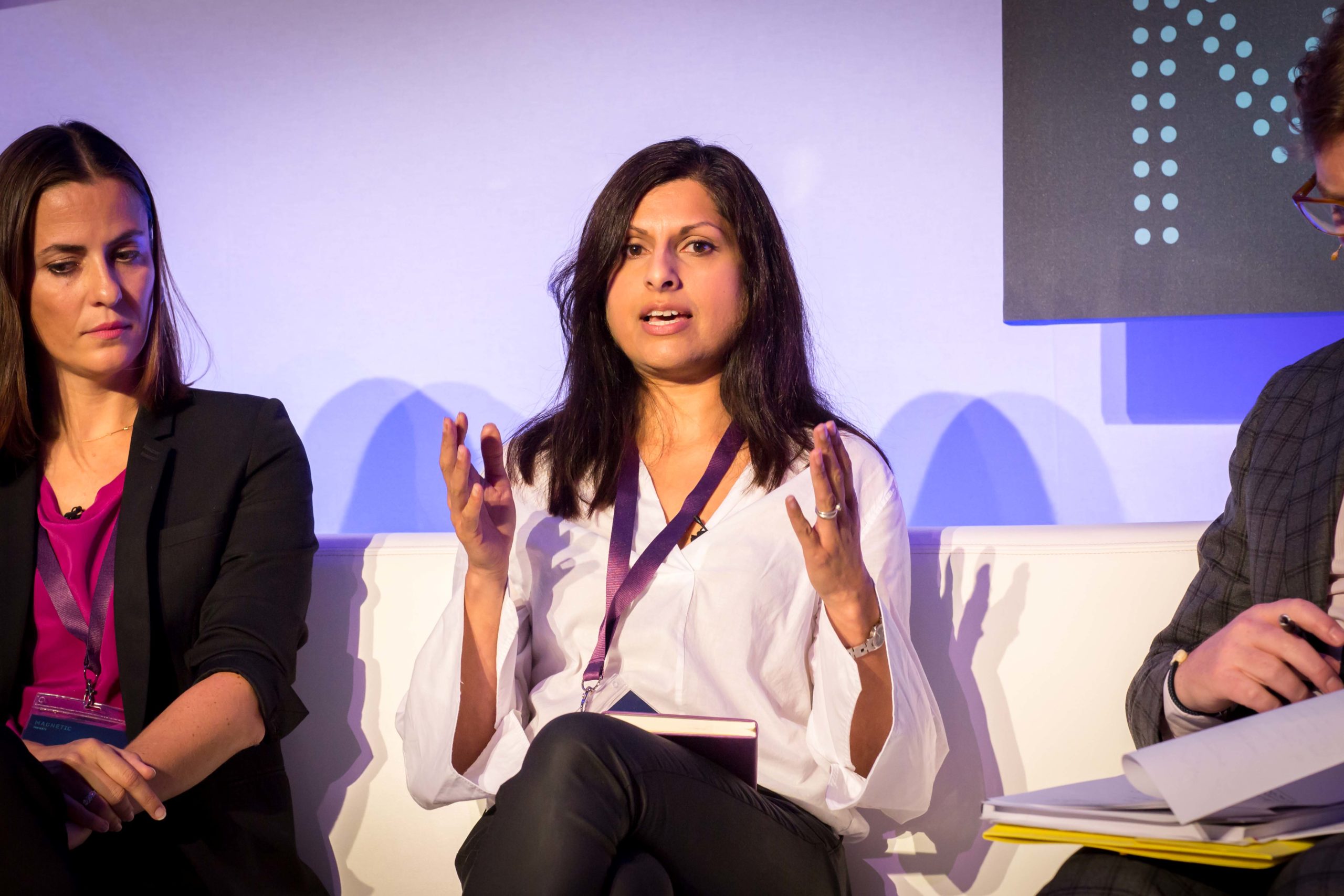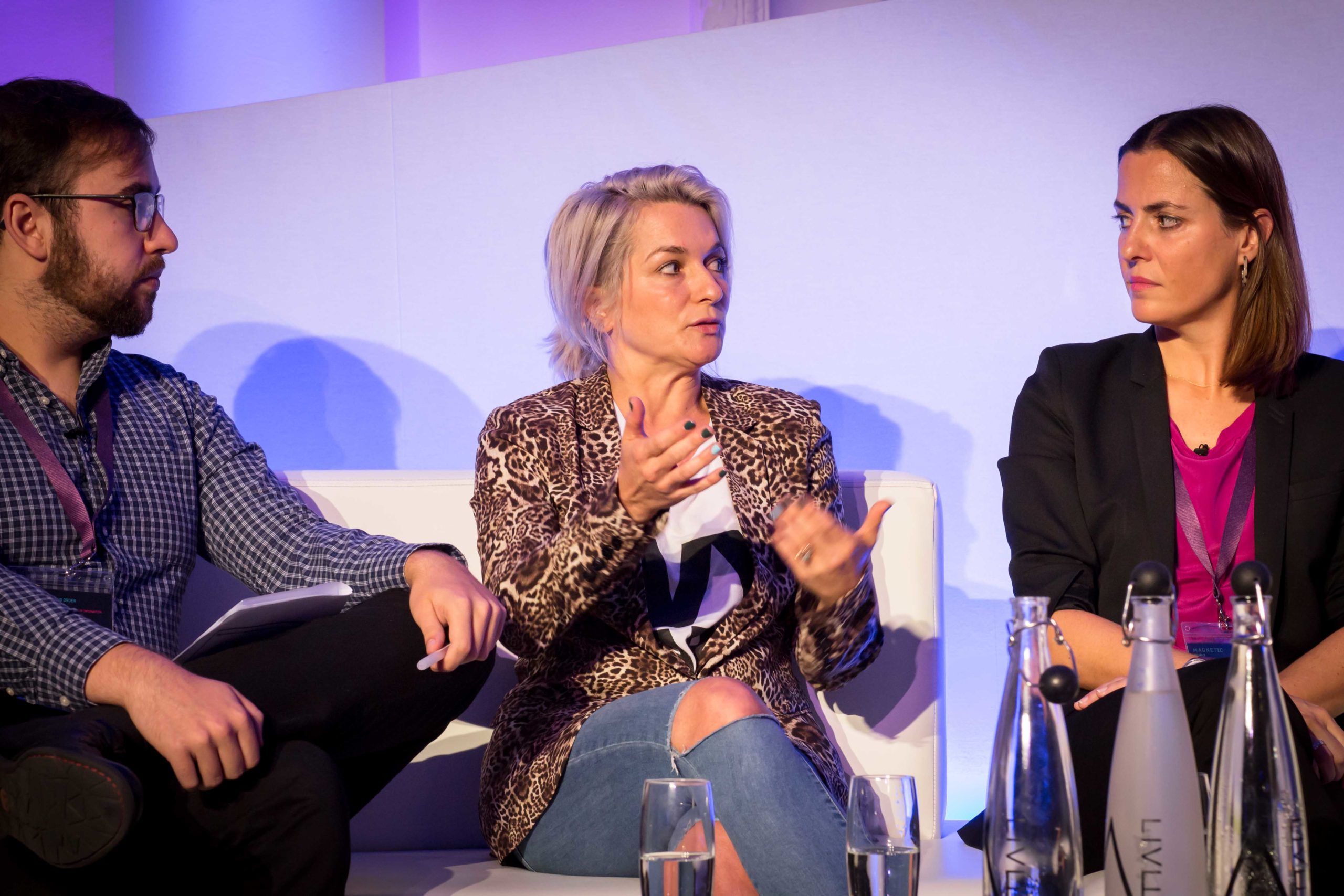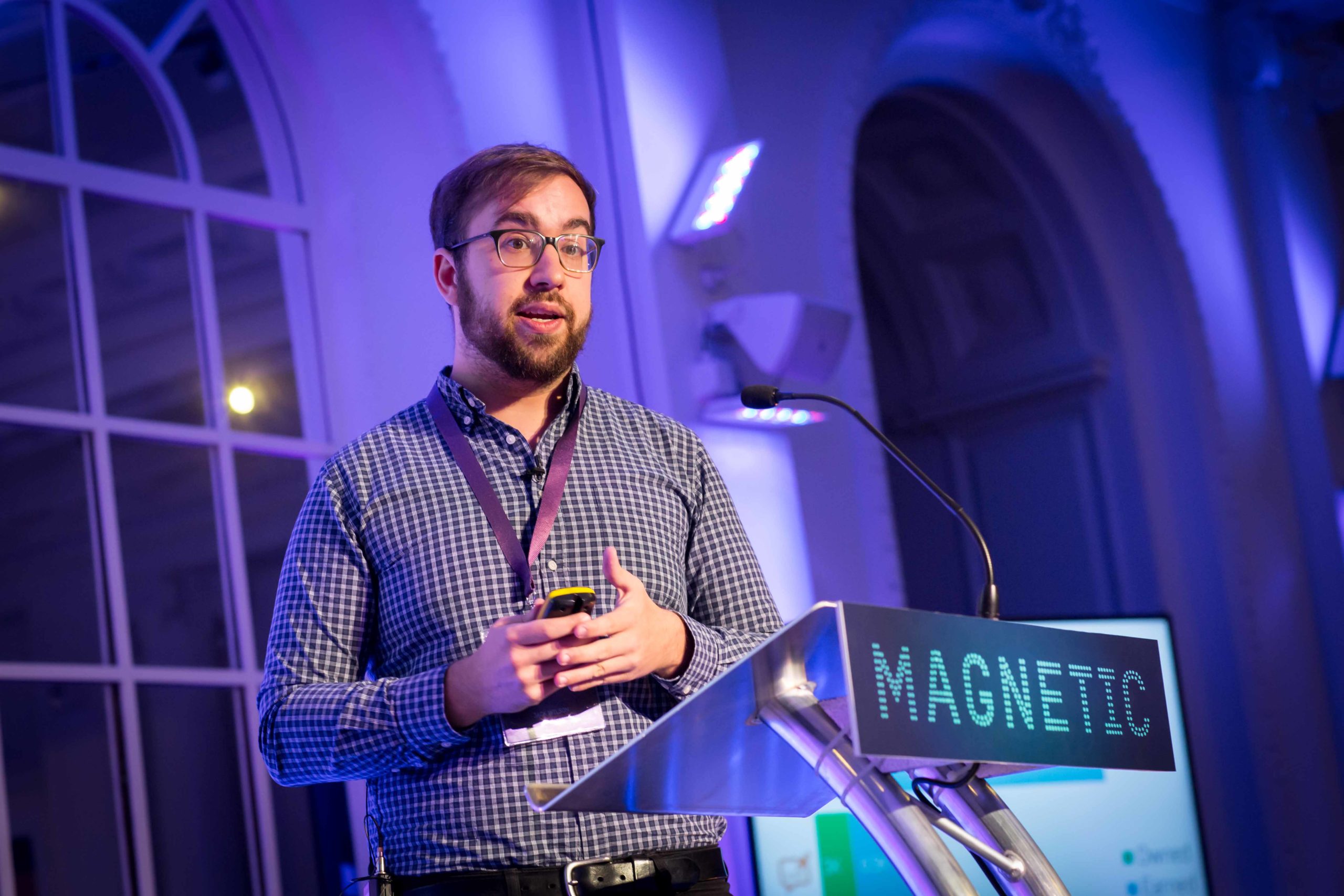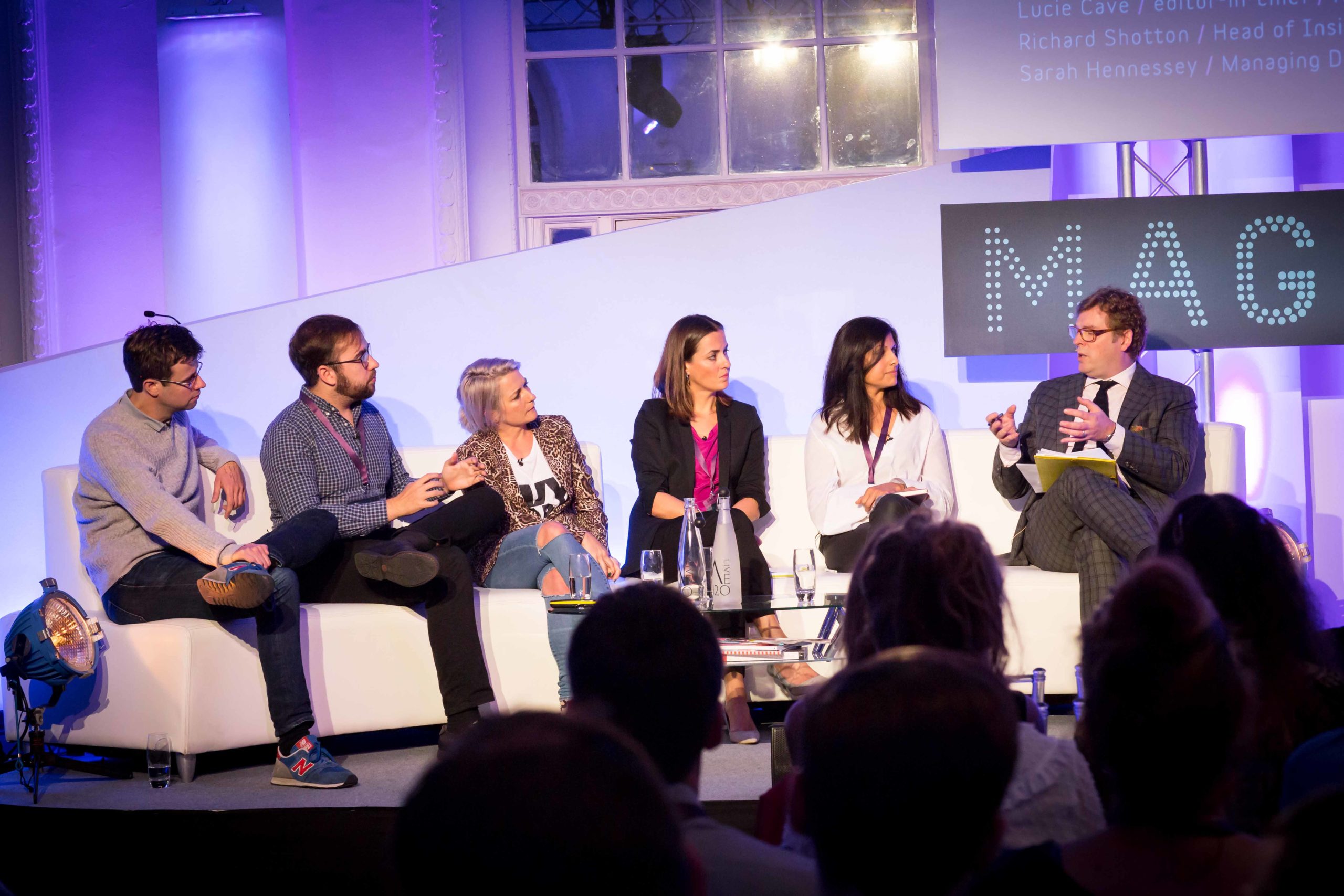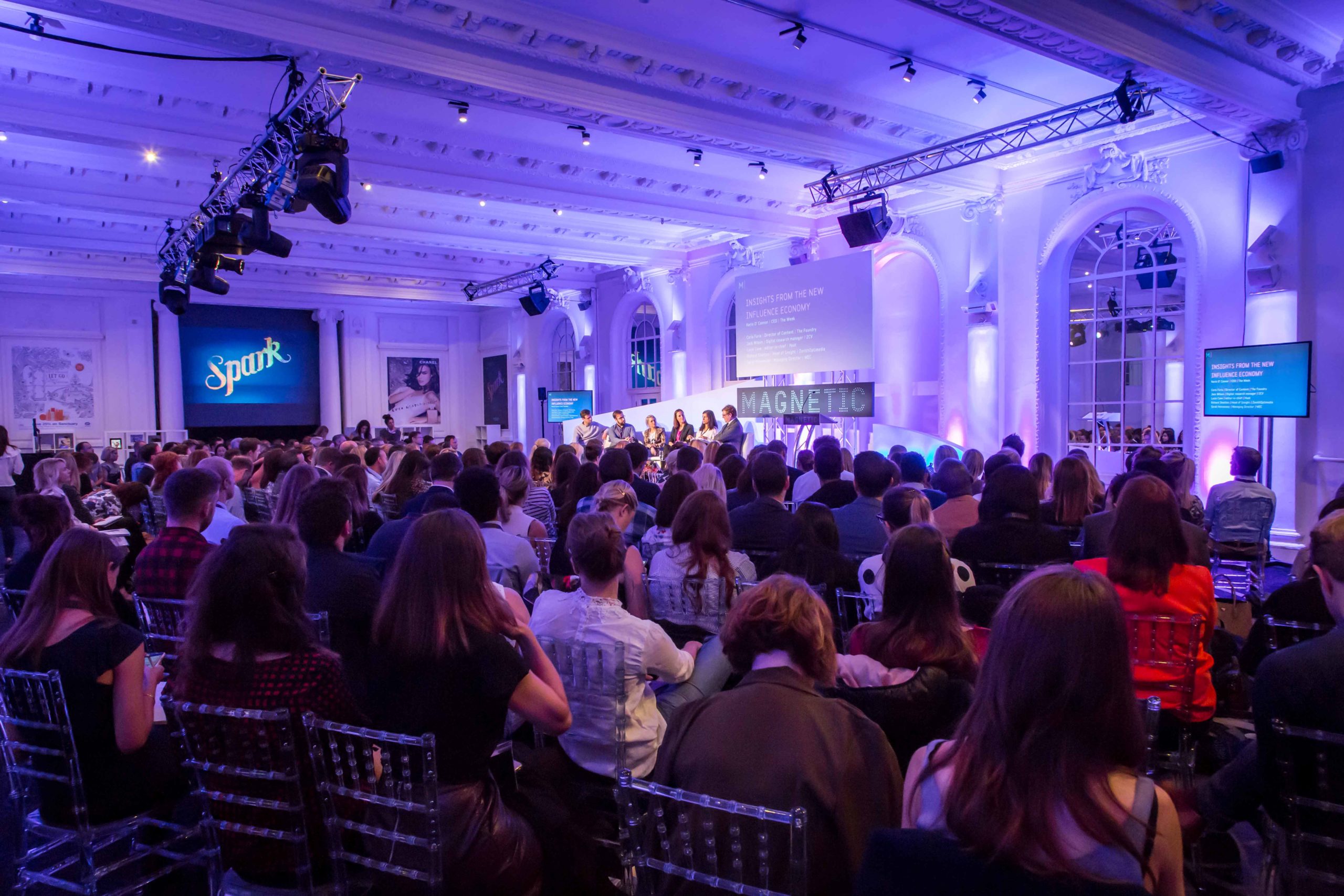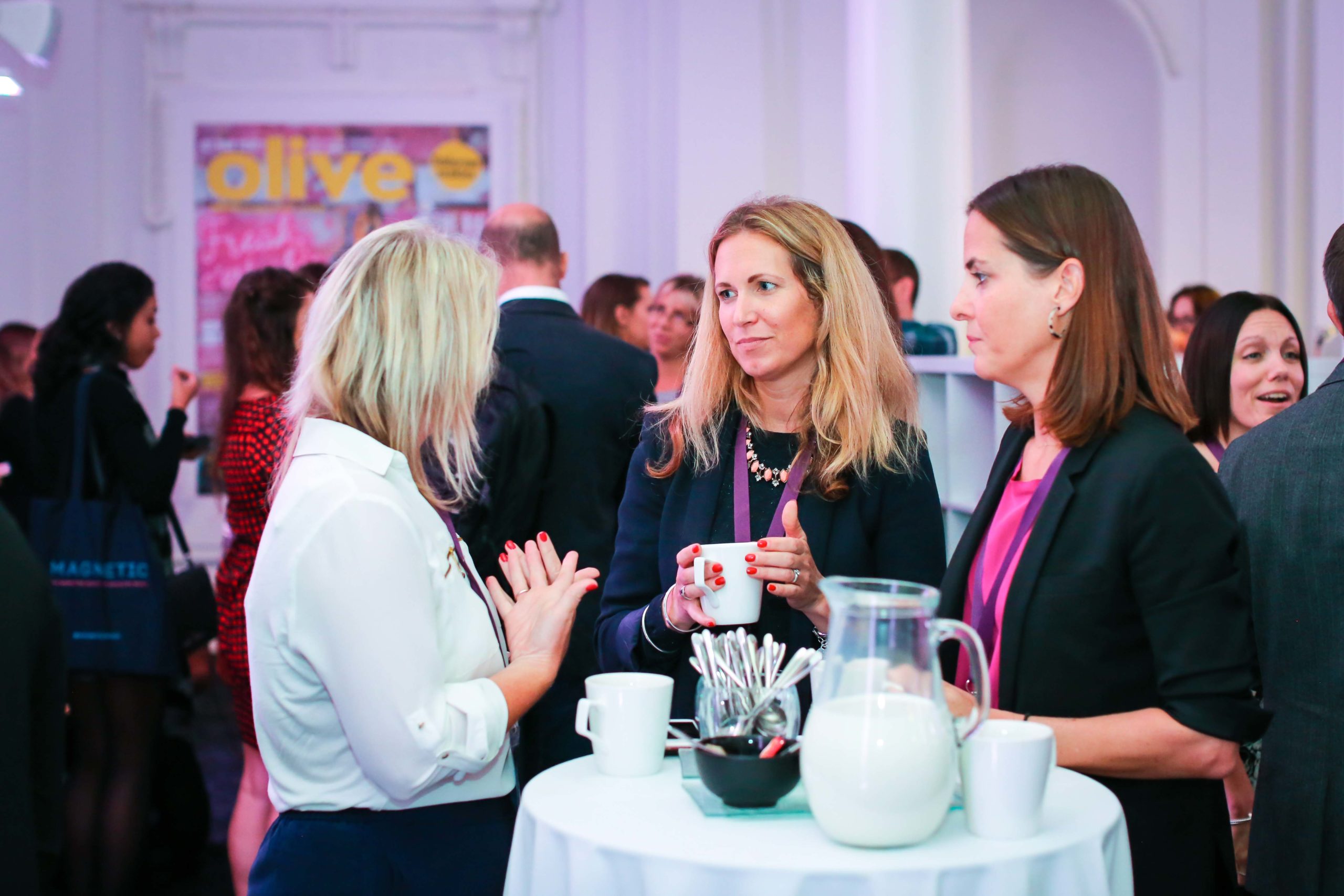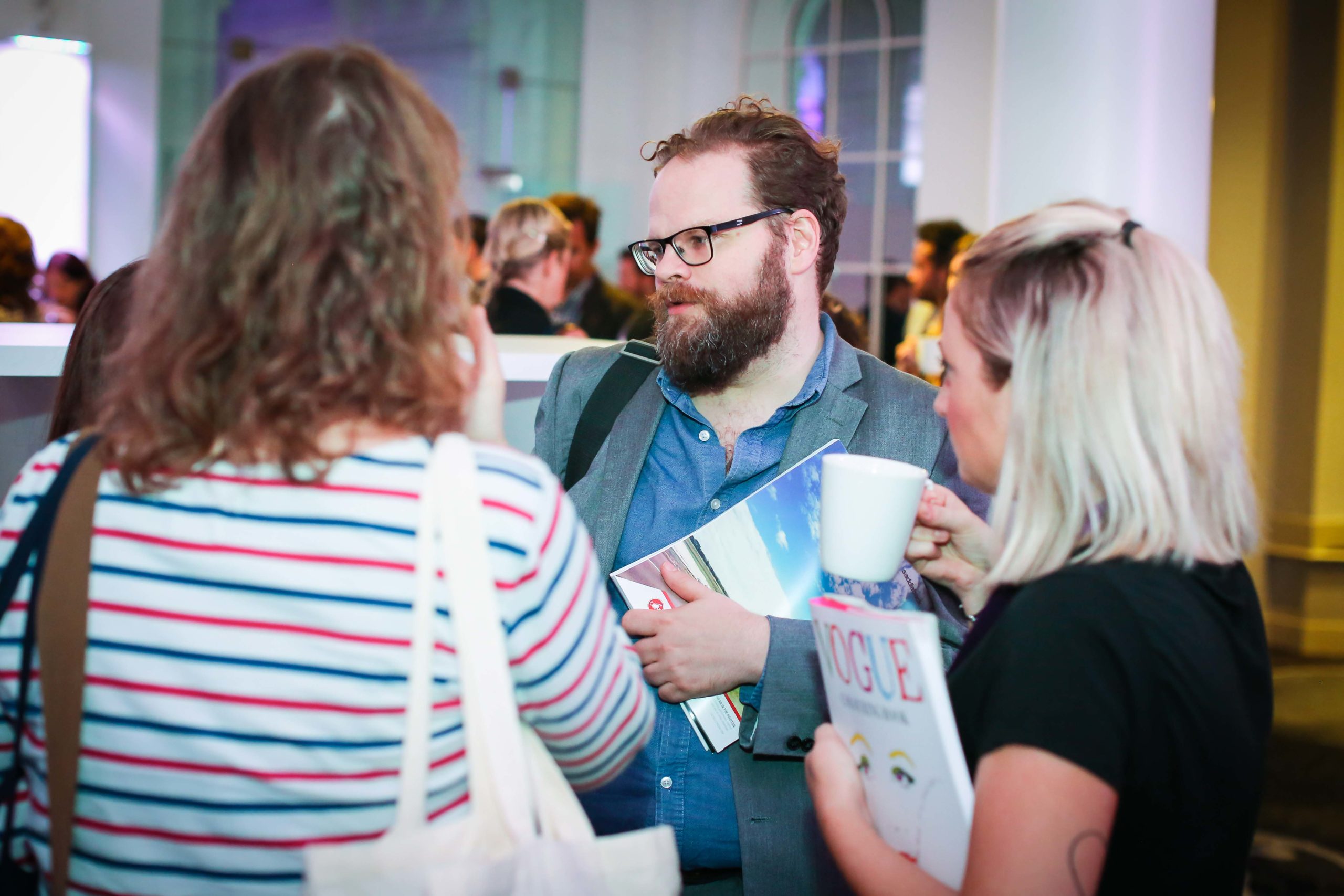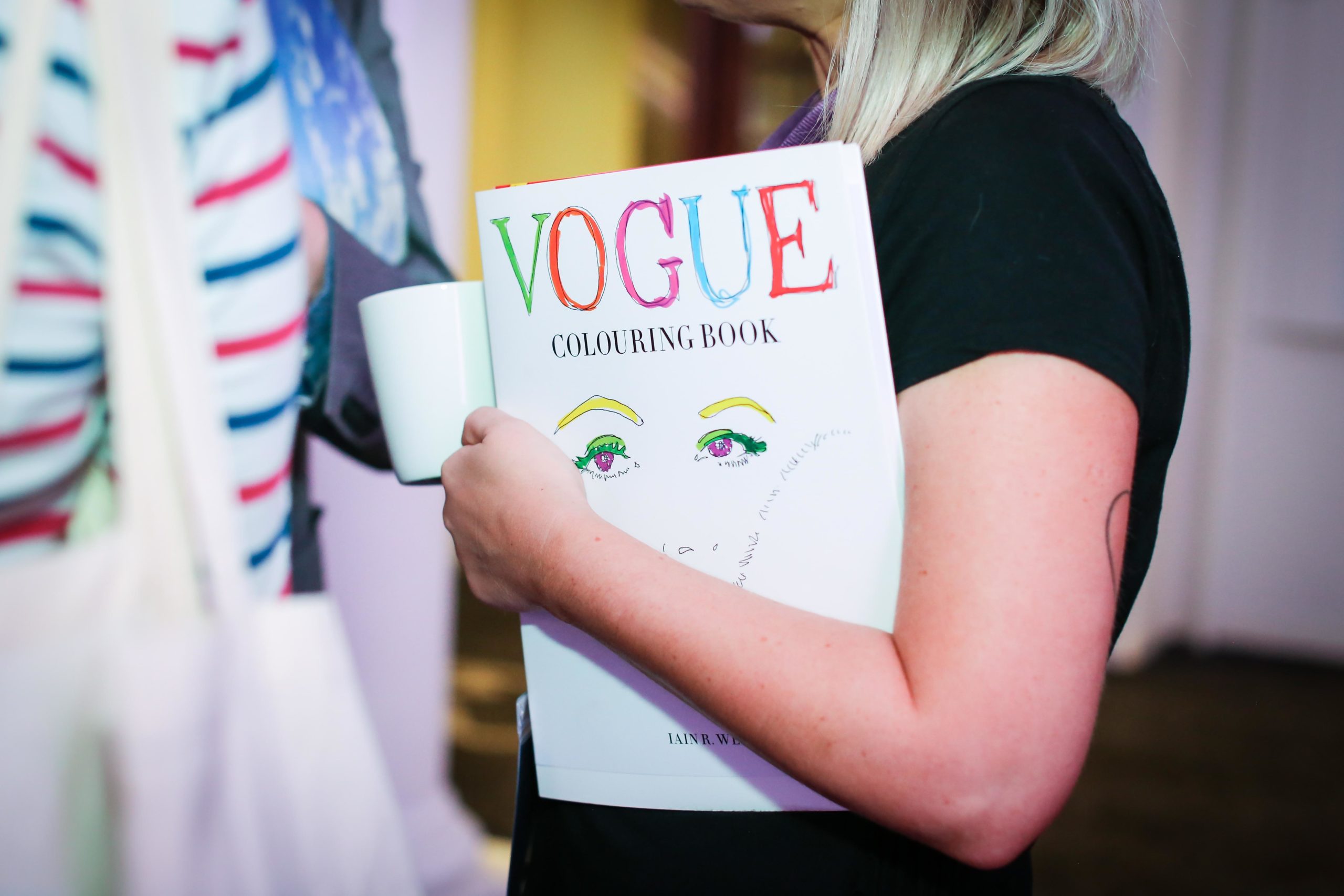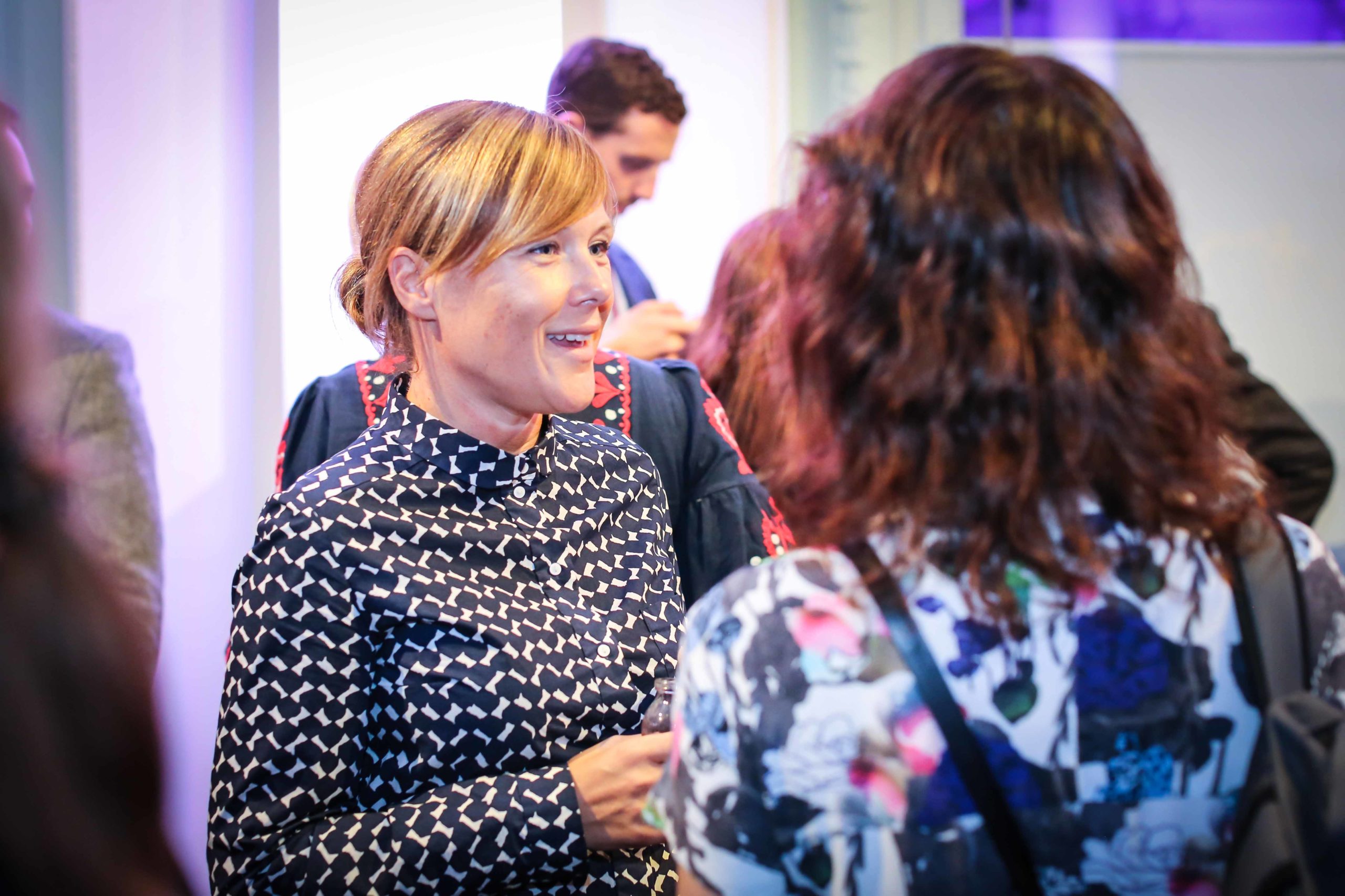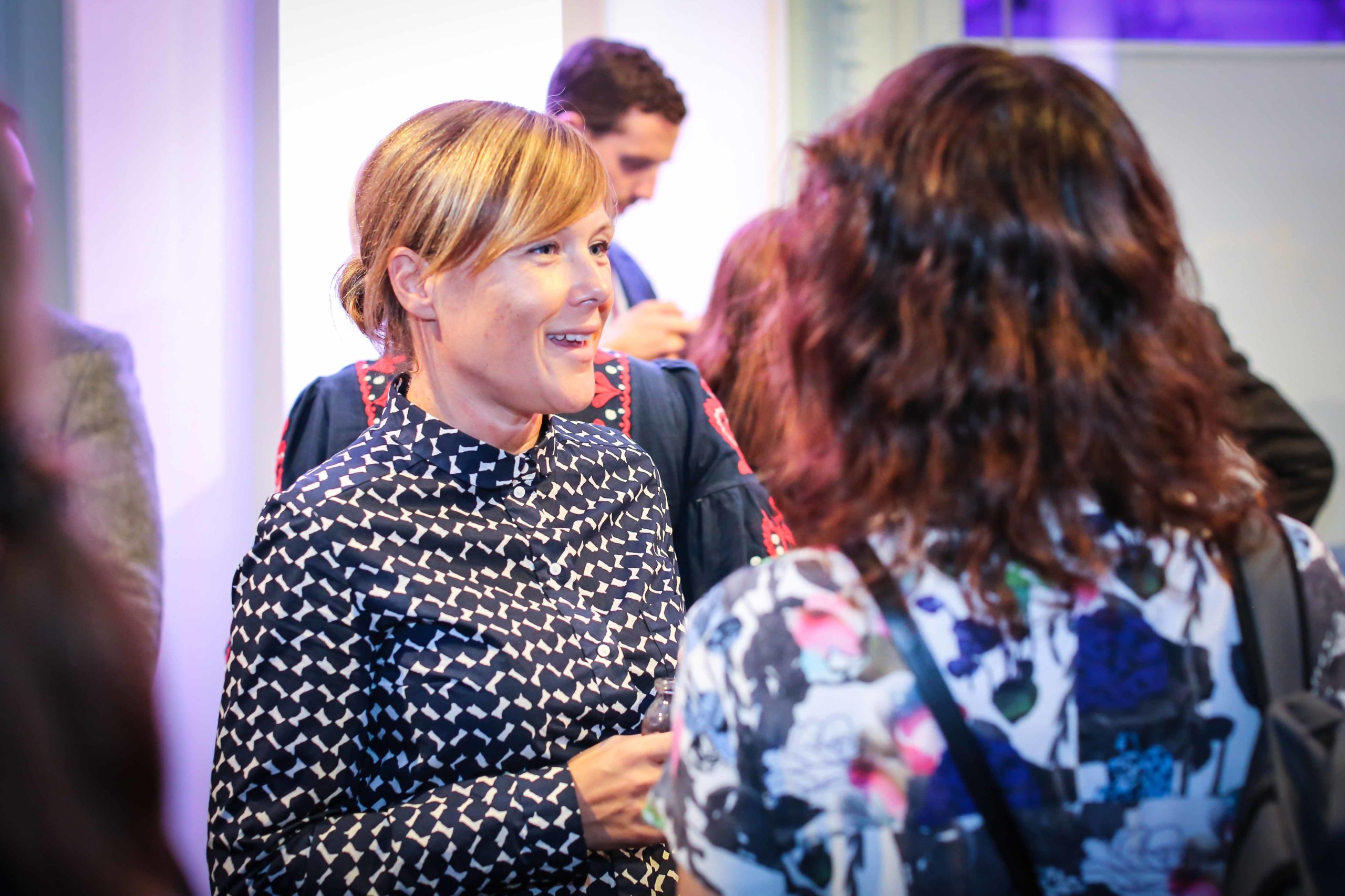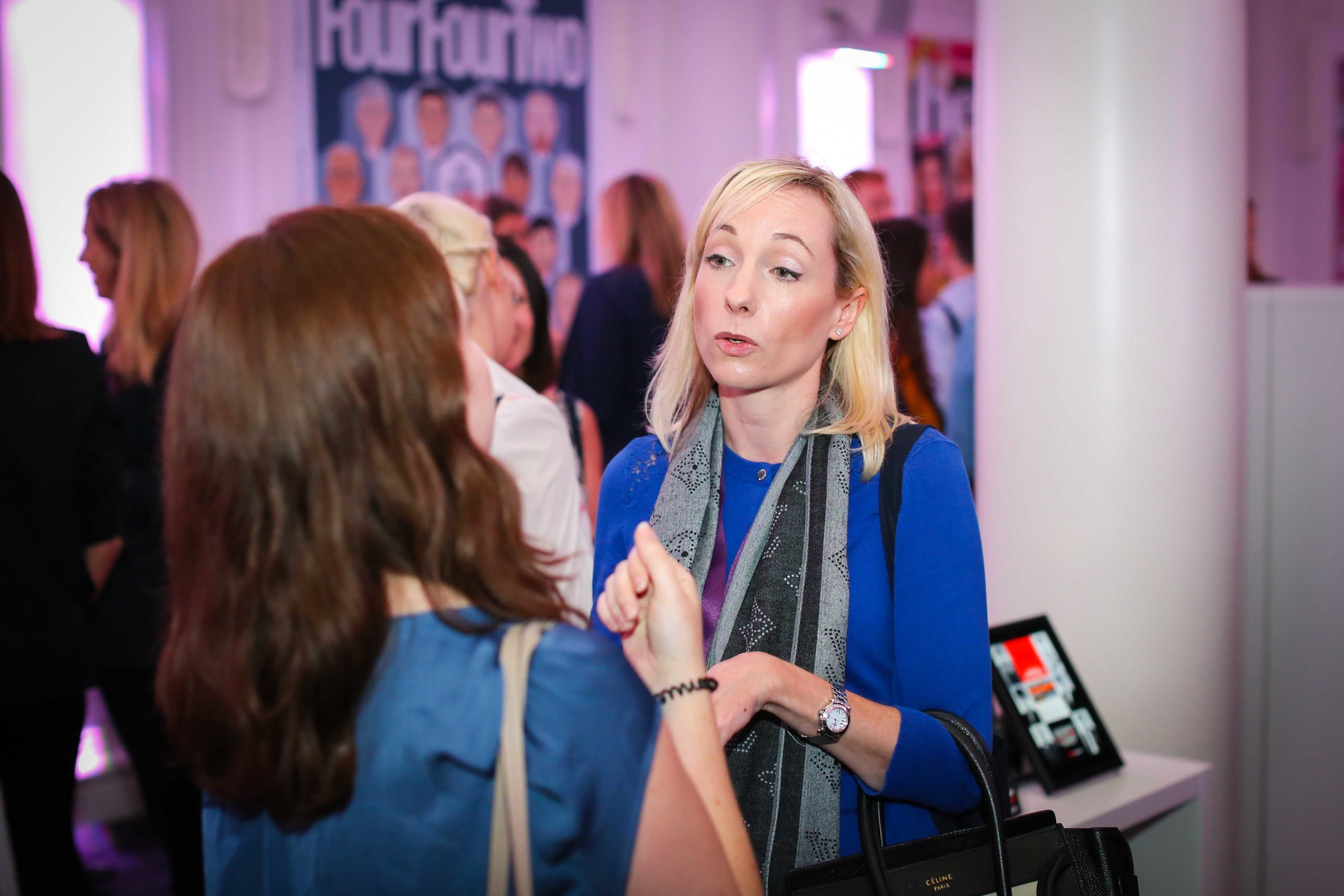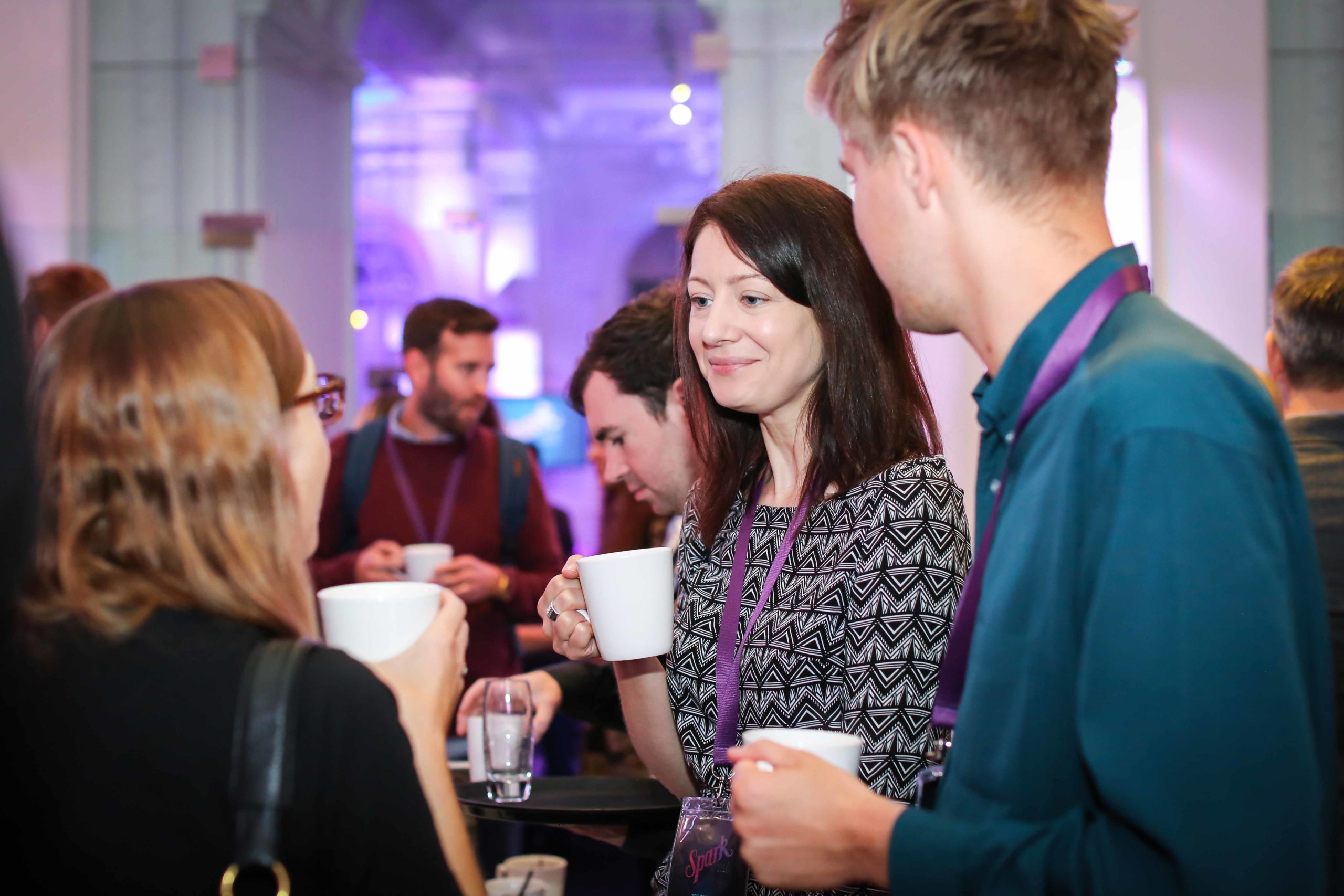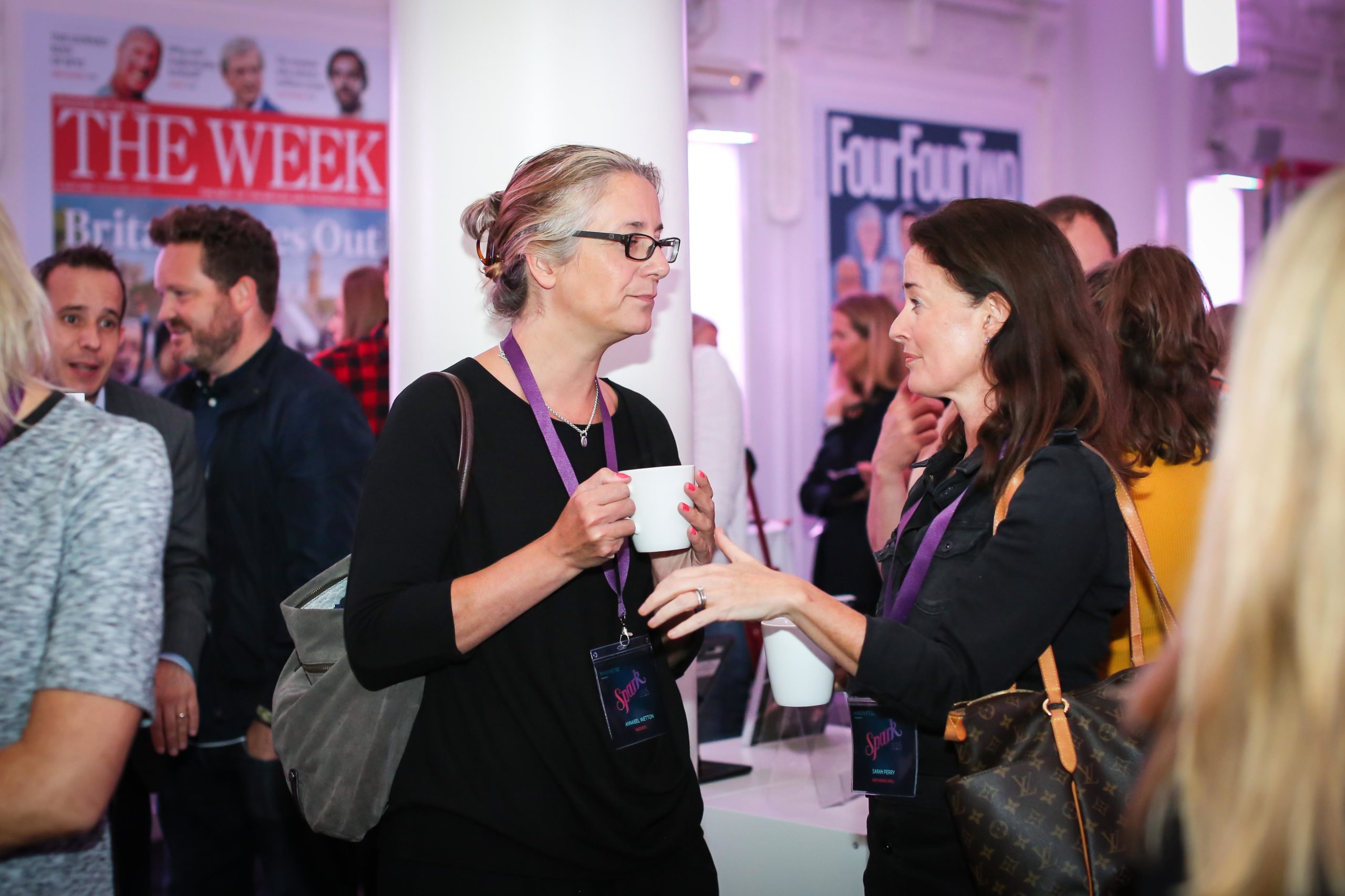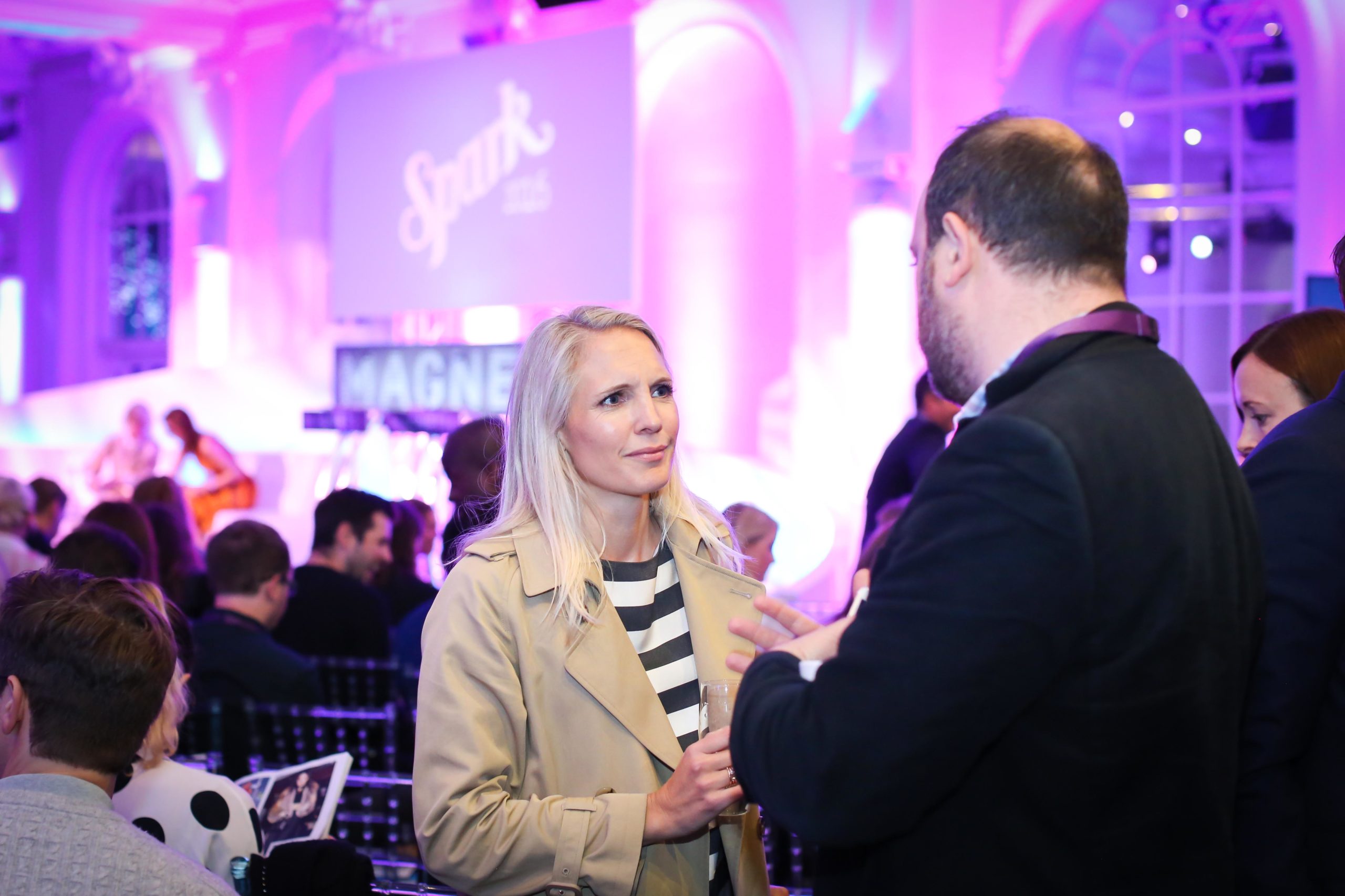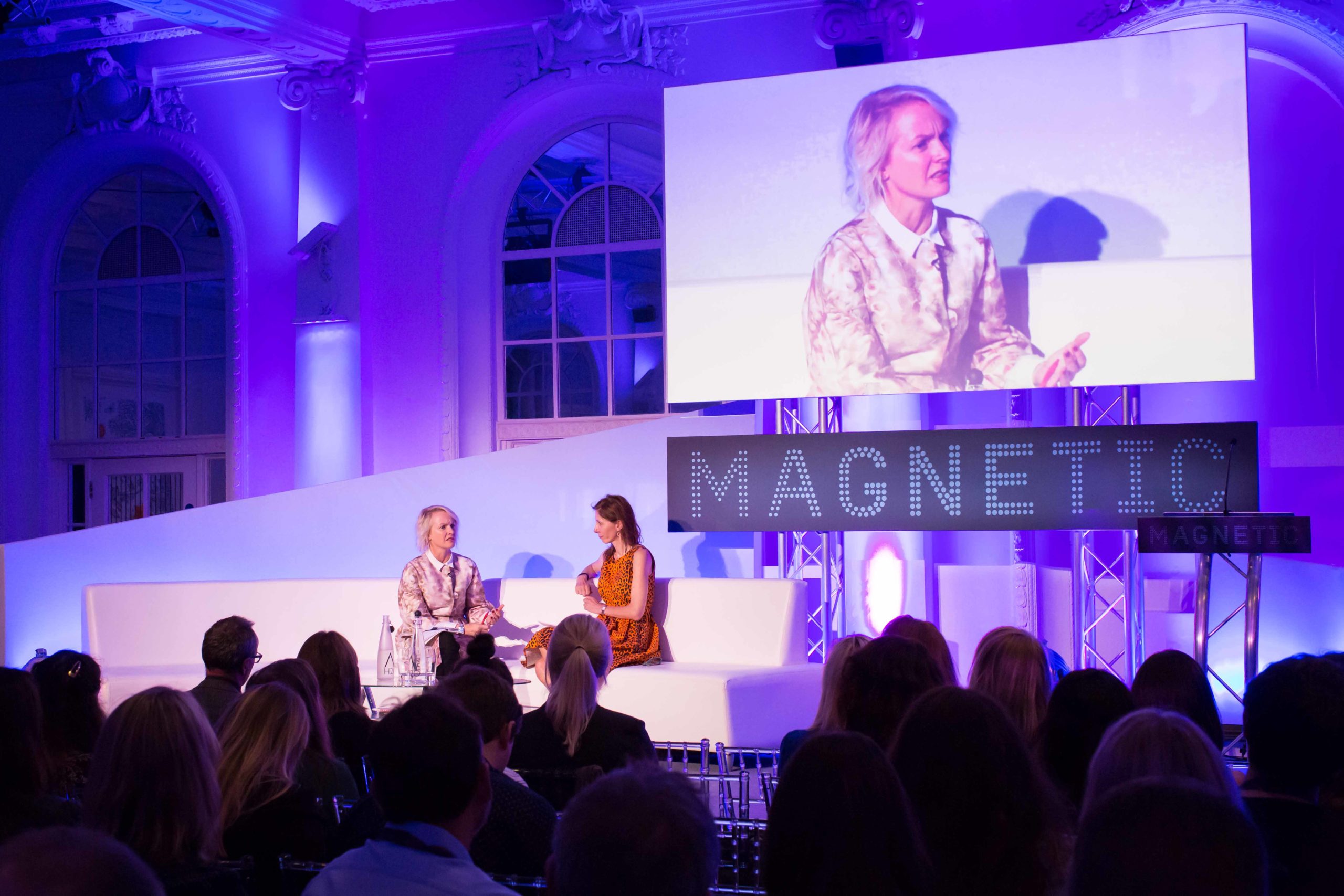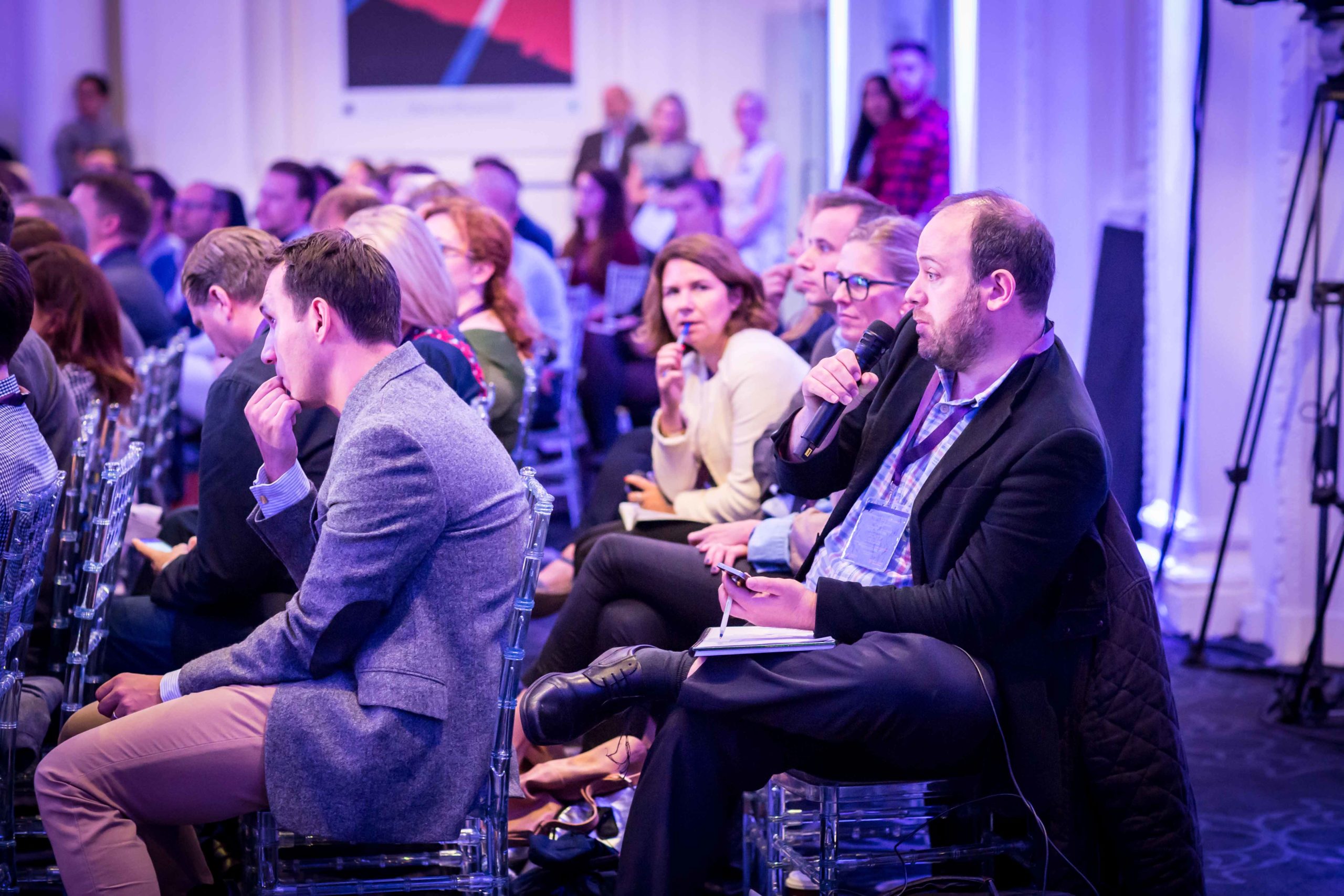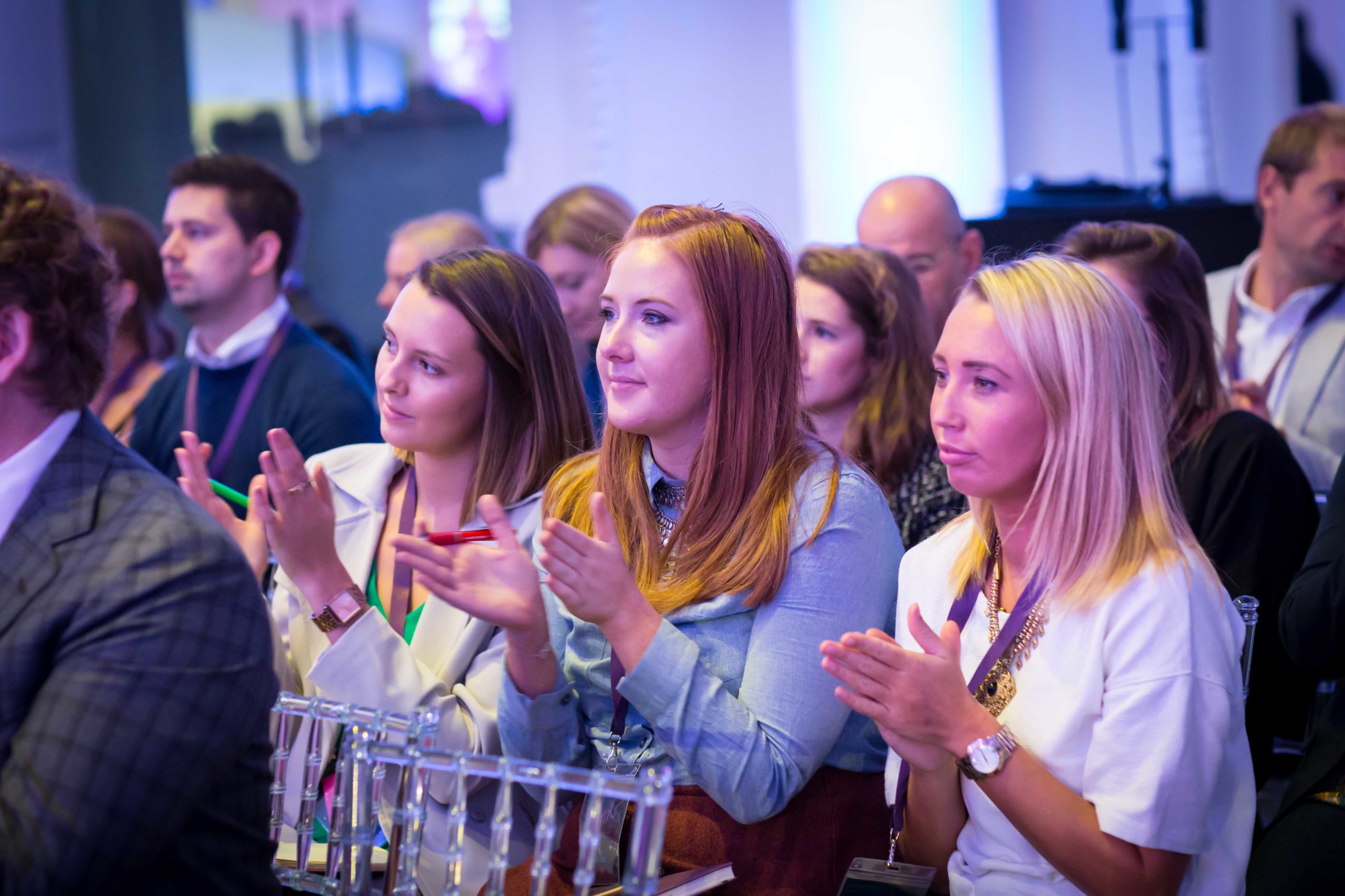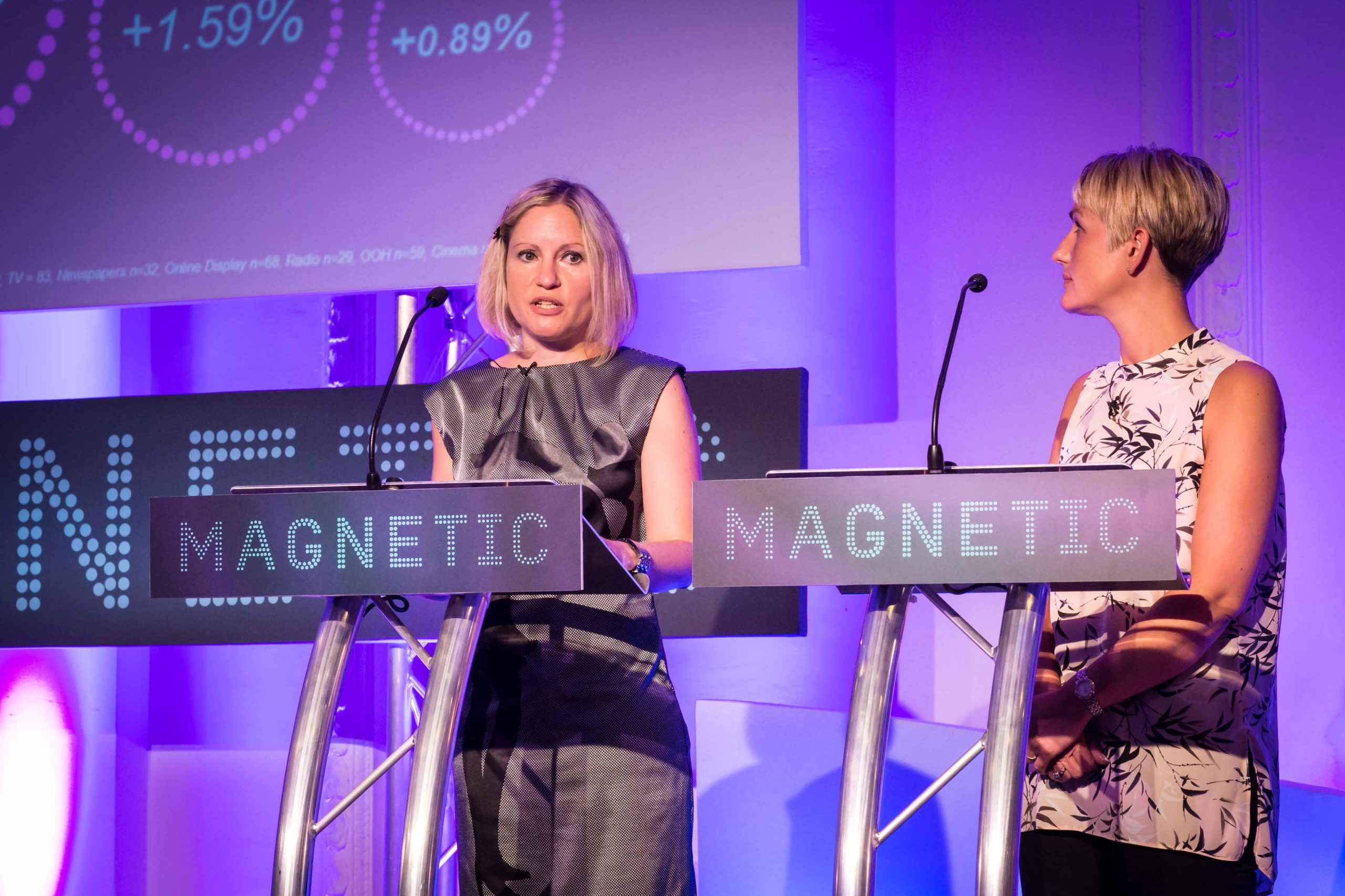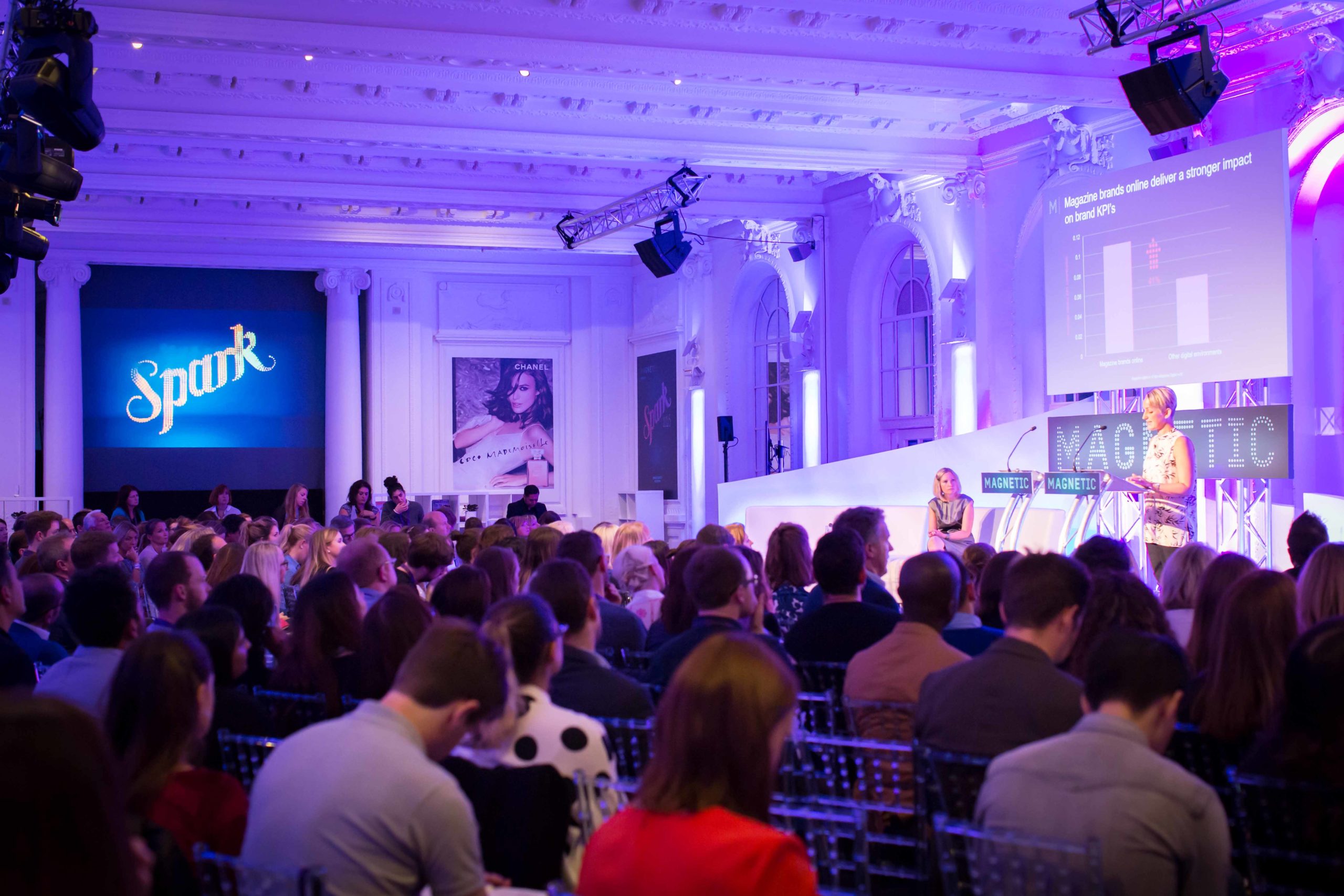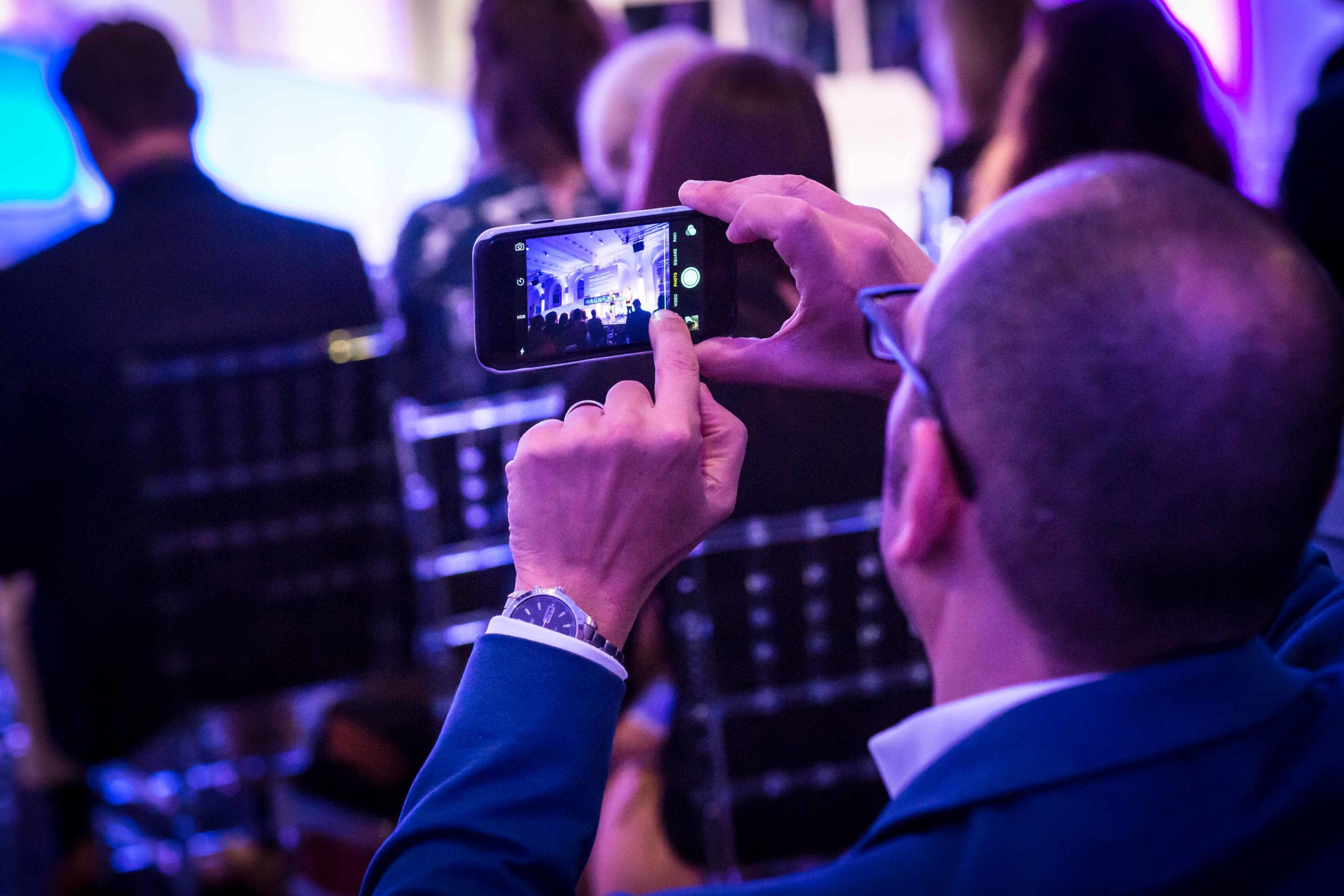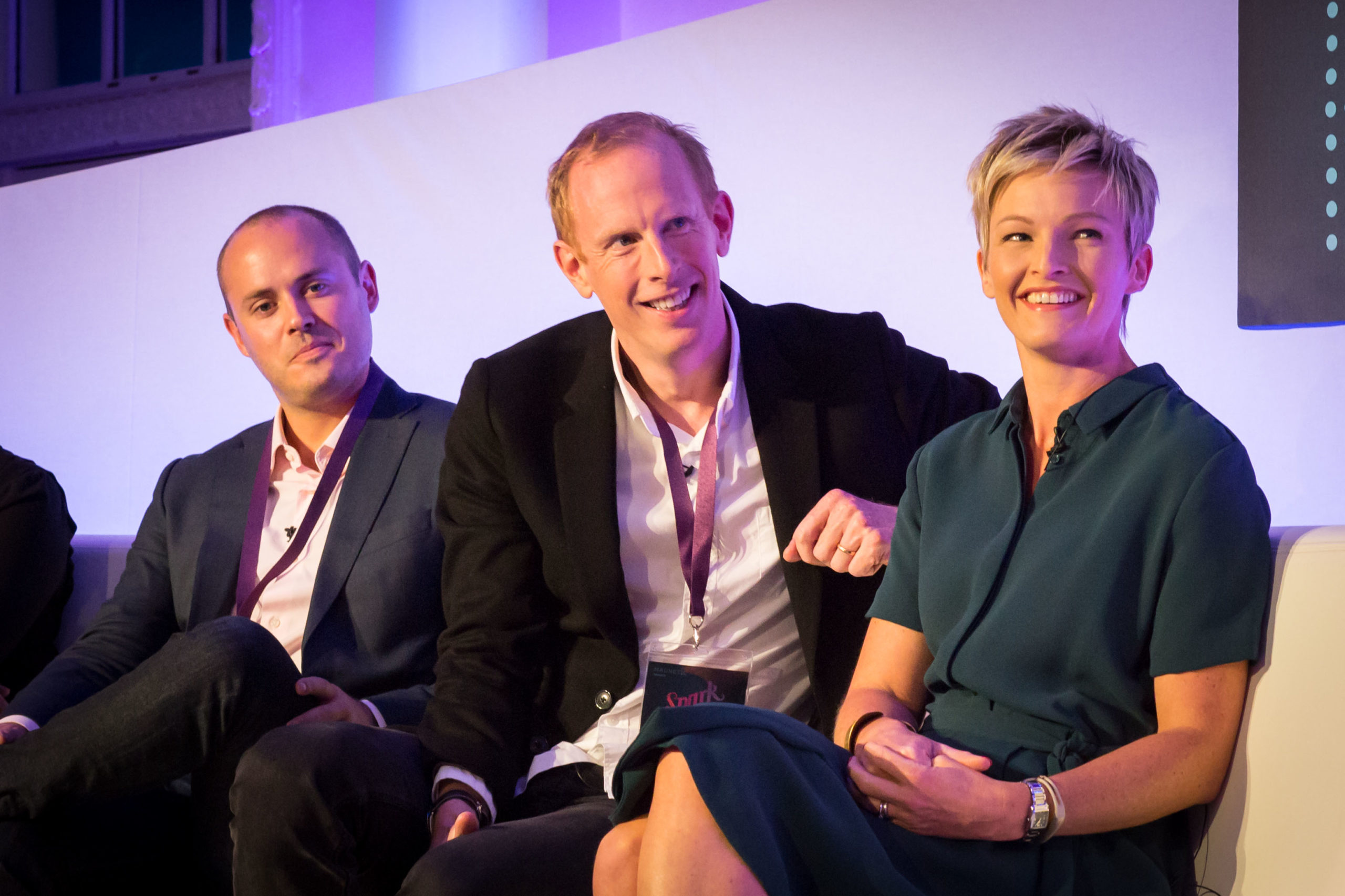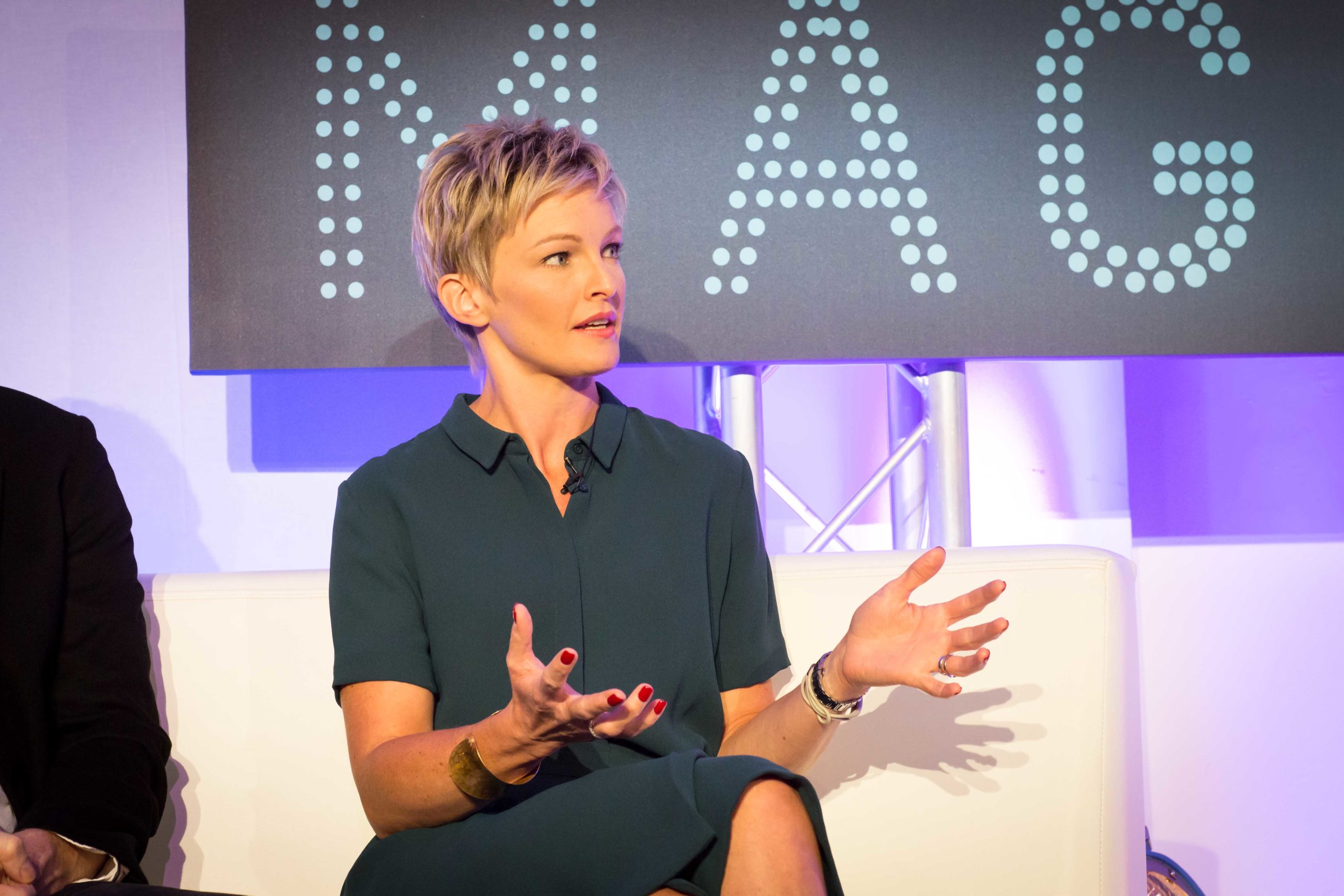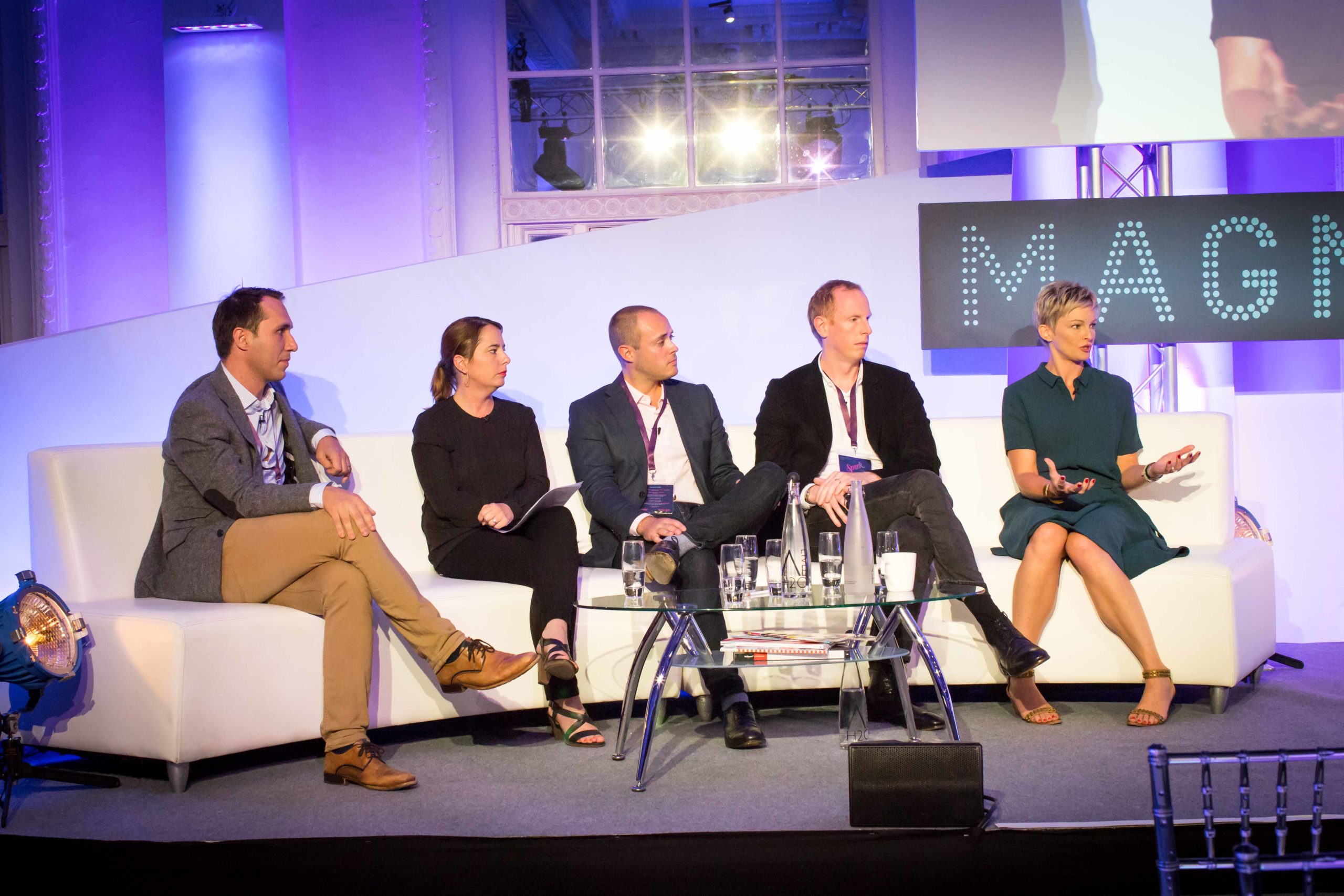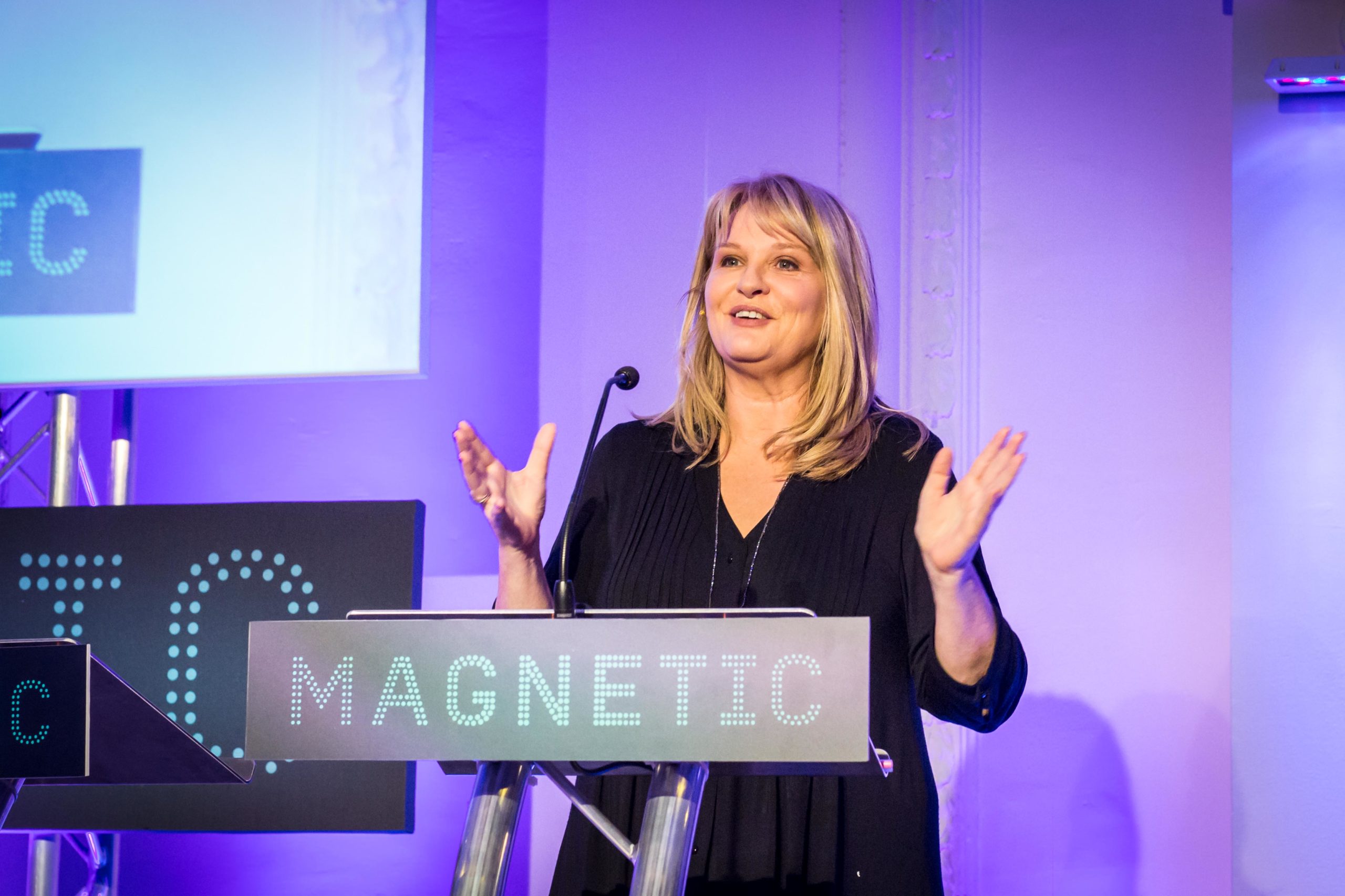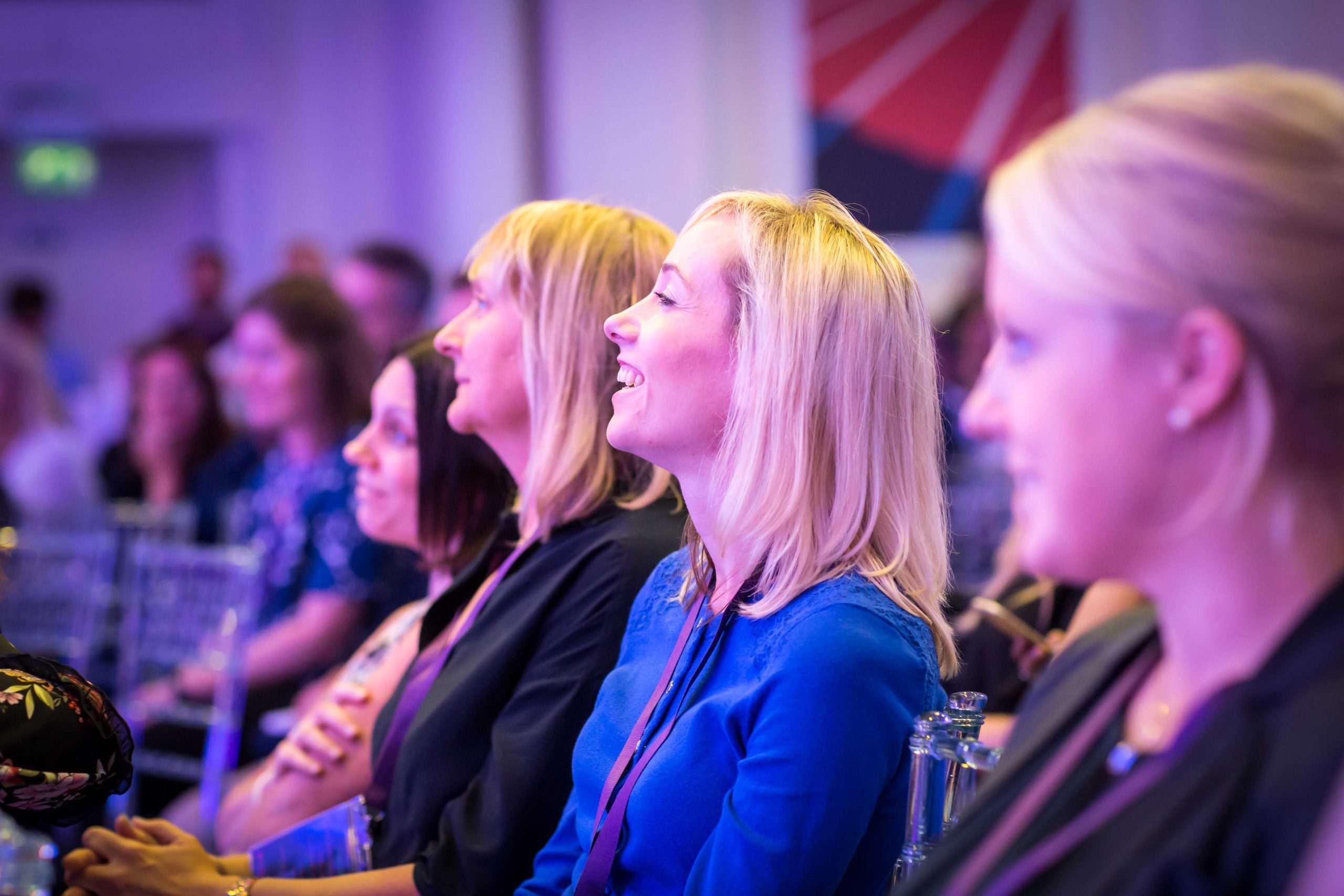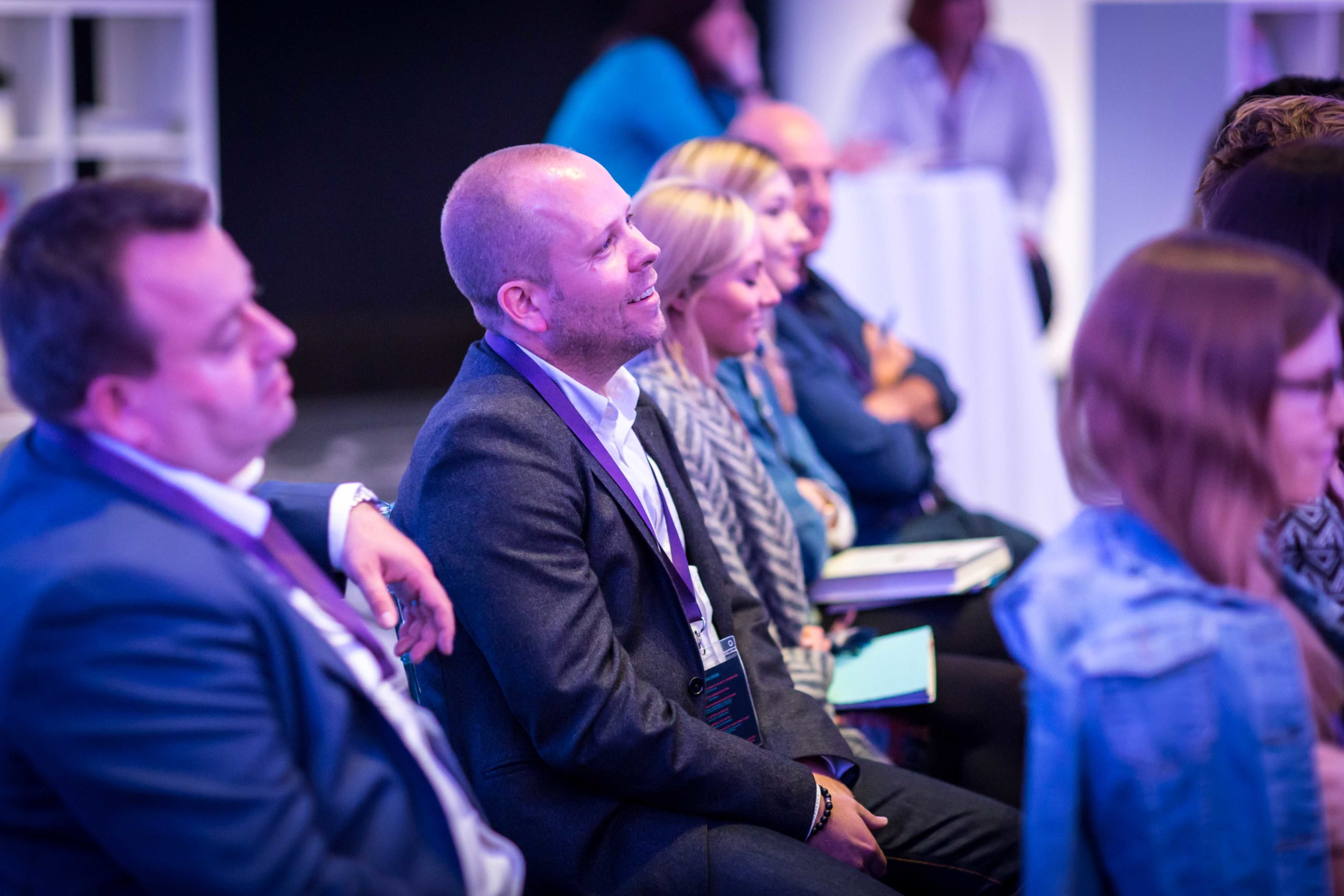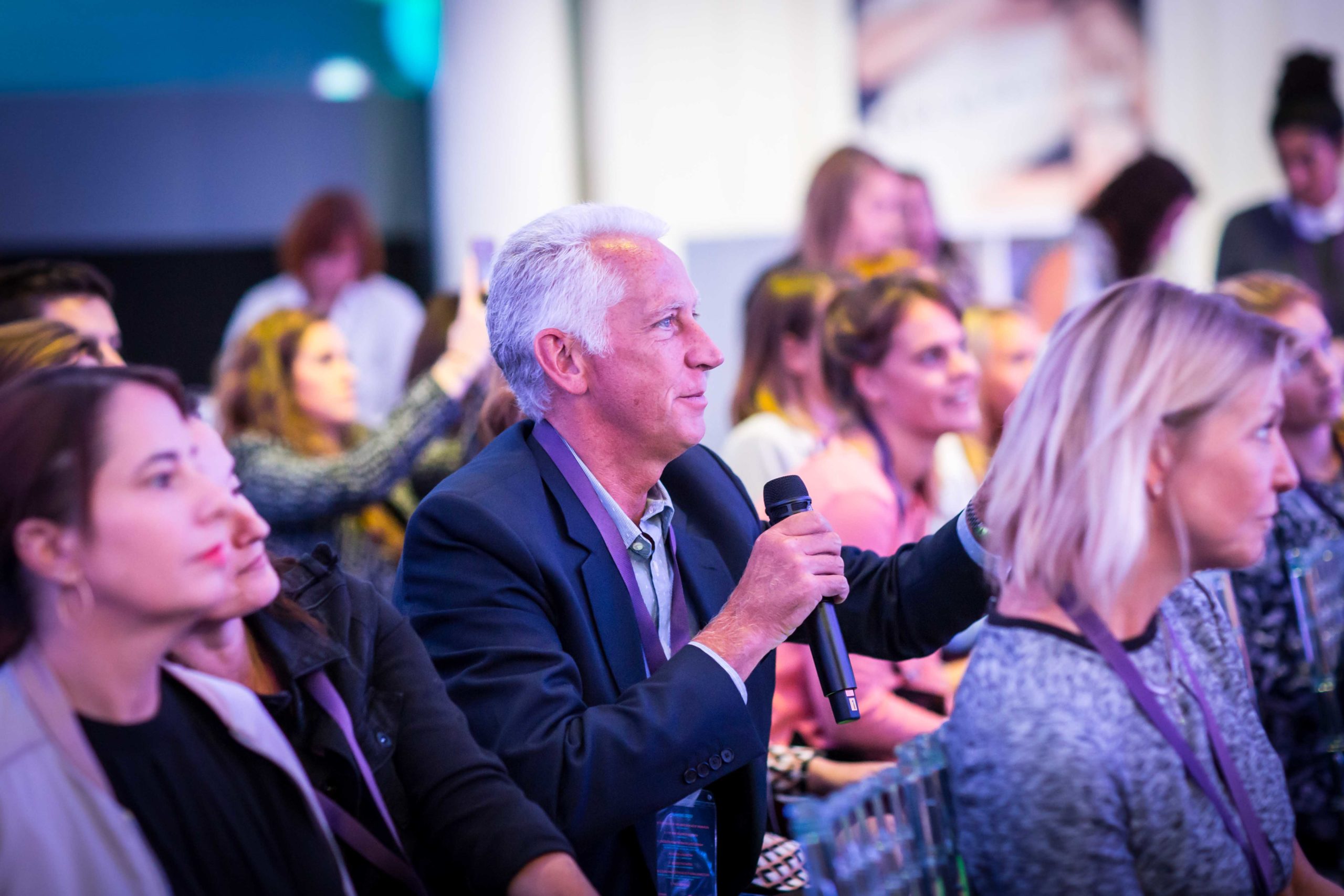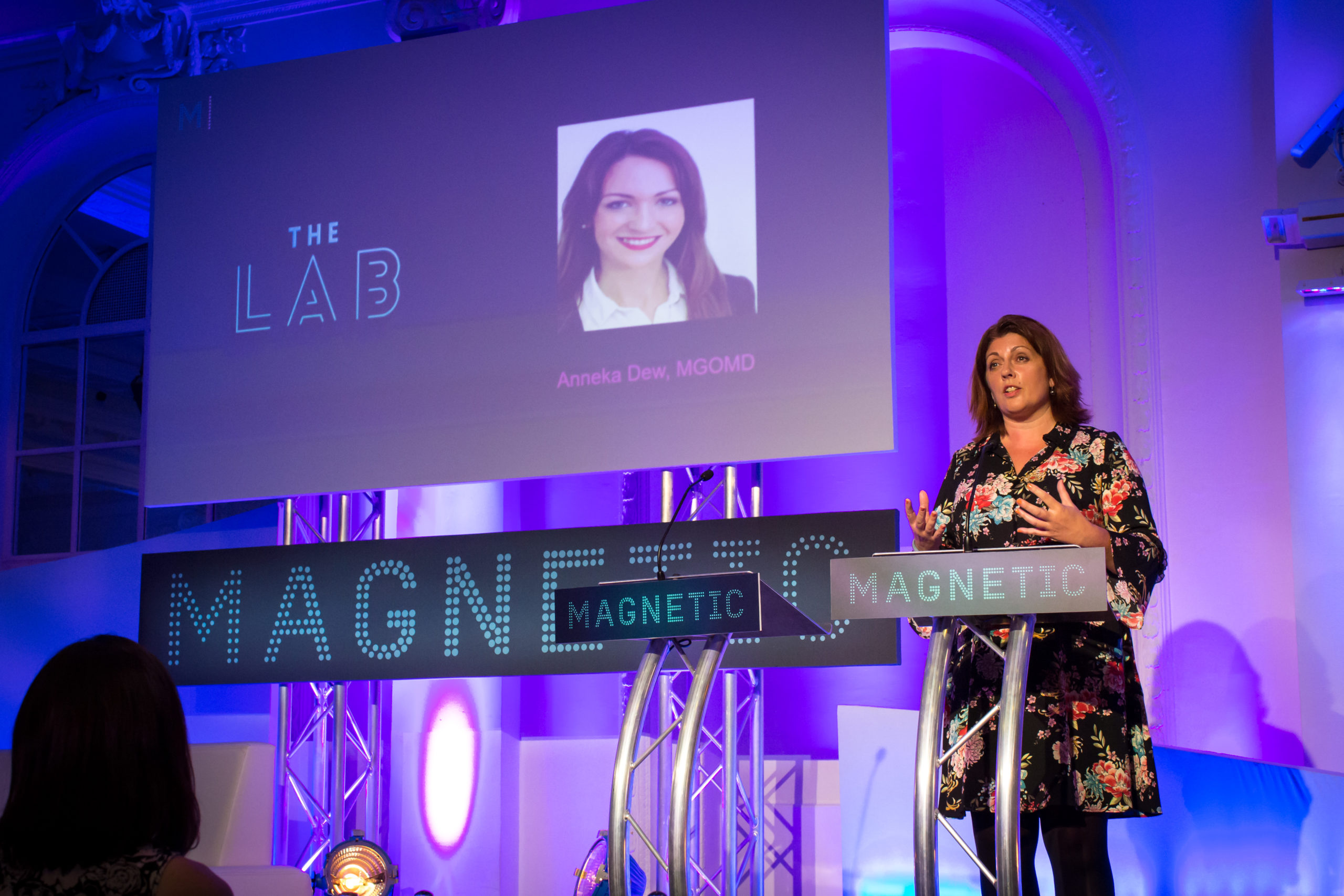 Speakers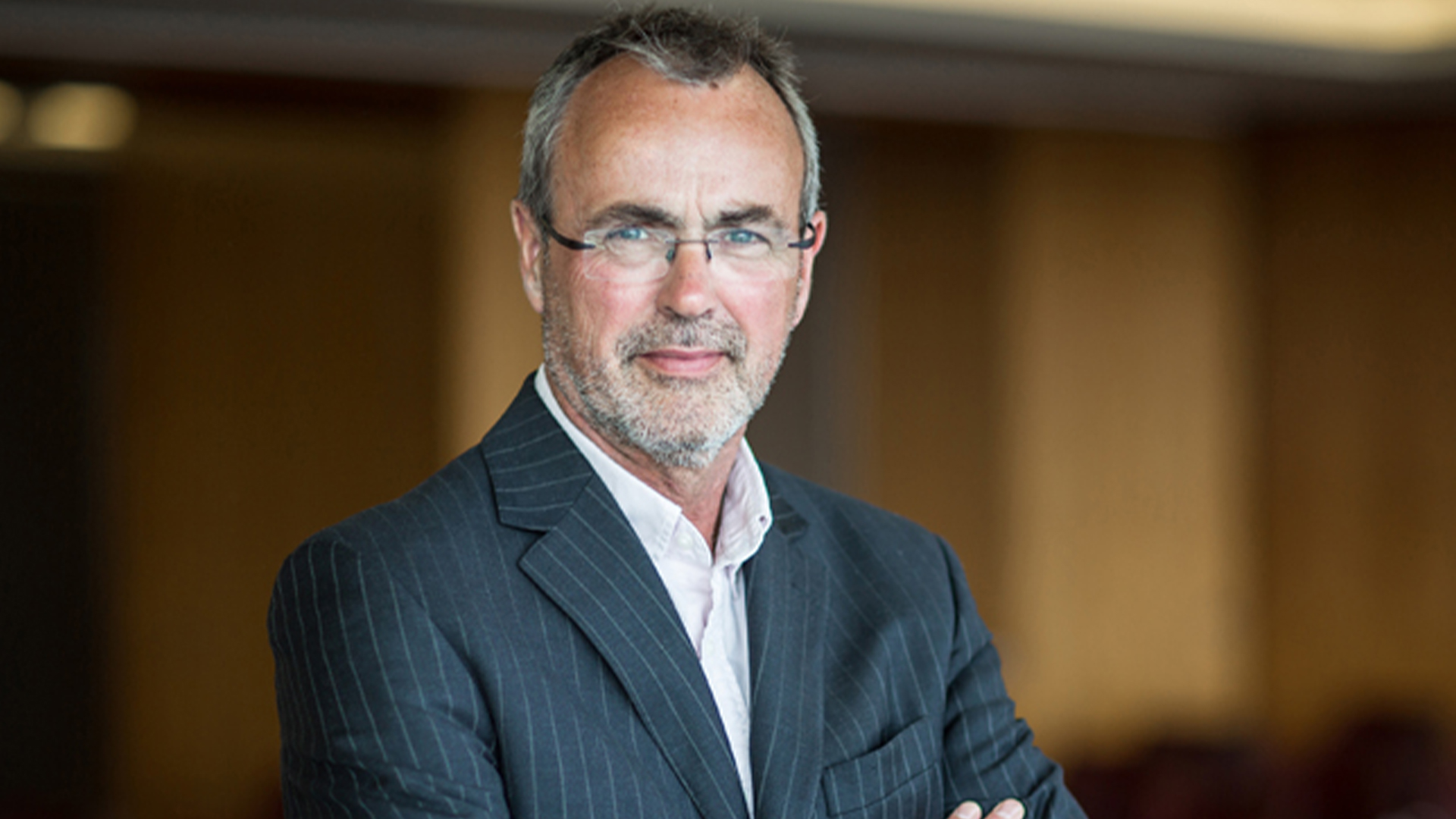 Dominic Mills
Media Commentator and Mediatel Journalist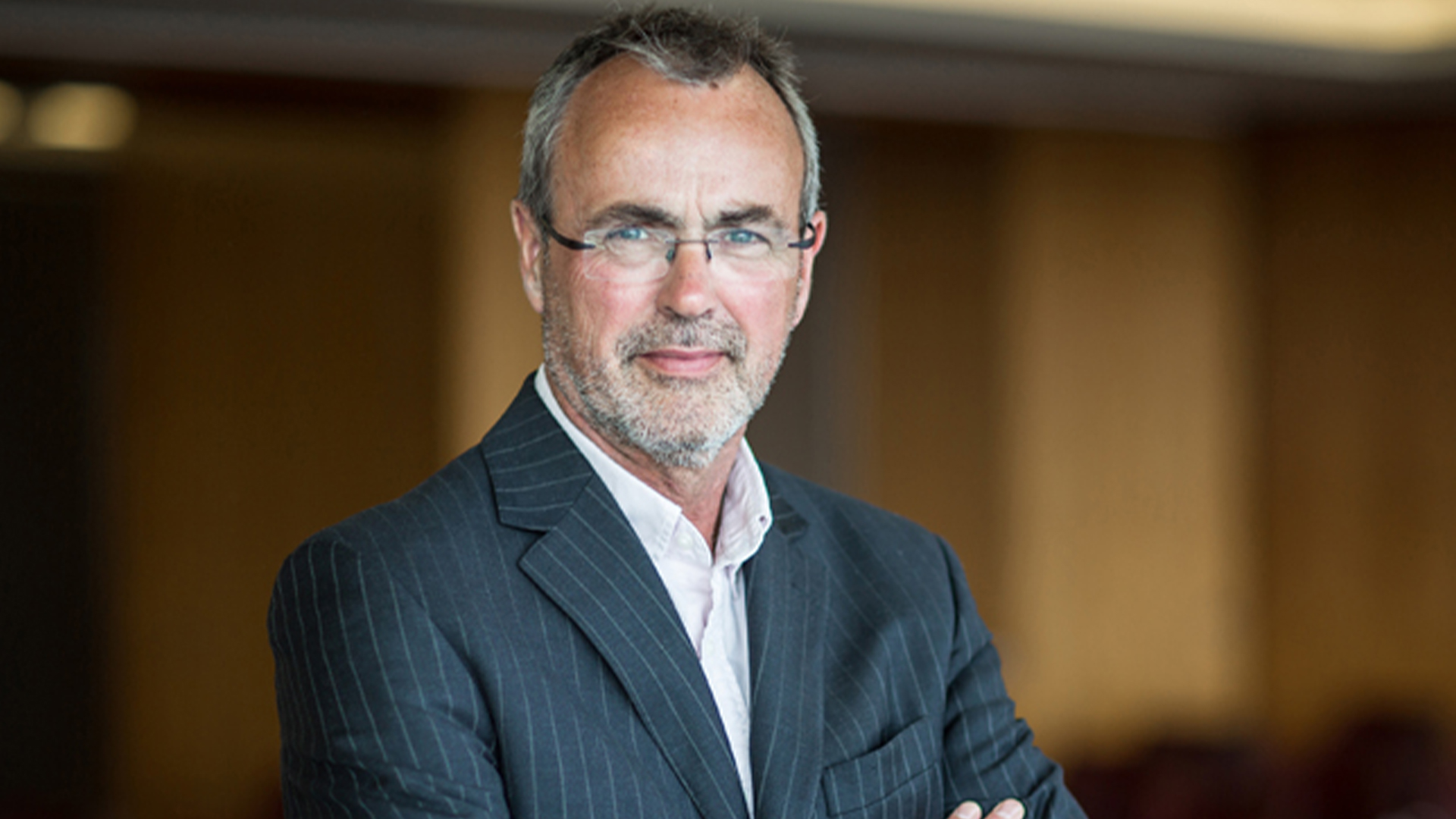 Dominic Mills
Media Commentator and Mediatel Journalist

Dominic has over a quarter of a century of experience as a business journalist and editor for leading international B2B publishers. Before becoming Editorial Director of Haymarket Business Media in 1998, he was Editor of Campaign.
He wrote a column on advertising and media for the Daily Telegraph for 10 years and these days writes a weekly 'Mills on Monday' column for Mediatel.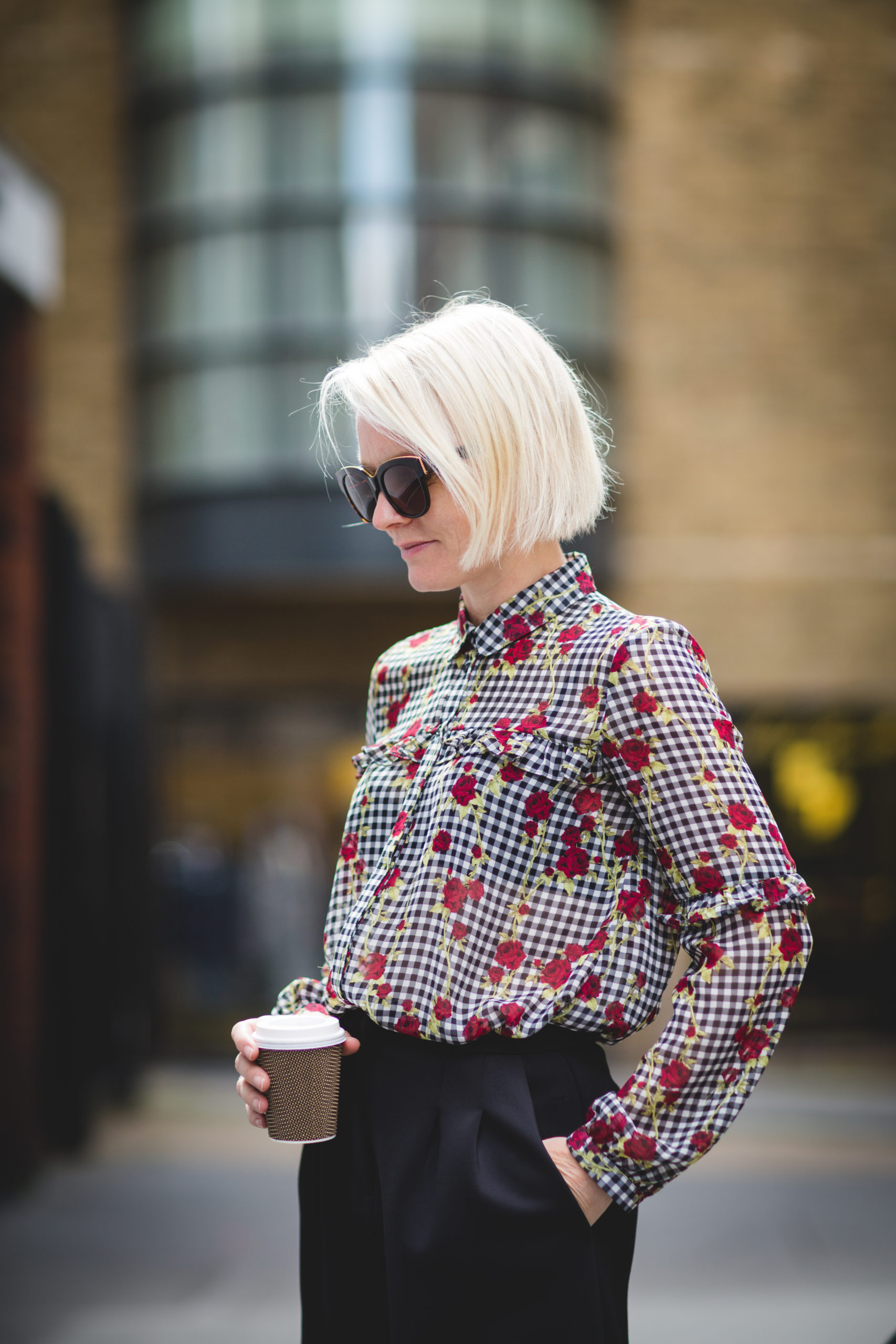 Lorraine Candy
Editor-in-Chief
Elle UK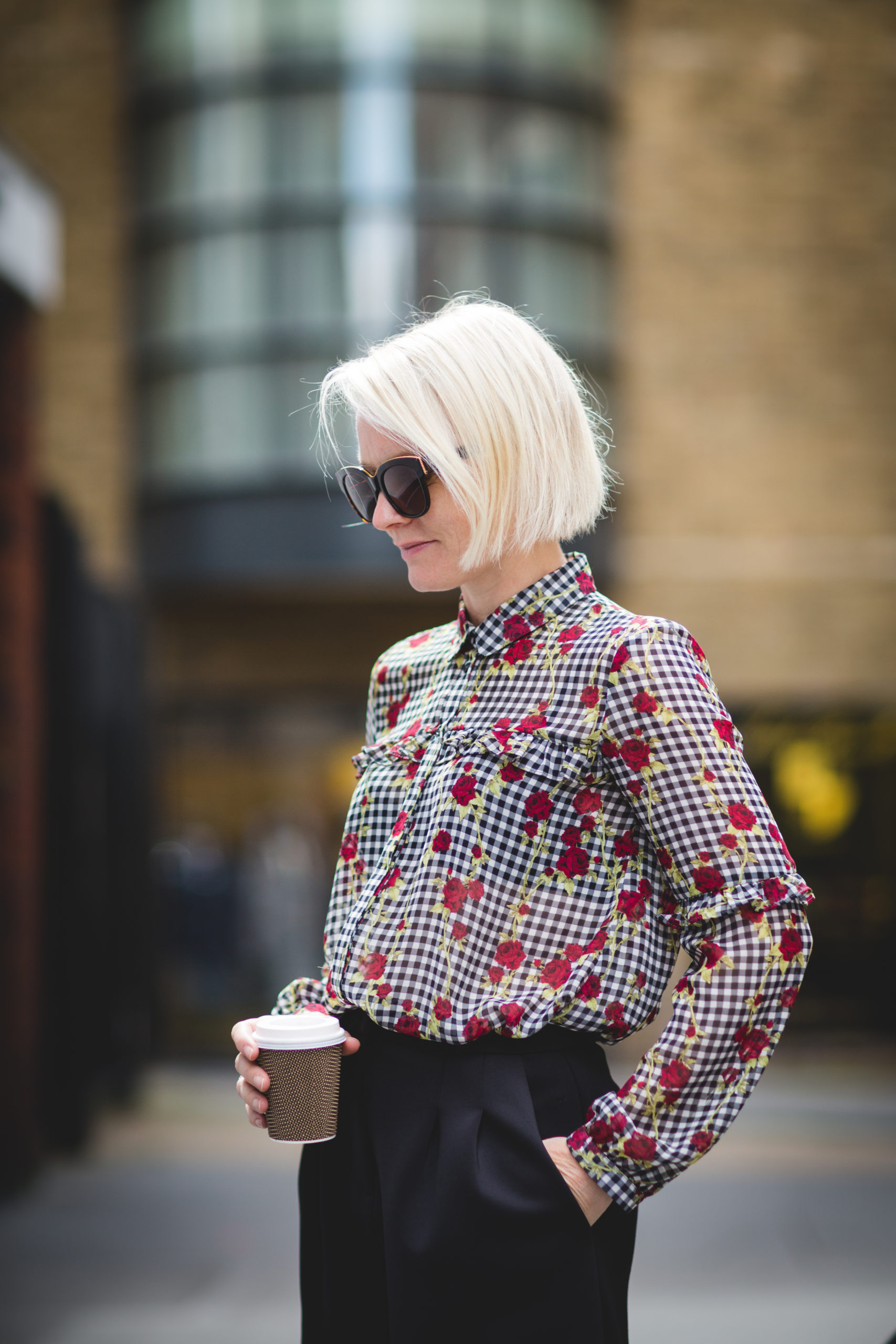 Lorraine Candy
Editor-in-Chief
Elle UK
Lorraine Candy has been Editor-in-Chief of ELLE and elleuk.com since 2004. During her editorship, she has led the magazine to win 10 awards, including a Yellow Pencil design award from D&AD and the BSME Editor of the Year award two years running. Prior to ELLE, Lorraine was Editor-in-Chief at Cosmopolitan, Features Editor for The Times and Deputy Editor of The Times' Saturday magazine. She has ensured ELLE champions new designers from the beginning of their career and is committed to promoting them across the brand's print and digital platforms. She hosts the annual ELLE Style Awards which celebrates new and established designers.
Photo: Victoria Adamson (www.victoriaadamson.com)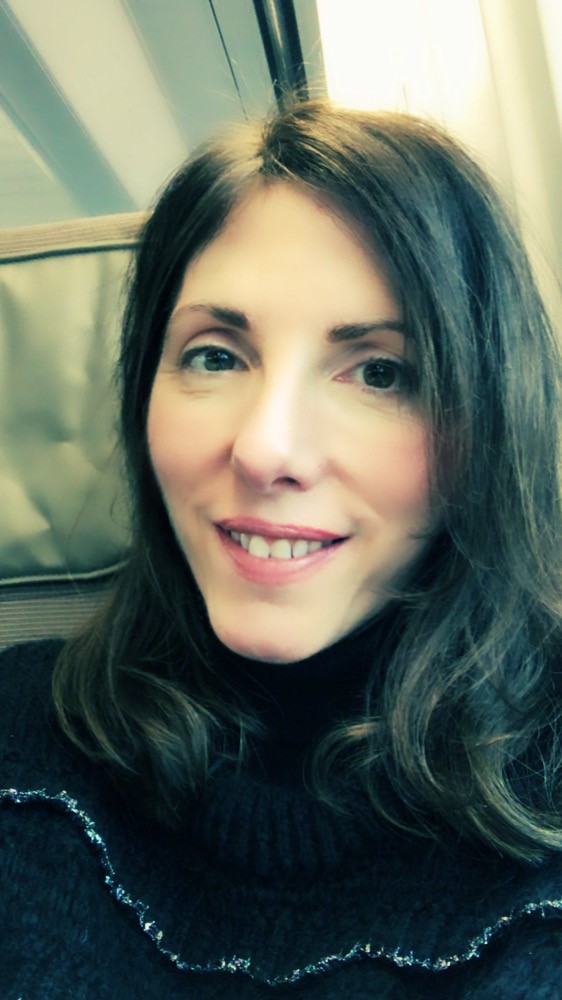 Claire Beale
Salonniere
The Creative Salon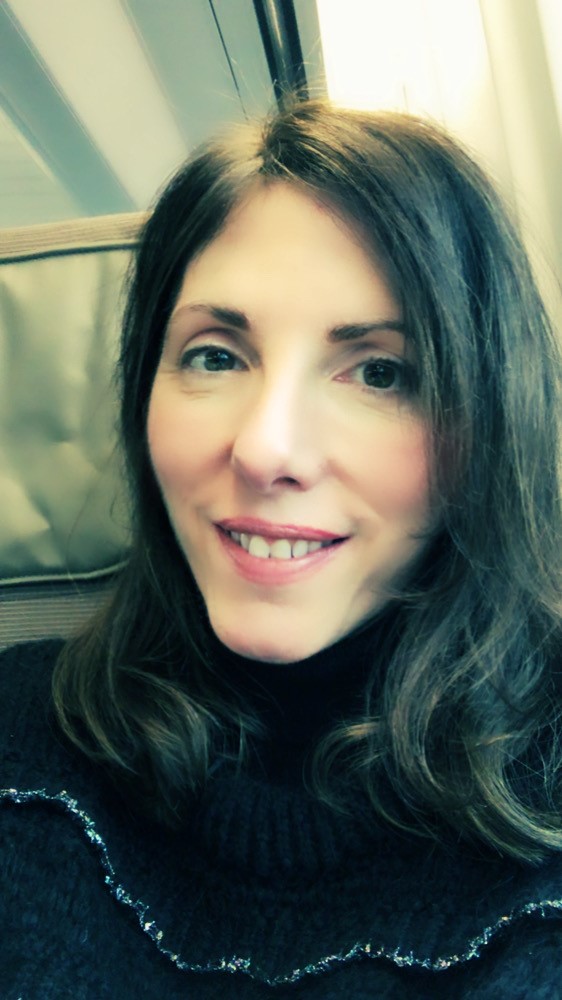 Claire Beale
Salonniere
The Creative Salon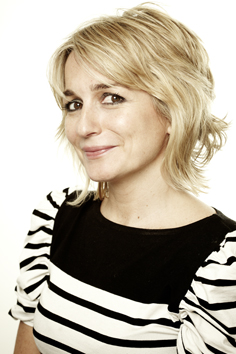 Lucie Cave
Chief Content Officer
Bauer Media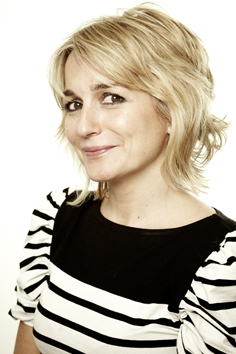 Lucie Cave
Chief Content Officer
Bauer Media
Lucie is an award-winning editor and journalist with over 12 years' experience in the media industry. As Editorial Director for heat, Lucie has grown the iconic title to become a multi-platform brand spanning radio, online and print. As Creative Editorial Director for Bauer Media, she uses audience insight and instinct to drive client solutions across leading brands including Grazia, Empire, Kiss and Absolute Radio and she is the driving force behind Bauer Media's mental health campaign wheresyourheadat.org.
Not just an innovative and talented journalist, Lucie is also an experienced broadcaster. Her first on-screen presenting was on youth channel Trouble and since then has presented and produced for 4music and heatworld.com, as well as hosting her own heat radio show. She is a sought-after media pundit and a regular showbiz correspondent – with slots on This Morning, and NTA's and E! to name a few.
She is famed for her range of exploits – all in the name of heat – such as becoming Simon Cowell's most diminutive bodyguard for the day, appearing in The Only Way is Essex and co-writing an Episode of Hollyoaks. Lucie is also the ghostwriter behind several Sunday Times best-selling autobiographies including Joey Essex's 'being reel' and Charlotte Crosby's 'me me me' and Dani Dyer's 'What Would Dani do?'. She is also an influencer in her own right with over 47K followers on social media.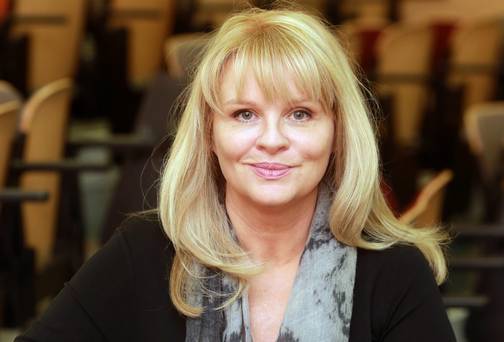 Dr. Mary Aiken
Forensic Cyberpsychologist
Author - The Cyber Effect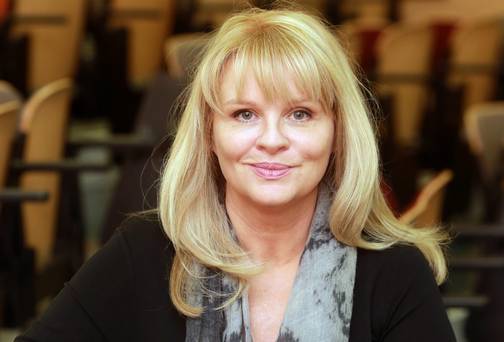 Dr. Mary Aiken
Forensic Cyberpsychologist
Author - The Cyber Effect
Dr Mary Aiken is Director of the Cyberpsychology Research Network, an advisor to Europol, Interpol and the FBI and also a member of the advisory board of the Hague Justice Portal, a foundation for international peace, justice and security. Her ground-breaking work in forensic science inspired the CBS TV series CSI:Cyber.
A frequently published academic, her first book for the general reader is The Cyber Effect: How Human Behaviour Changes Online, which calls for a radical rethinking of our relationship with the Internet and a new digital age of consent for children.
Mary has a BA in Psychology, a M.Sc. in CyberPsychology and is currently completing the final year of her Ph.D. in Forensic CyberPsychology at RCSI, she was awarded the academic excellence prize at IADT, and the Psychology Society of Ireland (PSI) Postgraduate Research Prize at the National Annual Congress in 2011.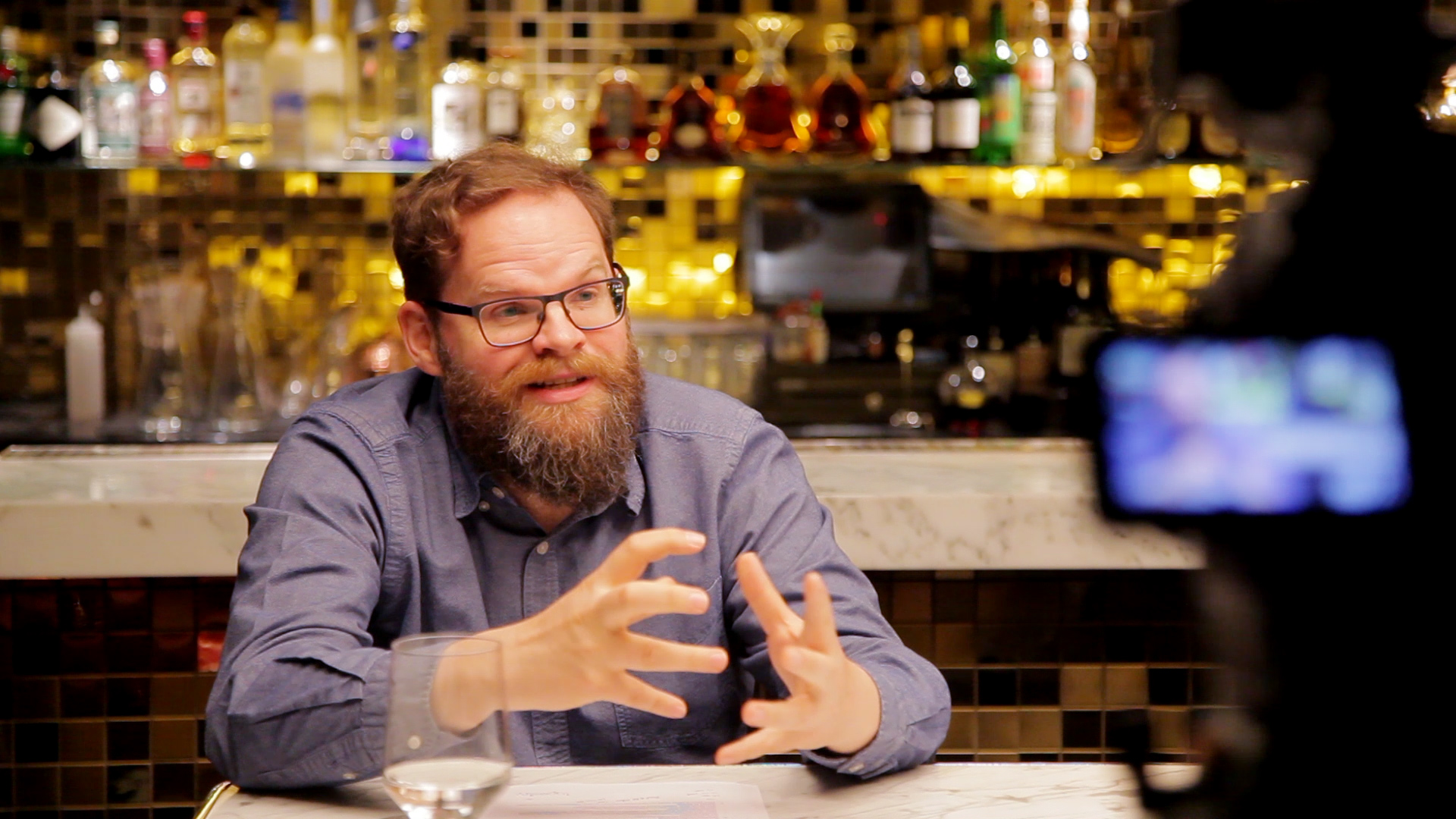 Dr. Nick Southgate

Applied Behavioural Consultant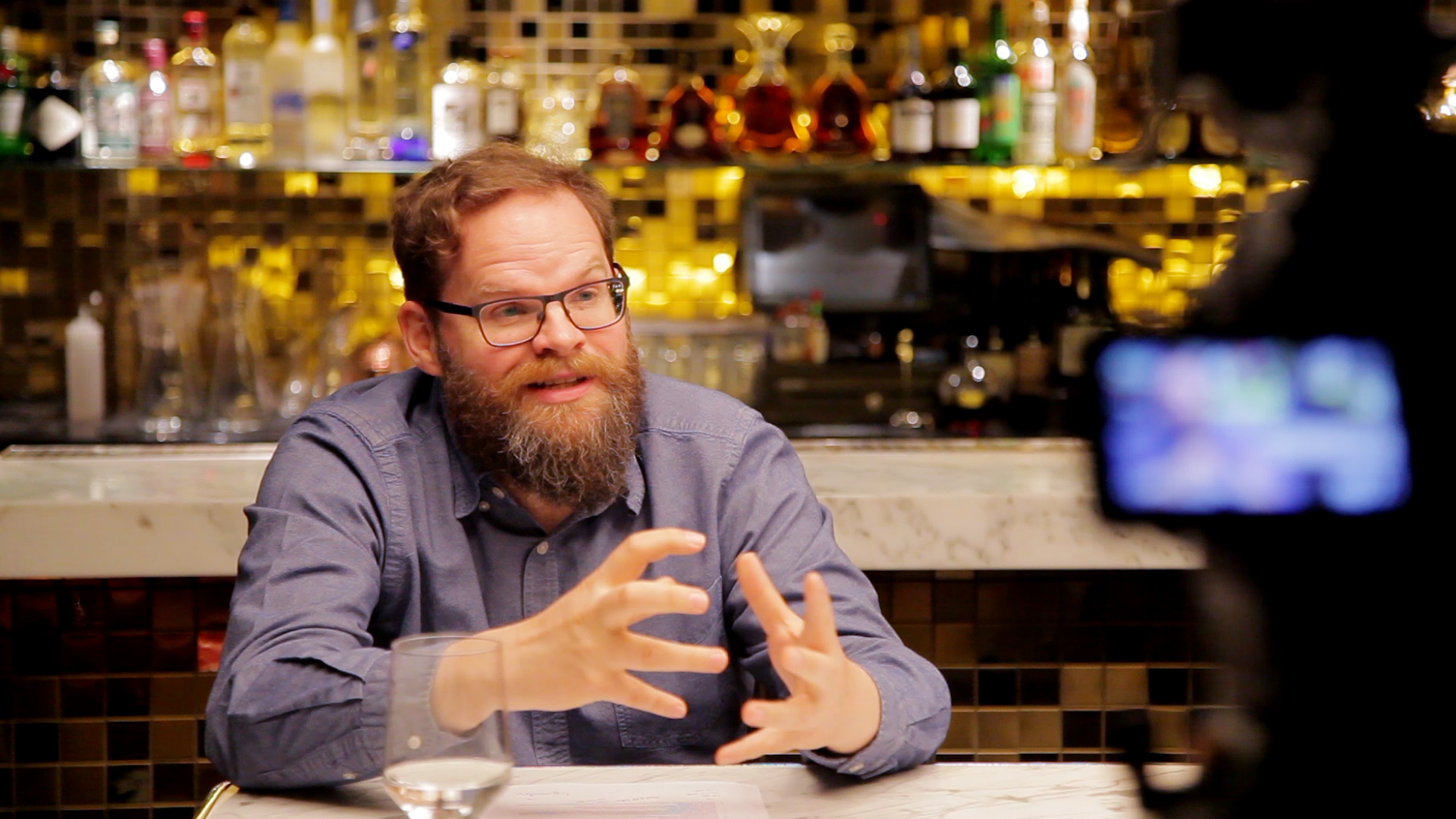 Dr. Nick Southgate

Applied Behavioural Consultant
Nick Southgate is one of the leading practitioners in the emerging field of applied behavioural thinking. He looks to use the insights and understanding being gained in behavioural sciences in combination with the creative and communication expertise of a marketer and advertising thinker.
Nick is currently the Institute of Practitioners in Advertising's Behavioural Economics Consultant. This role was created in 2009 to embed the insights of Behavioural Economics in the UK advertising industry and to complement then IPA President Rory Sutherland's agenda for the industry.
In this role Nick has edited and authored five IPA publications on Behavioural Economics, run training events for IPA Members, developed the IPA's Behavioural Economics Energizer, run workshops for the UK Cabinet Office at 10 Downing Street, prepared the IPA's submissions of evidence to the House of Lords Enquiry in to Behaviour Change including a specific submission on Transport issues and helped establish the IPA's Fast Track Behavioural Sciences Course with Prof. Nick Chater at Warwick Business School in 2011. In 2014 he worked with the IPA's Healthcare Group to explore how creative thinking can change the way people look after their own health and adhere to medical treatments. In 2015 he authored Behavioural Economics in Action a survey of best practice in the application of Behavioural Economics to marketing and communications.
Outside of the IPA Nick has worked on Behavioural Projects with Boots, Kraft, GSK, Aegon, The City of London, Hiscox, Drinkaware, The Alcohol Academy, Roche, The Royal National Lifeboat Institution (RNLI) and others. He has also run training sessions for clients, advertising agencies, and market research agencies and collaborates with #ogilvychange, the first dedicated behaviour change unit within a global advertising agency. In 2012 he worked with PHD Media to develop a behavioural planning process within media and is currently working on a global project with TNS to apply behavioural thinking to qualitative market research. In 2014 he has worked with Hey Human (formerly Billington Cartmell) on a new creative process and creative brief format designed to embed behavioural thinking in the creative process.
He chaired the Market Research Society's Conference Session on Behavioural Economics in 2011 for which he was nominated for Best Contribution to Conference and chaired interviews between Rory Sutherland and two of Behavioural Economics founding fathers, Prof Daniel Kahneman (2002 Nobel Winner) and Prof Richard Thaler, author of Nudge.
Nick's interest in bridging the divide between academia and commerce is longstanding and was the subject of his awarding winning contribution to Market Intelligence & Planning 'The academic-practitioner divide: finding time to make a difference' published in 2006. He is also keen to promote publication and learning within the industry and is a longstanding judge on the Market Research Society Excellence Awards and in 2012 an Industry Judge on the internationally respected IPA Effectiveness Awards. He publishes regularly in trade journals including Research, Market Leader and The International Journal of Market Research.
Nick is also a seasoned public speaker giving keynote speeches for Mercer, The Danish Post Office, The Netherlands B2B Forum, the British Healthcare Business Intelligence Association and chairing Conferences for organisations such as the Food & Drink Innovation Network, IPA, MRS and WARC. His public speaking is noted for its wide-ranging references and examples, candour and humour.
Before working in advertising Nick obtained a PhD in Philosophy at Durham University. He continues an interest in philosophy by teaching at The School of Life, the educational institution founded by Alain De Botton. There he teaches 'How To Find A Job You Love', 'How To Balance Work With Life', 'How To Make Better Decisions' and 'How To Be Cool'. The last class has become an international sensation with coverage in The Toronto Globe & Mail, Brazil, Belgium and Germany as well as Elle, Grazia, The Sunday Express and Monocle. He was even one of Queensland Museum's 'Curators of Cool' helping put together an exhibit installed in July 2014. Nick regularly contributed to the School's 'Life Class' column in The Evening Standard until its demise in 2011. He also writes regularly on adventures in modern music for The Wire.
He has worked at advertising agencies Ogilvy & Mather, Cogent Elliott, dfgw and Grey. He has been independent since 2009. His previous clients include the BBC, Unilever, Kerrygold Butter, Expedia, HMRC, cahoot, Horlicks, Sensodyne, Toshiba, Eagle Star, Arriva Buses, East Midland Trains, The London Development Agency, London Green Homes, Sprite, Lucozade and many more.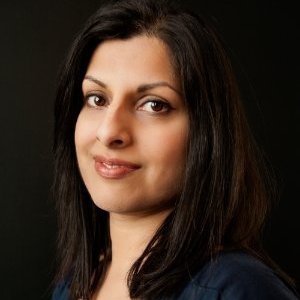 Carla Faria
Director of Content
The Foundry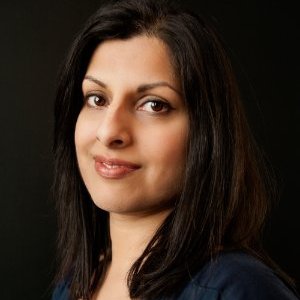 Carla Faria
Director of Content
The Foundry
Carla Faria, Director of Content, The Foundry, Time Inc. UK Carla returned to Time Inc. UK as director of content for The Foundry in February 2016. She has been working with brands for more than 15 years to help solve marketing challenges and gain new consumers, using audience insight, strategic thinking and creativity. She's worked with brands in sectors as diverse as pharmaceuticals, automotive, tech, retail and fashion and across multiple platforms.
Carla joined Say Media in 2012 in the client-facing role of director of solutions (UK), in which she heads up the solutions team and develops innovative content solutions in response to sophisticated digital briefs from global brands. During her time at Say she has also headed up content solutions for Canadian market.
Before joining Say Media, she was Head of Creative Media for the upmarket women's division of Time Inc. UK (then IPC Media). During her time there, she was one of the key players behind Time Inc. UK's Procter & Gamble Olympics partnership, 'The Champion Mums Foundation'.
Before Time Inc. UK, Carla was part of Telegraph Media Group's cross media advertising team Telegraph Create, where she worked with a variety of global brands including Chrysler. Prior to that, she was part of the creative solutions team at Condé Nast's GQ.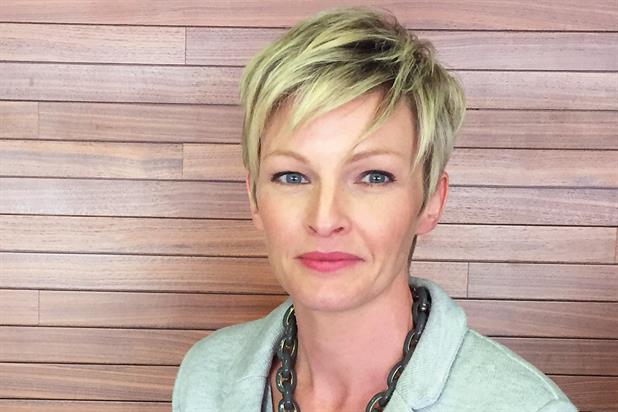 Anna Hickey
Managing Director
Maxus UK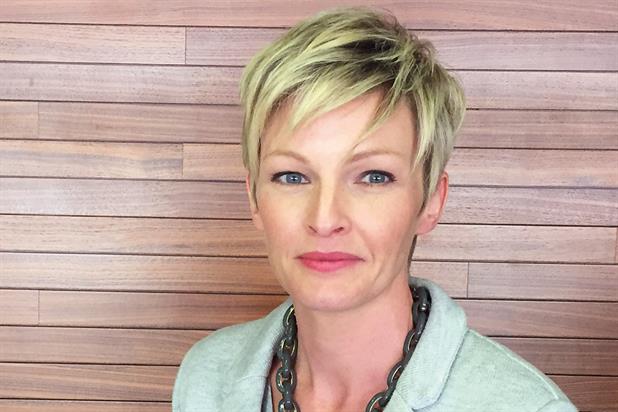 Anna Hickey
Managing Director
Maxus UK
Anna joined Maxus in June 2015 as Managing Director for the UK. She had spent 3 years previously within GroupM at MEC, where she set up and ran the Northern European arm of PRIMUS, a sub-agency dedicated to the Johnson and Johnson portfolio.
Anna has worked in the Media industry for nearly 20 years, having graduated with a Marketing Degree from Lancaster University's Business School.
After earning her media-buying stripes in the TV teams at Zenith and Carat, she developed her career in Planning and Strategy, and was appointed to Carat's Management Board in 2011.
During 14 years at Carat, she worked primarily with FMCG businesses including Diageo, Danone, and Cadbury, as well as Entertainment and Leisure clients such as Disney and Adidas. She won a number of Media awards on Diageo, including a Cannes Lions, and also engineered a new Planning Process which was globally adopted.
Anna joined MEC as a Managing Partner in 2012, running Lloyds Banking Group account for the UK. After the agency successfully pitched for and won the Johnson and Johnson business at the end of 2012, Anna was tasked with setting up the new sub-agency, GroupM PRIMUS, for the Northern European region, a team that grew to over 50 people in 6 markets. The team won MEC's Team of the Year in 2014 in recognition of the transformational relationship that had been built with J&J, during which time their comms process, way of working and media implementation was transformed.
Anna lives in Hertfordshire with her husband, and two sons, Freddie and Harry.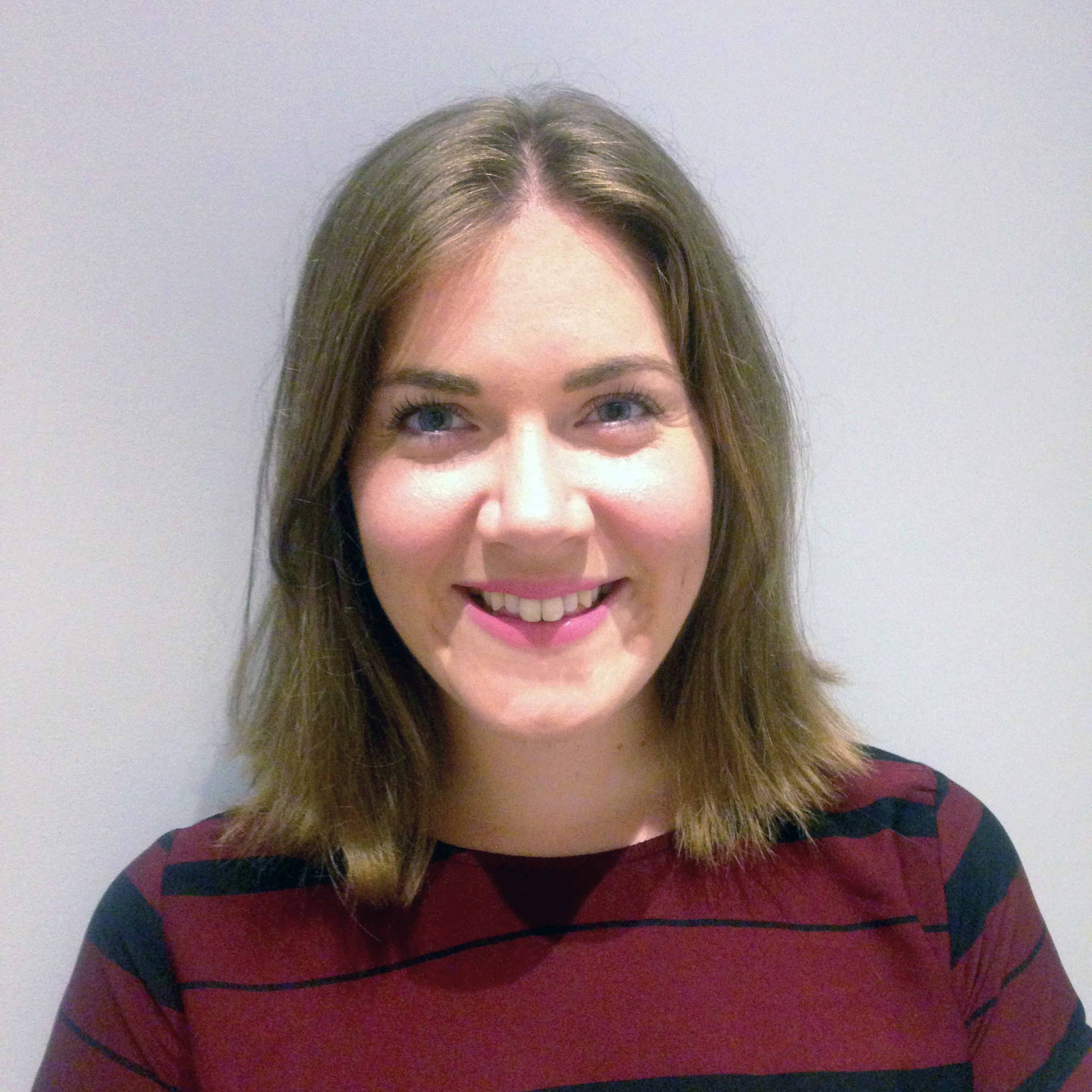 Emma Presley
Head of Client Data Science
Starcount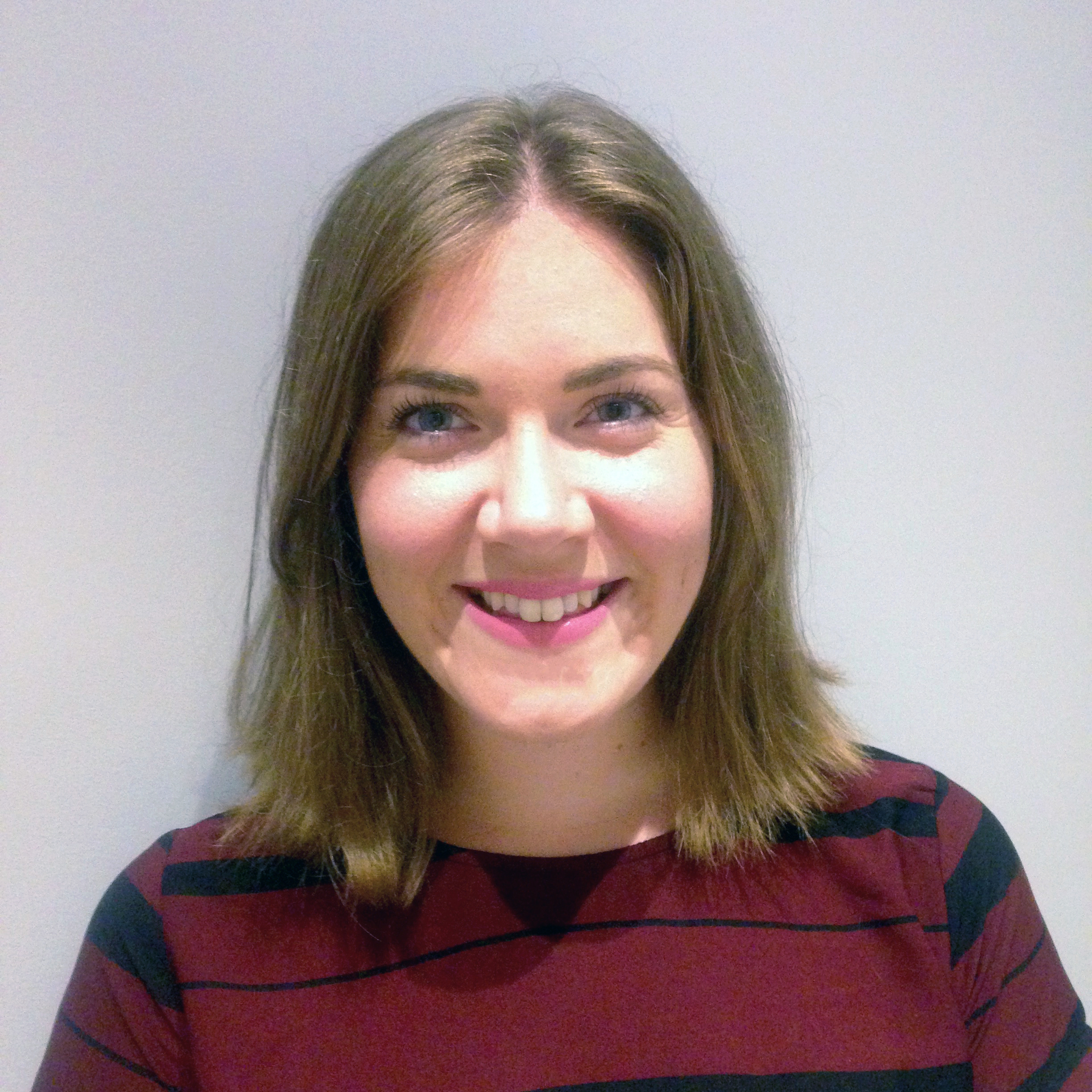 Emma Presley
Head of Client Data Science
Starcount
Emma is Head of Client Data Science at Starcount, responsible for the team that delivers all bespoke client projects.
After graduating with a Masters in Mathematics, Emma joined leading customer science company dunnhumby where she created standardised clickstream solutions which now form part of joint business plans between Tesco and FMCG suppliers.
Her career in Data Science has spanned sectors from FMCG and Fashion to Finance and TV, with a particular expertise in using different data sources (transactional, social, digital CRM, viewing, qualitative) to understand audiences and consumers.
At Starcount, Emma is currently developing an audience-centric influencer identification service, working primarily with Fashion clients such as Jack Wills.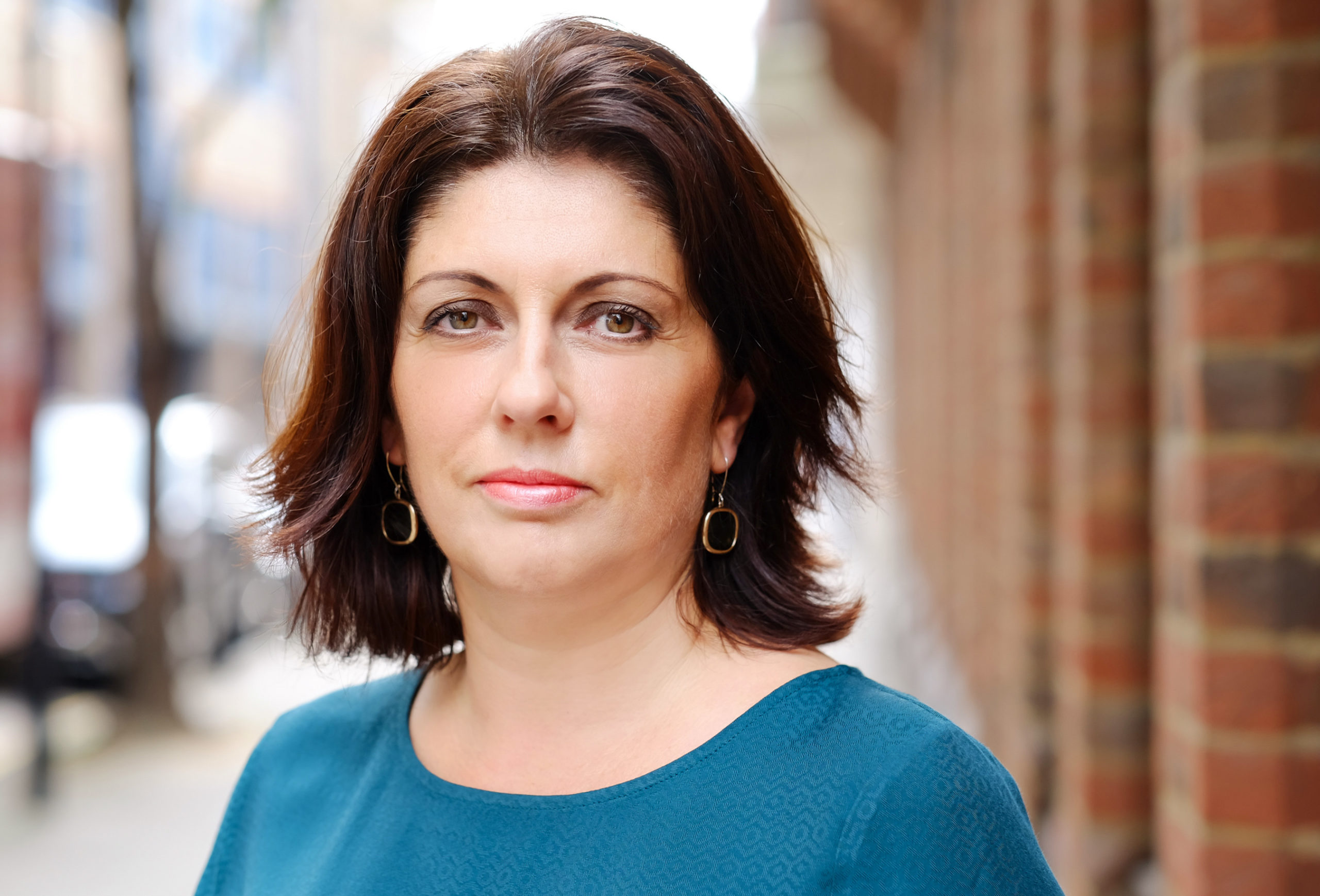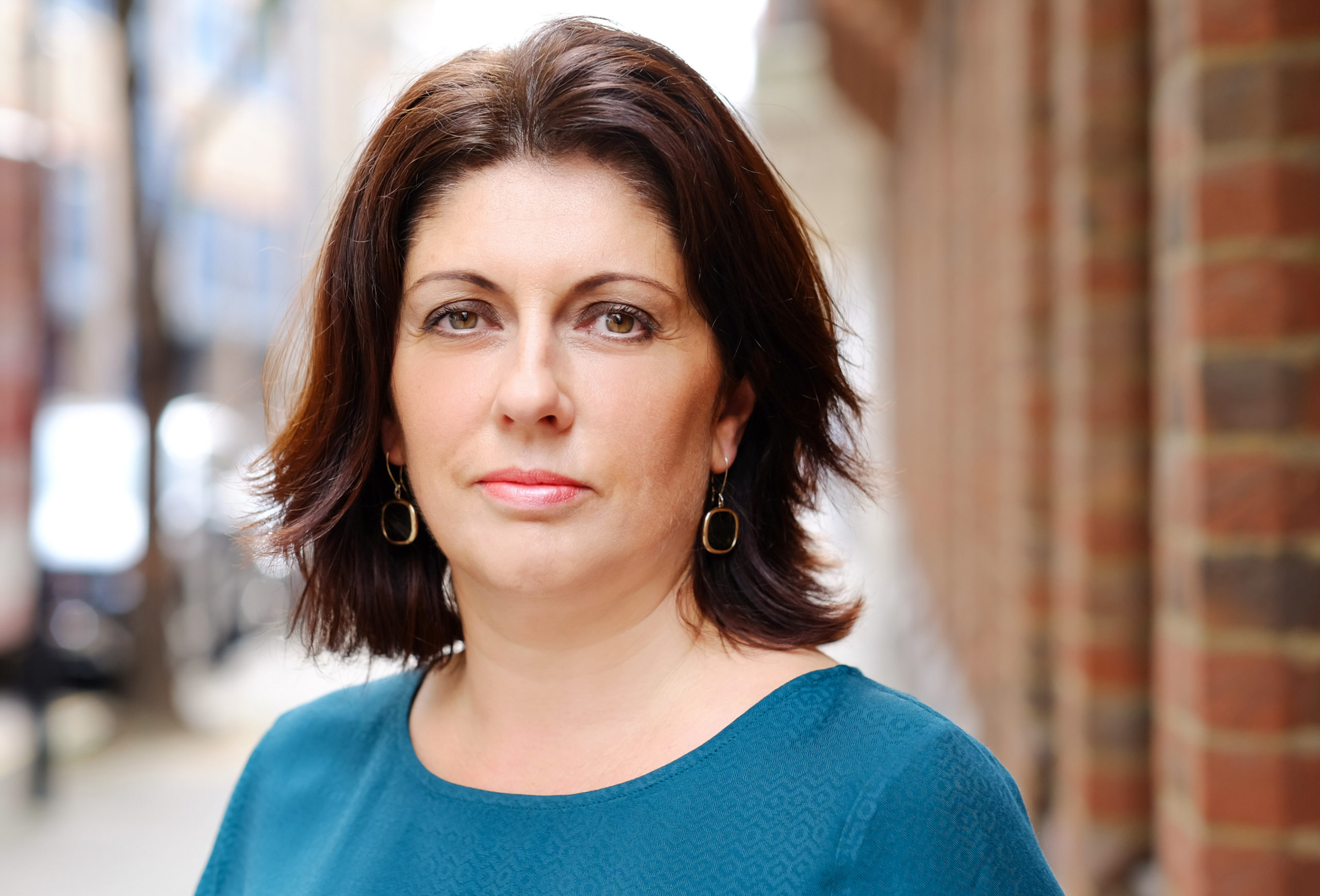 Sue Todd launched Magnetic, the marketing agency for magazine media, in March 2015, to help customers get the very best return from their advertising spend with magazine media. Working with the UK's largest consumer publishers, Sue and the Magnetic team have a remit to champion the power and vitality of magazine media in all its forms to the marketing and advertising community.
Sue began her career at EMAP in the research team, working through the ranks to become Marketing and People & Culture Director. From there she spent two years as Marketing Director at CBS Outdoor (now Global), before running specialist brand and culture consultancy Wonder for seven years, where her clients included Channel 4, Harrods, MEC, Primesight and Grey.
She is a non-exec Director on the board of The Big Issue and in her spare time enjoys the theatre, podcasts, singing and cycling.
@SueTodd2
@magneticmedia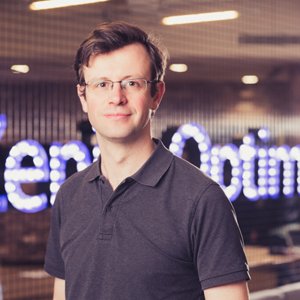 Richard Shotton
Head of Insight
Manning Gottlieb OMD
Richard Shotton
Head of Insight
Manning Gottlieb OMD
Richard is Deputy Head of Evidence at Manning Gottlieb OMD, the most awarded media agency in the history of the IPA Effectiveness awards.
He started his career as a media planner 17 years ago, working on accounts such as Coke, 118 118 and comparethemarket.com, before moving into research.
Richard is interested in how findings from behavioural science can be applied to advertising. He writes about the behavioural experiments he runs for titles such as WARC, The Drum, Campaign, Admap and Mediatel. He tweets about the latest social psychology findings from the handle @rshotton.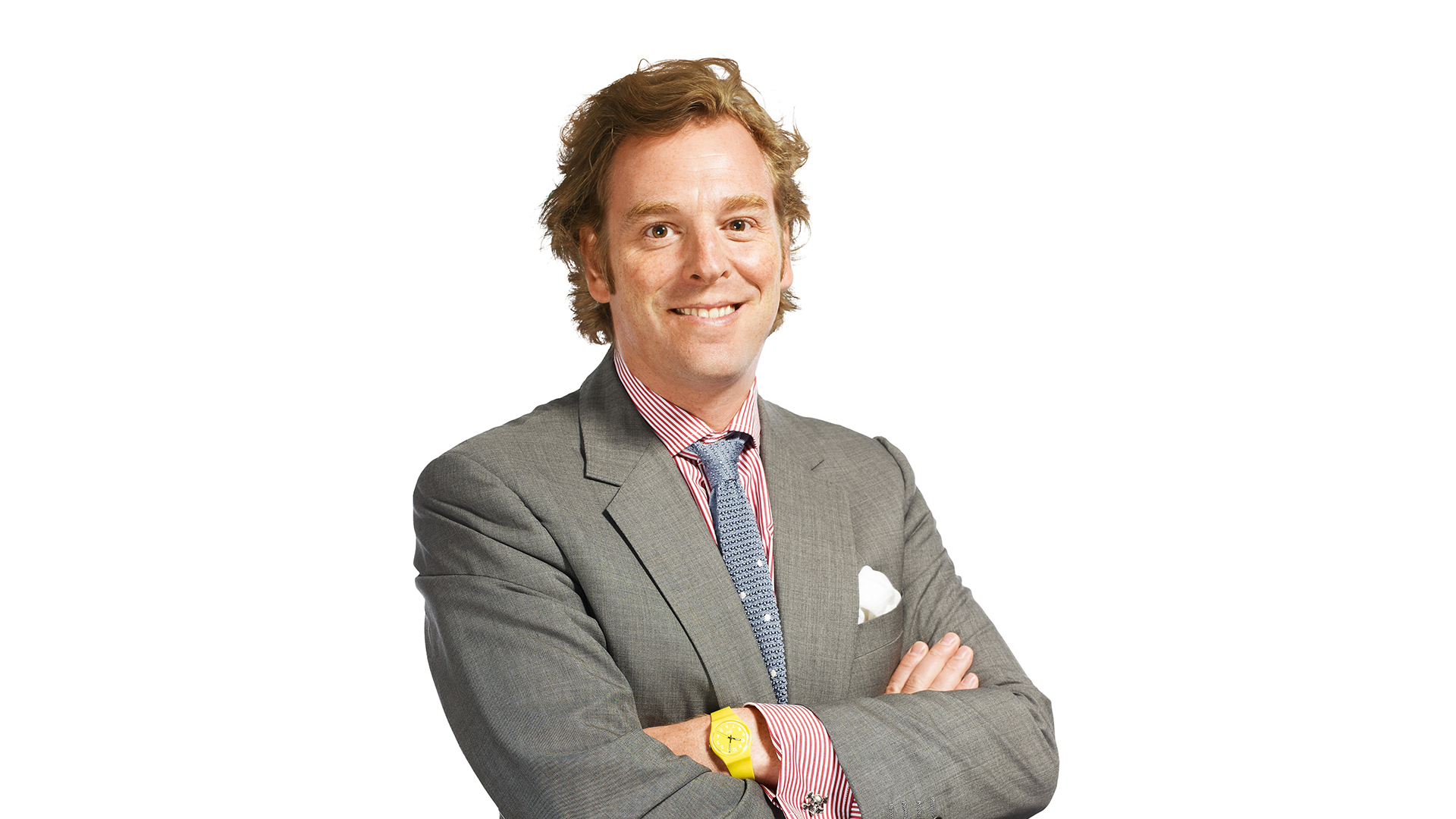 Kerin O'Connor
Chief Executive
The Week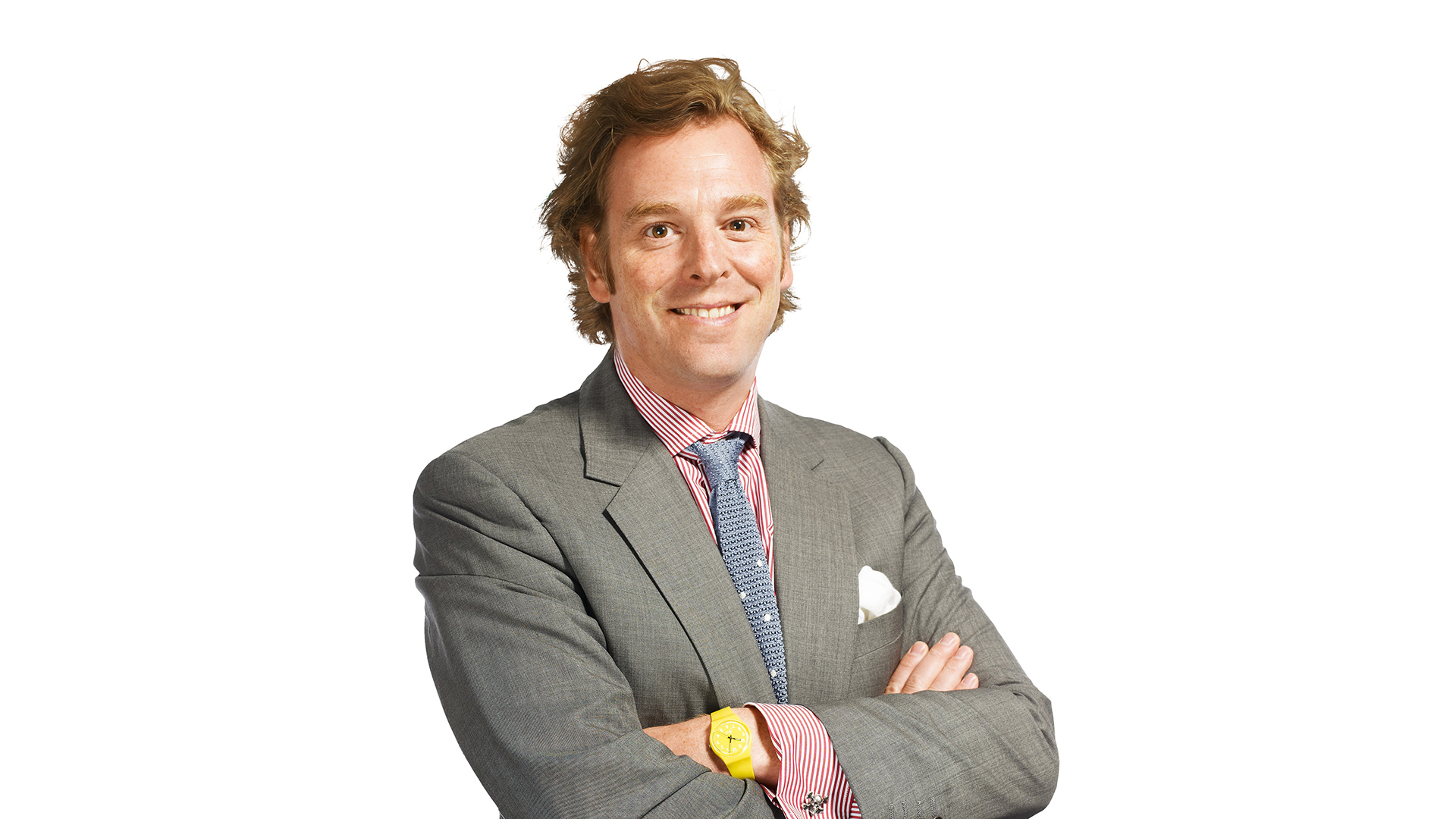 Kerin O'Connor
Chief Executive
The Week
Kerin O'Connor joined Dennis Publishing in 1996 as marketing manager, when the company acquired The Week magazine. He became Associate Publisher within a year and Publisher a year later. In 2000, he joined the Executive Board as International Licensing Director, where he took on responsibility for the overseas expansion of Maxim, launching the title successfully in over 30 territories around the world. In 2004, he became Deputy MD of the Consumer Division. In January 2006, his role changed to Executive Director and he renewed his focus on The Week, where he became MD.
O'Connor became Chief Executive of Dennis Publishing's flagship title, The Week, in 2011; shortly afterwards in 2012 he was awarded the PPA Publisher of the Year award for his work for the magazine. His focus on expanding the brand into the digital format has grown the magazine into the highest-selling quality weekly subscriptions magazine and the biggest paid-for digital magazine in the UK.
Under O'Connor's watch, The Week has seen 35 consecutive circulation increases in a trying market and has won a range of awards including Consumer Magazine of the Year in both 2012 and 2015. Globally, The Week is one of the fastest growing print magazines of the last decade. The print magazine's success has been recently matched by the rapid growth of its award winning digital editions and daily news websites, www.theweek.co.uk and www.theweek.com and its digital advertising growth. In 2015, O'Connor launched the first paid-for print brand extension, The Week Junior, aimed at smart and curious 8-14 year olds which was awarded the Launch of the Year Awards at the British Media Awards 2016. He also launched The WeekDay App, delivering users the essential stories for the day free to their phones.
Dennis Publishing brands also include Auto Express, Carbuyer.co.uk, evo, Men's Fitness, Viz, PC Pro and Knowyourmobile.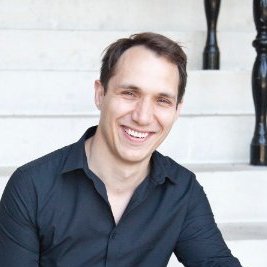 Guy Jones
Director of Digital Revenue & Operations
Immediate Media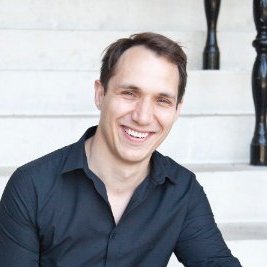 Guy Jones
Director of Digital Revenue & Operations
Immediate Media
Guy has worked in digital media for over ten years, initially at Guardian News and Media where he worked on everything from new advertising propositions to the Soulmates dating service. Following his time at GNM Guy moved to eBay Inc to launch and lead their UK programmatic business. Guy's current role is at Immediate Media, where he has responsibility for digital advertising revenues and operations.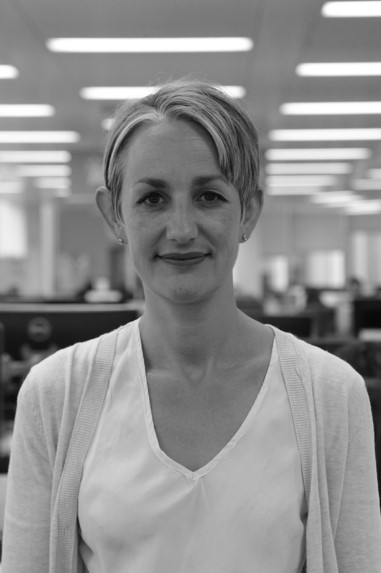 Alison Drummond
Head of Insight & Effectiveness
Carat UK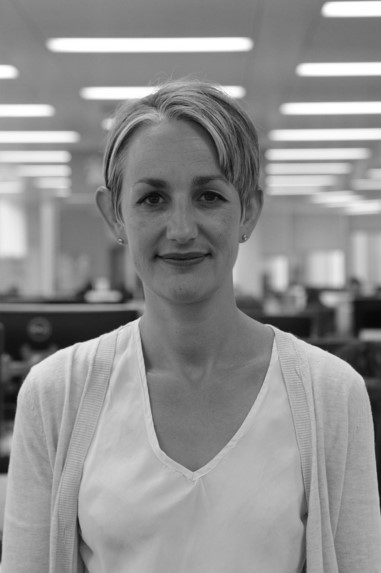 Alison Drummond
Head of Insight & Effectiveness
Carat UK
Alison has been with the Dentsu Aegis network for over 20 years but began her career in magazines with Conde Nast, providing reader intelligence and cultural insights.
She now leads a large team of specialists within Carat whose job is to analyse and interpret the behaviours, attitudes, clicks and conversations found in both sampled and transactional data, drawing upon market-leading proprietary tools and finding fresh ways to improve the performance of marketing.
Alison is co-founder of Dentsu's award-winning Consumer Connection System as well as PlanetKIDZ, both of which now cover the globe, and the group's qualitative approaches to understanding consumers. When she's not thinking about data & research, Alison leads the charge on Diversity & Inclusion and sits on the Carat Future's Board.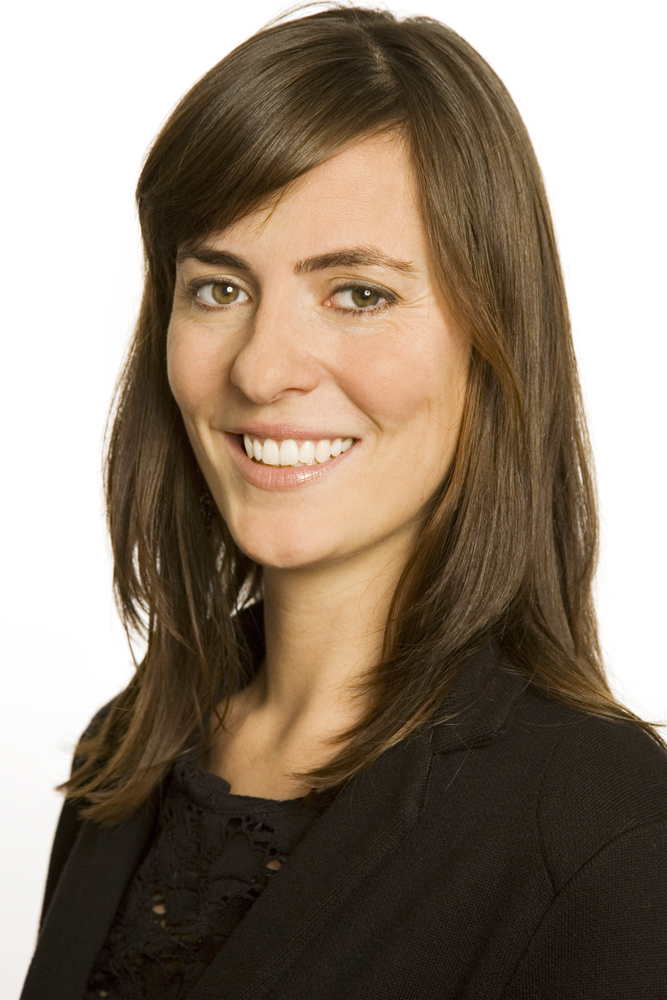 Sarah Hennessy
Managing Director, MEC
MEC UK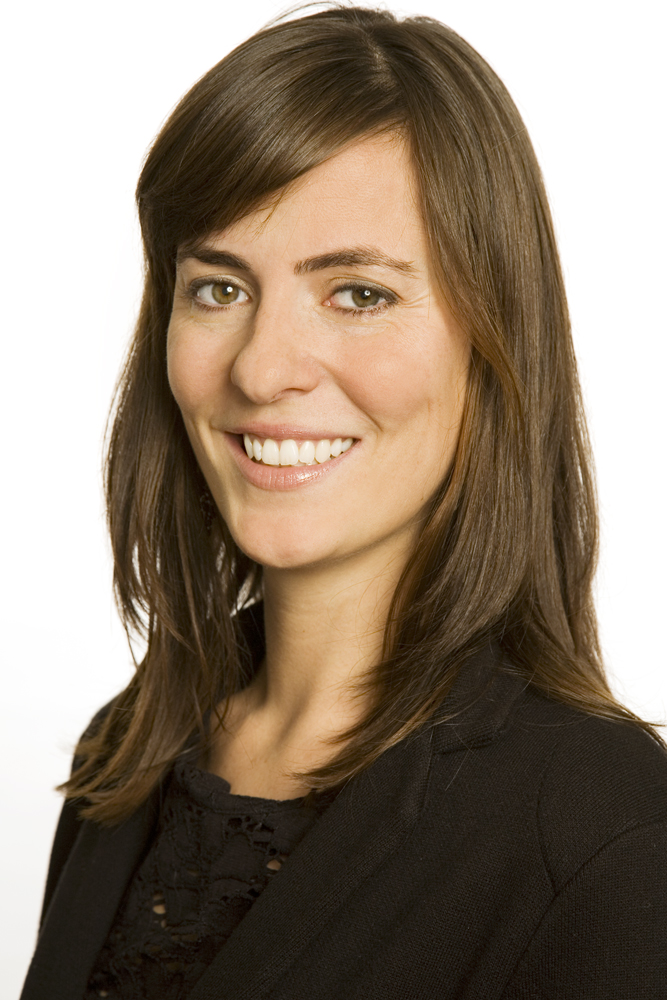 Sarah Hennessy
Managing Director, MEC
MEC UK
Sarah started her career getting to grips with the challenges faced client side working in FMCG marketing team before taking the plunge and moving agency side. In her 10 years at MEC Sarah has worked across a staggeringly broad range of clients over the years including Danone, EE, Bupa, Netflix, Compare the market (to name a few) and has played a huge part in the growth of MEC.
She's passionate about the developing the culture and the amazing talent within the agency.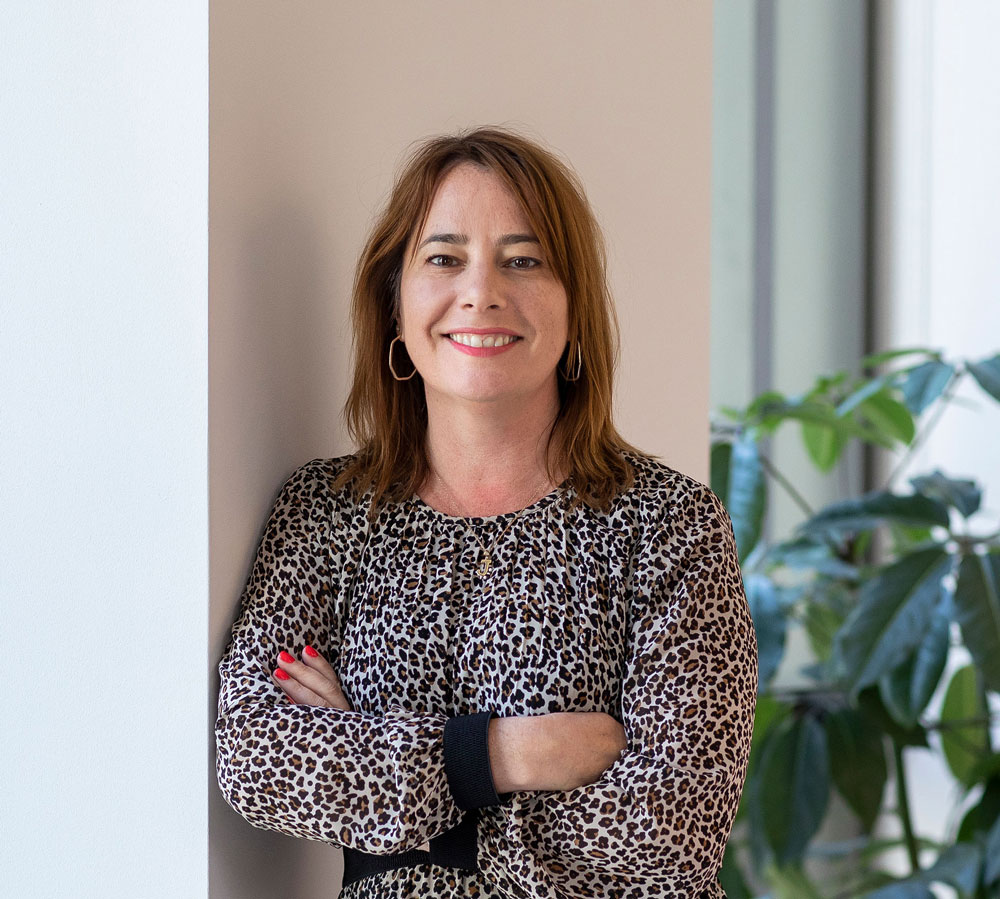 Jane Wolfson
Chief Commercial Officer
Hearst UK
Jane Wolfson
Chief Commercial Officer
Hearst UK
Jane leads the Agency and Client Direct Sales division and is responsible for driving commercial revenues and managing and developing relationships with influential media-buying agencies as well as key clients. Working across 23 brands with multiple touchpoints, the Sales division incorporates specialist print, digital display, programmatic and creative solutions roles and is responsible for maximising revenues across all Hearst Solutions: Display Advertising, Branded Content, Data & Insight, Experiential, Licensing, Accreditation, Commerce, Purpose and Content Marketing.
Jane joined Hearst UK in May 2015 as Head of Commercial Operations, leading optimal commercial delivery across Hearst's portfolio of print and digital brands. She has also held the position of Director, Hearst Made, where she oversaw the growth strategy of Hearst's content marketing division.
She joined Hearst from media agency Initiative, where she was Joint Head of Investment looking after the cross-media campaign delivery of Tesco, Amazon and Patek Philippe, among other clients.
Jane's media experience includes print, digital, TV, out-of-home and cinema both as a Client Director and leading Trading and Activation departments.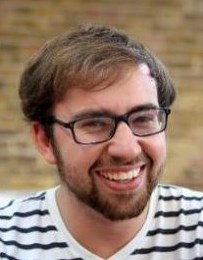 Jack Wilson
Digital Research, 2CV
2CV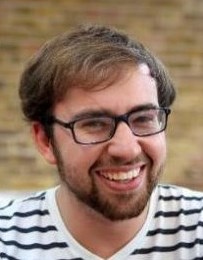 Jack Wilson
Digital Research, 2CV
2CV
Heading up 2CV's digital research offer – Jack leads and consults on all projects with a digital element within 2CV.
Since joining in 2010, Jack has been the driving force of social media monitoring at 2CV – developing discourse analysis techniques for putting a qualitative and quantitative lens on social data. In the past Jack has led social discourse analysis projects for TfL, Government Digital Service, Camelot, WaterAid and Sport England.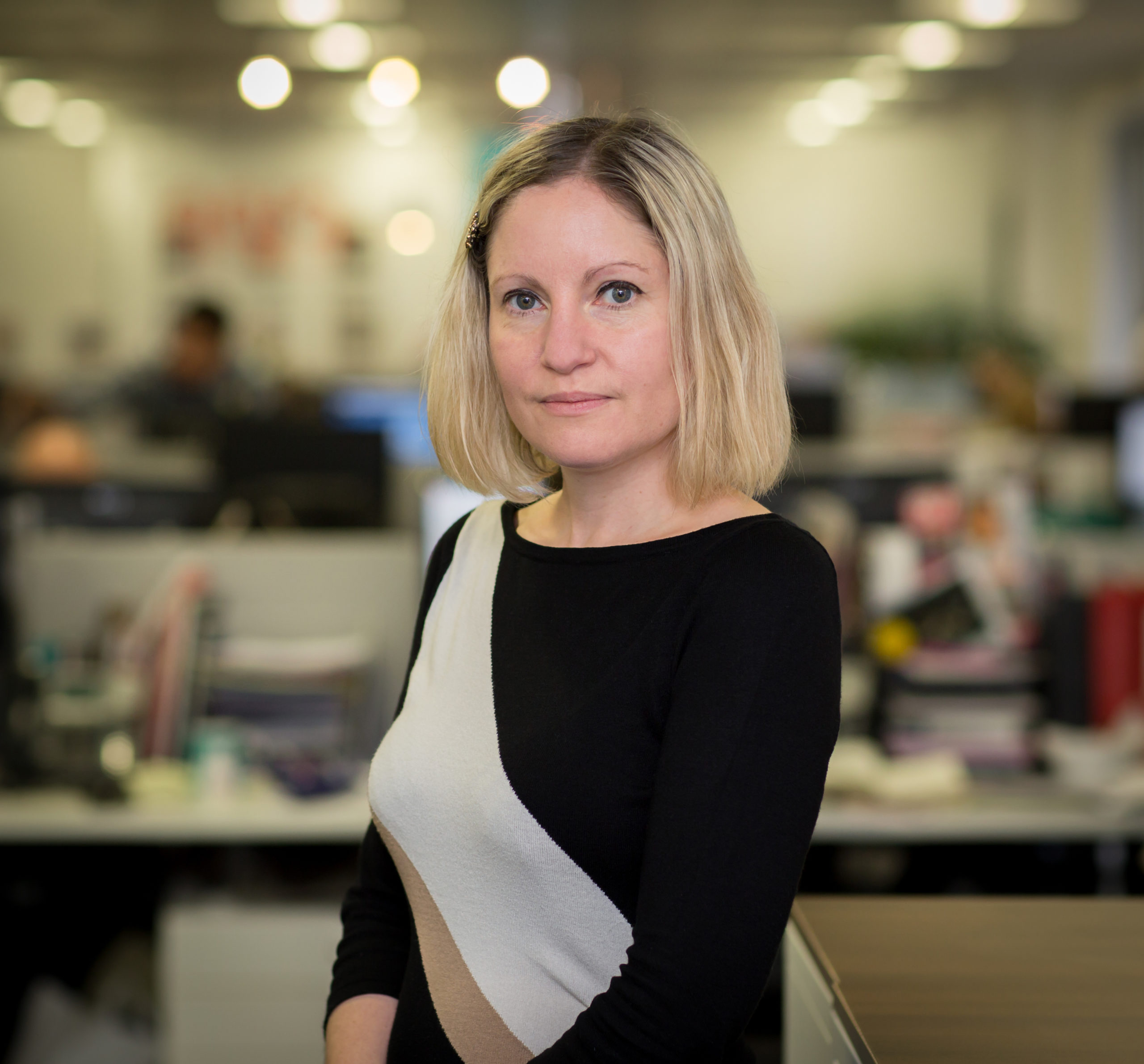 Anna Sampson
Insight & Strategy Director
Magnetic
Anna Sampson
Insight & Strategy Director
Magnetic
An insight practitioner with sixteen years' experience spanning start-ups to big agencies, Anna started out as a research executive at Carat before moving onto Rise Communications and then MediaCom.
She now fronts the insight narrative for Magnetic and prides herself on telling compelling stories with all sorts of research, data and evidence. Anna believes insight starts with curiosity but really delivers when it is successfully applied and observation matches up with opportunity.
@annasampson7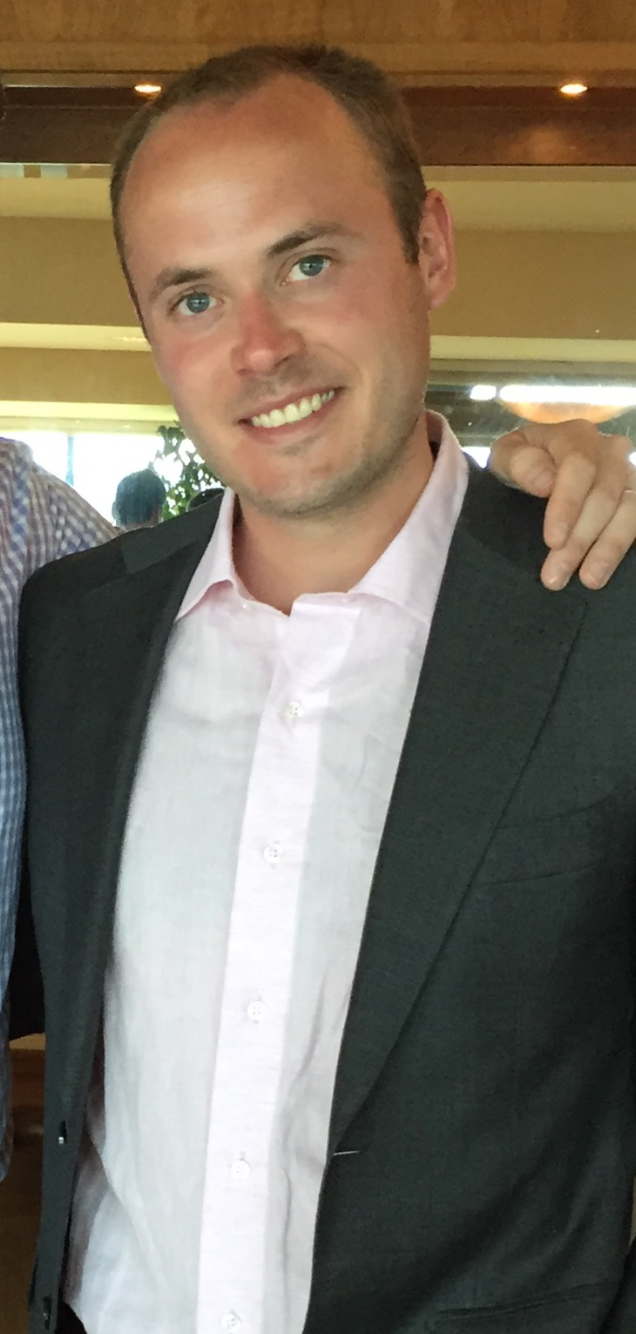 Jourdan Loffredo
Director
Moat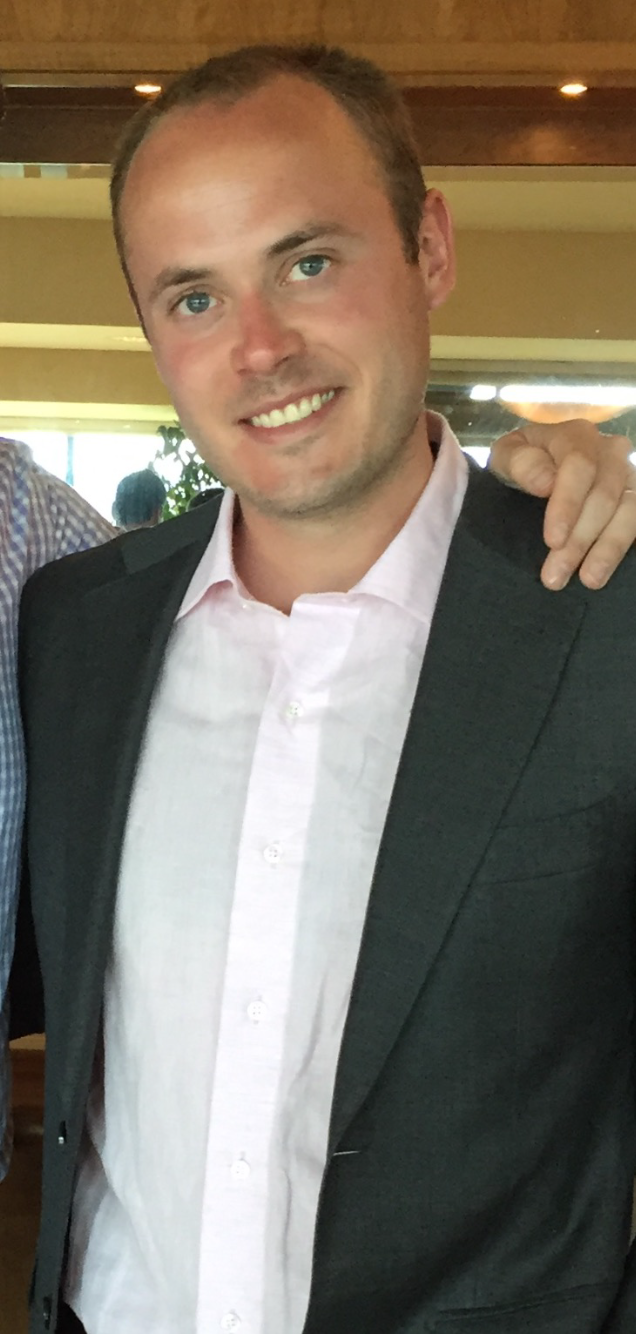 Jourdan Loffredo
Director
Moat
Jourdan Loffredo is a Director at Moat, an analytics company which enables the collection of signals and metrics to better understand consumer attention in digital advertising. Originally from the New York metro area, Jourdan joined Moat in early 2014 before being tapped to grow the team's efforts in London.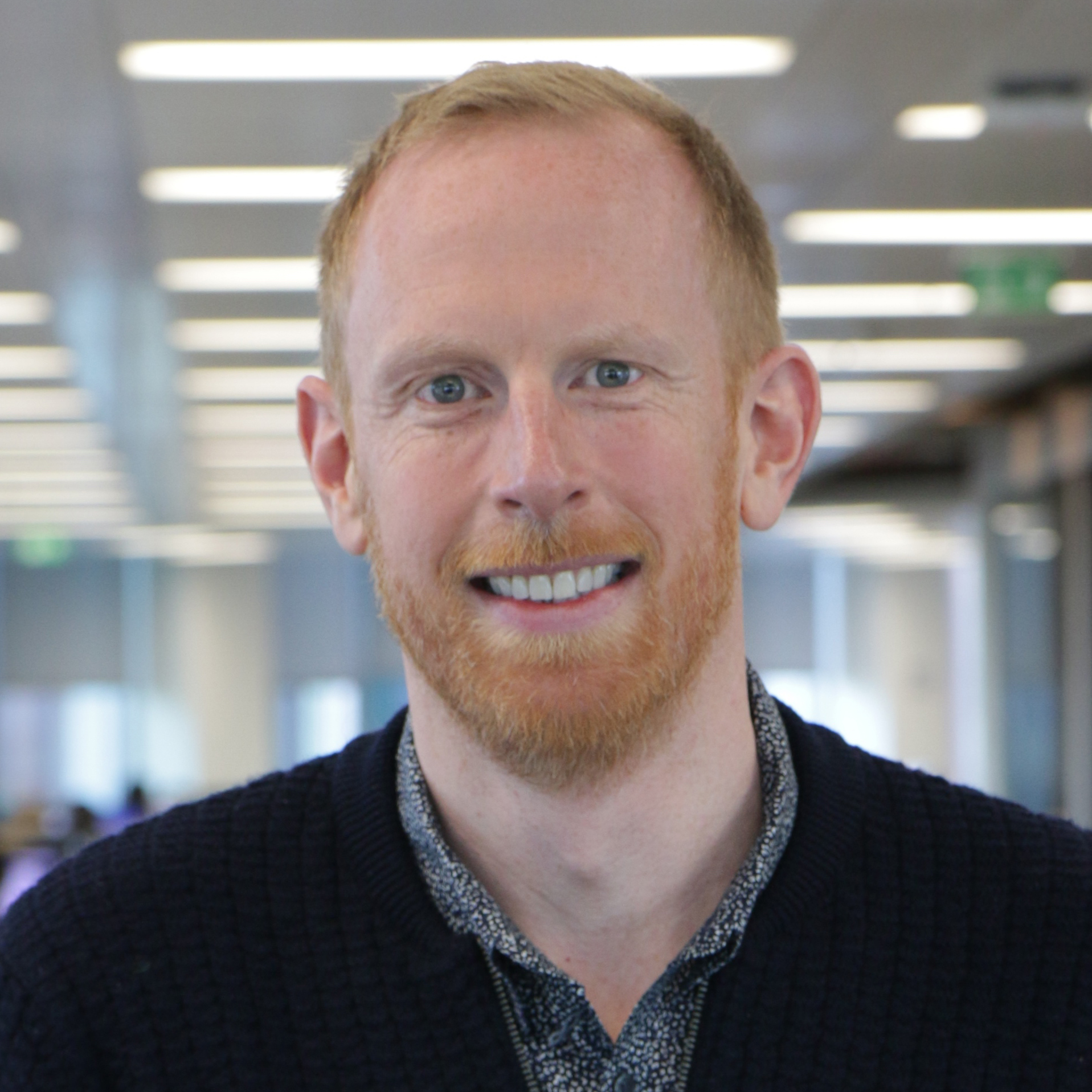 JP Cadman
Head of Planning
Carat UK
JP Cadman
Head of Planning
Carat UK
JP Cadman is Head of Planning at Carat UK. His key responsibility is leading and developing a team of 25 strategic planners who work across the London client base. Their core objective is driving the role of media upstream with clients by championing best-in-class strategic planning to deliver business value. In addition, JP is a valued member of the senior leadership team. He promotes great strategic thinking amongst the wider agency and plays an active role in winning new business and mentoring innovation projects from concept to delivery.
JP joined Carat UK in March 2015. He began his media career began in 1997 and has held a number of roles on UK, regional and global clients. Prior to joining Carat he was seconded to Johnson & Johnson as Head Of Media for Northern Europe which gave him a unique perspective on how and where great media thinking can play a role in a client's organisation.