Magazine media's ability to boost people's spend on new cars, the medium's role in accelerating the complicated car-purchasing process, and the burning question of which cars the UK's leading motors magazine editors actually buy with their own money.
Just three of the many themes explored before a packed audience of motor marketers, and their agency planners and buyers, assembled for Magnetic's Accelerate morning event in London.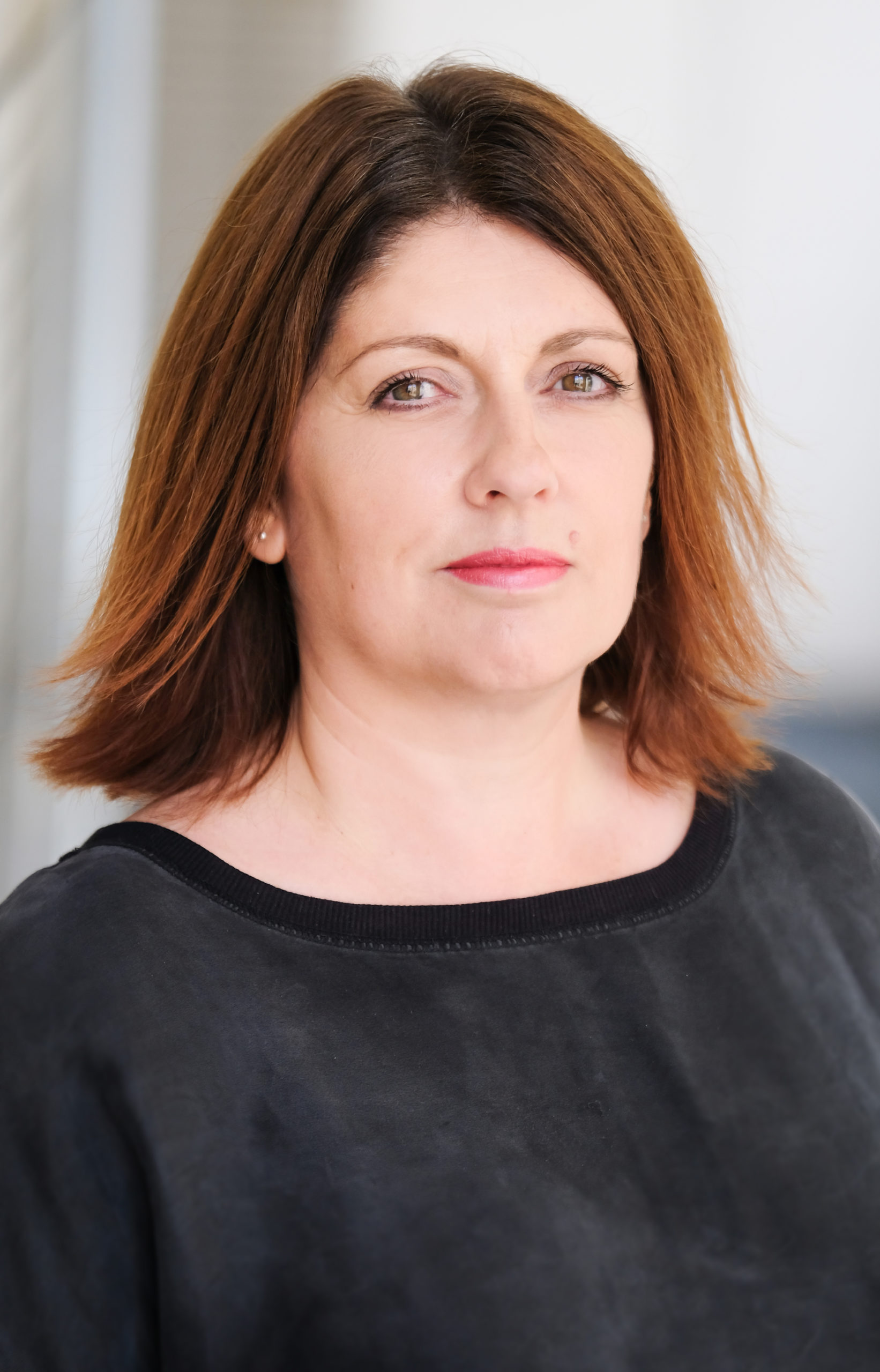 Sue Todd, the chief executive of Magnetic, welcomed delegates with some context on trust levels: "It's an interesting time for publishing and magazines, and media generally. Edelman's survey [The 2018 Trust Barometer] provides top-level metrics around how people feel. And the latest show that trust in platforms, especially social media, is starting to wane, while trust in journalism has had a real spike back, which is great news as we have some great journalists in the room today."
Part 1: the research – how magazine brands influence motors purchasing
Key findings:
39% of motors magazine readers increase their budget for a new car
9% – the average increase in this budget
[Click Here for the full report/charts]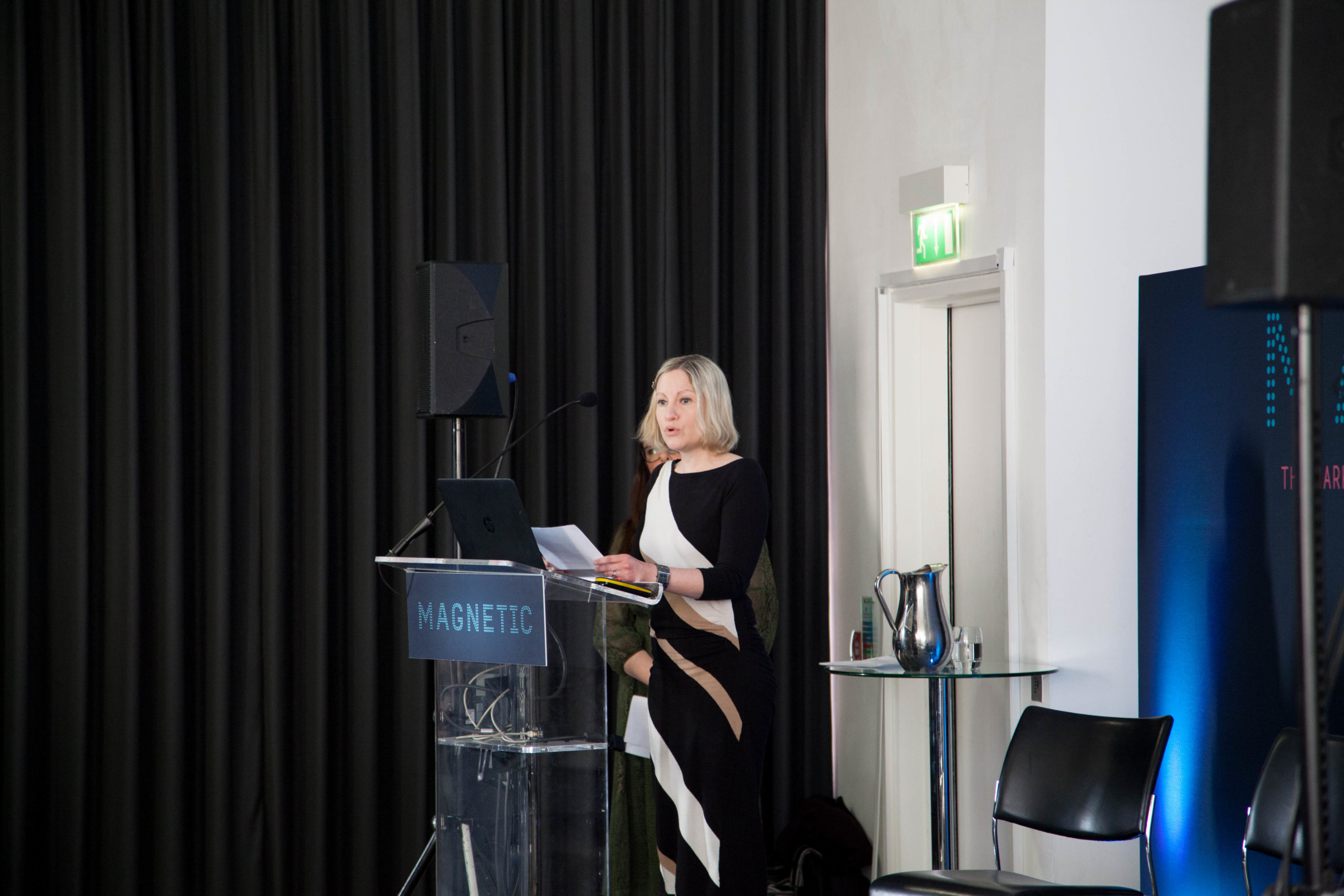 Anna Sampson, Magnetic's head of insight, described some of the issues faced by the motors industry: "Car-buying behaviour is changing dramatically, and becoming more complicated.
People are spending more time online doing their car-buying research, and motor companies are grappling with the challenge of data, much of which is owned by dealerships. Business models are having to evolve and adapt to the reality that car ownership is less aspirational among 'generation rent'."
She explained that the new research from Magnetic and its partners Bauer Media, Dennis, Haymarket, and Immediate Media, is designed to tackle some of these challenges and address the role of magazines in the automotive customer journey. Anna also raised the broader media industry issue of short-termism, detailed in 2017's Enders Analysis report, and the resulting devaluation in the importance of context in media. She said that the motors research is an attempt to address Enders' calls for the greater integration of long and short-term planning metrics, and for better measurement of the risks and benefits of different media contexts.
Alison Finnegan, the insight and ad marketing director at Immediate Media, then talked through the key findings of the new motors research, focusing on the question, "if long and short term goals need to be balanced, what role can magazines play, and how does this align with the purchasing journey?"
Magazines have historically driven brand building in the motor sector, and the research shows that 45% of readers agree magazines impact their brand perceptions of motors.
When it comes to a direct influence on the purchase funnel, motor magazines also have a big role to play. Some 43% agree the magazines help to reduce the number of brands on their shortlist of models, showing that they play a critical role in the consideration stage. And 33% change the car they view as favourite after reading a motors magazine.
Vitally, 39% of readers say that they'd increased their planned budget for a new car after reading a motors magazine, and the average increase in this spend is 9%.
But what about the relationship between editorial and advertising, and the direct impact of the ads in motors magazines? The research shows that relevantly placed magazine display advertising plays a significant role in "securing favourite status" for a model, and shortens the purchase cycle by five months.
Alison concluded: "Magazines play a really active role in helping people decide which car to buy. They shorten purchase cycles, encourage consumers to spend more, and these effects are amplified through display advertising."
Anna Sampson concluded the research presentation with some audience insight around the value of motors magazine audiences, which make up a third of all car buyers, and are responsible for 60% of new car purchases. And, among all media, magazines are the most likely (60%) to inspire trust among those interested in motoring.
"If there's one takeout from today it's that magazine brands shorten purchase cycles and get motoring customers spending more."
Part 2 – the panel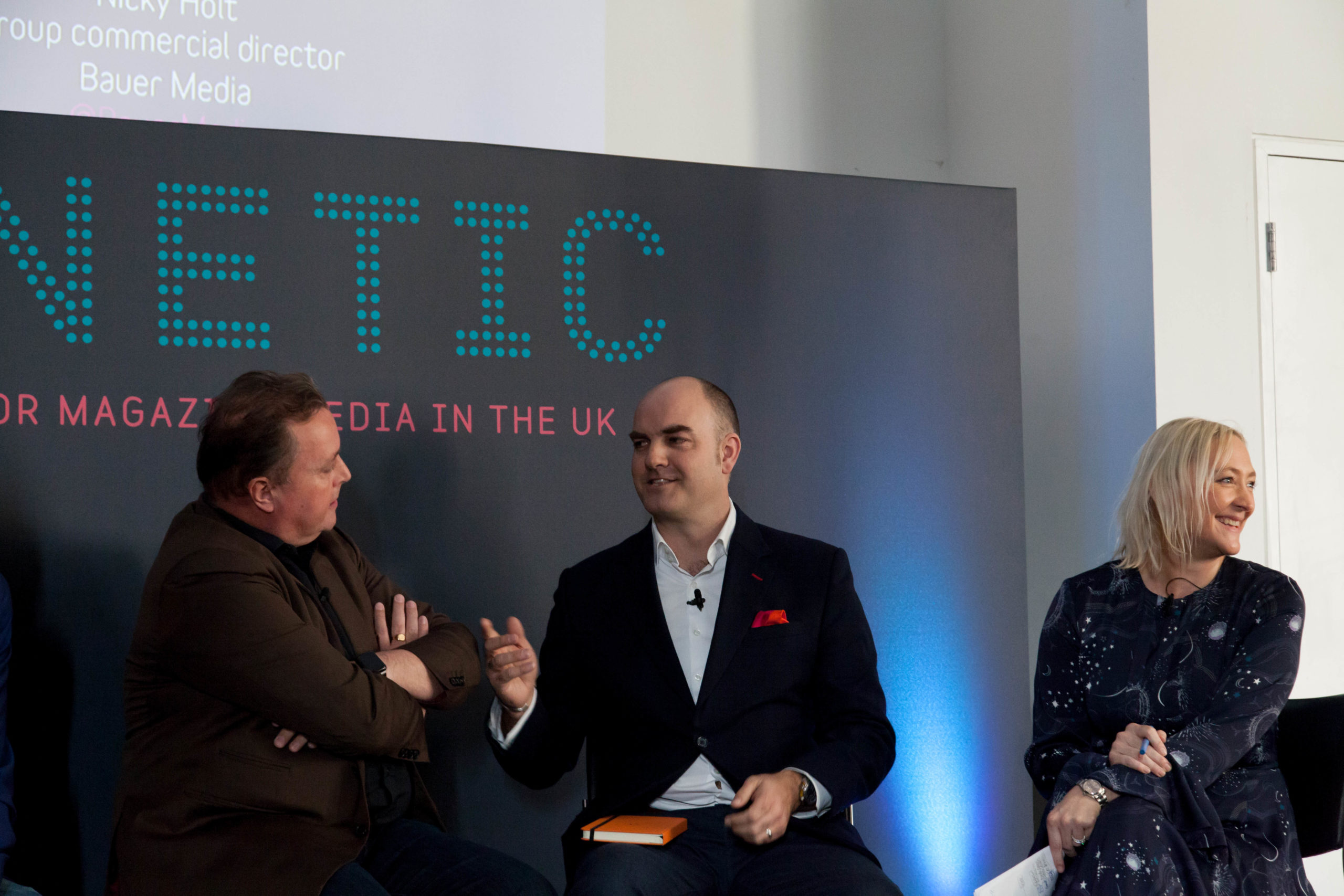 Nicky Holt, the group commercial director at Bauer Media, hosted a lively panel discussion between leading UK motor magazine editors Steve Fowler, editor-in-chief of Auto Express; Jim Holder, editorial director of Haymarket Automotive; Phil McNamara, editor-in-chief of Car; and Charlie Turner, editor-in-chief of Top Gear.
The panel started with some appreciation for the qualities of their rival titles, the audience heard about the high quality of the weekly content created by Auto Express, the amazing consistency of Top Gear, Haymarket's ability to use its strong portfolio to have conversations with a whole range of motoring audiences, and Car's great craft and use of detail in features.
Then the editors moved onto the nitty-gritty of how motor titles influence the buying cycle, and identified campaigns that have worked especially well – including Pirelli's with Top Gear, Mitsubishi's with Bauer, and SEAT's with Dennis.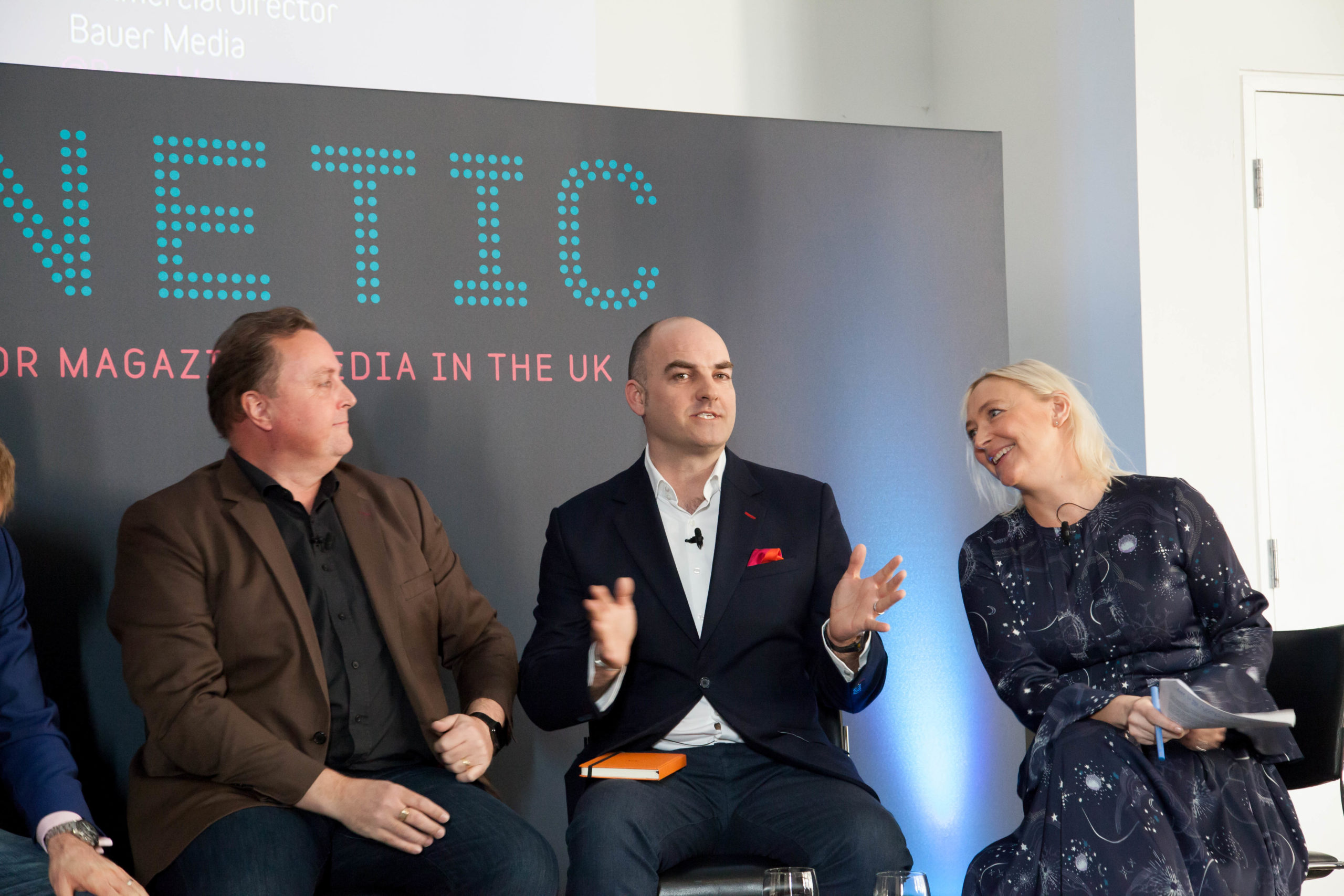 The panel also discussed the blend of strong editorial insight and expertise, together with data, that provides the magic in a motor magazine before addressing the reasons for the health of print circulations alongside the strength of their digital formats:
Charlie Turner said: "We're in a world where people are bombarded by messages, and magazines provide a form of relaxation, it's the most portable format, and sometimes it's just nice to breathe. In a world full of noise and clutter people can see the value of the product and choose to invest time in it. I hope there will be a tipping point where magazines continue to grow because I believe people enjoy having that breathing space and really value the craft that goes into magazines."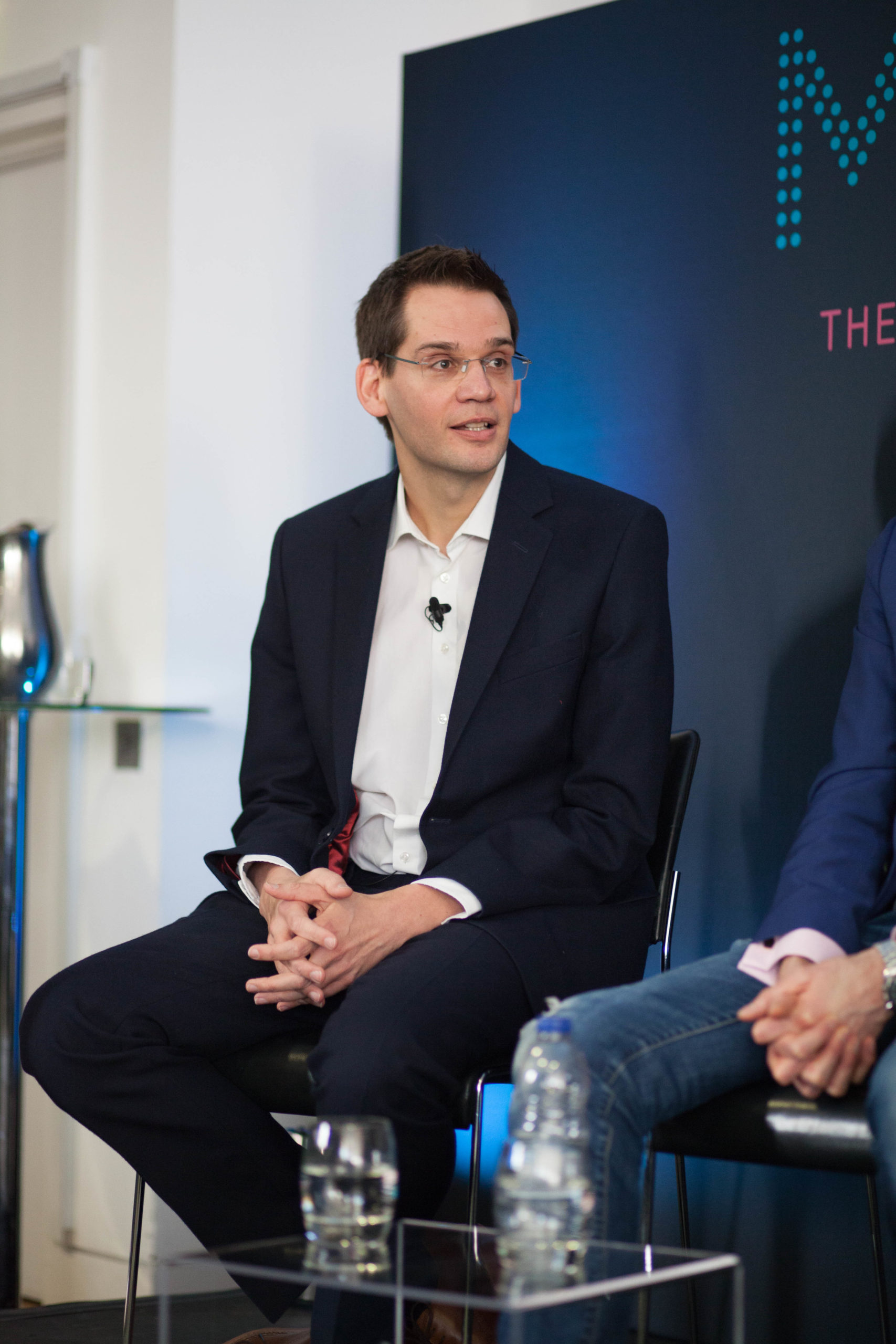 Jim Holder added: "What Car held up so well because it's expert and gives straight-talking advice. We added 20% to the cover price and sales remained more or less steady, because people know What Car can cut through the noise and deliver."
The journalists also debated what makes for a good motors ad in magazine media and the qualities that deliver the biggest impact. Factors identified were cleverness, wit, good use of media, and great art direction. And, according to Steve Fowler, who is frustrated with "lifestyle ads with beach balls", ads that "show them the car."
Finally, the audience learned from the editors which car models they have bought with their own money. Charlie Turner said a Land Rover Defender "write-off" that had been refurbed by an enthusiast – he paid £5,000 on eBay. Steve Fowler an Audi A2, "in the vague hope it will rise in value". Phil McNamara a Mini Countryman plug-In hybrid, and Jim Holder a Renault ZOE electric.
This was valuable insight, from the ultimate motoring influencers, for the audience to take with them. They also went away with the encouraging news that, when it comes to motors, magazine media encourages people to increase their spend rather than look to drive prices down.
The pictures from the morning can be viewed below and for more information regarding the research please get in touch at insight@magnetic.media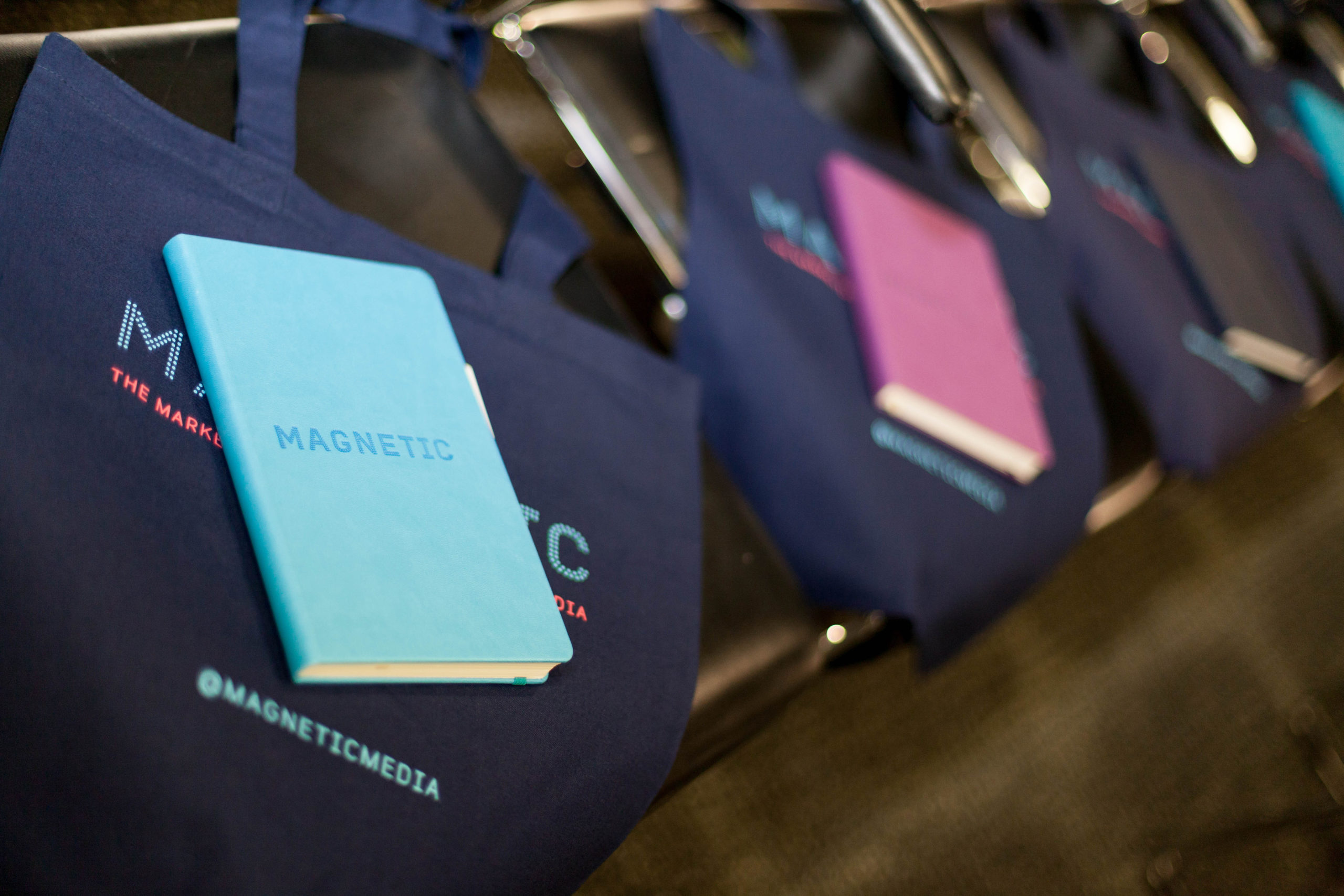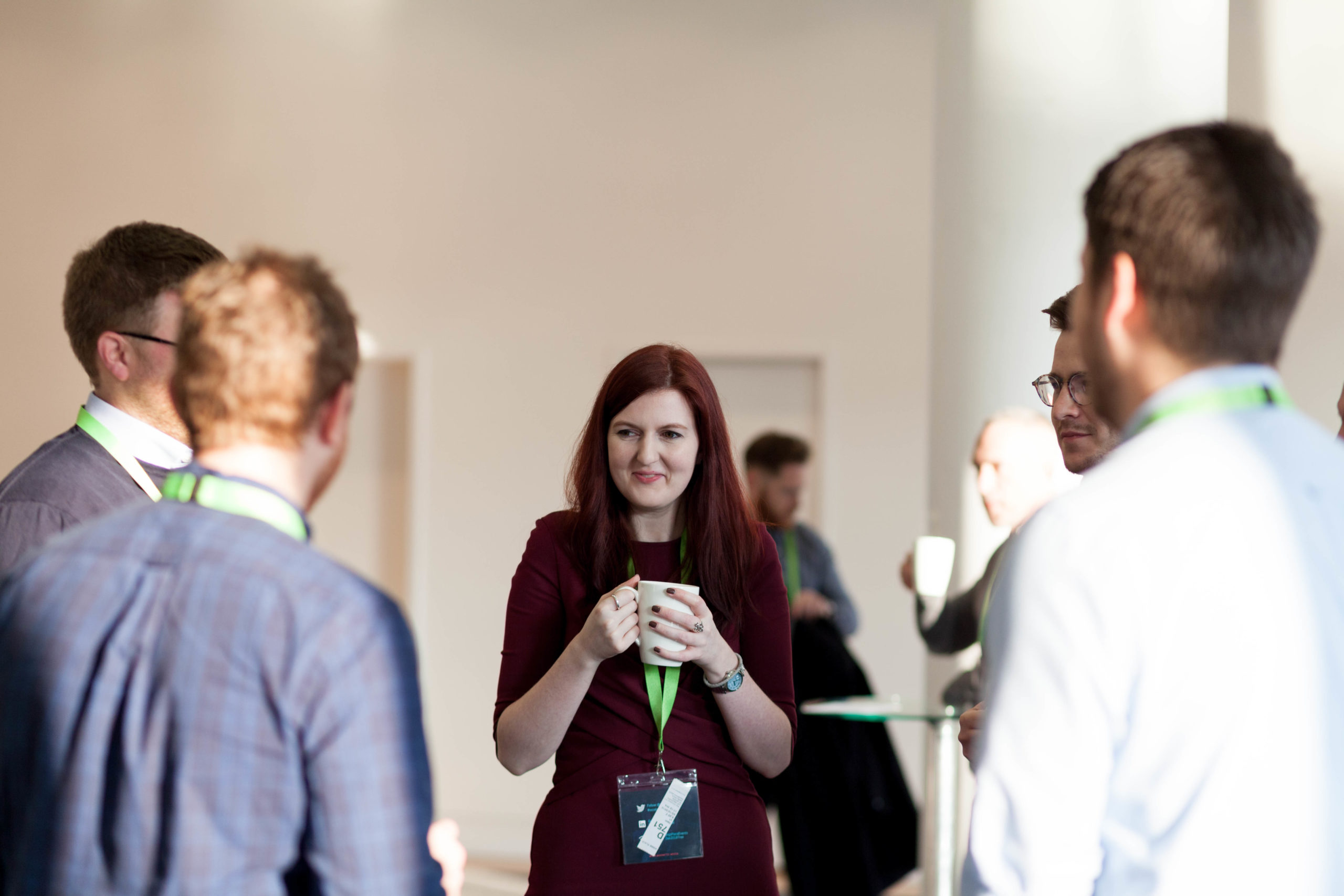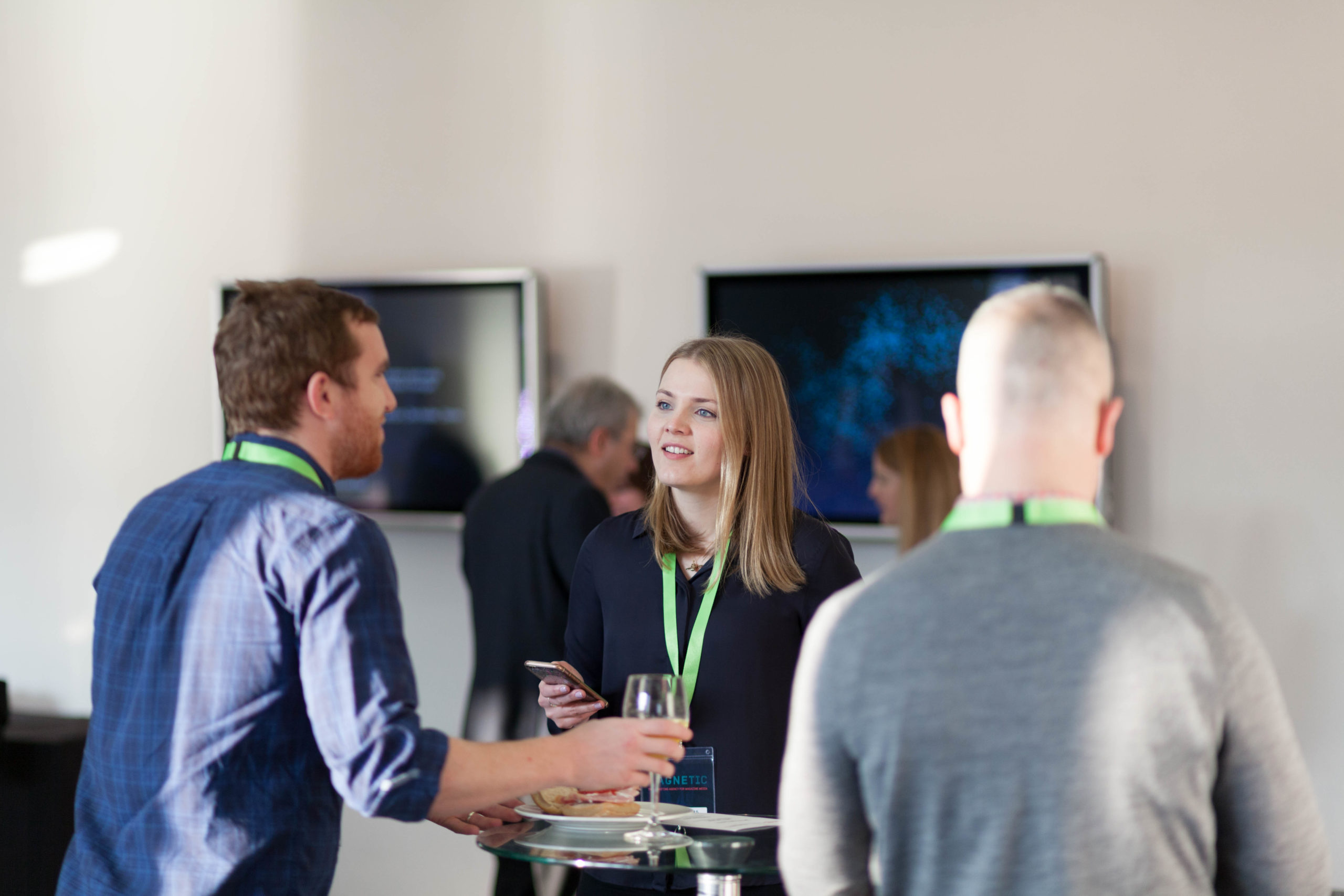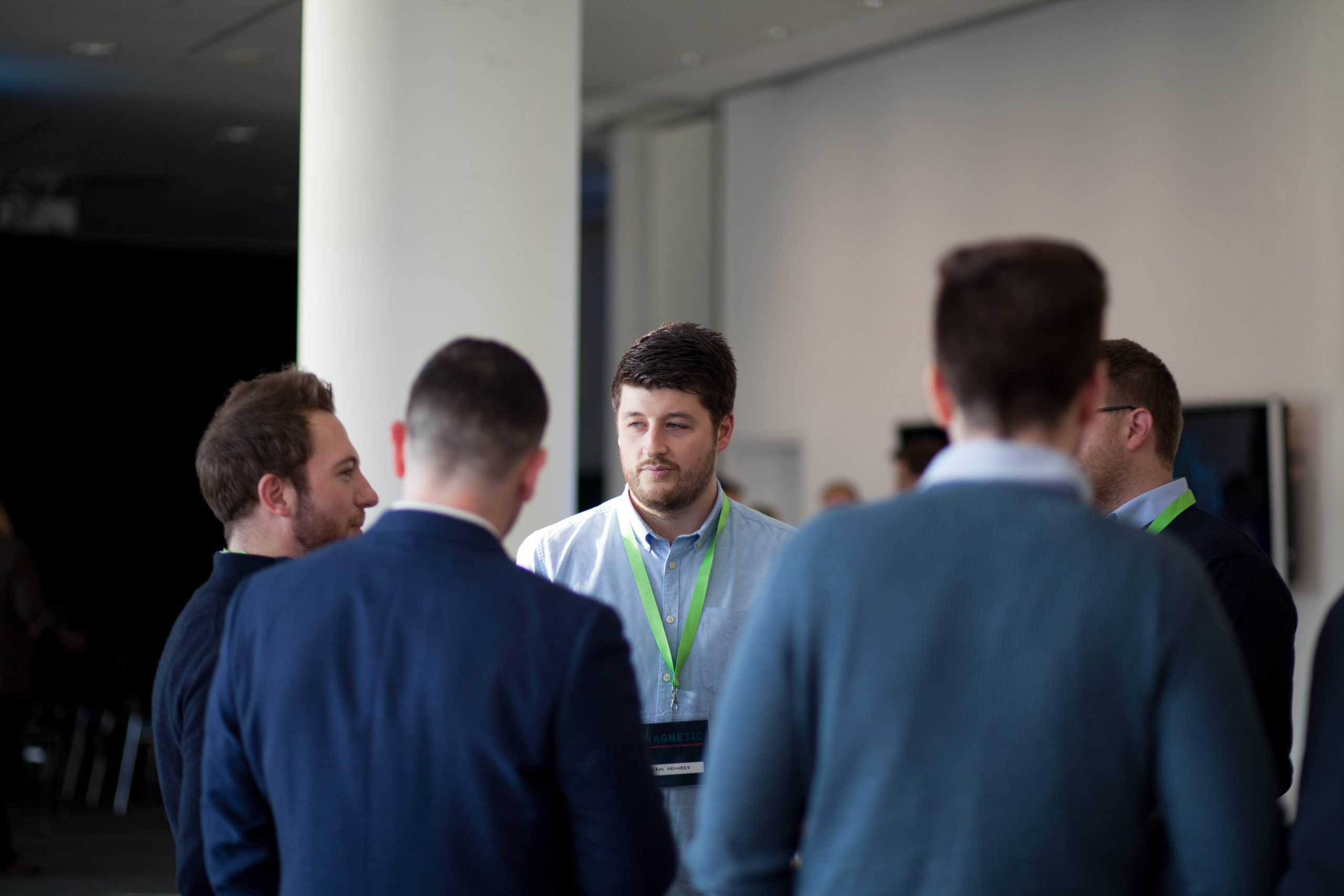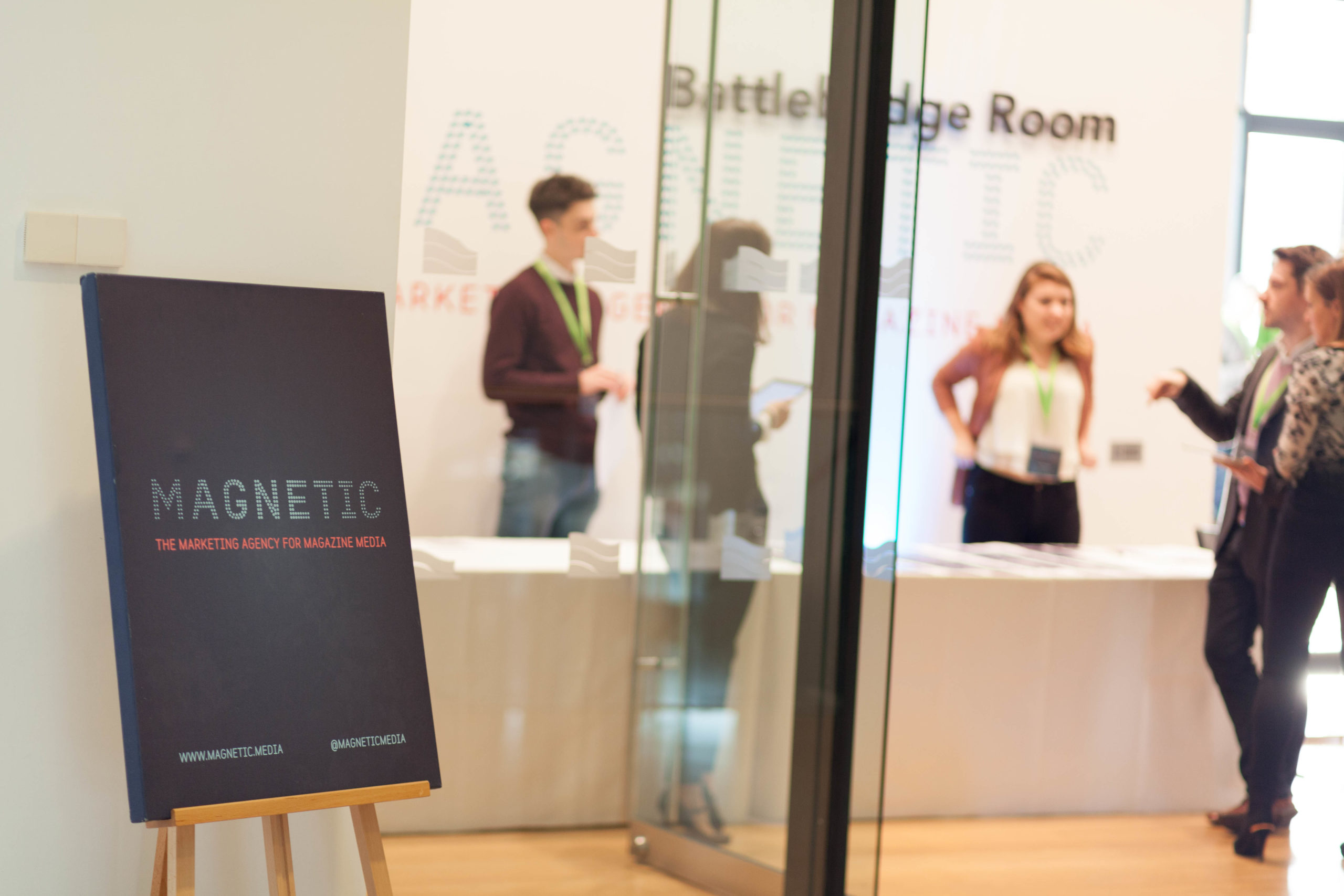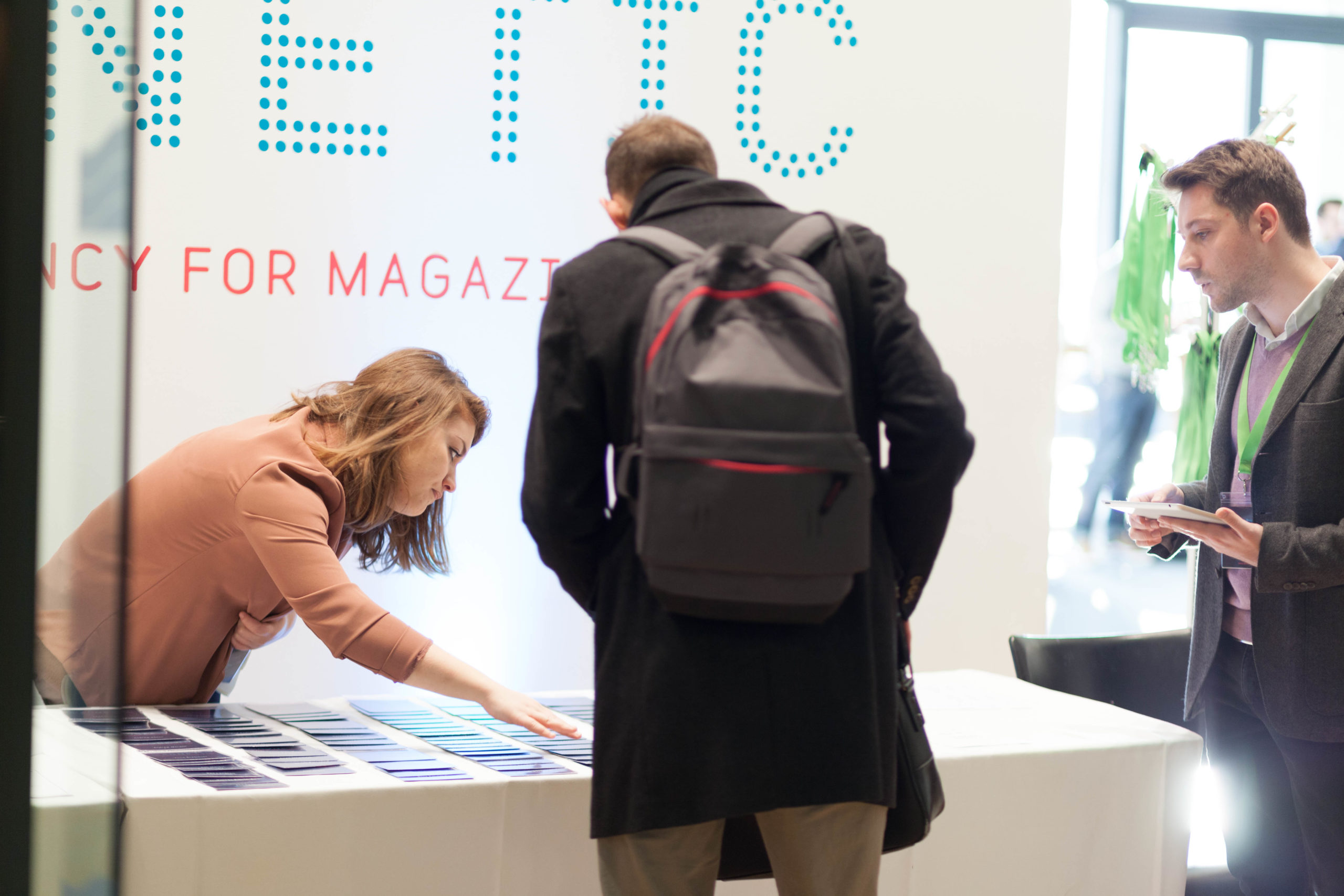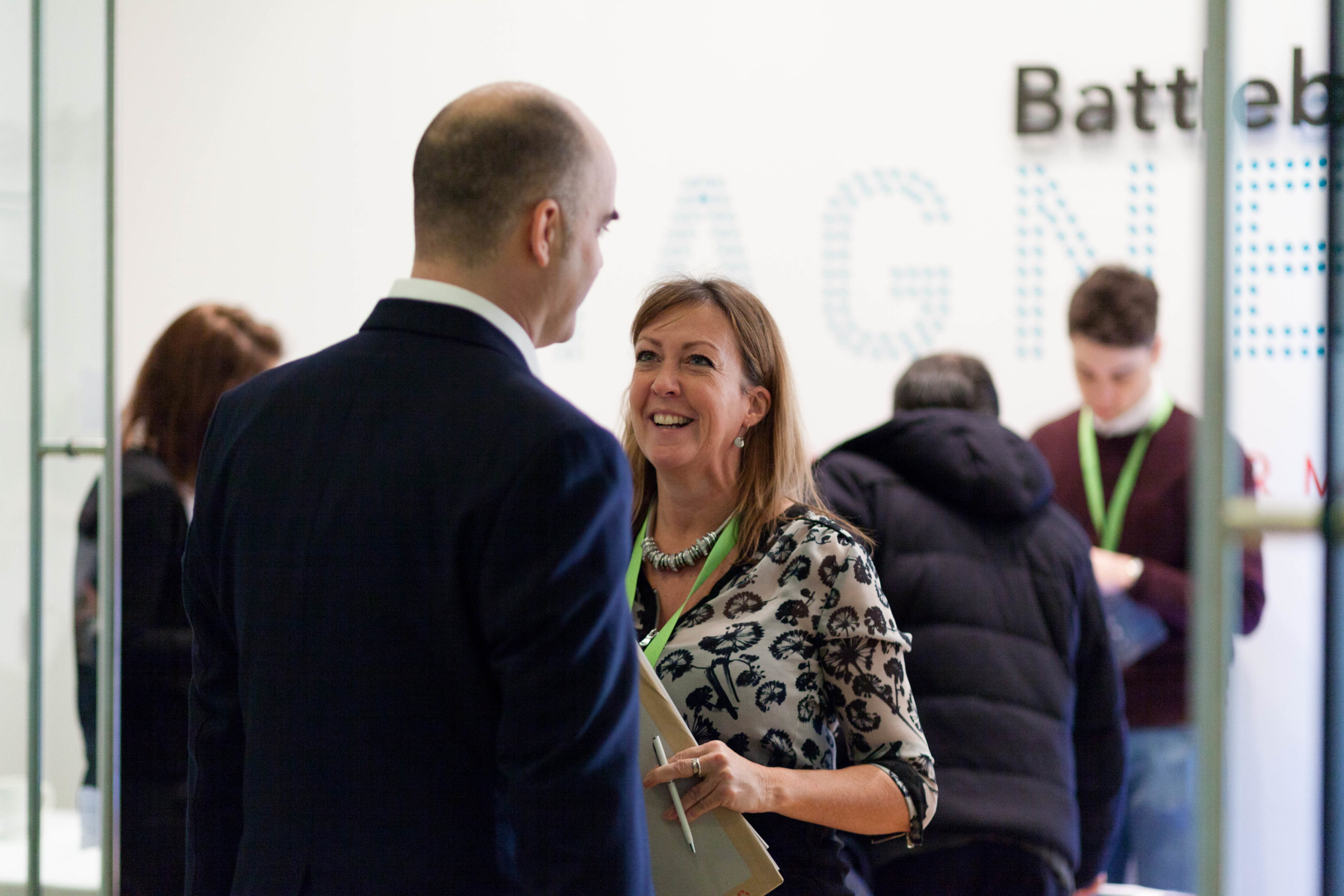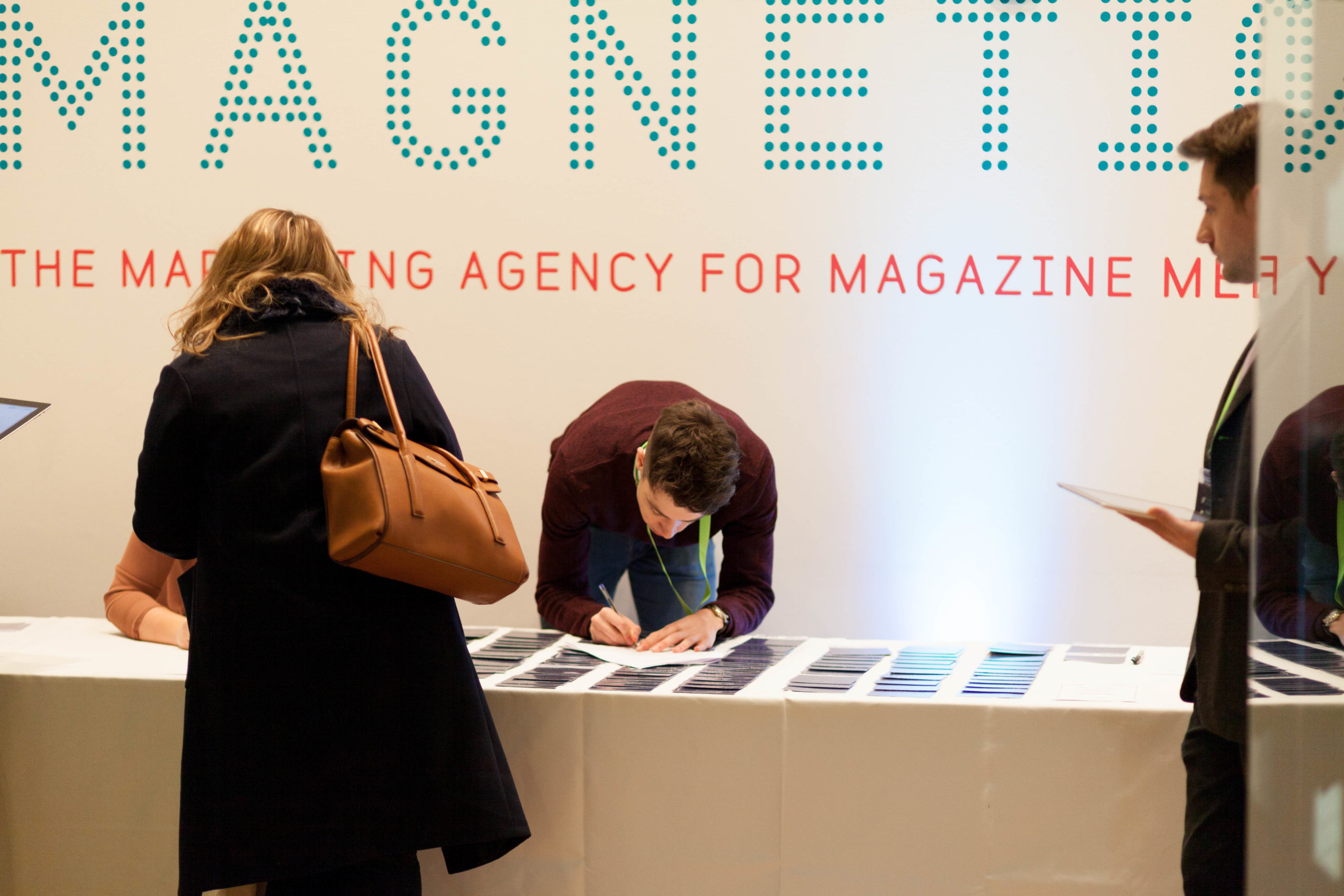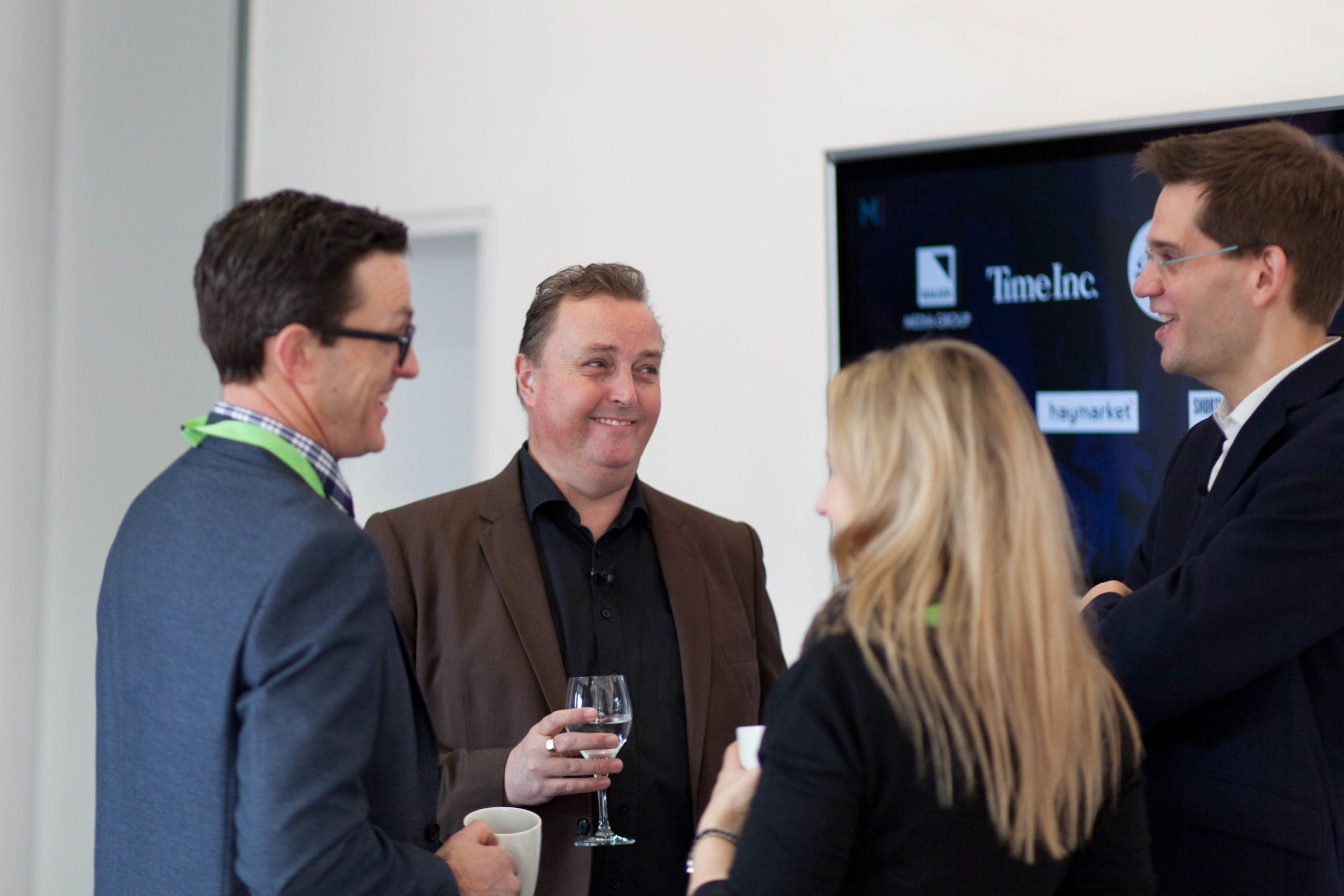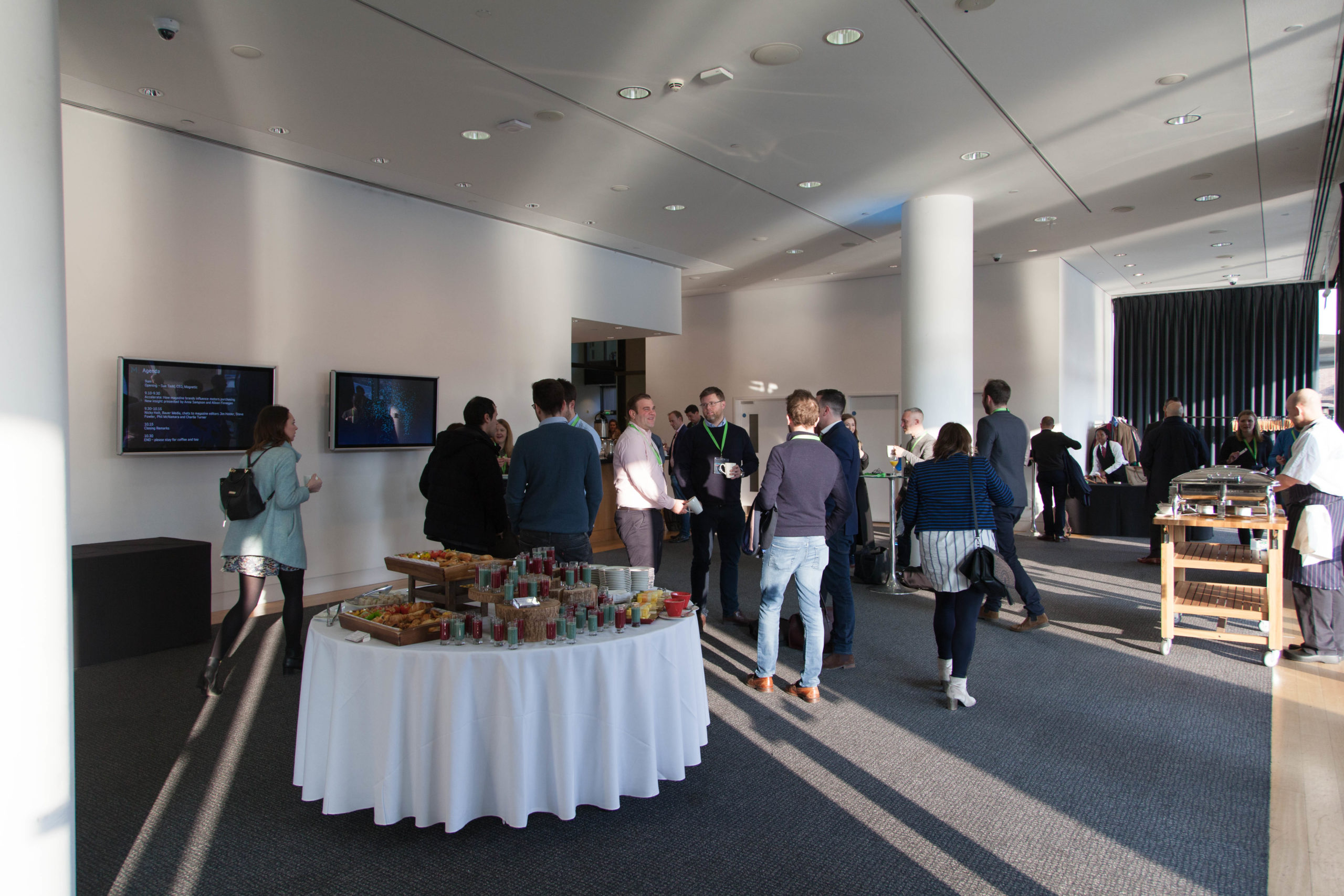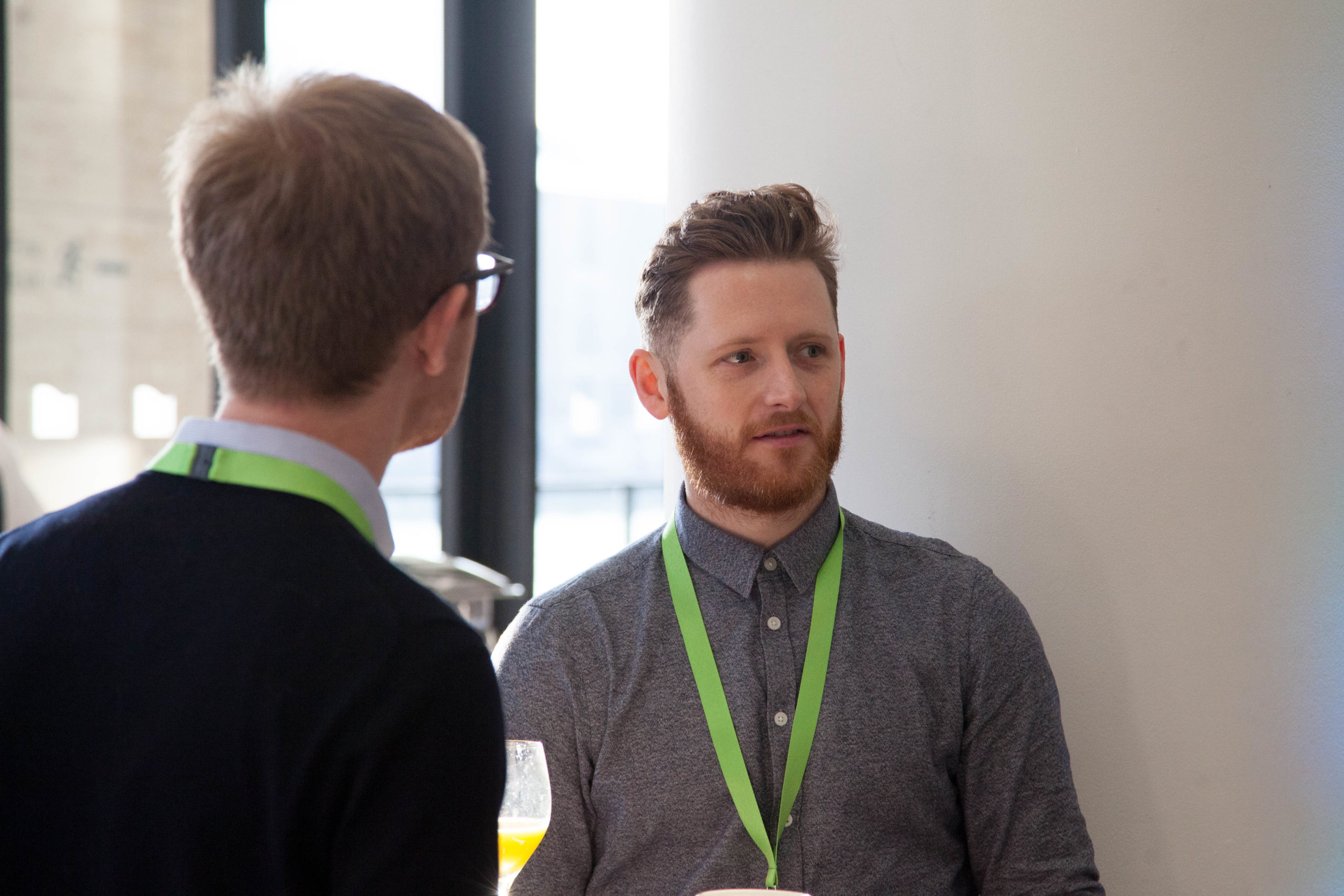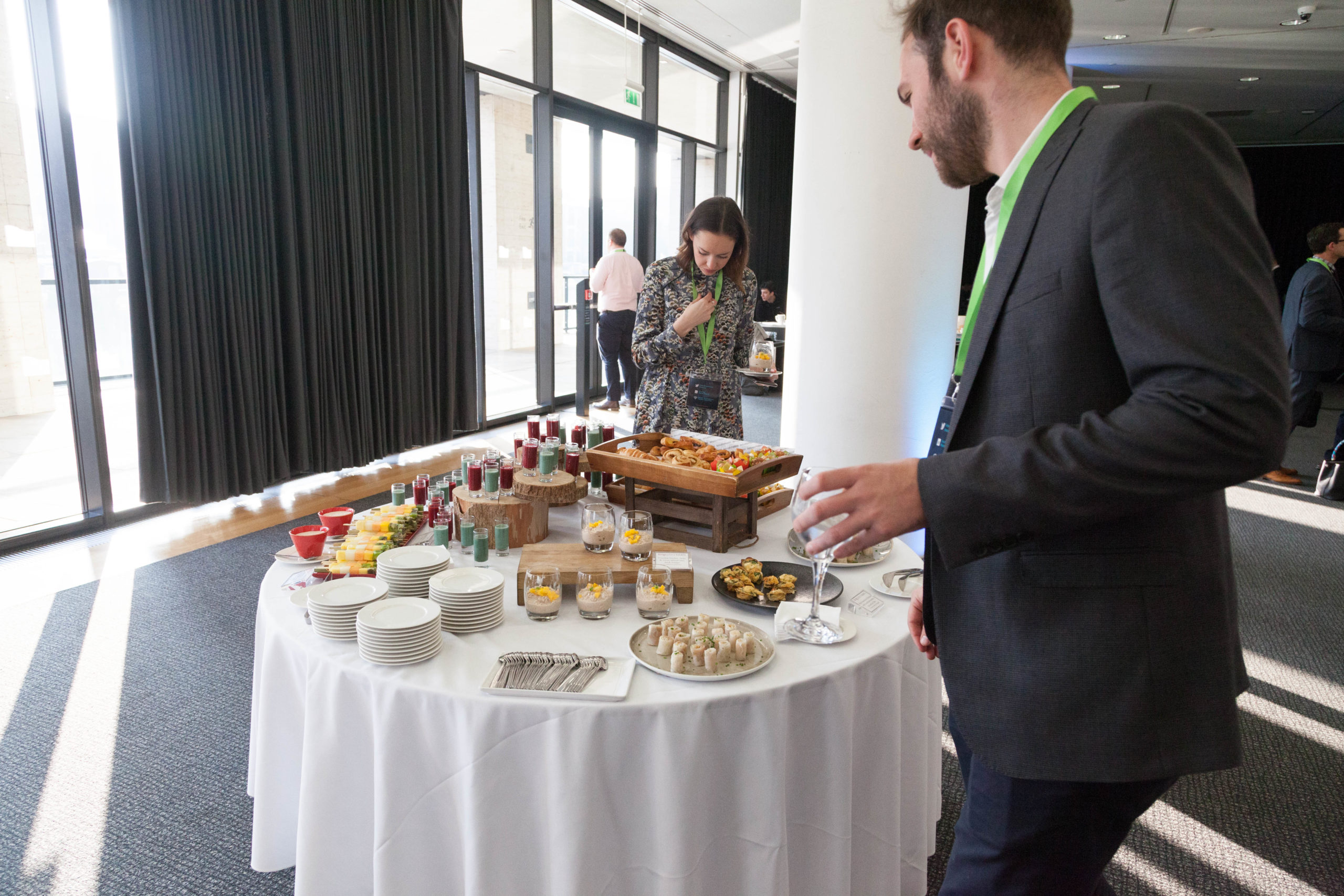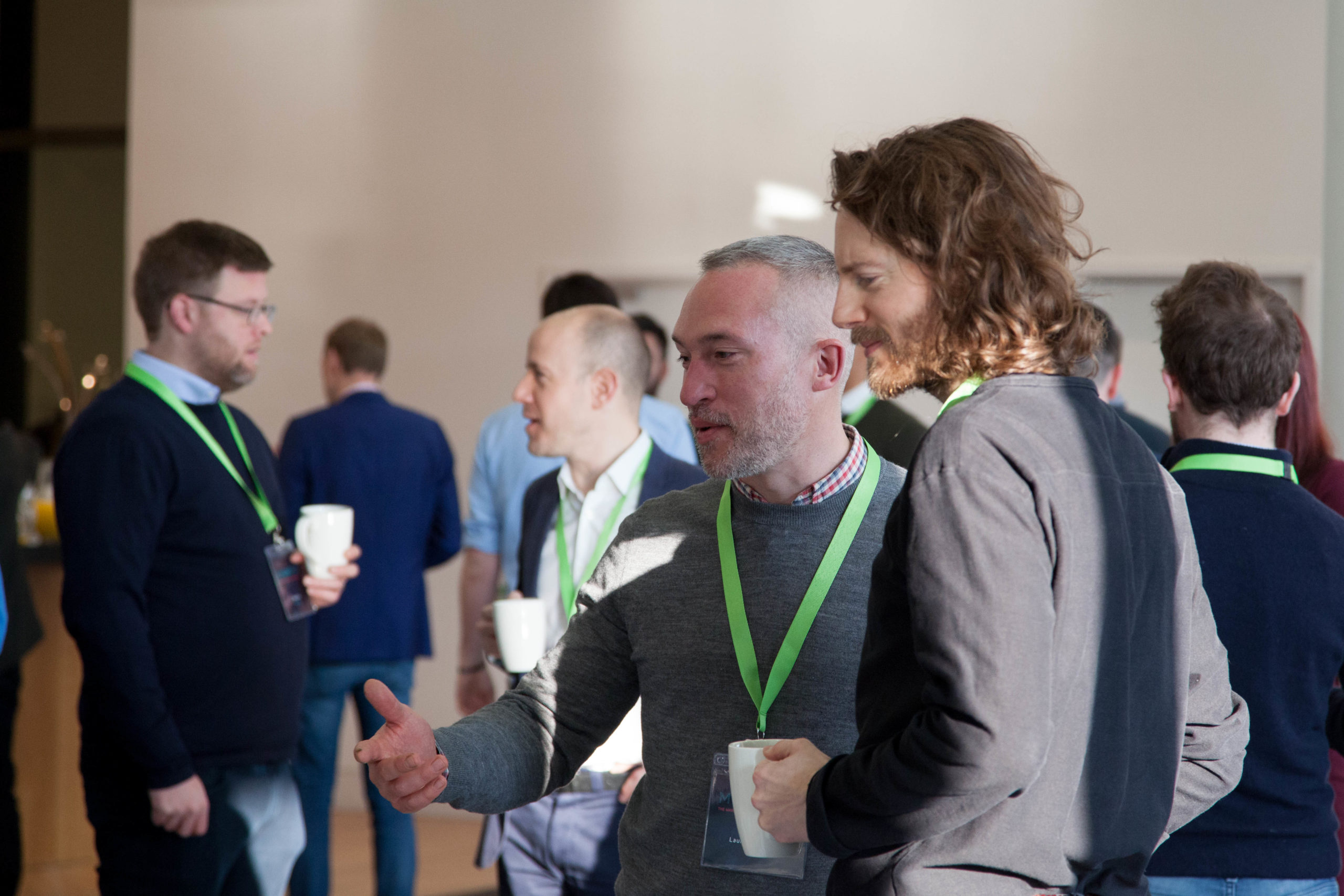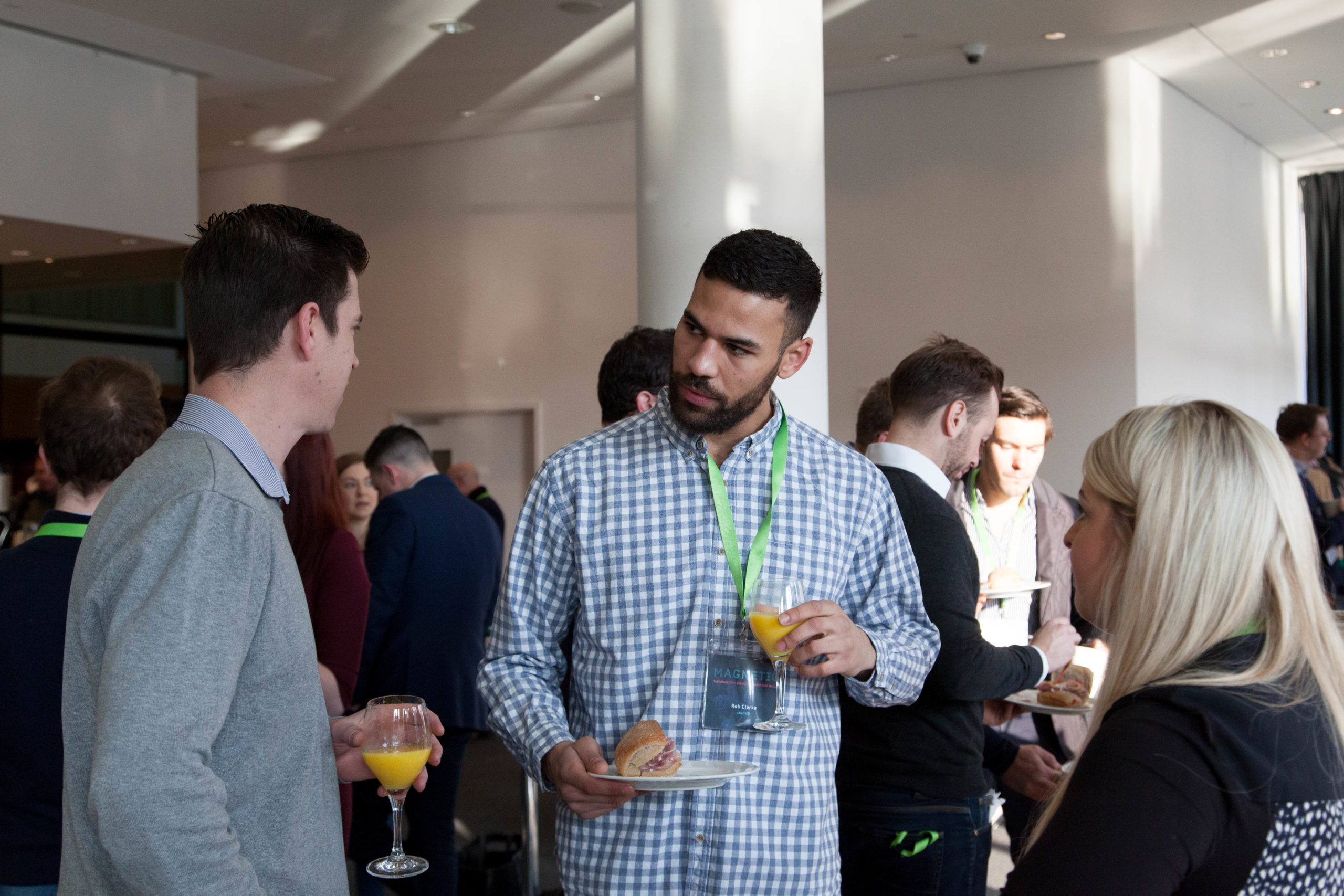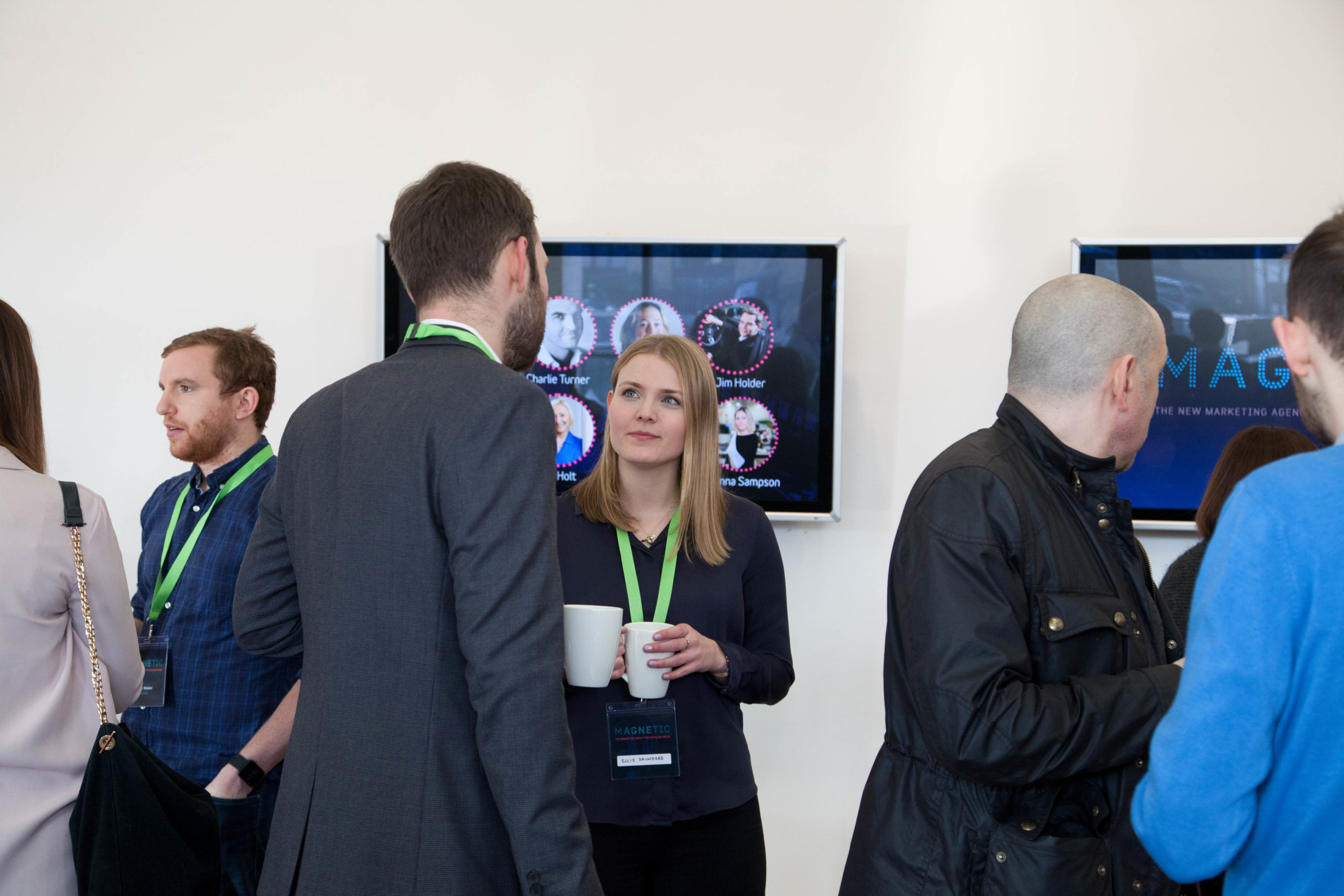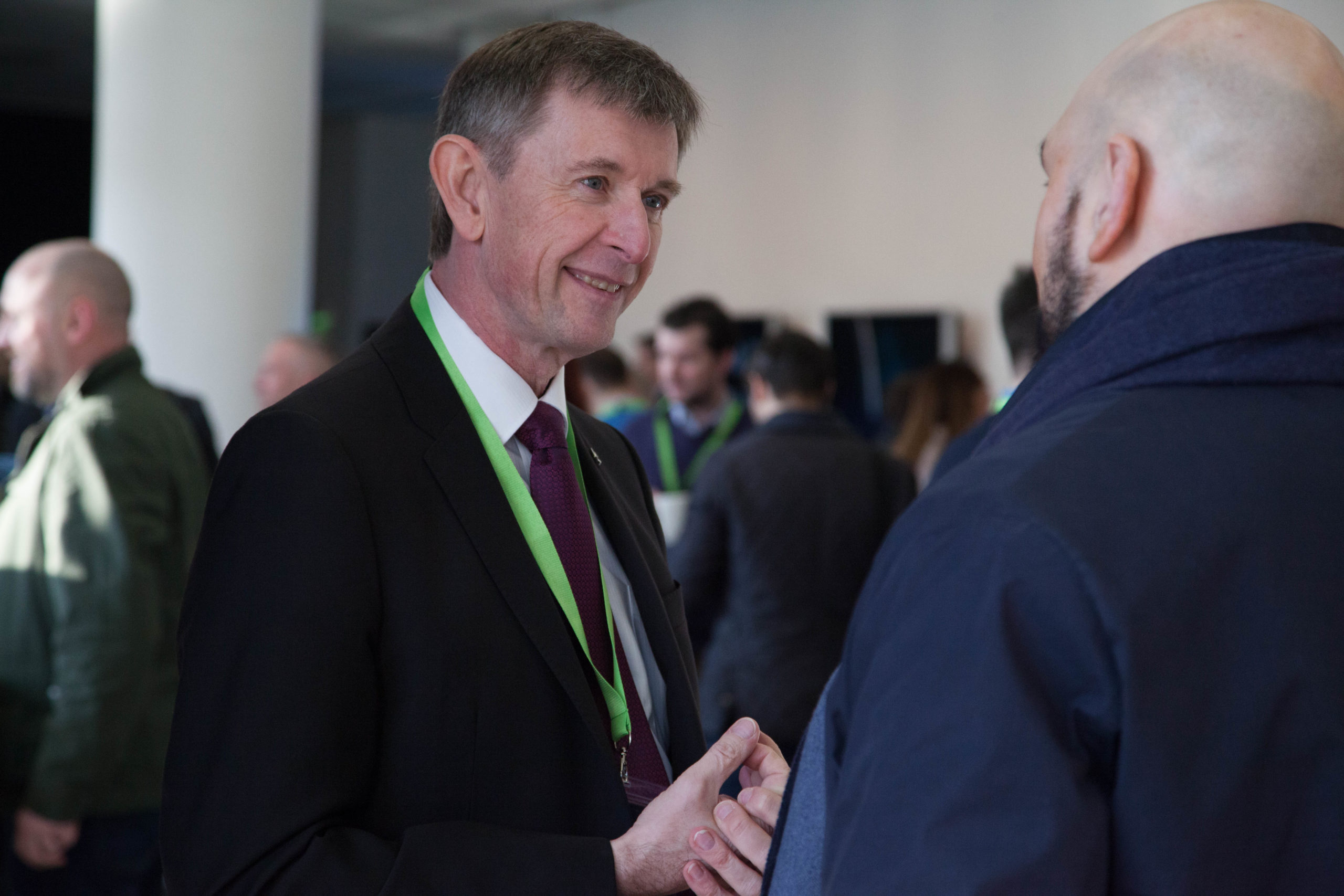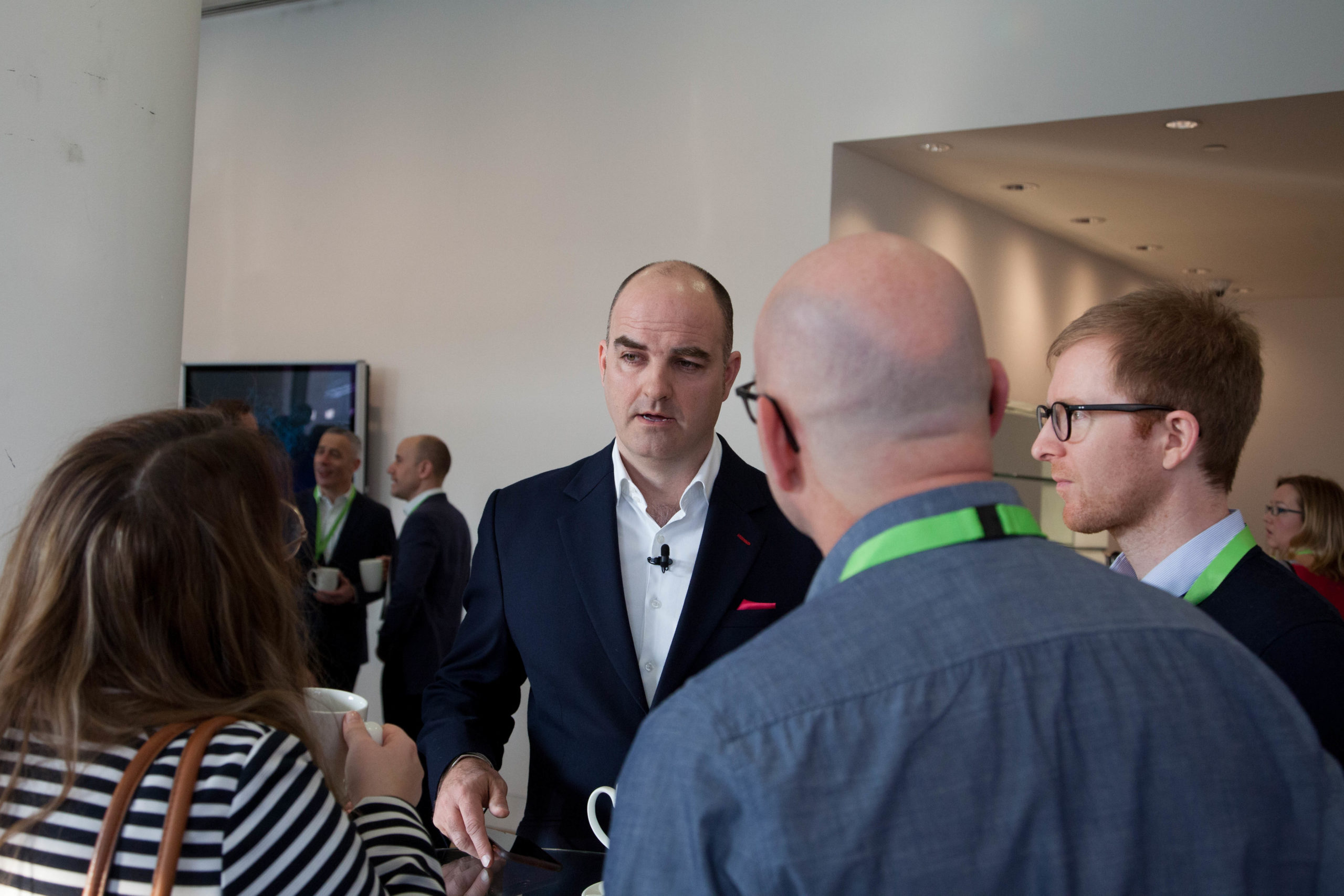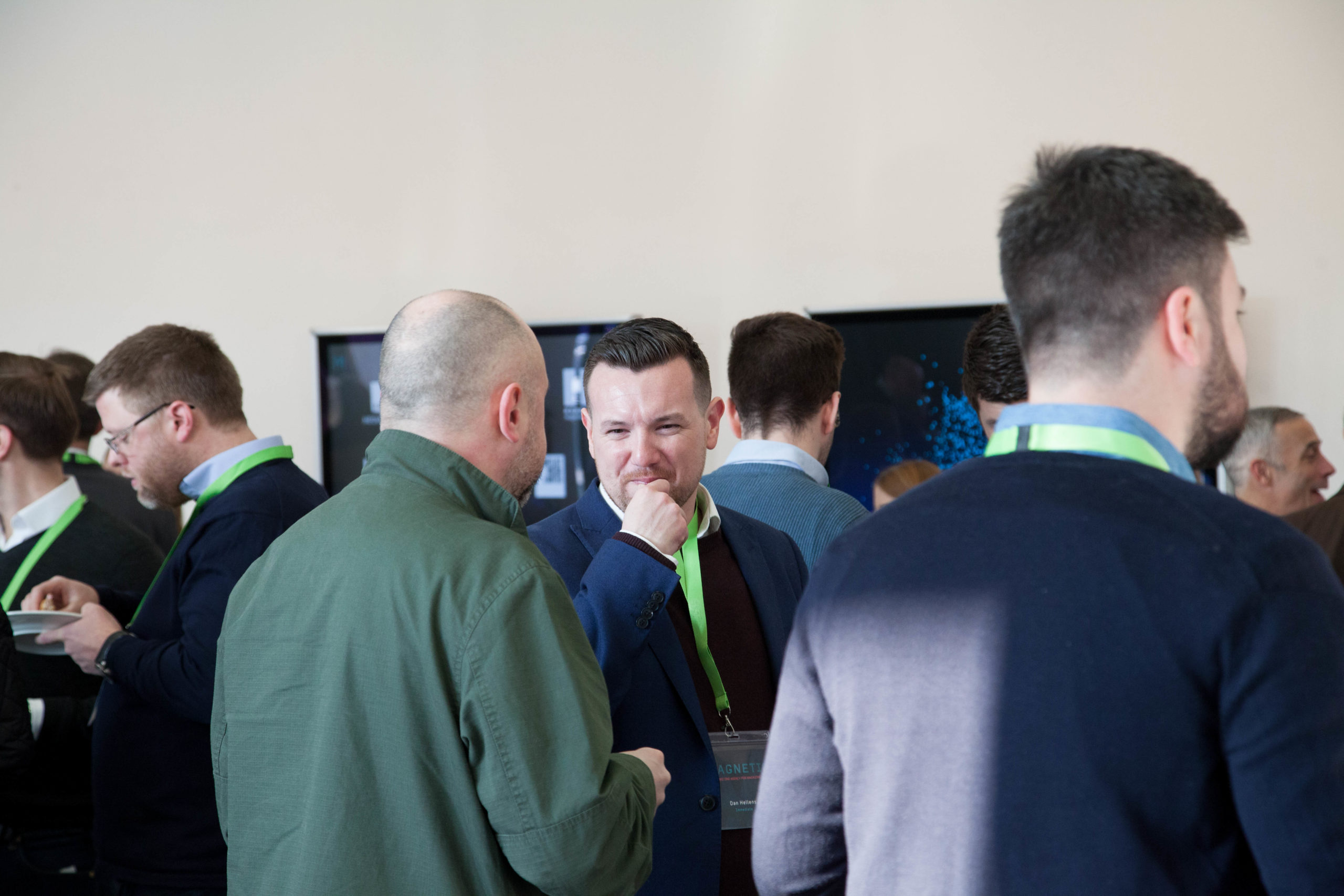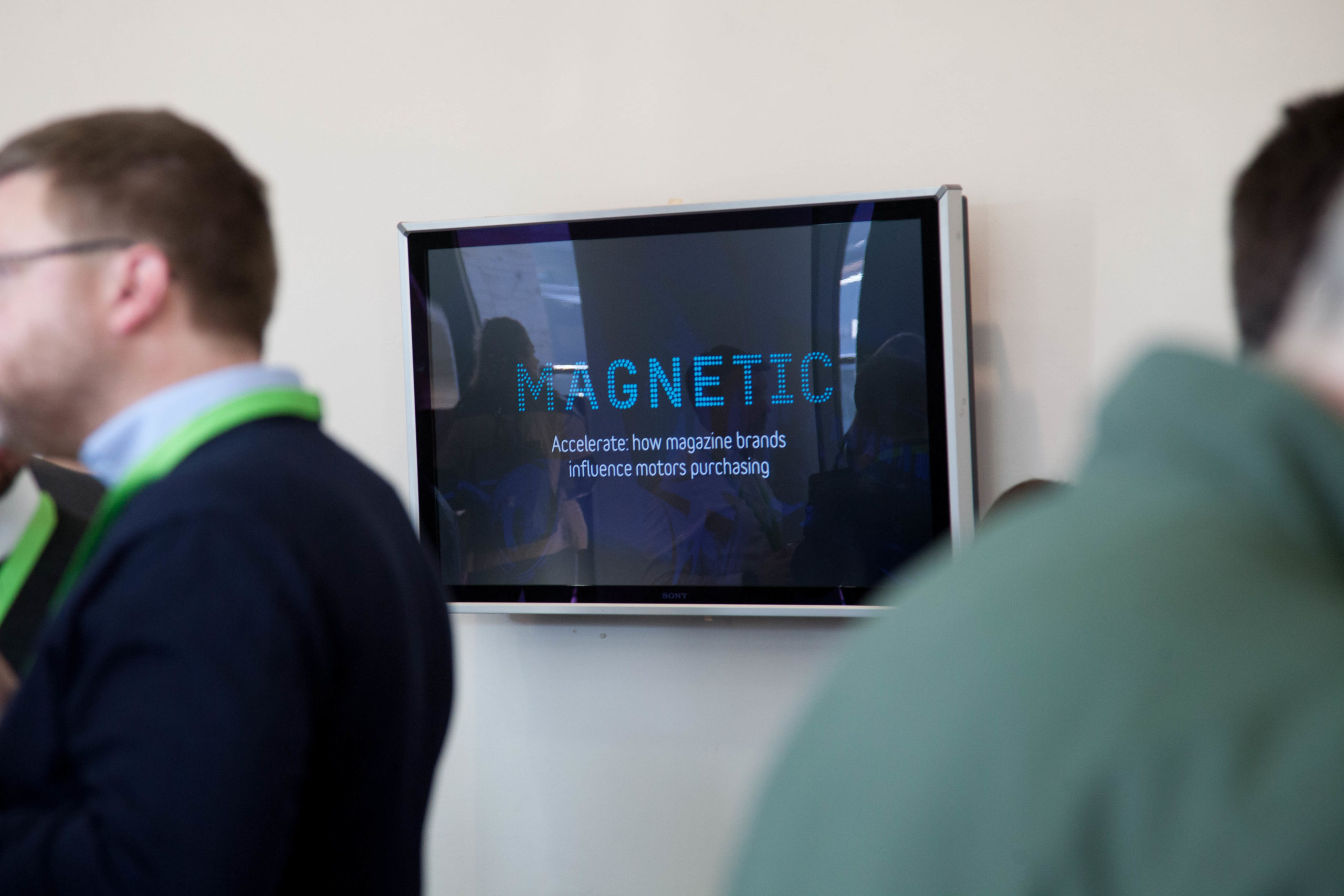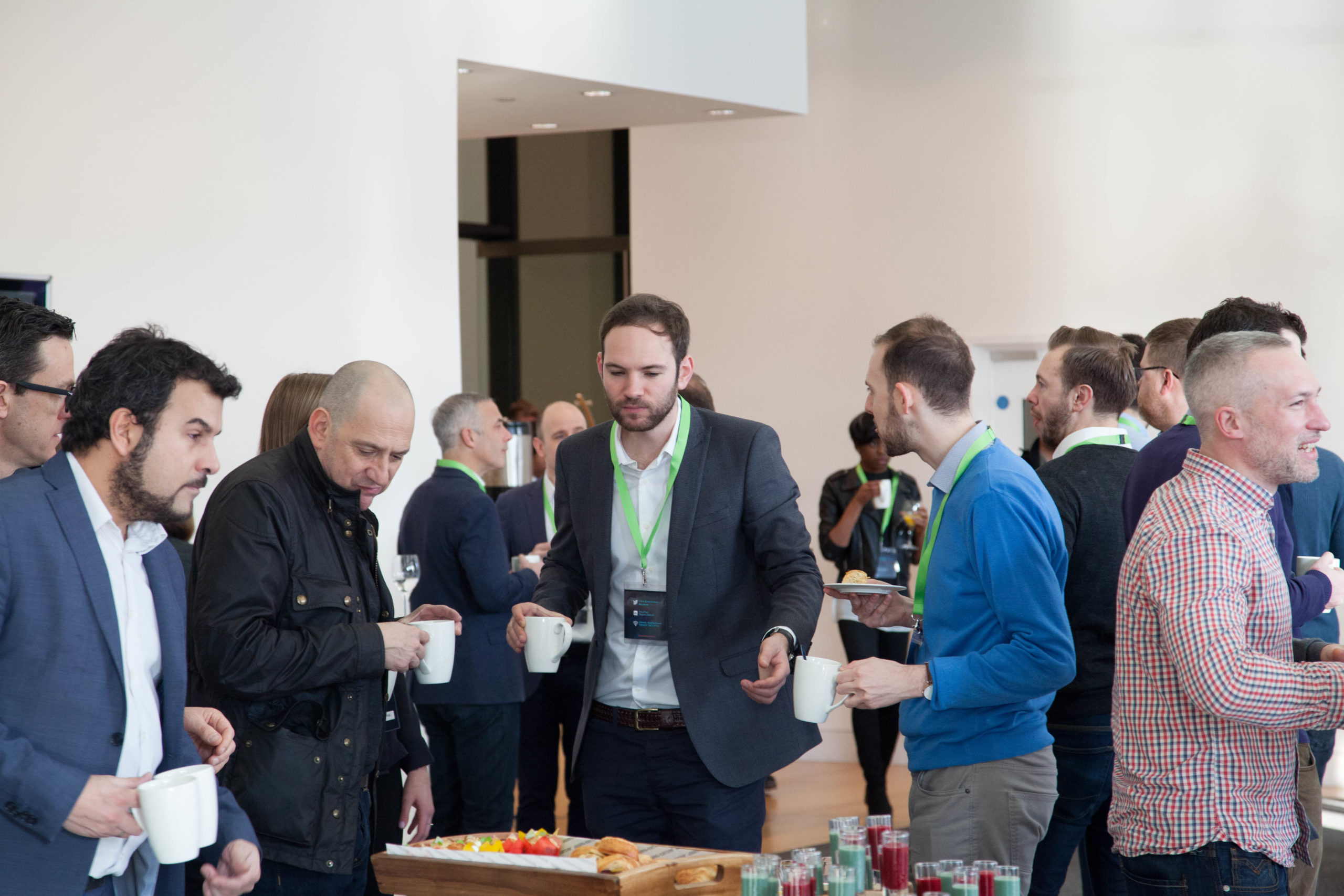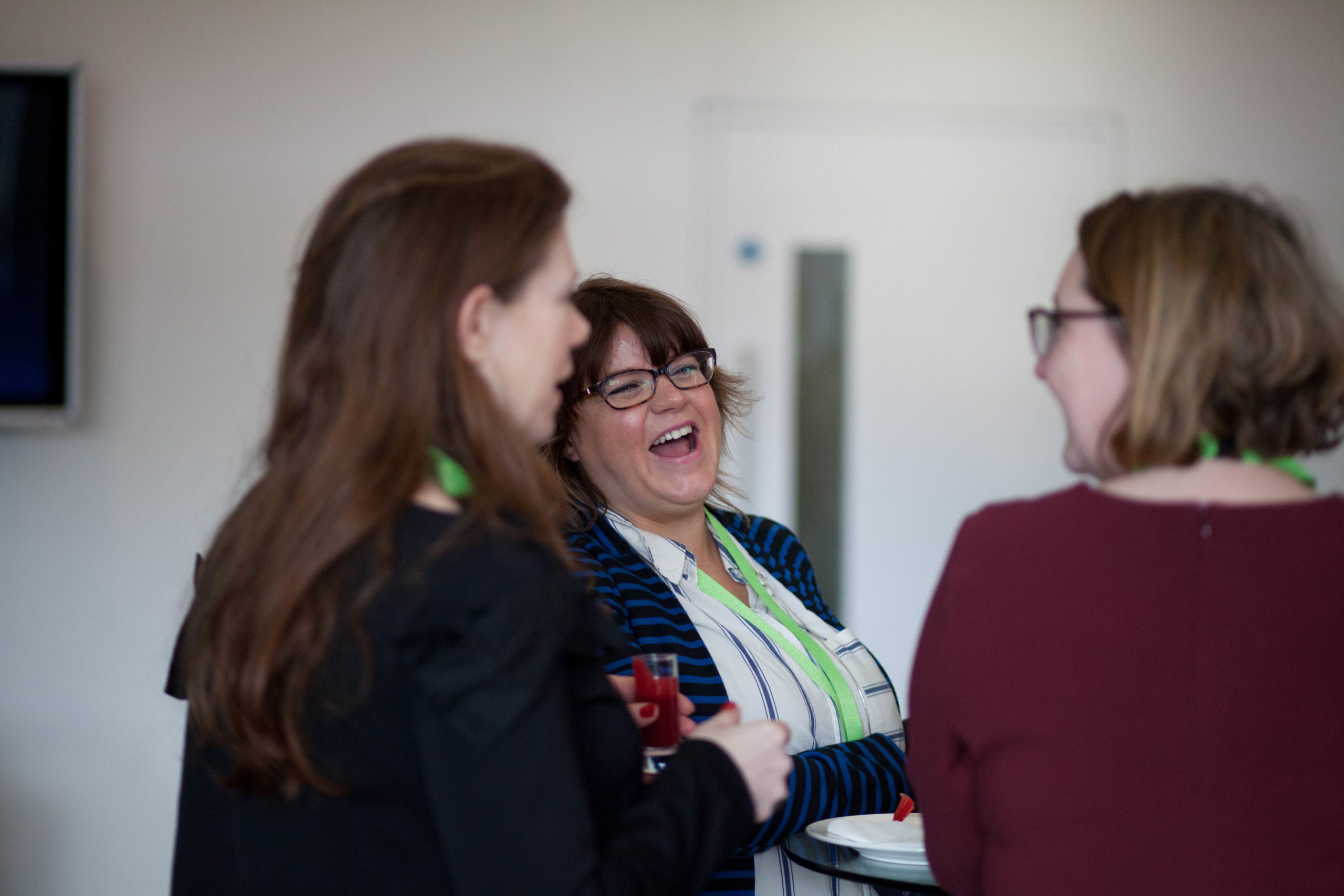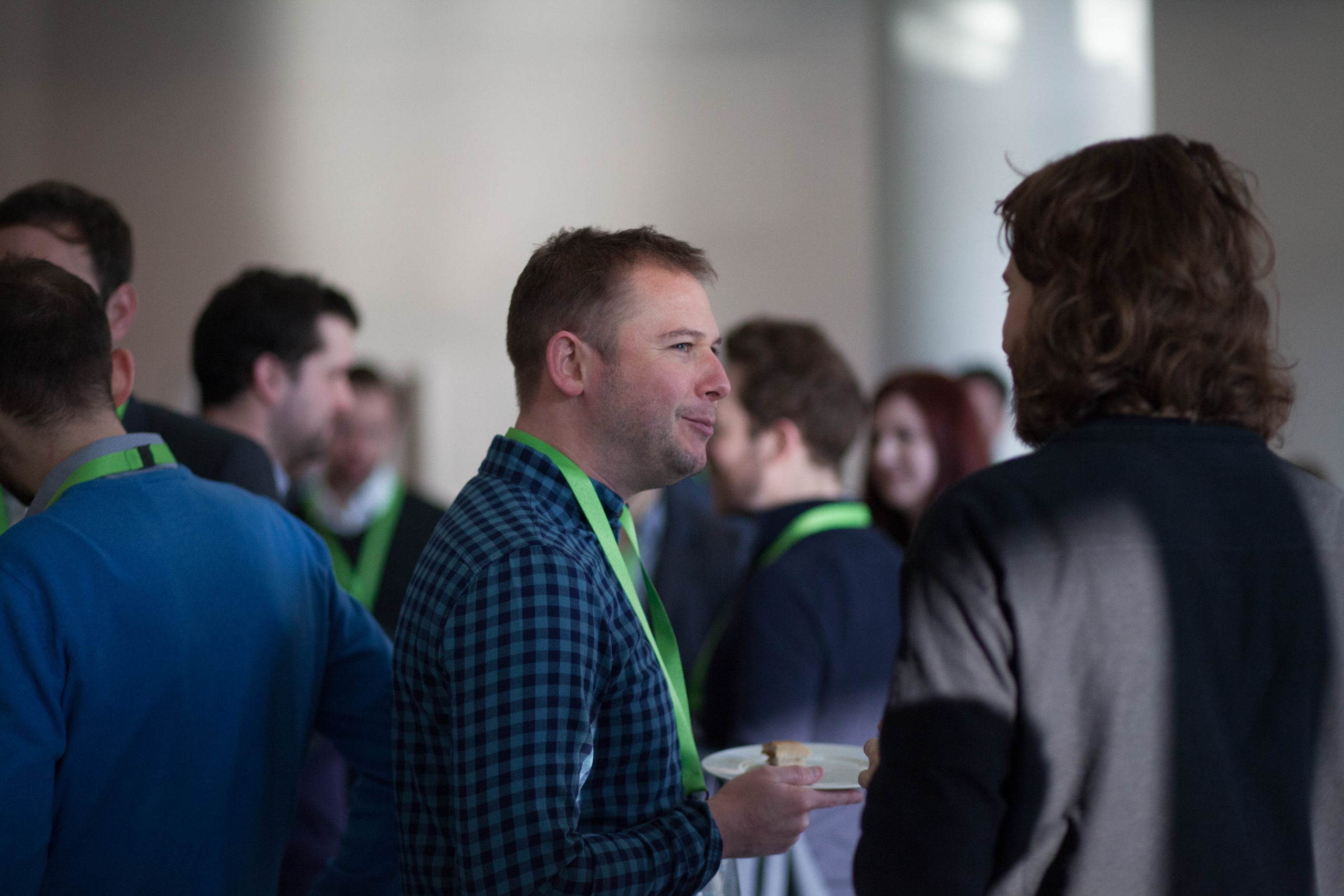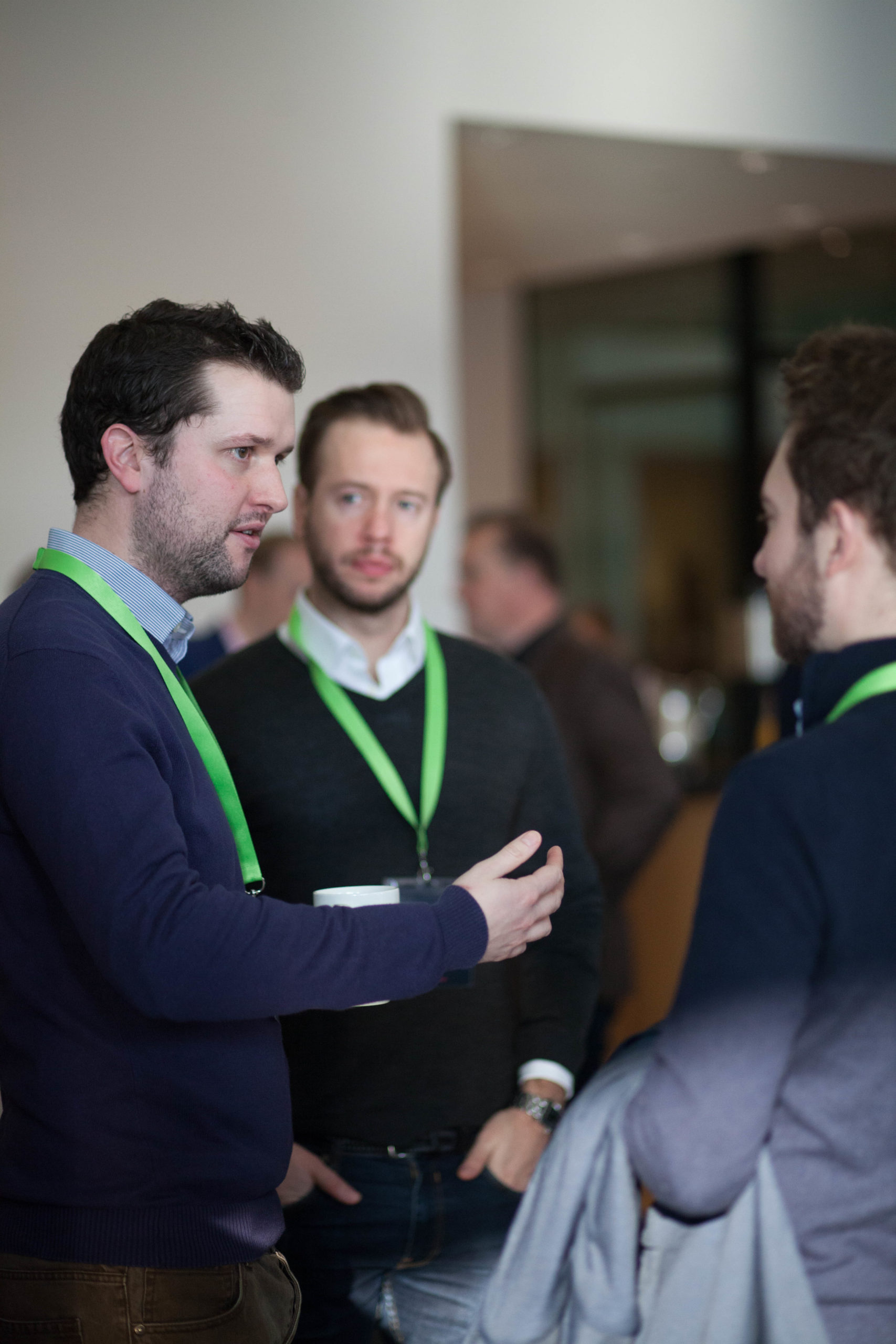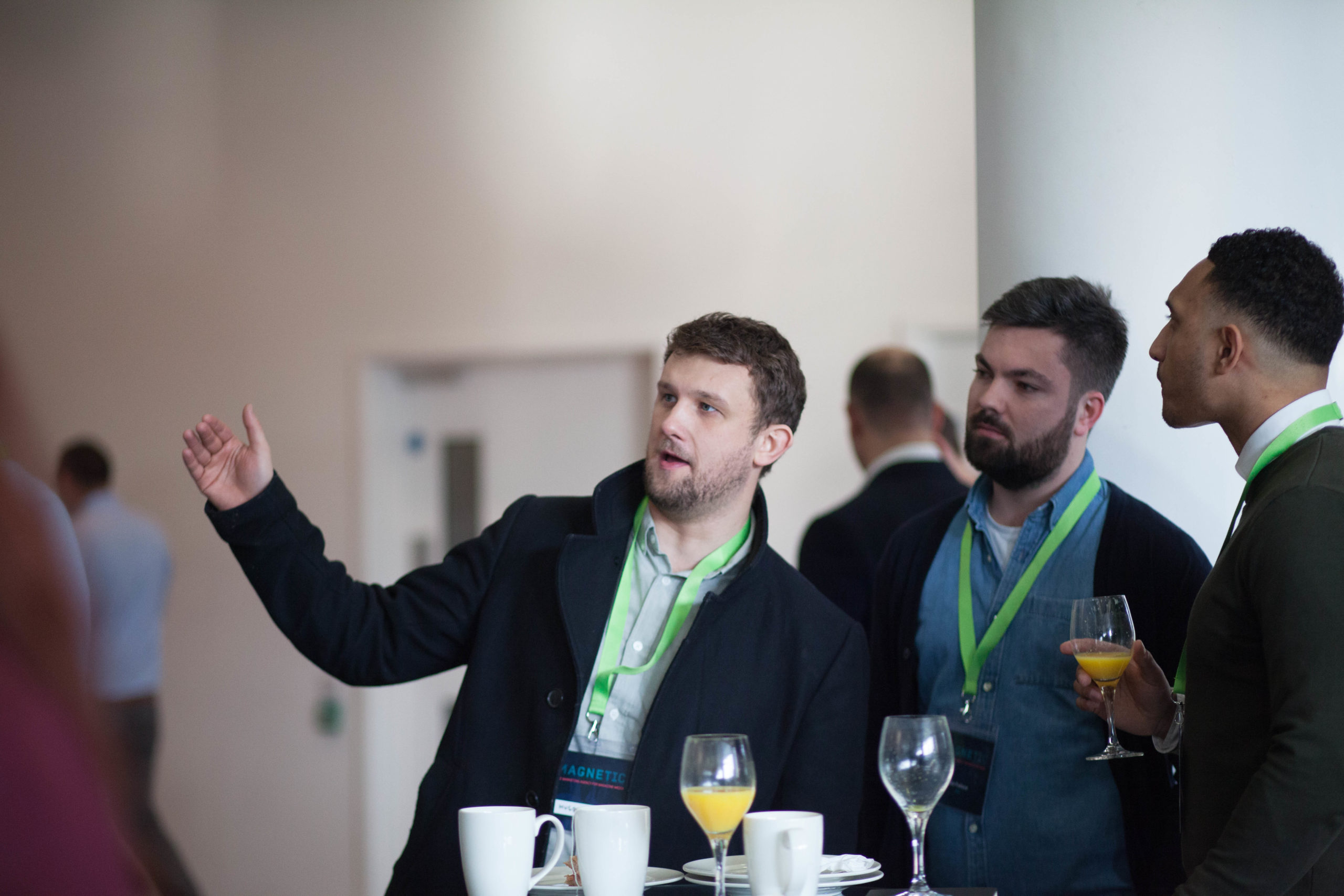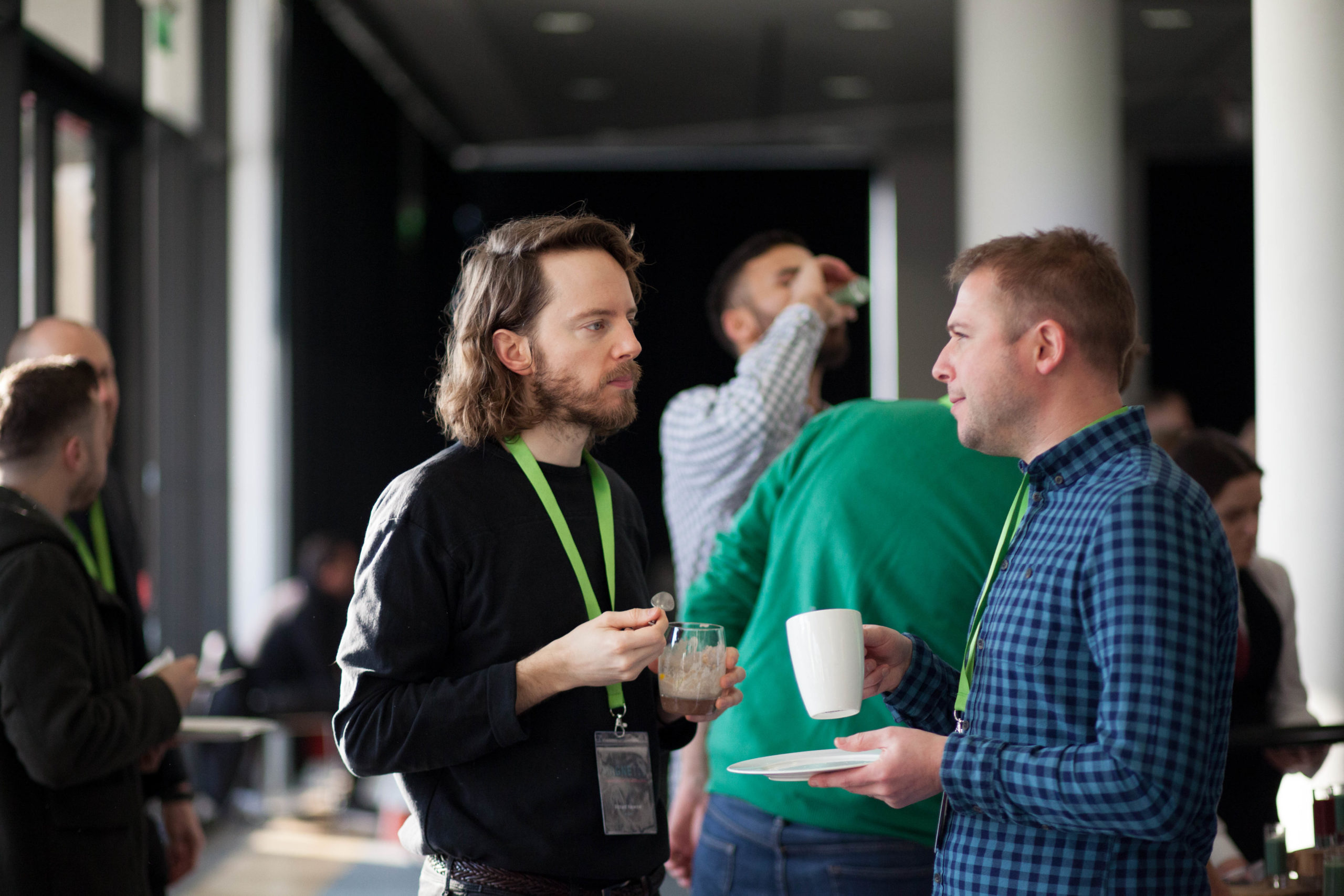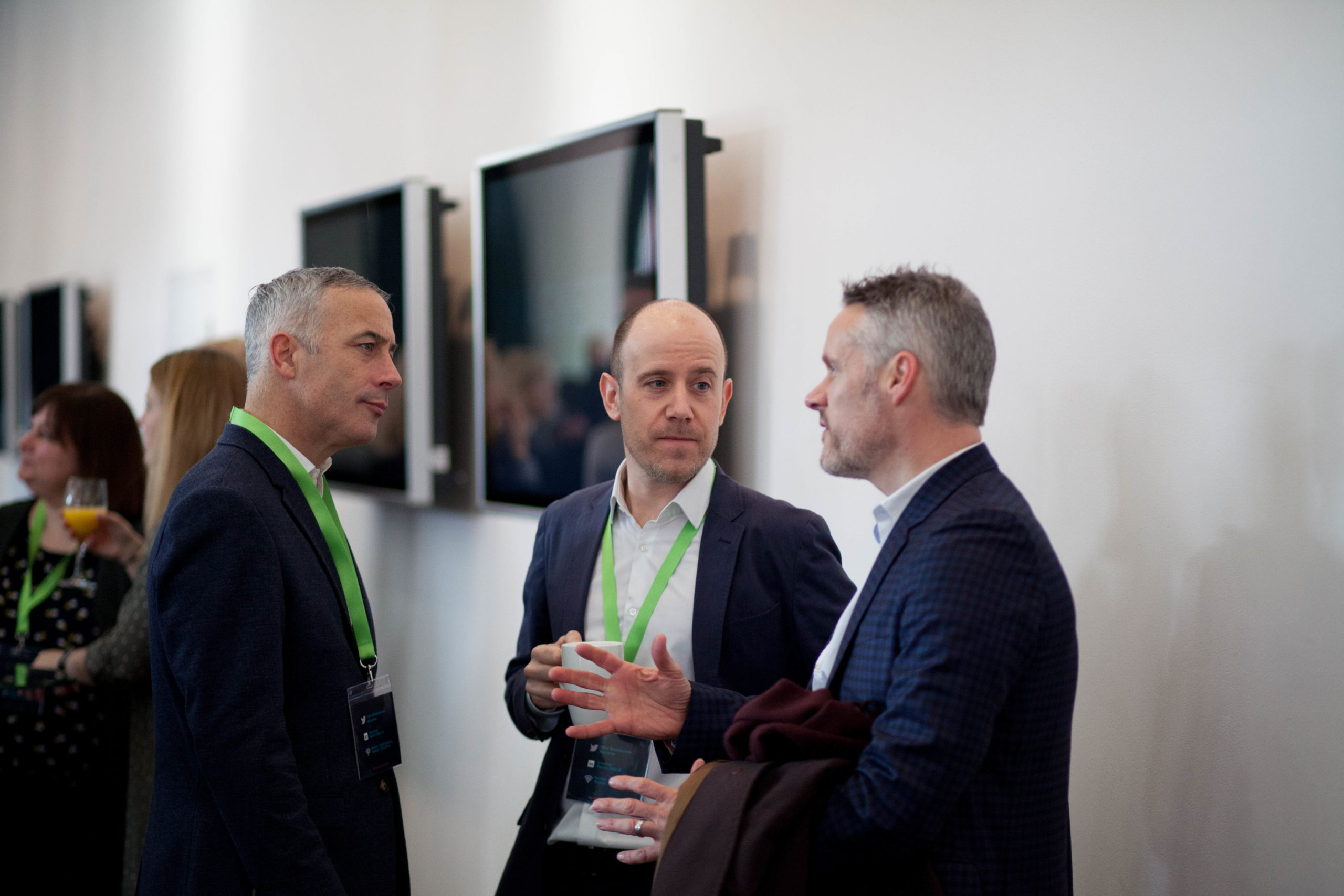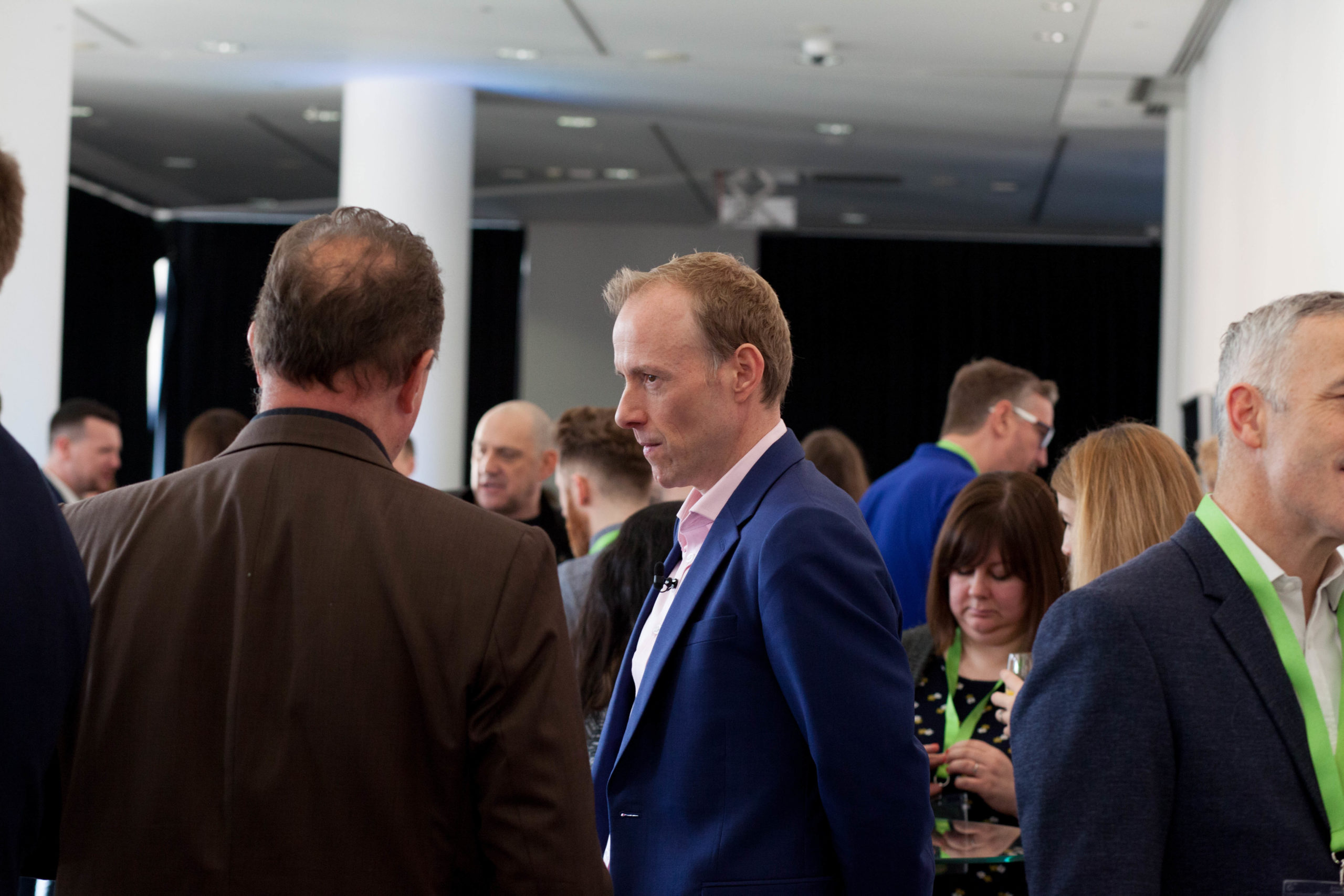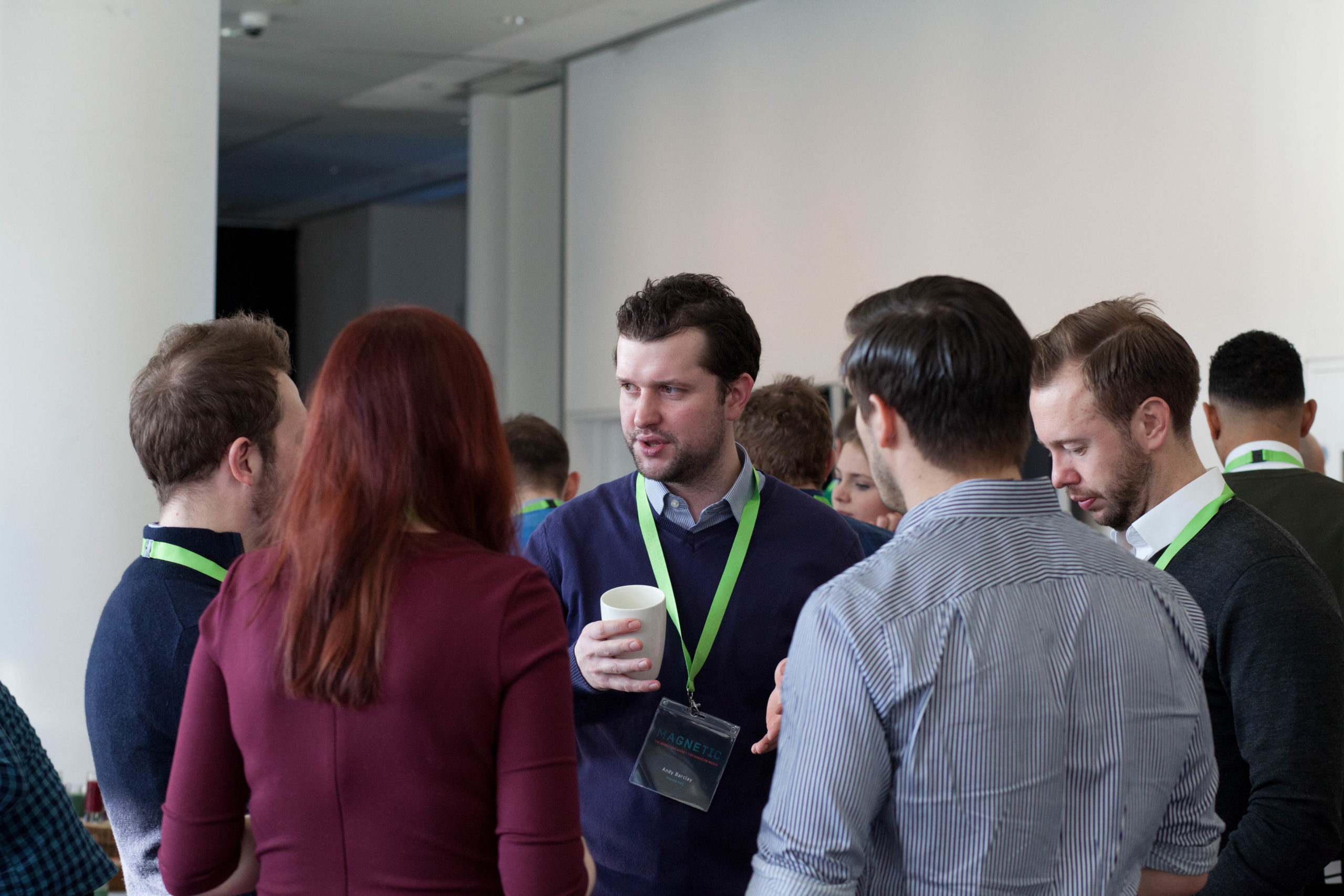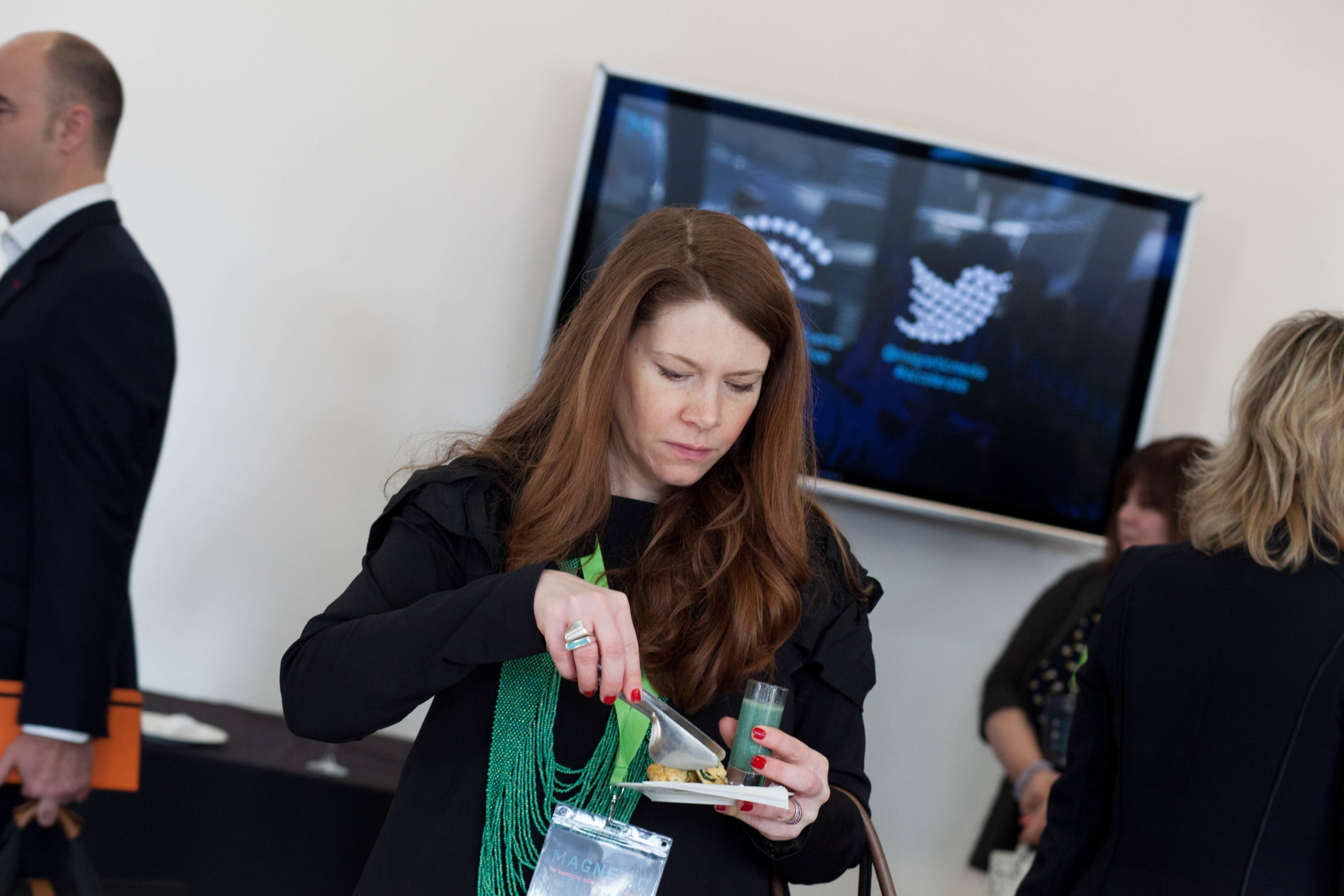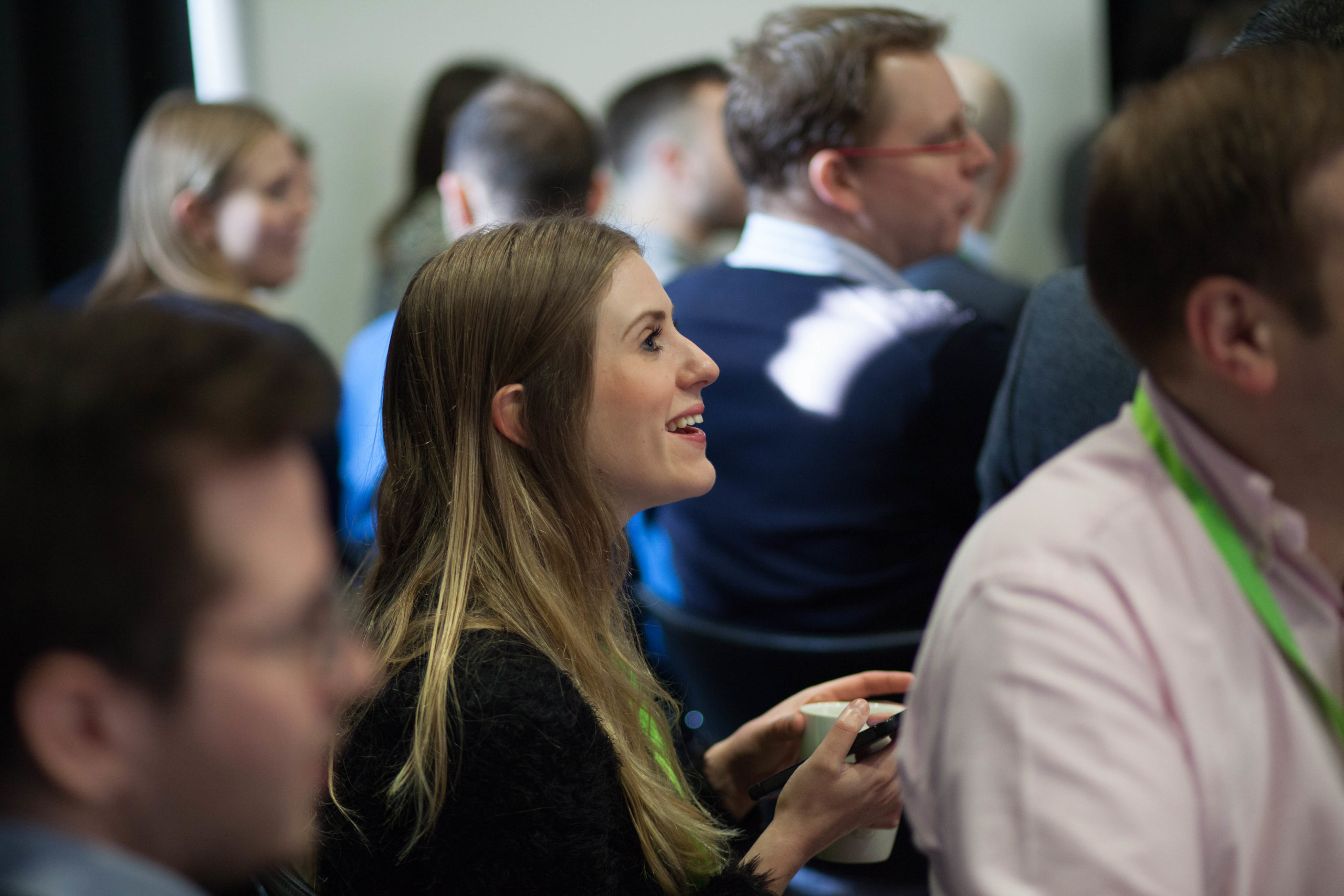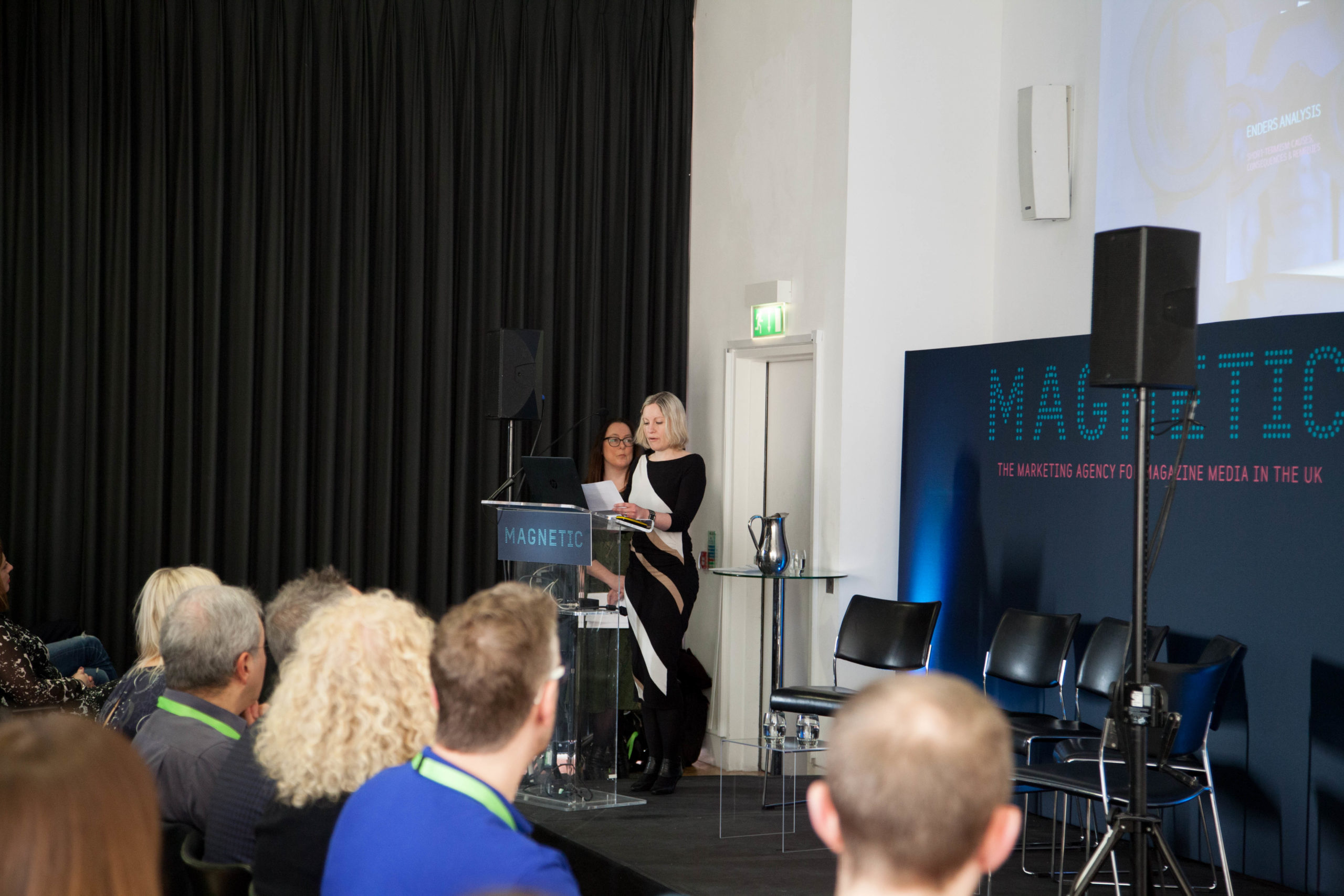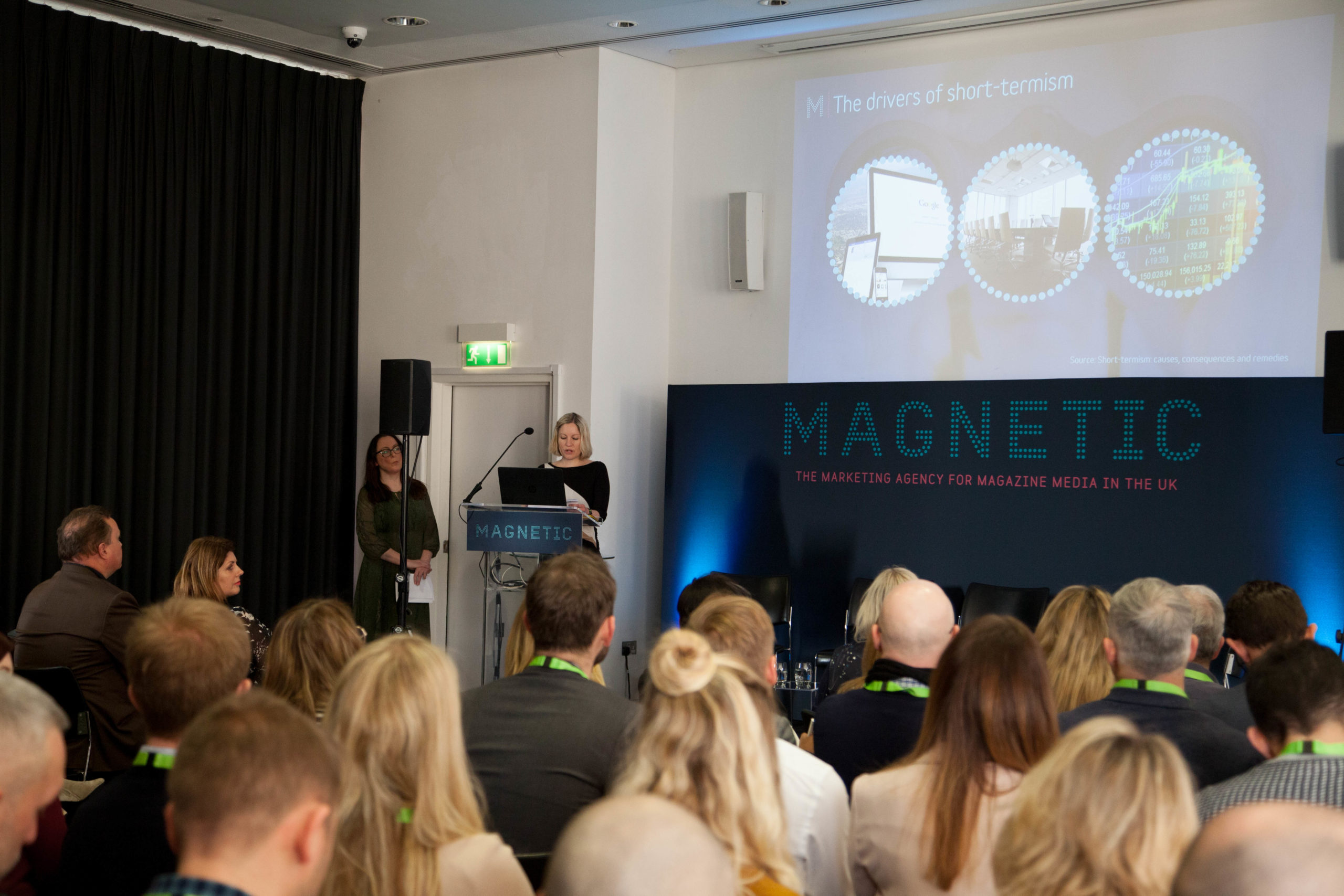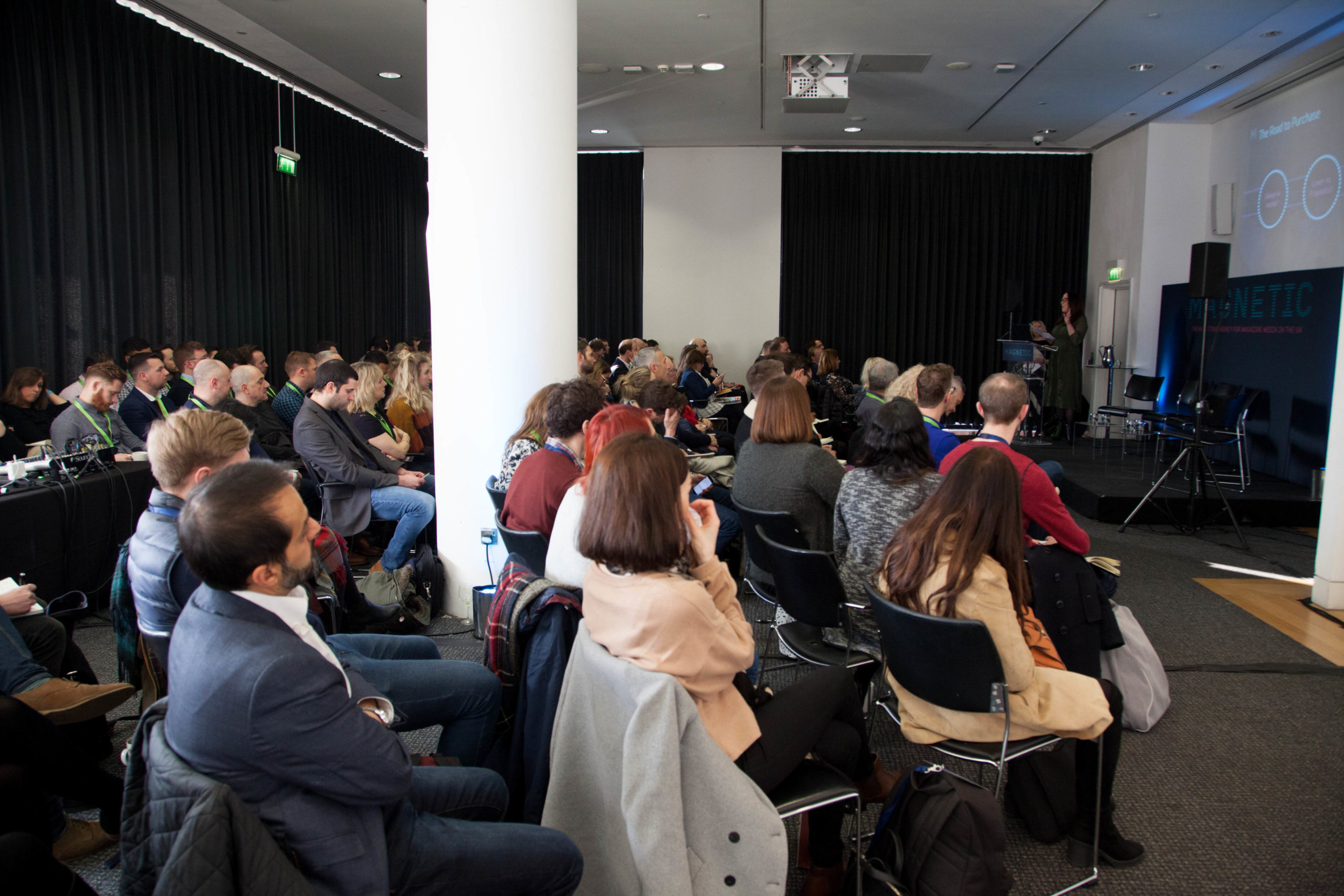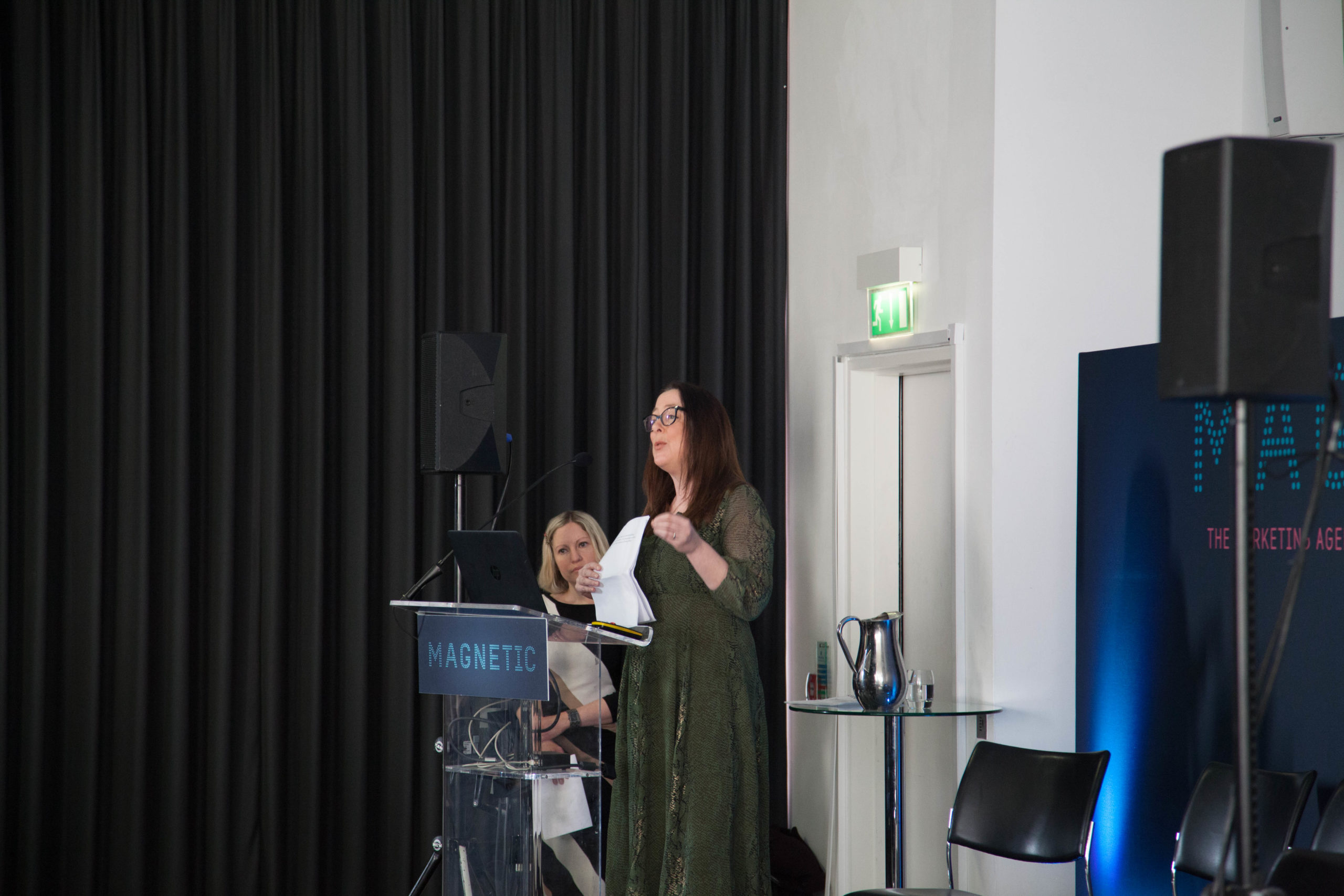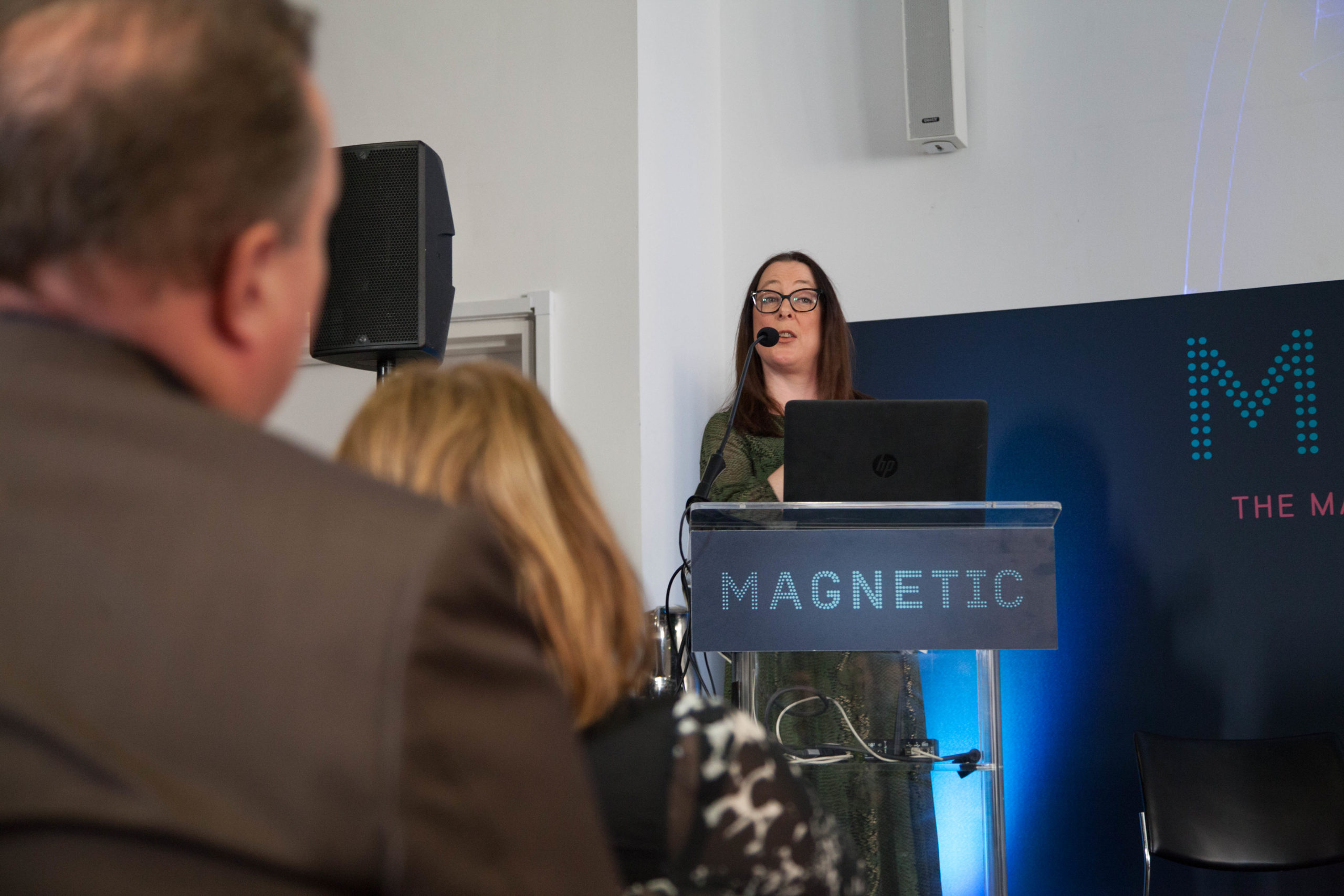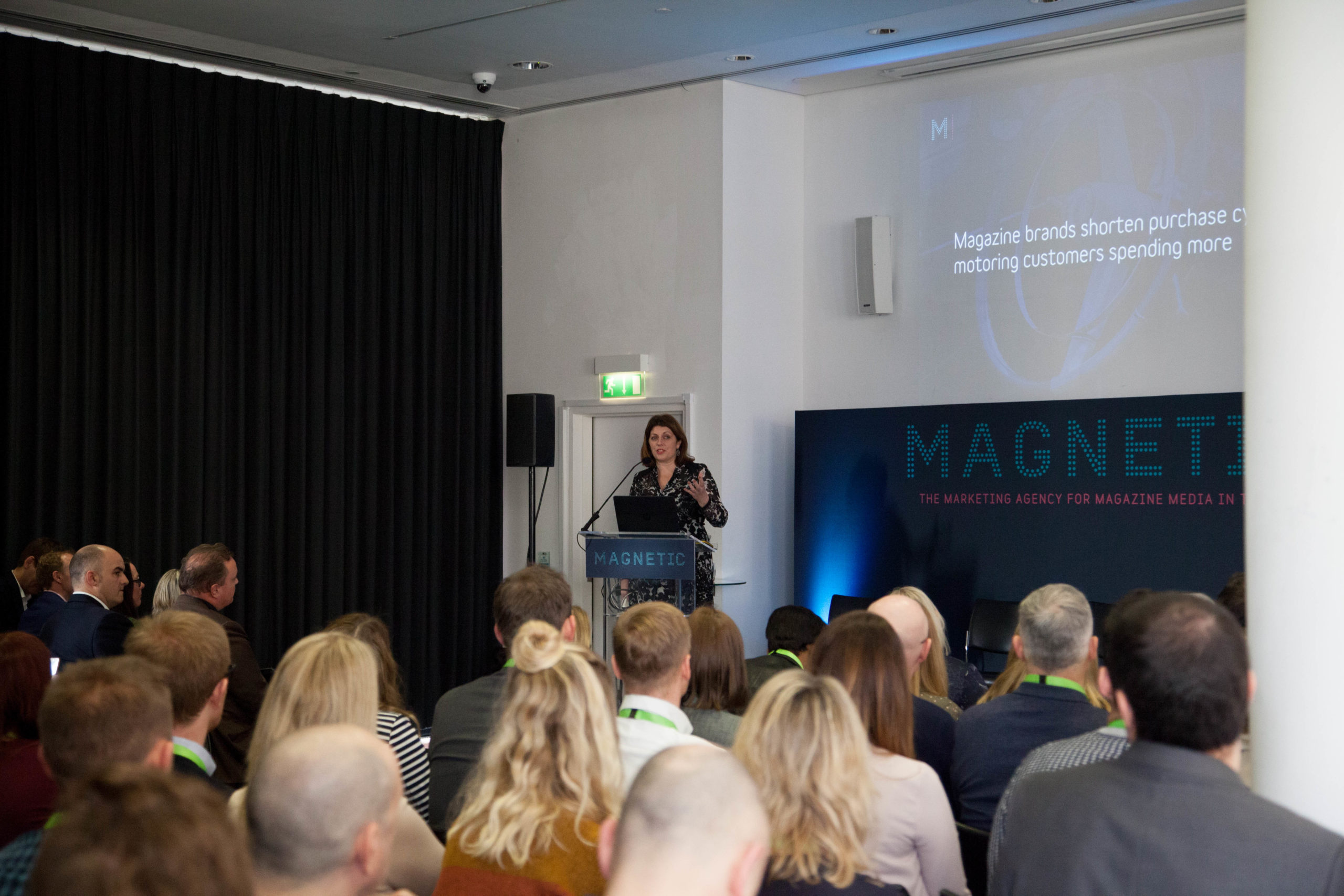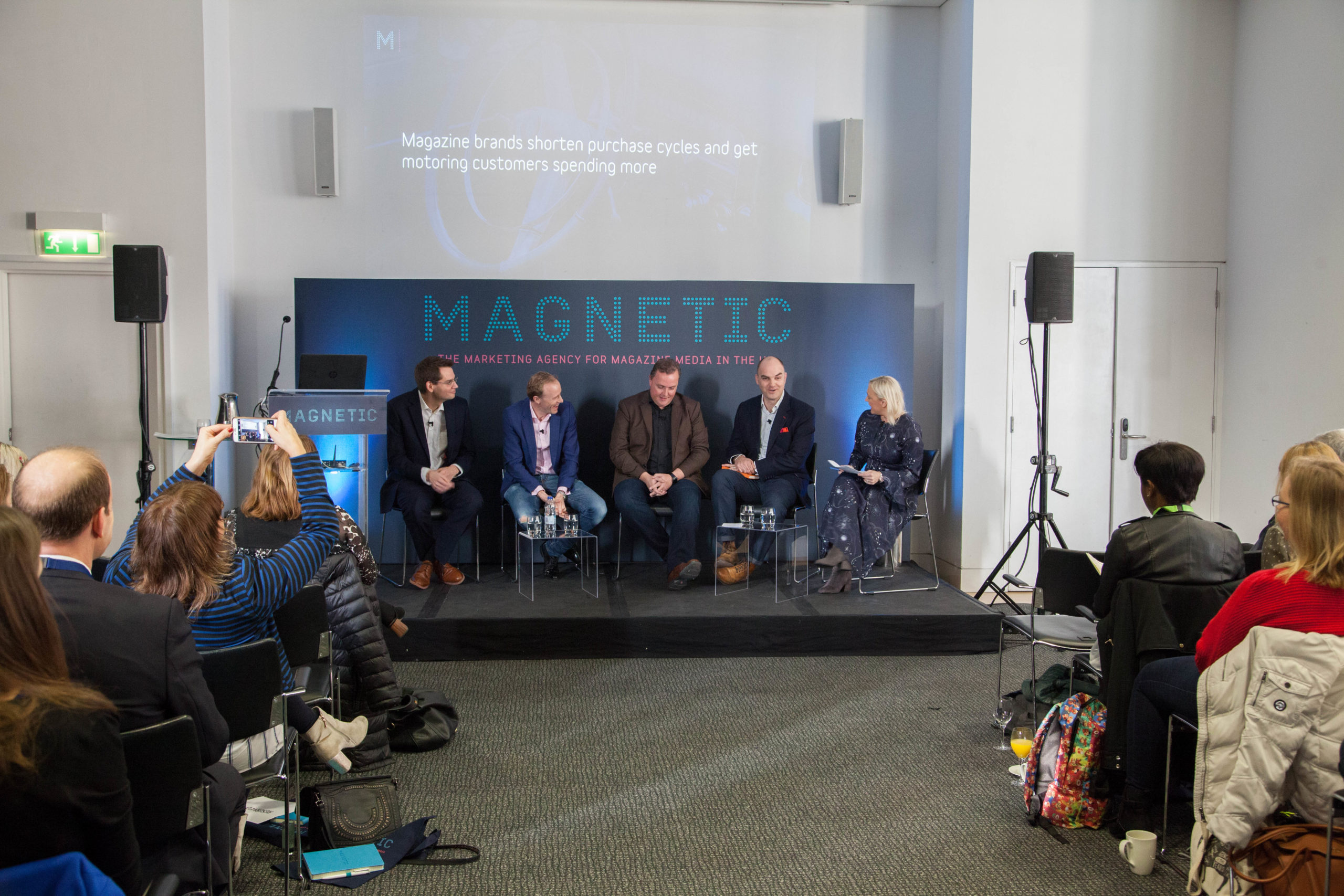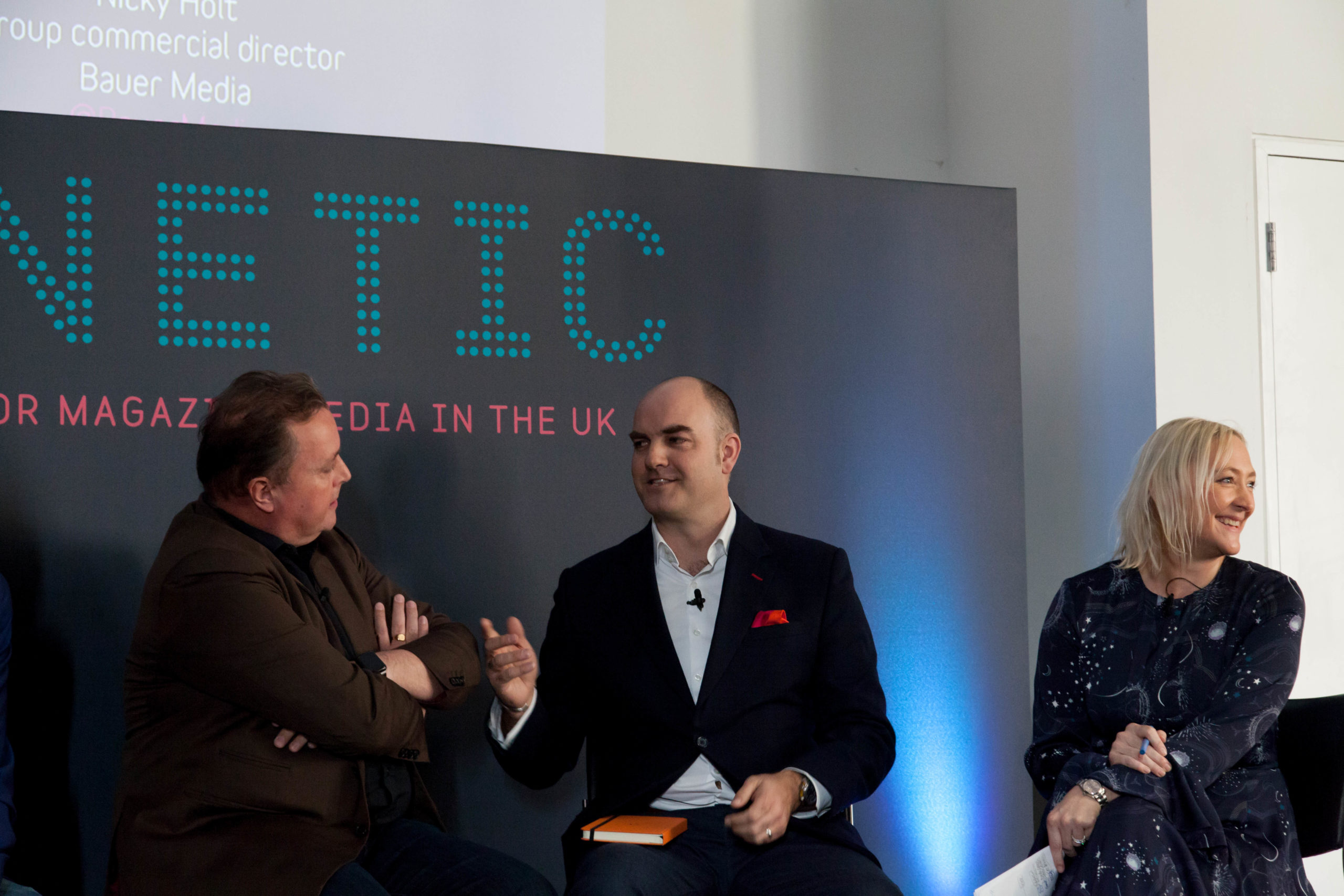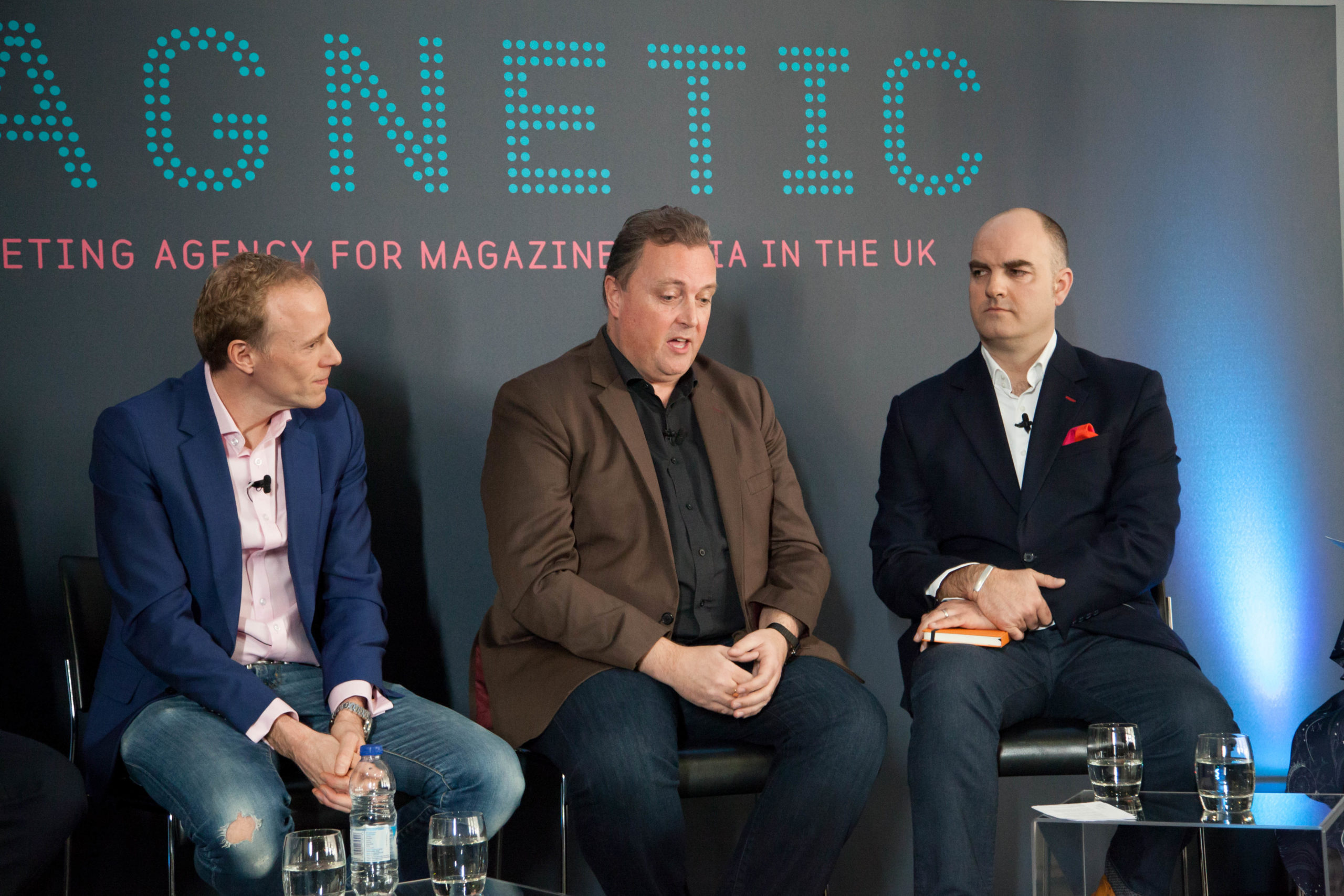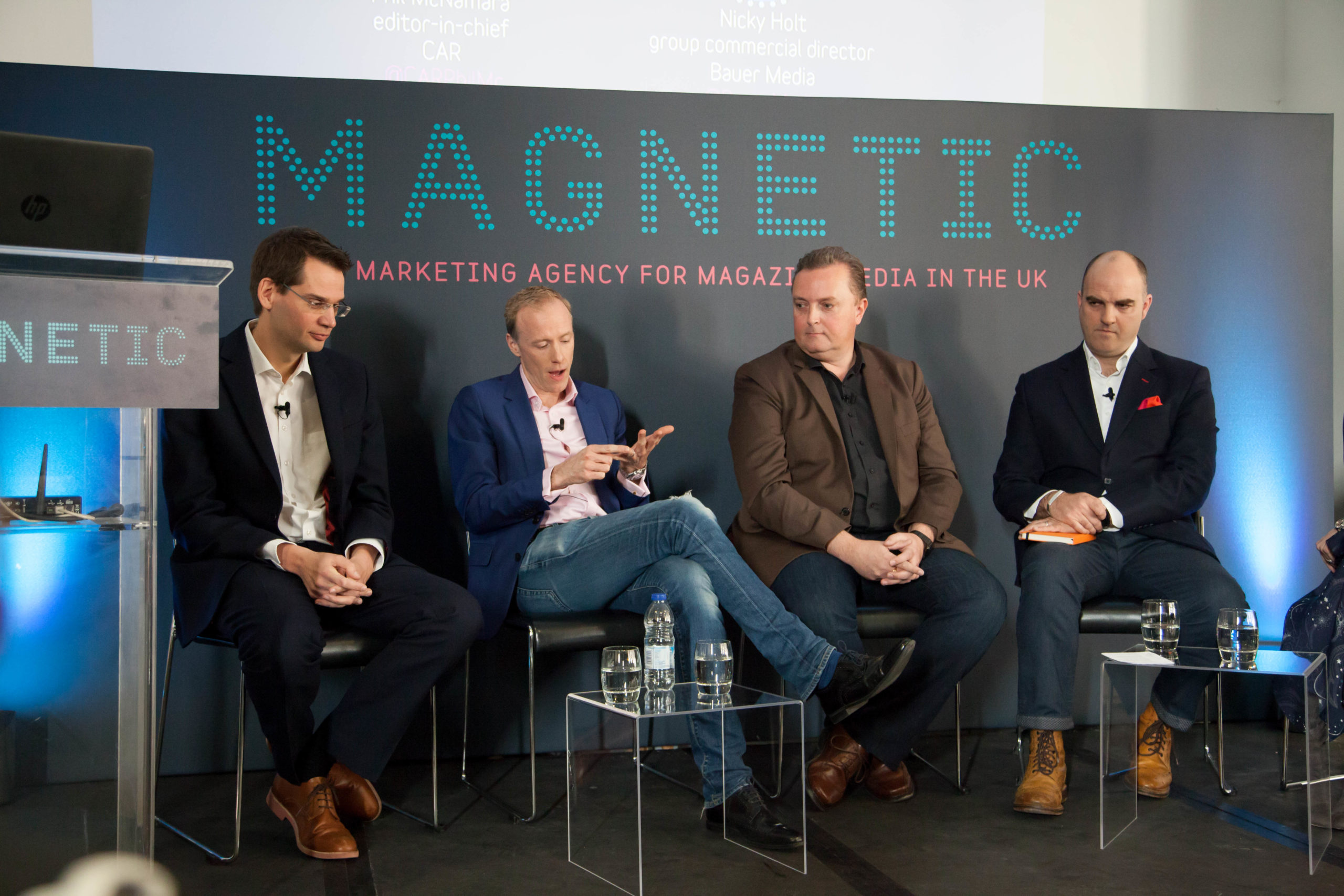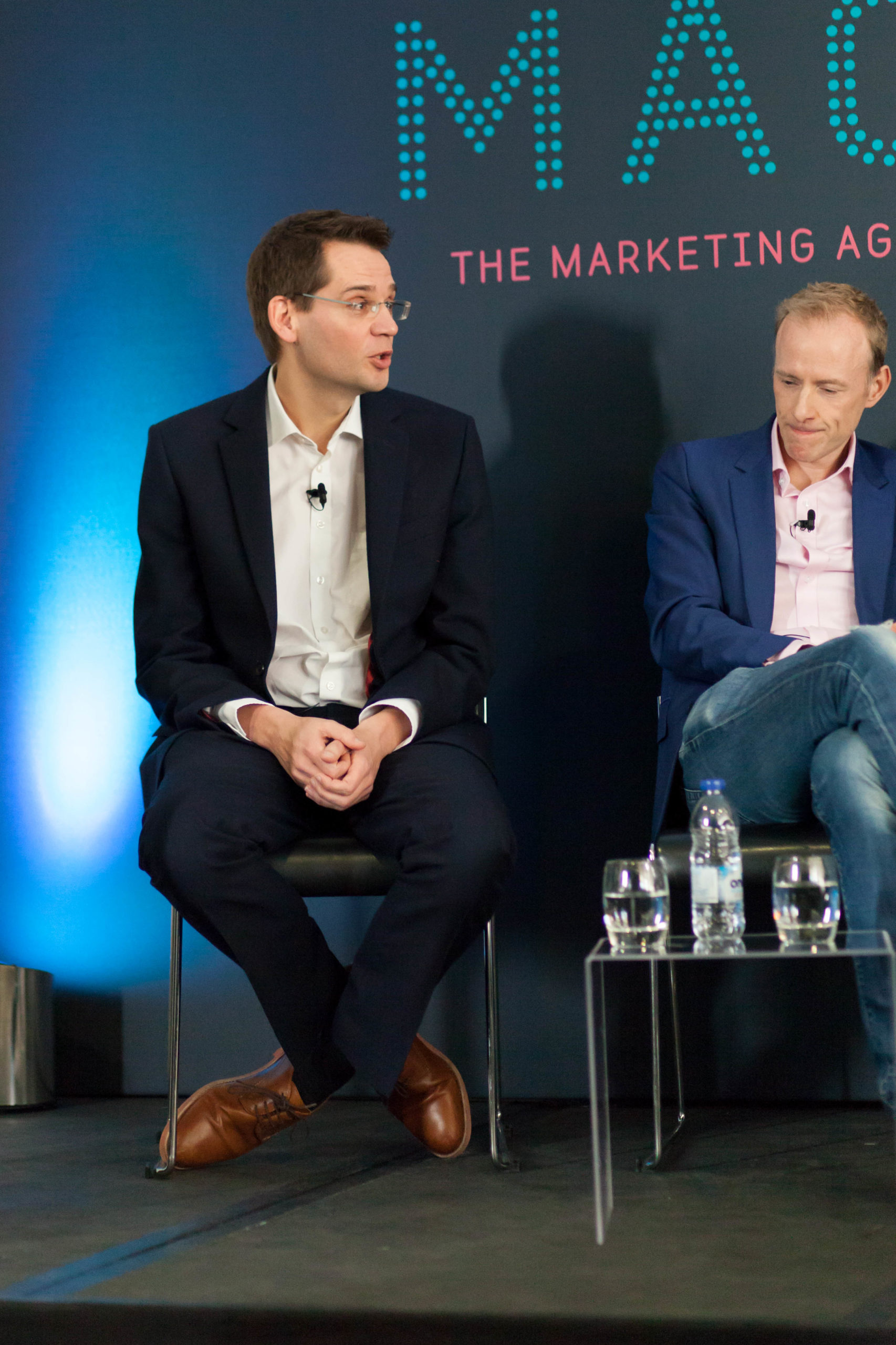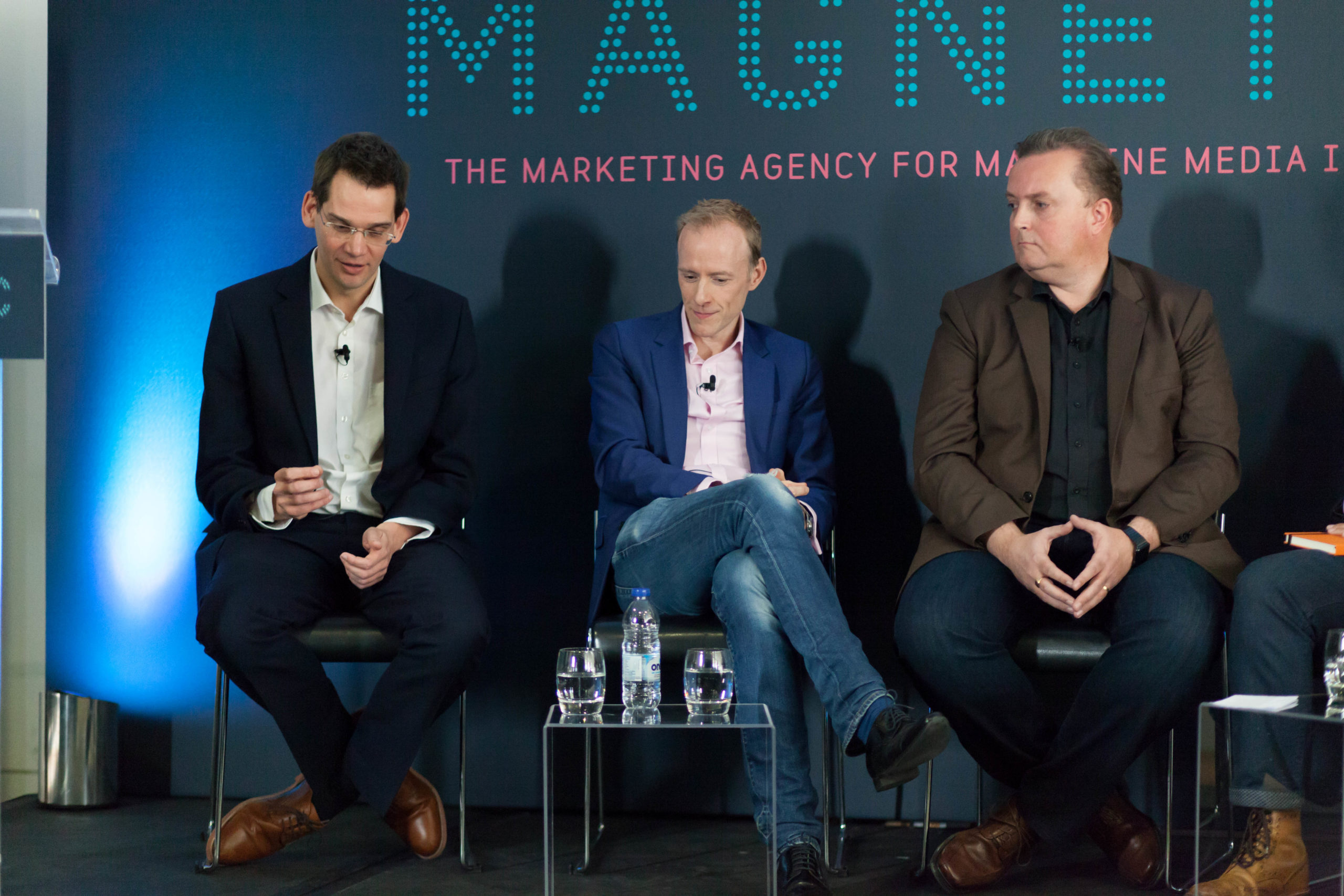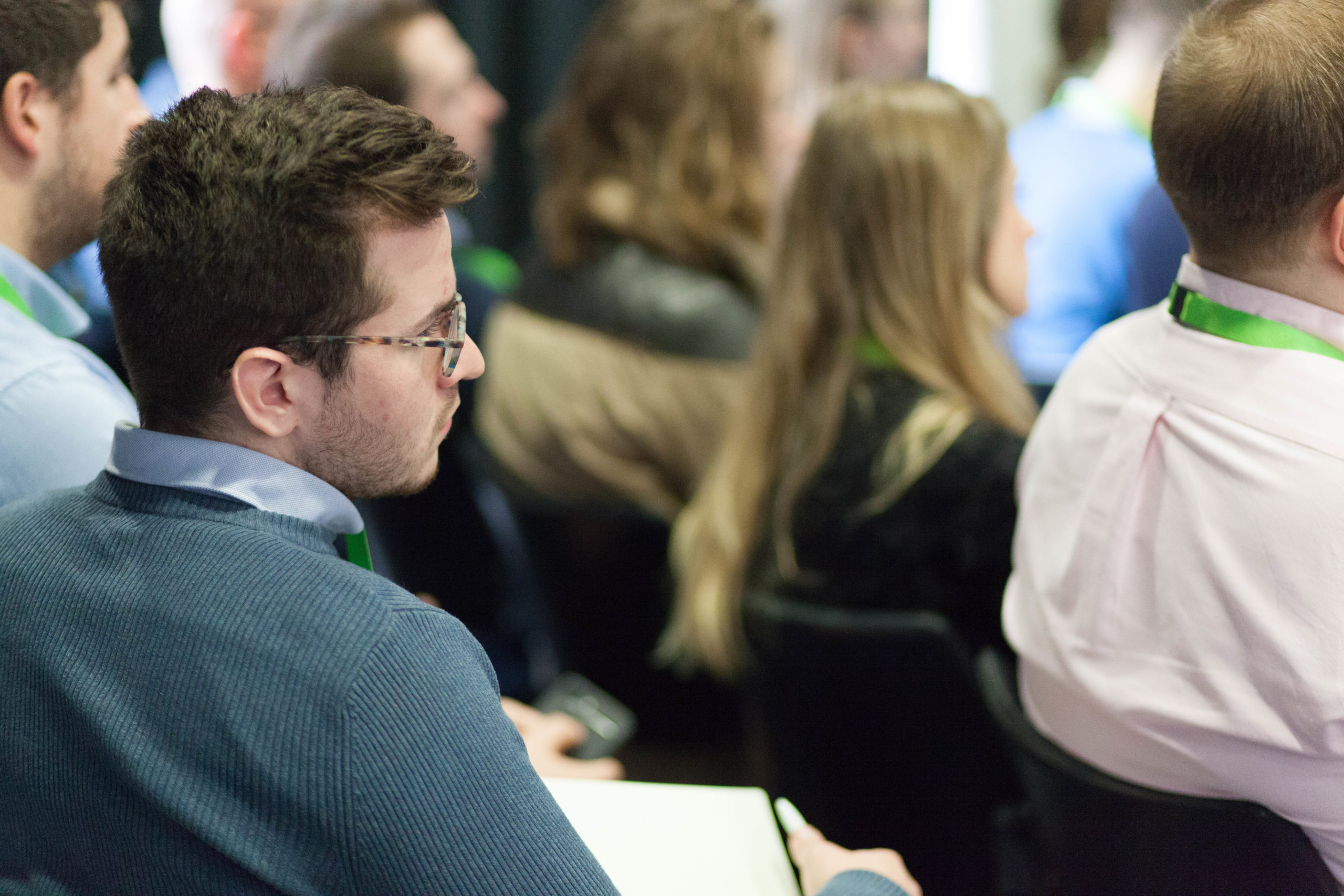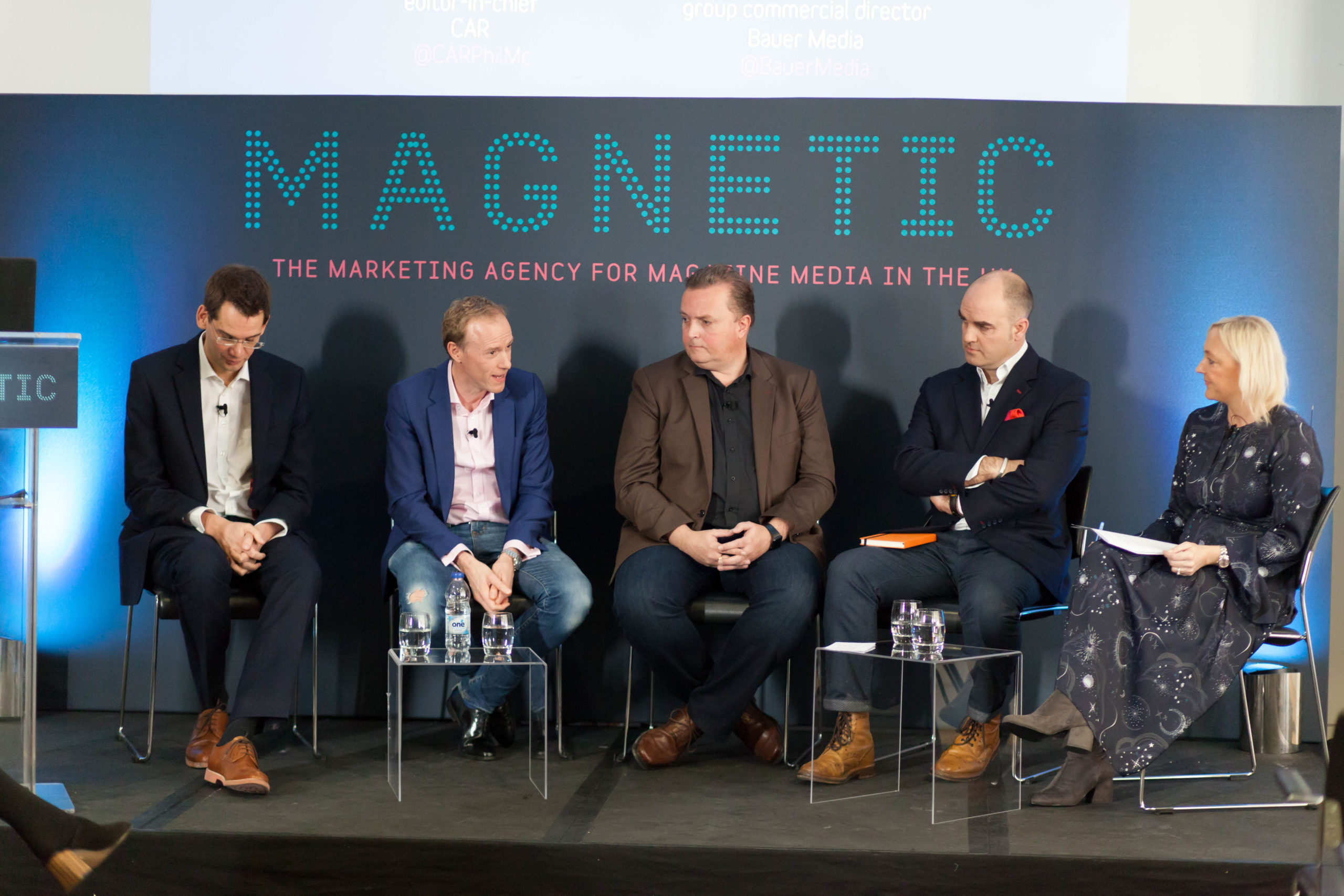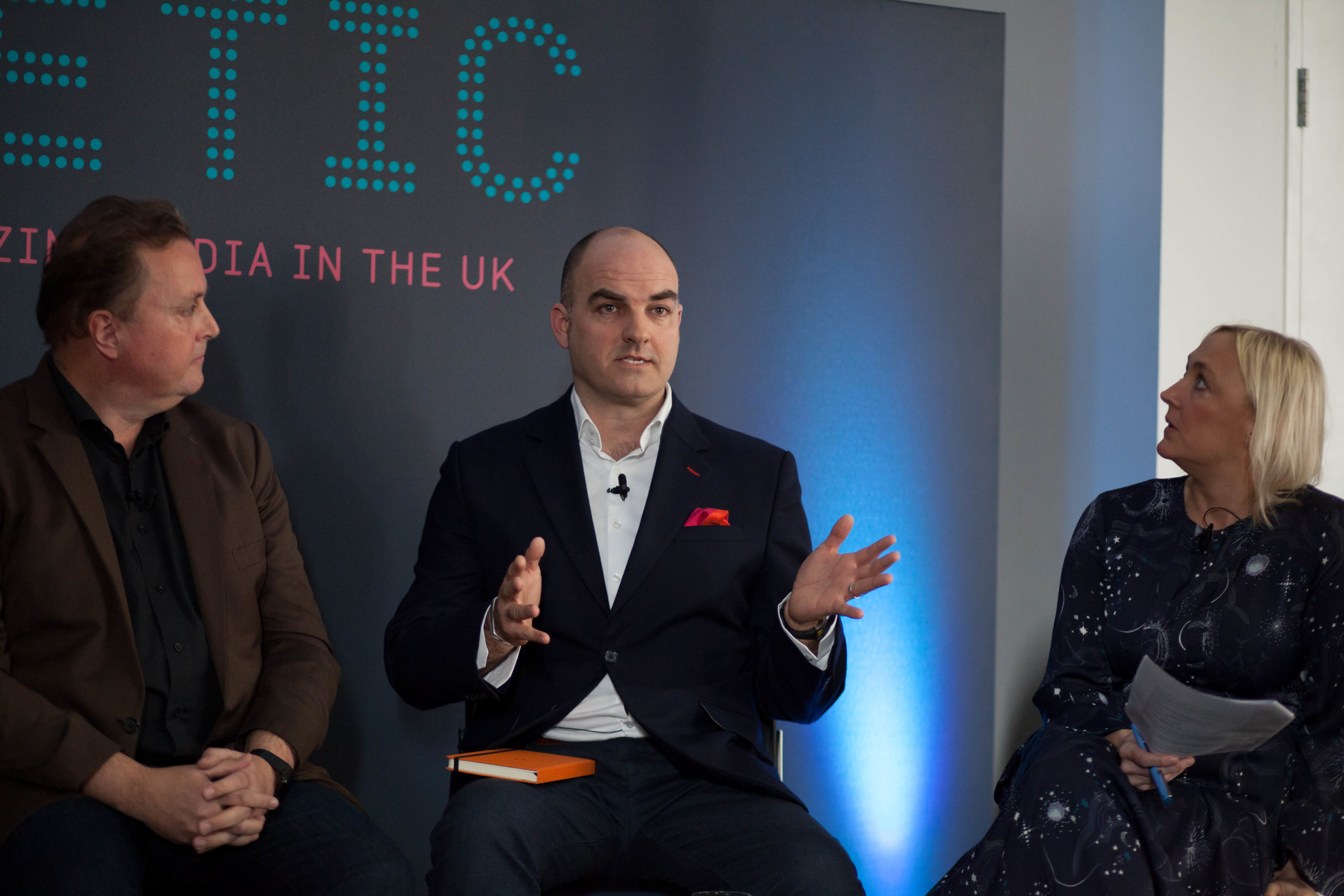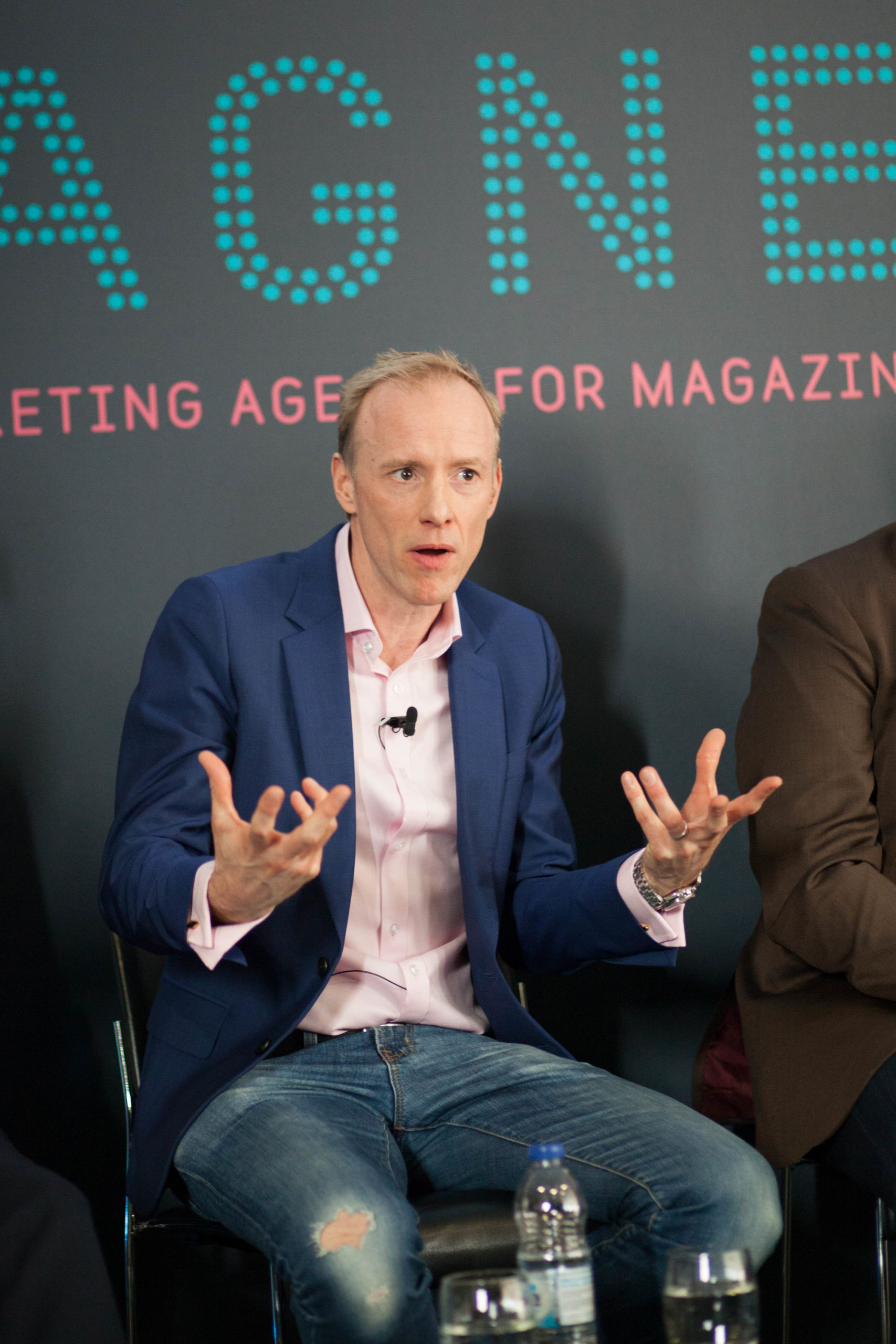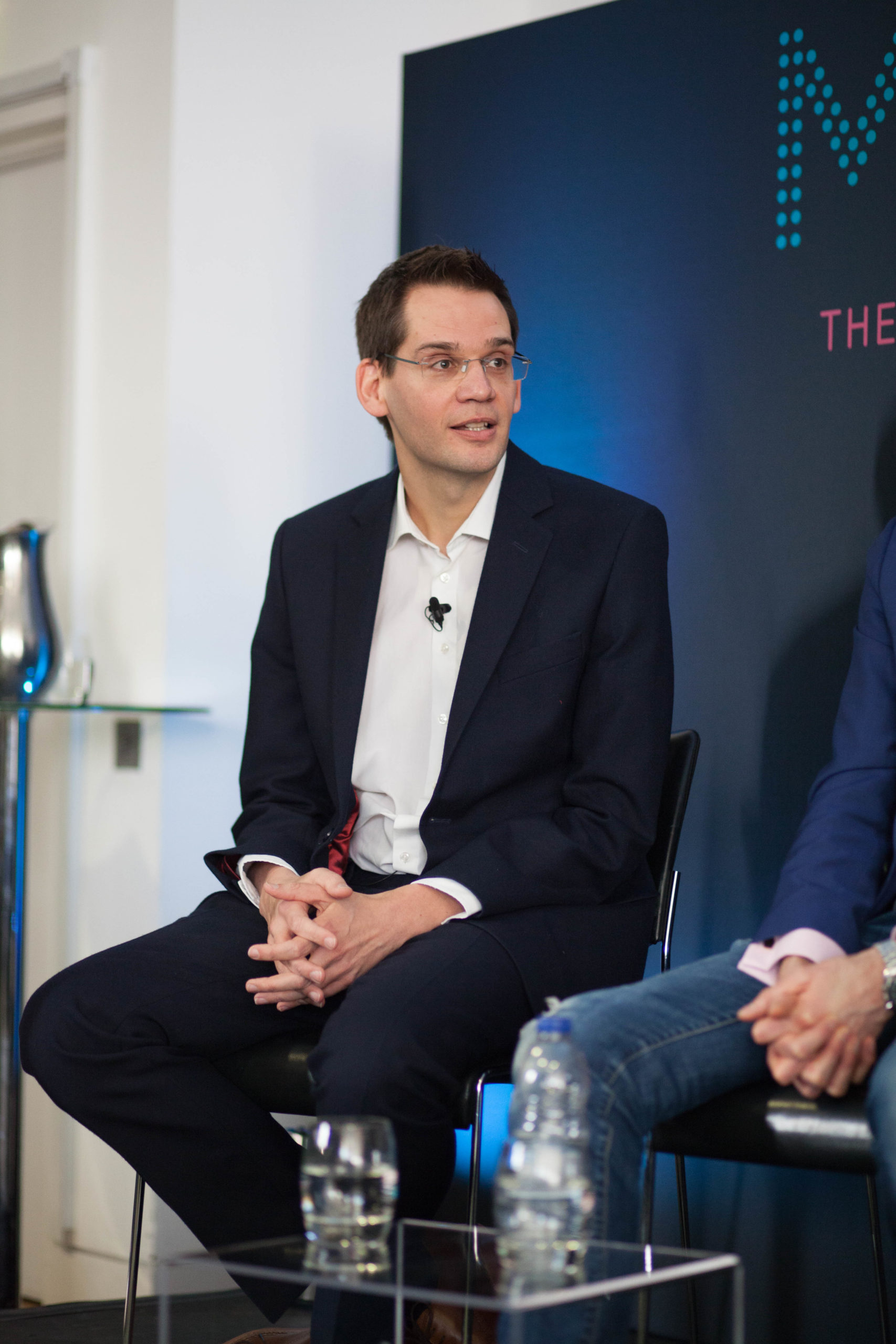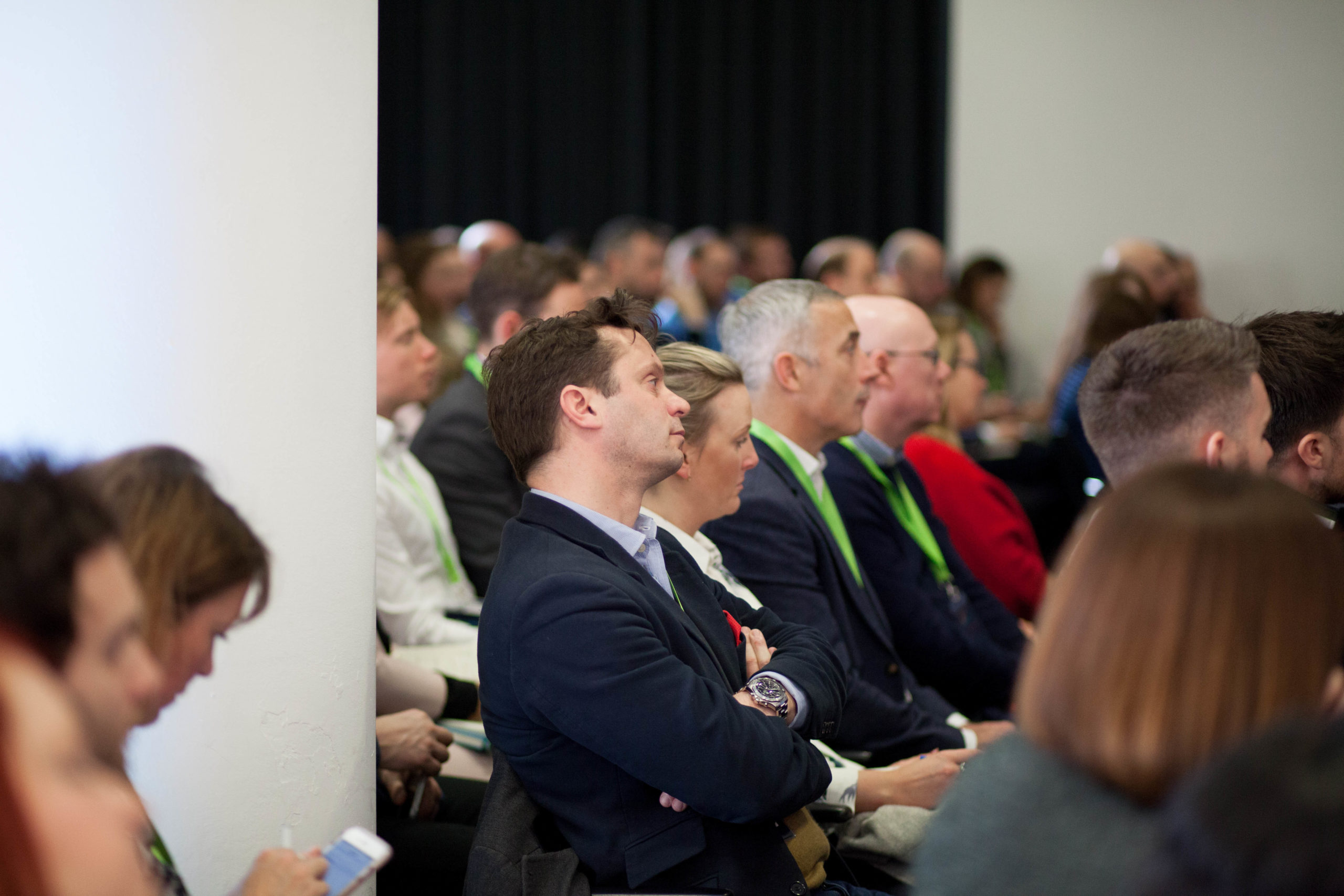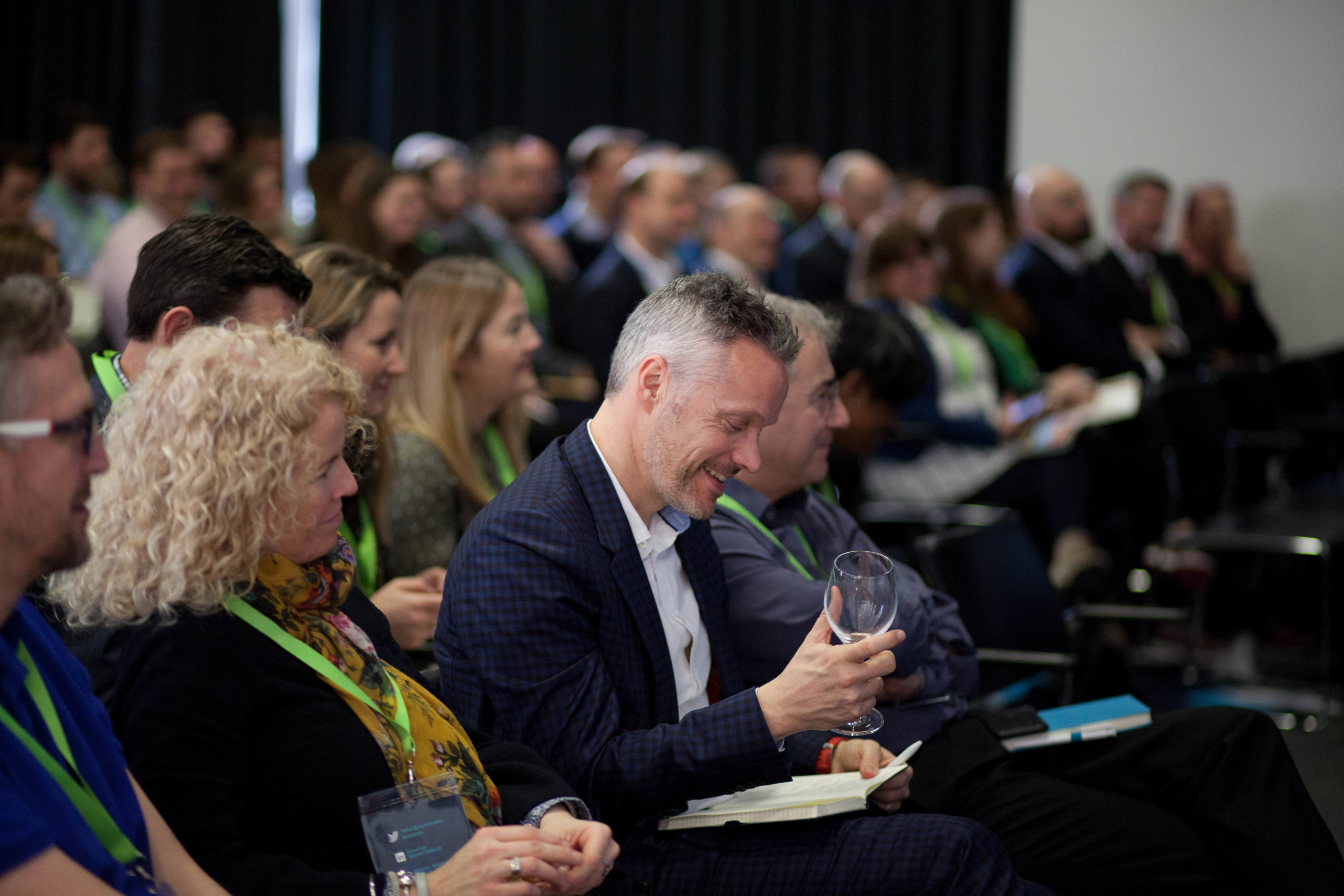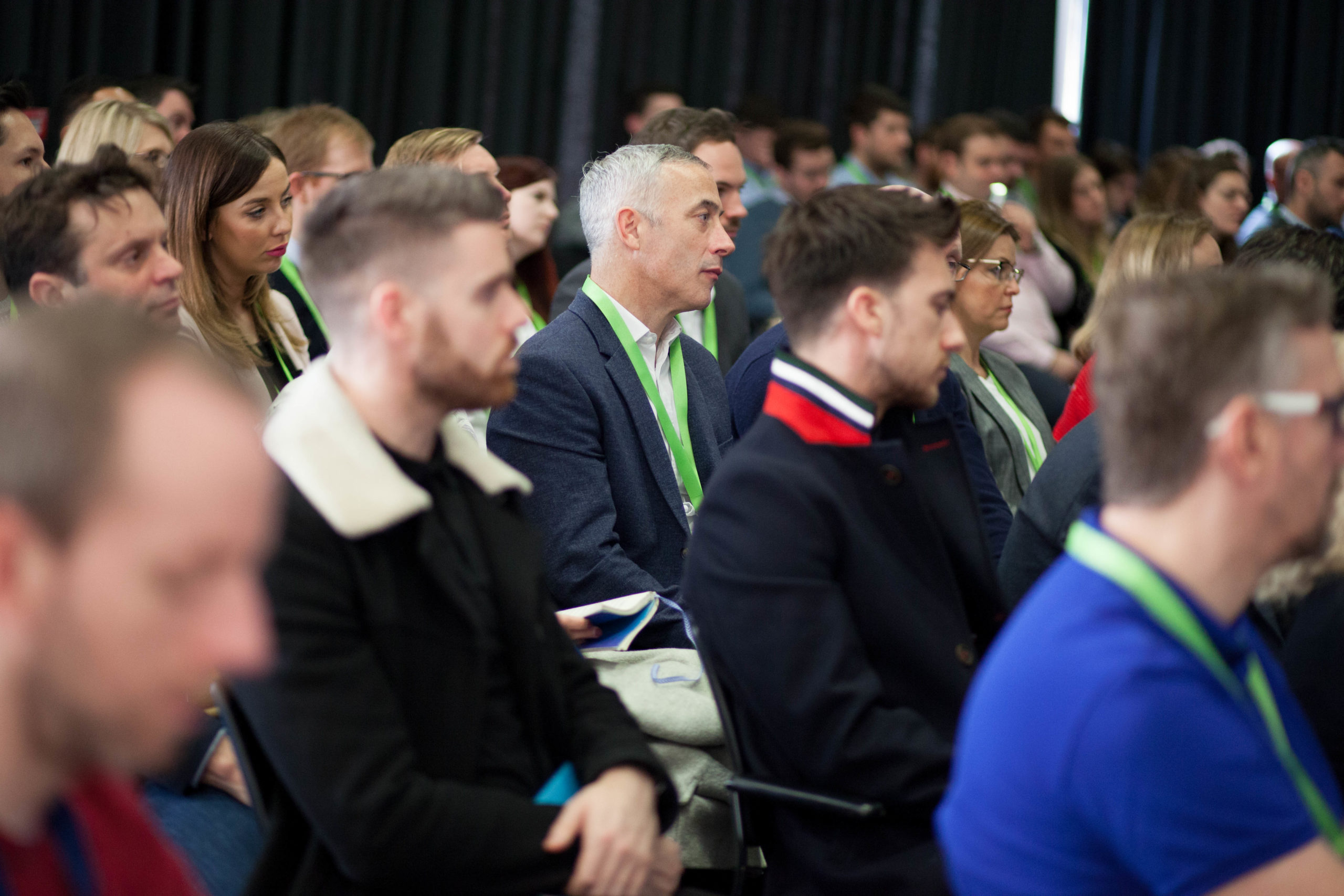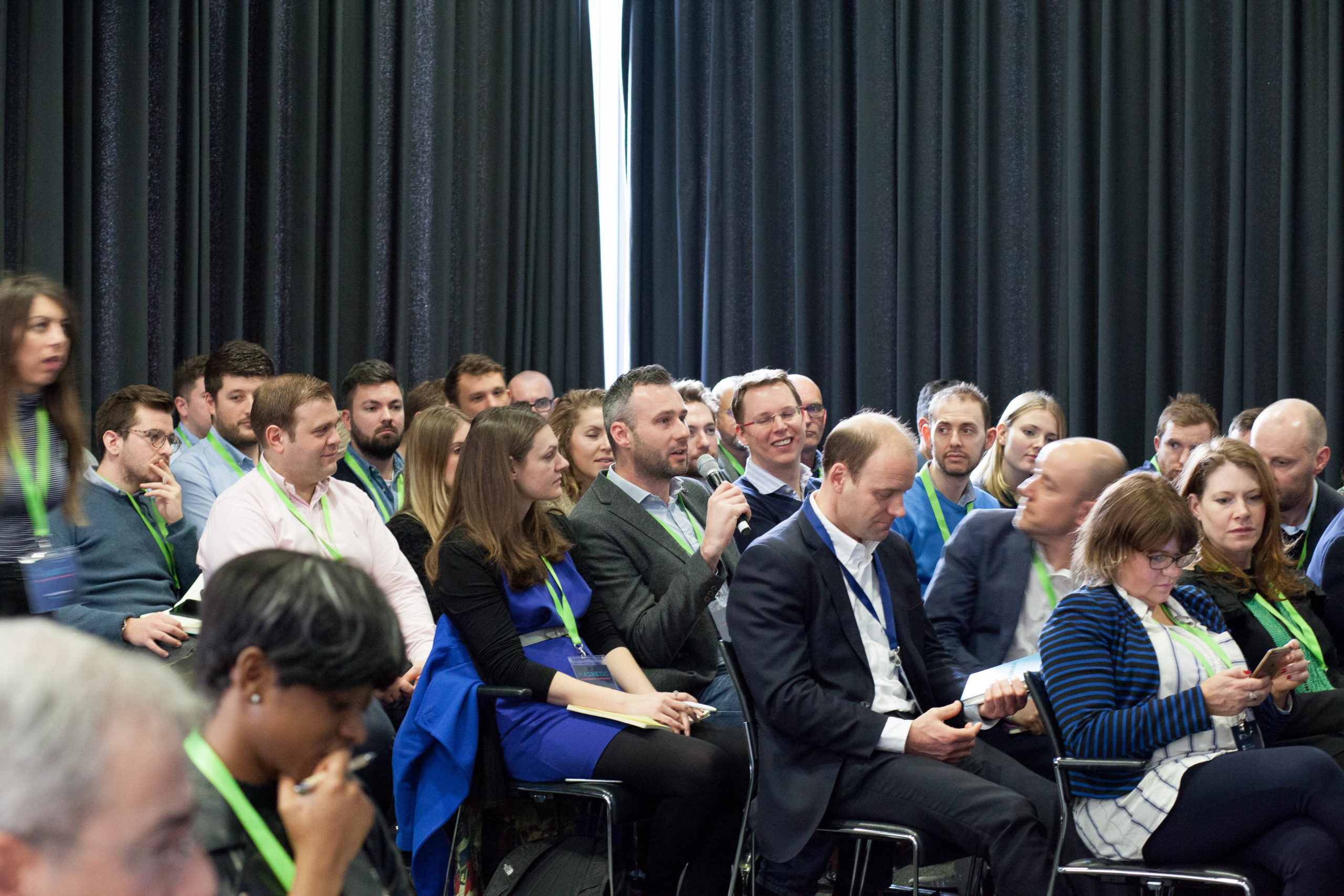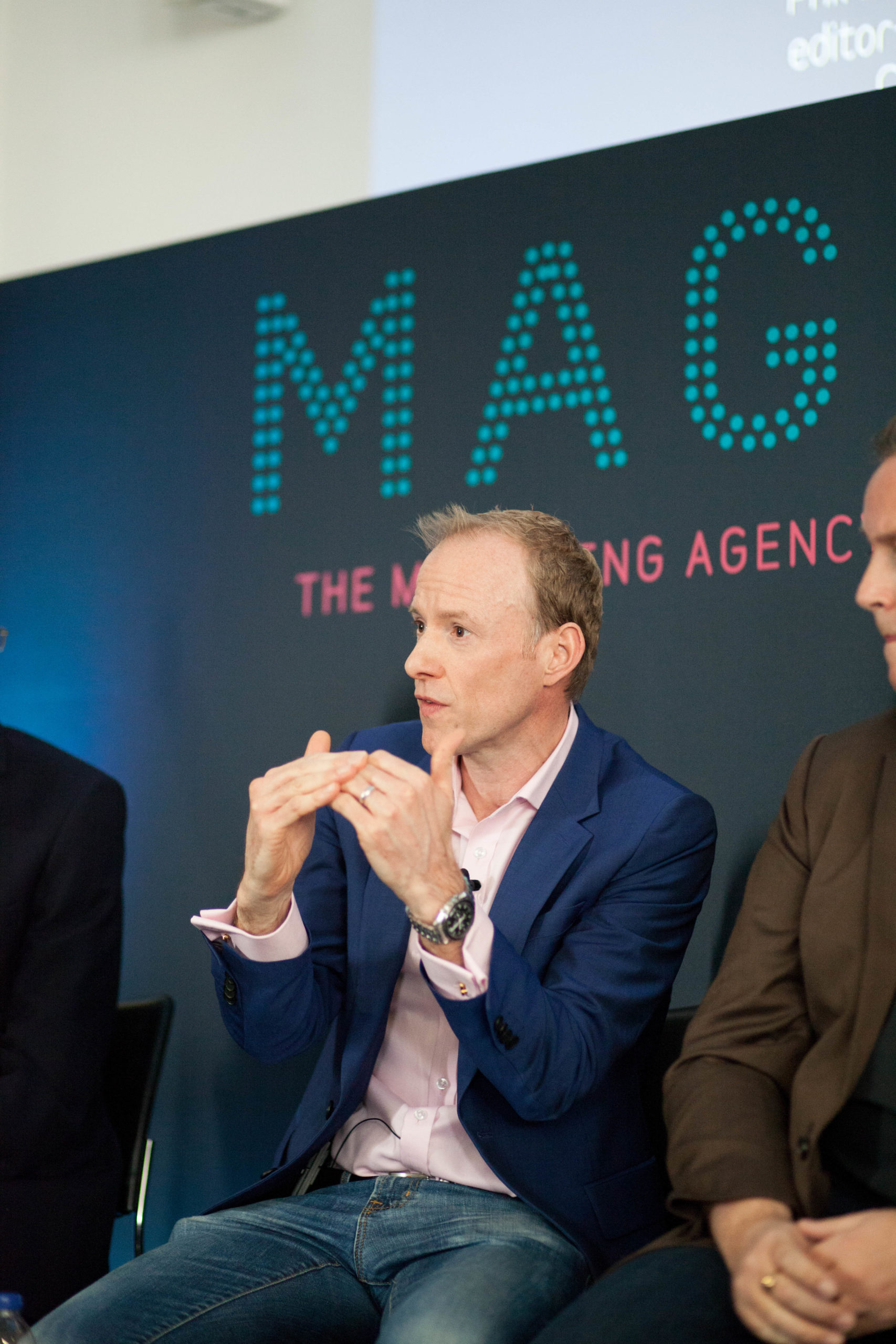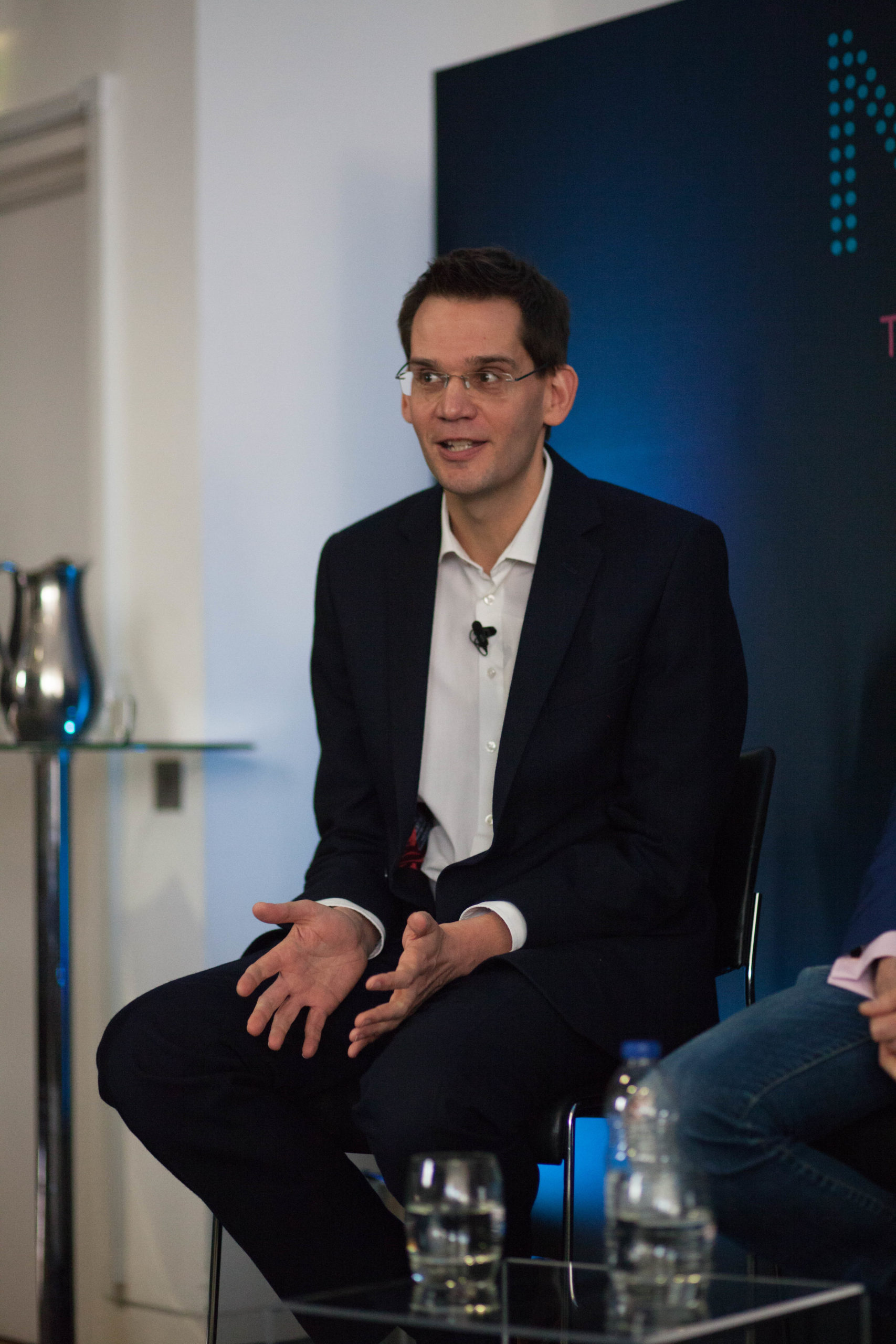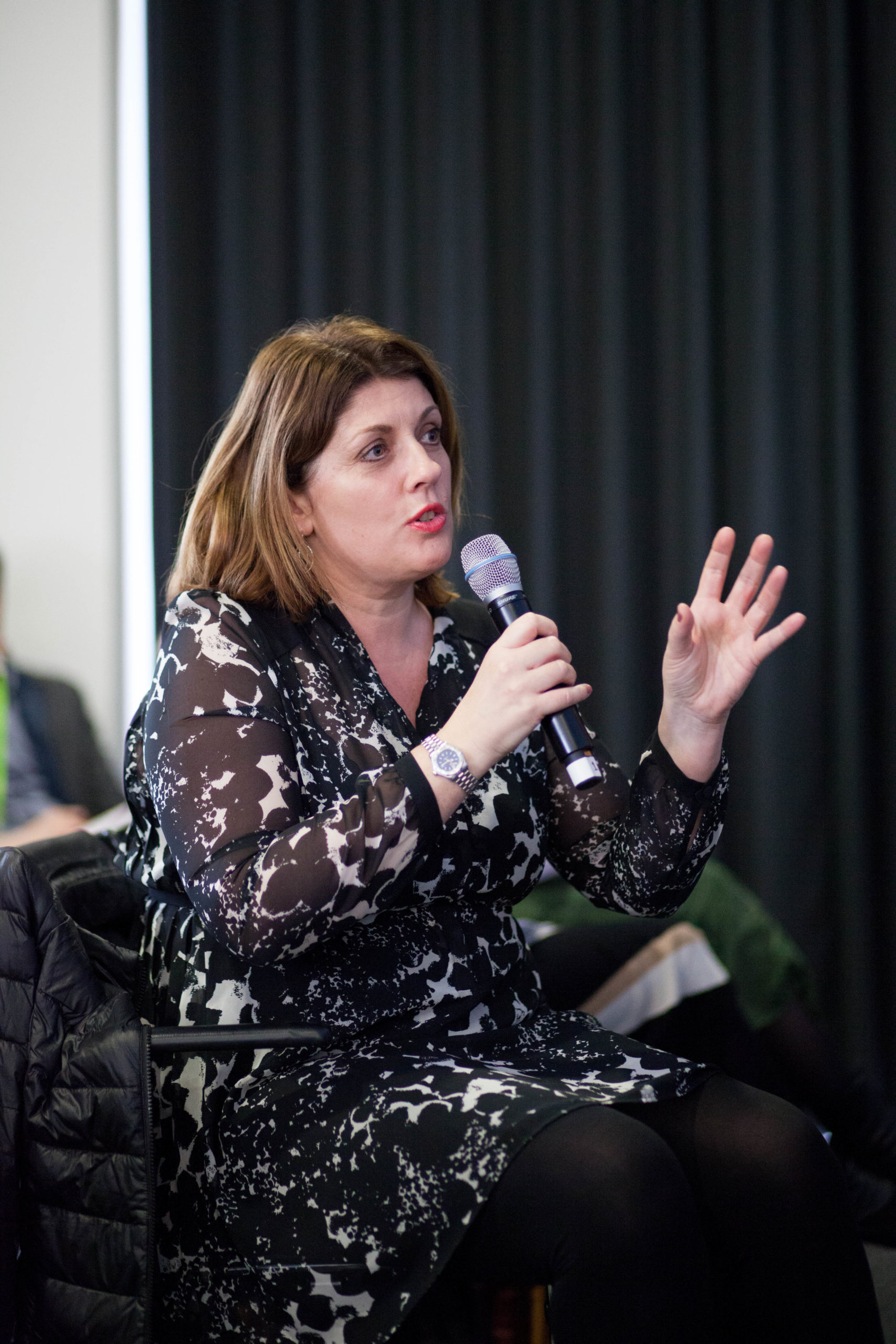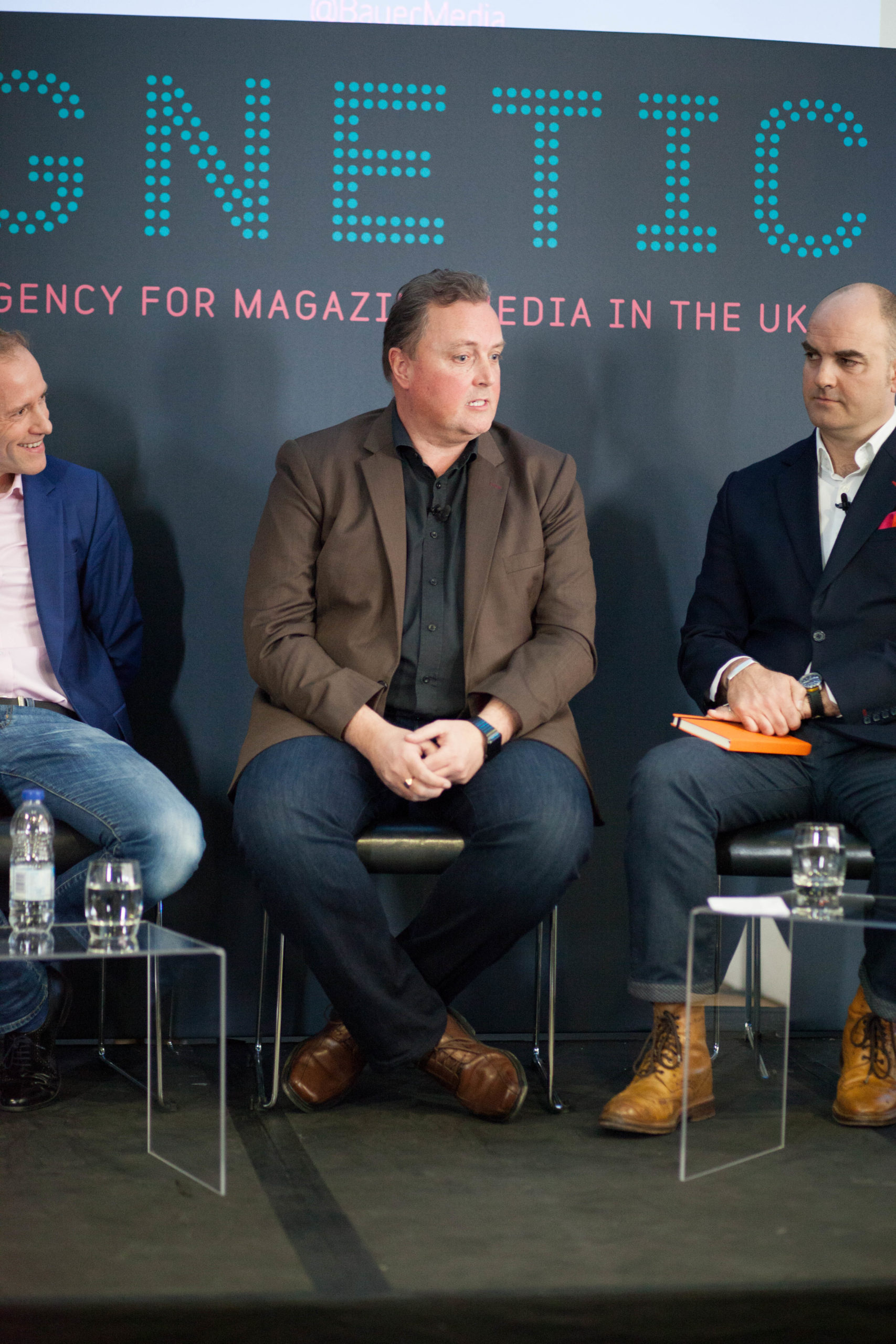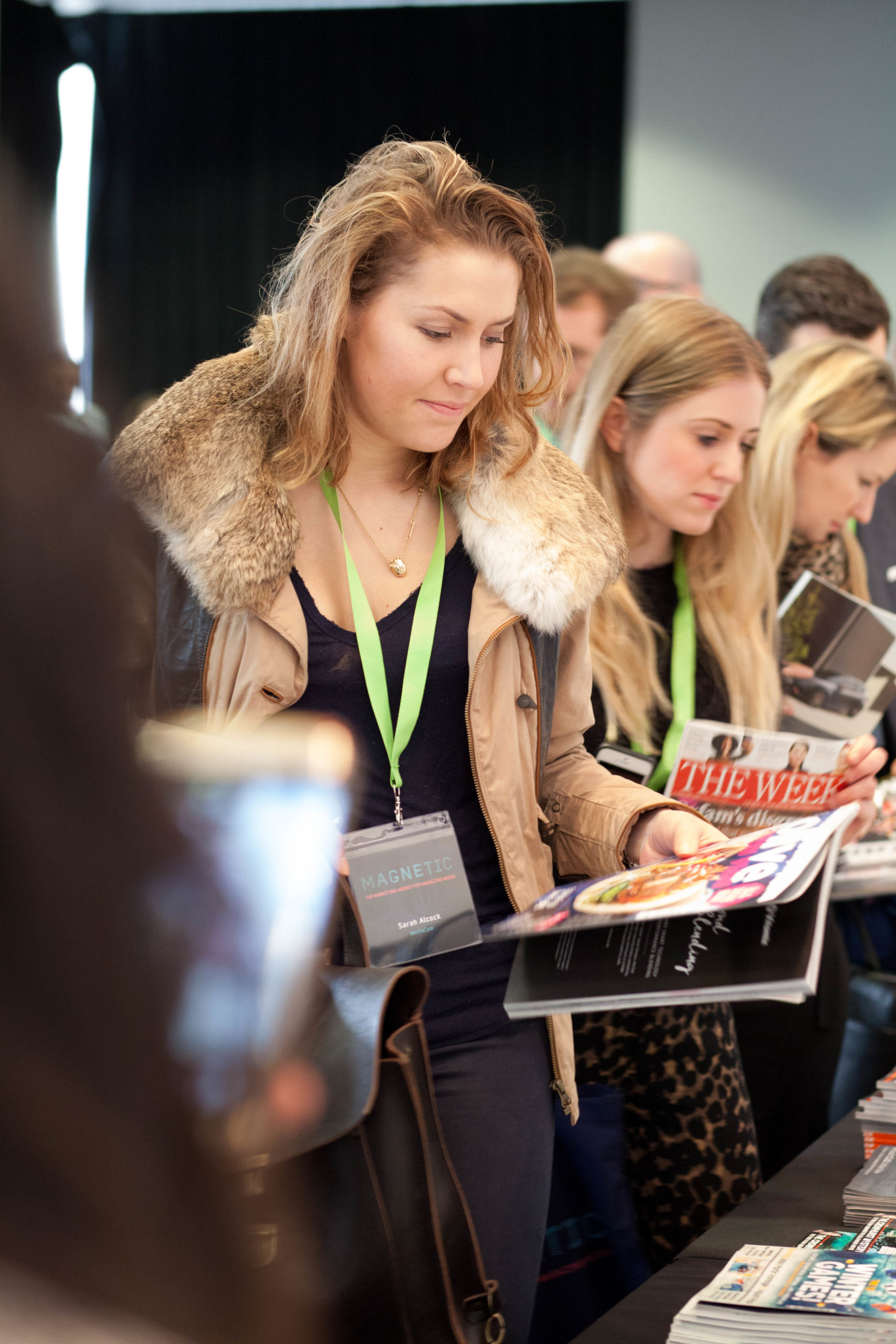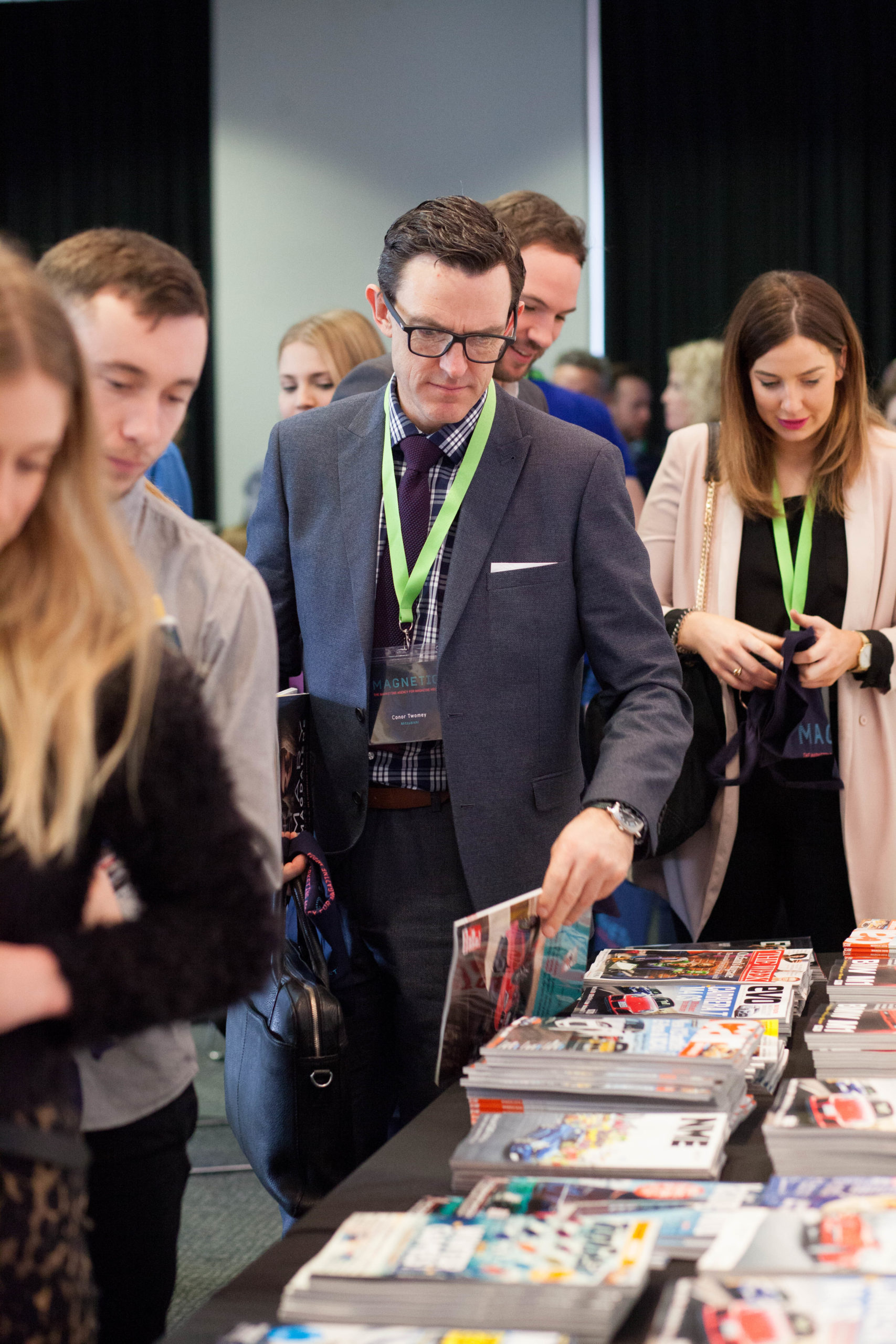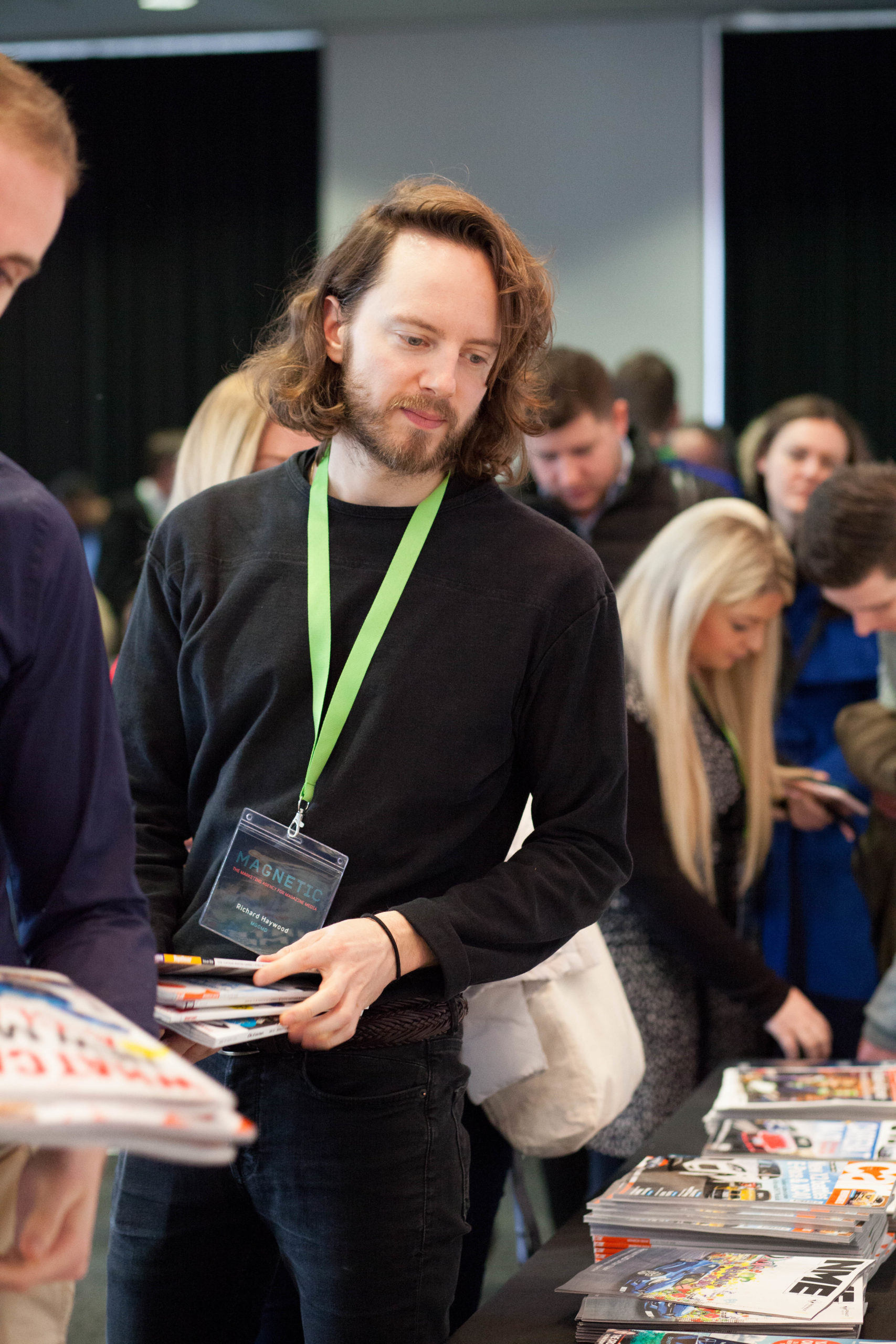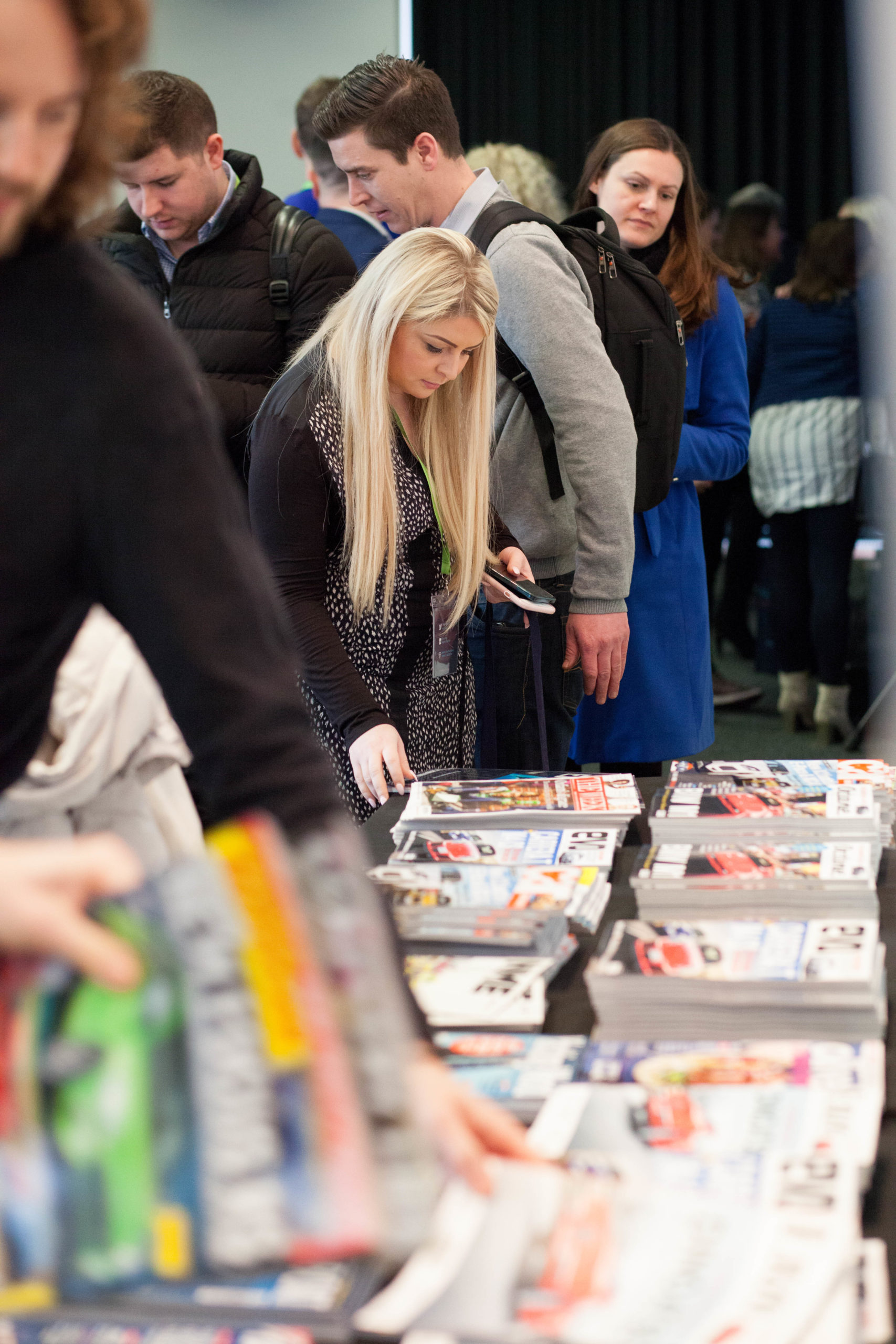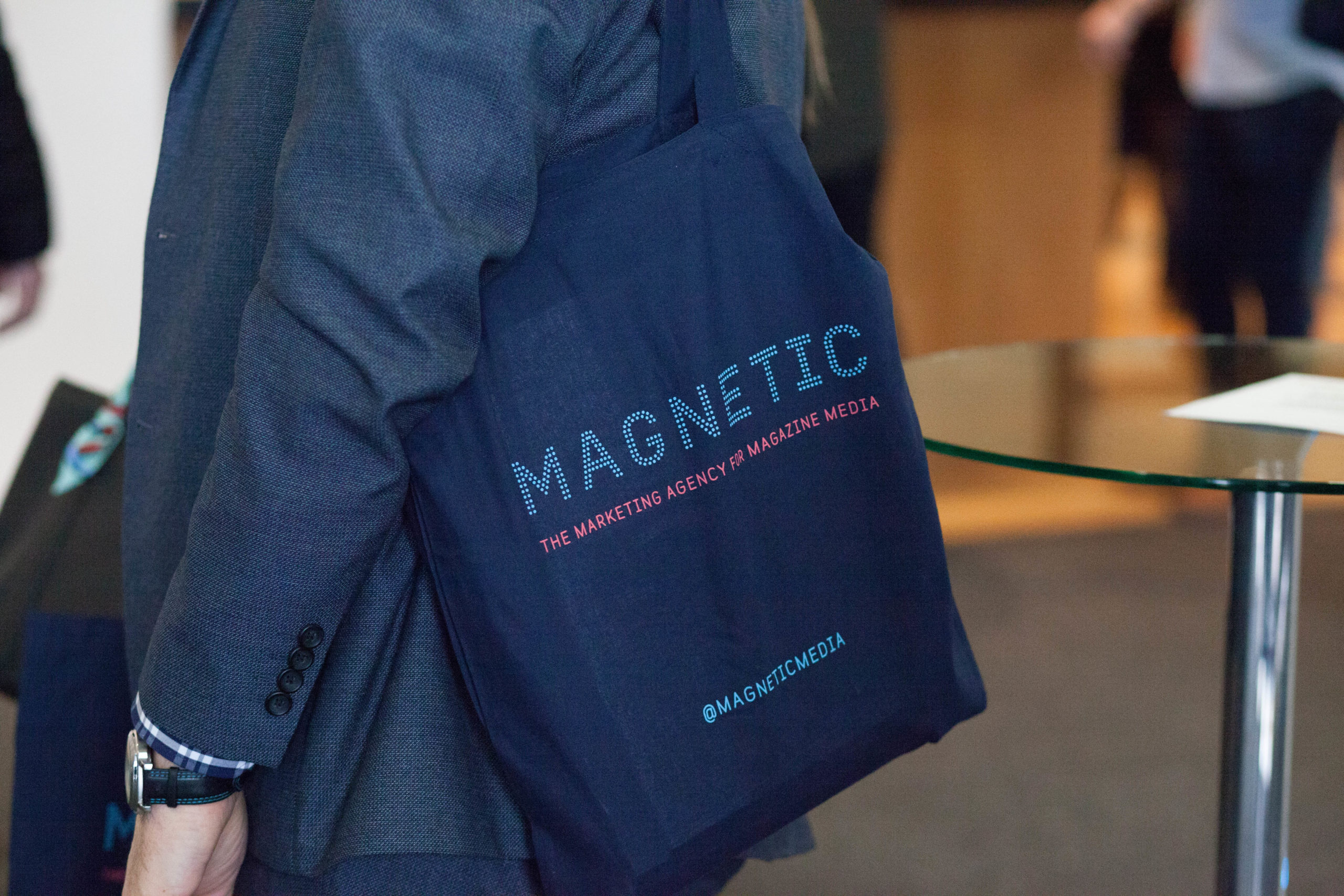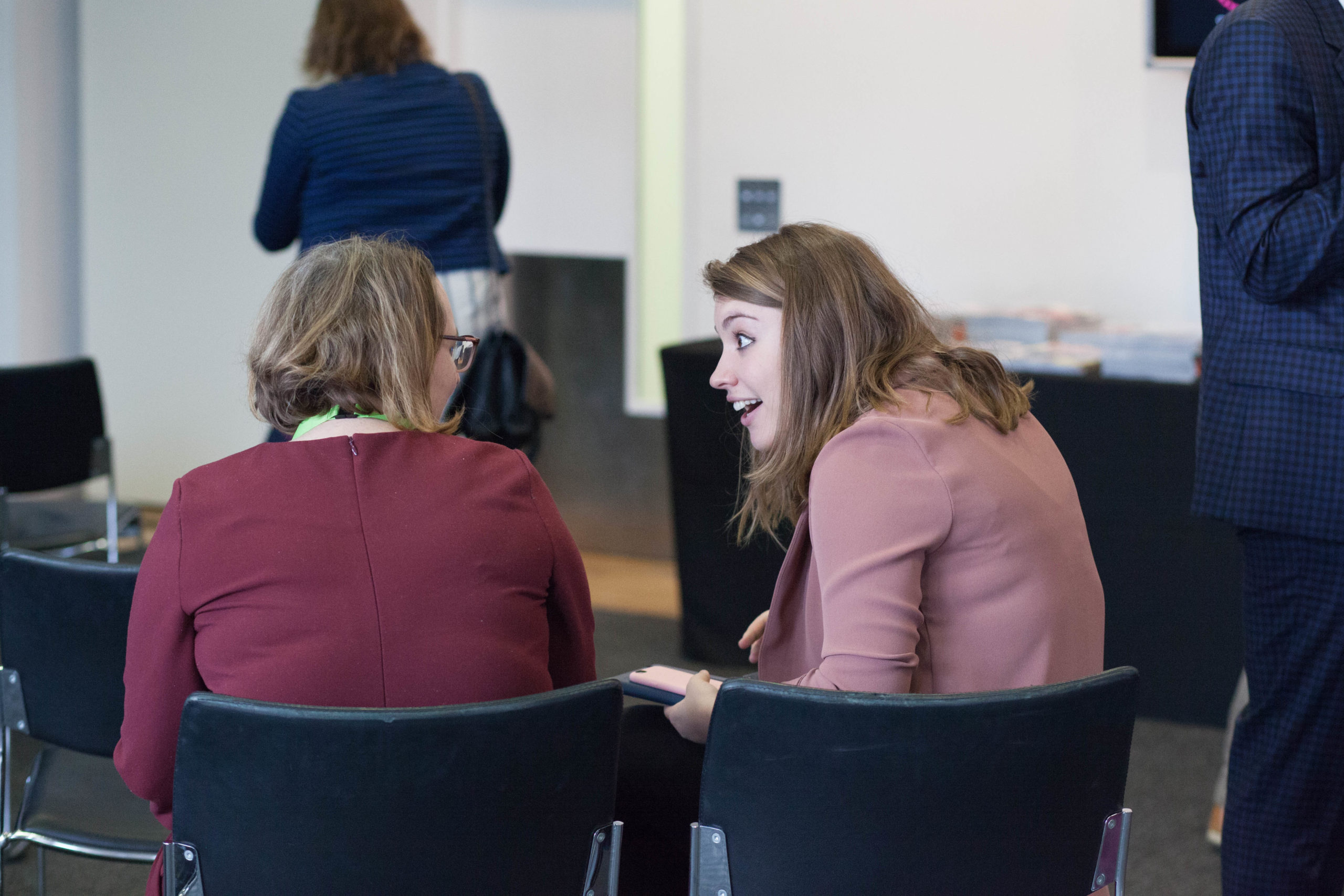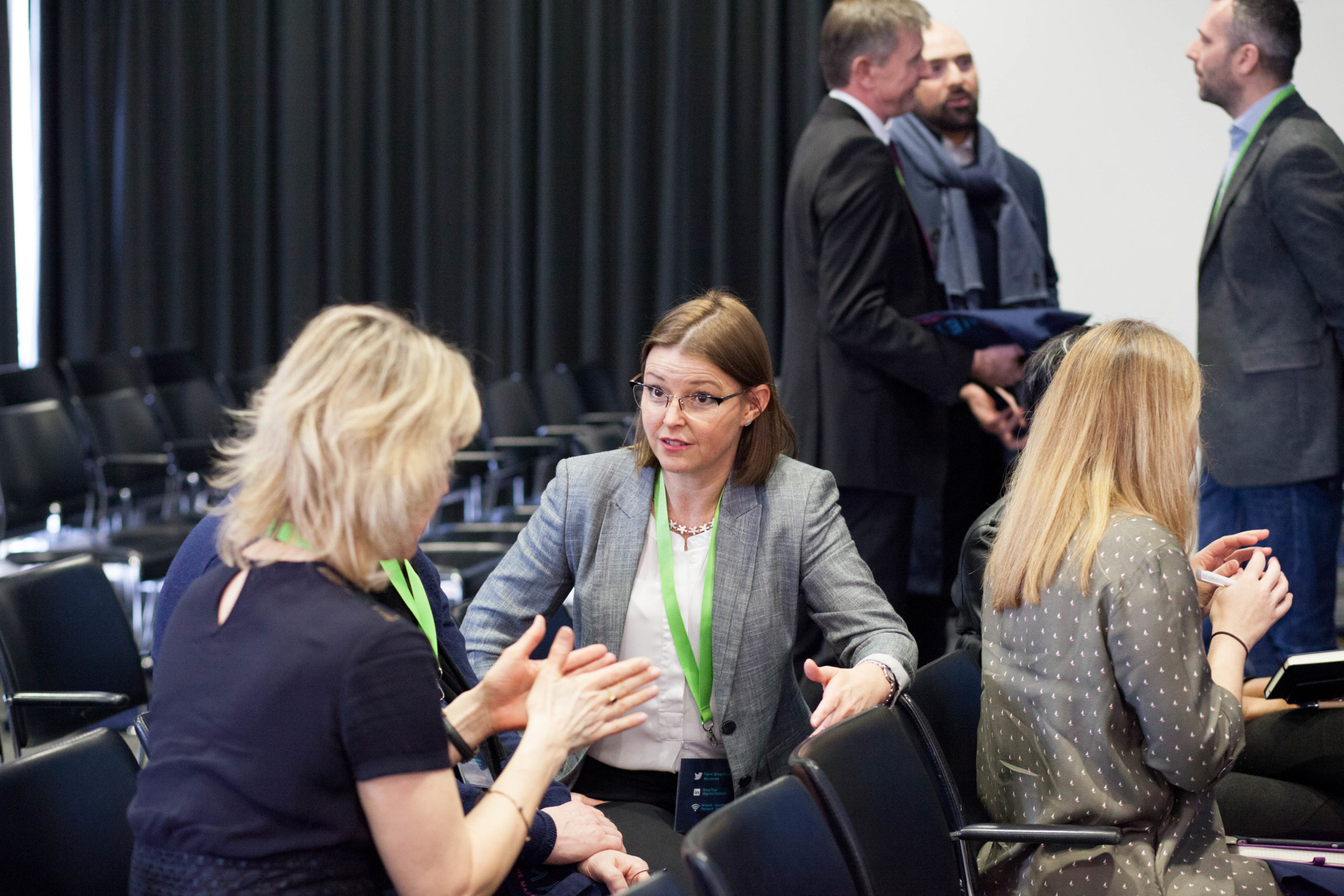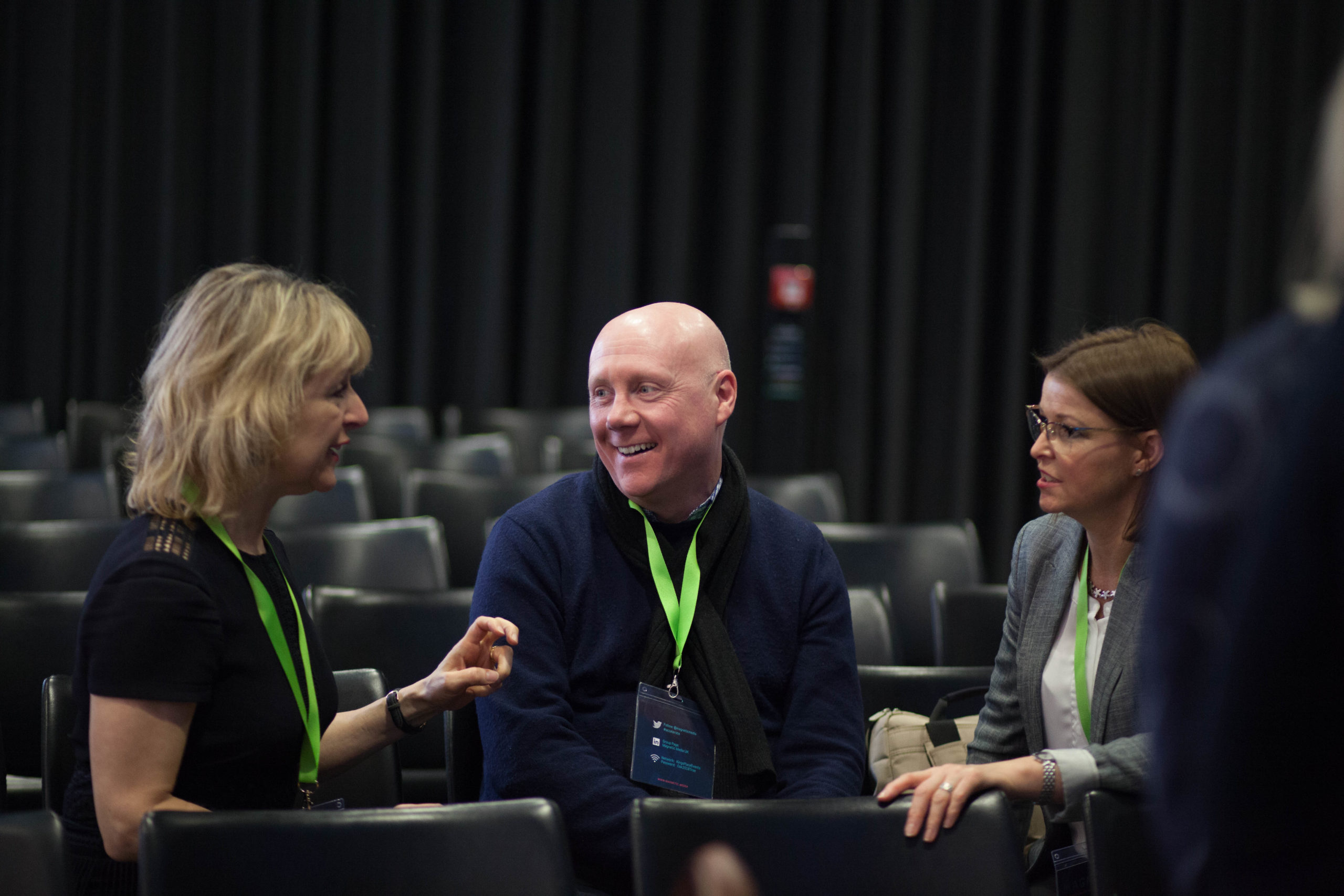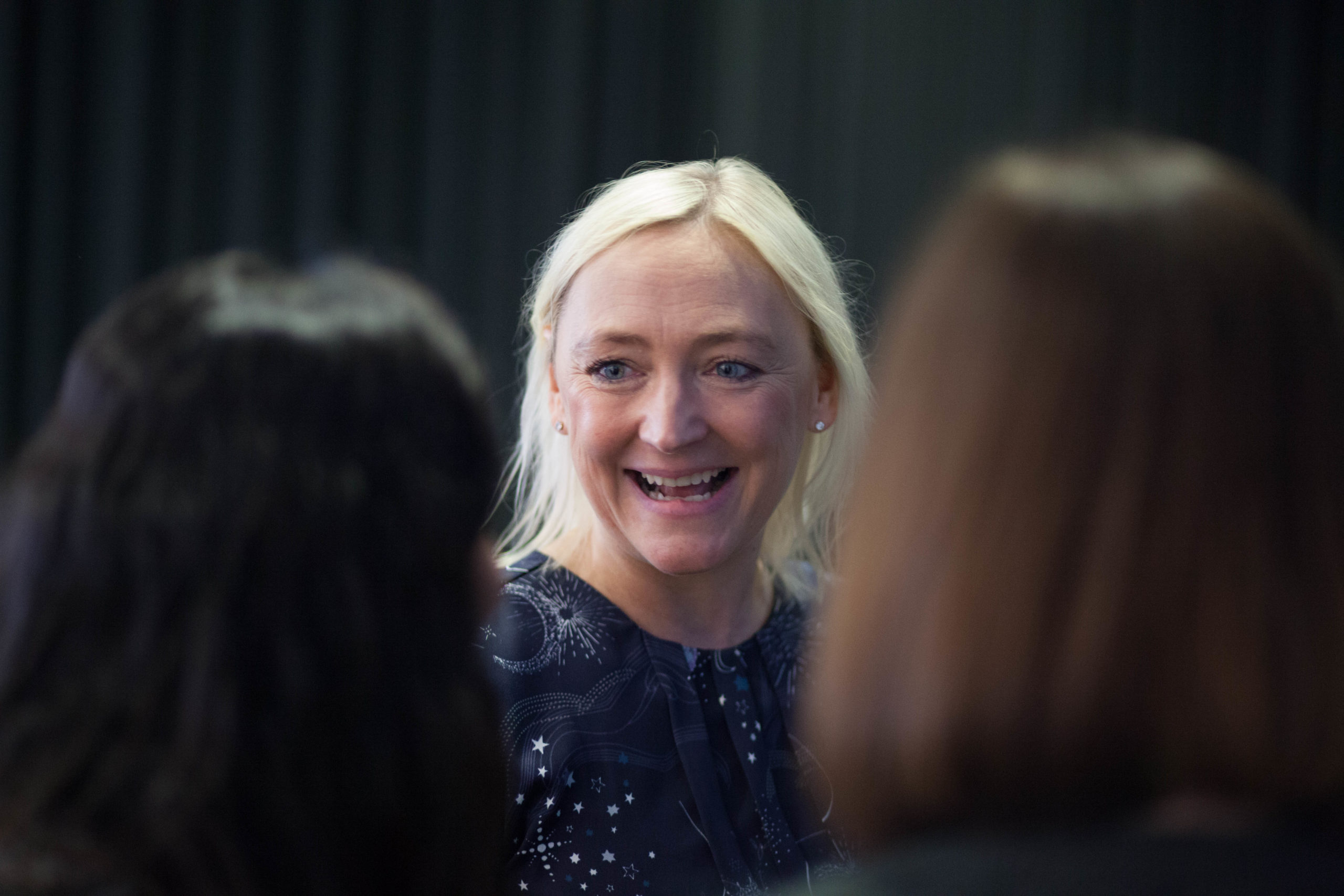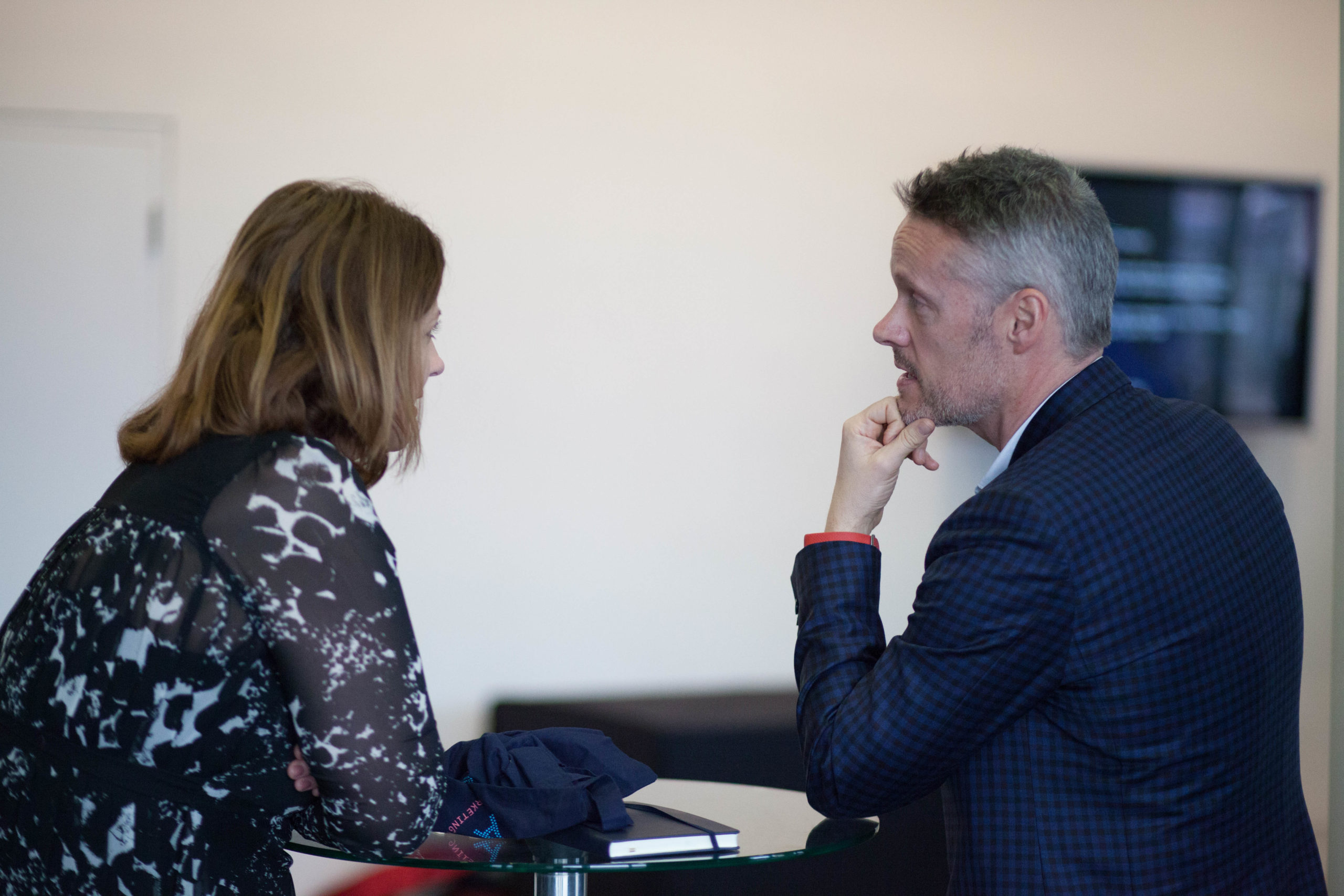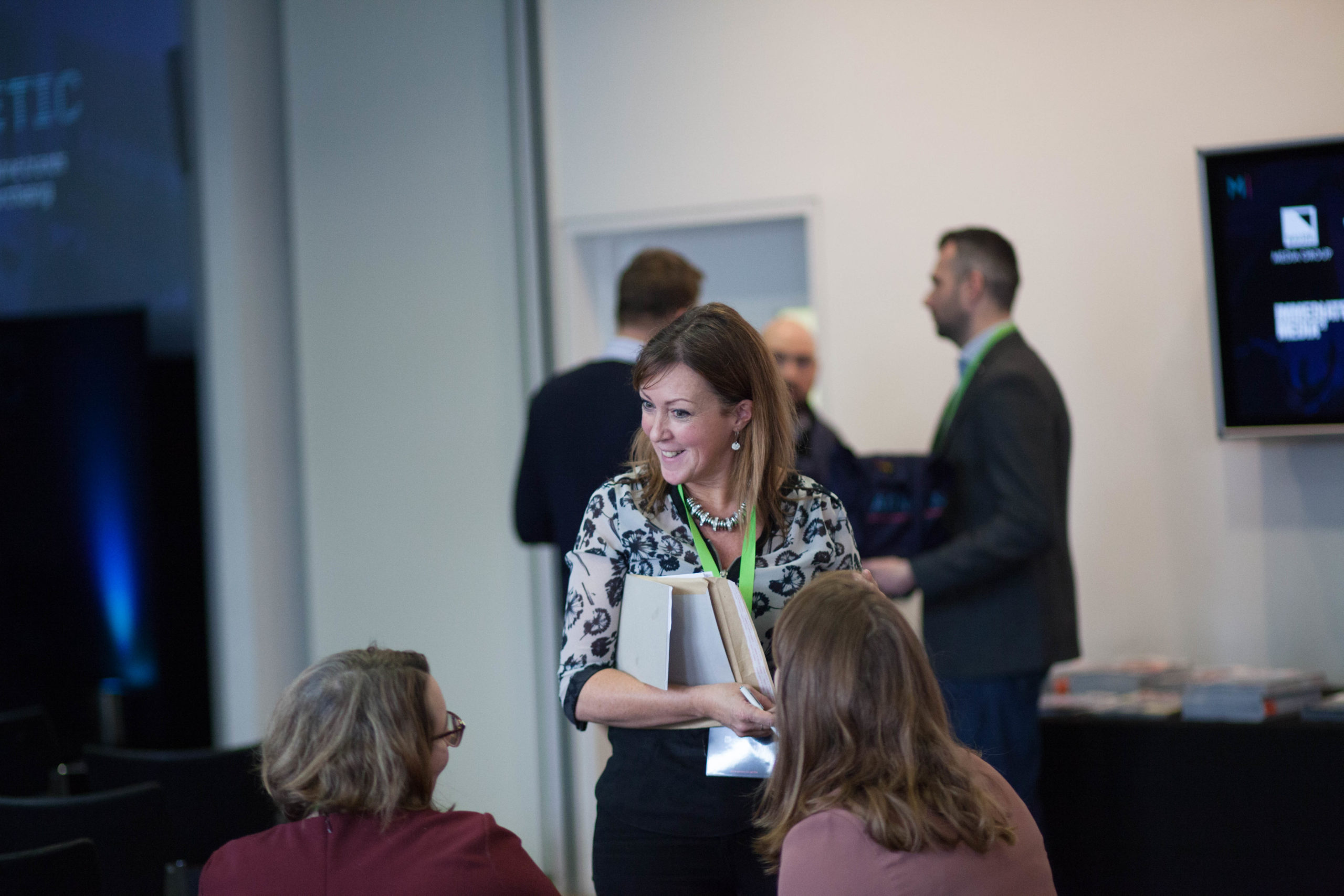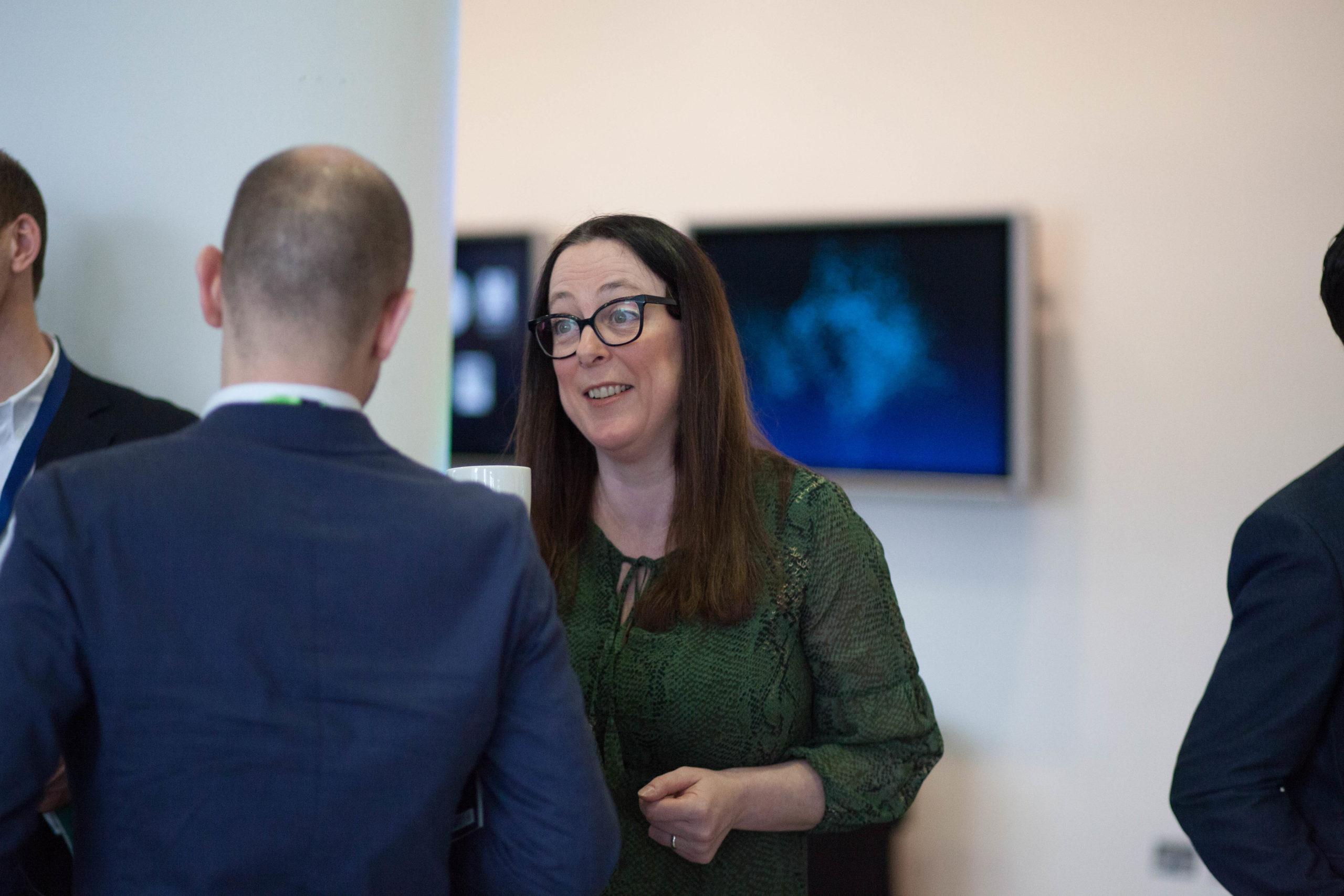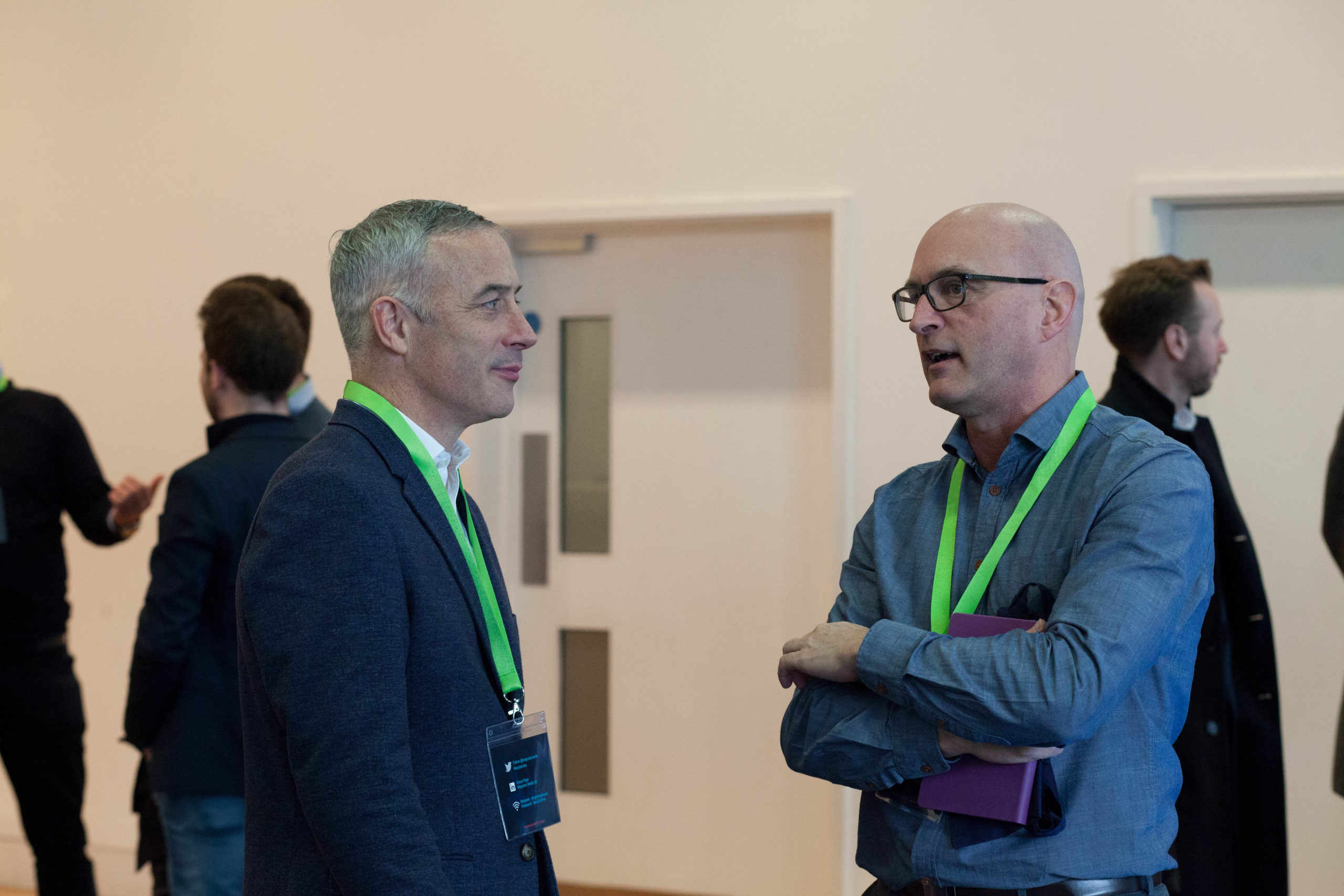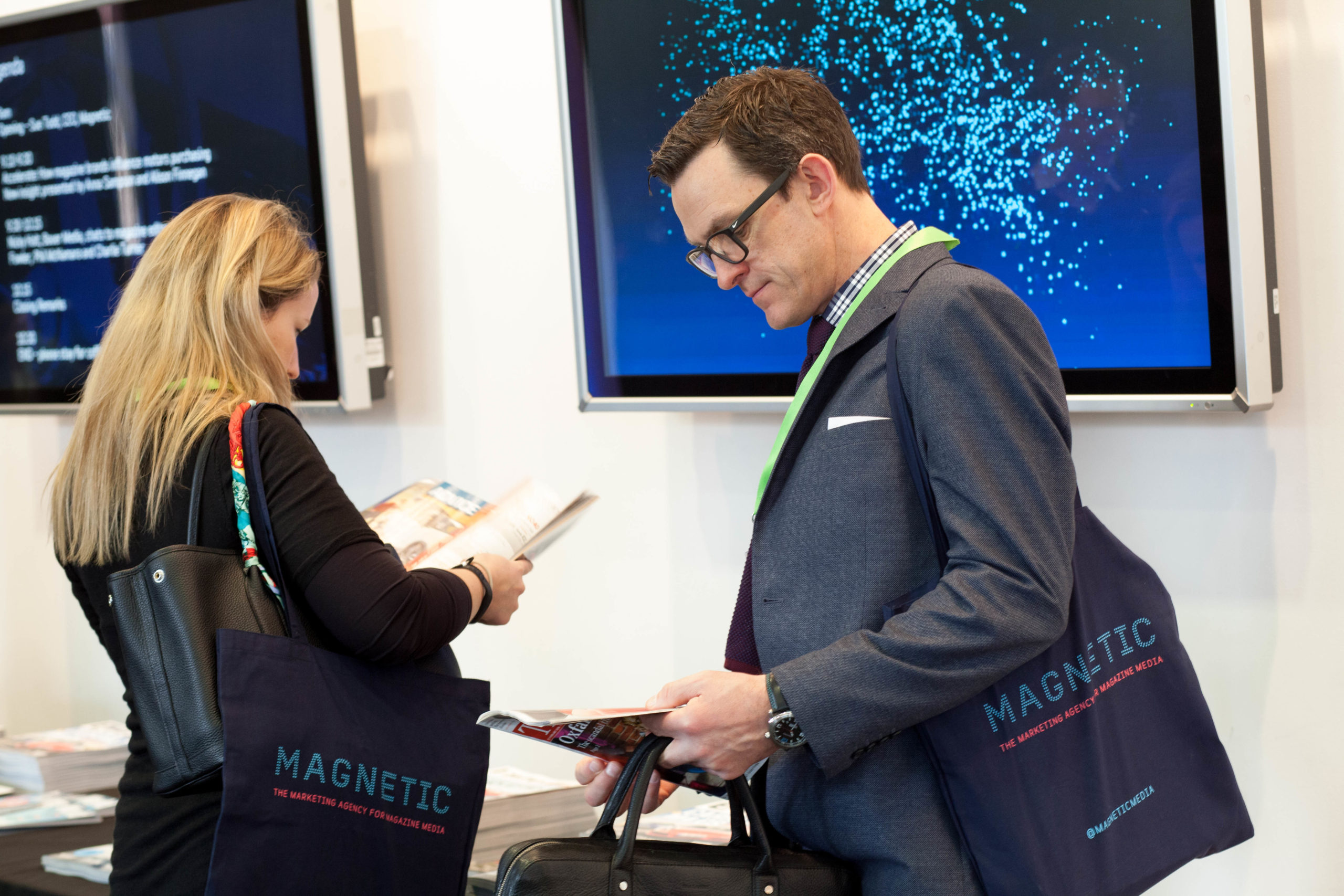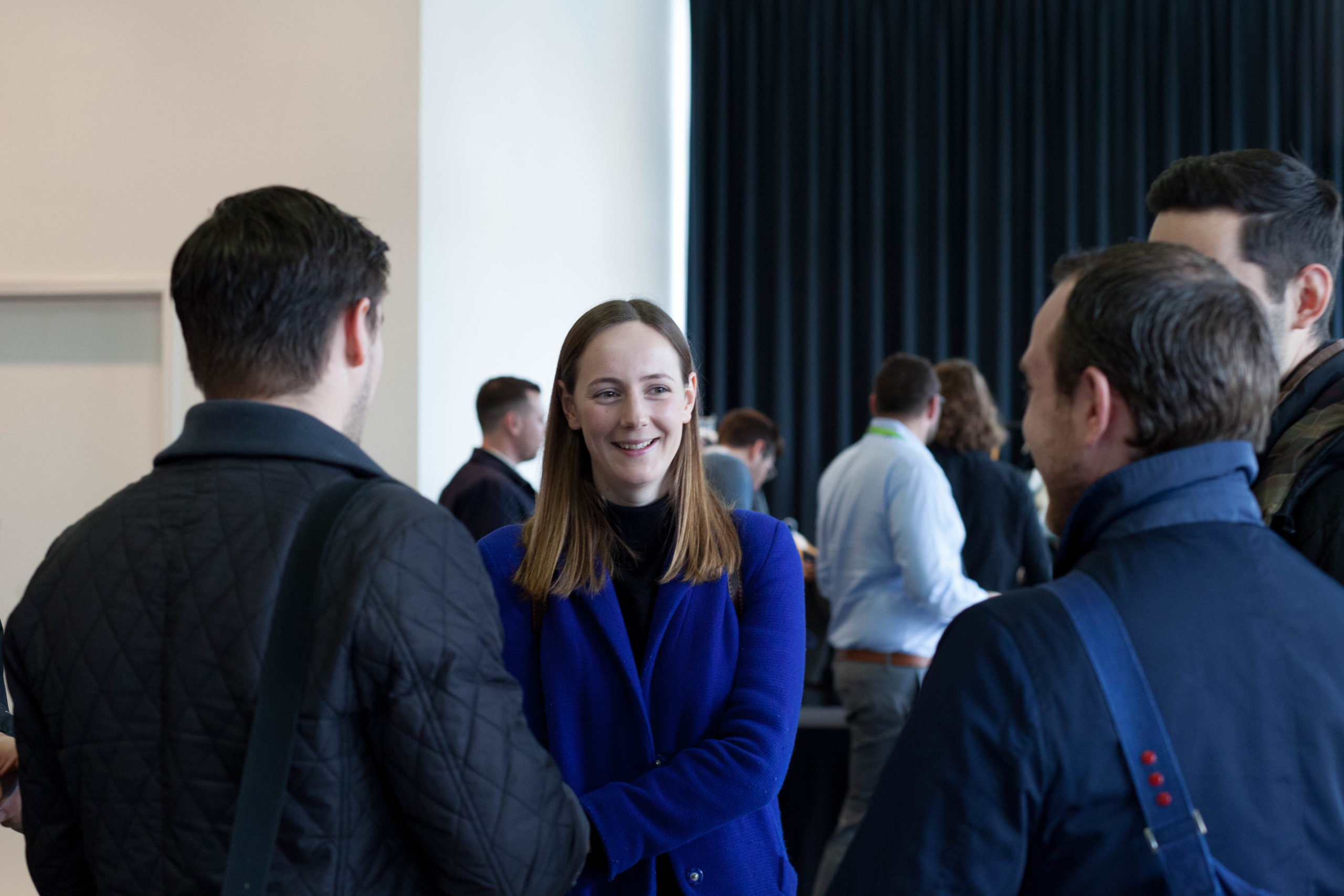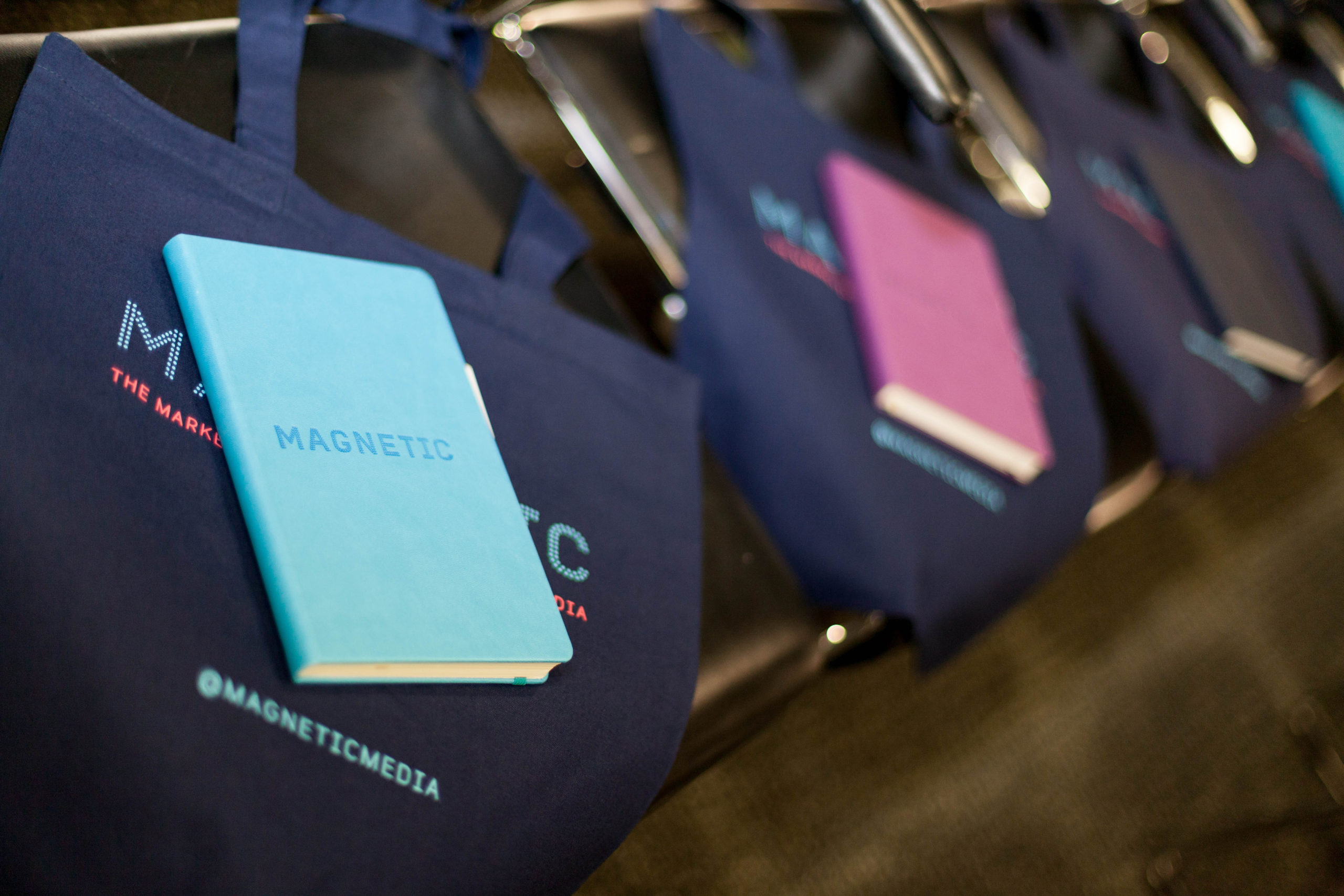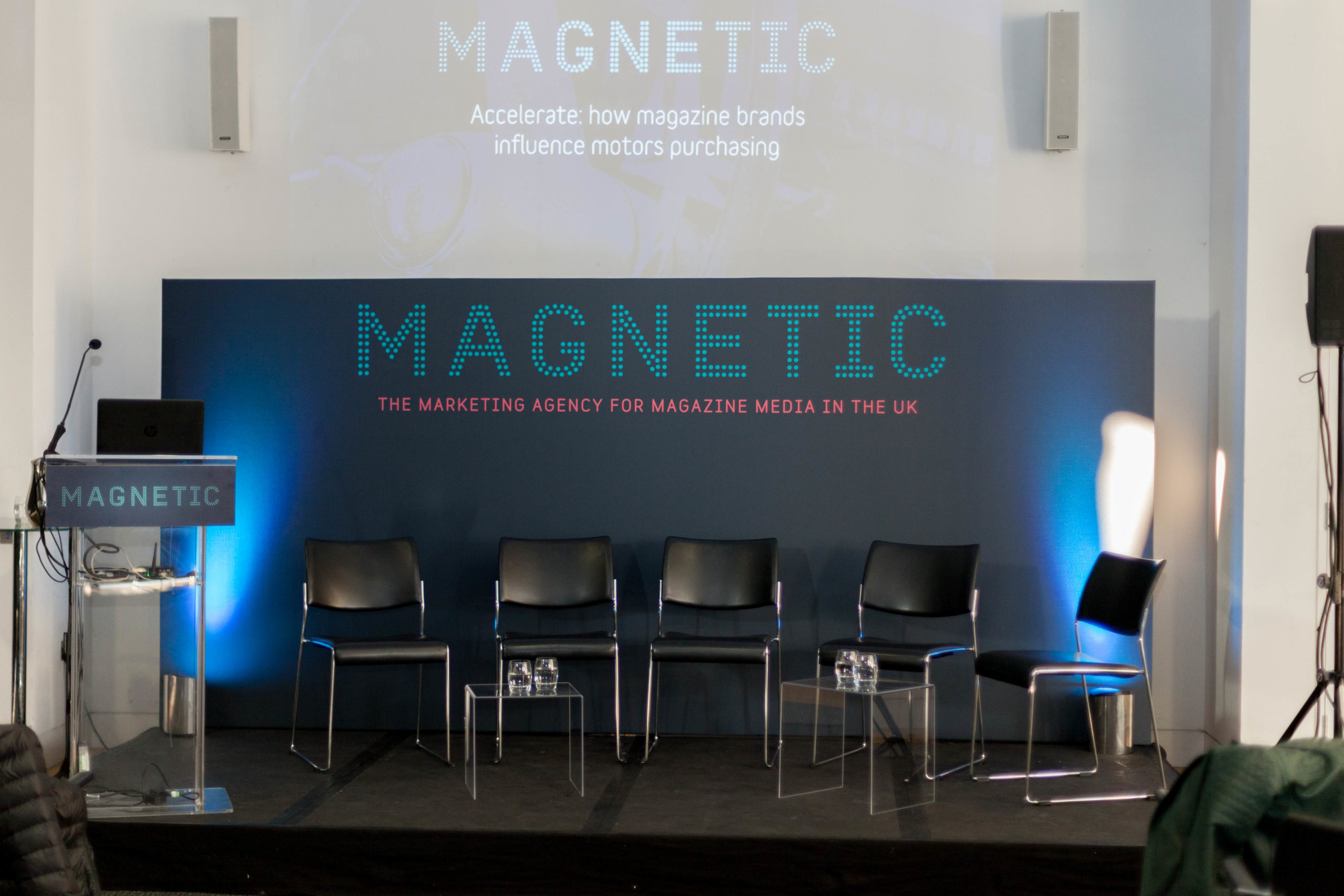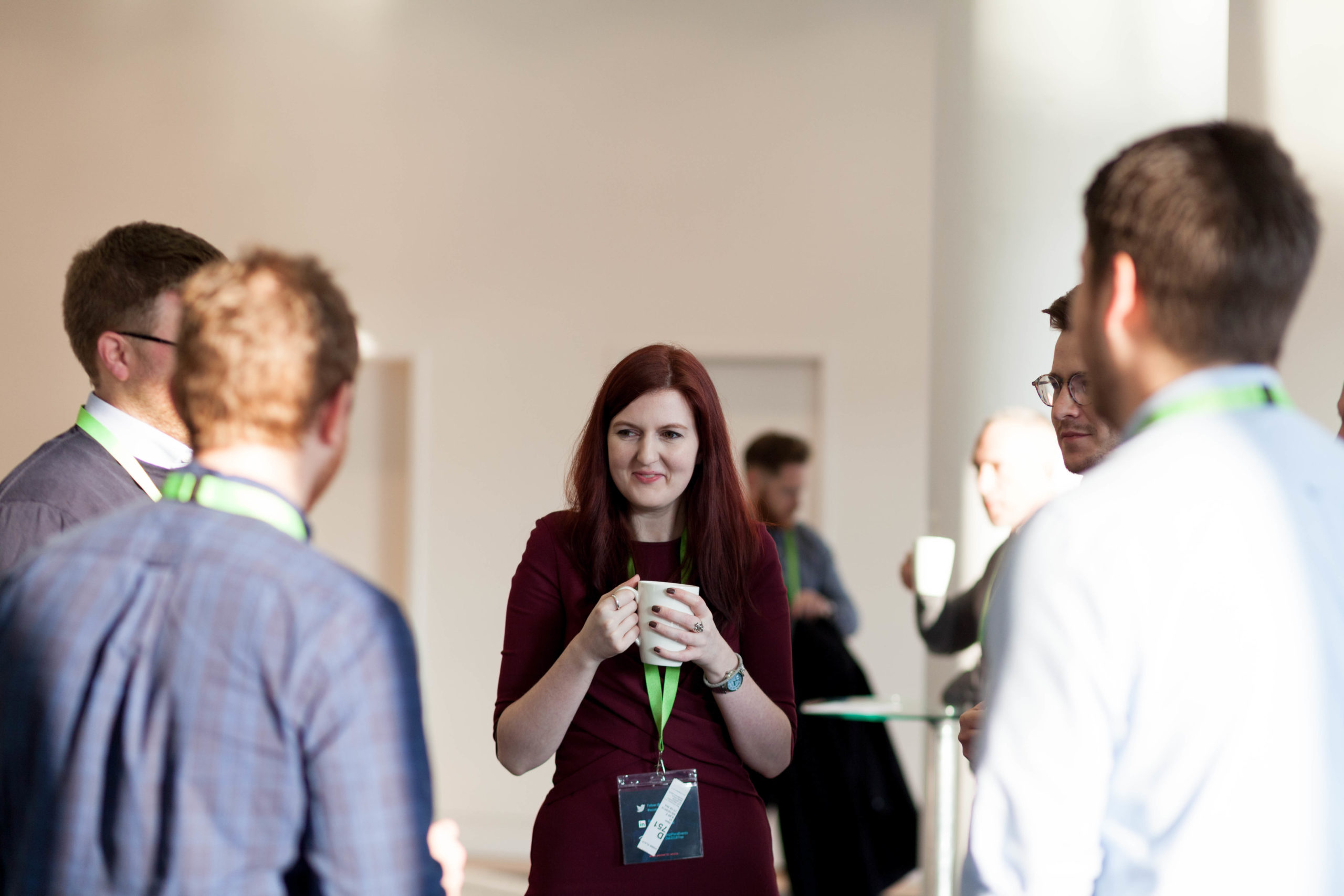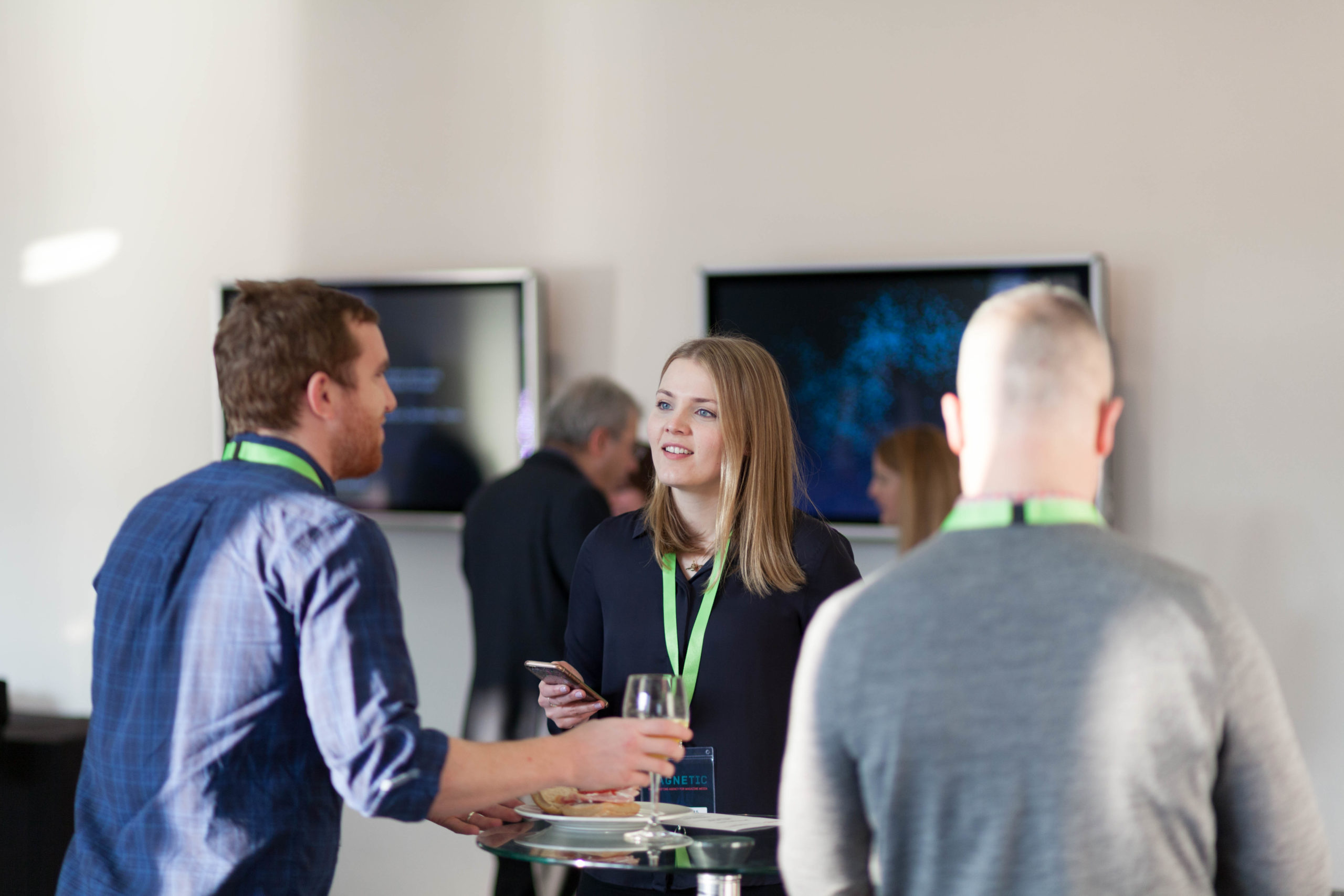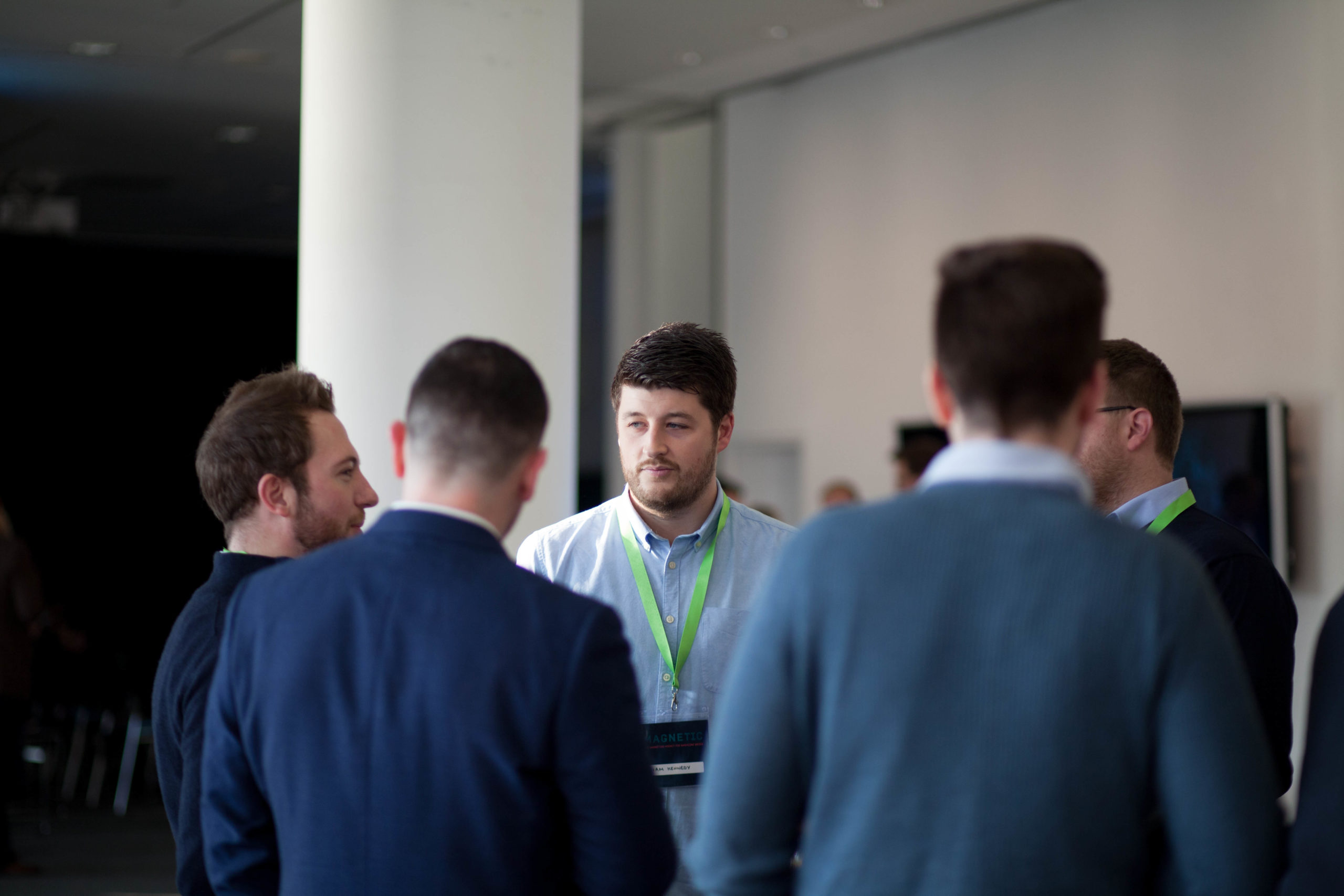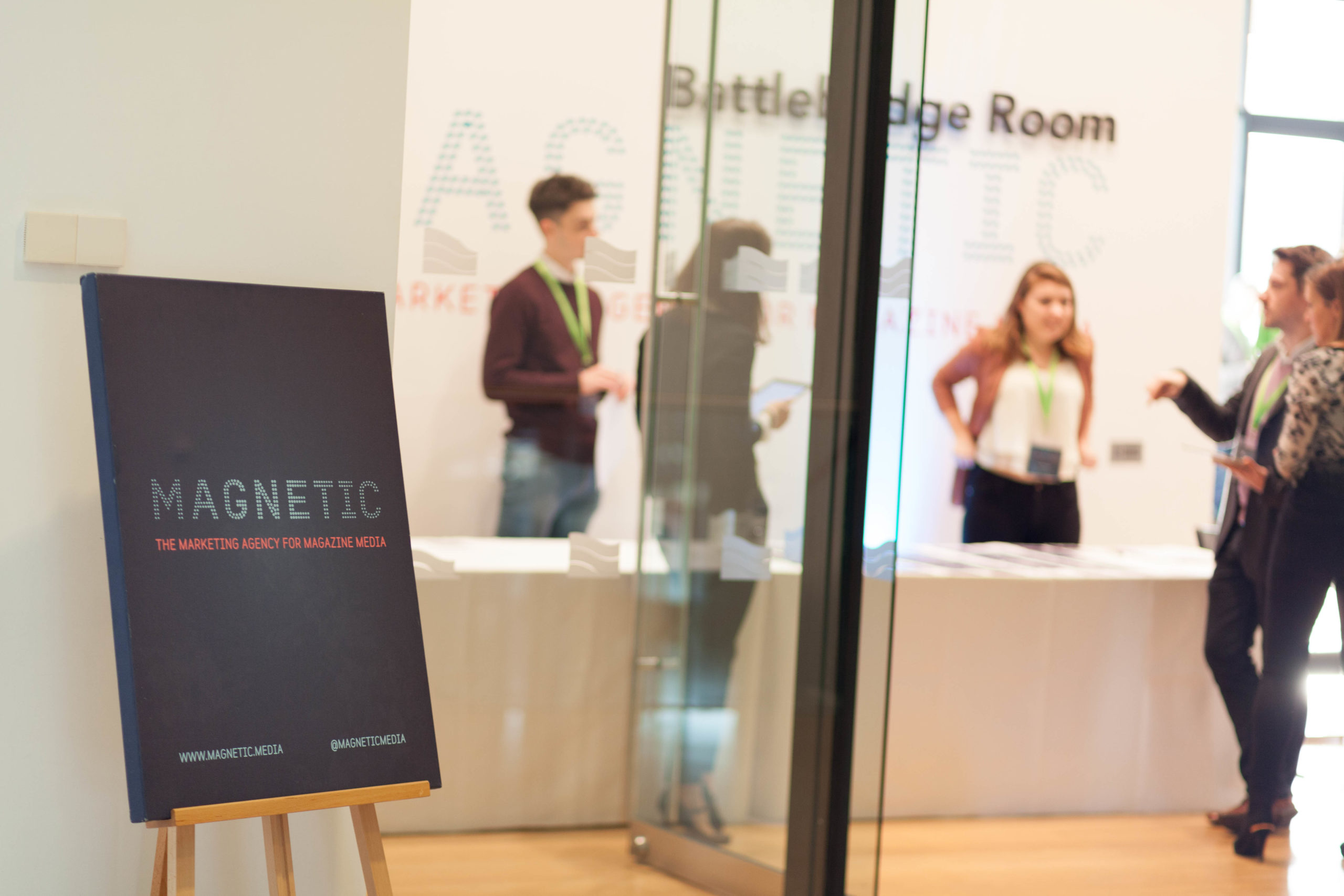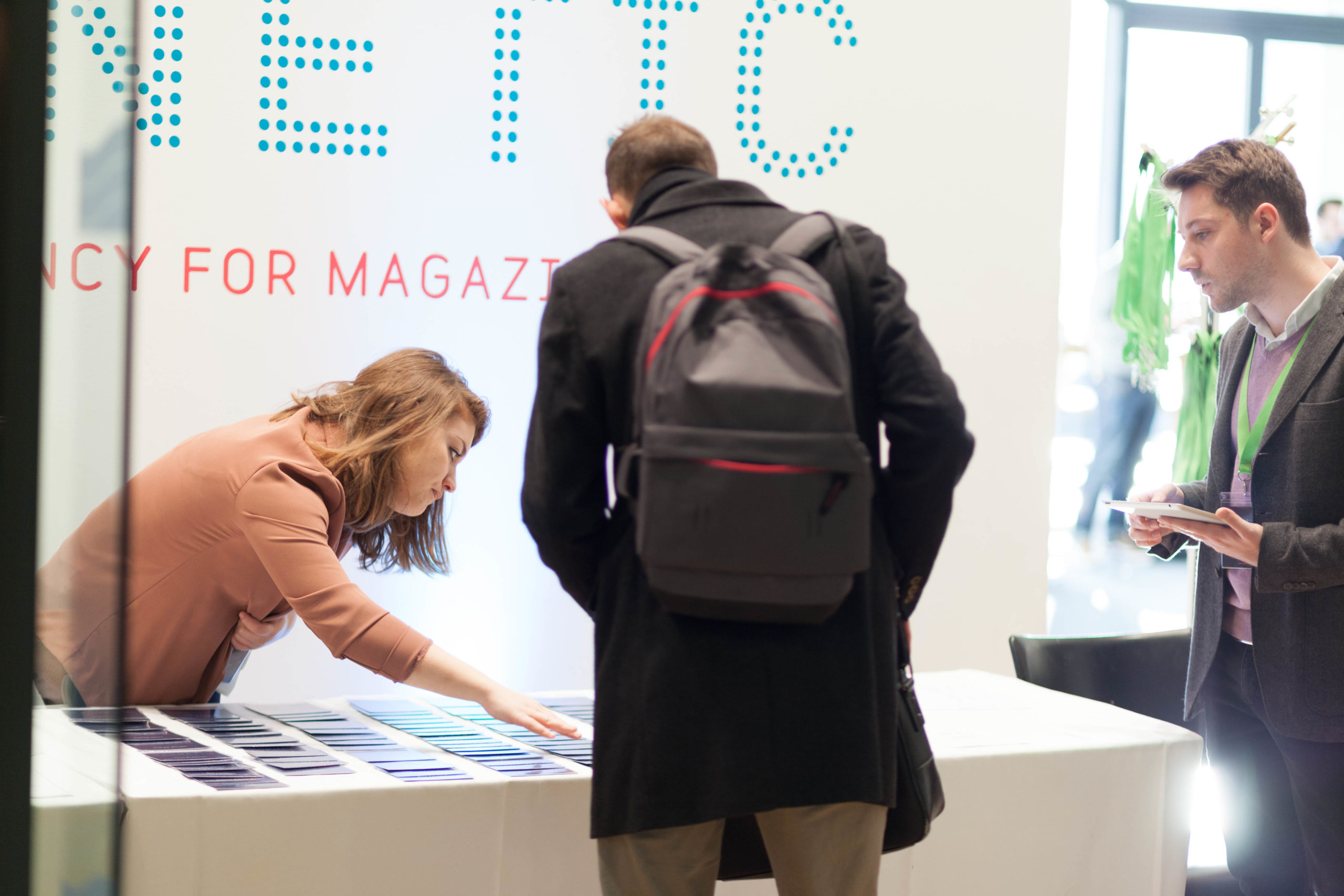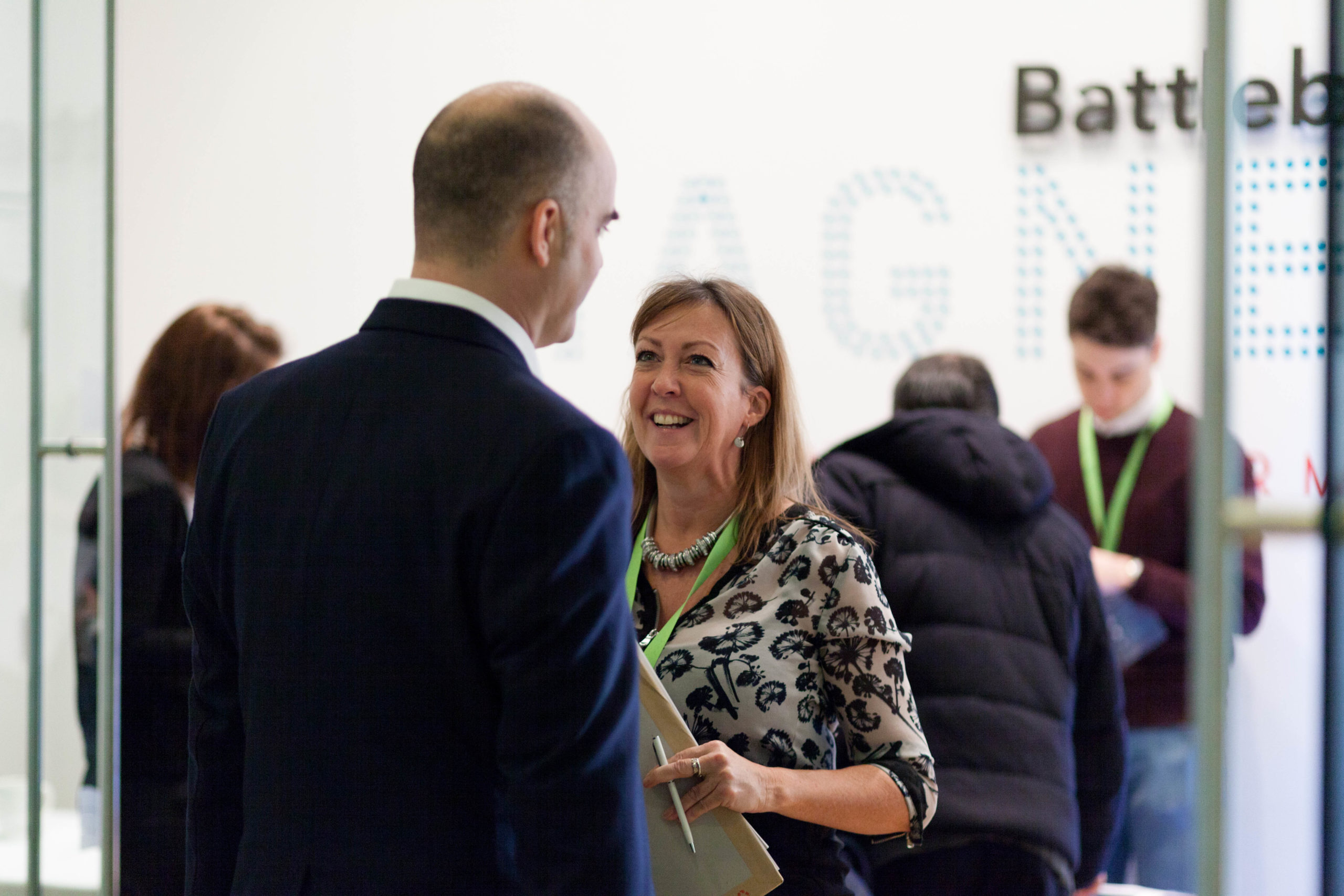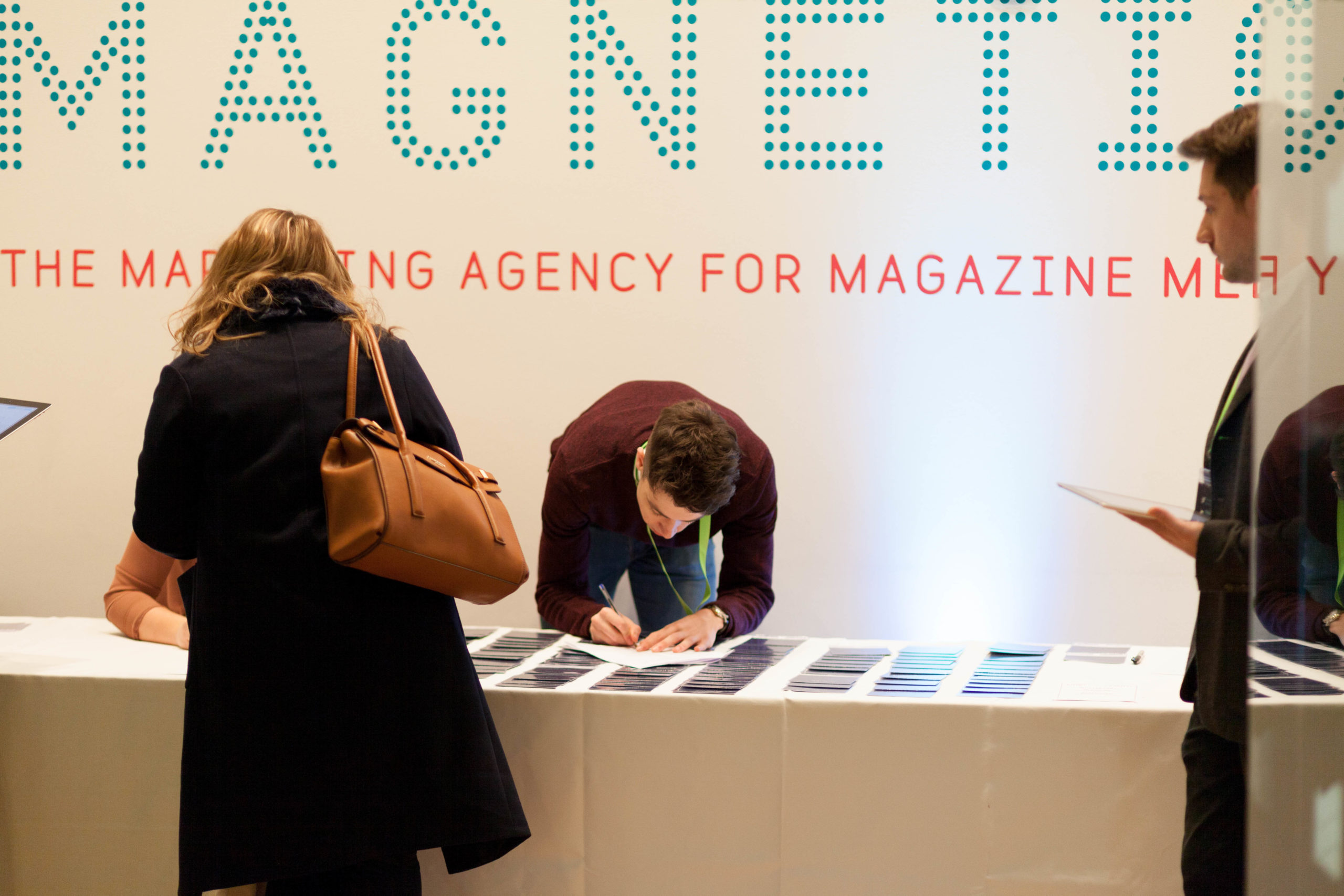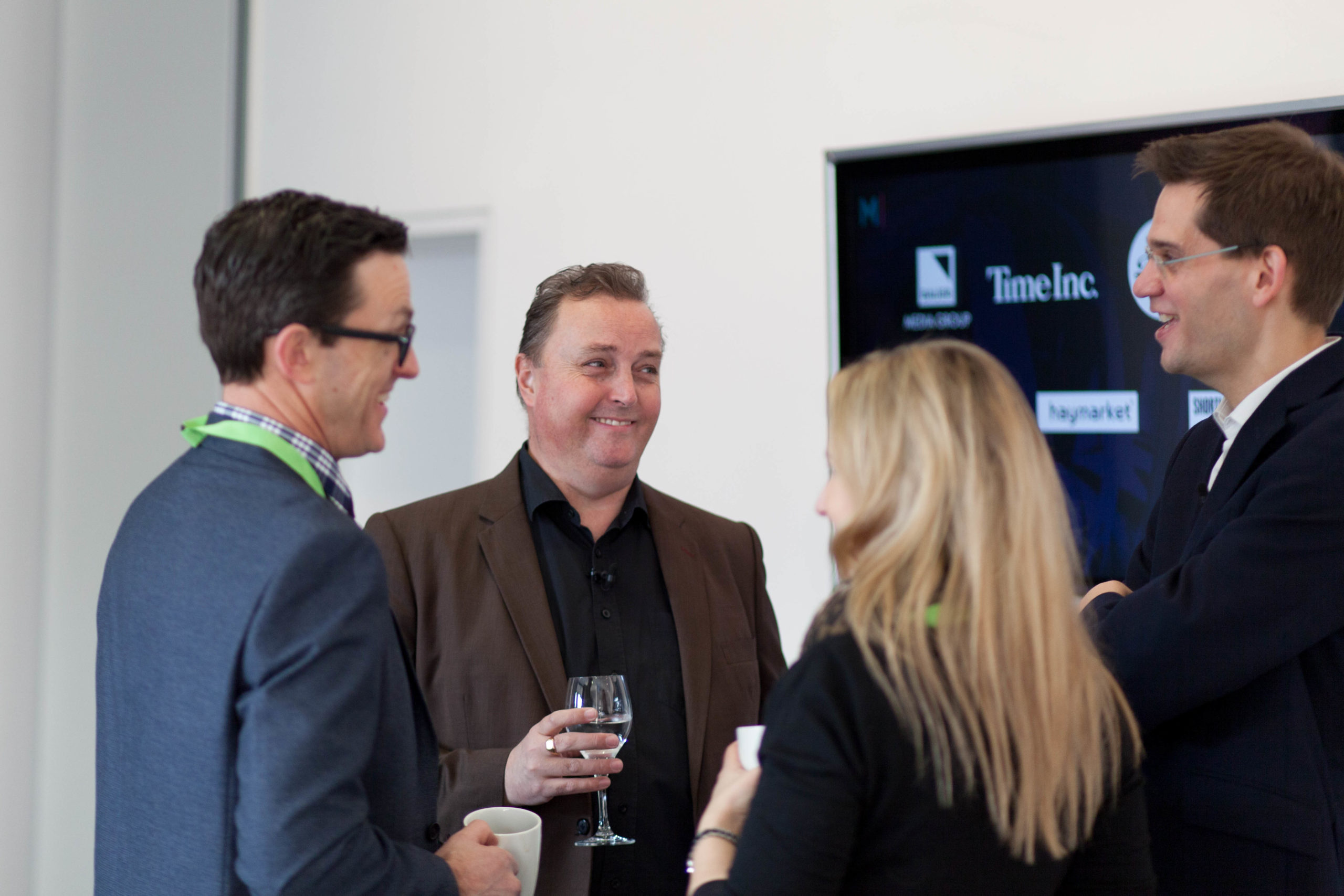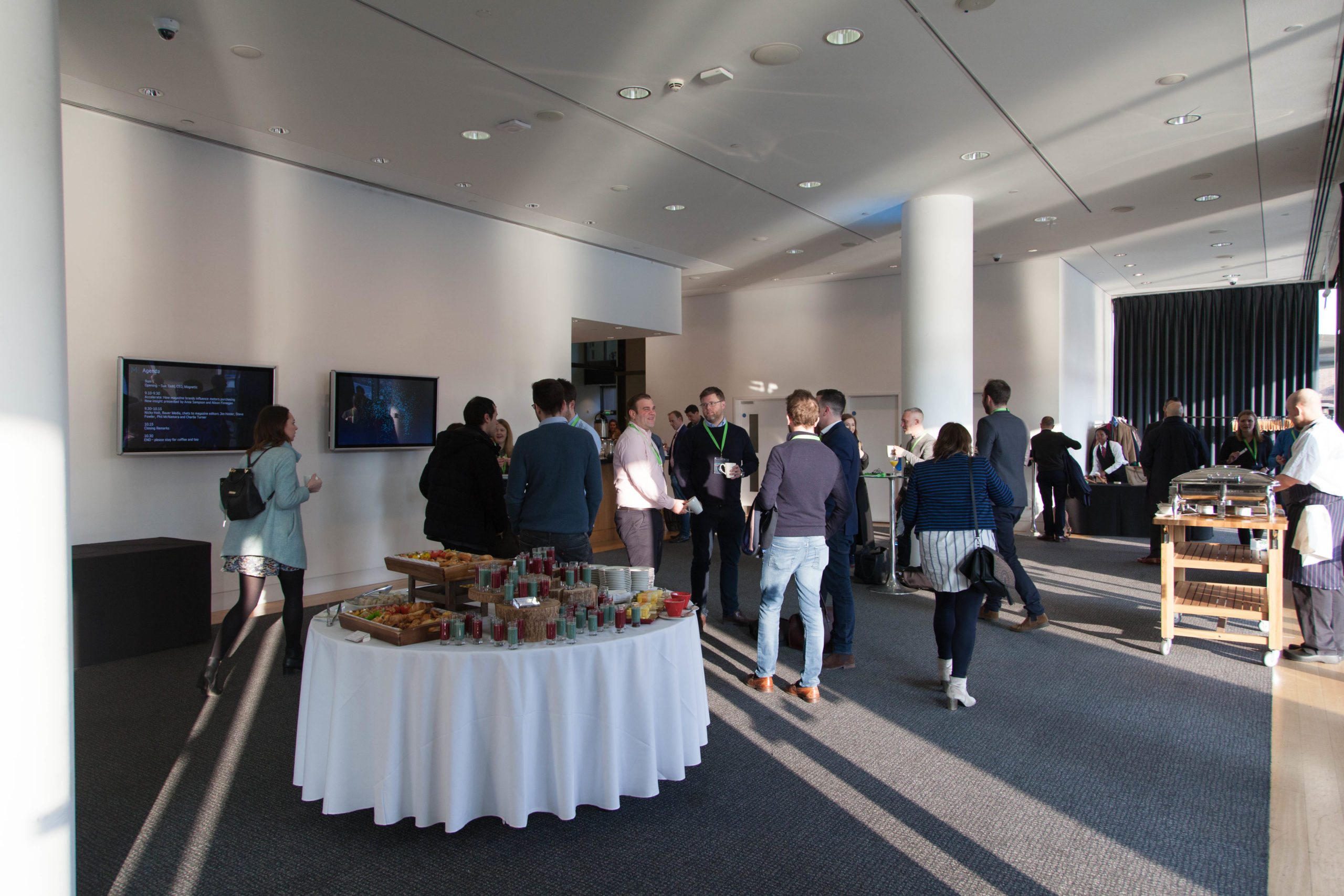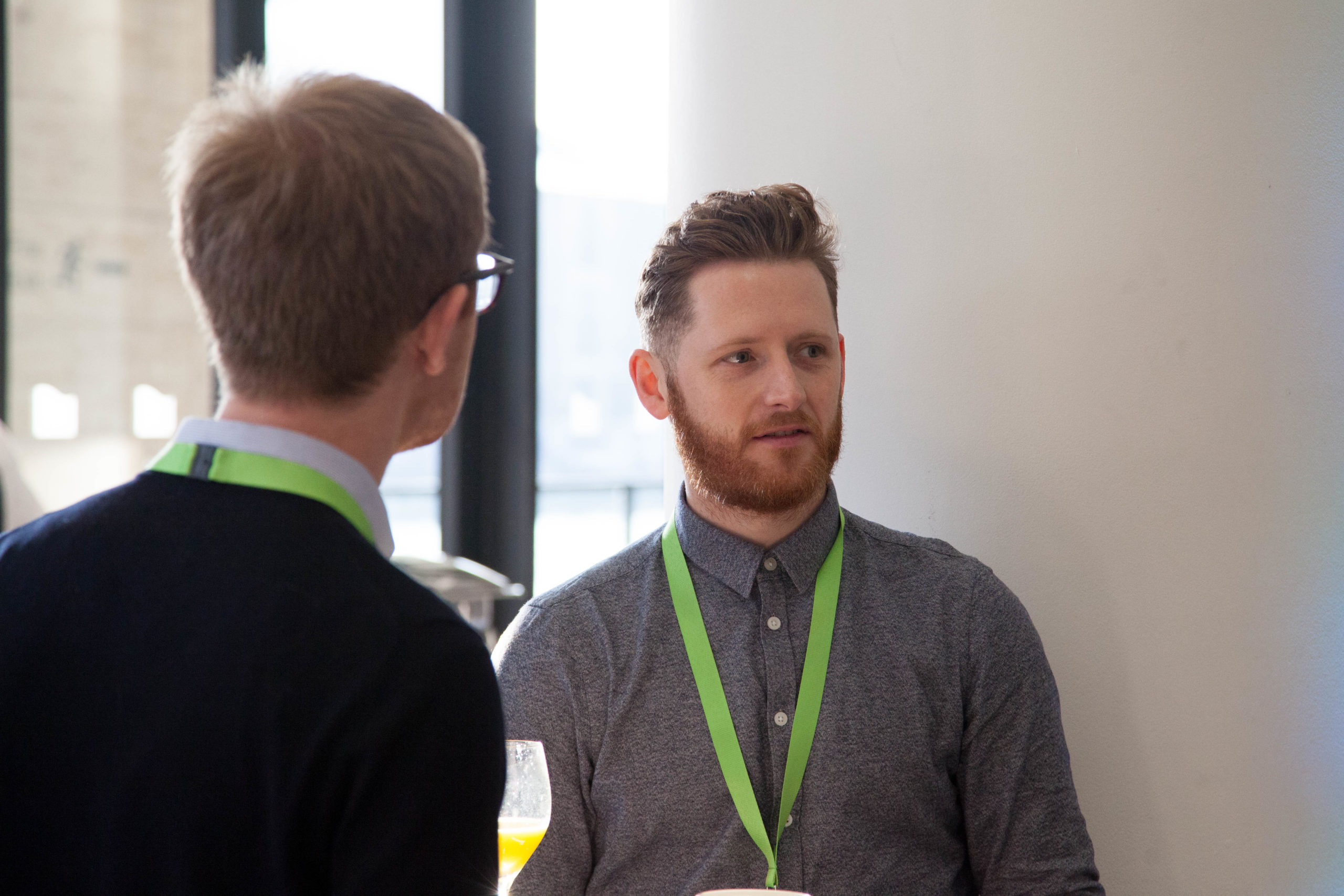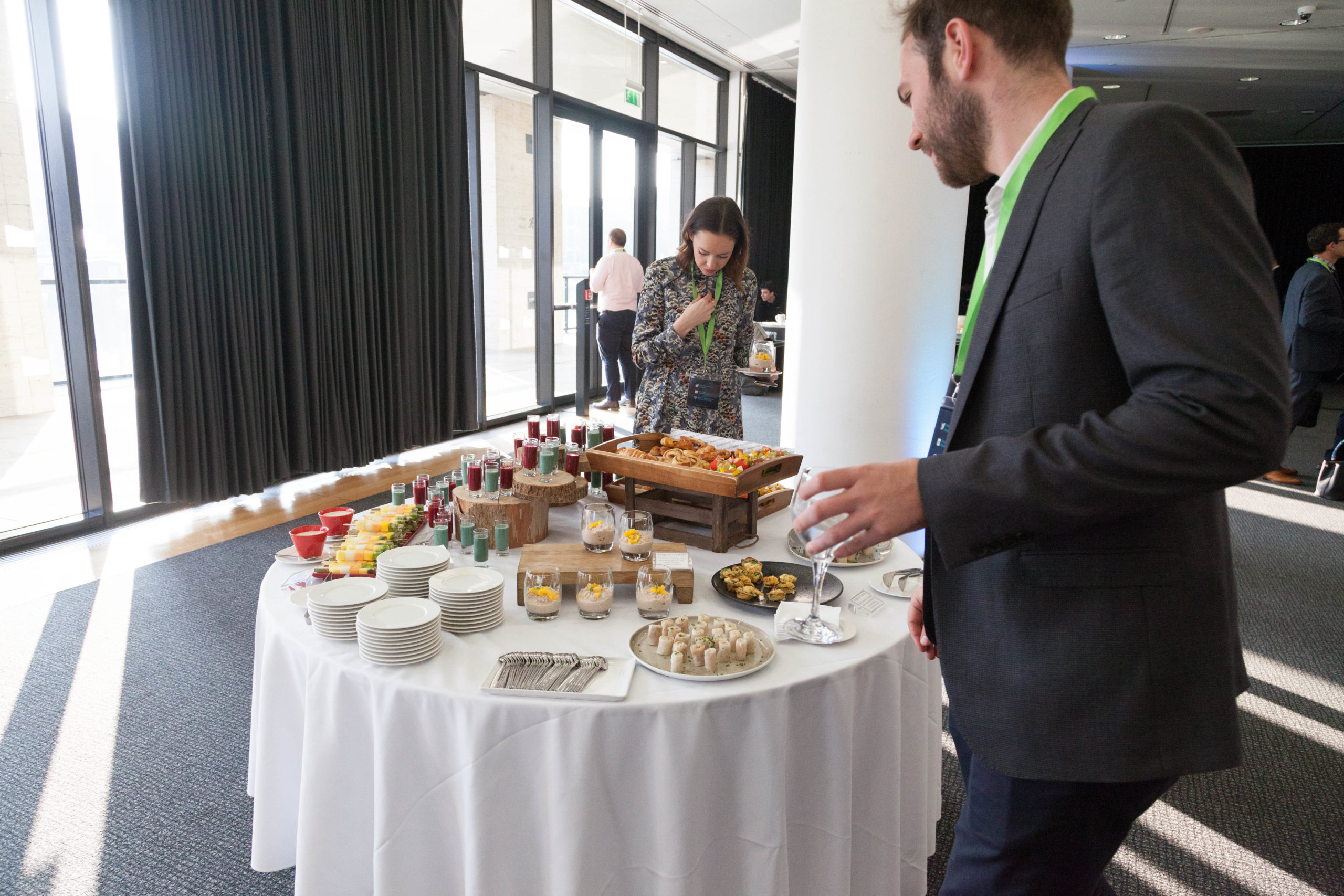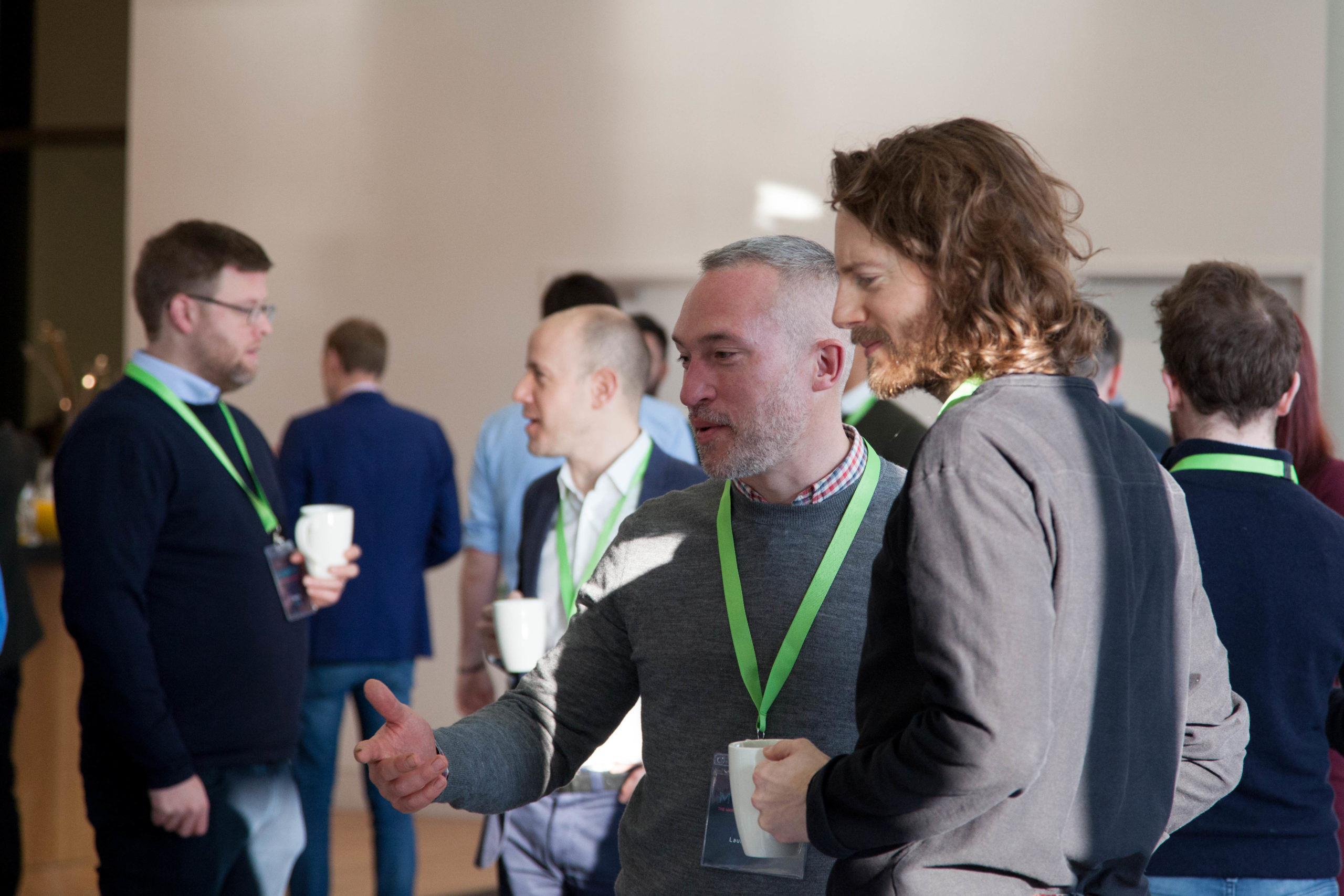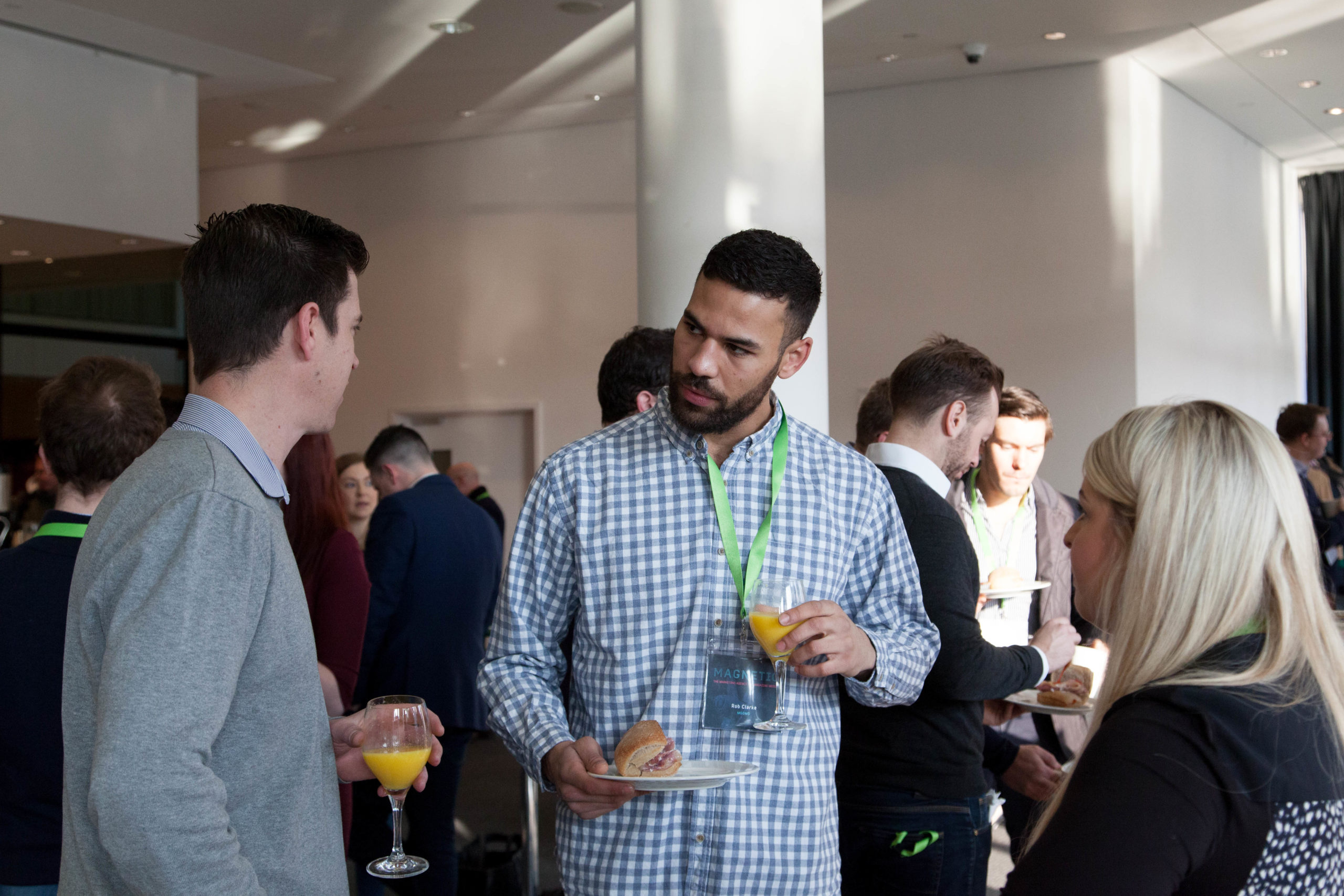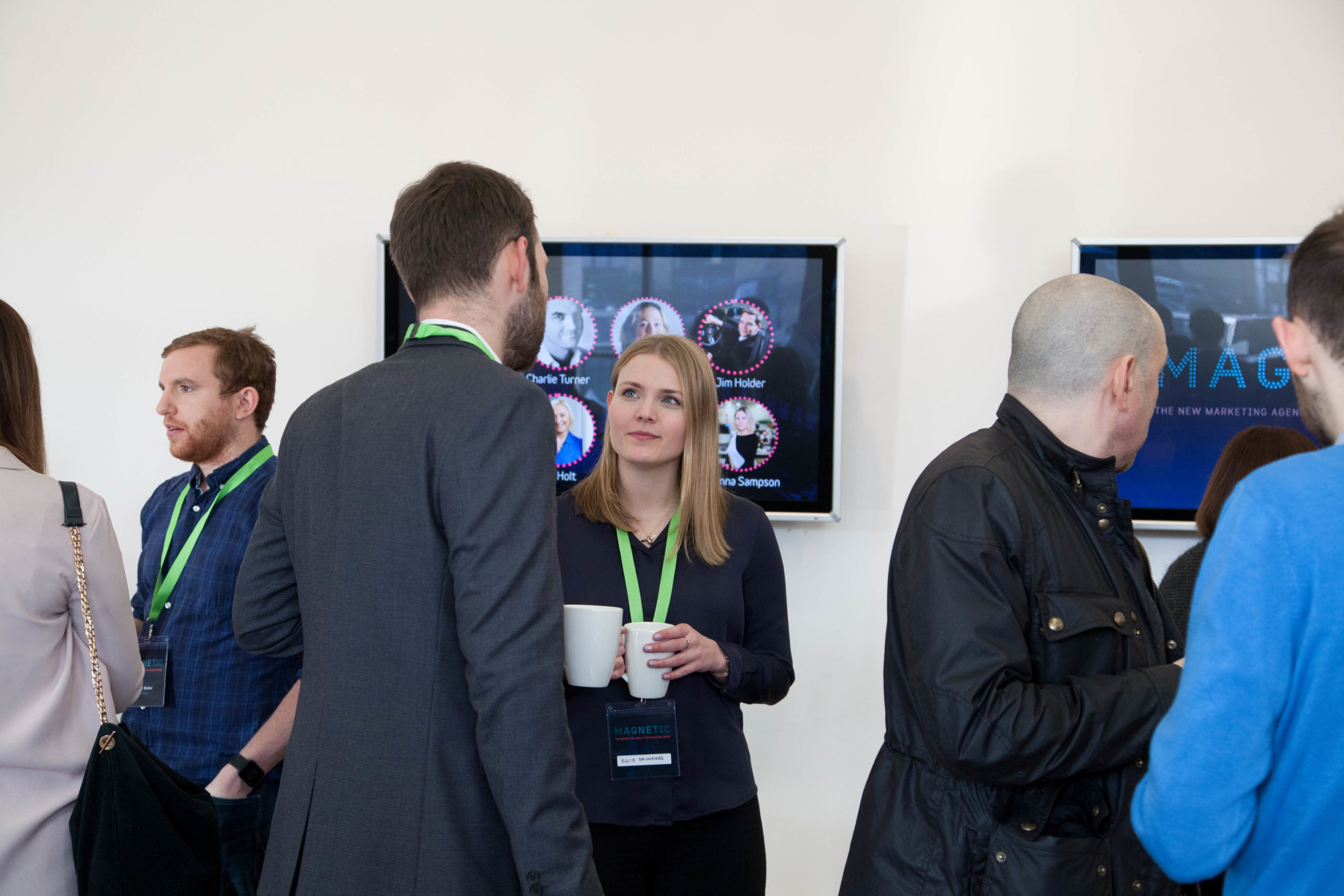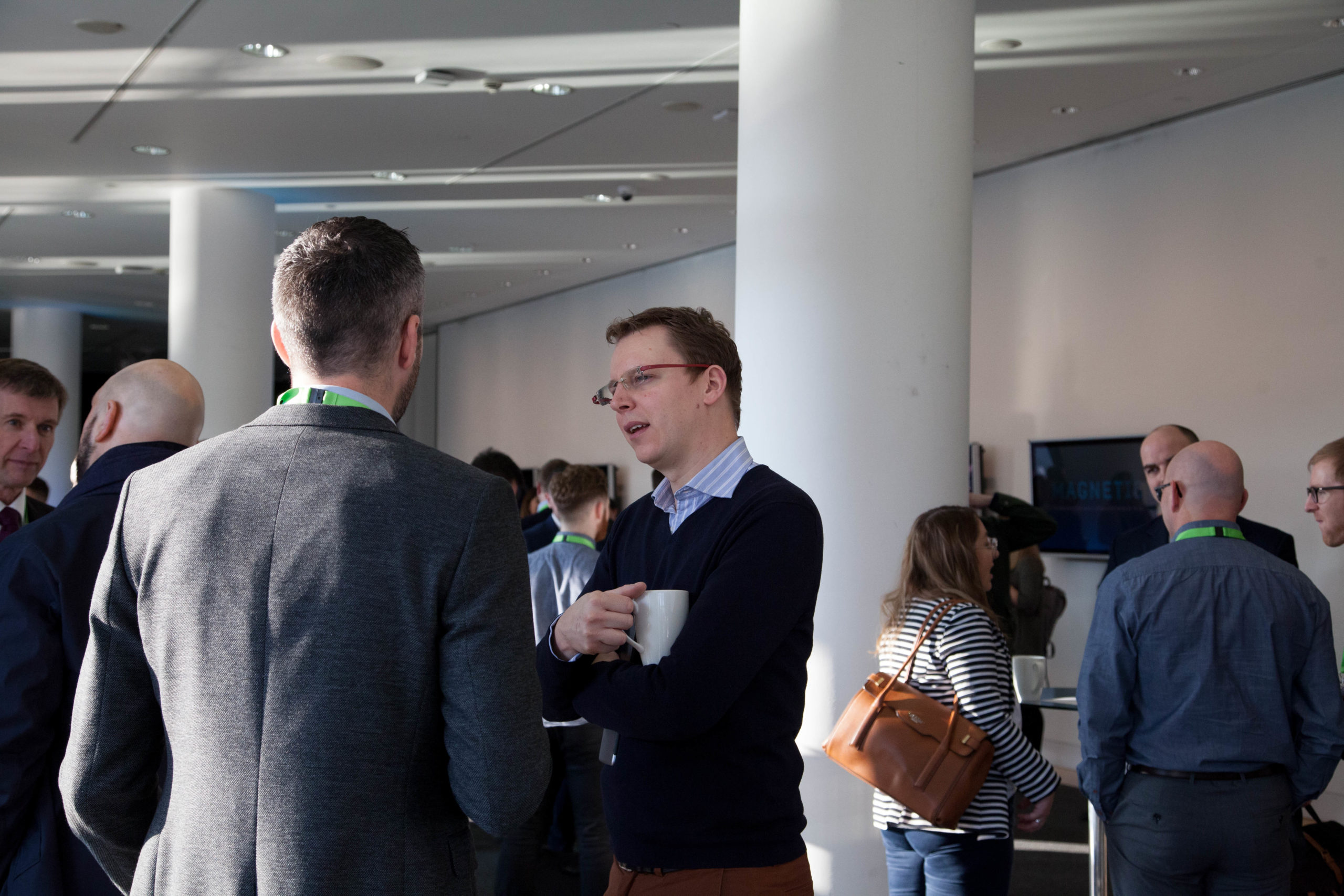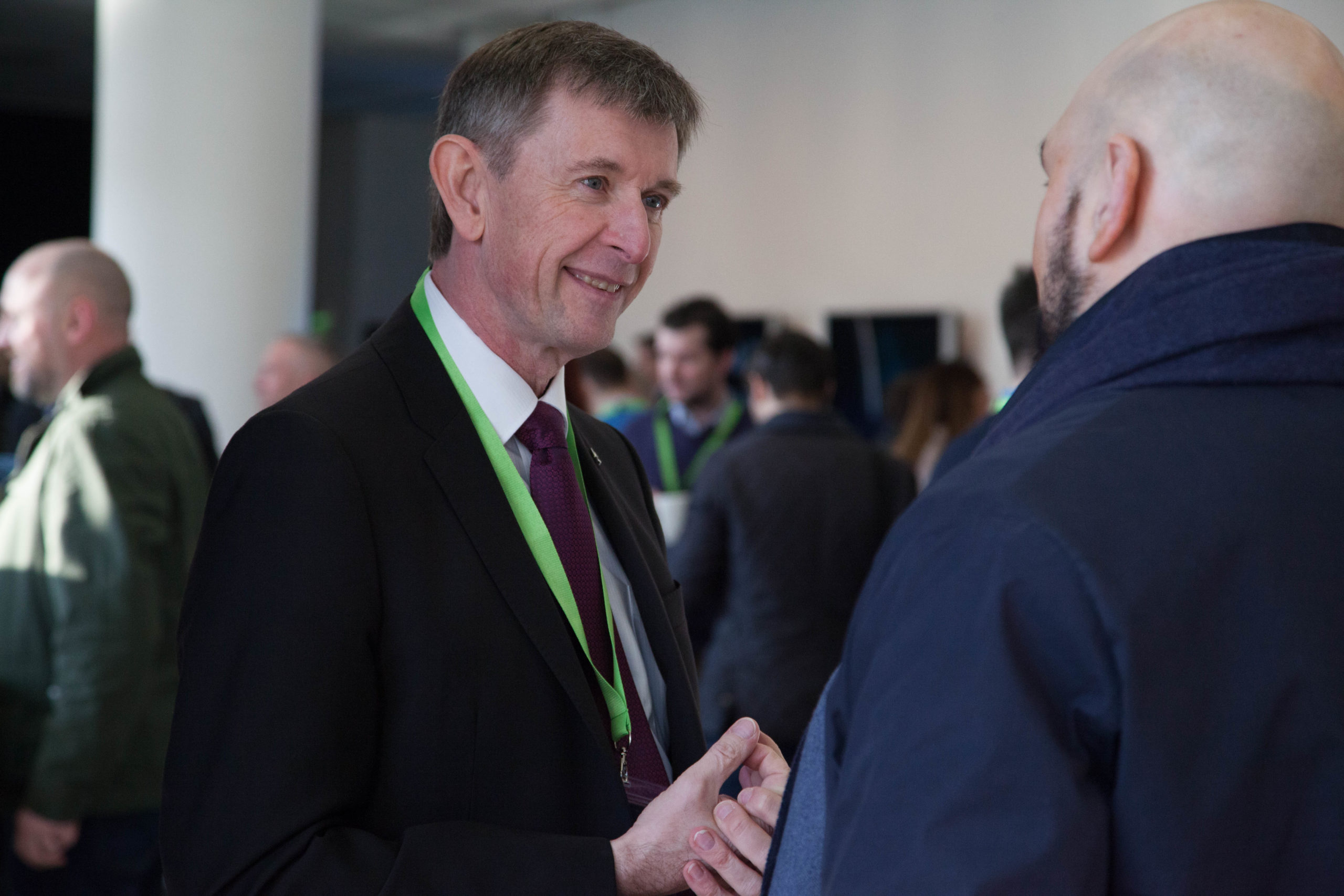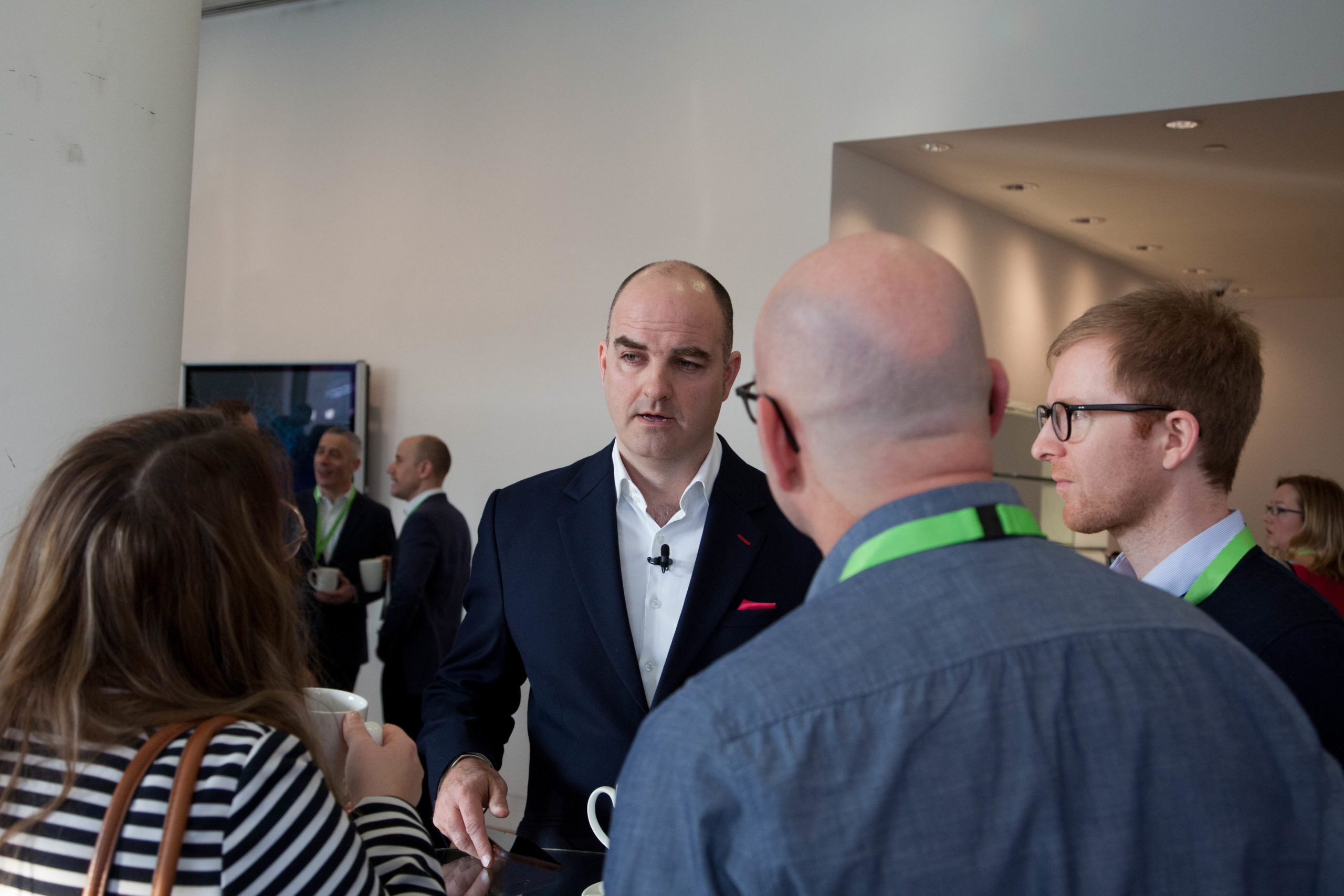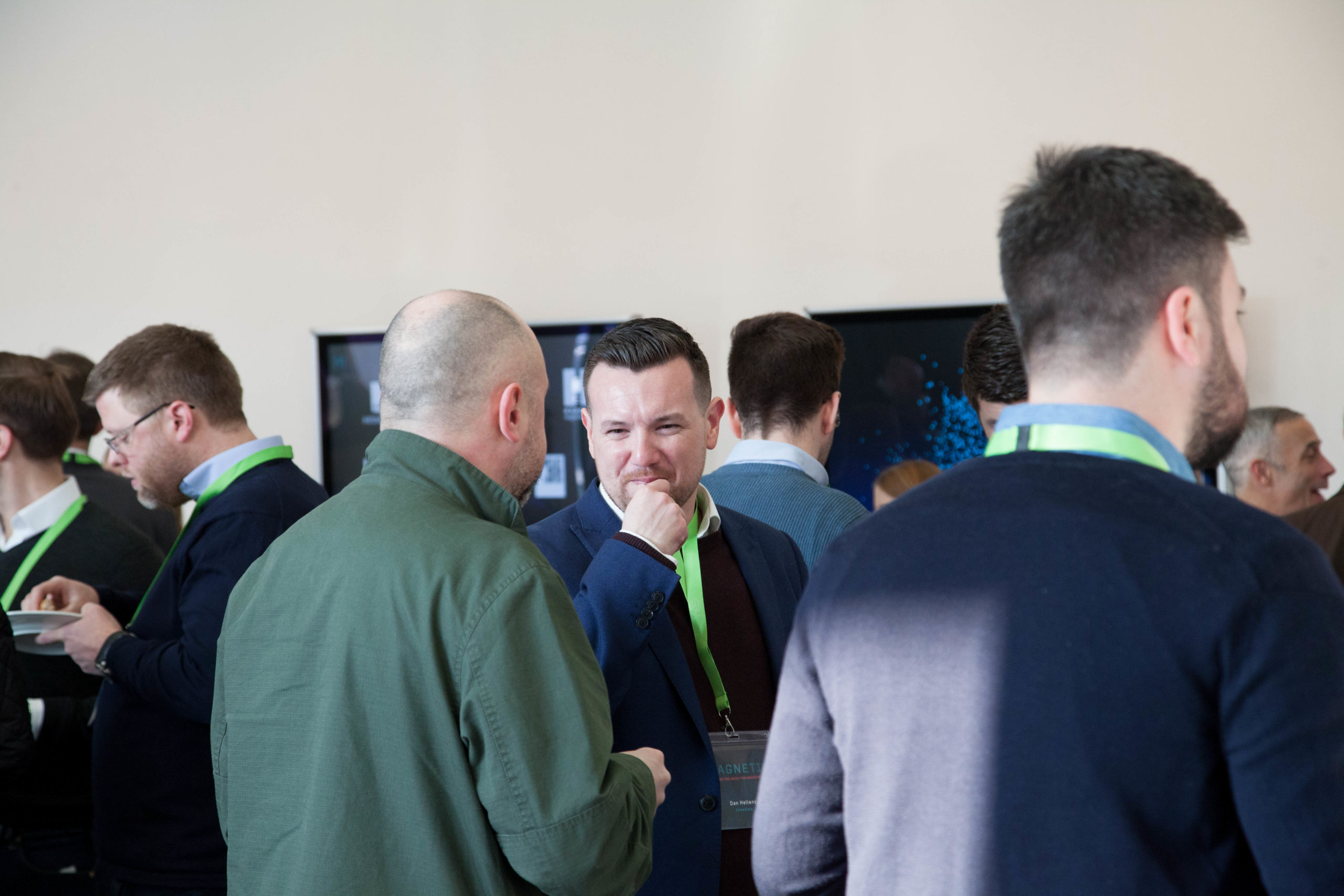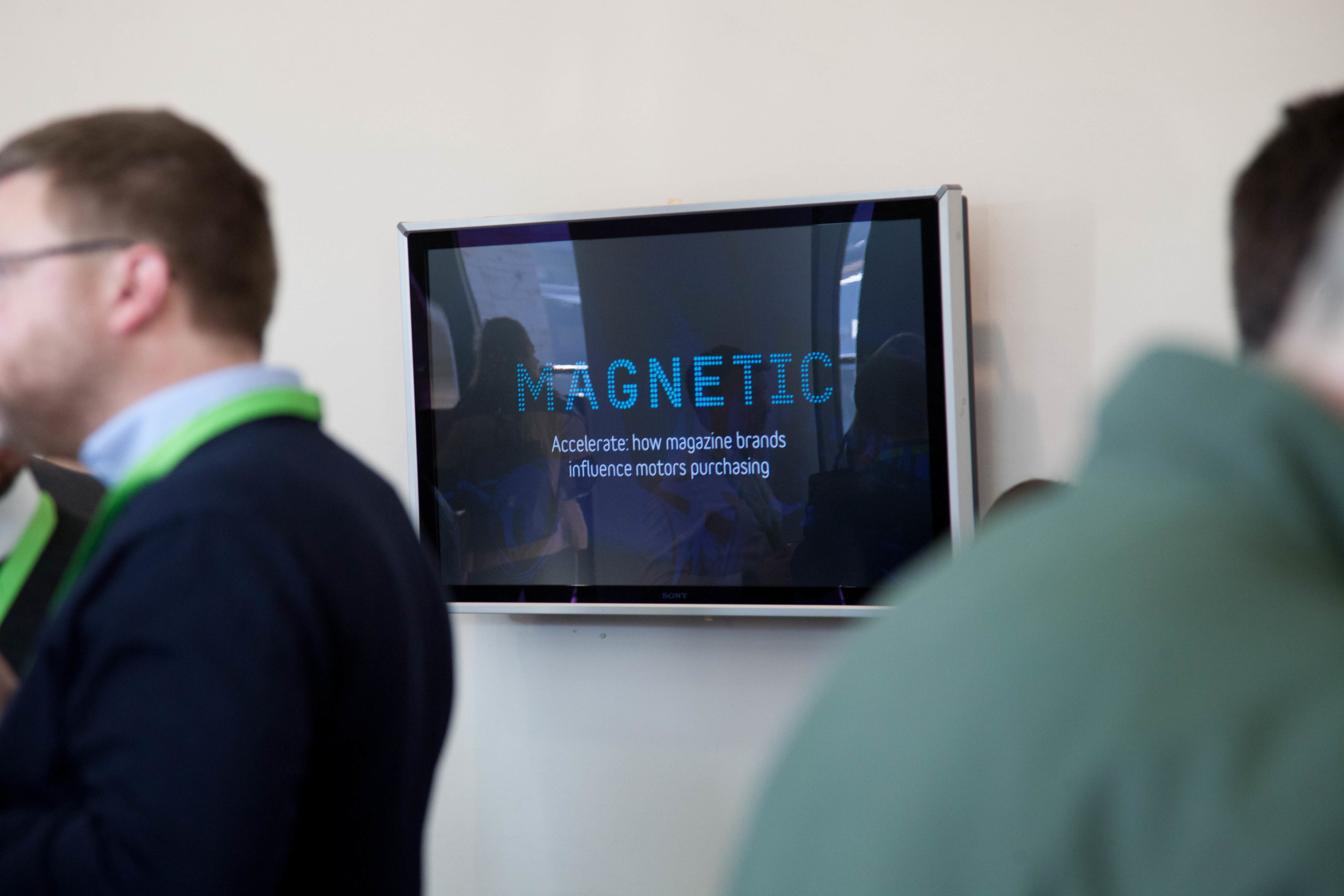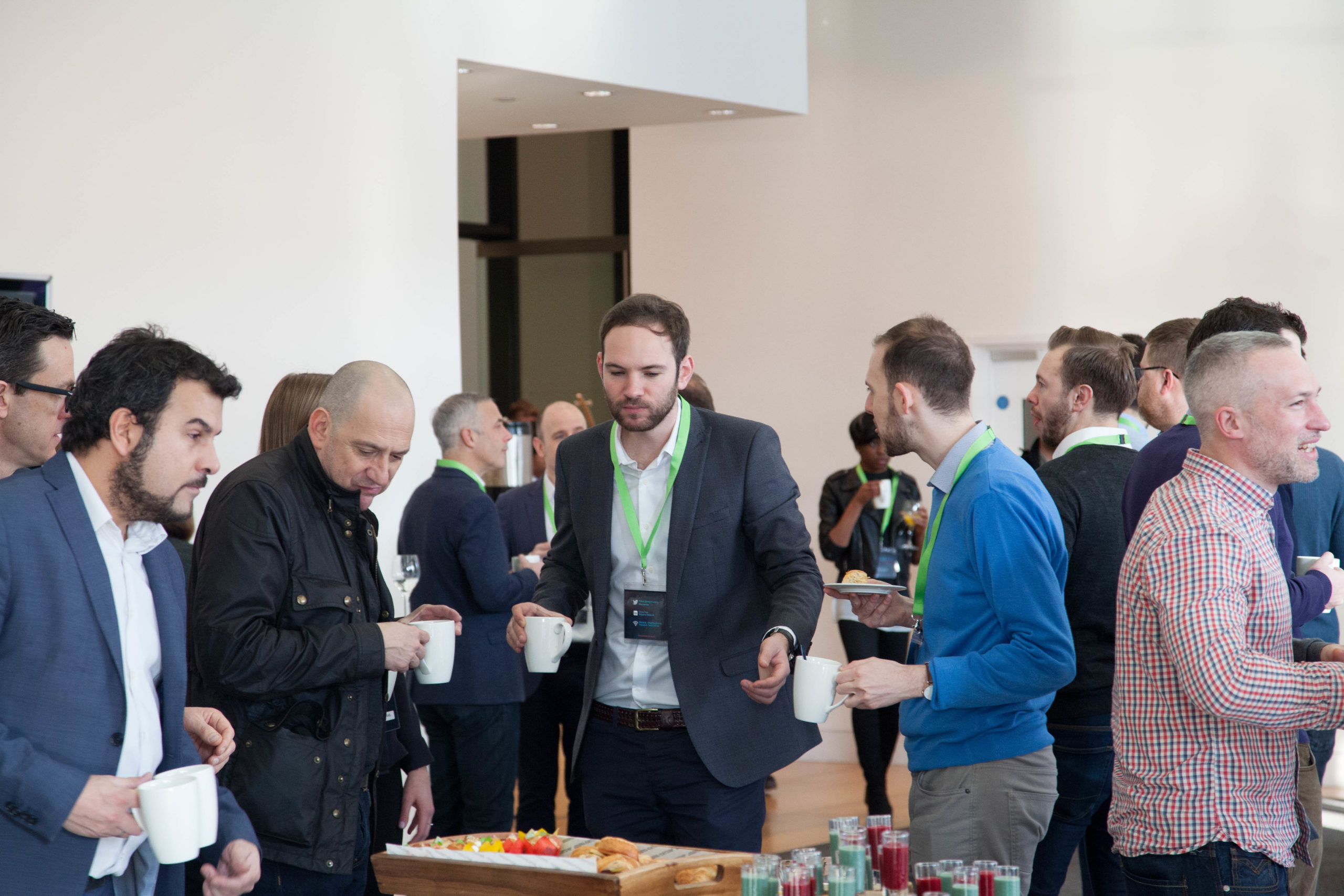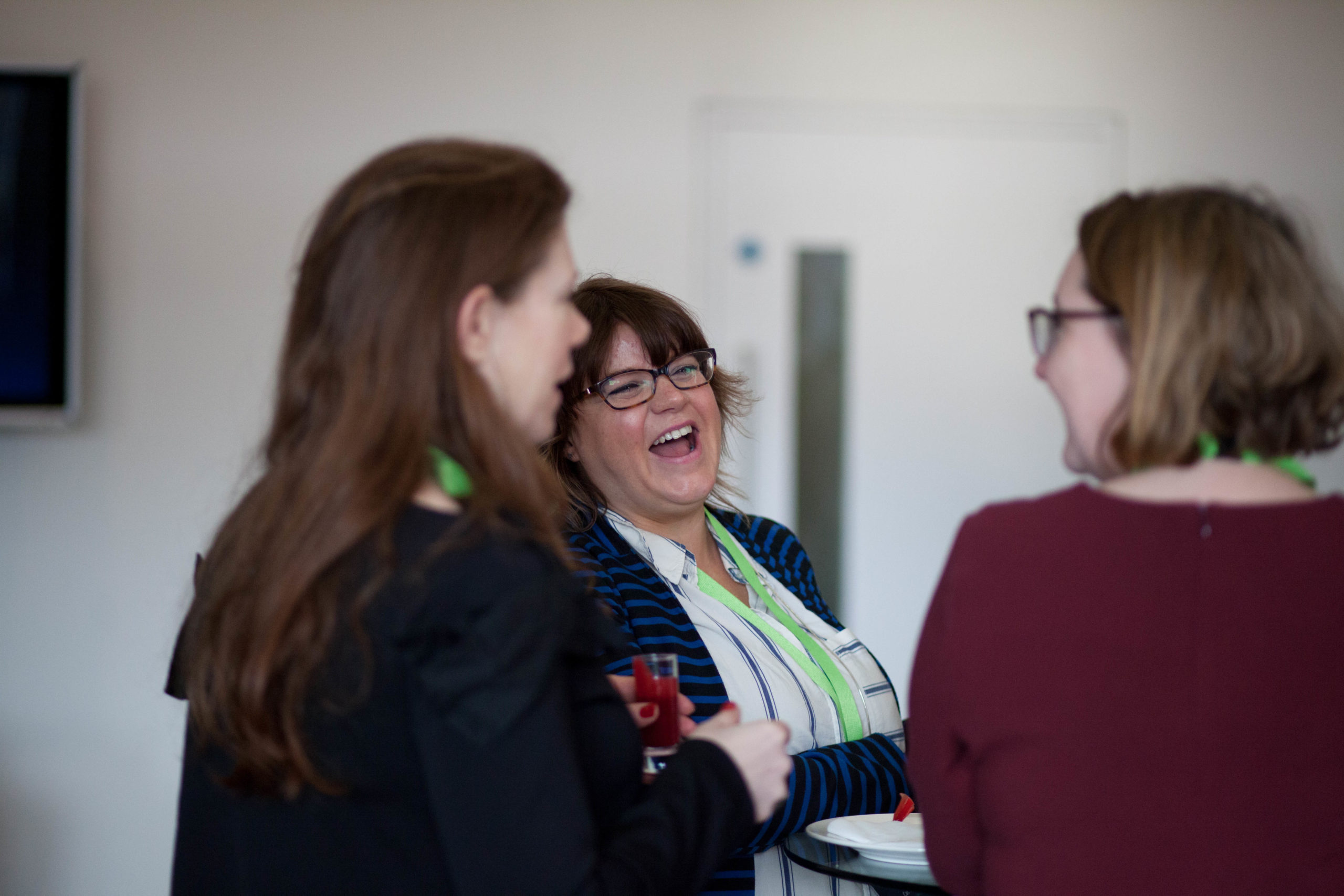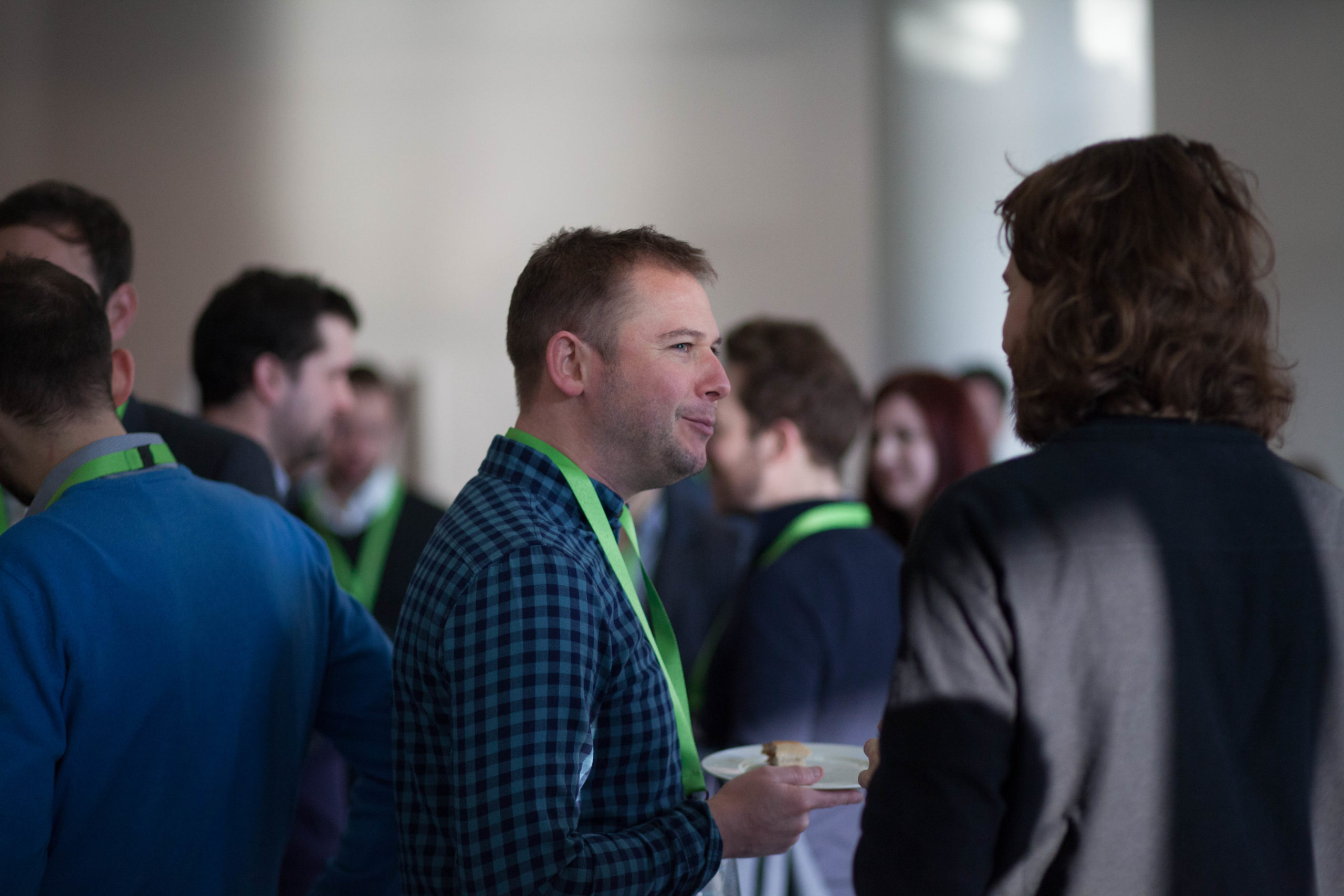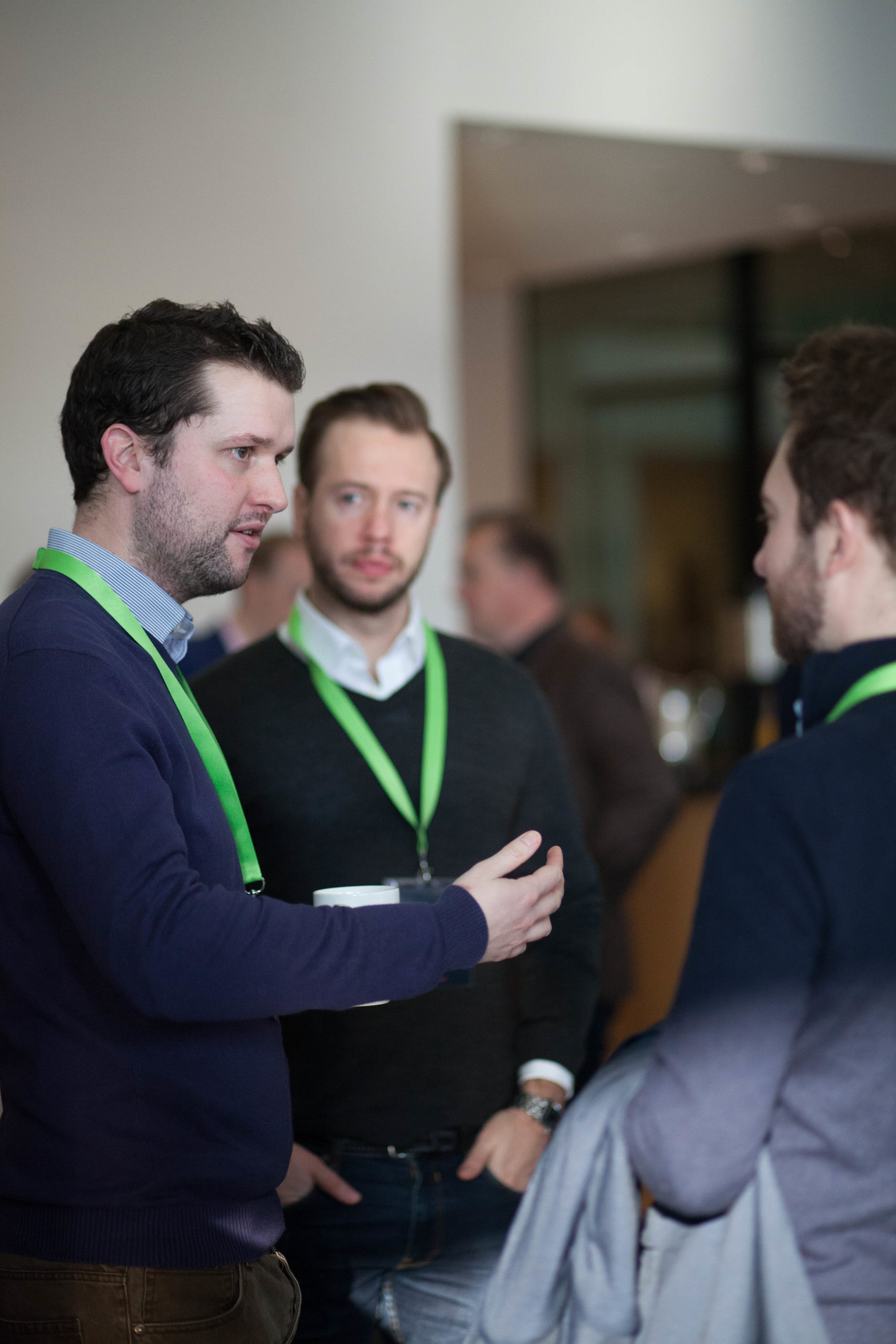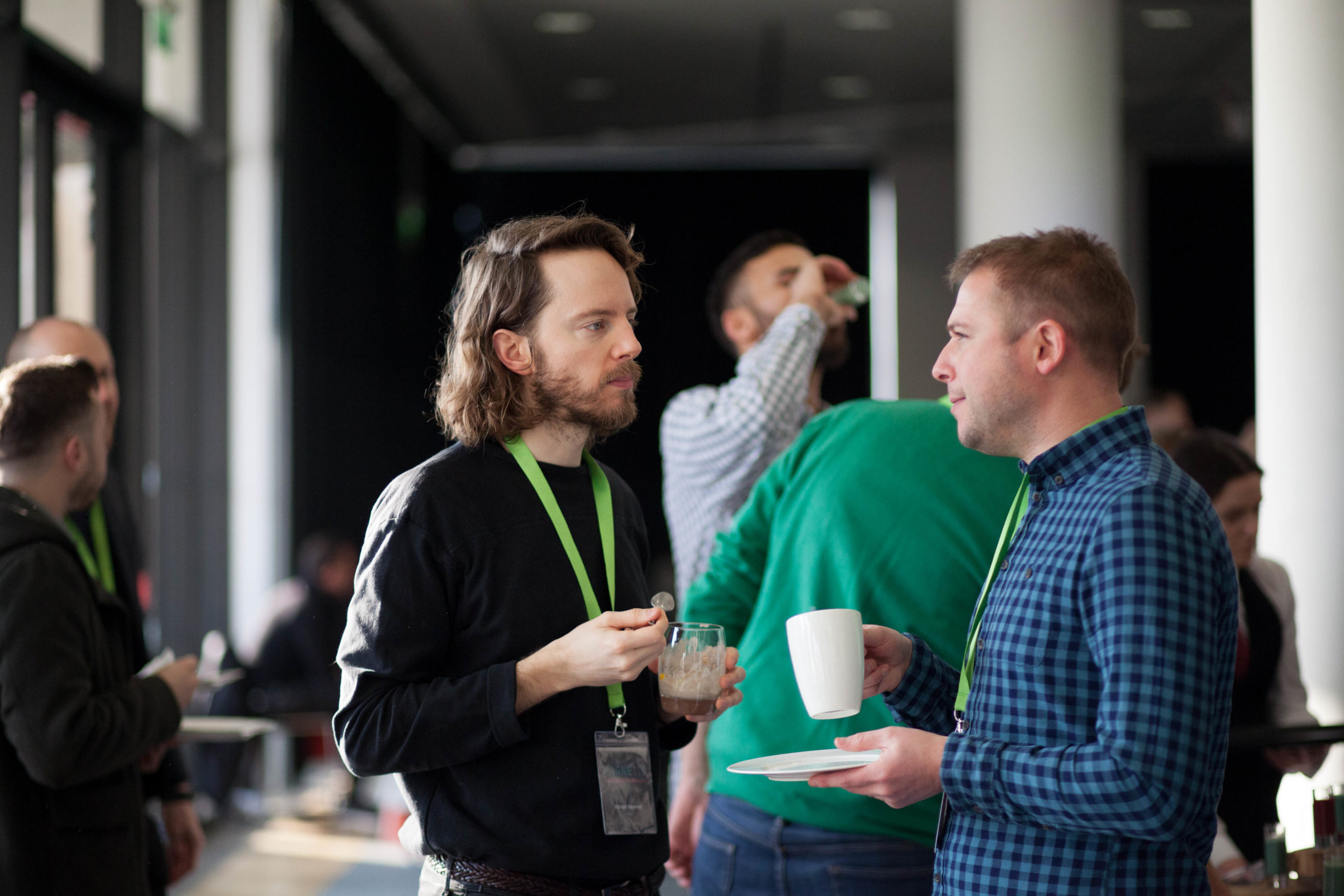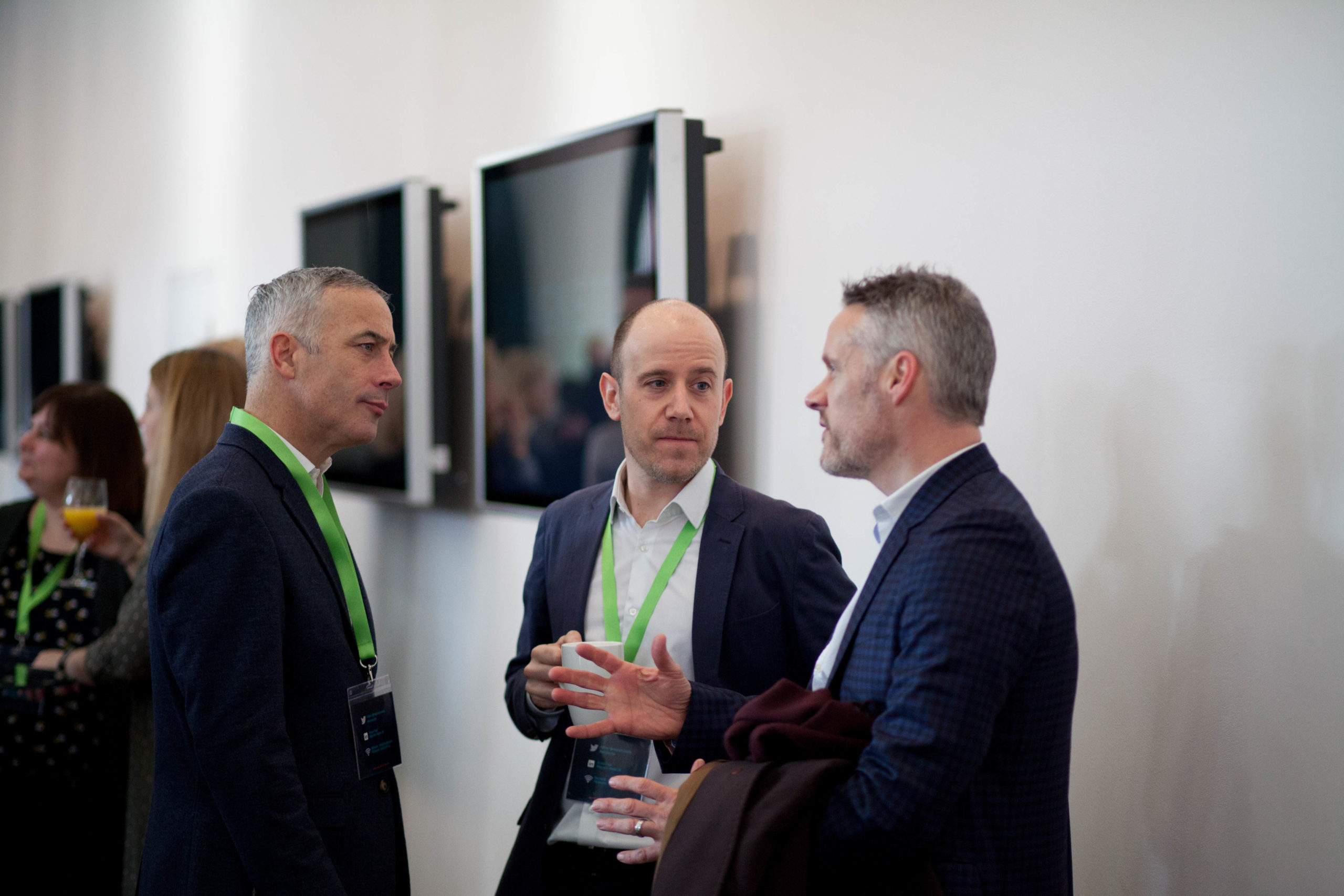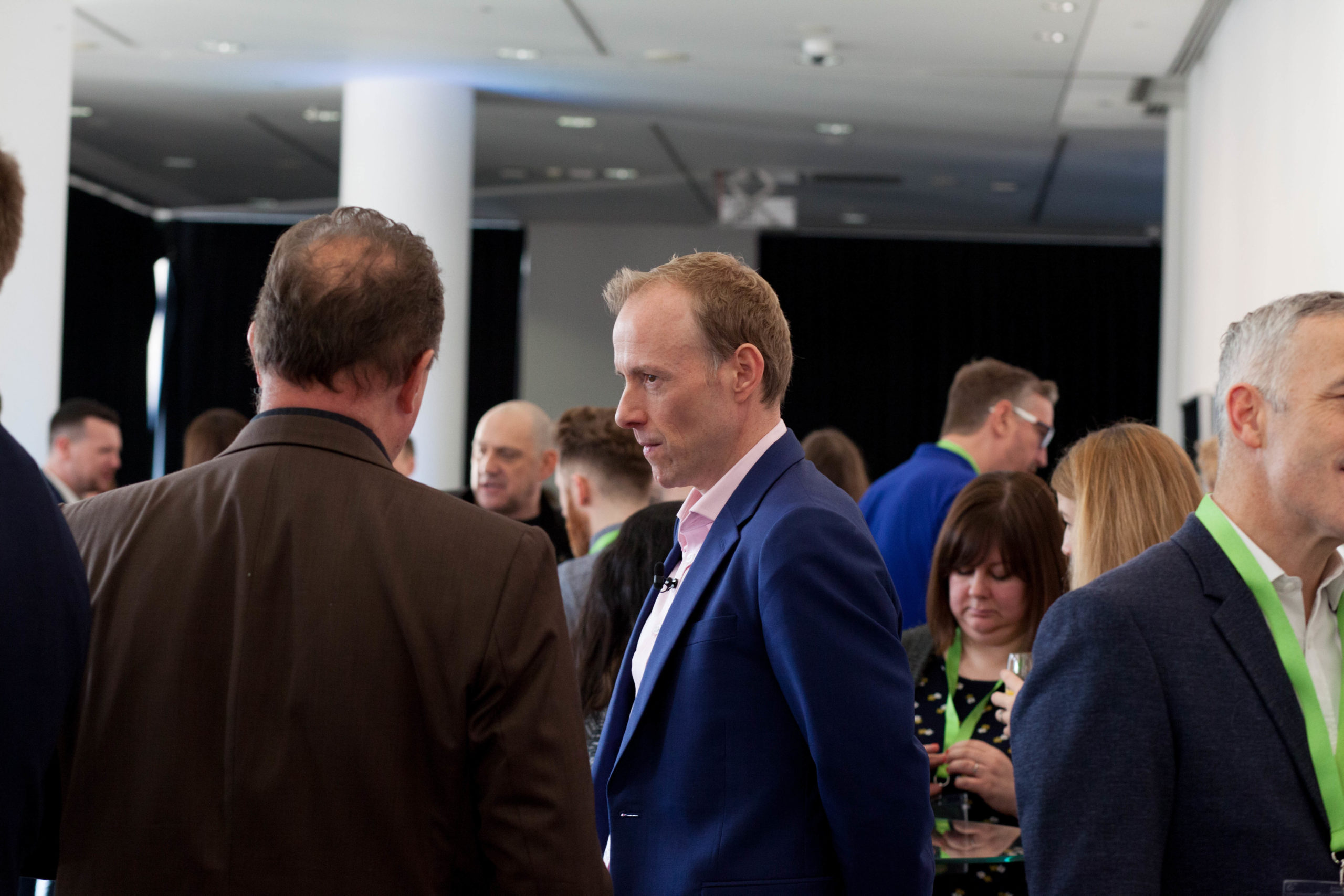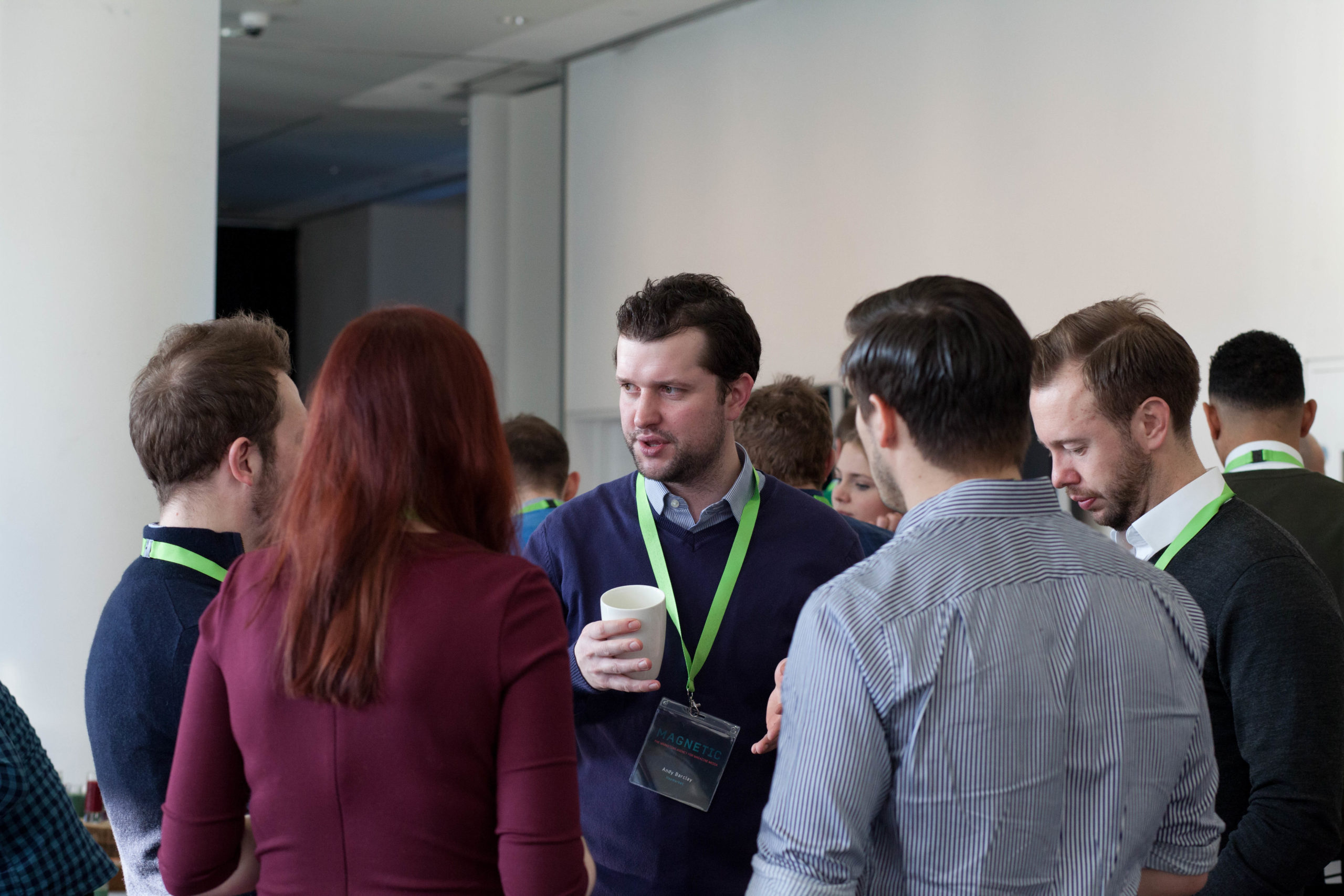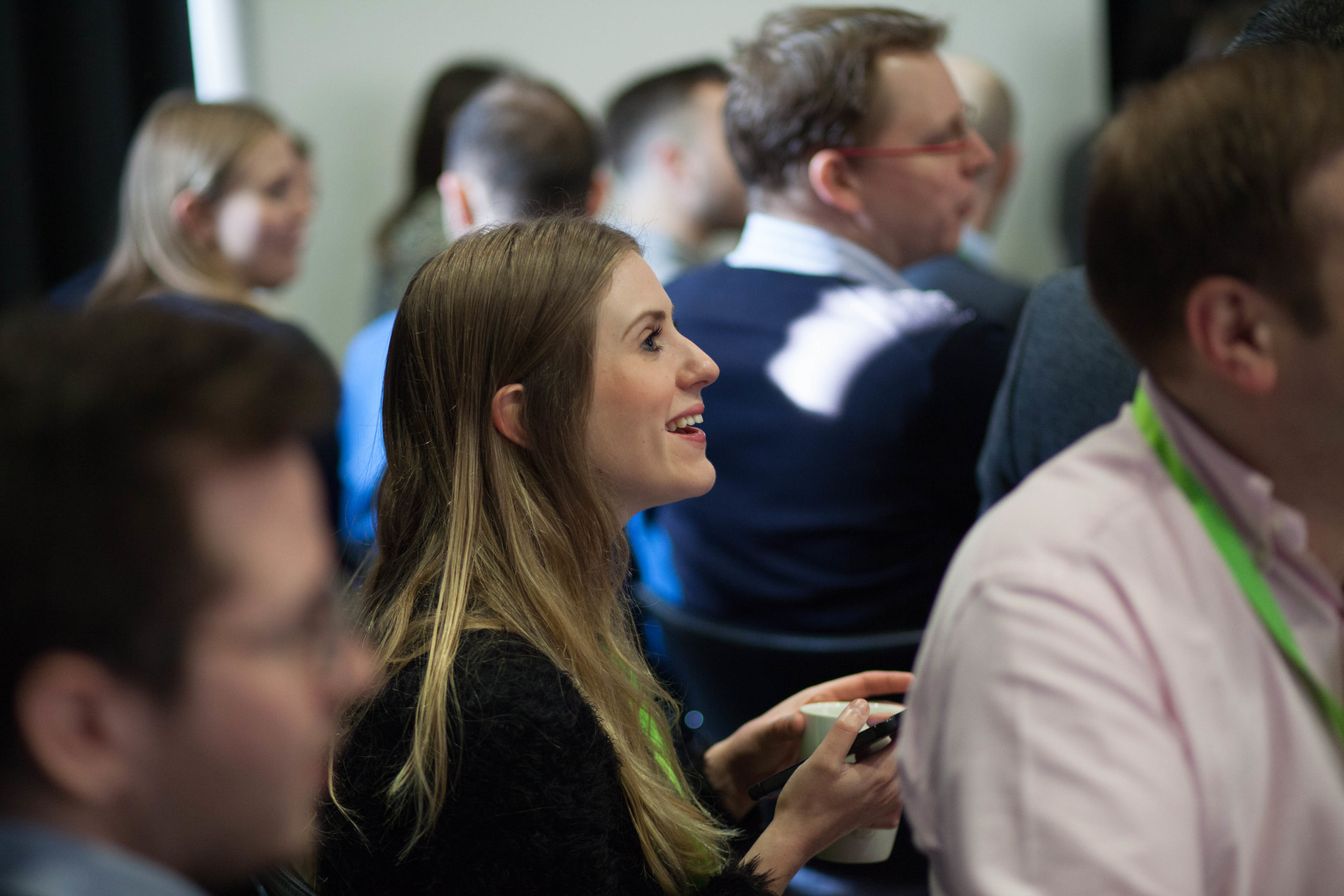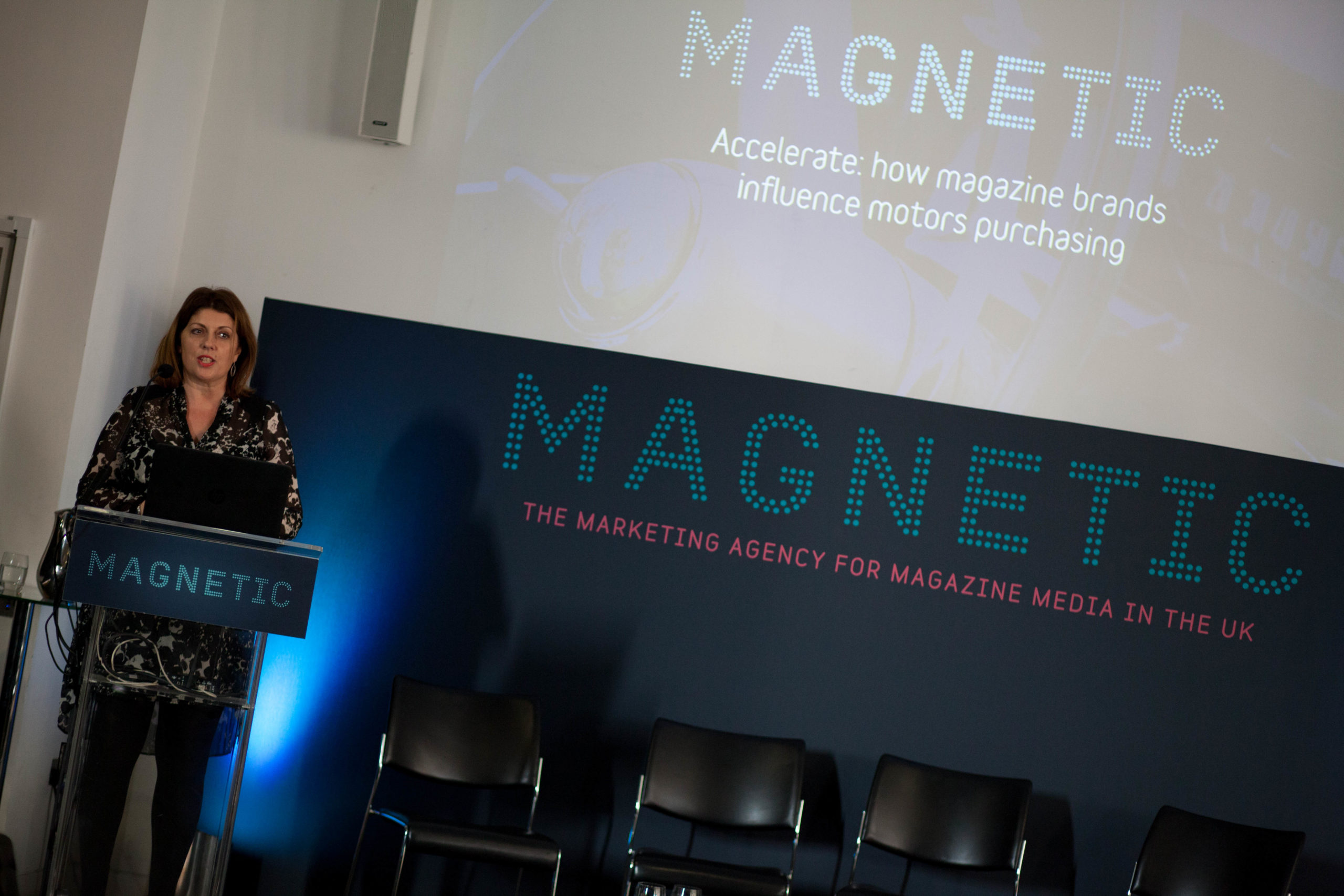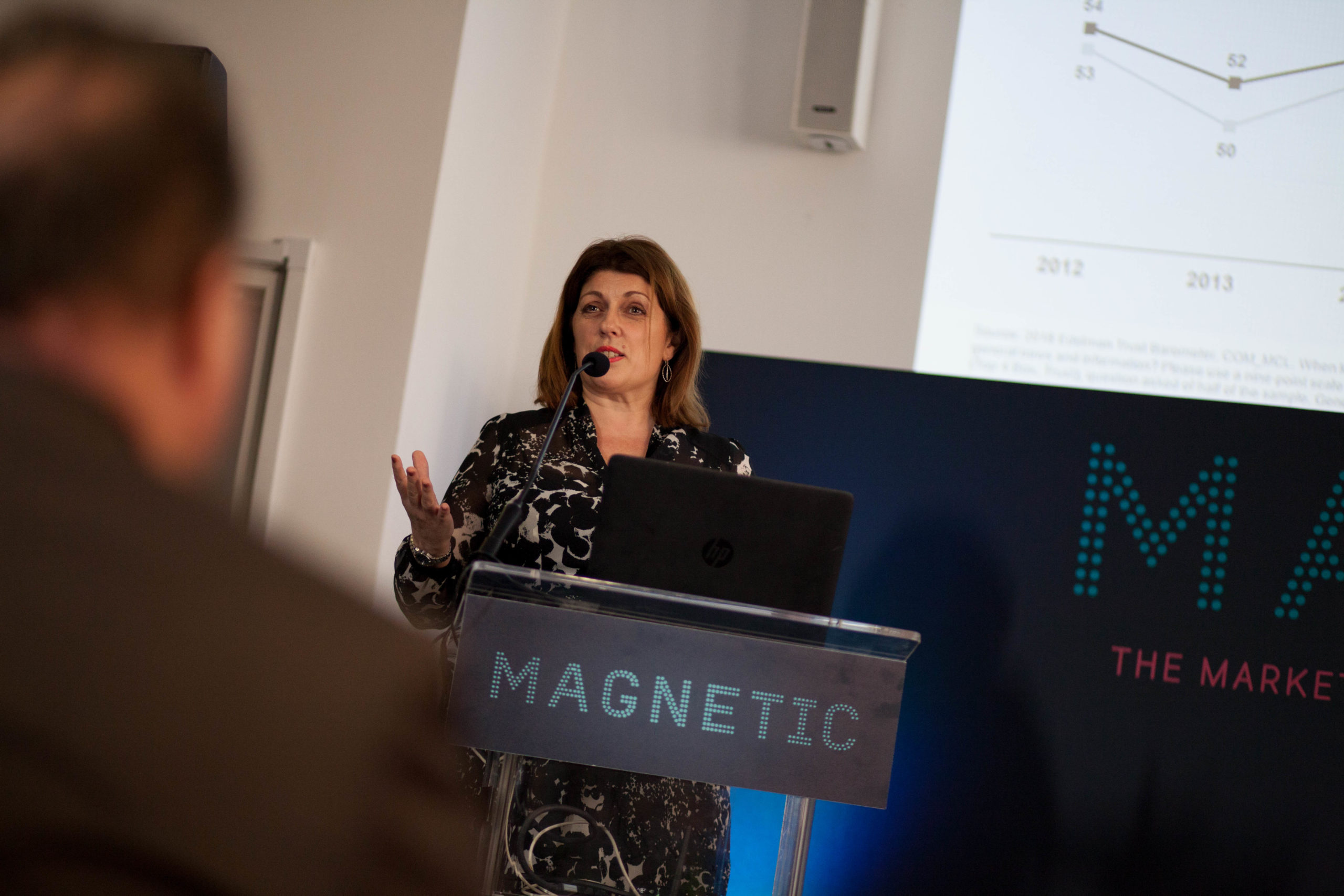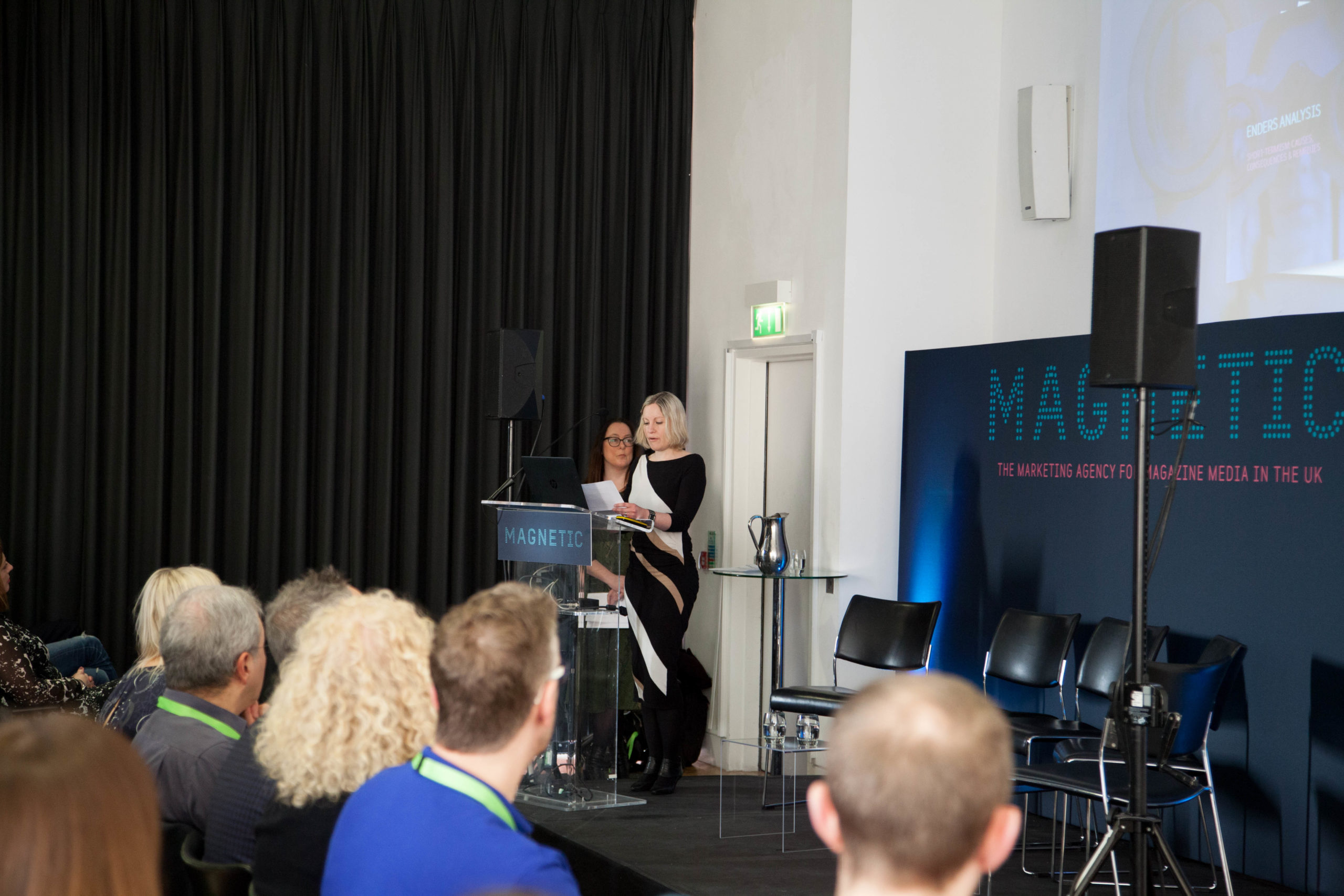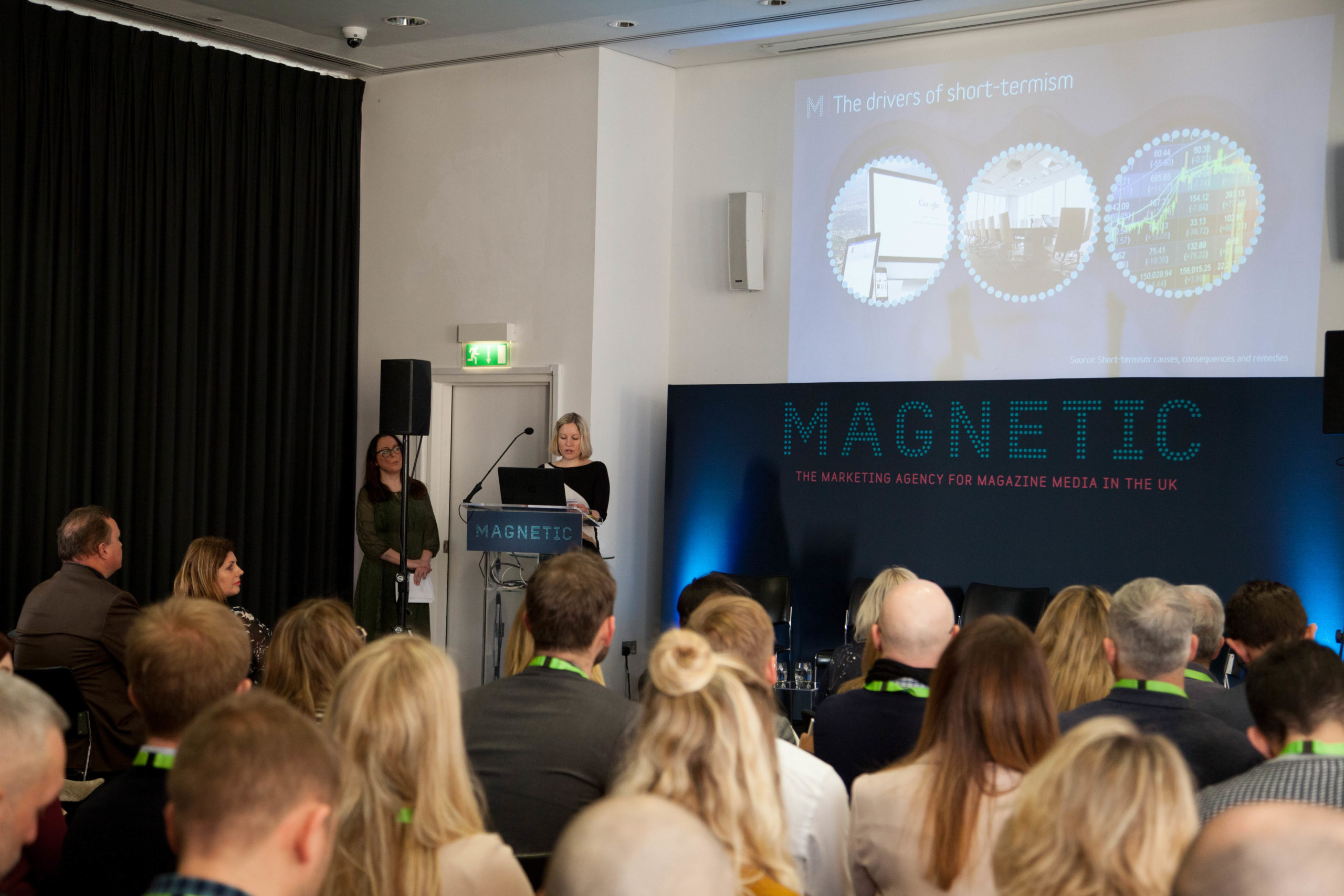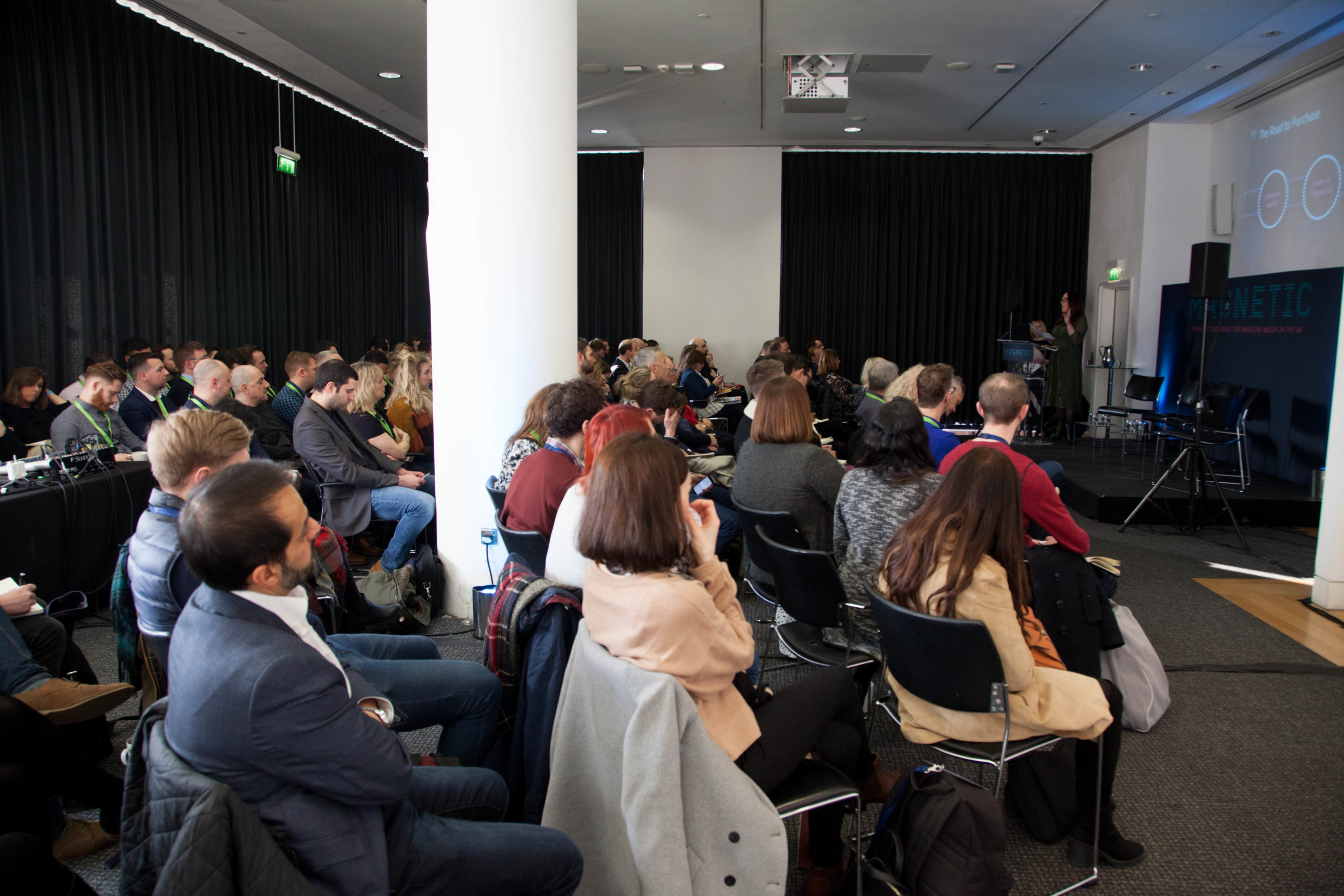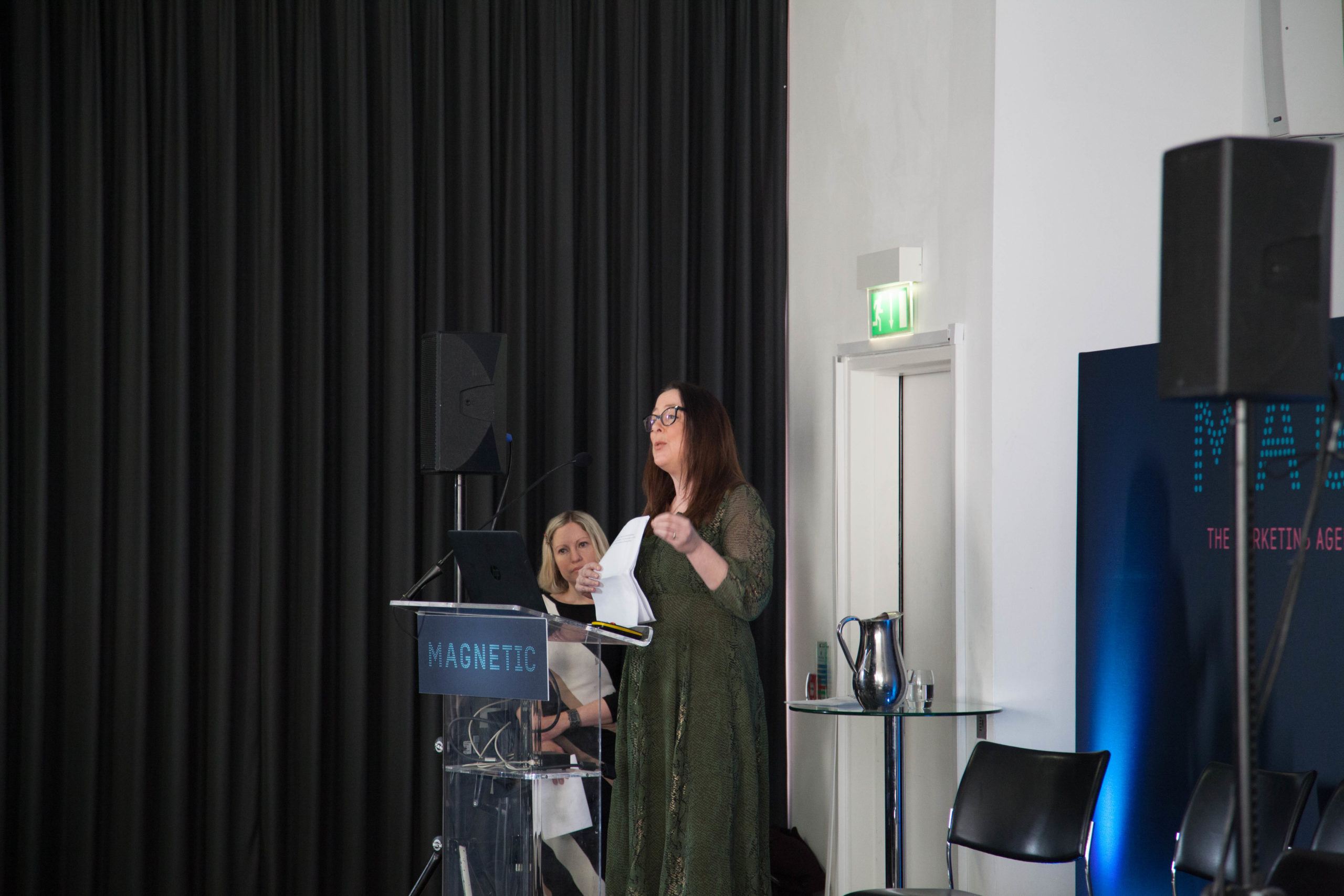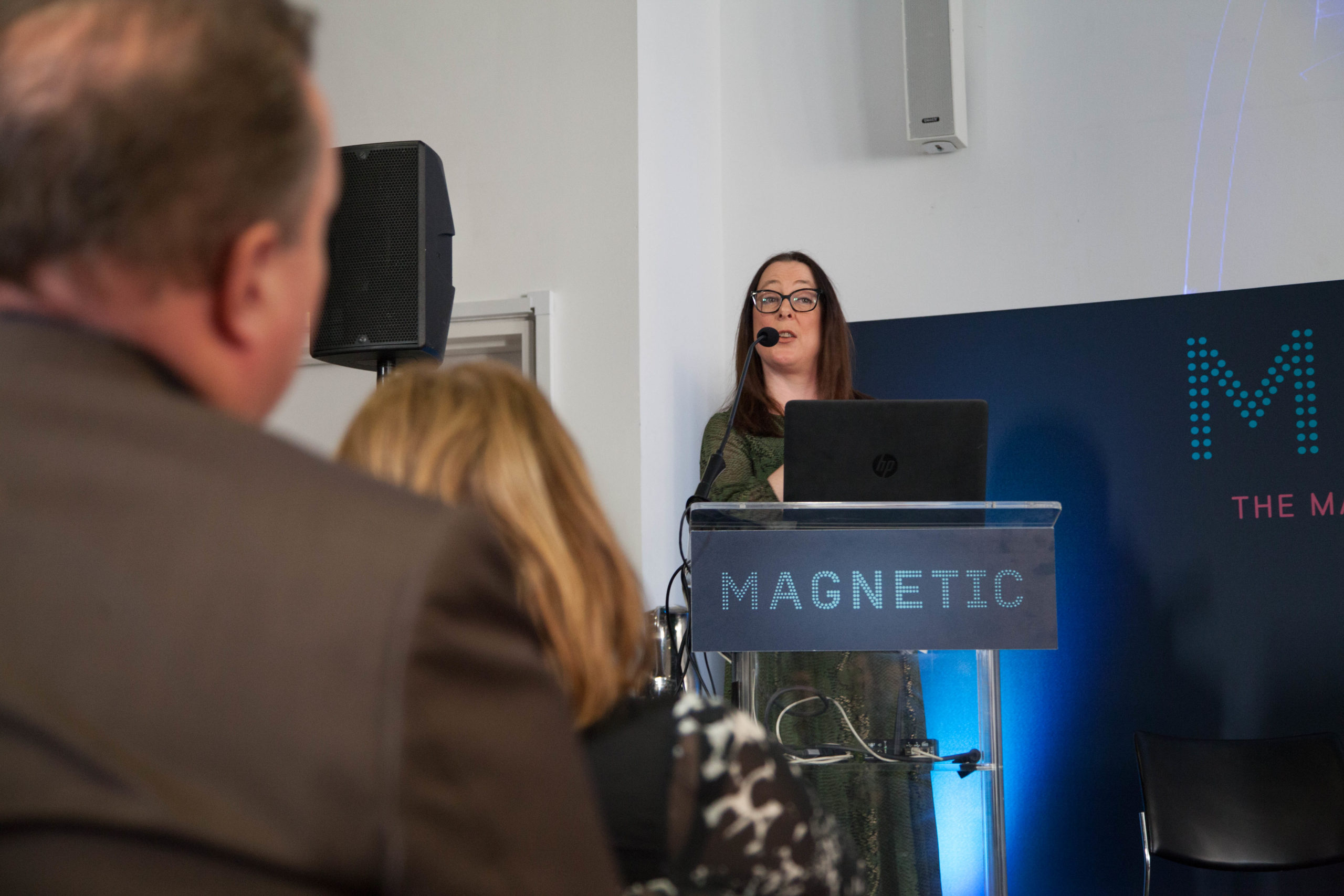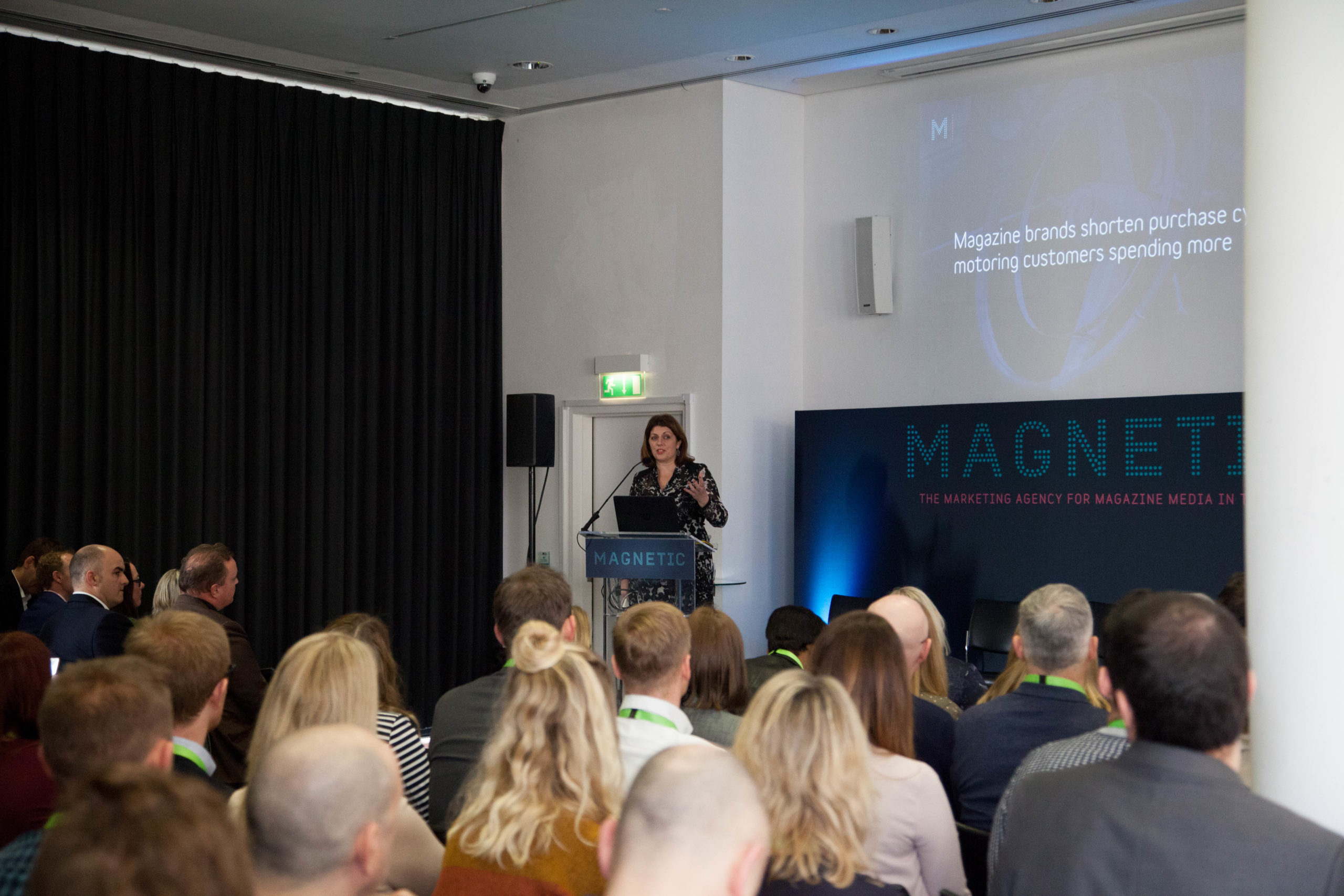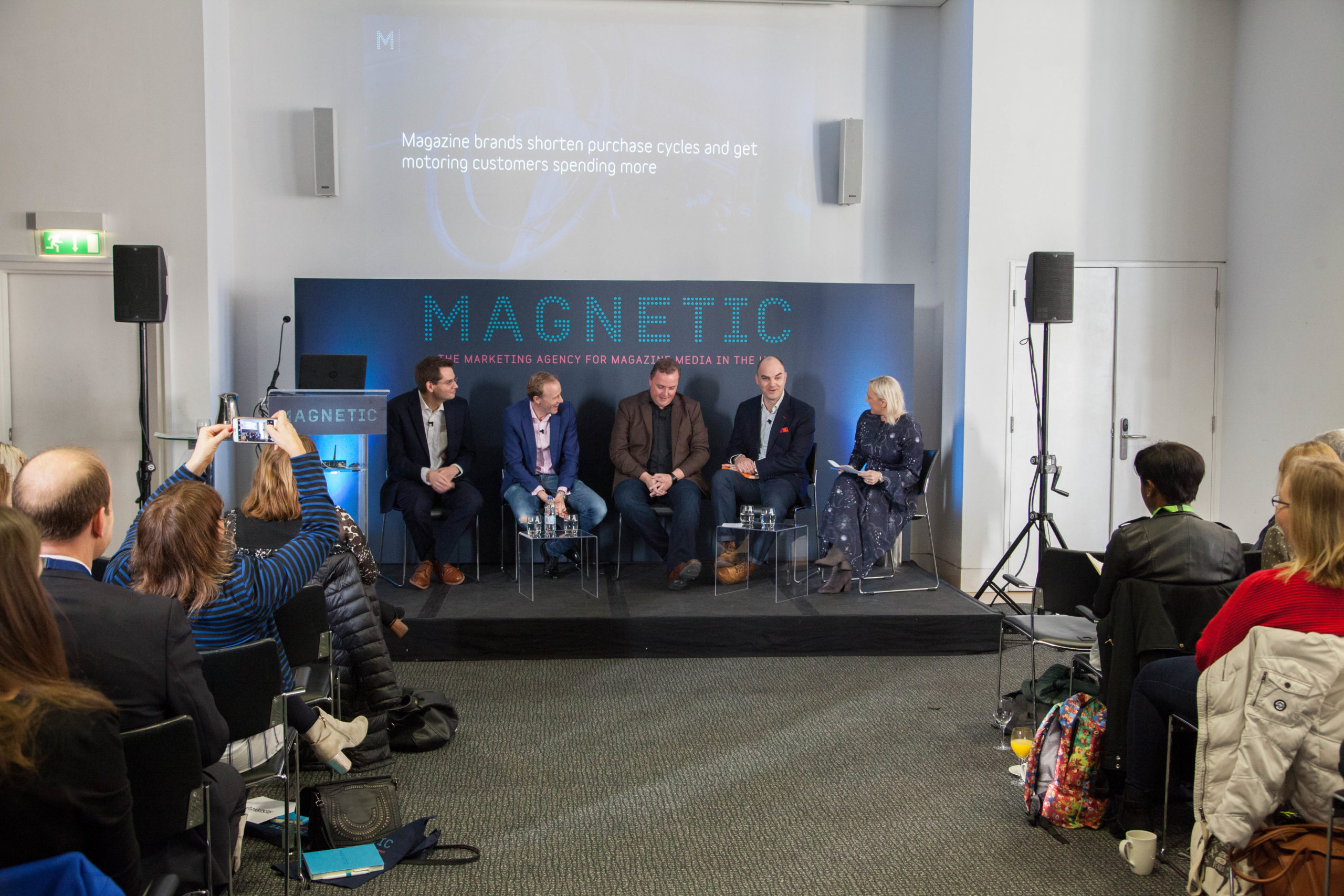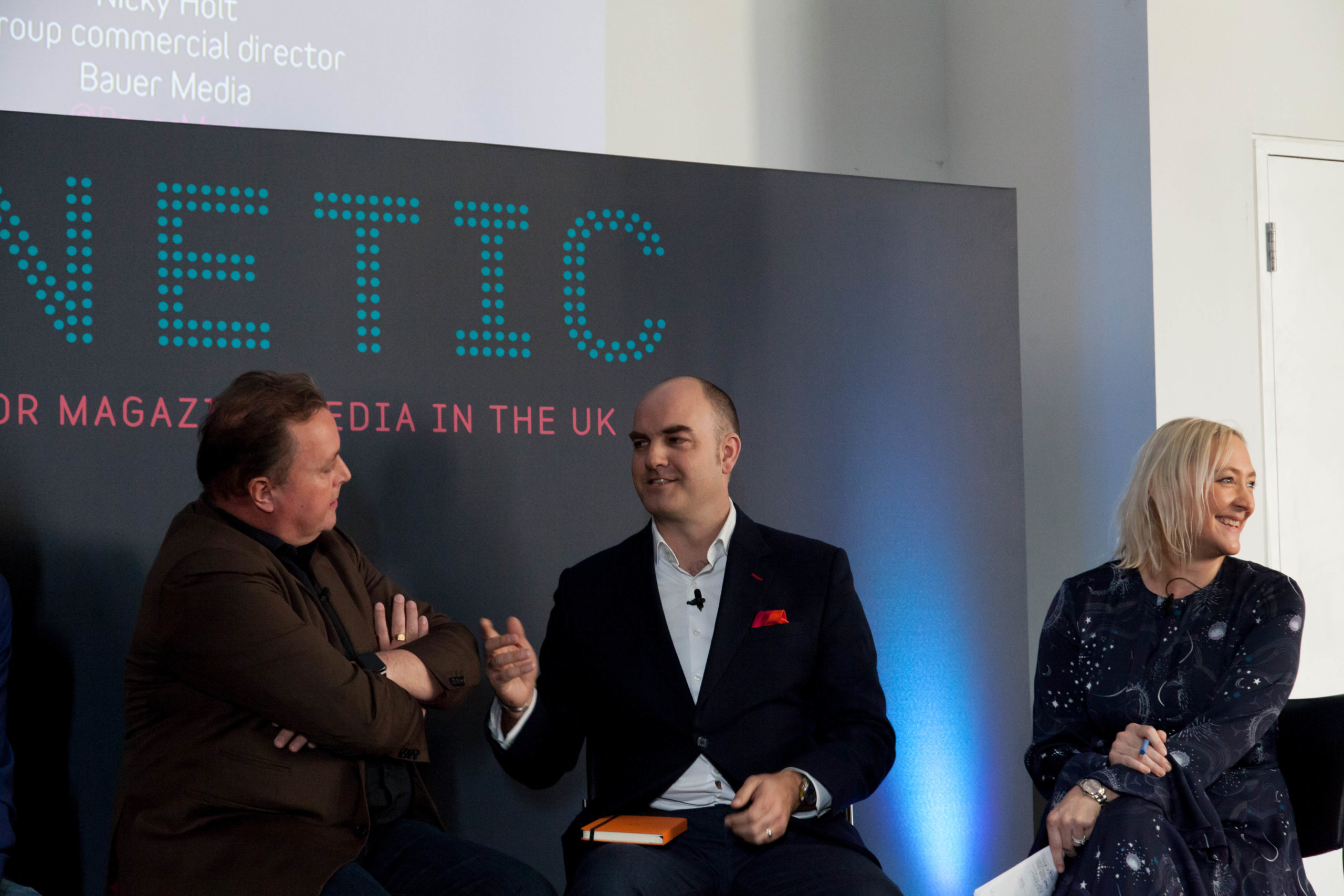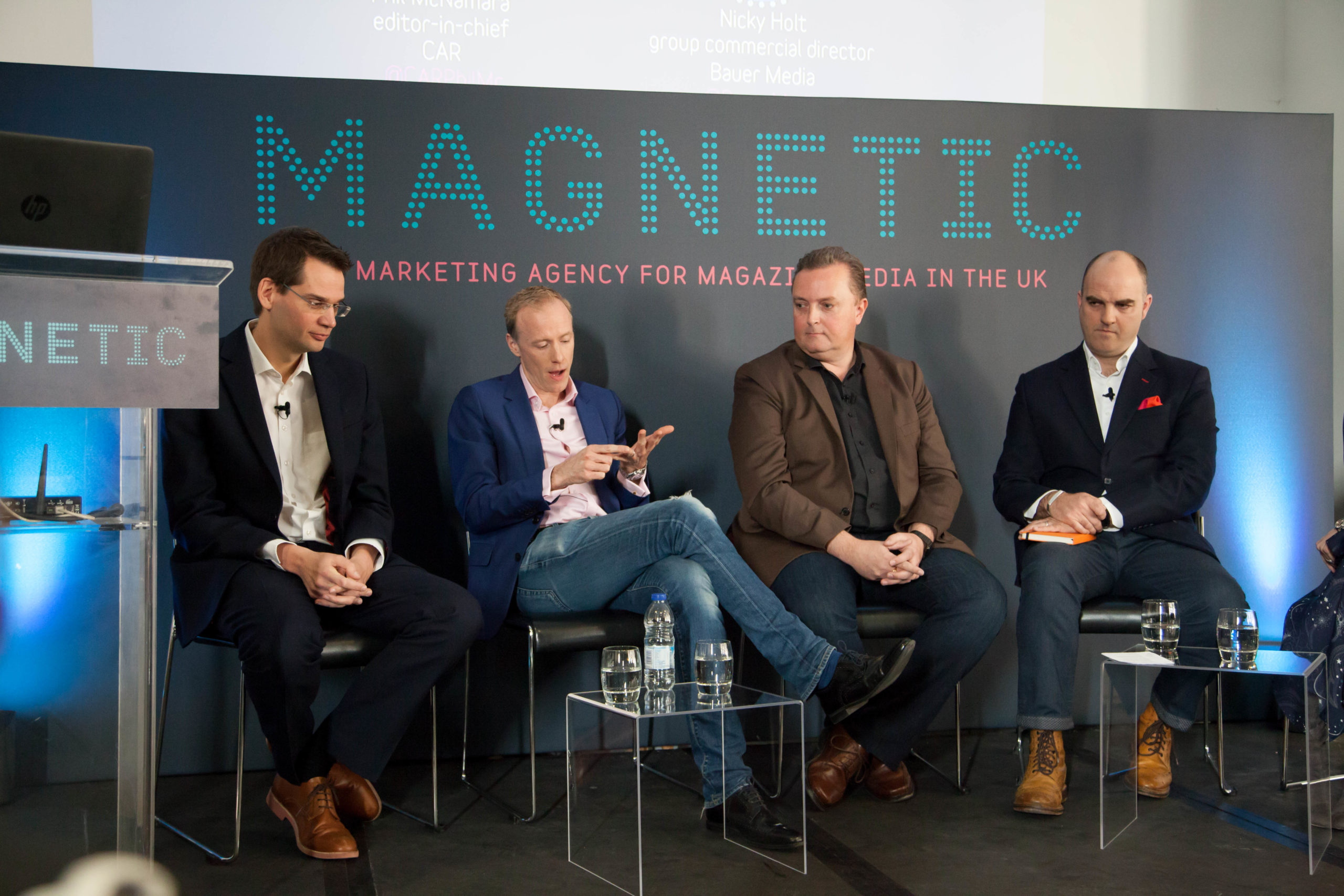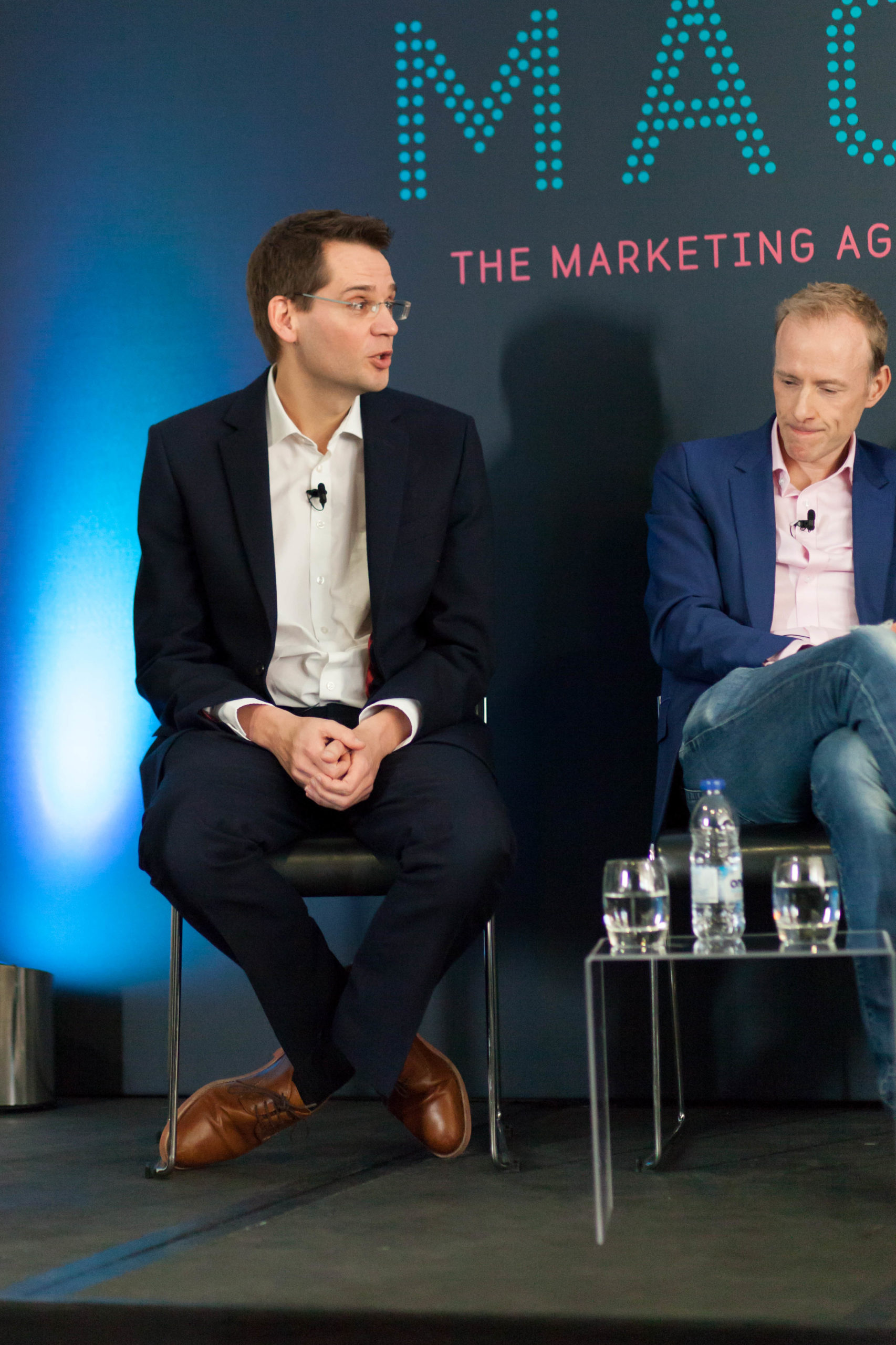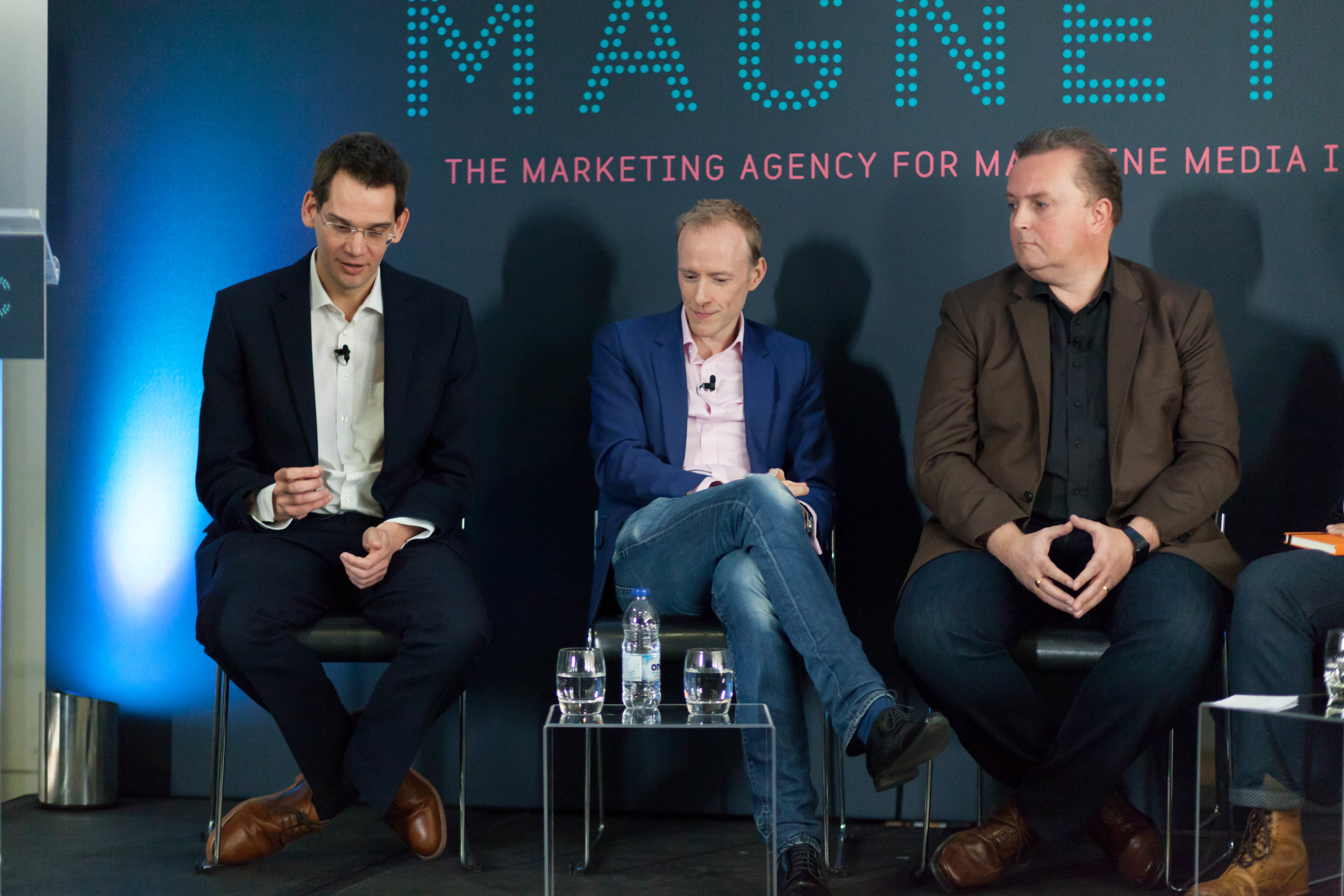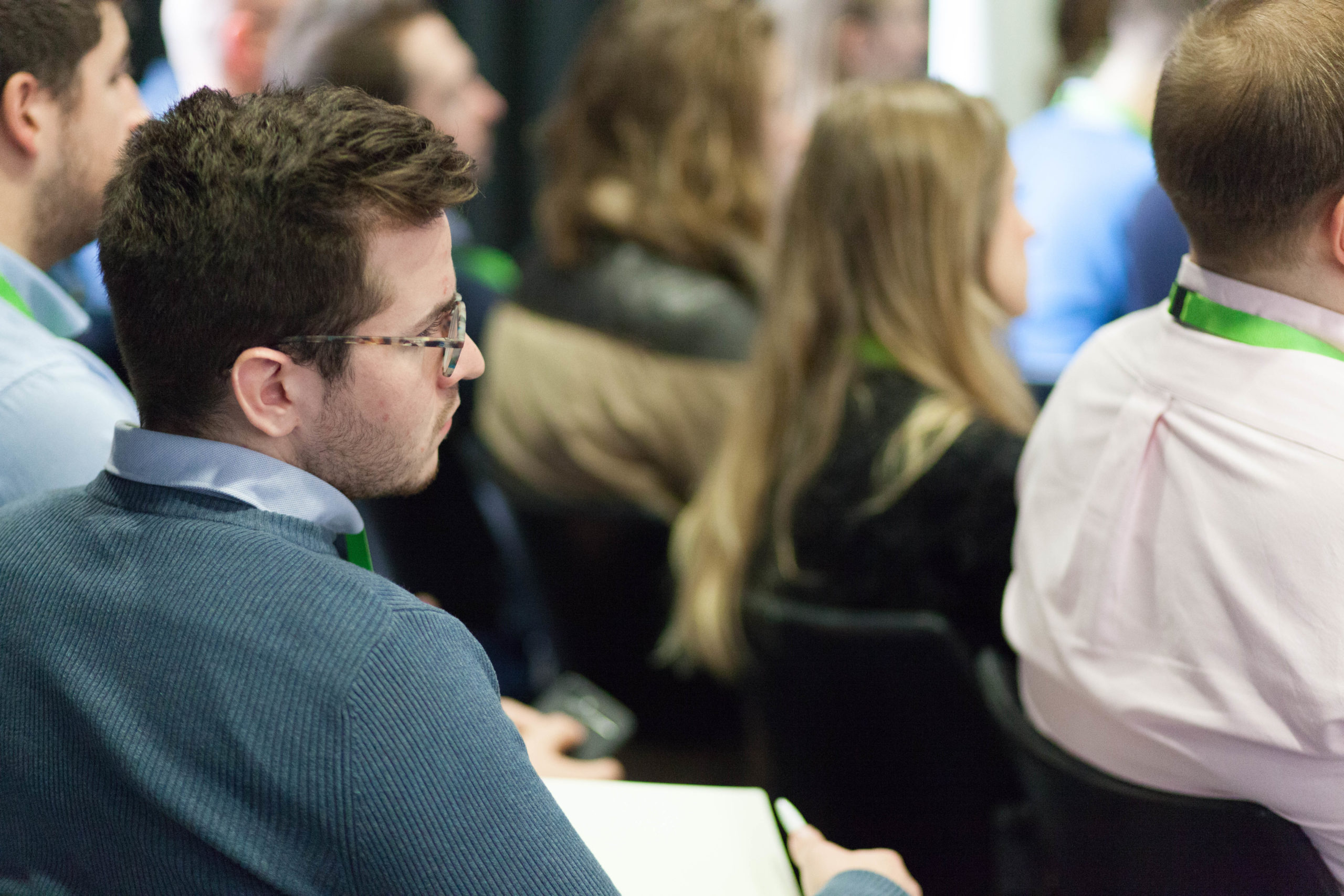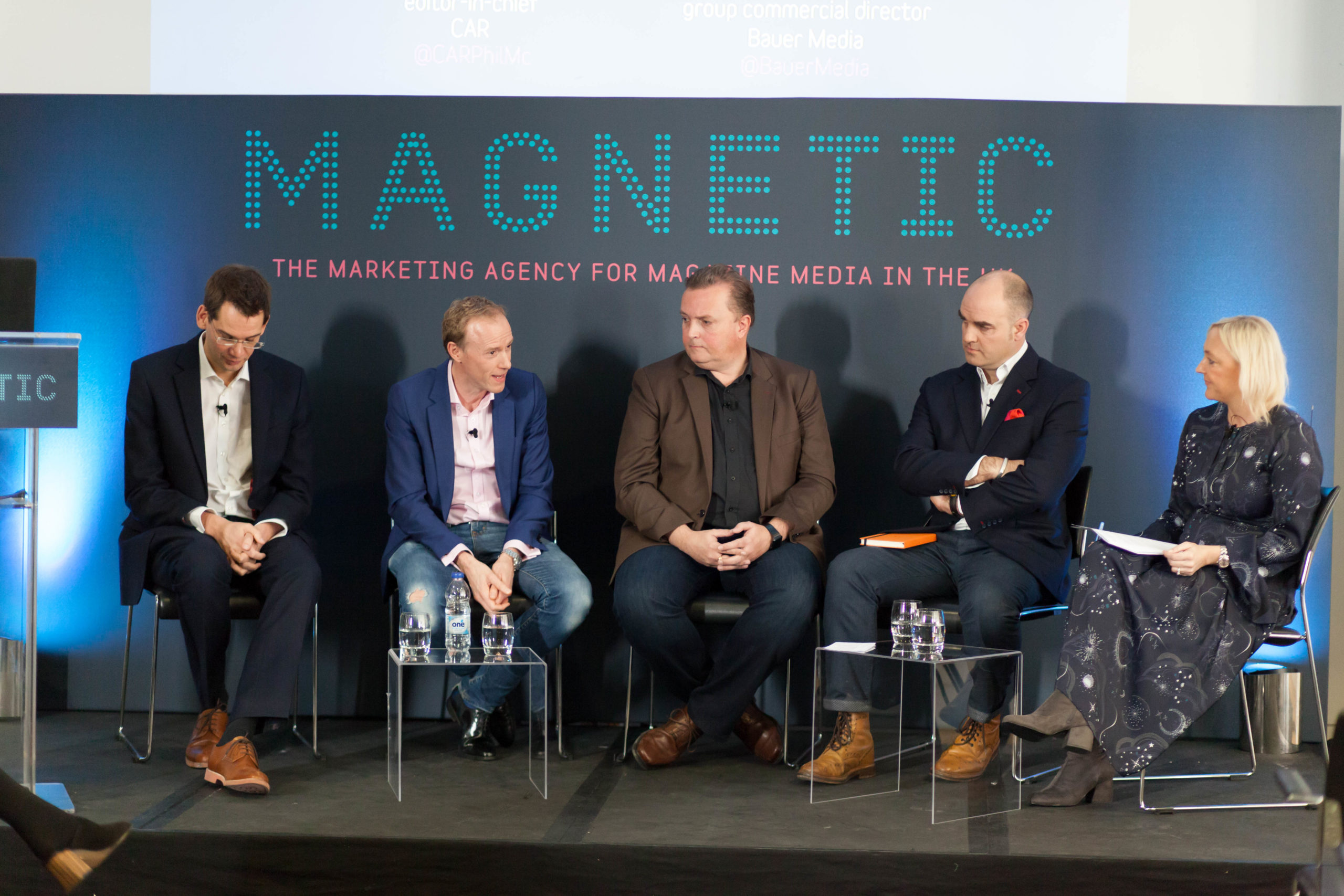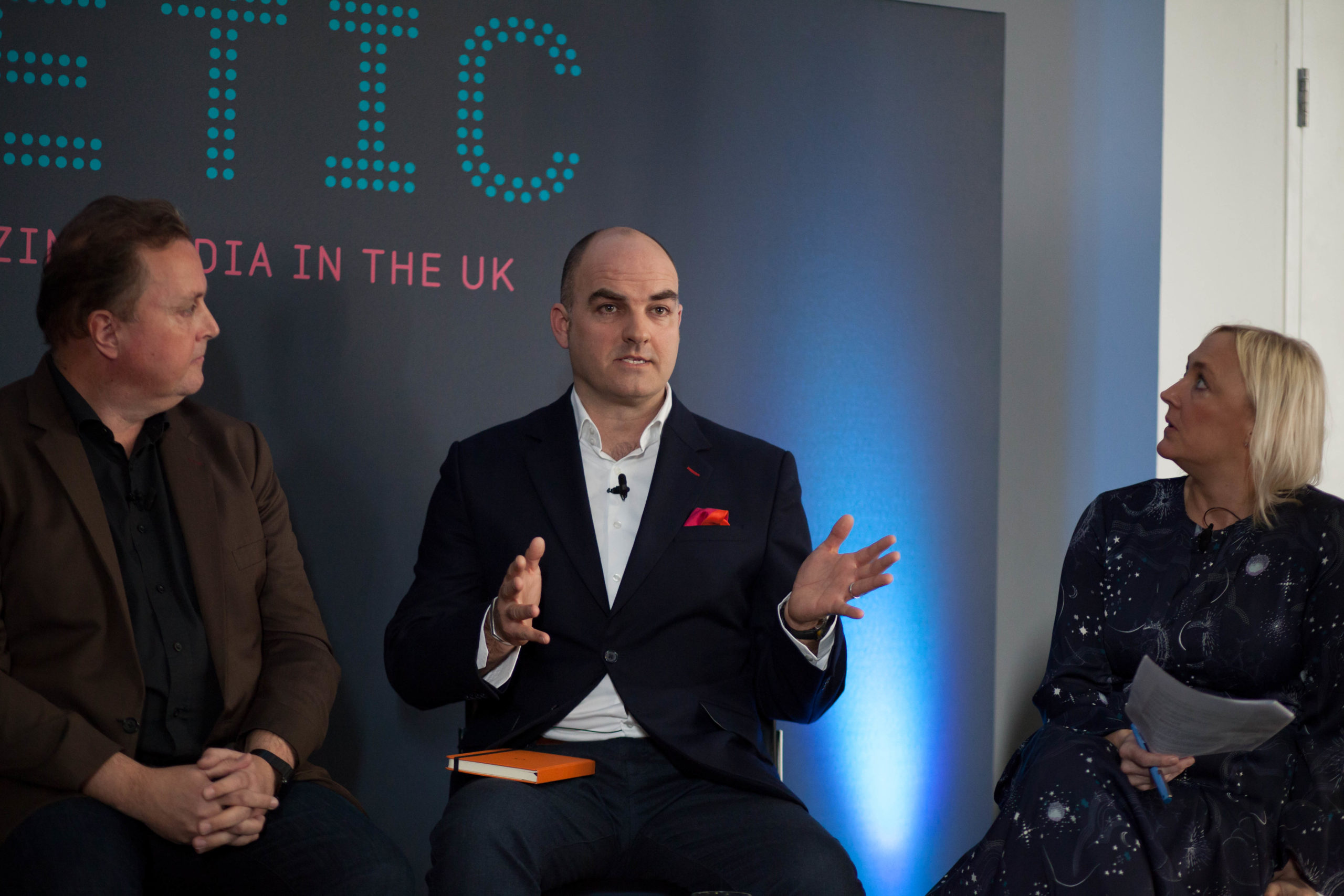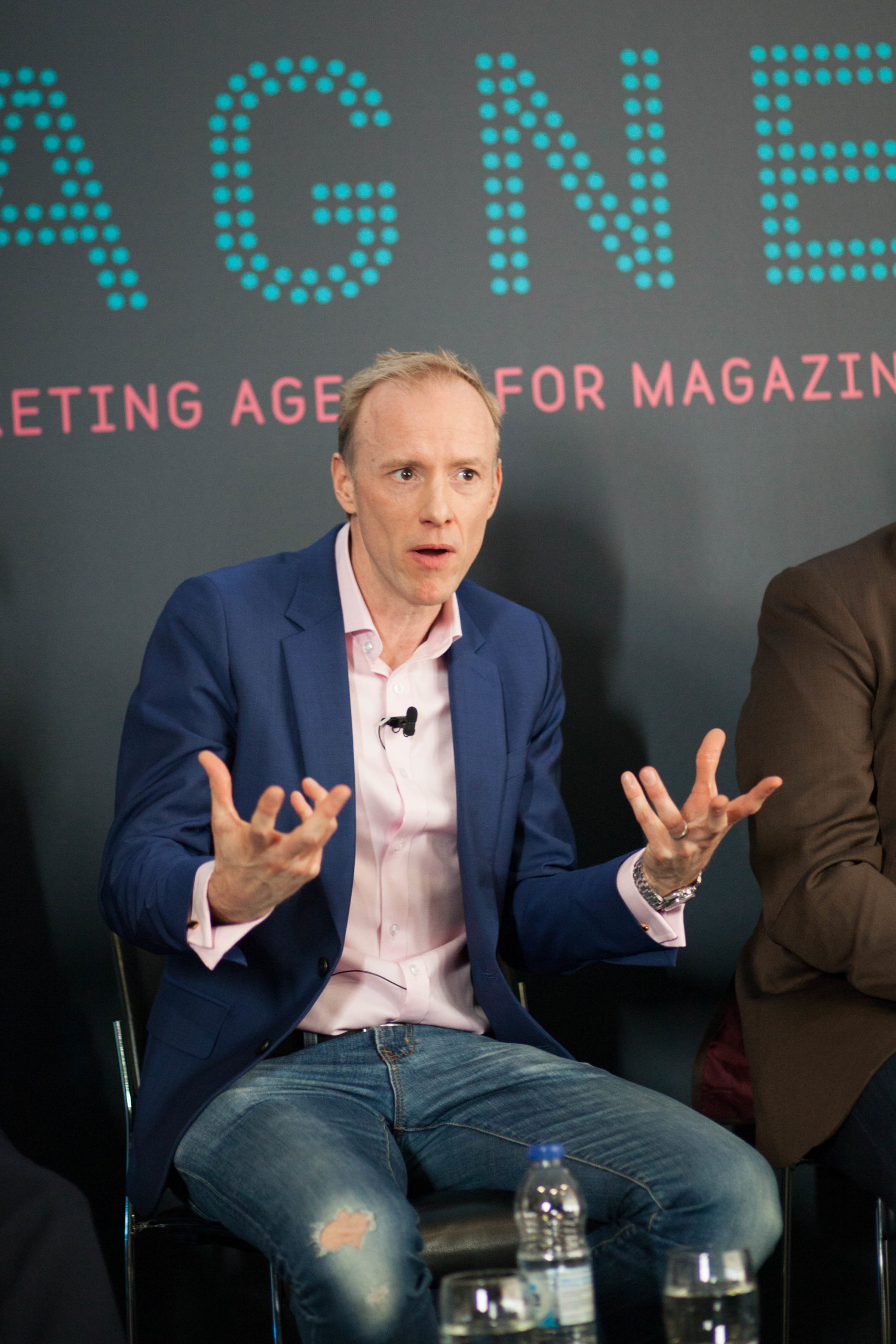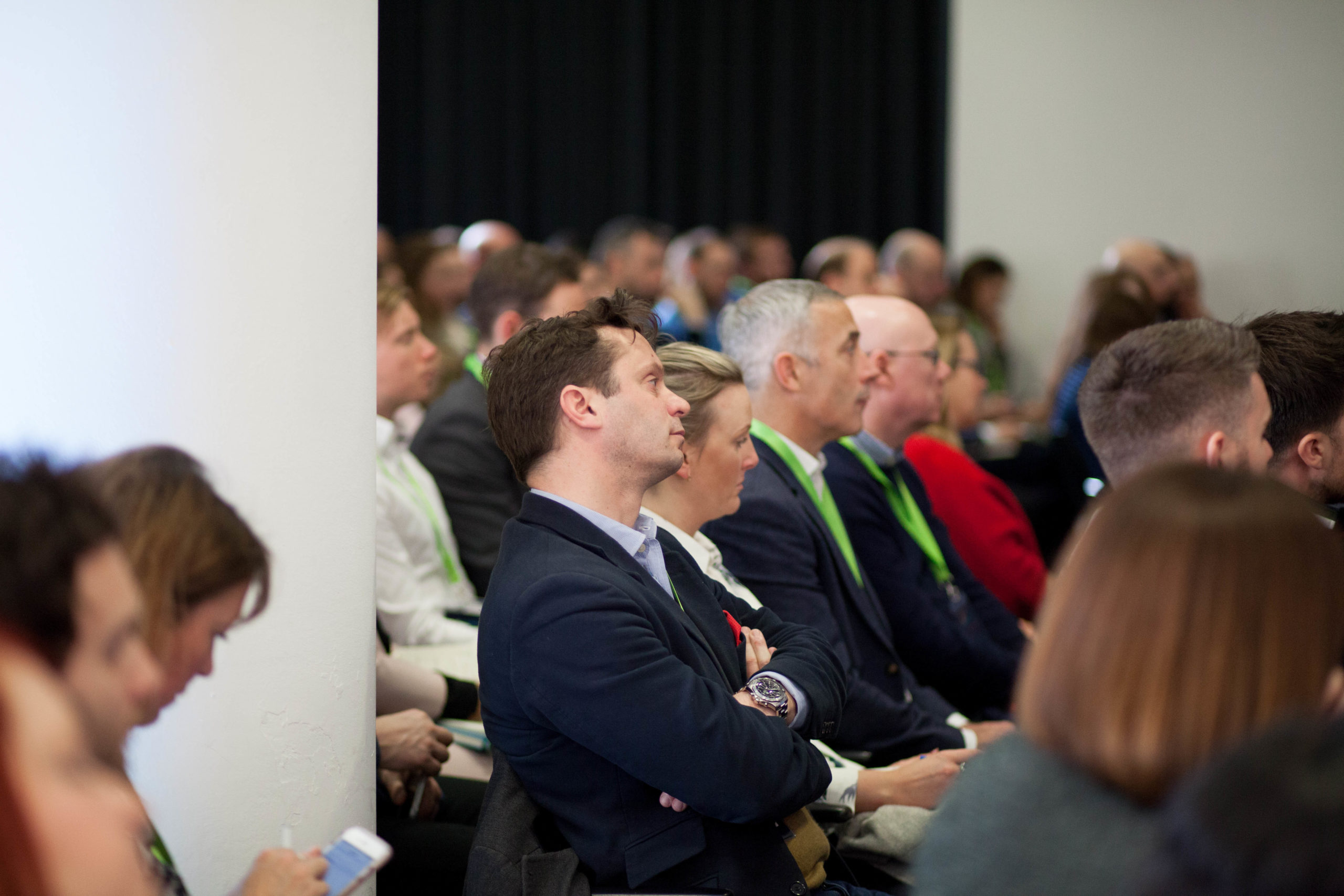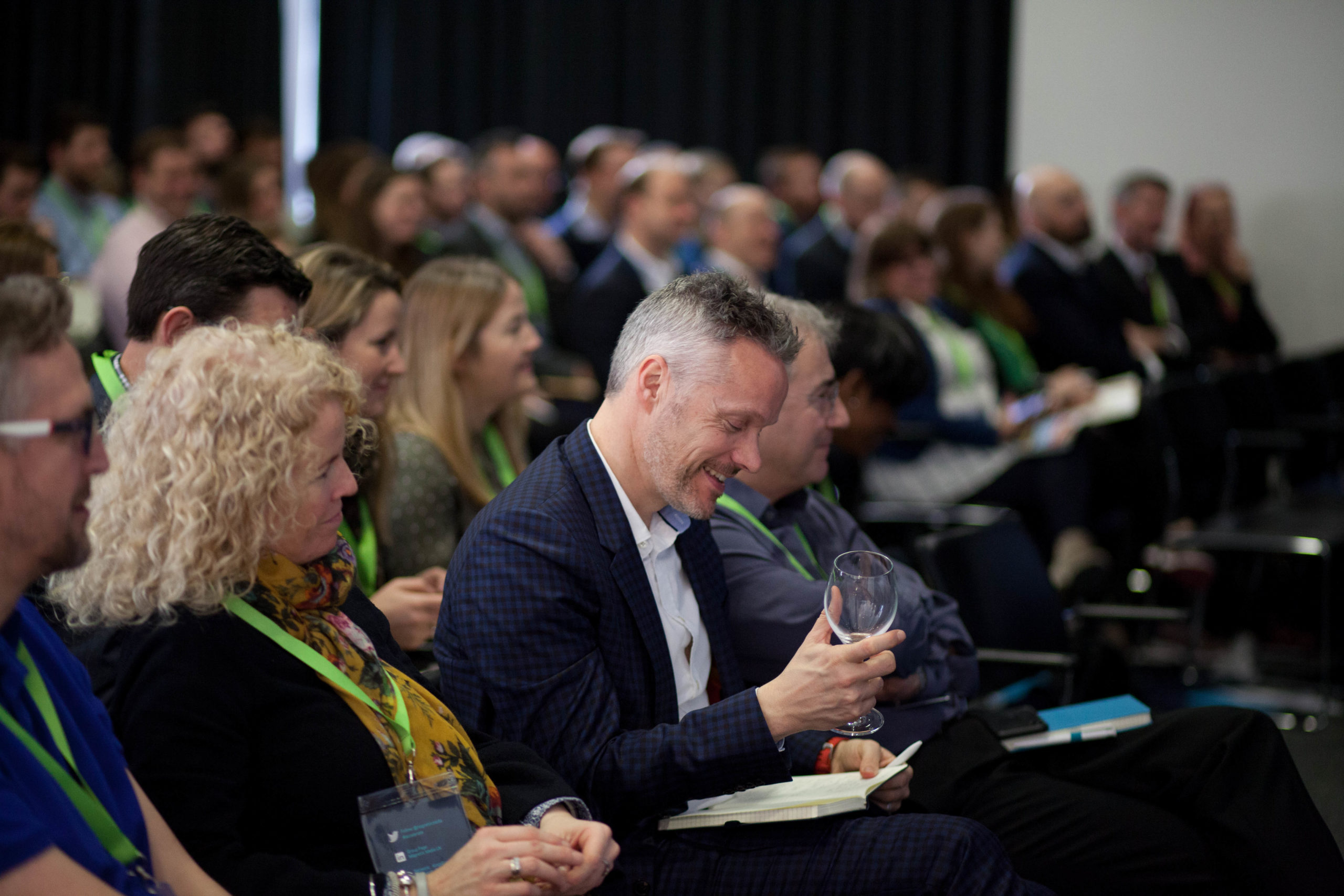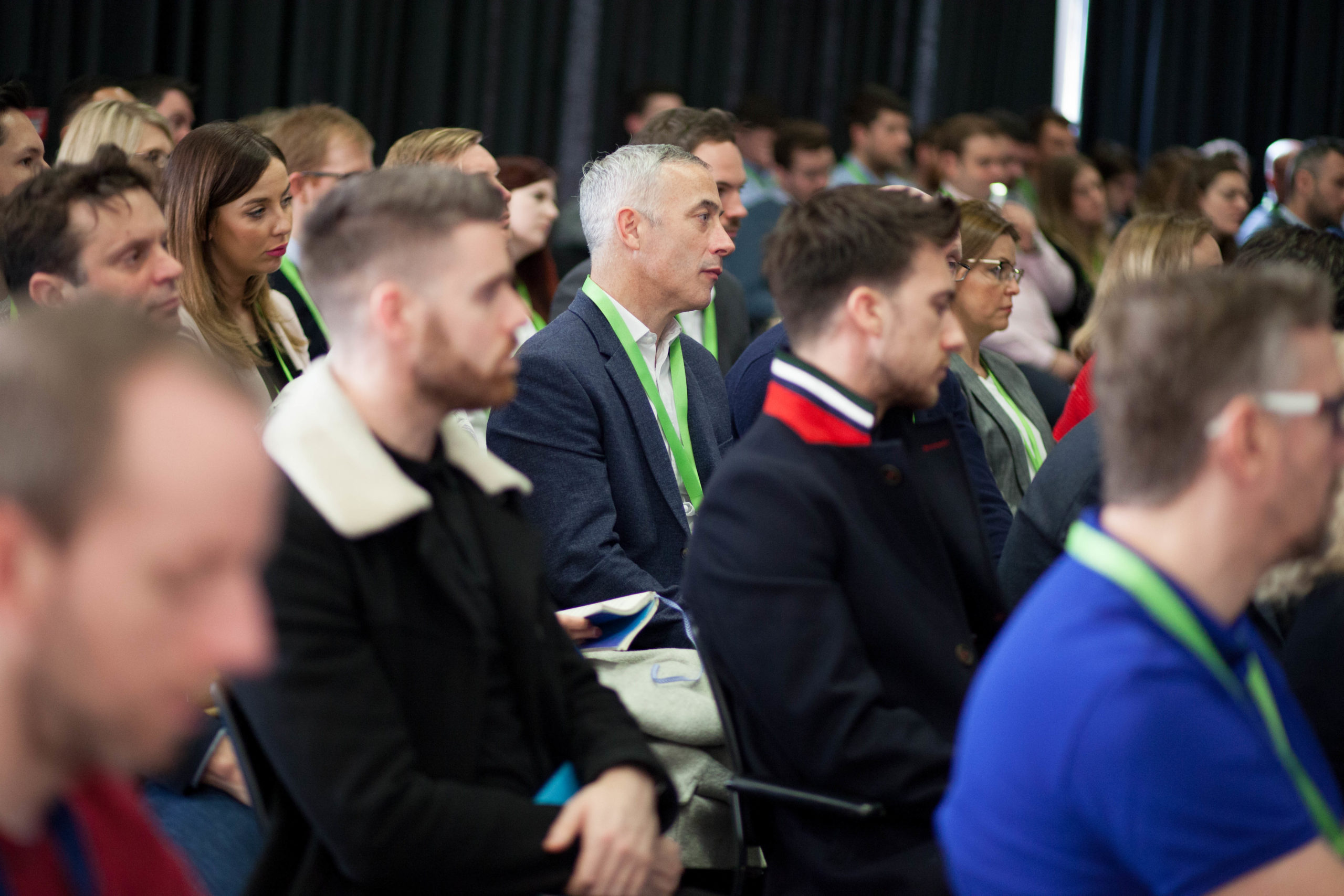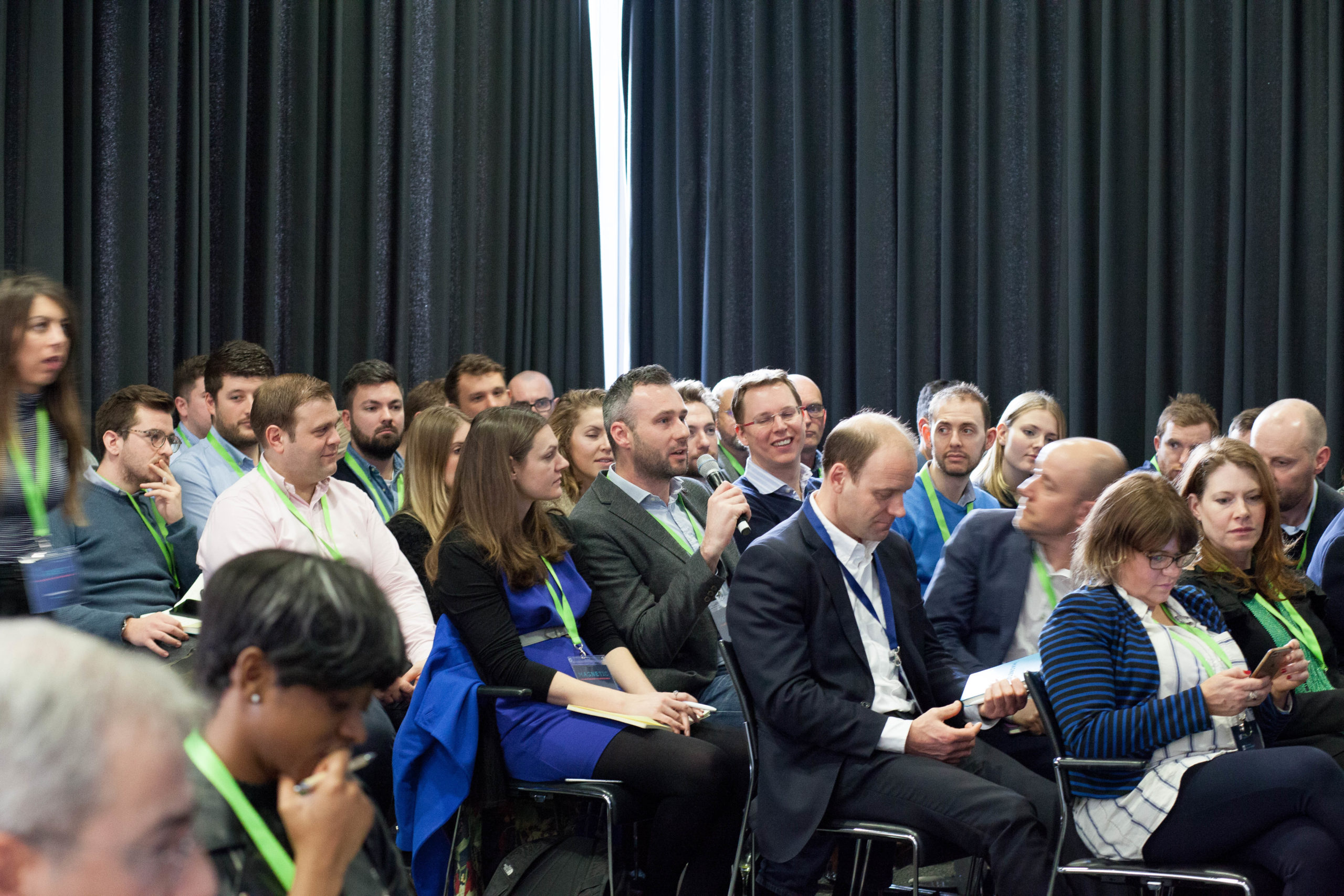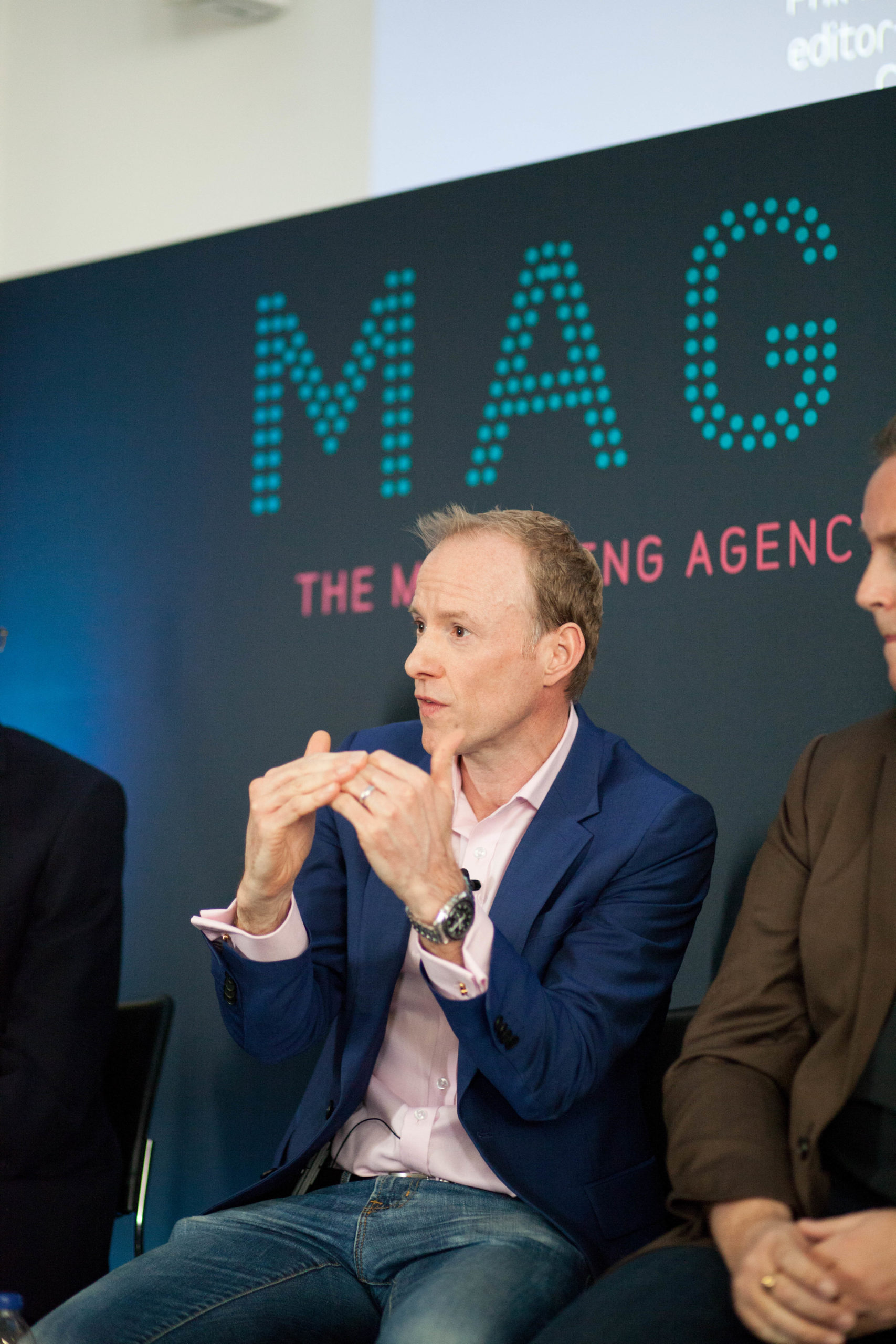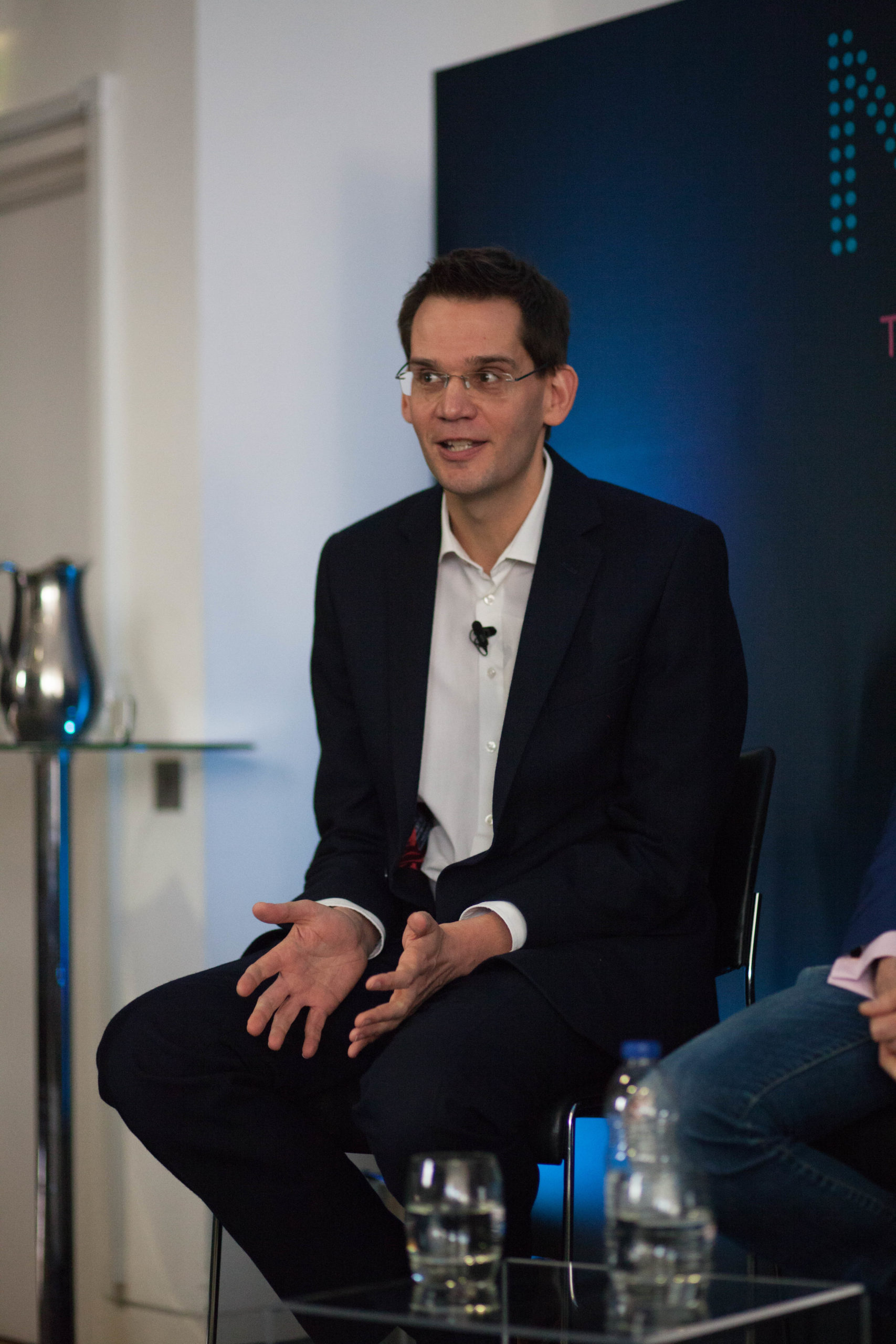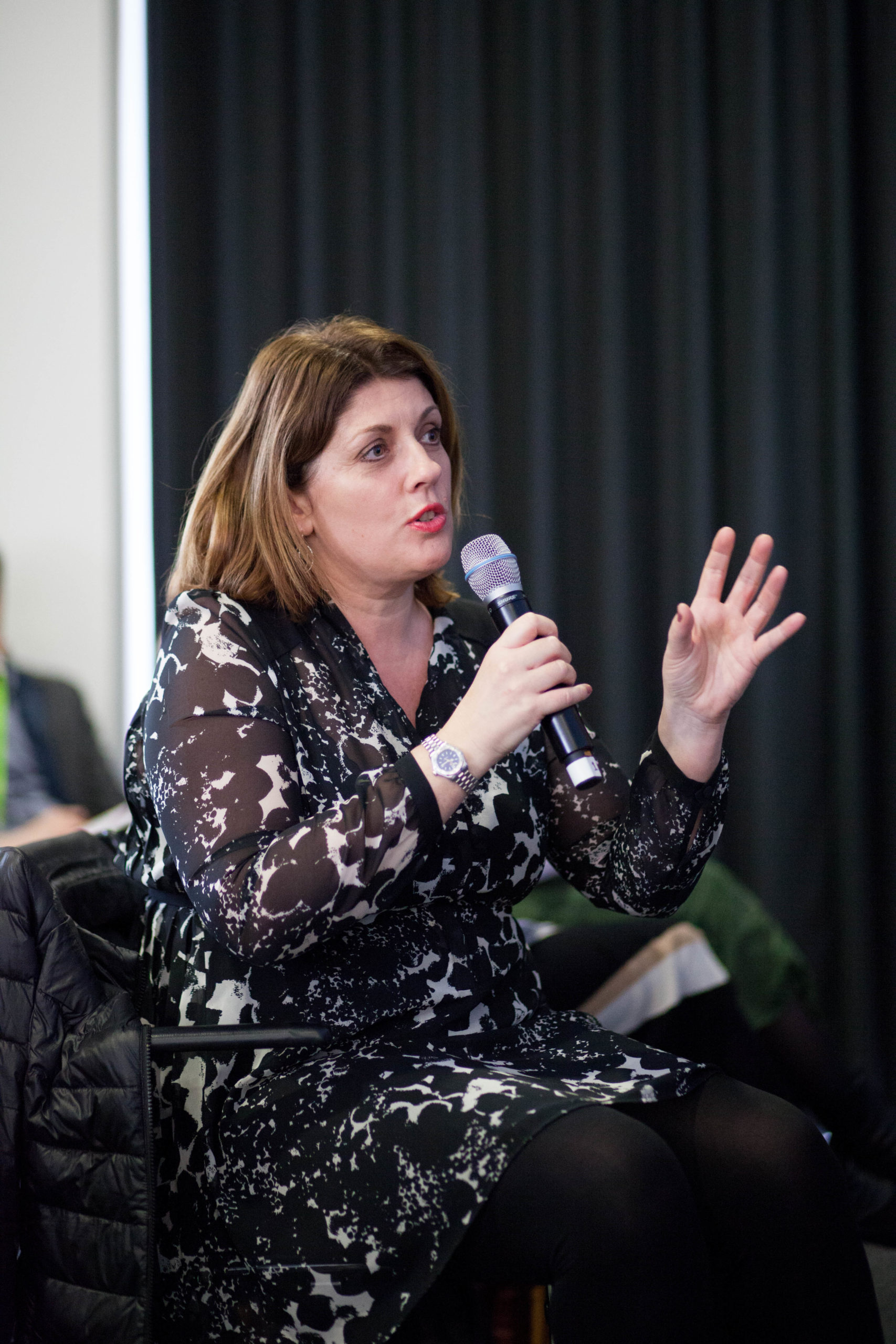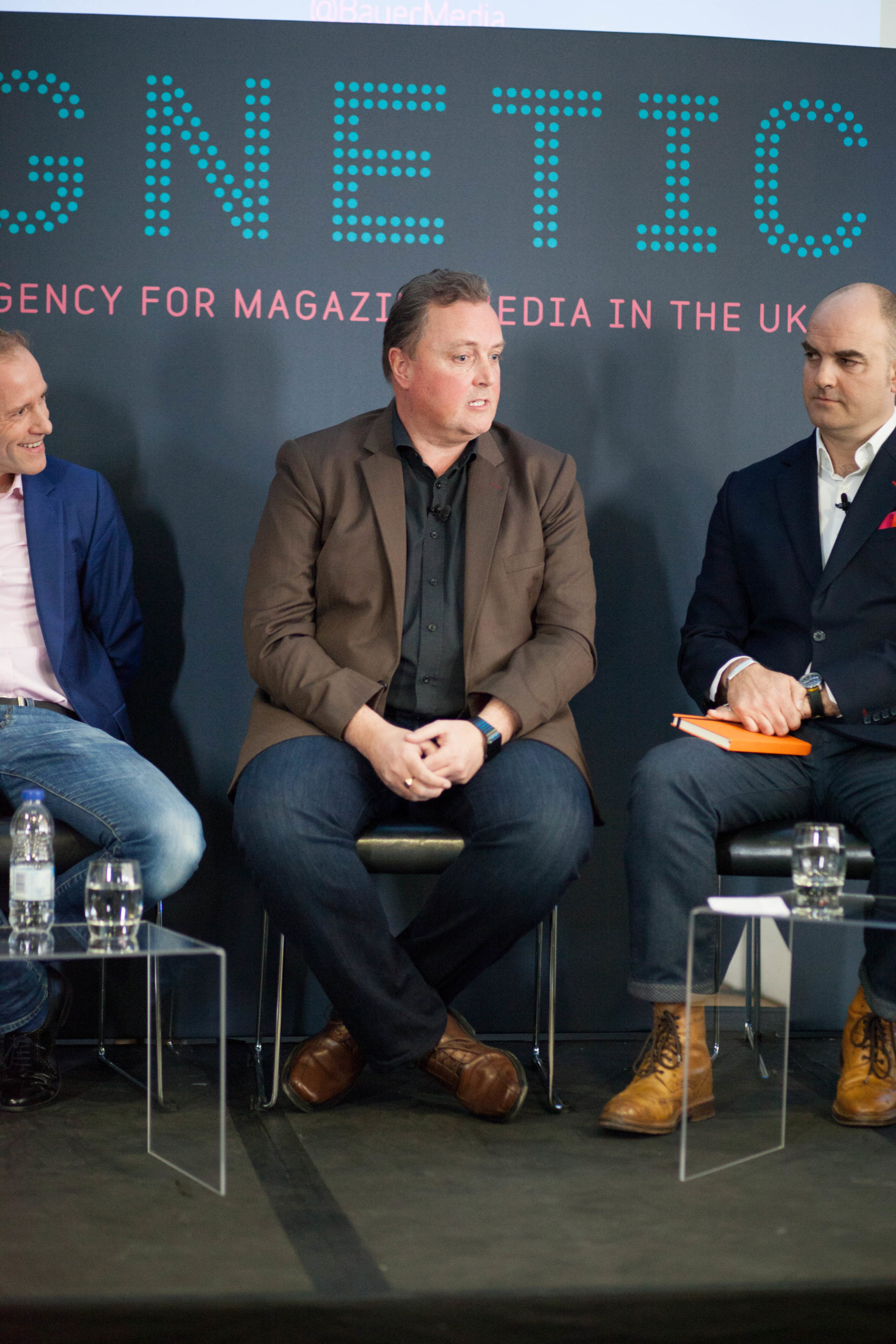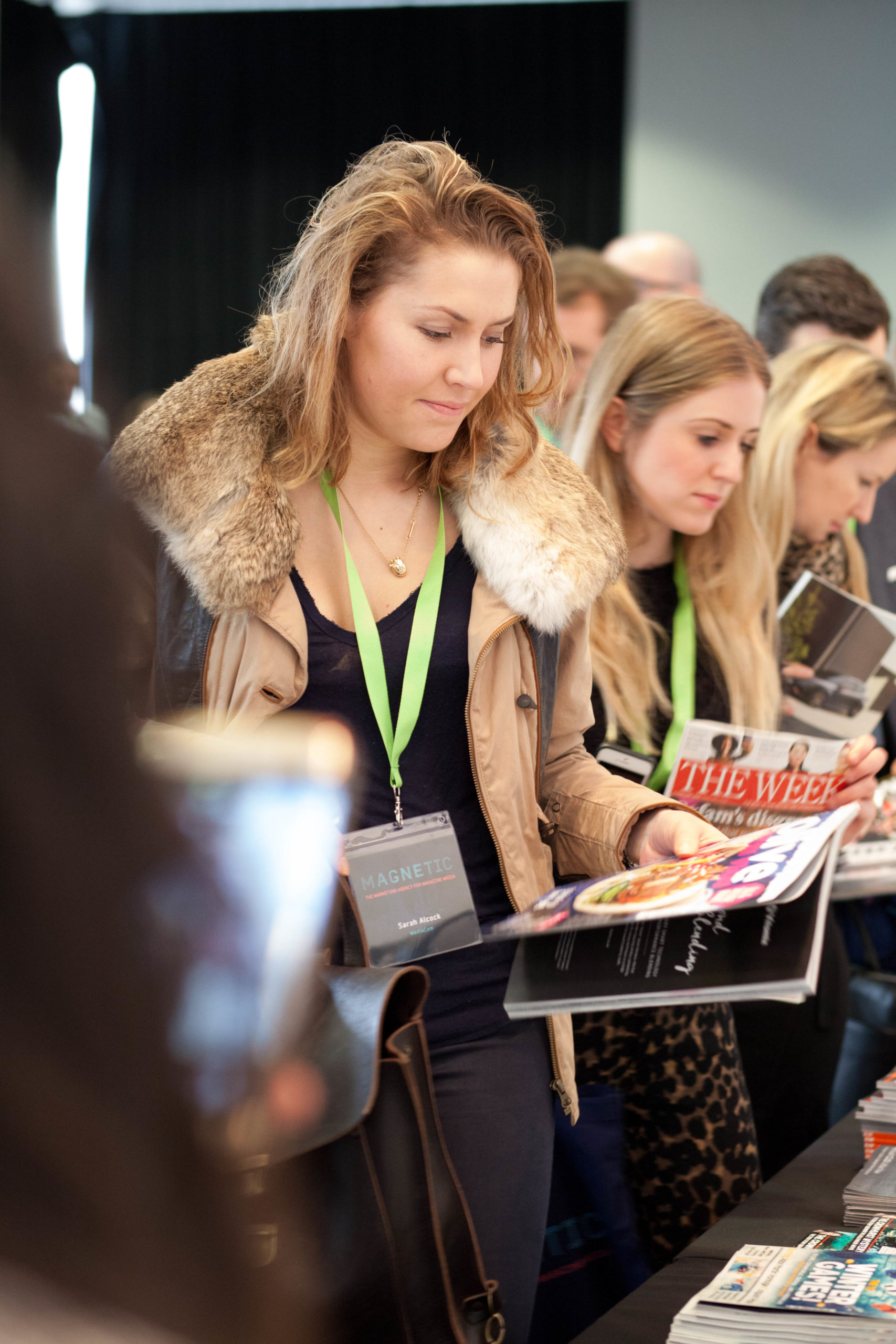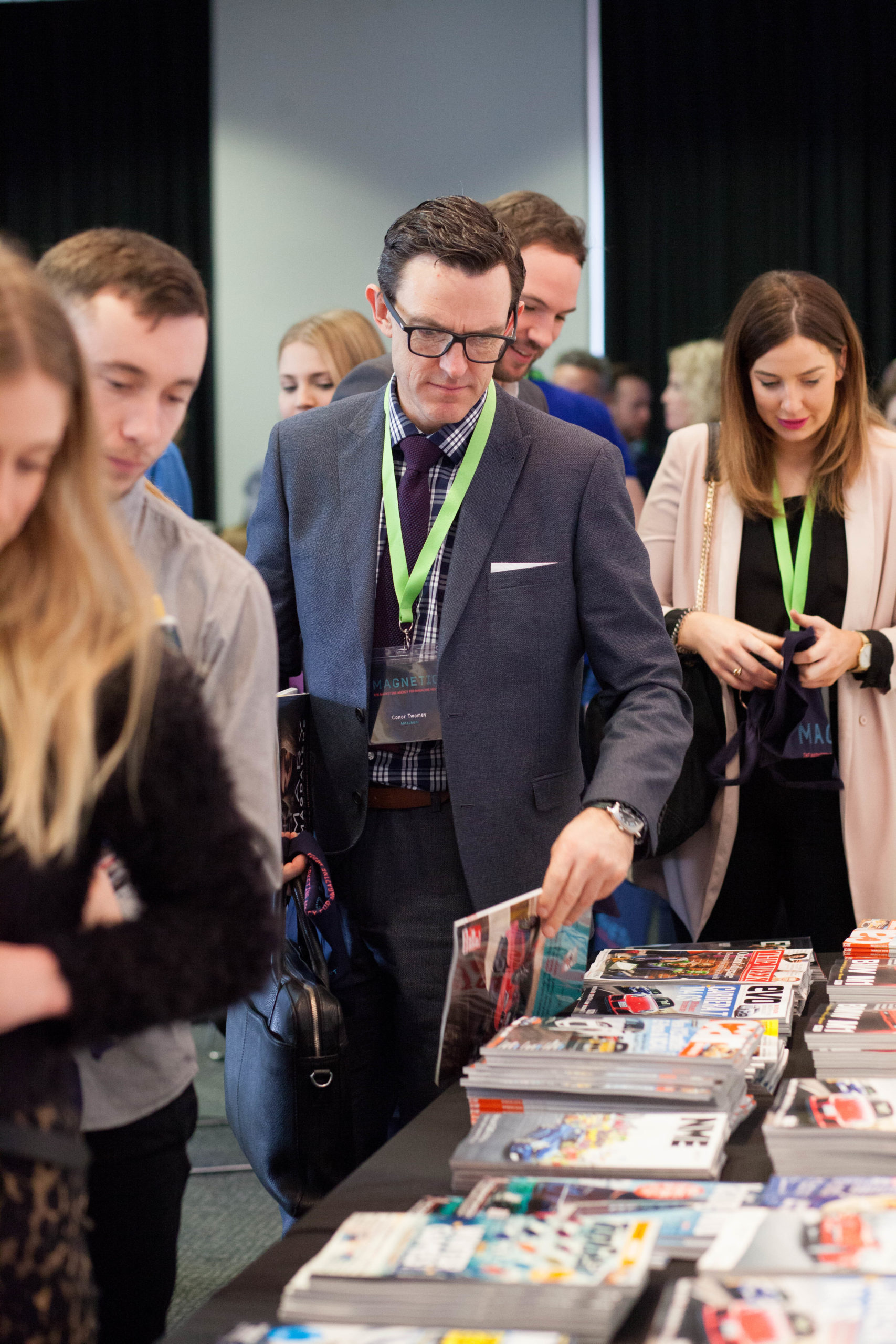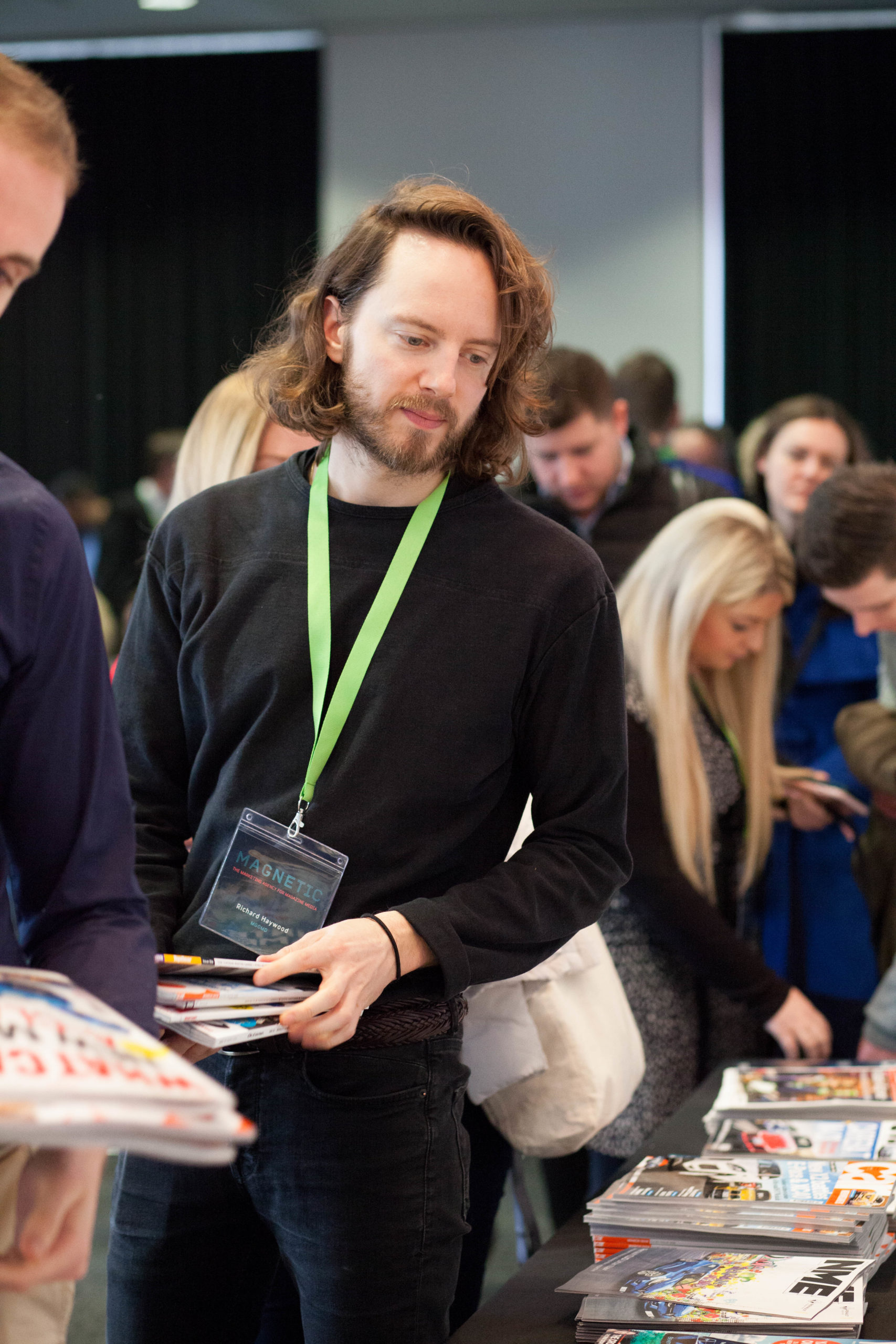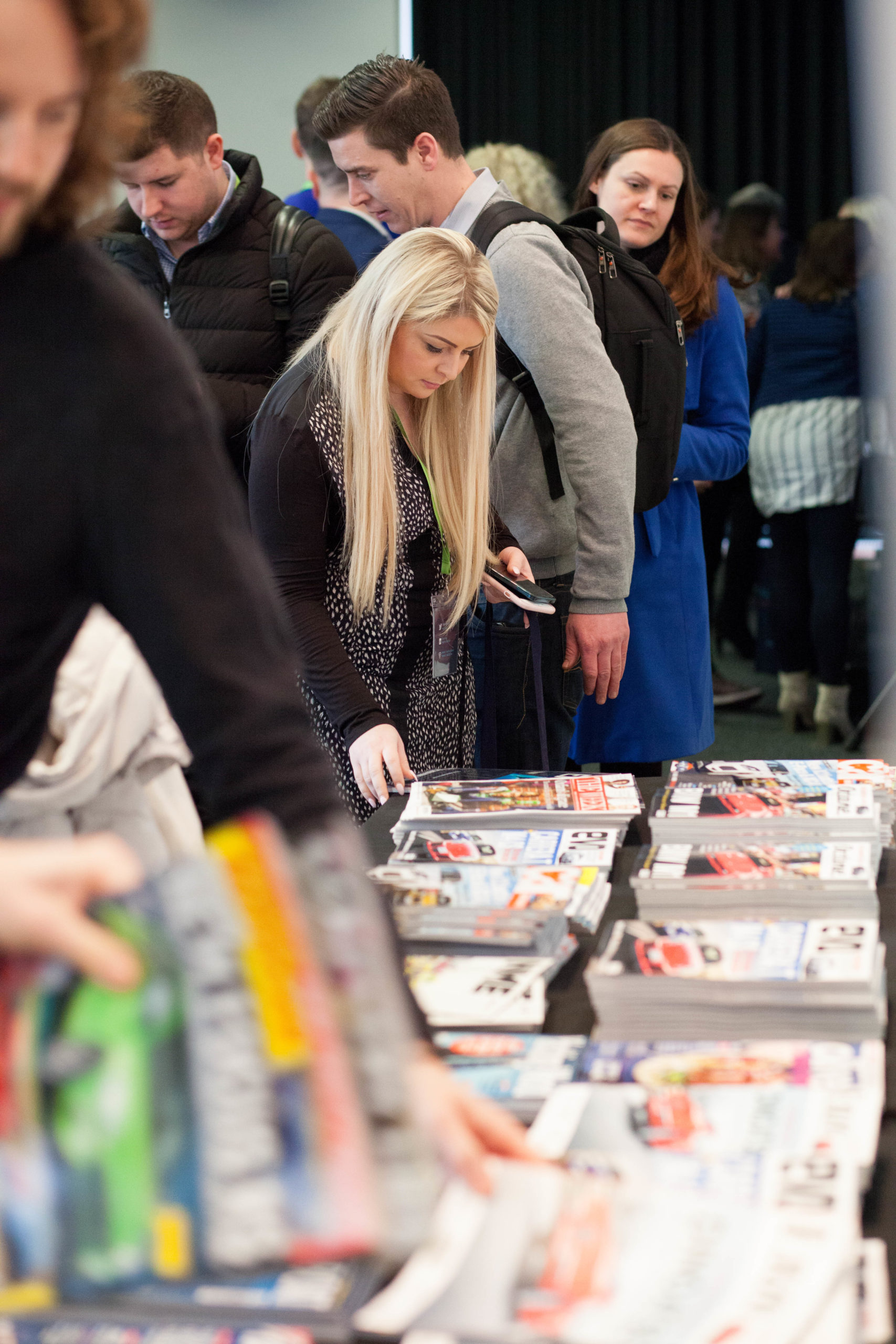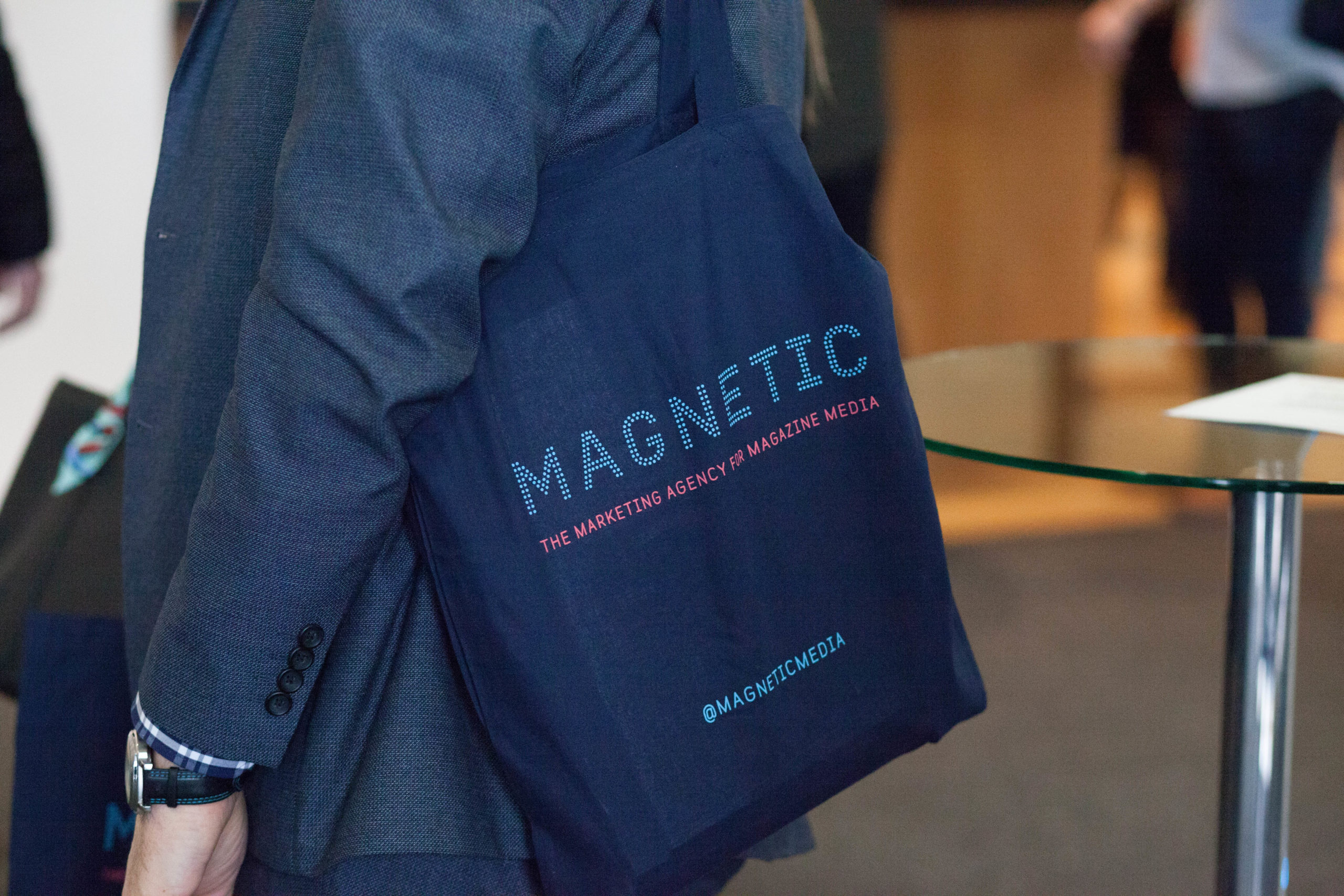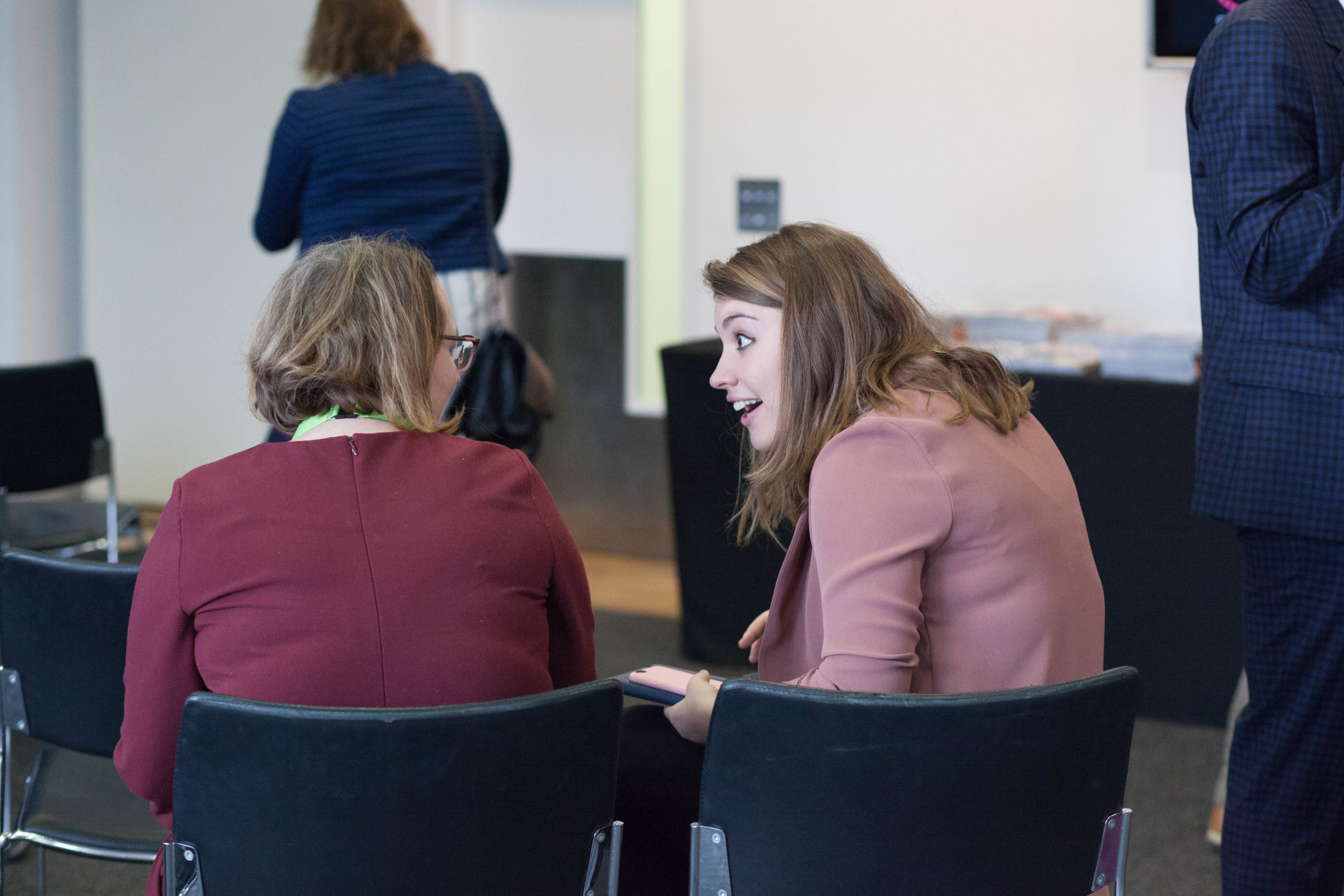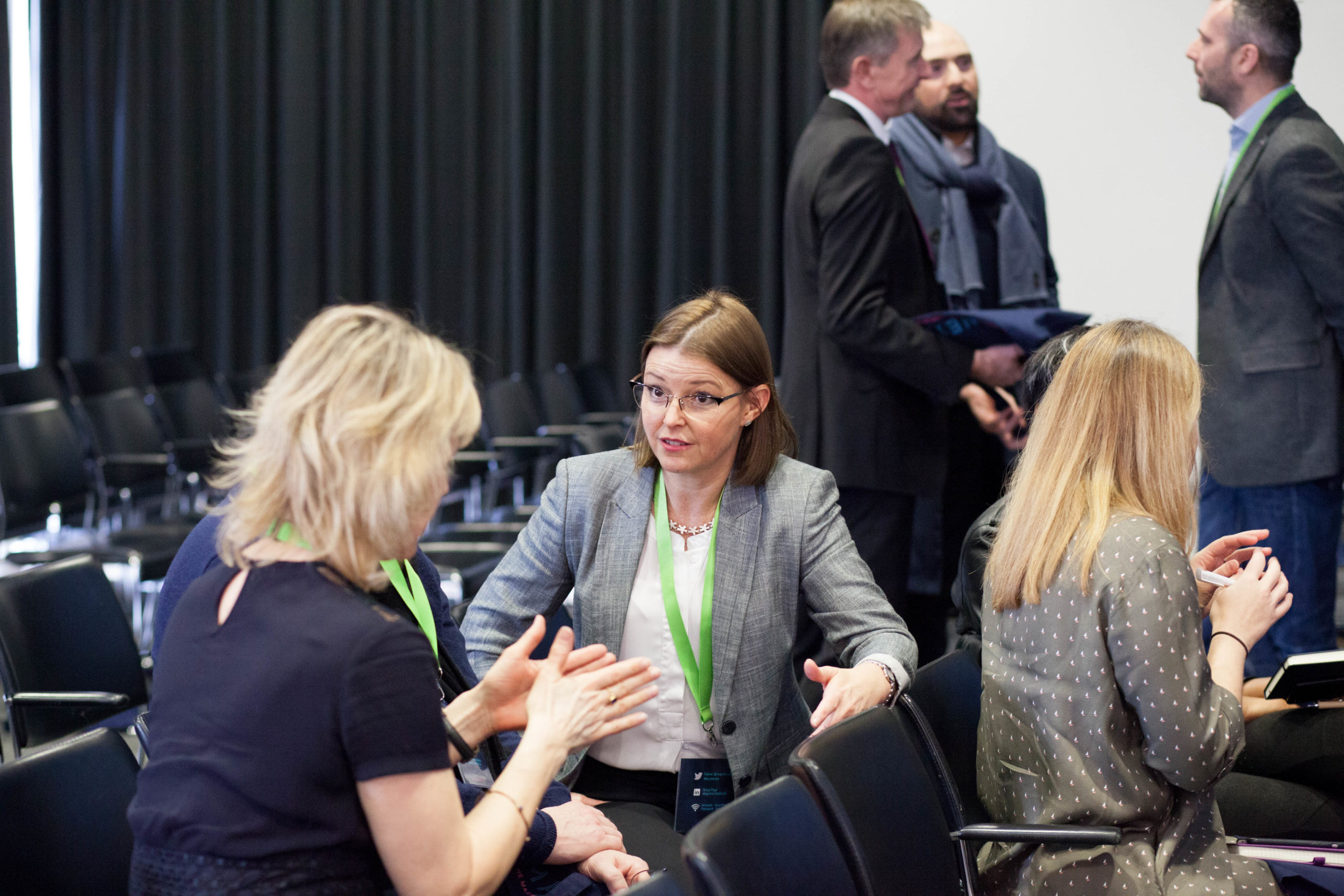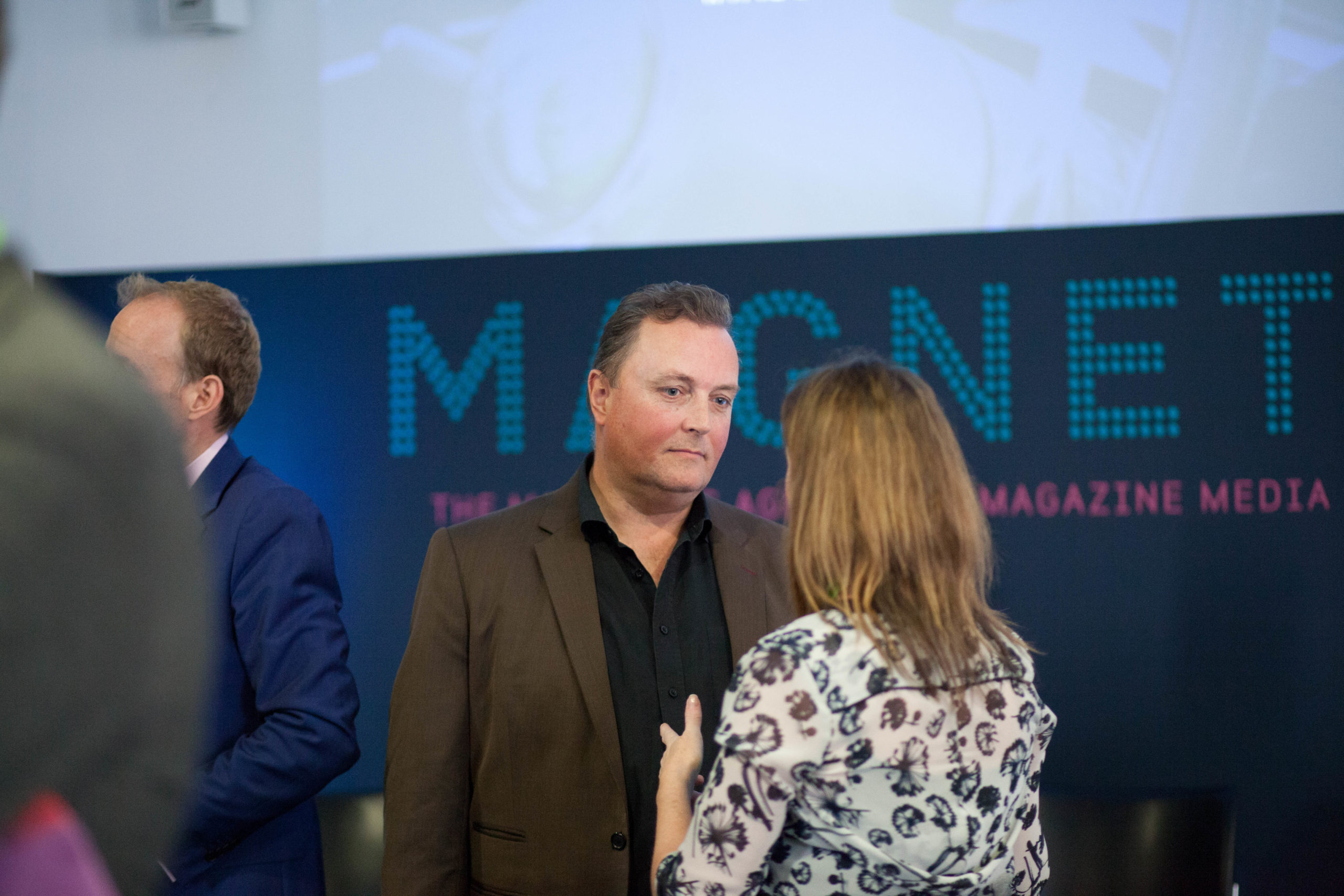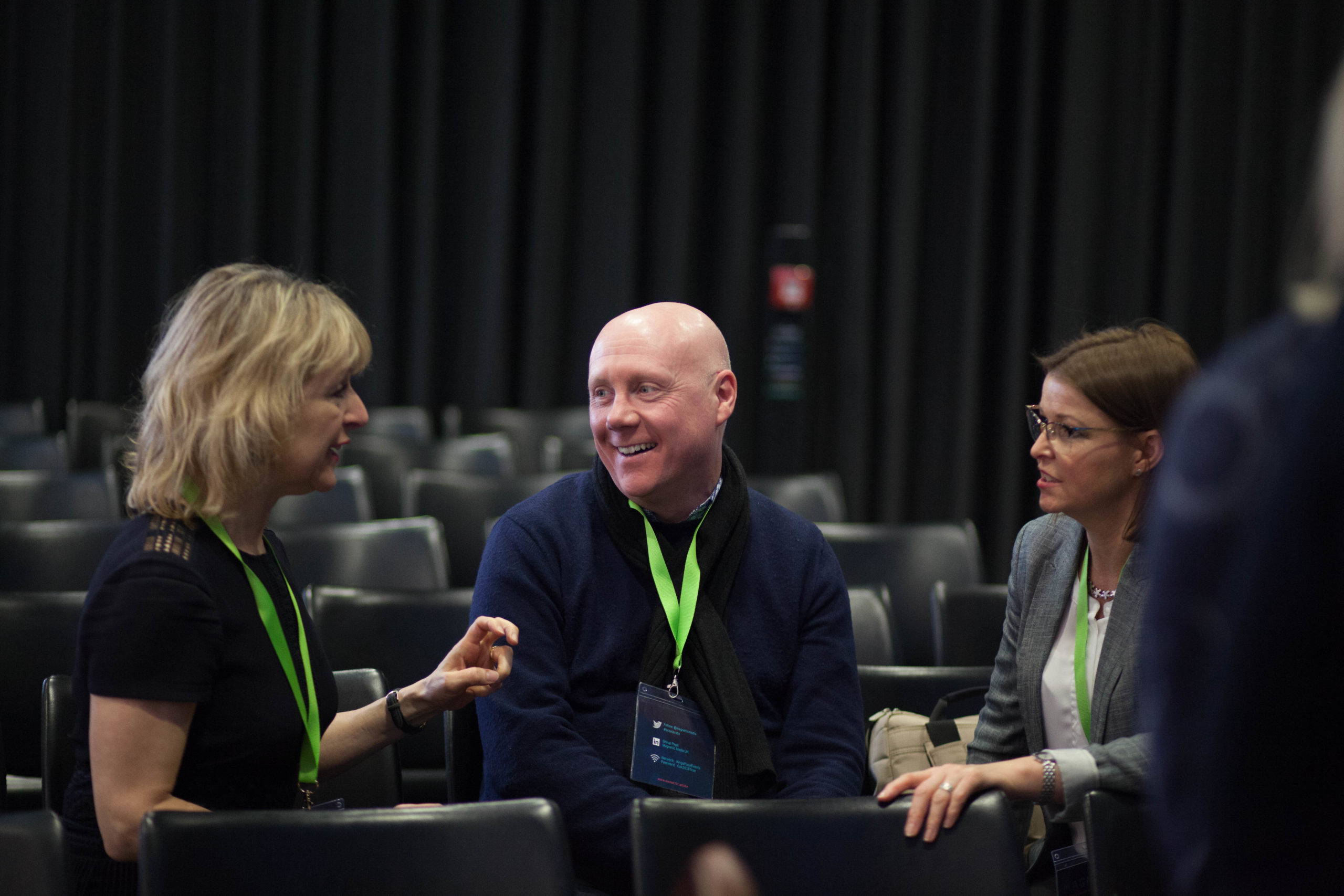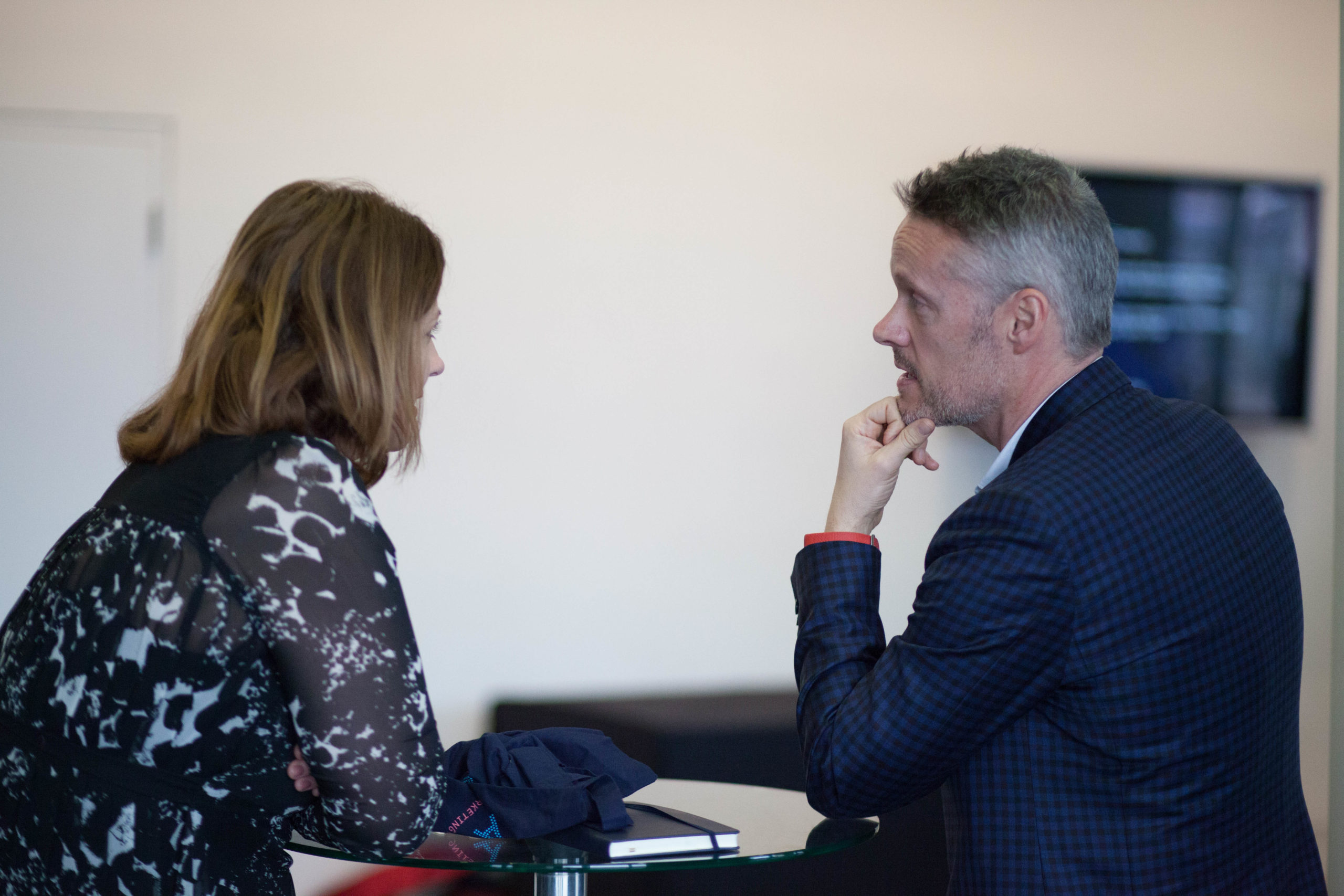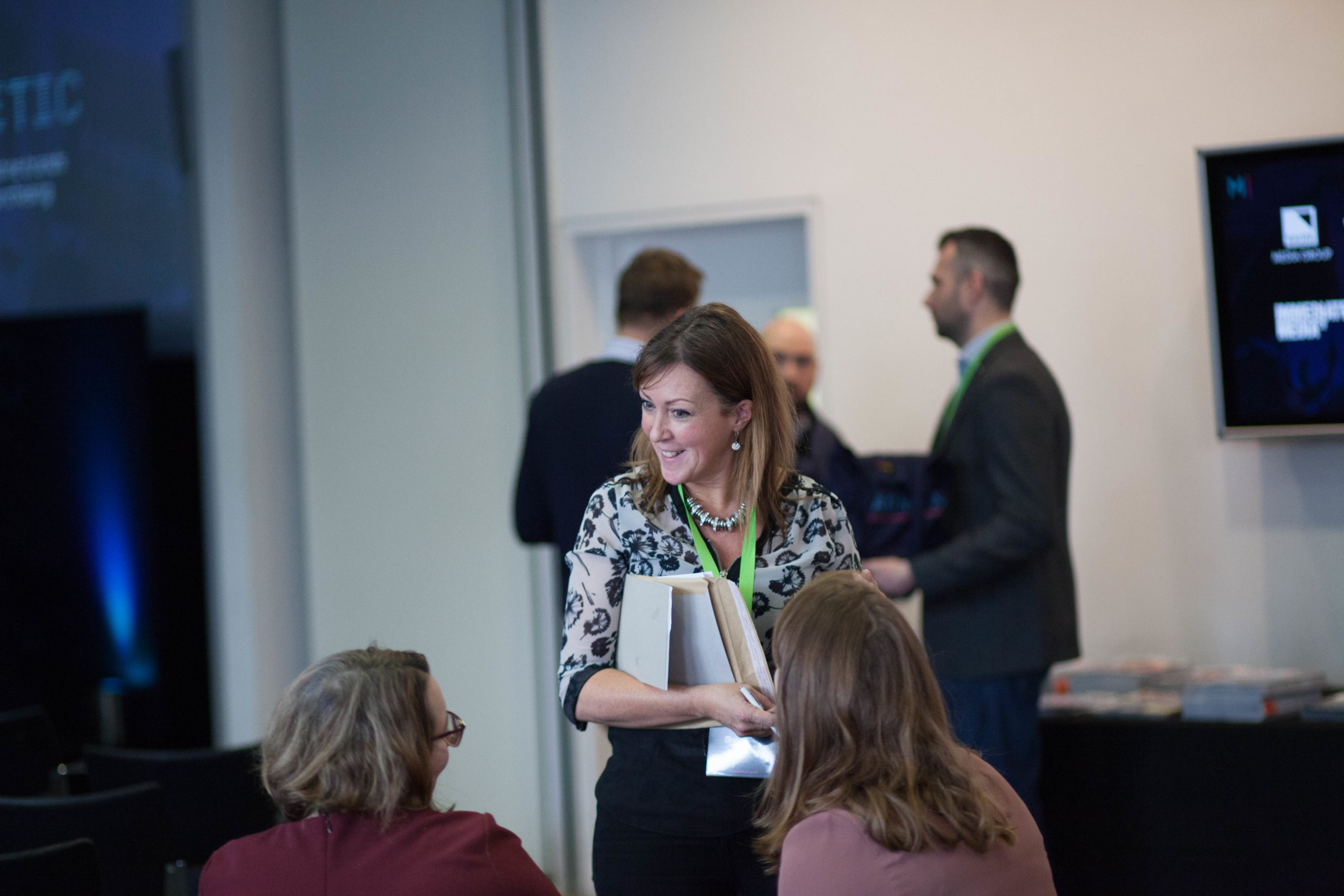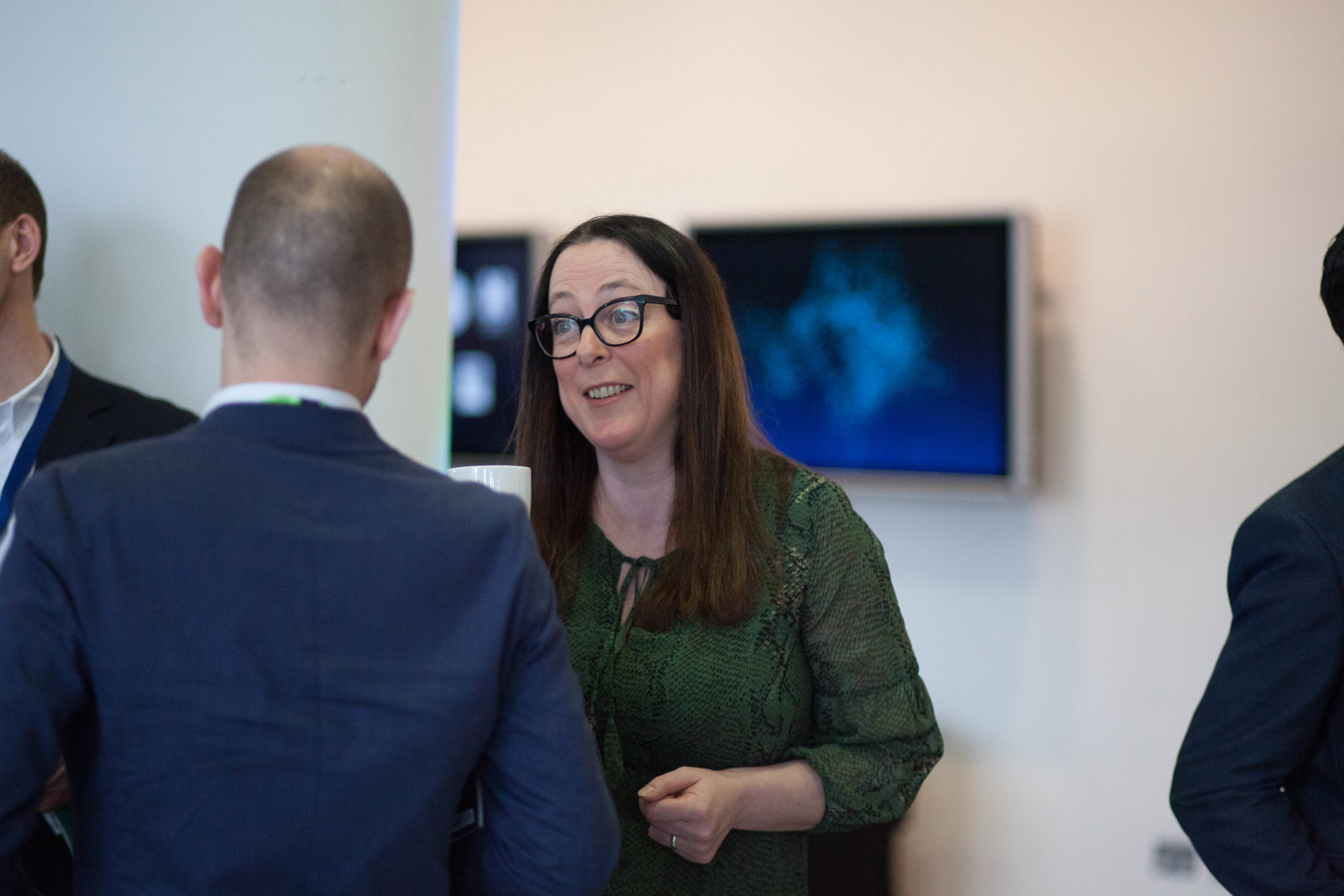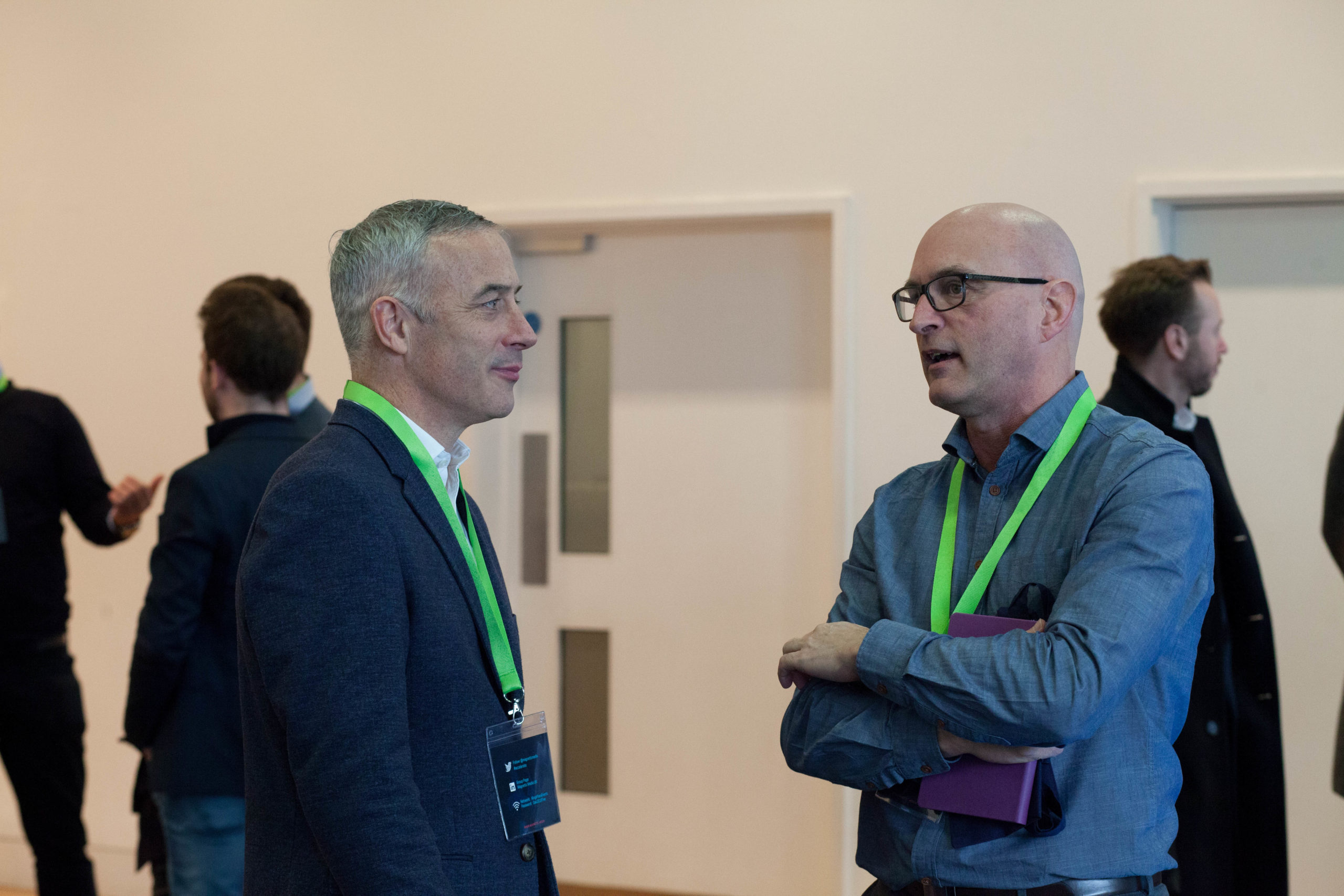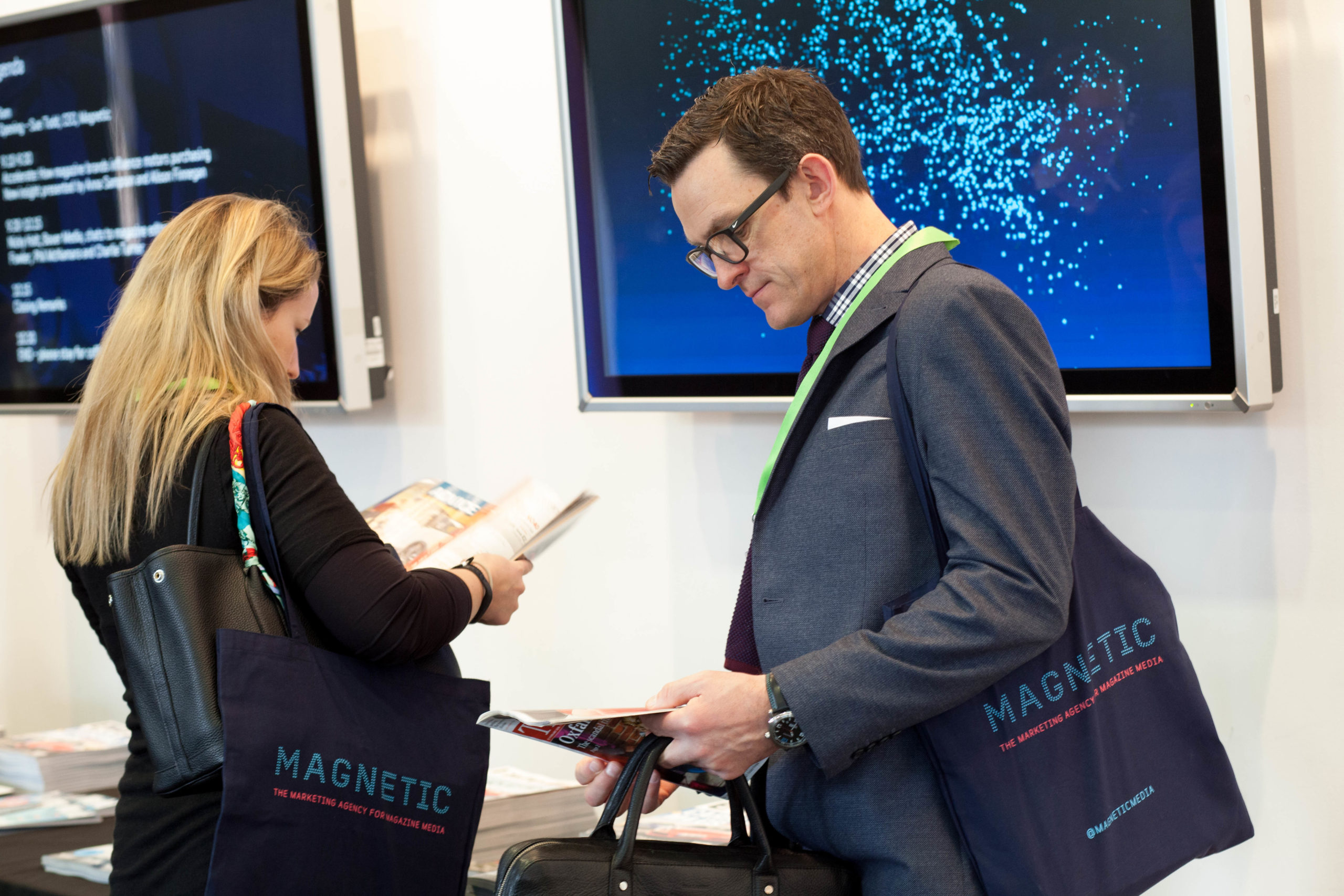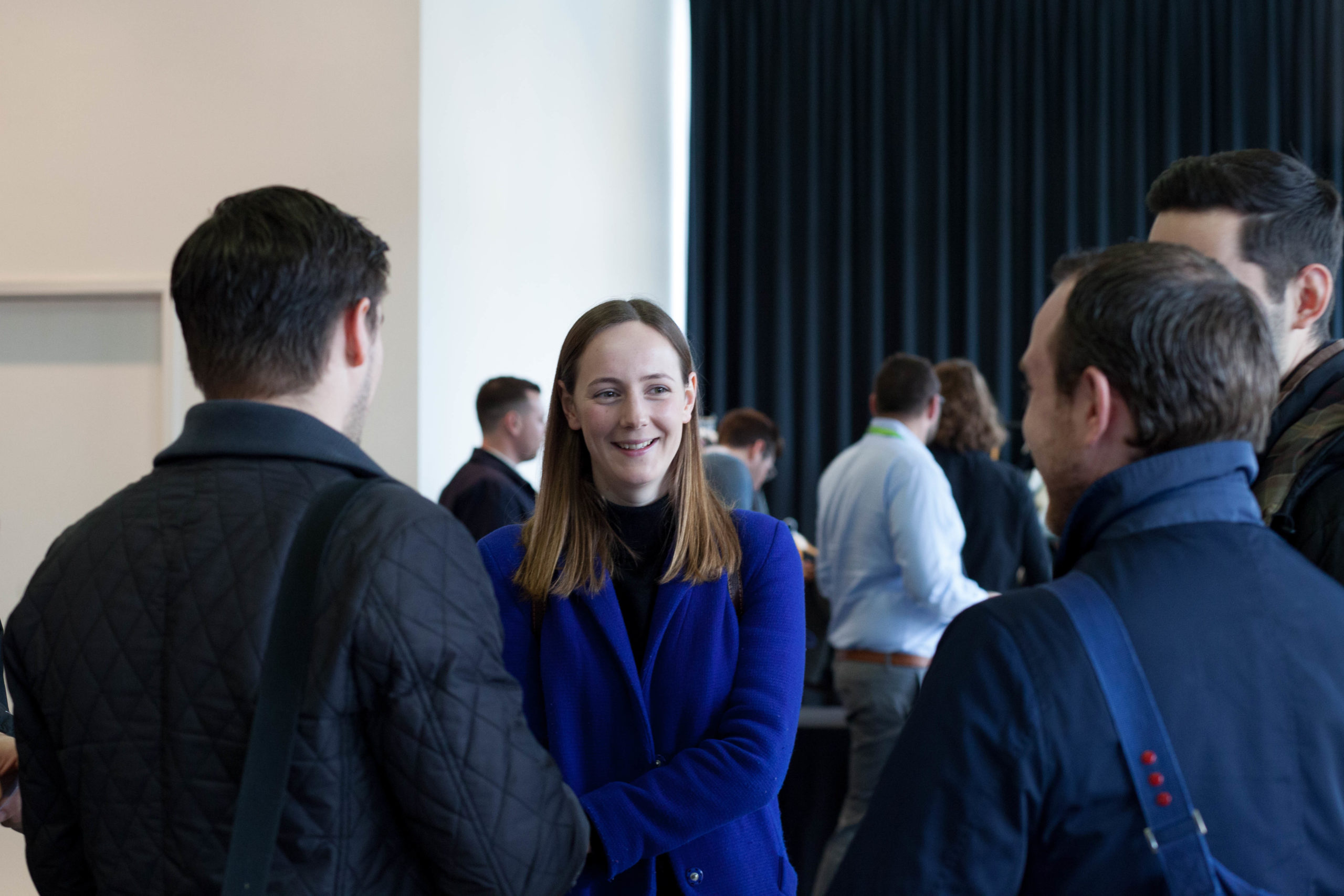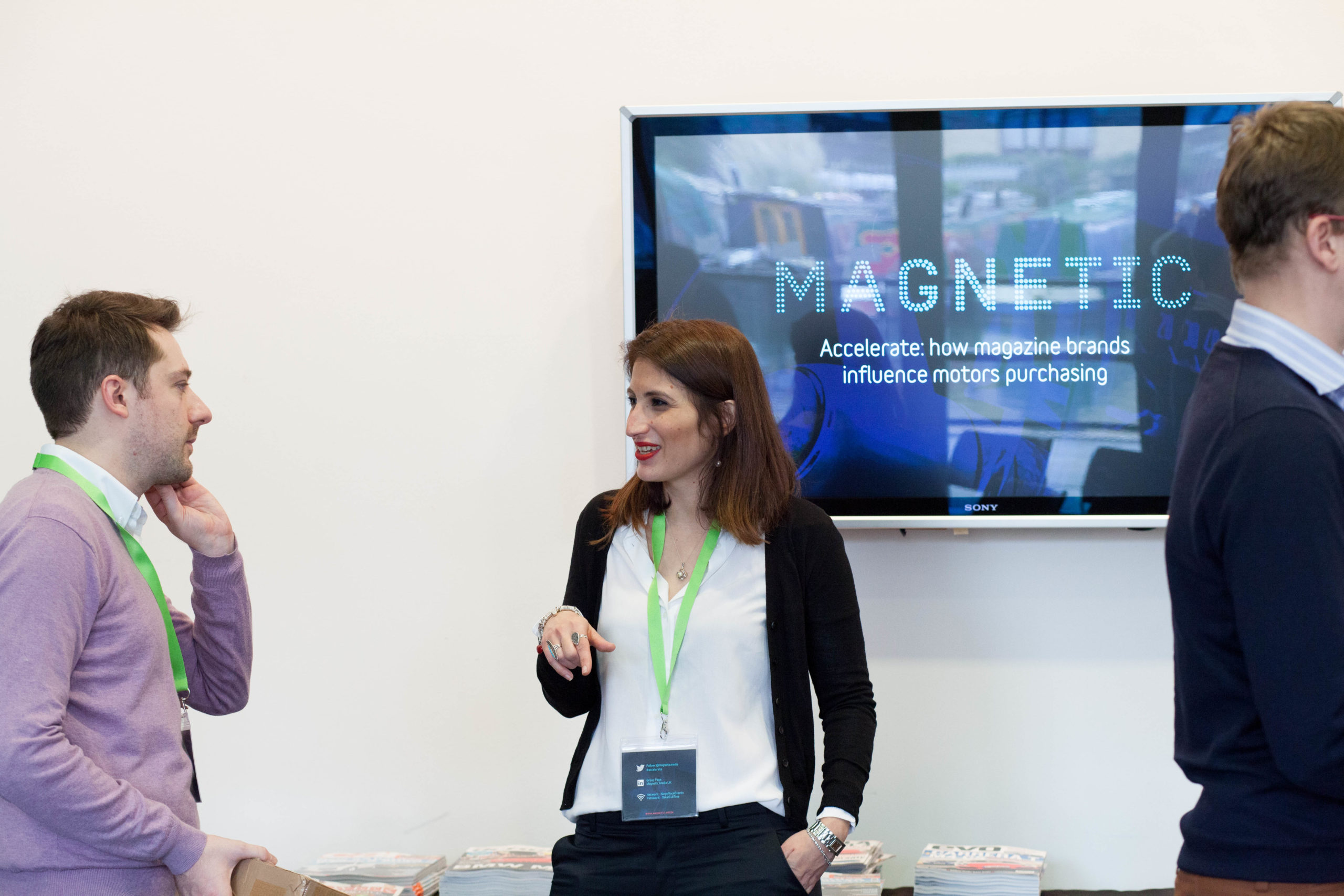 Speakers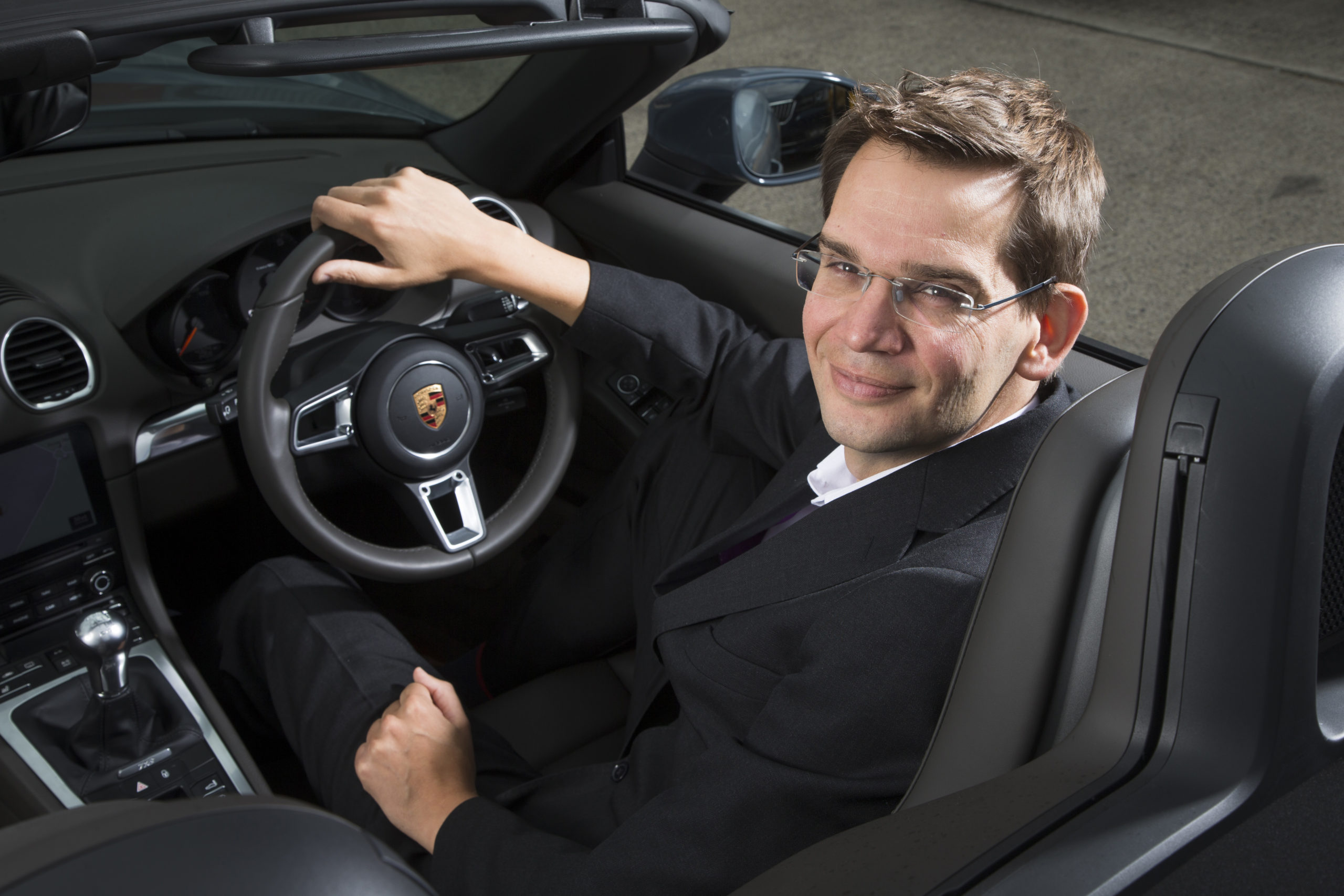 Jim Holder
Editorial Director
What Car?, PistonHeads and Autocar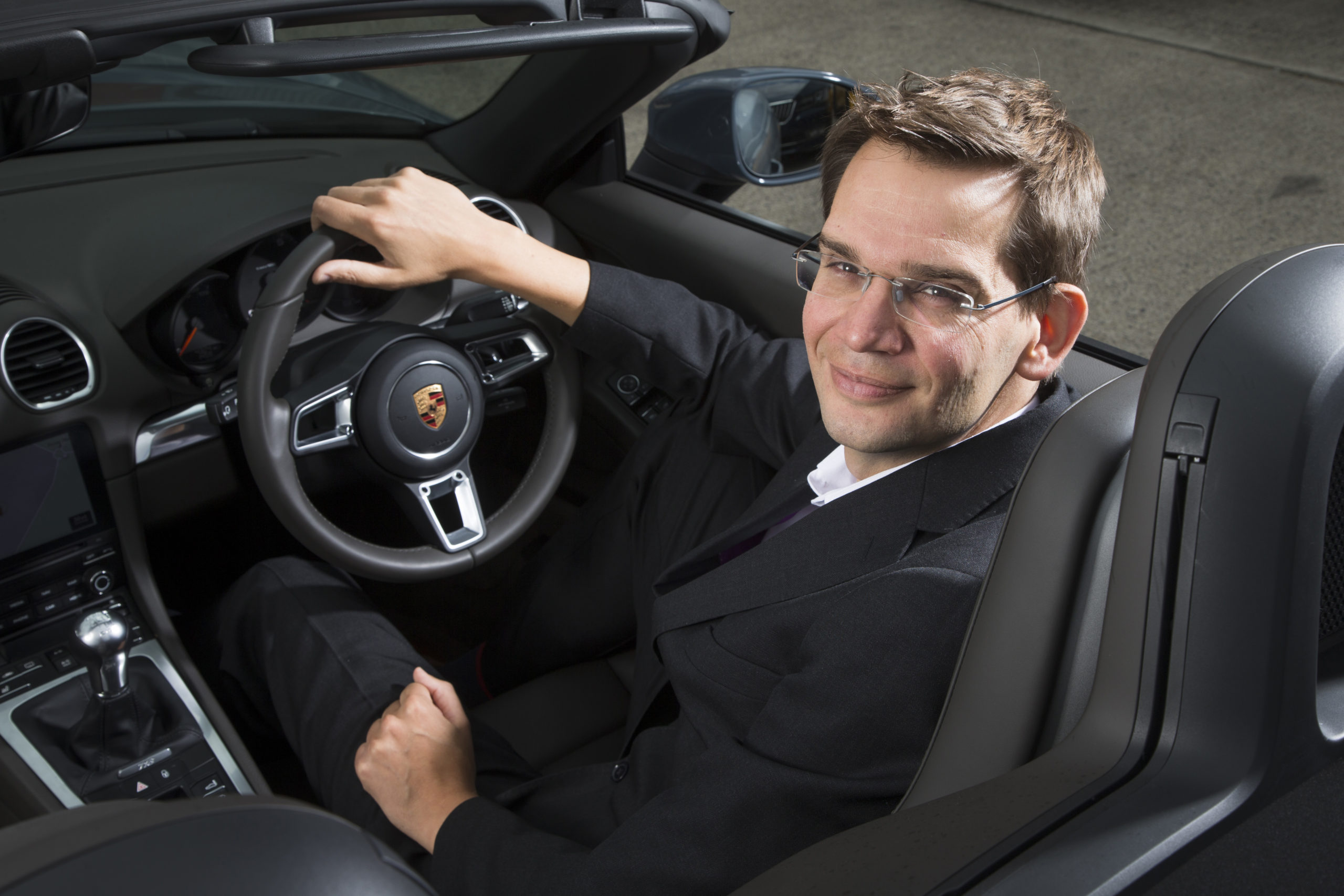 Jim Holder
Editorial Director
What Car?, PistonHeads and Autocar
Jim Holder is the Editorial Director of Haymarket Automotive, which comprises What Car?, PistonHeads and Autocar. Between these three brands – each with a website, two with a printed magazine and all with numerous spin-offs from apps to international editions – Haymarket Automotive covers the market from every angle, from straight-talking consumer buying advice for people who don't know where to start the car buying journey to dyed-in-the-wool reviews of supercars for enthusiasts. Jim previously edited Autocar and What Car? and has 20 years of experience in journalism, including working for Reuters, Daily Telegraph and Daily Star. He is also a motoring expert for the BBC, ITV and CNN regularly.
Alison Finnegan
Insight and Ad Marketing Director
Immediate Media
Alison Finnegan
Insight and Ad Marketing Director
Immediate Media
Alison is Insight and Ad Marketing Director at Immediate Media, where she leads the team responsible for delivering editorial and commercial insight across all of Immediate's brands, across all platforms.
She was responsible for delivering the award-winning research, Generation Wealth.
Prior to Immediate, Alison worked in research and marketing at The Guardian, and prior to that spent many years in Australia working for Fairfax newspapers on The Sydney Morning Herald, and the Australian Financial Review.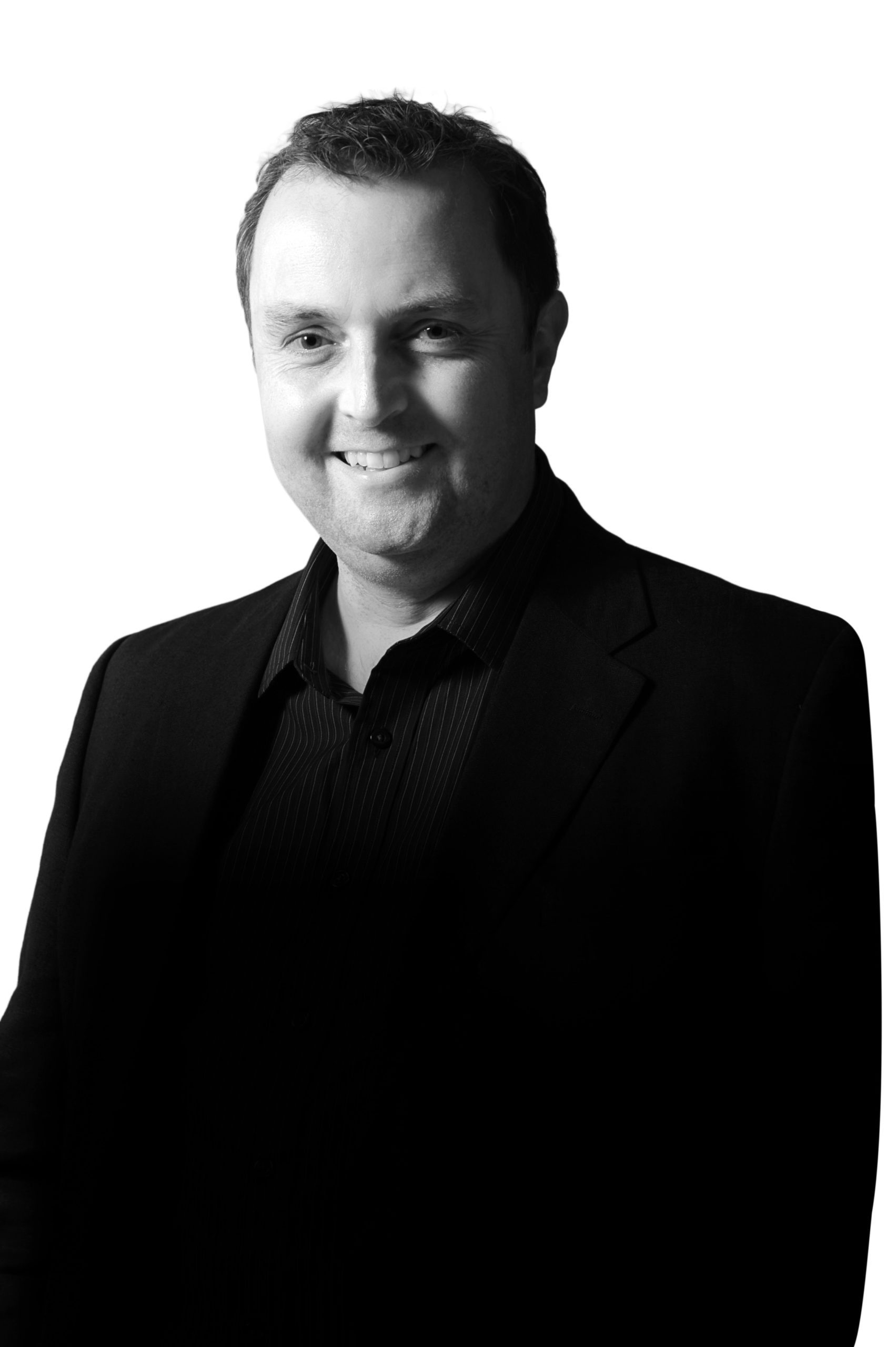 Steve Fowler
Editor-in-chief, Auto Express and Carbuyer
Auto Express and Carbuyer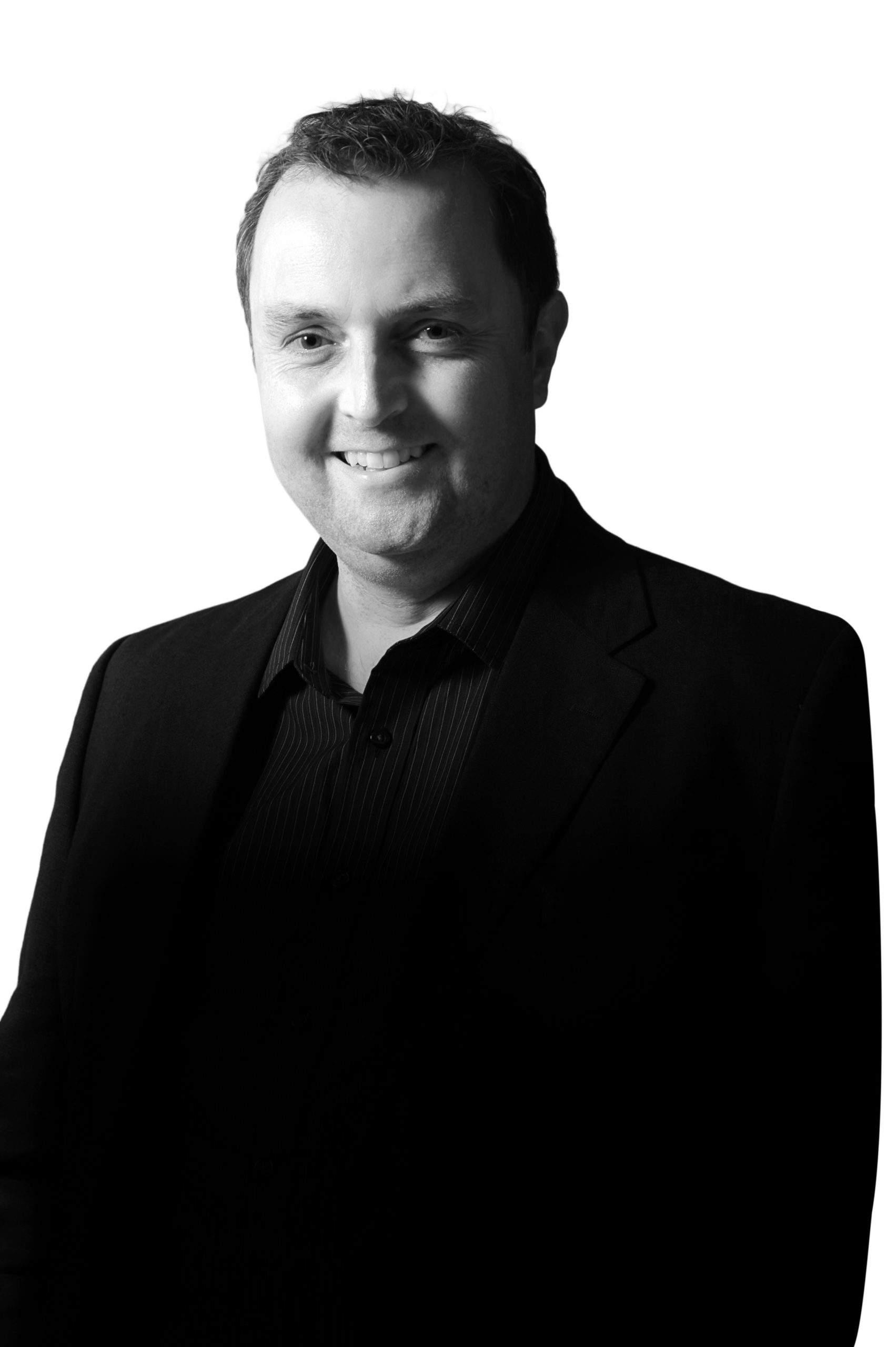 Steve Fowler
Editor-in-chief, Auto Express and Carbuyer
Auto Express and Carbuyer
Steve Fowler was appointed as editor-in-chief of Dennis Publishing's Auto Express and CarBuyer, and editorial director of Dennis Motoring including in 2011. Steve now also has editorial responsibility for evo.
Steve spent ten years as editor-in-chief of Haymarket's What Car? and has also edited Autocar and What Hi-Fi? Sound and Vision. He's contributed to a wide range of publications from The Guardian to The Sunday Times magazine.
Steve has been writing about cars for over 25 years, training as a journalist after dropping out of drama school. As well as writing for car enthusiasts, buyers and owners about the latest car news, buying, selling and running cars, Steve is used as a resident 'car guru' on BBC Radio Five Live and BBC Radio Four's You and Yours. He's used as a motoring pundit on BBC TV's The One Show and BBC TV News, ITV and Sky TV, and on national and local radio. Steve also presented regional motoring show 'Mad About Motors' for Granada TV.
He has also worked at government level, helping to launch the Act on CO2 campaign, and he was the only journalist invited to give evidence at the Competition Commission's open hearing into new car sales and supply. He is also a World Car of the Year juror.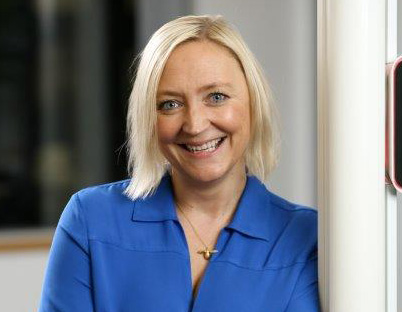 Nicky Holt
Managing Director, Commercial
Bauer Media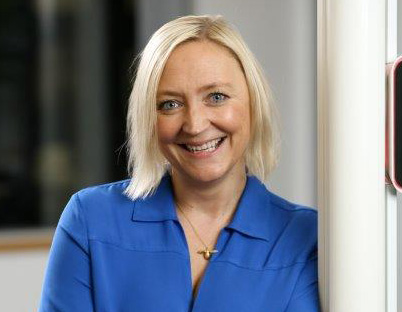 Nicky Holt
Managing Director, Commercial
Bauer Media
Nicky Holt is well established in the media world, having worked across print, digital and events in senior marketing, publishing and commercial roles for some of the world's biggest media businesses. As Managing Director, Commercial for Bauer Media UK Publishing, she leads the Specialist and Lifestyle teams which work directly with clients and agencies, helping to create maximum impact and results for commercial customers across Bauer's portfolio. Recent projects include leading product development teams to deliver the roll out of Bauer Illuminate; supporting Project Rainbow, a suite of measurable digital solutions for SMEs; and championing Bauer Autoventure, working on creative solutions and partnerships for automotive clients.
Nicky is an NLP coach, using her skills to support her teams, and mentors a group of female entrepreneurs, helping them to shape their businesses to reach potential. She is an advocate for all things Mental Health and was instrumental in the launch of Thrive, Bauer's Wellness programme in 2018. She also chairs the Belonging at Bauer 'Enable' team, supporting inclusion for all.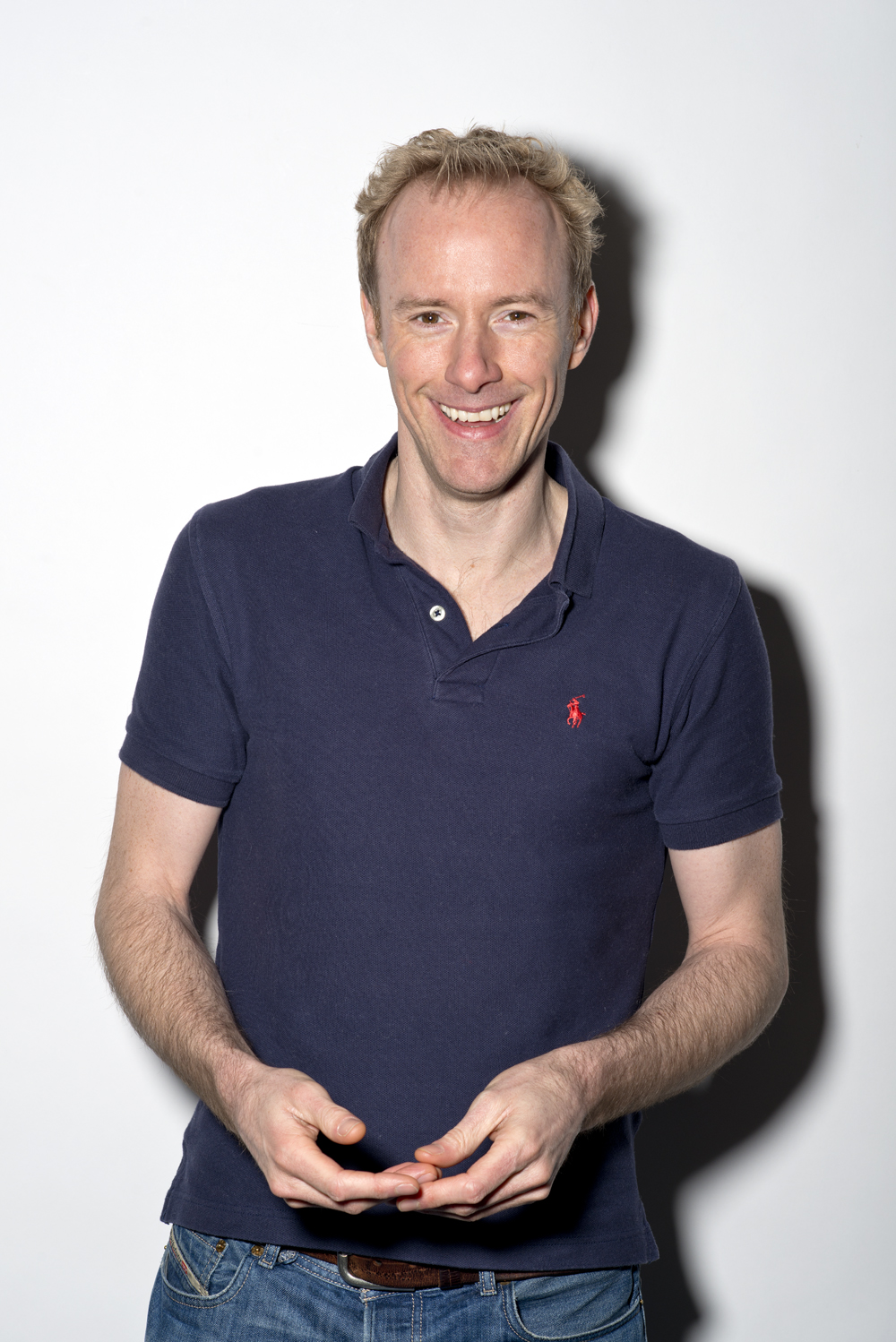 Phil McNamara
Editor-in-Chief
CAR Magazine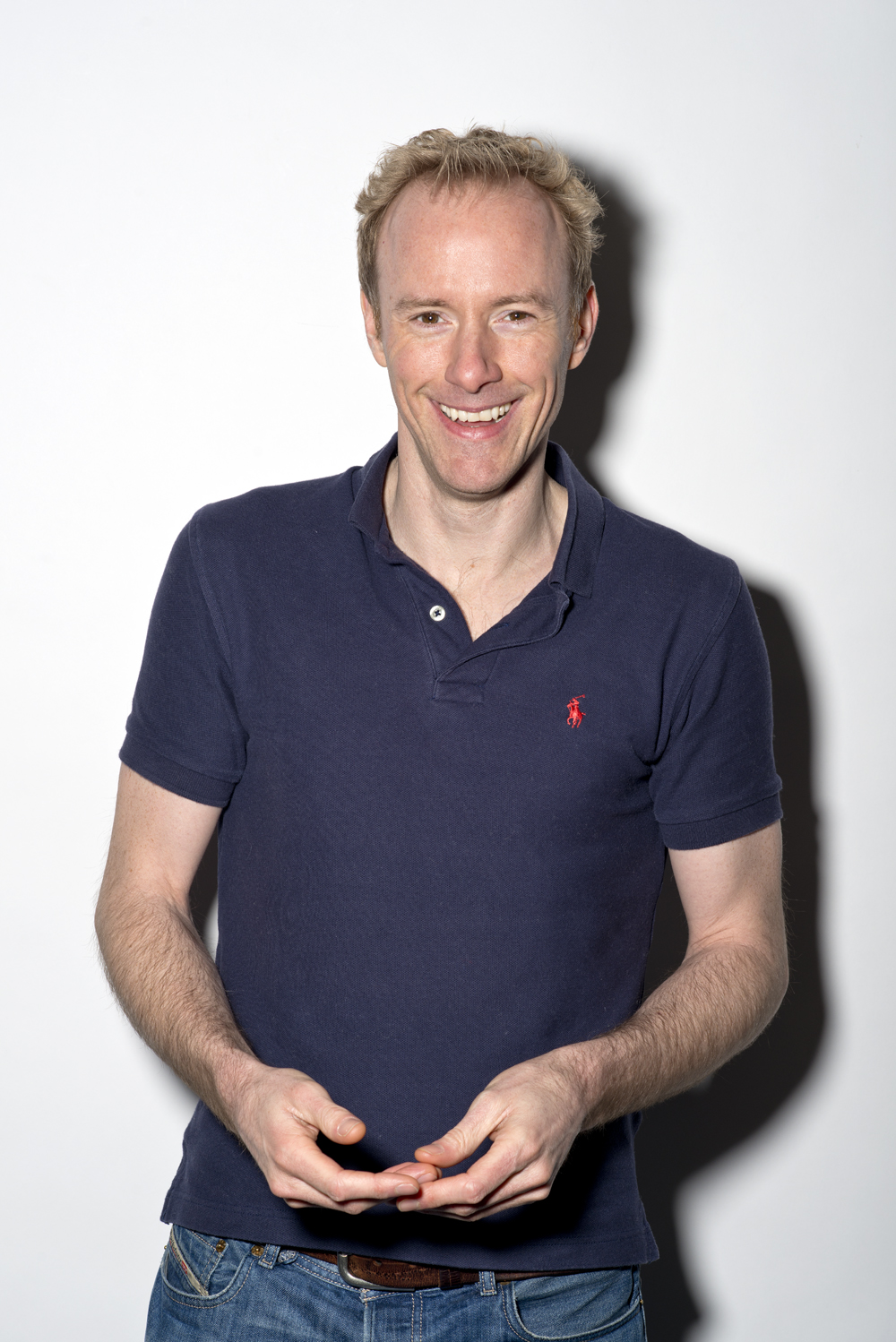 Phil McNamara
Editor-in-Chief
CAR Magazine
Cut Phil McNamara and he bleeds CAR magazine. He is the longest-serving editor of the brand's 55-year-history, successfully leading CAR to establish a multi-platform brand presence across web and tablet editions. He also led multiple print redesigns and the magazine's biggest ever issue to celebrate its 50th birthday.
He's now editor-in-chief, a role that combines writing, reporting and commercial initiatives.
His first car launch was the Ford Focus Mk1 in 1998 – it's deeply sobering for him that the fourth-generation of that car will break cover this year.
McNamara has also written for Autocar, Arena, Zoo and The Independent.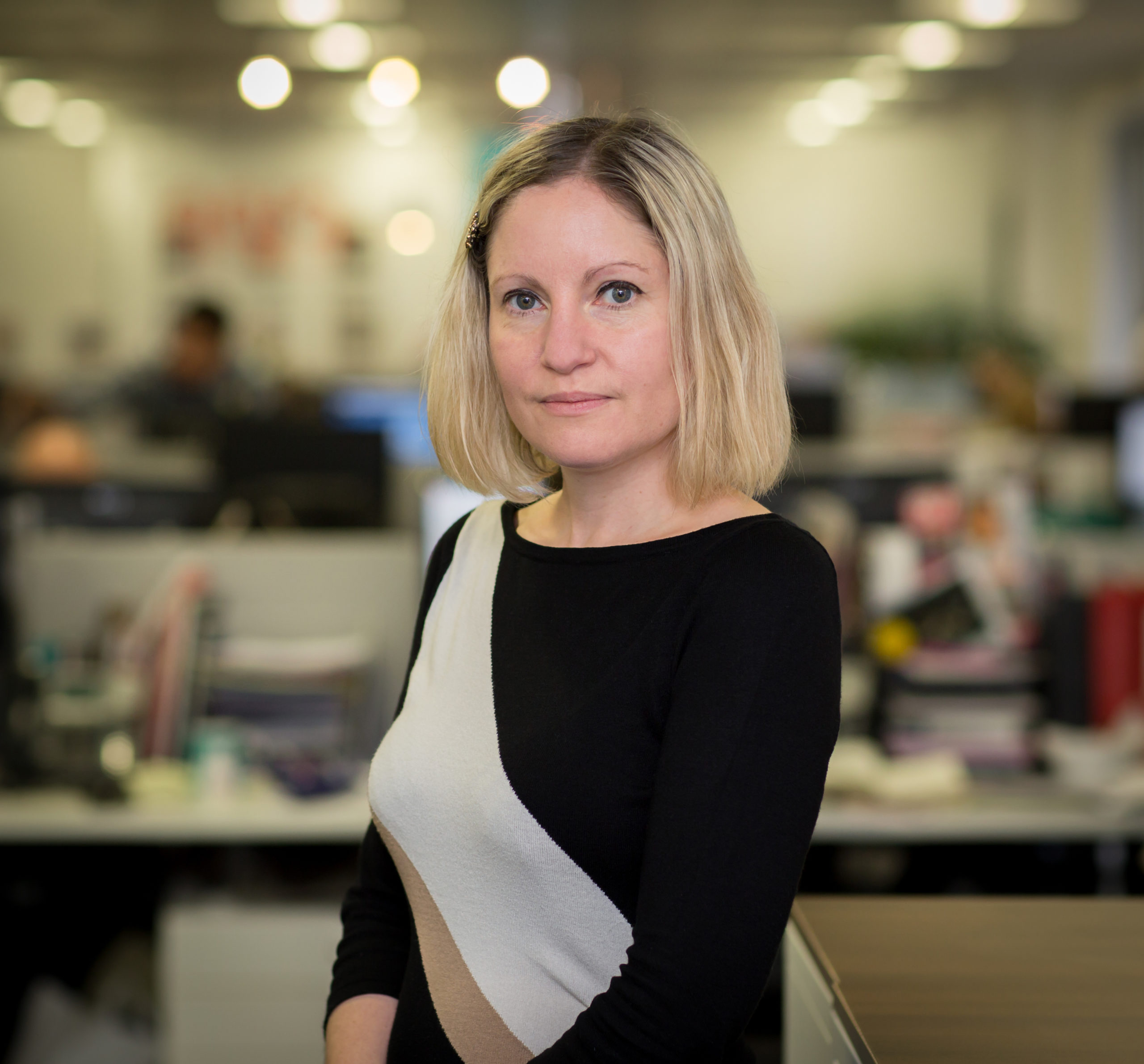 Anna Sampson
Insight & Strategy Director
Magnetic
Anna Sampson
Insight & Strategy Director
Magnetic
An insight practitioner with sixteen years' experience spanning start-ups to big agencies, Anna started out as a research executive at Carat before moving onto Rise Communications and then MediaCom.
She now fronts the insight narrative for Magnetic and prides herself on telling compelling stories with all sorts of research, data and evidence. Anna believes insight starts with curiosity but really delivers when it is successfully applied and observation matches up with opportunity.
@annasampson7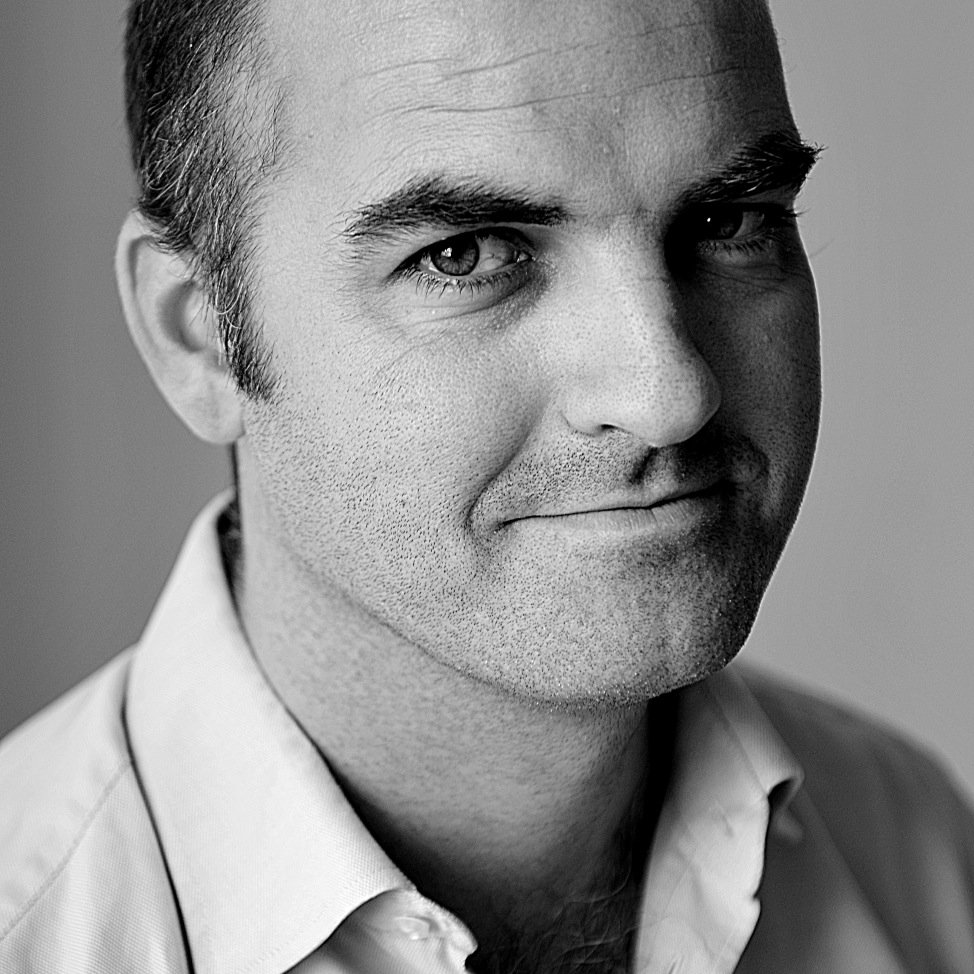 Charlie Turner
Editor-in-Chief
Top Gear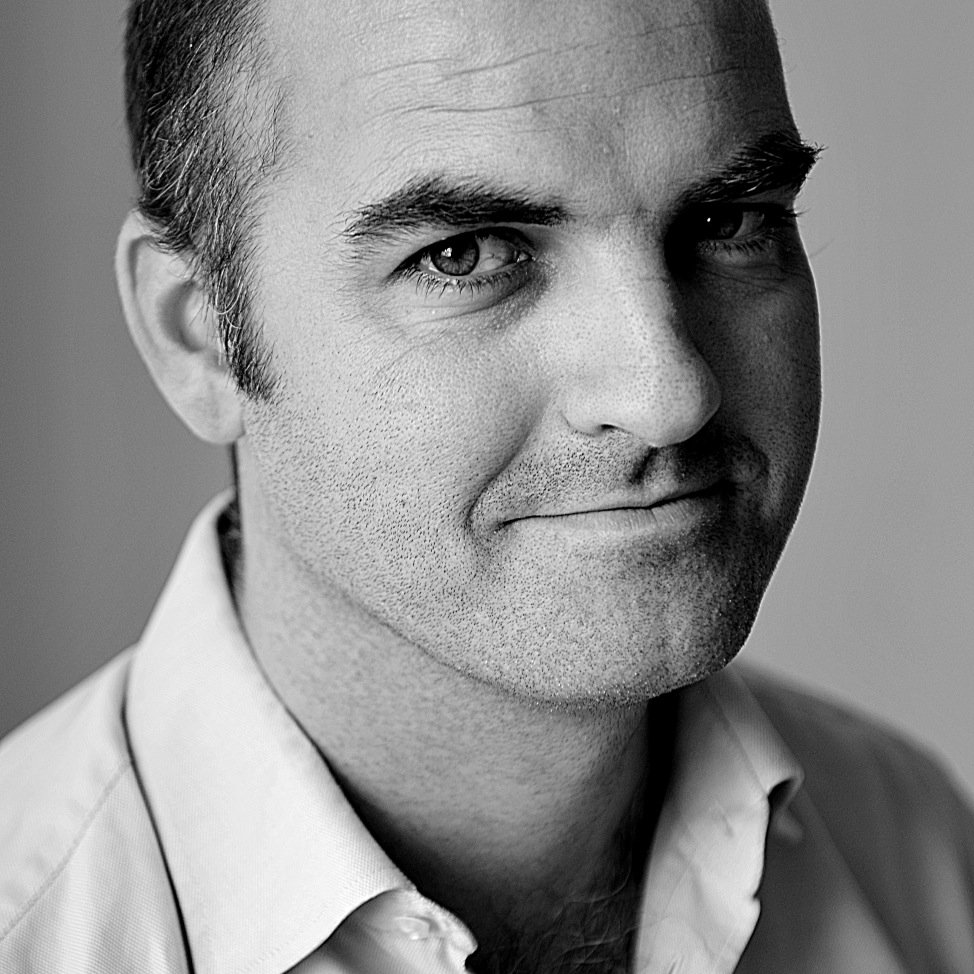 Charlie Turner
Editor-in-Chief
Top Gear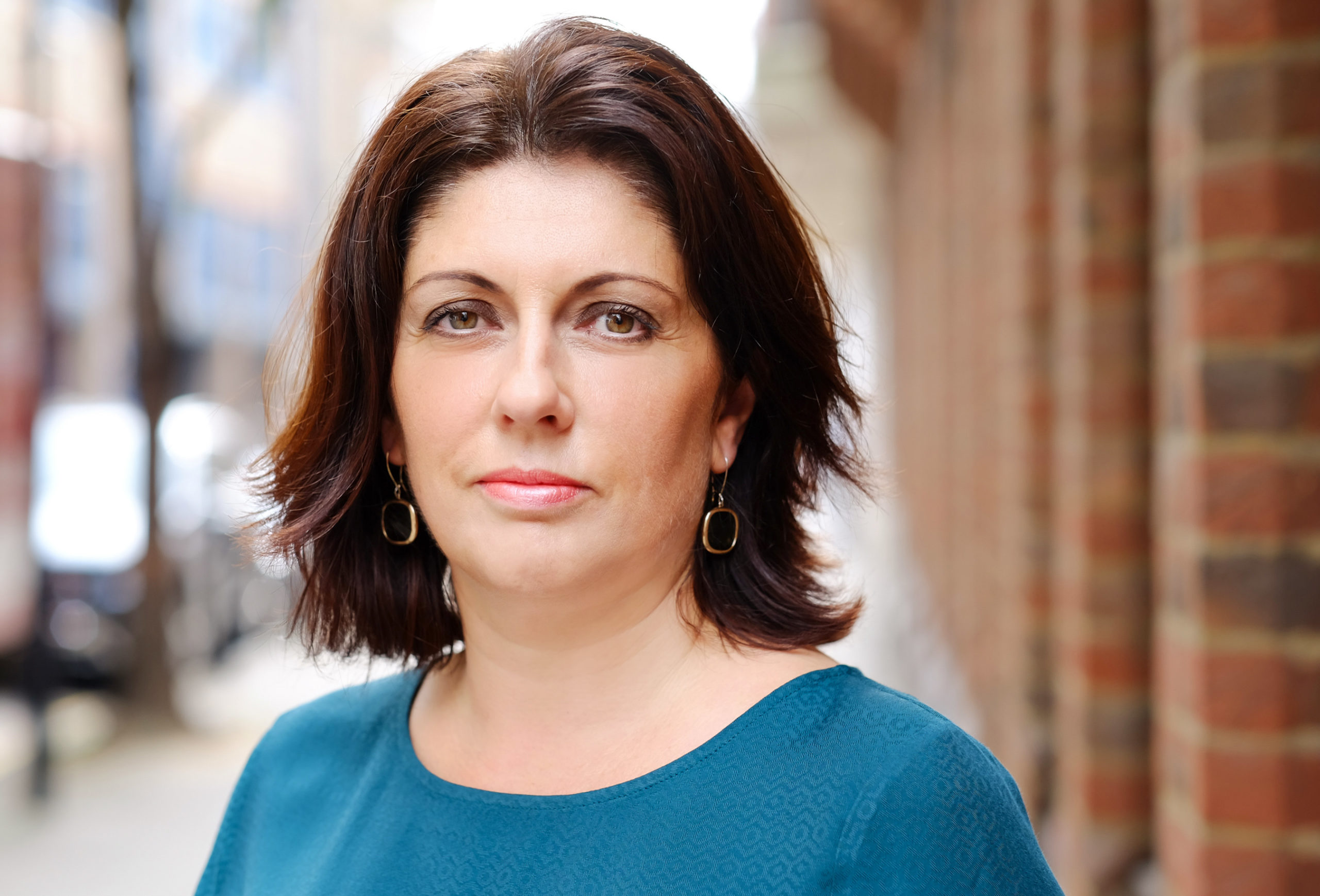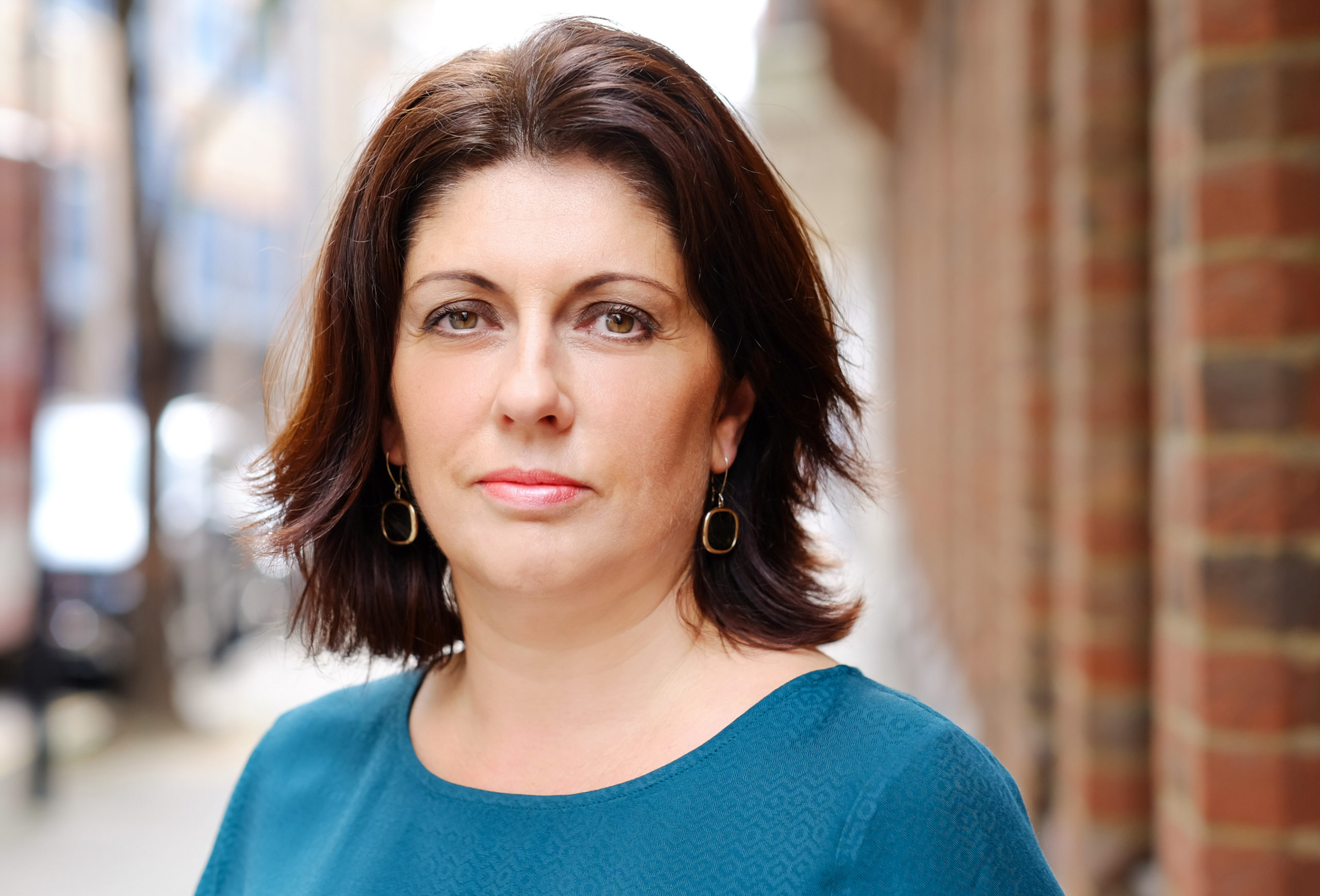 Sue Todd launched Magnetic, the marketing agency for magazine media, in March 2015, to help customers get the very best return from their advertising spend with magazine media. Working with the UK's largest consumer publishers, Sue and the Magnetic team have a remit to champion the power and vitality of magazine media in all its forms to the marketing and advertising community.
Sue began her career at EMAP in the research team, working through the ranks to become Marketing and People & Culture Director. From there she spent two years as Marketing Director at CBS Outdoor (now Global), before running specialist brand and culture consultancy Wonder for seven years, where her clients included Channel 4, Harrods, MEC, Primesight and Grey.
She is a non-exec Director on the board of The Big Issue and in her spare time enjoys the theatre, podcasts, singing and cycling.
@SueTodd2
@magneticmedia