University of Salford to Headline Sponsor NME #LIFEHACKS

NME is expanding its #LifeHacks event franchise into a year-long campaign in collaboration with the University of Salford.
NME is taking #LifeHacks on the road with a speaker series set to take in 10 dates, with guest speakers from a range of industries – from music, fashion and film through to tech – invited to share their career and life advice.
Two flagship events will play host to a day of talks from high-profile experts, Q&A sessions and workshops with university staff on hand to offer advice and guidance on potential next steps.
In the Hack-Space, entrepreneurs can flex their presenting skills to showcase their start-up businesses, while networking masterclasses will help young people build their connections. A live gig will bring the flagship events to a climatic close.
Young talent will also get the chance to gain real-life experience at illustrious enterprises through NME's Ultimate Work Experience, a programme offering 20 aspiring professionals placements. Supporting the activity, a video series called '30 Seconds to Greatness' will run on NME.COM. Design workshops headed up by NME's creative director will also see budding creatives compete to create promotional material for the campaign.
Mike Williams, NME editor-in-chief, says: "With so much uncertainty in the world right now, it's never been more important to support the development of young people. Working with the University of Salford will ensure that NME LifeHacks is bigger and more effective than ever, meaning that more young people will be inspired to follow their dreams and make the most of the opportunities around them. It's an exciting and worthwhile project that everyone at NME is very proud of."
Hannah Burchell, associate director of Marketing, University of Salford, adds: "Helping todays' young people to identify and take advantage of opportunities to work directly with business and industry experts is at the heart of our teaching model.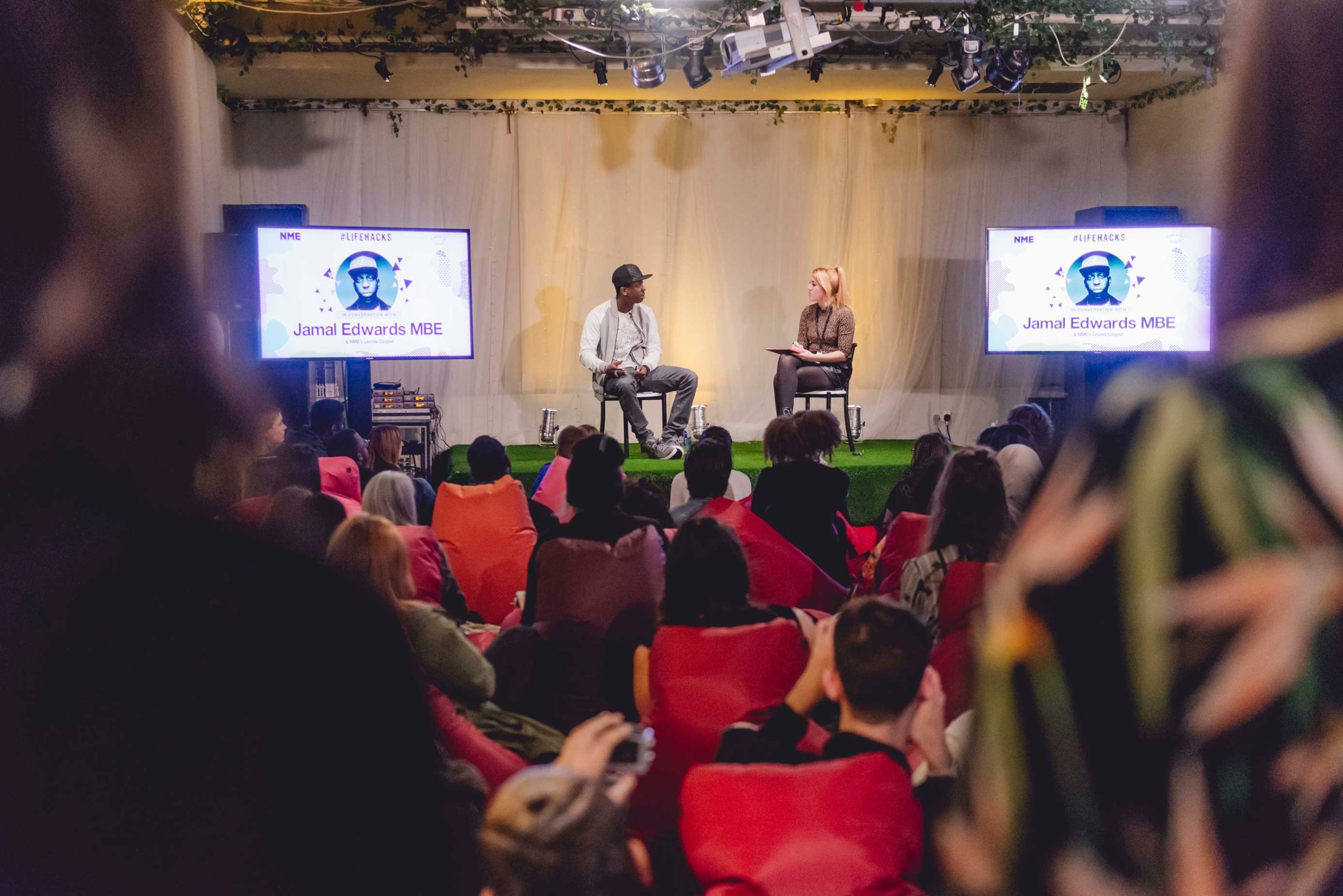 We look to equip our students with the skills and confidence to thrive in an ever changing world and working with NME brings a unique and inspirational approach to preparing young people for life."
Last year's event saw Jamal Edwards MBE take to the stage as the headline speaker with Tinie Tempah bringing the event to a close with an intimate gig. The speaker line-up included fashion designer Holly Fulton; youth culture media company Disrupt co-founder Phil Kemish; BAFTA winning comedian Heydon Prowse and founder of independent record label Disturbing London Dumi Oburota.Experts from Google's Creative Lab, Aardman Animations, Topman and Microsoft all hosted workshops and Q&A's on the day too.
*The campaign kicks-off on the 1st September with the first event running on 23rd November.
Photography: (c) Andy Hughes