The Byline with… Sophie Bertenshaw, MG OMD
Shortlisted 'Planner of the Year' at Magnetic Spotlight Awards 2020, Sophie Bertenshaw from MG OMD, shares a quick 60-second update with us.
How long have you been in your current role?
I've been at MG OMD for almost 5 years.
Which clients/sectors do you work on?
Estee Lauder & Virgin Media
Share a great magazine campaign that caught your attention and tell us why
We ran a Bobbi Brown partnership with Grazia in December 2020 to promote their holiday collection. Grazia created a wealth of content across all their touchpoints (print, social and digital display), which created a cohesive and impactful campaign.

My favourite element of the campaign was the IGTV with their Beauty Director, Joely Walker. This created a lot of buzz and there were some really positive sentiments about the product in the comments section.  The Grazia team were great to work with and made the process easy from start to finish.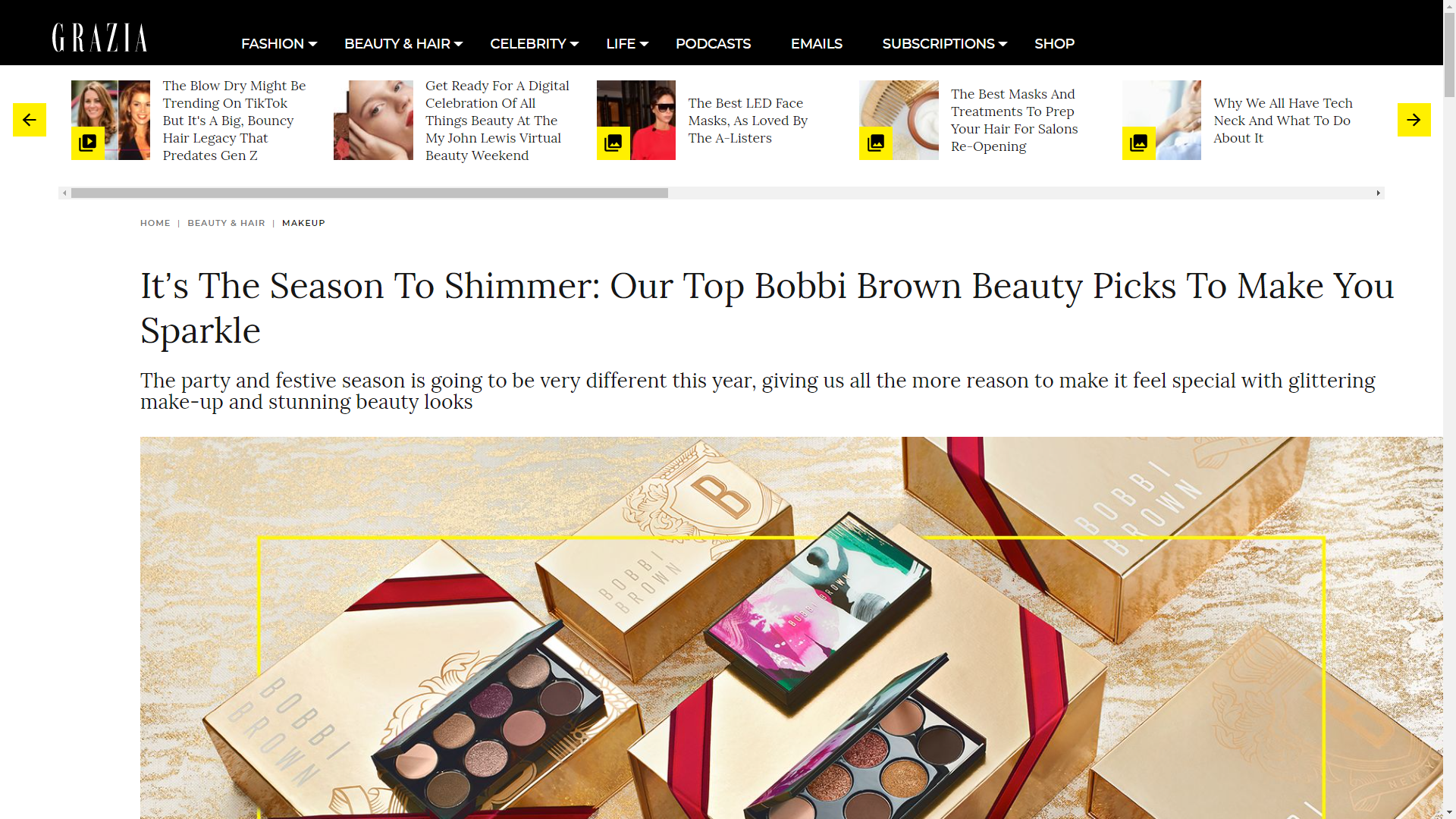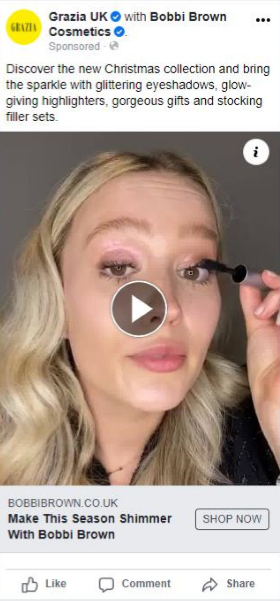 Share a great magazine campaign that caught your attention this month:
Another great campaign that has just finished was a MAC partnership with Glamour. The campaign had so many elements, including sampling with Glamour Beauty Club. It was to promote their Virtual Try On tool, so we had to weave that in with the sampling to make sure everyone who claimed a sample got their perfect shade.
Results from the survey were then used in the wider campaign across organic and paid. It was great to see the survey results being used in this way and was something we hadn't done before. Alongside this the campaign also included native articles, sponsored newsletter, direct display and paid and organic across Glamour's social platforms.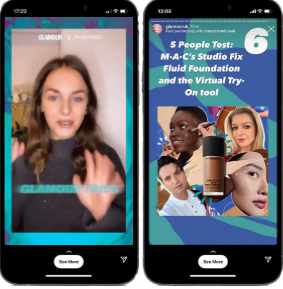 Magazine content – especially online – has seen increased engagement over lockdown. What sort of magazine features have helped you navigate the pandemic months?
I've loved Stylist's content throughout the pandemic. Just before lockdown they launched their digital editions, so I was able to continue reading the magazine online once lockdown hit. Stylist really tapped into how their readers were feeling during the pandemic and launched a fantastic WFH podcast. I also loved their home workouts on their Strong Women Instagram.
Do you have a particular passion and is there a magazine title that you look to for tips or inspiration?
Over lockdown I definitely developed a newfound passion for interior design. I really enjoy perusing through interiors content online and magazines, it's extremely relaxing. My two favourite home interest brands would be House Beautiful and House & Garden. I've recently bought both as I moved to a new house, they provided me with lots of inspiration and design tips.
I'm also a bit skincare obsessed and always on the look out for new brands and products to try. I generally look to brands like ELLE and Vogue for this content as I love their editor's selections.
What is it about magazine media that consumers will always identify with?
For me, magazine media is a trusted news source and has loyal consumers. People actually spend time consuming magazine media as it homes in on their passion points. It's part of their daily/weekly routine and is something they can refer back to. I have a subscription to The Spectator and Vogue and get very excited when they arrive through the post and I can sit down with a cup of tea and give them a read.
And finally… What are you most looking forward to when all pandemic restrictions are lifted?
I can't wait to eat in a restaurant and go to a bar for some cocktails! I'm also really looking forward to getting back into the office so I can actually work surrounded by my team again.