Grazia launches first real-time community issue with its Facebook audience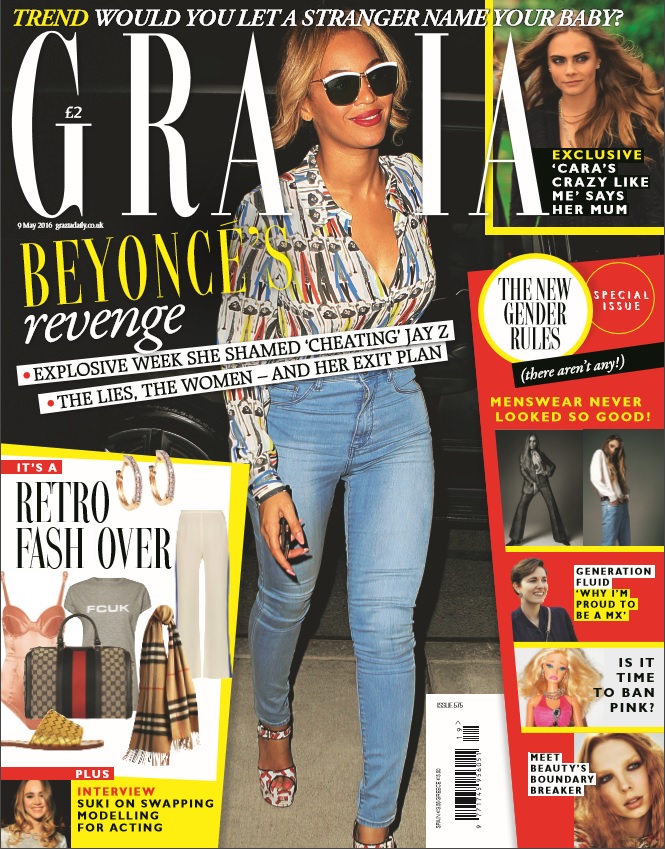 From 13 to 17 June, the Grazia team will produce the 21 June issue from Facebook's London HQ – where readers can help shape the magazine, which will be on sale the following week.
Readers will be invited to join in via Grazia's Facebook page and watch the issue unfold. They will also be able to attend and watch exclusive events and see special guests popping in throughout the week, giving users and readers unparalleled access and a seat at the editorial table.
They'll be able to:
Participate in the Monday editorial conference and help craft the magazine's agenda for the week
Join in a live Brexit debate
Help shape the cover shot
Watch a fashion shoot being created
Watch and interact as special guests drop in throughout the week
Contribute to regular features such as: 10 Hot Stories, Chart of Lust and You the Fashion Jury
Join Nicola Mendelsohn, VP EMEA, Facebook, at an event focused on empowering female entrepreneurs and small business
Natasha Pearlman, Editor, Grazia commented: 'This is a fantastic opportunity to bring Grazia to life for our readers, and at the same time launch our real-life community, in partnership with the biggest social media network in the world.
The Grazia audience aren't just readers, they are part of the brand – their views and opinions shape our content and really matter. Now they can participate with us in real time.'
Nicola Mendelsohn, VP EMEA, Facebook commented: 'Building its community issue is an incredibly innovative decision by Grazia and will in turn give readers visiting its Facebook page a whole new perspective of what it takes to create an issue. I can't wait to see how the magazine unfolds.'