Seat: The Tarraco 'Why not now?'
Local content cuts through the noise for SEAT's Tarraco
SHORTLISTED – Magnetic Spotlight Awards 2019 for Best Content Partnership (>£100k)
and New Magazine Advertiser of the Year
"Not only did Time Out bring to life the sentiment of our campaign, it also served to drive awareness amongst a broad, but critically, local optimised audience."
Charlotte Cheeseman, National Communication & Digital Marketing Manager, SEAT UK
The Challenge
How do you, a brand which typically sells for rational 'value' based reasons move into a cluttered and competitive automotive category, with the most expensive car you've ever made?
That was the challenge facing SEAT, a new entrant into the highly competitive and rapidly growing large SUV market. In 2019 PHD helped their latest model – The Tarraco – take on other large SUV models in the category to try and win share.
The higher price point of the Tarraco gave PDH the opportunity to open the brand up to a huge array of new consumers but it also made gaining impact harder, given that they had to not only raise awareness of a new model, but to also justify the higher price-tag.
The challenge was to drive awareness and consideration of the newly launched Tarraco into an audience, described as 'expansionists'. Demographically, expansionists are professional 35-54 year olds, they are driven by a desire to keep growing themselves and wish to defy the expectations of their life stage. They are likely to have children, but they define themselves as more than just parents, taking advantage of the opportunities of a growing family to enhance their social and professional lives. A crucial aspect of that is having the automotive to support the social ambitions of your family.
The Idea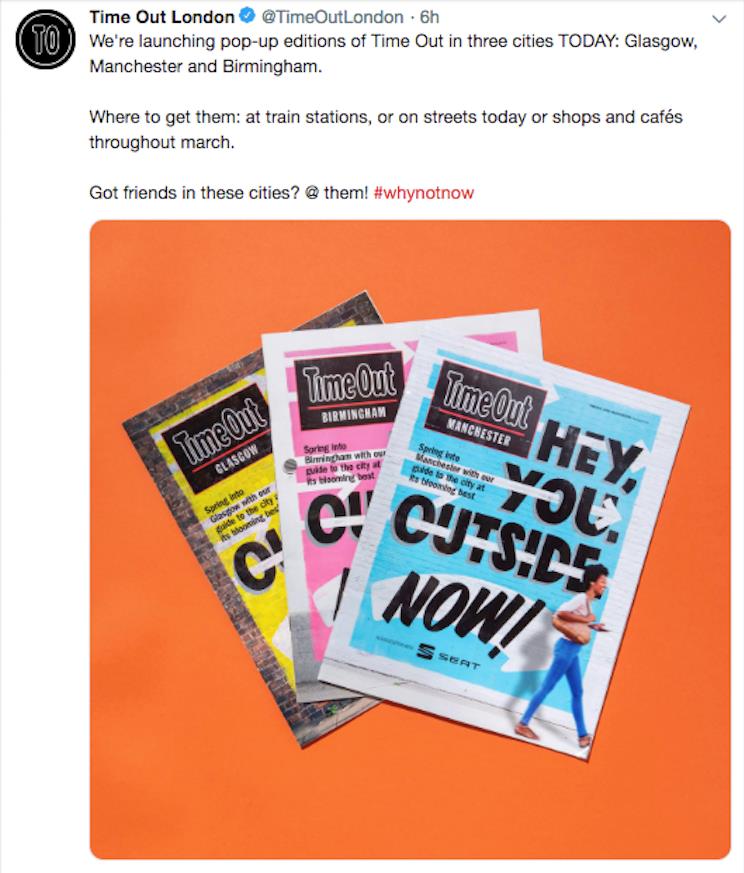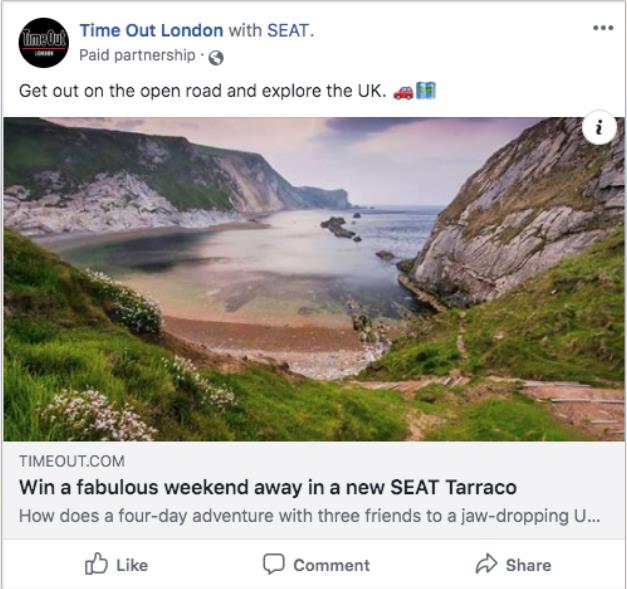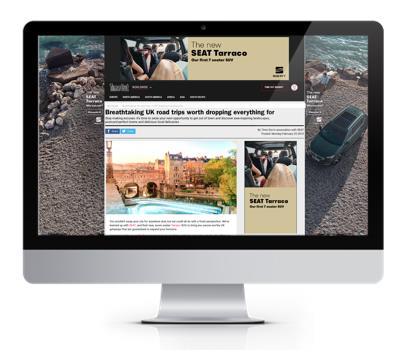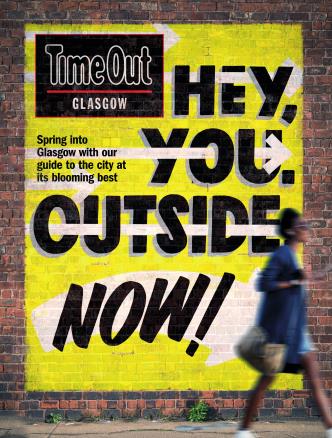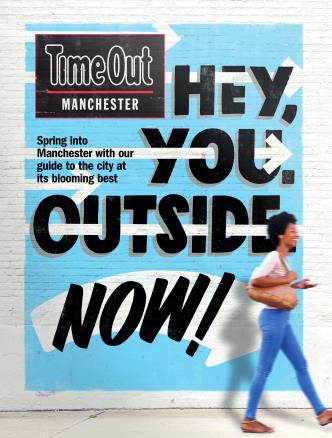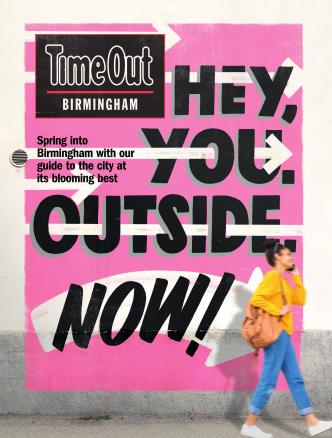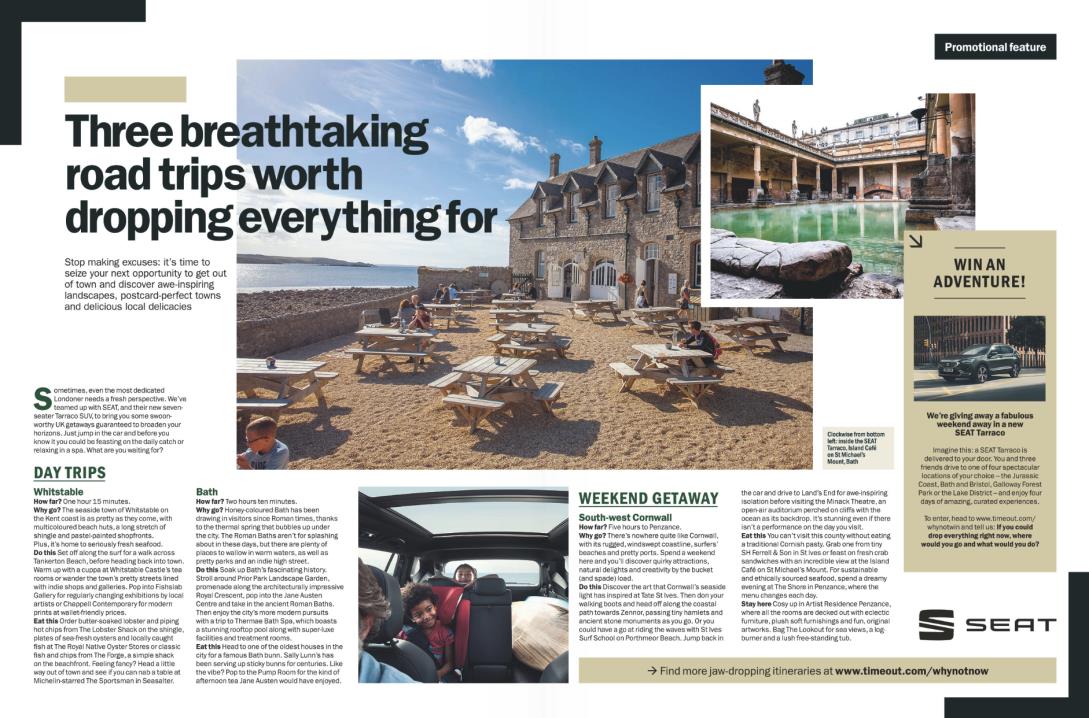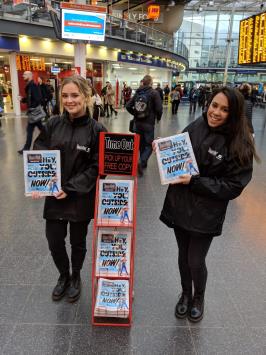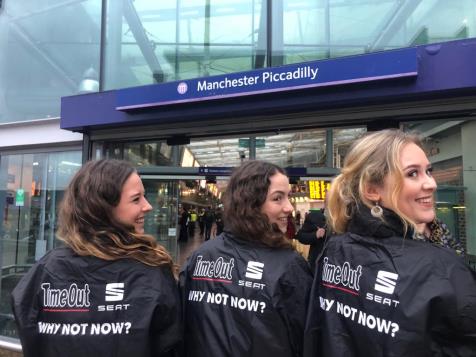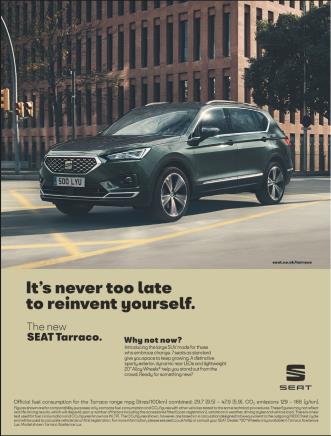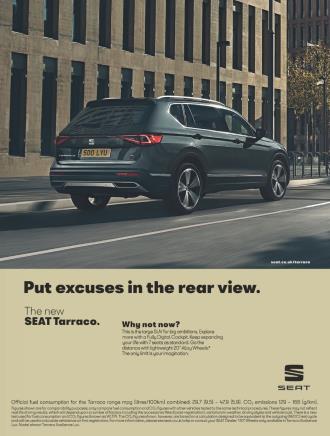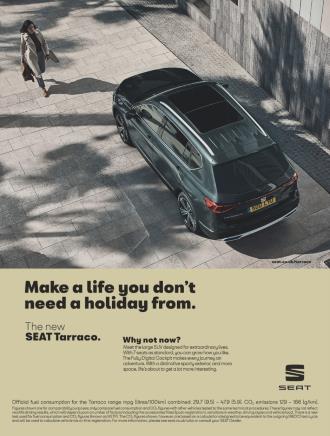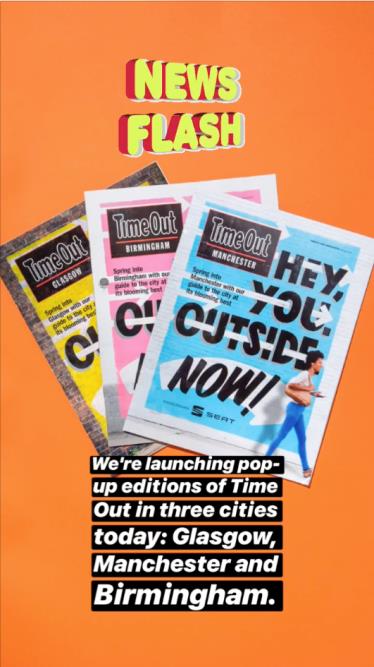 PHD knew that if executed well, the Tarraco campaign would provide an excellent showcase for the progressive, forward thinking and urban nature of the SEAT brand.
Only a tiny proportion (c.1%) of large SUV driving occasions use all seven seats. We don't buy large SUV's for the reality of our lives, we buy them for the ambition. Large SUV's represent the possibilities that we could be living, the untapped potential inherent in every weekend.
The agency needed to find a new way to capture the attention of their new audience, adding more inspiration to the functional and showcasing the benefits of a larger vehicle. The key campaign message deployed through all launch communications was 'Why Not Now?', based on an insight that the audience is not restricted by the recurrent daily banality; they deliberately make fun pursuits part of their day to day.
But even the most outgoing audience requires help to escape the banality of the everyday, they need a guide, and they were going to give it to them.
It was vital to establish a campaign approach that enabled them to drive impact and establish new perceptions of both the Tarraco and SEAT brand at scale whilst being useful and adding value to this audience's life. A content partnership was the answer to delivering all of these, but it was important to find a partner that mirrored the same progressive sentiments as the SEAT brand, in addition to an authoritative voice in new and exciting experiences.
In partnership with Drum, Time Out was chosen as the ideal publication to deliver thought-provoking, cross platform content to an experience seeking audience; however, their traditional print remit is usually restricted to London. We needed to engage the breadth of our national audience, beyond the traditional heartland of the capital.
The answer was to create a fully integrated content campaign into other major UK cities, Glasgow, Manchester and Birmingham, each with bespoke, localised content to drive impact and cut through. Engaging early with Time Out ensured PHD could get access to key local writers to create the content, design the covers and secure distribution rights.
Within the full magazines, the SEAT content was focused in three cultural pillars that appealed to the audiences' interests: travel, outdoor activities and culinary experiences, across a campaign period of 6-12 weeks. In all 300,000 copies of the new city magazines were distributed, each with a shelf life of three months, with auto exclusivity for SEAT. In London, content was staggered across a few weeks to deliver continued frequency within the weekly publication. All content was also distributed digitally via TimeOut.com and promoted through owned social platforms.
Going against the norm of a declining print market, local content was promoted to cut through the noise and bring SEAT closer to the national Tarraco audience. Taking the Time Out magazine to other cities in the UK was a first in Time Out's 50 year history.
Additional amplification and synergy within the main launch campaign included a Time Out tweet within a Twitter trend, which generated 1.62 million impressions vs standard Time Out posts which usually generate an average of 15,000.
The Results
Results from bespoke Ipsos Mori survey conducted pre and post campaign wave
Bespoke research showed an increase in SEAT brand awareness (+15%) of those exposed to the Time Out Partnership and a 6% uplift in Tarraco awareness
Positive halo impact on other SEAT models (between 3-9% awareness uplift)
3% consideration uplift for SEAT as a brand overall; Birmingham saw the highest increase between cities (increase of 9%)
Forward thinking (+12%) and innovative (+13%) were attributes that saw the most improvement in relation to the SEAT brand
Consistently above average CTR rates from FB posts of 1.45%, x2 CTR from native traffic drivers to content topics (0.42%)
The Ipsos Mori research showed a significant impact was made from the partnership, delivering increased awareness and, more importantly, increased intention to purchase off the back of campaign activity