#IWalkWithWomen – Go Fund Me
The Challenge
On the evening of 3 March 2021 33-year-old Sarah Everard, was abducted and murdered as she walked home from a friend's house in South London.

As the truth emerged about Sarah's murder, her death took on wider significance across the UK, sparking conversation and a rising movement, with individuals across the nation seeking recognition that violence against women must be addressed at a societal level.

In response to Sarah's death and the public outcry for justice and protection for women, Bauer Media launched their #IWalkWithWomen initiative.
The Idea
The campaign began as a 'We Need To Talk About Women's Safety' panel show and safe space where individuals could share their experiences, men could share their allyship, and people could understand and pledge their support for things to change.
Airing on Wednesday 31st March 2021 at 8pm, the show featured guests from across media, the Government and organisations, including #ReclaimTheseStreets' Jamie Klingler, MHFA England and #YesAllMen's Simon Blake, Femicide Census' Karen Ingala Smith, Jess Phillips MP and anti-stalking campaigner Samantha Bumford.

Hosted by Bauer Media's Lucie Cave, the panel talk was broadcast across Bauer Media magazine and radio brand Facebook pages, including Closer, Grazia, heat, alongside their radio brands.

Audiences were encouraged to give their views during the event, sharing them on socials using the hashtag #IWalkWithWomen, to raise awareness around the issues discussed.

Following on from the panel show Bauer Media called upon the UK Government to create systemic change to make women feel safer.

As part of its #IWalkWithWomen campaign, 6 months after the death of Sarah Everard, Bauer undertook nationwide research. Despite the announcement of Government measures aimed at improving safety for women and girls, the research carried out in partnership with GoFundMe, uncovered that 48% of women felt less safe on the streets after Sarah's death, despite 77% percent of both men and women agreeing the tragedy was a defining moment in terms of the conversation around women and safety.

Driven by this research and support for their #IWalkWithWomen campaign Bauer called upon the government and authorities to listen to the groundswell of support for systemic change that will make women safer as, despite promises, not enough had been done.

The research carried out in partnership with GoFundMe, also created a centralised hub for those who wanted to take action and help charities working to end male violence against women, which can be found at www.gofundme.com/iwalkwithwomen .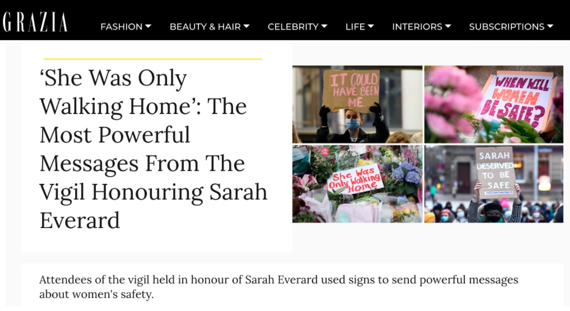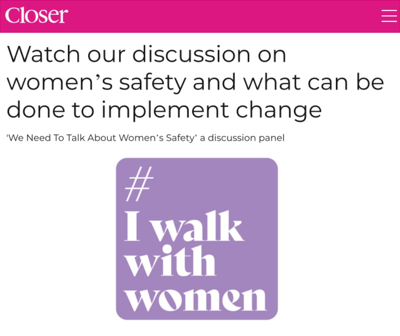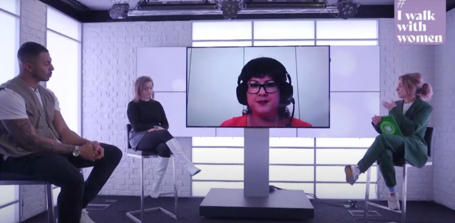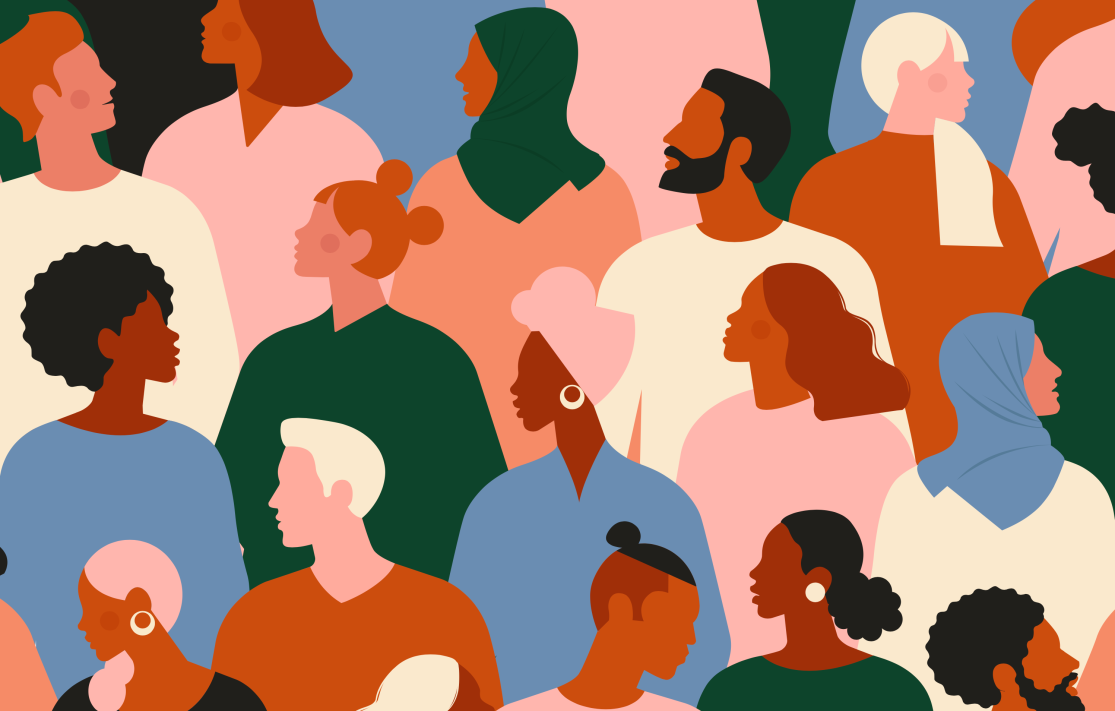 Results
The initiative raised a mass of support online and socials, with women and allies tweeting in their experiences, thoughts and pleas for systematic change.

The centralised hub created with GoFundMe, functioned as a resource for those who wanting to take action and help charities working to end violence against women. The page outlined verified fundraisers who were raising money to end violence against women, so that audiences could contribute easily, to make a change. It was an intersectional resource, to help all women who suffer from the effects of male violence. This includes BME individuals, those who identify as male or non-binary, and trans women.

In 2022, Bauer Media continued to raise awareness across their brands through #IWalkWithWomen and hope to instigate more systematic change, as sadly violence against women still prevails.
Speaking about the findings of the research, Labour MP Jess Phillips agreed with Bauer Media that more needs to be done, "We must demand that women's lives, and specifically our security, must become a political priority, not just a few pilot projects released here and there when bad things happen.'
Everyday Sexism founder Laura Bates added "It's not surprising many women still feel unsafe because we haven't seen the systemic change that we need to actually shift our daily reality. The conversation is a vital starting point, but what we need now is action from people in authority; people with the power to create real change, and that involves education, a criminal justice system that doesn't fail women and girls at every turn and a media that doesn't sensationalise or dismiss violence against women."