Estee Lauder MAC Cosmetics Lip of the Day
The right move for Estée Lauder MAC Cosmetics Lip of the Day
SHORTLISTED – Magnetic Spotlight Awards 2019 for Best Use of Digital
The Challenge
MAC's ambition is "to be the world's leading professional make-up authority", serving both professional make-up artists and consumers. The heralded beauty brand is ranked highly in prestige makeup, with their lip category representing 24% of total business.
MAC however, are being threatened by newer, challenger brands and losing significant share among the lip market, especially for their younger audiences. Over the 12 month period prior to February 2018, MAC's share had decreased by 10% in lip colour and 26% in lip liner. This market share was going directly to competitor brands such as Urban Decay who were growing at 20% and Charlotte Tilbury who were up significantly, at an enormous 151% year-on-year.
This fight for the top spot also extends into social media, a crucial channel for the beauty category, with MAC and NYX cosmetics fighting for dominant share of voice in the lip category since 2016 (Source: Netbase 2018). In a market where MAC needs to retain their market share, particularly among younger audiences, it is imperative that their social media strategy is as effective as possible.
Analysis from social and sales data from H2 2017 supported this and revealed 87% of MAC's Instagram audience were between 18-34 years old, and that Instagram is MAC's core channel for engagement with a 10% Engagement Rate vs Facebook with 9%, and a Cost Per Engagement half that of Facebook, so winning the war on Instagram was critical for Mac's success.
For H1 2018, therefore MAC needed to focus on creating a clear strategy for Instagram, leaning into their leadership reputation in order to retain their market share in the lip category.
The media objectives for this campaign were:
Create unique content for MAC that will resonate with their audience
Use the partnership as a platform to reinvigorate MAC's lipstick catalogue
Align with a key event that resonates with the MAC audience
The Idea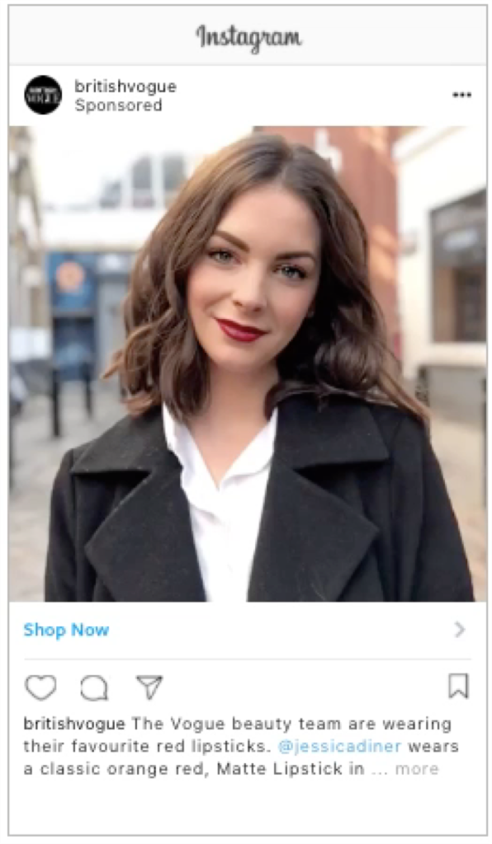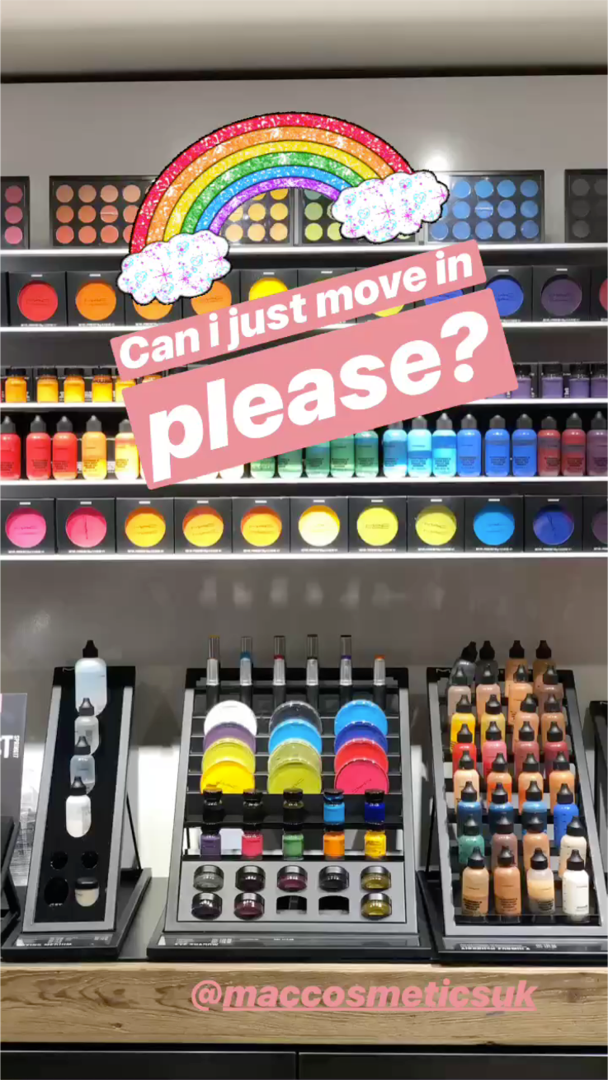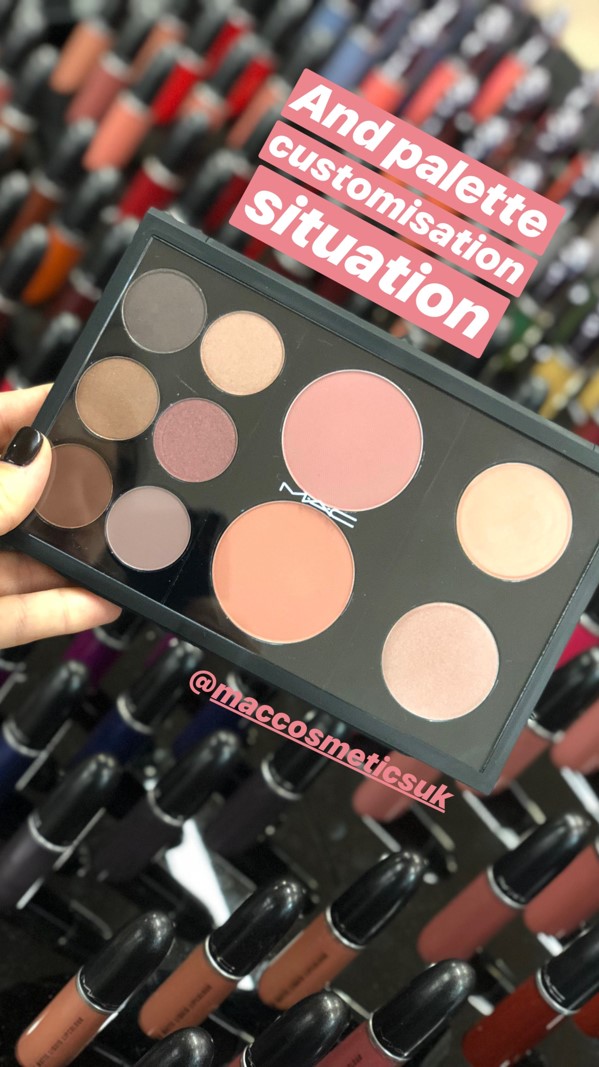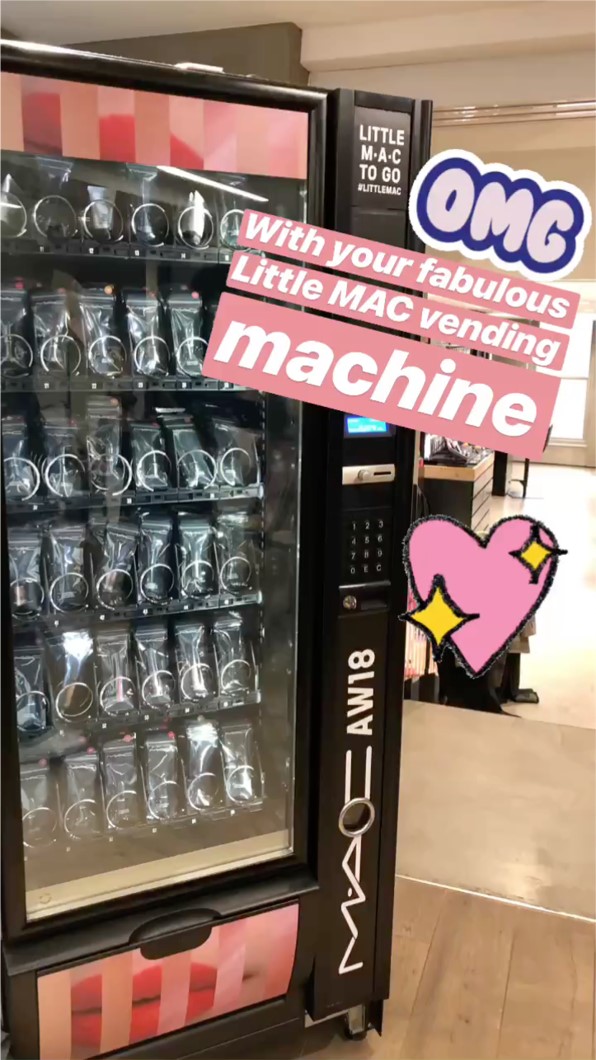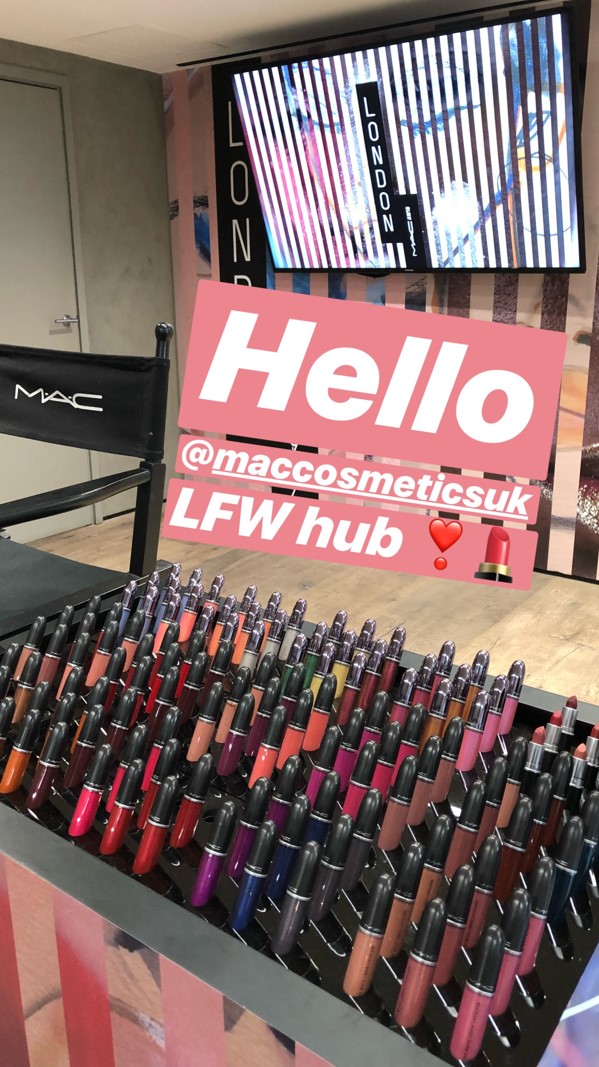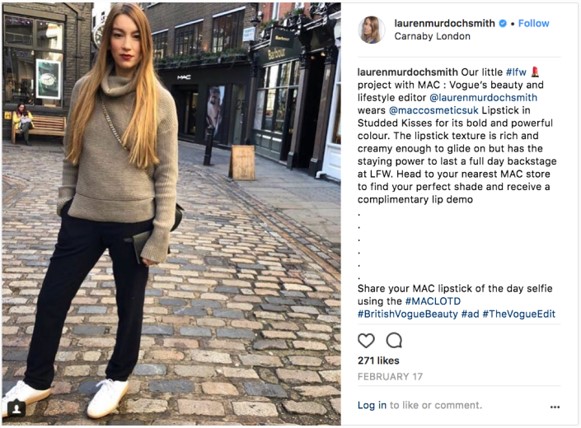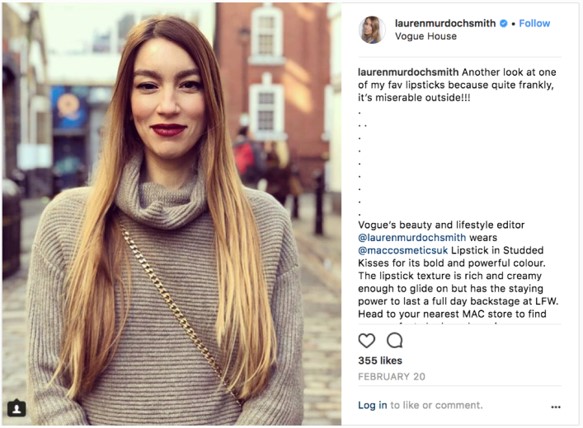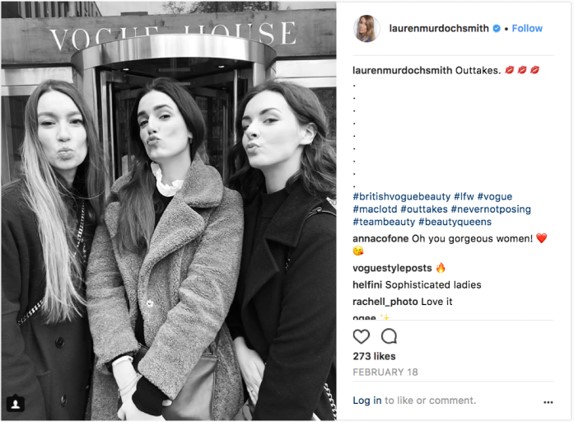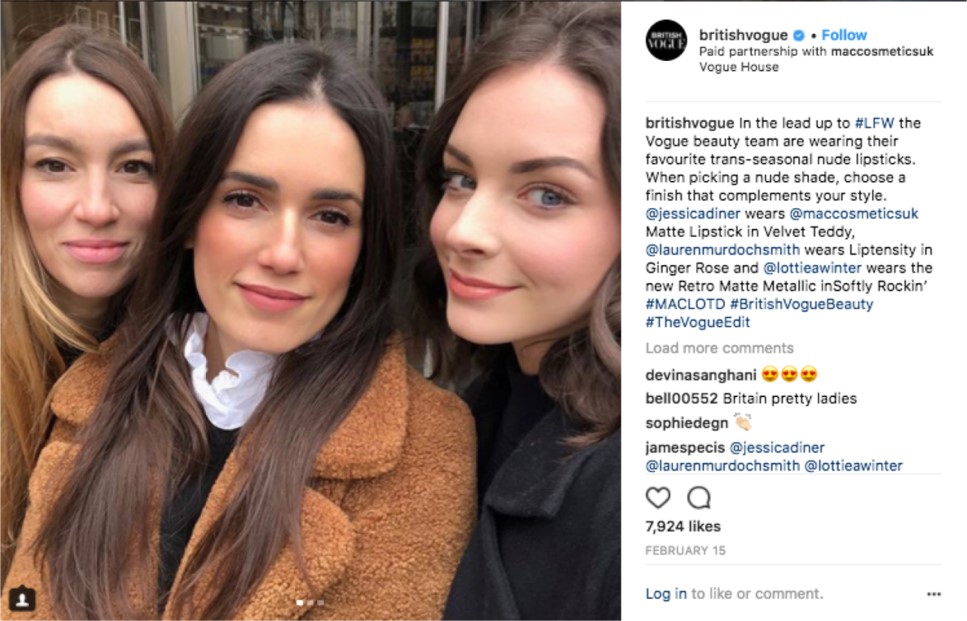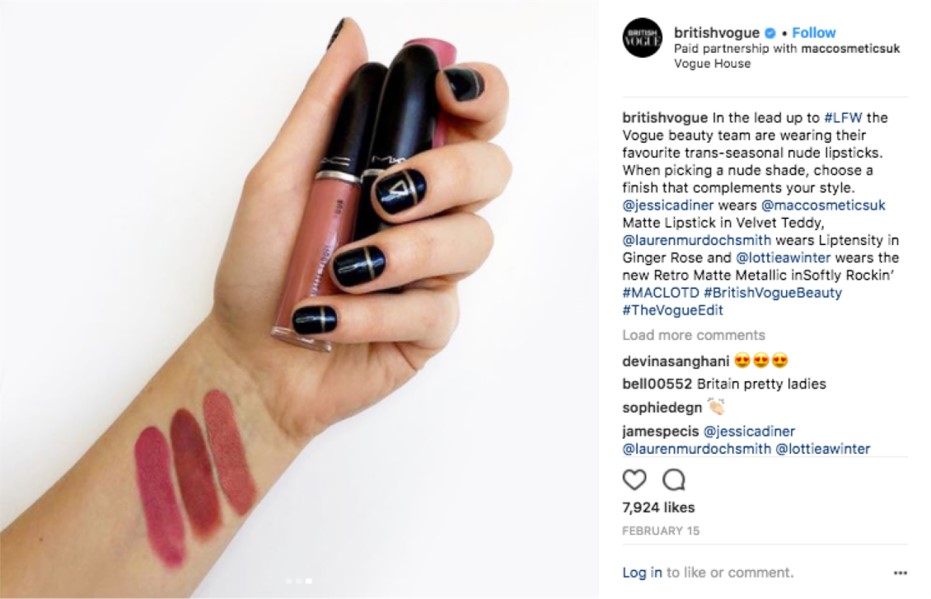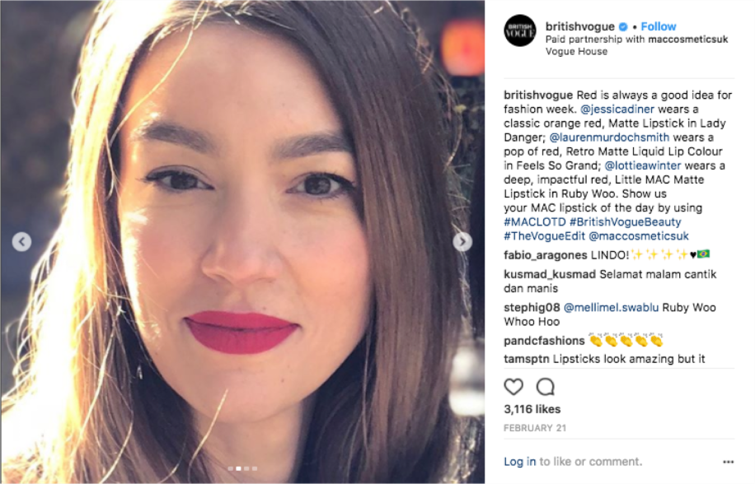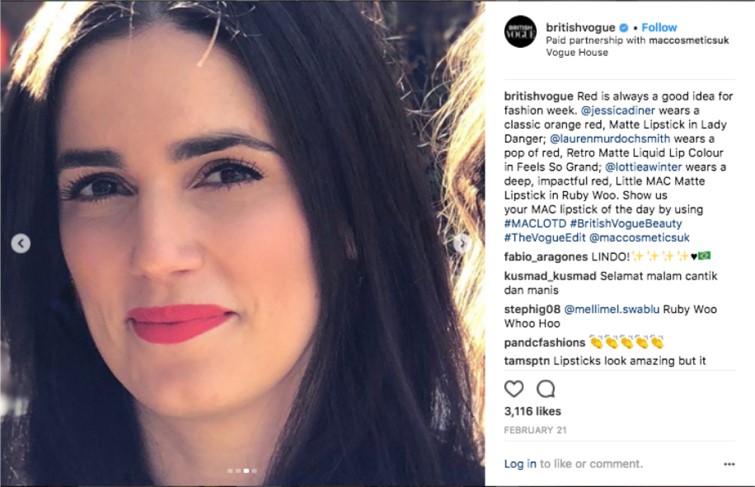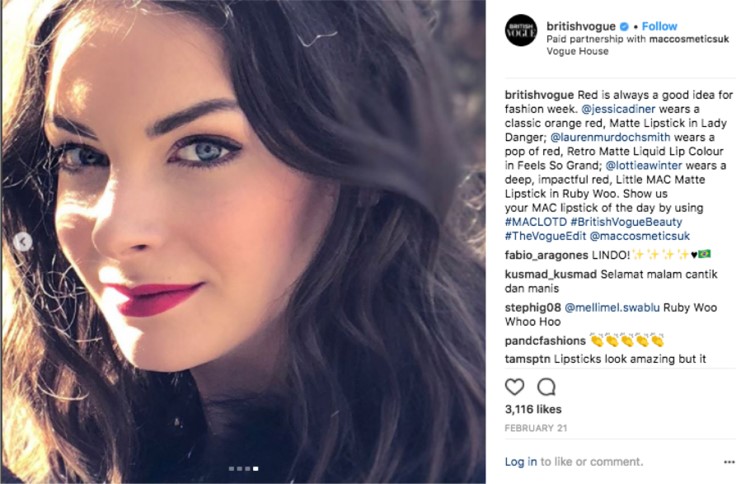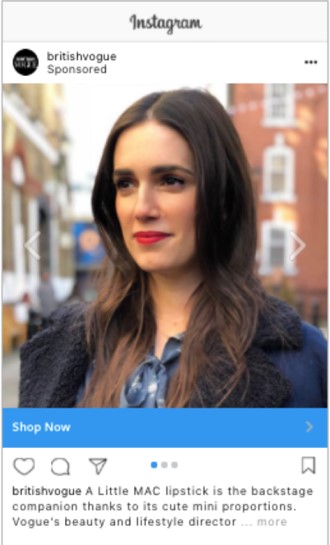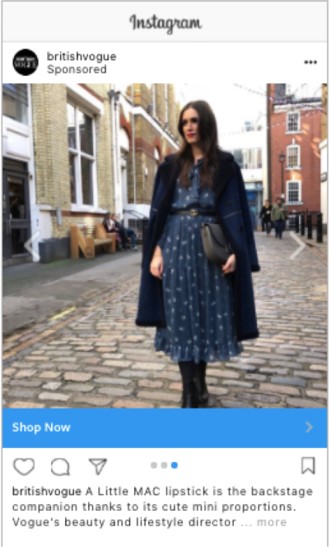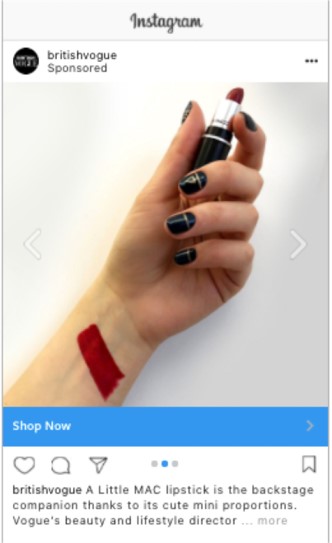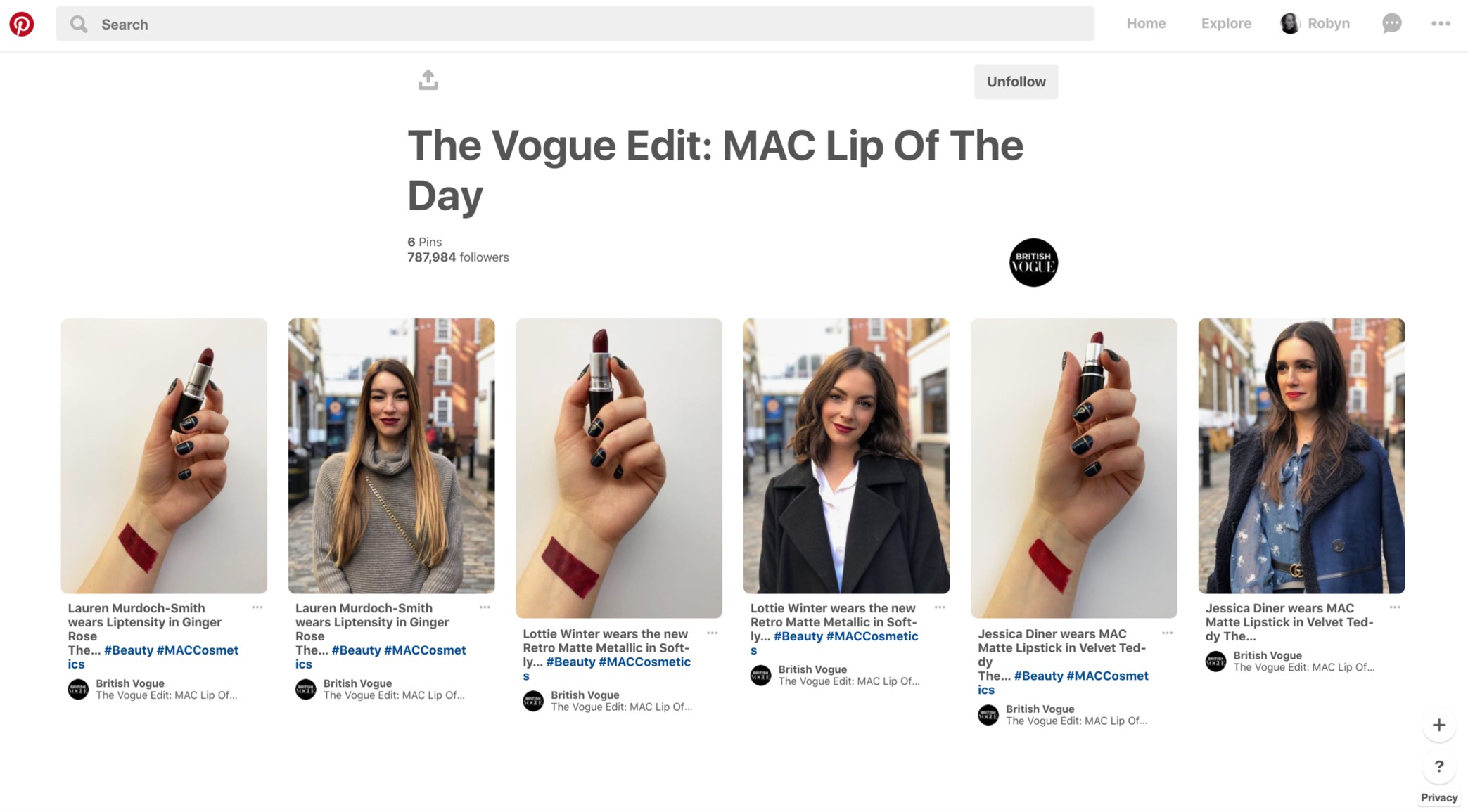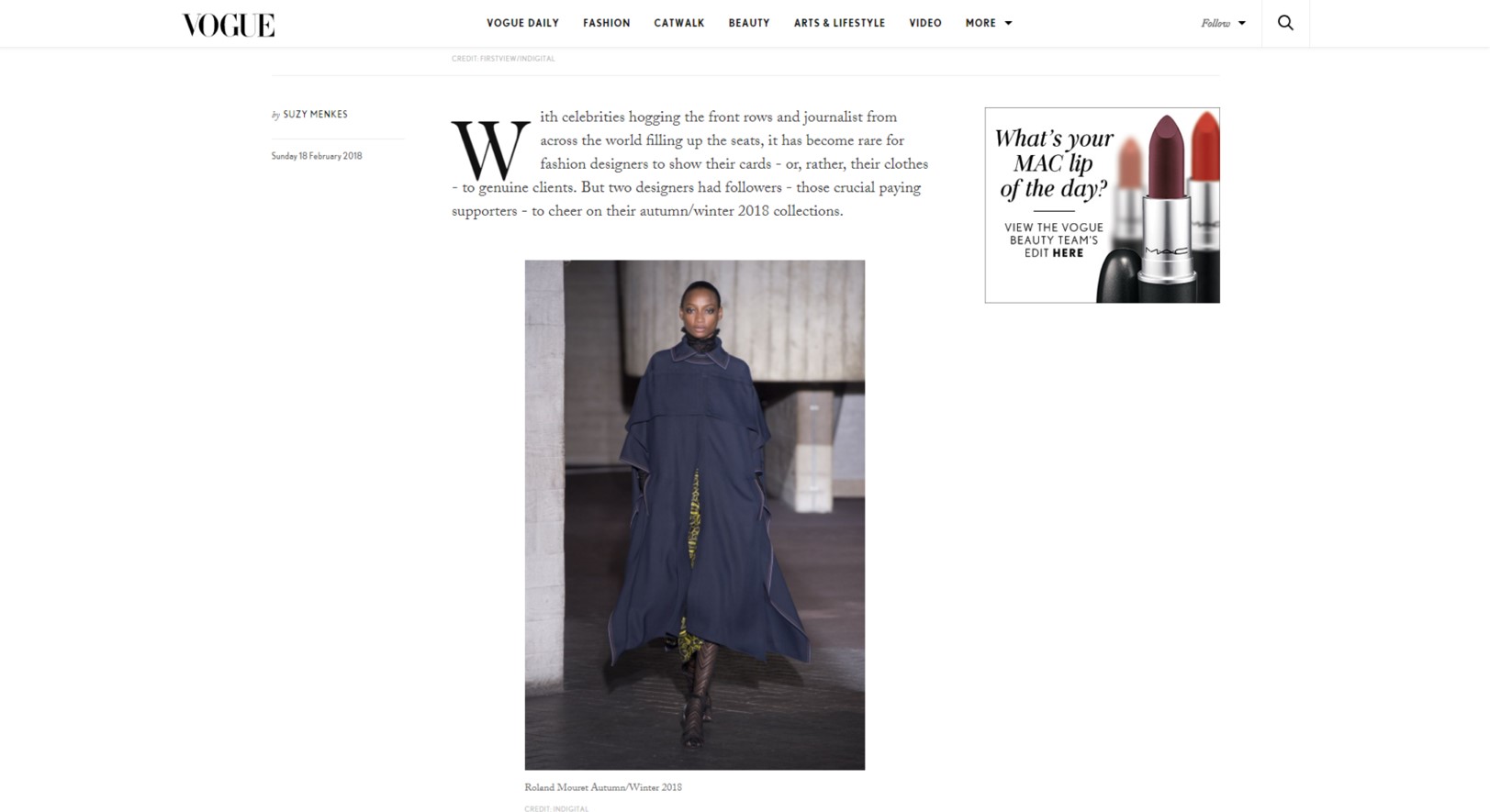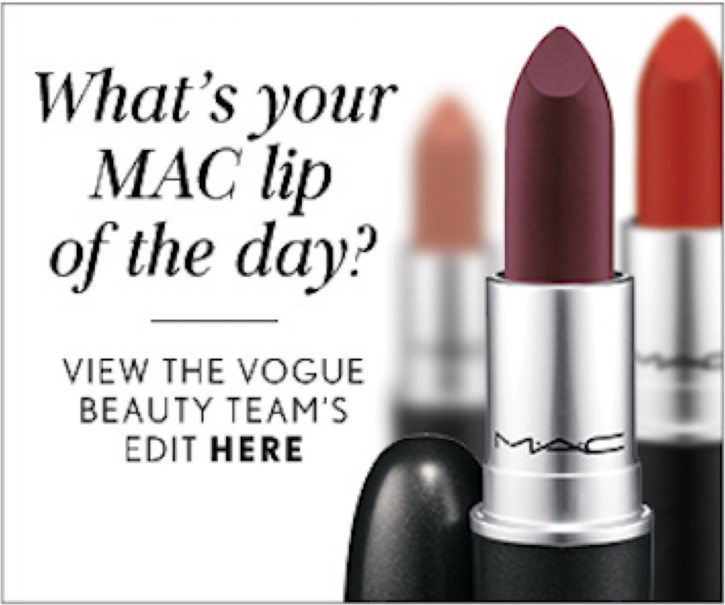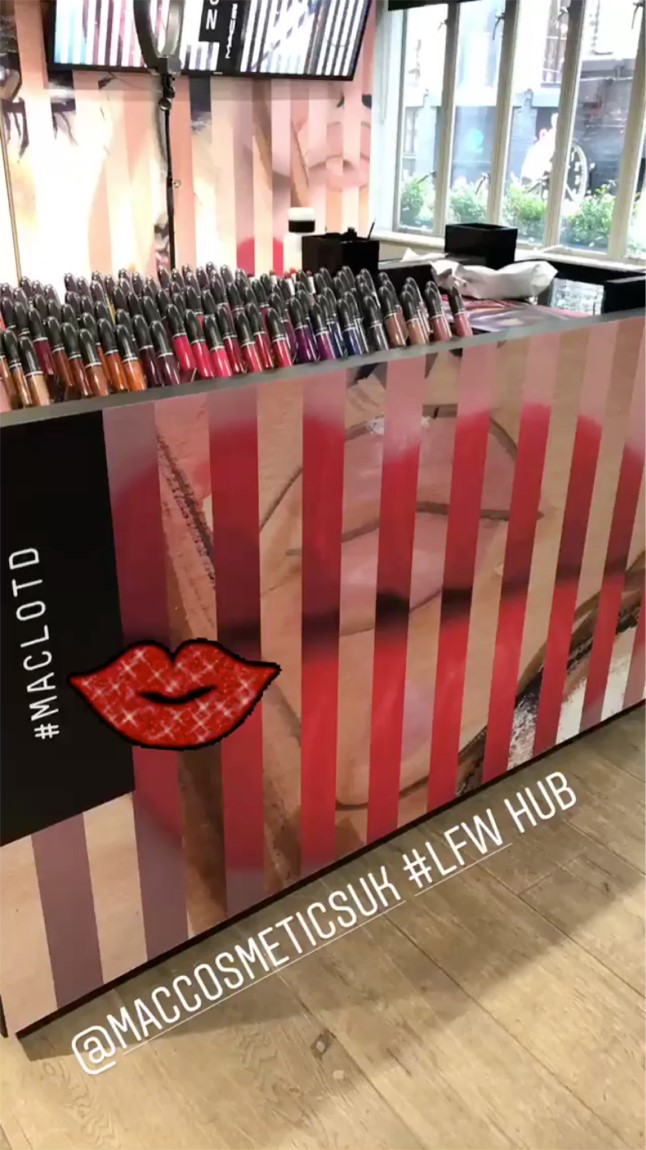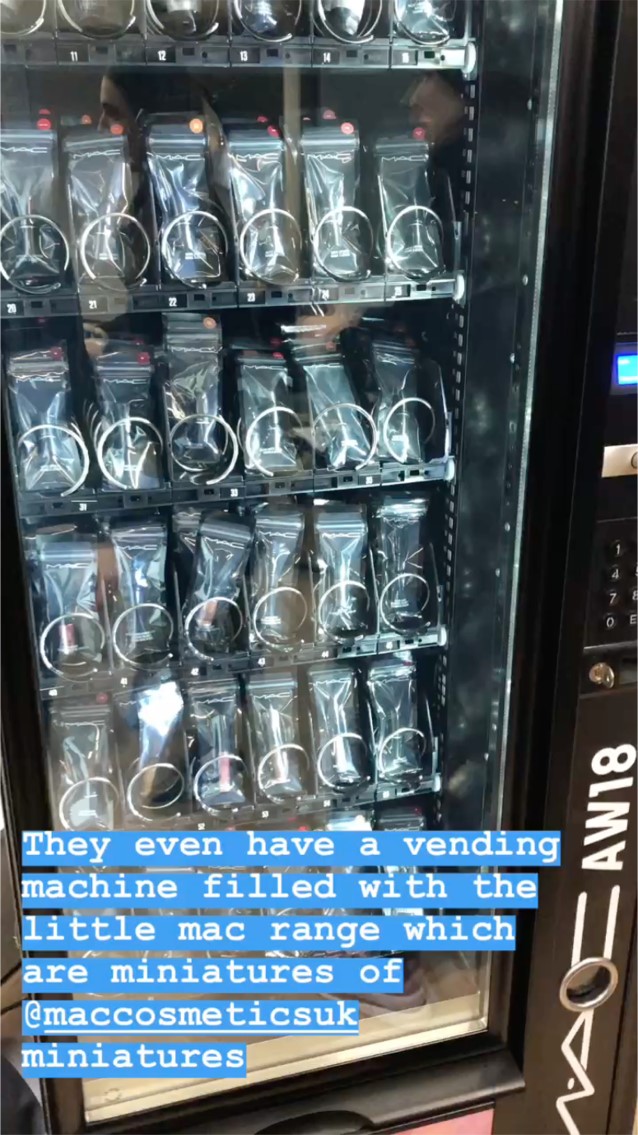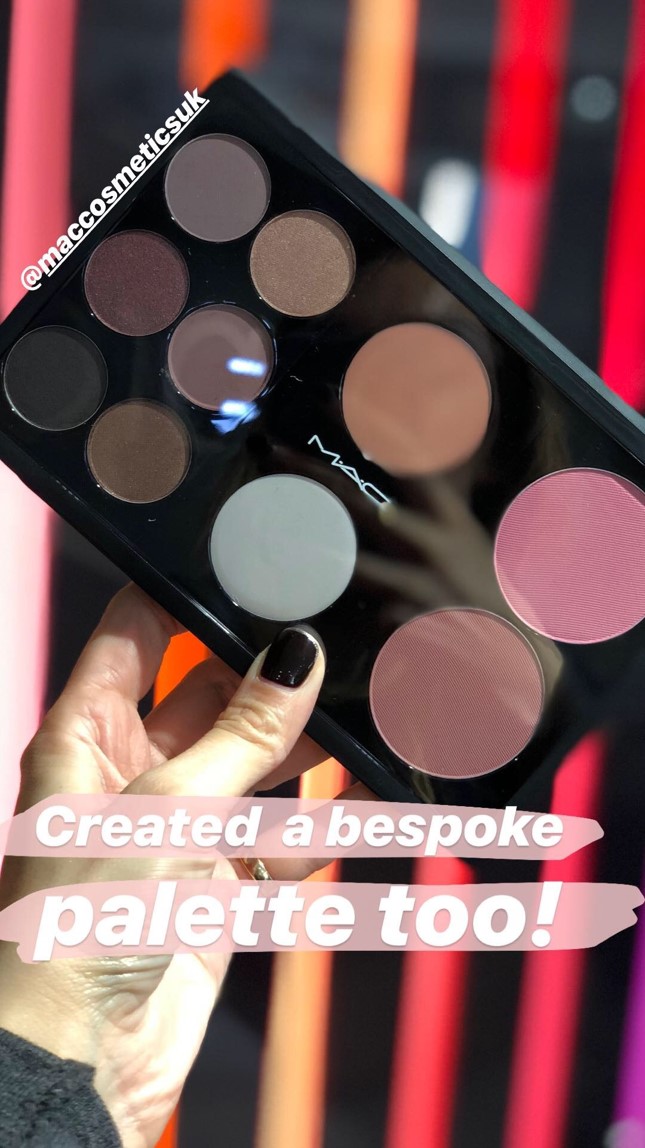 For many years, the leading authority backstage at Fashion Weeks all over the world has been MAC, who appear at nearly 850 shows globally, 47 weeks a year. MAC Cosmetics may not be an official London Fashion Week (LFW) sponsor any more, but the brand provided backstage looks to 28 shows at LFW AW18. To celebrate MAC's unofficial London Fashion Week presence – the brand collaborated with British Vogue, the undisputed fashion bible.
New Vogue is the cultural barometer placing fashion in the context of the larger world we live in – how we dress, entertain, what we eat, listen to, watch; who leads us, excites us and inspires us. Their big idea revolved around Fashion Week – five days where every part of your outfit has to be on point – including, of course, your chosen beauty look. "OOTD" (Outfit of the day) is an ever-popular acronym used across social media, especially at Fashion Week, to show off what the models, the fashion teams and the A-listers on the front row have picked to wear that day. Inspired by this short and snappy way of sharing hero fashion moments, a new trend has emerged in the beauty domain -#LOTD – or 'Lip of the Day'.
By aligning with LFW – a key event for the MAC audience – MAC were able to work with Vogue to invigorate their lipstick catalogue. The collaboration spoke to MAC Cosmetics makeup authority on their favourite channels and curated the best lip looks seen throughout London Fashion Week. They enlisted two high-profile members of the Vogue beauty team who were offered a wide selection of the MAC lip products. Each day they paired their Lip of the Day or #LOTD, with their Fashion Week look – posting a series of outfit/make-up detail/product shot Instagram carousels.
Partnering with Vogue, enabled MAC the direct access to their contributing editors Jess Diner, Lauren Murdoch-Smith and Lottie Winter during London Fashion Week, and put the MAC Lip product range at the heart of their everyday look as they travelled from show-to-show.
The campaign consisted of the following:
Two organic Instagram posts using the @britishvogue handle
Bespoke – Lip Look One – Two carousel images (one close up and one outfit)
Bespoke – Lip Look Five & LFW Round Up – Three carousel images and one gif
Three co-branded amplified Instagram posts using @britishvogue handle
They targeted female users, aged 18-35 based in the UK with interests in cosmetic brands, MAC and their competitors, such as Nars, NYX, Illamasqua, Estee Lauder etc.
Bespoke – Lip Look Two – Two carousel images (one close up and one outfit)
Bespoke – Lip Look Three – Two carousel images (one close up and one outfit)
Bespoke – Lip Look Four – Two carousel images (one close up and one outfit)
In order to drive purchase, each post featured click-through links to the lipstick featured from the MAC website.
Bespoke 'The Vogue Edit: Mac Lip of the Day' Pinterest board on British Vogue's Pinterest page
Display Takeover of the LFW newsletter delivered to nearly 80k subscribers. This is one of the most read newsletters of the year due to Vogue's strong LFW coverage
Co-branded native traffic drivers surrounding LFW beauty content during that week
They also used paid social to target competitors from the Vogue paid posts (e.g. NYX followers). In addition to the above, the Vogue editors posted behind the scenes content of the MAC store and posted their own posts on both Snapchat and Instagram. This boosted the reach and impressions, and reinforced MAC's London Fashion Week credibility.
The Results
This campaign was hugely successful across all elements. This is a testament to the organic nature, and editorial feel of the posts.
The campaign exceeded benchmarks across all deliverables: The campaign reached nearly 4.9 million consumers, against a KPI of 2.3 million (including organic and amplified reach) therefore over-delivering by 47%
In terms of impressions, the collaboration achieved more than 6.2million impressions (against a KPI of 3.9m), therefore over-delivering by 60%
Engagement rates for the campaign were also high, delivering a total of 288,977 at a rate of 6.88% This is an over-delivery of 40%
All amplified posts were linked through to the MAC site and lipstick featured in the post, this generated more than 2,000 clicks
The strongest performing post for both reach and engagement was the 'LFW Round Up' GIF post, reaching 1,100,247 Instagram users and generating 114,119 engagements. Contributing factors to this post's success would be because video content is always served first with the platform algorithm, but also because the content is richer – with the inclusion of 6 lip looks – and more engaging as it contains multiple elements
The bespoke Pinterest board generated 787k impressions and more than 400 comments and re-pins
The native traffic drivers that were sat within Vogue's LFW update newsletter generated 49.2k impressions with a CTR of 0.36%. The success of the campaign was replicated in MAC's sales figures. Showing an increase in share within their lip category from Feb- March 2018 from 23.4% to 24.5%
Looking at the individual product category, MAC's market share of lipstick alone grew from 18.6% to 19.7% in March 2018. H1 2018 social data revealed that engagement rates for Instagram also increased – to 15.7% – which demonstrated that by applying a change in tactic and using a bespoke content strategy for this platform was the right move for MAC.