Bauer creates innovative branded content piece 'Shoespaper' for Office
WINNER – Magnetic Spotlight Awards 2017 for Branded Content
"Together with Grazia we have built a covetable print partnership that has elevated the Office brand and distinguished us from our competitors. Our brands continue to report an uplift in sales in the weeks following publication"
Tobie Lewis, Head of Marketing and PR, Office
The Challenge
Office wanted to be more closely aligned to fashionable, aspirational footwear trends. They also needed to differentiate their offering from High Street competitors and were looking for a partnership to provide a directional sales response as well as give them credibility.
The original brief was for a two-month campaign, across a range of female millennial targeted brands.
The Idea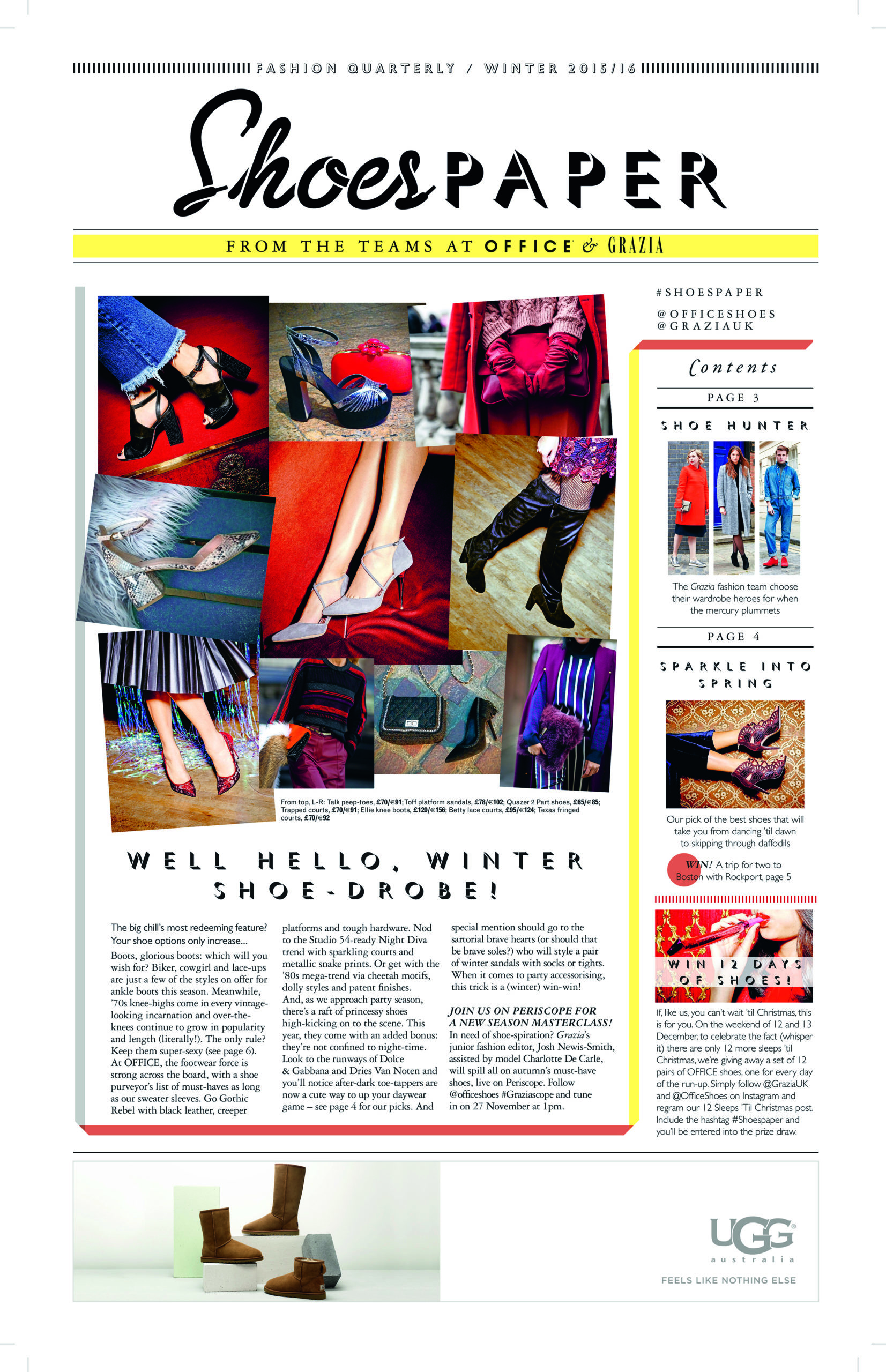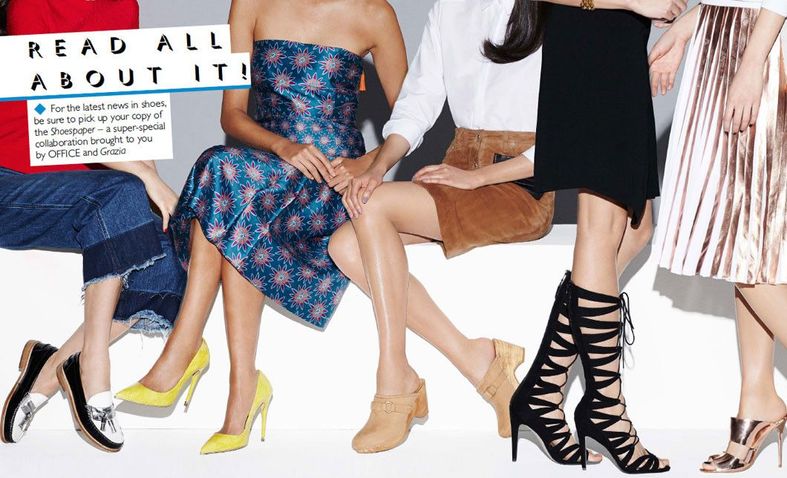 Grazia's response was bold, demanding a longer term approach. The creative, commercial and editorial teams collaborated to create Shoespaper: an innovative and useful piece of branded content that would really resonate with their discerning 25-44 year old audience.
The eight-page newspaper was inserted into the centrefold of Grazia quarterly and was supported by a series of native articles and social packages that ran across the whole Grazia brand network. Shoespaper's bold, fun and unique tone also made it a covetable standalone product that was sought out by customers when they visited Office stores.
After a successful year, the Grazia team felt that Shoespaper could be extended and suggested a complementary Office-owned franchise called Shoeshunter, based on their well established editorial feature, Stylehunter. Their fresh thinking secured the partnership for a second year.
The Results
A marked uplift in sales in the weeks following publication, with one footwear brand reporting a 200% increase in sales
10% of readers redeemed a 25% off offer inside Shoespaper – a higher-than-average conversion
Office were so pleased with the results that they renewed and extended the deal for 2 years with Grazia