On Tuesday 6th Feb, we welcomed representatives from media agencies of the north to King St Townhouse in Manchester.
We revealed new insight conducted with MediaCom that looks to better understand the role trust plays and the implications for media brands and advertisers.
We also shared recent research into the dangers of short-termism on advertising effectiveness and discussed the role of context in the changing media landscape.
Pictures from the morning can be viewed below.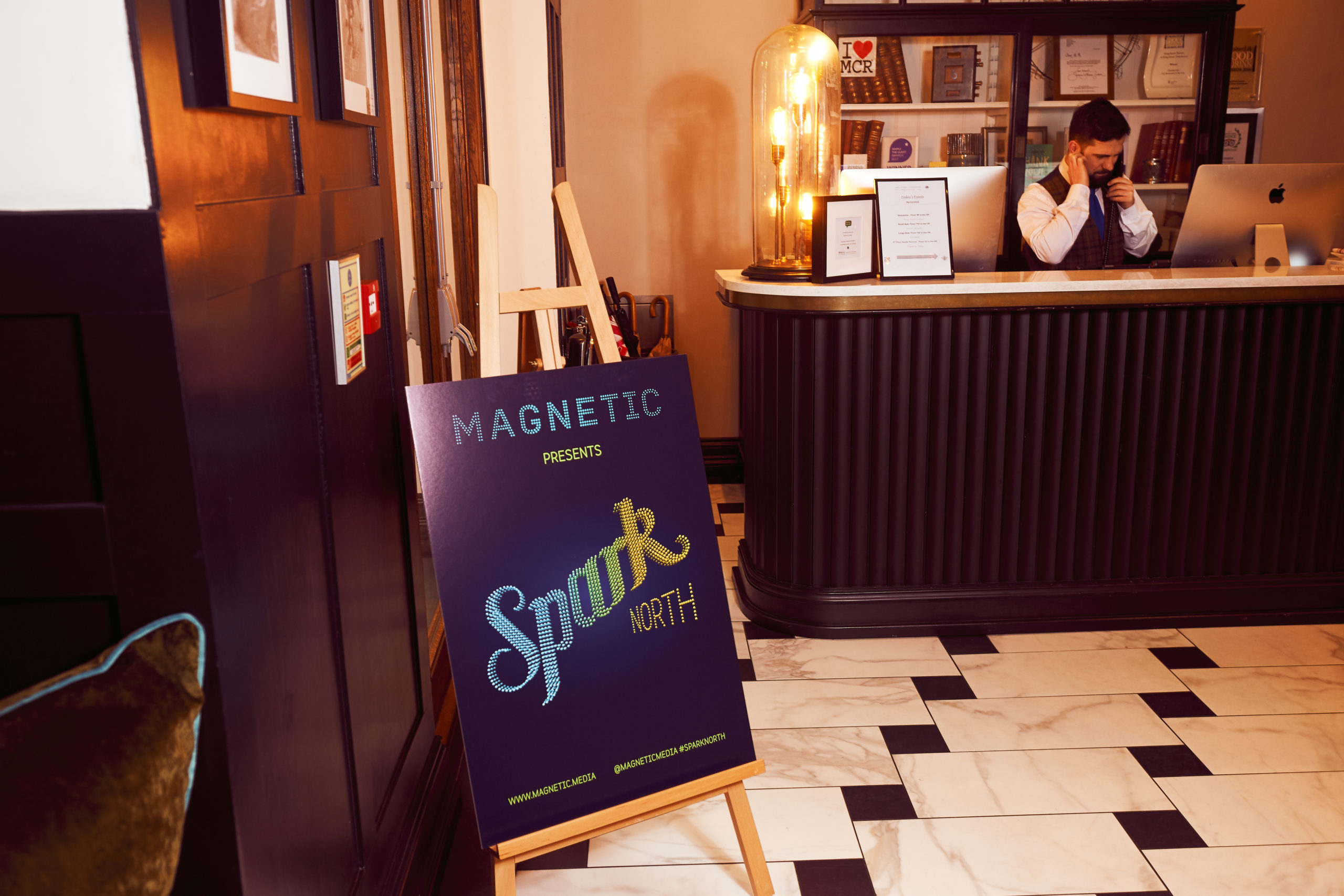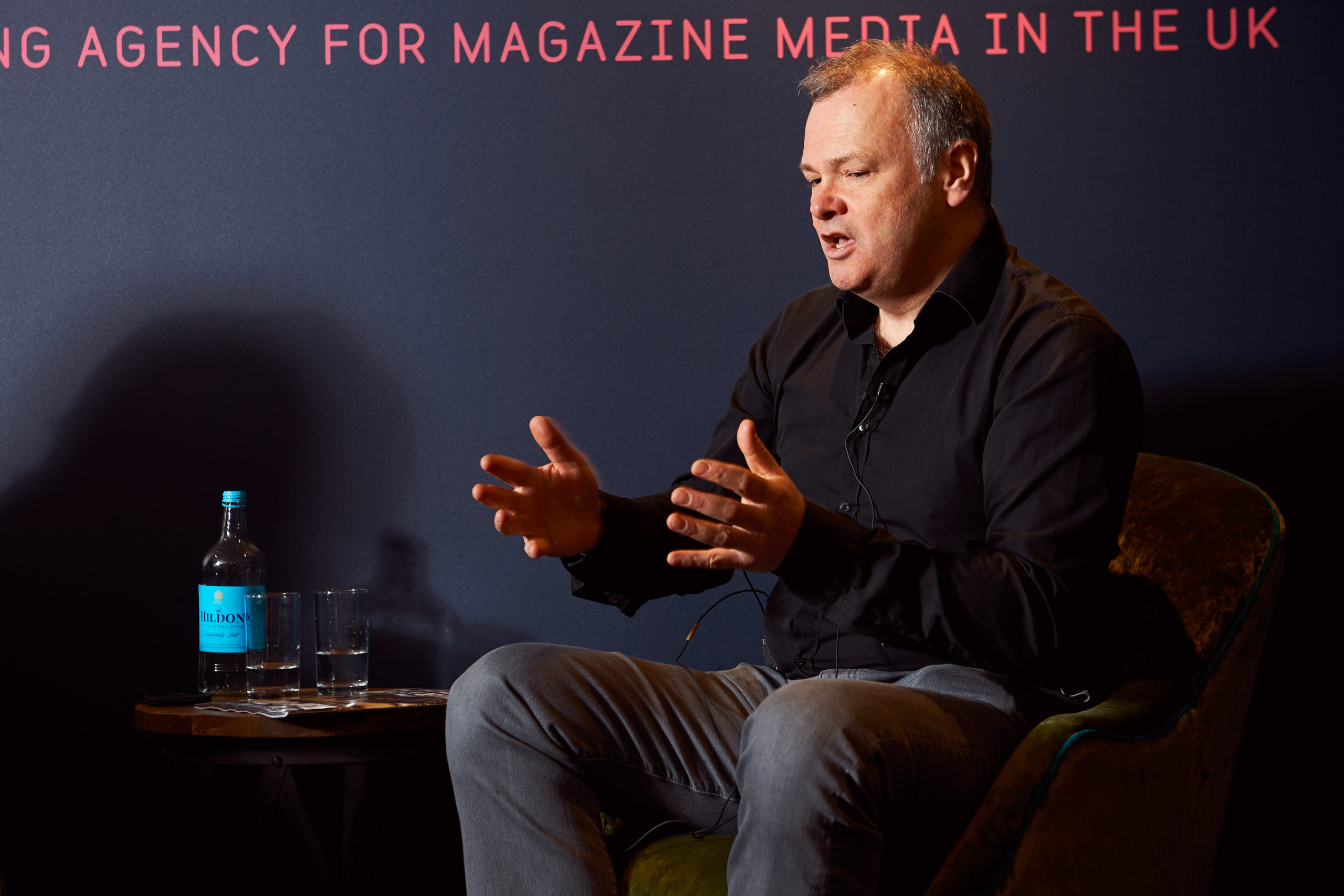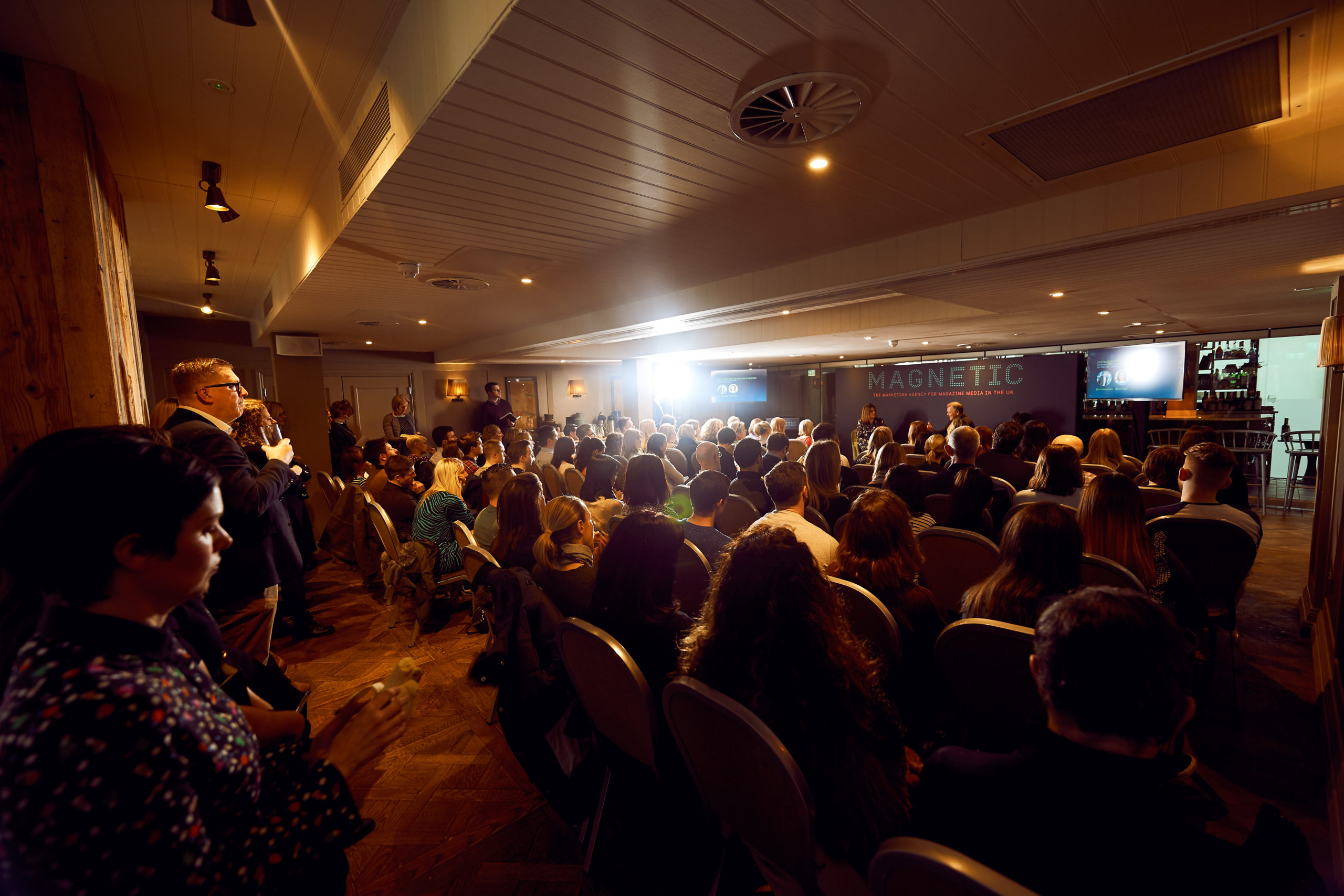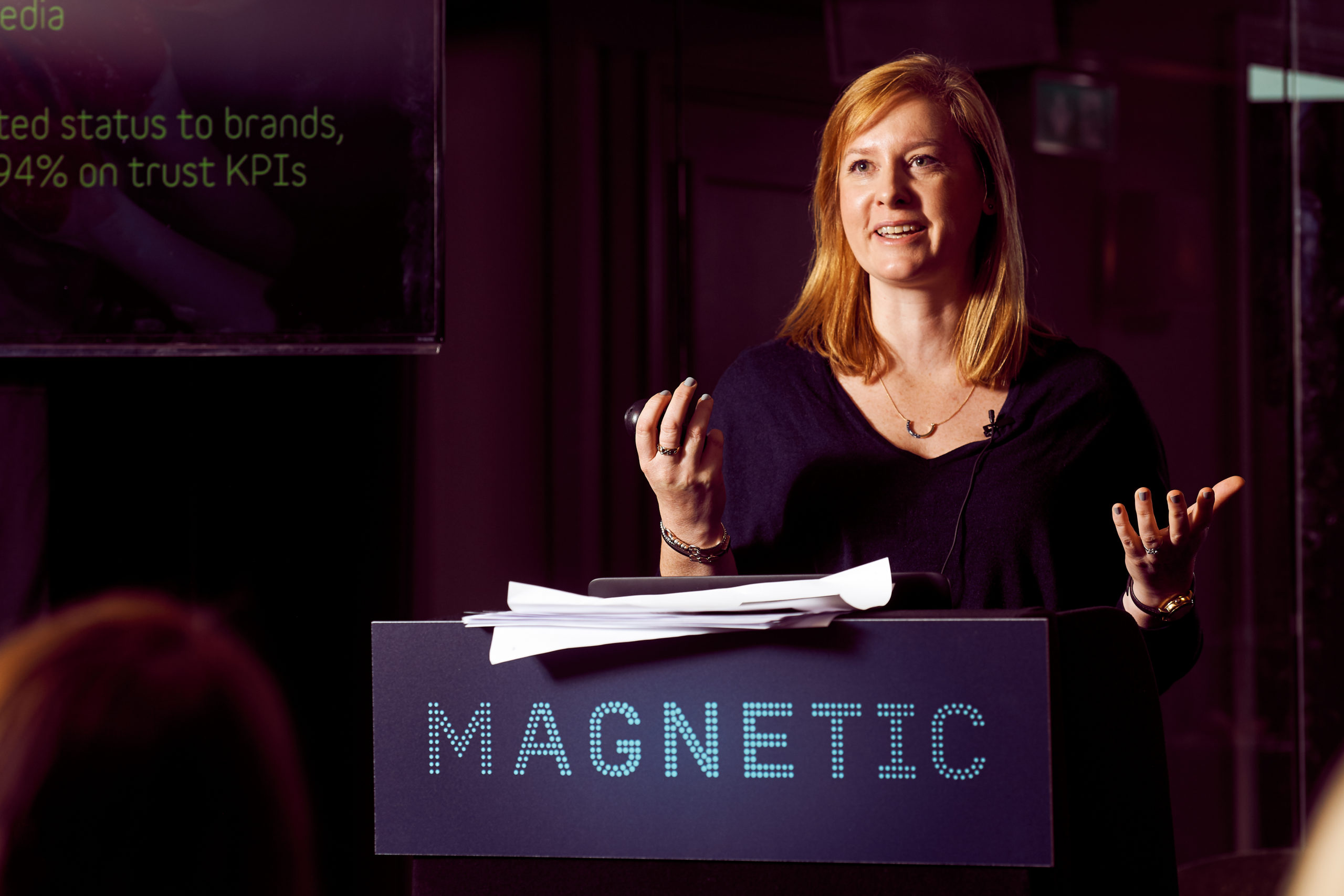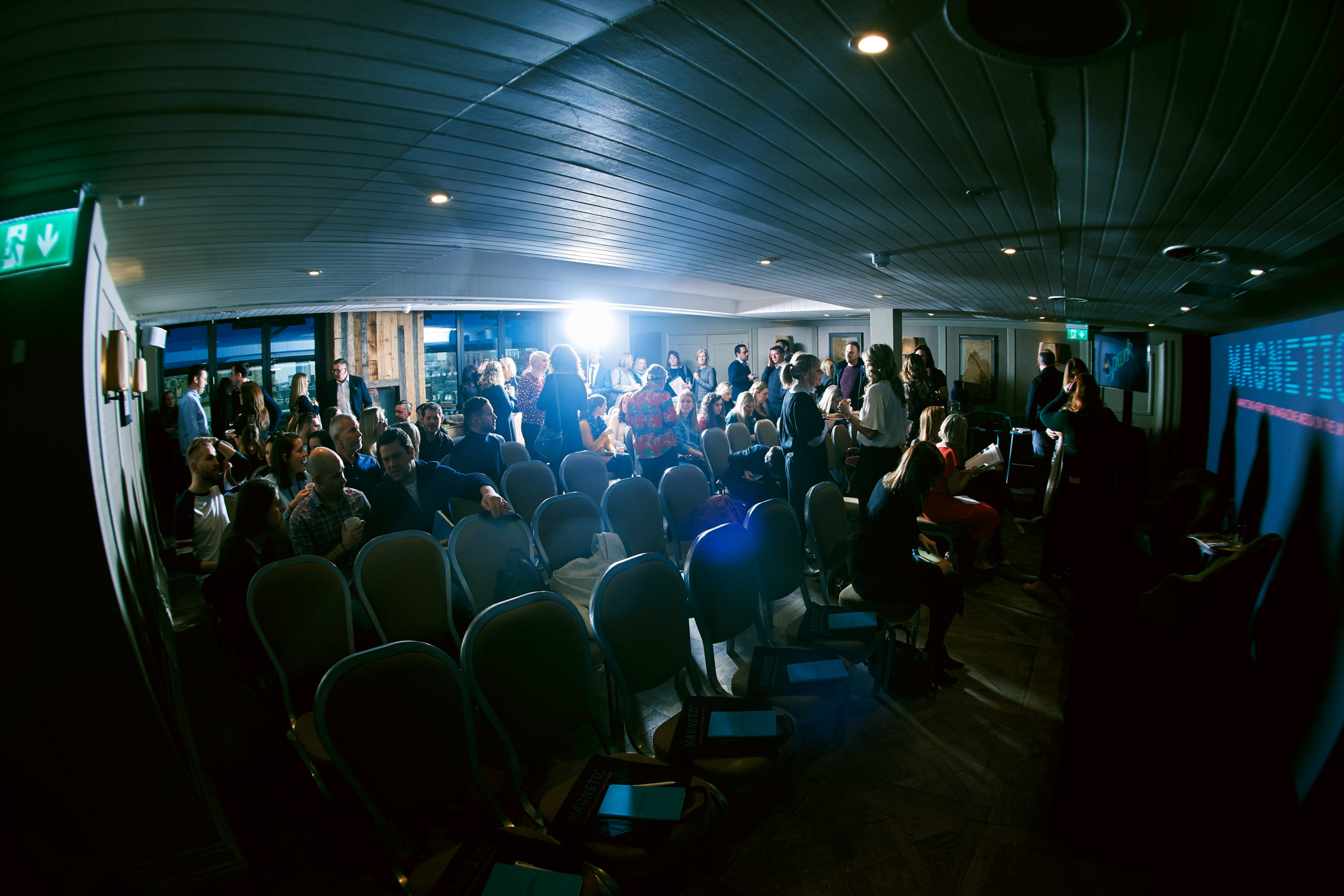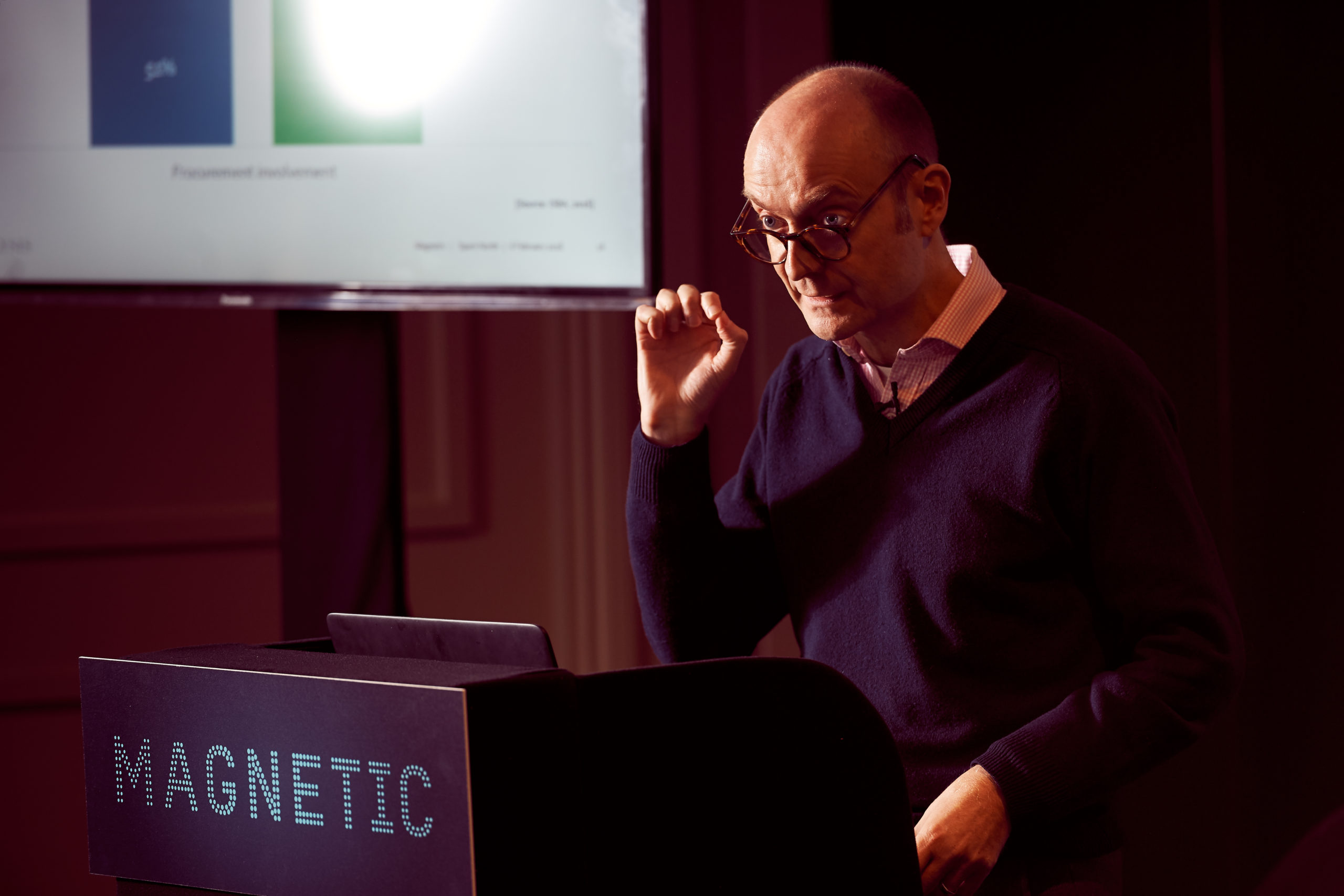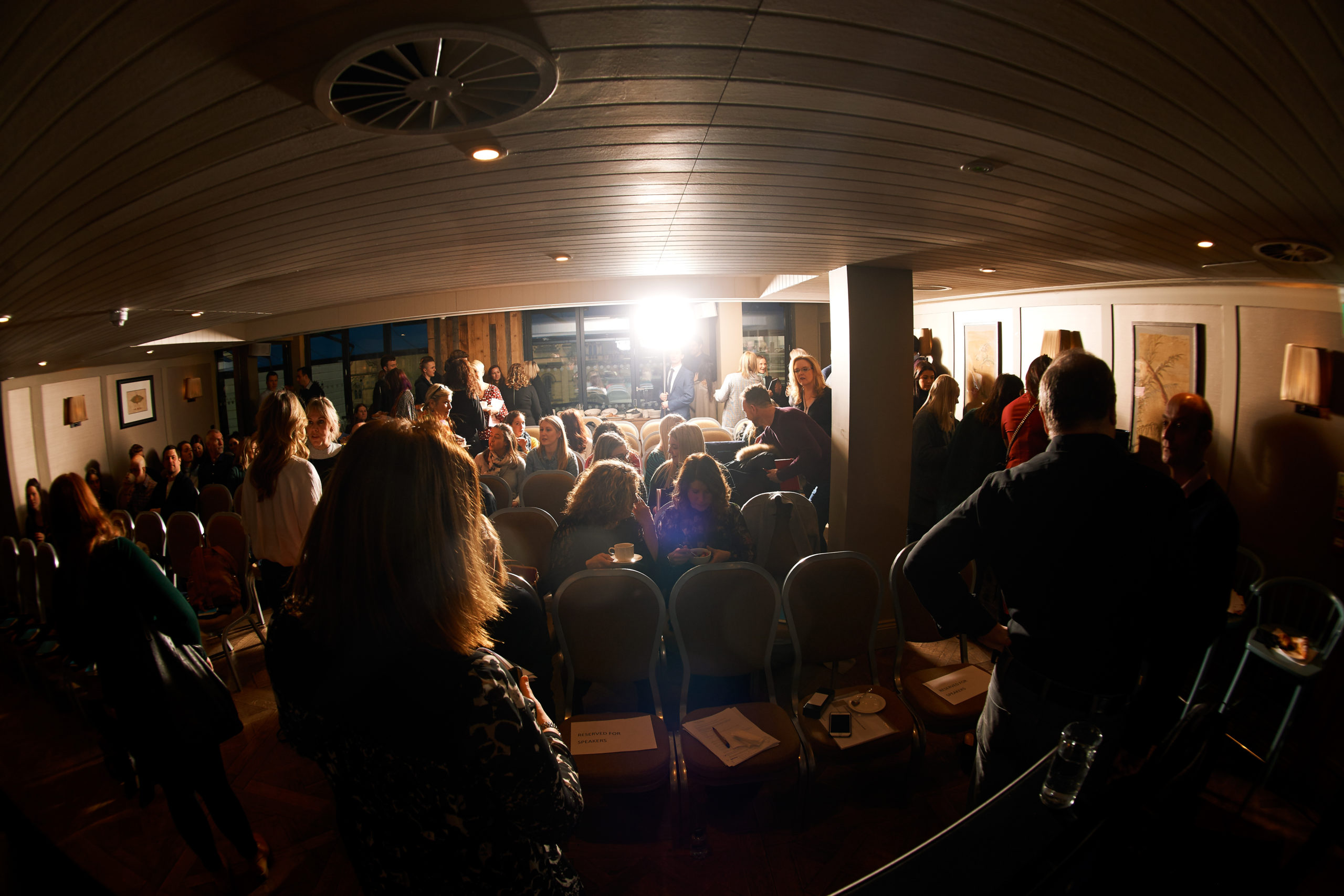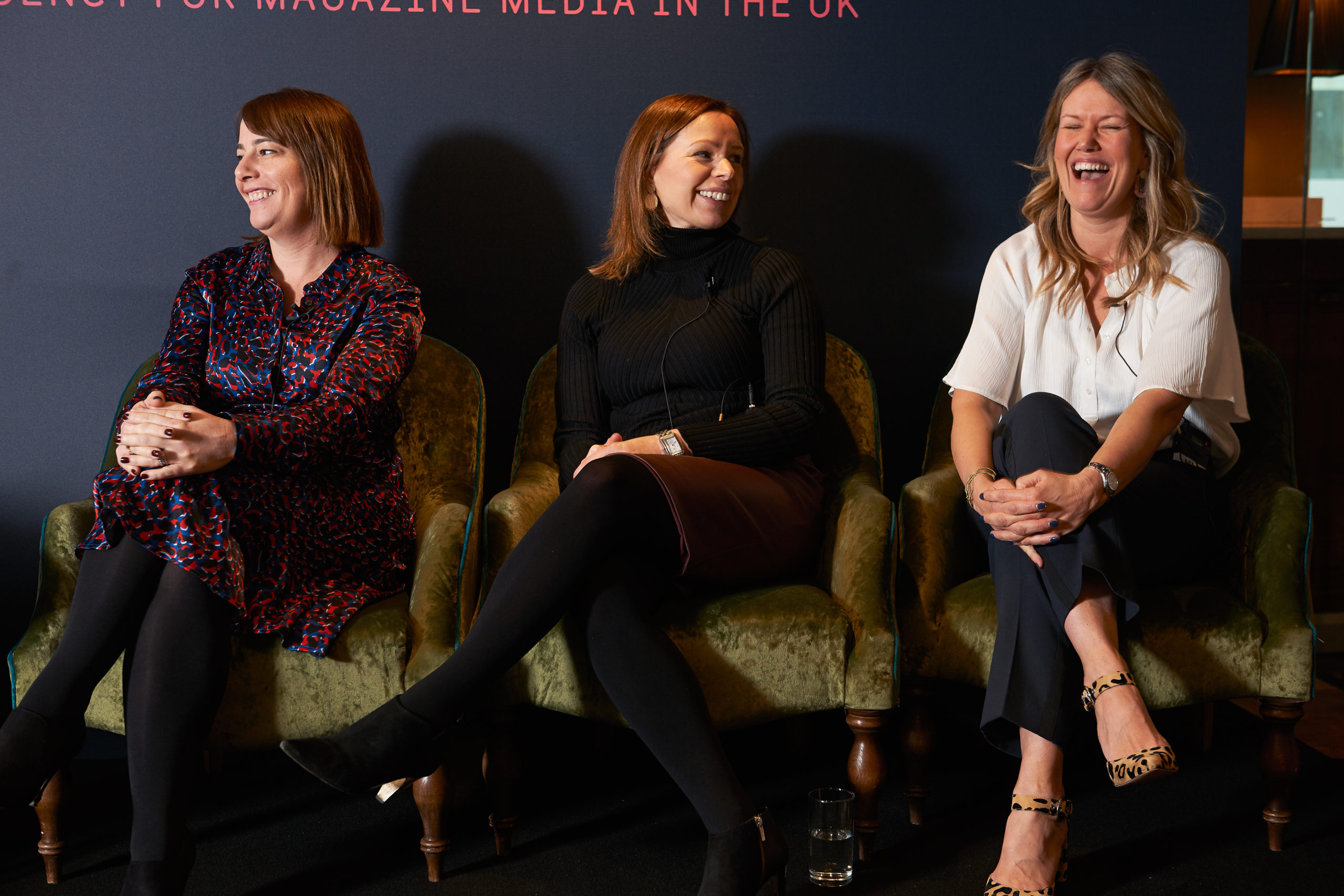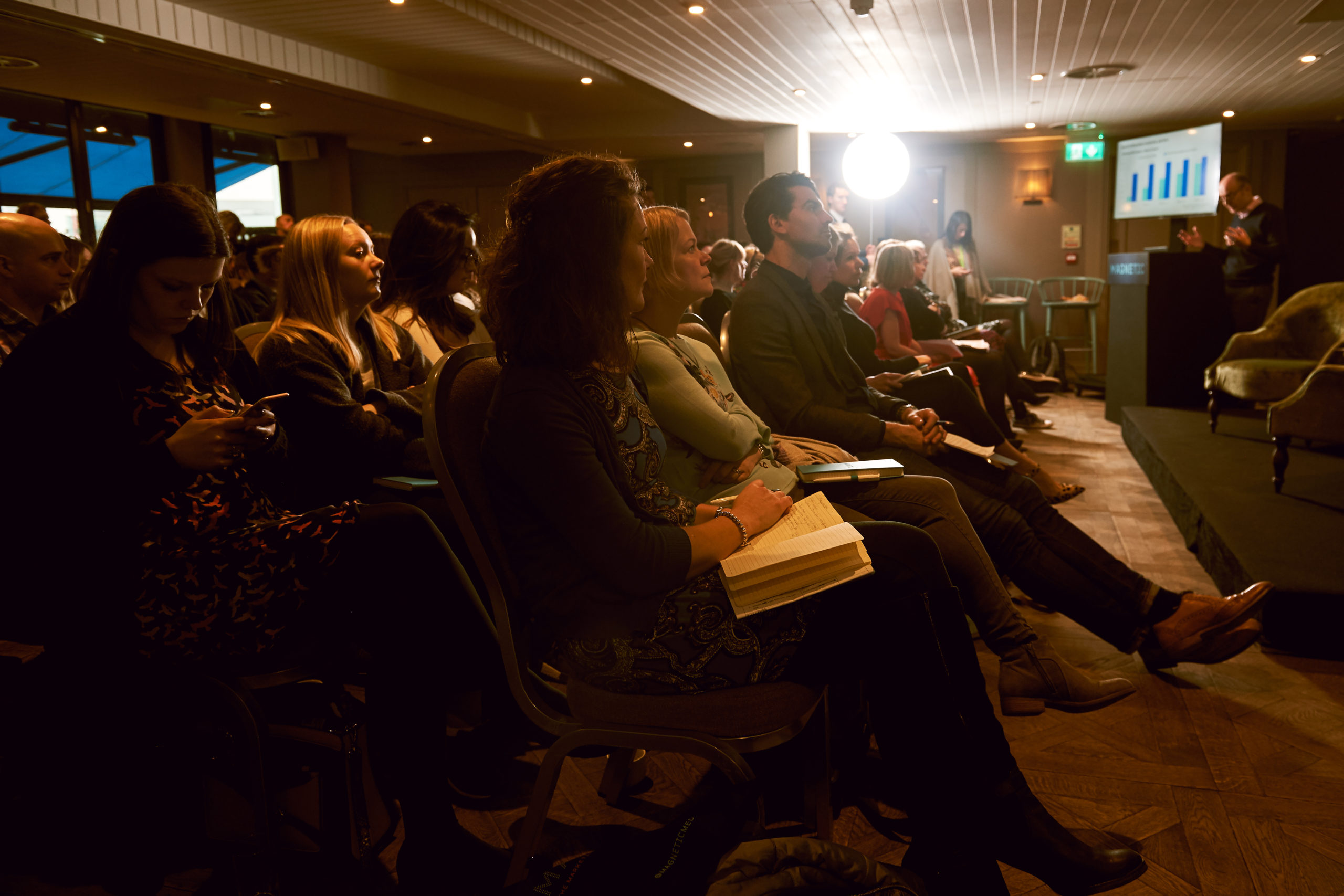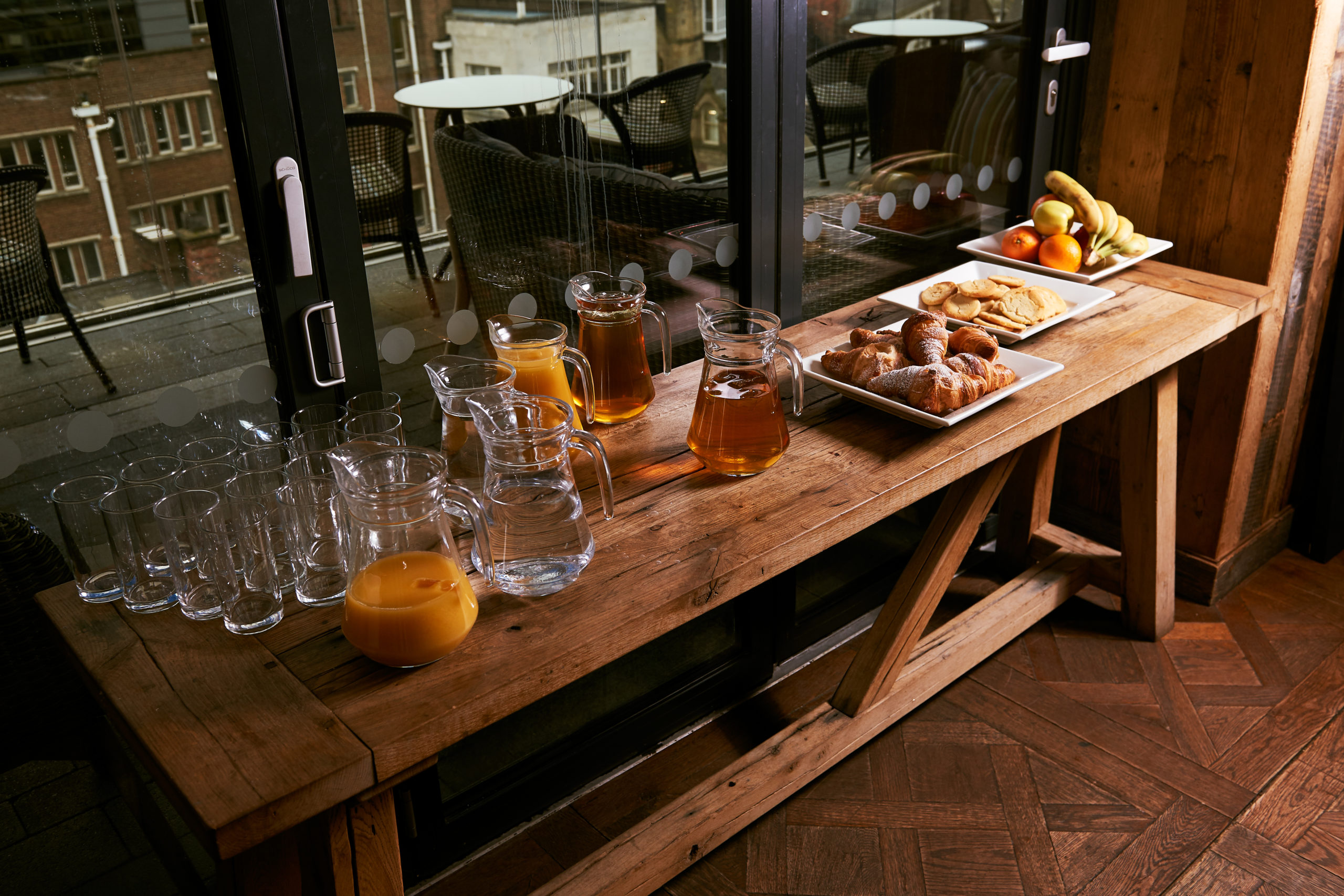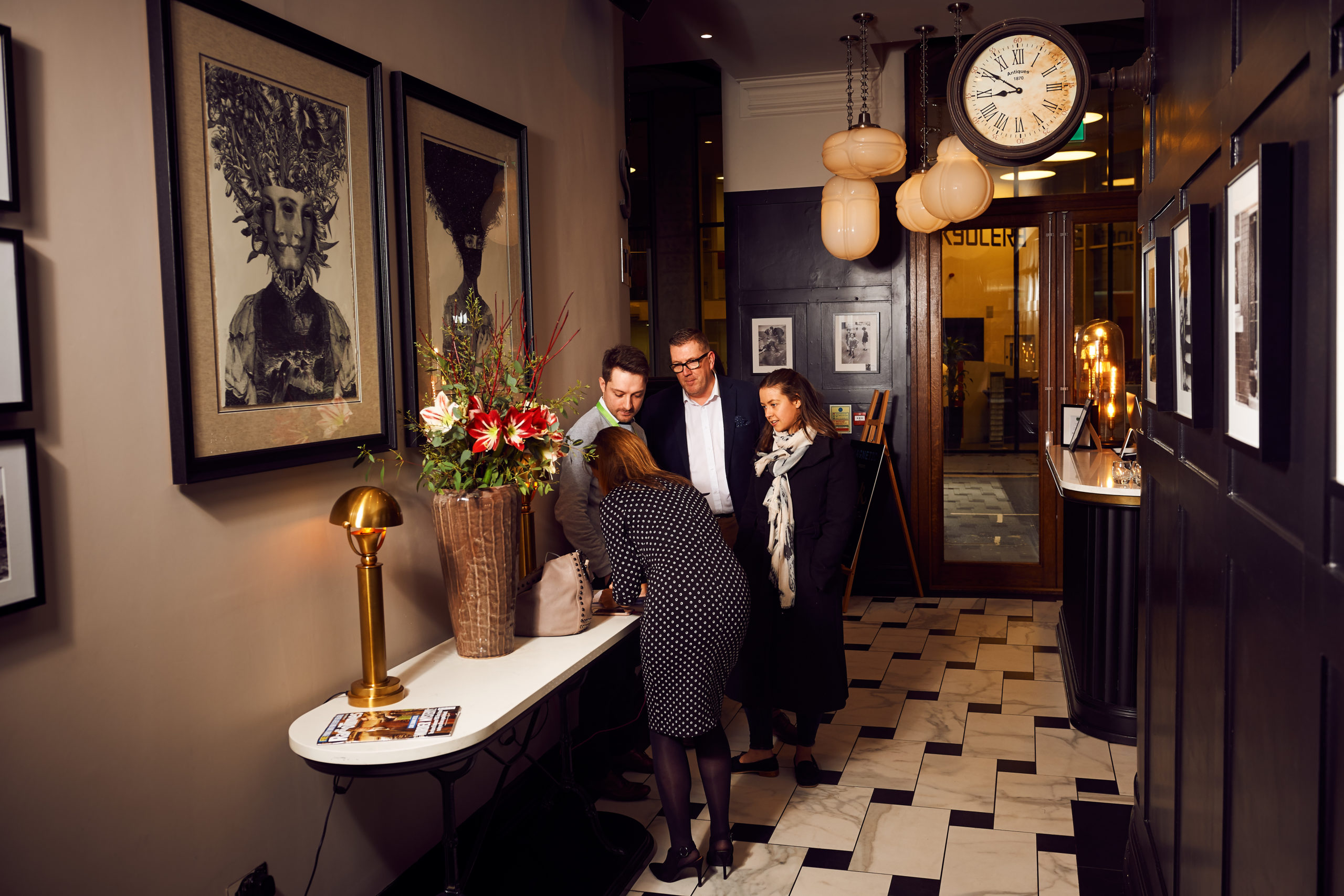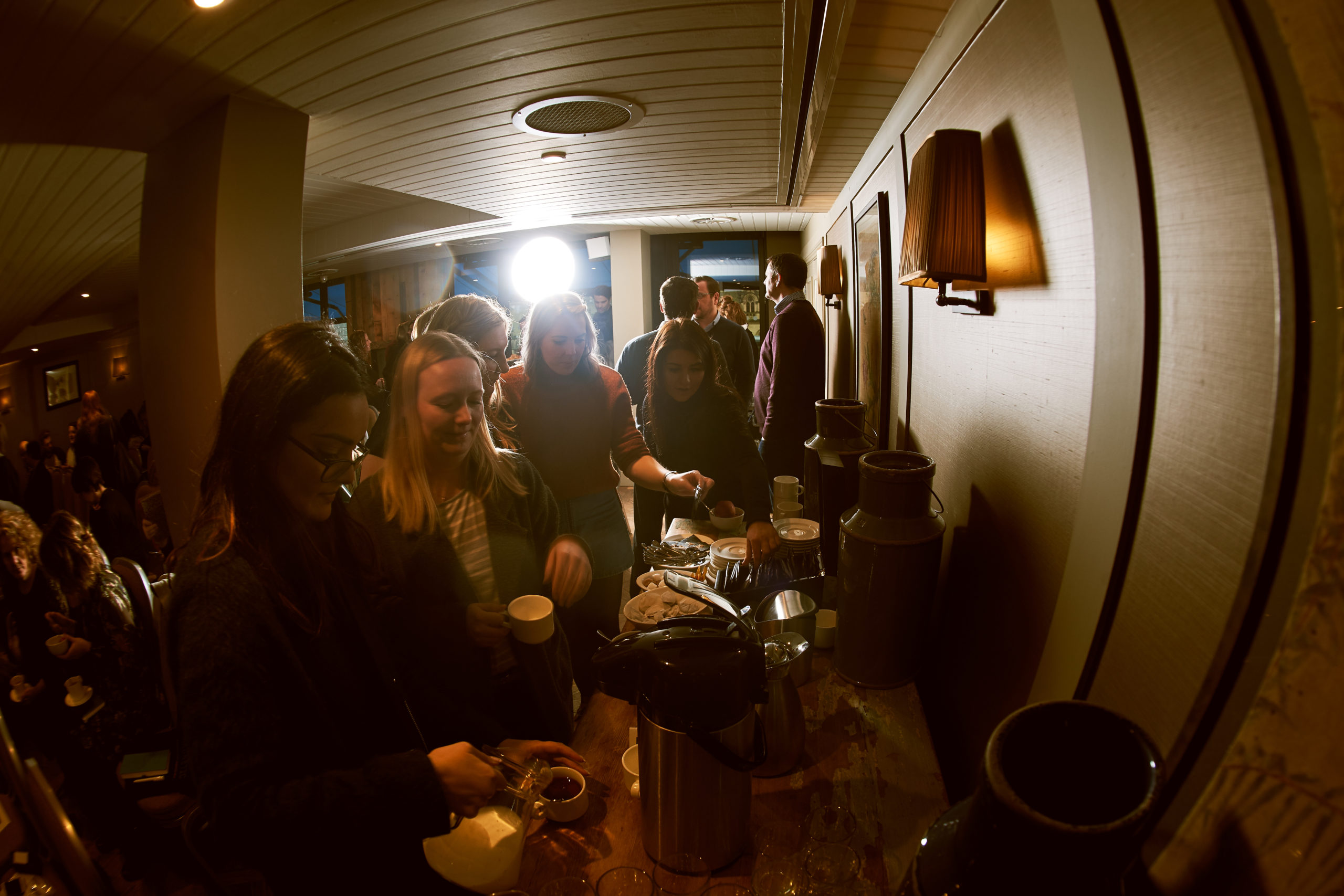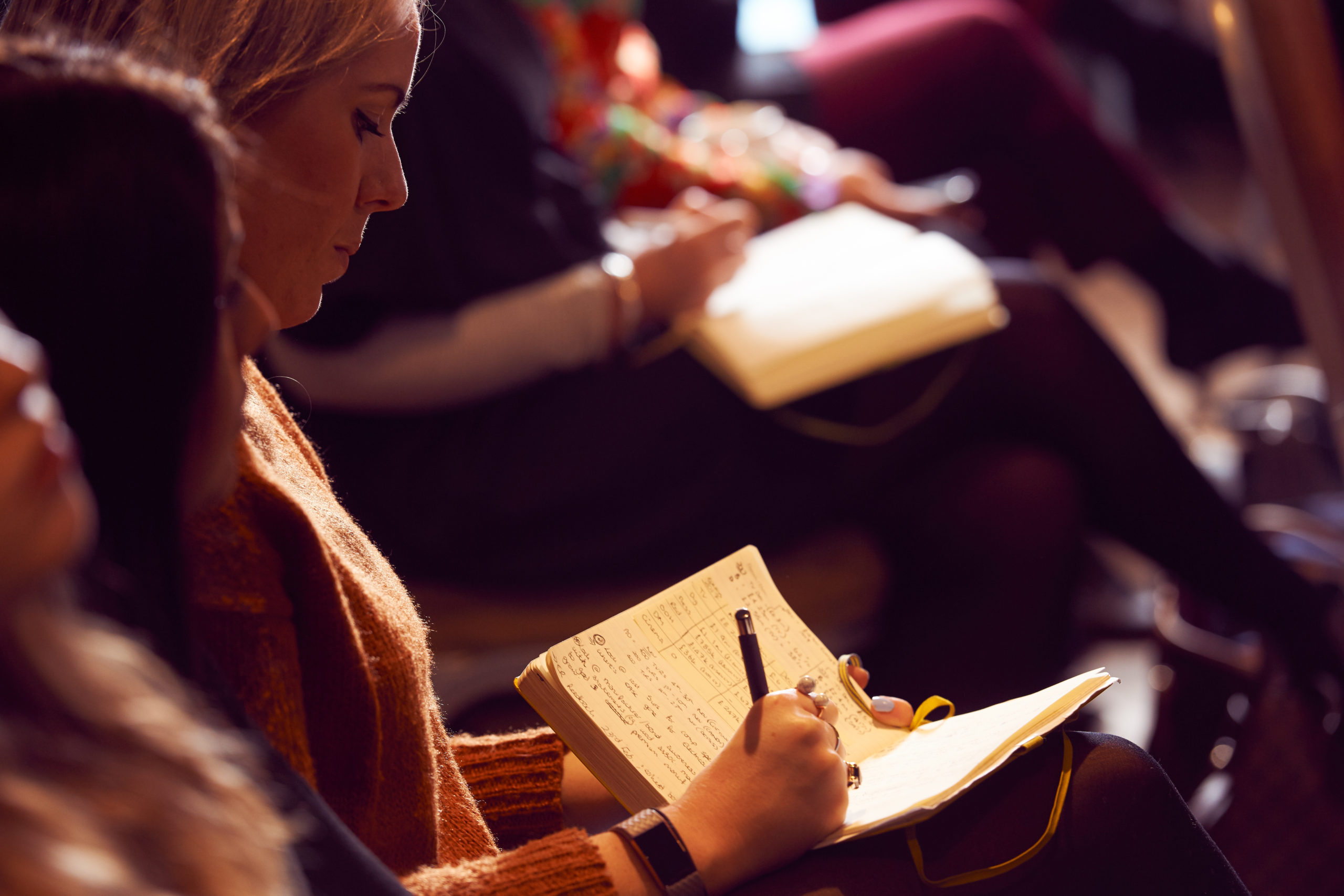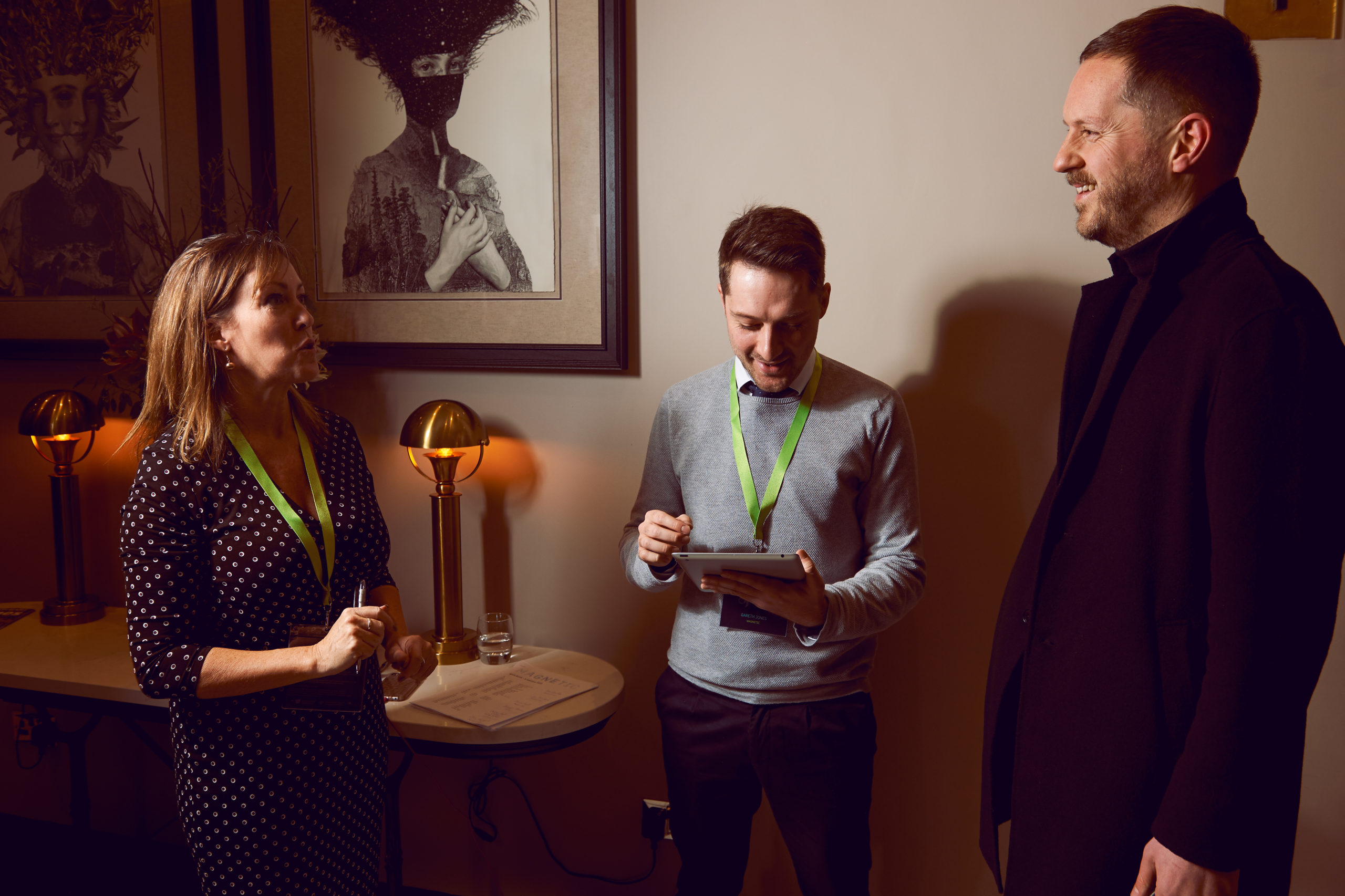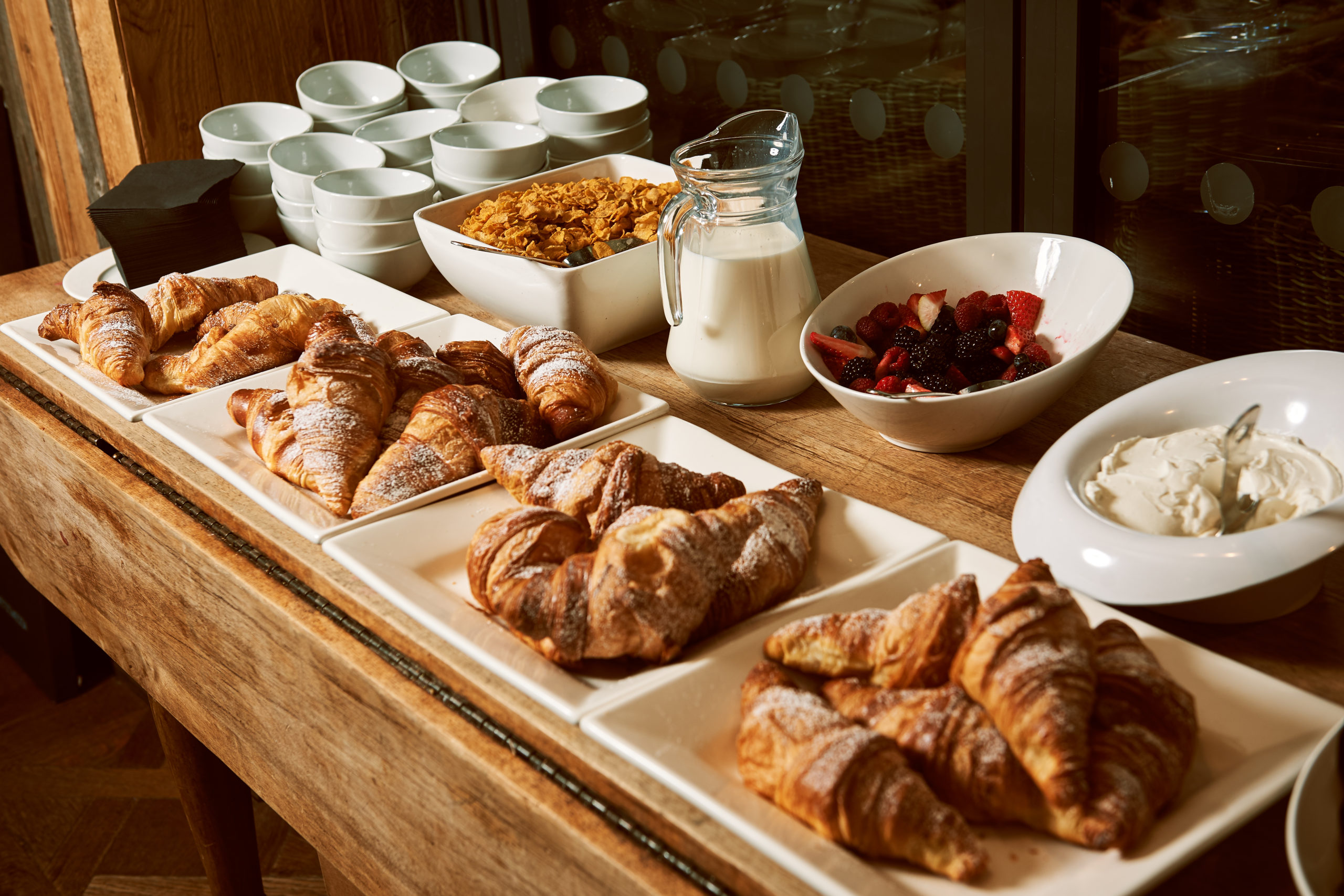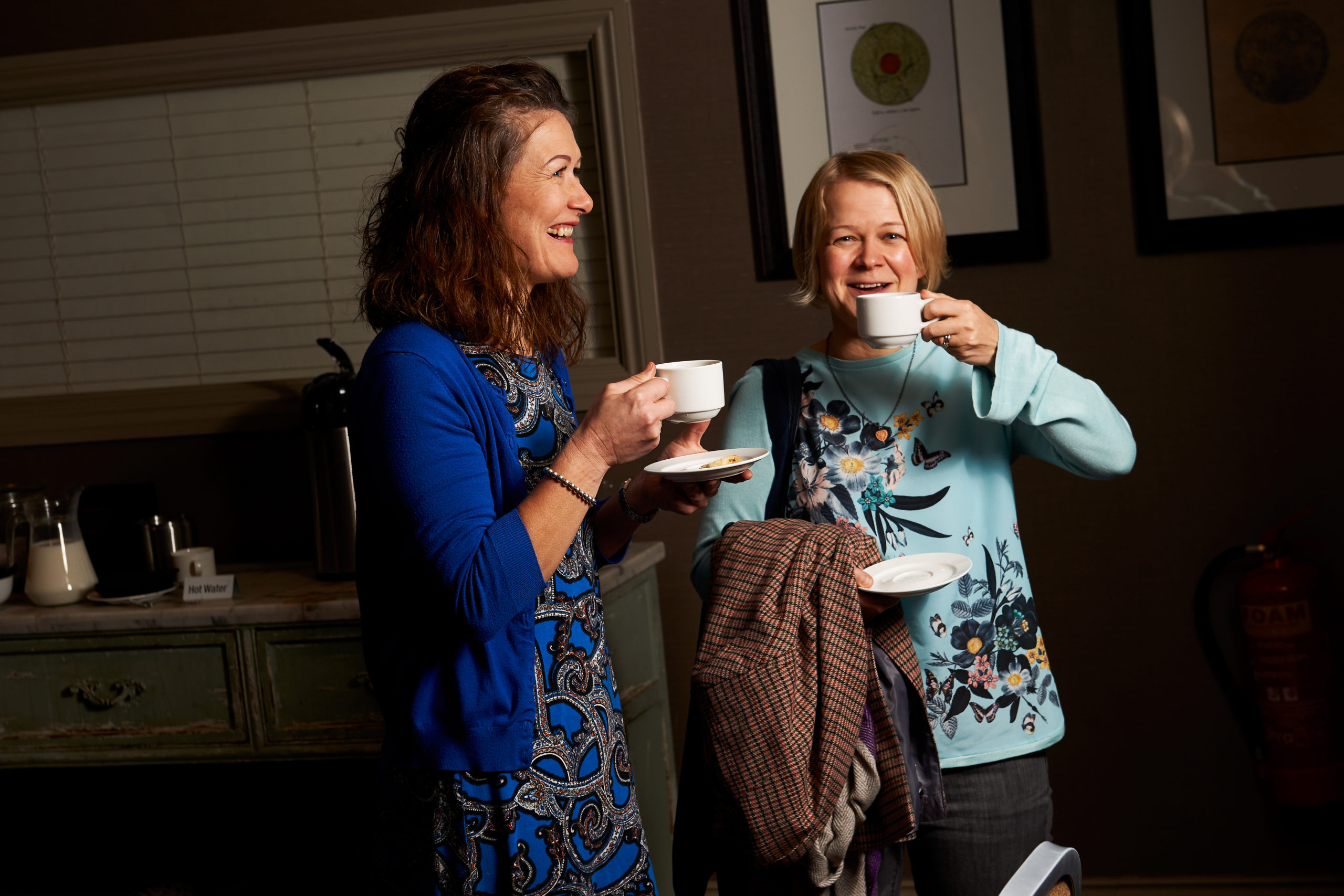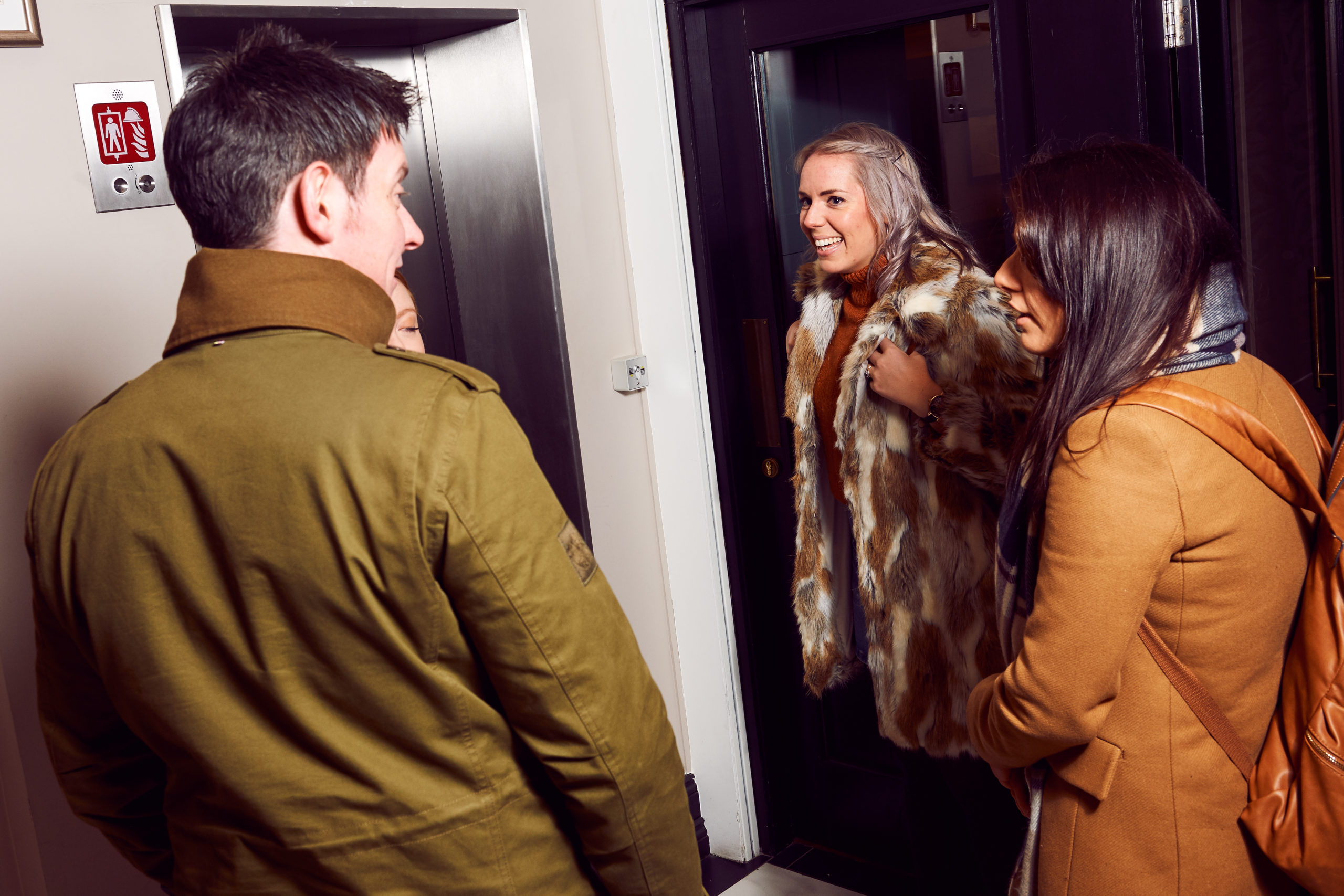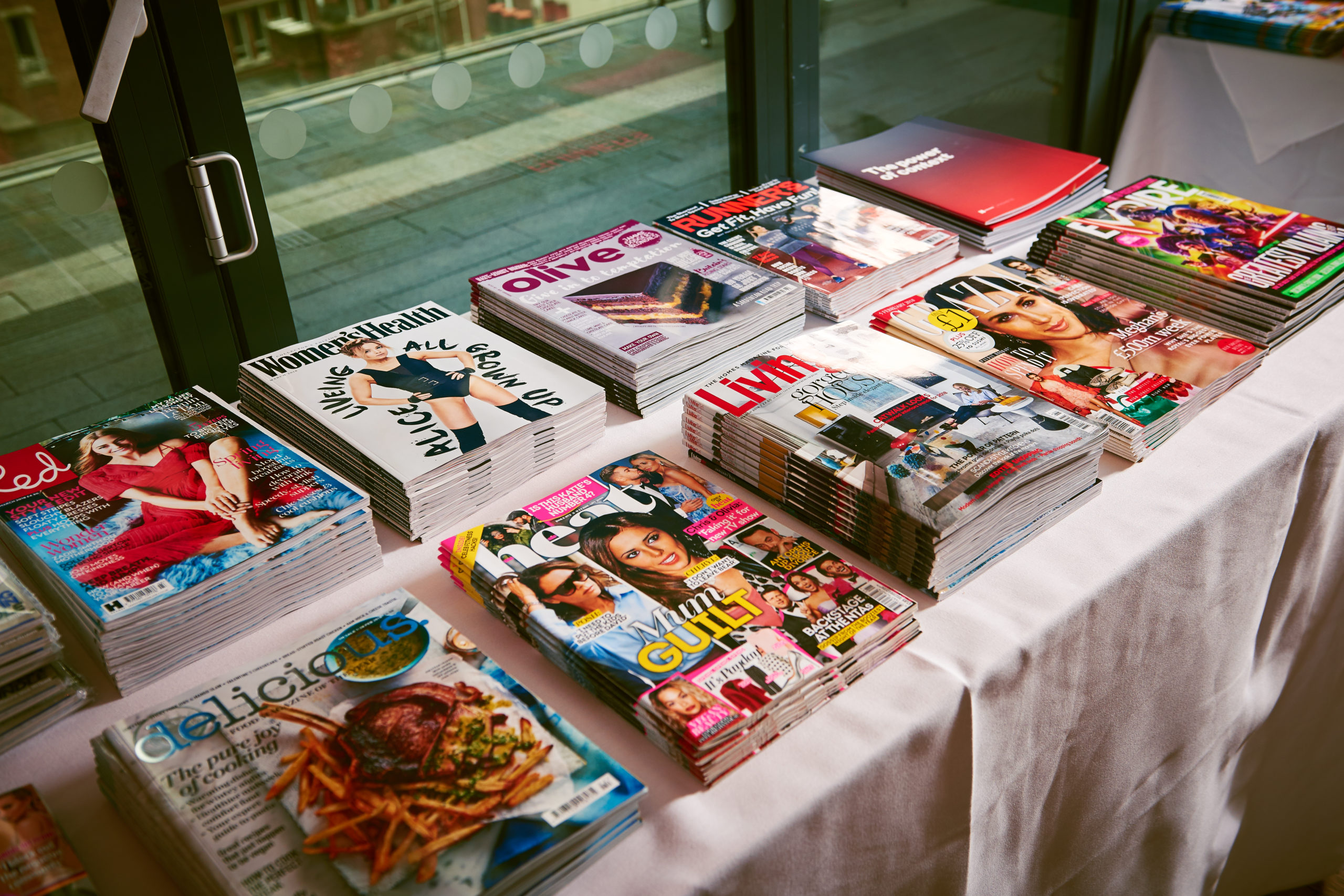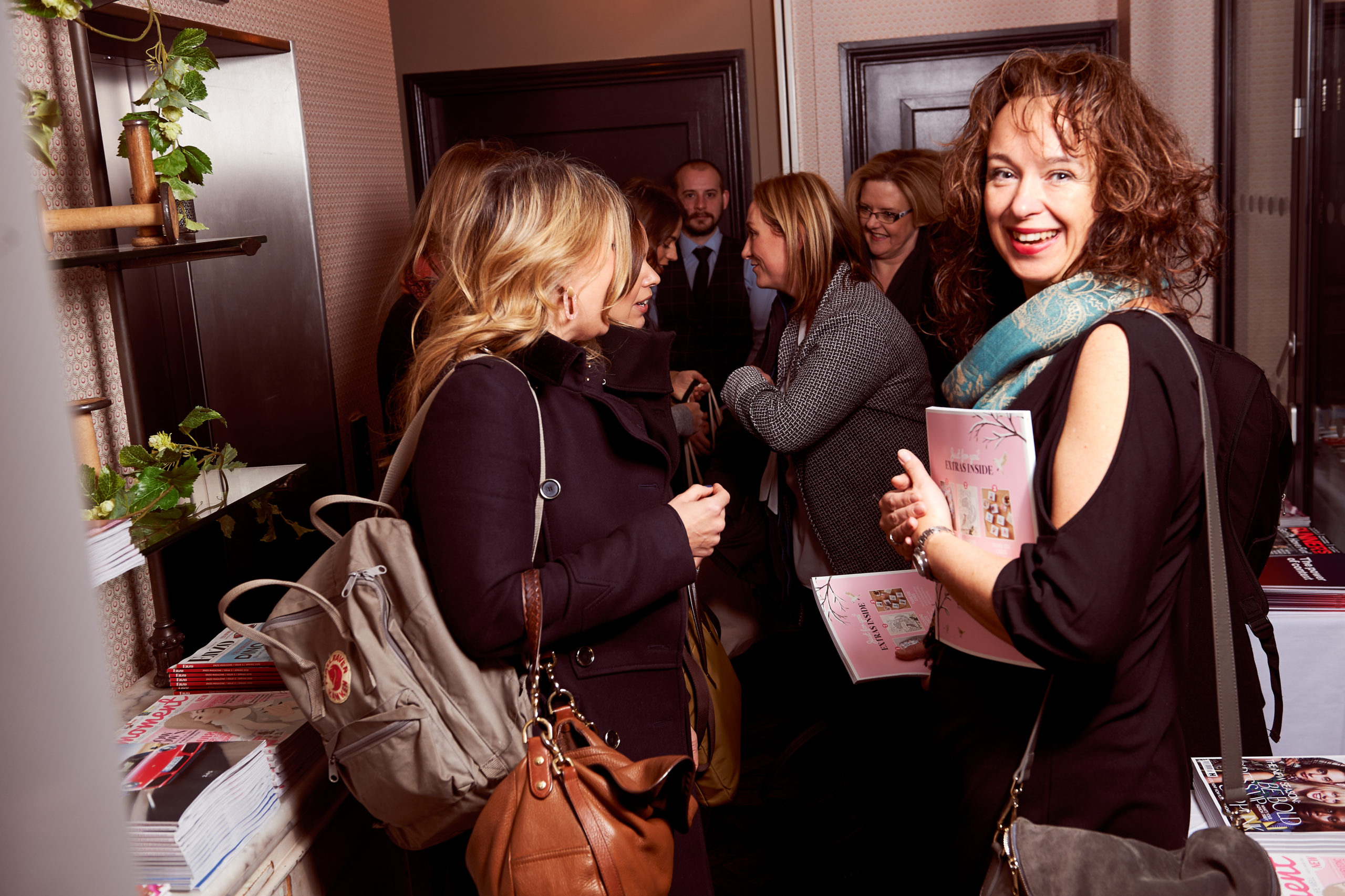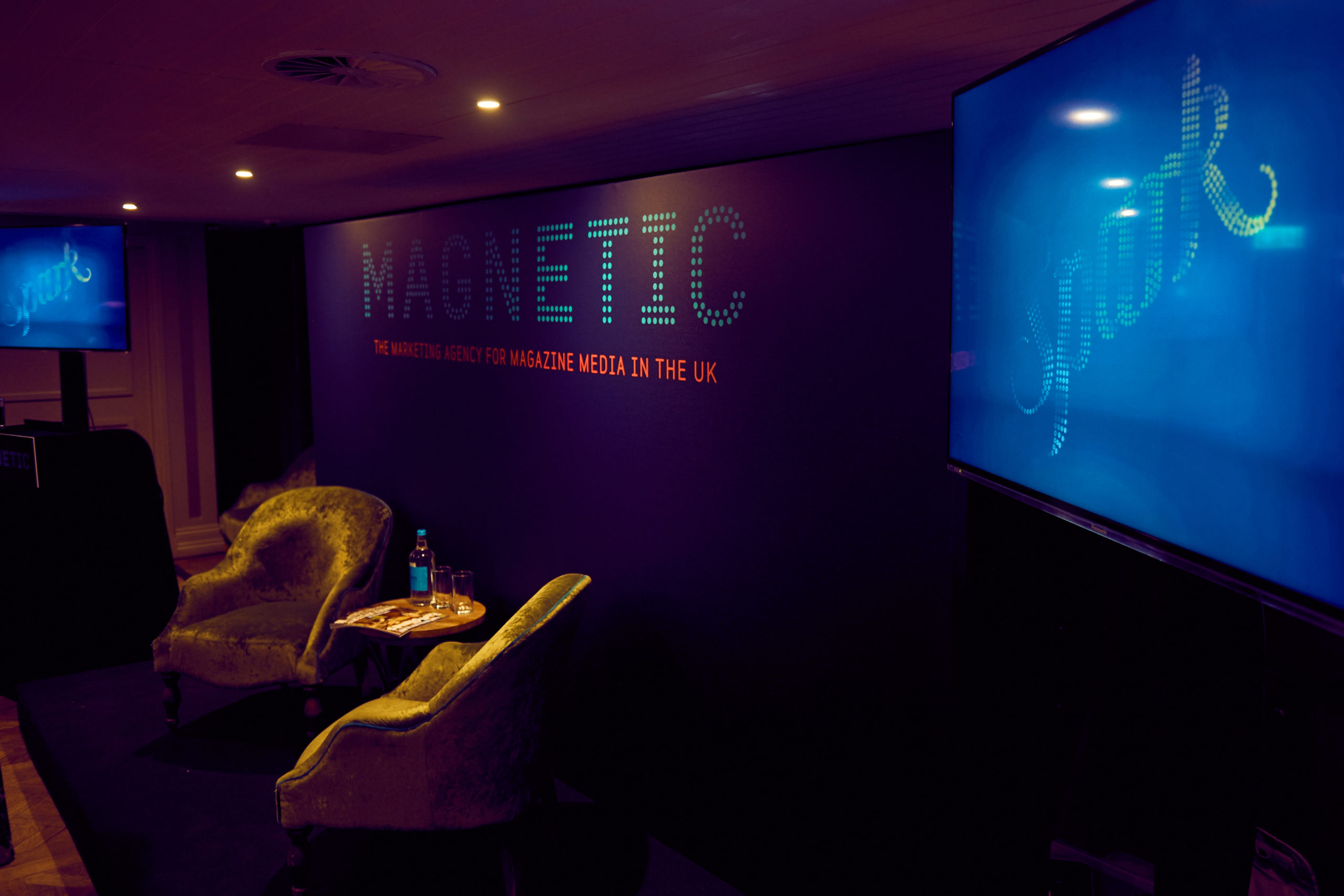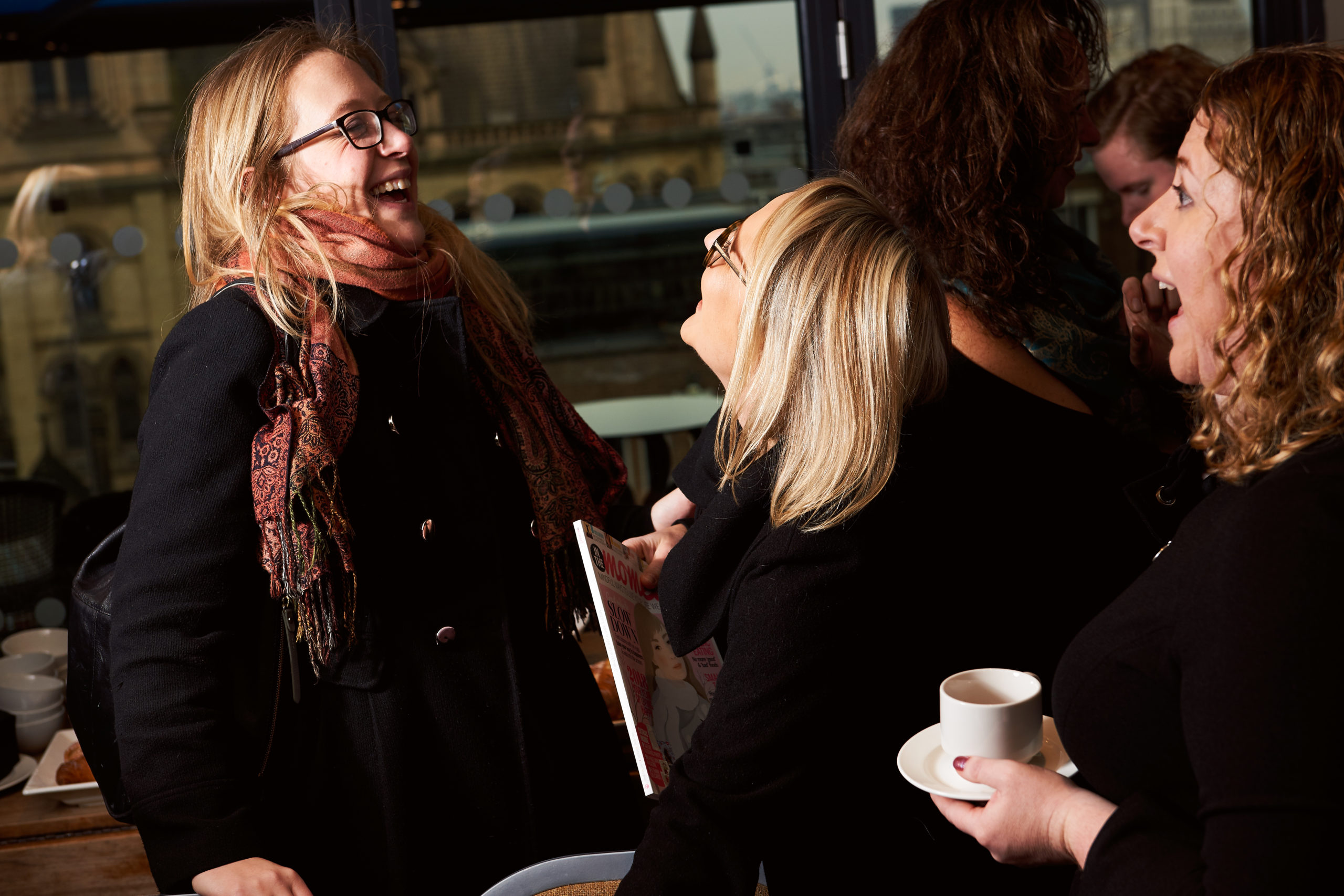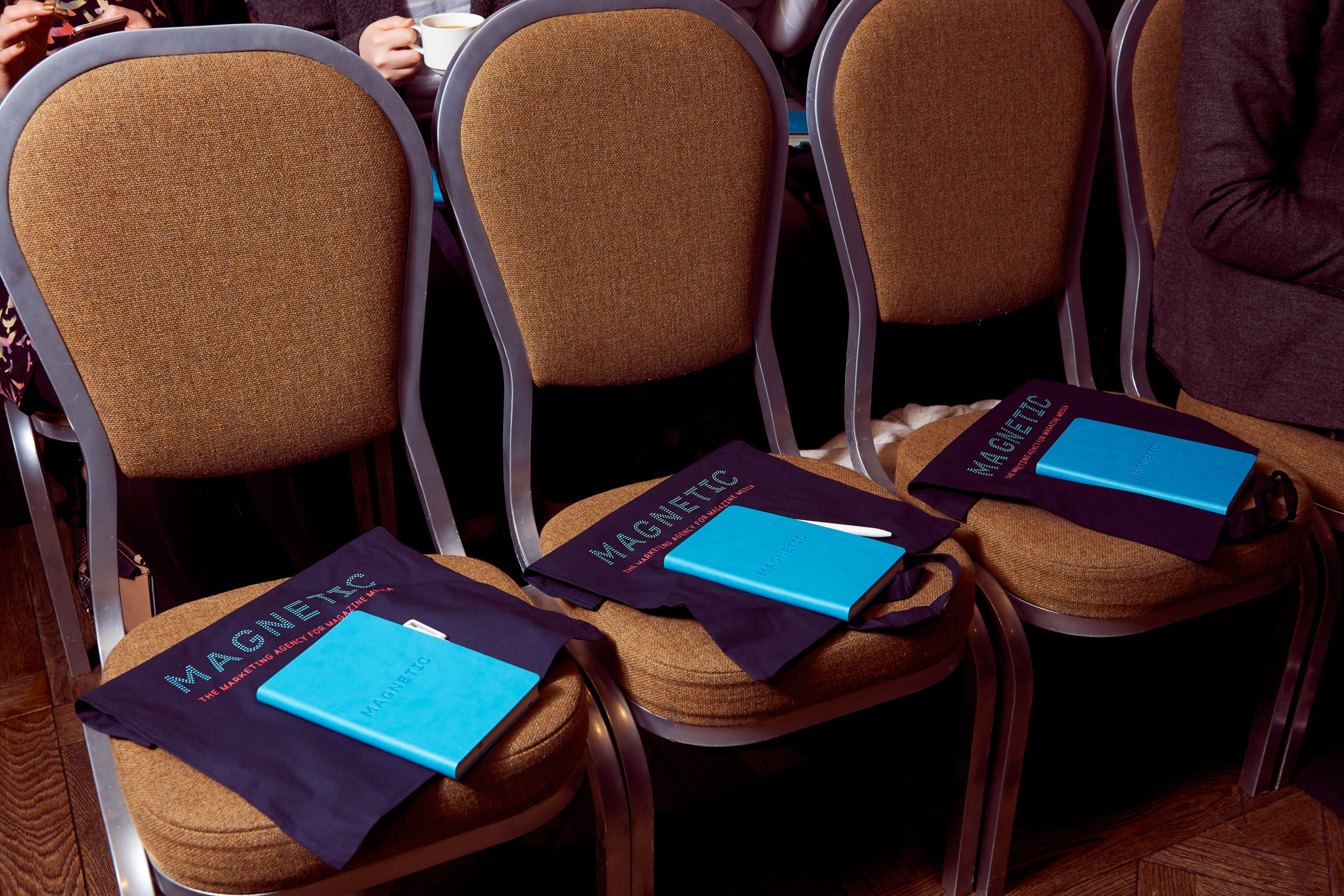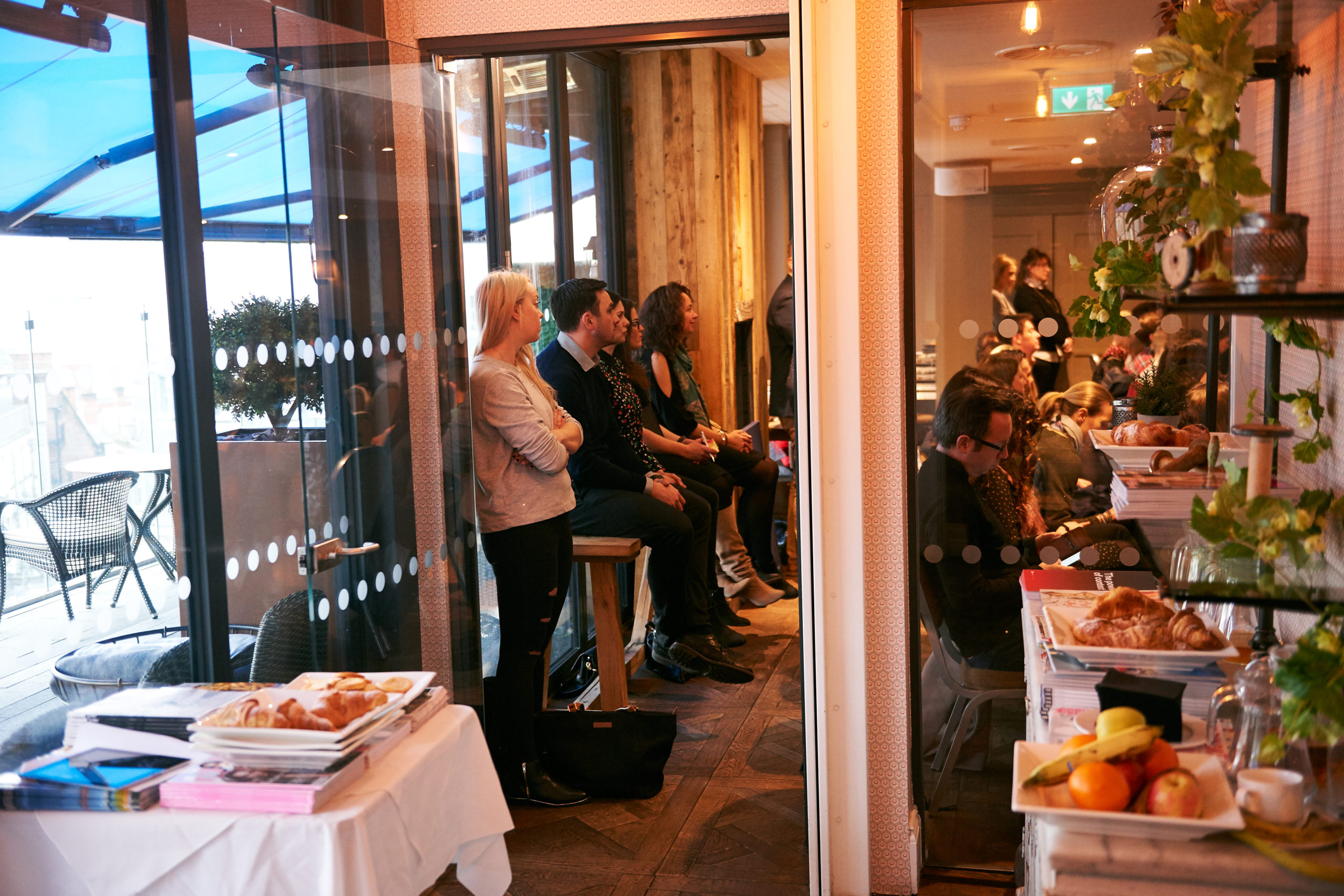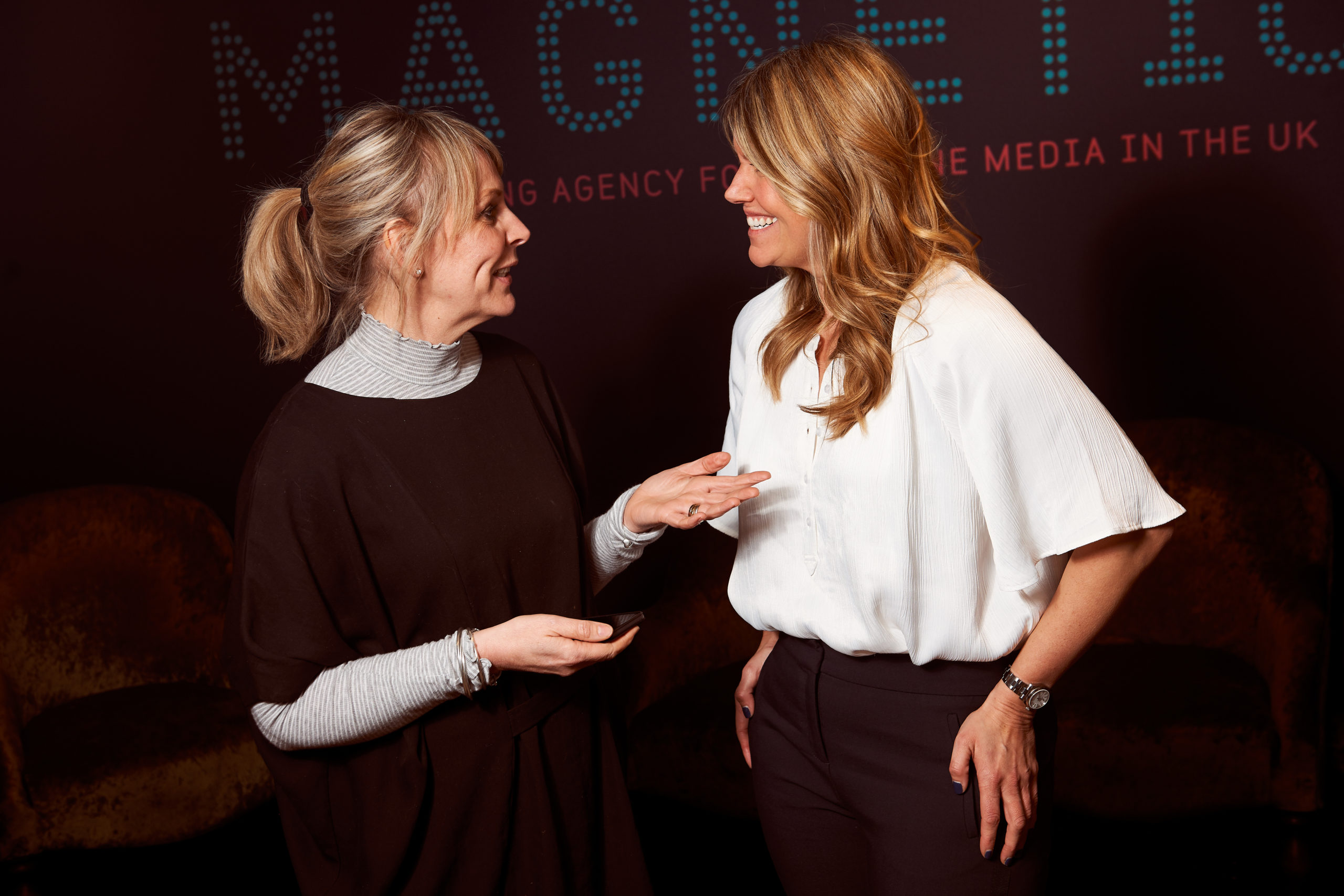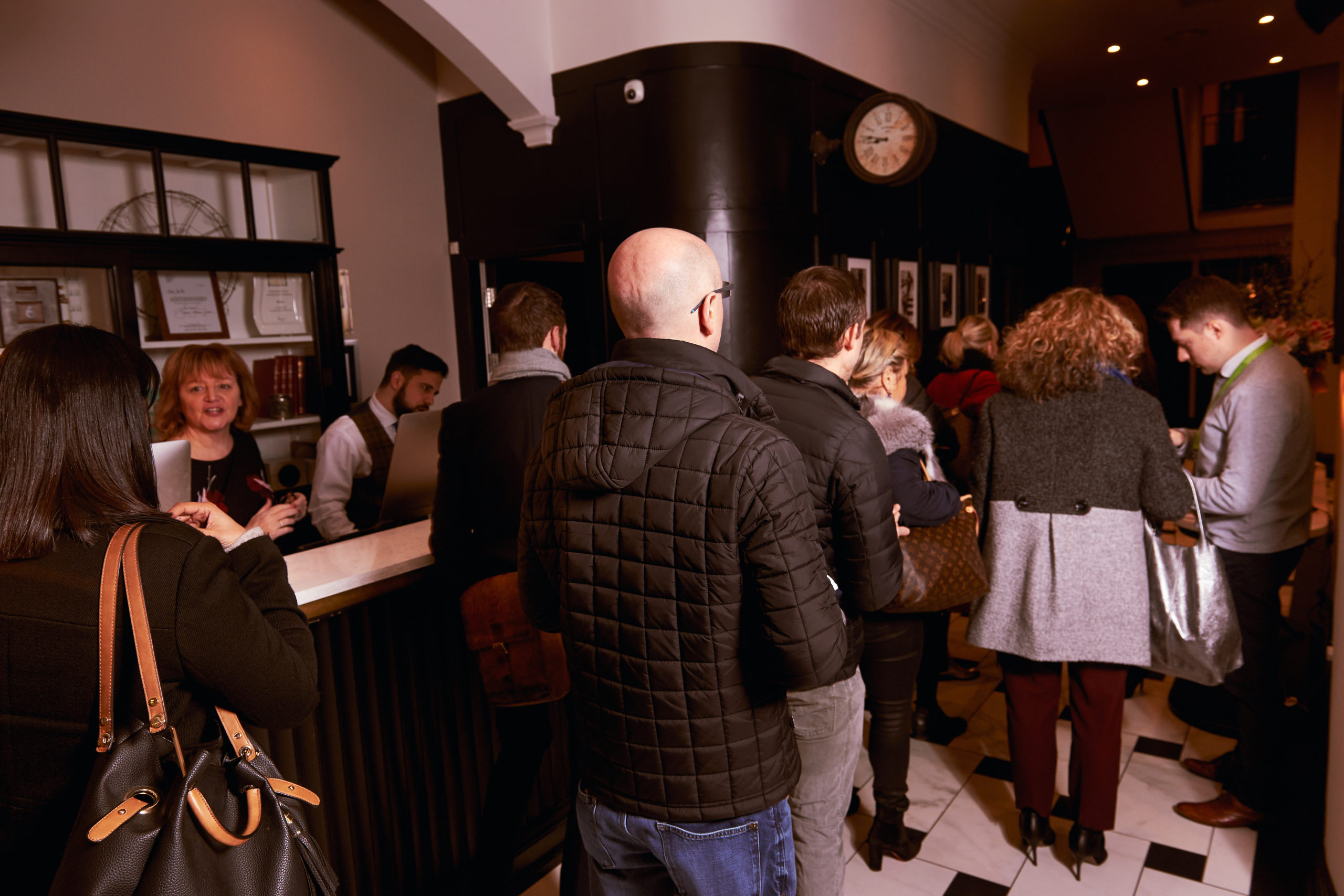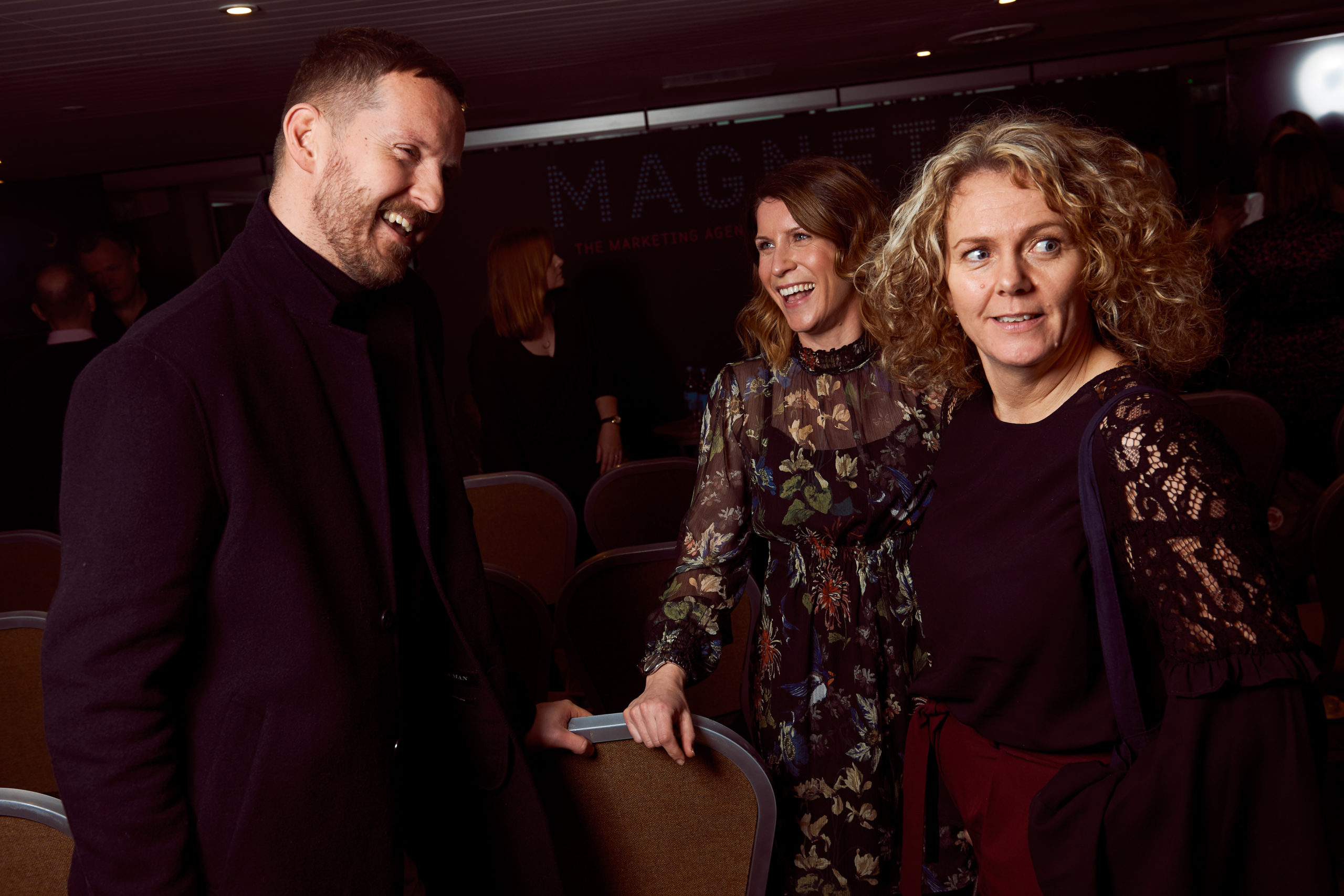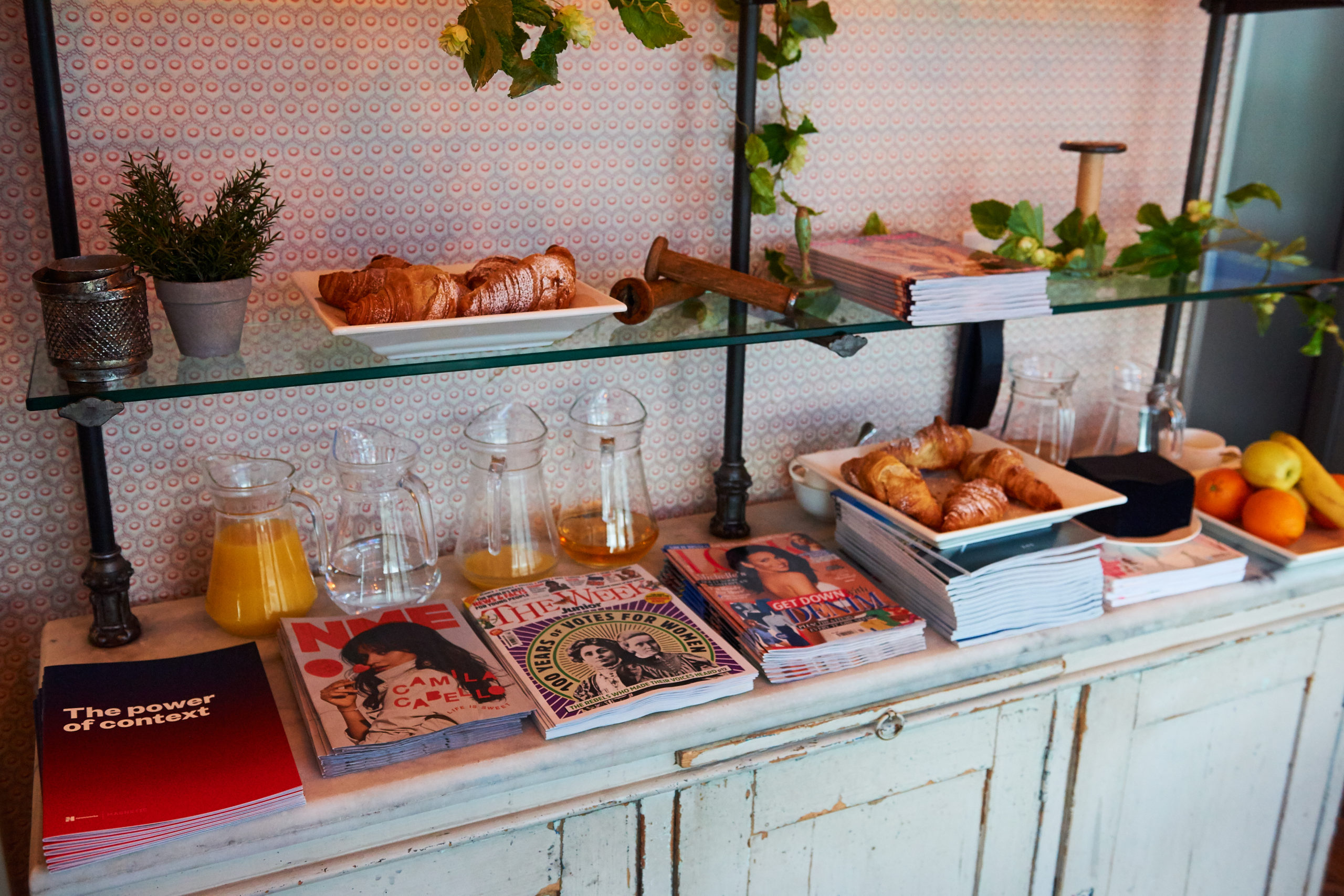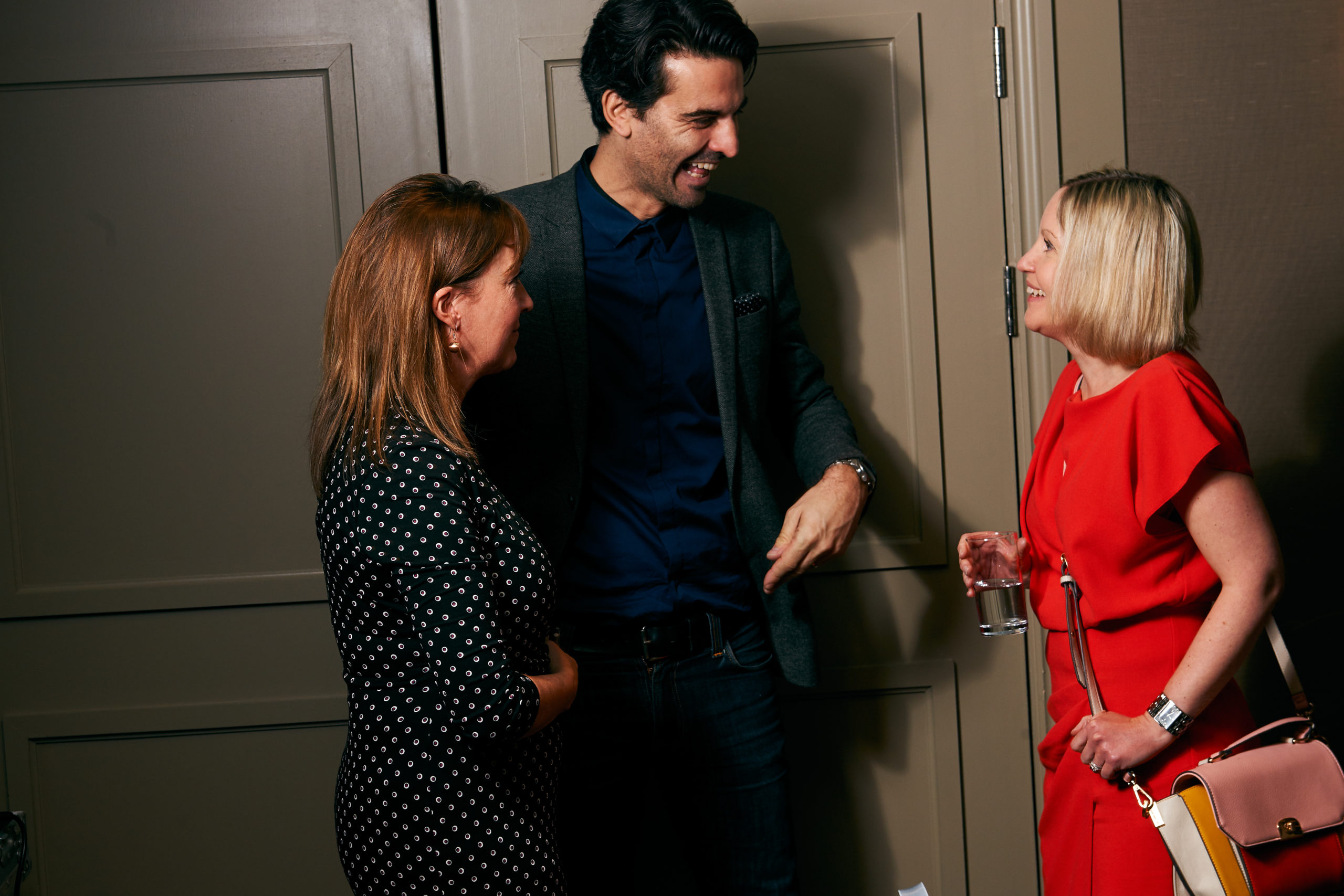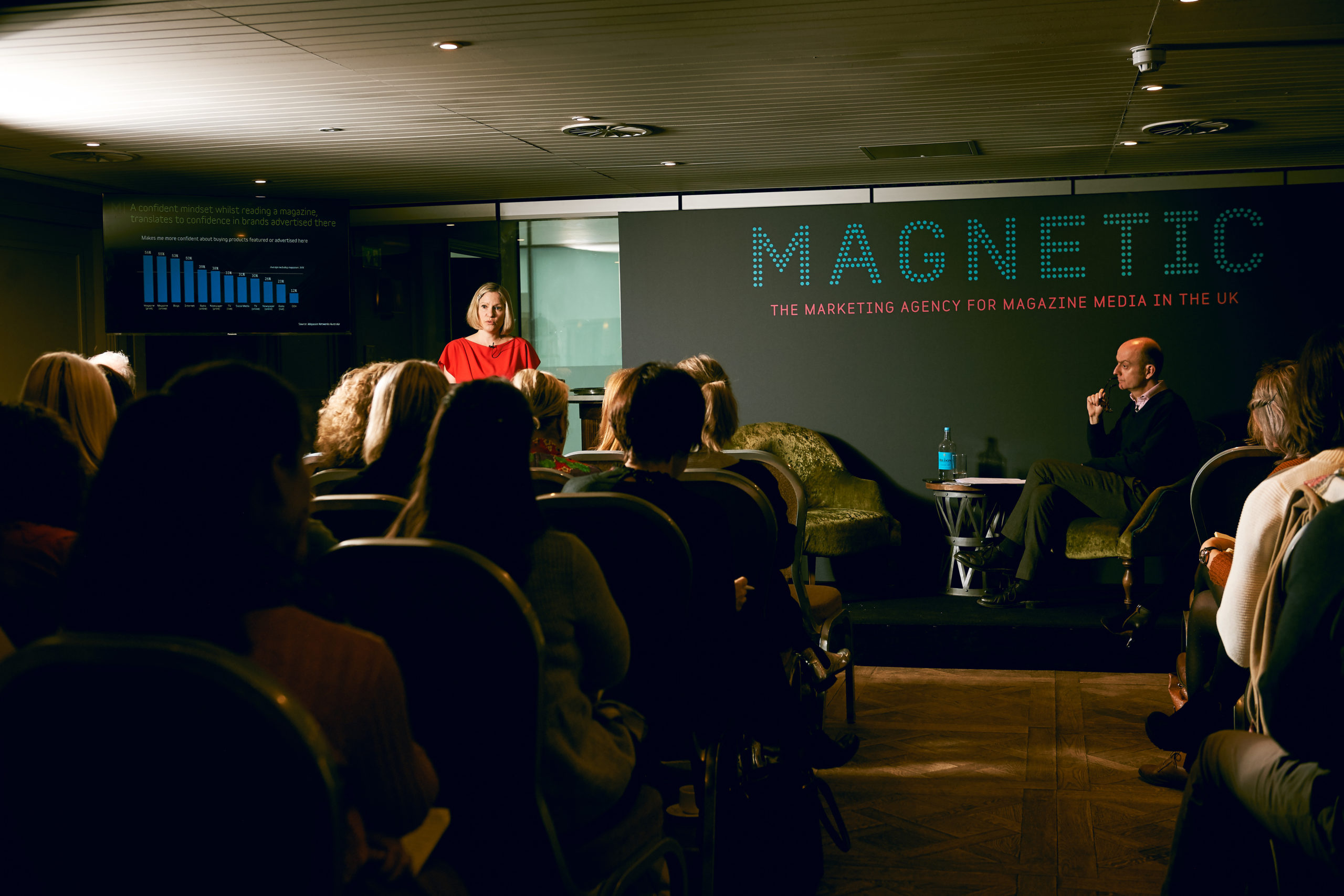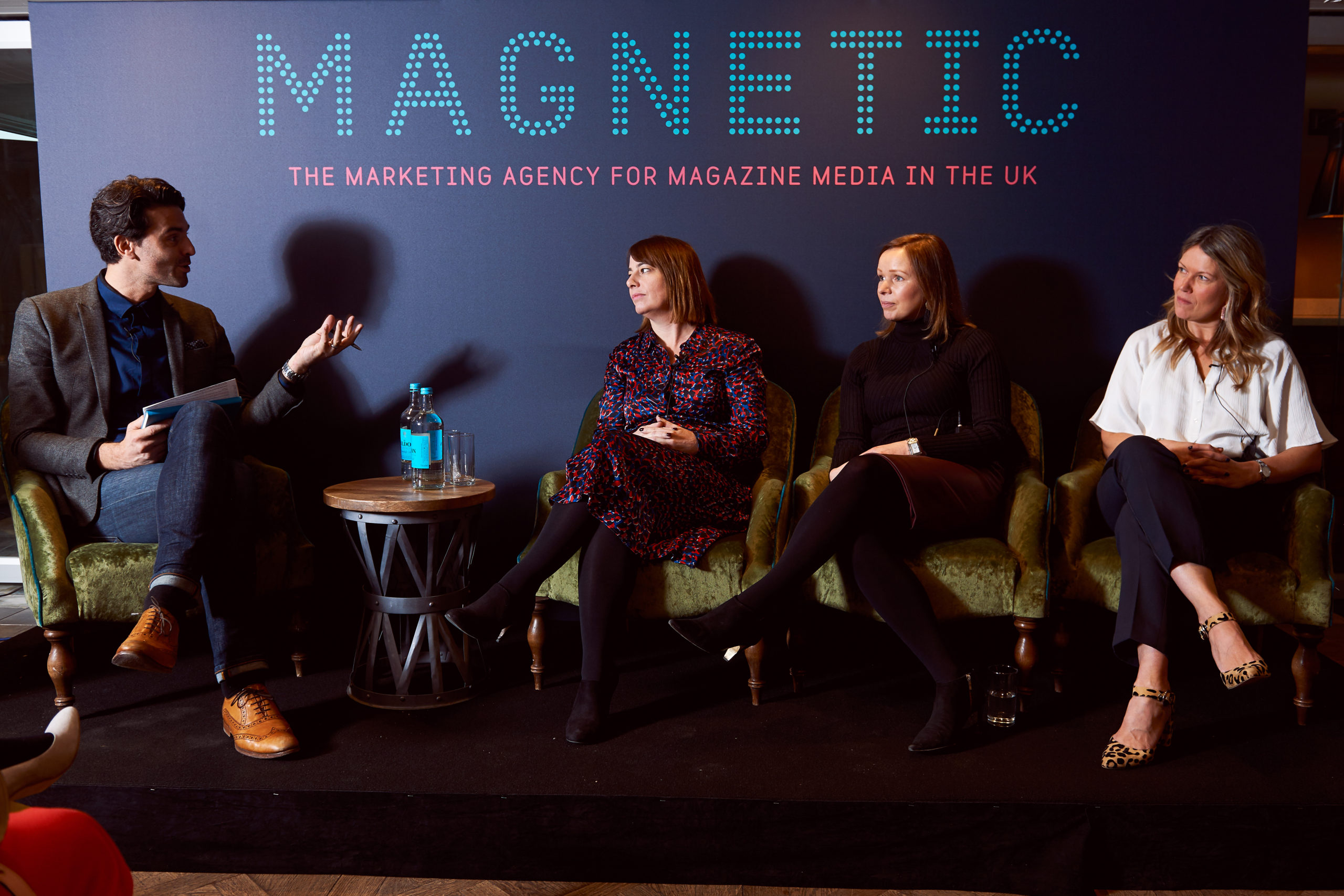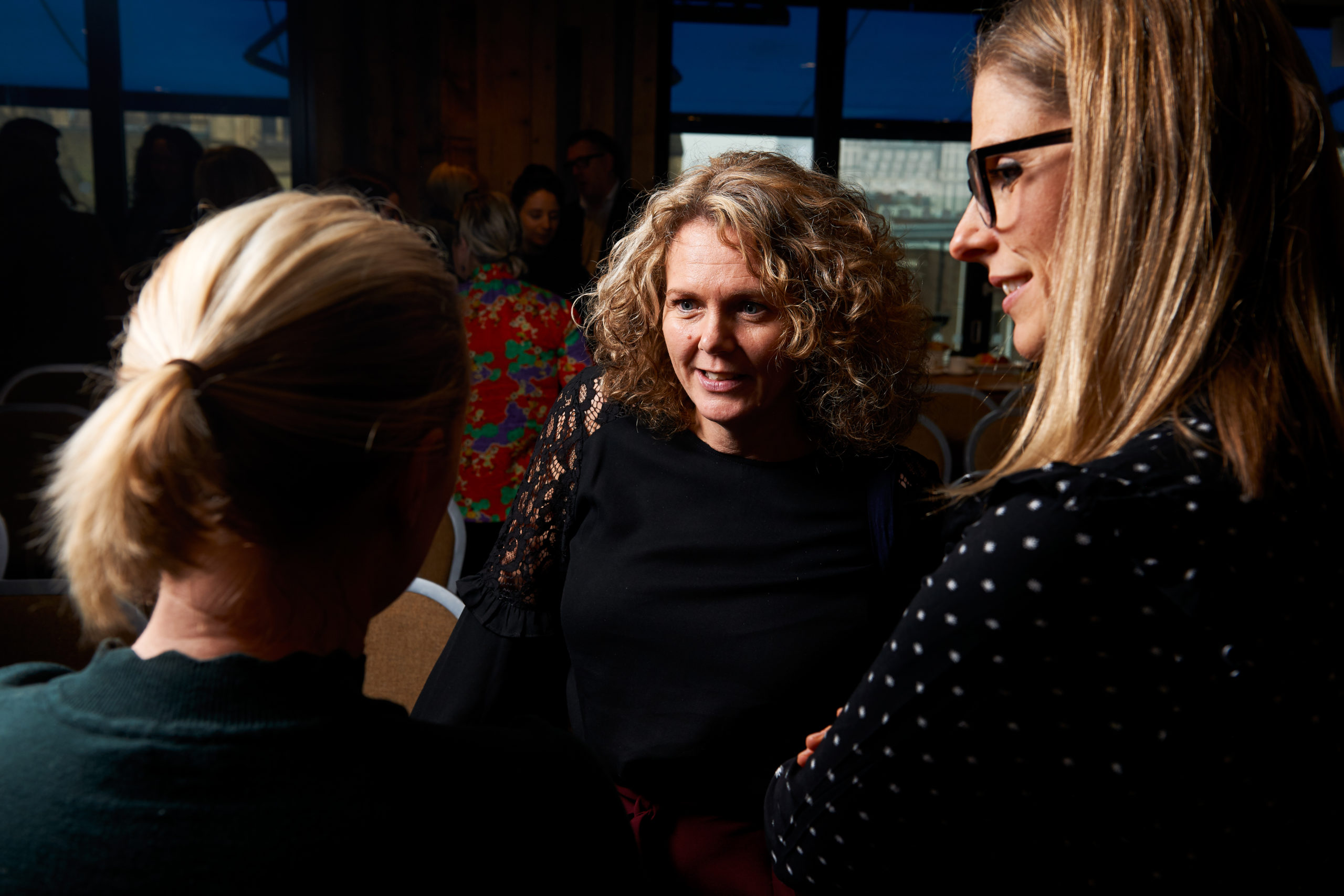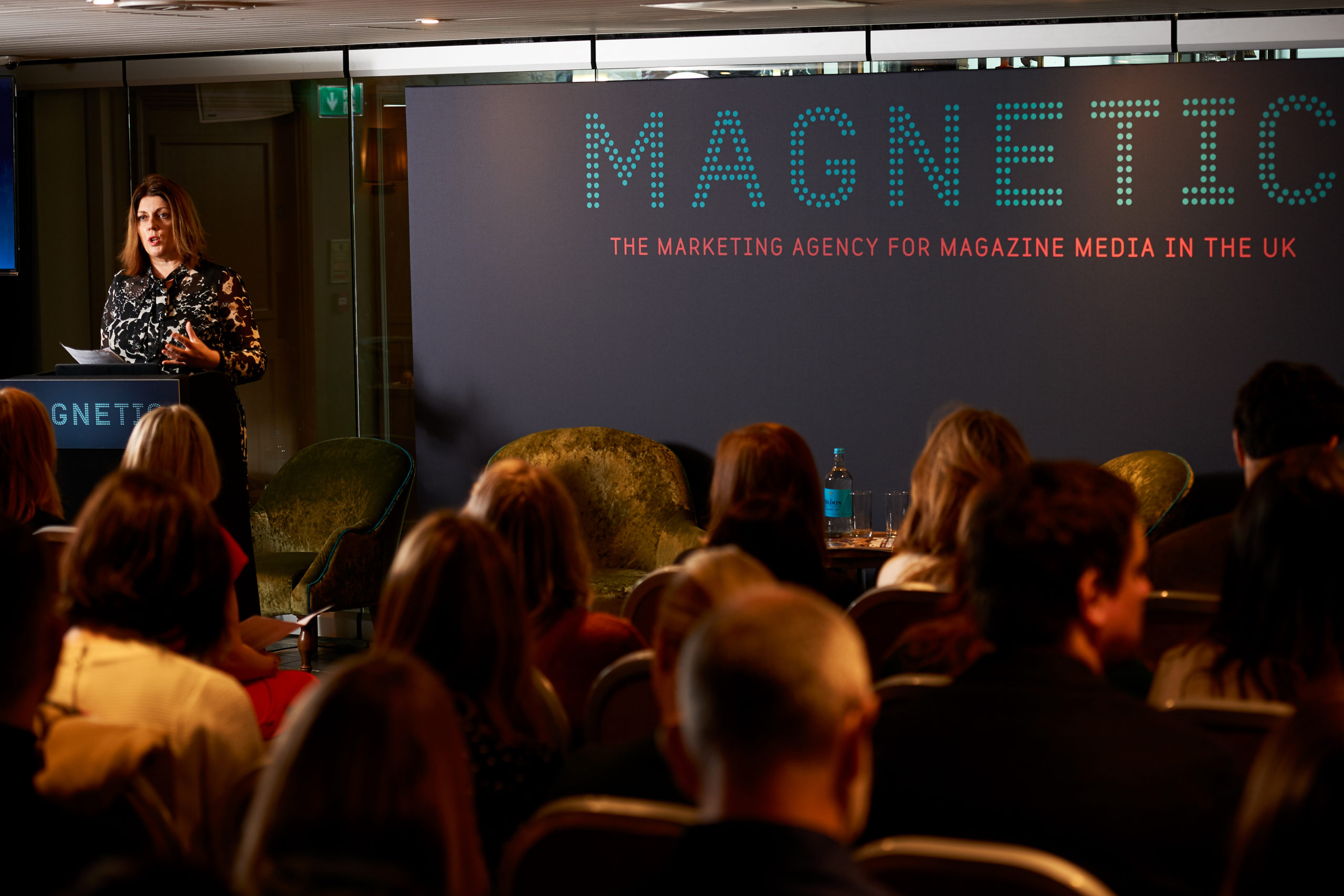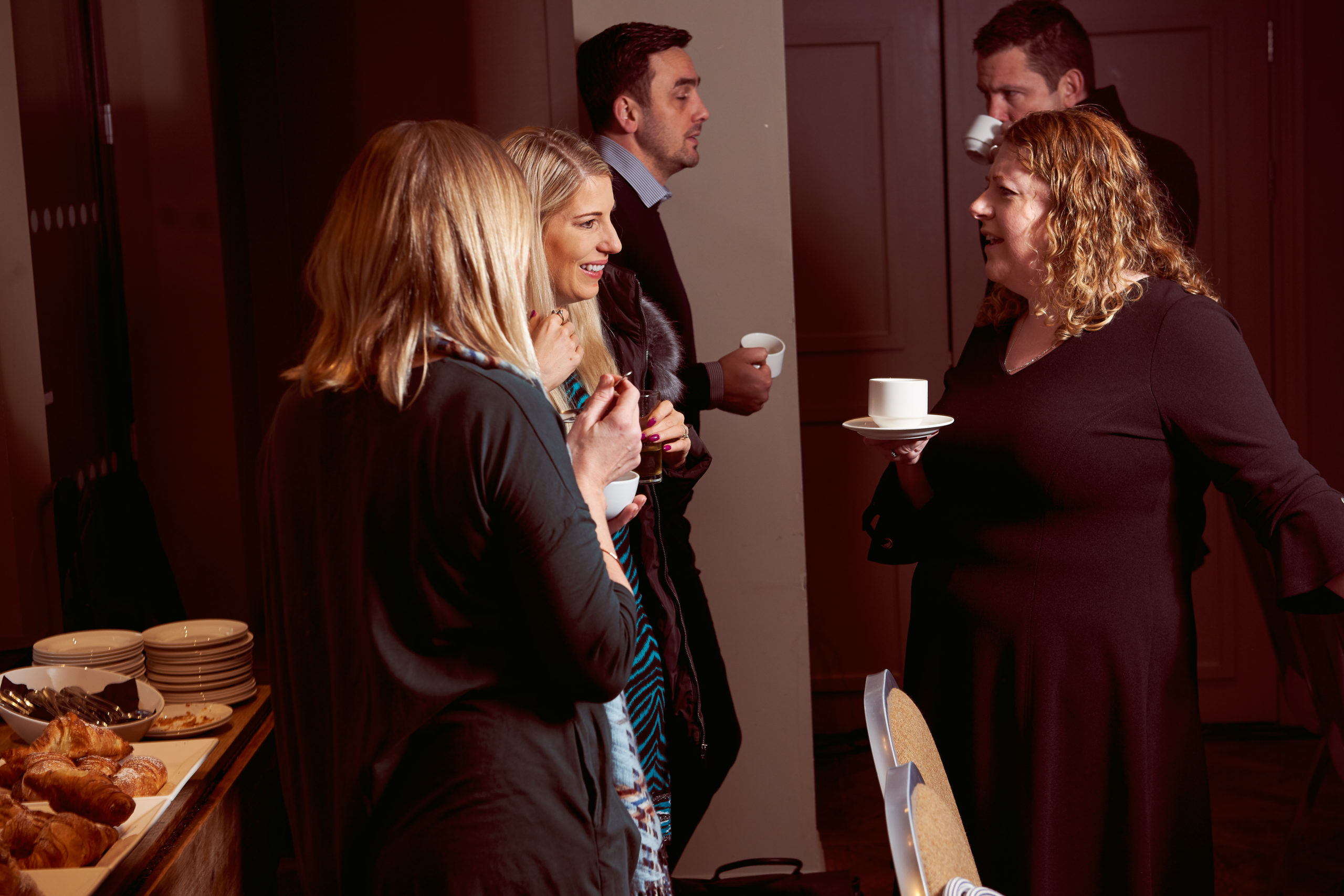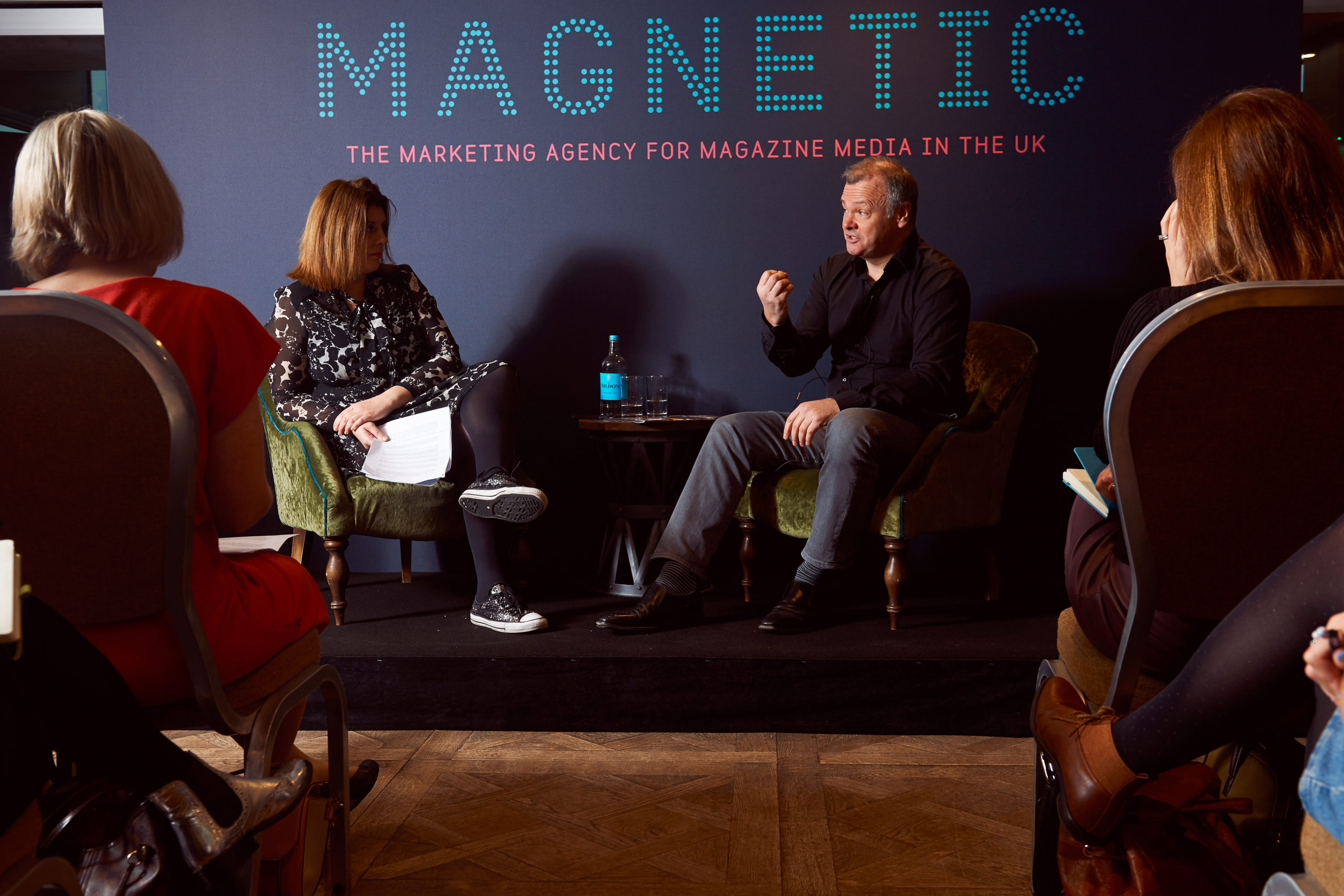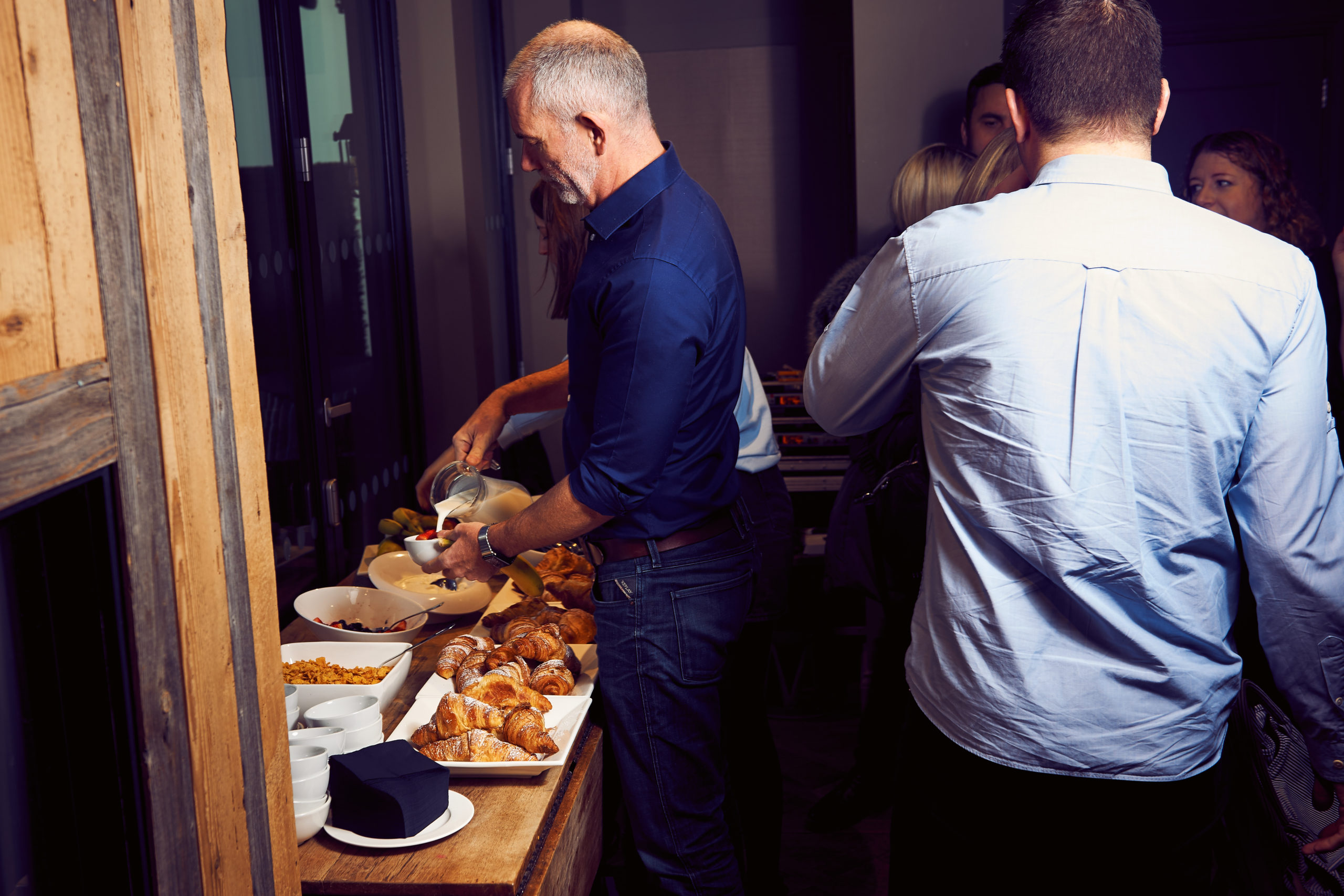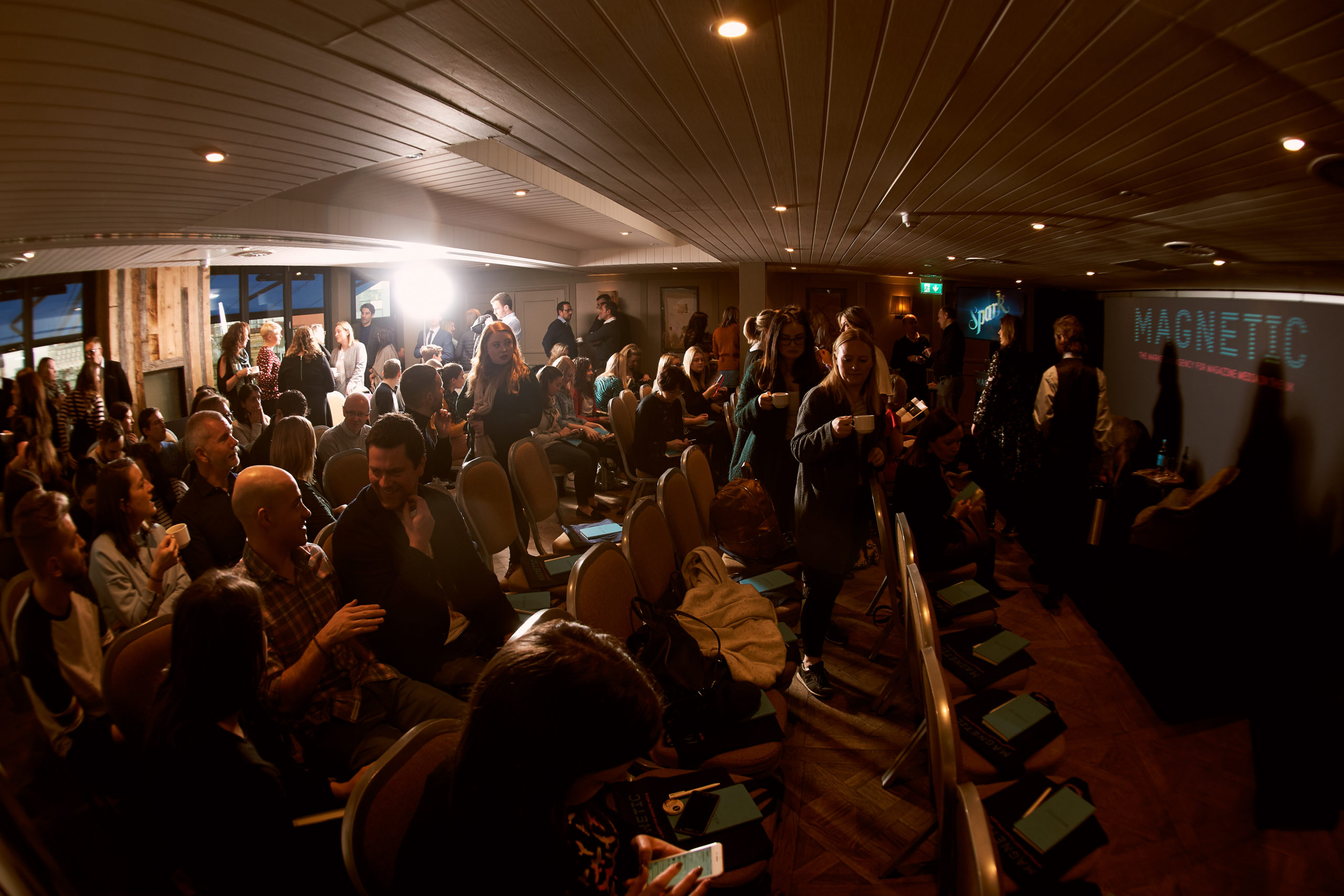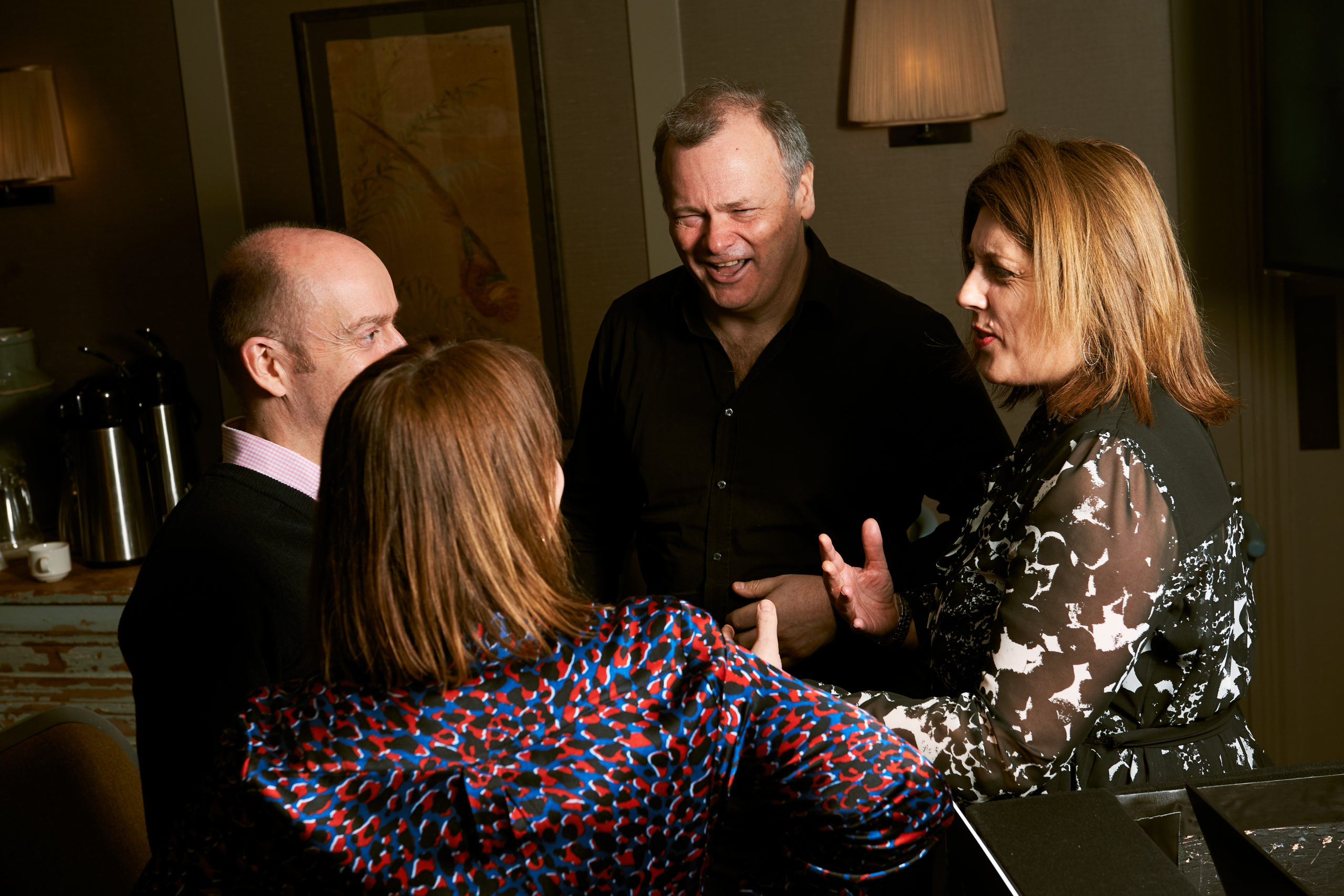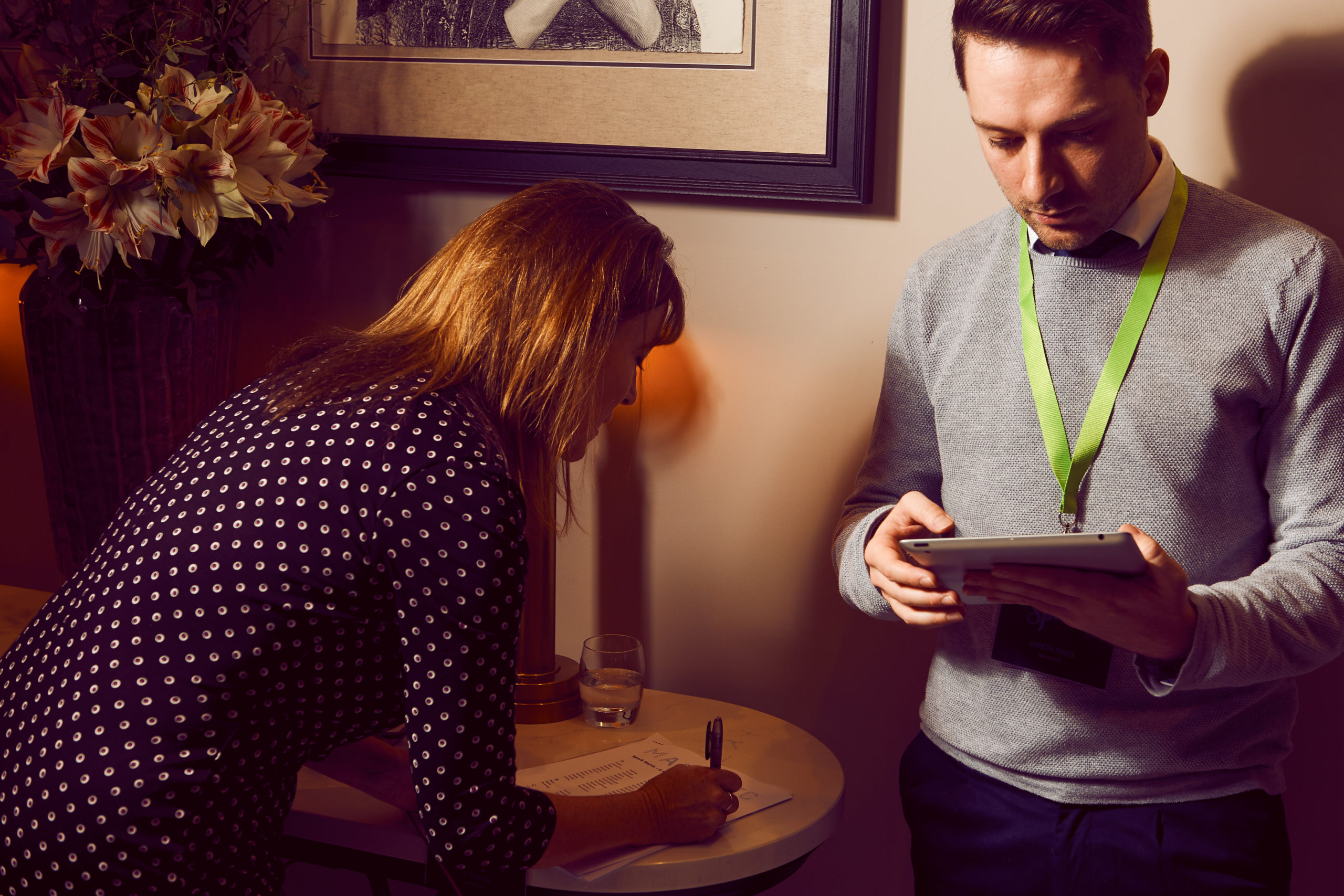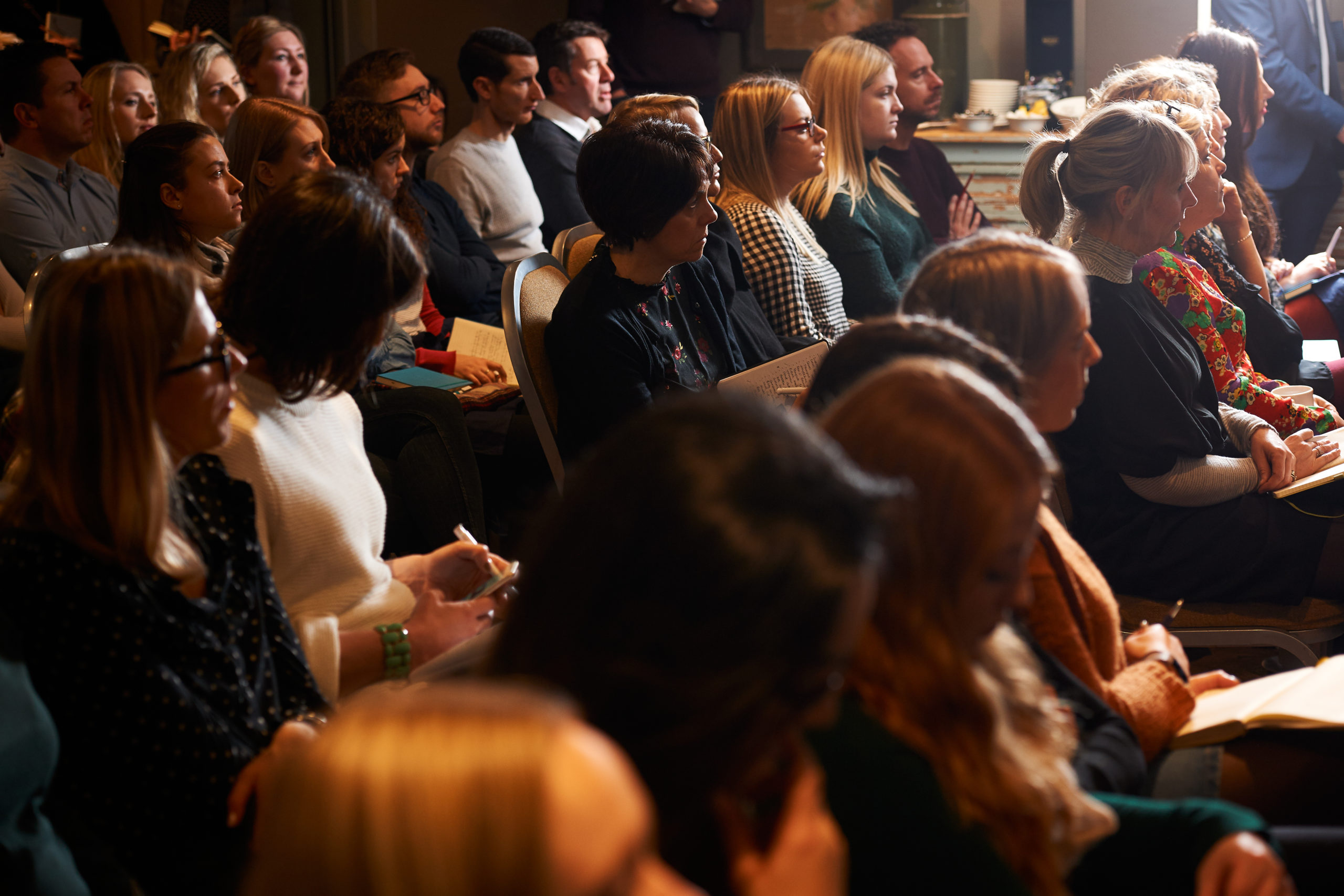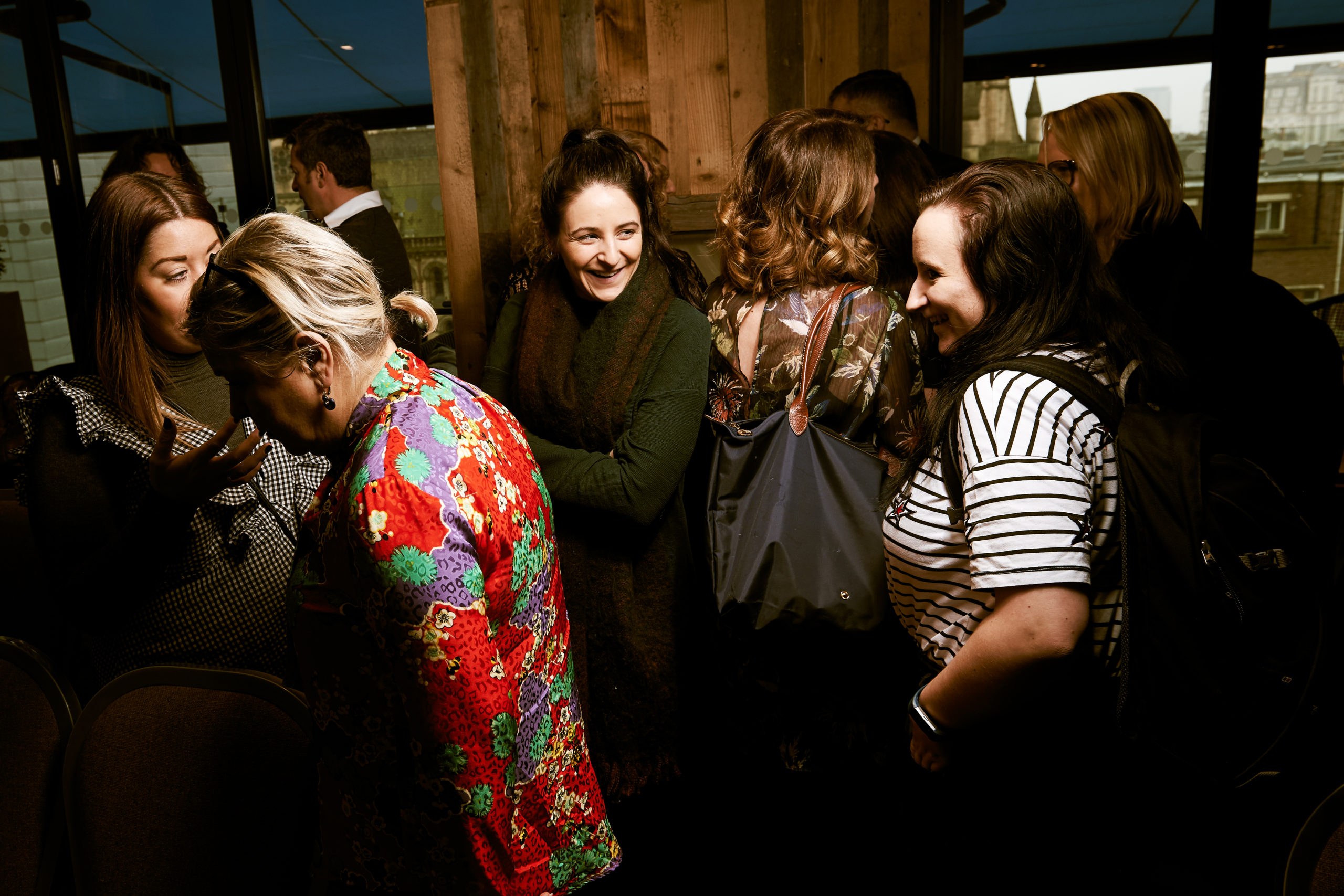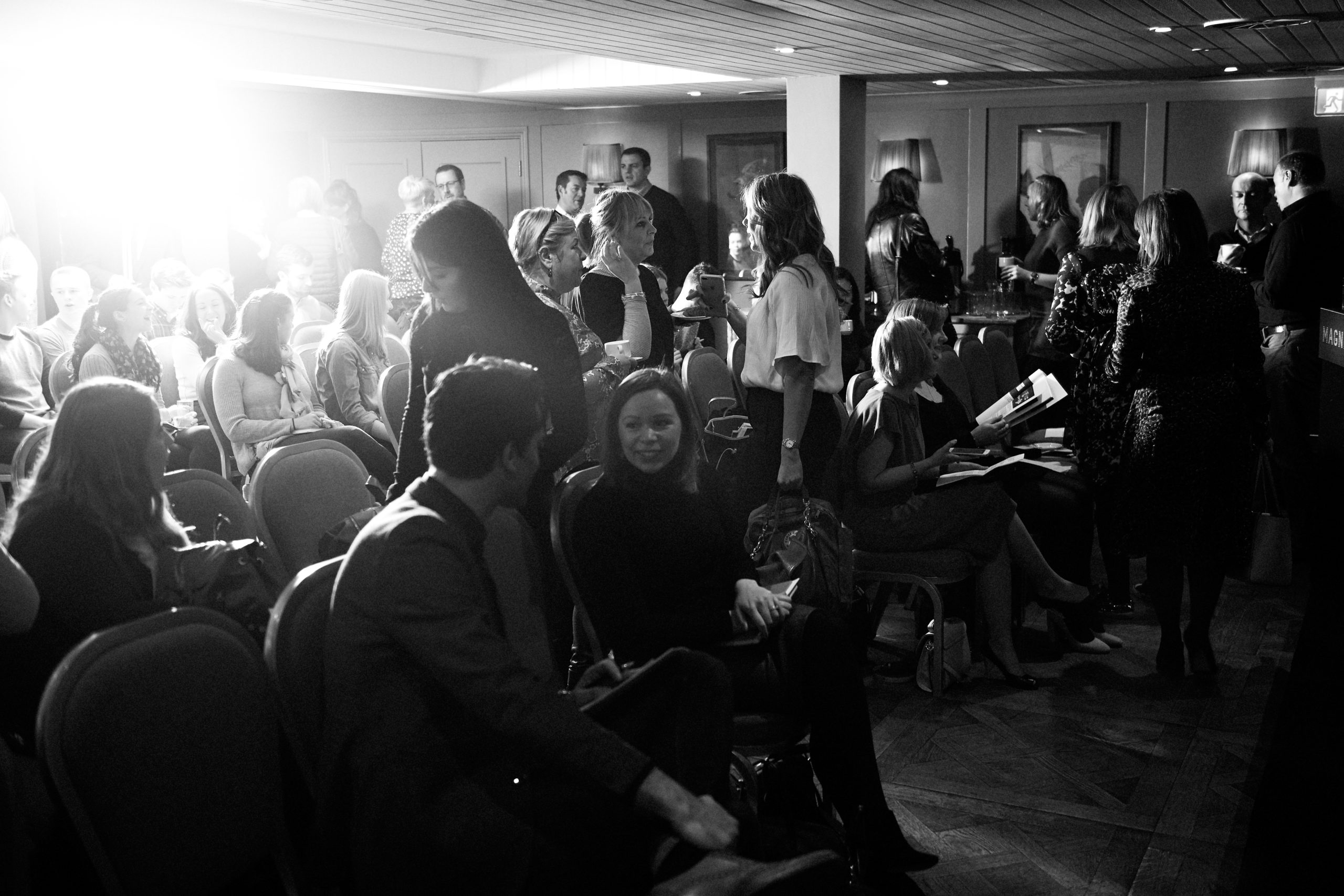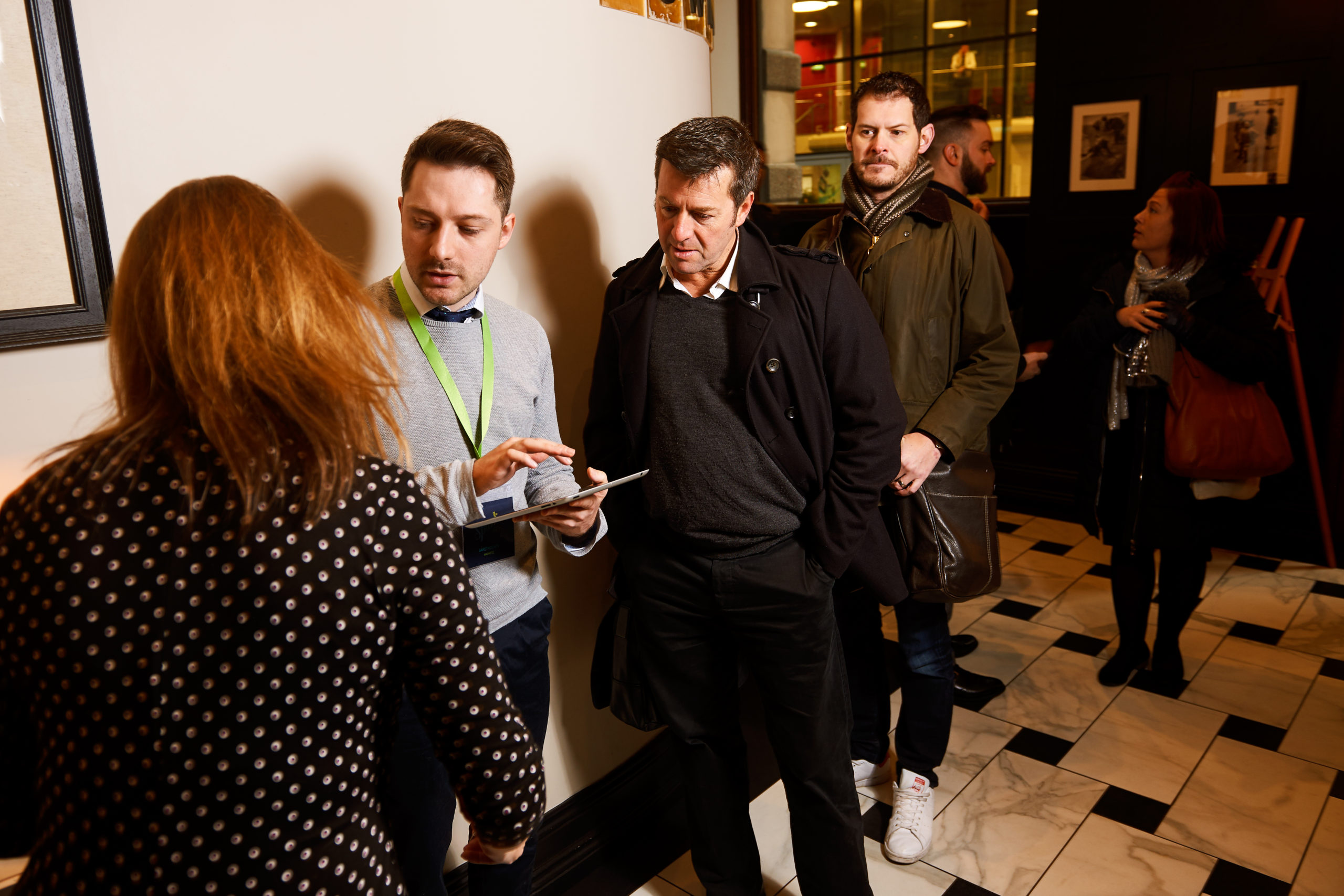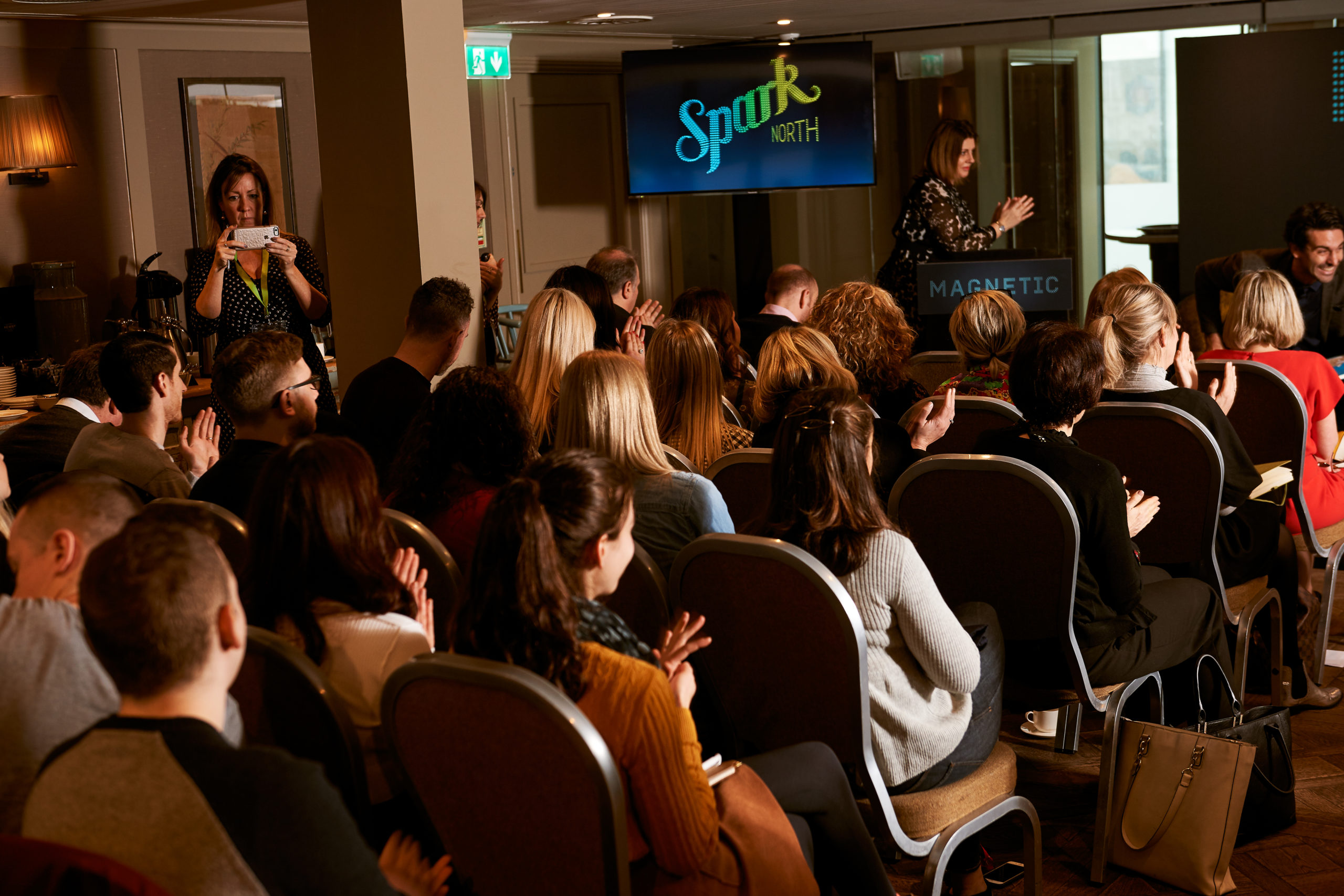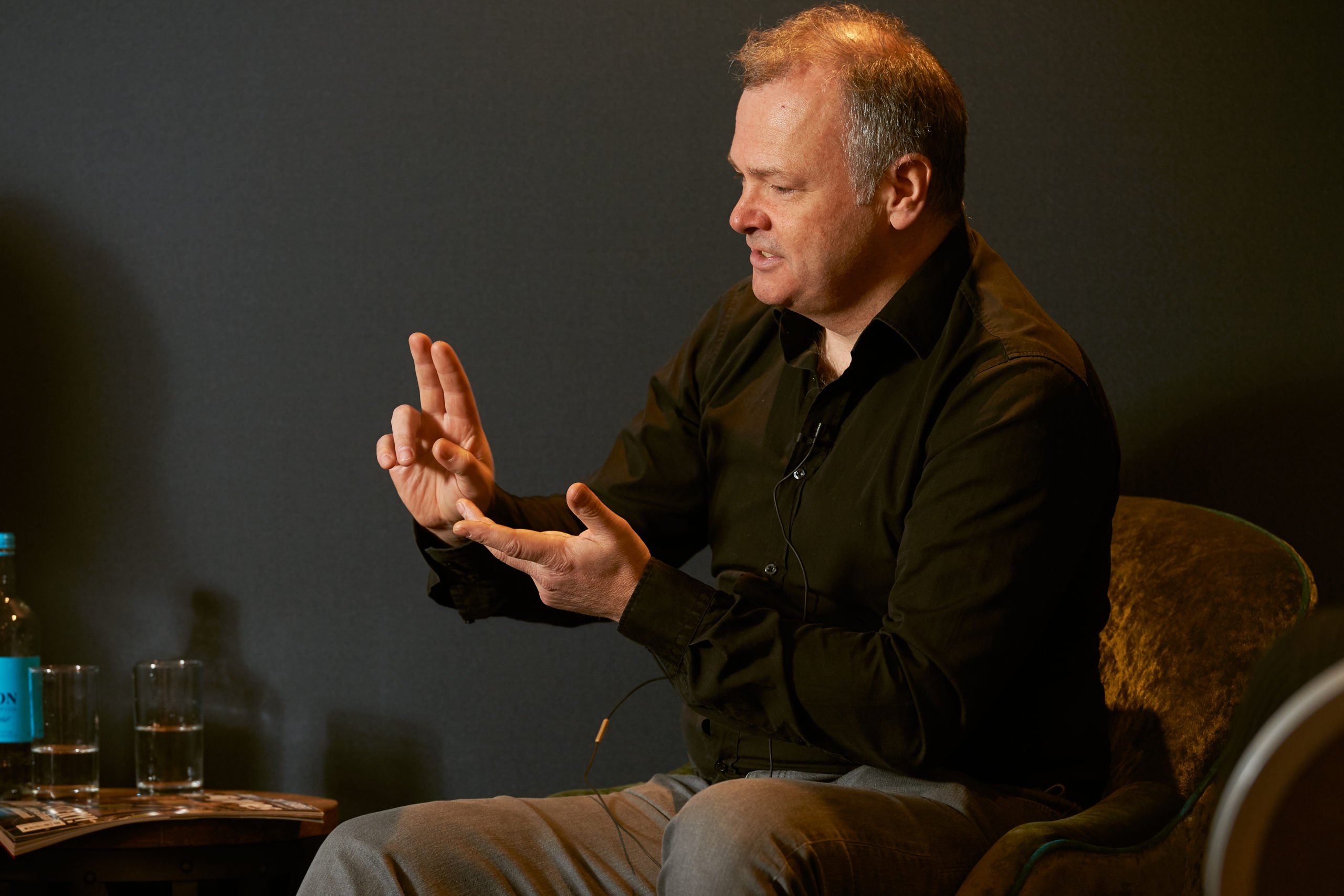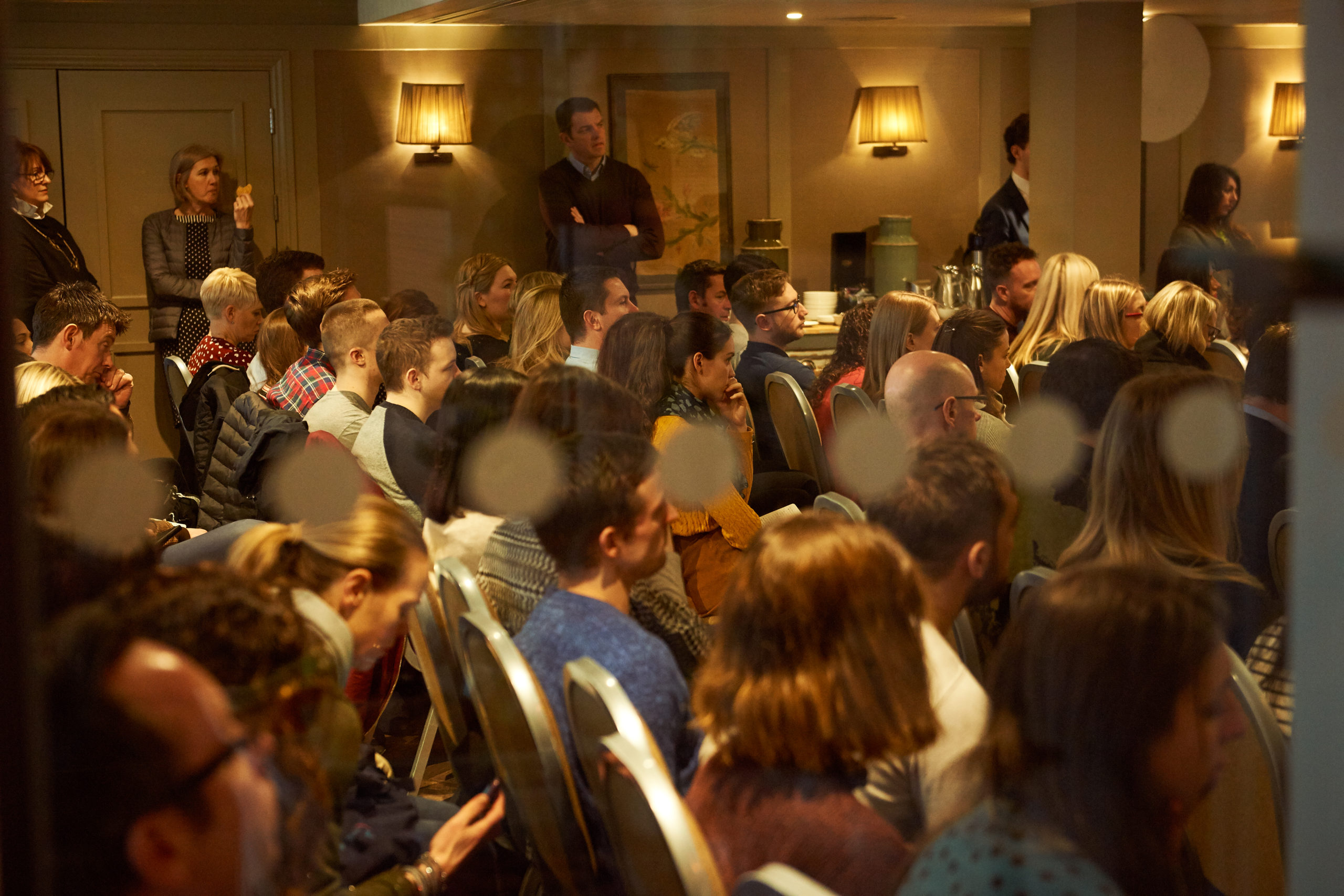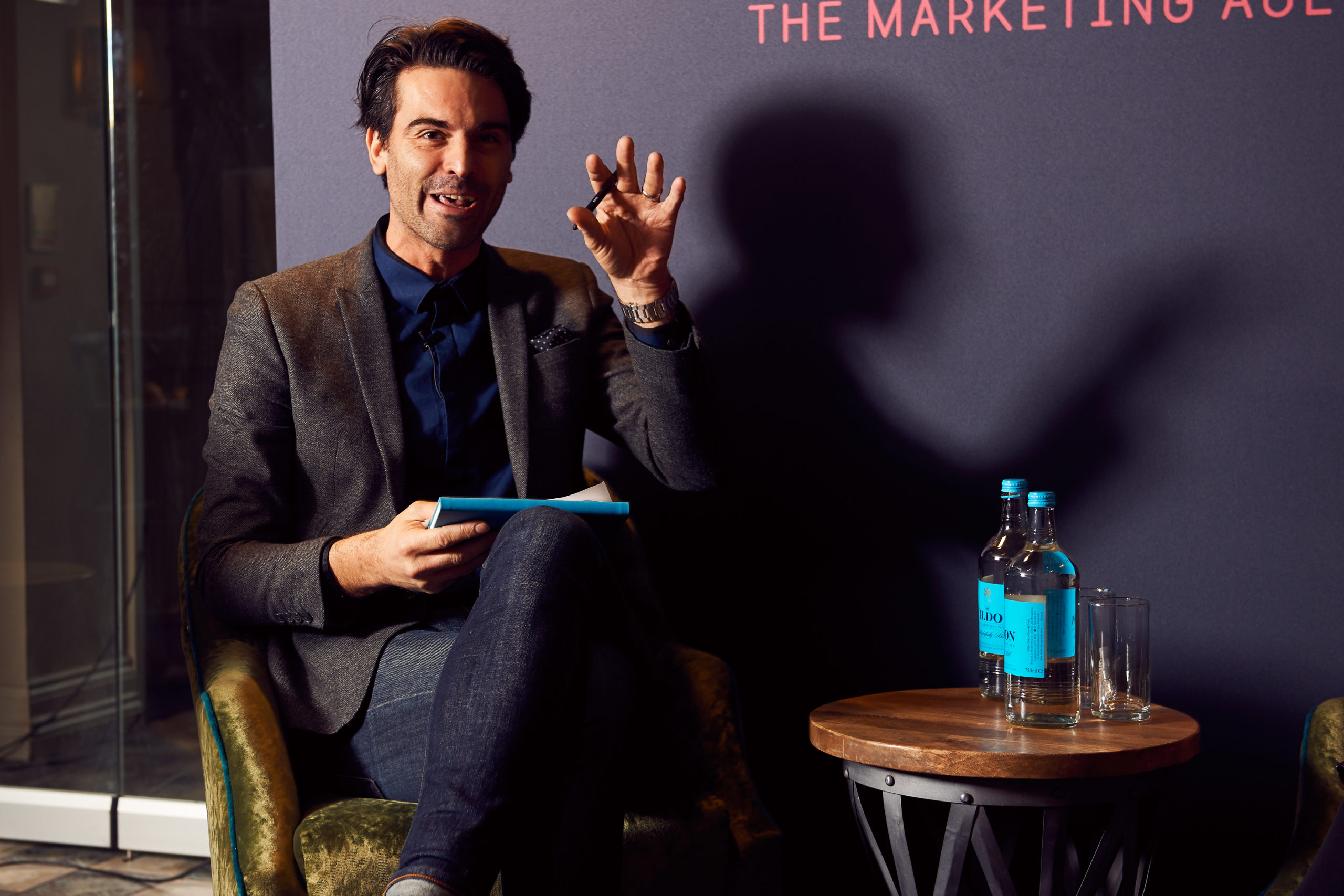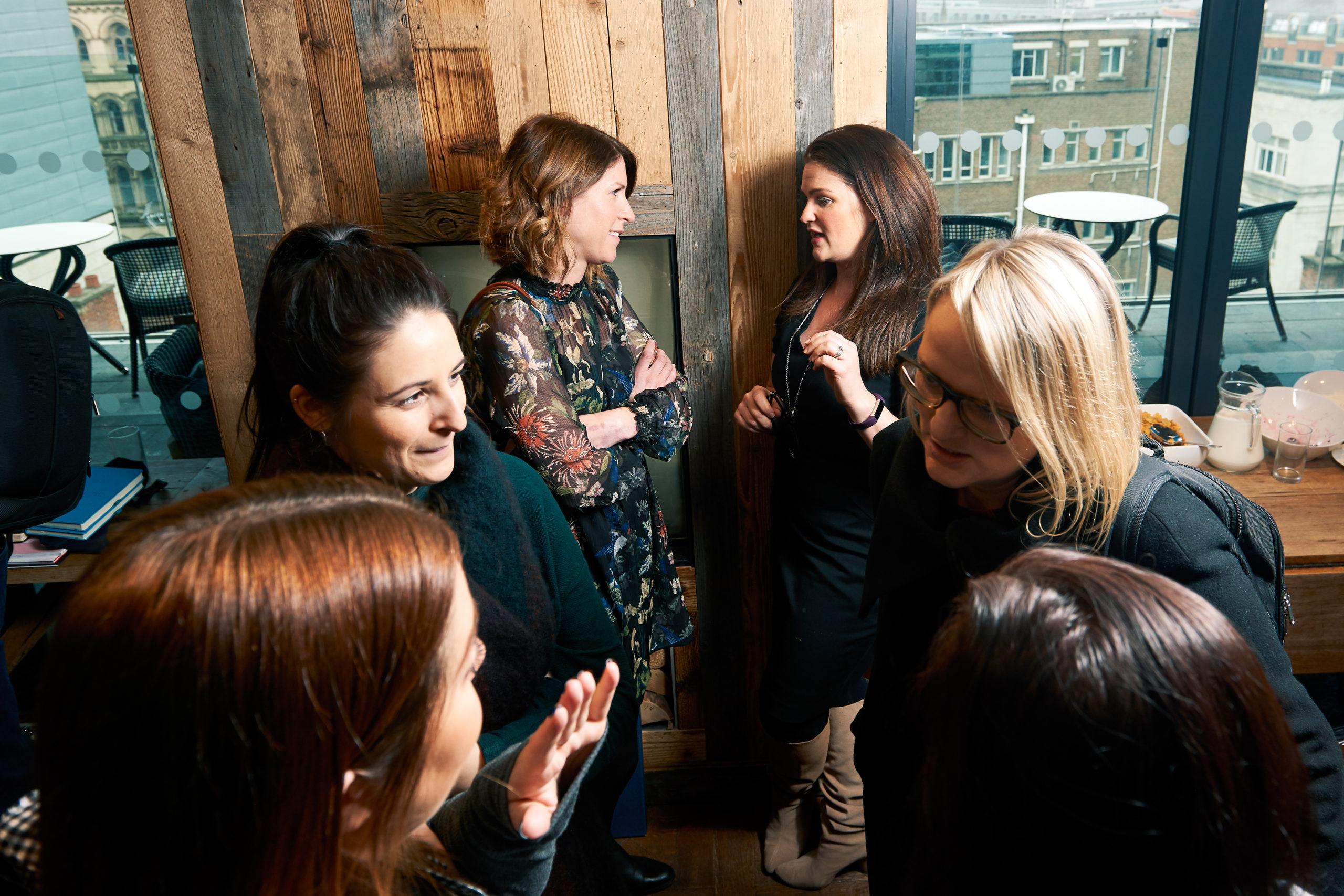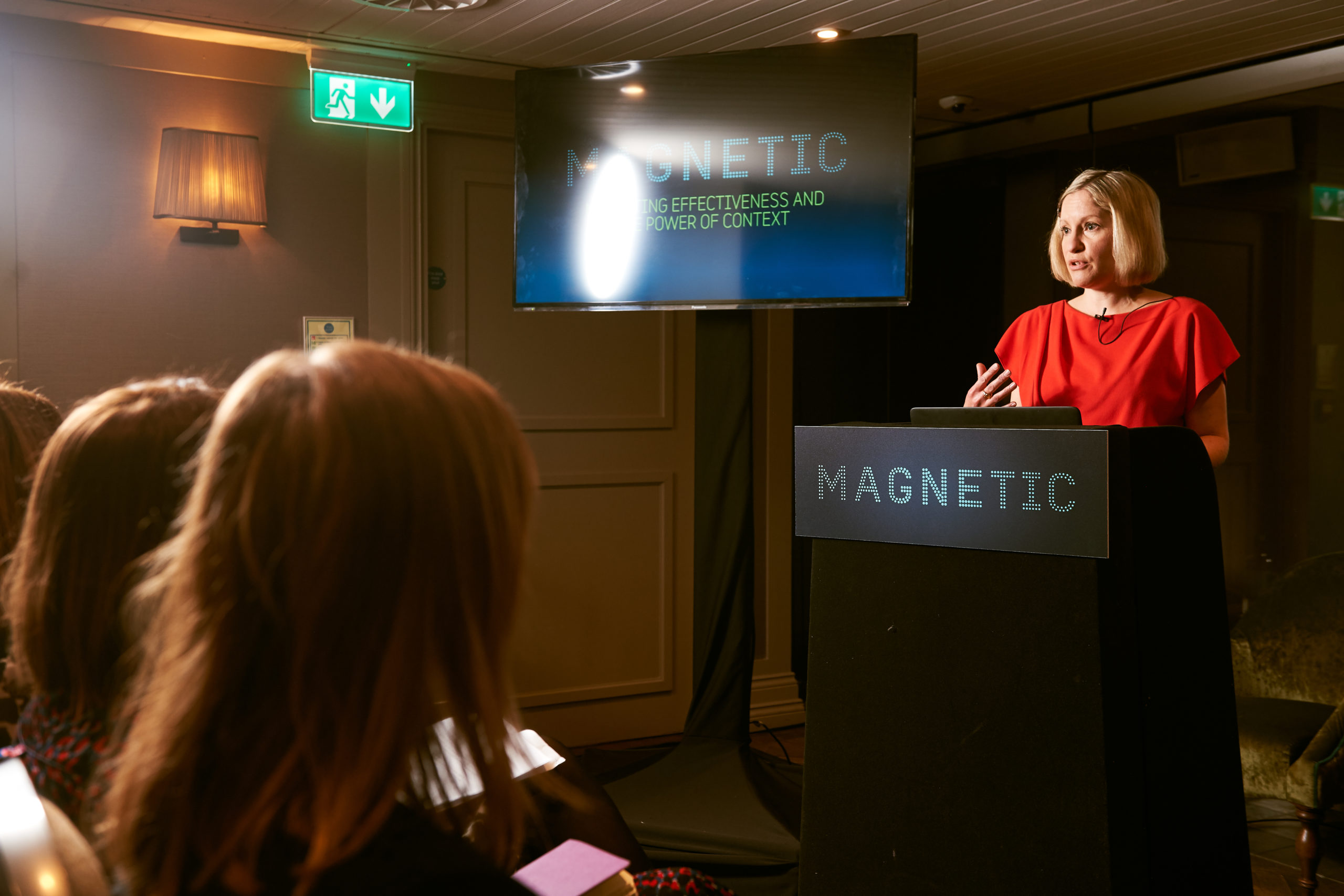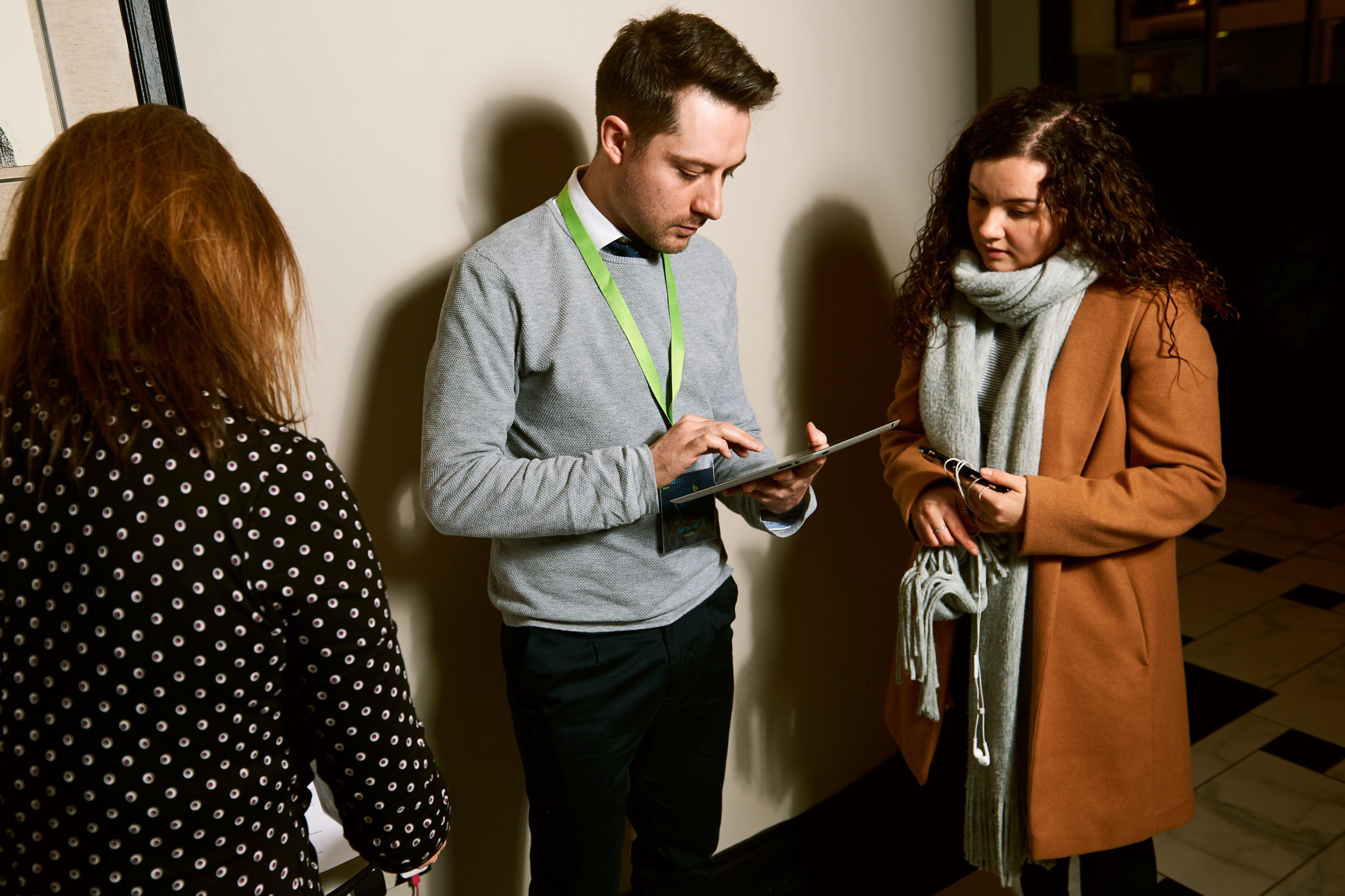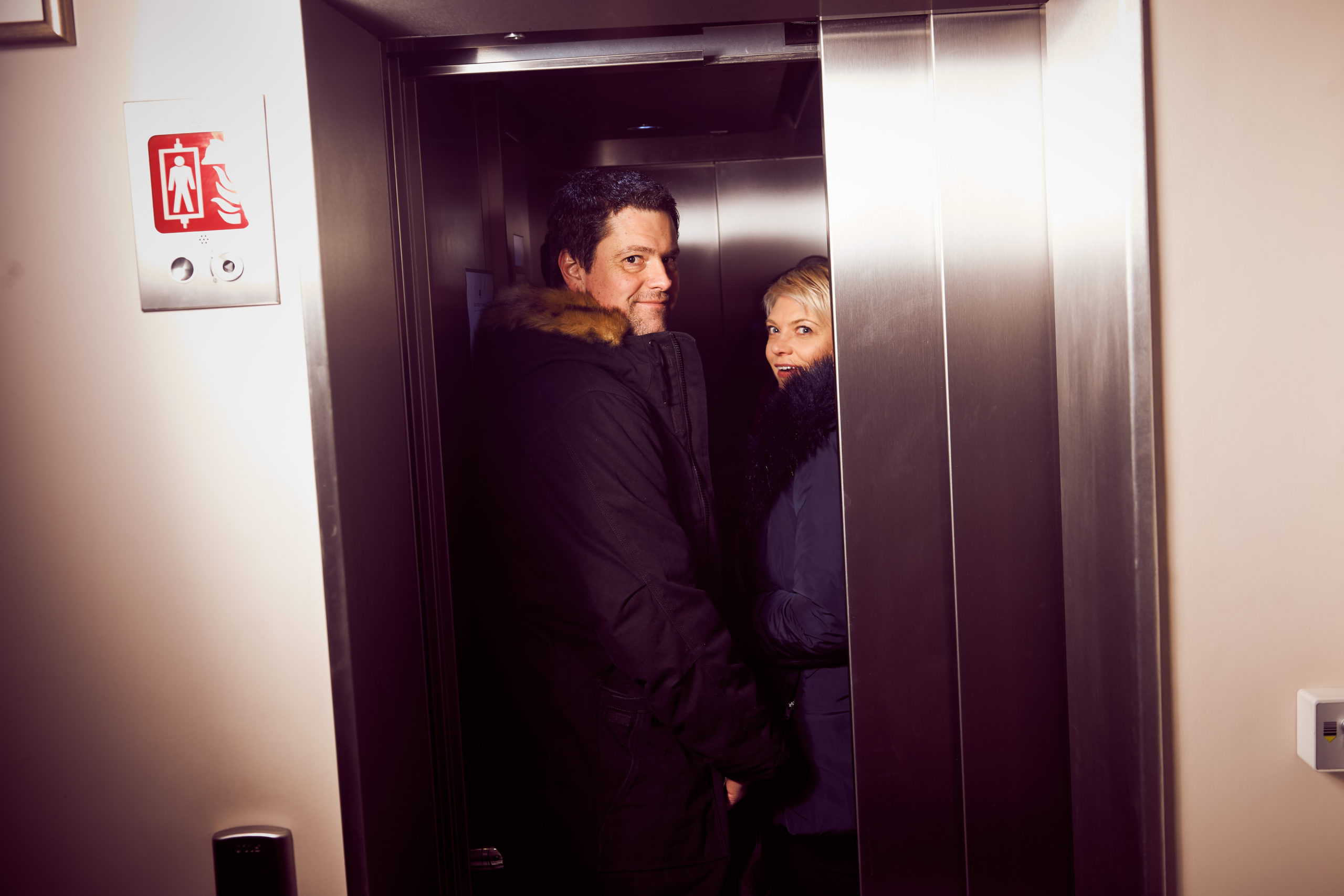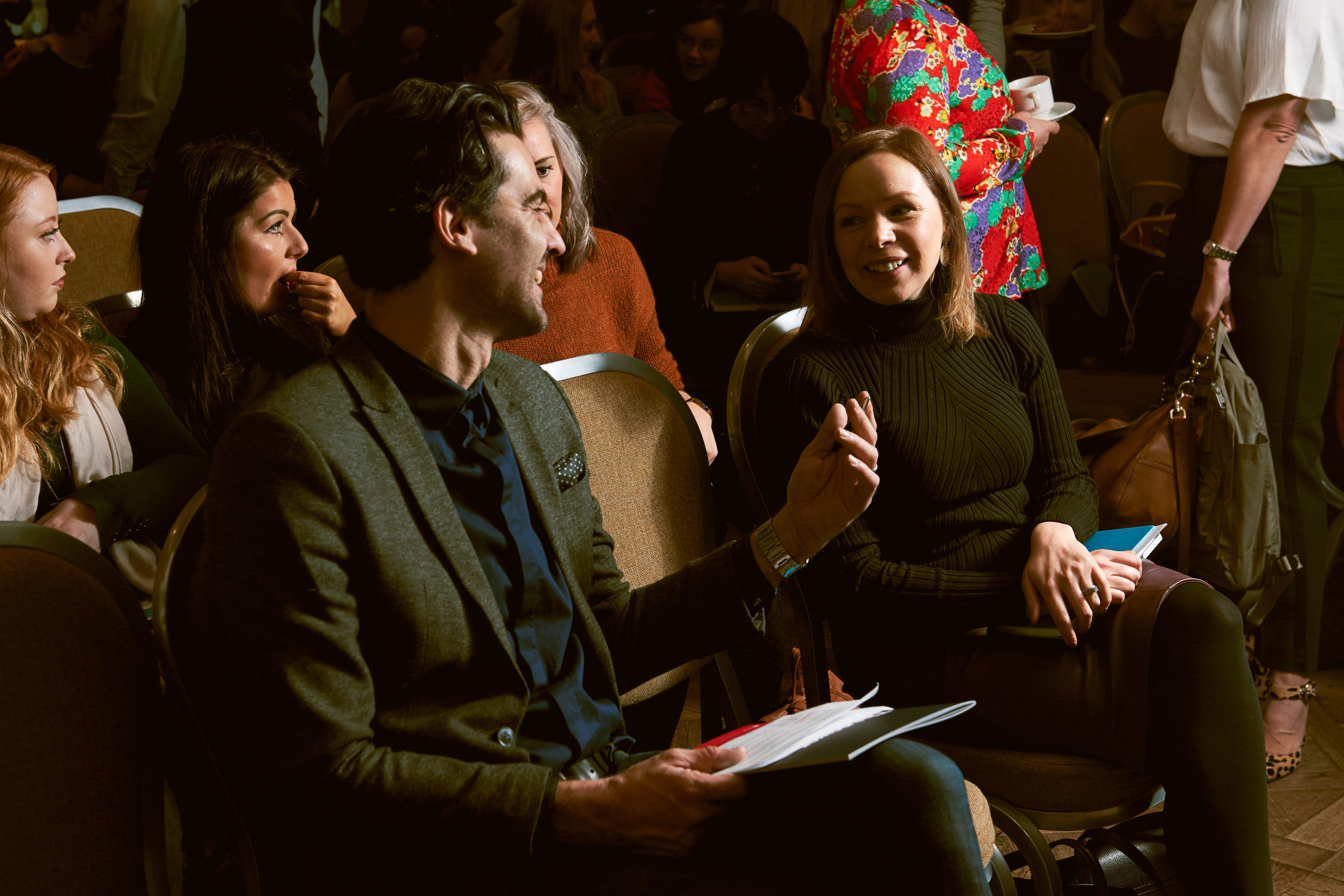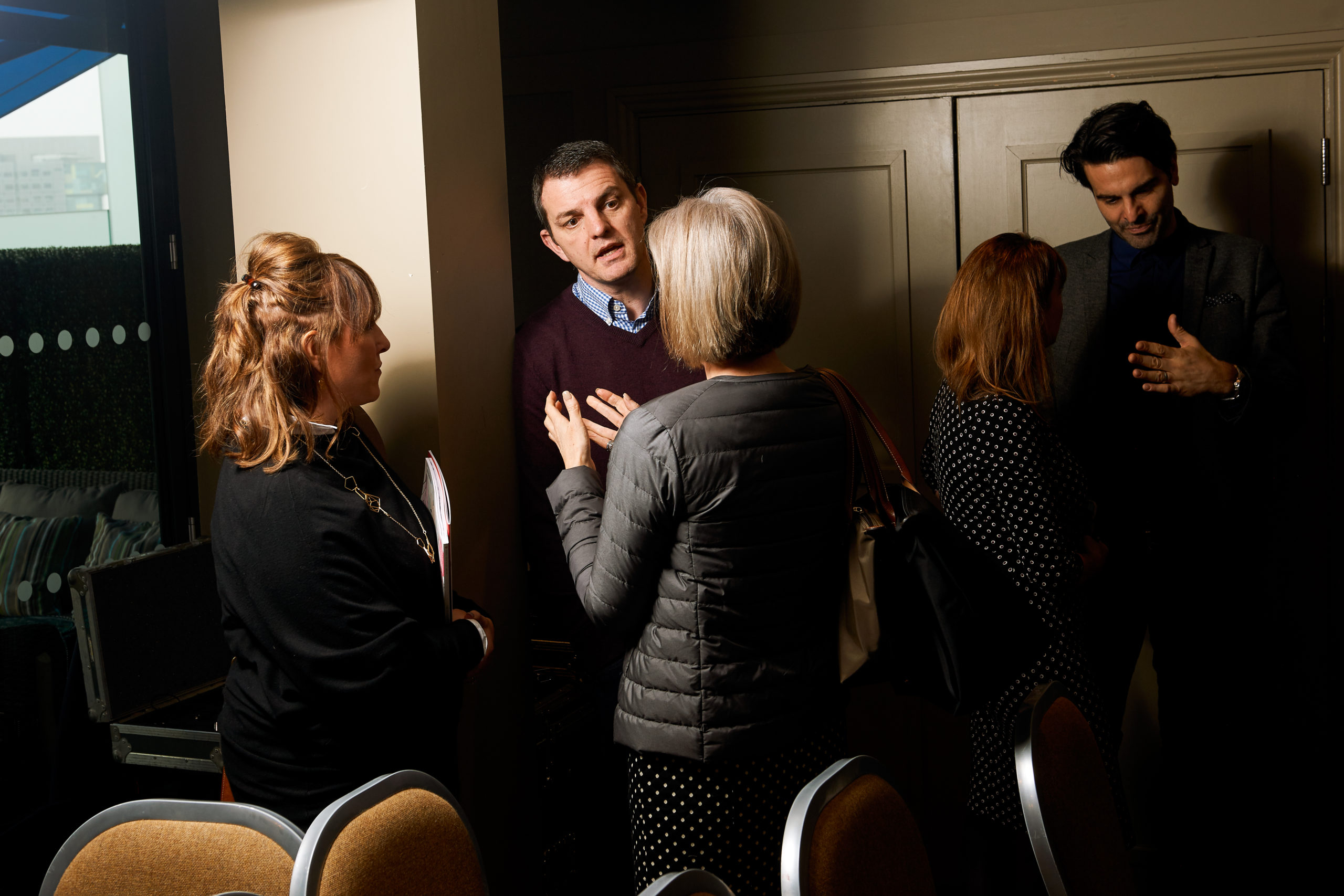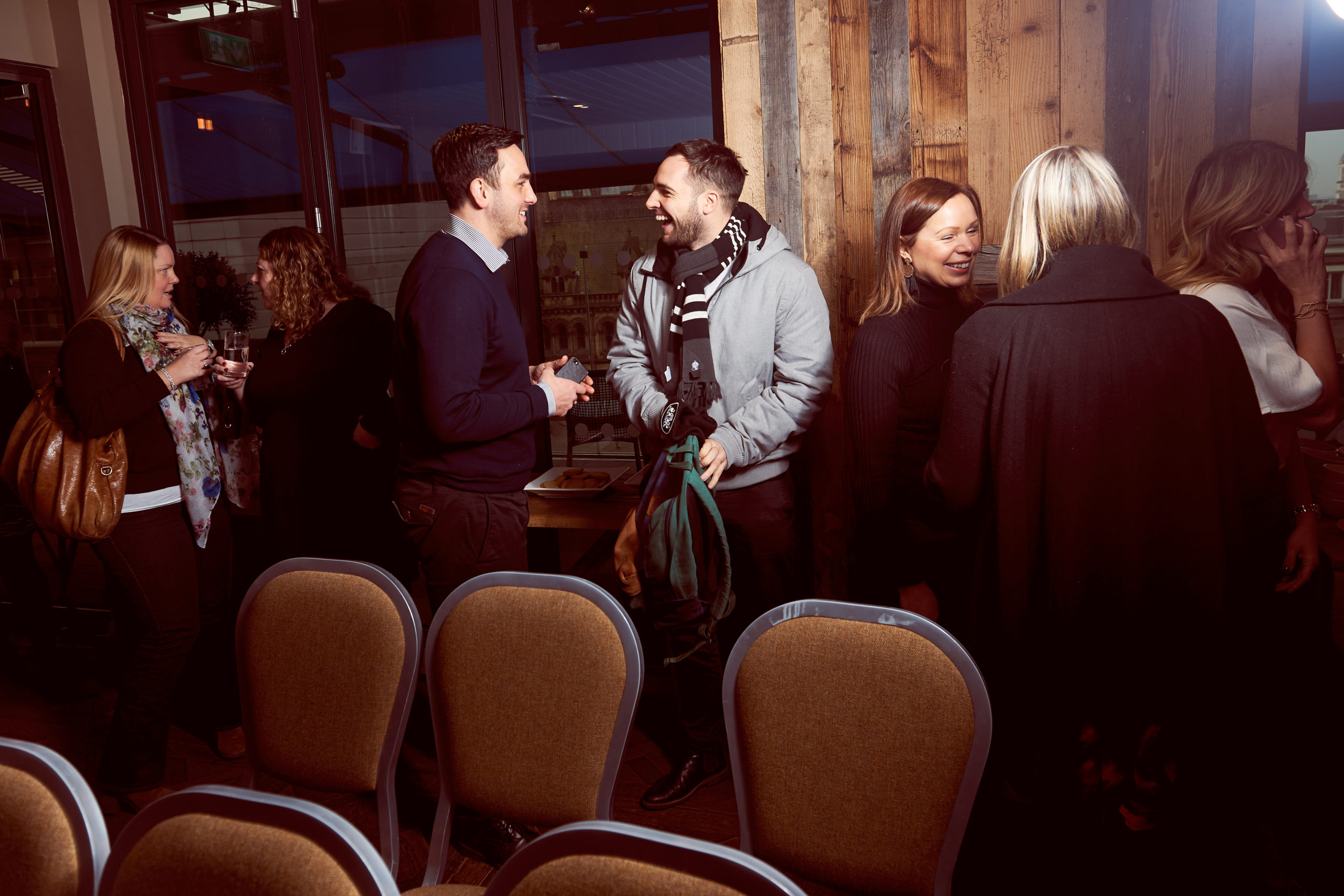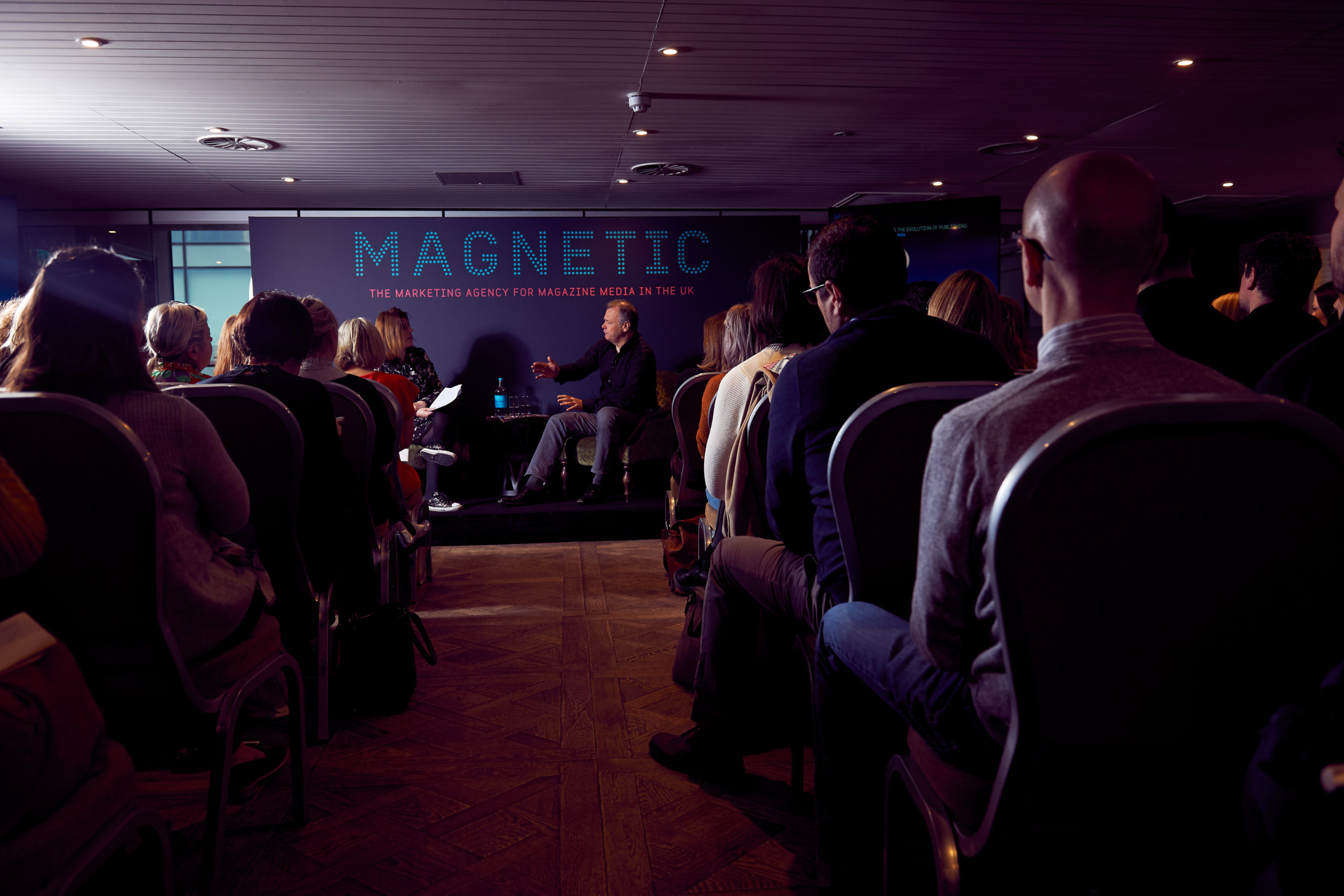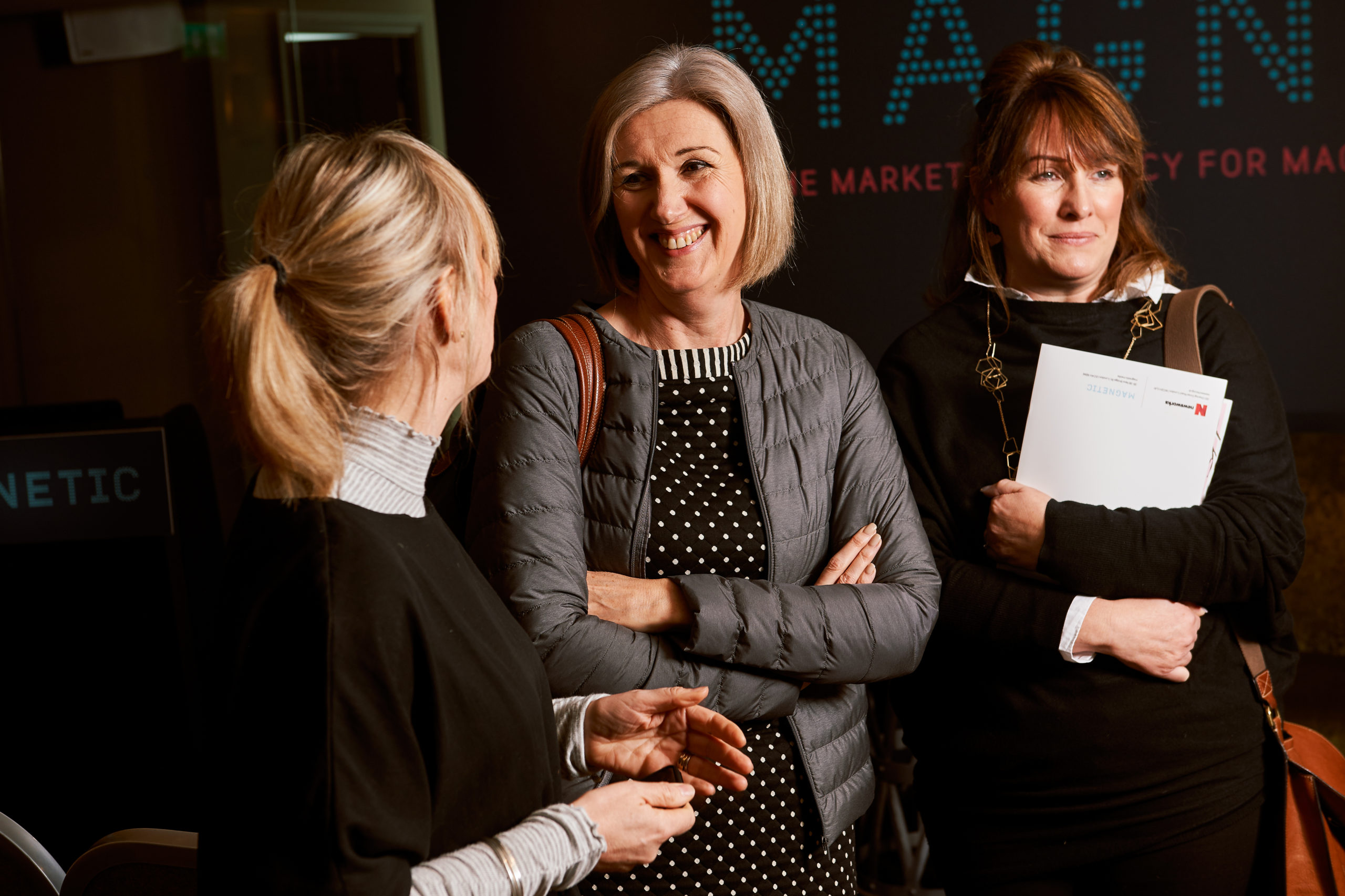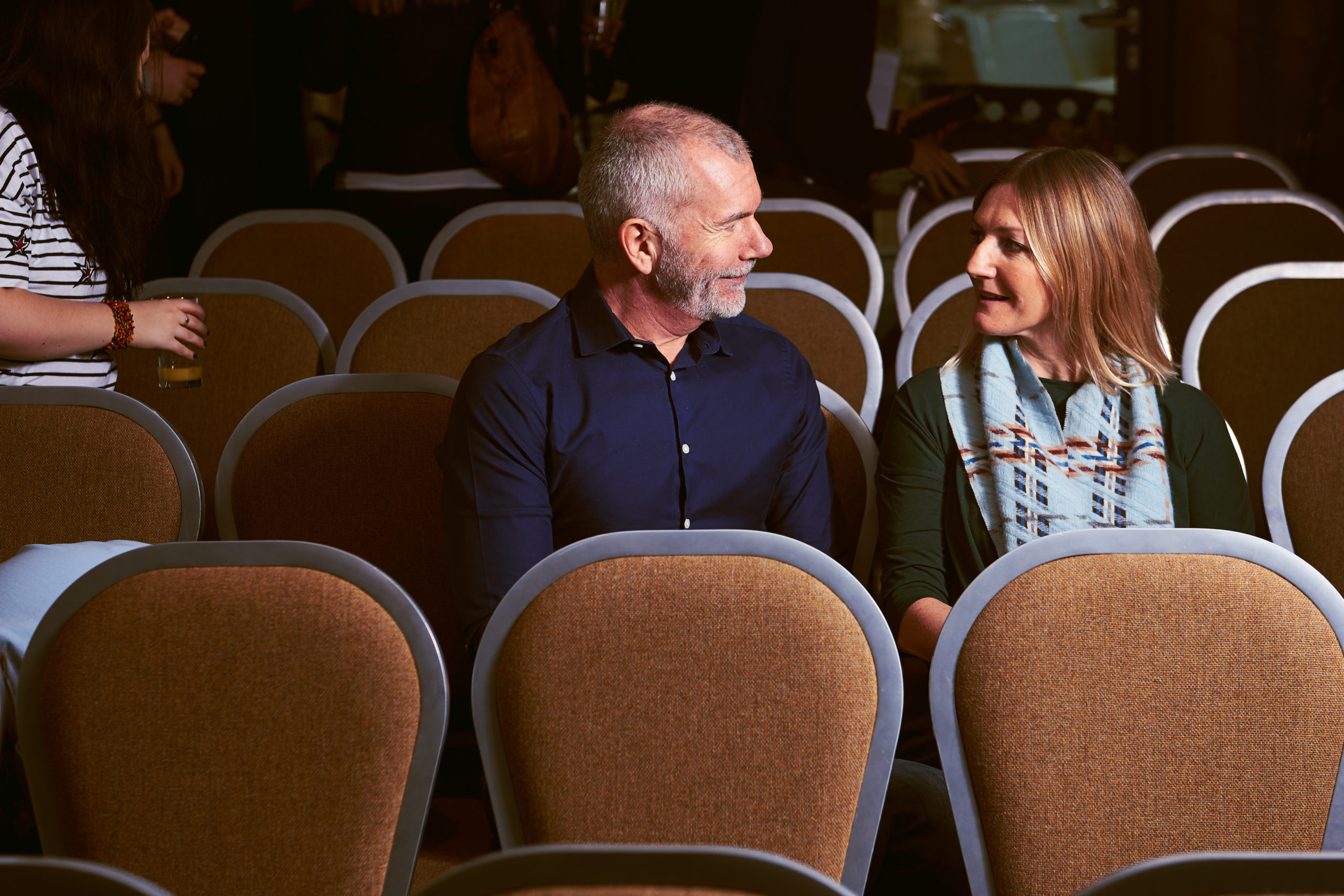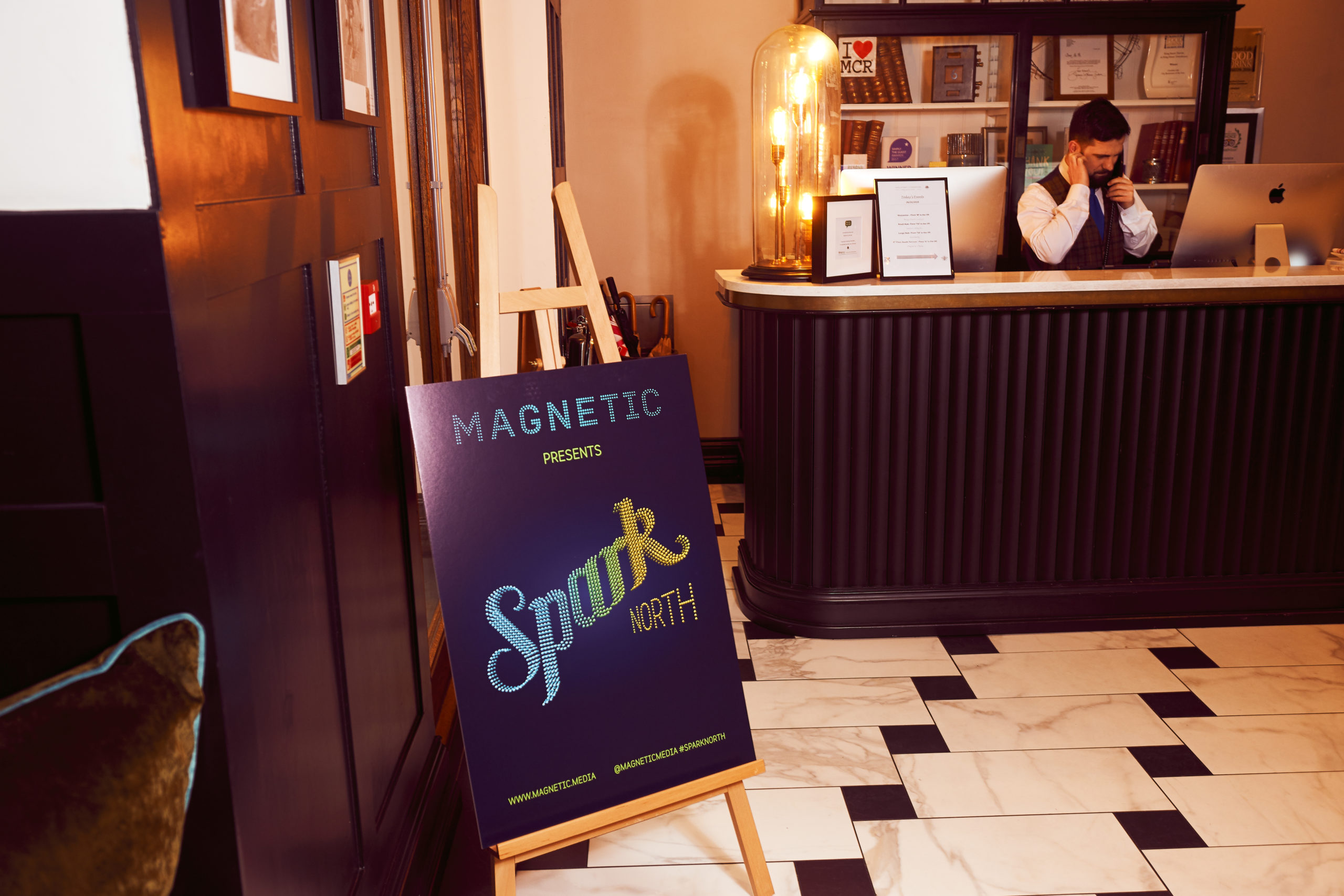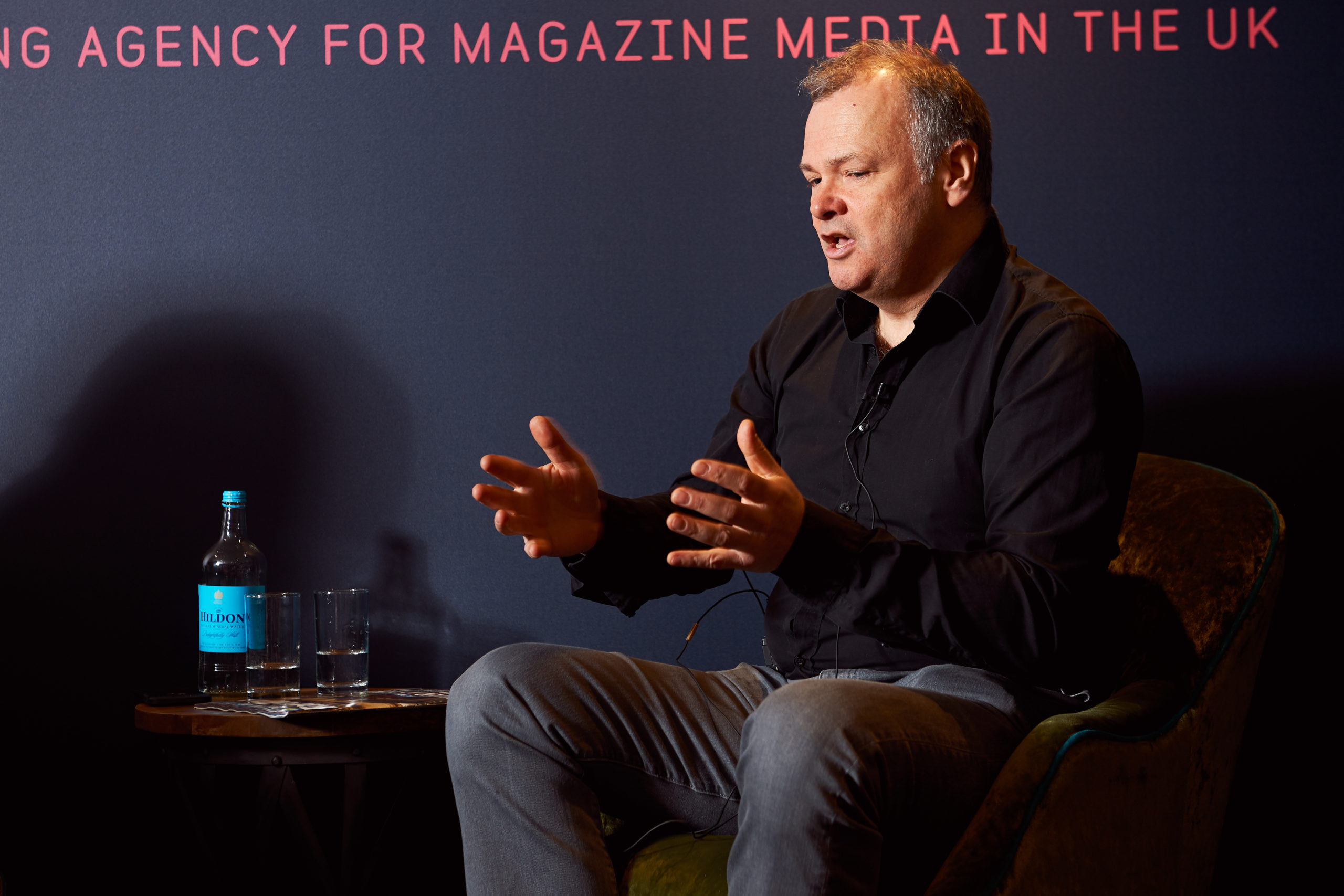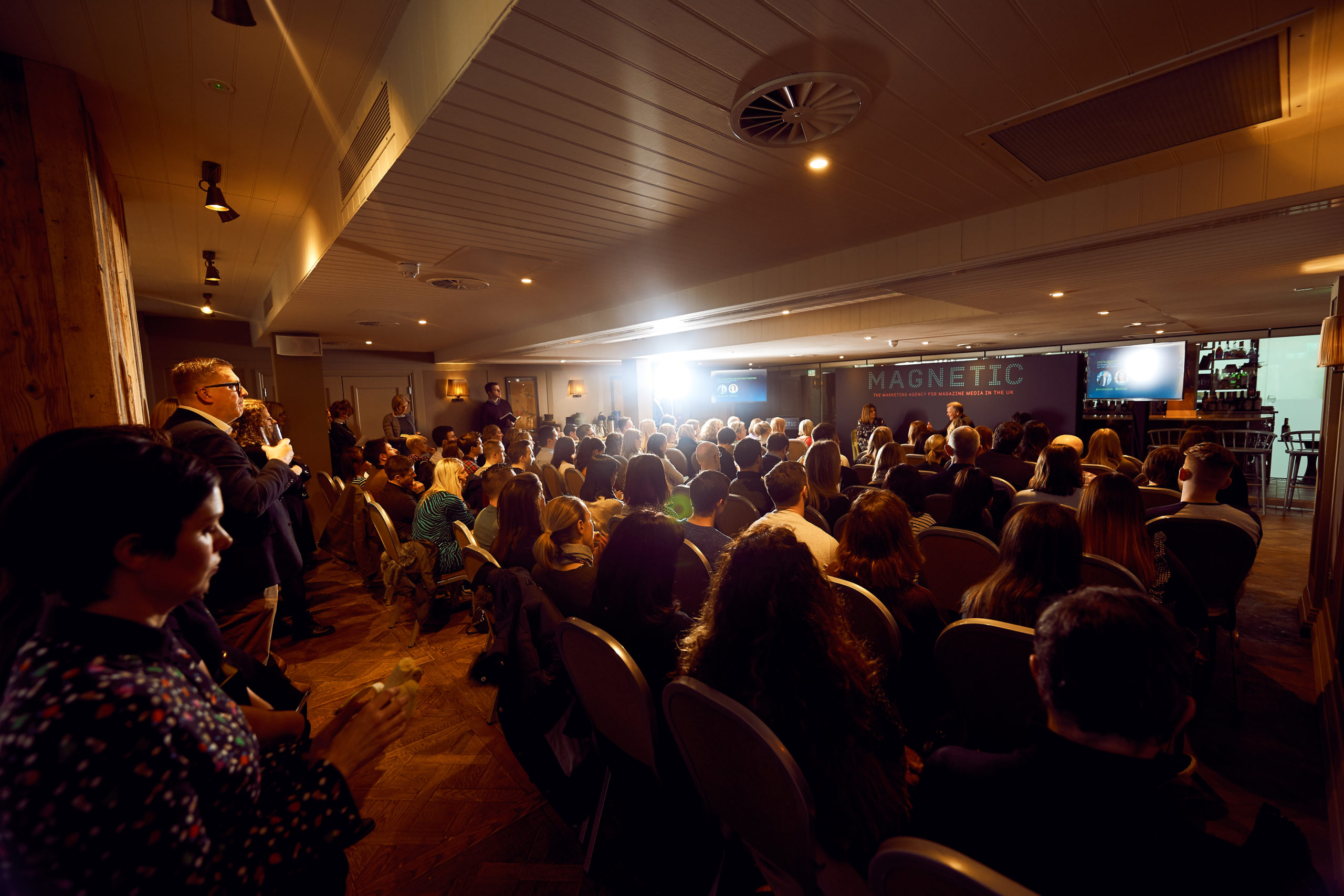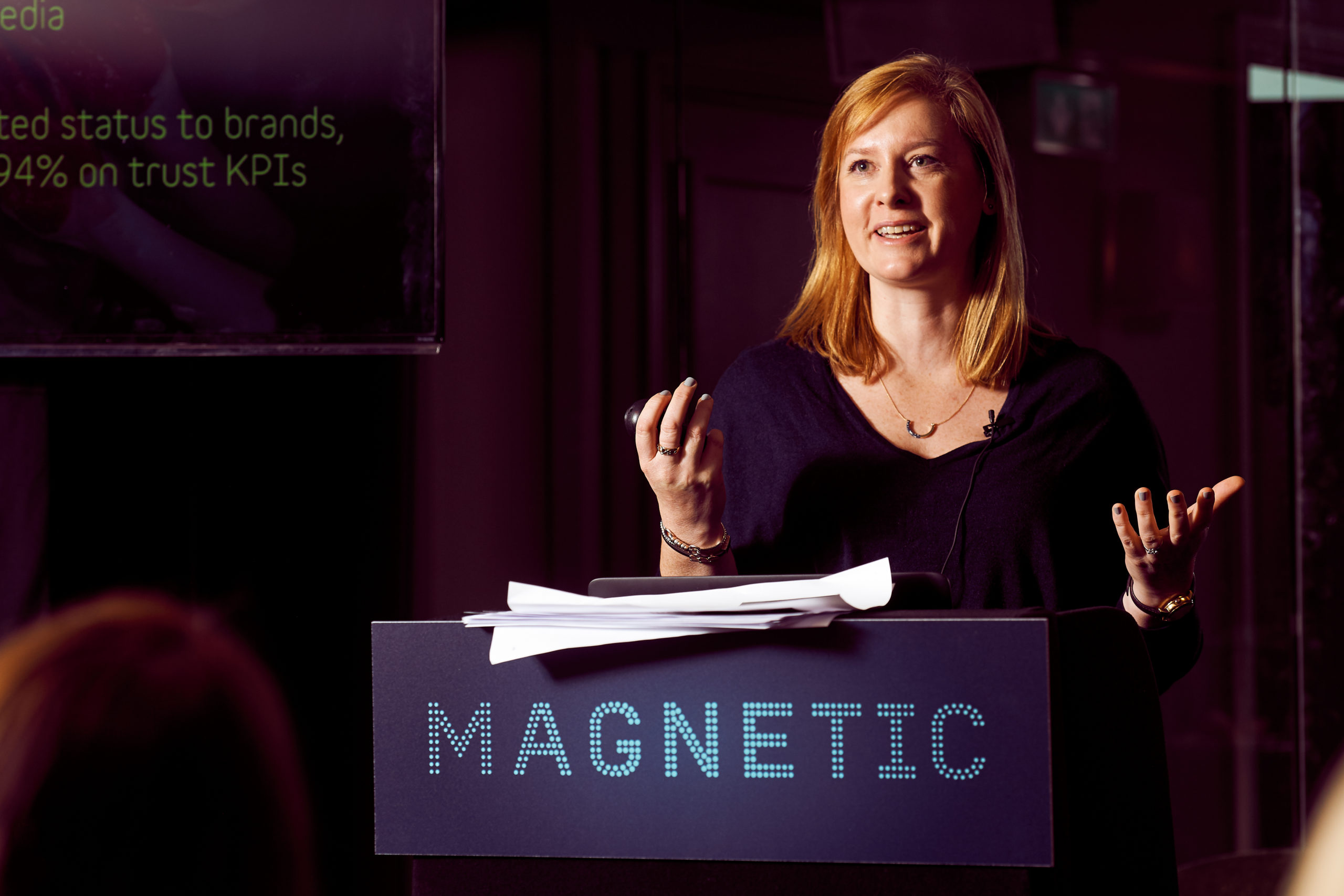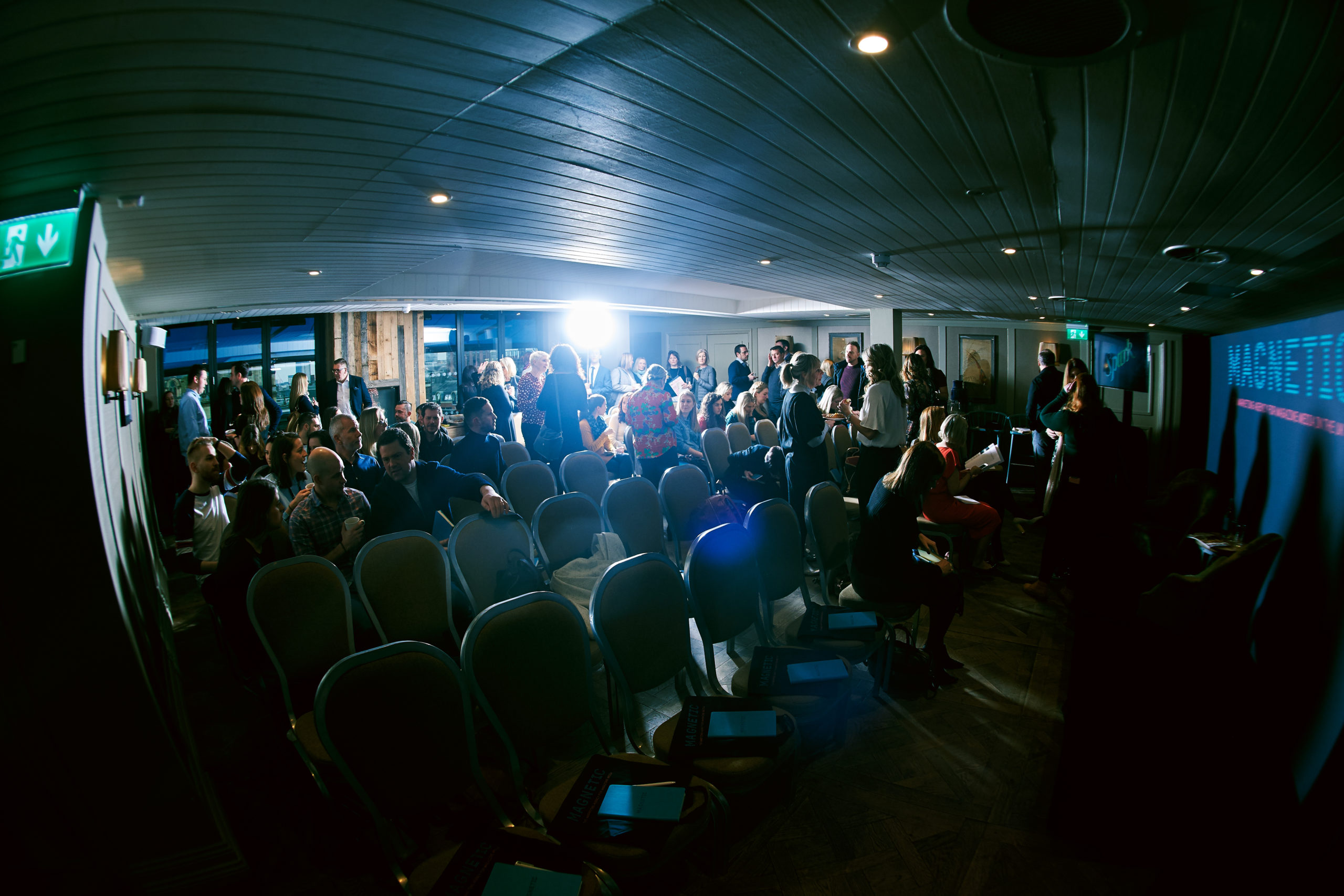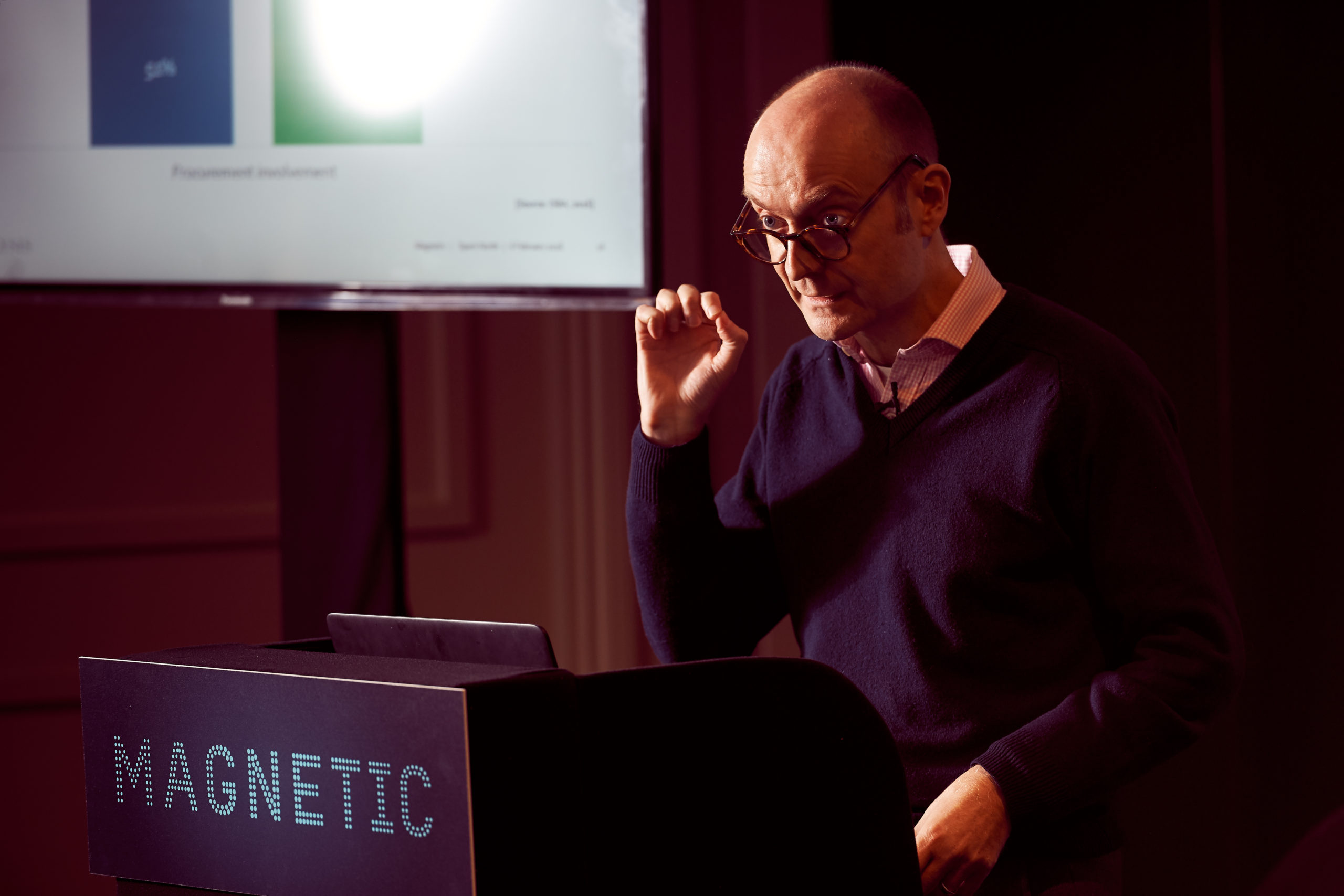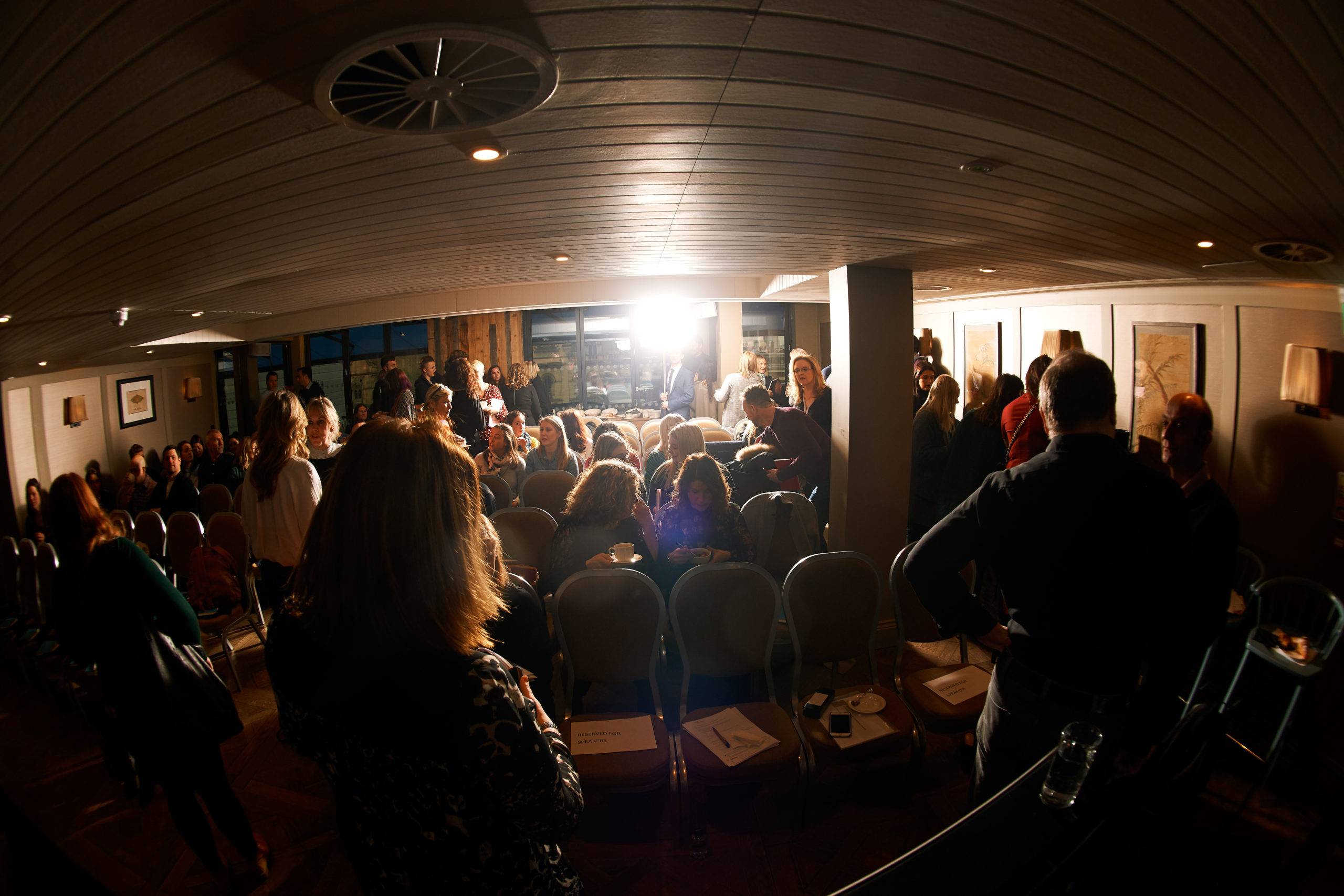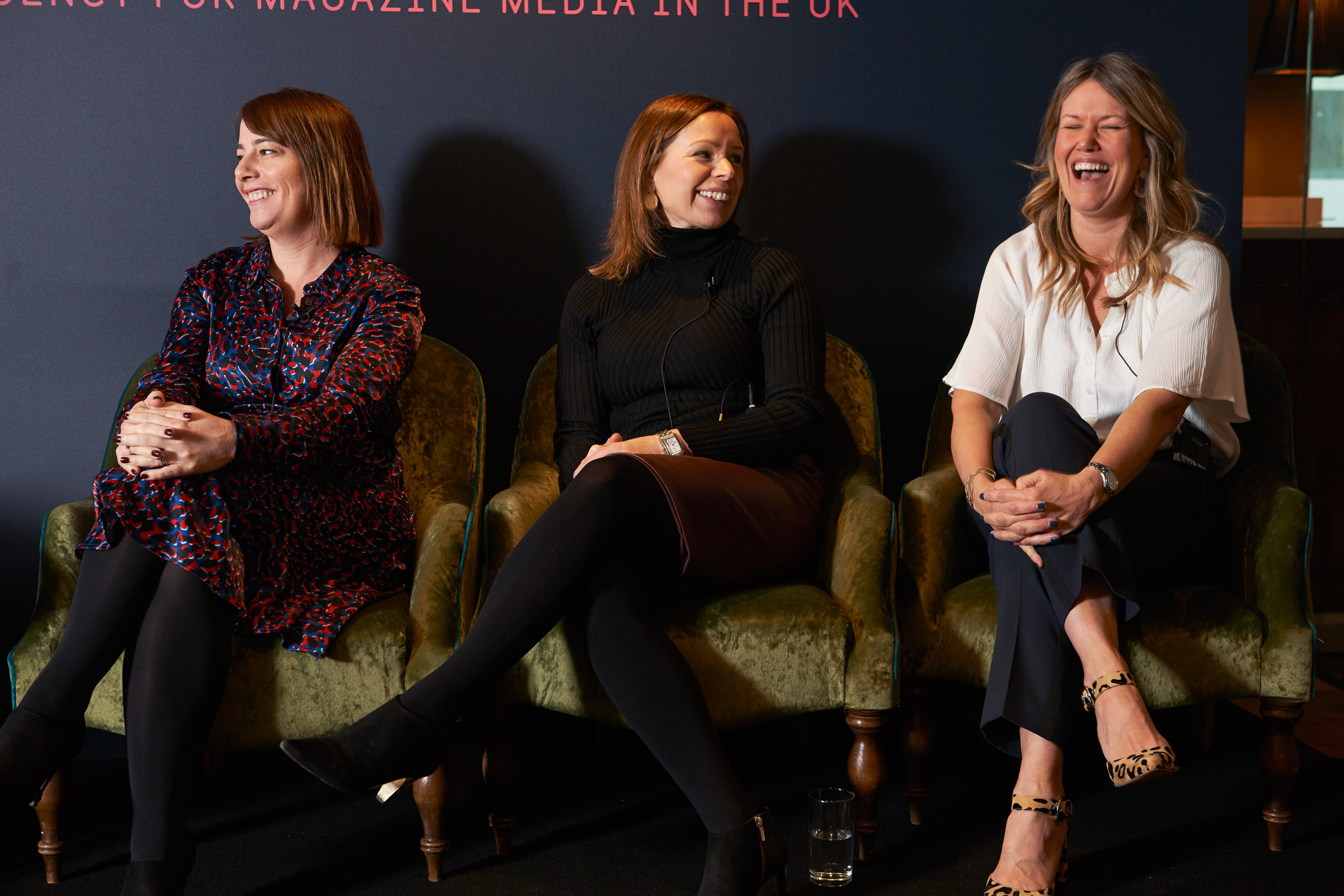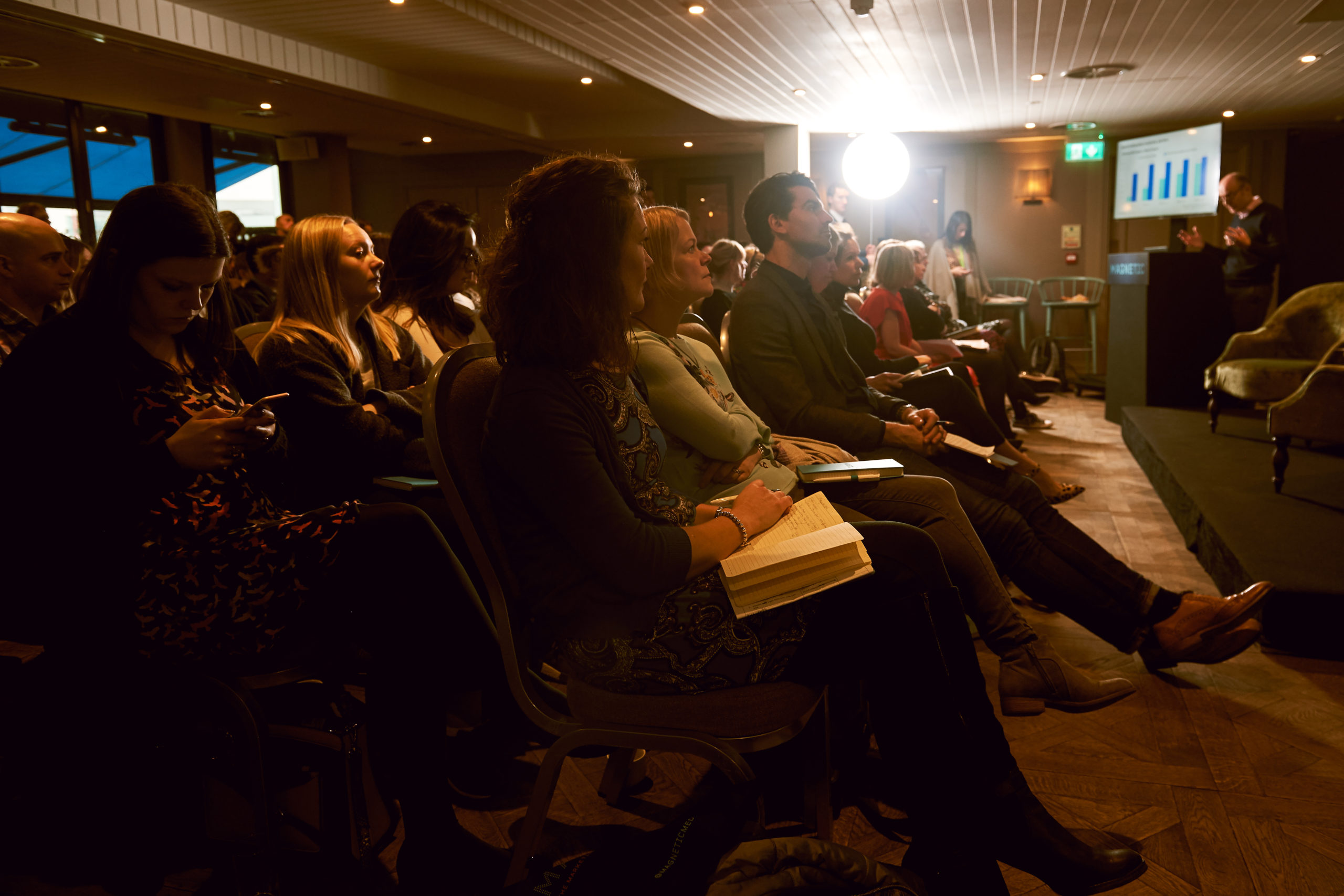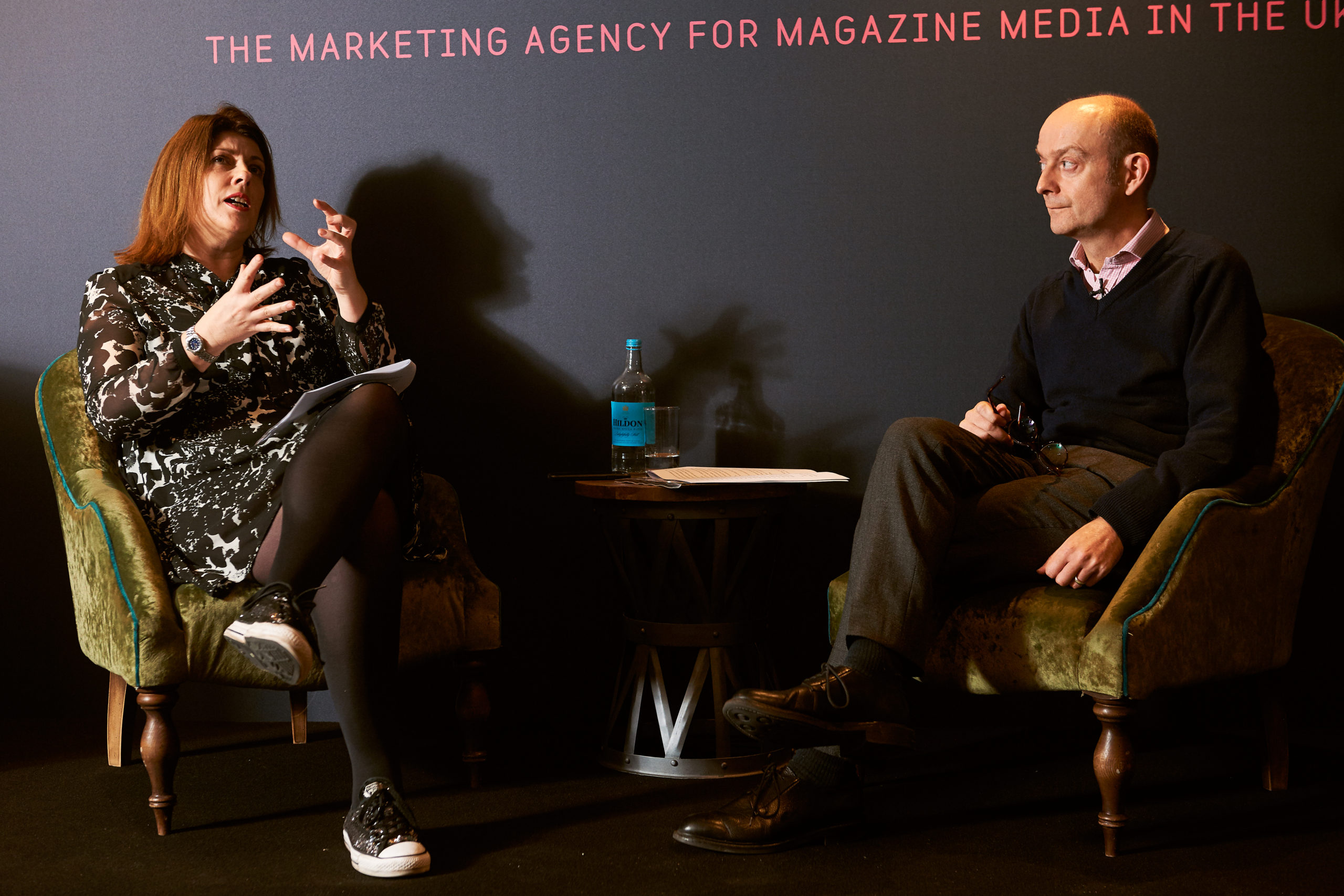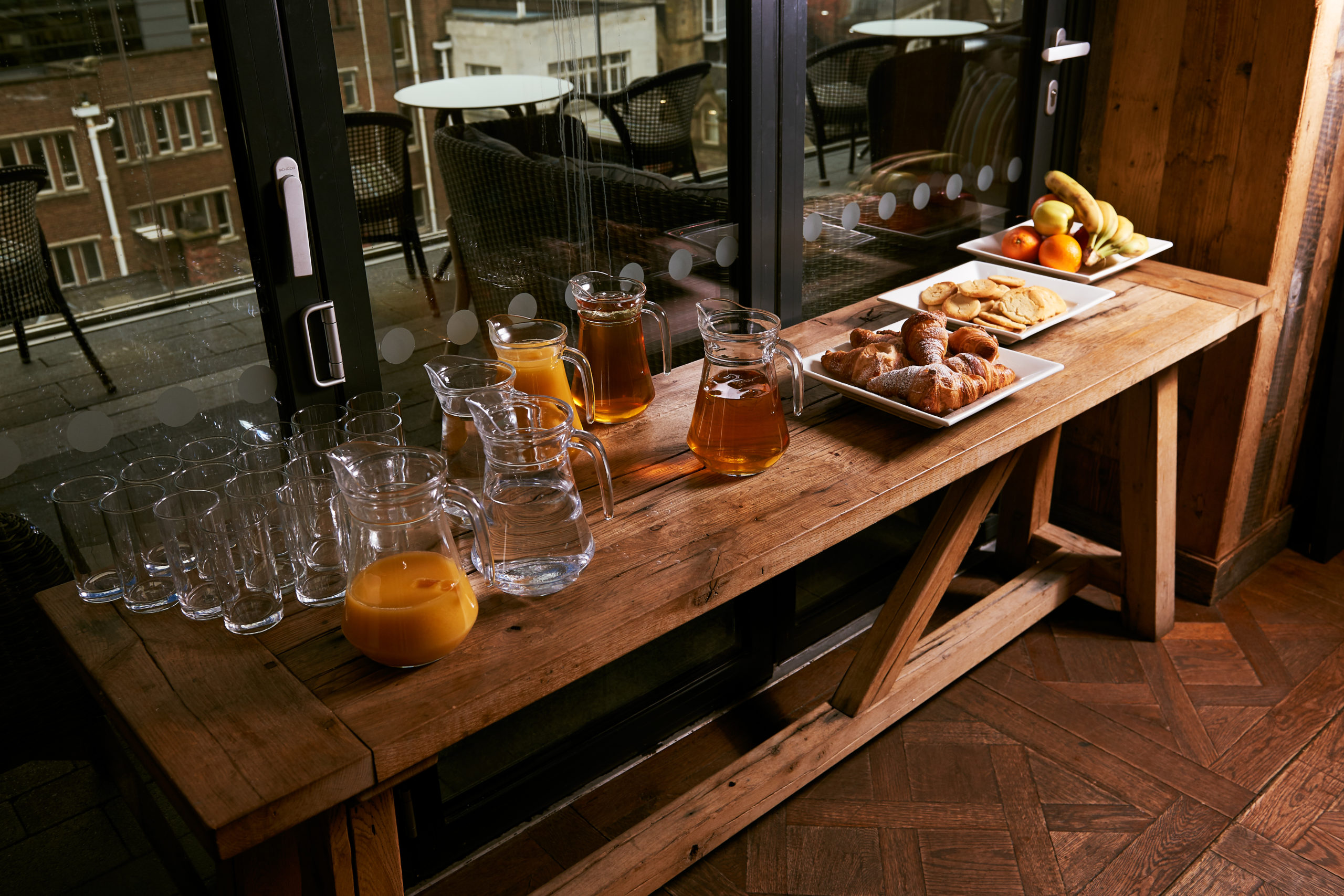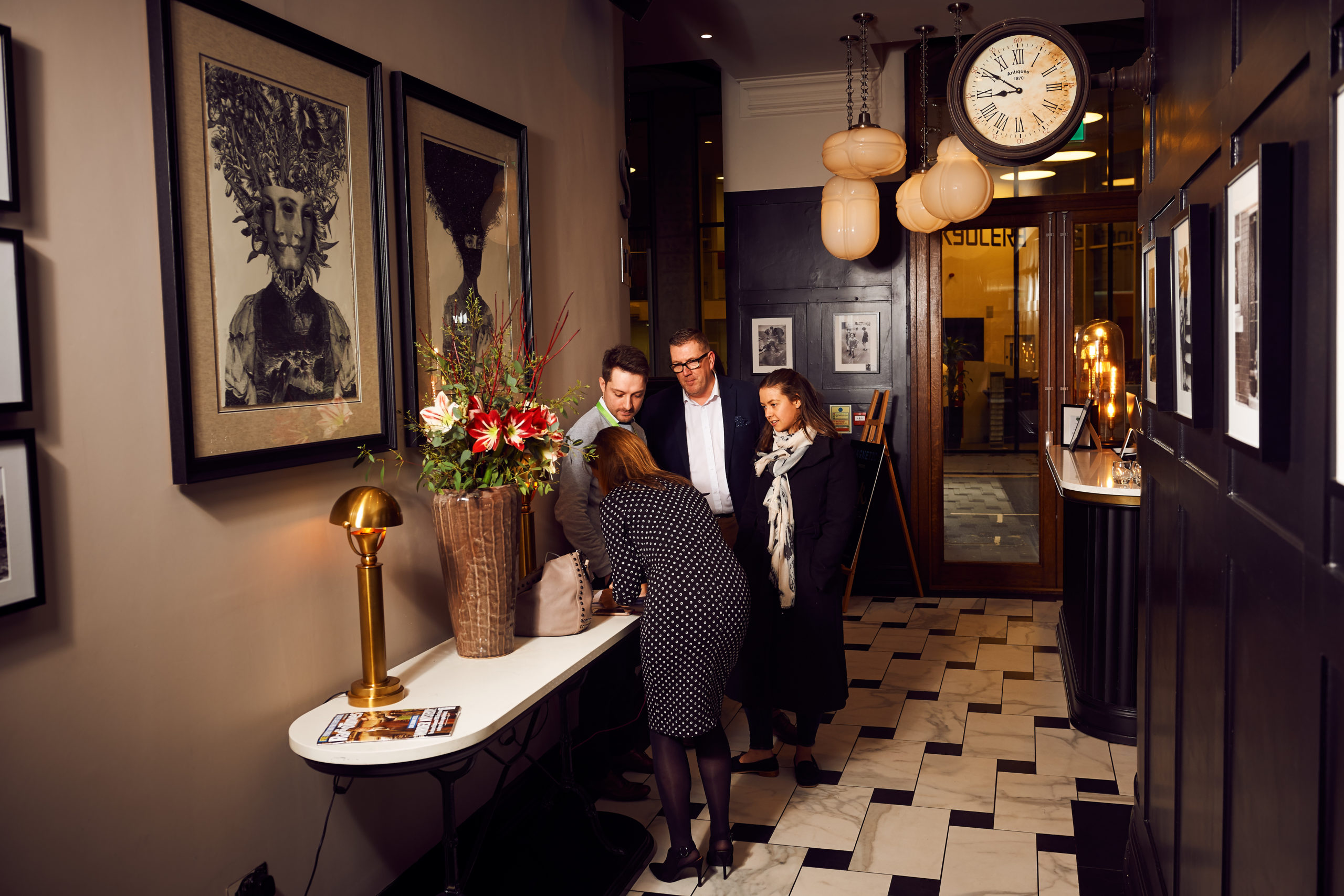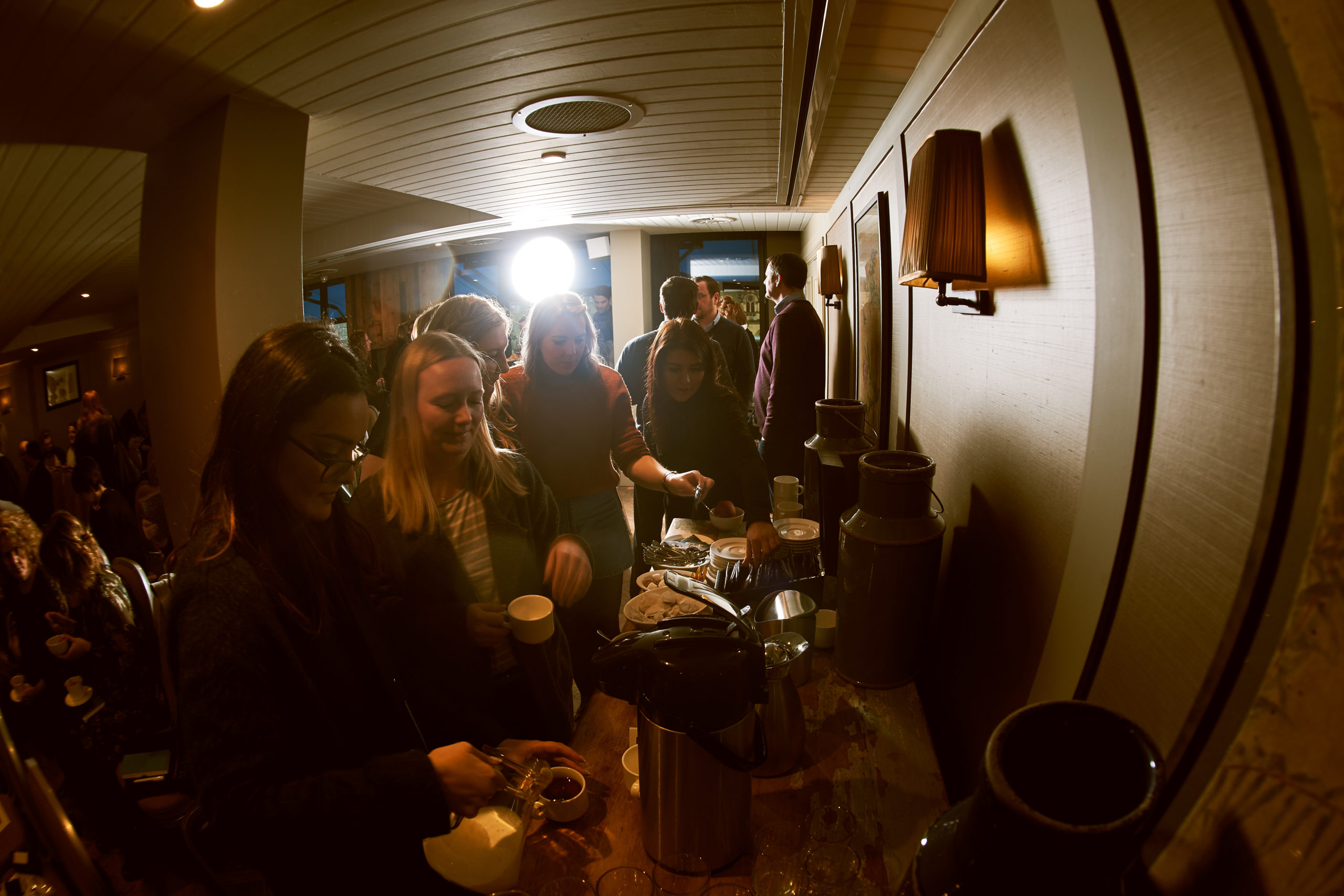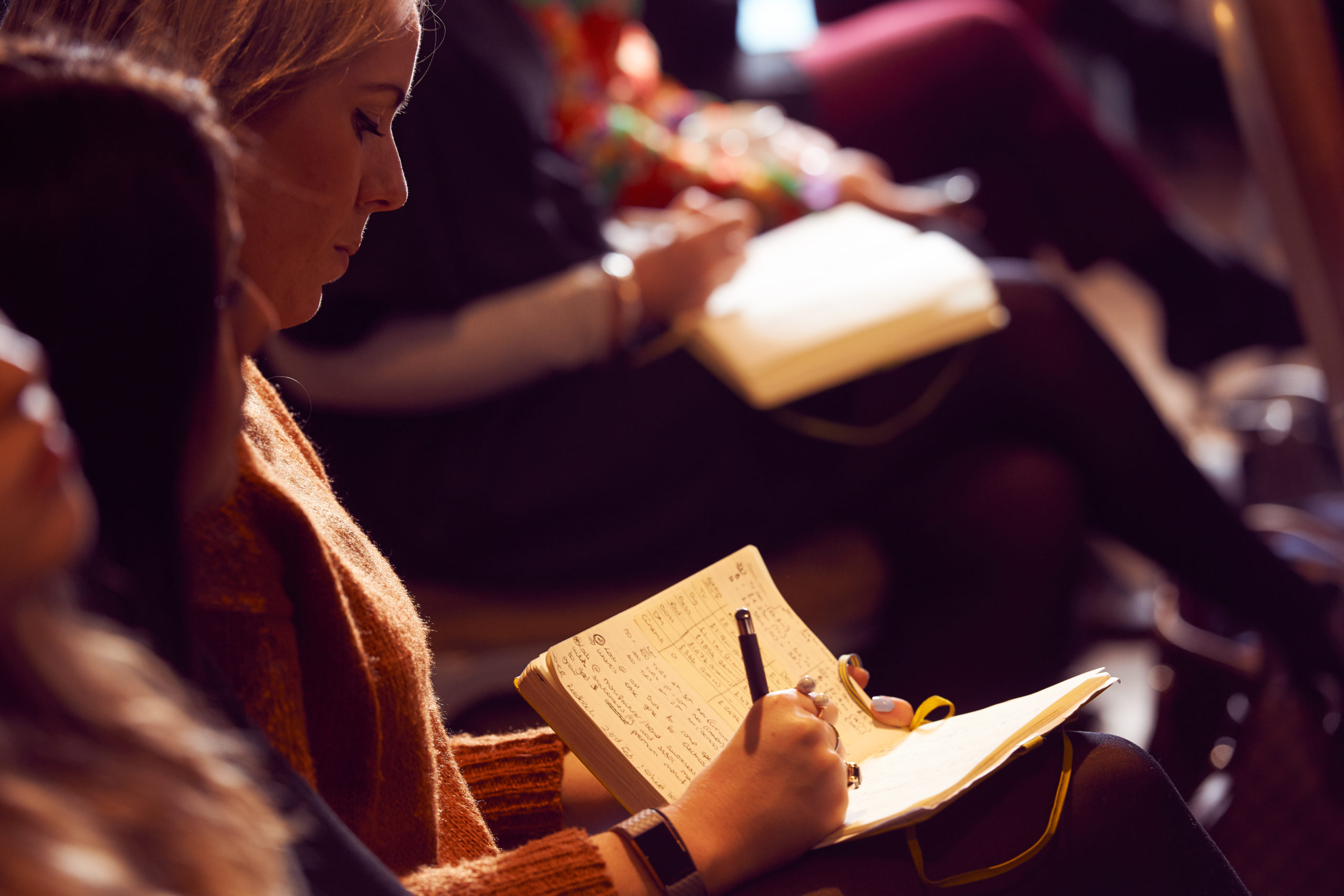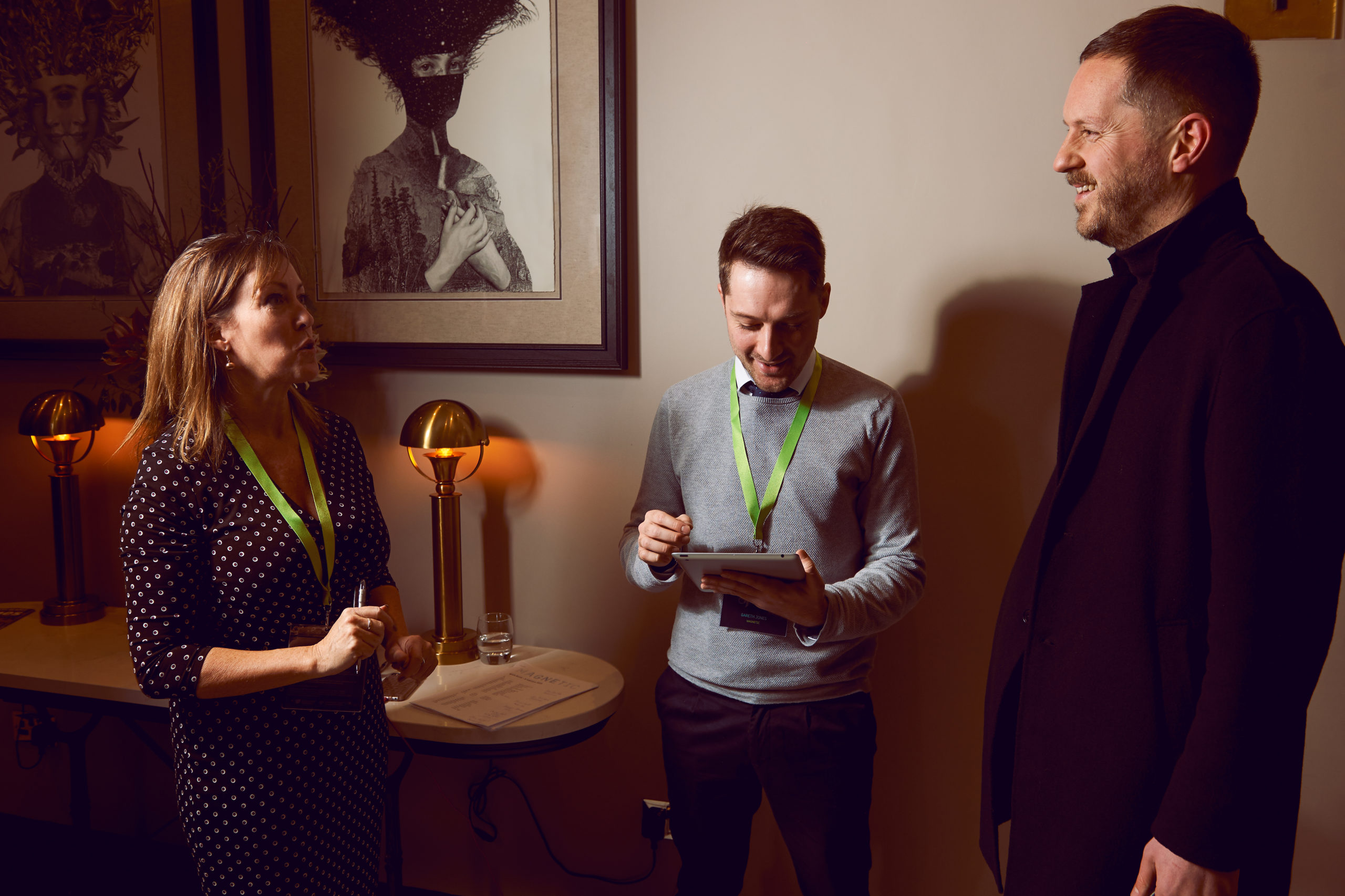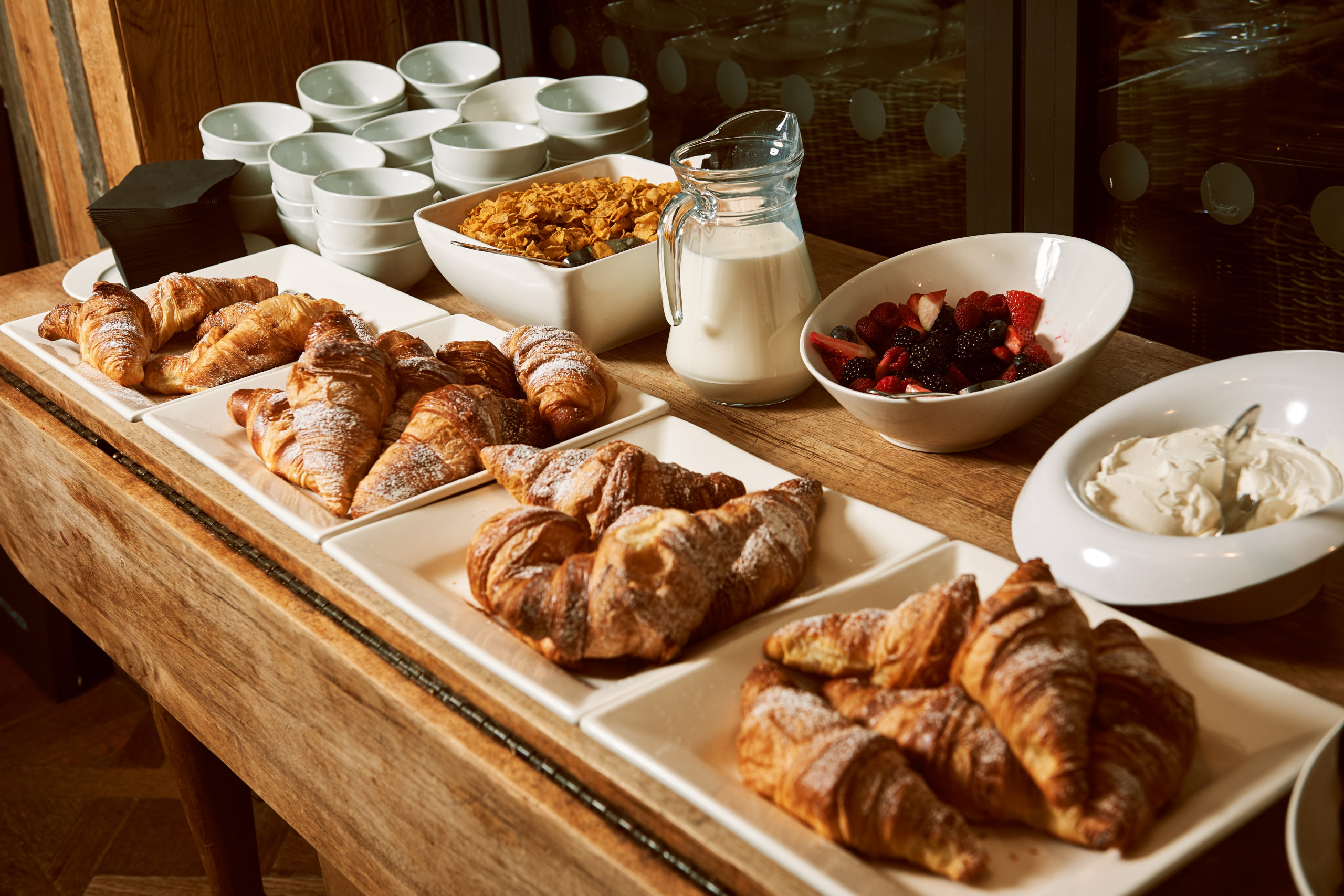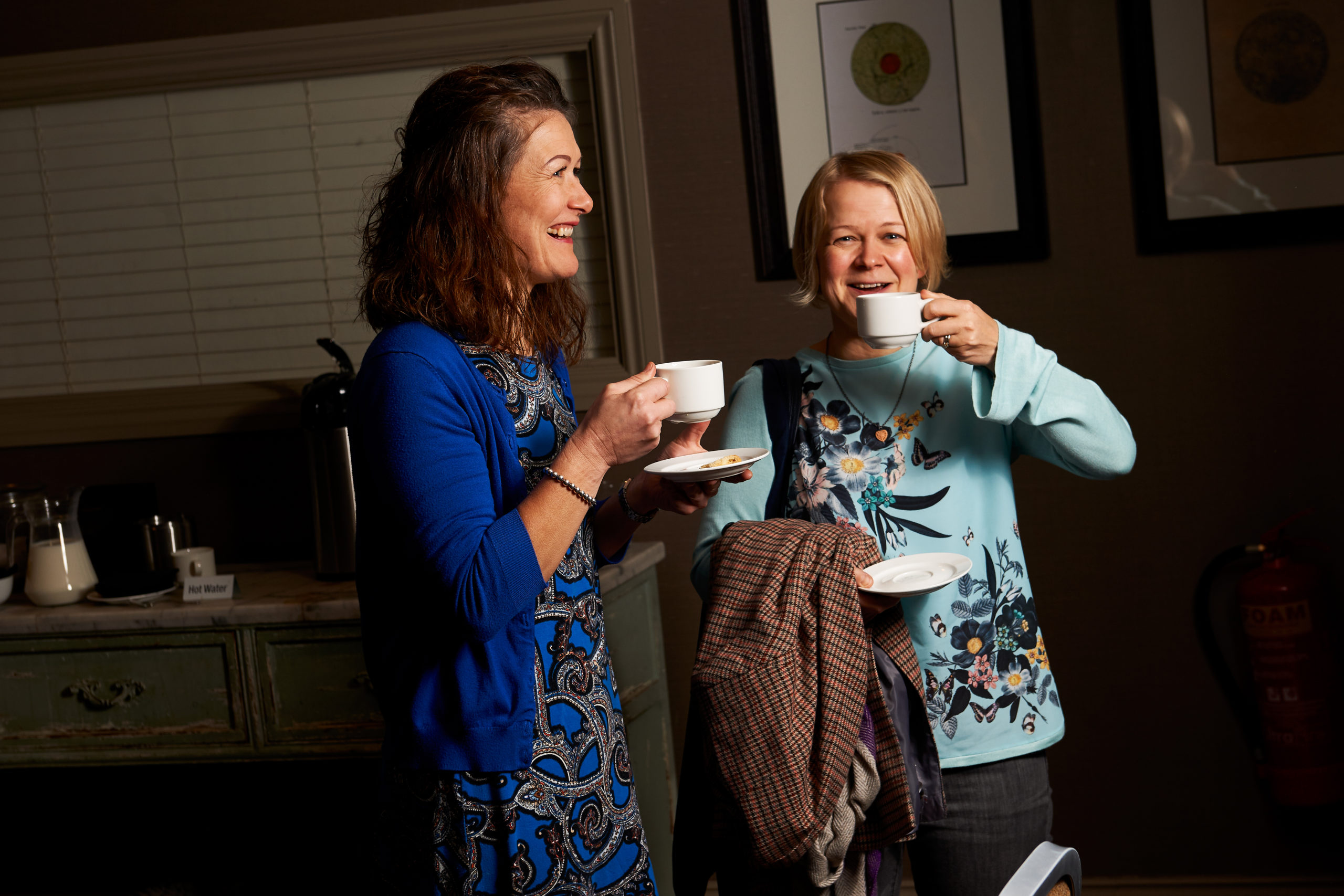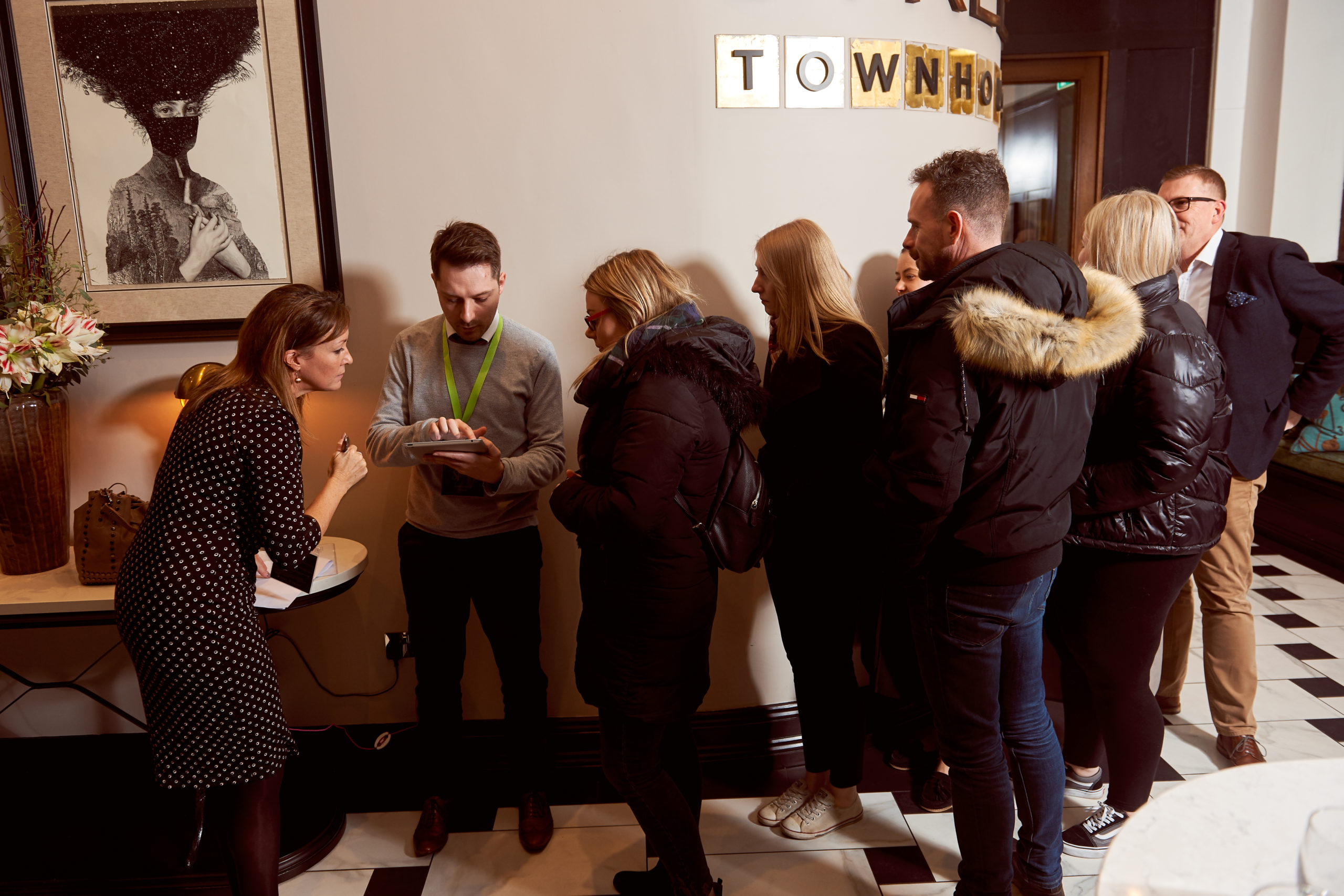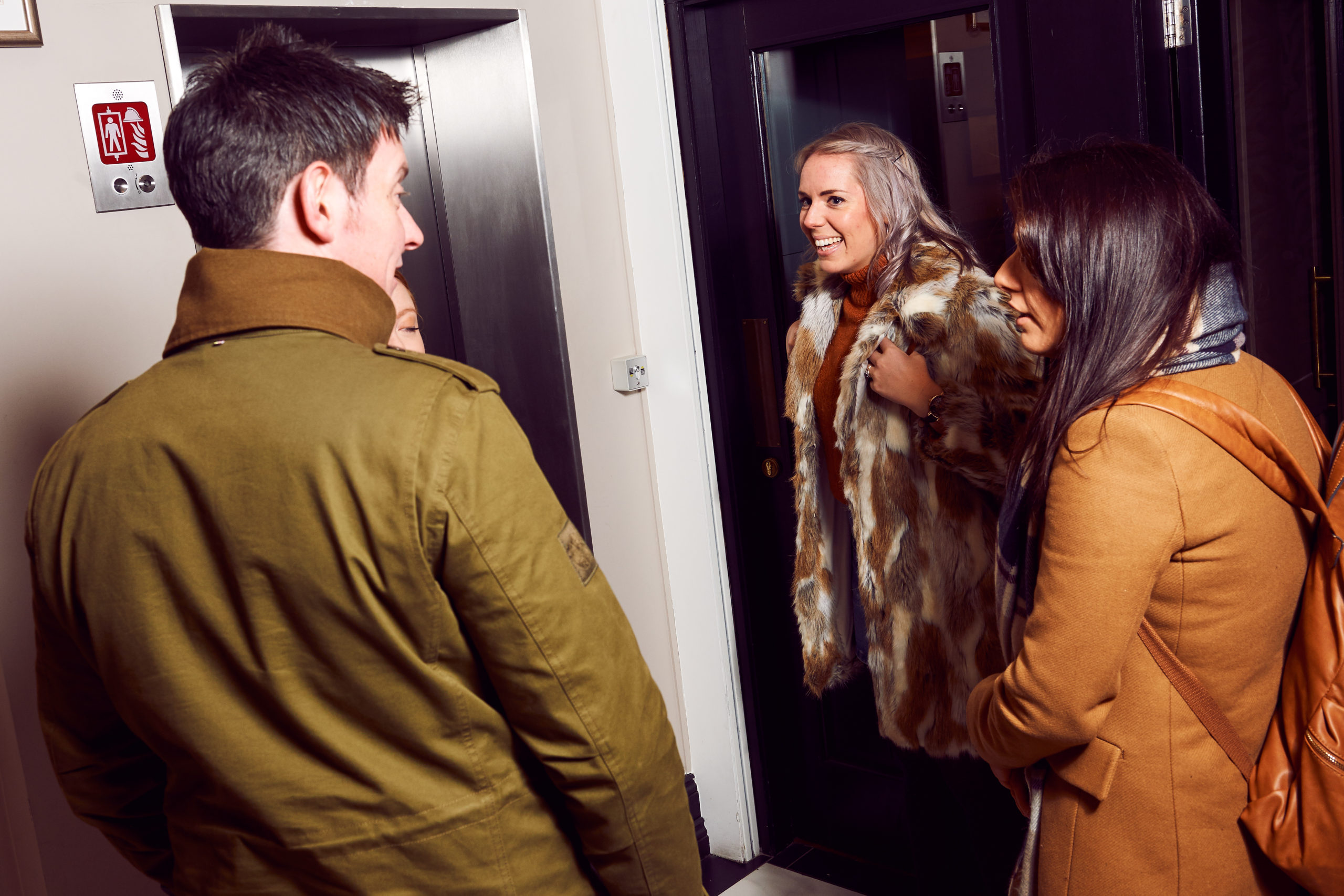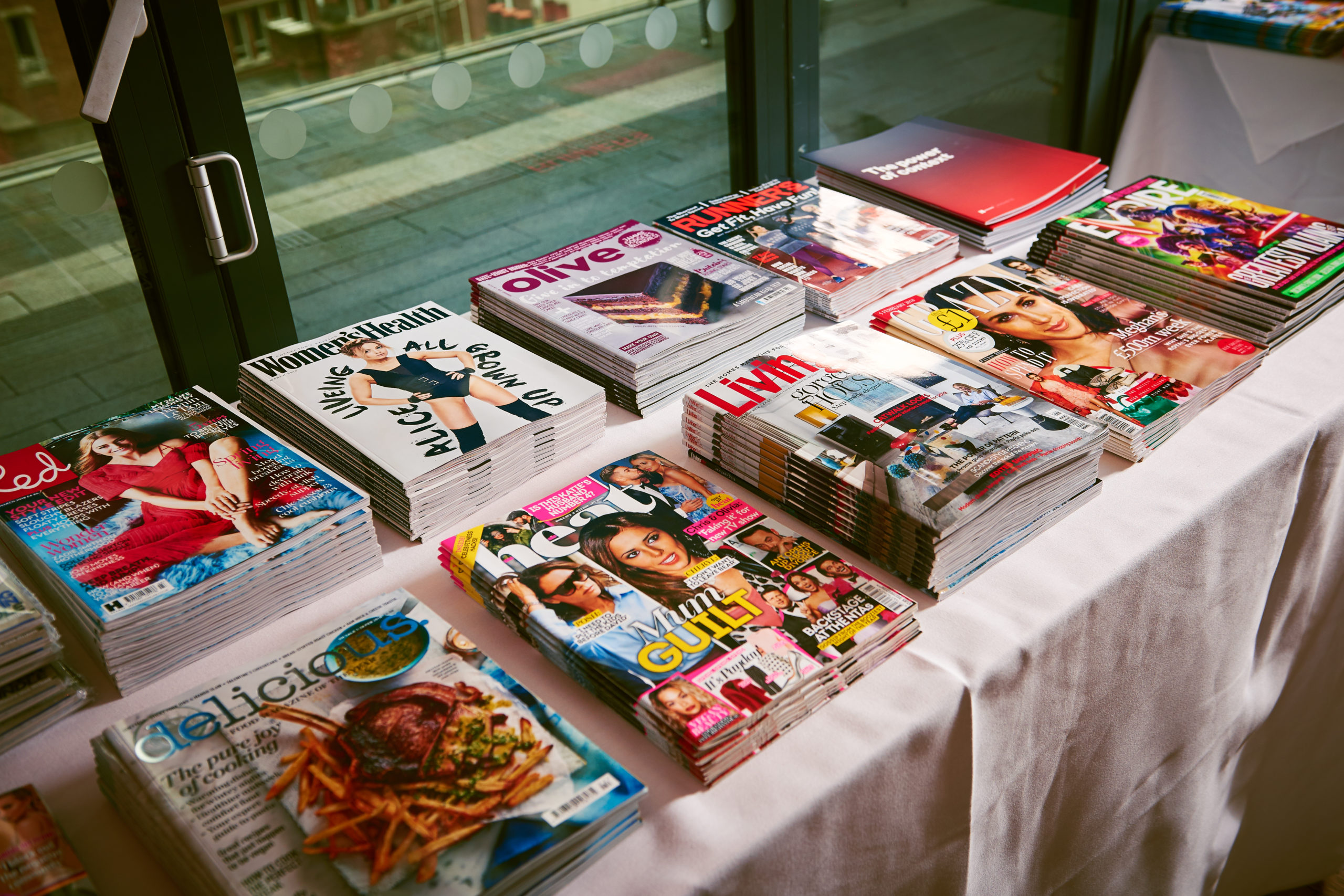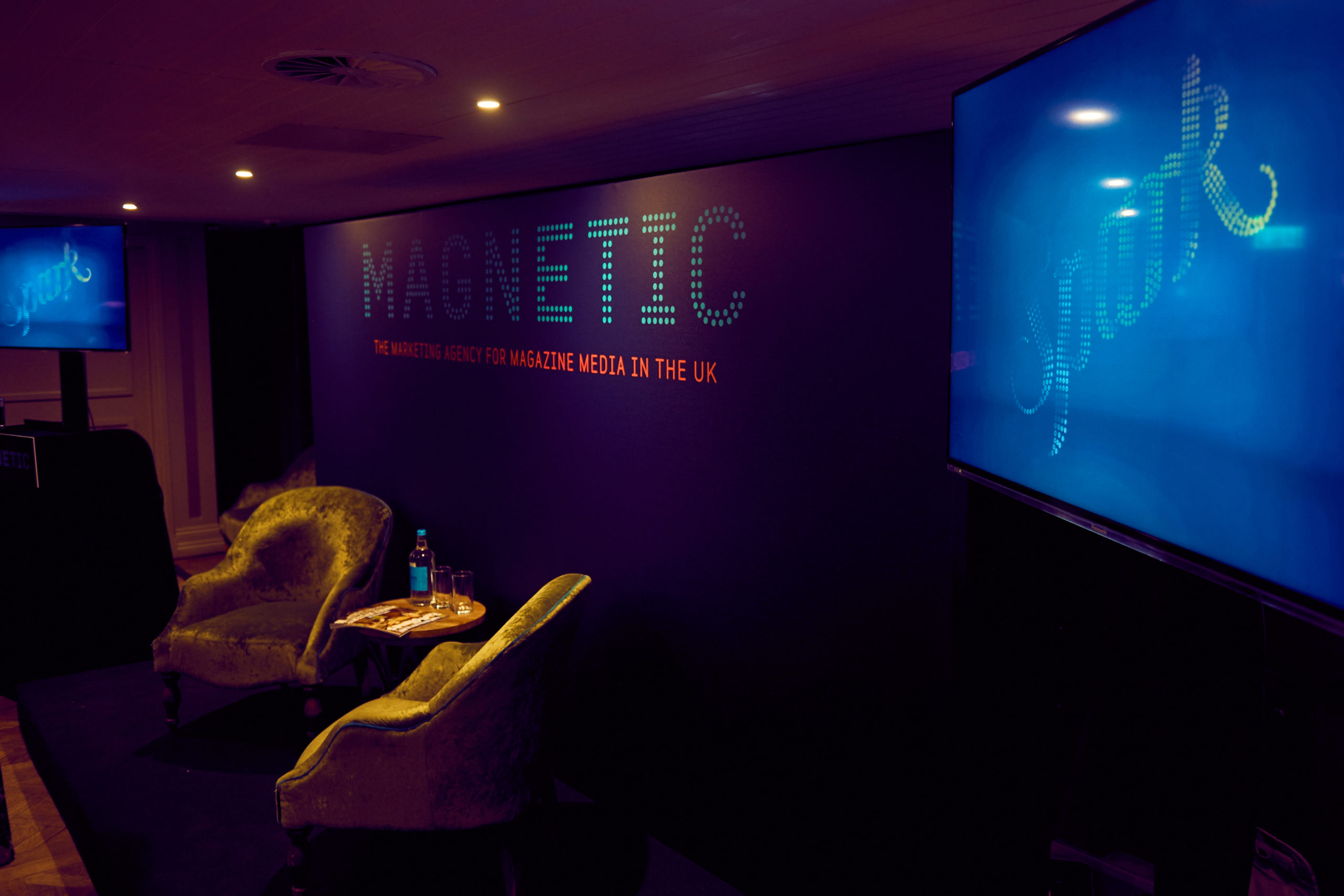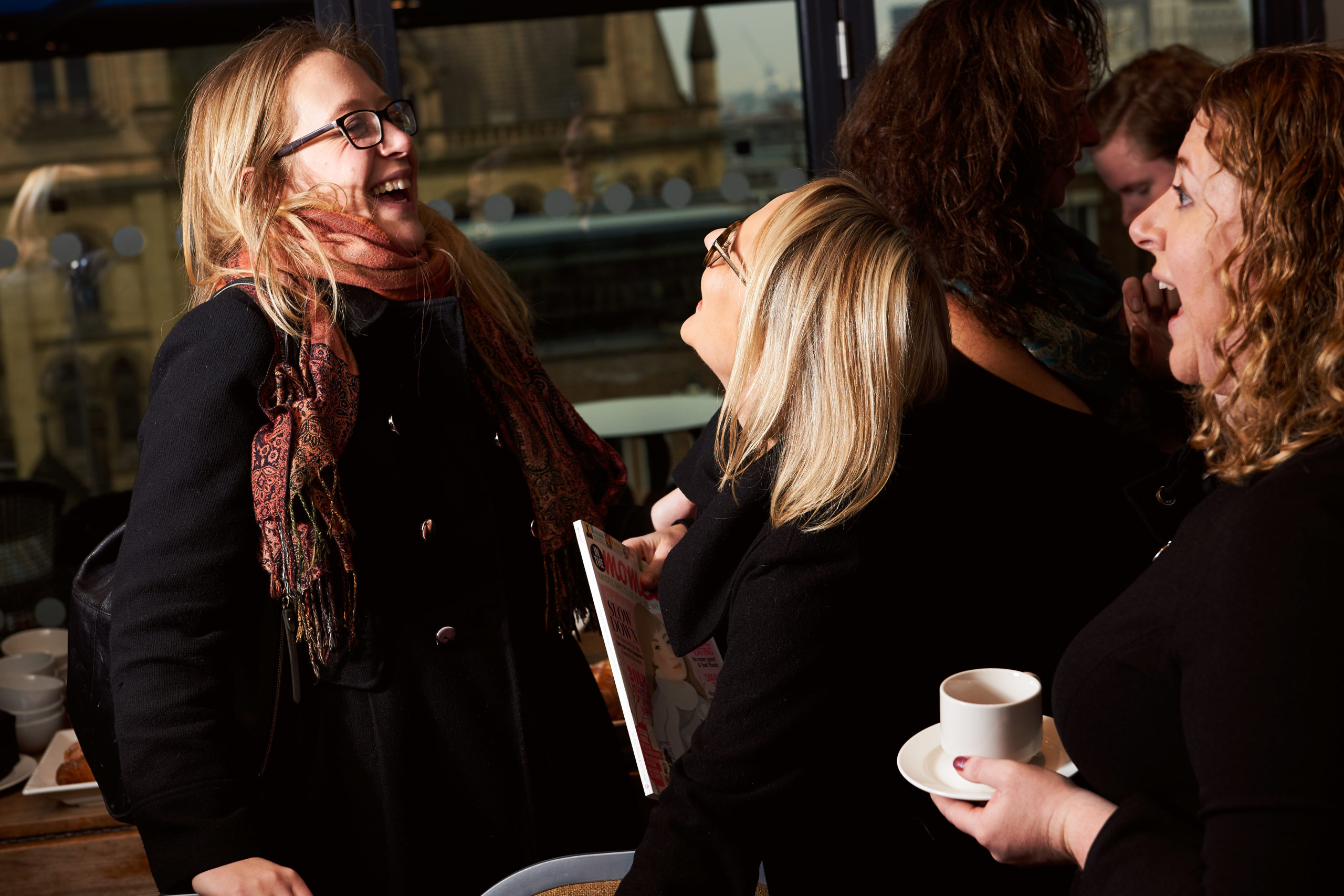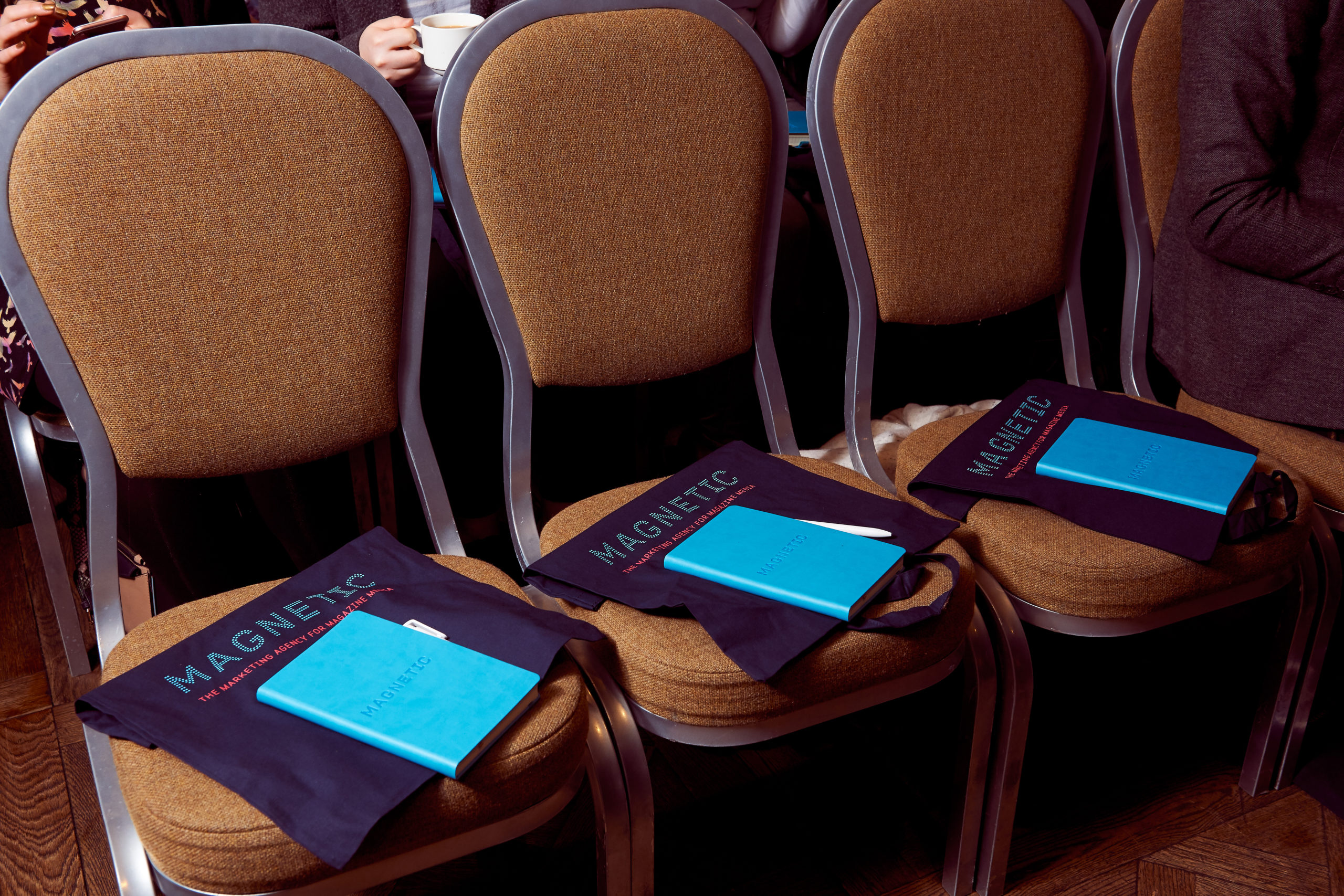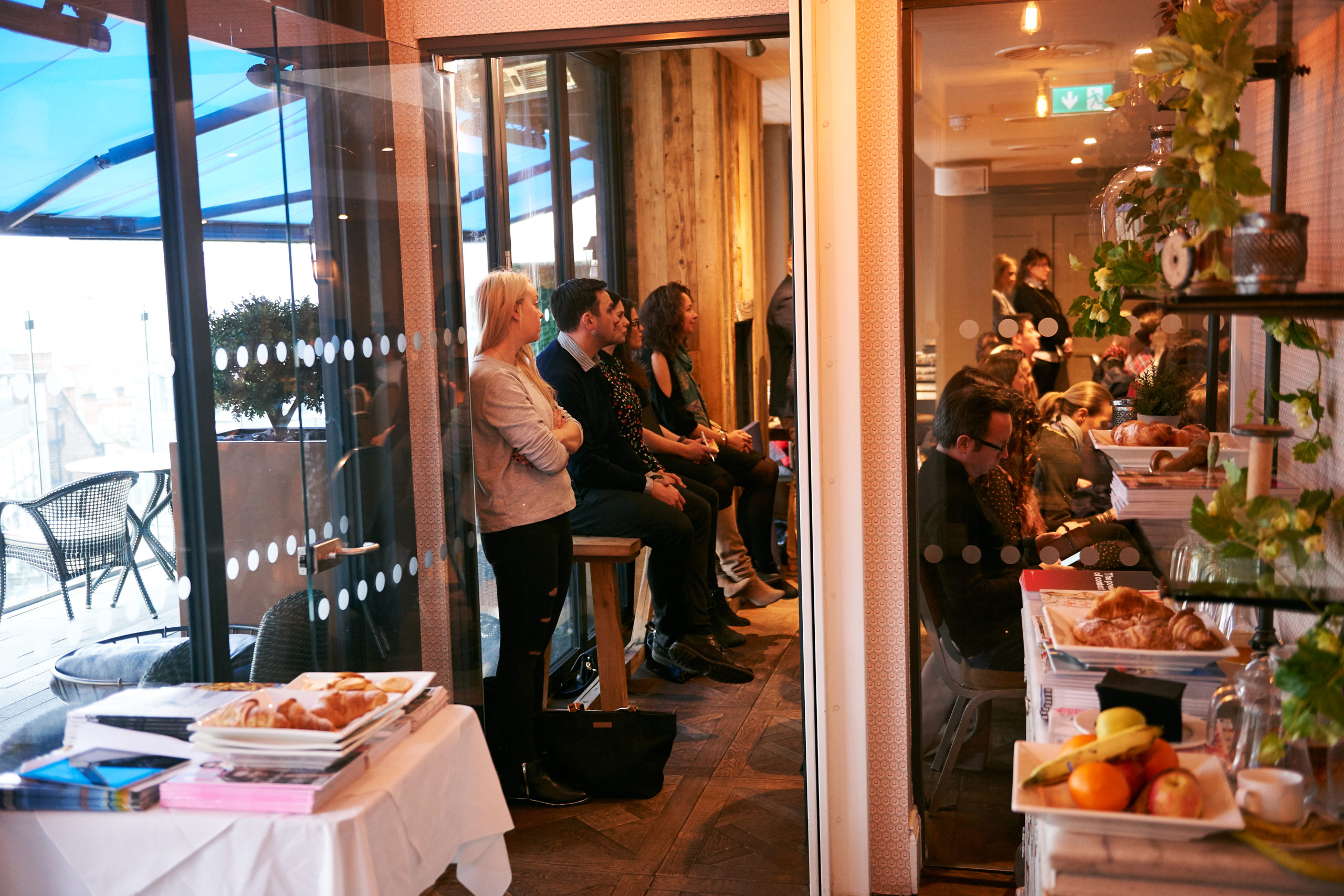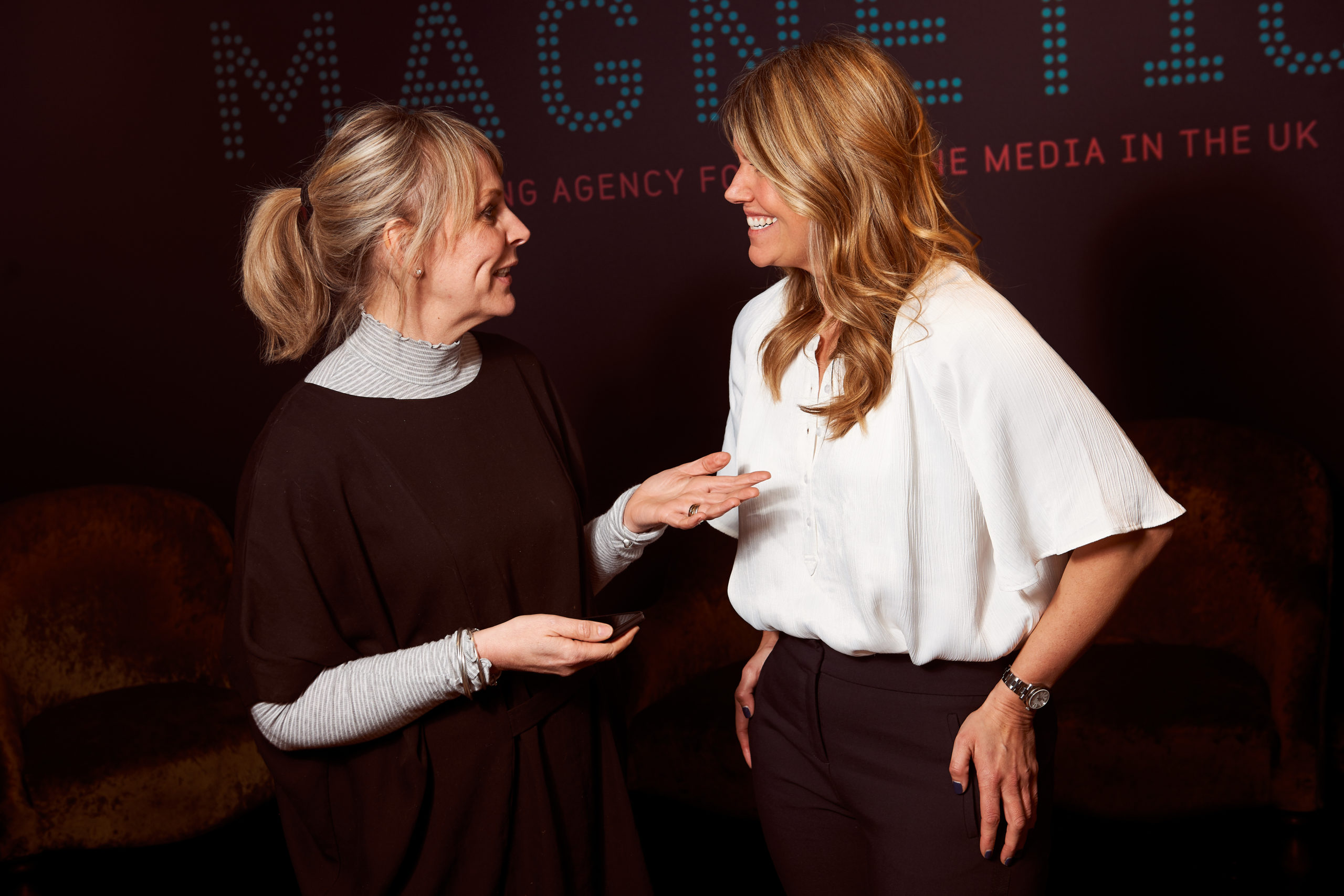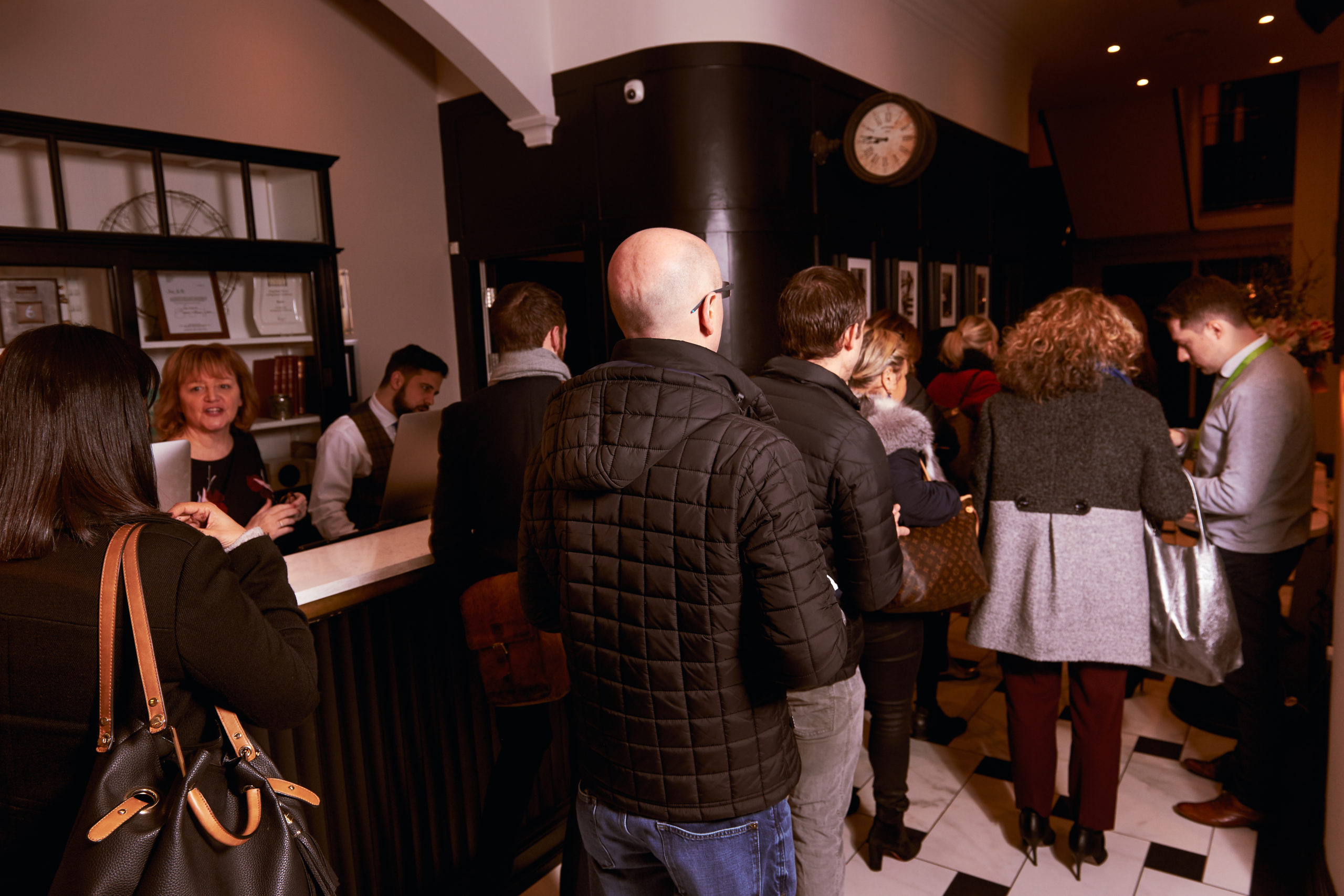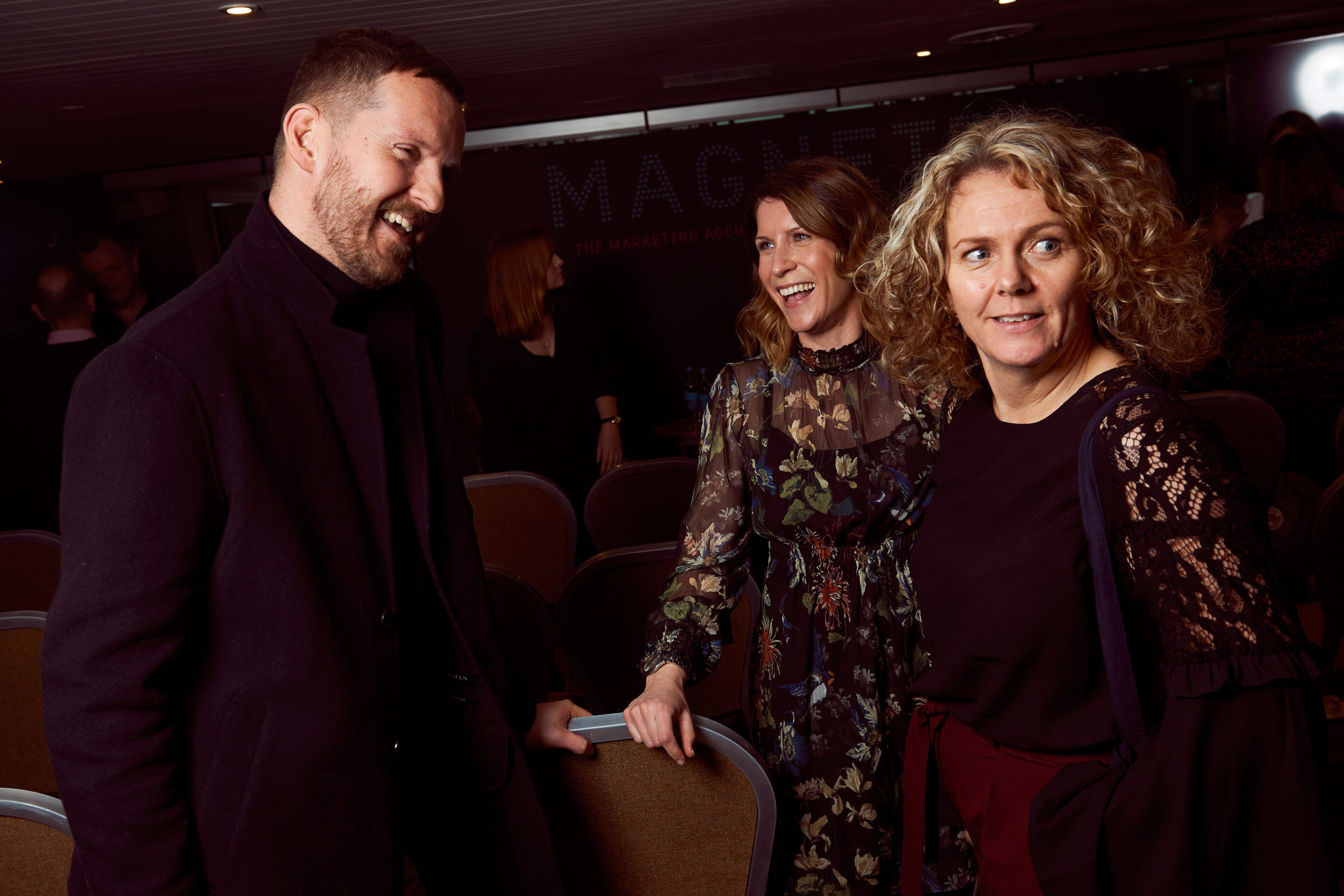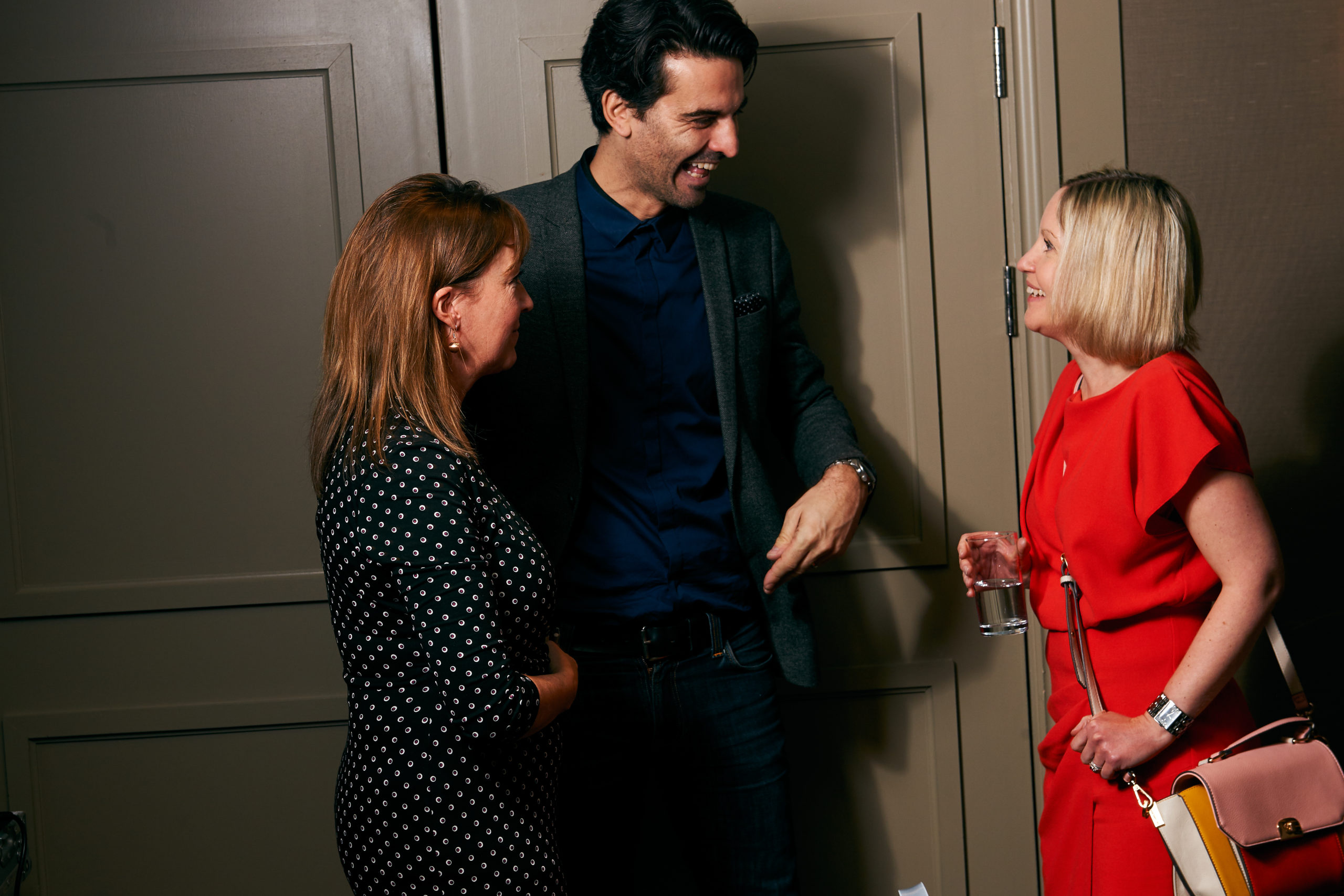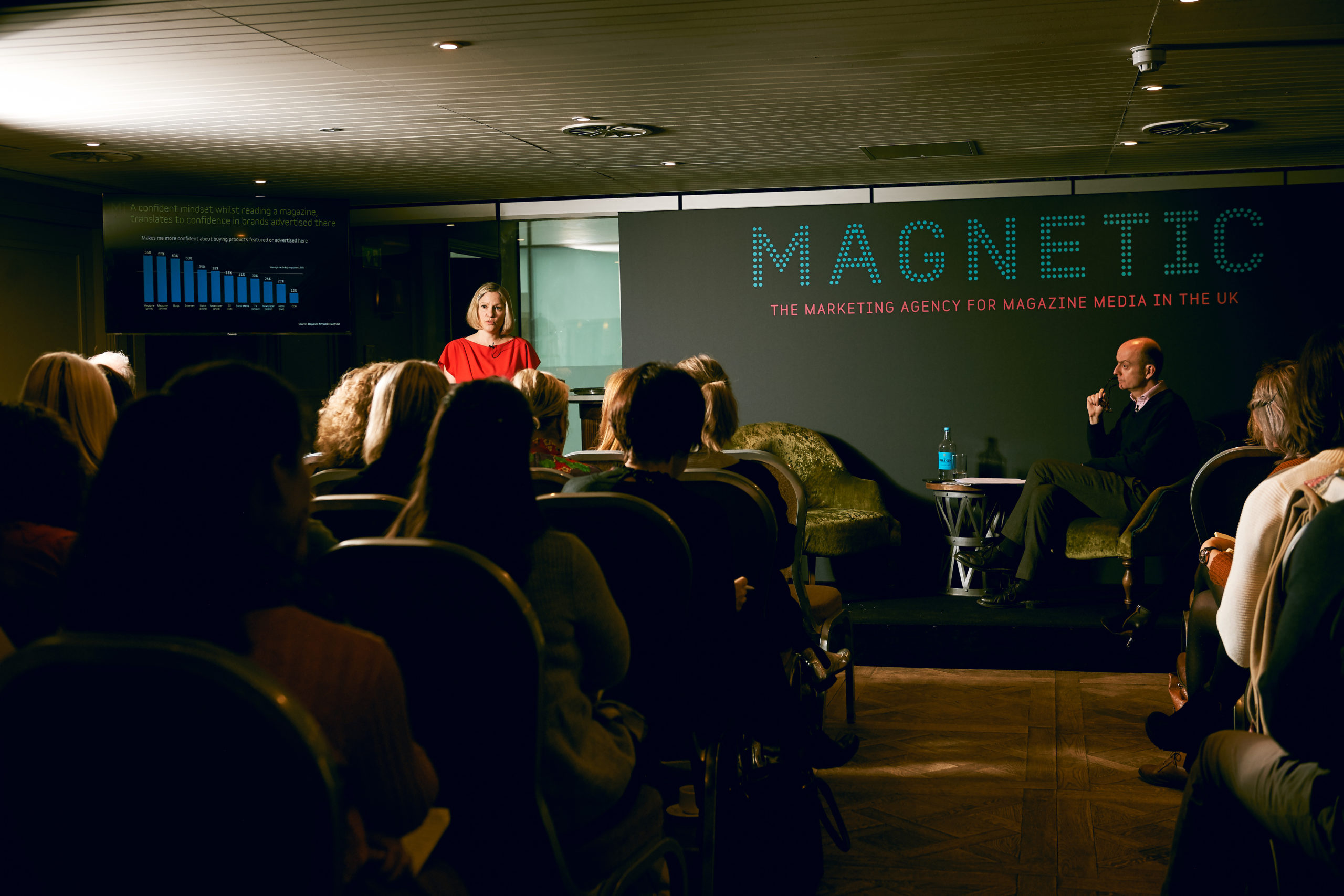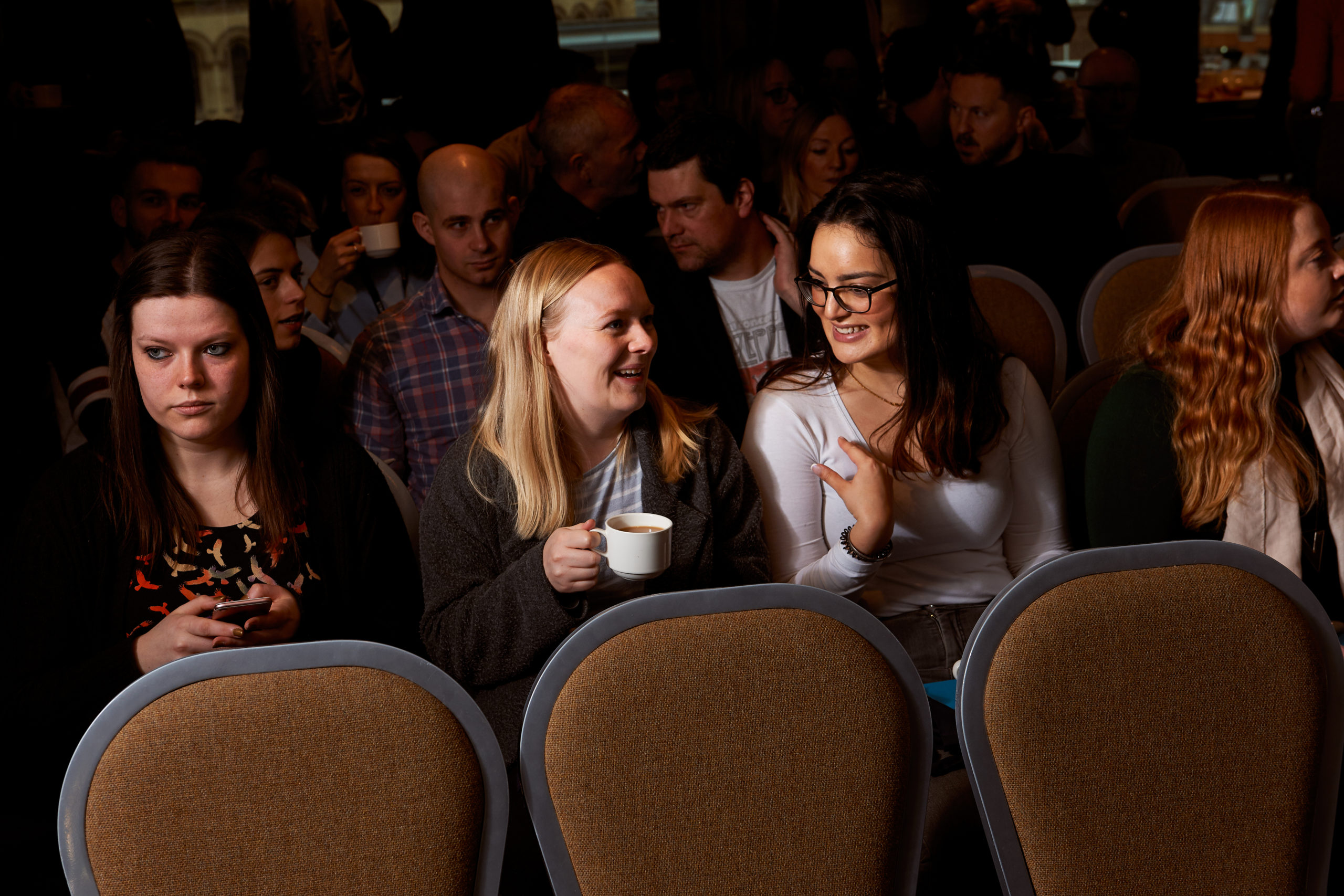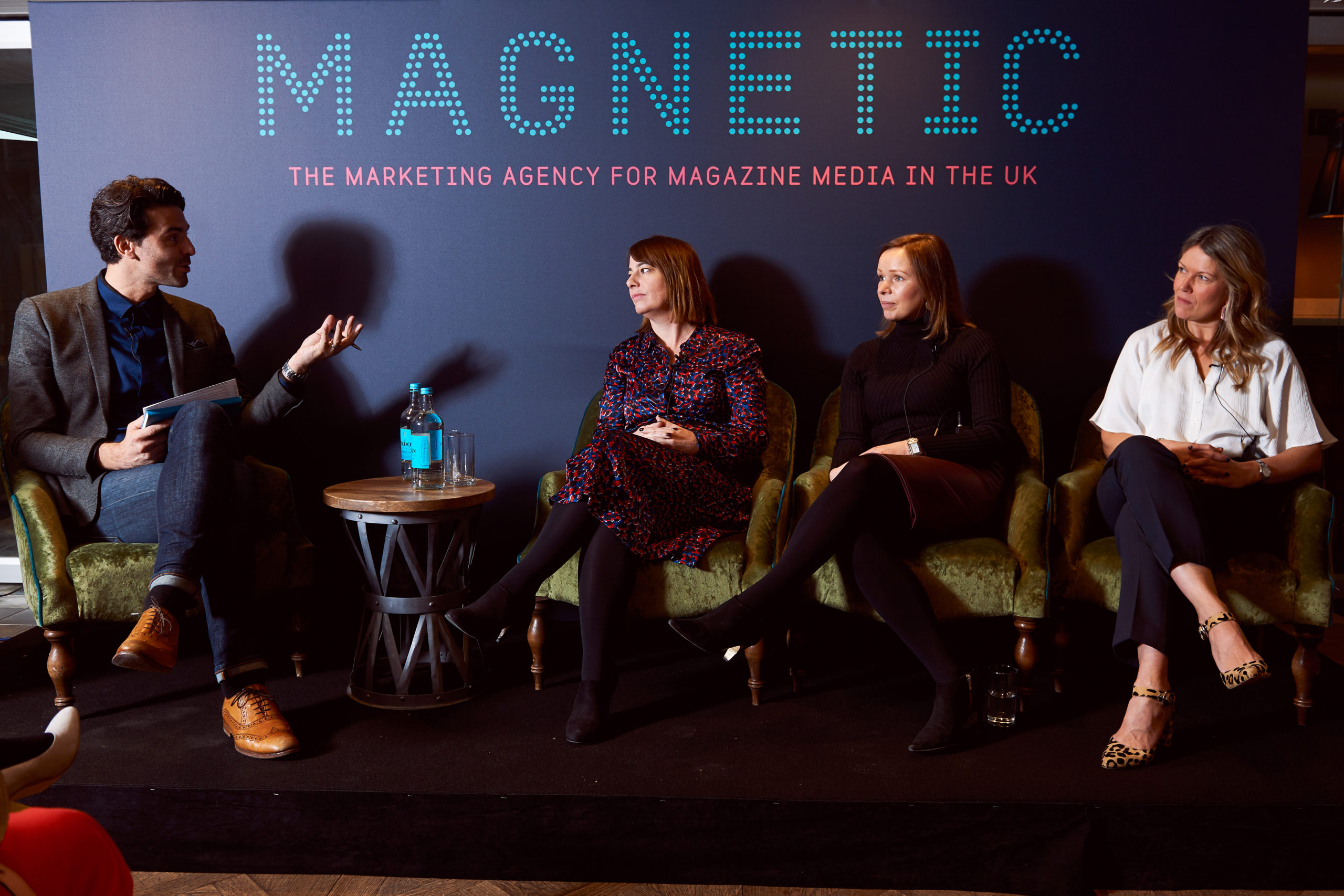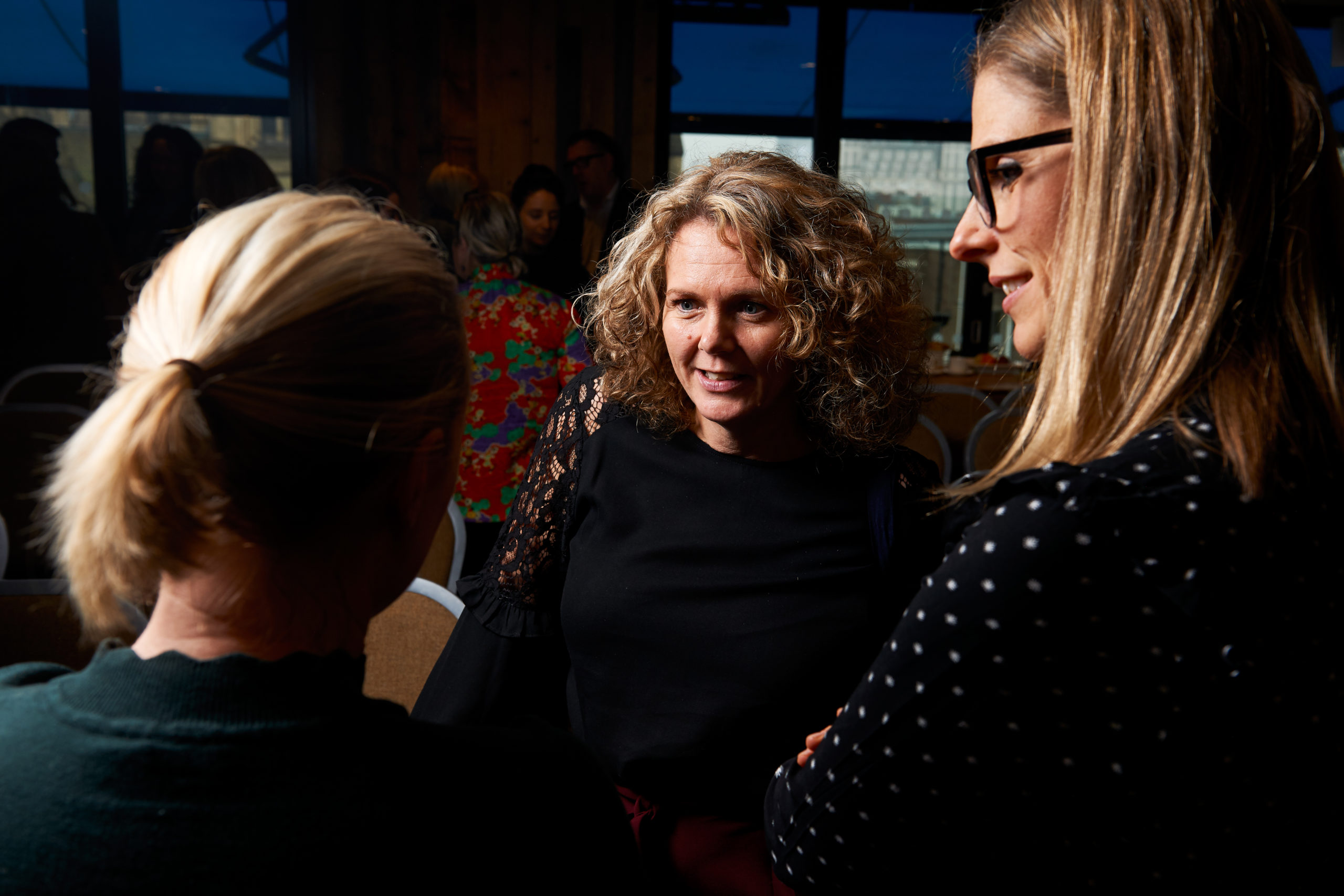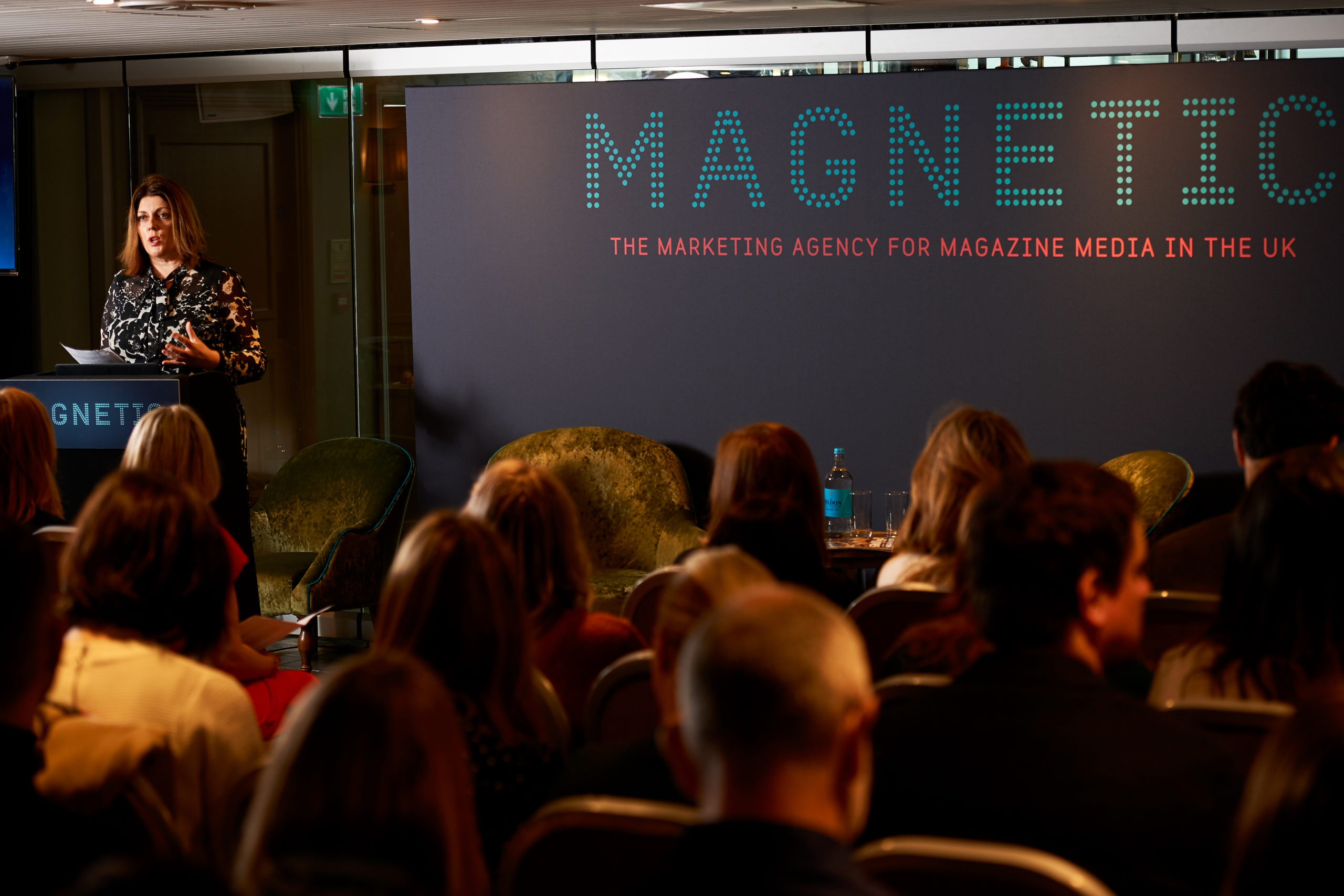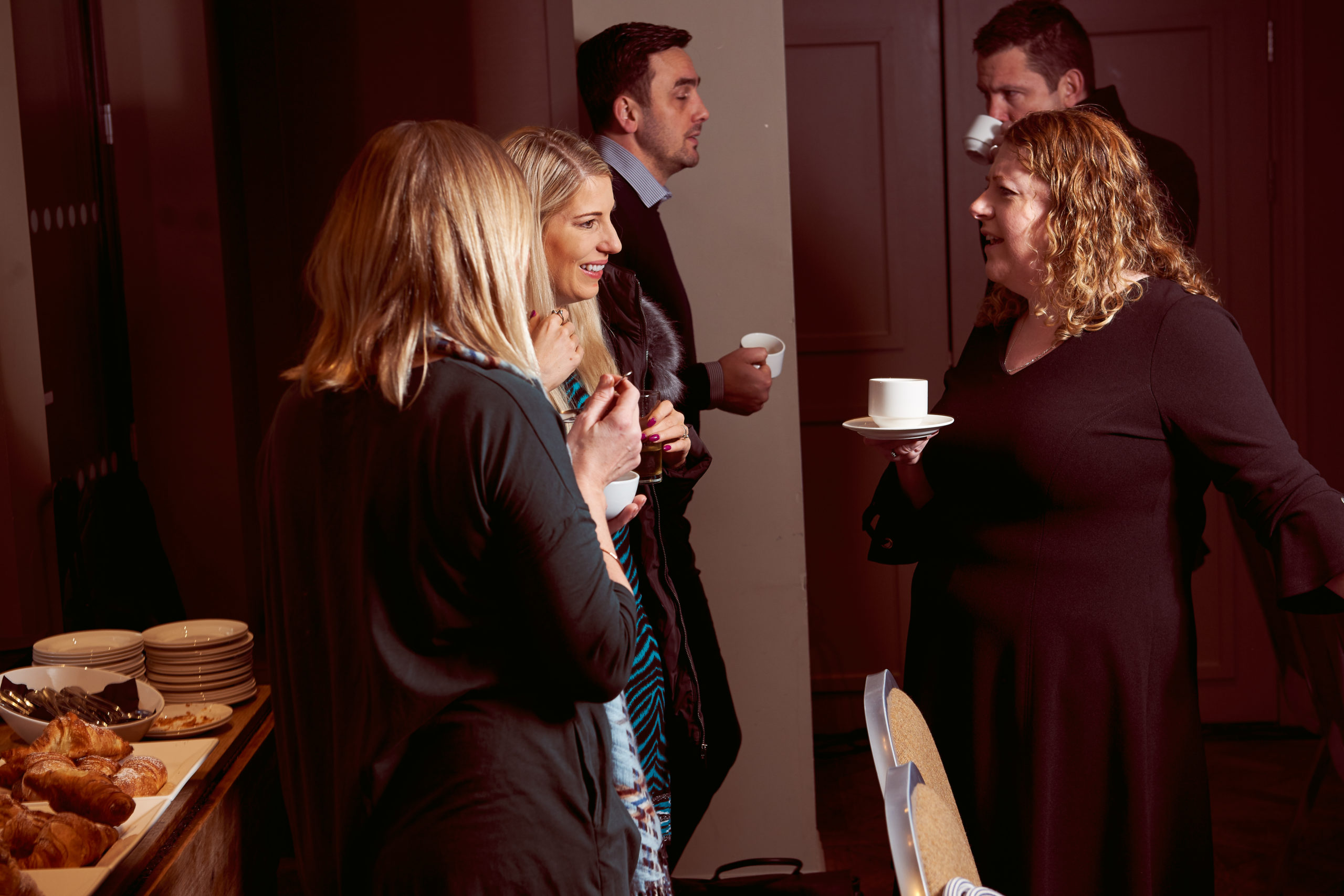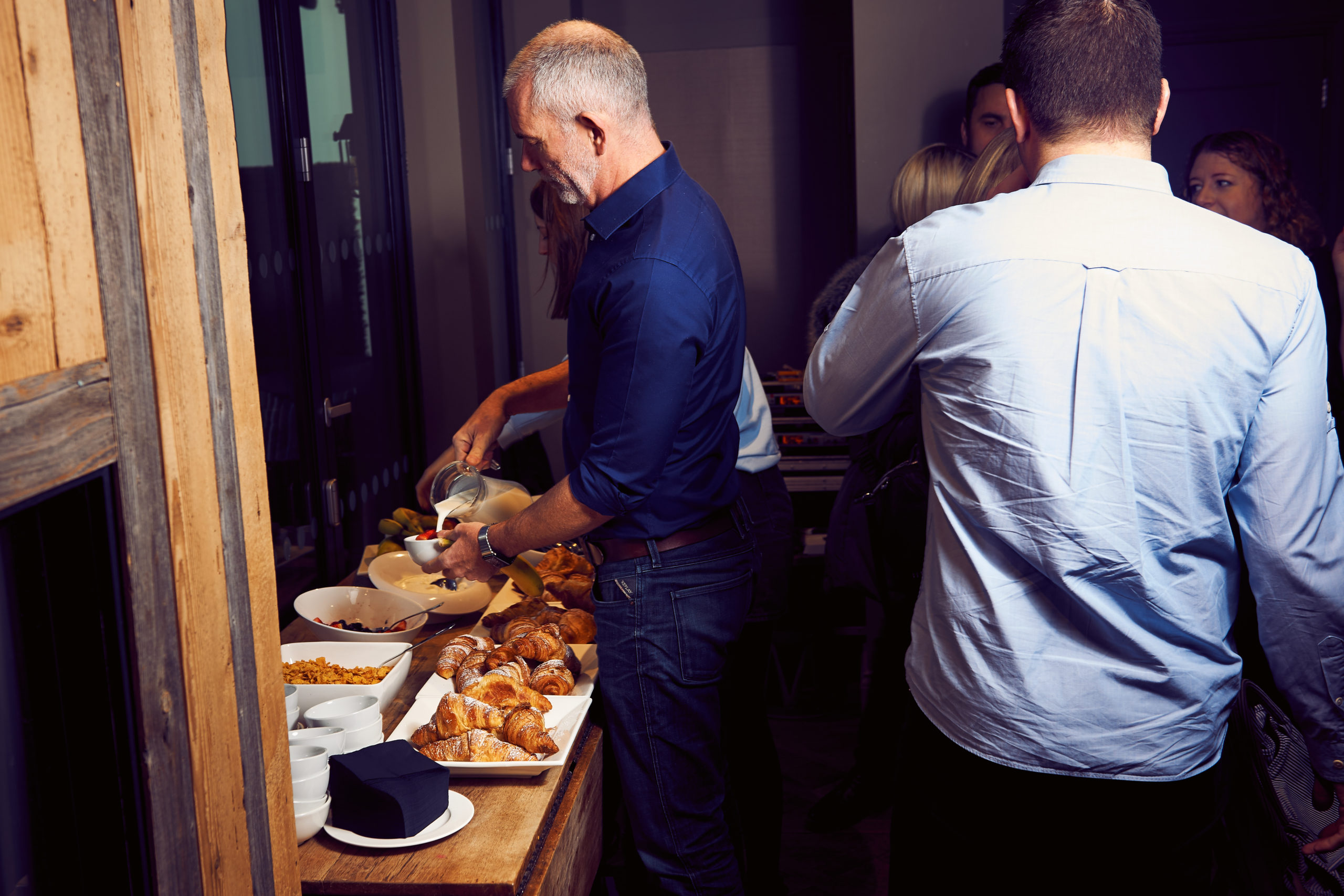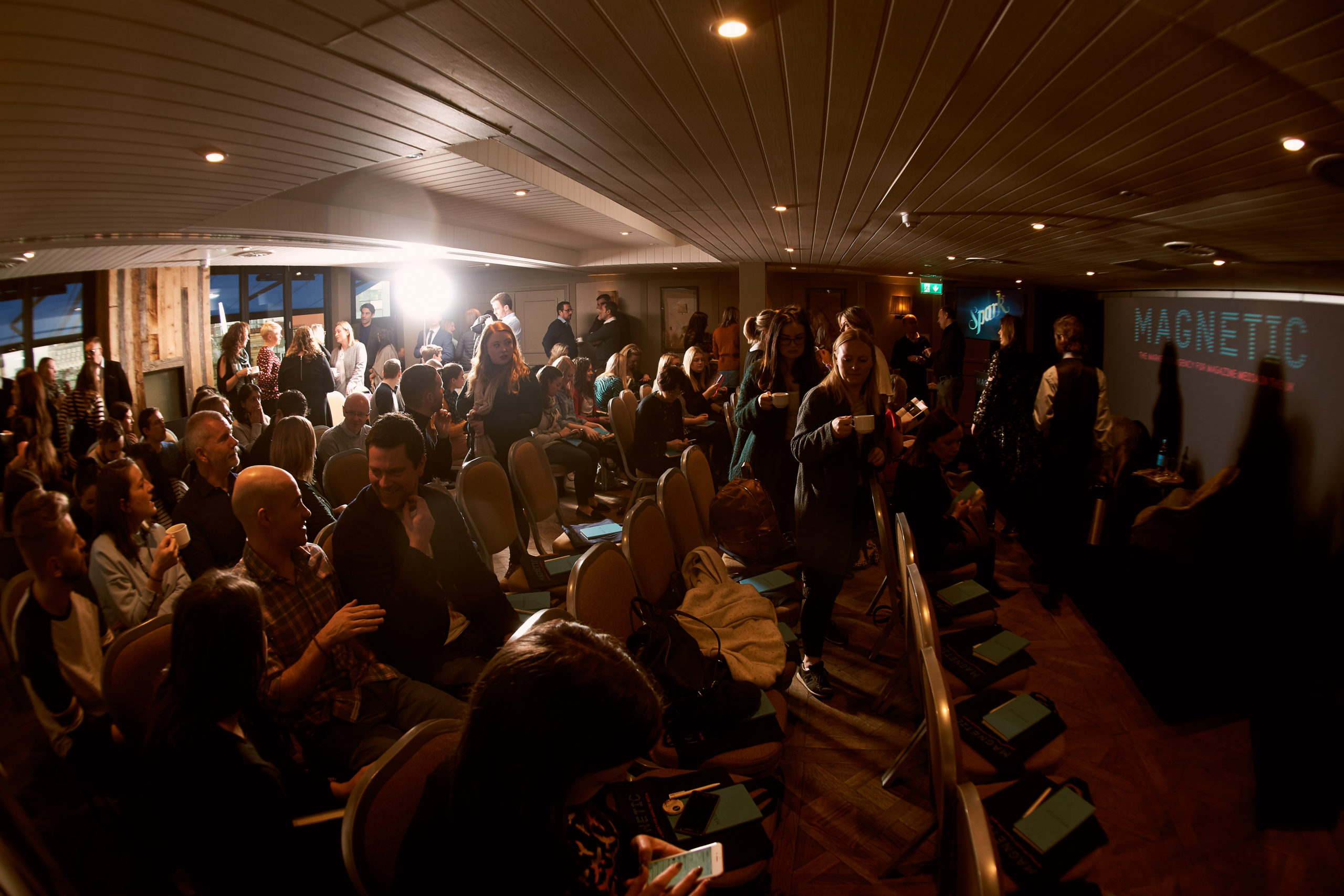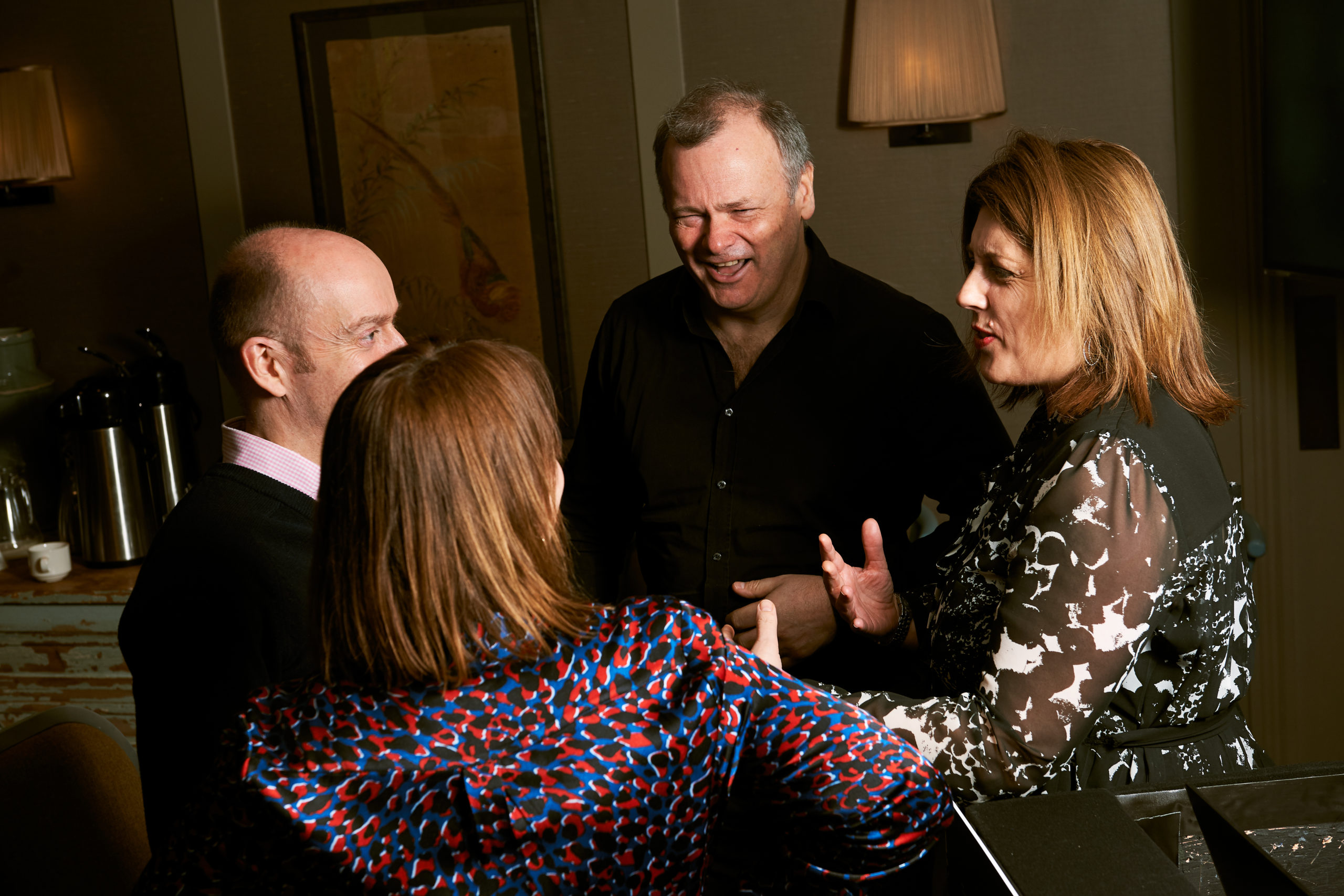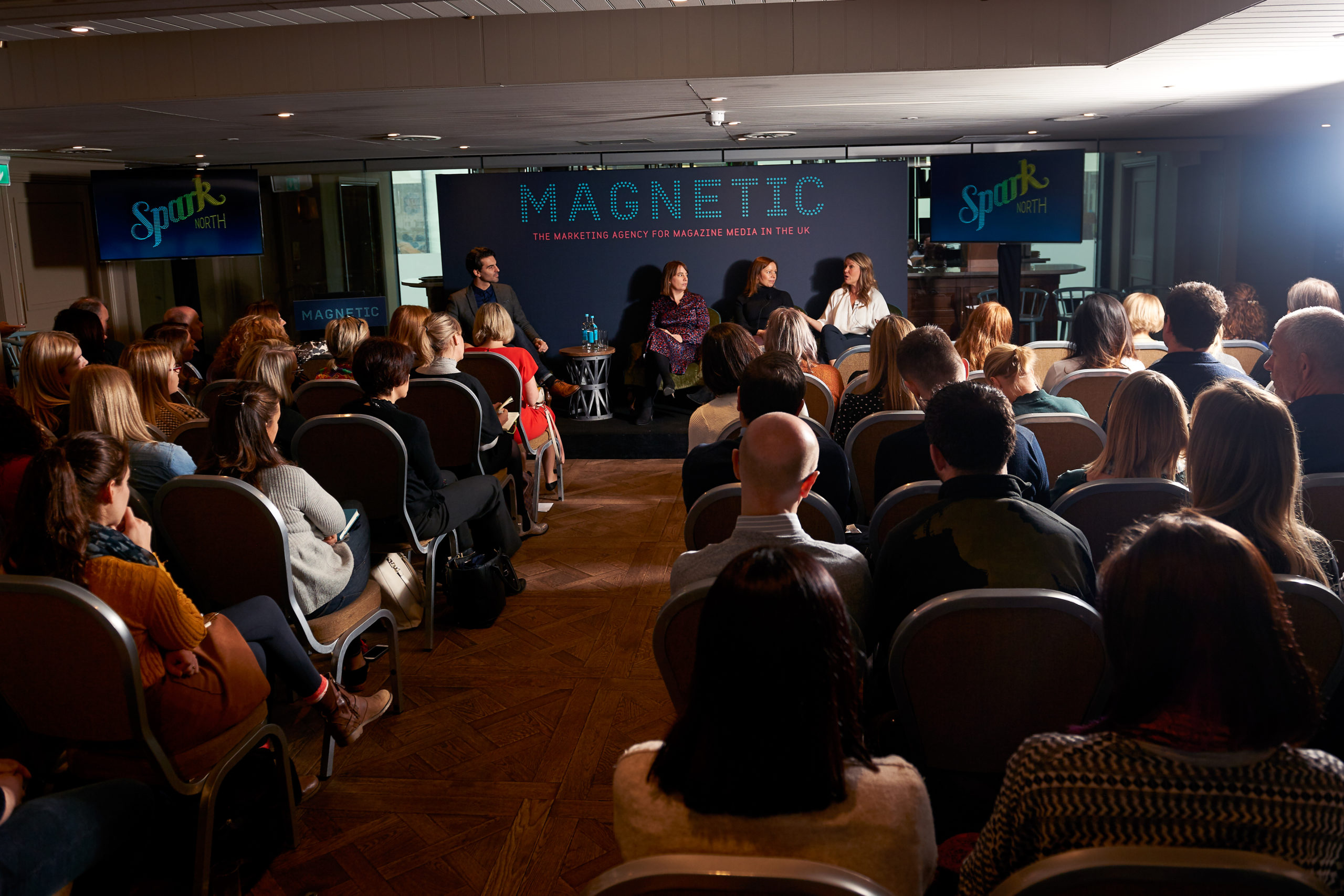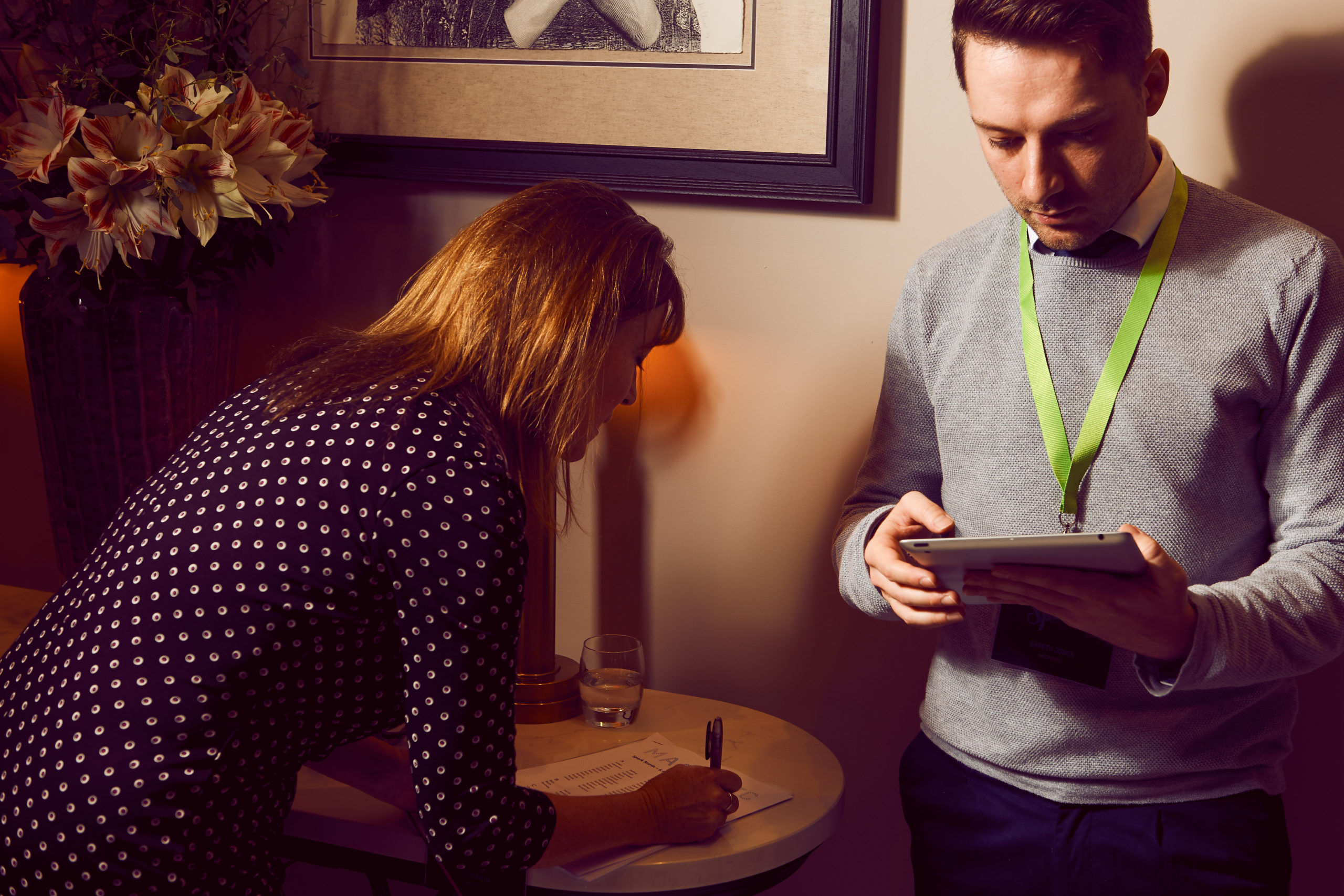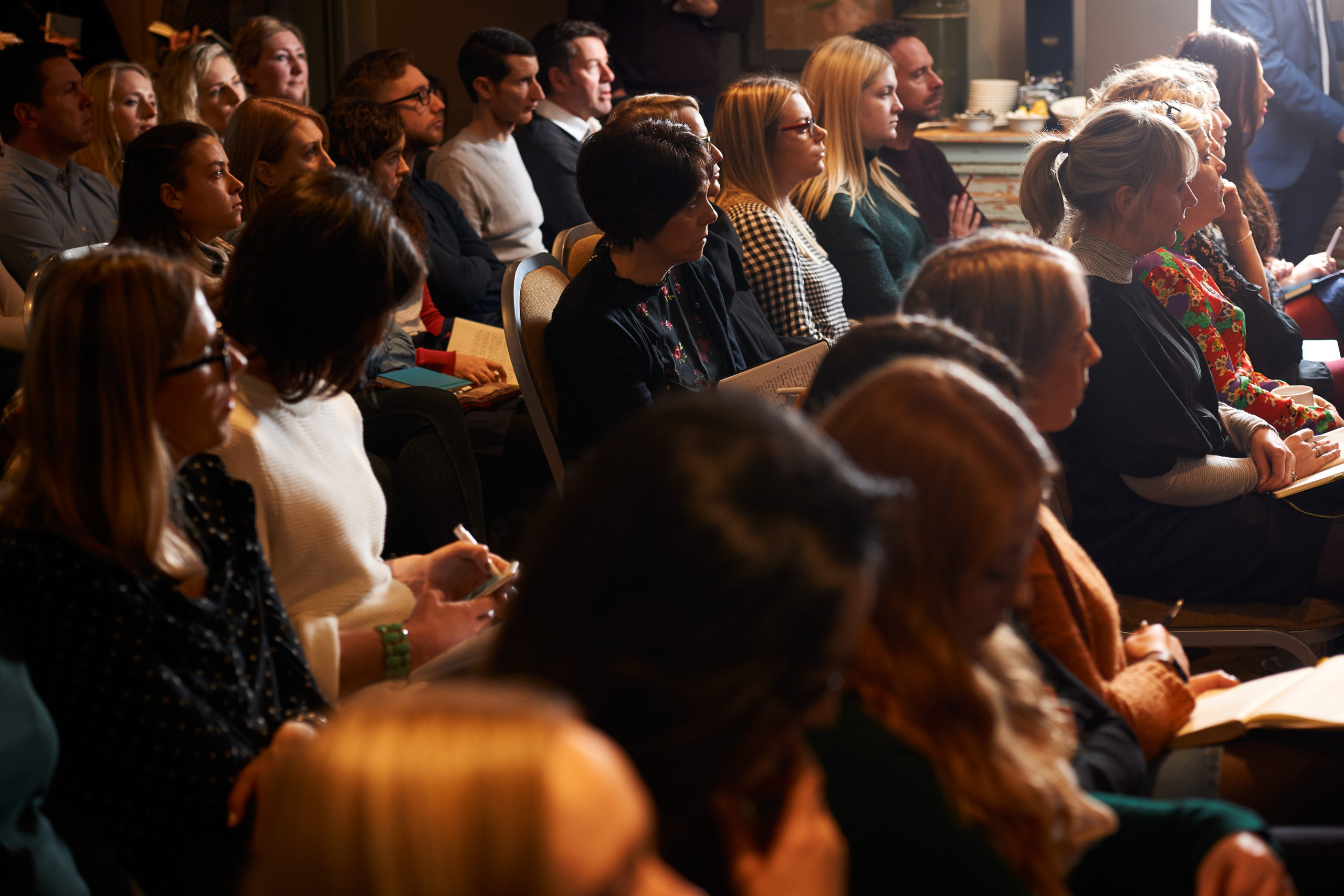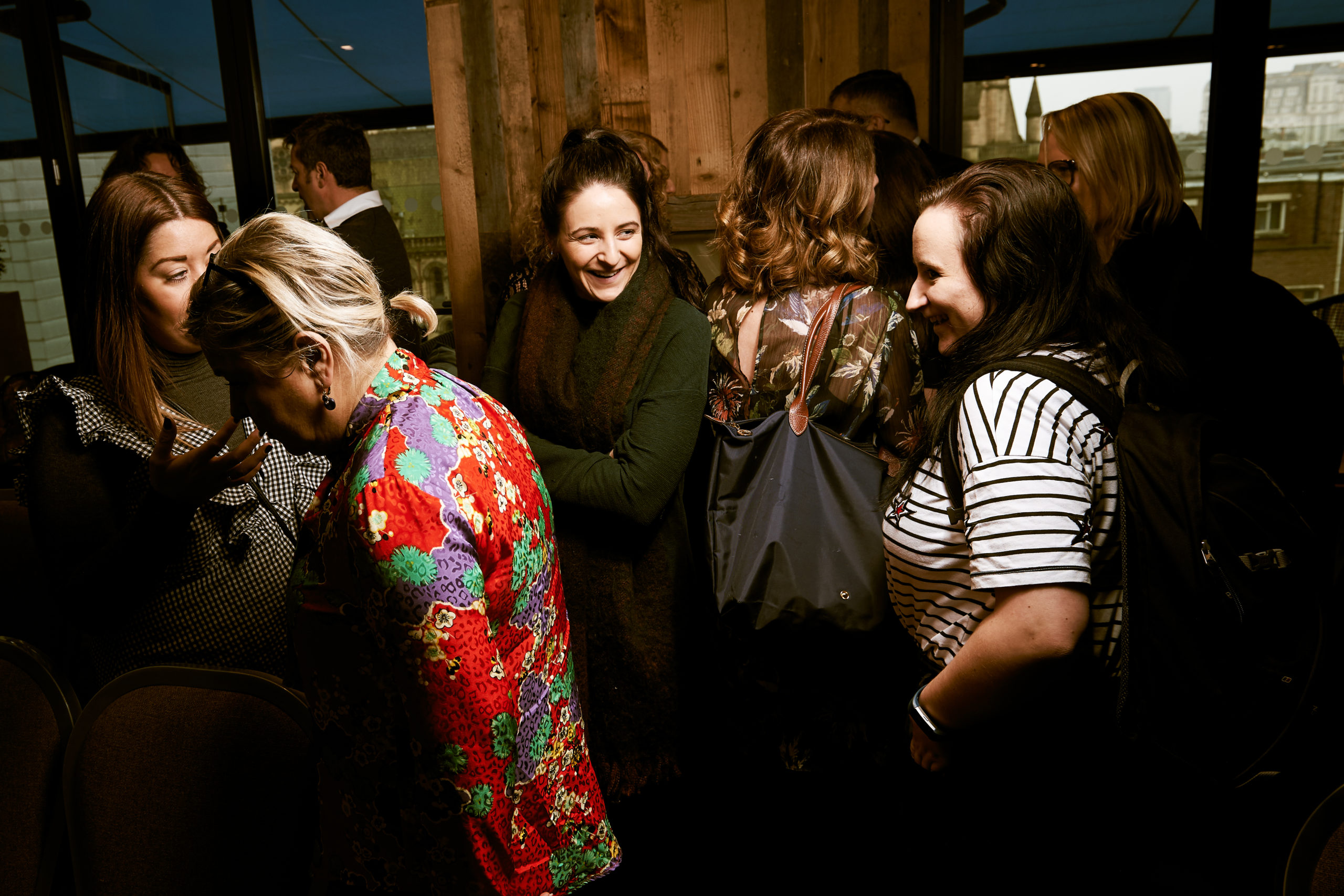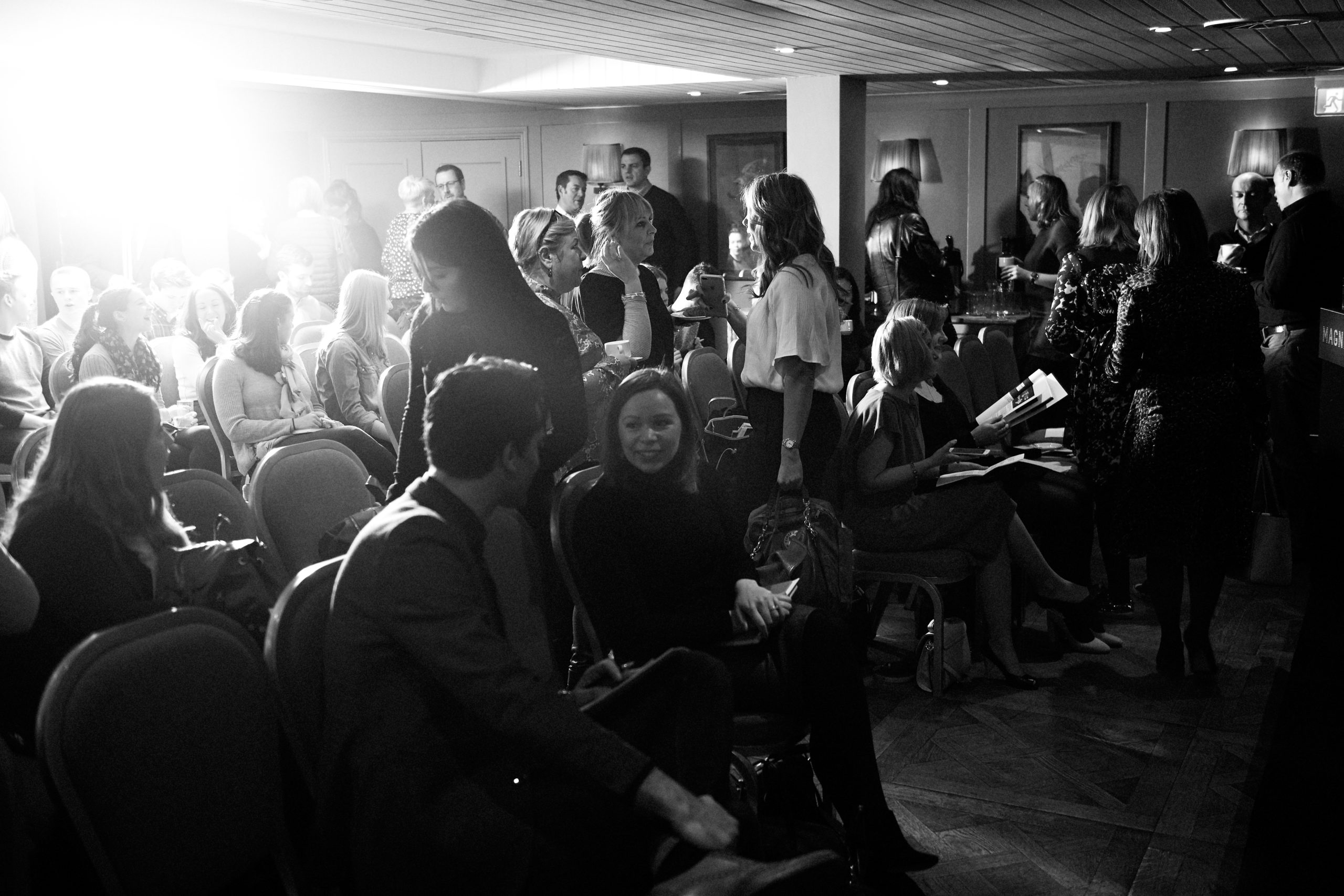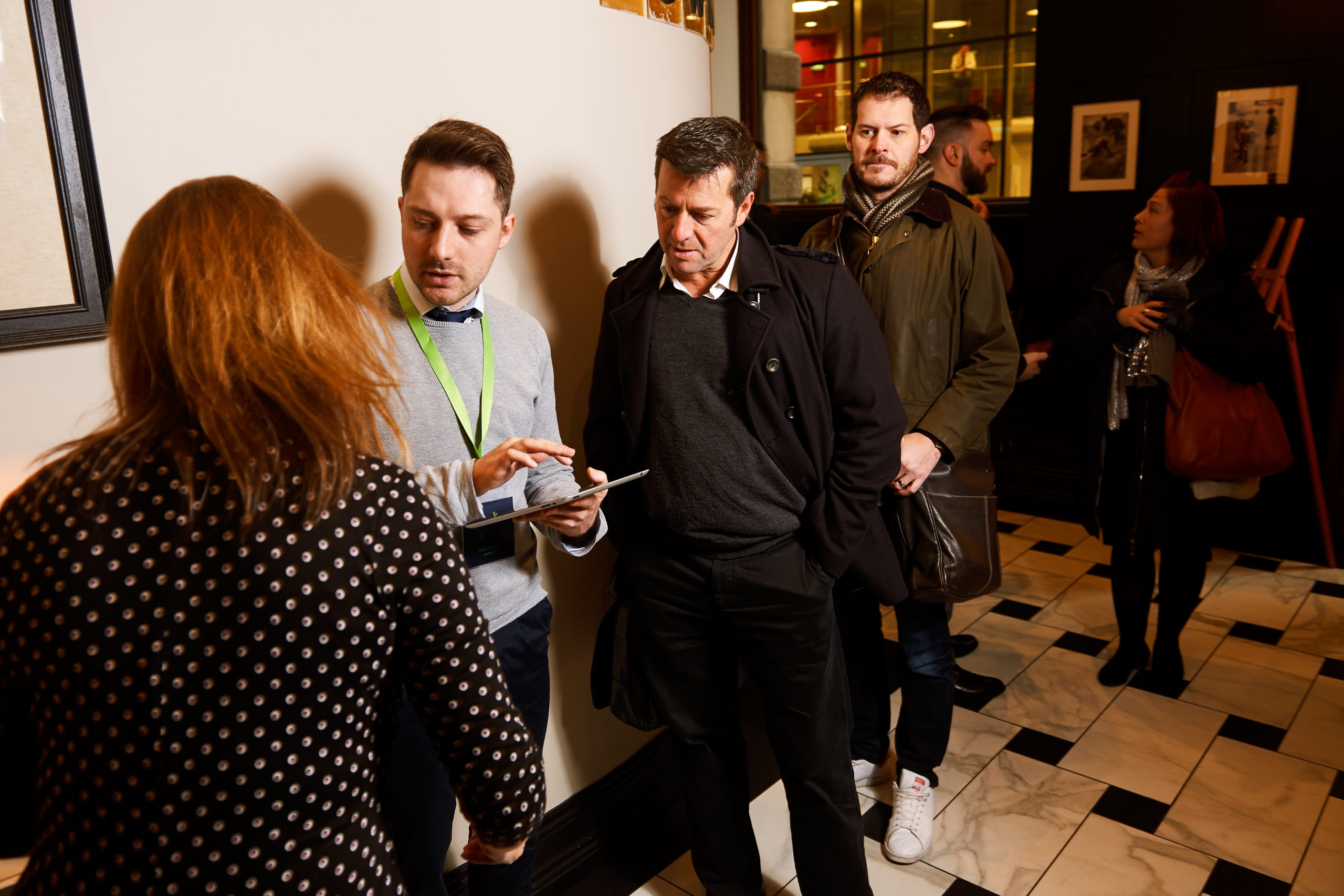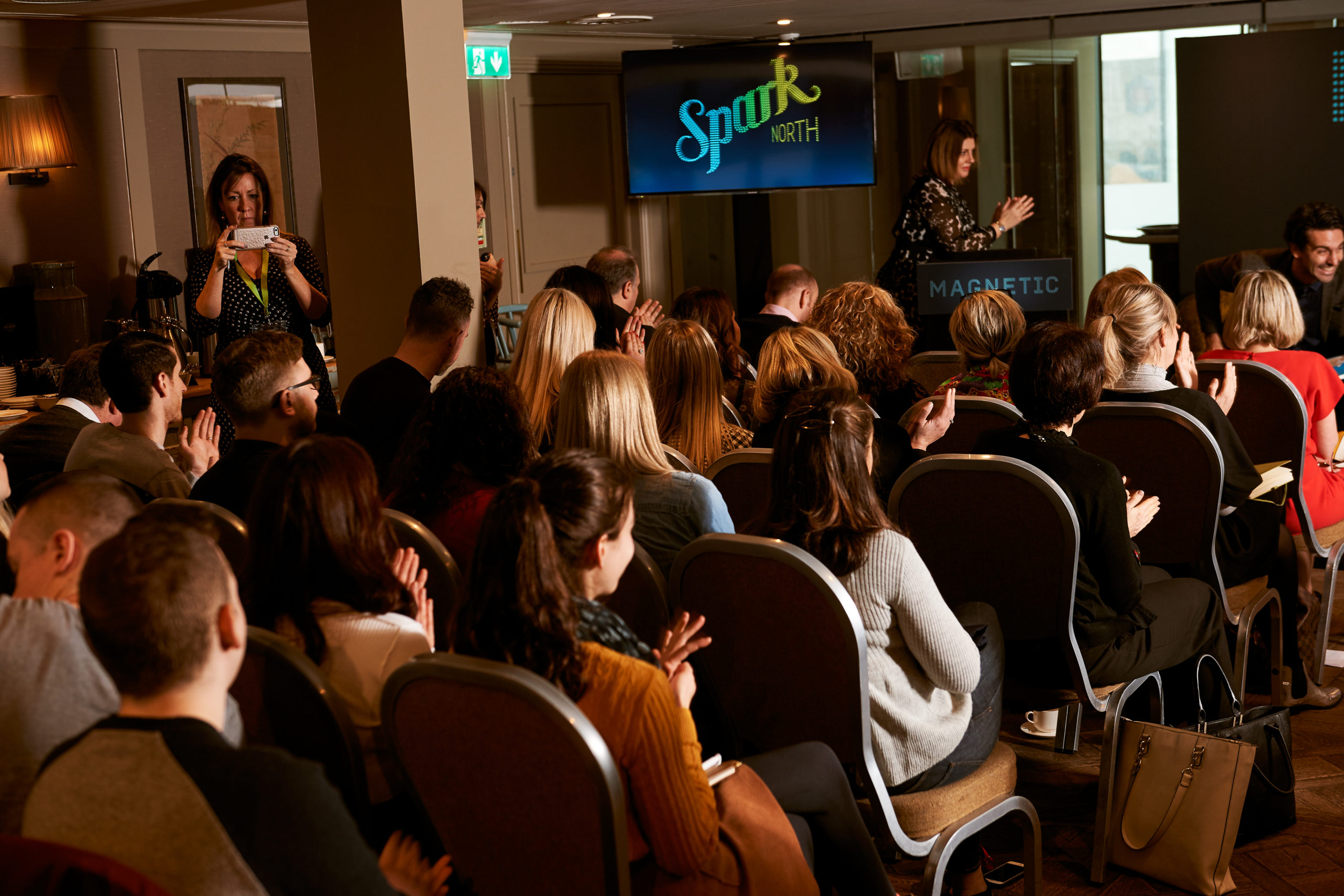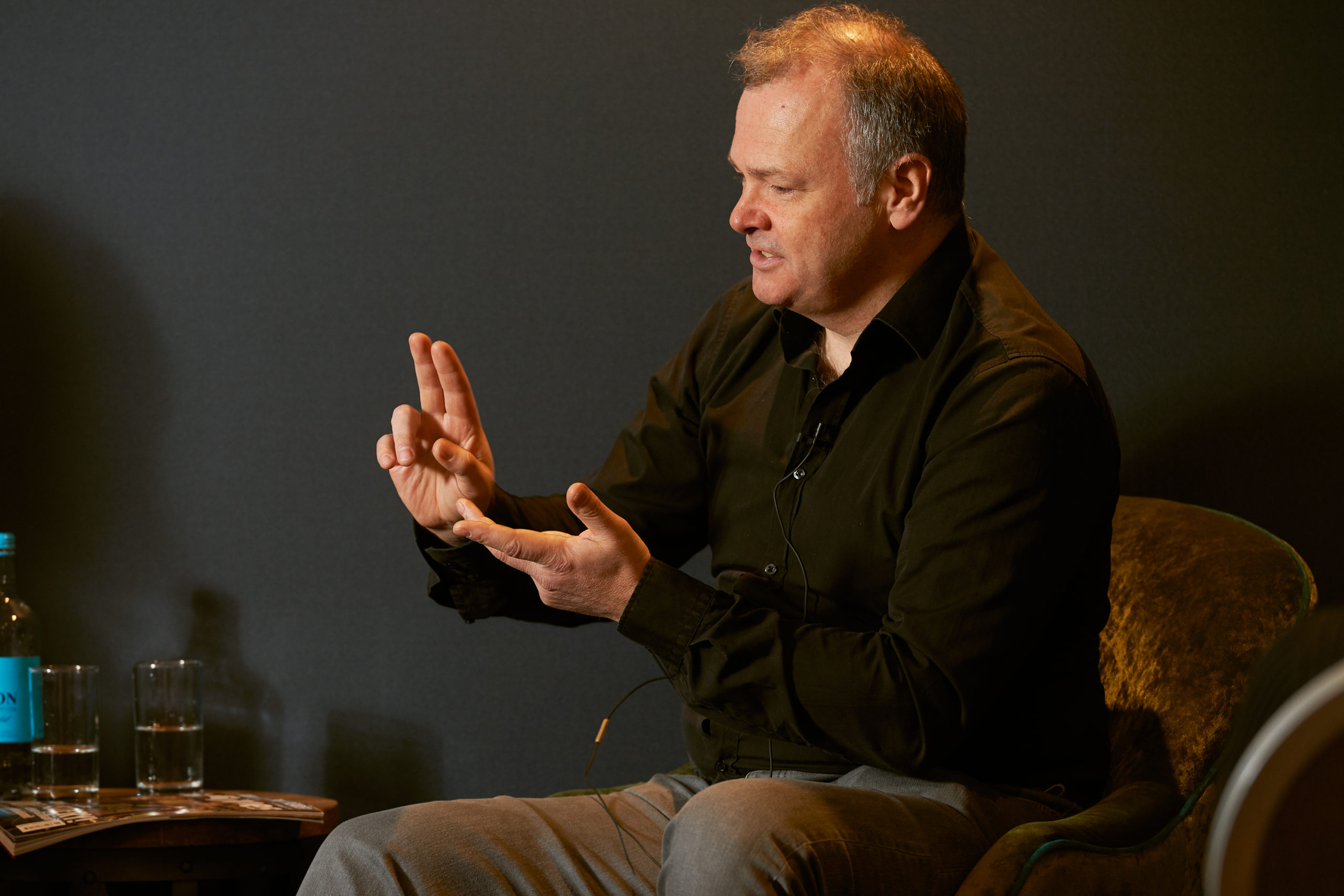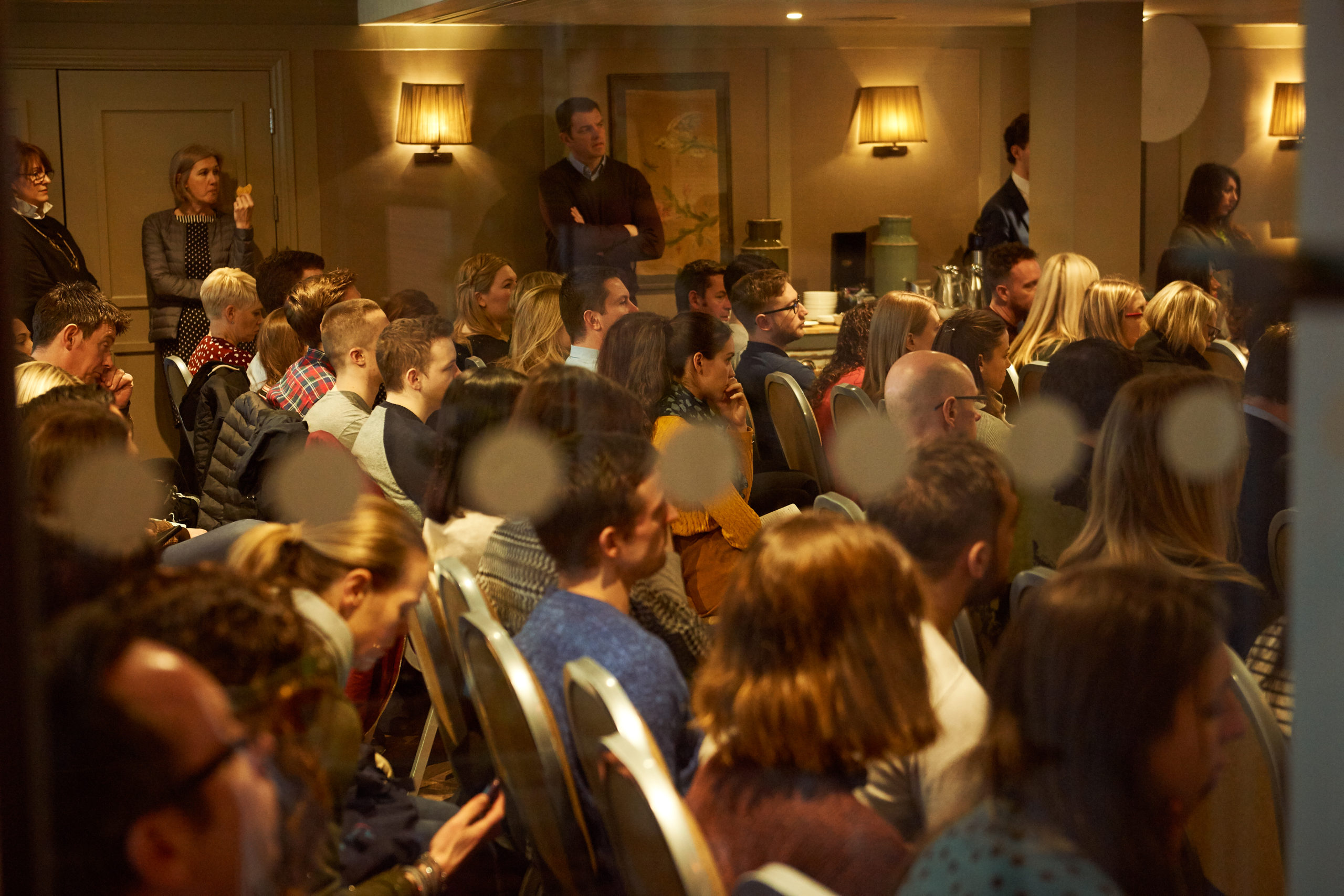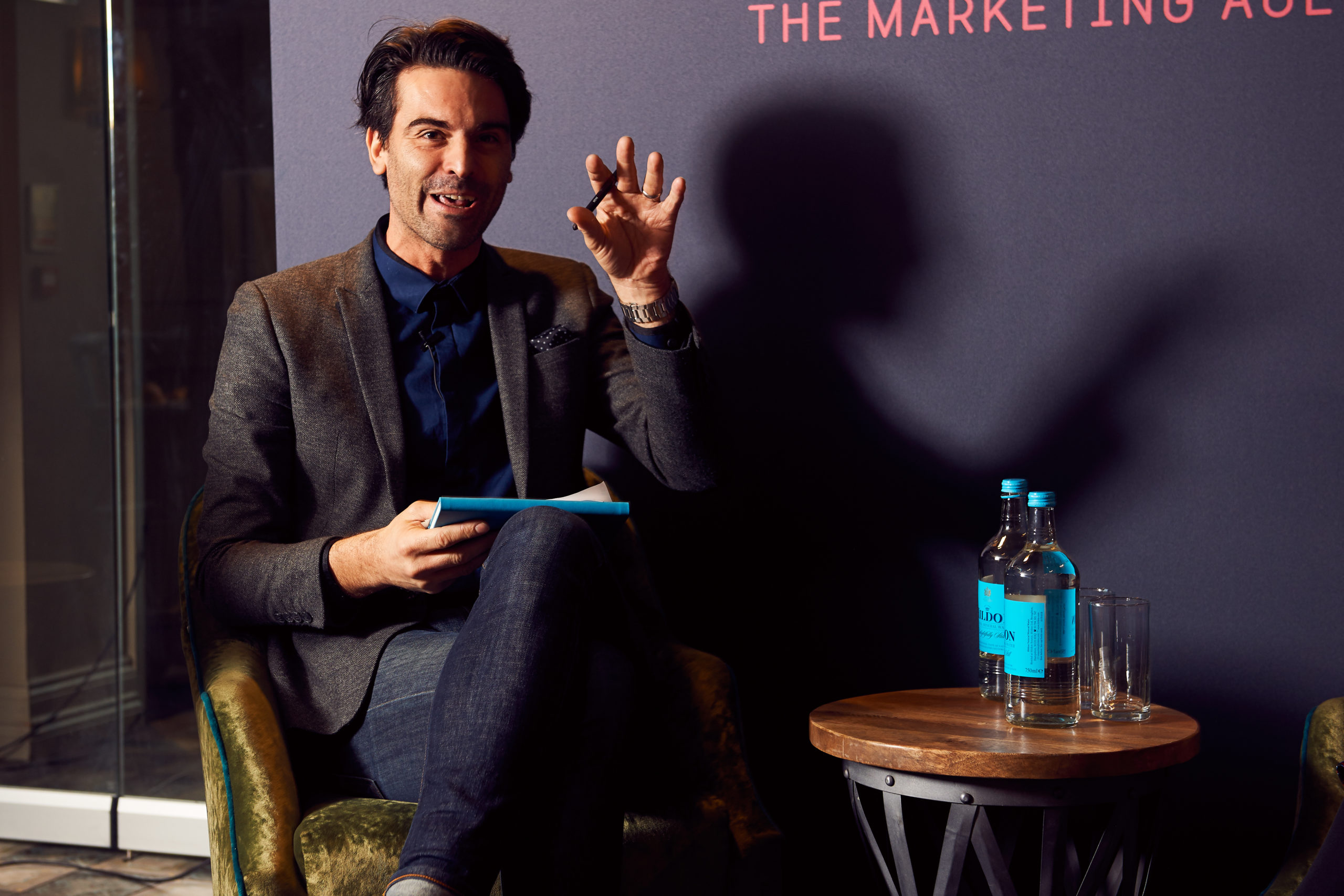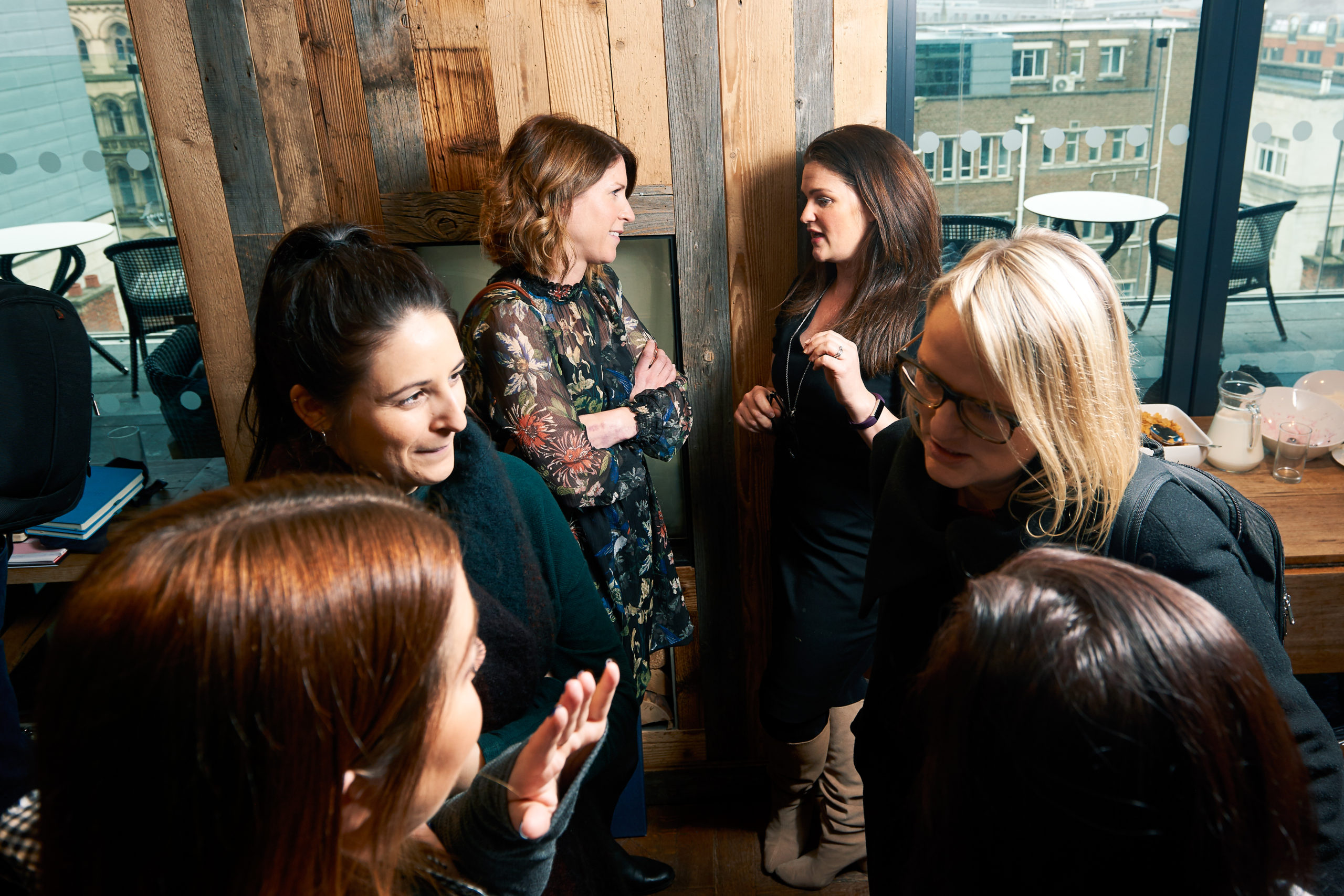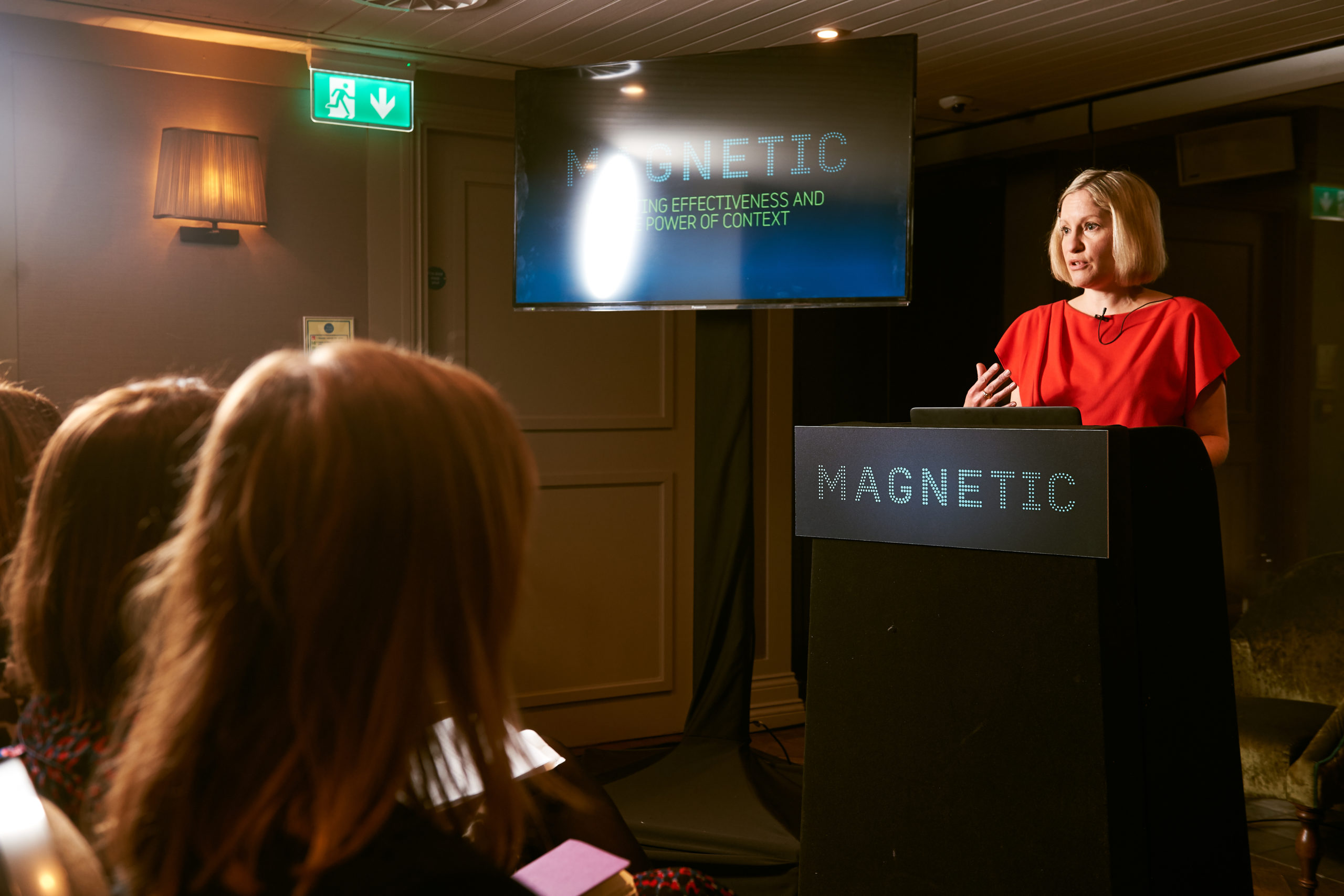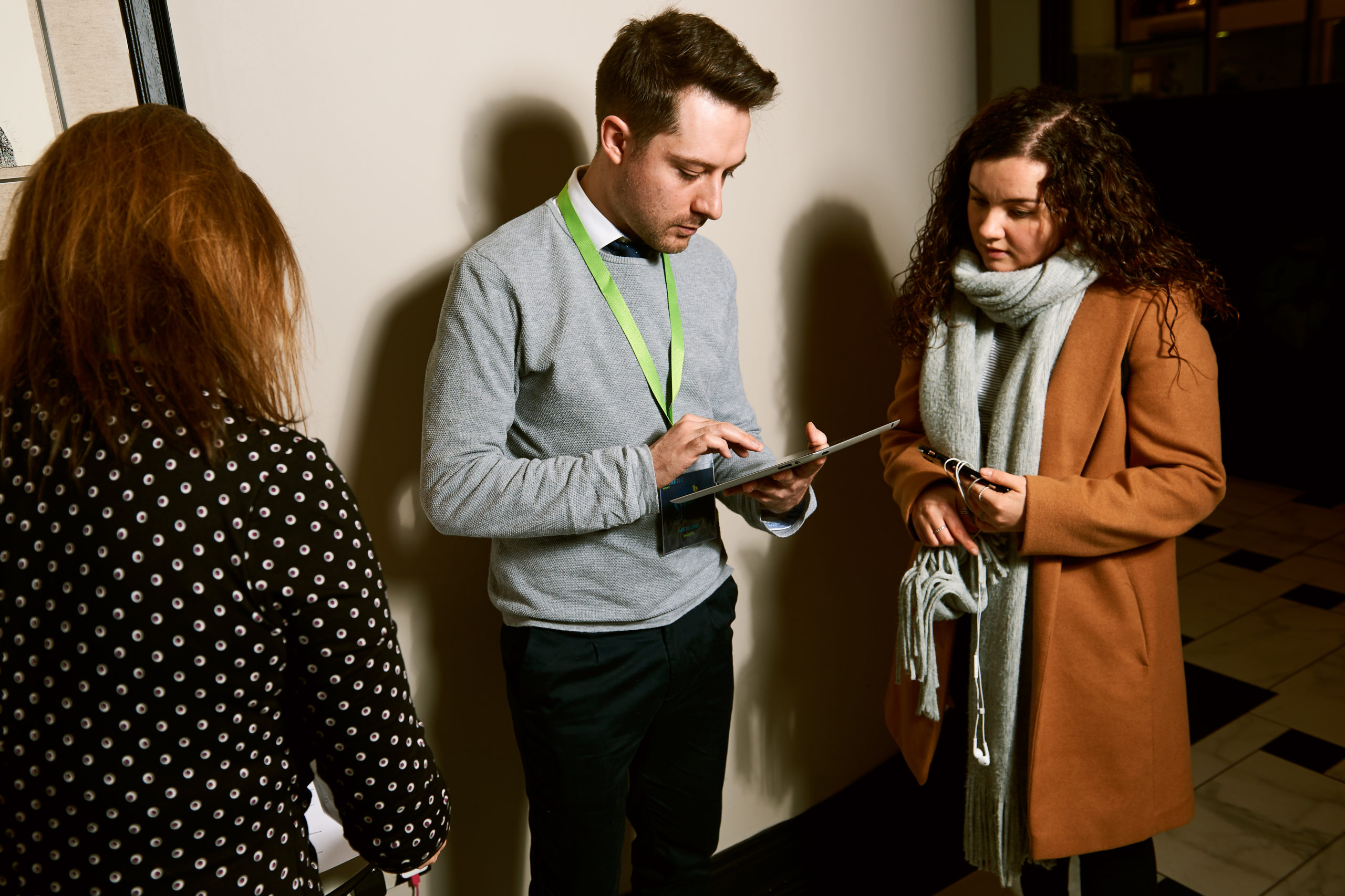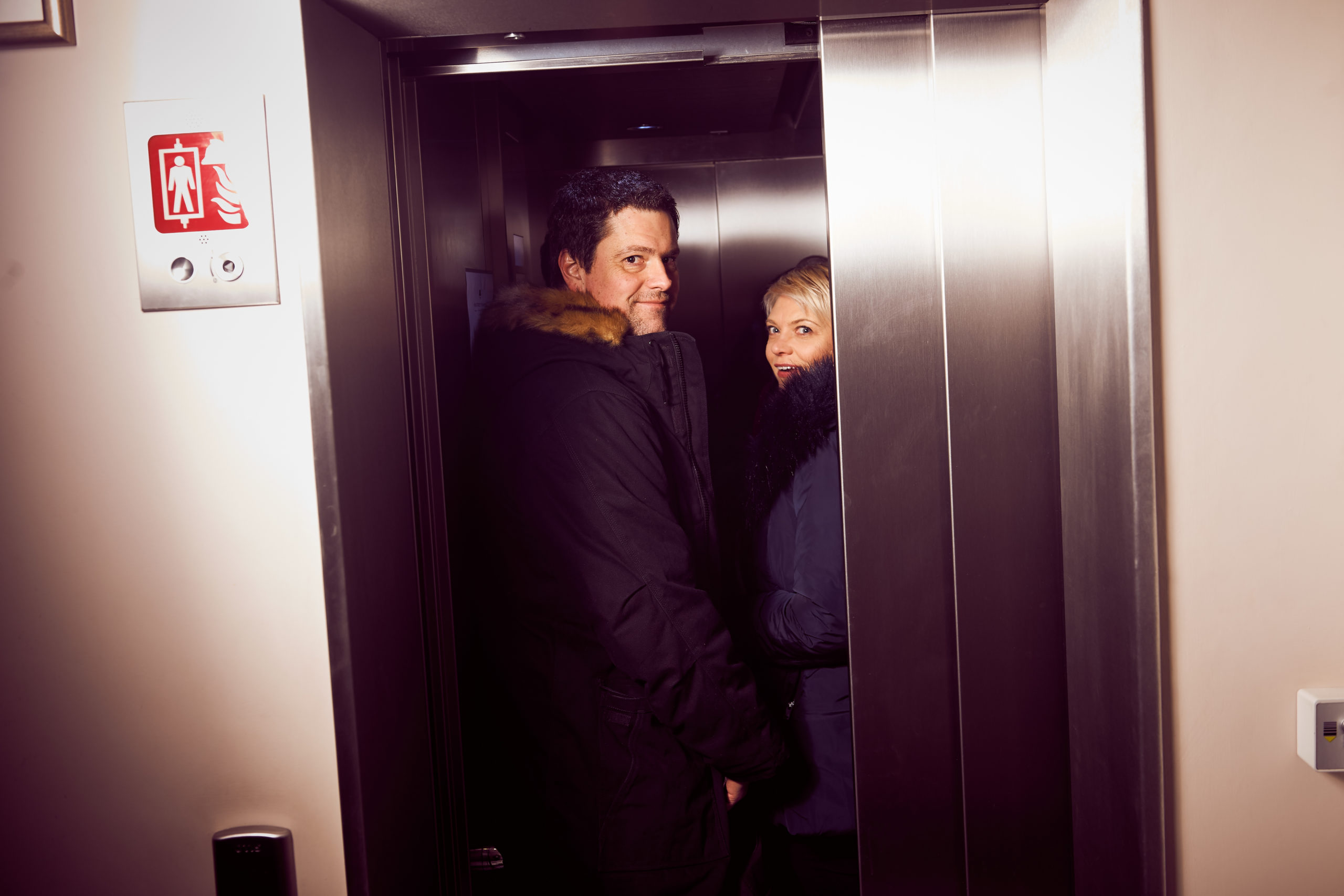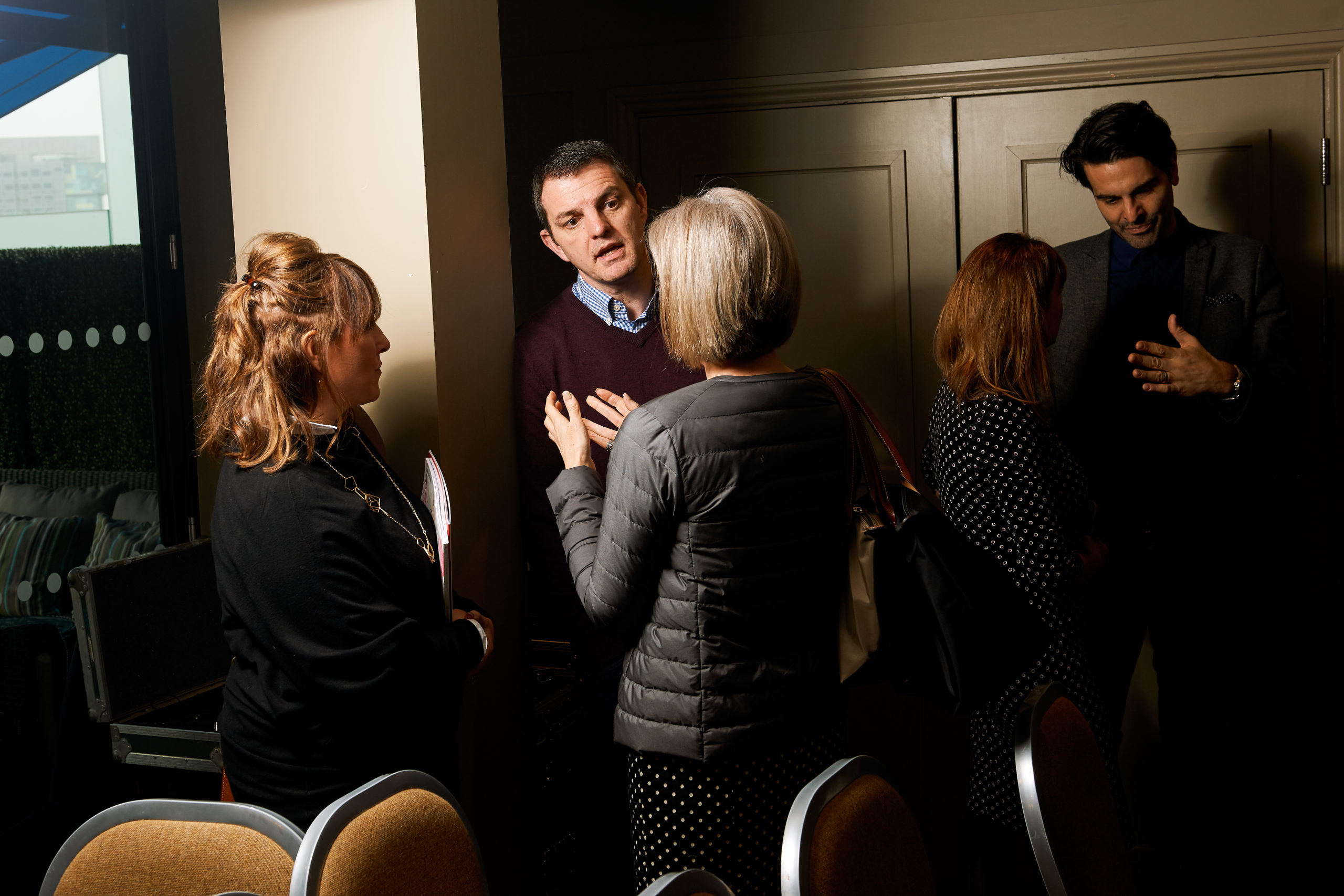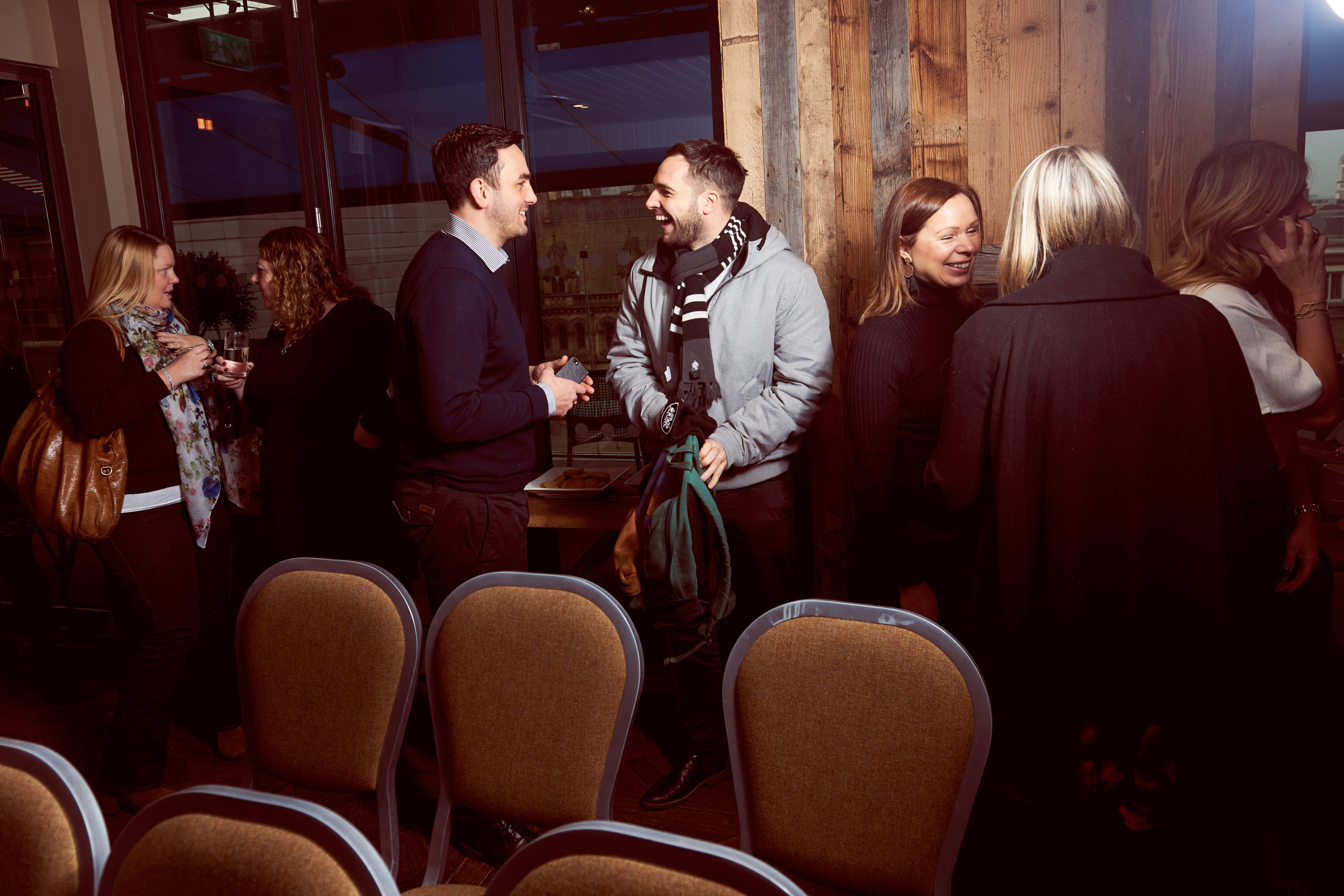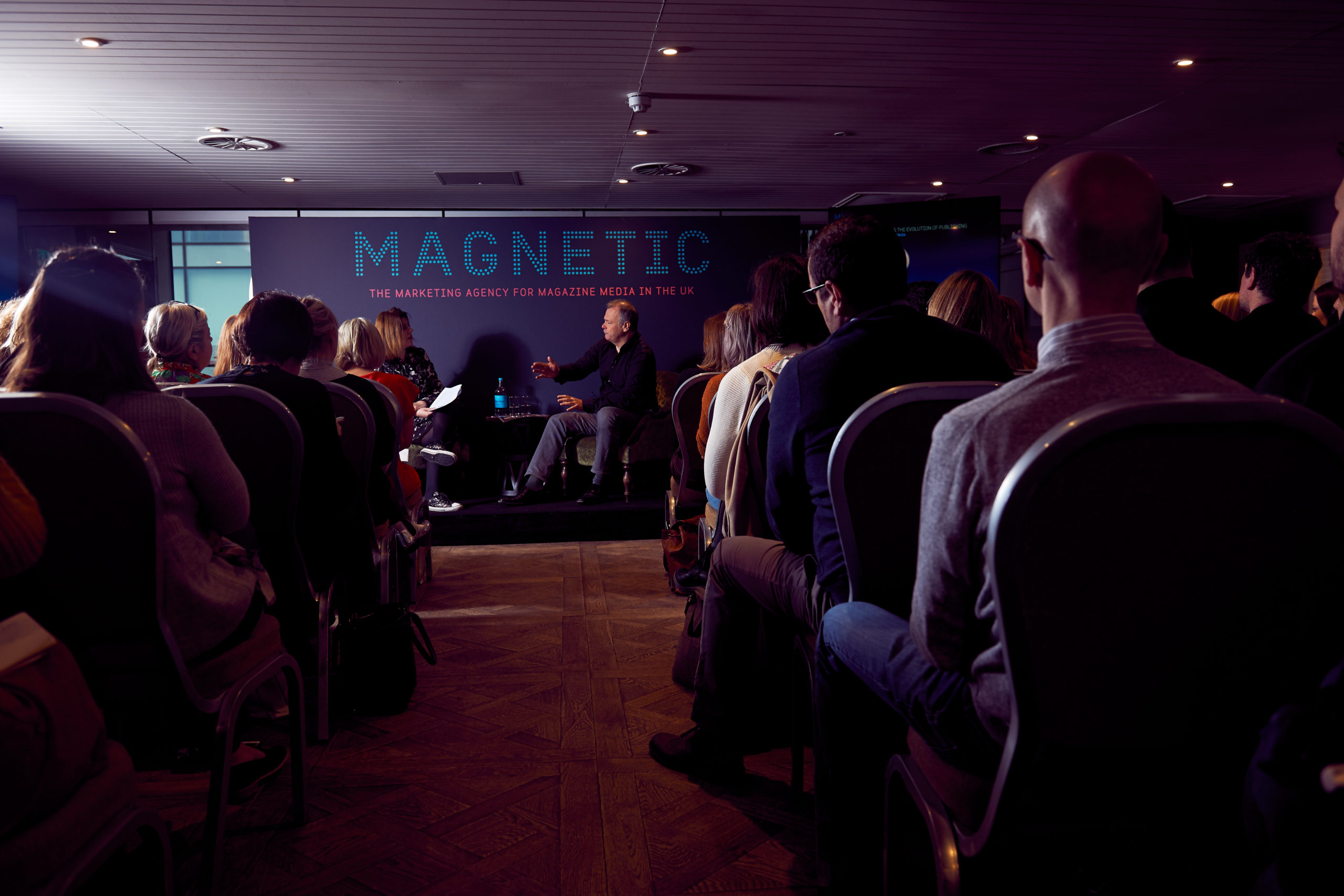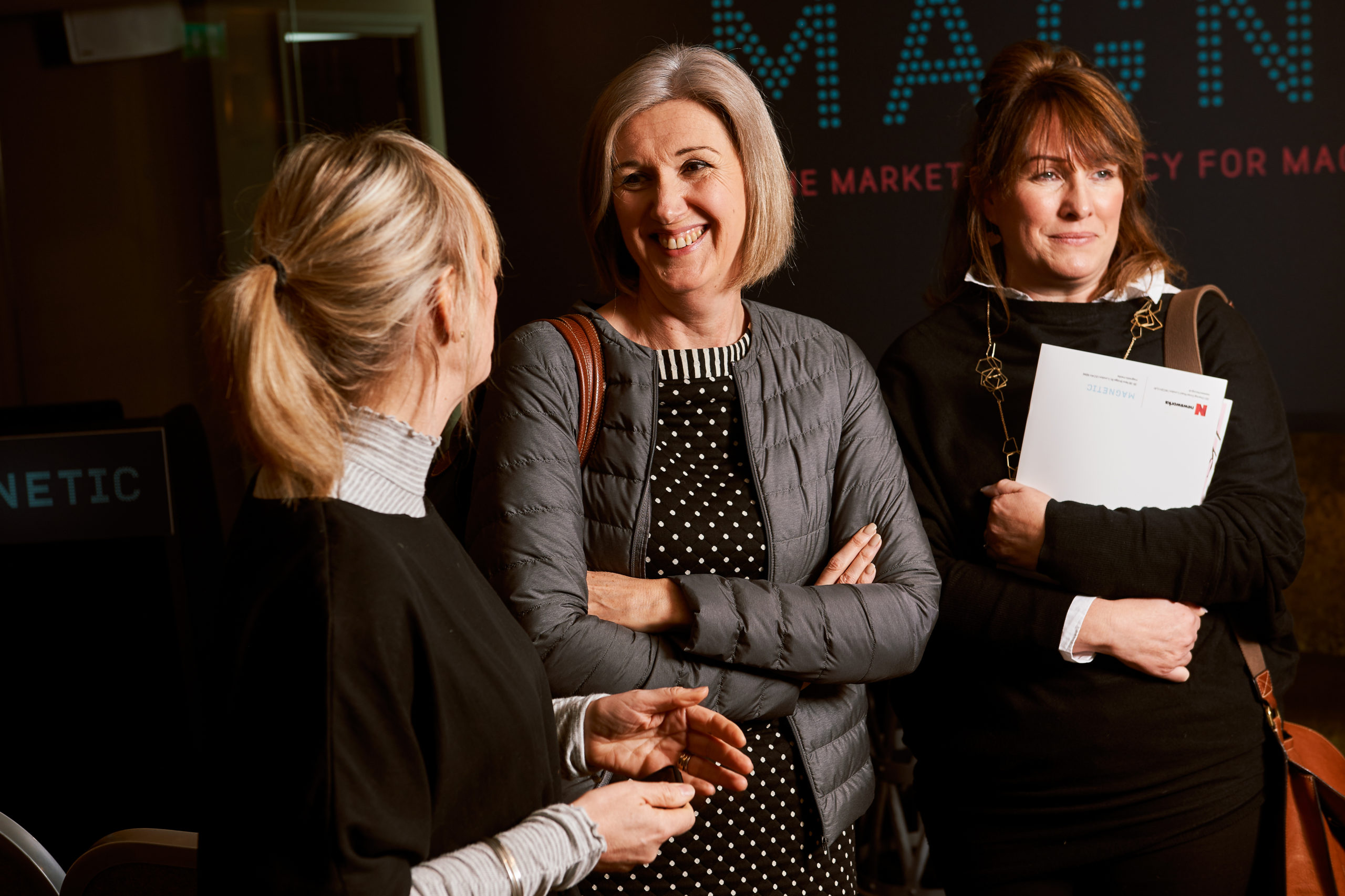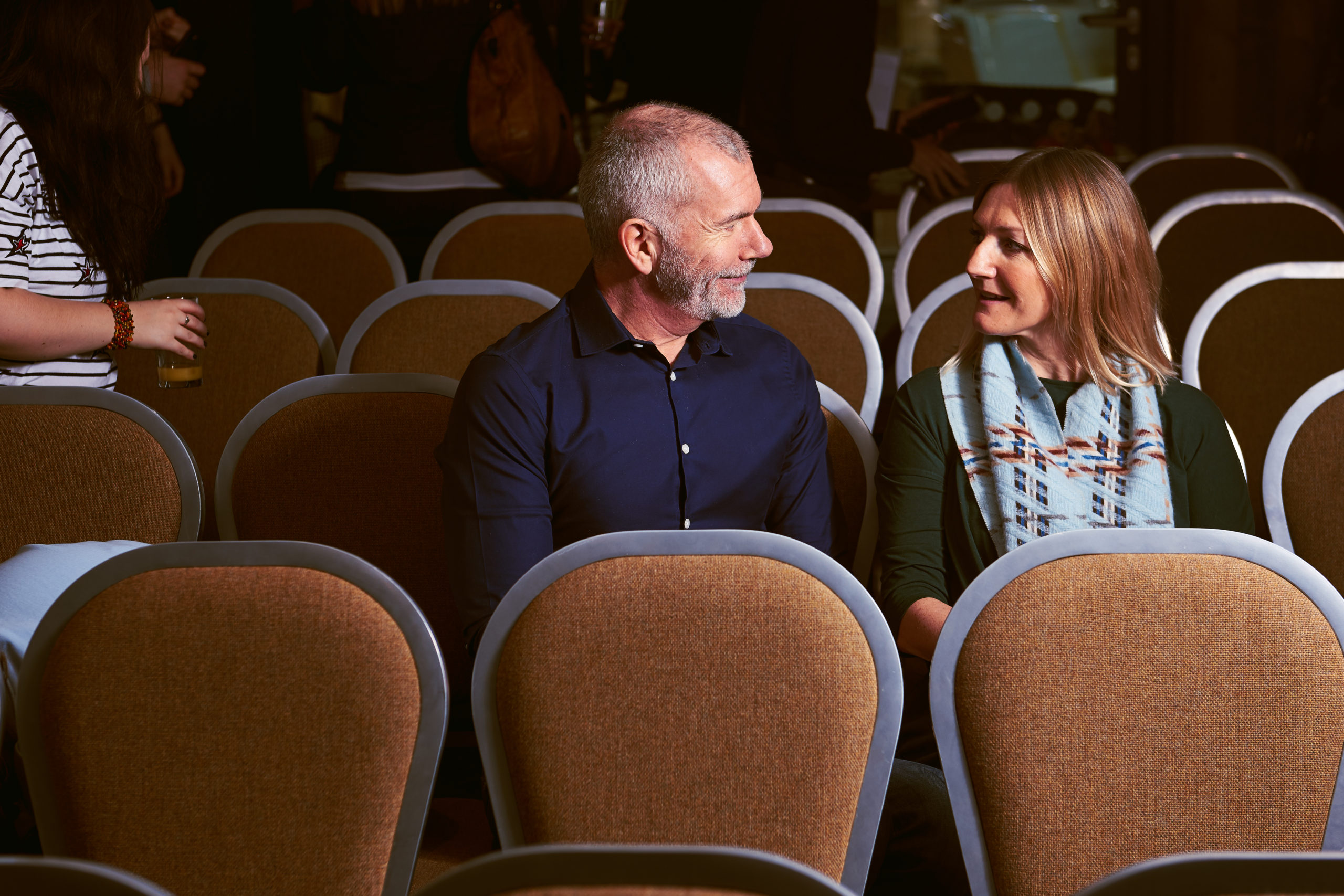 Speakers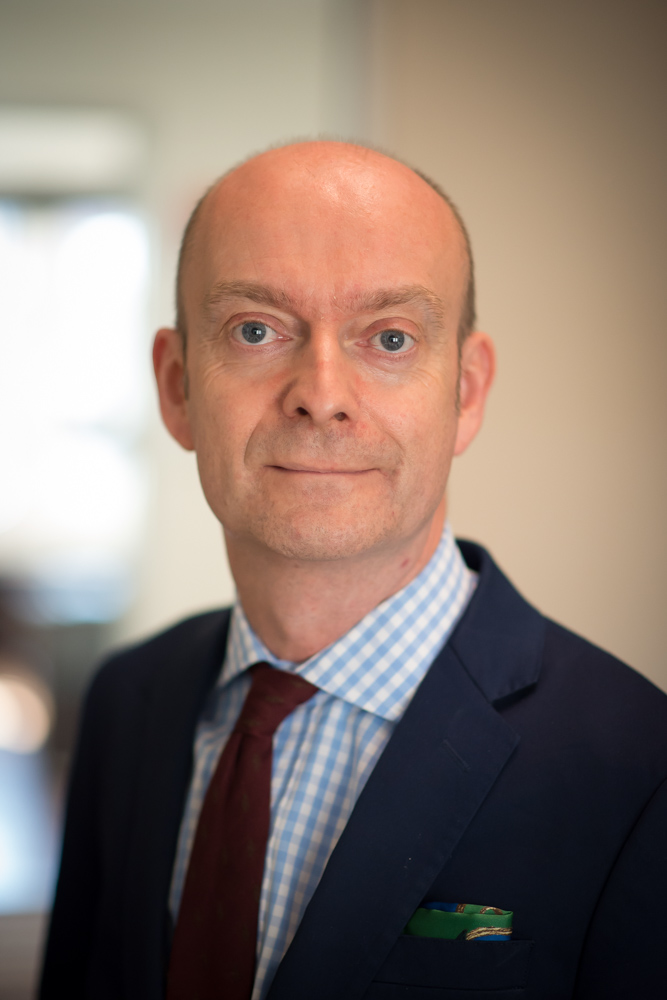 Douglas McCabe
CEO
Enders Analysis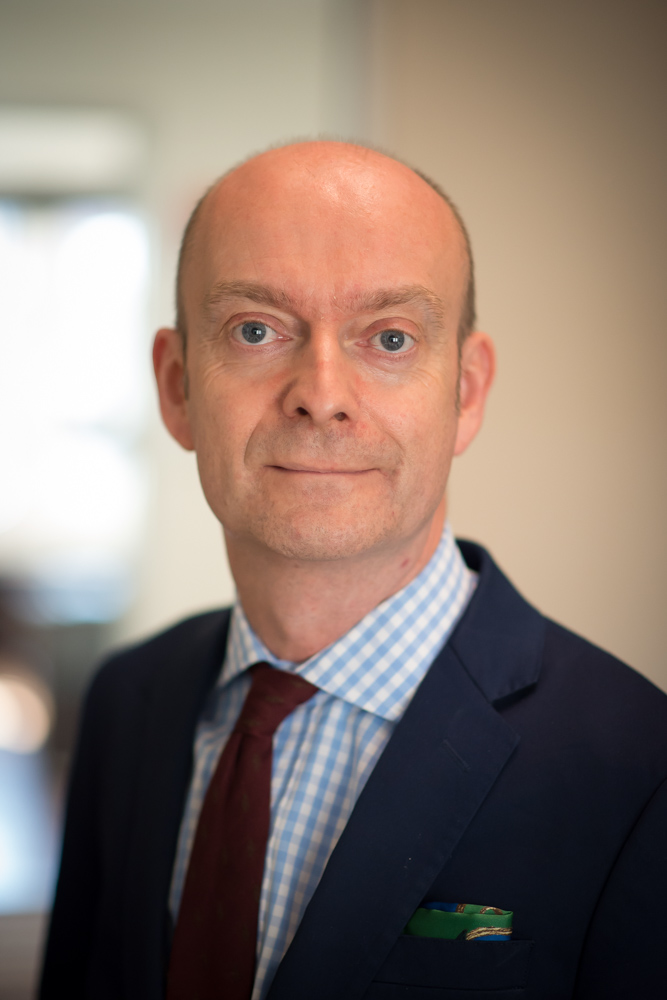 Douglas McCabe
CEO
Enders Analysis
Douglas is a leading expert on print and digital publishing. He analyses supplier strategies and forecasts consumption, revenue and advertising. He is a former director of Fish4, the online advertising portal, and was Director of Sales Development and market insights at the HMV Group. Douglas holds a degree from Stirling University.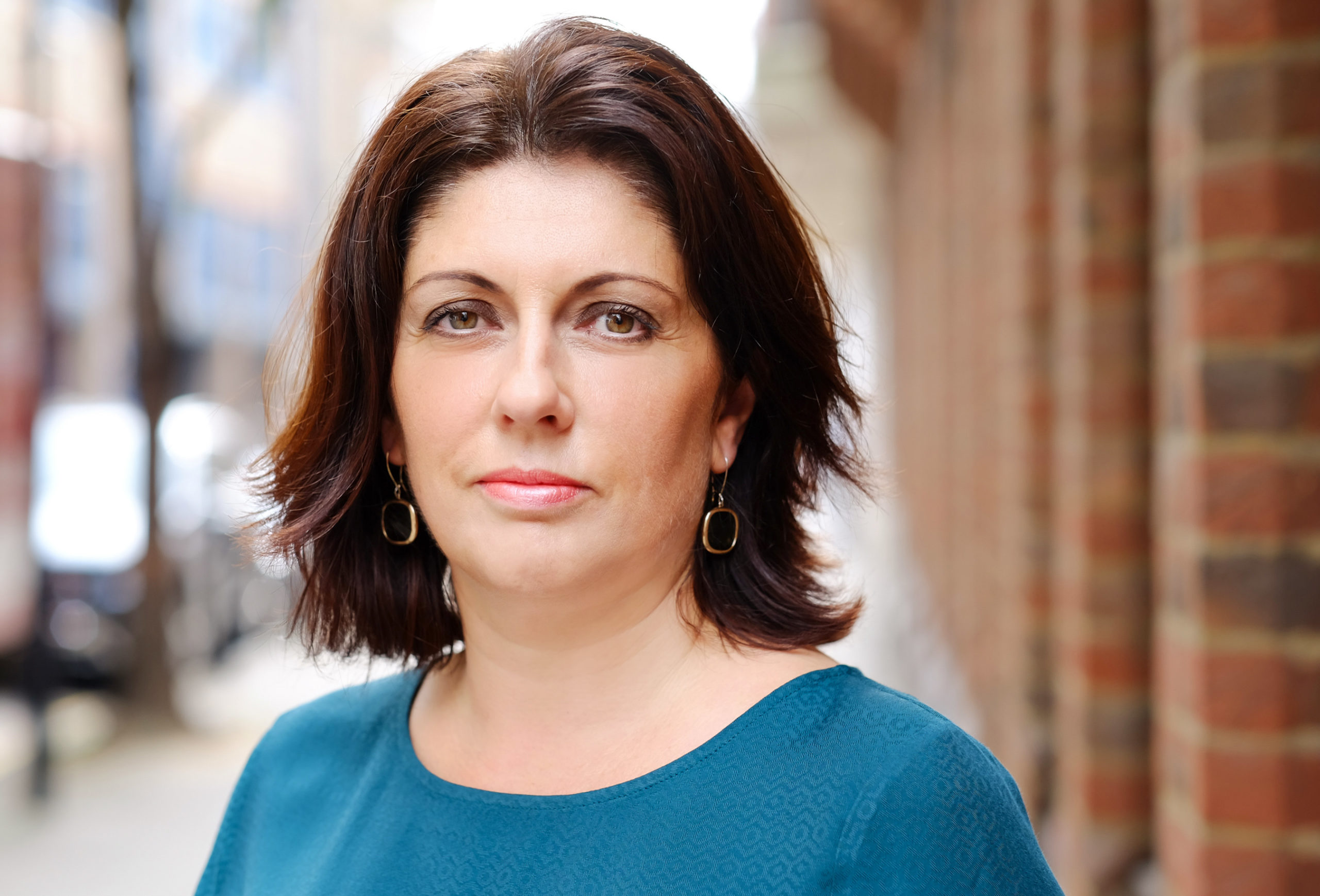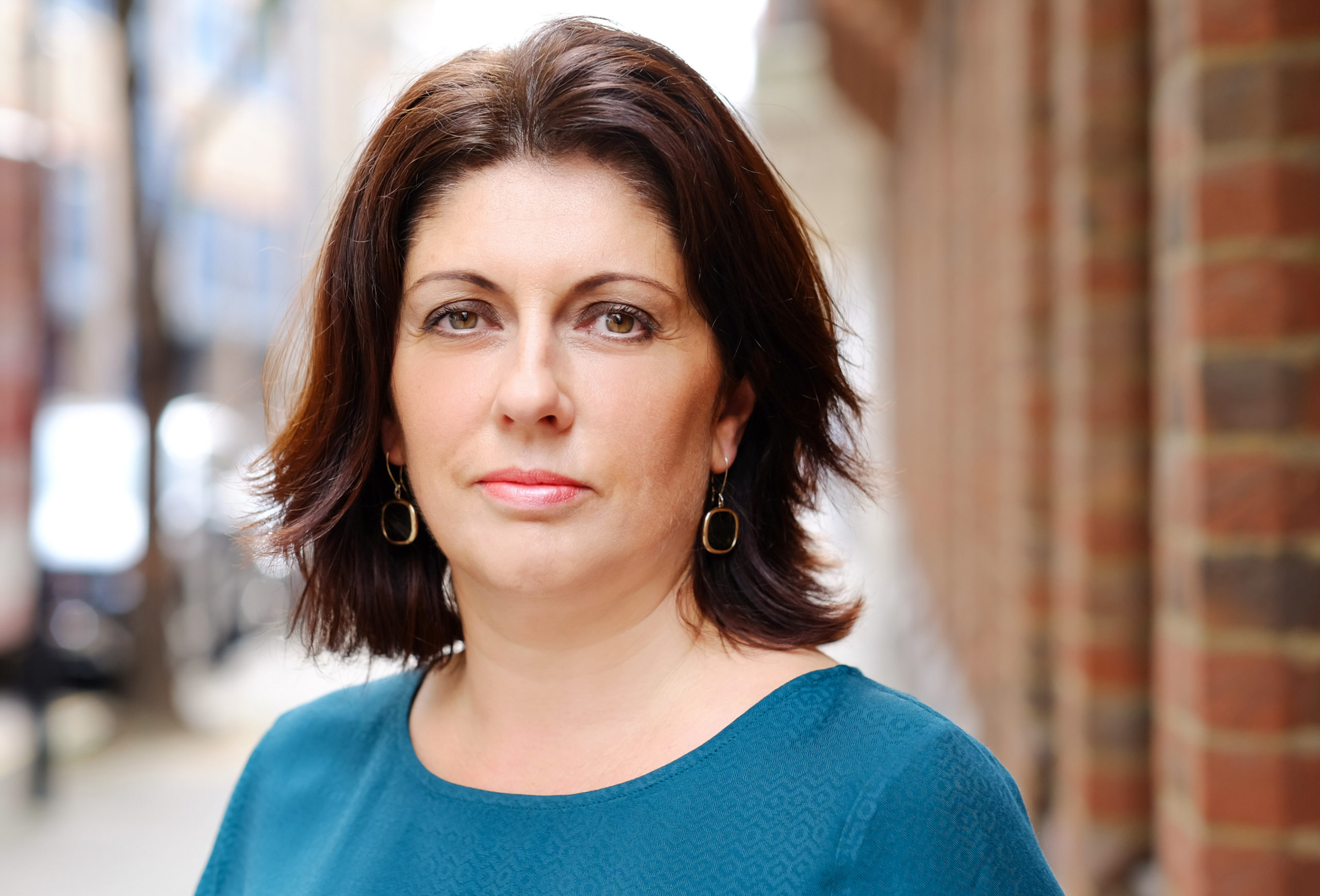 Sue Todd launched Magnetic, the marketing agency for magazine media, in March 2015, to help customers get the very best return from their advertising spend with magazine media. Working with the UK's largest consumer publishers, Sue and the Magnetic team have a remit to champion the power and vitality of magazine media in all its forms to the marketing and advertising community.
Sue began her career at EMAP in the research team, working through the ranks to become Marketing and People & Culture Director. From there she spent two years as Marketing Director at CBS Outdoor (now Global), before running specialist brand and culture consultancy Wonder for seven years, where her clients included Channel 4, Harrods, MEC, Primesight and Grey.
She is a non-exec Director on the board of The Big Issue and in her spare time enjoys the theatre, podcasts, singing and cycling.
@SueTodd2
@magneticmedia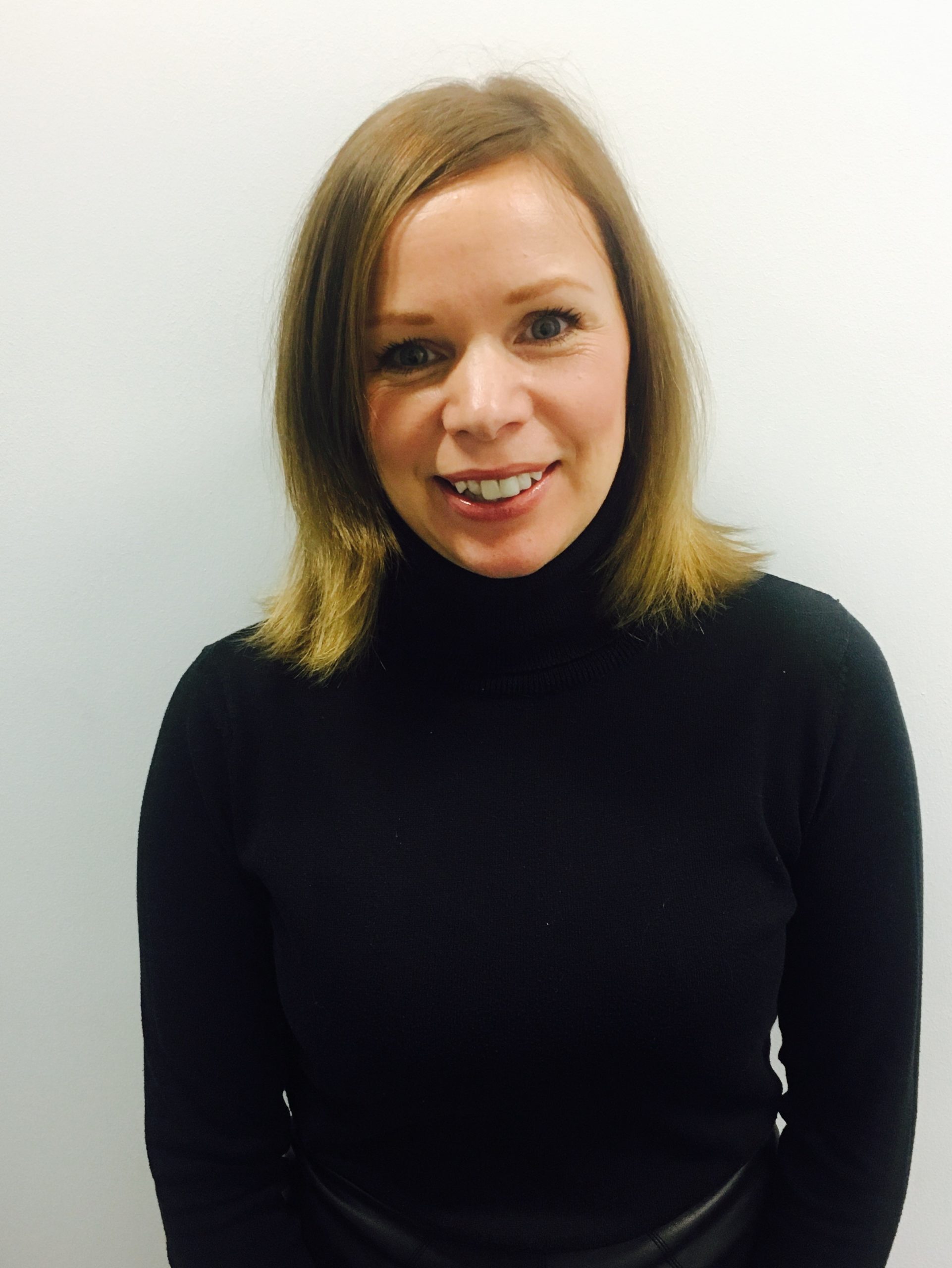 Heidi Kenyon-Smith
Client Services Director
Carat Manchester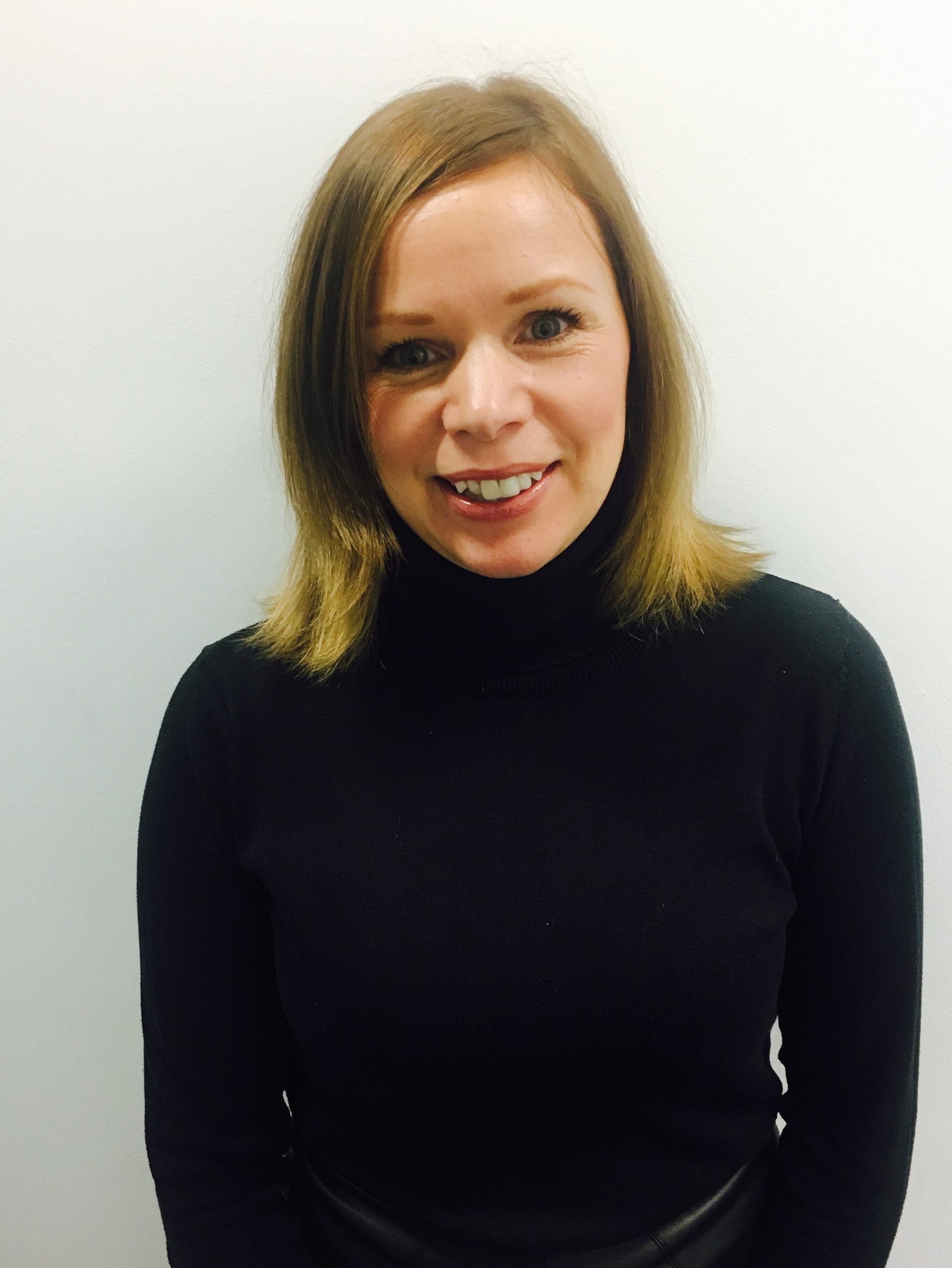 Heidi Kenyon-Smith
Client Services Director
Carat Manchester
Heidi Joined Carat Manchester in August 2015 as Client Director in a newly created role to support N Brown's ambitions to focus on digital first retail power brands.
Heidi joined with a wealth of retail and media experience, most recently she'd worked at French online retailer, La Redoute, in senior Marketing and E-Commerce positions. Prior to this, Heidi spent 10 years in London working at Hearst and the BBC in a variety of marketing positions.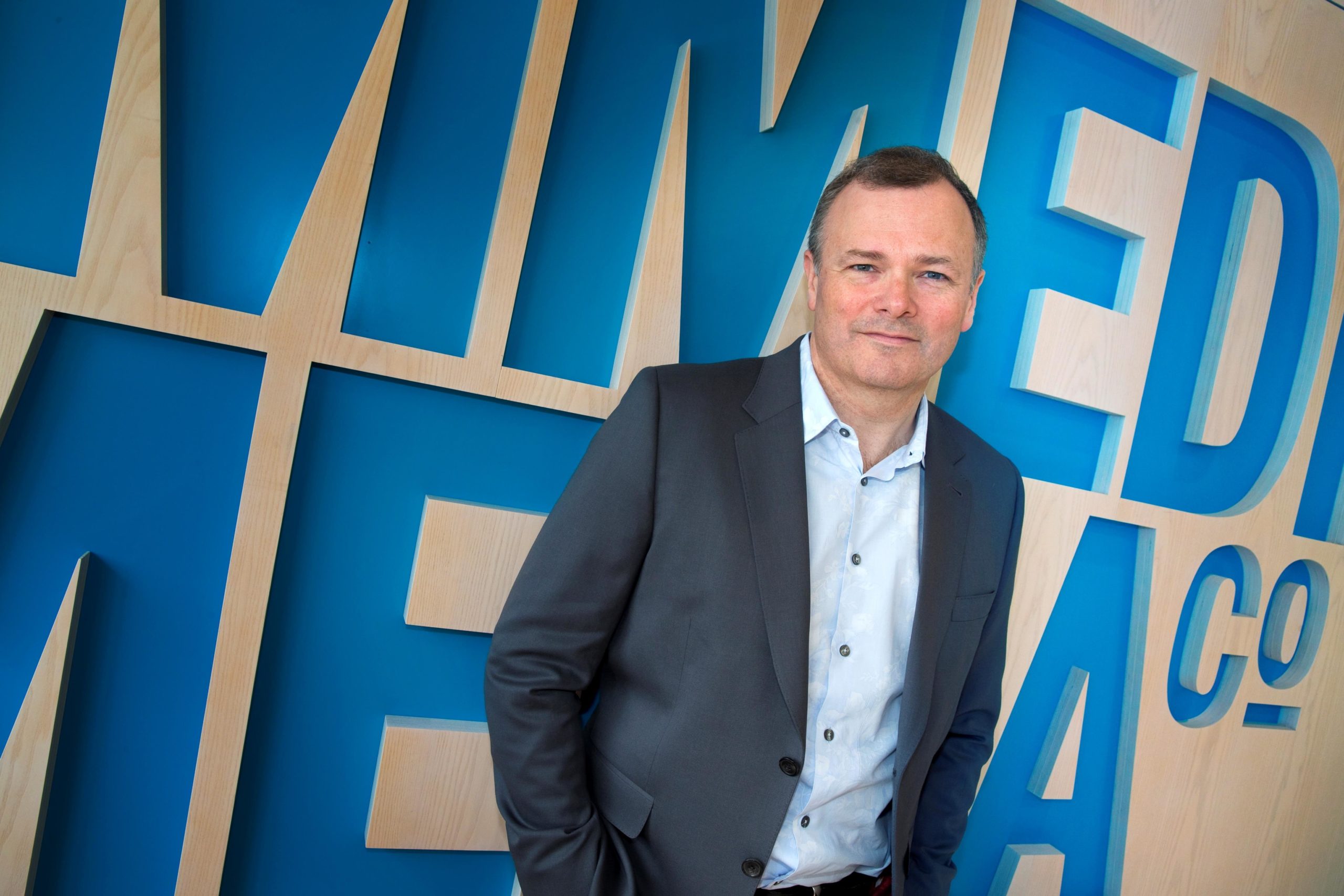 Tom Bureau
CEO
Immediate Media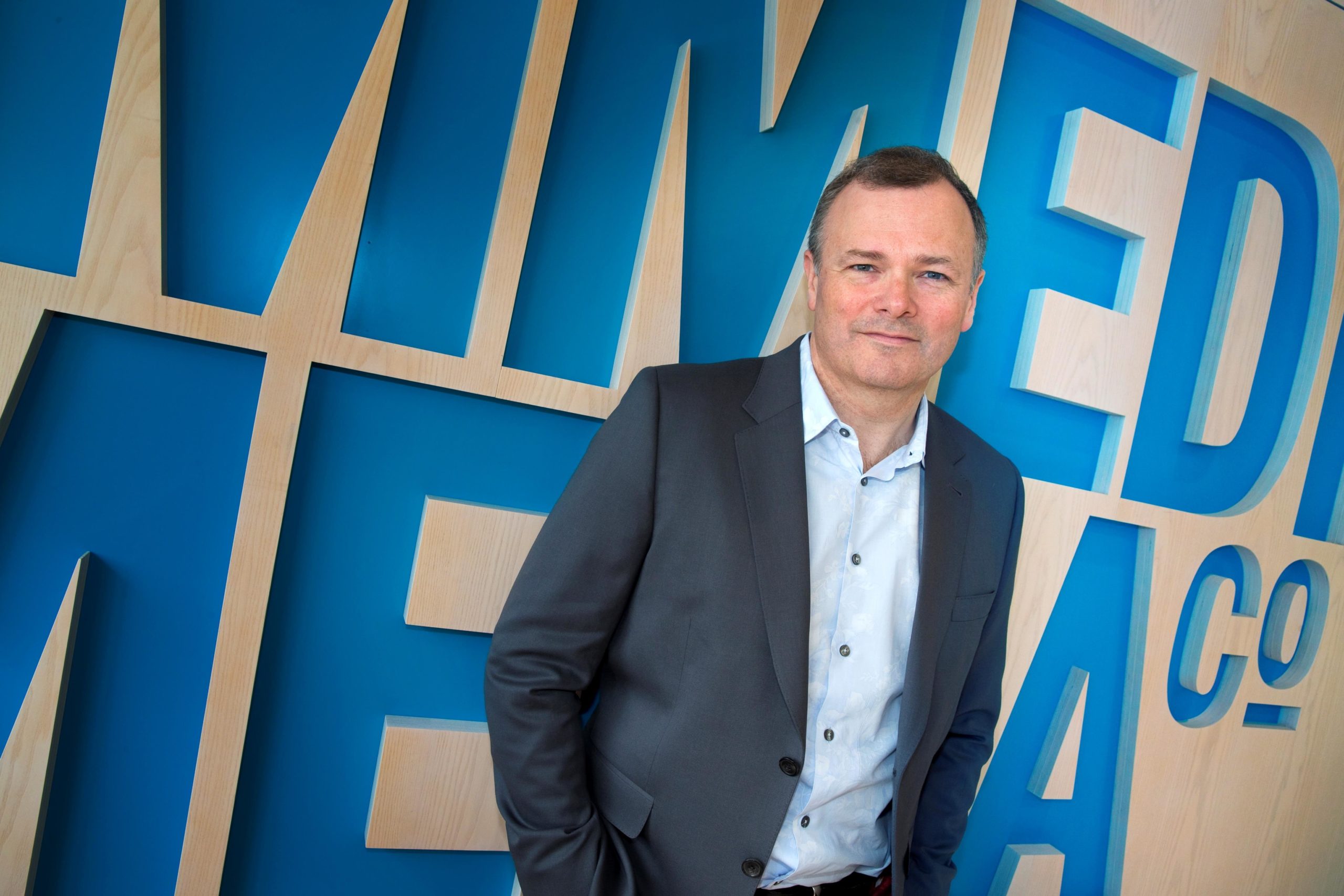 Tom Bureau
CEO
Immediate Media
Tom was Co-Founder and CEO of digital start-up Silicon Media Group from 1998 to 2002. When Silicon.com was acquired by CNET Networks, Tom launched CNET Networks UK as Group MD and VP from 2002 to 2007. By 2007 he had developed the company into the UK's biggest online media publisher, with a reach of 10m unique users, generating significant digital revenues and profits. After a period of consulting with various private equity funds, Tom joined cross-media business Magicalia as CEO in mid-2008, working with Exponent Private Equity, and became CEO of the newly-created Immediate Media Co in 2011.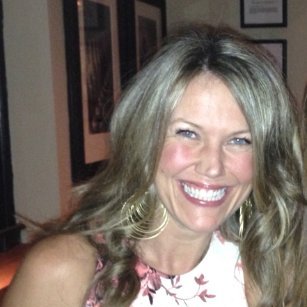 Cath Ryan
Head of Brand & Advertising
N Brown Group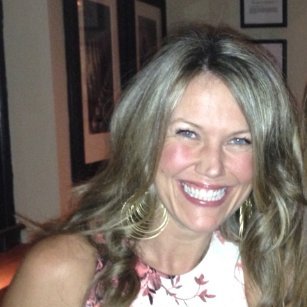 Cath Ryan
Head of Brand & Advertising
N Brown Group
Cath joined N Brown Group Plc in September 2014 as Head of Brand and Advertising, a pivotal, new role that was created to support the businesses transformation from a catalogue business to a digital first, brand-led retailer.
Cath has been a central figure in driving the complete transformation of the Simply Be brand over the past few years. She joined from Nike and has a strong brand building background from product, with over 20 years' experience developing world famous brands like Nike, Umbro and Adidas.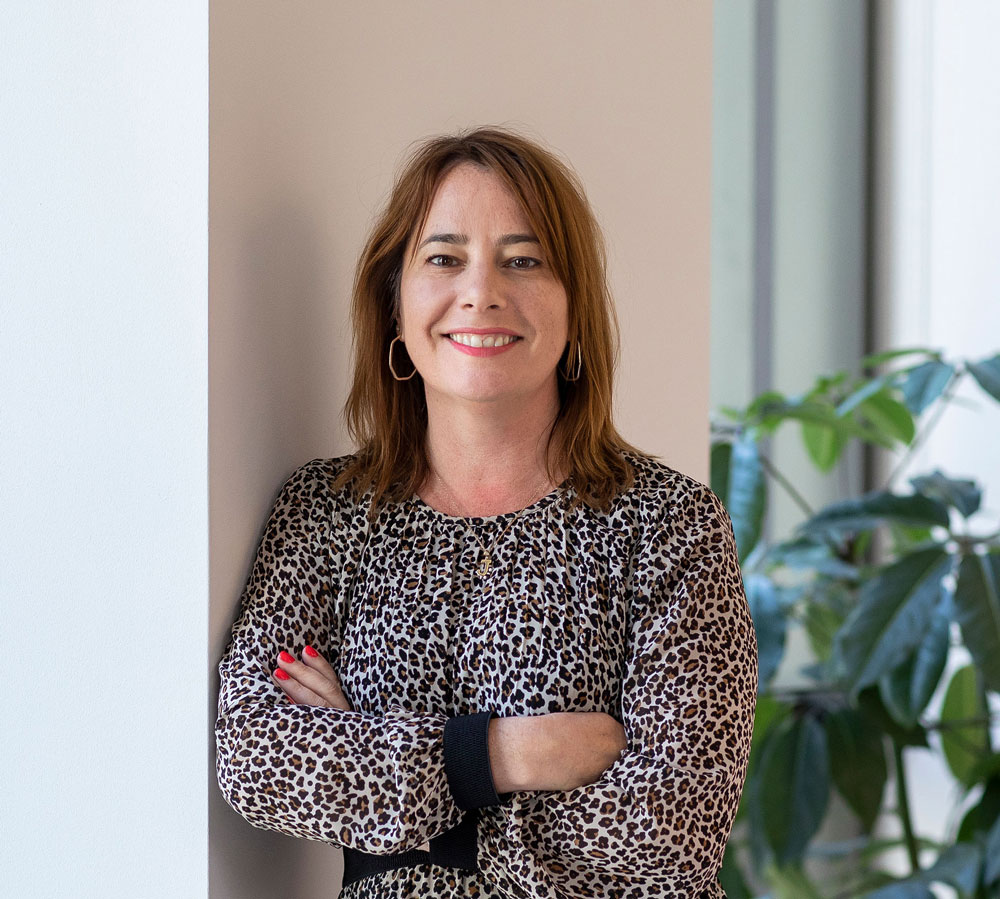 Jane Wolfson
Chief Commercial Officer
Hearst UK
Jane Wolfson
Chief Commercial Officer
Hearst UK
Jane leads the Agency and Client Direct Sales division and is responsible for driving commercial revenues and managing and developing relationships with influential media-buying agencies as well as key clients. Working across 23 brands with multiple touchpoints, the Sales division incorporates specialist print, digital display, programmatic and creative solutions roles and is responsible for maximising revenues across all Hearst Solutions: Display Advertising, Branded Content, Data & Insight, Experiential, Licensing, Accreditation, Commerce, Purpose and Content Marketing.
Jane joined Hearst UK in May 2015 as Head of Commercial Operations, leading optimal commercial delivery across Hearst's portfolio of print and digital brands. She has also held the position of Director, Hearst Made, where she oversaw the growth strategy of Hearst's content marketing division.
She joined Hearst from media agency Initiative, where she was Joint Head of Investment looking after the cross-media campaign delivery of Tesco, Amazon and Patek Philippe, among other clients.
Jane's media experience includes print, digital, TV, out-of-home and cinema both as a Client Director and leading Trading and Activation departments.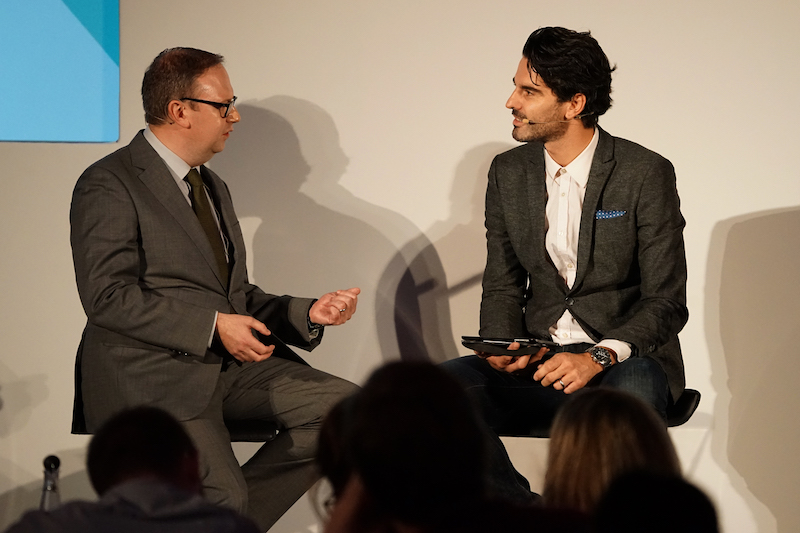 Jeremy King
CEO
Festival of Media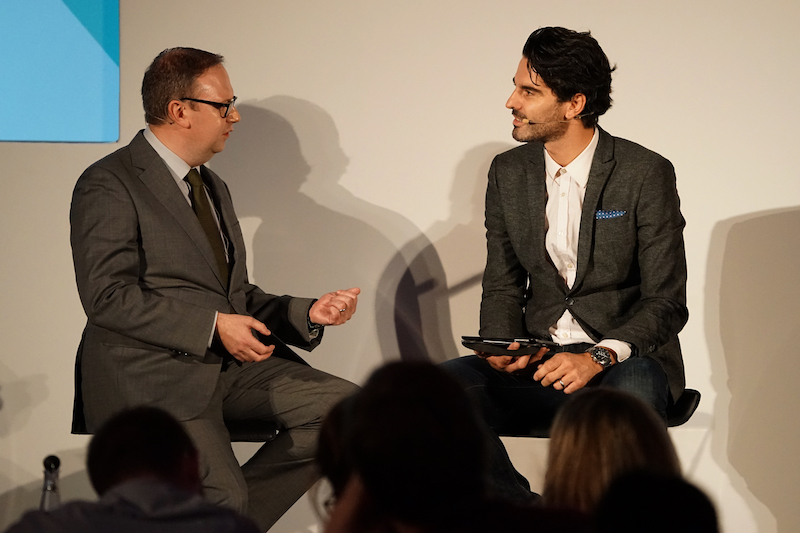 Jeremy King
CEO
Festival of Media
Promoted to the role of CEO in May 2017, Jeremy joined Festival of Media (previously C Squared) in June 2104 as content director before being elevated into the role of managing director in 2015, COO in 2016 and his current role leading the business.
An ambassador for the company's portfolio of events and publishing products he is often out in the global media and advertising industry generating new ideas, enhancing the content and commercial opportunities, and encouraging more advertisers to engage in the company's brands.
This role involves him curating an inclusive culture and working environment, and creative strategies for the company's products and travelling around the world to chair various industry events.
Prior to this he was communications director for The O2 with responsibility for creating and implementing a communications strategy for the venue, its assets and partners to ensure it maintained its position as the world's most popular music space, and the number one entertainment destination for both domestic and international visitors.
Before this he was editor of Media Week and Event, the leading titles for the UK media and event industries.
He was brought in to Haymarket in 2004 to launch RSVP magazine before combining this publication with Event and creating a multi-channelled brand with leading print, digital and live event offerings.
Prior to this he was the entertainment editor for the Evening Standard's Metro Life supplement, and its digital publication thisislondon.co.uk.
Before this he worked as a news and entertainment reporter for the Daily Mirror, having started his career 16 years ago as a trainee journalist on regional newspapers.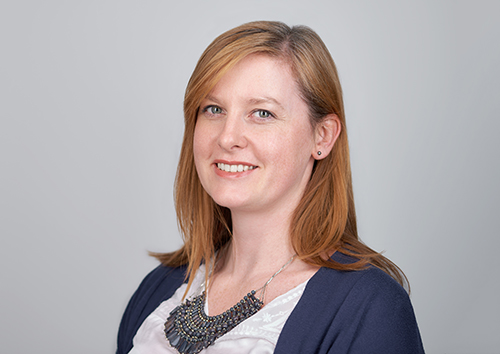 Ffion Turner
Business Science Director
MediaCom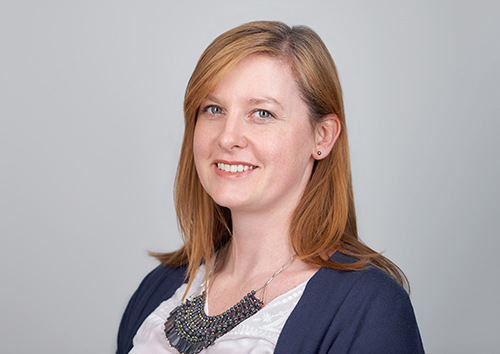 Ffion Turner
Business Science Director
MediaCom
Ffion joined MediaCom in 2004 having graduated with an MSc Economics from University College London and previously a BSc Economics graduate of the University of Leicester. Ffion has worked across an impressive range of sectors in her time including financial services, pharmaceutical, FMCG, retail, charities, technology and gaming. She has previously run a number of very large analytics projects, managing a large team of analysts, co-ordinating cross agency teams, and dealing day to day with senior client stake holders.
Having spent 9 years at MediaCom London, she transferred to MediaCom North Group in 2013 to set up the analytical offering and now oversees projects across Manchester, Leeds and Birmingham. Ffion oversees projects covering the full suite of marketing effectiveness disciplines from tech, data science, statistical modelling (including MMM, Digital Attribution and conjoint) and consumer behavioral understanding through brand tracking and creative testing.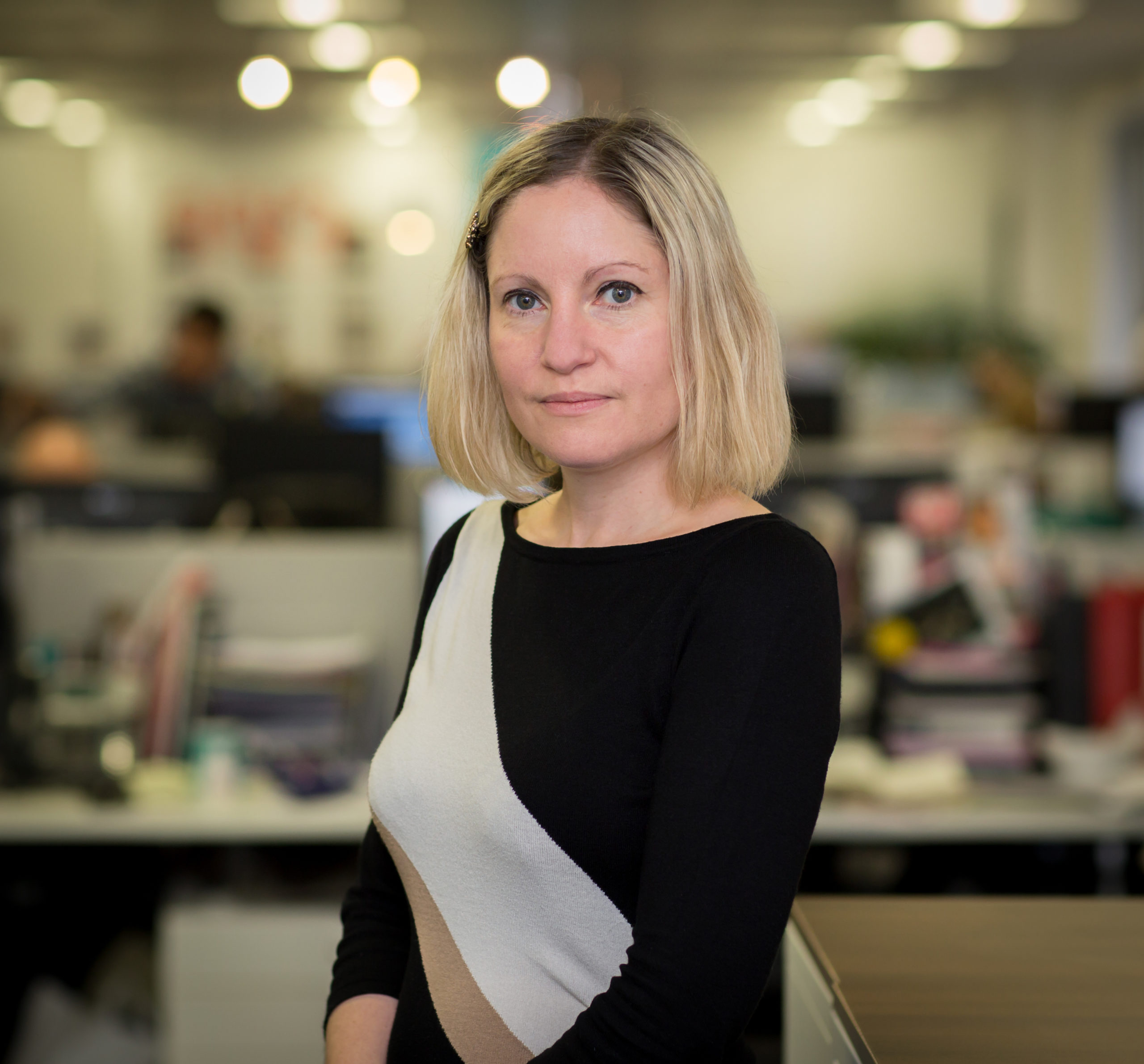 Anna Sampson
Insight & Strategy Director
Magnetic
Anna Sampson
Insight & Strategy Director
Magnetic
An insight practitioner with sixteen years' experience spanning start-ups to big agencies, Anna started out as a research executive at Carat before moving onto Rise Communications and then MediaCom.
She now fronts the insight narrative for Magnetic and prides herself on telling compelling stories with all sorts of research, data and evidence. Anna believes insight starts with curiosity but really delivers when it is successfully applied and observation matches up with opportunity.
@annasampson7