The Game Fair announces media partnership with Time Inc. UK

The Game Fair has announced a new media partnership with Time Inc. UK titles including Country Life, The Field, Horse & Hound, Shooting Times, Shooting Gazette and Sporting Gun. This will mean exclusive packages and special ticket offers for readers.
As the largest outdoor countryside-themed event in the world, The Game Fair is set to attract around 120,000 visitors and 1,000 exhibitors at Hatfield House in Hertfordshire across three days from Friday 28 to Sunday 30 July. In fact, organisers feel that this year's event will draw the highest spending crowd in the event's 59-year history.
Weekly glossy Country Life will be the media partner for The Village Green, an area featuring cricket matches, large TV screens, Tiptree gin bar and cream teas, deckchairs and picnics. Historic fieldsports monthly The Field is set to be the media partner for the new-look Cookery Theatre. Much-loved weekly Horse & Hound is now the media partner for the Equestrian Ring and Show Jumping Series. Plus Shooting Times will focus on The Game Fair's unrivalled shopping opportunities by showcasing new products in a special supplement.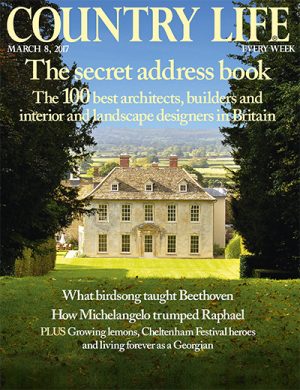 Managing director of Time Inc. UK's Fieldsports Group, Hazel Eccles, commented: "It is my pleasure to announce that we are partnering with The Game Fair. Our iconic brands play such a crucial part in the lives of the fieldsports and country community, this partnership offers a great platform and we are very much looking forward to the event in July."
The Game Fair's managing director James Gower added: "Historically, Time Inc. UK's titles have always had a strong relationship with the event so we are delighted to announce this new partnership for 2017. Their readers are at the beating heart of the fieldsports fraternity so it makes complete sense for the brands to align."
For more information, visit www.thegamefair.org.