Stylist teams up with Ford for #FiestaStylista
Stylist has once again teamed up with Ford Fiesta to announce the arrival of #FiestaStylista – a competition designed to uncover fashion's biggest new styling talent.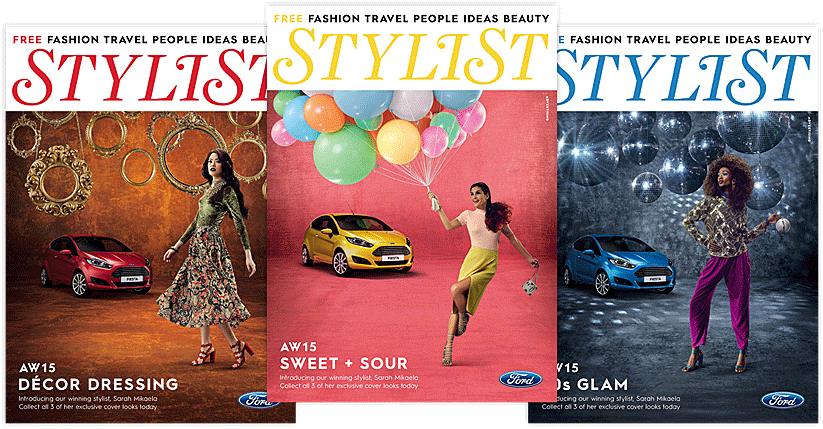 The competition follows on from the award-winning 24-Hour issue in 2013, which Stylist ran as part of the Ford Fiesta 24-Hour challenge campaign.
The winner will receive £10,000, a VIP trip to New York during New York Fashion Week and the chance to showcase their work on a Stylist October advertising cover.
Running over the next four months, the winner will be announced at the four-day Stylist Live event in October.
Editor-in-chief of Stylist, Lisa Smosarski said: "#FiestaStylista is a career-defining opportunity for new fashion talent.
"Stylist magazine has a long history of supporting emerging creatives throughout the industry – making #FiestaStylista a natural fit for our passionate and engaged audience."
Ford Marketing Director, Anthony Ireson, added: "Ford is delighted to be working with Stylist Magazine for our #FiestaStylista competition, providing the chance for aspiring fashionistas to become the next top stylist.
"It's a great opportunity for Ford to showcase the UK's best-selling car to our target market with the UK's free weekly magazine for smart, successful women"