Spark 2019 panel sessions
PANEL ONE: Valuing Attention Moments
PANEL: Dominic Mills, Media Commentator (moderator)
Paddy Adams, MG OMD
Shazia Ginai, Neuro-Insight
Katie Hartley, Dentsu Aegis Network
Having presented three different perspectives on the role of attention, our speakers joined moderator Dominic Mills to explore the subject in greater depth.
Addressing the question 'Is attention different for younger audiences?', Shazia Ginai, CEO of Neuro-Insight, opened the discussion by confirming that the impact is indeed more marked among digital natives.
"Where you've got the younger generation, who are developing those habits or developing that conditioning of multiple media contexts, it becomes a part of their universe and absolutely there is starting to be a difference there," she said.
Despite this, citing the evidence of box-set binge-watching, MG OMD's Paddy Adams suggested that longer-form content is still thriving since media consumption remains at the mercy of human complexities and foibles, underlining that context also plays a crucial role.
"There's any number of factors that go into anyone's interaction with an experience of a piece of advertising," he said. "I don't think there's any hard and fast rules – it depends massively on what the content is. People will have attention for things they find useful or interesting or entertaining."
The panel moved on to discuss the different types of attention generated by different platforms. Short-term mechanisms associated with more intrusive advertising were found to create high levels of fleeting engagement, while media such as magazines achieved the more difficult task of eliciting a sustained, emotional response.
Importantly, this is the type of attention that encodes brands into longer-term memory and primes future decision-making. In magazines, it is also consistent across editorial and advertising content – something that is not necessarily the case for other media.
"The thing with magazines, whether it's digital or print, is the marriage between the advertising and the context in which it sits. It's quite well-matched," said Shazia.
Paddy said conversations with clients focus on hitting the attention sweet spot of surprise and relevance. It should ultimately be regarded as a 'pass-through metric' – facilitating a business objective – but as the basis for a better measure of media effectiveness, has the potential to influence ad spend decisions.
On the basis of its research, Katie Hartley said Dentsu had made the case for attention to its clients. There is potential, she said, for agencies to use deeper understanding of consumer engagement to move towards planning, trading and reporting on attention, and also filtering attention into the creative process, adding that magazines presented an attractive blend of "attentive reach".
While there remain questions to work through, the study will be expanded to channels including print, providing benchmarks that will be integrated into comms planning where budgets are allocated. "This is such a big, significant project for us that it will transform everything that we do, head to toe, from planning to activation."
[ for the presentations that preceded this panel click here ]
PANEL TWO: Creative Effectiveness and ROI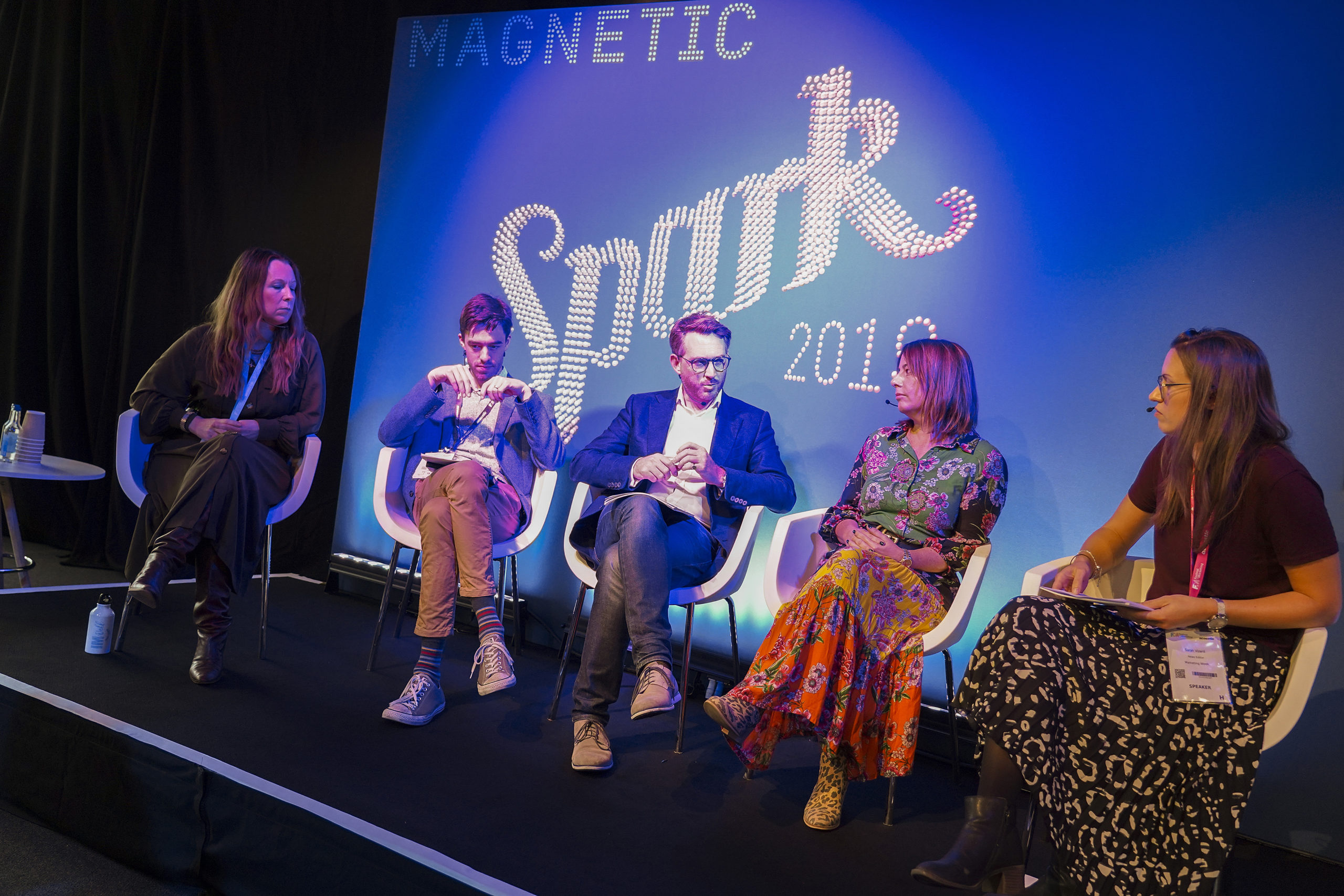 PANEL: Sarah Vizard, Marketing Week (moderator)
Rob Ratcliff, Barclays Corporate Banking
Gavin Sheppard, Smart Energy GB
Cath Waller, Immediate Media
Jane Wolfson, Hearst UK
Panel moderator Marketing Week's Sarah Vizard, who has written on the subject of marketers prioritising short-term tactics over long-term strategy, opened with a question of whether this trend has impacted on creativity.
Gavin Sheppard of Smart Energy GB responded with an admission that senior executives and marketers can be "seduced by the short-term metrics and some of the immediate hit results that digital channels can give you".
With stakeholders extremely focused on measurable results, creativity is definitely under pressure, he said, and there is a constant challenge to evidence its value and the impact on effectiveness.
He added that there are opportunities to pre-test and optimise creative but that an over-reliance on this at the expense of intuition means "you can optimise your way out of creativity".
Jane Wolfson of Hearst UK said publishers are often responsible for the creative thinking at the core of client campaigns, forging the all-important link between brands and consumers based on their understanding of what works for their audiences. Campaigns, she said, have to be "delivered on point to our brands or it just loses authenticity".
Immediate's Cath Waller underlined the importance of focusing creativity and innovation on answering a campaign's objectives. Sometimes, she argued, that focus can be lost through "over creativity" when there are solutions proven to work for the audience in question.
At the heart of this is the trust between audiences and magazine brands. "We are a brand-safe environment," said Jane. "We have to have direct conversations with the client about how they can make sure they can rely on the trust we have, and those conversations do make a difference."
Rob Ratcliff of Barclays Corporate Finance reiterated this point, saying: "It's important for us that the editorial team have the complete independence to do what they need to do because otherwise our audience aren't there reading it – they're not seeing our advertising."
[ for the presentations that preceded this panel click here ]