NME and Netflix Join Forces for Free One-Shot
World famous music brand NME is set to return in print with a special one-shot, marking the launch of Netflix original series The Umbrella Academy.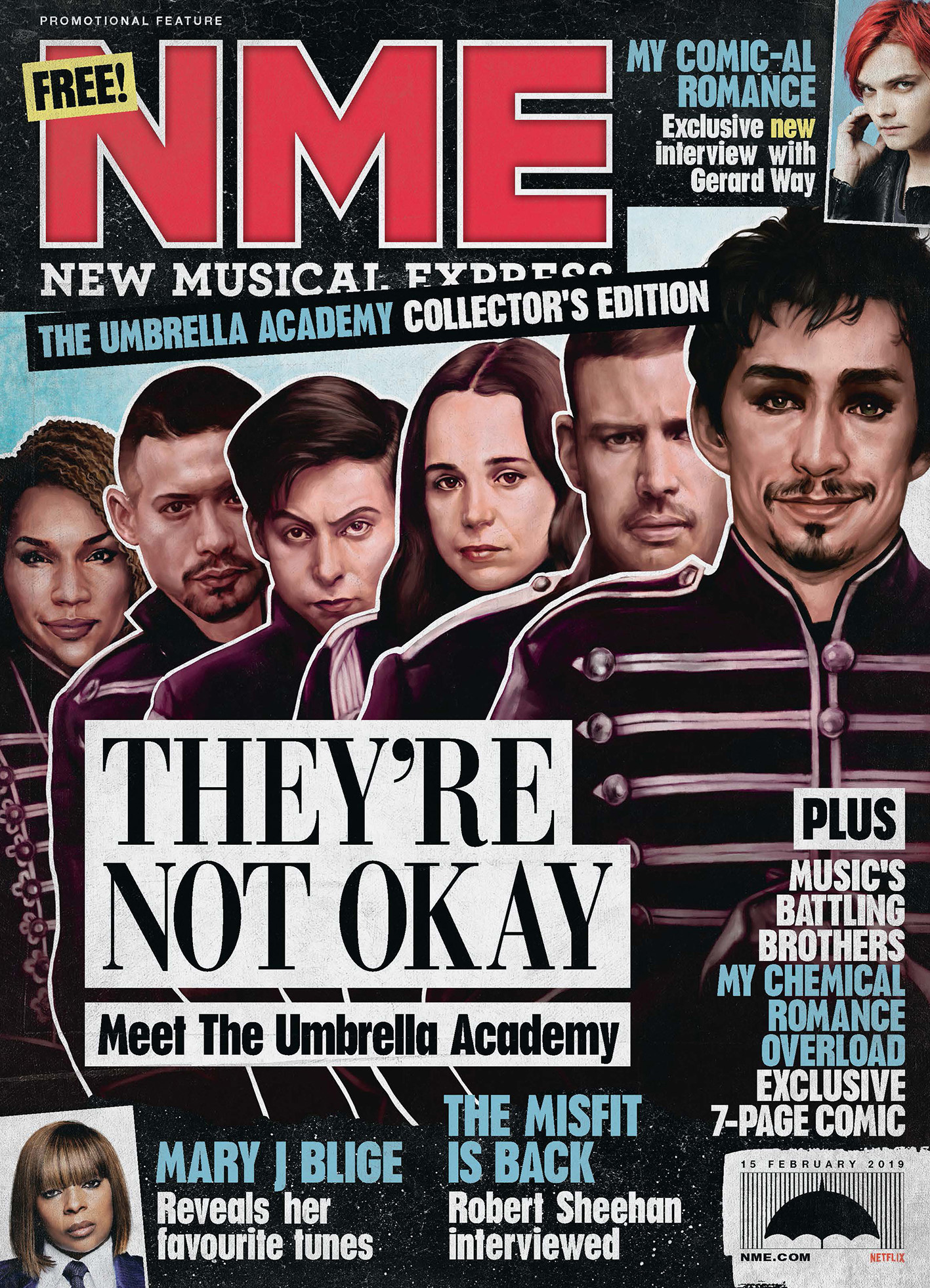 The partnership will see 50,000 copies of the iconic title distributed nationwide today, Friday 15th February, to coincide with the release of the series.
The 36-page issue will immerse readers in the world of The Umbrella Academy – based on the comic penned by former My Chemical Romance frontman Gerard Way and Gabriel Bá – with exclusive content, cast interviews and an original short comic written and illustrated especially for the issue.
Up-and-down the country fans will be able to get their hands on the special issue at selected independent record stores, comic outlets and gigs.
Holly Bishop, head of Film, Music and Entertainment at TI Media, says: "NME's audience has been talking about The Umbrella Academy since news first broke of its release. Joining forces with Netflix, our worlds have come together to create this collectible one-shot which we know will surprise and delight fans. As the biggest, loudest and most opinionated voice of Pop Culture, NME is the perfect partner for this unmissable series."
Further promoting the series, an instazine on NME's Instagram will support the campaign by sharing socially digestible content from the magazine.
The partnership was brokered by Wavemaker.
Neil Bamford, Print Brands manager at Wavemaker, adds: "Whilst this is a completely cross-media campaign, the return to print for NME has added a real sense of occasion to the release of The Umbrella Academy and was the only way we could truly do justice to the launch of a series that started its life as a graphic novel. NME's unique relationship with Gerard Way and the music scene in general, coupled with their unrivalled access to an audience who have been hungry for the release of the show, made them the ideal partner for this campaign."