Grazia partners with Boots to encourage more sustainable beauty routines
Grazia has partnered with Boots UK to launch a new campaign centred around sustainable beauty, with the aim of encouraging women to better understand why and how to incorporate sustainable beauty into the heart of their day-to-day routines.
The campaign comes as the world focuses on more sustainable practices in the wake of COP26, and follows research conducted by Grazia in its Game Changers 3.0 study that showed that 85% of women believe that brands need to do more when it comes to supporting causes and showing definitive action.
Wider Bauer Media research found that 6 in 10 people are open to living more sustainably, with education being one of the most influential factors when it comes to increasing more sustainable behaviours. The new campaign therefore focuses on informing on best practice, providing tips, and suggesting easy changes that audiences can make.
The campaign launches with a Boots and Grazia co-branded IGTV panel published on Grazia's Instagram page, covering Boots UK's sustainability mission and targets, including talking about their operational 'Bootprint' as well as how Boots is helping customers to be more sustainable through their recycle scheme, incentives and highlighting the products that will help customer be more sustainable. The panel will be chaired by Grazia's Editor Hattie Brett, and feature Lucy Reynolds, Vice President and Director of Communications, CSR and Sustainability, Boots UK; David MacDonald, Vice President, Communications, No7 Beauty Company; Millie Kendall MBE, CEO, British Beauty Council and beauty influencer Emma Hoareau.
Grazia will also publish an advertorial on how to be a change champion which will run in the latest issue of the publication. Plus, there will be a series of online advertorials, a Reel on Grazia's Instagram page and sponsorship of three episodes of Grazia's Beauty Life Lessons Podcast.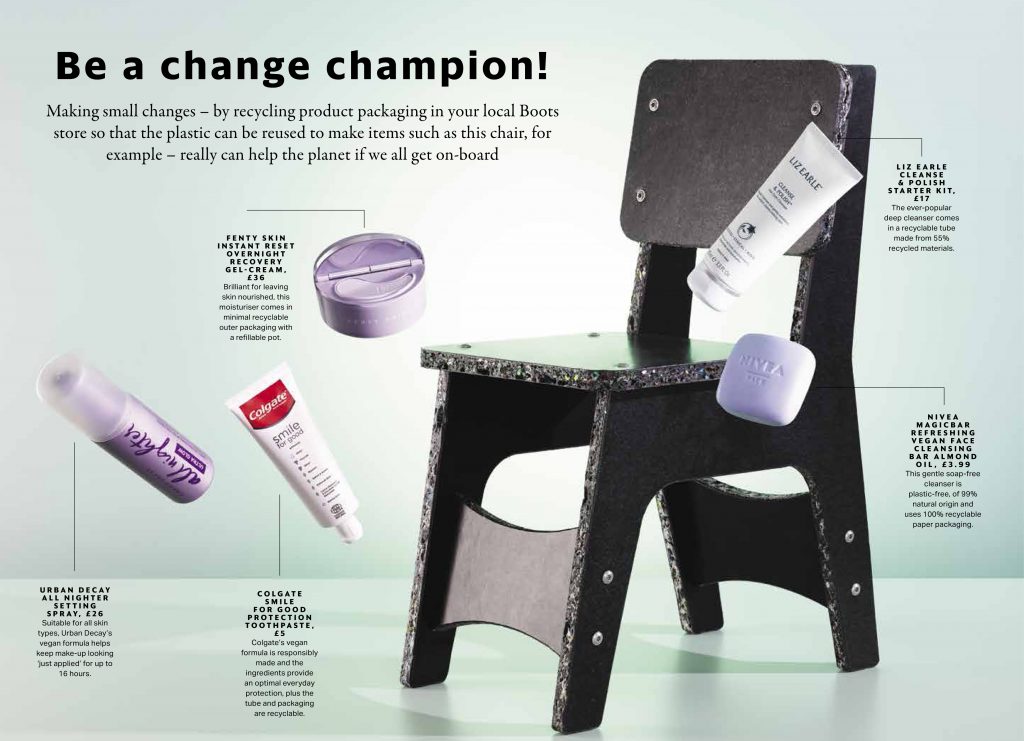 "Our readers have told us that they are more engaged with social issues than ever before and feel a responsibility to make positive change to the world. It's been great to work with Boots, a partner who shares the same ideal as our audience: that you can love beauty but make more sustainable choices. We hope together we can influence our audiences to make small changes that not only change their lives but ultimately impact the world that we live in too."

Hattie Brett, Editor, Grazia
The campaign is now live and runs till 22nd November and was brokered by Ogilvy UK.