Finding your media compass
It's time to burst the filter bubble and start making more media-neutral and evidence-based decisions, writes Sue Elms in an article that first appeared on Mediatel.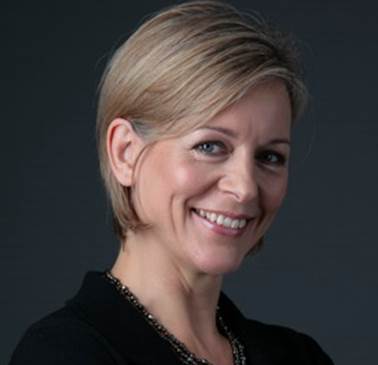 Engaging with consumers in a complex media landscape is hard. Harder still is finding good advice when everyone is struggling with a map that's constantly shifting and changing.
Collectively, we've wandered off course and become lost. The way forward is to develop your own media compass, informed by media neutral, evidence-led authorities and rooted in the real lives of your consumers.
P&G had a compass, but ignored it. Despite troves of evidence their success was built on broad reach and continuity, they bought instead into the digital story around precision targeting. It failed them. They publicly admitted they'd lost sight of what they knew worked for them.
Audience measures coming out of the digital world became our own "fake news". Unsubstantiated audience reach is a particularly bad claim to make, when you consider it's the most prized and valued contributor to brand growth through brand salience, share of voice and fame-driven benefits.
What left Facebook unchecked for so long? As Mark Ritson said last year: "If TV, or God help it, the print media, 'fessed up to 80% overstatements of reach or frequency, it would be vilified".
Clients and authorities, like the ANA, Media Rating Council, WFA, IAB and ISBA are getting tougher on the industry generally, and asserting the right to know how many real people have a realistic opportunity to see our ads.
Media needs to be more than a distribution machine for impressions. We are all now alert to the downside of appearing in unsavoury places. But what of the reward of being in a great environment that generates meaningful connections?
Recent studies from Magnetic – conducted by Carat and Moat – show magazine brands deliver a significantly stronger impact than other online environments on brand KPIs plus interaction rates and interaction times.
Further research from Millward Brown – AdReaction – has shown people are net positive about targeting to their interests (not so for targeting on their search and browsing history, social media profile or location).
Magazines are therefore in a good place to compete online, as well as offline, due to their quality environments, catering directly to those interests and navigating brands ever closer to their consumer.
Is your compass guiding you to the right destination? Peter Field and Les Binet, the IPA's trusted effectiveness experts, argue that it may not.
Backed with factual evidence, they think we've been too seduced by response-driven, highly targeted short-term activities, losing sight of the long-term. Their view is that true growth comes from campaigns designed for long-term brand building working in consort with short-term activation (with a Brand/Activation ratio of 60/40).
Few people doubt the importance of brand salience in brand building but perhaps they overlook the evidence that says supplementing this with brand meaning and difference will supercharge value growth, especially through supporting price premium.
It's all about balance – driving brand salience, meaning, difference and short term response. That's where the media mix comes in.
True North is your consumer, their relationship with you and their media habits. But these may not be the same as those of your media advisers. Newsworks asked planning and management staff in London Media agencies to undertake the IPA Touchpoints media diary.
Results showed a big gap between their media lives and "real people" in the same age groups outside of London who watched more TV, less Netflix and read newspapers off and online for considerably longer.
It is high time to retake the higher ground, and re-look at the landscape with an open mind. Most media can do more than one thing, so it's important not to box them in, or rule them out, too early in the process. Using a wider mix beyond the TV + Online habit – presses more brand buttons and drives "synergies" leading to 25%-40% extra effectiveness for free (Kantar Millward Brown).
The secret to driving meaningful connections and long term ROI is to get out of our bubble, immerse in the consumer journey and be guided by their real lives and their real dialogue.
All of us, as consumers, are bumbling along, making decisions between brands in real-world contexts through a cloud of varying influences. Your job is to win that game, working the marginal gains to be had in all the contexts a consumer could come in contact with you.
If you follow your own compass you can make media-neutral and evidence-based decisions, rooted in the real lives of your consumers, resulting in a quality buy that delivers better ROI.
Sue Elms is an independent consultant for Skin The Cat
This article first appeared on Mediatel.