Cosmopolitan partners with River Island for new denim campaign
River Island will be the first client to use the network for its latest denim campaign, which launches in February.
The Cosmopolitan Influencer Network is a pool of millennial influencers, which clients can exclusively partner with to integrate influencer-generated content into their commercial campaigns.
The River Island campaign will include four of the influencers – Lottie Murphy (Lifestyle blogger), Hannah Crosskey (A Fashion Fix), Louise O'Reilly (Style Me Curvy) and Monikh Dale (Tres Monikh) – and will allow River Island to gain access to both the influencers' combined reach of 265,000 followers, and Cosmopolitan's audience of millions, across a variety of platforms.
The campaign will see influencers share a post on each of their social feeds; Cosmopolitan will then style the influencers in River Island's denim collection for a double-page advertorial in the March issue, which River Island will use on its own digital platforms. Finally, the influencers will also feature on three co-branded videos, which will be shared on Cosmopolitan's Snapchat Discover platform.
Duncan Chater, Chief Revenue Officer, Hearst Magazines UK, says: "Cosmopolitan has a deep understanding of young women, and we know that partnering with other strong brands works well for us, our partners and our audiences.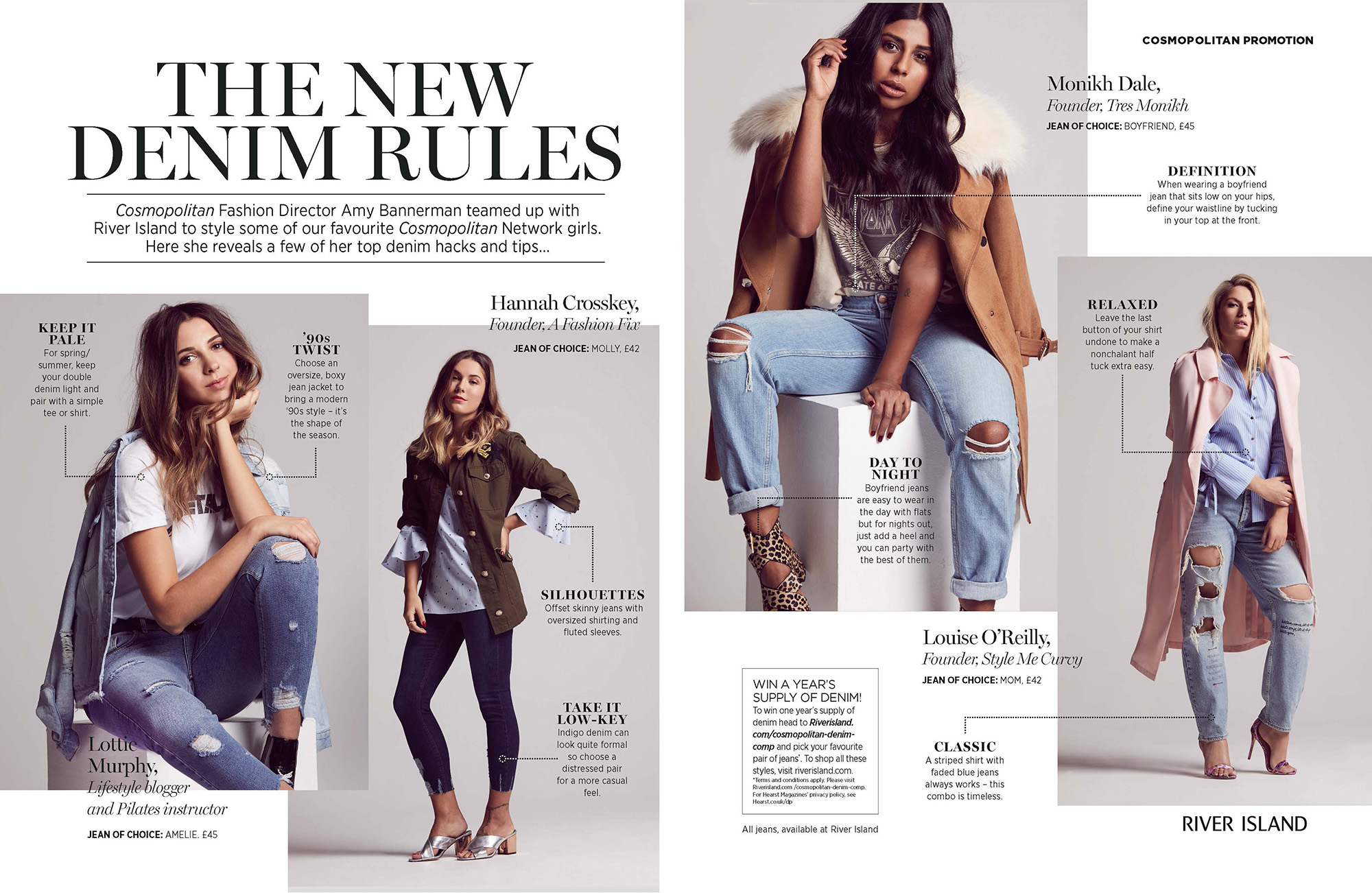 The Cosmopolitan Influencer Network allows clients the opportunity to work hand-in-hand with Cosmopolitan and our pool of influencers to generate bespoke content to help engage the women they want to reach. We are delighted to launch this with River Island on board as the first client."
The network will be a continually evolving proposition, which will grow over time.