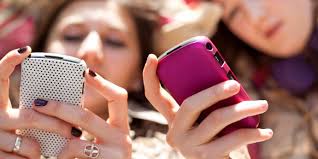 The latest ABC release has cast light on what has been a busy and productive start to 2016 for magazine media. Although only a minority of titles report in the Jan-to-June period, it is encouraging to see that due to new launches, new distribution models and organic growth, overall circulation has increased by 0.13% in comparison to the same period last year.
In total 11 titles are reporting for the first time in the Jan-to-June period, and the success achieved by these publications shows that consumer appetite for printed magazines – both free and paid for titles – remains strong. The children's sector in particular saw a flurry of activity with seven new paid for titles reporting results helping the sector achieve a 13% circulation increase year on year.
Coach debuted with a circulation of 300,997 helping to boost overall circulation for the men's lifestyle sector by 22.25% year on year. Balance has also successfully launched with a circulation of 201,527, capitalising on a trend towards mindfulness and healthy living, and helping to push the overall performance of the leisure interest sector up by 26.31%.
The latest report also showed that titles which have adopted innovative distribution strategies continue to do well. NME reported a circulation figure of 308,606, up 0.5% in comparison to the previous period. This summer the title has expanded its reach by extending its distribution to cover many of the most popular music festivals, in a move to get even closer to its core audiences.
Cosmopolitan's strategy to target consumers at the places where they engage with their passions like shopping outlets, amongst others, continues to pay dividends with the title reporting a huge 59.9% increase yoy. Even when compared to the previous period, circulation for the title has increased 1.9%, showing that its strategy to target readers outside of the usual newsstand environment is an approach delivering enduring results.
It is reassuring to see that the total number of magazine copies in circulation has remained stable year-on-year as magazine media continues to enjoy substantial growth in user numbers for their digital channels. comScore data from May shows that the number of cross-platform users magazine media users grew 14%, while the gross number of mobile users has grown 26.7% year on year.
For more information on these figures visit abc.org.uk or contact insight@magnetic.media