Virgin Media: getting into magazine advertising
WINNER: Magnetic Spotlight Awards 2020 New Magazine Advertiser of the Year
"We are thrilled to see such strong results that the investment into magazines has given us. The opportunity to run alongside content that resonates with our consumers and aligns with our messaging has seen great performance, to the point where magazines are now integral to our media mix and we will continue to use them within our future print DR campaigns."

Alison Elliot – Head of Acquisition Marketing at Virgin Media
The Challenge
Virgin Media traditionally focus their print investment into national and regional news brand titles to drive short term performance. Their competitors, such as Sky and BT implemented a different strategy, investing additionally in the magazine and supplement market, meaning Virgin Media, in a hugely competitive market, were losing share of voice, which is more of a focus now than ever before.
Sky and BT are amongst the top five biggest advertisers in the country and Virgin Media could potentially be drowned out. This means that maximising the impact of their budget to fight against this and protect their share of voice is a priority. Getting new titles onto the plan is always a challenge with Virgin Media, as they will only put budget into titles that perform well and have a low CPR. Any new titles are considered a 'test,' and if they don't perform well, they aren't considered for future campaigns. Therefore, getting not only new titles, but a new media onto the plans was not going to be a simple task.
The Idea
We know from Magnetic's 'Pay Attention!' research that context plays a vital role in attention. Reaching the right people with the right message in the right mindset is essential for performance led campaigns.
Magnetic's research states that 57% of consumers see magazine advertising as part of the experience, higher than any other channel. Virgin Media's focus on national press didn't allow for contextual relevance so it was time to get them to move outside of their comfort zone. TV bundles are a key message for the Virgin Media, therefore magazines such as What's on TV, TV Choice and TV Life were the perfect space for them.
For any Virgin Media campaign, standing out is always important. Virgin's behaviour in media differentiates them from their competitors and enables them to punch above their weight. However, efficiency and performance were critical, and had to demonstrate disruption whilst maintaining a low CPR. The idea was therefore to run only full page creative but target the magazine cover sites for maximum stand out.
A handful of magazines were selected and as a new advertiser with no previous spend in these titles, the opportunity was to prove that using cover sites in contextually relevant placements would be equally or more effective than the standard performance plan running in national press.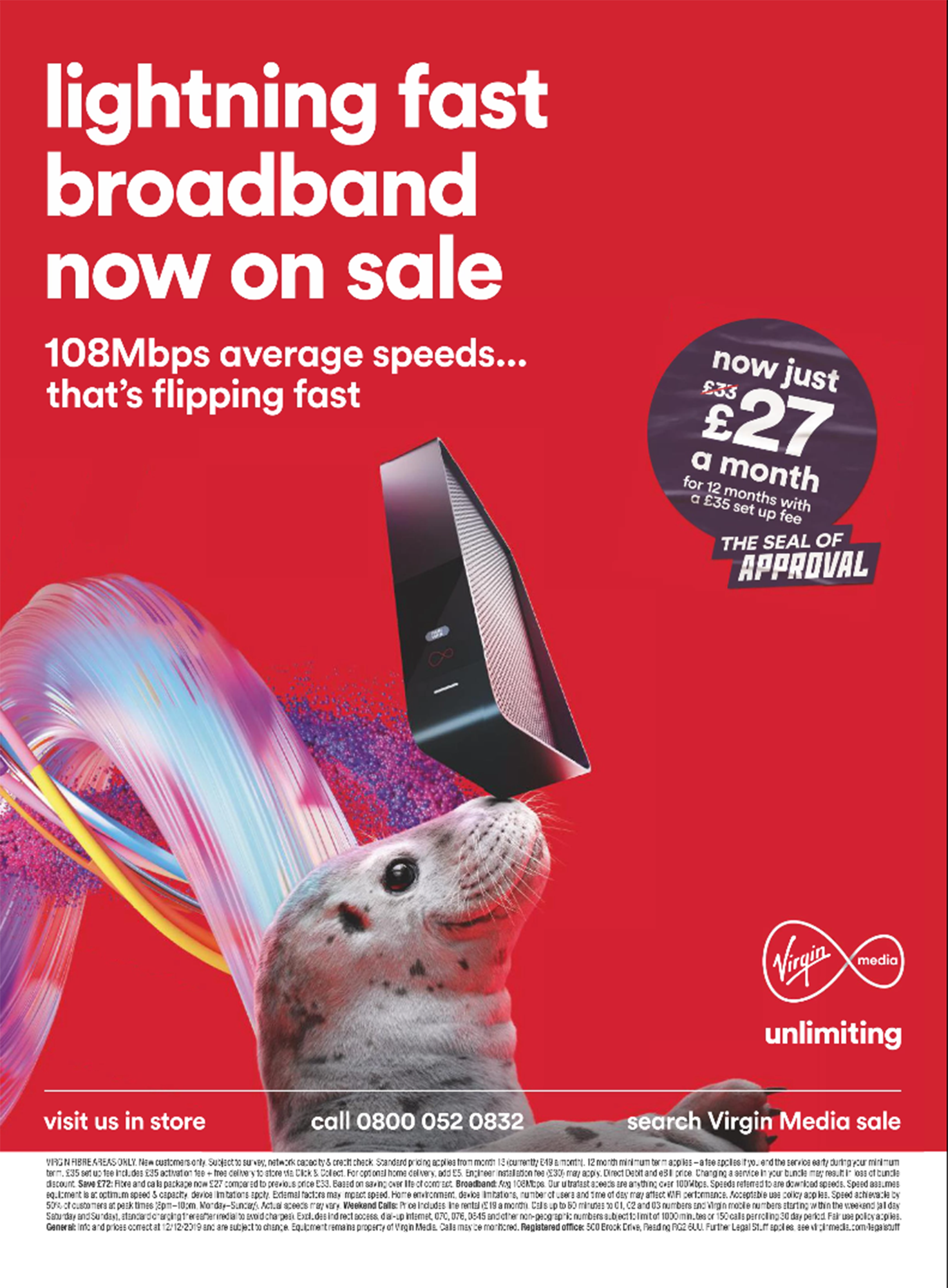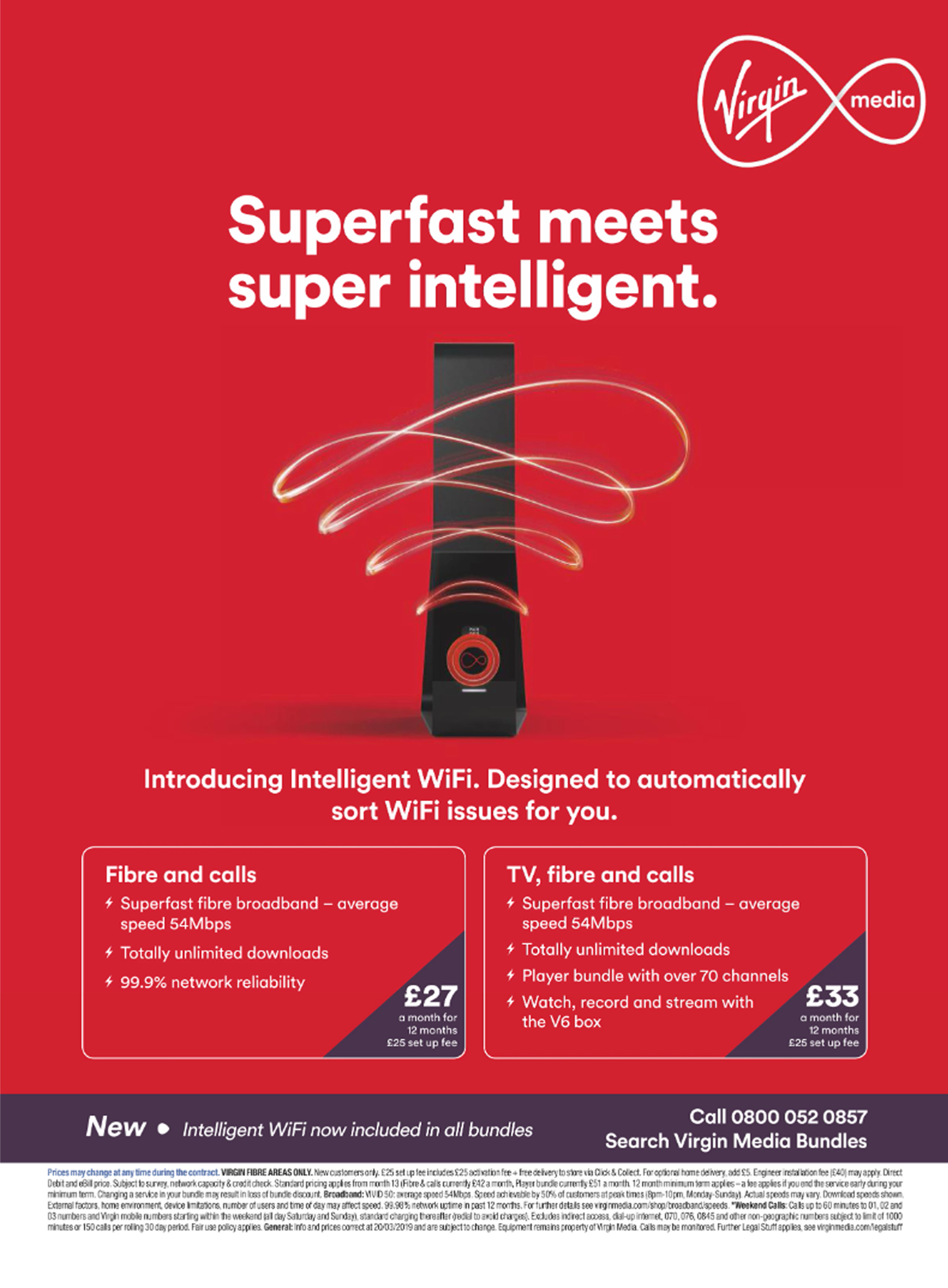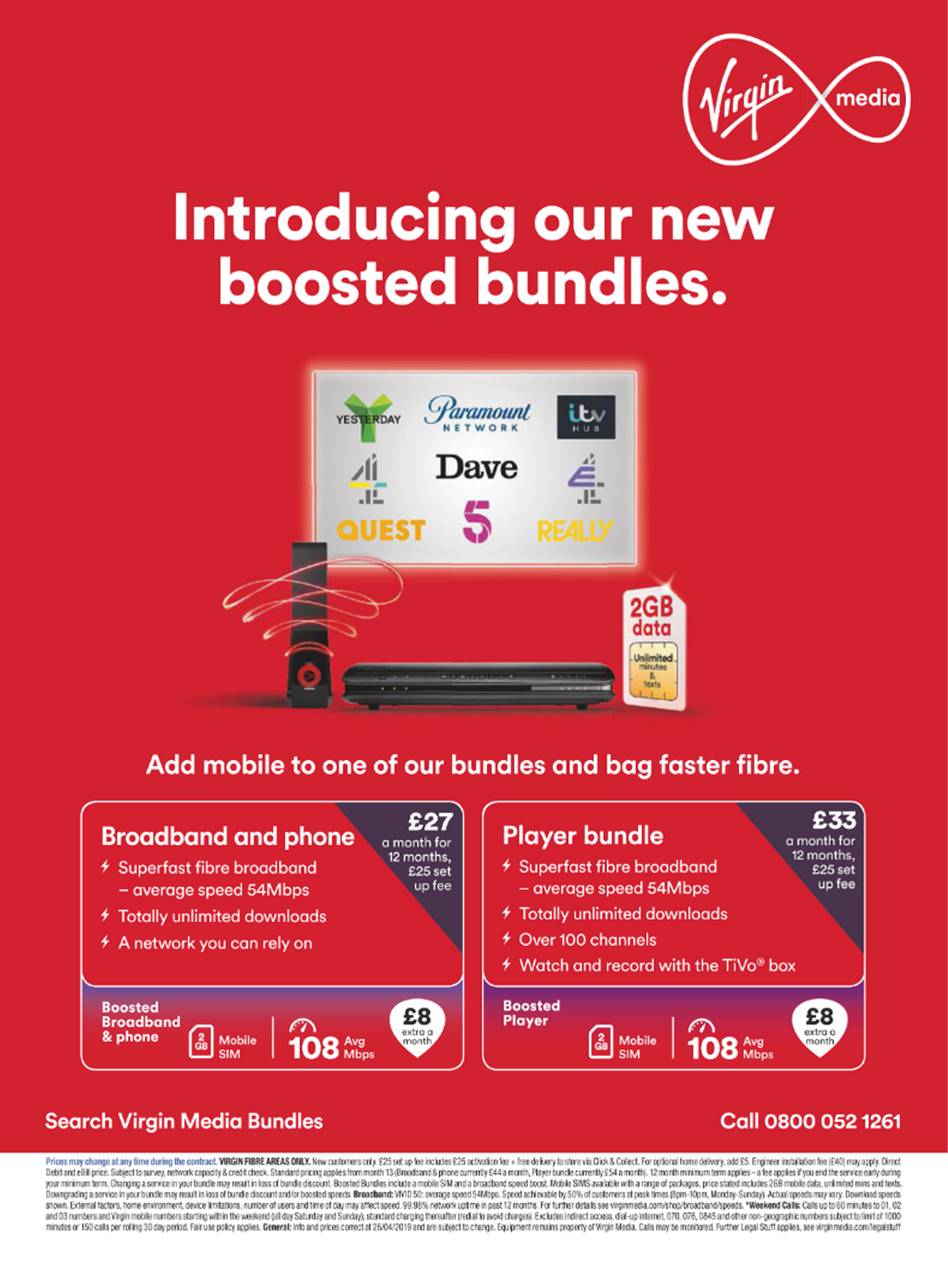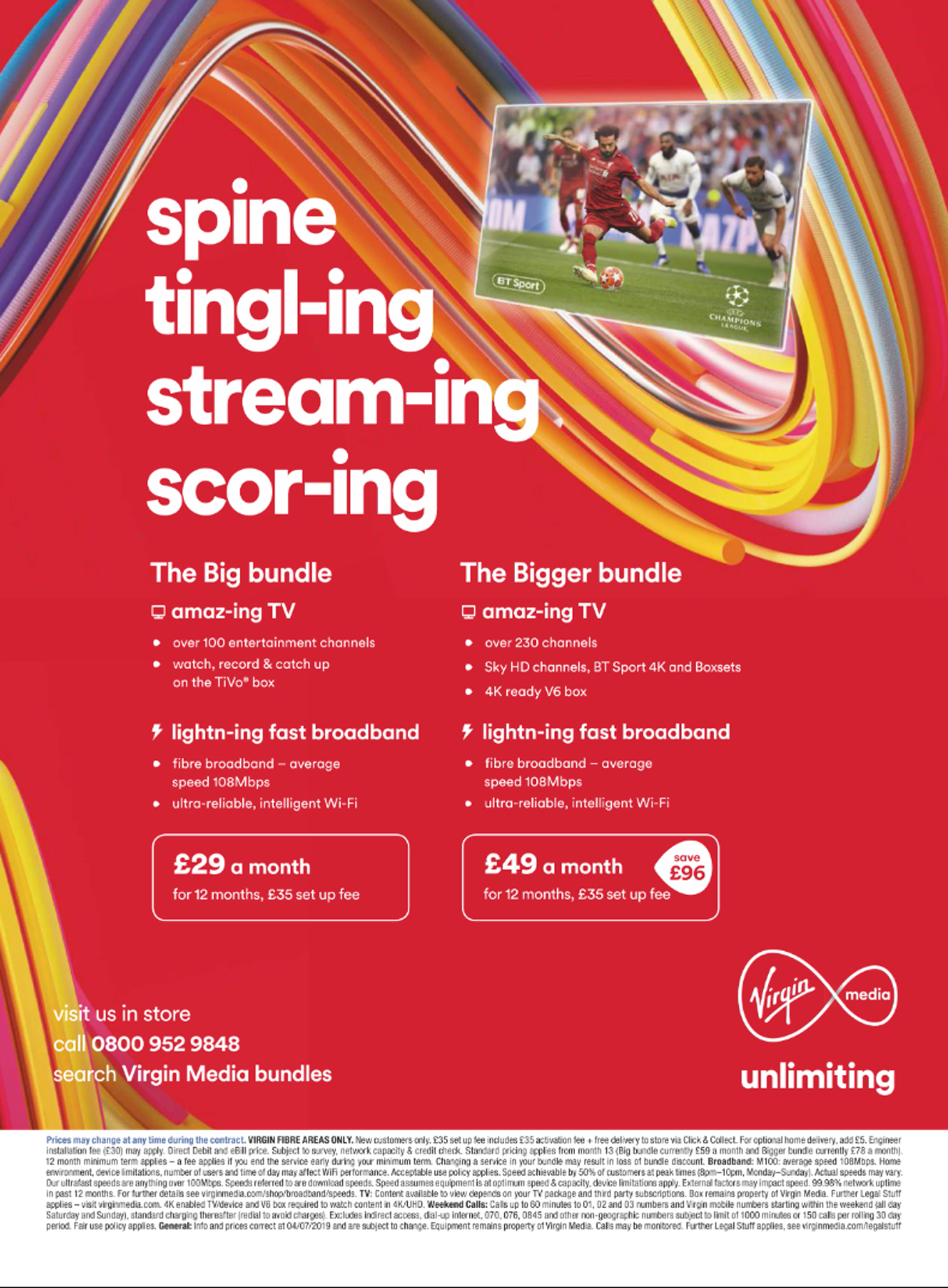 The Results
Since the introduction in Q1 2019, magazines have outperformed other channels in ROI. As a result of this they have continued to invest heavily in magazines and their magazine spend increased 1012% from 2018 to 2019.