Stylist turns up the heat for Tabasco® Green Sauce
SHORTLISTED – Magnetic Spotlight Awards 2019 for Best Content Partnership (<£100k)
"We chose to run a full 360 campaign to grow the penetration of Tabasco® Green Sauce and bring new female users into the hot sauce category through appealing to food pairings such as Tabasco® Green Sauce with fresh green foods. We ran the campaign across shopper, online, social media, sampling and also with an editorial partnership with Stylist magazine. The partnership with Stylist was a great fit with our bulls-eye target consumers for this SKU (female millennials). We used Melissa Hemsley as a credible healthy eating influencer to educate Stylist readers about the key product benefits of Tabasco® Green Sauce, and inspired consumers how to use the mild product through recipe inspiration with fresh green foods. We felt it was important to have natural editorial content to drive the credibility of TABASCO® Brand playing in the healthy-eating space, as well as land our branding and pack shots across the content. We saw an uplift in the penetration of Tabasco Green throughout the campaign and increased value sales +127% over 52WK at total coverage. We're really pleased with the Stylist content and the engagement from readers offline and online."

Elizabeth Fox, TABASCO® Brand Manager
The Challenge
Tabasco® Brand has 80% brand awareness and 30% of households have a bottle in their cupboards. It is very much known for heat, (and notably being paired incredibly well with Bloody Mary cocktails and oysters – typically low consumption occasions) but very few consumers know that they sell four flavours from mild to extra hot.
Our challenge was to bring new consumers into the hot sauces category and to buy into the Tabasco® brand. Tabasco® Green Sauce is relatively unknown compared to the original red Tabasco® Sauce variant and has its own unique milder flavour and key product benefits. Tabasco® Green Sauce is the mildest of the four flavours with the lowest Scoville rating in the range; it pairs well with other green foods, likes salad and avocado due to its mild and zesty flavour, it has zero calories and is syn free with Slimming World. Females already buy into other speciality condiments such as BBQ sauce, oriental, etc. but do not currently relate to hot sauce with brands like Frank's and Encona focusing on the male audience, so it is just a case of appealing to their interests. With Tabasco® Green Sauce going so well with foods that female millennials already over index in, this product would be the focus to entice this demographic into trialling the range.
The Idea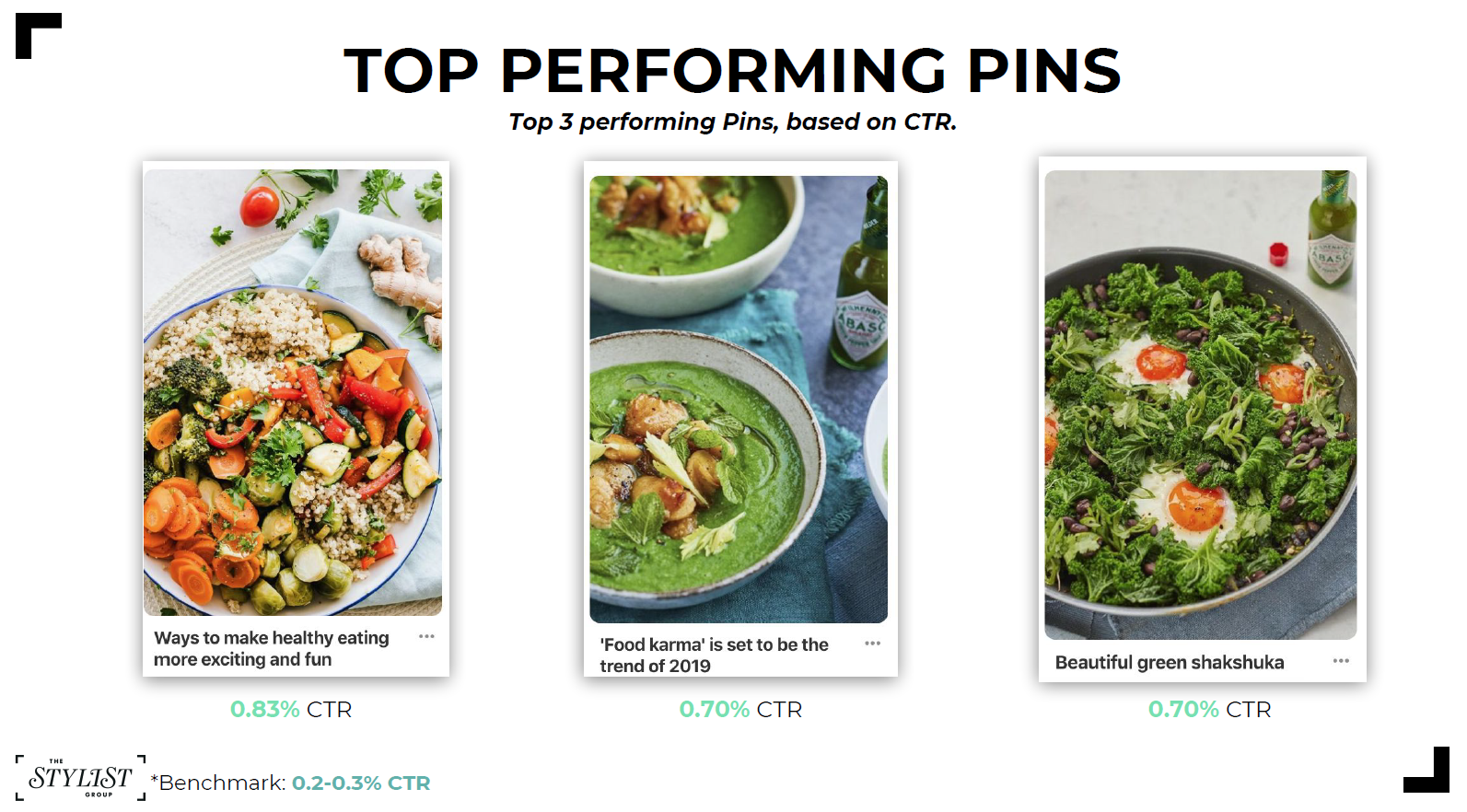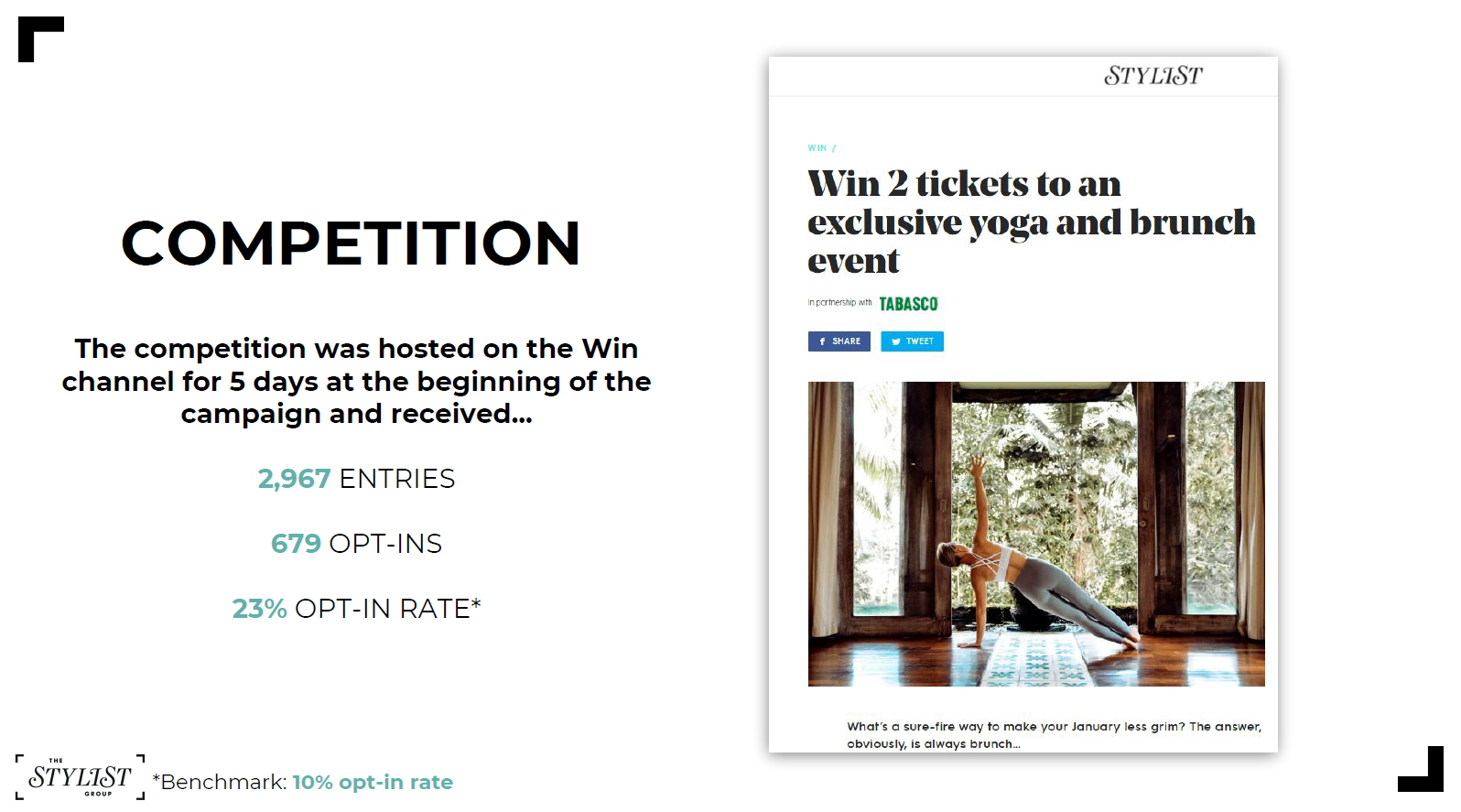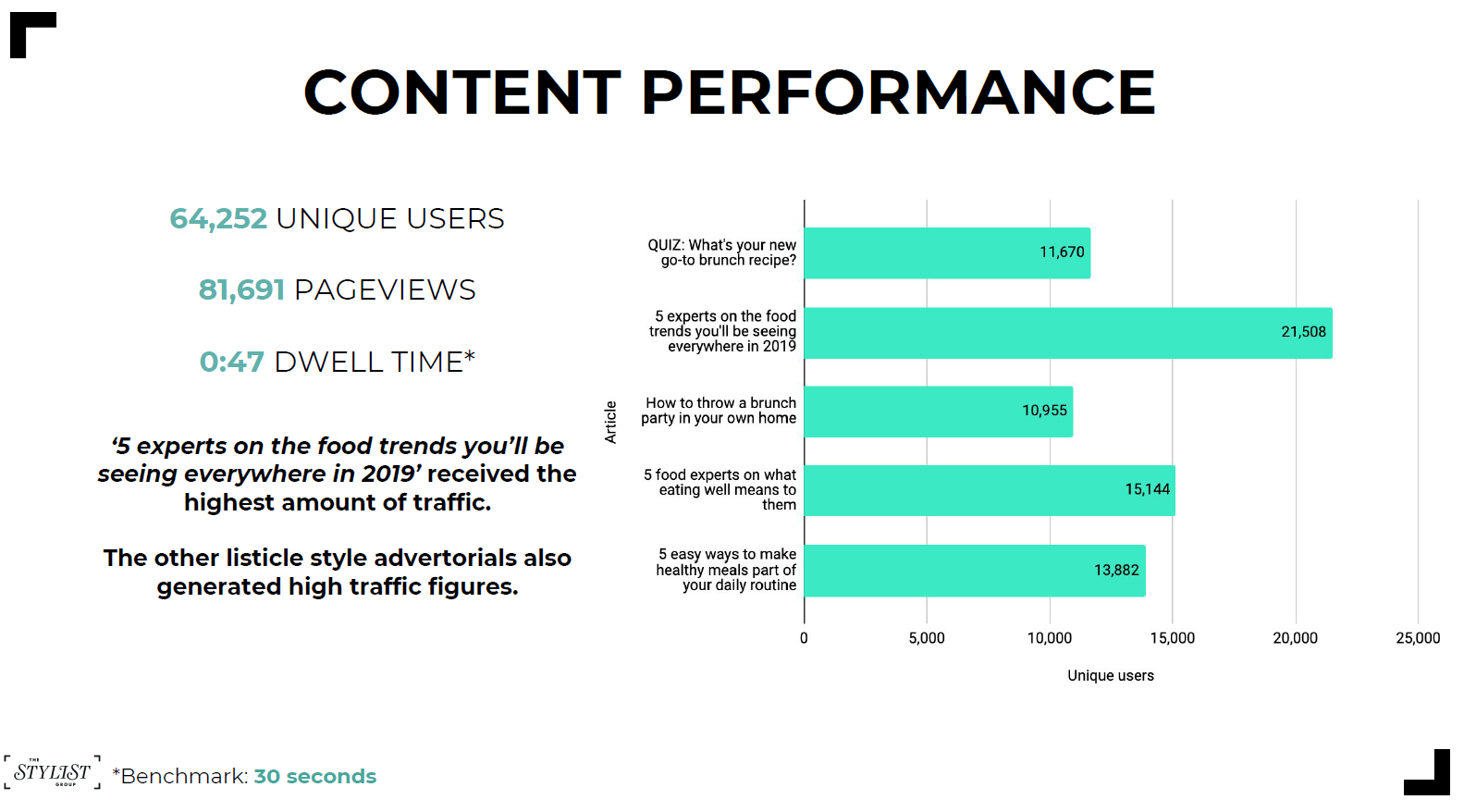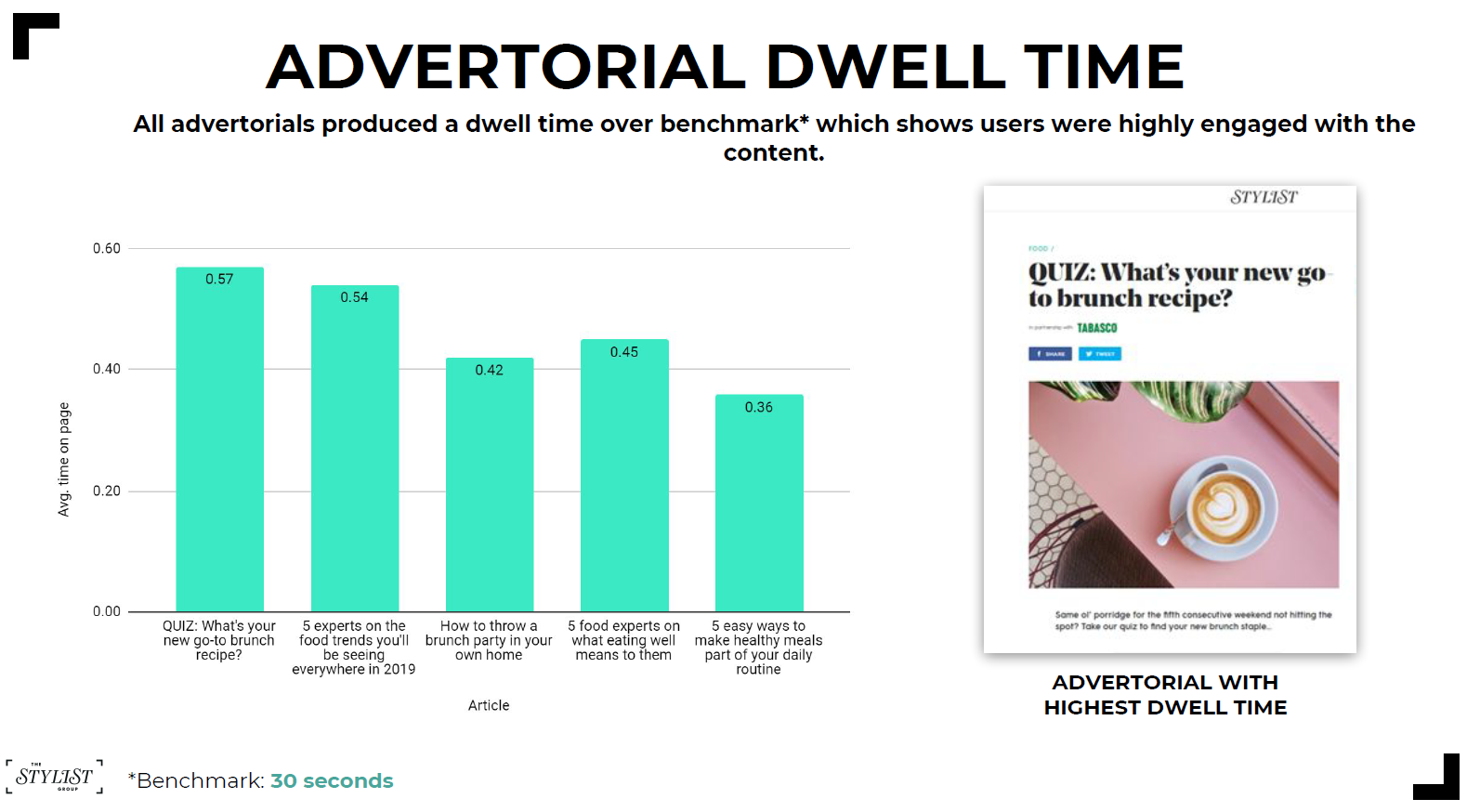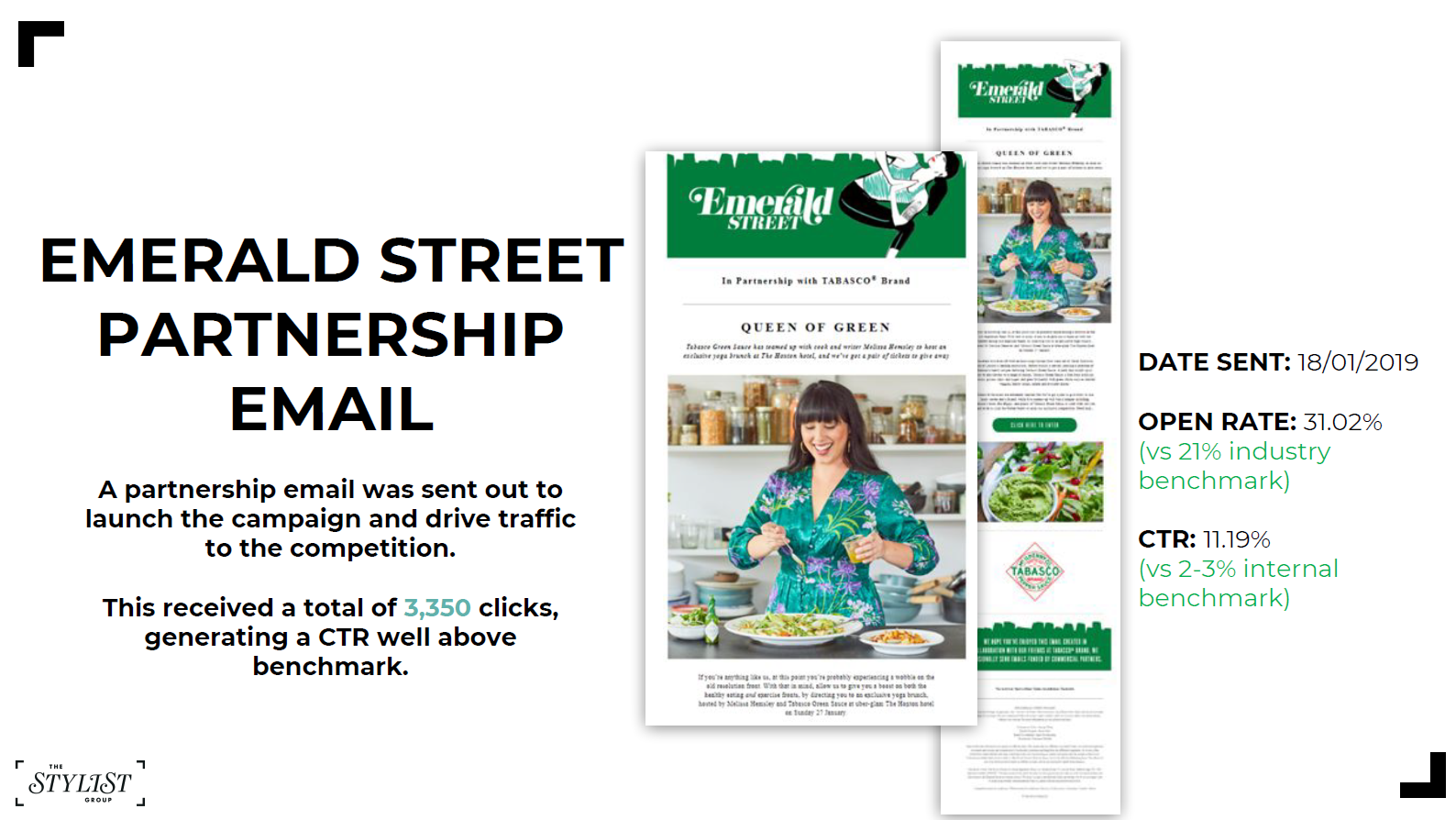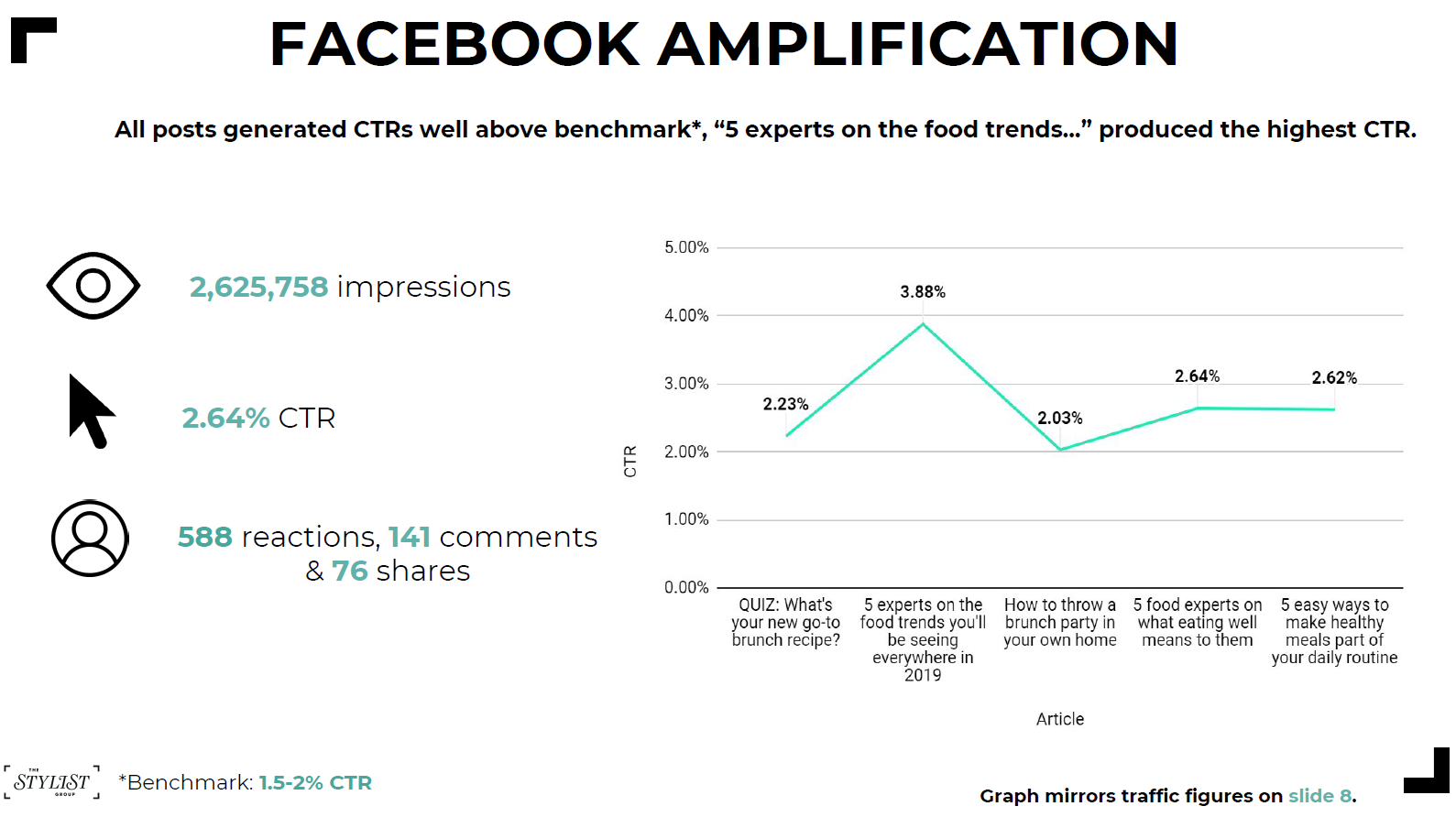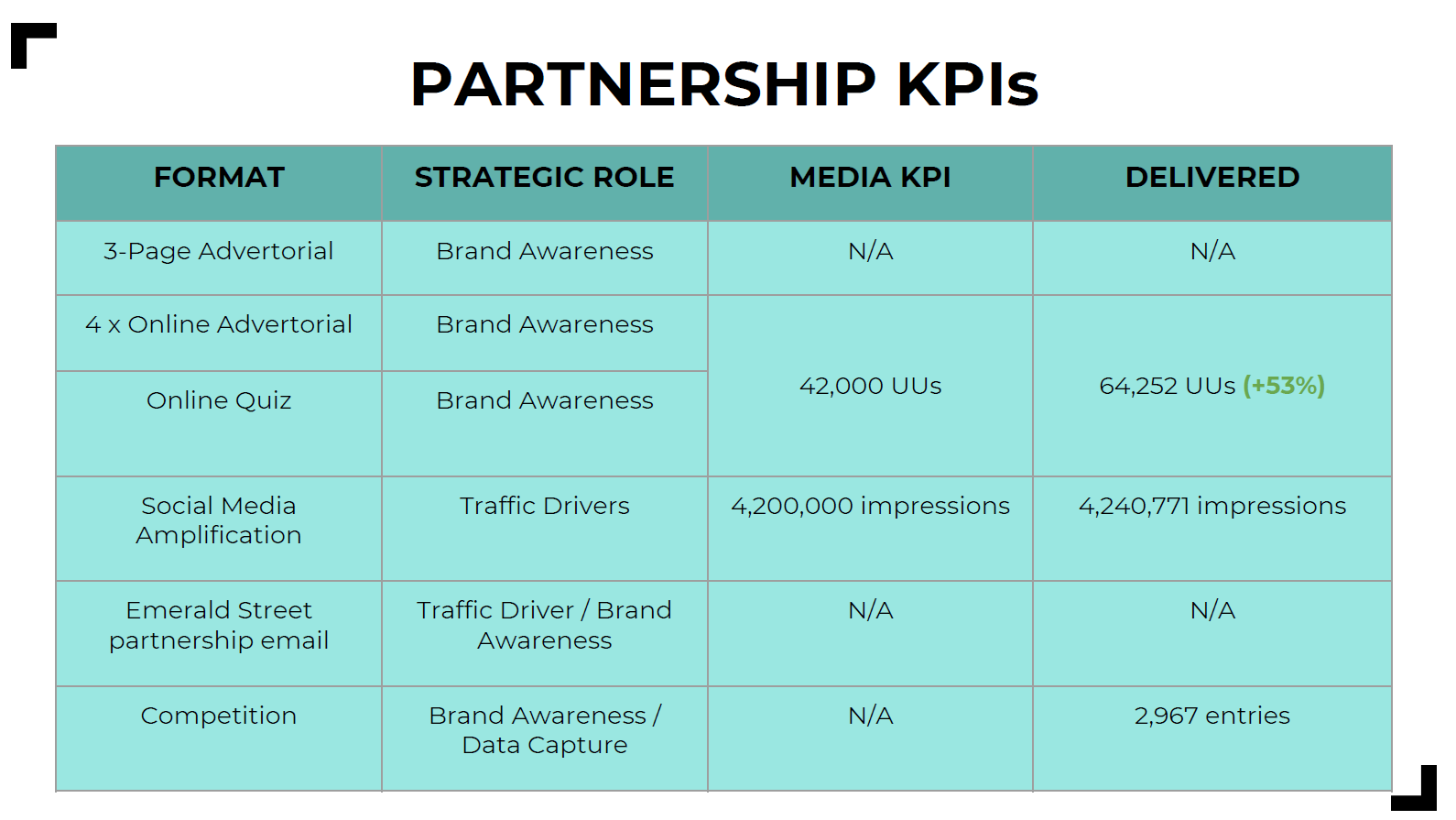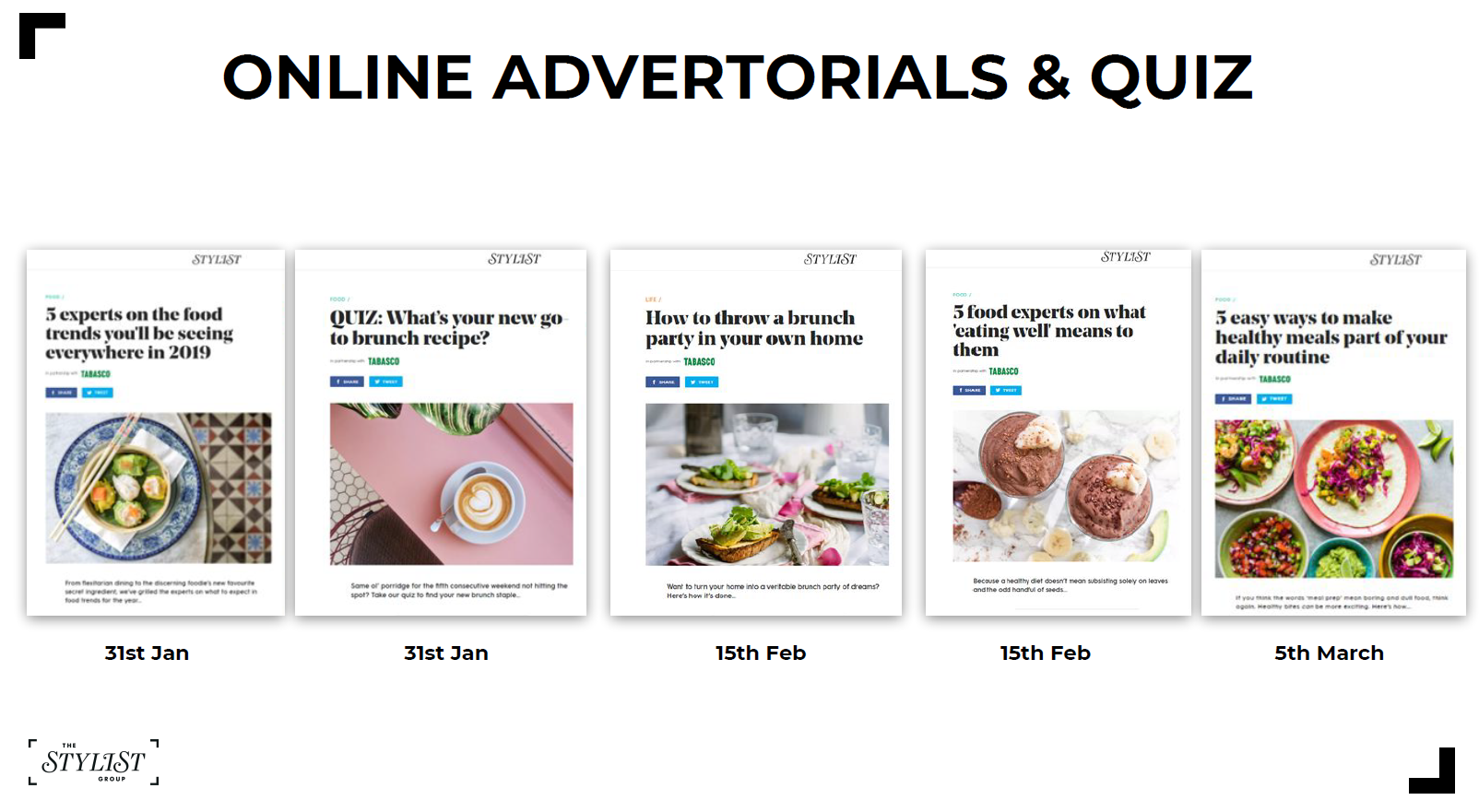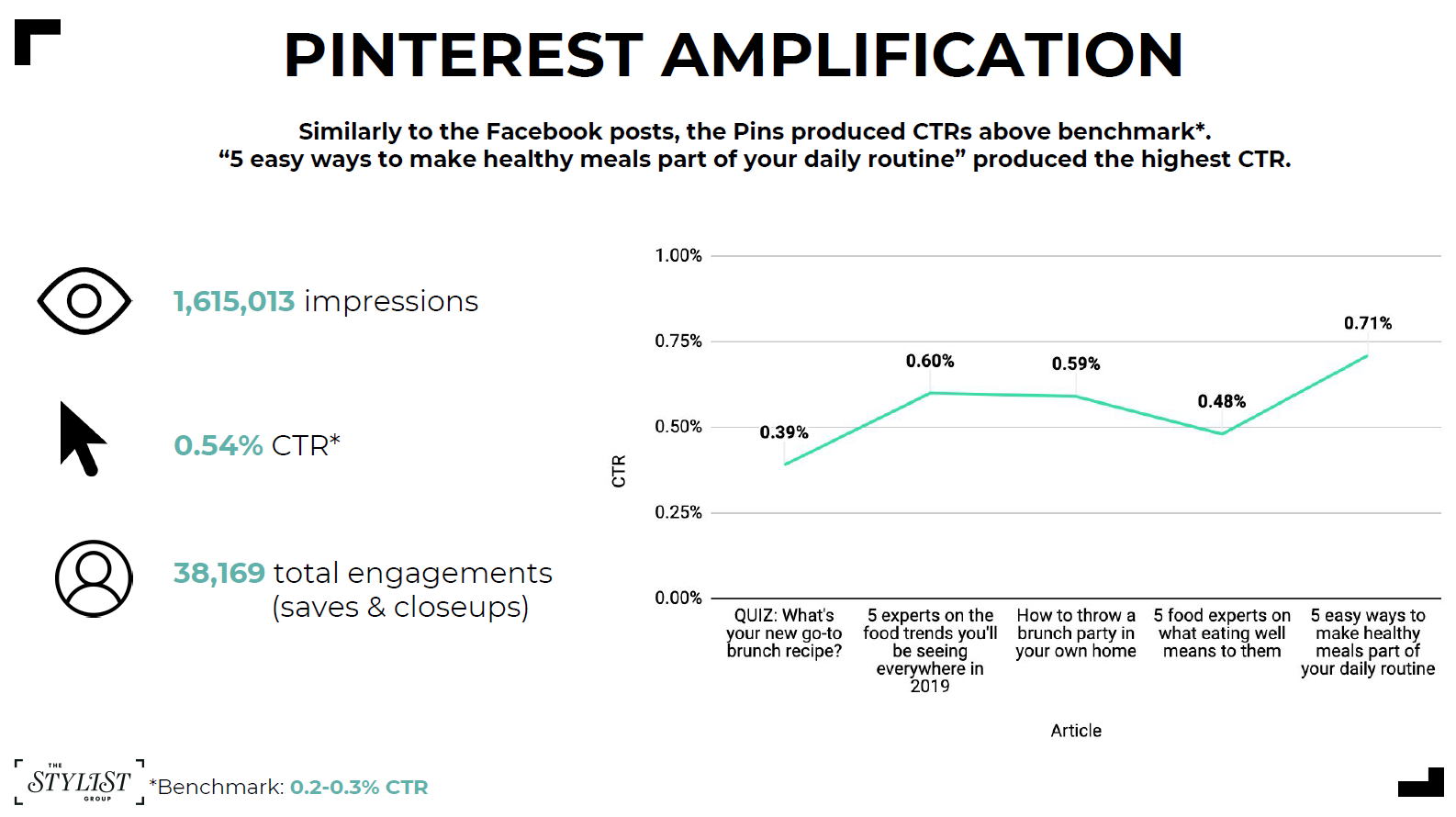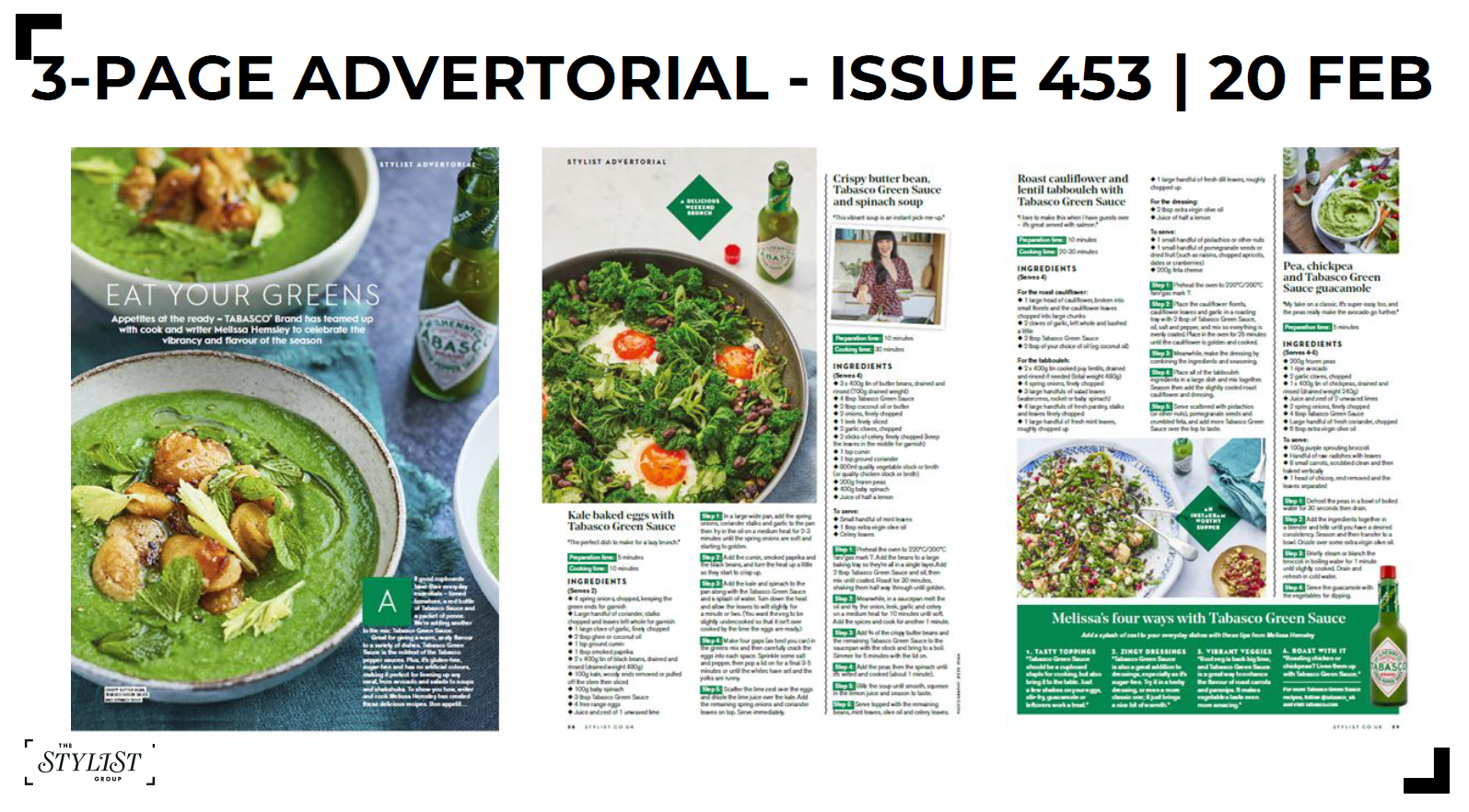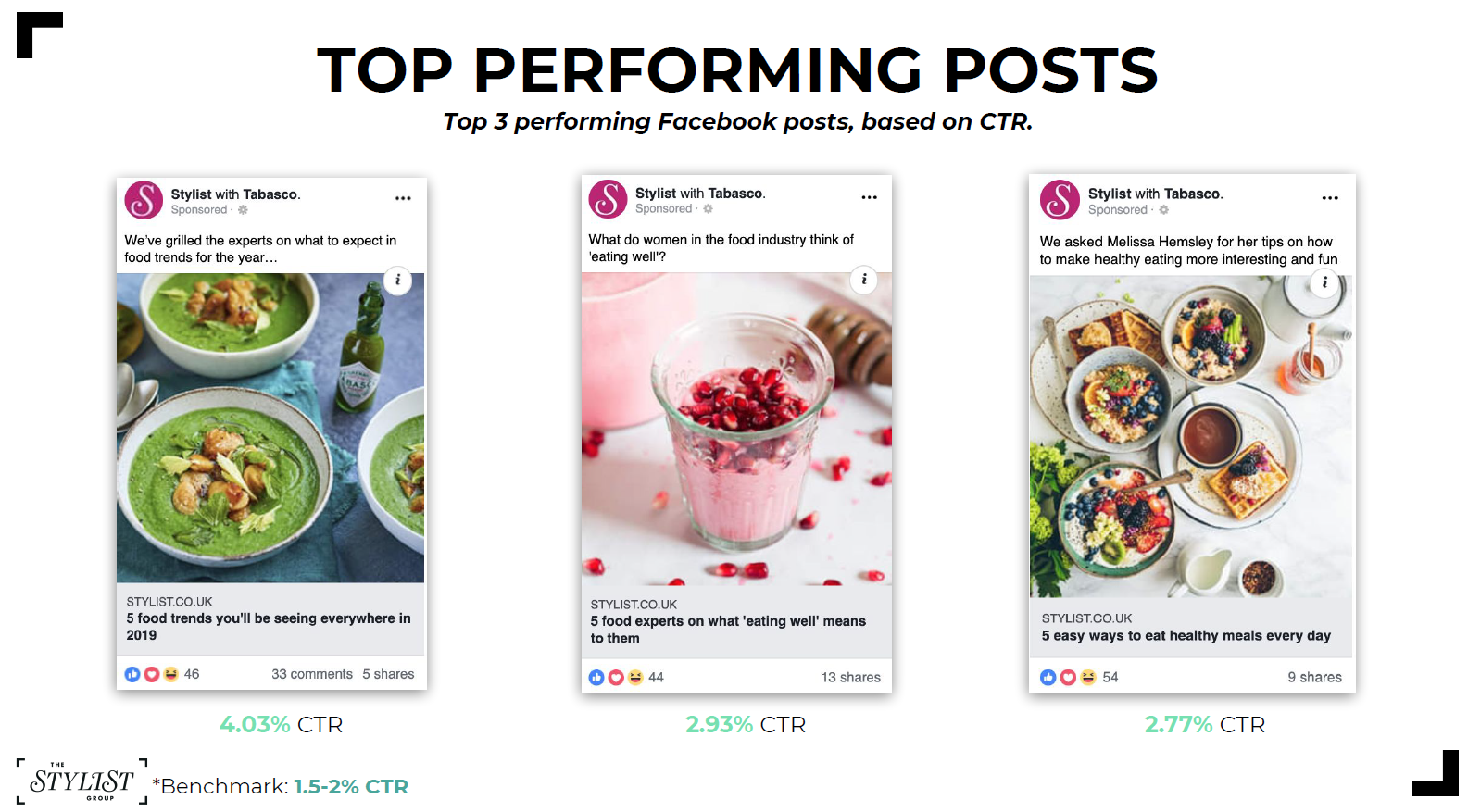 Healthy food and holistic lifestyle trends are continually growing in popularity, especially with female millennials. Consumers are going avocado mad (still) and wanting fun and new ways to pep up salads, breakfasts and packed lunches in healthier and flavoursome ways.
This focus on a healthier lifestyle is always strong at the beginning of the year with New Year's resolutions and a focus on eating healthy foods – this would therefore be a key time of year for the campaign. Tabasco® would be the brand to spice up everyone's New Year's resolutions and show their audience exciting and fun ways to eat healthily. Insight showed that their audience goes to brunch 2.2x more than the average adult, and are 1.3x more likely to be that friend to make plans and round everyone up for some food and some fun. January means tightening up the purse strings, still having fun but for less money and from the comfort of your own home. Introducing the 'Green on Green' campaign – The Tabasco® Brunch Club!
The7Stars wanted to drum up excitement around lunch, so worked with Tabasco's PR agency to help launch the campaign by aligning with an exclusive influencer-hosted yoga and brunch event that Stylist readers would have an opportunity to win tickets to attend. This was a perfect way to align with the audience's health kick through two of their key passion points, immediately associating Tabasco® with healthy living in the process.
The goal was to seamlessly integrate the product into their existing routines using the product to enhance experiences rather than creating completely new ones. To achieve this, the7Stars commissioned Stylist to create six different articles/content pieces (online and in print) around brunch, food inspiration and eating well, all with Tabasco® at the heart of it i.e. how to throw a brunch party in your own home, 5 ways to make healthy meals part of your daily routine, etc.
Hunter PR provided talent in the form of chef and cookbook author Melissa Hemsley to give some of the pieces additional credibility and weight.
Finally, the7Stars ensured mass reach and awareness of the campaign and of Tabasco® Green Sauce by incorporating traffic drivers across the Stylist network and their social media channels, keeping the brand front and centre throughout.
The Results
The Stylist campaign itself beat all benchmarks from page views (53% above benchmark) to dwell time (57% above benchmark), with the competition at launch performing particularly well
The opt-in rate to hear from Tabasco was 23% vs the 10% benchmark, demonstrating that Stylist's readers were the perfect fit for the brand. With regards to business objectives, the aim was to increase 52-week penetration to 0.5%. By the time the campaign finished, the penetration of Tabasco® Green Sauce was 0.65% and growing!