Mars Confectionery: Mars Spring Bake
SHORTLISTED – Magnetic Spotlight Awards 2019 for Best Use of Digital
"The partnership very much delivered on the objectives set out in the initial brief – we very much encouraged the nation to bake at Easter with Mars! We wanted to align with a truly credible partner to create stand out content harnessing the power of magazine brands; portraying the different personalities of Galaxy Golden Eggs, M&M Eggs and Malteser Bunnies, which the partnership achieved. To create anything truly amazing there are always hurdles to overcome along the way, but the results completely justified the means; a really successful partnership piece in my mind."

Chirag Shah, Senior Brand Manager, Mars Confectionery
The Challenge
Mars was looking for an influential, credible food publisher to create inspirational and engaging, short-form recipe content. Specifically, the brand wanted to showcase Mars' Easter hero products in exciting ways to ensure standout on shelf. Buzzfeed's Tasty previously had a global relationship with Mars, delivering several successful campaigns. Naturally, Mars was nervous to forge new relationships and for Mediacom, this was their first execution as a full-service agency prior to Zenith holding the buying part of the business.
Having acquired BBC Good Food magazine from BBC Studios in September, Immediate was looking for a true-native campaign to push its social and on-site content offering into new territory. Previously Mars had favoured overt branding in its partnership activity. However, due to policy restrictions surrounding the BBC brand, incorporating a brand on BBC Good Food site (including product mentions within recipe material and ingredient lists) had not yet been possible. Immediate also needed to consider the wider Spring Bake partnership being syndicated through Tesco's Digital Out of Home (DOOH) placements and a huge influencer campaign which pushed the publisher to be agile in how it delivered against numerous KPIs.
Campaign KPIs:
32 million campaign reach over the six-week campaign duration
40k Page Views on Mars-branded recipe articles on BBC Good Food, olive magazine and delicious magazine
6m video views (to three seconds)
3m unique reach on BBC Good Food posts to satisfy the Dunnhumby requirements (for customer analytics)
The Idea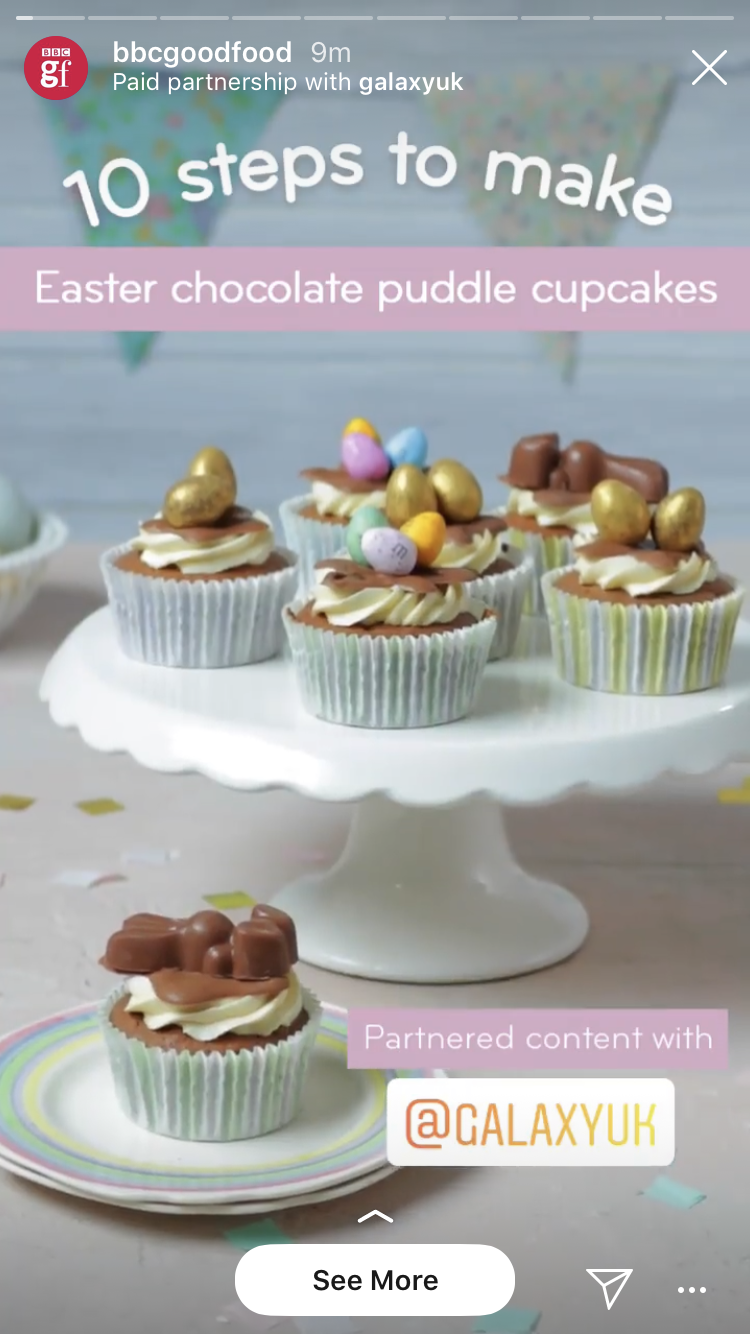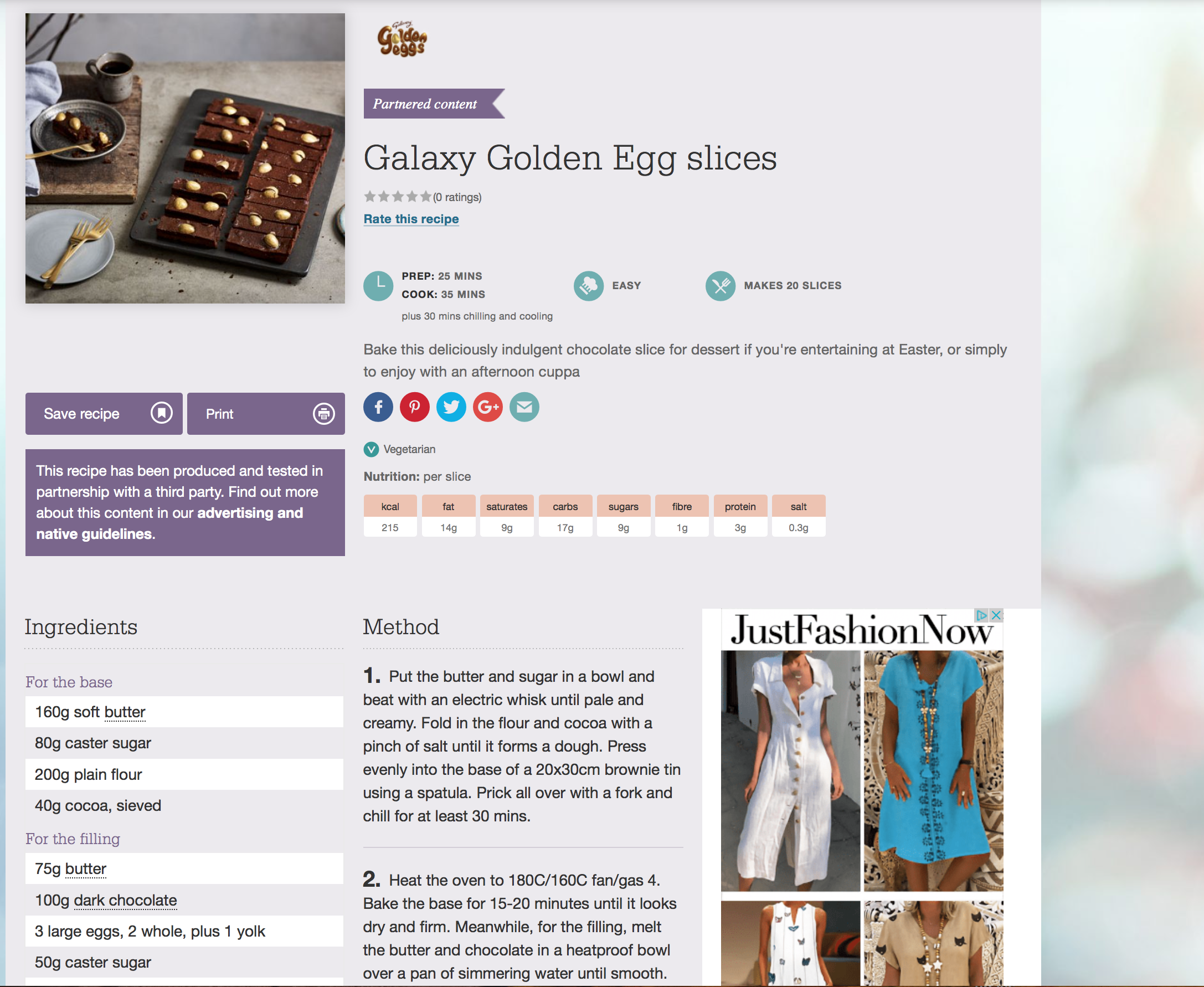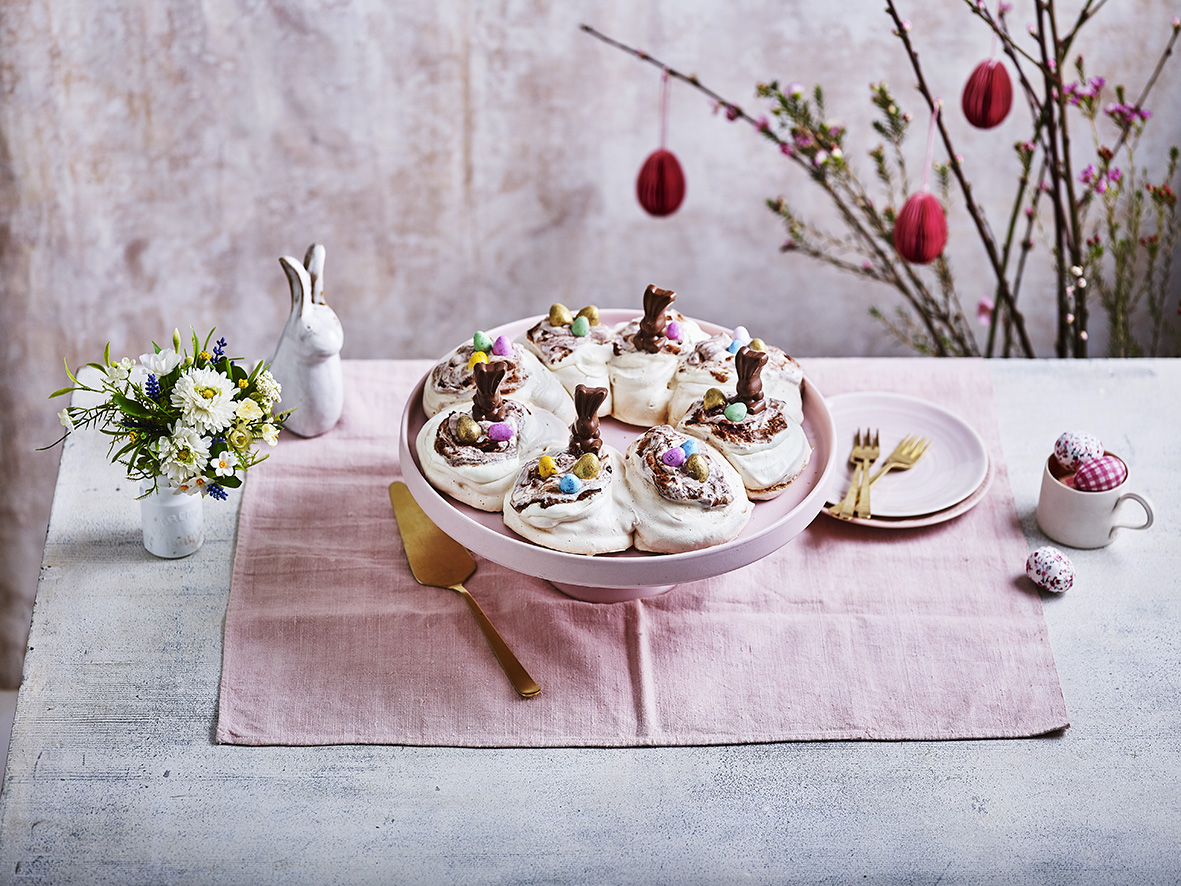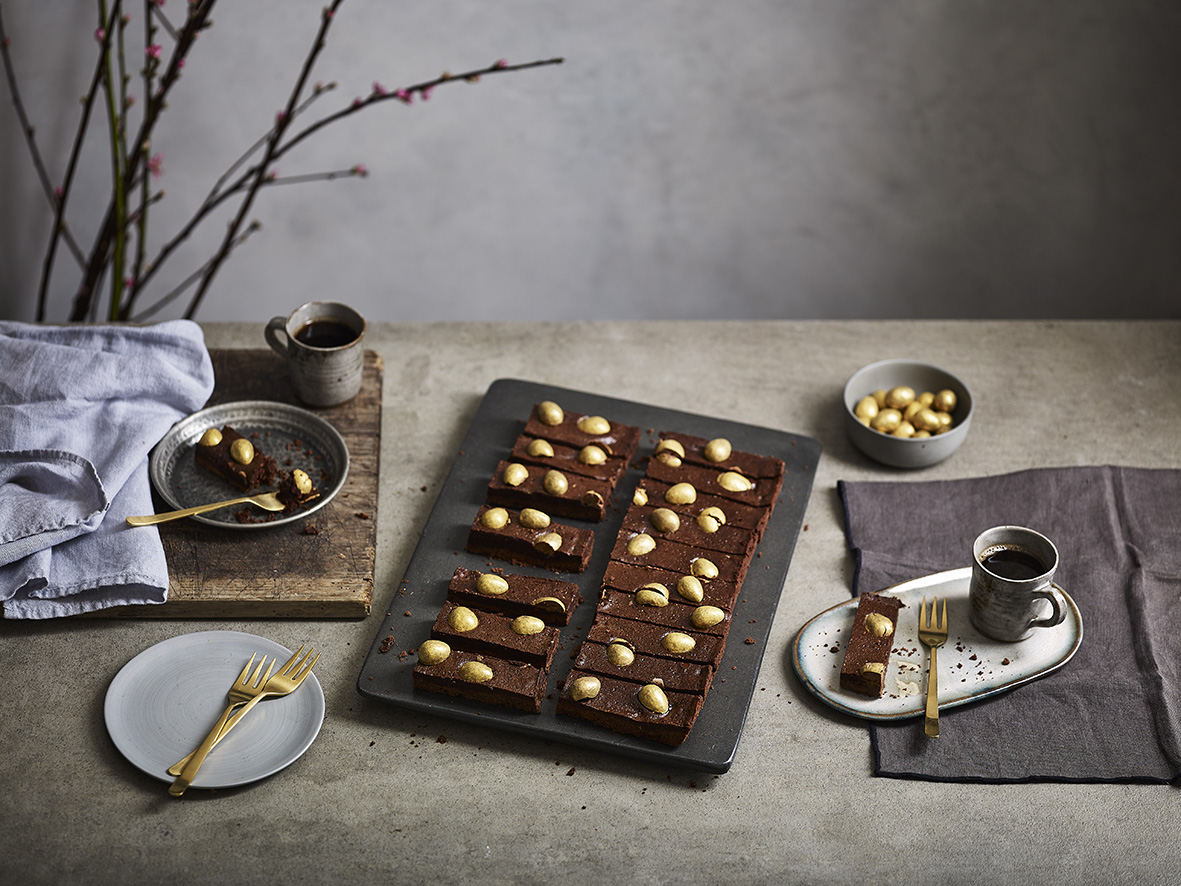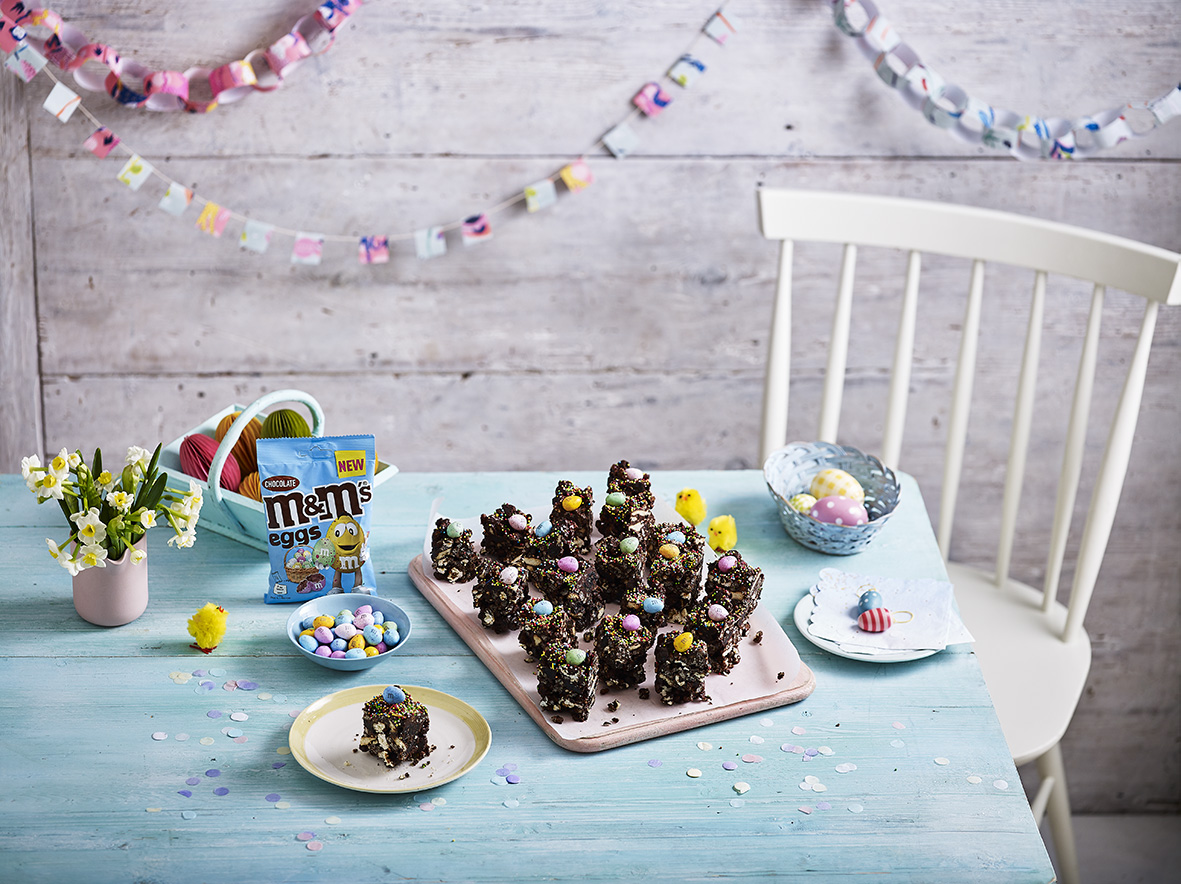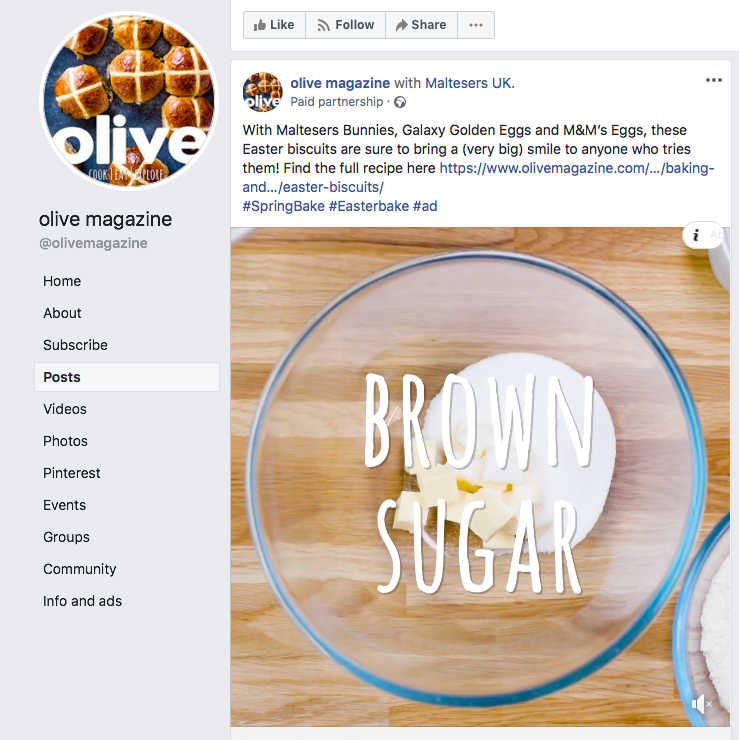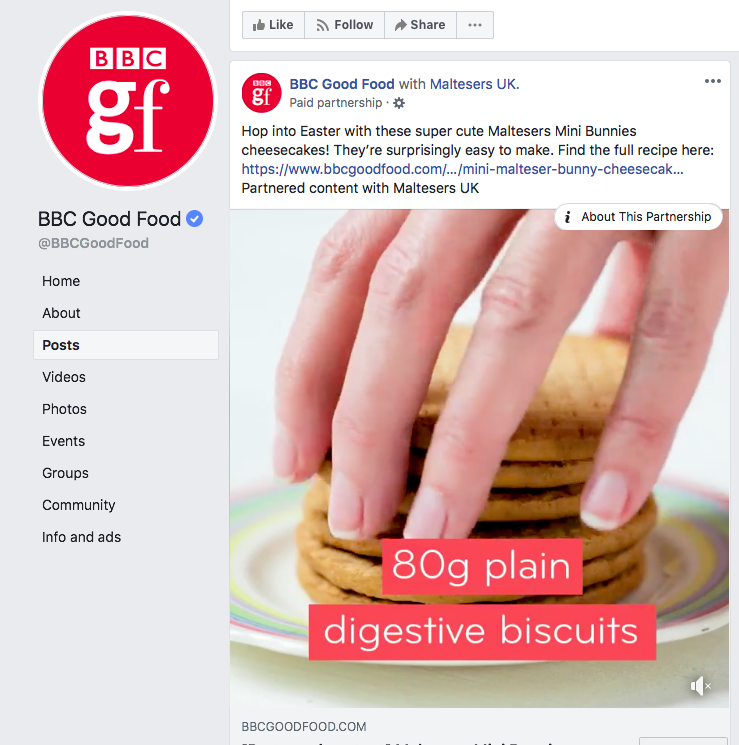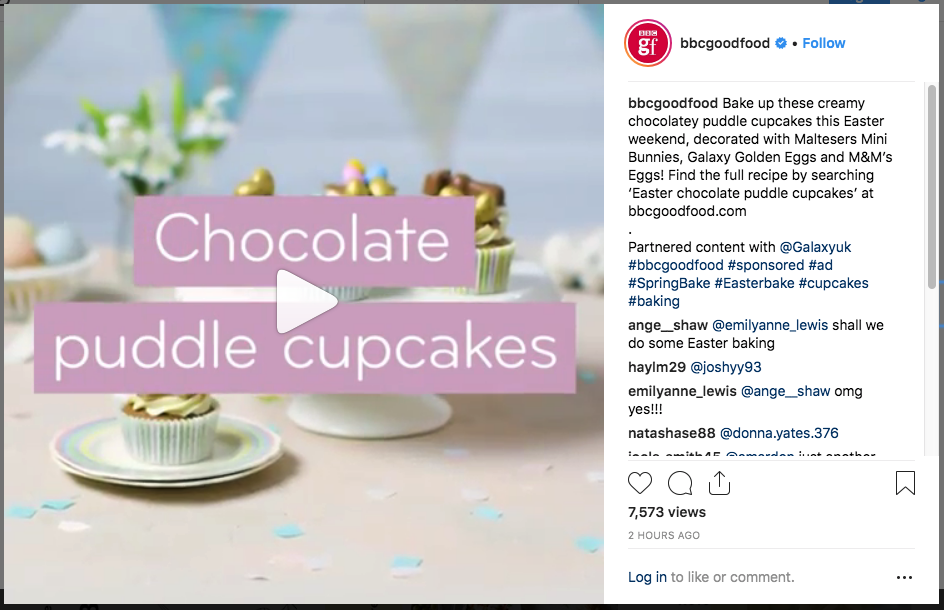 Mars wanted to be more formidable at Easter to drive growth for its brands at an increasingly competitive and lucrative time of the year for chocolate. Mars's Trought the Line (TTL) execution endeavoured to unlock space in store and engage consumers to buy more chocolate and continue to build into future years. Mars leveraged the association with BBC Good Food's core brand values – trust, integrity, authority and quality food content around the Easter season to build the association between Mars and baking; increasing their stand out in store at Easter to rival Cadbury's market share.
BBC Good Food is used by its readers as a resource at the 'action' stage of the purchasing funnel, as an aid to cooking requiring users to actively purchase ingredients based on inspiration found on site. For an advertiser where sales uplift is at the heart of all partnership objectives, this insight helped Immediate prove they were the right media owner to push them into this new space.
By leveraging the brand strengths of their food portfolio, its recipe creative and maintaining personal relationships at Mediacom, Immediate positioned Mars' Easter products as integral ingredients and decorations for every Easter bake. Immediate whisked up a social and native media first across BBC Good Food, olive and delicious, with the promise of reaching 32m foodies within a six-week campaign period. The accompanying short-form videos were seeded out across each social channel in both organic and promoted feeds on Facebook and Instagram, accessing an overall audience of 40m. A truly collaborative partnership from start to finish; beginning with a taste test (held with the Mars client and BBC Good Food/olive editorial to ensure look, feel and taste were exactly to brief) and ending with a client-wide presentation at Mars HQ on authority and stand out at Easter, this partnership was a perfect marriage between Mars and Immediate's food portfolio.
Internal teams worked tirelessly to ensure:
All recipes were truly discoverable (with a multitude of keywords)
Immediate's content studio, Imagine, truly reflected the three differing personalities of the products; Galaxy Golden Egg's sophisticated nature, M&M's colourful, fun-for-all-the-family attributes and Malteser Bunnies' cheeky side, through the tonality and style of each recipe video
Seeded out content at the best performing time of day when its audiences are most receptive and active with baking content to guarantee success. Content kept within the parameters and values of each publication to ensure a positive reception to their first commercial native partnership on each platform. Immediate massively exceeded KPIs to lead to a longer-term partnership with Mars and harnessed its access to loyal, engaged audiences as magazine-first brands
The Results
Delivered 40m campaign reach (32m uniques) over the six-week campaign period vs 32m guaranteed (over-delivered by 128%)
Delivered 134k Page Views vs 40k guaranteed (over-delivered by 336%)
Delivered 37m video views (to 3 seconds) vs 6m guaranteed (over-delivered by 611%) Dunnhumby KPI of 3m unique reach for BBC Good Food posts: delivered 21m unique reach
Branded posts performed better than the many BBC Good Food editorial averages:

Galaxy Golden Eggs delivered one of the highest site conversions to video of all time – a testament to the beautiful creative!
The editorial Instazine initiative highlighting the editorial pillars covered in a month's issue usually delivers an average of 72k per frame; the Mars frame delivered just under 700k!
Dwell times on unbranded recipes on site average around three minutes; they saw some averages more than seven minutes. With some dwell times superseding 11 minutes on recipe pages, coupled with just under 50k positive social comments and shares; they knew that at Easter, millions were baking alongside BBC Good Food and purchasing the Mars treat bags to make that possible!