Magazine media drives tourism initiative for Welcome to Yorkshire

WINNER – Magnetic Spotlight Awards 2019 for Best Use of Digital
and WINNER for New Magazine Advertiser of the Year
"Welcome to Yorkshire and the North York Moors National Park were delighted with the TI media partnership as part of our Alive with Adventure campaign in 2018. The TI titles and the activity both online and offline resonated perfectly with the audiences for our campaign and the overall performance was in line with our agreed targets and measures."

Catriona McLees, Head of Marketing & Communications, NYMNP
The Challenge
Yorkshire's strength in the recent boom of domestic holidays has been its appeal in offering a broad range of options to suit a variety of audiences and lifestyle interests. The challenge was to deliver an interactive experience at scale, that both inspired and encouraged clicks to find out more.
The Idea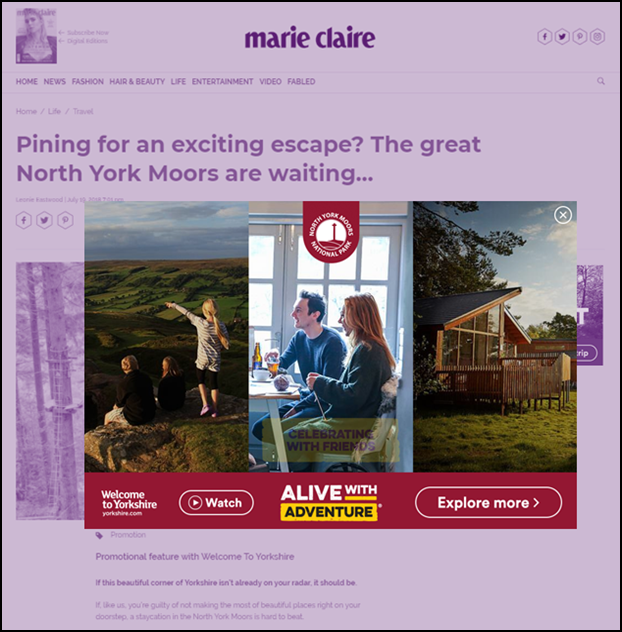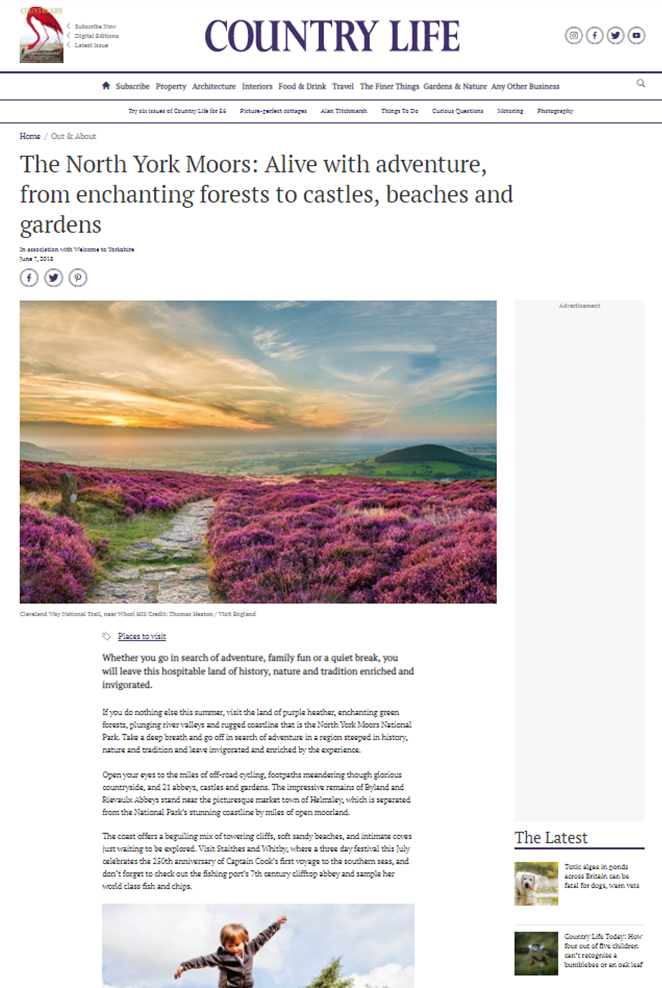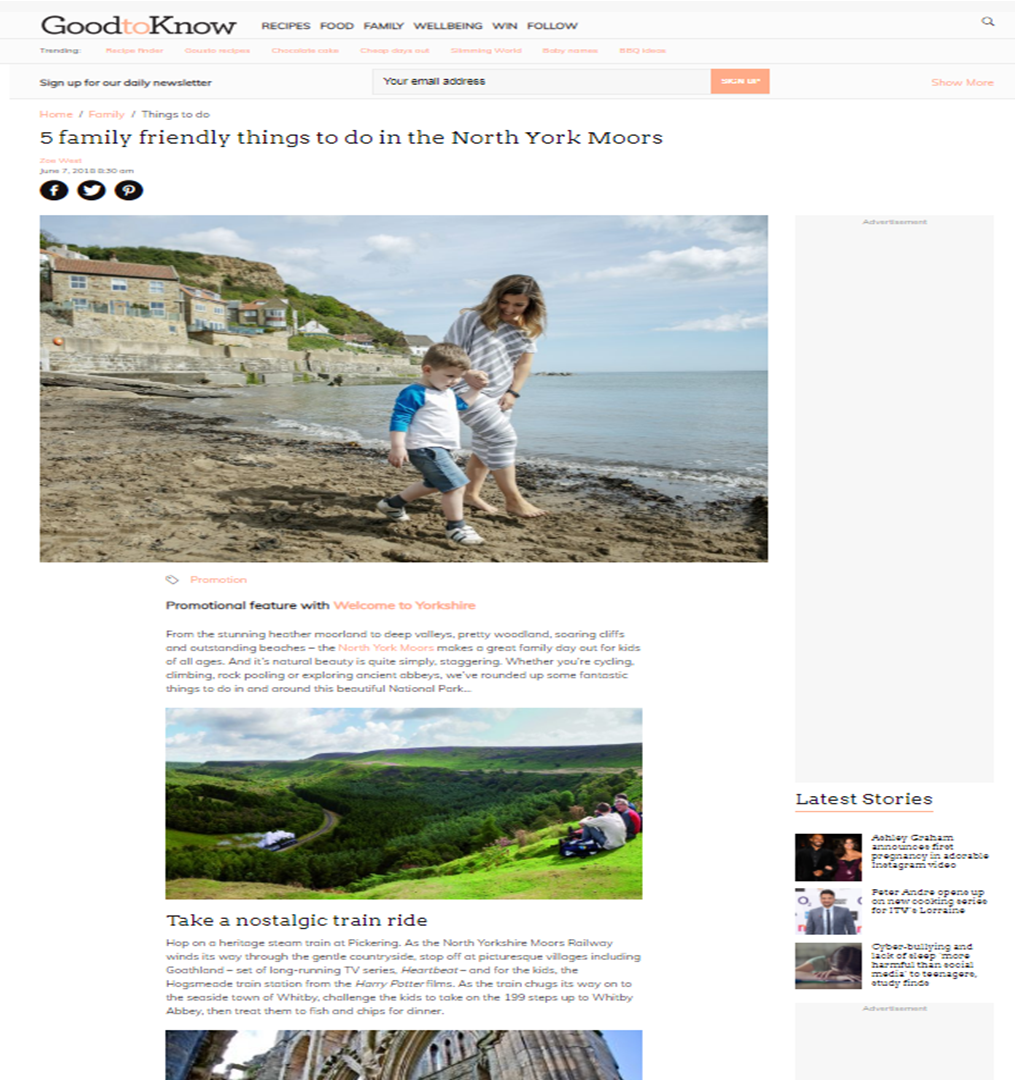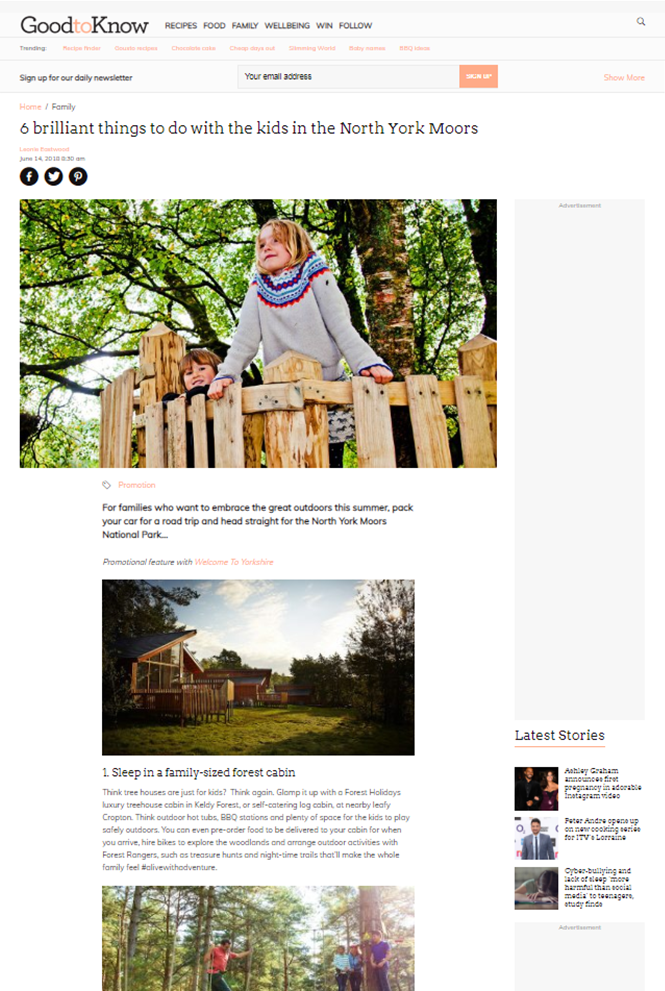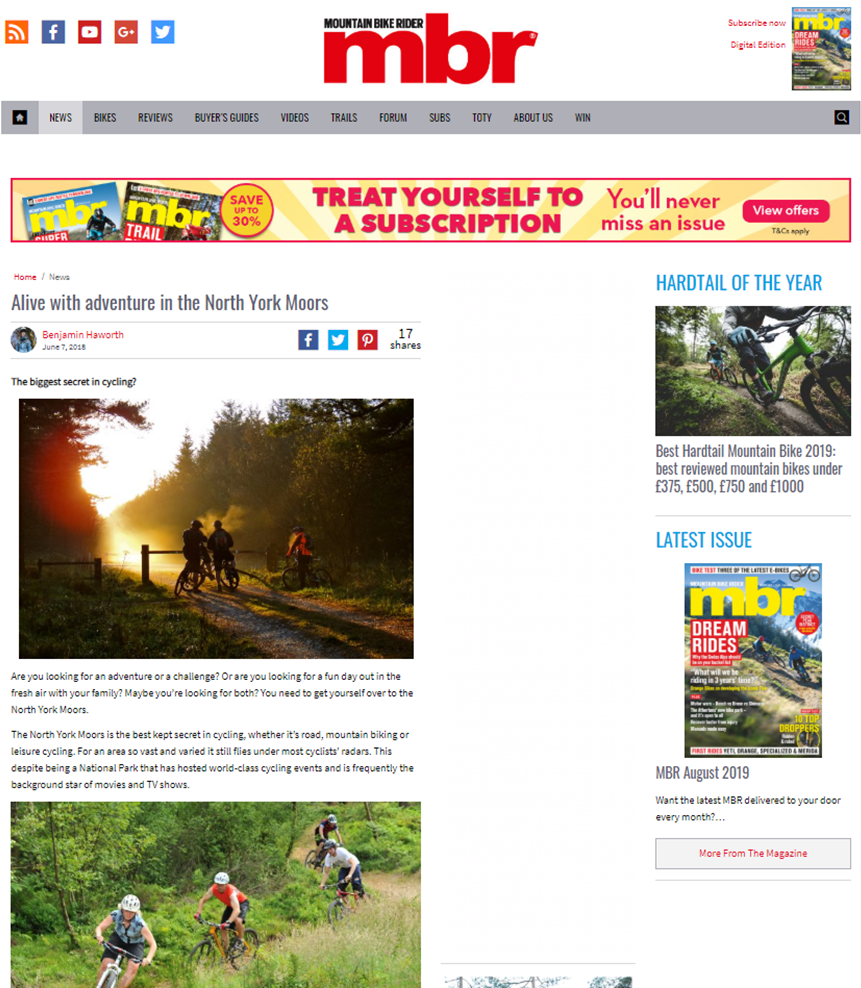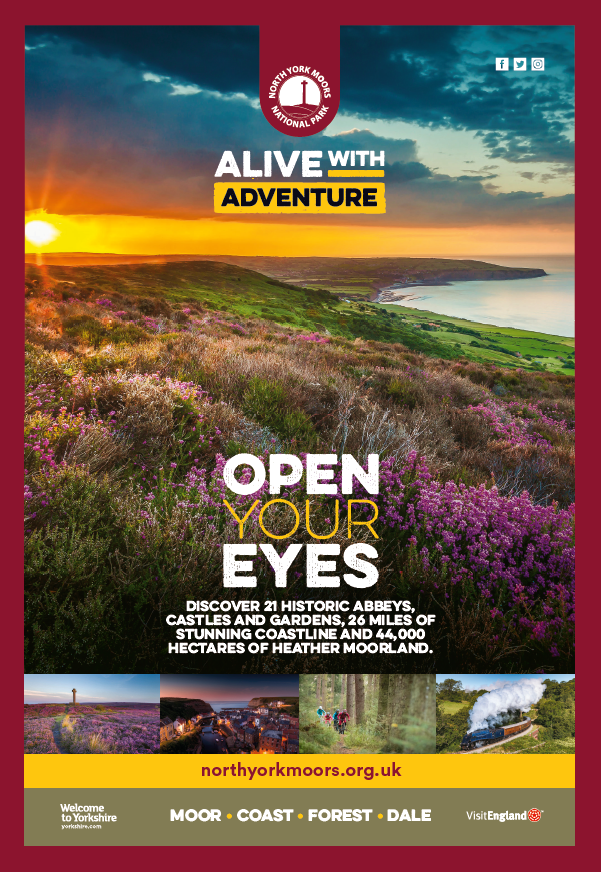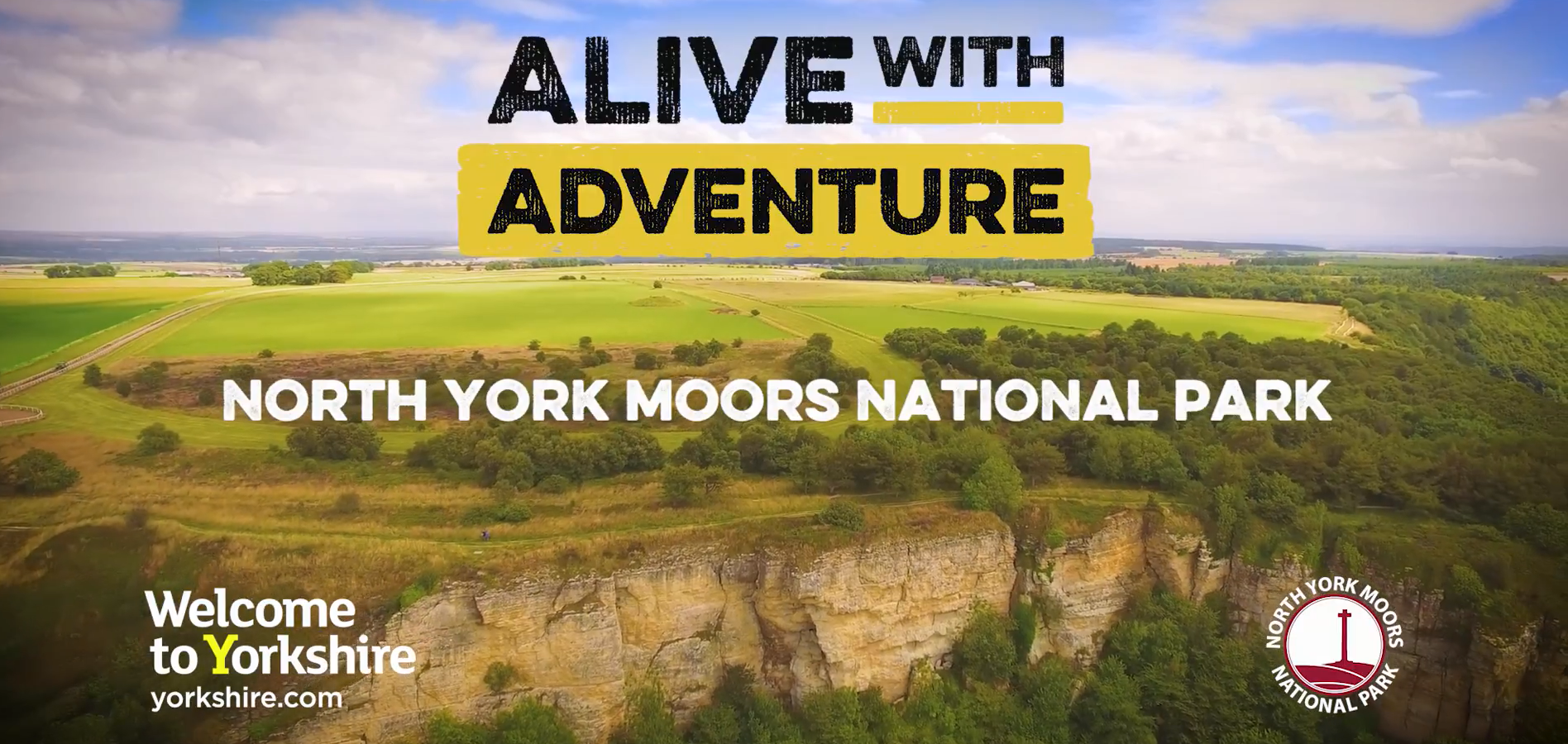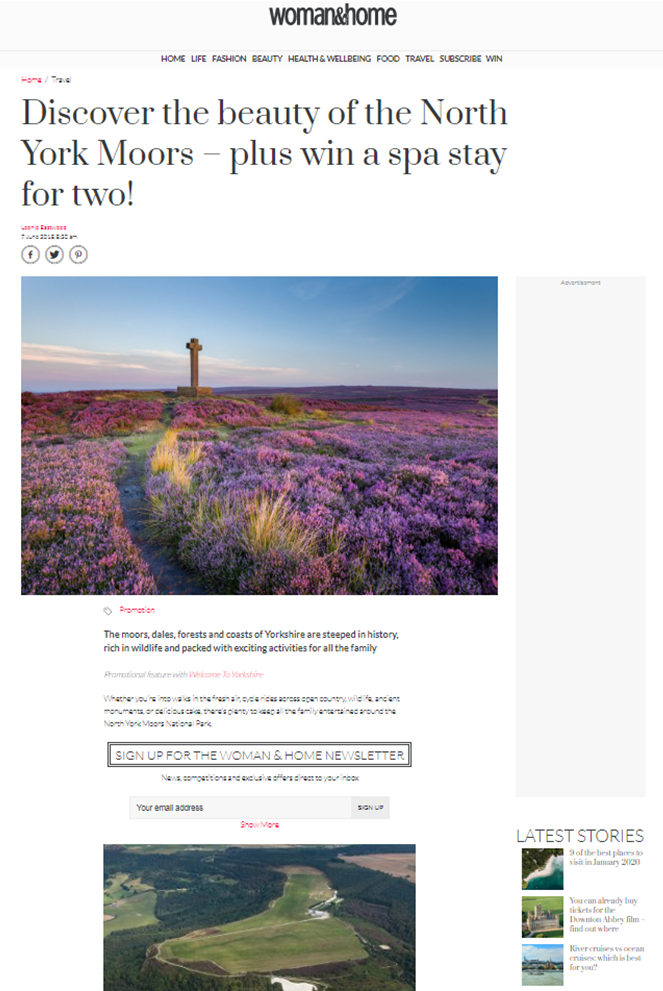 A 'North York Moors National Park (NYMNP) Trip Planner' designed and built by TI Studio, became an interactive canvas for users to seek a destination to indulge passions – family breaks, foody getaways, biking on the moors, photography in breath-taking surroundings.
In a distribution model unique to TI Media, the trip planner was shared within 'passion-led' environments and across 90 other publishers and 3rd party sources to reach those in-market within a two-hour drivetime of the Moors and London.
Leveraging the editors, themes for NYMNP were aligned with key magazine advertorials, online articles, editorial and social content: mindful getaways in Marie Claire; things to do with the kids in Good to Know; a celebration of nature in Country Life; must-visit beauty spots and luxury accommodation in woman&home; cycling routes off the success of the Tour de Yorkshire in Cycling Weekly and Mountain Bike Rider; and where to get the perfect shots in Amateur Photography.
The Results
The content was well received, represented by impressive digital performance and engagement rates 53% higher than normal
A 57% uplift in respondents agreeing 'It made me aware of how beautiful the NYMNP is' and a 63% uplift in those agreeing it was 'The perfect destination for a short break'
63% of those surveyed said they were planning to visit and 7% had already booked
Across TI Media brands and its partners, the 'NYMNP Trip Planner' engaged with an additional 2m people beyond the reach of the original magazine partnership
It's no surprise the Welcome to Yorkshire team has also won the CIM Travel Marketing Awards' Digital Team of the Year