'Magazines are a medium of illusion that bedazzles': Coleridge reflects on 26 years at Condé Nast
Nicholas Coleridge, who is retiring as managing director of Condé Nast Britain after 26 years, has made it his duty to turn up to everything – awards, parties, launches – in pursuit of his titles' interests, naturally. Here he reflects on a glamorous career in the Xanadu of glossy magazines.
The first glossy magazine I ever opened was a copy of Harpers & Queen in May 1973. I was 16, ill in bed, and borrowed it from my mother, who was a subscriber. That first couple of hours with a glossy changed my life. I was mesmerised by the wit, by the blend of serious journalism and trivia, by the glamour of the fashion photography, sheen of the paper, gentle waft of fragrance from the advertisers' scent strips, louche headlines, understated snobbery, zeitgeist-interrogating social commentary… all of these elements I found spellbinding and knew in a heartbeat I wanted to devote my career to glossy magazines.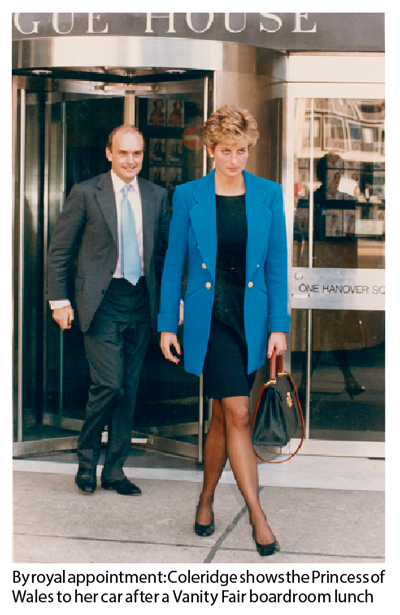 Little did I realise how perfect my timing was going to be: that the years 1978 to 2017 were destined to be the golden years of print magazines and I was embarking upon a four-decade adventure of non-stop expansion, launches, parties and friendships. The years that ran from Mrs Thatcher arriving at No10 for the first time to the centenary of British Vogue would showcase the launches of hundreds of magazines and post record advertising paginations; the swaggering years of plenty, when editors were venerated and commanded transfer bonuses like Premier League footballers, publishing companies duelled for profit and prestige, and divas,
not data, ruled the roost. We were entering what media historians will dub the Glossy Years. But I'm getting ahead of myself. I was ill in bed, a glossy-mag virgin, touched for the very first time. And it occurred to me that if I could somehow write an article for this magazine, and have it published, I might somehow enter this tantalising through-the-Narnian-wardrobe world that magazines seemed to offer. So, as my quarantine dragged on, I scratched out 1,500 words on "how to survive teenage parties", trudged the half-mile to the post box at the end of our lane and sent it off. Handwritten (how amateur), addressed to The Editor. And, lo and behold, they bought it and printed it, and the typography and glossy paper made it look ten times better, and I had a byline. And, not long afterwards, the magazine invited me to a party at the Park Lane Hotel, filled with 300 of the most glamorous, semi-famous people, writers, fashion designers and pretty girls, not one of whom I knew but many I had read about in Nigel Dempster's gossip column (he was also a guest) – and it was Xanadu.
"I estimate I have participated in 2,500 front cover meetings in London alone, and attended well over 15,000 parties and awards ceremonies in pursuit of Condé Nast interests."
No-one is interested in other people's CVs, other than HR wonks, and careers are largely a matter of luck and timing in any case. I was lucky to get work experience, and to write a lot of articles while going through university, and lucky to get hired by Tina Brown on Tatler when she took over as editor (and lucky when she quick-fired 14 people, so I rose in the vacuum to become her deputy). And lucky when Willie Landels, the legendary editor of Harpers & Queen, resigned in umbrage from a coin box at Heathrow Airport, and lucky that Terry Mansfield gave me the job.
And lucky that Condé Nast came calling when the great editorial director Mark Boxer died young, and that the proprietors, the sainted Newhouse family, have kept me on the payroll for 30 years. Fortunate people should remember: it only takes one link in the lucky chain to be different and the luck-line falls apart. The saying goes "People make their own luck" but I've never believed that; luck finds you and then your job is to fix it with a glittering eye and not let go.
In my resignation email to Condé Nast staff, I noted: "I estimate I have participated in 2,500 front cover meetings in London alone, and attended well over 15,000 parties and awards ceremonies in pursuit of Condé Nast interests." People thought it was a joke or an exaggeration. It wasn't, it was a gross underestimate. The habit of going to as many work launches and work parties as possible was something I learned from my early boss, Terry Mansfield, chief executive of Hearst, who saw it as a sacred duty of the job to turn up to everything.
"Did we really launch 100 glossies and 100 websites? Or did I imagine it?"
Showing up to client events is the Condé Nast USP
I always turned up: lipstick launches, fragrance launches, aftershaves, Bond Street boutiques, cosmetics counters in department stores, interior decorating shops… there was nothing too otiose not to merit my presence (so long as there was an advertising budget attached). Condé Nast staff remain best-in-class at turning up. Hearst is still OK at it, the others have mostly fallen away. Perhaps the next generation doesn't see the need to schmooze clients? Programmatic doesn't do Moët. Perhaps they are saving on taxis? Or cuddled up at home watching Netflix? Showing up at client events has been the secret USP of Condé Nast in my era.
Friends ask: "Have things changed in publishing?" The answer is: "Everything and nothing." The top brands are still the top brands. Vogue is Vogue. The Economist is The Economist. Country Life is Country Life. GQ is still GQ. Good Housekeeping is Good Housekeeping. Unbowed and untoppled. I don't think anyone would question their First Division status. And many of the specialist titles have kept their mojo: The World of Interiors, The Spectator, Private Eye and Tatler are all as strong in their sectors as ever.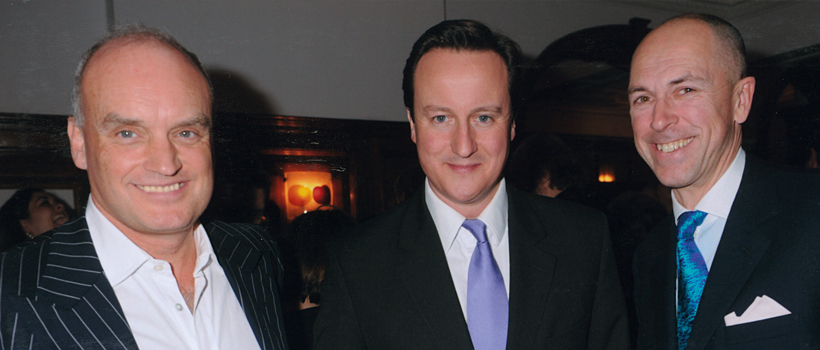 There are also swathes of troubled magazines with their best years behind them. Operated these days less by visionaries and legends than actuaries and media undertakers, calculating the rate of decline and how many barrels of oil can still be pumped from the sputtering well before it makes better sense to shutter it. There is less emotion in publishing now.
Magazines have always been a medium of illusion, of smoke and mirrors. An illusion which, at its best, bedazzles advertisers, readers and frequently the magazine's own staff all at the same time. "It's the sizzle, not the steak" is my favourite publishing maxim. I like editors who are characters, editors who can speak in public, proselytising their brand. I like publishers who have drunk deep of the Kool-Aid, who believe with every fibre in their body that Vogue is the most powerful fashion magazine on Earth and that Condé Nast Traveller is read by every alpha male and female who ever took a Caribbean holiday.
It's all about Big Data today, and serried ranks of data hackers sitting at screens, never taking lunch, probing statistics. And very engaging some of it is. But I still believe in the power of a passionate publisher to sell 12 undiscounted spreads to Cartier over breakfast at The Wolseley, data or no data.
Why have the top glossy magazines held their position so resolutely, when newspapers have seen faster erosion of revenue and circulations? Partly it is the physical manifestation of a glossy – the heft of the paper, the ease of navigation – that is so enduringly attractive in its
original format. Imagine if Apple, Samsung or Huawei came out with a new device that required no Wi-Fi, no laborious upgrades, batteries, chargers or passwords. That could be read outdoors in bright sunlight, that doesn't seize up like an iPad on a hot beach. That doesn't pass your data to third parties or thrust porn channels at you unbidden and try to sell unbranded Viagra? Well, we invented it: the glossy magazine. And there is still no medium that comes closer to art and actually cares about creativity, rather than mouthing the sentiment. Does Instagram invest in hiring the world's greatest photographers and pay the expenses for 12 assistants on a shoot? Does Twitter hire the world's top supermodels? It has been a privilege to work for an organisation that doesn't categorise journalism as "content" and hasn't substituted Mario Testino and Steven Meisel for user-generated photos of cats.
Are there fewer "characters" in magazine publishing now than there used to be? You have to tread carefully here, it's the older person's trap to assume everything has gotten worse. And many of our newest recruits feel like the Right Stuff, with the wit and character to carry the sacred flame to the next platform. But you have to wonder where the Maurice Saatchis, Michael Heseltines, Tim Bells, Robin Wights, Martin Sorrells, Terry Mansfields and Stephen Quinns are going to come from in the next generations. Or the next Felix Dennis? I was once at a media dinner given by Lazard, the investment bank. It was full of smart, uptight, senior media executives from the Financial Times and The Economist. Felix arrived late, to the point of rudeness. At last he rolled up in his gold Rolls-Royce. "Sorry I'm late, gents," he announced. "I've been at 10 Downing Street presenting a personal cheque for a million quid to Tony Blair…" I'm missing all that.
And perhaps the staff are less colourful now too? Or do we just remember the crazy ones? James Brown, the lovable GQ editor, who had to be let go, the least of whose crimes was hurling an empty wine bottle at his deputy, which smashed through a plate glass window and hit a car in the street below (rather a smart sports car, driven by the boyfriend of a Vogue girl, come to collect his fiancée). Or another GQ editor, who died of a drink-and-drugs-induced heart attack in bed with an Eastern European escort girl, an episode I tried (unsuccessfully) to hush up.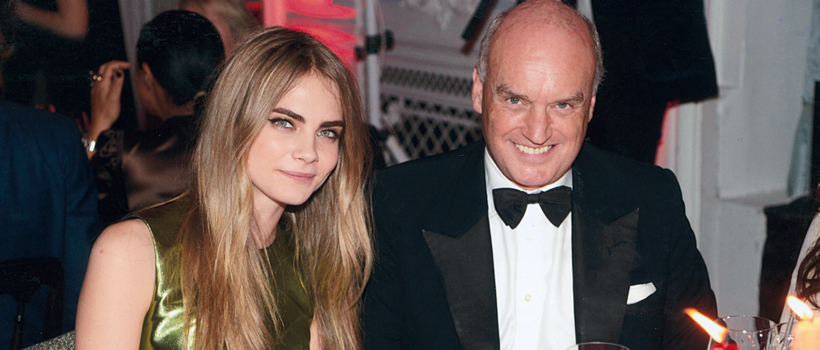 How enjoyable it all was – the day Princess Diana came to lunch in the Vogue House boardroom and asked my candid advice on her breasts ("Are they too small?"); the decades of parties, dinners, GQ Men of the Year and Glamour Women of the Year Awards ceremonies.
Placed next to Kim Kardashian, Cheryl Cole, Pippa Middleton, Elle Macpherson, Samantha Cameron and Lara Stone at magazine dinners – which one was the funniest, which the sexiest and which deadly dull? I cannot (yet) divulge. And the part we all played in building global magazine businesses in scores of markets from Moscow to Mumbai, Beijing to Baku. Did we really launch 100 glossies and 100 websites? Or did I imagine it?
Will magazine brands survive? That is the trick question they always ask. To which the answer is emphatically yes, in some shape or form. The march of digital can be a march of quality and exhilarating speed in a way that print never could. Brands like Vogue are too powerful, too emotive, too authoritative, too deeply embedded in all our collective psyche not to exist. If there is no print iteration of Vogue in 40 years' time, I shall be astounded. There will be brilliant other versions too – some on platforms not yet invented. If I had to take a bet on "which will survive longest, Vogue or Twitter?", I would unhesitatingly reply Vogue. Let's hope I'm right. My pension rather depends upon it.
*This article first appeared in Campaign