Getting magazine media back on the planner's shortlist
As an ex-planner in media agencies like Initiative and PHD, it's been heartening for me to hear in recent weeks some good news about magazine media, writes Tony Regan, Founder of Brand Performance.
Since 2014 I have been writing a series of articles for Admap magazine's Media Toolkit, a guide to best practice in a range of media agency specialisms, and have recently conducted interviews with what are now generally called Display planners in agencies.
The research suggests that magazine media are very well-placed for a digital and social media era.
Multiplatform Brands
Magazine media are now extended multiplatform brands, operating online, on social platforms, mobile and tablet devices. Brands that had declining print circulations are now experiencing audience growth.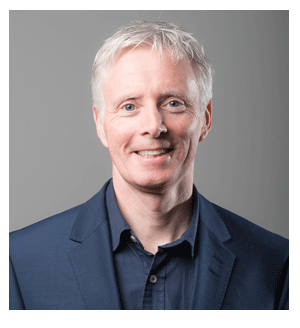 Media agencies have mostly restructured to bring together the teams that plan magazine media in print, digital display and paid social.
On the publisher side, integrated multidisciplinary teams service the agencies across all platforms, incorporating display, partnerships and branded content.
Migration to digital channels offers benefits to publishers, readers and advertisers – with enhanced access (anytime, anywhere), improved speed (content updated often, and freed from weekly or monthly print cycles) and more diverse content (tailored to devices and mindsets).
Planners can now use titles that previously had limited value (because they were published only monthly in print) to access bigger, better audiences engaged with those brands every day via a wider variety of content in digital and social channels.
Digital and Social
Digital and social developments are enhancing core attributes of magazines – strengthening communities, facilitating reader-publisher interaction and adding to editorial authority.
With new revenue models for publishers in e-commerce, affiliate relationships and 'shoppable' editorial, magazine media now offer more than ever to planners wanting to drive short-term sales for advertisers, with transparency and accountability.
As the emphasis shifts from print to digital, planning is becoming much more data-driven.
Insights from digital and social can cross over to inform advertising and editorial innovation in print.
Social media platforms provide the perfect channel for distributing publisher content more widely and frequently.
This makes magazine content more shareable and discoverable, opens up magazine media brands to more people and reinforces the value and importance of premium, professional content – strengthening the bond between titles and audiences.
Communications Roles
Digital channels of course offer even more visibility of sales effects, helping planners use magazine media for communications roles throughout the consumer journey, not just brand-building alone.
Agency planners need to cultivate a new working relationship with publishers, to accelerate the shift from adversarial price negotiations to creative collaboration – leveraging editorial creativity and expertise, and publishers' intuitive knowledge of readers' interests and needs.
As solutions extend across platforms, advertising needs to adapt to different reader mindsets and need-states according to the devices they're using: focusing on snackable content and high utility for mobile devices, whilst creating a more indulgent, lean-back experience for print and tablets.
New opportunities
Digital and social media have super-charged the cultivation of deeper relationships with readers through events, now powered and joined-up by data into integrated CRM.
All of this presents opportunities for new, innovative, creative solutions for brands.
Programmatic trading of digital inventory presents opportunities but carries risks too of commoditizing audiences and reducing publisher revenues.
Smart agencies know that driving down publisher revenues would be counter-productive – damaging their ability to invest in the distinctive, premium content that makes magazines successful and resilient for the future.
The full version of the article 'Planning Magazine Media', is available in the September issue of Admap magazine.