Wallpaper celebrates 20th birthday with biggest ever issue
Wallpaper*, the international design, interiors and lifestyle title, is celebrating its 20th birthday with the biggest issue in its history totalling 508 pages, including 230 pages of display advertising.
The record-beating issue, tops a run of commercial success for the brand with advertising revenue in double digit growth year-on-year.. Digital traffic has increased by more than 100% year-on-year, and Wallpaper's growing social following has a reach of 3.5 million, up by 1 million in 12 months*.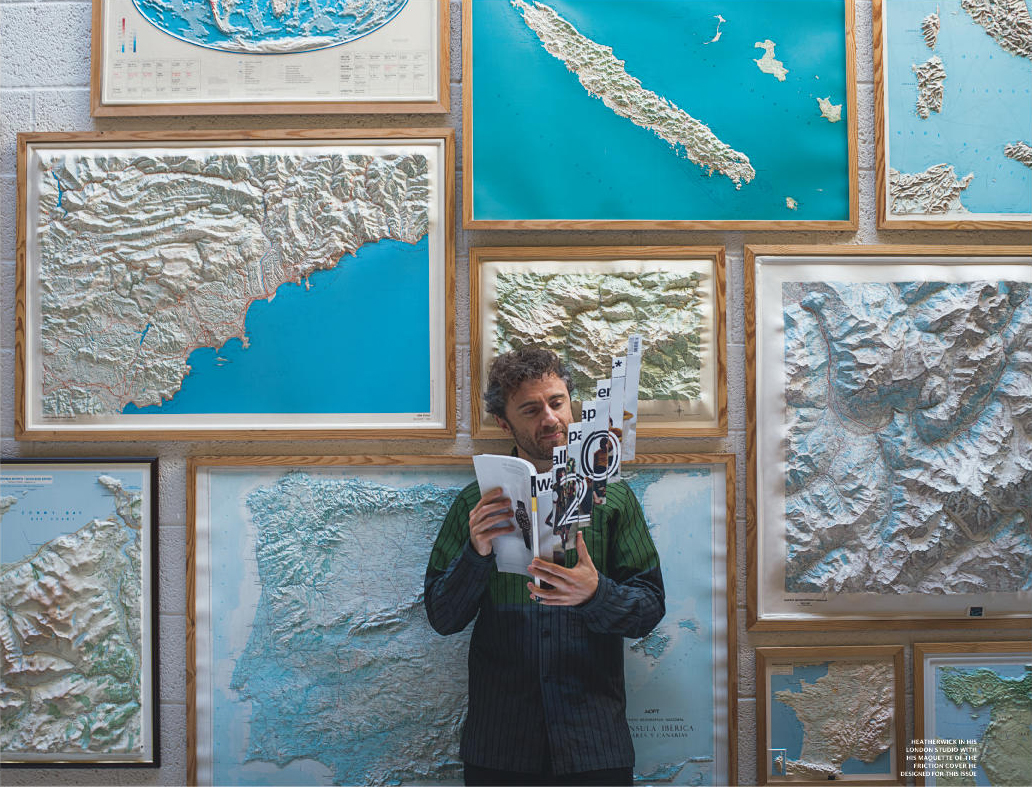 A limited-edition run of the anniversary edition features an exclusive cover-come-kinetic artwork by British designer/architect Thomas Heatherwick. The "Friction Cover" can be lifted and stretched out to reveal a birthday message. Wallpaper* will distribute these special copies to selected retailers to create intrigue and interest as readers seek out their very own work of art from this iconic designer.
The remainder of the print run has been designed so that readers can create their own Friction Cover, making the issue a celebration of the making process. Thomas Heatherwick has provided instructions to transform the cover and Wallpaper* will supply a special kit on request (details at wallpaper.com).
In its standard form, the cover image references Wallpaper's first issue back in October 1996, which was designed in collaboration with Gucci's then creative director Tom Ford.
In another twist, every reader will receive their own unique and numbered pull-out poster chronicling two decades of design. Created in partnership with HP, no two posters have the same design thanks to HP's state-of-the-art HP SmartStream Mosaic printing technology, which enables virtually unlimited patterns to be printed from a single original design. A video of the making of the poster will be available at wallpaper.com and via a QR on the poster itself.
The 230 pages of advertising in the birthday issue span the worlds of luxury fashion, interiors, watches, travel and motoring.
Publisher Malcolm Young adds: "With growing display yields and volume, Wallpaper's continued success is fittingly marked with this 20th anniversary edition complete with special paper stocks, innovative cover execution and unique poster inside. It's a celebration of creativity in print, also reflected in the six "Bespoke" projects in the issue from brand display campaigns we've designed to native print executions. Wallpaper*, in its 20th year, has firmly cemented its position as the world's leading multiplatform design authority."
Tony Chambers, Wallpaper's editor-in-chief, says: "Back in the dark ages of 1996, 'design' was still largely considered a lastminute bolt-on, a perfunctory styling job. We now begin with design and the world is a better place. Throughout this issue we celebrate the people, products and places who have transformed our world – and their own – over the past two decades."
Wallpaper* will be celebrating its 20th birthday year with a series of parties and events.