Pearl Drops embrace magazine media to attract and delight a young, millennial audience with LOOK.LAUGH.LIVE.
WINNER – Magnetic Spotlight Awards 2018 for New Magazine Advertiser of the Year
& SHORTLISTED for Best Use of Print
"In a world of ever changing media landscapes as well as desires of the millennials, reaching our target audience is a continued challenge and adventure. Partnering Pearl Drops with Look magazine gave us the opportunity to align our common brand missions and speak to our target audience in a refreshingly real and meaningful way."

Bonney Munns, Senior Brand Manager, Church & Dwight
The Challenge
Pearl Drops wanted to challenge big rival brands in the market and deliver clear rewards in terms of sales and awareness of its teeth whitening product. The brand, a total newcomer to magazines, wanted to concentrate its entire marketing focus into one partnership.
The Idea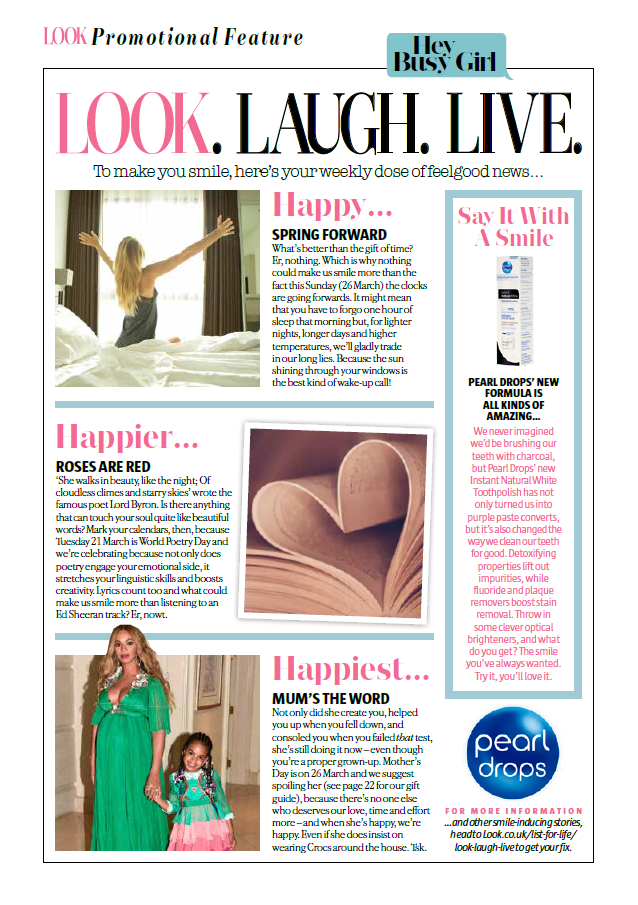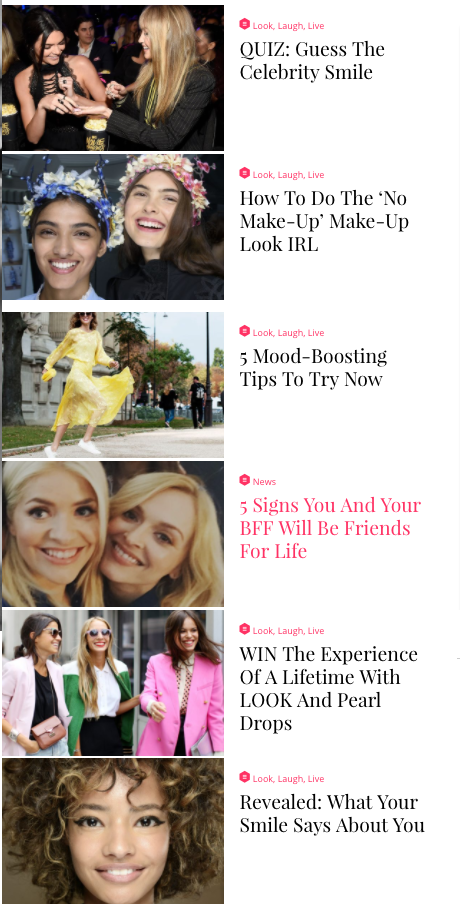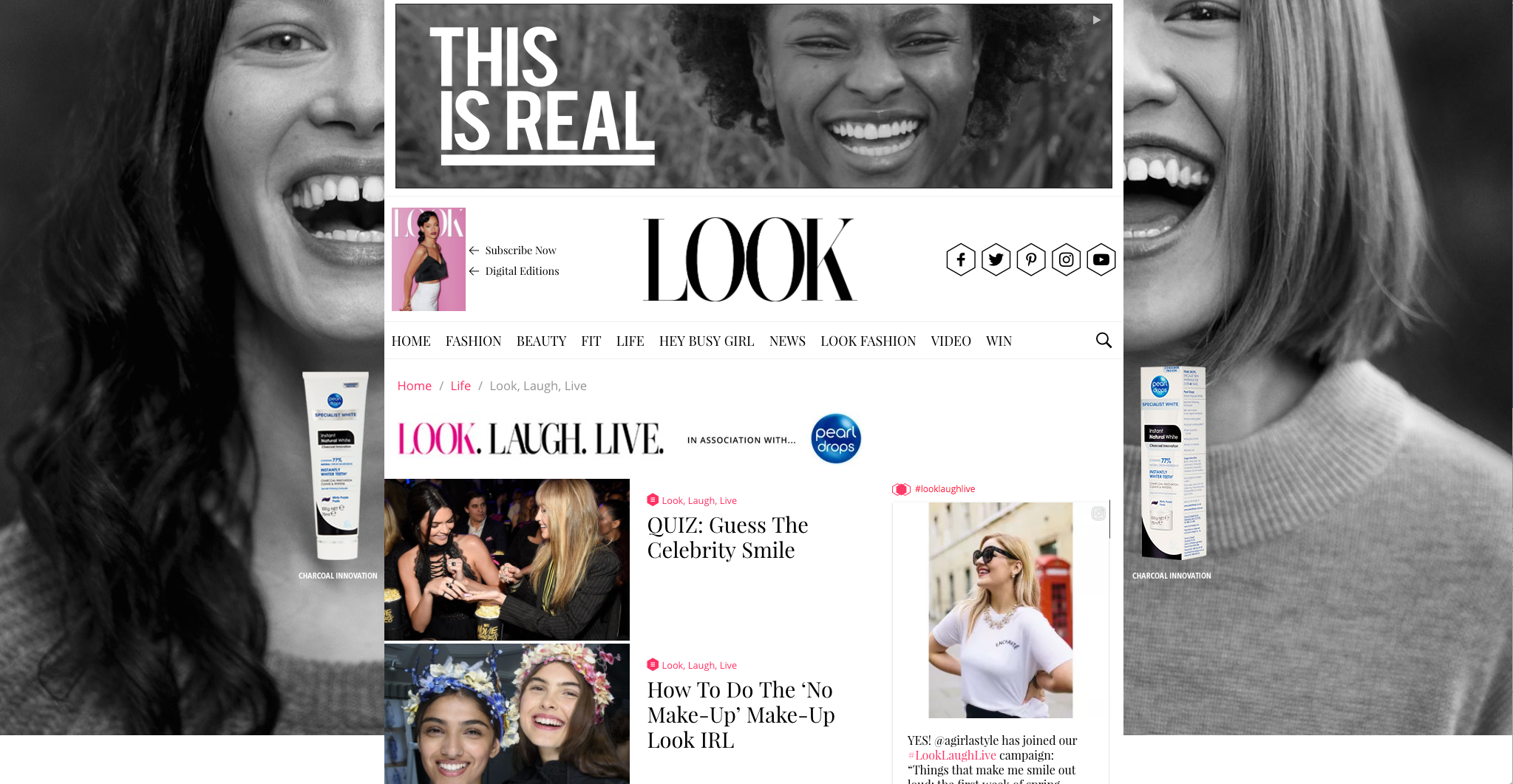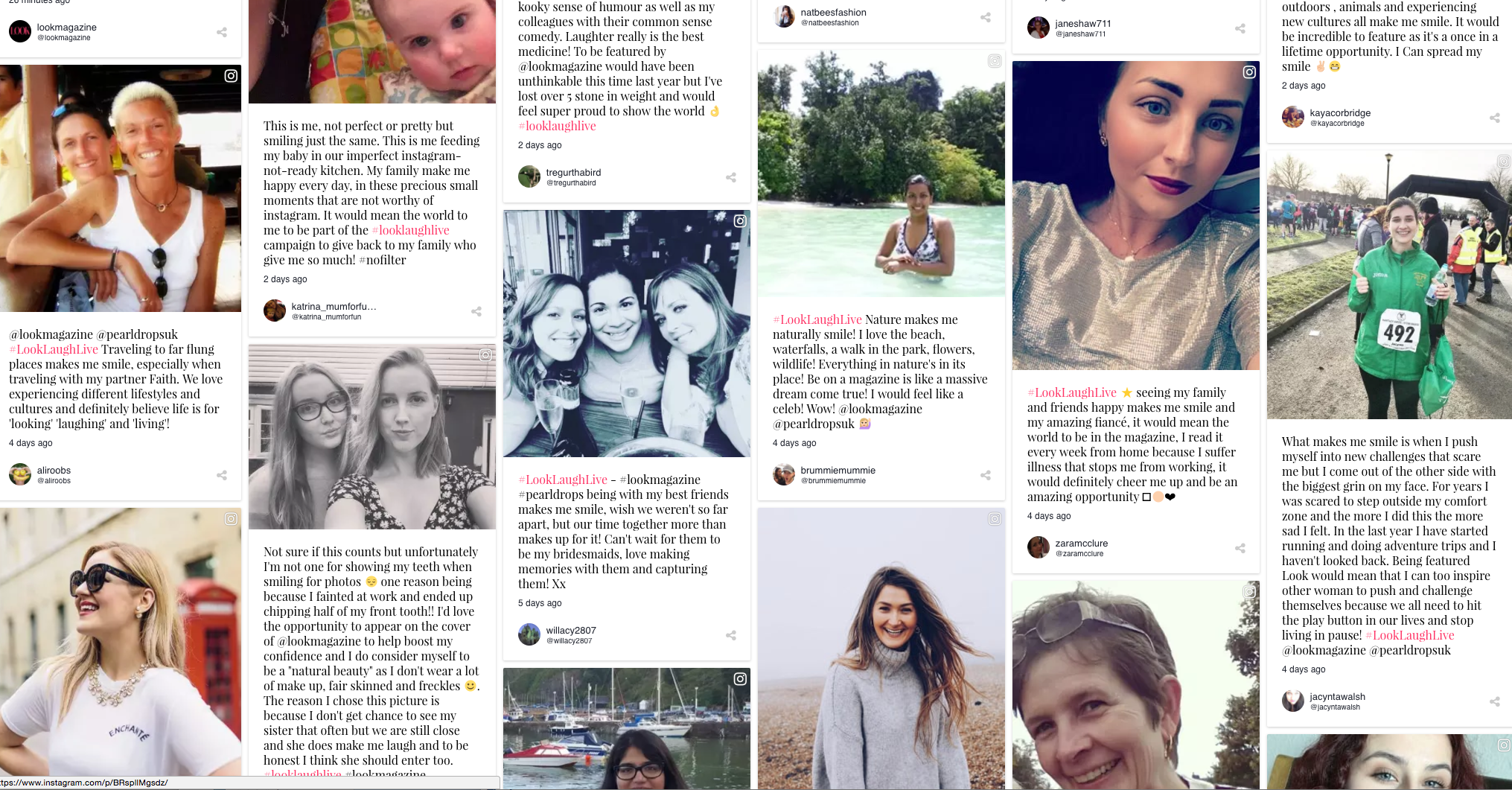 Pearl Drops fully embraced the power of magazine media through a partnership with Look magazine that proved to be the perfect expression of the brand's 'This is Real' creative platform.
The commitment and vision of agency Wavemaker and TI Media UK helped to persuade Pearl Drops to use magazines to target a 16-30-year-old audience, and the creative solution perfectly addressed the challenge of demonstrating 'Real Beauty' in a different way.
Pearl Drops developed an idea based upon celebrating true smiles through laughter, and Look magazine was identified as the perfect partner due to its real beauty credentials and a challenging, alternative ethos.
The result was LOOK.LAUGH.LIVE, a new feel-good content programme delivered as native editorial across the various Look platforms but pioneered in print. It included a competition with the winner featuring as a Look cover star, ongoing social activity encouraging people to post their biggest, brightest smile using the hashtag #looklaughlive, and 'The Happy Issue', a Pearl Drops takeover of Look featuring editorial shaped around positivity and being real.
Look's special issue included the Pearl Drops front cover winner, an eight-page editorial feature on 'real beauty', and a DPS dedicated to Pearl Drops.
Look also introduced a regular feature focusing on the most positive stories of the week, and a new channel on look.co.uk to show the most sunny and funny content on the web.
Pearl Drops' use of magazines not only resulted in excellent content and business results but also demonstrated the power of the medium to attract and delight a young, millennial, audience.
The Results
46% exposed to campaign bought the product, versus 18% of the control group
129% increase in unprompted awareness, versus target of 100%
26 million impressions
6.3% click-through rate on social activity