Dennis Publishing raises product awareness for fitbit with #fitbitfifty challenge
WINNER – Magnetic Spotlight Awards 2017 for Newcomer to Magazines
"This was a truly unique and inspirational event that really captured the imagination of our target audience"
Lucy Sheehan, Marketing Director, FitBit
The Challenge
Fitbit dominates in the consumer activity tracking market, but wanted to push into the performance training sector too. However, Fitbit was not considered a leading brand for serious athletes. The new Fitbit Surge had all of the right credentials to change this, but needed help to:
Change perception
Raise product awareness as a competitor to TomTom, Garmin and Polar devices
Create content that demonstrated the validity of Fitbit and the Surge as the right choice for serious athletes
Create an event concept for Fitbit to 'own'
Drive users to fitbit.com
Gain greater share of mind, share of wallet and build trust with the target audience
With the key Christmas period looming, time was of the essence with only a four-month window from campaign concept to completion.
The Idea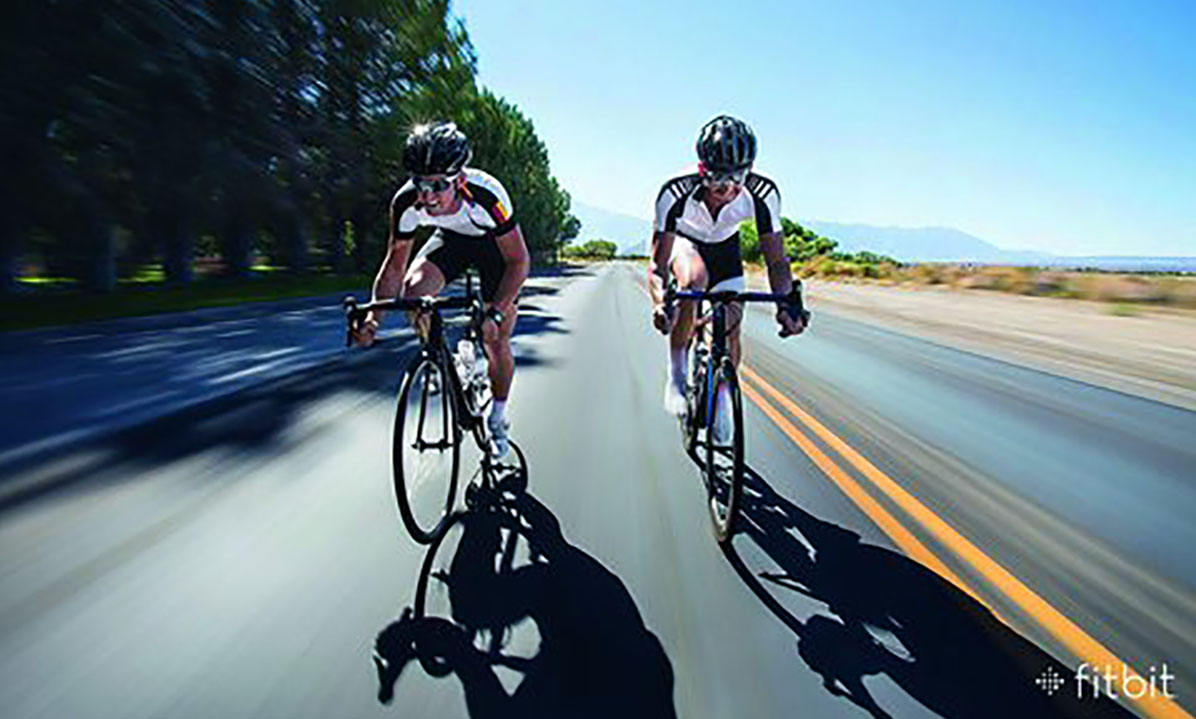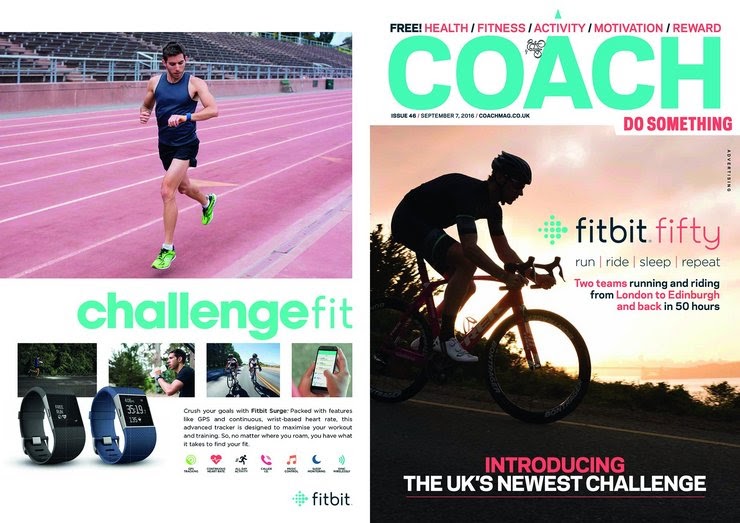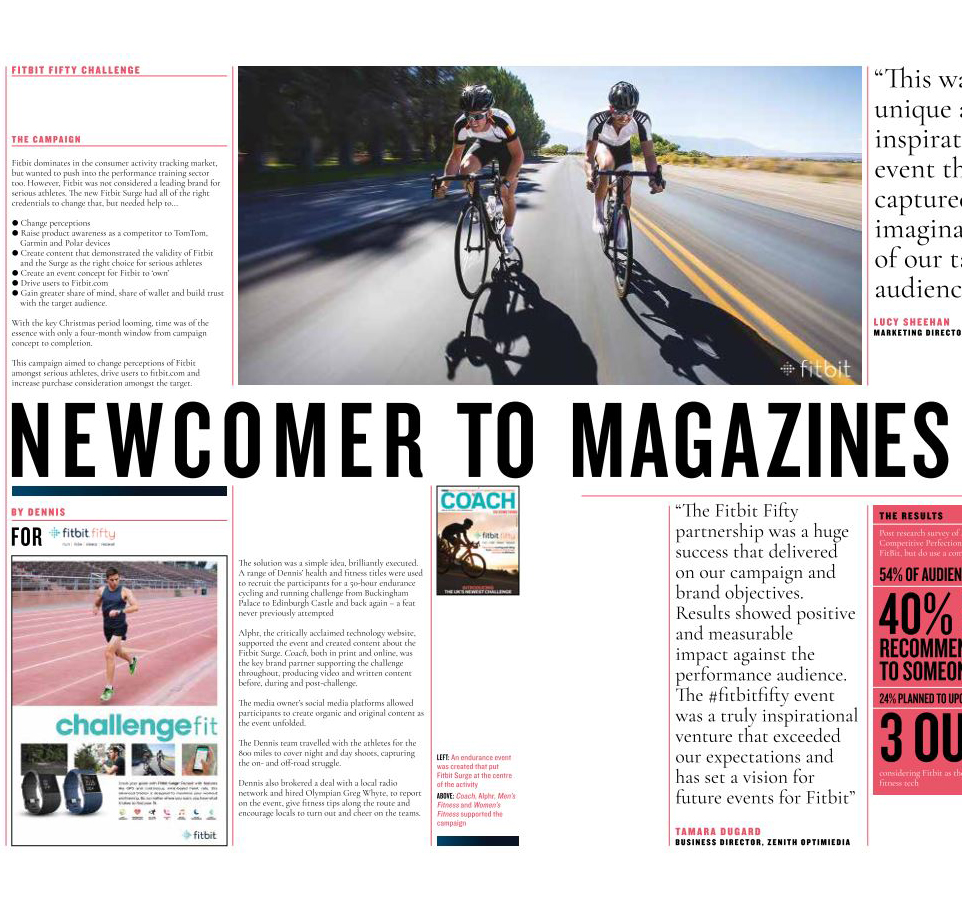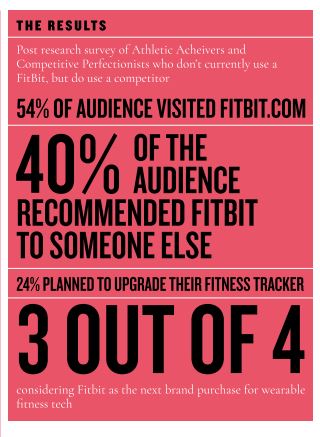 The solution was a simple idea, brilliantly executed. A range of Dennis' health and fitness titles were used to recruit the participants for a 50-hour endurance cycling and running challenge from Buckingham Palace to Edinburgh Castle and back again – a feat never previously attempted.
Alphr, the critically acclaimed technology website, supported the event and created content about the Fitbit Surge. Coach, both in print and online, was the key brand partner supporting the challenge throughout, producing video and written content before, during and post-challenge.
The media owner's social media platforms allowed participants to create organic and original content as the event unfolded.
The Dennis team travelled with the athletes for the 800 miles to cover night and day shoots, capturing the on- and off-road struggle.
Dennis also brokered a deal with a local radio network and hired Olympian Greg Whyte, to report on the event, give fitness tips along the route and encourage locals to turn out and cheer on the teams.
The Results
A post research survey of Athletic Achievers and Competitive Perfectionists who don't currently use a Fitbit, but do use a competitor showed that:
54% of the audience used fitbit.com
40% of the audience recommended Fitbit to someone else
24% planned to upgrade their fitness tracker
3 out of 4 considered fitbit as the next brand purchase for wearable fitness tech