Netflix partner Cosmopolitan to reach millennials
The Challenge
Jessica Jones is a TV show from Netflix that follows the character as she tries to rebuild her life after the end of a brief superhero career. Jessica becomes a private investigator, dealing with cases involving people with remarkable abilities in New York City.
Netflix wanted to reach an audience of millennial women with an interest in entertainment, and engage them in a relatable, conversational way tapping into the brand's editorial tone of voice.
The Idea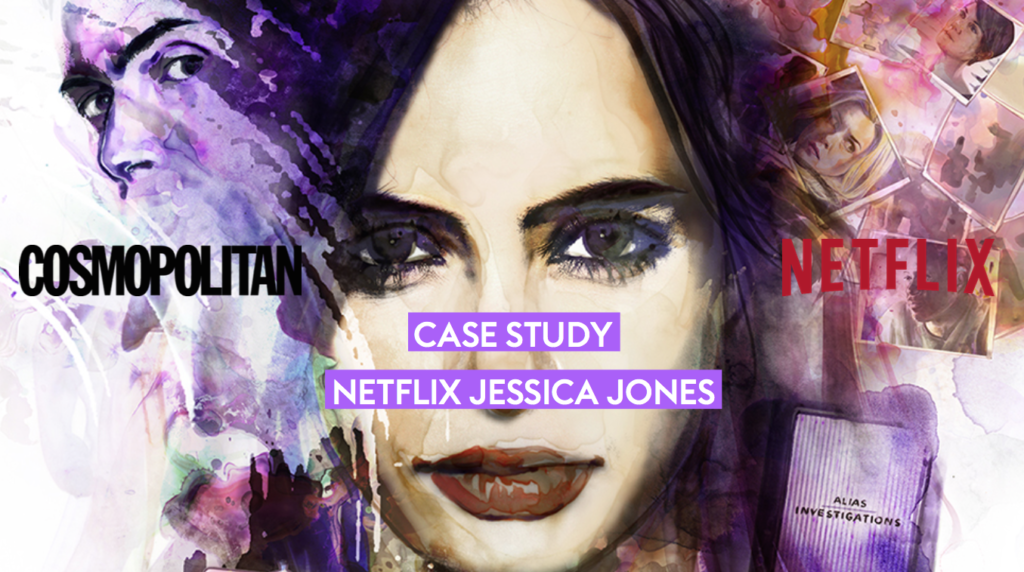 Cosmopolitan looked to utilise their social media assets as a tool to drive audiences to engage with the content. They wanted to demonstrate that Jessica Jones is a strong female lead and relatable to female millennials by producing co-branded, easily digestible content.
Cosmopolitan created co-branded 'listicle' content pieces around the show's main themes. These included '12 sassy comebacks from our fave fictional badasses', as well as designing a bespoke quiz page to host the Jessica Jones quiz – 'How badass are you?' – on Cosmopolitan.co.uk.
Traffic was driven to the content via social media and onsite editorial placements. Netflix also sponsored four days of the Cosmopolitan Snapchat Discover Daily Edition, showcasing 10-second video trailers to a hyper-engaged audience.
The Results
Cosmopolitan's social media proved to be an incredible tool for this campaign, with traffic to the content reaching an audience of more than two million
One of the articles was among Cosmopolitan's Top 20 'Most Shared' pieces on Facebook for December, and dwell times on the website were high at more than five minutes
The 'listicle' articles and quizzes engaged the target audience with more than 30k users taking part in the quiz