Men's Health drives results for BMW
The Challenge
BMW wanted to capture the essence of the BMW 3 Series and build positive reach and engagement with the brand.
The Idea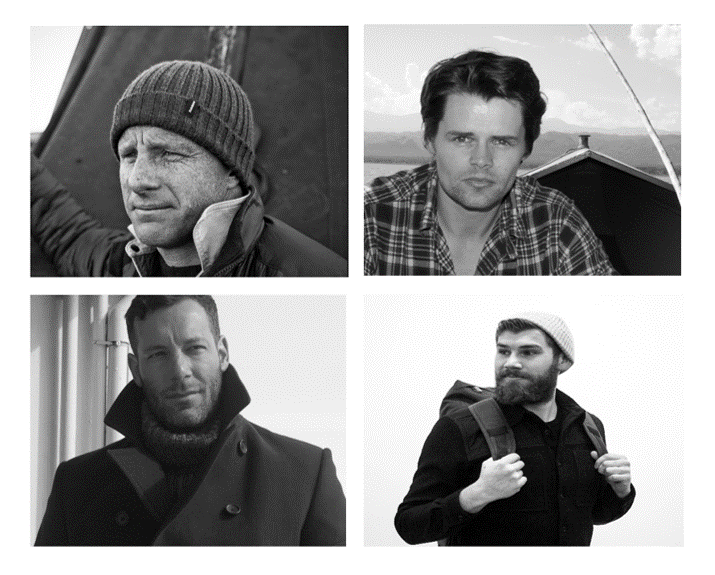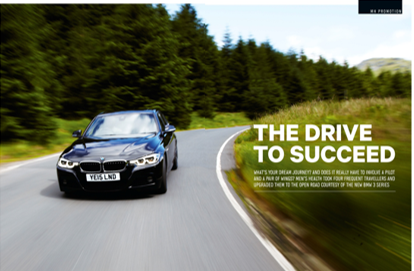 Drawing on the interests of Men's Health core adventure audience groups, four individuals who embodied the spirit of adventure were recruited. Each was sent on a road trip in a BMW 3 Series to drive to a destination which represented their passion for adventure. Their journeys were captured in pictures and video, delivering a visually stunning communication across eight pages of print in each title. The individuals selected were:
Tom Kay – Founder of Finisterre, an ethically minded surf wear brand
Tom Marchant – Founder of Black Tomato, luxury adventure holidays
Jonathan Thompson – Award winning travel writer
Alec Farmer – Designer and owner of heritage British bag manufacturer, Trakke
Hearst created a campaign that spanned across two phases of print, digital and social.
The September issue of Men's Health ran four pages of advertorial introducing the concept of 'Beyond the Curve'. This was followed by the main concept delivered in the October issue across a 10 page advertorial showcasing the story of the four road trip adventures.
The digital media strategy championed the four short films that told the story of the four adventurers' road trips, hosting them on the Men's Health site, enhancing the print content digitally through a series of four long-read versions of the Men's Health print story. These were published on a shorthand hub showcasing the stunning photography.
Audience targeting using Hearst ID and social platforms drove video plays, which alongside companion ads, billboards and a tweet per week for the duration of the campaign, added positive reach and engagement with the campaign.
It was important to Men'sHealth to capitalise on the stunning imagery of the car itself, as well as the adventurer's journeys. With this in mind five spreads were produced in print and a landing site was created: http://bmw.menshealth.co.uk
The Results
The campaign was a great success. The video content captured the essence of the BMW 3 Series champions. Hearst delivered superb creative work that led with a photo journalistic style showcasing full-bleed imagery that worked as the star narrative device.
The campaign exceeded all expectations:
Display saw the highest CTR – 5.25% on mobile interscroller
Video views KPI over-delivered by 517%
53% of traffic actively engaged with the content
Average dwell time 8mins 09secs
Collectively both phases of the campaign reached 770k ABC1 Males 25-44