Magazine media delivers affluent buyers for the BMW 6 Series
The Challenge
BMW wanted to run a campaign to generate consideration around their 6 Series and to increase the uptake of test drives. Despite the BMW 6 series costing £65k, 35% of people who test drive the car buy it. The challenge then was to create consideration among the marque's core target of 'influential ABs'. This audience is difficult to reach, cash-rich, time-poor, and advertising-averse.
The Idea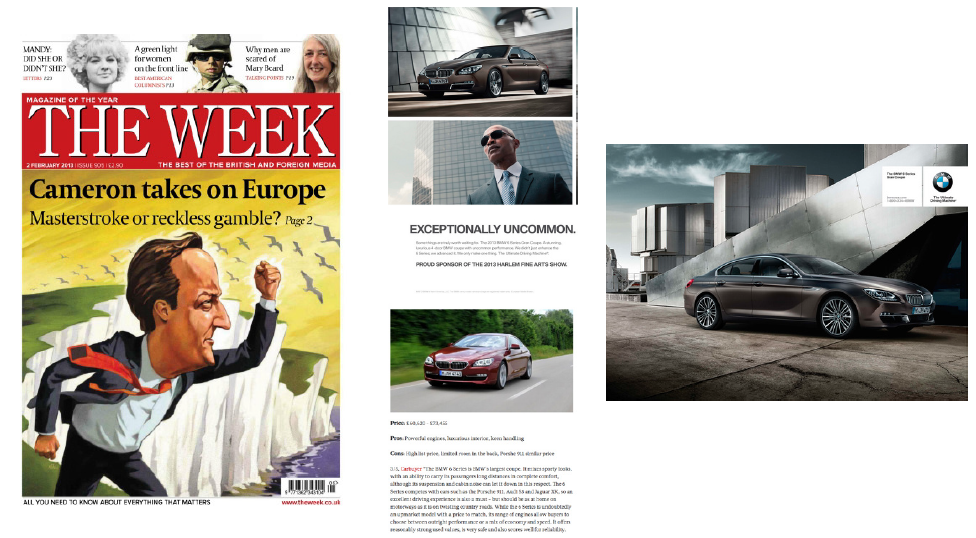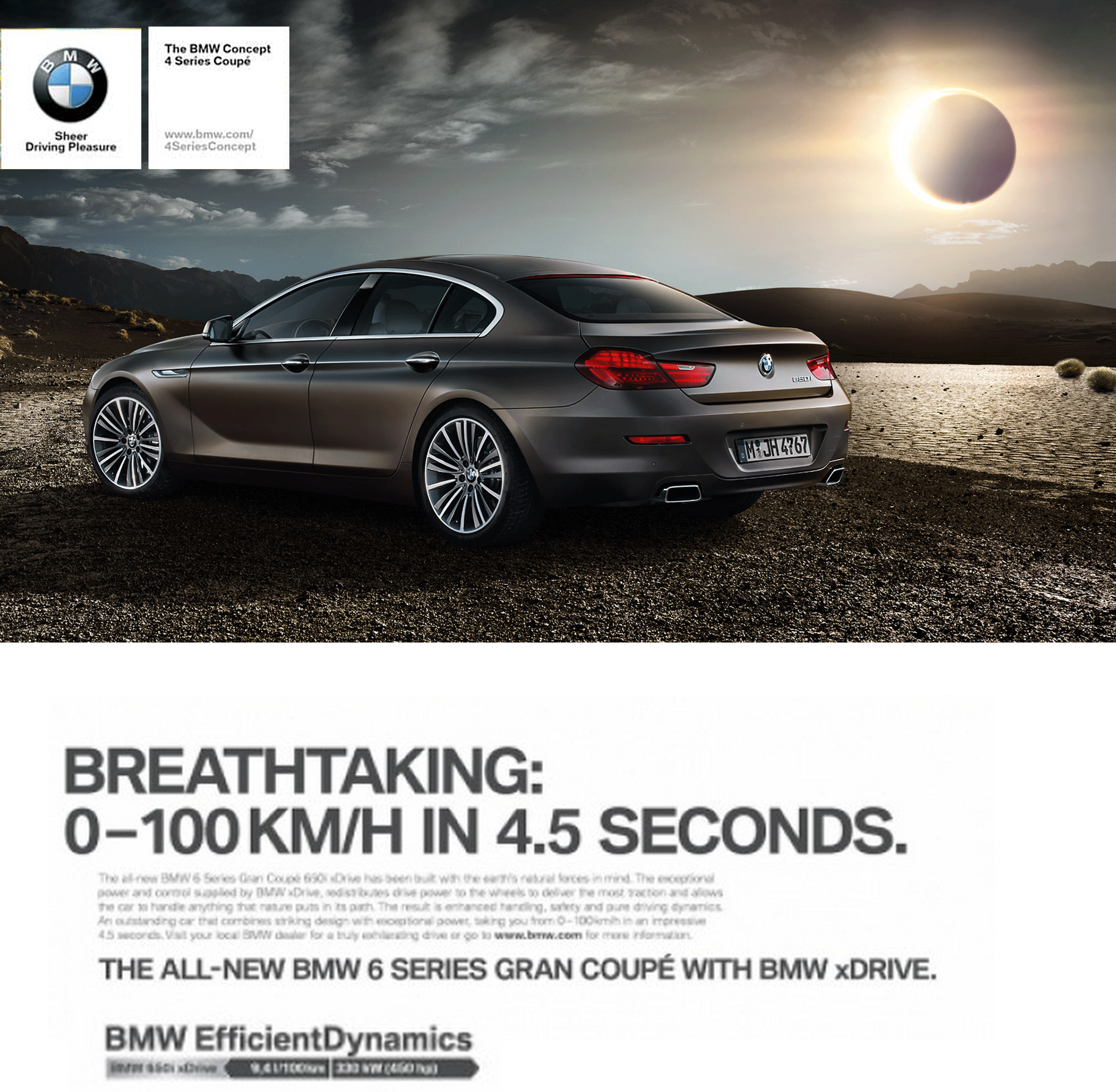 BMW ran a multi-title campaign across magazine media that it knew its audience actively chose to read: National Geographic, FT's How to Spend It, The Spectator and The Week.
Using the key message 'Beauty Seldom Seen', it emulated the high-quality photography of National Geographic with a six page, 'barn door' advertorial positioning the BMW 6 against the rarely seen Aurora Borealis.
This was mirrored with a similar online treatment on a BMW microsite. BMW then cover-wrapped The Spectator, combined with an advertorial in the print publication and digital activity behind the magazine's paywall.
Readers could win a chauffeur-driven day in town, tea at The Savoy and a money-can't-buy invitation to The Spectator's summer party, which was sponsored by BMW and thrown for influentials, media commentators and MPs. Readers were also invited to enter a money-can't-buy M Power driving experience at Goodwood, reinforcing the exclusivity of the BMW 6.
A similar approach in The Week included branding and content on the subscriber carrier sheet, web, tablet, standalone emails and newsletter. At the same time, Dennis' in-house motor and tech team created a unique video of the BMW 6.
The Results
The campaign as a whole reached 925K ABs via print (13.5% of the total audience) and 4m adults online, 30k on tablet and 31k via email
Reader competitions attracted 10k entrants, 70% of whom then opted in to receive more information from BMW
Consideration of the BMW 6 series rose by 10% with 4.4% agreeing they would take direct action as a result of the promotional activity