Time Out launches conversational app on the Google Assistant
The Challenge
To drive awareness and trial of the Google App, context was key to connecting consumers with a rich media environment. Google needed a dynamic interaction with static print media.
The Idea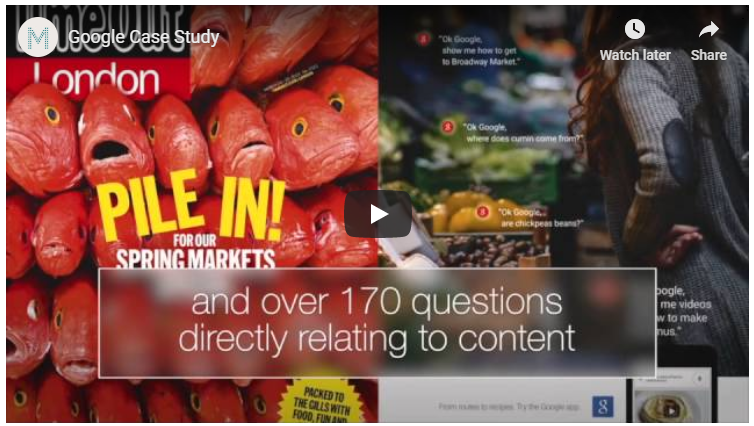 Reaching the perfect demographic, Time Out were the natural partner. Time Out is seen as an essential lifestyle planning tool.
Time Out editorial would prompt questions from the reader and readers would then ask Google and the Google app would answer those questions. The answers had to relate exactly to the content in the magazine.
They had more than 64 bespoke ad executions and more than 170 questions directly relating to content.
The Results
+9% increase in downloads in London
+5% pts increase in. more than once a week usage
+5% pts in awareness of the notion that 'I Can Talk to Google'
+9% awareness that 'Google can Talk Back'
Pre-post launch usage net gain for three cities:

+59% in Edinburgh
+51% in Manchester
+16% in London