Rowse Honey chose Stylist to drive purchase consideration with the story of The Three Bears
SHORTLISTED – Magnetic Spotlight Awards 2018 for New Magazine Advertiser of the Year
The Challenge
Rowse Honey wanted to drive awareness and purchase consideration in the winter months by positioning the product as the perfect match for porridge, while amplifying the message that honey is a delicious, natural wonder – not only for breakfast but as a natural sweetener in baking and cooking.
The Idea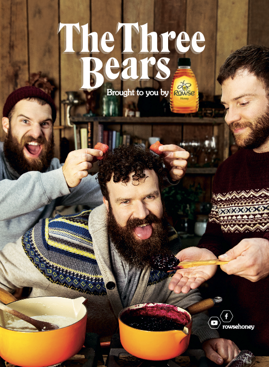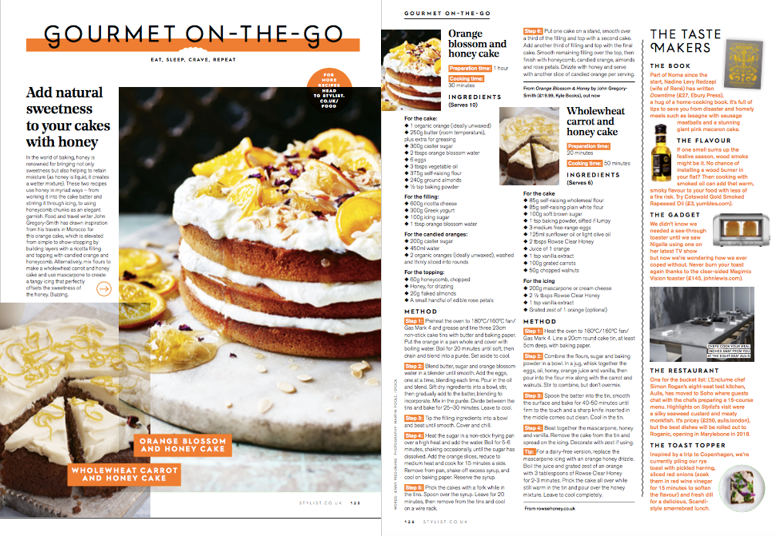 The idea was to play upon the story of 'Goldilocks and The Three Bears', putting a humorous, contemporary twist on a classic. This led to the creation of 'The Three Bears' a series of cooking videos featuring Matt, Joel and Phil from their rustic cabin deep in the woods, cooking up delicious porridge recipes including a range of healthy toppings.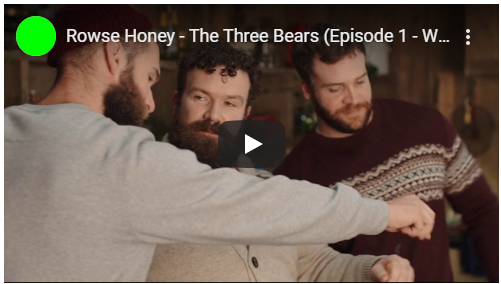 After a few years out of print advertising, Rowse wanted to partner with a credible publishing brand to help amplify The Three Bears campaign with big print standout formats and an accompanying content partnership within print and digital. Stylist was chosen as the perfect partner to bring the story to life with a multi-platform content partnership.
The campaign ran across multiple platforms including print, online and social.
Print:

Stylist was engulfed in a Three Bears cover wrap which included advertorials inside to introduce the audience to The Three Bears. The campaign continued with single page advertorials appearing weekly in Stylist, continuing the Rowse Honey story, amplifying the message of honey and how this creates the perfect porridge for breakfast.

Rowse Honey was included in editorial content and featured in a DPS for 'Gourmet on the Go', encouraging the reader to use honey for sweetness rather than sugar.
Online:

Articles featuring The Three Bears showcasing their recipes were posted online weekly through online editorial and video content. ROS banners and in-stream editorial placements ran online throughout the campaign to drive traffic to the advertorial.
Social:
Social posts were live on Facebook for the duration of the campaign, driving traffic to the landing page and new posts were created each week in correlation with the new video.
The Results
KPI 1 – 17,500 to content. Achieved: 17,729
KPI 2 – Video views 250,000. Achieved: 270,000
Competition – 21% opt-in rate (benchmark: 10%)
Dwell time on content – 2.12mins (benchmark: 1min)