Dennis changes perceptions for HP with Innovation at Work
WINNER – Magnetic Spotlight Awards 2017 for Strategic Alliance of the Year
"We regard Dennis more as HP colleagues than an agency partner. As such, we invite them to our quarterly planning meetings and content strategy workshops where their editorial expertise and understanding of our target audiences are hugely valued."

George Webster, EMEA Content Marketing Lead, HP
The Challenge
HP had a strong existing relationship with Dennis. Whilst working together HP changed its focus a number of times, expanding into new areas such as security, mobility, TCO (IT products and certification) and business transformation. Each time Dennis adapted the partnership to accommodate. One such challenge was that HP felt it was no longer seen as an innovator and wanted to change that perception within the B2B market. A challenge made even more difficult by its focus on 'Business Printing' – a subject that's not easy to make engaging.
The Idea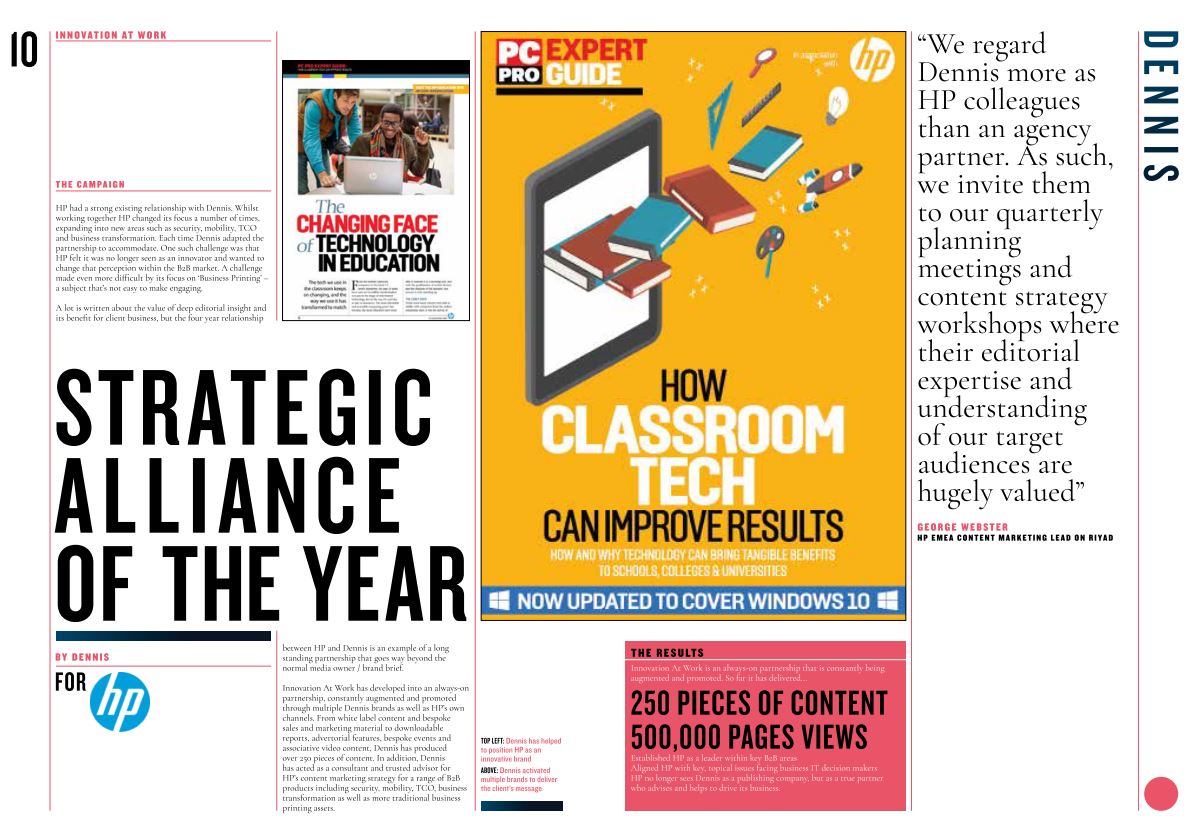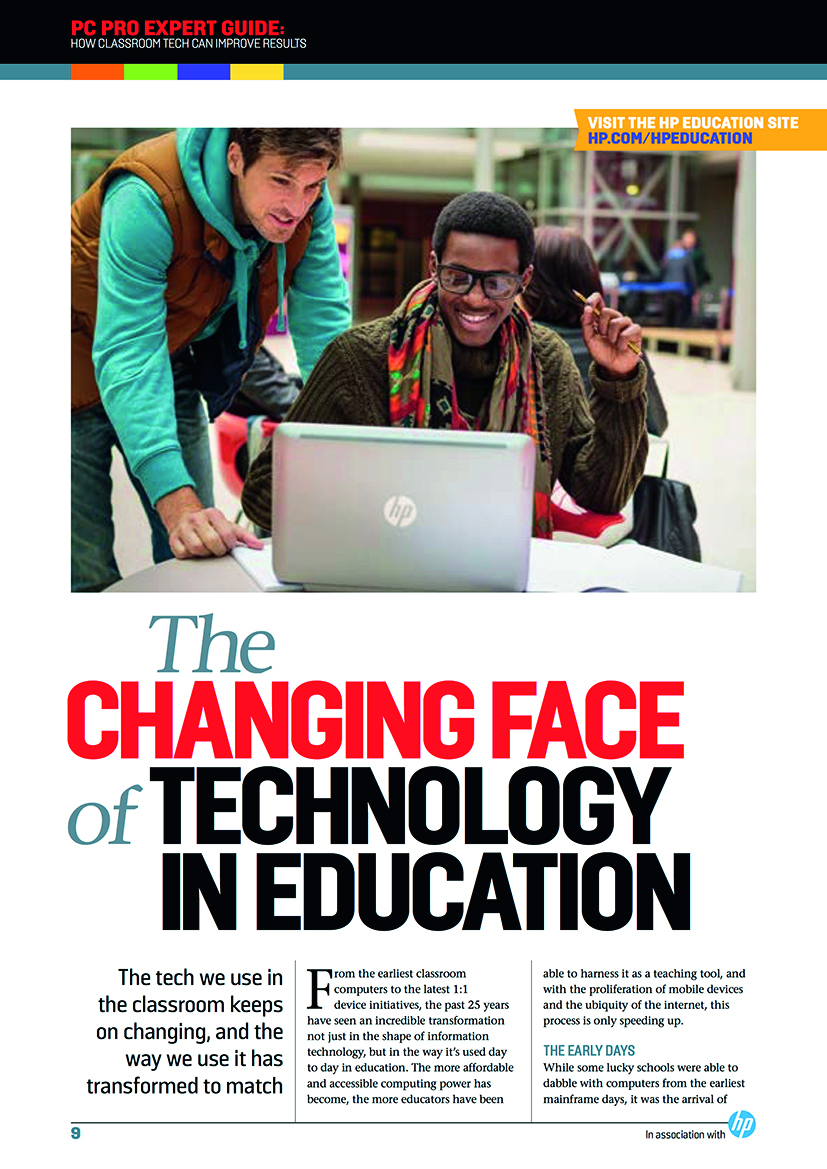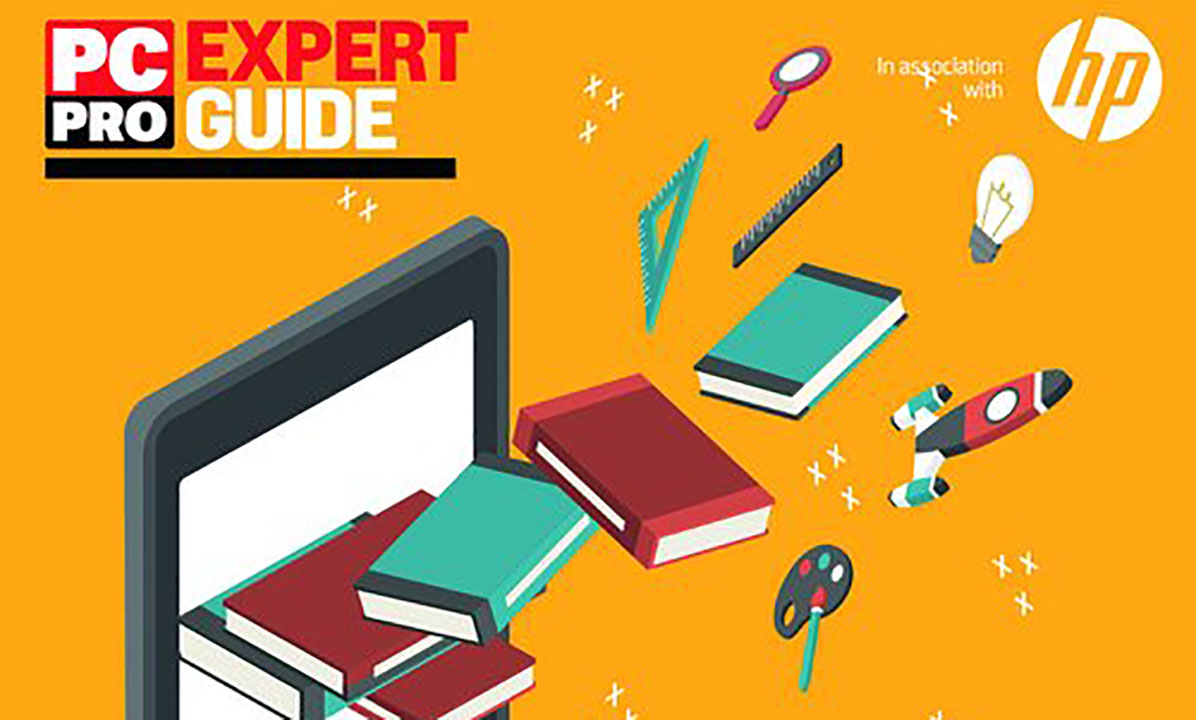 A lot is written about the value of deep editorial insight and its benefit for client business, but the four year relationship between HP and Dennis is an example of a longstanding partnership that goes way beyond the normal media owner/brand brief.
'Innovation At Work' has developed into an always-on partnership, constantly augmented and promoted through multiple Dennis brands as well as HP's own channels. From white label content and bespoke sales and marketing material to downloadable reports, advertorial features, bespoke events and associative video content, Dennis has produced more than 250 pieces of content. In addition, Dennis has acted as a consultant and trusted advisor for HP's content marketing strategy for a range of B2B products including security, mobility, TCO, business transformation as well as more traditional business printing assets.
The Results
Innovation At Work is an always-on partnership that is constantly being augmented and promoted. At the time of writing it has delivered:
250 pieces of content
500,000 page views
Established HP as a leader within key B2B areas
Aligned HP with key, topical issues facing business IT decision-makers
HP no longer sees Dennis as a publishing company, but as a true partner who advises and helps to drive its business.