BBC Good Food smash engagement targets for Heinz (Seriously) Good Mayonnaise
Winner – Magnetic Spotlight Awards 2017 for Best Use of Video
The Challenge
Heinz (Seriously) Good Mayonnaise and BBC Good Food were an obvious media match – the challenge was to create content that truly shifted perceptions of the way that their mayonnaise could be used and that cut through the cluttered short-form food environment.
The Idea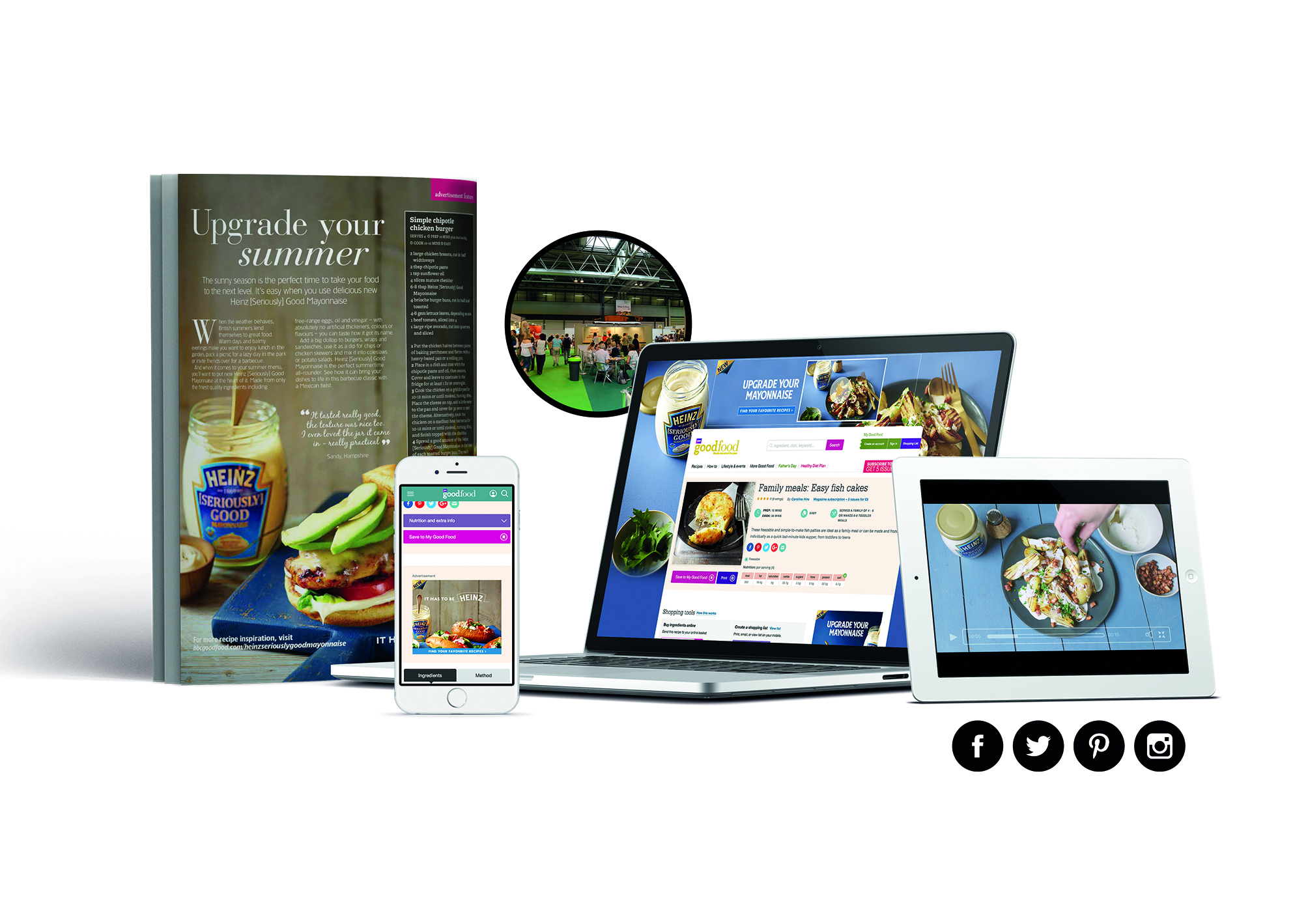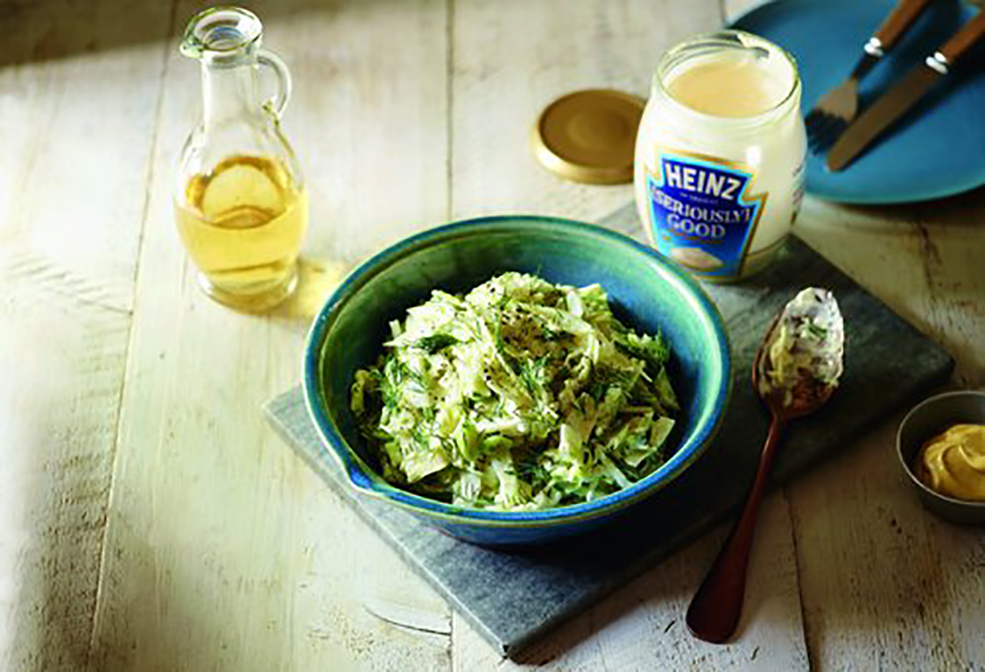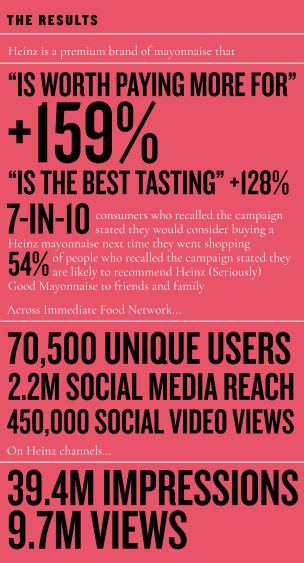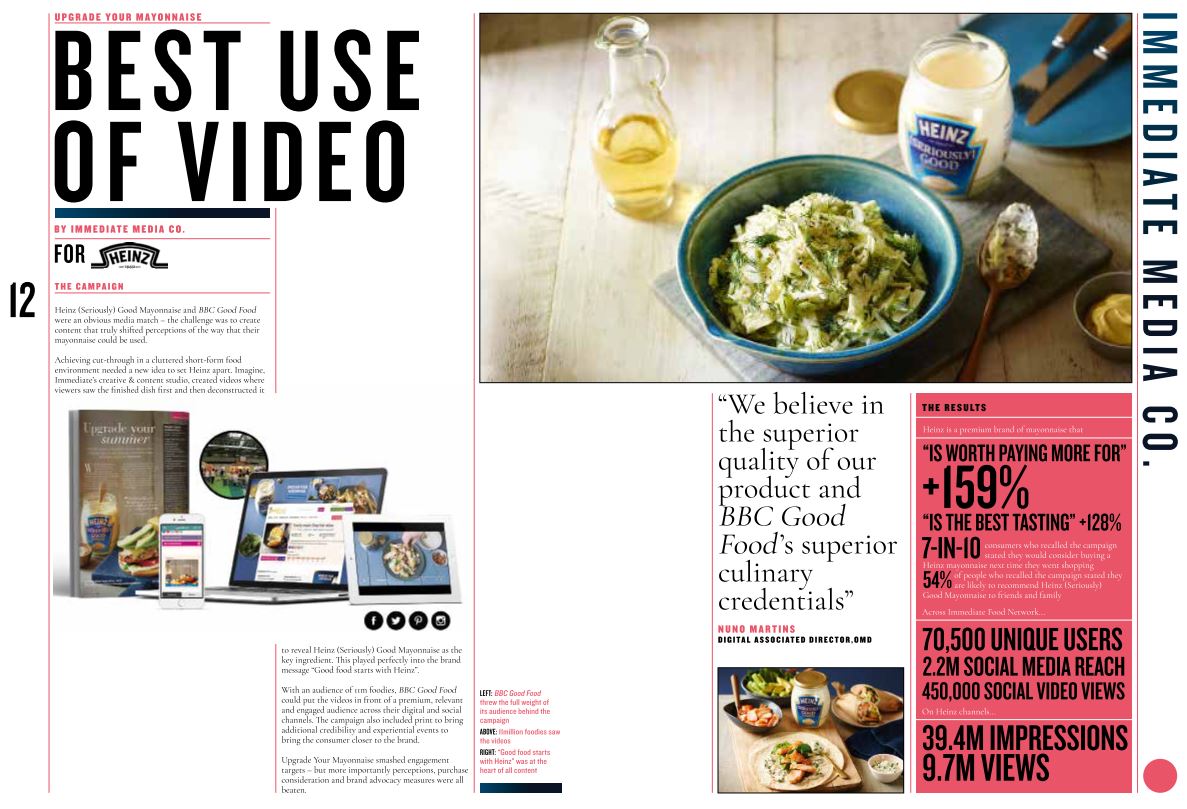 Achieving the desired impact in this environment needed a new idea to set Heinz apart. Imagine, Immediate's creative and content studio, created videos where viewers saw the finished dish first and then deconstructed it to reveal Heinz (Seriously) Good Mayonnaise as the key ingredient. This played perfectly into the brand message "Good food starts with Heinz".
With an audience of 11m foodies, BBC Good Food could put the videos in front of a premium, relevant and engaged audience across their digital and social channels. The campaign also included print to bring additional credibility and experiential events to bring the consumer closer to the brand.
Upgrade Your Mayonnaise smashed engagement targets – but more importantly, perceptions, purchase consideration and brand advocacy measures were all beaten.
The Results
Heinz is a brand of mayonnaise that:
'is worth paying more for' +159%
'is the best tasting' +128%
7-in-10 consumers who recalled the campaign stated they would consider buying Heinz Mayonnaise next time they went shopping
54% of people who recalled the campaign stated they are likely to recommend Heinz (Seriously) Good Mayonnaise to friends and family
Across the Immediate Food Network:
70,500 unique users
2.2m Social Media Reach
450,000 social video views
On Heinz channels:
39.4m impressions
9.7m Views